Universal Orlando and Halloween Horror Nights!
Piers says "Hurrrah!!!"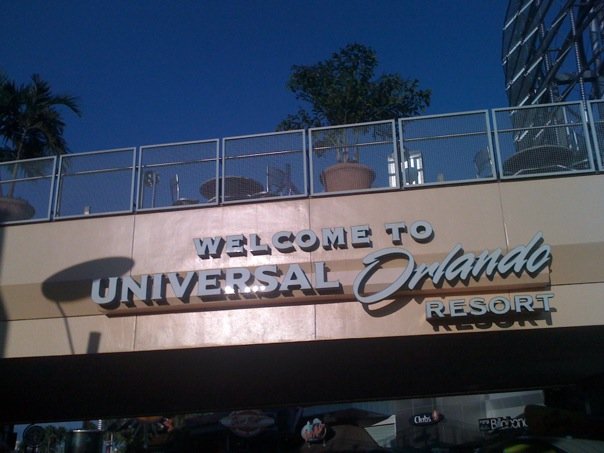 Hooray! Hooray! It's our Universal Orlando day!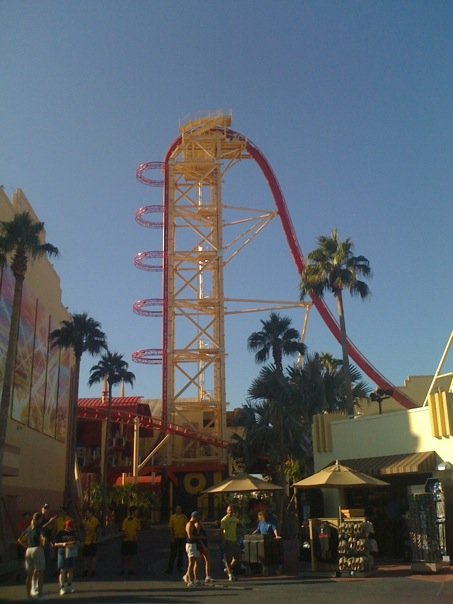 Omg! Omg! The ringy dingy ding-a-ling dings are up! The ringy dingy ding-a-ling dings are up!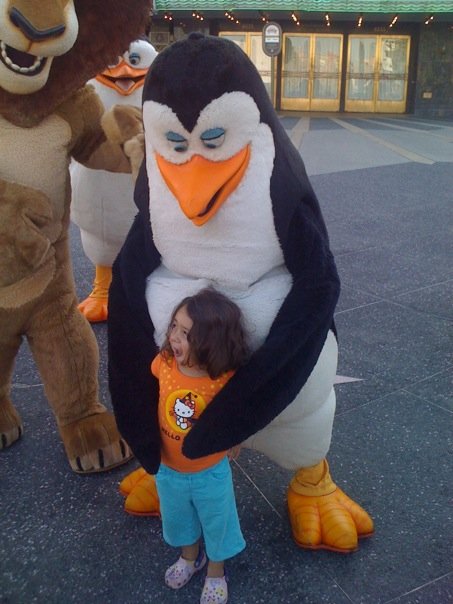 "Grrrrr! I'm angry penguin guy! I'm gonna EAT THIS BABY!!!"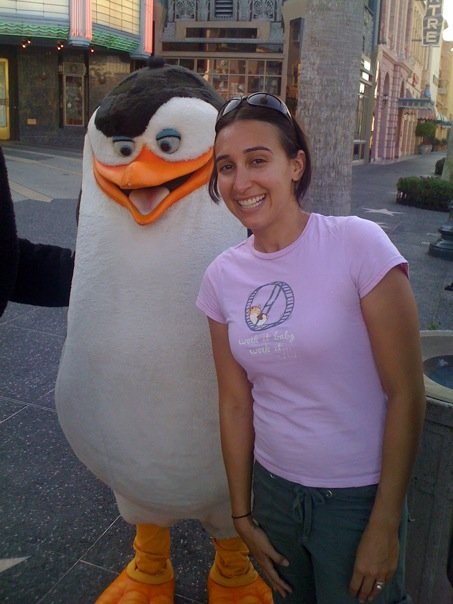 "I'll take the fat penguin...he's kind of like Robb!"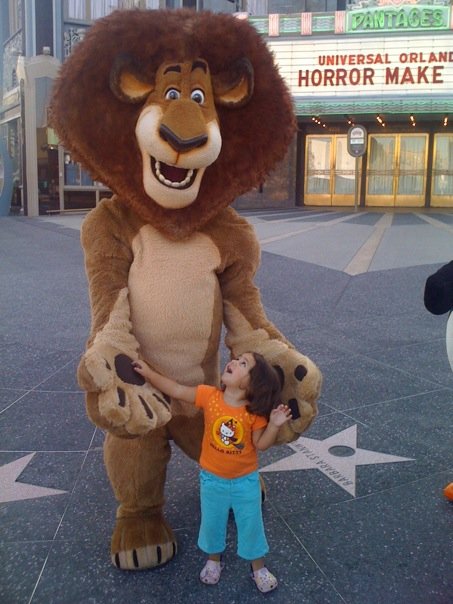 PLEASE DONT EAT ME MR.LION!!!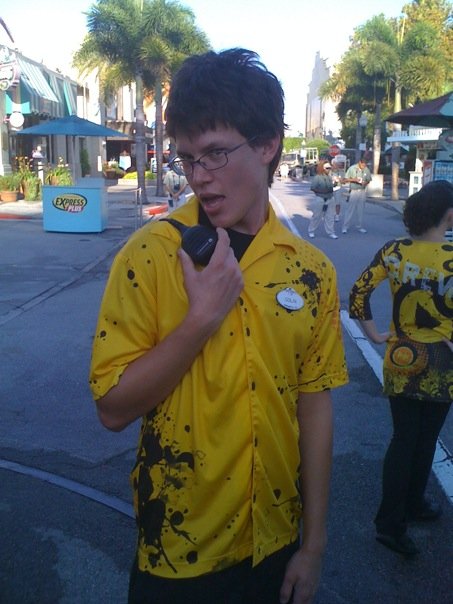 We recognize this guy. Do you know who he is? If you do...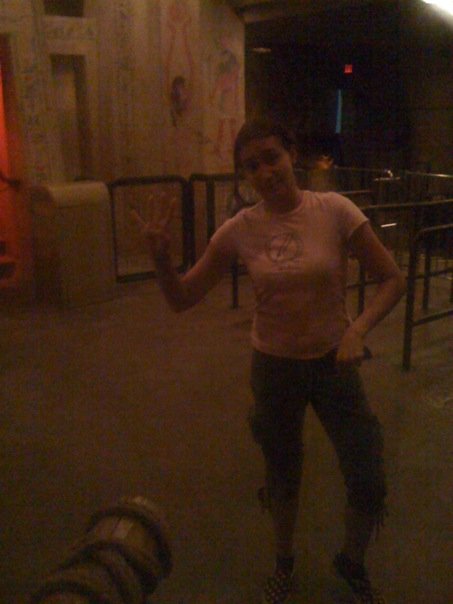 Today, Elissa Alvey will be playing the role of grouper on "Good Mummy!"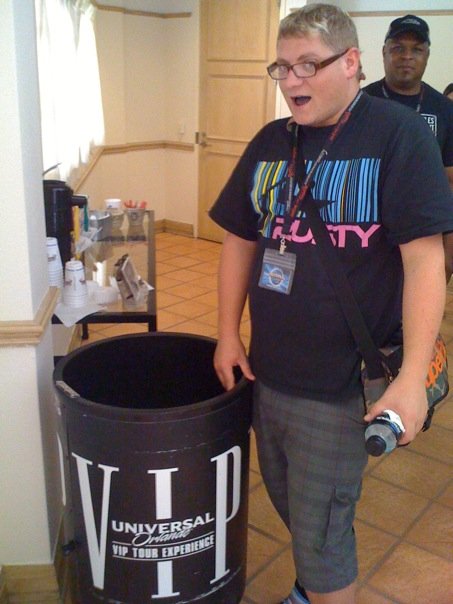 VIP Tours for TPR! We are doing the "Unmasking the Horror" tour today. If you are a fan of HHN or just like seeing "behind the scenes" at theme parks, we highly recommend this tour!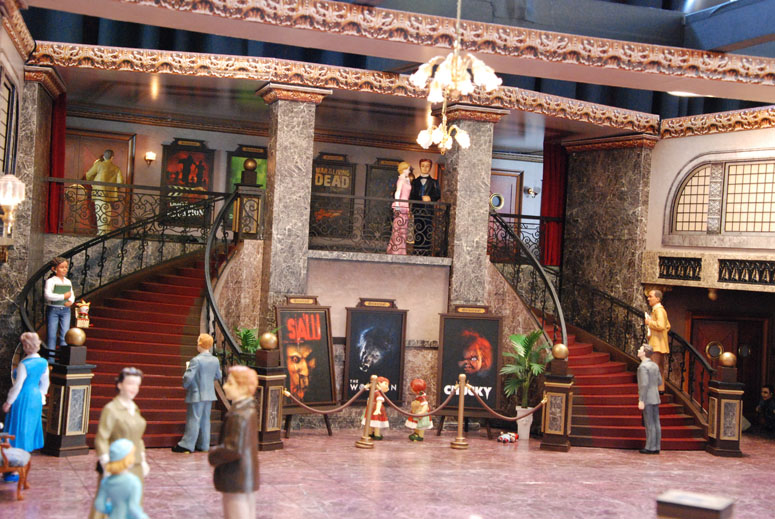 Is it real? Or is it Memorex? The HHN 19 "model" on display for the tour was VERY impressive!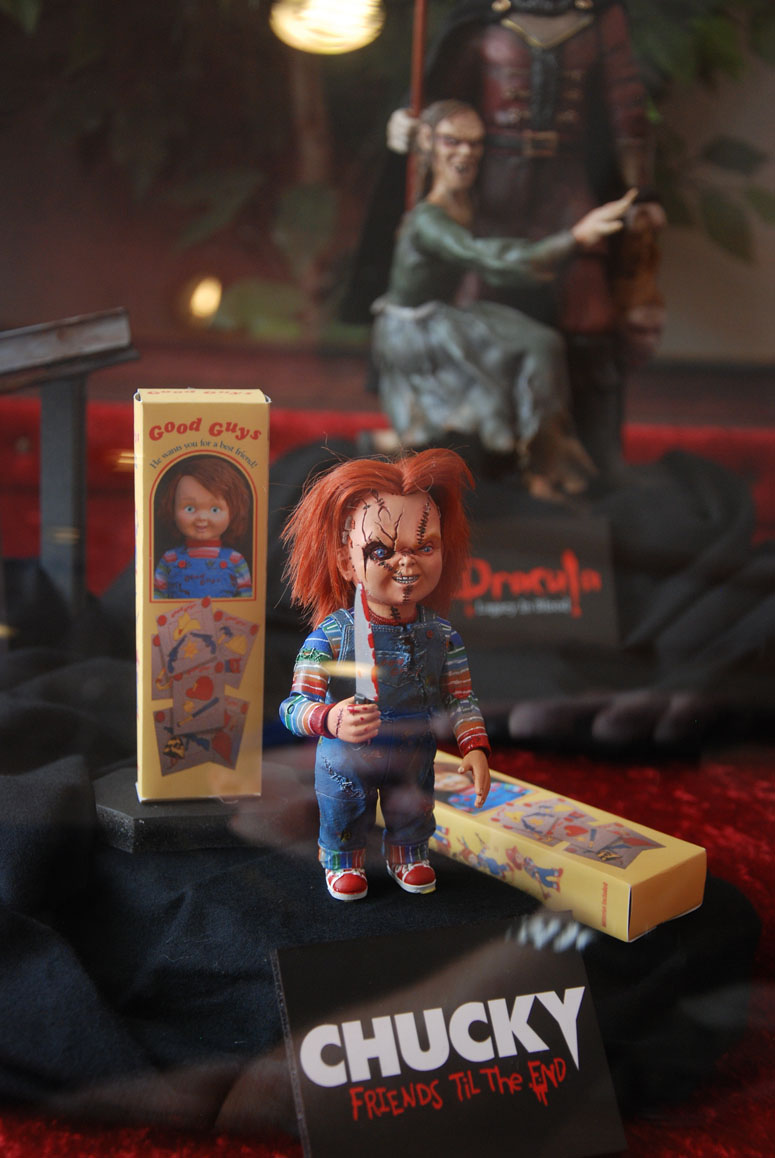 Creepy!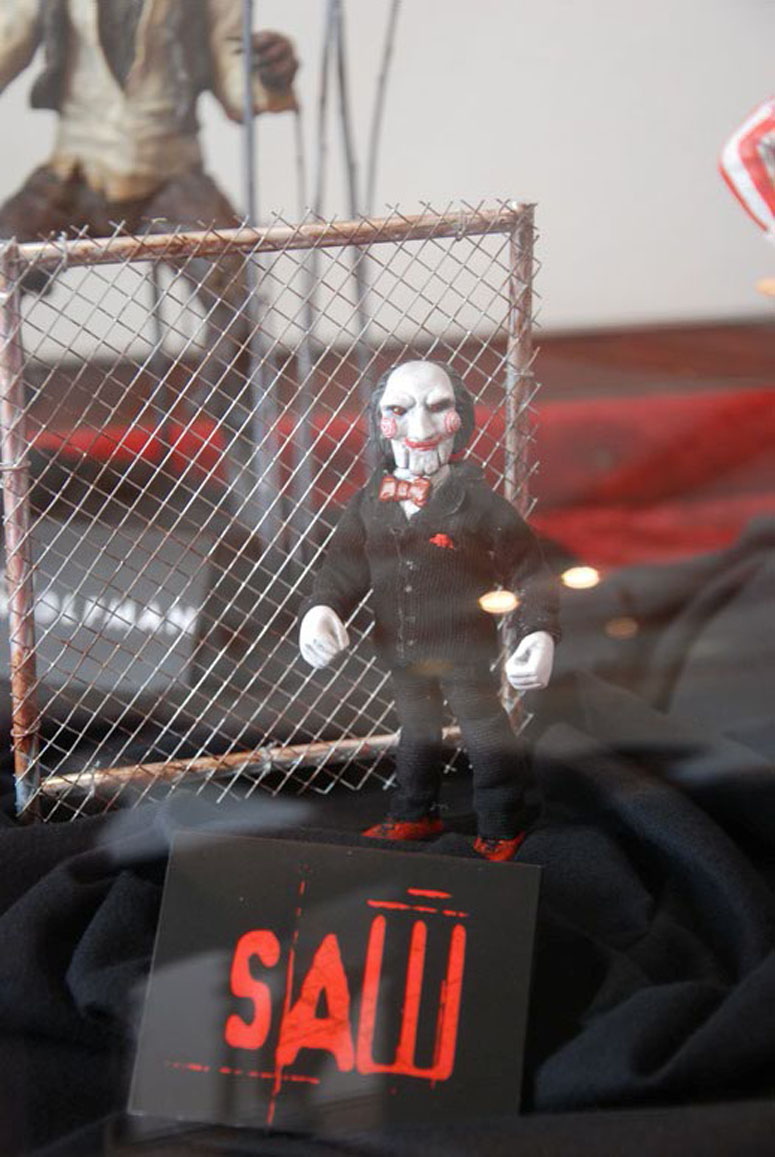 If it's Halloween...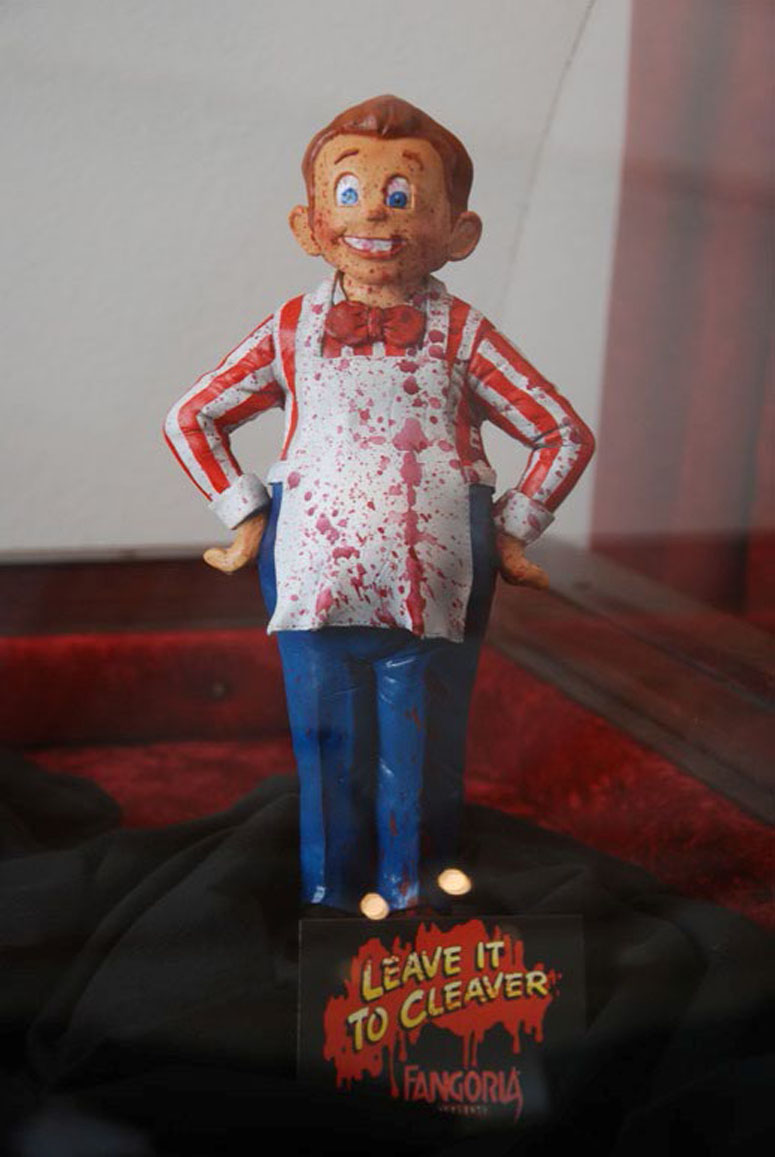 And my personal favorite!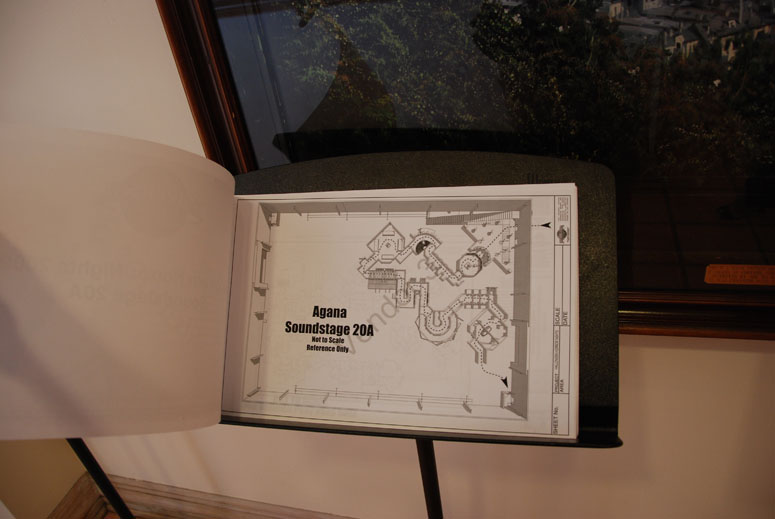 The tour gives you a behind the scenes look at the layout of all the houses and how these guys produced all this scary stuff!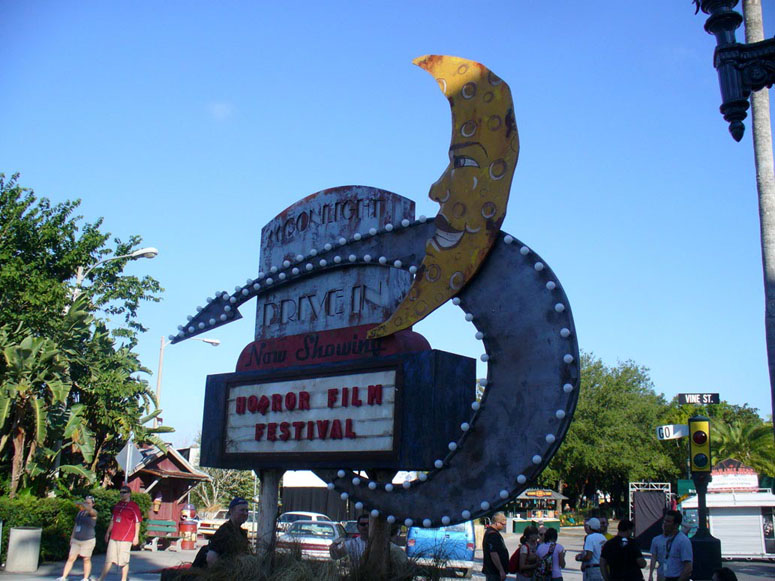 This should be a pretty cool scare zone tonight!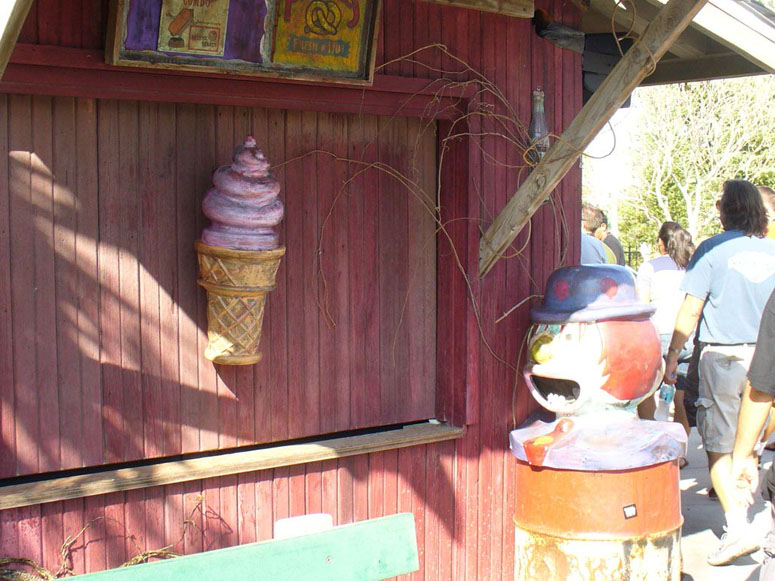 "Hey Litterbug! In the clown's mouth!"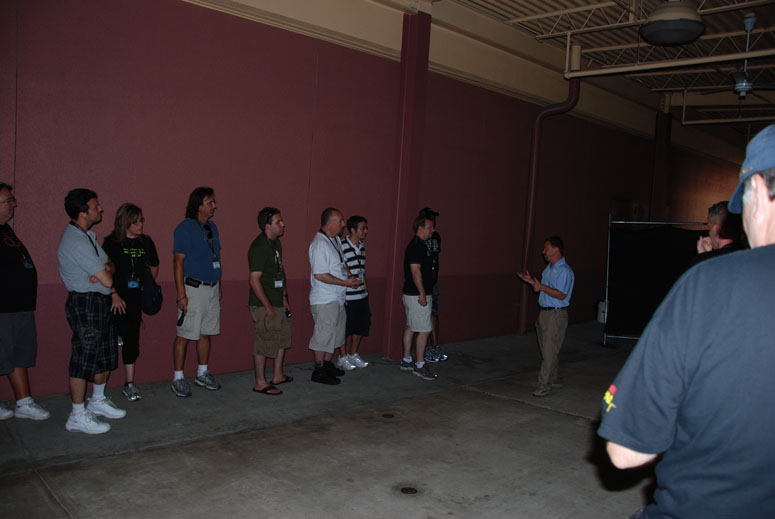 "Now before we go in these houses, we have to perform an HHN ritual..."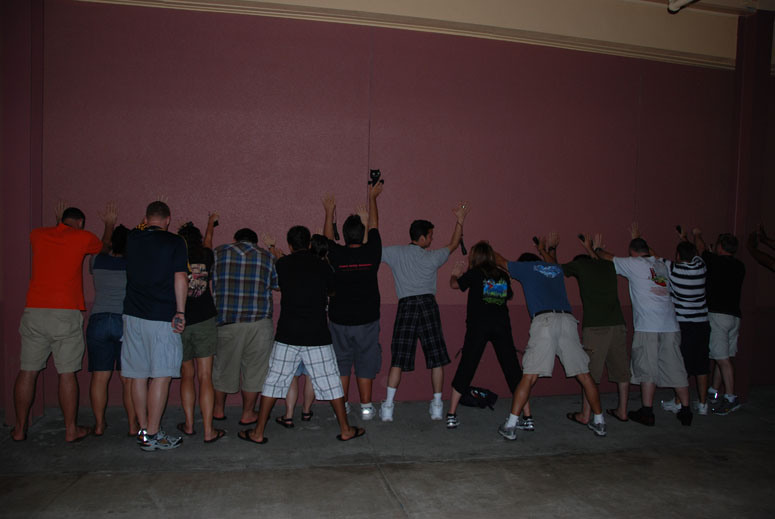 "Body Cavity Search!!! SPREAD 'EM!!!!" Just kidding guys...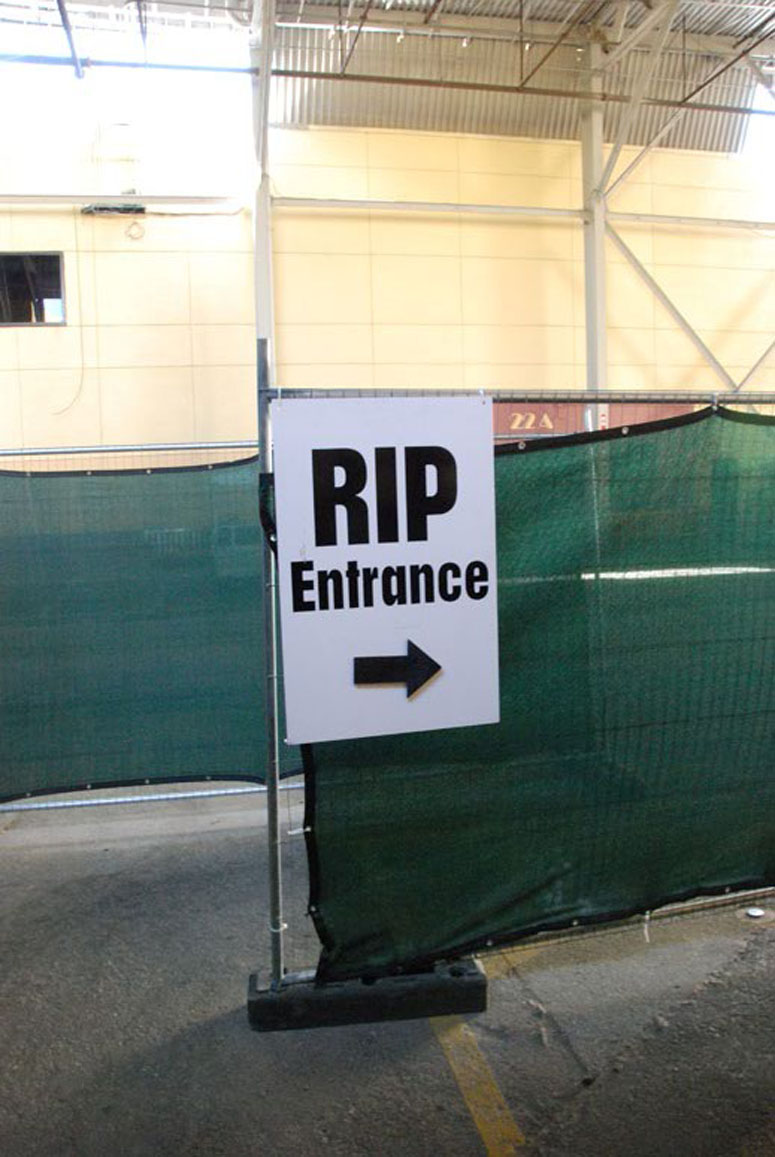 Why, yes, we will take the VIP entrance, thank you very much!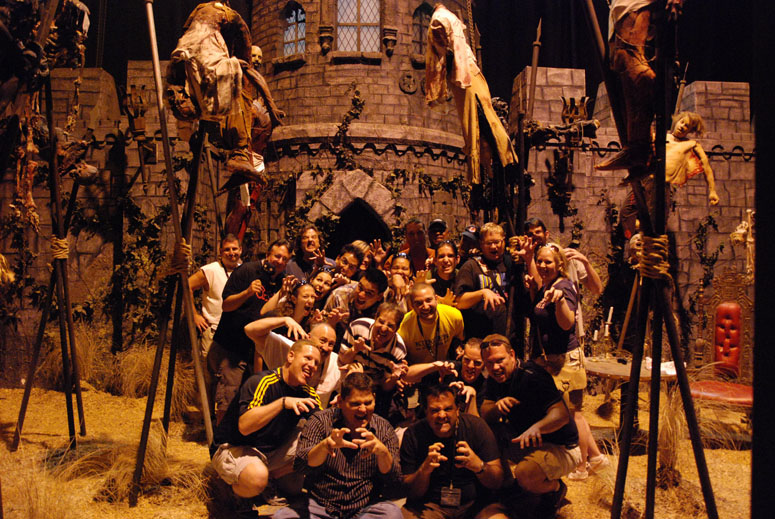 This year's group of TPR Halloween fans! And everyone say thank you to Michael Roddy, Mark Patterson, and everyone at Universal who helped put our event together!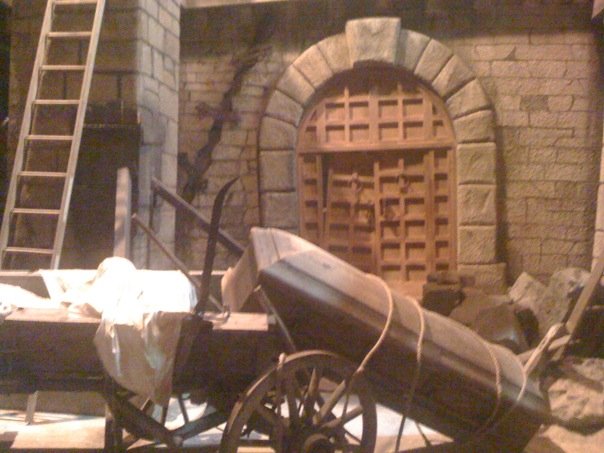 First up on "Unmasking the Horror" tour was the Frankenstein house.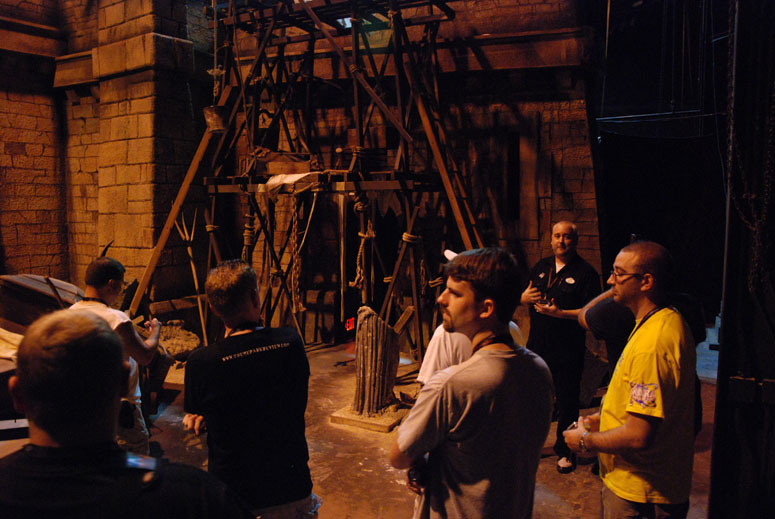 VIP tour guide Mark Patterson gave us an amazing behind the scenes look at three Halloween Horror Nights mazes.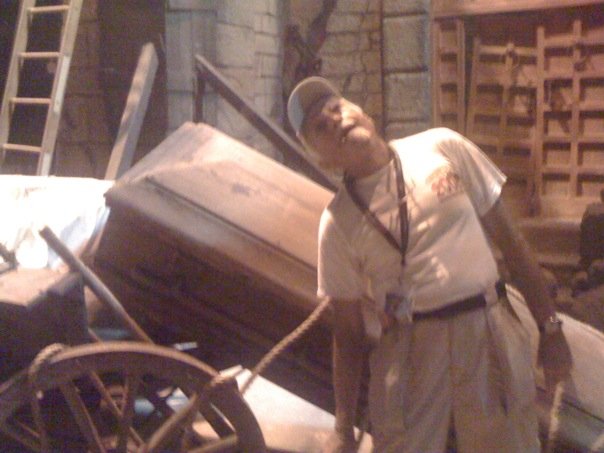 Anyone need a casket yet?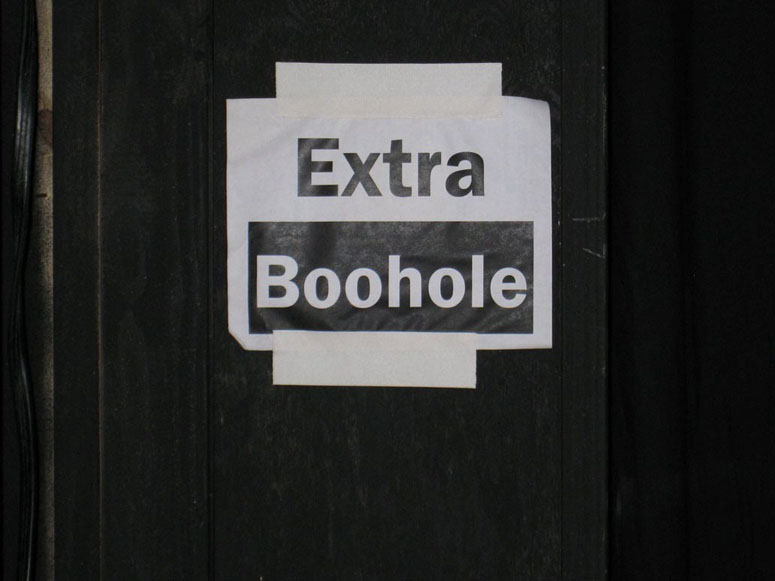 "Hey guys, what do you want us to do with this extra boohole?"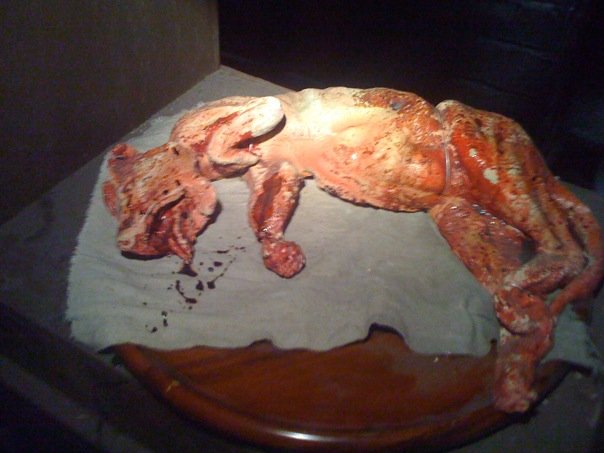 Ooooh...Frankenstein likes Chinese Food!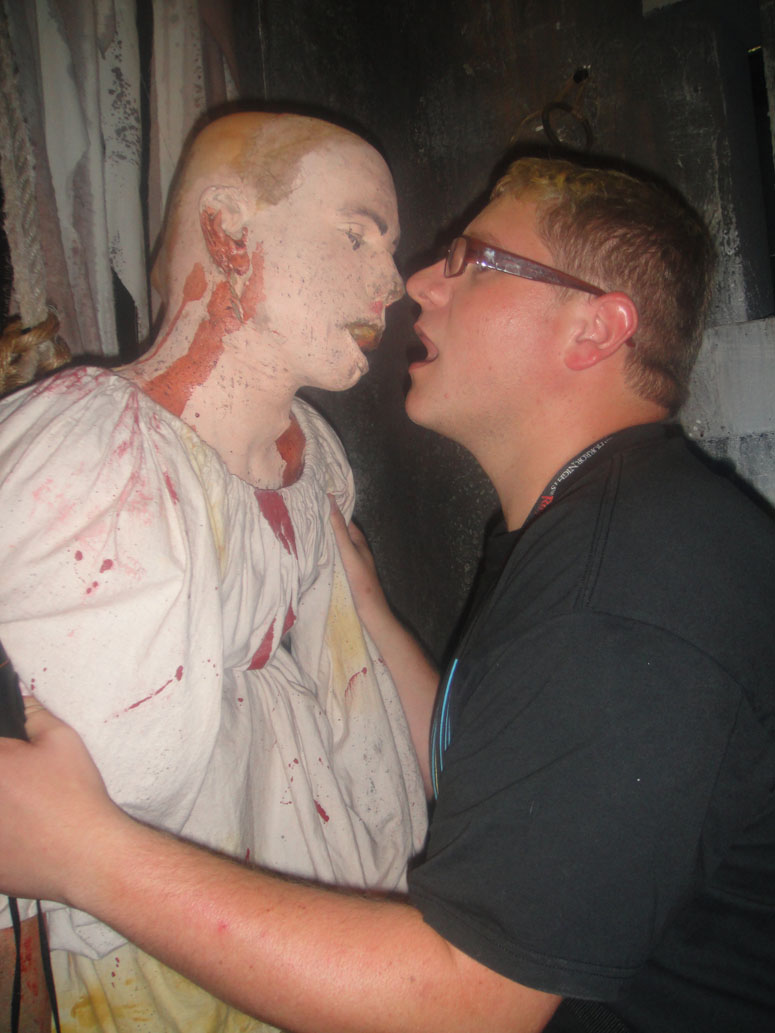 Piers, NO LOVE MAKING WITH ANY PROPS!!!!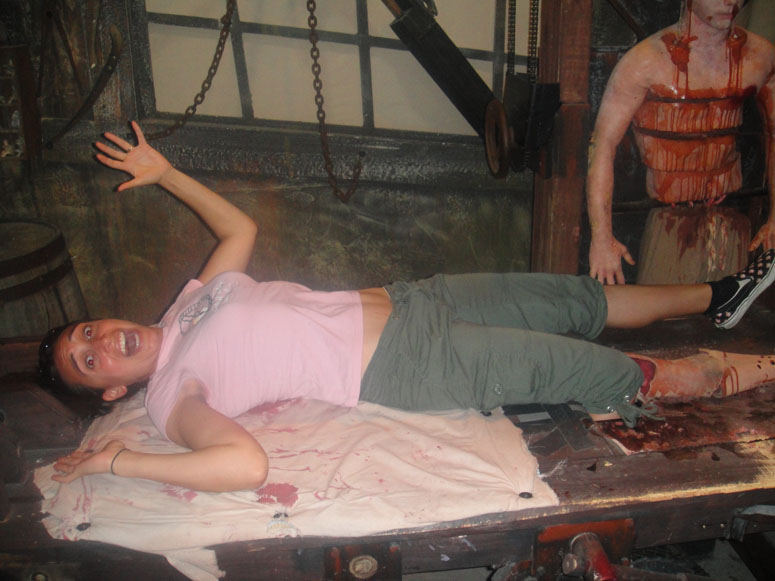 YES! SAW THAT LEG RIGHT OFF!!! CUT RIGHT THROUGH THE BONE!!!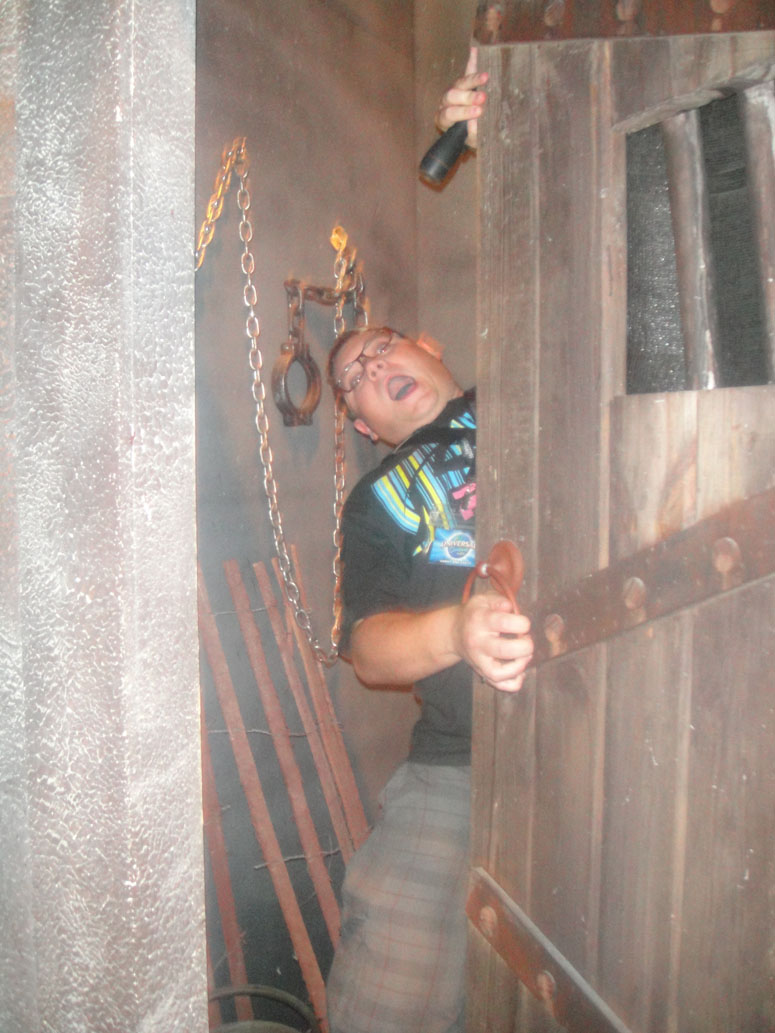 PIERS!!! RELEASE!!!!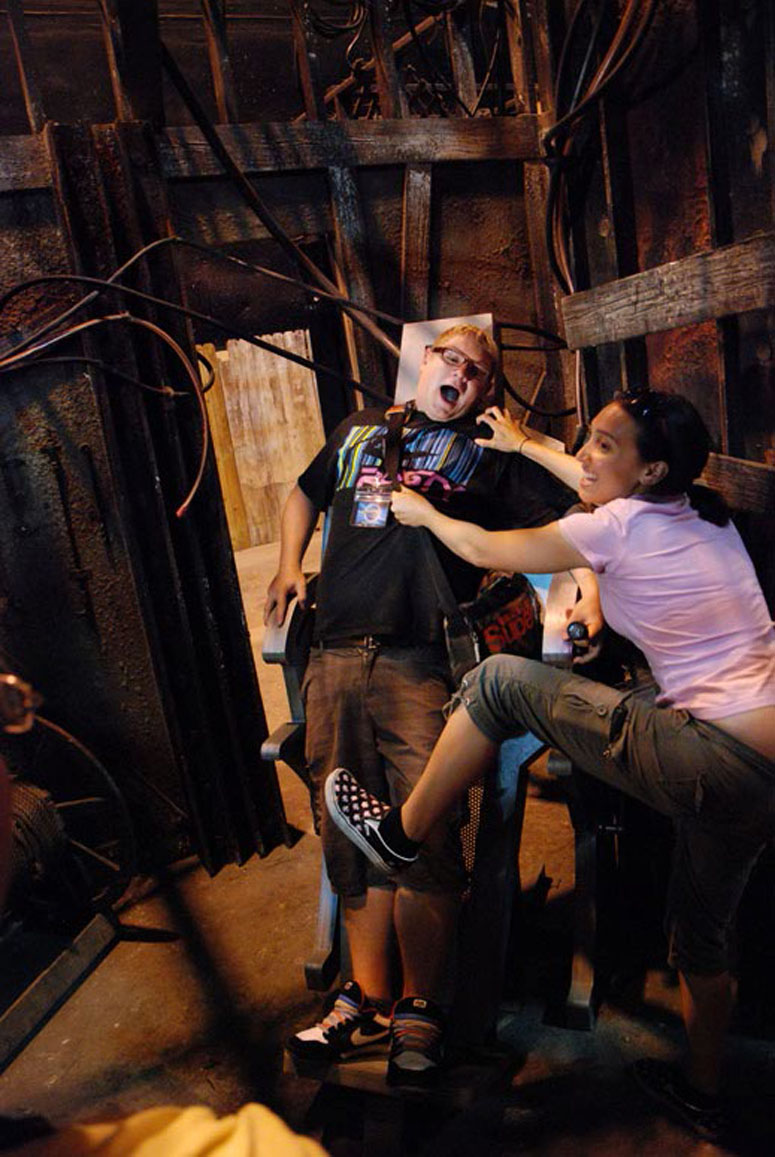 Now THIS is the kind of treatment you get on TPR Tours! Sign up now!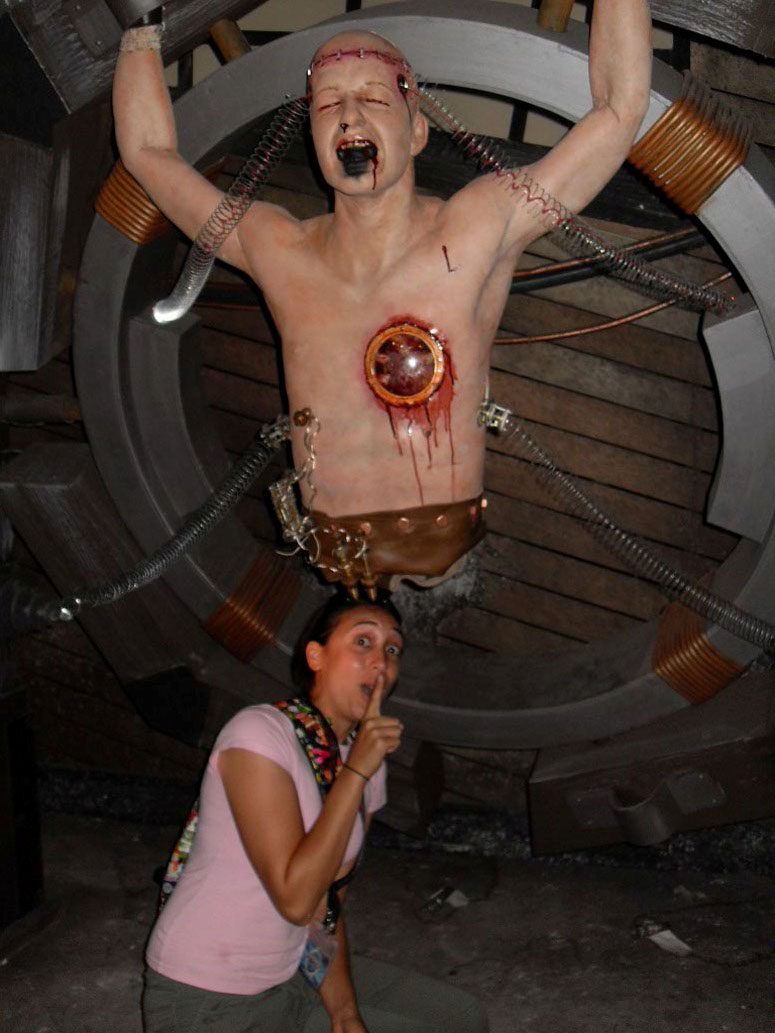 "Shhhh...don't tell anyone, but this guy has no penis!"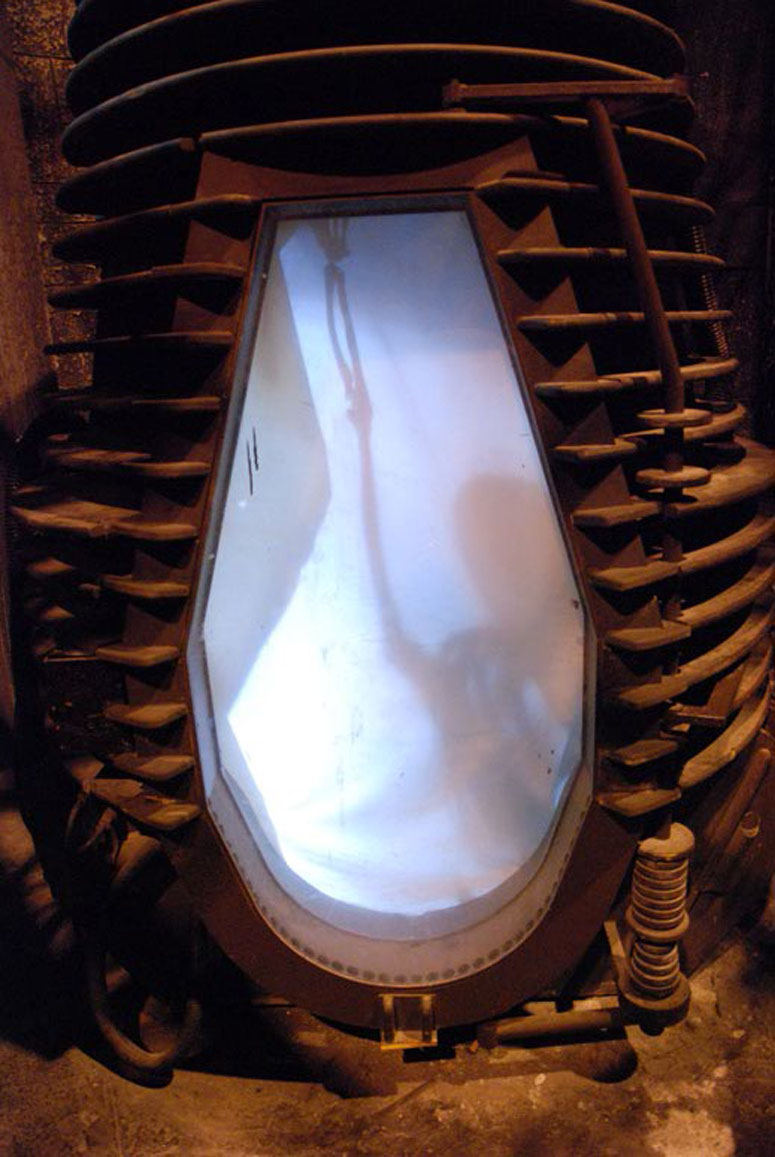 Anyone recognize these props? If you do...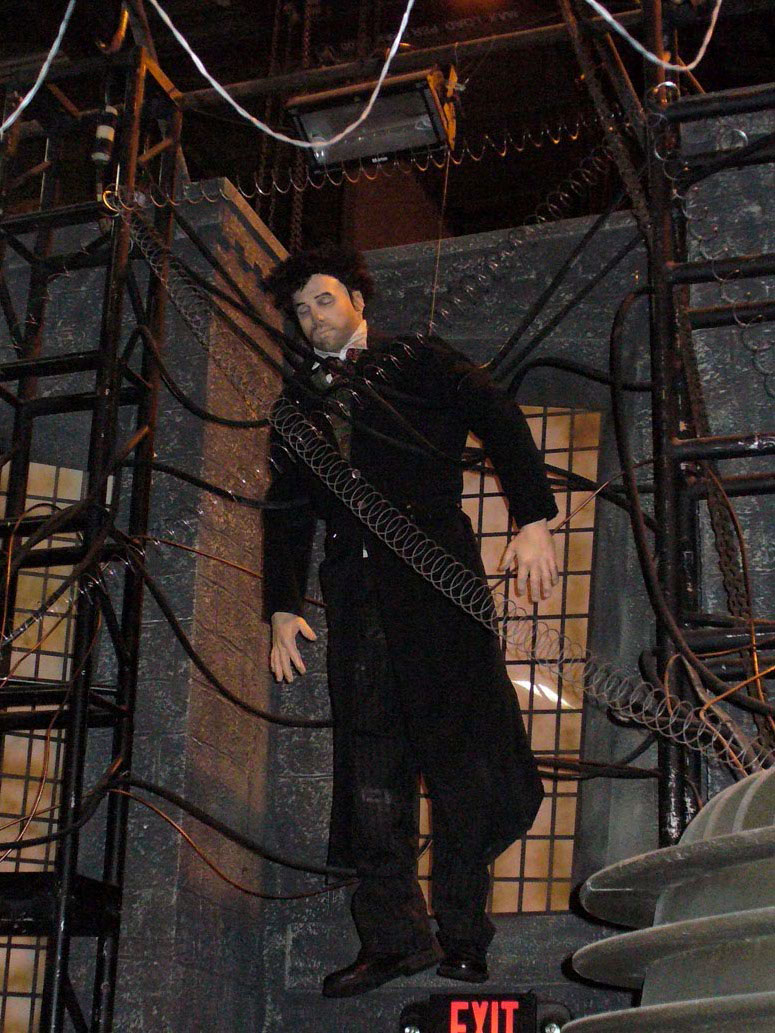 Poor, poor Victor...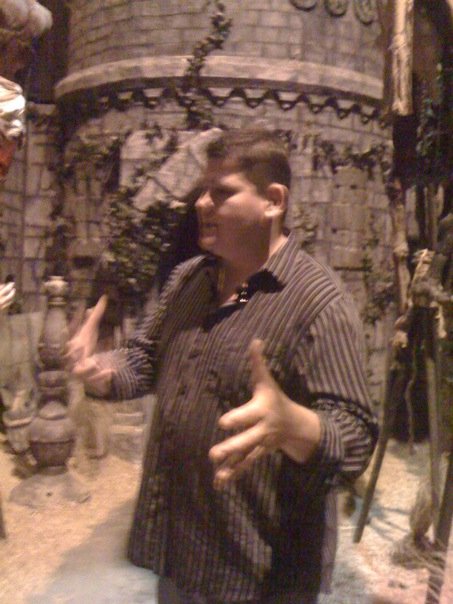 Universal Creative Director Michael Roddy tells us about Dracula.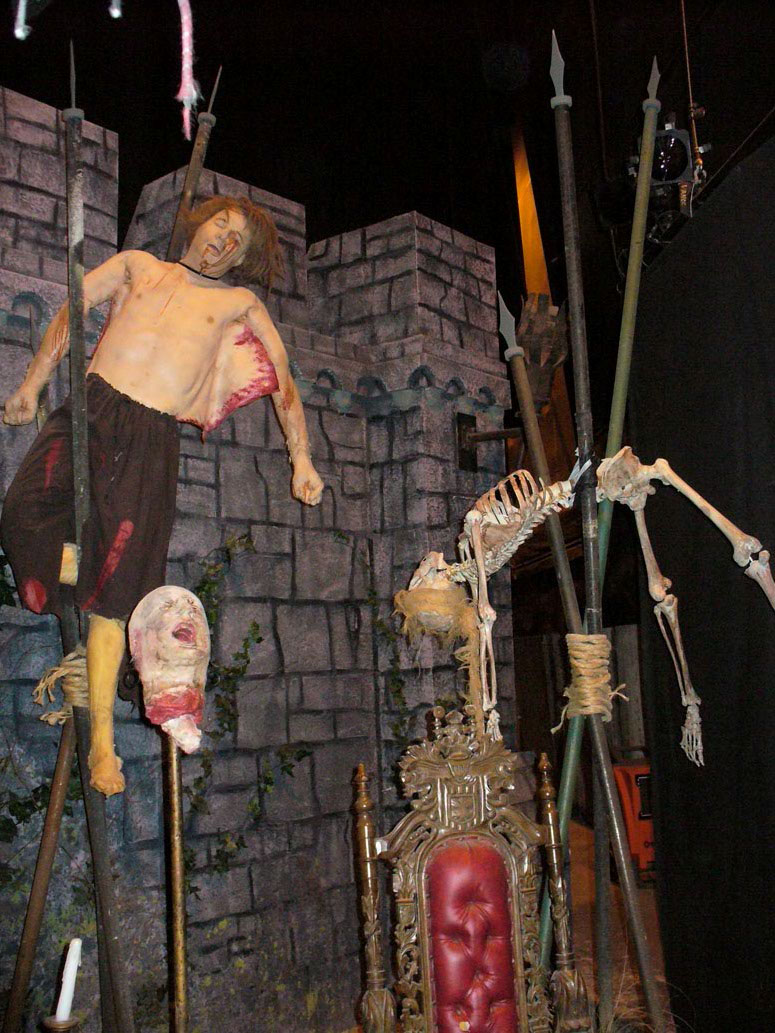 "This is not the Boris Karlof Dracula you may remember but more Vlad the Impaler."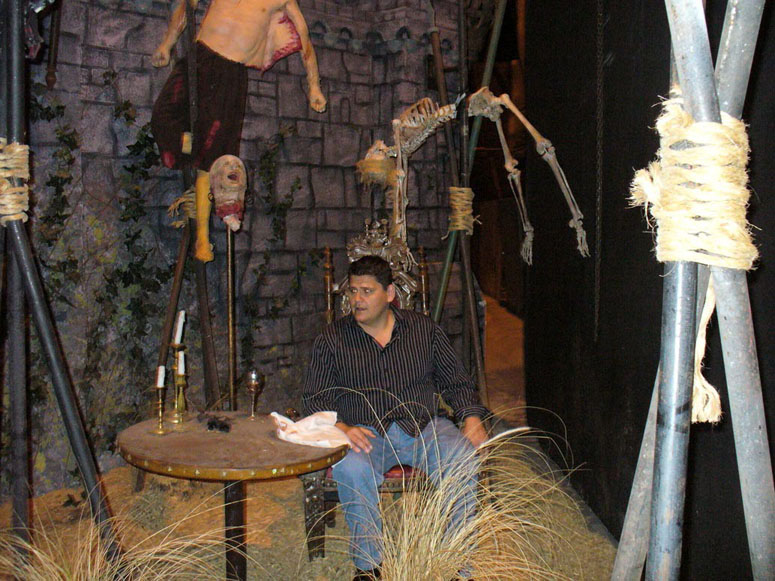 The sick and twisted Roddy likes to sit and watch the impaled bodies slump over and slowly die. He's into that sort of stuff!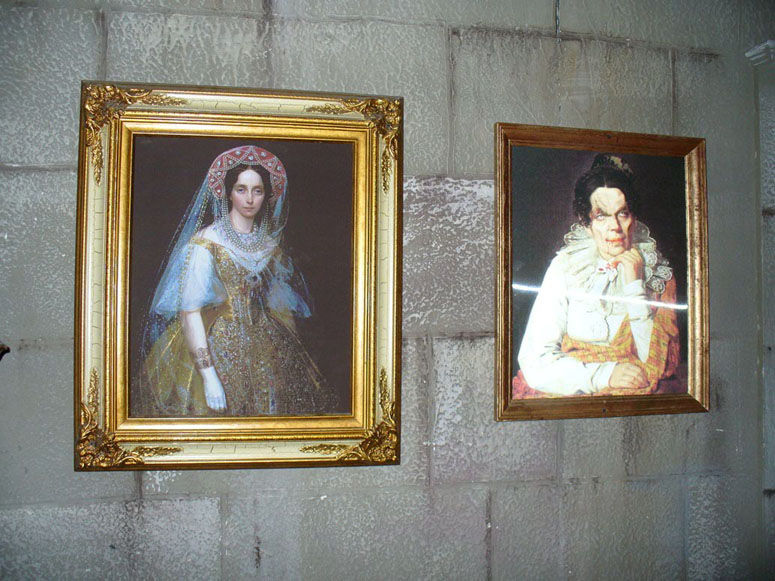 Lenticular portraits made just for this maze...very nice attention to detail!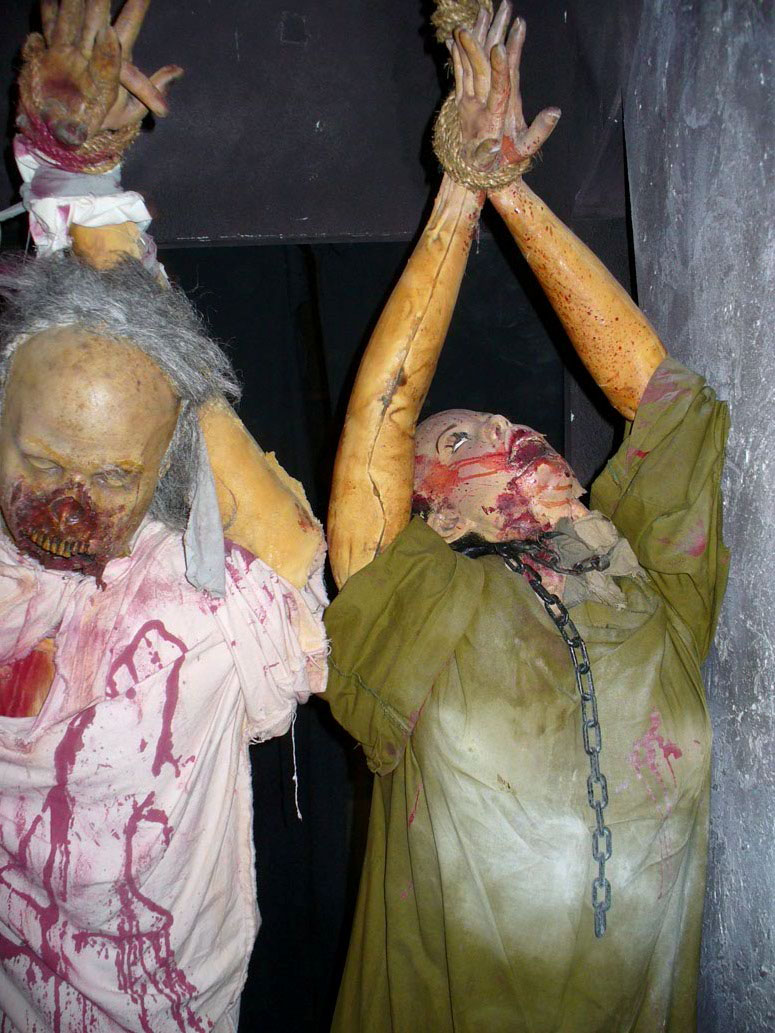 This is what happens when you miss the TPR bus on a tour!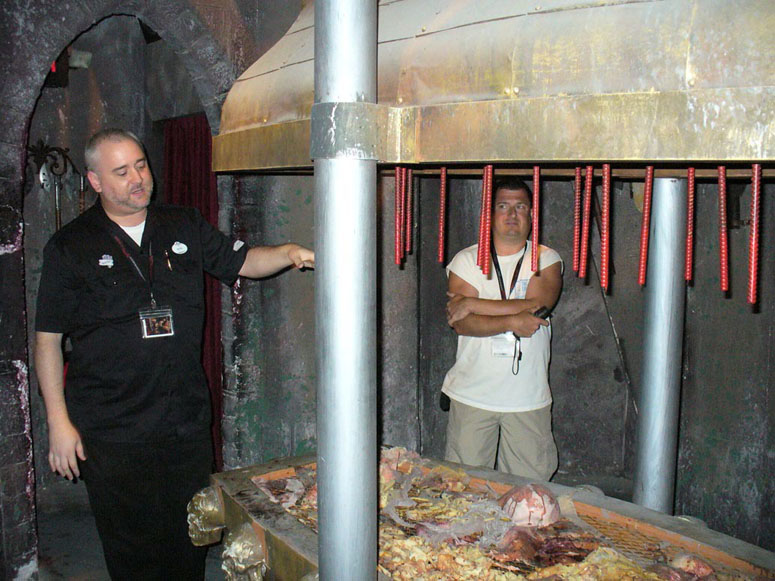 "Ok, guys, we know you like to eat, so we've set up the buffet!"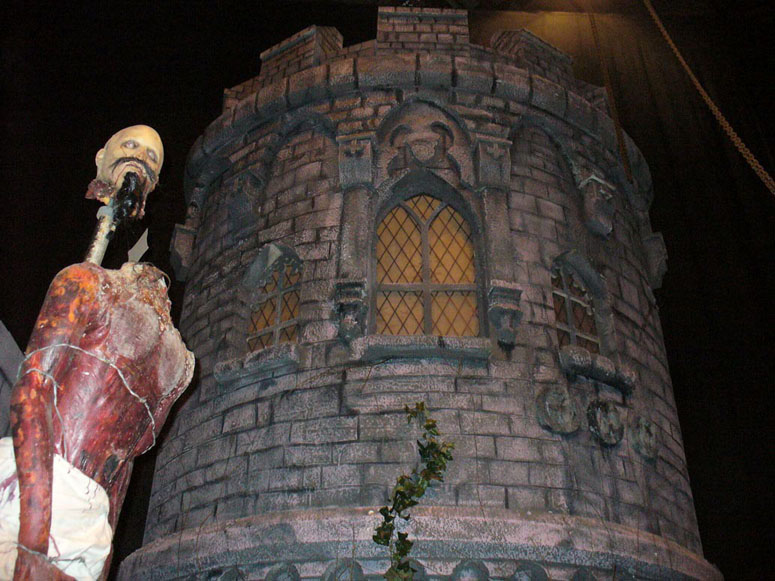 The detail in all of Universal's mazes is just incredible. You would think you're in these actual locations!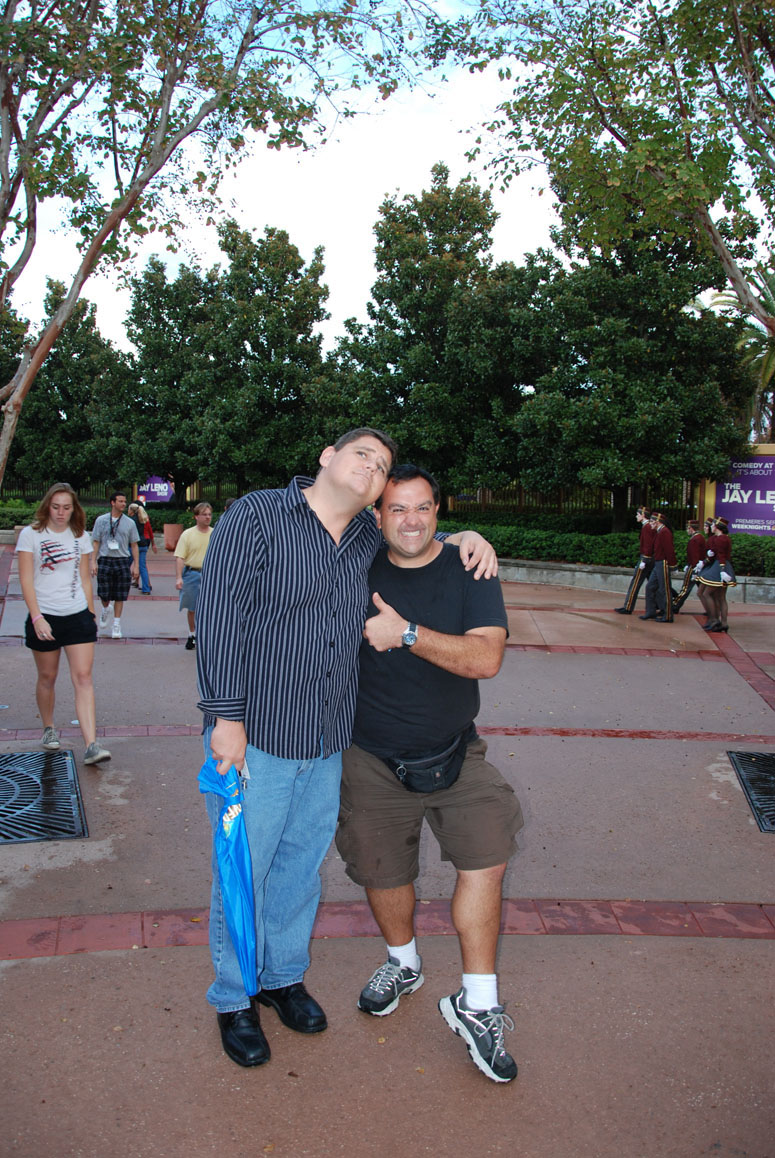 Thank you again to Michael! (He seems to be very worried about something up in the sky...hmm.....)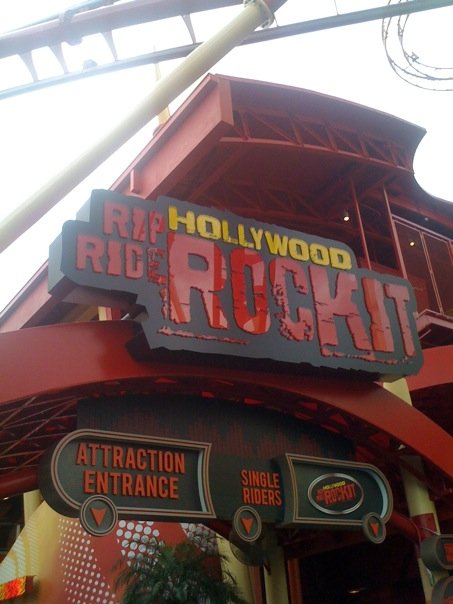 Hollywood Rip Ride Rockit was AWESOME!!! I picked Moving Right Along by the Muppets and it was the silliest roller coaster ride ever!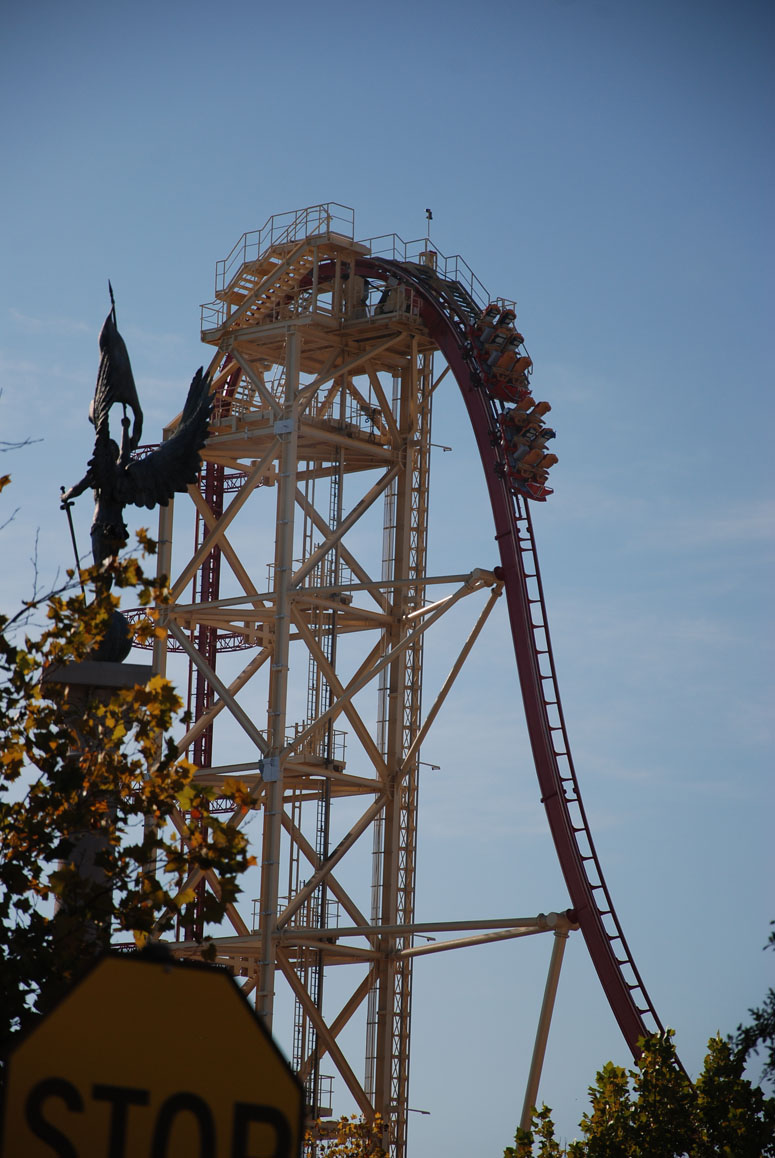 The entire ride was fantastic! The drop produced great airtime...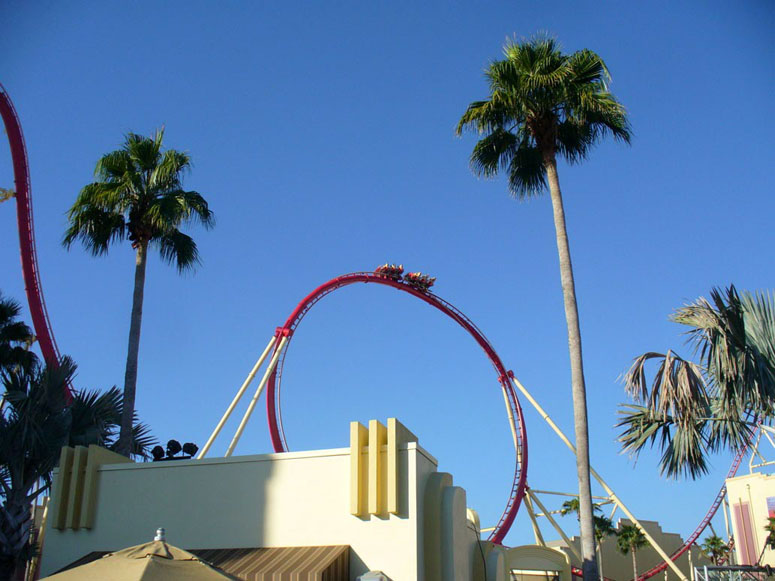 ...the "non-inverting loop" was actually more intense than most inverting loops!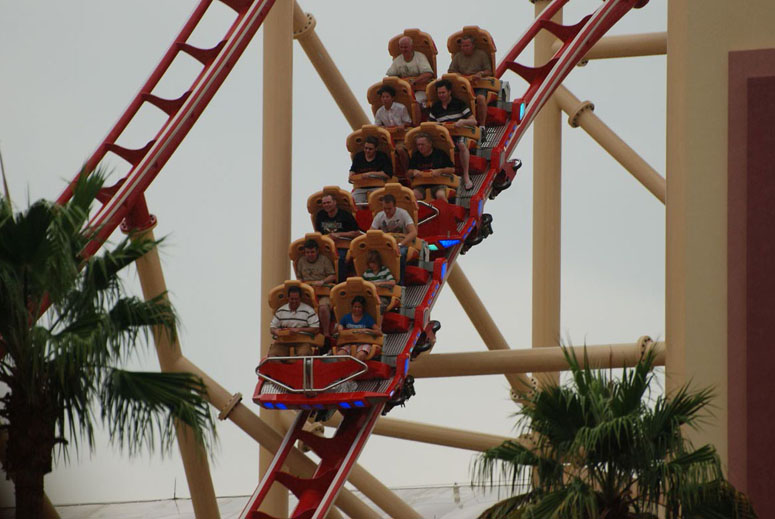 And there were surprises around every corner. This ride is a HUGE WIN for Universal Orlando!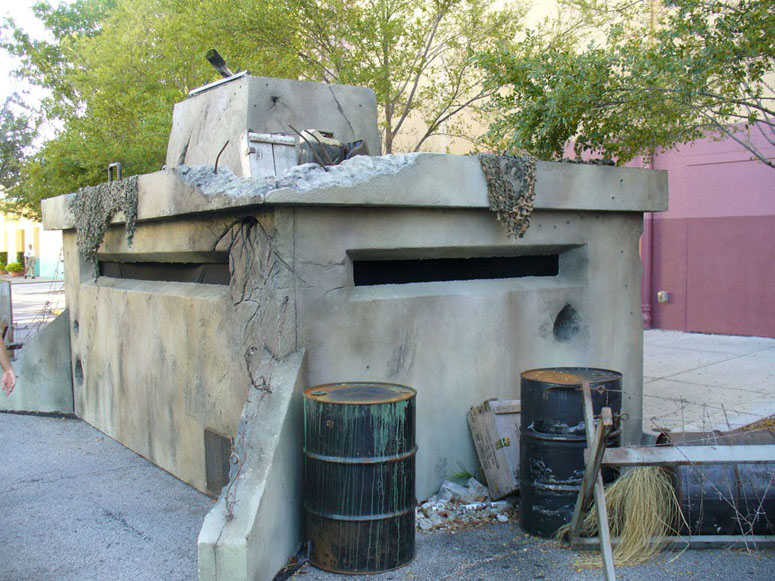 This takes me back to my days of working on Call of Duty!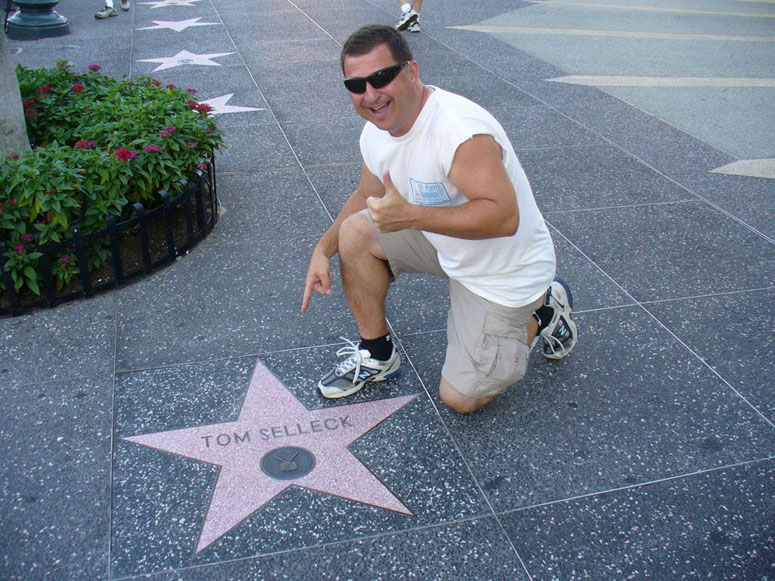 "My hero!"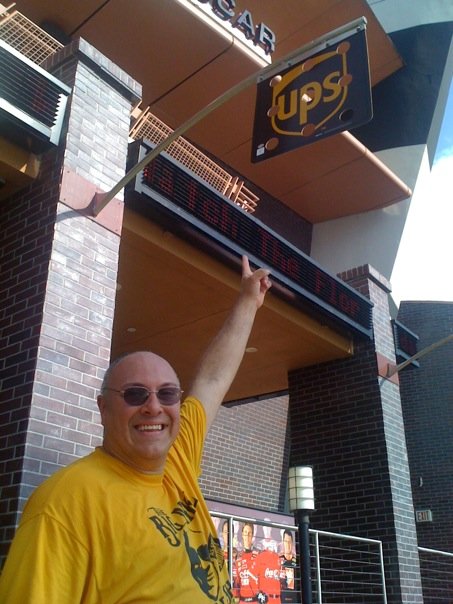 Universal Orlando is Big Mike approved!!!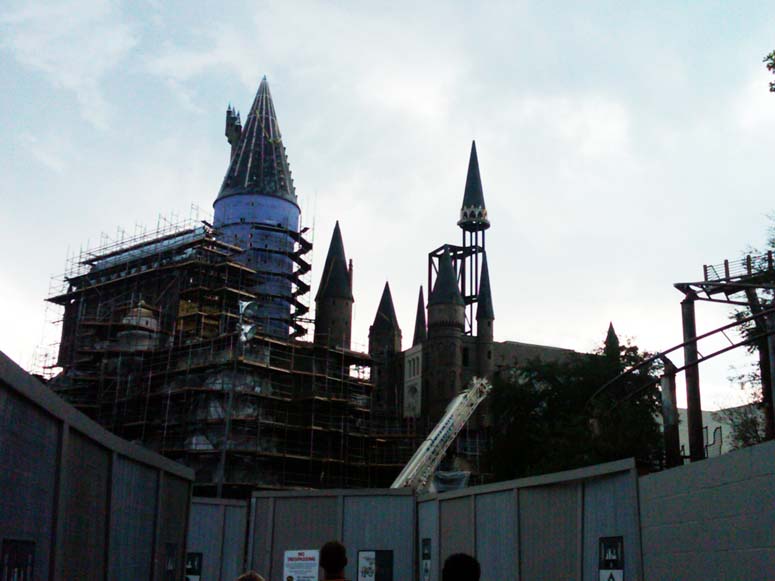 Harry Potter construction update!!! Ooohhh...Aaaahhhh...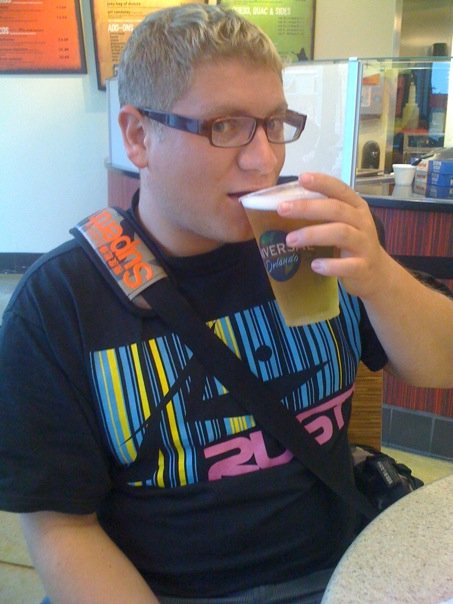 Piers is having a few pre-HHN beers at Moe's.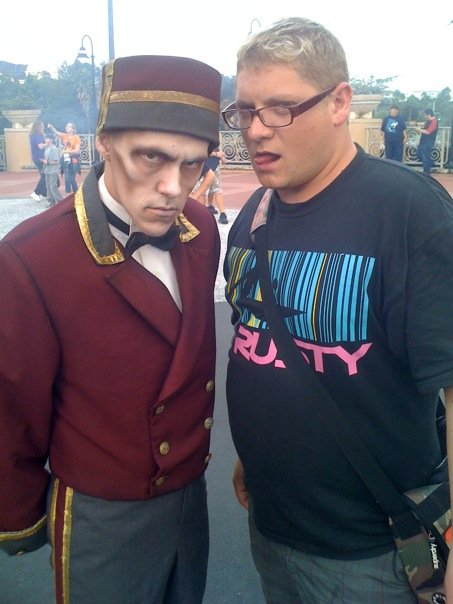 Piers has found his new husband!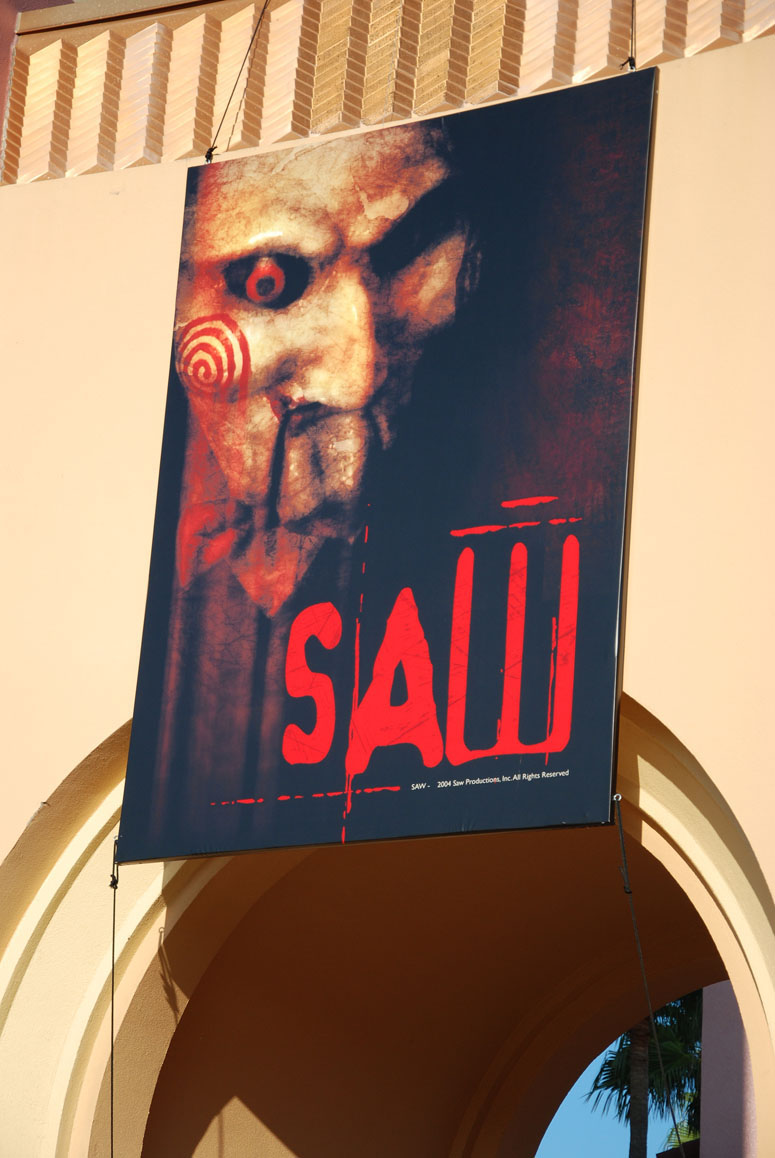 One of the best mazes of the event!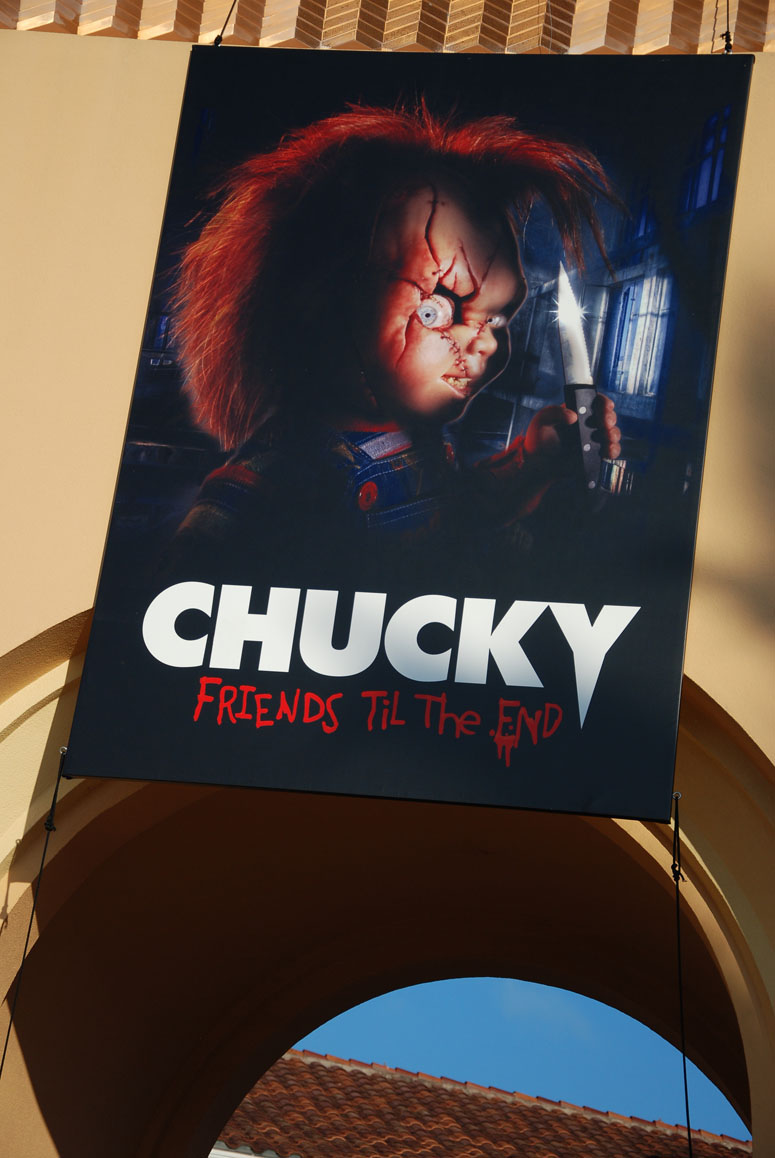 One of the best mazes of the event! (Oh, who are we kidding, they were ALL good!)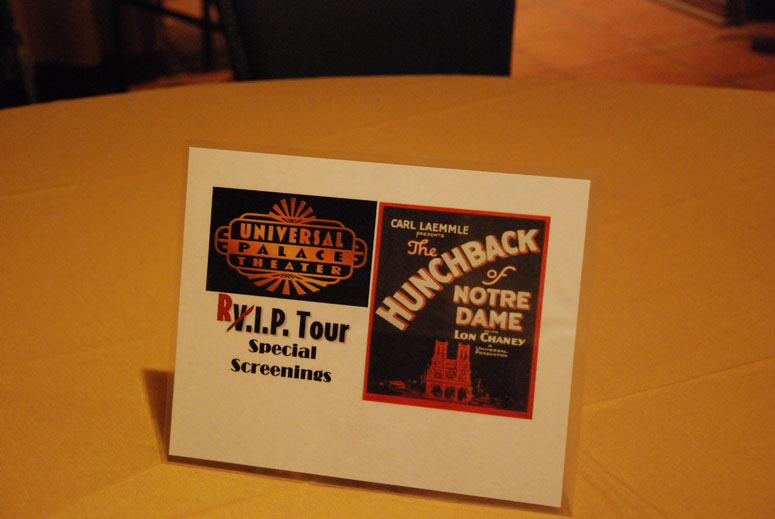 That's right..TPR gets VIP...I mean RIP treatment!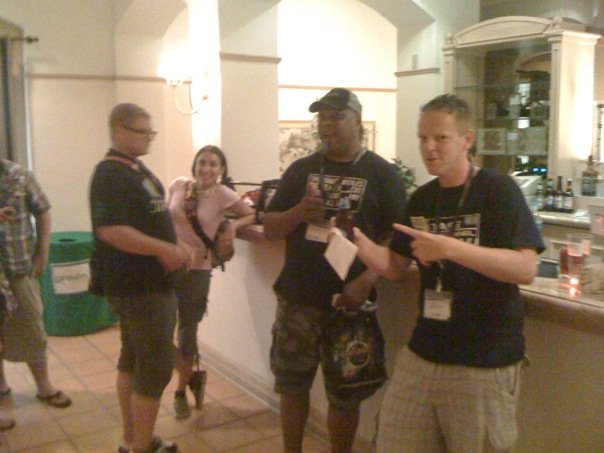 A bit of drinking before our RIP Tour to calm the nerves?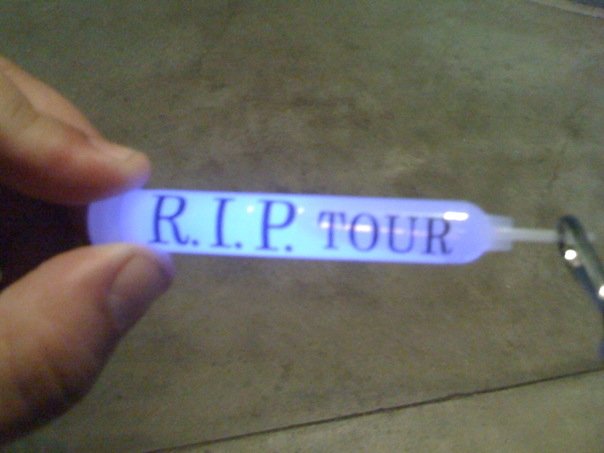 R.I.P. Tour. The ONLY way to do Halloween Horror Nights! Seriously, it's a night of great fun. Front of the line to all the mazes and rides. We highly recommend booking this tour with Universal's VIP Tour Department!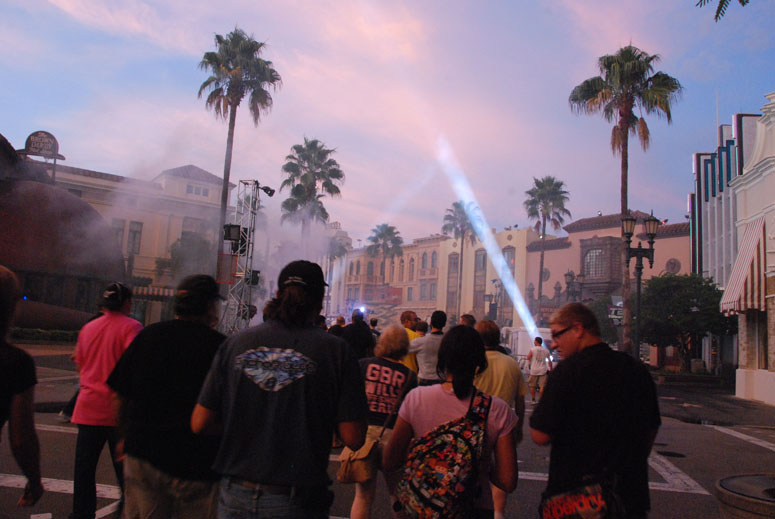 Even before it gets completely dark, Universal Orlando is transformed into something creepy and weird.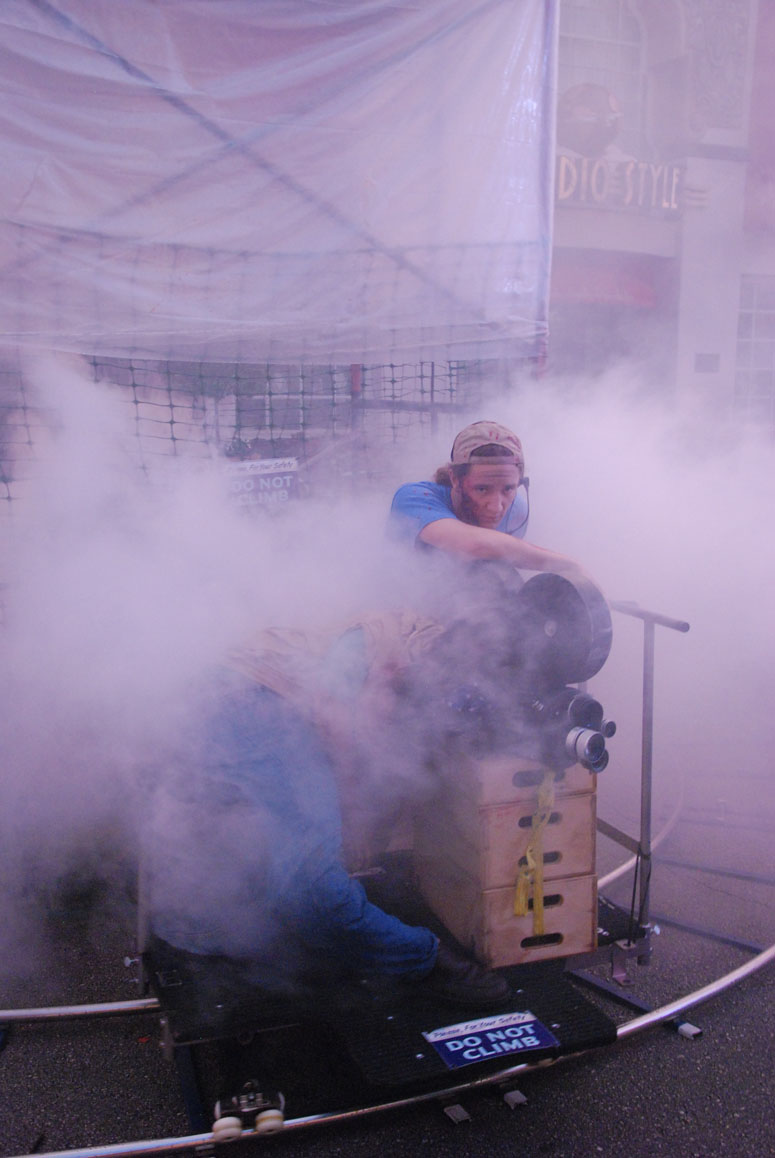 Looks like this production isn't going so well...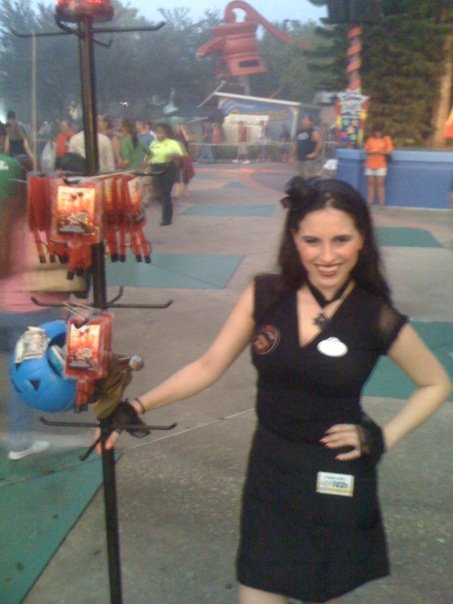 Hot chicks serving booze are everywhere!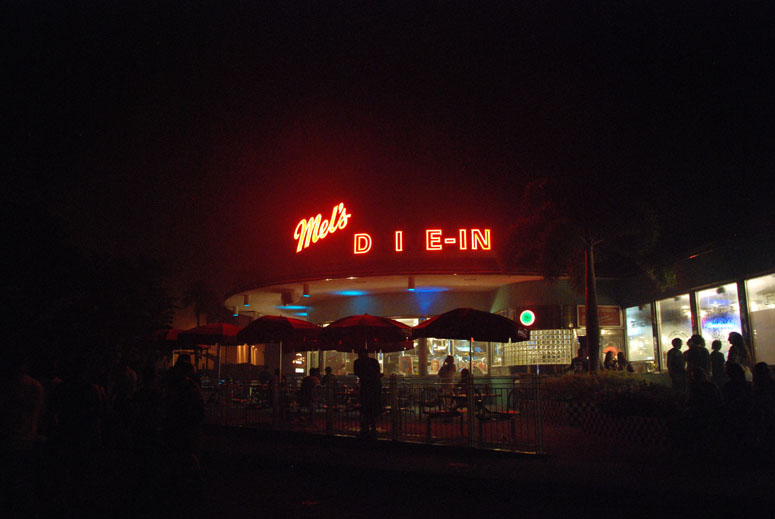 HHN Signature shot!!!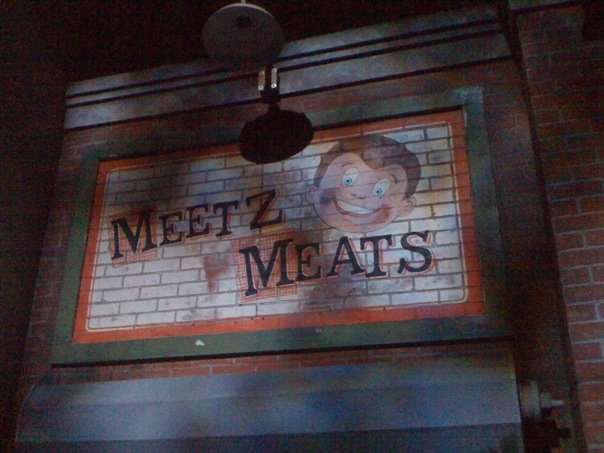 Leave it to Cleaver has been a TPR favorite so far!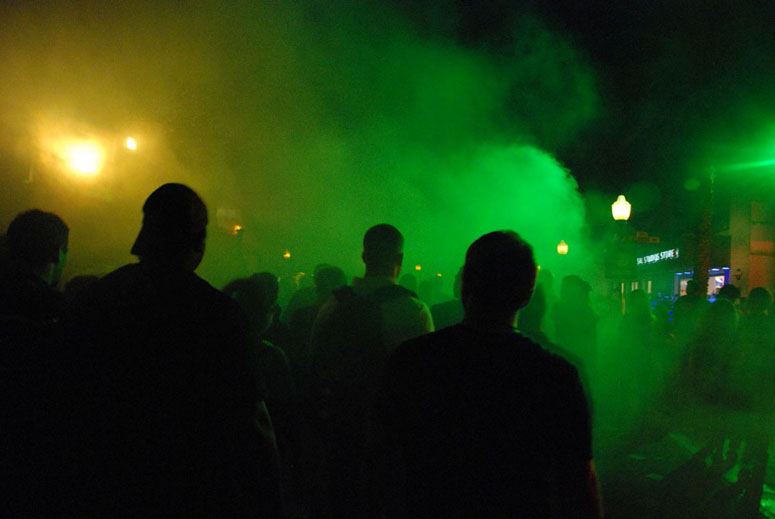 "Whatever you do, don't go into the green colored fog..."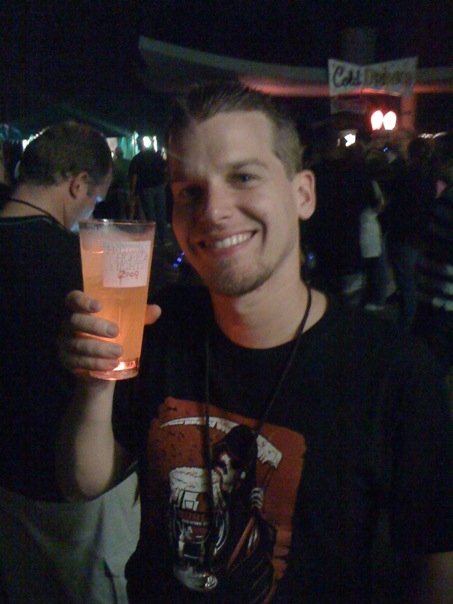 "Look! It's a drink! And it glows! Ain't that cool?"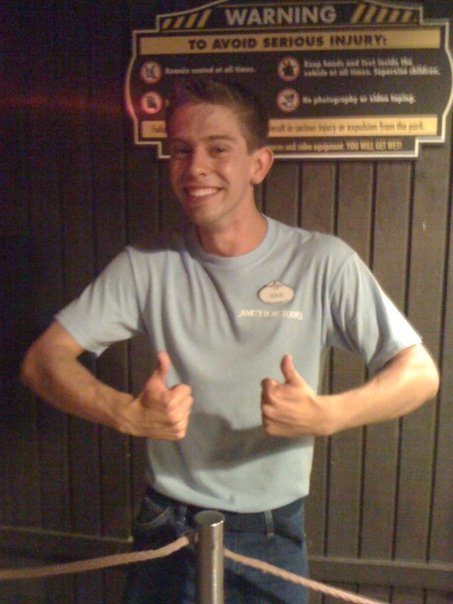 Hey Doug! Thanks for helping keep us safe in Amity!
The Spawning - very bizarre!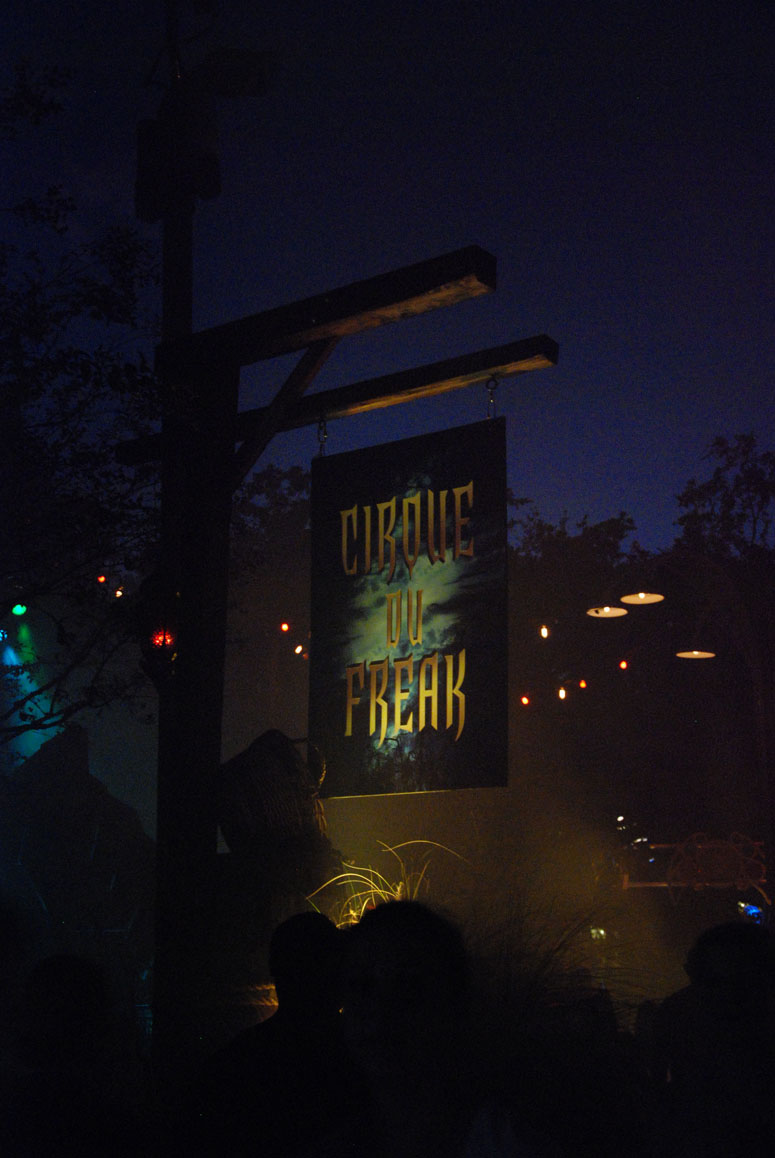 Cirque Du Freak was one of the many scare zones this year...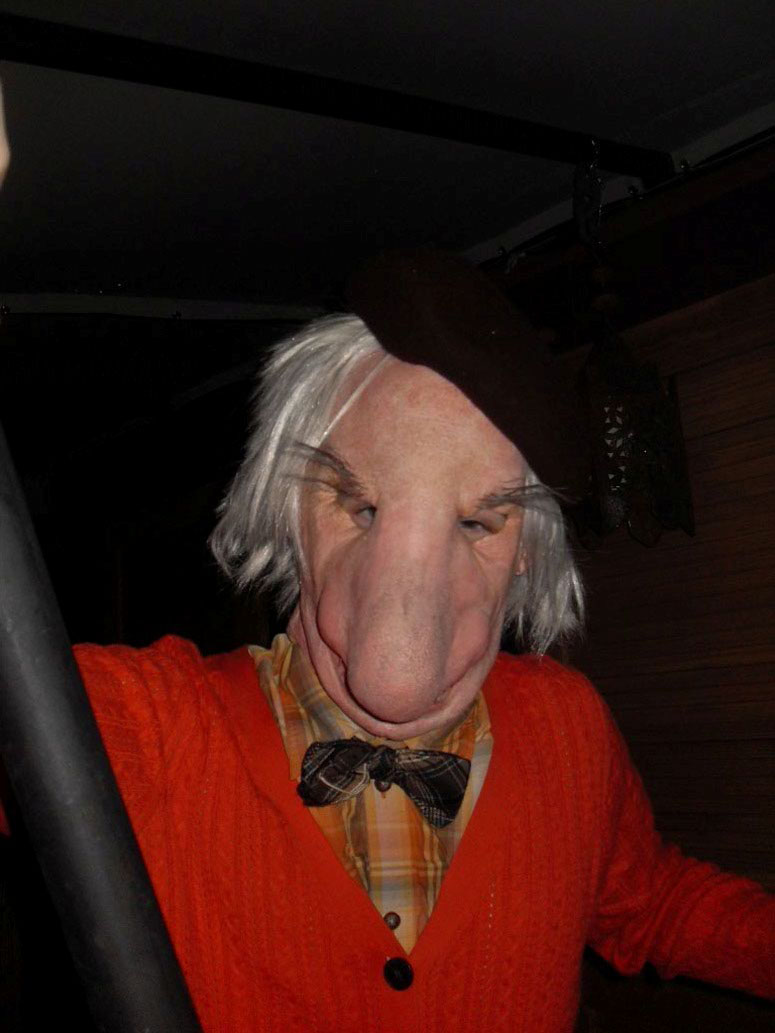 Yeah, there were some pretty freakish monsters hanging around in here...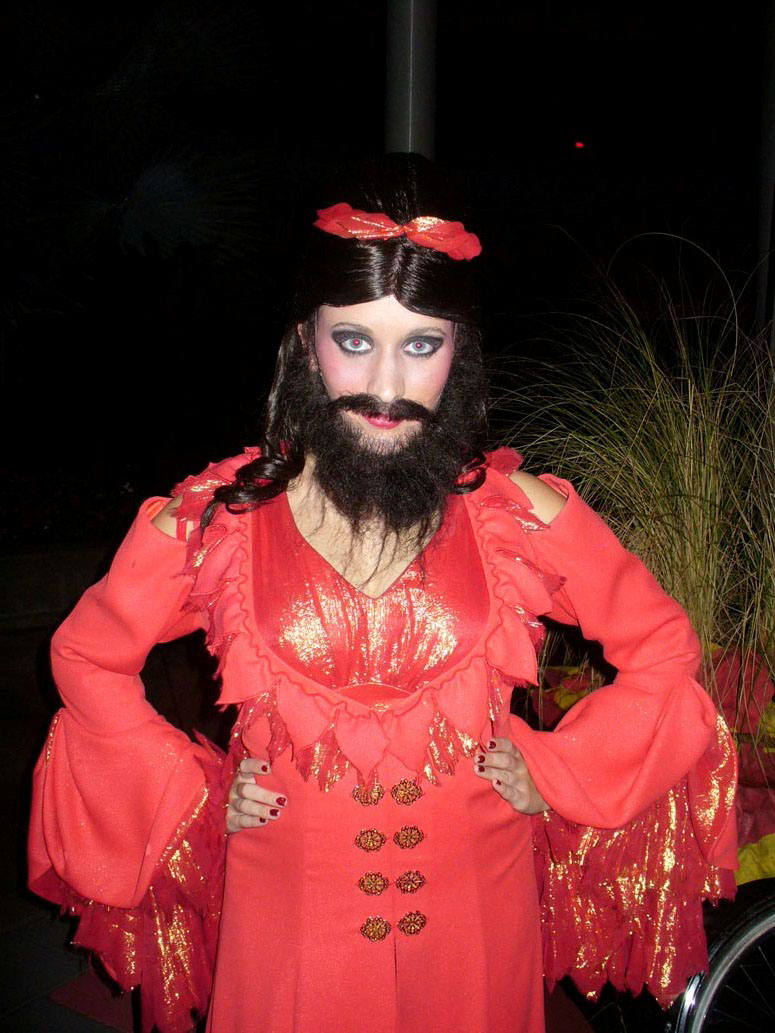 I can't decide if I'm turned on or freaked out...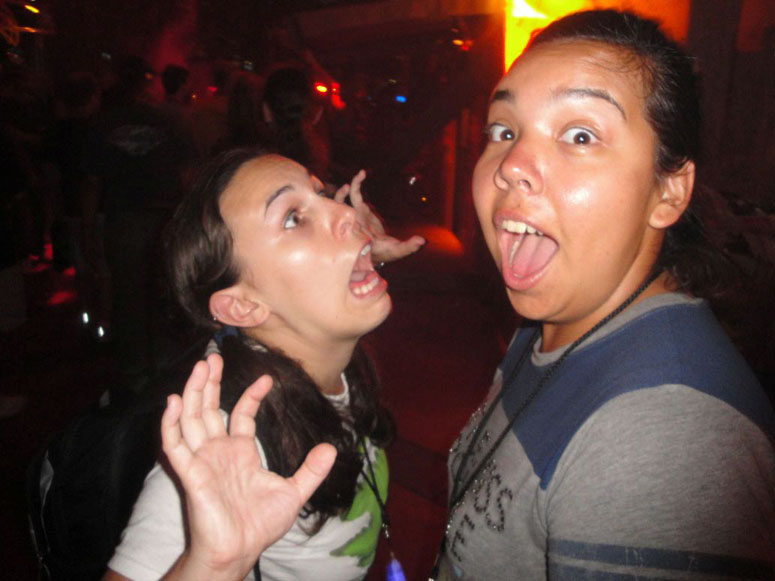 OMG! There was nothing more freakish than these two deformed creatures!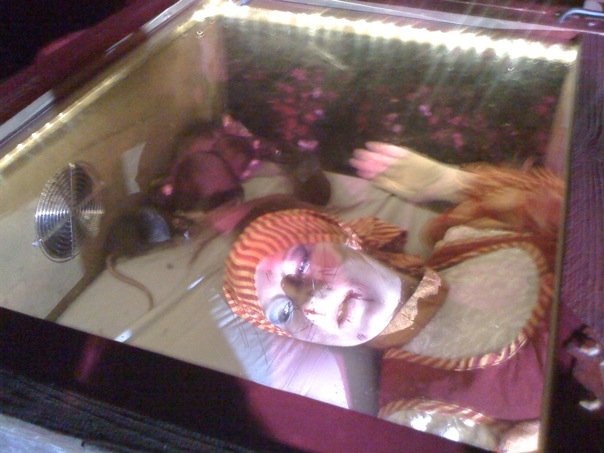 Rat lady...she's HOT!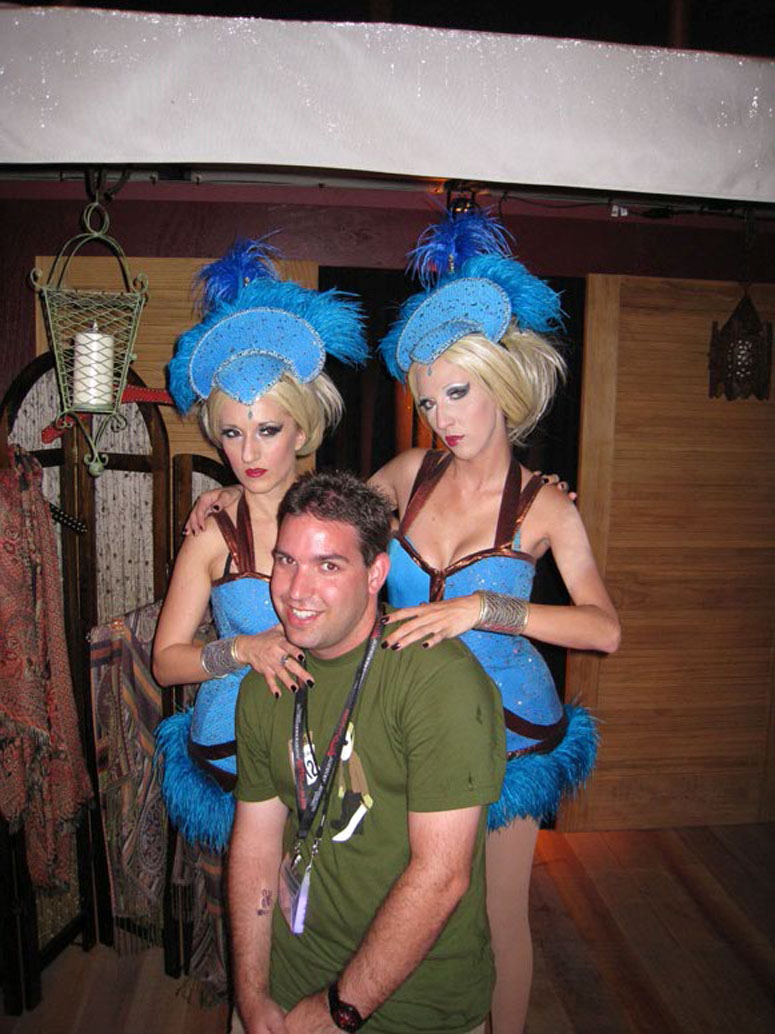 "Hey Ladies, I'm Jon...and when I'm done with you two I've got a special place to take both of you..."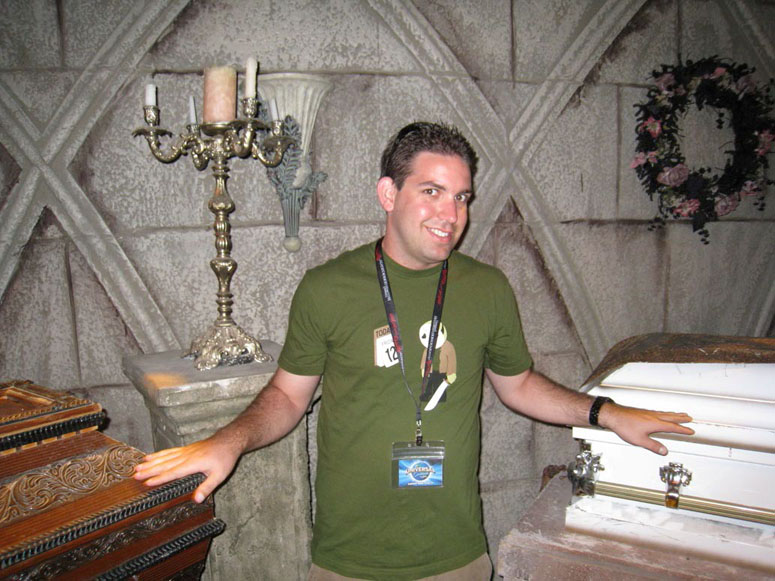 "...that's right, I'm gonna chop you up and put you in these two coffins. Because I'm just that weird!"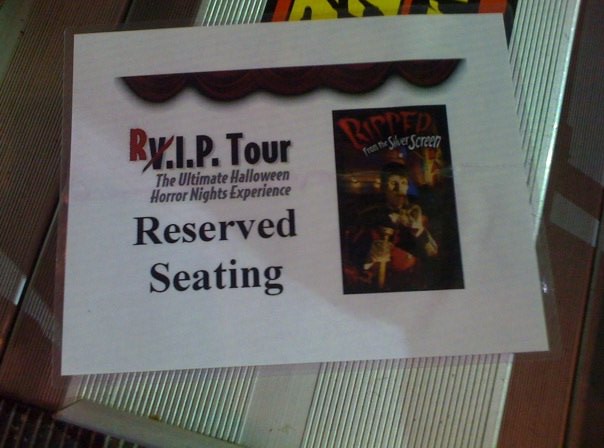 Yay! More VIP awesomeness at the Bill & Ted Show!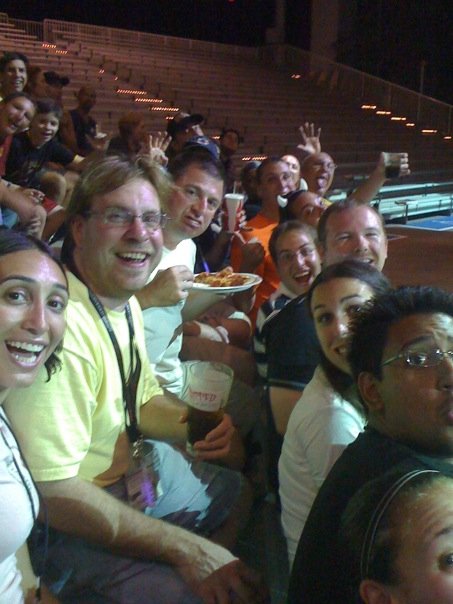 Hey look! We got our own private Bill & Ted show!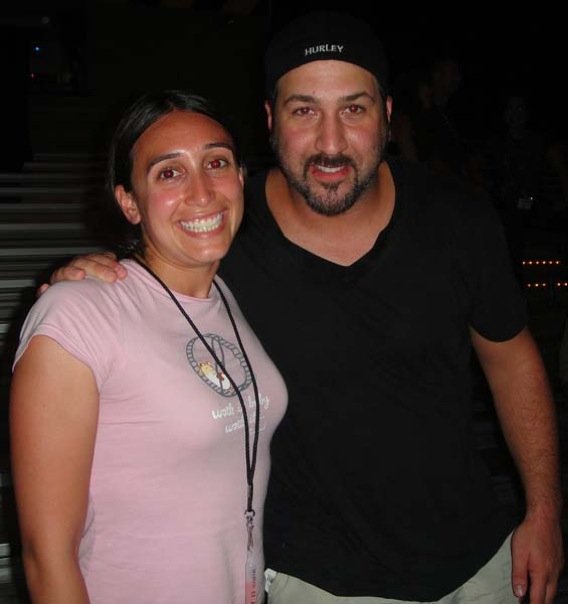 Well not really, Joey Fatone was there too.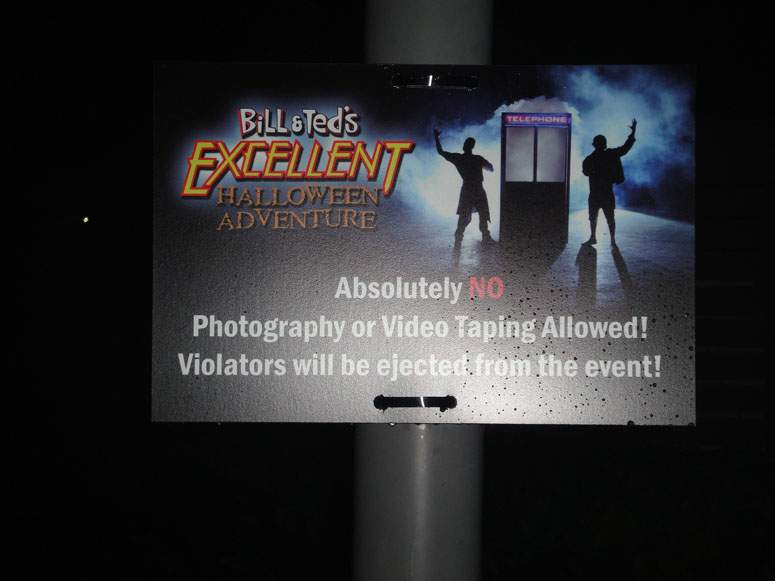 This will be the last photo you see of Bill & Ted, because if you take a picture, they put you in that "leg sawing off thing" you saw in the Frankenstein maze.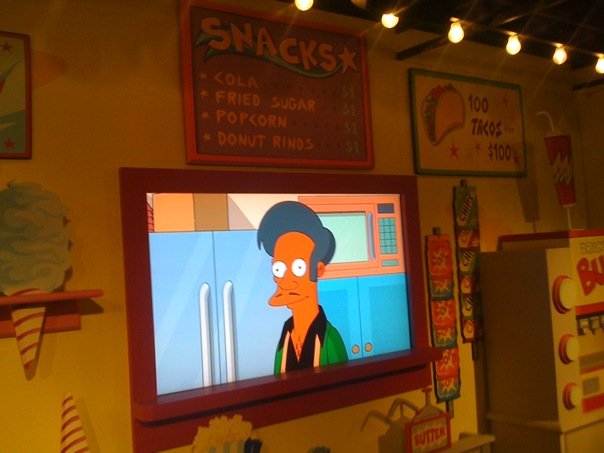 We made a pitstop at Simpsons...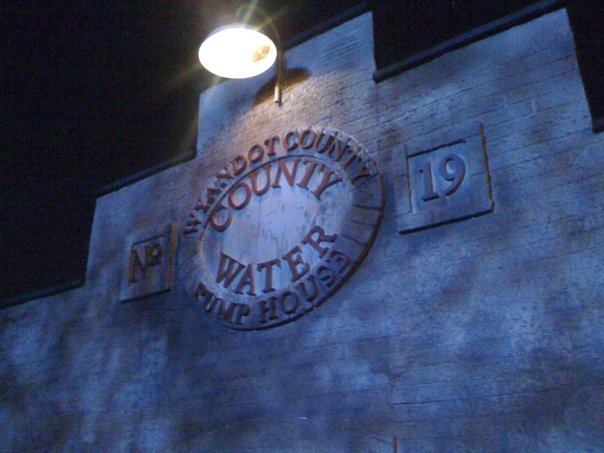 More mazes...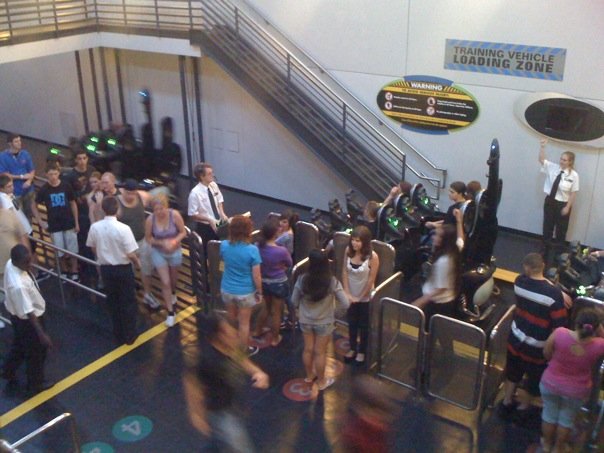 ...more rides...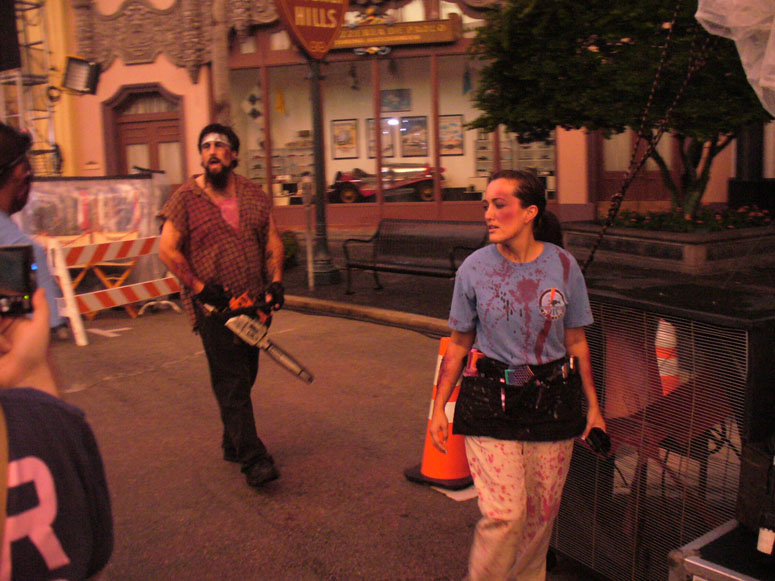 ...more chainsaws!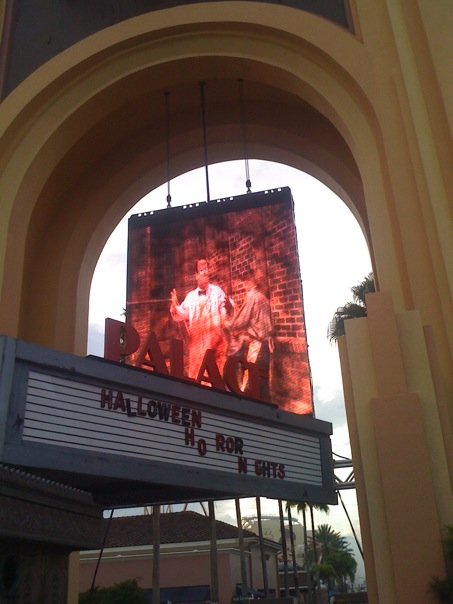 Another AWESOME Halloween Horror Nights!!!<br><br>
Remember you can follow us LIVE on Facebook!
http://www.facebook.com/robbalvey