CURRENT UPDATE! CLICK HERE TO SEE HOW ROBB IS DOING!
Hey everyone!
Some of you guys may remember
THIS
thread from last year when I went on my 30 pounds in 30 days diet.
The end result? 22.5 pounds in 25 days.
And then we went on our holiday cruise and then all the TPR summer trips came around and thanks to my lack of any self control I'm back to square one again!
However, this year things are a bit DIFFERENT!
Last year I really only had a short term goal, but I now realize while that did great for me I also need a long term goal. I also have hired a personal trainer to help me out. I would like to introduce you to all to...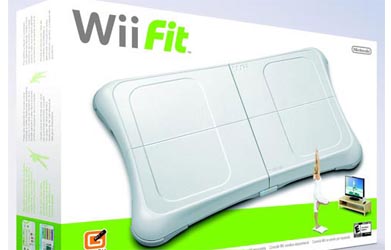 That's right! Wii Fit is going to track my progress every day and help me go from fatty to FABULOUS!
So many people have asked "Does that thing actually WORK???" so now it's time to give it a try. Obviously I'm dieting and doing other exercise as well, but this will be a good test to see if Wii Fit really can help.
I need as much support from you guys as well and if anyone else here has Wii Fit and wants to play along, post pictures, etc, please feel free to do so!
So here goes....
"Robb Alvey's 30 Pounds in 30 Days - 2008 Edition! Guest Starring Wii Fit!"
I will be posting pictures every day (unless of course we are gone for a day or two) and this thread will serve as my "blog" so to speak on the progress.
Short Term Goal - 30 pounds by December 12th, 2008.
Long Term Goal - 50 pounds by June 1st, 2009.
The short term goal is because we are leaving for our holiday cruise on December 12th and I need to go on a crash diet for that trip. The long term goal is to make sure that I keep up with it once I get back (I assume I'll also gain some weight back on that trip) and look hot and sexy for 2009's TPR trips.
So who's with me? C'mon everyone! Let's DO THIS!!!