Since we had time to kill before Joyland opened for their 7-10 shift at night, we checked out the Cadillac Ranch in Amarillo, TX. It's basically a bunch of Cadillas buried in a field that people are encouraged to add graffiti to.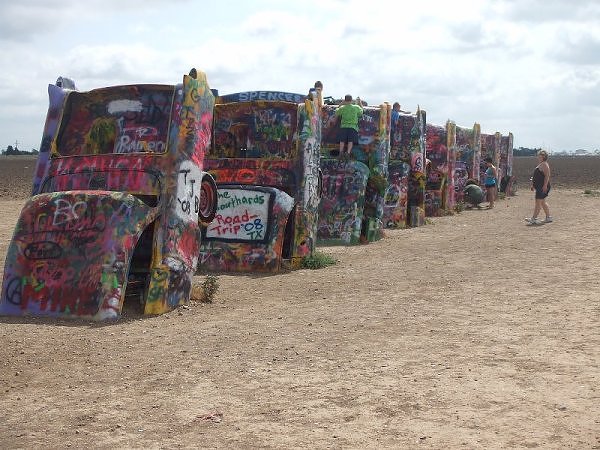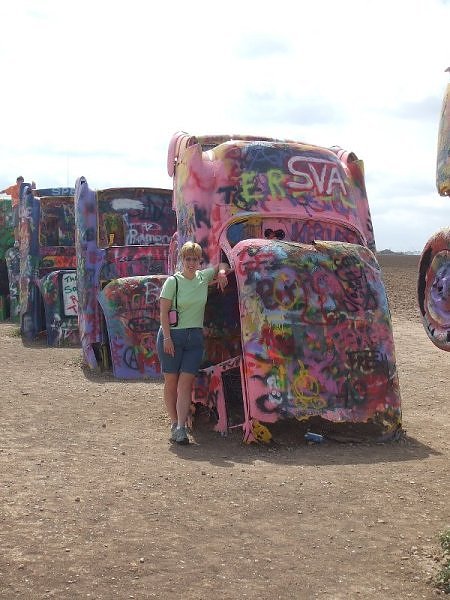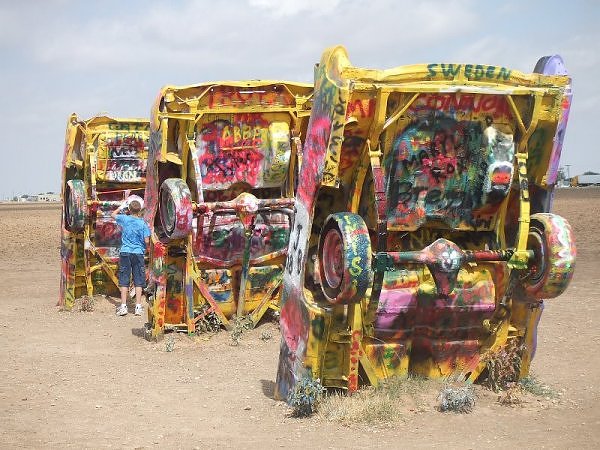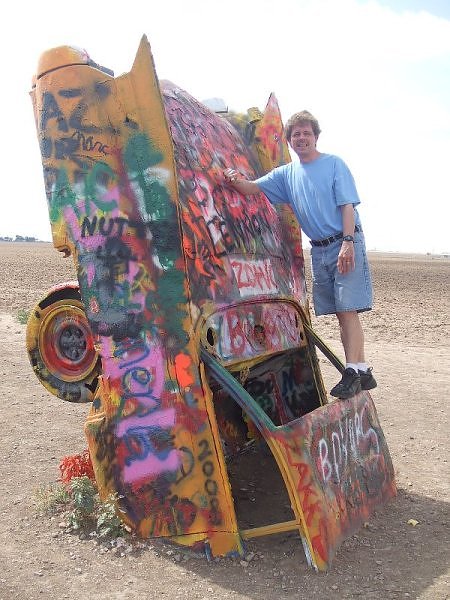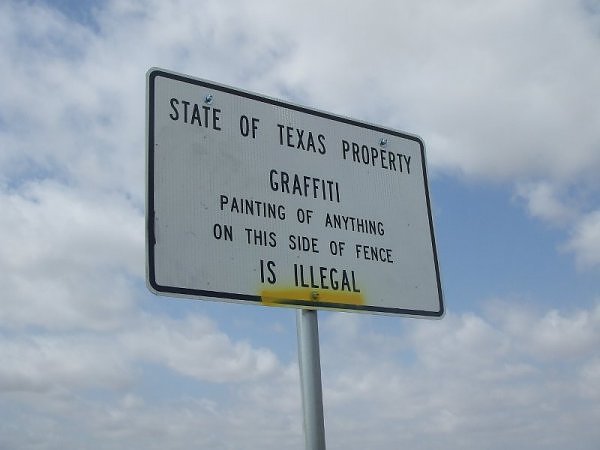 For the evening, we visited Joyland in Lubbock, TX. Unlike Wonderland where the 3 hours flew by, we got bored fairly quickly at Joyland. We did get to chat the the owner, David Dean, briefly. He was a nice guy who seemed excited about adding Greezed Lightnin from Astroworld to the park. If and when that happens, it will definitely make the park worth visiting again.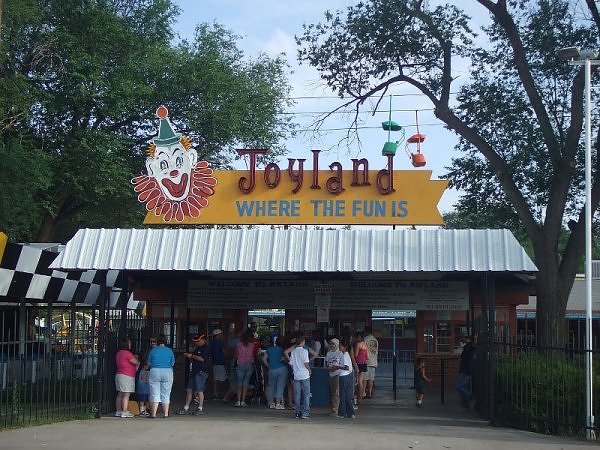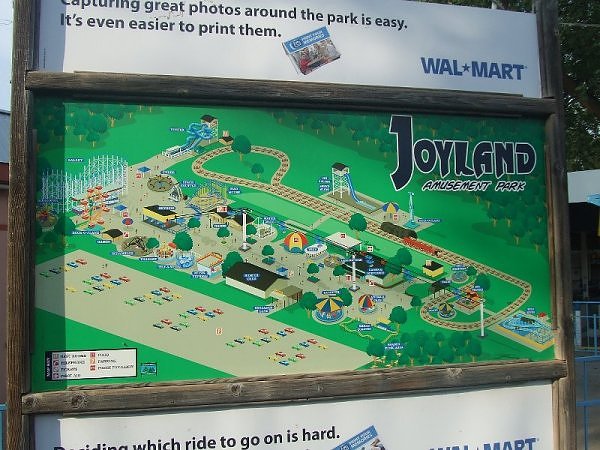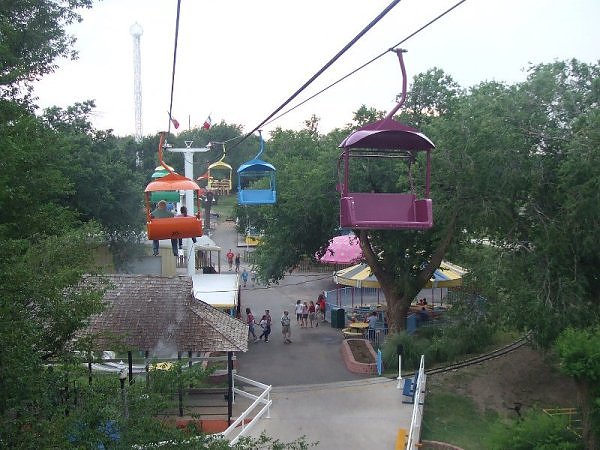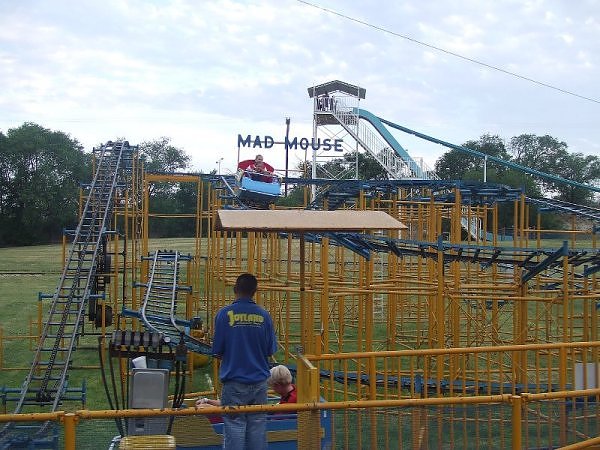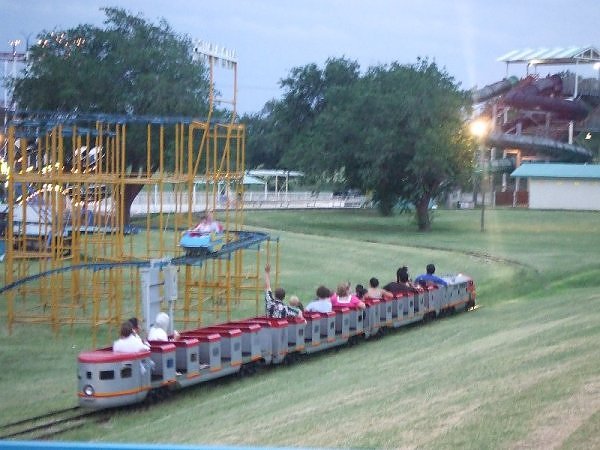 Rich on the funky waterslide-type ride: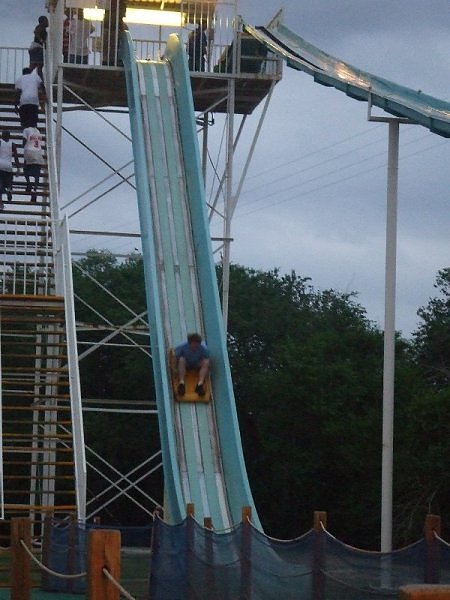 Little Coaster runs just like a smaller version of High Speed Thrill Coaster at Knoebels. It was our favorite coaster at the park!