New Update!
Our first Orlando Day!
So for the first time in 2.5 weeks the temperature in Florida had dropped below 80 degrees. In fact, it dropped about 80 degrees and was sooooo cold! We said good bye to the parents and headed on the two hour drive up to Orlando. By some miracle, KT slept the entire drive! Woke up as we were pulling into Port Orleans for our first stay at that hotel.
This sign makes me happy!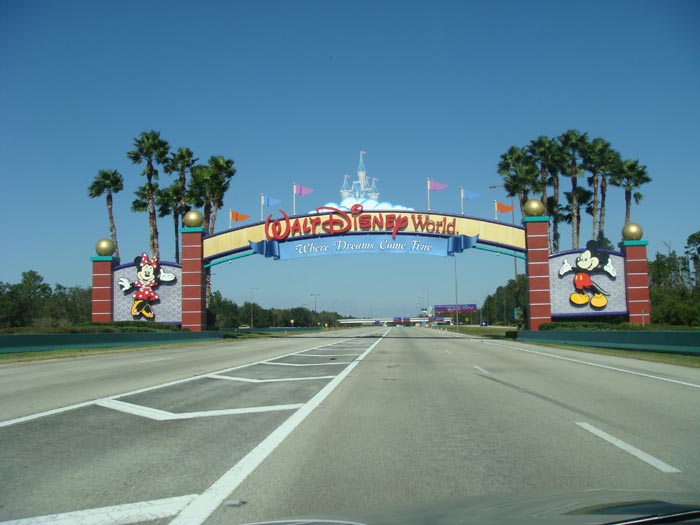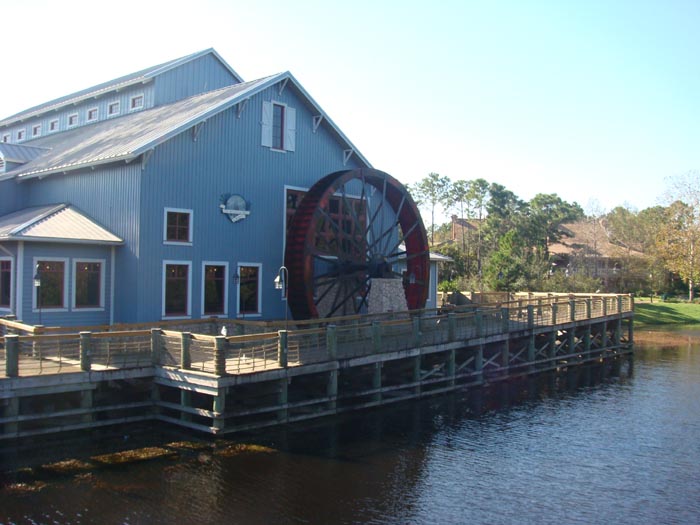 It was a nice resort, I liked how everything was setup and we could walk around all over with KT in her stroller.
Of course after sleeping and being cooped up, we gave her some time to explore the room before heading out.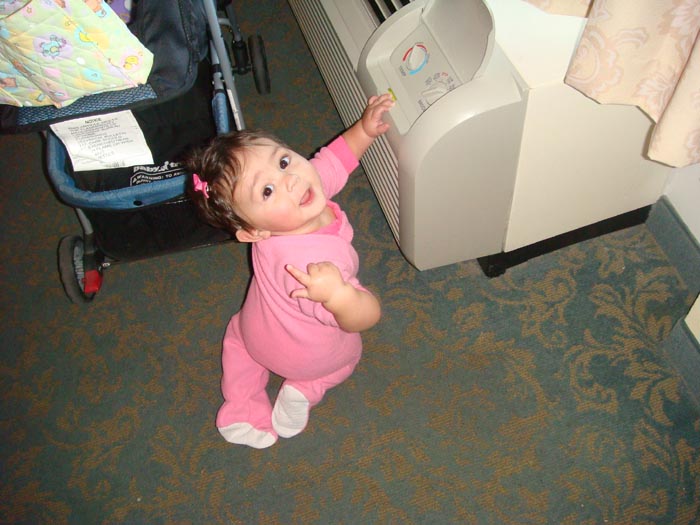 Ok, time to go explore! We took the boat from Riverside over to Downtown Disney. It was freezing, but a really cool little boat ride. We got to see the Treehouse Villas (which I didn't even realize were still standing, let alone being used for International Program Housing!) and other cool little things.
Once at DTD, it was even colder!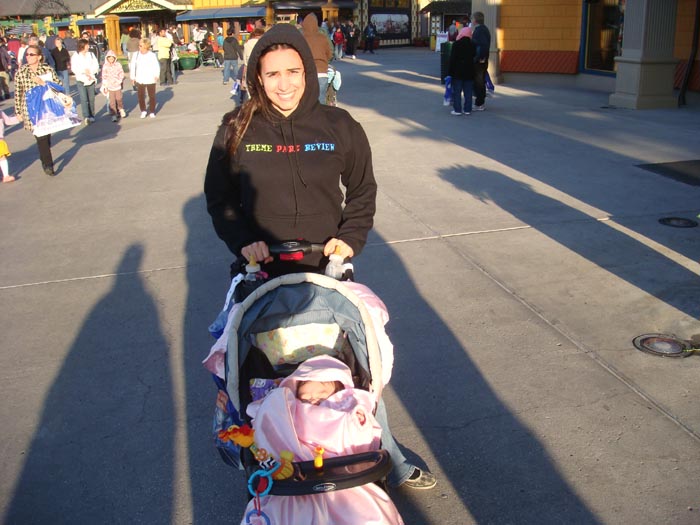 If I liked Mr. Potato Head, or Star Wars, these would be really cute. But I don't.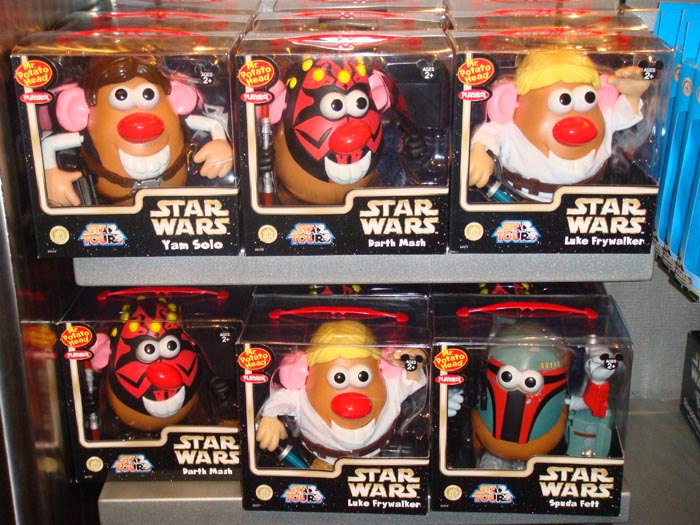 After freezing our asses off and getting a snack it was off to Epcot. Because, how can you really be so close to Epcot and not just go!?!? It's seriously one of the best parks on the planet!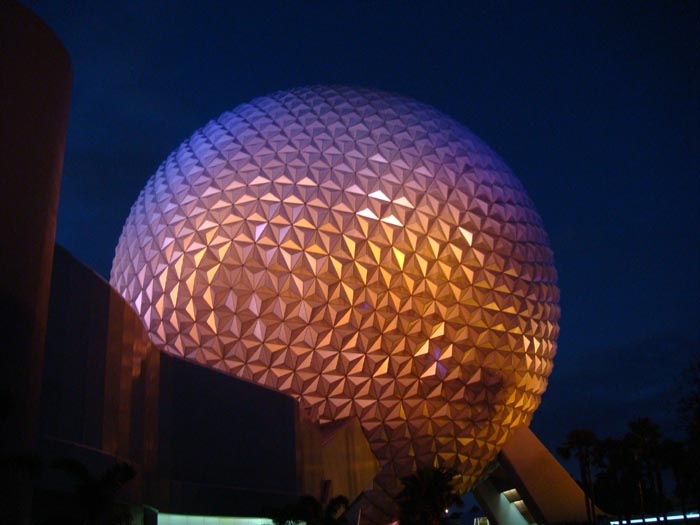 And in case Matt isn't done yet…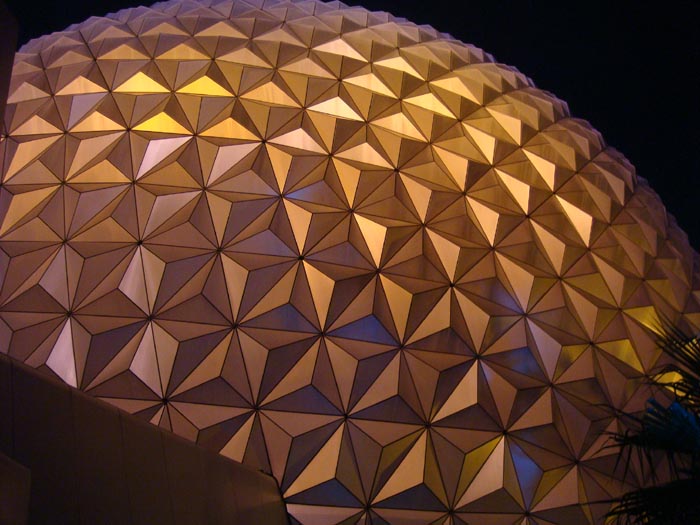 Spaceship Earth was closed when we got there (still testing and stuff) so we headed over to the Land. Even without the song, I do really like the Land Boat Ride, but I miss the song…and even the good cast members that used to explain random stuff.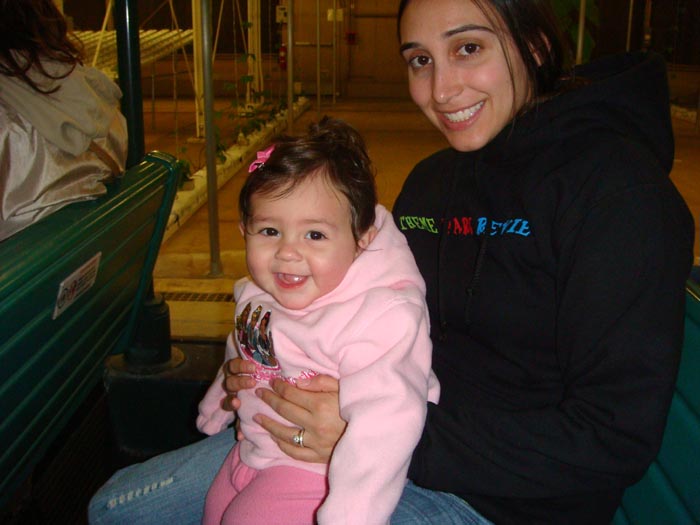 KT liked it though! I think this was her 3rd time on this ride!
For some reason, this is the only other picture I have of the ride!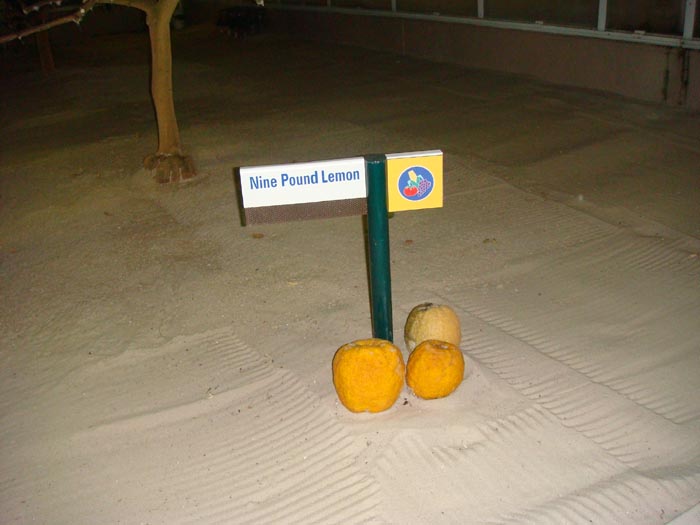 I blame Robb!
We walked around some more, tried desperately to stay warm, and absorbed the awesomeness that was Epcot; then on our way out (to meet our friends at Carrabbas!) Spaceship Earth was open!!!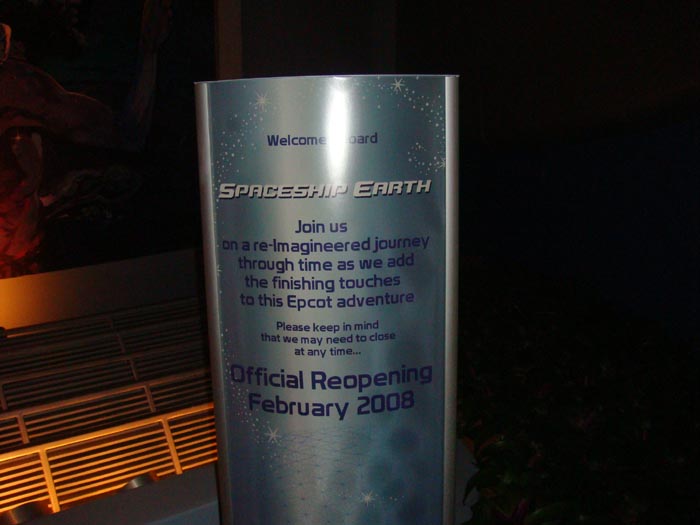 Figured we might as well try the new version out. I hadn't heard anything, apparently Robb had done some research into what it was…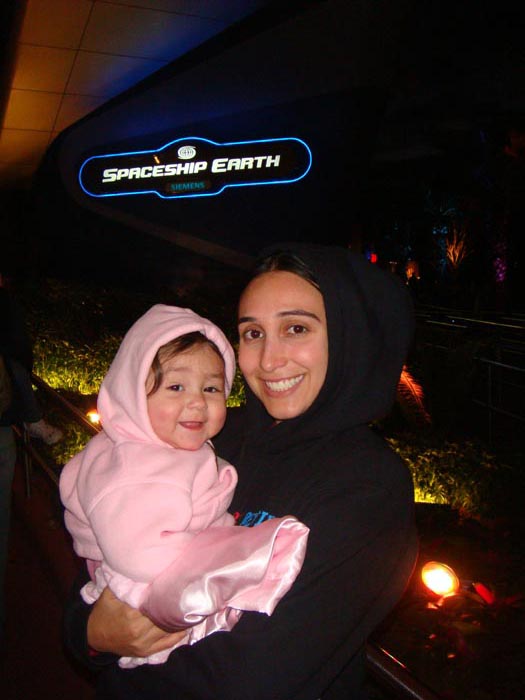 So it took me 26 years to get three different versions of Spaceship Earth. KidTums has already been on two in less than a year!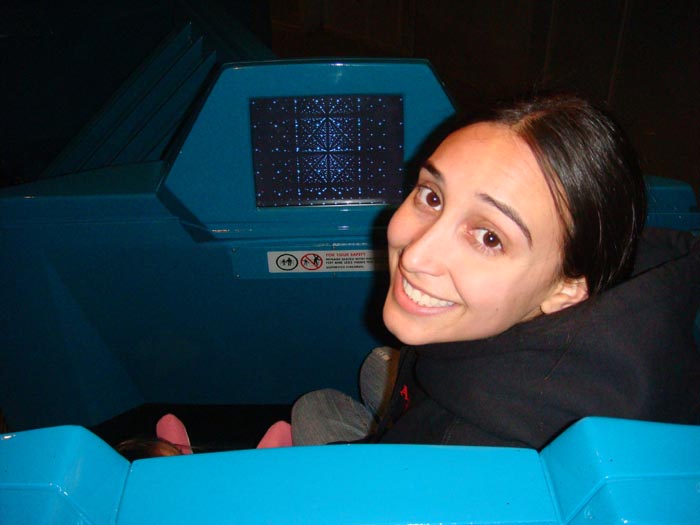 I think this picture is so funny. You can almost see KT's head, but you can definitely make out her little pink feet. She likes to sit on her own now, so I figured I'd let her!
If you haven't heard, many of the scenes are the same, some have gotten upgrades, there's a new voice spiel. Not like a giant change, but 'interesting'.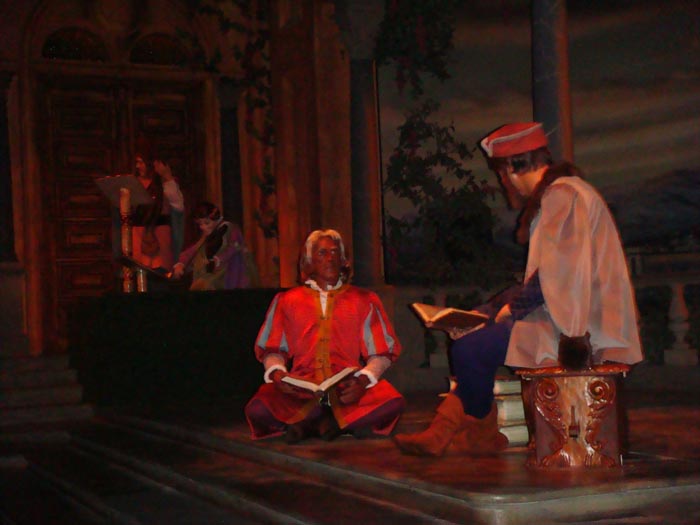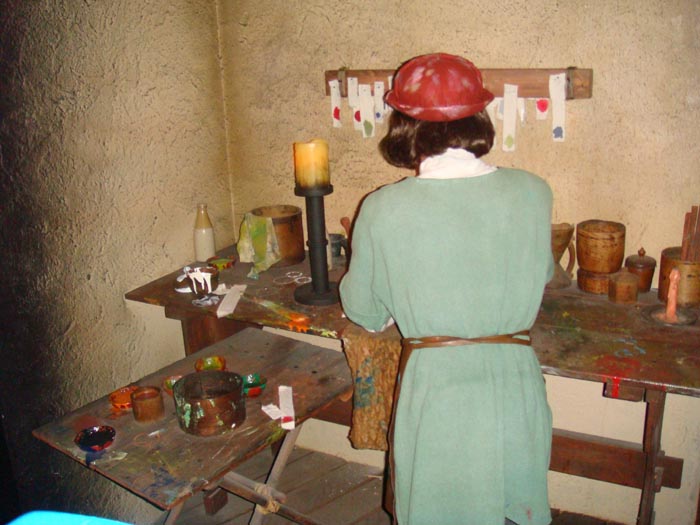 Booo!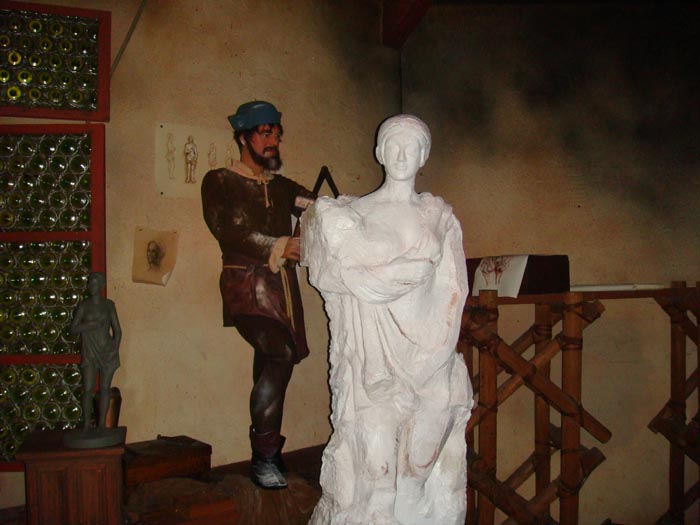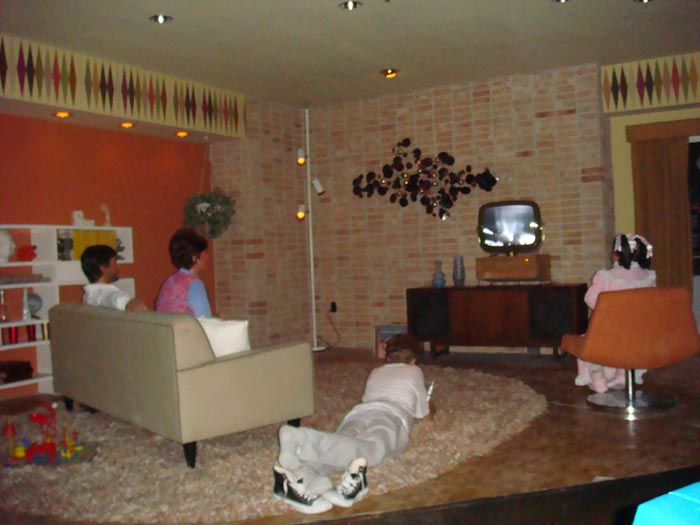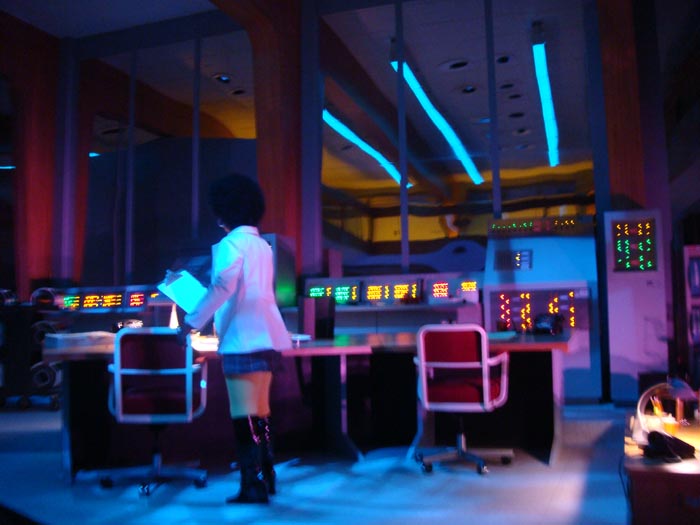 Impressive Afro!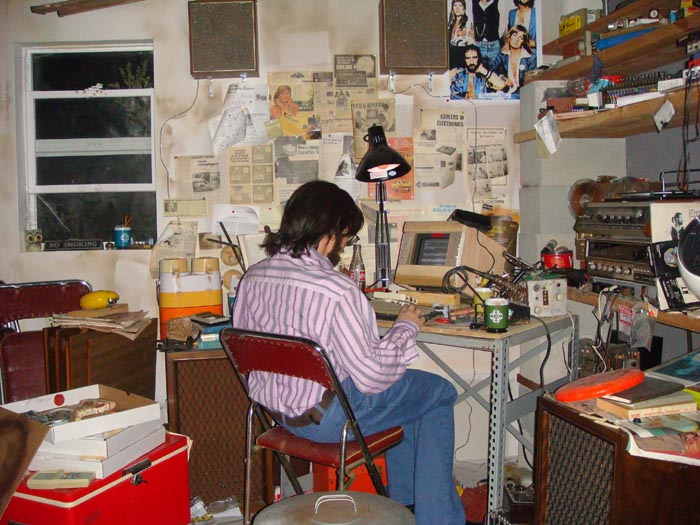 One of the talked about NEW SCENES!!! I don't understand why everyone wants to see Robb working on TPR on the ride!?!?
Ok, so you get the big dramatic 'Spaceship Earth' quote at the top, see the pretty stars on the ceiling, then turn around for your journey home. This is where the ride gets quite different.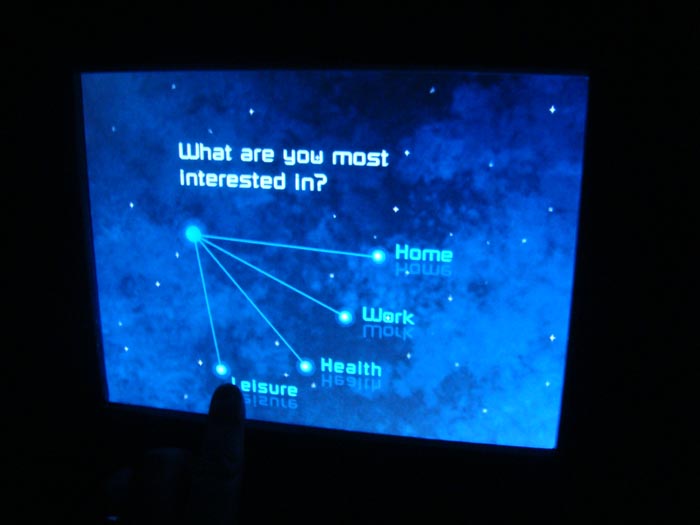 On your computer screen in front of you, you answer a bunch of questions about what you're interested in for the future.
Then depending on your answers…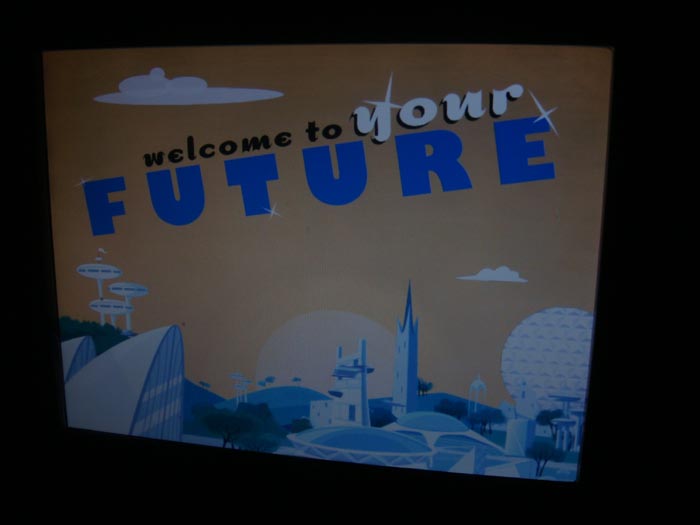 Robb was interested in leisure, shocking!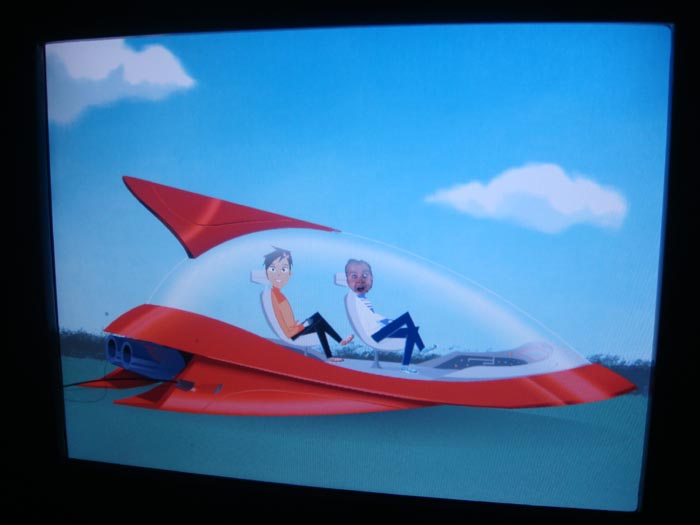 Wait, who's in that spaceship!?!?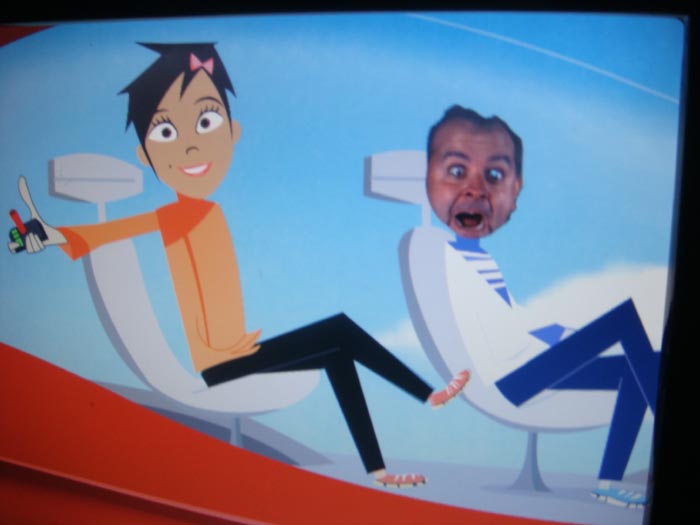 Yup…so they take your picture at the beginning of the ride and now use it in a cute little cartoon.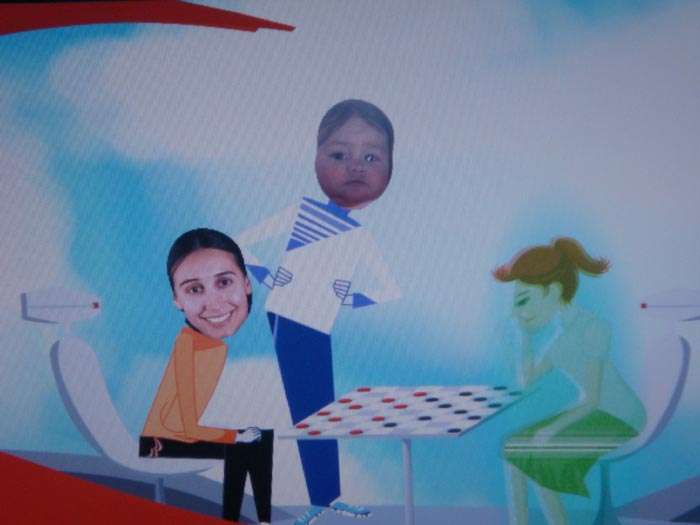 KidTums and I enjoying some checkers.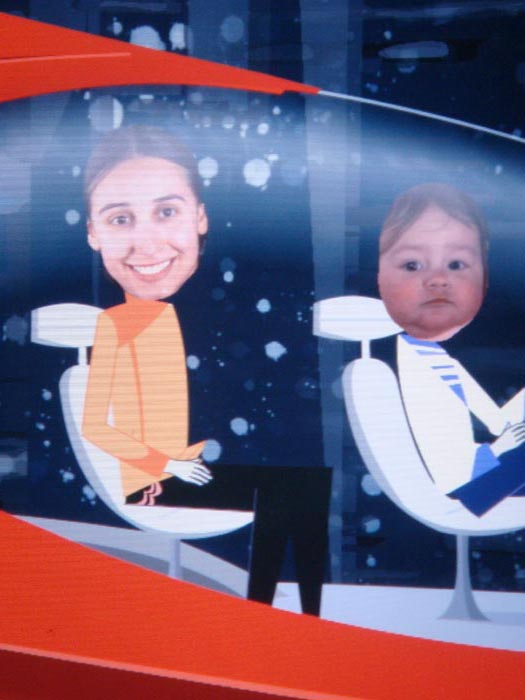 I actually give their face detection software credit. I mean, KT was sitting really low down on the seat next to me for the picture and somehow they cropped both of our faces perfectly for the effect.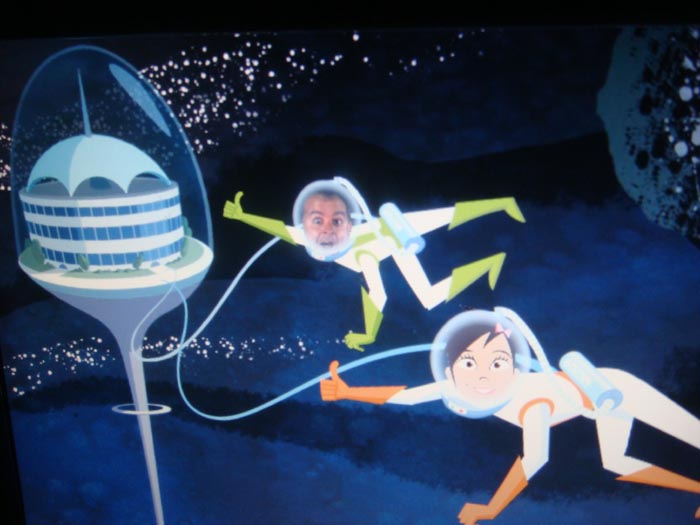 So my thoughts on this redo…it's hard to put into words. I don't 'HATE' it as much as a lot of the Disney Enthusiasts do, but it's not that great either. I don't like Judi Dench's voiceover work. The way she tried to be all grand and serious, but then had some jokes in there just didn't work for me. Also the ending is so anti-climatic now. No pretty mini-spaceship earth ball to look at, and unless they redo the video a bit the way the video ended was also kind of blah.
Anyway, that was the end of our first Orlando day! Next up a one day, two park visit to Universal, then back to Disney for two more days of fun!