So today (well, really yesterday but who's keeping track) we were in Cozumel, Mexico! We had a fun day filled with ATV's, dirty shirts, and turkey! Yay!
Anyway....um....we did some stuff....yeah....and then, like, we did other stuff....blah, blah, blah....does anyone actually read this crap or do you all just look at the photos?
OK, fine...here's some photos....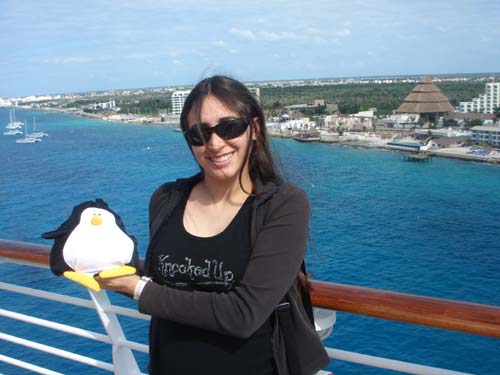 Elissa and Little Penguin would like to welcome you to the town of Cozumel, Mexico!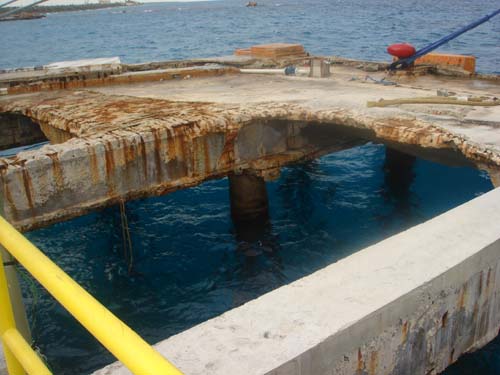 Cozumel doesn't look quite as nice as it did the last time we visited...basically...it got kind of f**ked last Hurricane season!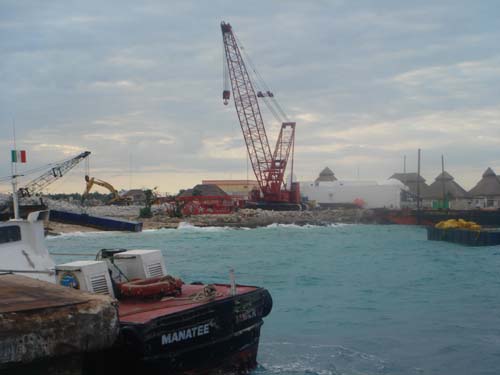 At least they seem to be restoring it, which is good. (BTW, random tidbit of information - the "Drink of the Day" on the ship was the Hurricane. Bad taste, yes...but damn funny!!!)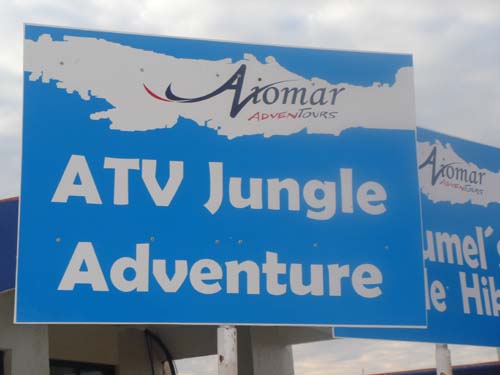 Today we were going to kill ourselves on ATVs through the jungle!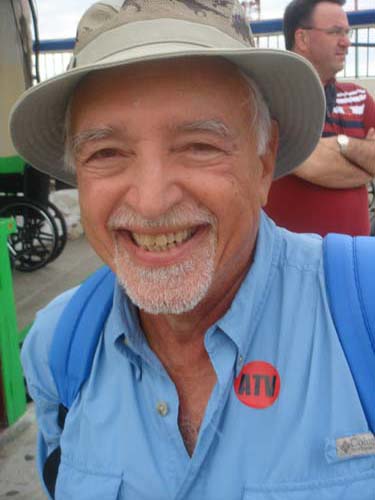 Russel says "I really, really hope that ATV stands for All Teen Virgins!!!"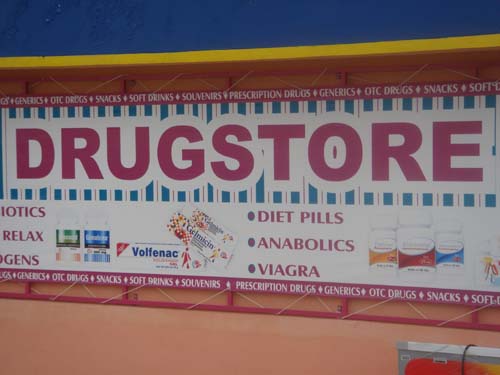 "And if it does....this place has exactly what I need!!!"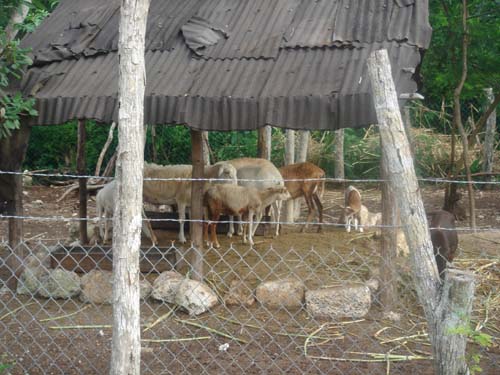 "...and after your ATV tour we'll be serving a fresh lunch...."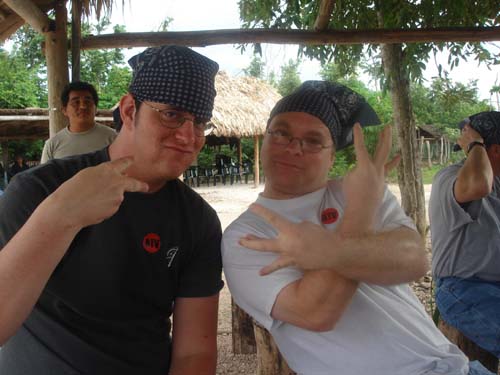 Gangstas you are NOT!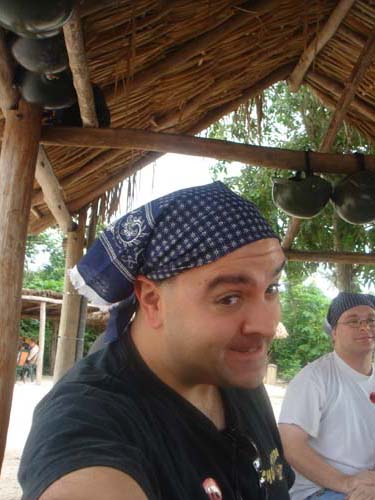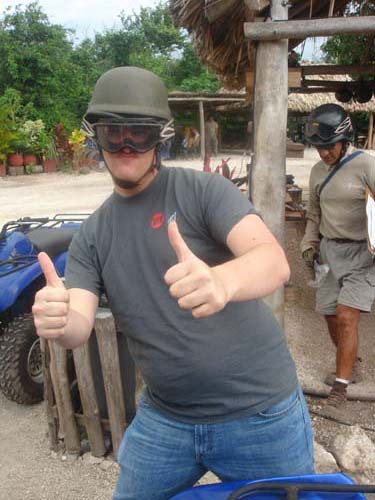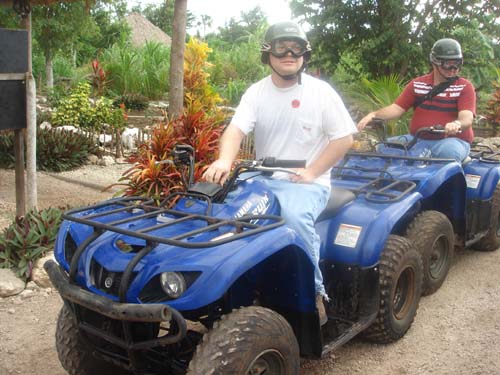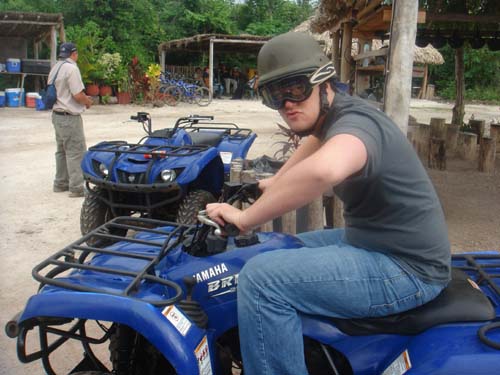 "First I'm gonna kill me some jews....then I'm gonna kill me some rednecks...then I'm gonna run over your baby with a tractor trailer truck! I'm BAD ASS JOW!!!! Don't F**K with me!!!!"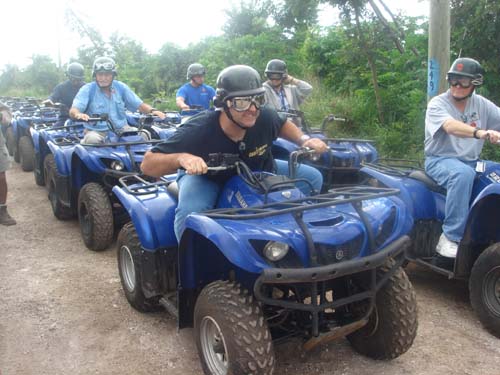 Once again....it's like dirt bikes....for the Special Olympics!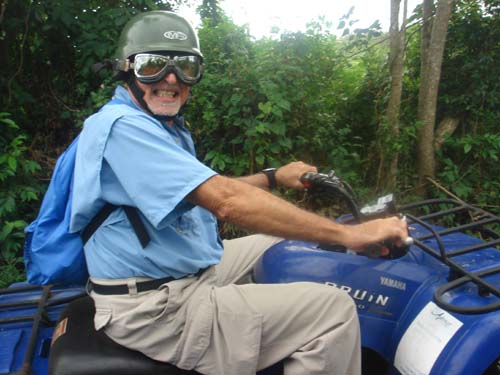 "Where are the virgins?"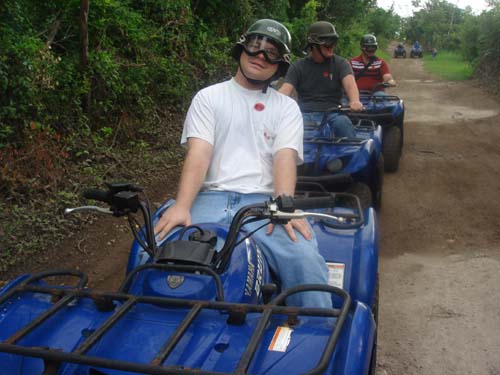 "I'm only stopped because I haven't quite figured out how to turn this damn thing on yet!"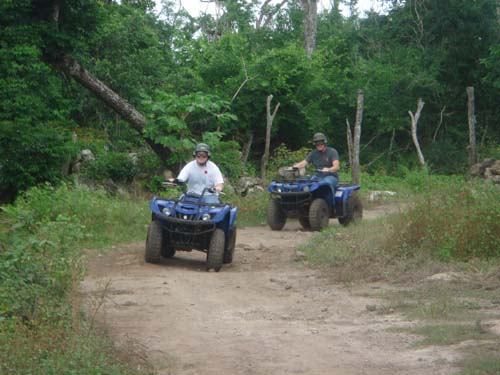 Oooh! Action shot! C'mon TPR girls!!! Don't you want some REAL men? Check us out!
(Please....someone from the site...Lou, Nicole, Spookbaby...someone get these guys laid...you've GOT to know someone...even if it's someone you HATE....please help us help them out! Even though they might look pathetic and stupid, they really are great guys!)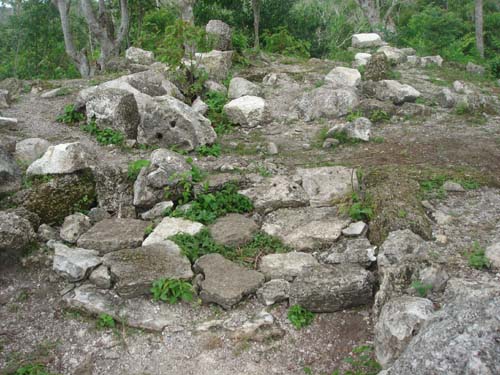 They told us it's a temple...but I think it's really just a pile of rocks.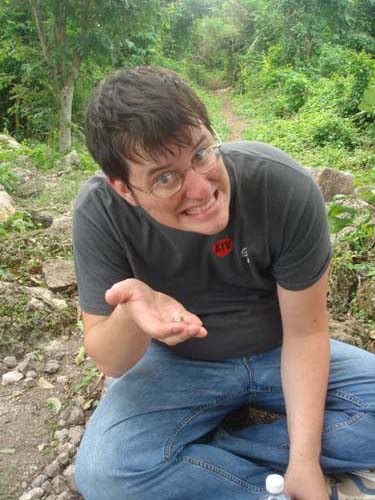 "And not only is it a pile of rocks...but it's a pile of rocks with TEETH!"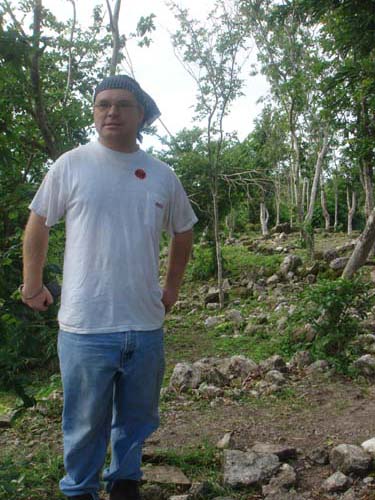 "Are you talking to me, punk?"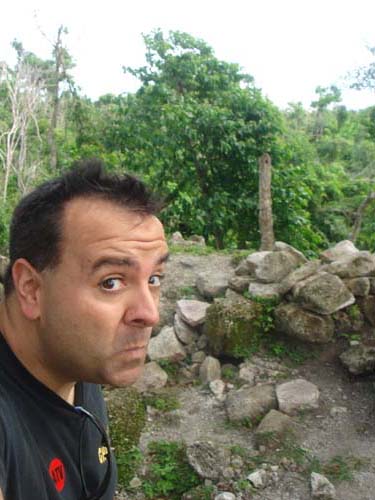 "Ooooooh! It's culture.....Ooooooooh!!!!"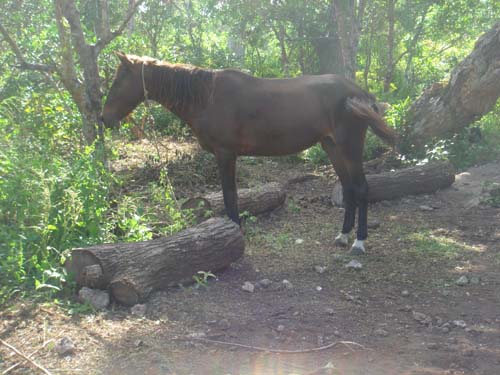 "Over on the left hand side....RANDOM HORSE!!!!"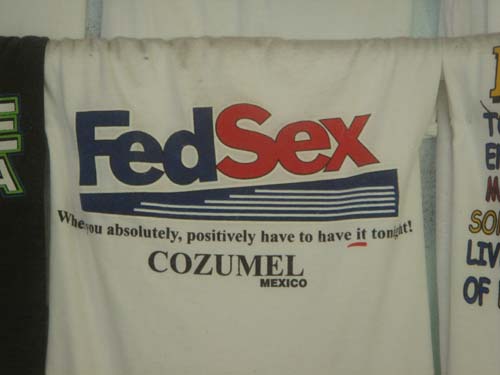 Ahh, yes...back in the town and more "dirty" T-Shirts...I like this one!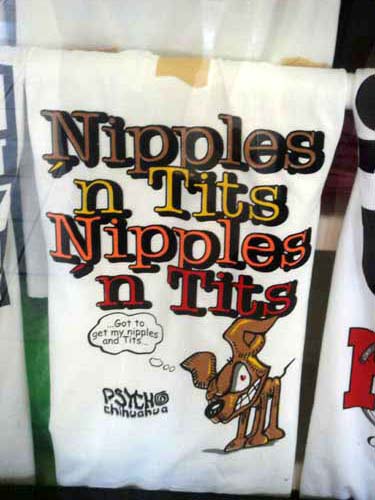 Funny, I think....but not as awesome as this next one....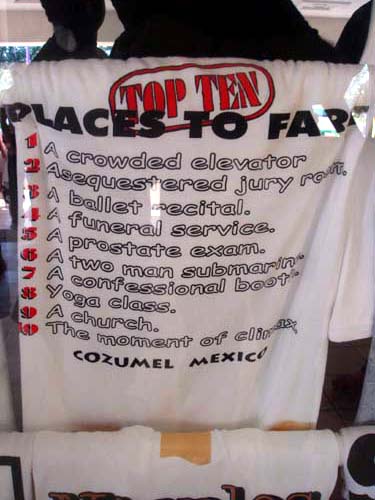 While I try to practice #1 as often as possible, I think my favorite is a toss up between "During a prostate exam" and "The moment of climax."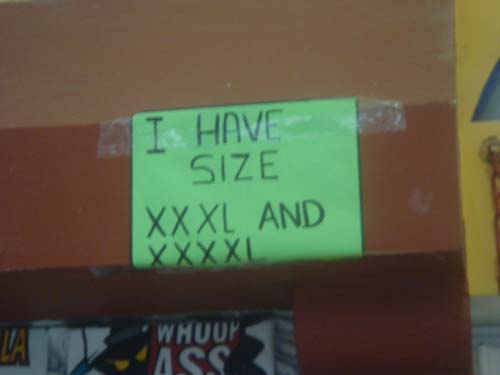 Ohh, goody! They have our size!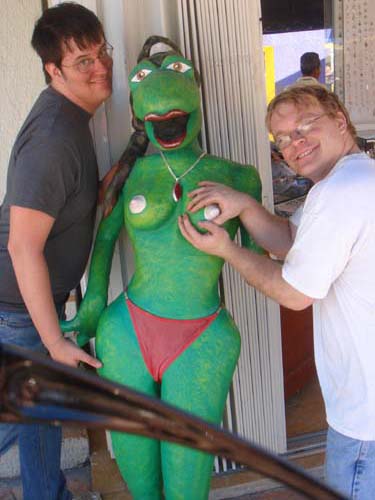 We're not sure exactly what this thing was....but it was green...and it had boobs. Do we need anything else?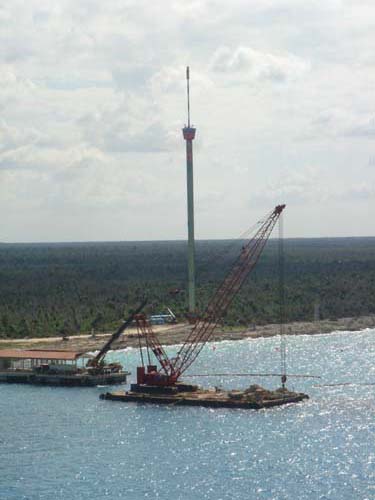 There's the tower that after 3 years was still not operating.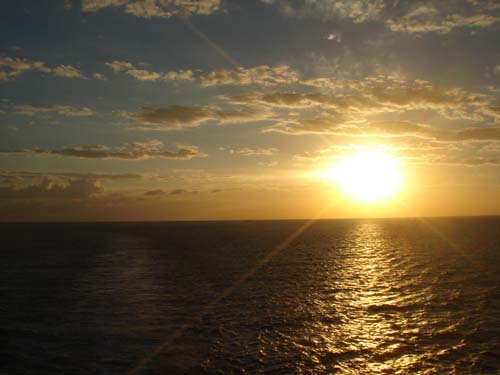 The sun sets on Cozumel. Pretty isn't it? Doesn't it just make you want to have sex with the guy next to you? Go on! Even if you're a guy...and there's another guy...and you're not gay...go for it! And when he looks at you in amazement after it's all done you can say "that beautiful picture made me do it."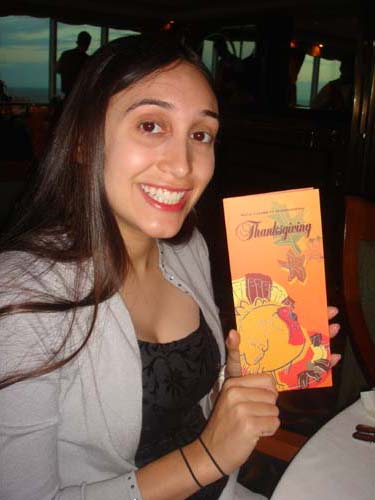 It's Thanksgiving! And what are we giving thanks for? We're thankful that Depeche Mode has stayed together all these years. We're thankful that Vekoma is still in business. We're thankful that Little Penguin and Yeti Ball have inner species relationships. We're thankful that no one has asked us to "pound it" yet. We're thankful for that dude that keeps leaving those little chocolates in our room every night (well, ok, I'm thankful, I don't think Elissa cares), I'm thankful that Cooking Mama has given me more encouragement to go work out, I'm thankful that our refrigerator is stocked with cheese, I'm thankful that Balder exists and that Jenny is there to keep it company, and most of all I'm thankful that Elissa hasn't cut off my testicles in my sleep and sold them to an orange mashing factory.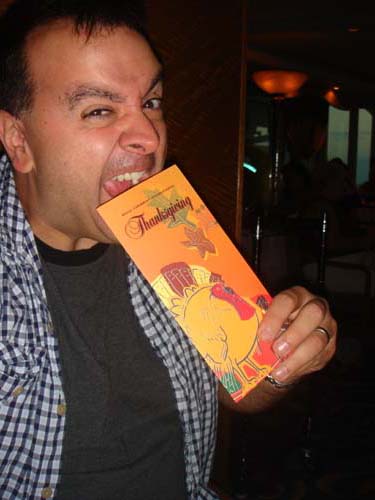 Here is a picture of me eating a menu. Sorry, my brain is totally exhausted after that last caption, so that's all you bitches are getting!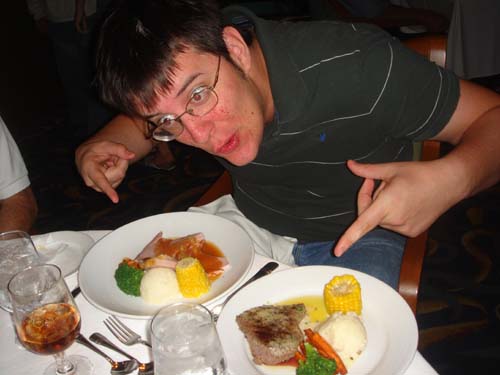 Hello ladies, my name is Jow "Two Dinner Entrees" Quadboobs ParkTrips.
(That really IS Jow's full name....I've seen his passport!)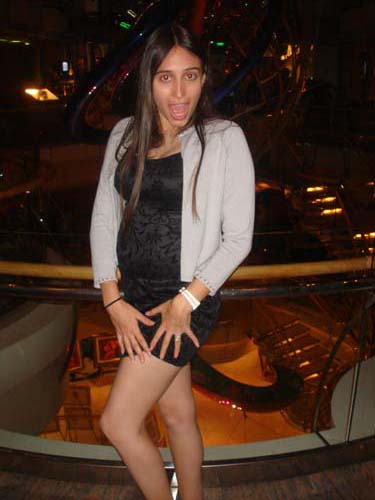 Even though Elissa has a female miniature Robb beast growing inside of her, she still looks damn hot!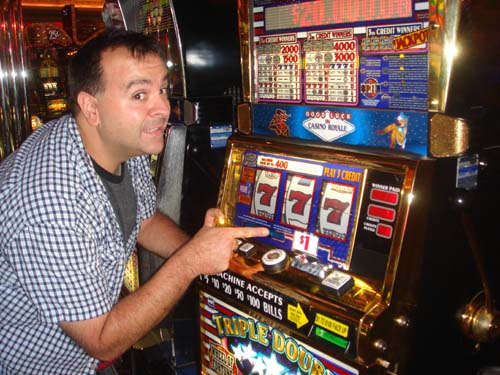 "Thanks Casey!!!"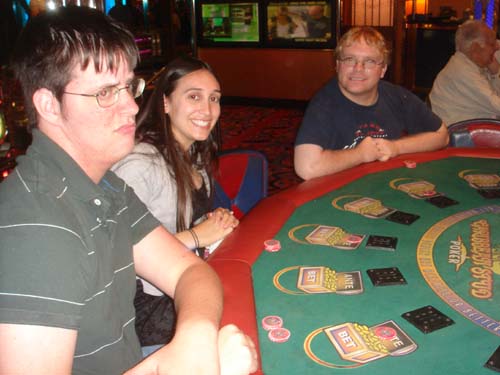 One person here at the table knows what they are doing. Which one do you think that is?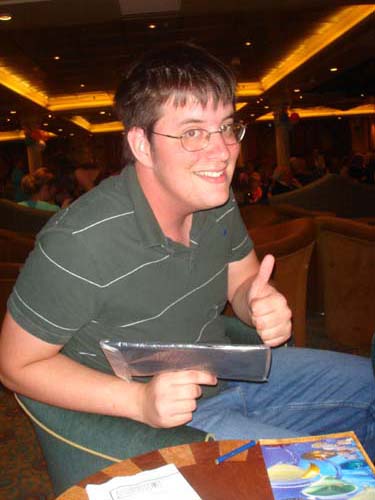 Jow is very happy with the plastic crap that he won at trivia. Now if only I would have gotten video of his version of the chicken dance that he had to do in order to get it....*sigh*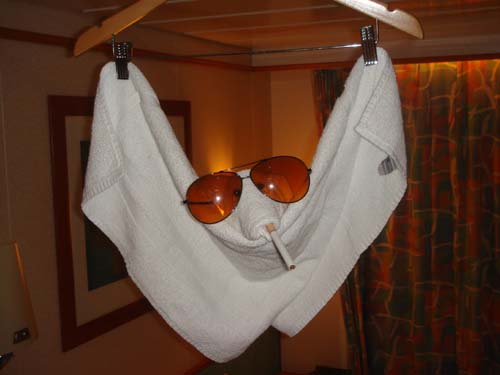 And our towel animal for the day!!!
That's it! We'll have more updates tomorrow!
--Robb