So today was a much easier day. We docked at Costa Maya and just sort of "hung out."
We saw some "interesting" sights, for example, what massive projectile vomiting looks like (thanks Jow!) and a few experiments of gravity versus human.
It was quite a fun day! Tomorrow we're off to Cozumel and we'll be driving ATV's through the jungle. I'm sure that will produce some interesting comedy!
Anyway, onto some photos and a video from today!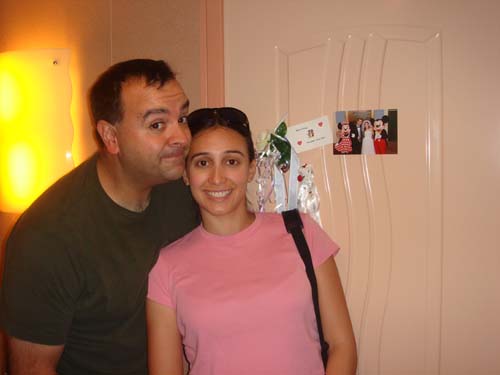 Yes, today is our wedding anniversary. 3 years ago today we were very drunk and stupid!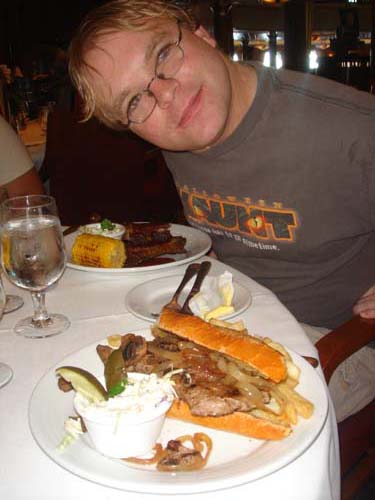 "Ahh, lunch! I love cruise ships!"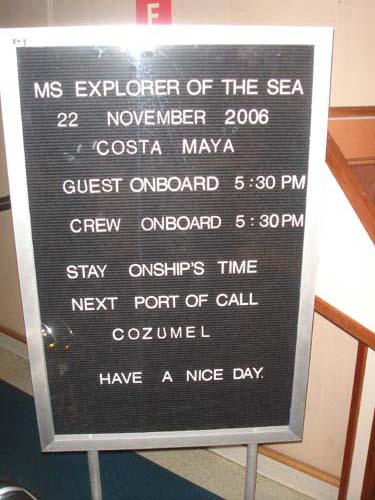 Today we are at "Costa Maya" aka "Somewhere in Mexico where lots of alcohol will be consumed!"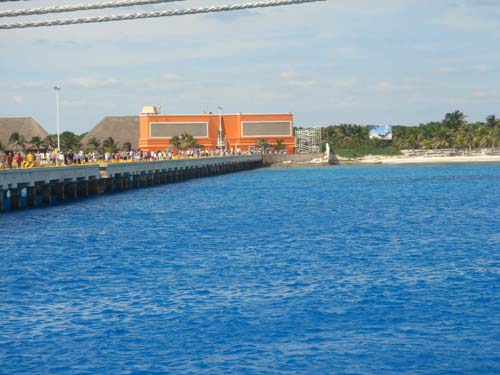 "Waytt...your ocean is BLUE!"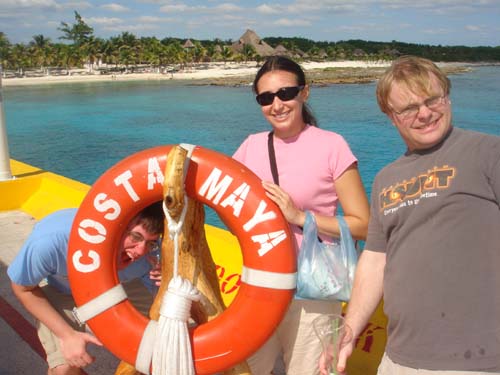 Just in case we had forgotten where our ship docked.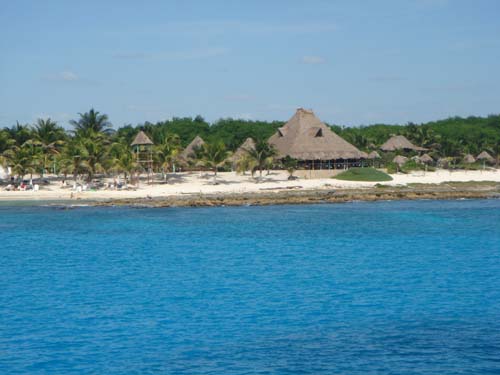 Kind of reminds me of the Polynesian resort at Disney World.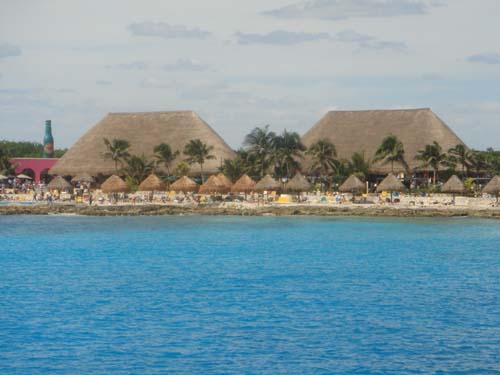 I really hope Ohana's is over there!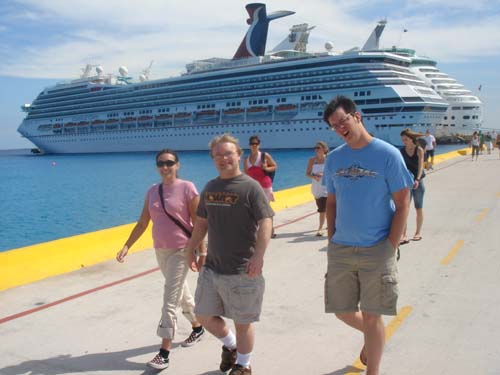 "Yo Bitches....we're in Mexico!" (And that damn Carnival ship keeps following us!!!")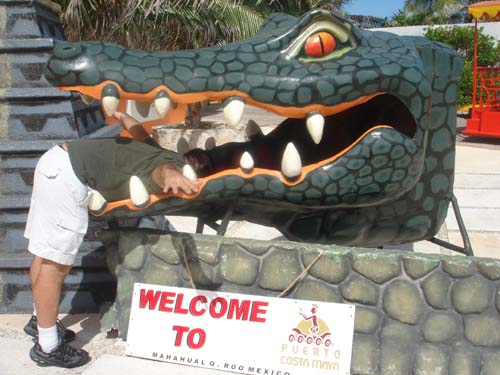 "Grrrr!!! I'm no longer hungry!" says the ceramic severed aligator head.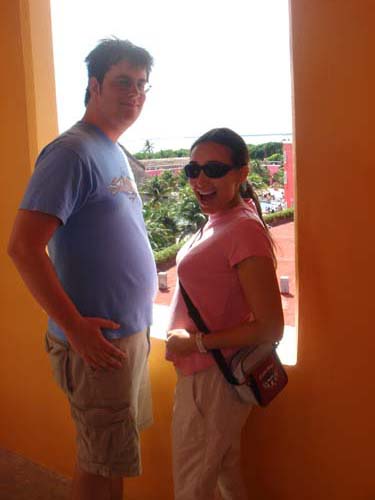 Who do you think looks more pregnant?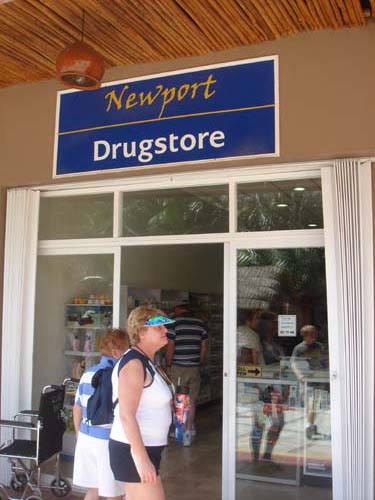 Awesome...a drug store...hopefully we'll find some Viagra.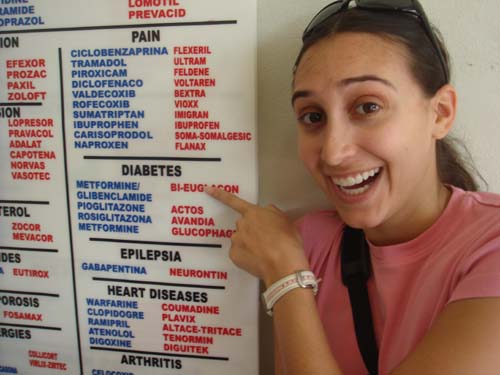 No Viagra, but we did find something for Dan!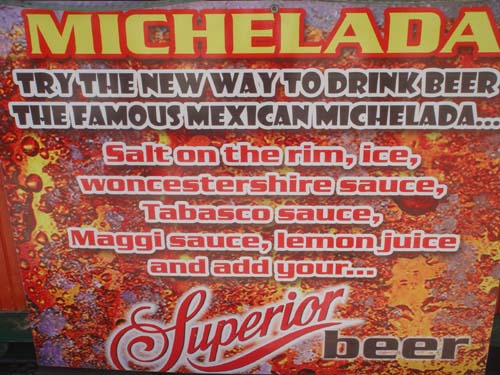 Derek, do you approve of this? Tabasco sauce? And what the hell is Maggi Sauce??!!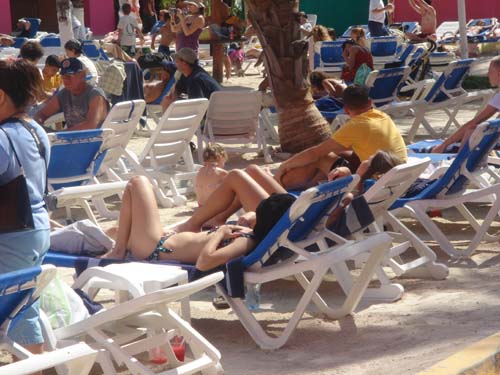 This is what you do in Mexico...we don't mind...it gives us something to look at!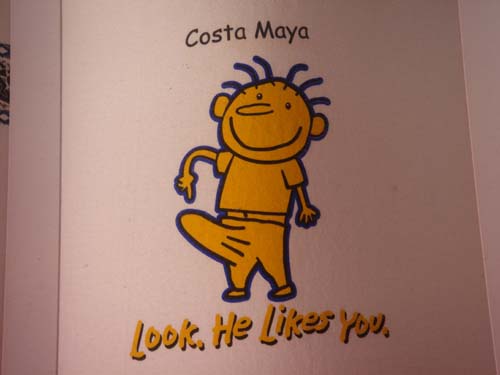 This is pretty much what Jow looked like walking on the beaches (I couldn't say Joey, because you couldn't tell!)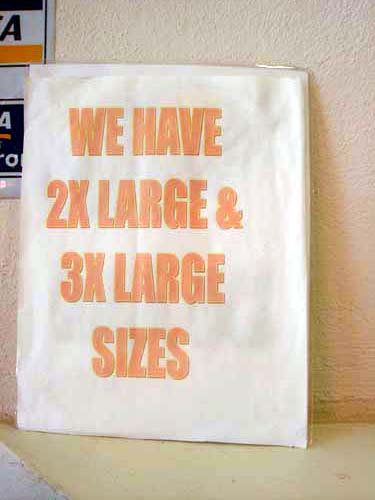 Costa Maya is "ACEr Approved!"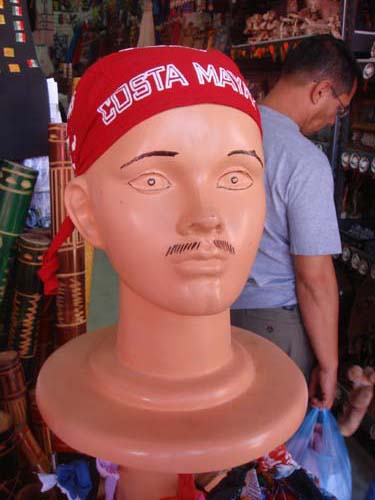 For only 20 American Dollars, you too can look like a Mexican!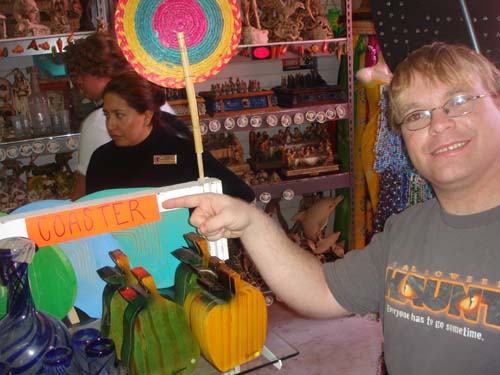 "Hey Jeff Johnson, does this count as a credit?"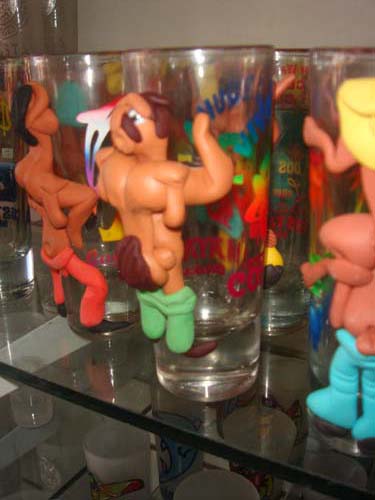 OMG! I have new found respect for Mexico!
The "MUST HAVE" Shot glass collection!!!!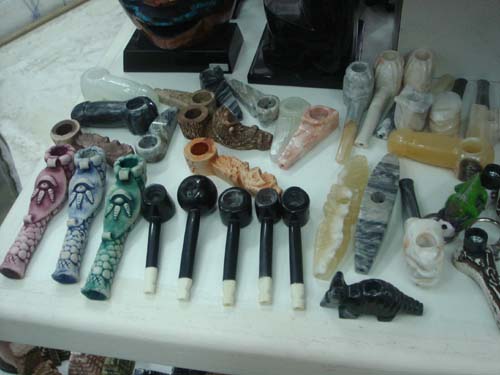 These are for smoking banana peels....yeah...that's right....banana peels...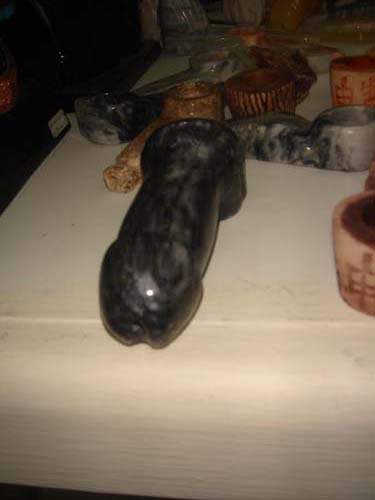 Wow! Today's penis sculpture really IS a Penis Sculpture!!!
"Hello Mr. Bar dude, Jow is weak and feeble...he's like to get drunk off some cheap Mexican beer, can you help him out?"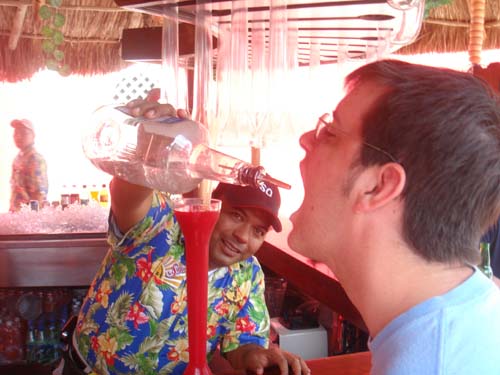 Jow takes it in the mouth!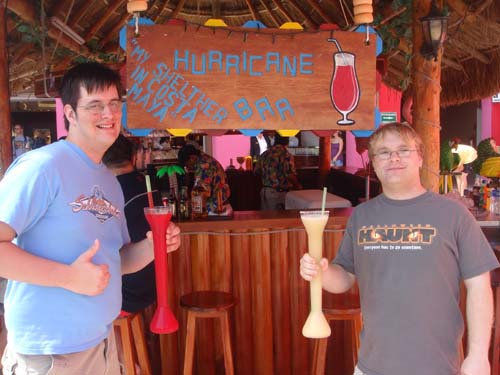 Hey Jow, how do those strawberries taste a 2nd time around? A little more acidic maybe?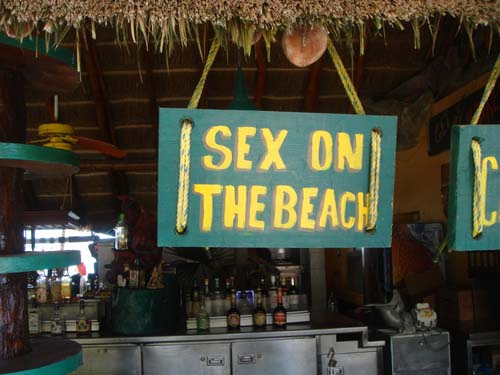 Joey wonders "How come there aren't any prices....damn!"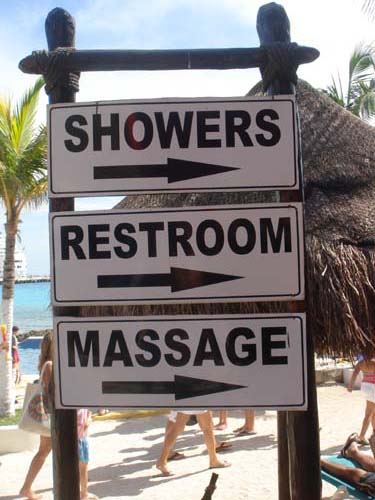 Bathroom and MASSAGE? Ooh! I'm intrigued!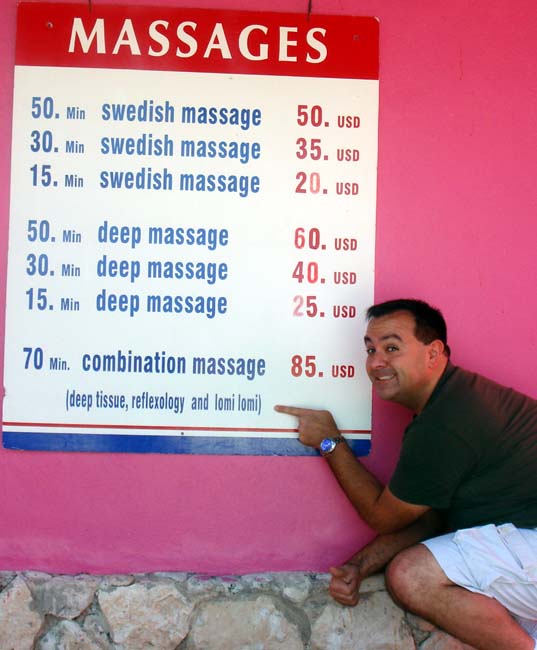 I really hope "lomi lomi" is what I think it is! Why else would it cost so much money!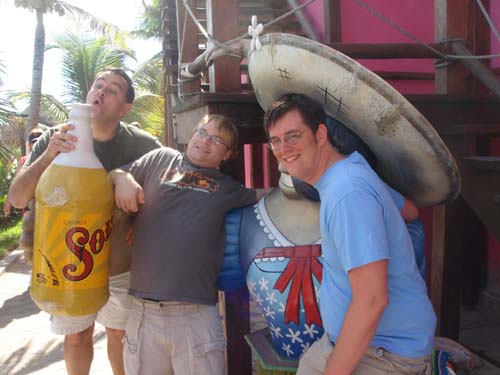 Jow needs more alcohol since it's only been like 10 minutes since he last threw up!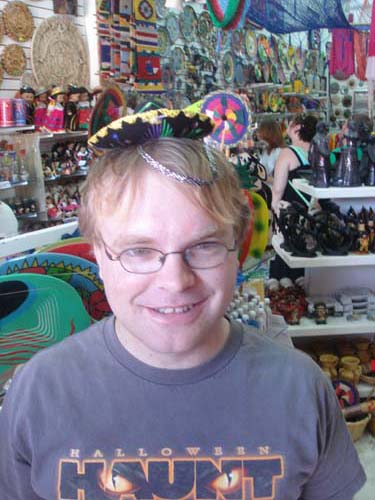 "Mexican Yamaka!"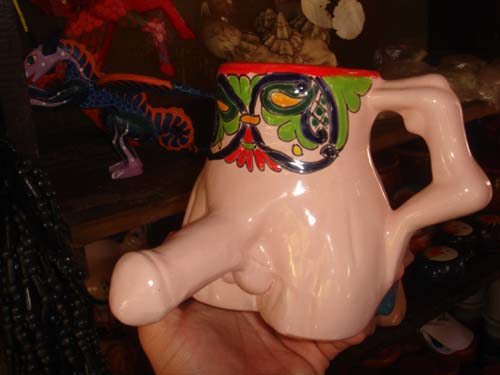 Yes! Another Penis Sculpture! But this time it looks oddly familiar.....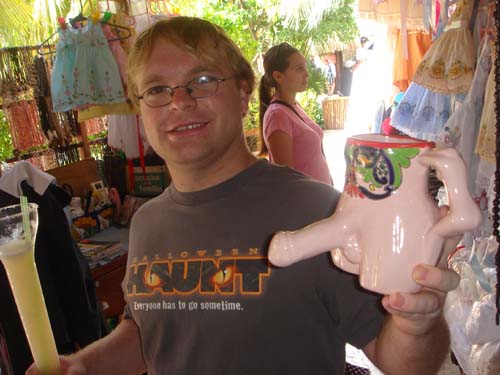 "Hey it's an authentic jew penis mug!"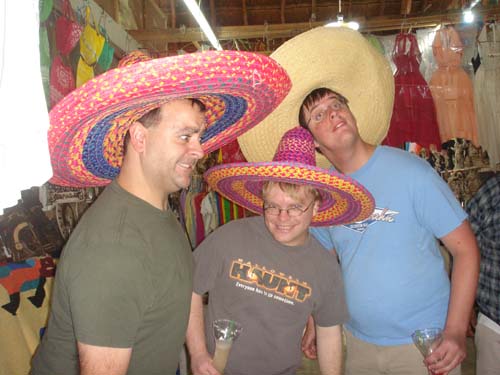 About 10 seconds after taking this photo we were totally molested by some Mexicans and Joey was offered the guys sister "in the back room" - NO JOKE!!!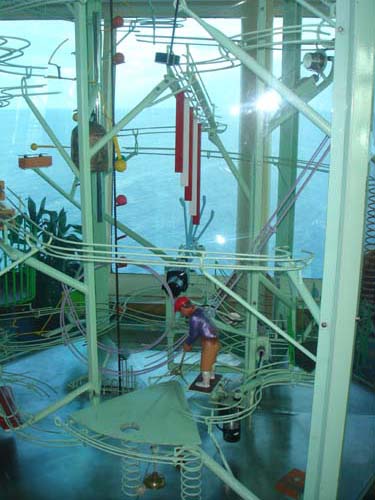 Does this count as a credit too?!?!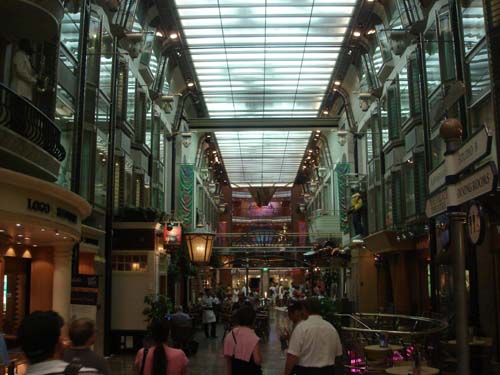 Our ship really is awesome!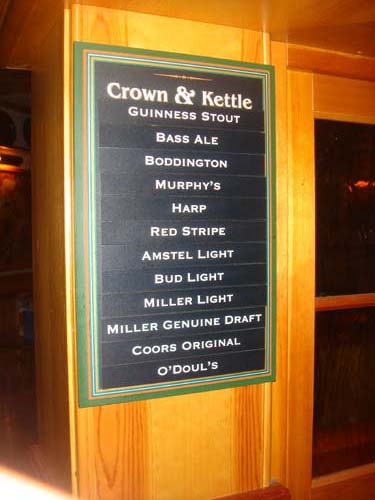 Hey Derek, here are the beers in the pub. I hope it's somewhat decent.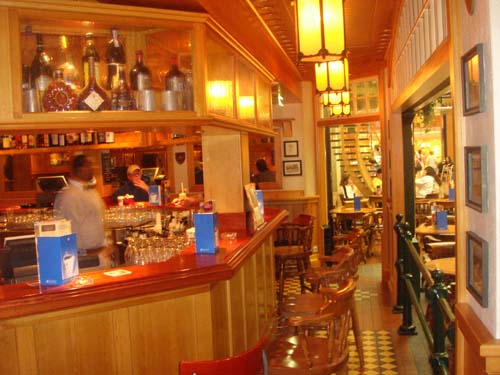 Not quite a "Lou Approved" pub, but....oh, who are we kidding...they serve alcohol...it's Lou Approved!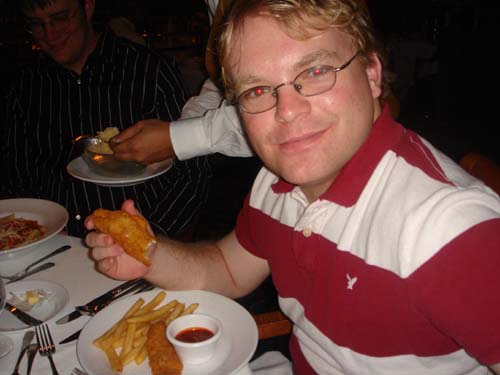 Mmmm...dinner time! All this amazing food....I think I'll have "chicken fingers" from the kids menu!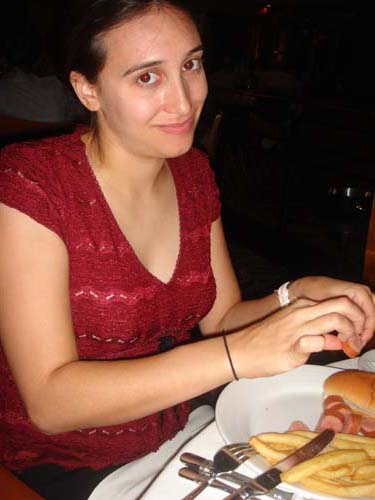 "Slightly used hot dog skin for me!"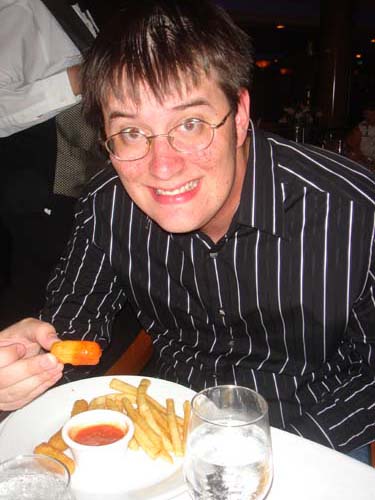 Mozzarella sticks, anyone?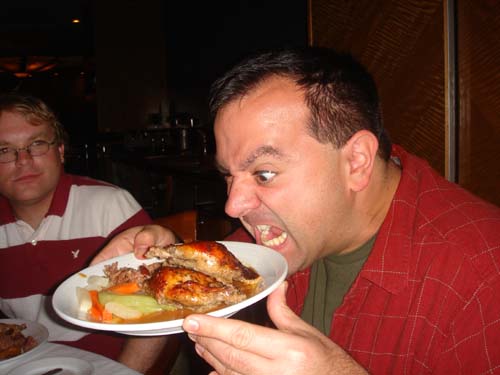 GRRR!!!! I'm crazy "NOT ON THE KIDS MENU" dinner!!!!
(Oh dear god that plate must be VERY worried!)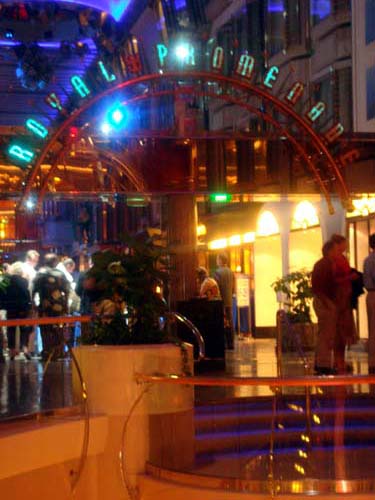 Did I mention how this ship is kind of like a floating theme park?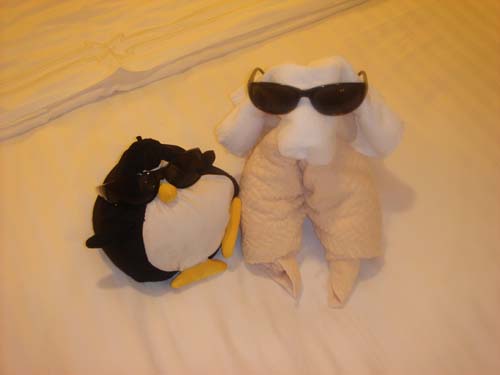 Back in the cabin, Little Penguin and the towel animal have some inner-special action!
And now.....what you've been waiting for.....Jow versus the HAMMOCK!!!!