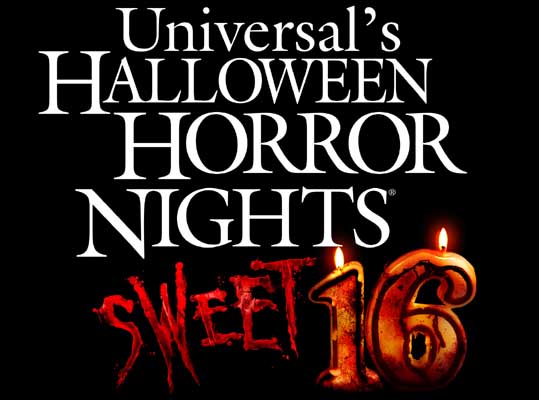 First off, I want to say "THANK YOU" to TJ Mannarino, the Director of Art & Design at Universal Orlando, for the Q&A phone interview this morning.
We learned quite a bit about this year's event and how it differs from years past. TJ mentioned that while many of the mazes are taken from past HHN events, visitors from those years while they will remember some of the most memorable moments will also be treated with "new" features as well. It was great to hear that they are not just "bringing back old mazes" but bringing back popular themes with a new attitude.
TJ offered a great amount of information regarding how the event and shows are developed. "We close the show in October, take a break for about a month, and then get right back into it." Sounds like a job many of us would like to have!
Universal has also been "having a lot of fun with the website this year" as they have been updating the back stories of all the characters, mazes, and really setting the atmosphere for what you'll experience during the event. (See more details below)
From what TJ told us, it sounds as though this event will be quite a unique experience as new-comers to Halloween Horror Nights will get to encounter some of the event's greatest characters for the first time, and the die-hard fans will get to relive some of their favorite scares!
Theme Park Review's Halloween Horror Nights 16 Official "Meet" will be on Thursday, October 19th. If you are interested in meeting up with us, email
robbalvey@themeparkreview.com
for details!
Official updates can be found here:
http://www.halloweenhorrornights.com/orlando/
ORLANDO, Fla
. – Guests have cringed in fear at the sight of just one. This year there are four – and there is no escape. The Storyteller, The Director, The Caretaker and Jack are coming together for the first time to wreak havoc on guests at Halloween Horror Nights 16. They will permeate the haunted houses and shows, immersing guests in the most terrifying Halloween Horror Nights in the event's history.
Halloween Horror Nights at Universal Orlando, the country's largest and most elaborate Halloween celebration will return to the Universal Studios theme park for 19 select nights including Sept. 29-30, Oct. 6-8, 11-15, 19-22, 26-29, and 31.
"We have robbed the graves of Halloween Horror Nights past to create a new, more terrifying monster," said TJ Mannarino, director of entertainment for Universal Orlando. "This year will be more intense and frightening than ever before, and the icons will dominate the entire event from haunted houses to shows…it's their world."
This year's event will feature seven classic haunted houses from the past 15 years of horror with frightening new elements. New shows – including a Halloween version of Universal 360, and a new version of the popular "Bill and Ted's Excellent Adventure" stage show will have guests writhing in fear.
Also this year, expect to see some frighteningly familiar scares in the streets, including the chainsaw drill team complete with precision routines and intimidating tactics, the rat lady being wheeled through the park in her coffin infested with brown rats, and zombies stalking the crowd on motorcycles, searching for the undead.
Seven terrifying houses will beckon guests as they navigate through Halloween Horror Nights 16:
Dungeon of Terror
– Retold – Mysterious whispers call you deeper into the dungeon. This is the place where The Storyteller demands the undivided attention of her "guests" until her story has been told. Hint: There is no happily ever after.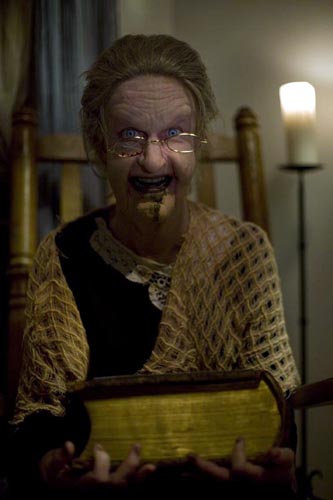 Run: Hostile Territory
– An underworld where guests can fulfill their most ghastly fantasies and where the innocent can be tortured, dismembered and killed. Choose your path but beware when the lights go out: the guests become the victims and nothing can save you.
Psychoscareapy – Maximum Madness
– Shady Brook Hospital's newest resident is about to take over. If you think you know insane, you don't know Jack. Step inside an asylum where the big top has padded walls and the sideshow is death.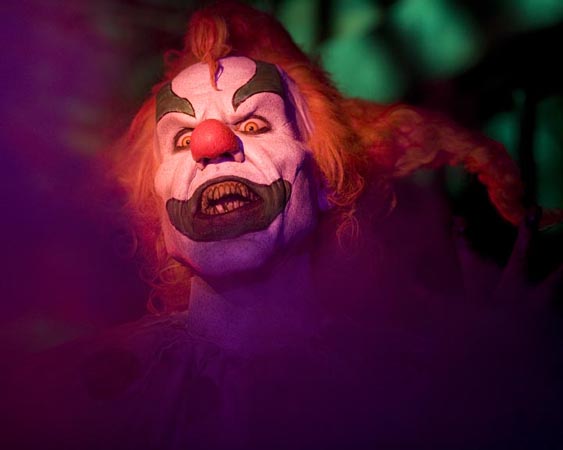 All Nite Die In – Take 2
– For The Director, film is forever but pain is everlasting. He takes you on a cinematic journey through classic horror movies. Grab your ticket and come face-to-face with film's greatest evils.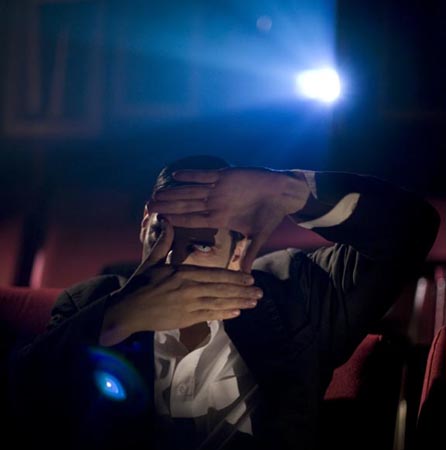 Scream House – The Resurrection
– Evil has risen again. Abandoned for years, this gothic mortuary contains the eternally tormented souls of The Caretaker's victims. Aided by a cultish group of followers – your time has come.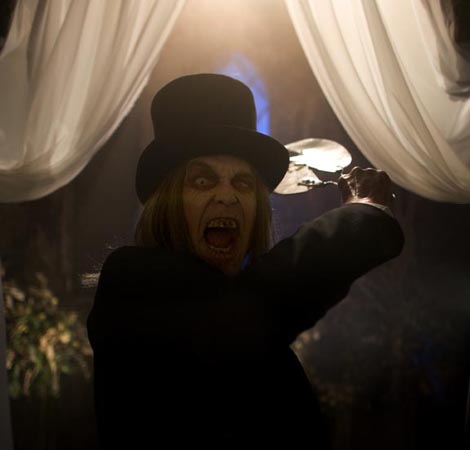 Psycho Path: The Return of Norman Bates
– There is vacancy once again at the legendary Bates Motel. Your eyes prove to be useless as your mind takes over and leads you through the macabre nightmares of a pathological killer named Norman Bates.
People Under The Stairs: Under Construction
– Is it possible for a house to be haunted before it is even completed? Focusing on the group experience, rather than the individual's, this house forces a party of guests to work together to uncover an escape route, or perish. Their destinies are not their own as they must place their faith in their leader, who is randomly selected. Wearing a lighted helmet, the leader must navigate his or her group through the black to investigate the skeletal form of a home so demented that even its incomplete walls bleed.
NEW
9/22/2006 - "Behind The Screams" Videos Posted:
http://www.halloweenhorrornights.com/or ... reams.html
See you there!
--Robb