Once again I'm a little slow at this photo report thing so everyone has theirs up already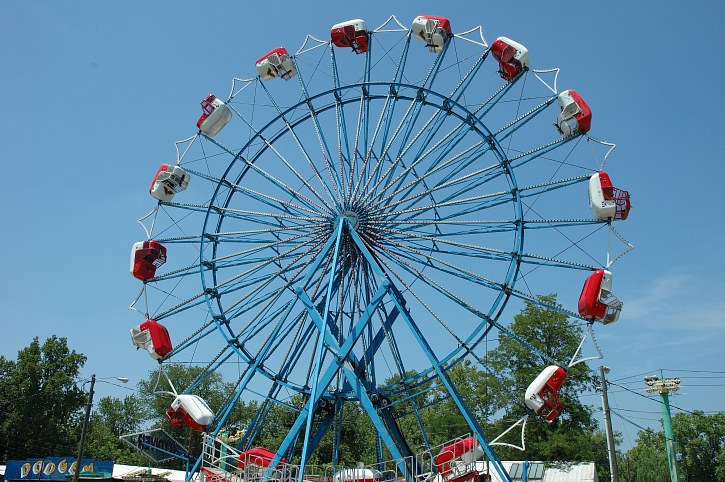 Hey look is a rare SkyDiver Kerri! You have to ride with me. CLOSED!!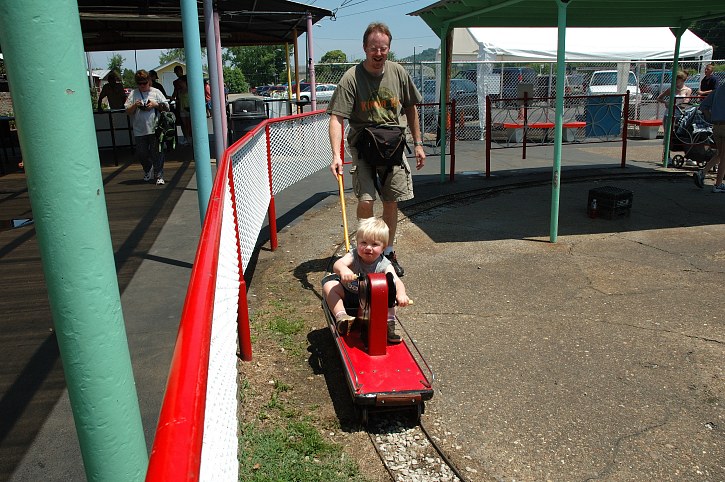 Conner grabbed those handles like he was born to do it. I like the stick idea he didn't even know I was helping. Sometimes I would back off and he would just keep on going.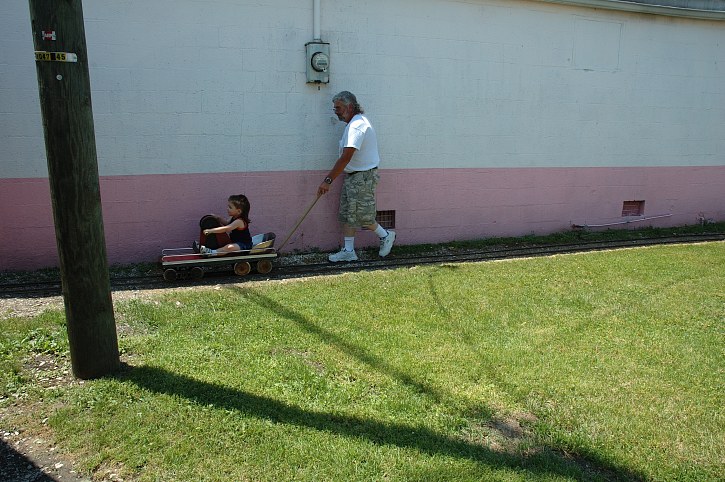 Check out that Mullet!!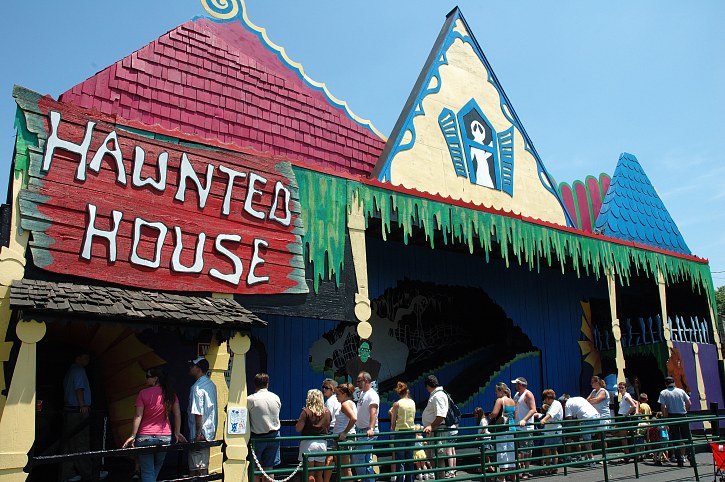 Stupid Bret Dark Ride!! It wasn't to bad. It was very quite in there. Not one scene made any sounds.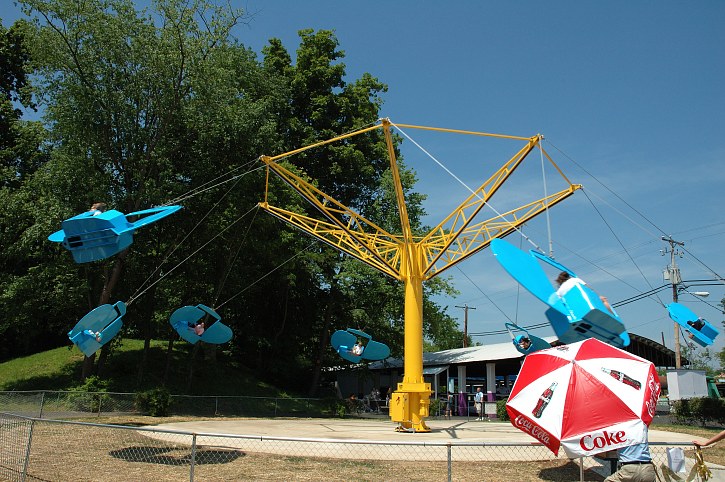 These things are brand new. They are fast, a little to fast to do much. Being so new you think they would have added a brake of some kind into the design. Nope, round and round for like 10 min before the ops come out and grab your car to a stop.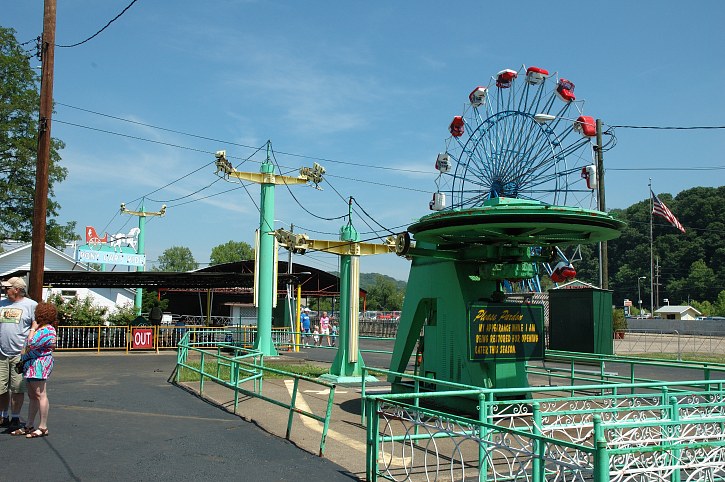 I'm so glad this was closed, those cables look extra scary!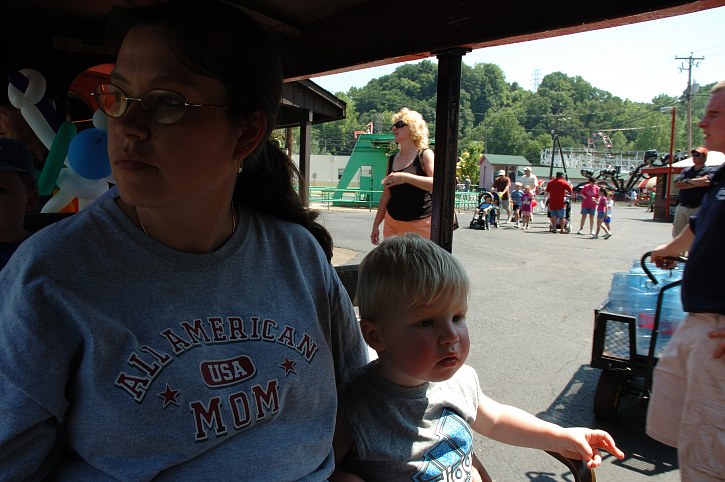 Conner has some concerns because the lead Engine is leaning bad to one side.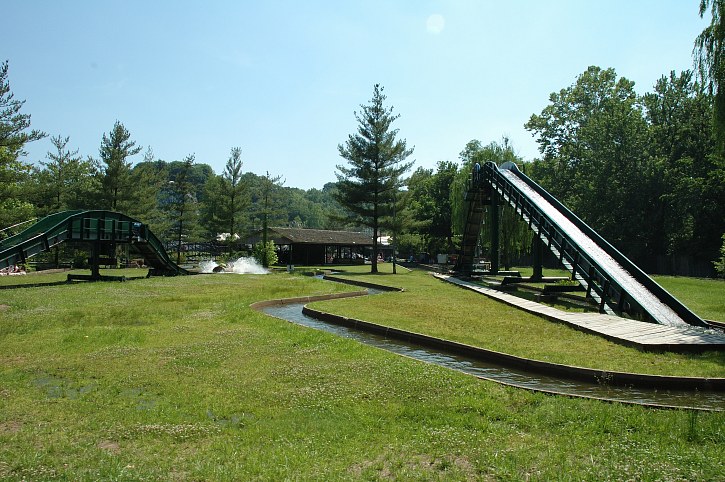 From this view you could swear the park was really nice. Don't let my pictures full you it's a blacktop parking lot with some rides, a lot of fat people with no teeth, and a parking lot filled with used cars from 1976.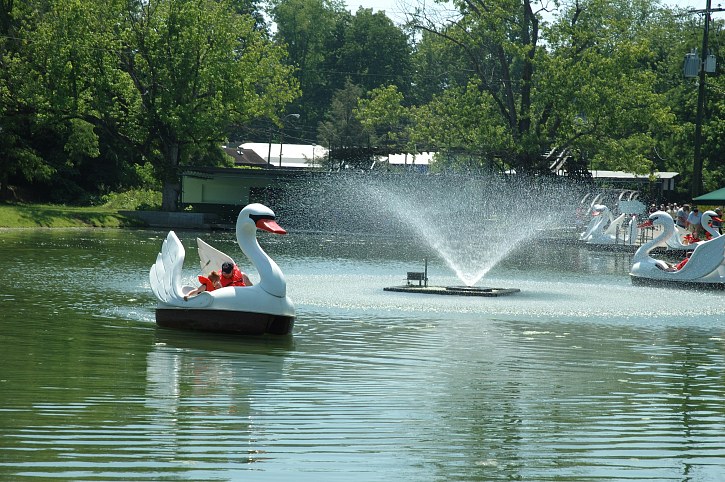 Again, if I zoomed out you would see this lake is small and the parking lot just off to are side.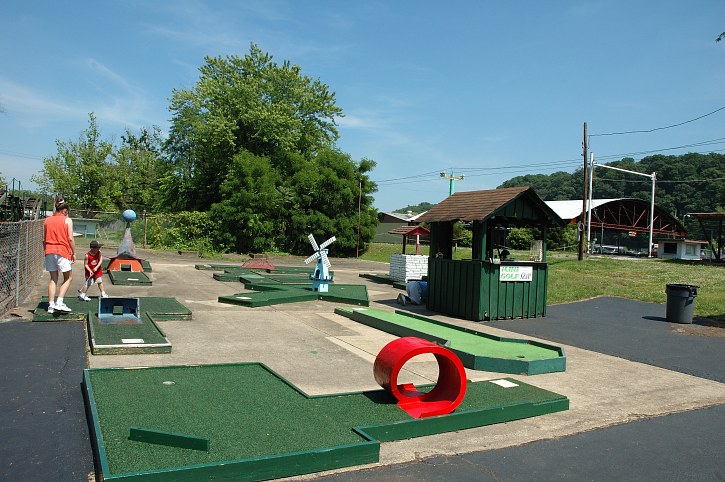 Straight ahead is the footings for there removed shuttle loop, which was the Kings Cobra from Kings Island.
If you look at the sign you can see it costs 2.00 for that crappy mini golf. Why have 18 holes and you can have 8, 9 if you can the a$$ sticking out from behind the booth At least there is the classic loop going on.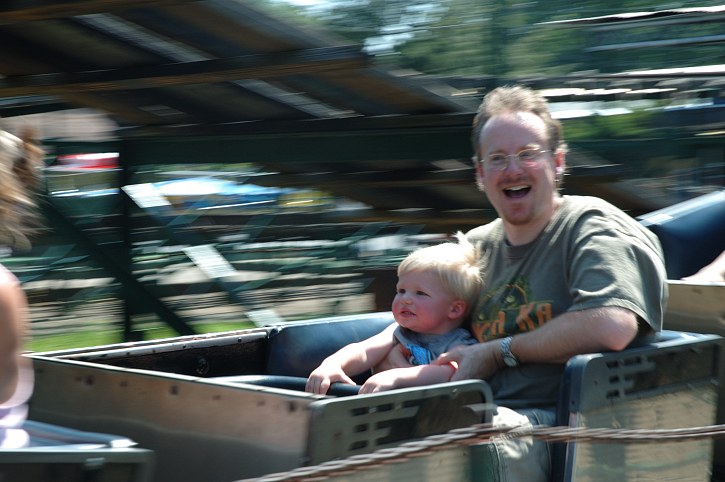 Conner's first coaster ride ever! He's 22 months old. He loved it so much I took him on it again. He loves rides and we don't force him on anything.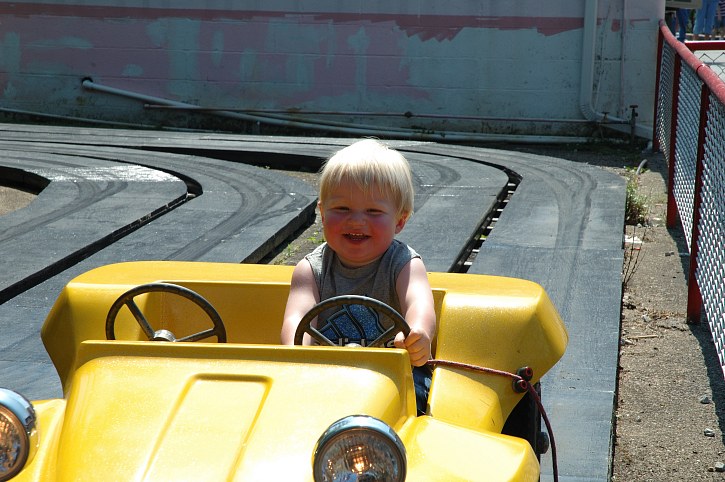 HA HA I bet know one throws all of these kiddie ride photos on here. We all started on these rides and this one is a classic. Check out the rope and how it 's fastened. I forgot all about that.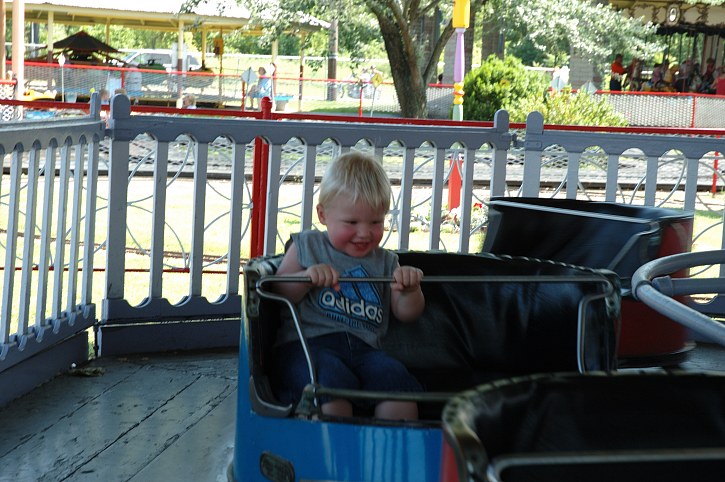 Yes even this kiddie whip has more forces then the lame Knoebels one. I wasn't sure how Conner was going to react to it since there really isn't a seatbelt. One whip around the corner and the G's put a big old smile on his face. Just like his Dad just much improved.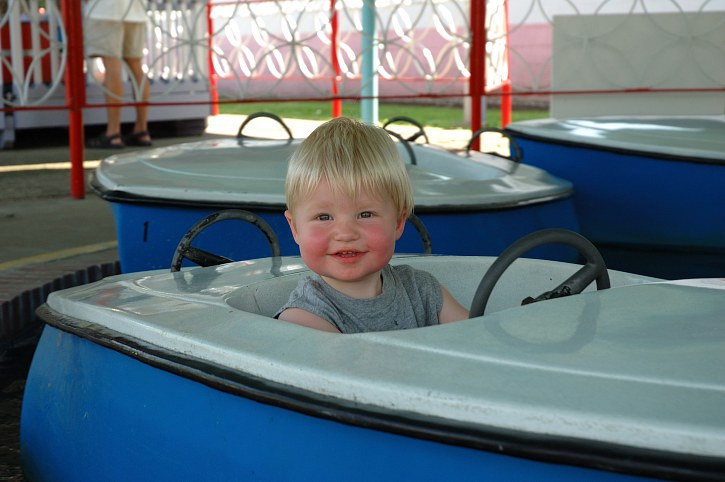 Camden Park was a dump that wasn't the 63.00 we paid to get into it. But because Conner rode a wood coaster all is forgiven. West Virginia is most interesting. One lady was so fat, her a$$ matched the front. I swear you couldn't tell one end from the other. All the ride ops got F'd up teeth with TOTS (Teeth on Teeth). But I can say everyone was nice and the food wasn't half bad. If you are single, don't be looking to hook up at this park unless 1 tooth is ok with you. The ride up I-79 was amazing and I would do it again in a heartbeat! Thanks for looking.