Epcot's Food & Wine Festival is an event that needs no introduction. It's been running for years now and it is not only a fan-favorite event at Epcot but also a park staple through the late summer and fall months. This years event runs August 30 - November 12, 2018, and oh look what today's date is? That's right, it's OPENING DAY of Food & Wine and of course we wouldn't miss it! This is our favorite fall theme park event and quite possibly maybe hands down our favorite theme park event of all-time. It's THAT good!
Let's share a few photos with you all...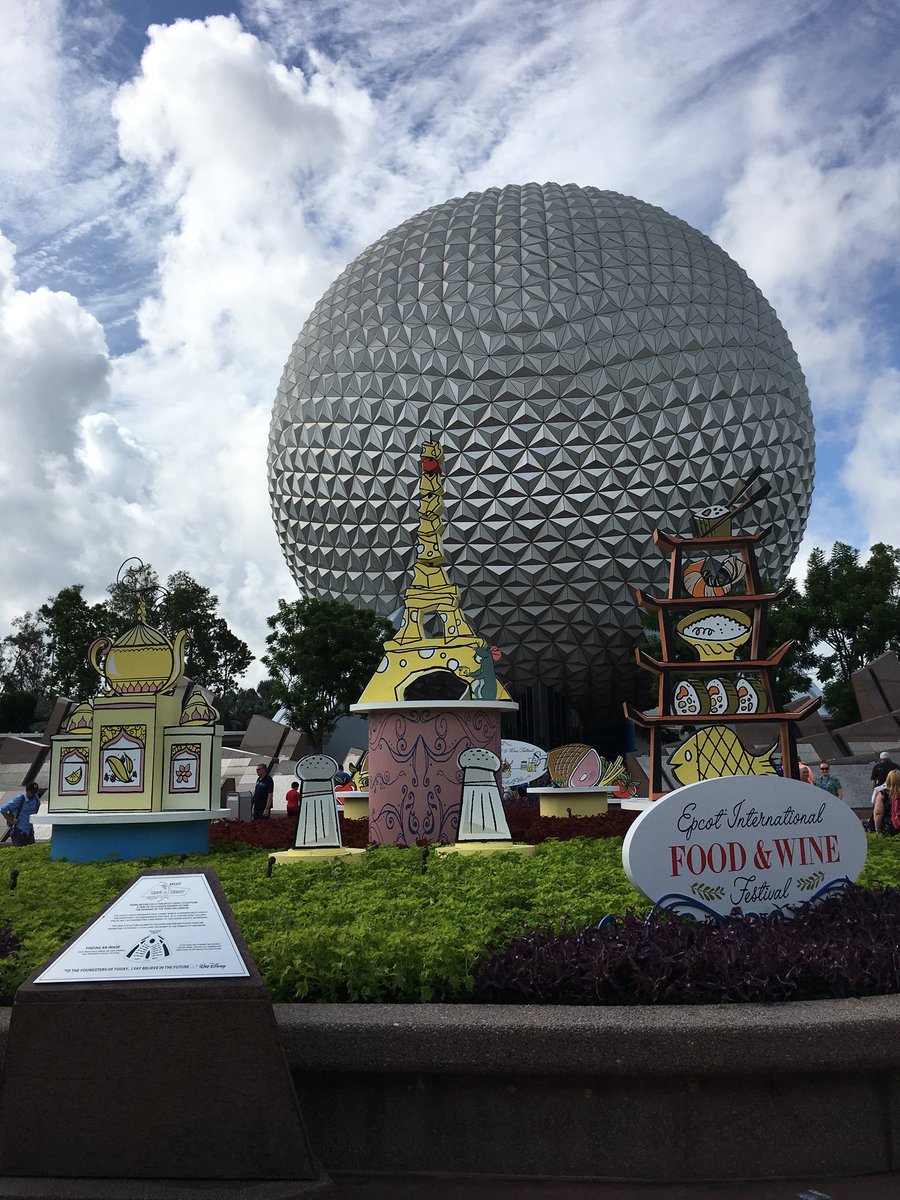 Yay! This is pretty much the event at Epcot we wait all year for. As much as we really DO like Flower & Garden and even the new Art Festival was AMAZING, when Food & Wine is going on at Epcot, everything just seems right in the world.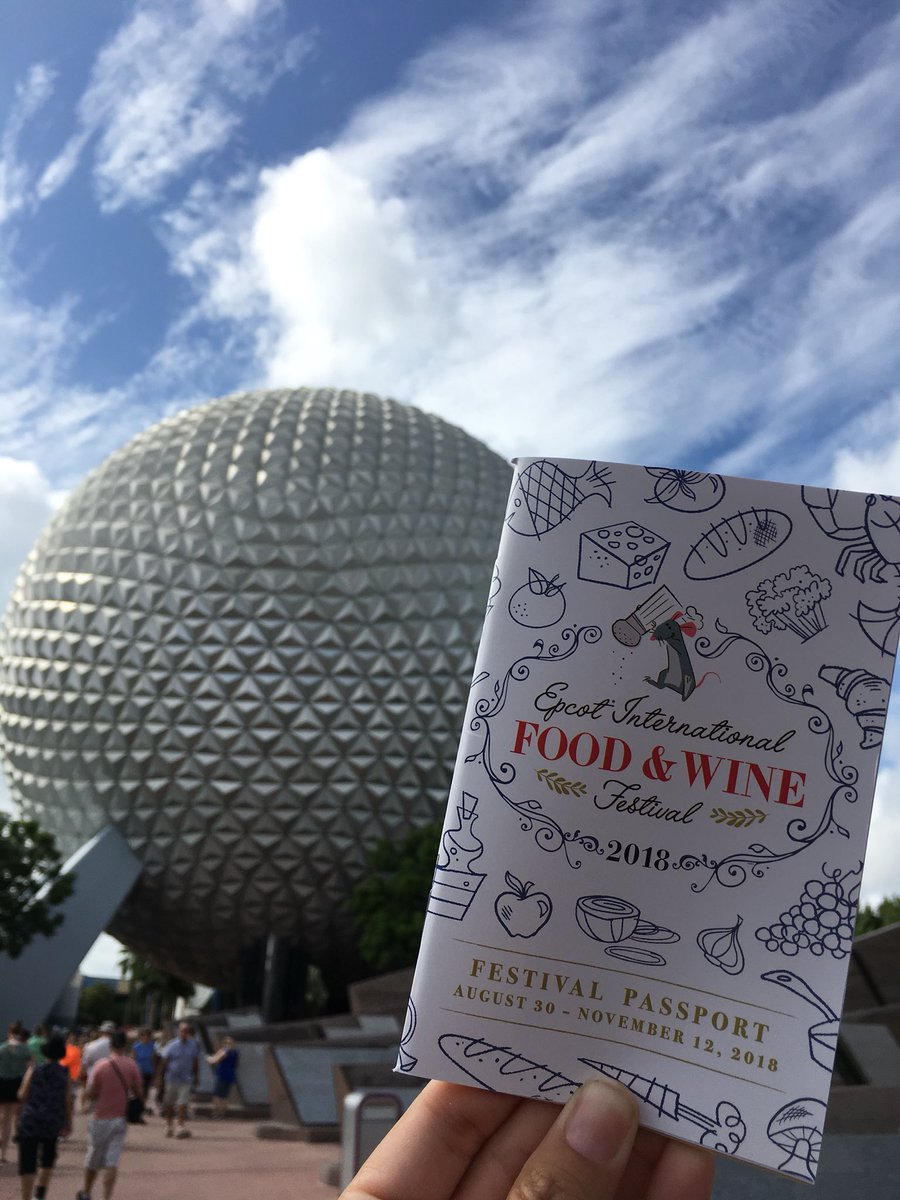 We've got our passport in hand...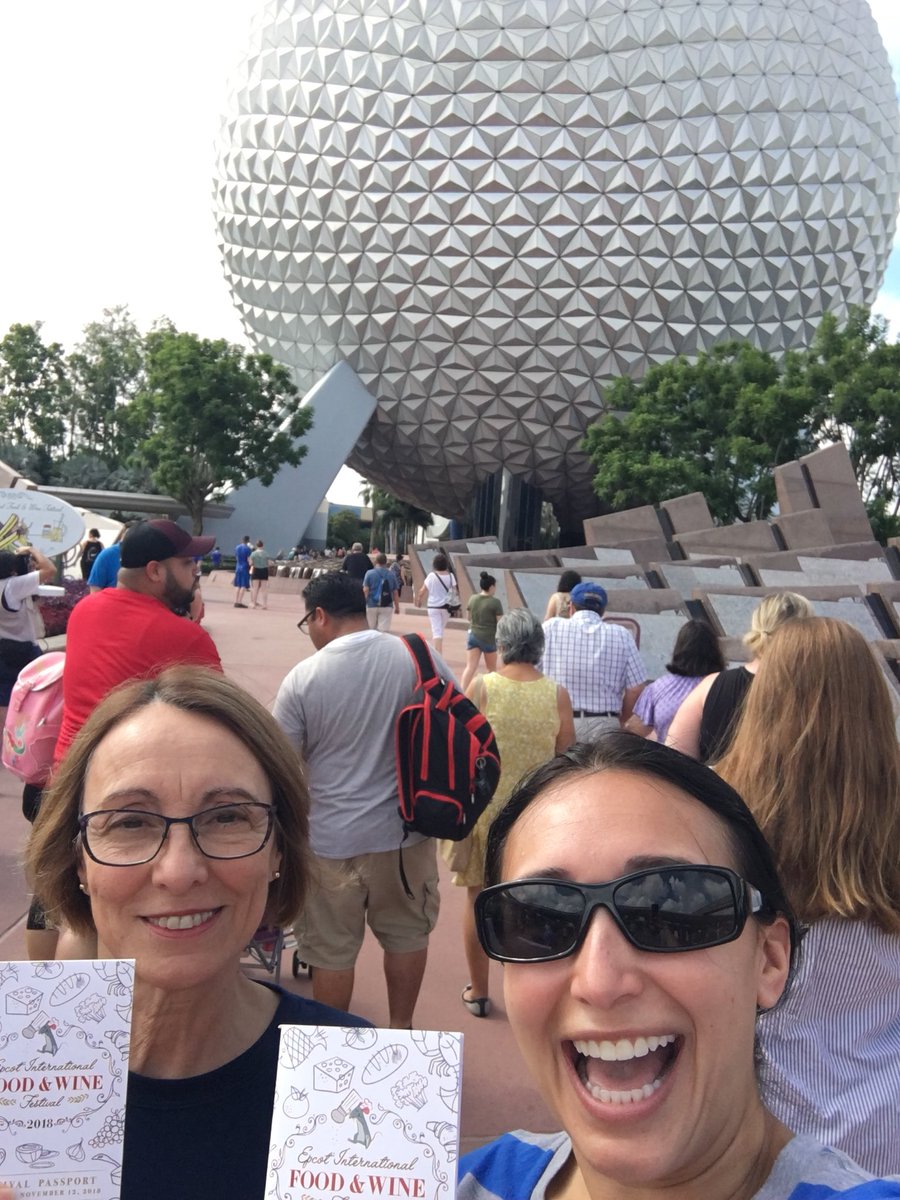 We are here right at the opening of the event...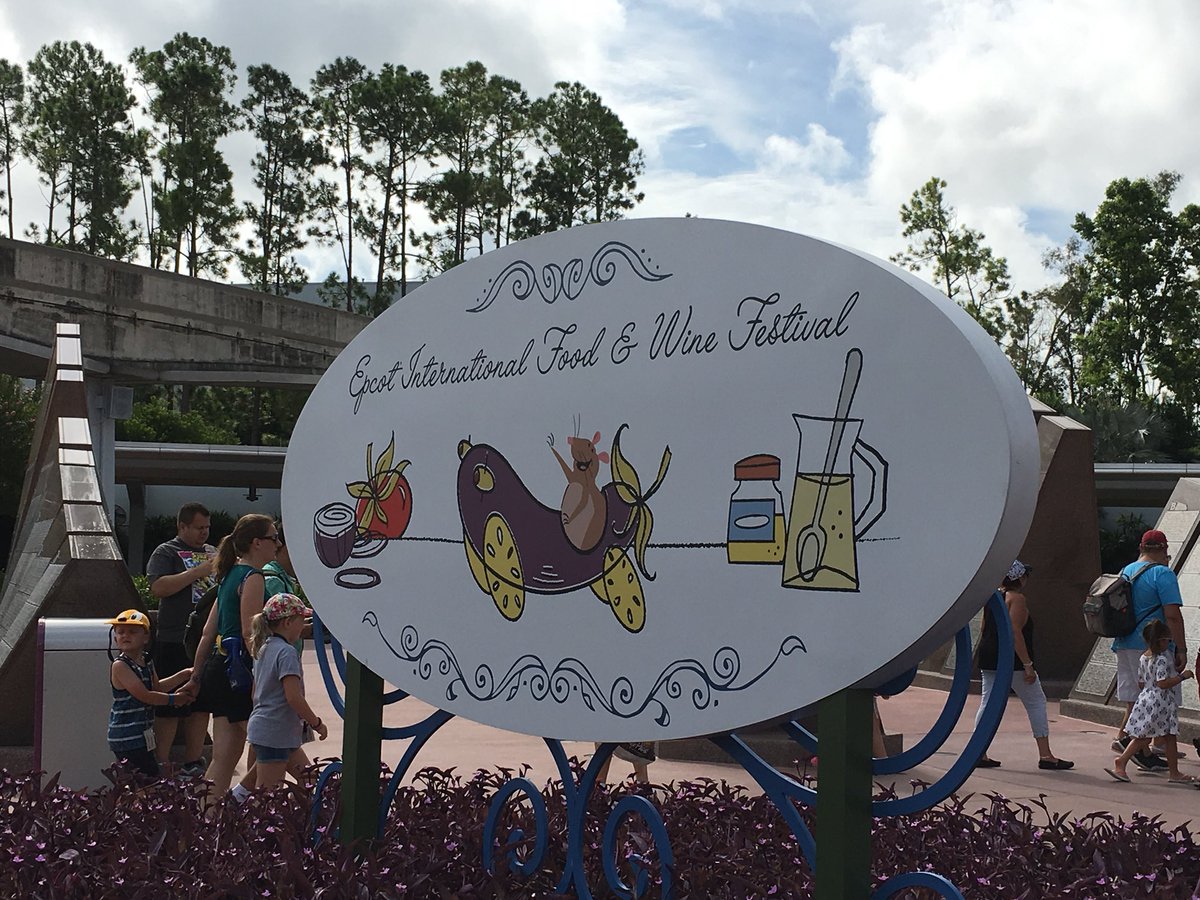 And we're ready to try some old favorites and new items!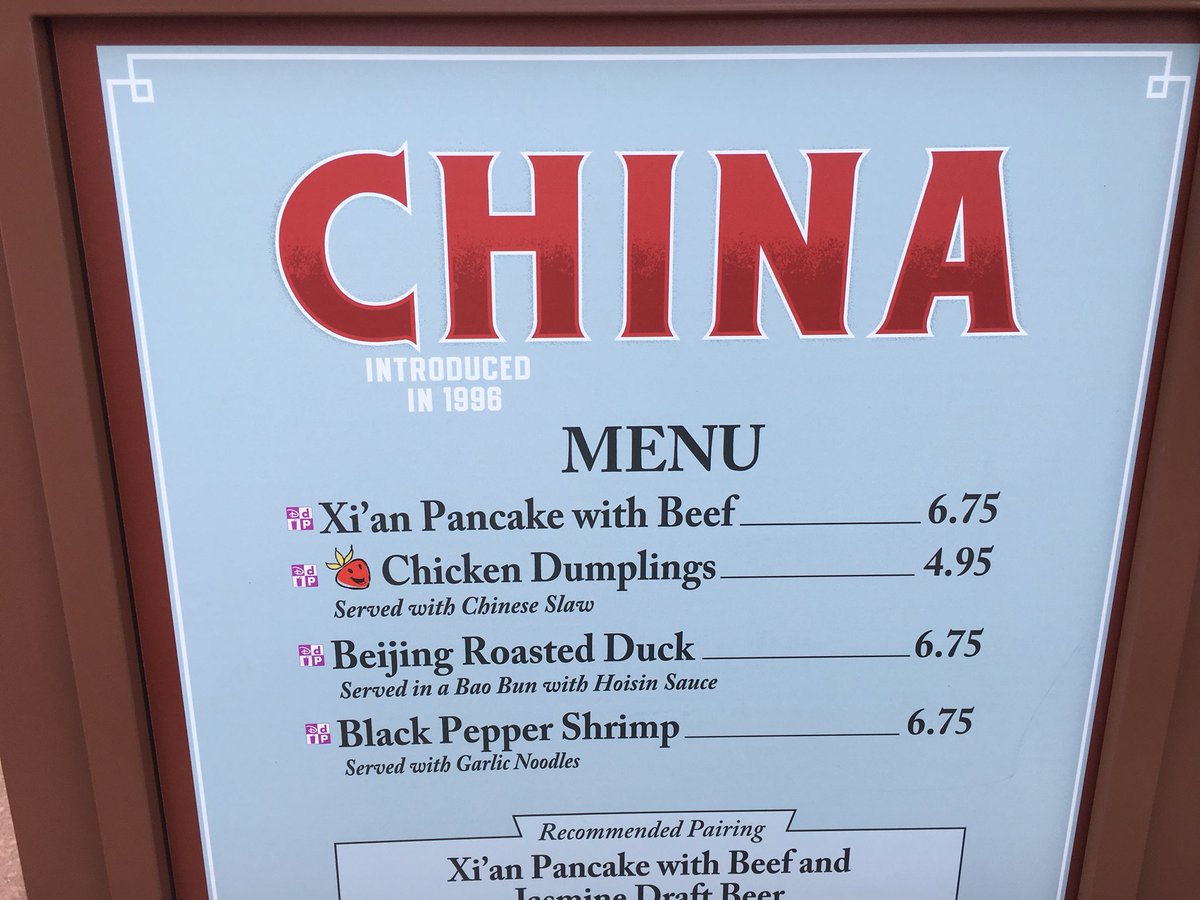 Elissa's first stop was in China. I'm sure none of you are shocked by that!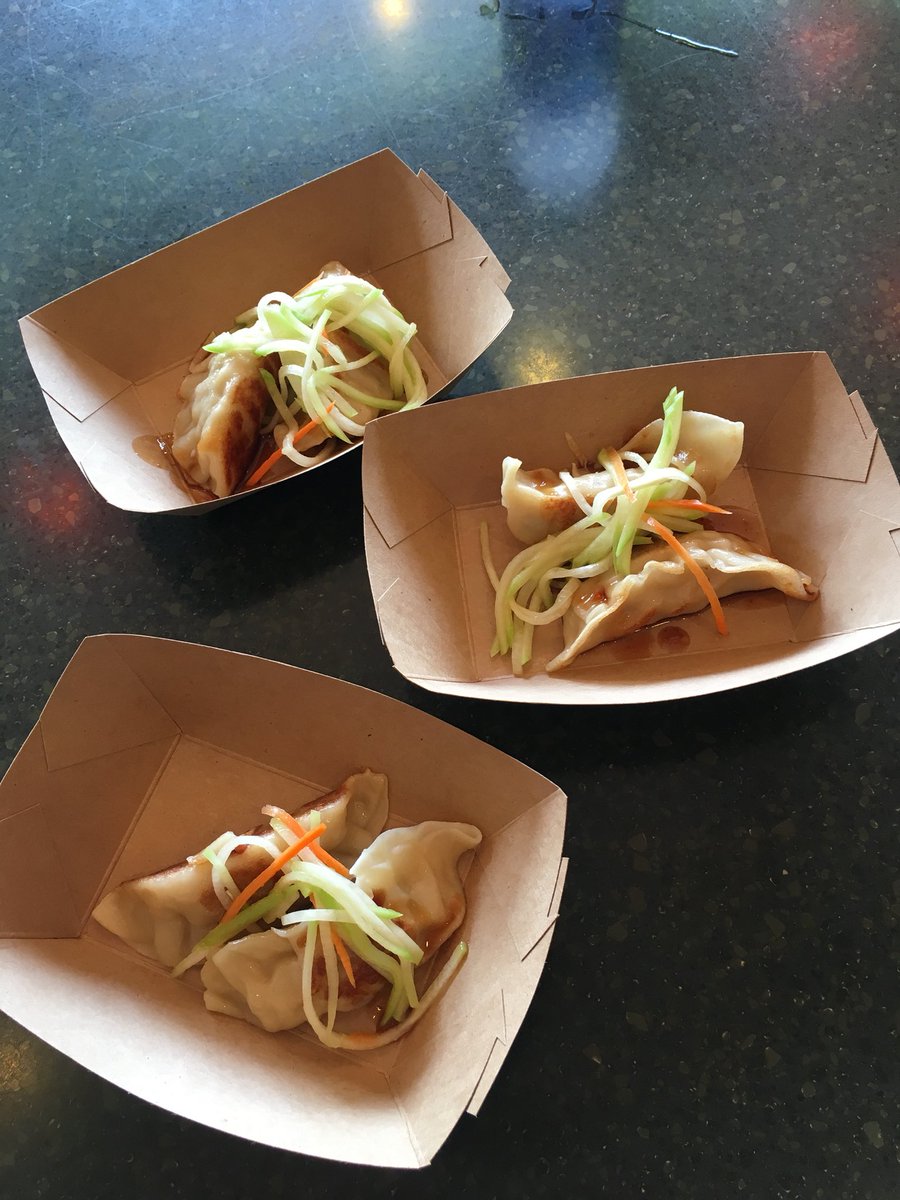 The "Potstickers" that have been around Food & Wine as long as we can remember have a new name and a slightly different presentation this year....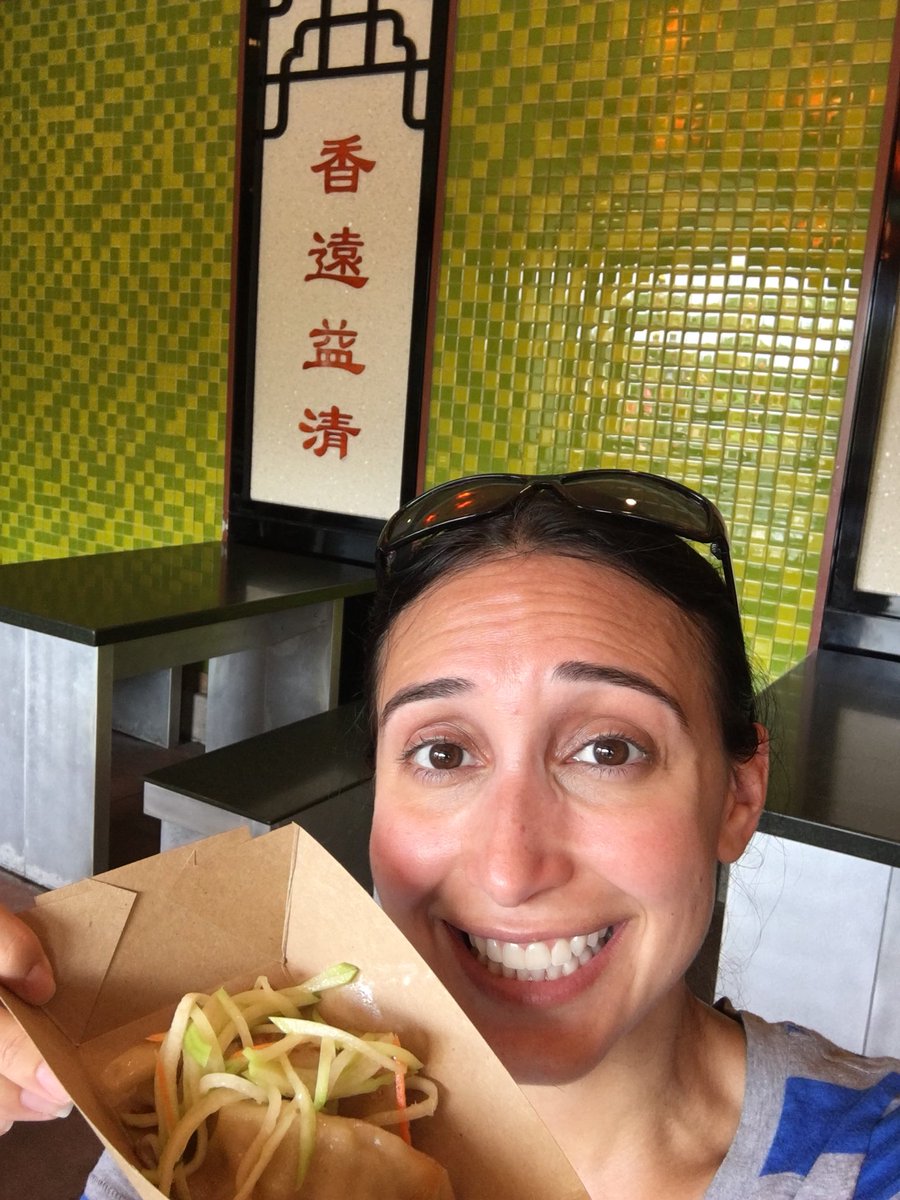 But Elissa is happy to report that they are the same delicious potstickers, now known as dumplings, as previous years but with a little bit of extra on top!
For me, I have started the last several Food & Wine events with a Pork Slider from Hawaii. Why break tradition?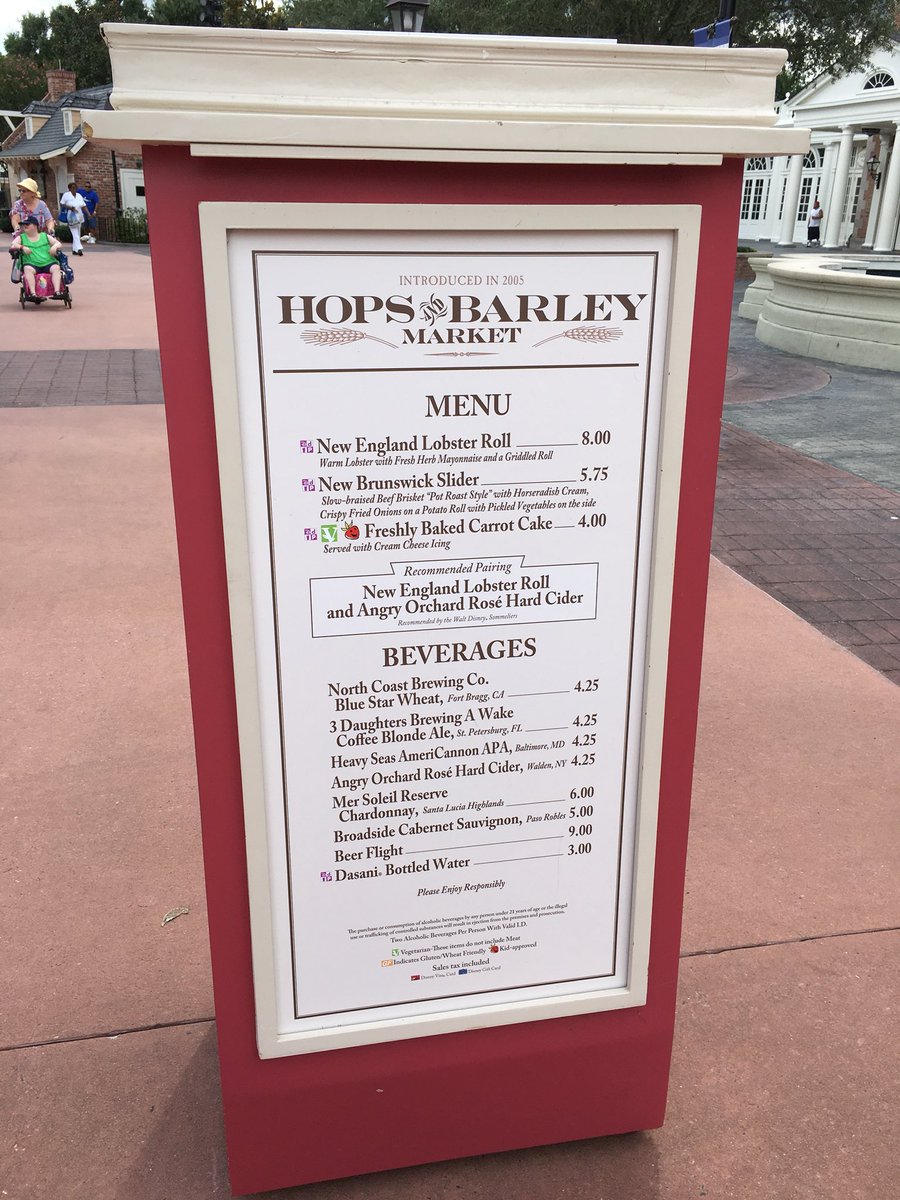 The Hops & Barley menu has a few new items on it this year...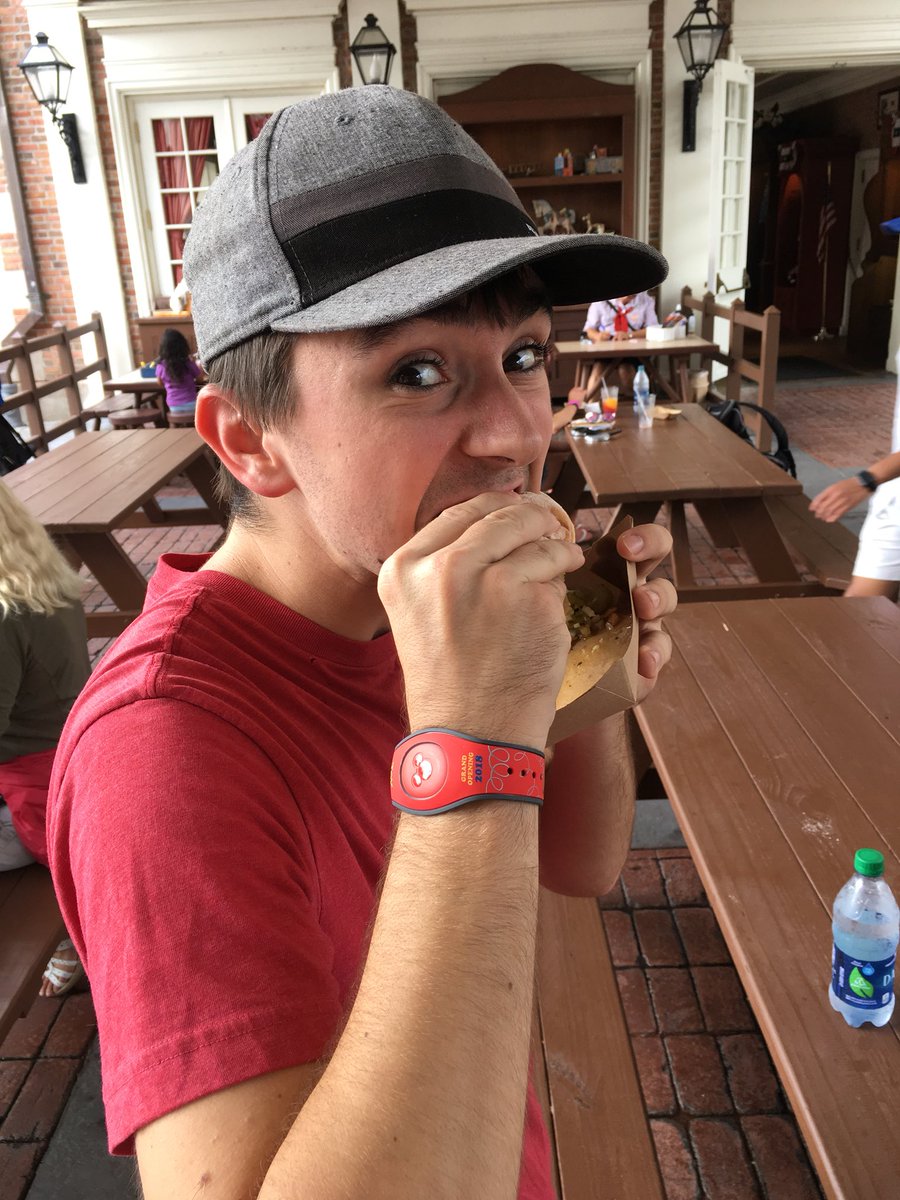 Dallas is trying out the Brunswick Slider.
This was absoultely amazing! And yes, those are jalapeños and they were wonderful!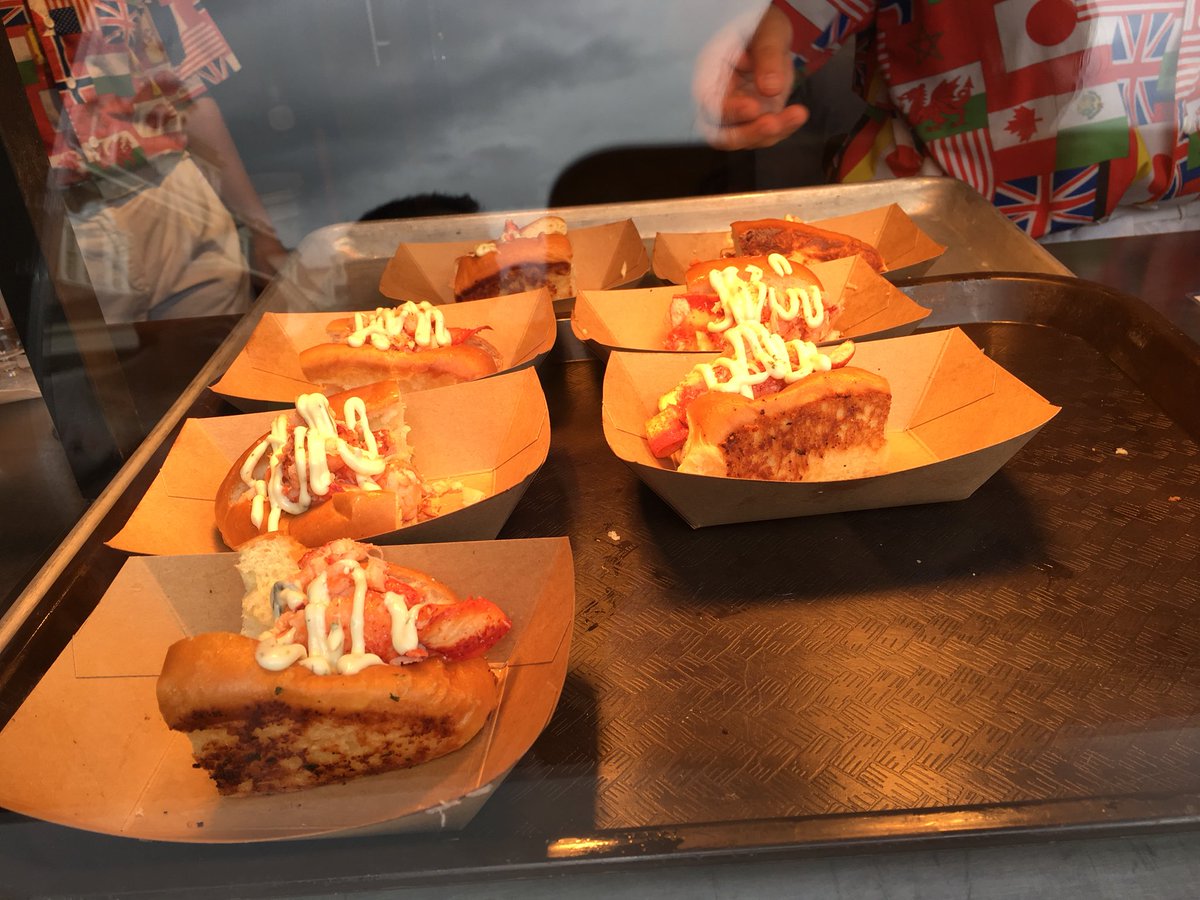 Lobster Roll, anyone?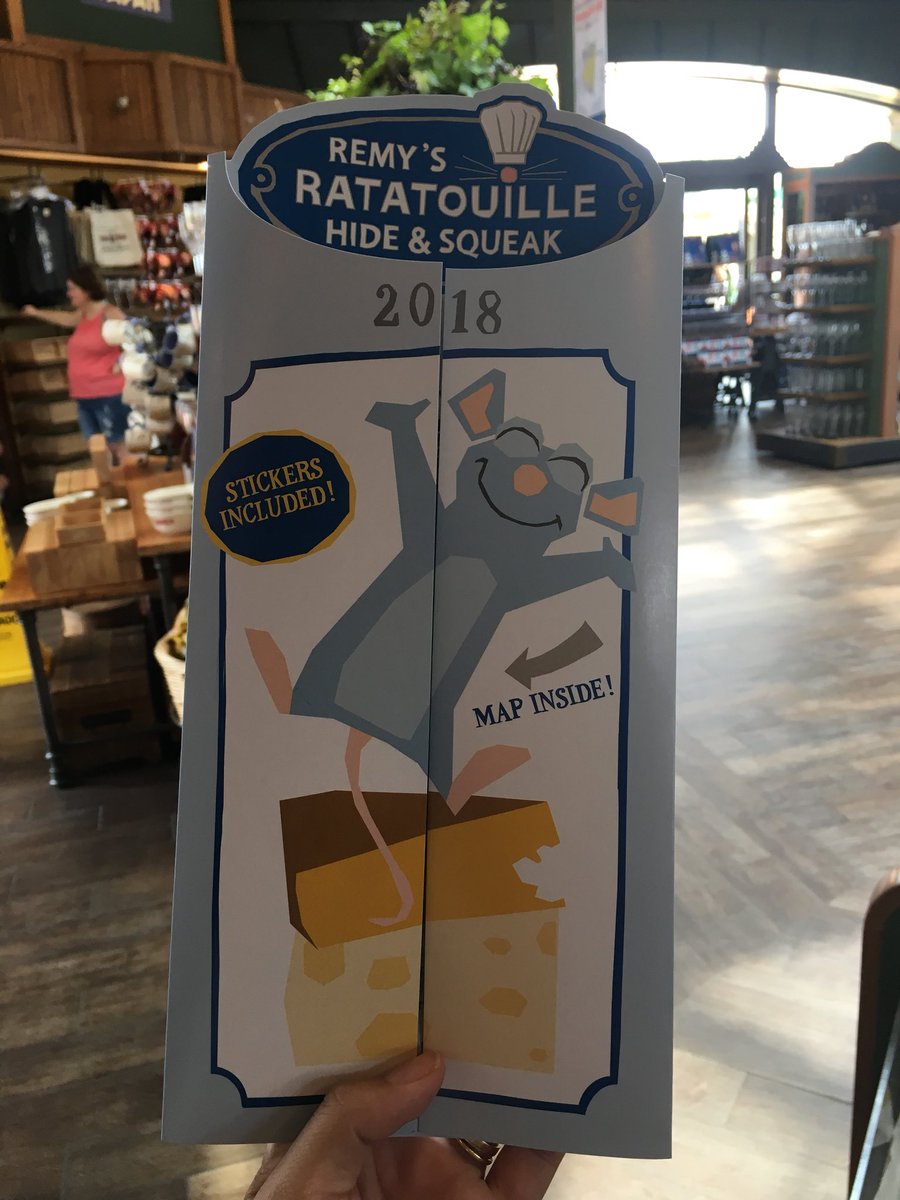 Remi's scavenger hunt is back again this year and it's great for kids to do while the adults...um.... DRINK!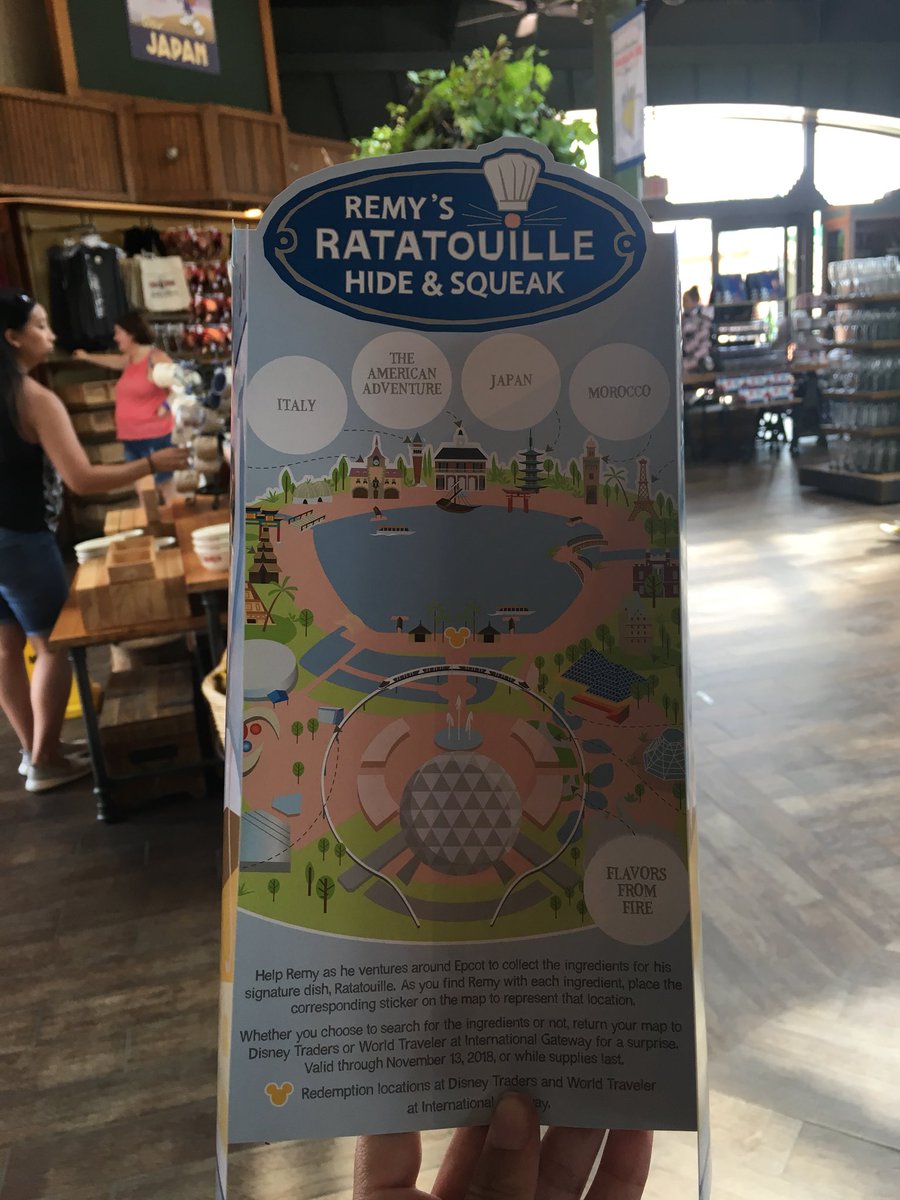 Find all the locations where Remi is hiding around the park!
Here's a quick look at several of the menus from Food & Wine!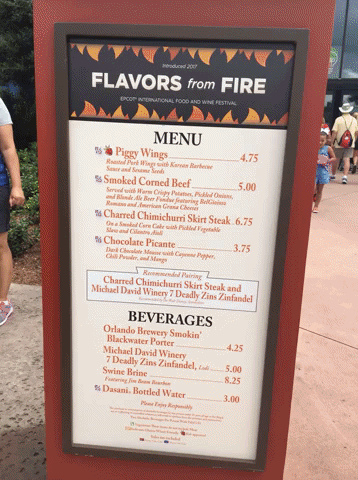 (I told you it would be quick!)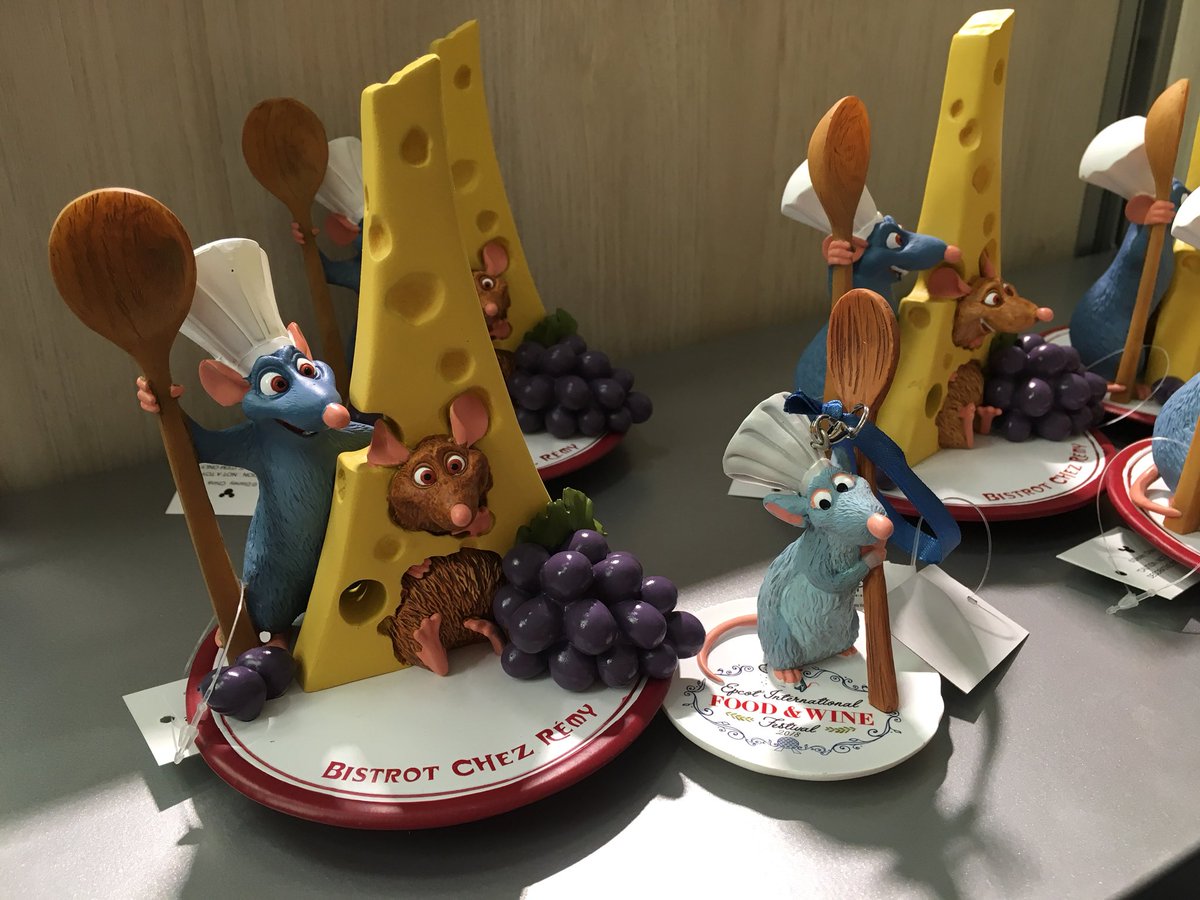 Just a little bit of the merchandise this year...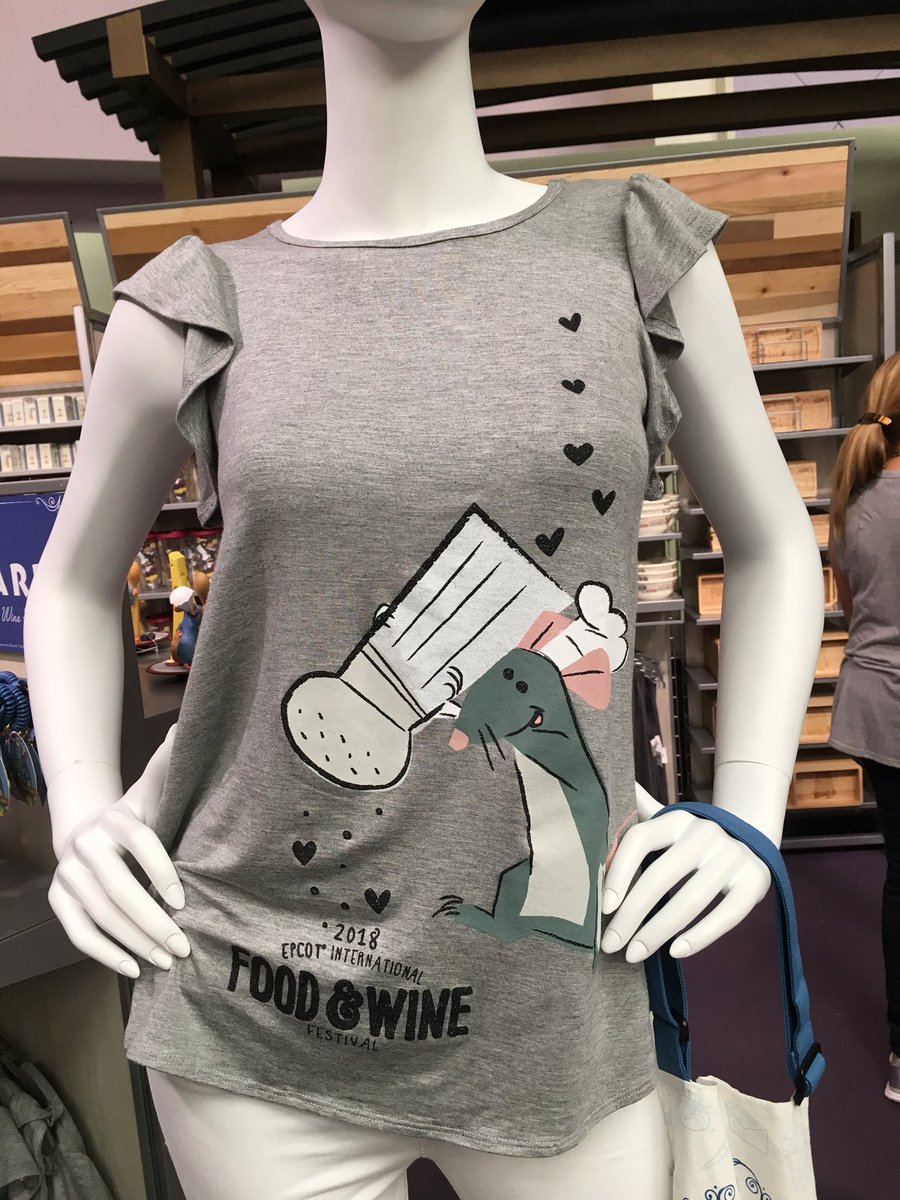 One of the T-Shirts...
And of course there is a Magic Band!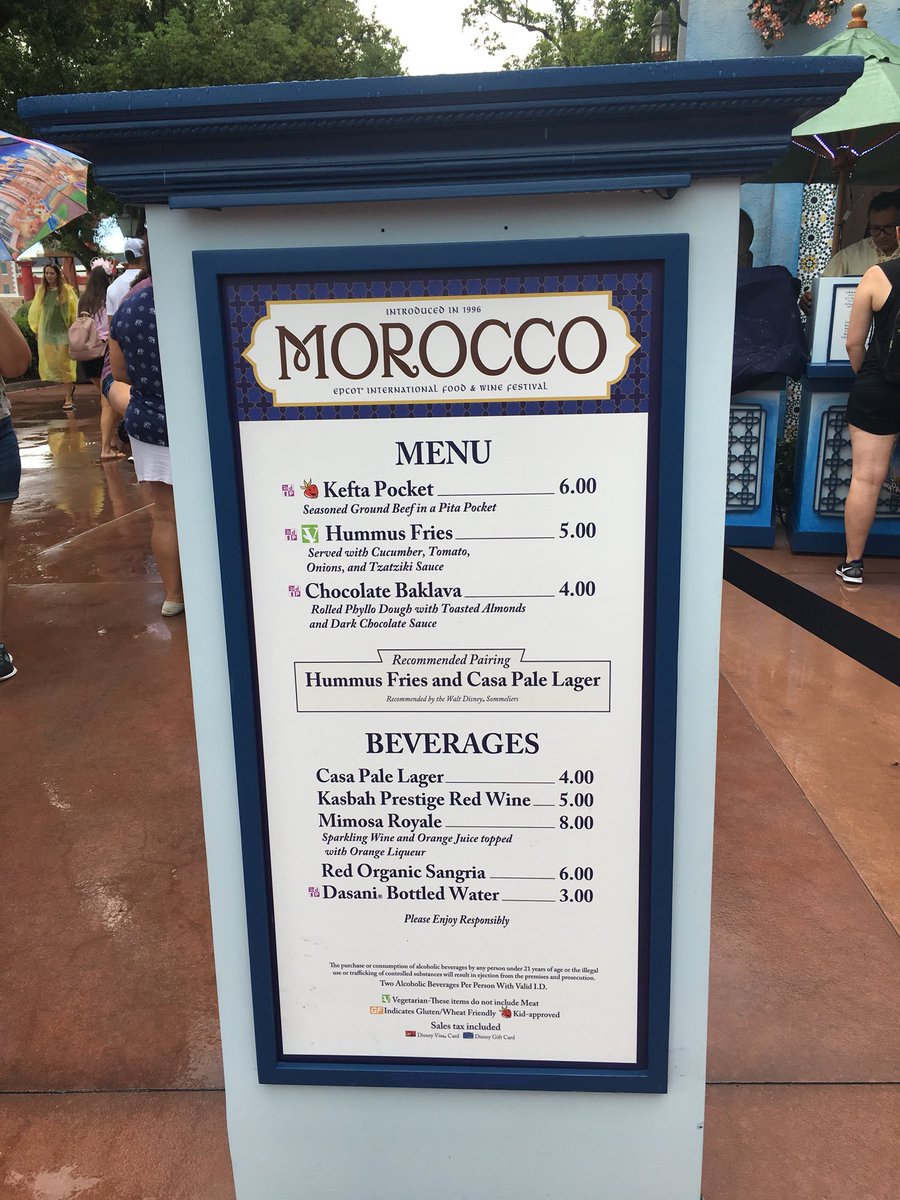 Morocco is another of our personal favorites...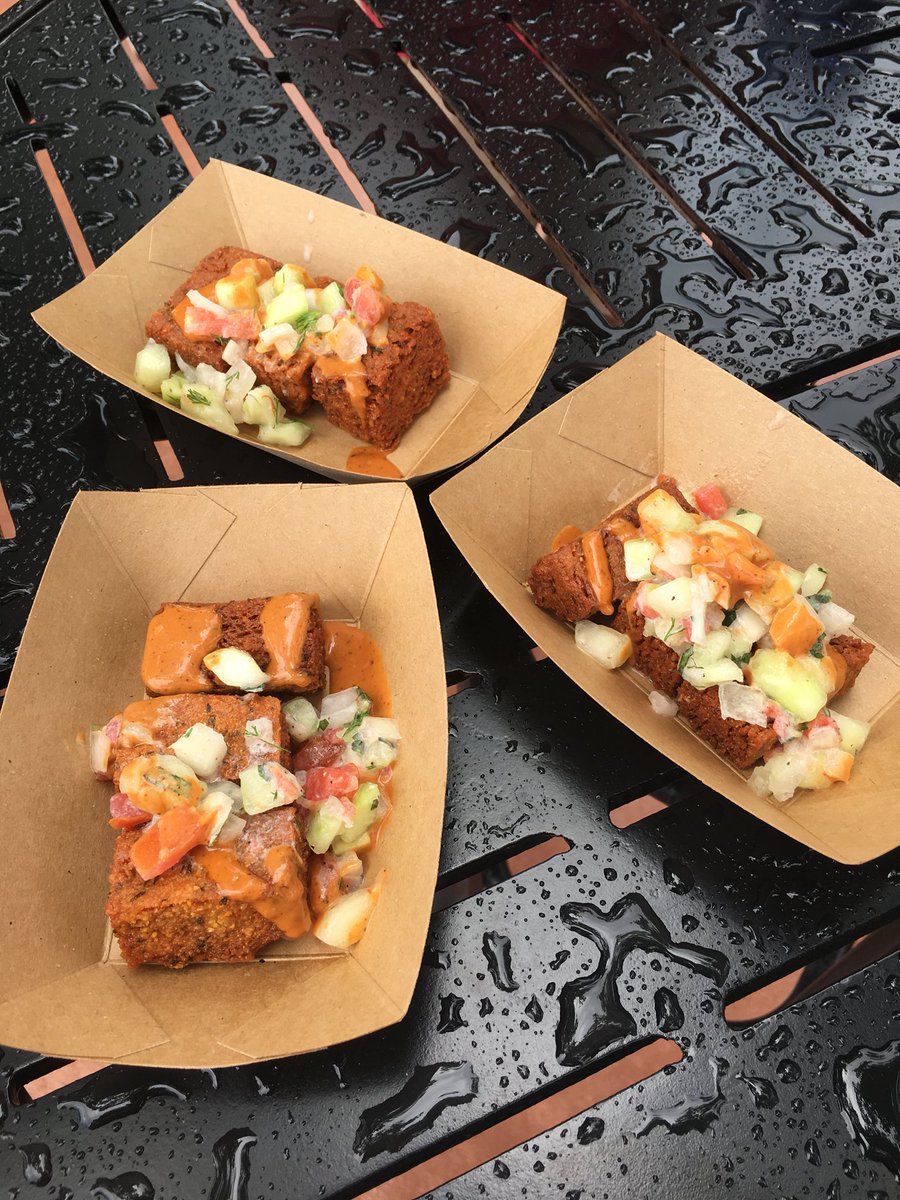 The "Hummus Fries" showed up at Food & Wine a few years ago now and we are happy they have stayed! Another one of our "must have" foods of the event!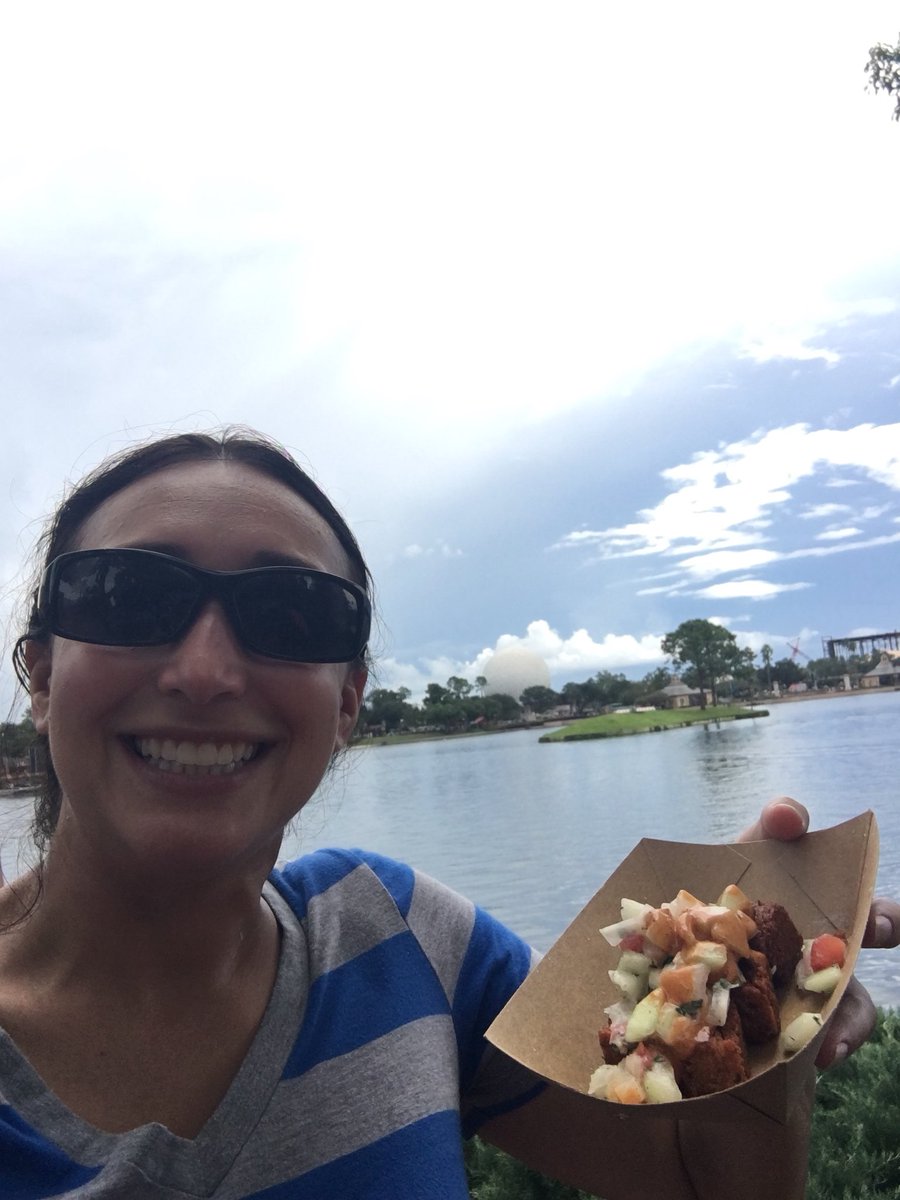 ProTip! You can also get them year round at Spice Road Table in Epcot!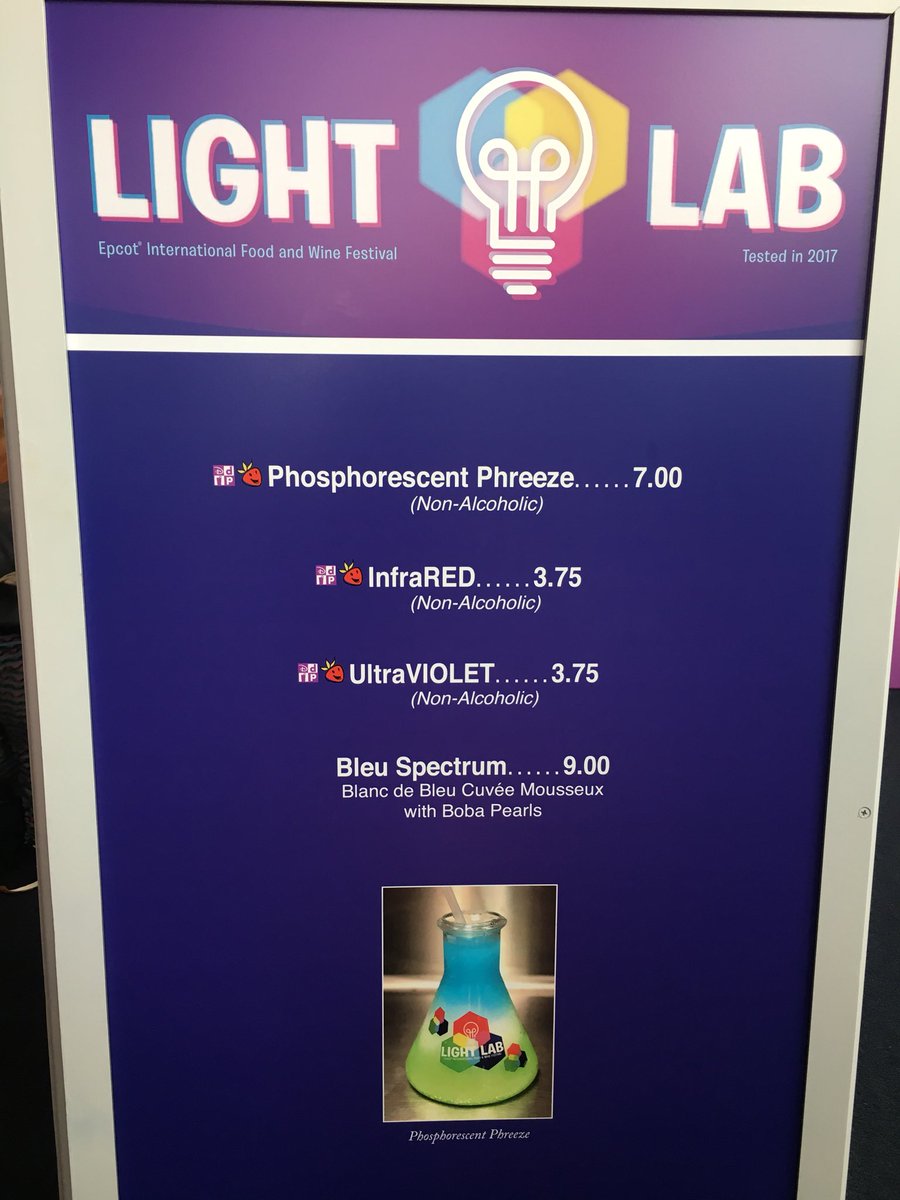 The "Light Lab" is like Bill Nye meets culinary and alcohol experts! Some interesting stuff happens in here...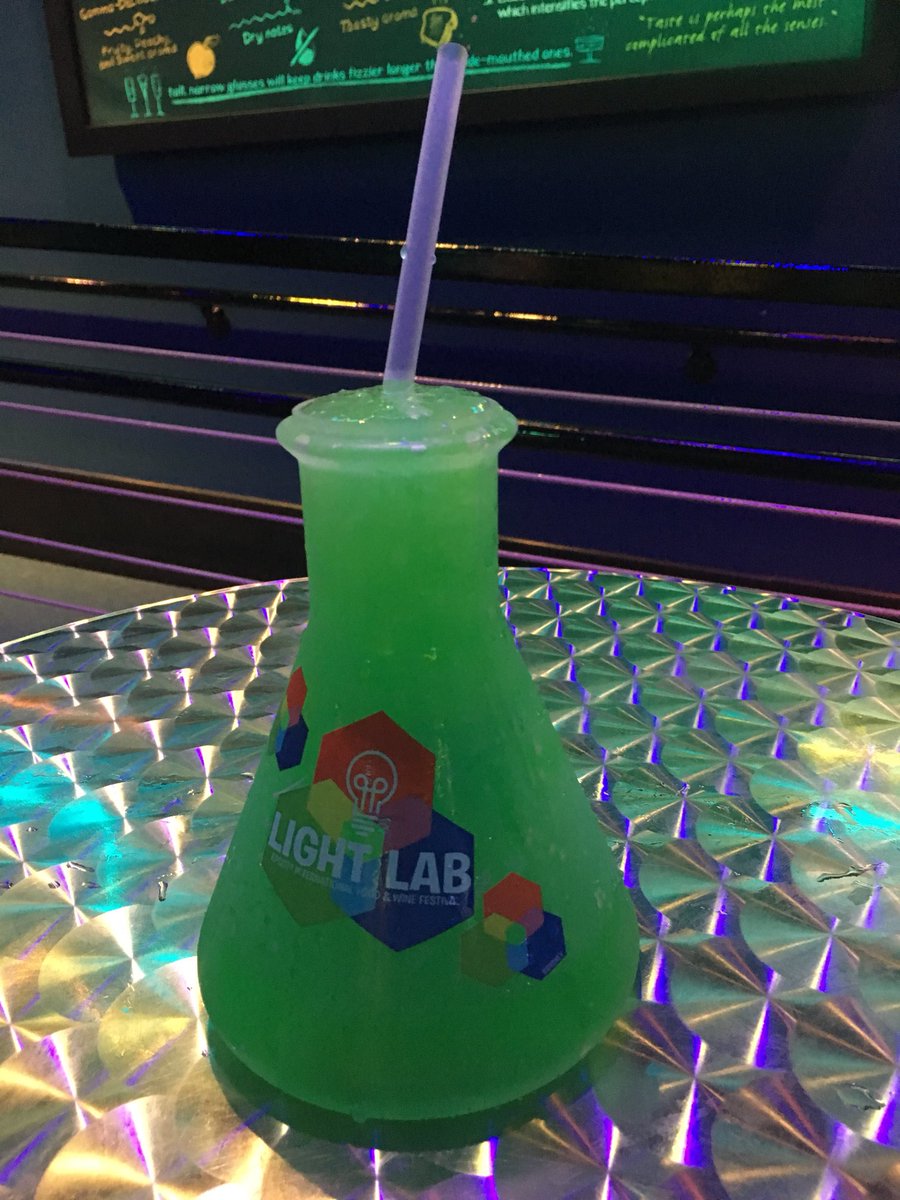 These beakers are really cool!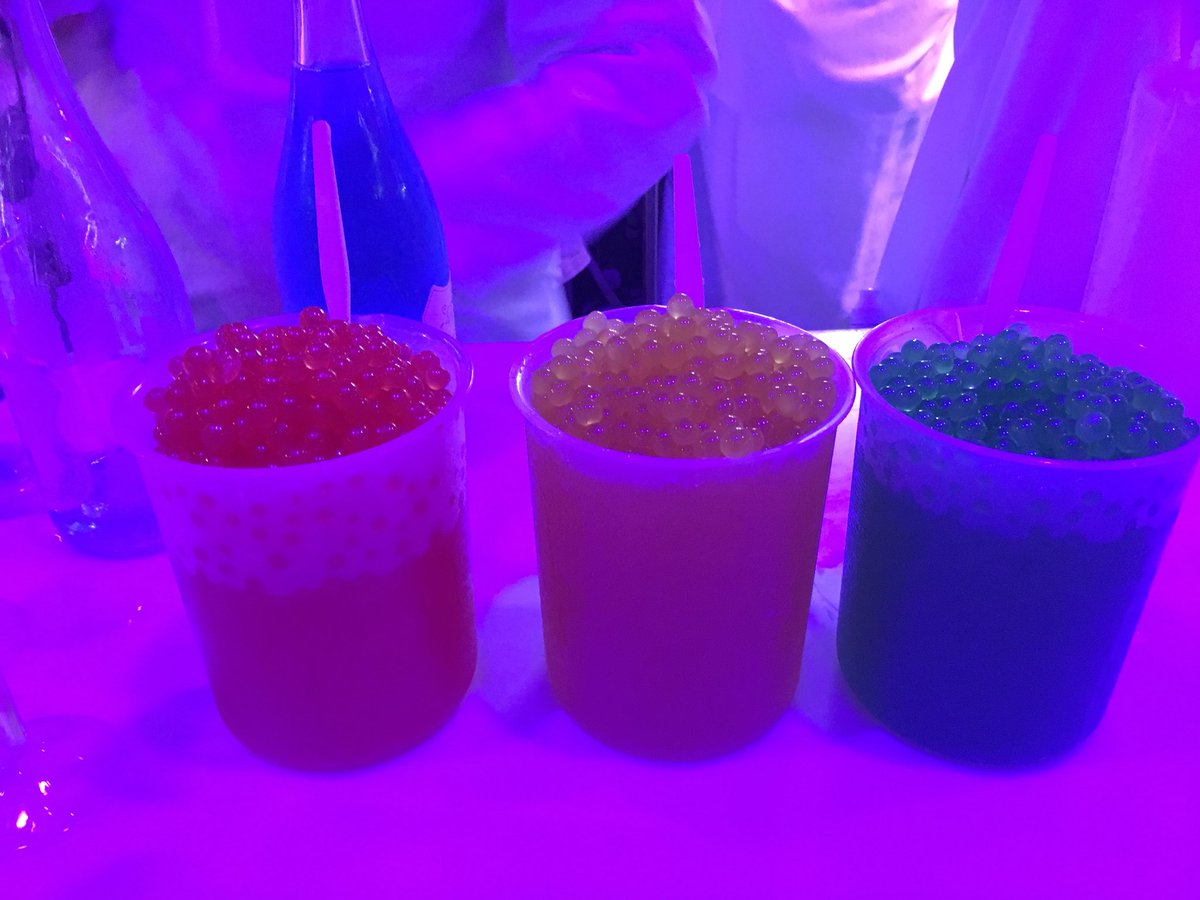 I guess there is a science behind Boba Pearls!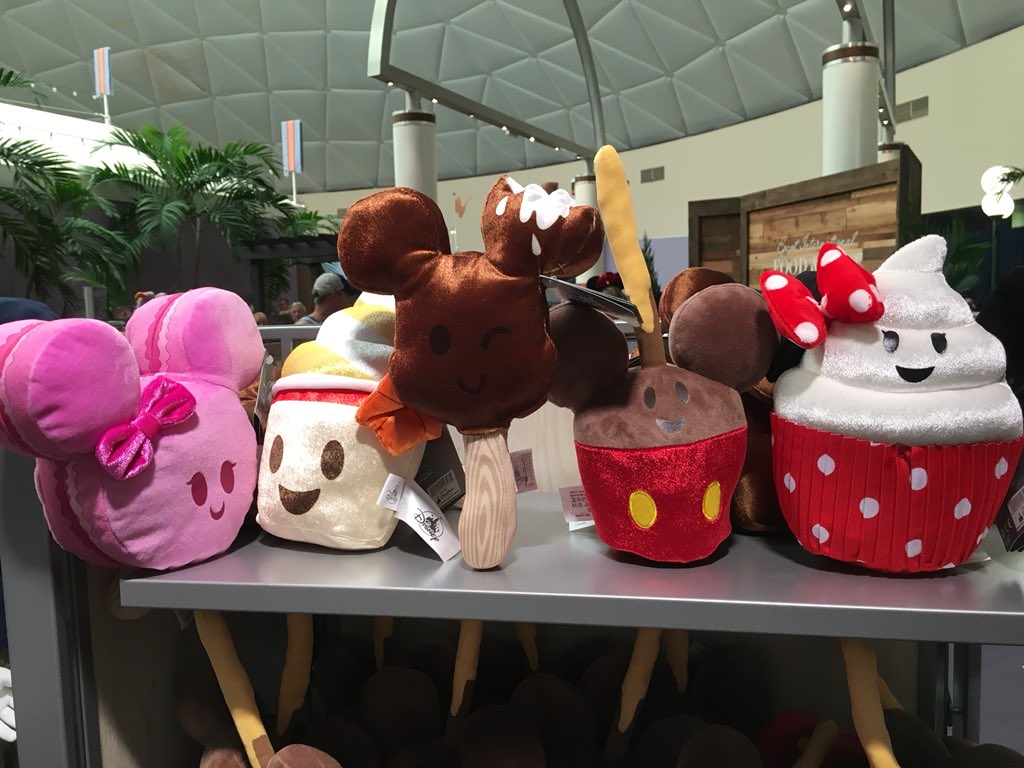 Only way to make Disney food even better? Make cute plushies out of it!
Africa has another item on our "must have" list year after year...
The Beef Tenderloin Tips is another returning favorite! Full of flavor and a bit of spice!
We did make sure to stop into the Festival Center to get our "Passholder Magnet!" It has Chef Mickey this year!
While the event is called "Food & Wine" we seem to more often pair it as "Food & Beer!" (And yes that is another Pork Slider!)
Mmm.... Wild Mushroom Filet Mignon from Canada!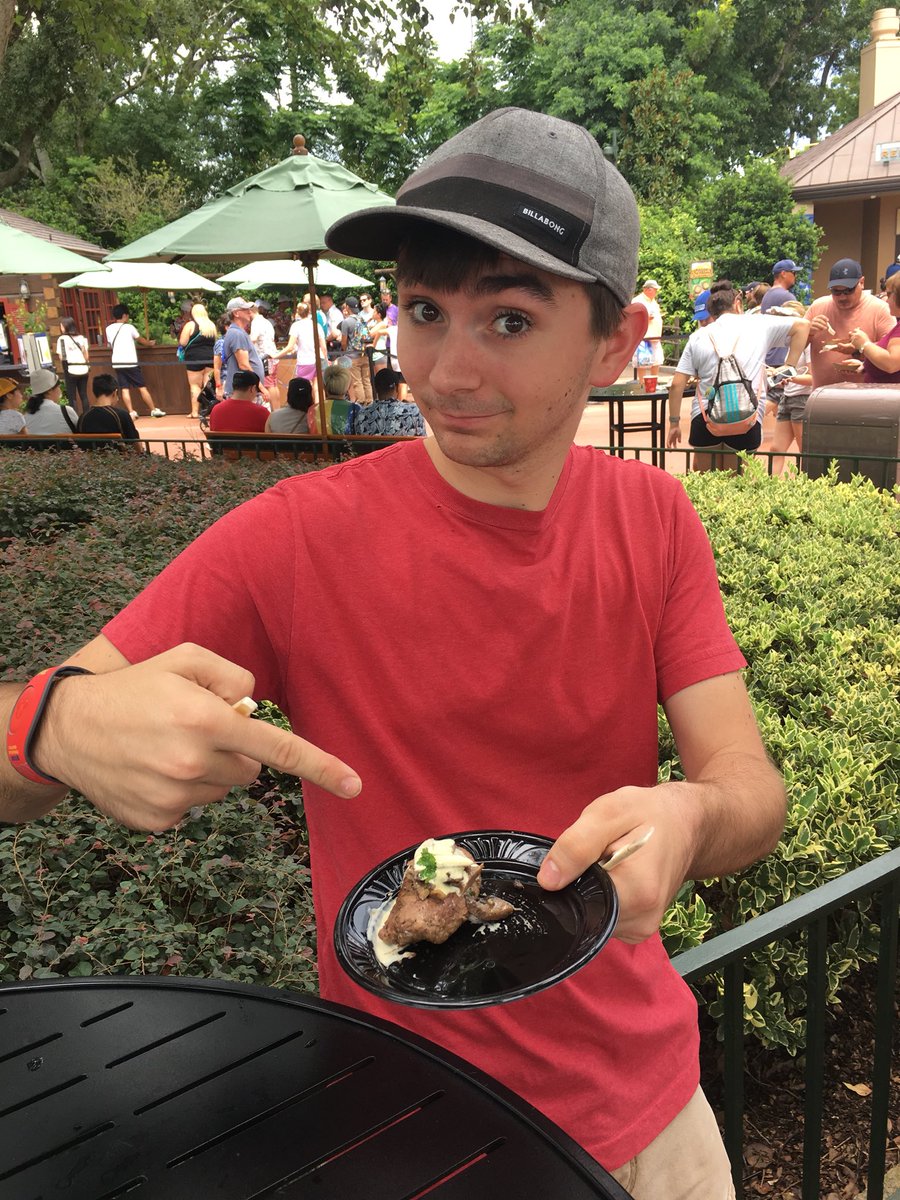 There there was quite a lot of "food" to be had today!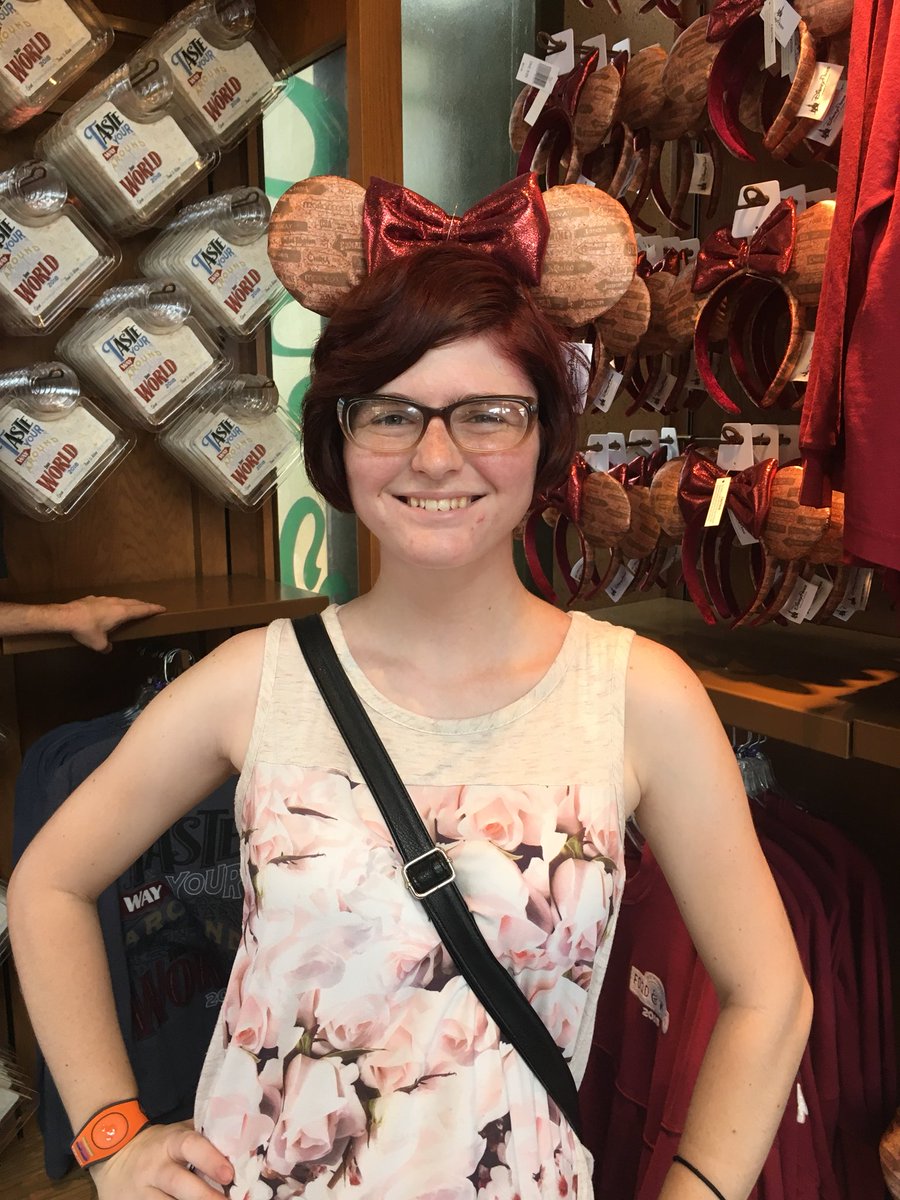 And maybe even a bit of trying on some new clothes (Minnie Ears count as clothes, right???)
One of Sarah's favorites in the Cheese Bread in Brazil!
Japan had a new "Chicken Bun" this year, and we recommend because... JAPAN!
And that wraps up our first day at Food & Wine! Don't worry... we'll have many, many, MANY more days back at this event and lots of pictures to post!
Be sure to also follow along on our Twitter and Instagram/InstaStory as that is where we do a lot of our live updates from Orlando parks!
Thanks for reading everyone! (Now post your comments!)