Today we made a side trip to Wiener Prater during our stop in Vienna today as it's not a place that Adventures by Disney includes in their itineraries, and honestly now having been to the park I completely understand why.
Let's just say I wasn't a fan of Wiener Prater.
Some of the park looked nice, some of it looked ghetto and run down. Some of the ops were good. Some complete jerks. I get that everything is run by individual operators, but that's another reason why I wasn't a fan. Inconsistent rules and quality everywhere. And I could excuse it if they had any stand out attractions, but they don't.
When your BEST rides are a coaster on loan from Oktoberfest, a Boomerang with lap bars, and some other instantly forgettable Vekoma thing, you know your ride selection defines mediocrity. Yes there was a Star Flyer and a bunch of other flats, but I gotta be honest, they just looked like variations of other stuff we've seen and I wasn't interested.
They also had a Volare and one of the roughest indoor spinning rides I've ever been on.
And then there was bad smelly dark ride after bad smelly dark ride. I can appreciate a "good" classic dark ride, like the Coney's Spook-a-Rama, Haunted House at Knoebels or the Cave Train at Santa Cruz. But these were just your generic "Party City crap of the 1960s" horrible looking dark rides, and after riding about three of them, they all looked the same, and I was done. Give me a more modern Disney or Sally dark ride any day!
I think I wanted this park to be more like Tivoli Gardens, Liseberg, or even Bakken, but really it reminded me more of a charmless Coney Island before it was cleaned up.
As I said, some areas of the park DID look nice, but overall I just couldn't get into the place and I can't see it being a park I would hurry to make a return trip to. Oh! I should mention how insanely EXPENSIVE the park was! Since all the rides are owned and operated by individual operators, everything was a separate price for each ride. (Think like a permanent carnival here.) It was about 4-5 Euros per person, per ride. We probably rode at LEAST 10 to 12 rides today, so that's 150 Euros that we had to spend for a bunch of mediocre rides. Not worth it, IMO. We didn't even end up riding all the coasters or the dark rides because they were all just so "meh" that we lost interest in doing the rest of them.
What is most interesting to me is that the least fun I've had on this trip so far is the day with the amusement park. Hmm... Am I finally just sort of over these generic parks or was it just that this one had a bunch of crap rides? Quality over quantity is again showing me reasons why I stopped counting "credits" and why I think it's stupid that people will go out of their way to ride garbage instead of going to quality parks with decent rides.
Here's some photos & videos and I'll actually have more videos to post once we are back home with faster internet!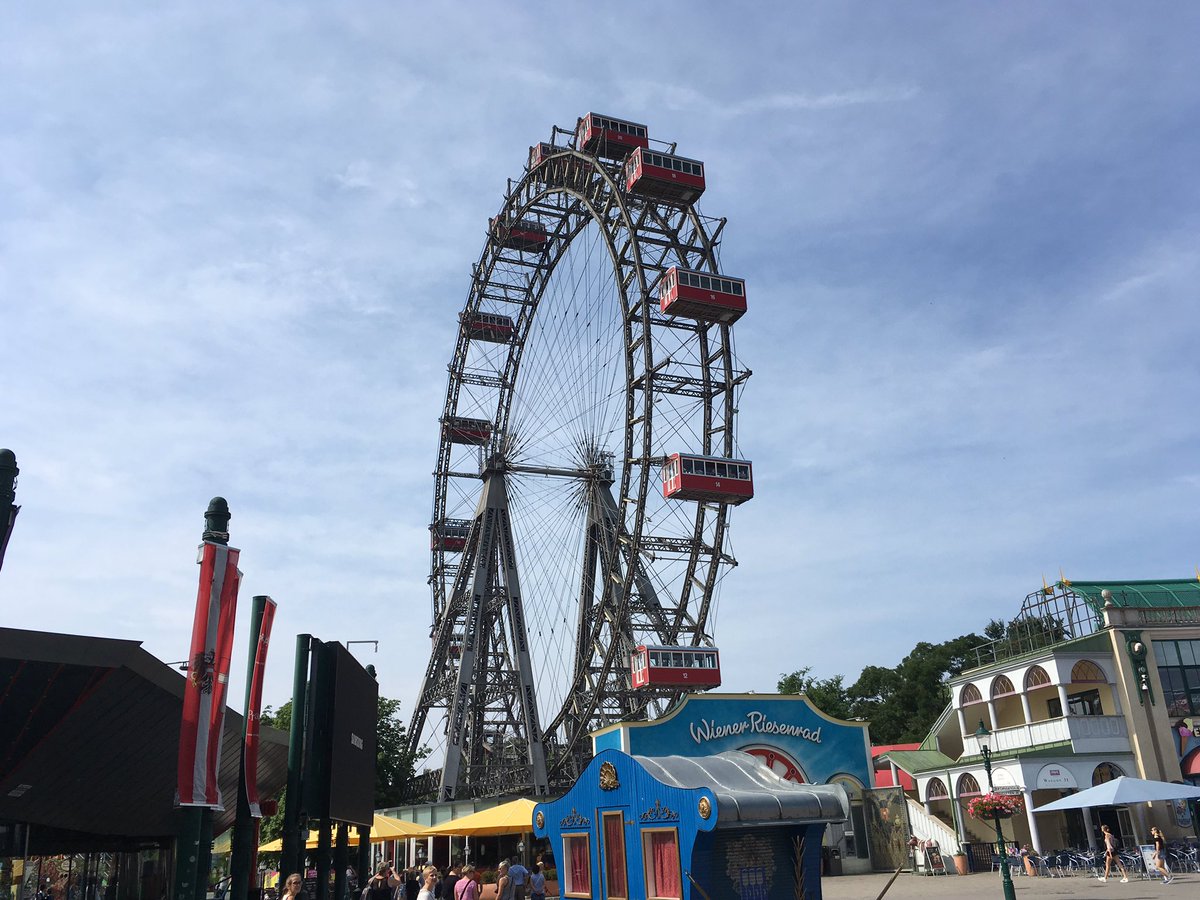 Good morning from Vienna! Today we are at the Prater!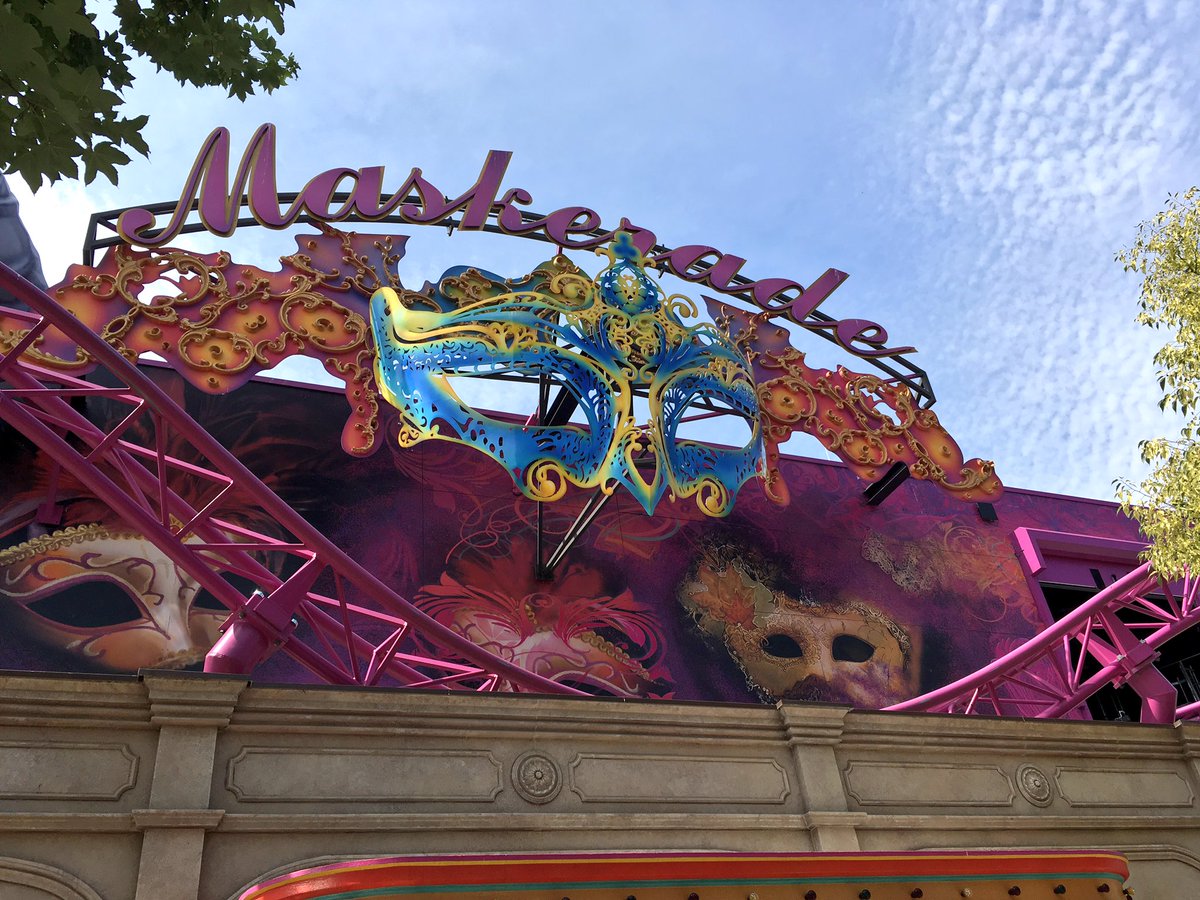 This indoor spinning ride was...um... "something..." We'll have a POV of it later!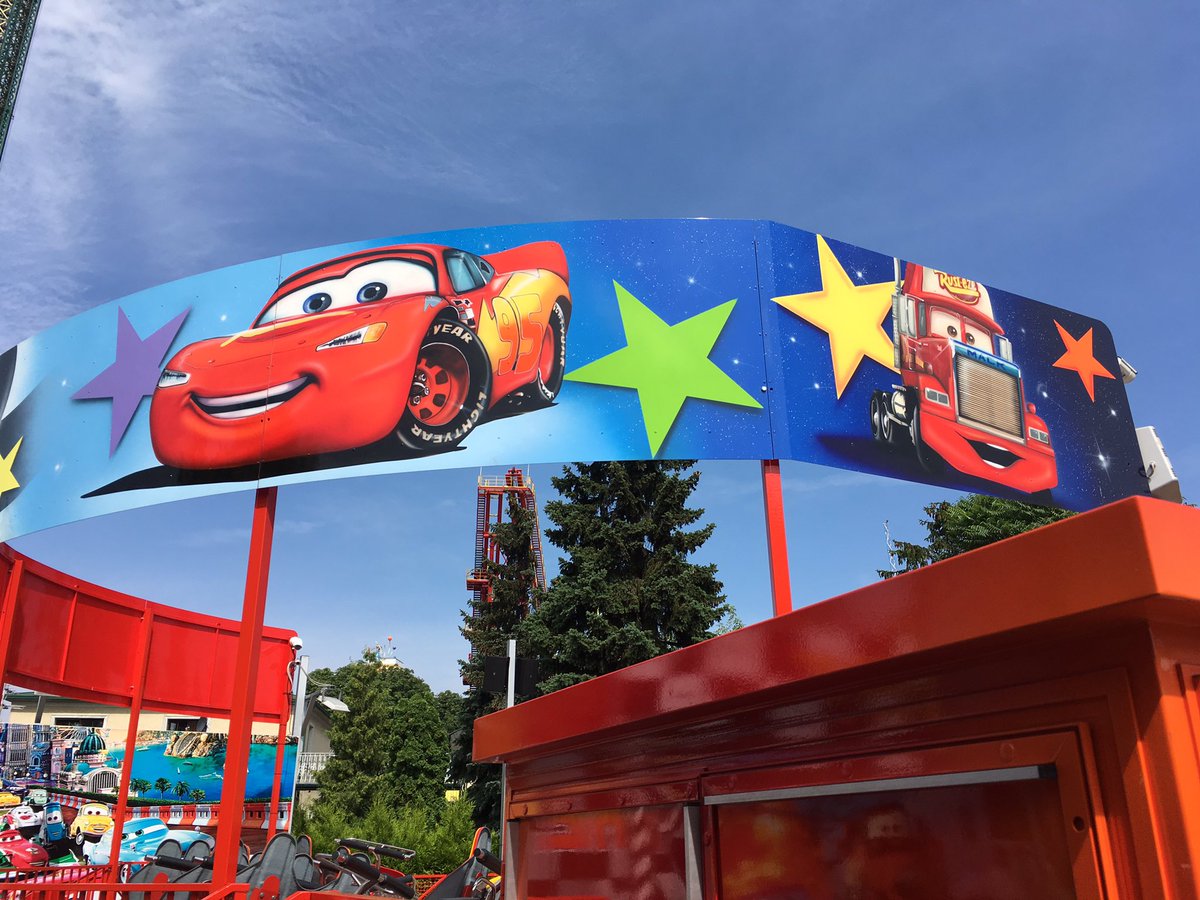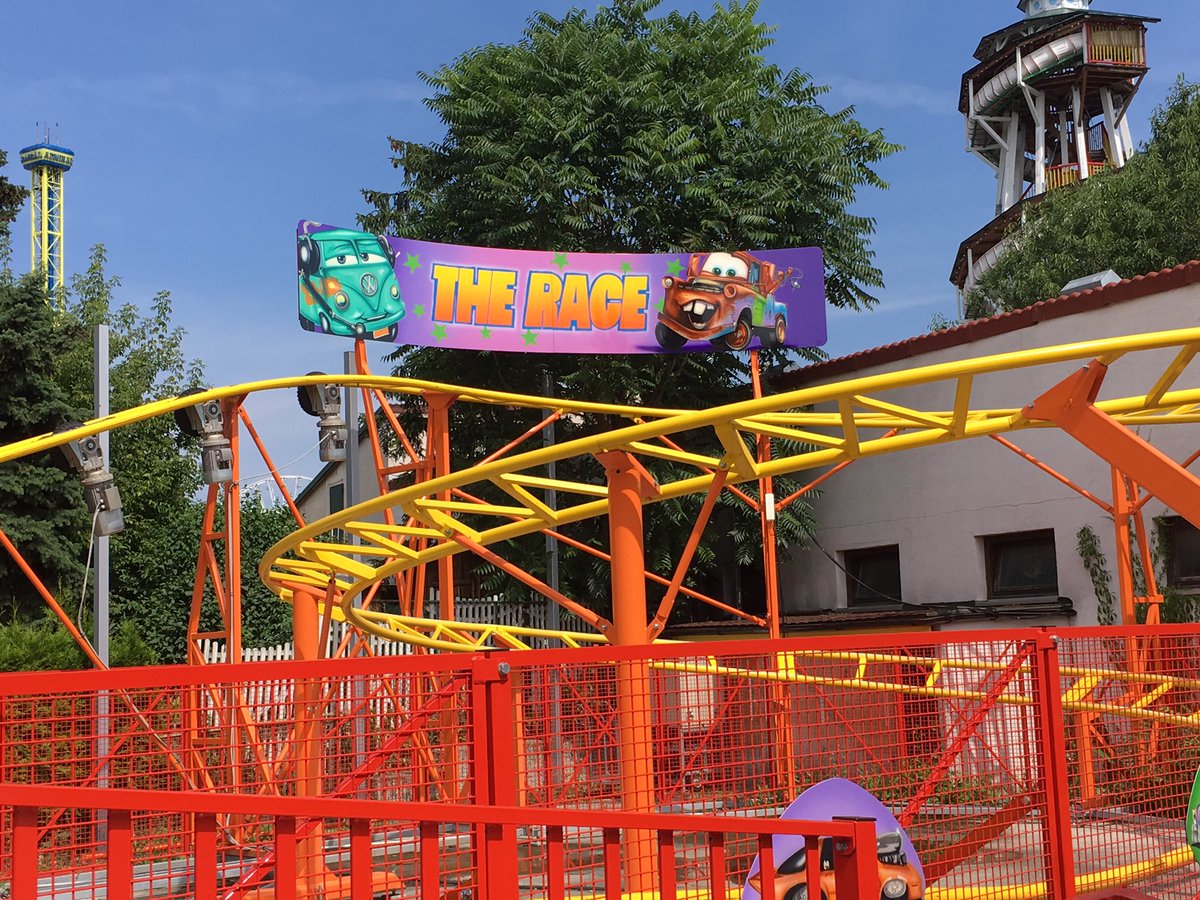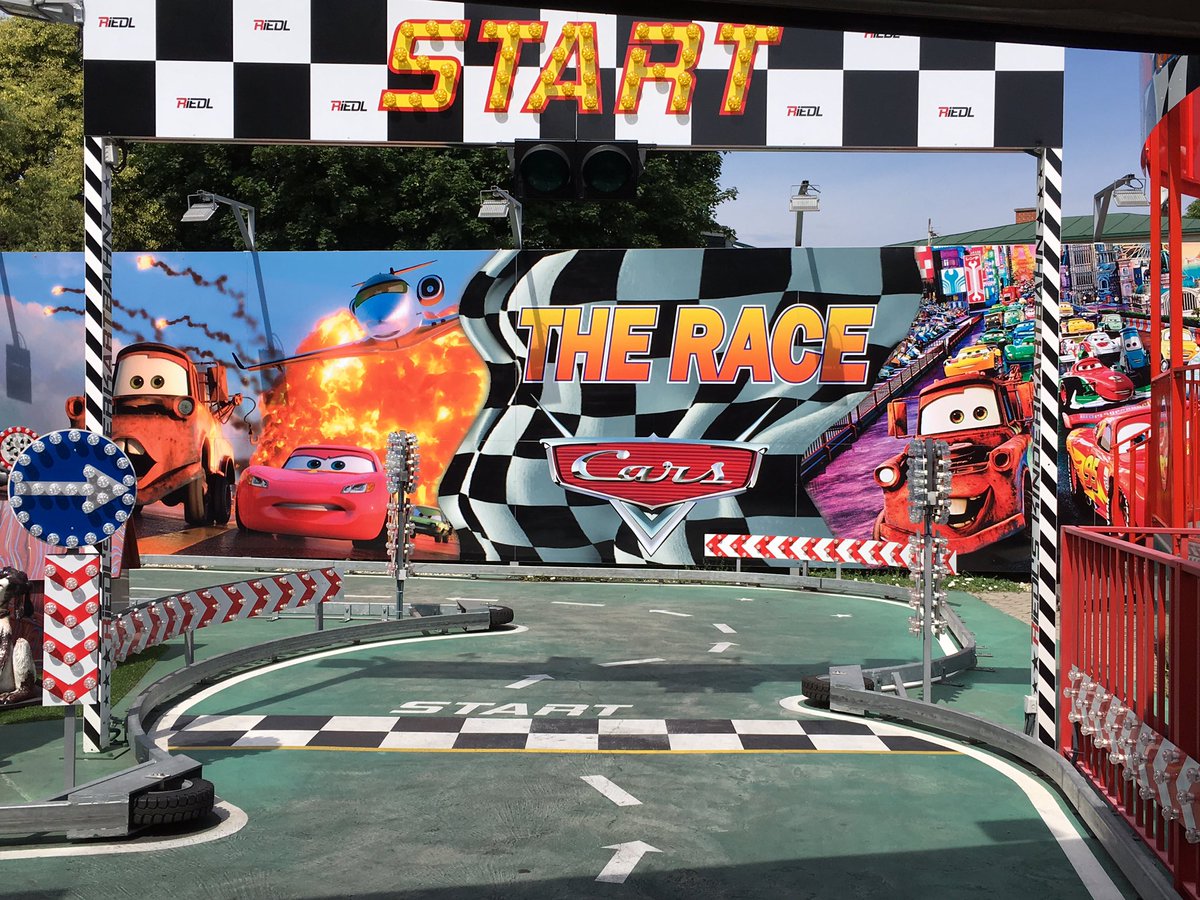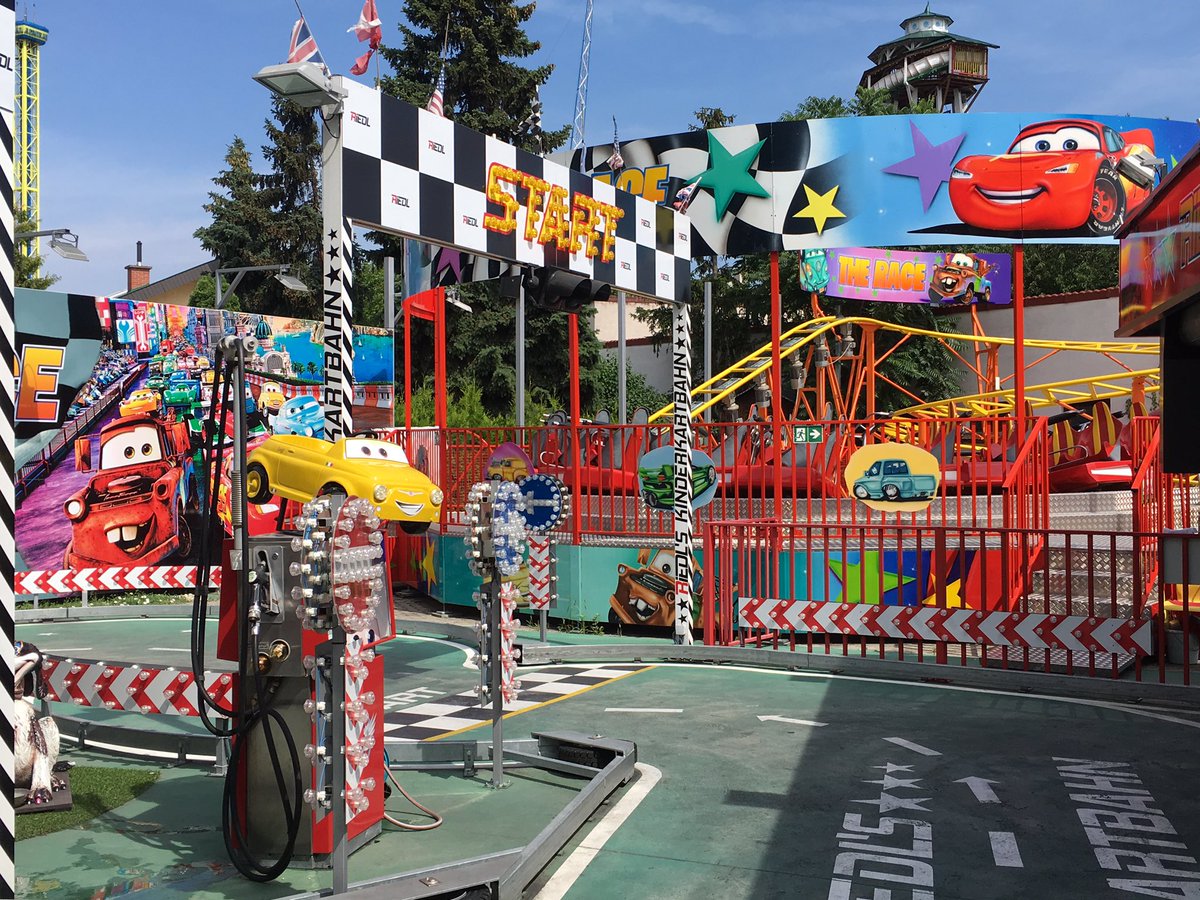 The *obviously* officially licensed Cars Land at Prater has two rides! A roller coaster and a driving school! WOW!!!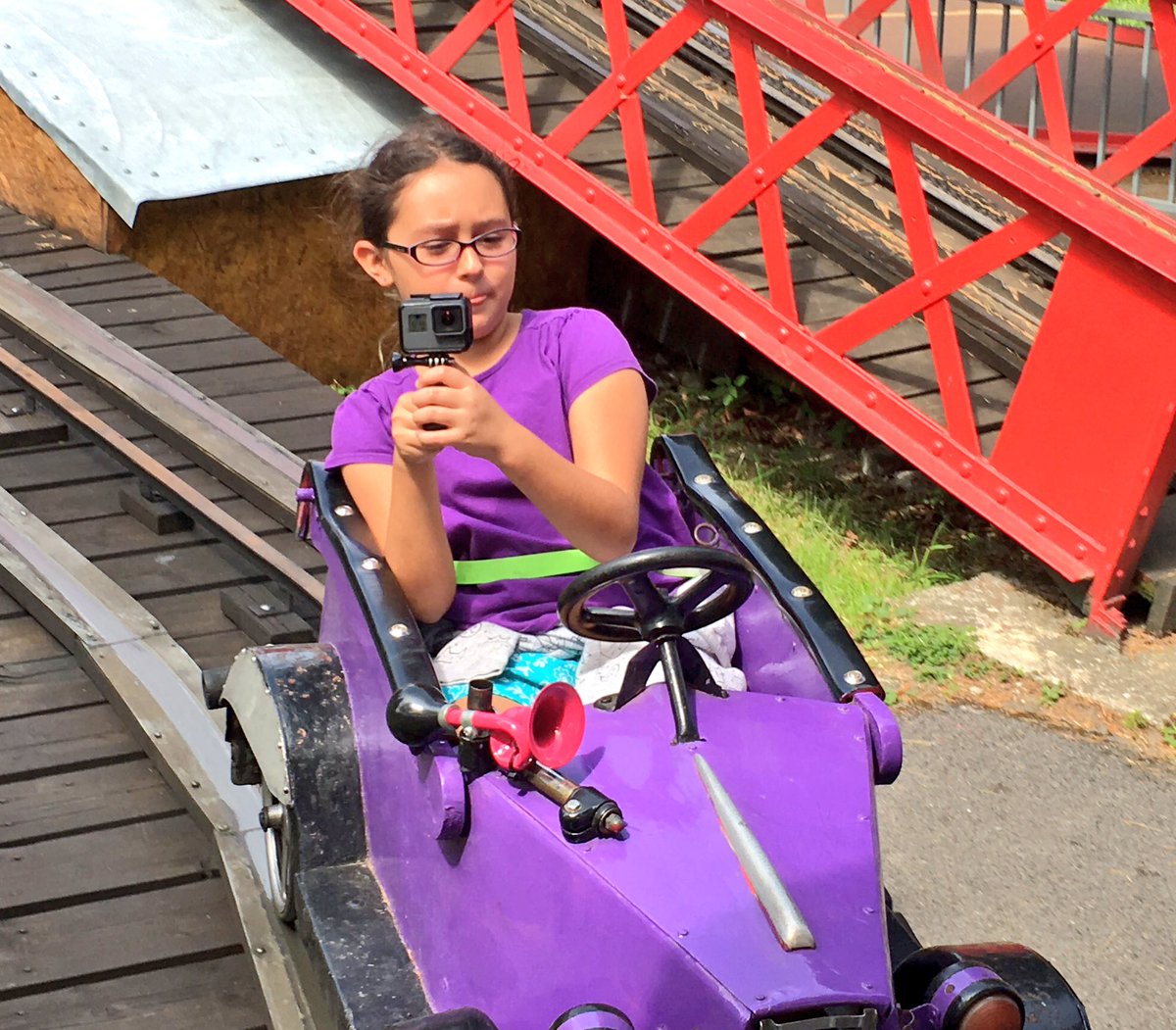 Let this go on record as the first time Kristen shot a TPR POV! Handing down the family business is happening! I can finally retire!!!
We are also going to count this as a junior wooden coaster since it will piss off a bunch of ACE members that can't ride it! lol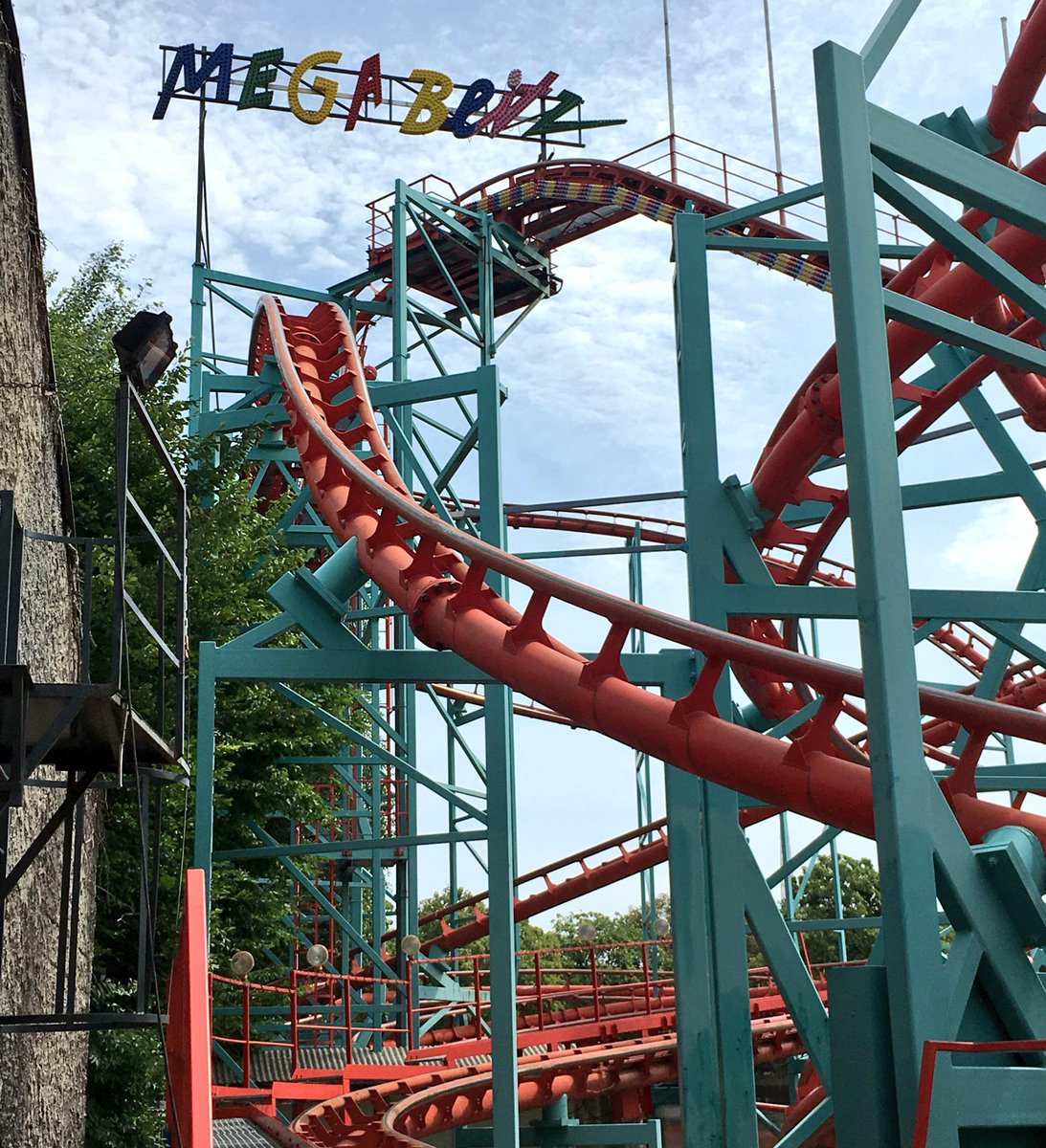 So this was a Vekoma coaster pretending to be a Schwarzkopf that was better that most of Anton's rides!
This was certainly some "interesting" theming at the Wild Mouse! lol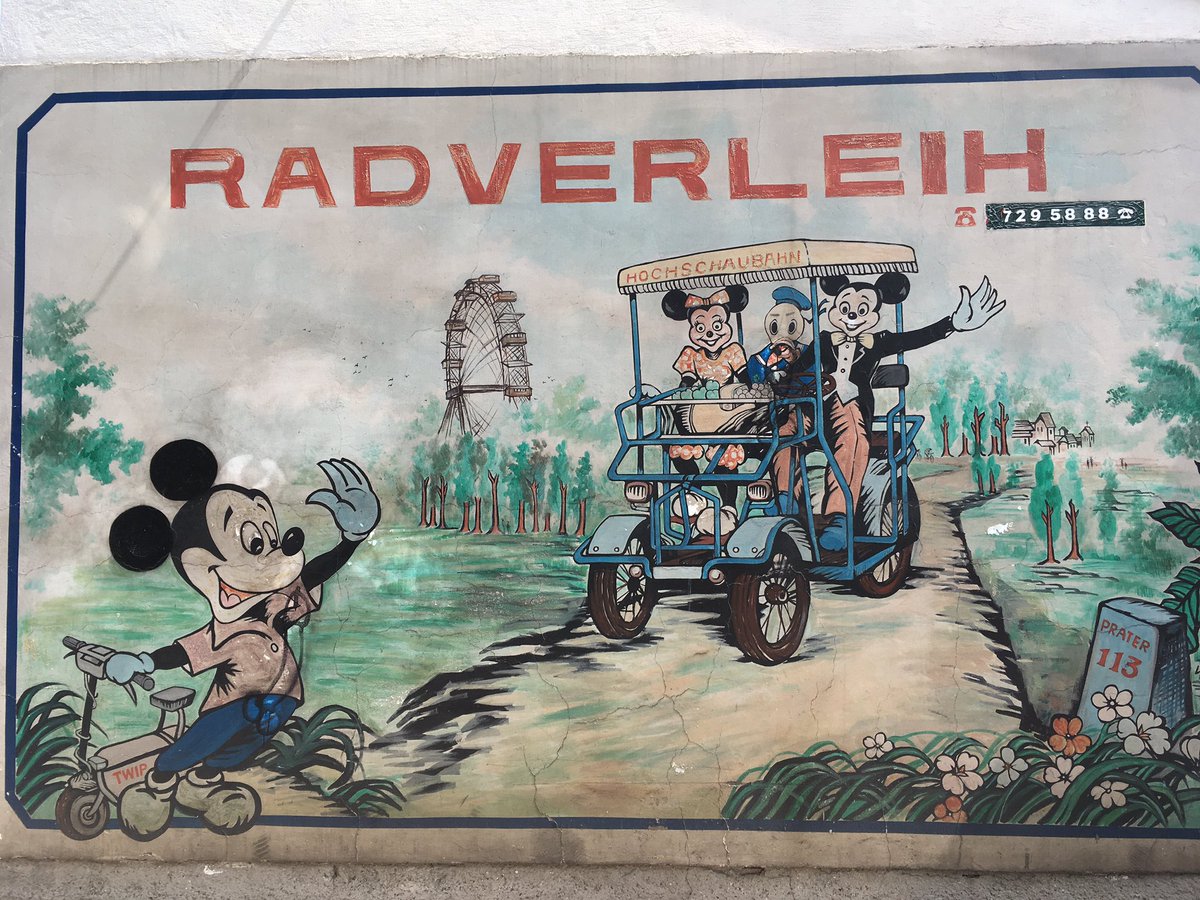 So Prater is not an official part of the Adventures By Disney trip, and honestly I can see why. Besides all the cheesy Disney knock-off stuff, the place is not totally "family friendly" and the rides just aren't that great.
Here's one of the funky looking flat rides here:
Kristen from @OceanSprayInc shows Jack how to harvest cranberries! @WaltDisneyWorld #EpcotFoodFestival @WDWToday pic.twitter.com/UMnKfUdzS5

— Theme Park Review (@ThemeParkReview) September 26, 2015
I didn't ride this simply because when I went up and talked to them and asked politely about cameras, the ride op was a complete dick and treated my question so obnoxiously that I didn't want to give them any money. Keep in mind that I was able to film on pretty much every other ride we went on here.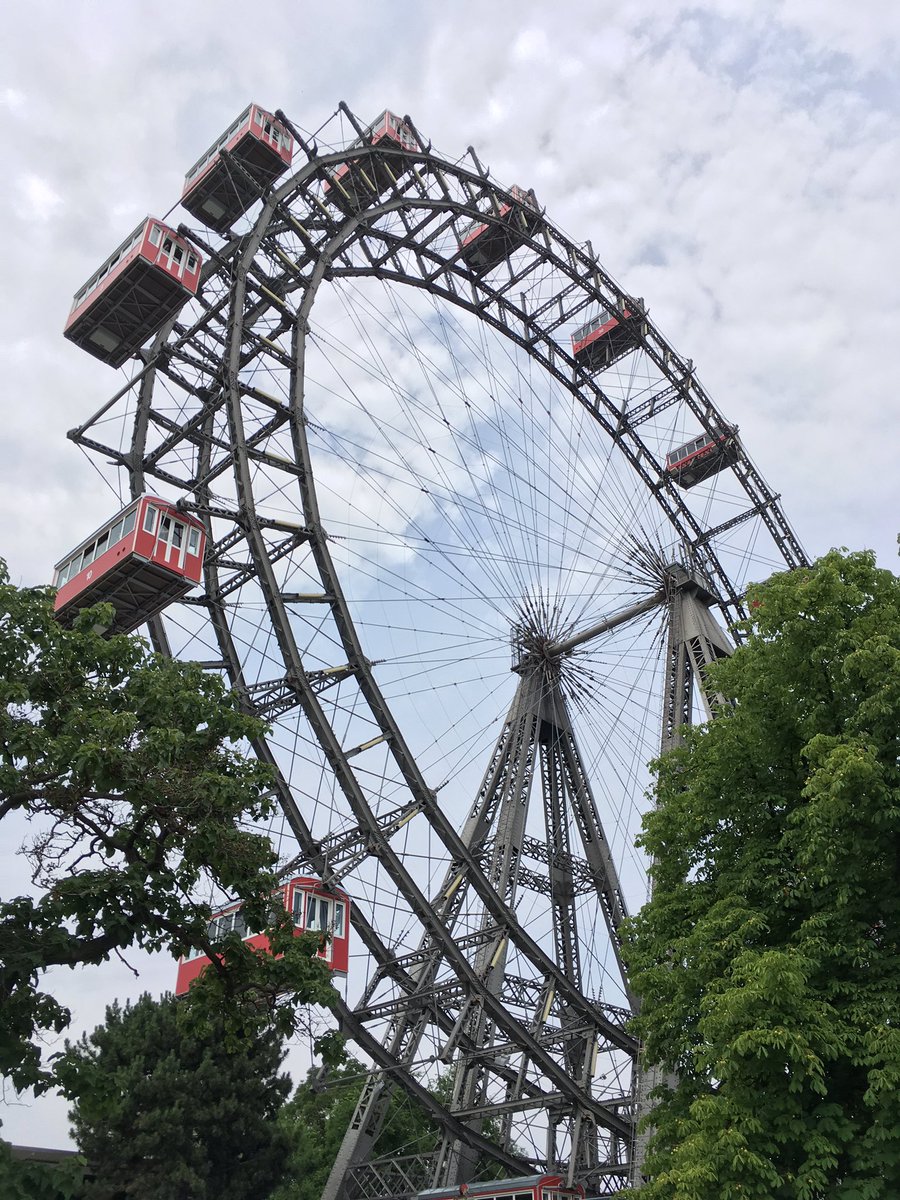 This classic Ferris Wheel at the Prater is famous! It's been in movies and stuff!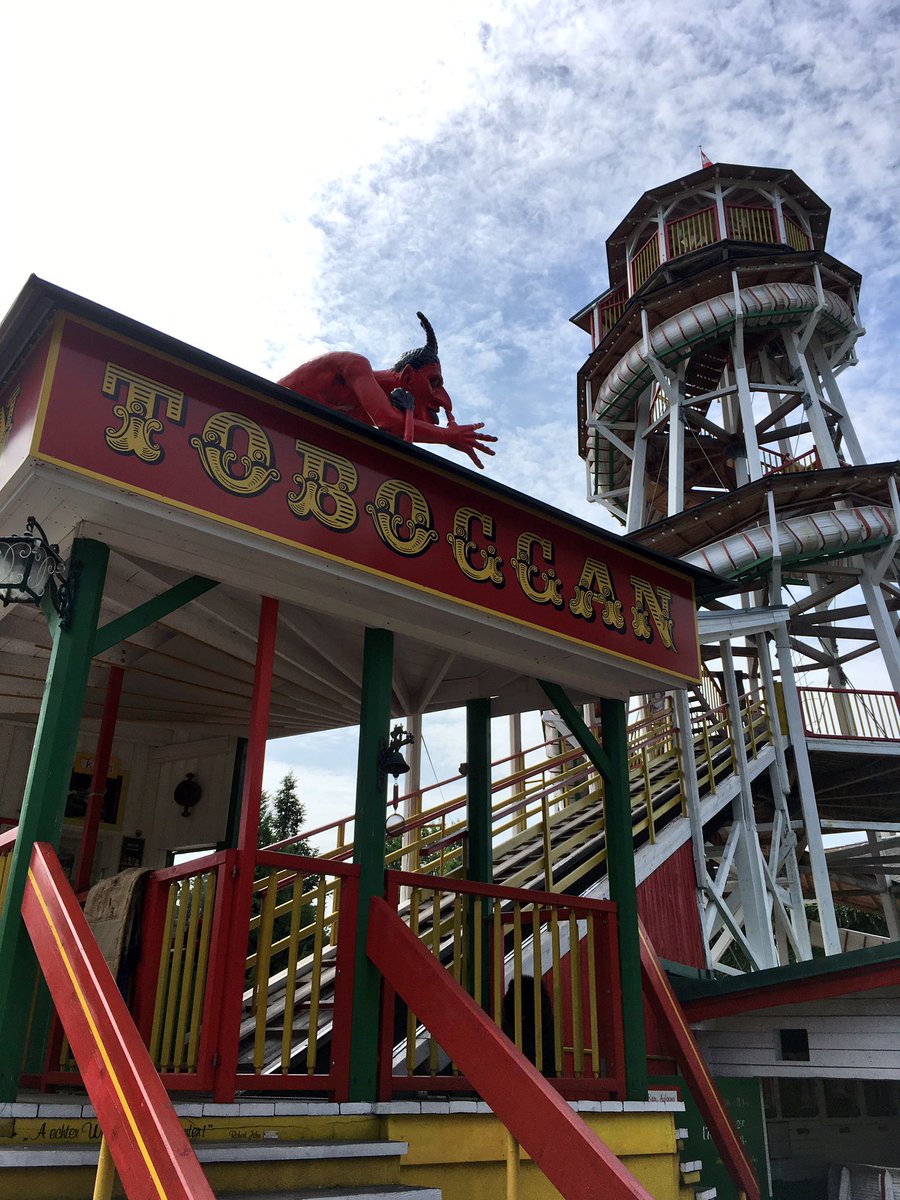 They have one of those Toboggan death slides here! It opens later! I'm sure there is a great chance for injury! lol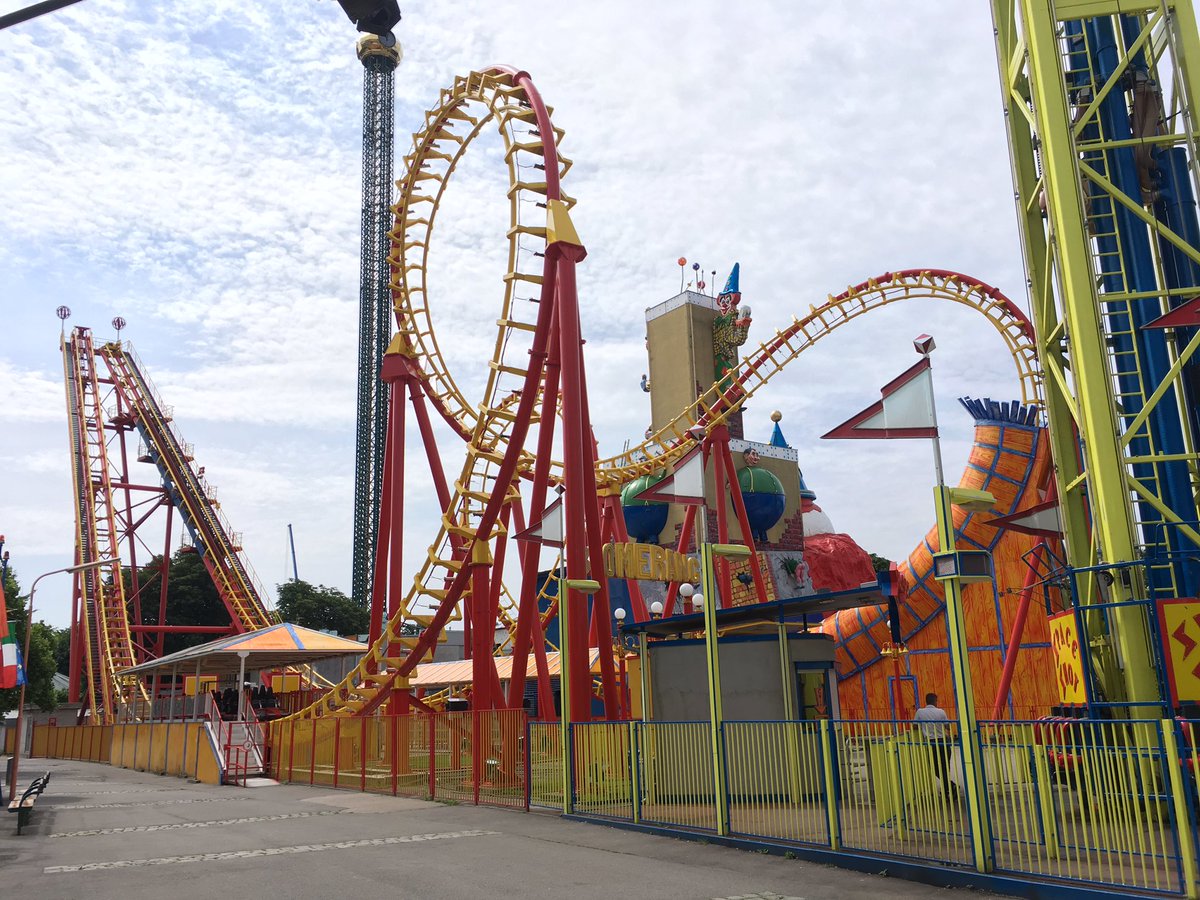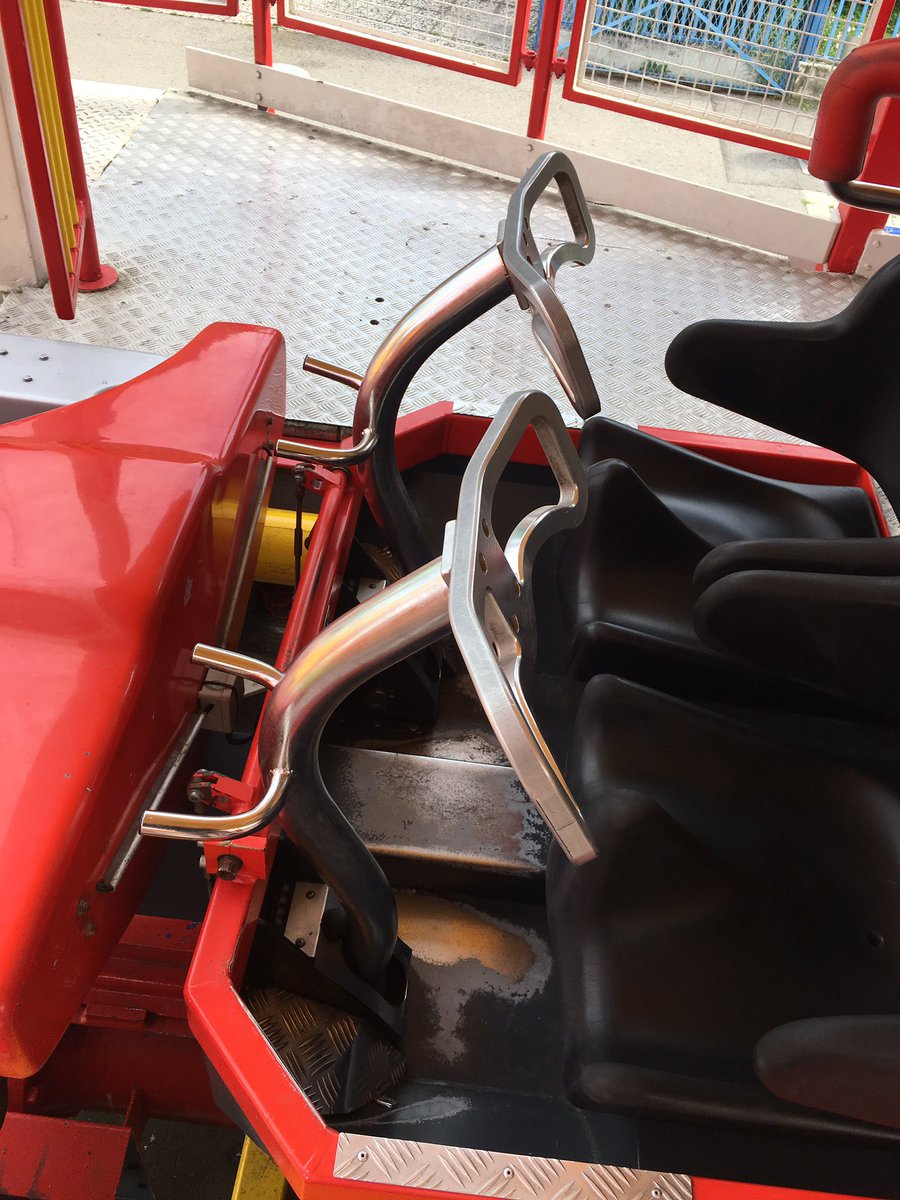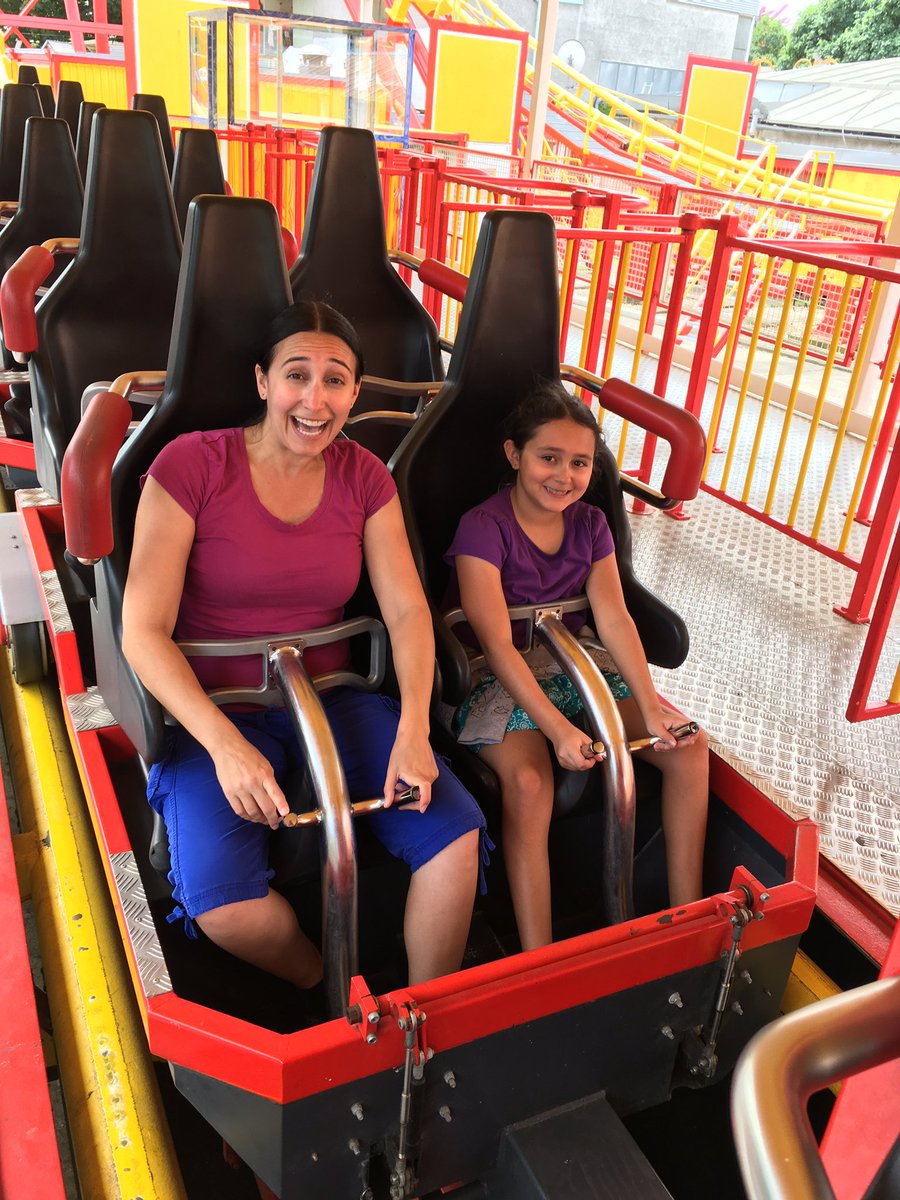 So the "lap bar only" Vekoma Boomerang was actually REALLY GOOD! Why aren't these on all Boomerangs??? They don't have any padding, but that didn't seem to matter! This ride was GREAT! And yes, I'm saying that about a Vekoma Boomerang!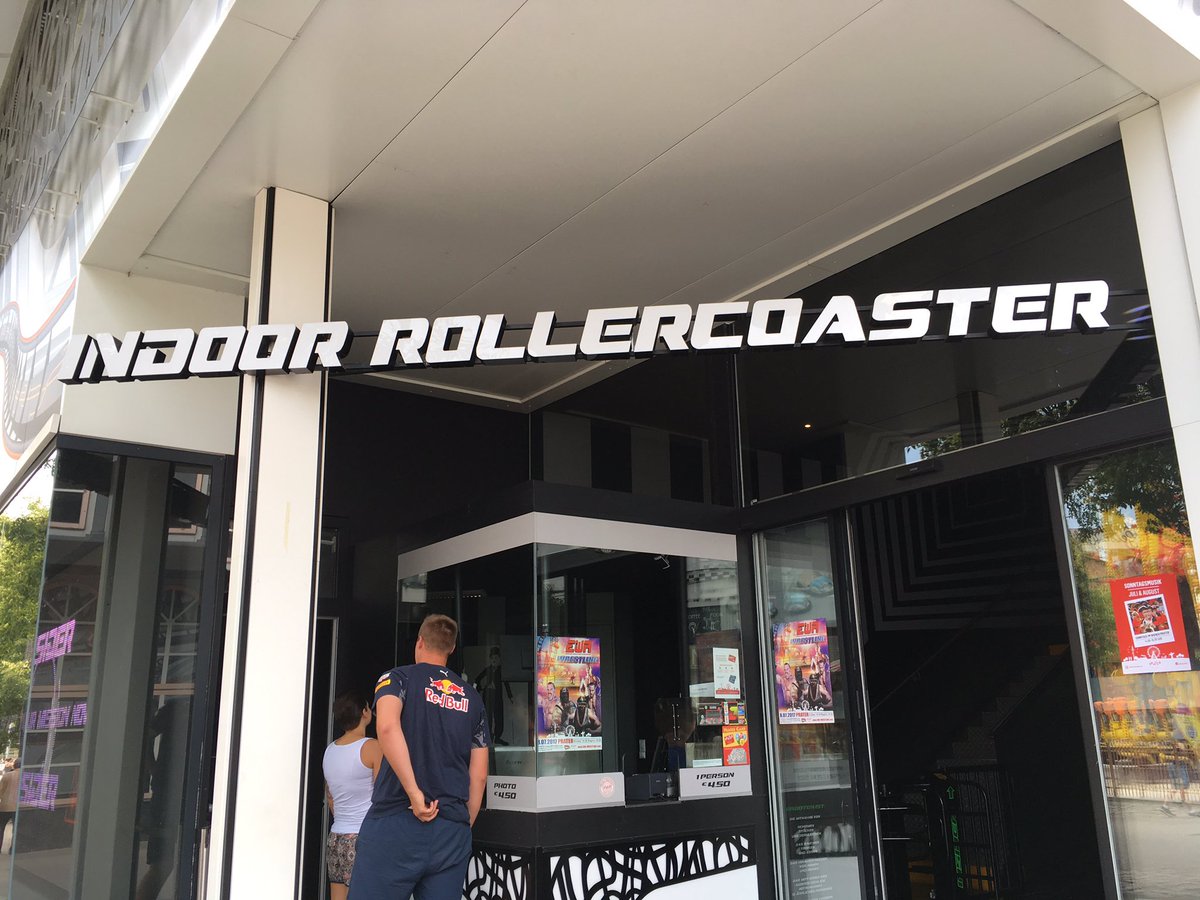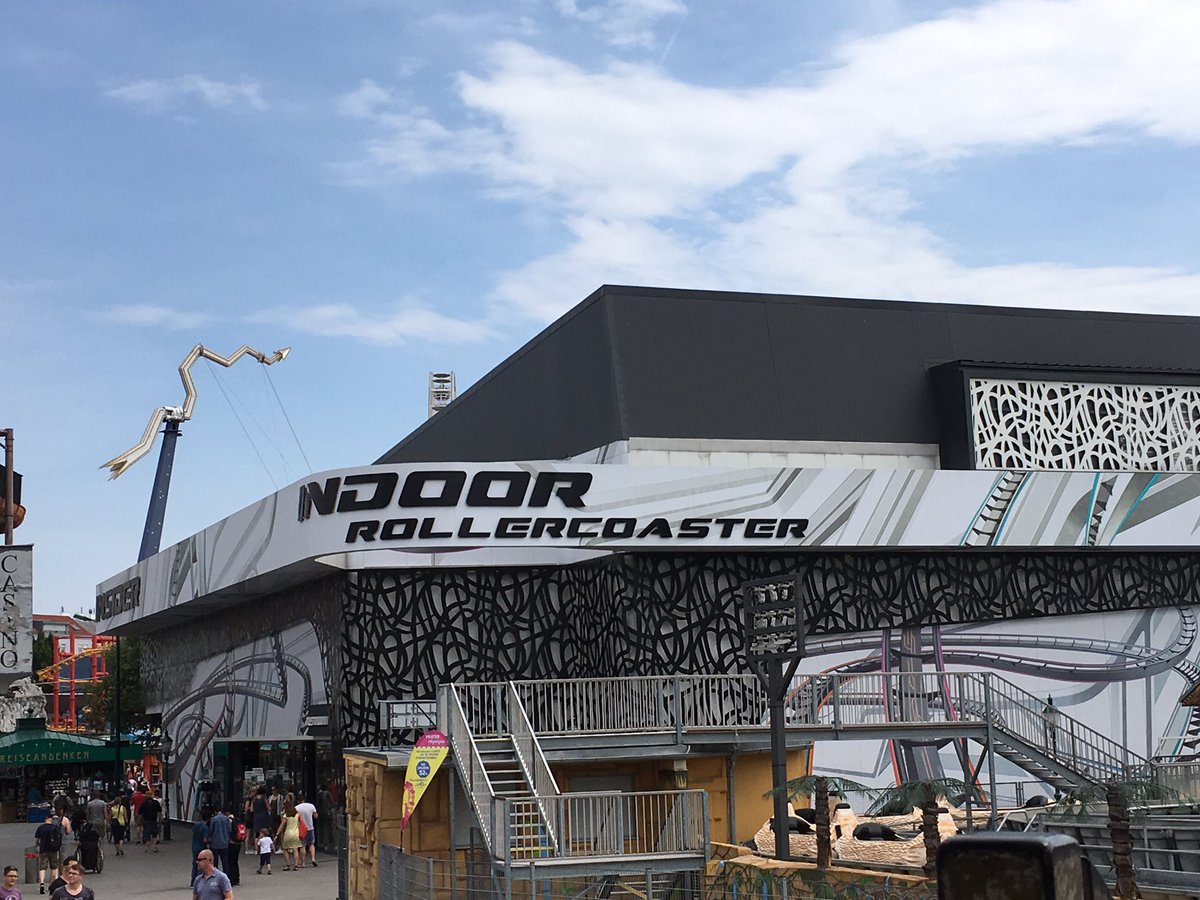 Avoid this coaster. It was awful. Roughest spinning coaster I've been on. Ouch!
Although you did have to walk through a cool queue in order to get punched in the face! lol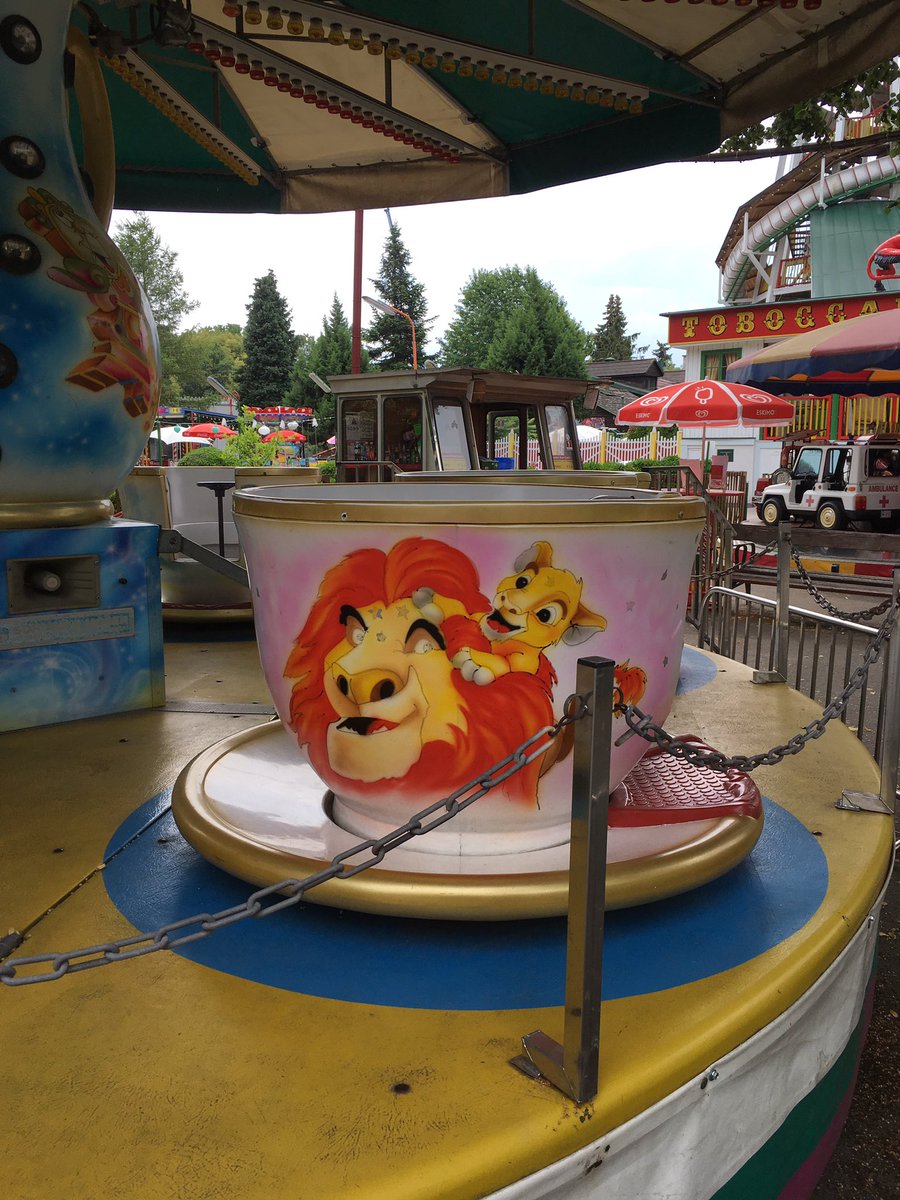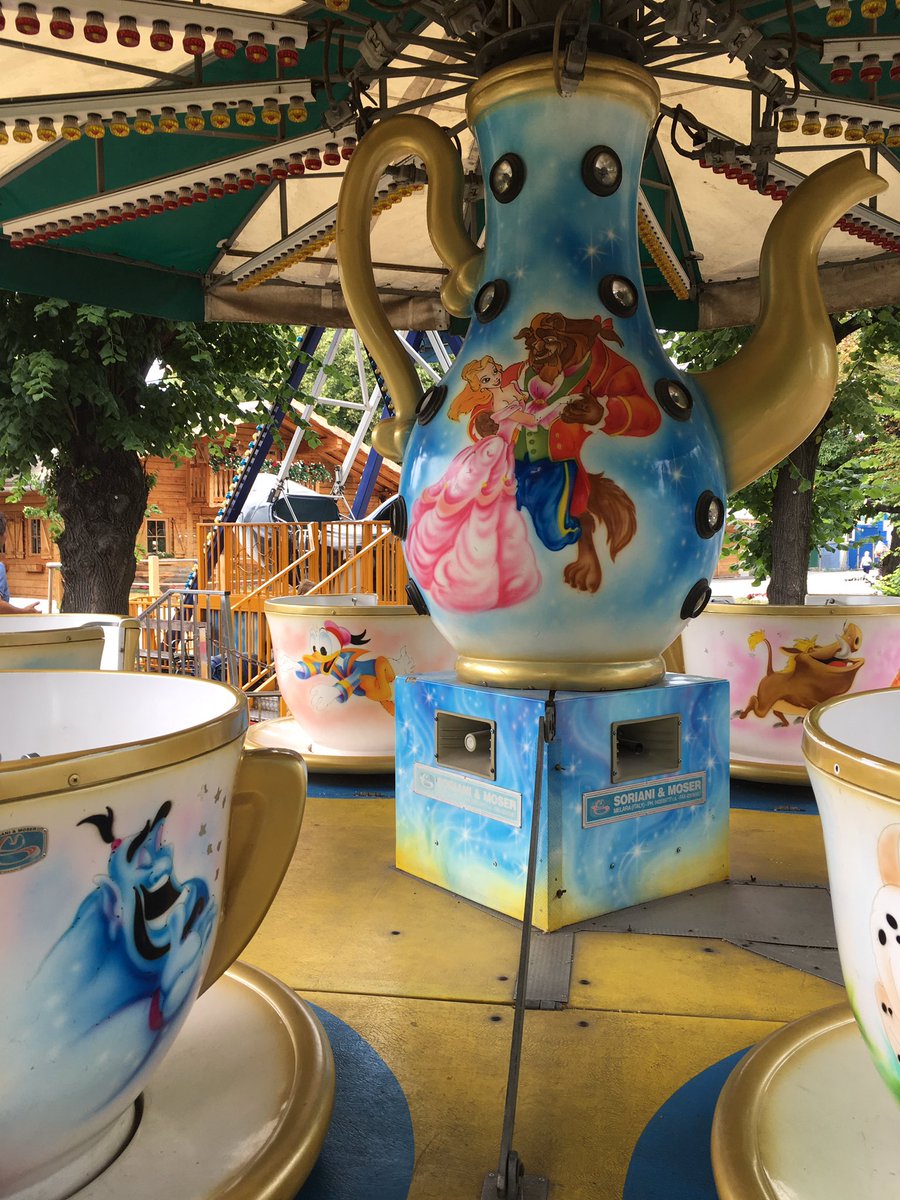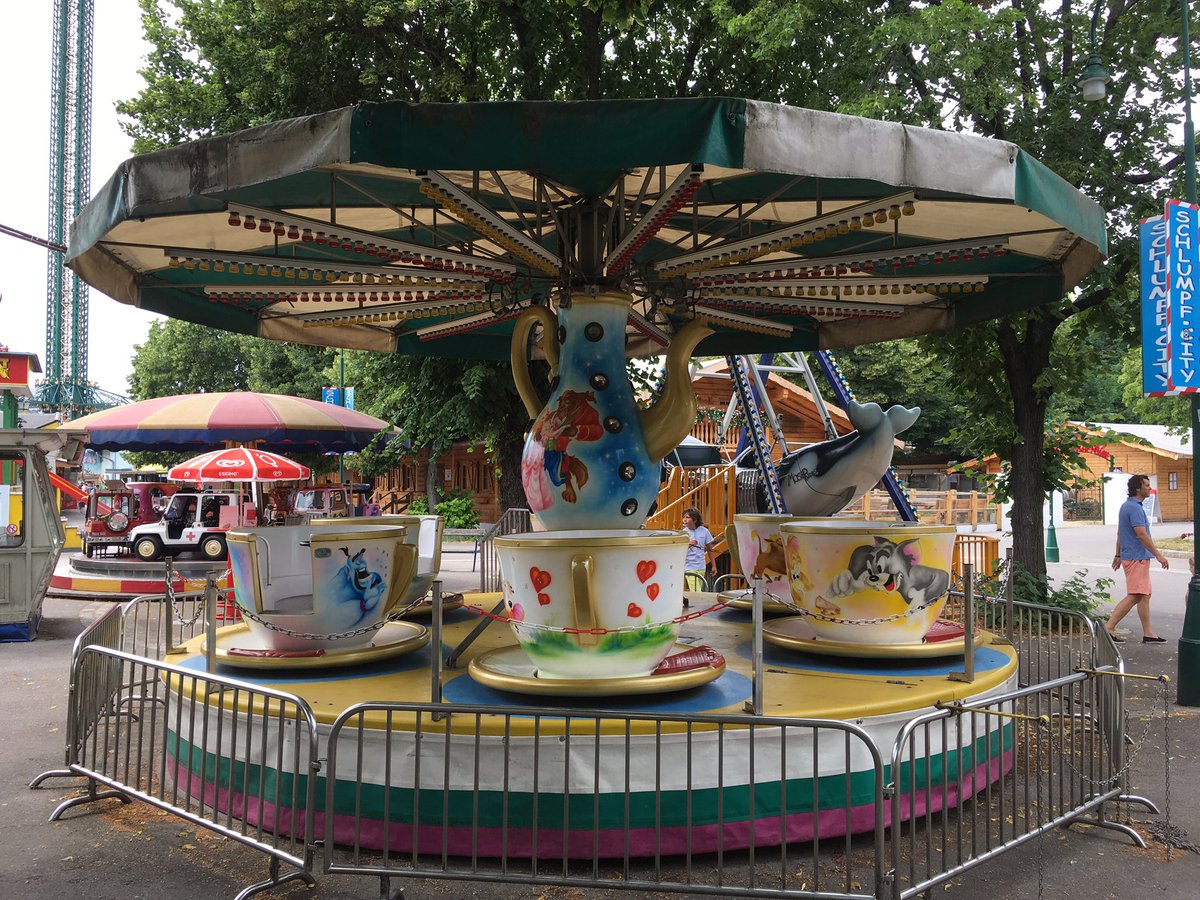 Another "fully licensed" Disney attraction right? RIGHT???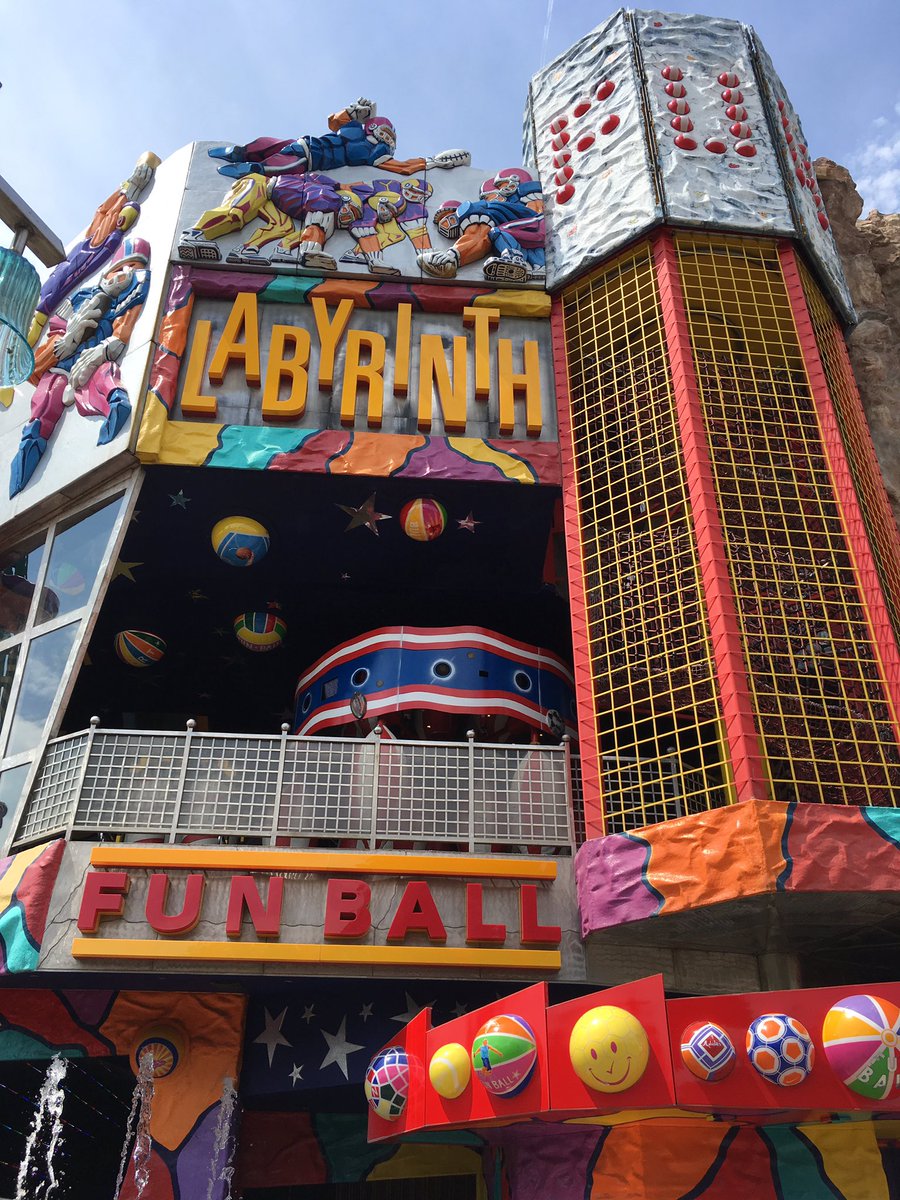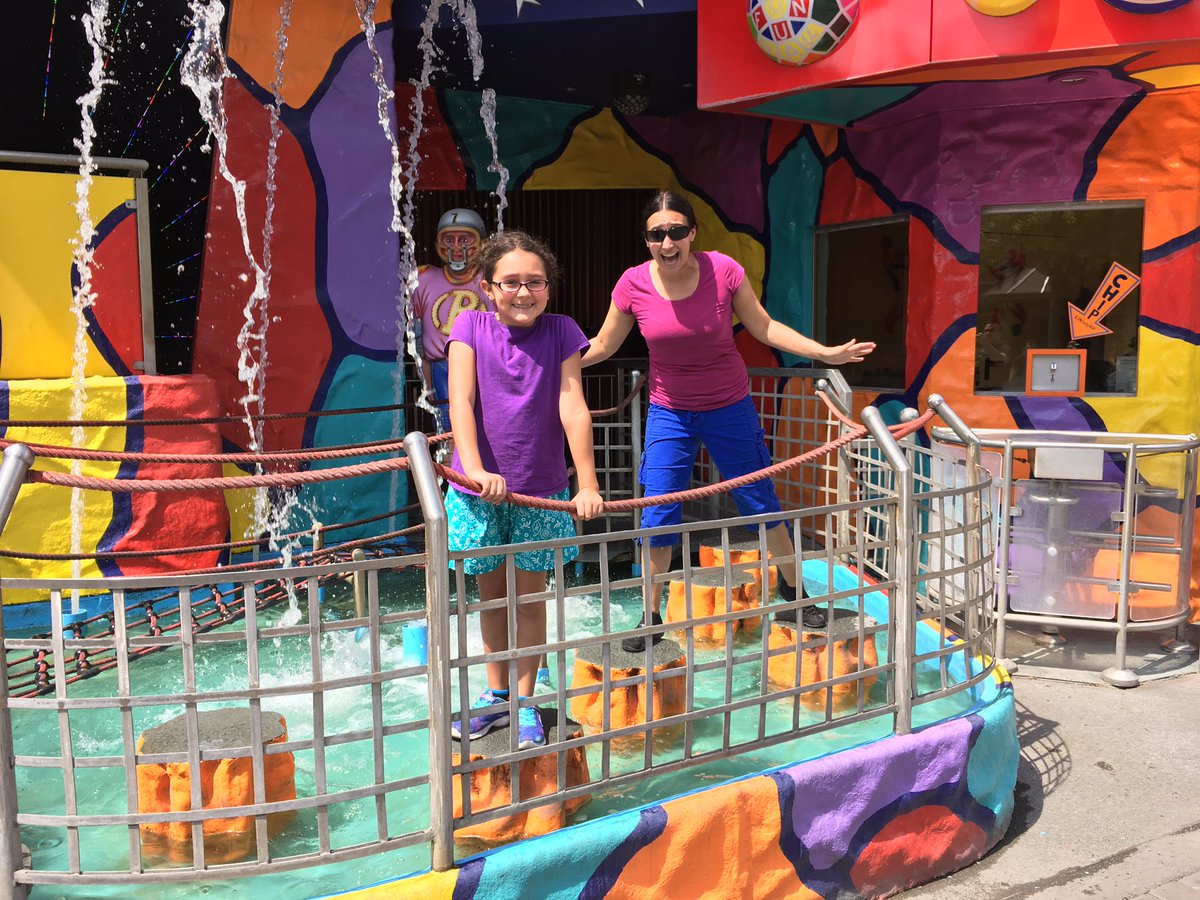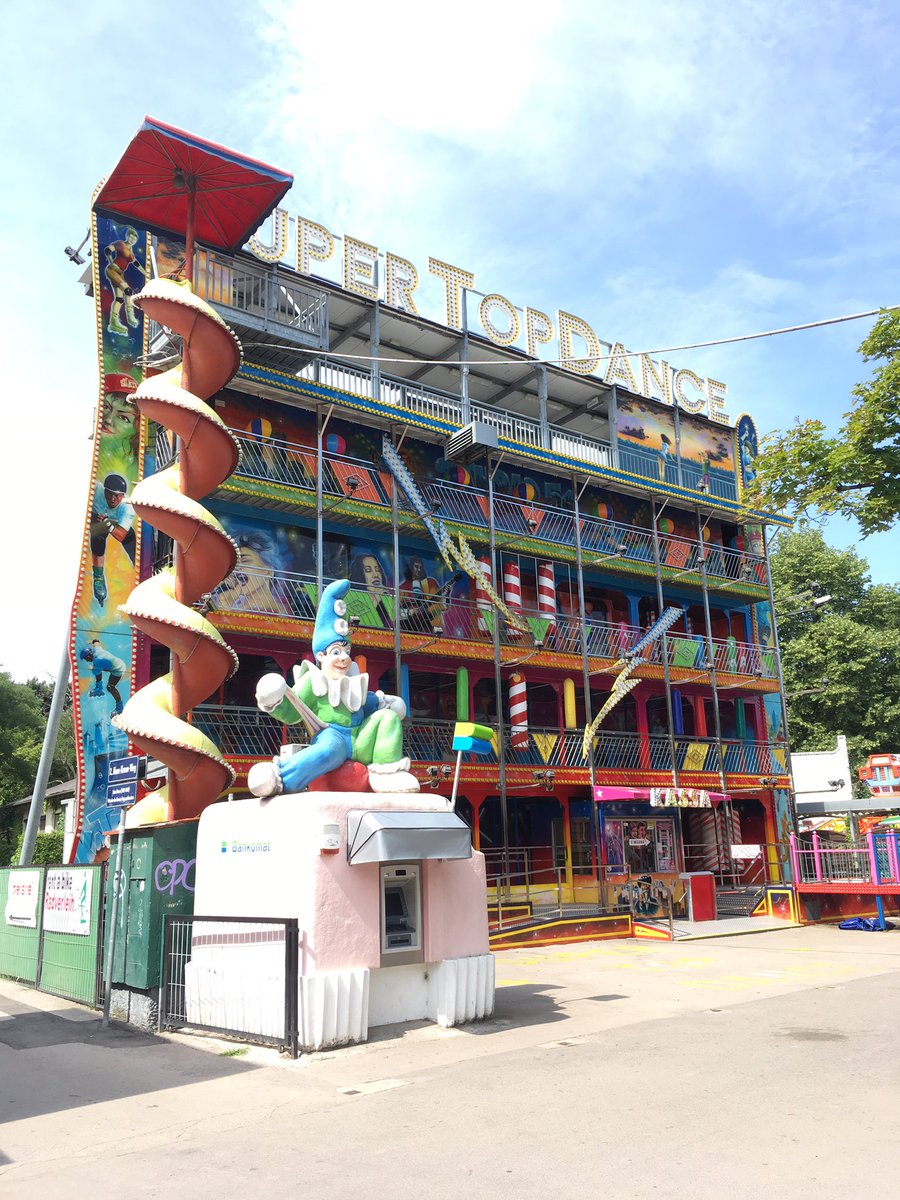 There are a wide variety of "Carnival fun houses" at the Prater, however like many of the other rides here, none of them really stood out. Just generic fun houses we've seen in many other places.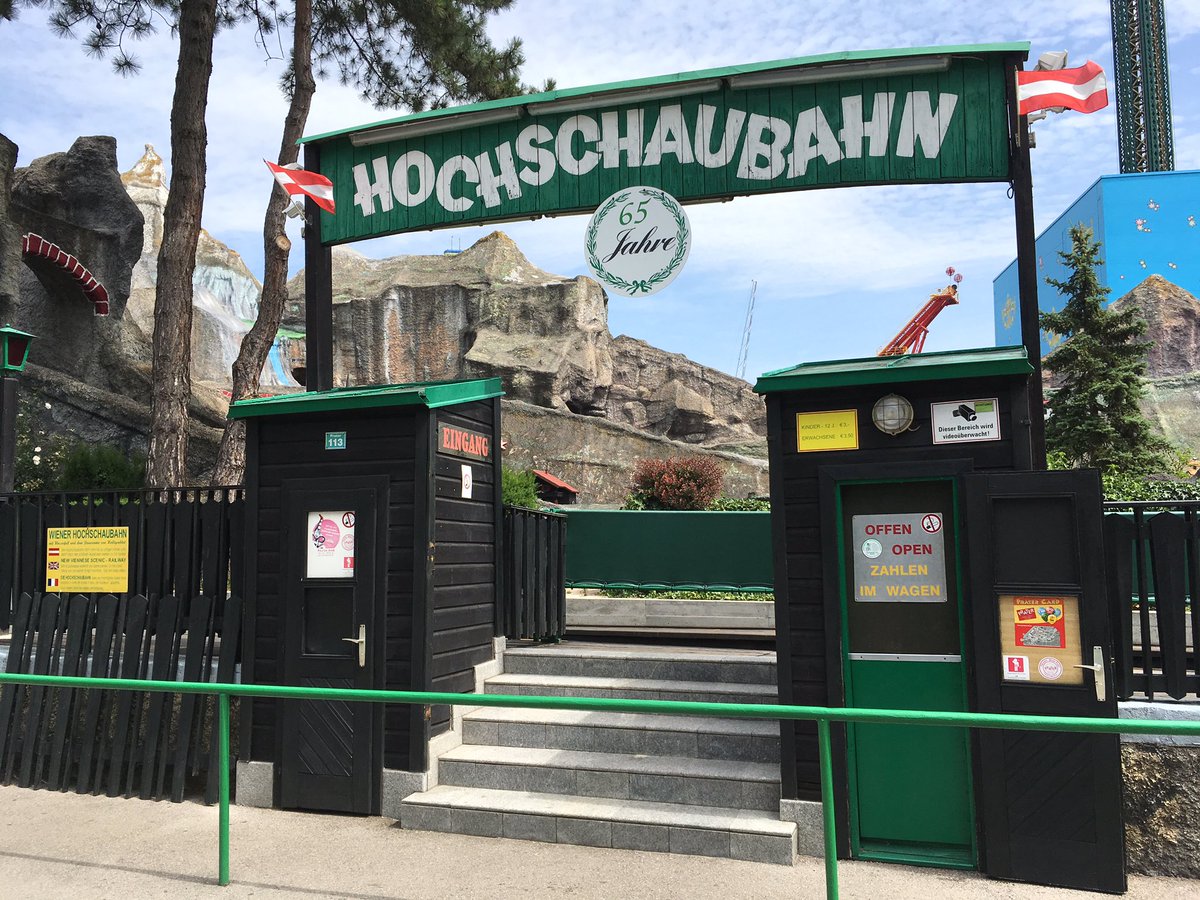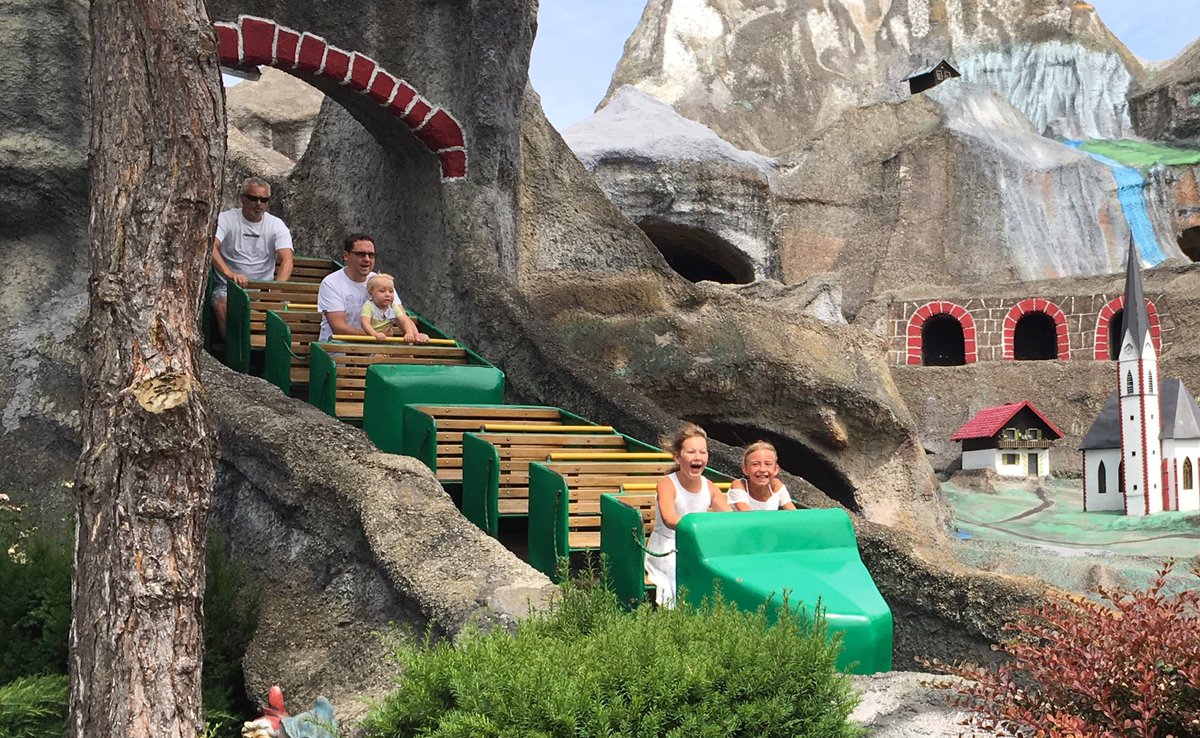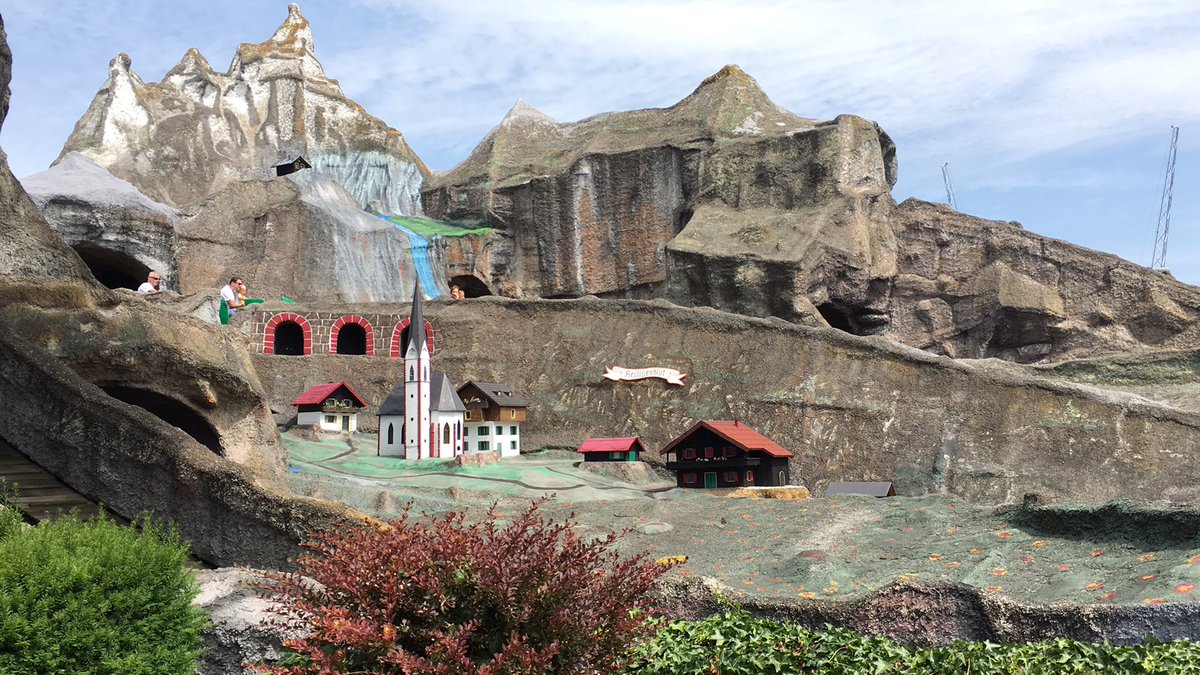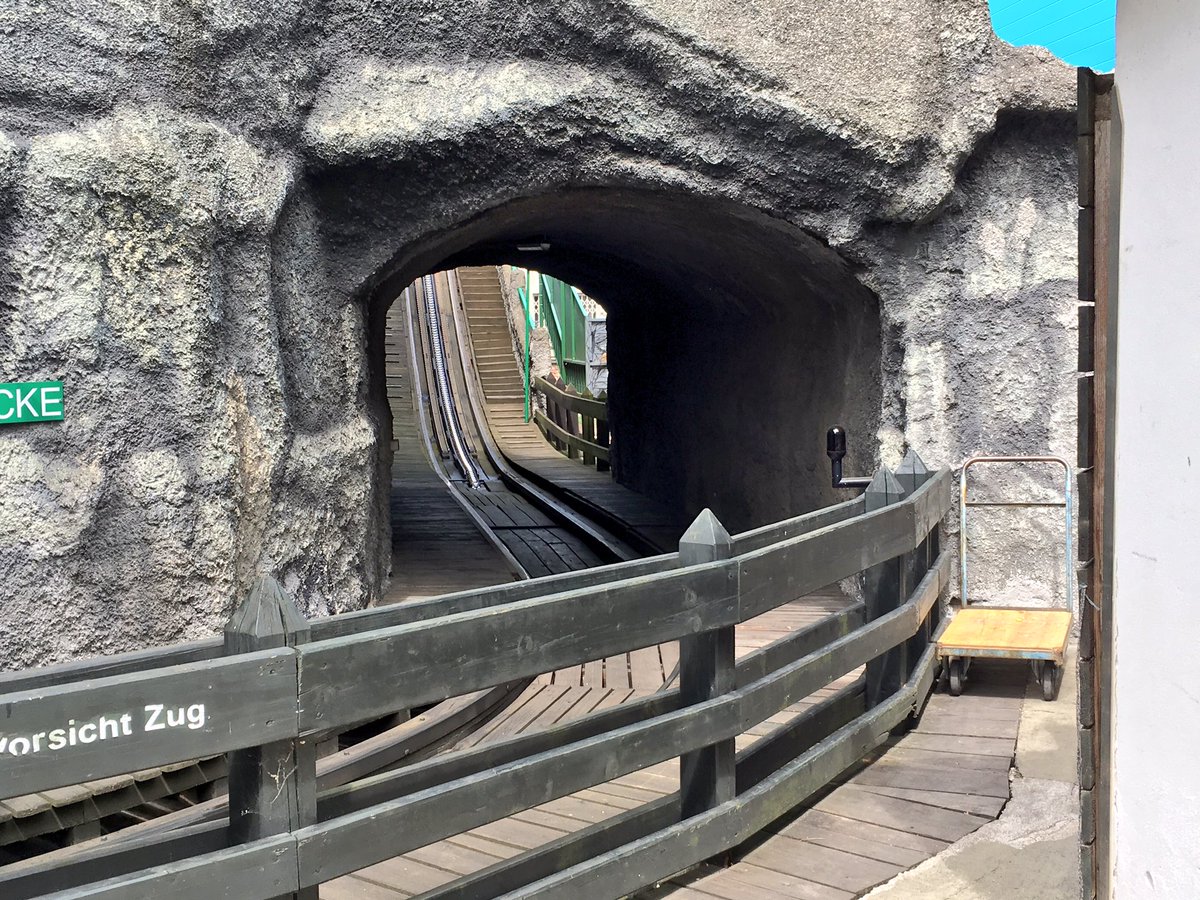 The Scenic Railway was certainly interesting... it was mostly "scenic" and less roller coaster. It was fun, but it was nothing that special. Probably the worst of all the Scenic Railway coasters I've been on so far, and I think we've done most of them left in the world!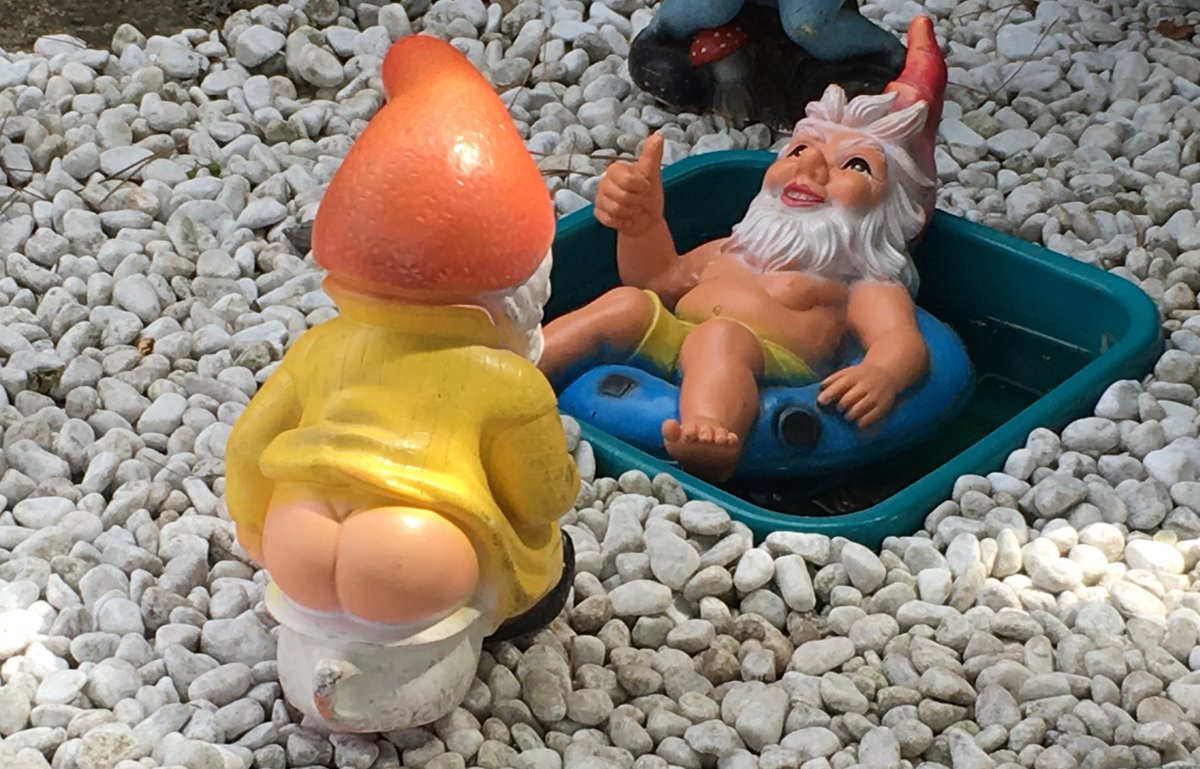 Guess what? GNOME BUTT!!!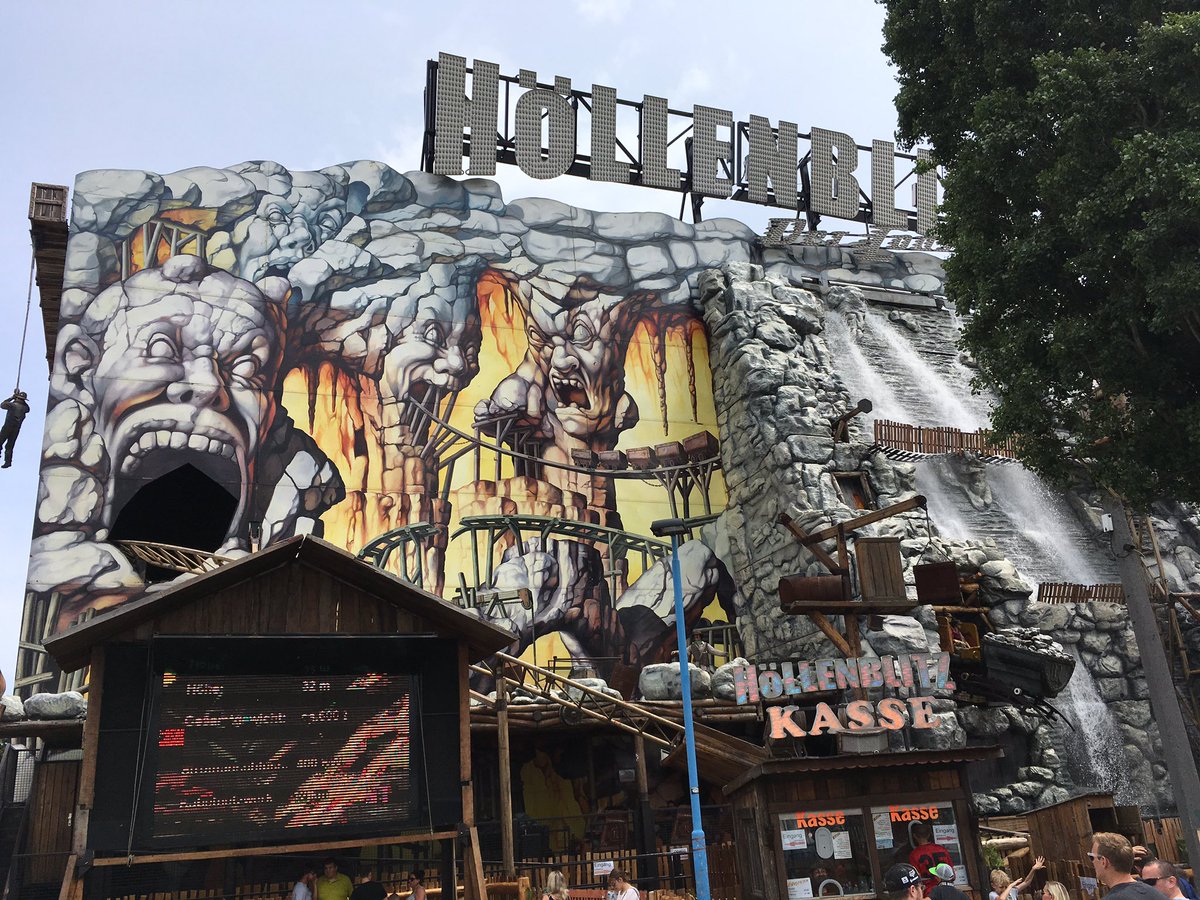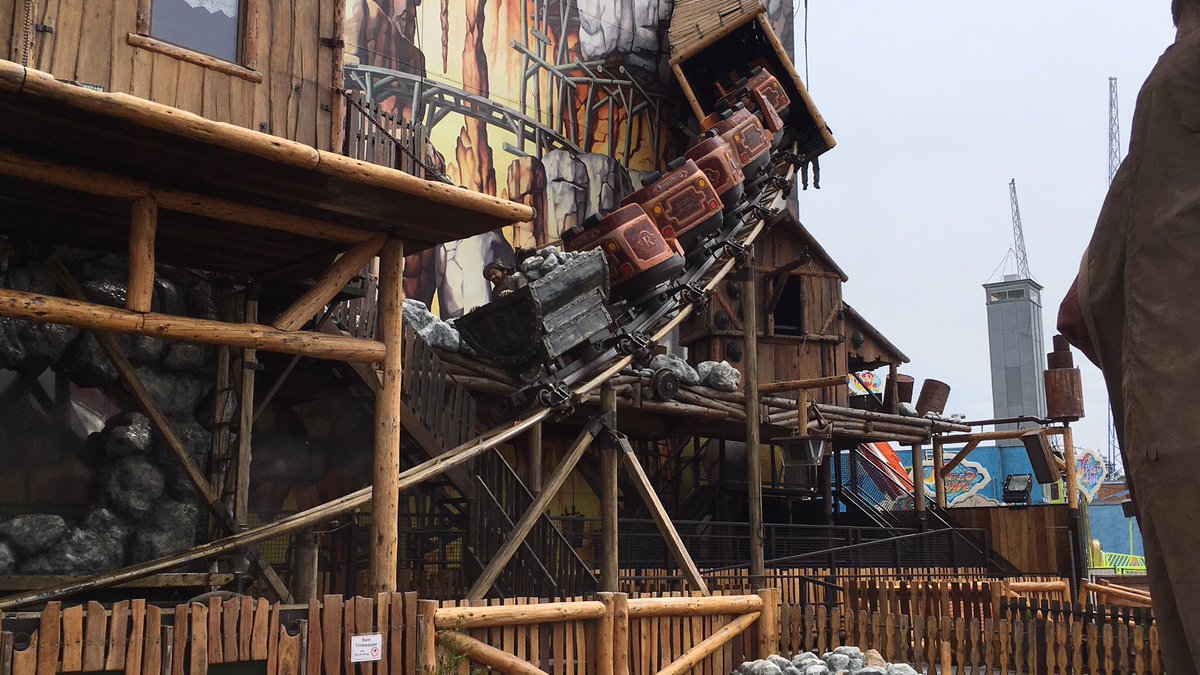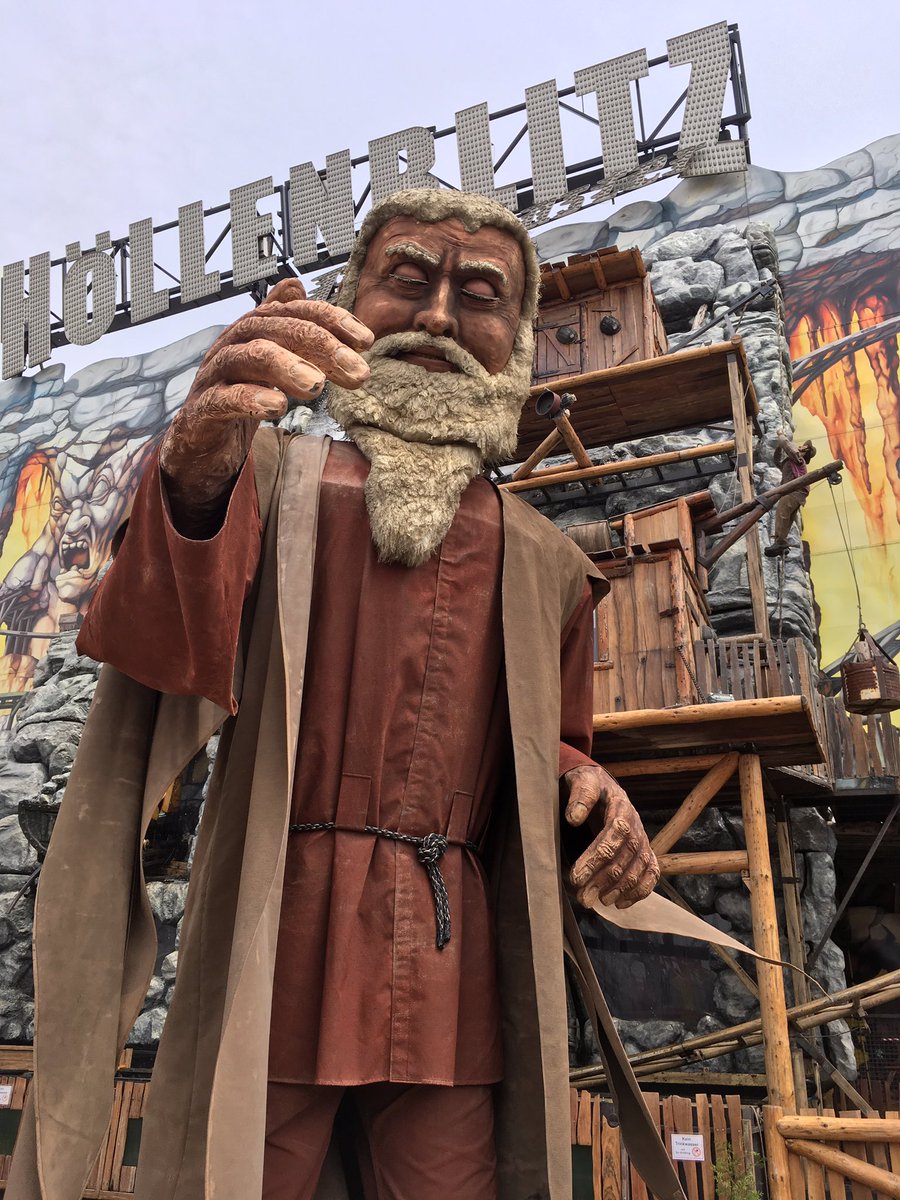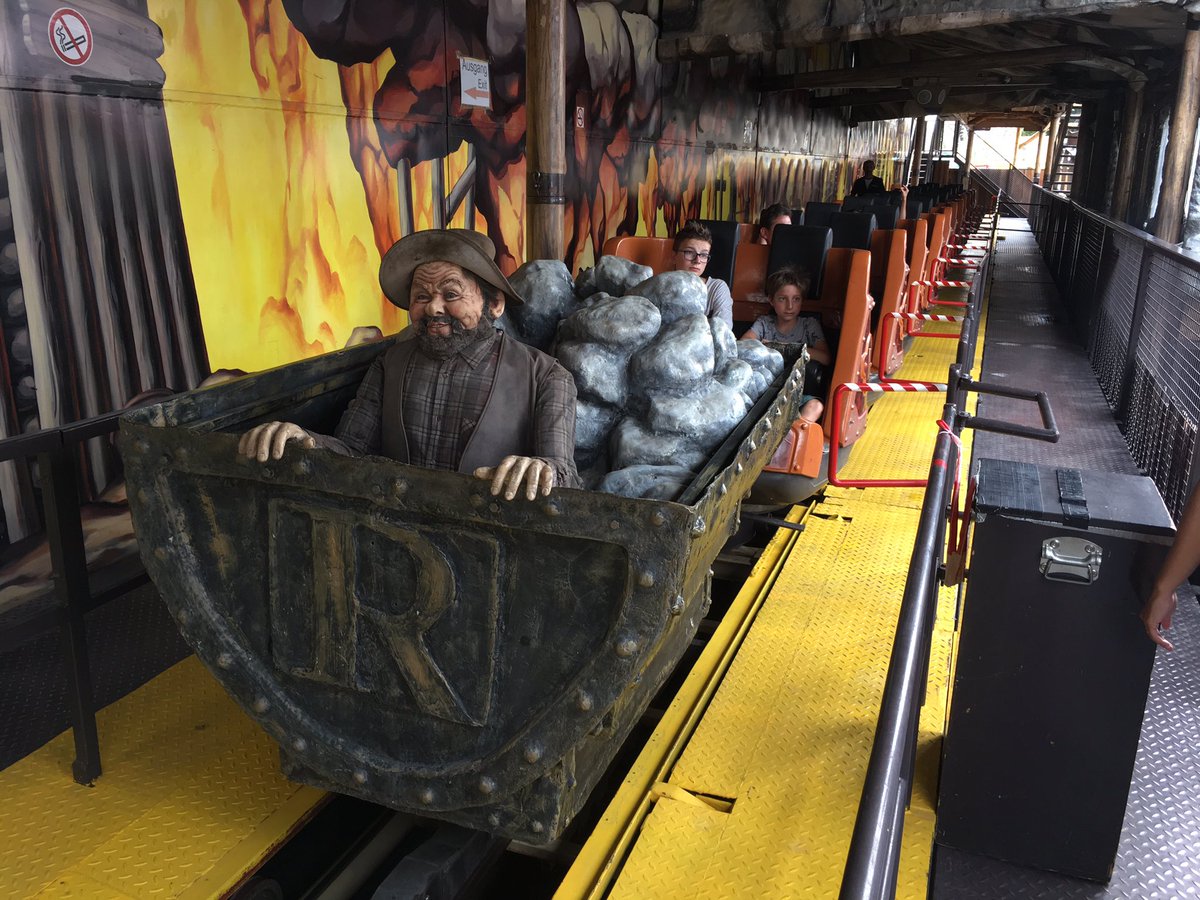 Höllenblitz is spending it's summer here at the Prater and it really is a kick A$$ spinning coaster! Fire! Water! Christmas trees! Lasers! It's got it all!!! See you at Oktoberfest in a couple of months!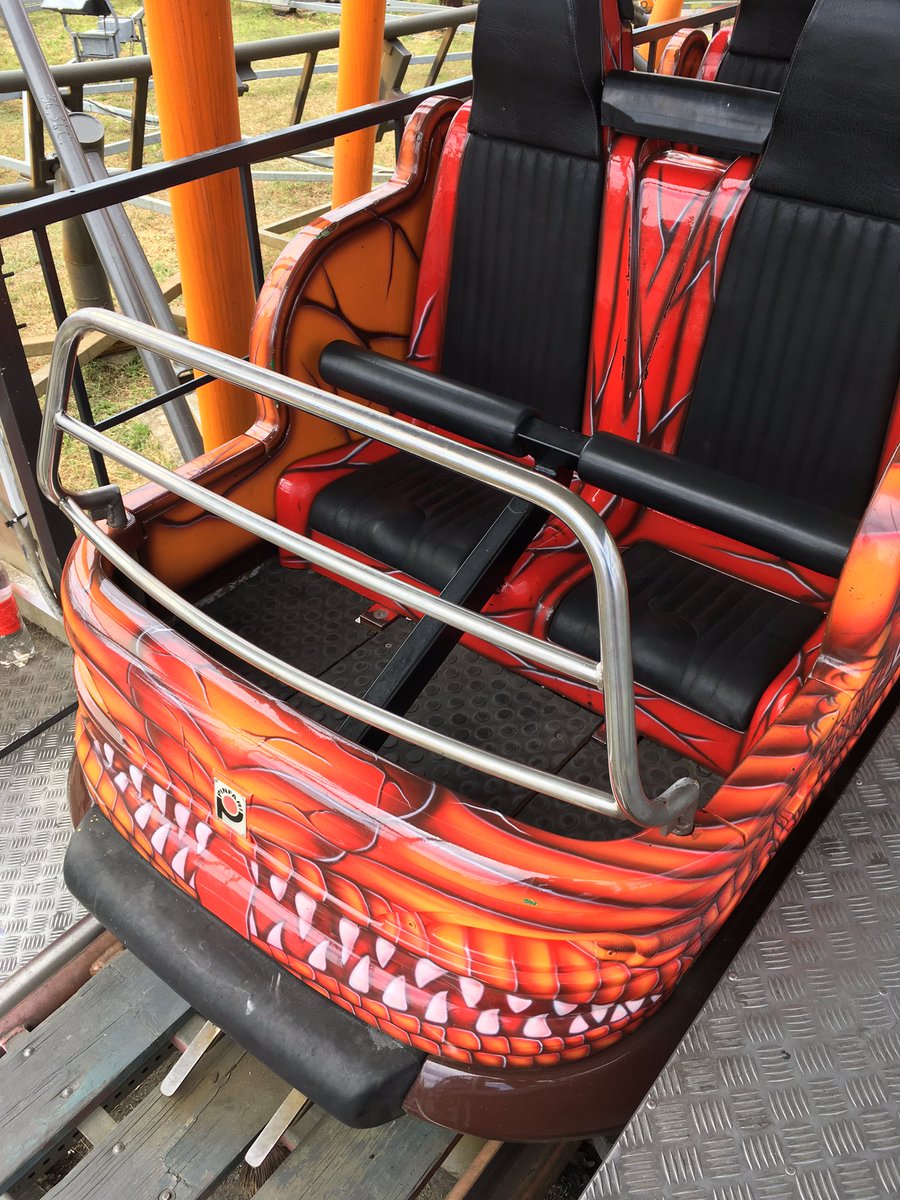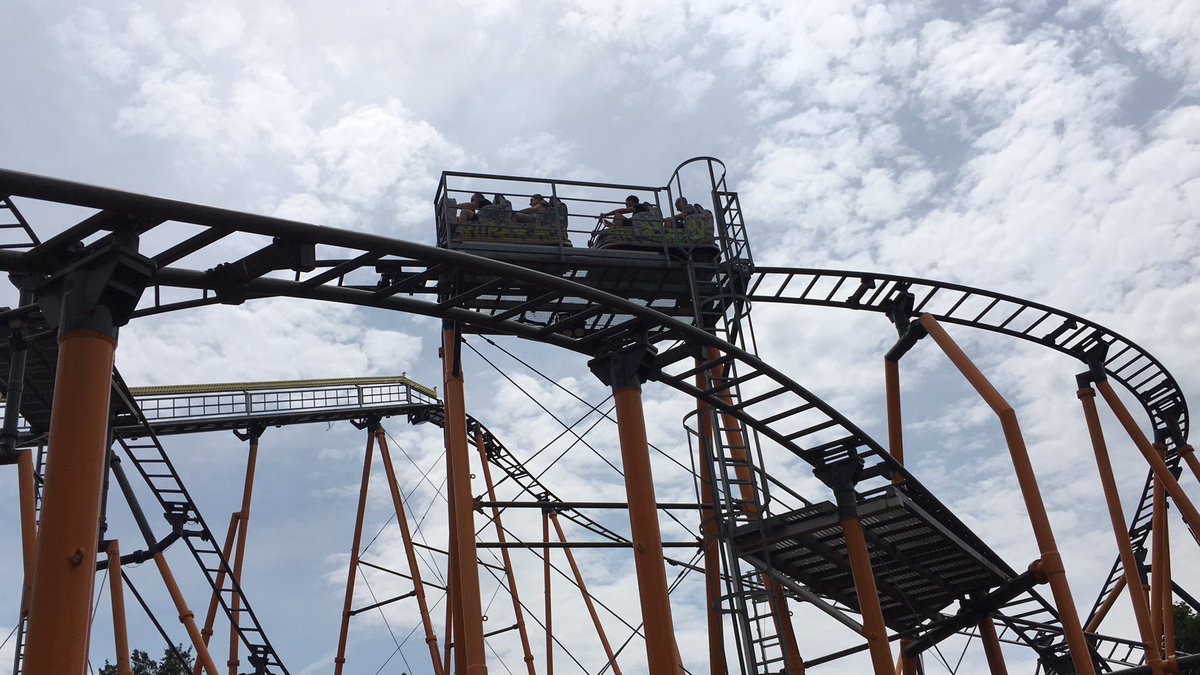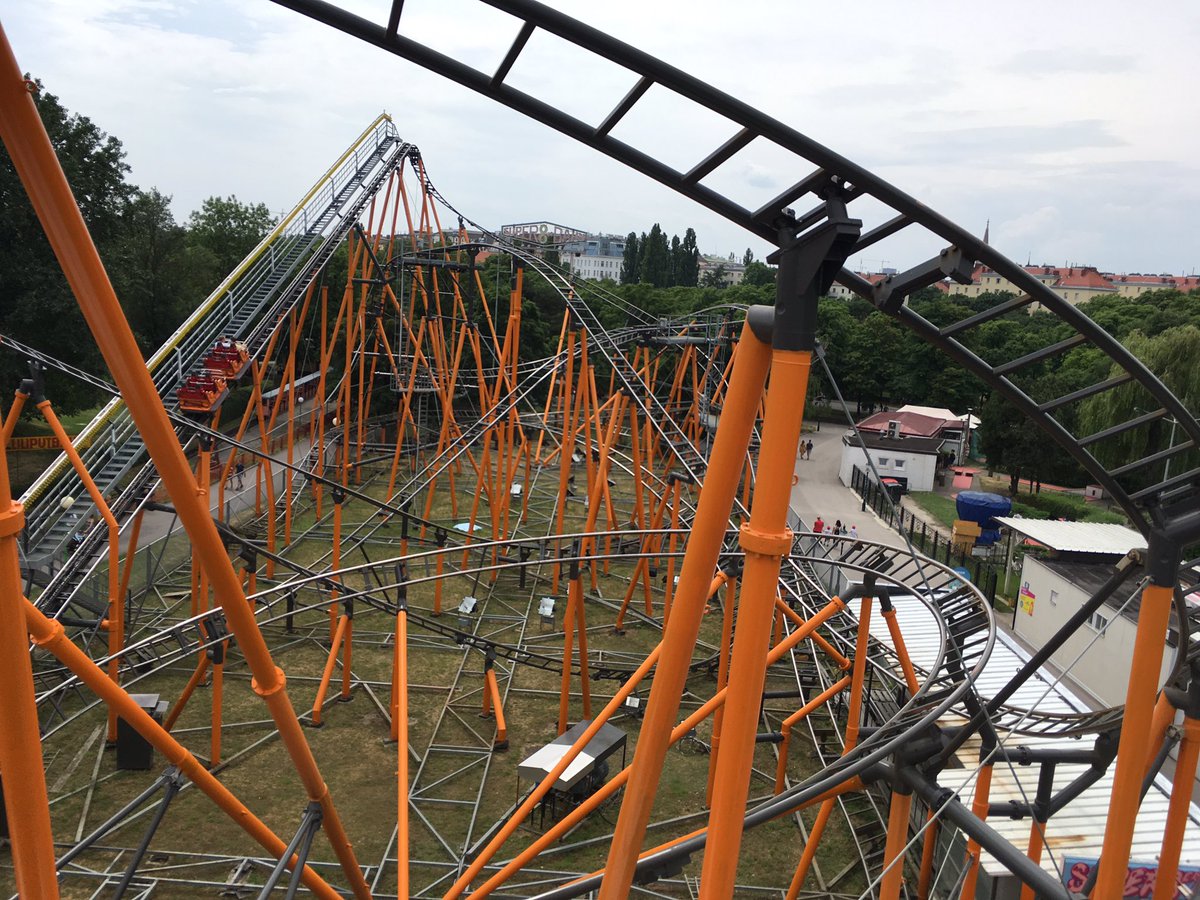 Normally when you hear the word "Pinfari" you run away screaming! This one was actually pretty good! But again, this is sort of the problem with this park. When one of your better coasters is considering "good" because it didn't try to murder you that's a sign you need MUCH better coasters! lol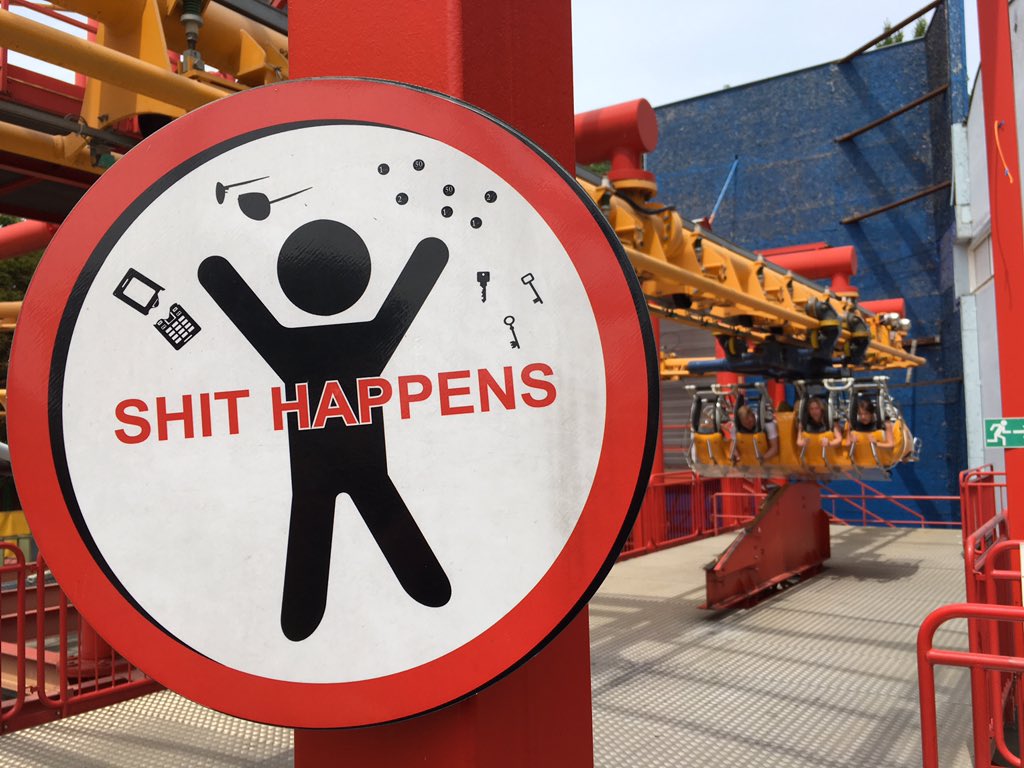 This really is the perfect way to describe a Zamperla Volare. These are terrible rides. No two ways about it.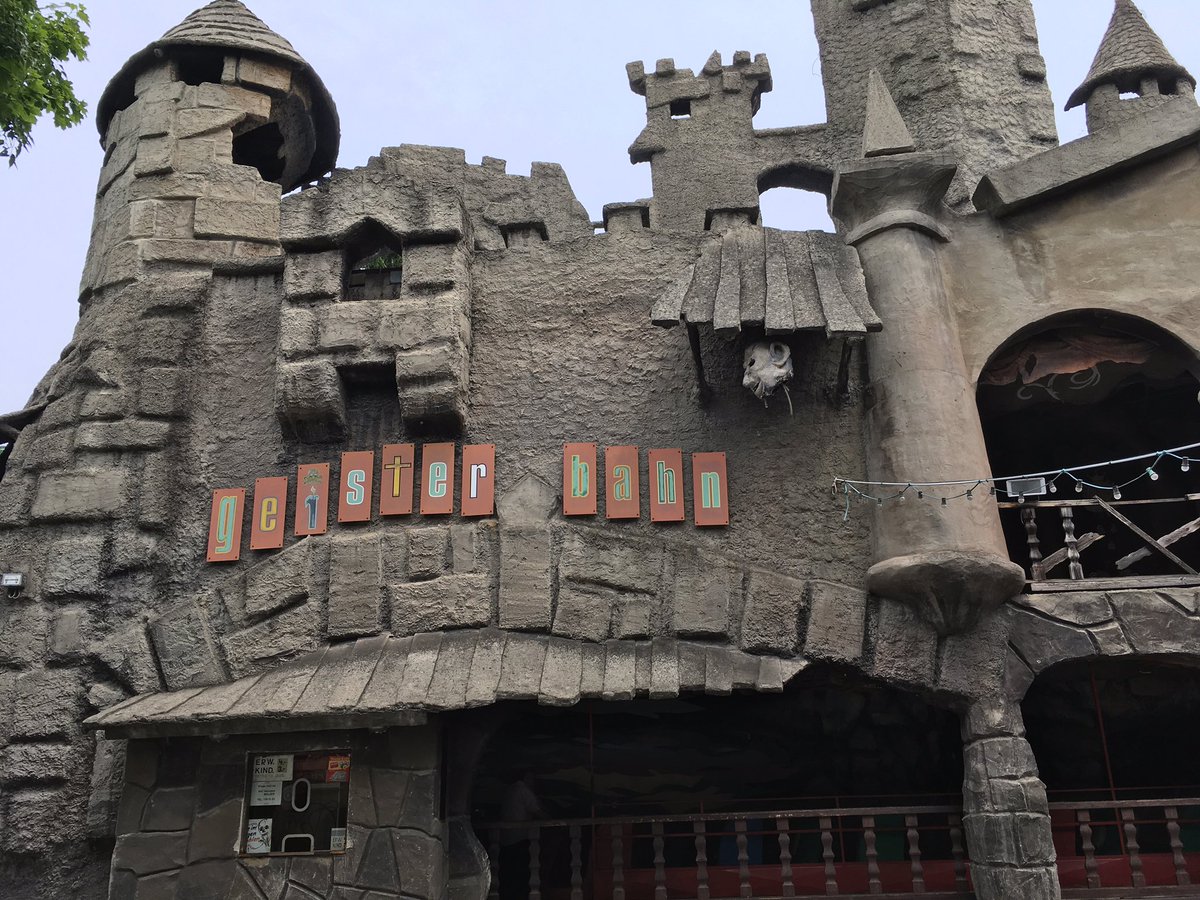 There's a lot of generic old-school dark rides here. And I mean a LOT of them! Almost too many. I honestly got bored of them after 2 or 3.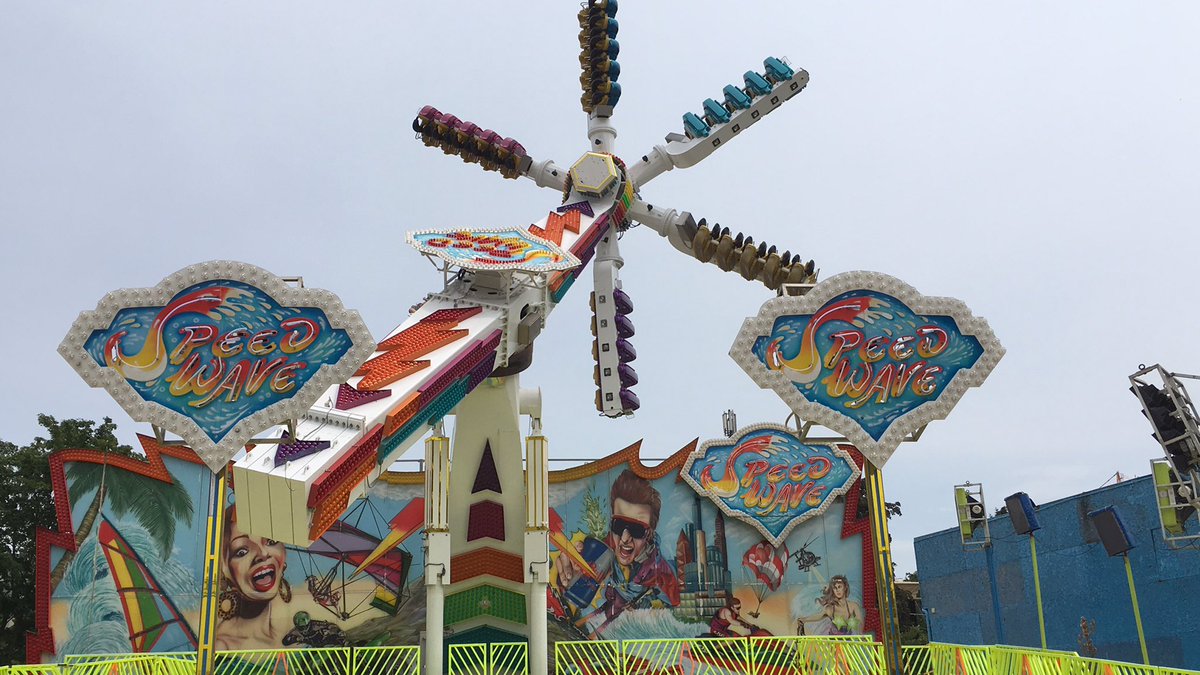 It's kind of funny when a Top Scan seems so "old hat" now and no one was riding it.
This ride was sort of interesting looking...
Kristen from @OceanSprayInc shows Jack how to harvest cranberries! @WaltDisneyWorld #EpcotFoodFestival @WDWToday pic.twitter.com/UMnKfUdzS5

— Theme Park Review (@ThemeParkReview) September 26, 2015
The Toboggan slide opened, and while it was super fun, it was a bummer that the conveyer wasn't faster and tried to kill people! lol That always makes for great entertainment!
Kristen from @OceanSprayInc shows Jack how to harvest cranberries! @WaltDisneyWorld #EpcotFoodFestival @WDWToday pic.twitter.com/UMnKfUdzS5

— Theme Park Review (@ThemeParkReview) September 26, 2015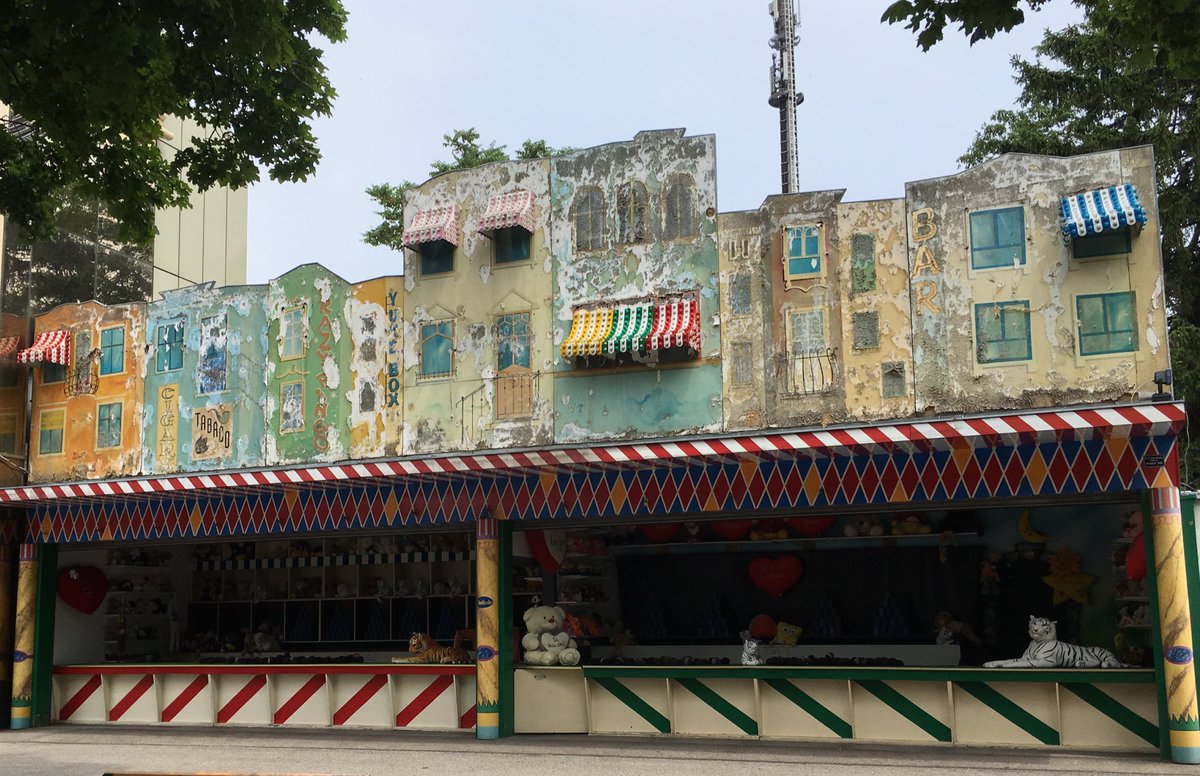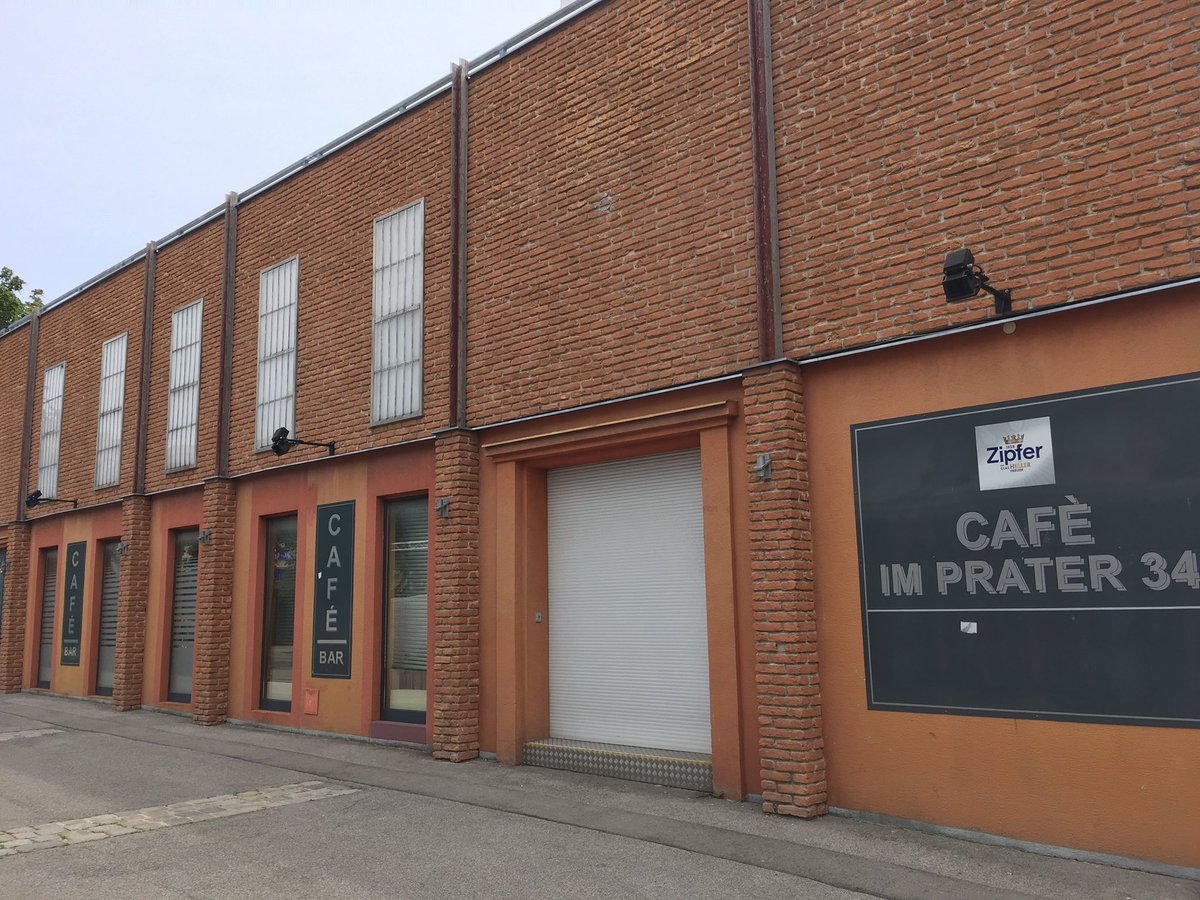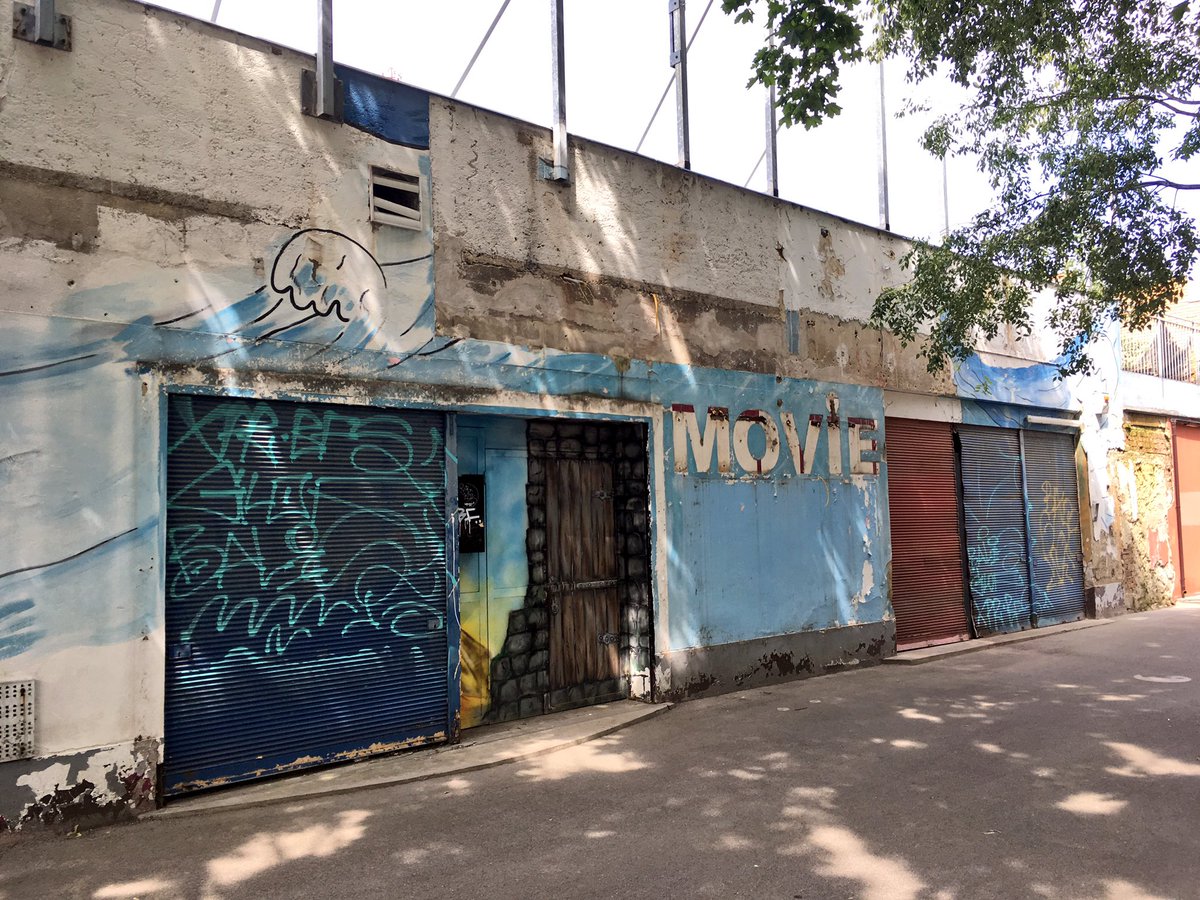 There were certainly some parts of Prater that looked a more more run down than others.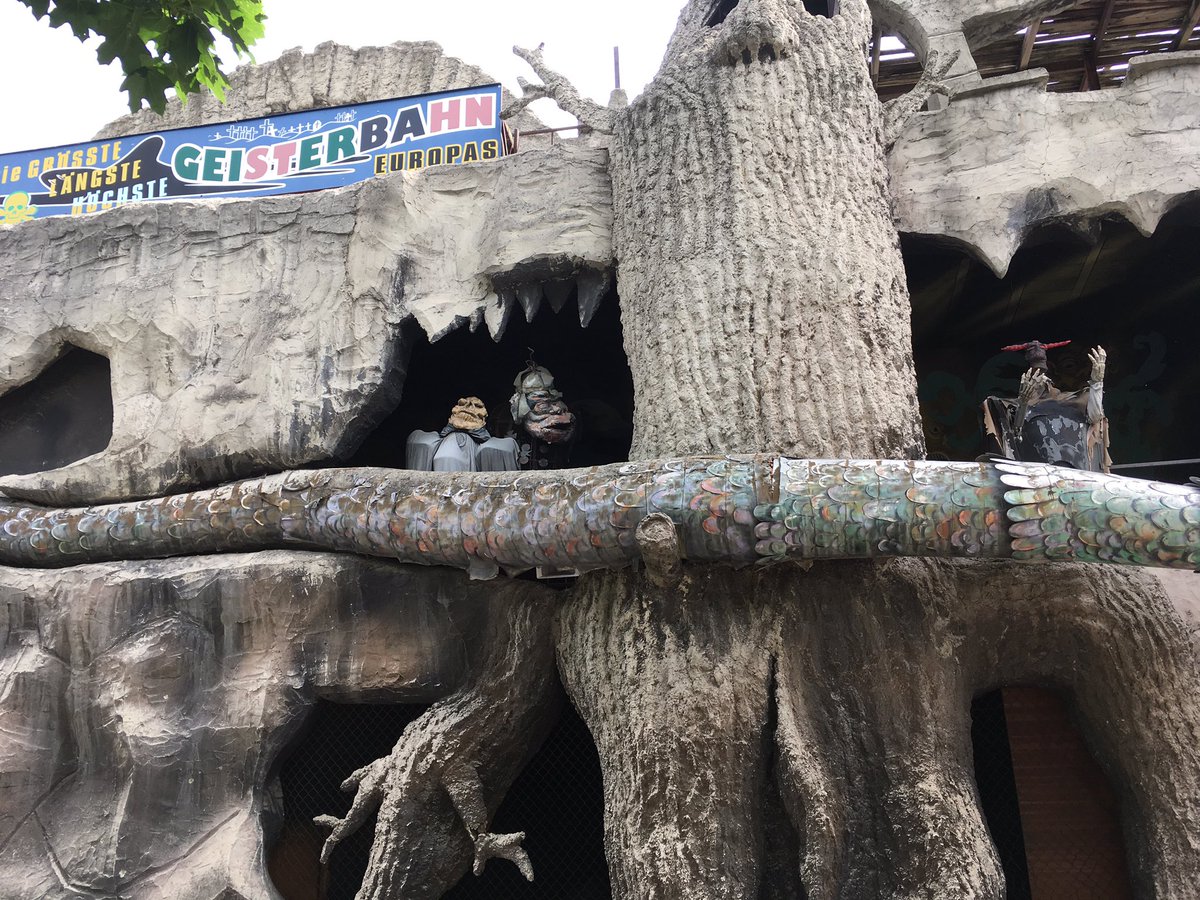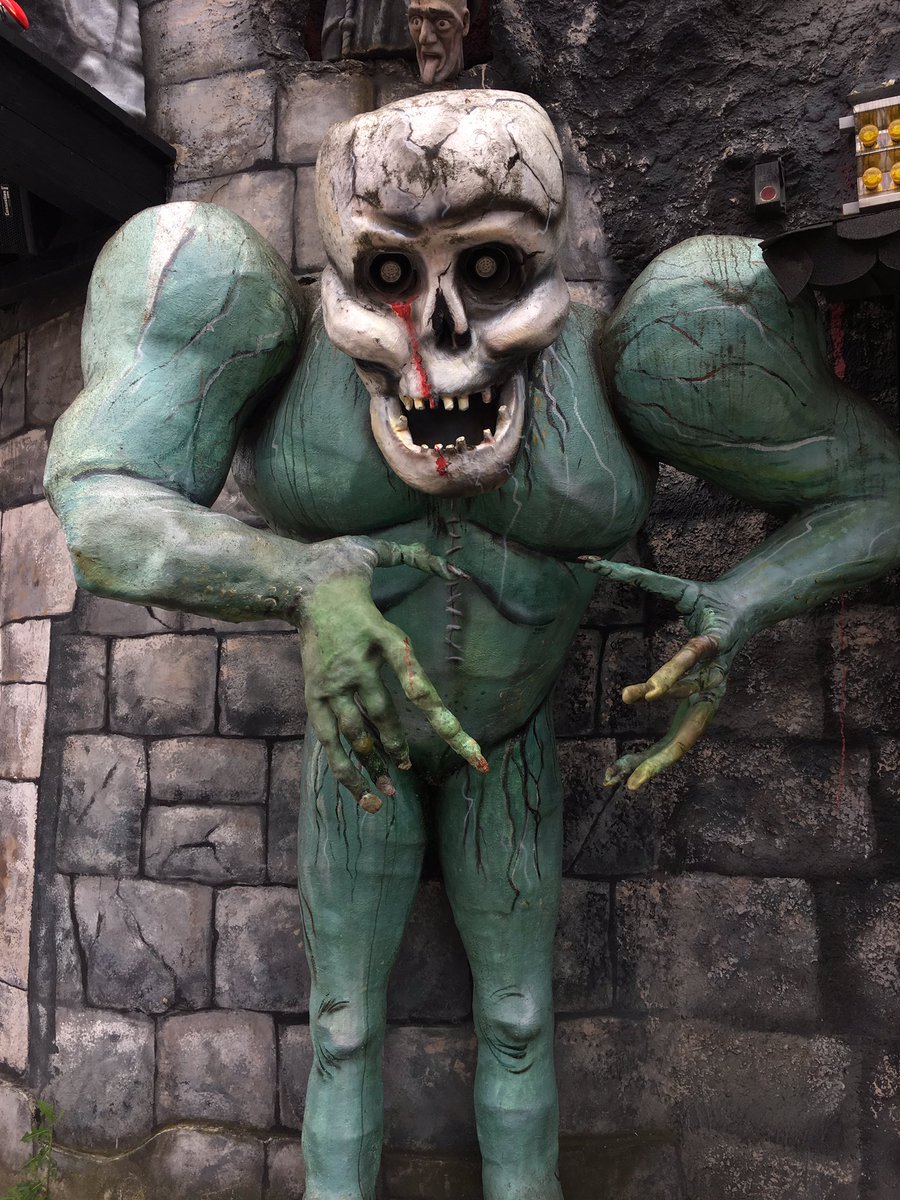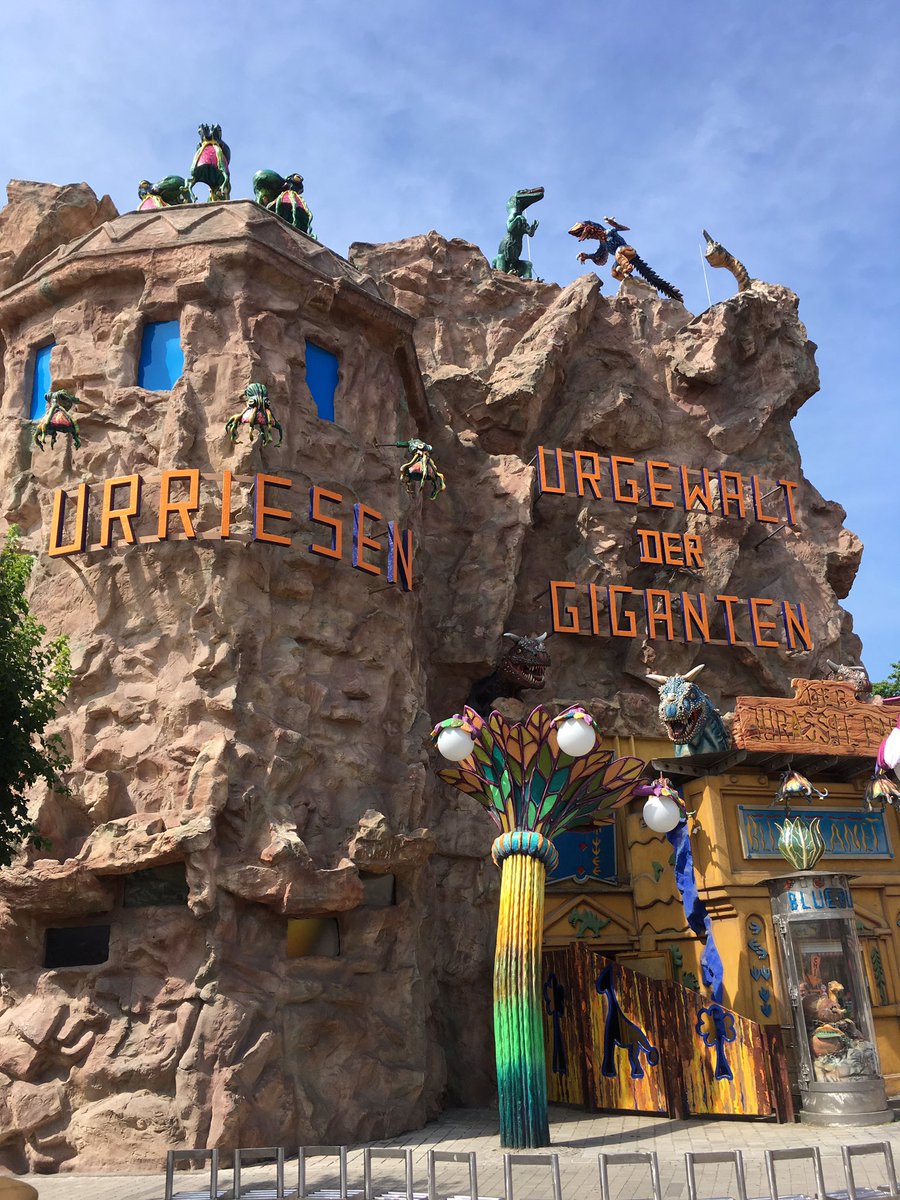 There were "cheesy dark rides" everywhere. If you're a fan of these you'll go crazy. Most of them were very similar and sort of run down.
Although some of them did have boobs, so there is that!
(Again more reasons why I can see why Adventures by Disney doesn't recommend this place!)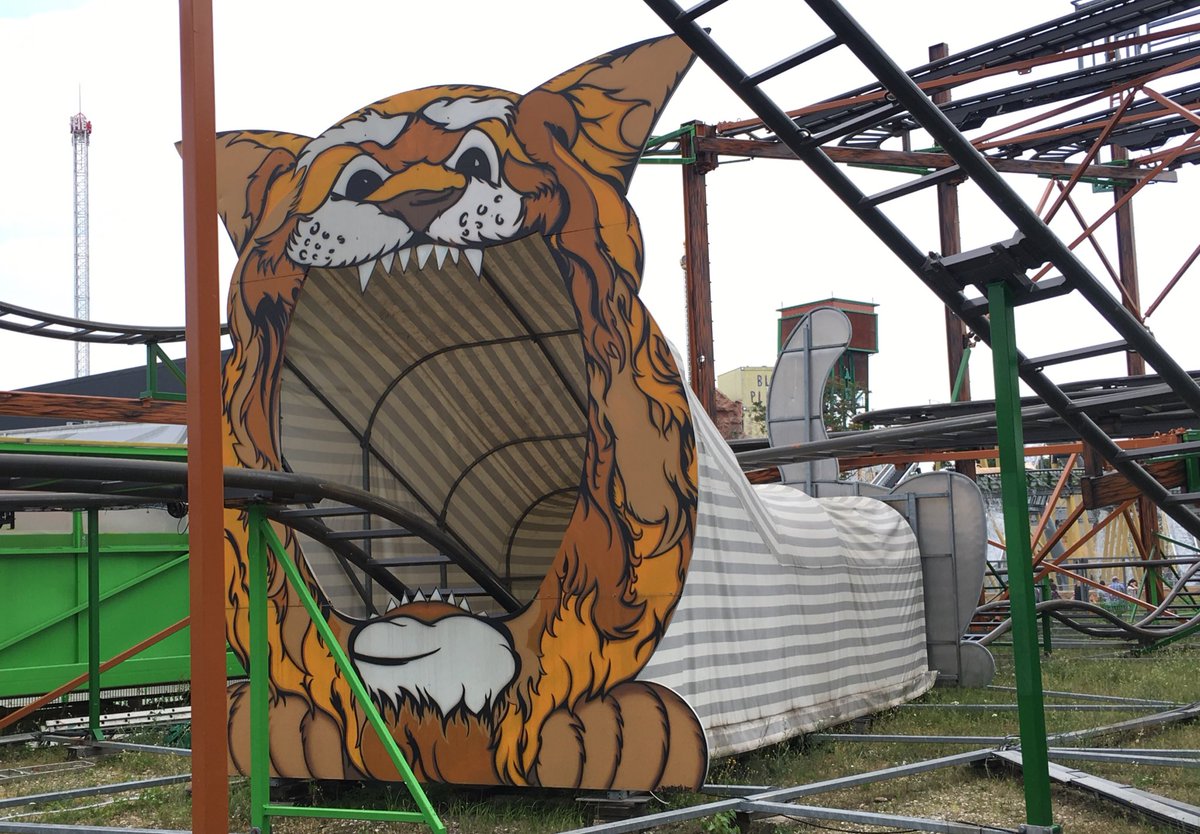 OM NOM NOM!!!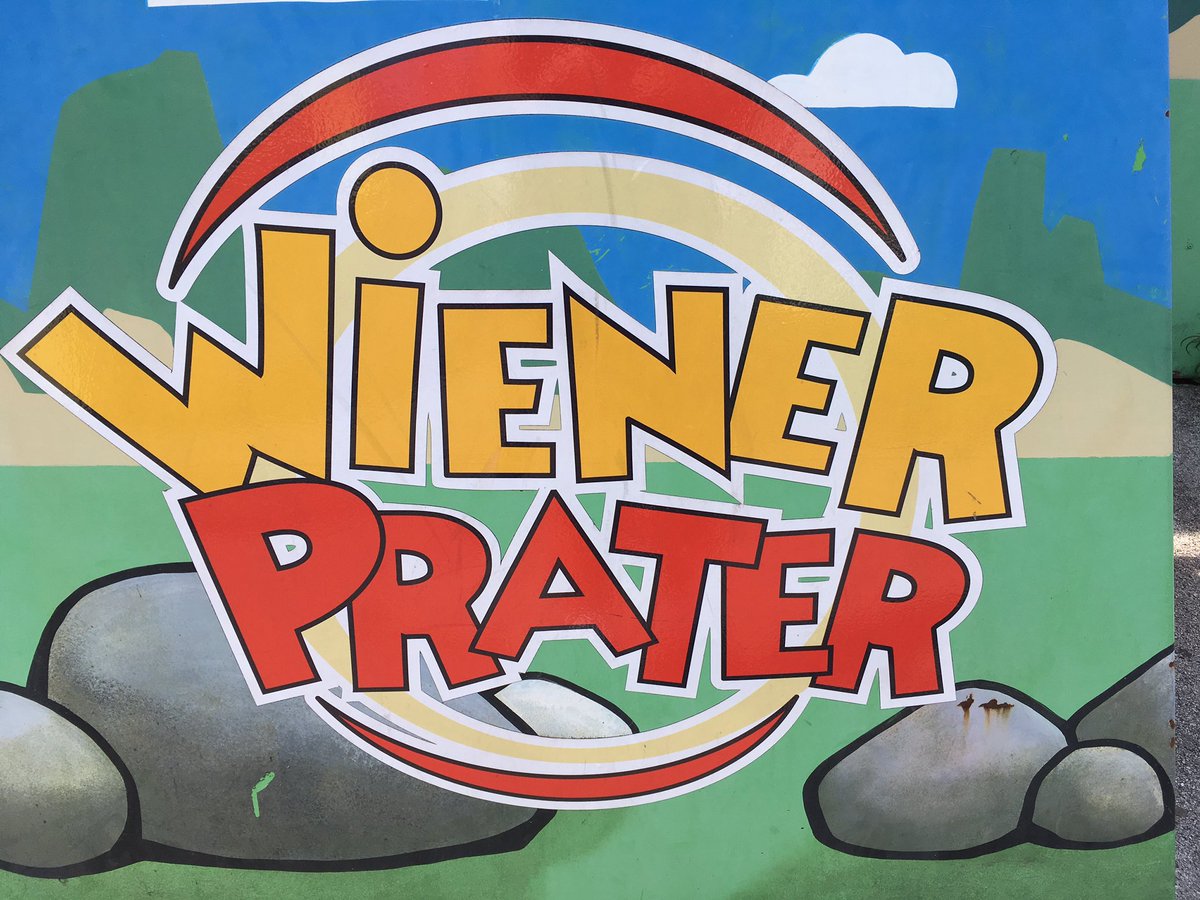 So yeah...I just wasn't the biggest fan of this park. We spent a lot of money and rode pretty much crap. My advice is that unless you're a sad and pathetic coaster whore, skip this park, there is really nothing special at all about it.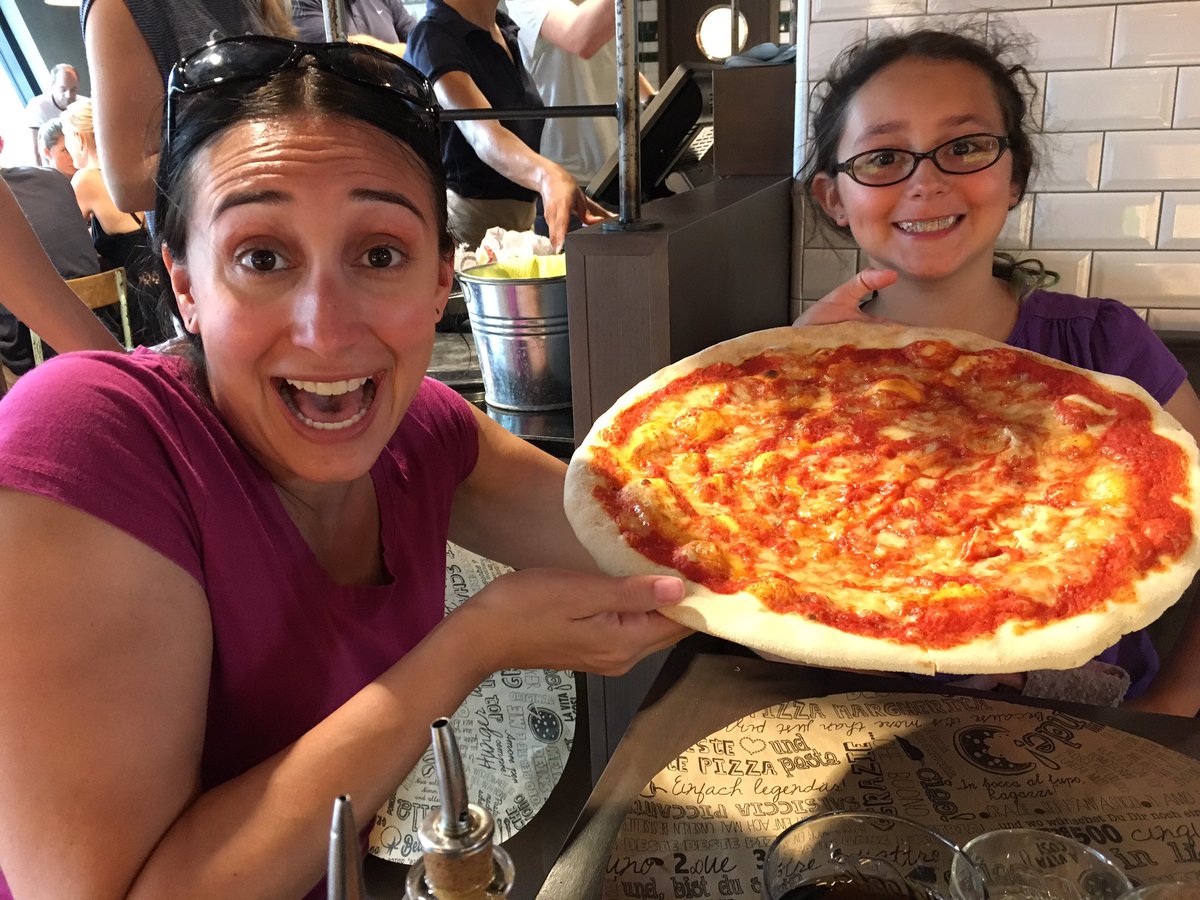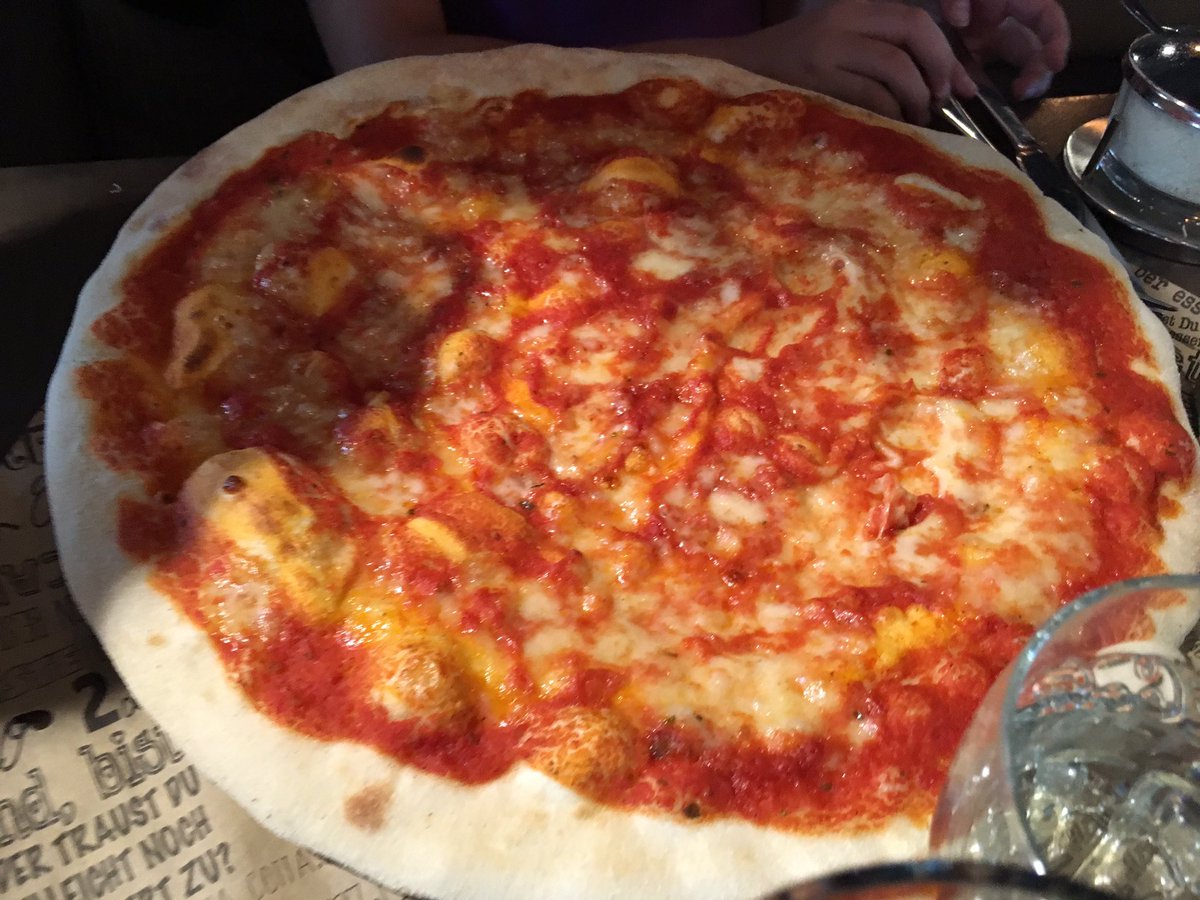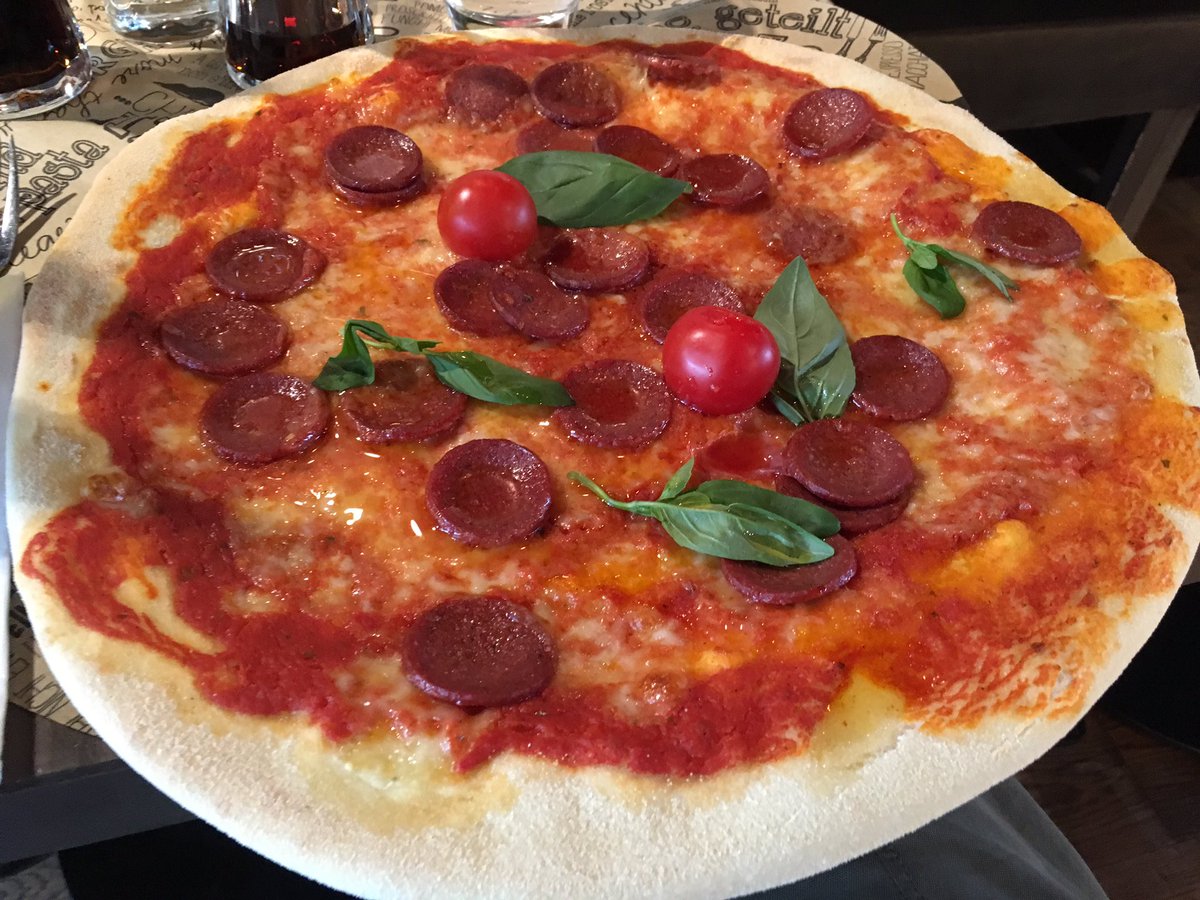 Having pizza in Vienna, Austria and thinking of @scottspizzatour!
Click HERE for Part Seven of this report!
Oh yes, be sure to
POST YOUR COMMENTS!!!
(we took the time to write the report, the least you could do is say something nice about it!)