So we just recently got back from New York City where we did a bunch of random stuff like this...
The very first thing I see upon landing in NYC is something I'm looking forward to. Let's hope it lives up...
I went straight to TKTS to see what was playing tonight. Since this was more of a "show week" for me, I figured I might as well start as soon as I get into the city!
OMG! You'll never guess what I got cheap half-price tickets to!!!
That's right! Avenue Q. Can you believe I've actually NEVER seen this show before? To be honest, I don't normally like shows with puppets. I just don't. The concept behind it really bothers me for some reason. And I know this show is funny as hell, it's written by the same people who wrote the music and songs for Book of Mormon and Frozen so it should be a GIVEN that I see it, but I just never got around to seeing it before...
I loved it! I'm not sure why, but the puppet thing didn't bother me as much in this show. The songs were just as good as I had remembered hearing about before. Highly recommended and you can get tickets pretty cheap in NYC now. And yes, there was full frontal puppet nudity and yes, I did watch two puppets have hardcore sex! And it is just as amazing as it sounds! lol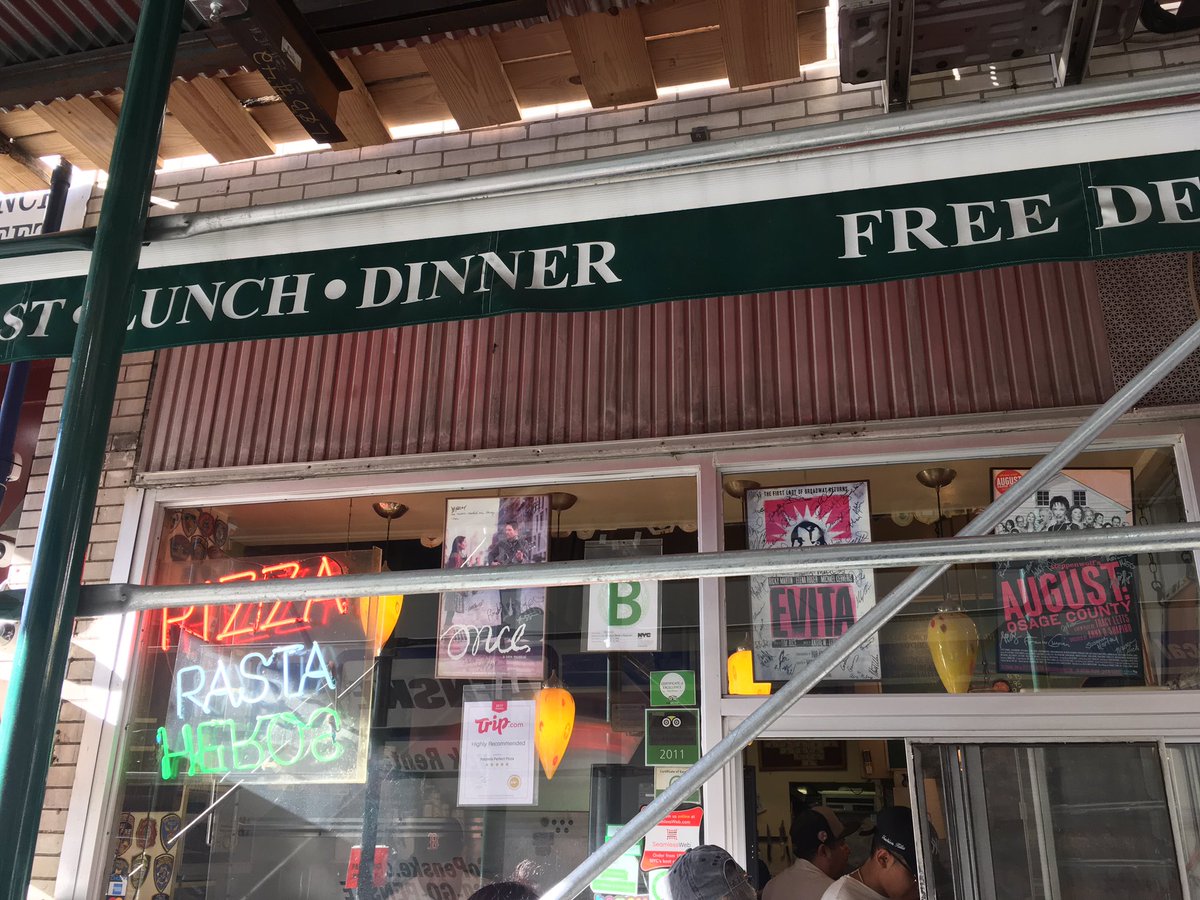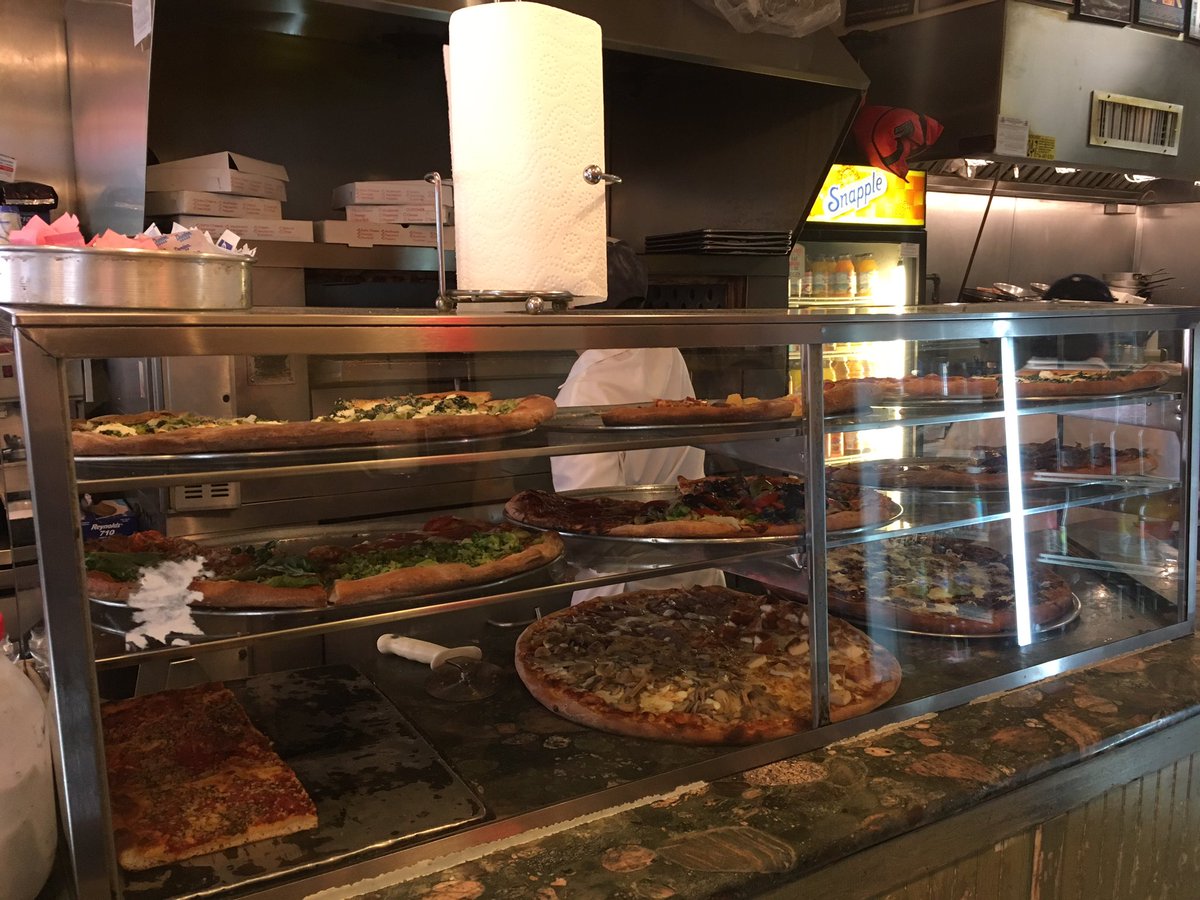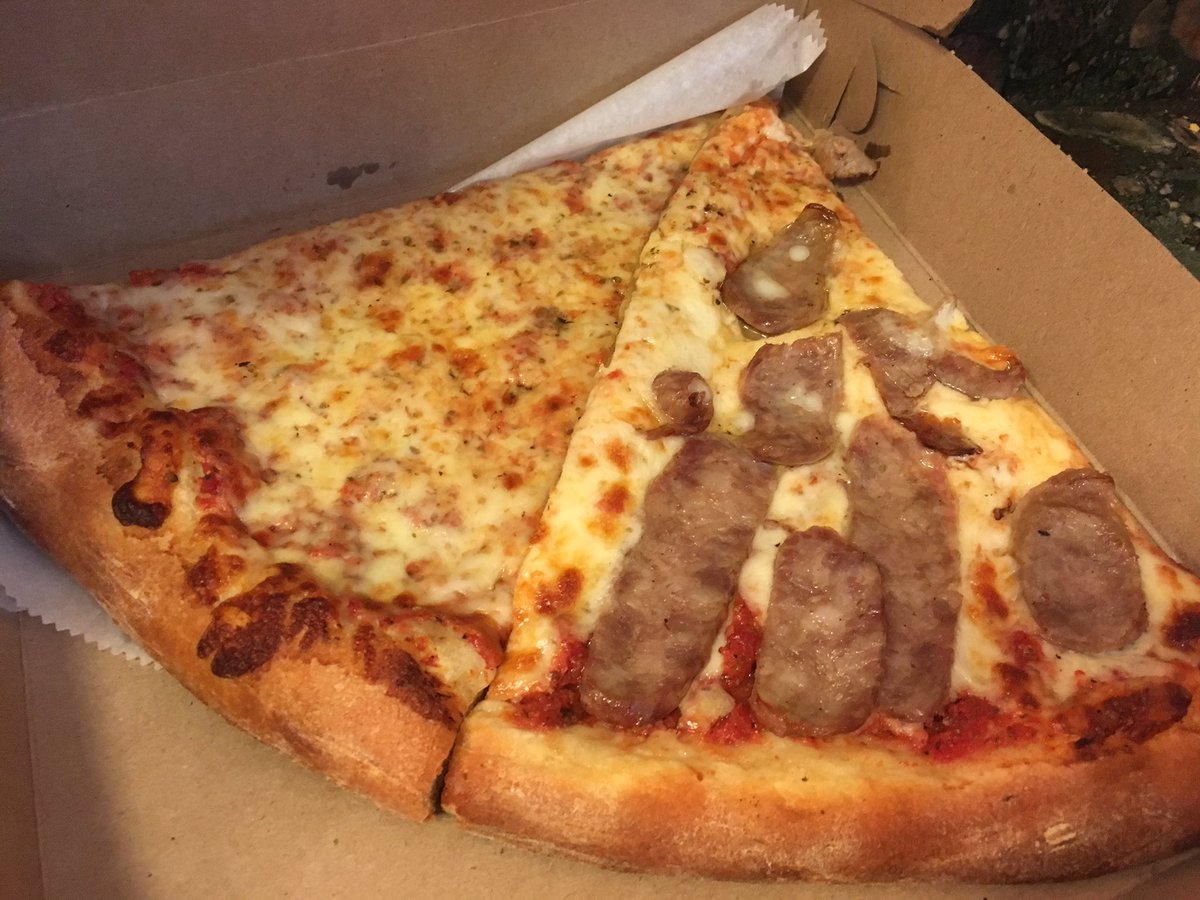 I had to try a couple of "Scott's Pizza Tour" recommended slices in Times Square at Patzeria. Decent. Not the best in NYC I've had, but still better than anything I can get in Orlando. Thumbs up!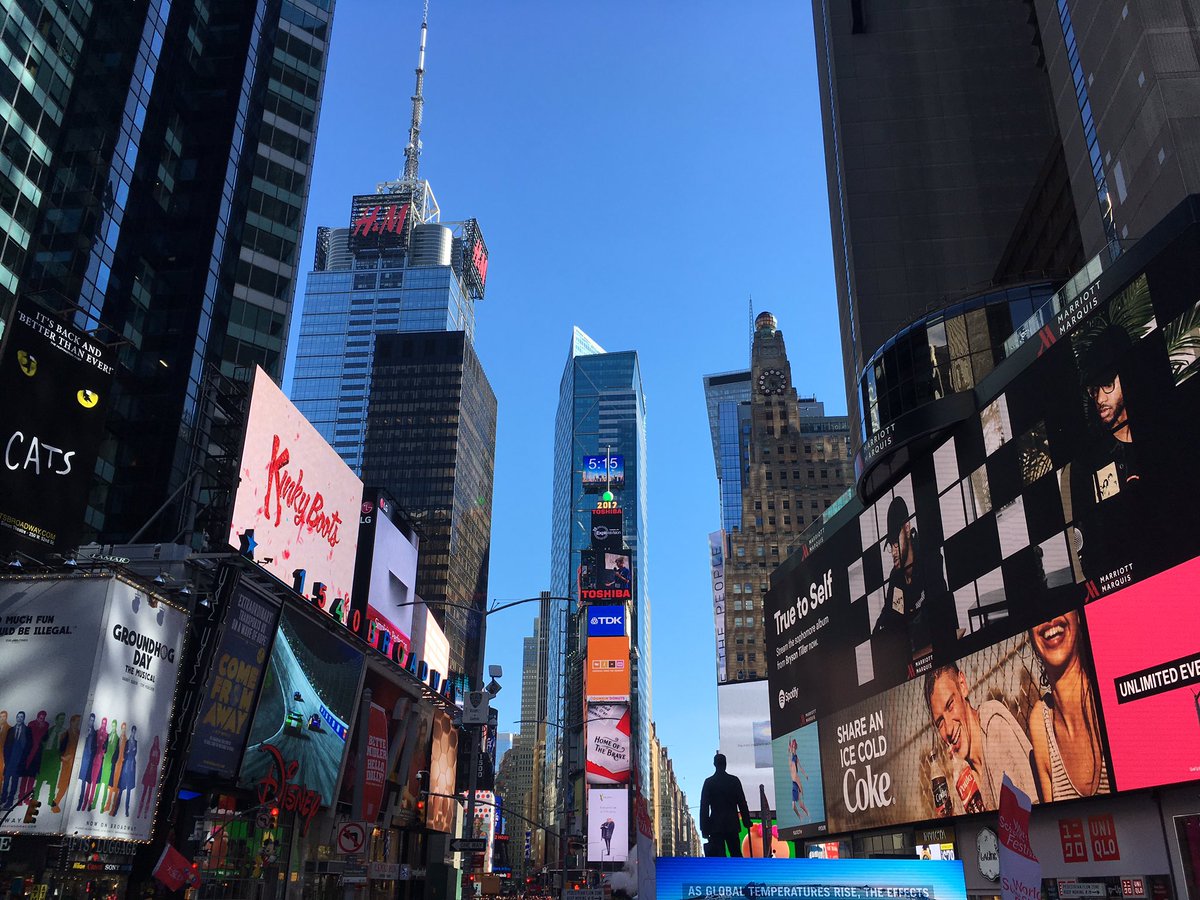 NYC is my favorite city in the US and my second favorite in the world!
The next day started with some Dim Sum lunch in Chinatown. Delicious! Reminds me of how good the food was in China, but without the annoyance of having to go there!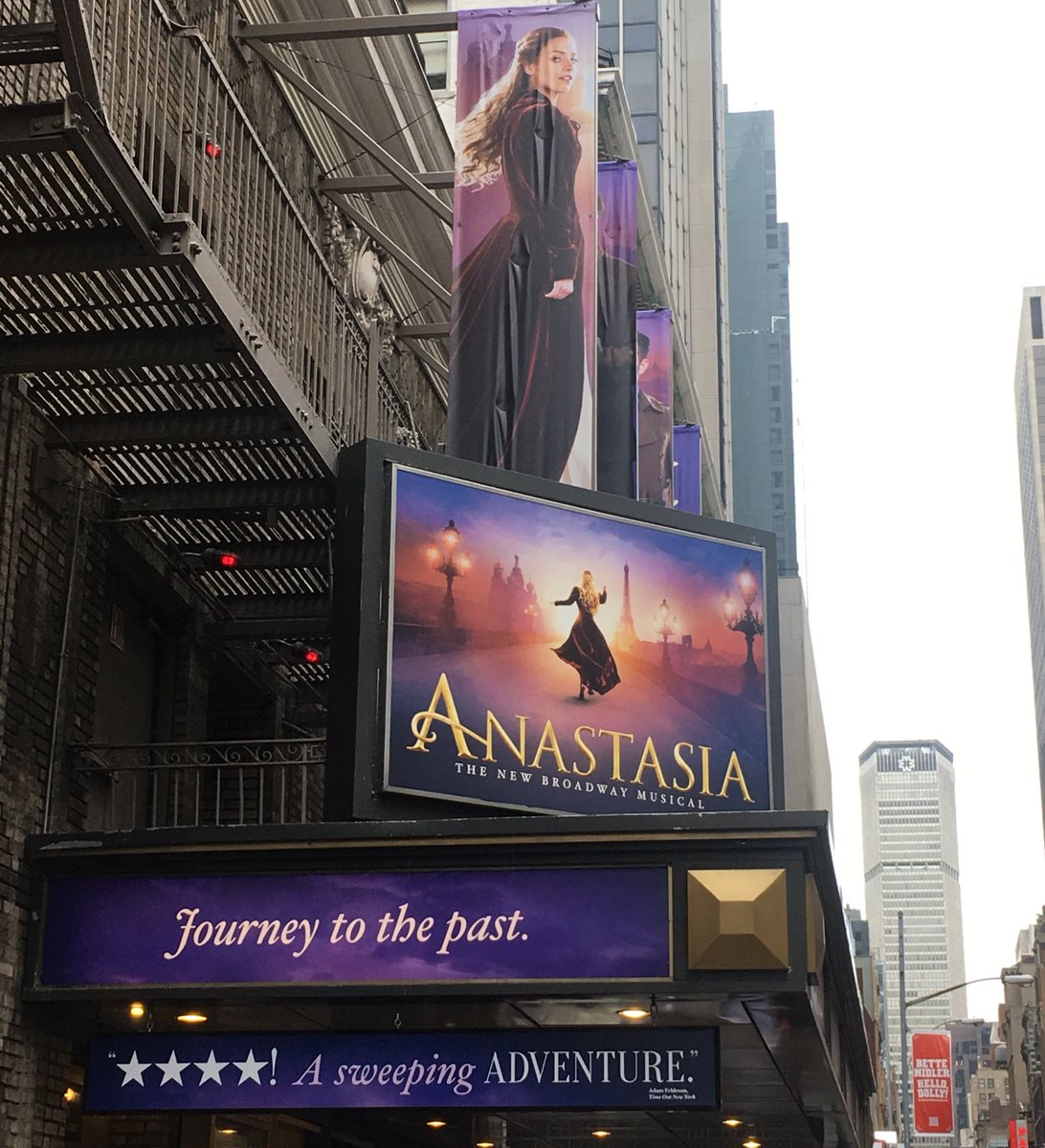 Time for the matinee of Anastasia. This was one of the main two Broadway reasons for this trip. There were a bunch of shows I was interested in seeing, but this one, which is brand new, and the revival of Miss Saigon, one of my all-time favorite shows were the main Broadway portions of this trip. Let me just say that this show did NOT disappoint at all! In fact, I was totally blown away by it!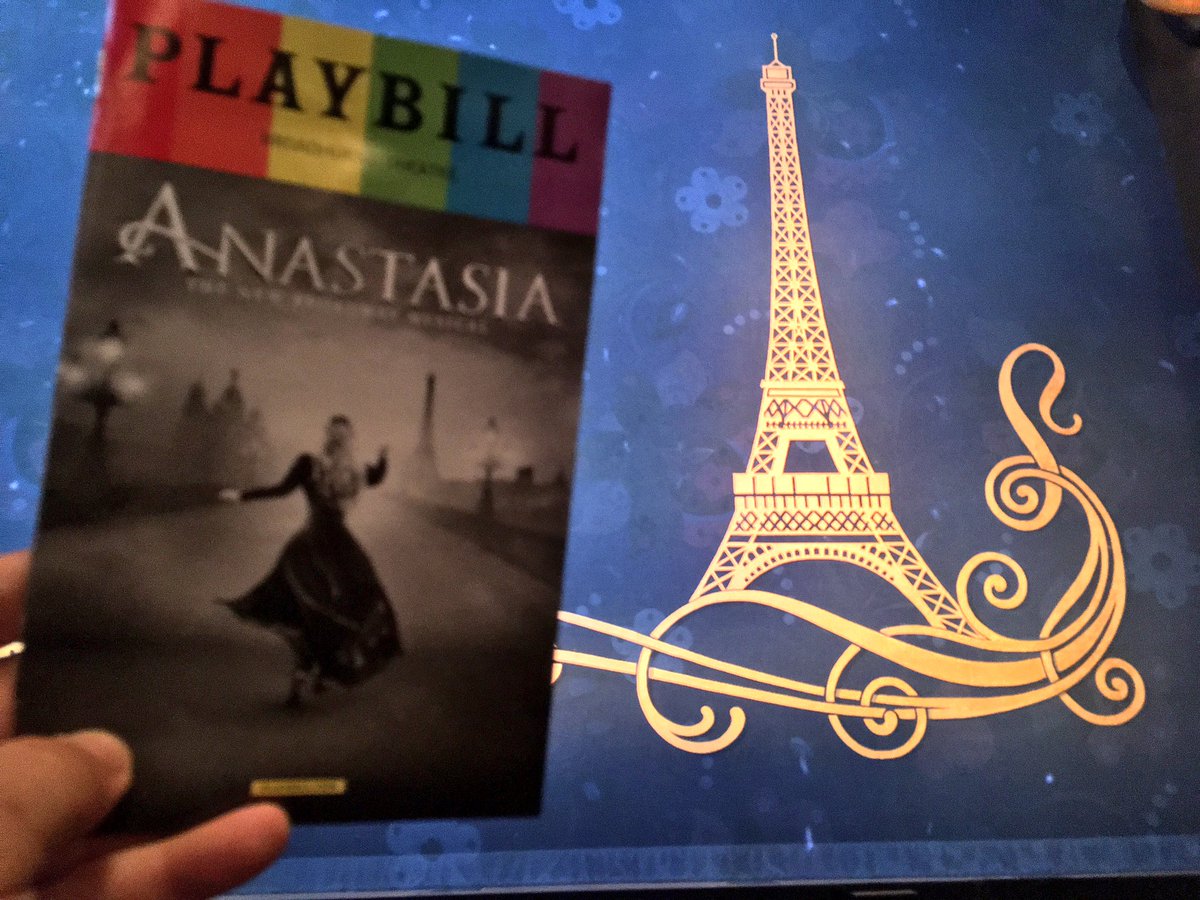 My seats were in row 2, and I admit to being a "theater snob" usually not wanting to sit any further back than ten rows from the stage, especially for a show that I REALLY want to see, and this was well worth it!
Please take a moment to check out these clips. The first one is Christy Altomare performing "Journey to the Past" on the Today show, the other is a teaser about the show. It gives you an idea of what the show is about, and I cannot say enough about how wonderful it was...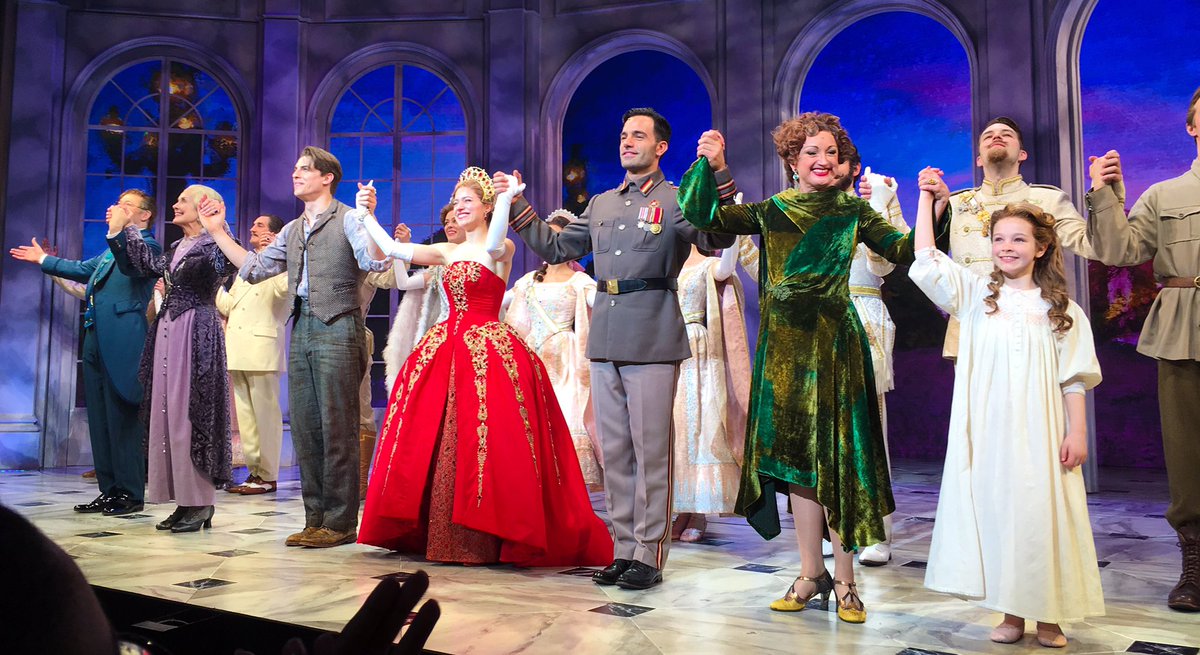 The cast was just wonderful. Christy Altomare was incredible as Anastasia. Derek Klena, John Bolton and Ramin Karimloo were a trifecta of force when it came to male leads in the show. So much talent on the stage!
As a straight guy, I can still say how much I want her red dress, right? Actually, I want her blue one more, but I don't have a photo of it.
One chick wearing a thong, the other wearing an American flag. Yep, we're in Times Square!
There is no amount of money you could pay me to eat here.
The next day was a pizza day for us (the best day of the week!)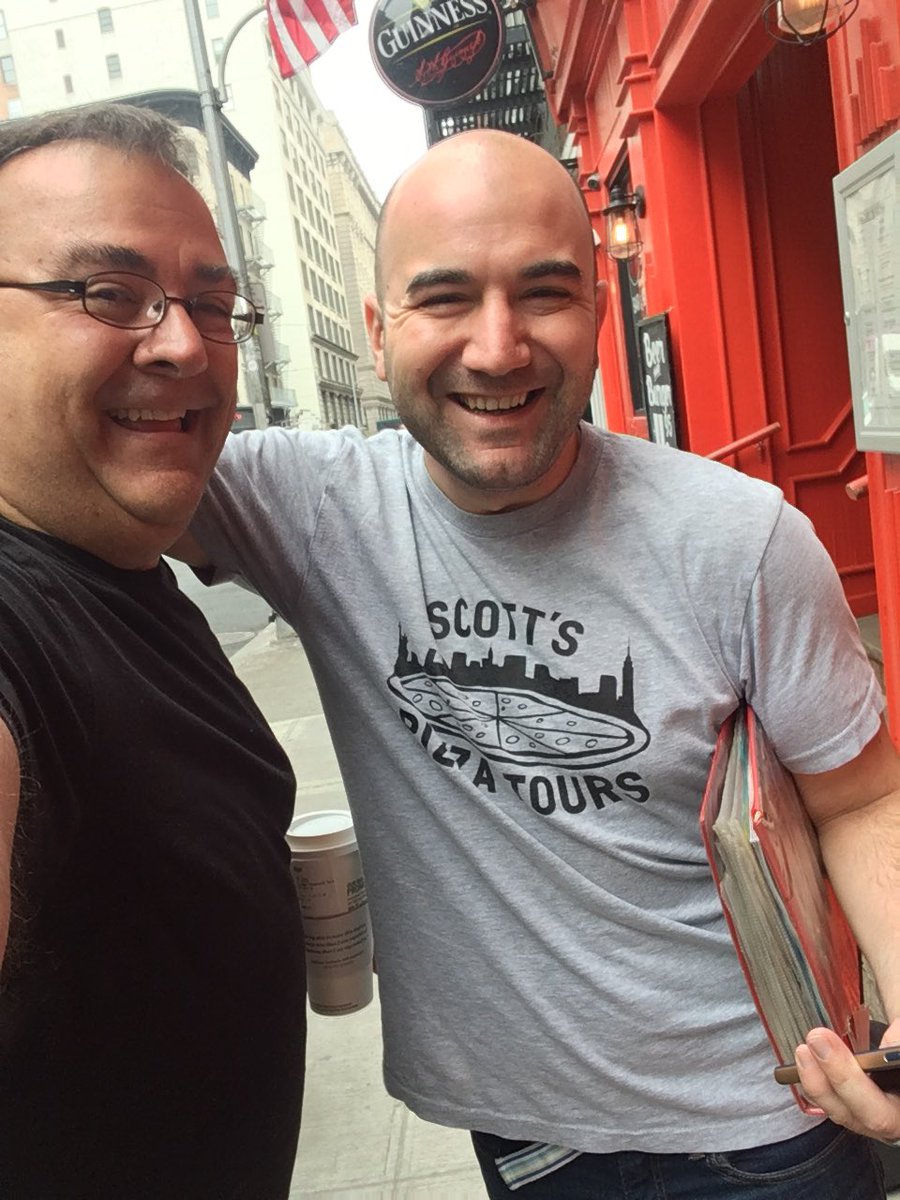 We spotted Joe from Scott's Pizza Tour! (Still one of our most highly recommended things to do in NYC!)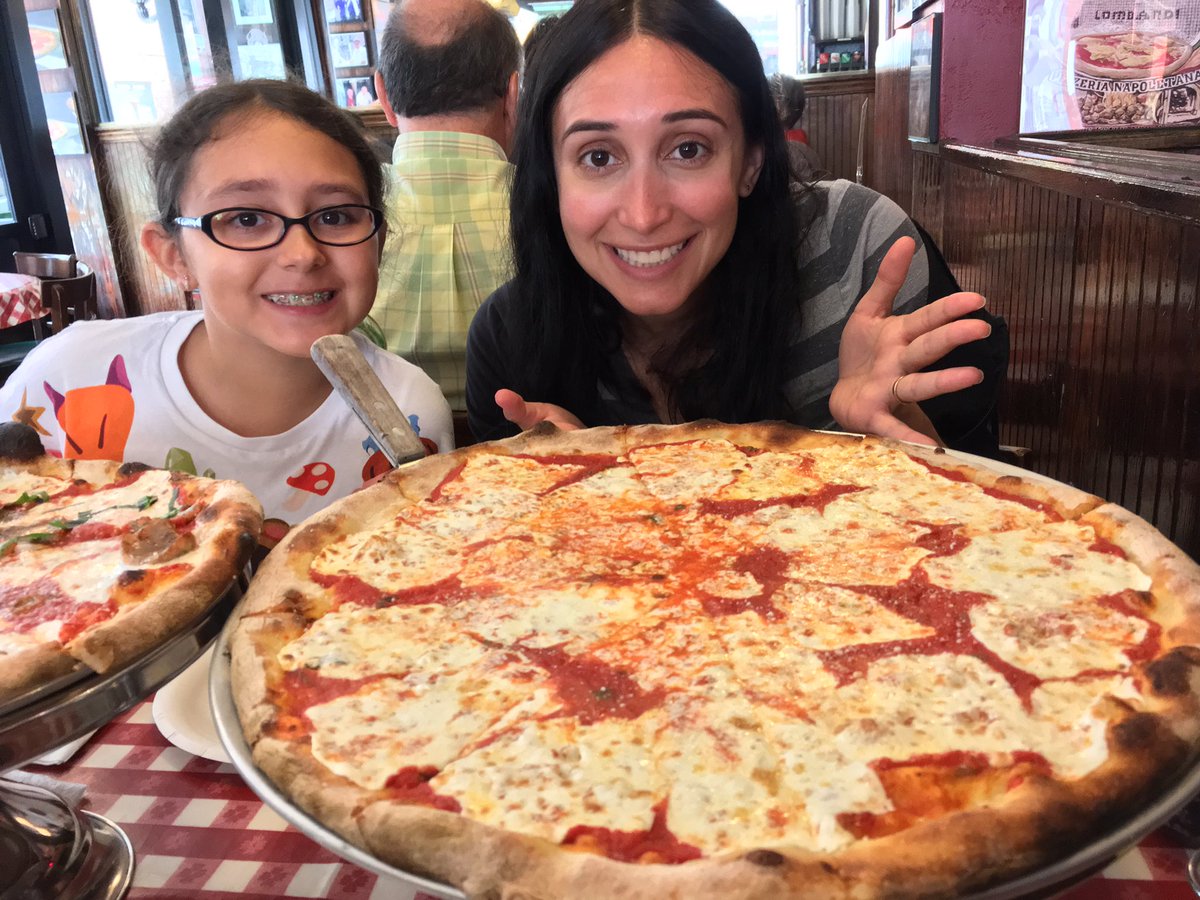 Time for some Lombardi's! We can't get pizza like this in Orlando, so this is a NYC tradition for us!
And when you see this sign on the door of a pizza place...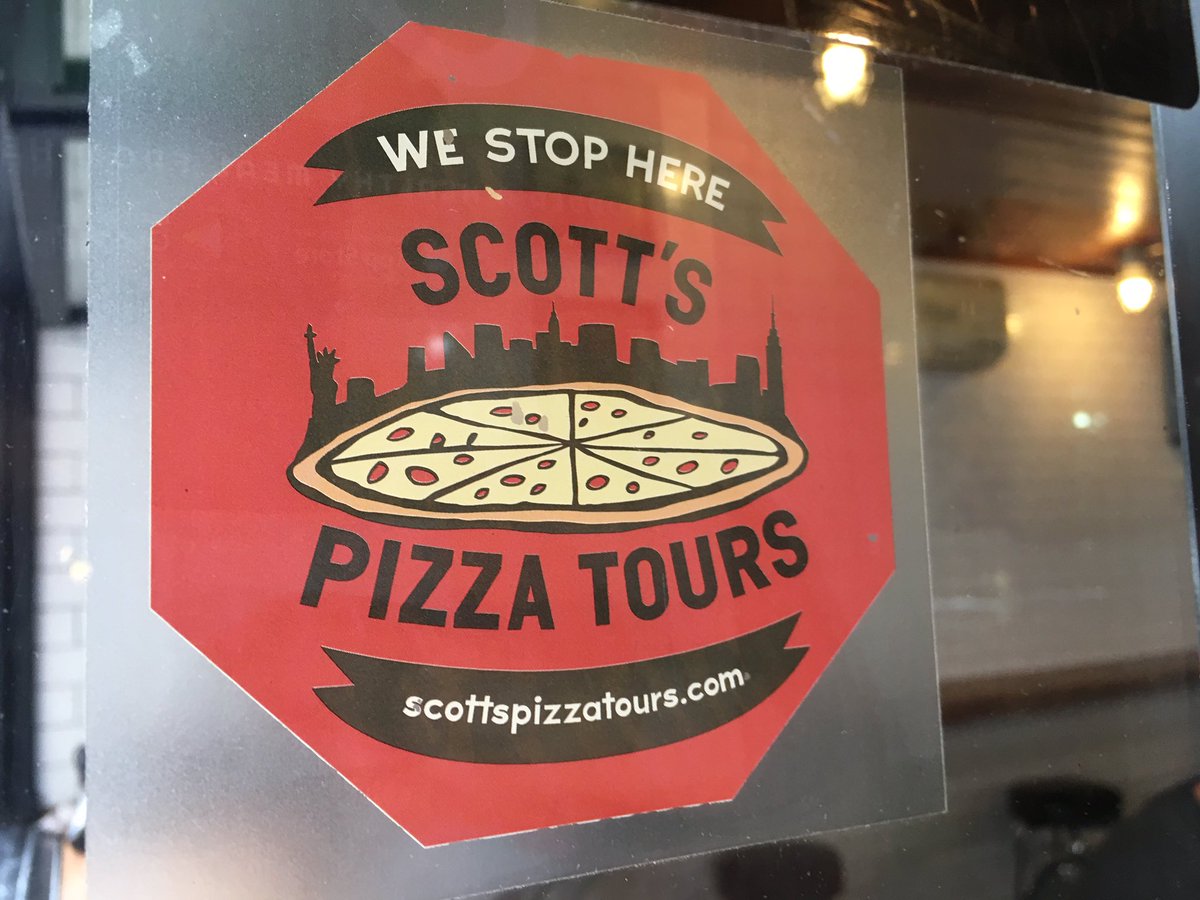 You know that's a sign of approval! Eat here!
We went over to UniQlo since we wanted to check out some of the new Nintendo shirts they just started selling. Here's a few of them...
They are all awesome and I want them all, but oddly enough I did not buy any. I saved my money for theater tickets which was my focus of this trip.
Next came Molly's cupcakes, another NYC tradition for us. Our NYC trips seem to be centered around Broadway musicals, pizza, cupcakes, and retro video games. I'm not complaining.
This cupcake had a gooey peanut butter center, and it's quite possible that it made me do some gooey stuff in my pants, but that's probably too much information for this report. (semen)
I posted this with the following caption on Twitter: "Sign @MollysCupcakes #NYC *LOVE* this! TY for not catering to those annoying food allergy people so the rest of us don't have to suffer!" And it really offended a lot of people! GOOD! Seriously, I'm so sick of people with "food allergies" or food preferences bitching and complaining and wanting everyone to cater to them. I completely support business that basically say "If you don't like what we serve, don't eat here, and if you're going to bitch about it, we don't care." Five Guys did this a few years ago when some group bitched about the shelled peanuts they serve in their restaurants and they basically told them to fudge off. I'm all about this attitude! lol
Famous building or something...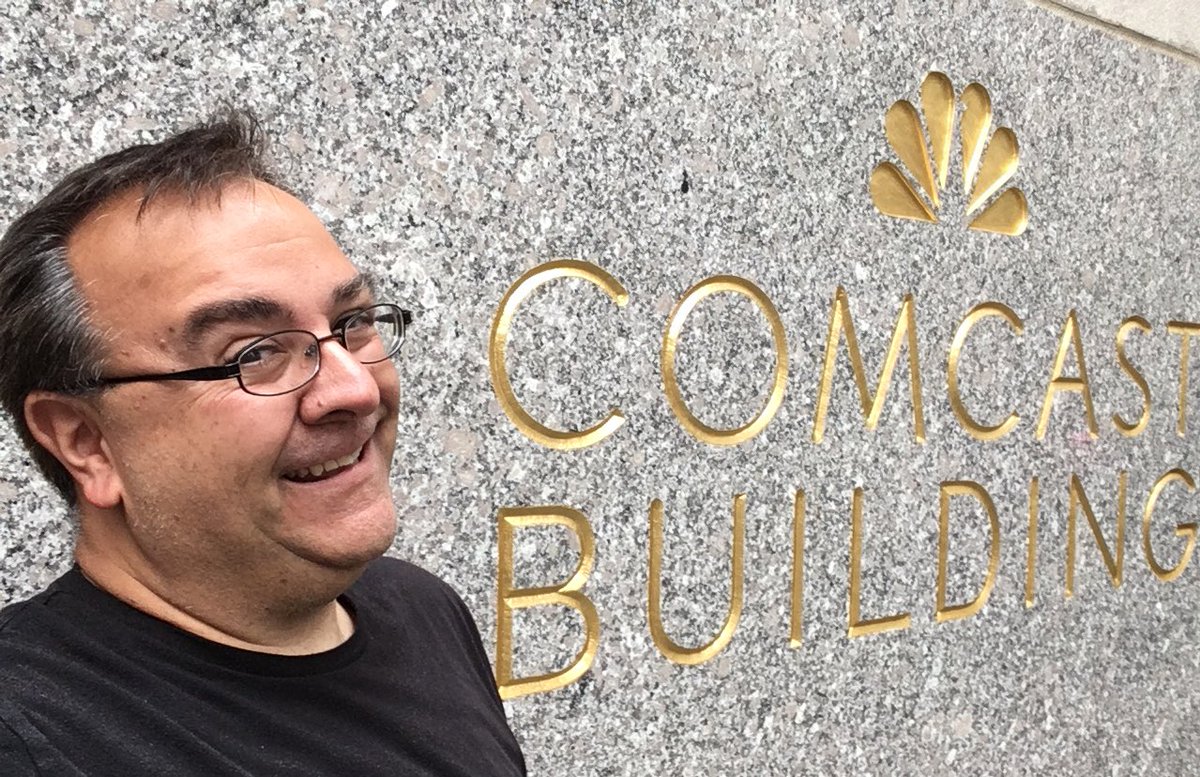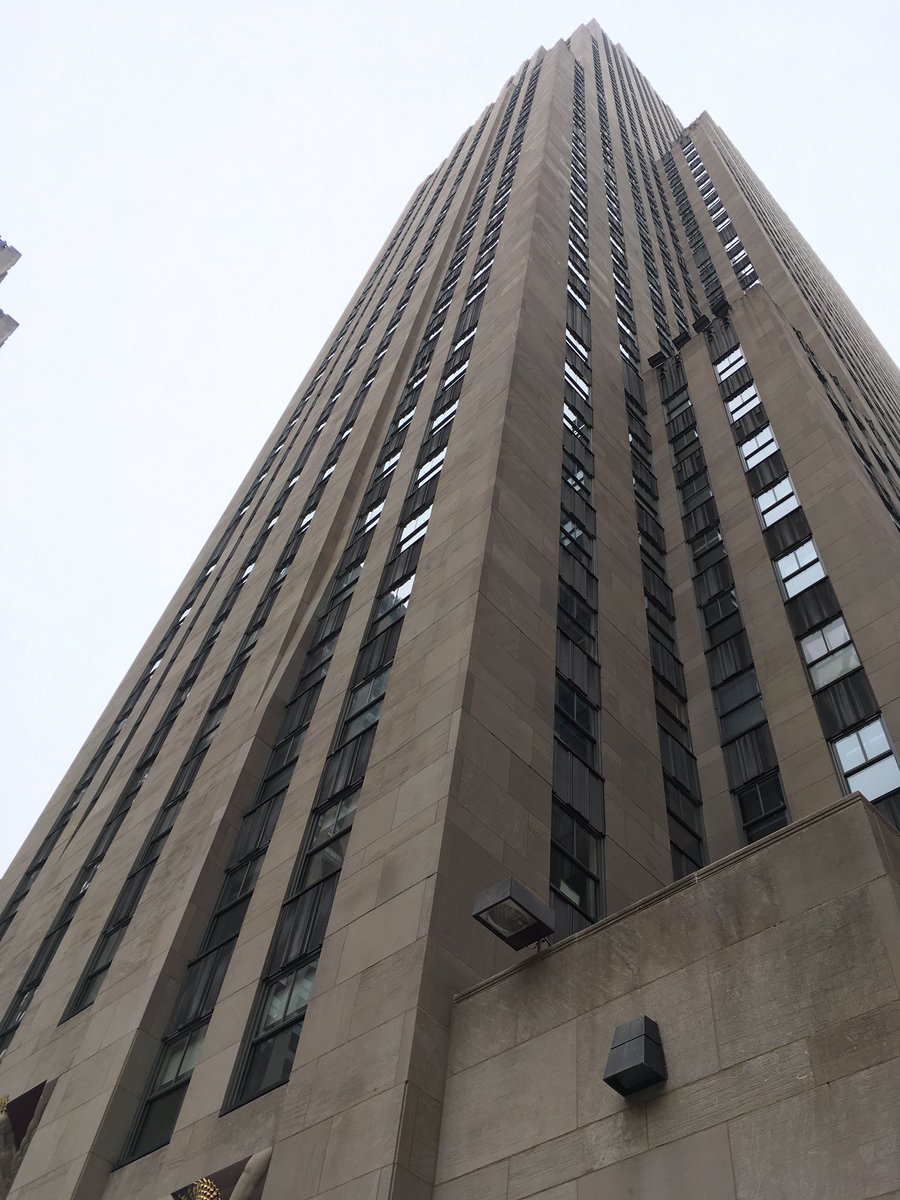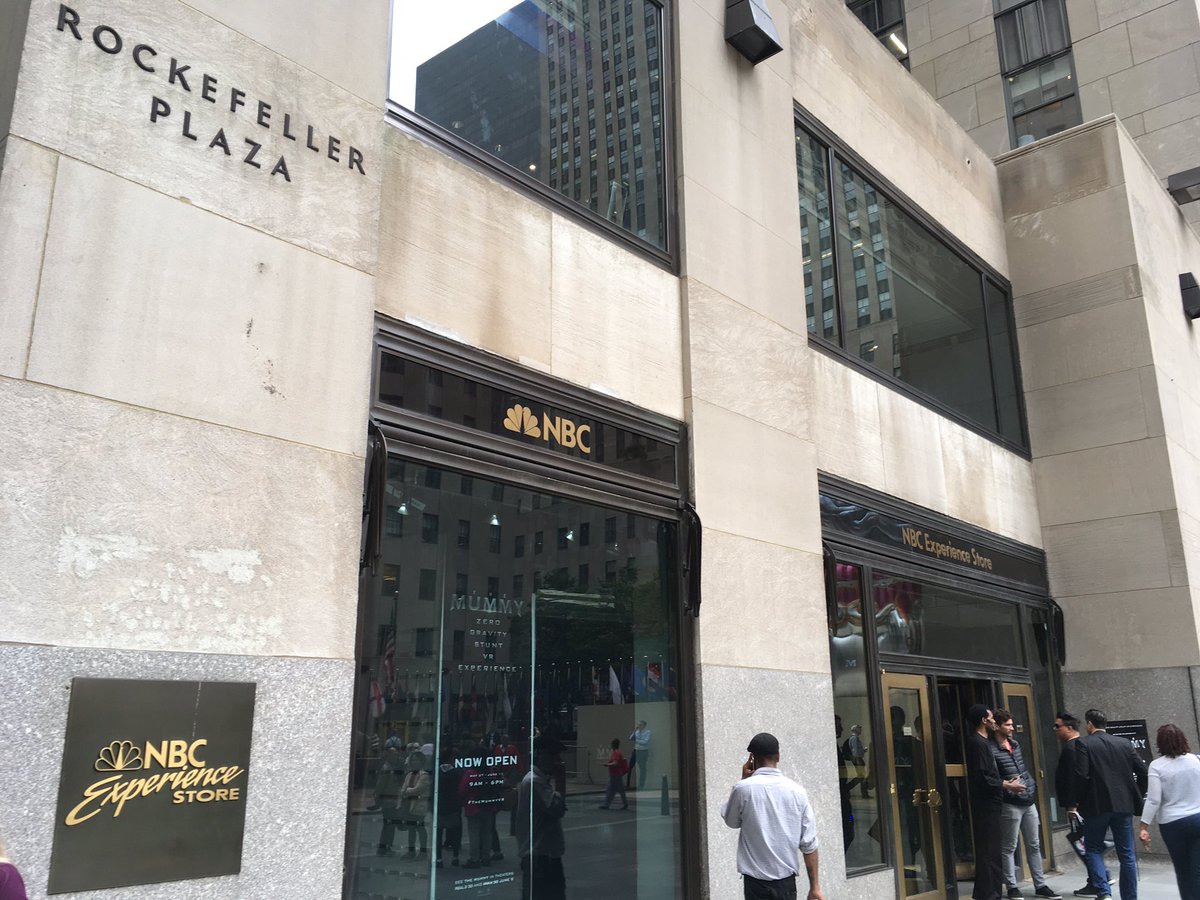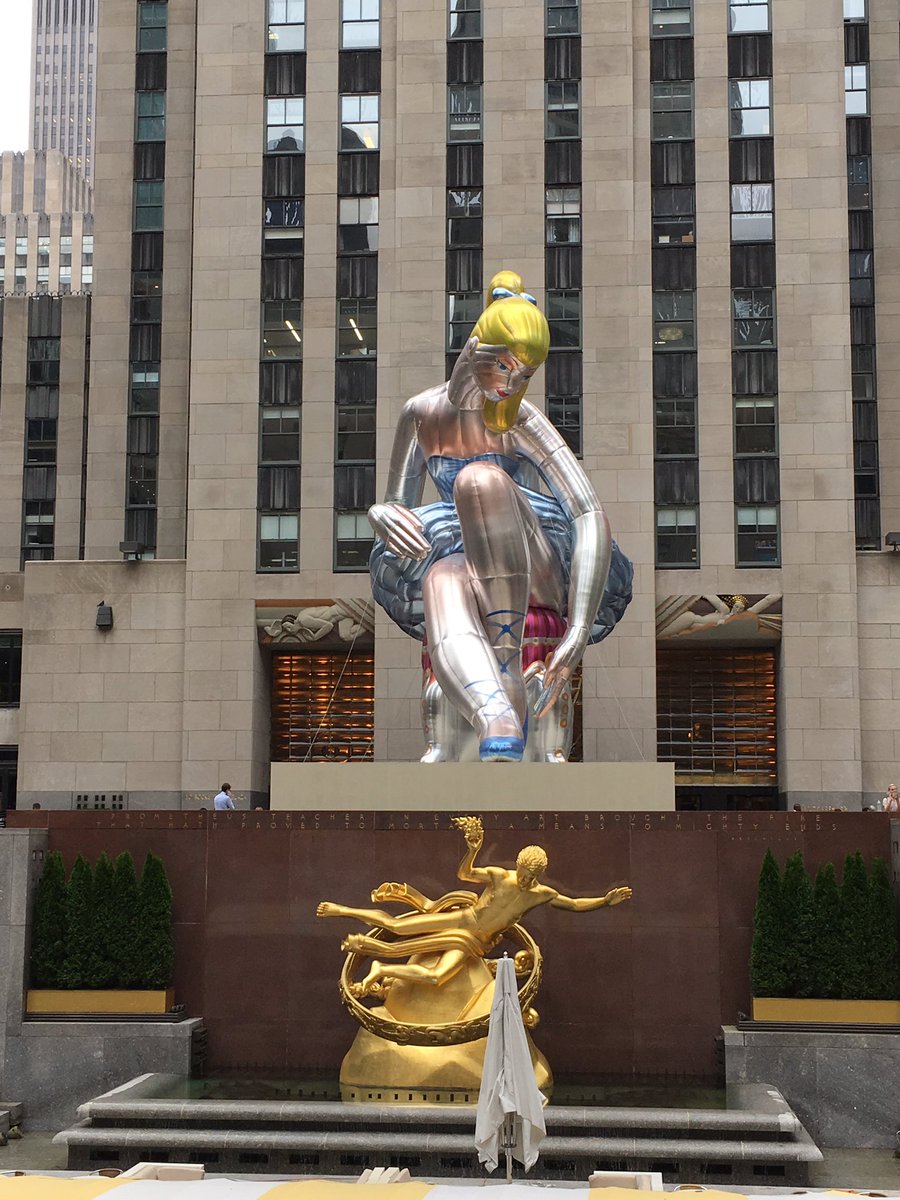 Hey look! We are at Universal Orlando's parent company HQ! Should we ask if Jimmy Fallon can race us through NYC?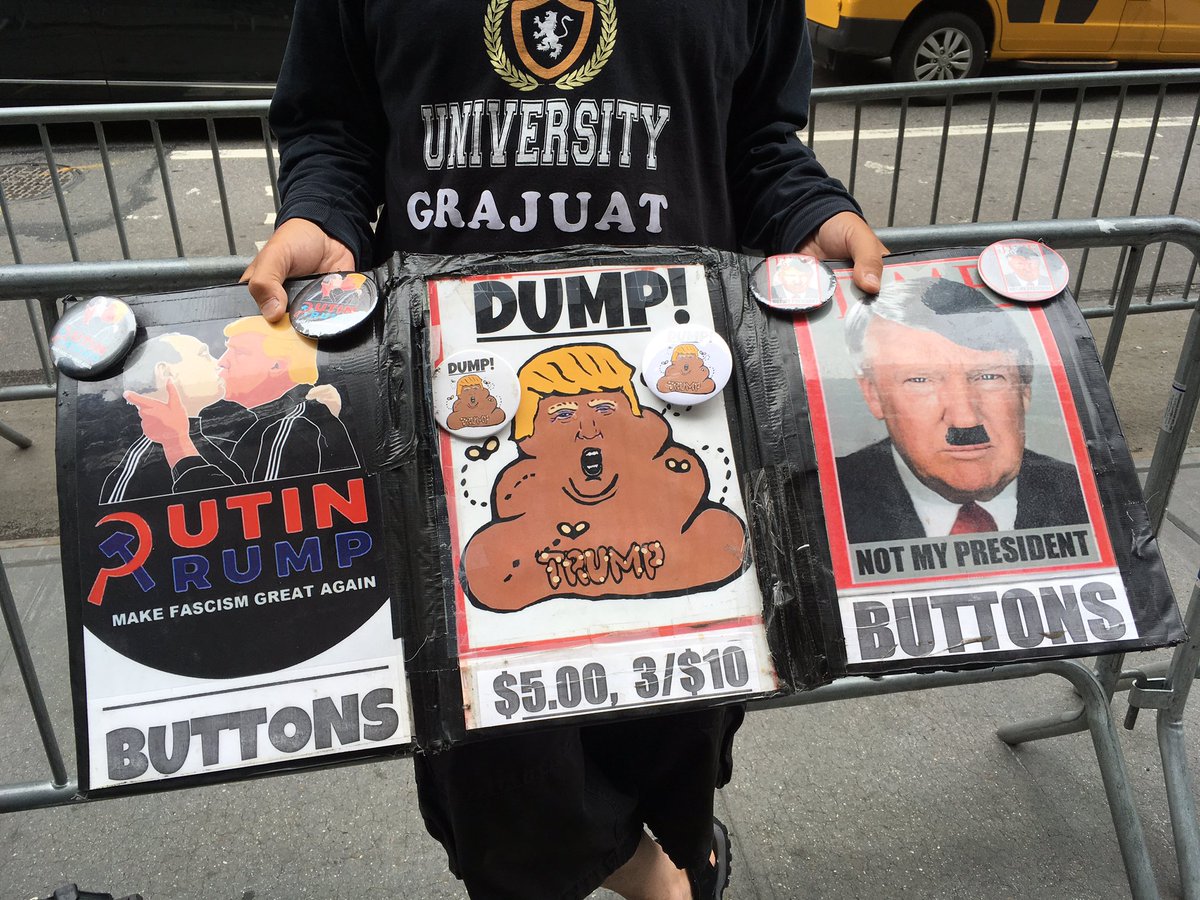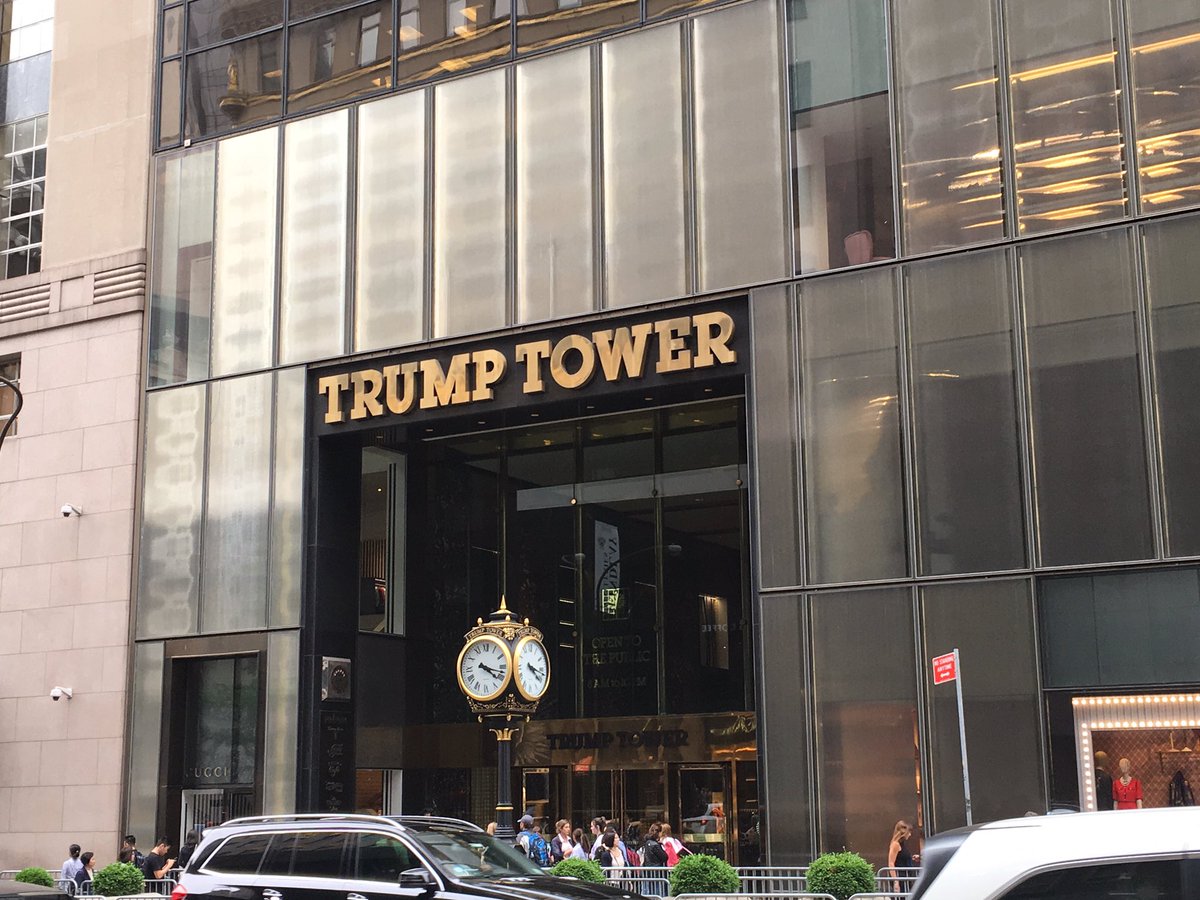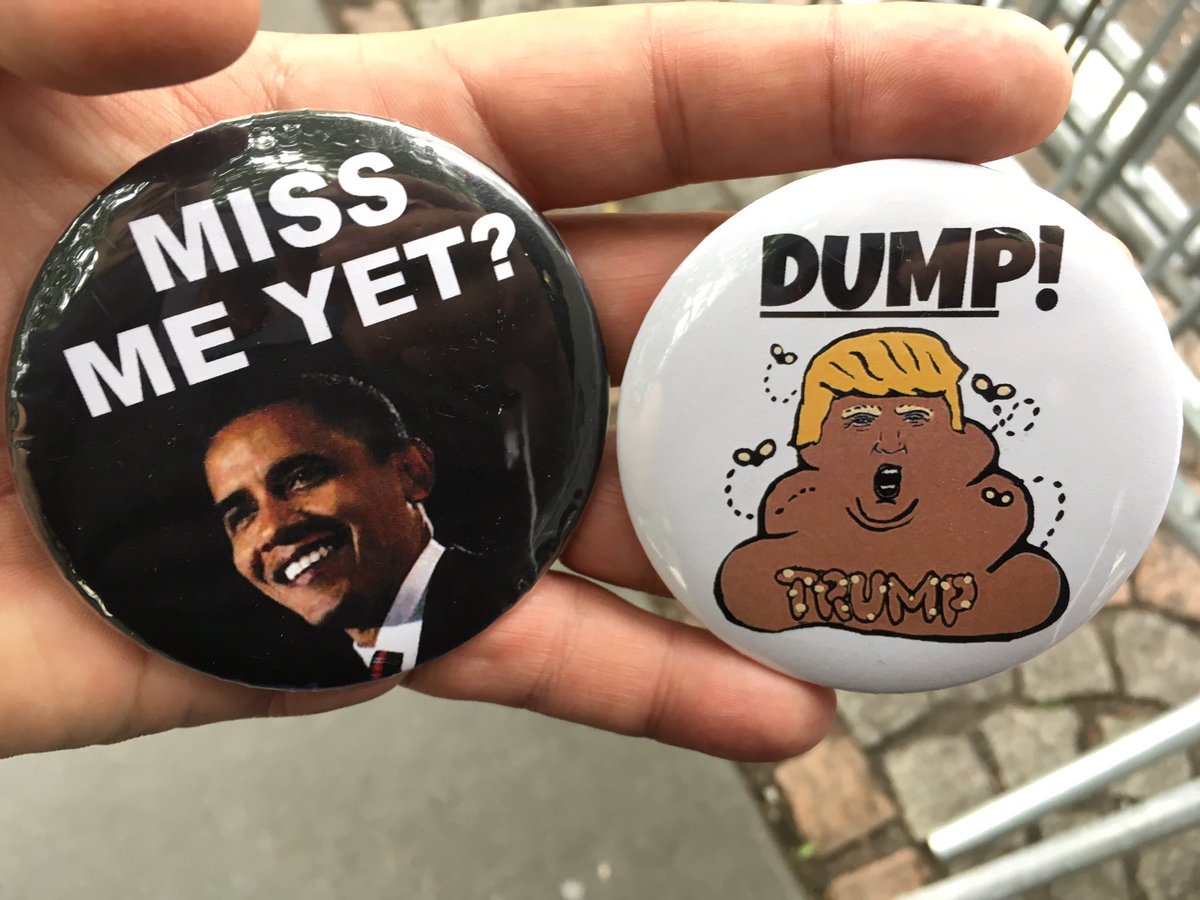 This guy in front of Trump Tower may be the best thing I've seen so far during this trip to NYC! lol
We went into a church. Not sure why, exactly, but we did. Honestly, I'm just happy I didn't automatically burst into flames upon entering the buildings, so I guess that's a step in the right direction...
We went to the World of Nintendo store near Rockefeller Center. WARNING! Lots of nerdy video game photos will follow!
Thank you for bearing with us...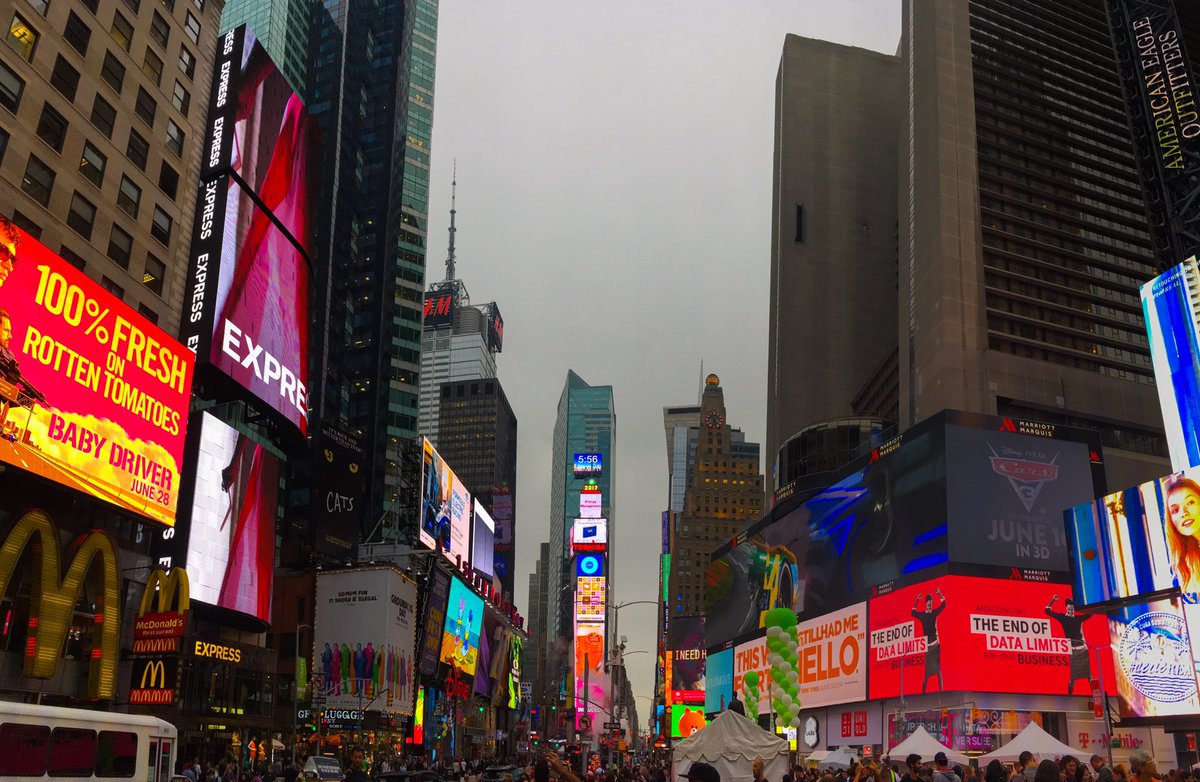 Back in Times Square again!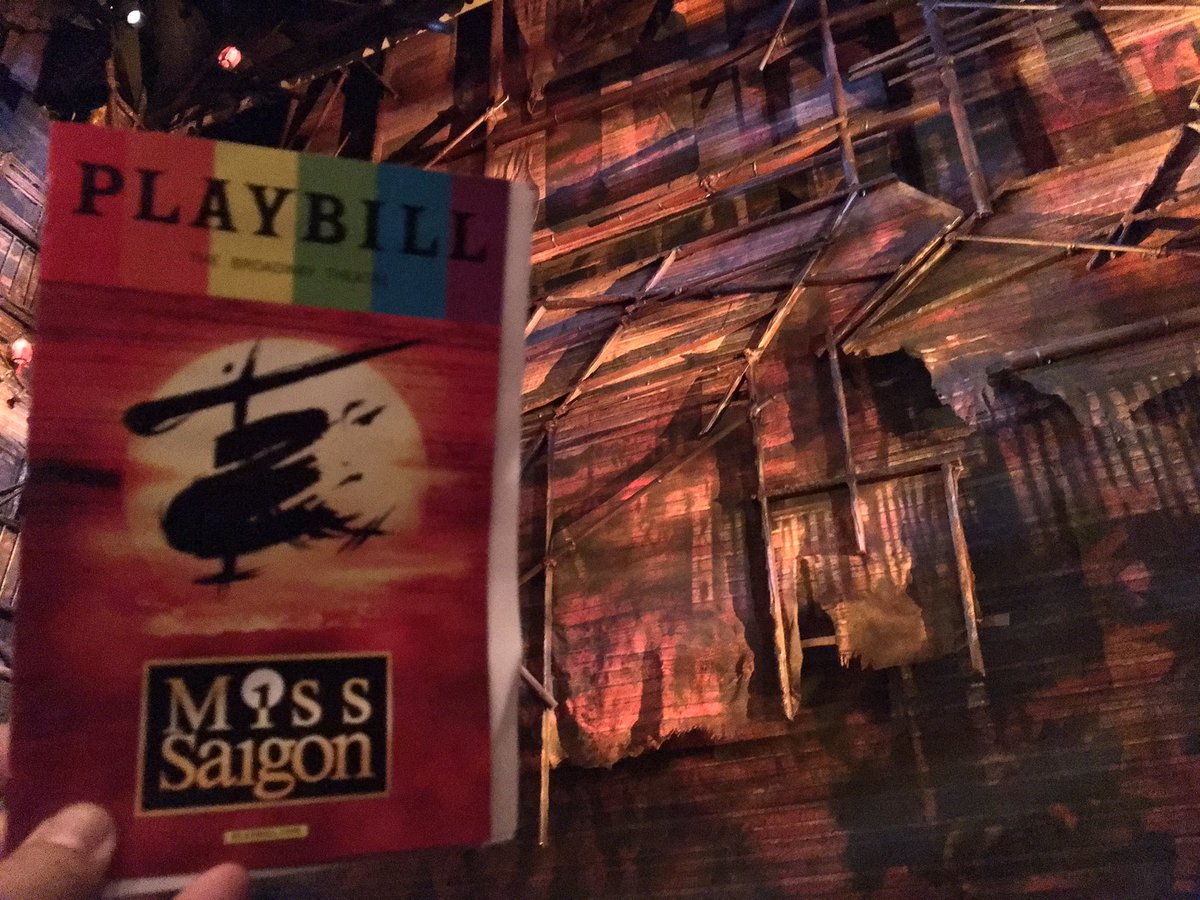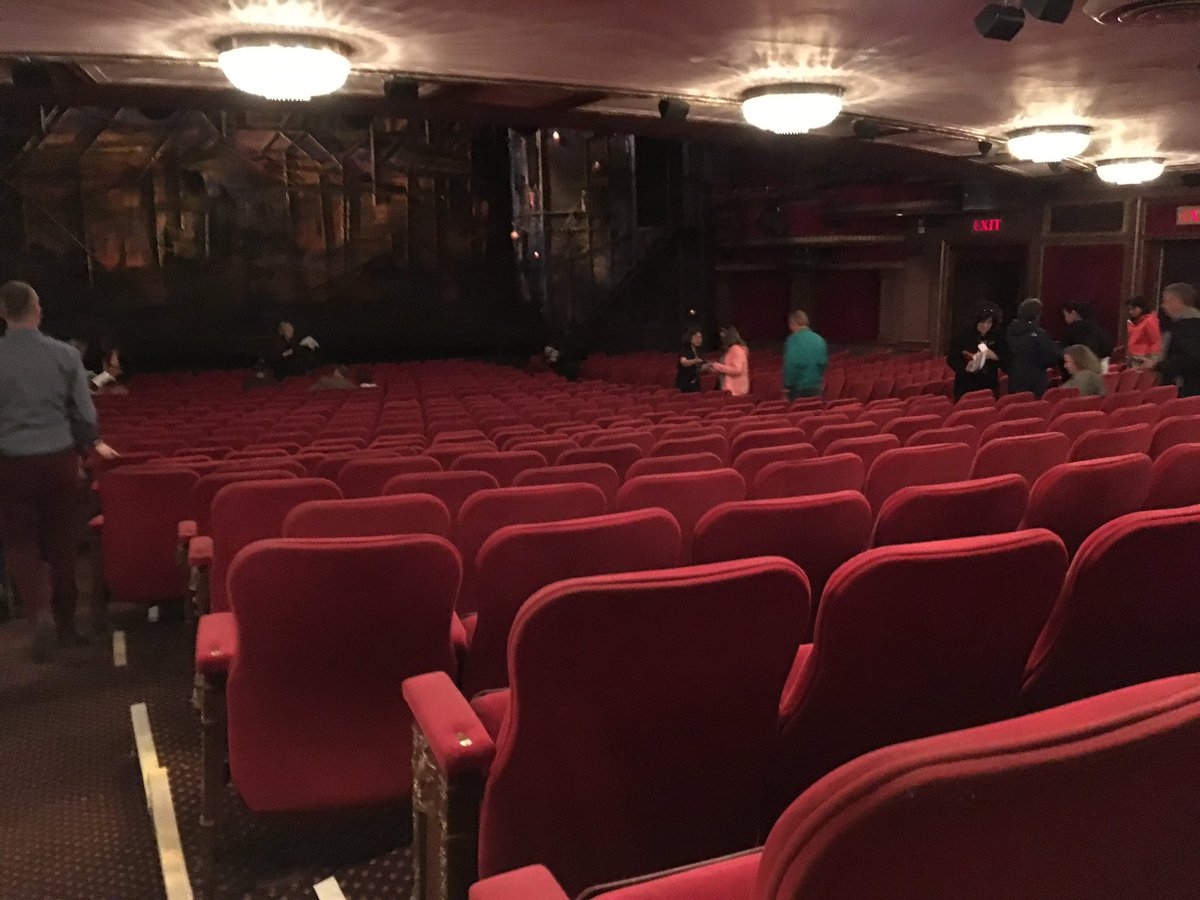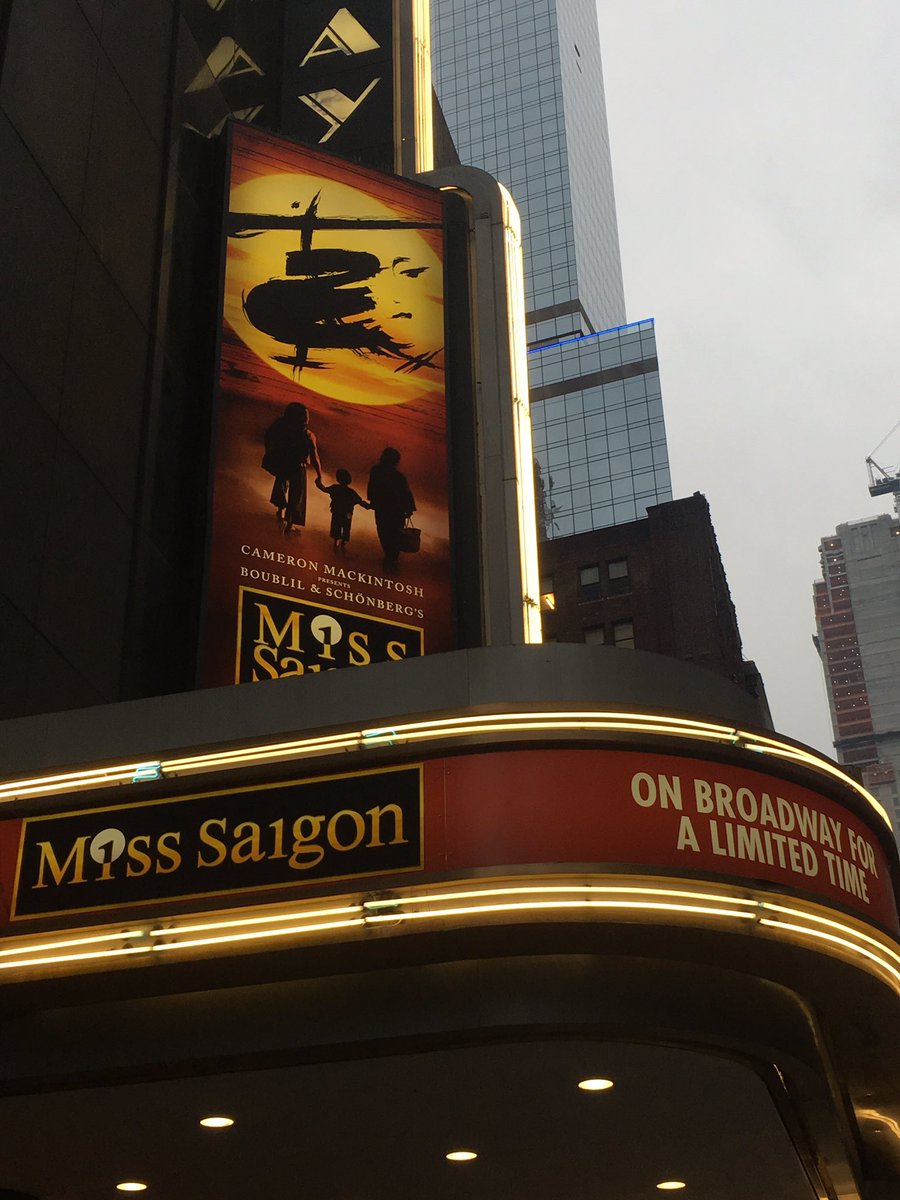 Miss Saigon was actually my main reason for wanting to do this NYC trip. I've seen this show LOADS of times years ago during its initial run and I absolutely LOVE it! It's a very intense show with some of the most amazing visuals I've ever seen and the music is just amazing!
The talent in this show is like nothing I've ever seen before. The chemistry between the leads playing Chris & Kim (Eva Noblezada and Alistair Brammer) is incredible. They have been playing these roles since the revival started in the UK a couple of years ago and I've never seen anything quite like it in live theater before. This show plays in NYC only until January 2018 and I strongly recommend trying to see this cast before it closes!
This is the trailer from the same production of Miss Saigon, with the same cast, when it opened in London in 2014. Seriously, this is a milestone in theater and it's a shame to see Hamilton tickets going for as much as they are, while this show, which blows away anything else on Broadway right now, sells tickets every night at TKTS.
I get that it's a "revival" and the show has been around for 20-something years. But man, it's amazing. Thankfully, Fathom events also captured this performance and you can buy it on Blu-Ray if it turns out you cannot make it to NYC to see it:
https://www.amazon.com/Miss-Saigon-Anniversary-Performance-Blu-ray/dp/B01LYT5JDC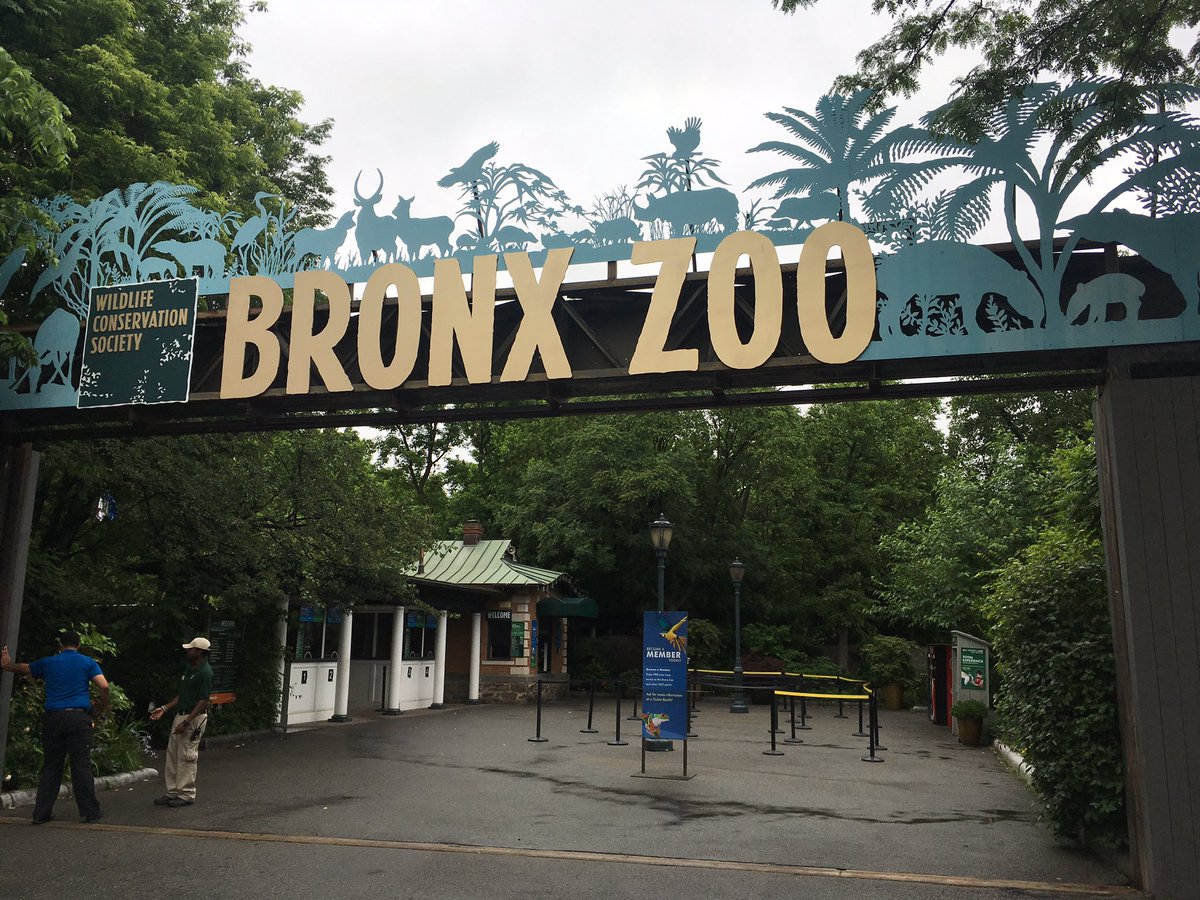 Now for a slight change of pace...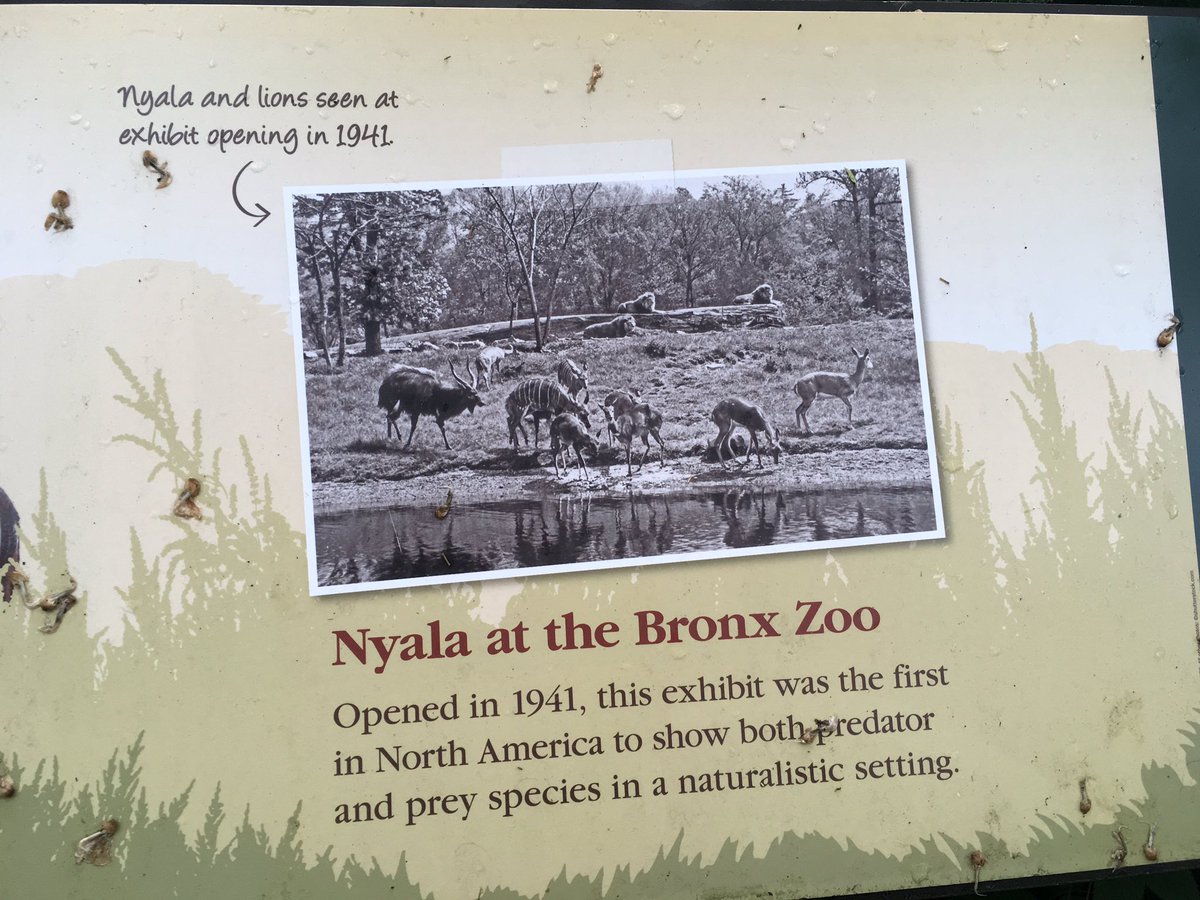 This is literally Zootopia!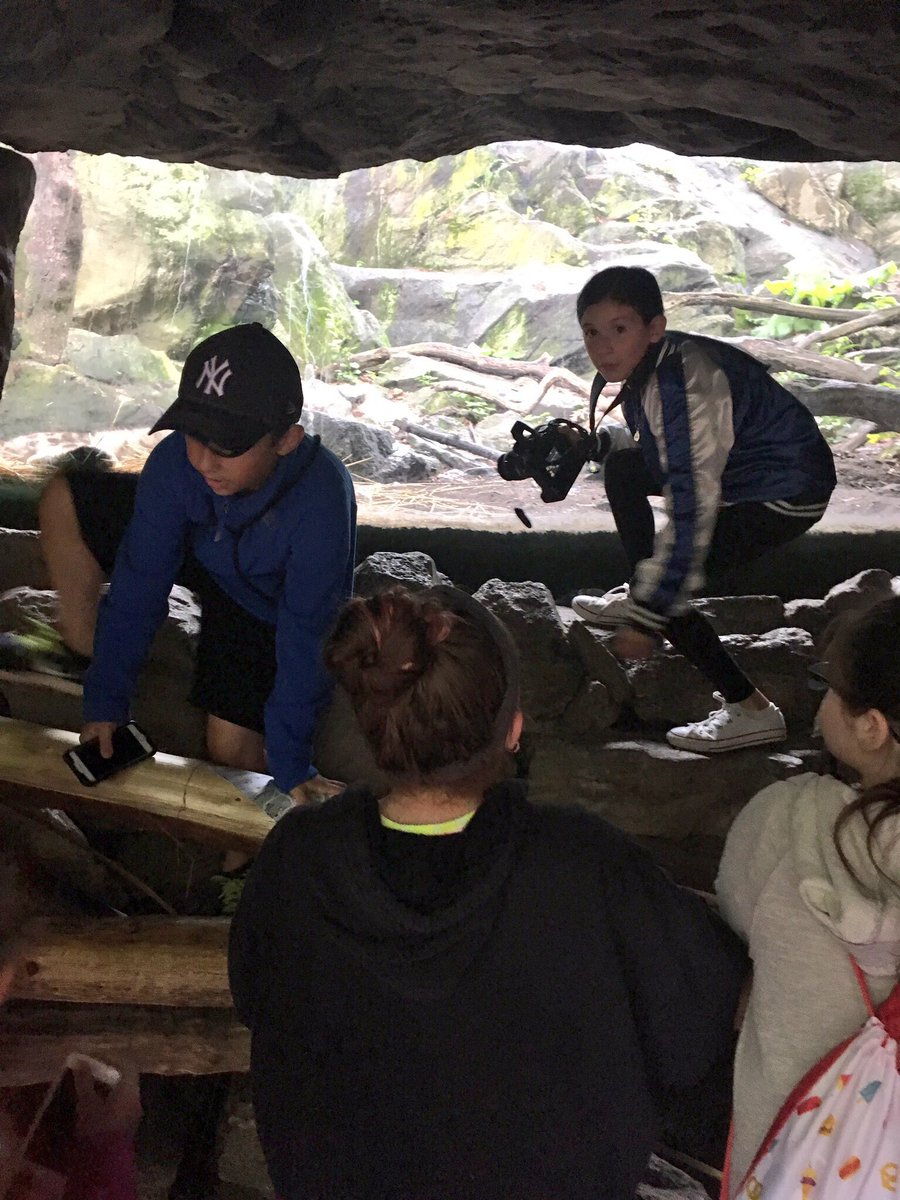 Here's a picture of idiot kids climbing over the railings to get pictures of animals. So when they are attacked here's the proof!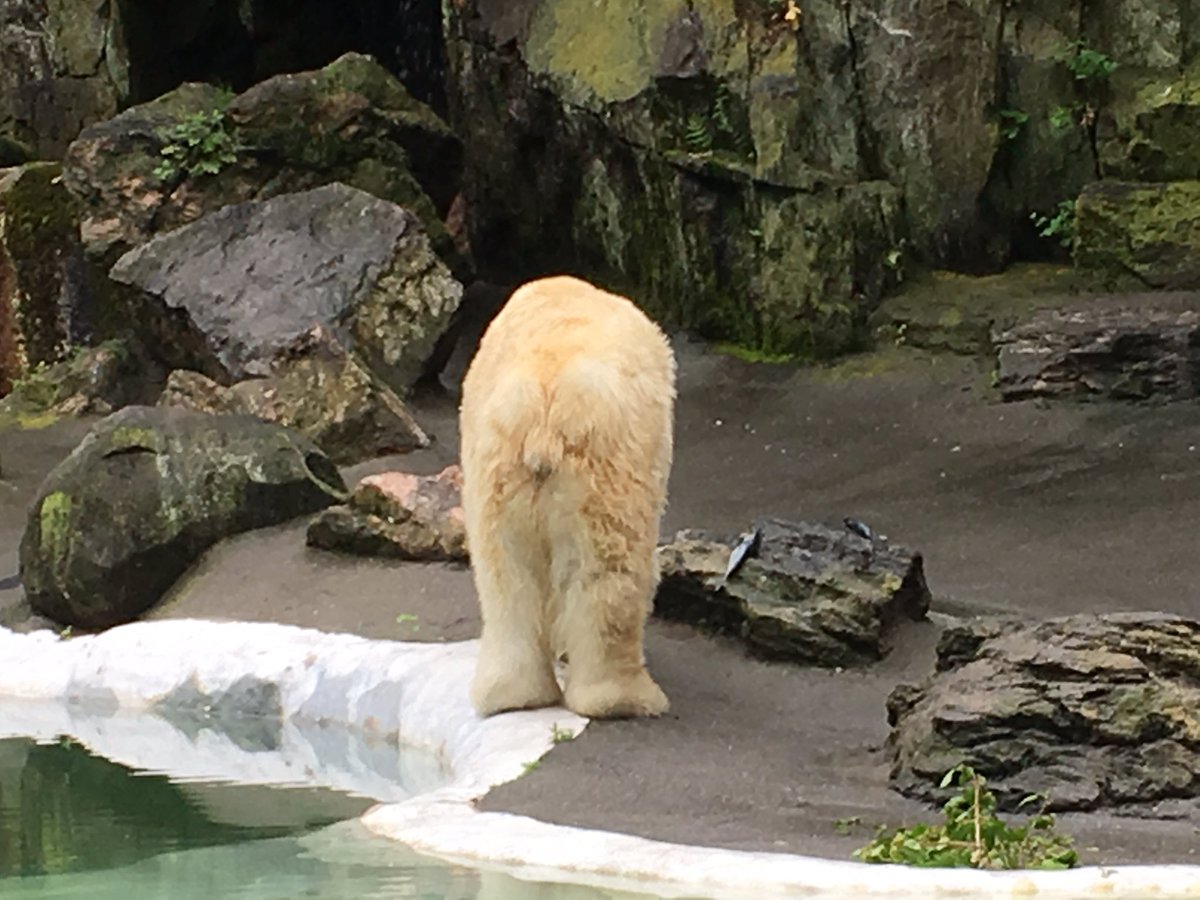 Guess what? Polar bear butt!!!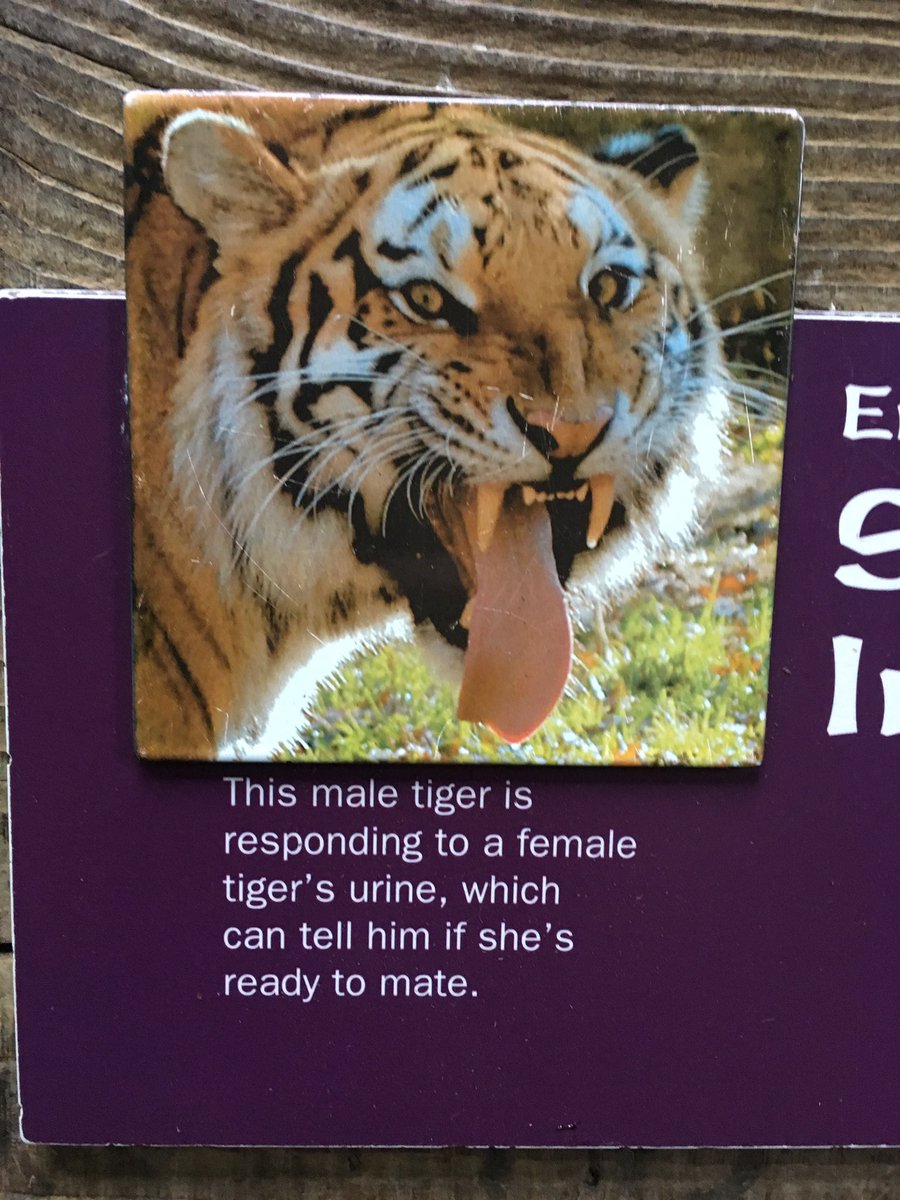 The more you know...
Kristen from @OceanSprayInc shows Jack how to harvest cranberries! @WaltDisneyWorld #EpcotFoodFestival @WDWToday pic.twitter.com/UMnKfUdzS5

— Theme Park Review (@ThemeParkReview) September 26, 2015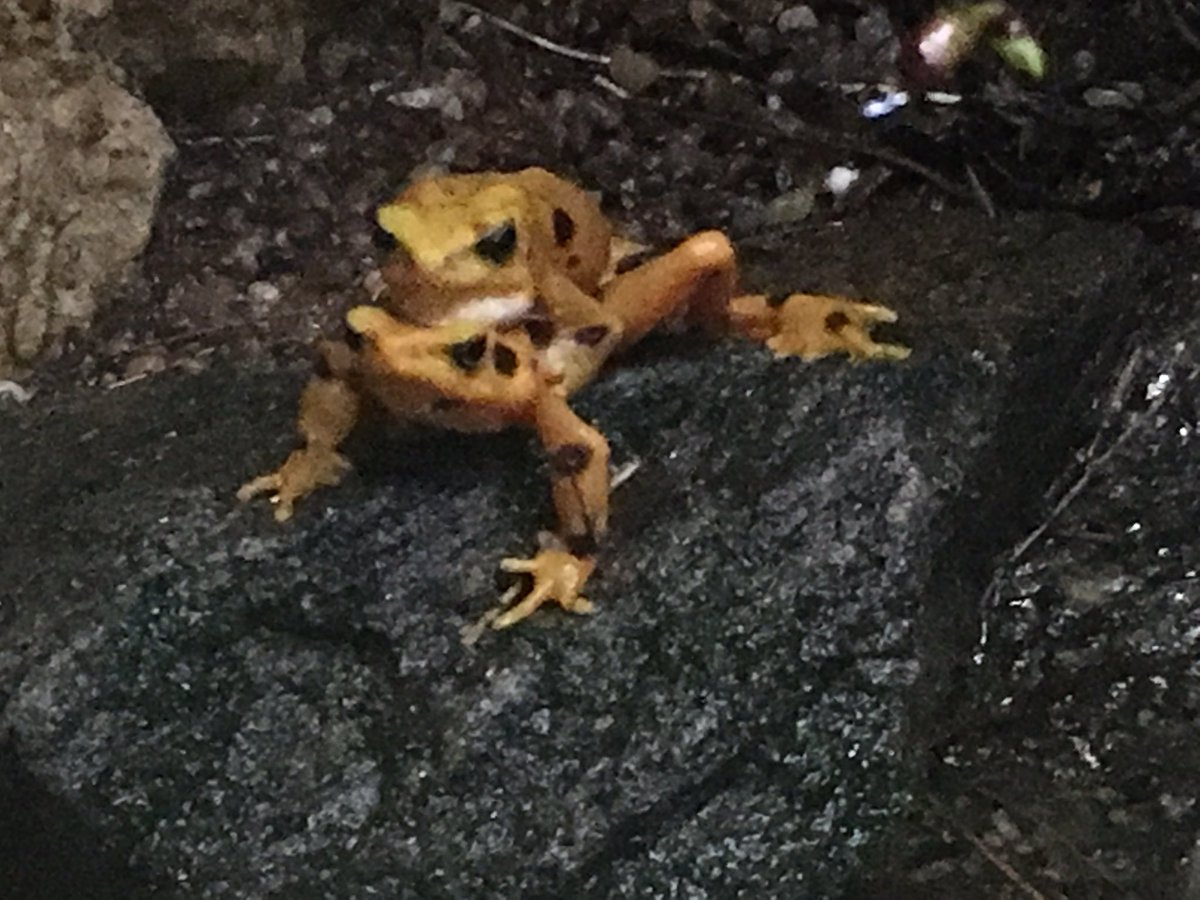 Frog porn.
I really could get used to this place...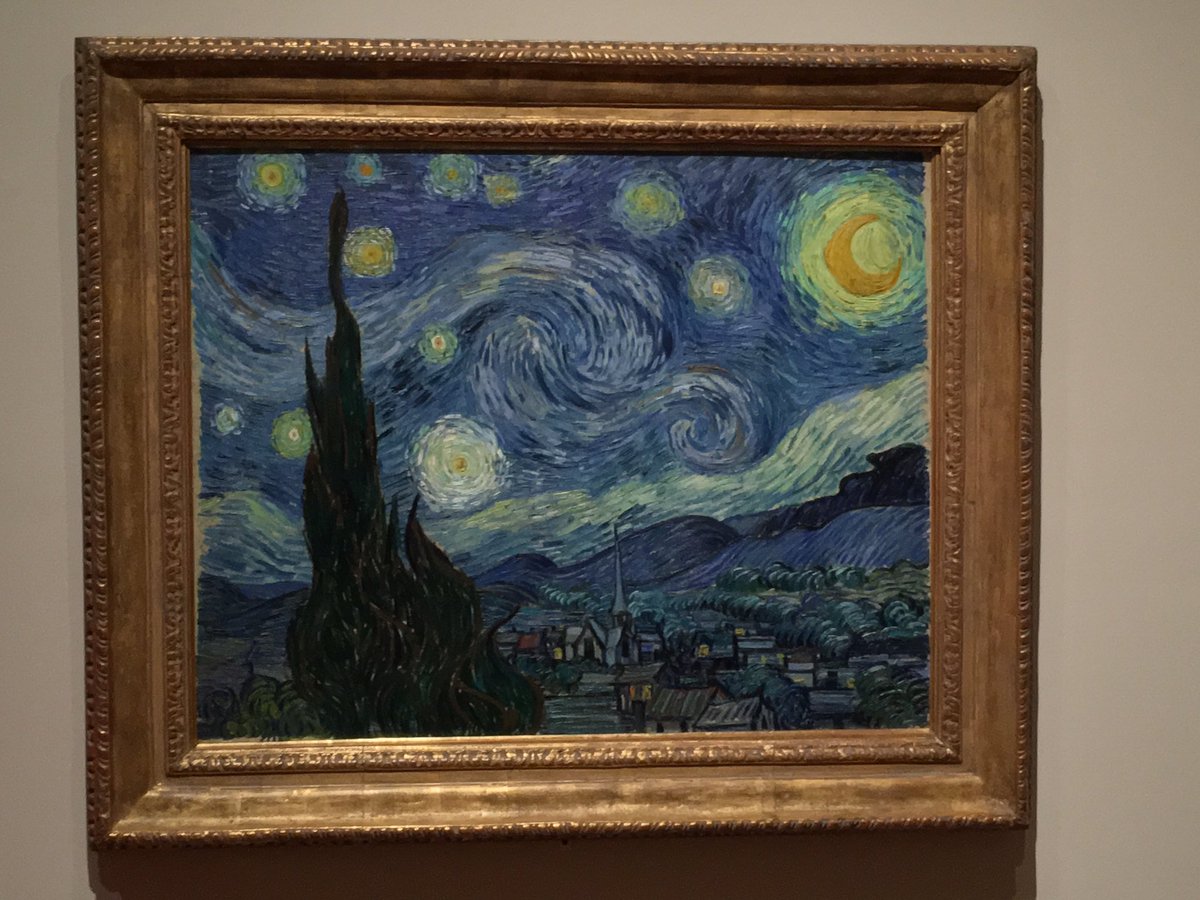 We went to look at some art stuffs...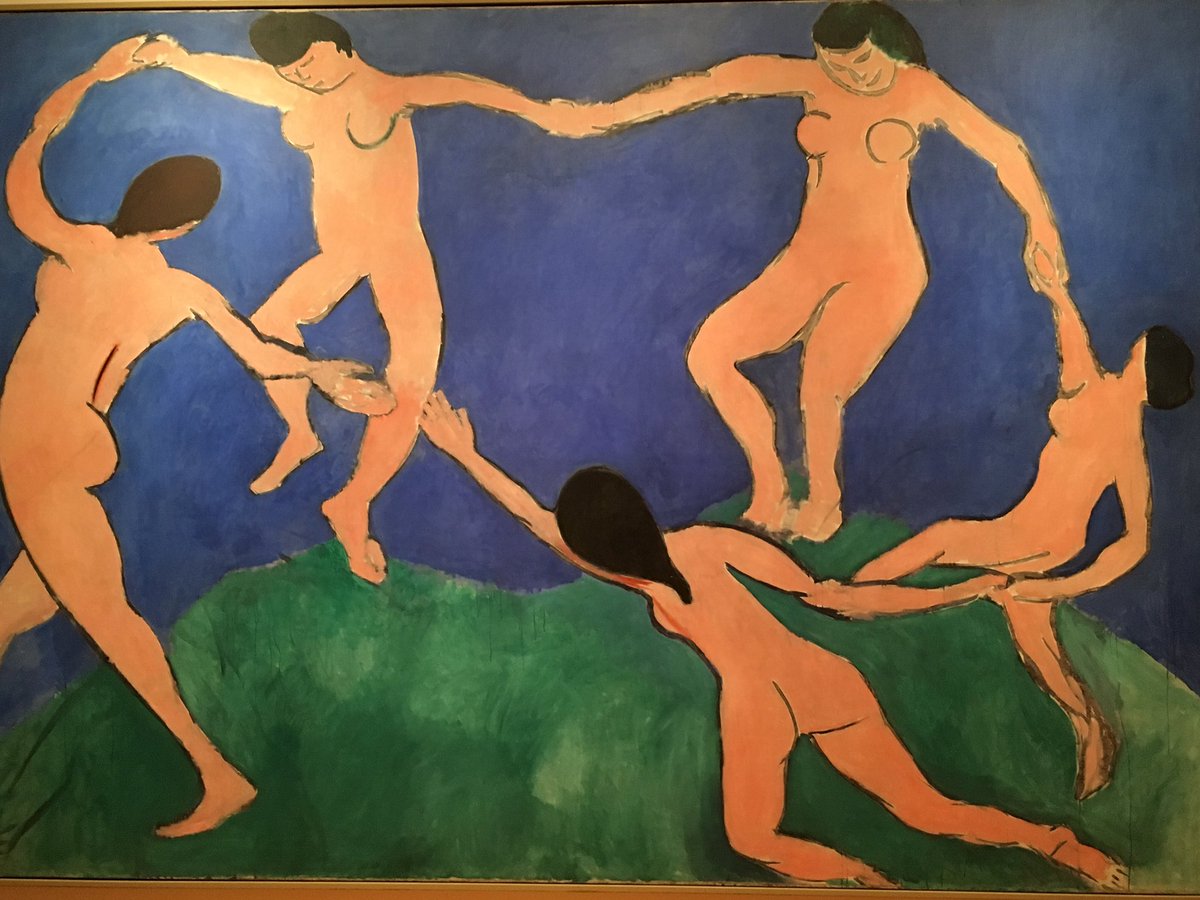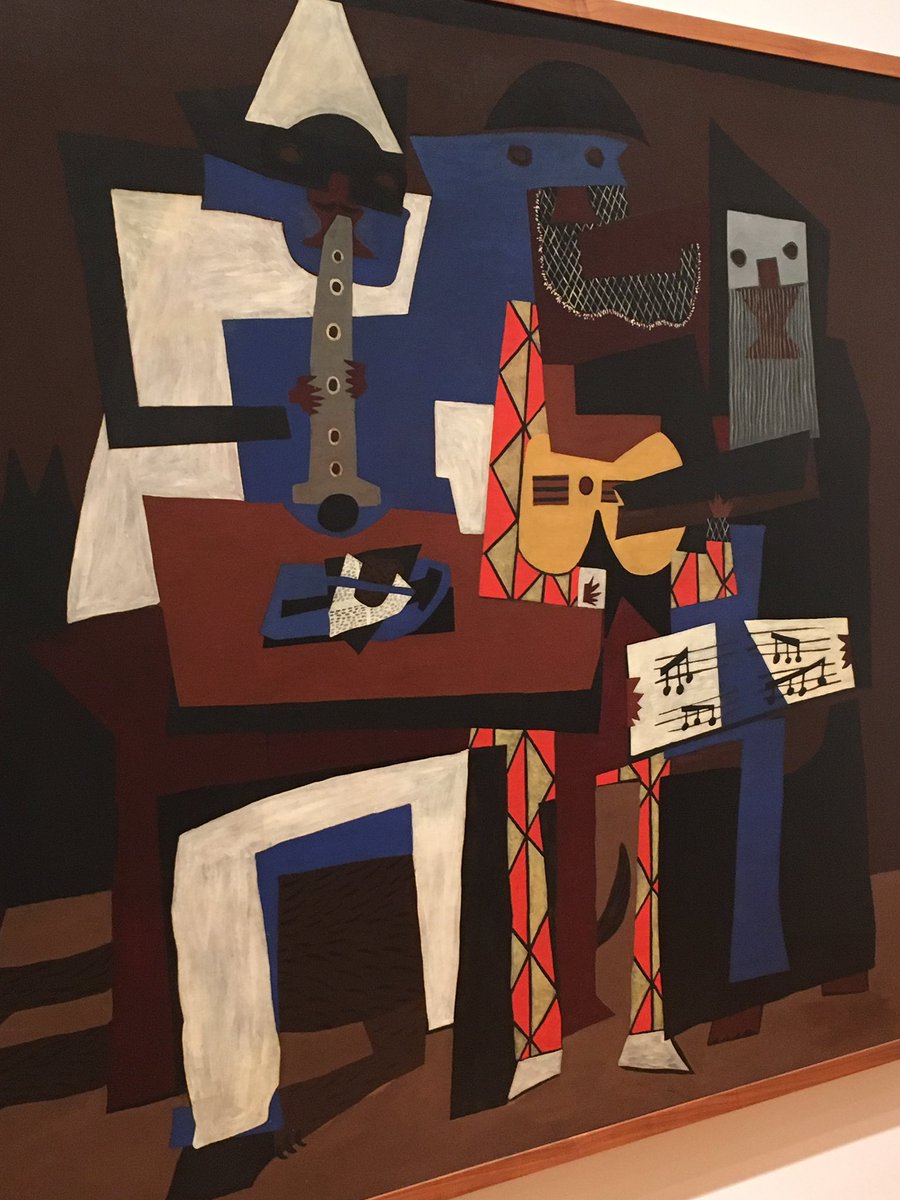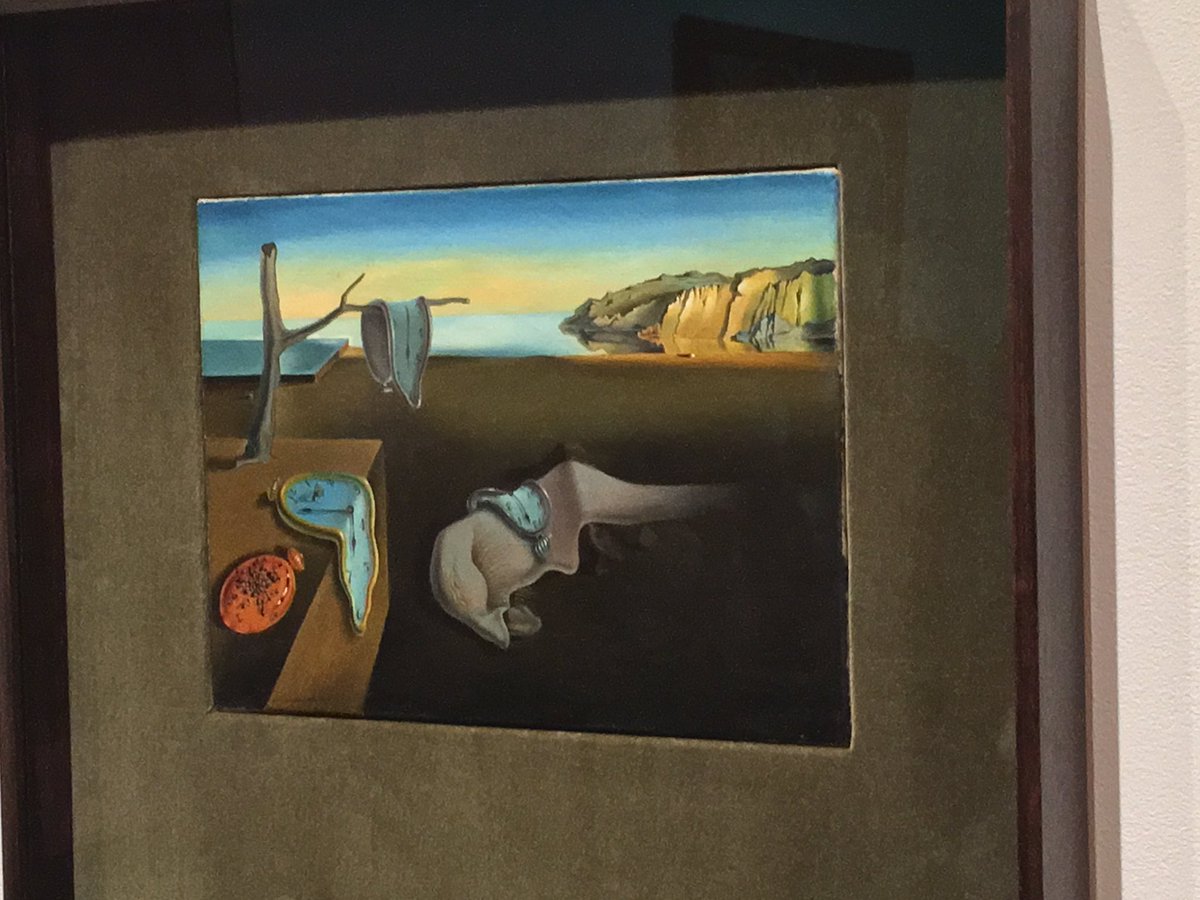 Lots of art stuffs at MOMA!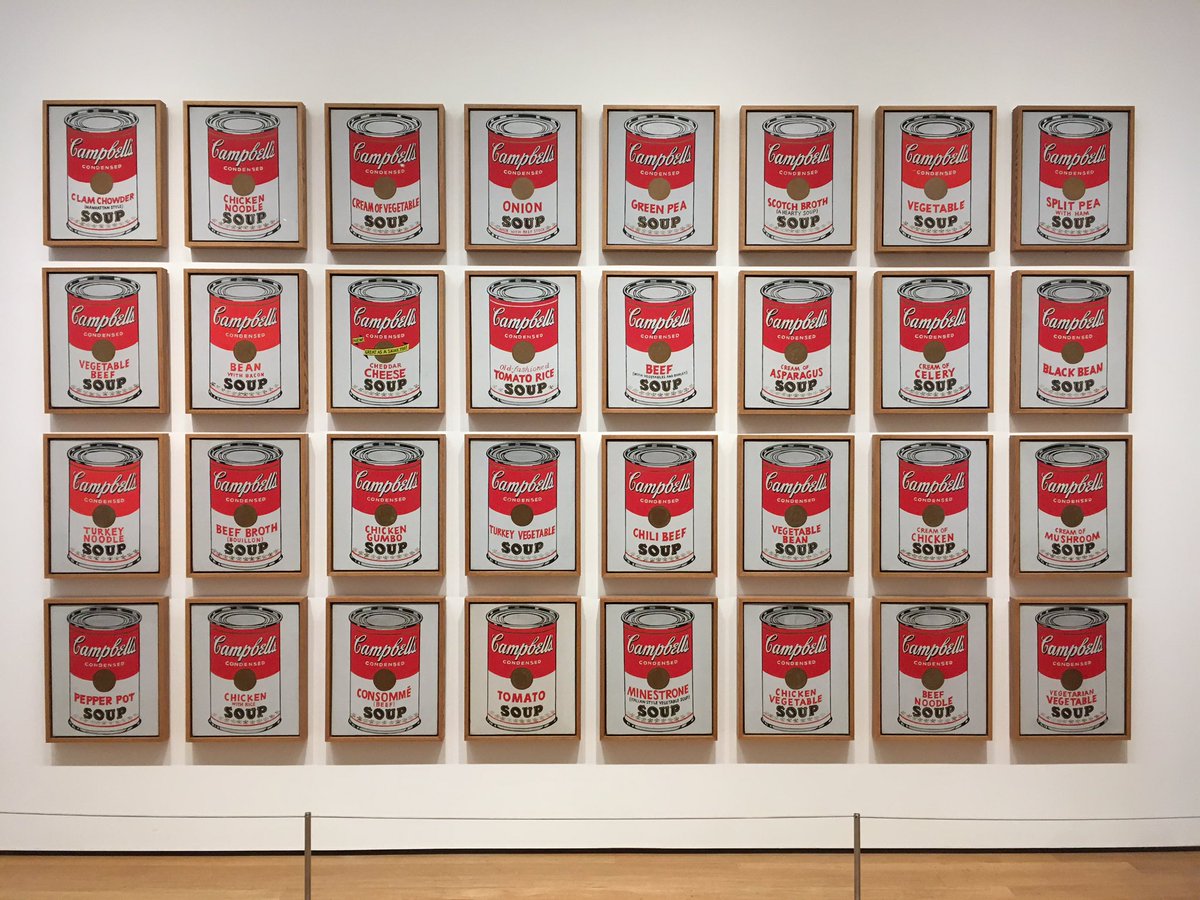 No Soup For YOU Andy Warhol!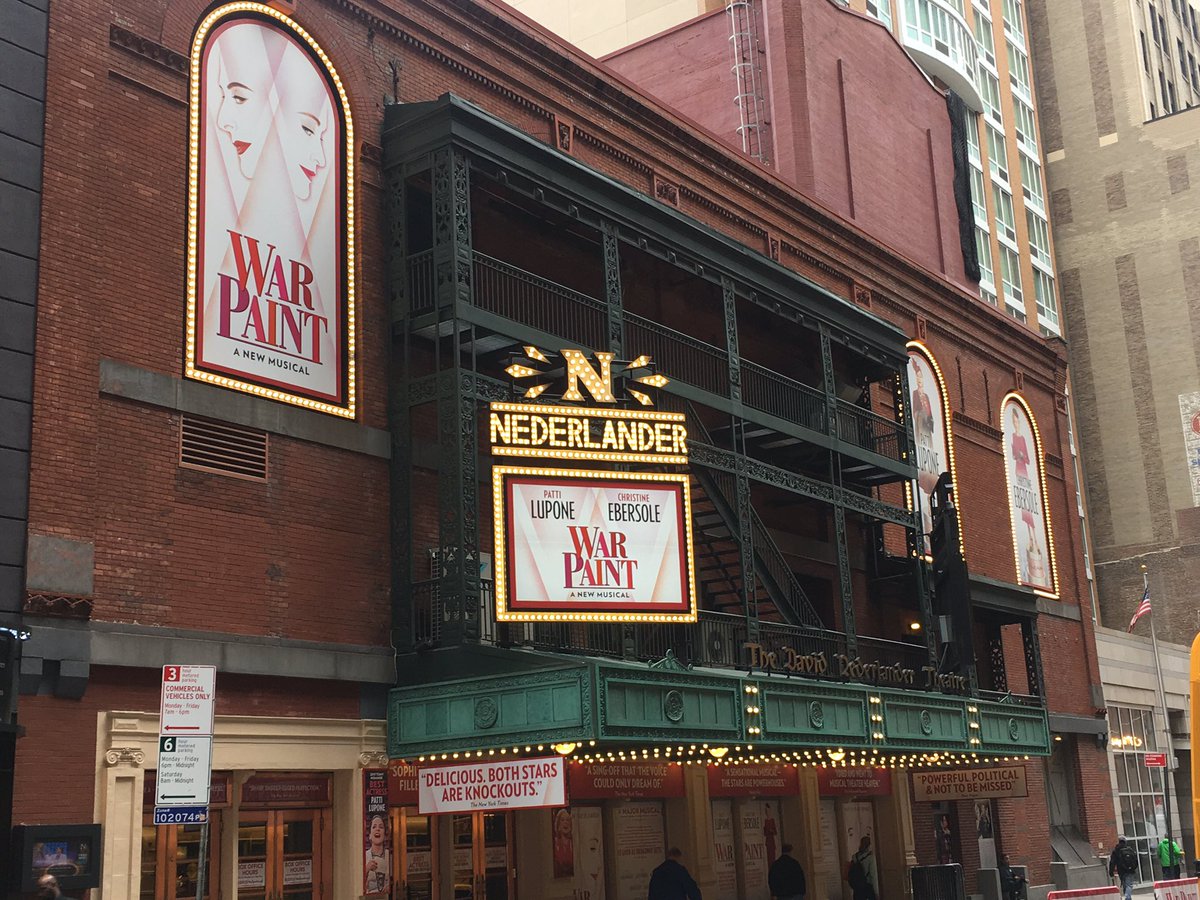 I don't care what is currently playing here, it will always be the Newsies theater to me!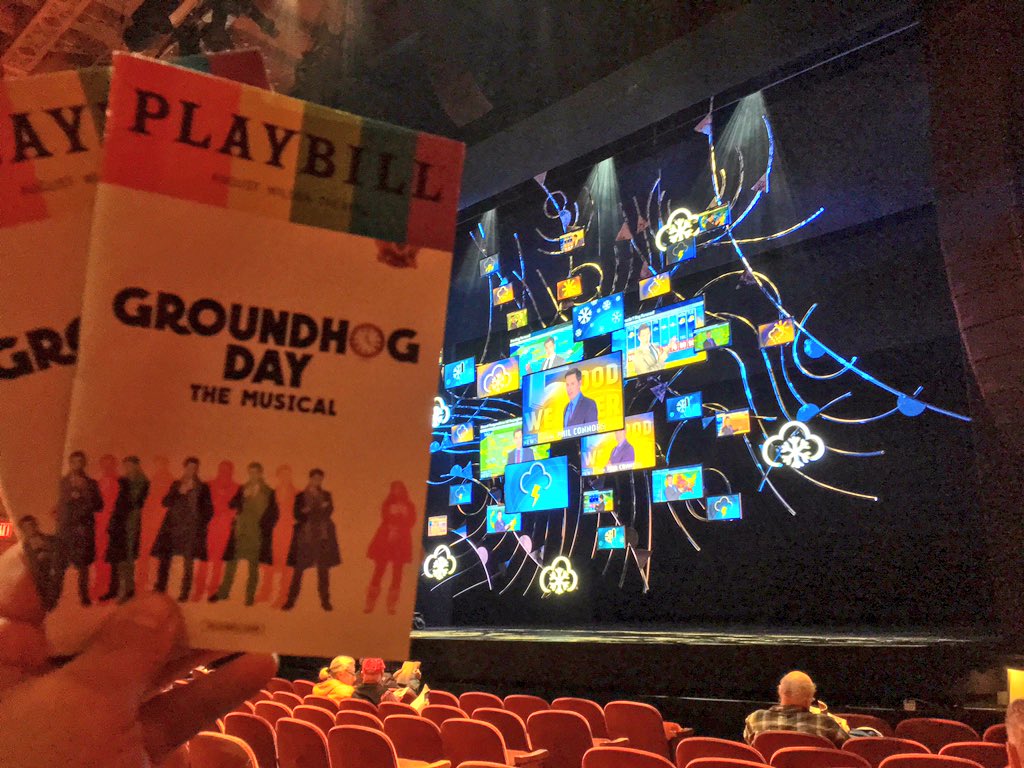 Tonight was Groundhog Day. This is one of those shows where I *liked* the original source material (the movie), but didn't love it, but since the show was written by the same team that did Matilda (which I *LOVE*) I sort of had to see it...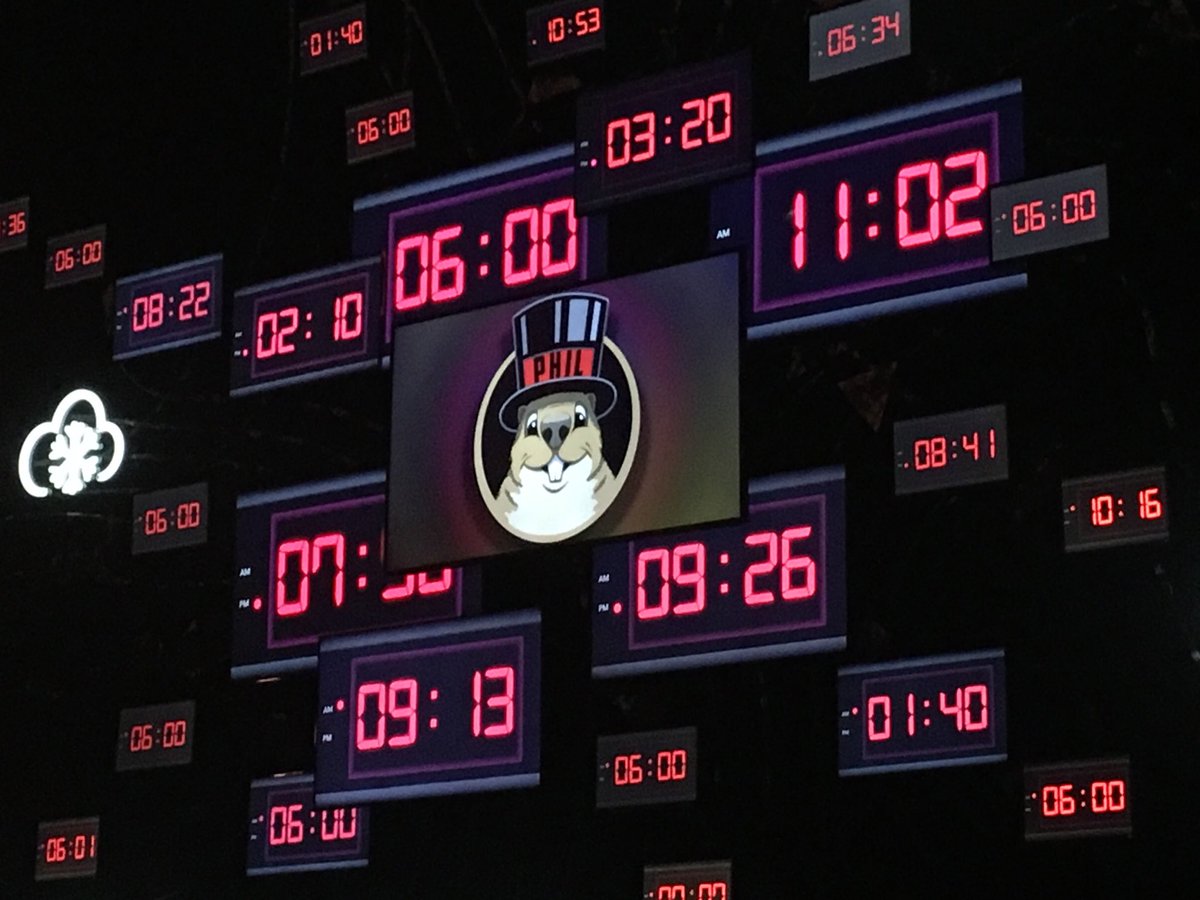 So by intermission, I knew that the show was going to be a lot like the film. I *liked* it, but I didn't *love* it.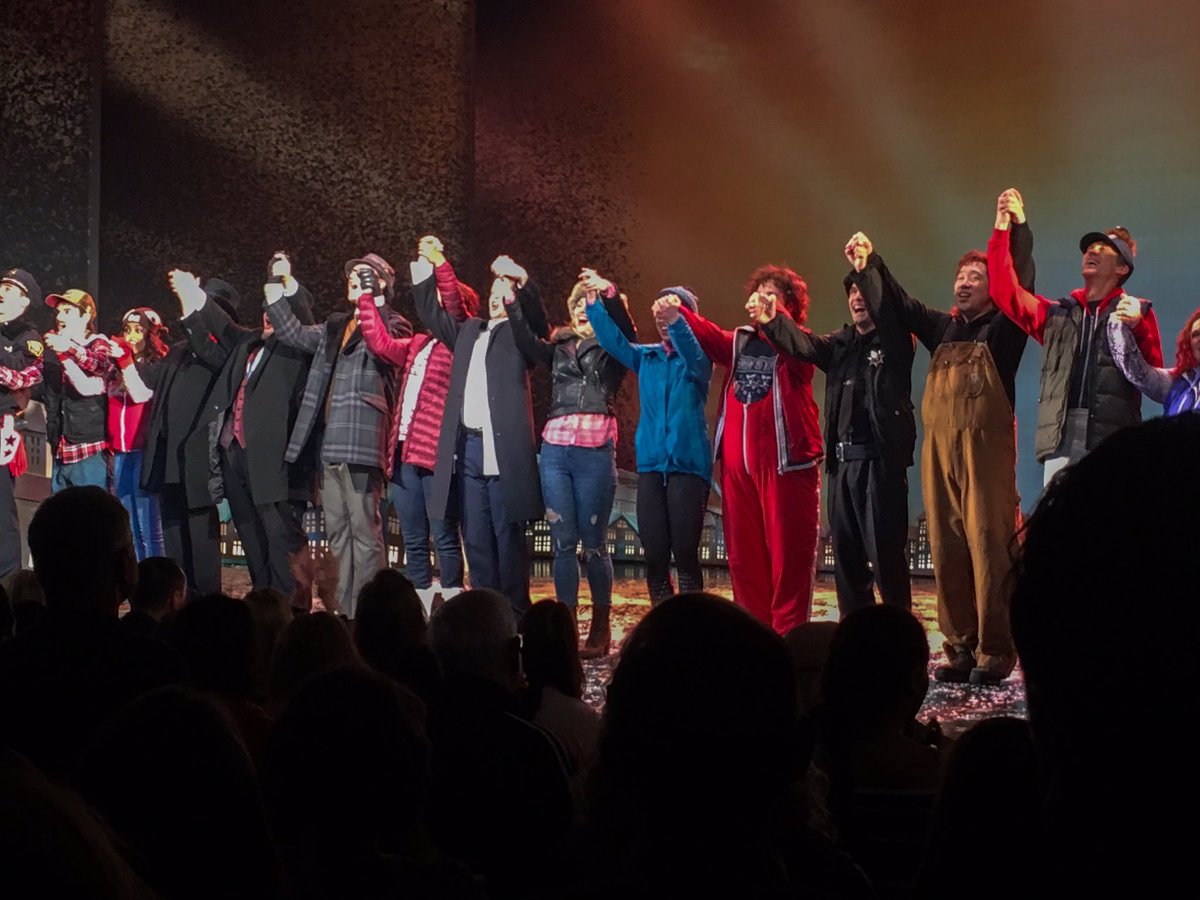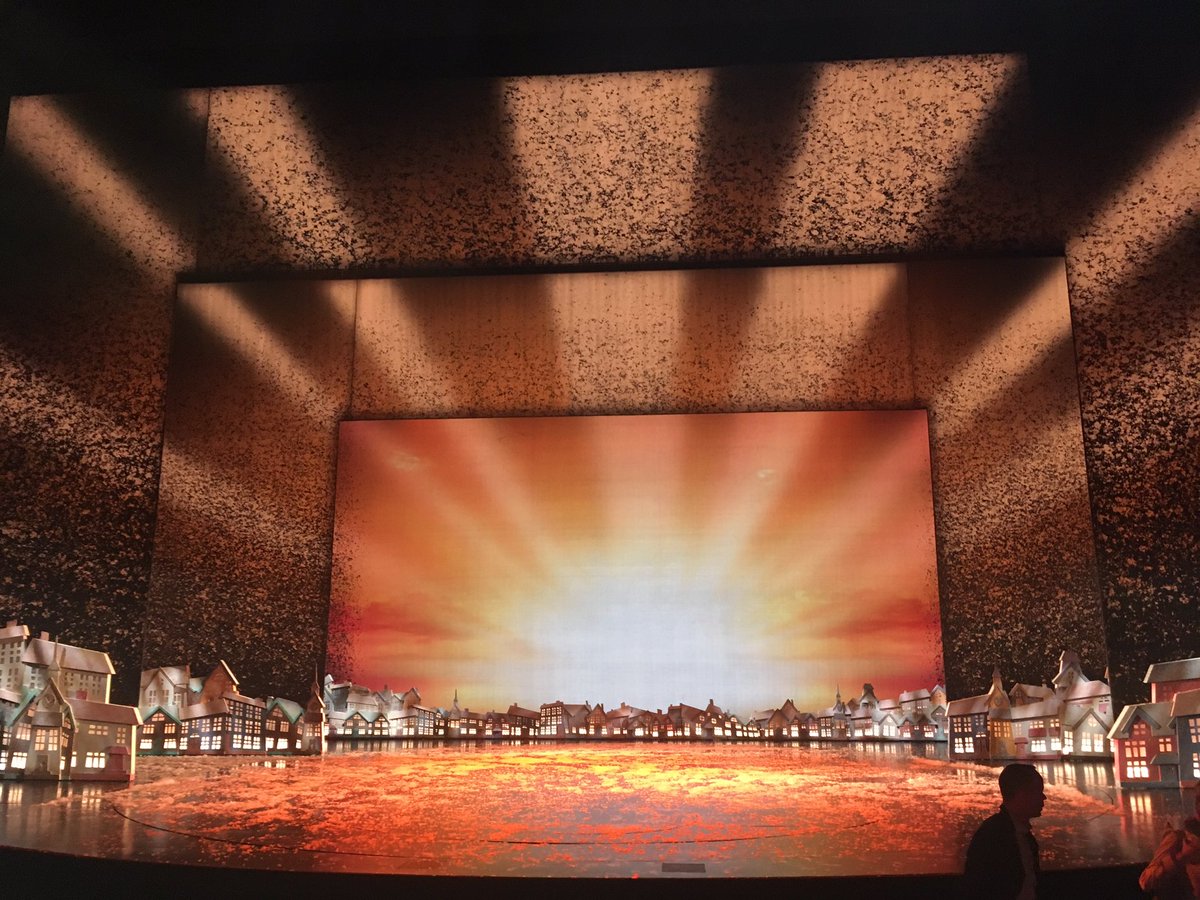 The talent was great, the show was VERY FUNNY, and some of the staging was super impressive. But it was one of those shows where you walk out not singing a single one of the songs to yourself and ten minutes later if someone asked you to name one song from the show, you couldn't. It was a well-written, well performed show, but sadly none of the music was memorable. I enjoyed it, but to be honest, it was the perfect show to see at "half price."
The next day we started off at "Eataly" so we knew a lot of good Italian food would be in our near future...
If you're in the mood for some high quality Italian food...go here!
Let's just jump right into our next show, shall we? Kinky Boots! Now I have seen this show before several times, but at the moment, Brendon Urie from Panic at the Disco is playing the role of Charlie, so that was our reasoning for wanting to see it again!
He was fantastic! His range of voice talent was amazing! There are some songs in the show, like "Step One" that actually sound like they could be Panic at the Disco songs! He was perfectly cast for the part and we were happy to see him both as fans of Kinky Boots and Panic at the Disco!
Kristen from @OceanSprayInc shows Jack how to harvest cranberries! @WaltDisneyWorld #EpcotFoodFestival @WDWToday pic.twitter.com/UMnKfUdzS5

— Theme Park Review (@ThemeParkReview) September 26, 2015
This entire show is just a super high-energy feel good show with a GREAT message!
So that night I super nerded out and went to quite possibly the best "Retro Barcade" I've ever been to! This one is located here:
http://barcadenewyork.com/
And here's lots of dorky arcade game pics...
Q*Bert is still one of my favorite arcade games. The "kicker" wasn't working, but still, this machine was in great condition!
Sinistar and Joust! "I hunger, coward..." " Beware, I live!"
They had an "environmental" Discs of Tron which I haven't seen in an arcade since the 1980s. Everything in this machine was working, too!
The crown jewel of the place was a working "Time Traveler" machine, which as far as I know is the only "hologram" game. (Which isn't really a hologram as much as it is a pepper's ghost effect!)
"Maybe I should have ducked!"
It's not a real Disney machine, but still nice to see cool reproduction of this cabinet there!
Some AtariAge love!
Remember this one on the ColecoVision?
Three all-time classics! I still have an original Donkey Kong machine in my TPR office!
Need a drink, anyone?
And here's a video of the place if anyone is interested...
https://www.facebook.com/retrogamesfan/videos/vb.1268792003202160/1388642231217136/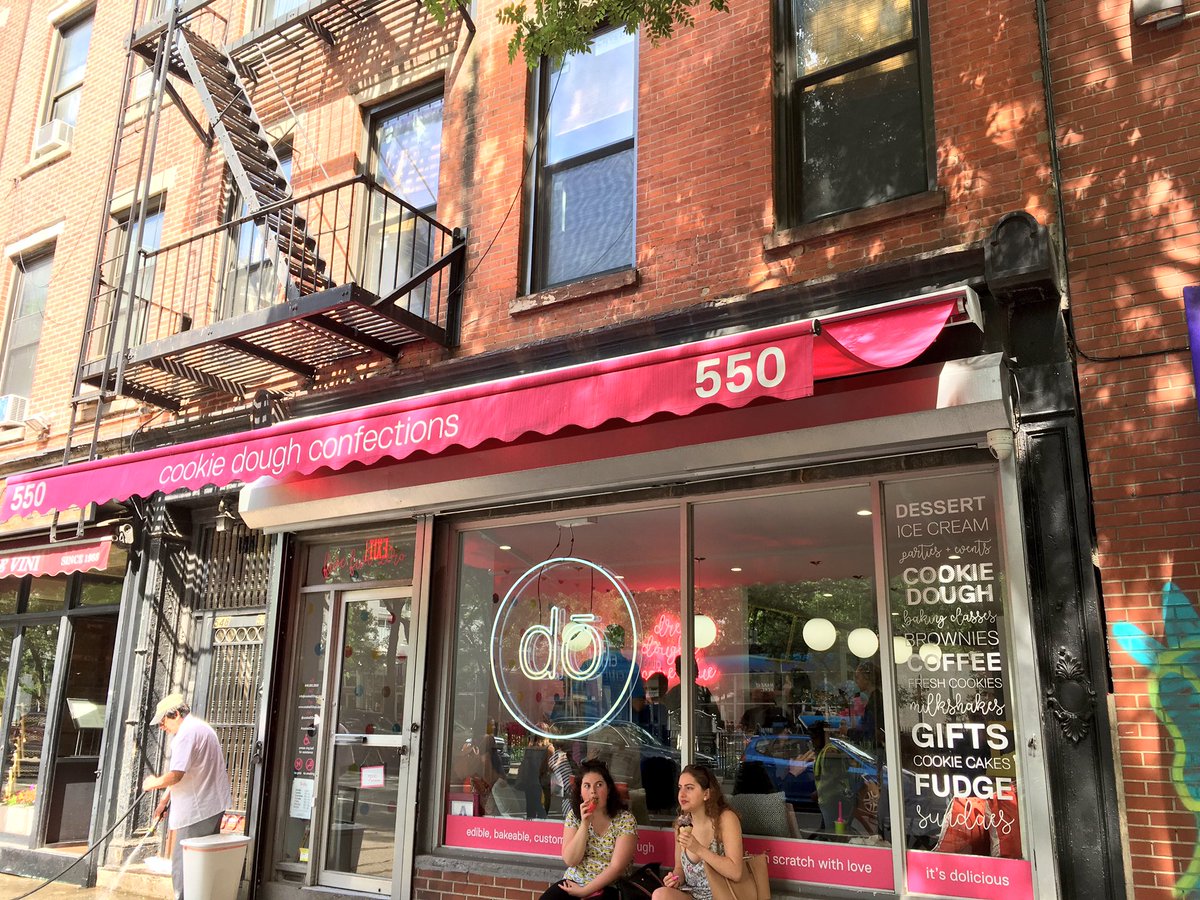 Going to try someplace new in NYC today! This place sells... Cookie Dough!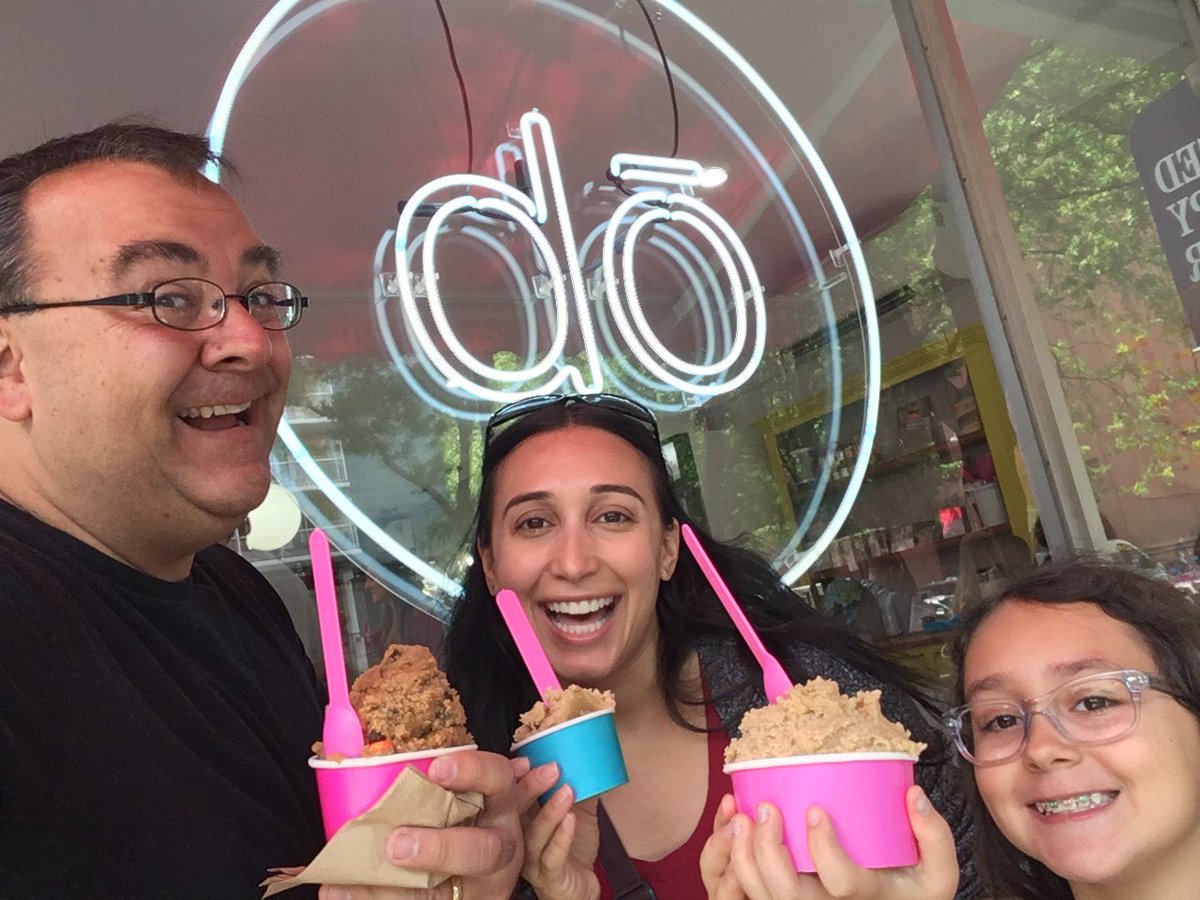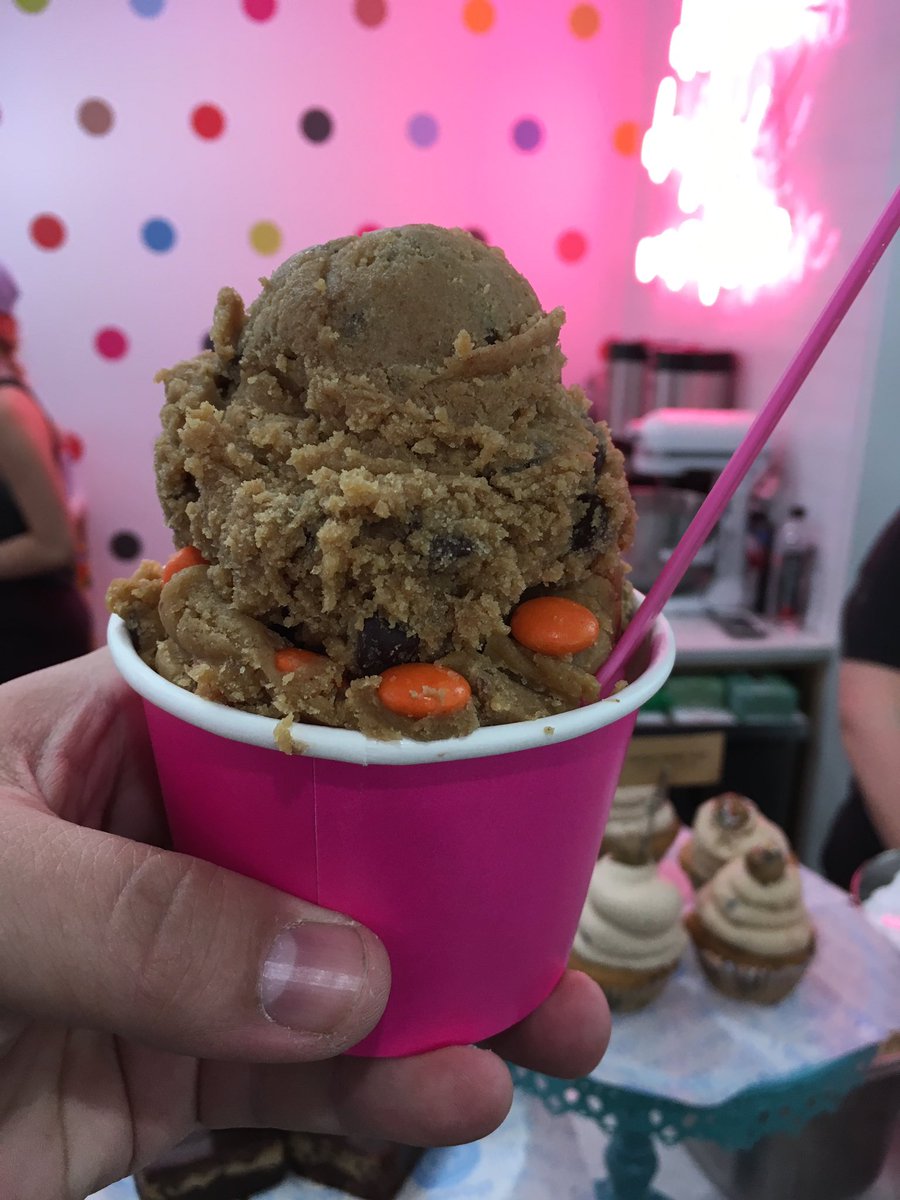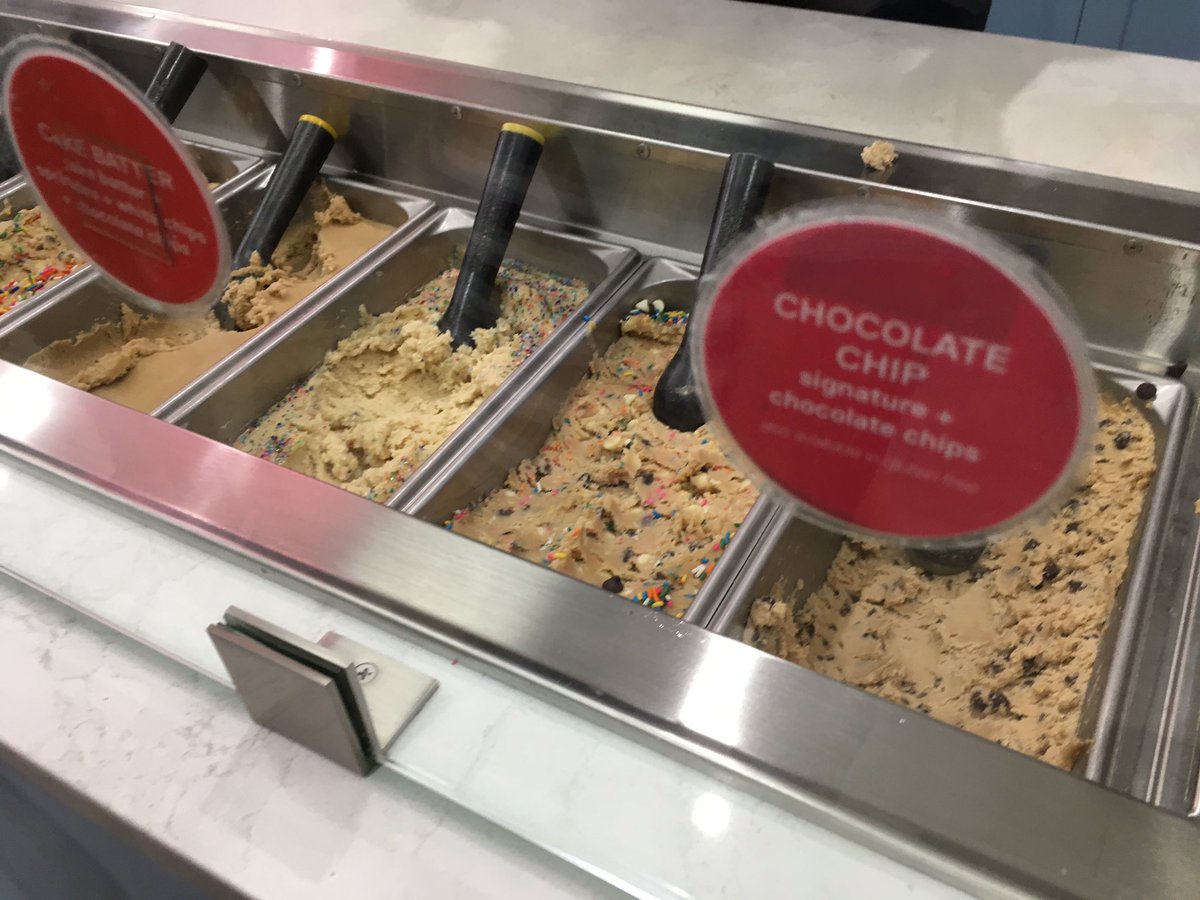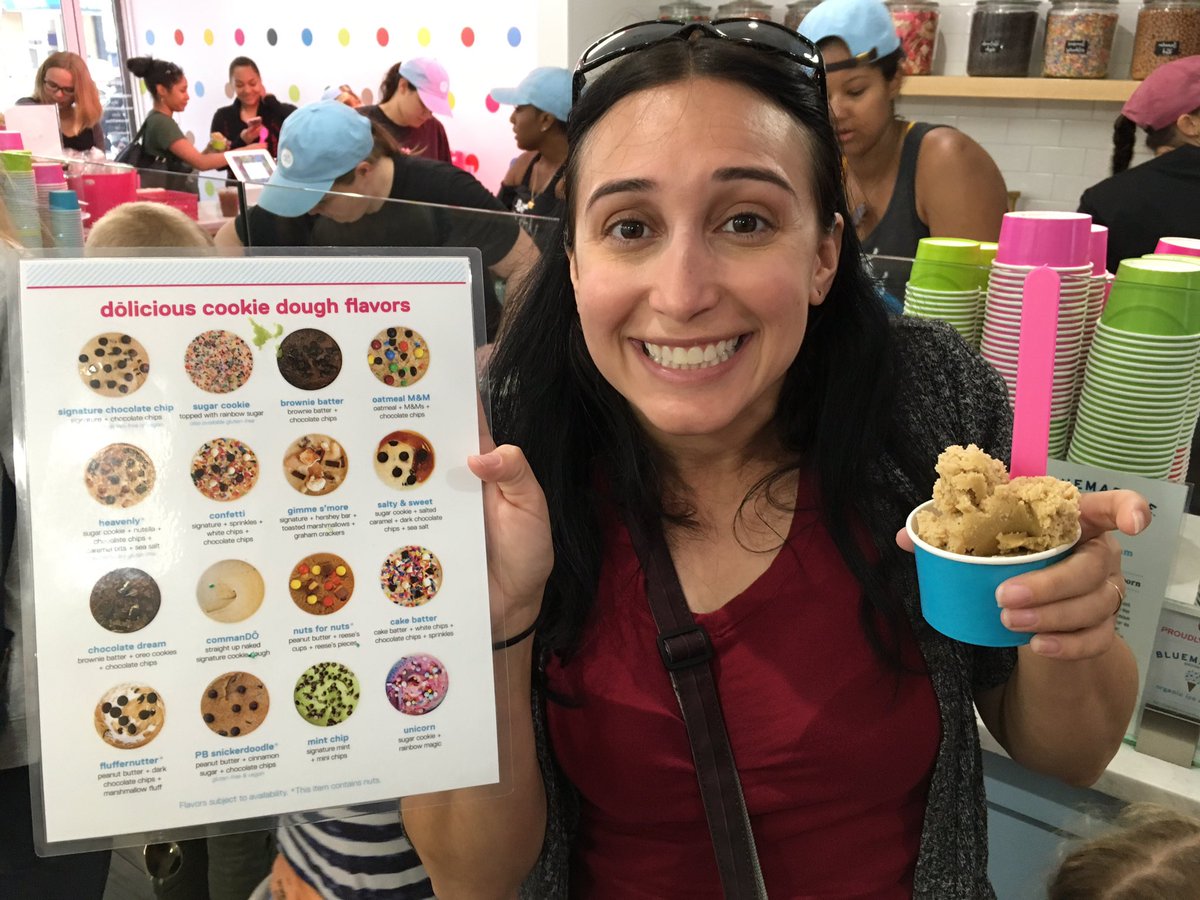 OMG! cookieDOnyc is delicious! Yes! That is cookie dough in a cup! And it's wonderful!!!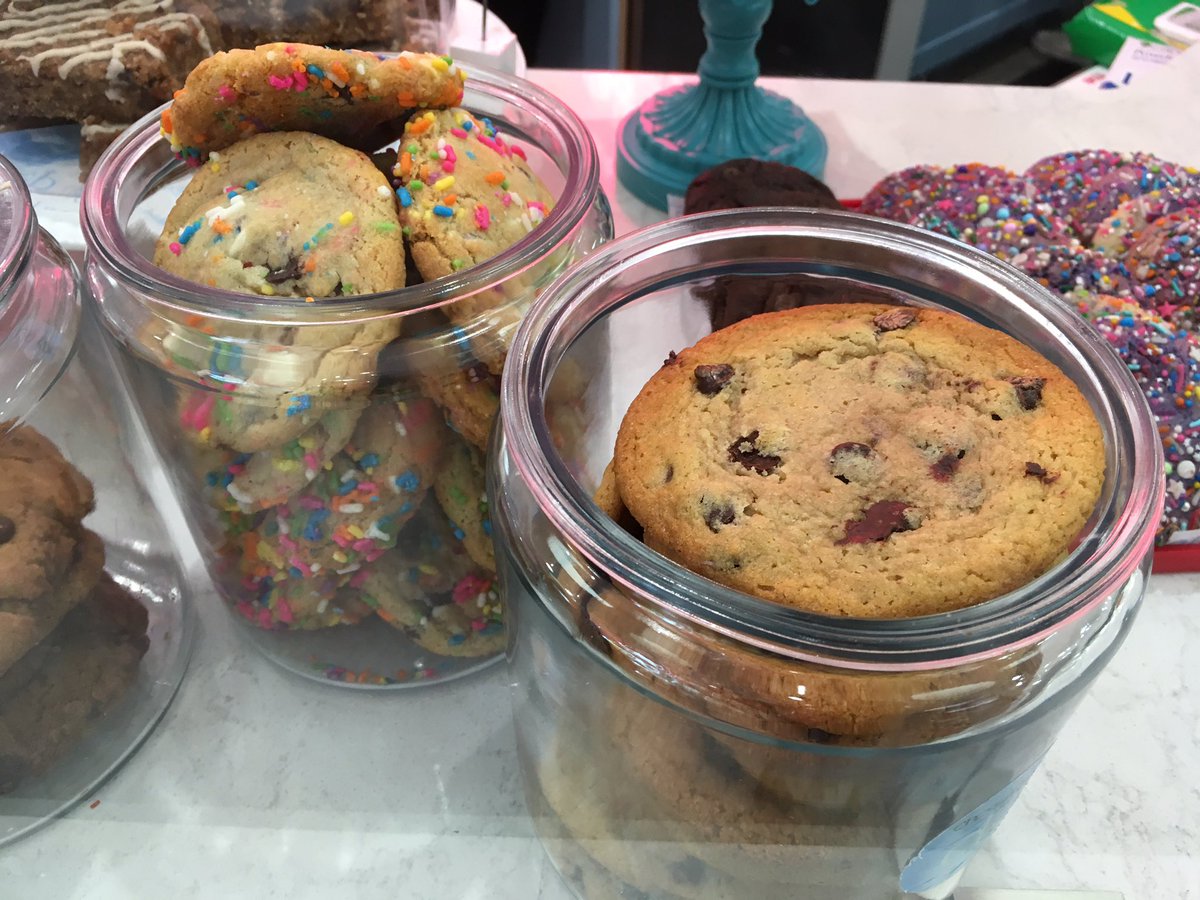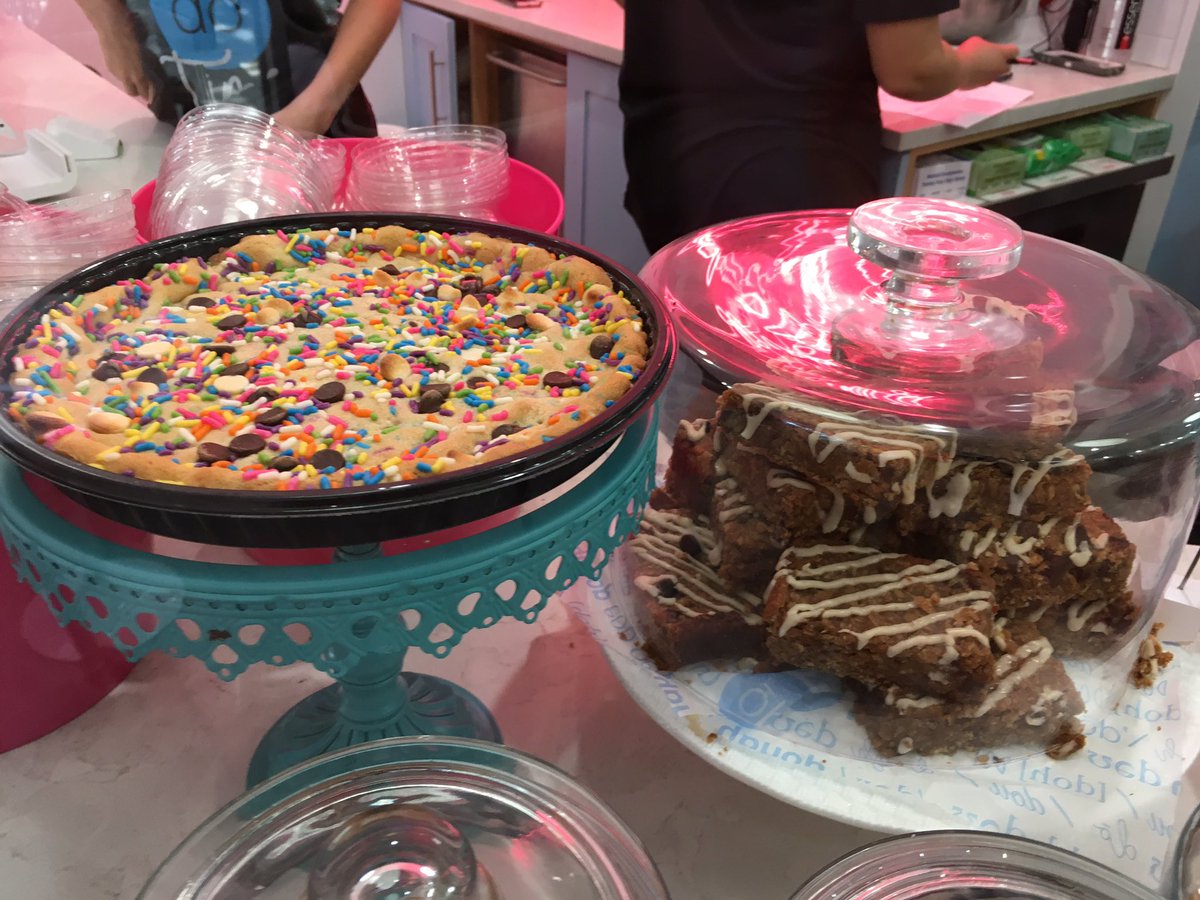 And if you don't want to eat the cookie dough raw, they also have amazing fully baked cookies! (We recommend the dough though!)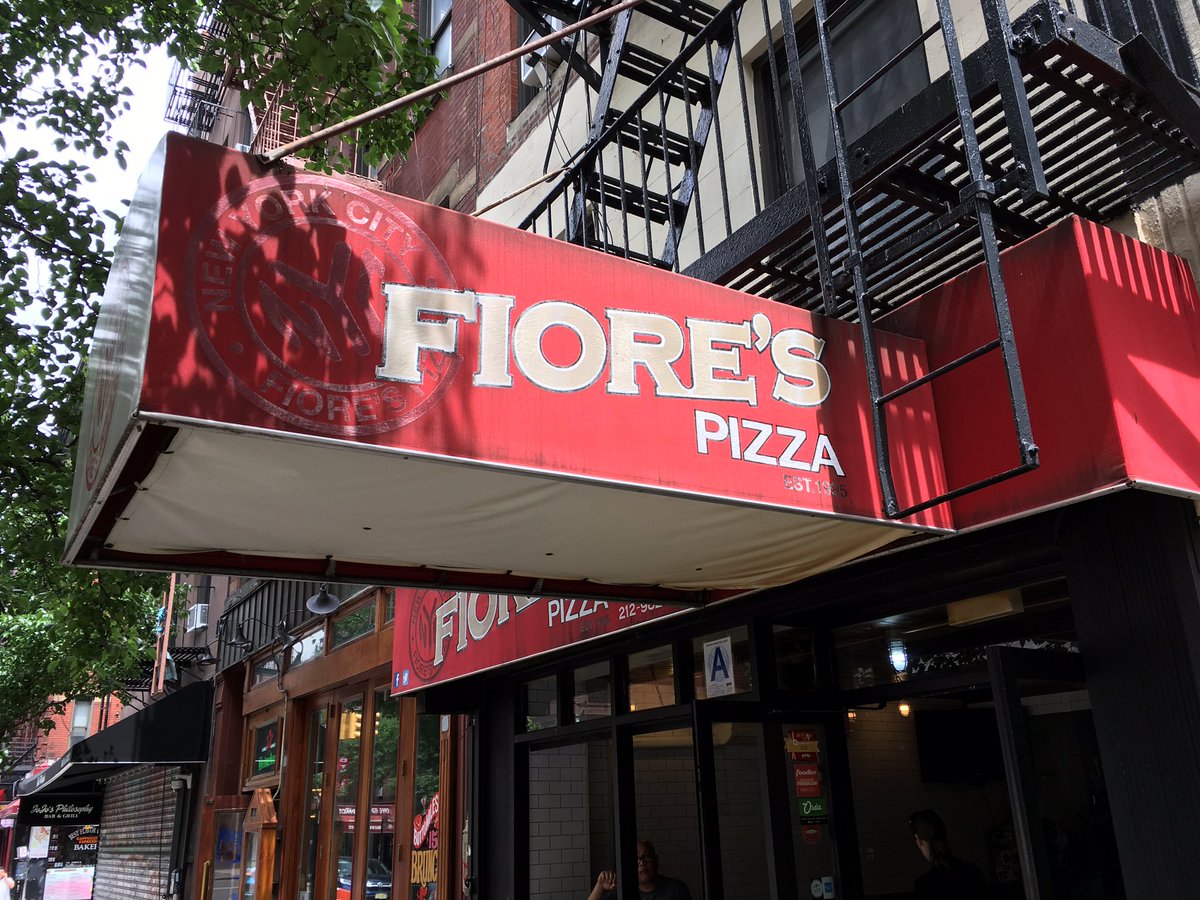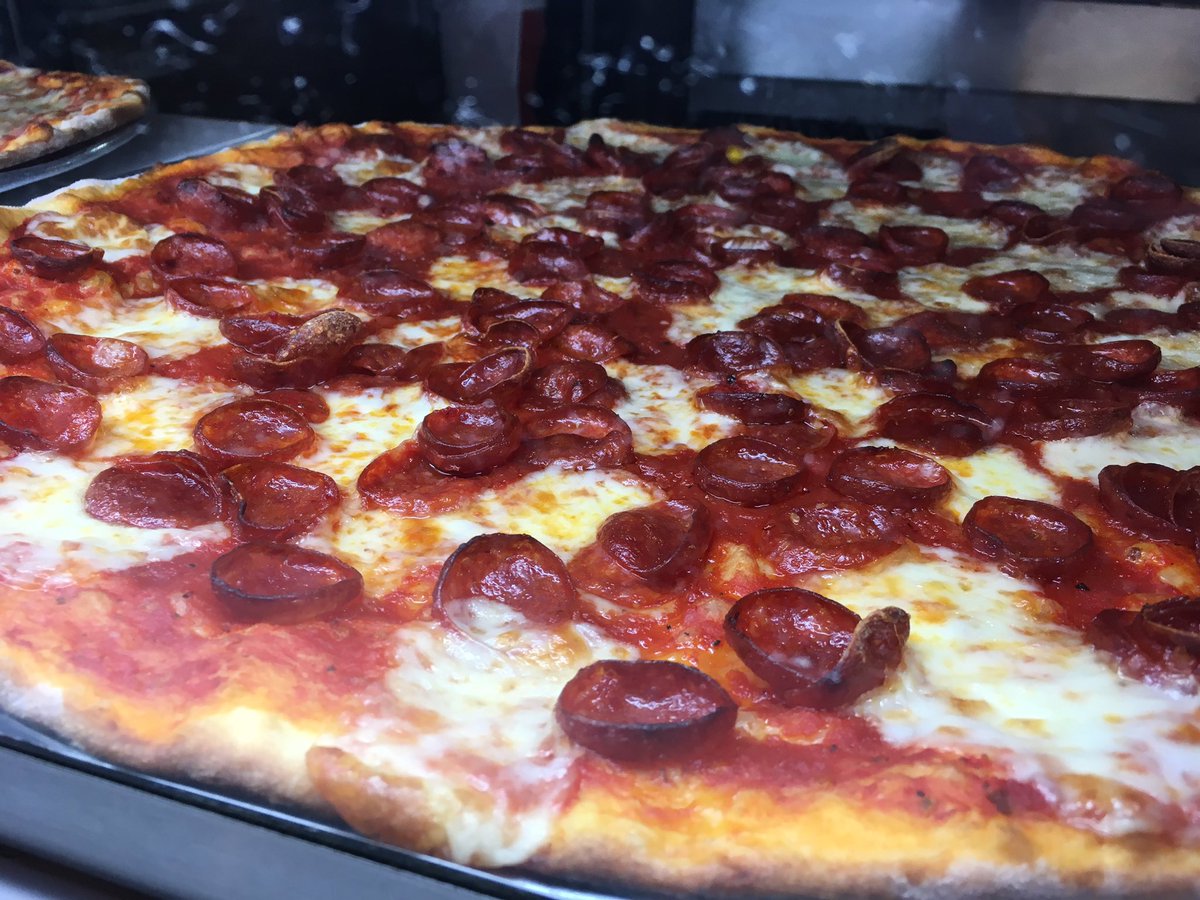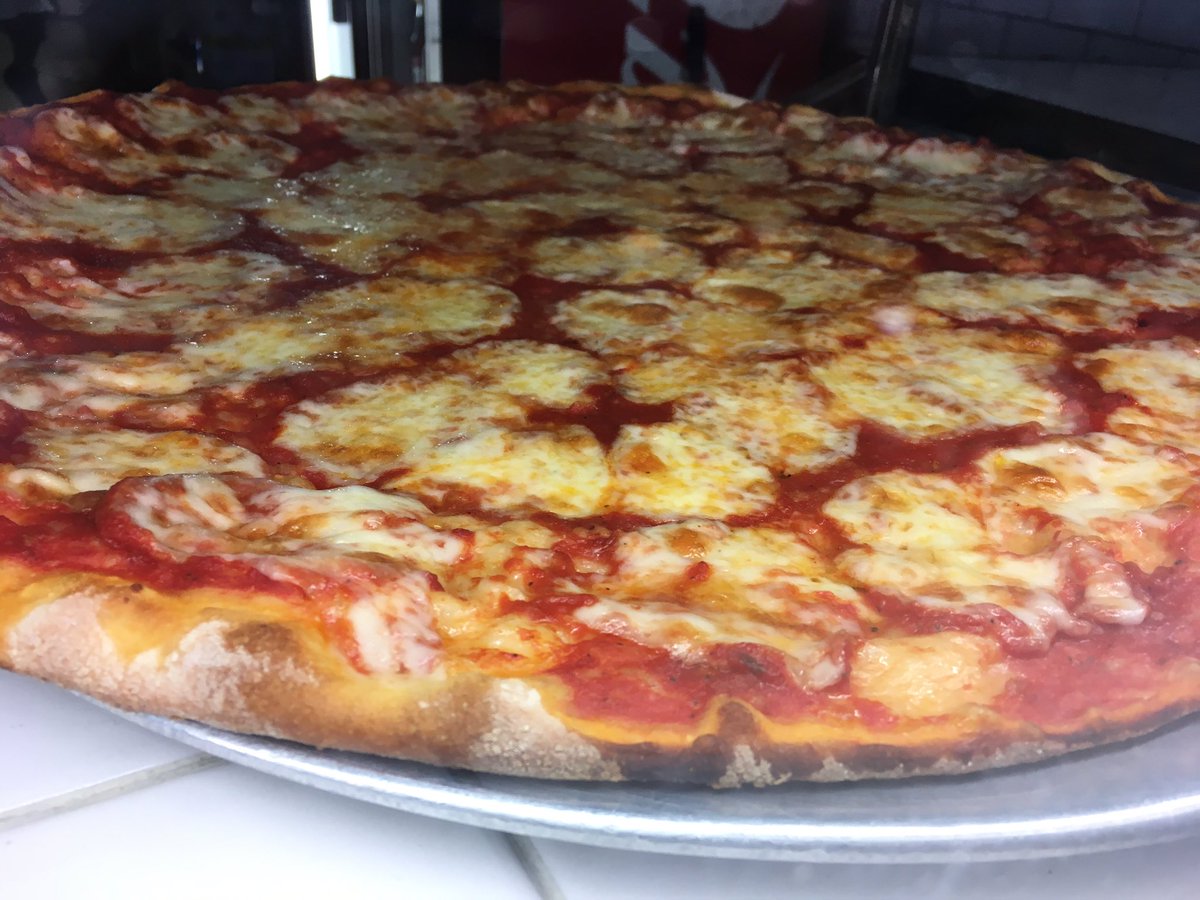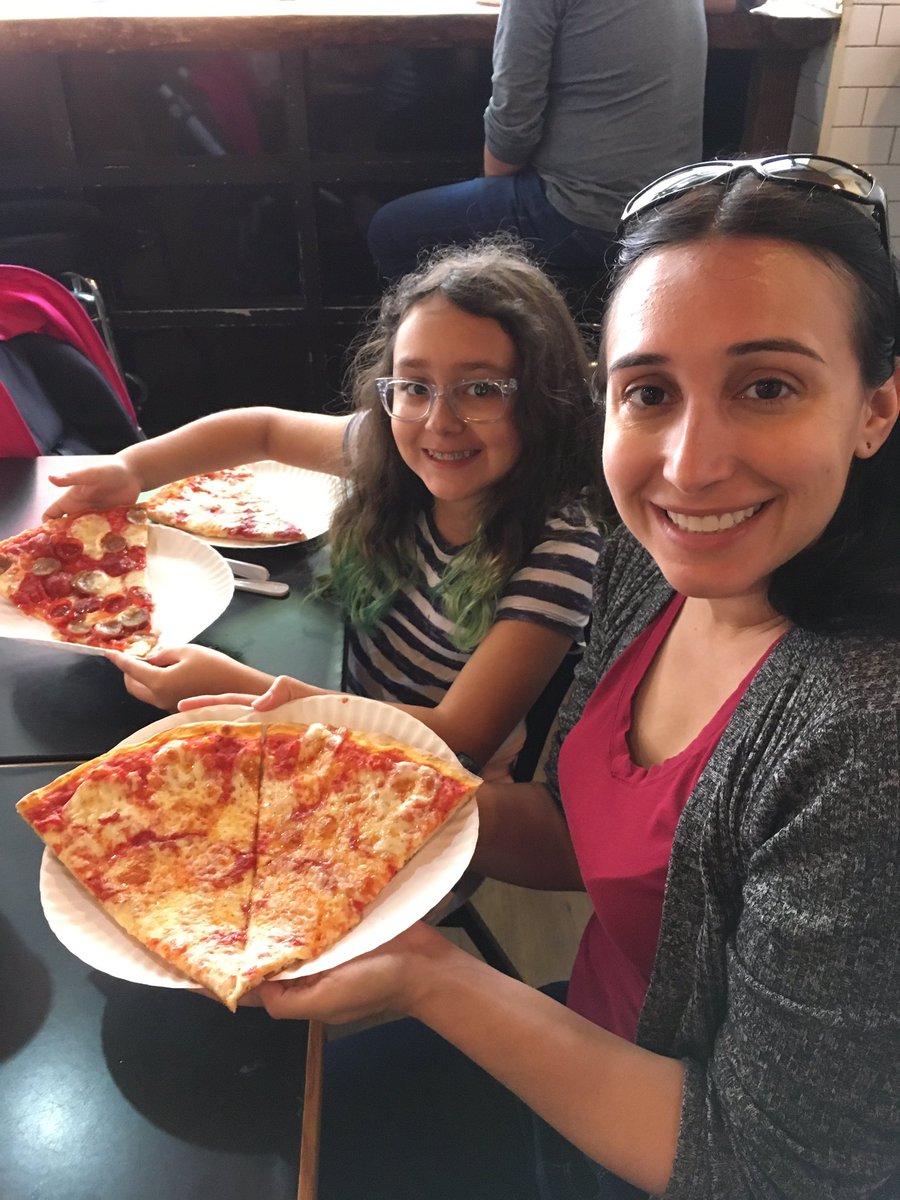 Time for some more Scott's Pizza Tour approved NYC slices of pizza! The Pepperoni here is delicious!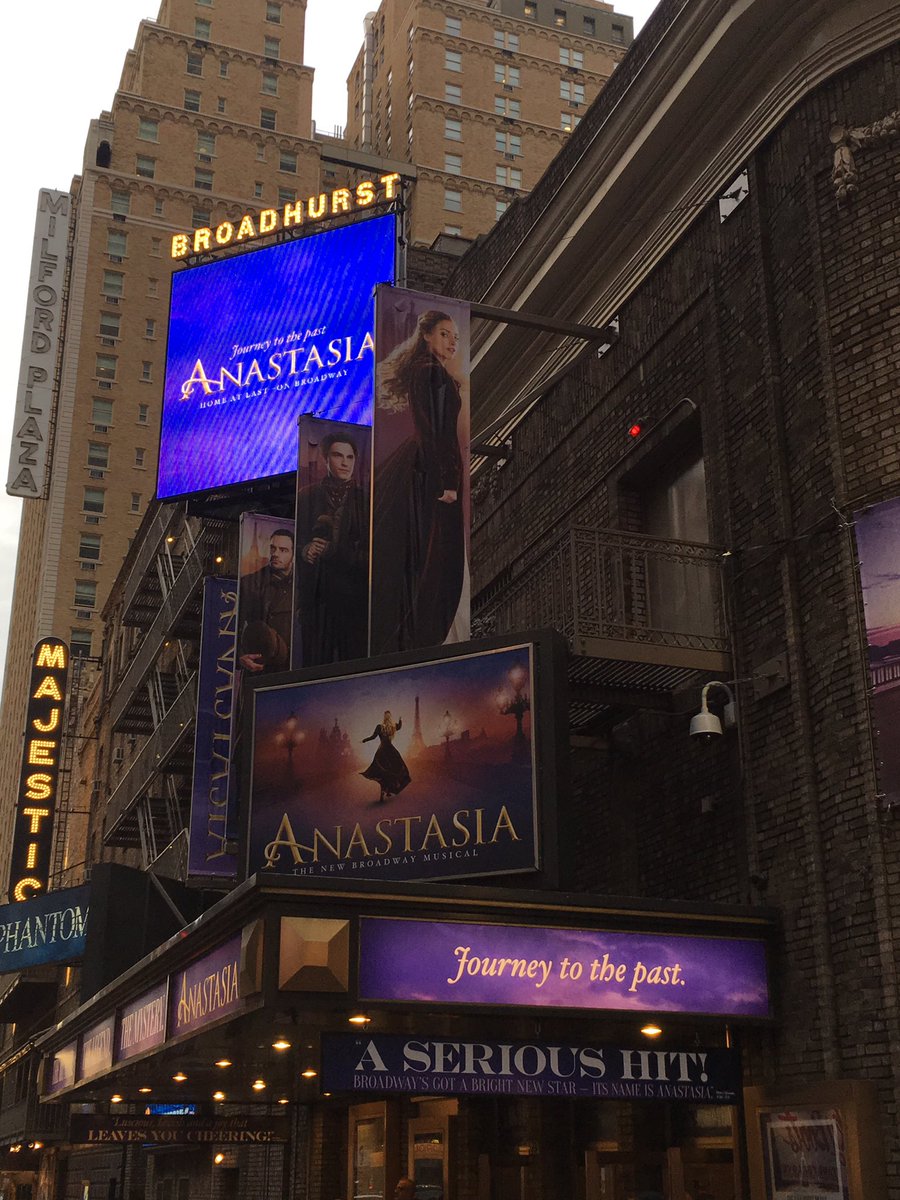 The final Broadway show of the trip was a 2nd visit to see Anastasia!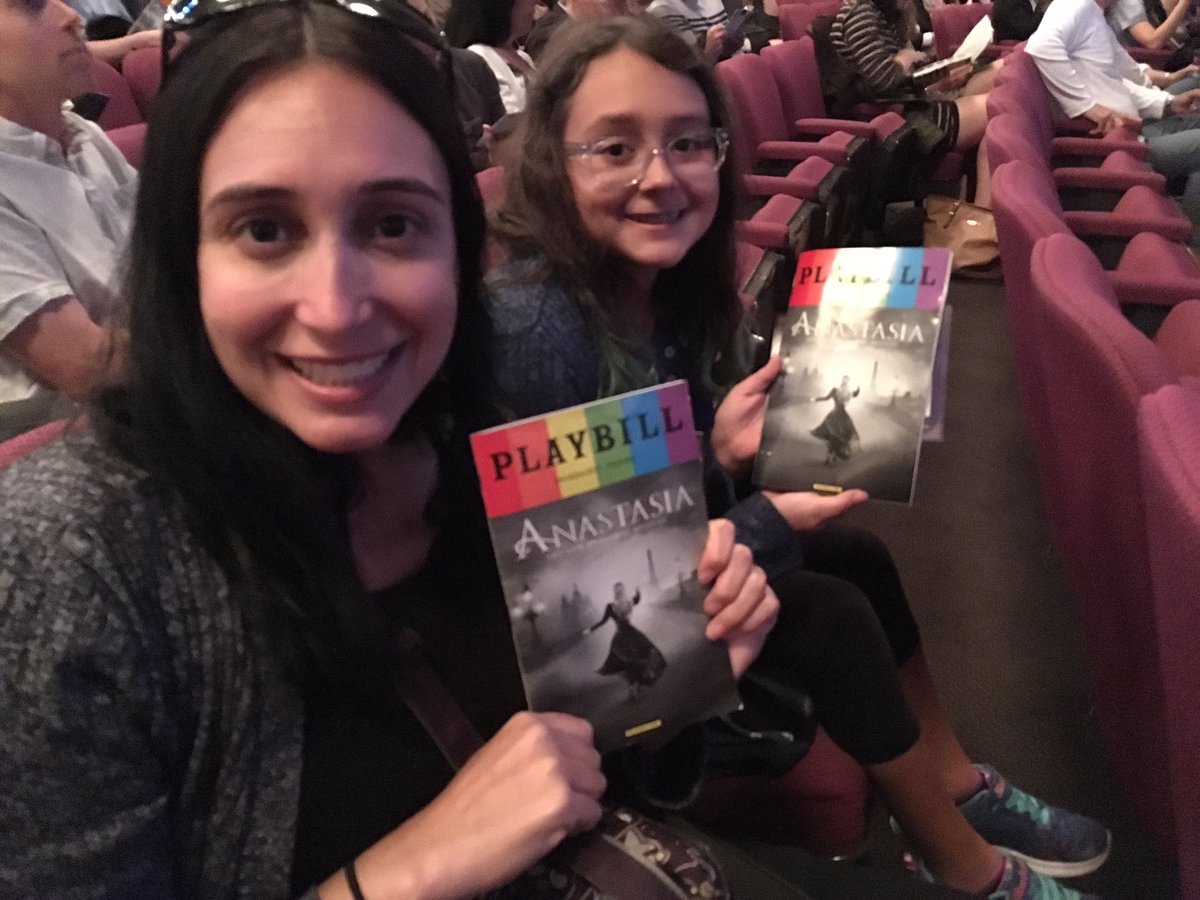 This time they brought the girls and they loved the show, too!
We had such a good time taking this journey to the past once again and never did I expect to come away from this NYC trip with a new "top five" Broadway show. Seriously, go download the cast recording from iTunes right now! You will not stop listening to it!
I love Ramin's smile in this one! The whole cast seems to really be enjoying performing in this show, and they should be! It's something to be proud of!
This was my first time being in the Broadhurst theater and as much as I enjoyed sitting close to the front for both shows, I went upstairs to see what the rest of the theater looks like, and it's really beautiful! There is just something about these smaller, more intimate Broadway theaters that have a feeling you don't get at bigger performing arts venues in other cities.
So that wraps up this New York City trip! I ended up seeing 6 shows. 3 of them new to me, 1 of them I saw twice! Here's how I would rank what I saw:
1. Miss Saigon
2. Anastasia
3. Kinky Boots
4. Avenue Q
5. Groundhog Day
I ended up seeing Anastasia twice because it was SOOOOO GOOD but even as much as I loved that show, I'm still not sure I have seen as much on stage talent as what was in Miss Saigon. Holy cow! It was IMPRESSIVE to watch the two leads do their thing. And this new production was just amazing. One of the best overall shows I've ever seen.
I really hope that Anastasia has a very successful run on Broadway and goes on to be one of those shows that will continue to live on because I feel it deserves it. I didn't expect to walk away from this trip with a new "top five" show!
Kinky Boots is still as amazing as always and one of my favorite "high energy" shows and I LOVE the message the show sends also! Having Brendon Urie in it certainly was a huge bonus!
Avenue Q I liked a lot, but I'm still "weird" about shows with puppets. That being said: hardcore puppet porn! lol This is a great show and I'd gladly see it again.
Really the only bummer of the trip was Groundhog Day. It wasn't "bad" but I felt it was a filler show at best and nothing about it was really that memorable. Go see it either on a tour in cheap seats or get discounted tickets at TKTS. Strange that it got a Best Musical Tony nom but Anastasia didn't. I don't get that.
It was also nice to take the girls to a couple of shows and they loved them both! (Kinky Boots & Anastasia) I wish they'd do more shows with me because they always seem to like everything I take them to!
Thanks again for reading! Until next time....
Oh yes, be sure to
POST YOUR COMMENTS!!!
(we took the time to write the report, the least you could do is say something nice about it!)