So following our departure from Kolmarden and Sweden, we escaped for a week on a Cruise that left from Rome but visiting four ports in Greece. This was all Kristen's idea as she had been learning about Greek mythology in school and wanted to check it out for herself. Upon returning to Rome we did some sightseeing and then spent a day working with Rainbow Magicland and Cinecitta World to do some filming at both parks. It was a whirlwind quick visit to those parks, but still very fun! We will close out this trip report with a few cruise photos (Honestly didn't take THAT many pics as the cruise was a legit vacation away from our last vacation...which was mostly work) and some photos from the two Italy parks...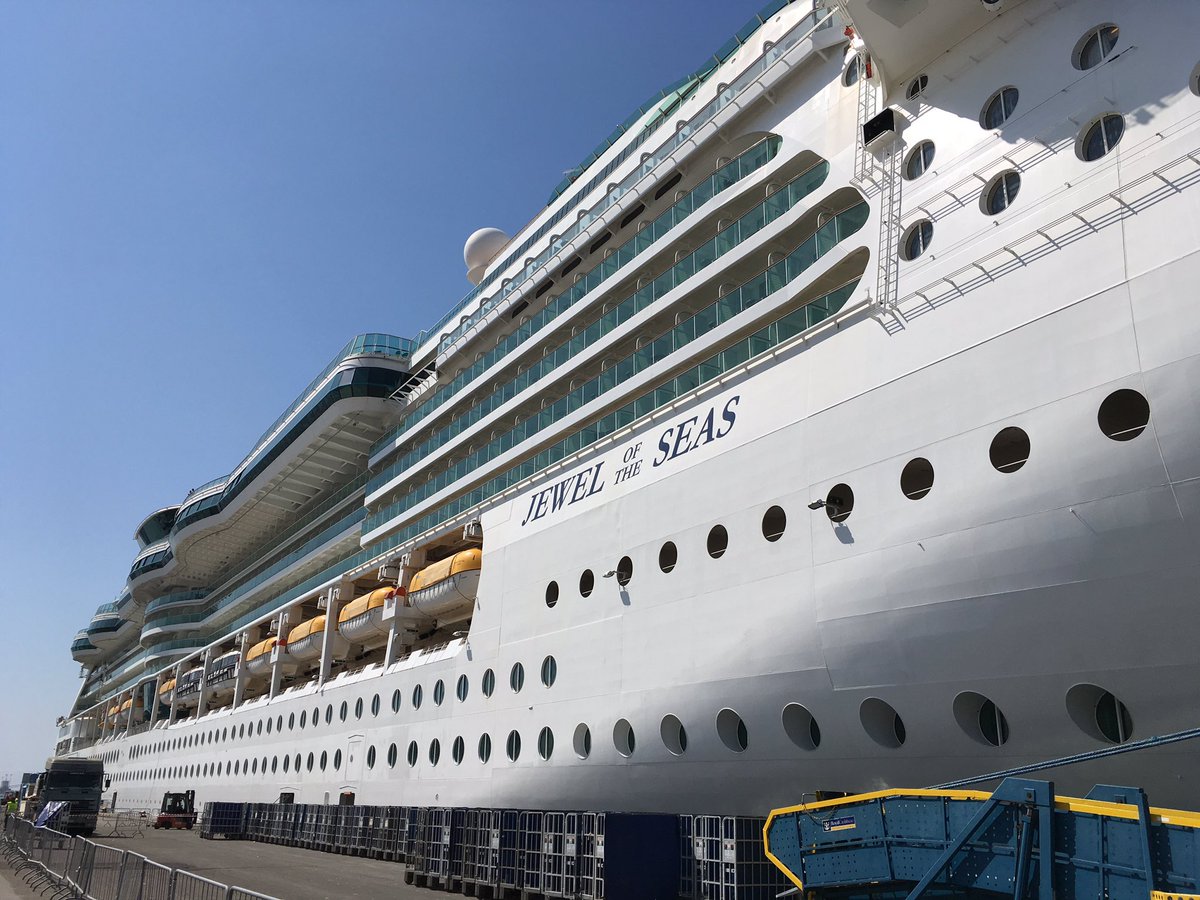 Excited to make #JewelOfTheSeas our home for the next 7 days!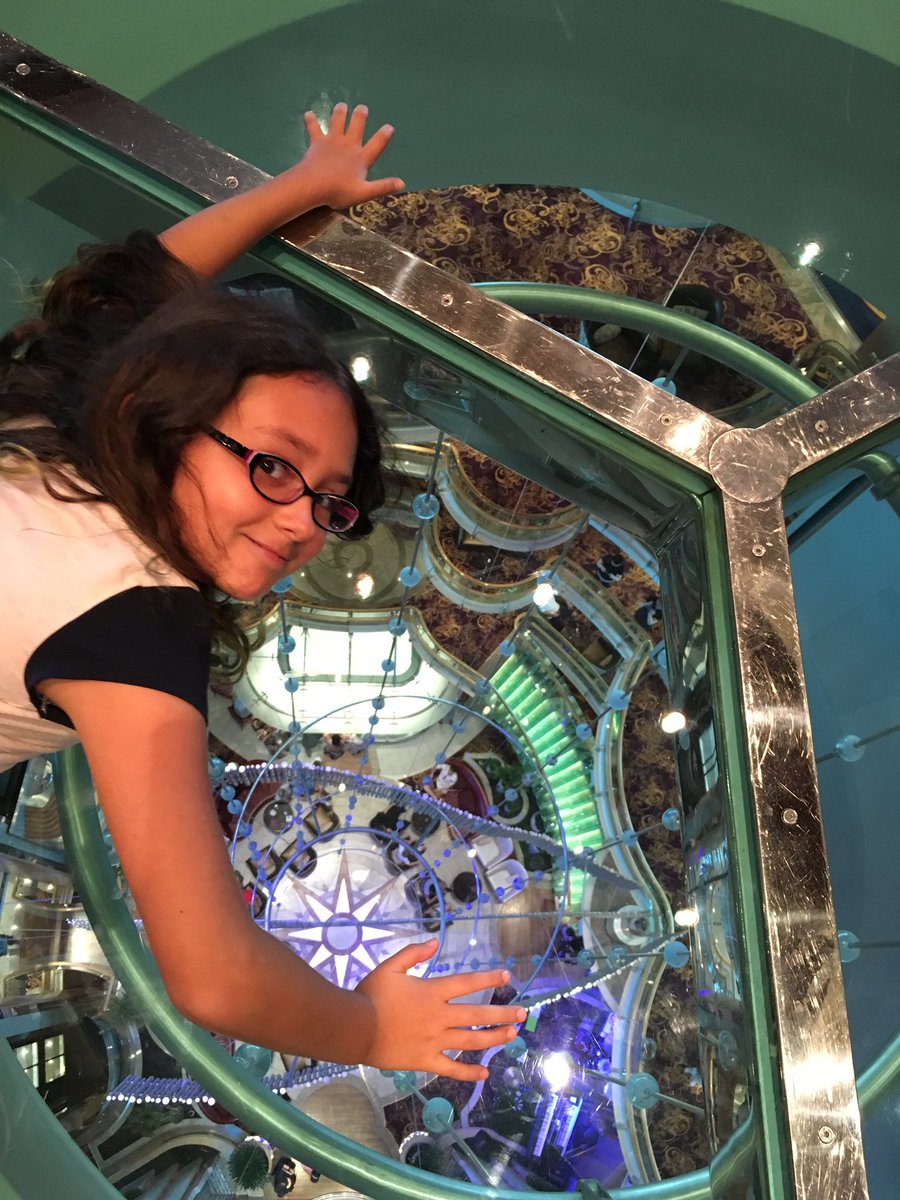 Love this glass window looking straight down 11 decks!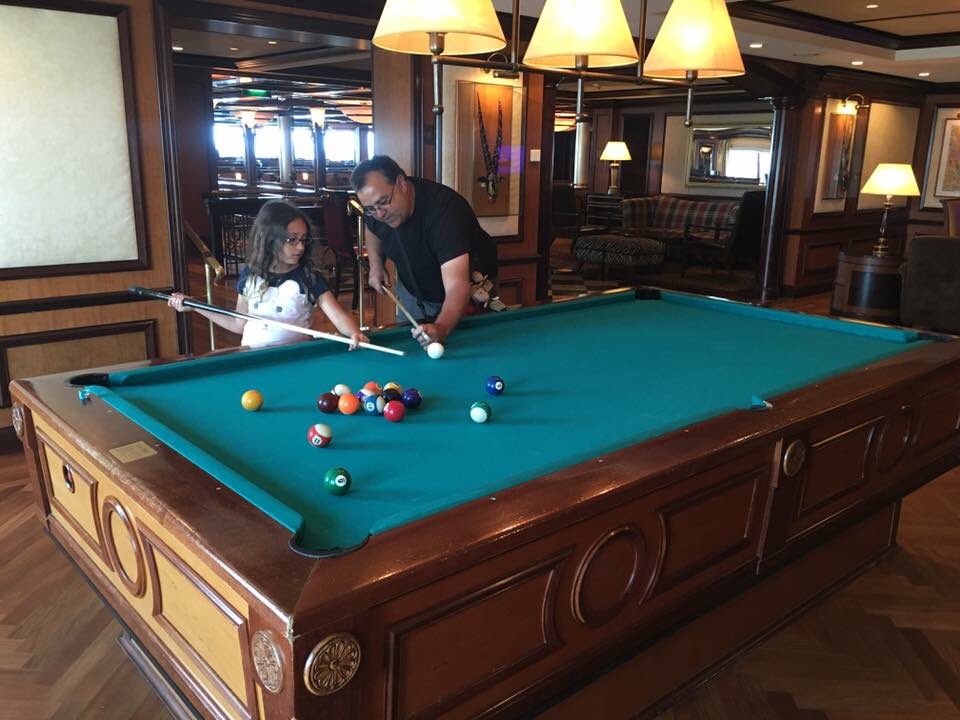 Teaching Kristen how to play pool on @RoyalCaribbean #JewelofTheSeas self-leveling pool table!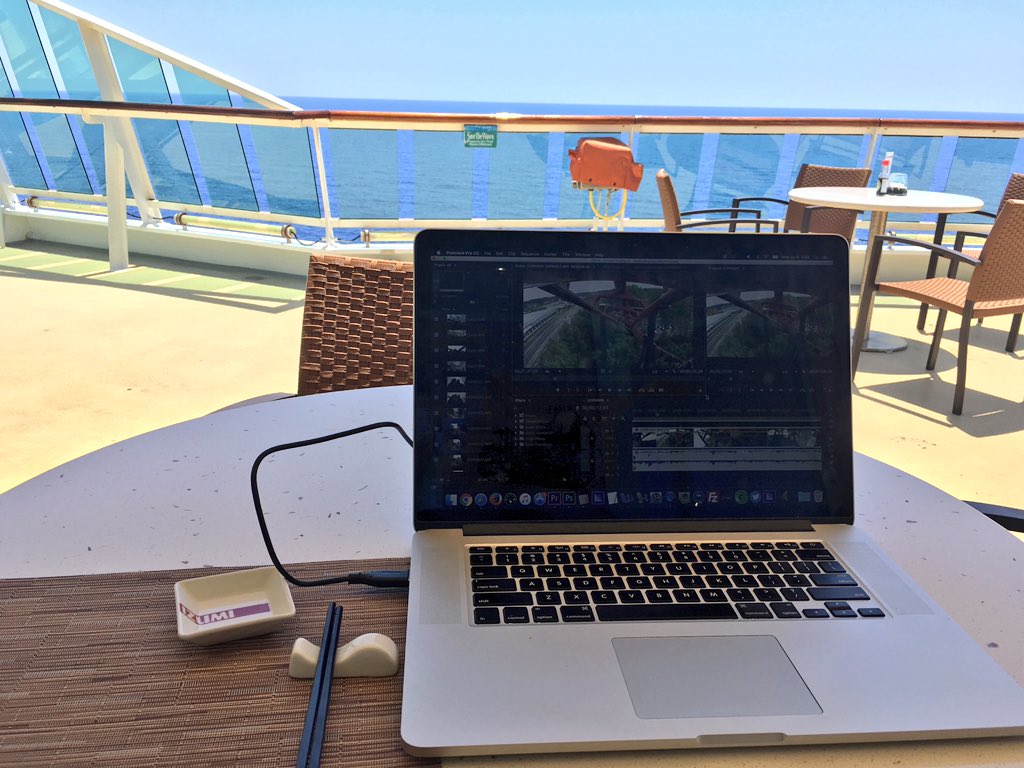 I absolutely cannot complain about the view from my office today!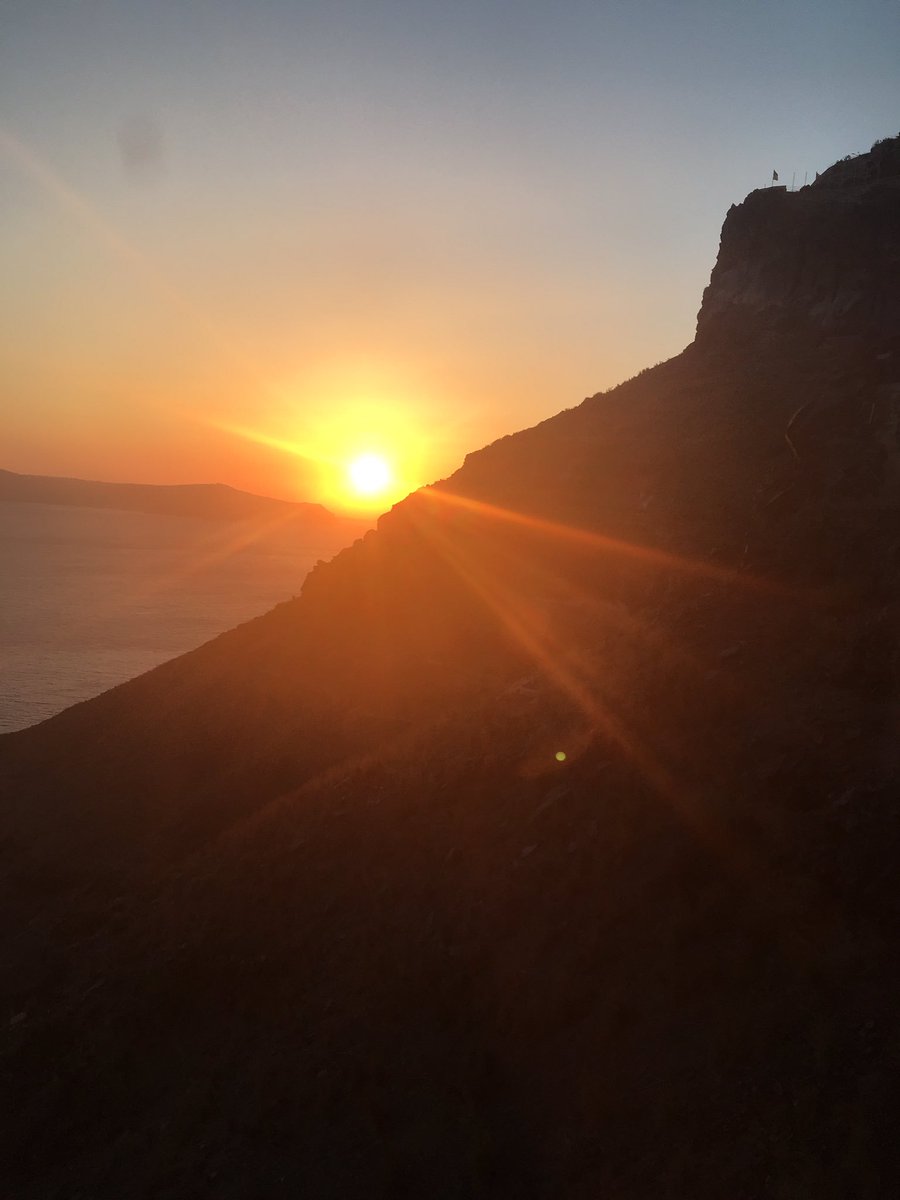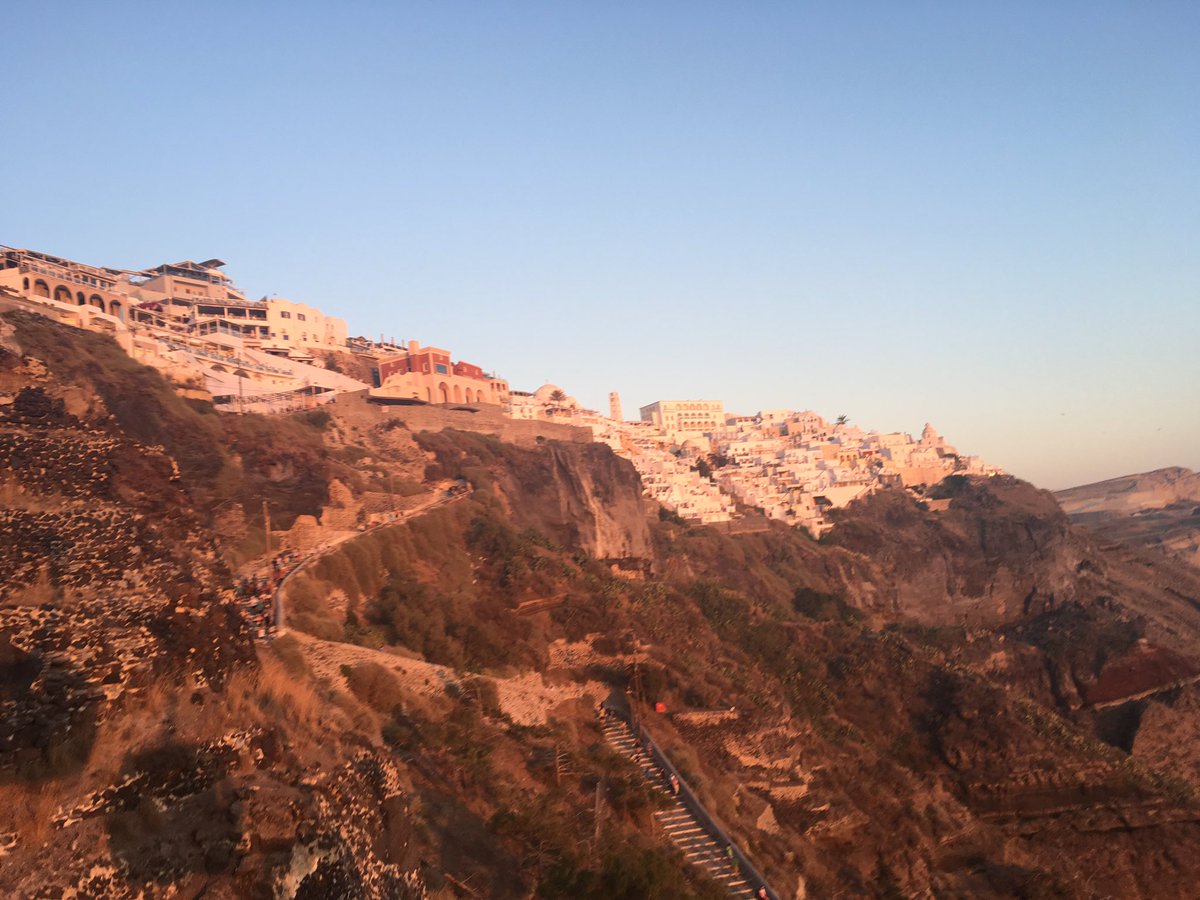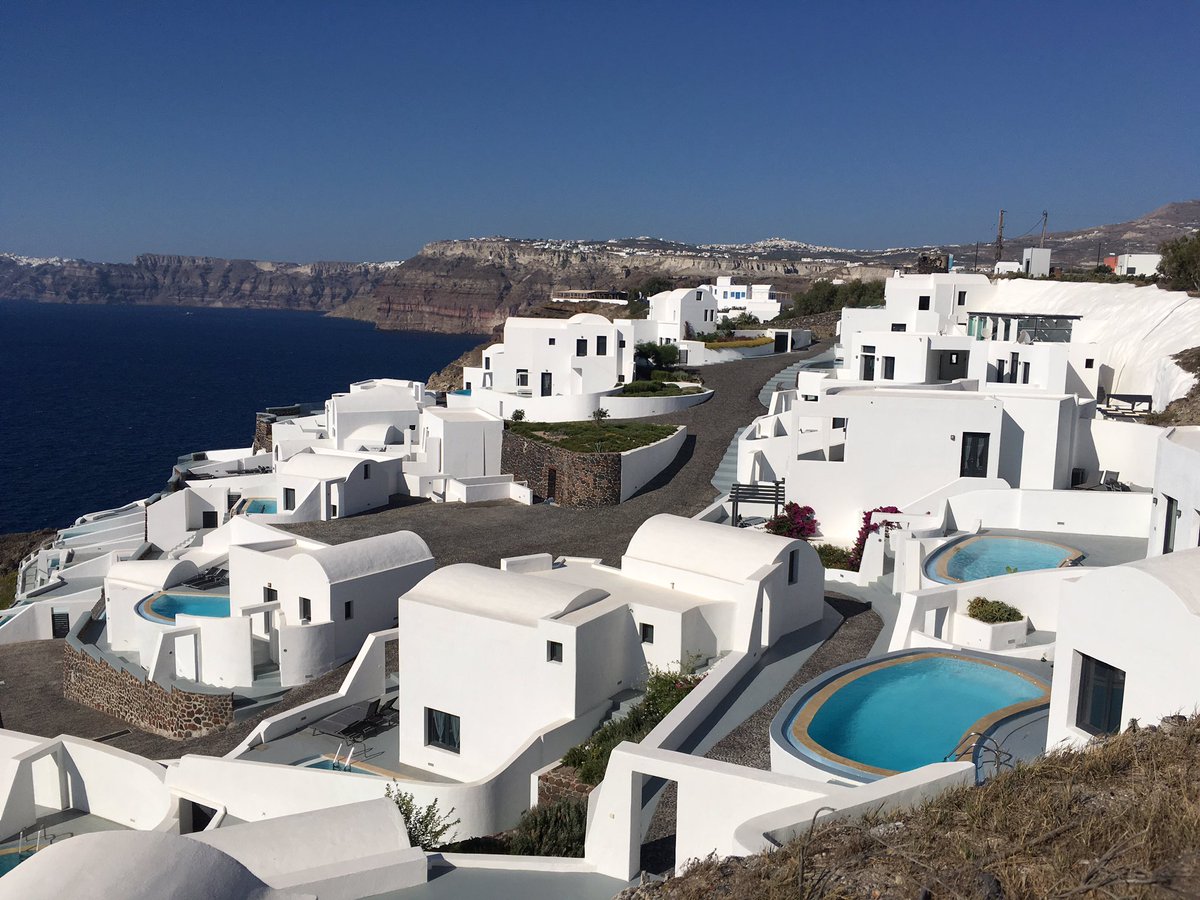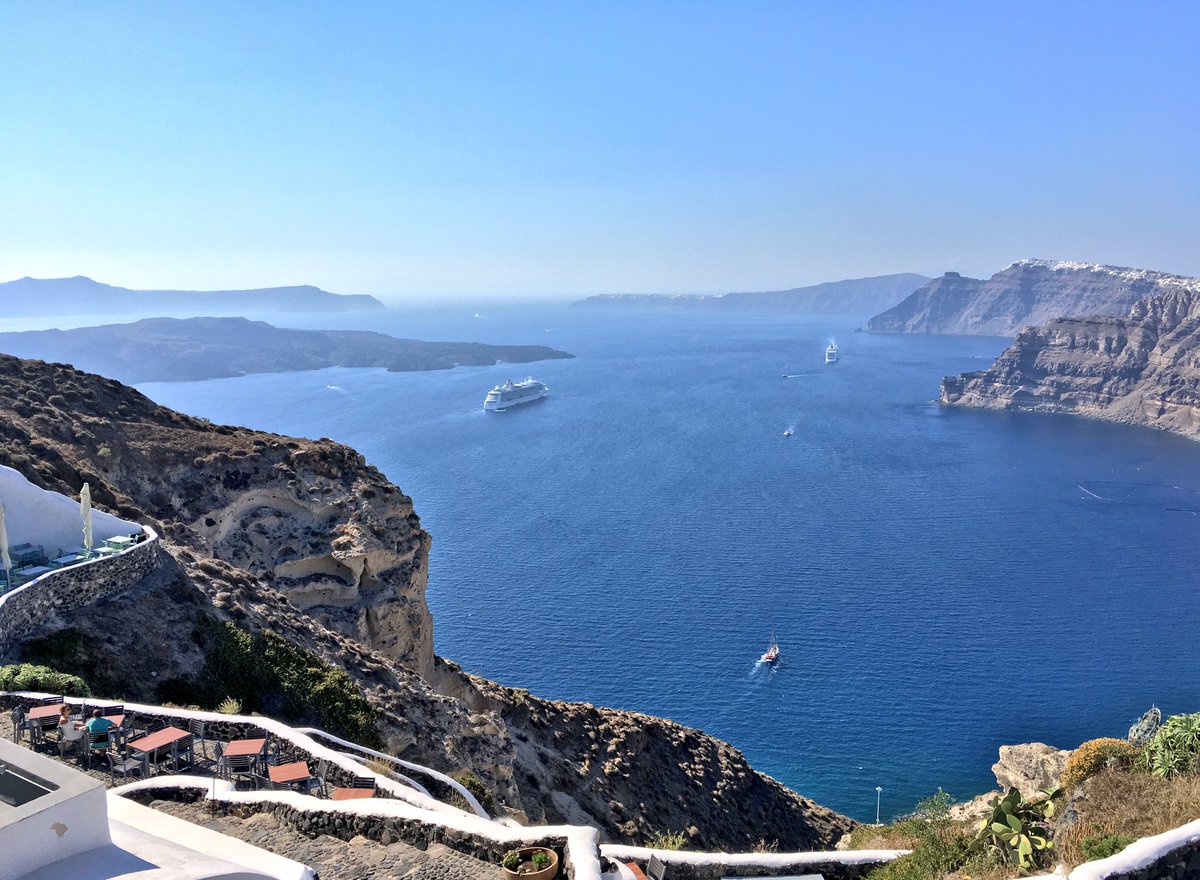 Sunset and more fun in Santorini!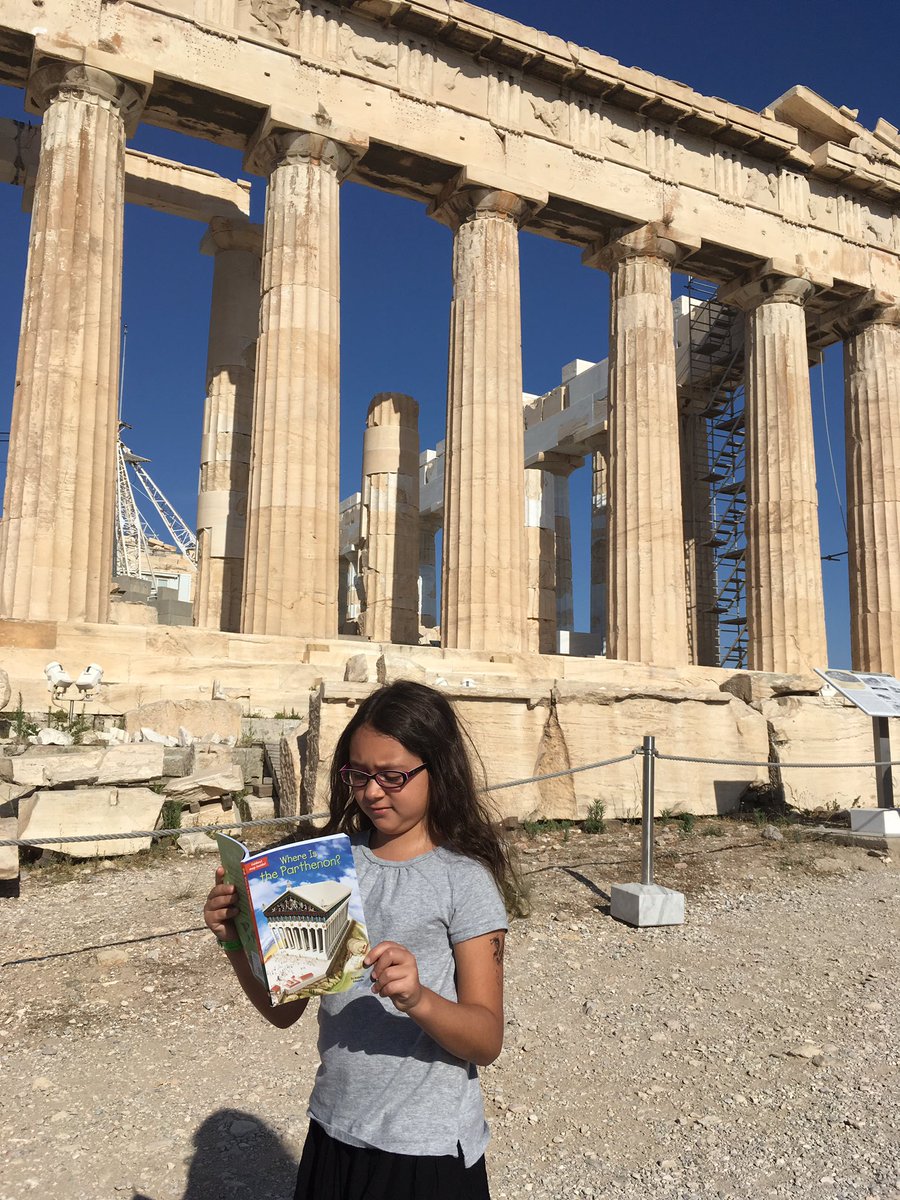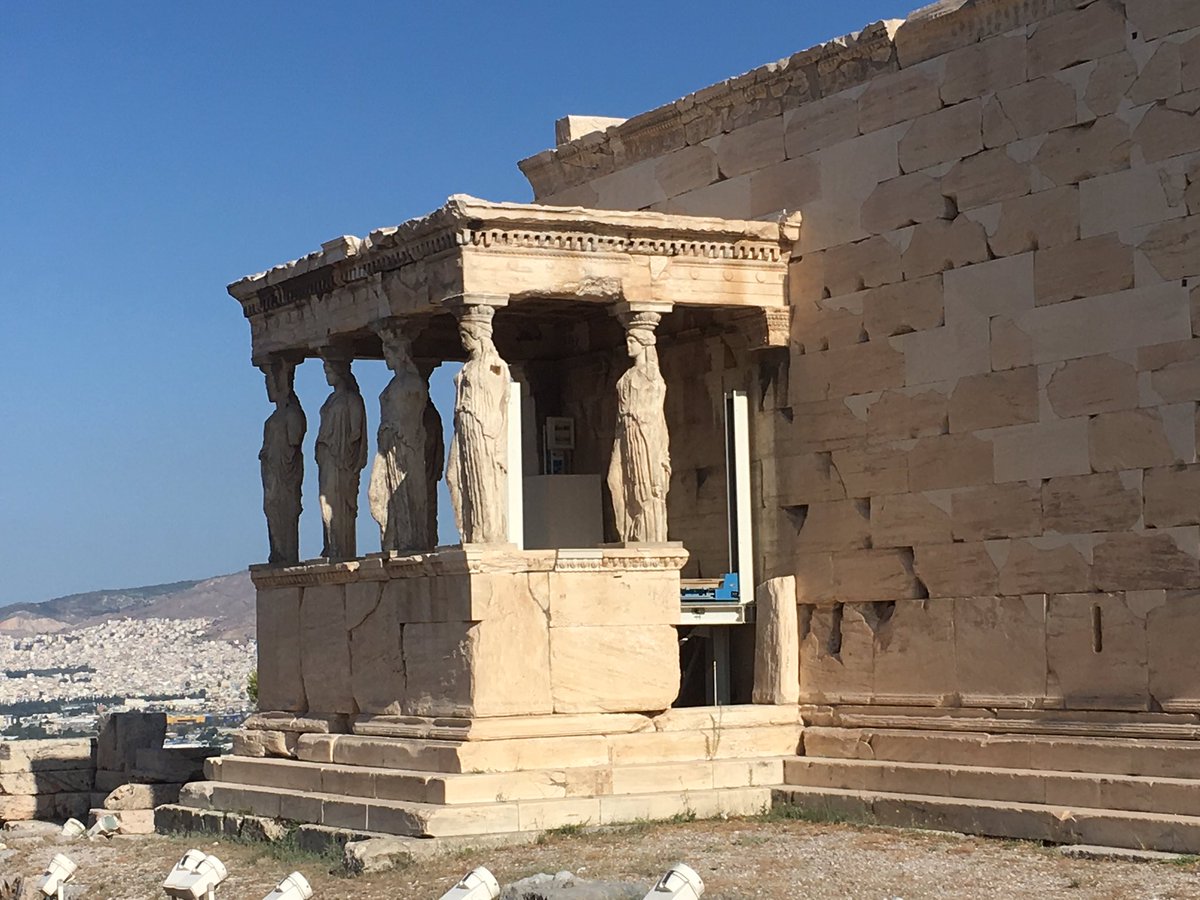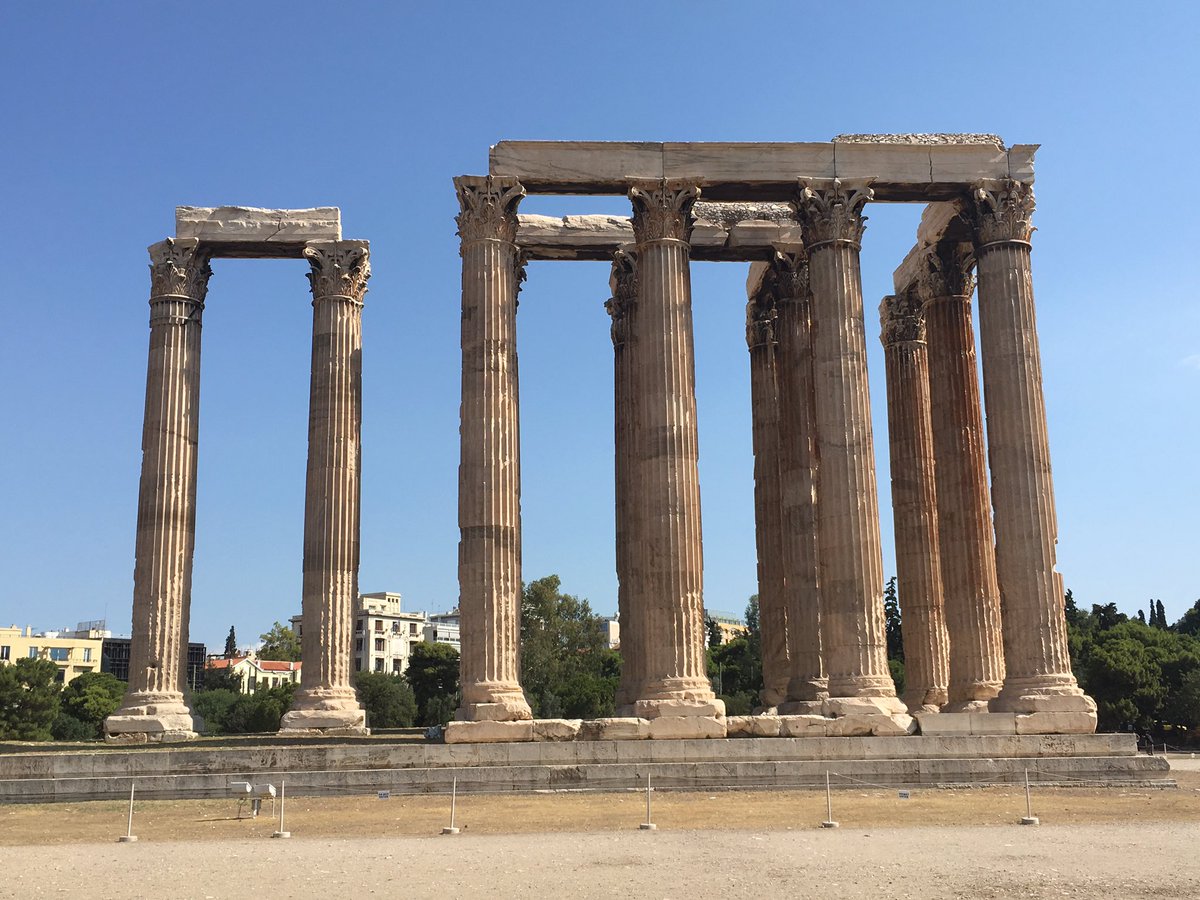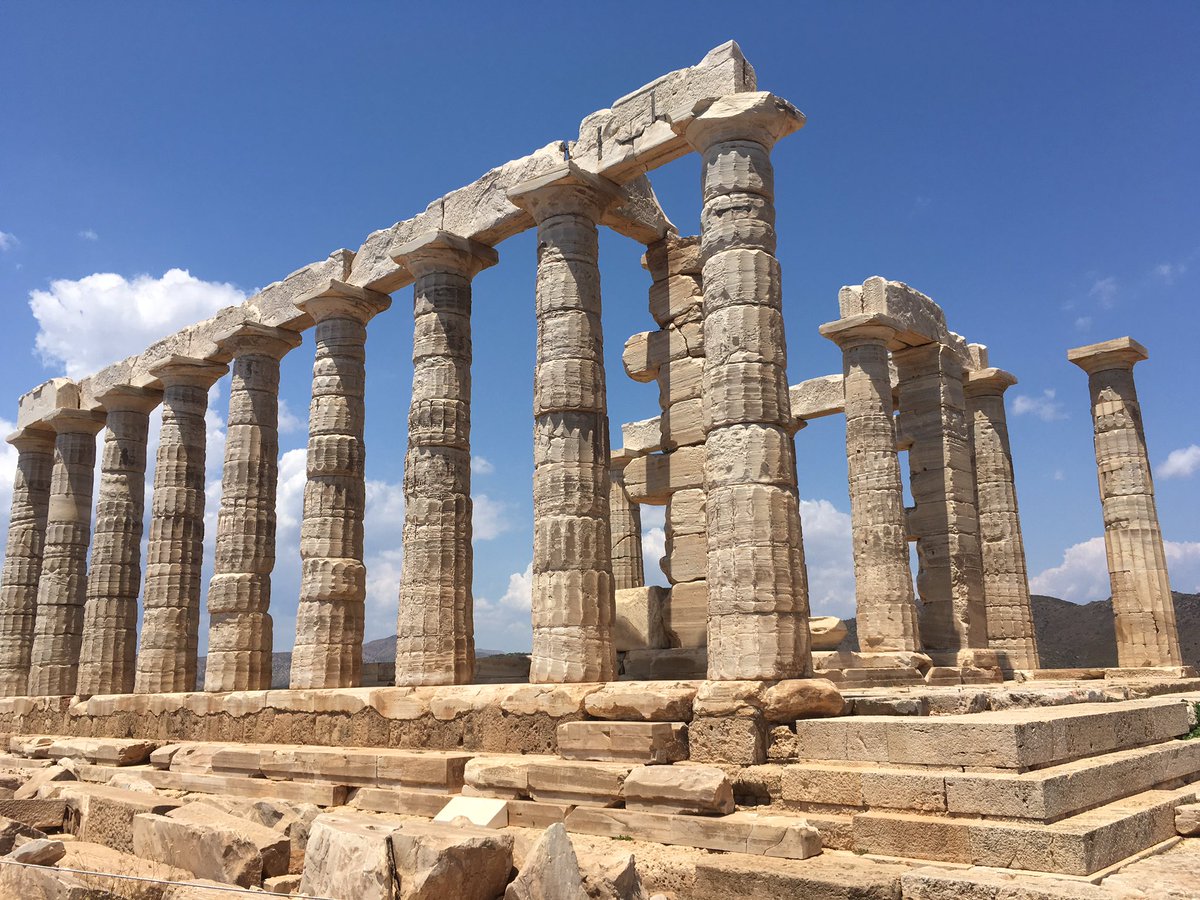 Seeing what's left of #Athens history today. It's not much...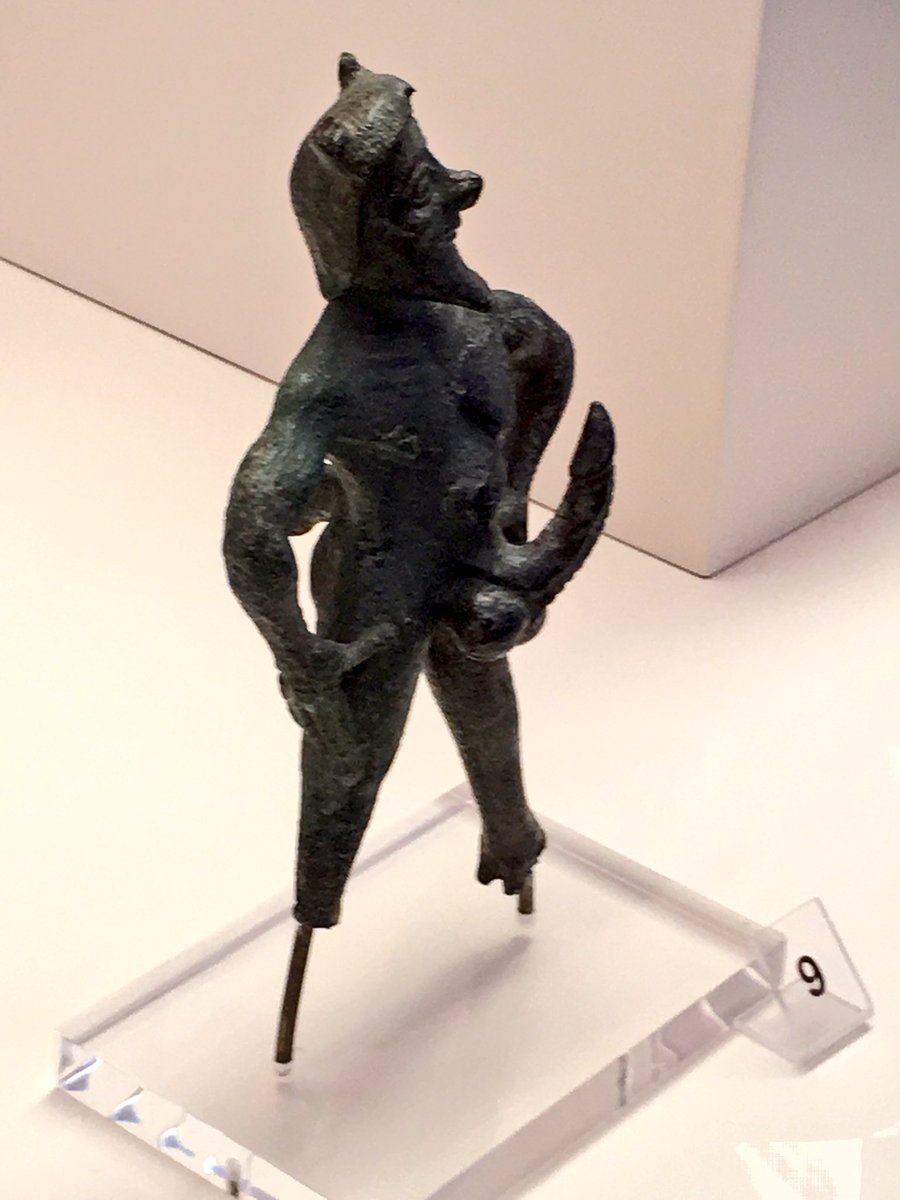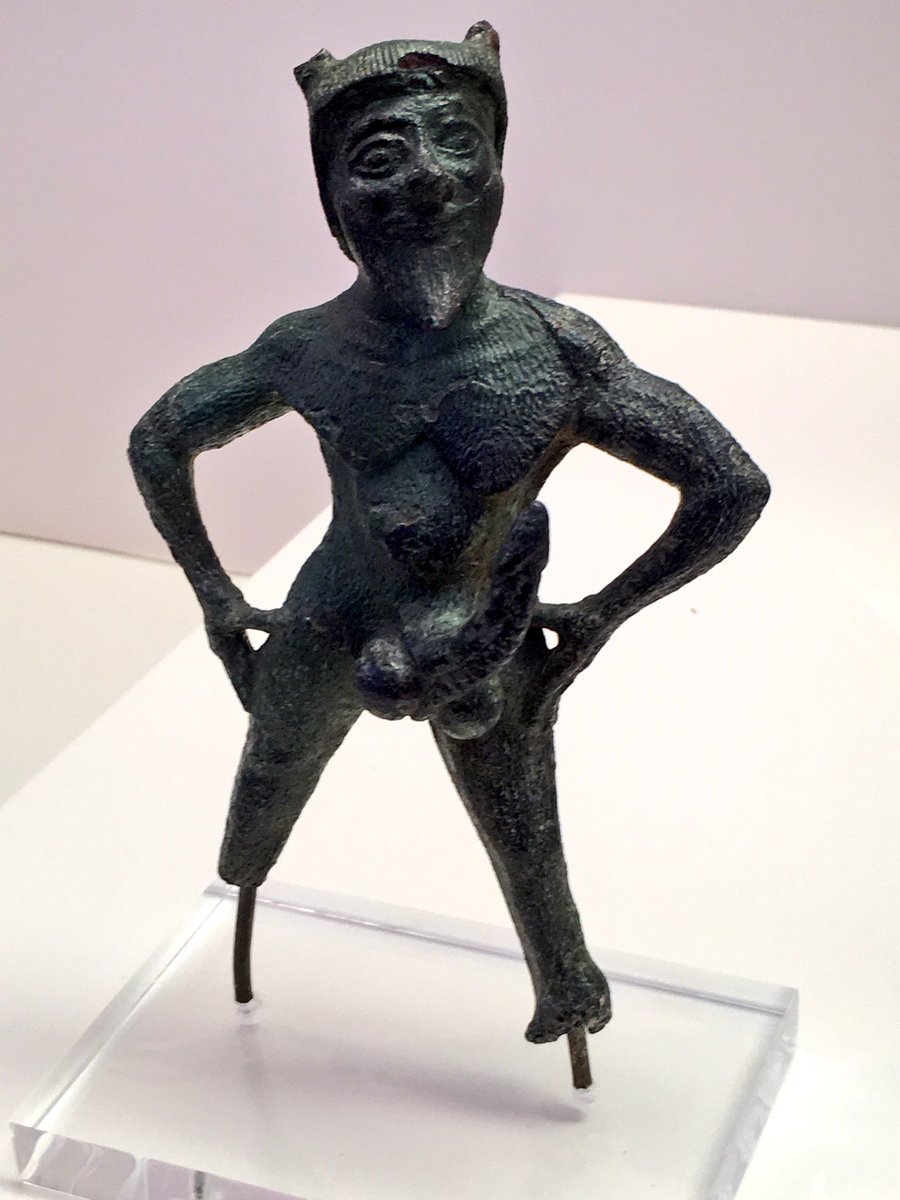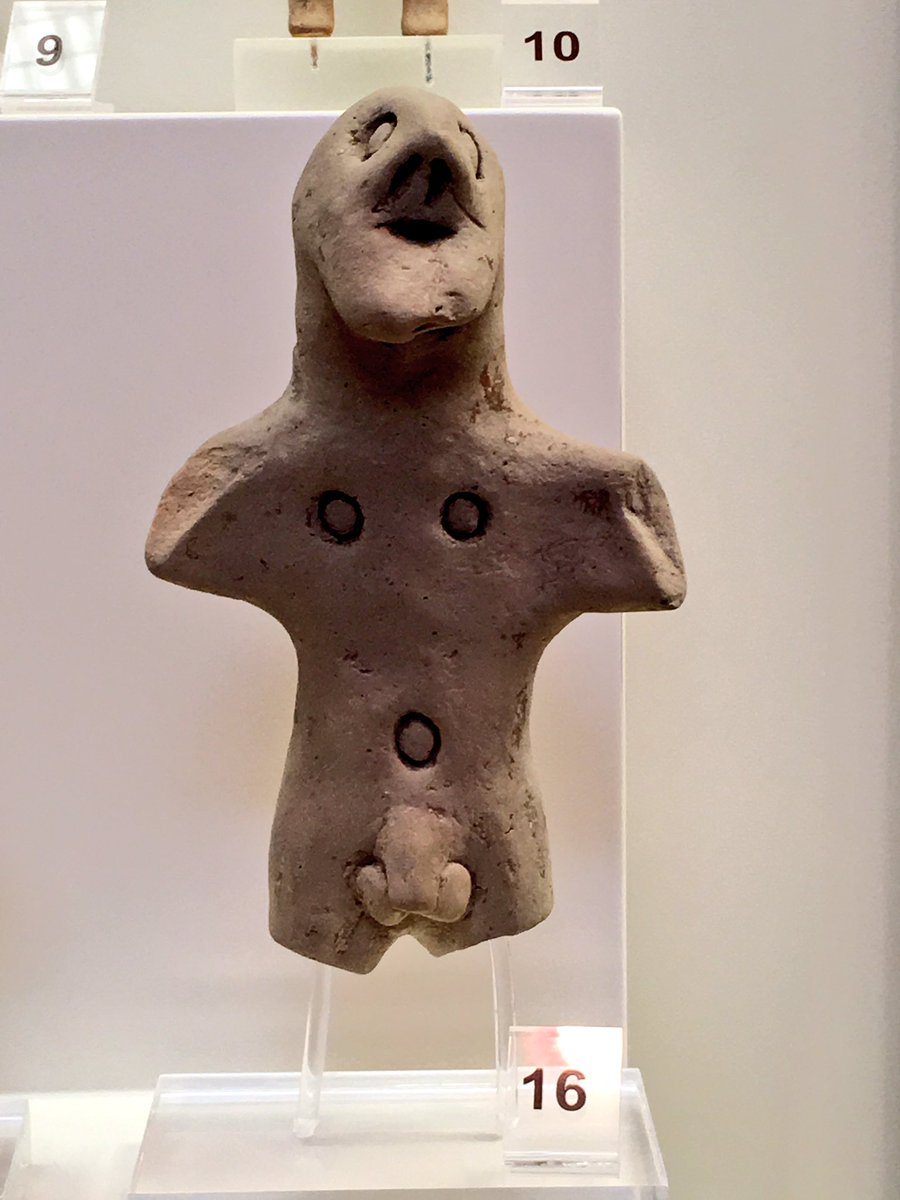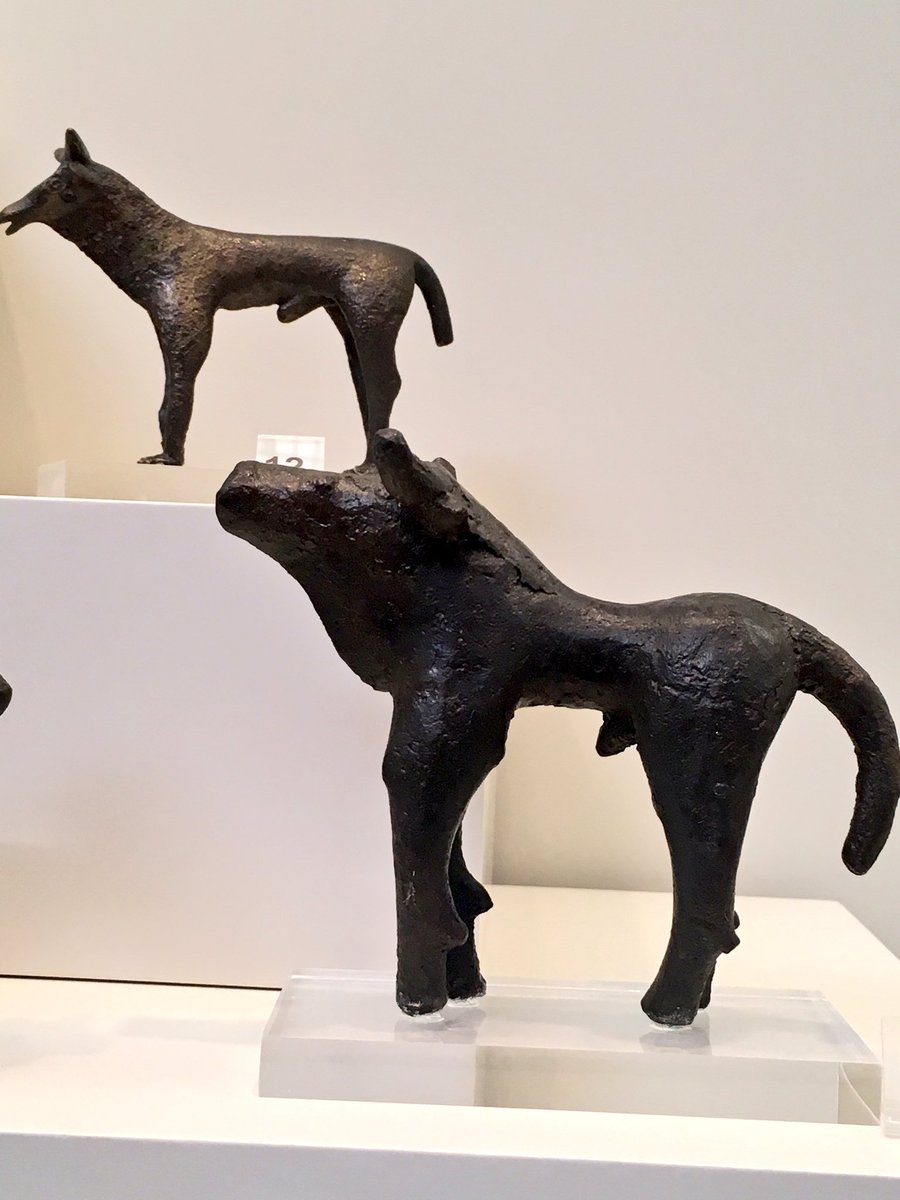 What I learned today: "Even the ancient Greeks had a penis fetish & were into amputee porn!" #MuseumsAreAwesome
For the last two days we've been visiting "Ancient Greece" and maybe it's that we are just jaded from all our travels but I found most of it to be about as interesting as "a pile of rocks."
Especially compared to other major historical places we've been: The Colosseum, Great Wall of China, Mexican pyramids, etc, even Stonehenge which is literally another "pile of rocks" but those places just had something actual to see and looked like how you would image them to be.
I get that these Greek places are older and there has been more damage, but there really isn't a lot to see and I'm not sure I could recommend it to be a place to put high on the priority list of things in the world to go see. I guess you could say I was pretty unimpressed.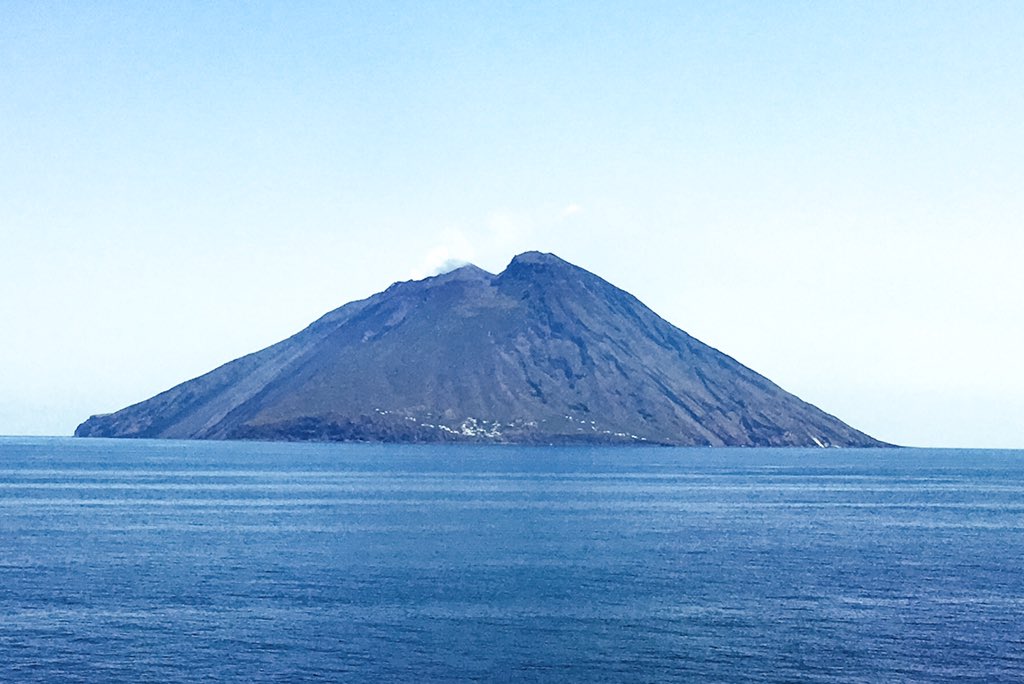 It's like seeing real-life #TokyoDisney Mount Prometheus next to our @RoyalCaribbean #JewelOfTheSeas!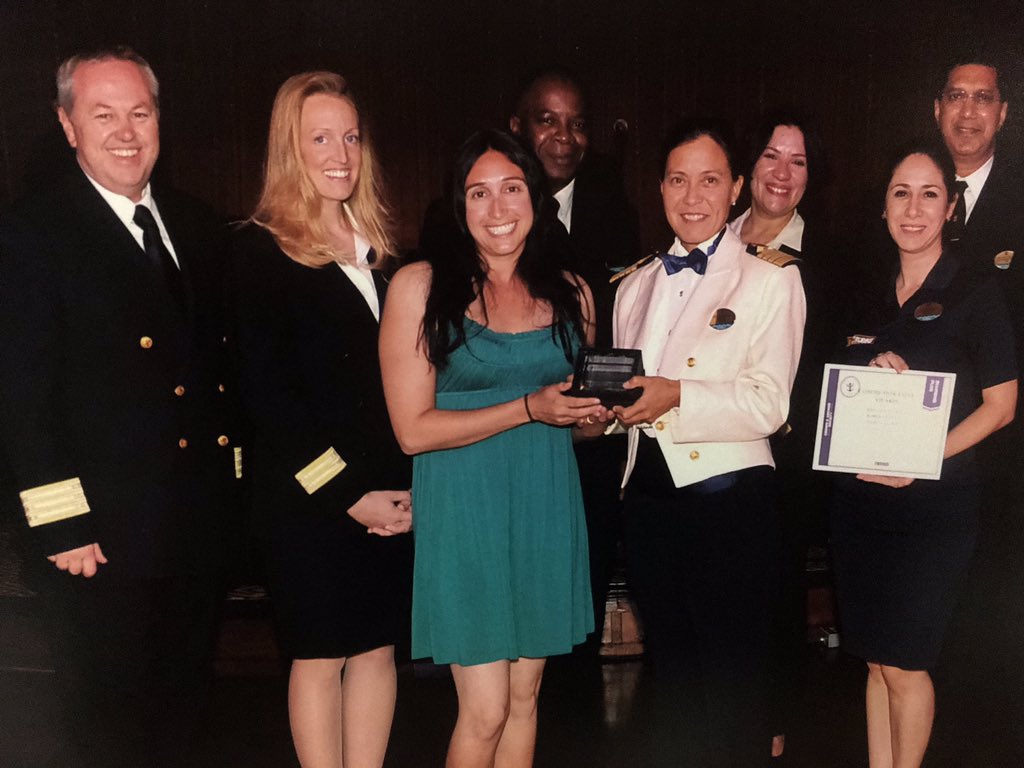 Ain't it a laugh? Ain't it a treat? Hobnobbin here Among the elite?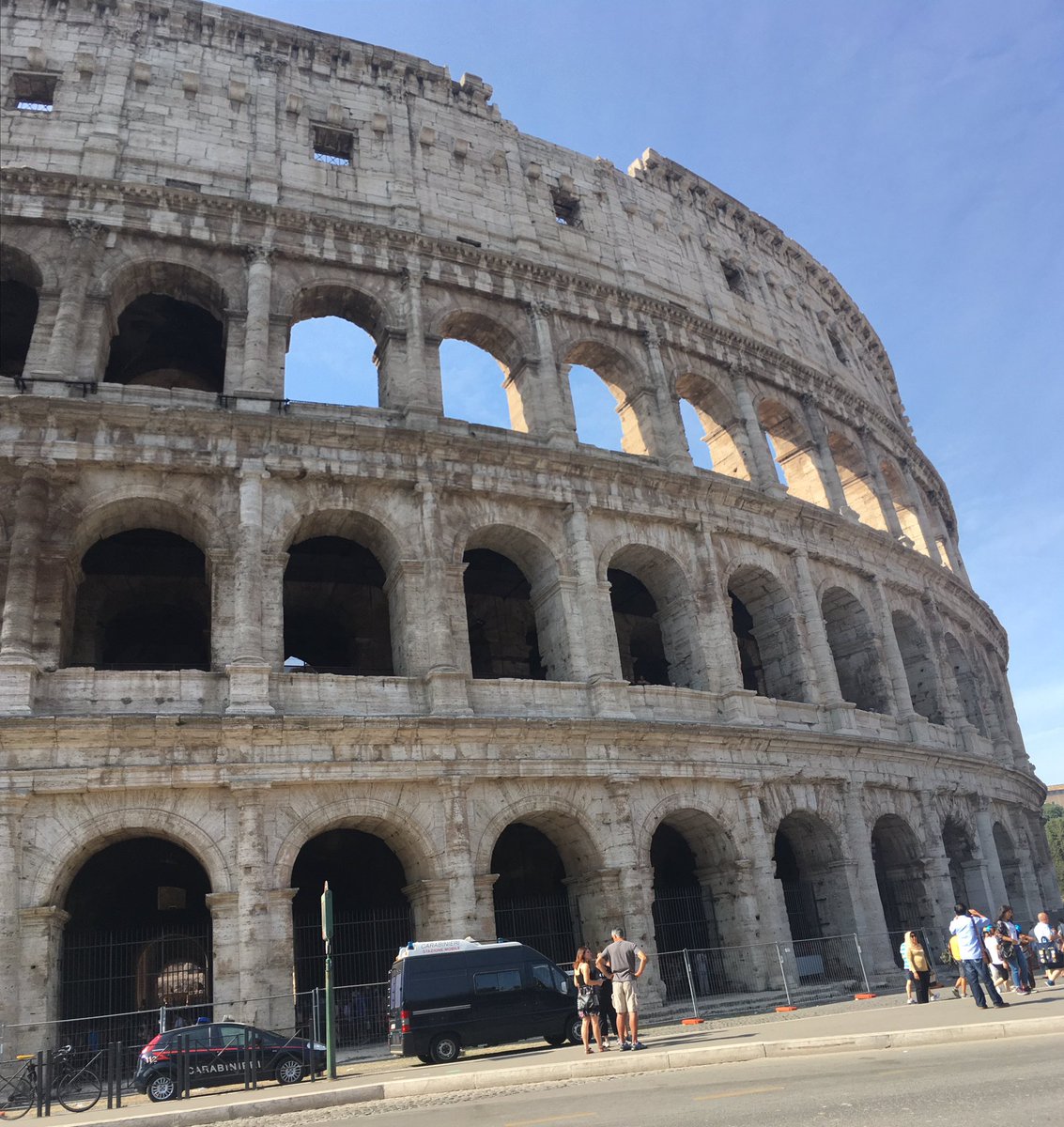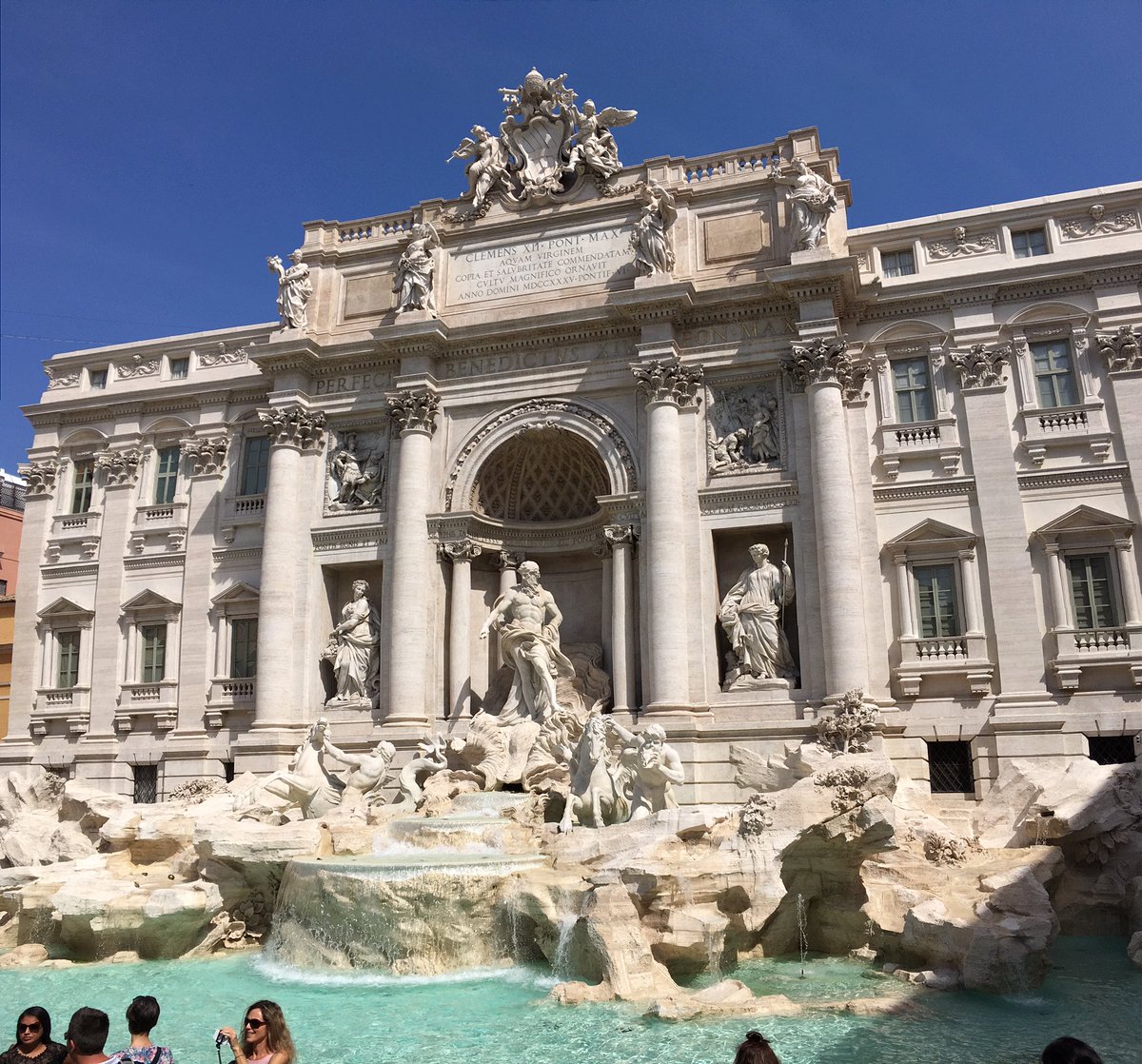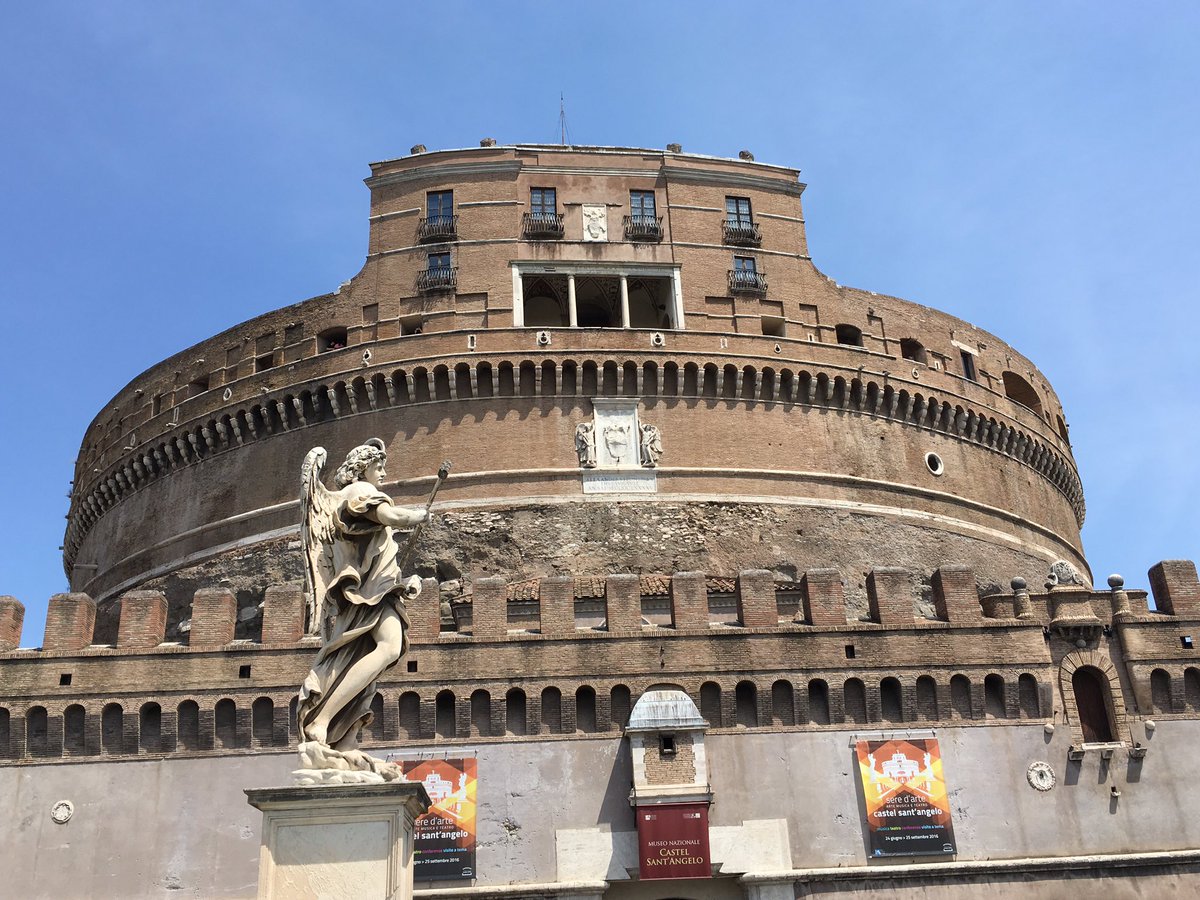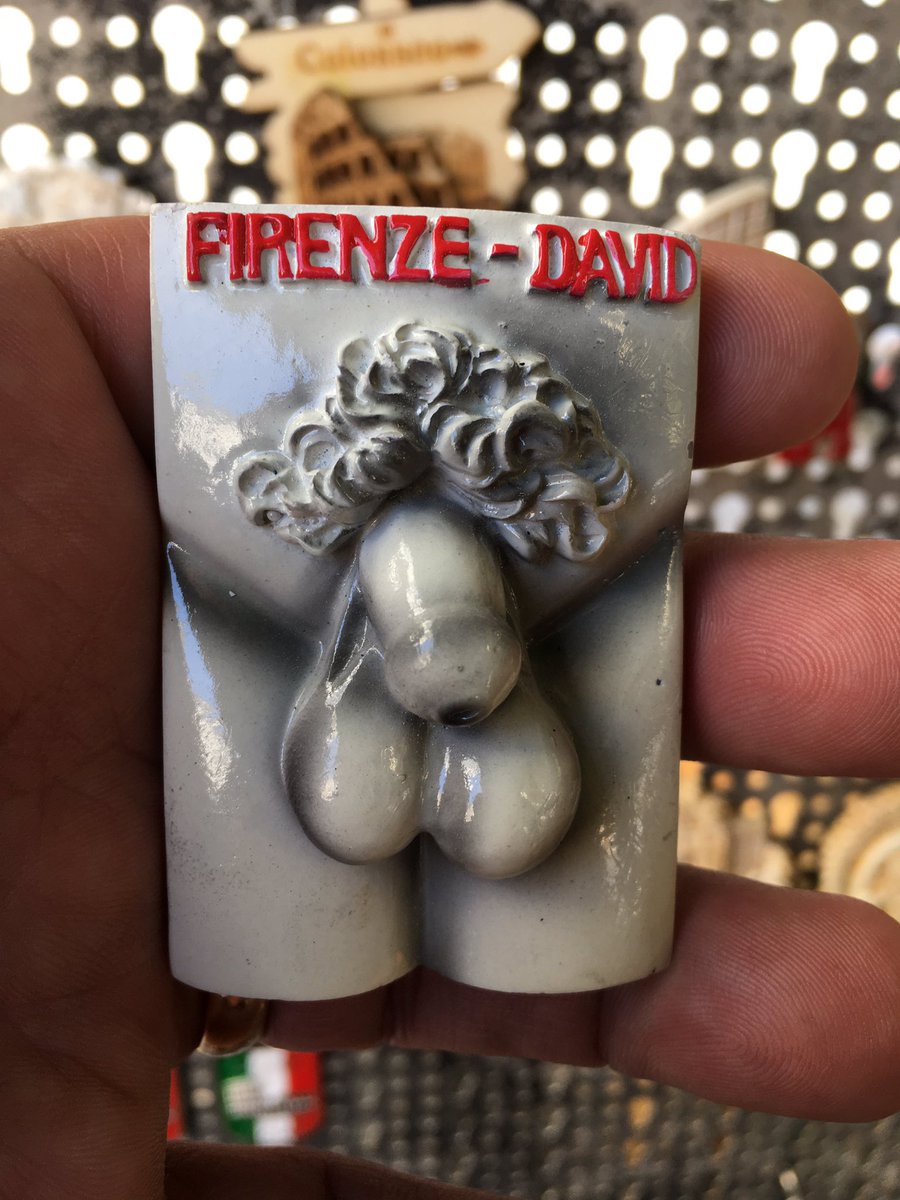 Hanging out in #Rome today. Much more to see here than in Greece!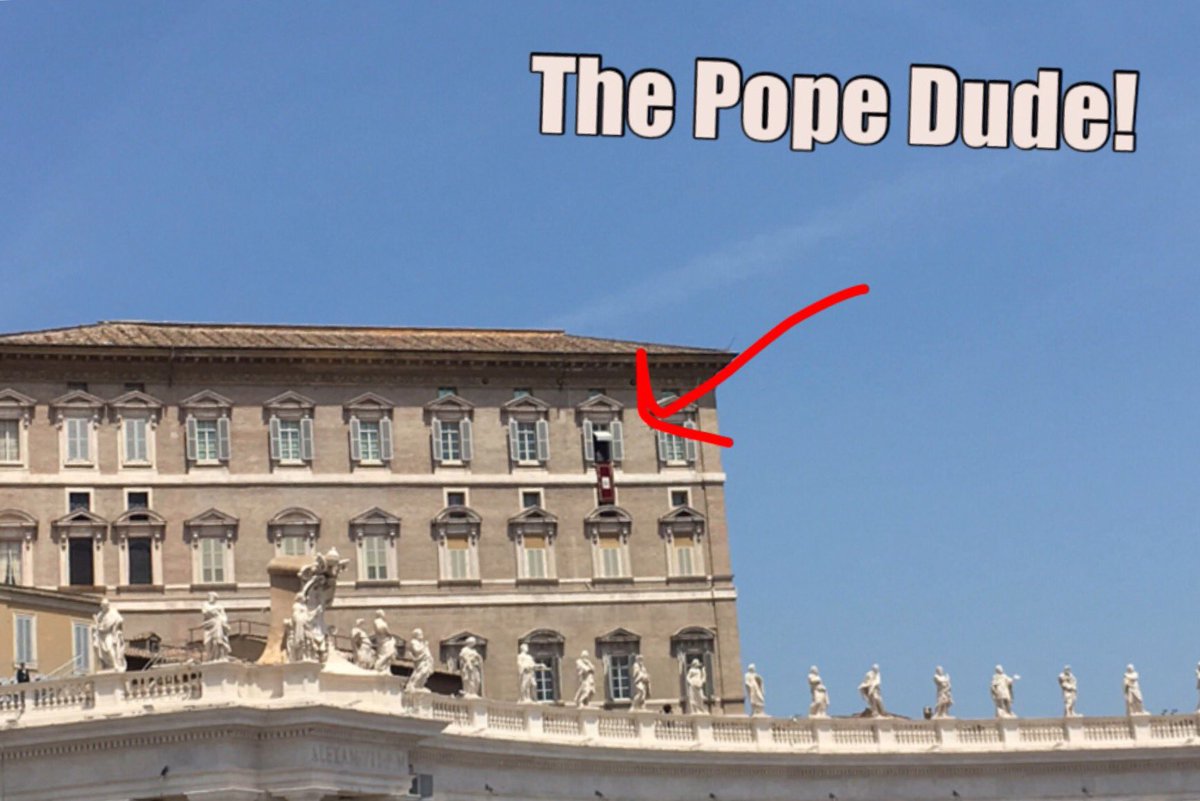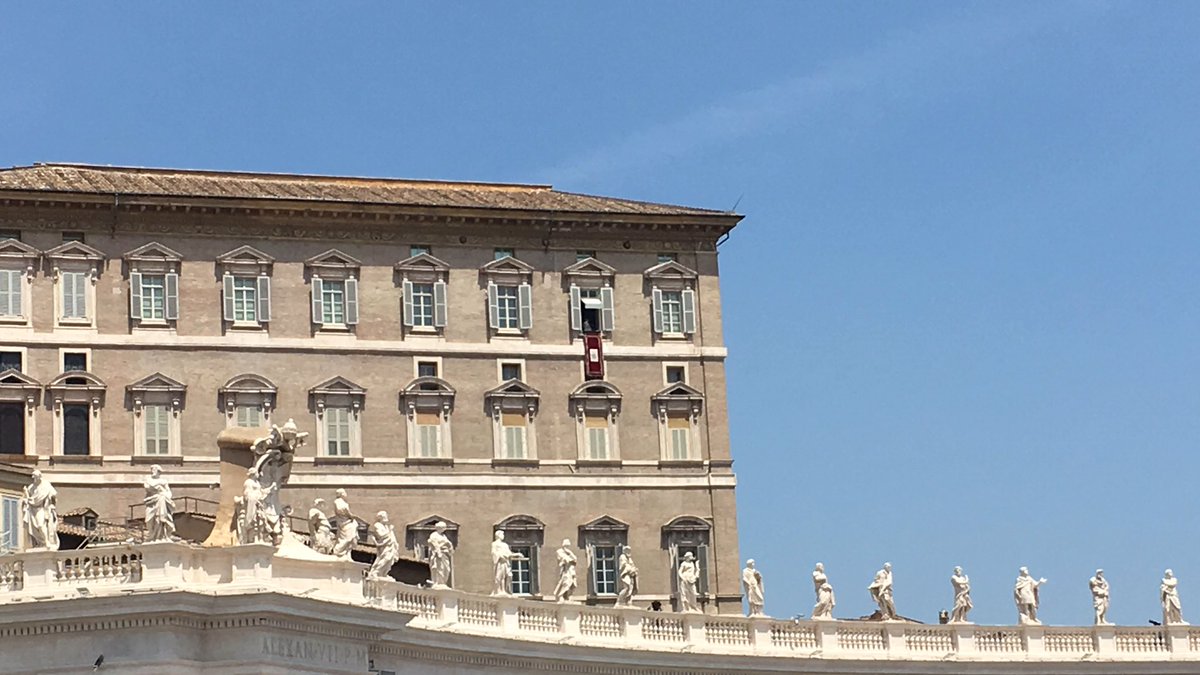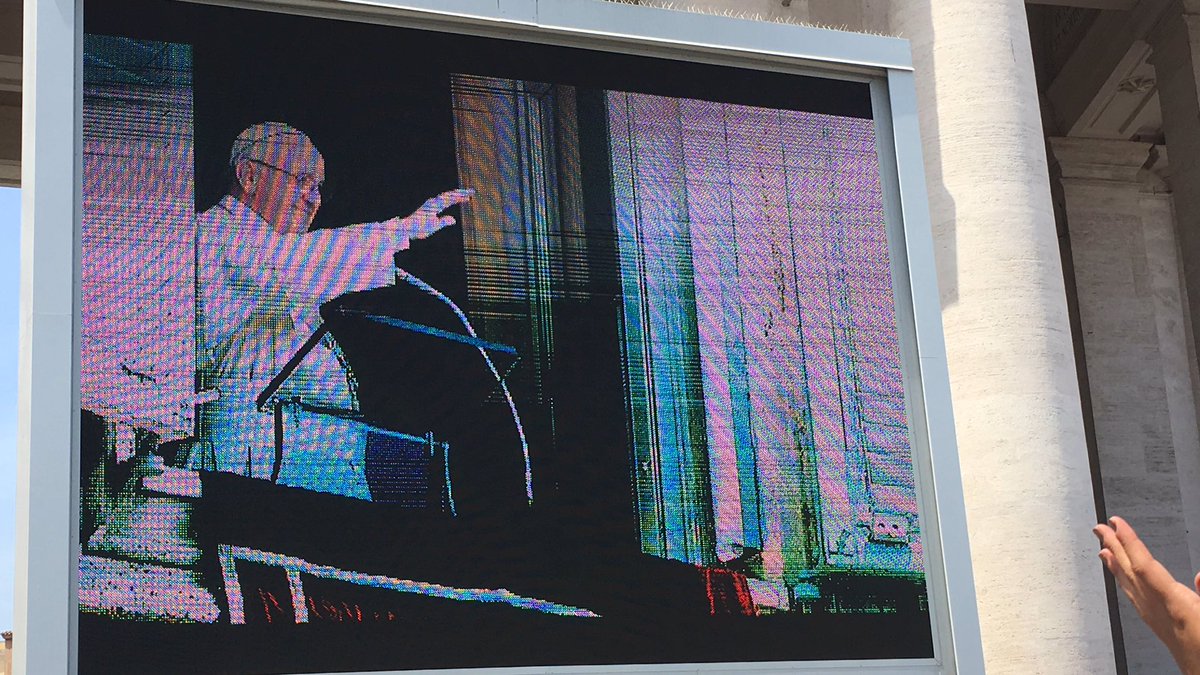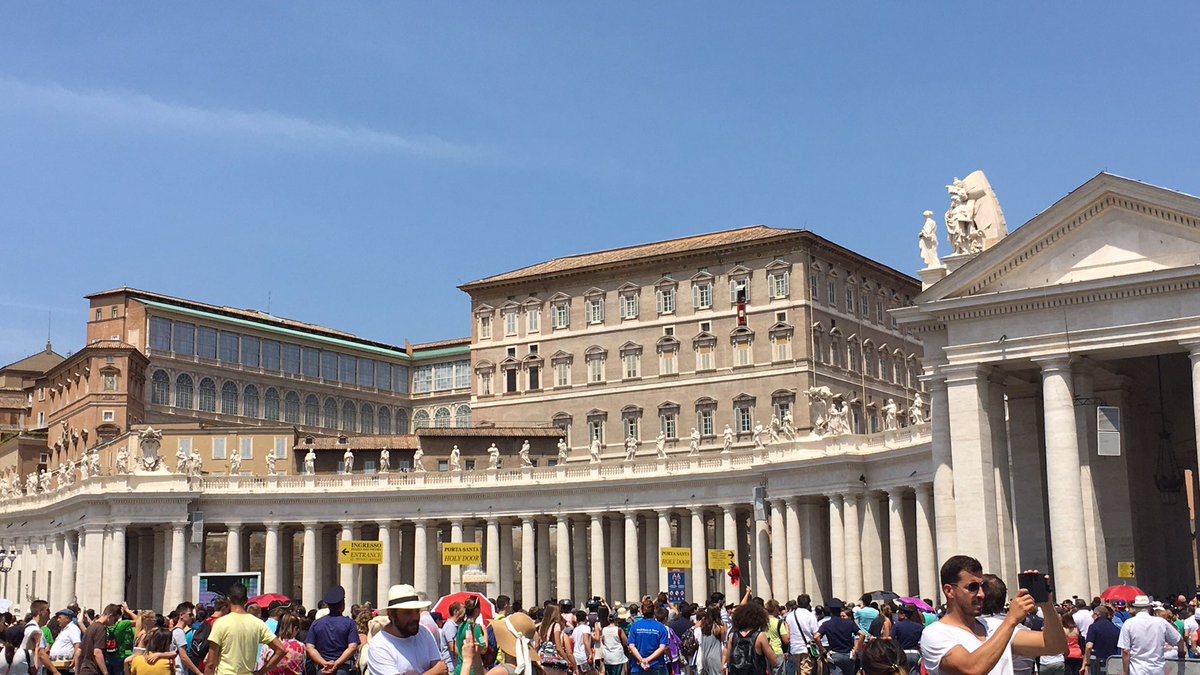 So we totally just listened to #PopeFrancis speak in VaticanCity and we didn't instantly burst into flames! lol Religion achievement unlocked! This fills our "Jesus quota" for at least the next decade, right?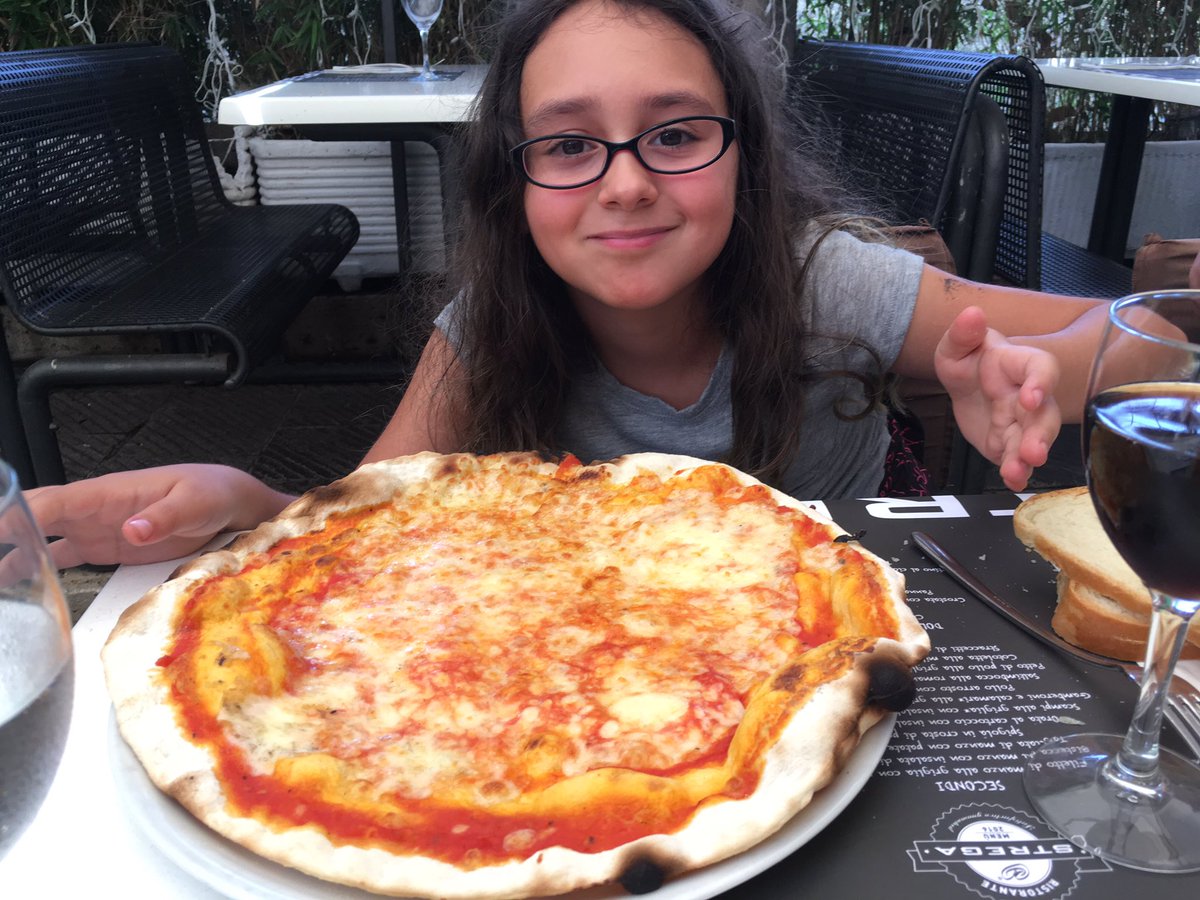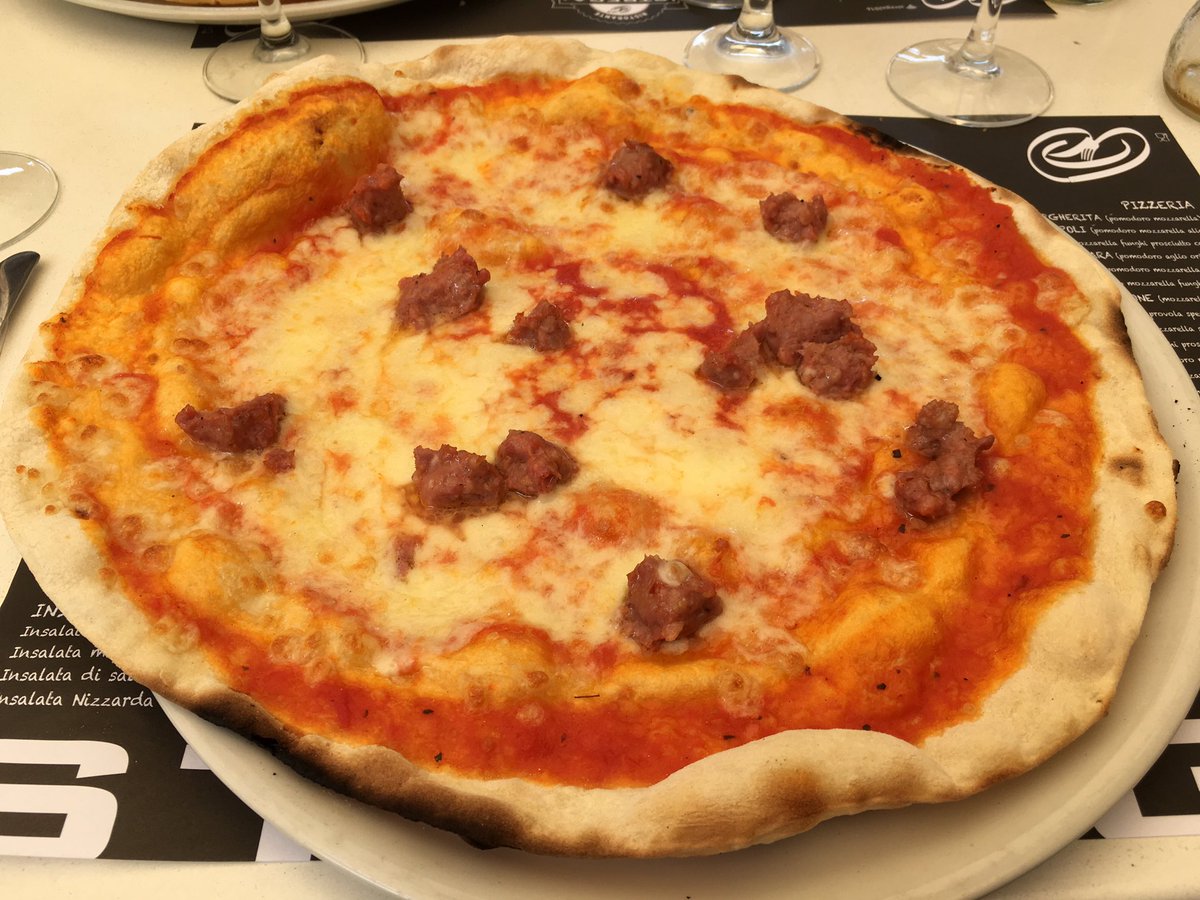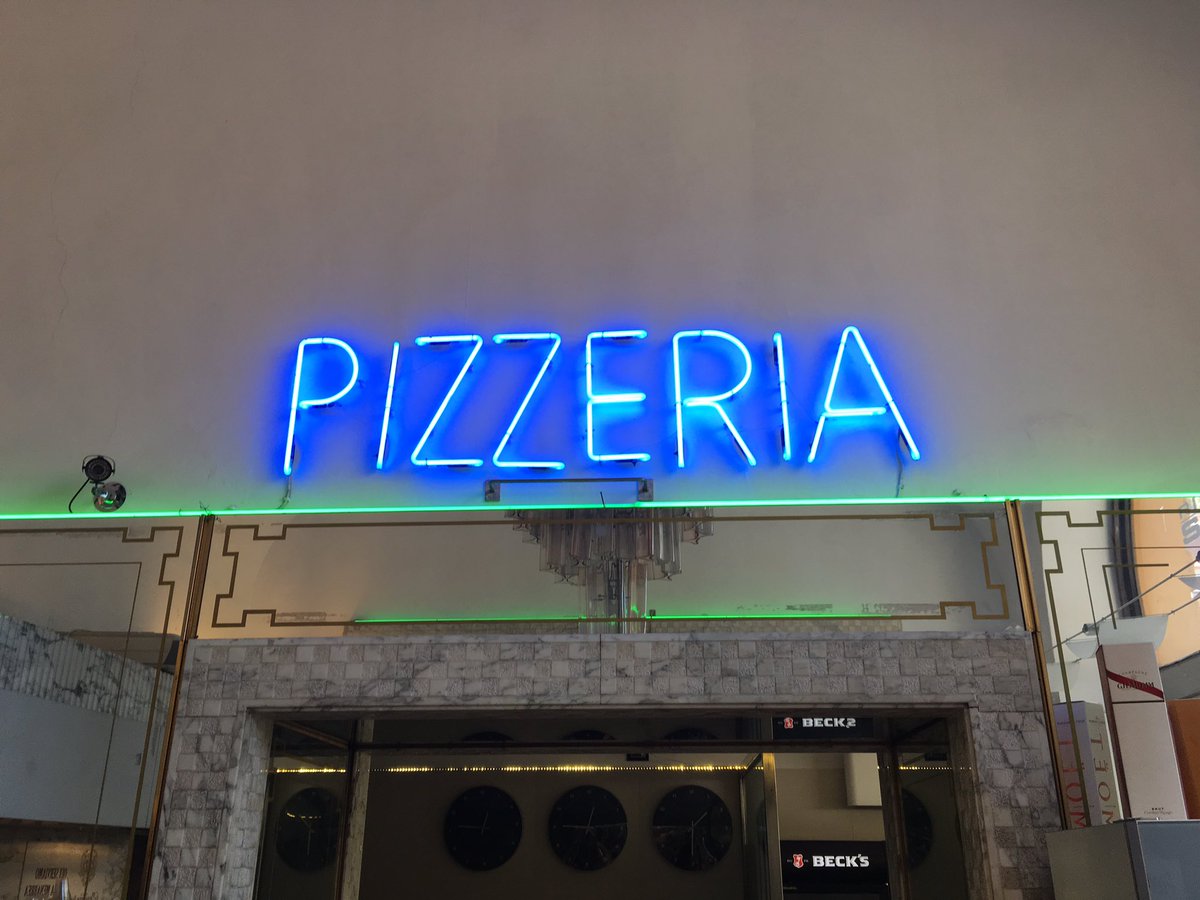 Our favorite reason for coming to Italy? #Pizza!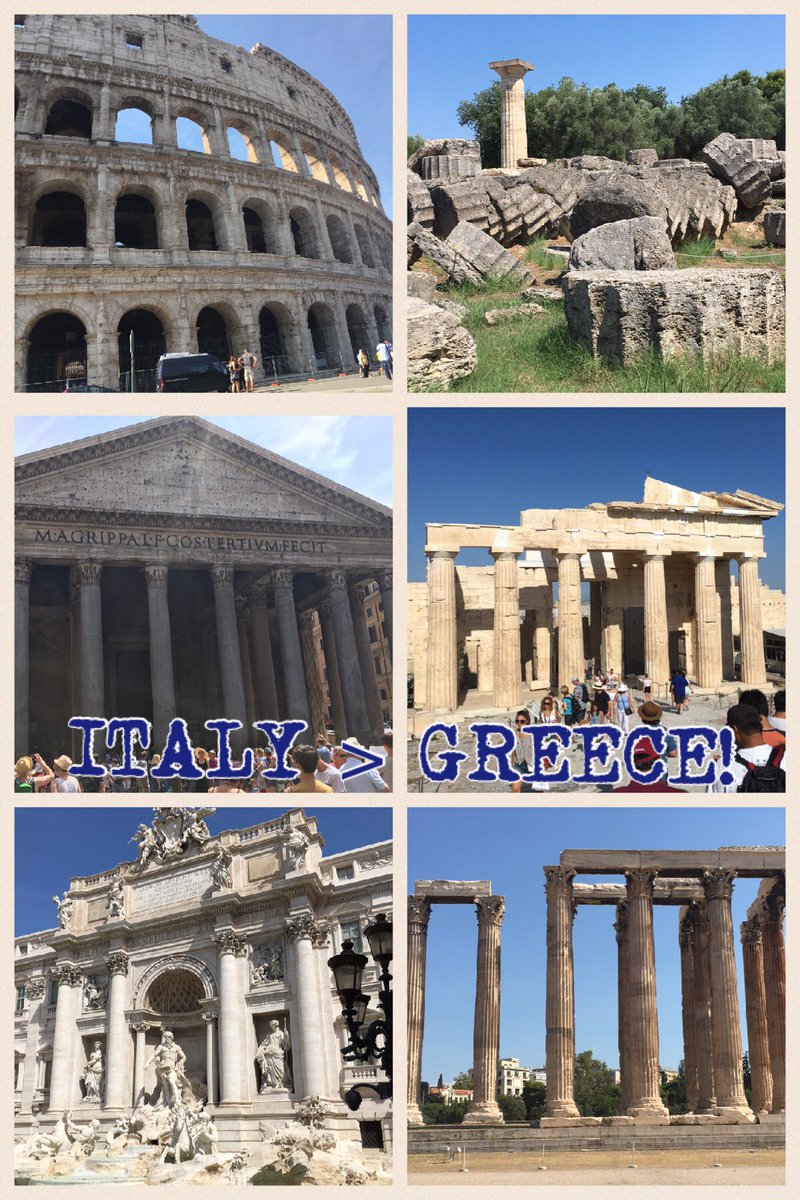 Visited historical sites in Italy & Greece back-to-back. Sorry, Greece you were nice, but I prefer Italy!
As someone who is fairly uninterested in "historical stuff" in the world, it was actually interesting to me to compare Italy & Greece back-to-back. I get that it's different time periods and different set of circumstances but Italy wins out in every way.
It was also nice to see all the restoration projects going on in Rome. While the Colosseum, for example, may not be 100% original, they do a good job of telling you which parts were original and what has been rebuilt.
I think I would have appreciated Greece a bit more had they rebuilt a lot of their history instead of leaving it as a pile of disgusting rubble. But it was also pretty clear to me even after only a few days that as a country, Greece is a complete mess while Italy at least seems to have some of their shit together.
Anyway, just my thoughts on things. Other people may not agree with me, but I also really don't care.
ps. And no I'm not biased because I'm Italian, I'm actually not even that big of a fan of Italy either, other than their pizza which kicks a lot of ass!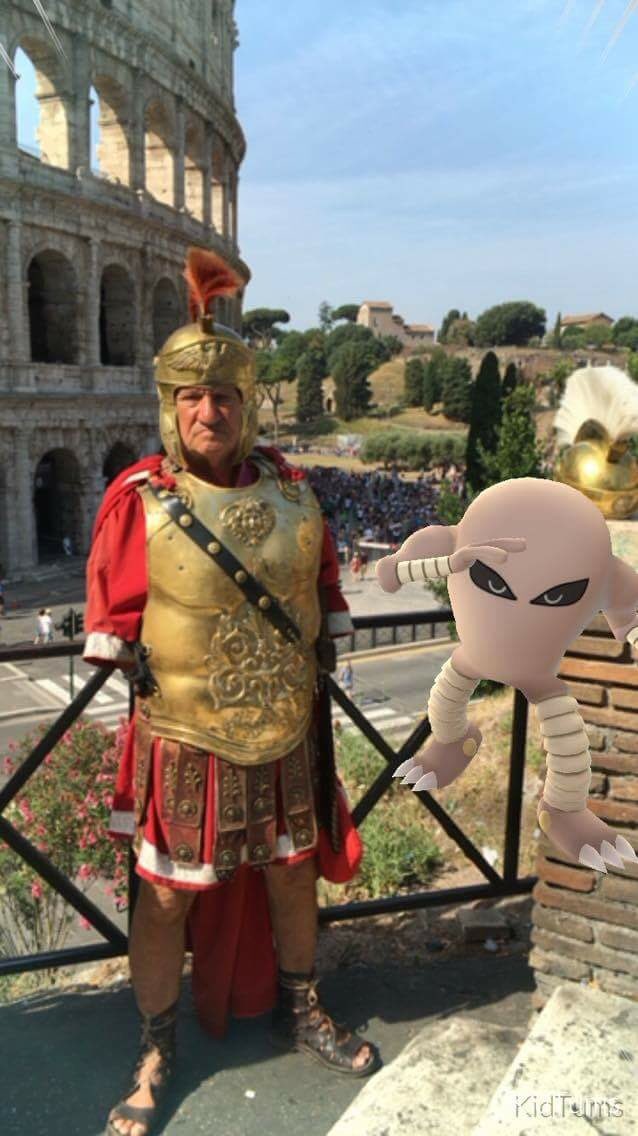 Today we caught a #Pokemon at the Colosseum in #Rome! Hows that for a cool #PokemonGo location?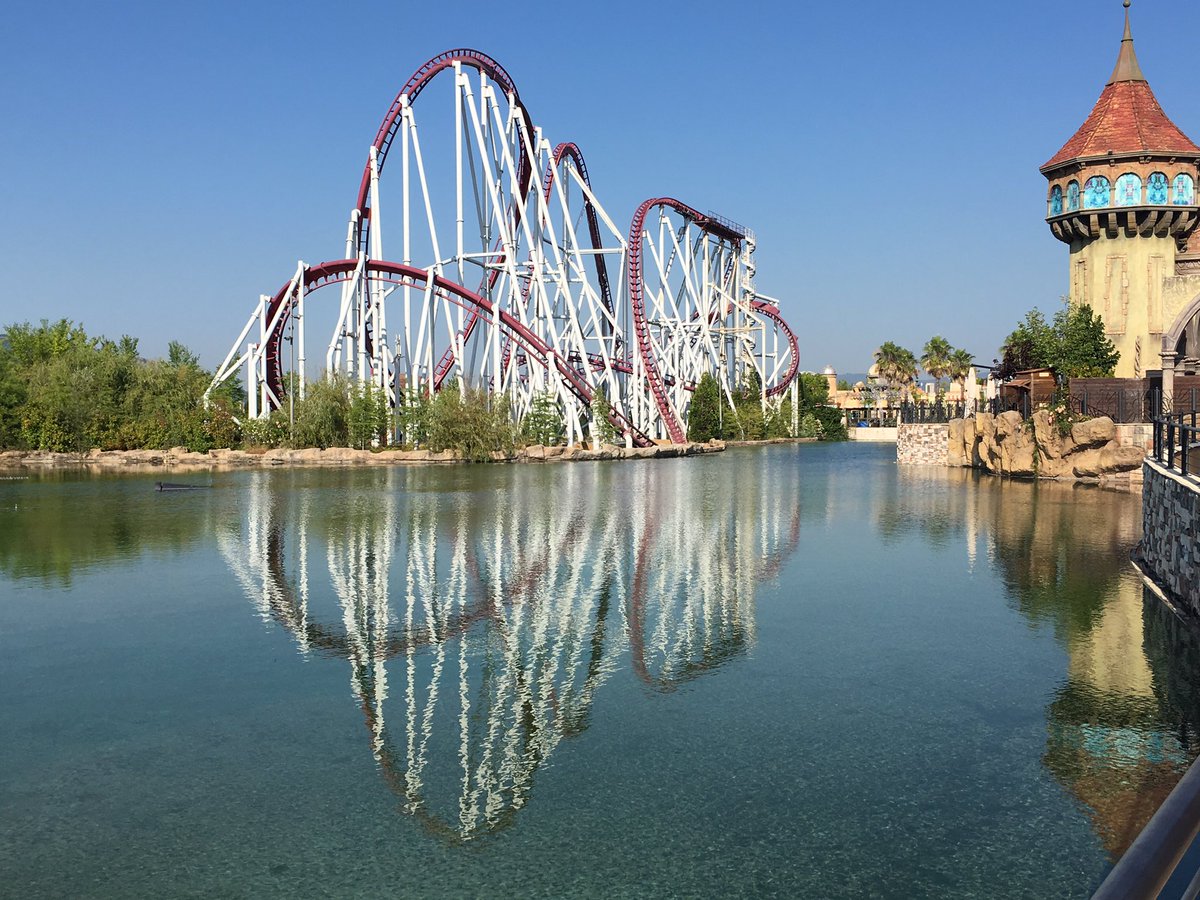 We are here before the park opens to do some filming at Rainbow Magicland!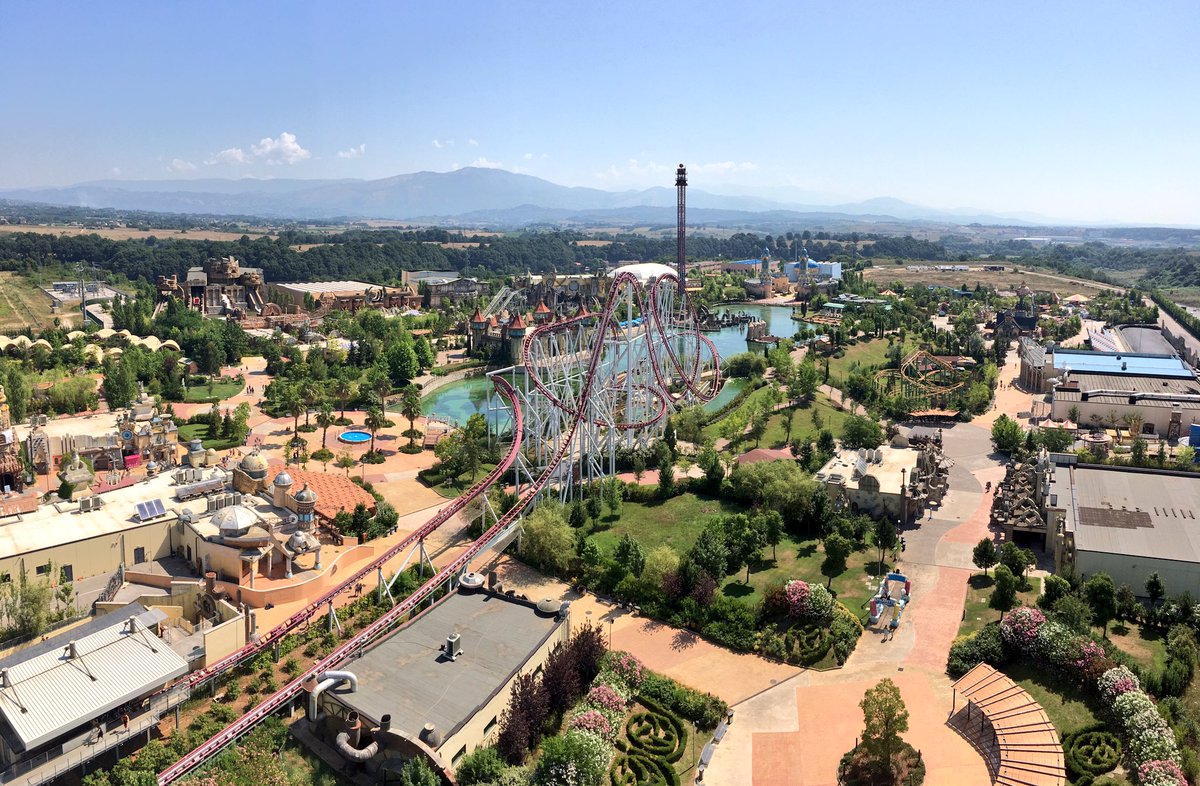 Beautiful birds eye view from the Flying Island ride!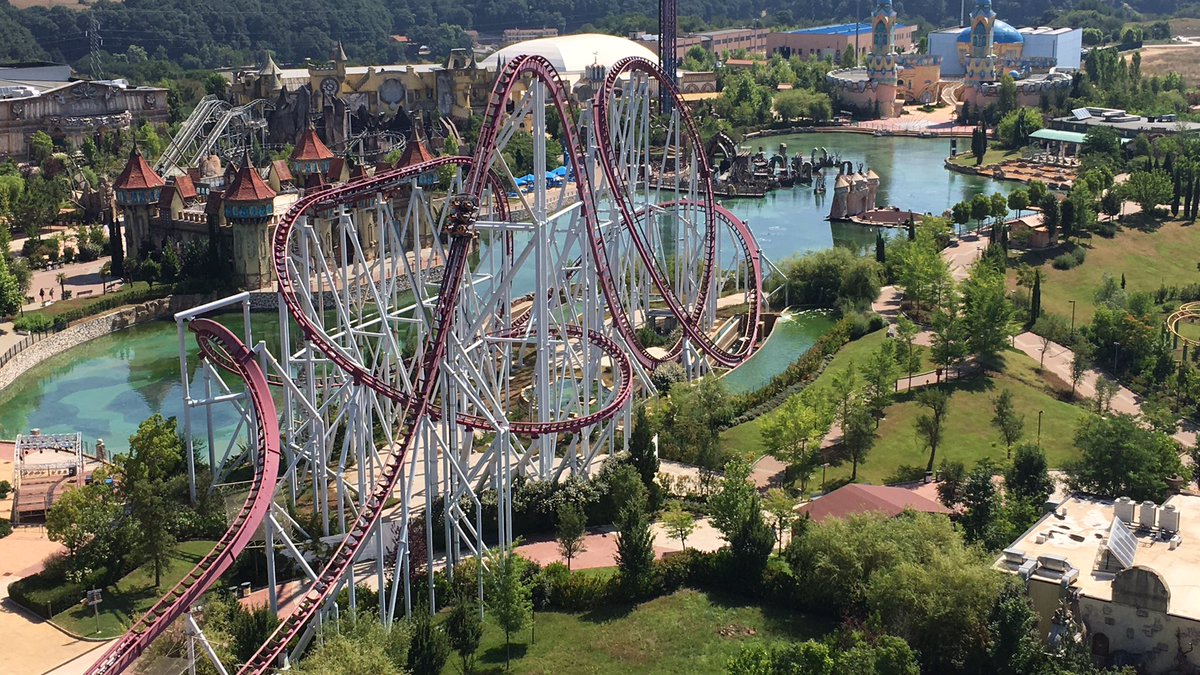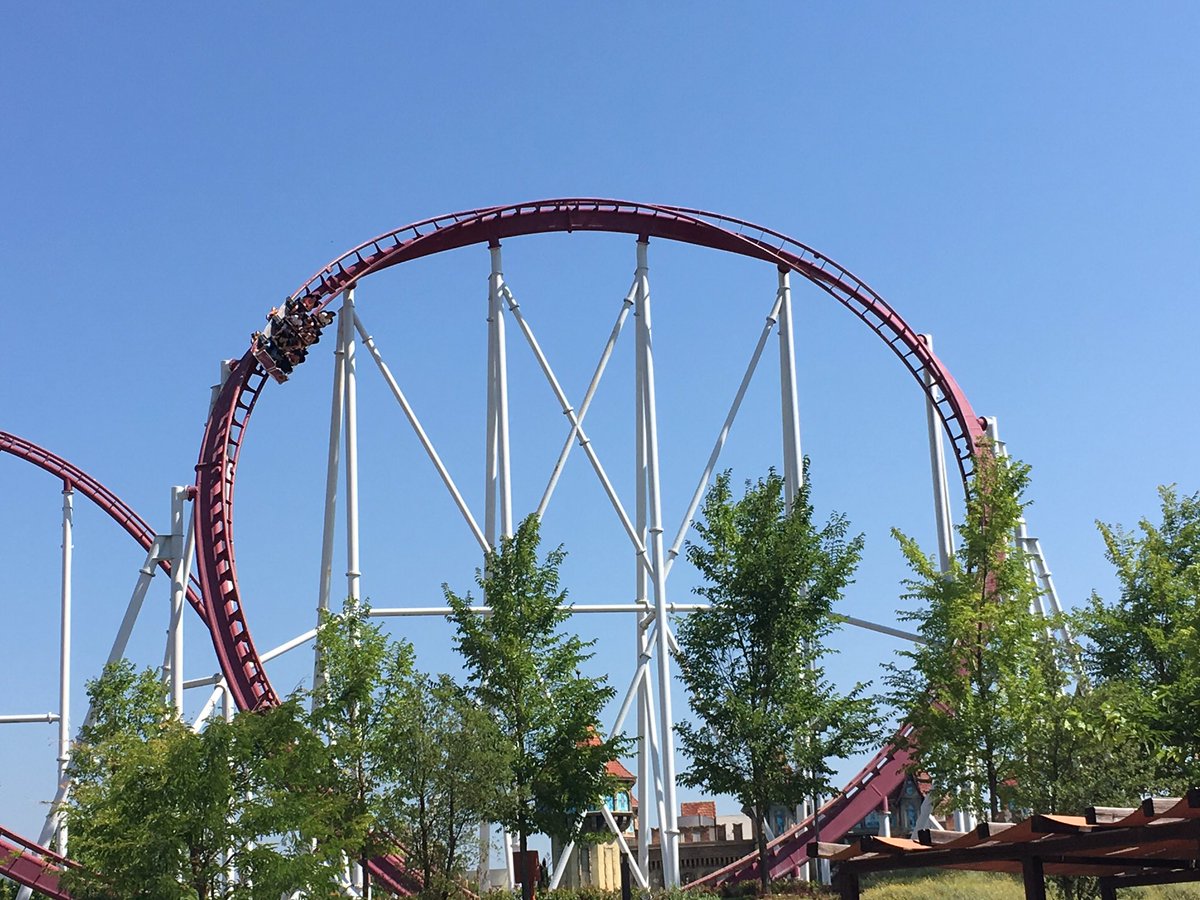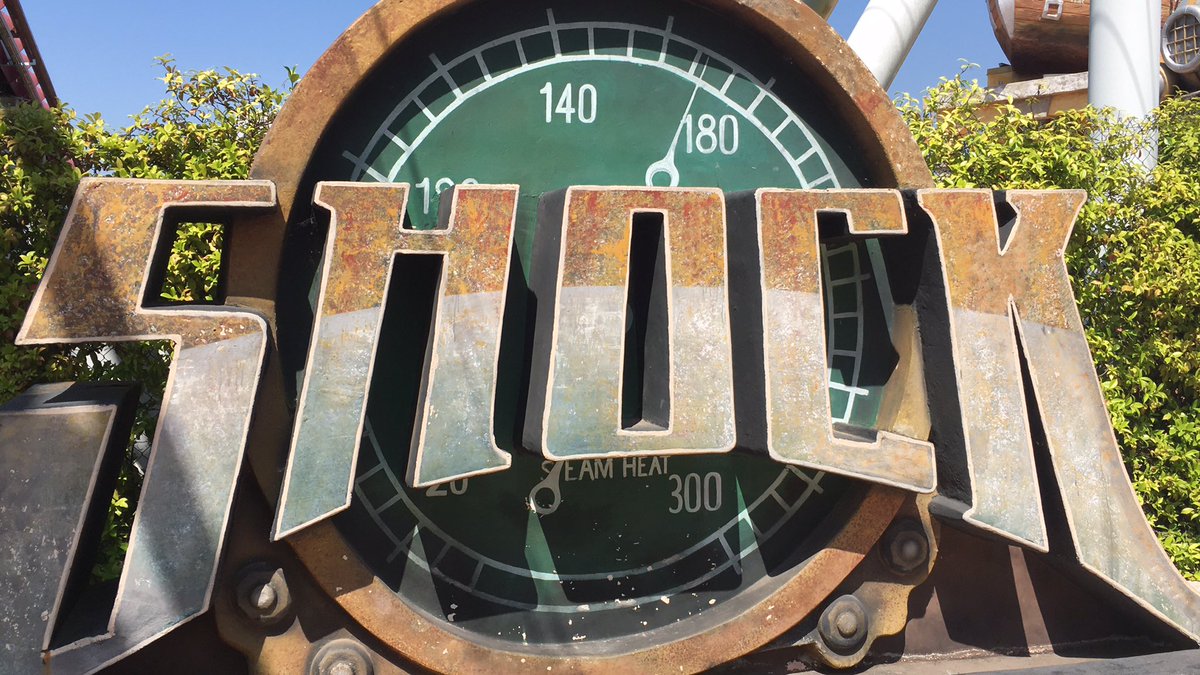 Shock is sort of like the Italian version of Rip Ride Rockit, but with an awesome launch! To be honest, I prefer this ride.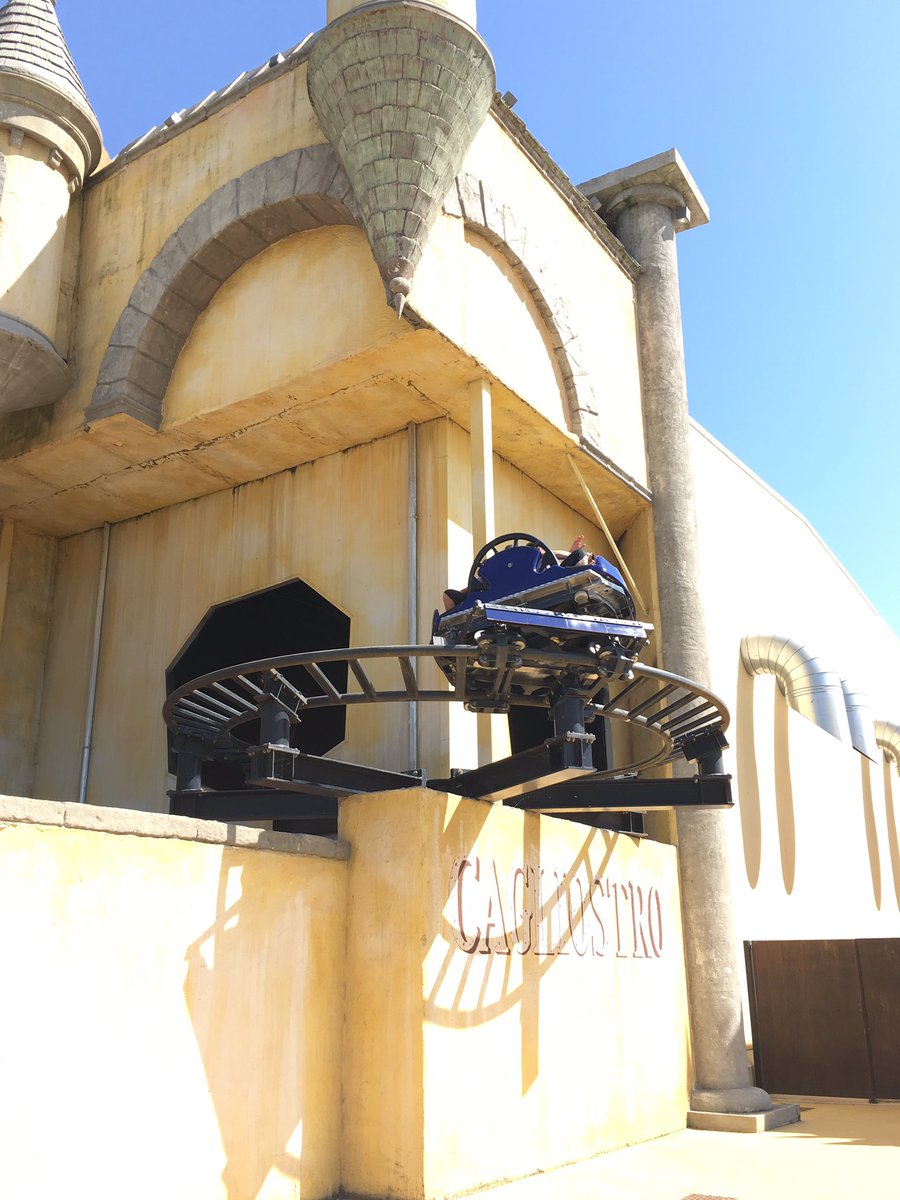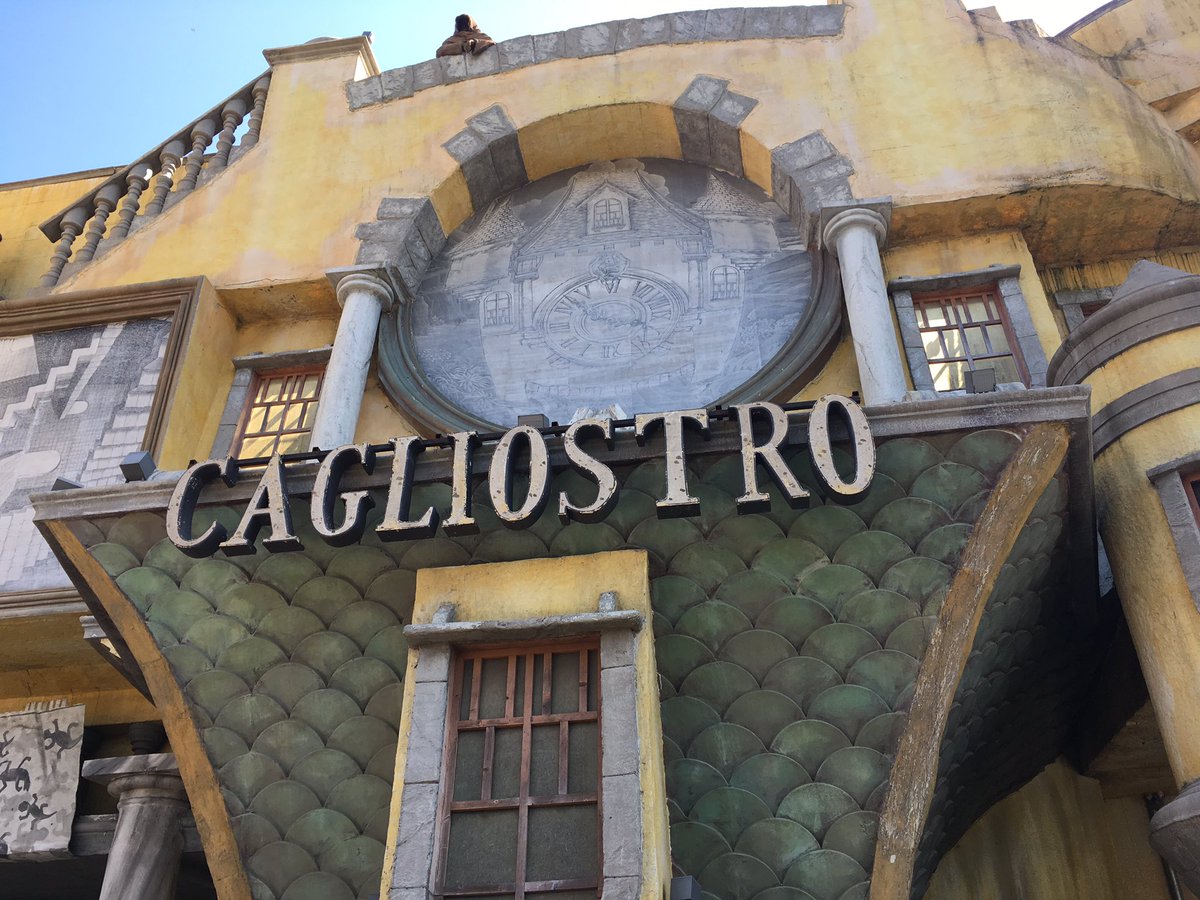 There's not much to see at Cagliostro because it's an indoor spinning coaster in the dark!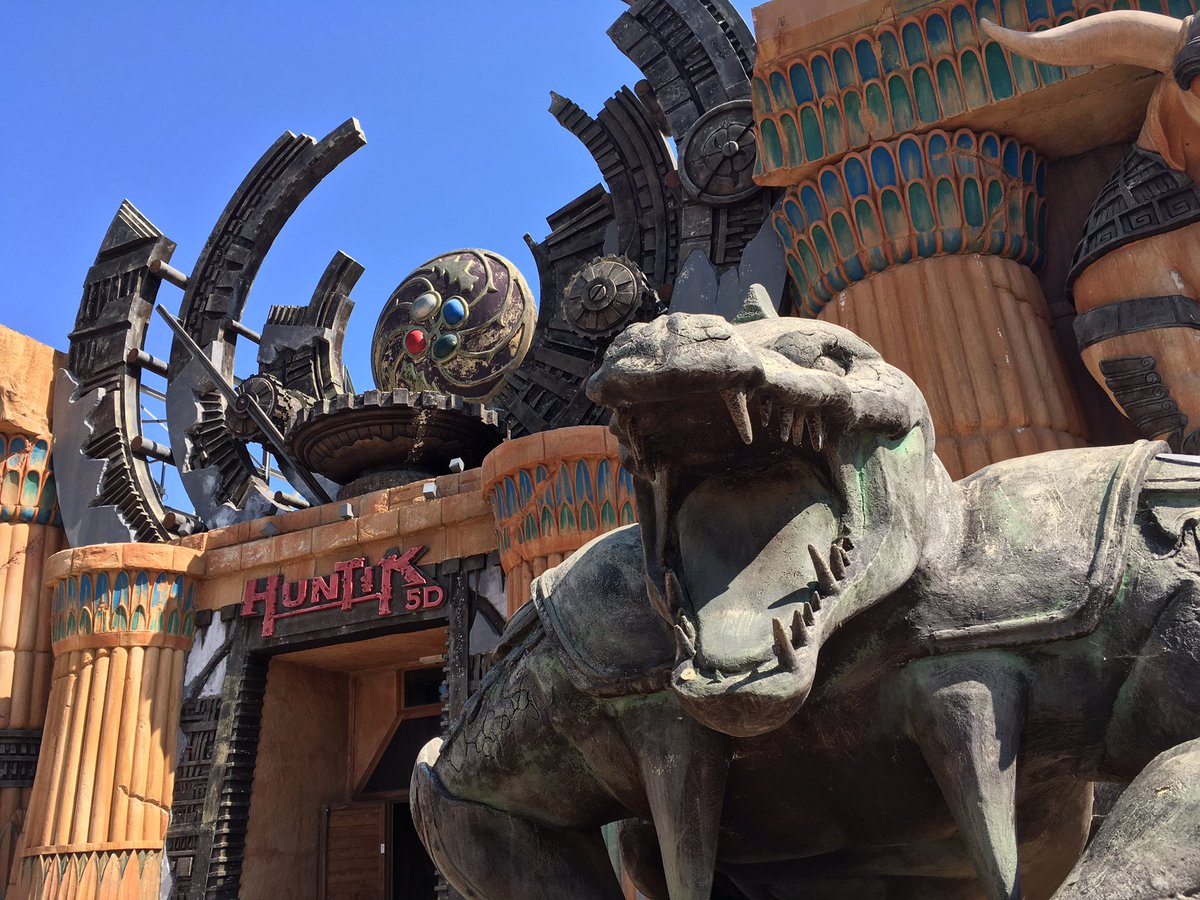 Huntik is a super funky shooting dark ride that mixes live sets, 3D screens & motion based vehicles!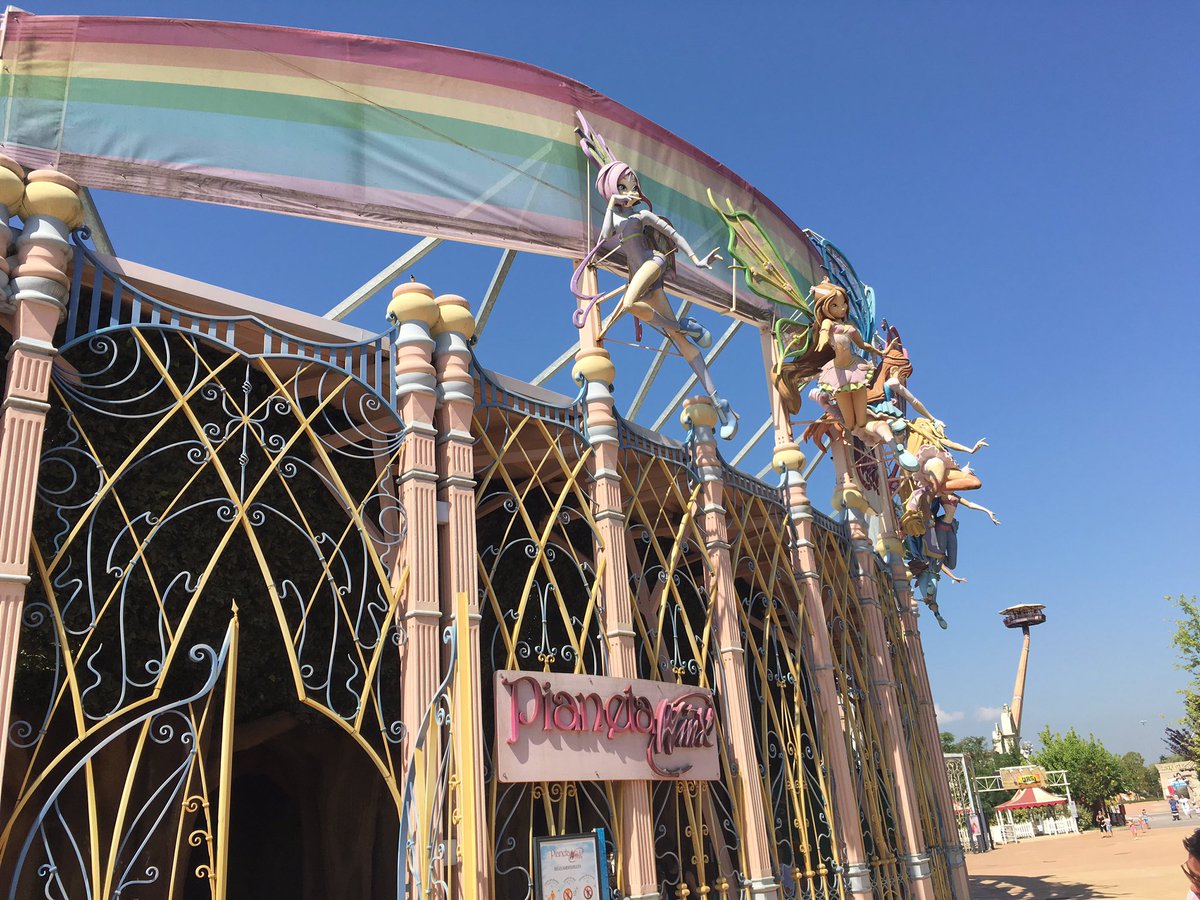 Something here for the kids... Winx Club dark ride is based around fairies and things!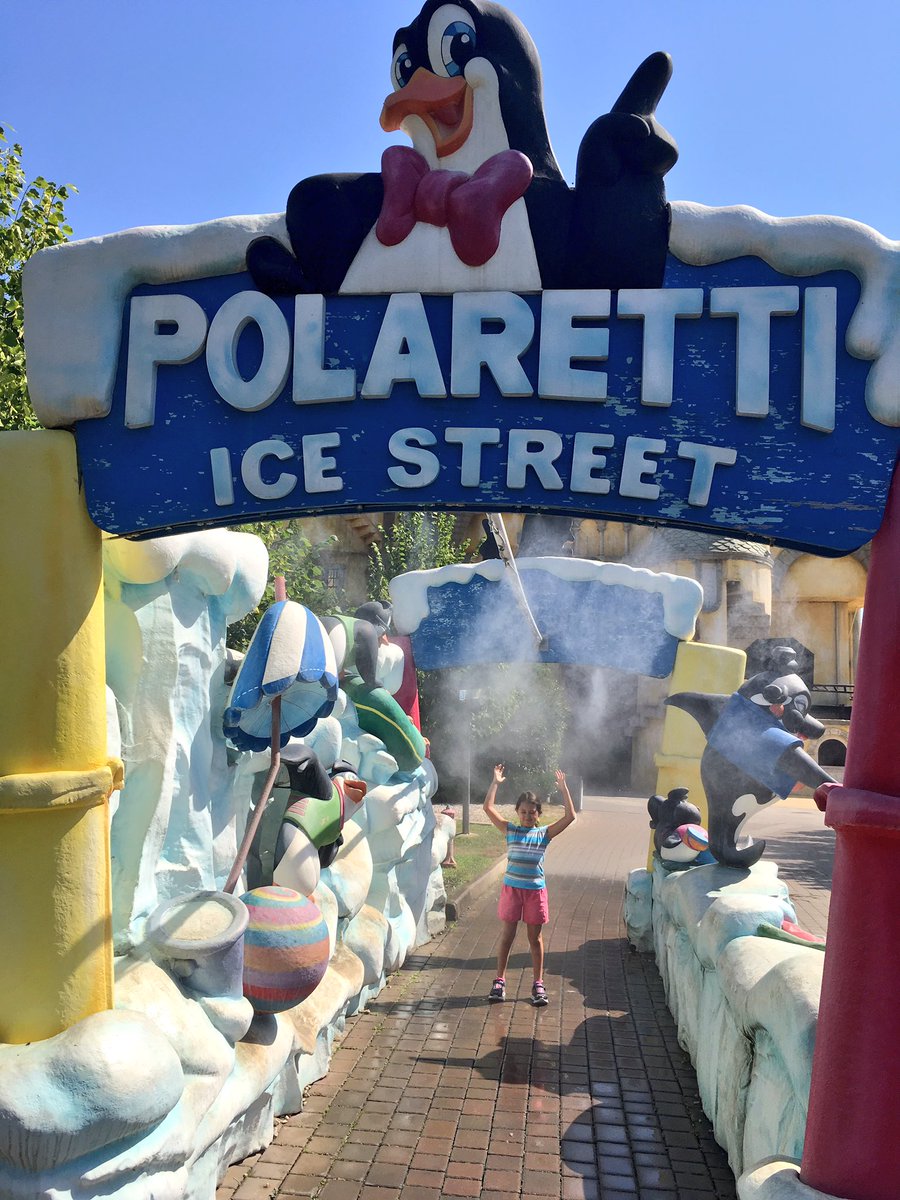 Keeping cool on a very hot day in #Italy!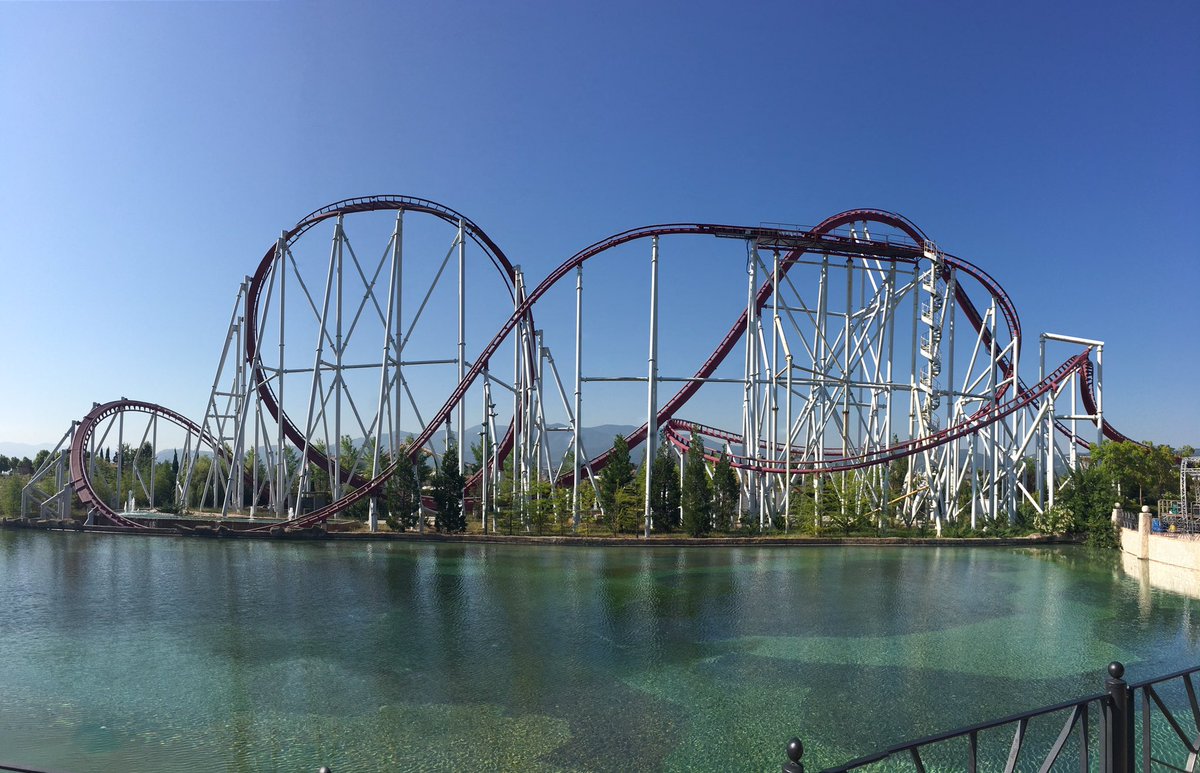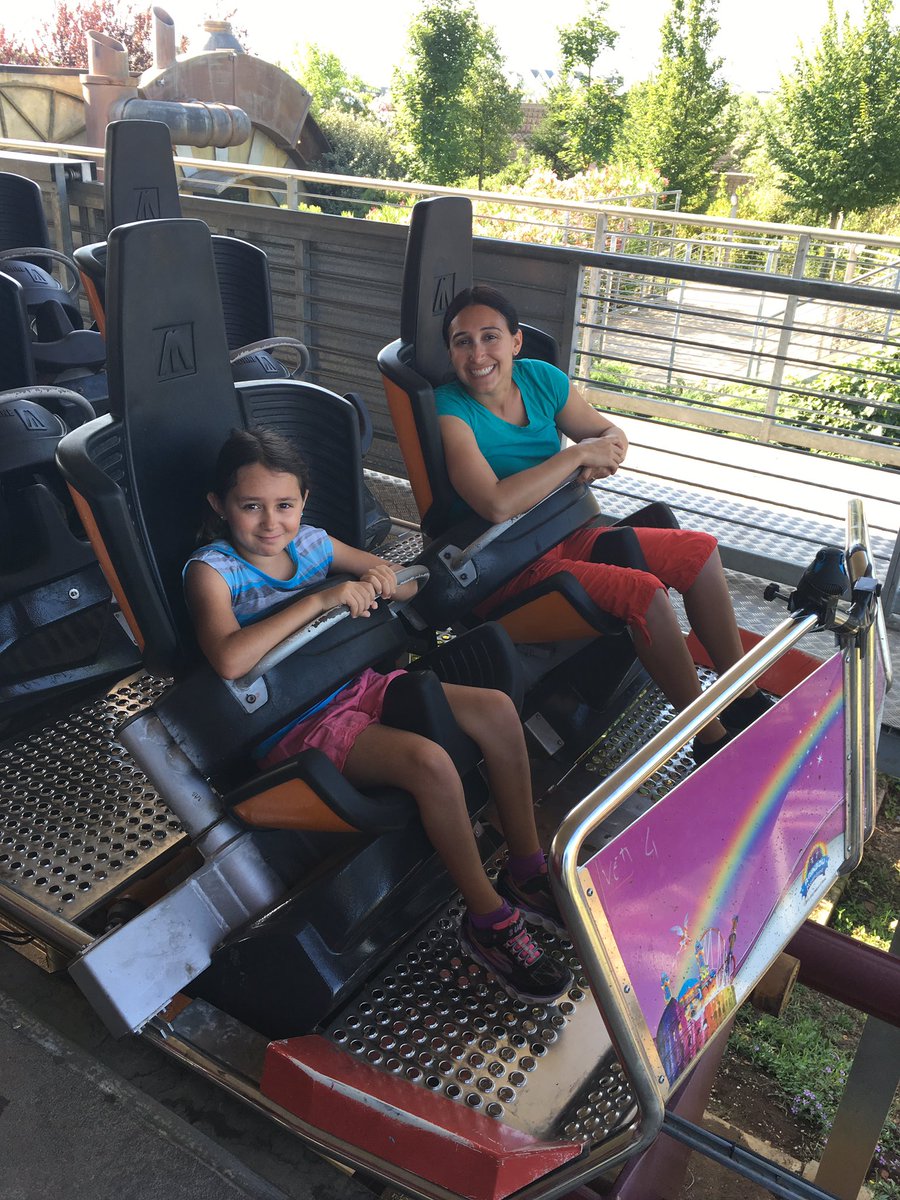 Did some filming on Shock this morning and we had our best actresses for the ride!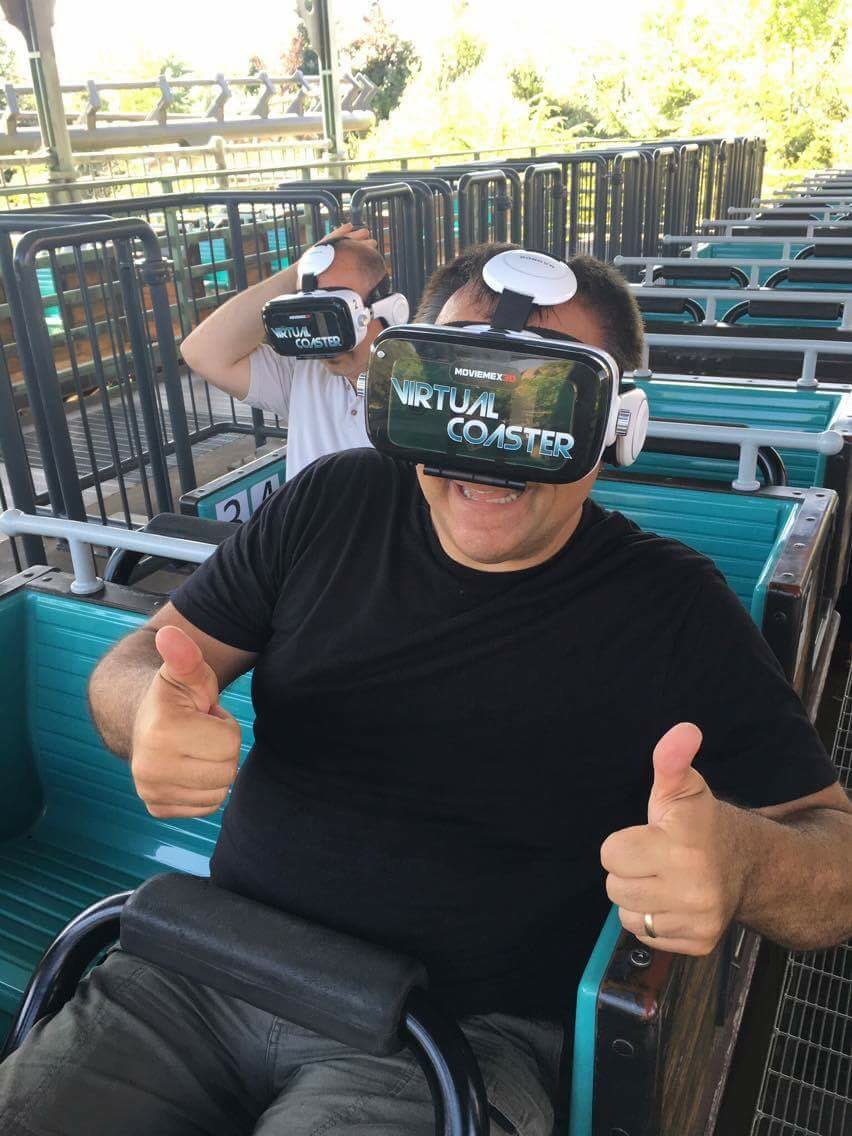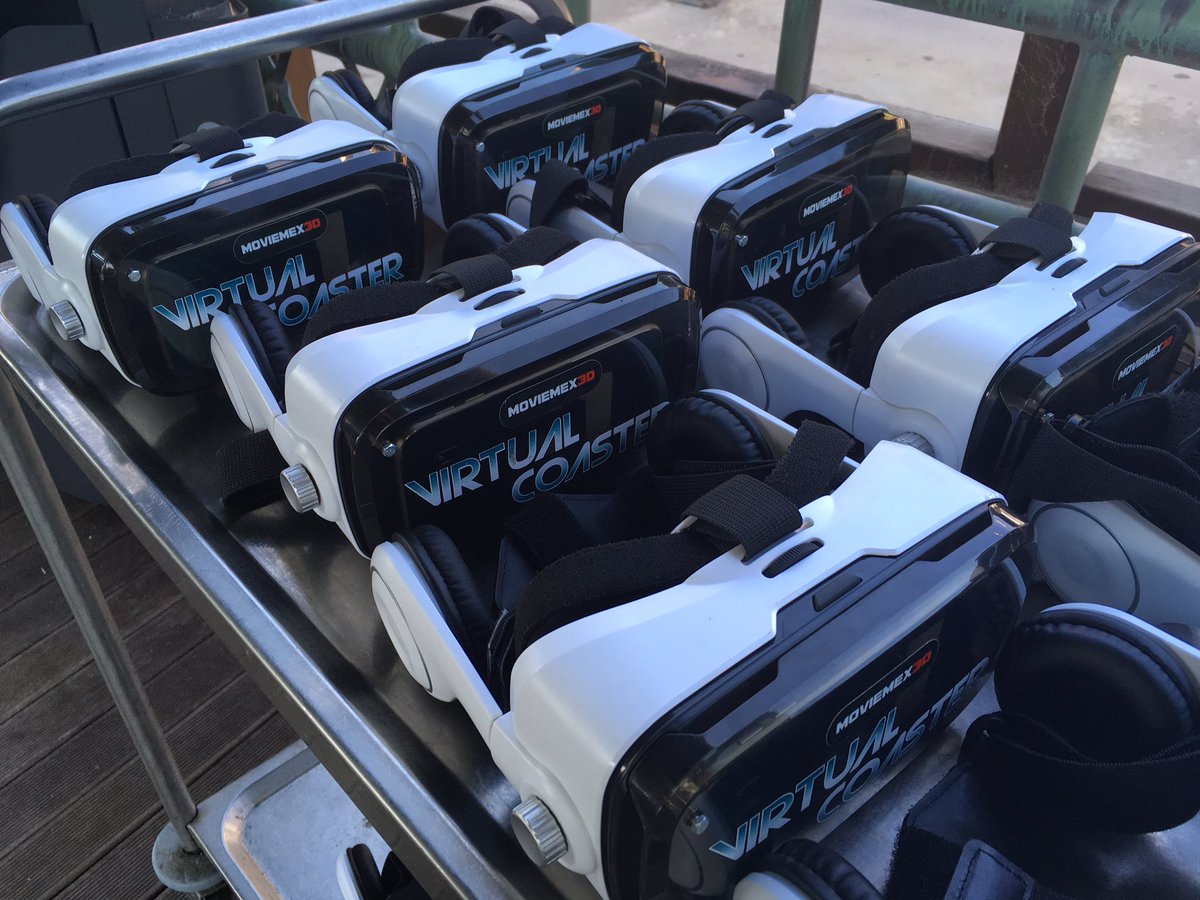 Now you can experience pirates battling it out on flying ships in VR Rainbow Magicland's mine train coaster!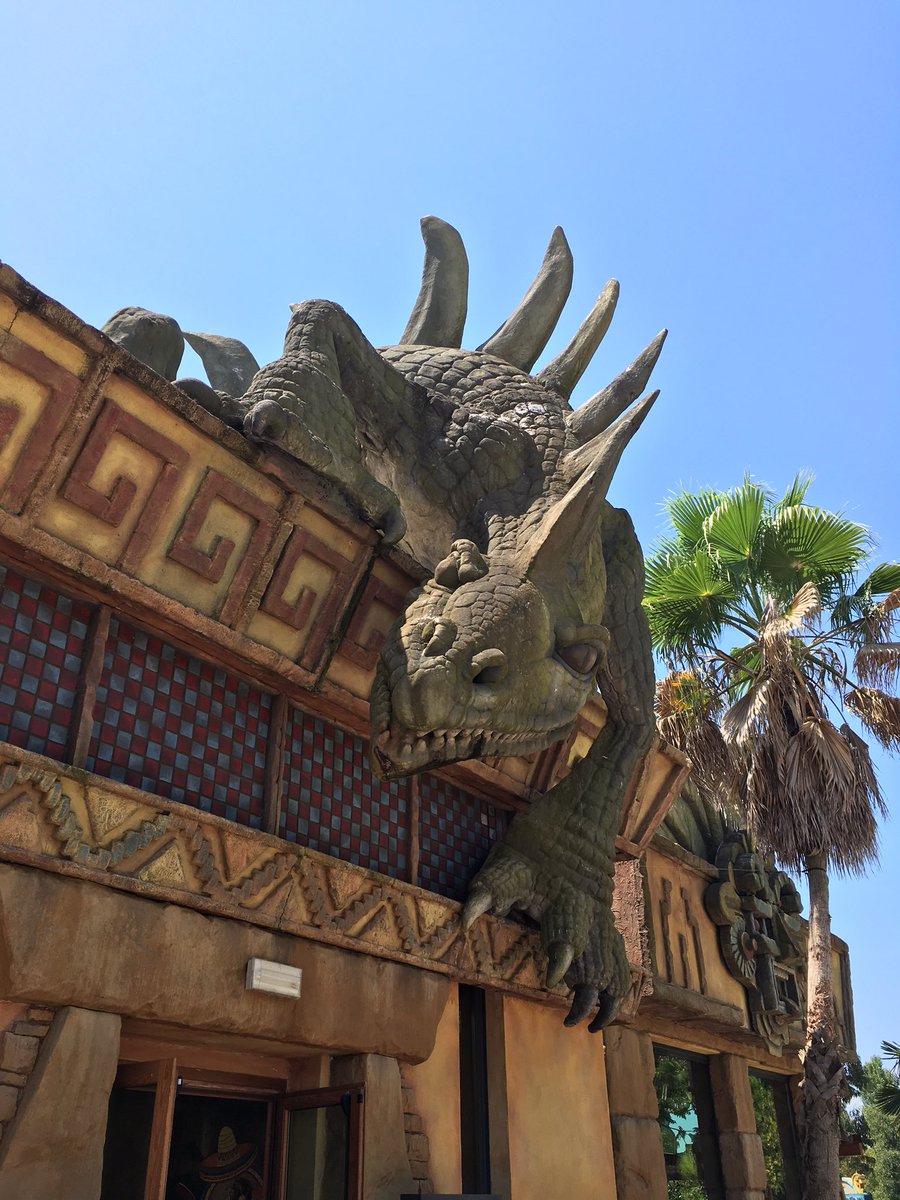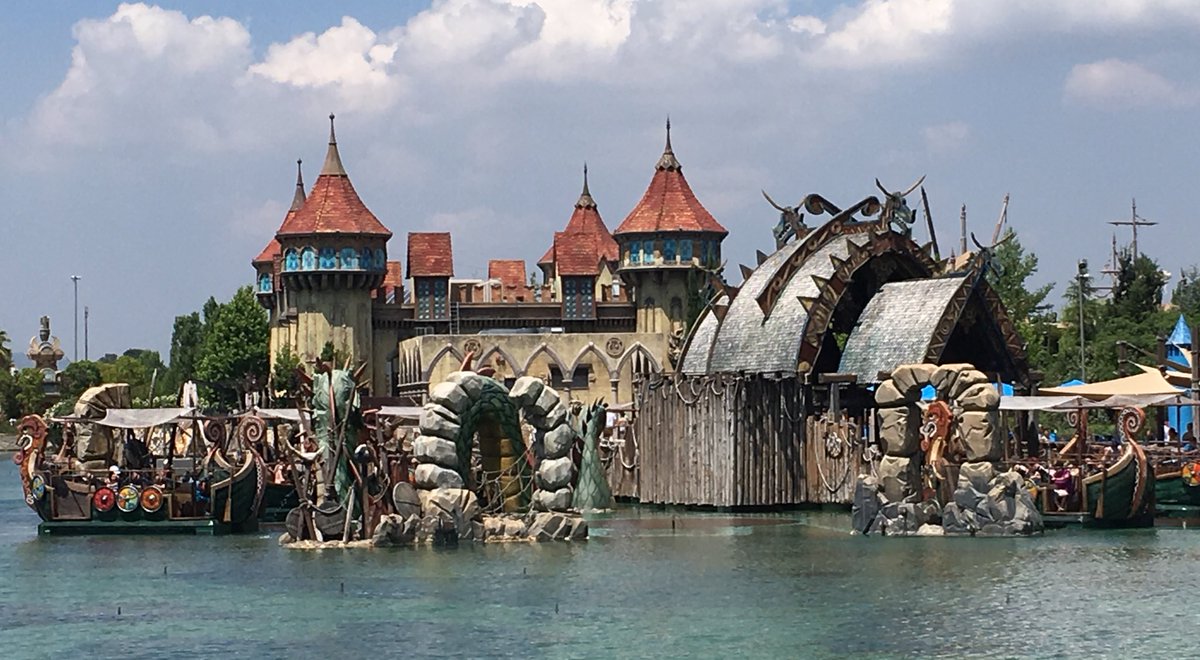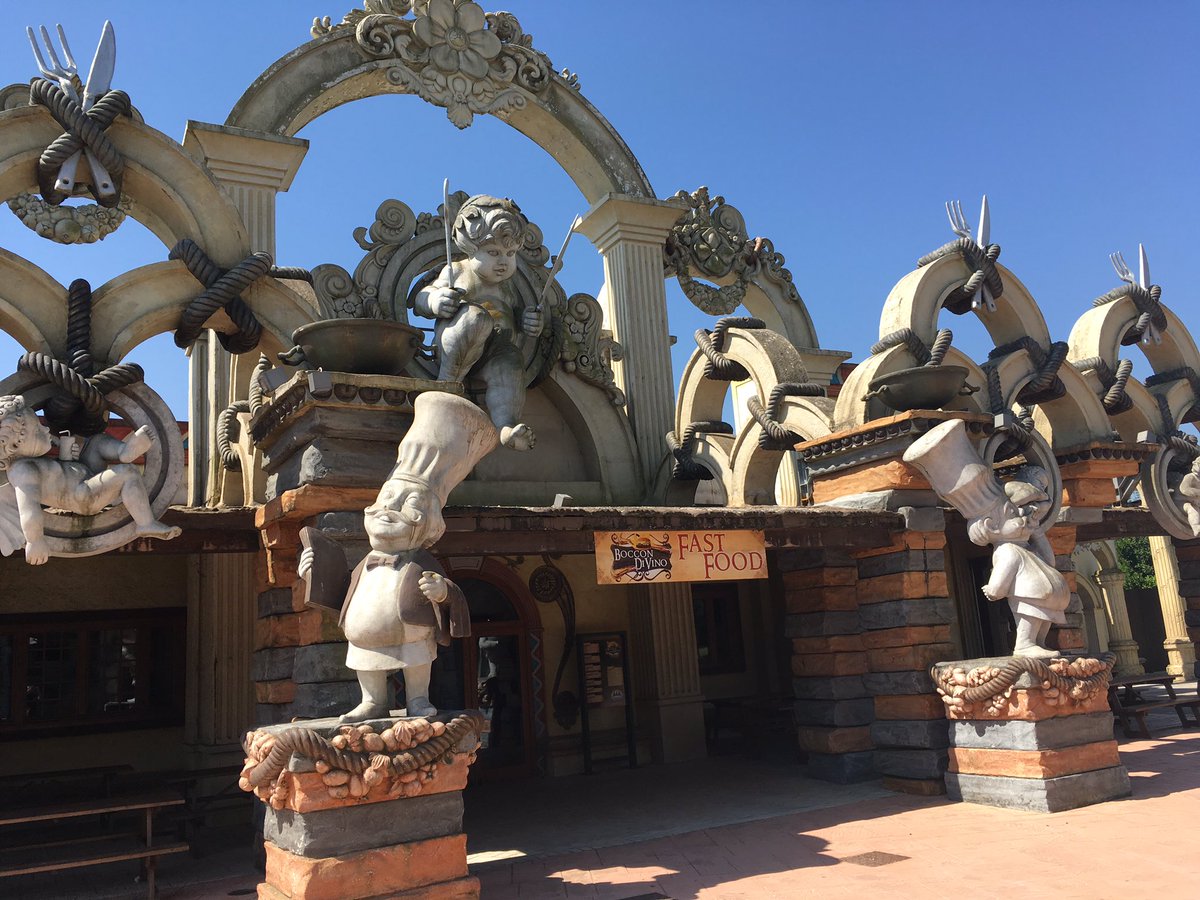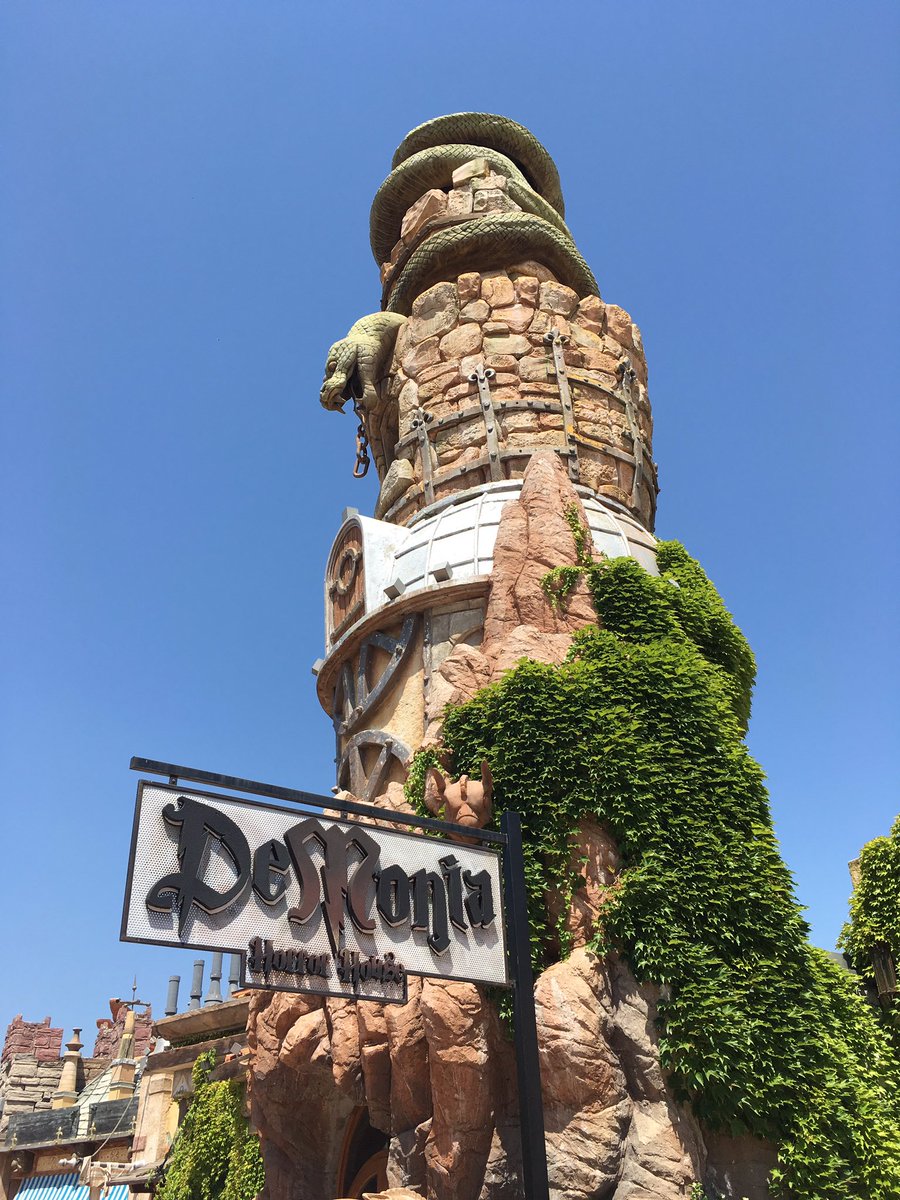 The park is very nicely themed! Some great looking buildings here at the park.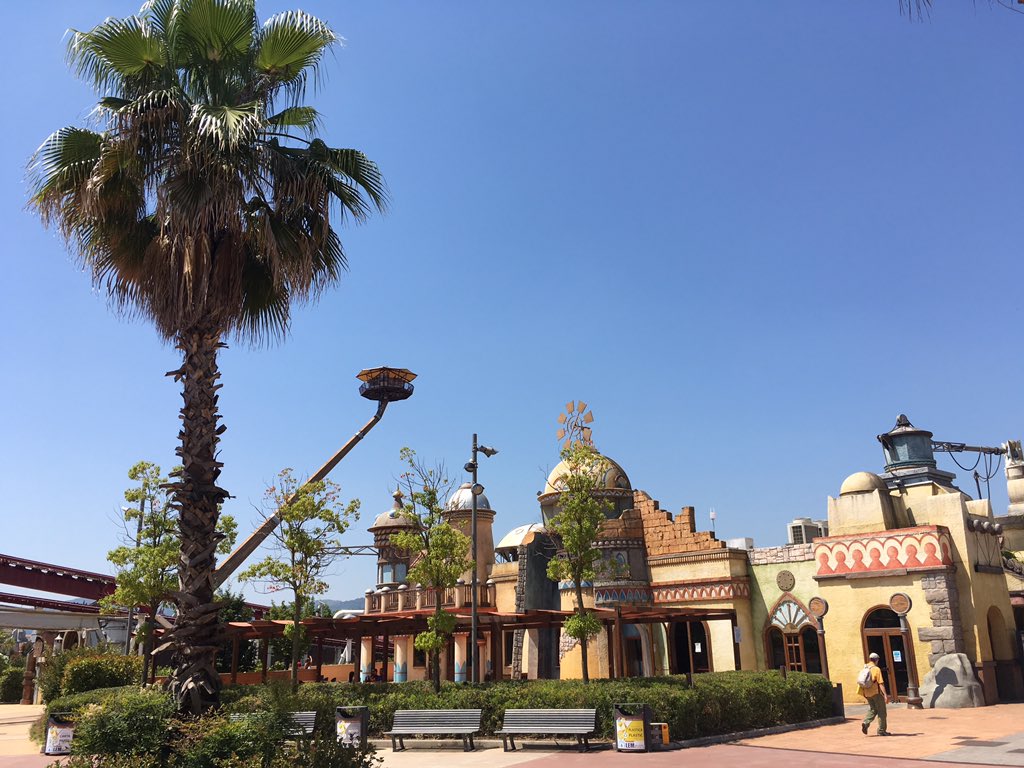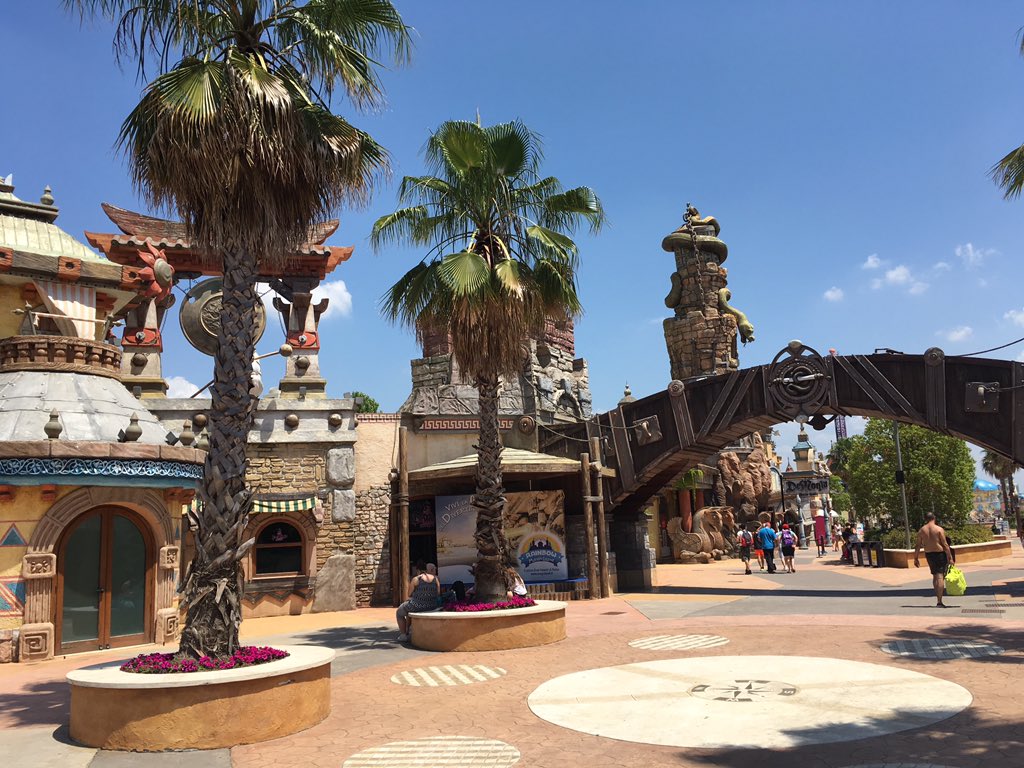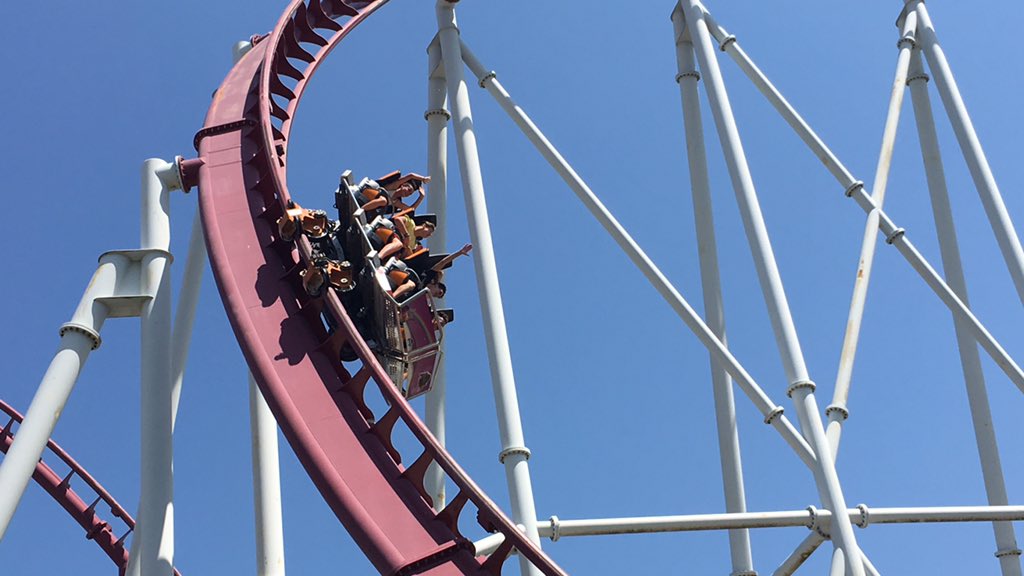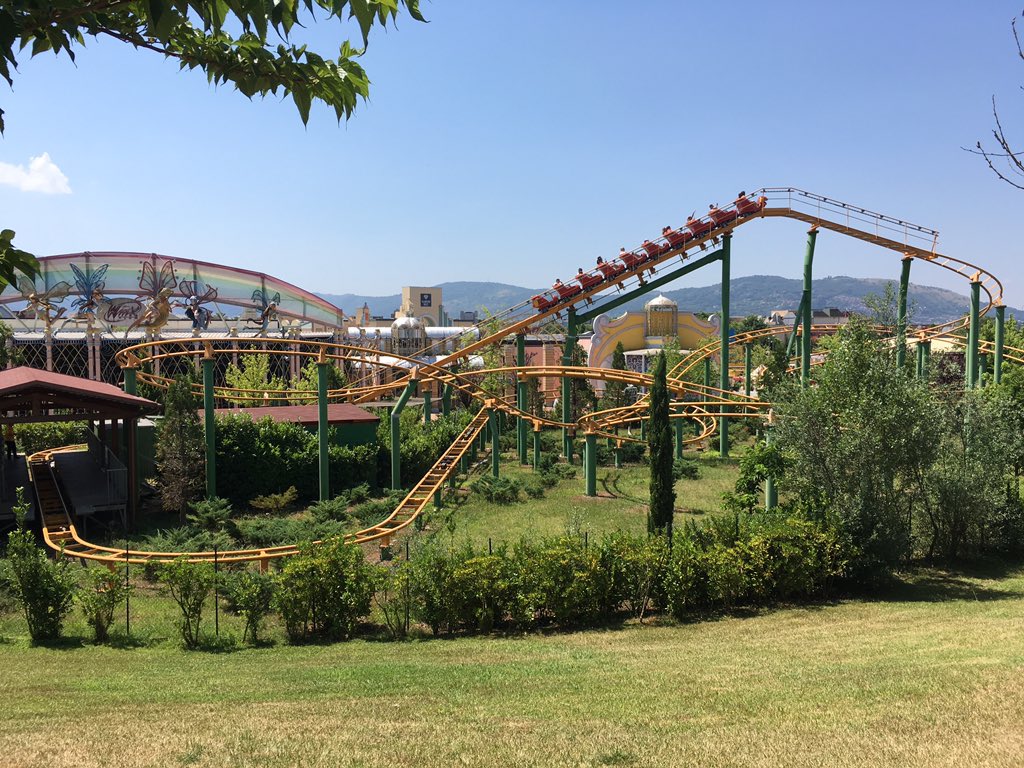 Just a few more pics of the park.
Kristen from @OceanSprayInc shows Jack how to harvest cranberries! @WaltDisneyWorld #EpcotFoodFestival @WDWToday pic.twitter.com/UMnKfUdzS5

— Theme Park Review (@ThemeParkReview) September 26, 2015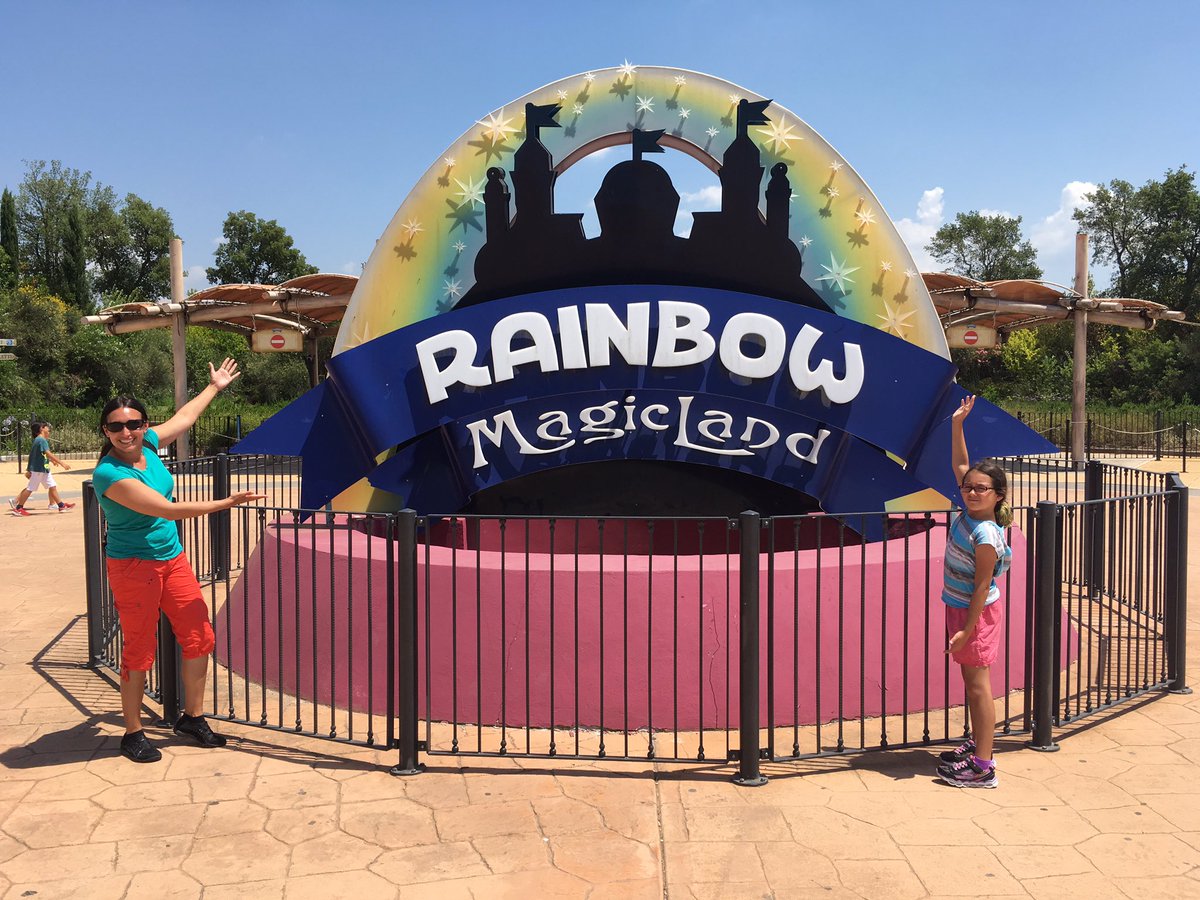 Fun day at Rainbow Magicland today! Should have some cool new video to share with you all soon!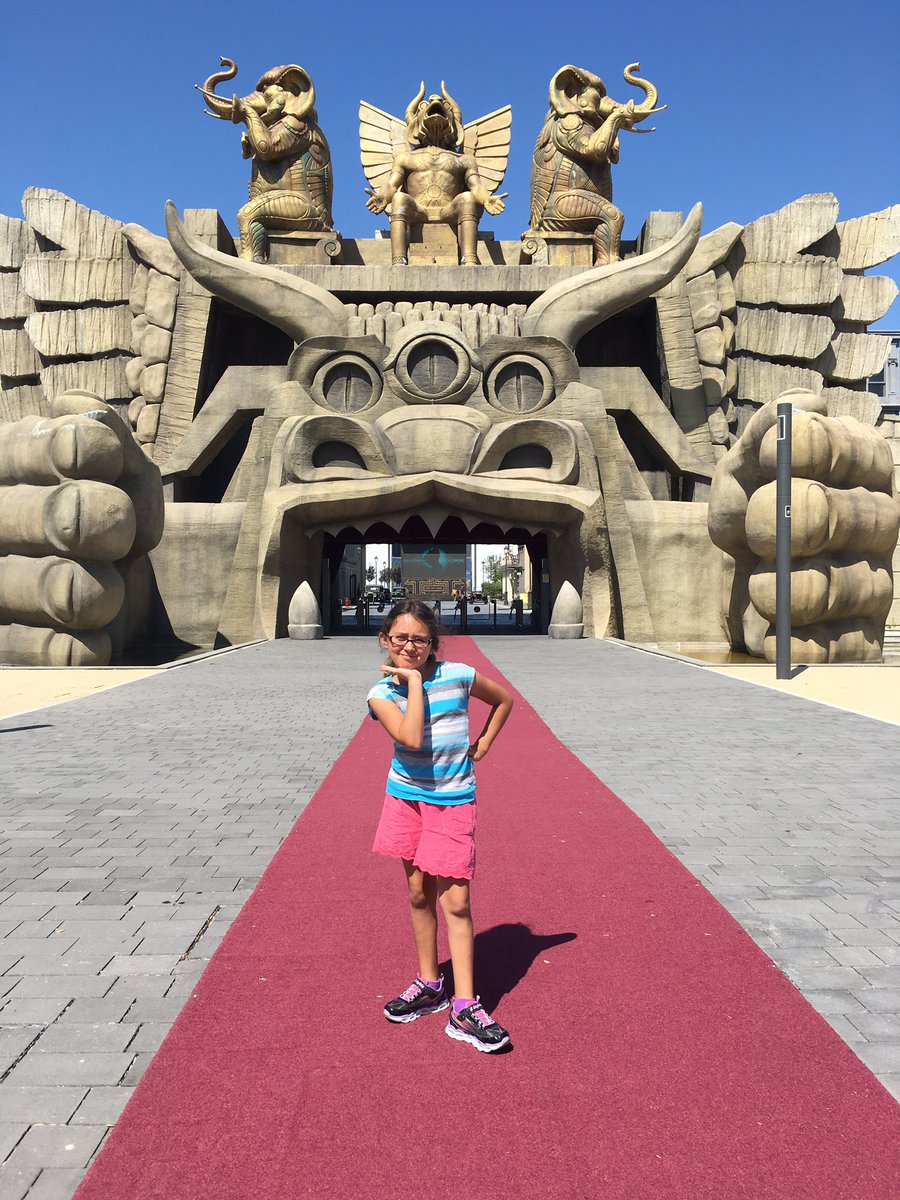 We have just arrived @cinecitta_world for more Italian park fun!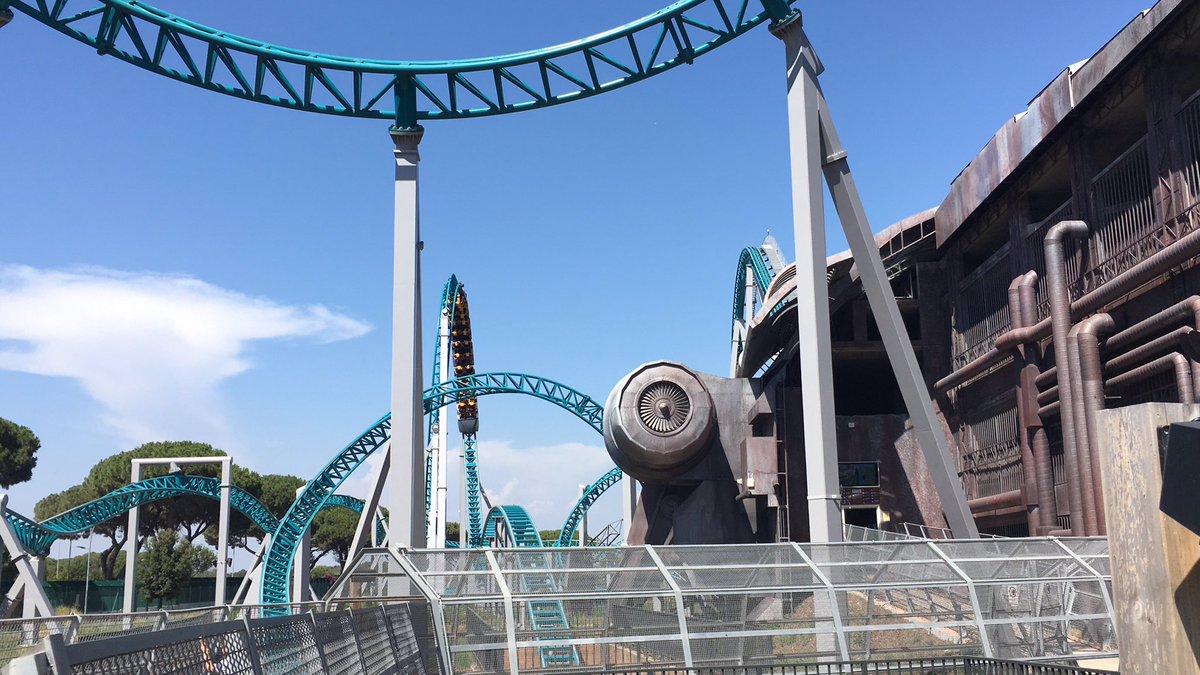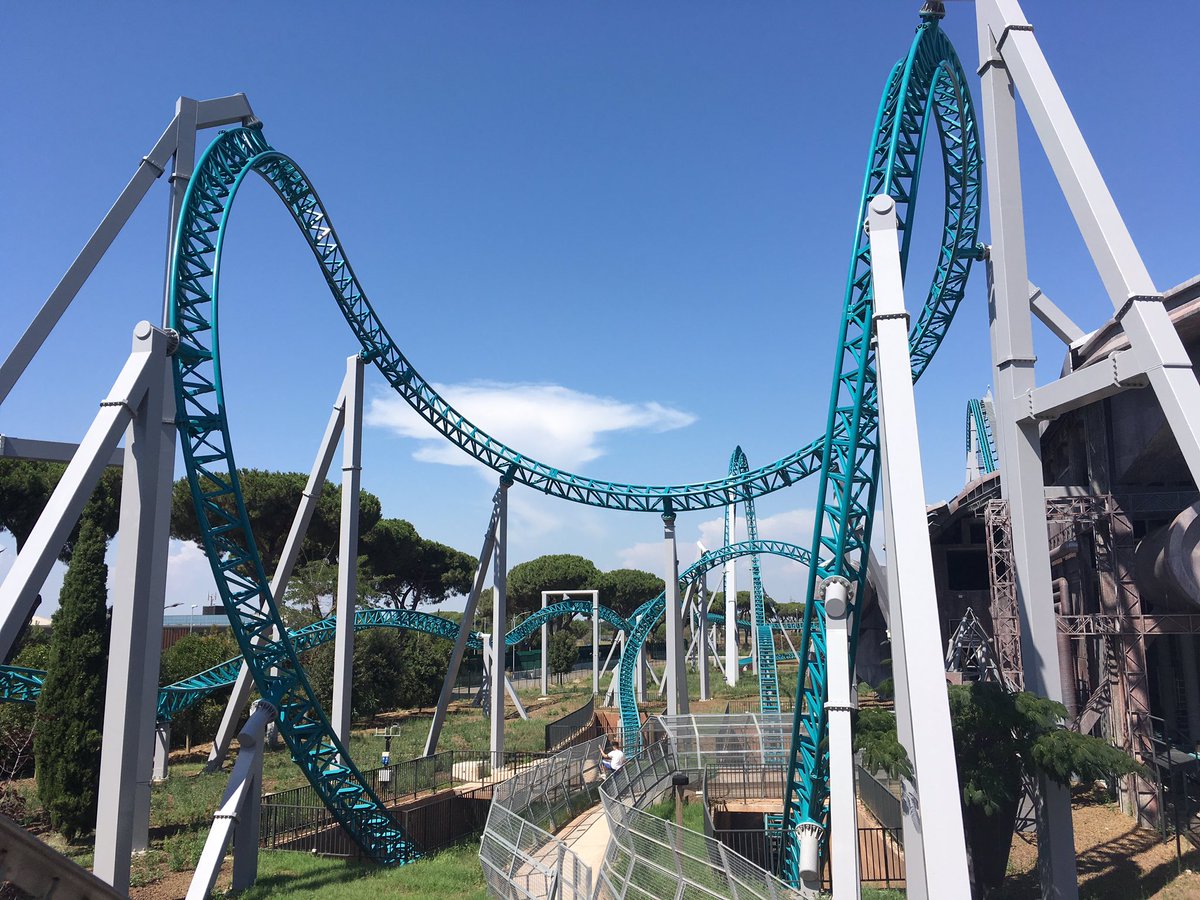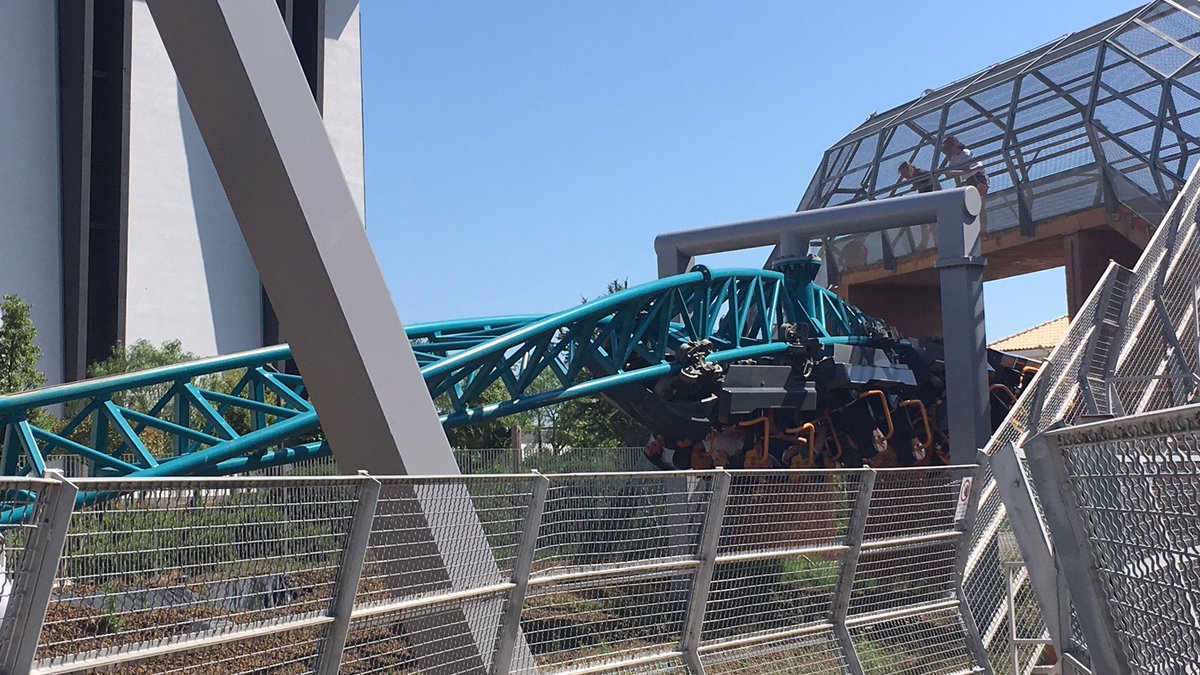 Filming on this coaster should be fun!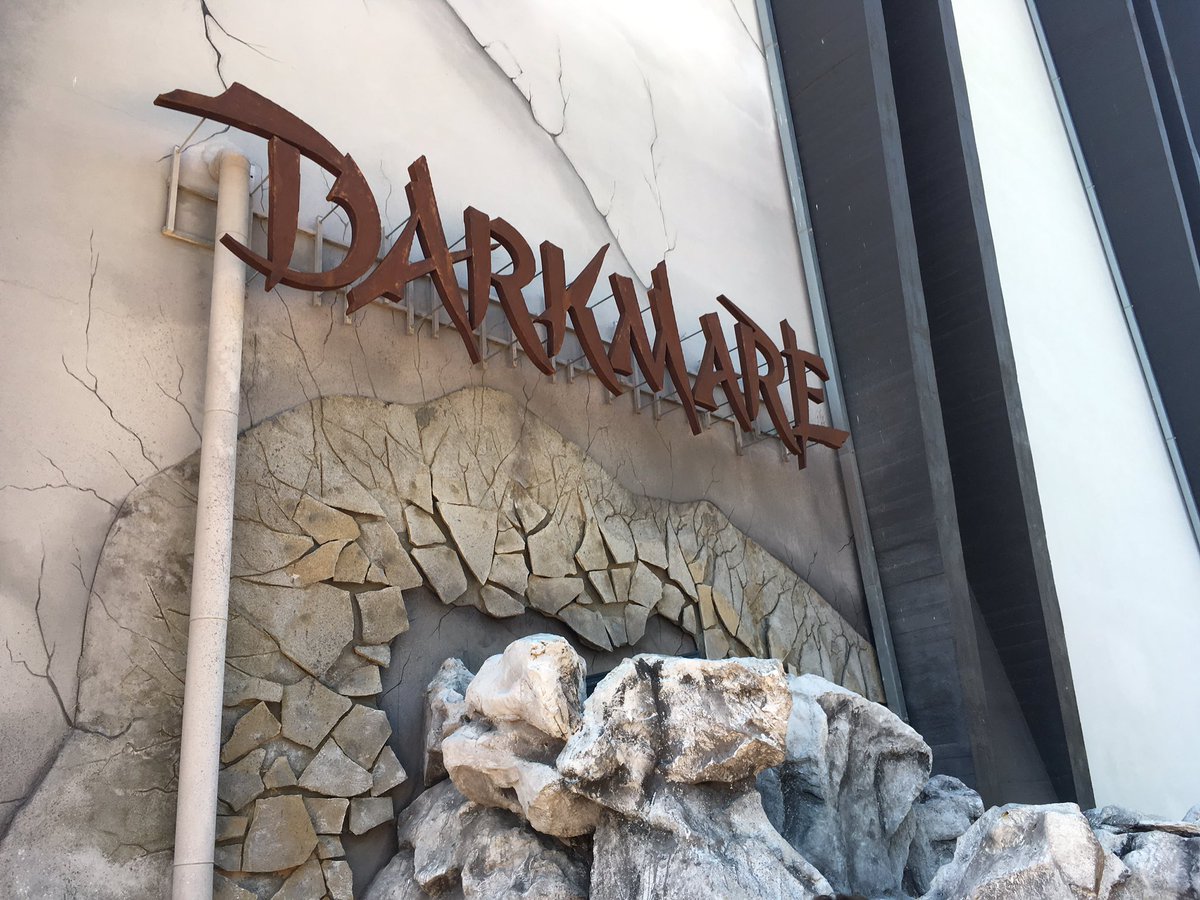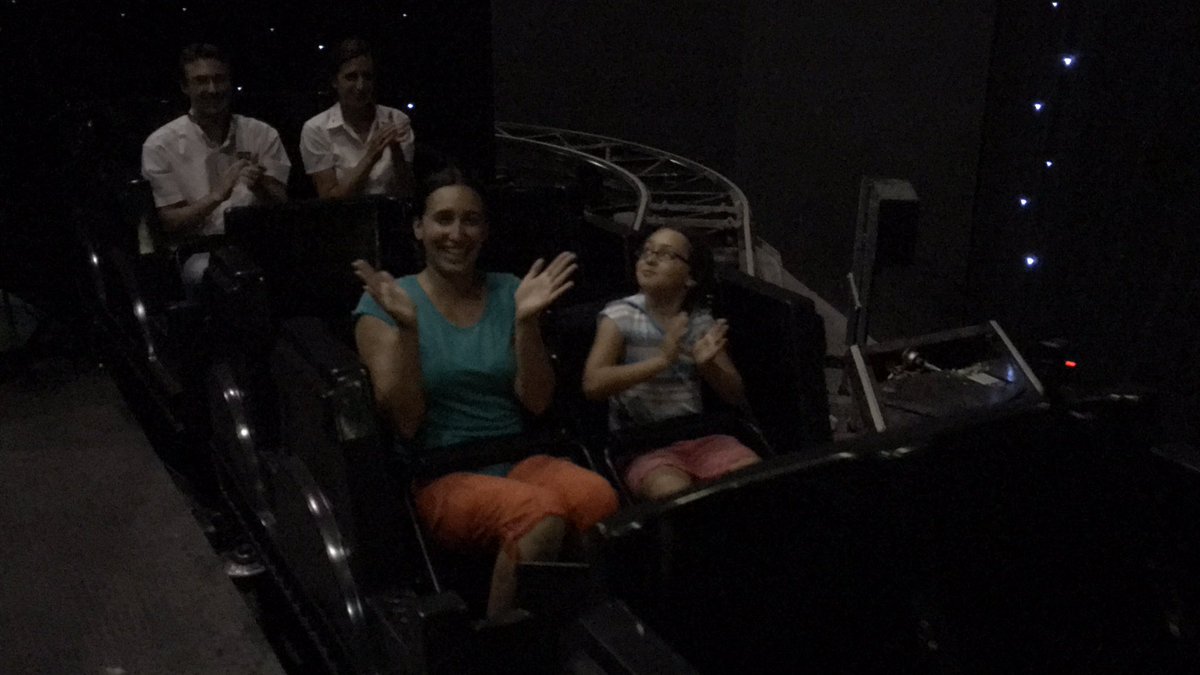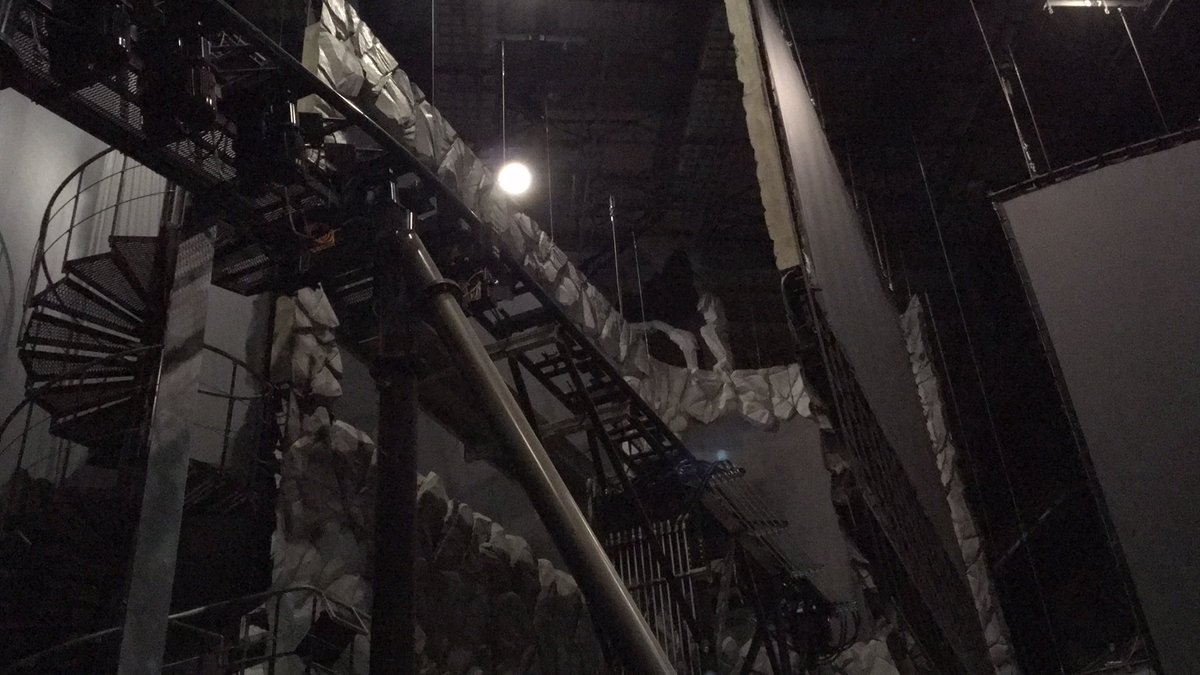 Darkmare @cinecitta_world was just awesome! Fantastic indoor Intamin coaster with a surprise!
Kristen from @OceanSprayInc shows Jack how to harvest cranberries! @WaltDisneyWorld #EpcotFoodFestival @WDWToday pic.twitter.com/UMnKfUdzS5

— Theme Park Review (@ThemeParkReview) September 26, 2015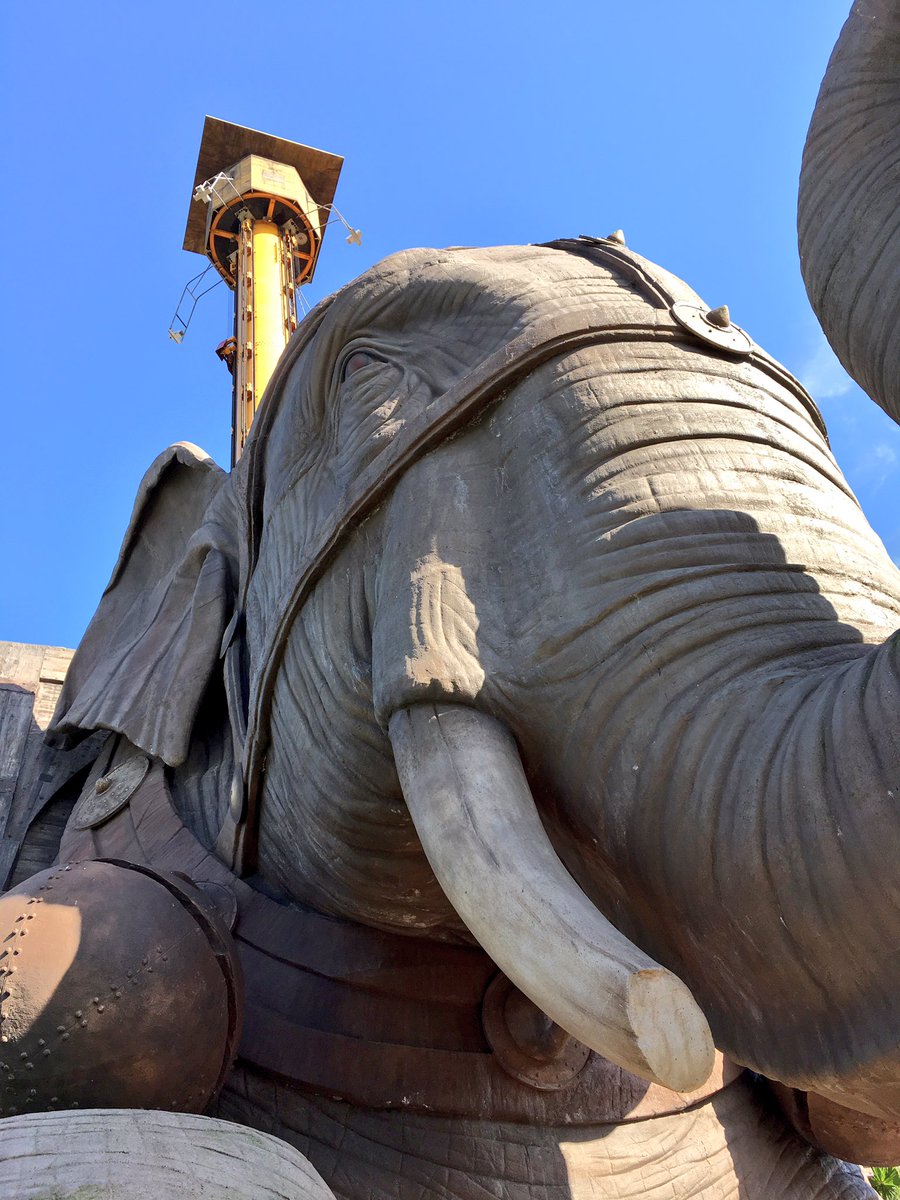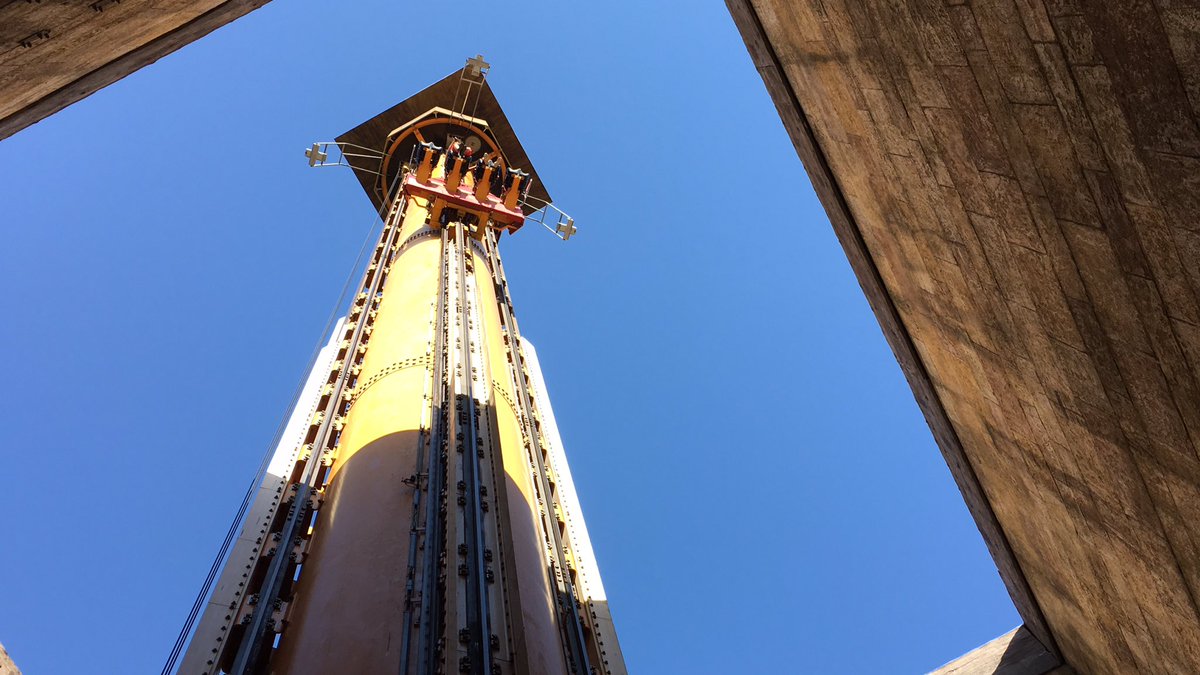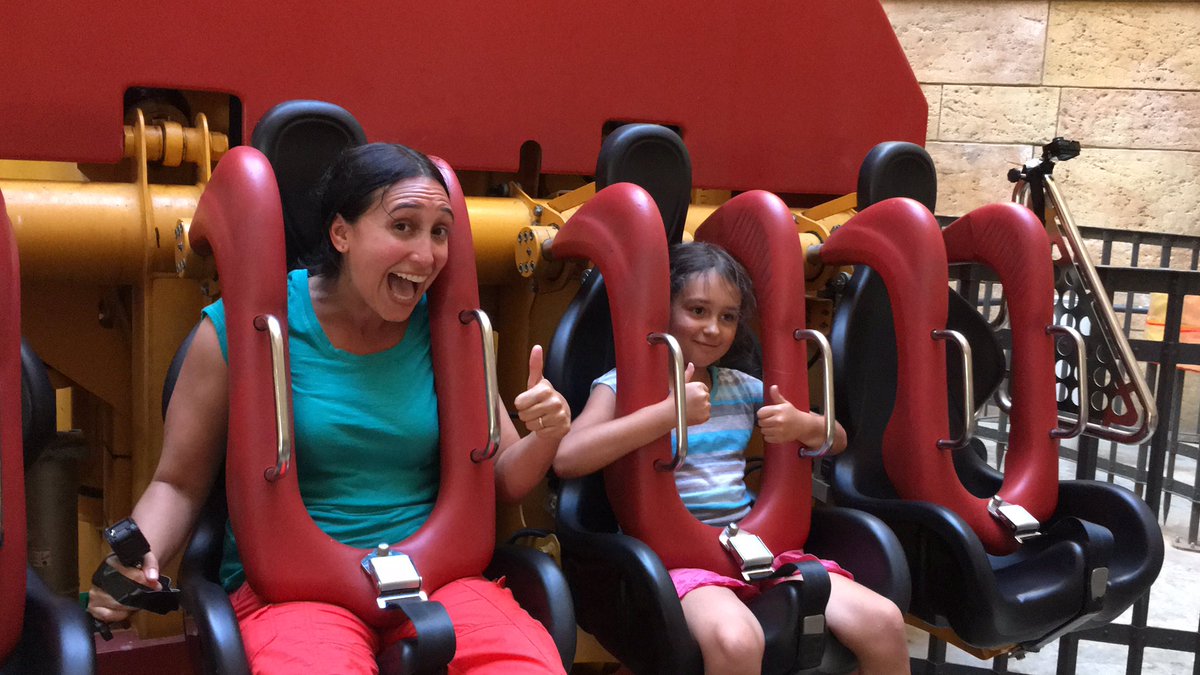 It's not every day you see an Intamin tilting drop tower inside a giant elephant! Unless you live @cinecitta_world!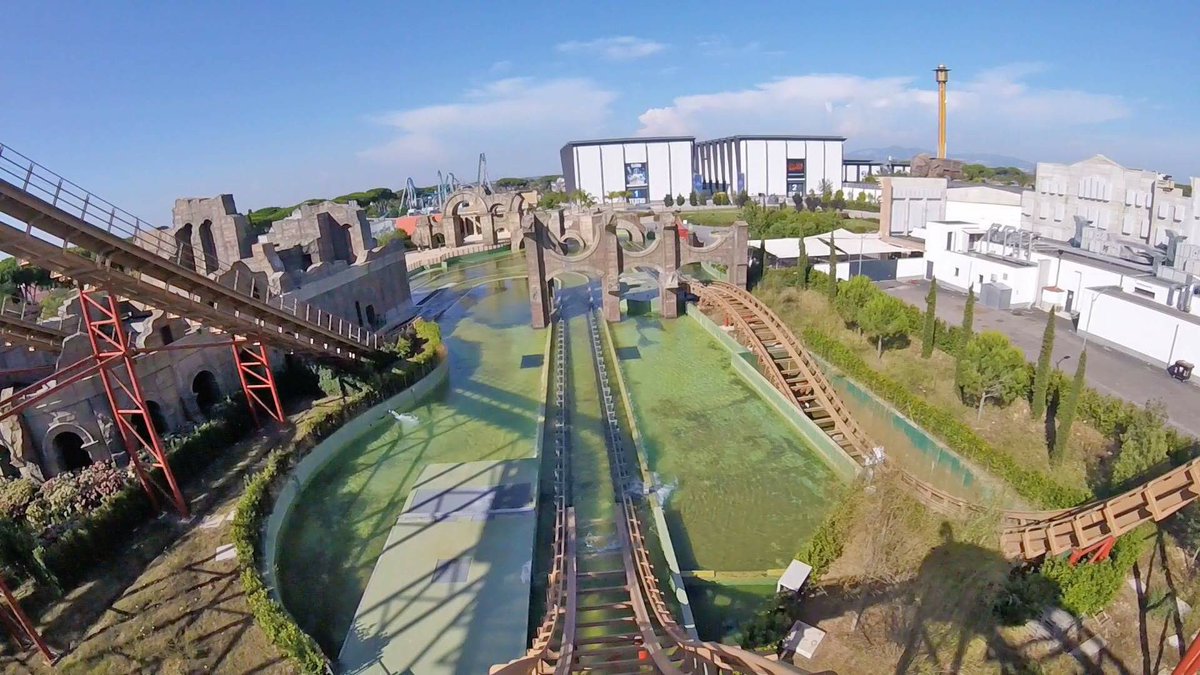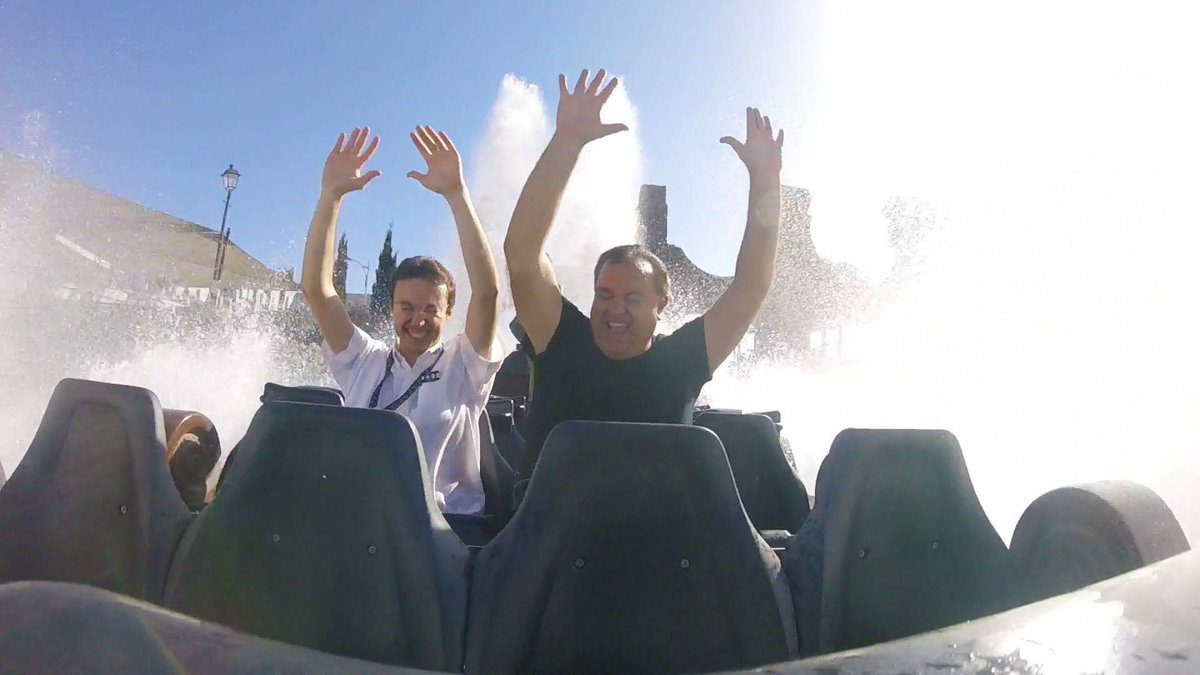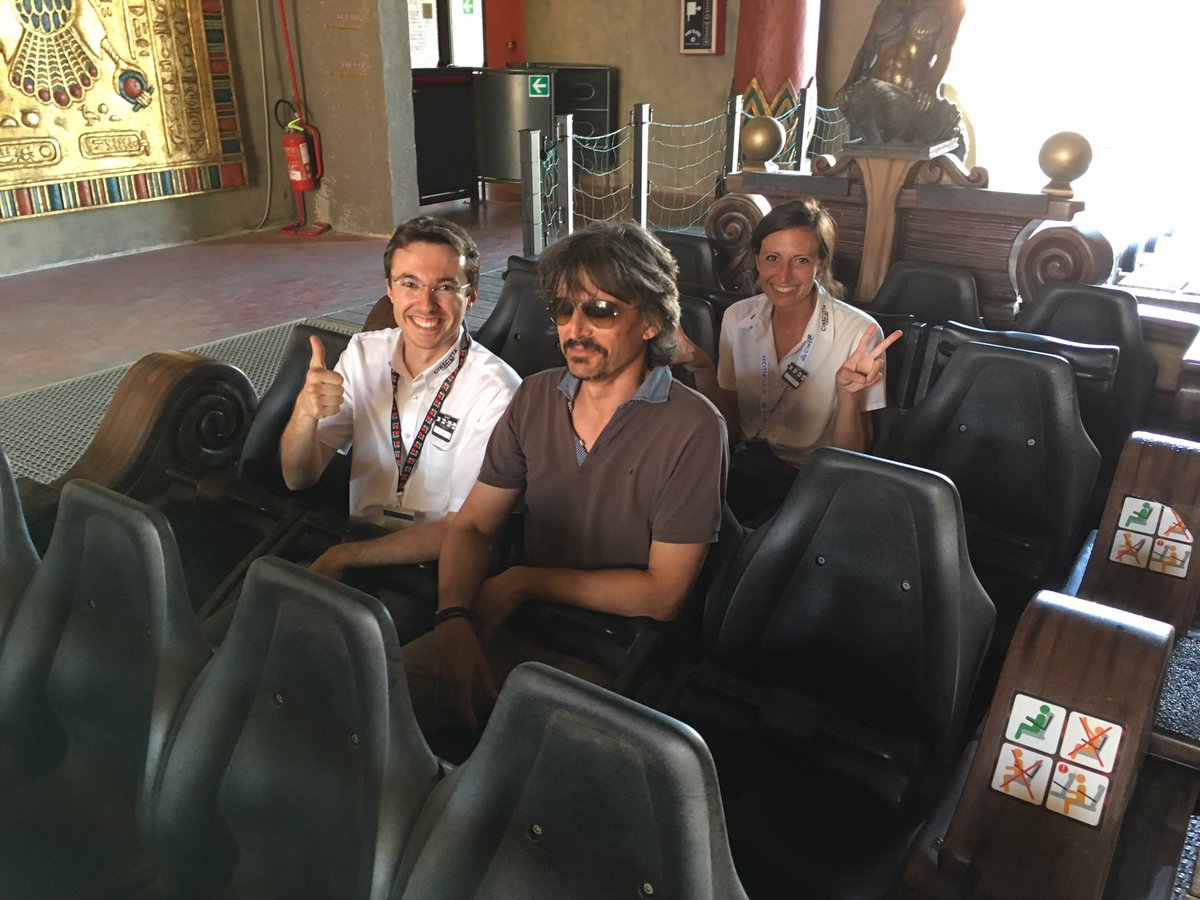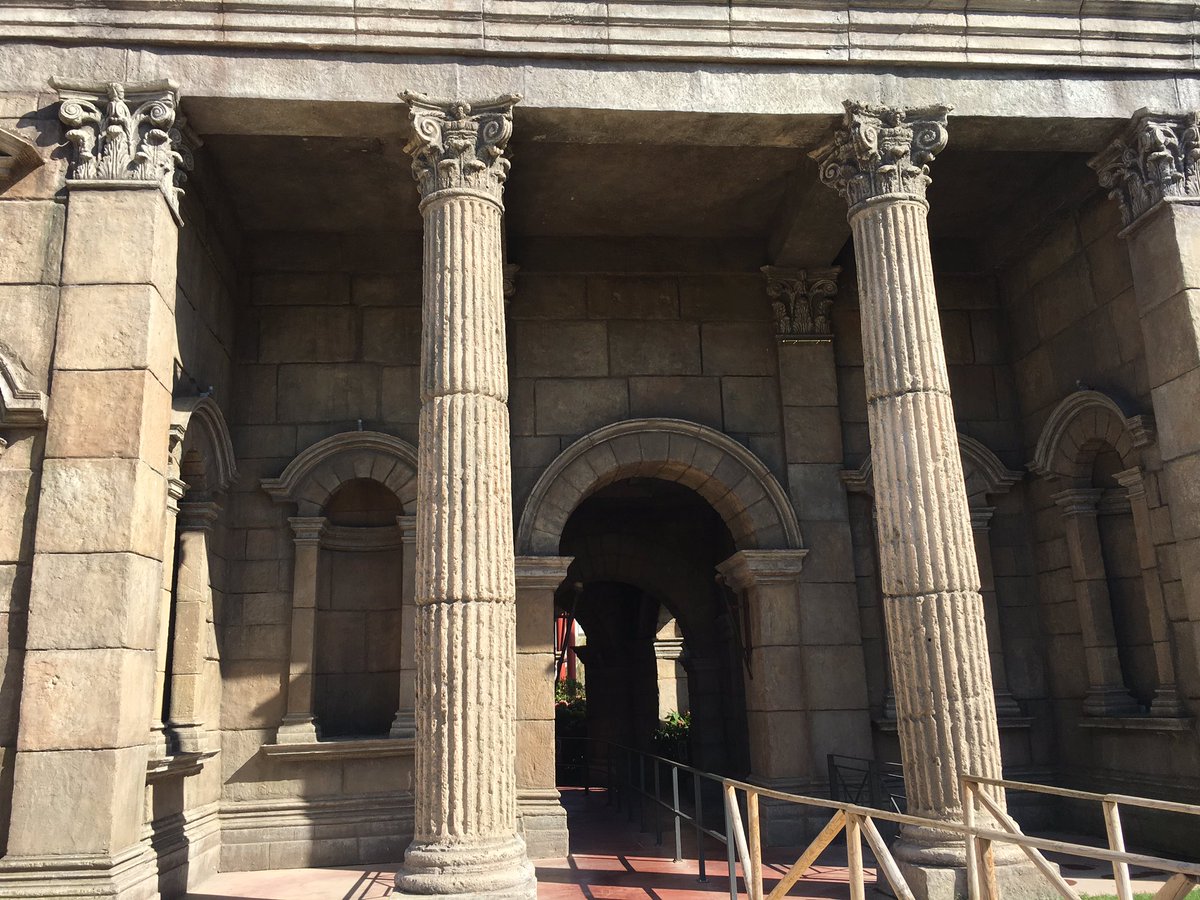 The @mackridescom Super Splash @cinecitta_world was fantastic! Great airtime and the perfect amount of wetness!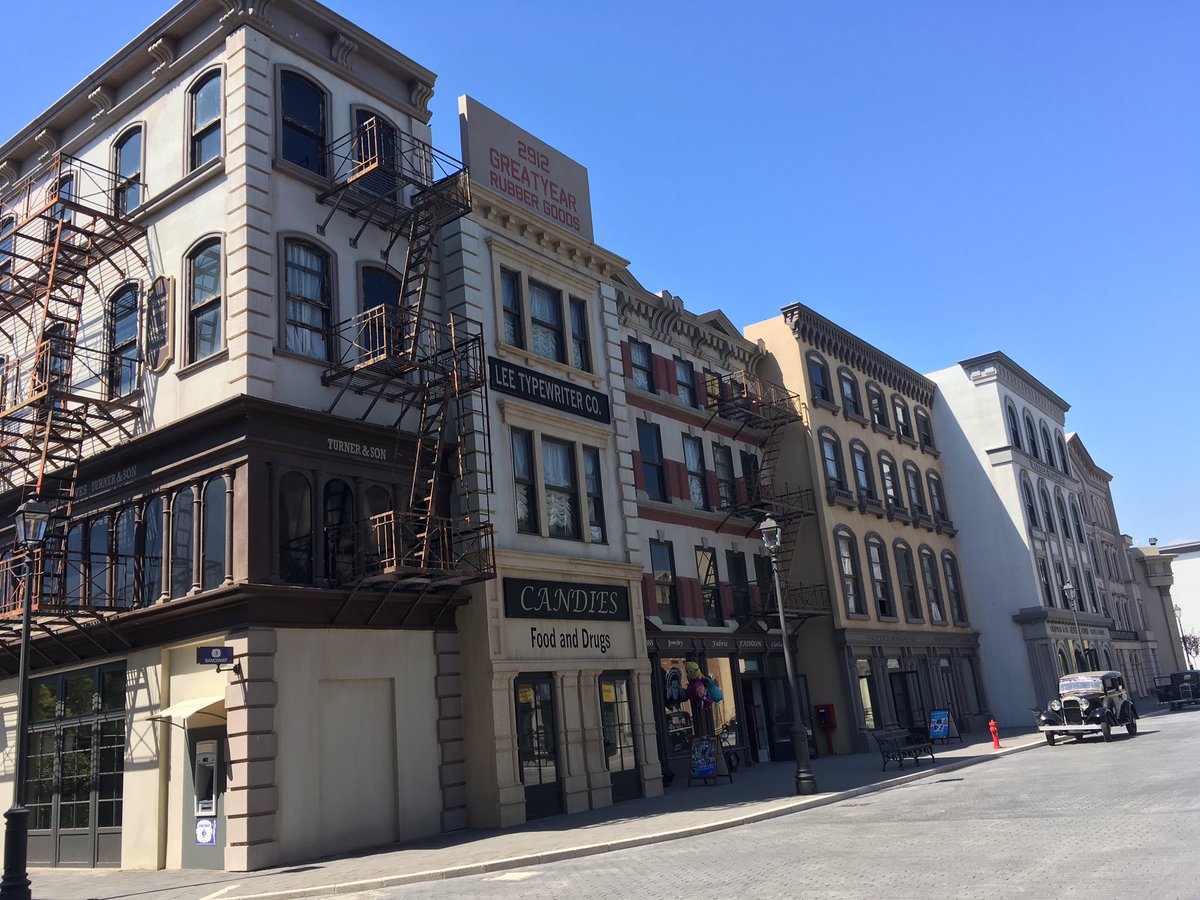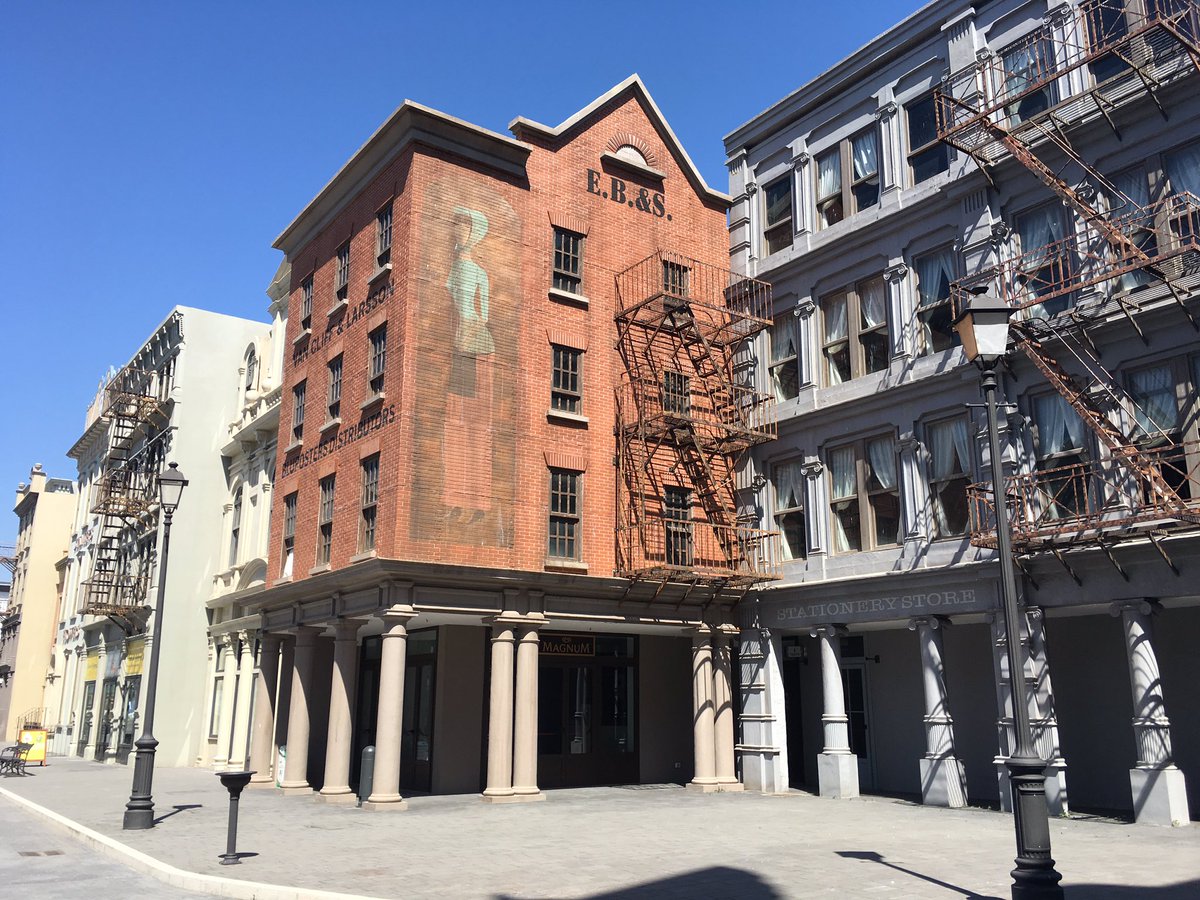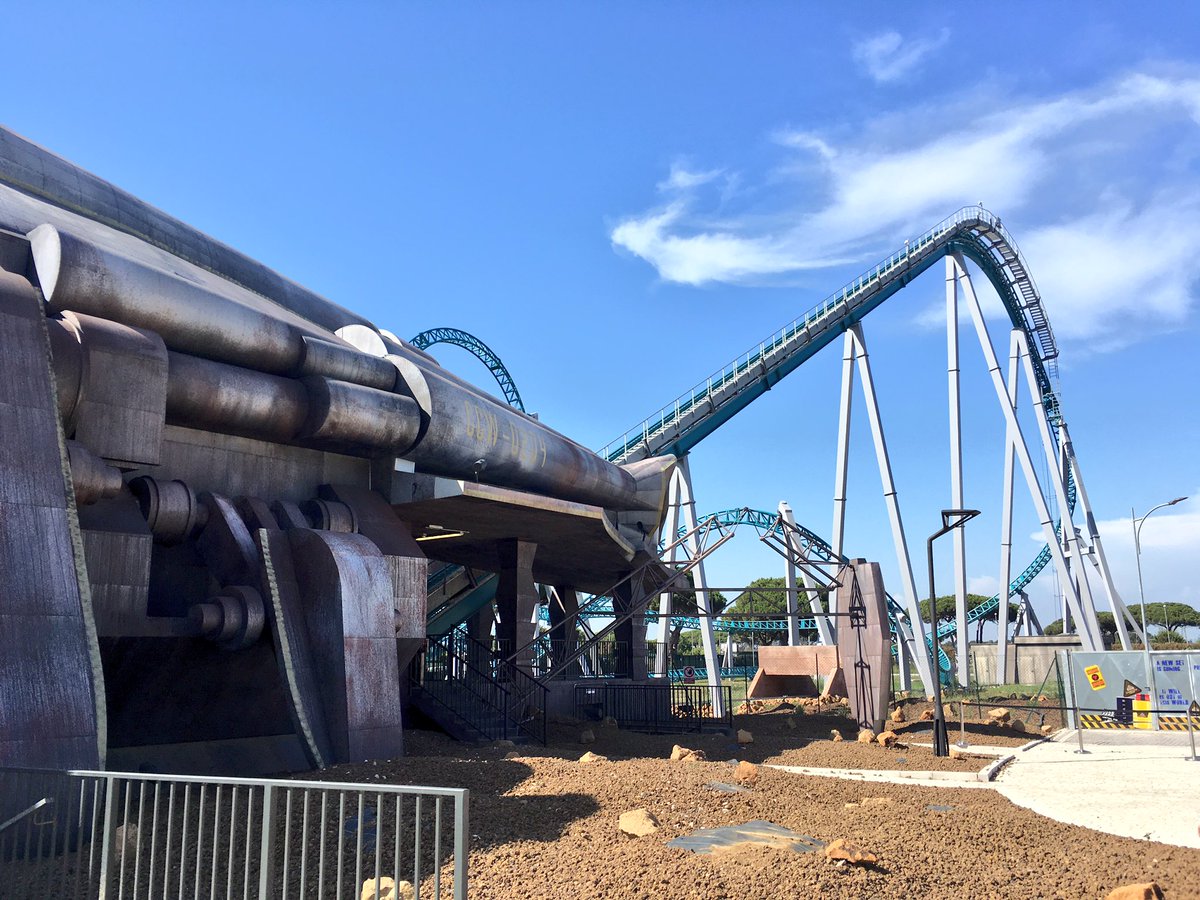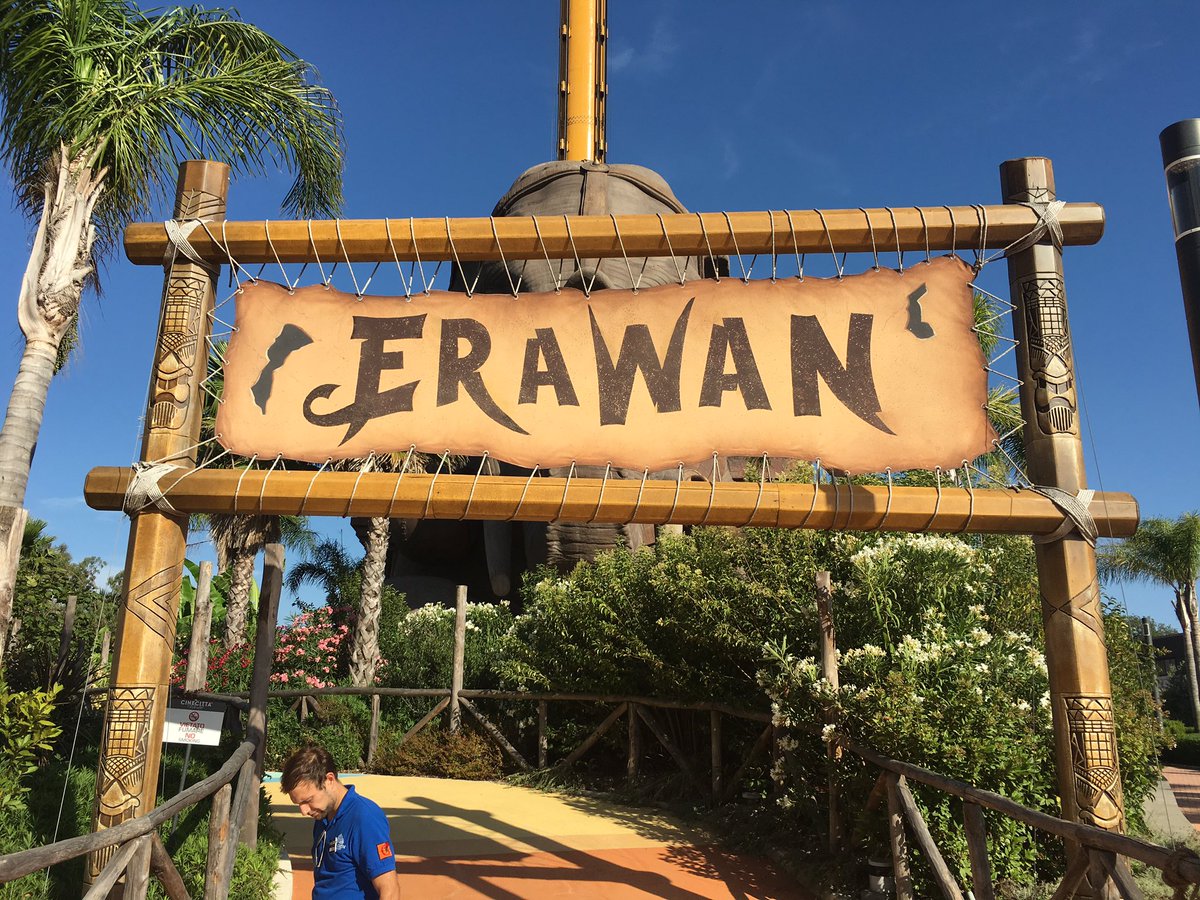 The look & feel of @cinecitta_world was very well done! And yes, they actually film movies & TV commercials here!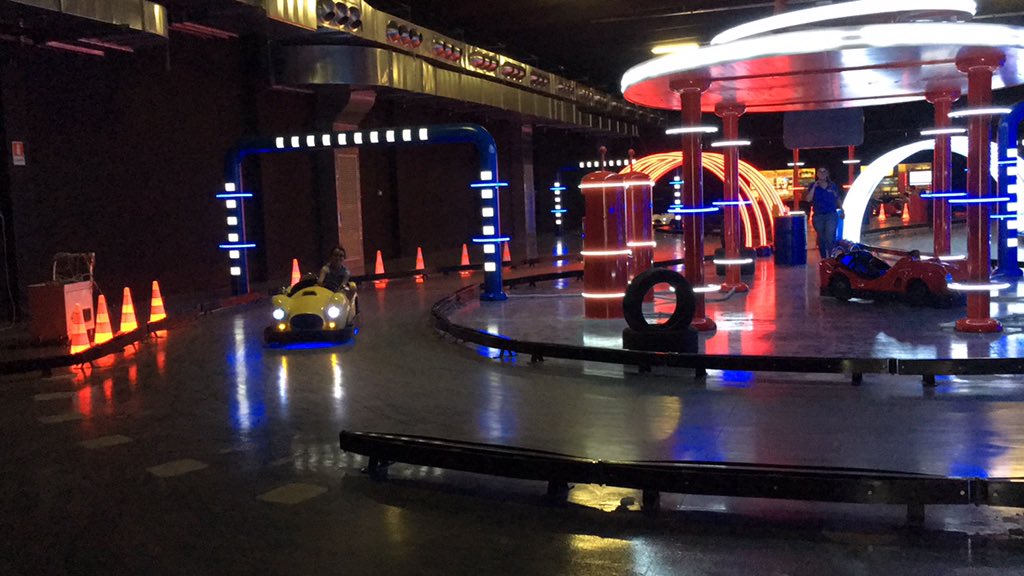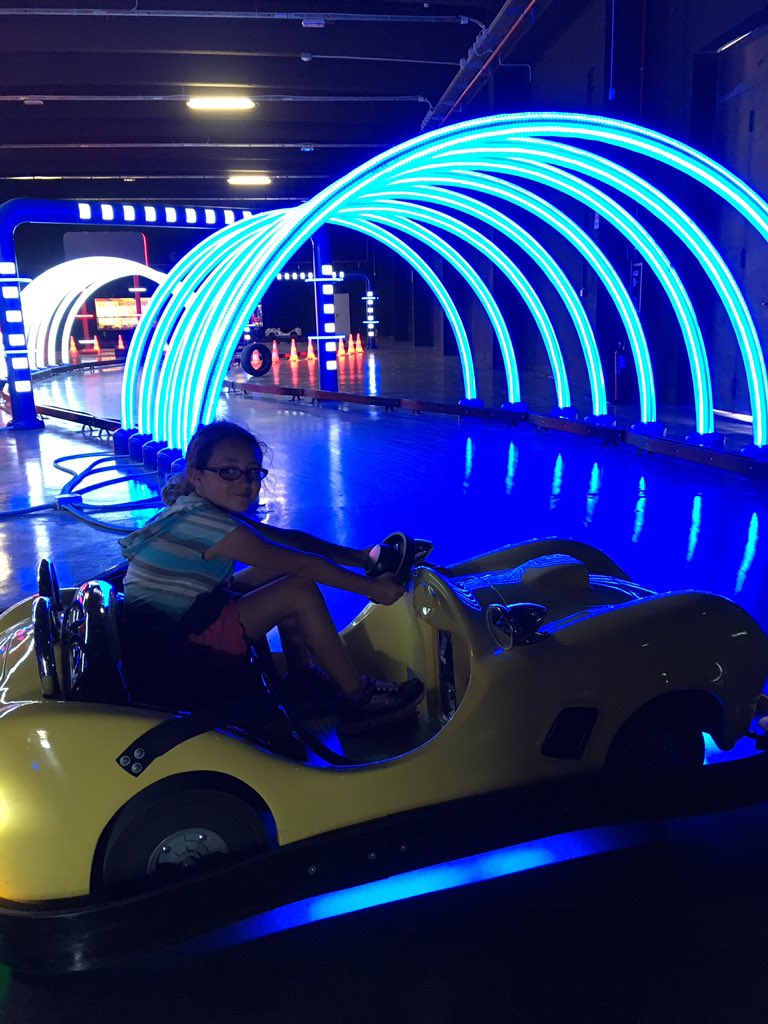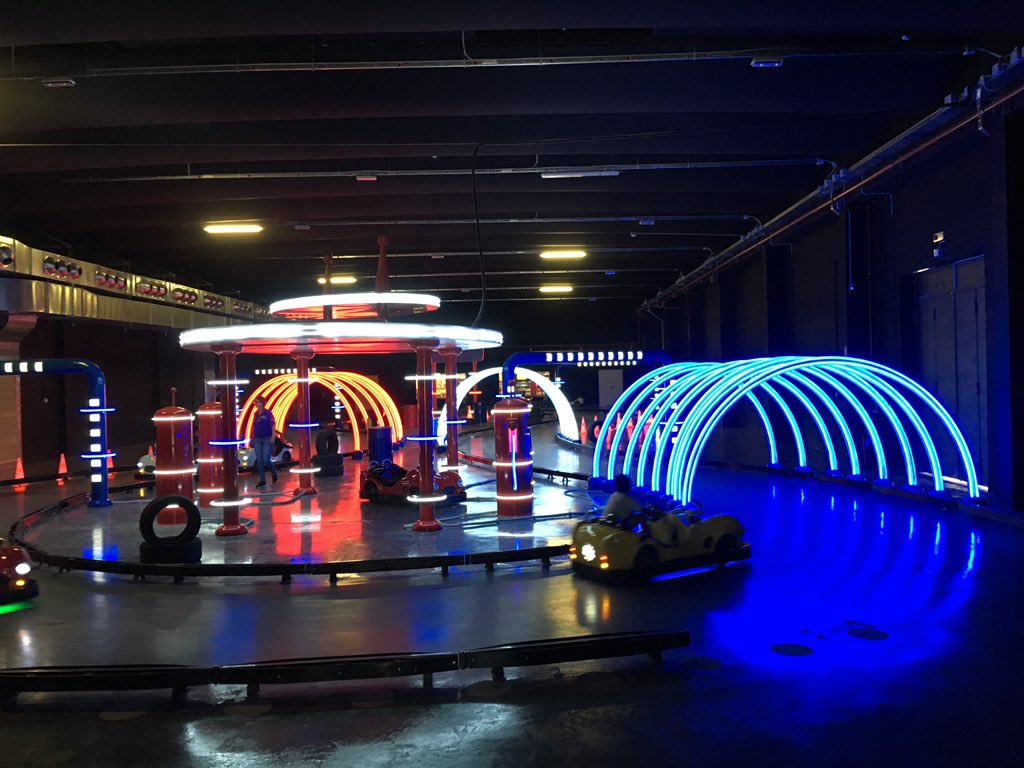 This "Light Speed" indoor kids "Autopia" ride @cinecitta_world was really cool and Kristen loved it!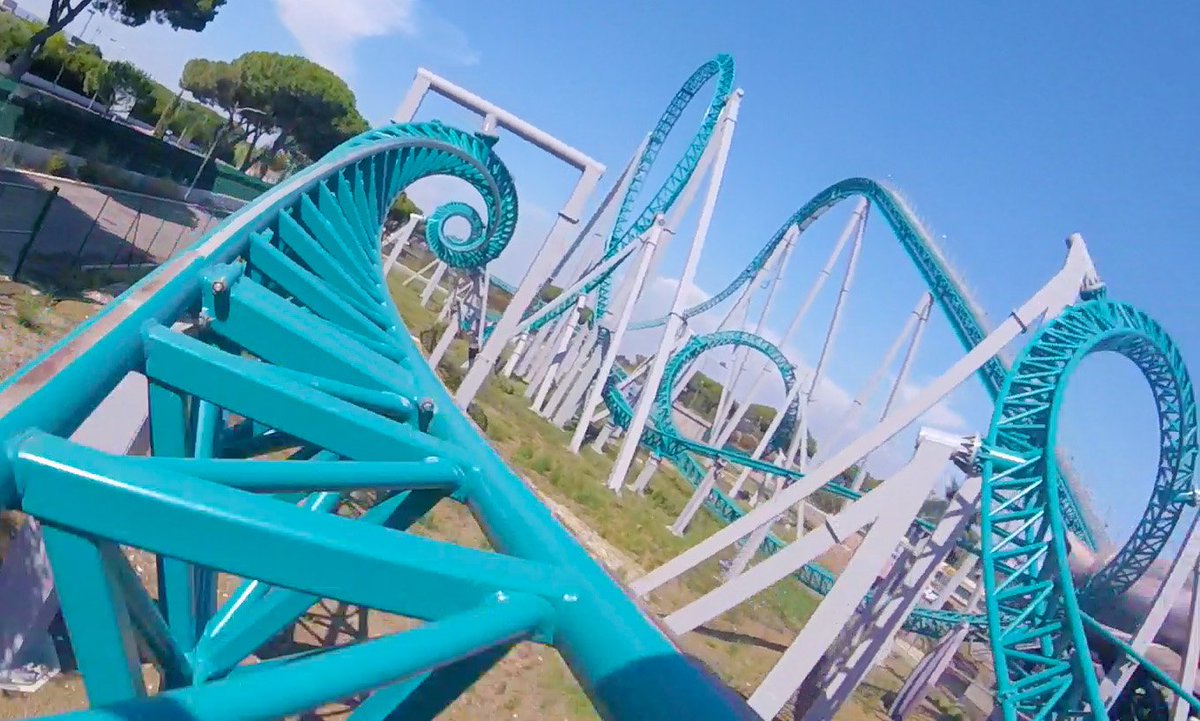 Going through all this @cinecitta_world with only a lap bar is INSANE! Altair is a GREAT ride!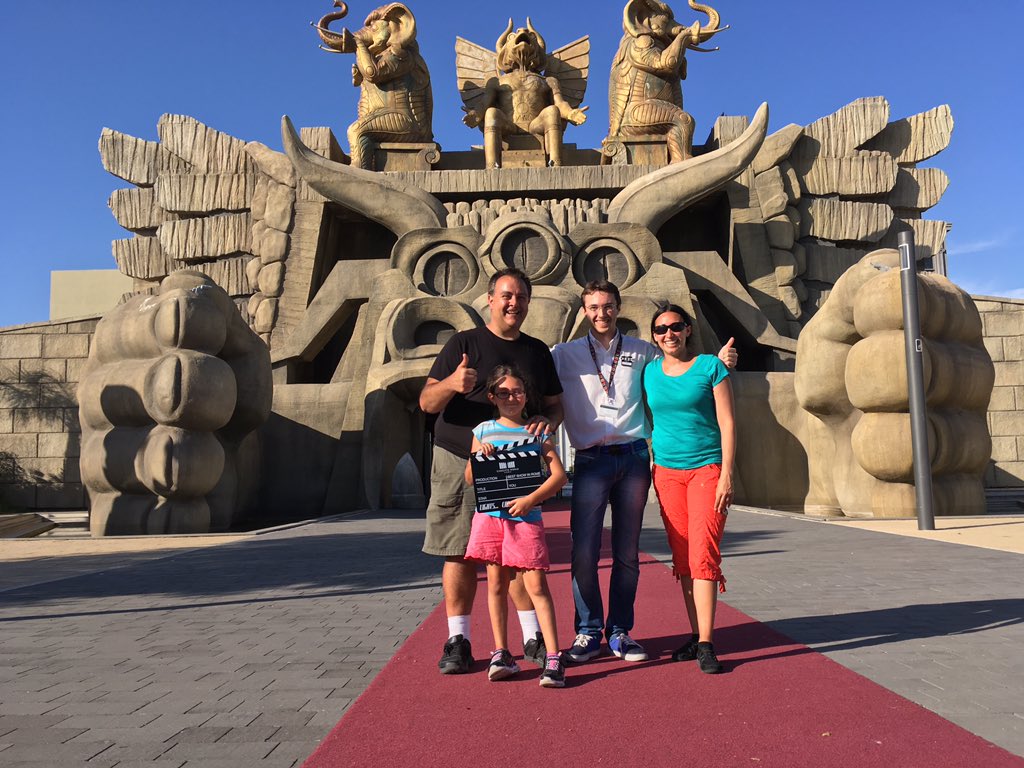 We had a great visit to @cinecitta_world today! Looking forward to returning and exploring more of the park!
And that wraps up our Europe trip! Thanks for following along! I'll post new videos as I add them to our YouTube channel! And now...
POST YOUR COMMENTS!
We'd love to hear your thoughts about all this craziness we did over the past 5 weeks!
BONUS REPORT!!!
We lied! We posted one more report Click the link above!