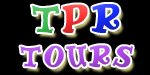 Deposits are now being accepted
for TPR's 2013 Tours:
http://www.themeparkreview.com/store/index.php?categoryID=20
Attached below are the trip flyers which will give you lots of information about TPR"s 2013 Tours.
The tours are as follows:
Mexico 2013 Tour
Japan 2013 Tour
Texas/Midwest USA 2013 Tour
Download the flyers for all the information I'm sure you are looking for, and
if you have any questions - feel free to ask them in

THIS THREAD

and Elissa or I will respond to them promptly!
Get your deposits in QUICK! These tours will fill up fast!
Enjoy reading the flyers!
--Robb
Note: Past Trip FAQs - If you are new to TPR Tours and have some questions, read these past FAQs as they may answer your question already:
Here's the Q&A and trip flyers from 2012:
http://www.themeparkreview.com/forum/viewtopic.php?p=1094397#p1094397
Here's the 2011 Trip Flyers:
http://www.themeparkreview.com/forum/viewtopic.php?p=920330#p920330
Here's the Q&A from 2009:
http://www.themeparkreview.com/forum/viewtopic.php?p=664604#p664604
And the Q&A from 2008:
http://www.themeparkreview.com/forum/viewtopic.php?p=465355#p465355