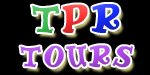 JOIN US TONIGHT! Tuesday, September 27th for a LIVE TPR TOUR CHAT at 6pm PST/9pm EST! Listen in! Ask Questions! Chat room link:
http://themeparkreview.com/forum/chat/index.php
Deposits are now being accepted for TPR's 2012 Tours:
http://www.themeparkreview.com/store/index.php?categoryID=20
Attached below are the trip flyers which will give you lots of information about TPR"s 2012 Tours.
The tours are as follows:
Italy Tour
Europe Tour
LeviaTHON
New Hotness USA
China - Beijing Tour
China - Shanghai Tour
**Dubai Tour - This trip is being offered as an "invite only" tour in early April - Please contact Elissa ASAP if you are interested in this tour. There is no official flyer for this trip.
Download the flyers for all the information I'm sure you are looking for, and if you have any questions - save them for the LIVE CHAT tomorrow night!
Get your deposits in QUICK! These tours will fill up fast!
Enjoy reading the flyers!
--Robb
--------------------------------------------
FAQ From the Live 2012 Tours Chat
--------------------------------------------
Q: Isn't Dubai a hardcore/dangerous middle eastern country?
A: It is a very safe country. Public displays of affection are discouraged among all people, gay or straight. We just ask that you behave and be respectful of their culture.
Q: How soon do we need to make our deposits?
A: The sooner the better! Trip reservations are "first come first serve" and when they fill up, you're on the wait list. Some trips are almost already almost full (China) so get your deposits in ASAP!
Q: What is needed for a minor to get approval to go on a trip?
A: Send Elissa an email for pre-approval. Closer to the trip, your parents will have to sign a Temporary Guardianship Form. Again, Elissa will discuss the whole process with you.
Q: One or Two buses on US trips?
A: Depends on the number of sign ups. One bus trips are preferred, but we hate to turn anyone away. We will NEVER do more than two buses!
Q: If we do the New Hotness/Leviathon tour, do we have to do the NYC day with the group?
A: No, you can do what you want on that day.
Q: Will there be a Leviathon "Bash" day?
A: We are planning one, but it's not official at this time.
Q: Will Deep South Bash cap the New Hotness tour?
A: We would LOVE to have this happen! Stay tuned!
Q: If I'm not sure if I can go on trip now, will there still be spots left in a month or so?
A: While the trip might fill up, people do always drop out. It's a good idea to send your money in if you're not sure. It is refundable to a certain point, as indicated on the trip flyers.
Q: How hard is it to exchange currency?
A: Best to get your currency at your bank ahead of time. NEVER DO IT AT THE AIRPORT! Stuff like this is discussed a lot on the trip boards and in the trip guides.
Q: How many days for Disneyland Paris?
A: If you're a credit whore, one day. If you're into Disney, three days is a good idea.
Q: How many people are the maximum on each trip?
A: Never more than a hundred. One bus is preferred, though for US parks, it's often easier to do more things at the parks with more people.
Q: How much is the Disneyland Paris add-on?
A: Because there are so many options, it's going to vary for each person. We will discuss this more on the trip board.
Q: Can we meet up with the trip? Maybe for just a day? or two?
A: TPR members are always welcome to meet up with the tour, however unless the day is officially opened up to non-tour participants, like as a TPR "bash" event, you would not be able to take part in any perks that we've organized. (Exclusive Ride Time, backstage tours, meals, etc). Those are ONLY for tour participants. We also recommend that if you do want to meet up with the tour that you either come with someone or know someone on the trip that you are meeting up with. People on the trips usually form their own groups, and while we don't mean to sound "clique-ish" or anything, it is hard for a complete stranger to a group to try to "hang out" when everyone has been traveling together for several days at a time. We will try to do meet-ups, or a "Bash" at some point on every trip so that locals in the area can come and hang out and take part in our ERT sessions, tours, etc.
Also, Robb & Elissa tend to be very busy on these trips. Keep in mind that these trips are actually "work" for Robb & Elissa and many times are having to help the park coordinate events on the fly (ERT sessions, backstage tours, lunches, evening activities, etc) and when they aren't "working" they do try to have a bit of a vacation themselves with their family, and that doesn't always allow time to meet up with people for the day. Not to sound rude or anything, but they are more than happy to meet up with members, take a ride or two, but don't expect that by coming to a park when a TPR tour is there that automatically means you'll be hanging out with Robb & Elissa for the entire afternoon.
We are just trying to set realistic expectations here.
Q: How bad is the language barrier on foreign trips?
A: Not bad at all. Trip participants are encouraged to learn some basic phrases for the countries we're visiting. The trip guides have a "cheat sheet" for basic words and phrases for any countries on the trip. In China, there is a full time English speaking guide on the tour to assist us. There are also some great apps for iPhones and other smart phones to help with this.
Q:When is a good time to buy airfare for Europe?
A: Usually for Europe, it's best to get it 330 days before, or about 3 months before. There will be some quick sales sometime in the winter. If you're not picky about your airlines, you can save some money. Price should be around $1100, but this can change. We get everyone to watch fares on the trip boards for sales, fare reductions, and so on.
Q: What about pre-trip hotels for Italy/Europe?
A: Options are already being worked on for before Italy, between the two trips, and at the end in Paris. More information will be available later on the trip boards.
Q: Do you guys lose a lot of sleep on these trips?
A: Um, YES! We do a lot of work on these trips! For trip participants, we try to pace the trips so you get some rest. You can always sleep on the bus!
Q: When should I arrive for the start of New Hotness?
A: August 1st is the first official park day. If you want to do the NYC add-on, you should arrive on July 30th, or super-early July 31st.
Q: When should we arrive for the Europe tour?
A: If you arrive on the morning of June 23rd, you should be fine.
Q: How is the air quality in China?
A: It's not the best, but we never used masks on our trips. If this is something you may be bothered by, we suggest you bring your own mask.
Q: Do you room with the same people for the whole trip? If I don't know anyone on the trip, how will I find a roommate?
A: If you don't want a roommate, a single supplement room is an option (it costs extra, of course). The private trip boards really help everyone to get to know each other. If you still don't have a roommate, Elissa will look at your bio and preferences and room you with someone that's very similar.
Q: Will there be a trip to Macau during the China trip like there was in 2008?
A: No. If you want to do this, you will have to stay an extra day and do it on your own.
Q: What is the typical cost of an add-on?
A: Totally depends. If it's just a park day, $50-70 is typical. If there are hotels, transportation, flights and other stuff, it's significantly more. Any add-ons will be discussed in detail on the trip forums.
Q: How safe are Chinese parks/China?
A: You're more likely to get injured on the way to the park then at the parks themselves! Seriously, we've taken KidTums to the Chinese parks, they're fine. If there was ever a situation where we thought something might not be safe, we would inform everyone about this. As always, using common sense helps!
Q: What kind of perks can we expect in China? Will there be ERT?
A: Because of the amount of filming we do, we were able to sort out a significant amount of ERT. We contact every park ahead of time and use the travel agencies and other resources to get as much ERT as possible.
Q: How much extra money should we bring on the trips?
A: We always go over this on the trip boards closer to the trips, but in the US we suggest $30-40. Out of US trips often include more, so you may need less money. It depends if you like to buy extra shirts or other items at parks. It also depends on how much you drink!
Q: If I turn 16 after a trip, can I still go without a parent?
A: Contact Elissa for any situation like this.
Q: How early should I arrive for Italy?
A: Depends how well you adjust to jet lag. Many people do arrive a day early, just for rest and to avoid flight issues.
Q: If I want to pay for my trip ahead of time, or is there a payment plan, how can I do this?
A: Contact Elissa for any sort of payment plan.
Q: If you're not a "coaster enthusiast", are the trips still fun?
A: Absolutely! TPR trips have all types of coaster and park fans. Some people only ride a couple of times during ERT, some never get off the coaster! It's all up to you and what you feel like doing. We also don't always have ERT just on coasters – sometimes it's water rides, water parks, dark rides and so on. Plus sometimes there's Exclusive Beer Time! Seriously, if you have the slightest interest in parks and coasters, you'll have a good time, and will likely find people on the trips that have the same level of interest in parks/coasters that you do.
Q: Any chance of a German Fair on the Europe trip?
A: There's currently a "free day" on the Europe trip schedule, so there's a good chance this will happen. It totally depends what rides get announced at the parks in the area.
Q: Why was the Pacific North West trip put off until 2013?
A: It was the least popular trip on the survey this year. Plus, when the Puyallup Fair coaster is open, all the other parks in the area are on weekend only schedules, which makes it impossible to do everything. There may be a chance for us to rent out this coaster during the week, allowing us to do everything in the area on one trip, but it could not happen this year. This is why we're holding the trip off until at least 2013.
Q: As an under 21 TPR member, are there lots of other under 21s on the trip? What if I don't want to drink?
A: Not everyone on the trips drink. Robb & Elissa rarely drink. It's OK to get a soda or water and just hang out. We have laptop parties, snack exchanges and other stuff. No one is encouraged to drink.
Q: Is the last park day for New Hotness is August 11th, meaning we'd go home on August 12th?
A: Yes, though we are in the process of adding on something in Atlanta for that Sunday.
Q: How many different currencies will we need for Europe?
A: All countries we're visiting use the Euro.
Q: Is airline insurance a good idea?
A: Usually not. Check your credit card, as they often have a better deal. You should get trip cancellation insurance. Also, check your medical insurance, as it often does not cover you outside of the US. Again, these are the sorts of things that get discussed on the Trip Boards.
Q: Will there be an add-on before Leviathon?
A: No
Q: Is there any options for getting extra rest on these trips?
A: Some times there are hotels close to the parks/on property, or we plan a day that's more relaxing, but some times you need to prepare yourself to spend the day at the park. US trips feature a much more hectic schedule than the foreign trips, where most parks close around 6 PM. These are not relaxing vacations!
Q: Will there be a Bay Area Bash next year?
A: It's a possibility, but nothing official at this time
Q: If your flight is delayed, how do you catch up to the trip?
A: We work with you as much as possible, but TPR trips do operation on "cruise ship" rules where departure times are strictly enforced. You can catch up to us at a hotel or park, or you may have to seek other options. We will work with you in these situations. Please understand this is VERY rare, and has almost never happened on any of our trips, so don't worry too much about it!
Q: Is there a luggage restriction?
A: We suggest one moderate checked bag and one moderate carry on bag. Be advised, especially in the US, you need to be able to carry your own bags up/down stairs
Q: Will there be more FL events now that you're moving there?
A: It's possible, but remember Orlando parks are very, very expensive, and they get so many tourists that it's not a big deal for those parks if we hold an event there. We'll likely do more "unofficial meet ups" at FL parks.
Q: What will we be doing in Pigeon Forge?
A: We will be doing all sorts of quality cultural attractions, including (hopefully) the Jurassic River Adventure!
Q: Will there be Zorbing on the New Hotness trip?
A: It will be on your own, as it's low capacity and very expensive.
Q: Can I take a train/bus/car to the initial meeting point?
A: Yes, you can get there however you like, but you're responsible for getting to the trip starting point.
Q: If a ride is down for ERT, do we get another ride or is ERT not happening that day?
A: We've had both situations. It depends on the park and what is available.
Q: Do European hotels have US electrical outlets?
A: No, you'll need to bring adapters. This will be covered on the Trip Boards and in the Trip Guide.
Q: If you're 18 when the trip starts, do you need to do all the stuff minors have to do?
A: No, if you're 18 when the trip starts, you're considered an adult
Q: Do we need immunization for foreign trips?
A: Not necessary, though a Hepatitis A and a tetanus booster is suggested for China
Q: Are tripods and similar equipment allowed?
A: Depends on the parks. All of this will be discussed on the trip boards before the trips.
Q: Any water parks included on the trips?
A: Yes, Dubai waterparks, the insane one at Movie Studios Park in Italy, the China trip will include the water park in the Water Cube from the Olympics!
Q; Will we do the alcohol exchange trip again?
A: Not sure. We had some "issues" on the North East trip, so we will likely not do it officially again. We will discuss this more on the trip boards.
Q: If you leave the trip for some reason, can we meet up with the trip again?
A: Yes, but you are totally on your own for leaving/returning. We will not help you in any way with this situation
Q: Is there WiFi on the bus?
A: Unlikely. If there is, it would be of very low quality. Use tethering on your phone instead!
Q: Can I just go to Hong Kong Disneyland just so I can get Duffy merchandise?
A: We do have the Hong Kong portion of the China trip priced out as a separate add-on. Email Elissa if you're interested.
Q: Is there a lot of free WiFi in China?
A: We paid for it everywhere the last time.
Q: What about laundry in China?
A: No China hotel will have self-service laundry. They will likely have a laundry service for an extra price.
Q: How much sleep time on average do you get?
A: It's totally random. US trips have less time as the parks are open longer. It also depends if you go out at night. Honestly, if you're worried about this, you probably shouldn't go on a trip!
Q: What do I do to get kicked off the trip?
A: Be stupid and ask dumb questions in chat
Q: What happens if I have a medical issue on the trip?
A: We will help where we can, but you're really responsible for your own health issues. If you need to go to a hospital or something similar, you're ultimately responsible for getting to/from the trip. This has happened a coupld of times on past trips, and those participants went and got their care and returned to the trip with no problem. Again, this is a pretty rare situation, so don't worry about it too much!
Q: When will we know if we're on a trip/wait list?
A: This will be announced on November 1st.