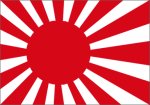 Thinking about Japan?
Couldn't confirm until much closer? Like now?
We're two months away from the trip and due to how rooming worked out I have one spot open in each trip (Southern Japan or Tokyo) or you can sign up for the Combo!
Let me know ASAP if you may be interested in this spot! I'm doing rooming lists to the hotels now!
TRIP FLYER:
http://www.themeparkreview.com/events/TPR_Japan_2011_flyer.pdf