jamesdillaman wrote:Davy Crockett's was really fun, but I think I still prefer the mountainside Hillbilly Golf, even though it lacks all the talking animals...
Oh, is it comparison time? Very well!
Erik's Gatlinburg/Pigeon Forge/Sevierville Mini Golf Roundup!
From best to worst:
Hillbilly Golf (Page 1)
Old Gatlinburg Golf & Games (Page 17)
Old MacDonald's Farm (Page 3)
Pirate Golf, at MagiQuest (Page 18)
Adventure Golf (Page 16)
Davy Crockett Mini Golf (Page 36)
Blindshot Barnaby's Circus Golf (Page 13)
Professor Hacker's Lost Treasure Golf (Page 22)
Hazzard County Country Club, at Cooter's (Page 28)
Firehouse Golf (Page 32)
Treasure Quest (Not yet covered)
Lazerport (Page 20)
Gator Golf, at The Track (Not yet covered)
Smoky Mountain Fantasy Golf (Page 7)
Dragon's Lair Fantasy Golf, at Nascar Speedpark (Not yet covered)
Other Dimension, at Ober Gatlinburg (*)
* Ober Gatlinburg's update is on Page 7. However, the mini golf course was not covered. So here's a photo of it: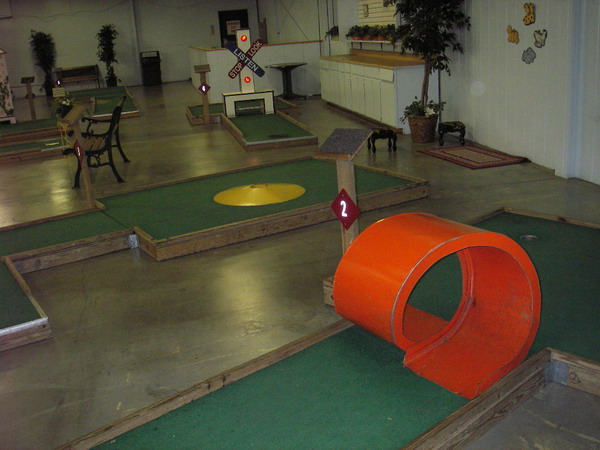 It should also be noted that it's been awhile since I've played Treasure Quest, Gator Golf, and Dragon's Lair--so I reserve the right to rearrange this list later, if need be.