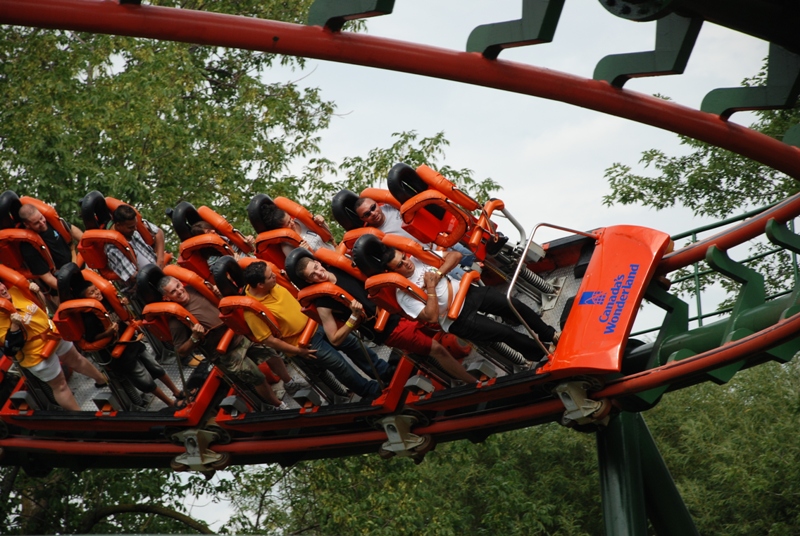 Haha. That's me in the second row, riding with some random dude....I think it was the only GP I rode with on the entire trip. Anyway, the guy was really funny. He kept saying how "radical" Skyrider was. Then he asked me if I had ridden Beheomoth and he called in "VERY radical."
(I guess that is Canadian slang)
Great photos. You really sacraficed a lot of ride time for these, so thanks!