Okay....so now that my latest Planet Coaster park Whispering Cliffs has reached it's conclusion. I've kinda wanted to go back to my past when it comes to parkmaking and revamp some of my older projects. Initially I wanted to take my sole OpenRCT2 park and reimagine it into a 3D format. At first, I was going to make a rendition of it in Planet Coaster, but I decided against that. The reason being was that even though I LOVE Planet Coaster, one of it's biggest downfalls for me is the lack of third party support for CFR/CTR, and the fact that it's selection of coasters and flat rides does unfortunately have a lot of limits. Some coaster types that are in slightly older style parks aren't in PLC and probably will never be. Because of this, I decided to dust off my old copy of RCT3 Platinum, installed it into my new computer, transferred all my CFR/CTR/CS, and it works like a charm, steady 30FPS, barely any lag, just beautiful! And without further ado....I present to you, the story of Six Flags Over Virginia, retold via RCT3!
=========================================================================================================
I'm pretty sure that every single roller coaster and theme park enthusiast out there knows about the thrills that the state of Virginia has to offer. From the beautiful surroundings and exhilarating terrain coasters of Busch Garden's Williamsburg to the tall, fast, "push-it-to-the-limit" X-Treme thrill rides of Kings Dominion….These two parks have become a pinnacle to coaster fans, with the white-knuckle Intimidator 305 and Twisted Timbers at Kings Dominion, to the beautiful and thrilling Griffon and Apollo's Chariot at Busch Gardens….
However, there was once was a third park major park in Virginia…one that stood proud amongst its competitors in the same state, and was once considered the best park in Virginia, having some of the biggest, baddest, and most thrilling coasters in the state….
I'm telling you now, this story does not have a happy ending….Not all stories about theme parks do. However, there are so many great memories from coaster enthusiasts and Virginia natives about this place…It's still a beautiful story… Its name was Six Flags Over Virginia, or as some remember it, Greenwood Lake Park.
This is a story not dissimilar to those old Ancient Greek epics about hubris being man's downfall. That is exactly what happened to Six Flags Over Virginia….the quest to be the best theme park in the world brought about it's downfall…
Let us start at the beginning, shall we?
ERA 1: The Bodacious Beginning (Park owned by Walters' Amusments Inc./Premier Parks)
In the mid 1960s, Greenwood lake was a prominent fishing location in Burkeville, a town located in southern Virginia. Featuring landscaped grounds, a beautiful arboretum, and walking trails. However, by 1970, a wealthy entrepreneur by the name of John Walters looked upon the land around the lake and had big plans for a tourist attraction to draw people into Burkeville. Initially, the plan was for an old west themed open air museum around the lake, similar to Colonial Williamsburg or Old Bethpage Villiage Restoration in Bethpage, Long Island. However, plans quickly changed from that, to an amusement park surrounding the lake….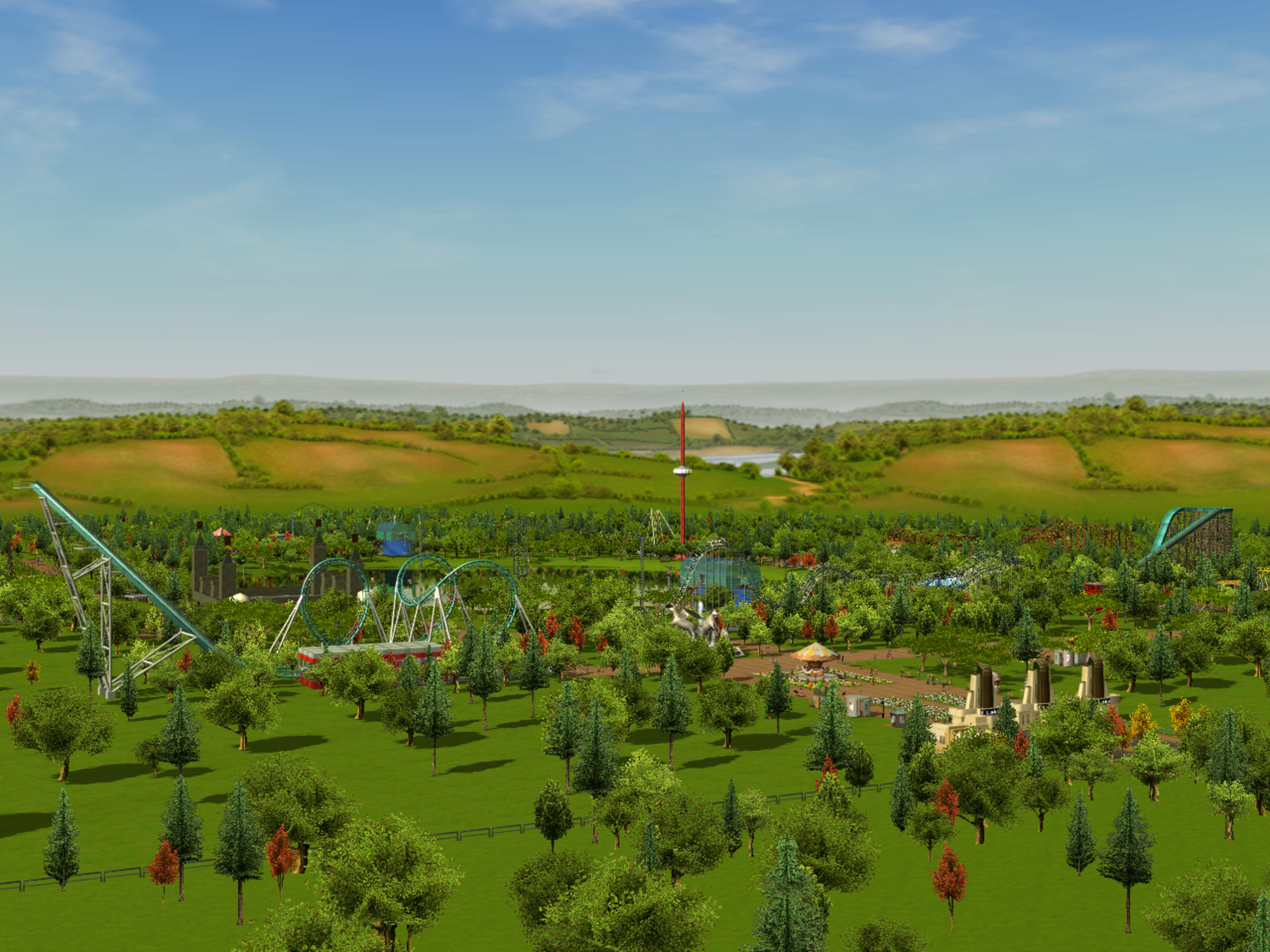 Greenwood Lake Park officially opened in 1973, featuring the Grand Carousel, a giant slide, a Chance Rides Rotor, an Eli Bridge Scrambler, an old west themed comedy show, and Haunted Mansion, a large, extensively themed dark ride, widely considered to be one of the best haunted houses ever built in terms of atmosphere and ride experience.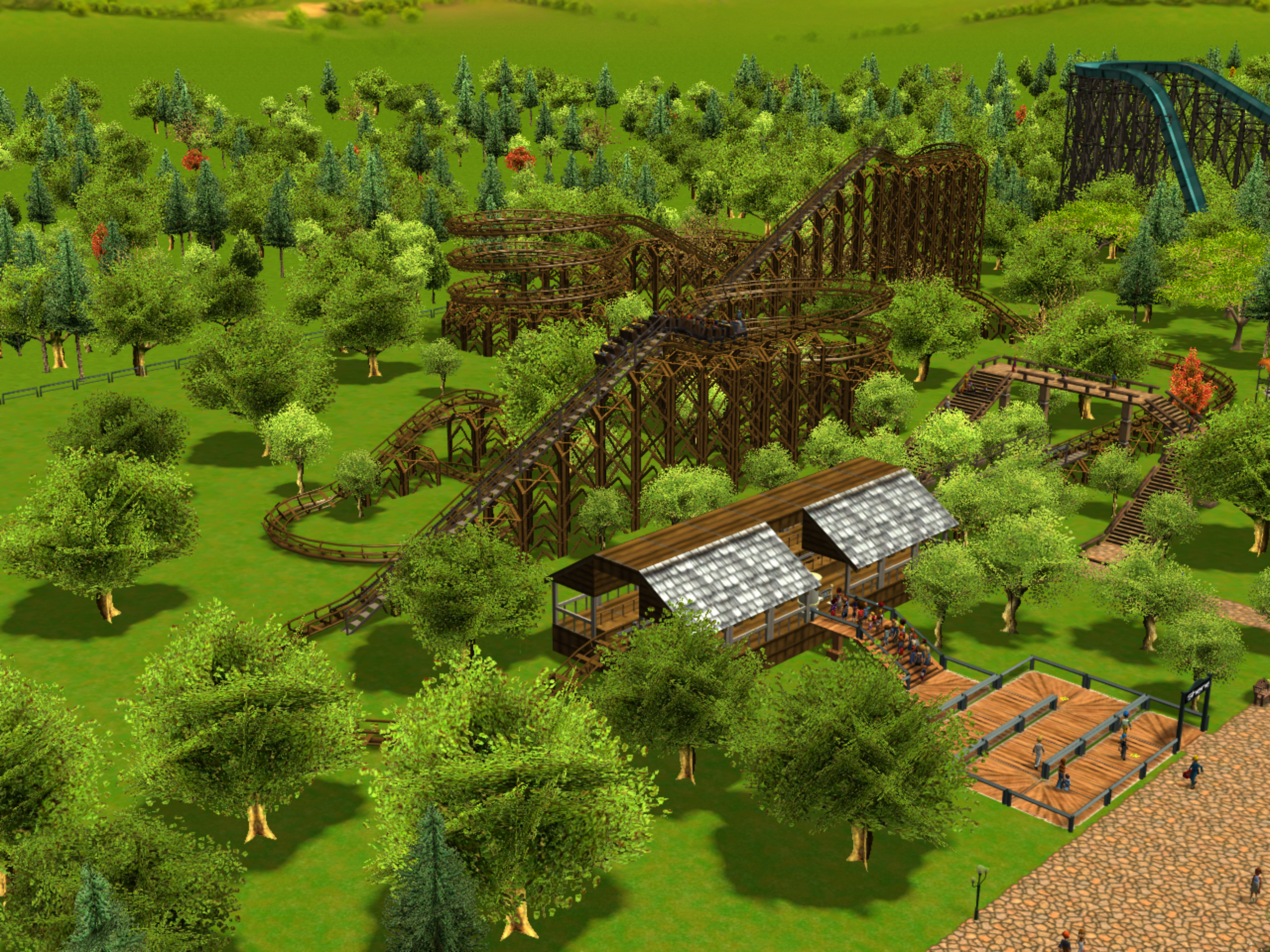 In 1975, Greenwood Lake Park opened their very first roller coaster,
Old Shenandoah Mine Coaster
, a mine train coaster built by Arrow Dynamics. The Old Shenandoah Mine Coaster was a terrain hugging coaster that had two lift hills and a 42 foot tall drop, going at a top speed of 38MPH, a thrilling, yet family friendly attraction.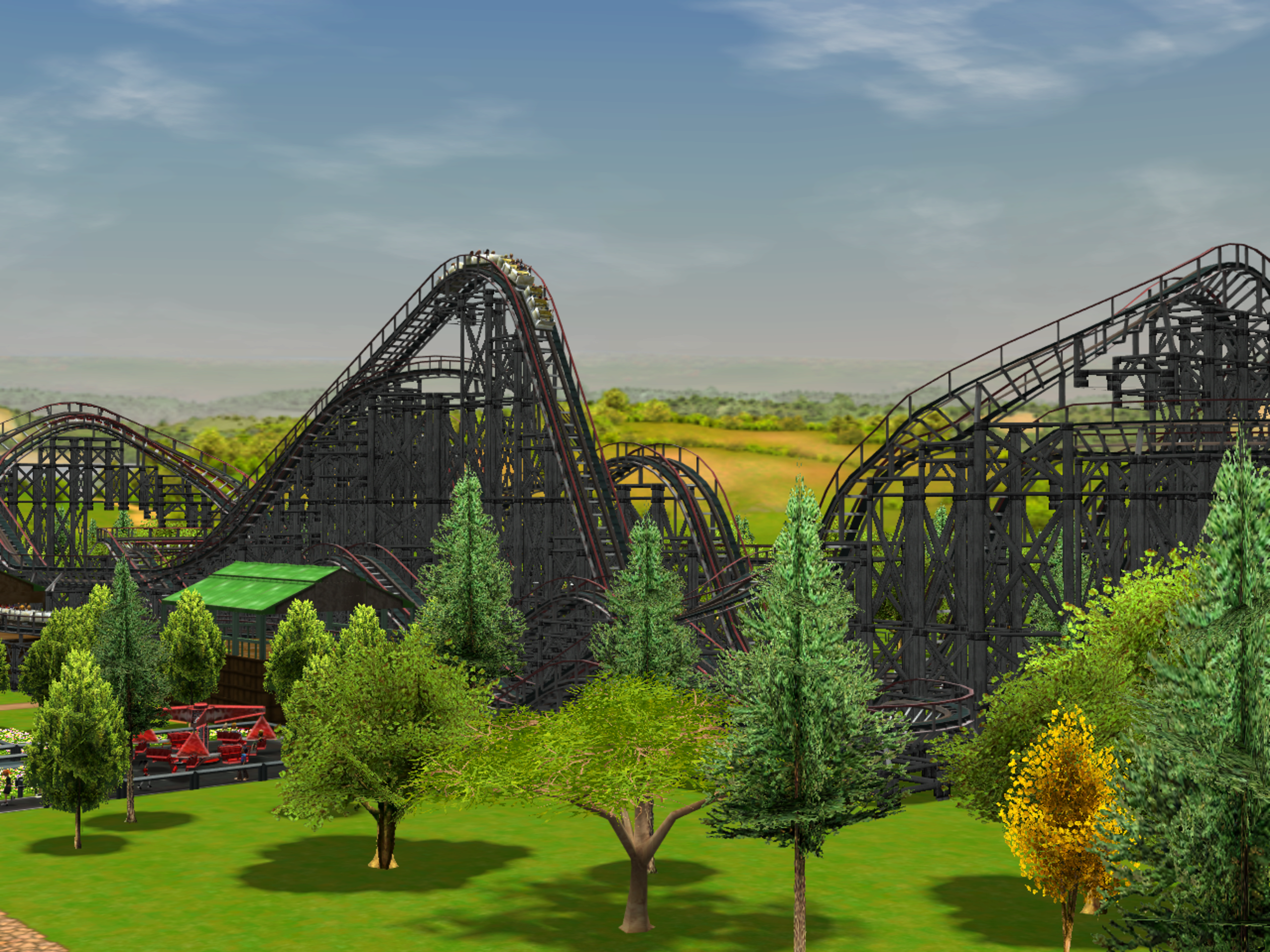 In 1977, Greenwood Lake Park built their very first wooden roller coaster. John Walters called upon William Cobb, who was known for building the Texas Cyclone at AstroWorld, to build their very own version of the famous Coney Island Cyclone. The result was the
Virginia Cyclone
, a huge wooden coaster based off of he Coney Island Cyclone, but slightly taller with a height of 95 feet.
1979 brought the very first roller coaster with inversions in the park. John Walters, now head of his own company, Walters' Amusuments Inc. or WAI for short, called upon Arrow Dynamics to build a new roller coaster at Greenwood Lake Park. The result was the
Virginia Tornado
, a steel looping coaster with two loops and two corkscrews. This helped bring in a new demographic into the park, thrill seekers.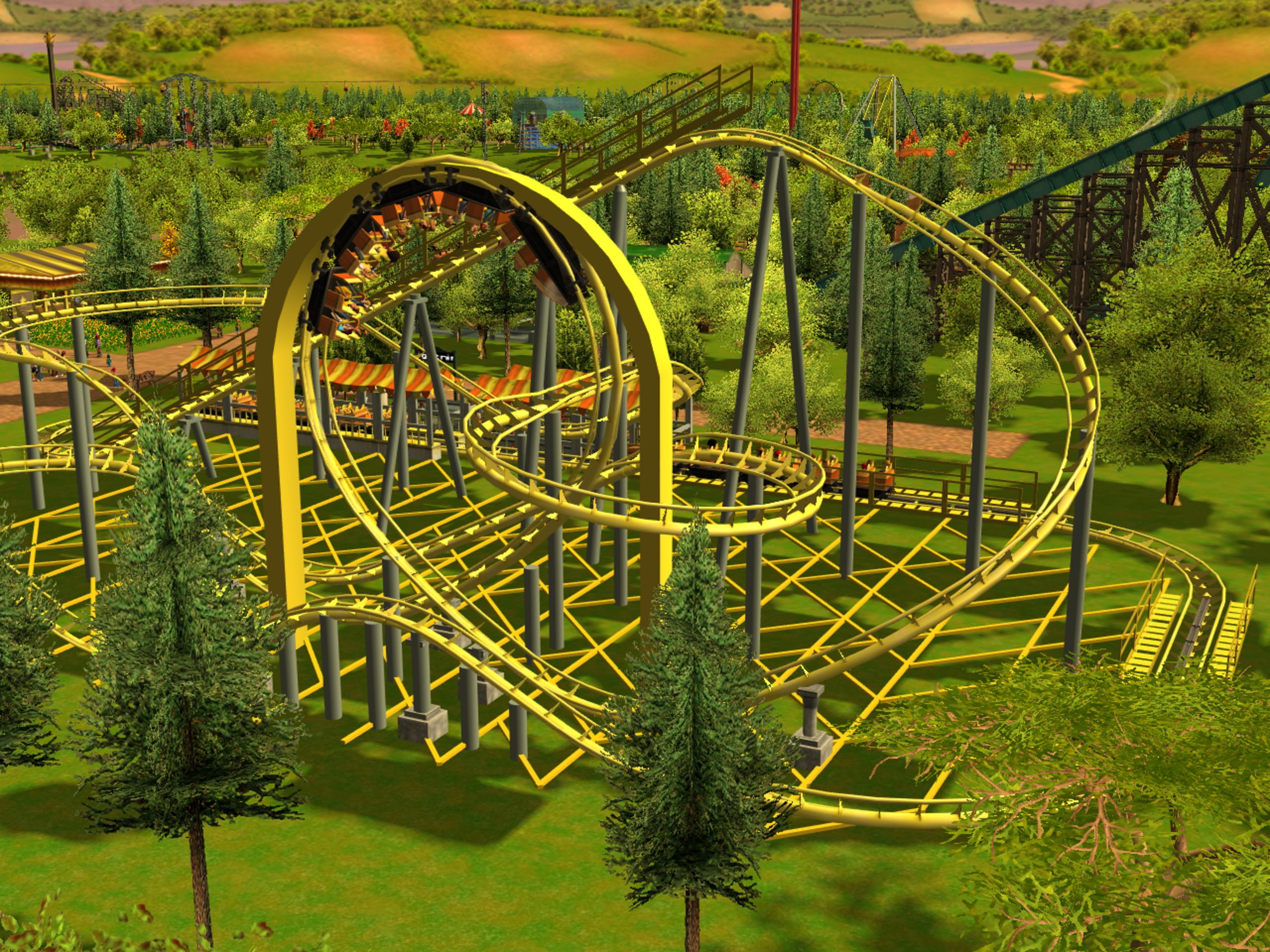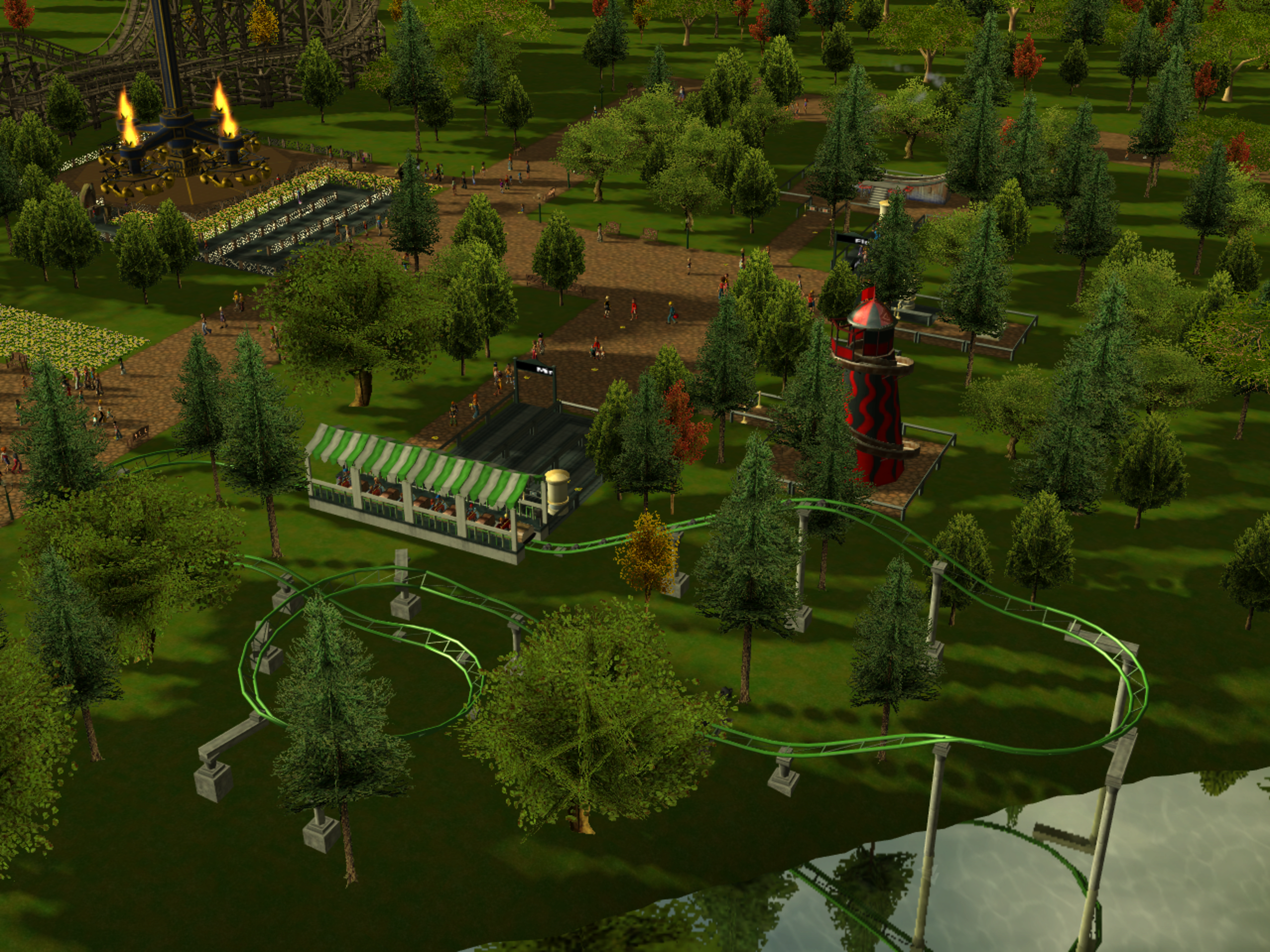 In 1980, WAI had purchased a portable steel looping coaster designed by none other than Anton Schwarzkopf. Initially this coaster was going to debut during Oktoberfest, but instead it was sold to the United States where it was built at Greenwood Lake Park as
Lightning Looper
. Lightning Looper instantly became a fan favorite with its forceful loop and its intense turns and helices. 1981 saw the opening of Fun Forest, the park's children's area, featuring a small E.F Miler kiddie coaster named
Mini Tornado
, based on the Arrow looper close by.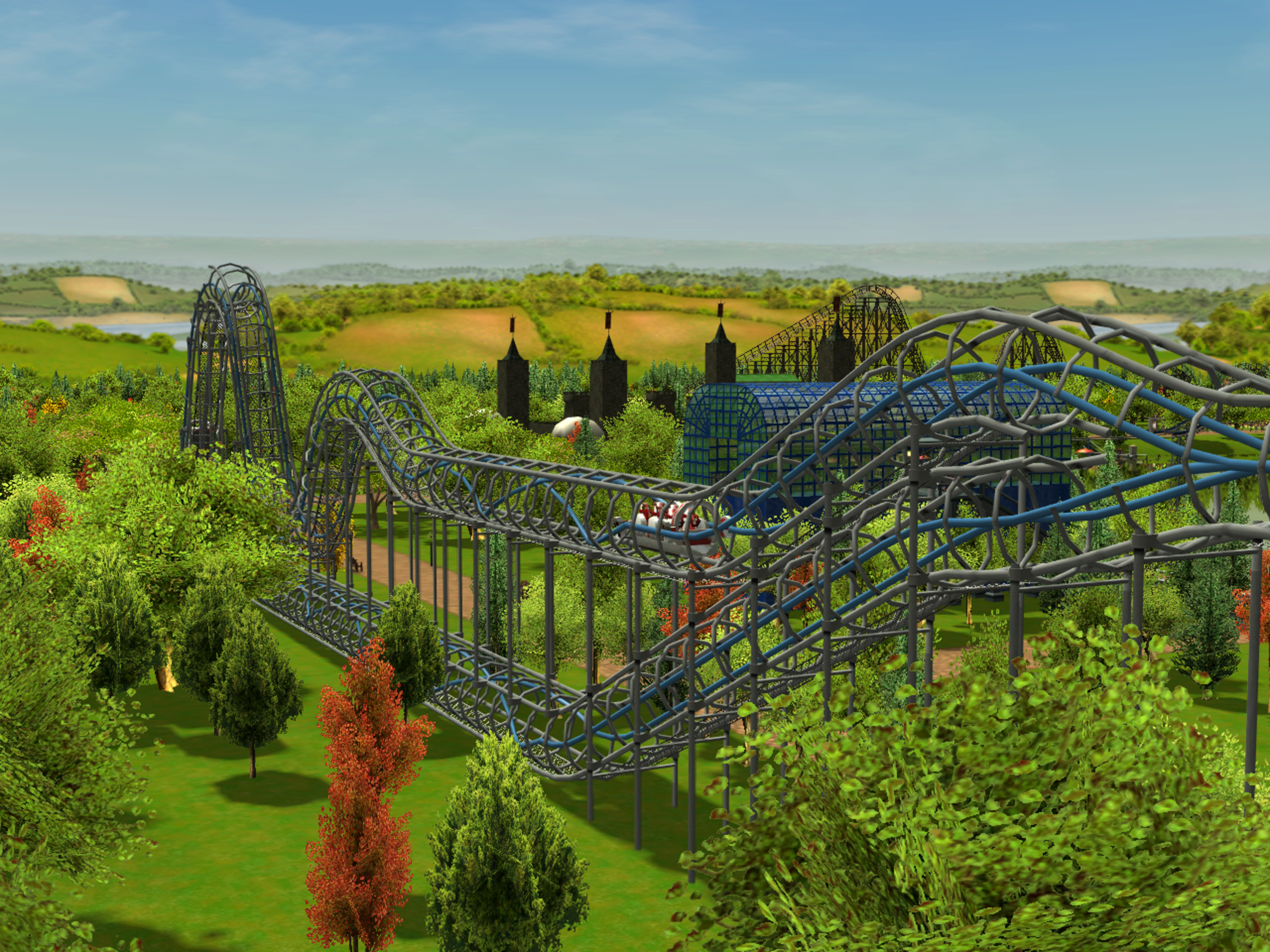 However, after 1981, a five year coaster drought had taken place…The drought ended in 1986 when WAI called upon the Japanese coaster manufacturer TOGO to build one of their Ultra Twister models at their park. TOGO accepted the proposal and in 1986,
Hurricane
opened to the public. Hurricane was a cutting edge coaster at the time with several moving track sections and stomach-churning heartline twists.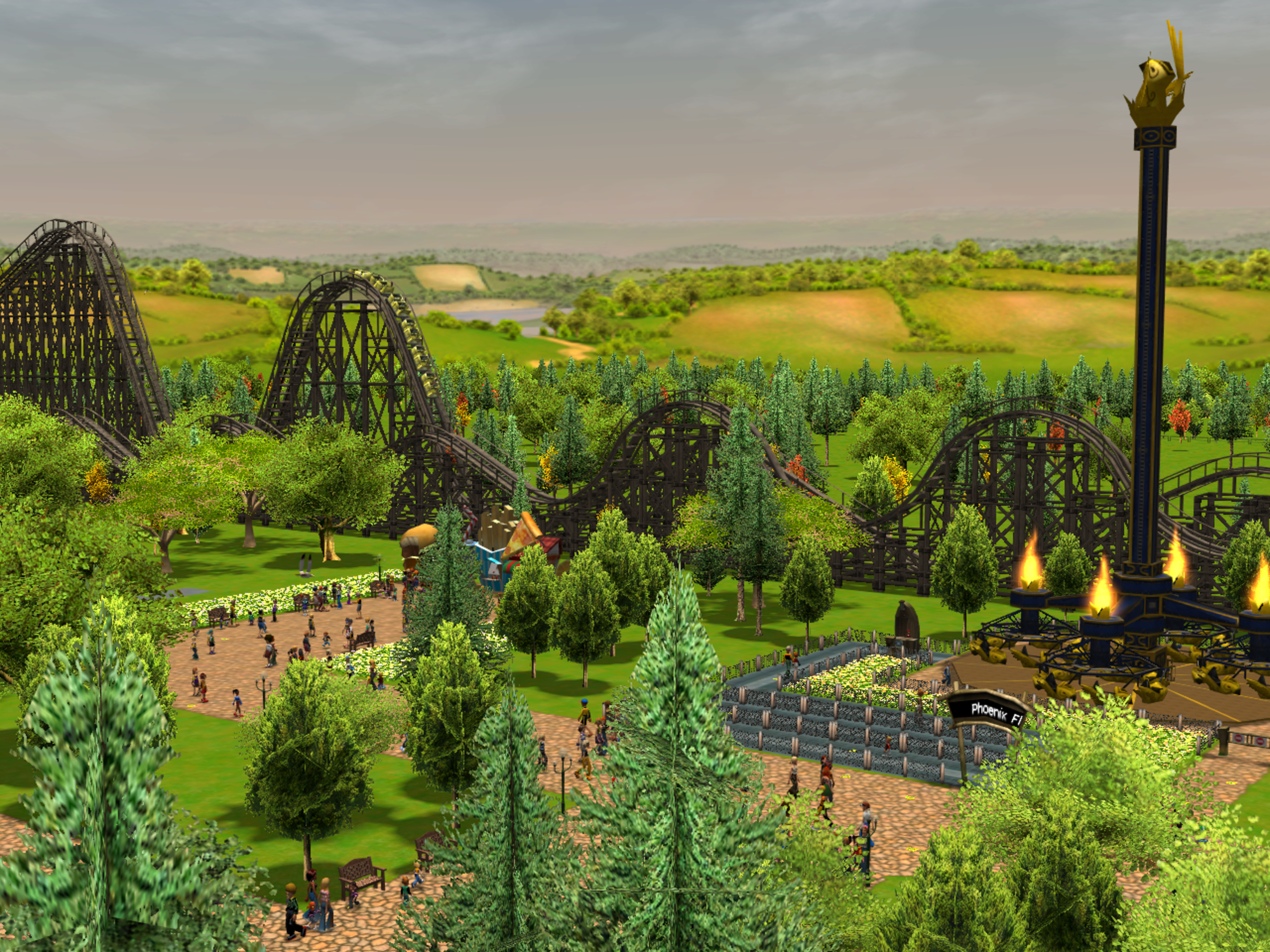 By the early 1990s Walters' Amusements Inc. was bought out by Premier Parks, meaning that Greenwood Lake Park was now a Premier Parks property, alongside parks like Kentucky Kingdom and Darien Lake. The market demand was researched for a second wooden coaster at GLP and in 1992, Premier Parks got into contact with fledgling manufacturer Custom Coasters International to build one of their first major coasters at Greenwood Lake Park. The result was a large out and back wooden coaster similar to Judge Roy Scream at Six Flags Over Texas. The coaster was named
Wild Dog
and opened to the public in 1992. Wild Dog was known for its extensive amounts of airtime throughout its layout. The following year 1993 had brought two thrilling Huss flat rides to the area. A Enterprise by the name of "Vortex" and a Condor by the name of "Phoenix Flight".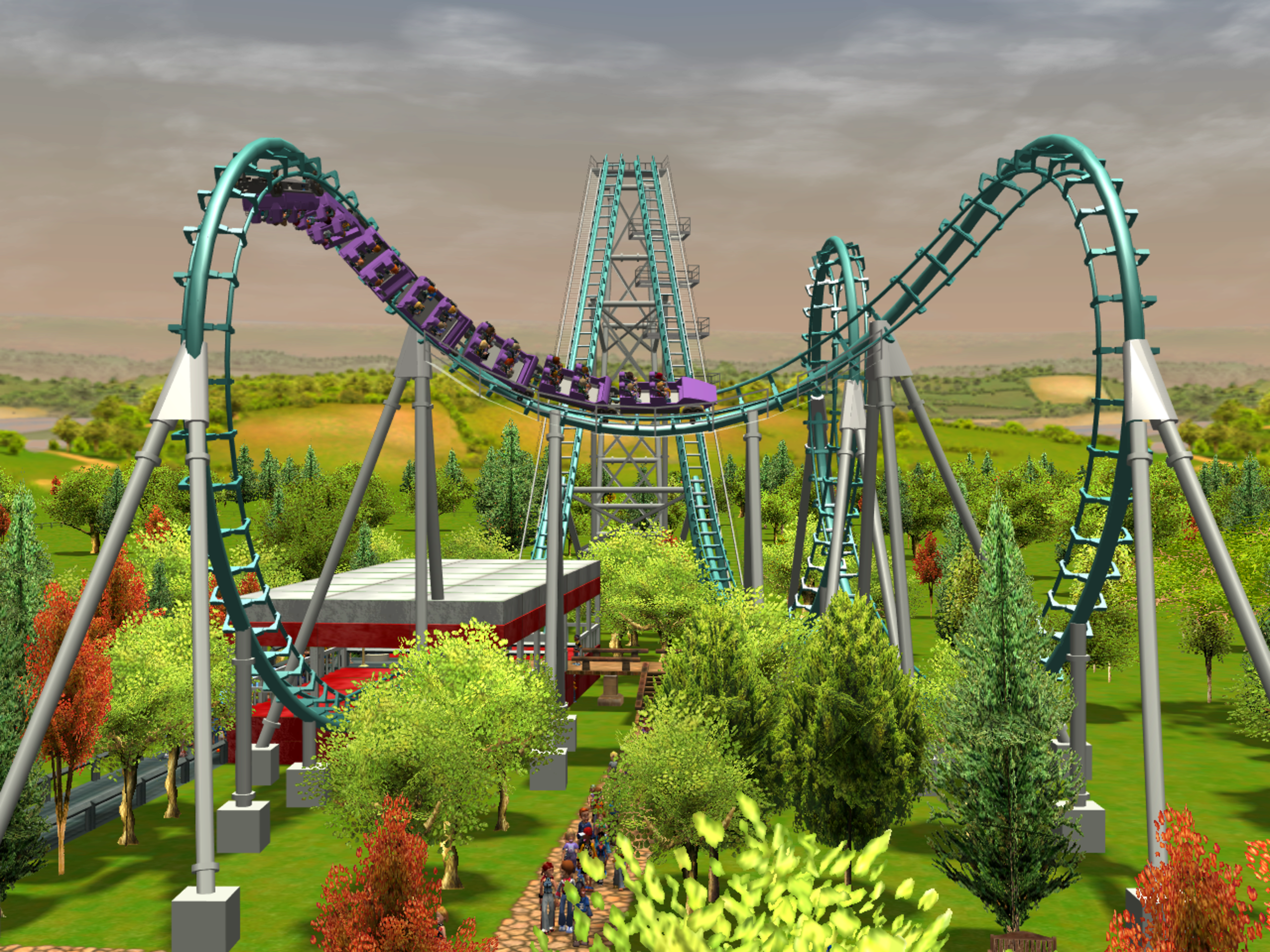 After Wild Dog, Greenwood Lake Park experienced another short coaster drought which ended in 1997 when the park opened
Boomerang
, a compact shuttle roller coaster that inverted riders six times, more than any other coaster at the park. While the Vekoma Boomerang model is not a favorite amongst coaster enthusiasts, the addition of a more "modern" steel coaster at GLP was a small taste of what was to come….