So just a small update as I have had to move somethings around.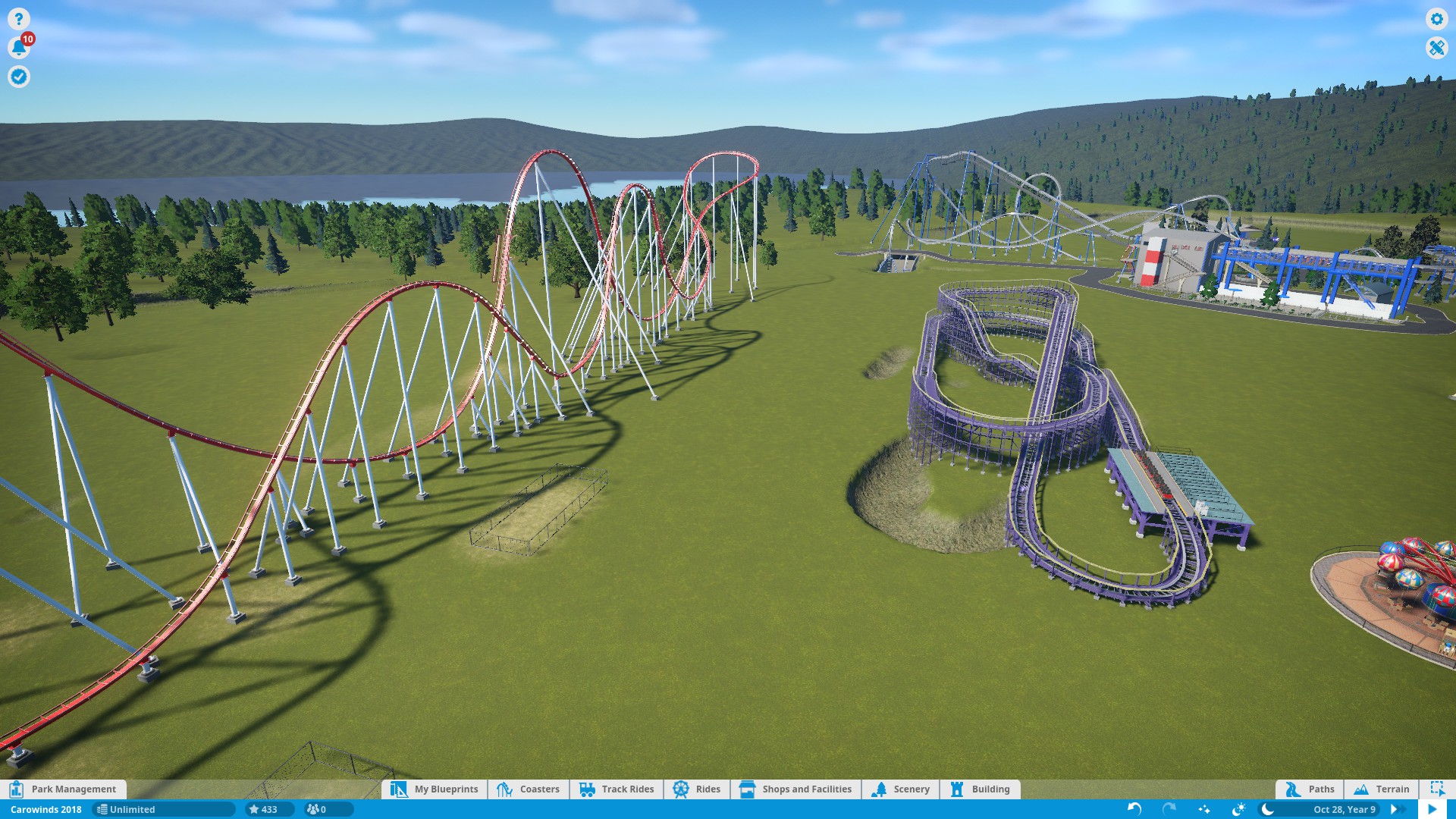 Intimidator has been moved over some so I can fit more of Camp Snoopy in properly.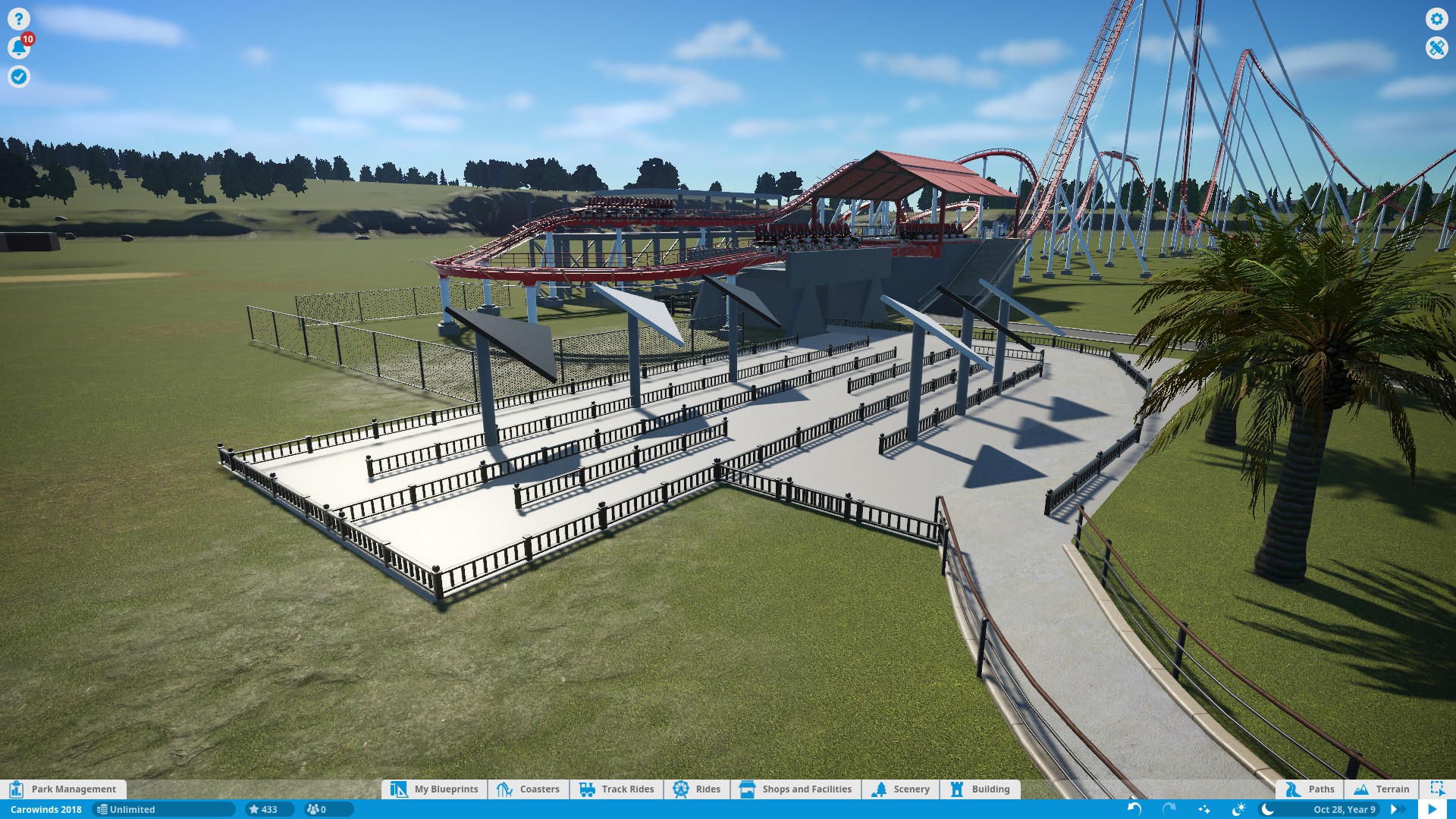 Also I worked on the queue that way it is not a full queue path just scenery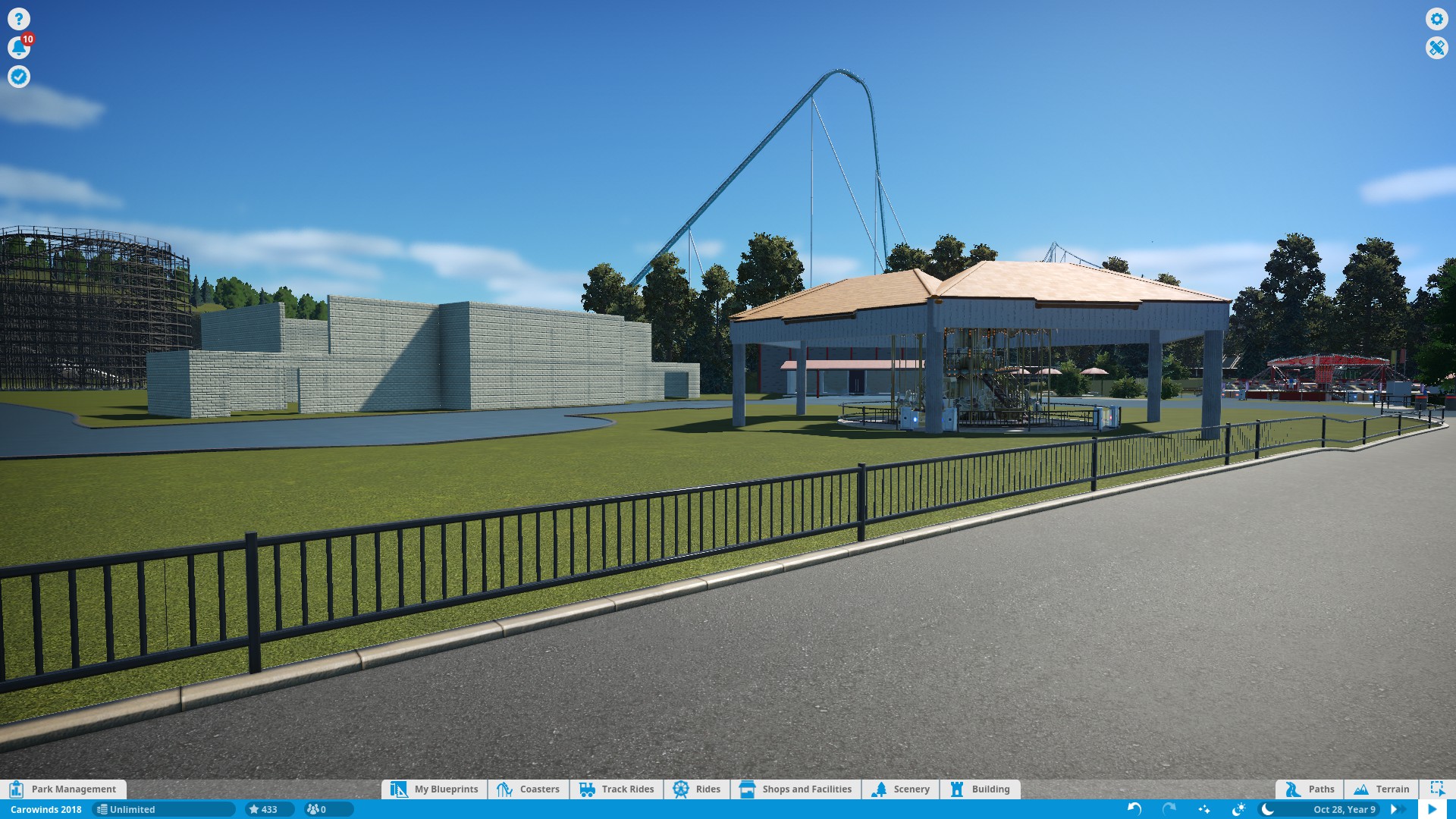 Beginning of Carousel. Im trying to make this roof right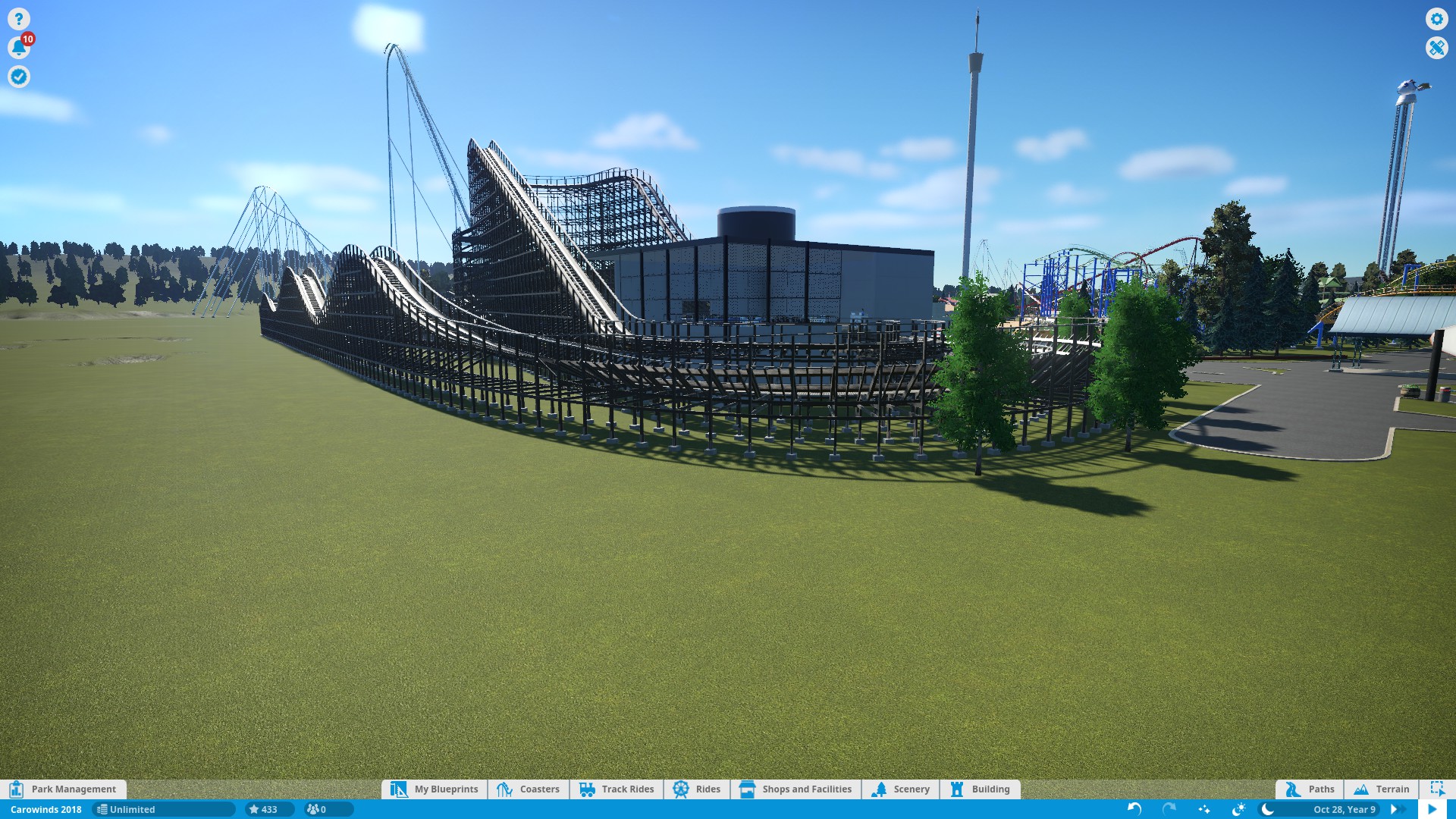 Hurler station
Also don't pay attention to the supports and or FURY I am just beginning to place to see where I am at.
As always enjoy and please give any feedback you know I am not a master at this game but its fun for me