Wed Apr 10, 2019 6:07 am
better_by_design wrote:

Taylor Finn wrote:This looks like a neat little diversion. The parks can always use more attractions like this that are not E-ticket, but serve a purpose and are absolutely worth doing! Sure won't hurt come Galaxy's Edge.

Totally agree - not every attraction should be an E-ticket.

This looks really cool, especially for the hordes of tiny Cars fans out there.

And heck... it's air conditioned. If it had seats for the audience, I'd be all in!

Love that it's right beside the two big draws on that end of the park - will provide some nice balance to RnRC and ToT.
I like the idea of erring more on the side of putting stuff on FP+ rather than not having it. It allows people who can't book early enough or don't know about the Pound the App trick (or don't have the patience for it) to stay productive, and not be frustrated that their only FP+'s are for total walk-ons. The more reserved and planned the day is, the less that everyone has to spend waiting around doing nothing for a ride. The wait is outside of the queue being productive or relaxing.
Wed Apr 10, 2019 11:49 am
That animatronic is next level cool.
Tue Apr 30, 2019 9:28 pm
We were at the world premiere for the new Wonderful World of Animation nighttime show at Walt Disney World Hollywood Studios tonight!
COMMENT BELOW
your thoughts on this show!
Wed May 01, 2019 4:59 am
I realize the parks themselves, characters walking around or the attractions are all part of celebrating the Disney movies, but I'm an absolute sucker for anything involving footage straight out of the movies with the music (I think one of my earliest Disney memories is the montage in the Disney Animation attraction at the studios in Paris), they always feel like the biggest tribute to the films at least for me when I'm in the park, which is why Disney is one of the few places I will catch the shows over extra rides.

They've really outdone themselves with how many there are in this. I'm not sure if people prefer the shows that dedicate to a couple of the movies for bigger segments but I love this rapid-fire style of how many films get a quick glimpse or moment in 10 minutes.
Wed May 01, 2019 12:51 pm
So I got to go "Behind The Wall" at Star Wars: Galaxy's Edge yesterday!!! The new land looks INCREDIBLE!!! Think "Pandora" but on an even MORE immersive and impressive level! While I was not allowed to take any photos or video of what we saw, Disney did provide us with some pretty good images. I was allowed to record audio so in this video, you have about a minute of 100% *REAL* land images (not concept art) and then in the audio portion of the video there is a mix of concept and real images. Enjoy!
POST YOUR COMMENTS!!!
EDIT: Here's a few images to check out... These are all REAL PHOTOS!!! Not concept art!!!
Last edited by
robbalvey
on Wed May 01, 2019 1:20 pm.
Wed May 01, 2019 12:56 pm
Holy sh*t
Sorry if that's not the most articulate comment ever but that's the phrase that comes to mind.
Wed May 01, 2019 1:14 pm
wow, is all I can say... just wow.
Wed May 01, 2019 1:19 pm
It's is going to be absolutely amazing. After seeing the Galaxy's Edge panel at Celebration I don't think I can spend less than two days just in this section. I literally teared up watching the panel. I'm so glad you got to go in and confirm how awesome it is. Now all I'm waiting for is the "We are on Batuu" song (sung to the melody of "We are on a Log Flume."
Wed May 01, 2019 1:24 pm
robbalvey wrote: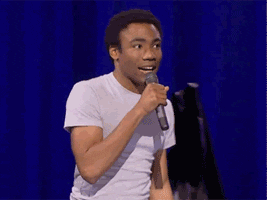 Wed May 01, 2019 1:26 pm
looks incredible, and I totally get why they are talking so much about timed arrivals into this -- I can see how claustrophobic is can get when it's slammed with people.

but the amount of detail in this? wow. Not a huge Star Wars fan, but I'm super impressed with how immersive this looks!