Day 4: Tokyo free day no. 1
The pre-trip had now drawn to a close, but the trip was only just beginning! Today was the day when everybody else would be arriving, leaving us early birds to do whatever the hell we wanted! I decided to set out on my own to explore some sights at my own pace….
Akihabara
The main place I wanted to peruse was the famous Akihabara, so I set off to see how well I could navigate this metropolis as a first-time tourist….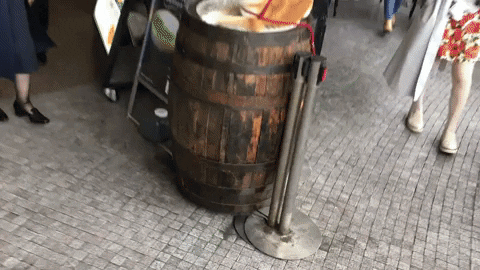 Wish me luck, little guy.
Japanese Toilet Protip™:
The top character means "big," and the bottom one means "small." You do the math.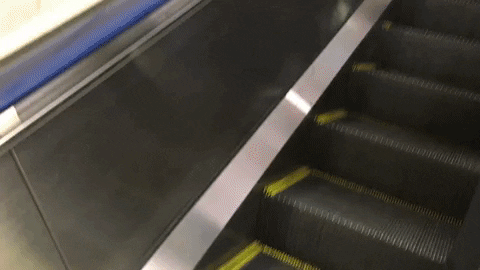 Look! It's the first double-dip of the trip!
So, getting to Akihabara was actually really easy! It's really impressive how smoothly the trains operate in Japan, and it's especially easy when you've got a JR Pass. It also helped that R&E sent us online maps of the train lines in Tokyo.
So, for those of you who don't already know, Akihabara is basically the "electronics district" of Tokyo. But to people like me, Akihabara is the nerd capital of the world! You want some manga and anime? They've got tons! Retro video games? They've got you covered! Wanna go to a sweet arcade? You're in urban Japan; of course there are arcades! Do you want a lewd figurine of your favorite anime character? Well, um, yes they do have those as well….
Oh, and they have maid cafés too.
I
never ended going to one, but rest assured, they have them!
In the melée that is Tokyo, I somehow ended up stumbling across Dan right in front of this peculiarly named donut shop (which, coincidentally, I had seen in a vlog before).
At Dan's recommendation (and after enjoying a donut), I went into an adjacent electronics store. This wasn't your granddad's electronics store, though; this was a multilevel bonanza of everything the modern hobbyist could ever need!
I mean, I don't know how good the conditions are in Tokyo, especially at this time of year, but they've got your stargazing needs taken care of!
They call him "Bling Boy"
Sure, you
could
just buy one, but you'd really be doing yourself a disservice in not buying the complete set for the whole effect.
"Okay, okay, I'll make you a deal: ¥40,000/hr. AND I'll throw in some blow as well! How's that sound?"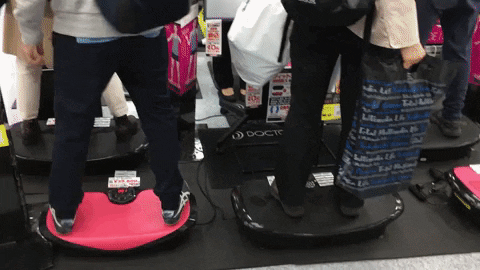 Butt jigglers
Tower Records is still very much a thing in Japan! And I dig the attitude!
They had a nice little selection of LPs here, but I wasn't too keen on finding a place in my suitcase for one for the rest of the trip.
After even more perusing through Akihabara, I took a short ride to Ochanomizu, which is a neighborhood known for having many instrument shops. I didn't stay for too long, but there were indeed quite a few of them! I was talking to one of the employees who worked at a guitar store, telling him about the tour, and he said how Ochanomizu was a "theme park of guitars." It's a pretty accurate statement! Definitely a place to go if you're a musician!
By this point, I was ready for a midday rest, so I headed on back to the hotel.
Tokyo Tower
After resting awhile, I decided to head back out to Tokyo Tower—one of the landmarks of the Tokyo skyline.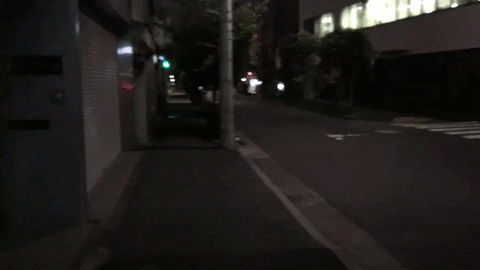 One of the most impressive aspects of Tokyo is how safe it is. I felt perfectly fine walking through this deserted street at night. It's also remarkably quiet for such a dense city.
It's like a giant laser used to blast down alien spacecraft
On the way, I decided to take a detour through an empty park—another thing I wouldn't dare do in other cities—and I caught a glimpse of this Buddhist temple through the trees!
As I neared the temple I noticed there was a free concert going on! I didn't catch the name of the singer, but she was singing some Bruno Mars when I got there. This whole experience was a great surprise!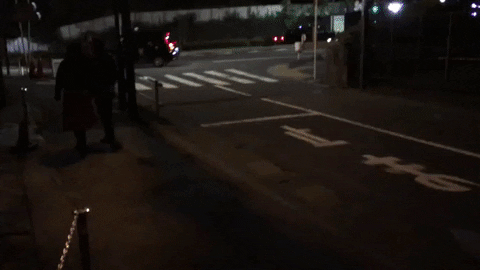 Even with its lights off, Tokyo Tower is still an impressive sight!
Tokyo Tower was celebrating its semicentennial, and those pink butt plugs couldn't be happier!
Now, I had thought that this would be a very normal event—namely, an elevator-centric one (you see where this is going). But, as it turns out, Tokyo Tower offers you the chance to climb up and down the stairs from the bottom all the way to the observation deck nearly 500 ft. up….
Unfortunately for me, I am not fit to climb 150 meters straight up.
Fortunately for you, I am an idiot.
The whole process was surreal. It involved going on top of the base building; once I was was there, I looked around to see there was no one up there…. It turns out I had to go around the corner to find the foot of the stairs. This felt like the strangest drug deal ever, and the dealer was none other than…
…a pink butt plug.
Well, okay, a guy dressed as a butt plug. But he wasn't wearing a bulky mascot costume; no, he was wearing a pink spandex bodysuit with some weird cone on his head underneath the suit. As if this weren't unsettling enough, when I walked up to him, he was completely motionless, standing akimbo with the craziest of smiles on his face. It wasn't until a few seconds after I'd reached him that he suddenly sprung into life and started giving his spiel on the journey upwards. I should've taken a selfie with him, but I was a bit too bemused to do anything but walk.
And walk I did. Thankfully, it was still kind of cool out from the day before, in addition to it being nighttime. Once again, I regret not taking any pictures of the climb, but, honestly, my mind was focusing all its energy on making sure I didn't keel over. Boy, was it tough.
But man, look at that view! It really does look like it goes on forever….
Here I am being an absolute madman, just standin 500 feet above the ground like it's nbd.
Beautiful, simply beautiful….
Honestly Tokyo Tower was a great experience! It was beautiful, exciting, and much cheaper than I expected (less than ten bucks)! It is a must if you ever come to Tokyo!
Show this off to your friends
This was kind of unnecessary, but I appreciate it all the same.
praise jeebus
So, that was my day out on the town! But it was time now to get some sleep; tomorrow would be our first Shinkansen!
Up next: Osaka!