If you've been reading the TPR forums for any length of time, you probably know by now that Mickey's Not-So-Scary Halloween Party is by far my favorite "Halloween Event" of the season! As much as I do like the traditional scary "haunt" type of events also, there is just something fun, whimsical and very "Disney" about this event that I cannot miss every year! (In fact, this year I'll end up going four times!)
The event for many years has included some of my favorite moments of any hard-ticket park event such as:
- Boo To You Parade -
There aren't many parades I stop and watch anymore, but I will always ALWAYS watch Boo To You! It's fantastic!
- HalloWishes -
"Fireworks in the Round" is what this show is famous for, and there's a clip of it down below so be sure to watch!
- FREE CANDY!!!
The "treat stops" are by far my favorite part of the event! How many candy can you collect throughout the night? Well, that's up to you!
- Haunted Mansion -
The way they "dress up" both the Mansion and the cast members are fantastic! There are even some great PhotoPass photo opportunities and additional entertainment in front of the Mansion.
This year though, some new traditions have been introduced and for the first time they've added some new Not-So-Scary fun to the following attractions:
Deep Space Mountain -
This is AWESOME!!! It's Space Mountain completely in the dark (and I mean REALLY REALLY DARK) with a rockin' sound track. This was so much fun!
Pirates of the Caribbean -
They've added characters to interact with while you're in the queue and a live actor in the ride!
Mad Tea Party -
The teacups got a little "madder" this year with a fun soundtrack and some awesome lighting!
And all of that doesn't even include the new food & merchandise offerings that are always amazing! (Got my MSSHP 2018 Magic Band!)
Ok, now on to some photos & videos....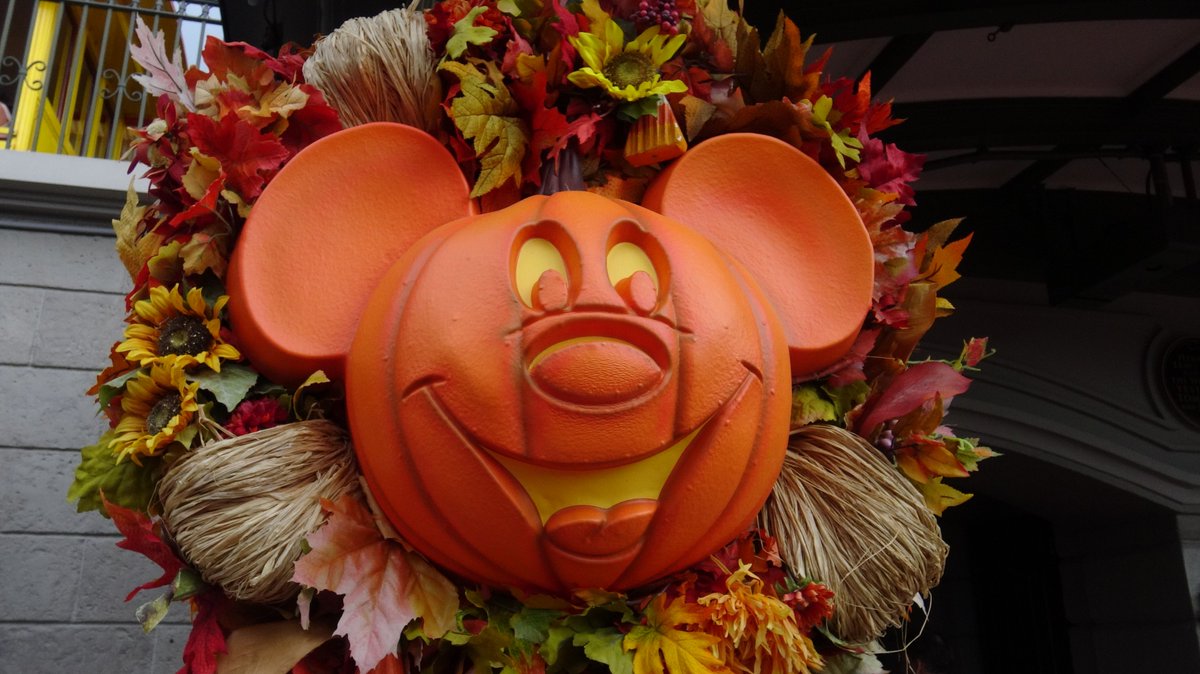 Hello from Mickey's Not-So-Scary Halloween Party! This is one of my favorite "Mickey's" and someday I hope they make one of these so I can take it home with me!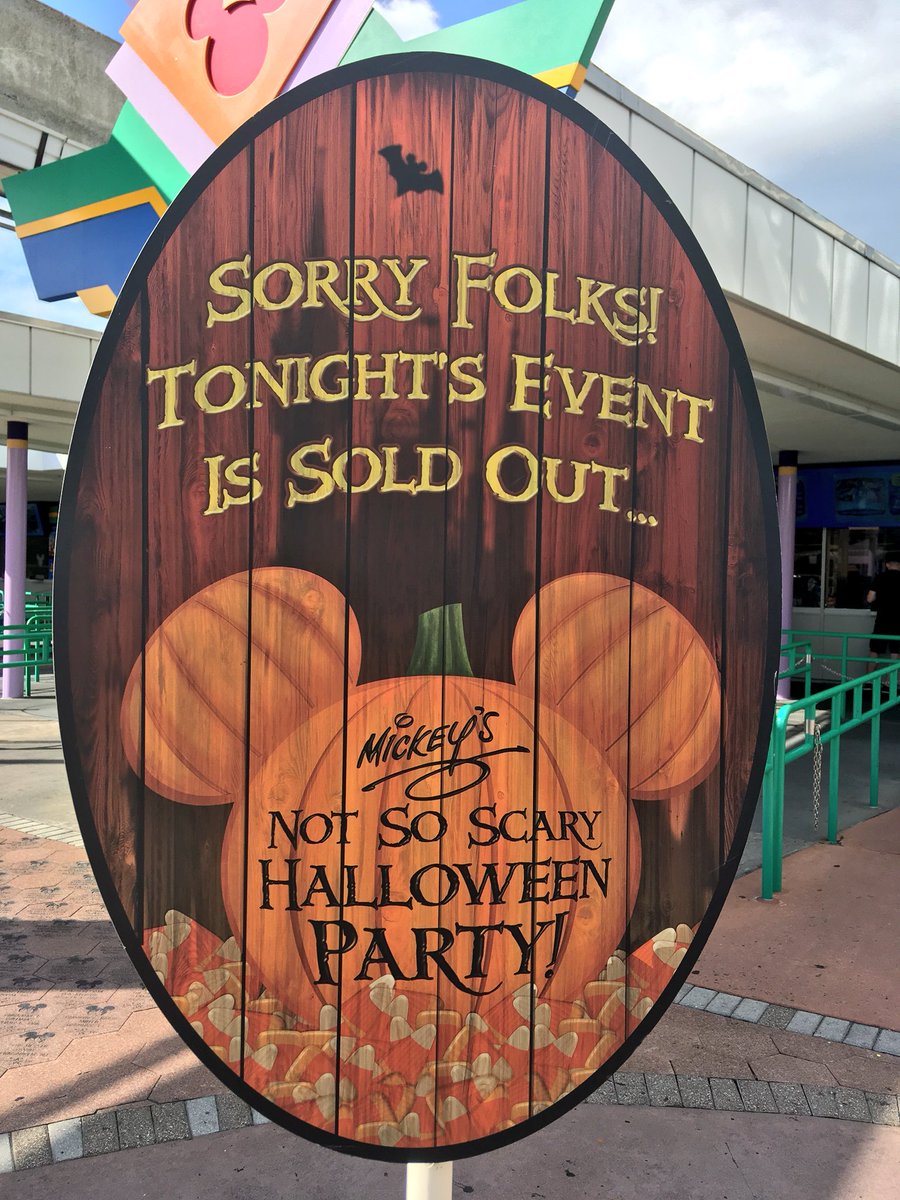 The opening night is always a bit crazy! We recommend doing on the mid-week nights for the best possible chance at getting in lots of rides, candy, and as many character meet & greets as you can!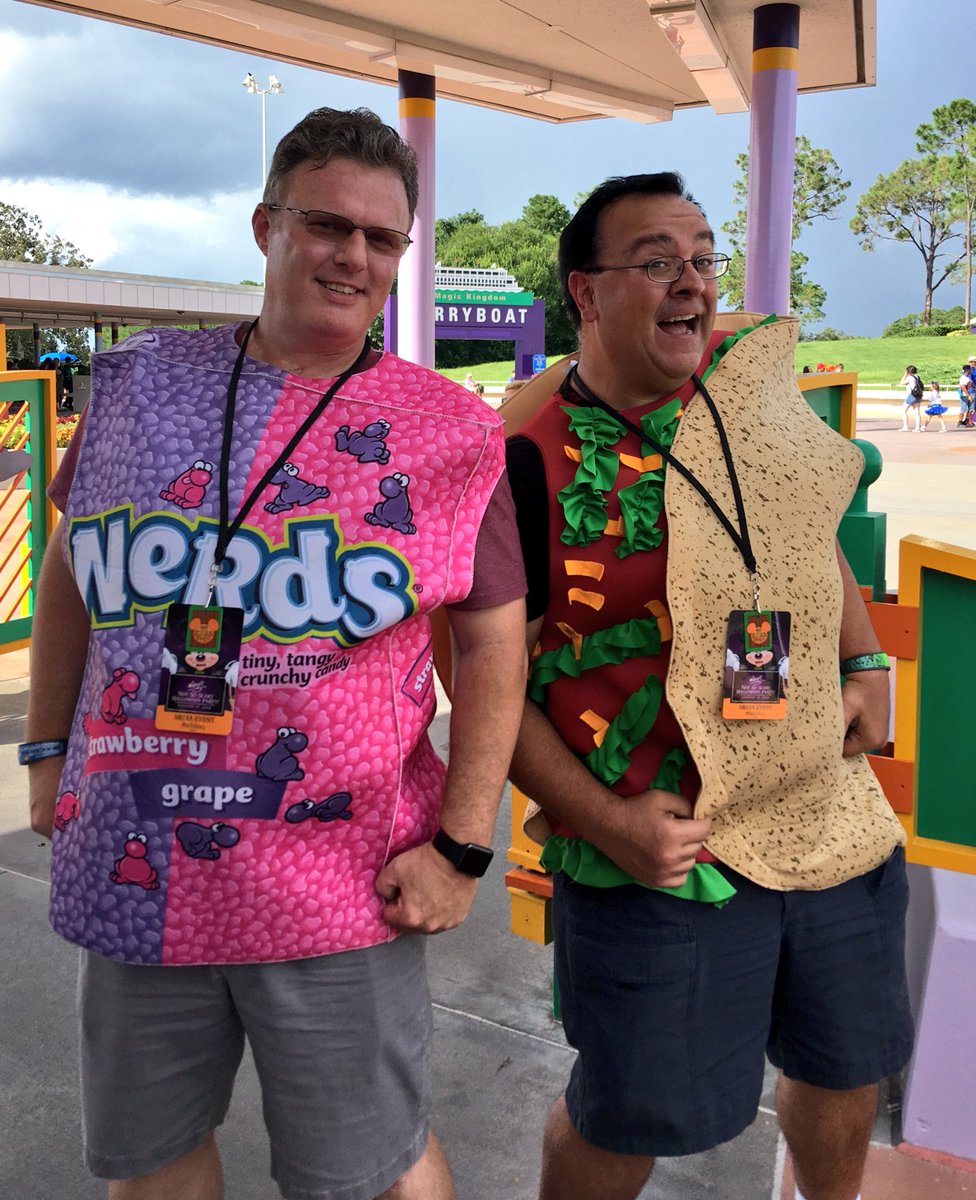 If you happen to see the "Nerds & Taco" in the park please stop us and say hello! (We'll be going many times this season!)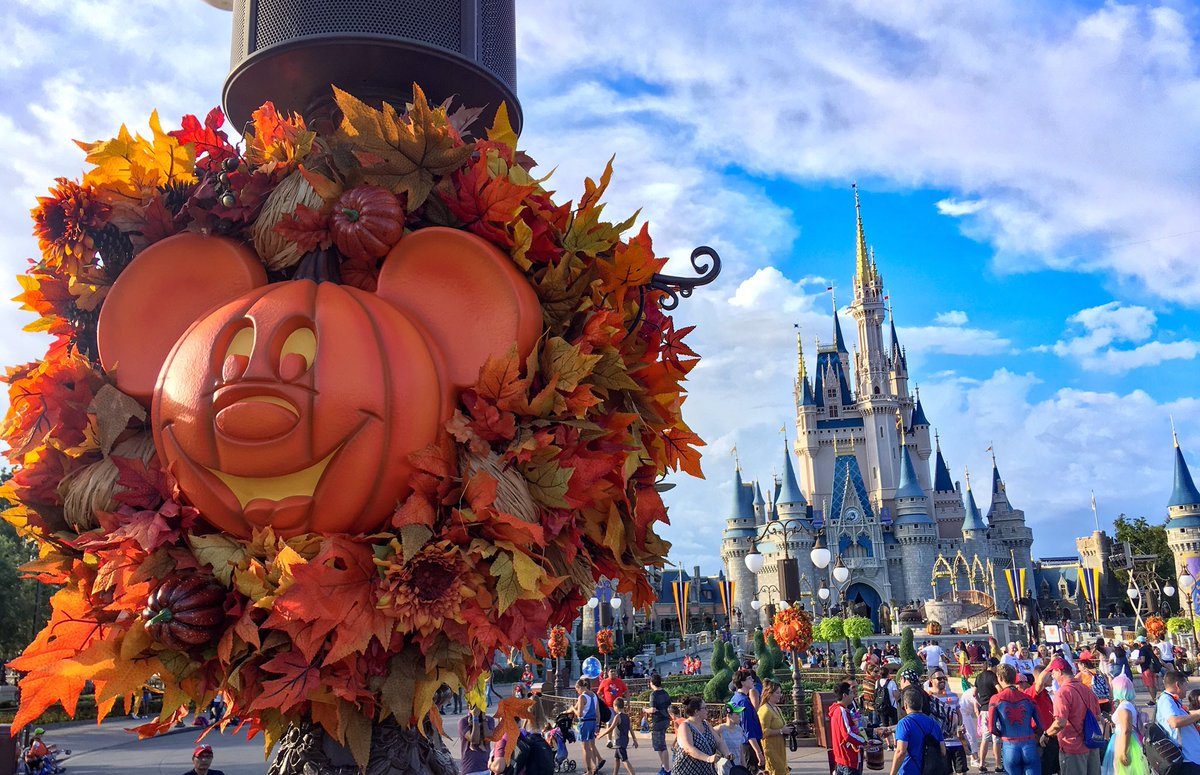 One of my favorite views! Pumpkin Mickey with the Castle in the background!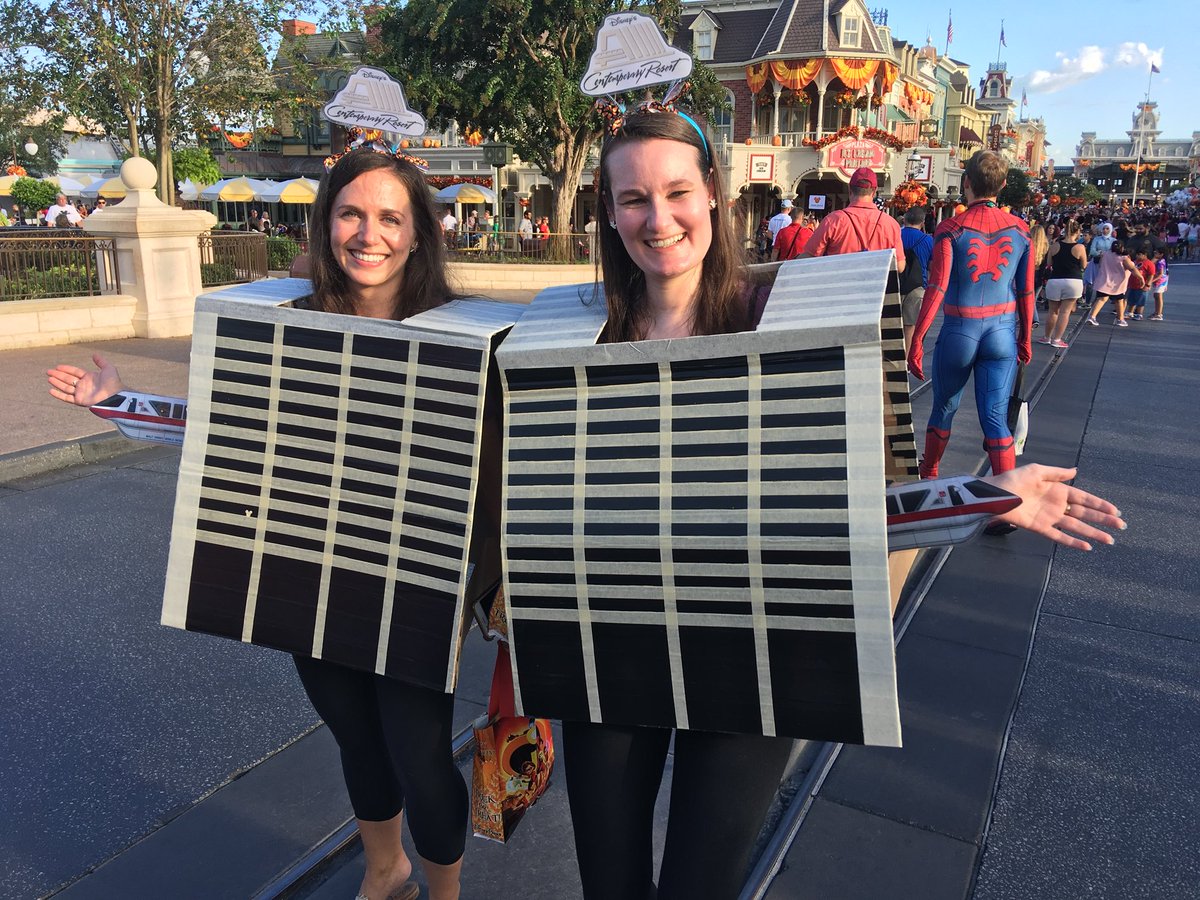 I love the costumes you see at Mickey's Not-So-Scary! These two are dressed up as the Contemporary Resort!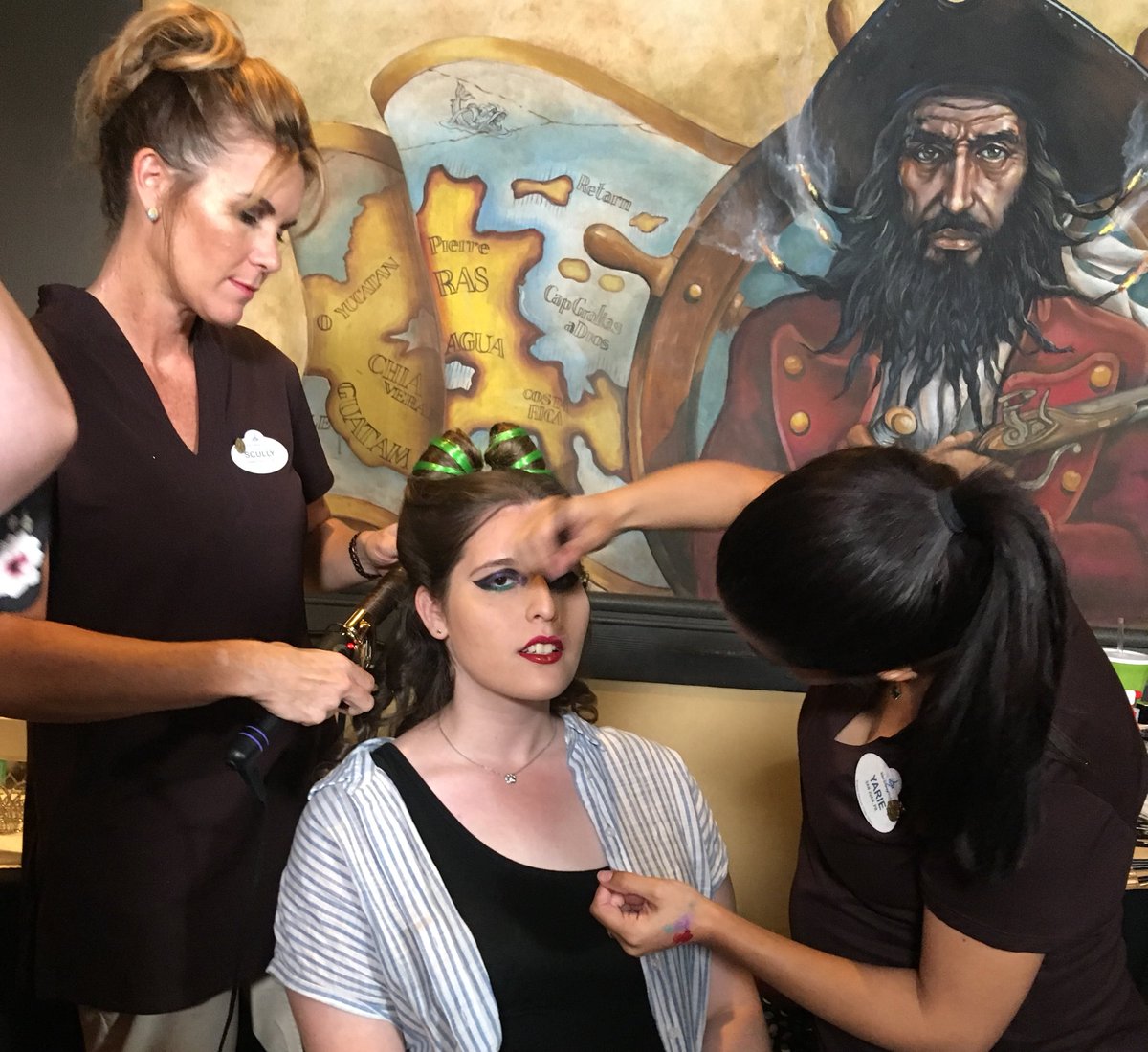 At select salons around the resort, adults can get a Halloween themed makeover and get all decked out for Mickey's Not-So-Scary Halloween Party!
Want to hear about the new additions to the attractions this year? Watch the video below! VOLUME UP!!!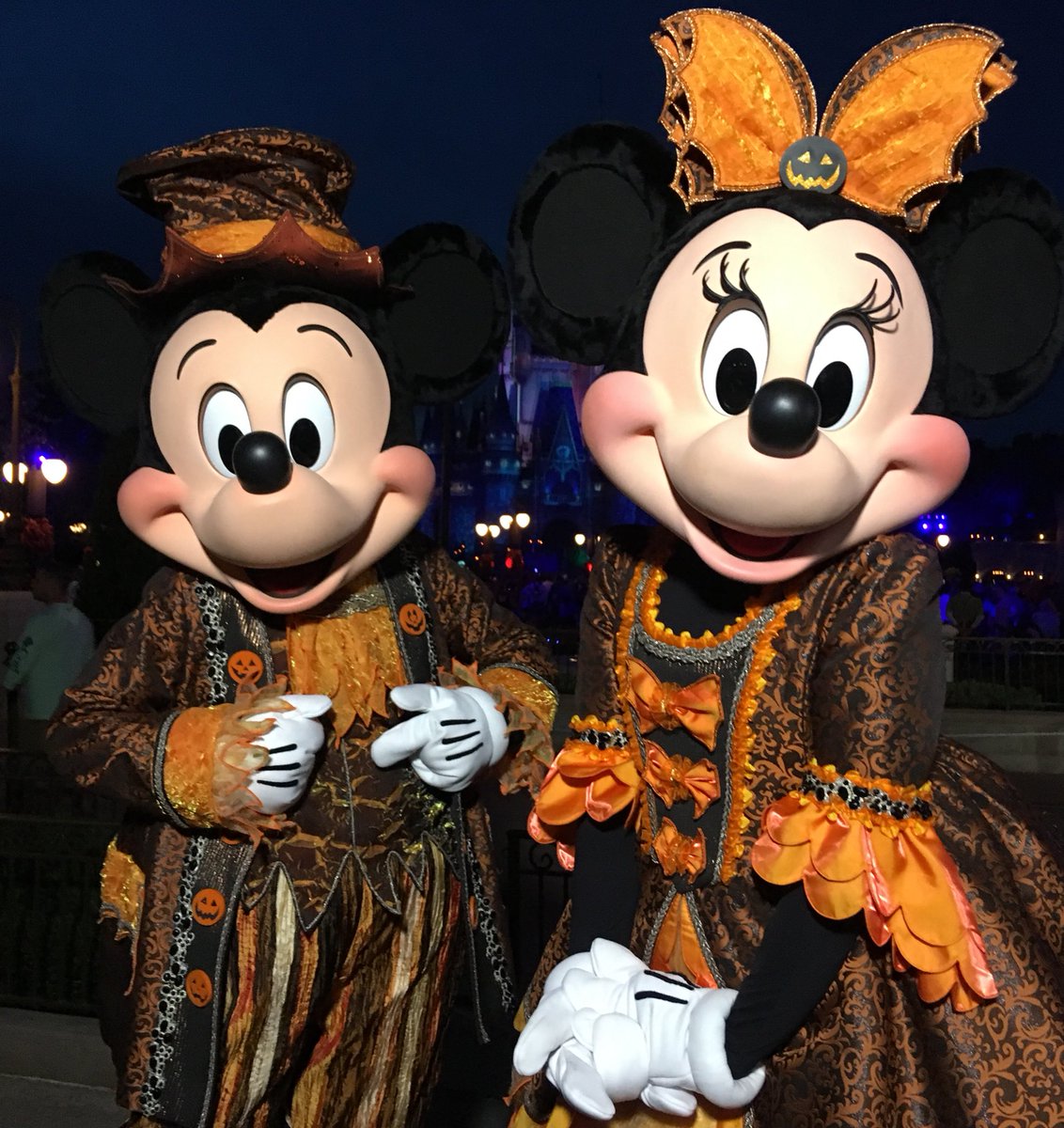 Mickey & Minnie looked GREAT during the media event!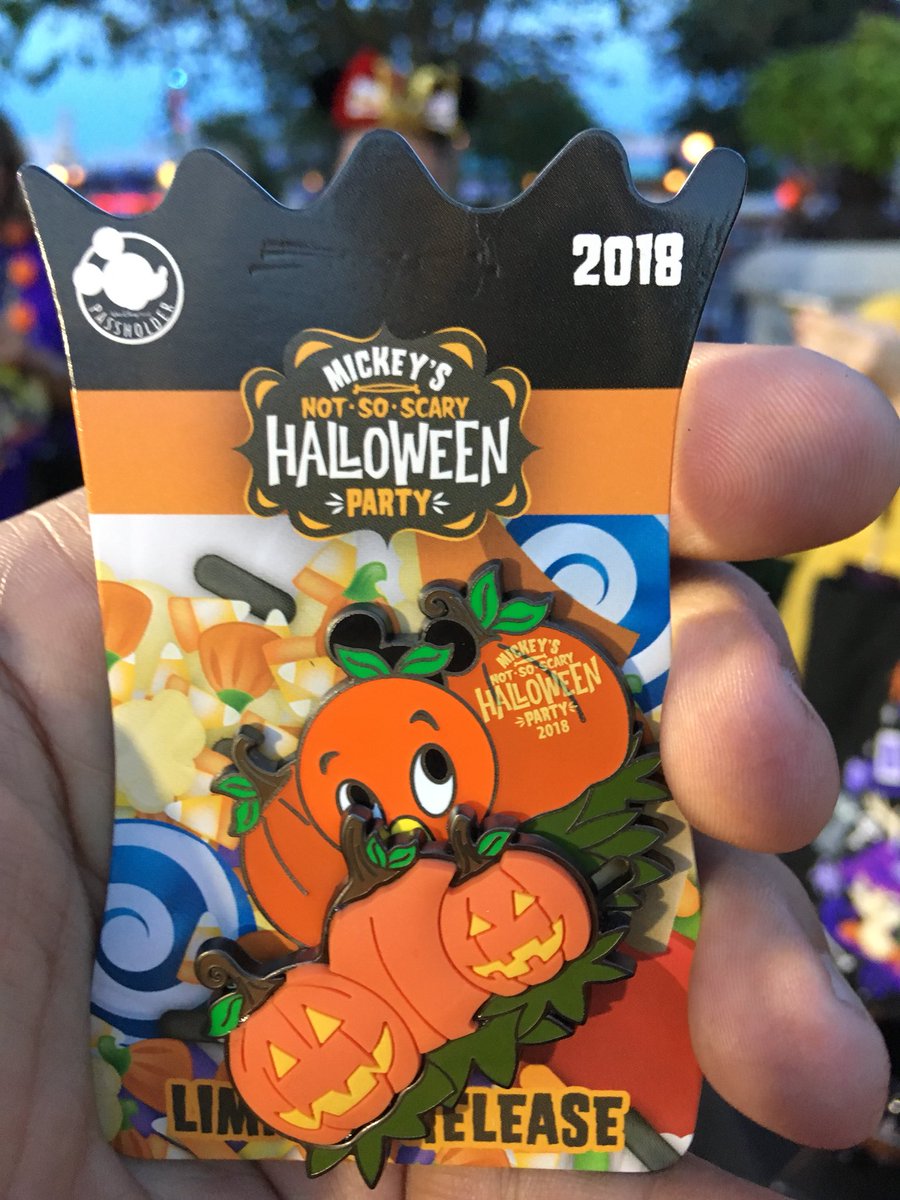 What? A Halloween themed Orange Bird pin???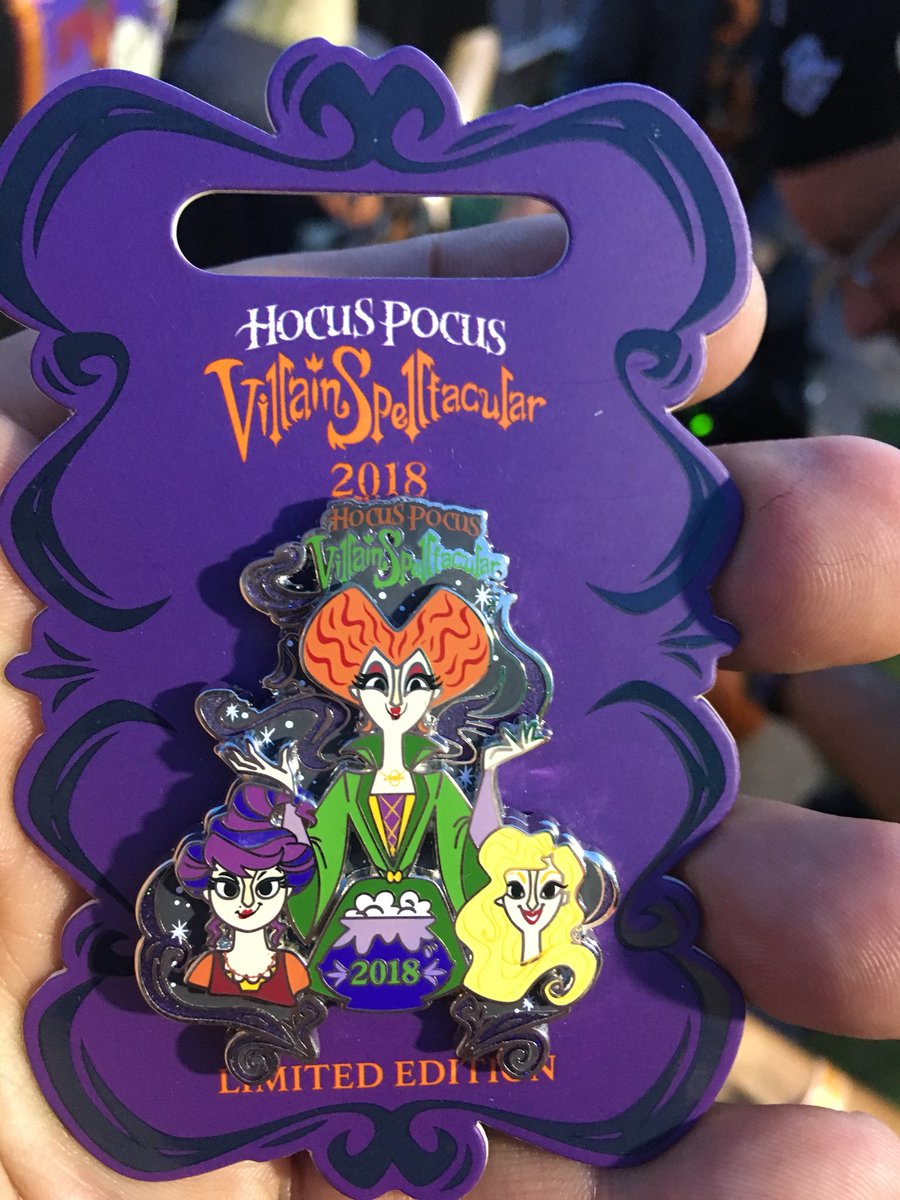 And one for Hocus Pocus fans, too! These are fantastic!
Here's a quick look at some of the new event merchandise: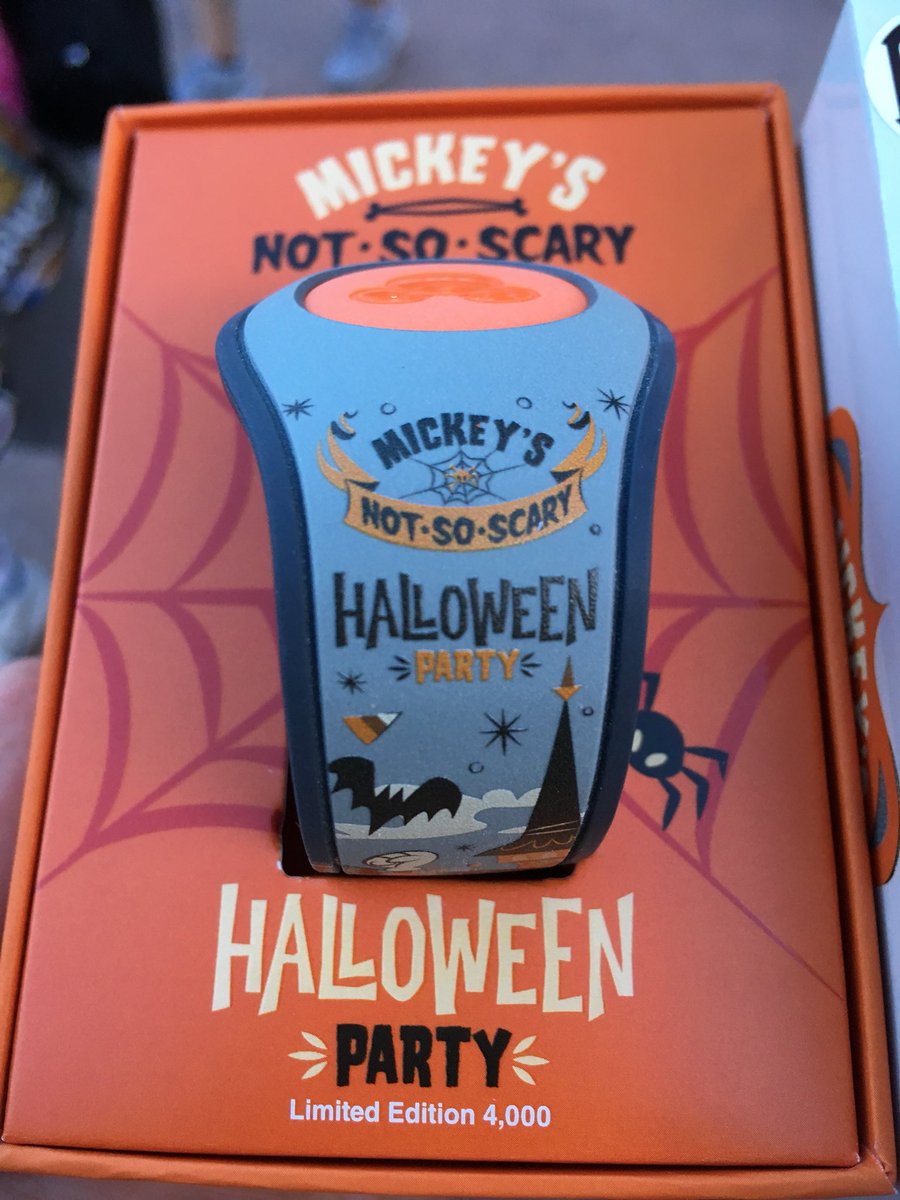 And because I love event Magic Bands, I had to pick this one up!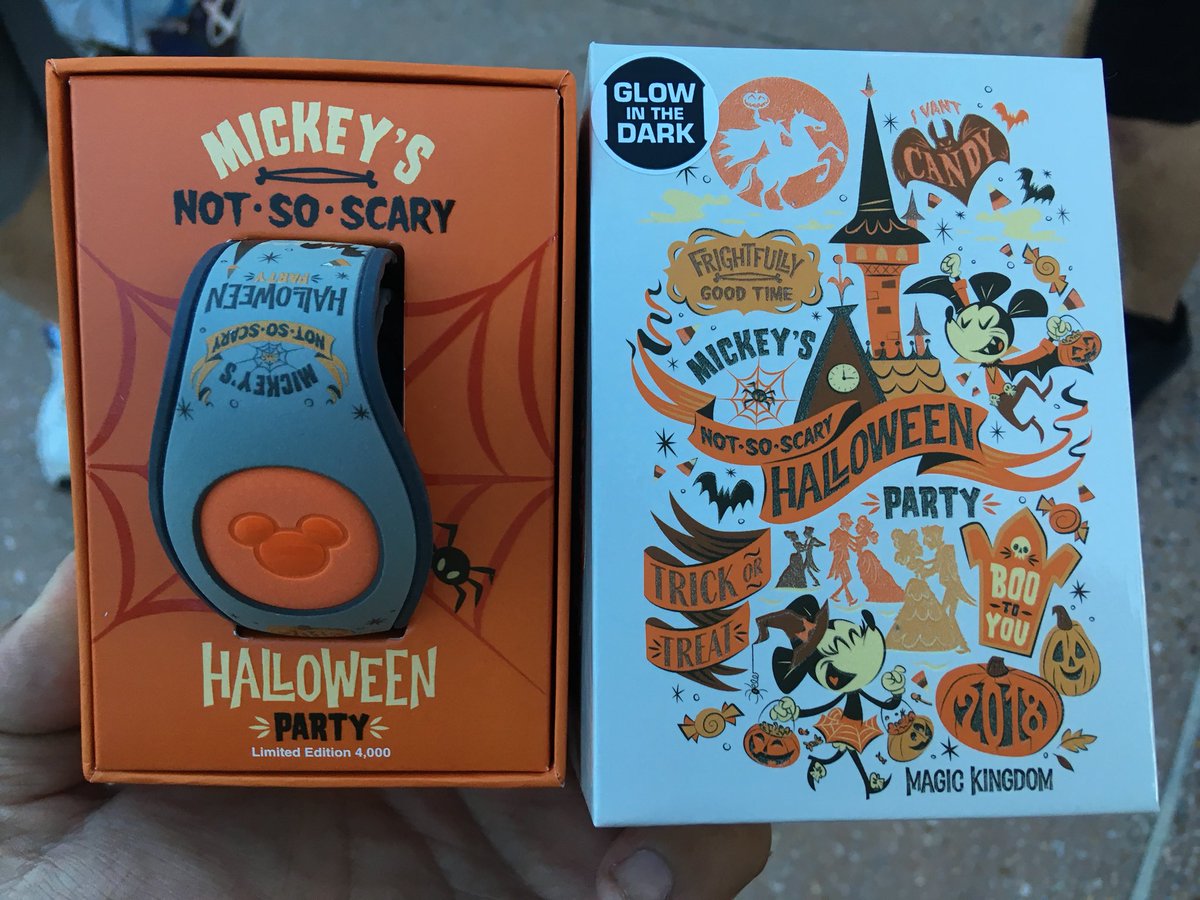 I love this art style!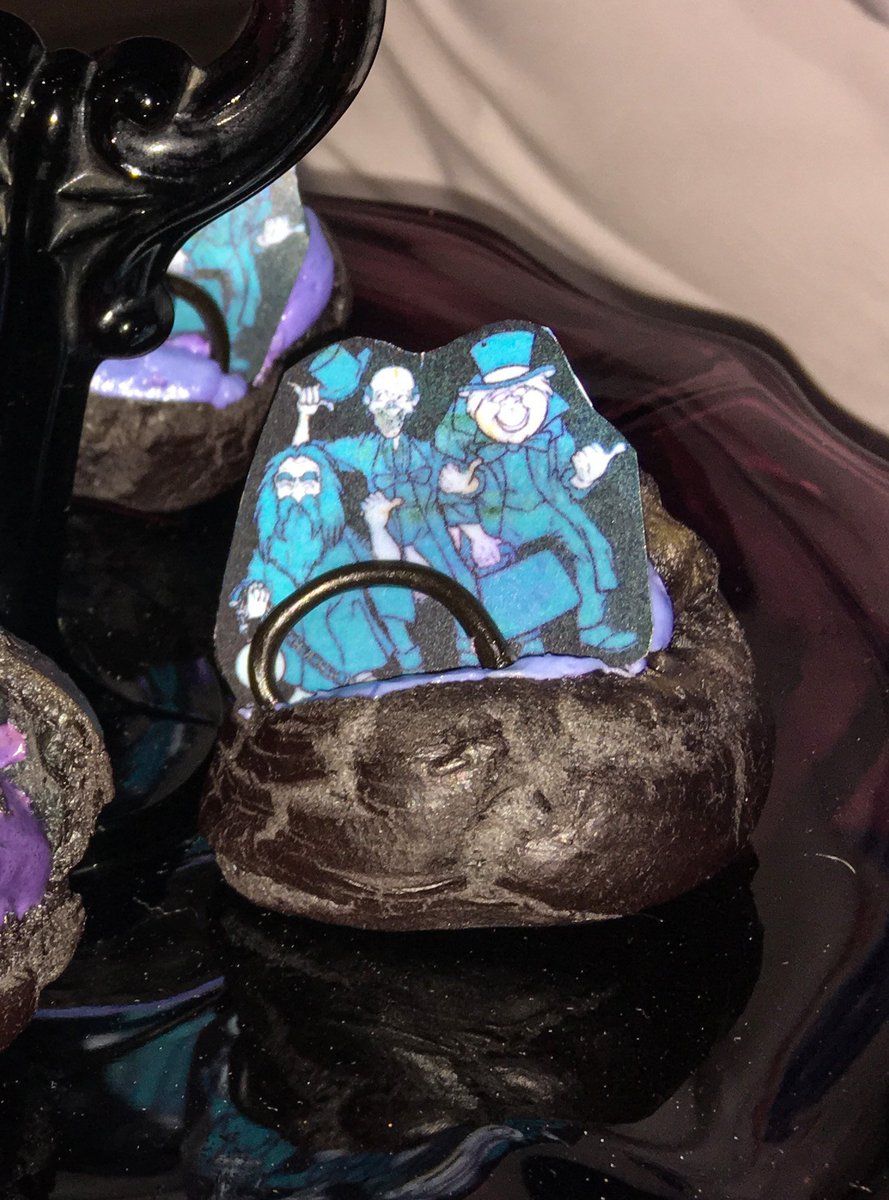 This "Doom Buggy Creme Puff" is to die for!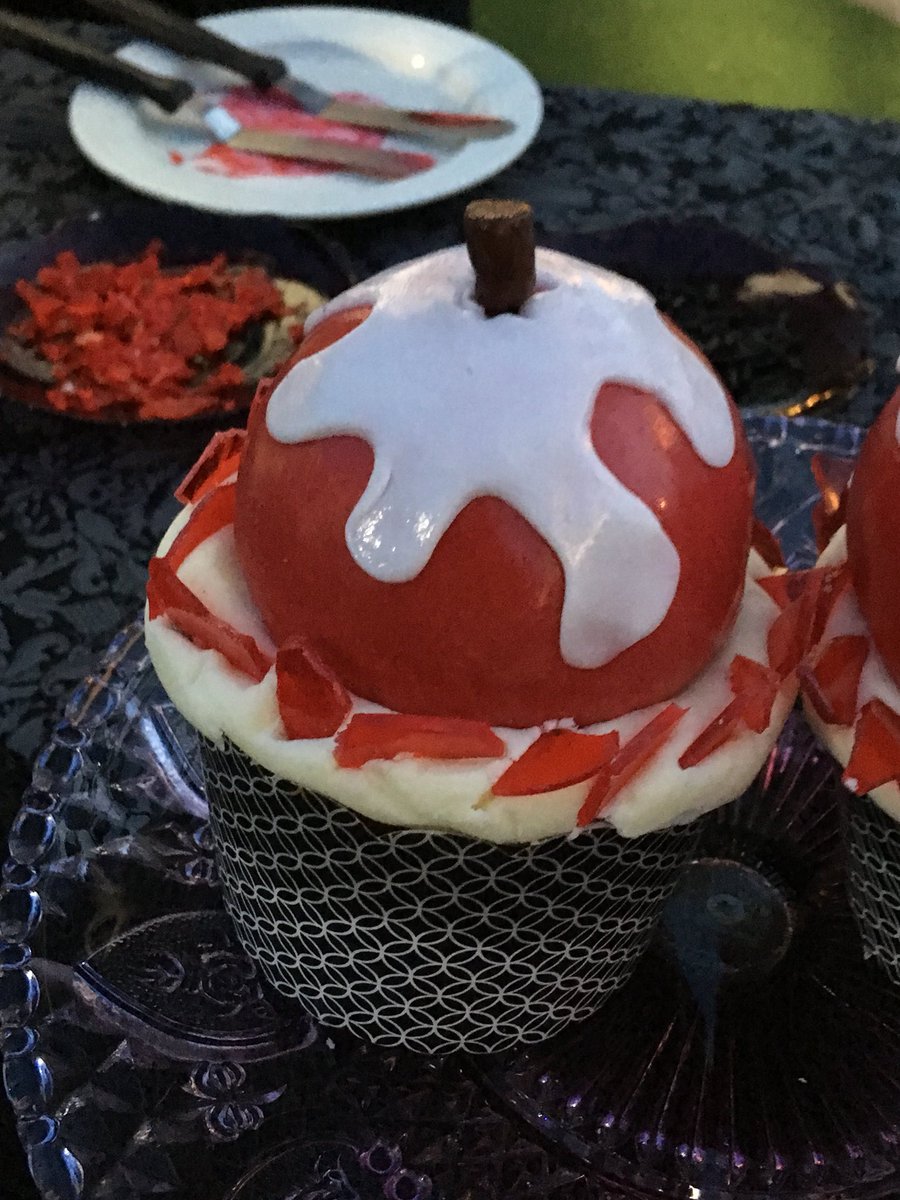 This "Poison Apple" cupcake is CRAZY GOOD! Loads of frosting and an amazing apple cake at the bottom! Do not miss this new item!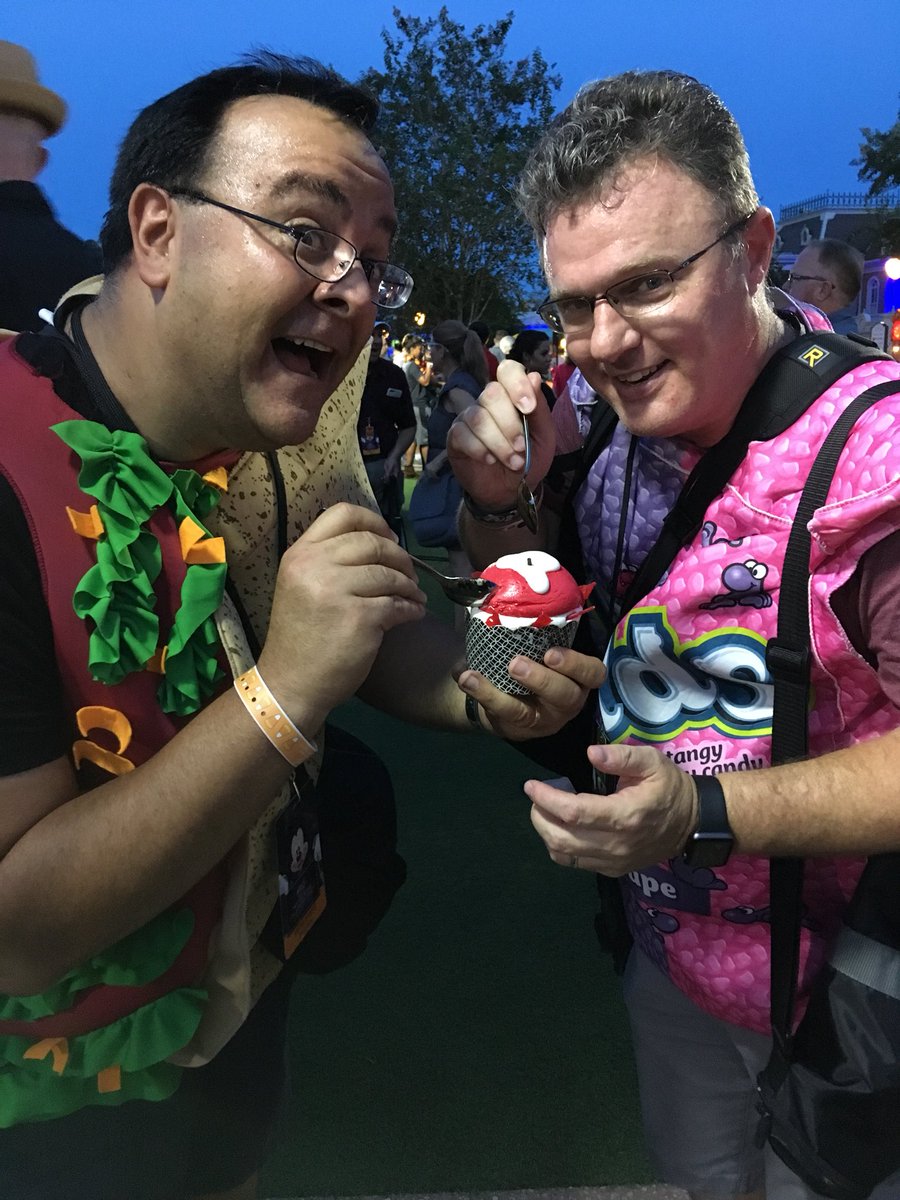 Look at how cute we are sharing one!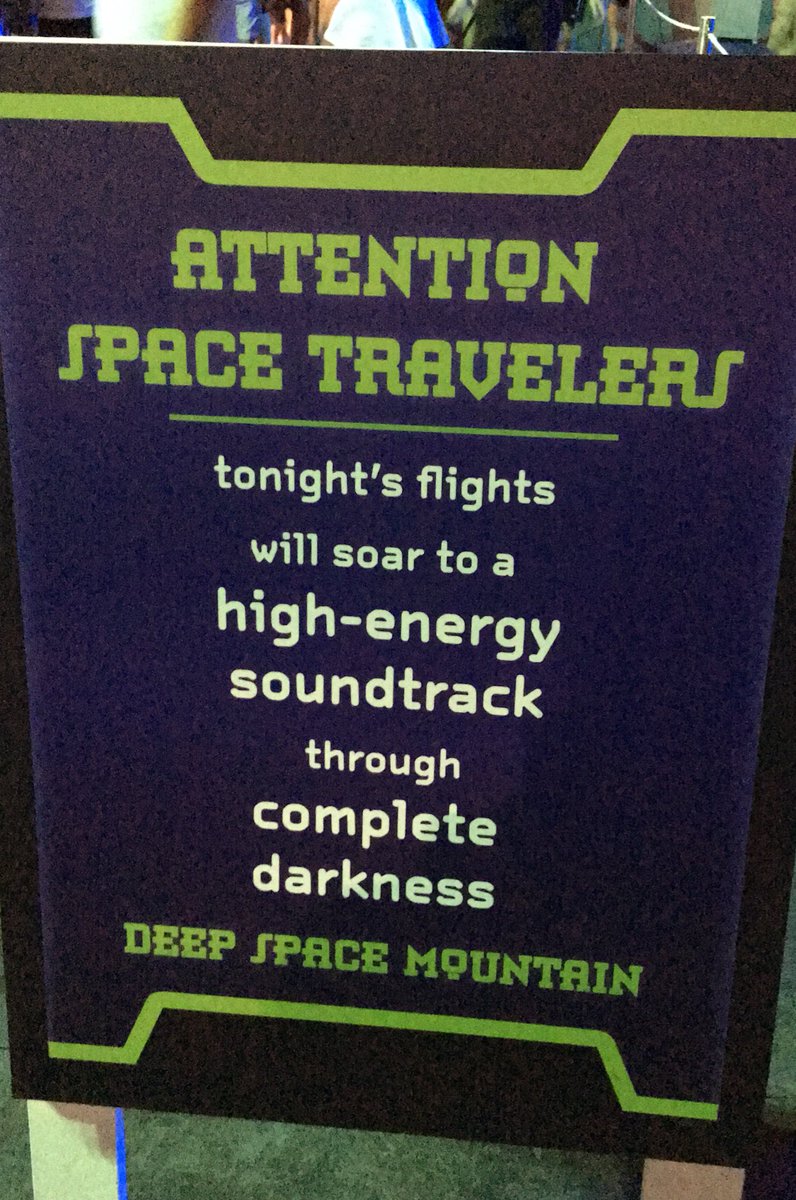 OMG! "Deep Space Mountain" in the pure darkness with a rockin' soundtrack was AMAZING!!! LOVED IT!!!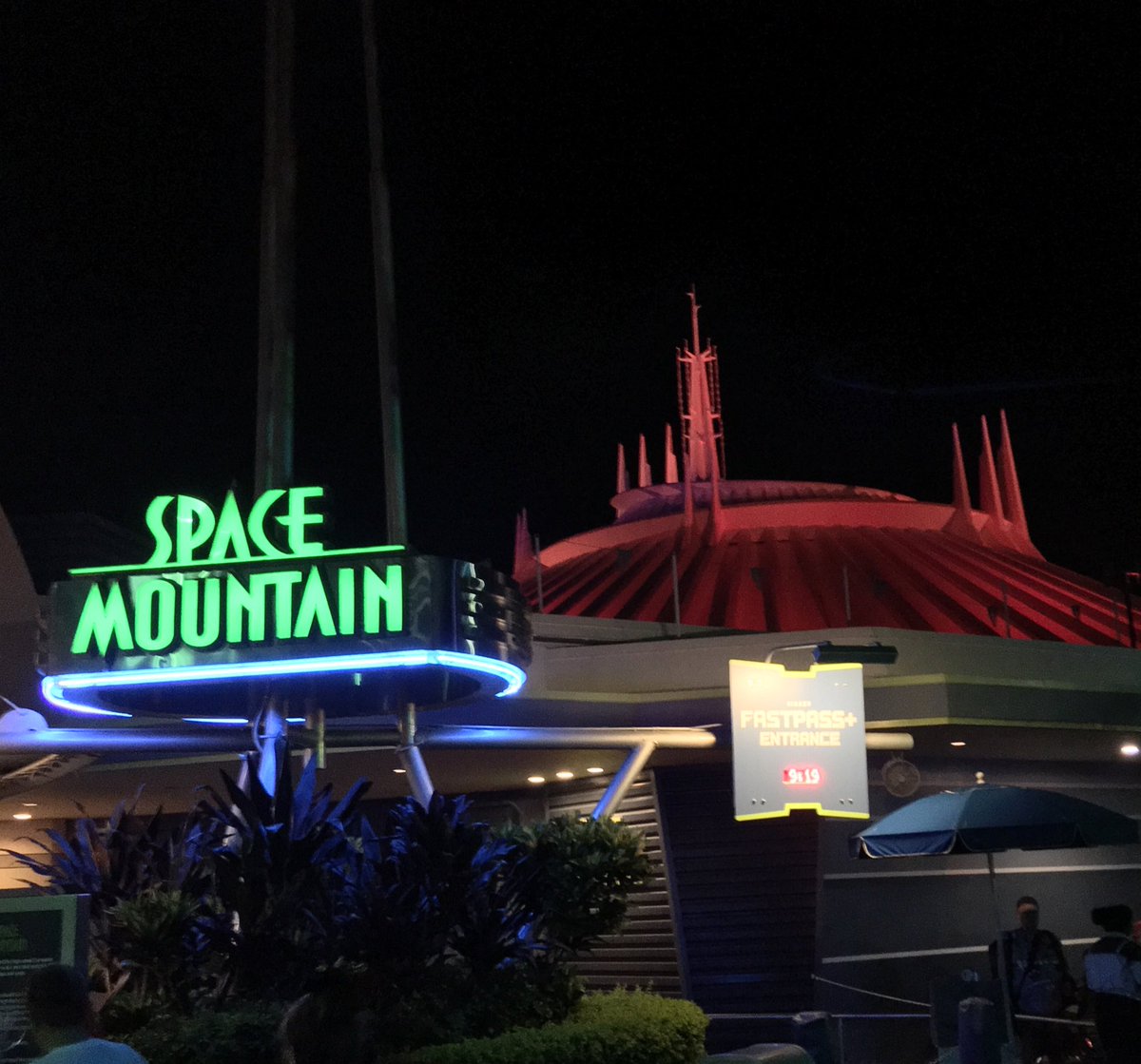 This is so far my favorite new addition of the event!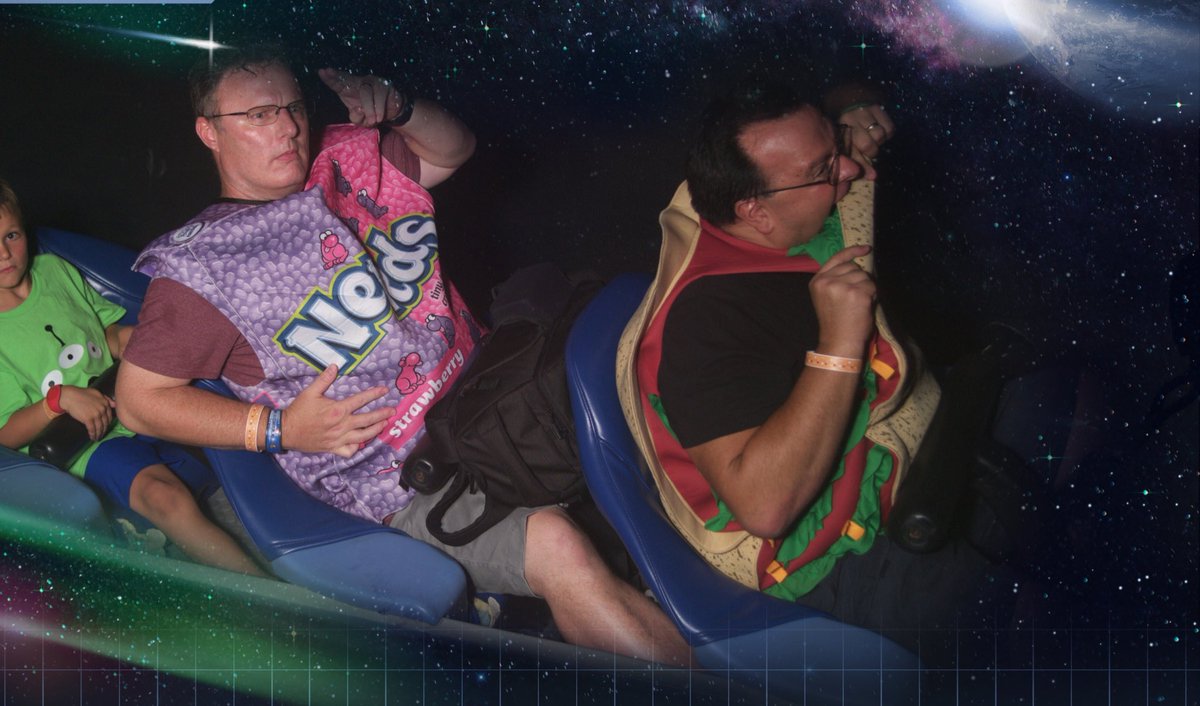 "Please do not eat tacos while on Deep Space Mountain. Thank you."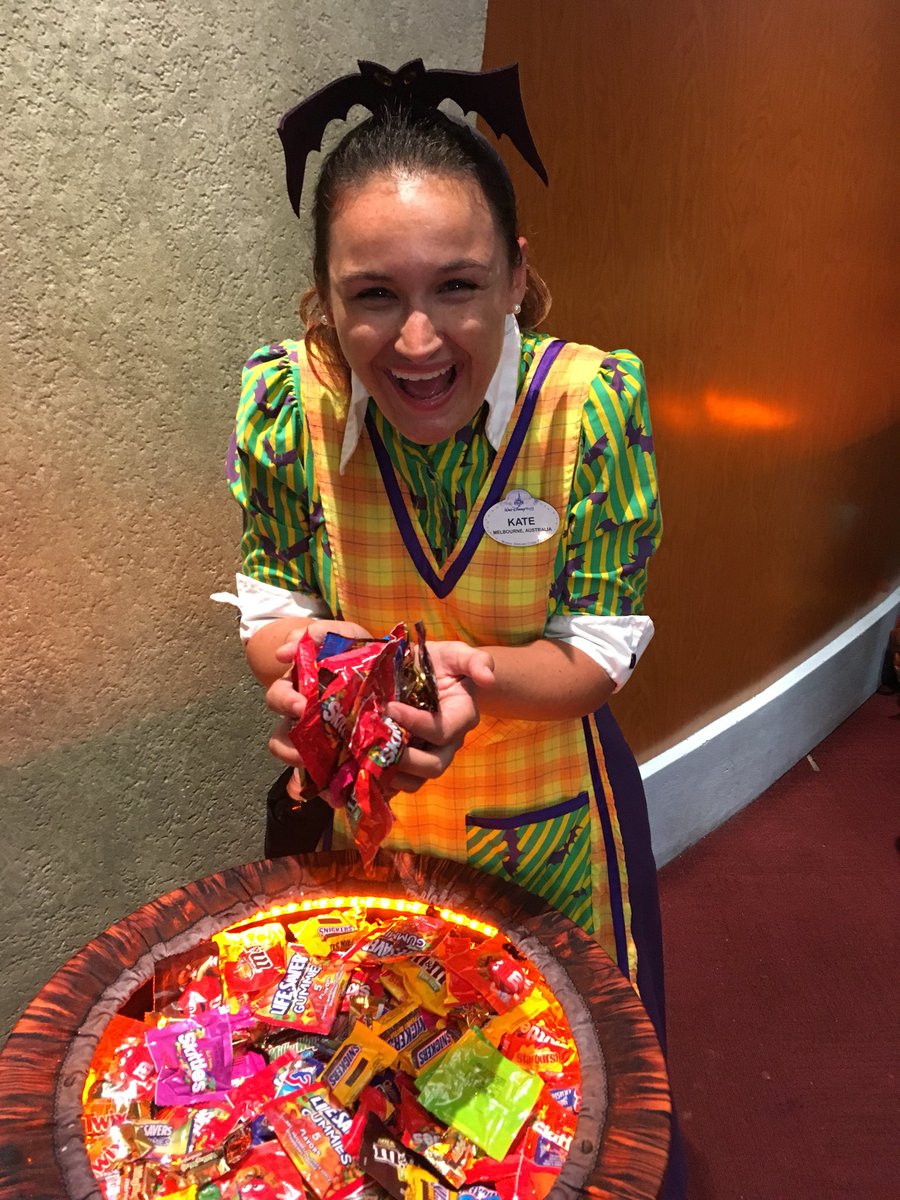 And what is far and away the BEST part of this event?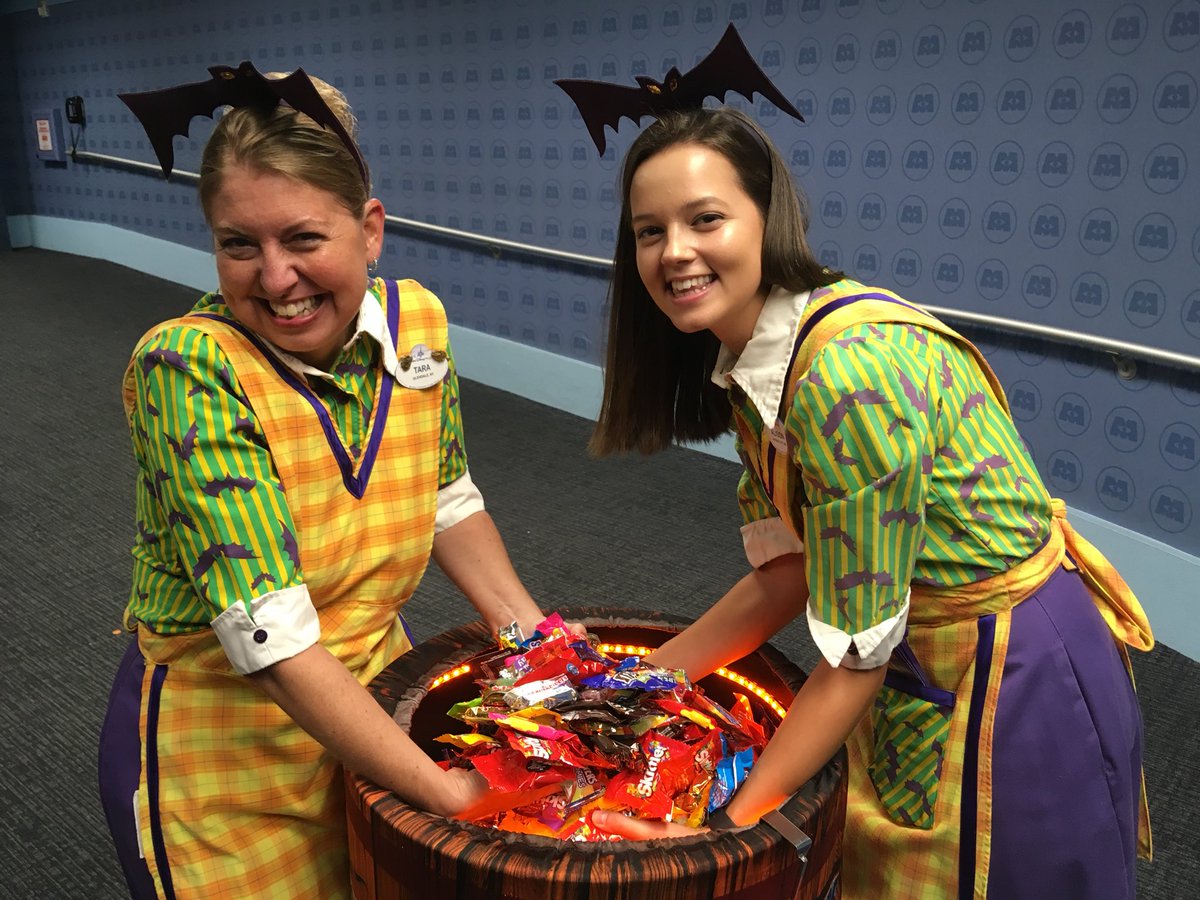 THE CANDY!!!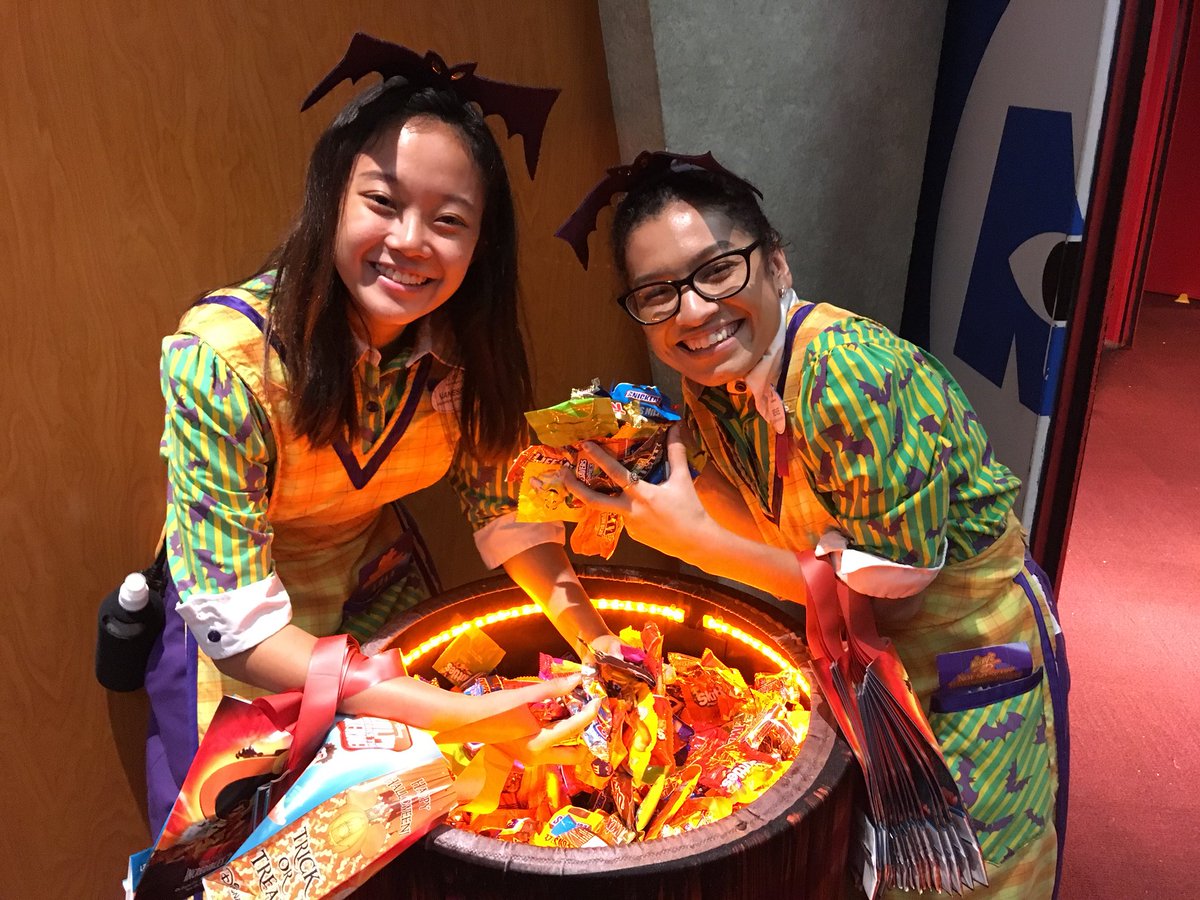 As much candy as you want!!! Yum!!!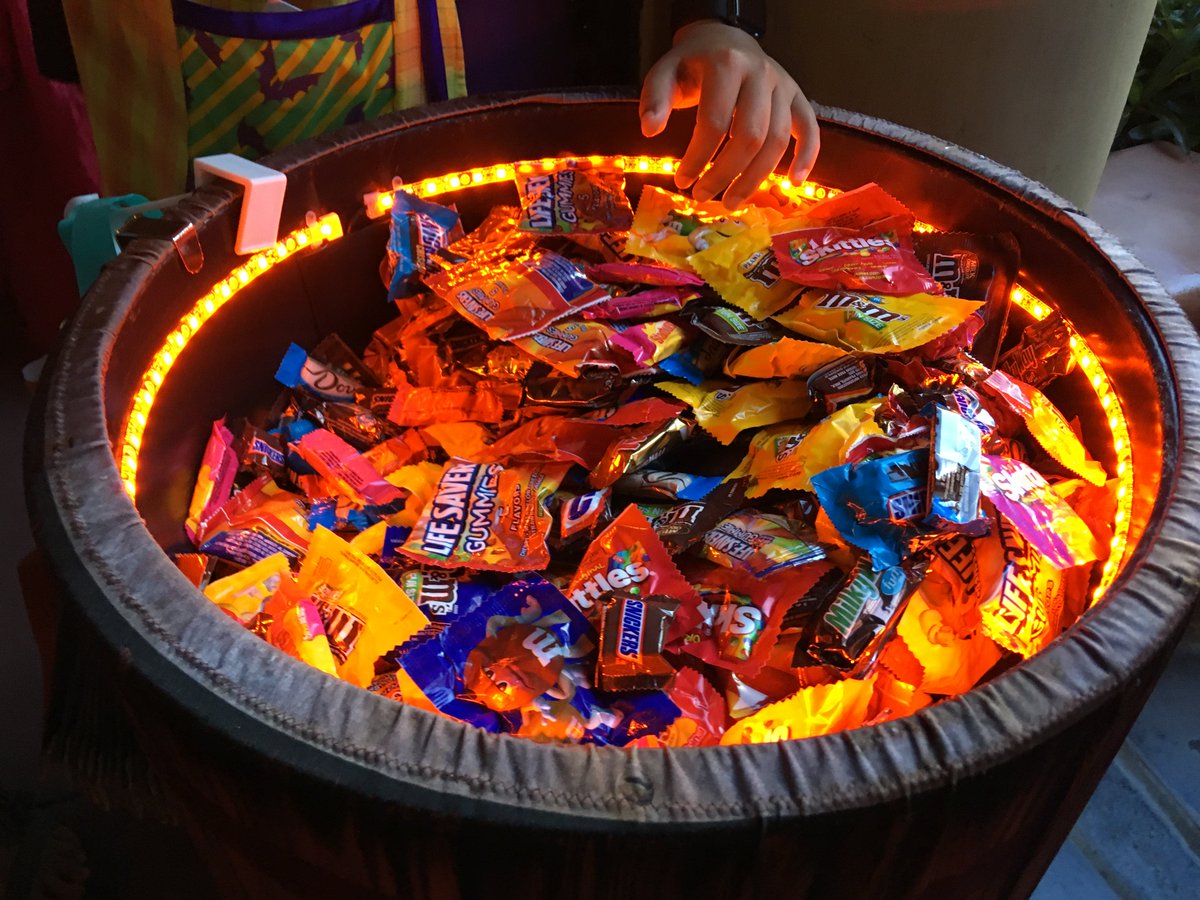 I will take it all, please!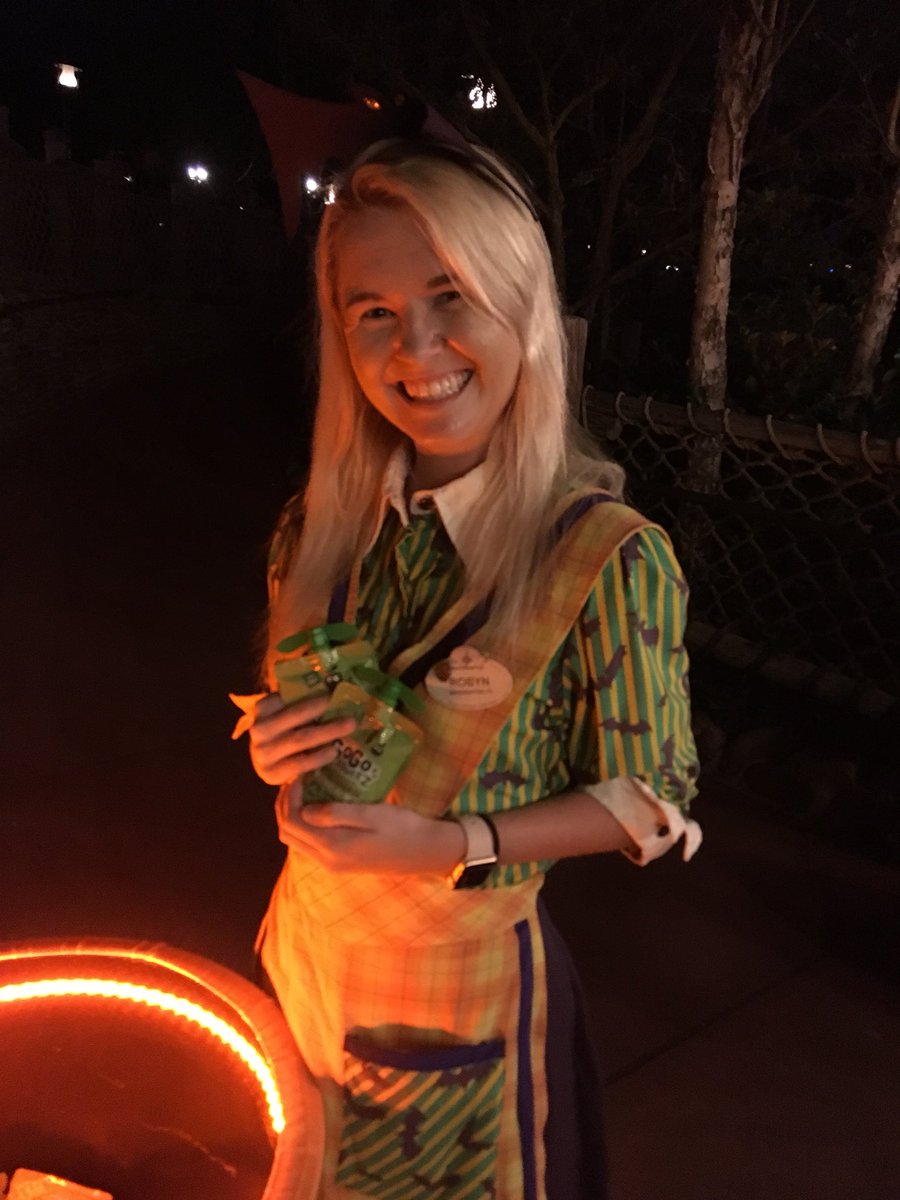 OMG! It's Robyn! TPR's favorite "candy girl!"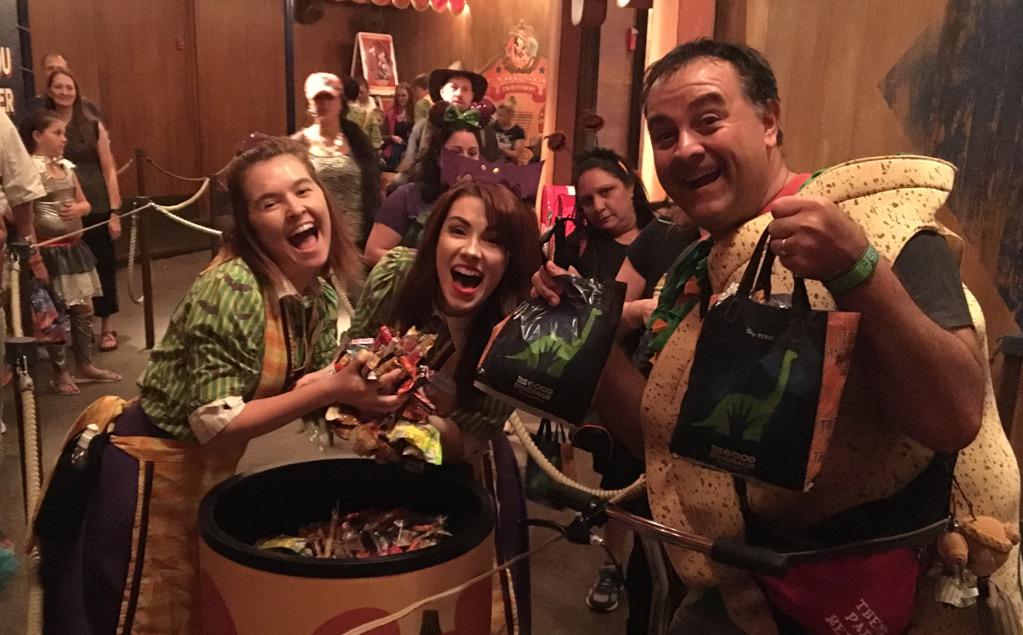 She was our awesome candy girl from our visit in 2015! (And then later become one of our favorite Kilimanjaro Safari Guides!)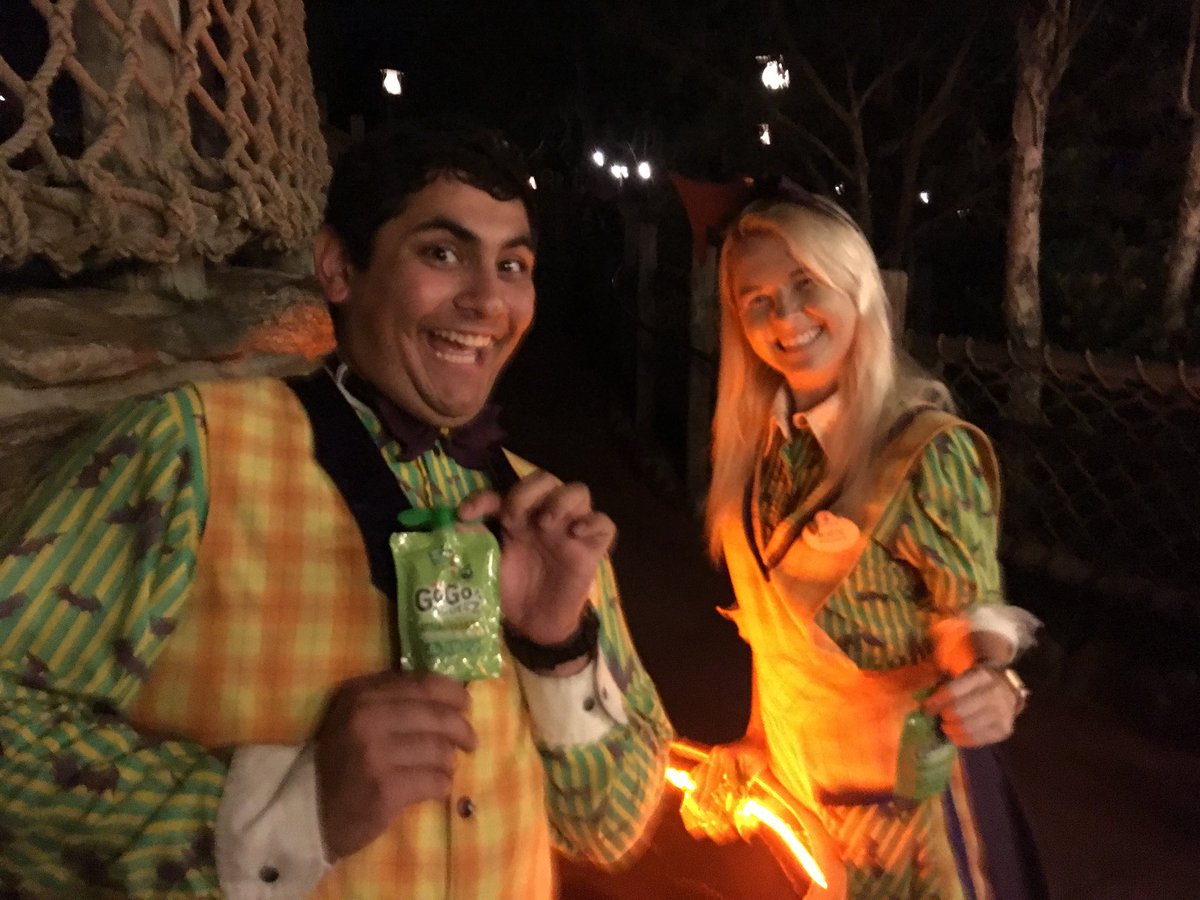 Awesome to see her back at Mickey's Not-So-Scary Halloween Party!
When we talked about "Fireworks in the Round" above, this is what we mean... it's fireworks all around you!
And check out what they did to the Mad Tea Party for Halloween!
Here's a look at one of the "Pirates" in the queue at Pirates of the Caribbean:
And we found "Gunpowder Pete" while riding the attraction!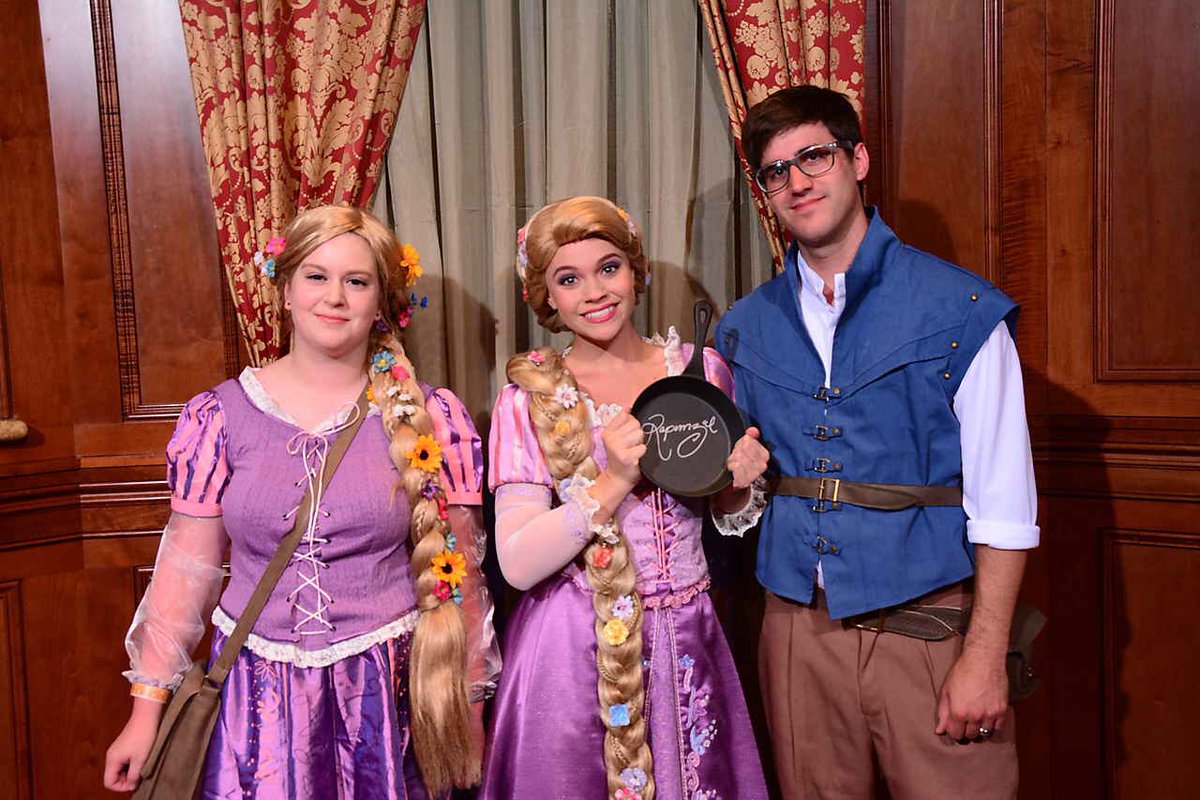 Cassy & Travis are in town and they looked GREAT at Rapunzel and Flynn Rider!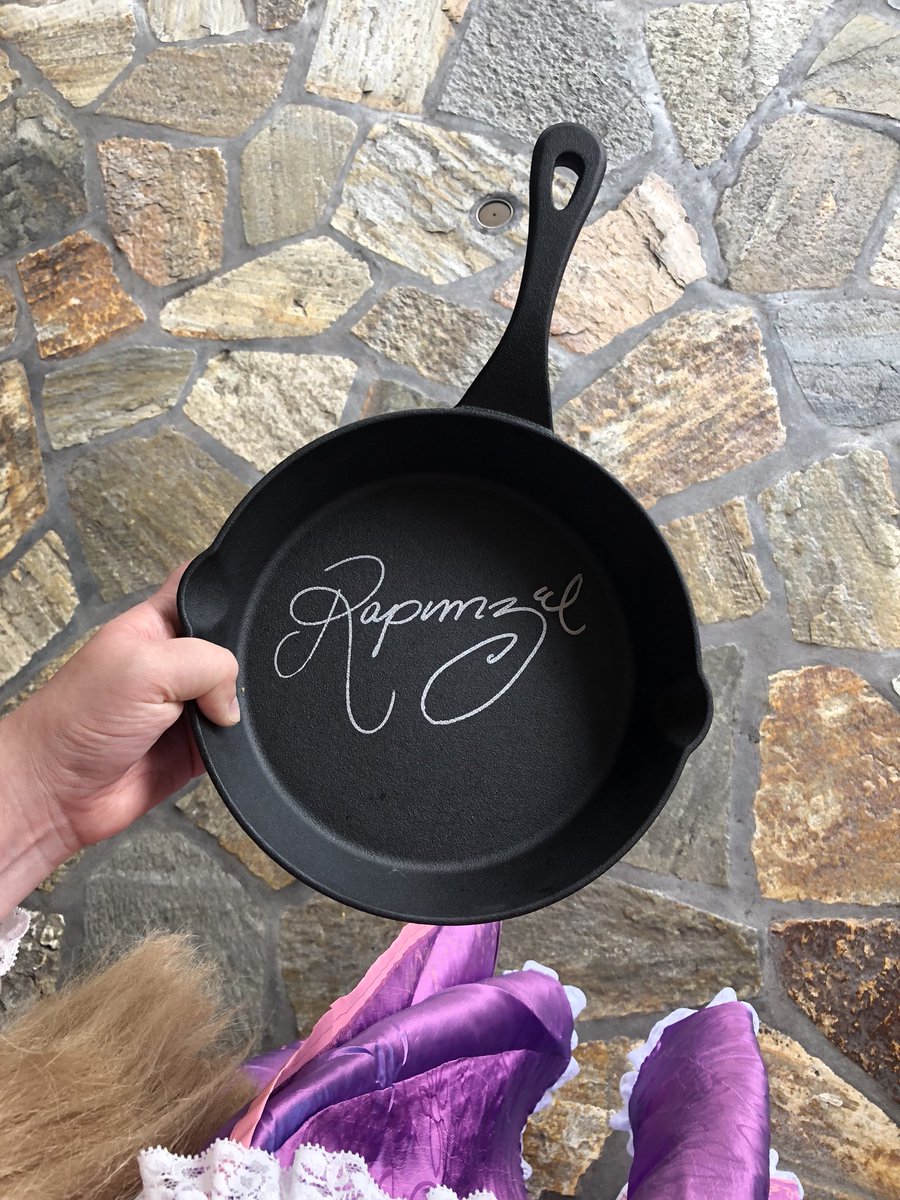 I love that she also got Rapunzel to sign her cast iron skillet! lol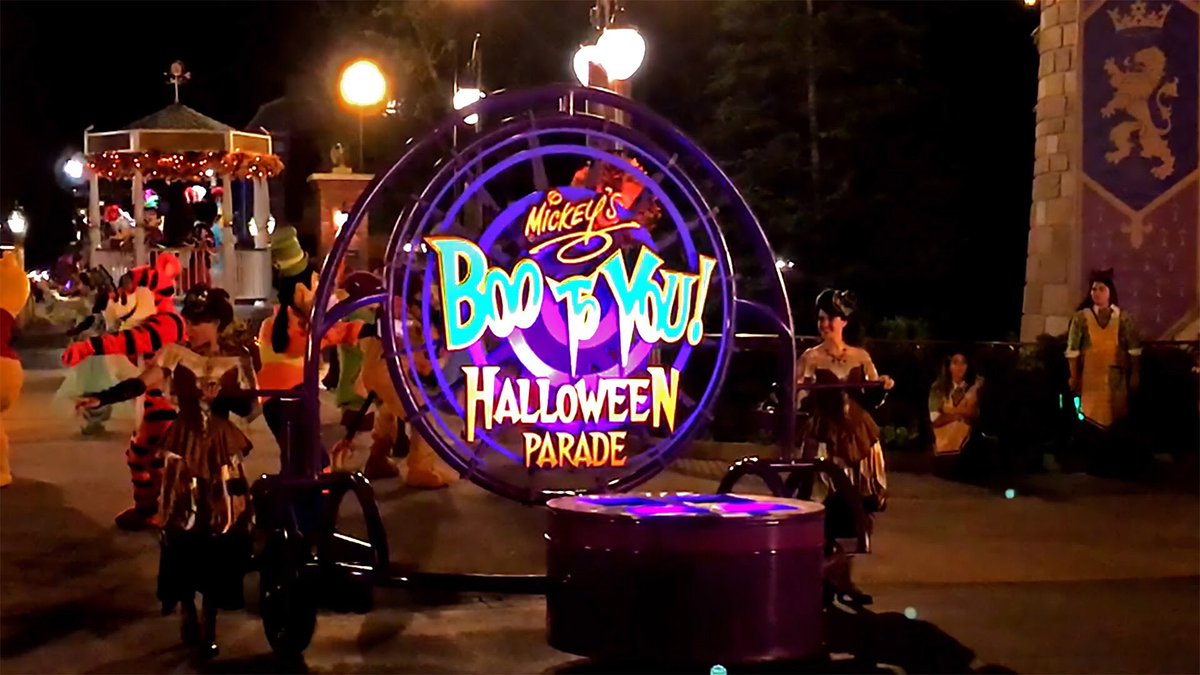 Boo To You is starting! My favorite parade at any of the US Disney parks!
The Grave Diggers have always been my favorite part!
I absolutely LOVE how they dress up the Haunted Mansion...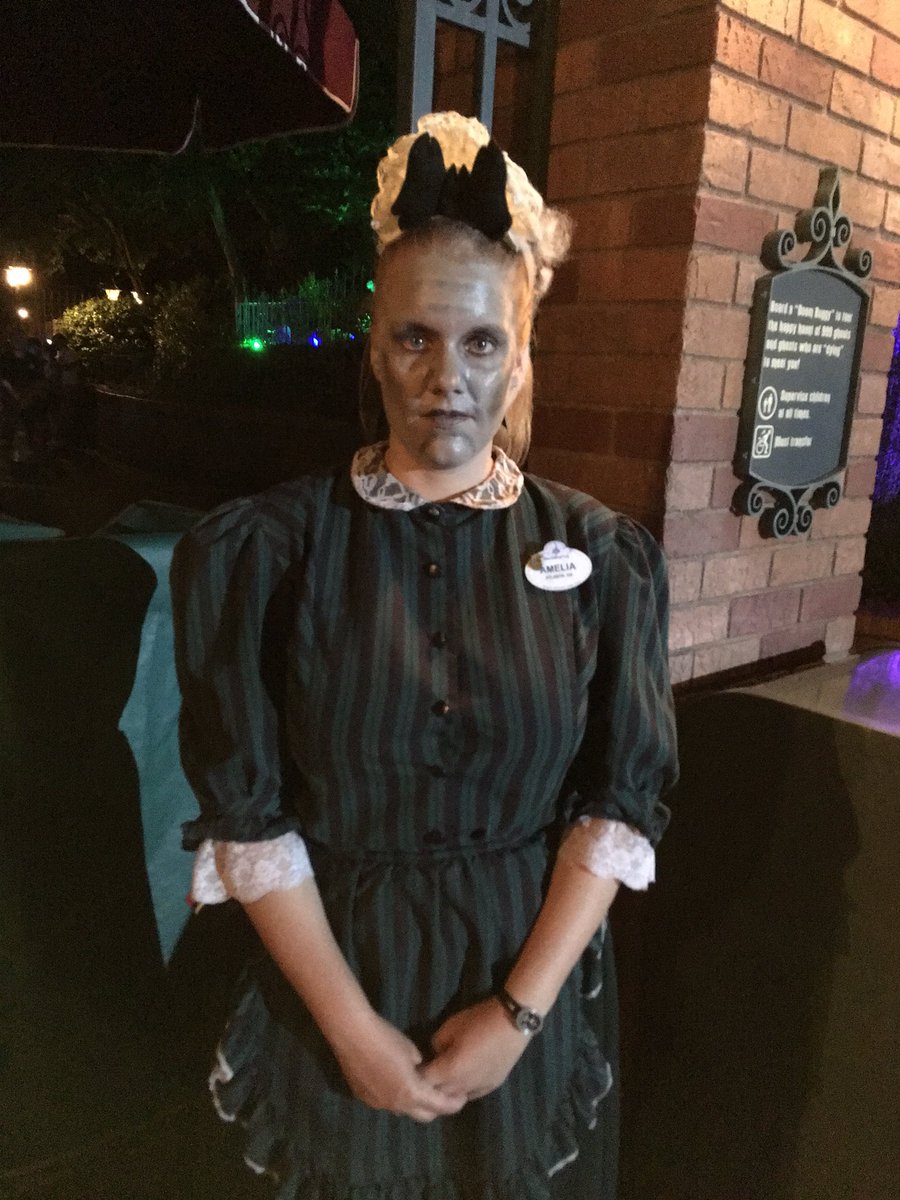 ...and the cast members for the Halloween parties!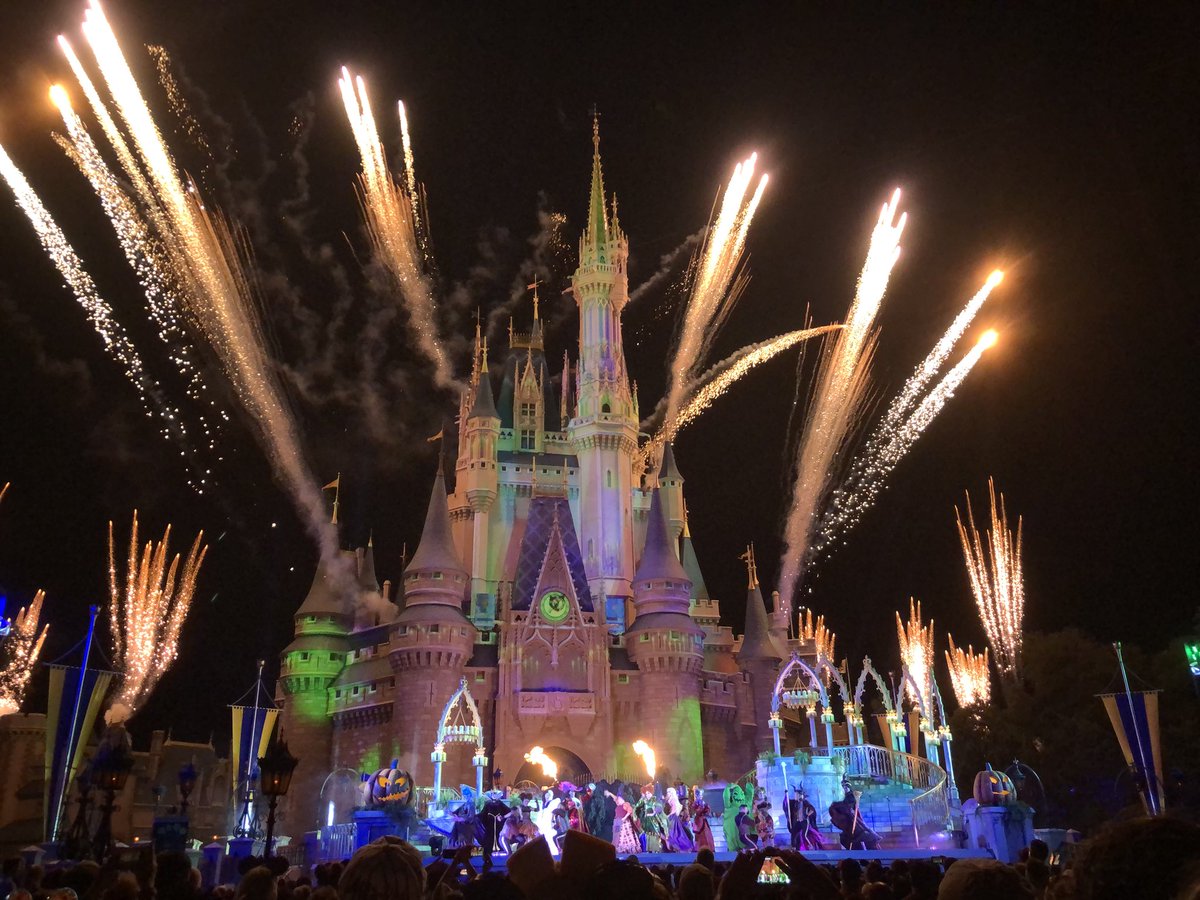 The Hocus Pocus show is back again this year and it always ends with a bang!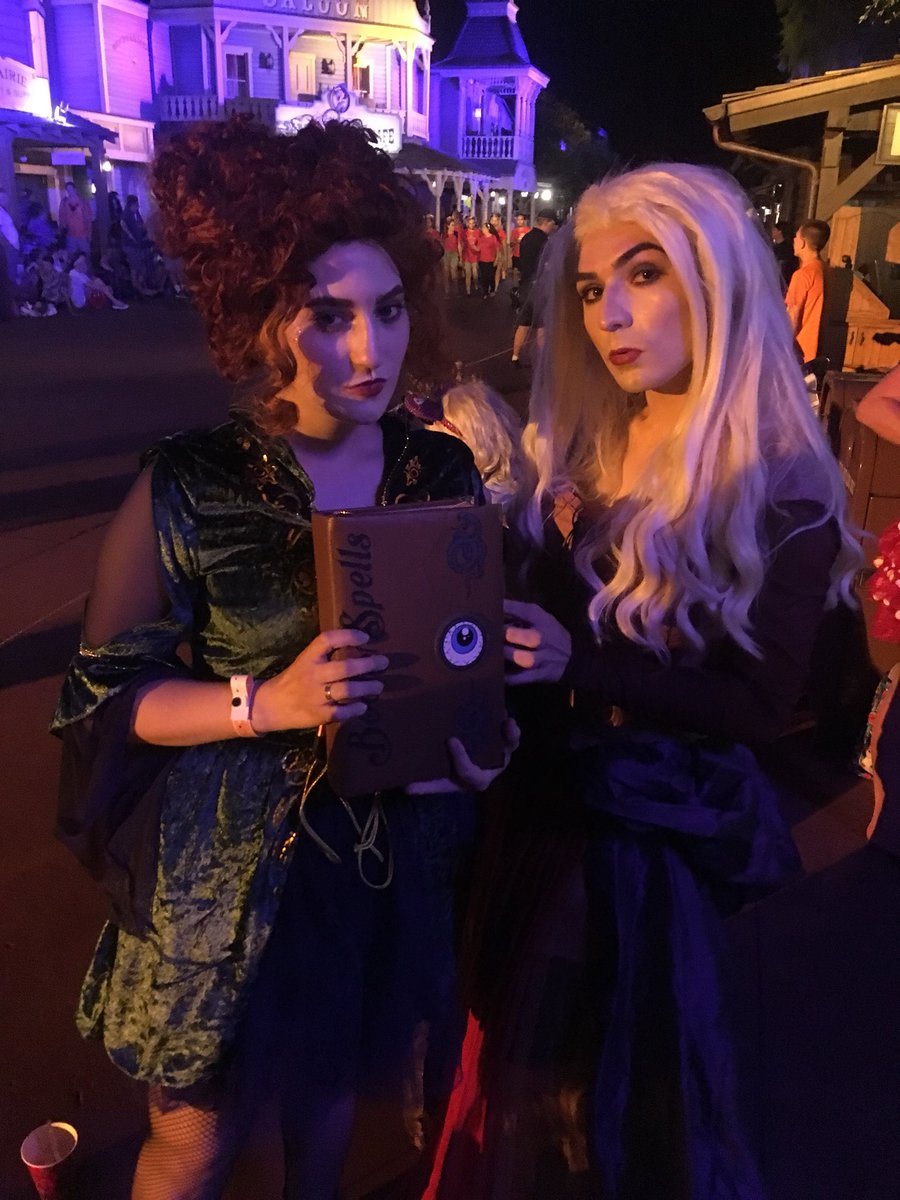 Are these the Sanderson sisters from the show, or just fans that have dressed up? We saw some AMAZING costumes this year!
Main Street always looks amazing during the Halloween Parties!
Everyone gets so into the parties. This Photopass cast member just kept suggesting and taking all these amazing photos! We loved her!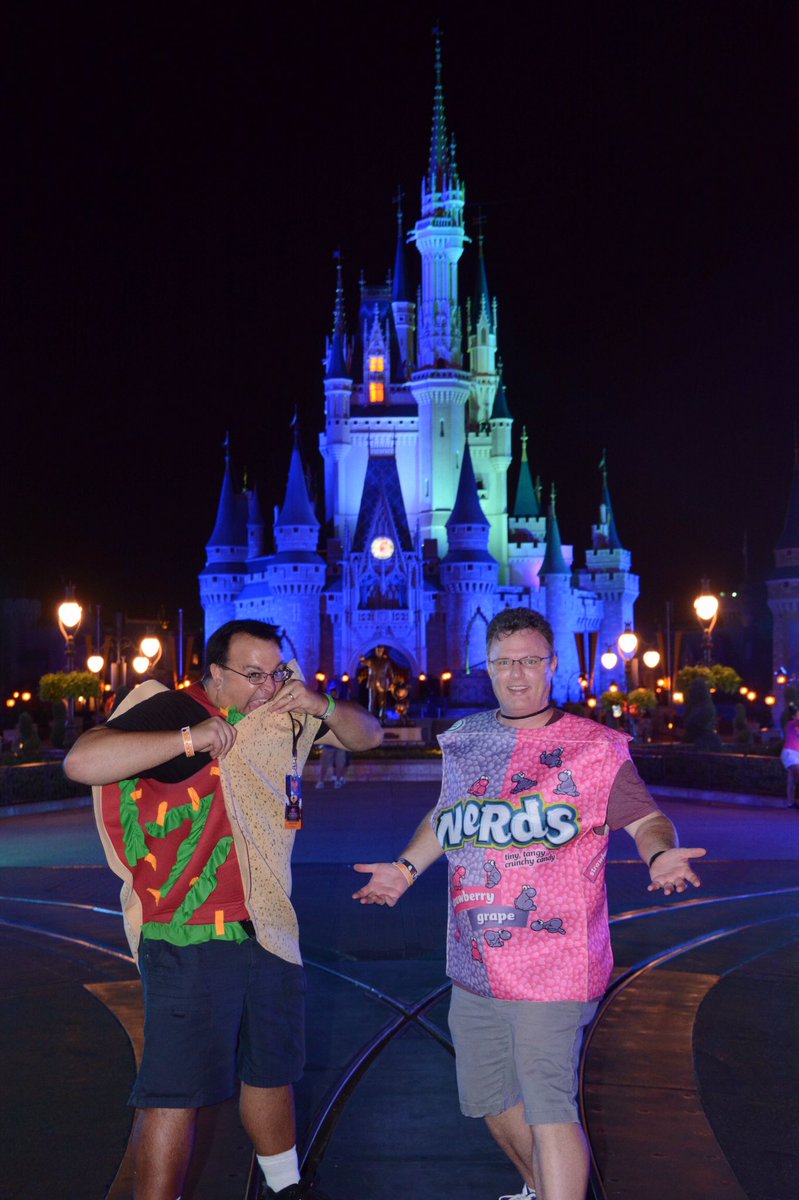 Here's one of her photos...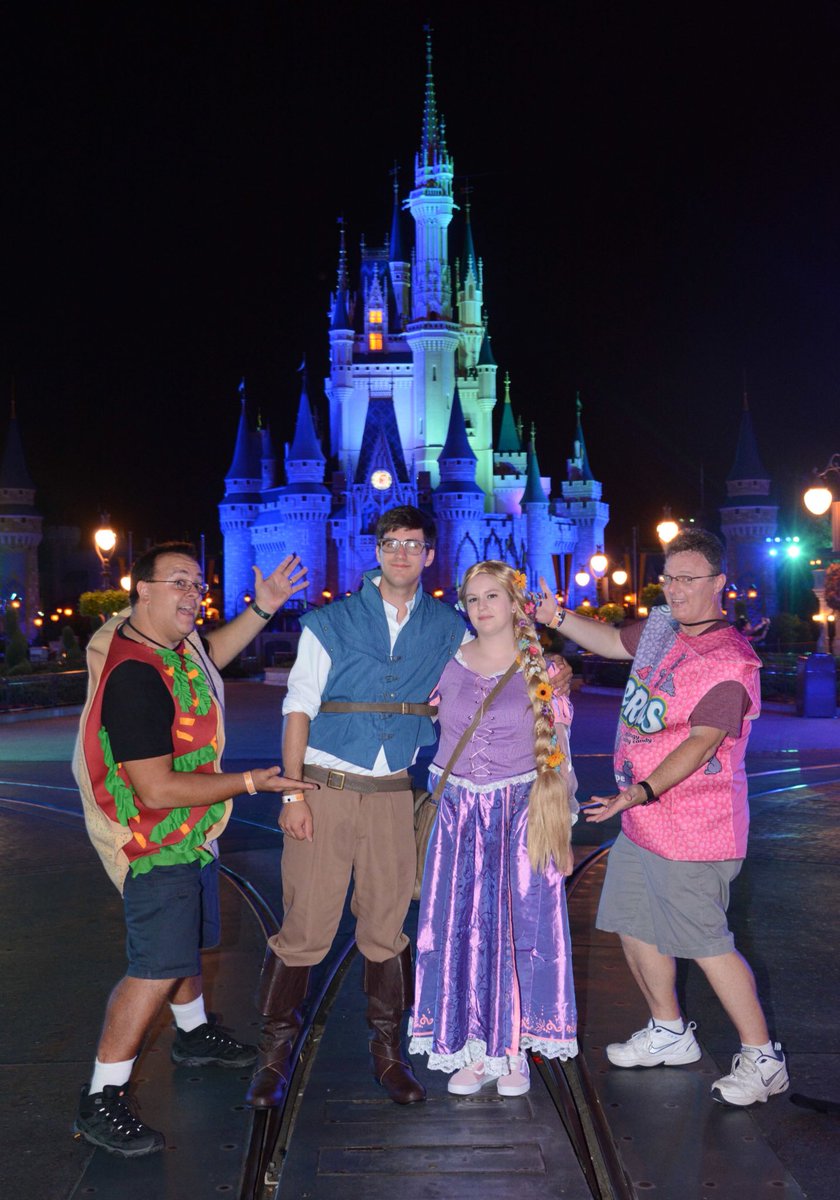 And another...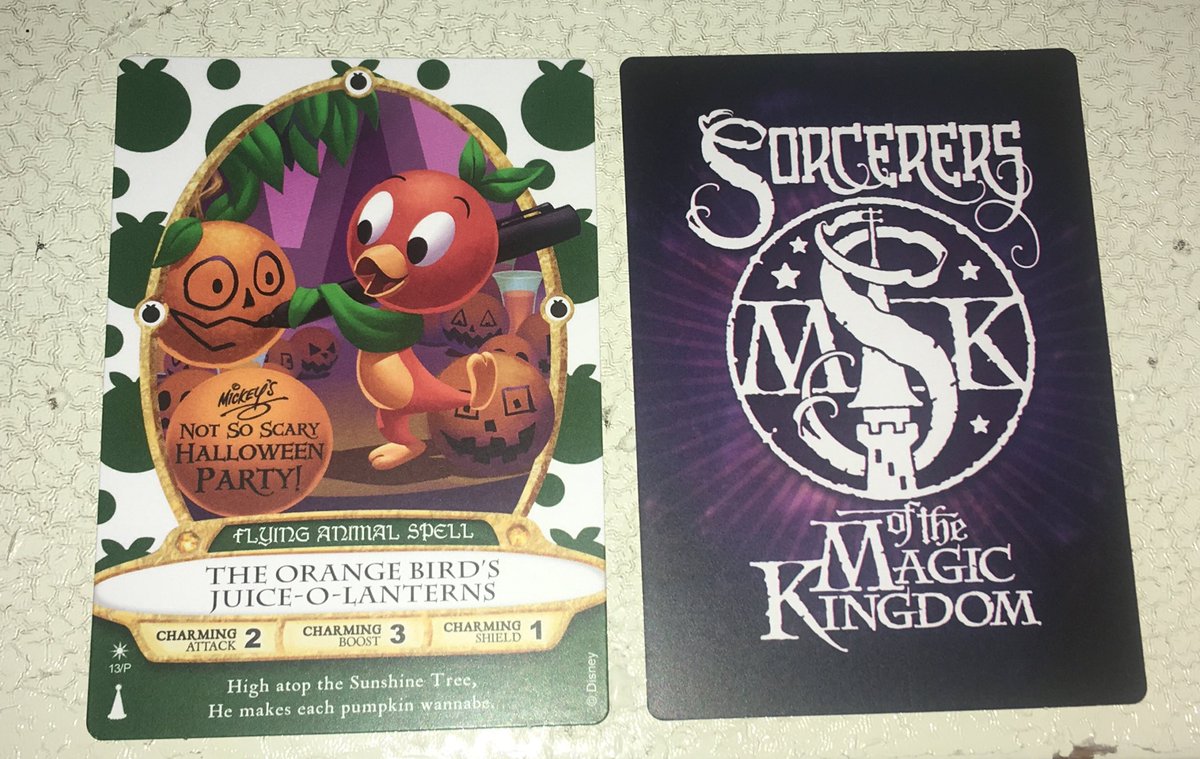 Don't forget to pick up your free Sorcerers of the Magic Kingdom card! It's Orange Bird this year!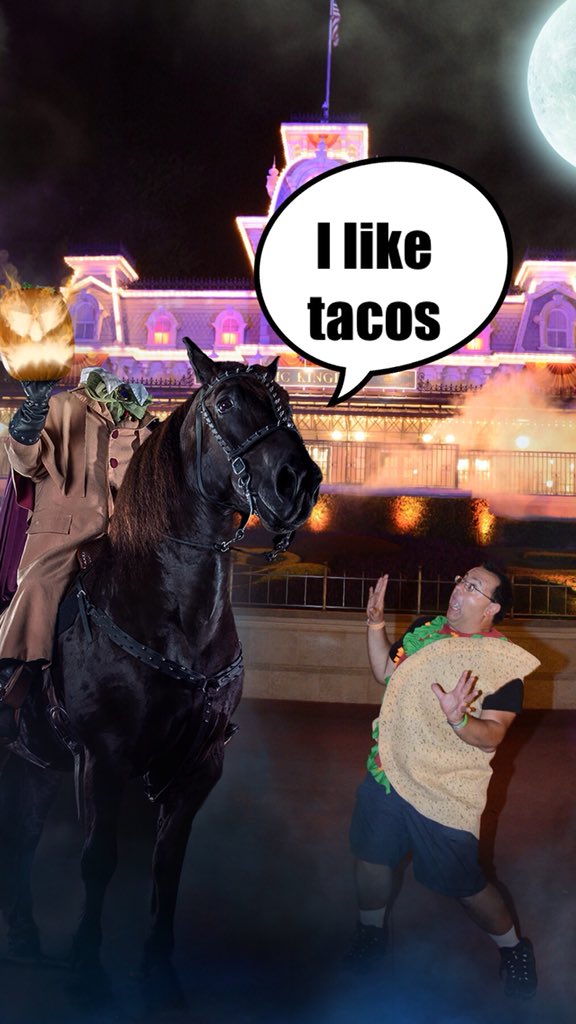 Woah, hey there... maybe we can arrange to get you a Taco Bell 10-pack or something!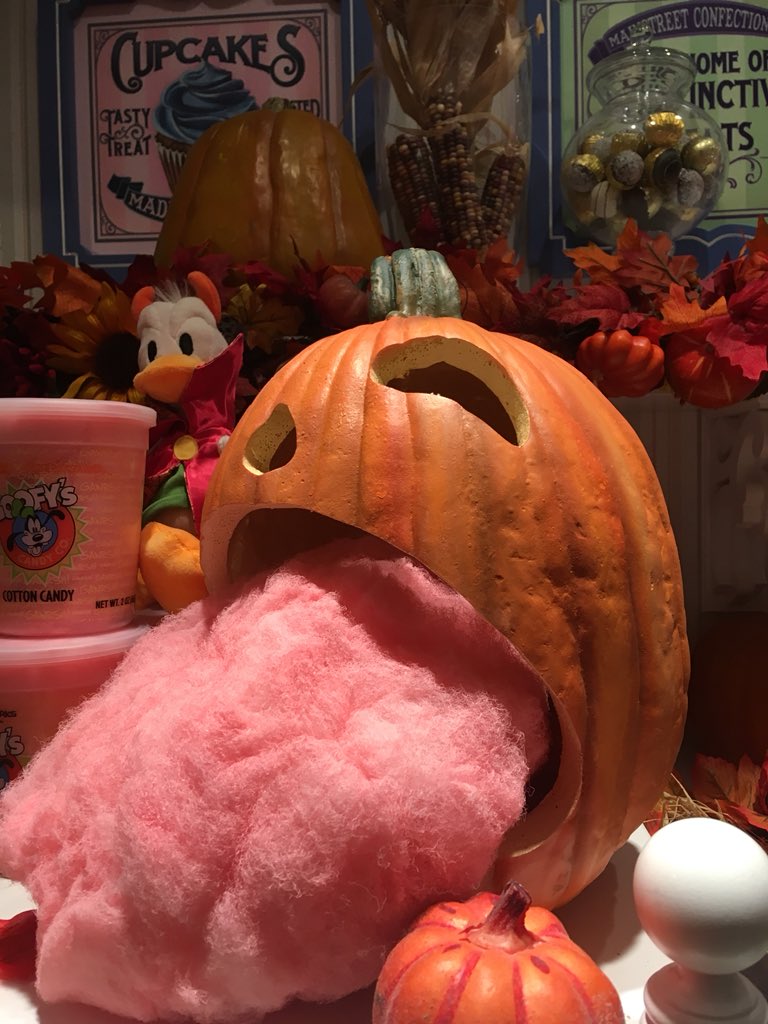 This guy may have had a little bit too much candy floss!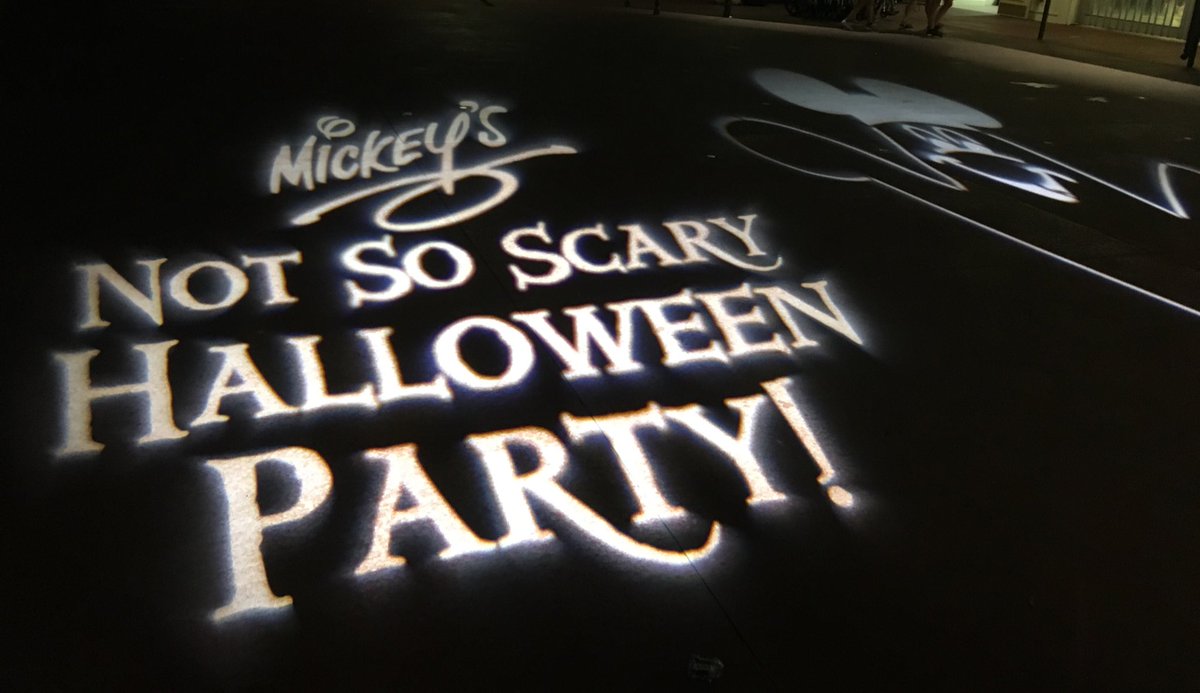 And to close out the report, let's give you a few photos taken by Jack Crouse below...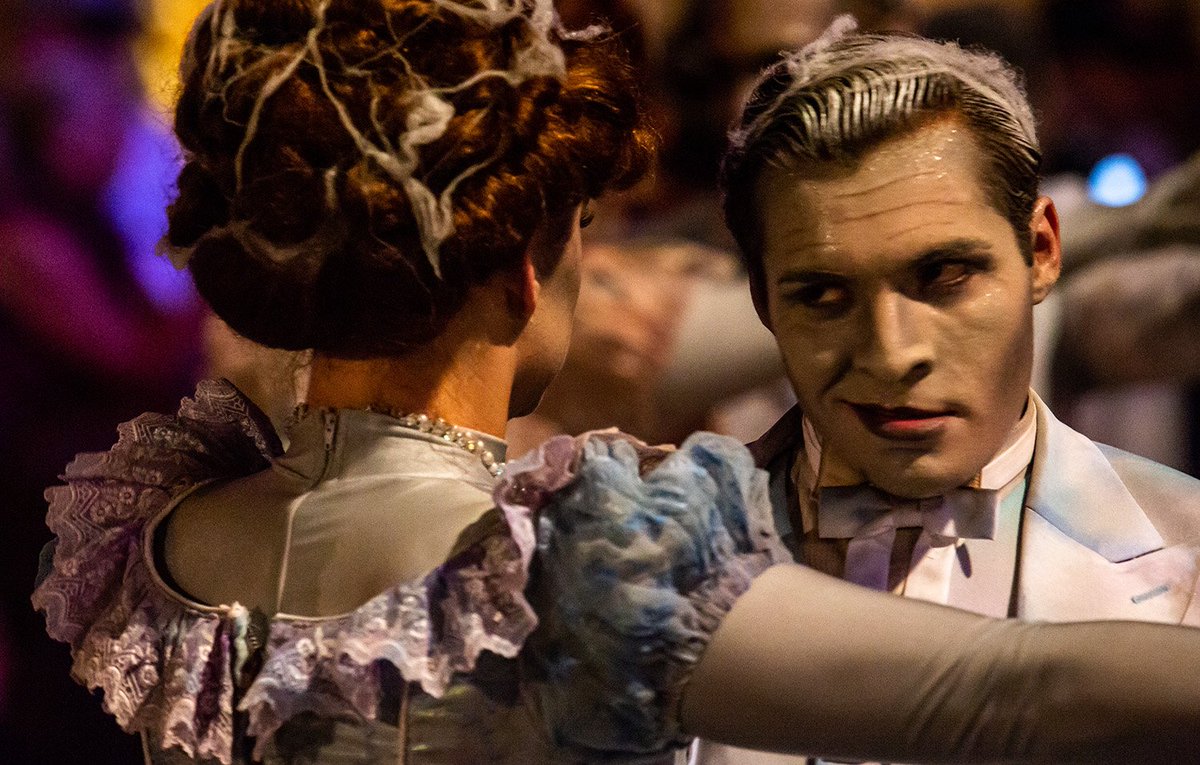 While these Haunted Mansion ballroom dancers during Boo To You may be "not so scary" they sure are creepy!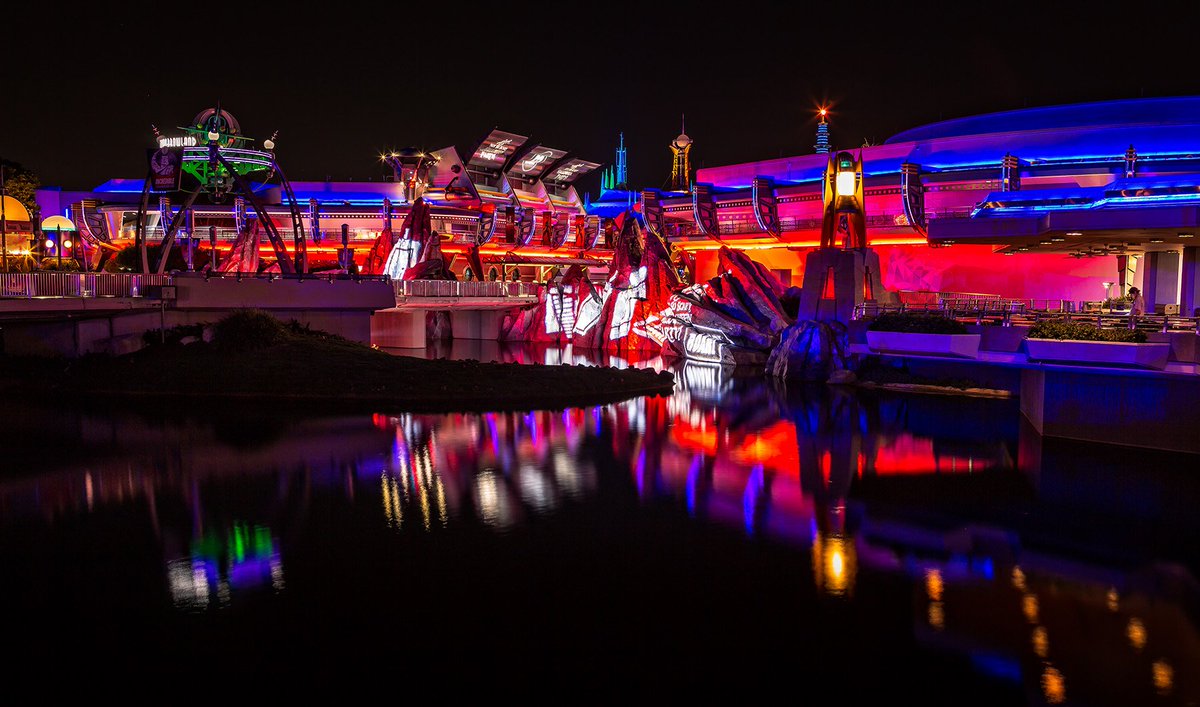 I absolutely LOVE the lighting all around the park during this event. Even the entrance to Tomorrowland has a "Halloween" feel to it.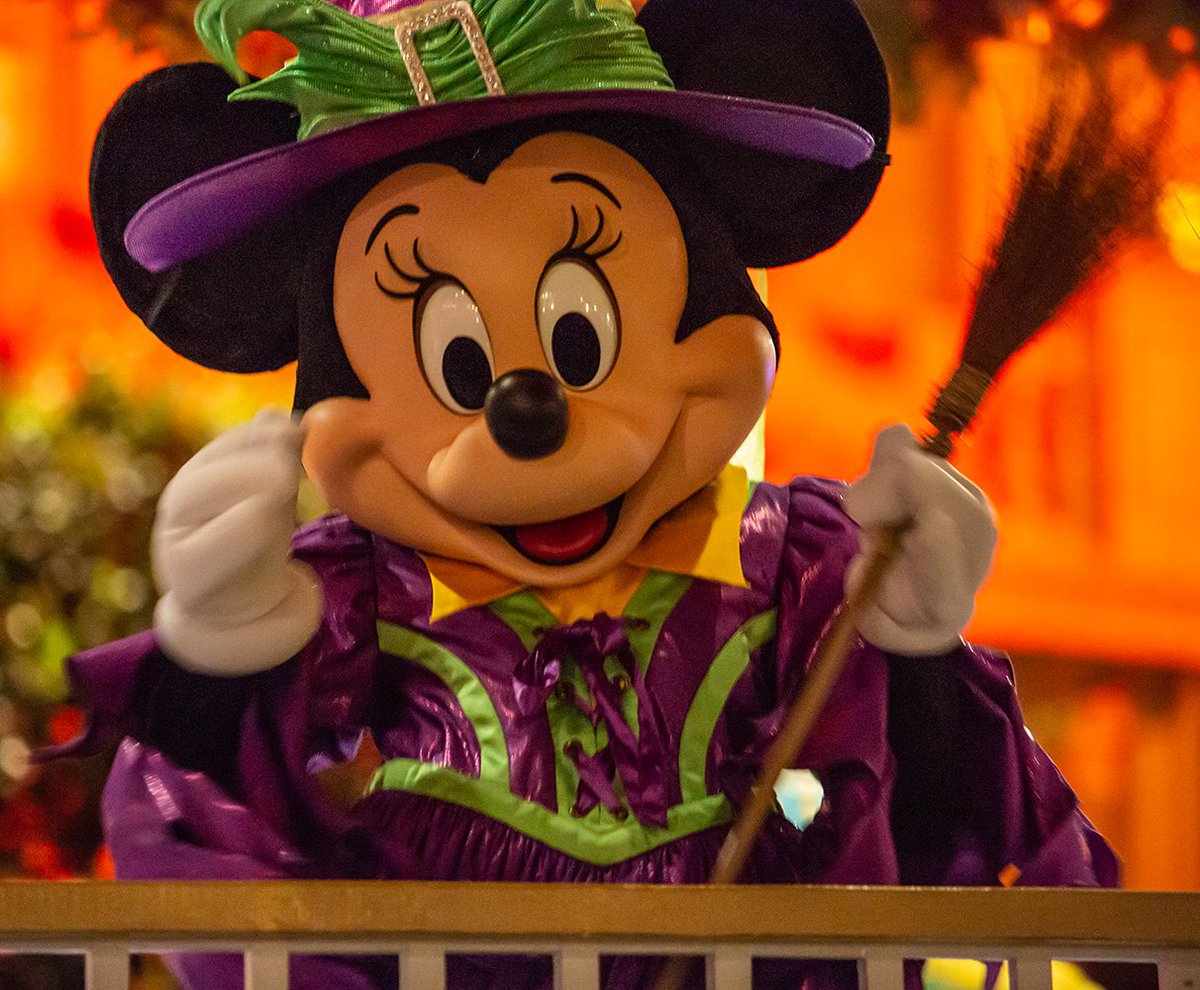 Hello, Minnie!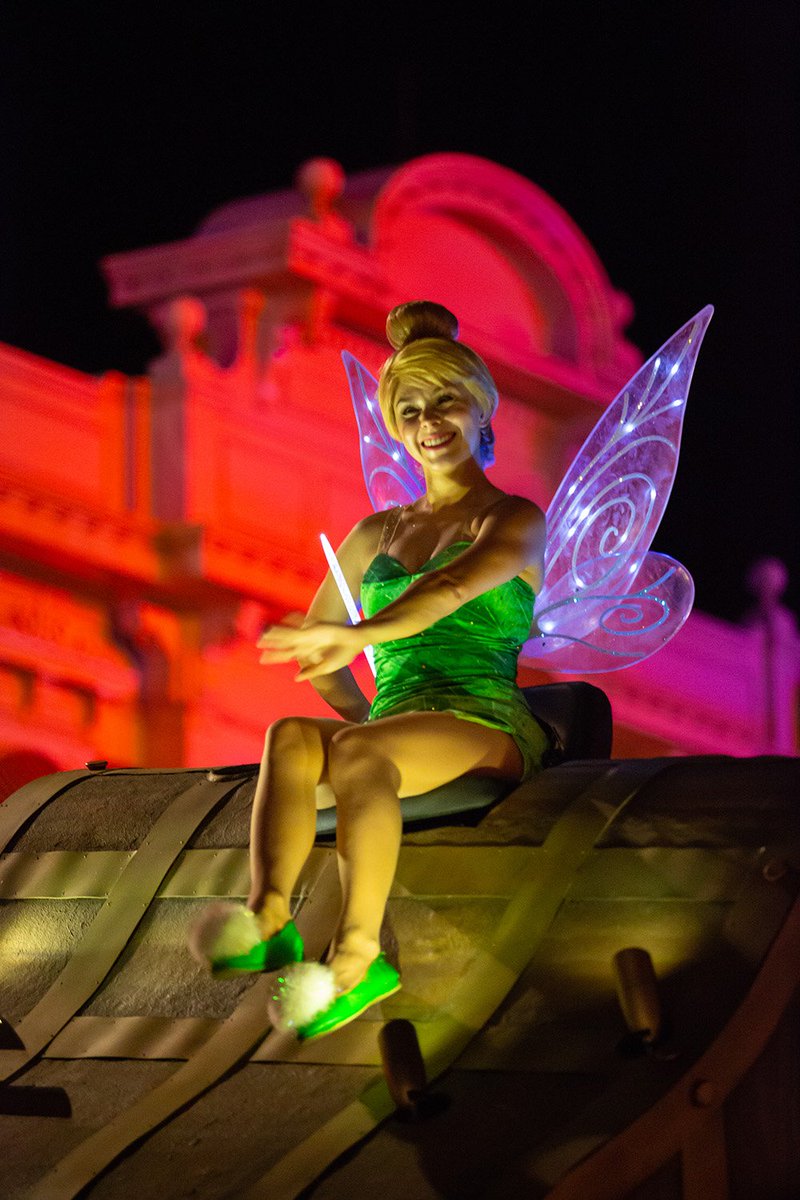 Hello, Tink!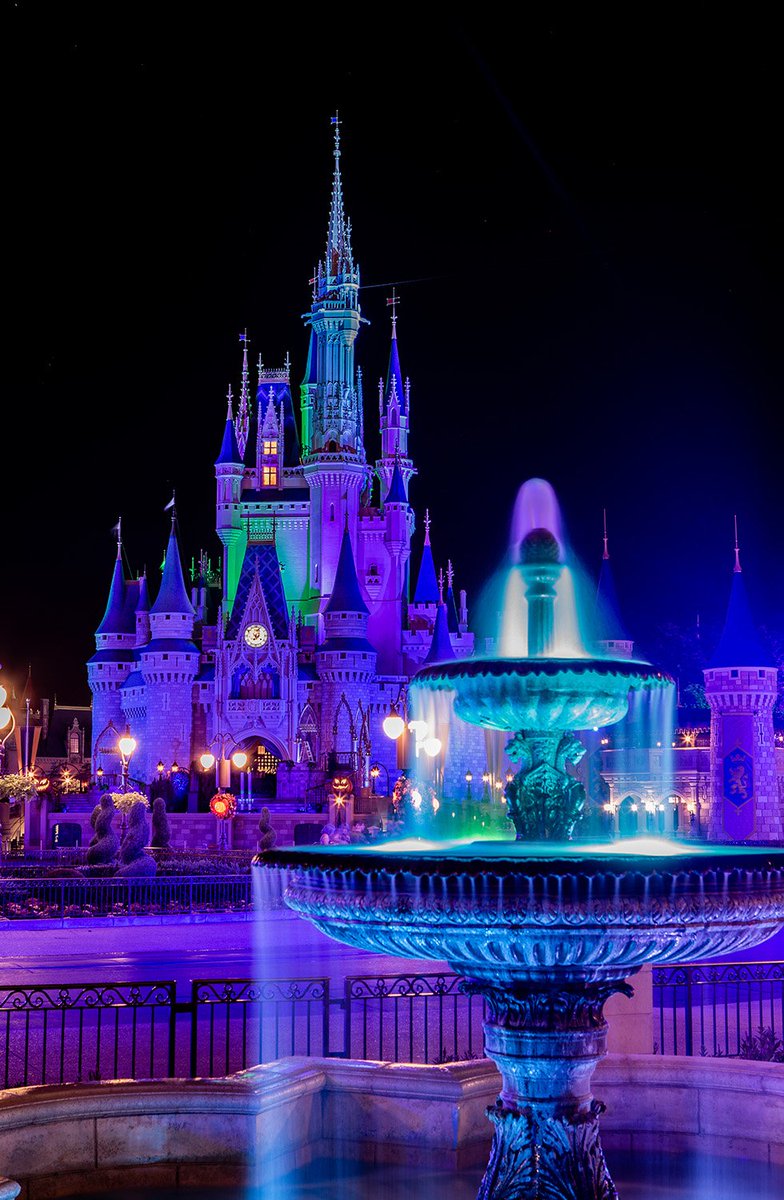 Goodnight from MIckey's Not-So-Scary Halloween Party! We will be back several more times before the season is over!
Now,
POST YOUR COMMENTS!!!!
After all, we took the time to write this report, the least you can do is post something nice about it!
Last edited by
robbalvey
on Tue Aug 28, 2018 12:33 pm.