I've spent the last two days at Disney's Hollywood Studios for the grand opening of Toy Story Land! The areas a lot of fun, lots of attention to detail. Slinky Dog Dash is a really fun family coaster, being a 38 inch height requirement attraction it will be a great fit for the park! It's a really cool looking coaster, especially at night with the lighting package. Was pretty impressed with everything I saw in the land and I think it will be a great addition to Hollywood Studios!
Check out the pictures!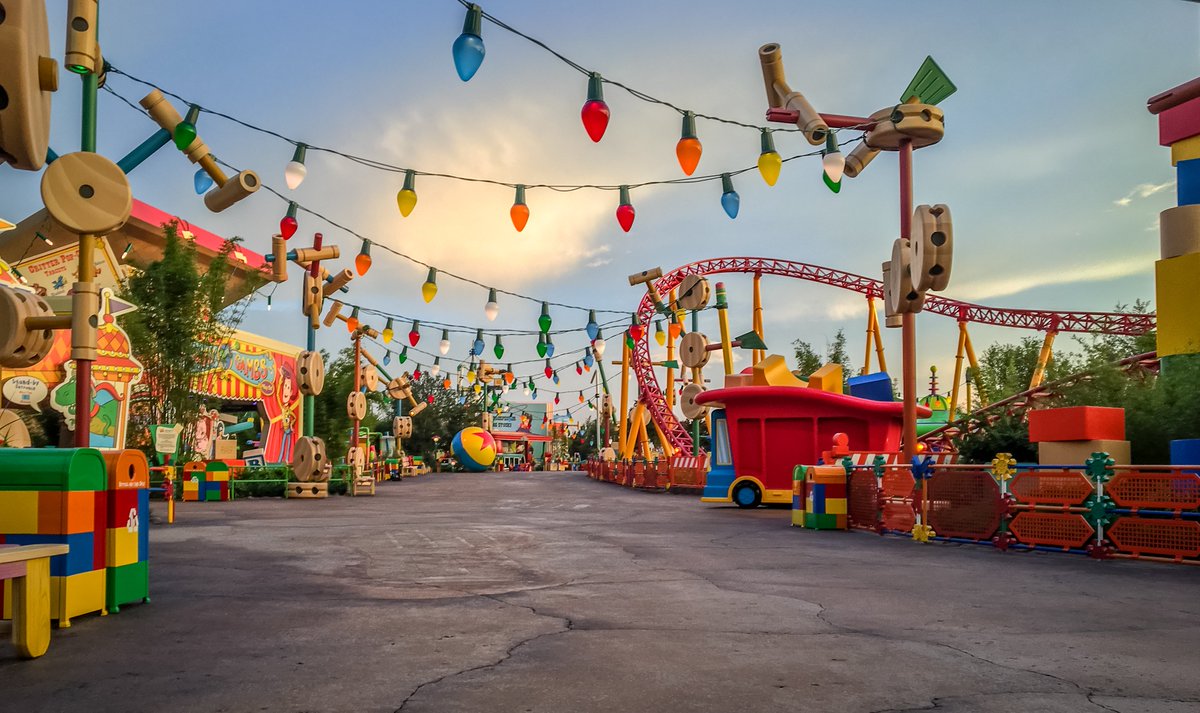 Good morning from Toy Story Land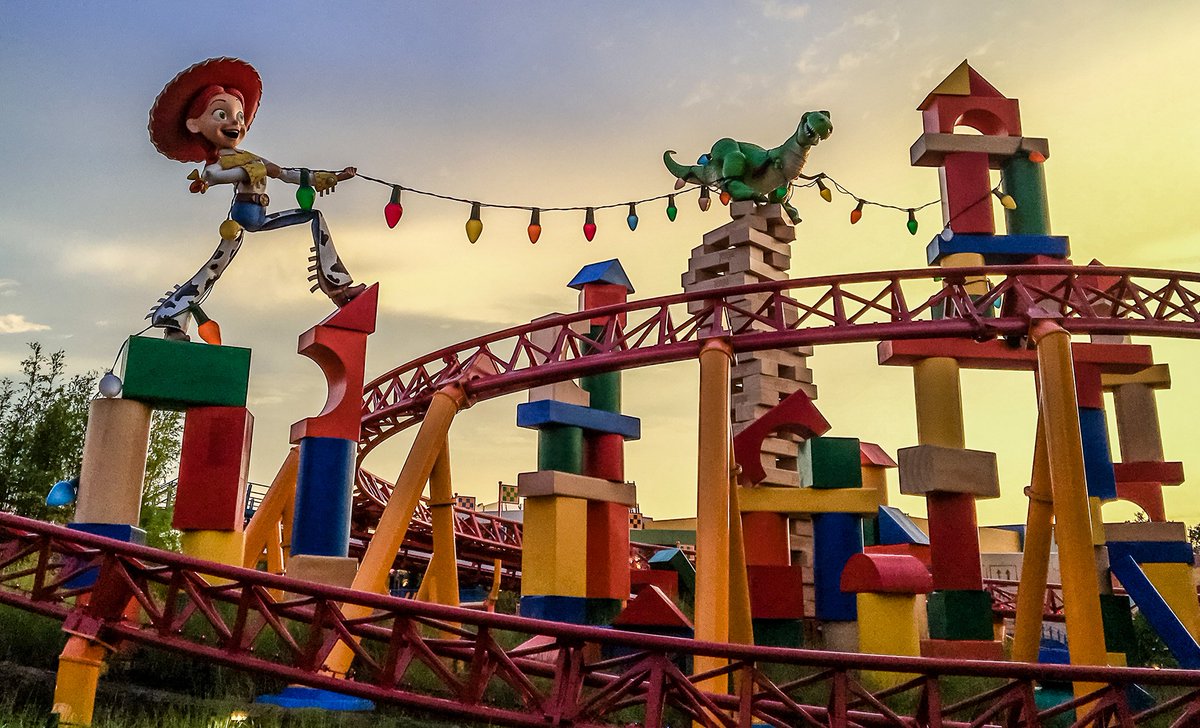 Can't wait to ride Slinky Dog Dash for the first time!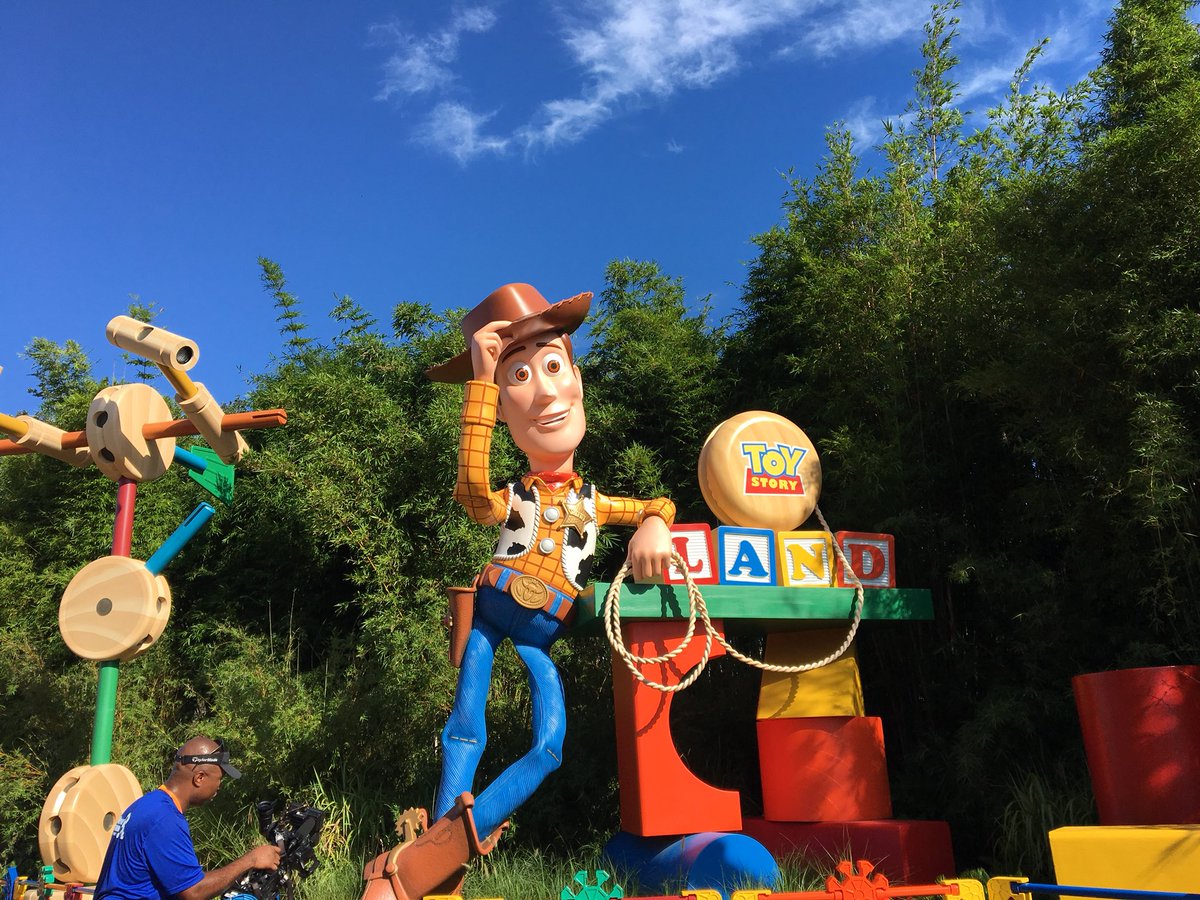 Woody welcomes everyone into this new land at Walt Disney World Hollywood Studios!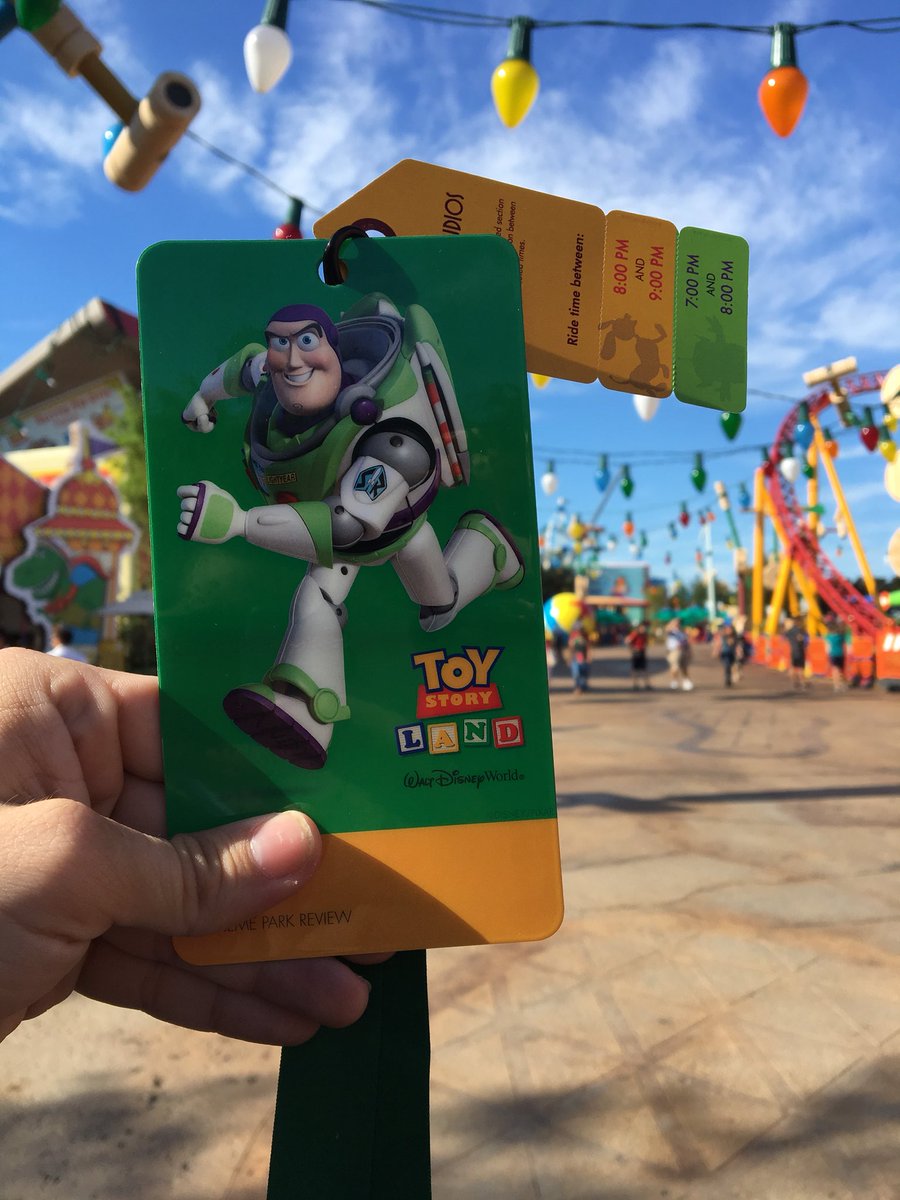 It's media day at Toy Story Land! So much amazing things to check out!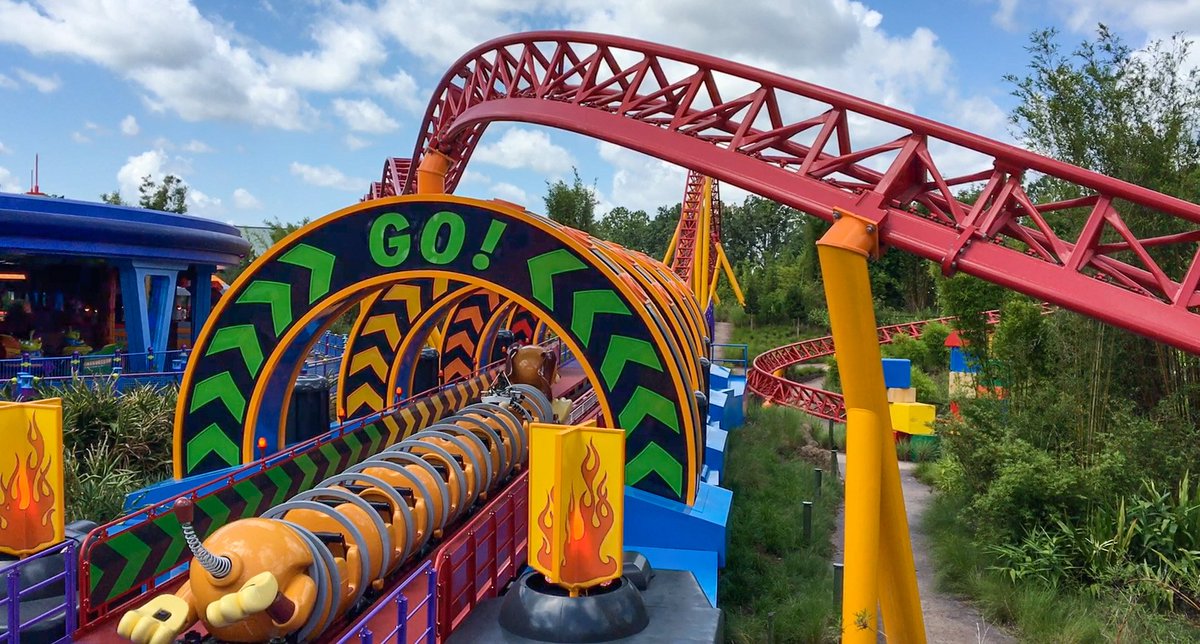 We got a preview of Slinky Dog Dash! Great Family Coaster! Check out our preview video below:
And here's a full POV of Slinky Dog Dash here: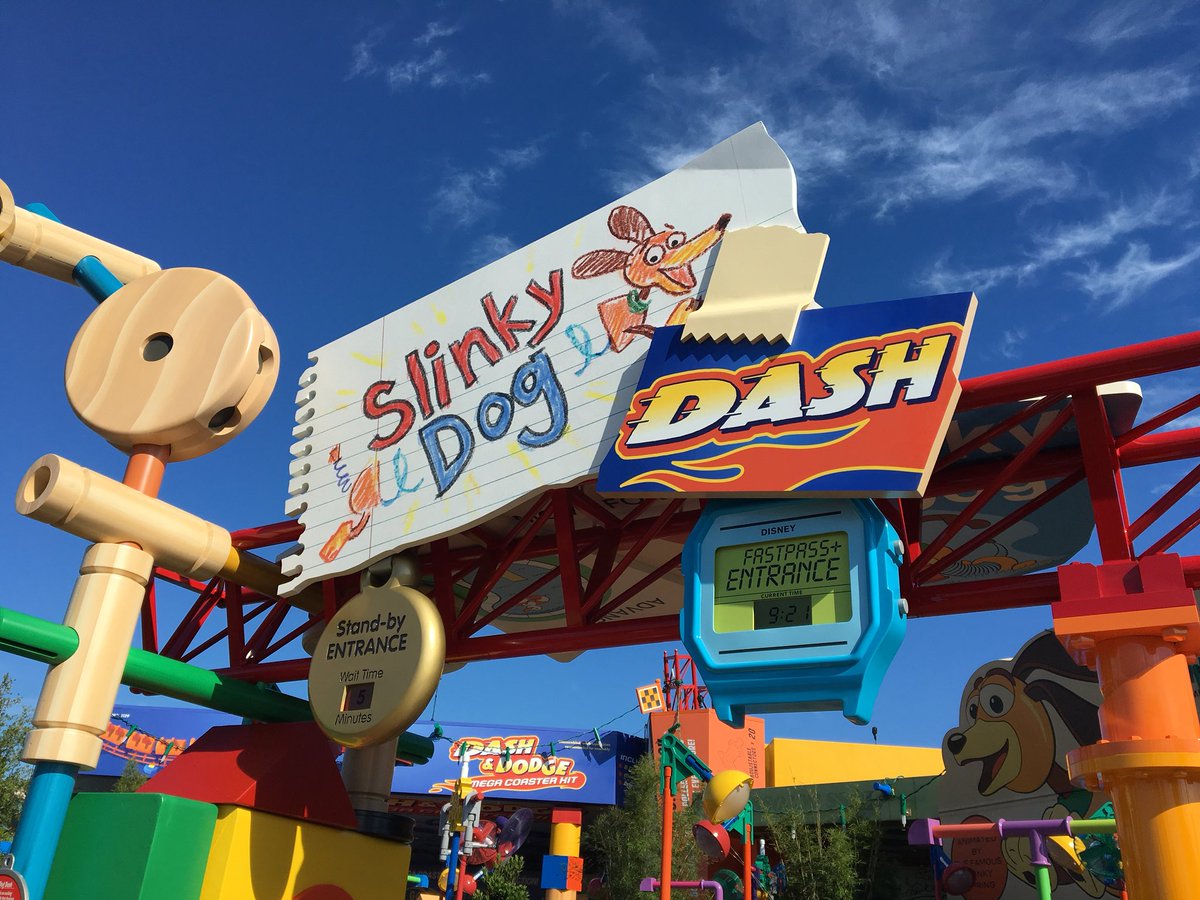 Here's the ride entrance sign.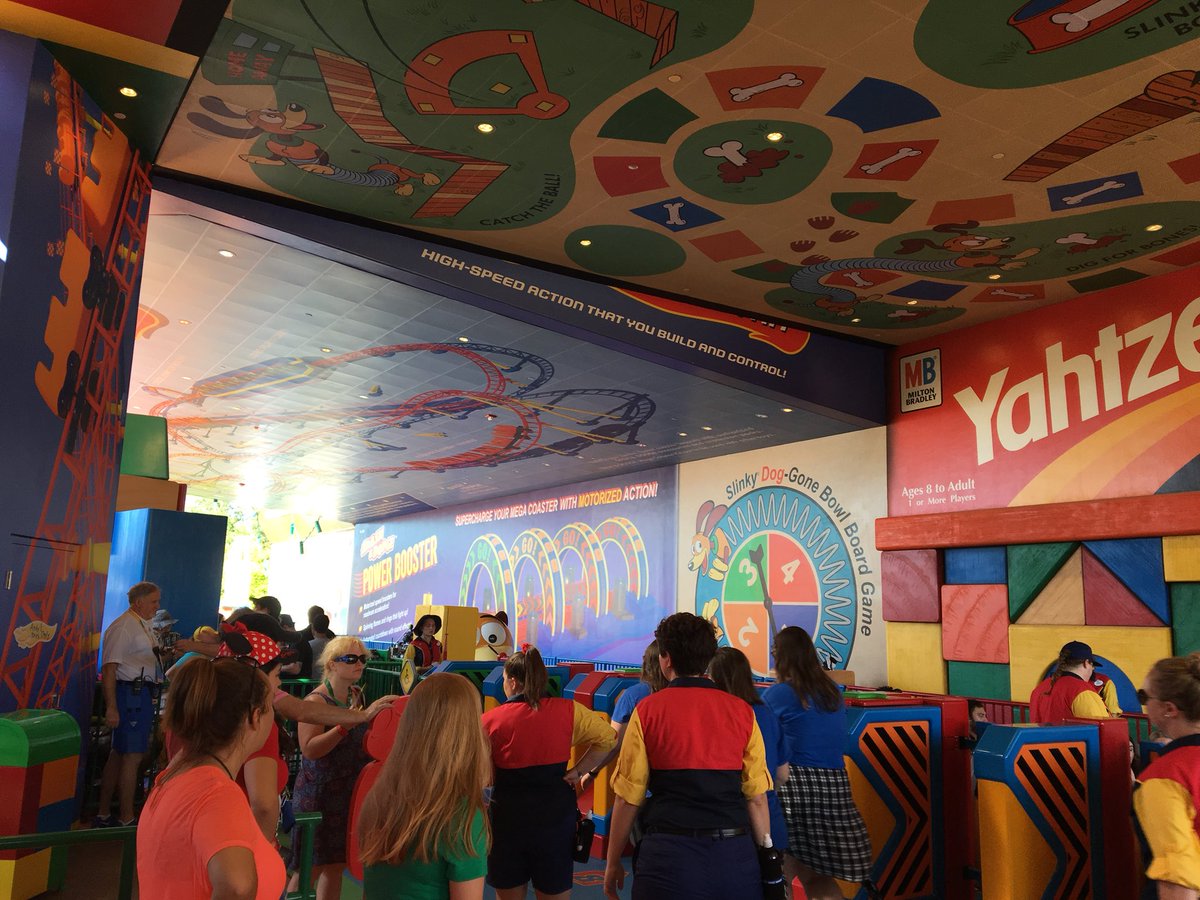 Theming in the station is super cute!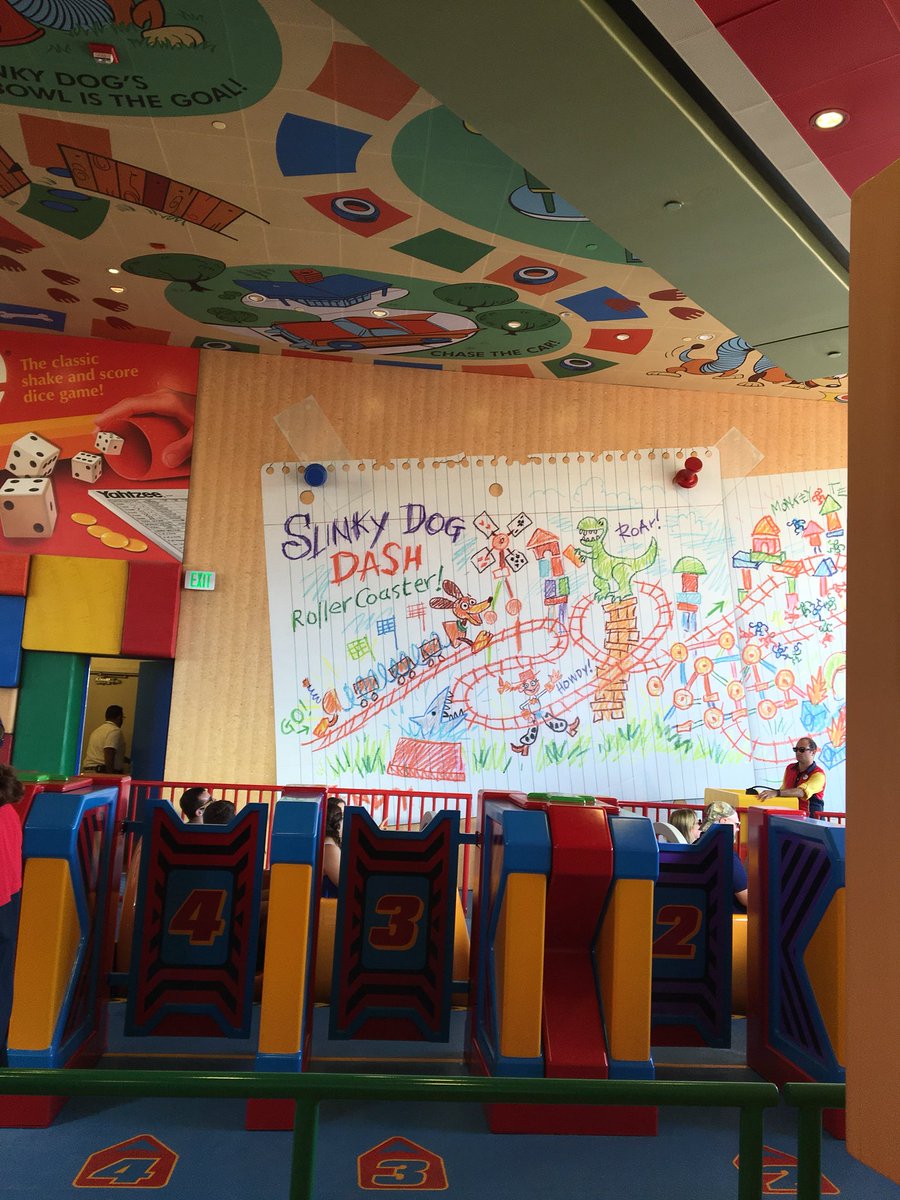 More of the station theming...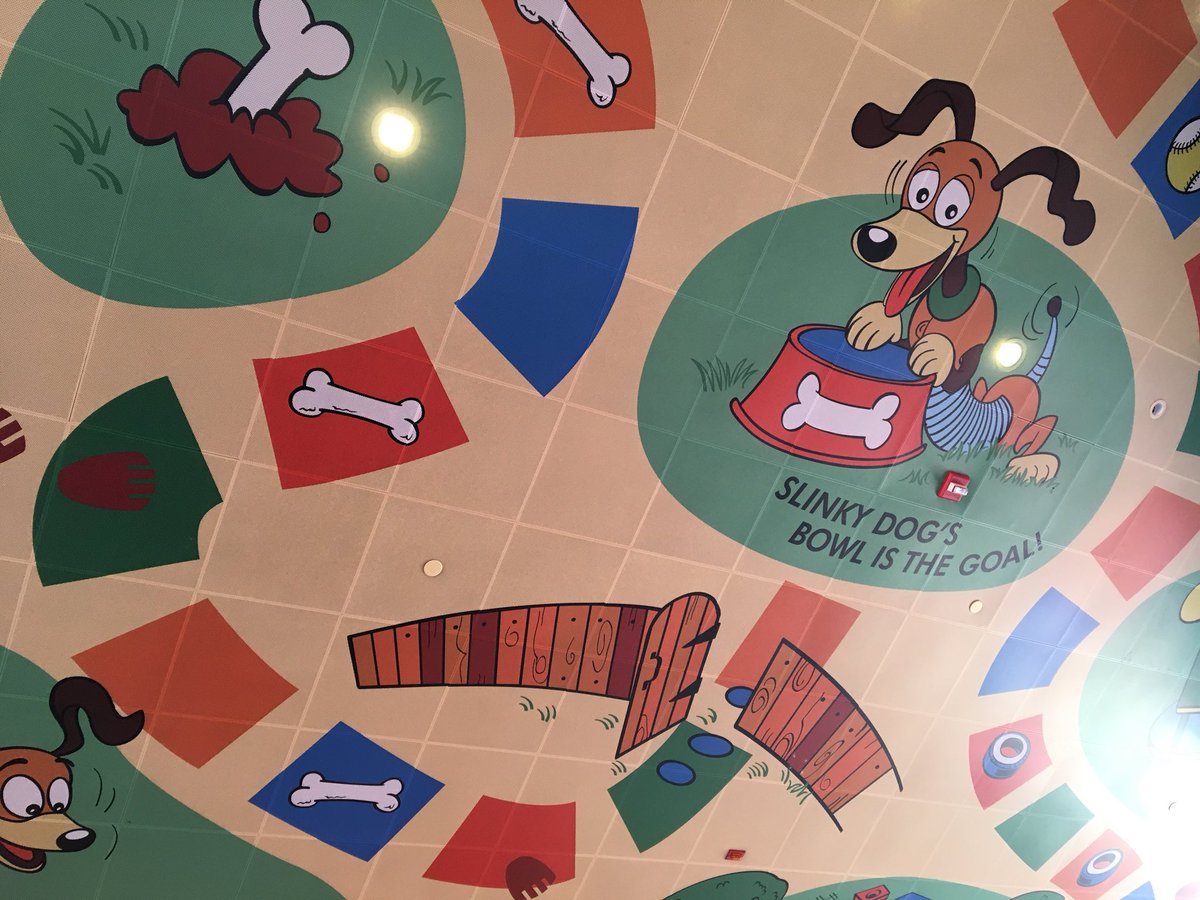 This may be the most "adorable" roller coaster ever!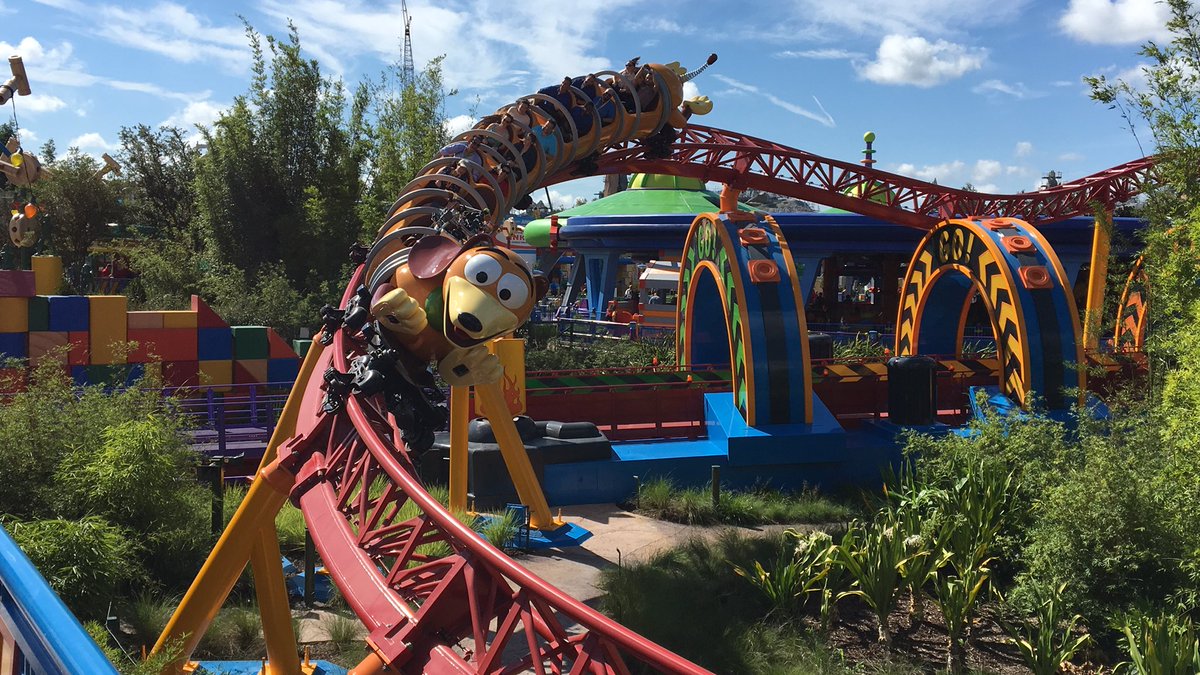 Lots of happy Slinky Dog riders!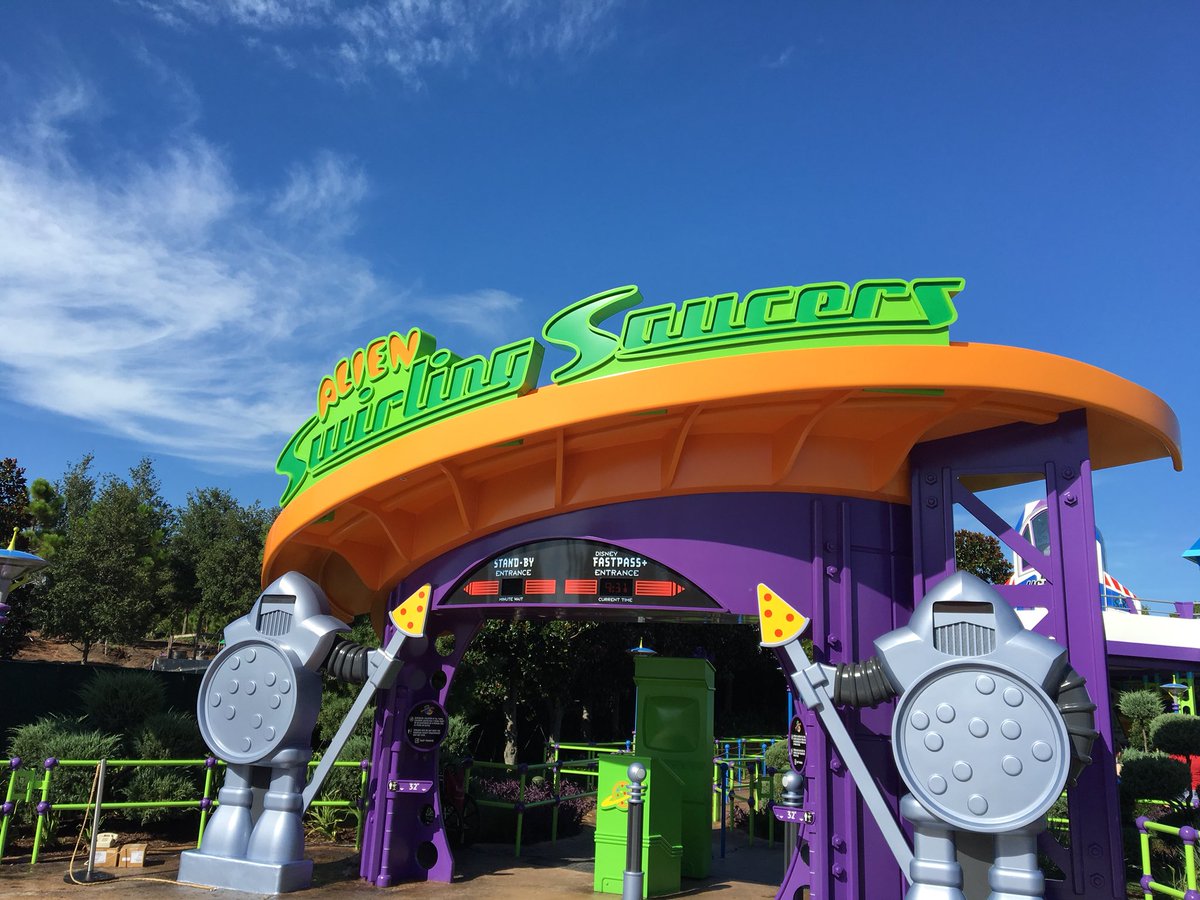 Being "Toy sized" in Andy's backyard you might see a few toys that seem a little large.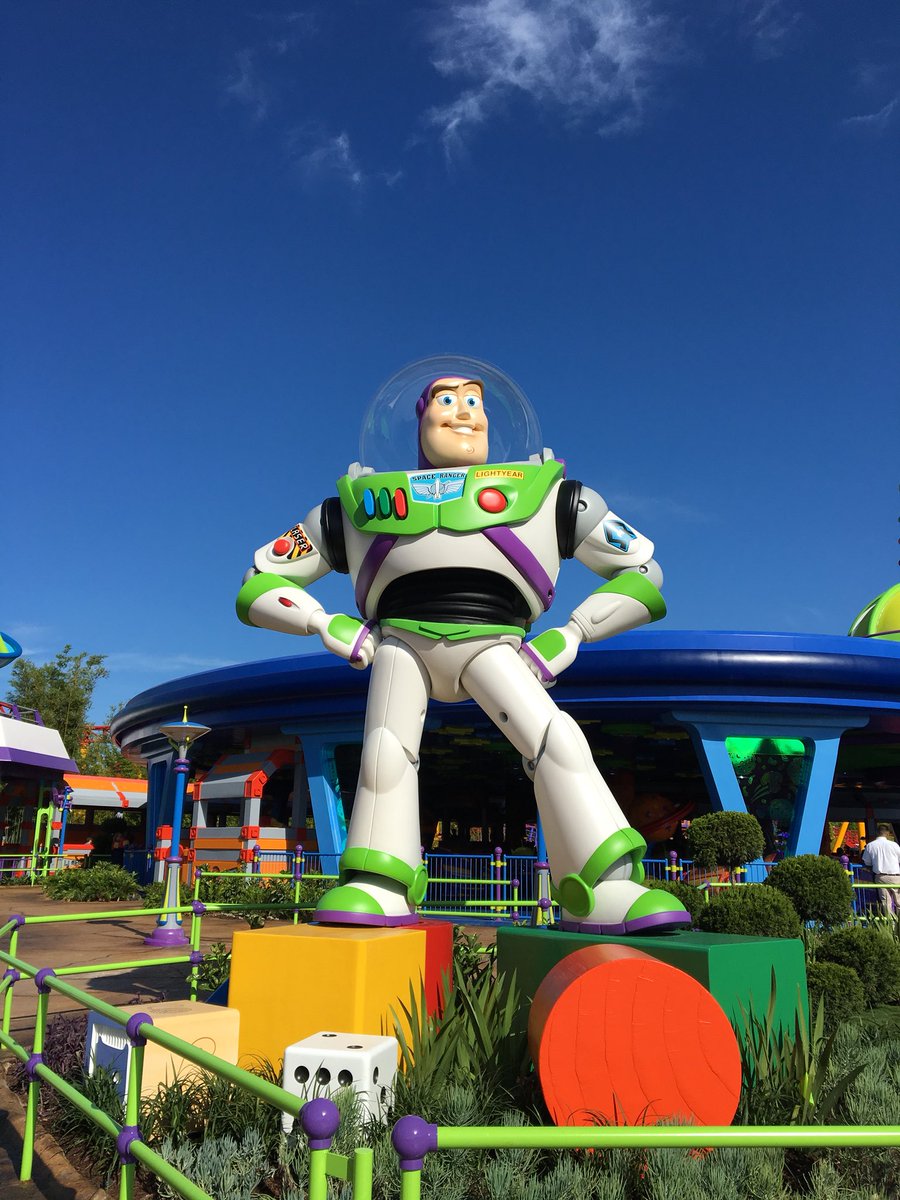 Time to take a spin on Alien Swirling Saucers!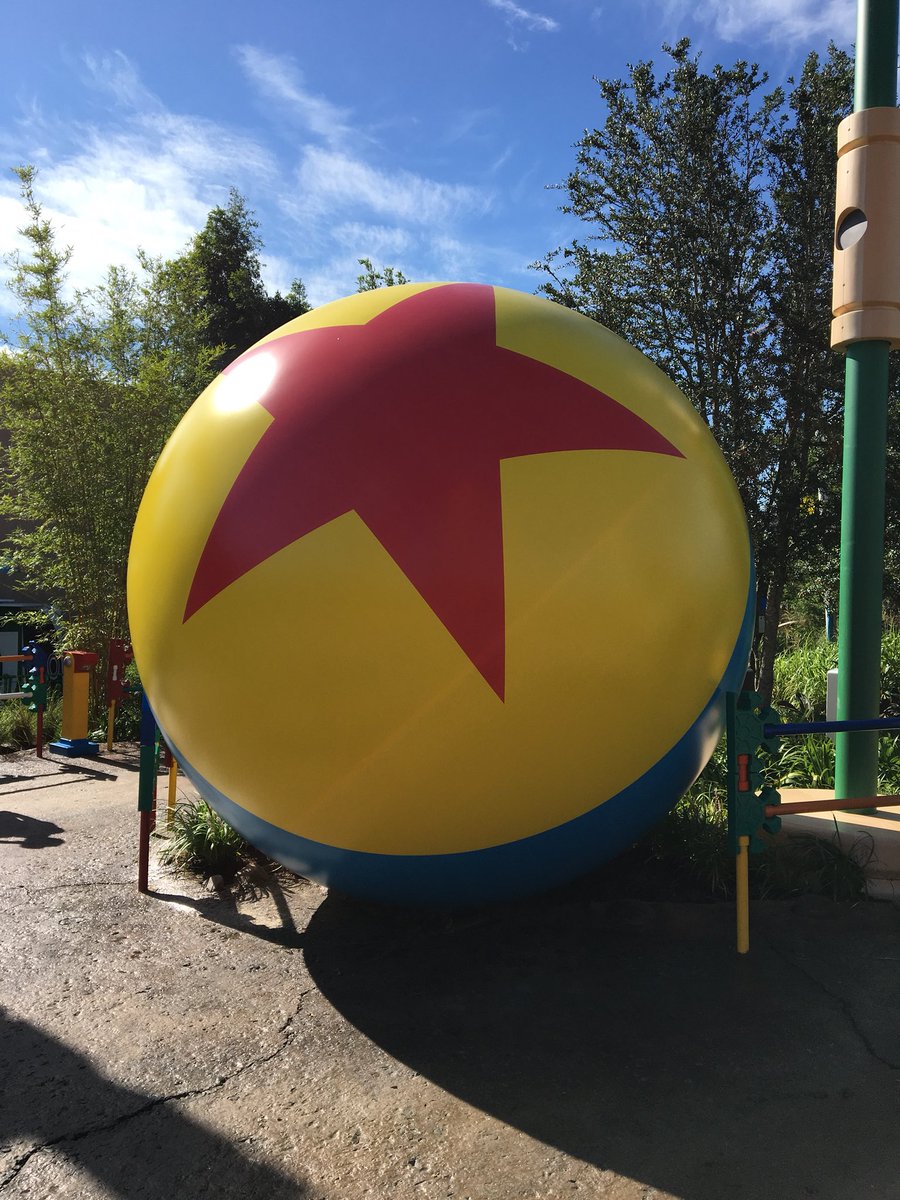 The Pixar "ball" can be found in all versions of Toy Story Land.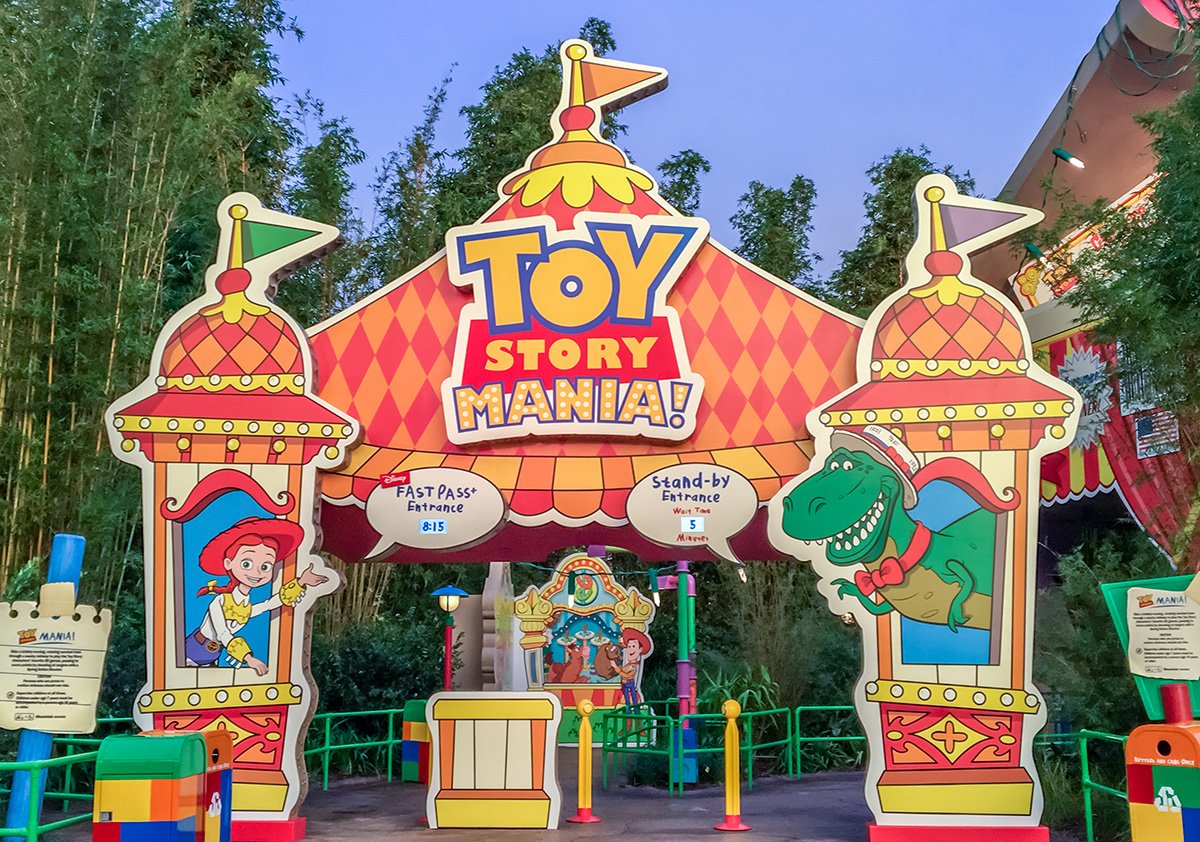 Here's the new entrance for Toy Story Mania! Fits the theme of the land and the ride!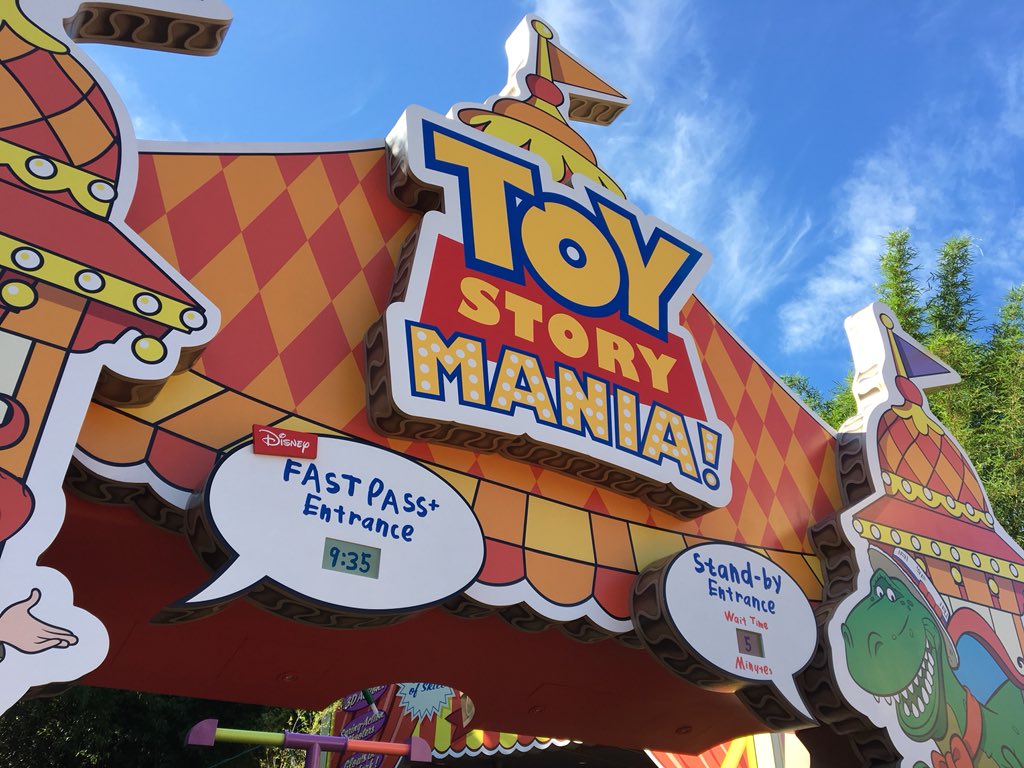 Another look at the new entrance.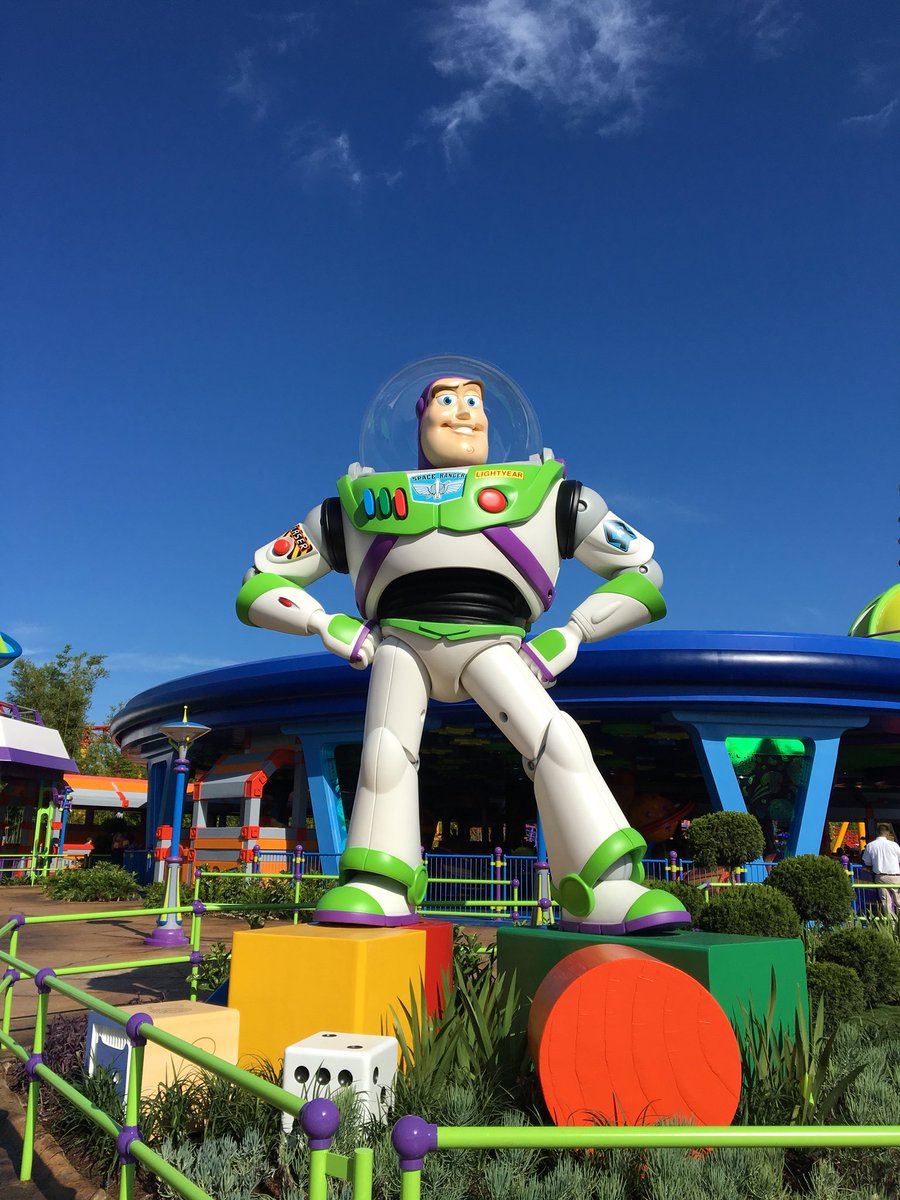 "To infinity and beyond!"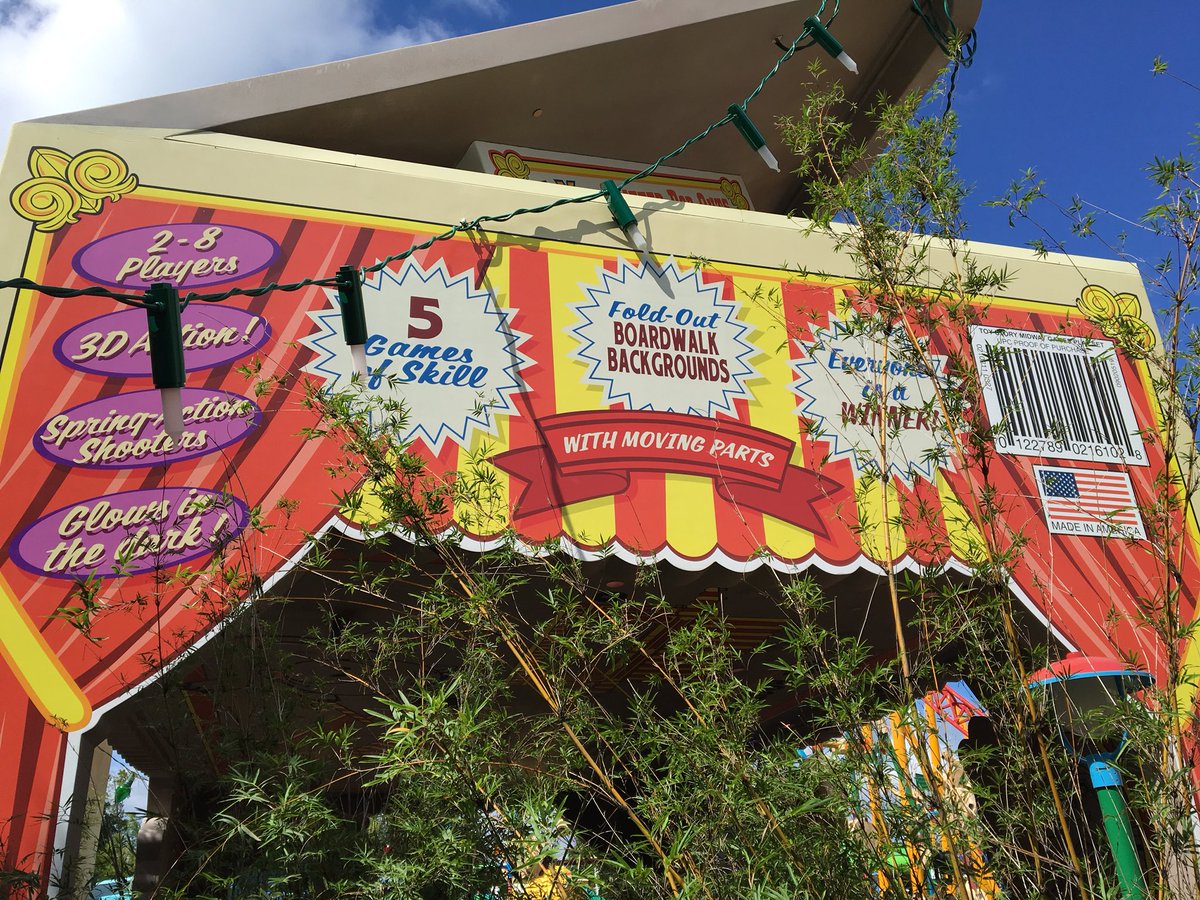 A few shots of the new queue for Toy Story Mania!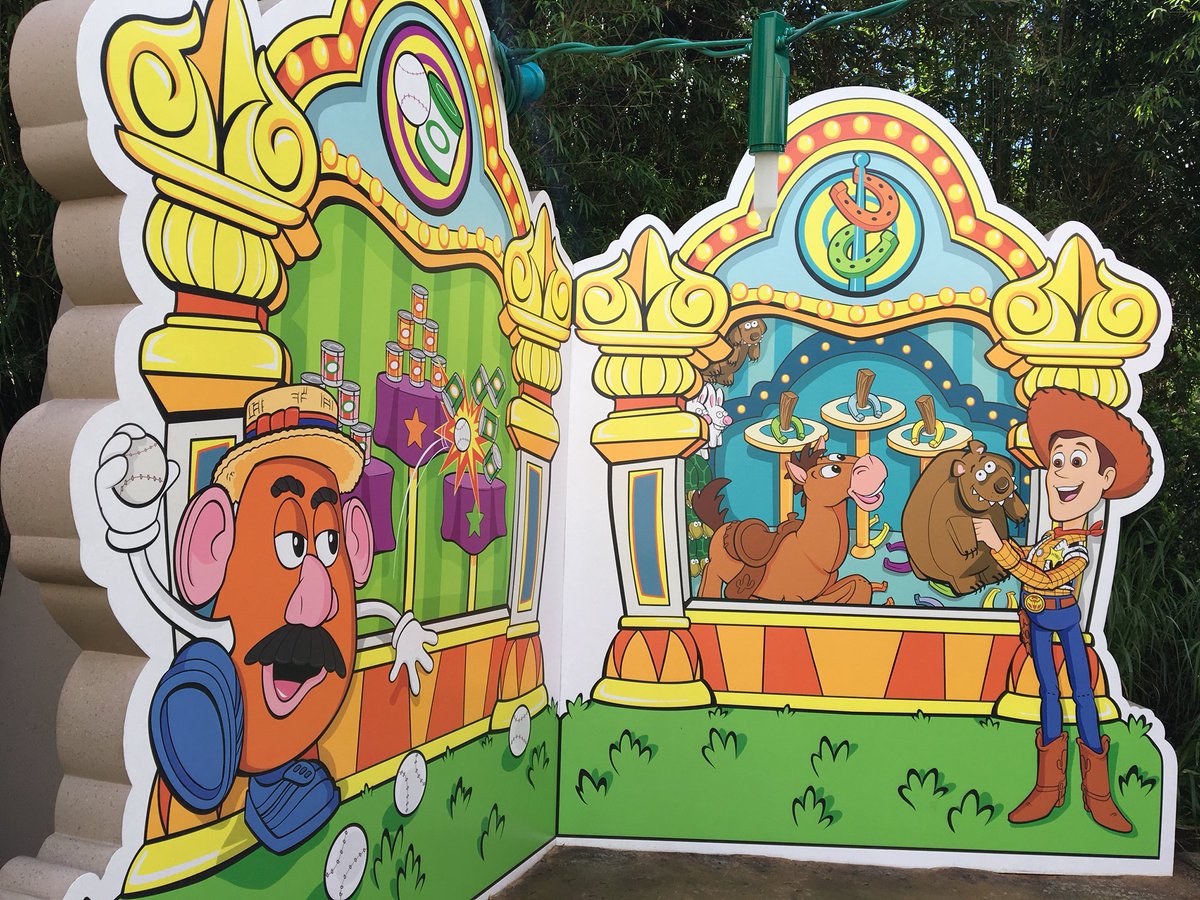 I really love the look and feel of this artwork.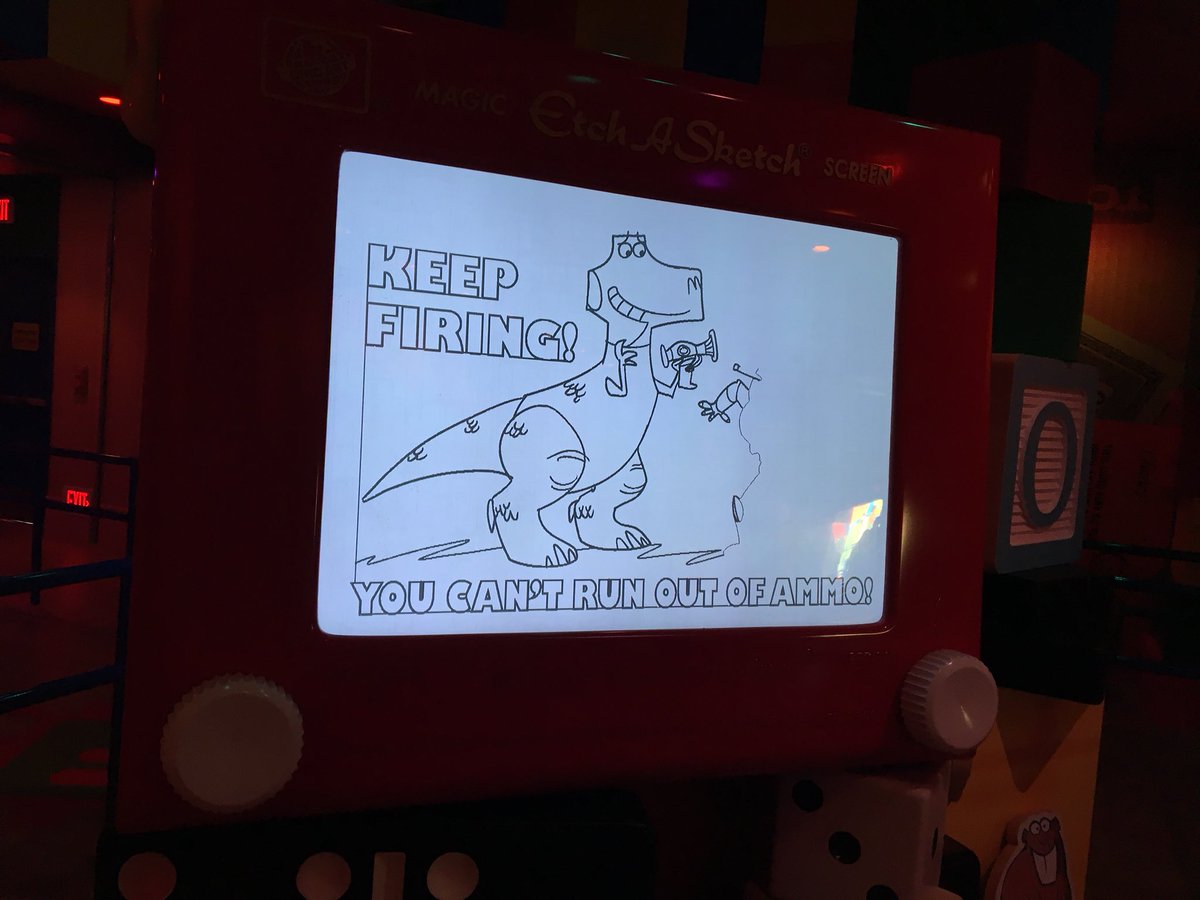 Noted!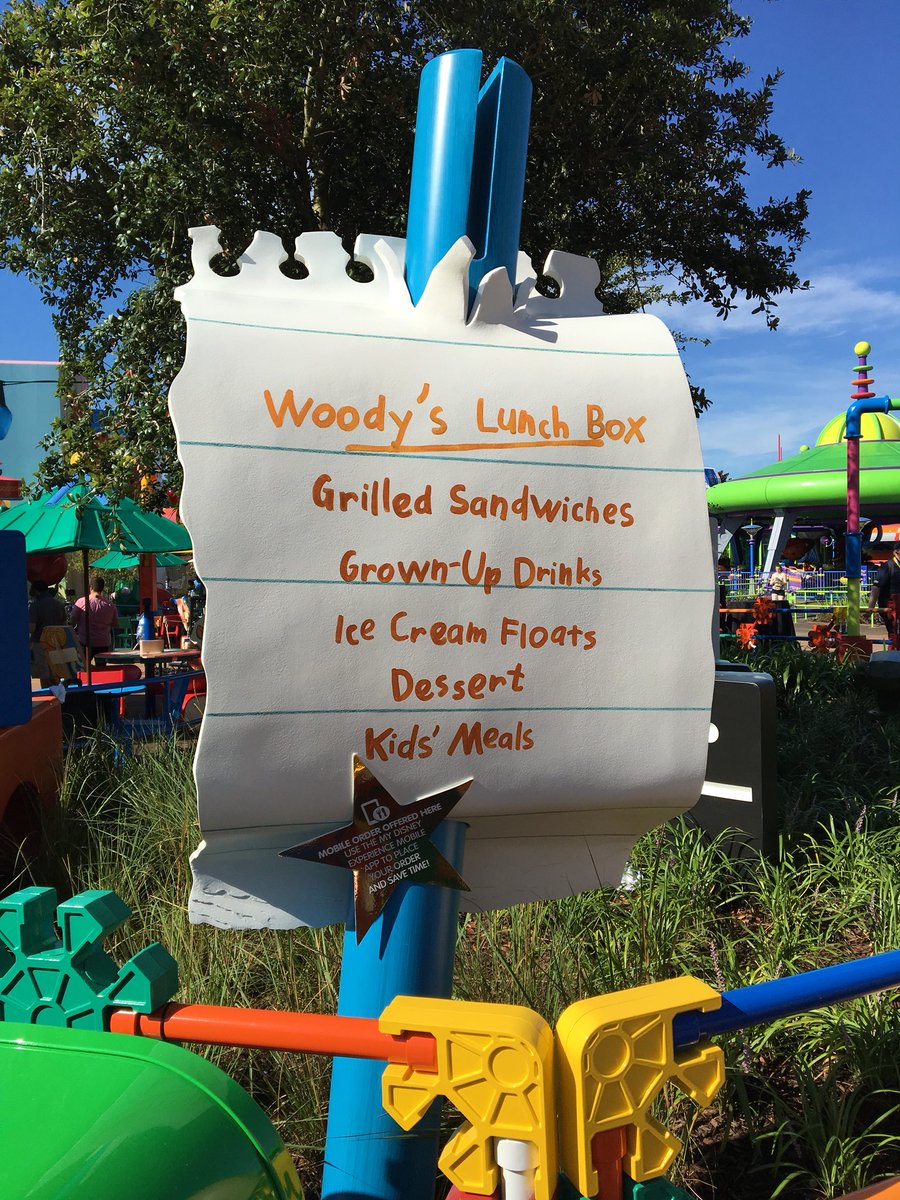 The menu at Woody's Lunchbox! lol at "Grown-up drinks!"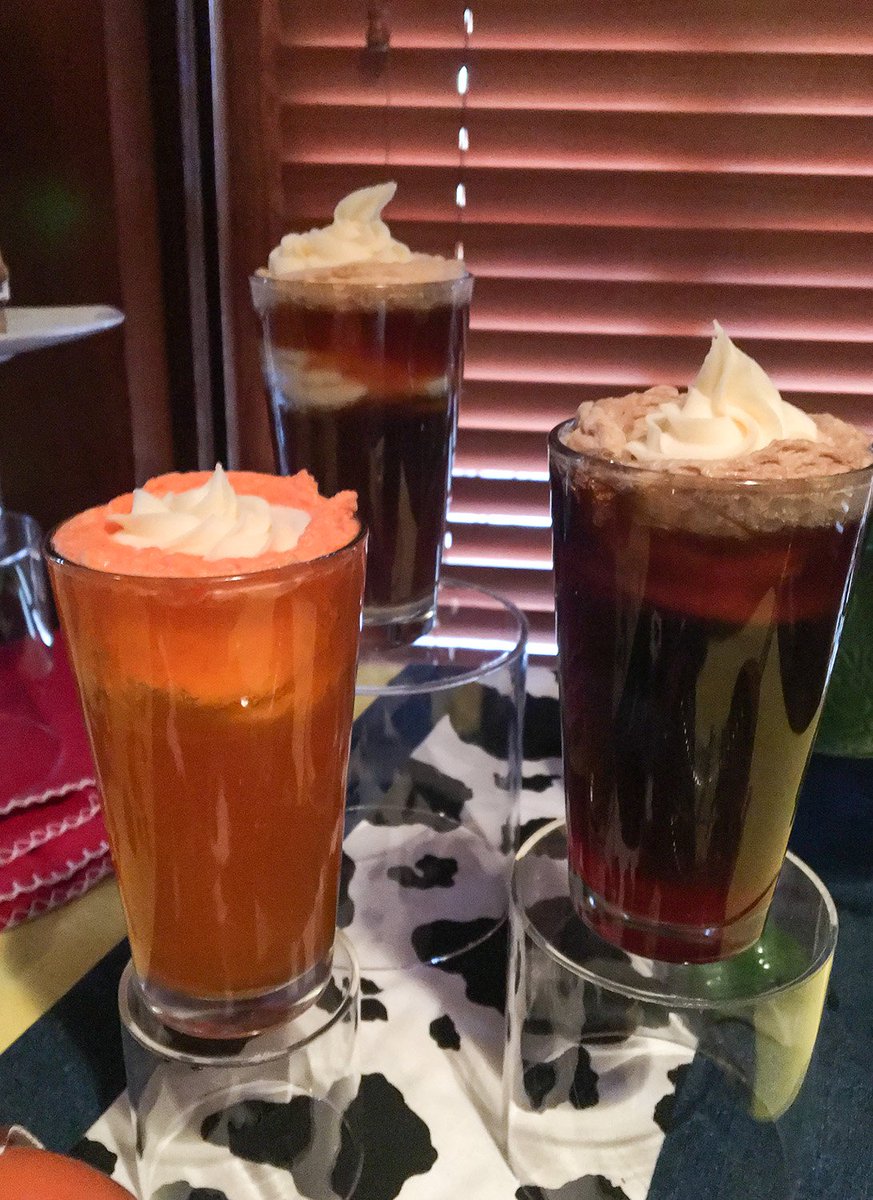 The ice cream floats are fantastic!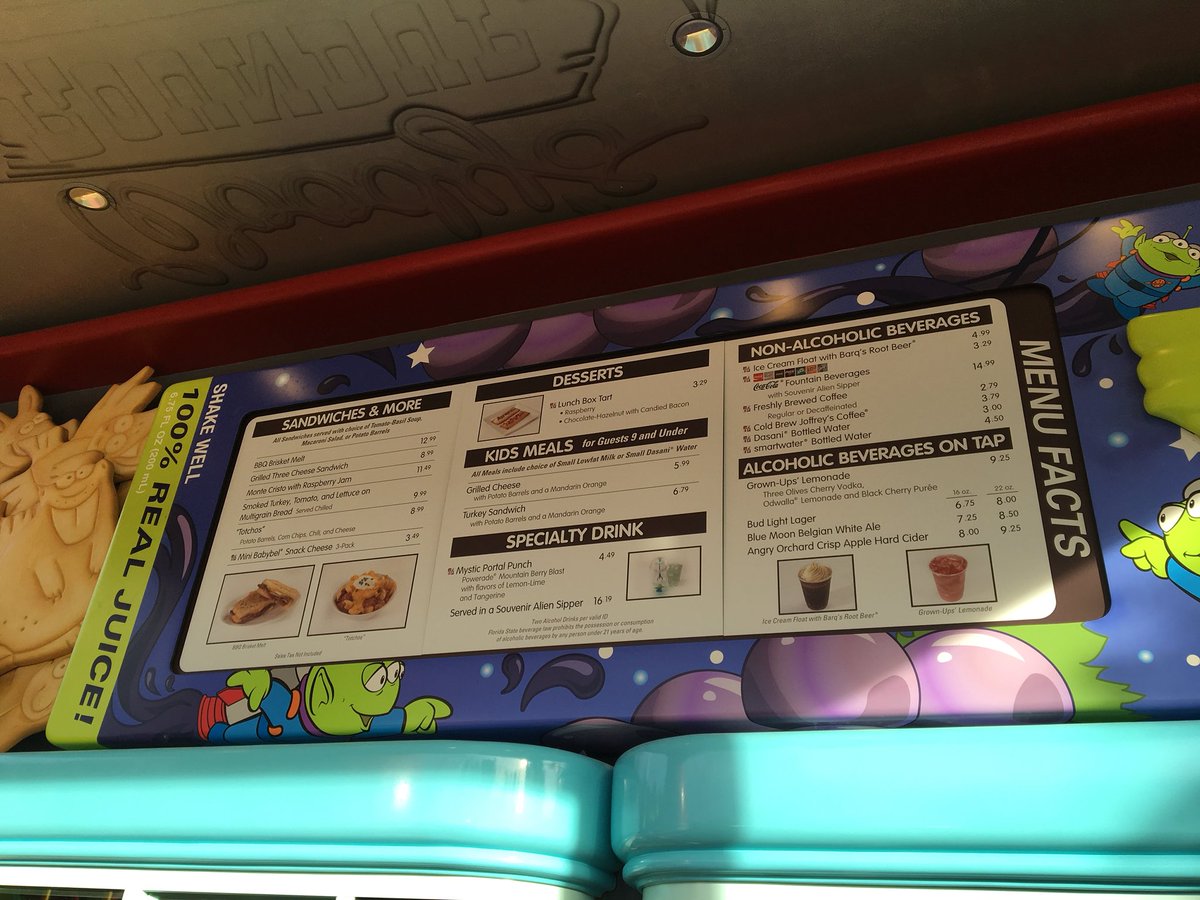 Love the theming!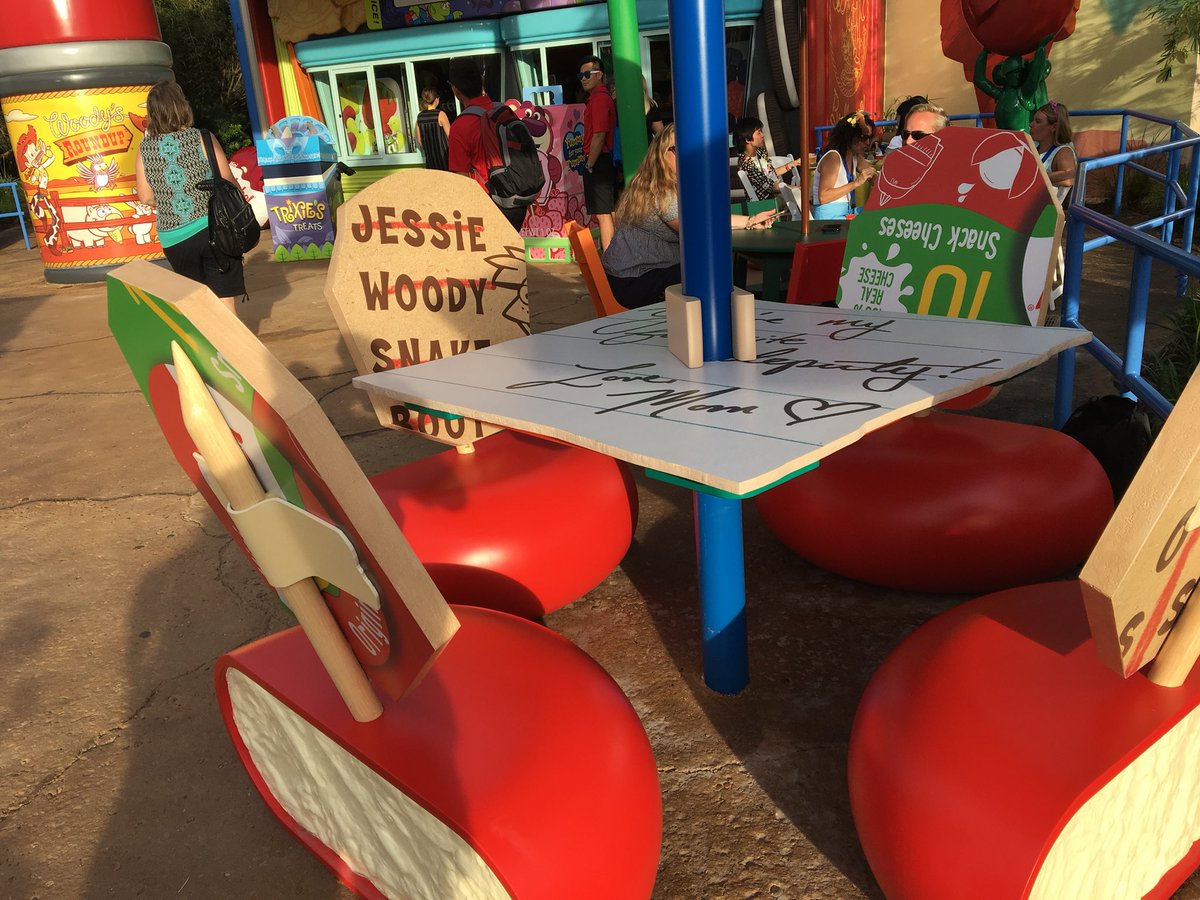 Everything in the land has the "shrunk to the size of a toy" feel and it really works!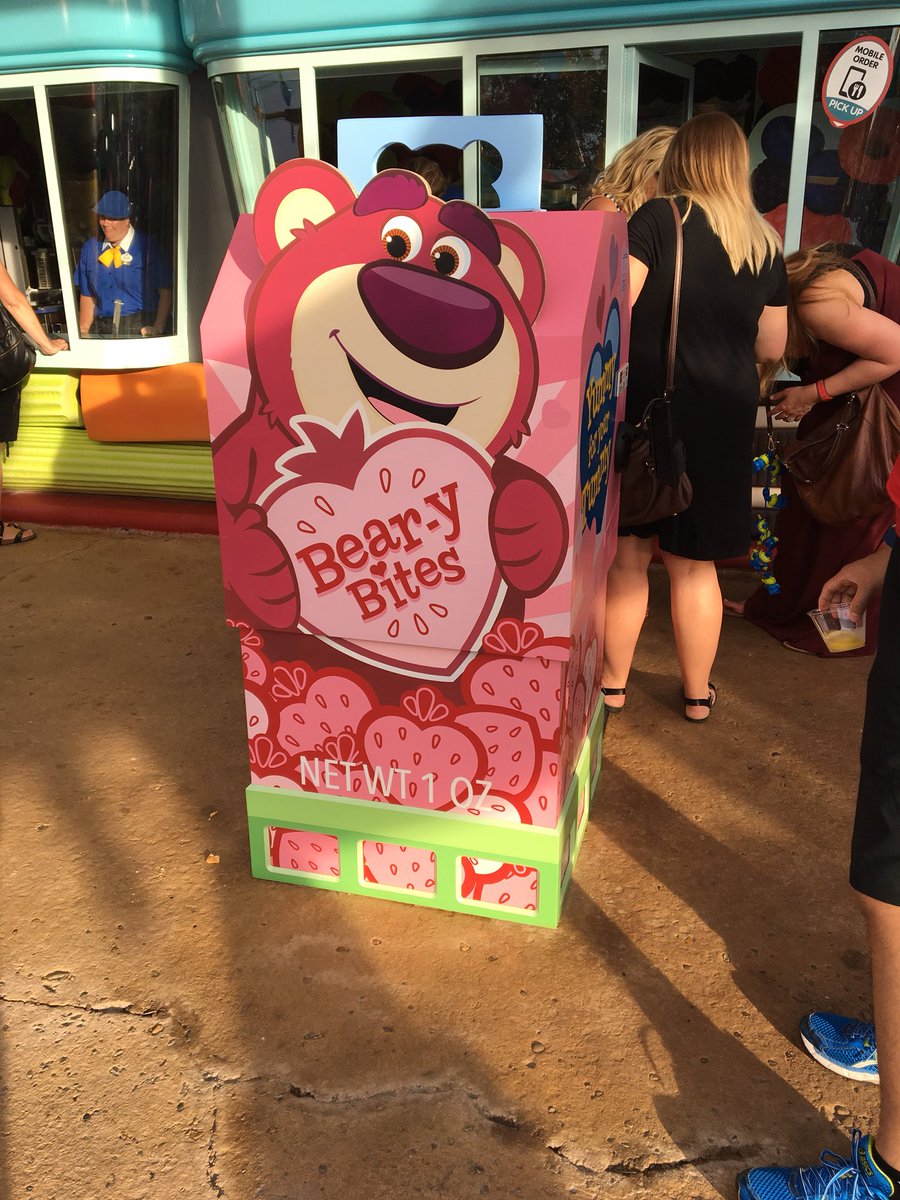 He smells of strawberries! lol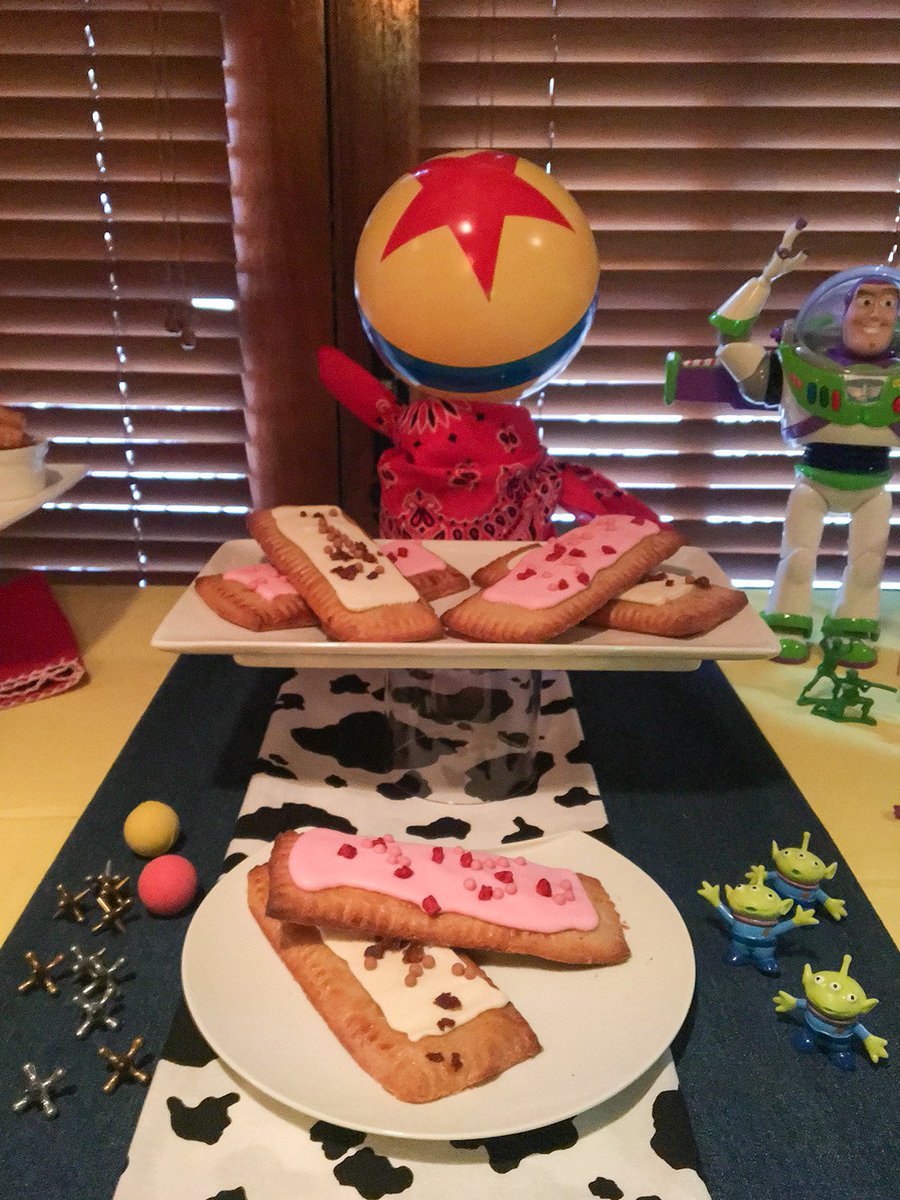 Hollywood Studios take on "pop tarts!" They were great!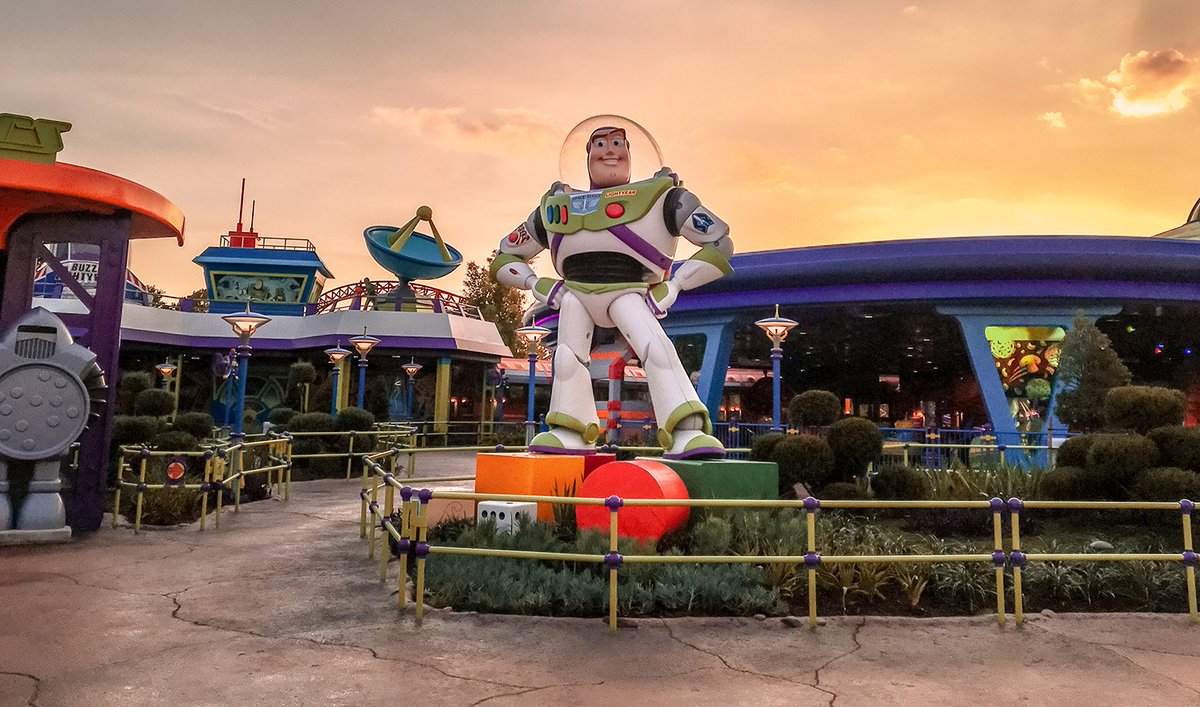 I love how Buzz Lightyear stands majestically over by Alien Swirling Saucers!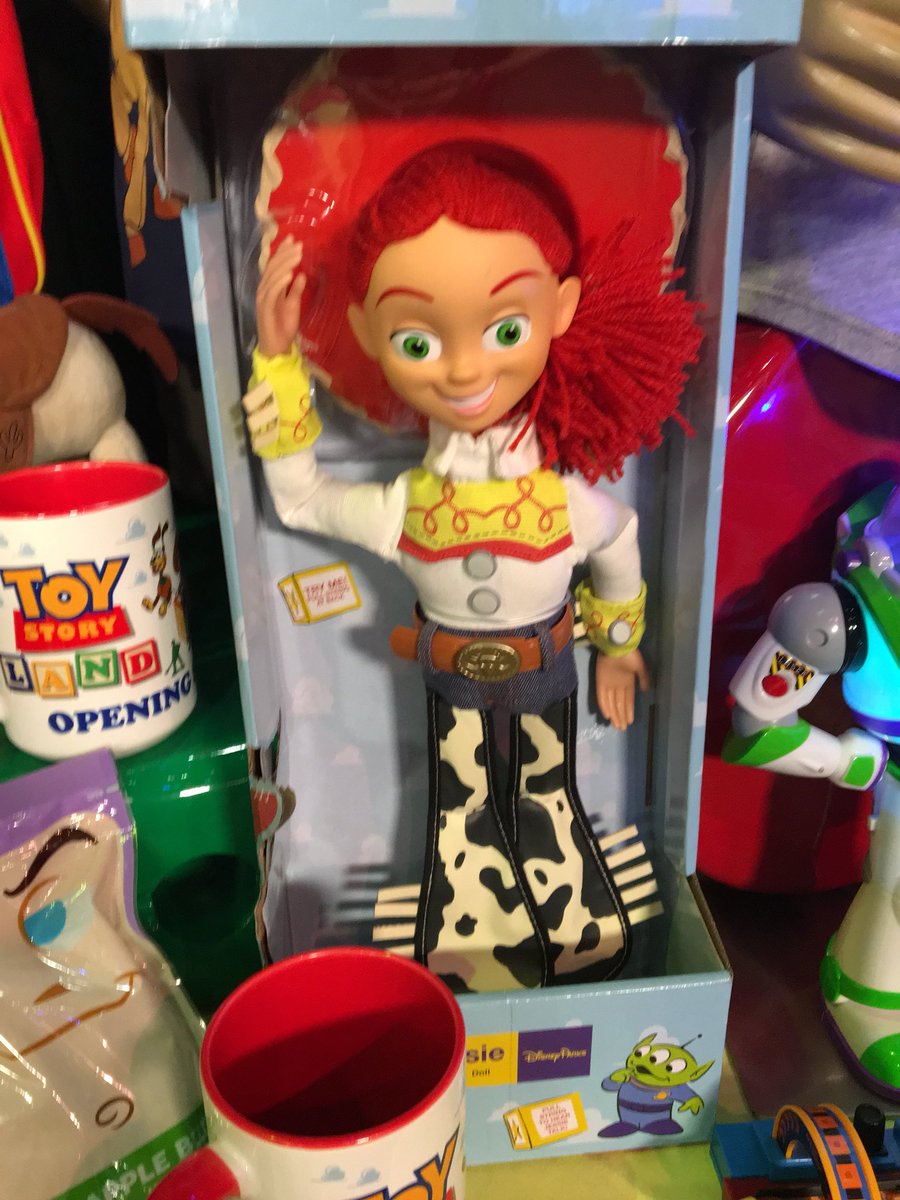 How cool does this Toy Story Land merch look?!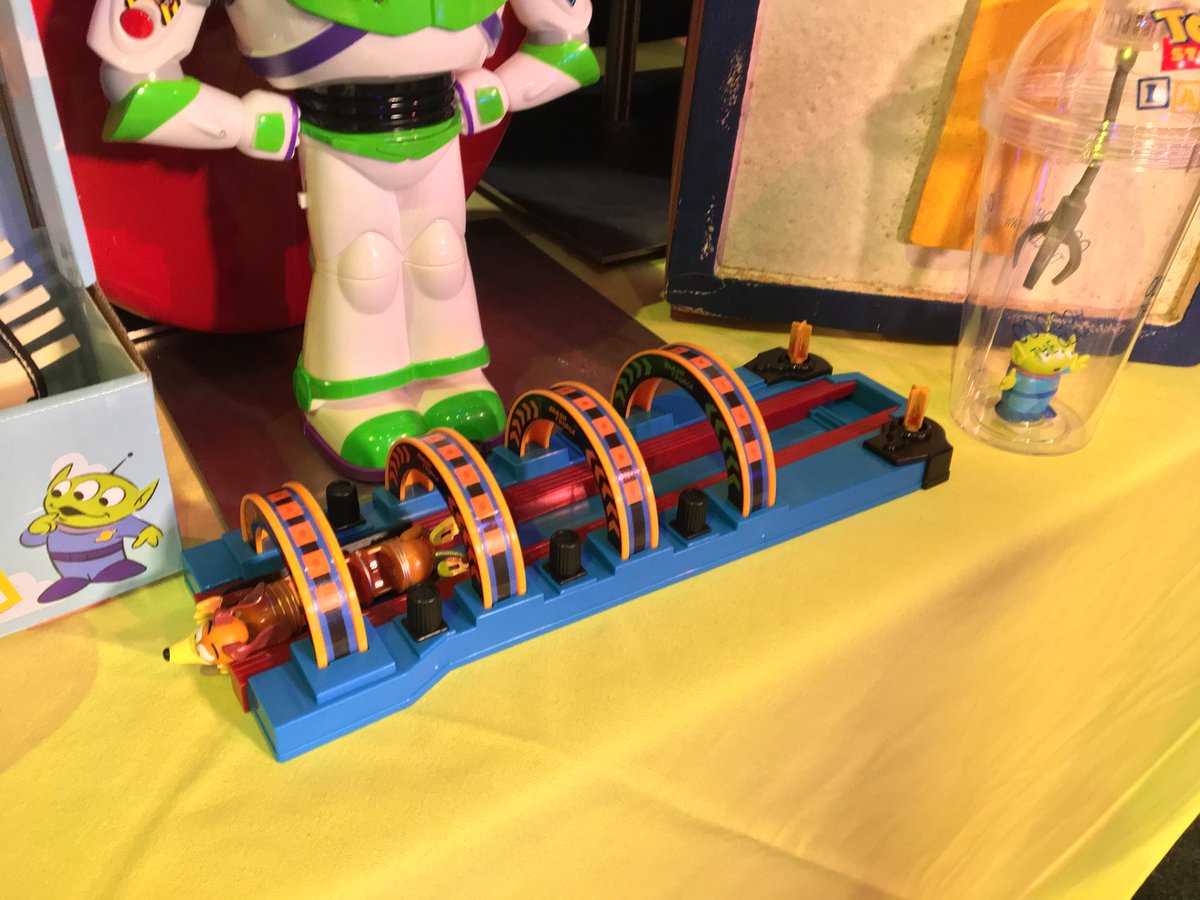 I love the Slinky Dog Dash roller coaster toy!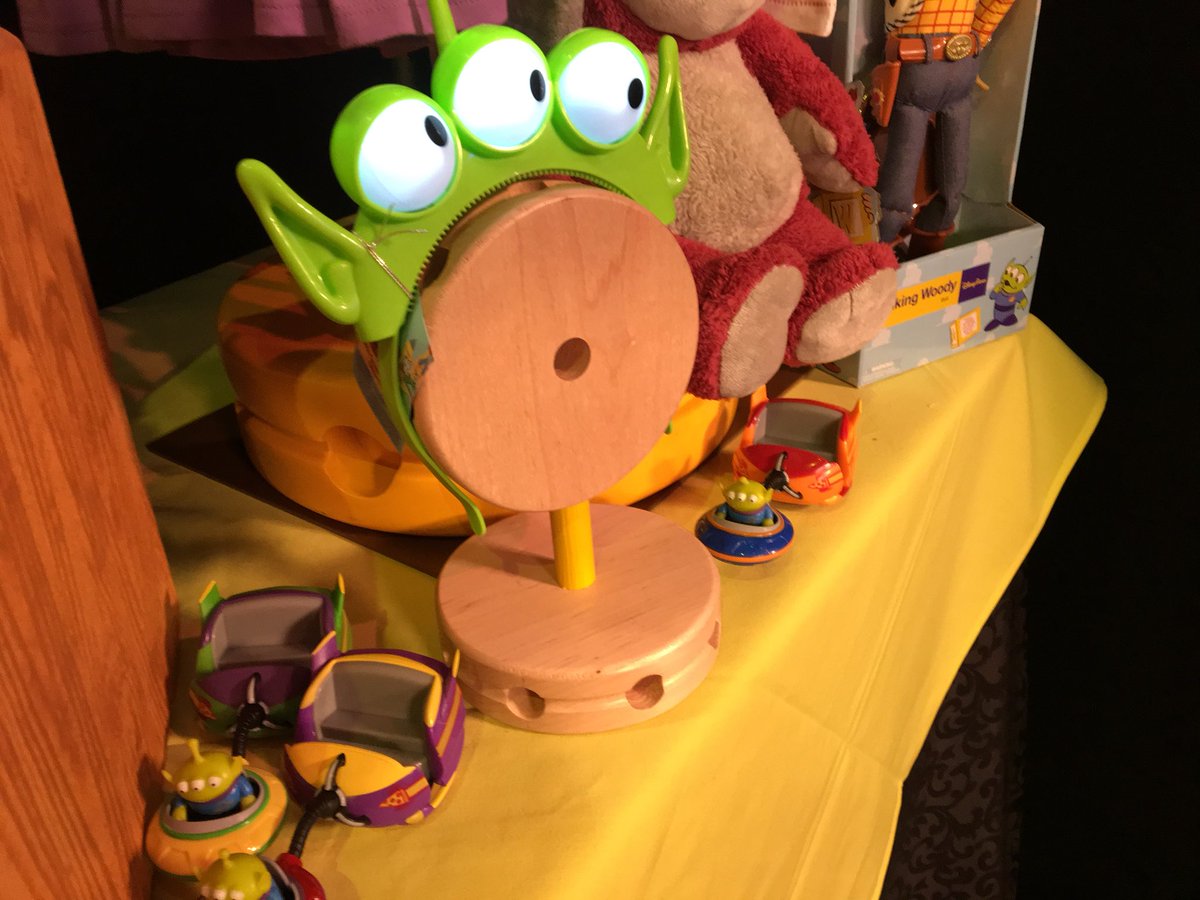 The Green Alien eyes headband is a favorite! The eyes move, too!
Couldn't be Toy Story Land without the Green Army Men!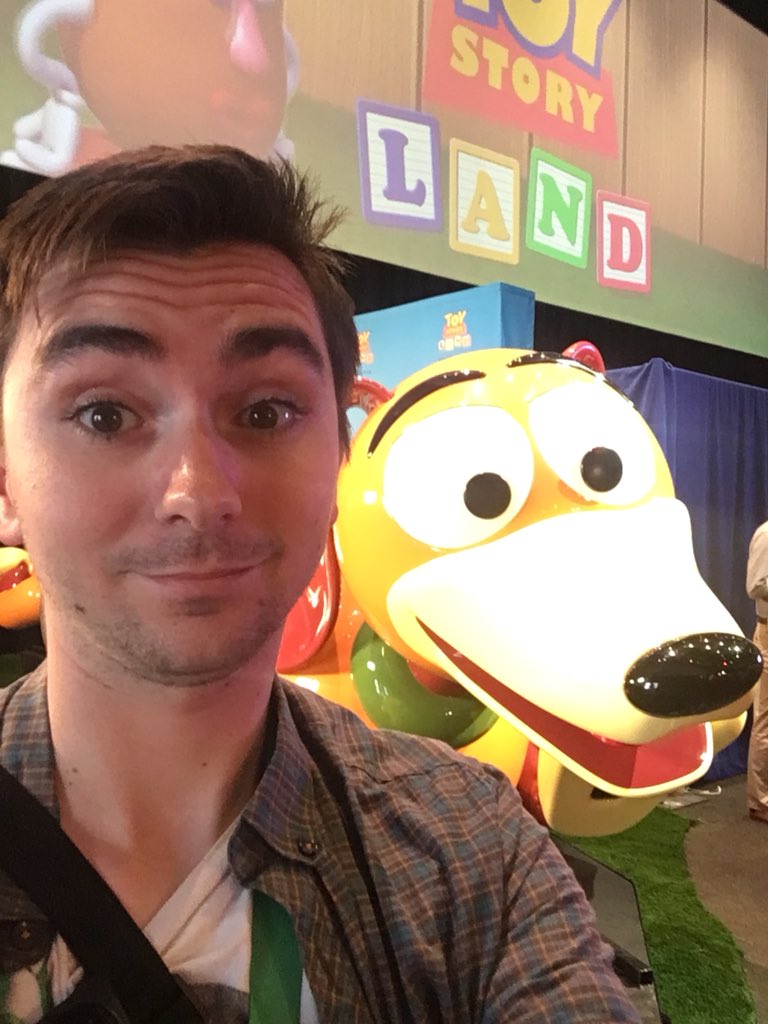 Slinky selfie!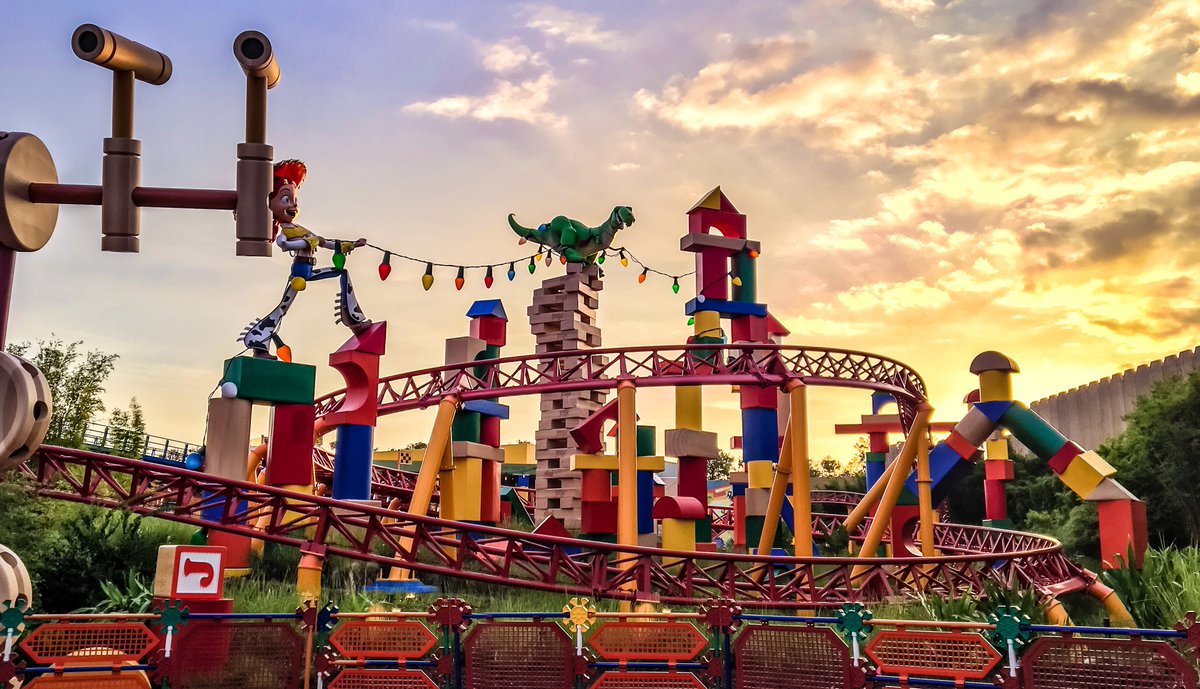 Amazing sunset behind Toy Story Land tonight.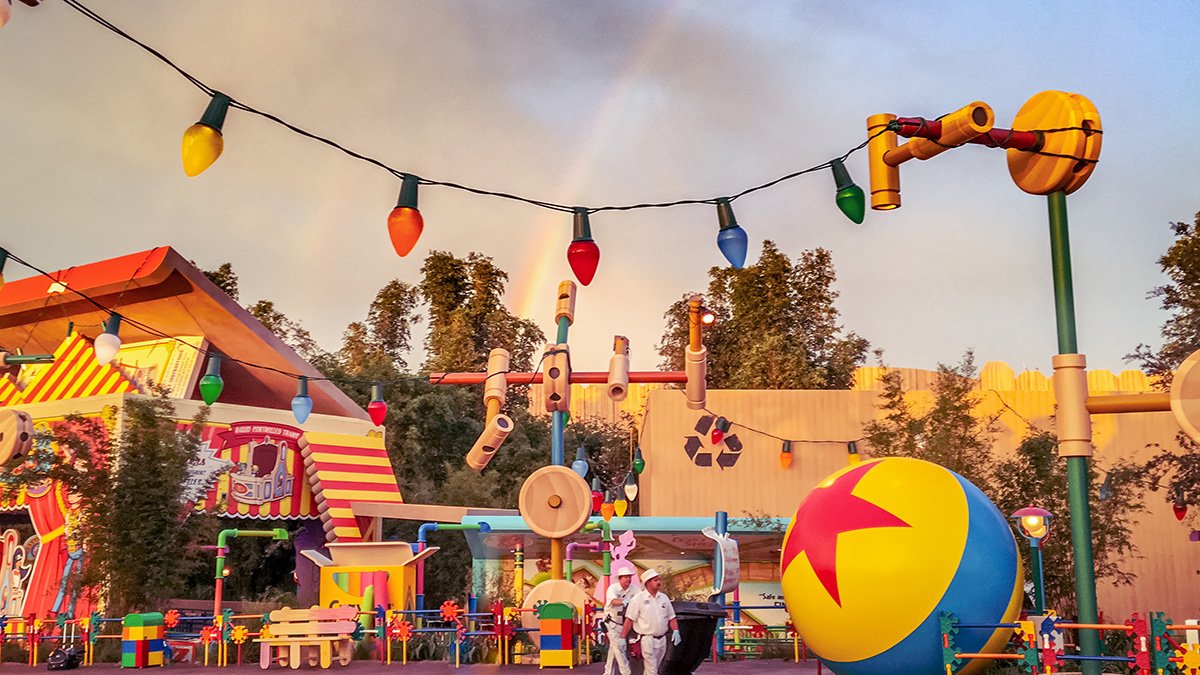 We caught a rainbow over Toy Story Land!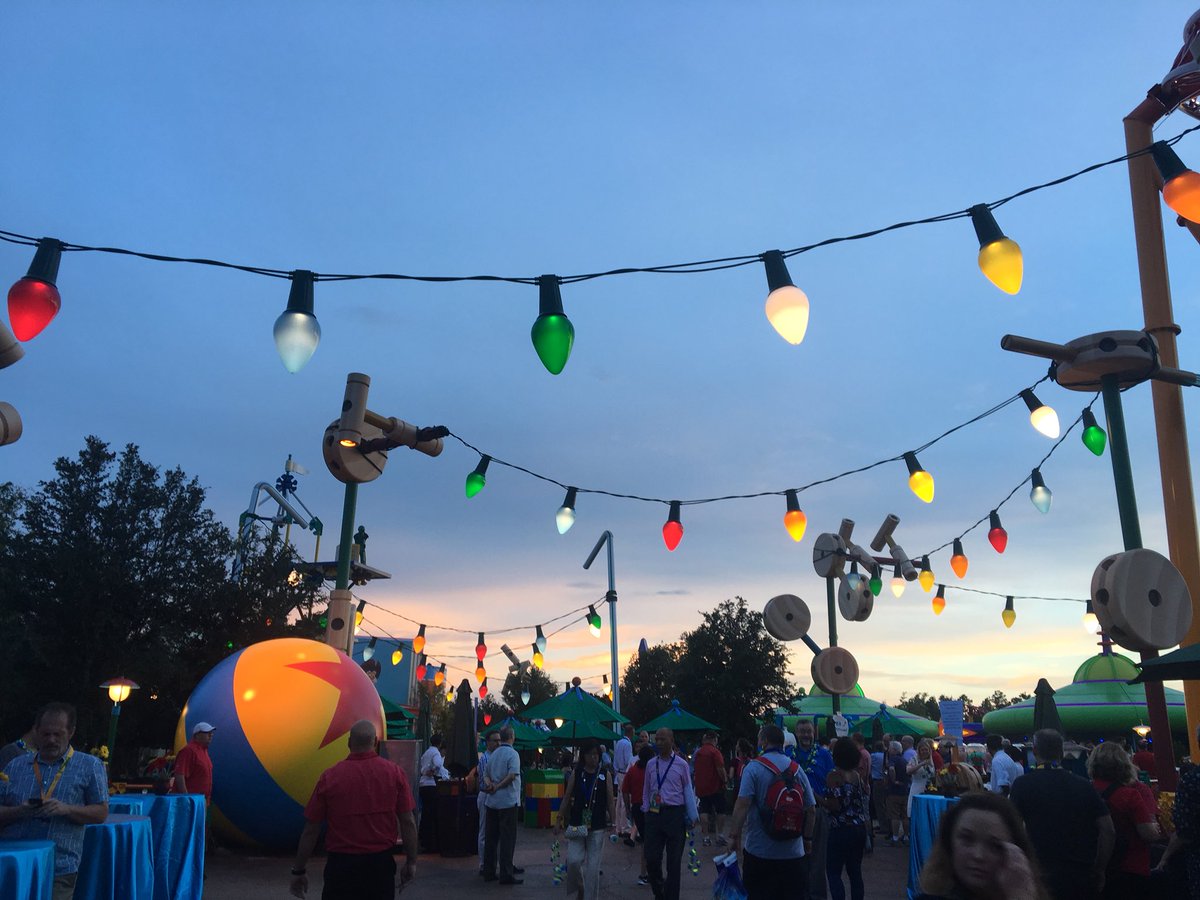 Night falls and the party is about to get started!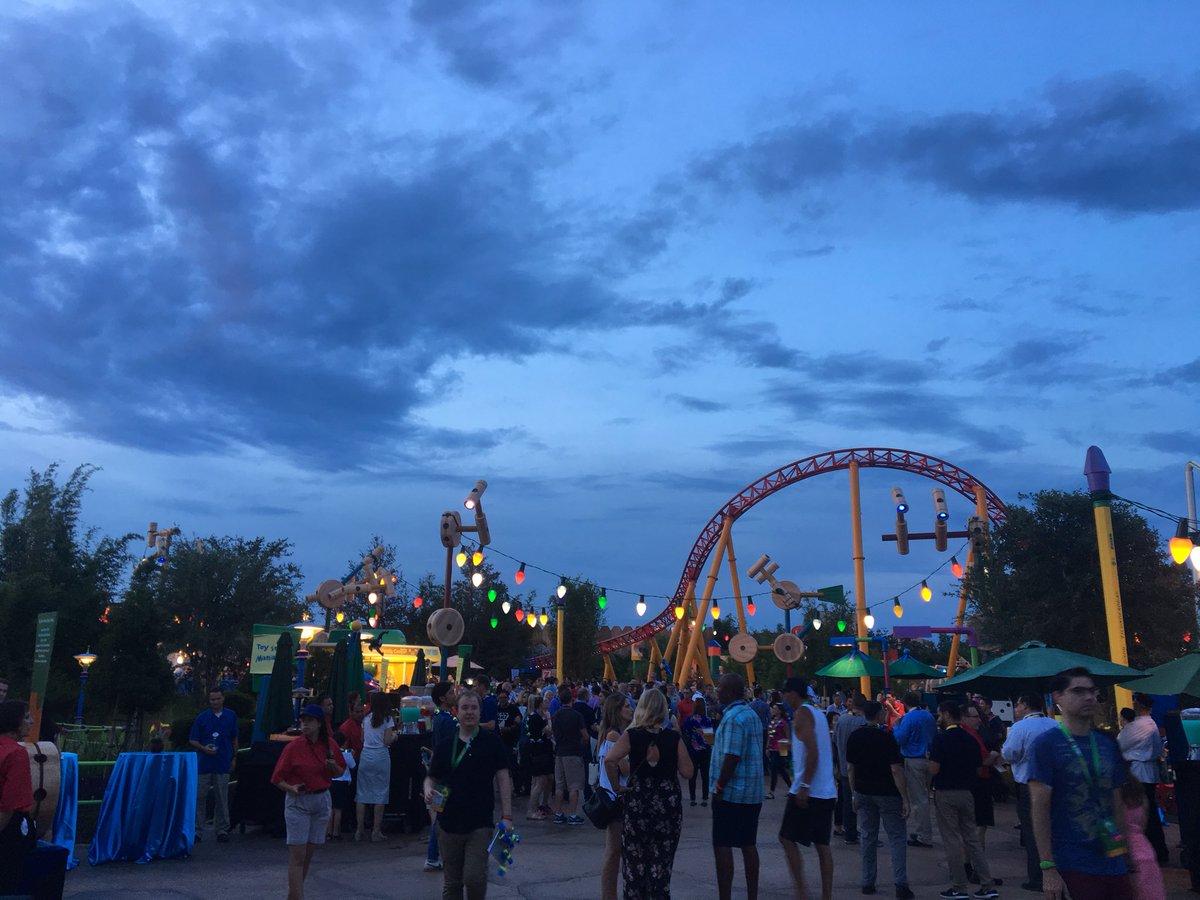 Things are getting lit up and it's looking great!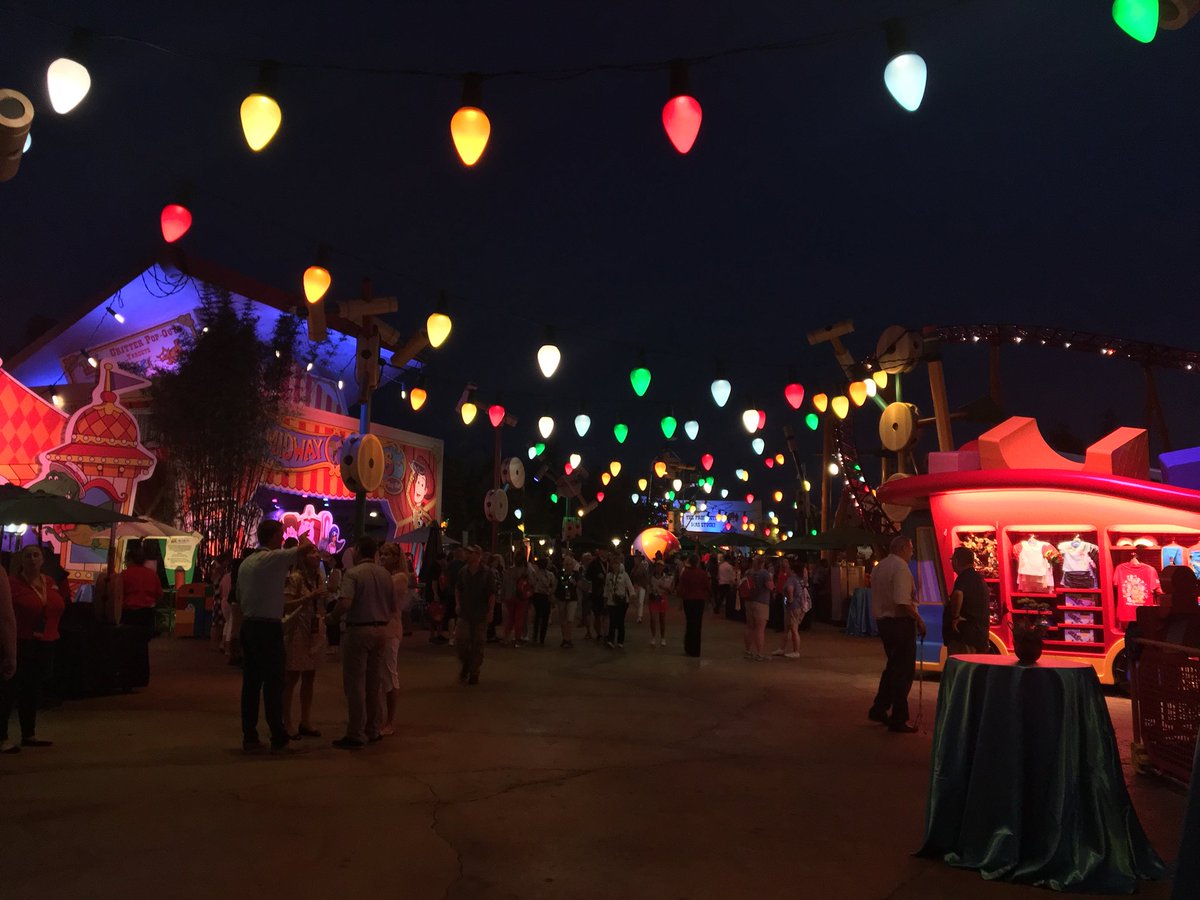 LOVE the lighting package on #ToyStoryLand!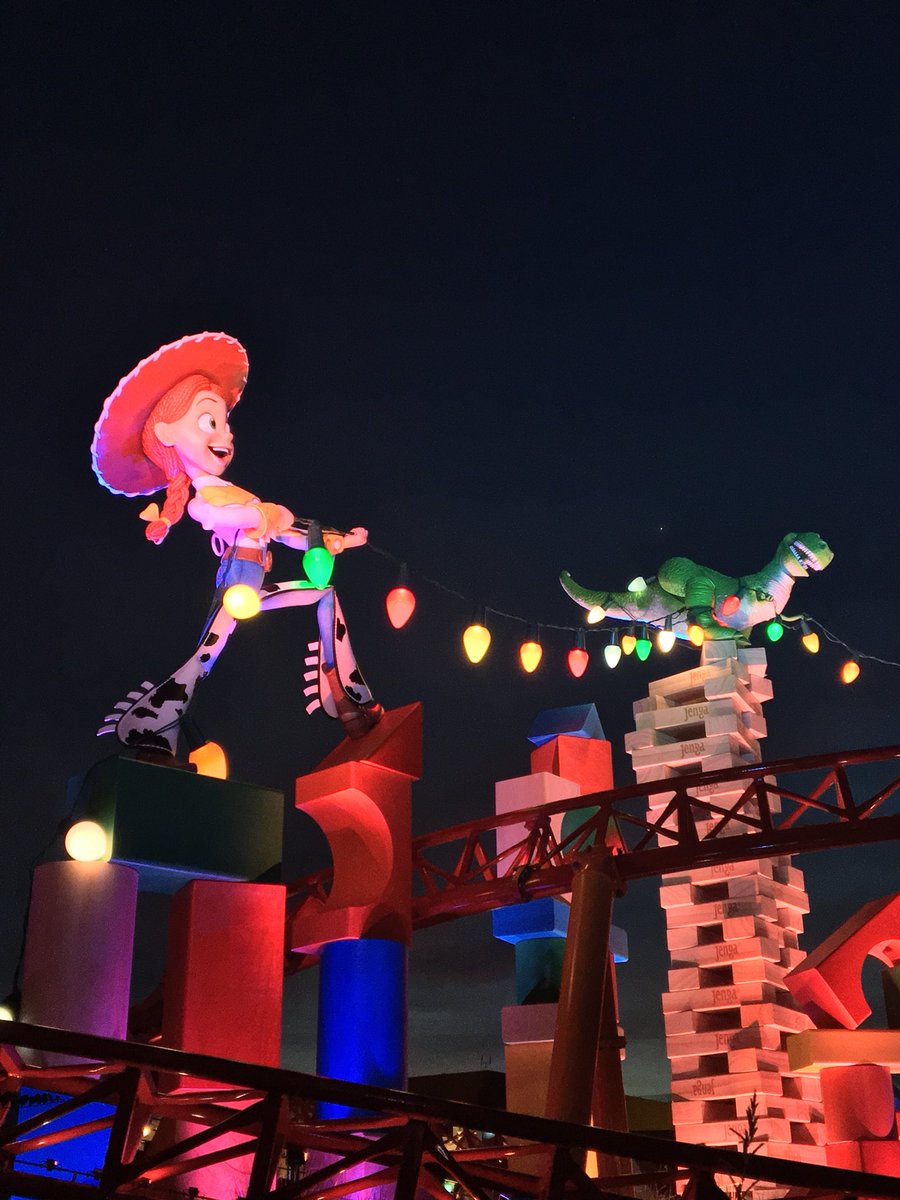 The land looks amazing during the day but comes to life even more at night!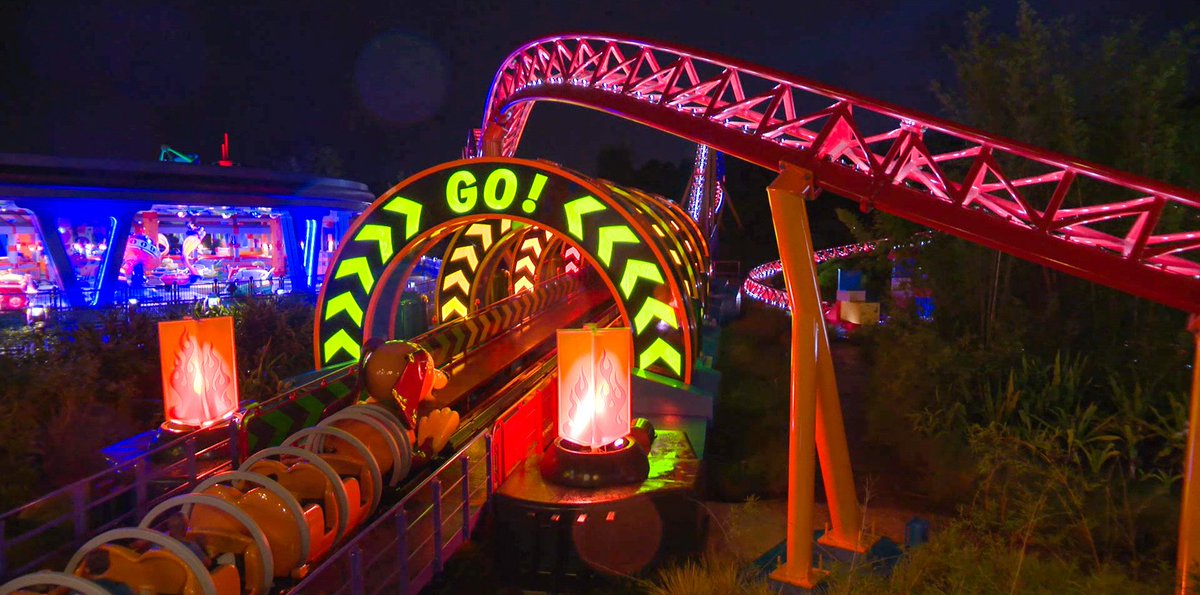 Slinky Dog Dash in #ToyStoryLand looks AWESOME all lit up! WOW!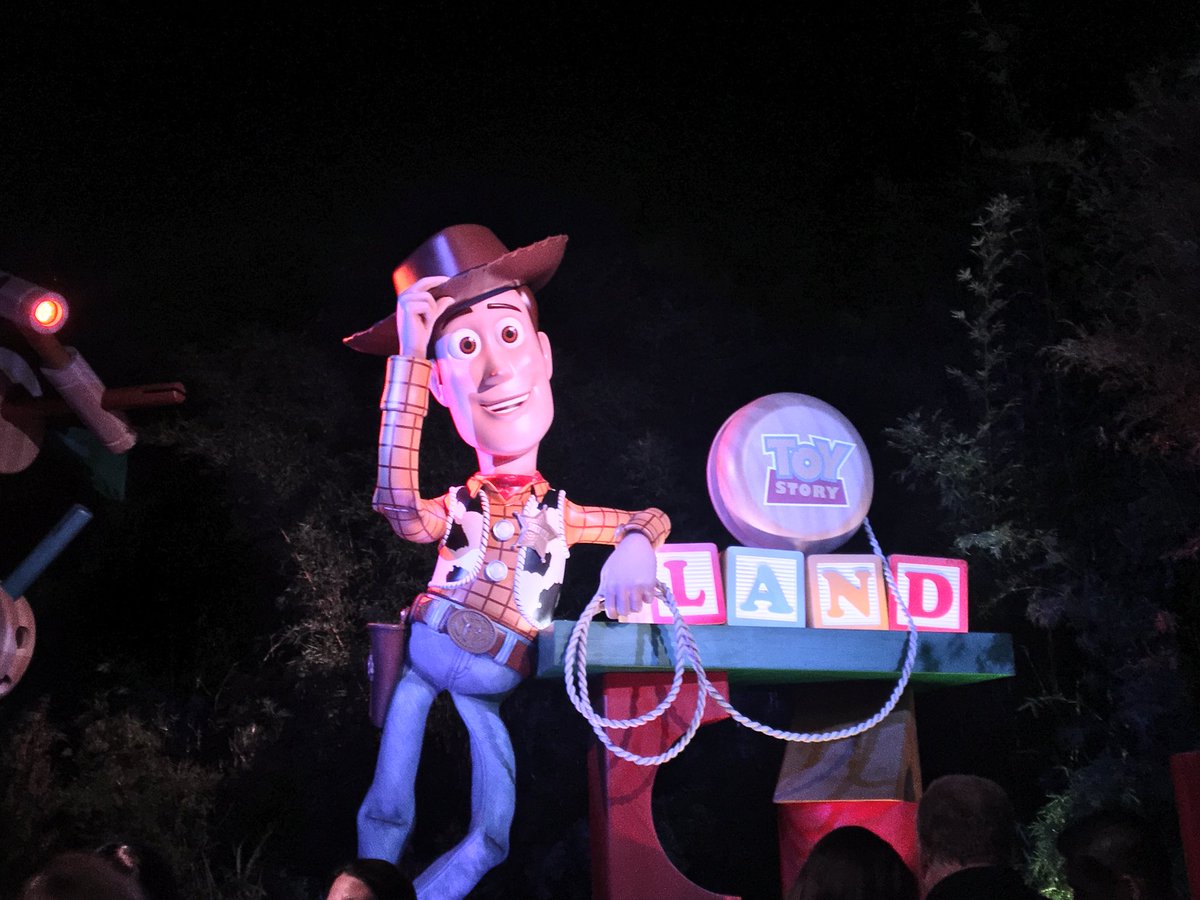 Goodnight Woody, we will see you tomorrow for the official dedication ceremony!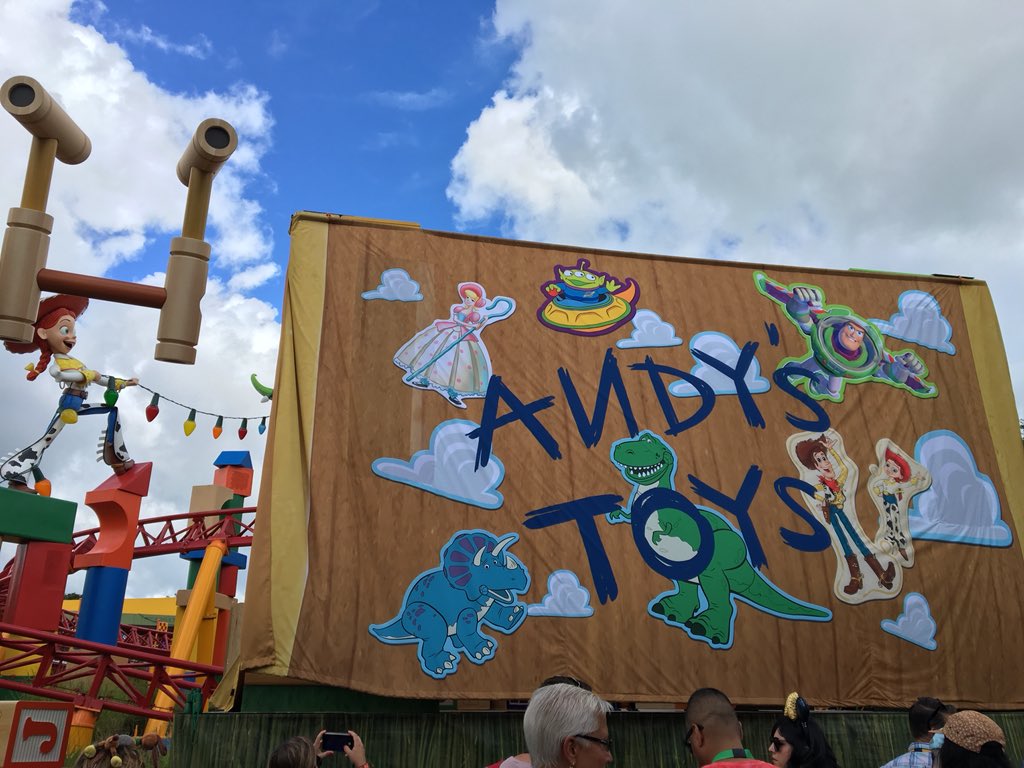 Officially time to dedicate Toy Story Land!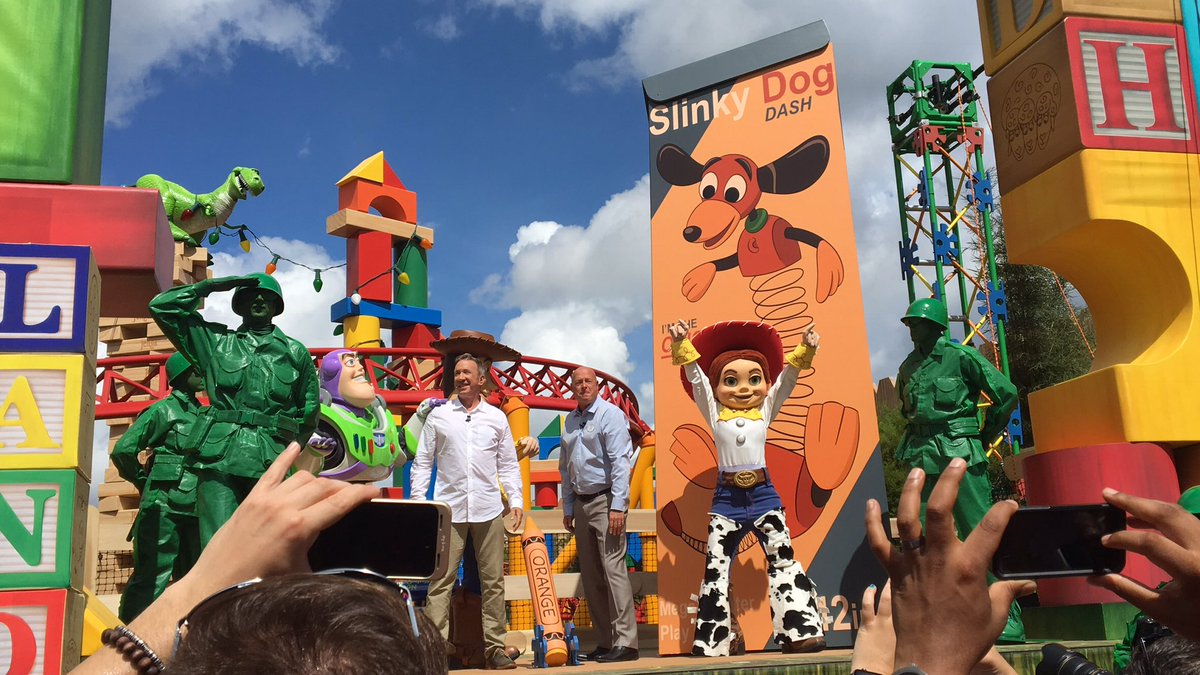 Tim Allen, Buzz, Woody, Jessie and the gang pull the lever officially opening #ToyStoryLand!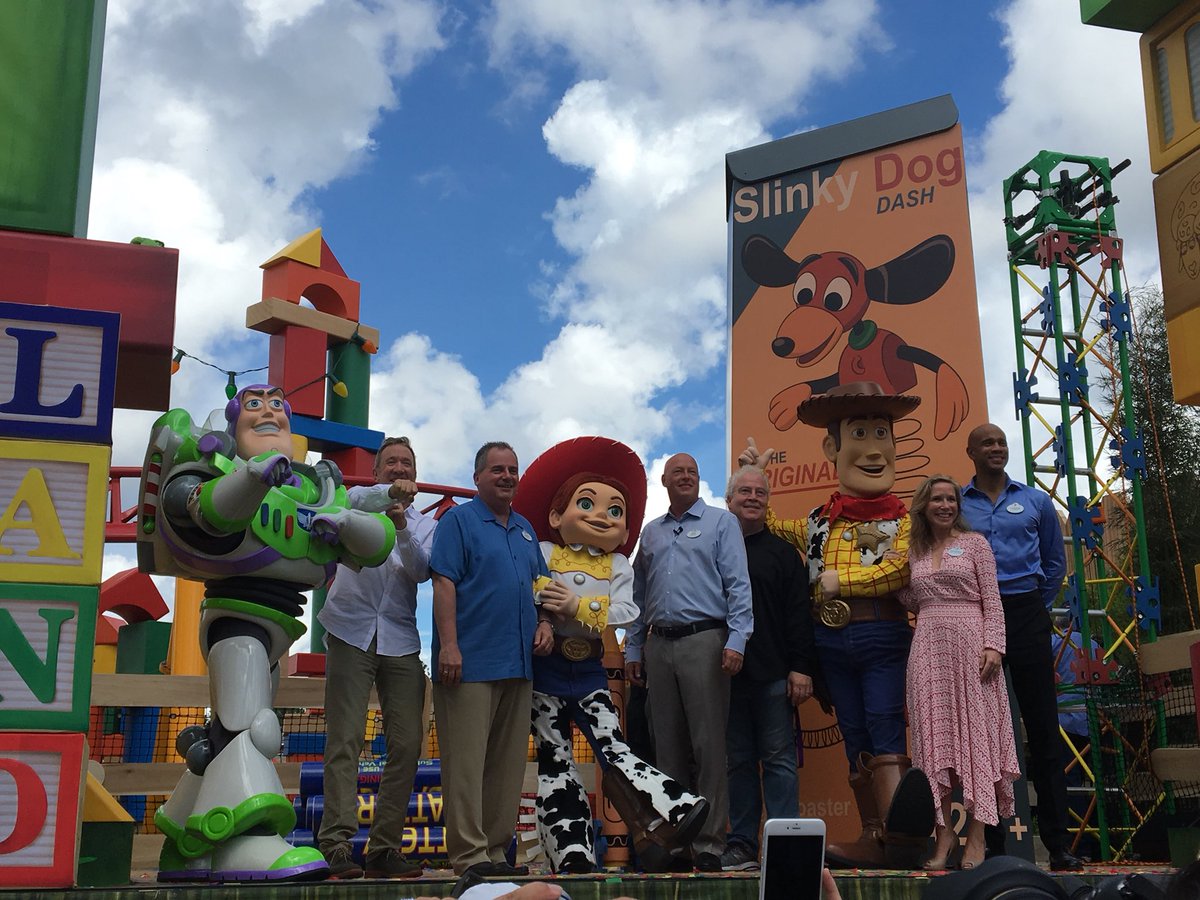 Just some of the team and people who made this land happen! It looks AWESOME! Thank you guys!
That wraps up our report from the media event! Toy Story Land officially opens June 30th at Disney's Hollywood Studios and we highly recommend checking it out!
Last edited by
robbalvey
on Sun Jul 01, 2018 12:51 am.