Day Twenty Six - Tokyo Disney Resort - Back to Tokyo DisneySEA!
With two days of our "official" time at Tokyo Disney Resort behind us, and two days left, that means we can now start to park hop! One of the ways that Tokyo Disney helps control overcrowding in the parks is by not allowing people to park hop if you've only bought a one or two day ticket. When you buy a four day ticket, you still have to choose ONE park to visit for your first two days, but then days three and four you can park hop!
And although we could park hop today, we kind of took it easy around DisneySEA. It was nice to have a more relaxing day in the parks!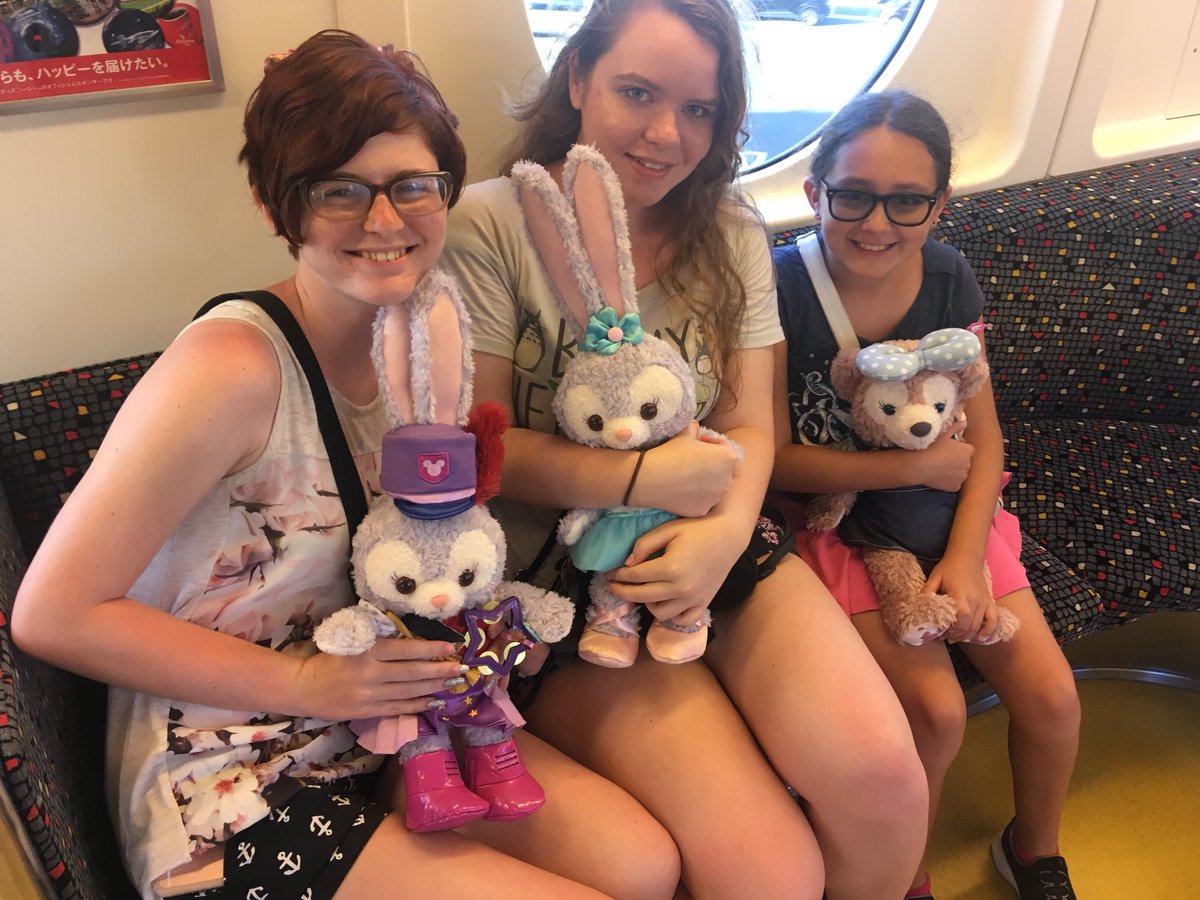 Back on the monorail heading to Tokyo DisneySEA! It was going to be a "Duffy & Friends" day today!
ShellieMay is ready for her day in the park!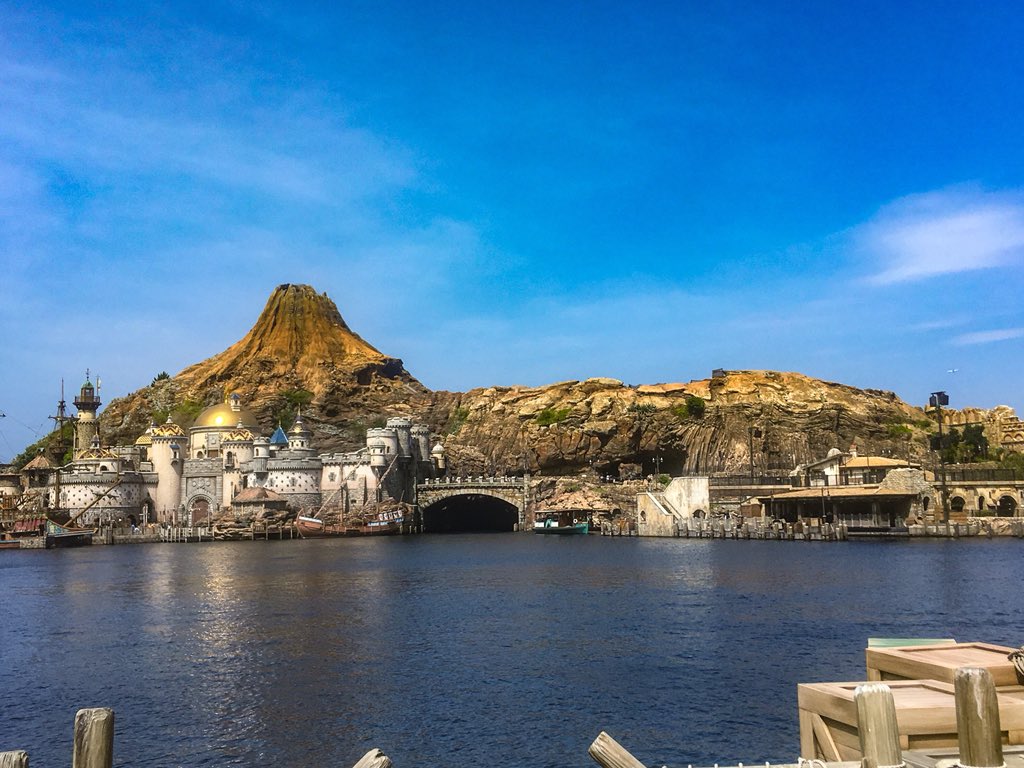 We have been in Japan for a month. We leave for home in two days. I'm going to miss waking up to this view!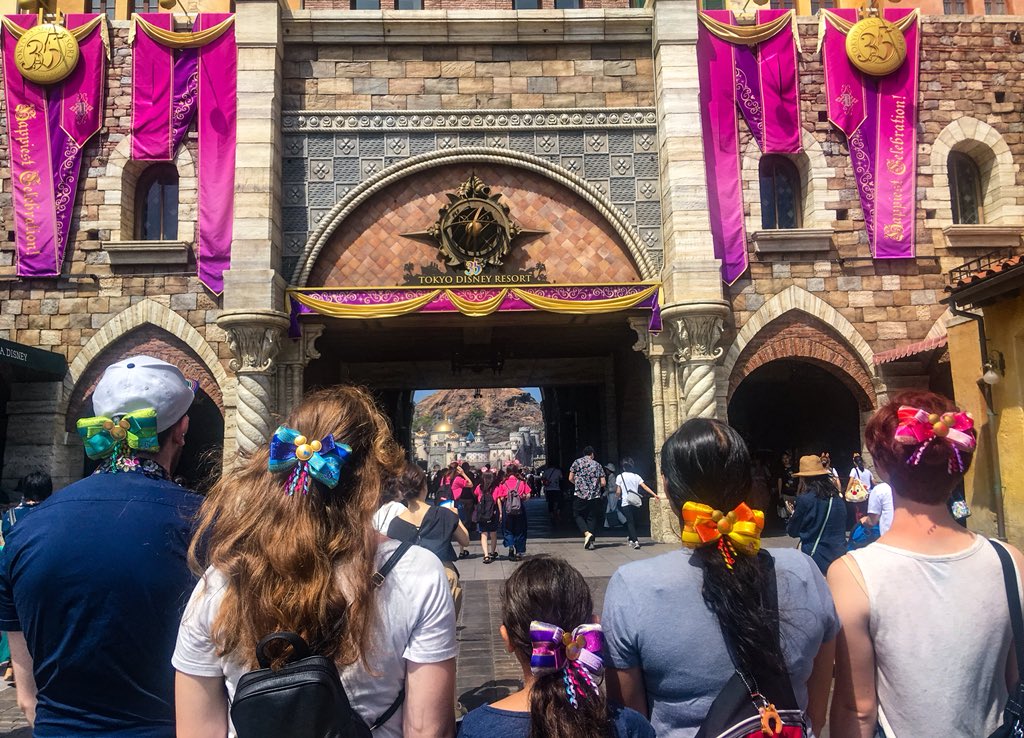 The girls are ready for the 35 Happiest Celebration at Tokyo DisneySEA!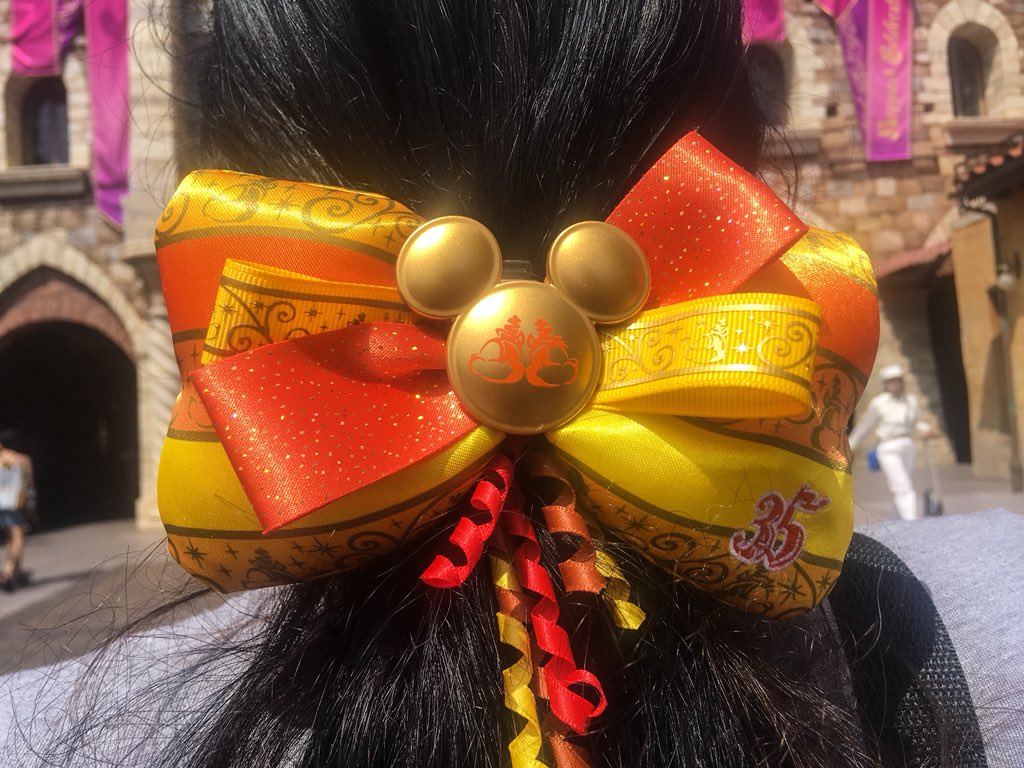 They all have their 35 Happiest Celebration bows...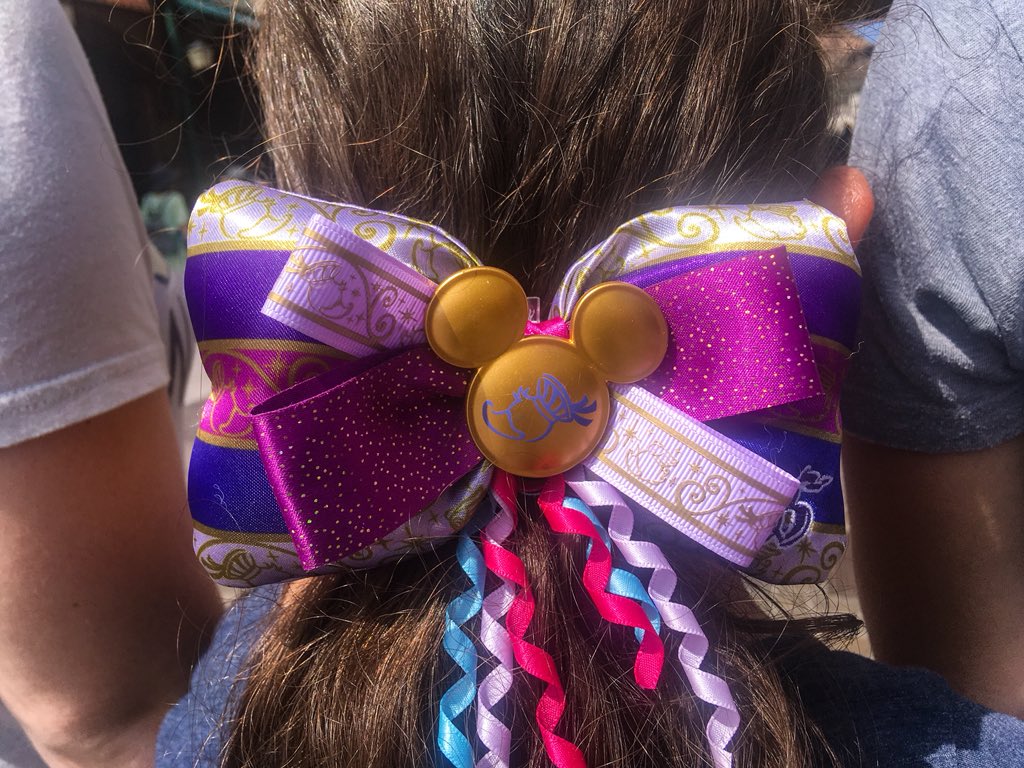 It's like something out of Heathers...
We got to experience something "new to us" today at Tokyo DisneySEA! Check out this video below....
That's right! They were running the "Get Wet" version of Aquatopia since summer has started! And as you can see, you most certainly GET WET!!!
They are not dry...
They are WET!!!
When was the last time you saw the entire Aqautopia queue full?
This was seriously a lot of fun!
I do love the lagoon shows they do on the boat at Tokyo DisneySEA during the day!
This one was the "Tanabata Greeting" with several of the Disney "couples" featured on the boat!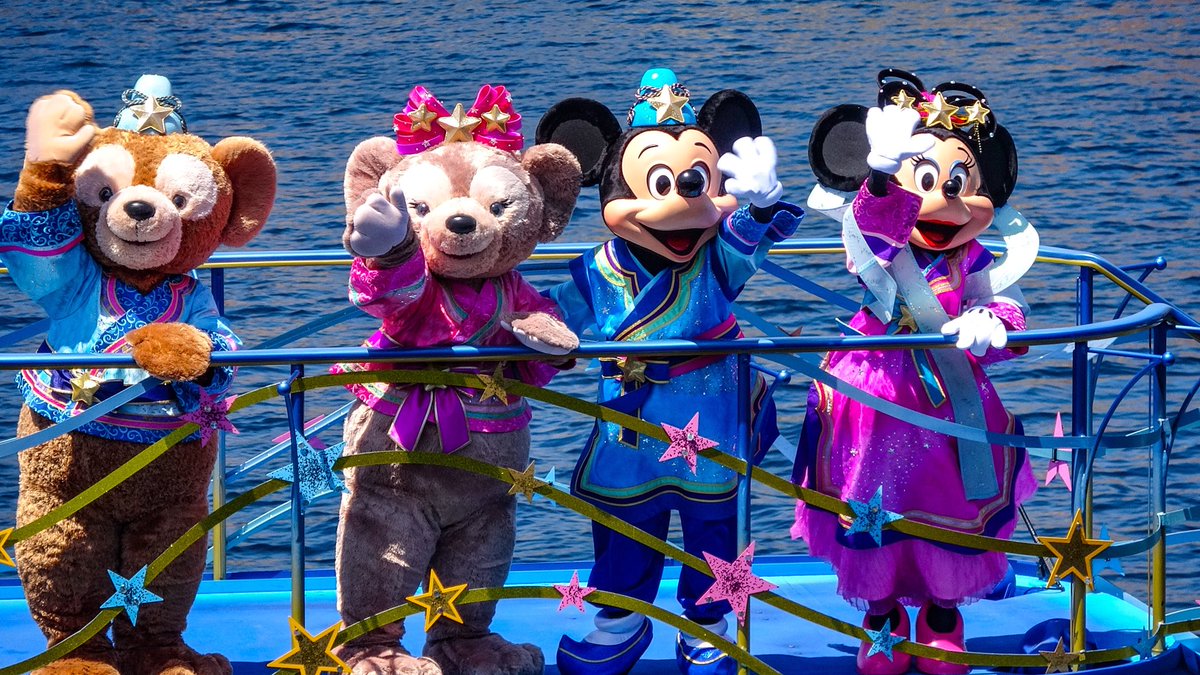 Not only are the Tanabata consumes my favorite that Tokyo Disney dresses the characters in but the Tanabata Greeting Show also uses a version of "Wishes" that is even more beautiful and awesome than in the old Magic Kingdom fireworks show!
I think these two would make for a great Tanabata couple!
Toy Story Midway Mania is like crack to the Japanese people. Even at 1pm in the afternoon, the line is 130 minutes and Fast Pass is almost sold out!
While I prefer the virtual Fast Pass systems, I've always felt that Tokyo Disney's Fast Pass machines were always the best themed!
Might as well grab a Fast Pass while I'm here!
Hello Woody! Eat anyone interesting today?
HAPPY MARCHING FUN!!!!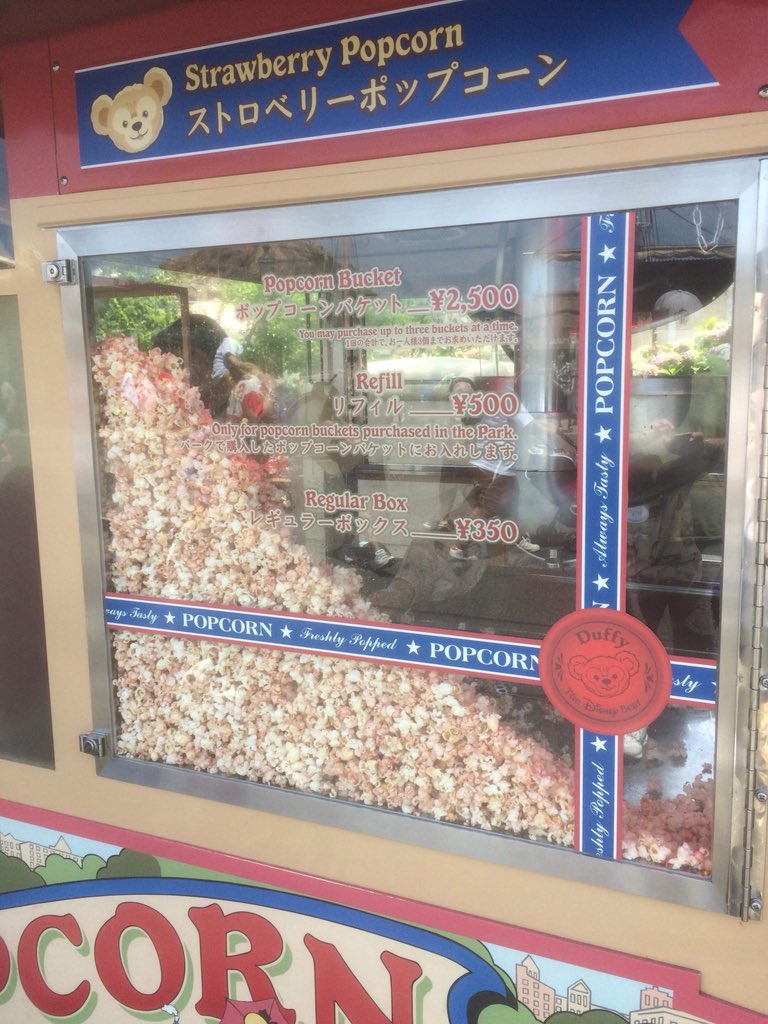 It was July 1st on this day we were at the park and that means popcorn changes at Tokyo Disney! At DisneySEA, Strawberry has replaced Blueberry...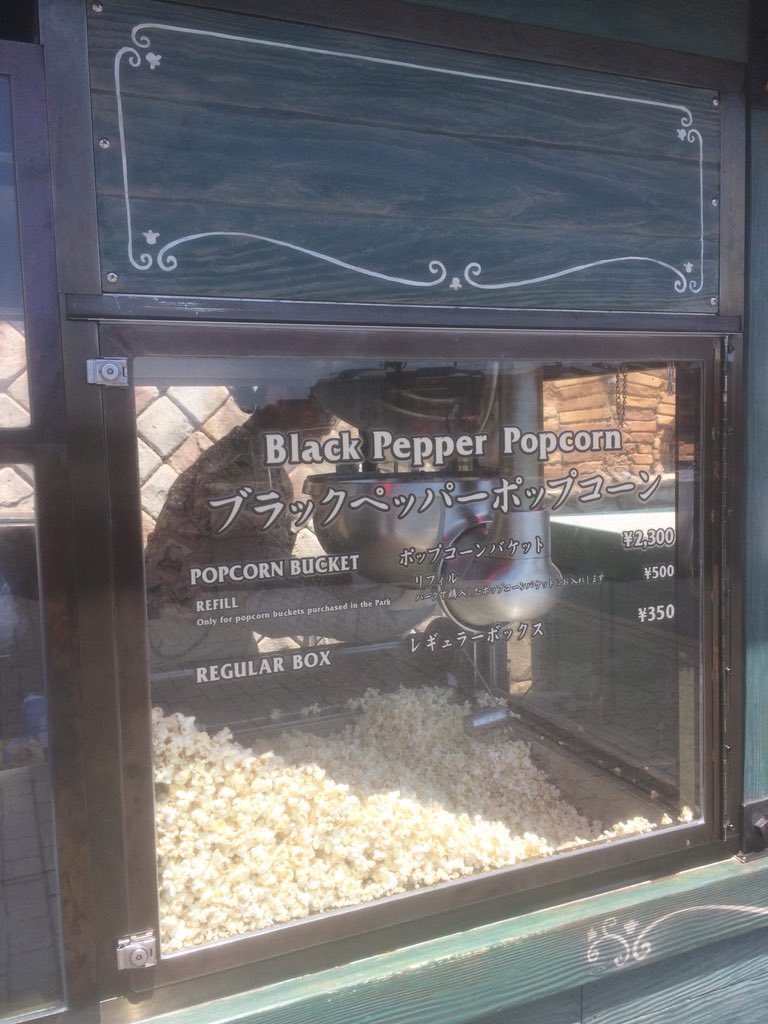 ...and Black Pepper has replaced Herb-Tomato! I love that they change it up so frequently!
We continued to buy popcorn and share it with the group.
Black Pepper is still my favorite! (That and Curry... and Honey... and Strawberry... and...)
Oooh! Milk Chocolate is good, too!
There was a lot of popcorn consumed today!
Speaking about food, for lunch we did the "Japanese Mexican" place, which has always been a favorite of ours!
It has GREATLY improved over the years from it's "Doritos and Ketchup" days into actual real amazing Mexican food! (or at least the Japanese interpretation of it!)
Hello, Donald, how's it going?
Friends of Duffy take a ride on Indy!
It was a hot day today, so Aquatopia was not the only place you could get wet!
Yay! My girl waved hi to me!
How's it going, Electric Railway?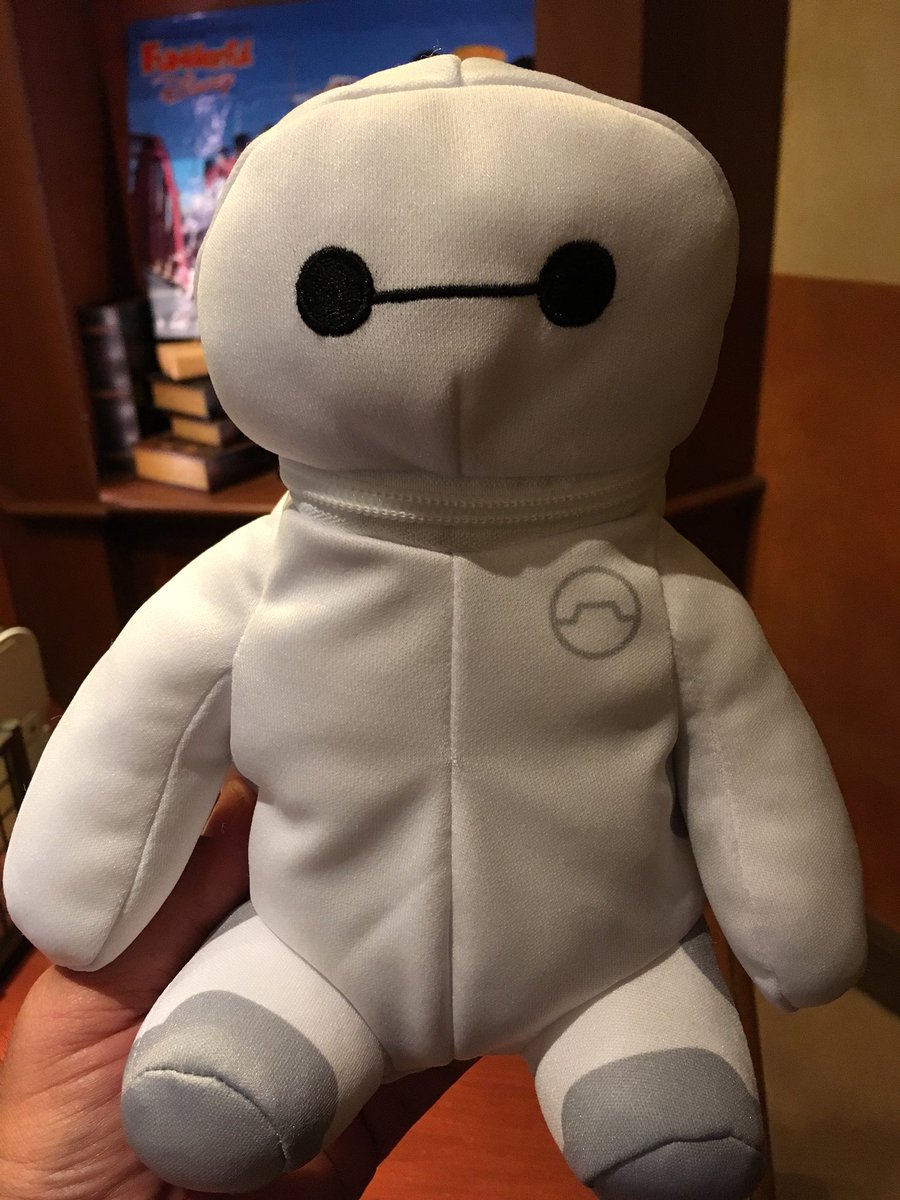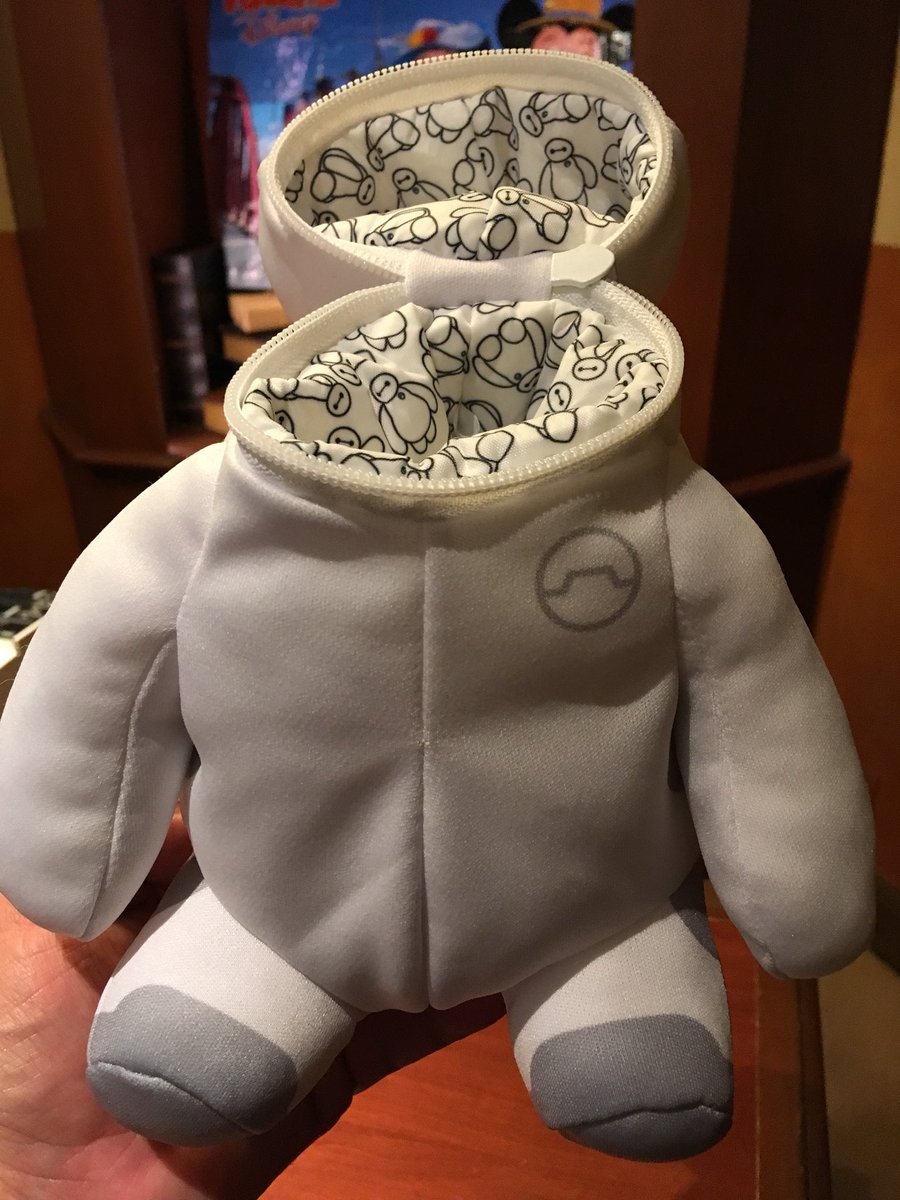 Thoughts on this Baymax plush bag?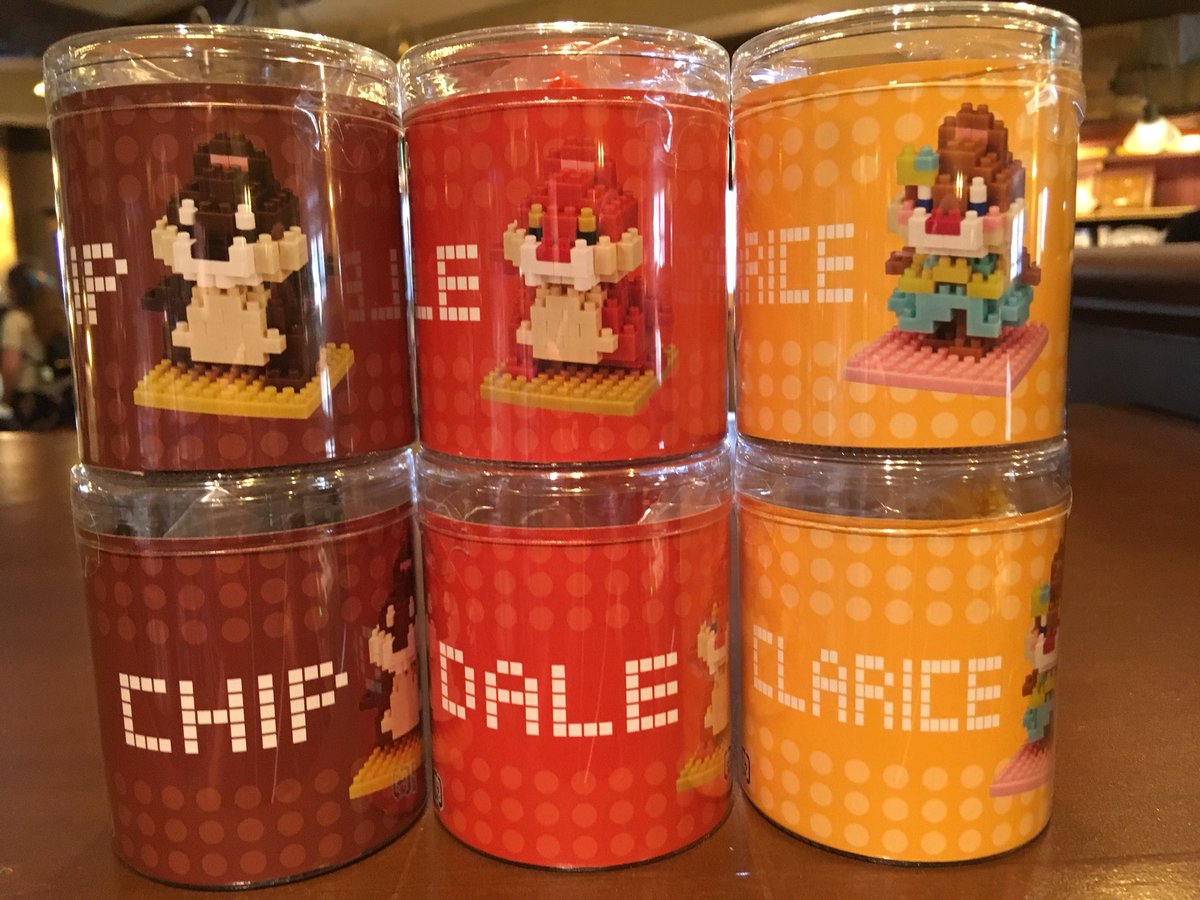 Tokyo Disney understands that "Chip n Dale" doesn't end with just two rodents!
Nothing like randomly catching a volcano exploding while in the queue for another attraction!
Every time you buy a soda from an outdoor vending cart, it is wiped off to make sure there is no water residue on the outside of the bottle. No other Disney park (or any other park for that matter outside of Japan) does this. Another example of the detailed level of service you get in Japan parks.
ShellieMay just hanging out with a few good friends...
There was all kinds of random entertainment during the 35 Happiest Celebration event. These weird but entertaining "custodial workers" with sound FX machines and speakers in their trashcan were highly entertaining!
I still have never been in this theater! lol
Yes, Jafar, you are evil!
Another small detail. I loved these bins when you were at a character meet & greet to place your stuff in. That way all your items weren't just sitting on the ground.
Hello, Raja...how's it going?
There really are moments here that you have to stop and remind yourself that you are in a theme park.
For dinner we decided we'd head over to Ikspiari to do a bit of shopping and grab some food. For those of you who may not know, here's how the Monorail (or Resort Liner) is laid out at Tokyo Disney.
How to plan for where you need to go!
Ikspiari is like the Disney Springs or Downtown Disney of Tokyo Disney, and for dinner we chose the "Hawaiian Burger and Pancake place" ... Because that seems to make a lot of sense!
Yes, this exists in the world.
Seriously though, the burgers are DAMN GOOD!
And so are the pancakes!
In case you are keeping tabs, Elissa does eat hamburgers now!
Back in the park for a few night rides starting with Tower!
We saw so many Japanese Instagramers in the park taking all sorts of cool pics with their Duffys! Here they were doing some sort of voodoo seance ritual or something! (look on Instagram and search the hashtag #tds #tdr or #TokyoDisneySea and you'll find all kinds of amazing photographers!)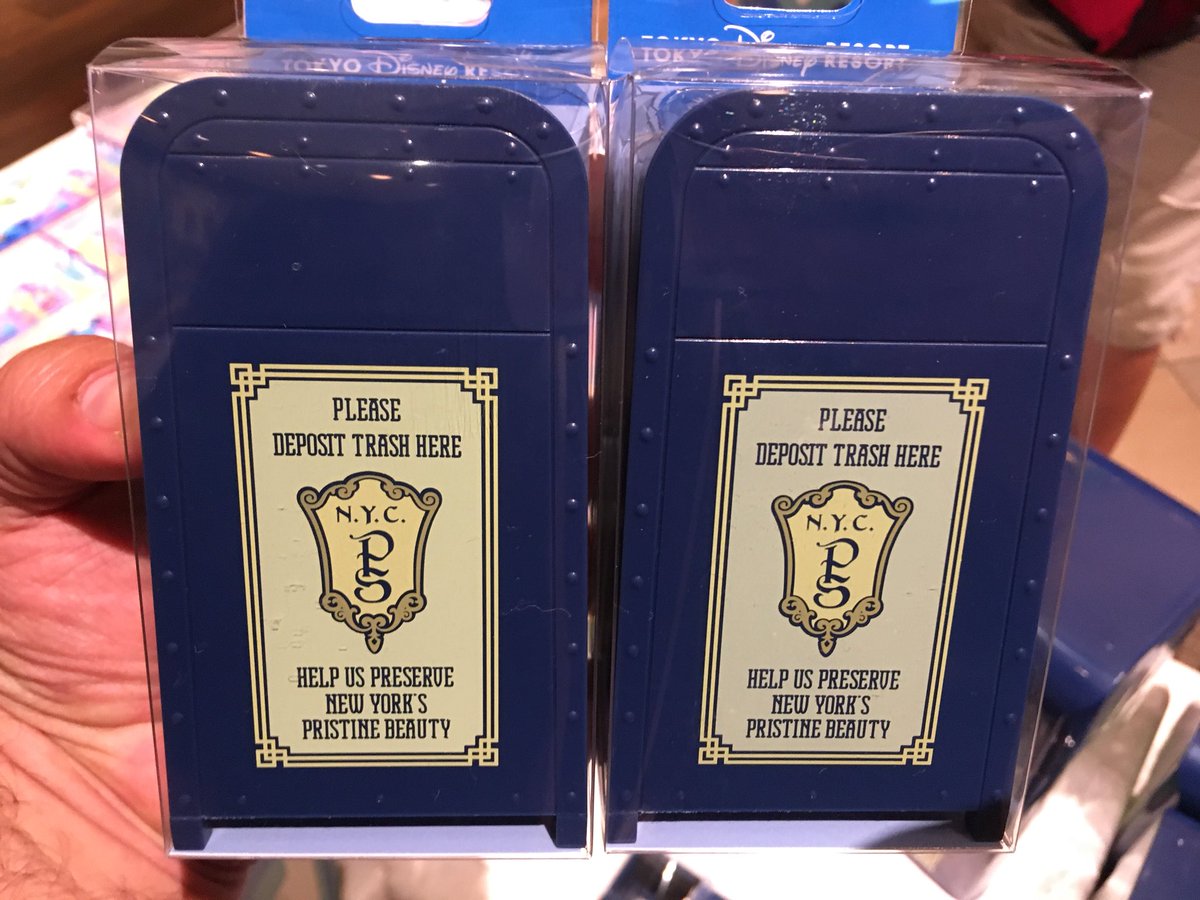 Love these mini theme park trash cans they just started selling in the Tower of Terror shop!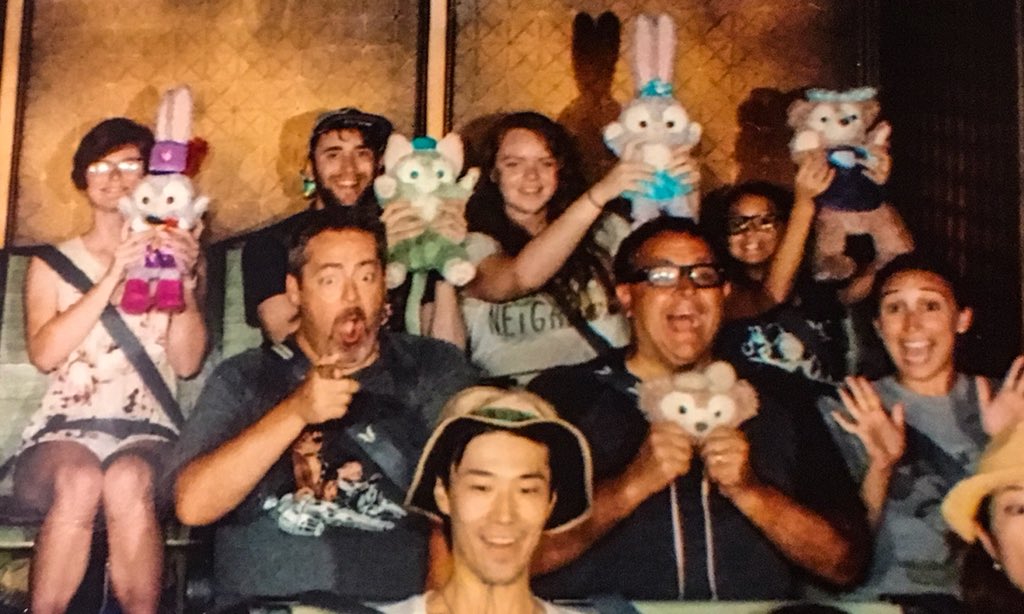 Love our Tower of Terror onride photo from tonight with ShellieMay, Gelatoni & StellaLou!
We ended our night on Toy Story Mania! (Remember we got those Fast Passes like 15 hours ago?)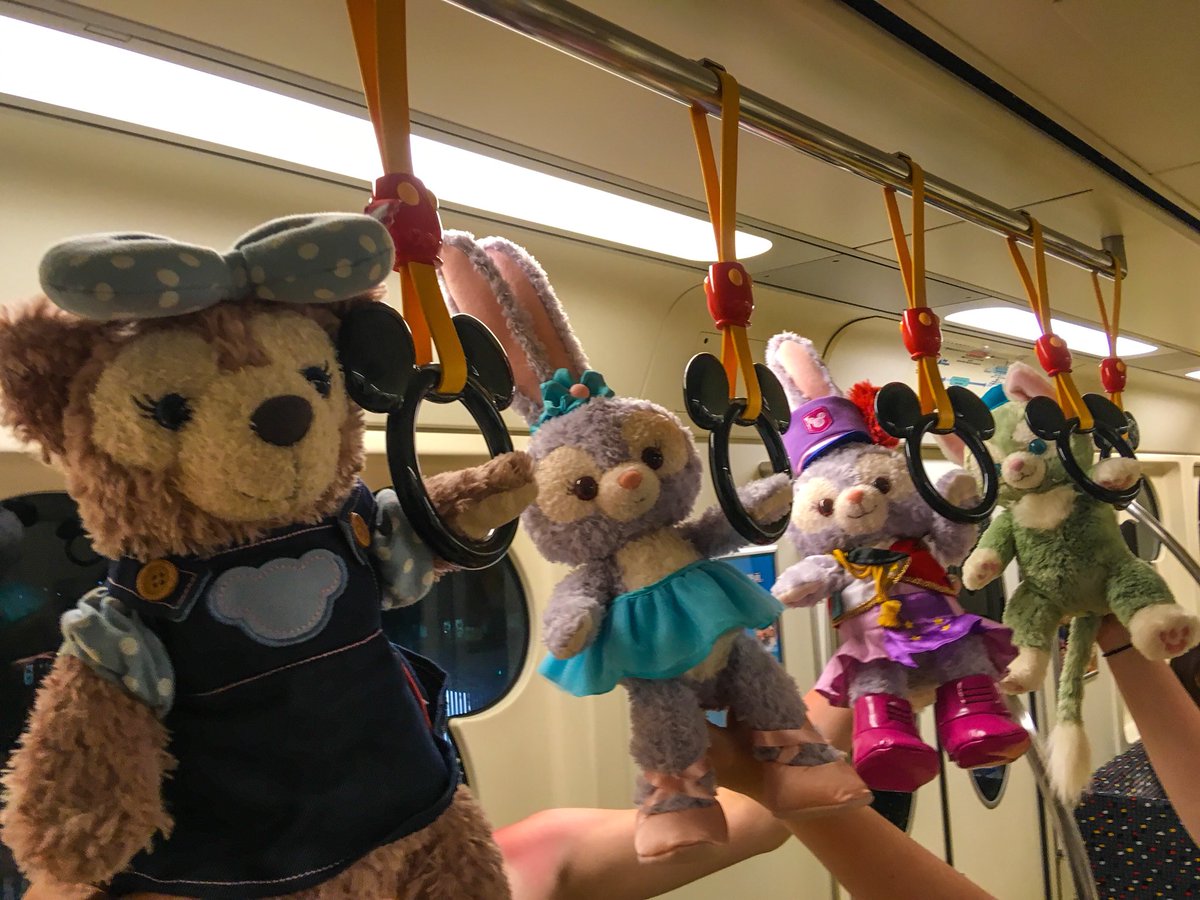 On the monorail heading back to the hotel! Tomorrow is our last day!
Now,
POST YOUR COMMENTS!!!!
After all, we took the time to write this report, the least you can do is post something nice about it!
Last edited by
robbalvey
on Mon Jul 16, 2018 12:26 am.