Our next day we were back at Tokyo Disneyland! The way the multi-day tickets work at Tokyo Disney Resort is if you are doing more than two days, you HAVE to choose which park you want to do which day, and then after two days, your ticket becomes a park hopper. You are not allowed to hop parks in the first two days and have to dedicate which day you will do which park. They do this to control attendance. Since there are 9.2 million people who live in just Tokyo alone, this is a way they help the parks to avoid overcrowding.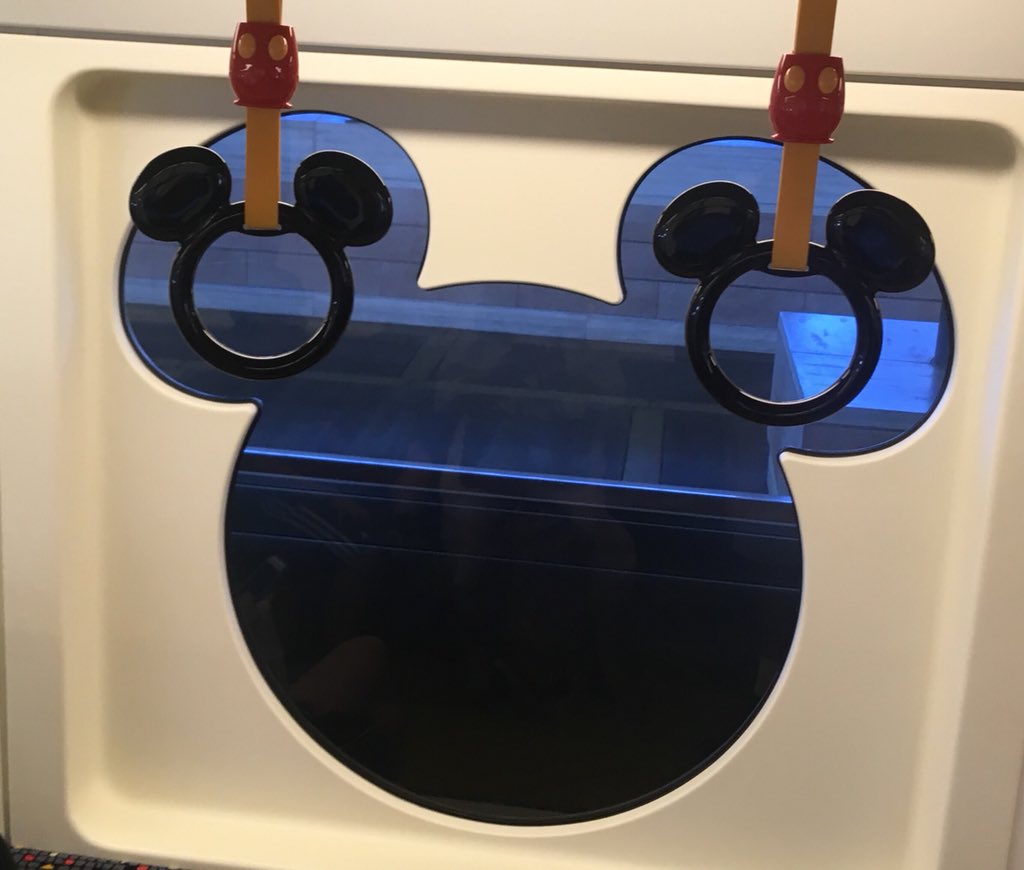 Currently on the monorail on our way to Tokyo Disneyland!
Yay we are here!
Since Tokyo Disney uses the more classic "paper Fast Pass" system, I'll collect everyone's park tickets and go run and get a Fast Pass for everyone!
These two videos are just a small example of the insane efficiency displayed at Tokyo Disney. If the US non-Disney amusement parks could even do 10% of whatever it is Tokyo Disney does to accomplish this, our parks would be run so much better!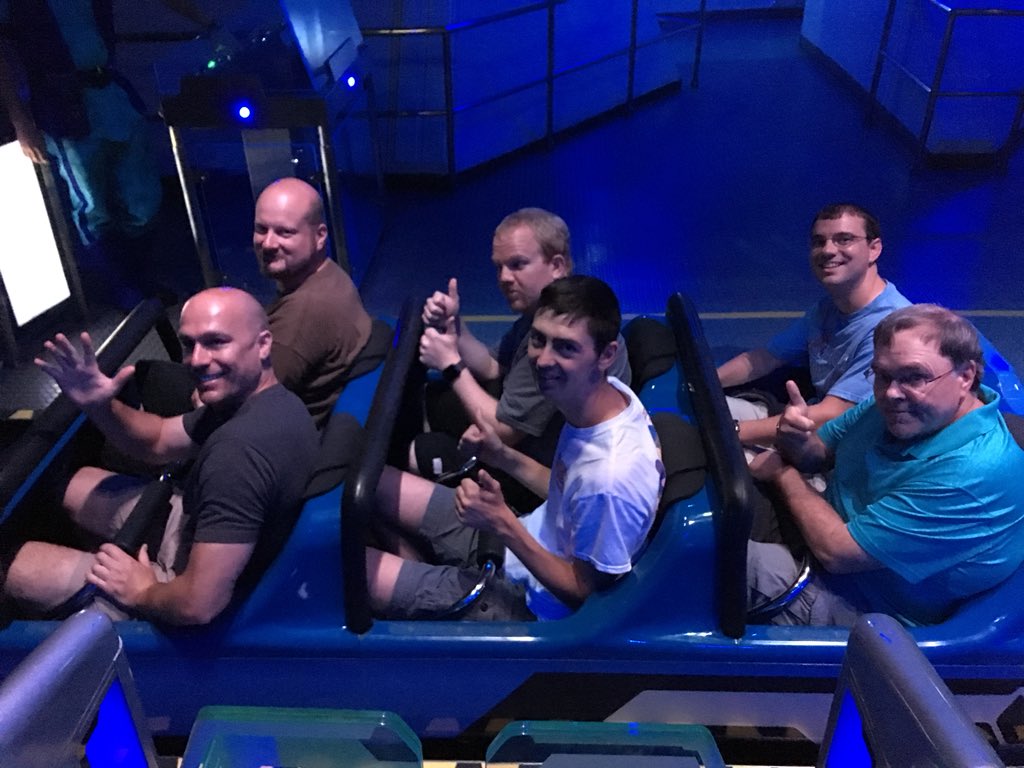 And yes we had an awesome ride on Space Mountain!
Random castle photo!
Another Haunted Mansion scrim! That is the second one of these I've seen this month! (Phantom Manor currently has one up, too!)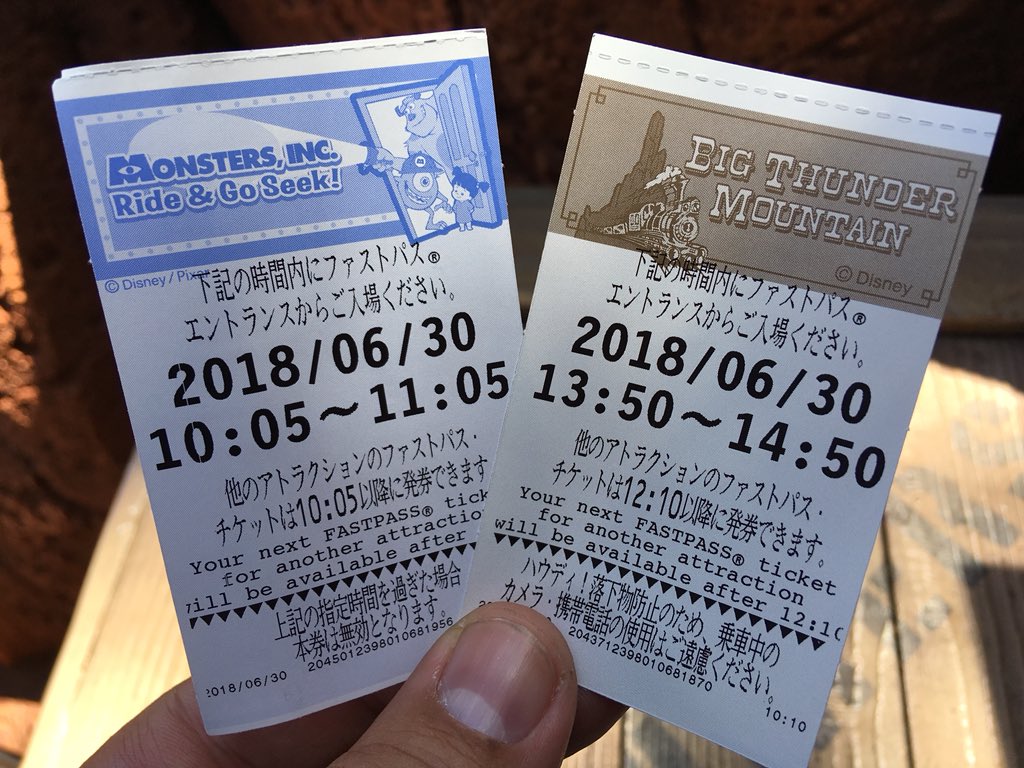 On a busy Saturday at Tokyo Disneyland we've already ridden Pooh, Space Mountain, Haunted Mansion, Pinocchio, and are currently holding FastPasses for Monsters Inc and Big Thunder! Not bad for it only being 10:32am!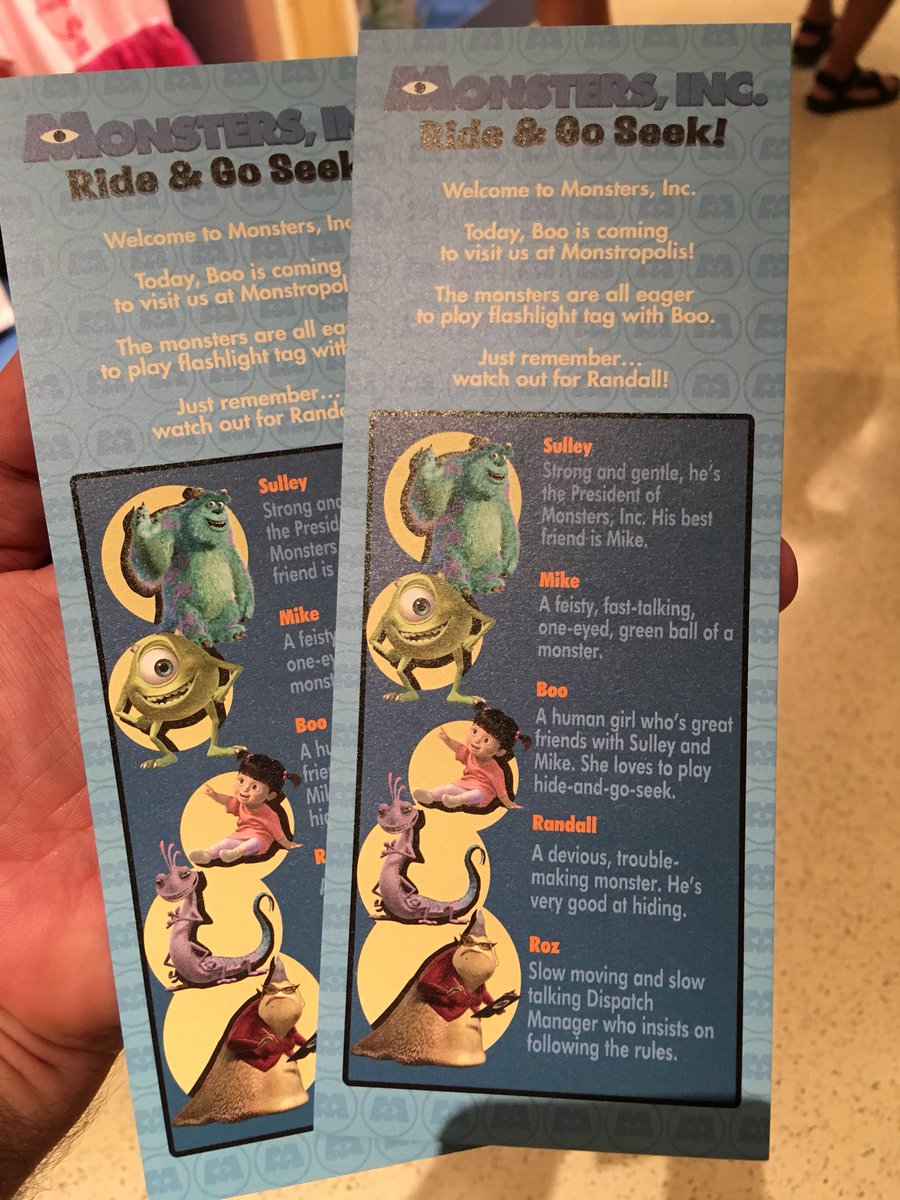 When we arrived at Monsters Inc we were given these "English translation" cards so we would understand the ride since it is all in Japanese!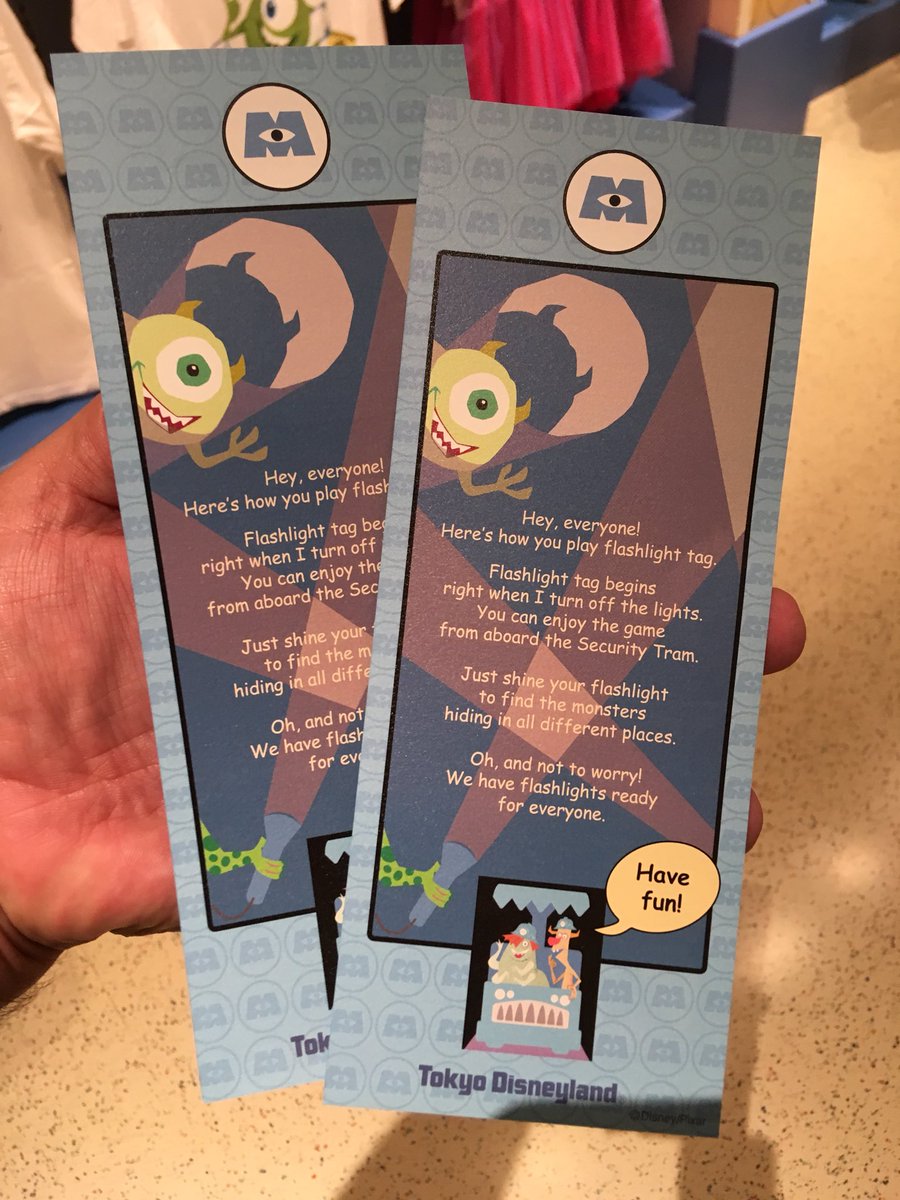 These are super cool!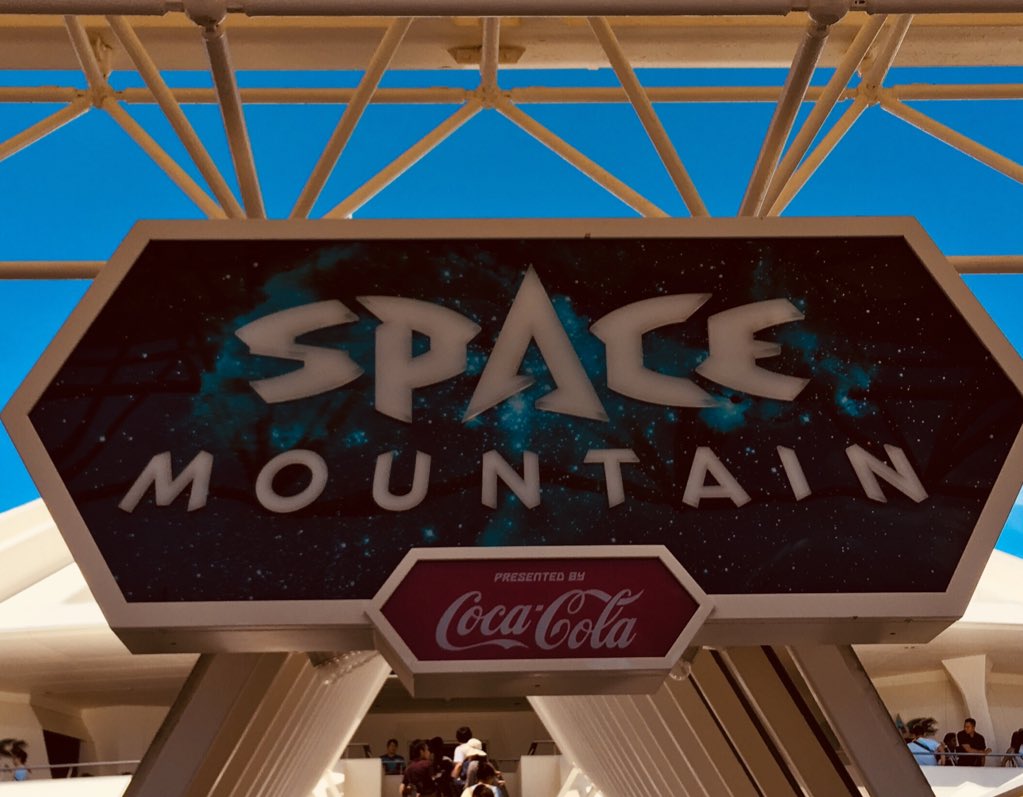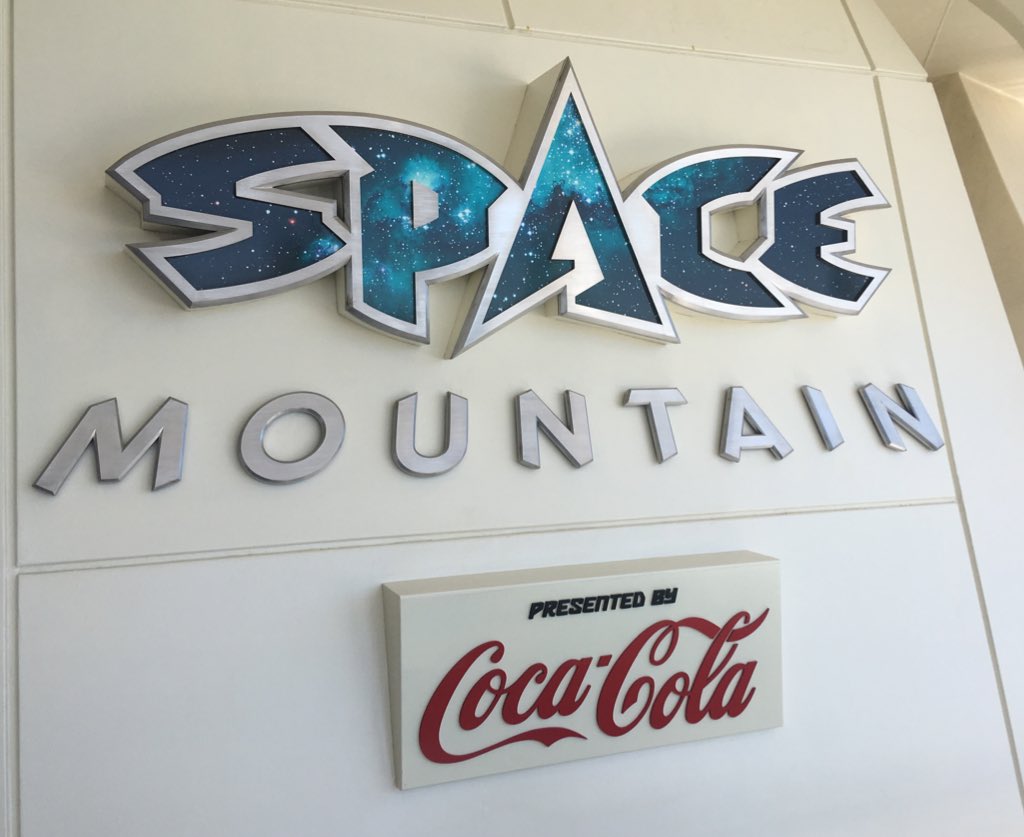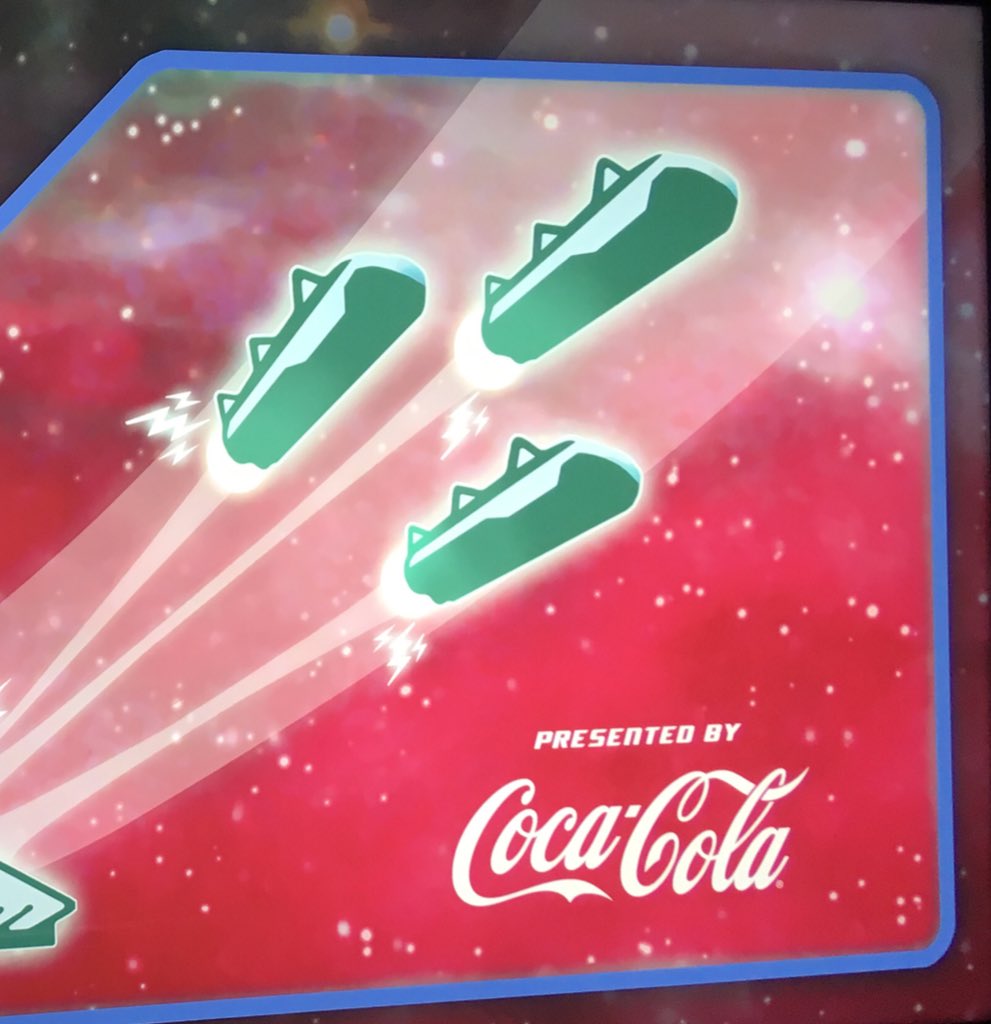 For some reason after riding Space Mountain I really REALLY want a CocaCola!!!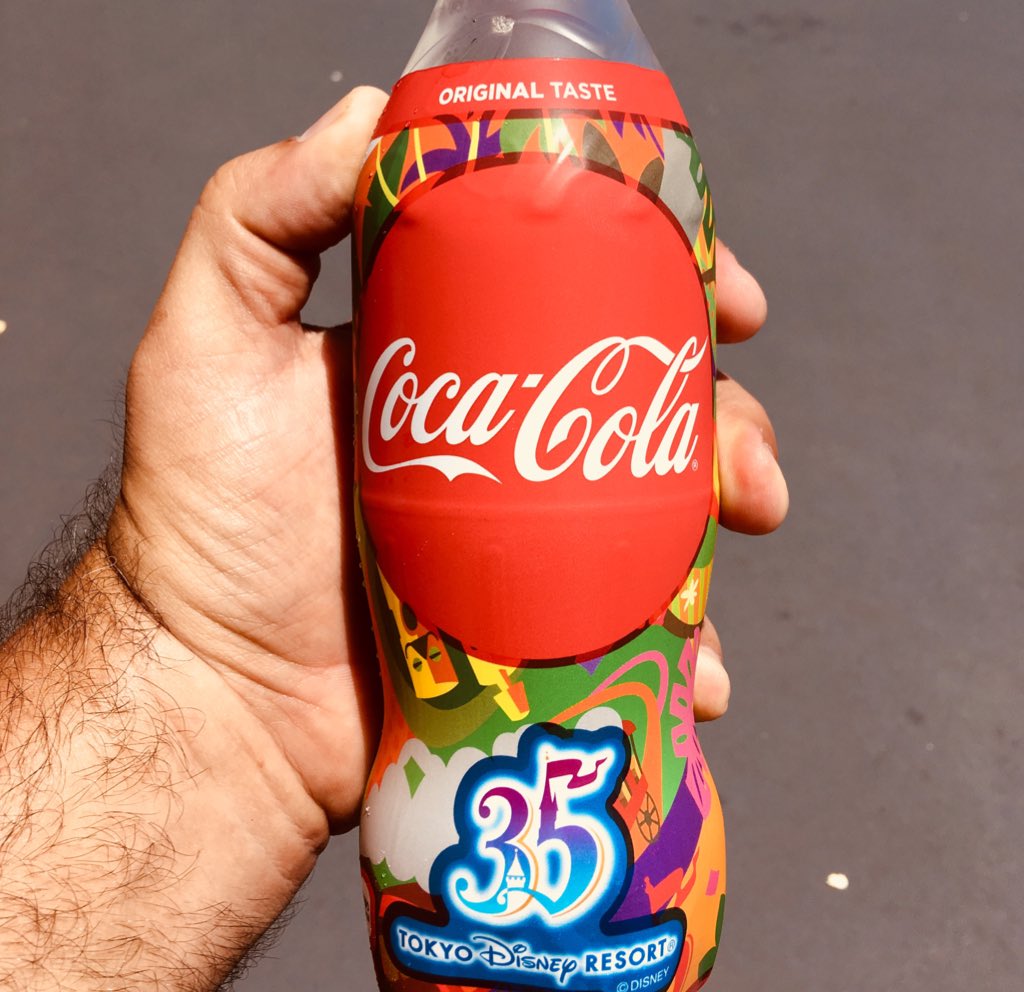 I have no idea what it is that made me want this so badly!
And yes, even the vending machines at Tokyo Disney are amazingly themed!
As part of the 35 Happiest Celebration they had these random "High Five Lanes" filled with Cast Members to bring joy and happiness to everyone in the park! Watch the video below!
More of these cool Mickey statues. This one has a dragon! Ooooh!
One of these day maybe Tokyo Disneyland will update their Fantasyland to include the newer looking version of Dumbo.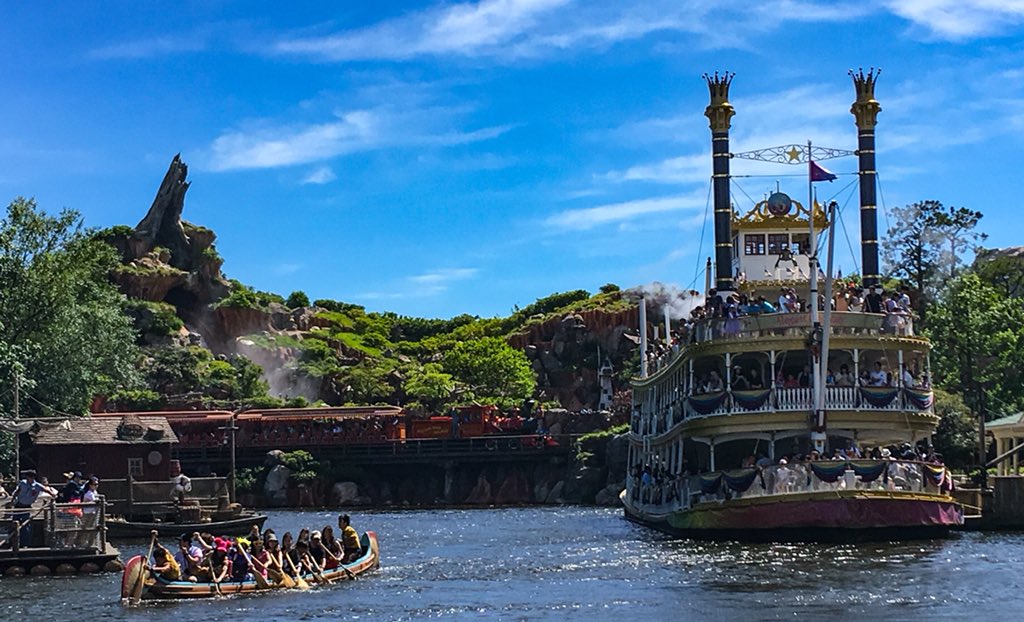 Beautiful day here at Tokyo Disneyland!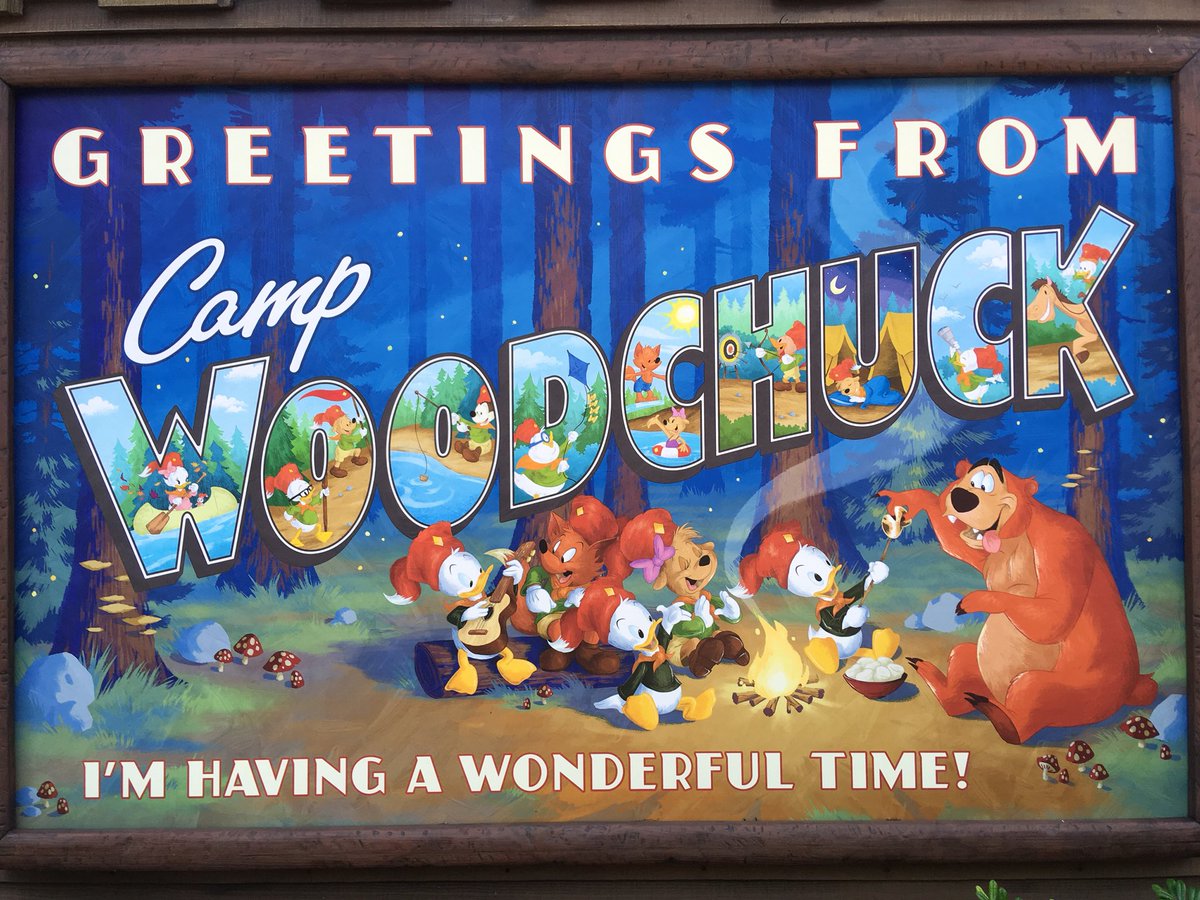 Greetings from Camp Woodchuck!
I just love all the random streetmosphere and show elements they have added to the 35 Happiest Celebration! This woman was doing back flips....
This guy was break dancing! And watch this cute video clip below with the piano cycle guy...
I just love the way the Japanese line up for parades. All very organized and polite, with the parade mats that they sit on and umbrellas when it's hot. No pushing, shoving, or arguing to find a spot. The rest of the world could really learn a lot from this culture.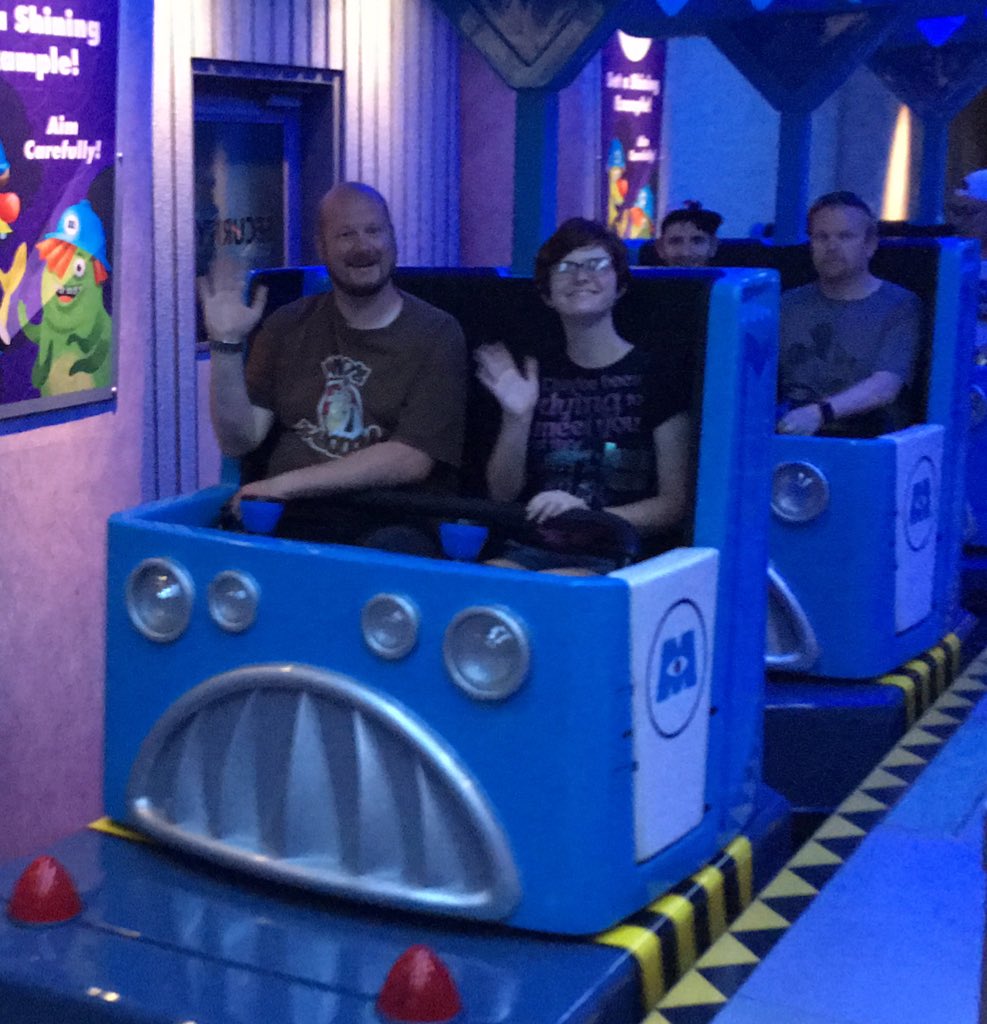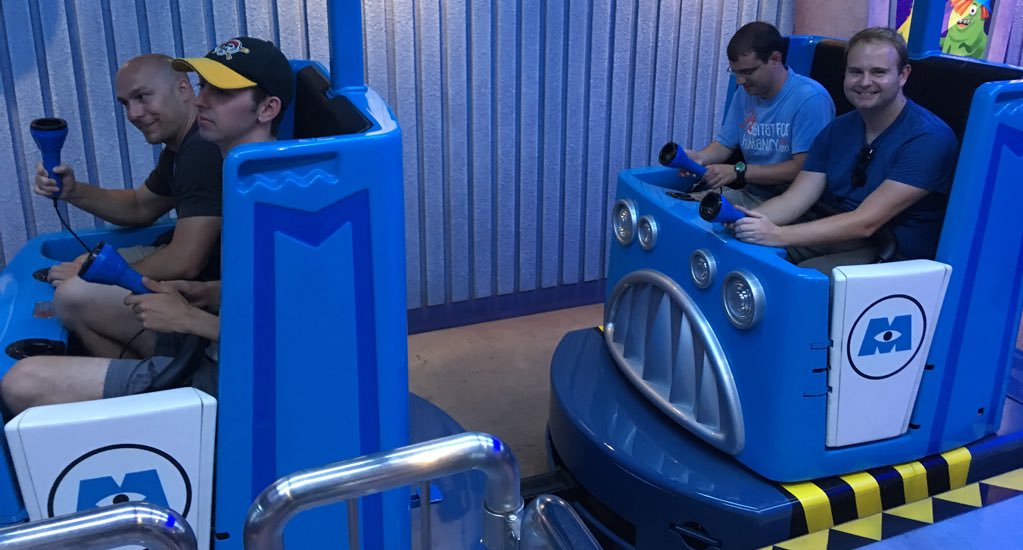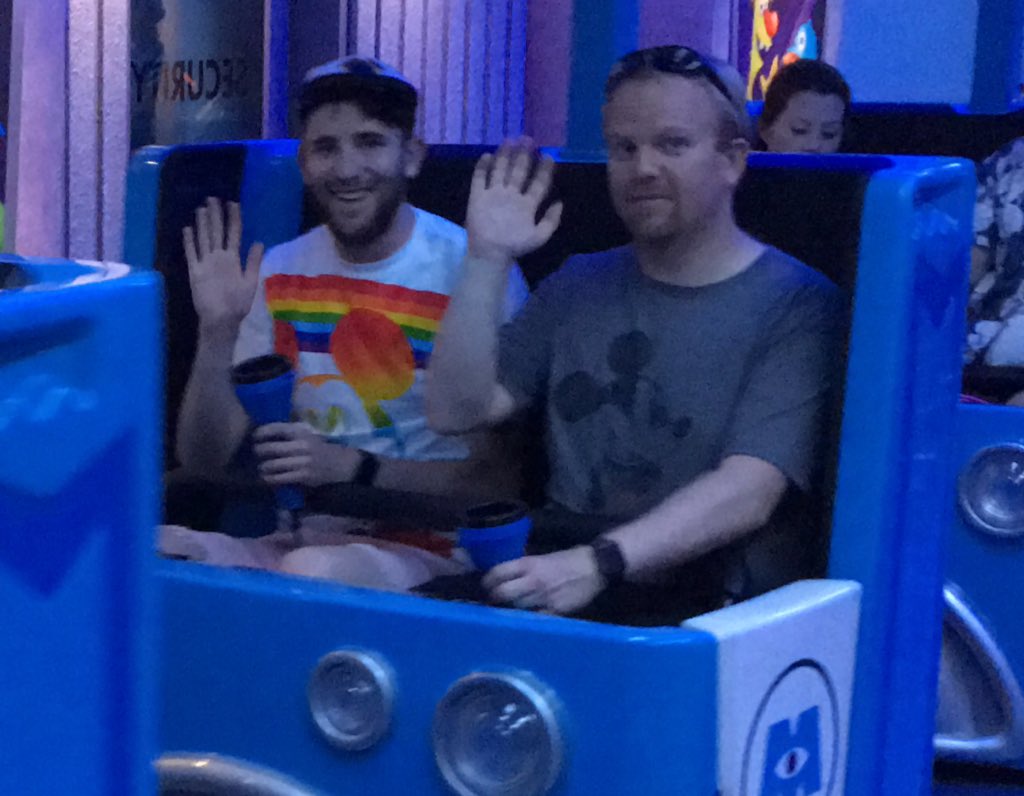 Monsters Inc. Hide and Go Seek is a very original attraction for Tokyo Disney. You play "Flashlight Tag" on your adventure with Mike, Sulley, and Boo!
The ride is great and features lots of physical sets and animatronics. No screens.
And it's sort of adorable, also!
Another random castle shot!
Sunset behind Tokyo Disneyland!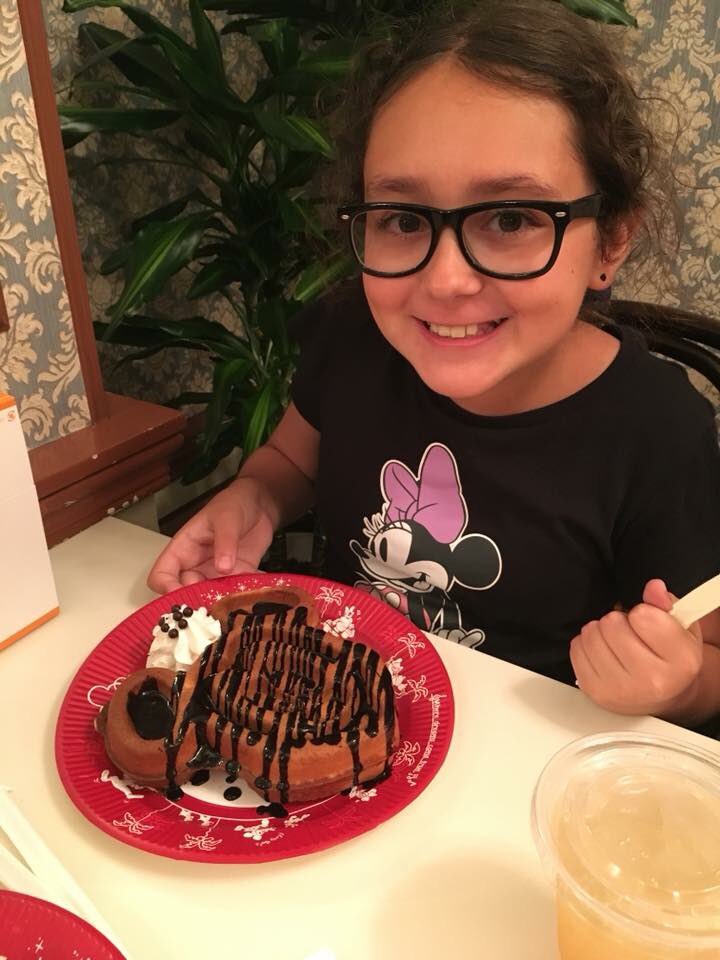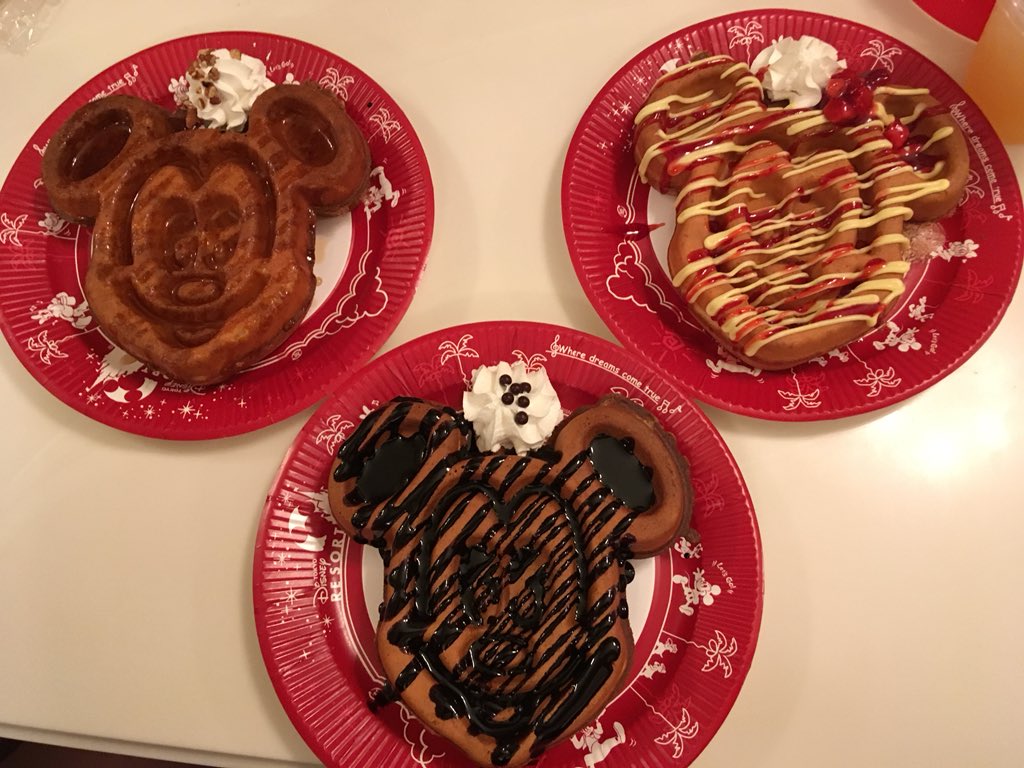 If you go to Tokyo Disneyland without getting one of these amazing Mickey Mouse waffles, shame on you! You've missed out on one of the parks E-Ticket attractions!!!
This is VERY difficult to convey in pictures but...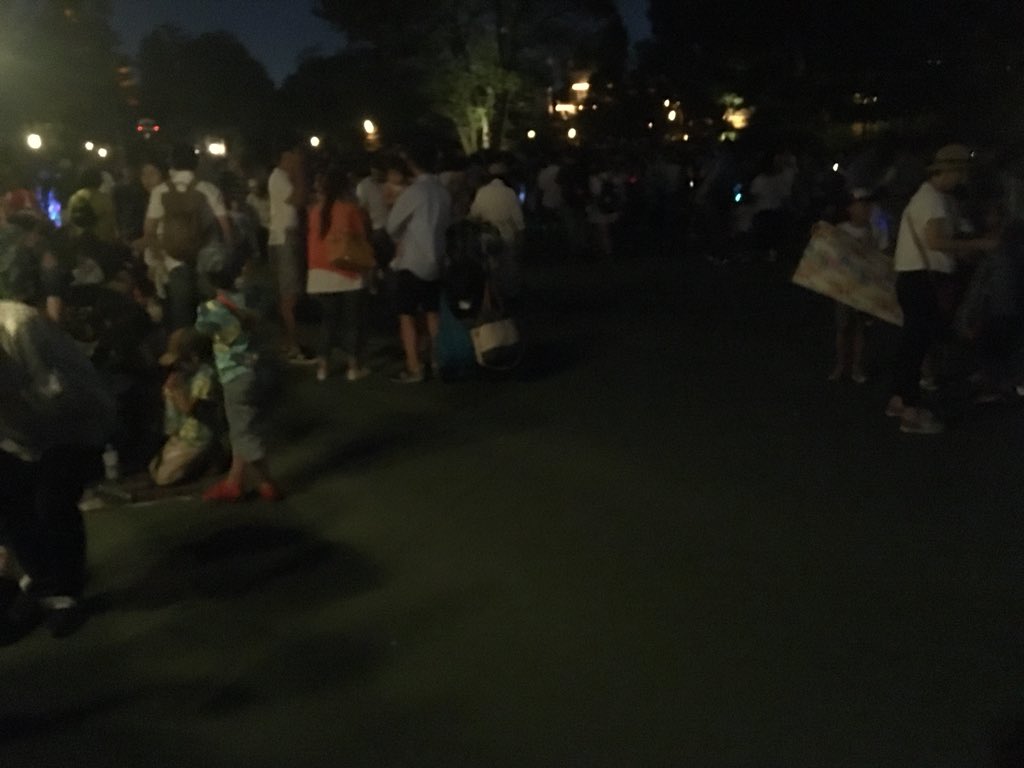 2 minutes ago there were THOUSANDS of people all out here sitting down watching the parade.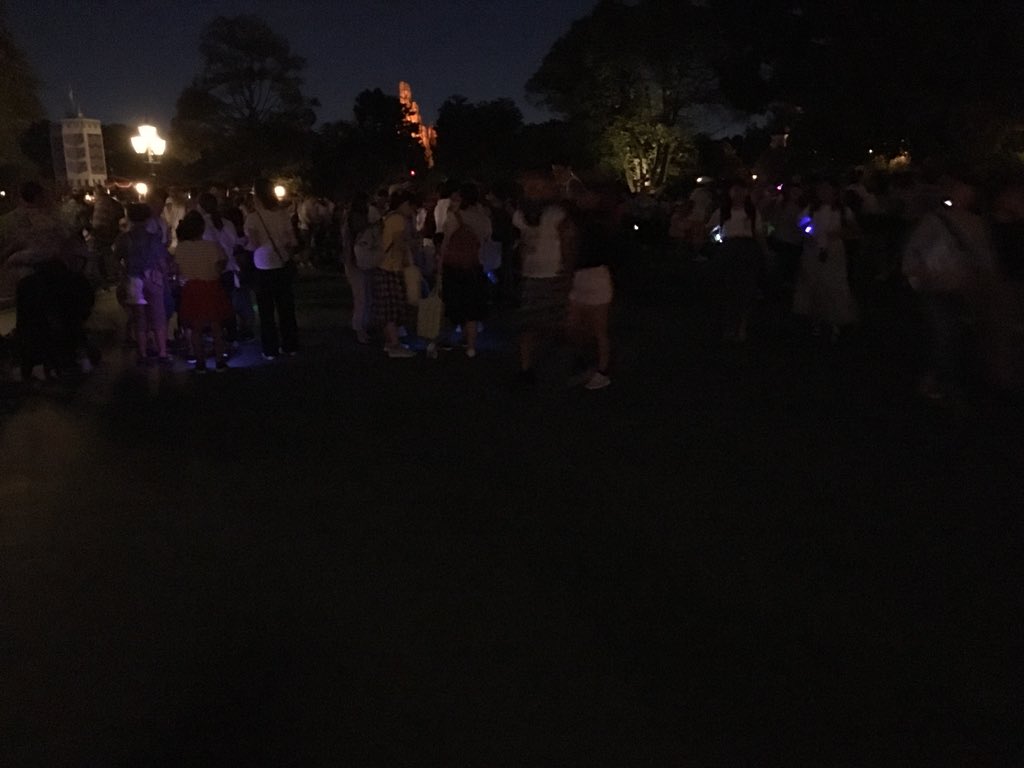 The parade ended. They all got up...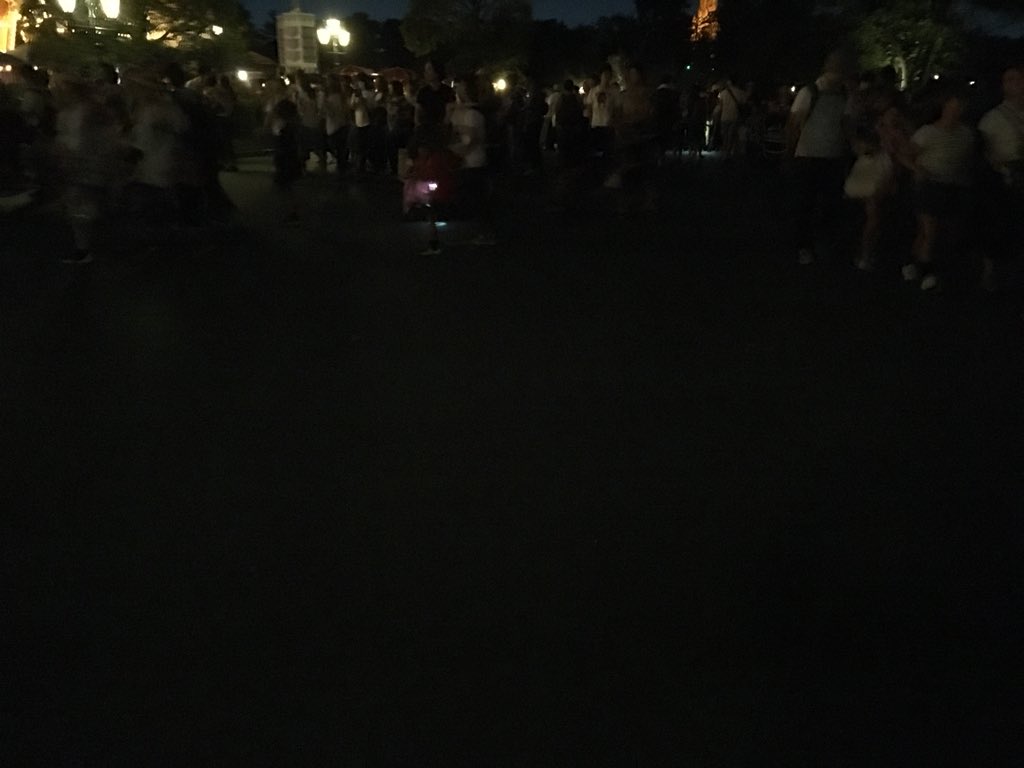 And there is NOT A SINGLE PIECE OF TRASH ON THE GROUND!
And we'll end this update with a picture of a British dude holding a squishy watermelon. Why? Why not!
Now,
POST YOUR COMMENTS!!!!
After all, we took the time to write this report, the least you can do is post something nice about it!
Click HERE for Part Twenty Six of TPR's Japan 2018 Trip!
Last edited by
robbalvey
on Sun Jul 15, 2018 11:40 pm.