Day Twenty Four - Tokyo DisneySEA!
For the next four days we would be our "official" days at Tokyo Disney! Yes, the six visits made to Tokyo Disney previous were just "bonus" visits!
We ended up taking 15,000 photos during this trip and probably five or six thousand of them were all at Tokyo Disney. So there is a LOT I still haven't posted yet. The most difficult part about the next few updates is choosing what to post. I'm going to start with the updates I did on Twitter since they tell more of a story (sort of) and then after I will probably post a stupid amount of random photos from Tokyo Disney just "because."
So enjoy the next few updates from Tokyo Disney!
Day Twenty Four - Tokyo DisneySEA
What can be said about this park that hasn't been said already. It is the most beautiful park in the world some of Disney's top attractions and hands down is my favorite park on the planet. I could spend countless days here, sometimes not riding a single thing and still have an amazing day.
I feel like the way I do Tokyo Disney parks is very different from your typical visitor and is not that different from how I visit my local Walt Disney World parks in Orlando. I have been here so many times now that I'm just as okay riding stuff as I am not riding stuff. And as much as I love all the attractions and will happily ride them over and over again, just being immersed into the atmosphere of the park is almost enough for me. If I didn't get on a certain attraction this time, I know I've done it in the past and I know I'll ride it again in the future, and there were actually quite a few things I didn't ride or go see this visit, and I was perfectly fine with that.
I know it's a strange way to visit a park, but it's completely "stress & hassle free" and for me it just makes my park visits that much more enjoyable.
Onto some photos & video!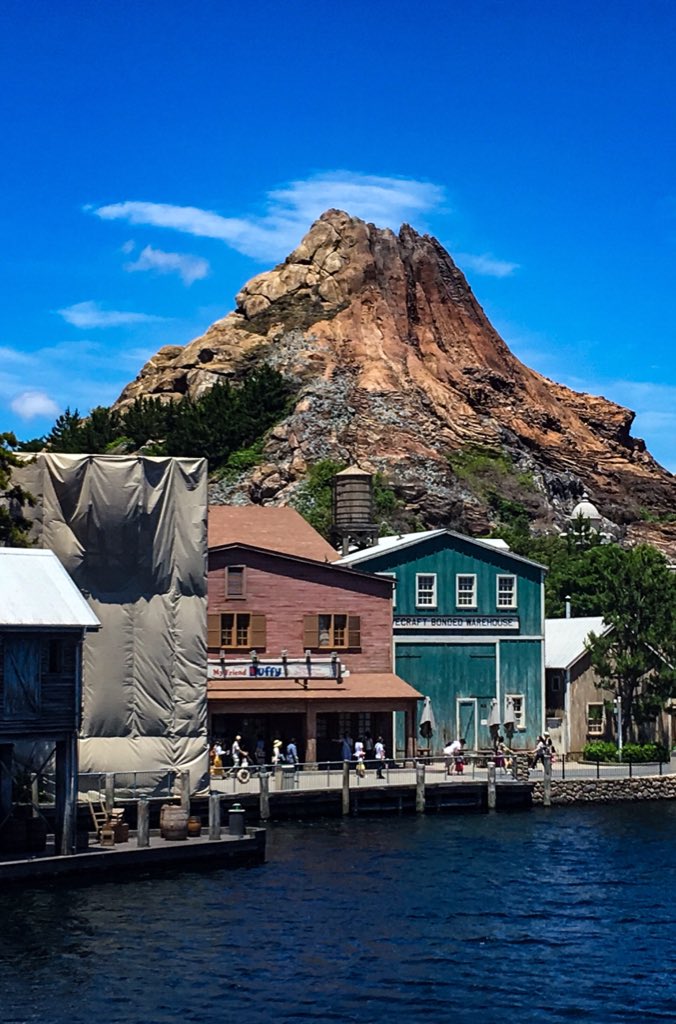 I will simply never tire of this view!
Or this view...
Thematically, Tokyo DisneySEA's version of Tower of Terror is by far the best.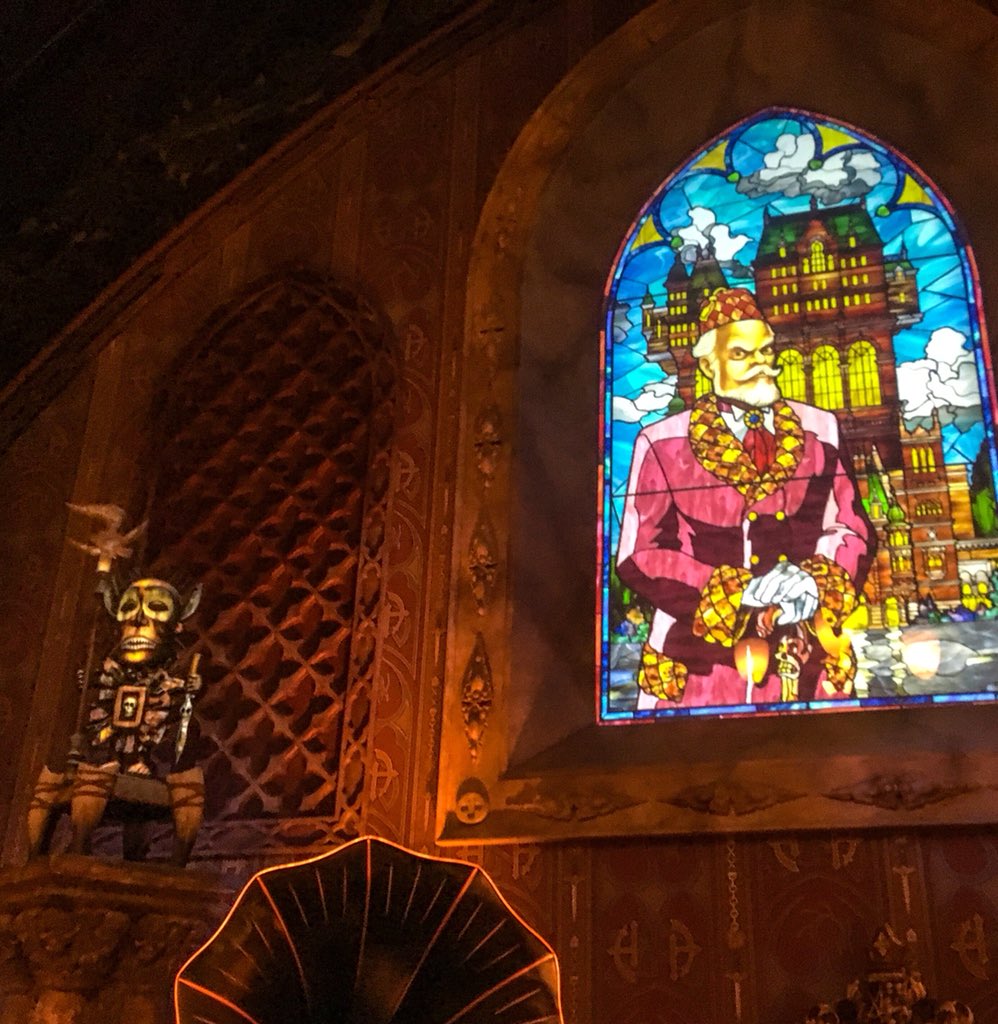 And it's one of the top attractions Walt Disney Imagineering has created!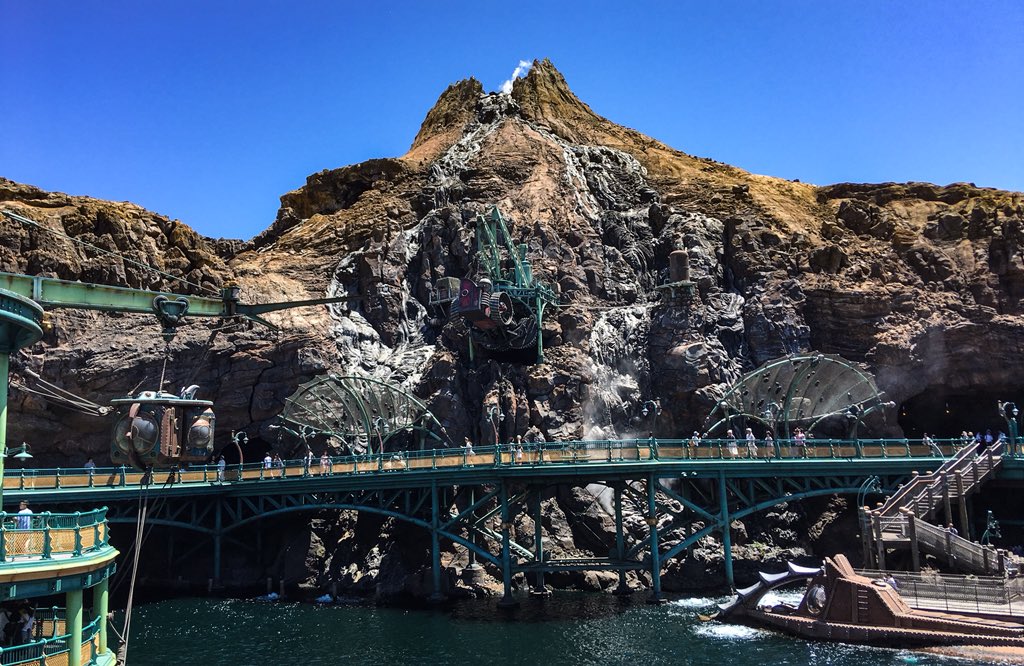 There are a few things in this world that no matter how many times I walk past it, I always have to take a photo. This is one of those things!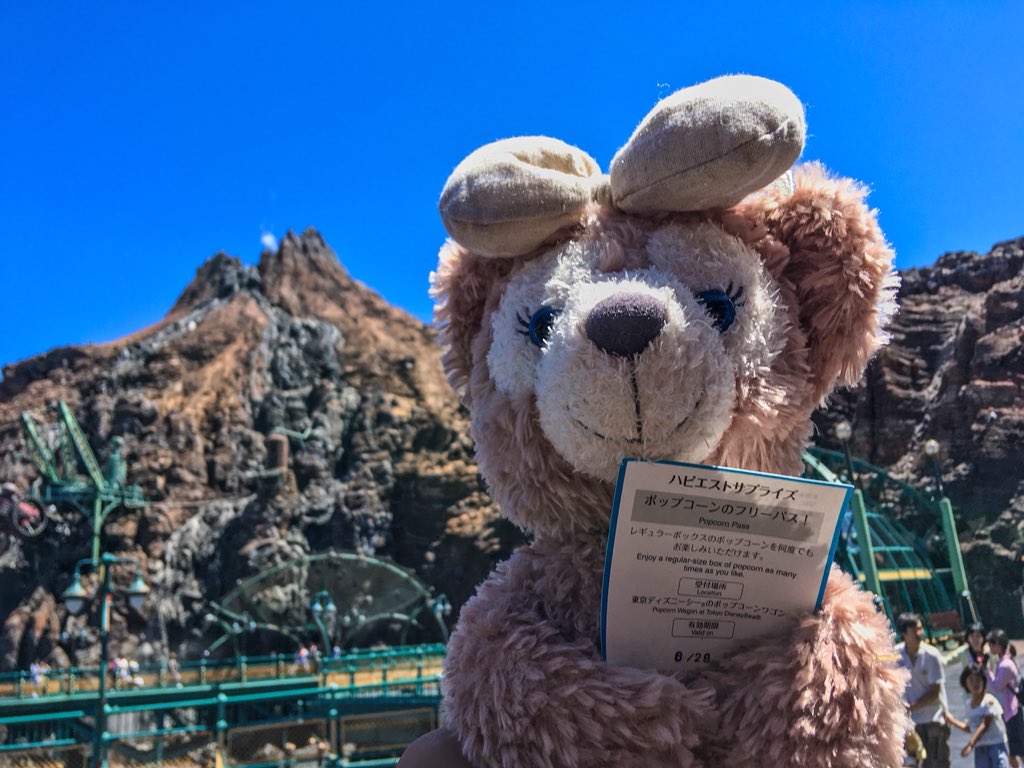 So one of our TPR members randomly got the "popcorn pass" during the 35 Happiest Celebration! (And yes, ShellieMay is now officially a TPR member!)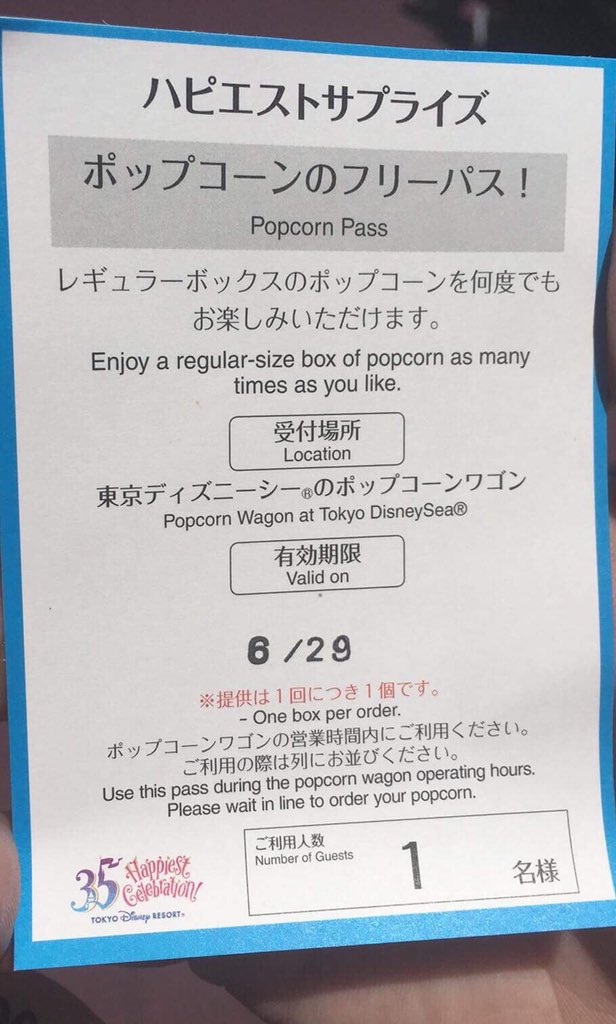 Let me explain... Do you remember the "Year of a million dreams" at Walt Disney World? Tokyo Disney is doing something very similar where randomly throughout your day, guests may receive little "magical moments" that will add to your visit. This popcorn pass is one of those things! (And those guys ended up getting 17 boxes of popcorn that day with it!)
I will tell you that lots of time was spent in the Duffy store this visit!
Many thousands of Yen was spent on the best plush animals money can buy!
Megan has to choose the "perfect" StellaLou!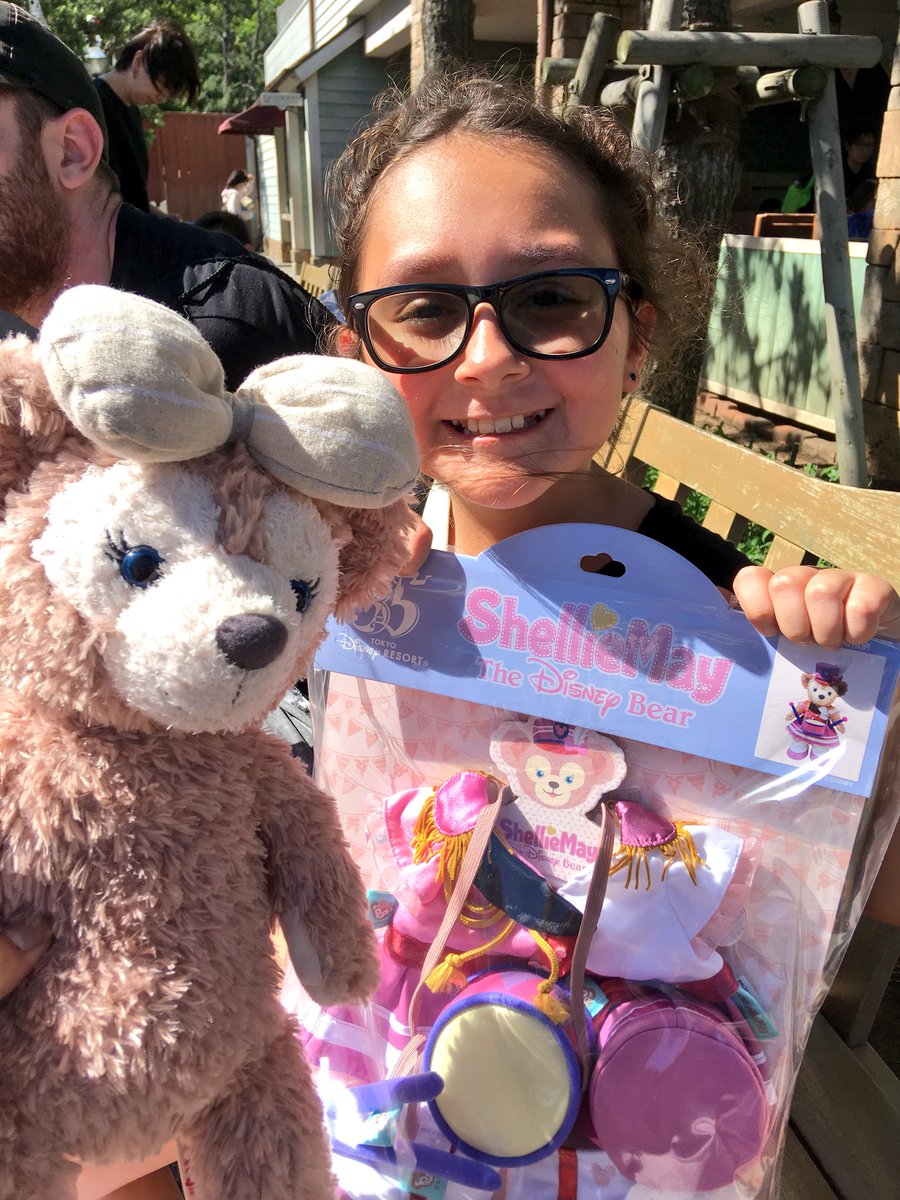 ShellieMay was a little too naked so we bought her a costume!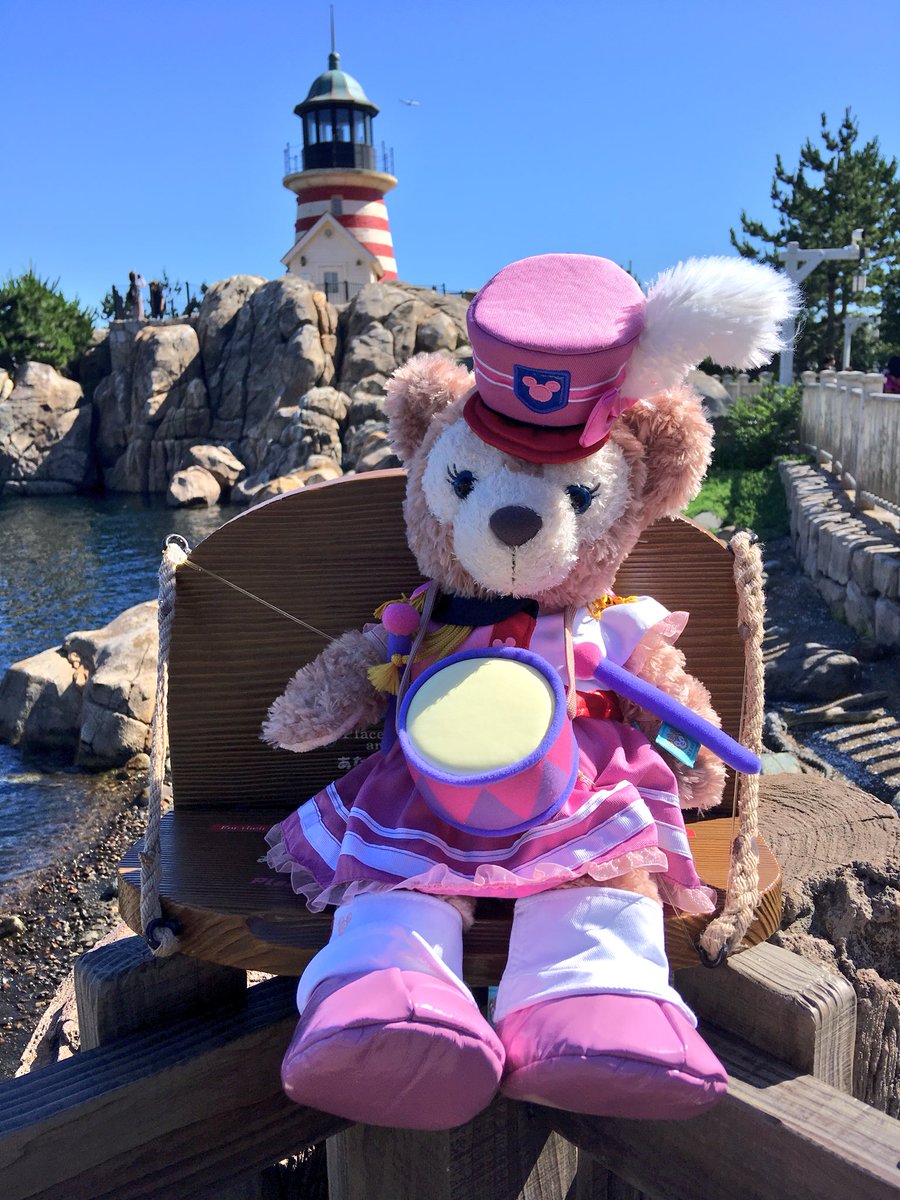 HAPPY MARCHING FUN!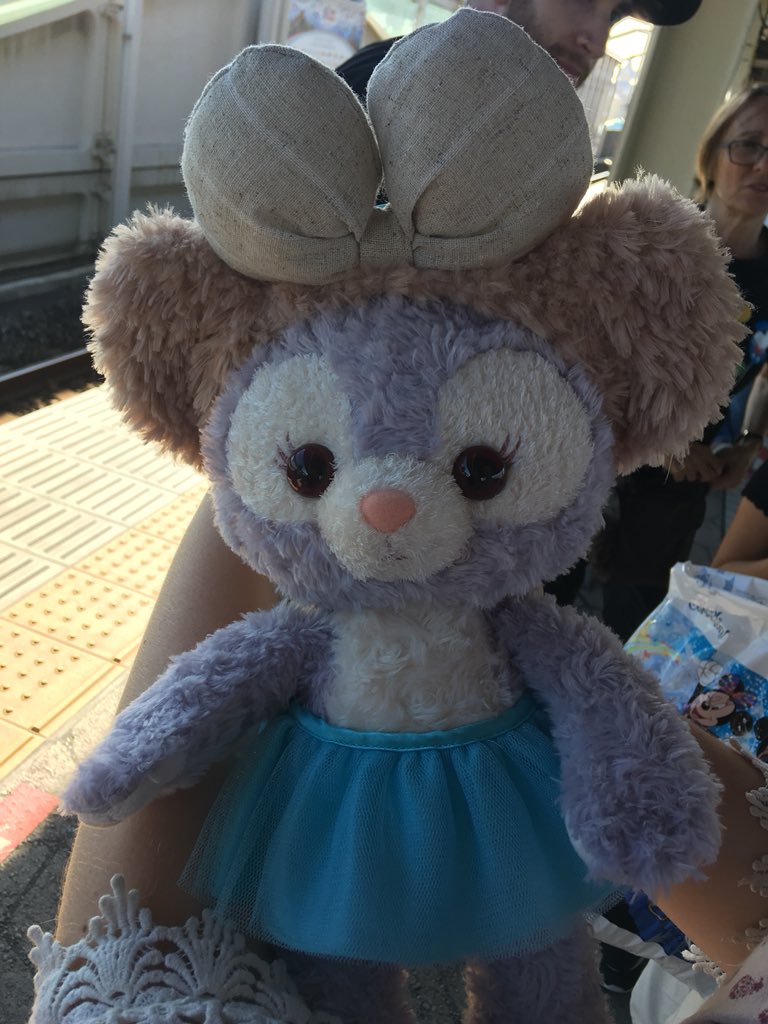 StellaLou cosplaying as ShellieMay?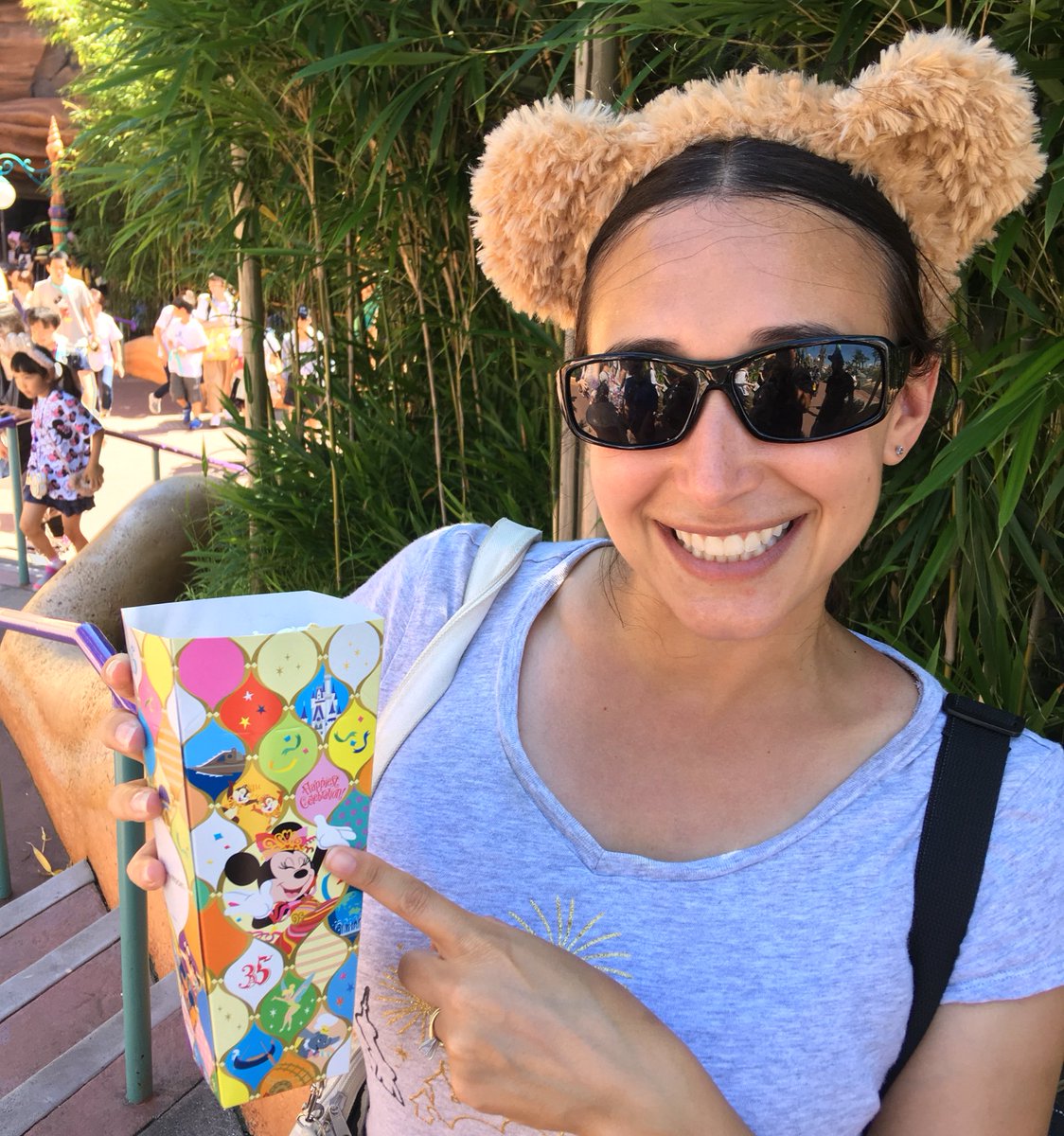 Can you guess which popcorn flavor Elissa is having? Hint: It's very exotic!!!
It is always awesome catching the volcano when it is erupting!
There are times walking around DisneySEA when I have to remind myself that I am in a "theme park."
I have to tell myself that quite a bit, actually.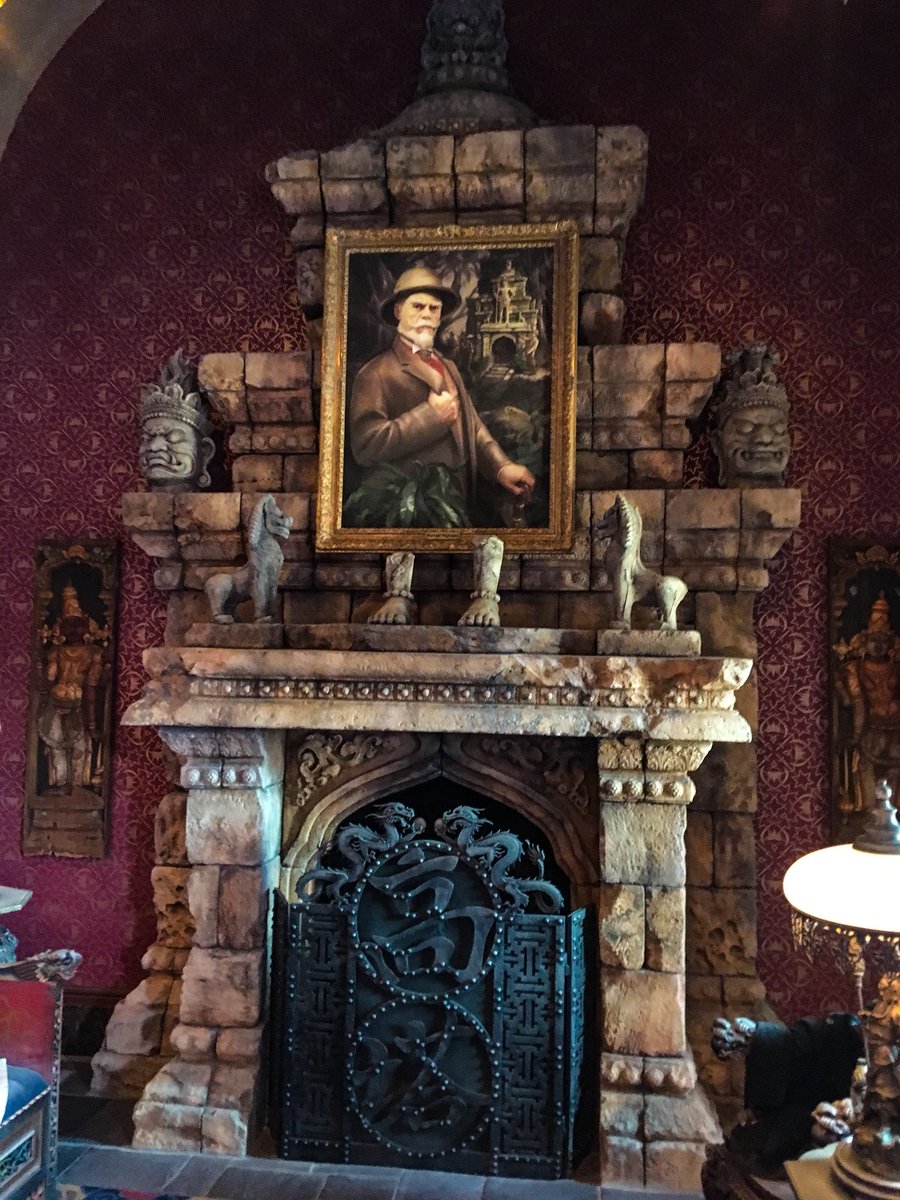 I have been on Tower of Terror at Tokyo DisneySEA more times than I can count...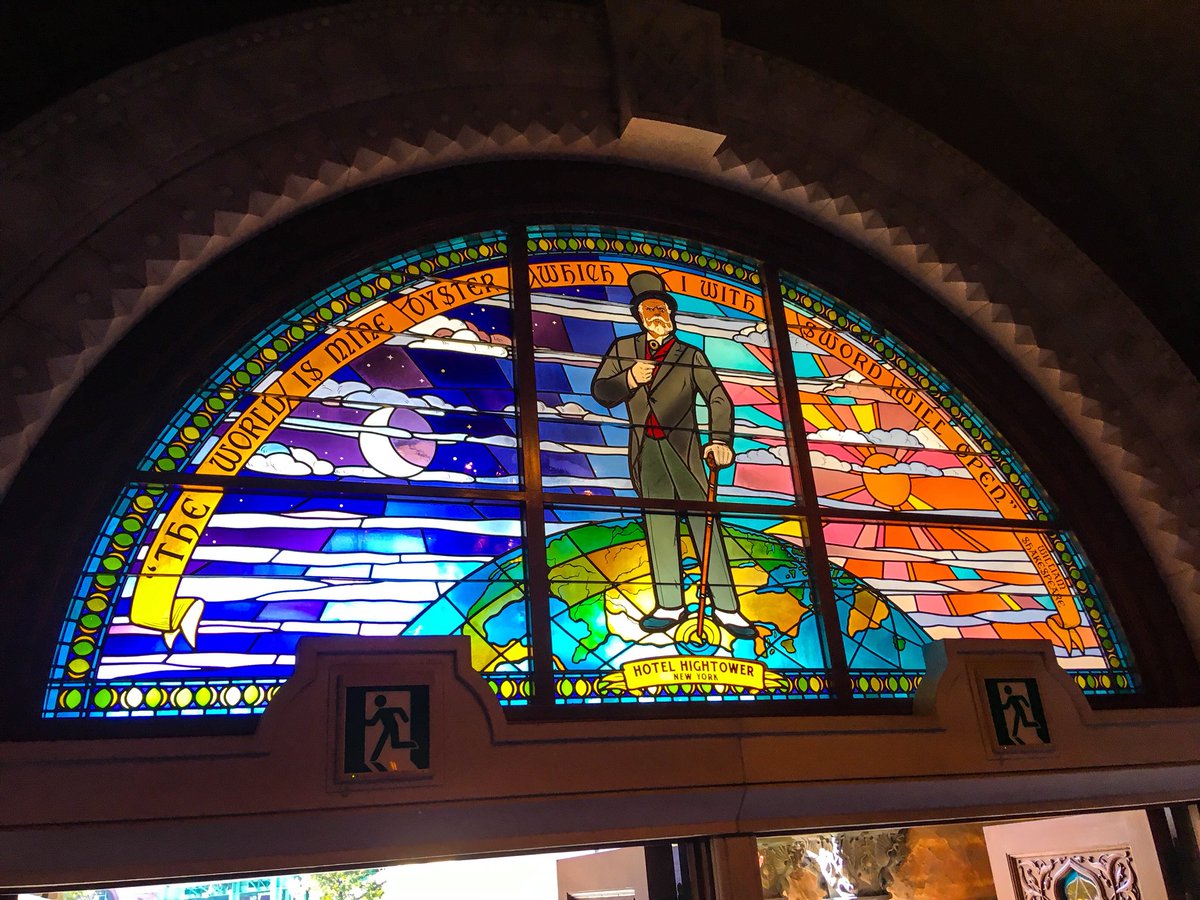 ...and I still cannot get over how well themed this ride is and how impressed I am with the attention to detail.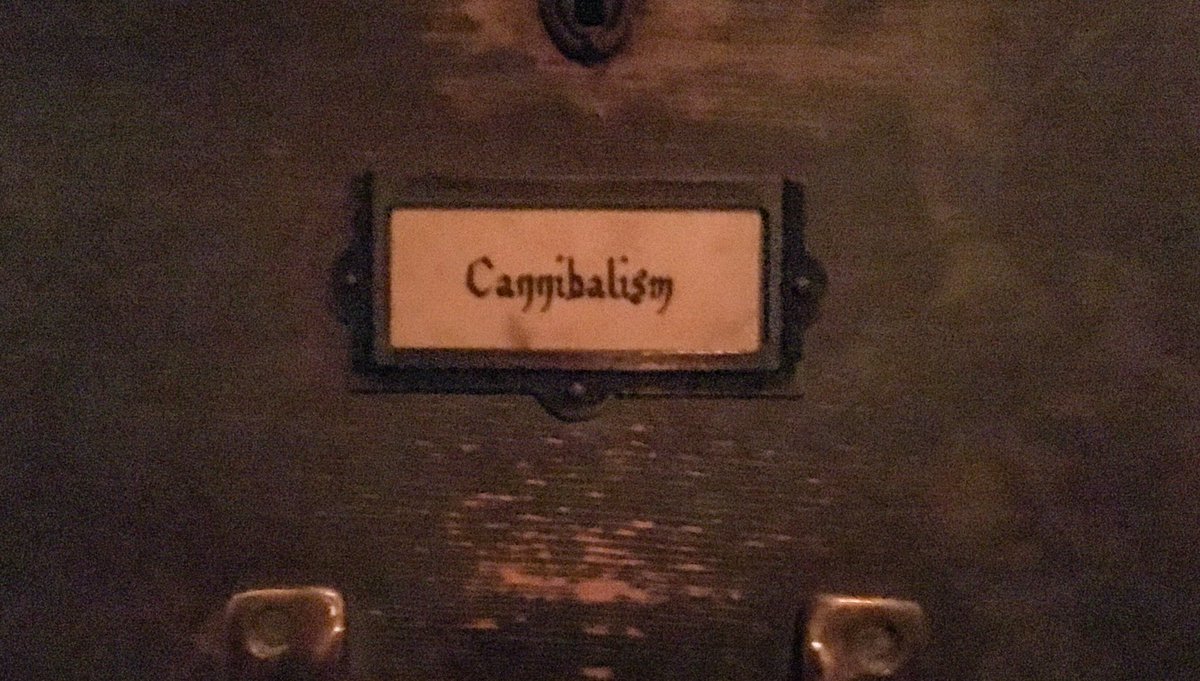 Apparently Harrison Hightower has kept records on cannibalism! lol
Love the detail!
We all loved Tower! (We includes ShellieMay and StellaLou!)
WOODY!!!! DO NOT EAT SHELLIEMAY!!! She is not a gummy bear!
These little guys are cute AND delicious!!! Just like veal!!!
What's this??? A Buzz Lightyear transformer??? Watch this video on how it works...
HAPPY MARCHING FUN!!!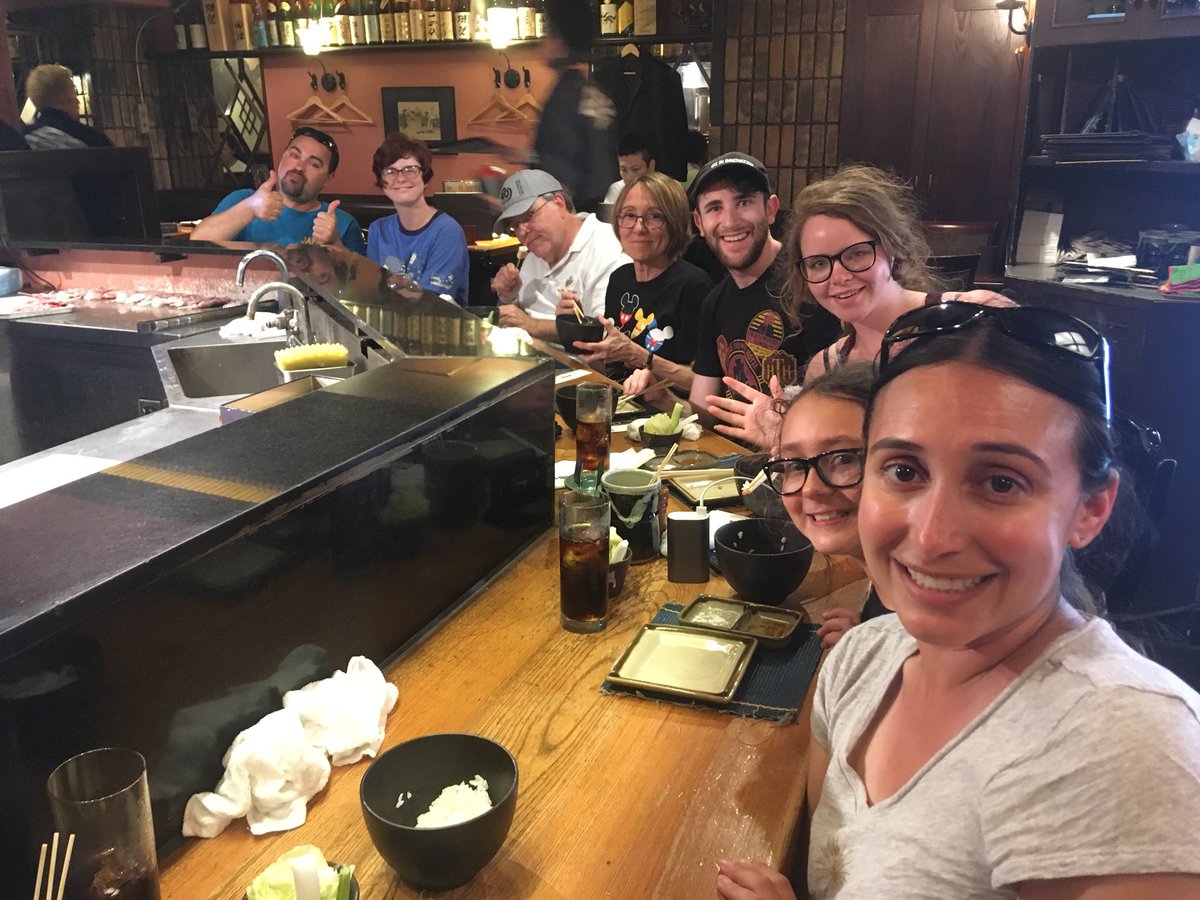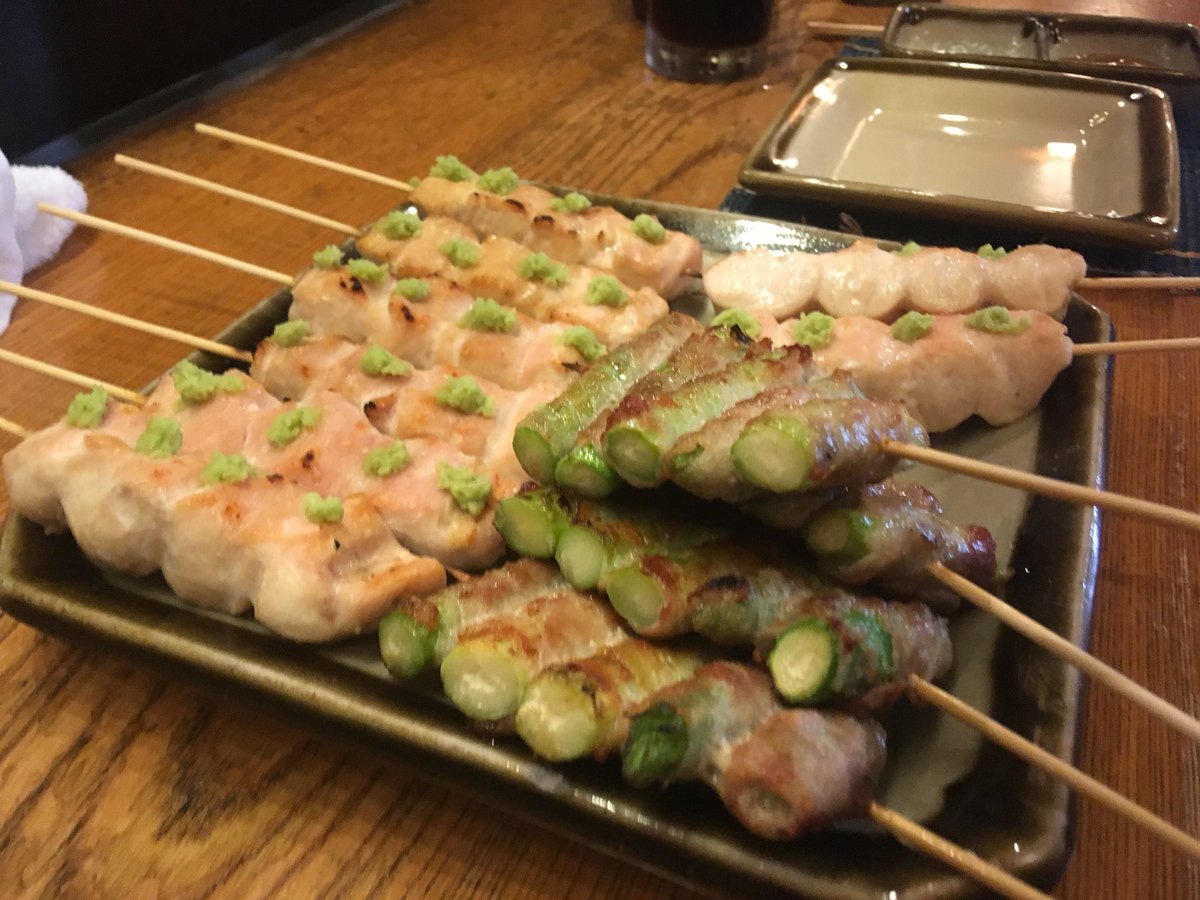 Taking a break to our favourite Yakitori place in Shibuya for one last "meat on sticks" meal!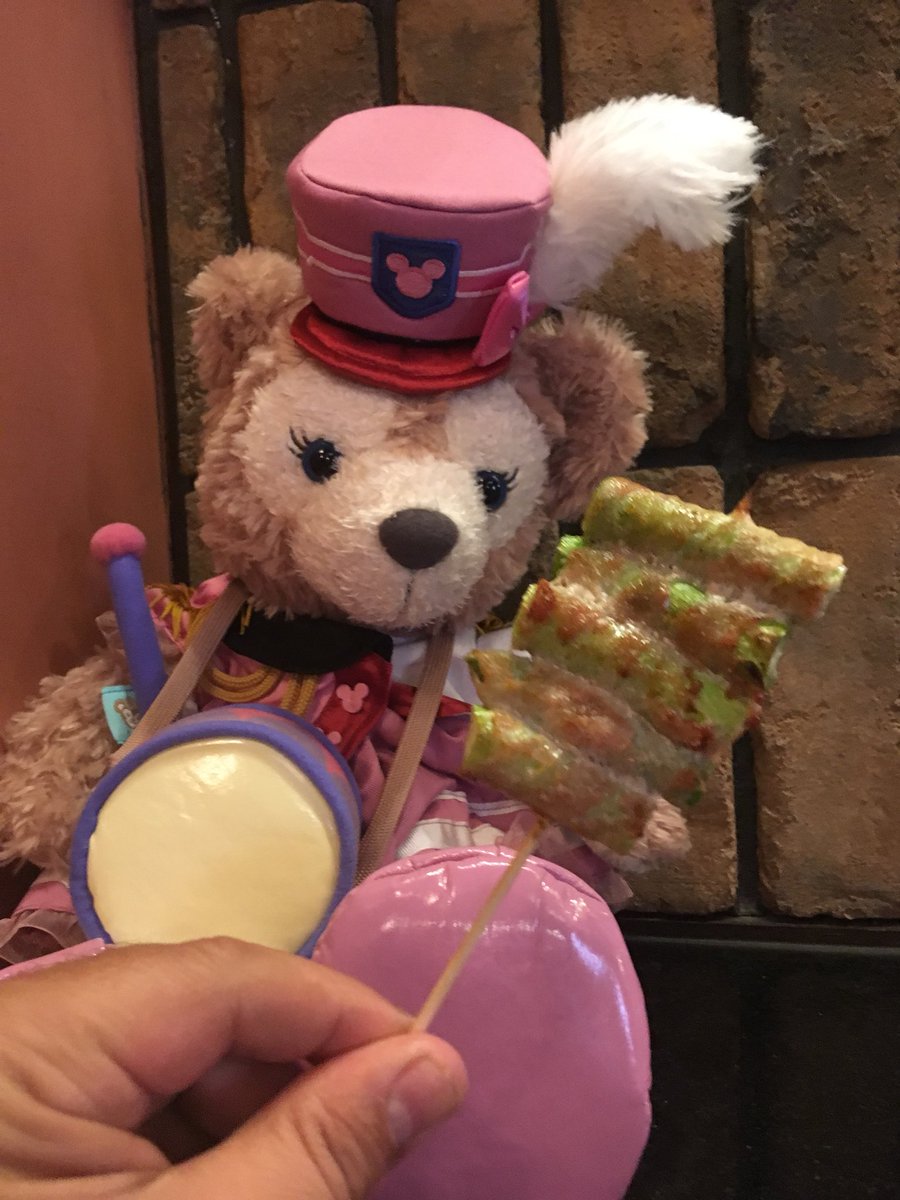 And yes, even ShellieMay approves of this meal!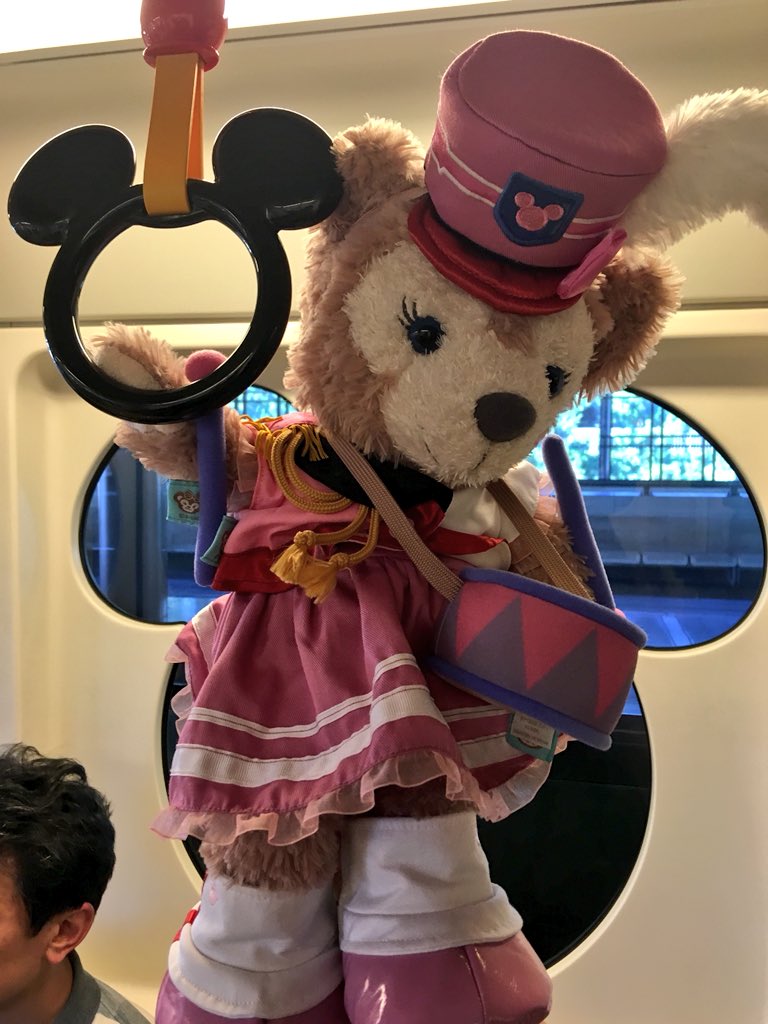 We are on the monorail heading back to our happy place!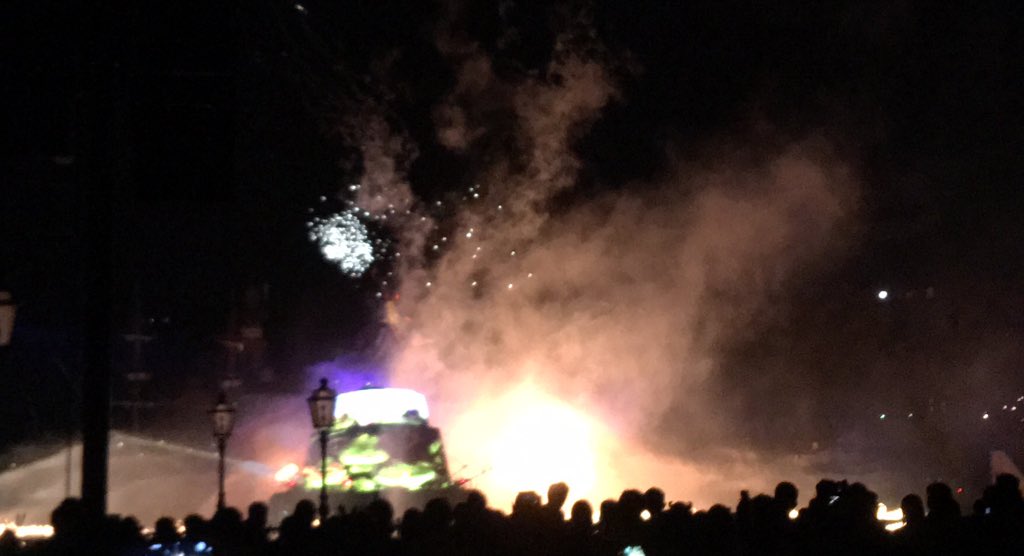 Made it back in the park to catch the last 10 minutes of Fantasmic! That's a huge bunch of fire, BTW! And yes, this is by far the best version of the show!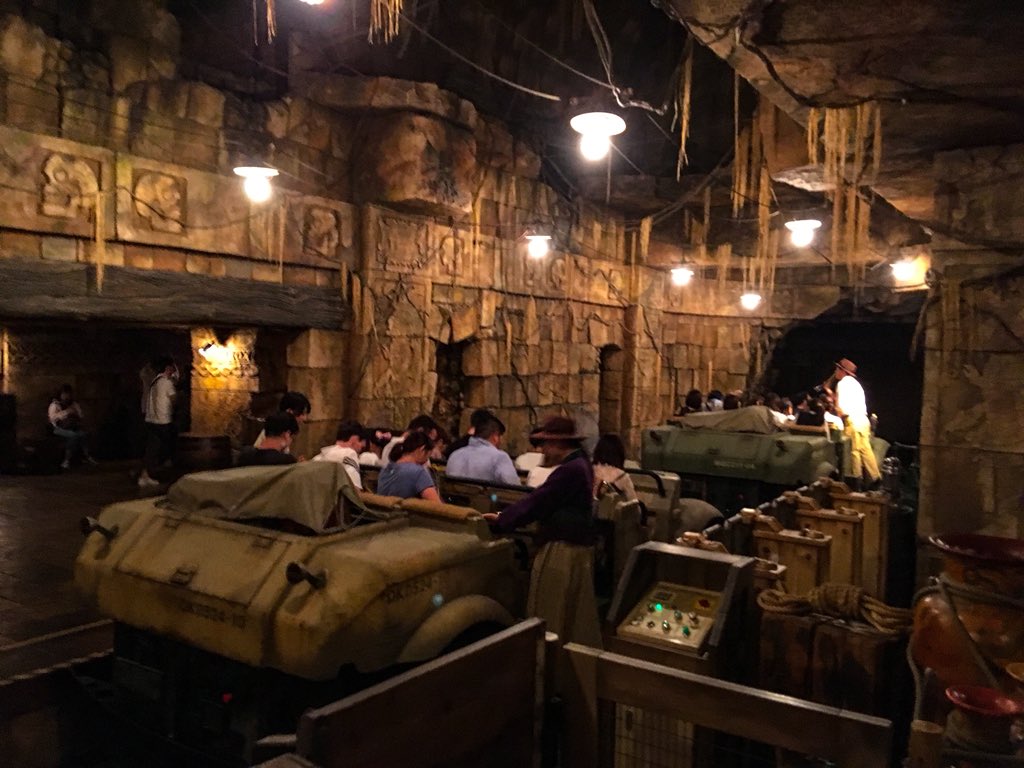 In the "Tokyo Disney does it better than any other park that has this ride system" department, I give you Indiana Jones.
Shout out to this guy making a flashlight Mickey Mouse! I swear the Cast Members here are the nicest, friendliest, most respectful, fun, charming, just want to make you hug every one of them & honestly make the world a better place! We
you!
I love all these Mickey statues they have in both parks for the 35 Happiest Celebration!
And the lighting on them at night is wonderful!
Raging Spirits isn't a great coaster, but it's a "good" coaster and the theming of the ride, especially at night makes up for it!
How's it going Chandu?
ShellieMay had her own row on Sindbad!
The volcano is looking quite active tonight!
20,000 Leagues is great to ride at night because there is never any line! And your eyes always seem to adjust better to the sets in the ride also.
SQUID!!!
I love all this attention to detail on the Indy ride!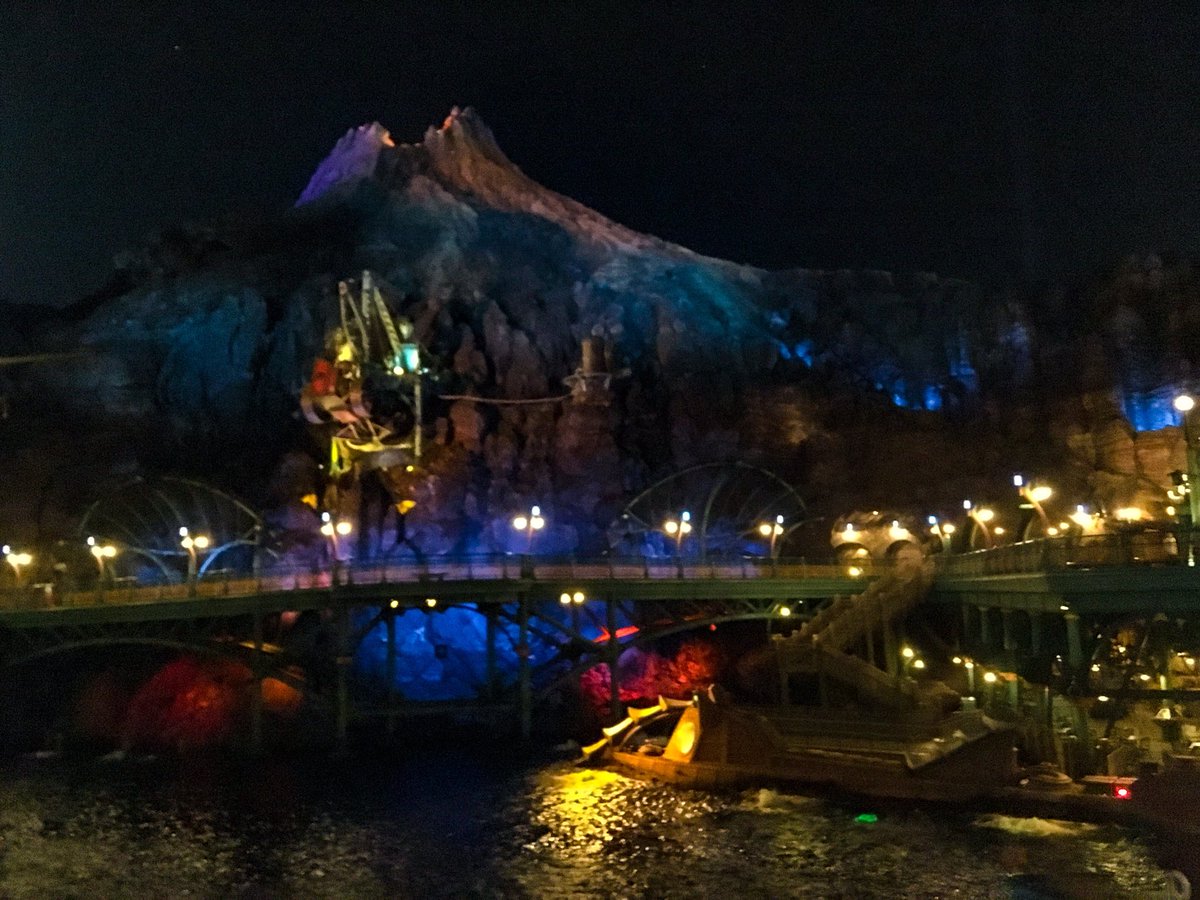 This doesn't NEED to exist but we are sure happy that it does! Goodnight from Tokyo DisneySea!
Now,
POST YOUR COMMENTS!!!!
After all, we took the time to write this report, the least you can do is post something nice about it!
Click HERE for part Twenty Five of our TPR Japan 2018 Trip update!
Last edited by
robbalvey
on Sat Jul 07, 2018 9:22 pm.