REGISTER
for our forum to leave a comment!
Click
HERE
for an index of all our Japan 2018 Trip Updates
Follow our LIVE updates on Twitter and Instagram Stories!
------------------------------------------------------------------------------------------------------
Day Sixteen - Today we made a stop at one of my favorite "smaller family parks" in Japan - Hirakata. This park has a bit of an old-school feel to it while still remaining a really nice, clean, family park. It's geared mostly towards kids in the same way a Legoland park would be, but it does have some decent rides, a drop tower, and enough fun for a good few hours. Originally this day was supposed to be a morning at this park and then some "free time" for our trip participants to go do some sightseeing (some of them did go to Kyoto this day) but we also build in days like this into our tours as a contingence in case something went wrong at one of the parks. And such a day like this is good to have on a trip as we found out at the Universal coasters that were missed two days ago would be open today and some people in our group used this time to get back to Universal, along with taking a short visit to Hirakata during the middle of the day.
Here's how it all went down...
First of all... watch this video! lol
*Filming was made with safety enough device on Hirakata's special permit.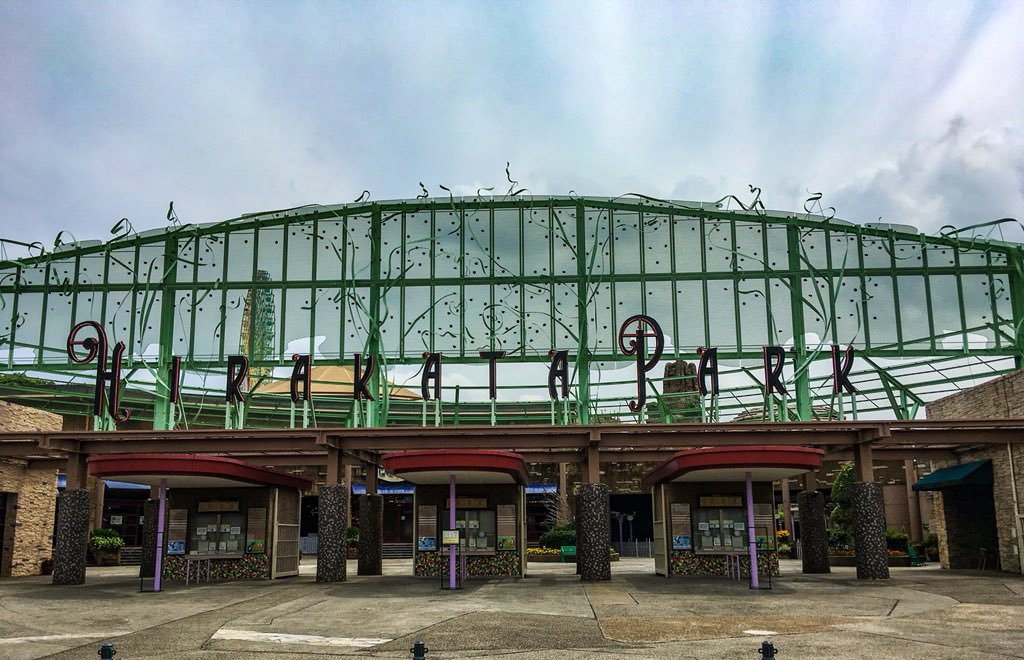 Today's TPR adventure takes us to Hirakata Park! A really nice "family" theme park just outside of Osaka!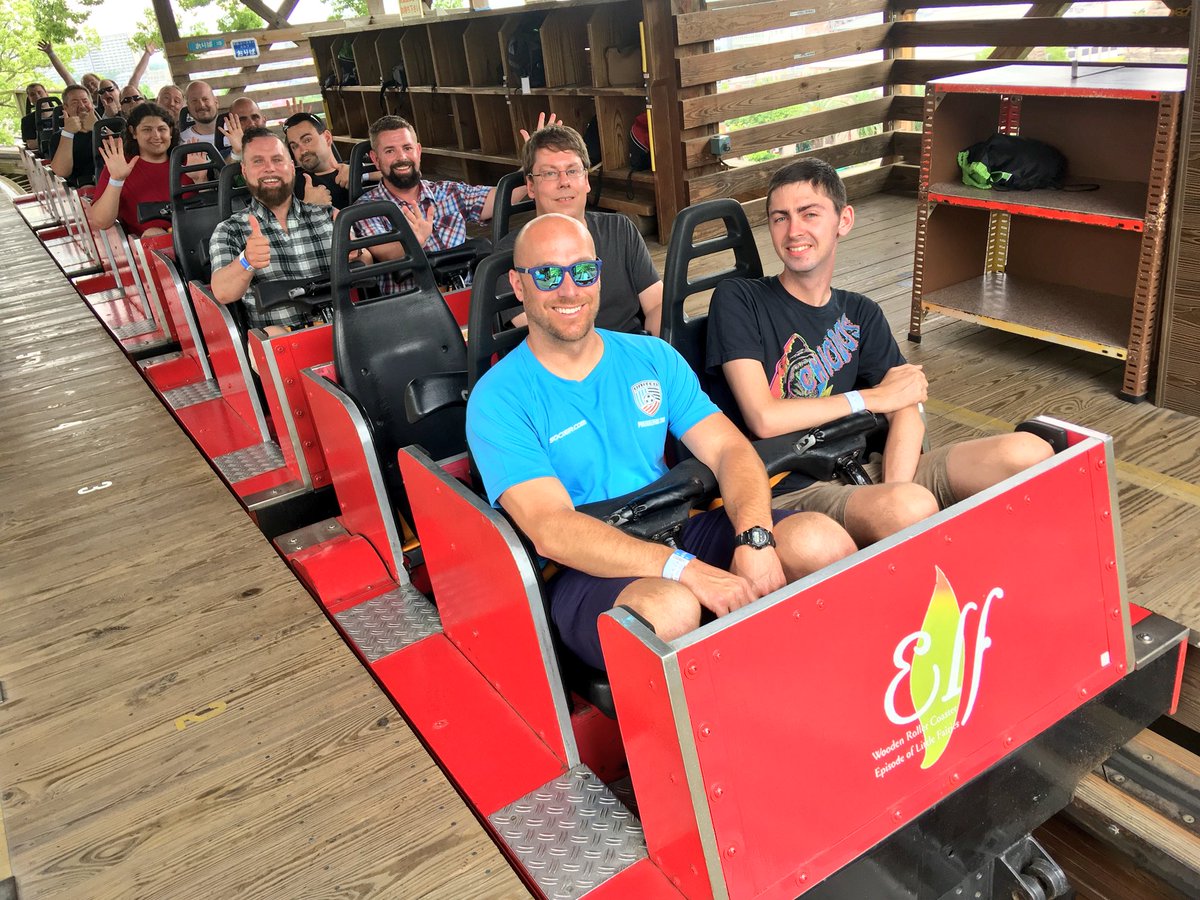 Our day started out on the wooden roller coaster "Elf."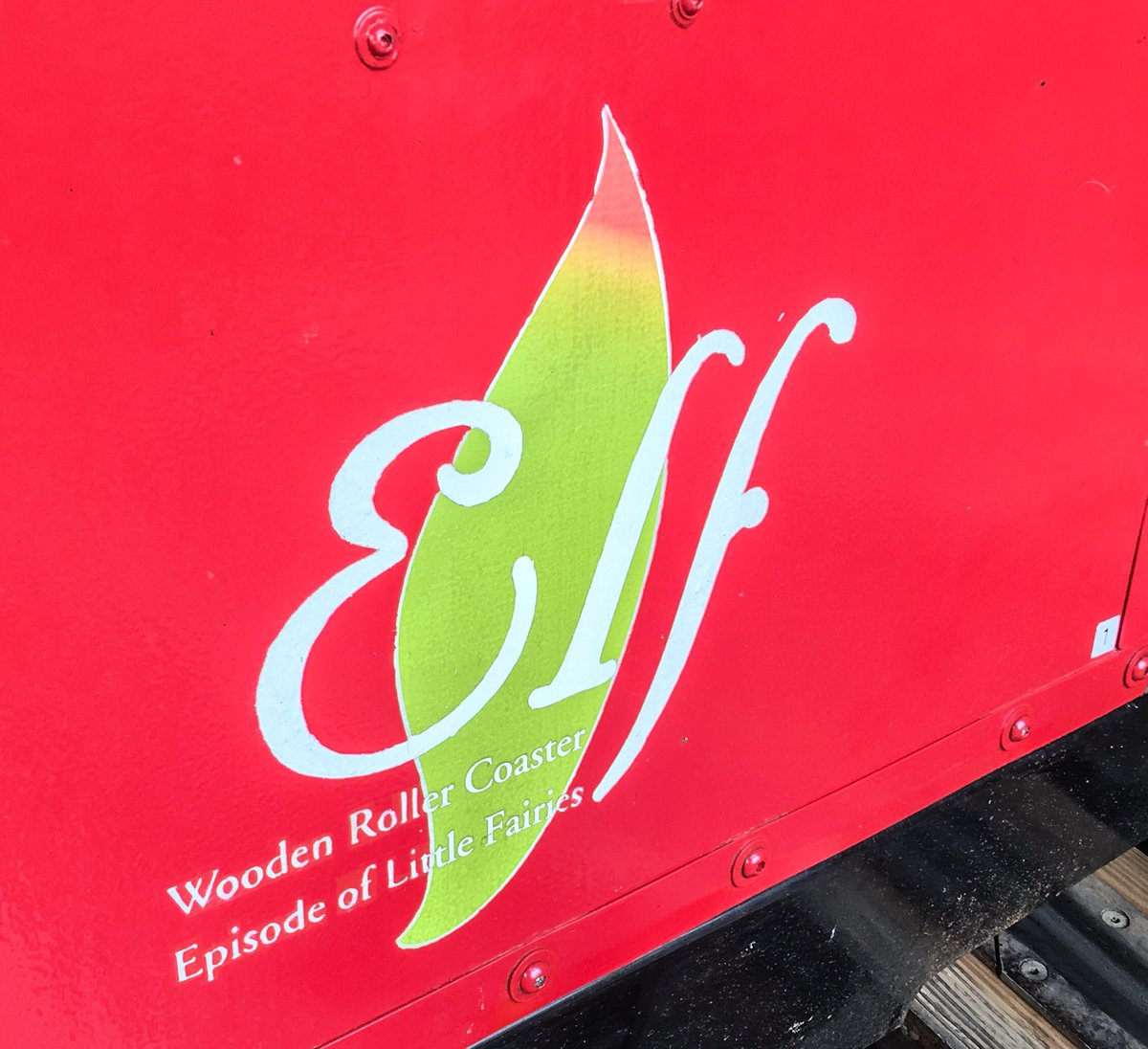 ...which actually does stand for "Episode of Little Fairies!" (Seriously!)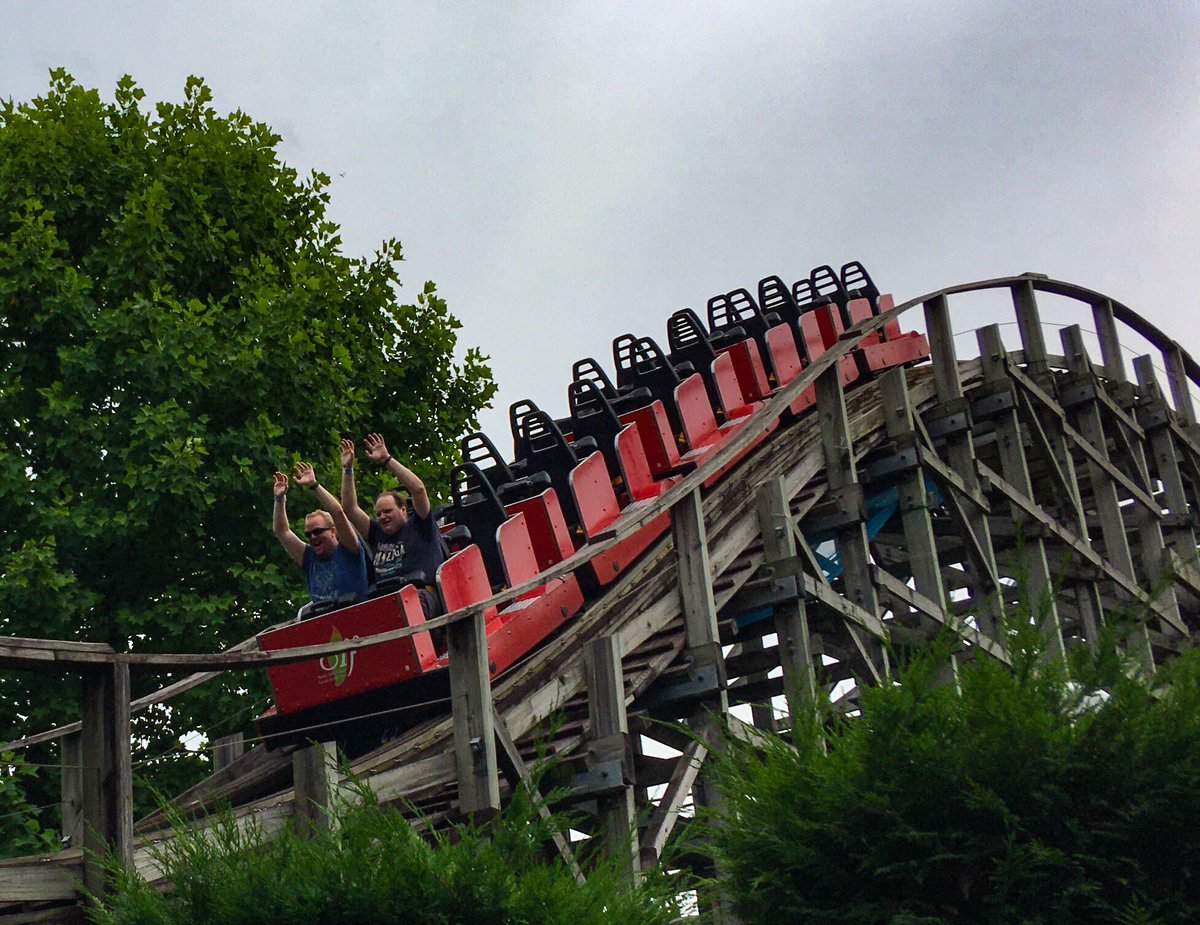 Elf may only be a "junior" wooden roller coaster, but it's a really fun ride! Some surprising moments!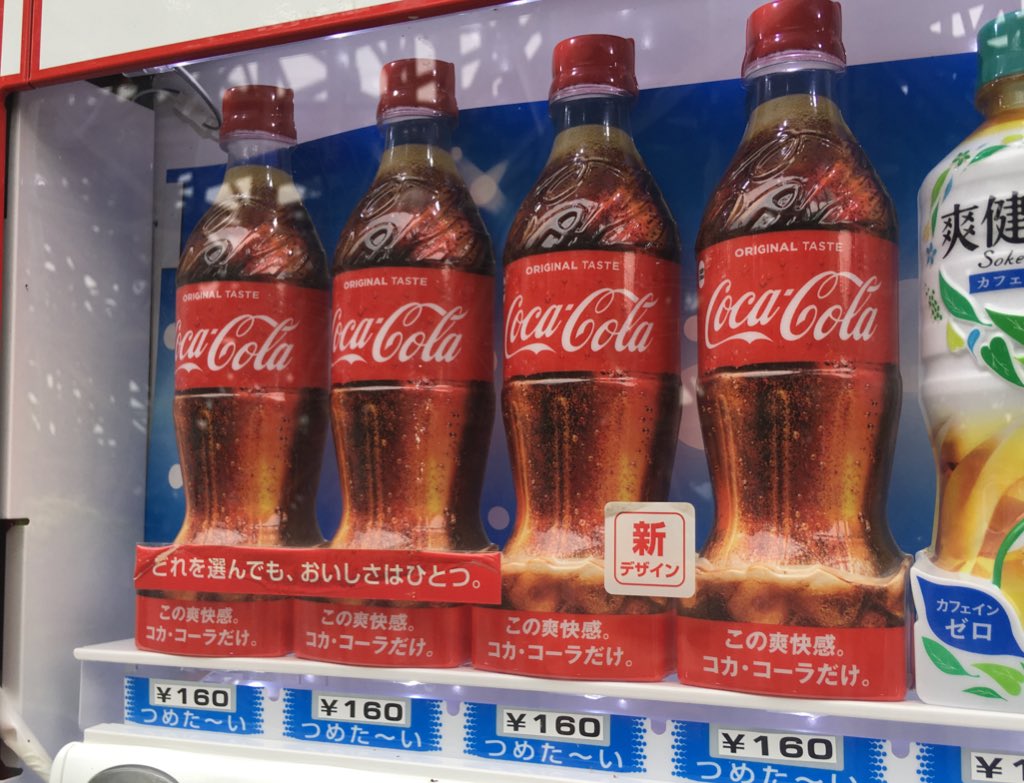 Serious question: If Japanese parks can all sell sodas for about $1.50 - $2.00 why do the US parks feel the need to charge so damn much?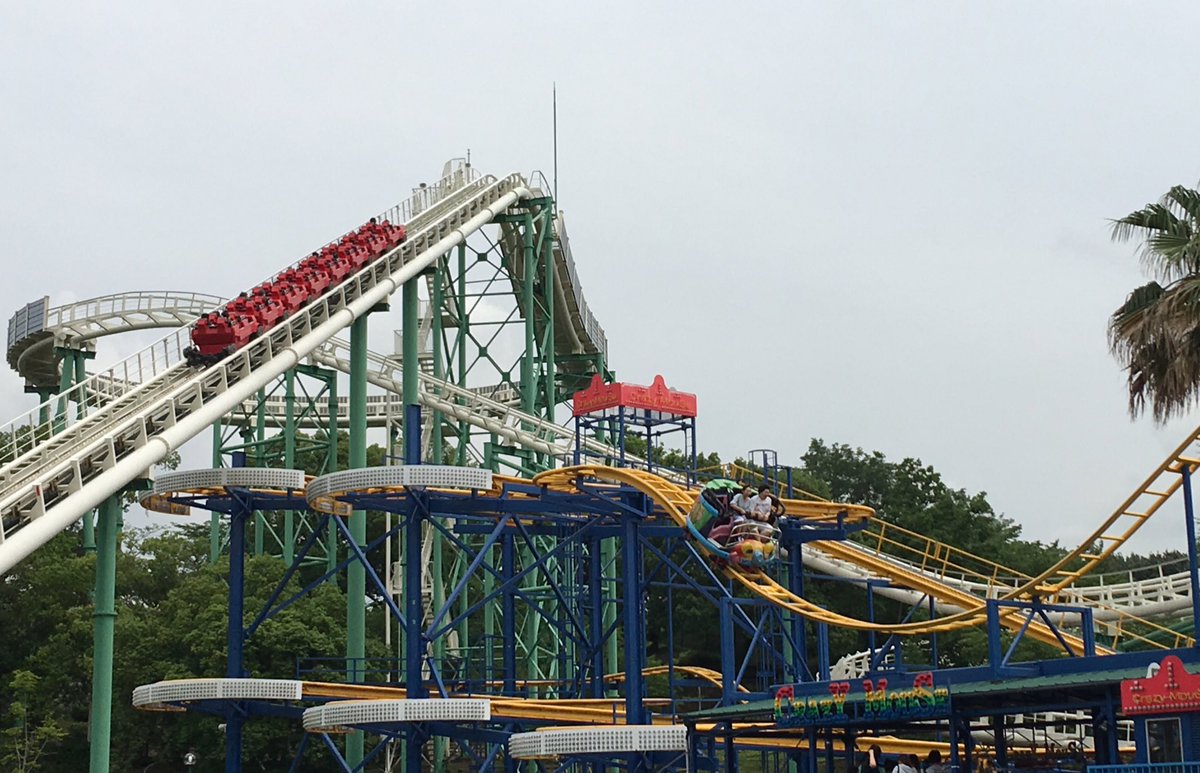 Hirakata Park has an interesting coaster line-up. Here you can see Red Falcon and the Mouse are very close to each other!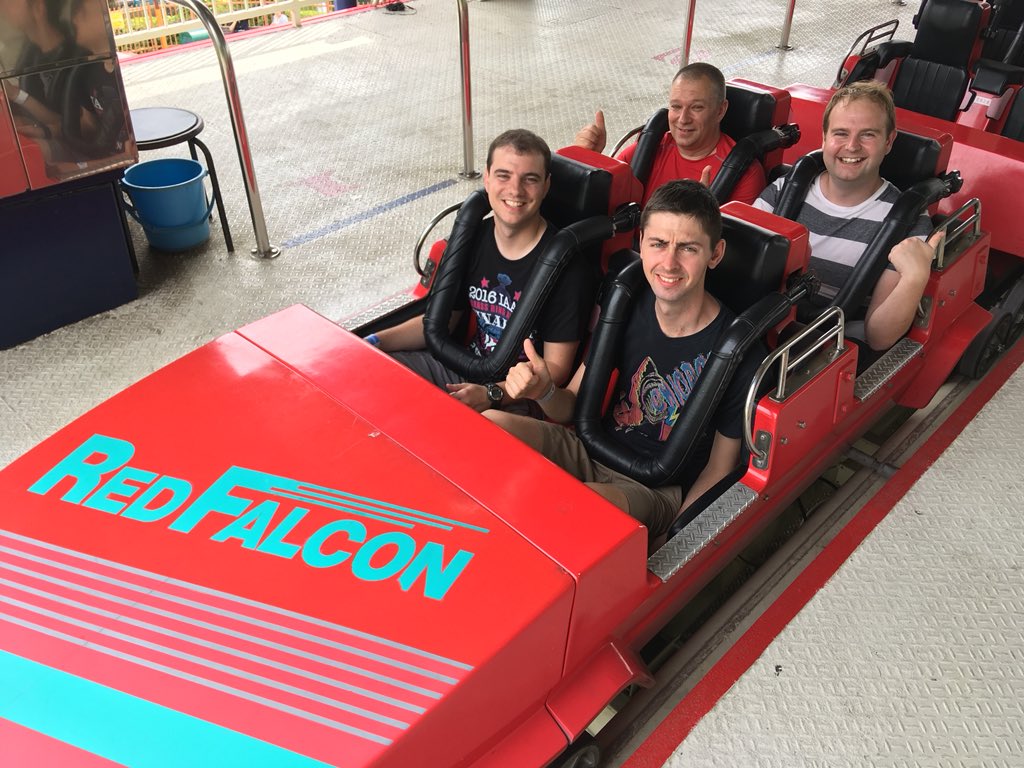 Red Falcon sprawls all over the park! It's kind of a crazy "Jet Coaster!"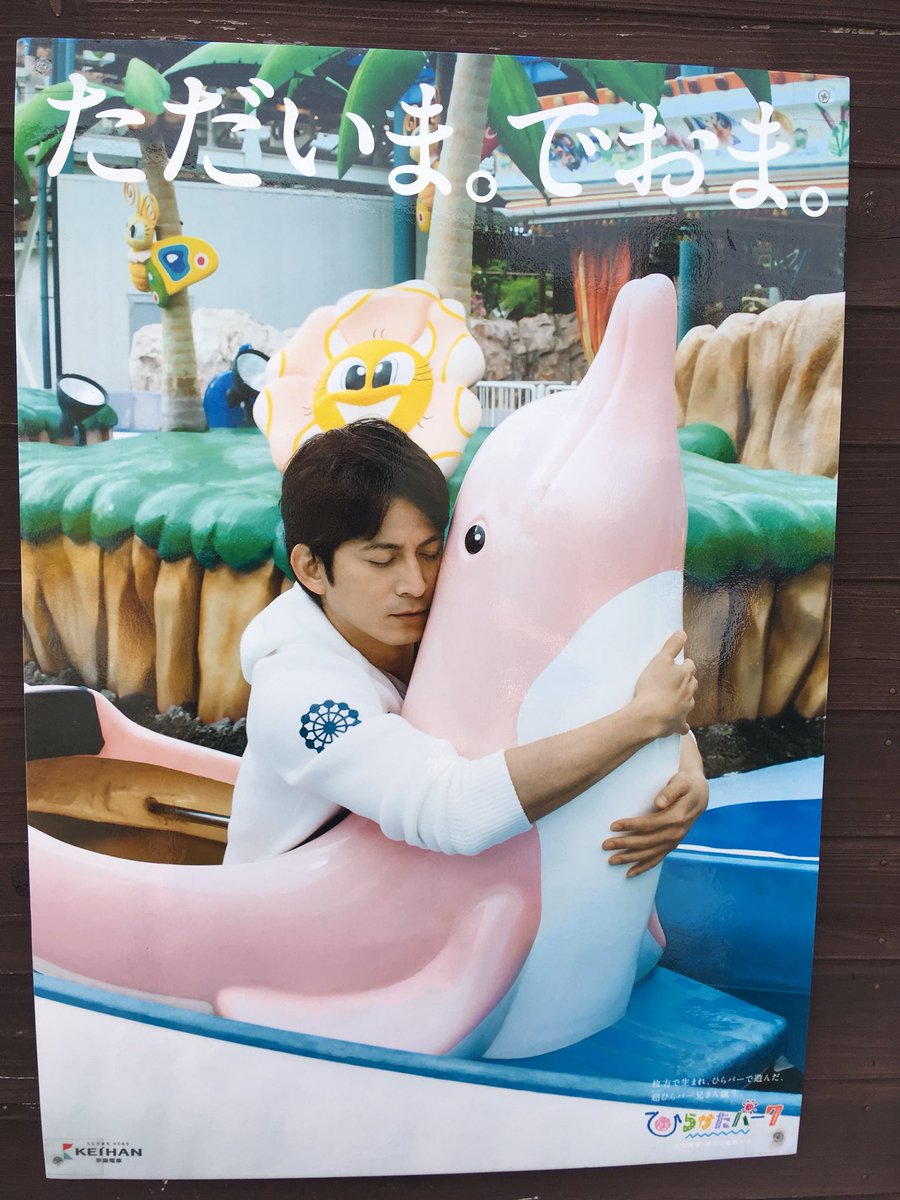 According to the ride sign at Hirakata...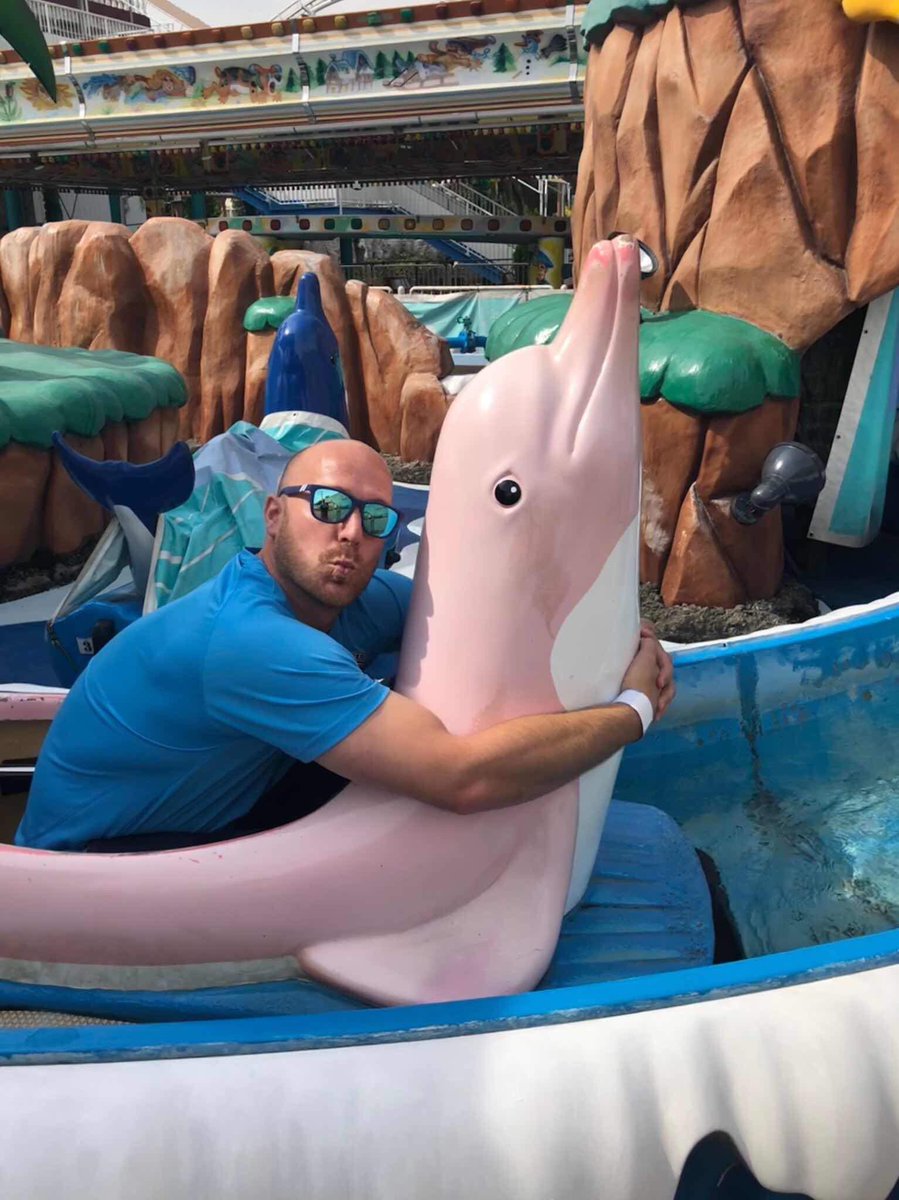 ...we assumed the proper riding position on the dolphin ride!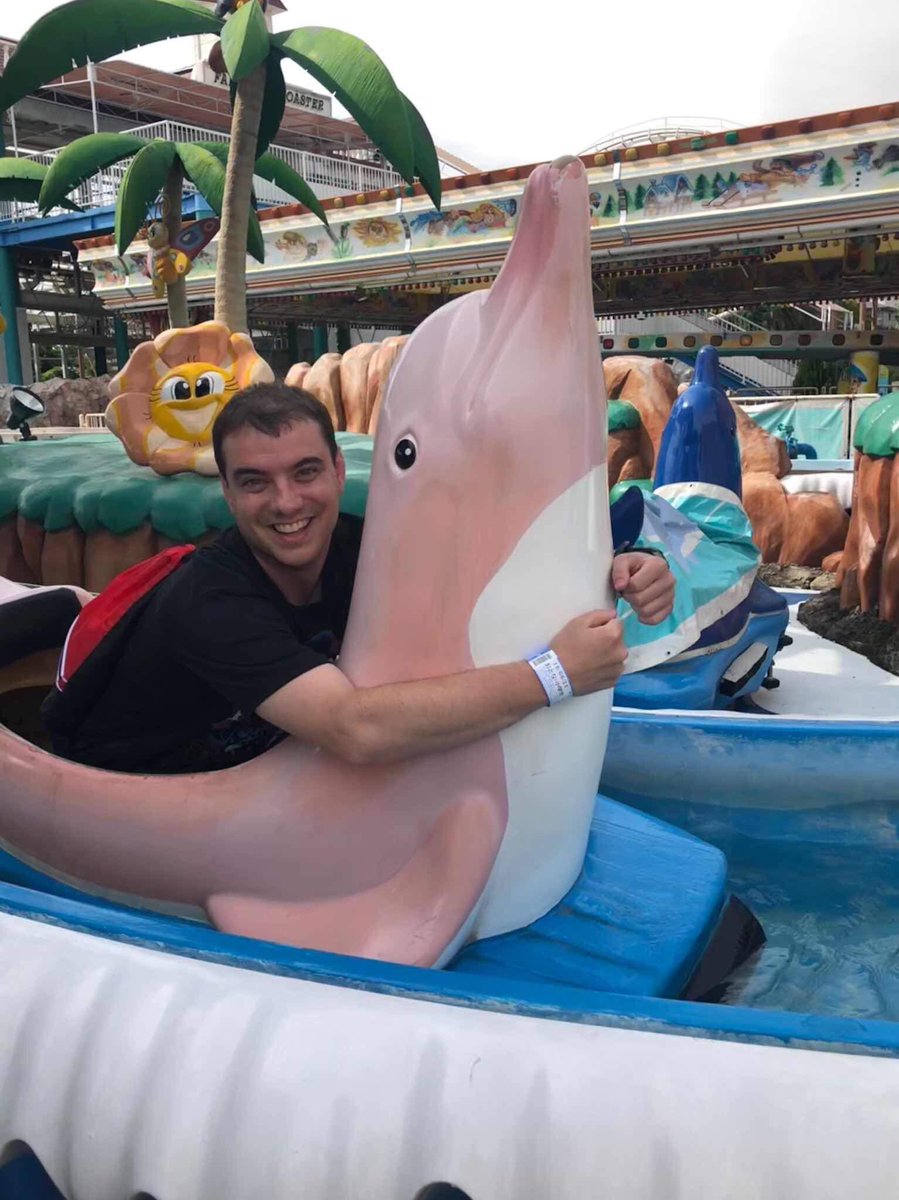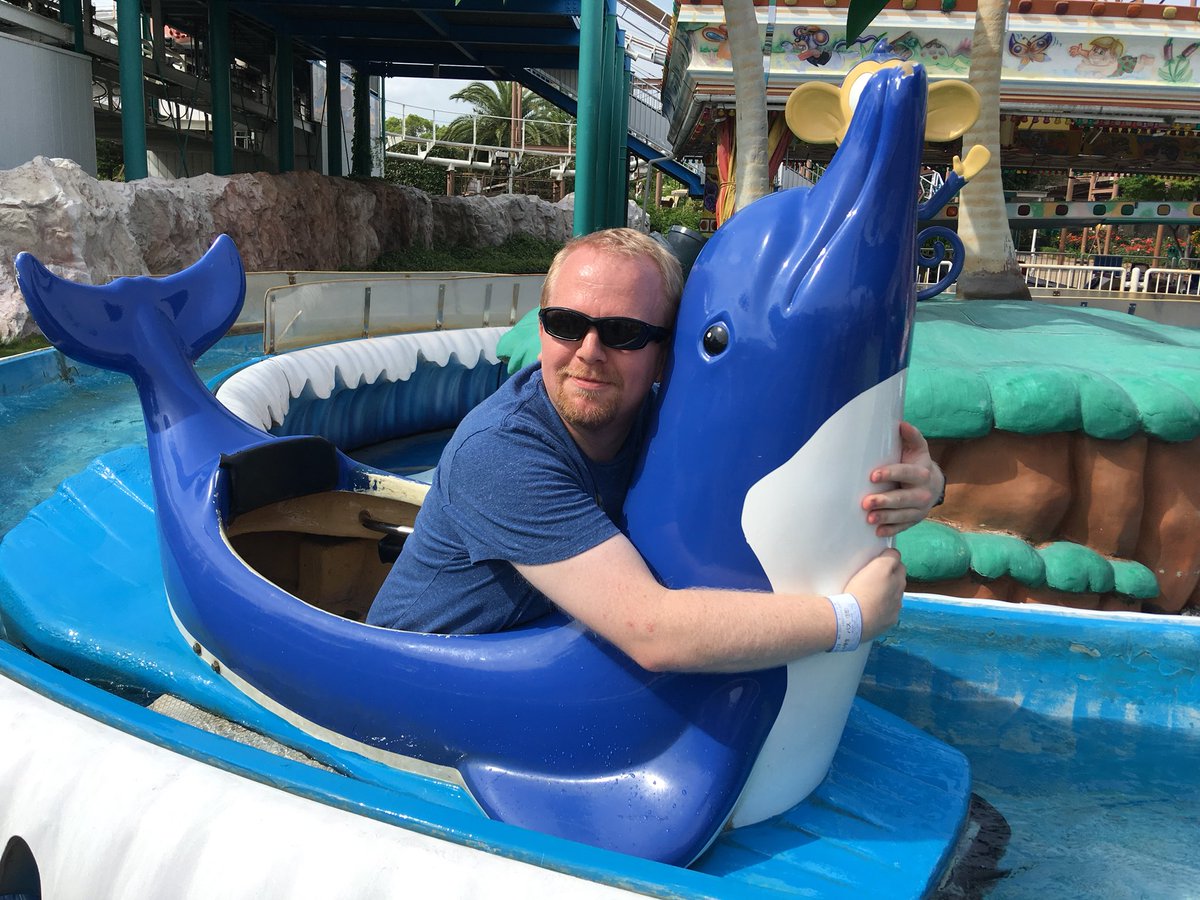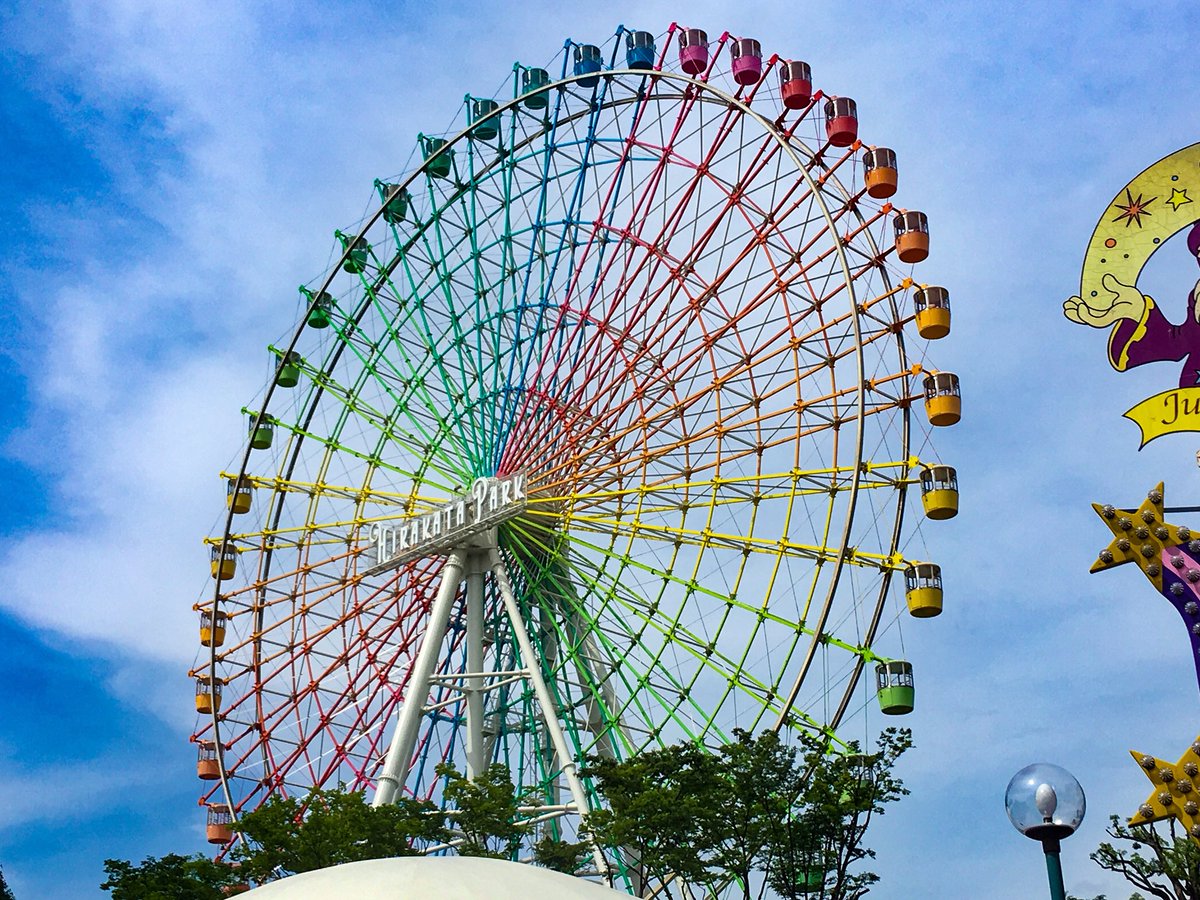 Yes, of course there is a giant Ferris Wheel at Hirakata... it's a Japanese amusement park!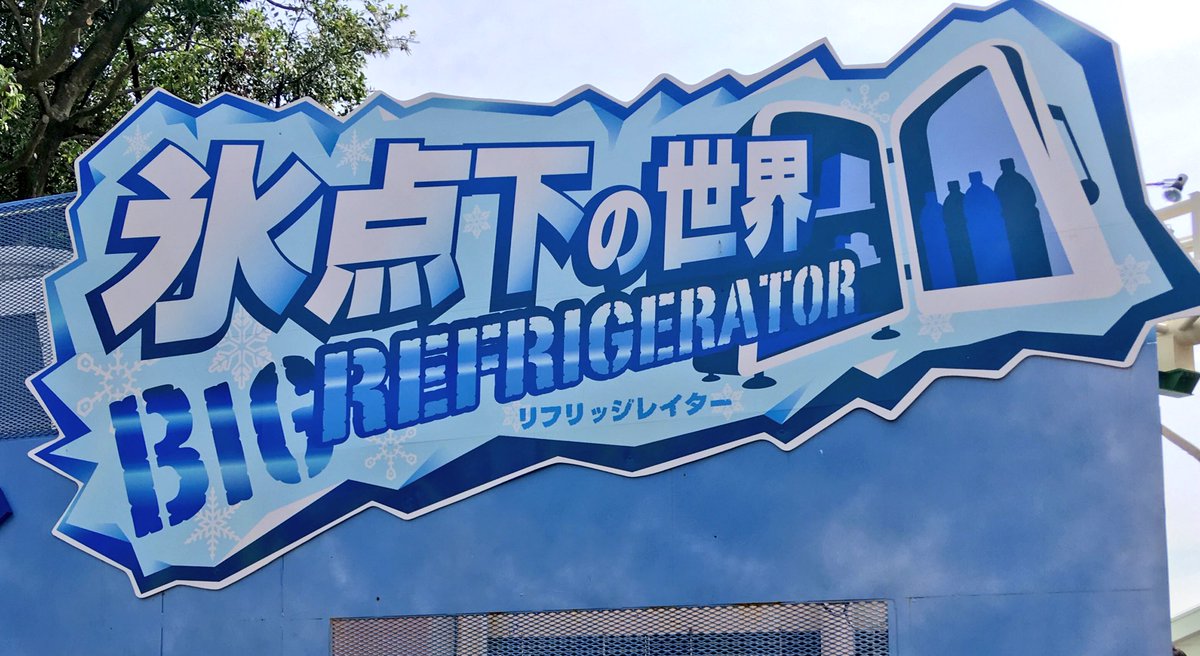 The "Big Refrigerator" attraction literally was a walk-through of a big refrigerator!!!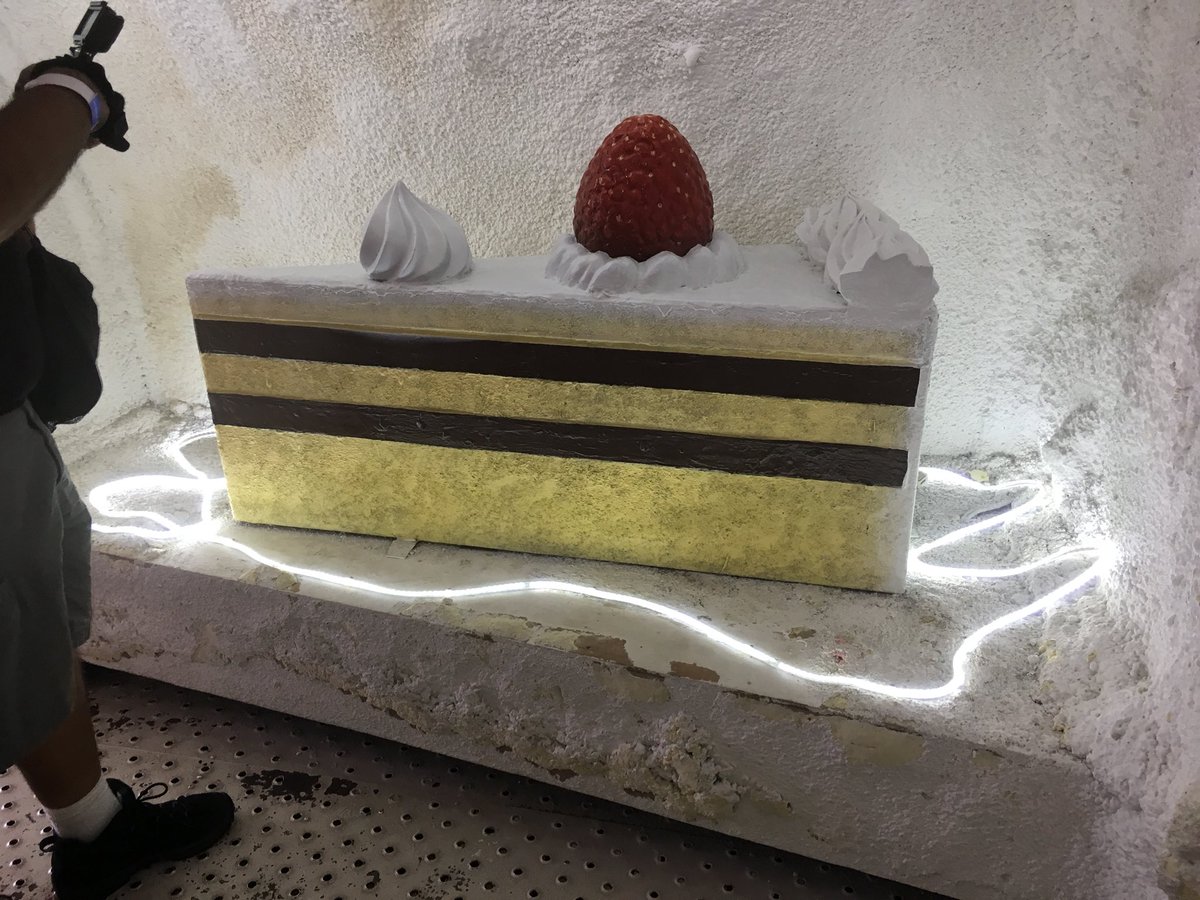 GIANT CHEESECAKE!!!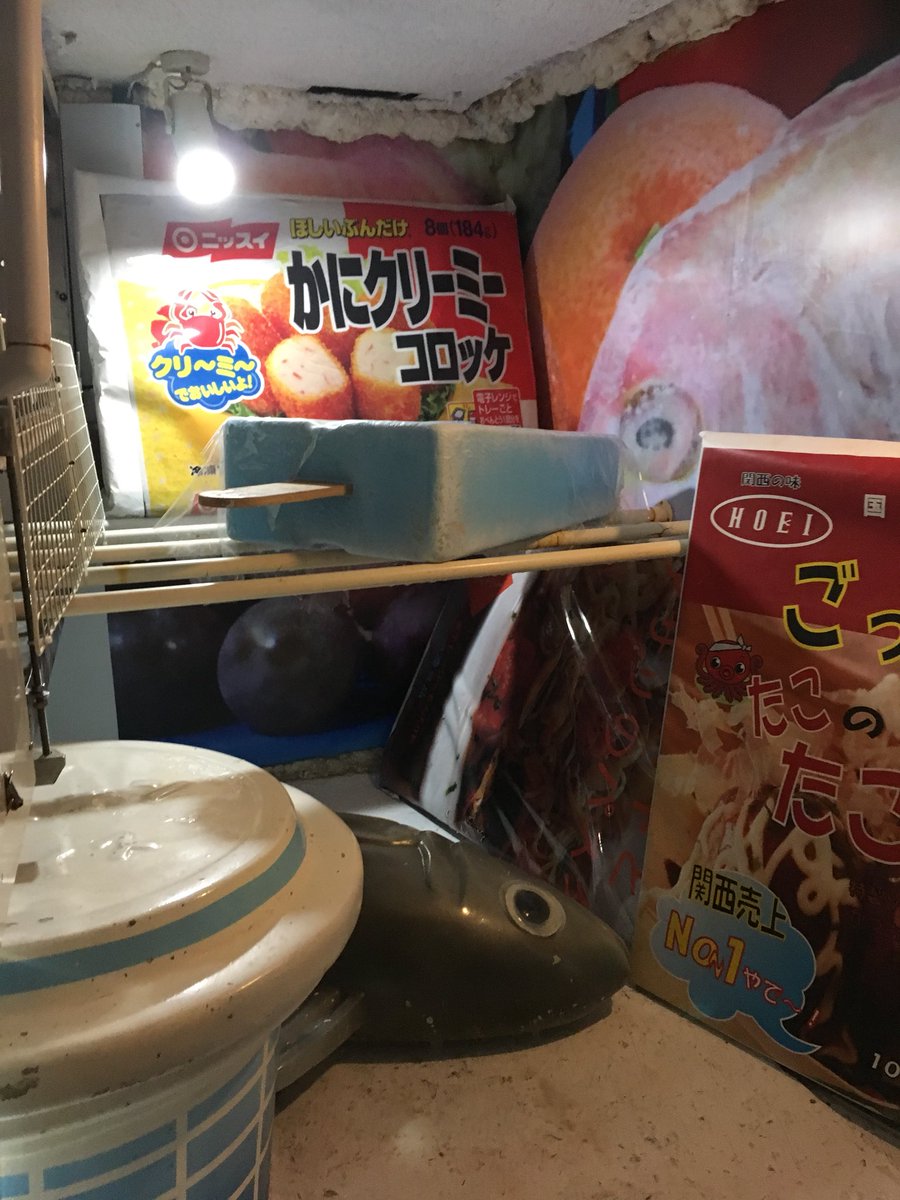 This is hilarious!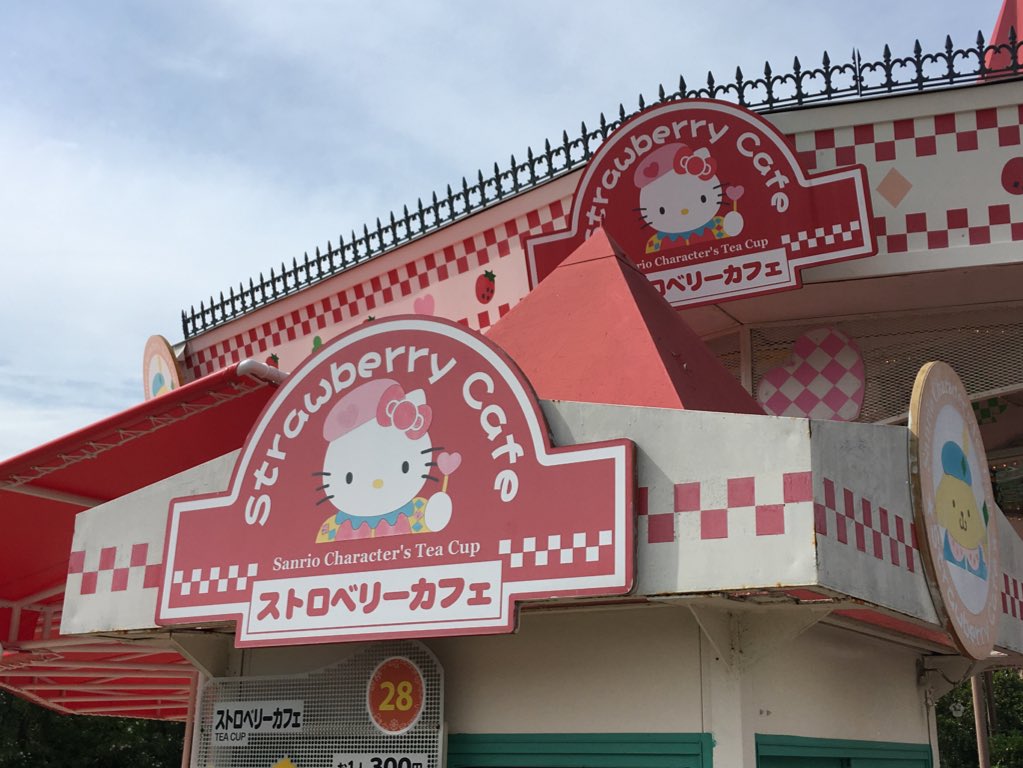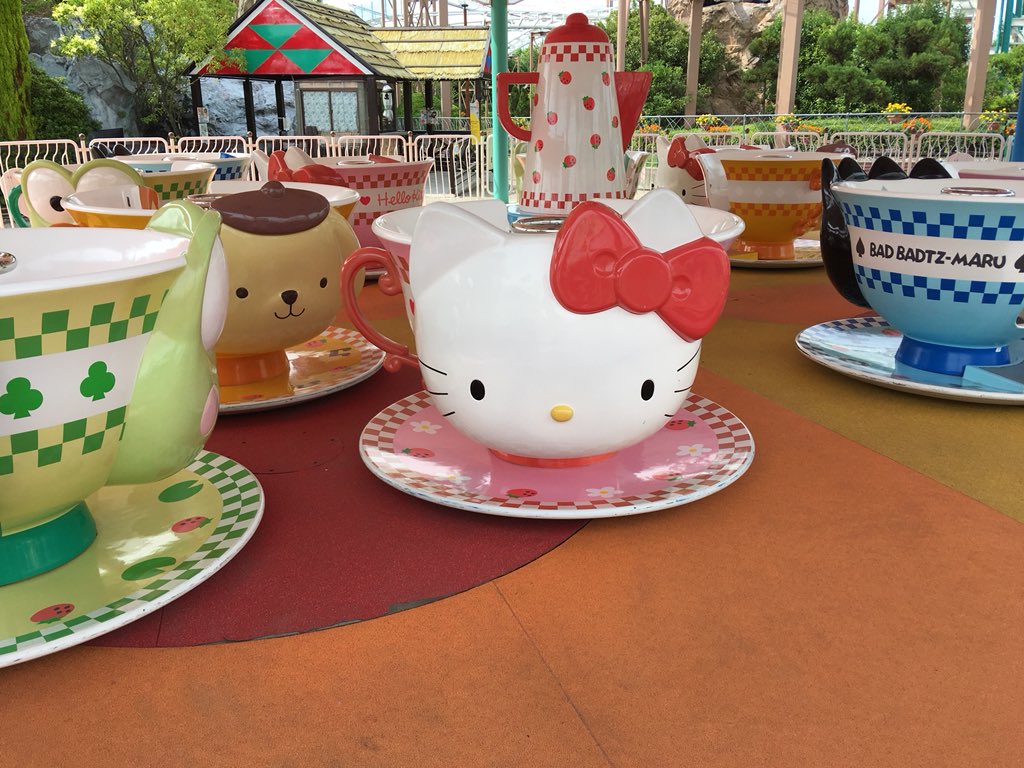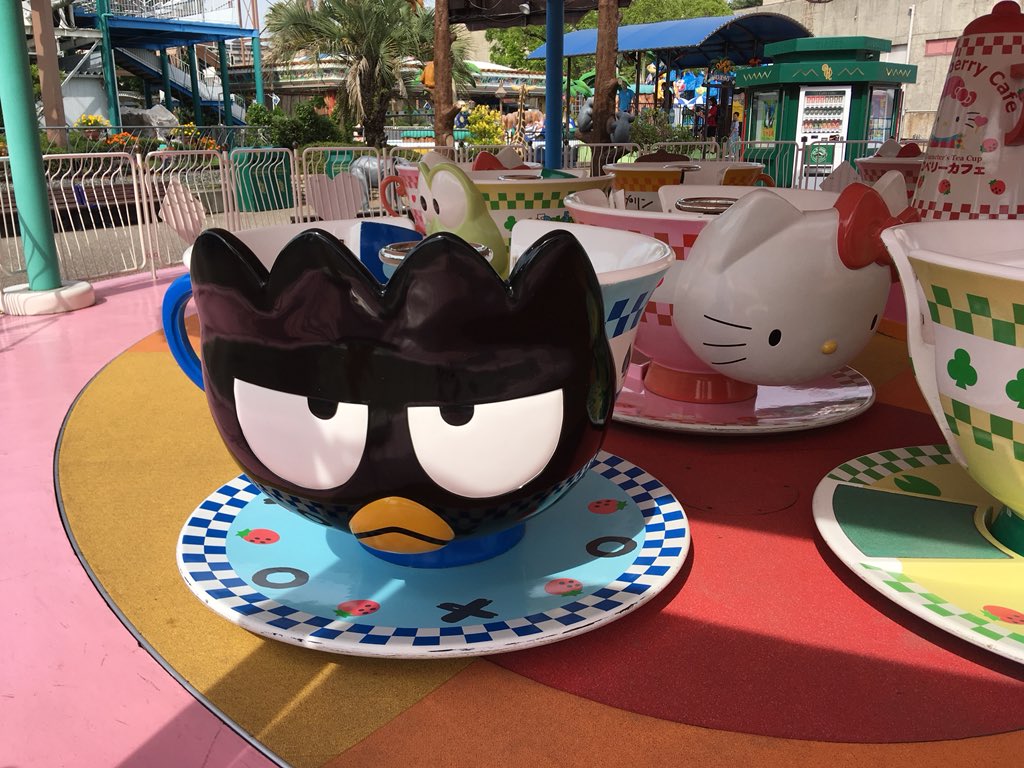 Best themed teacup ride ever?
Peek-A-Boo Town. It's a kids roller coaster not, um... something else!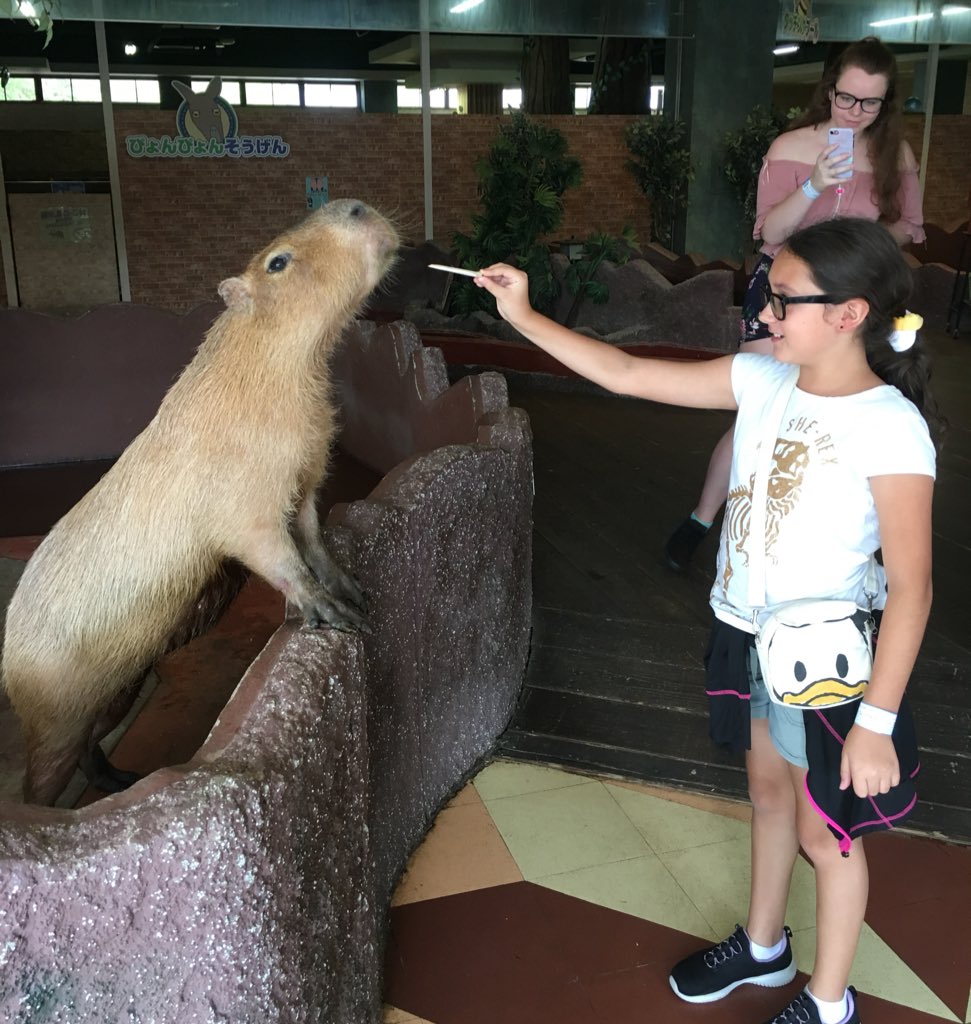 The petting zoo area at Hirakata is amazing!!! Kristen got to feed a Capybara!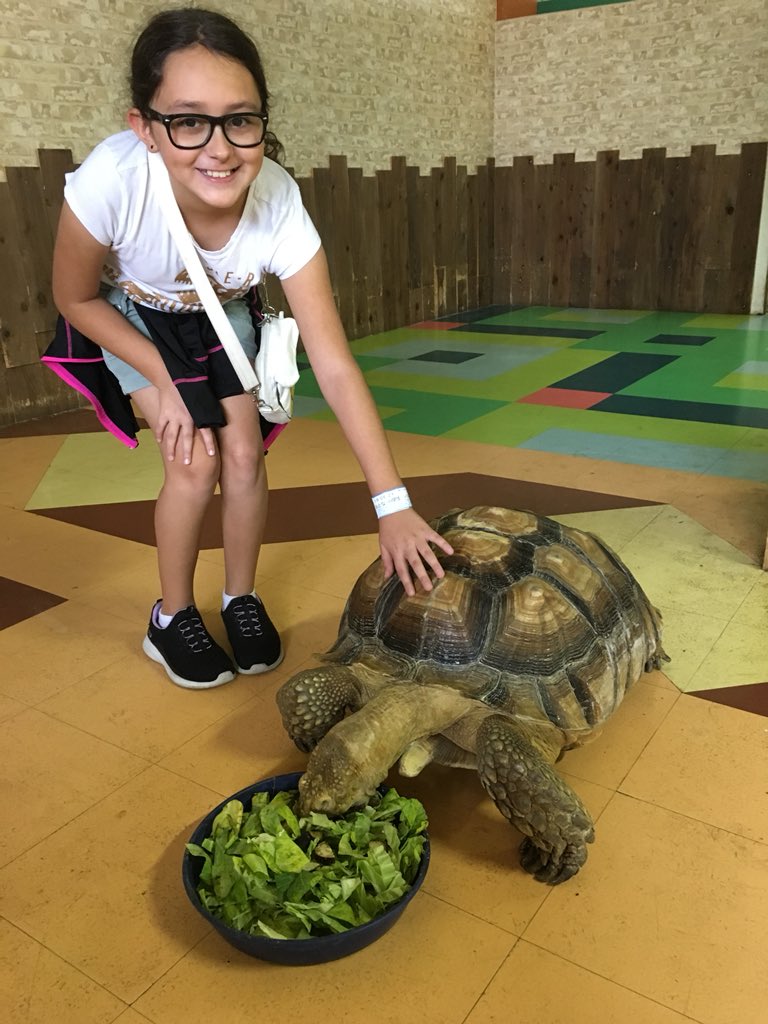 ...and hang out with a Sulcata Tortoise!!!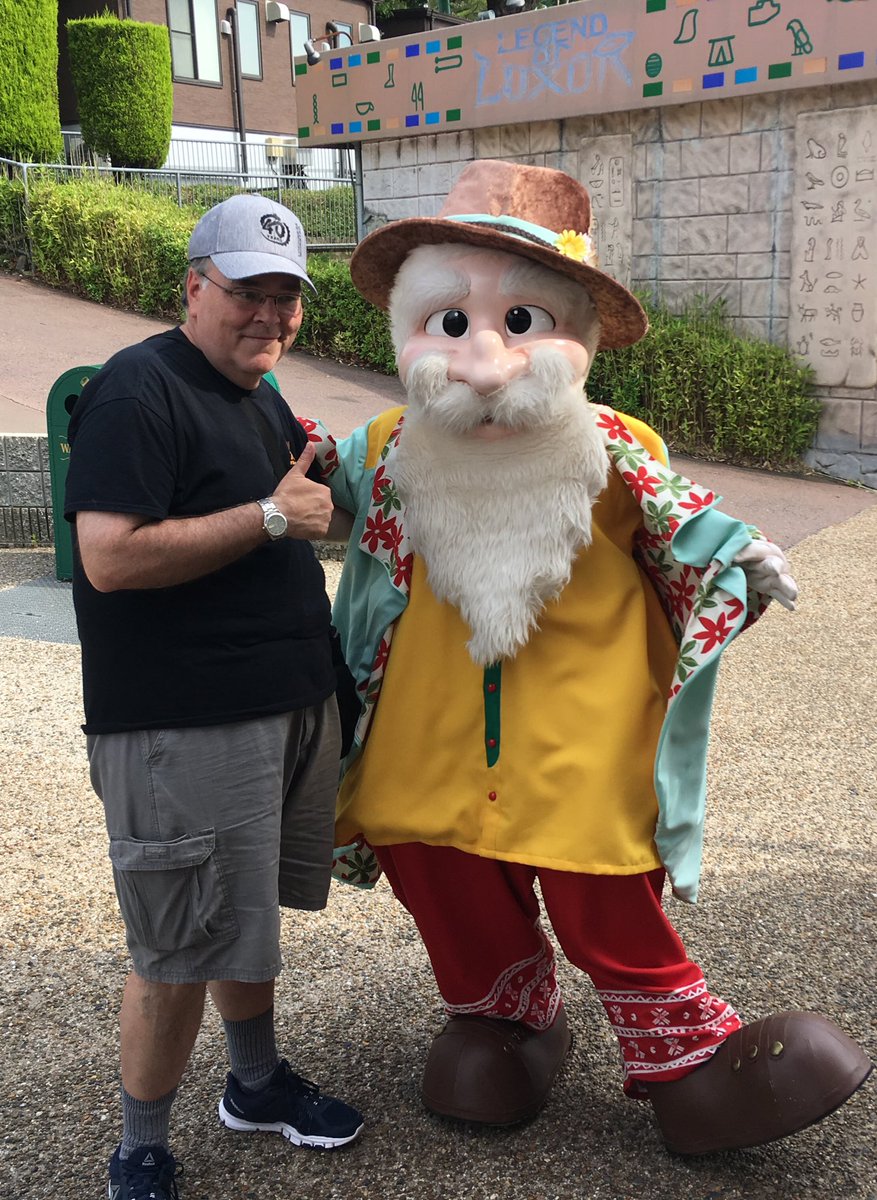 One of the Hirakata Park characters came and hung out with us today!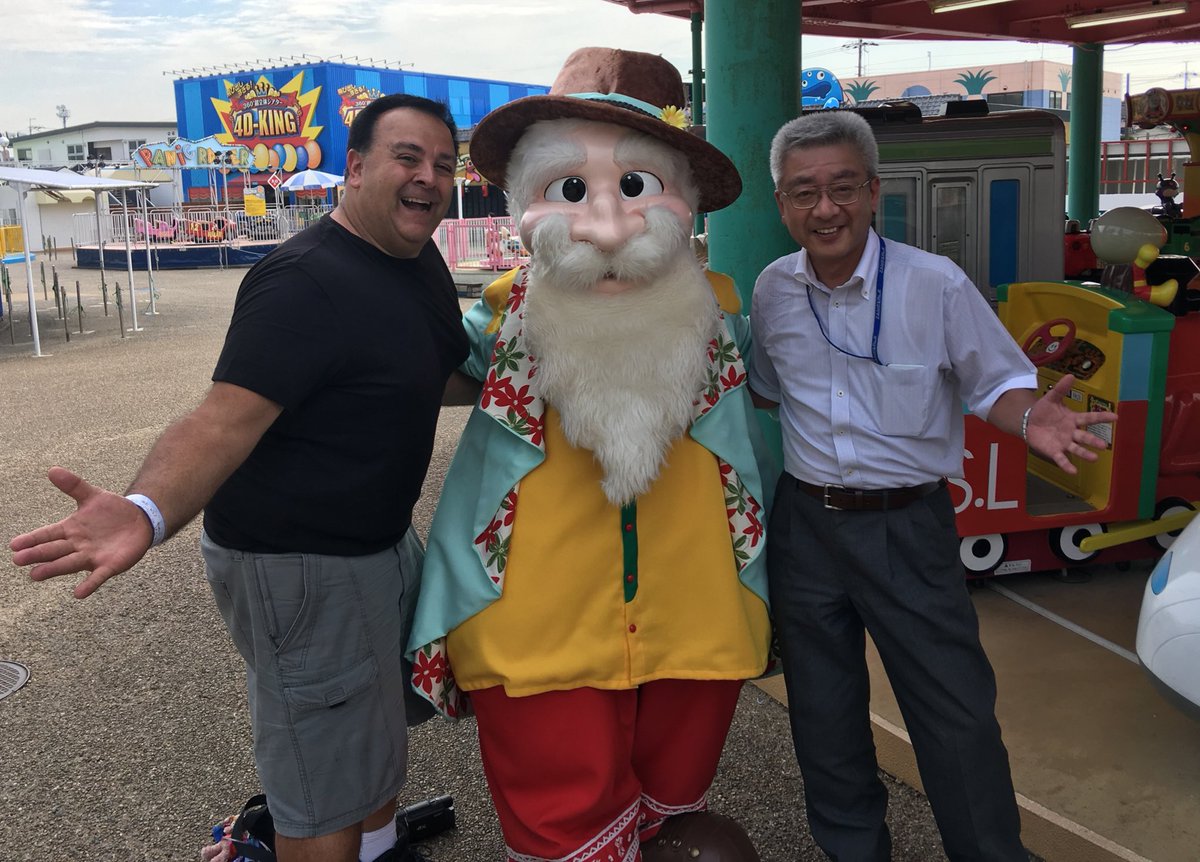 Huge thanks to Mr. Kitagawa helping us sort out this day and our Cosmoworld day!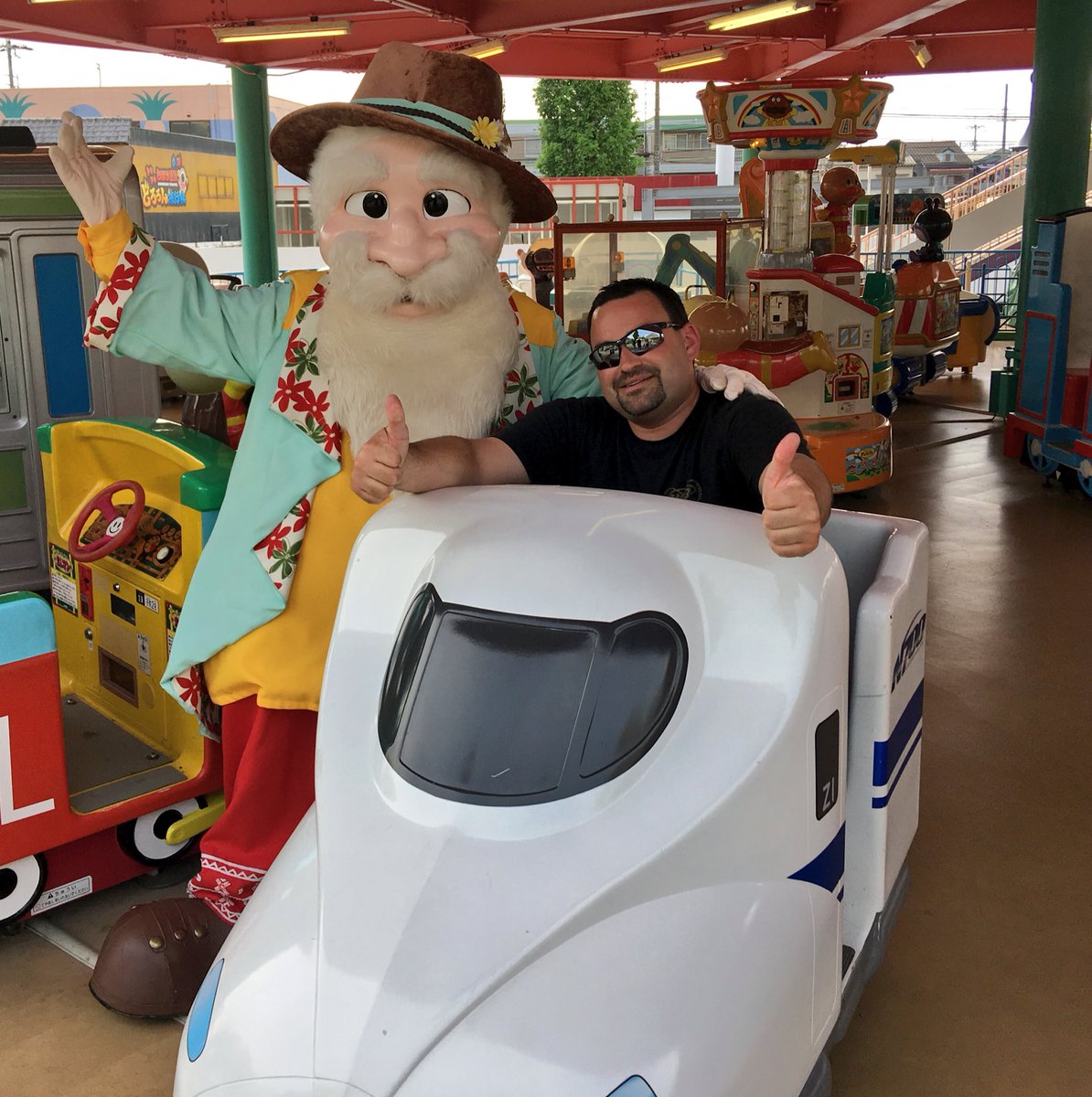 If you think Dan looks comfy in that Shinkansen you should send him an email to
mrt0ad13@aol.com
and tell him!
(Seriously, do this!)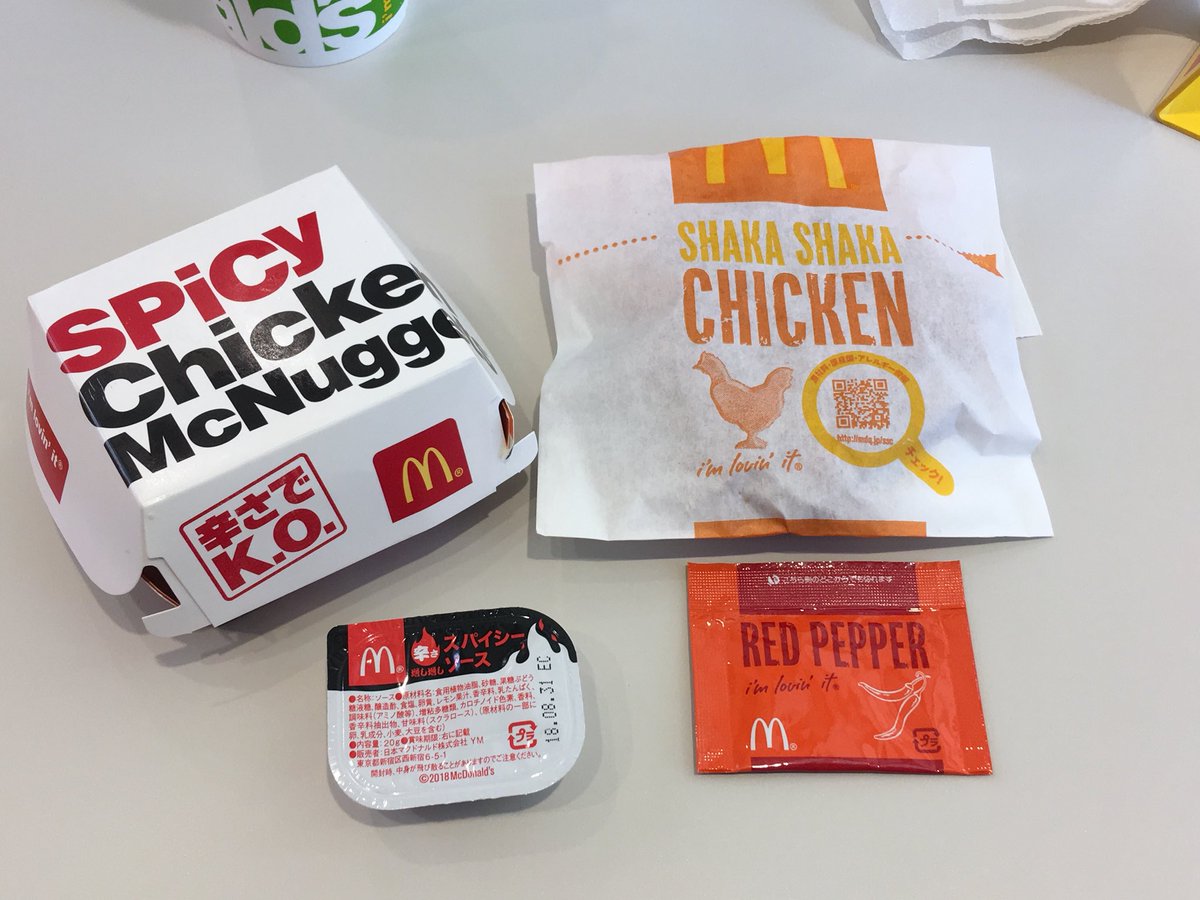 Hirakata Park has a McDonalds in it so we tried some new Japanese McDonalds offerings along with some old favorites!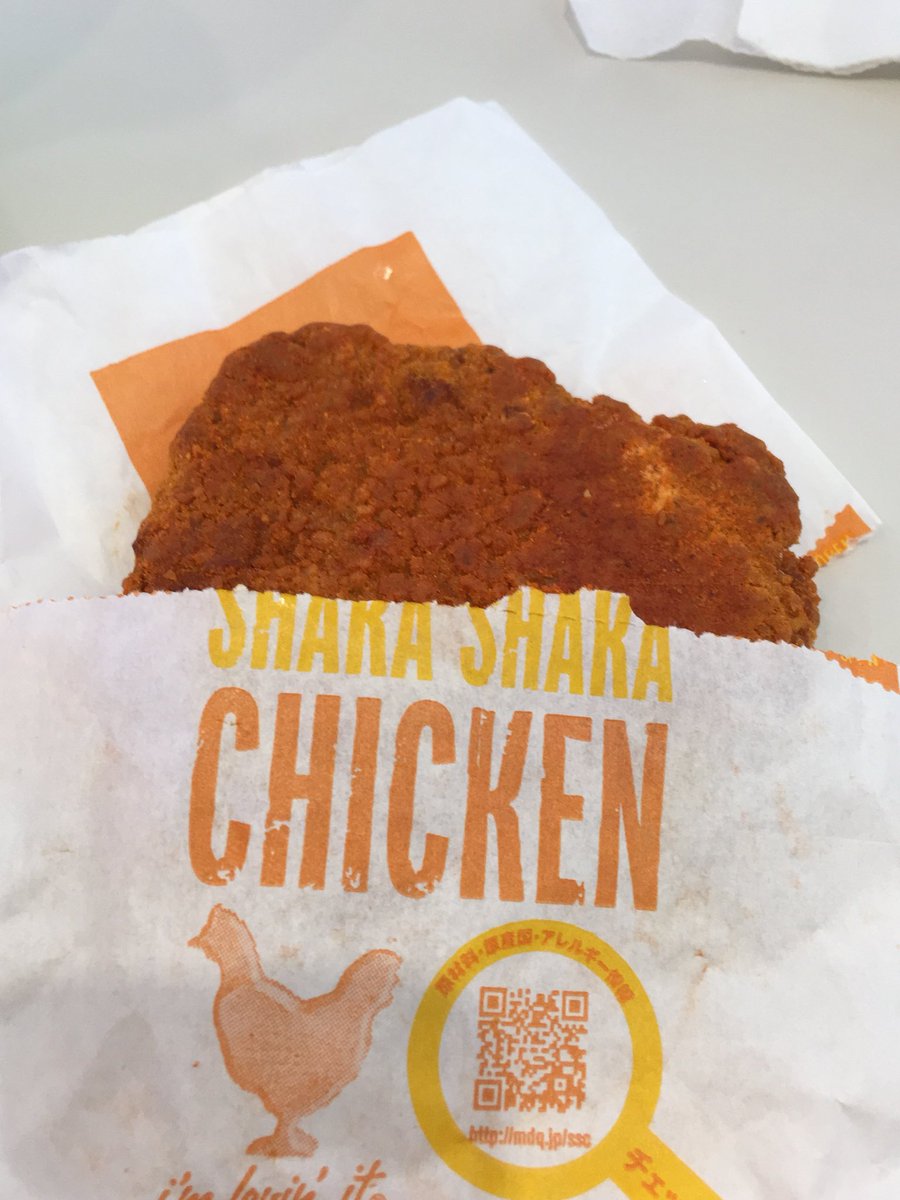 Shaka Shaka Chicken FTW!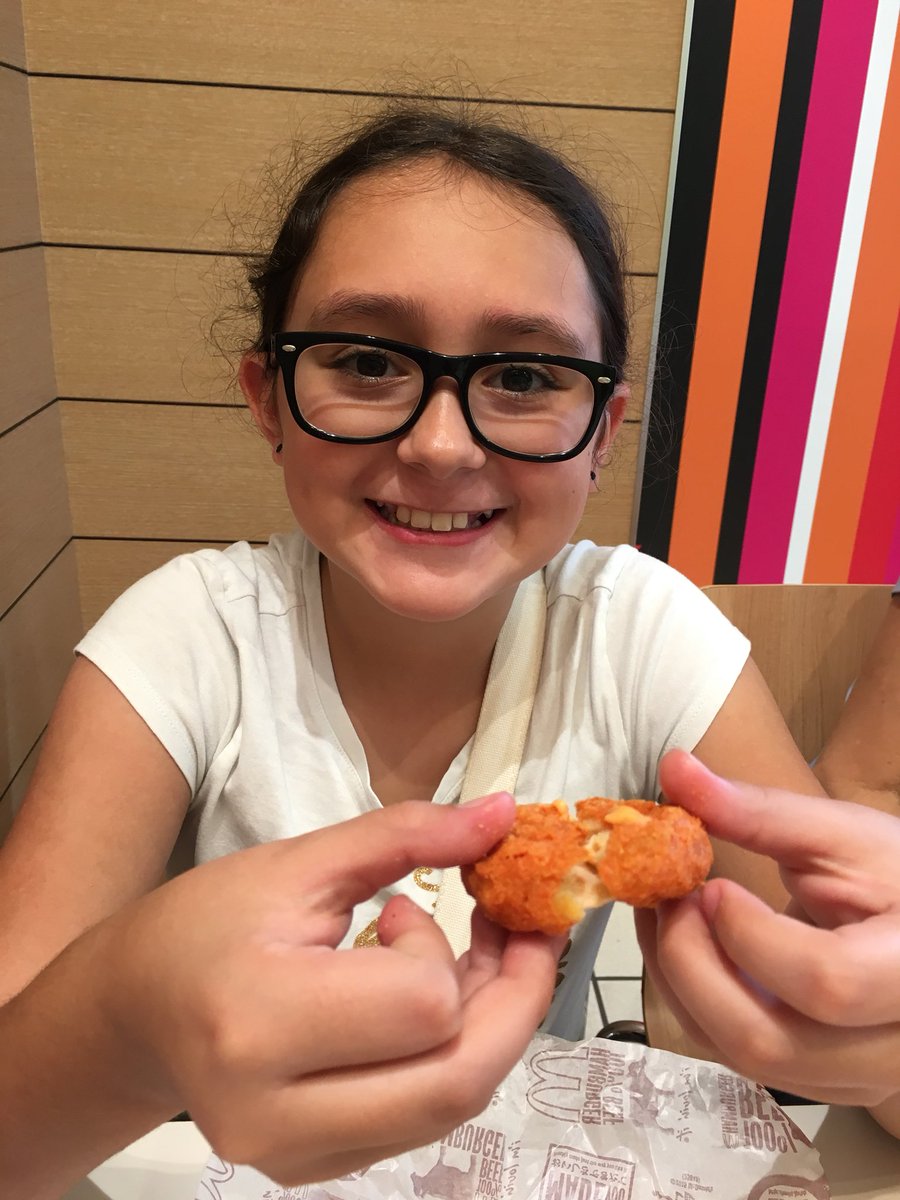 Even Kristen loved the spicy nuggs!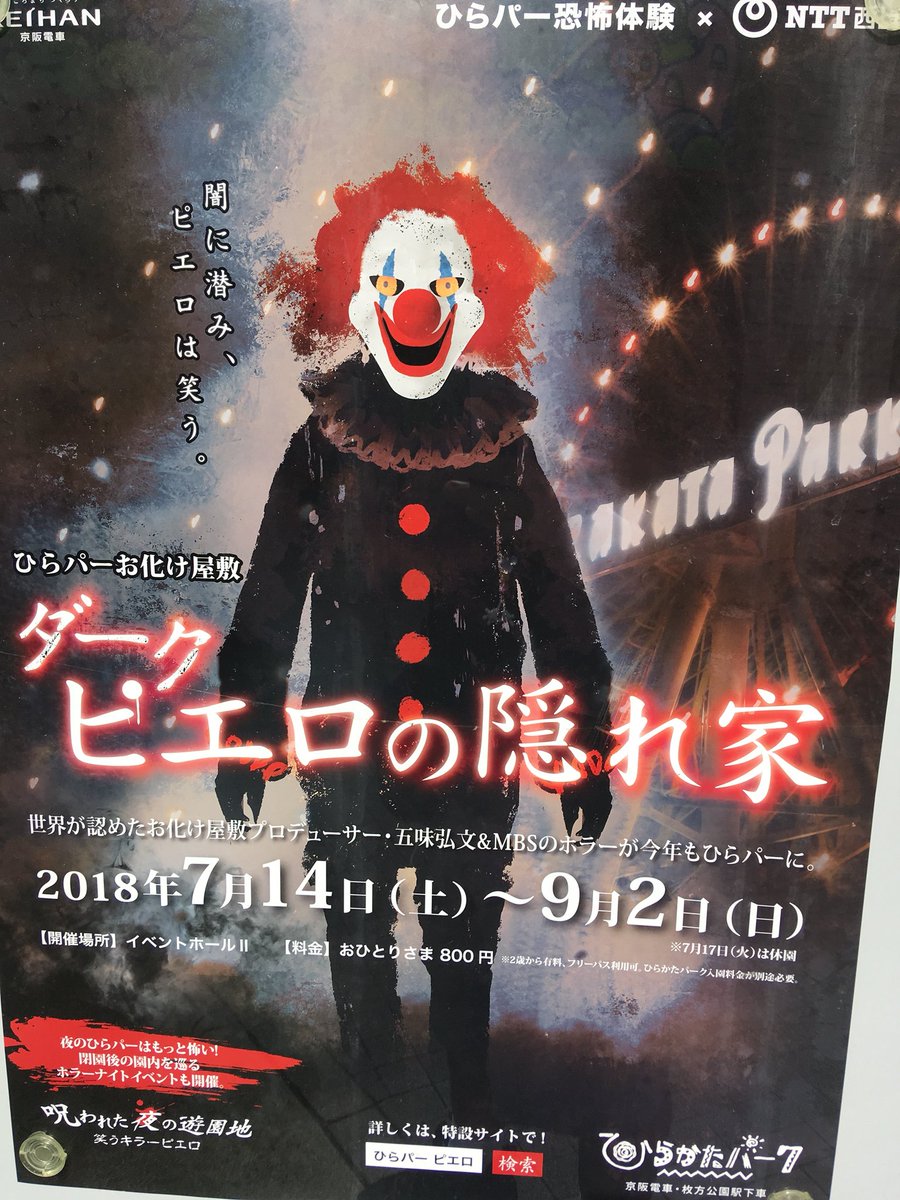 So Hirakata Park is doing some sort of "haunt" later this year. I don't know about you but that image is CREEPY!!! How many of our followers are deathly afraid of clowns?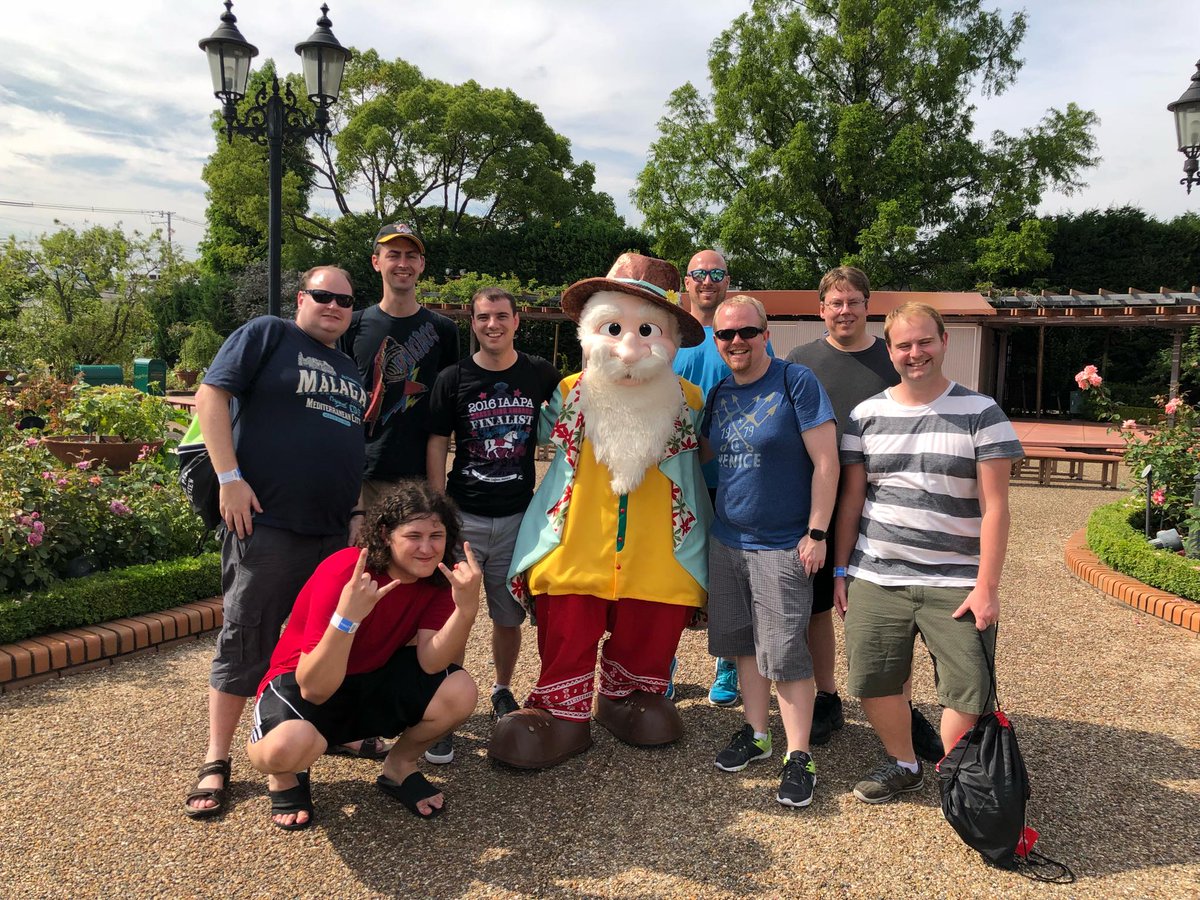 TPR had a really good day at Hirakata Park! Such a fun "family" amusement park in the Osaka, Japan area! Highly recommend visiting if you're nearby!
Now,
POST YOUR COMMENTS!!!!
After all, we took the time to write this report, the least you can do is post something nice about it!
Last edited by
robbalvey
on Mon Jun 25, 2018 5:47 pm.