REGISTER
for our forum to leave a comment!
Click
HERE
for an index of all our Japan 2018 Trip Updates
Follow our LIVE updates on Twitter and Instagram Stories!
------------------------------------------------------------------------------------------------------
And we are off on our next adventure!
Day Fifteen - Washuzan Highland and New Reoma Park!
This ended up being a "wet" day but thankfully all the parks we visited today operated everything in the rain, which a lot of parks in Japan do NOT, so that was a huge plus for us today. I was disappointed to see two of the coasters at Washuzan Highland "closed for maintenance" and I've heard the Ultra Twister has actually been SBNO for quite some time now. Truthfully, I didn't think this park would still be in existence when we visited four years ago and I firmly believe it may not be in another four years. We shall see. Anyway, on to some photos & videos...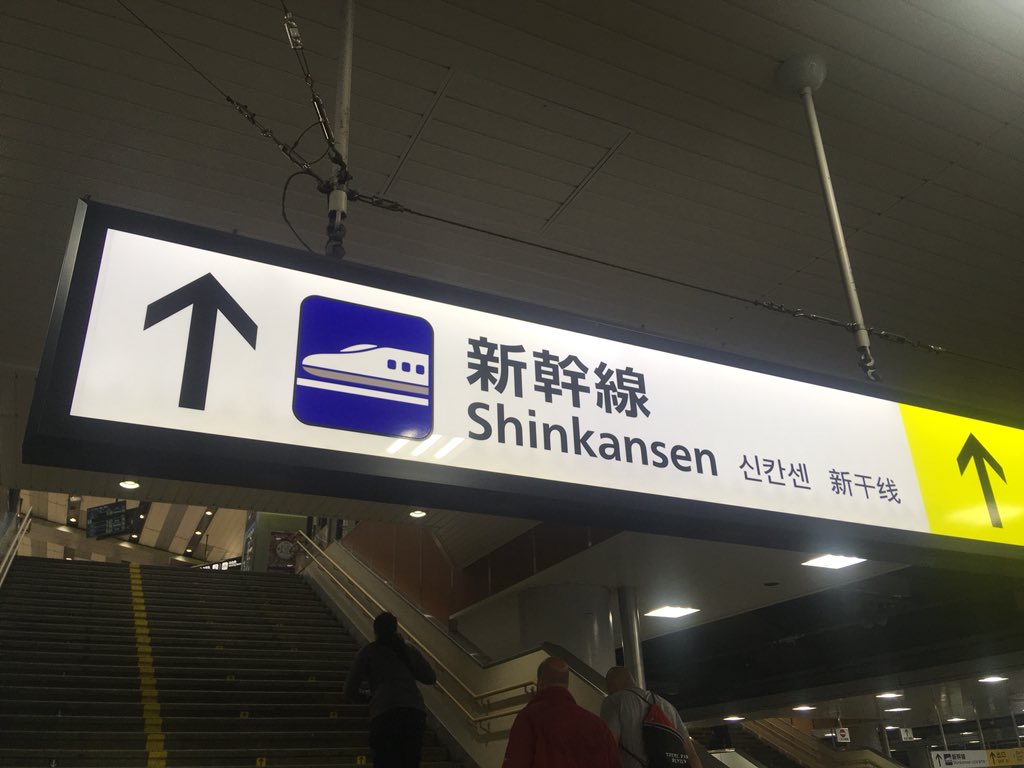 Heading out on our next Japan adventure today!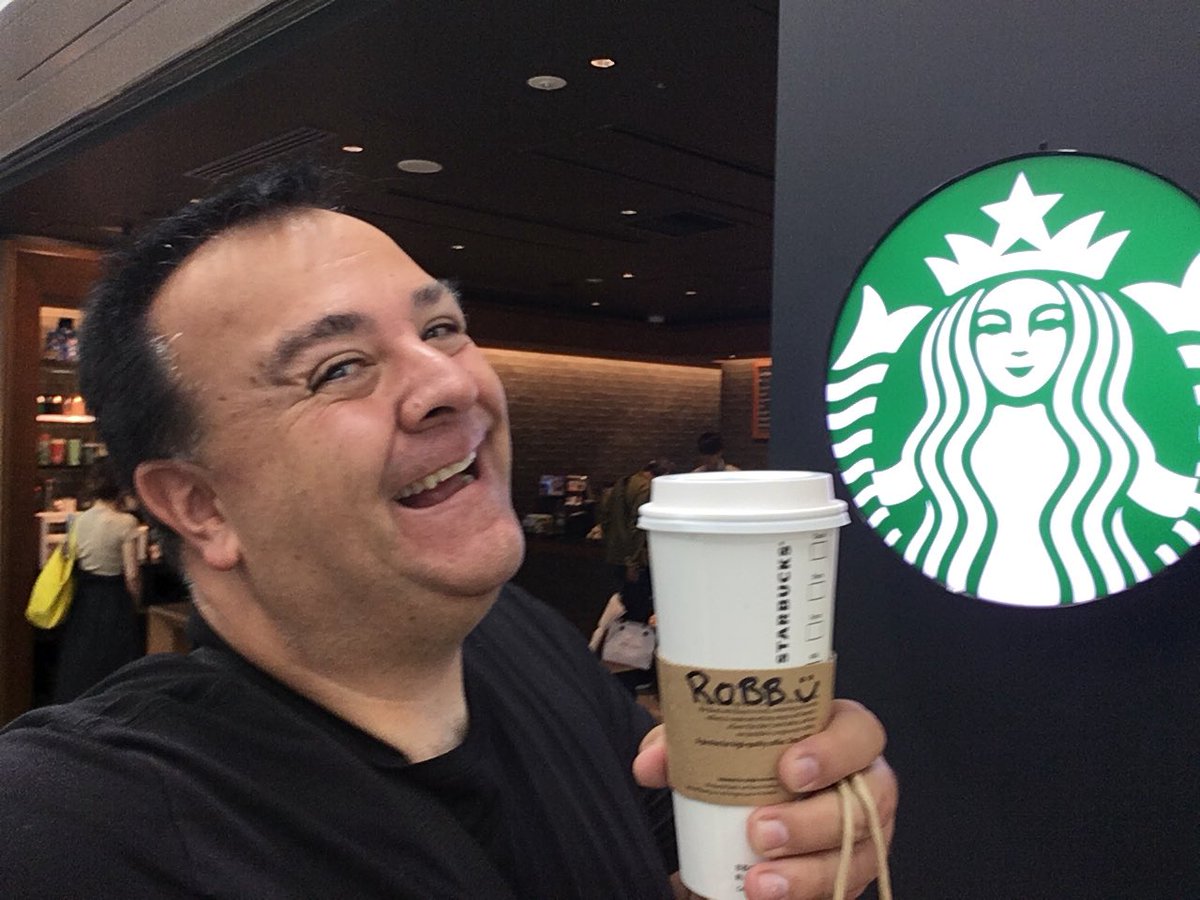 Any morning in Japan that starts out with Starbucks is a good morning!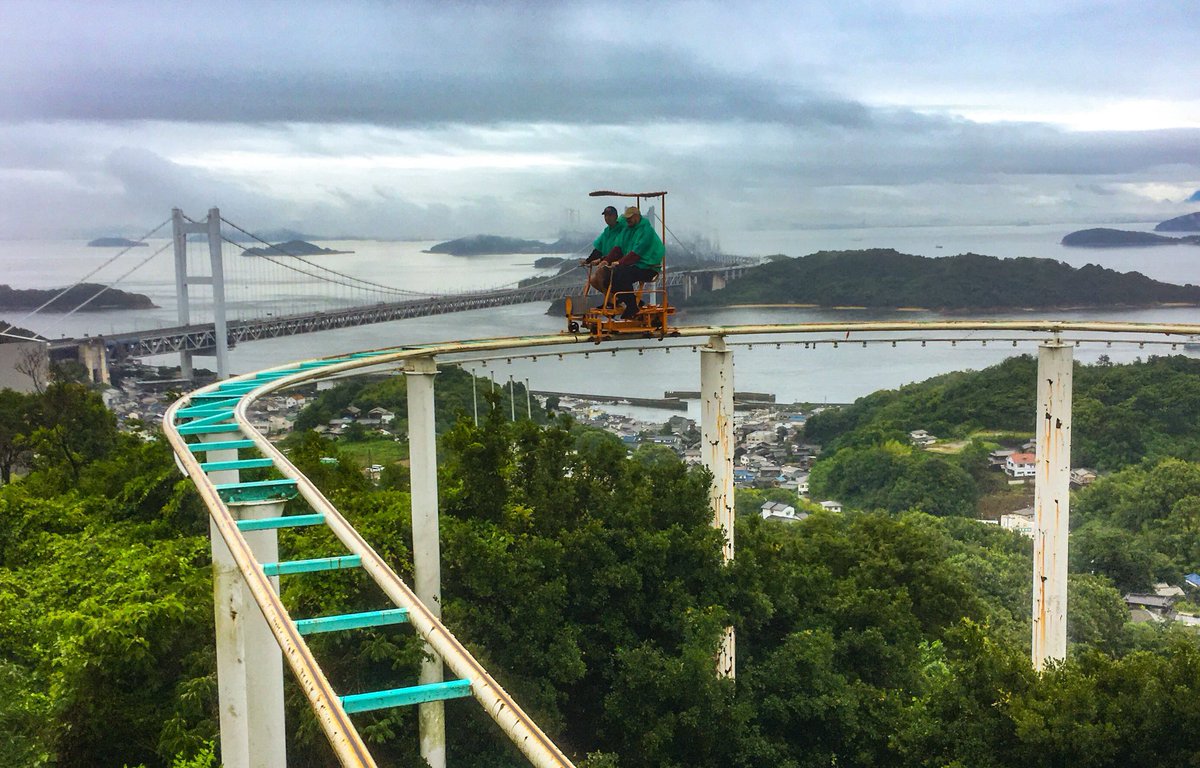 Our travels this morning have taken us to the world famous "pedal powered roller coaster" over the cliffs of Washuzan Highland in Japan! This ride was kind of terrifying!!!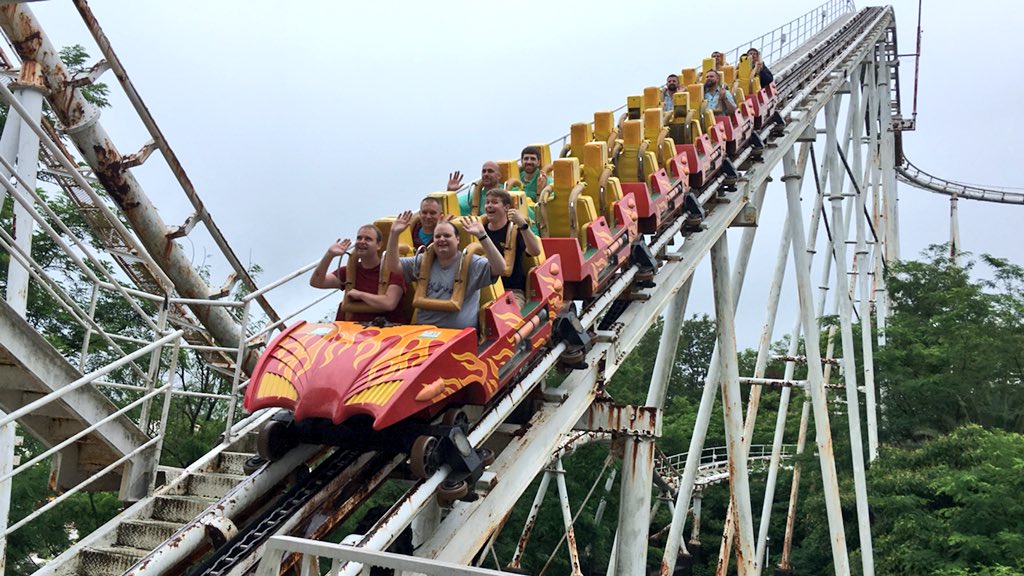 TPR has once again survived the "backwards looping Togo coaster" at Washuzan Highland and honestly, this is a REALLY FUN ride!!!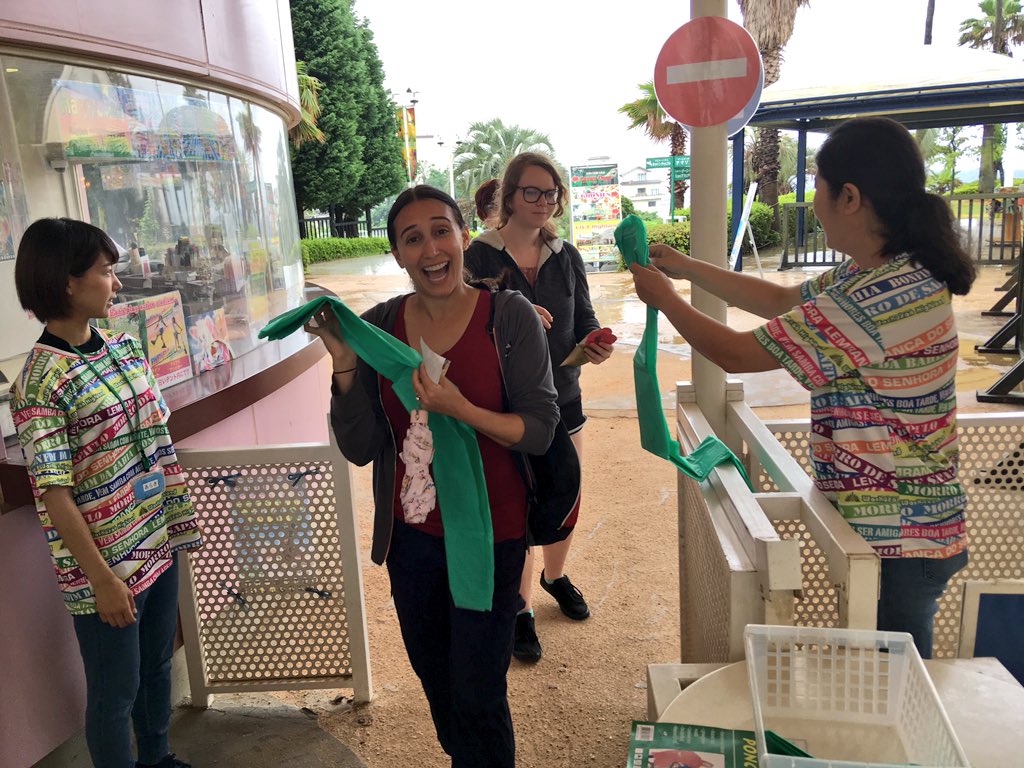 This is how amazing Japan is. As we walked into the park they handed everyone free ponchos and apologized about the rain! (It was only lightly raining!)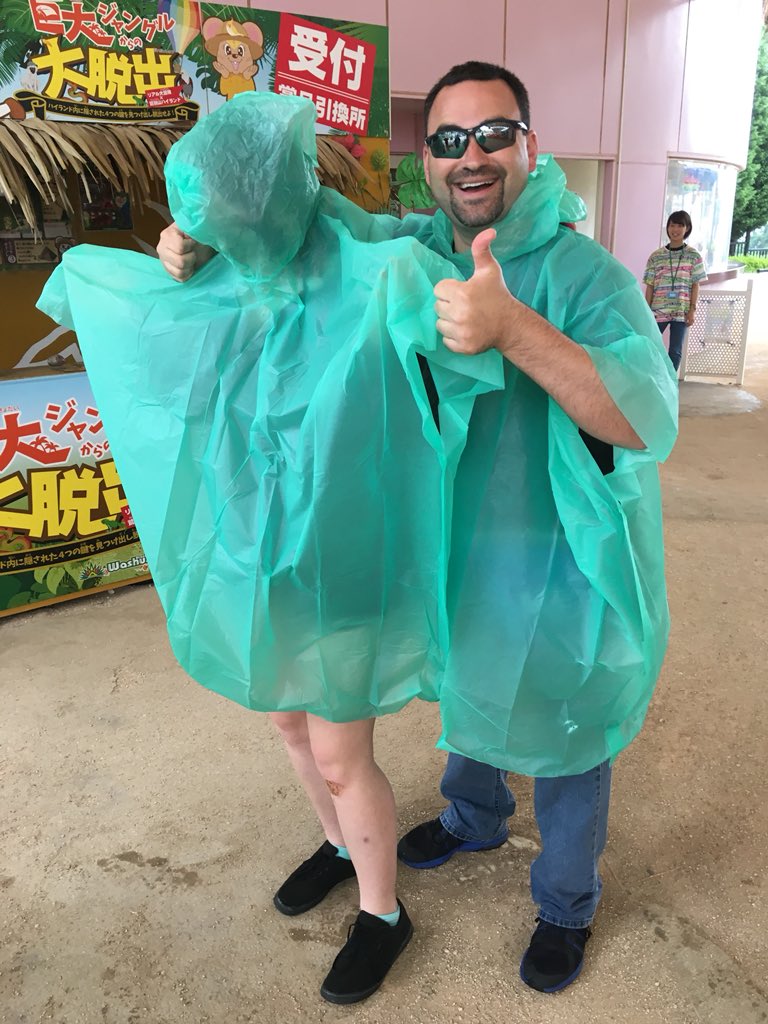 So that is Megan... She was having "difficulty" putting on a poncho... "Guys! Stop making fun of me! Putting on a Poncho is HARD!!!" #Millennials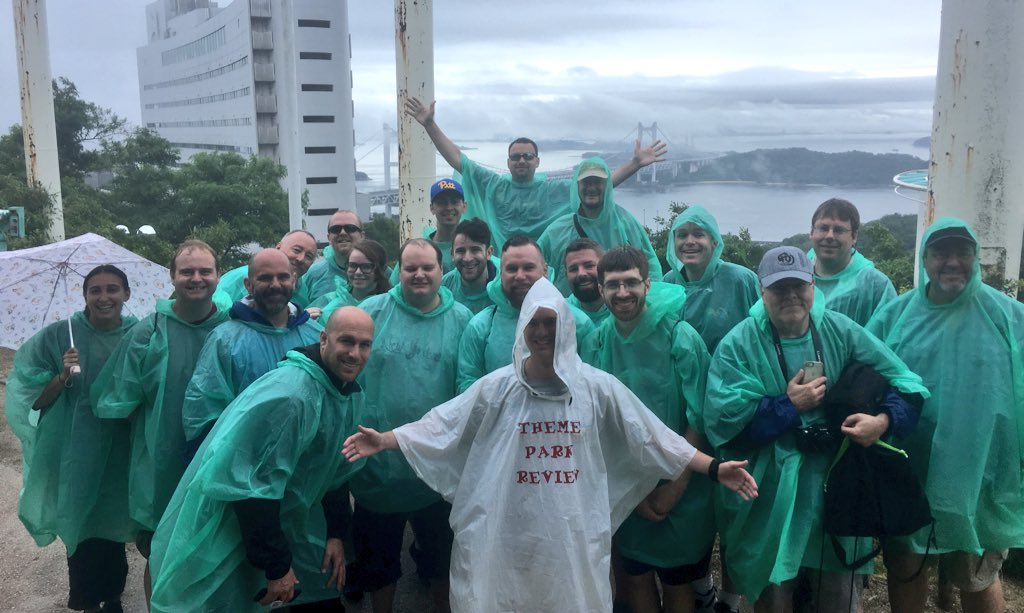 We all look DAMN SEXY in our green ponchos, don't you think?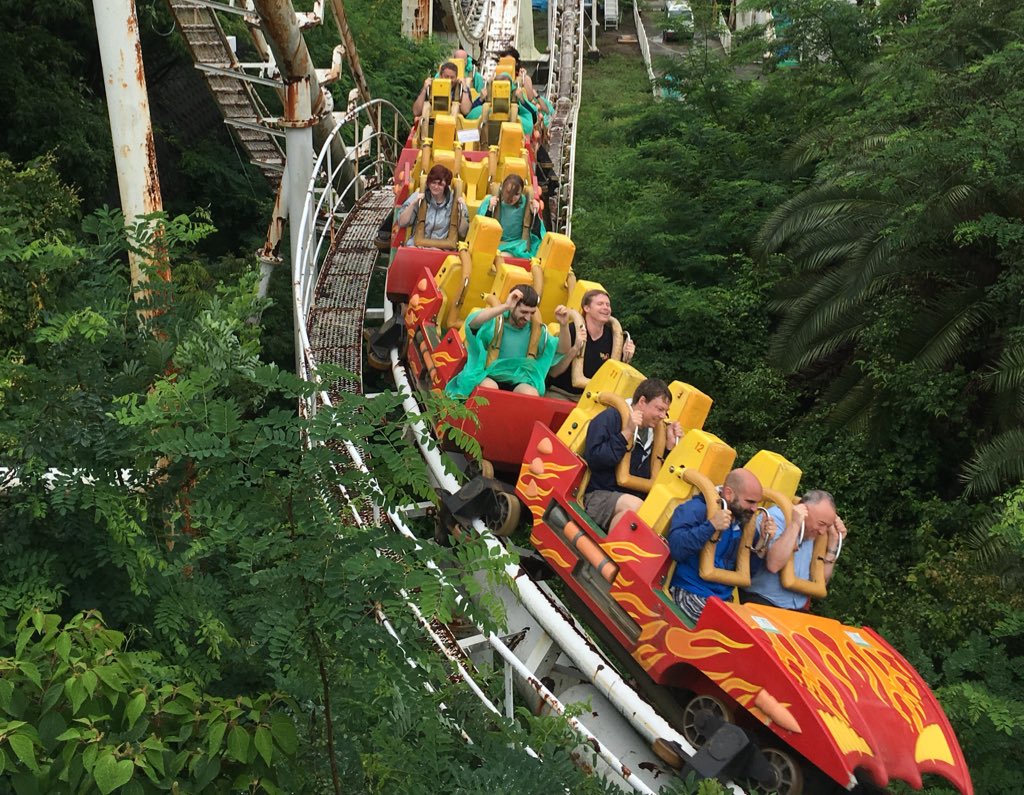 Fun Fact! That coaster train is actually going BACKWARDS!!!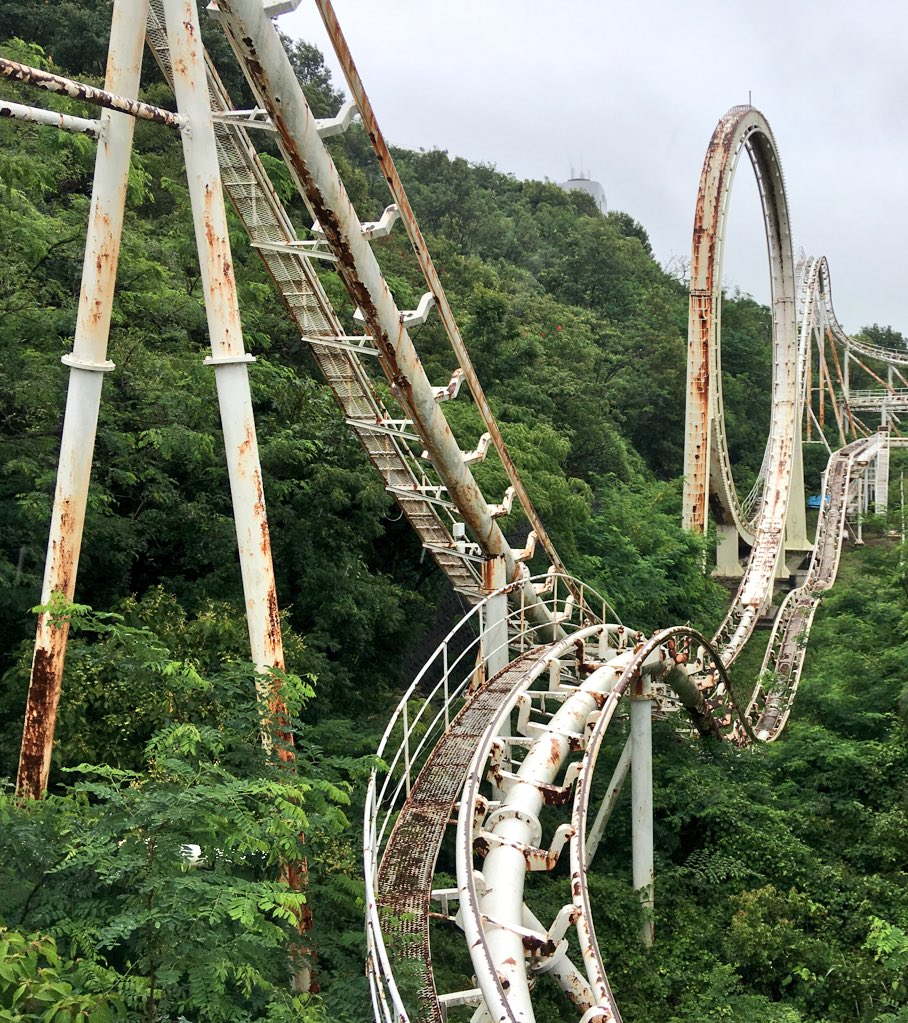 We have always been impressed with the "rust" theming of this coaster!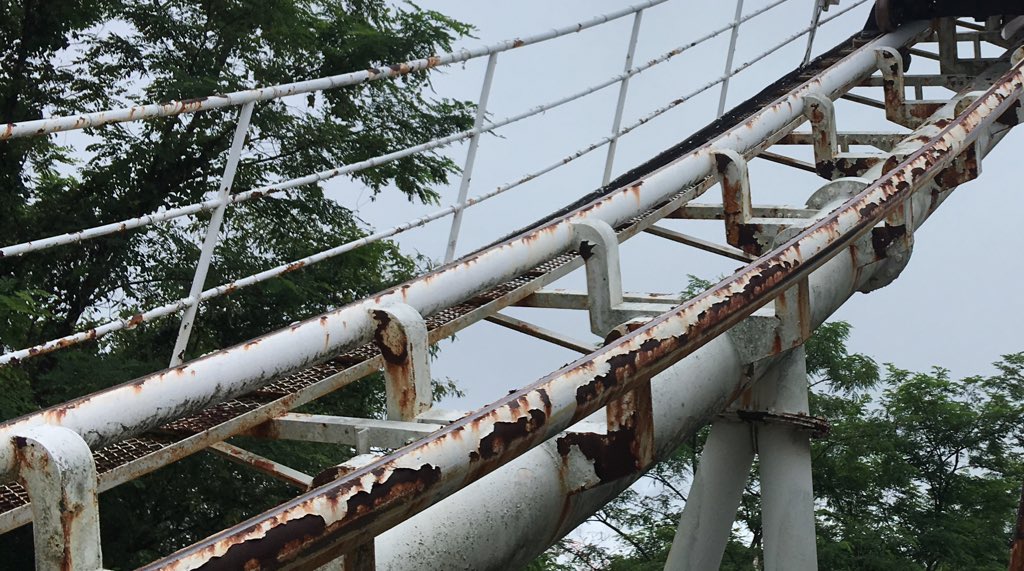 It has a very realistic "dilapidated" look to it!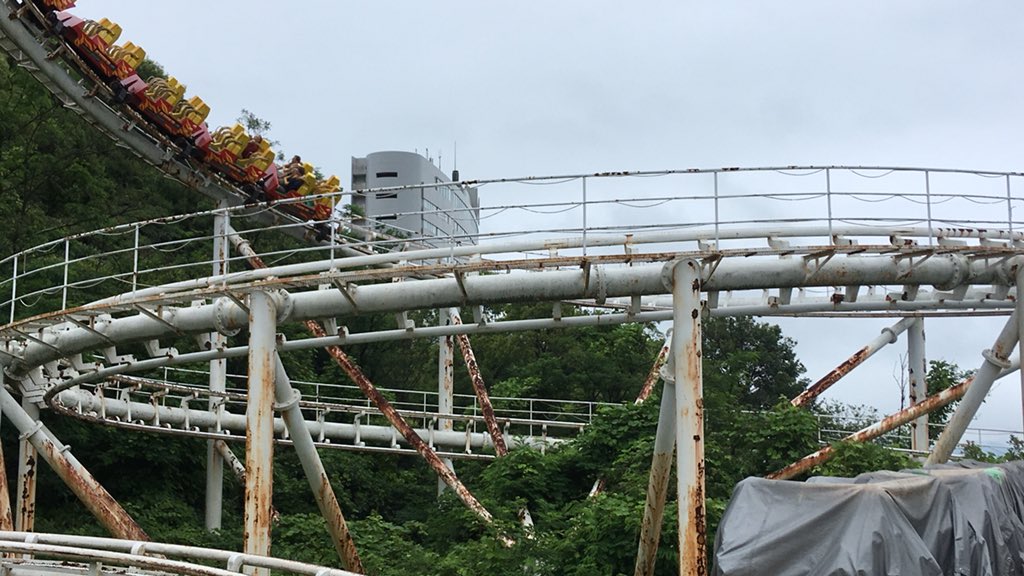 Well done in the theming department!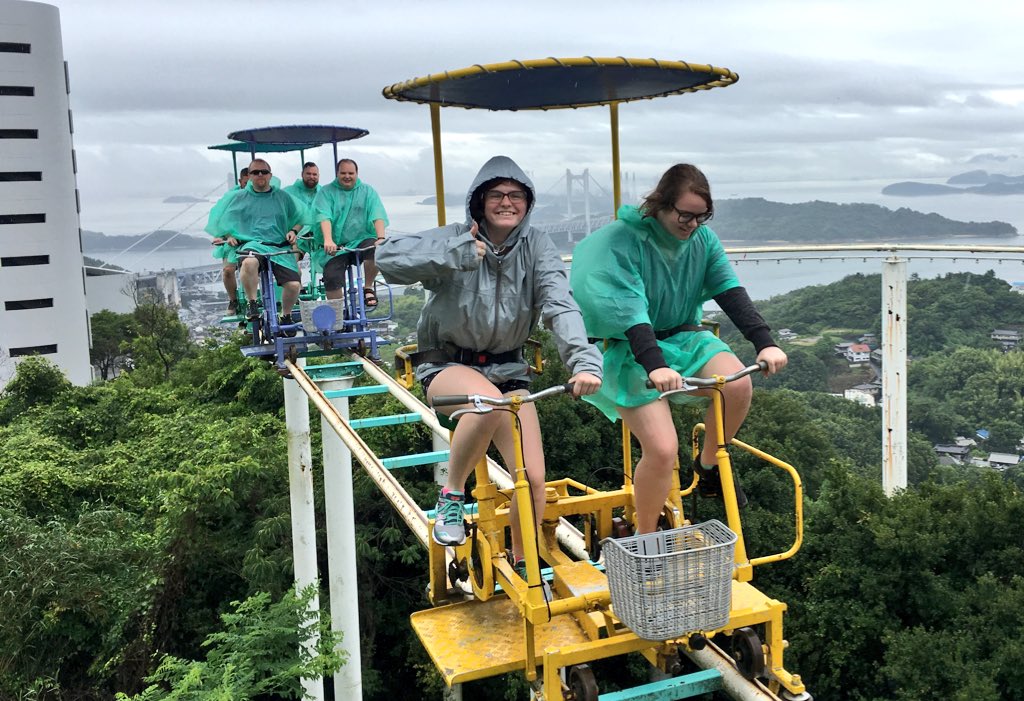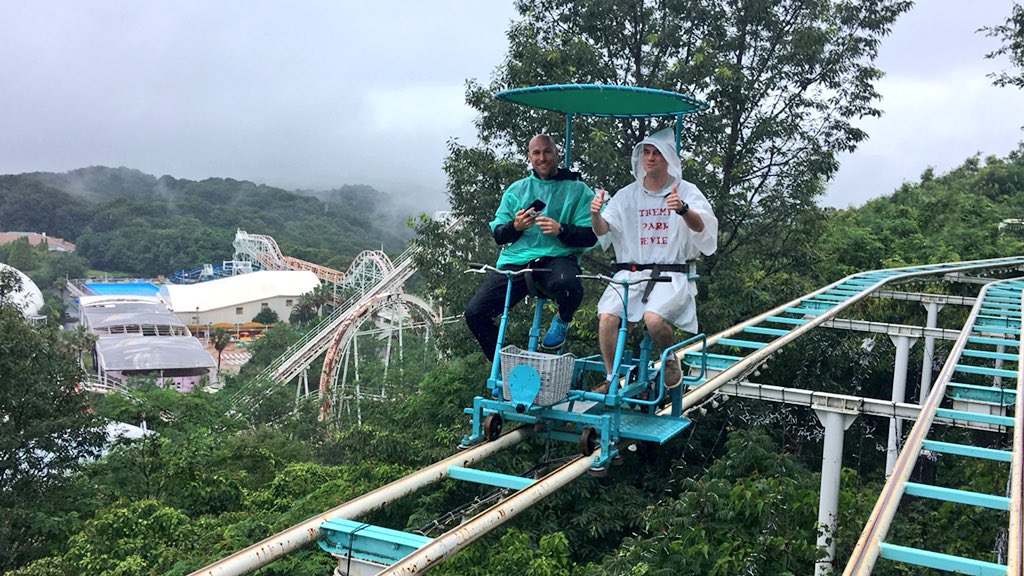 The pedal-powered roller coaster was a lot of fun!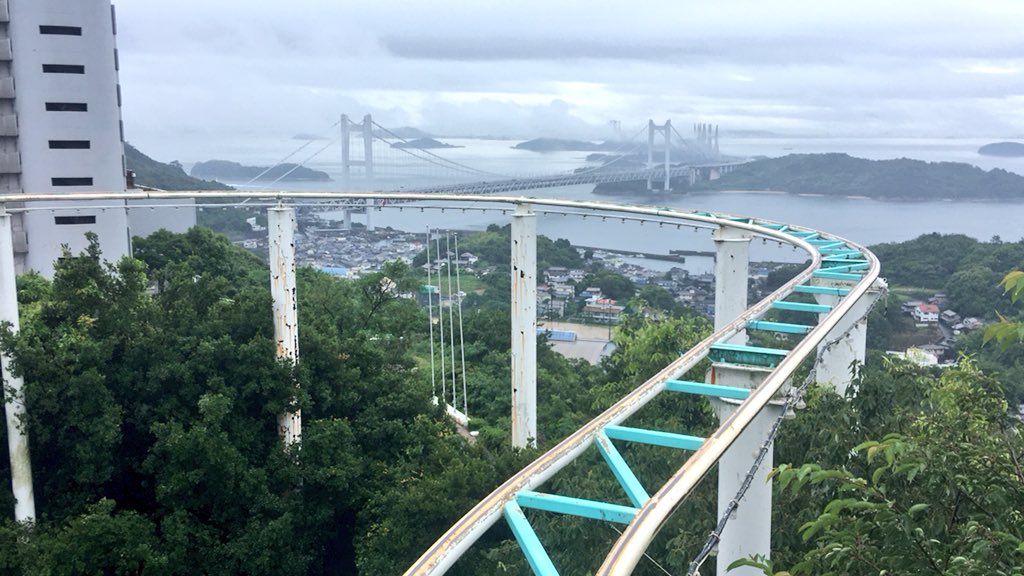 And the views of the Seto Sea are fantastic!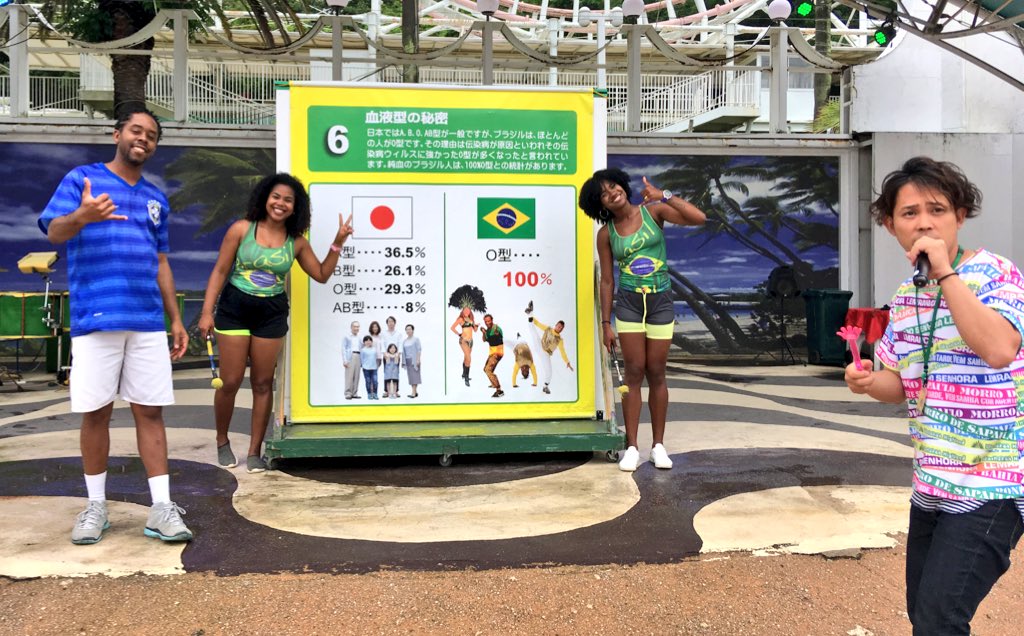 We were just in time for the Brazilian Samba Show and it was quite amazing!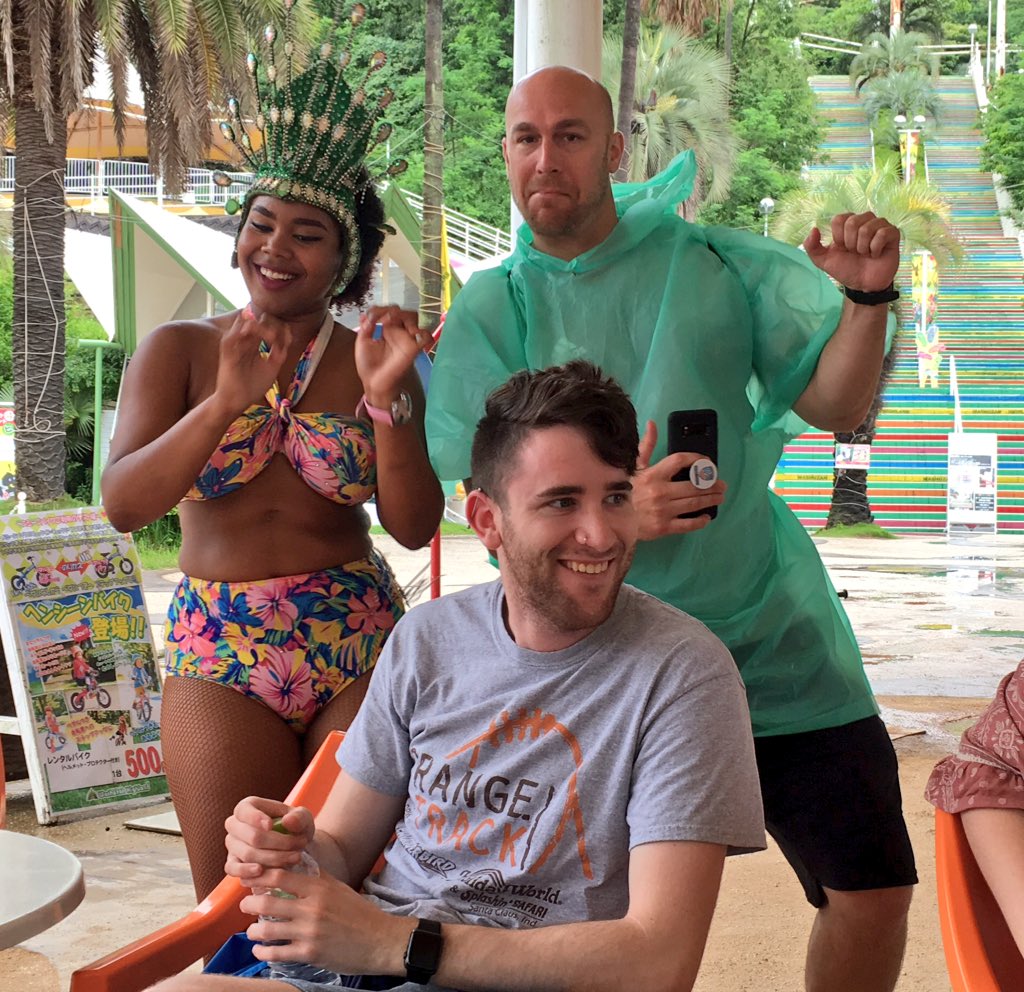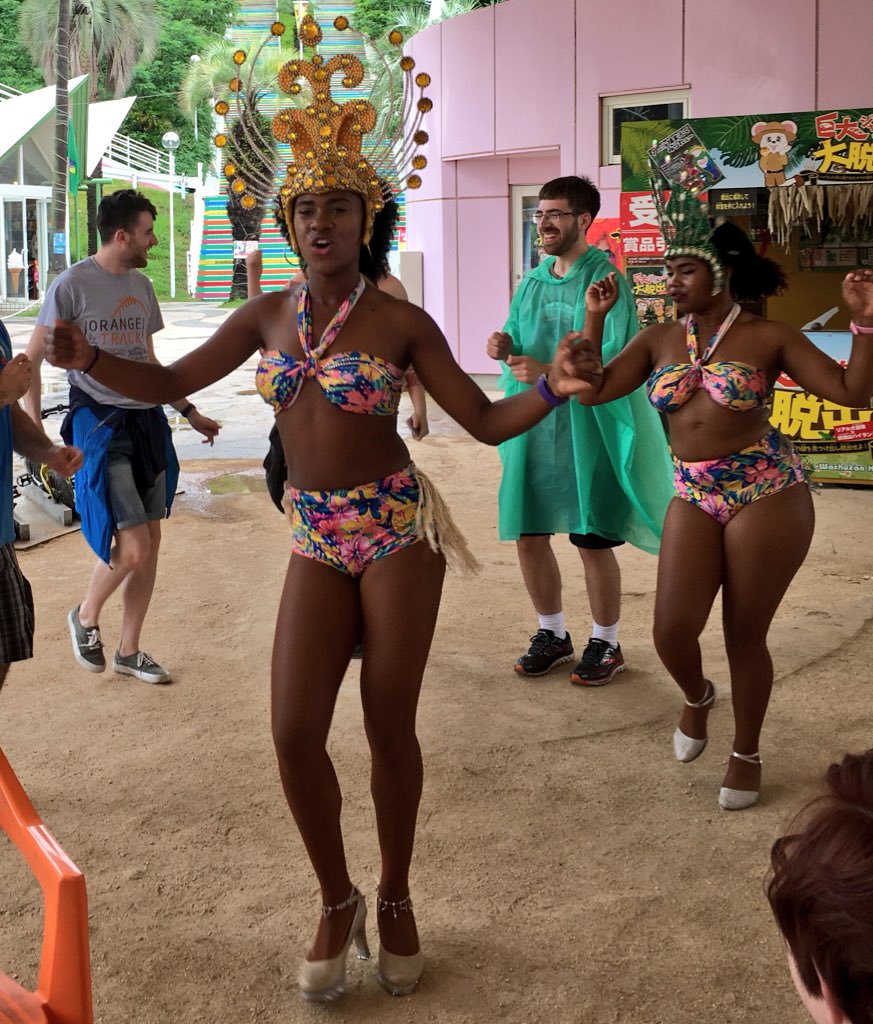 Some of our members got a little too into it! lol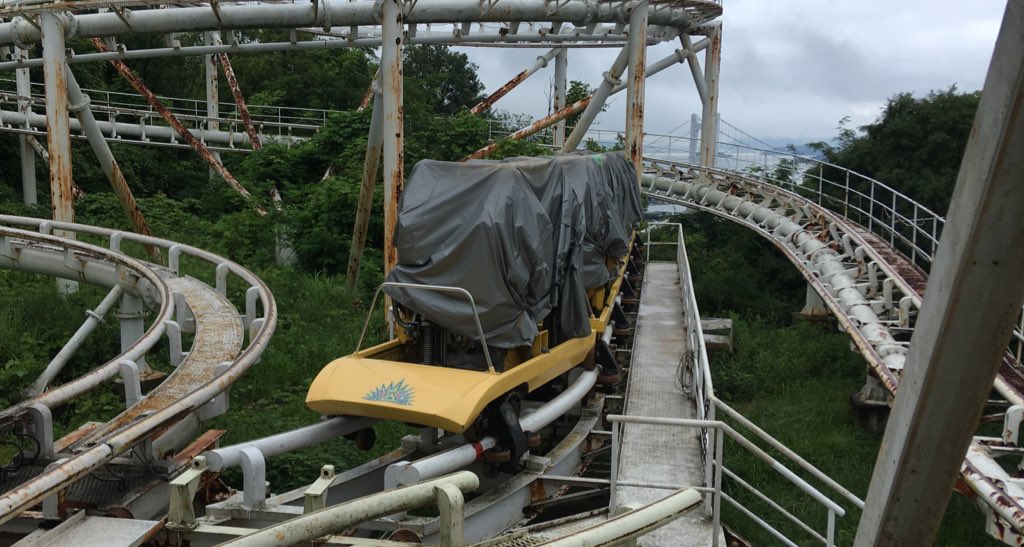 Yes, that is a "stand-up" train and when it's not moist outside, this coaster operates as both a sit-down and a stand-up ride!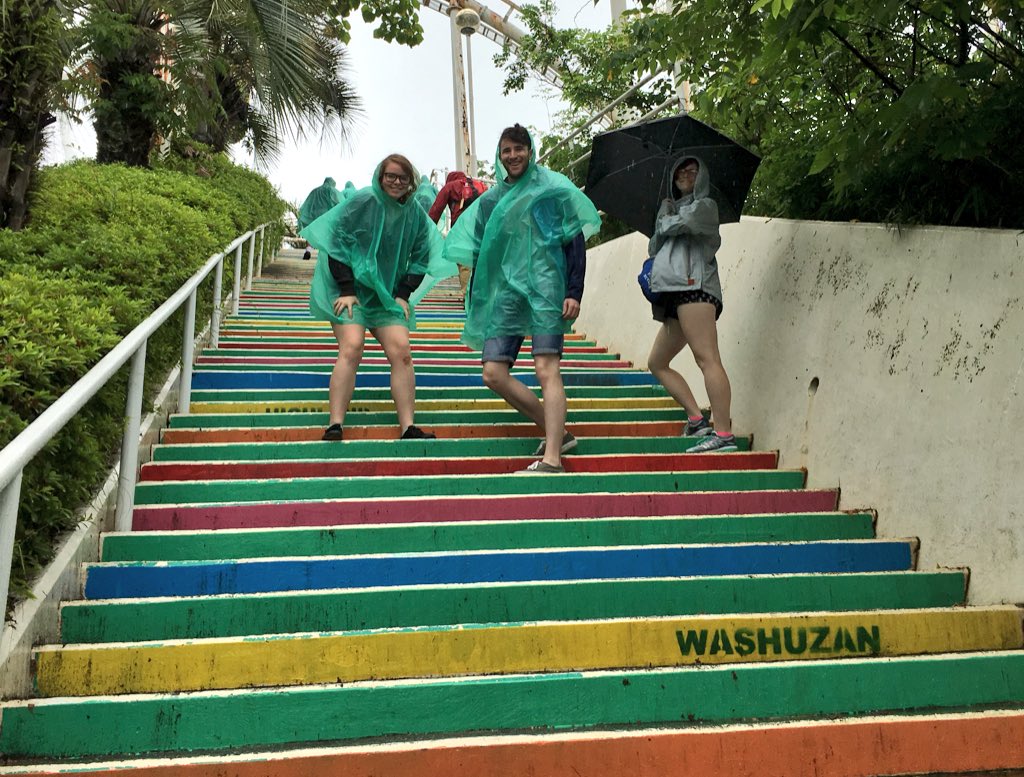 Did we mention this park has an ass-load of stairs? We walked up hundreds!!! Bring your defibrillator!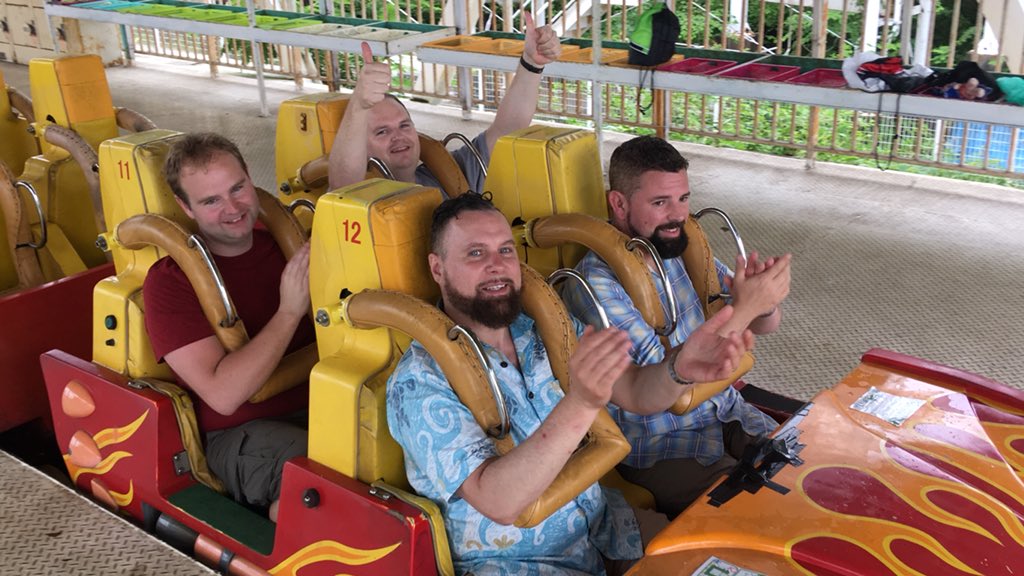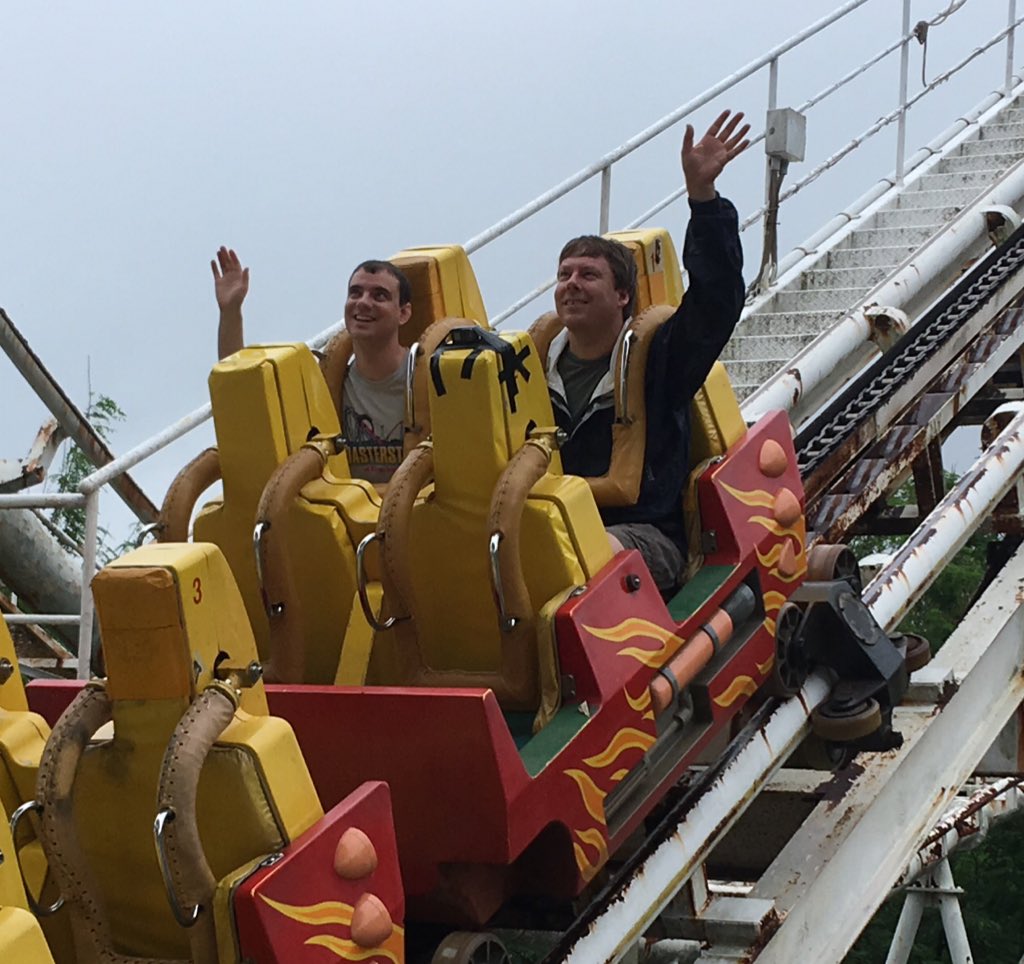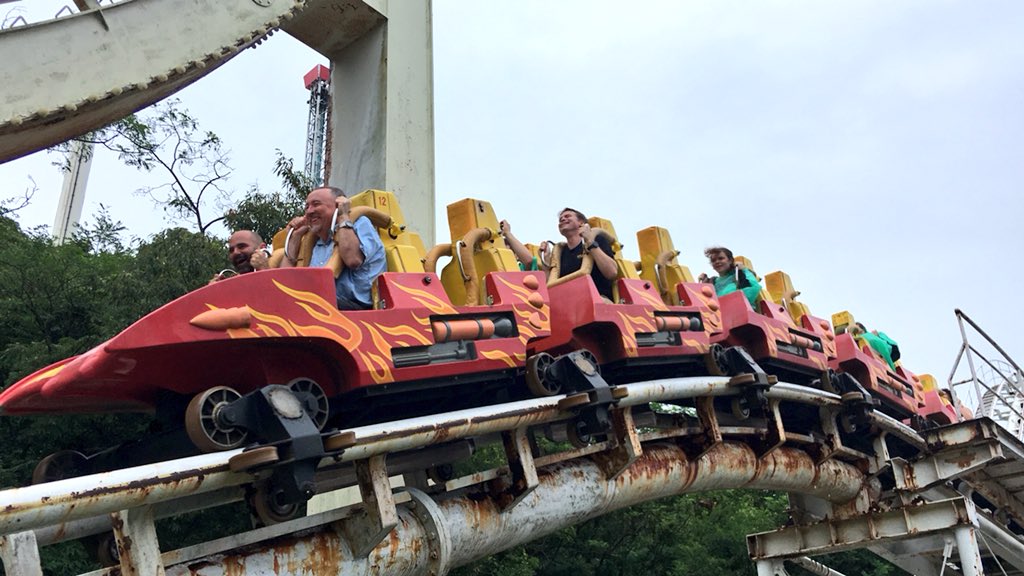 Taking one more ride on the backwards looping Togo coaster because it's actually shockingly a lot of fun!!!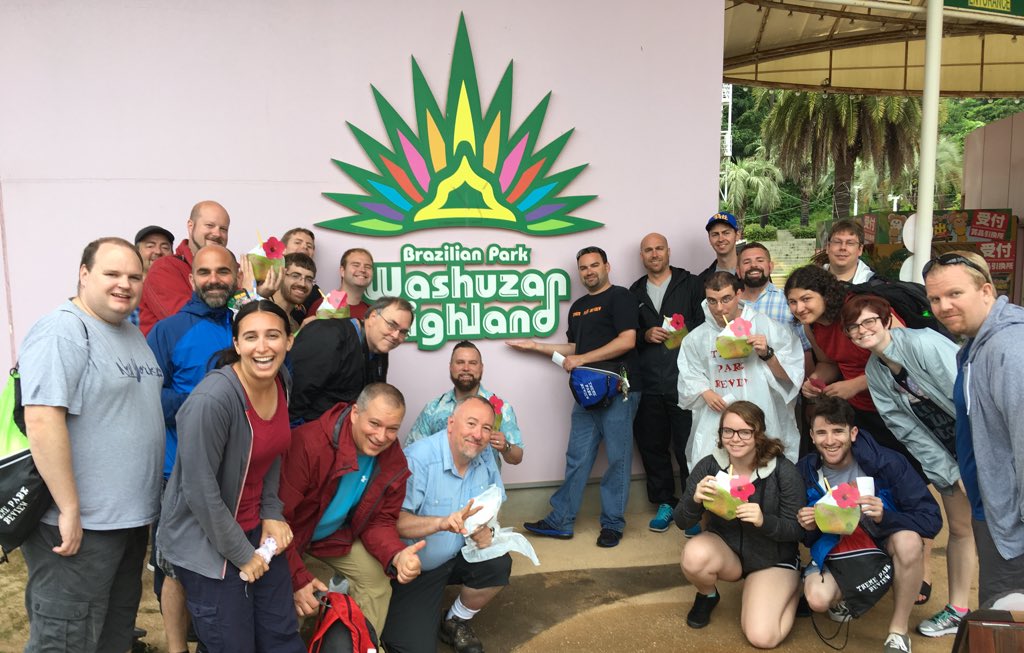 We had a good time at Washuzan Highland. Bummed that a couple of the rides were closed for maintenance but we had fun on the attractions that were open!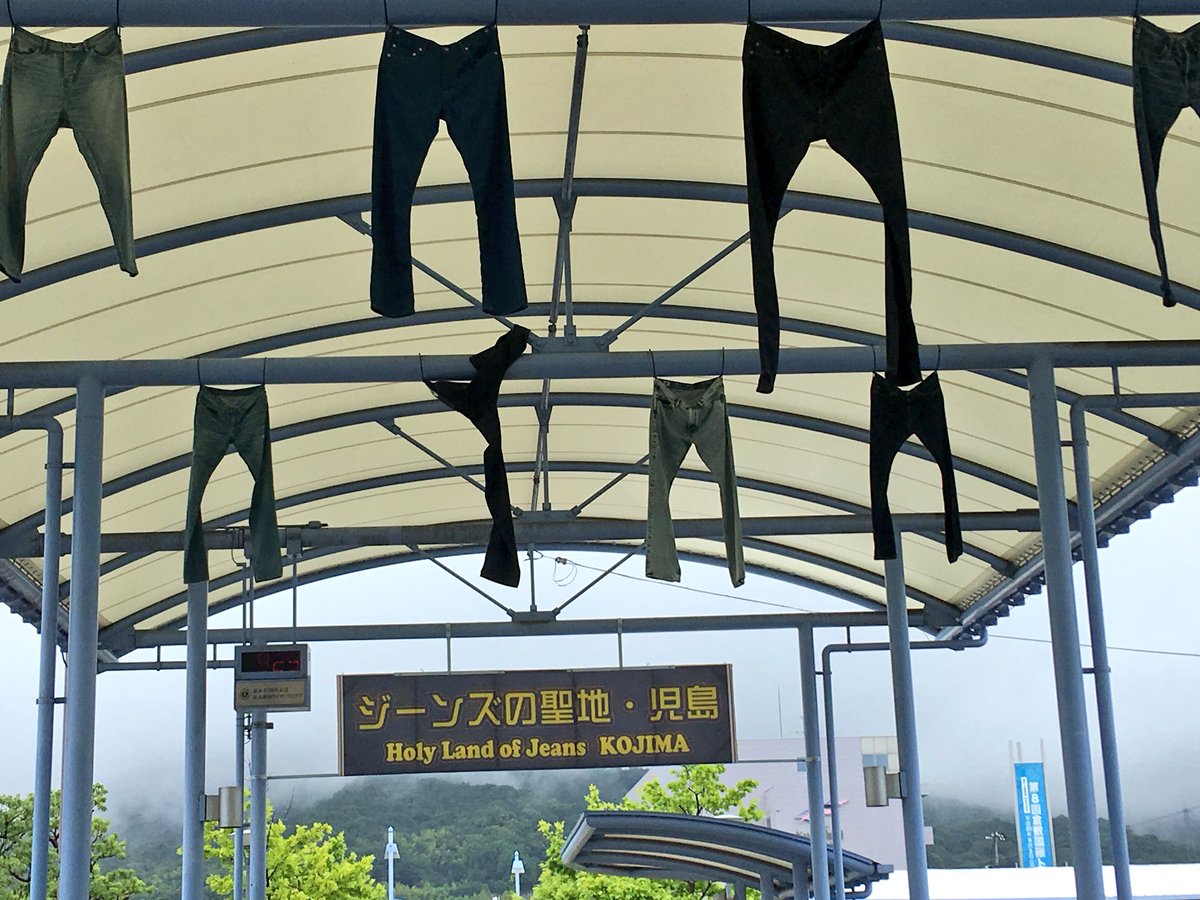 Our train to the next park leaves from "Kojima: The Holy Land of Jeans!" (Seriously!!!)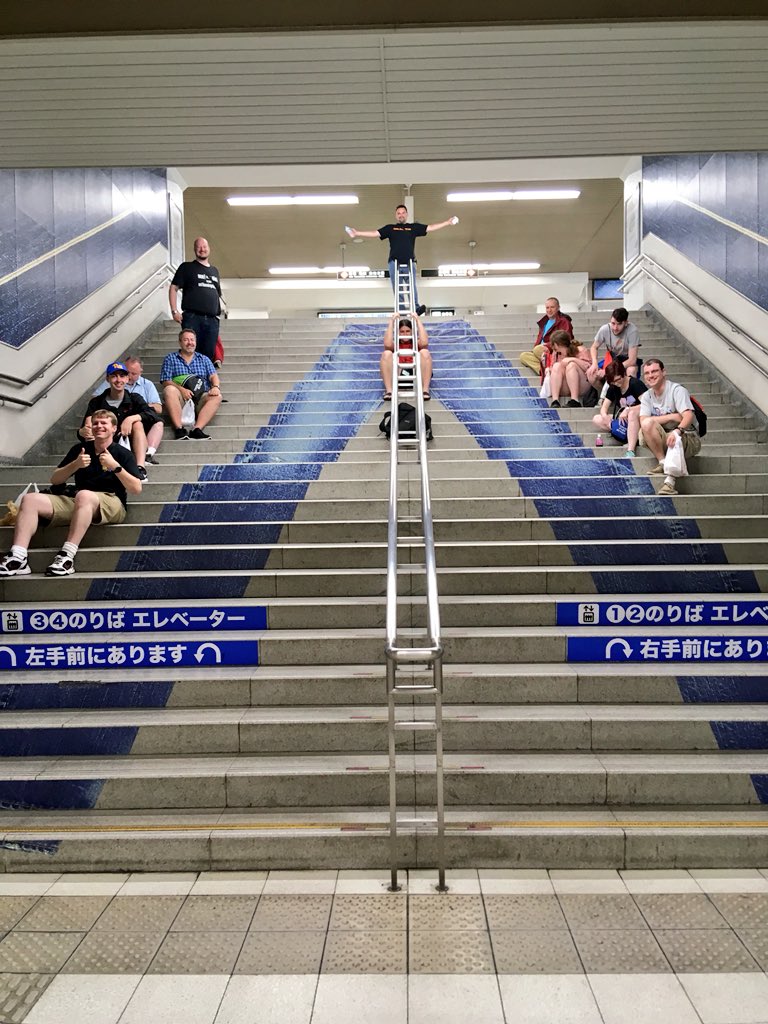 Everything in this station is themed to "jeans!" The stairs...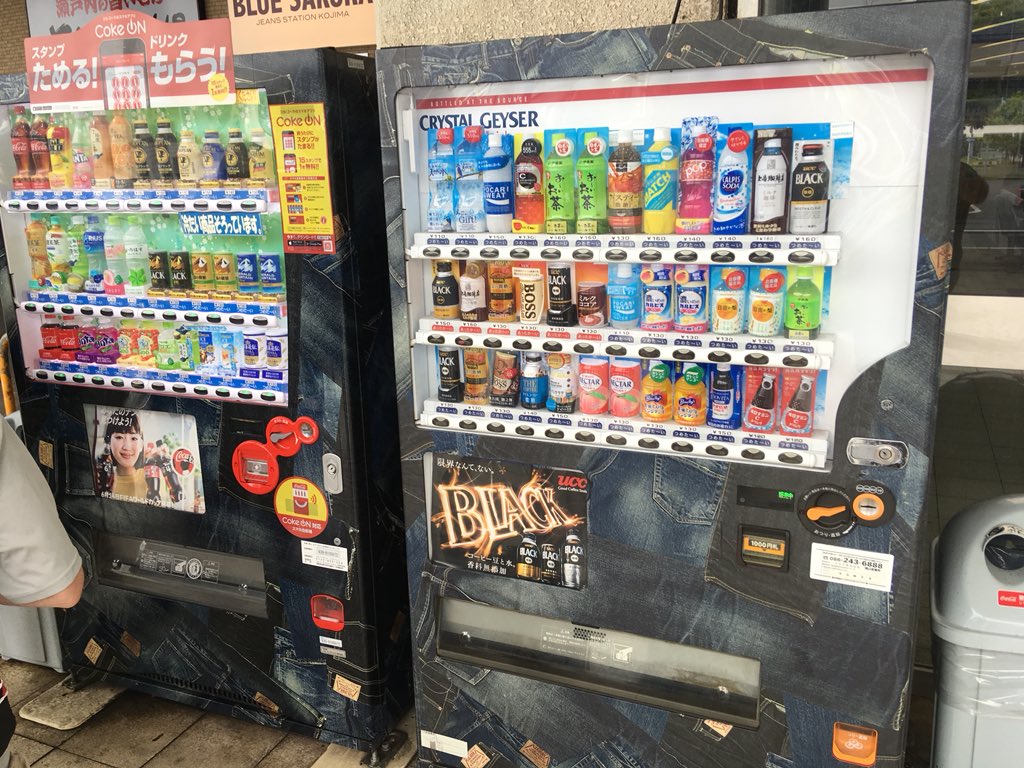 the vending machines are denim themed...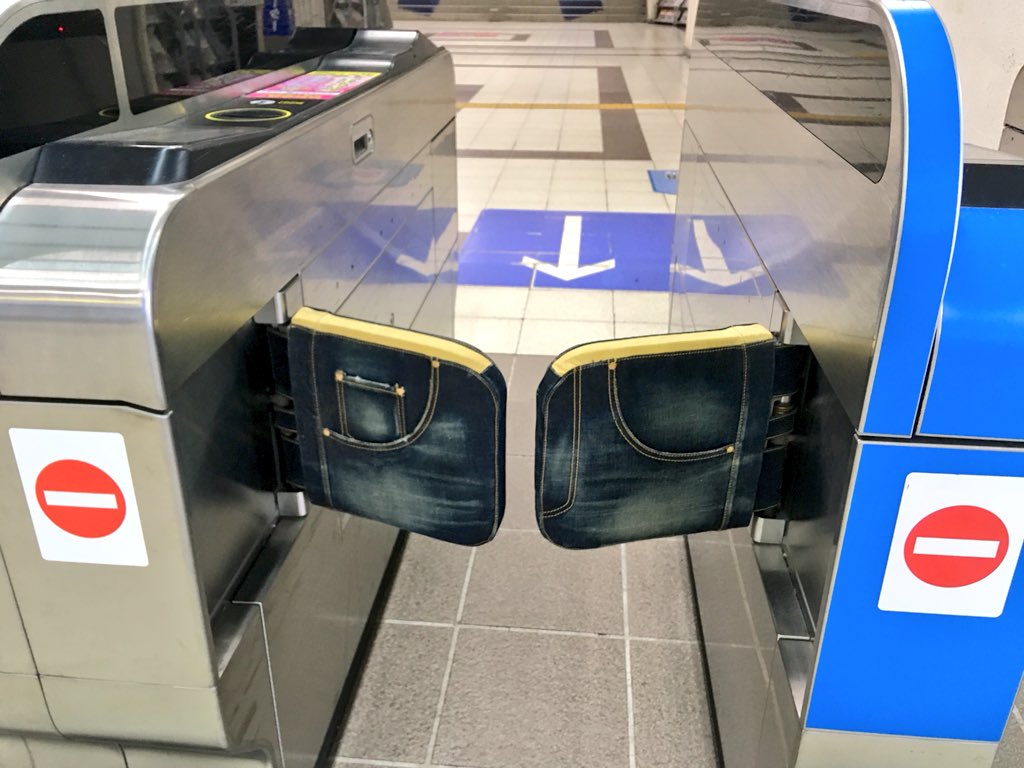 the entrance gates have jean pockets...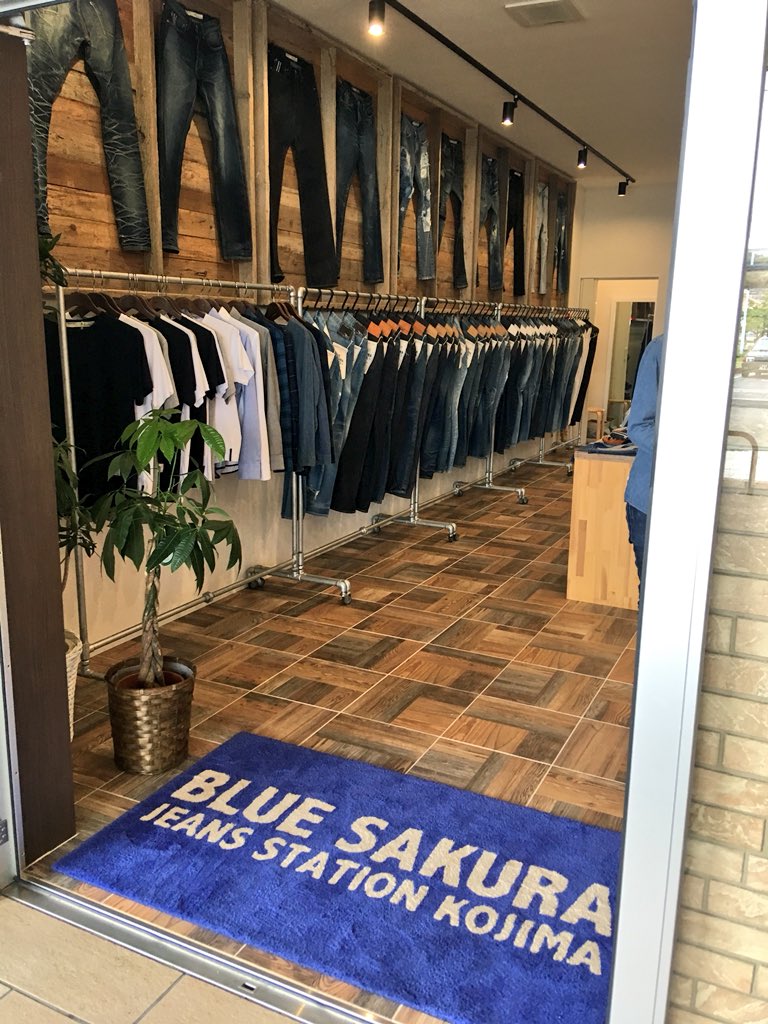 and there is even a store to buy a pair of jeans!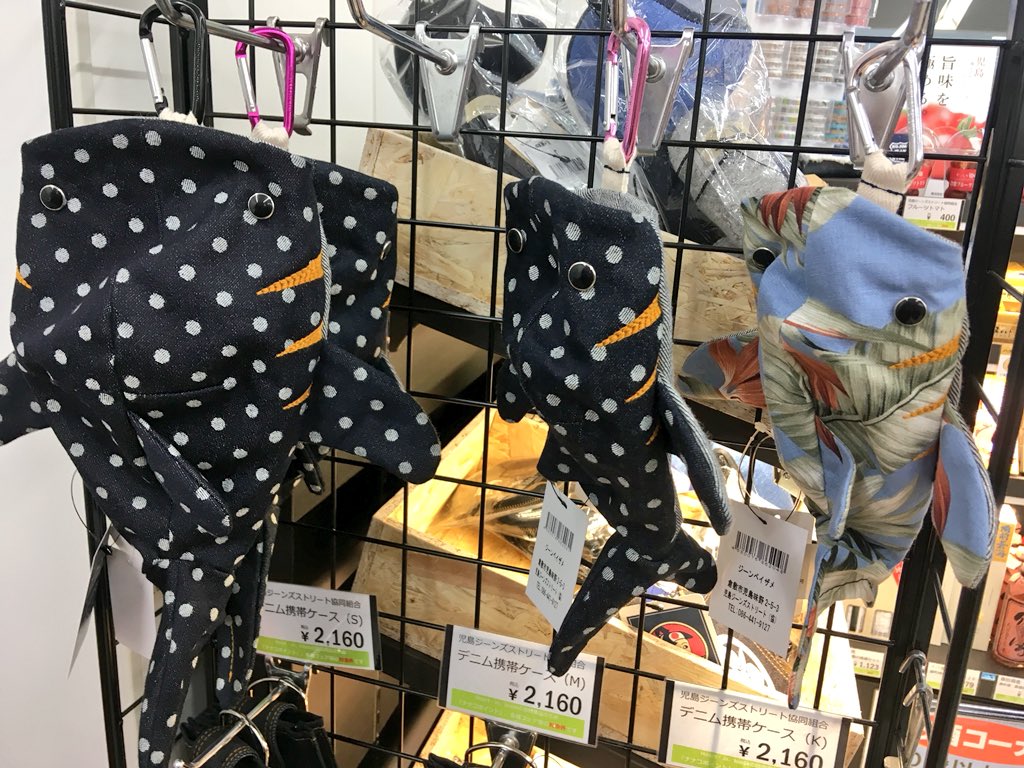 In the shop you can buy "whale shark coin purses made out of jeans!"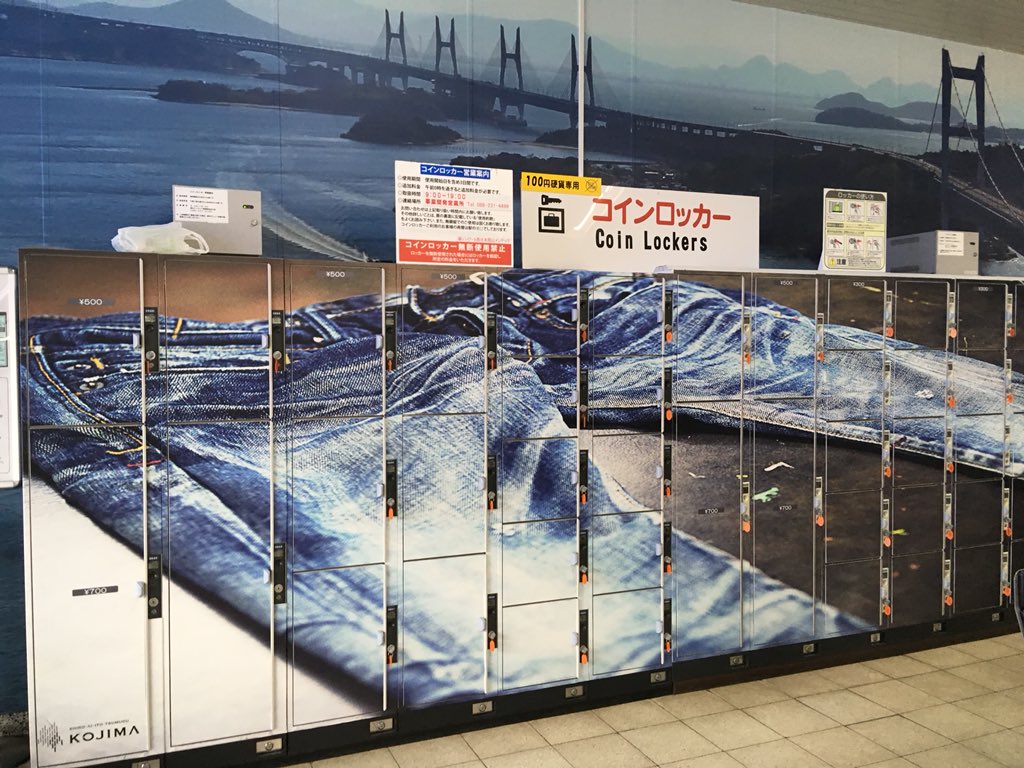 The fluffy, fluffy bunnies filled with medicine and goo have jeans on them!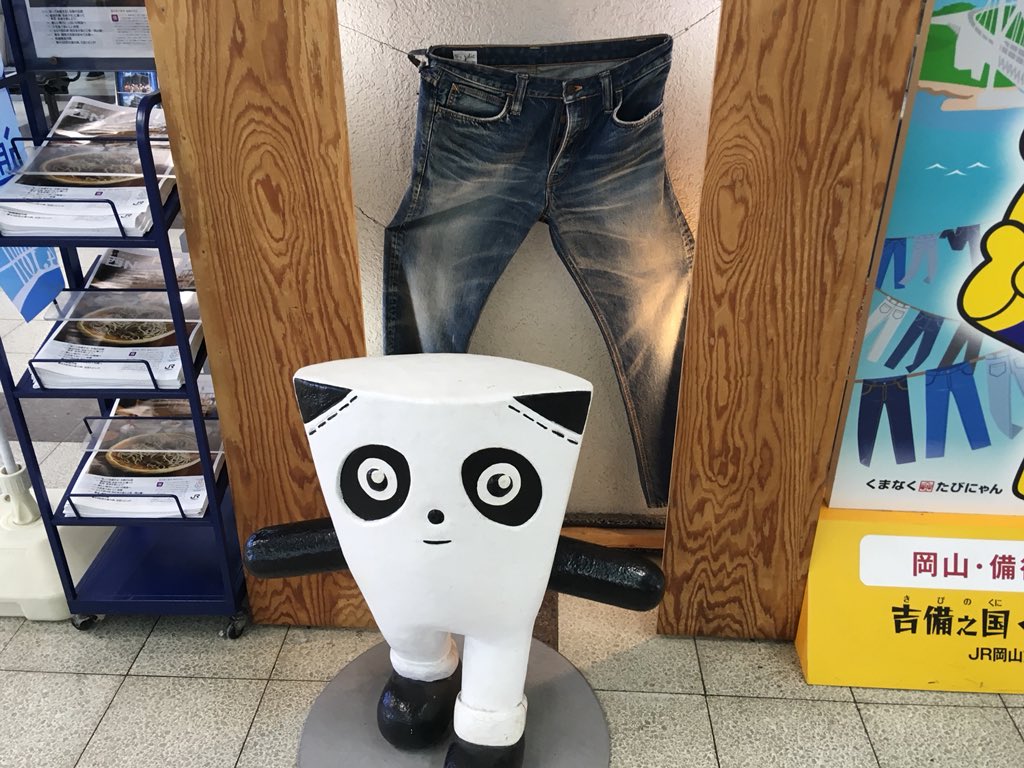 ...and their station mascot is even a pair of jeans! This really IS the "Holy Land of Jeans!!!"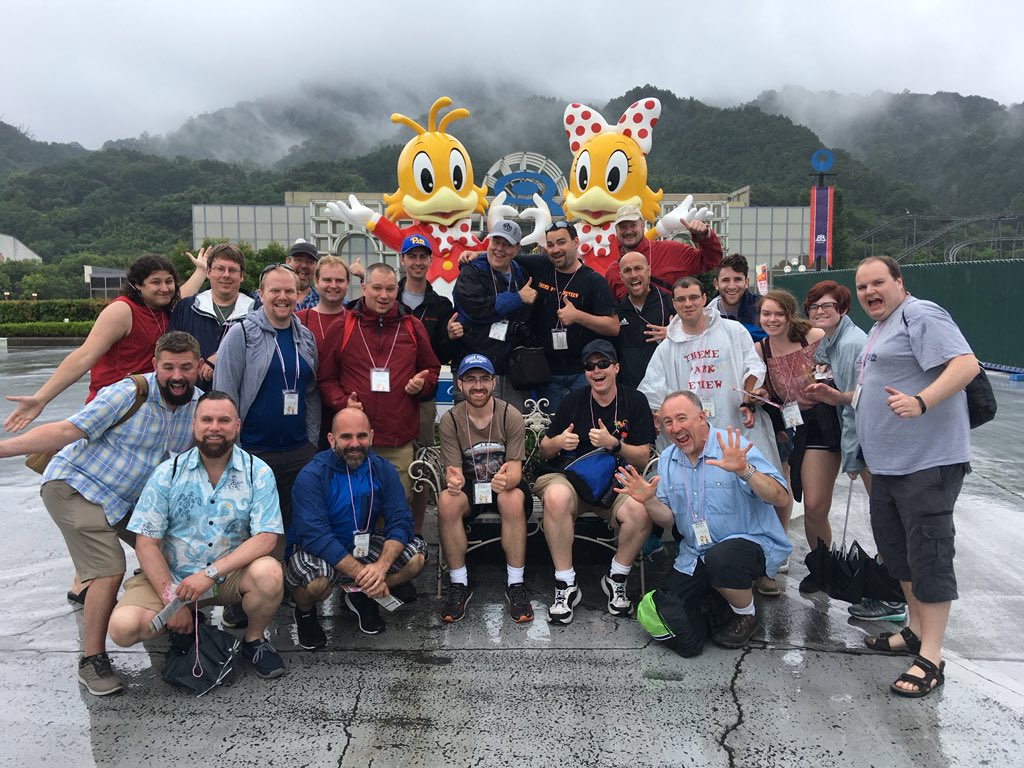 We have made it to New Reoma World! It's wet today but all rides are running! Yay!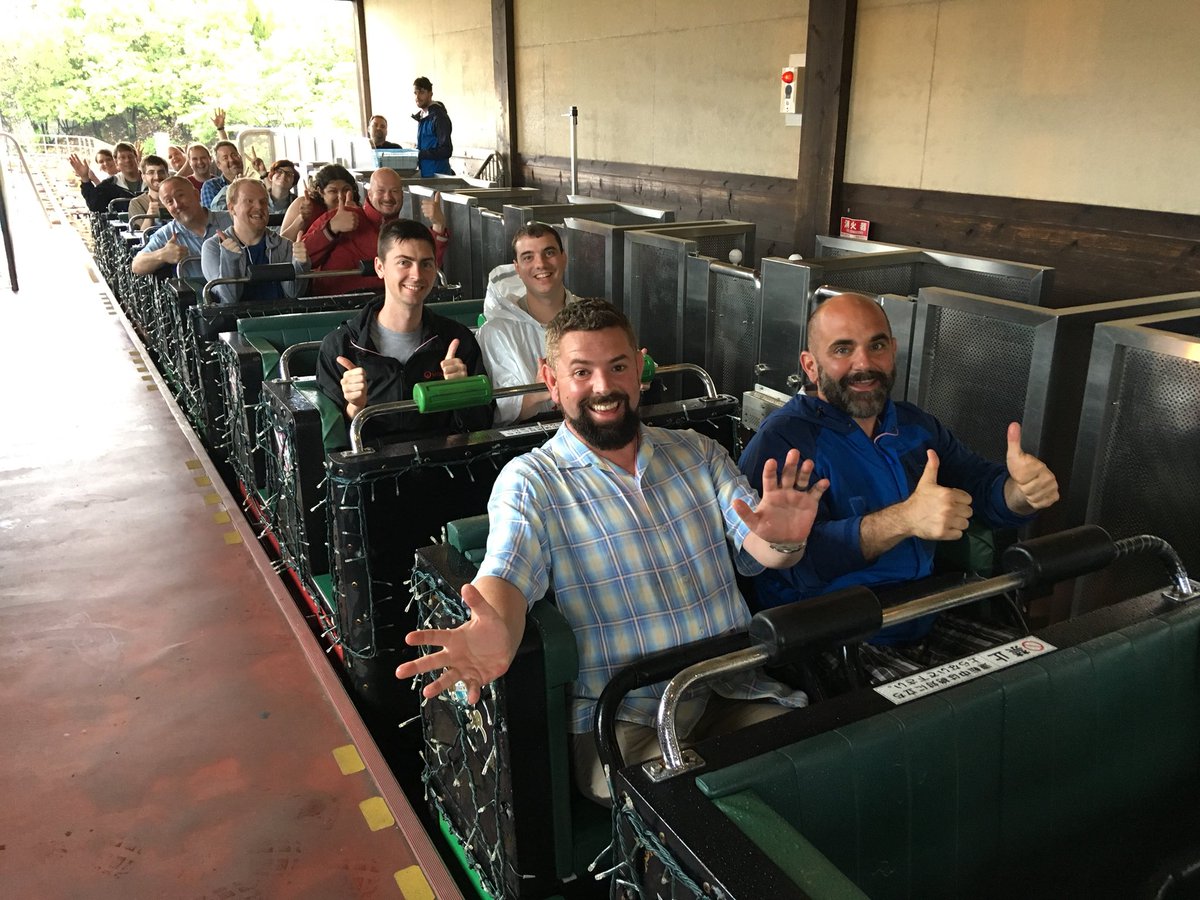 Started our day at New Reoma World on Vivace!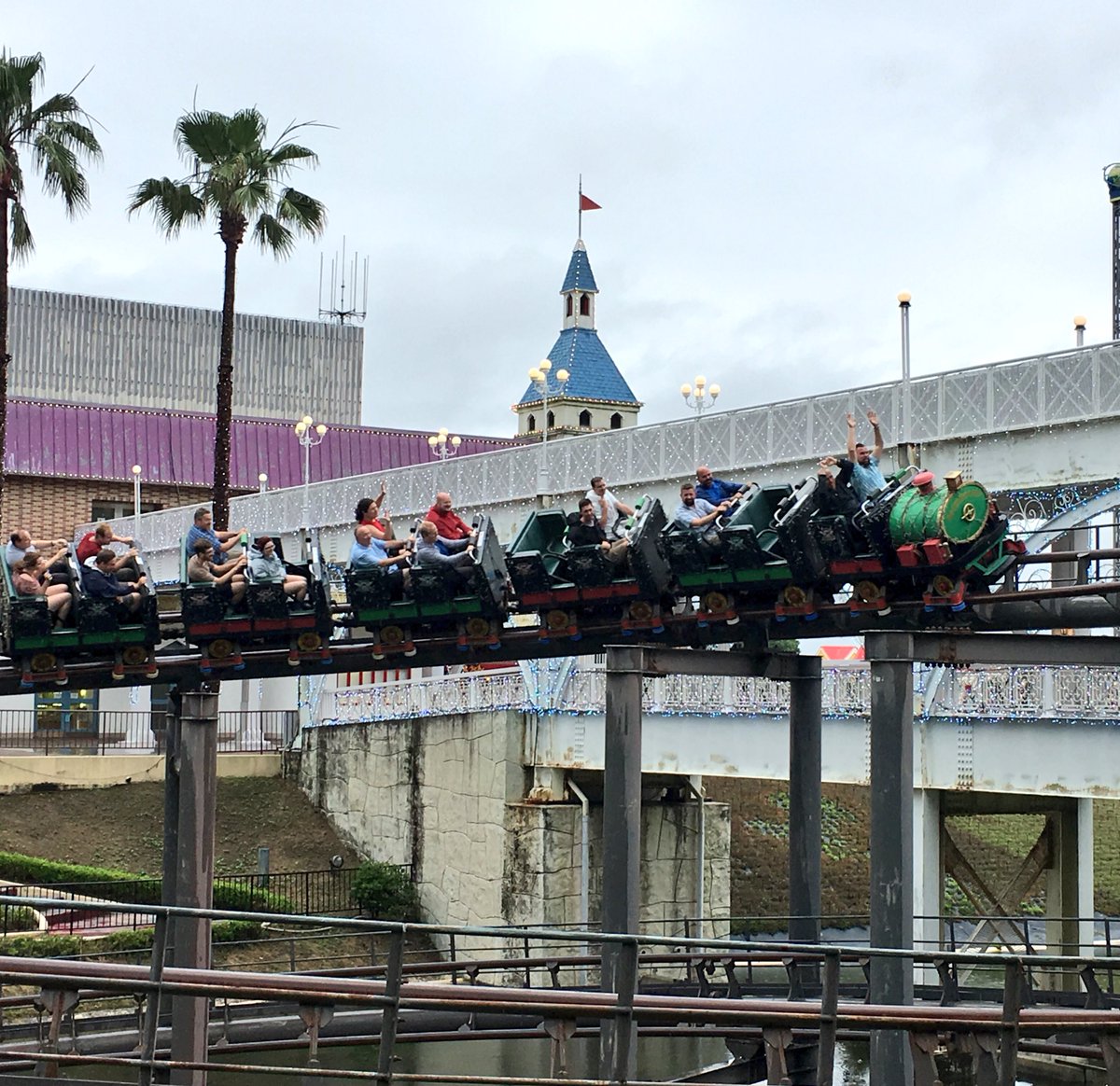 That's Italian for speed! It's quite a fun coaster!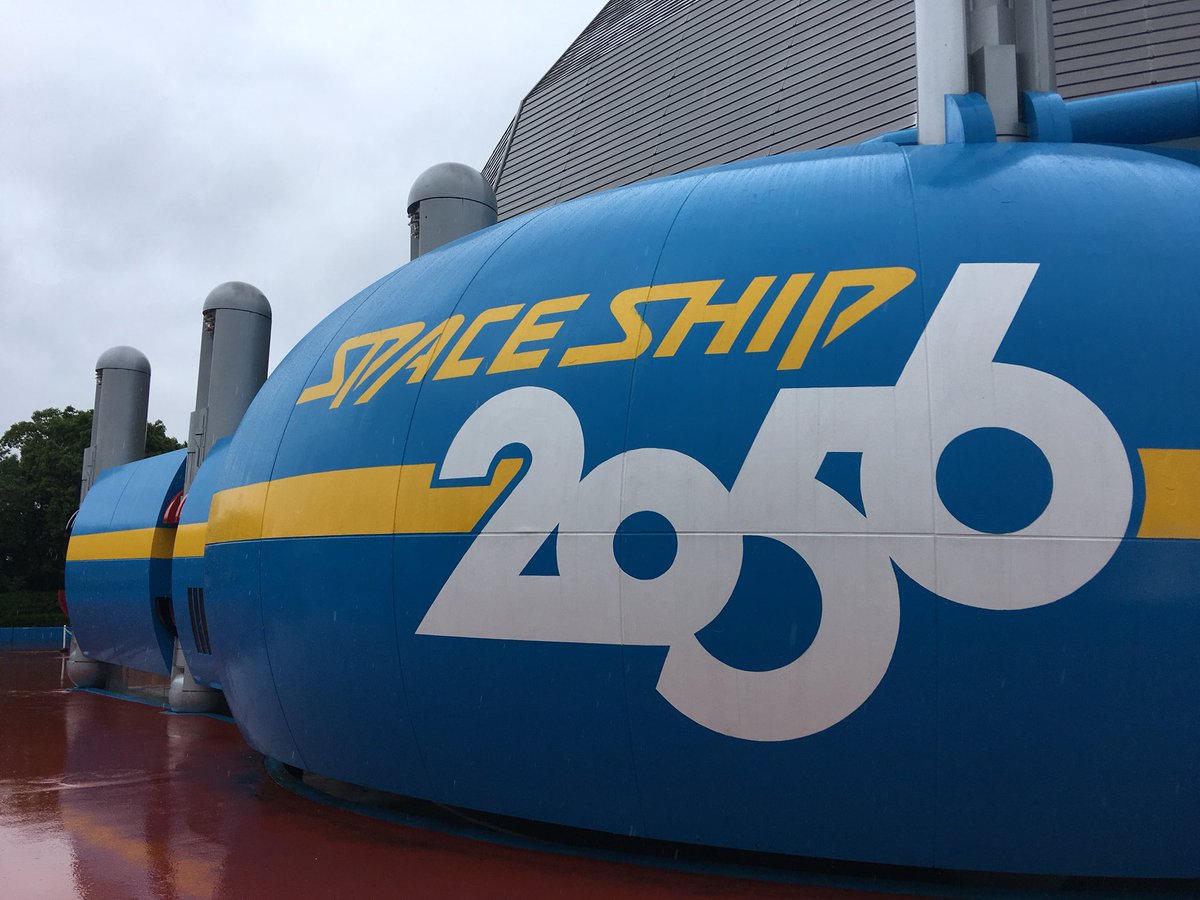 Space Ship 2056 is a pretty cool indoor "Space Mountain" type roller coaster!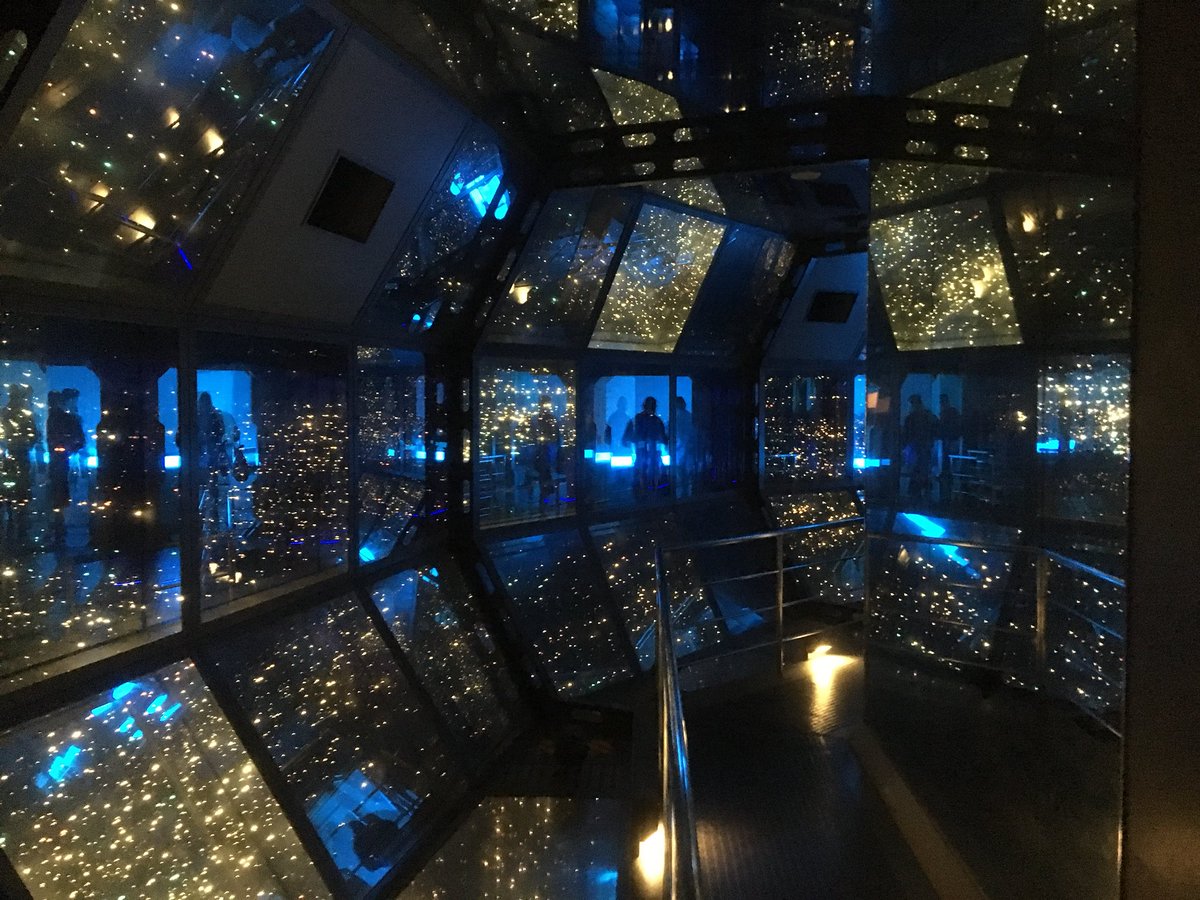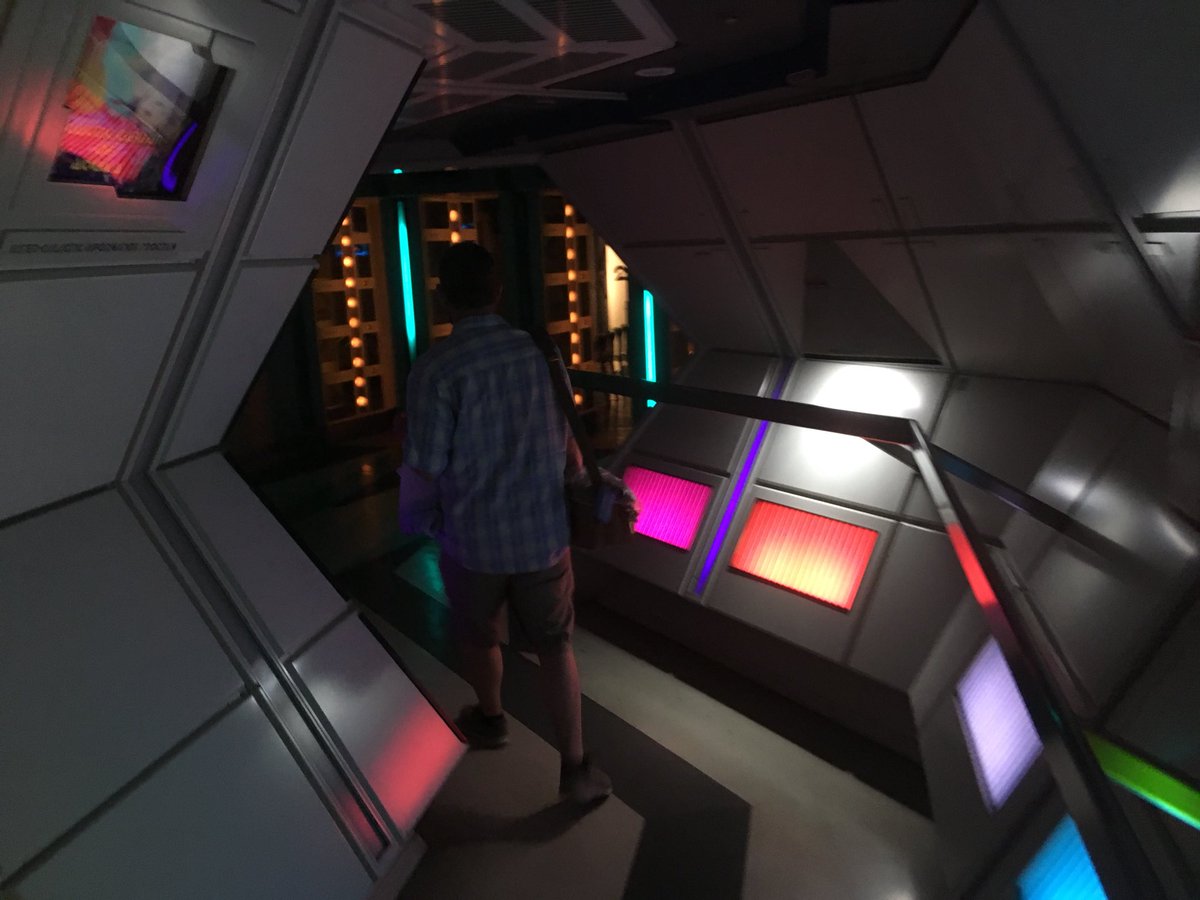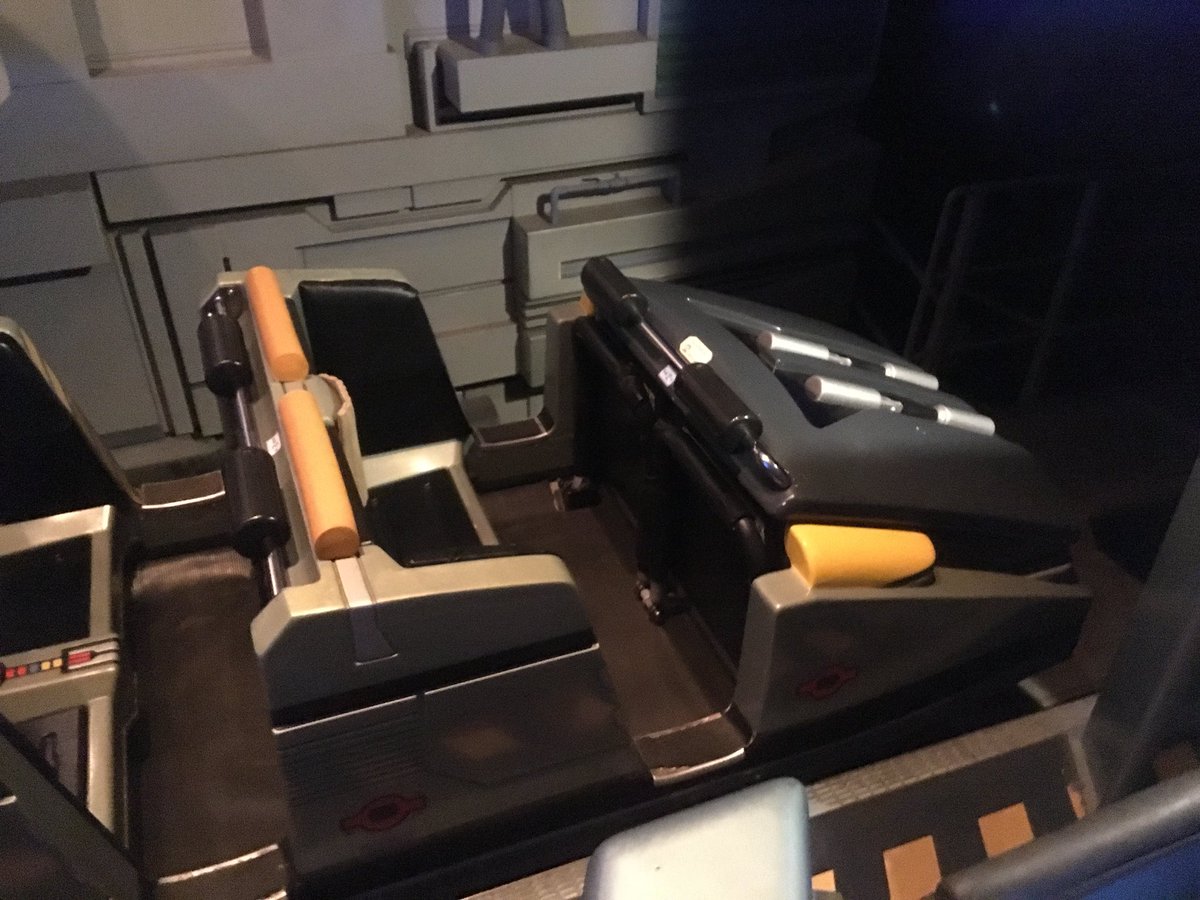 It has some really neat effects and at certain times of the day, they run a VR version of the coaster!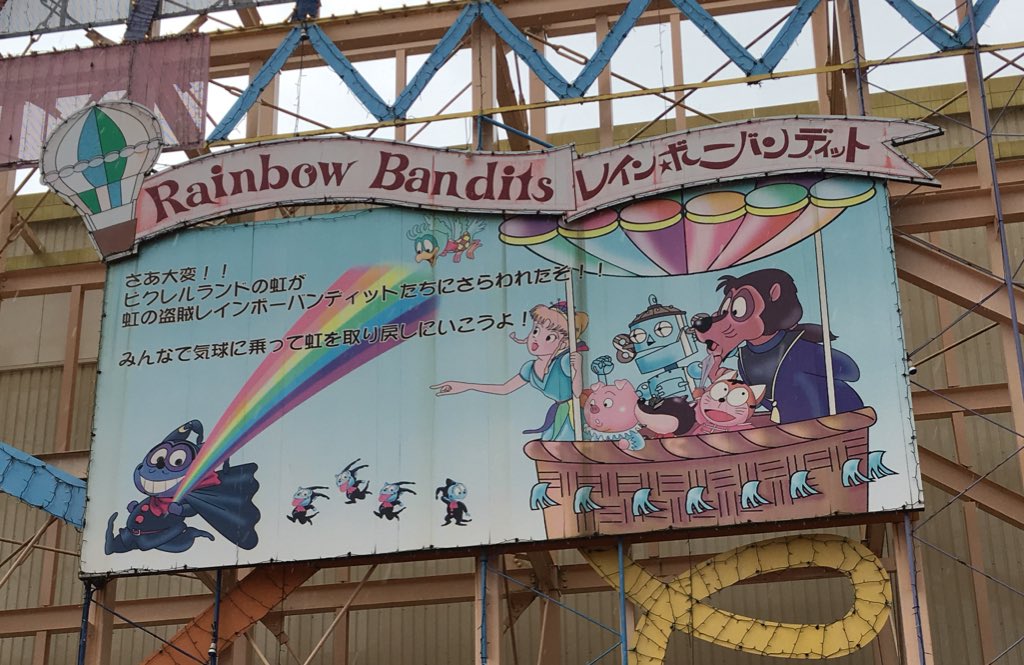 Rainbow Bandits is a seriously fun and cute dark ride!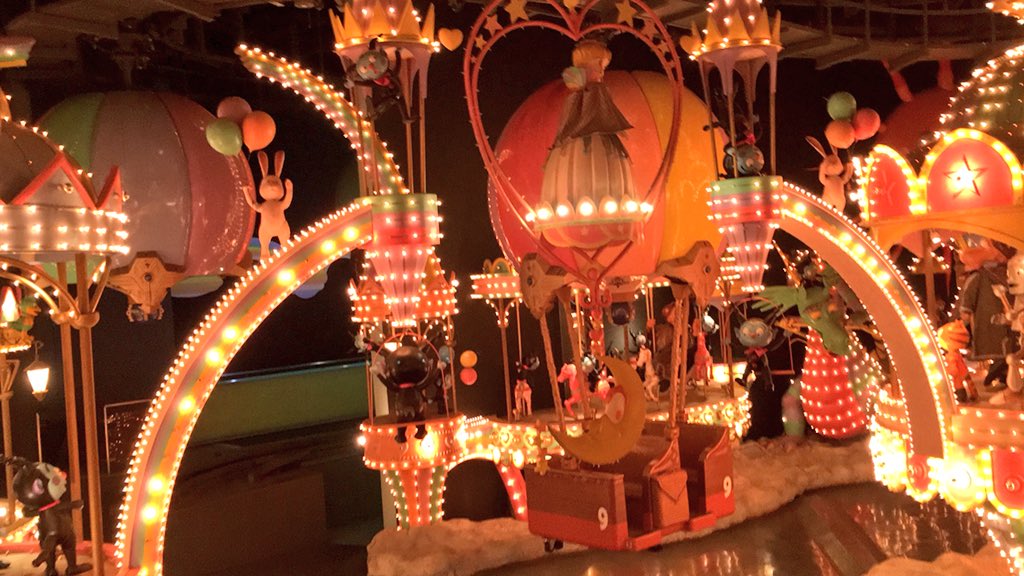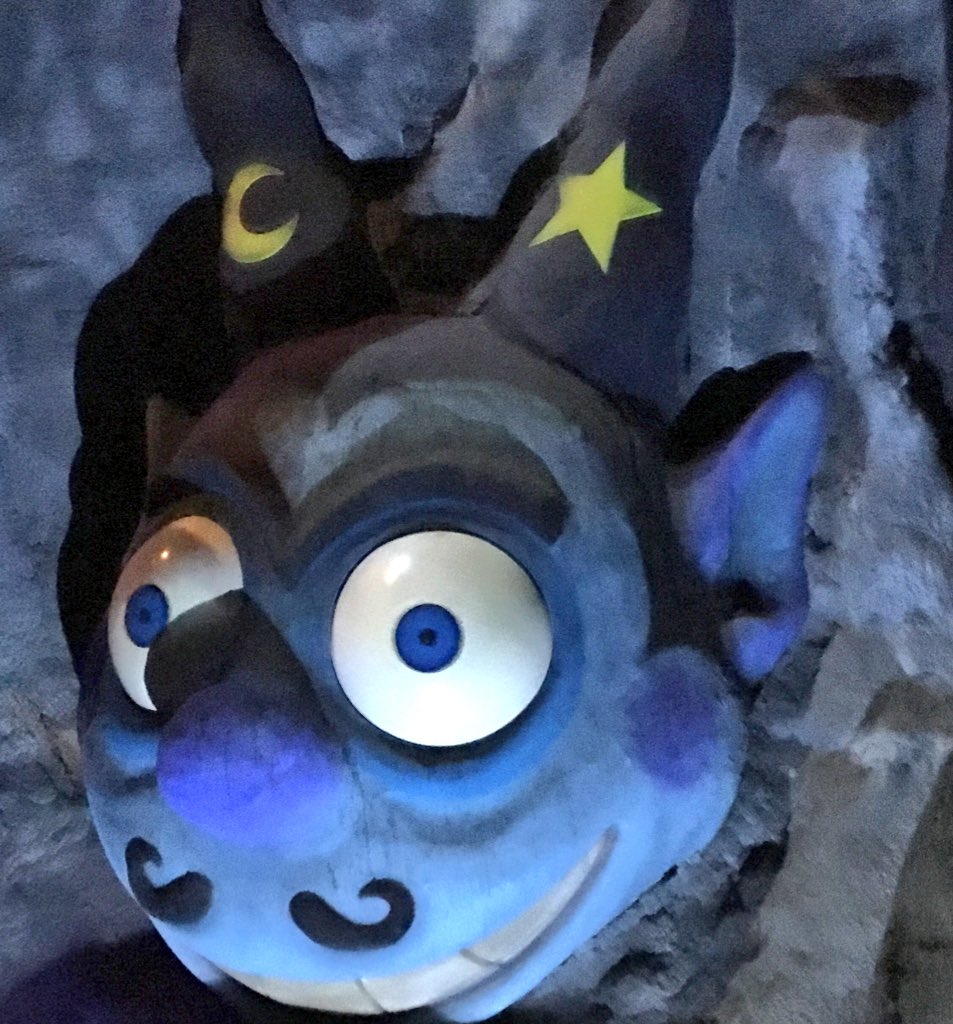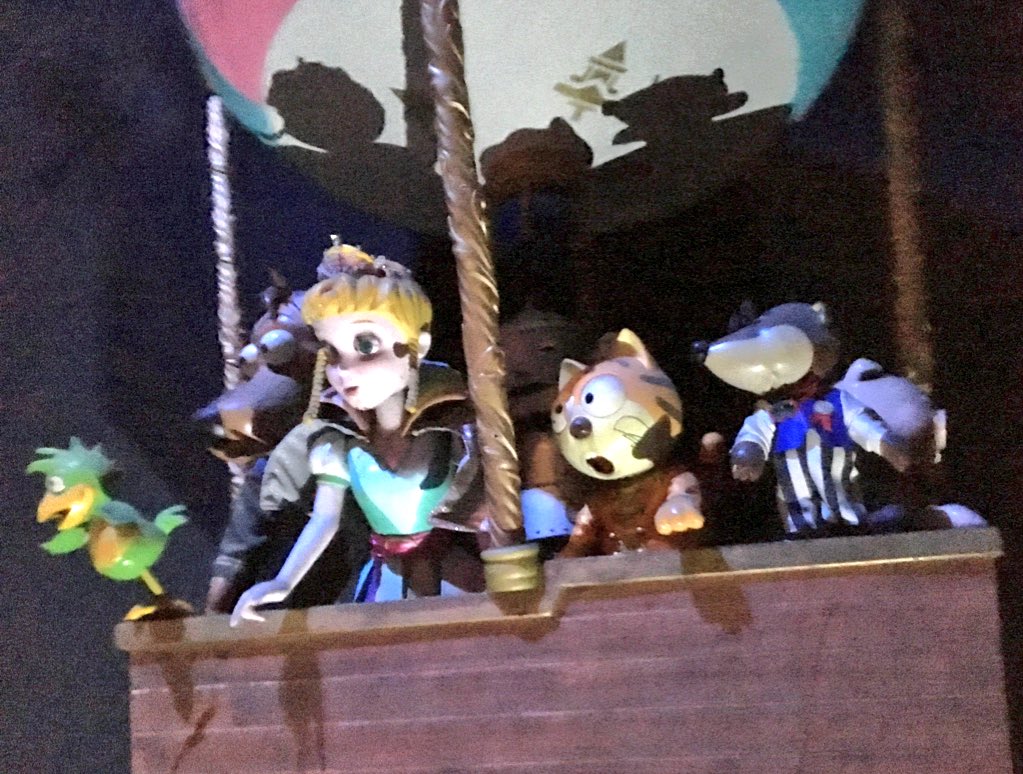 Suspended ride vehicles like Peter Pan with an anime themed storyline!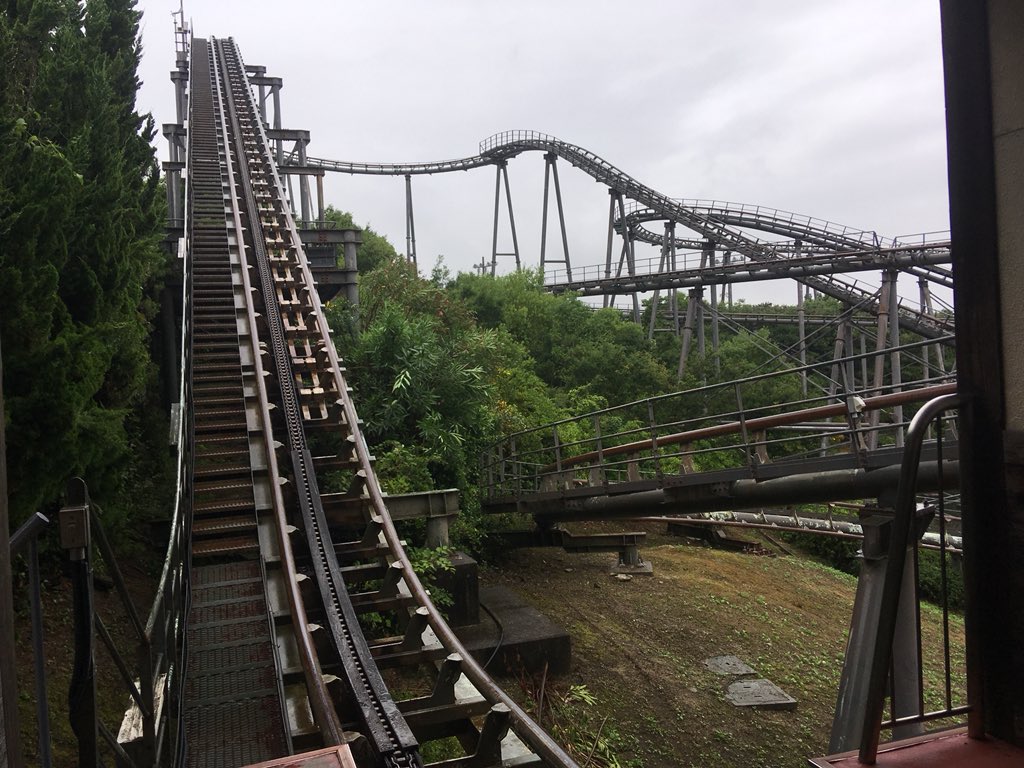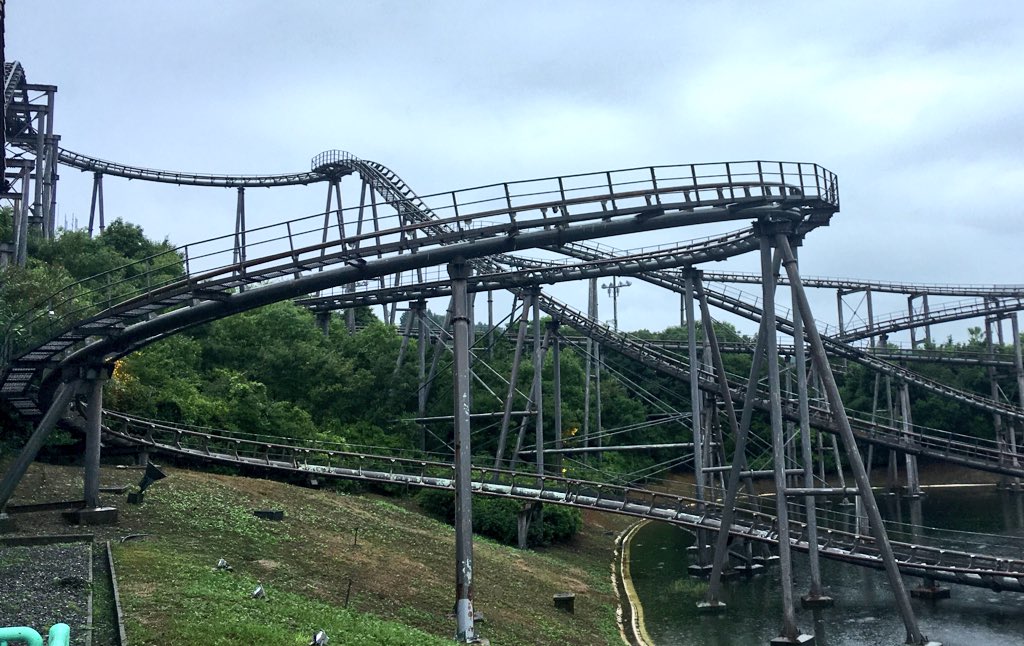 Took another ride on Vivace!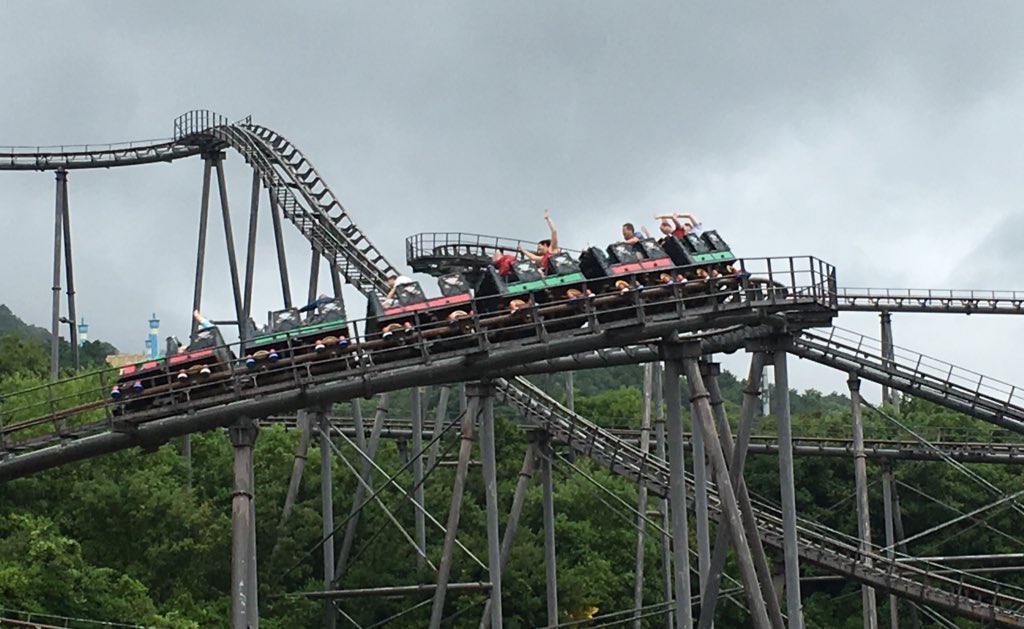 This ride feels like it has way more speed on it that it looks!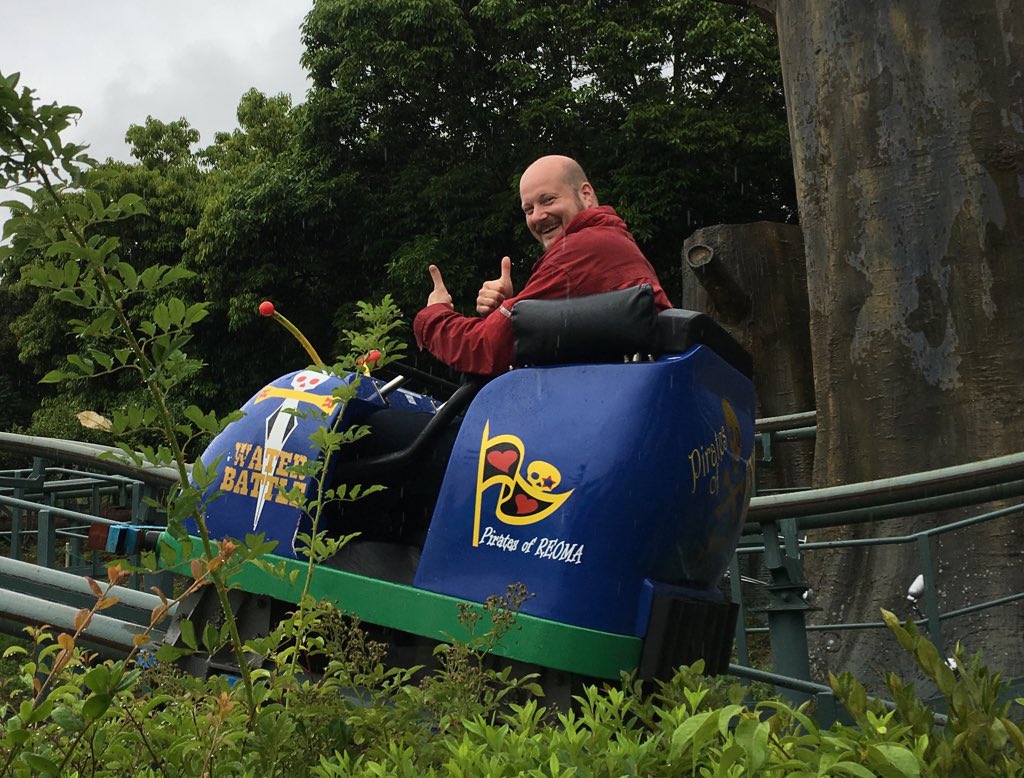 The "Lady Bird" coaster was a kids coaster but not a "kiddie" coaster.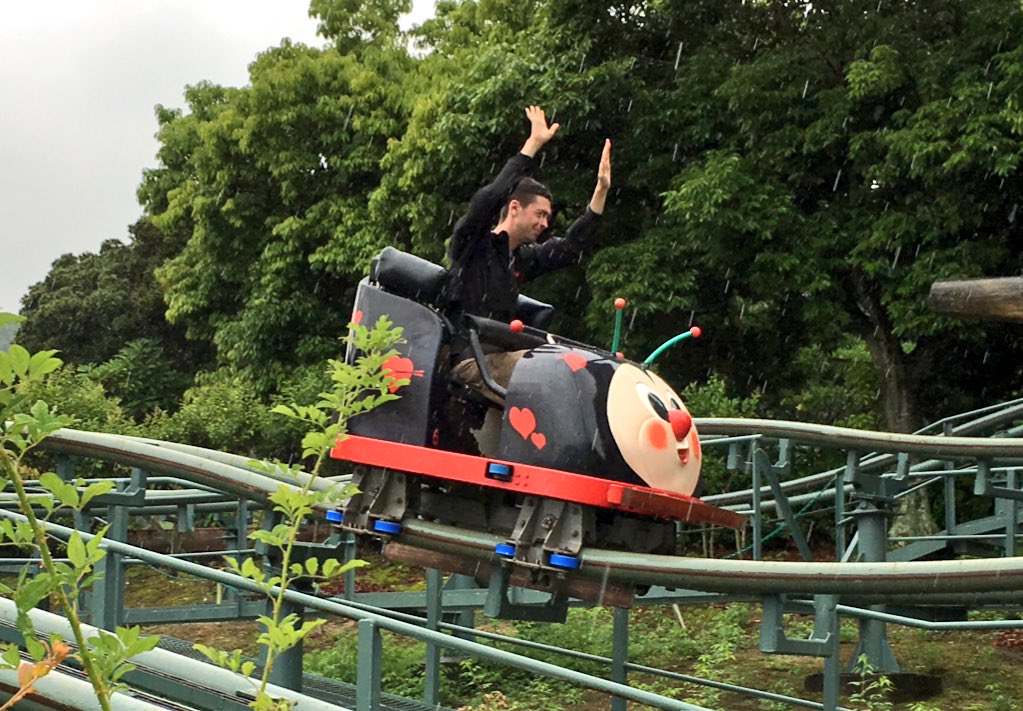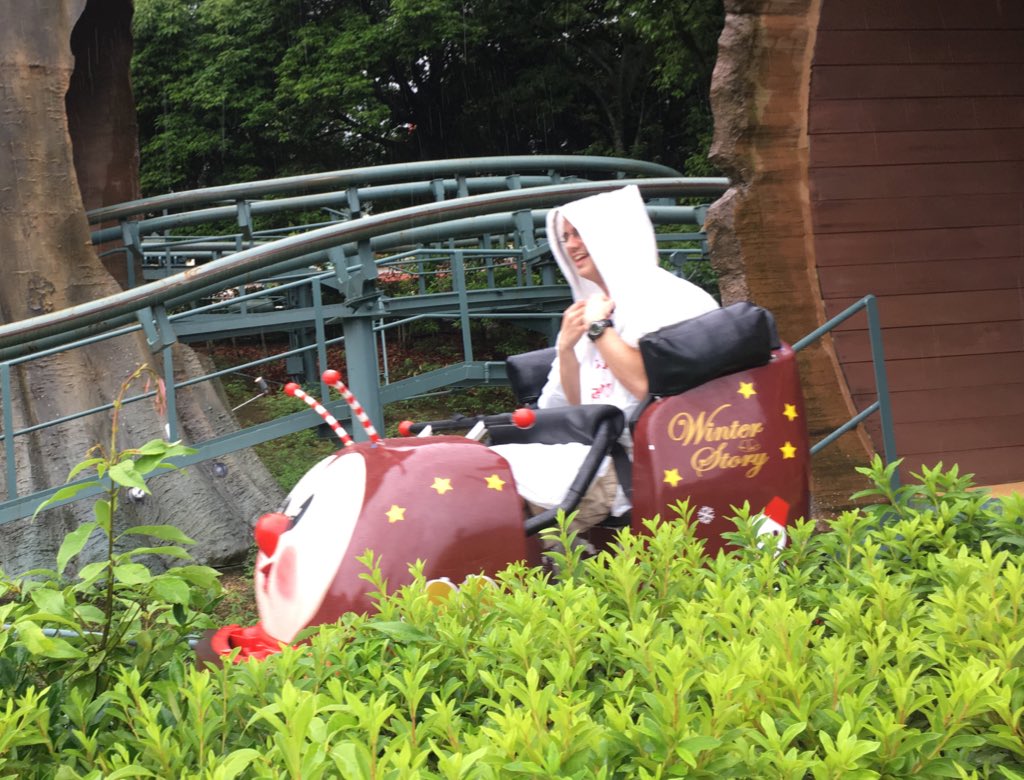 It was fairly unique, spread out, and fun!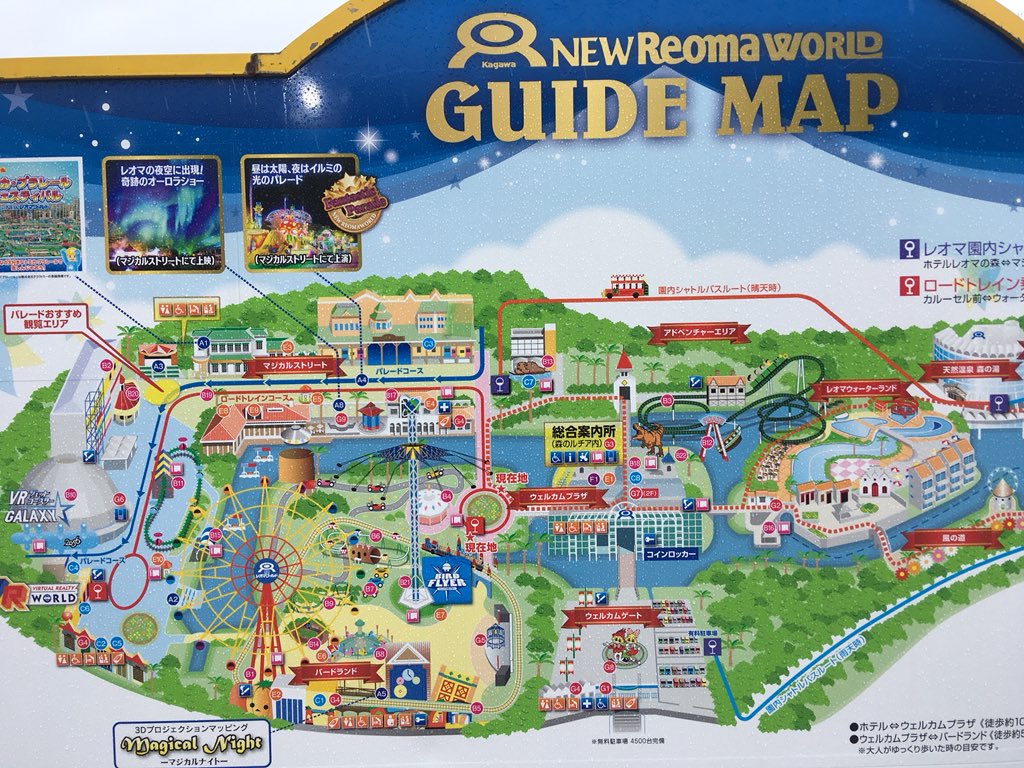 Here's the park map for New Reoma World. As you can see, it's a fairly decent sized park!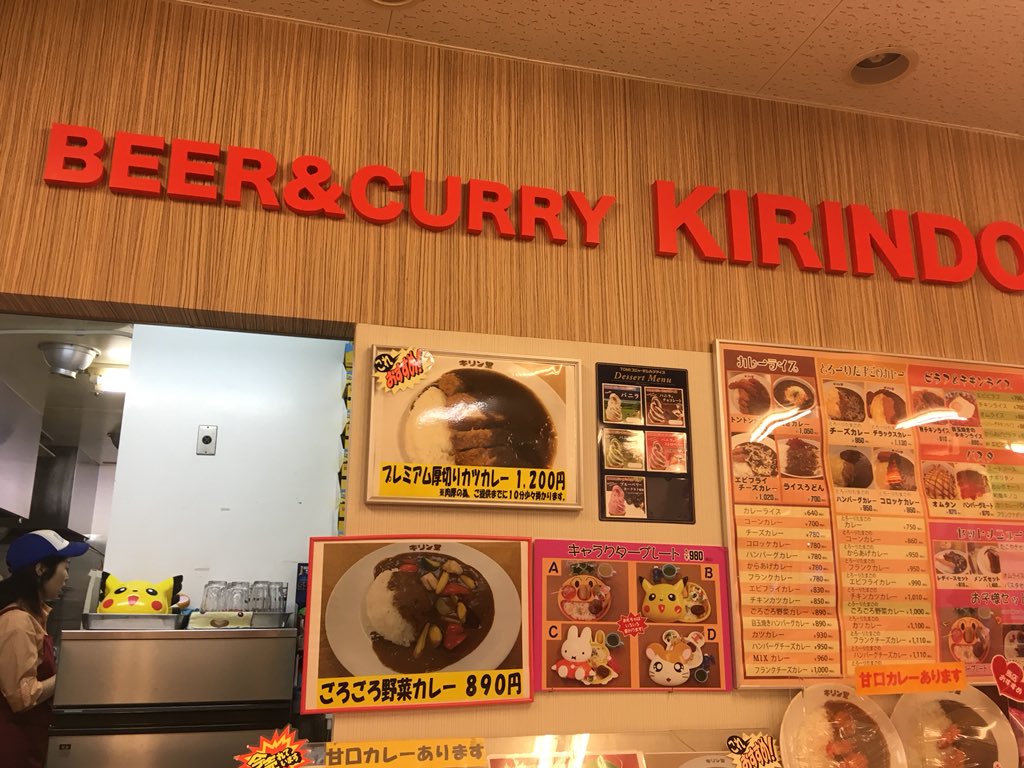 At just about every theme park in Japan you can get Katsu Curry.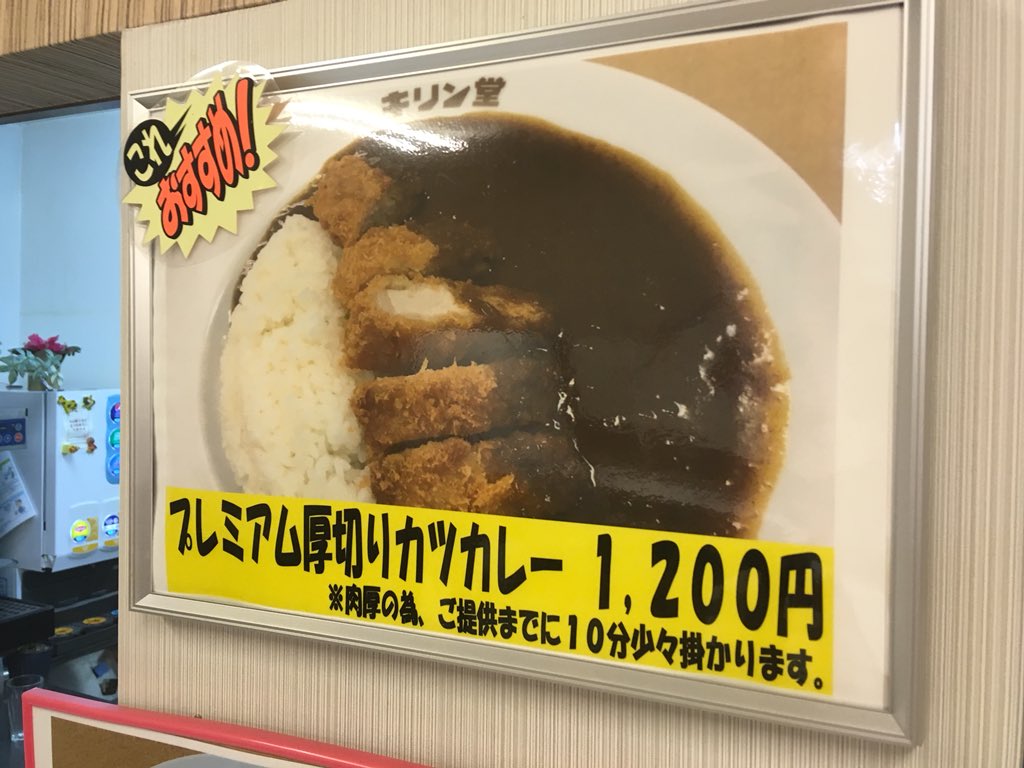 It's delicious and is a common staple food in Japan.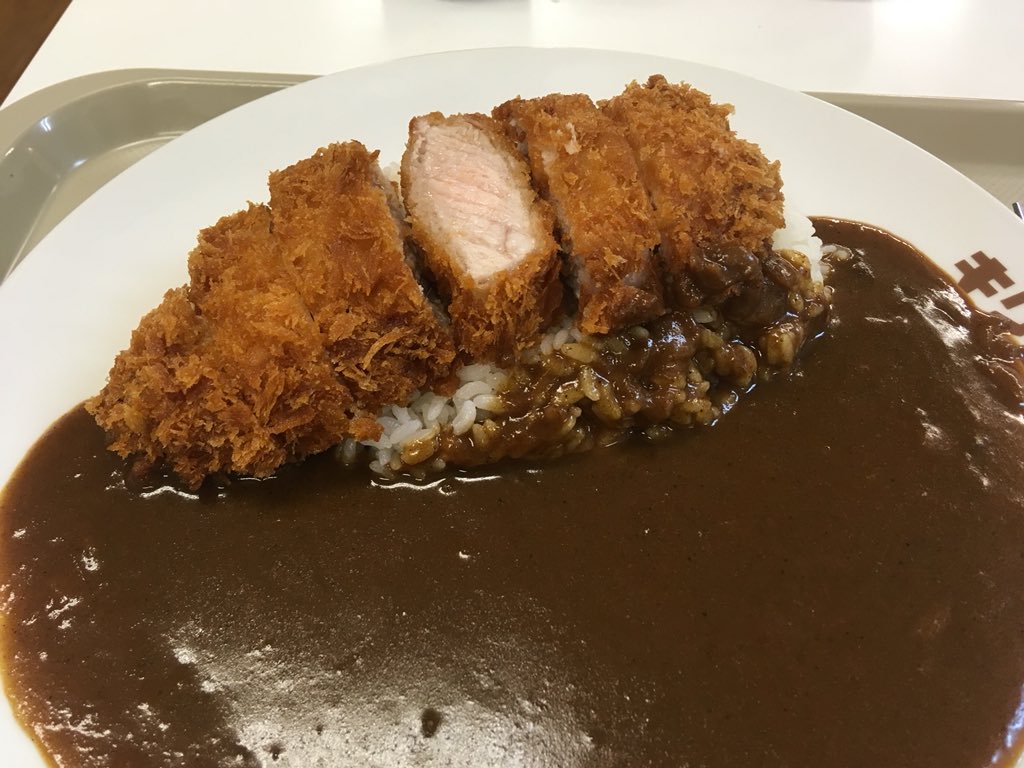 Even "amusement park" versions of this is better than how you get it in America!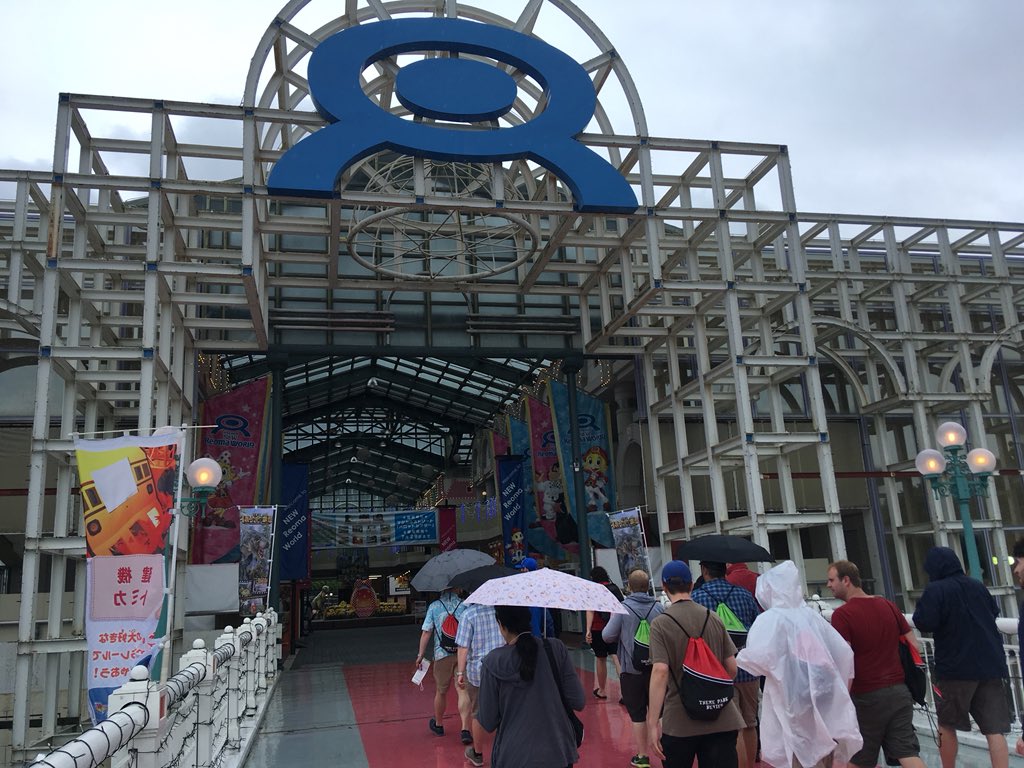 Like many parks in Japan, New Reoma's entrance area is covered so when it rains guests can have a sheltered area to go and still shop, have food, or just relax.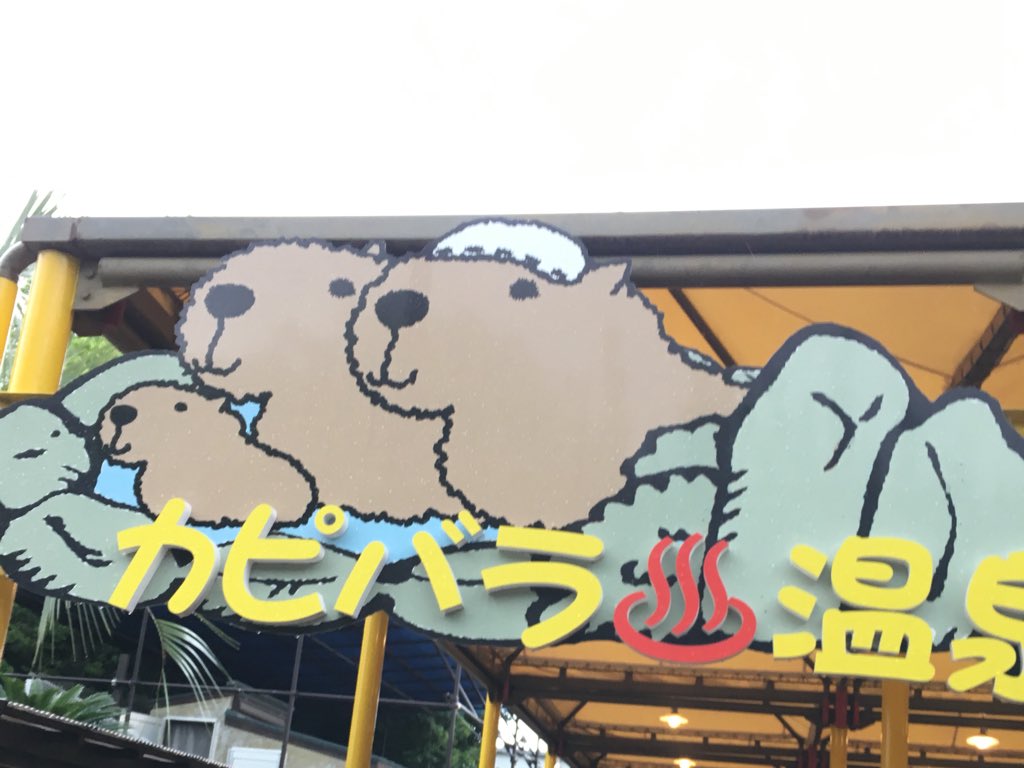 The sign showed Capybaras in the water...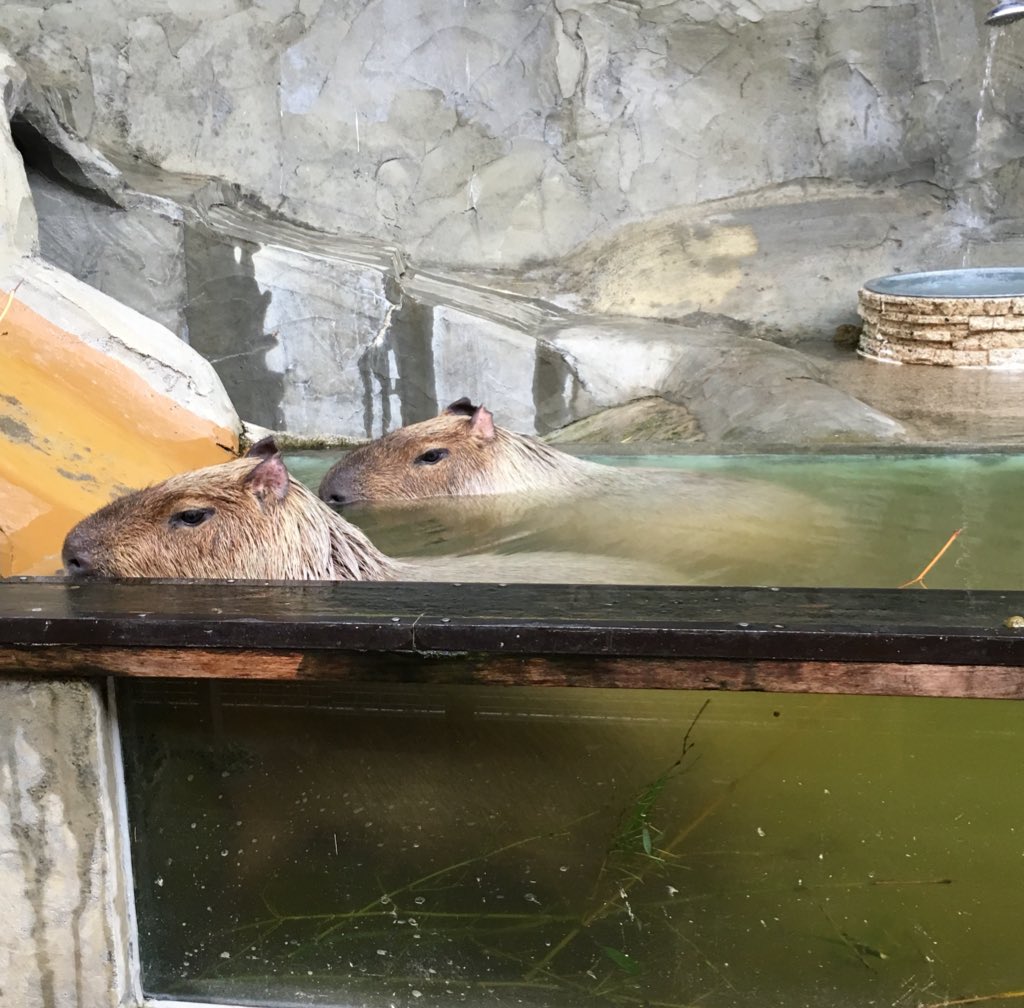 ...and when we got to the enclosure, we saw Capybaras in the water!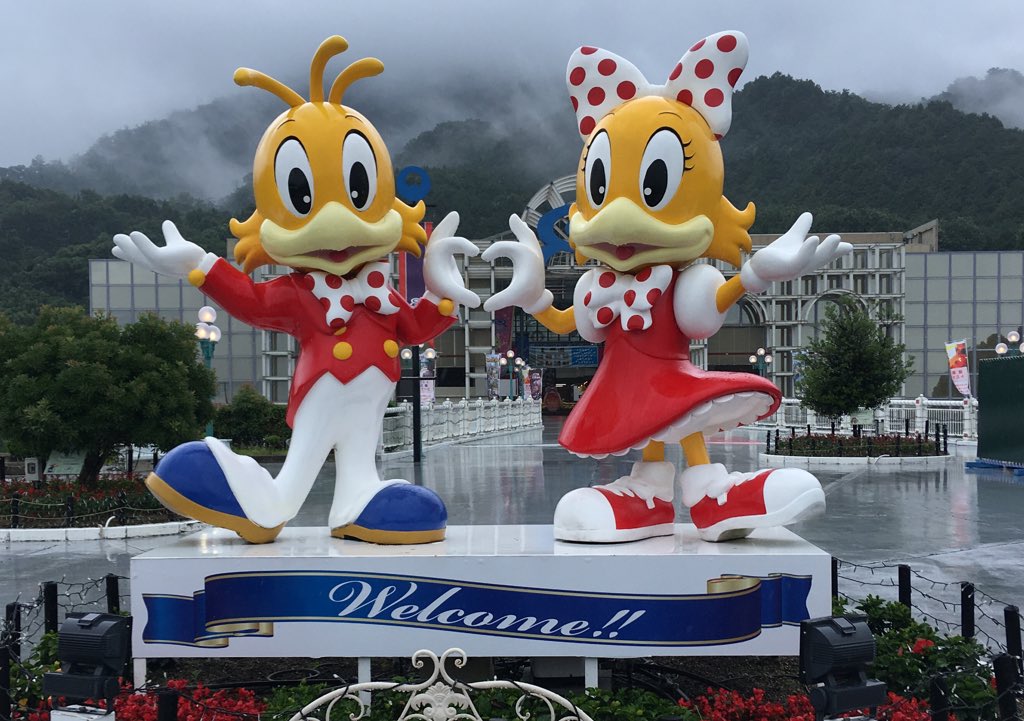 Had a fun visit to New Reoma World despite the weather. Even in the rain all rides and attractions were open! So that at least made for a successful visit!
Now,
POST YOUR COMMENTS!!!!
After all, we took the time to write this report, the least you can do is post something nice about it!
Click HERE for Part Sixteen of our 2018 TPR Japan Trip!
Last edited by
robbalvey
on Thu Jun 21, 2018 2:05 pm.