Hey everyone!
If you have followed TPR for any length of time, you'll know that we *LOVE* the after-hours themed events at Walt Disney World's Magic Kingdom! The big two every year are Mickey's Not-So-Scary Halloween Party and Mickey's Very Merry Christmas Party. Both of which are considered the best of any holiday events at parks here in Orlando, and we would have to agree! If you love Disney and love the holidays, these events should be a MUST DO for your trip to Walt Disney World!
We have already been to the Christmas Party twice this season, and here's a compilation of photos & videos from both nights! This event runs select nights in November and December and we highly recommend it!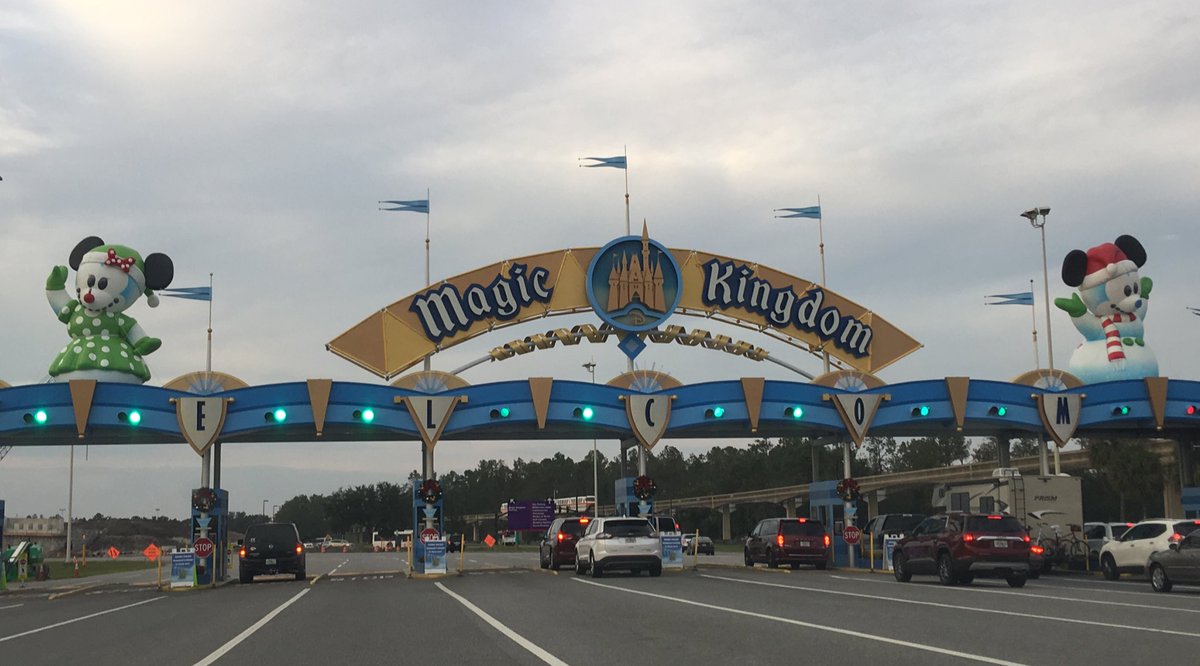 Yay! I love when the Christmas decorations are out above the Magic Kingdom toll plaza!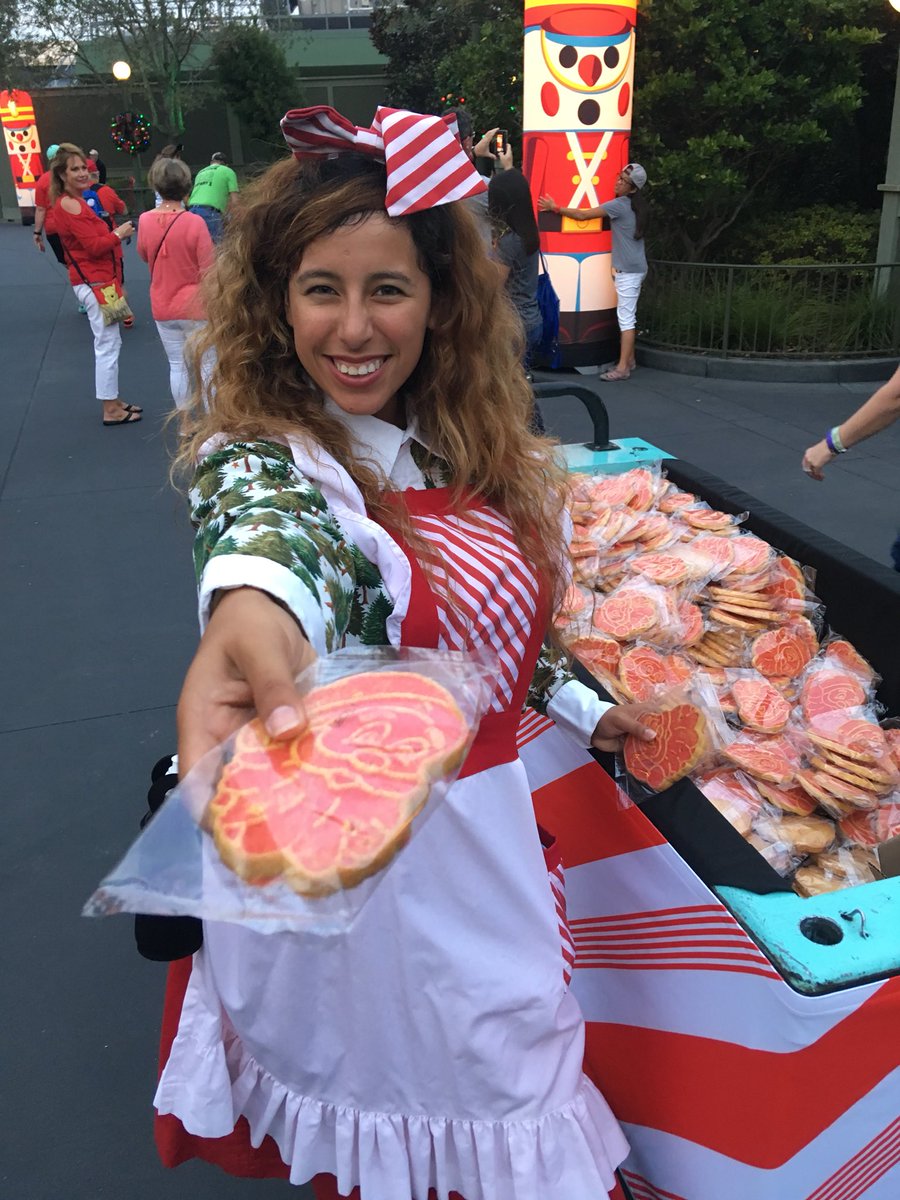 We just got into the park and we already have cookies!
The very first "Frozen Holiday Wish" castle lighting of the season!
Kristen from @OceanSprayInc shows Jack how to harvest cranberries! @WaltDisneyWorld #EpcotFoodFestival @WDWToday pic.twitter.com/UMnKfUdzS5

— Theme Park Review (@ThemeParkReview) September 26, 2015
Watch the full show here: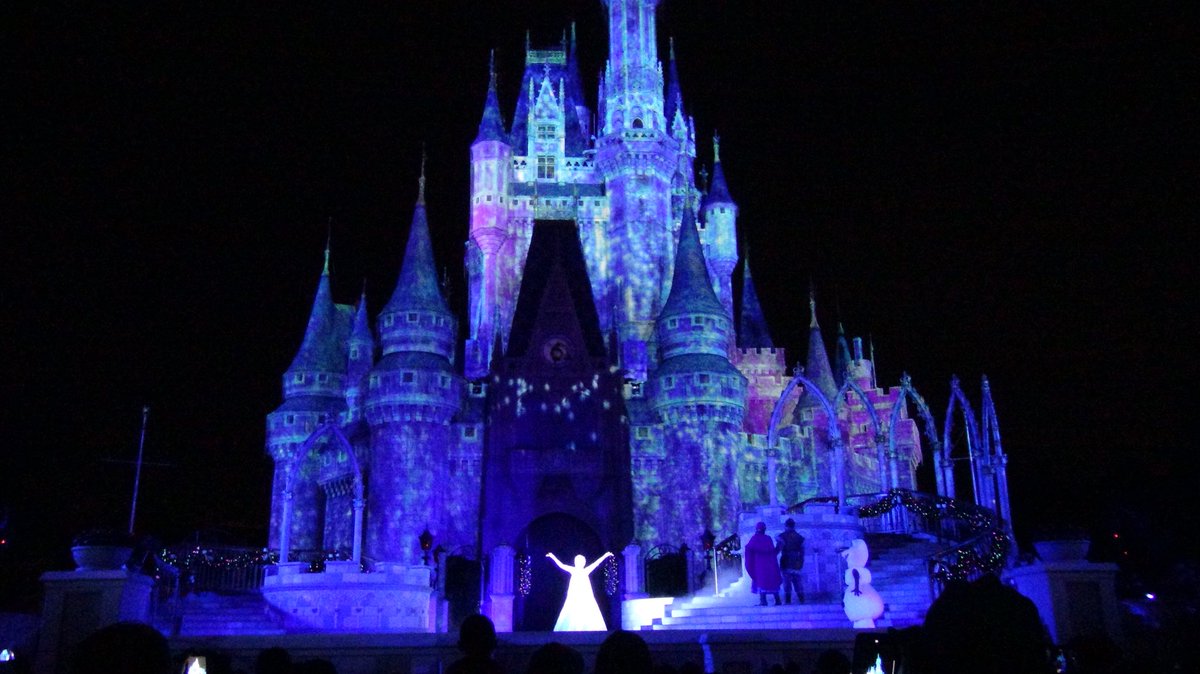 Elsa works her magic starting off with a blank canvas...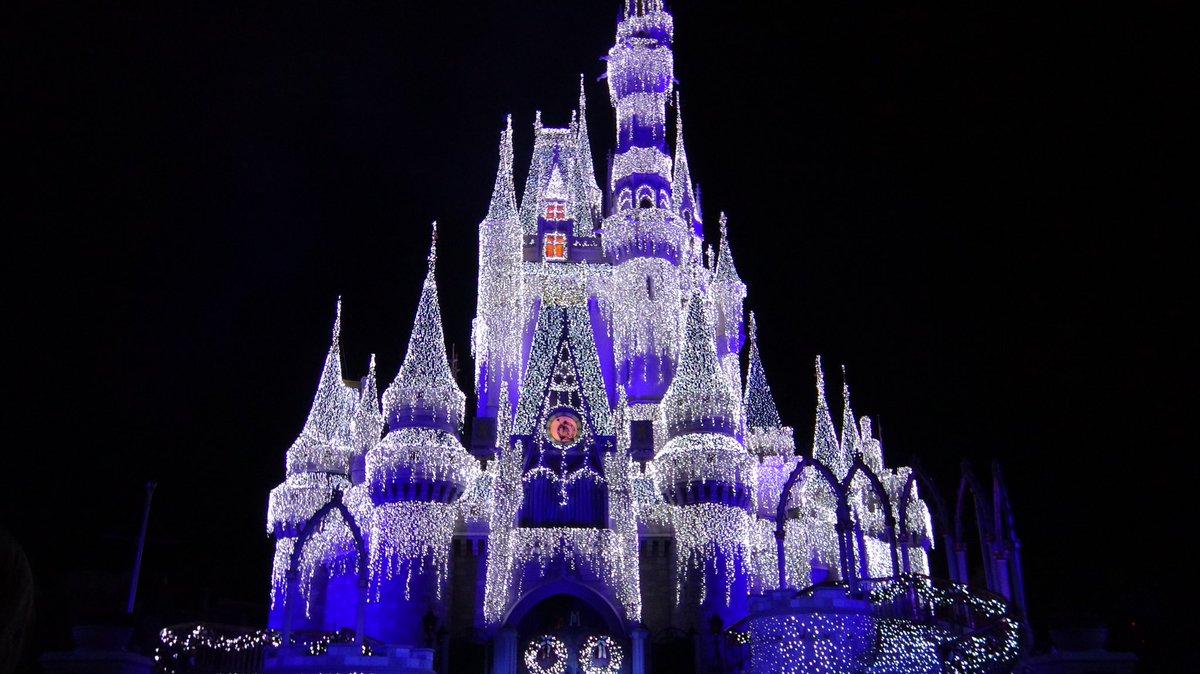 And within moments it looks like this!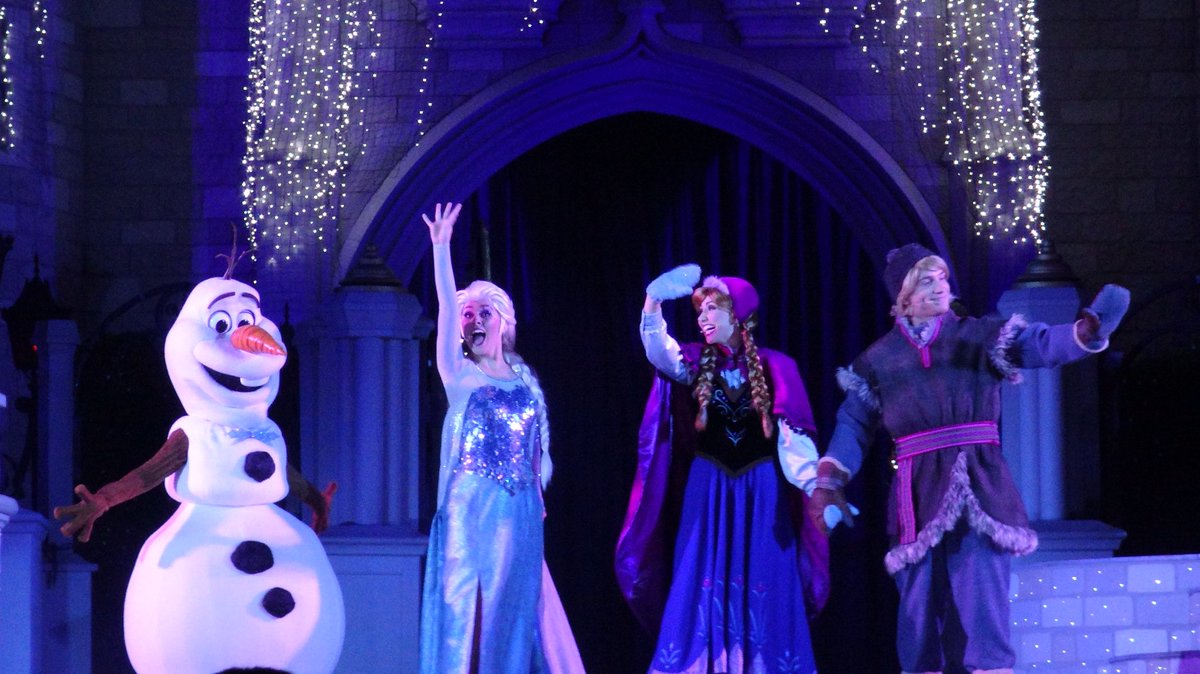 Thank you Elsa for the awesome job of lighting up the castle!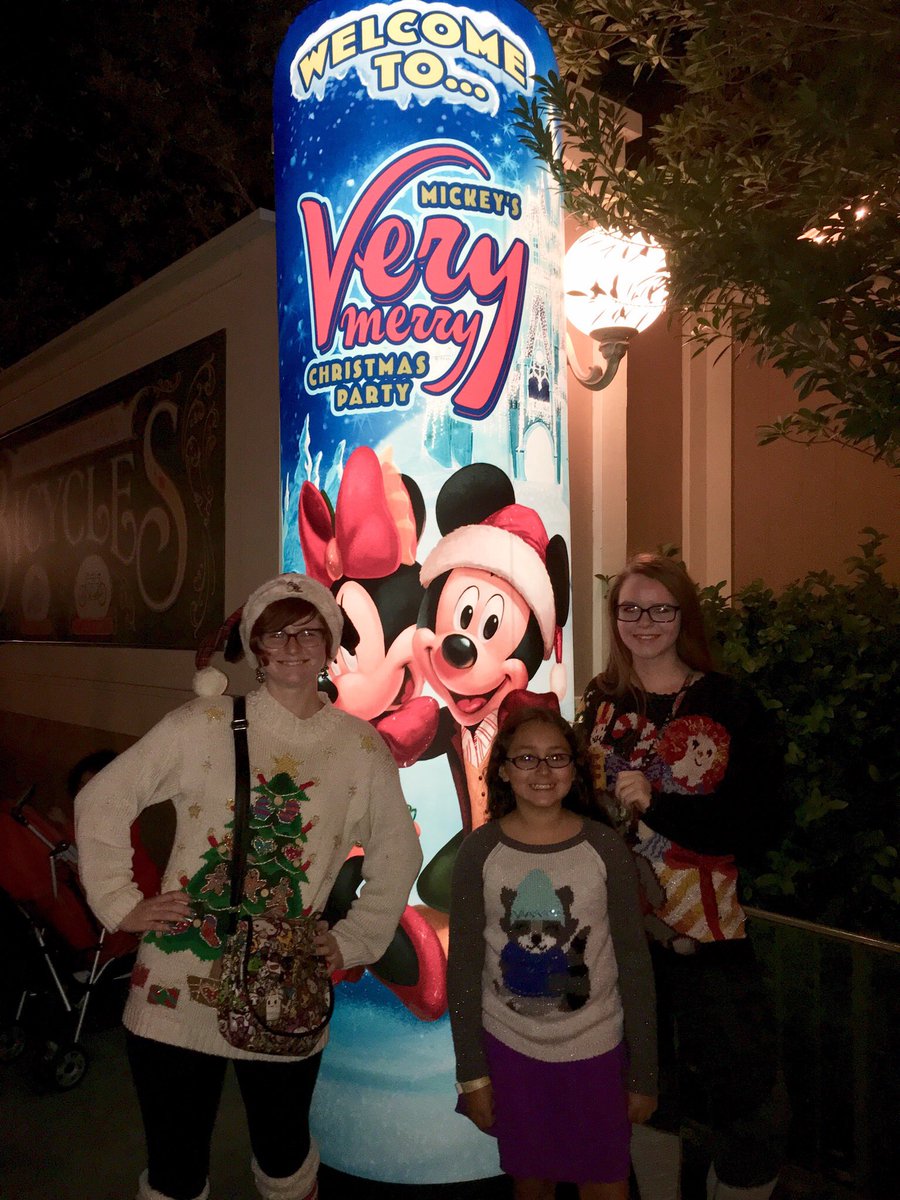 Everyone is decked out for the holidays!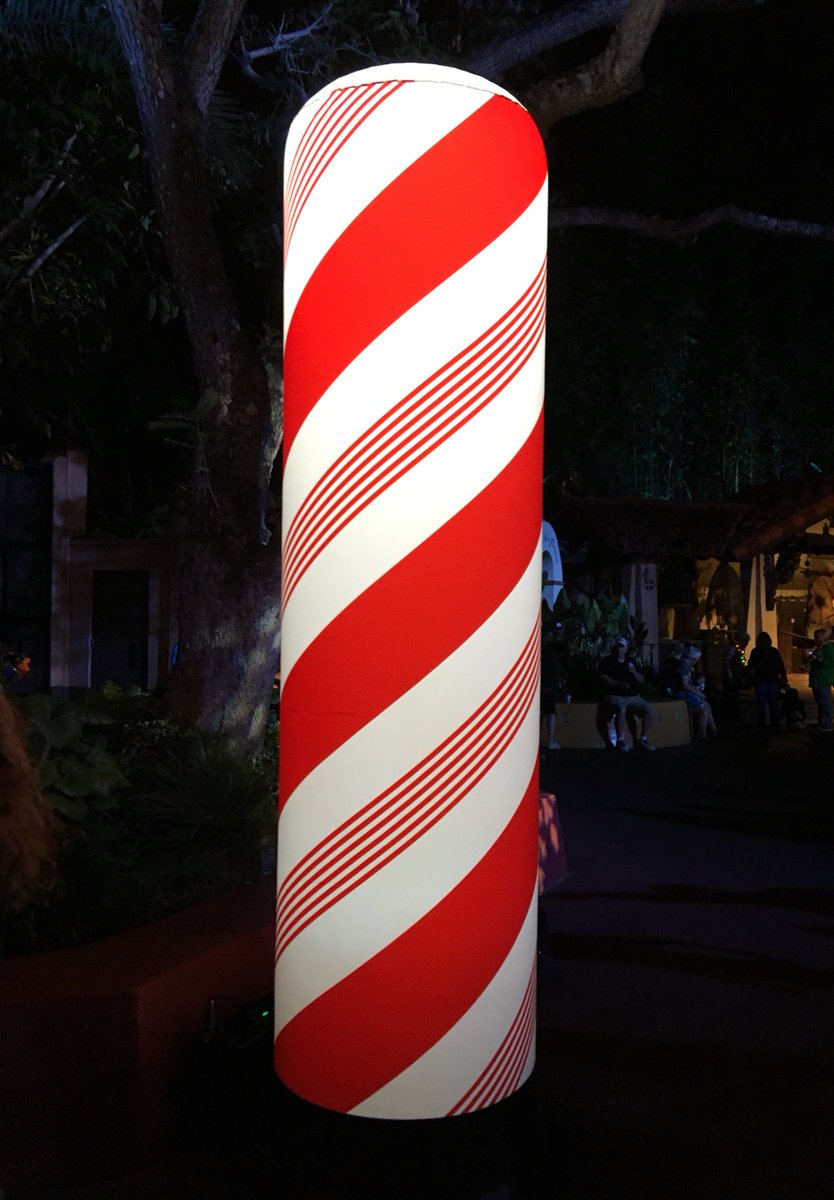 When you see the giant candy cane that's where you get awesome Christmas treats!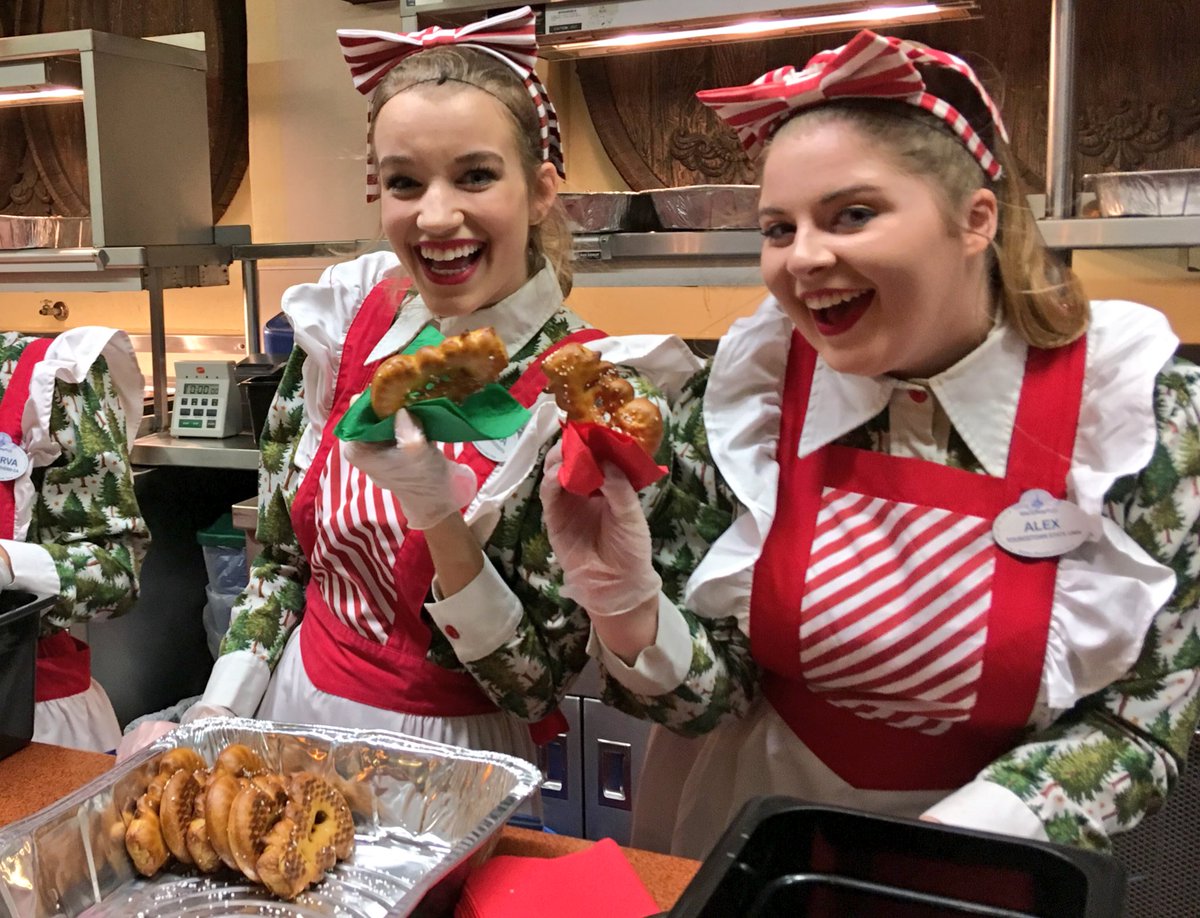 Wait, are you giving me soft pretzels?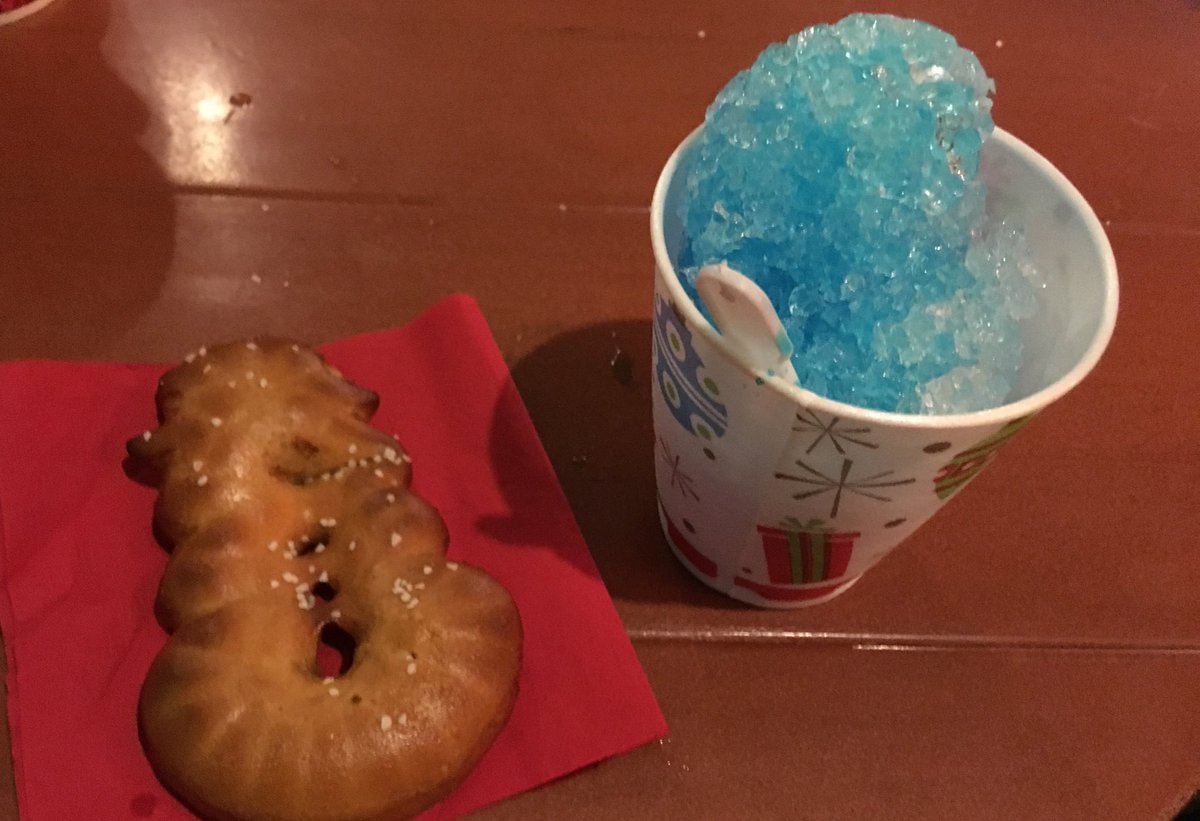 Christmas treats are included in the price of the event and each location has different treats! These were some of the best!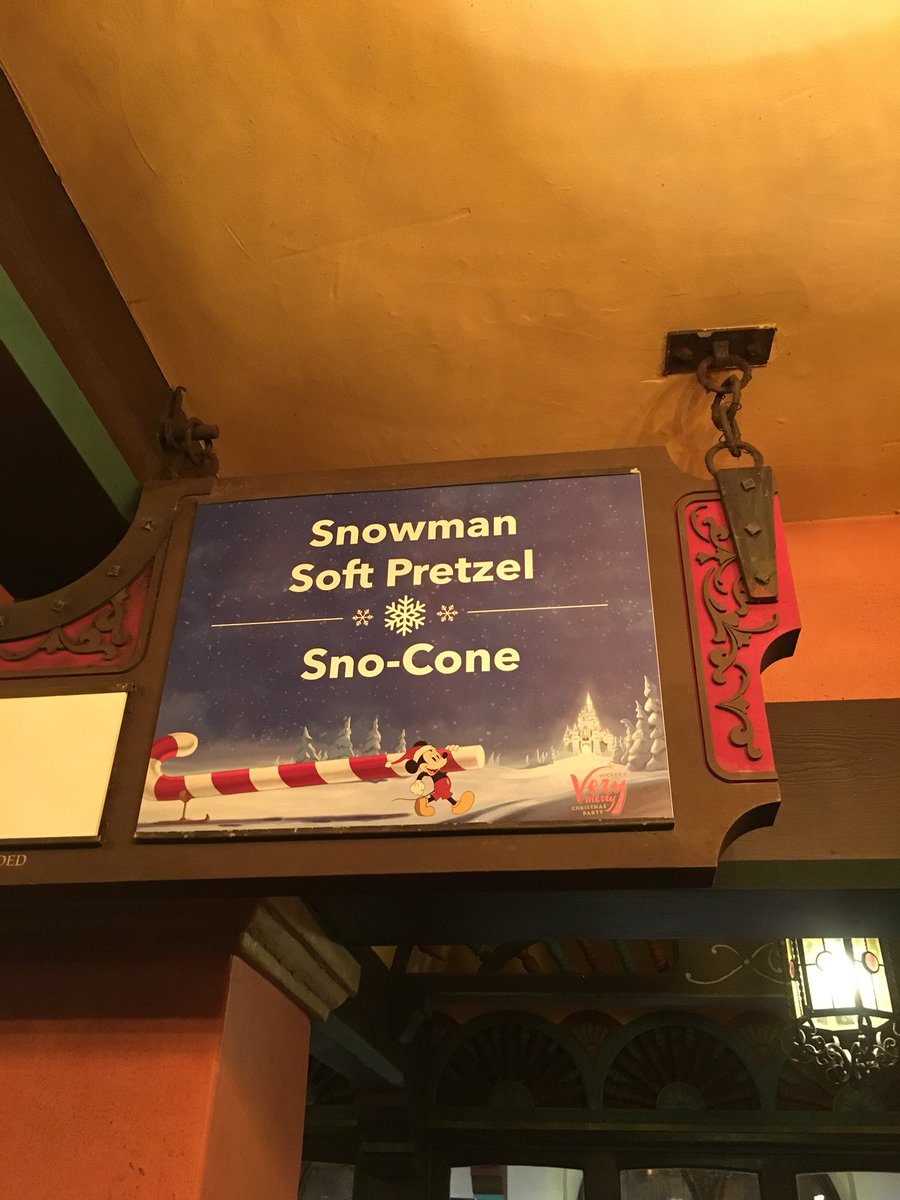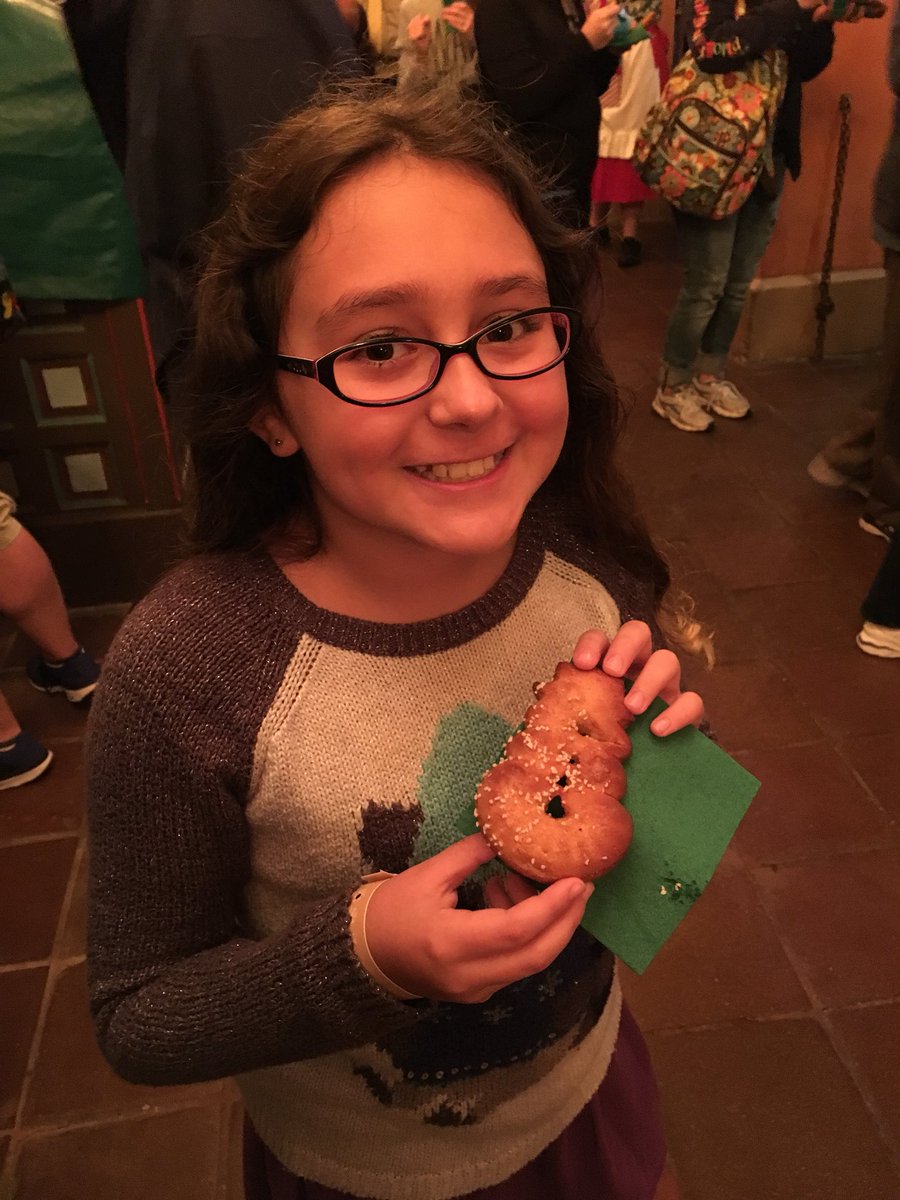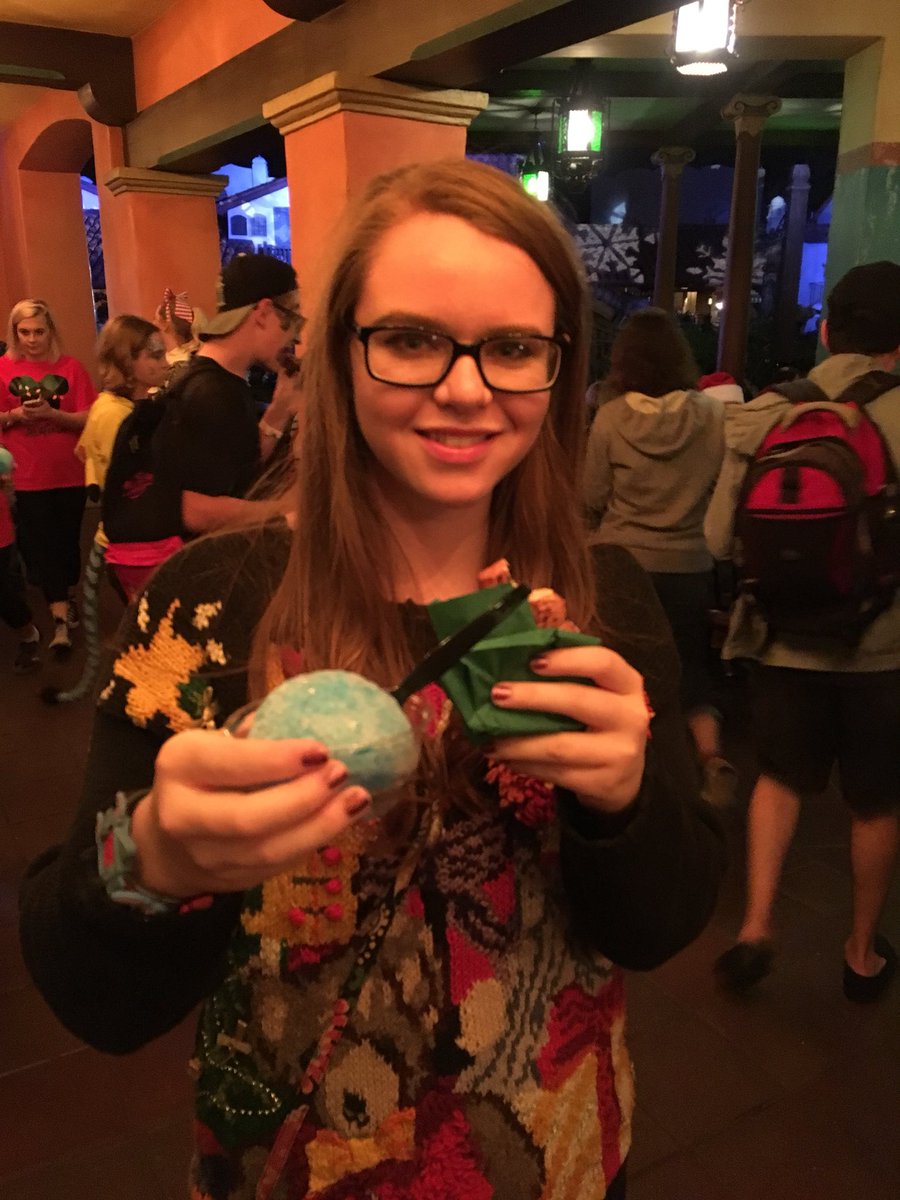 Hot soft pretzels and Sno-Cones are the amazing holiday combo you never knew you needed till now!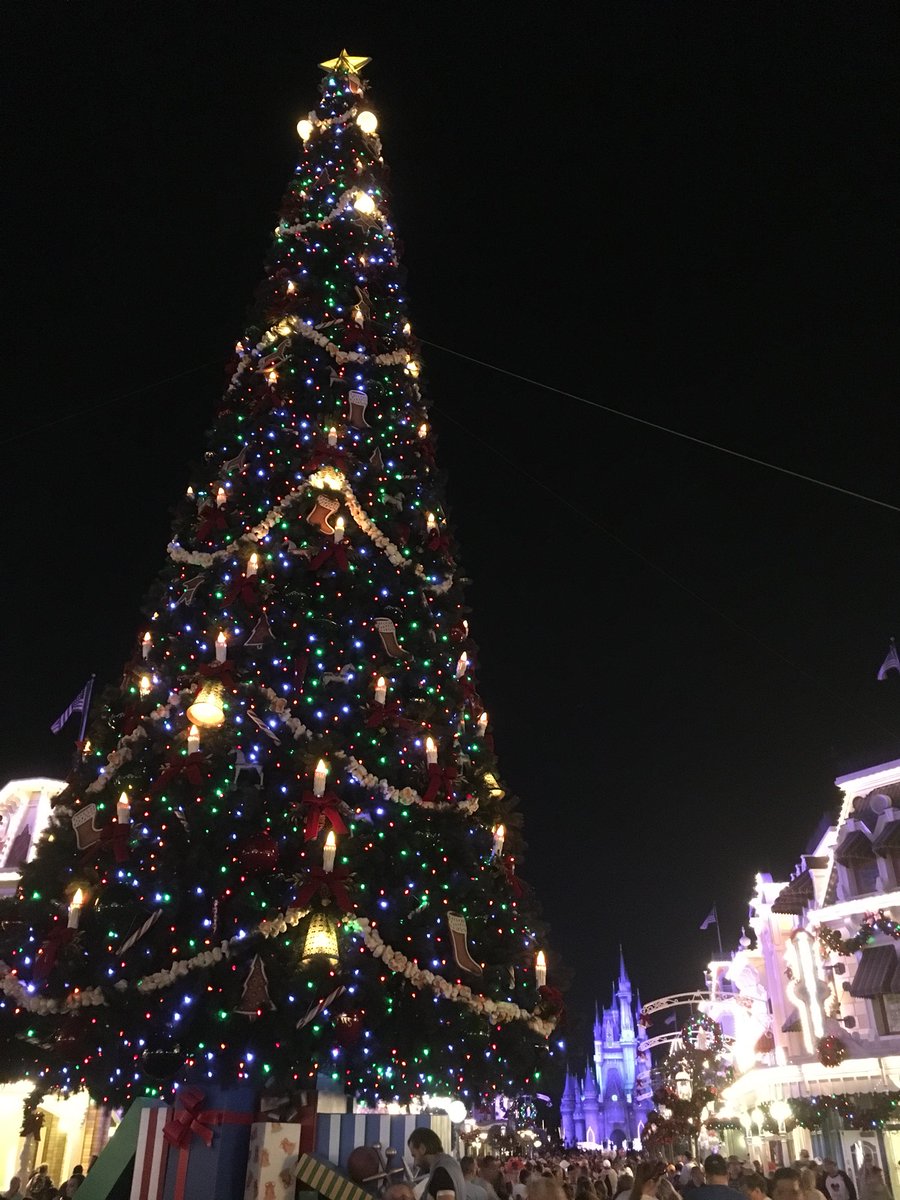 It wouldn't be a Christmas Party without a Christmas tree!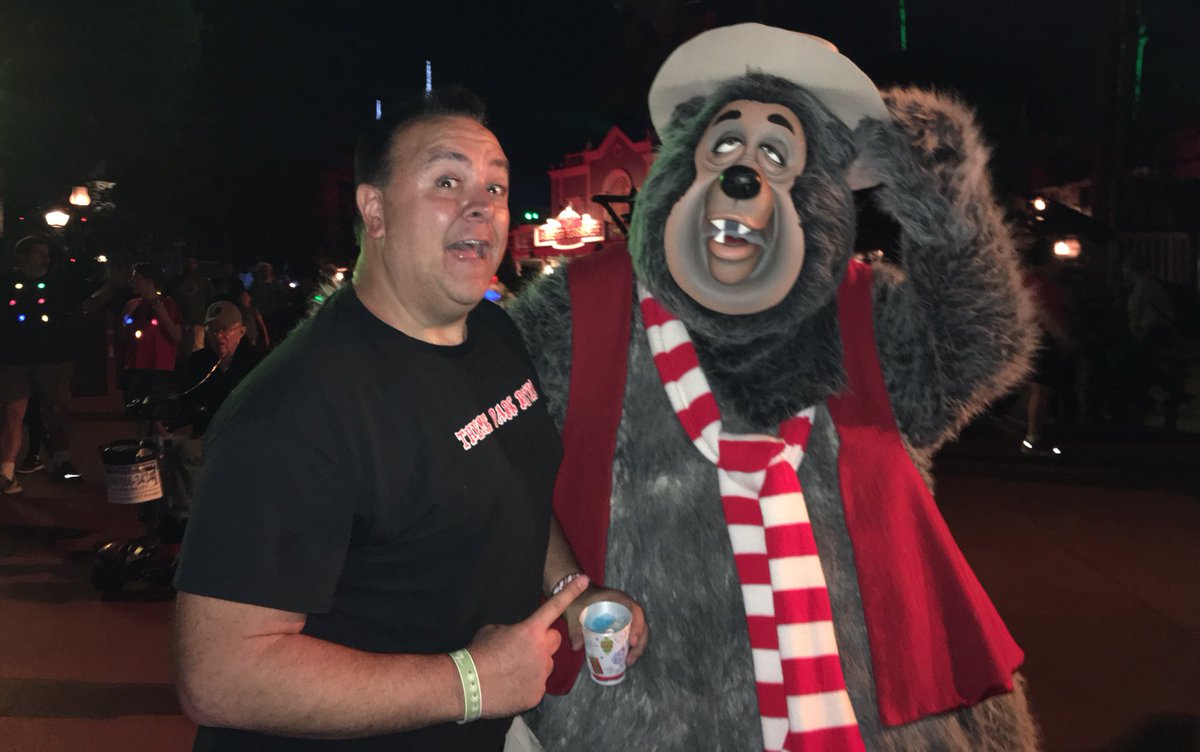 Hey look! It's Big Al and Big Alvey! I love it when they bring the characters out in their Christmas costumes!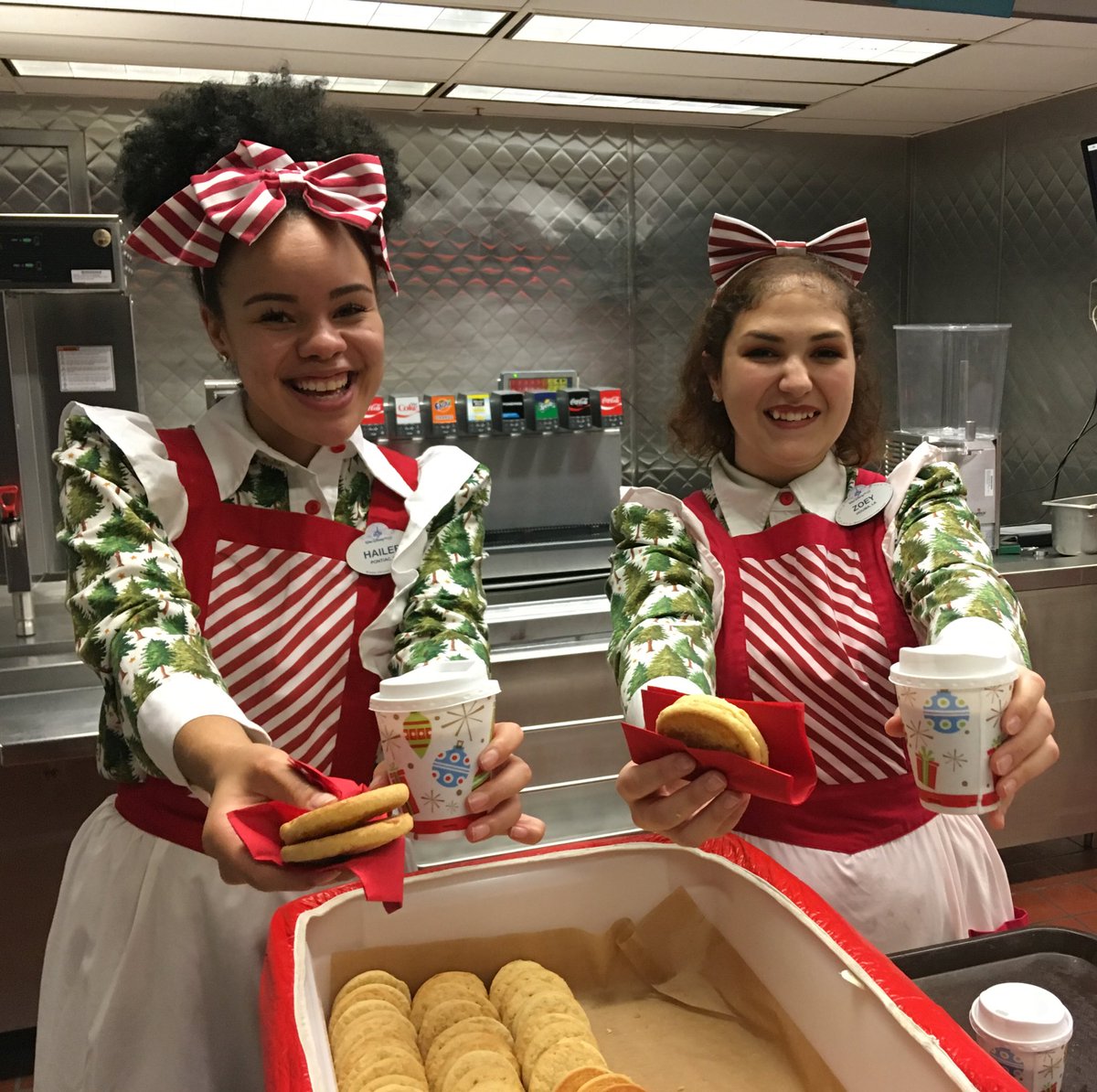 The cast members are always so happy to give me food!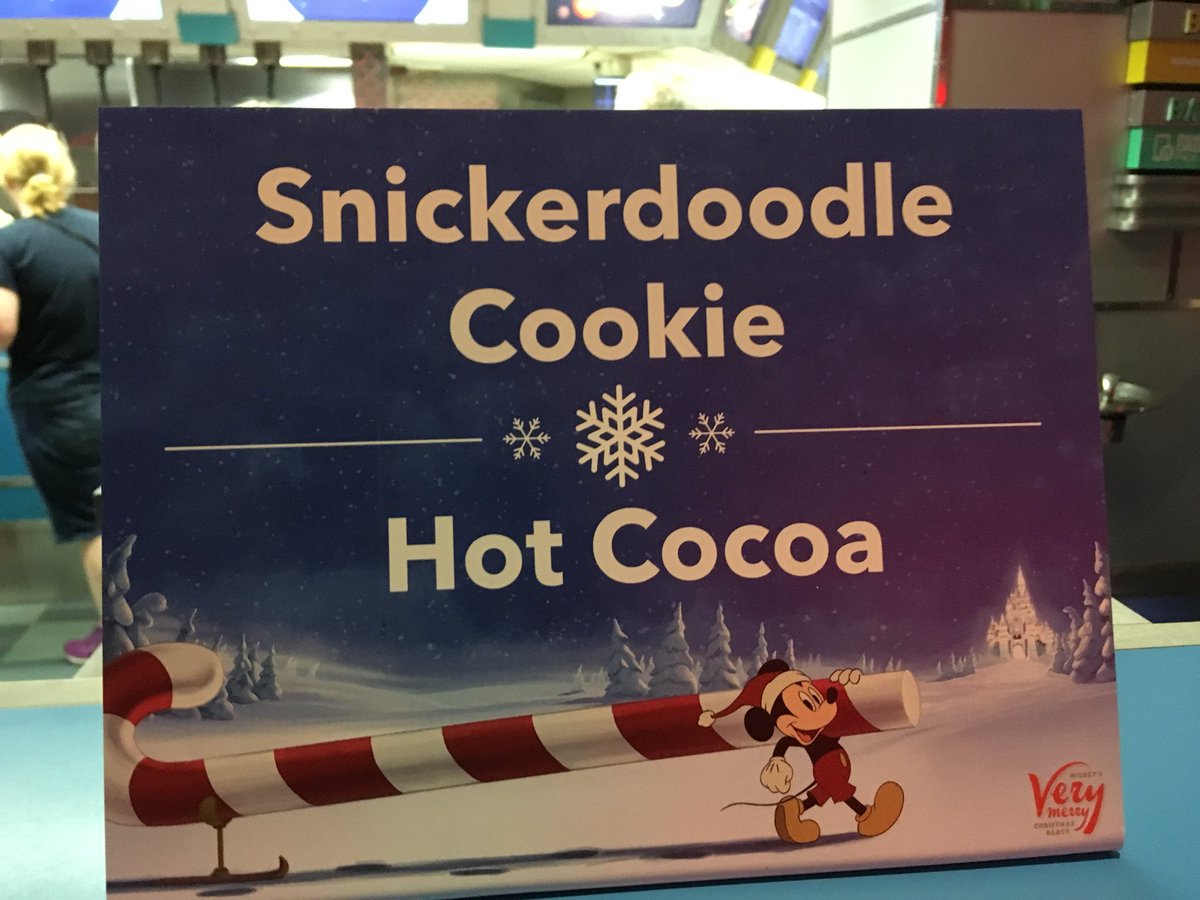 Yes, please! I will take some!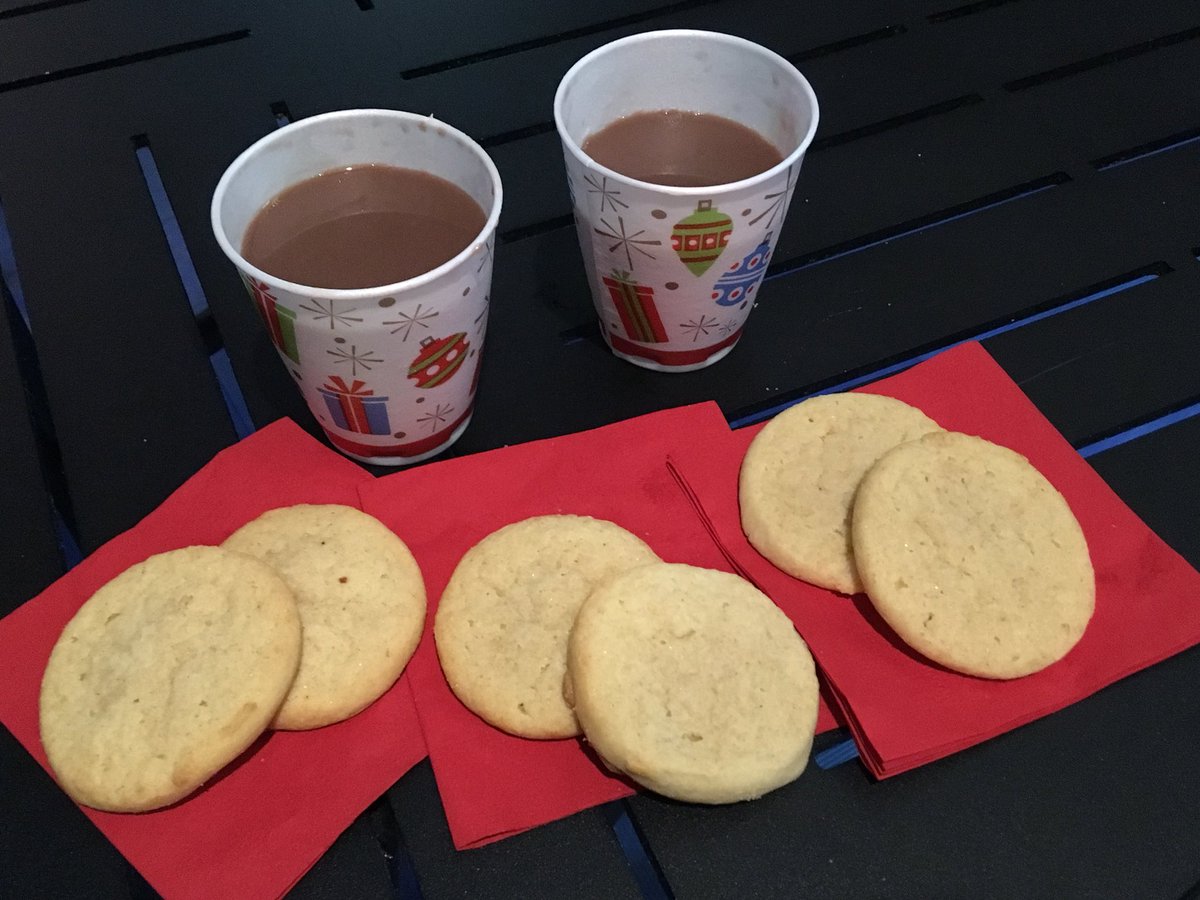 The cookies and drinks are delicious!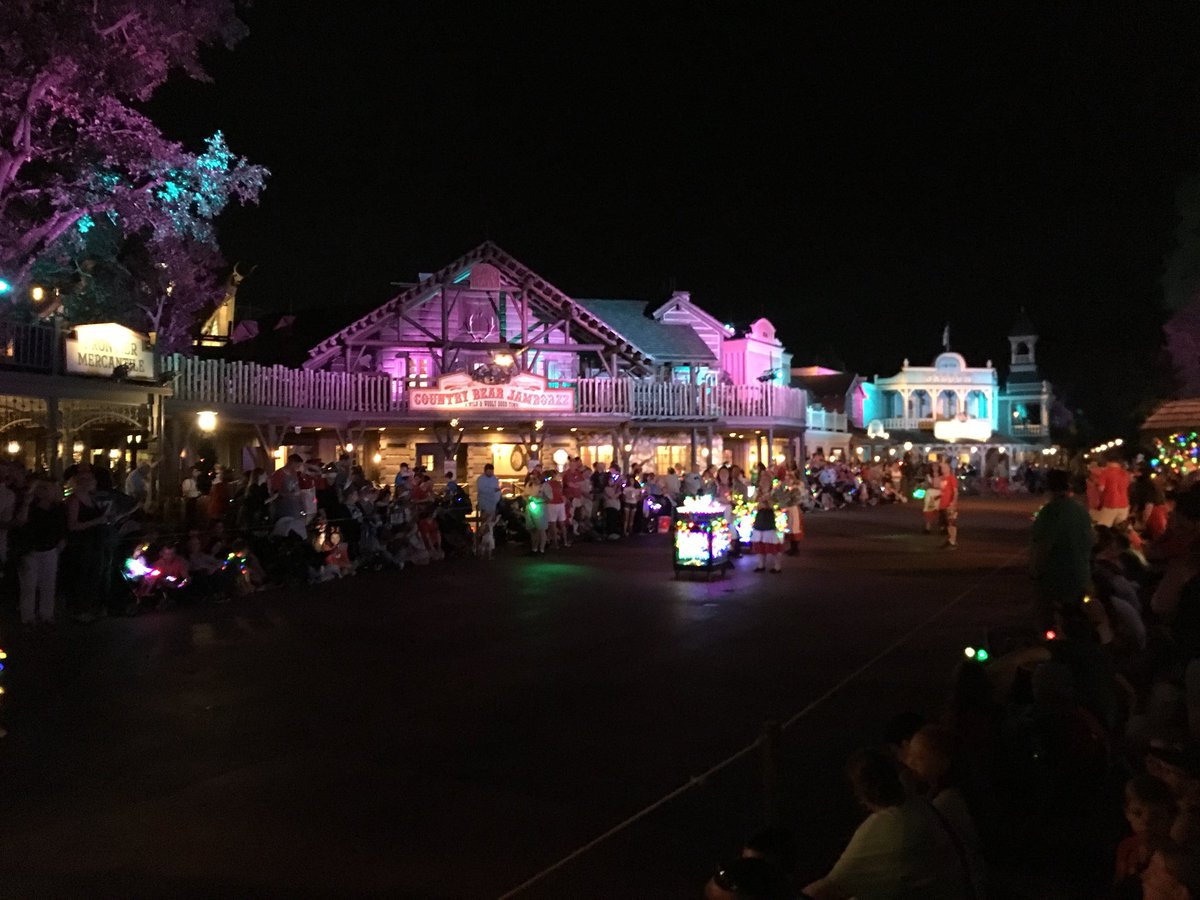 This is a GREAT spot to watch the parade at both the Halloween & Christmas events. When main street is packed like crazy with people, you can usually find a spot fairly easily over across from Country Bear Jamboree.
Here's the re-cap from our live stream of the parade!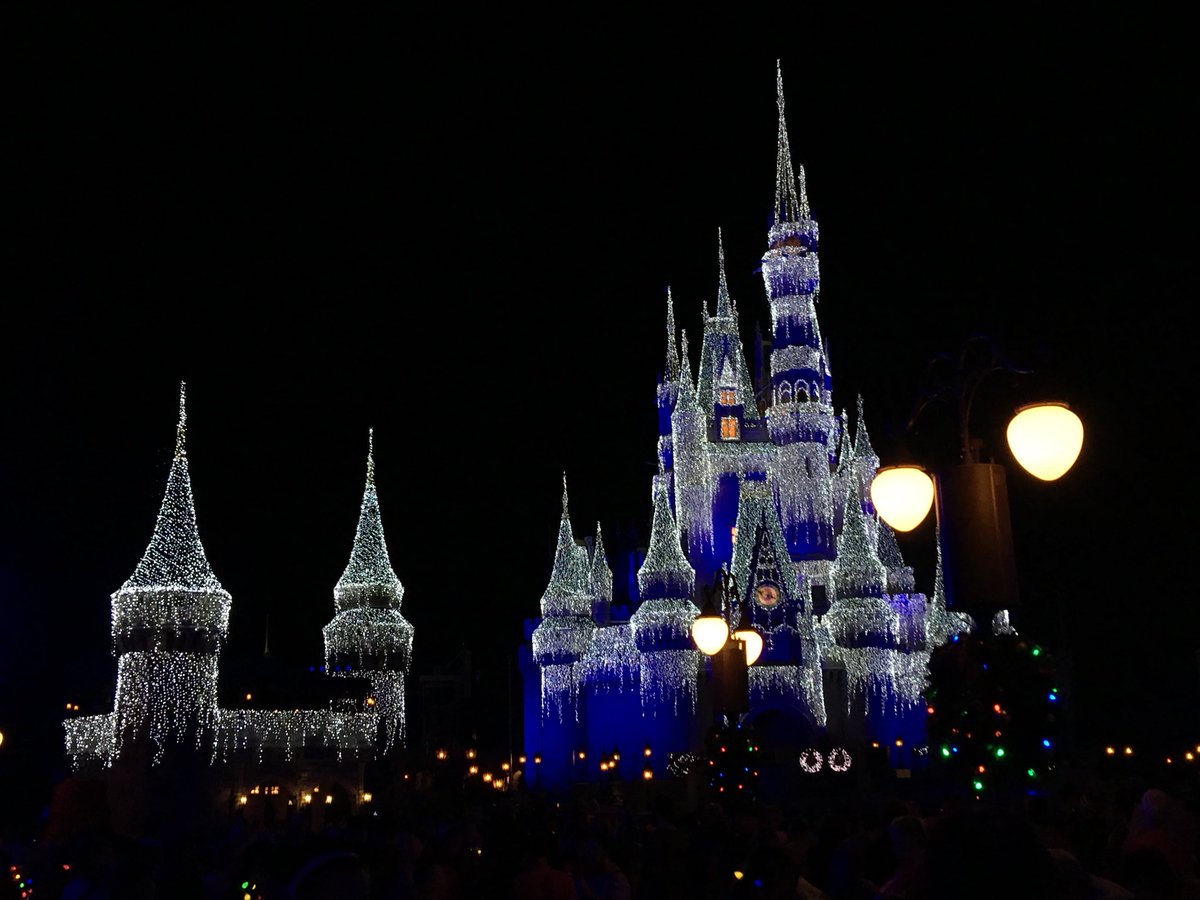 Another ProTip is to watch the fireworks from this location - We are standing in the hub on the left side of the "Partners" statue but do not go any further forward than the Partners statue! You'll have a great view from right here!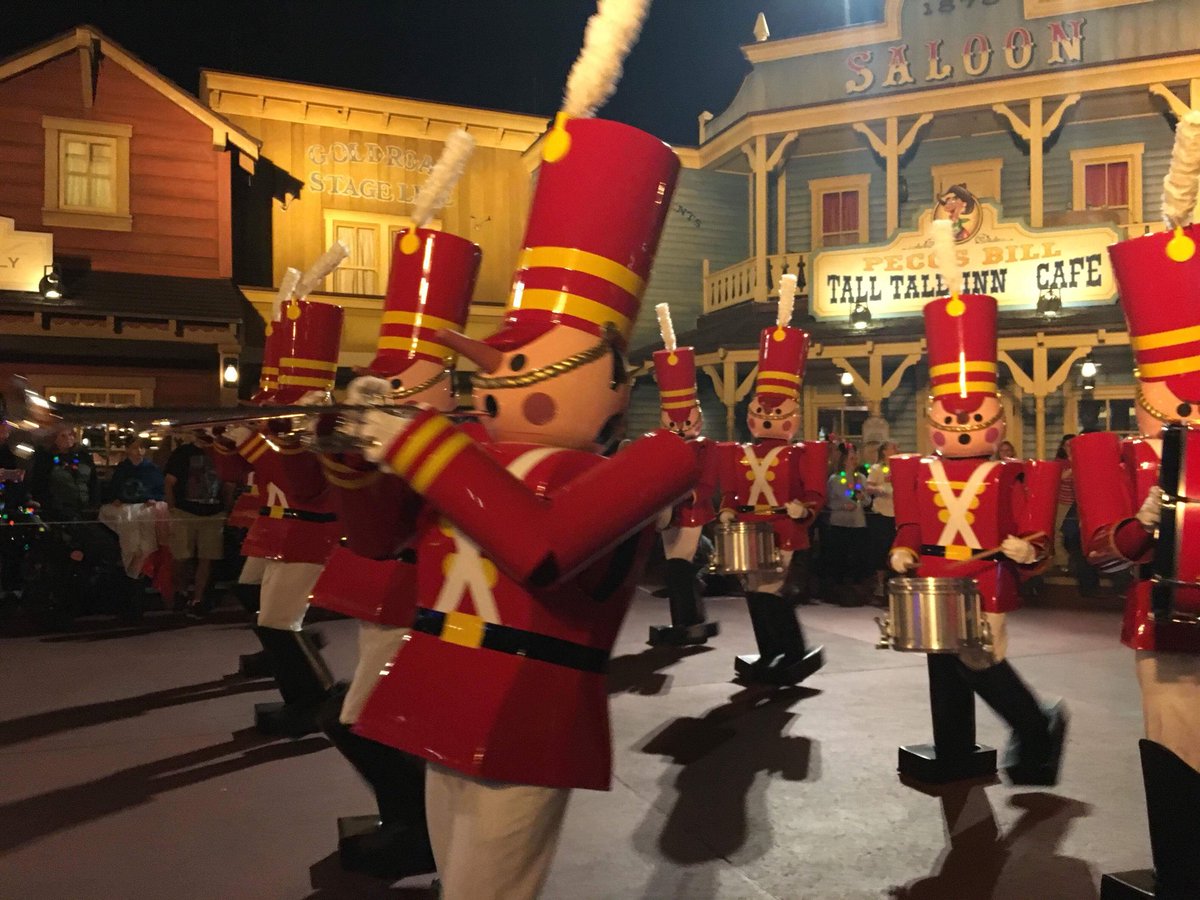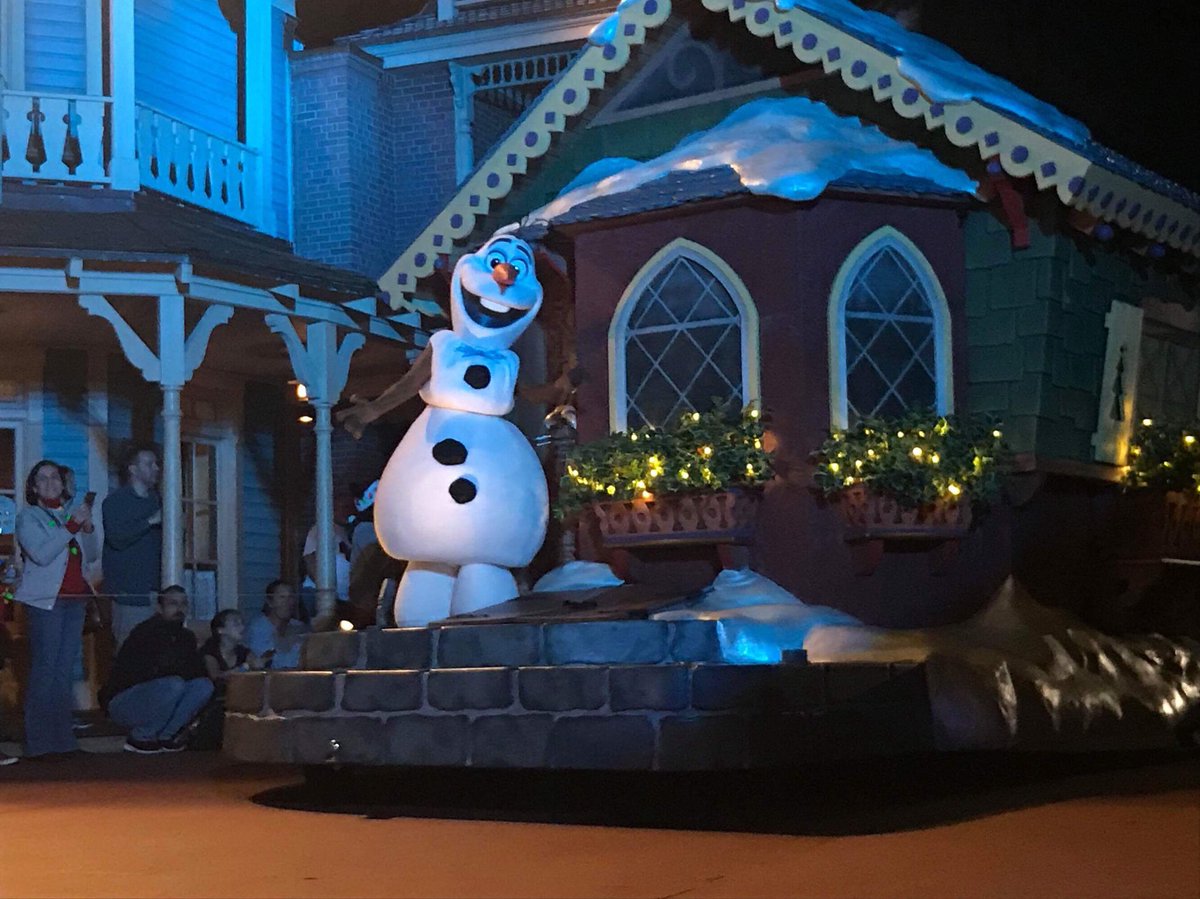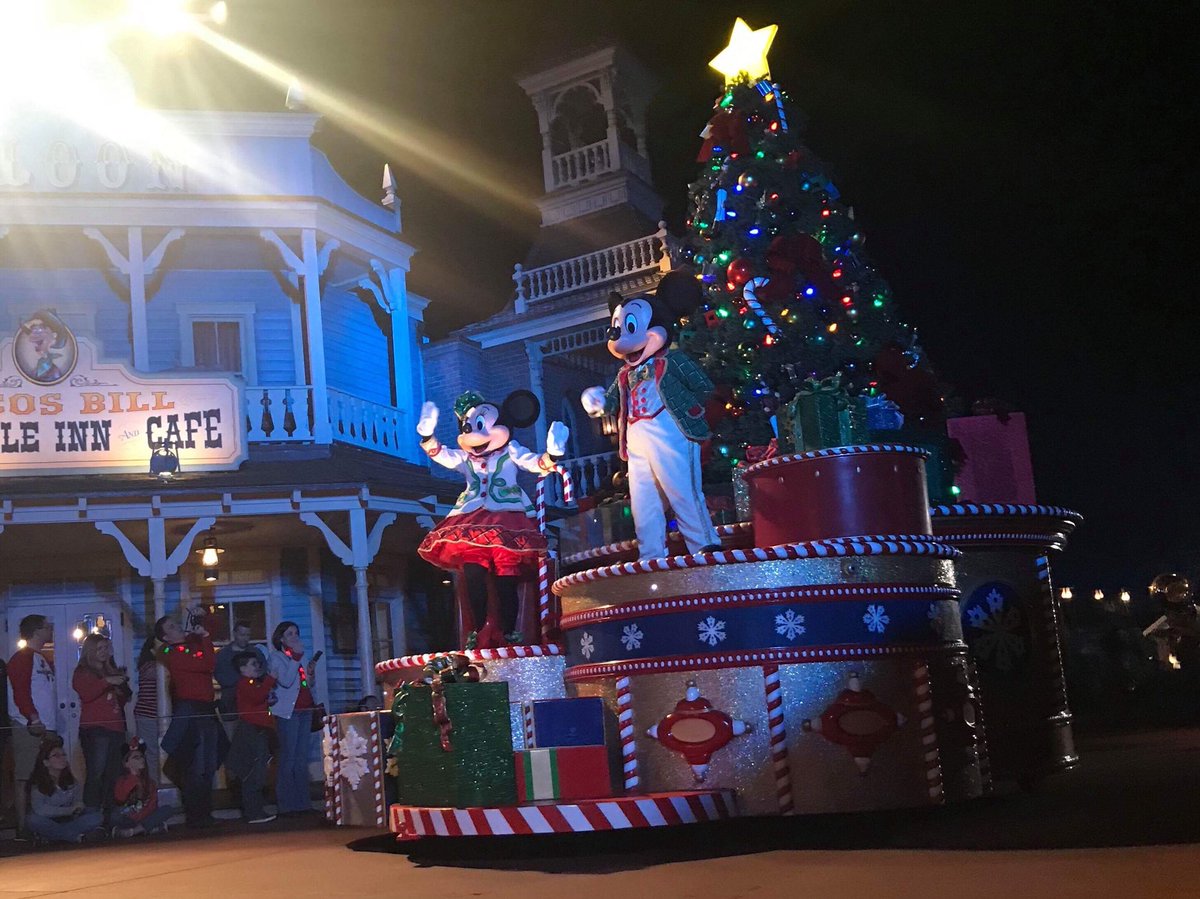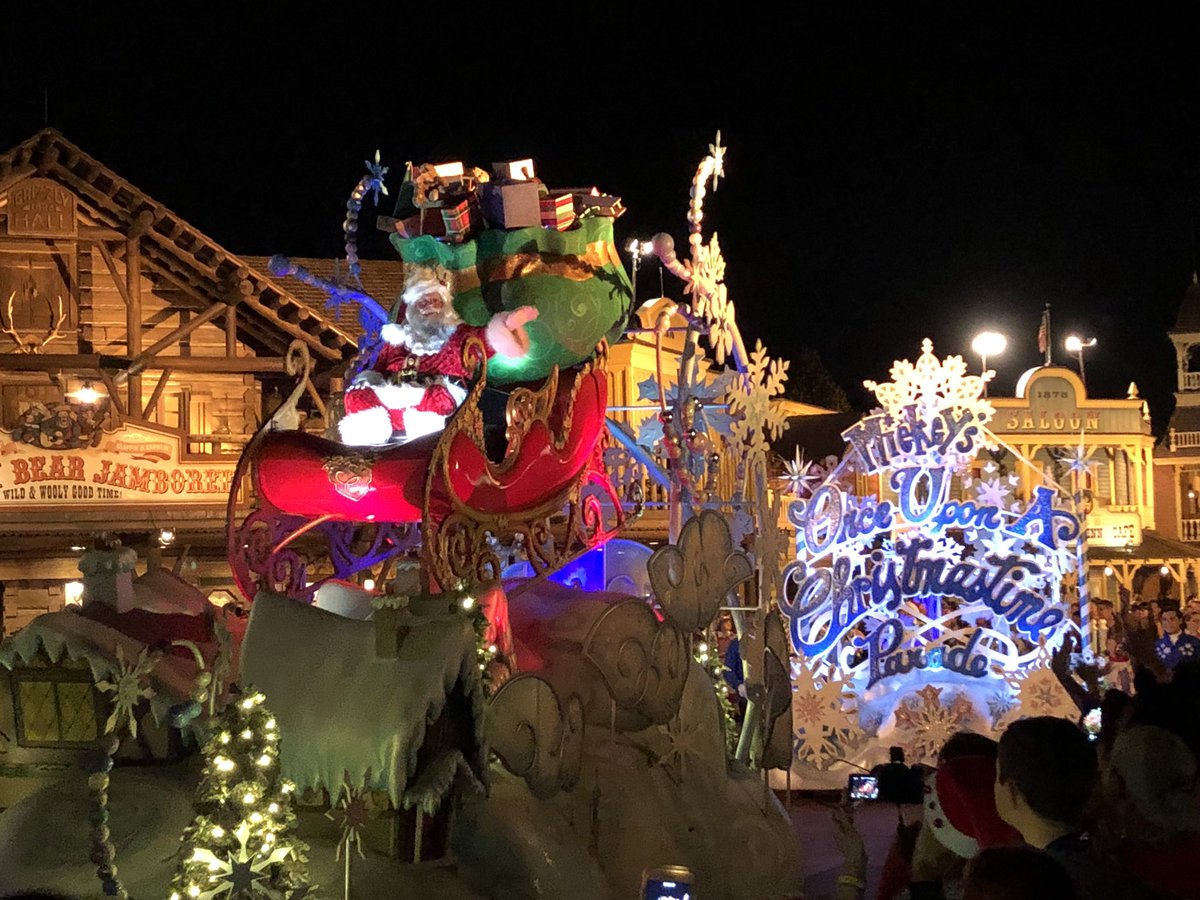 Mickey's Once Upon a Christmastime Parade has all of your favorite characters...plus Santa!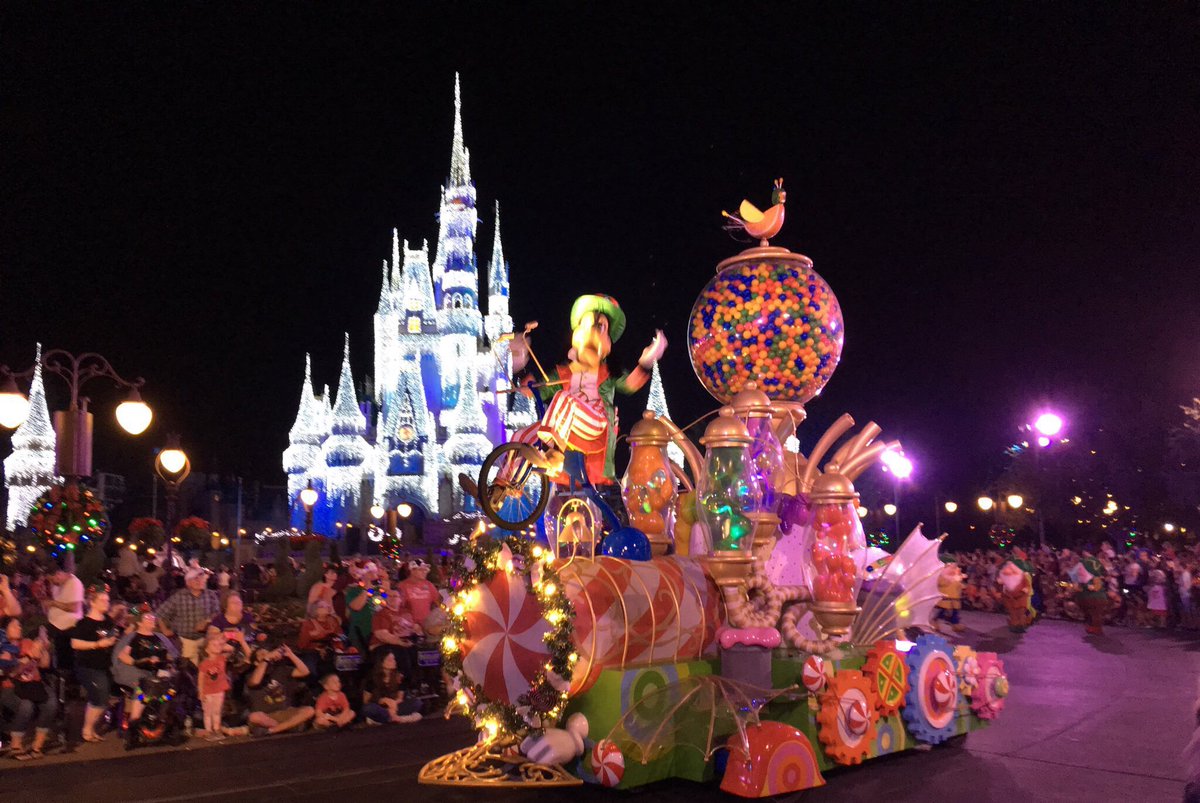 Of course, watching the parade from Main Street is awesome, too, but you have to get there VERY early!
The Christmas and Halloween parties are one of the few times during the year where you can see fireworks "in the round" meaning there are fireworks all around you and this experience is amazing!
Kristen from @OceanSprayInc shows Jack how to harvest cranberries! @WaltDisneyWorld #EpcotFoodFestival @WDWToday pic.twitter.com/UMnKfUdzS5

— Theme Park Review (@ThemeParkReview) September 26, 2015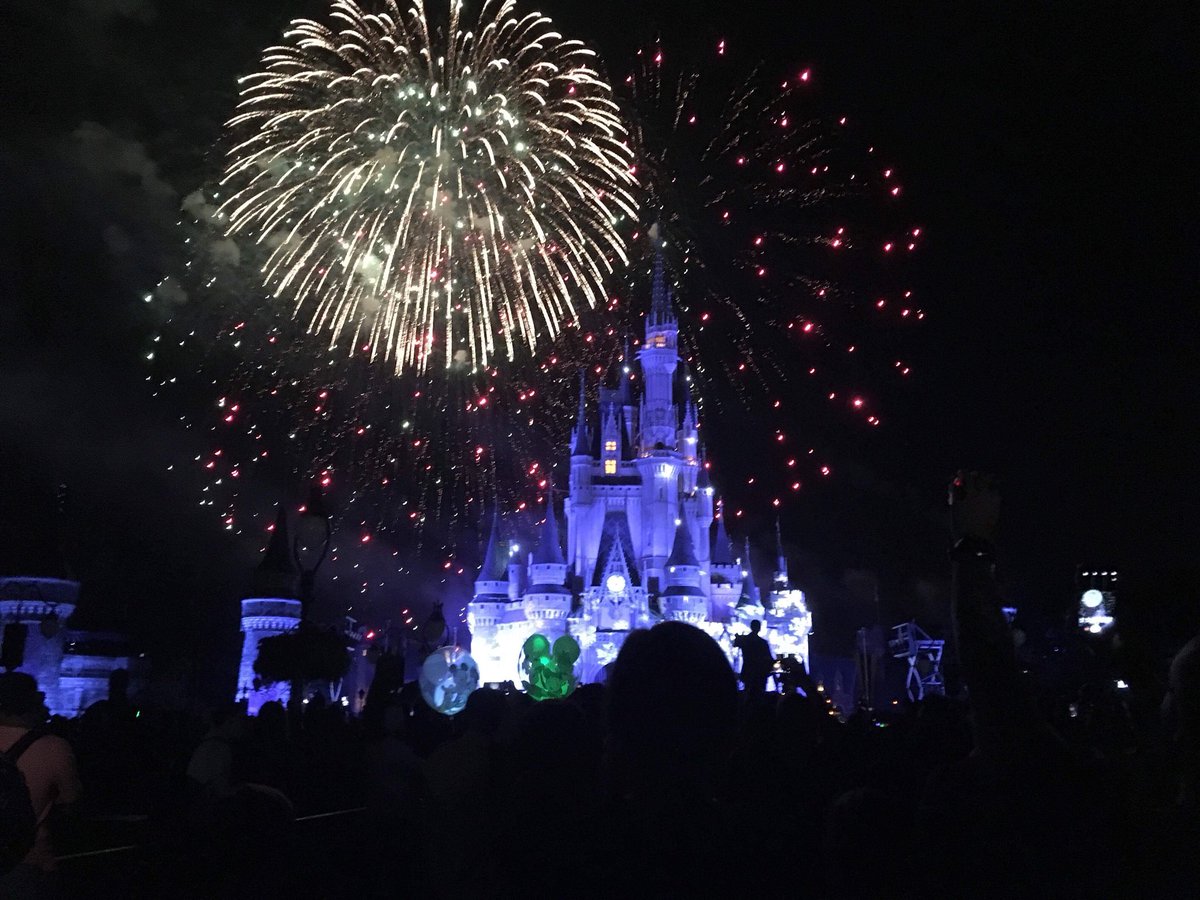 This fireworks show is soooo good!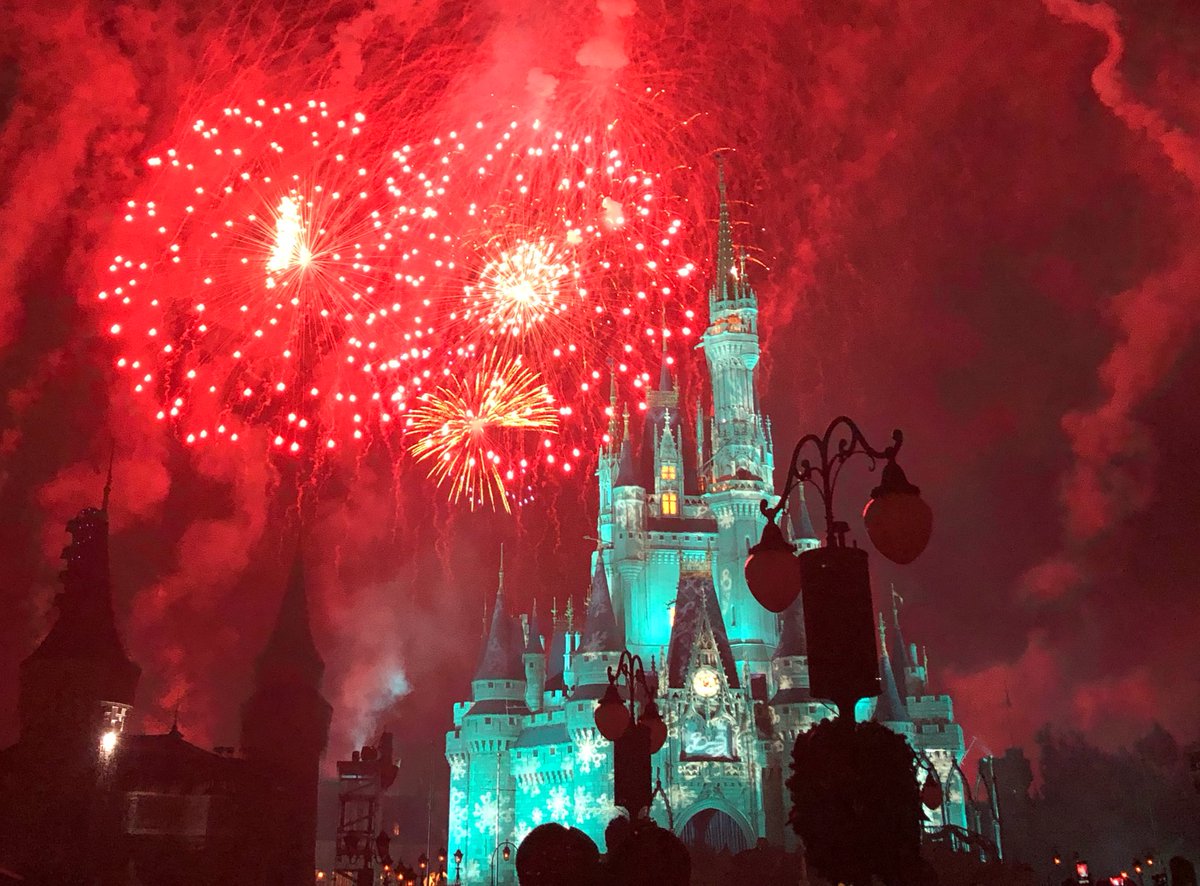 Red and green = CHRISTMAS!!!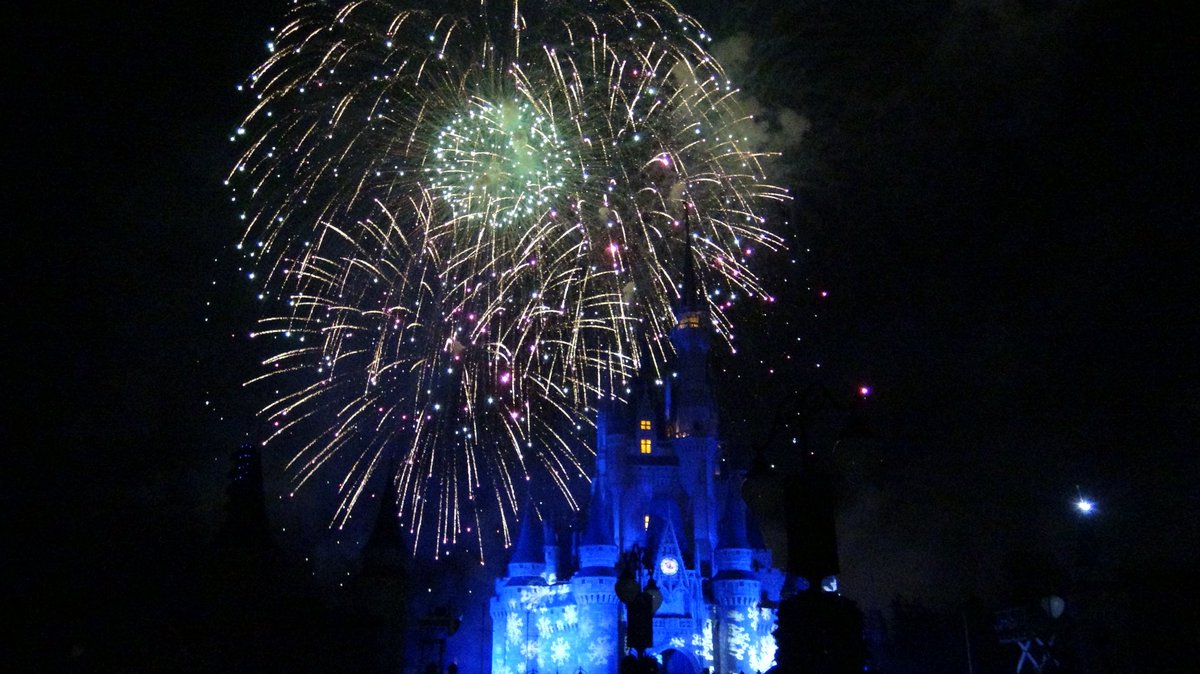 Nobody does theme park fireworks shows better than Disney!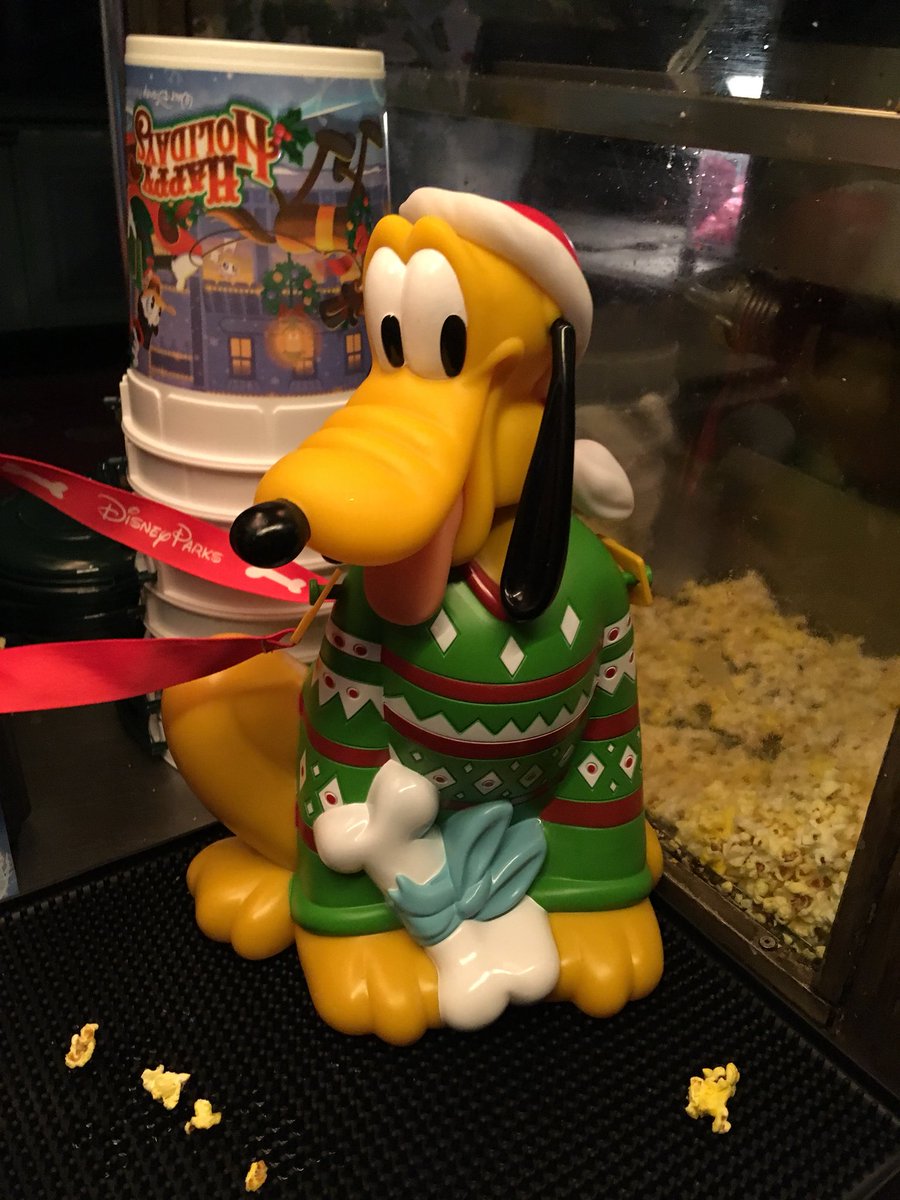 I love that Walt Disney World has been getting more and more of these awesome popcorn buckets like you see in Japan!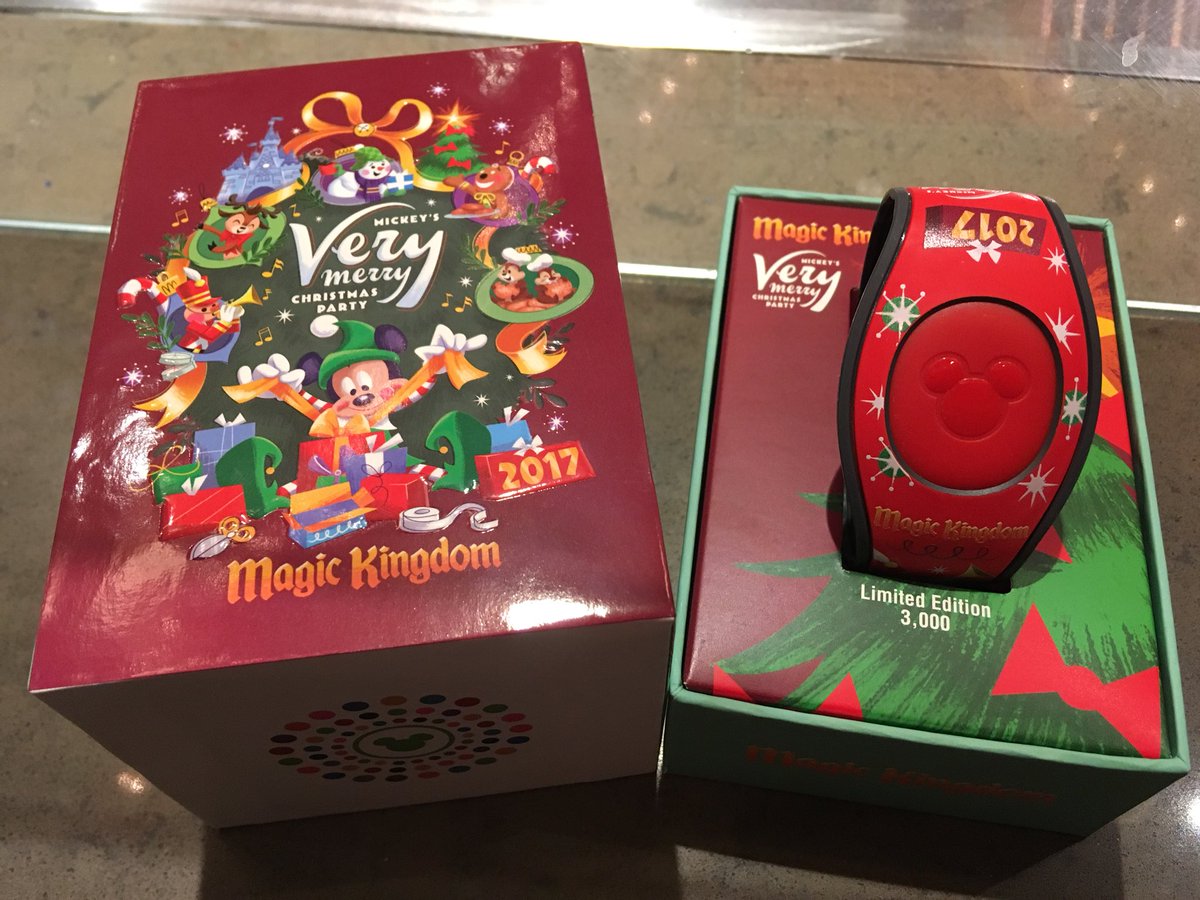 Here is the new Christmas Party MagicBand!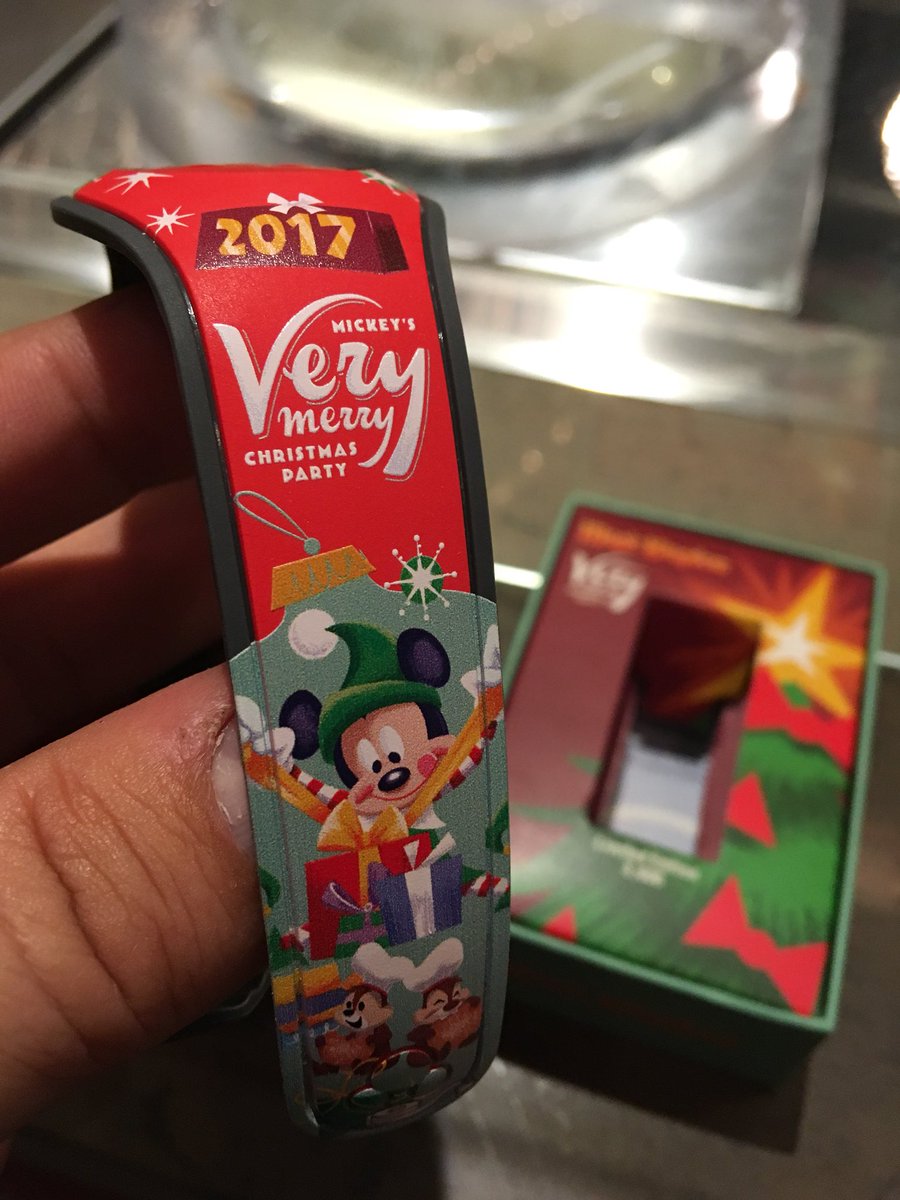 It's cute with lots of holiday characters...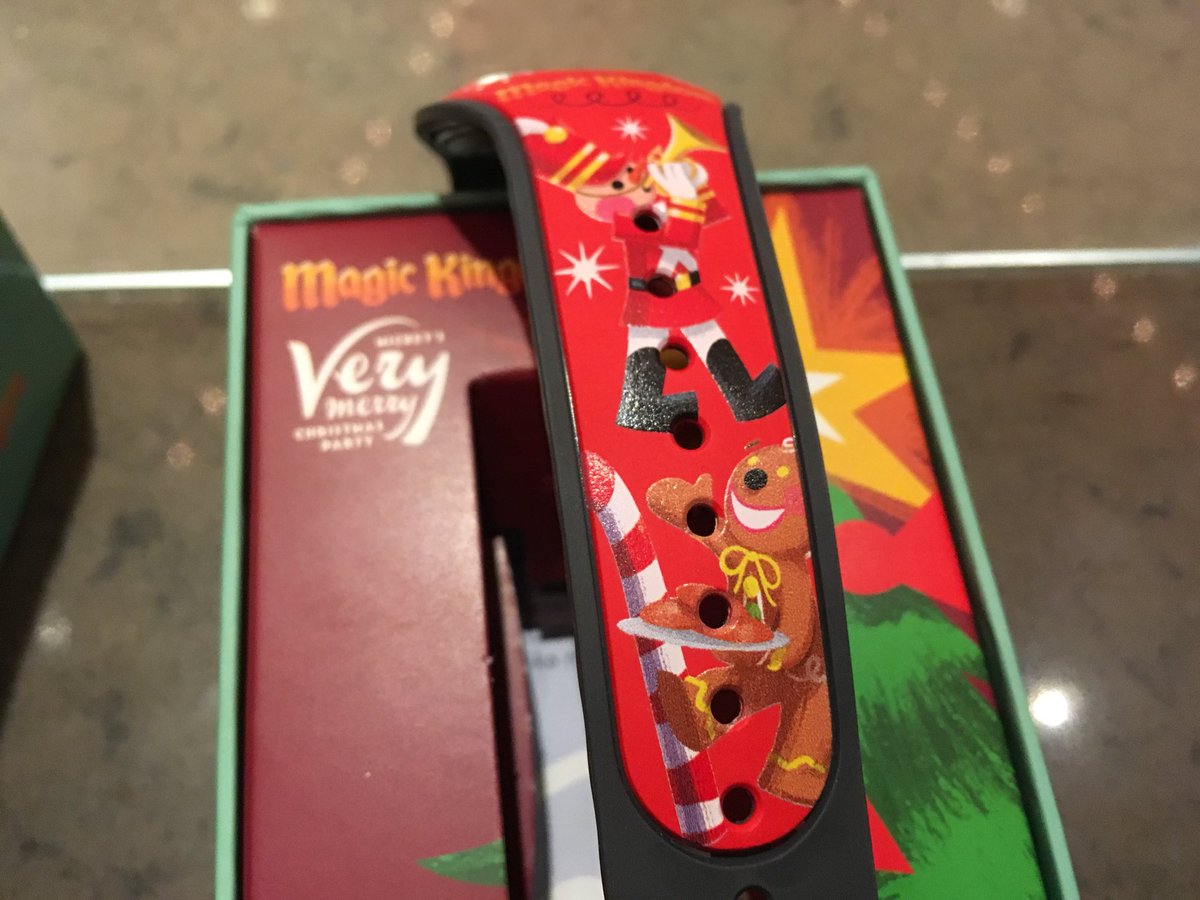 And of course I had to buy one!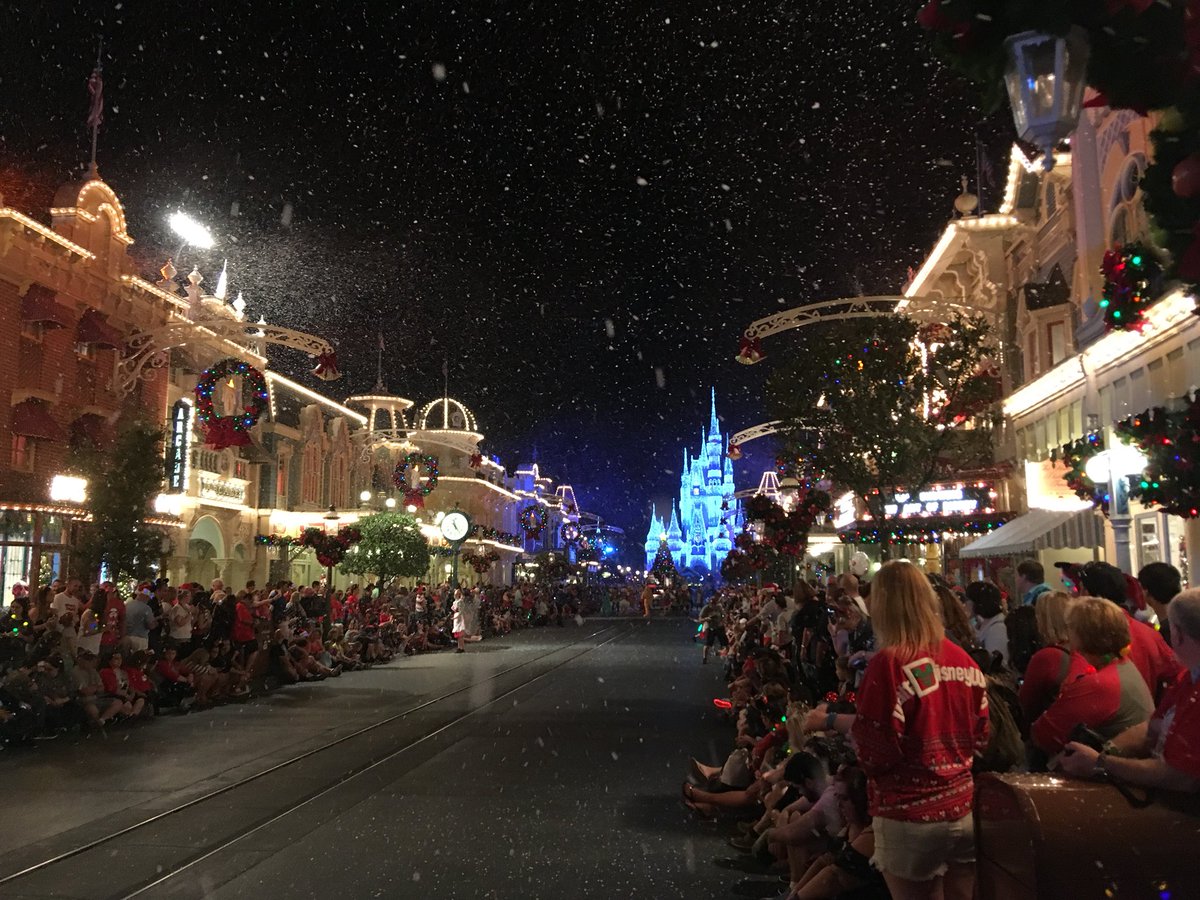 Yes... it is legit snowing in Orlando!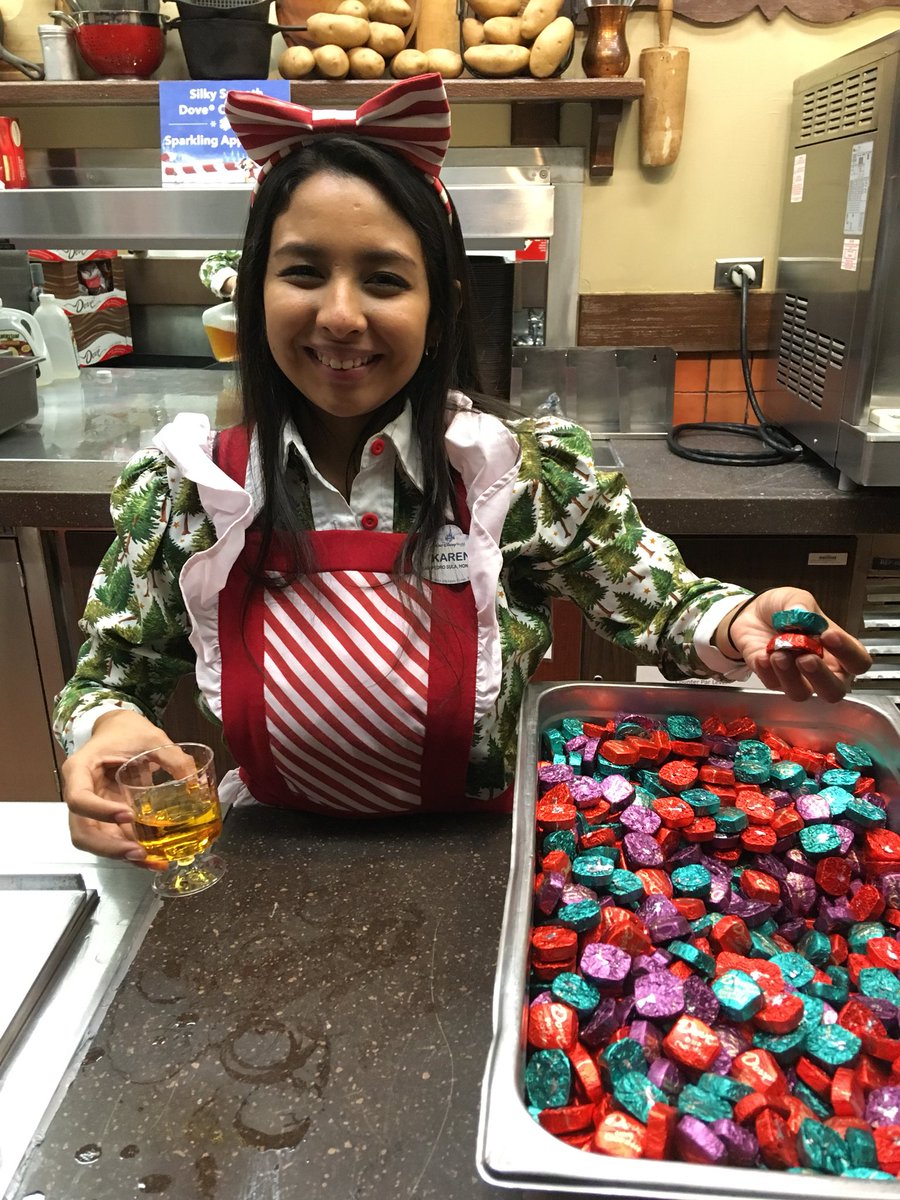 Mickey's Very Merry Christmas Party!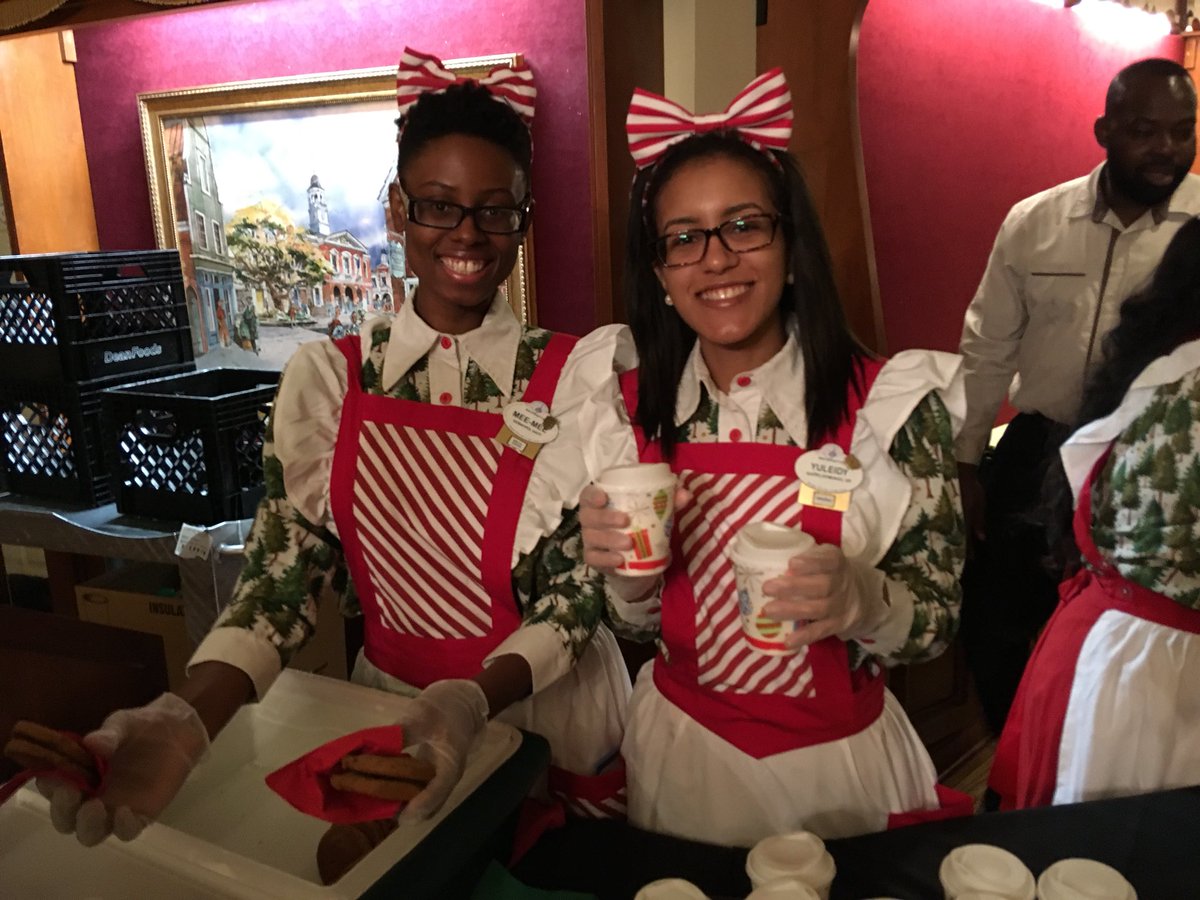 Come for the awesome holiday atmosphere...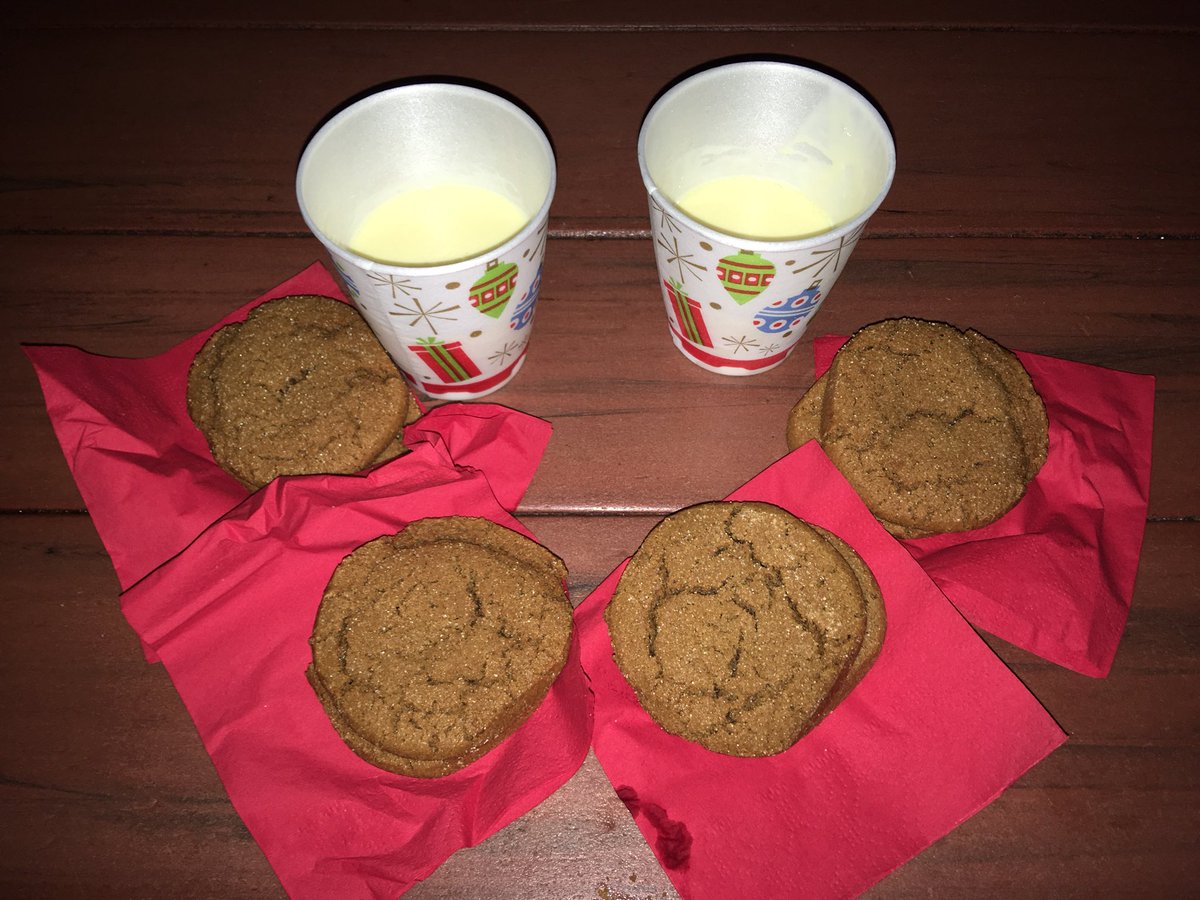 ...stay for the delicious treats!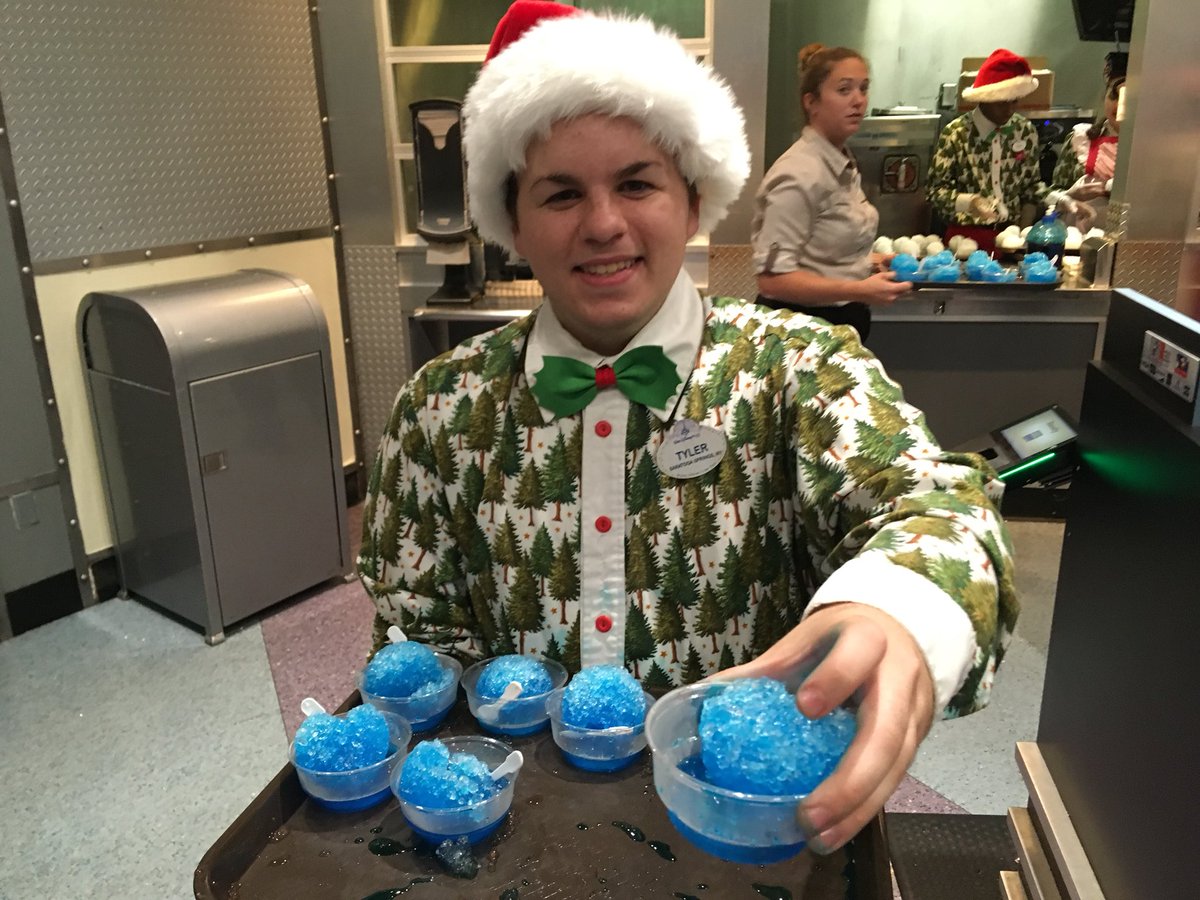 Yes we went back for more snow cones!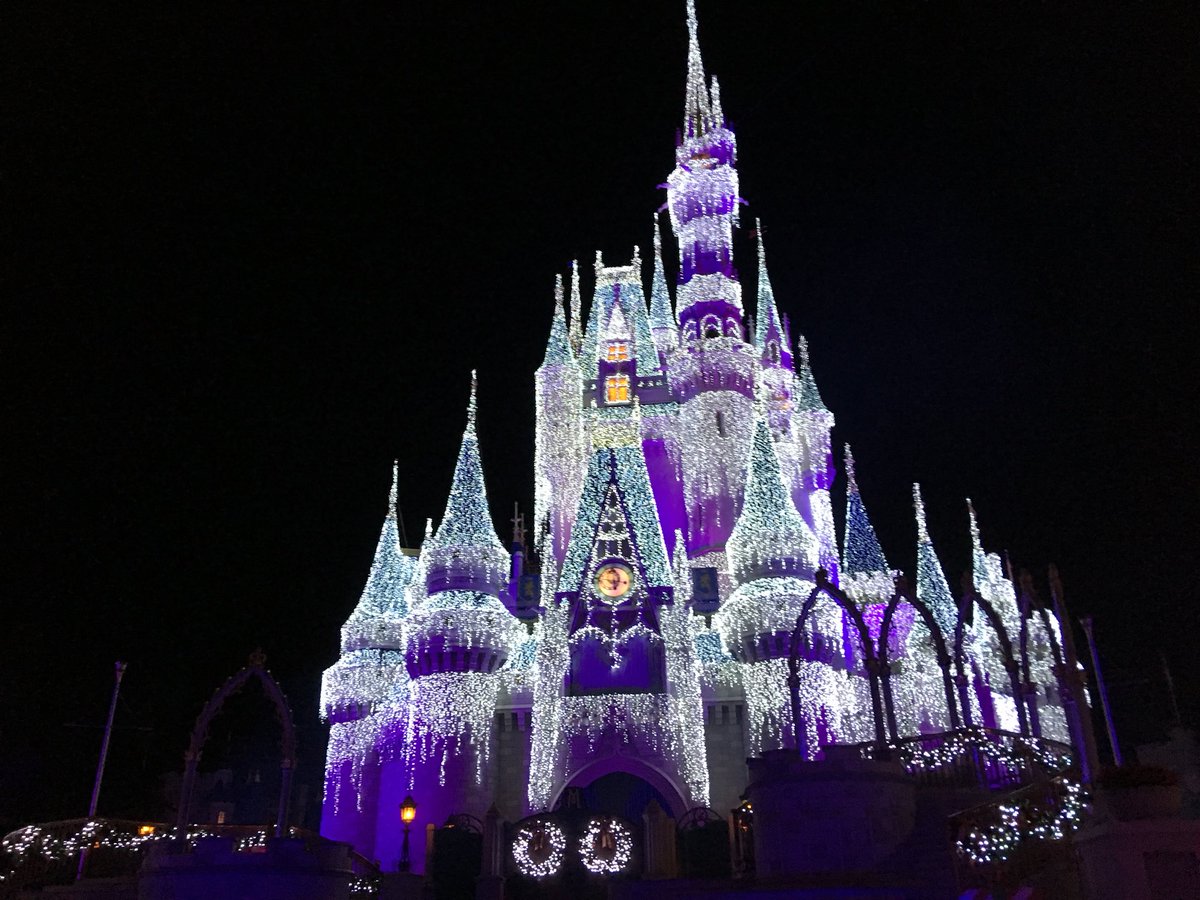 Mickey's Most Merriest Celebration is a "don't miss" castle show that plays several times during the event.
Here's a couple of clips from the show. I love this!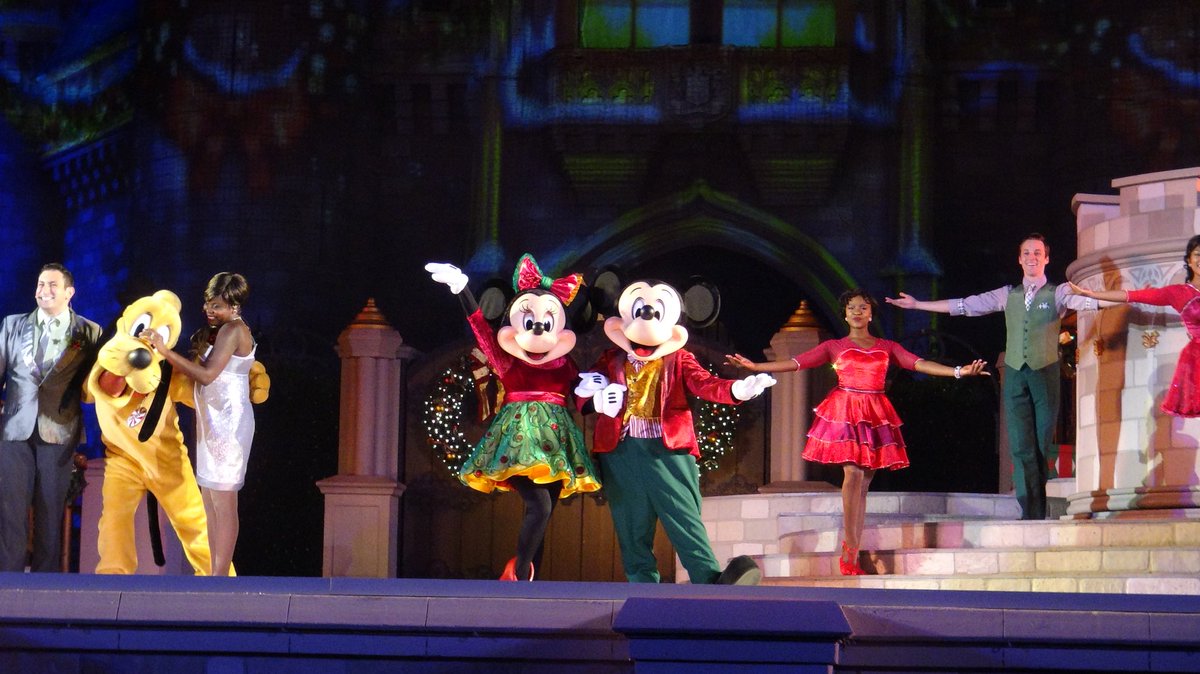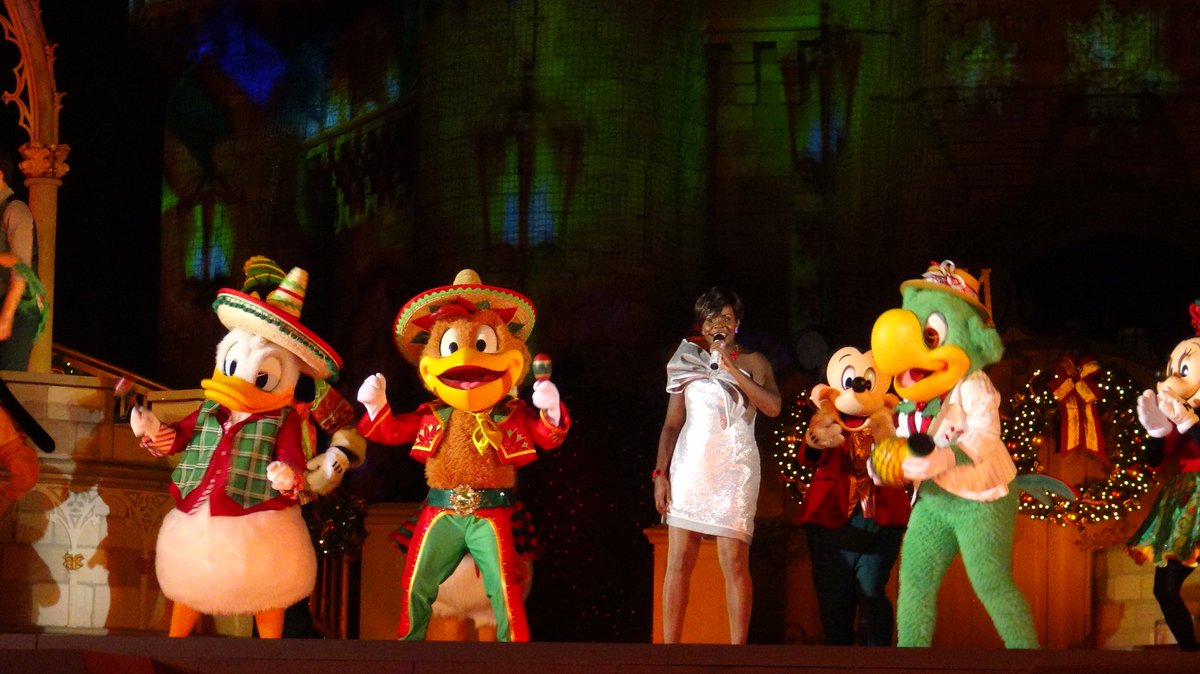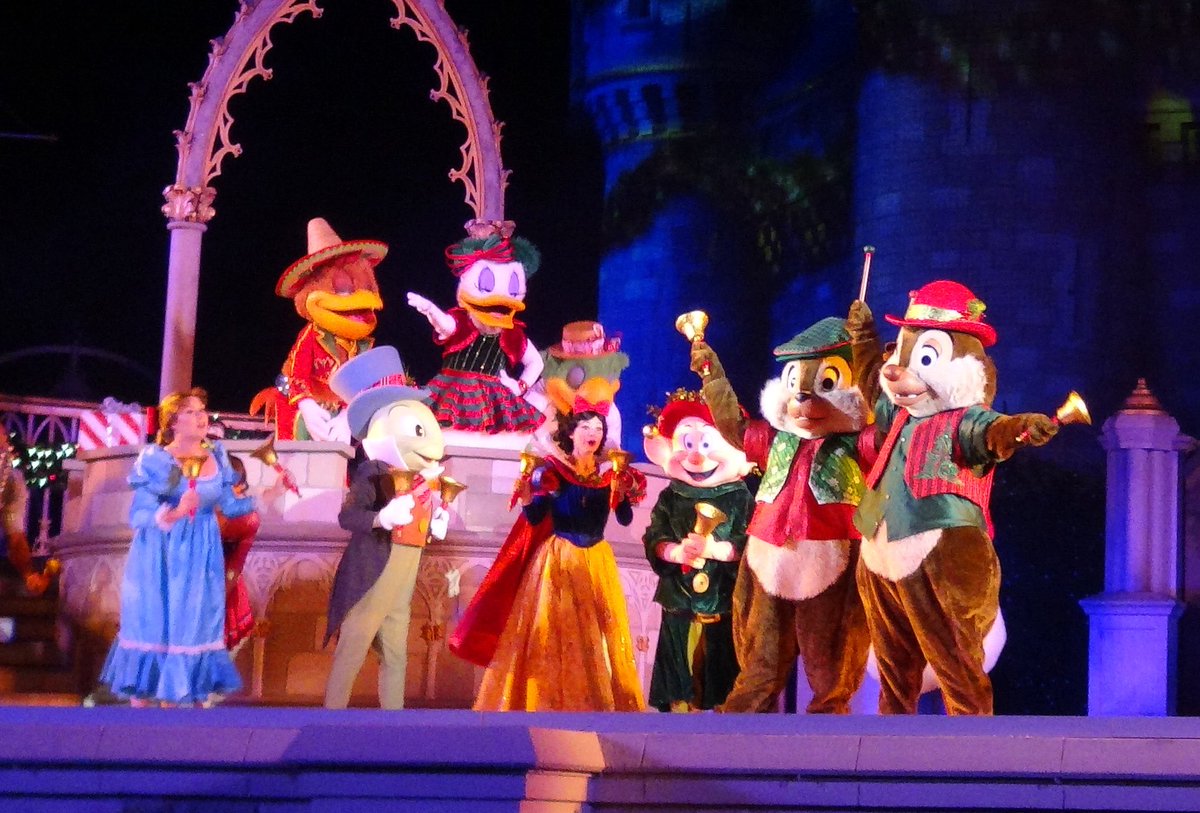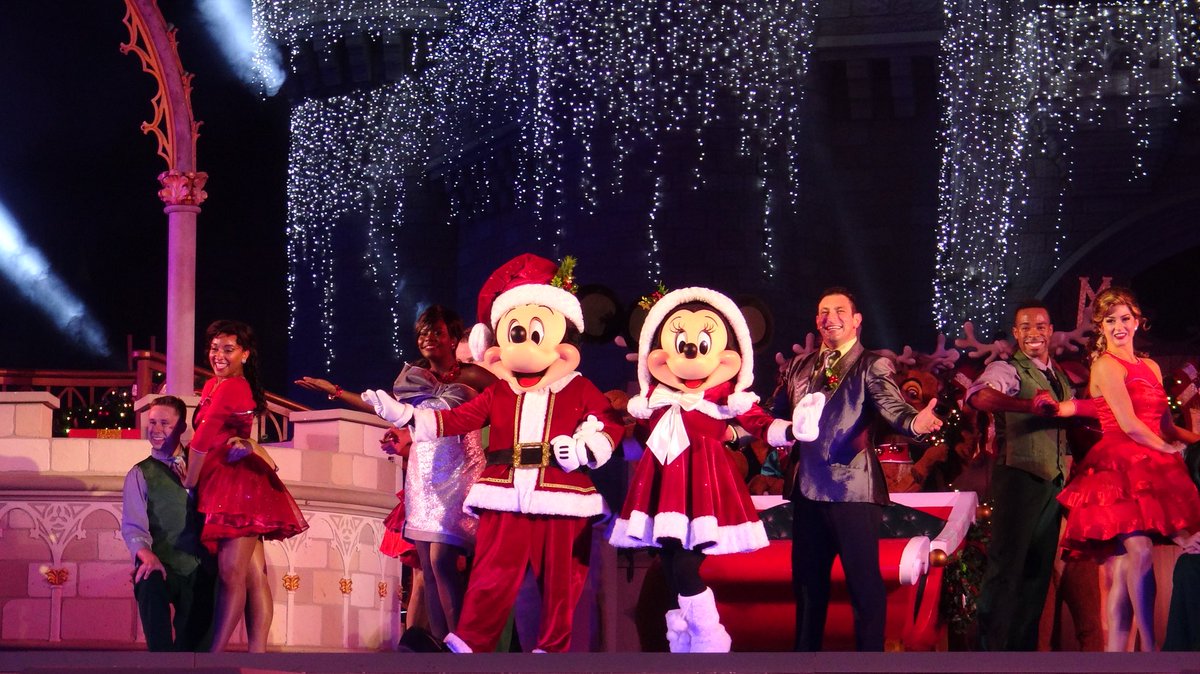 This show has so many characters in it! It's impressive to watch and it might even be my favorite castle show so far!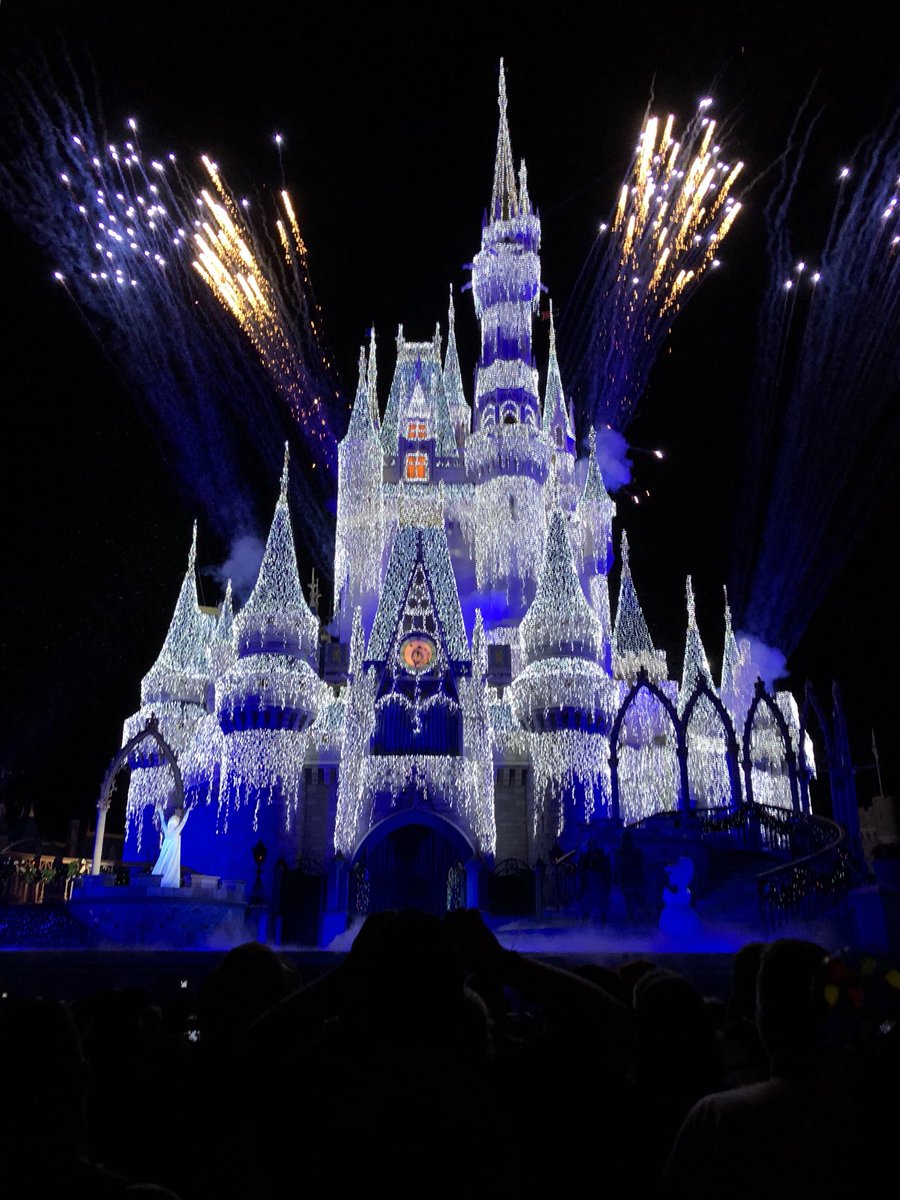 The castle looks the BEST during the Christmas holiday season!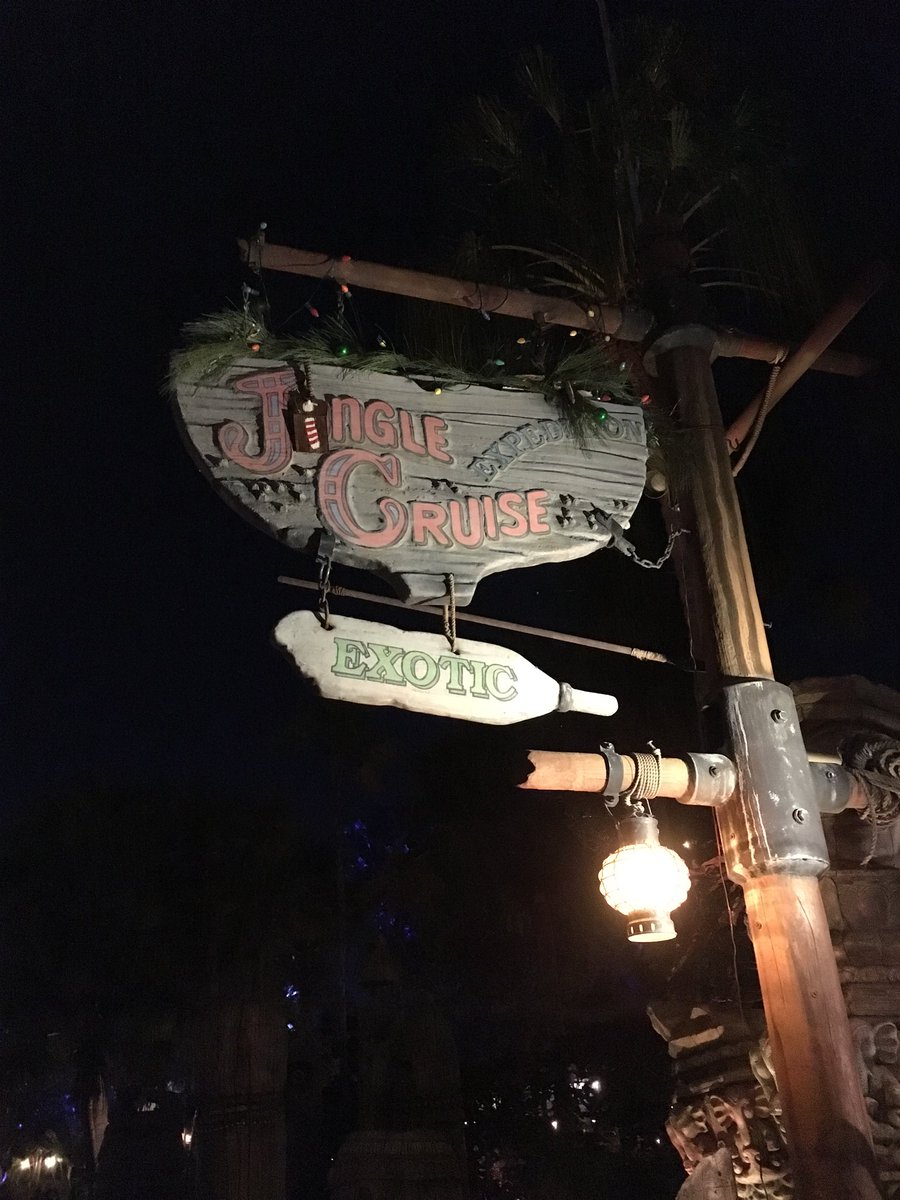 And yes "Jingle Cruise" remains a holiday tradition here at Magic Kingdom!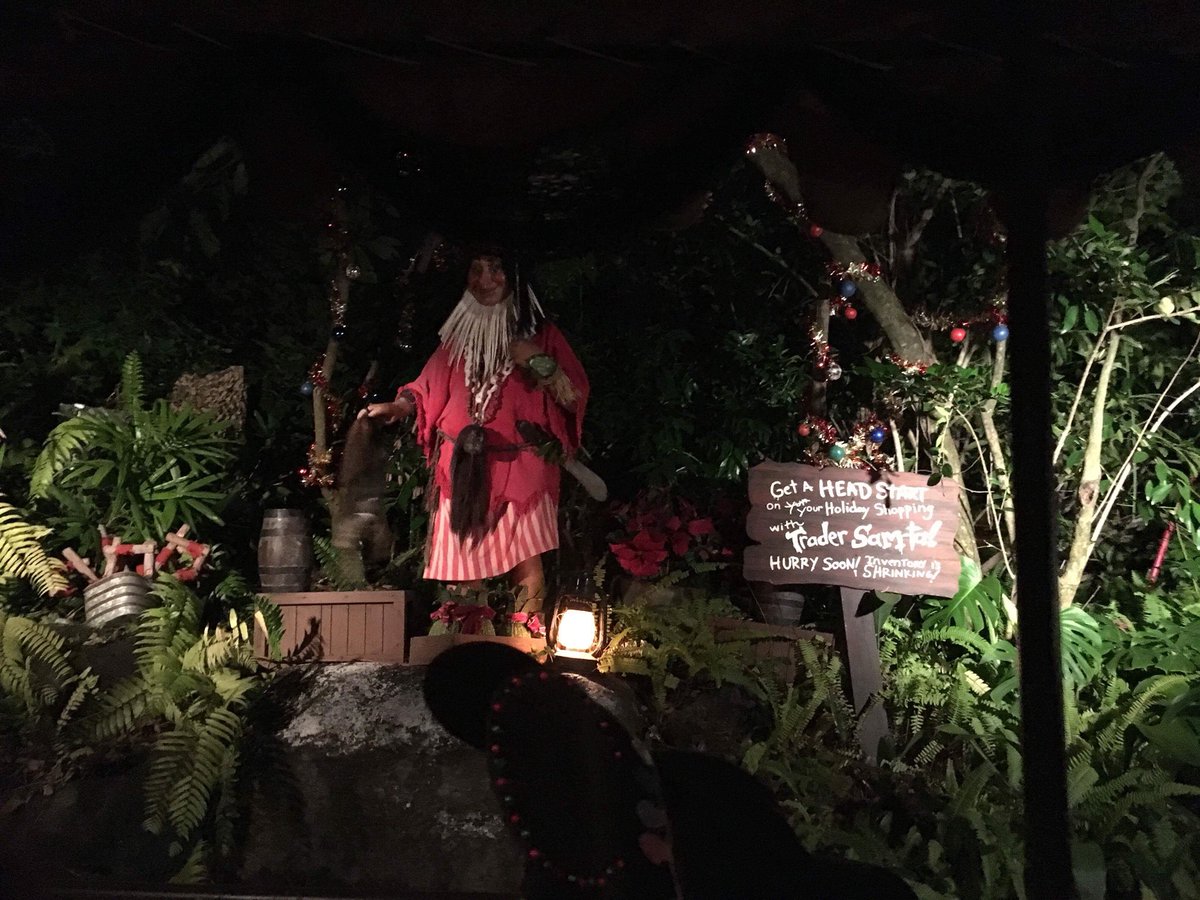 Trader Sam has his Christmas lights!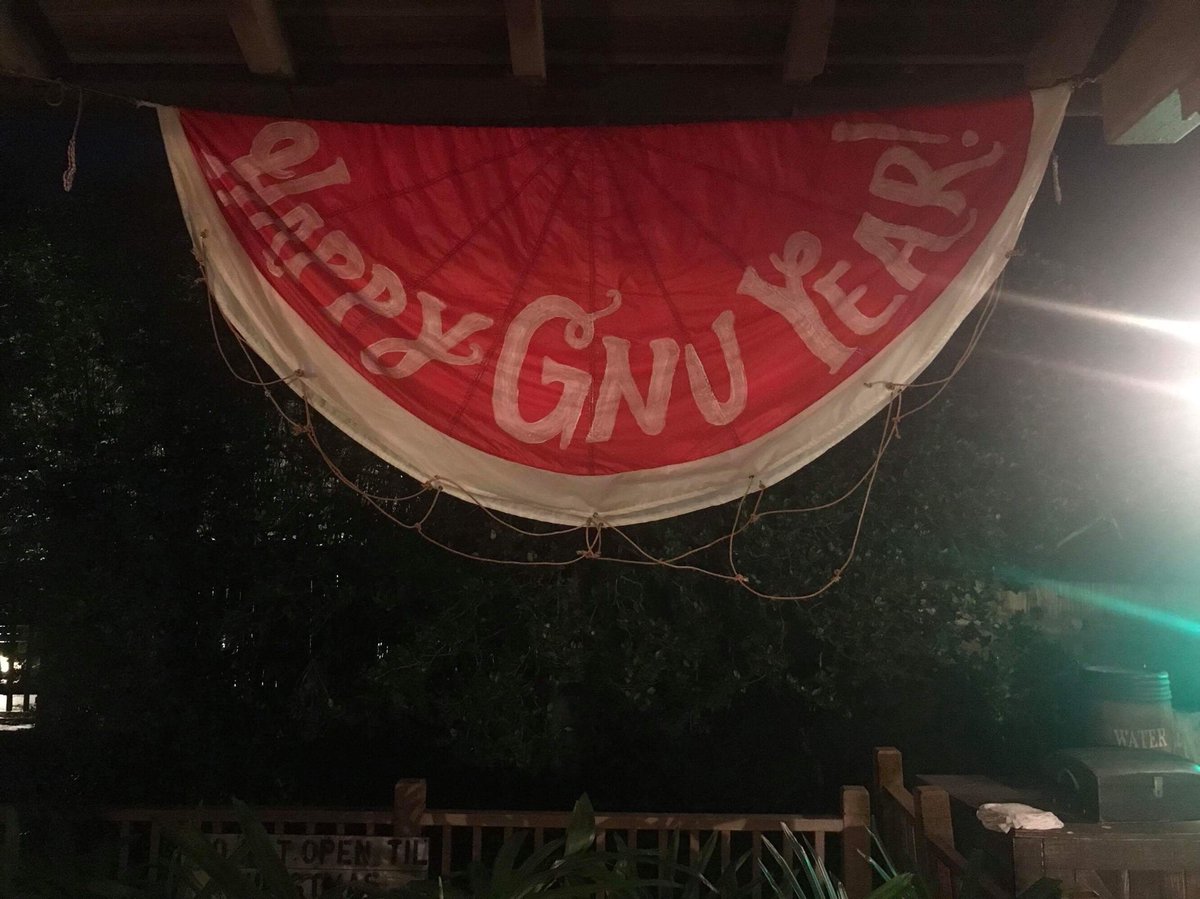 Get it? #JungleCruiseHumor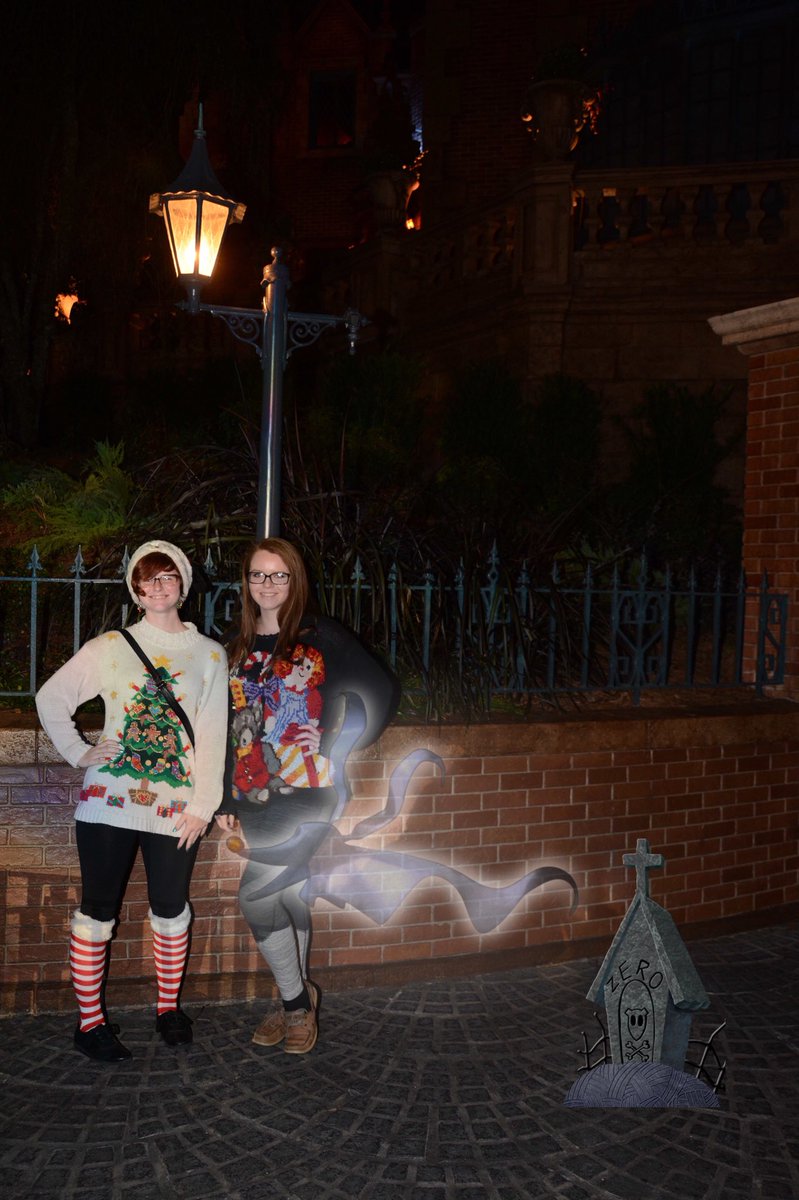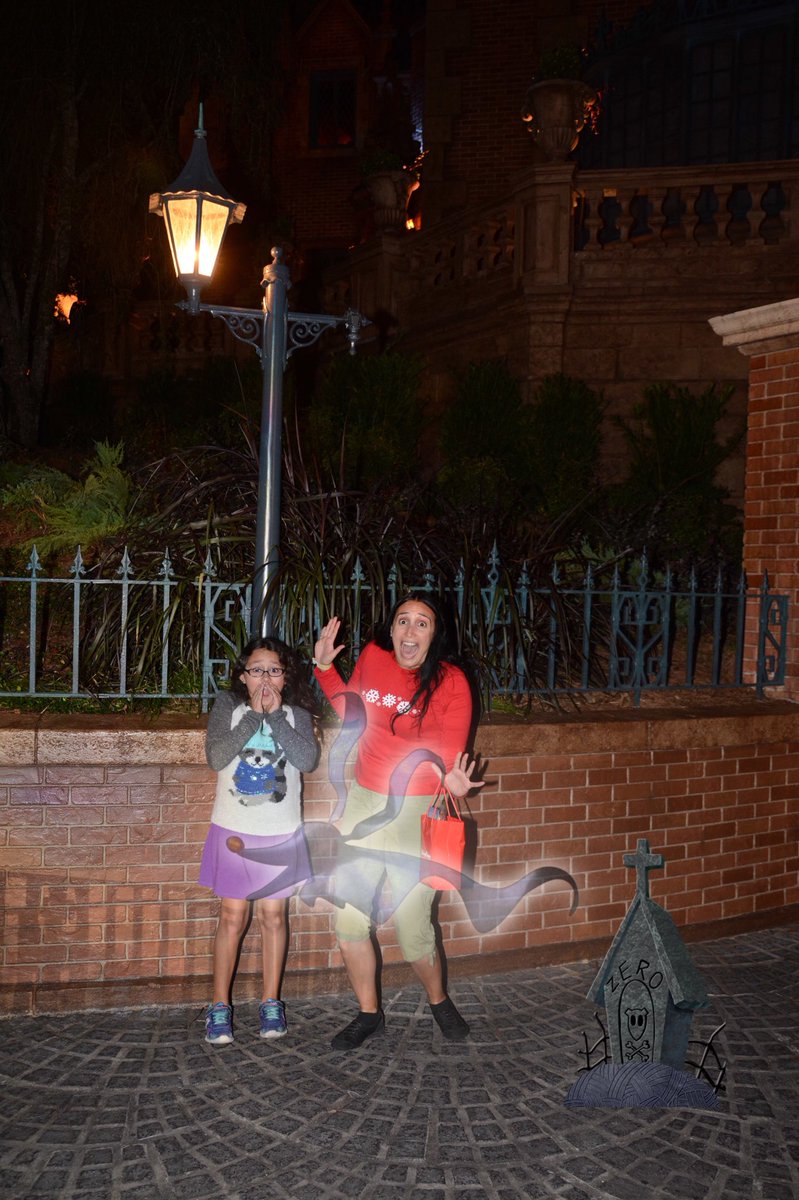 PhotoPass have been doing these awesome pictures during the events the last couple of years. I think this one with Zero is new this year!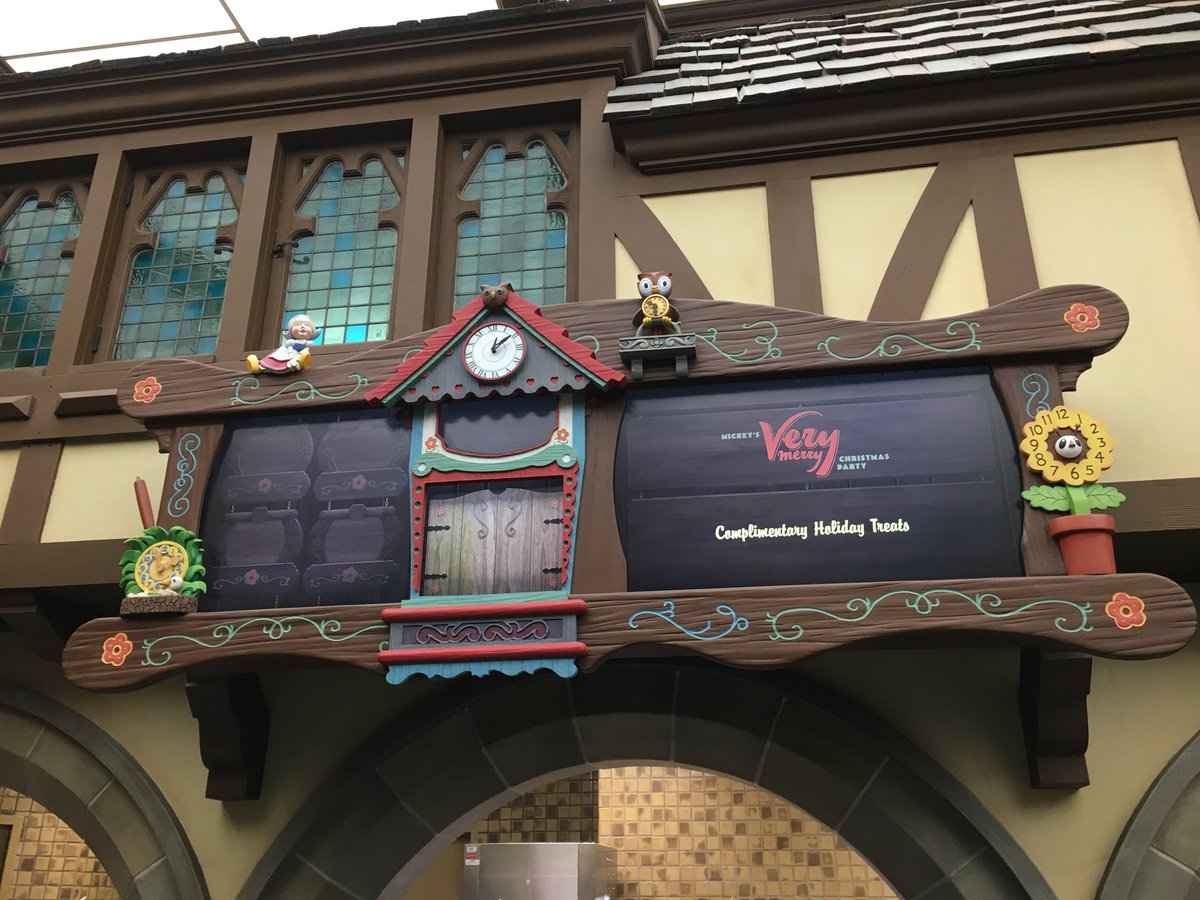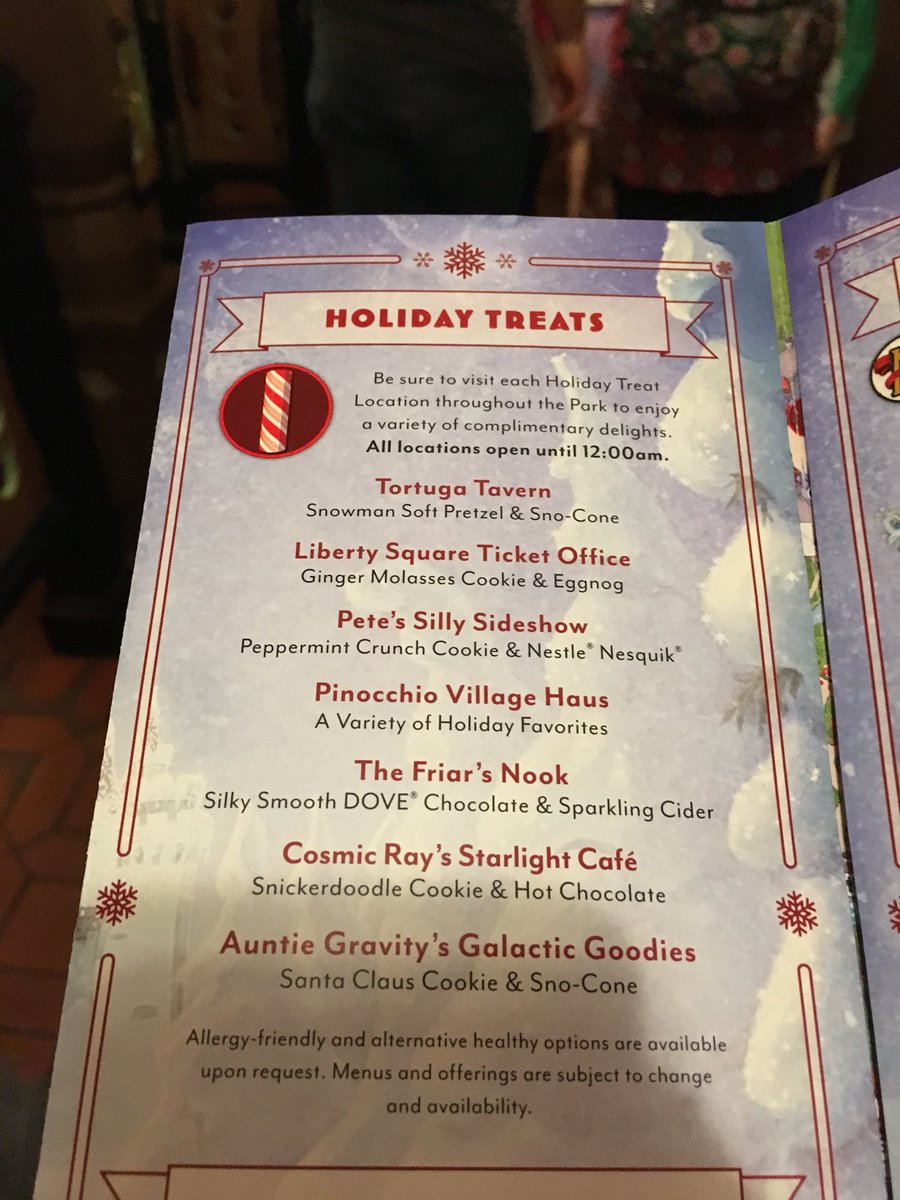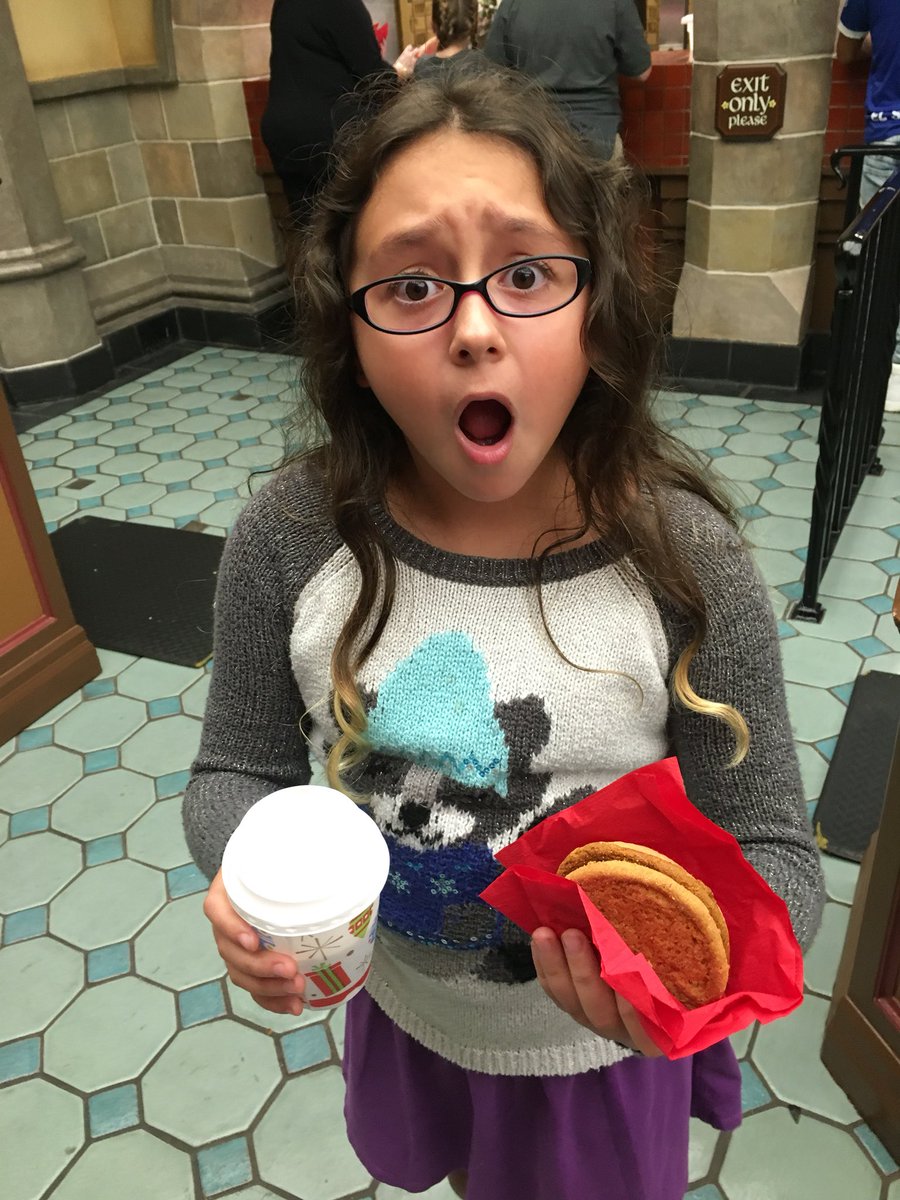 Another Very Merry tip: The treat location at Pinocchio Village Haus gives you ALL the cookie flavors!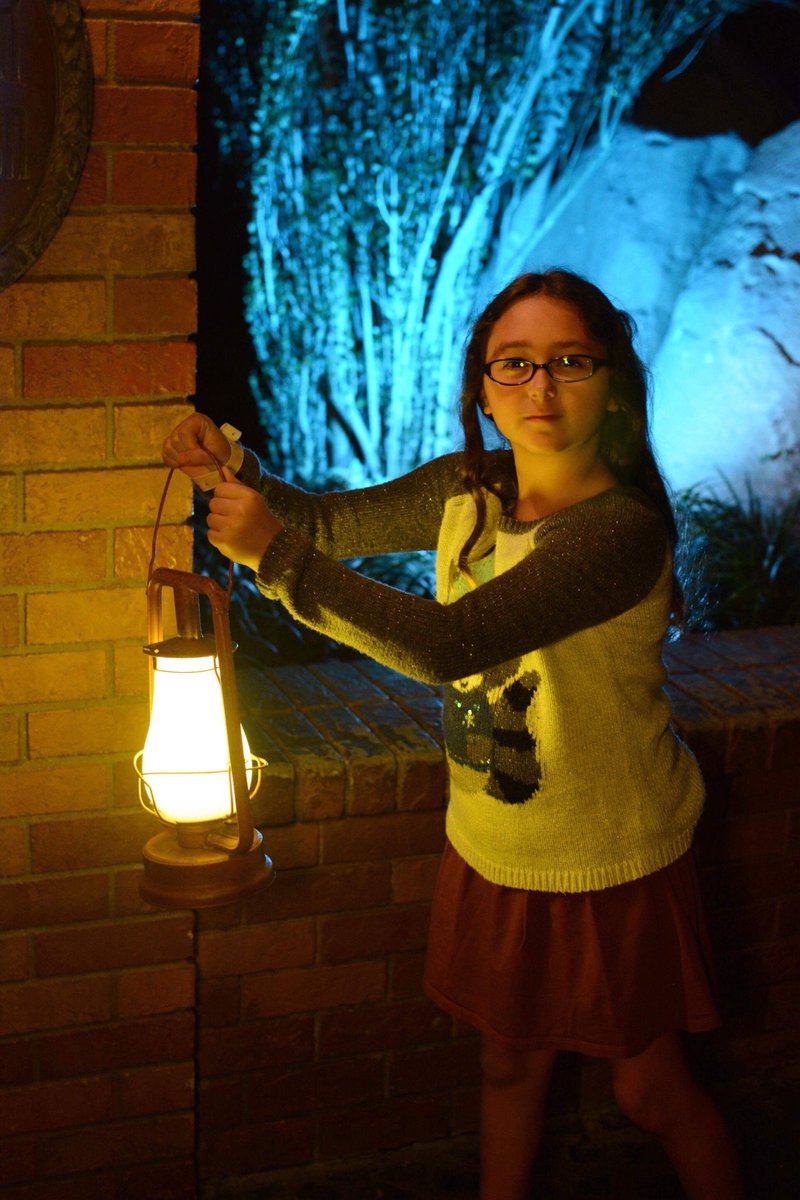 They did bring back the Haunted Mansion lantern pic from Not-So-Scary and we think that is awesome!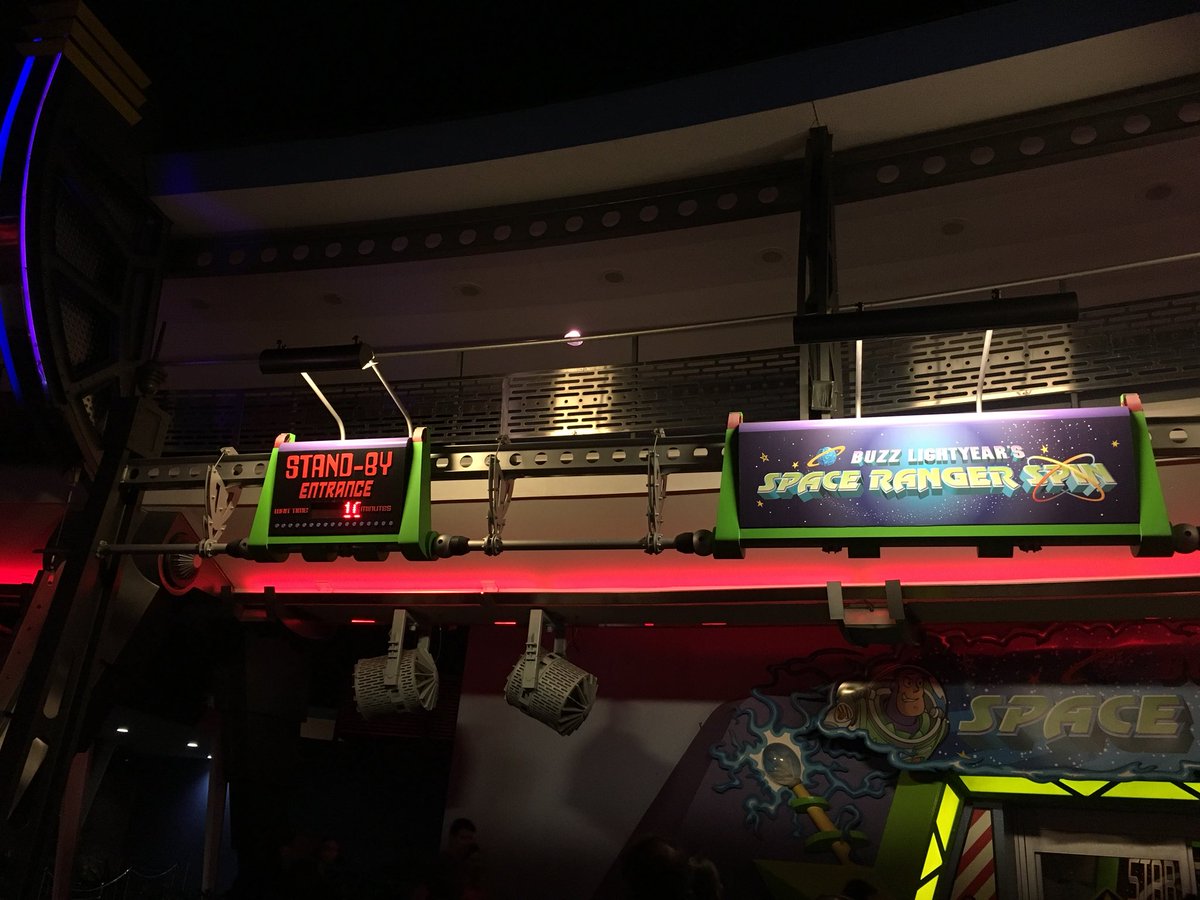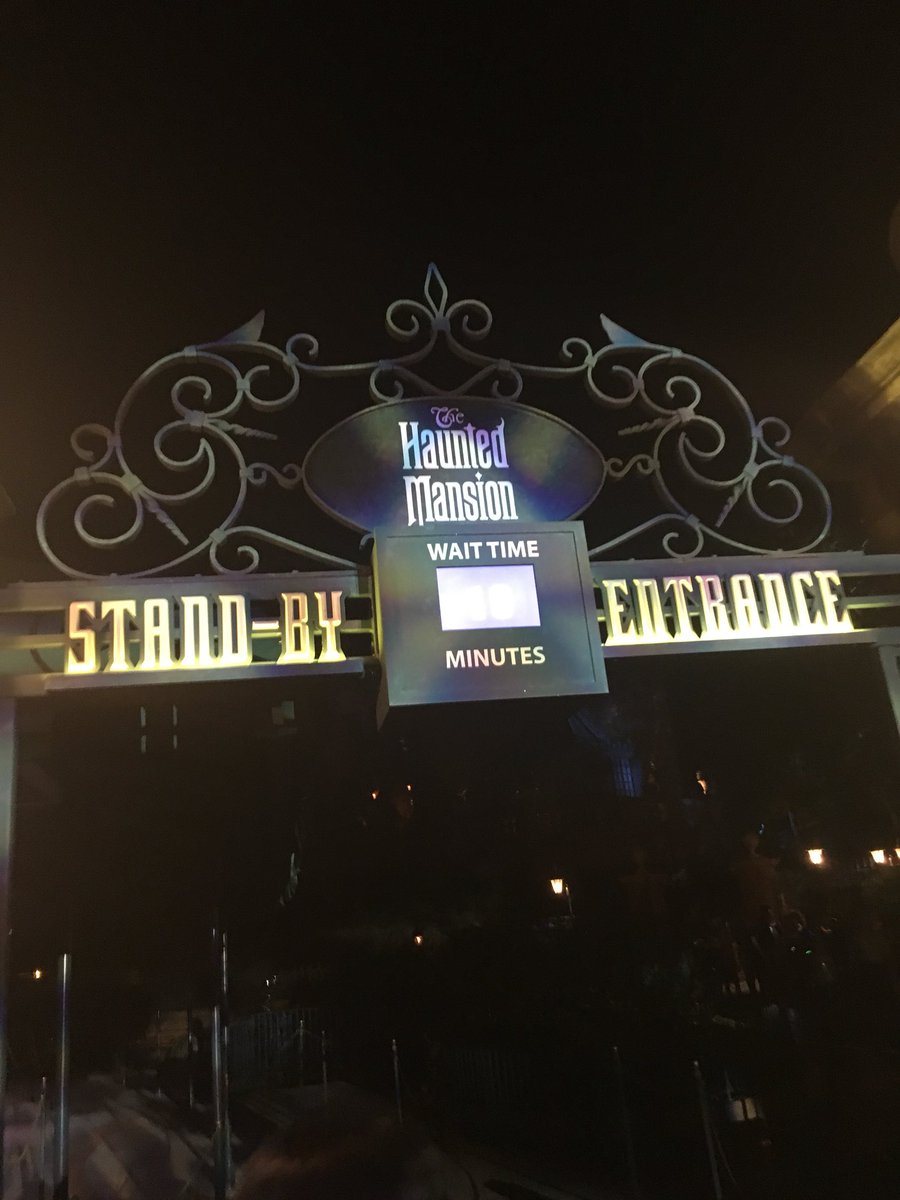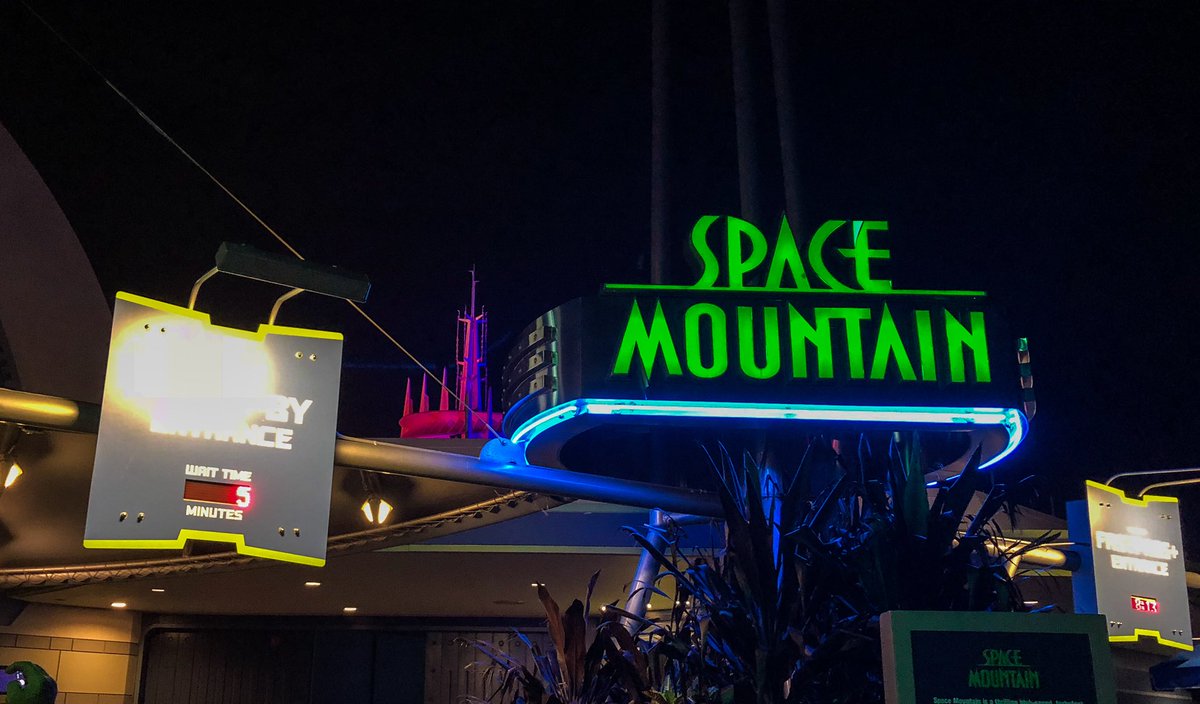 And let's not forget another very important feature of these special ticket events... LOW WAITS for rides!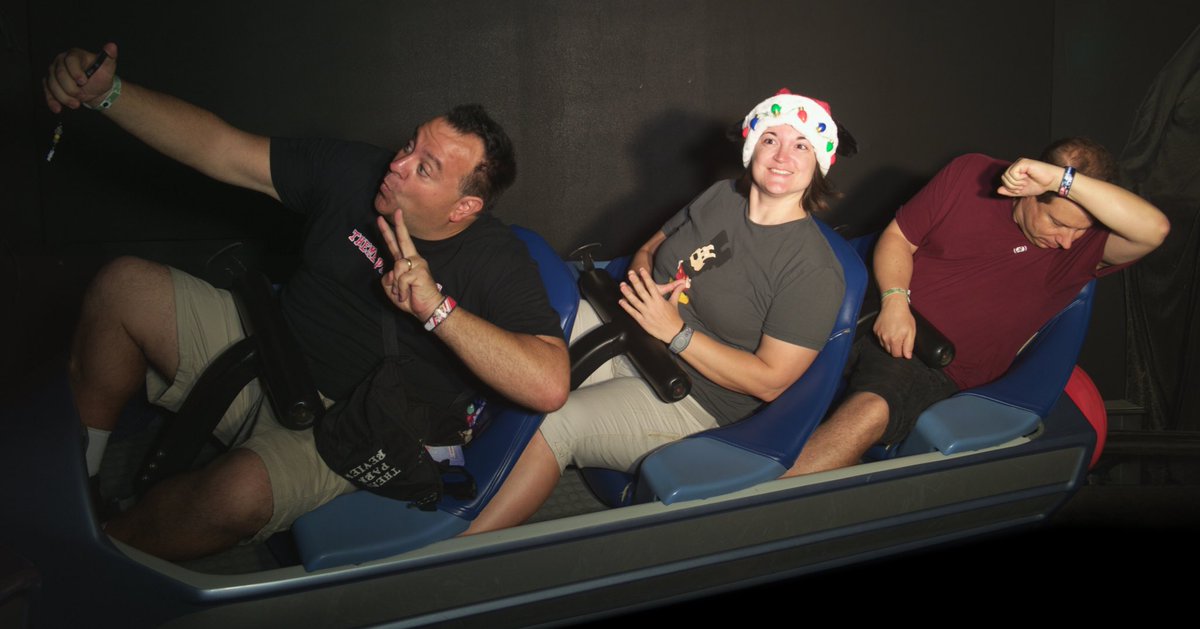 We rode Space Mountain...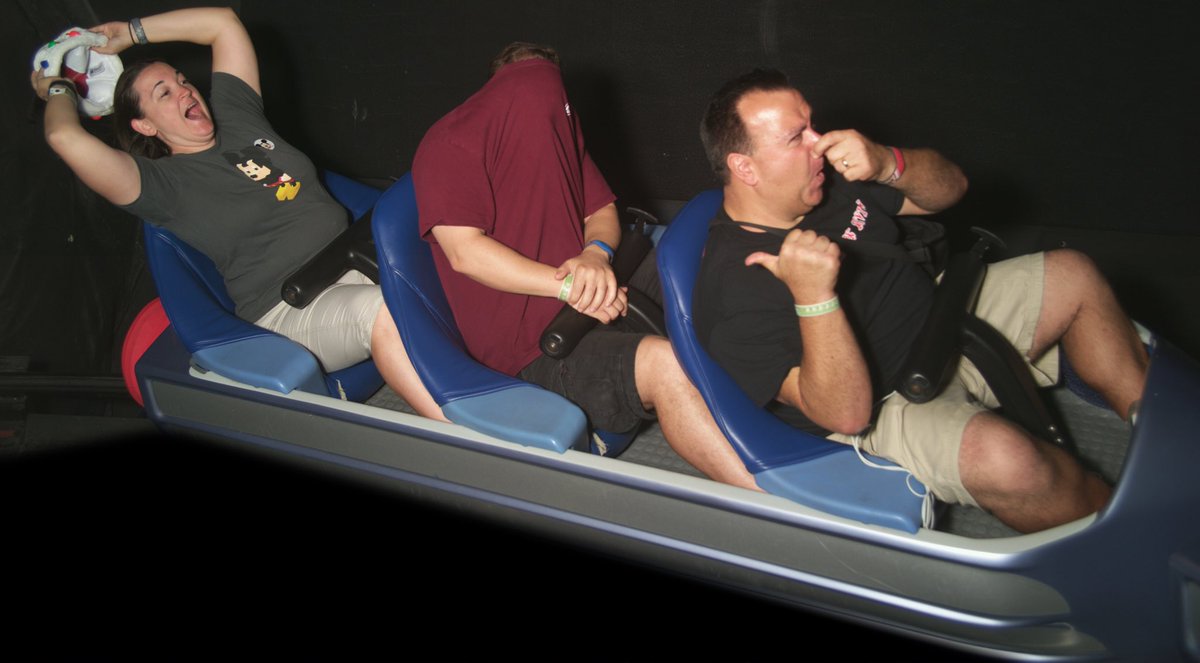 ...and then we rode again...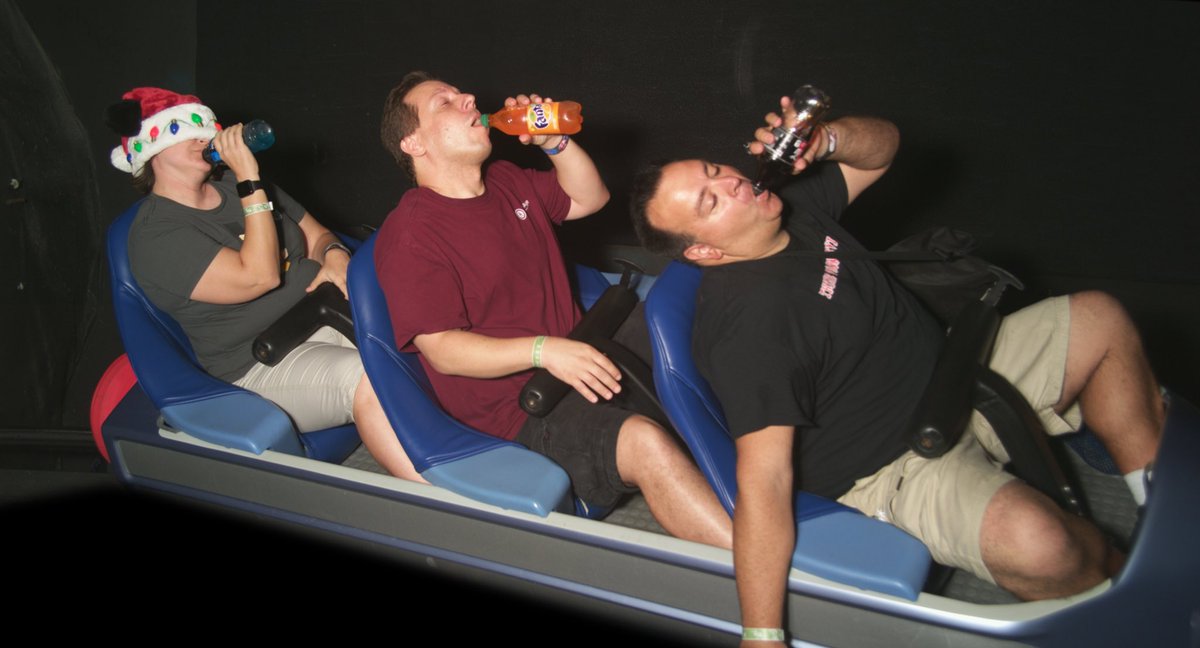 ...and again! I think we got in 5 rides with never more than a 5 minute wait!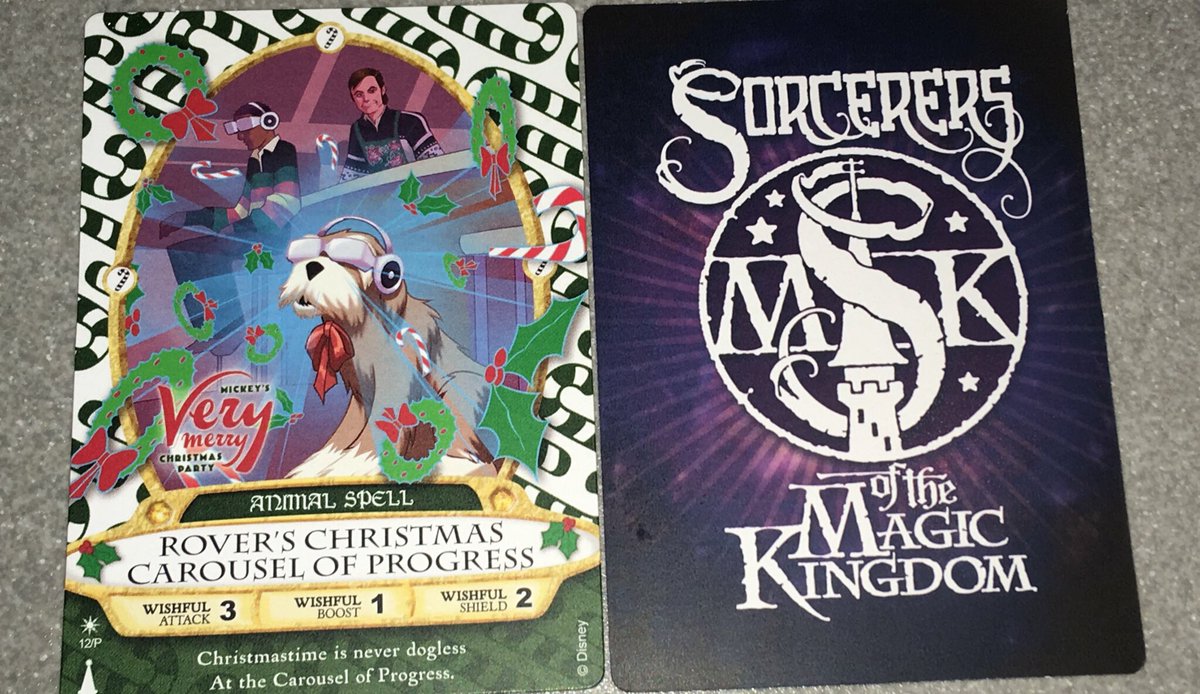 And if you play Sorcerer's of the Magic Kingdom, each event will give you an exclusive new card! Here's this year's version!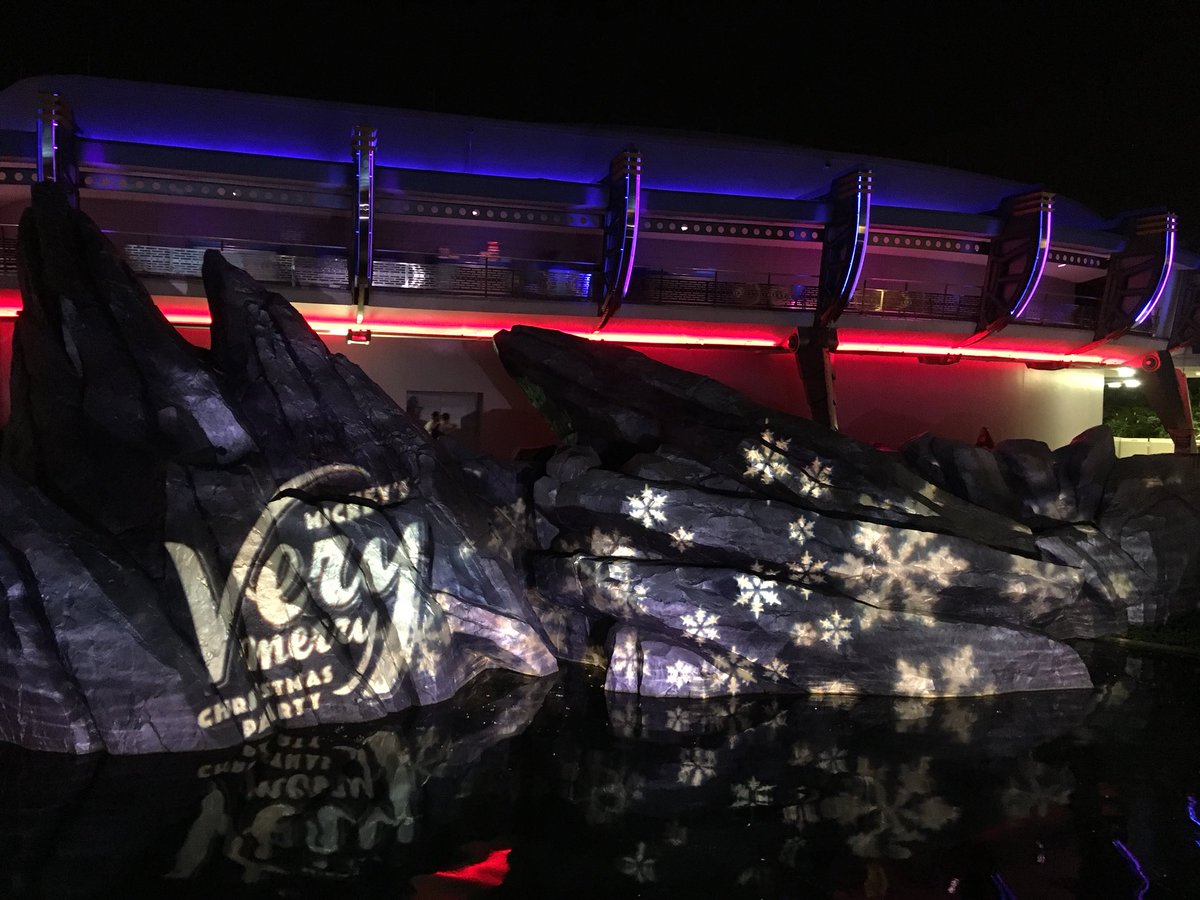 It was another AWESOME Mickey's Very Merry Christmas Party! Do not miss this event if you are in Orlando for the holiday season!
Oh! And don't forget! If you want some additional holiday cheer at Walt Disney World this year, Hollywood Studios has this new "Tower of Terror" projection show for the holidays!
Now please
POST YOUR COMMETS!
After all, we took the time to write the report, thru very least you can do is say something about it!