Trip Updates:
Day 1 -
Carowinds
Day 2 -
Dollywood
Day 3 -
Pigeon Forge & Gatlingurg
Day 4 -
Kings Island
Day 5 -
Holiday World!
Day 6 -
Six Flags St. Louis!
Day 7 -
St. Louis City Museum!
Our 2017 USA tour has begun! With only a small group of 20 people we will travel from Charlotte, NC to Kansas City, MO hitting along the way: Carowinds, Dollywood, Kings Island, Holiday World, Six Flags St. Louis, City Museum, Silver Dollar City, and Worlds of Fun! Of course there will be some other random stops and fun along the way!
Today the trip kicked off at Carowinds! It had been a few years since we were last year but the B&M collection has gotten bigger at this park... MUCH bigger! In fact Fury 325 is at the moment the tallest "traditional" coaster in the USA (meaning a full ride that is more than just a one-trick pony) and that ride delivers some incredible speed and force! Our night ERT on it was just incredible and a perfect way to start off the trip!
But enough of this text business, let's move on to some photos & videos!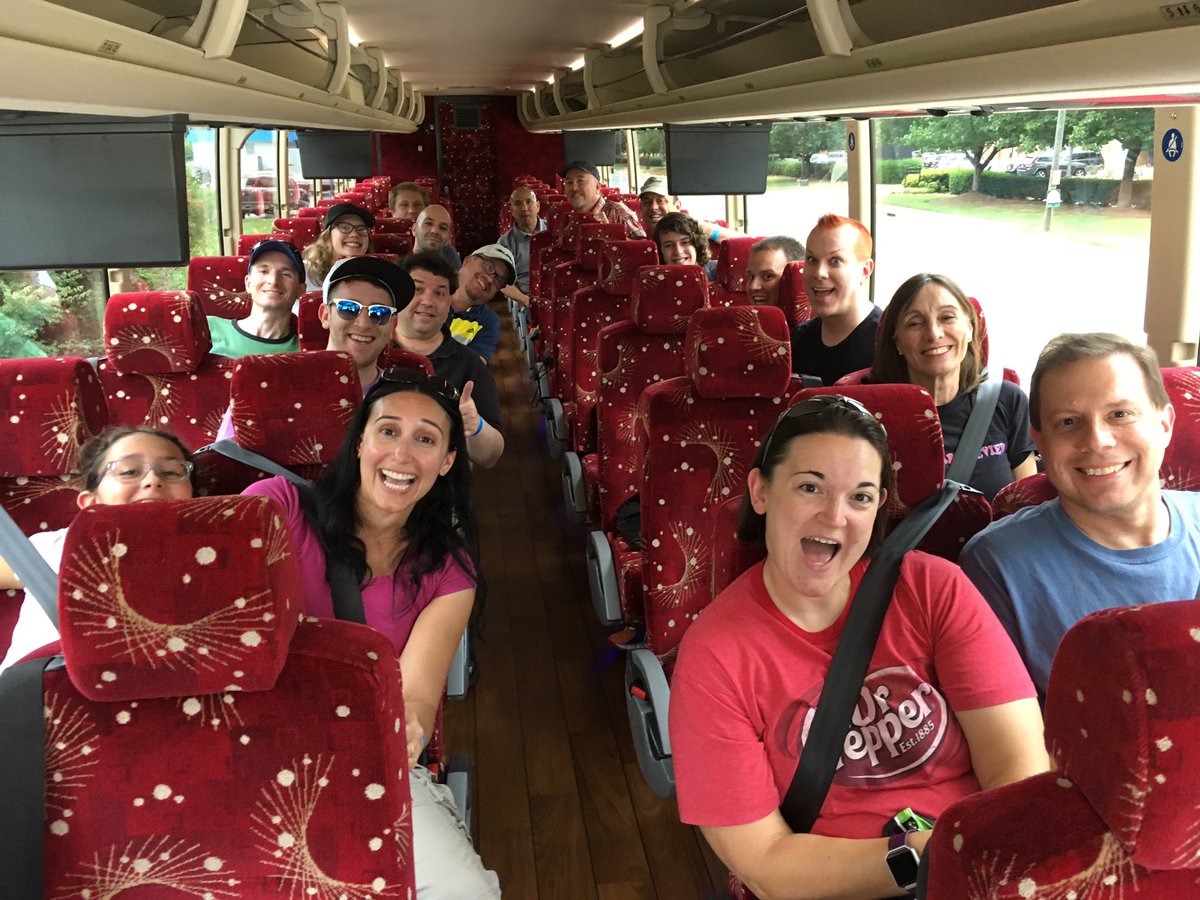 We have officially kicked off our USA trip this year! On our way to Carowinds for some Fury Fun!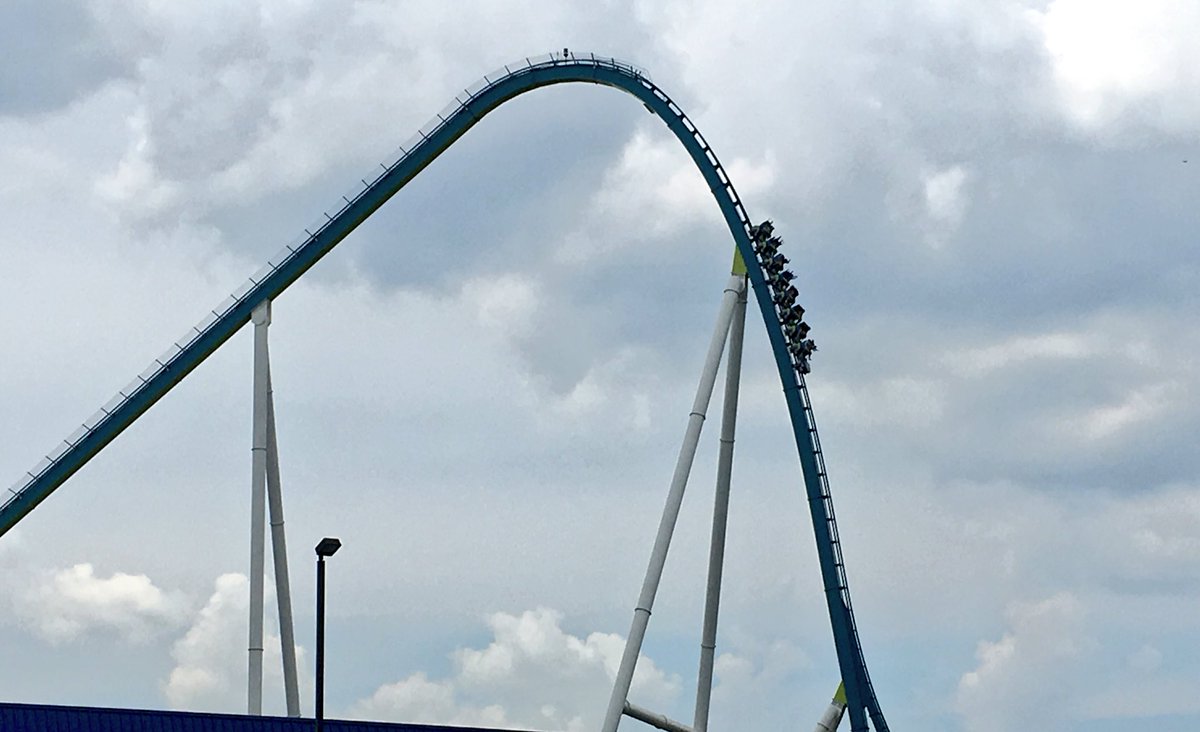 Who wishes they could be here with us riding Fury 325?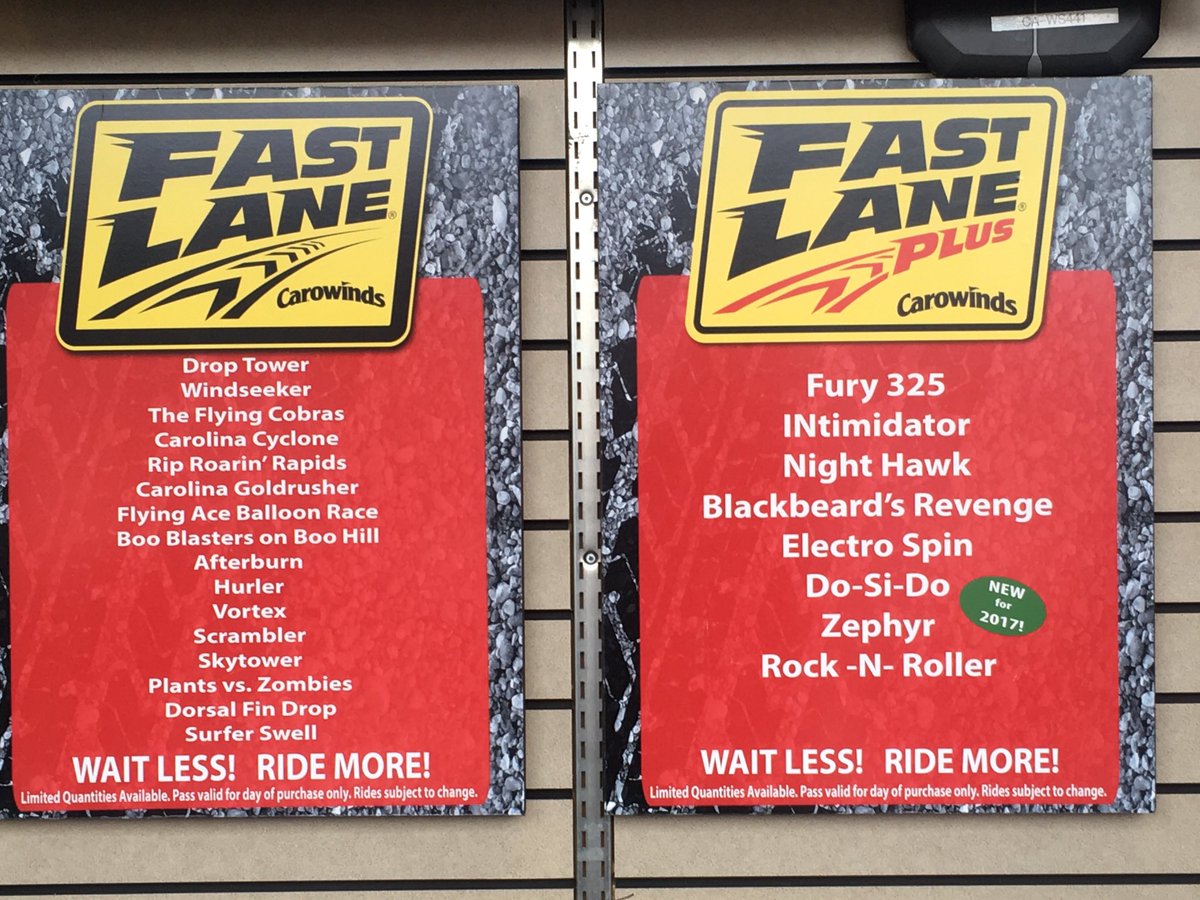 This is how we roll at parks! Love the Fast Lane passes!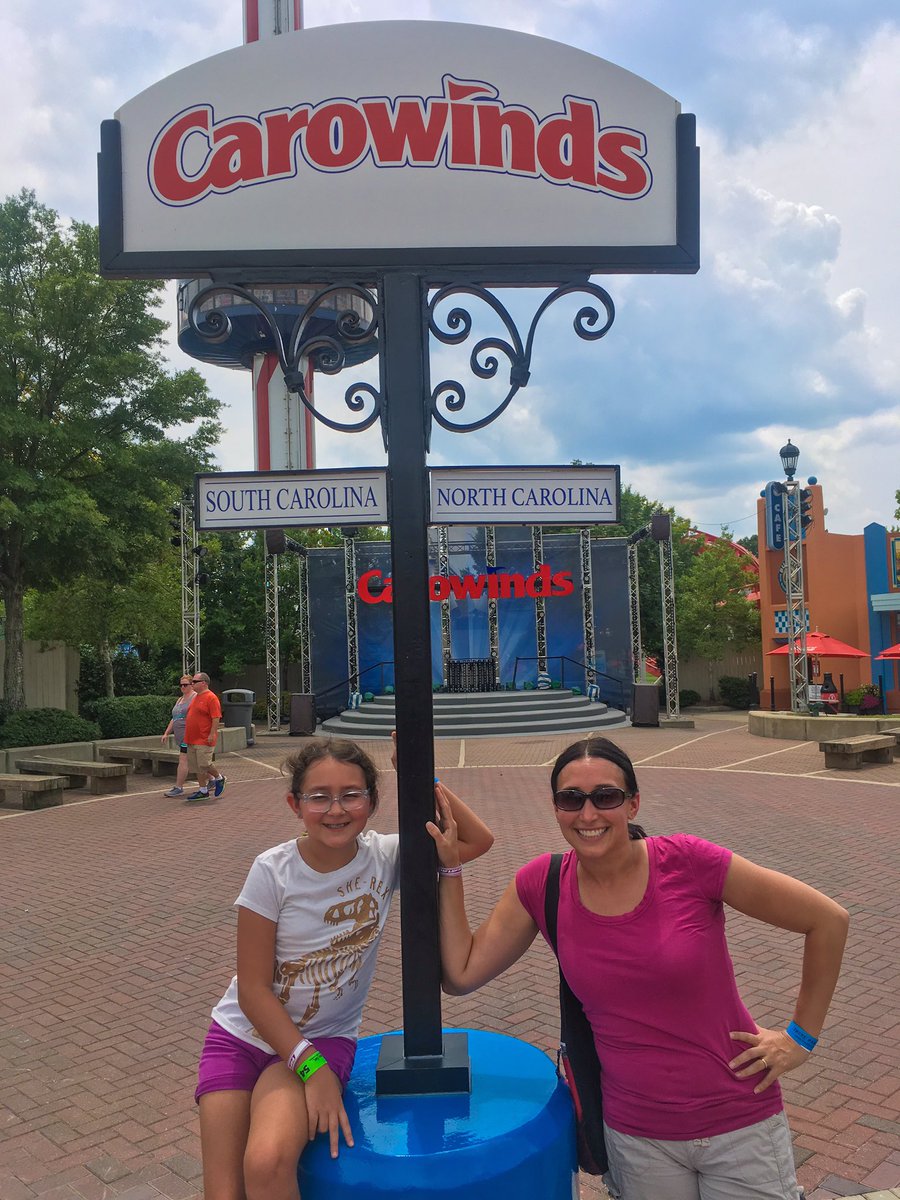 North Carolina or South Carolina? Choose one!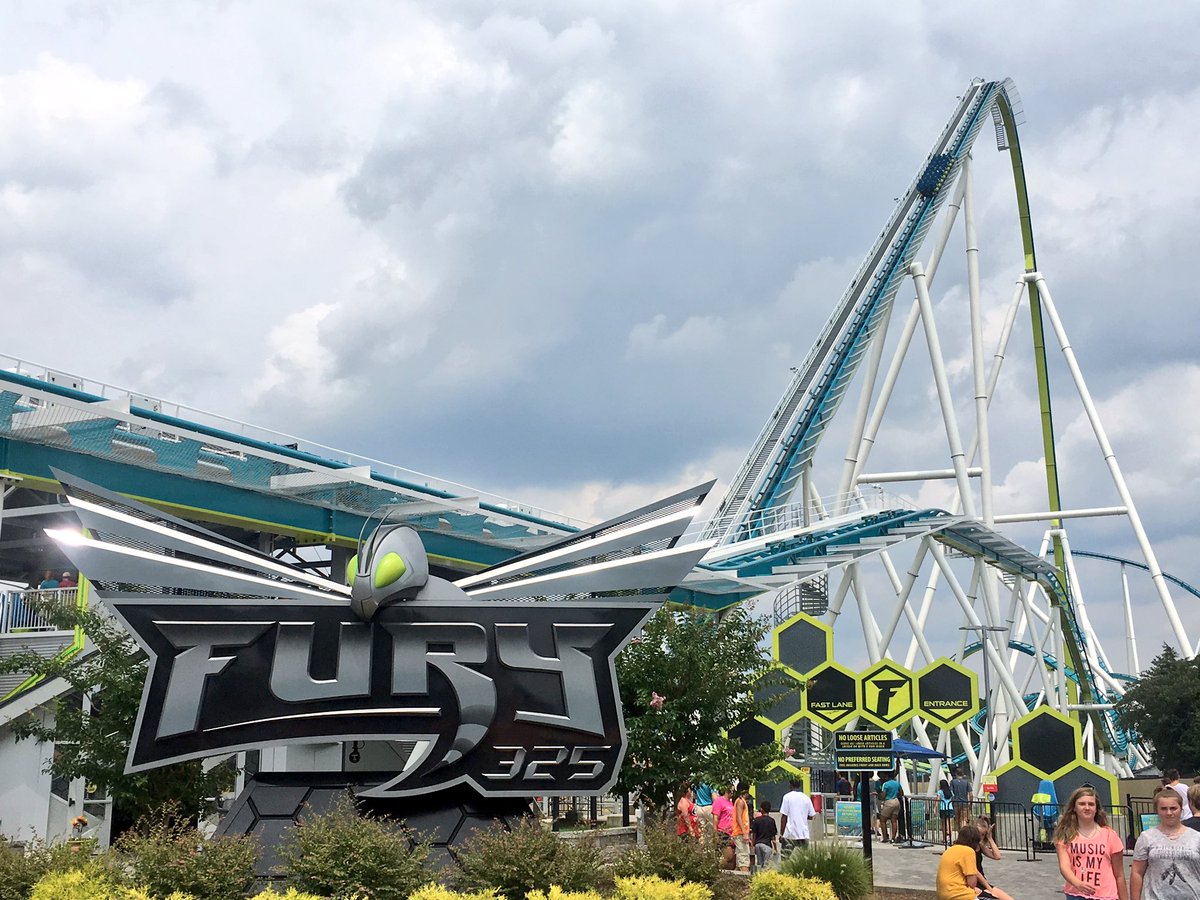 Just took our first ride on Fury 325! That is one FAST roller coaster!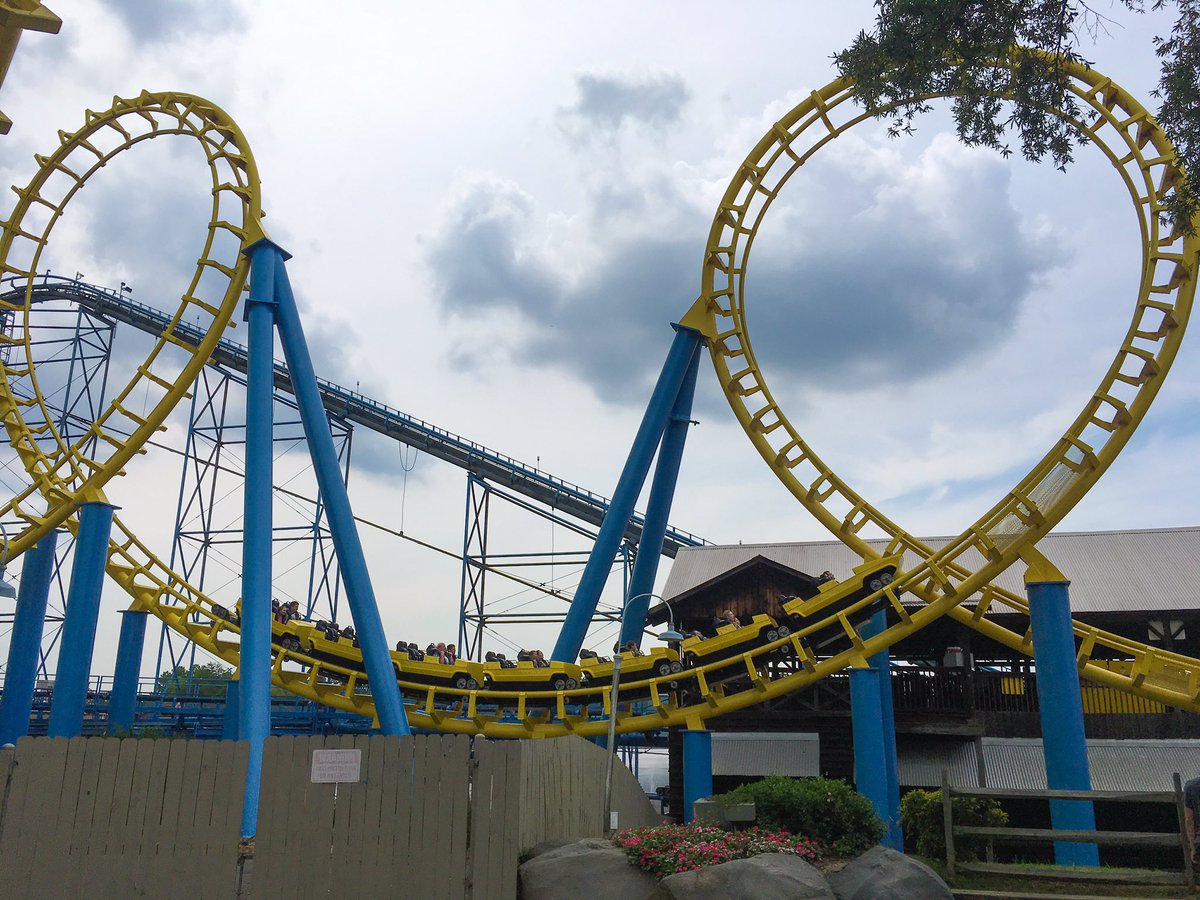 Some people see two loops on a roller coaster, we see a HUGE smile... which is what we do when we are at Carowinds!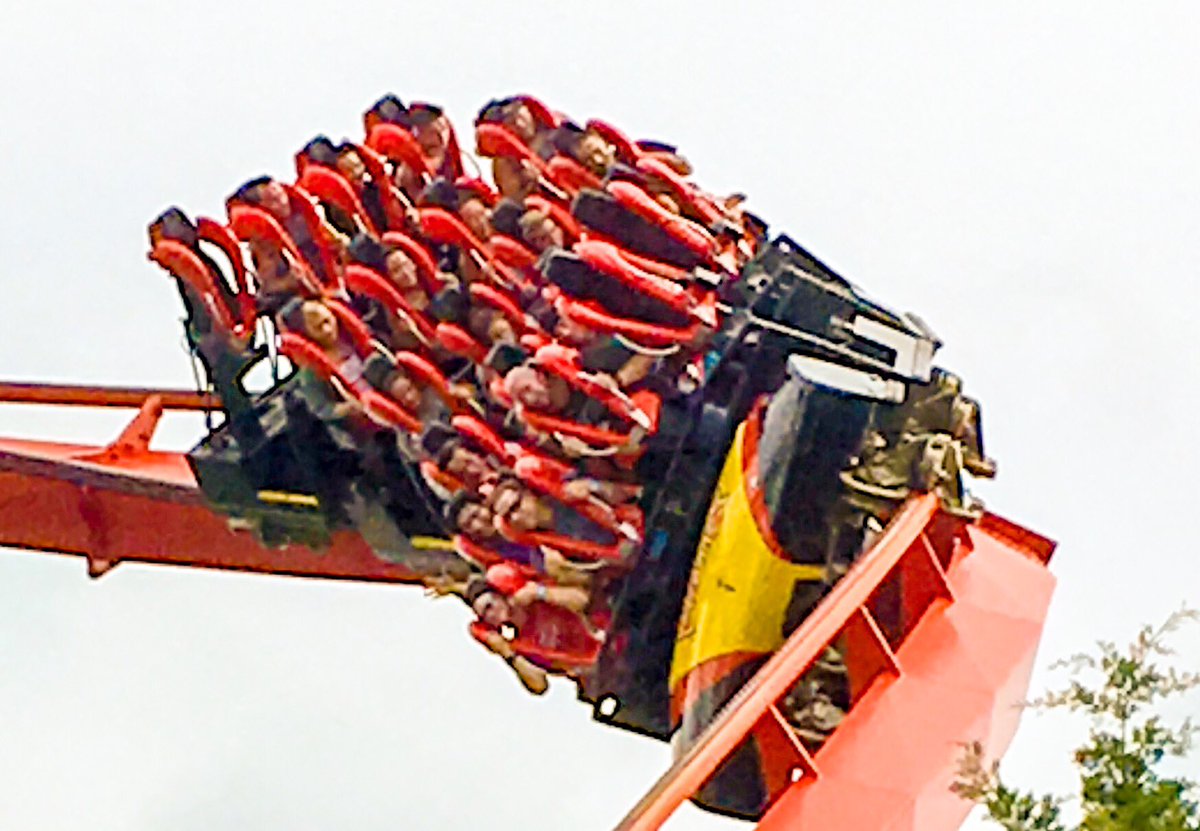 What do we think? Will Vortex eventually become a "floorless" coaster? Yes/No?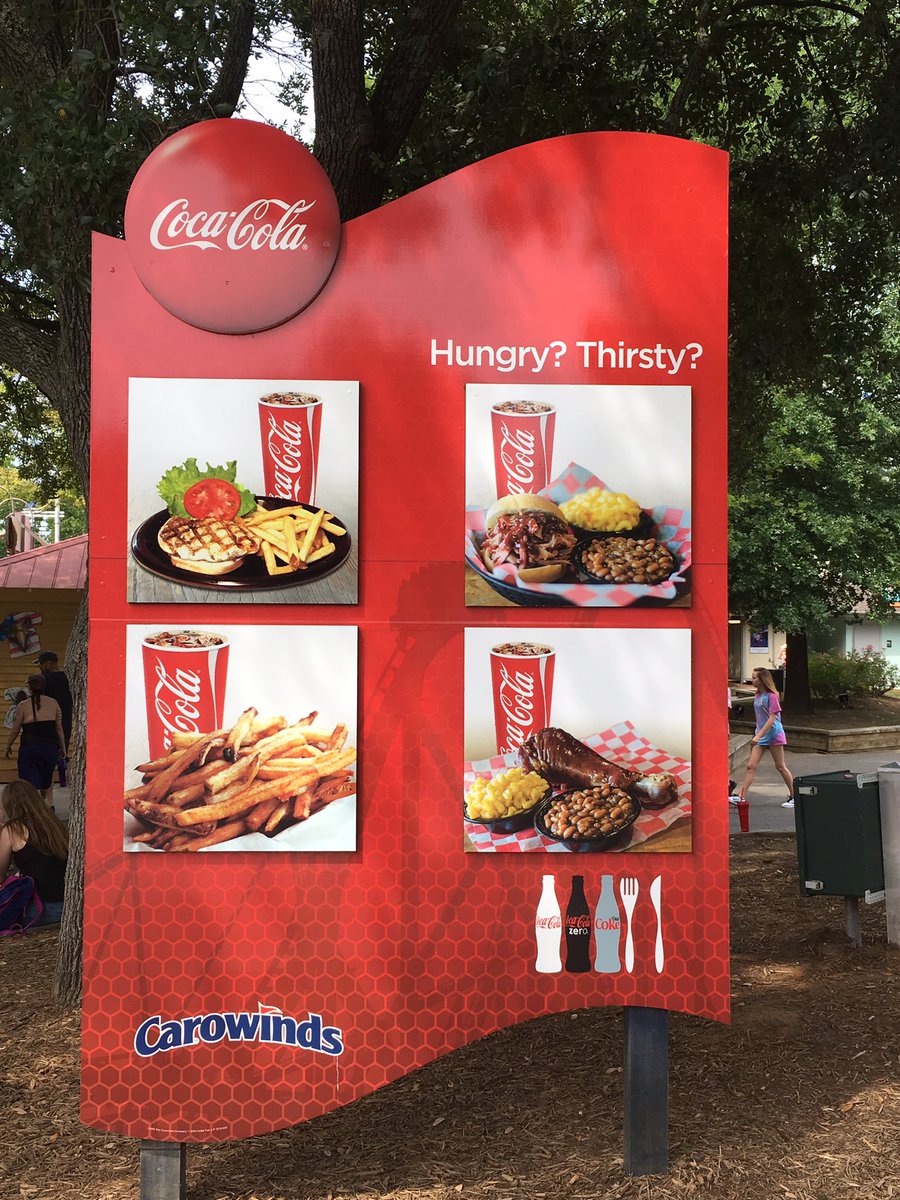 Quite possibly the best thing Cedar Fair parks has ever done... switching to Coke!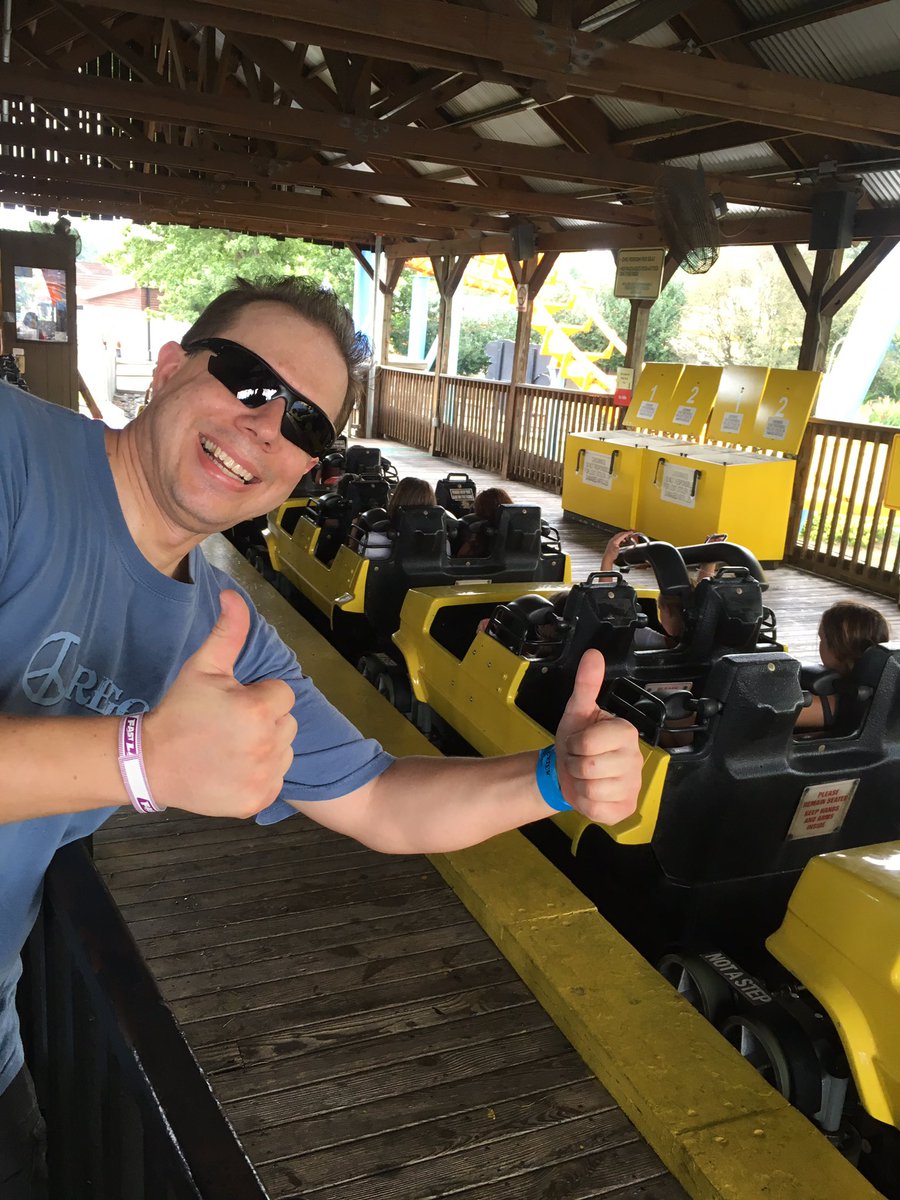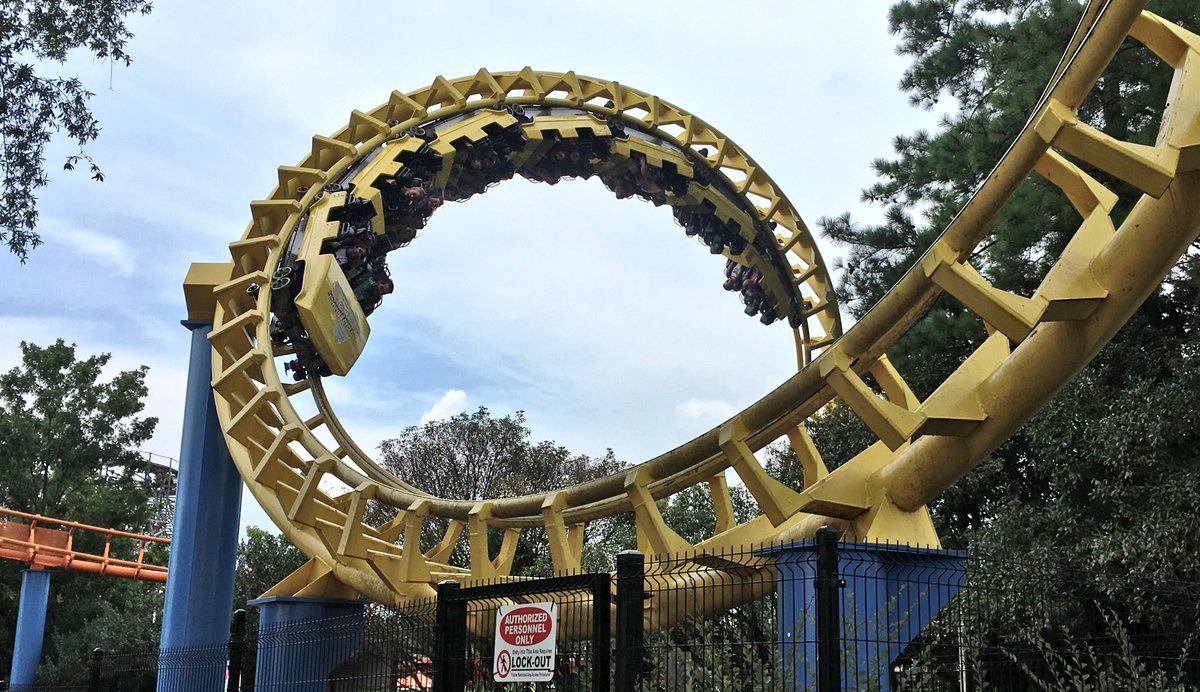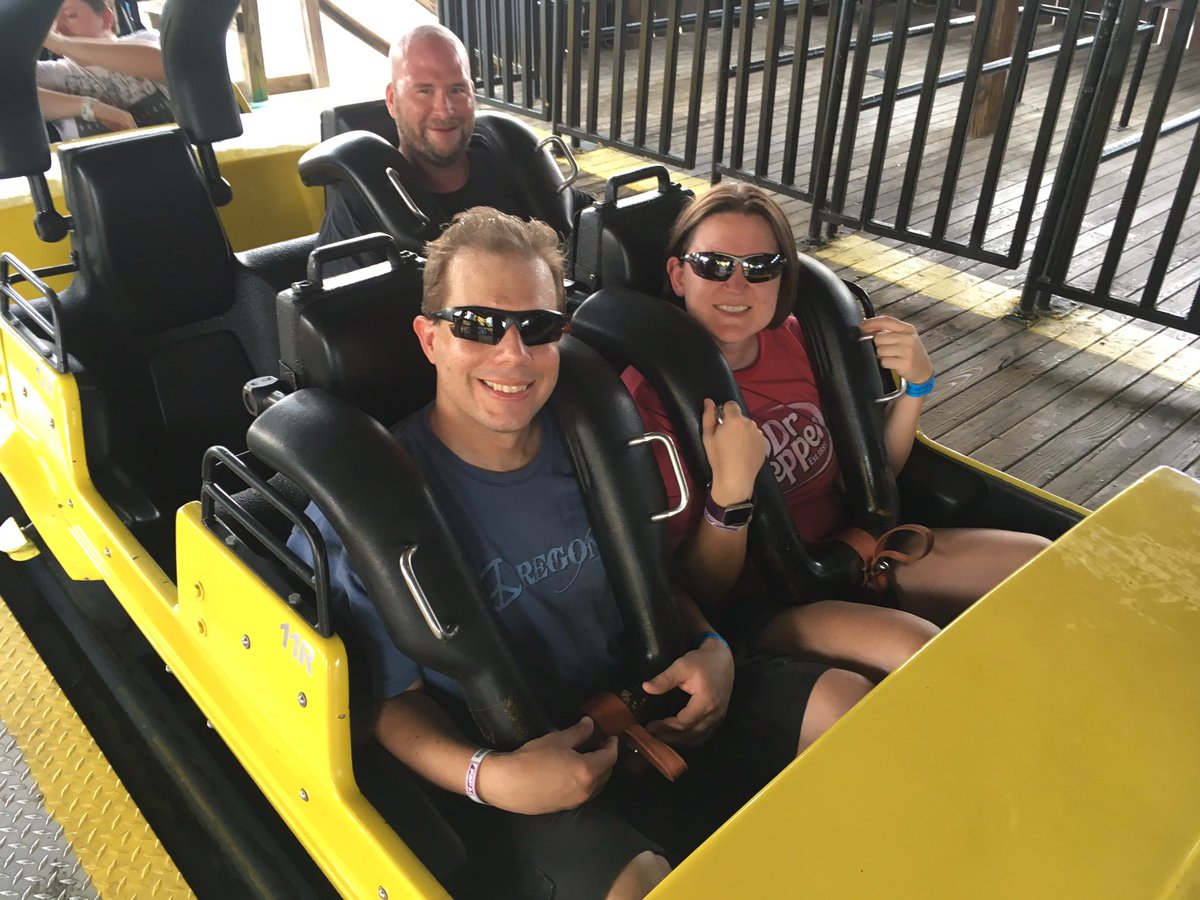 Who wants to be riding roller coasters over whatever you're doing right now?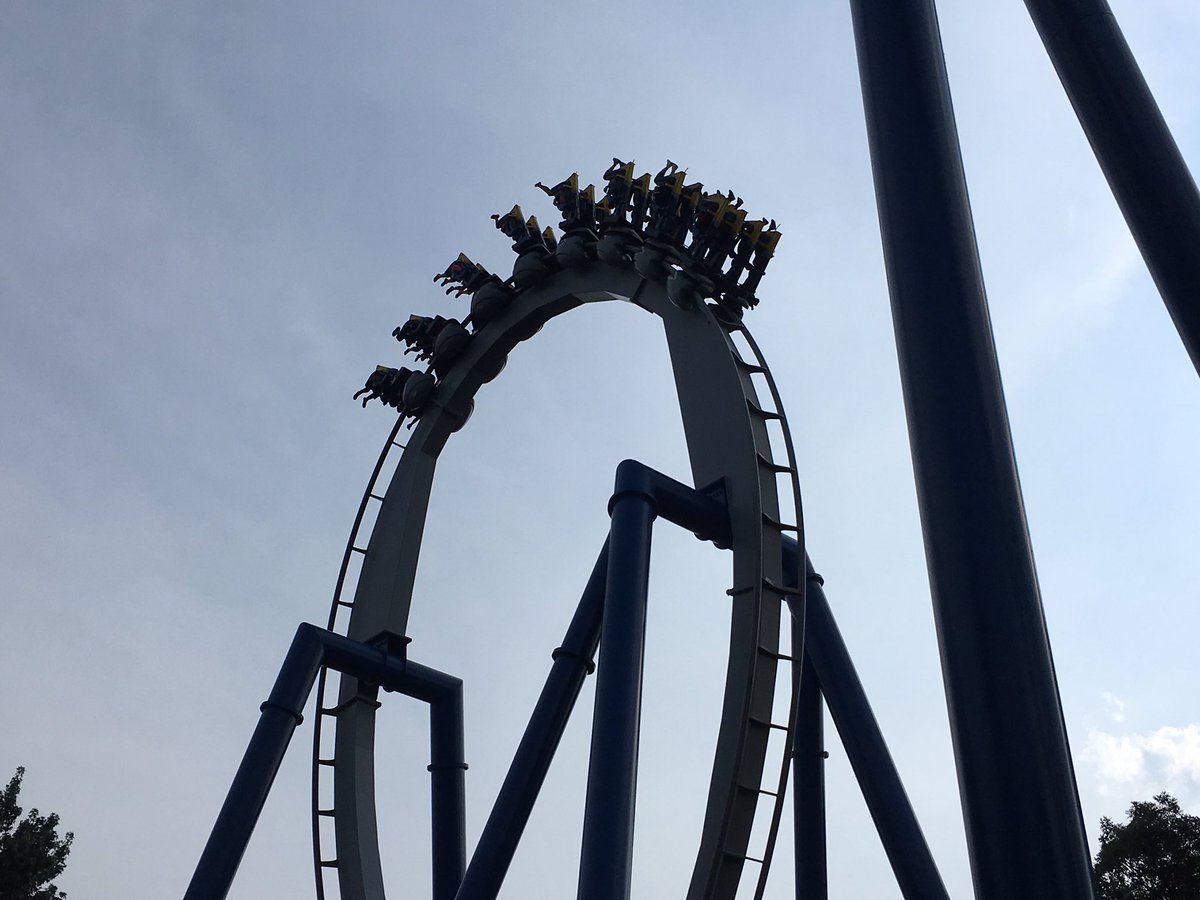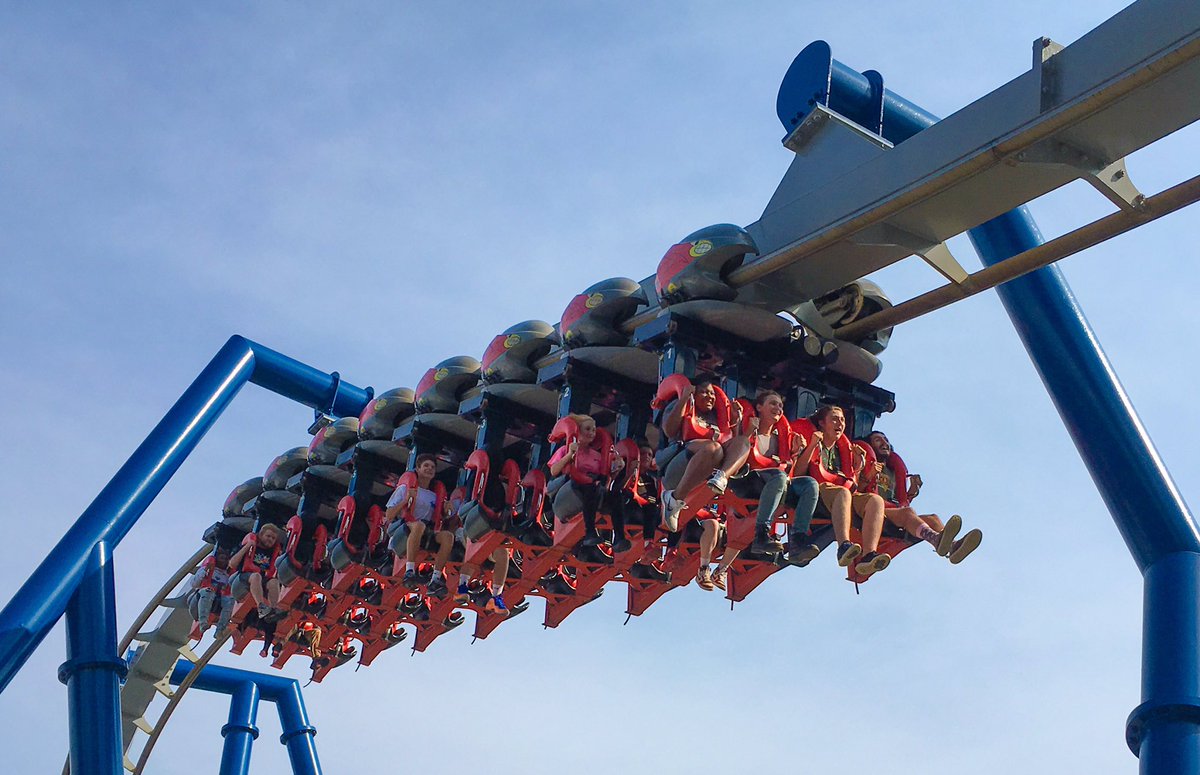 OMG! AfterBurn is as old as Dragon Challenge! Quick! Tell Carowinds to replace this world class coaster with a "family ride!"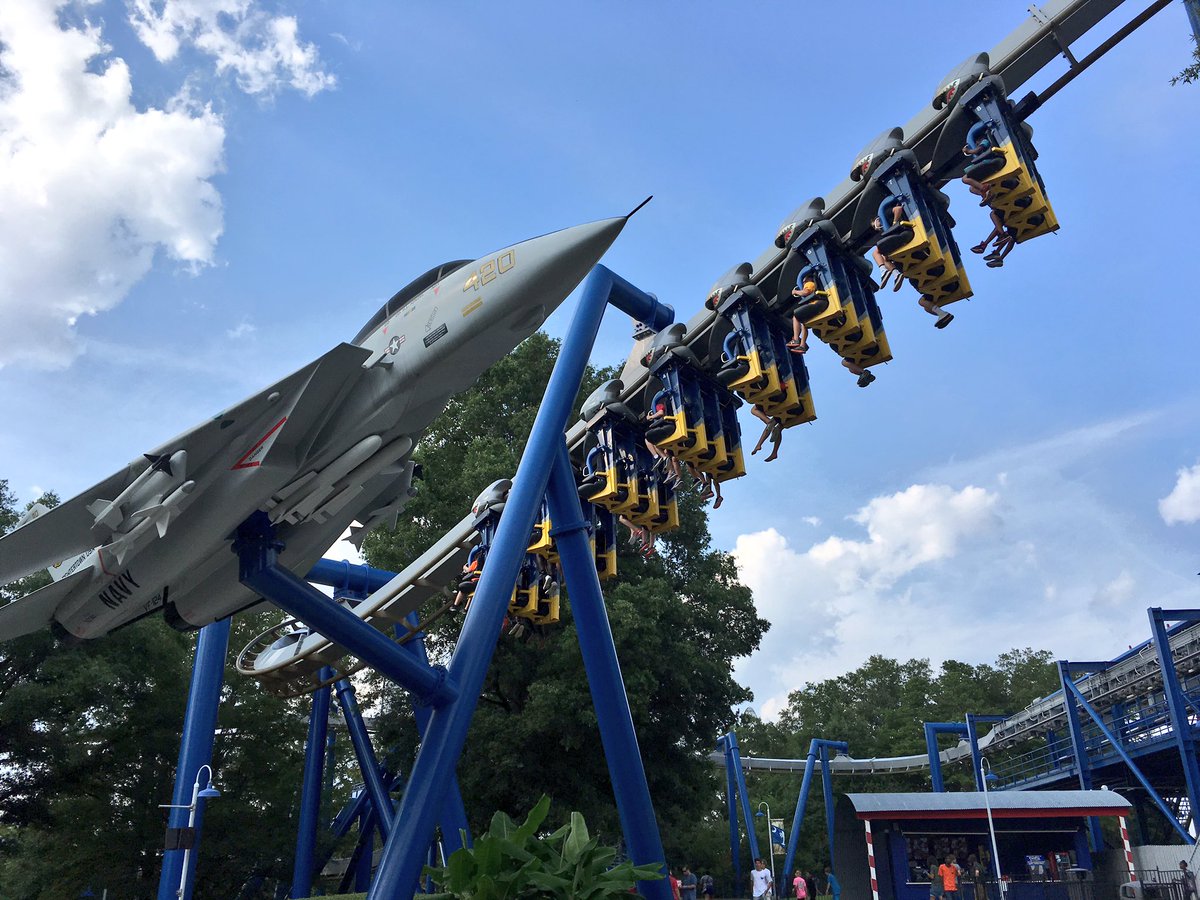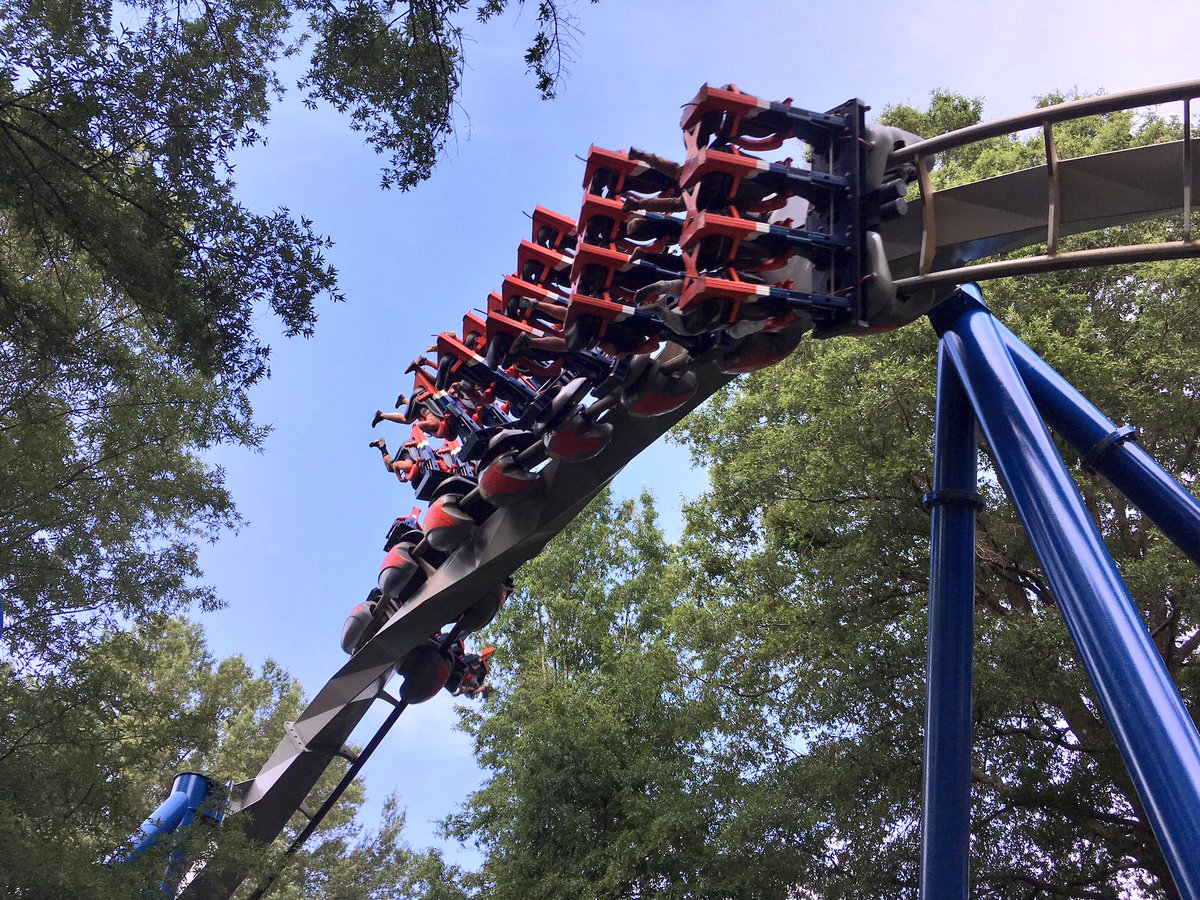 I'm a sucker for old-school fast punchy B&M inverts. As much as I liked Fury, the back seat on Afterburn is still my favorite park "moment" at Carowinds!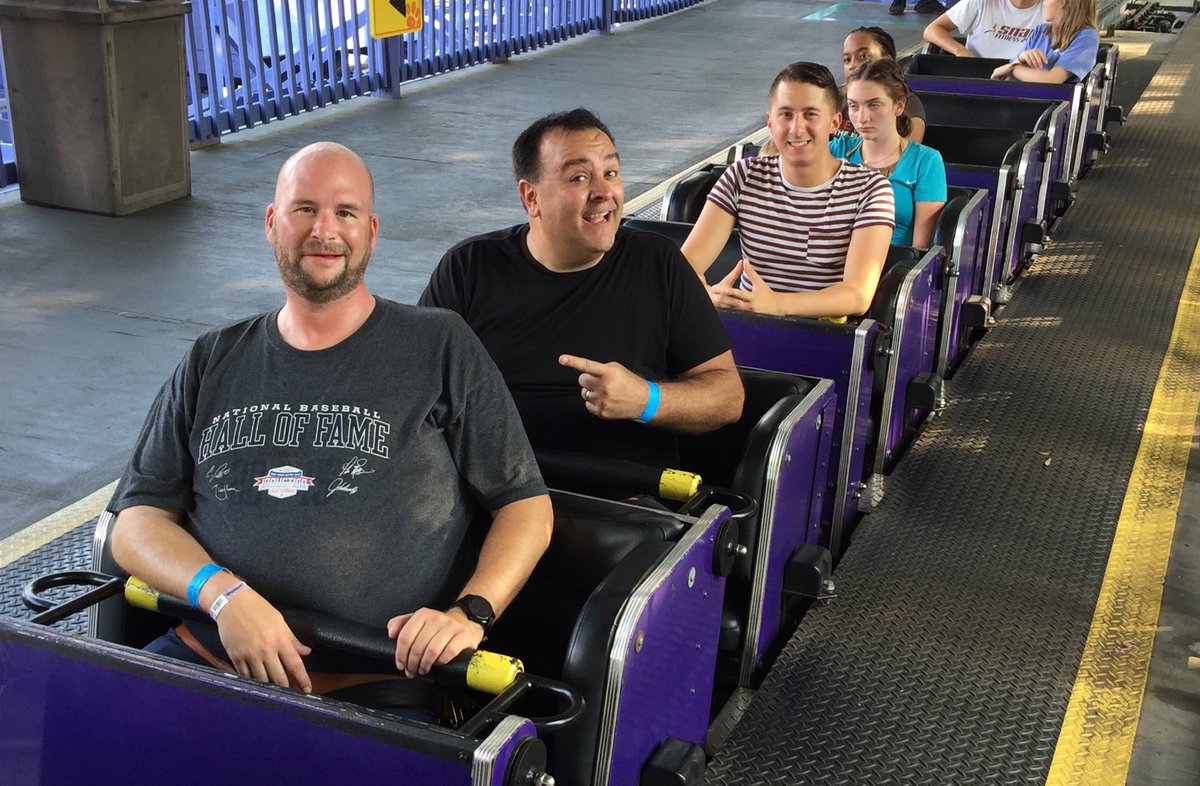 Because three grown adults on a kids wood coaster is totally normal right? RIGHT???
Sure! Of course we will take a ride on the Wild Mouse!
Time to be zombies and go shoot some plants!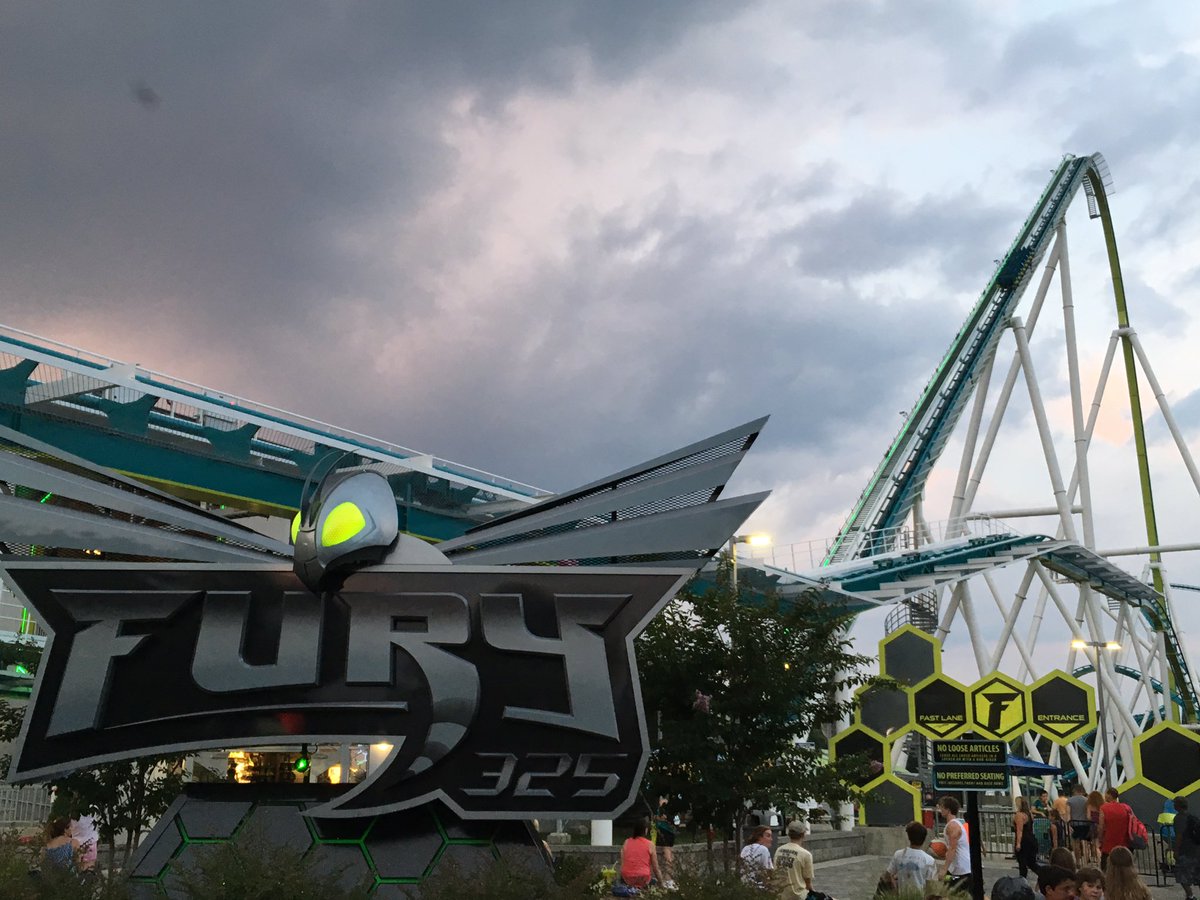 Just took a "dusk" ride on Fury 325! Damn that ride hauls A$$!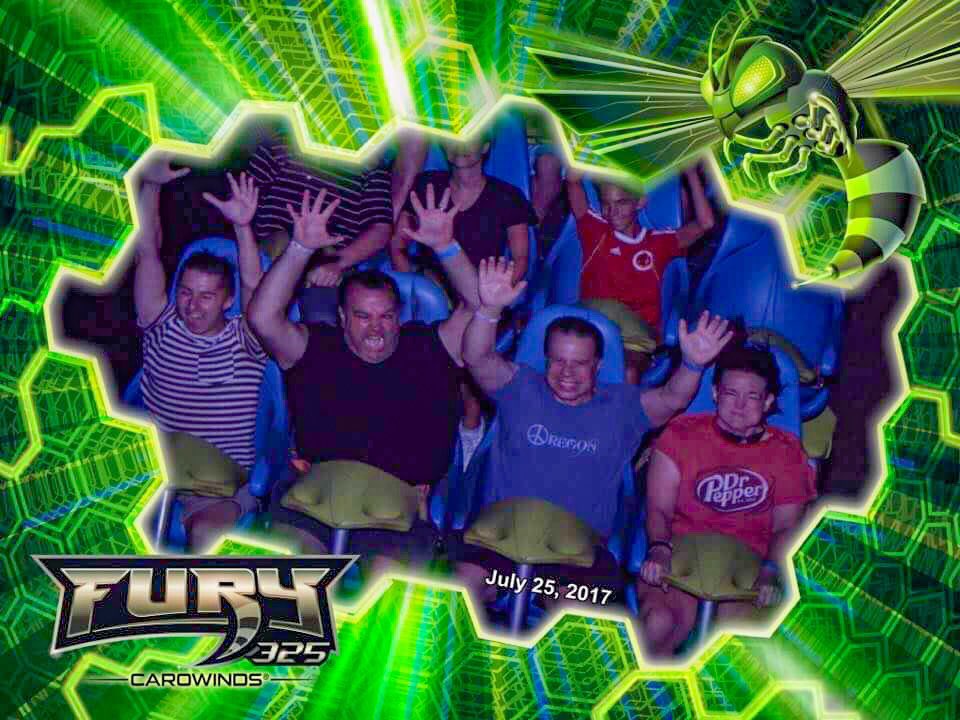 Do you think we were having a good time on Fury 325?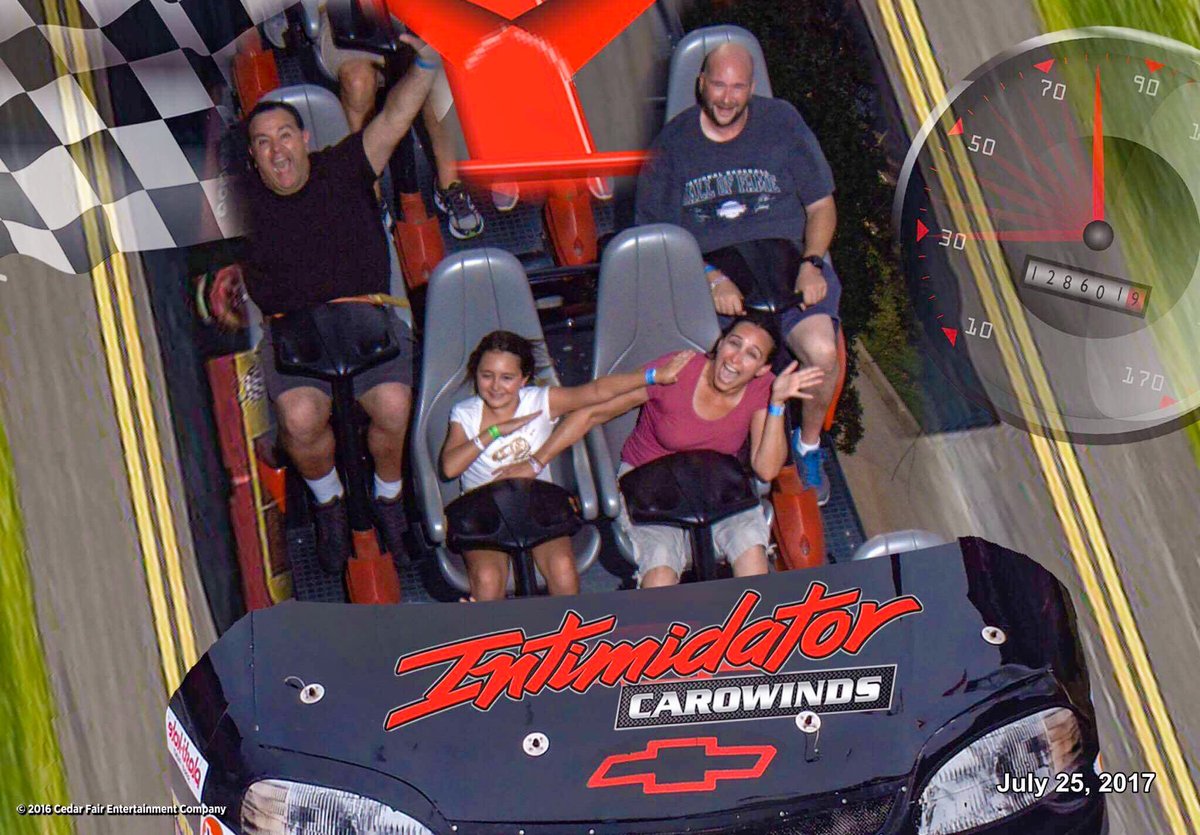 And I think we are having a bit of fun on Intimidator also!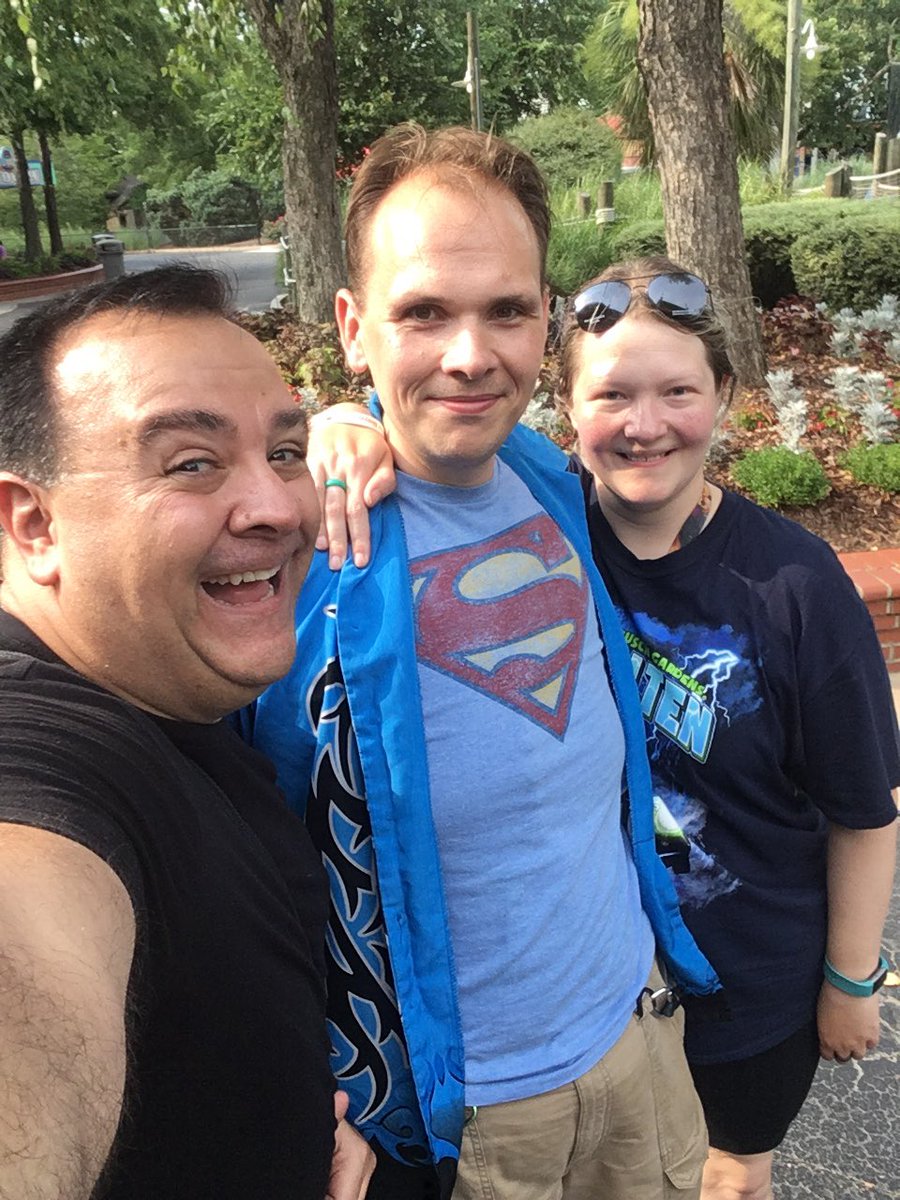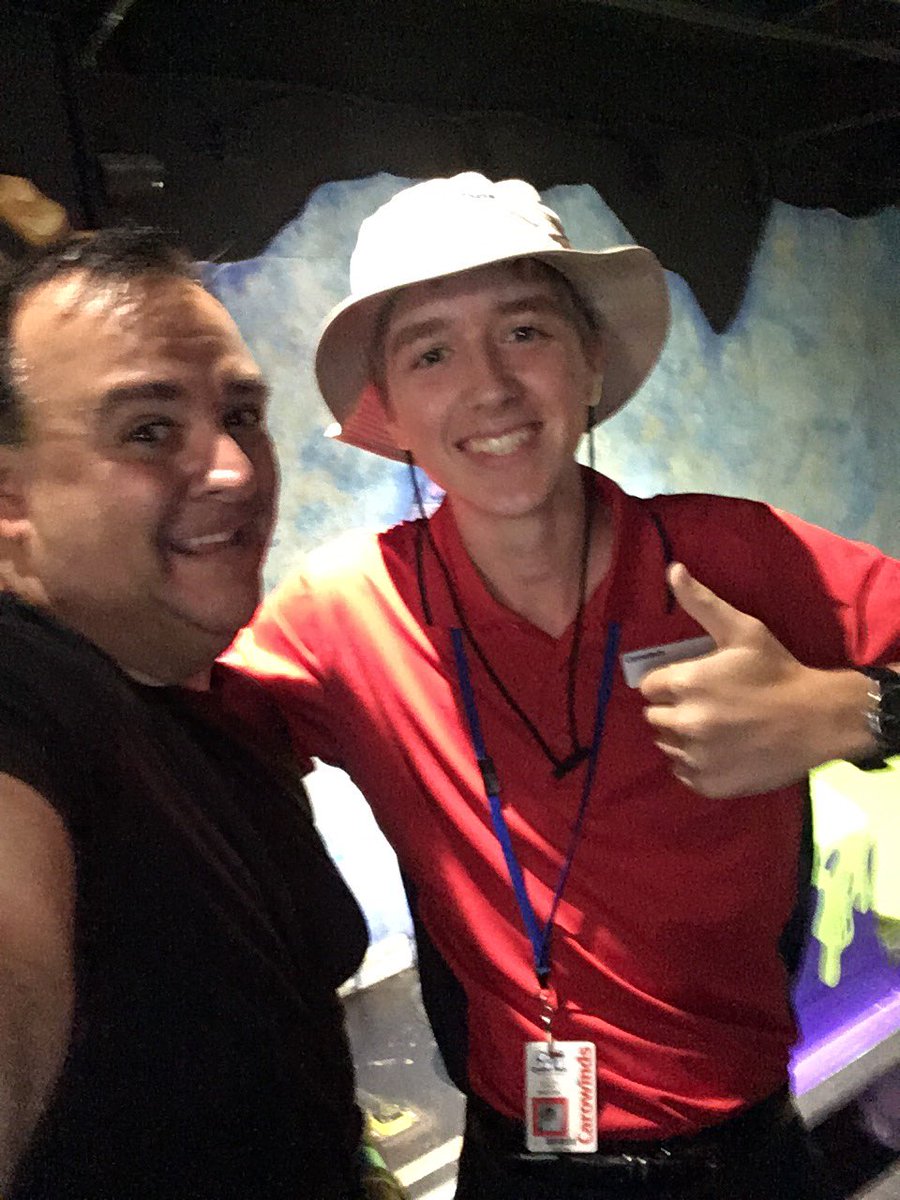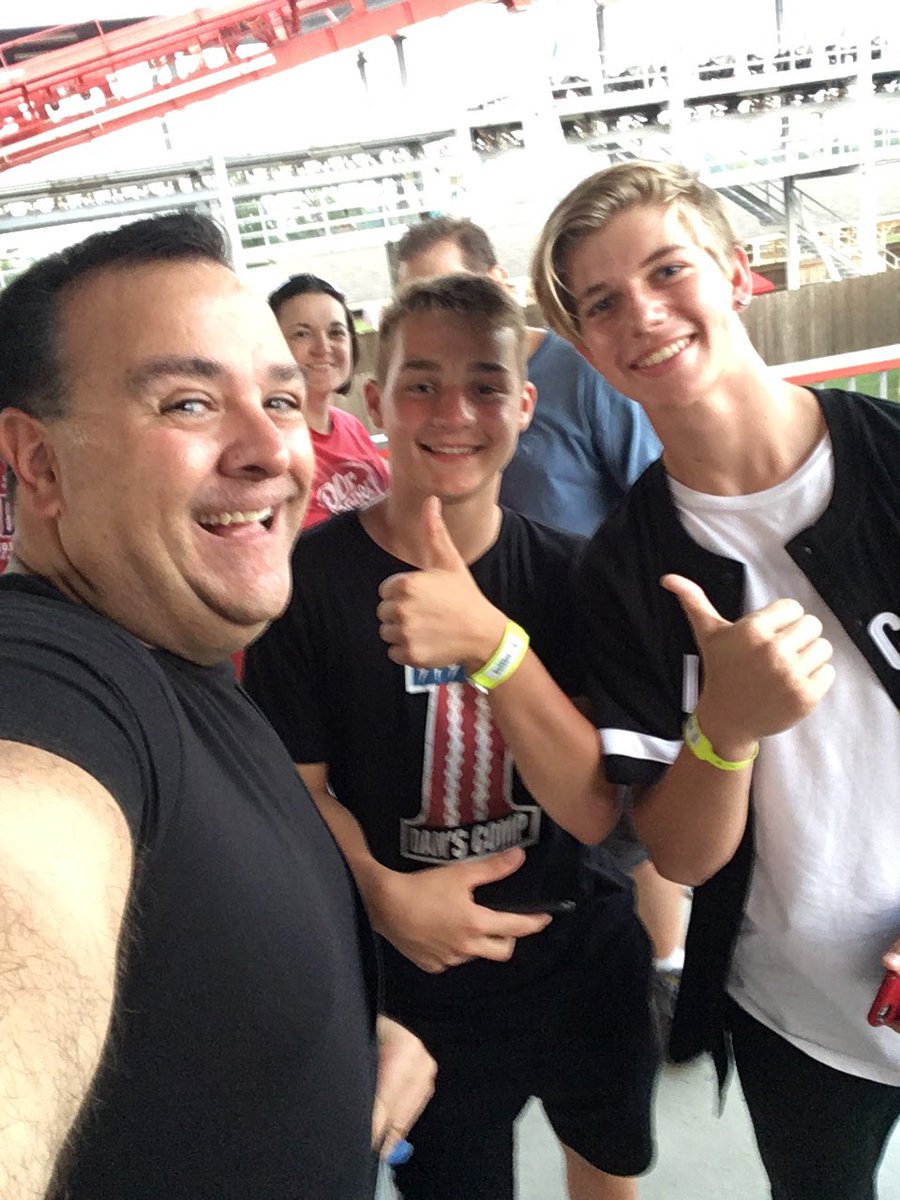 We've ran into so many TPR fans today at Carowinds! You guys are all awesome!!!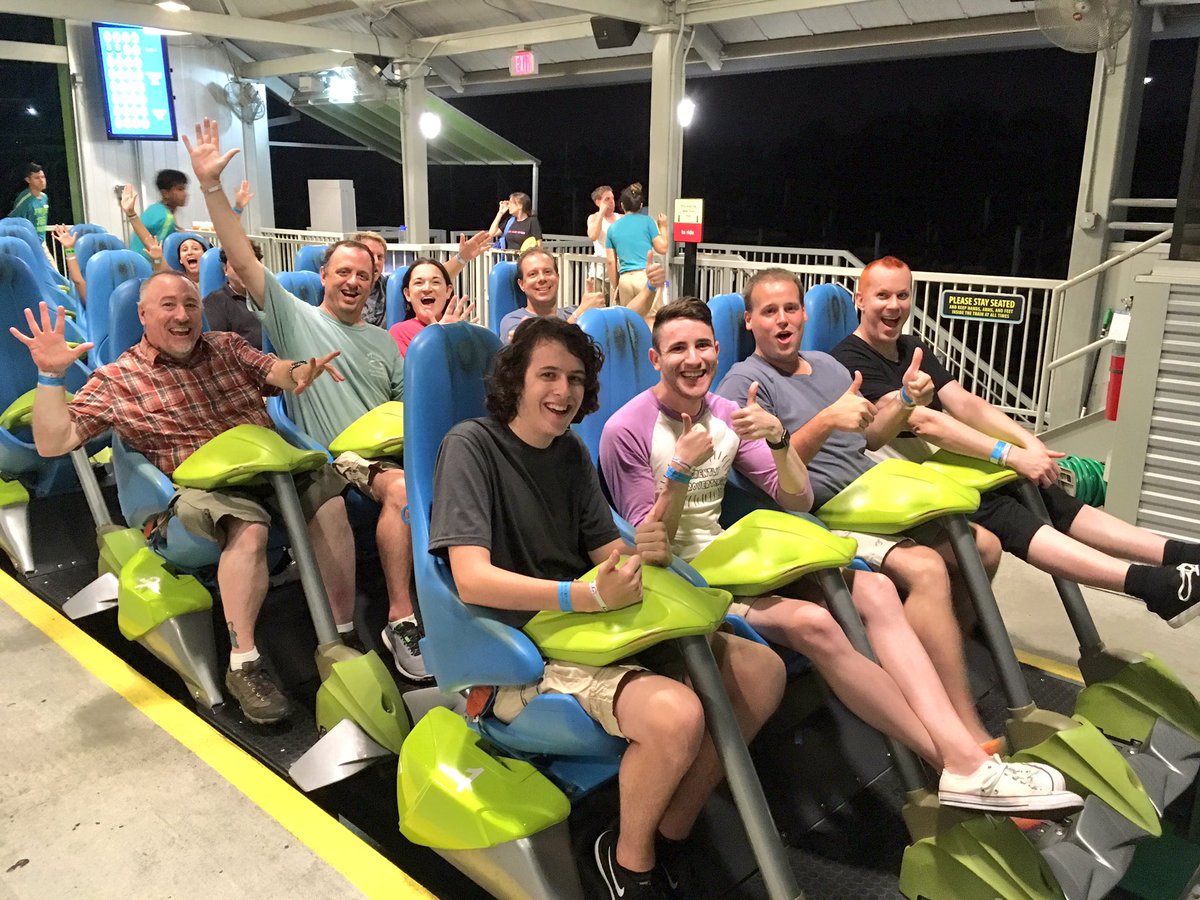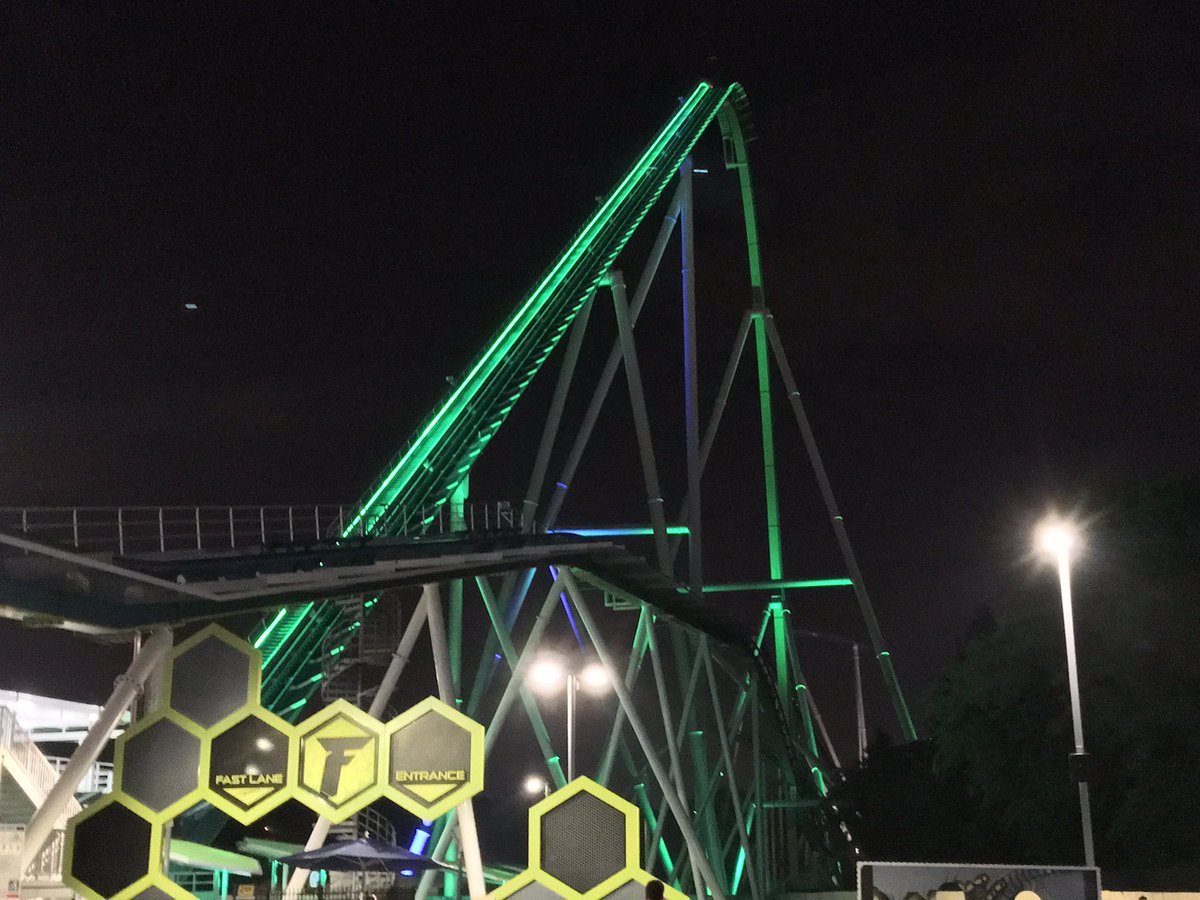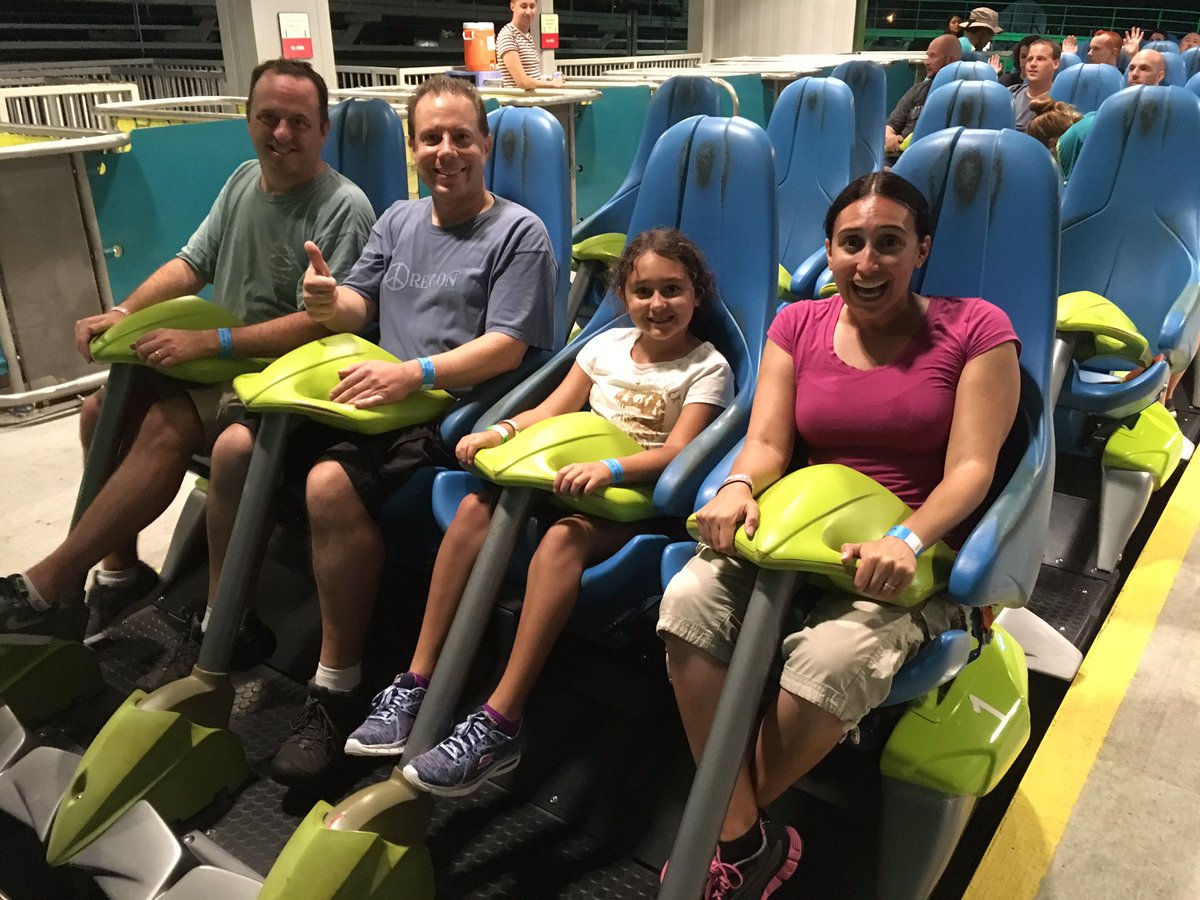 Night time ERT has begun on Fury 325! OMG! This ride is NUTS at night!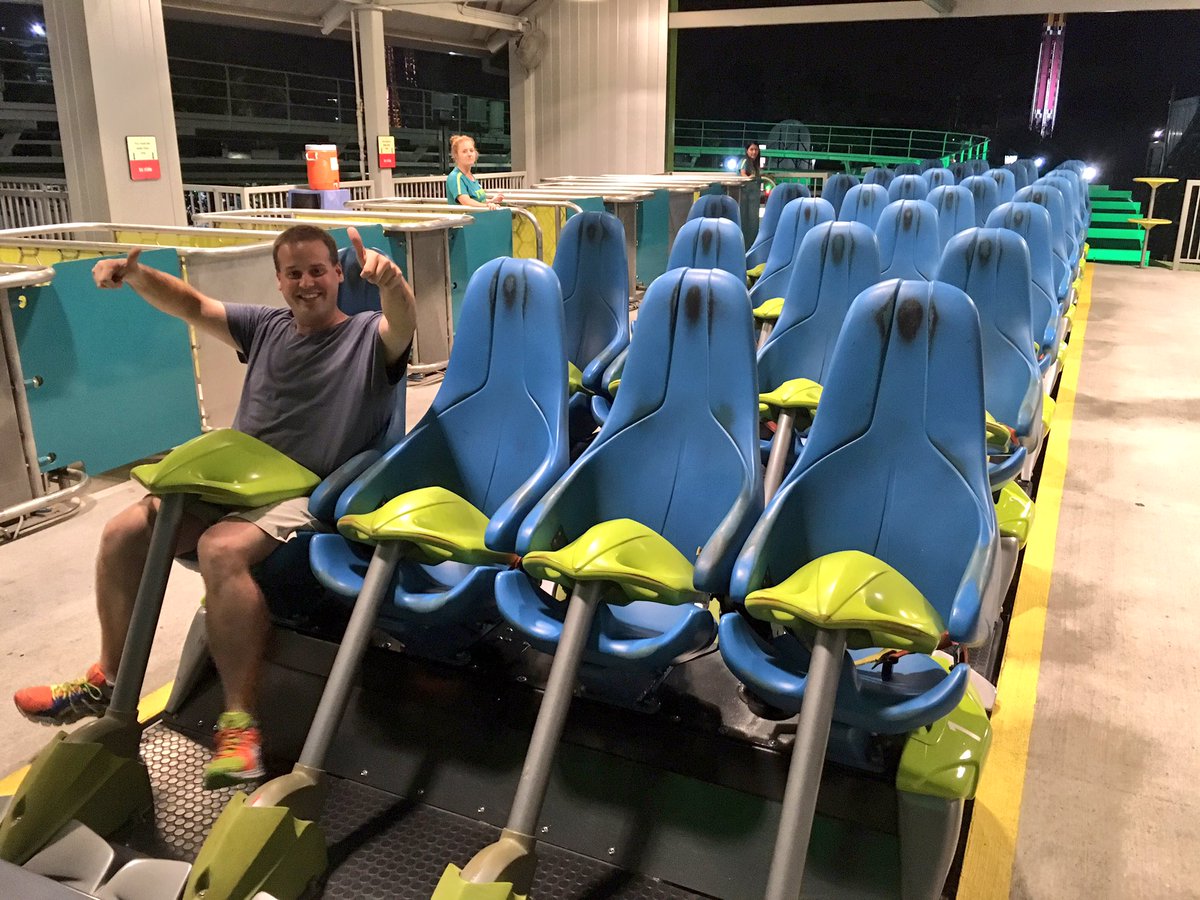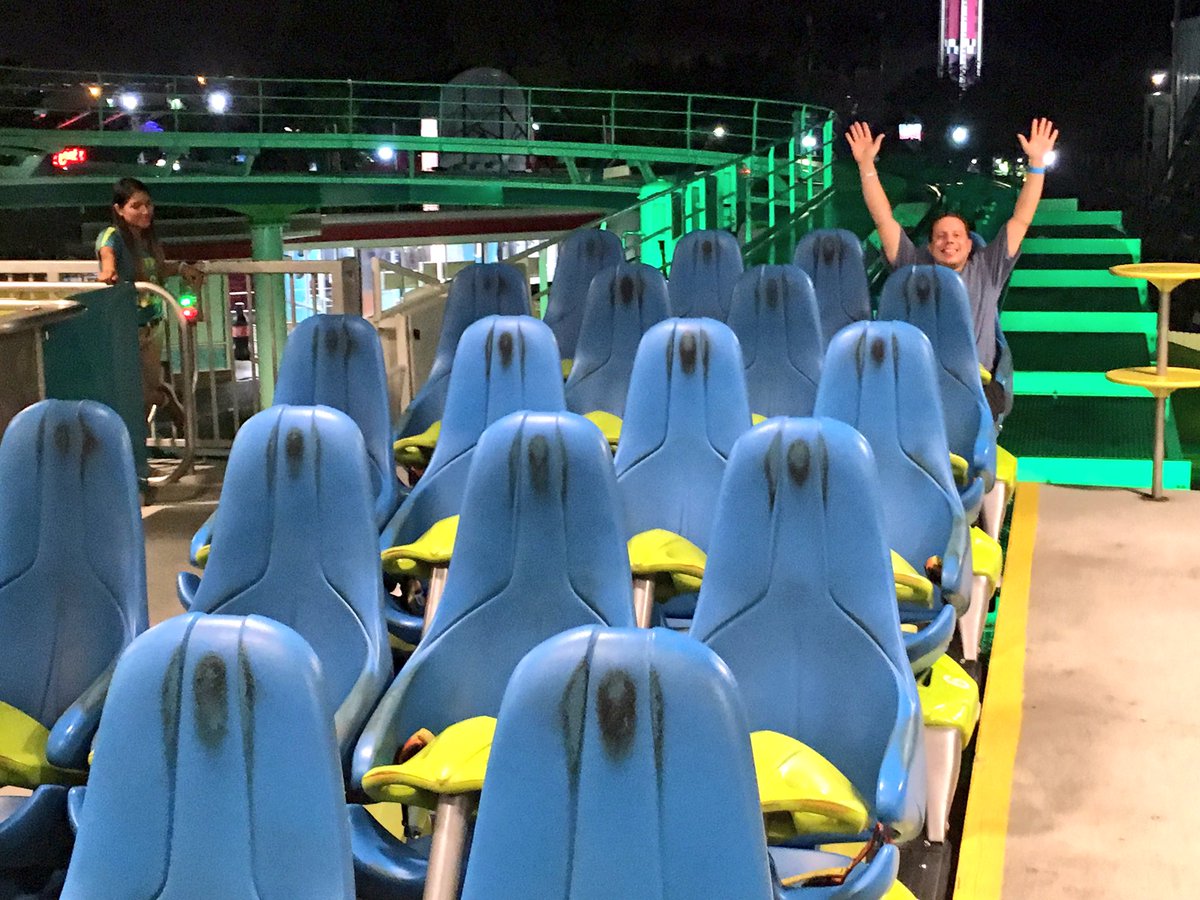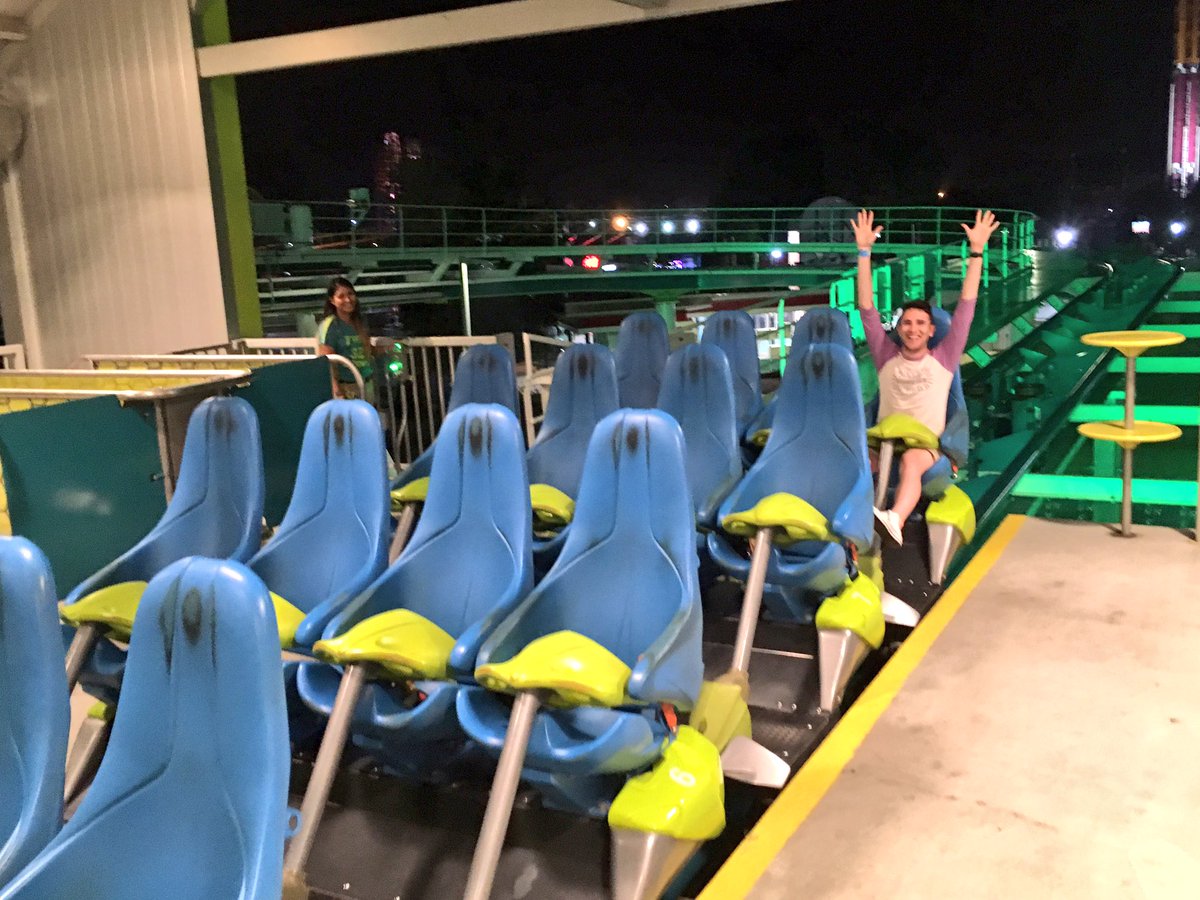 Taking turns doing solo night rides on Fury 325 because we can!
When you only have 20 people, an hour ERT on the coaster, and they are running two trains, you can have a bit of fun!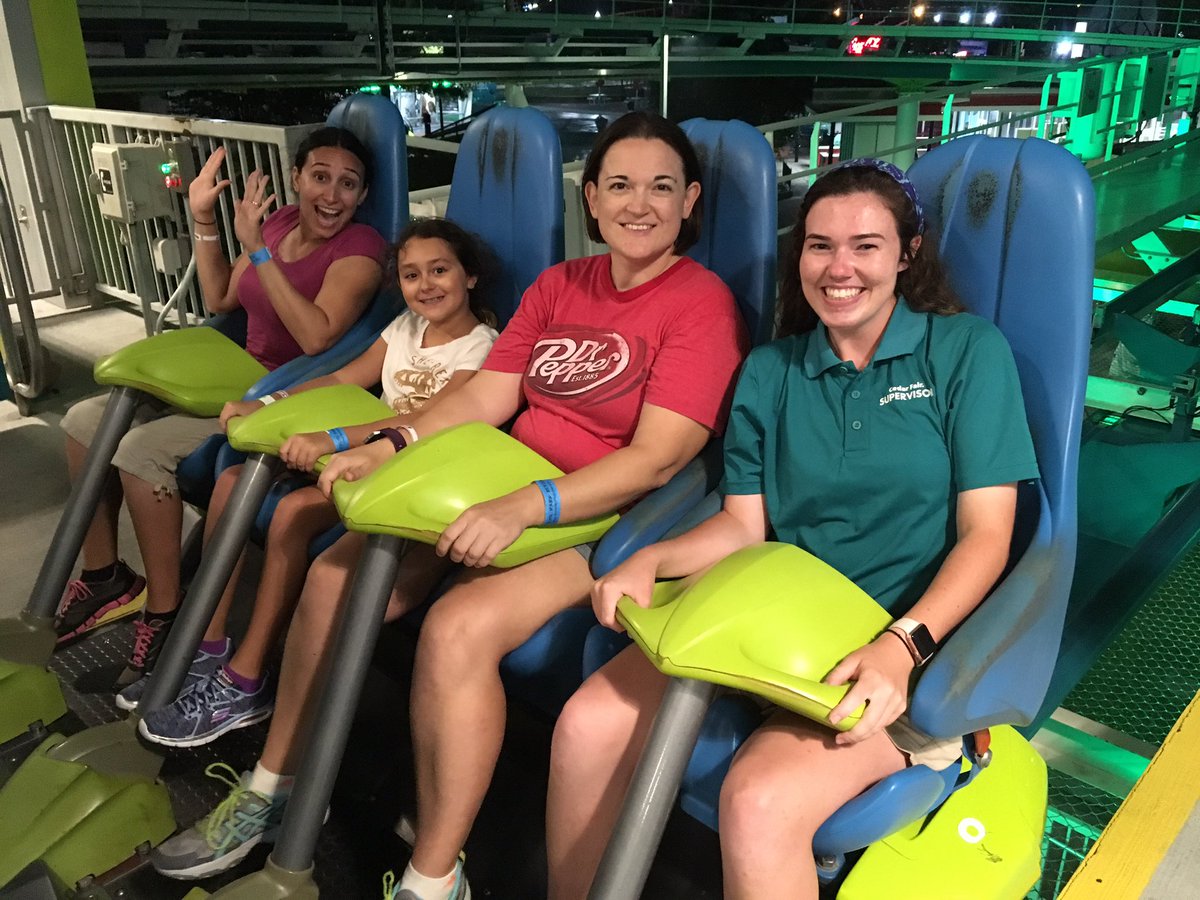 Let's hear it for the ladies on Fury 325!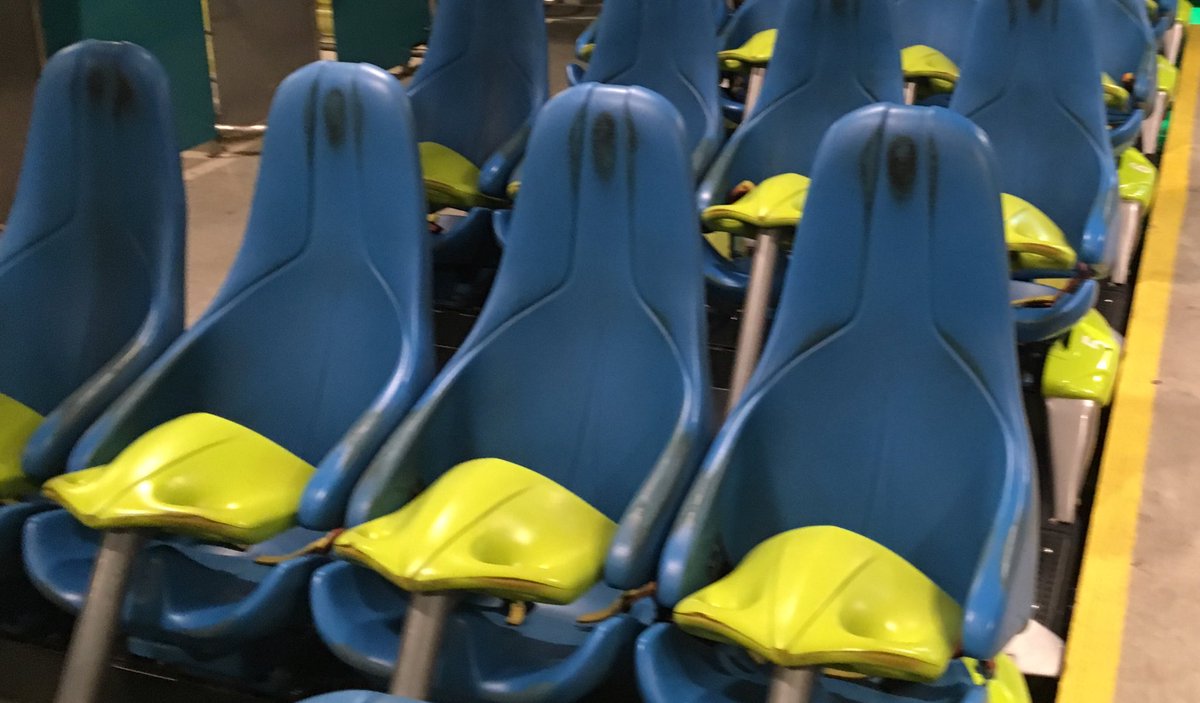 Who wishes they could be filling a seat on this train?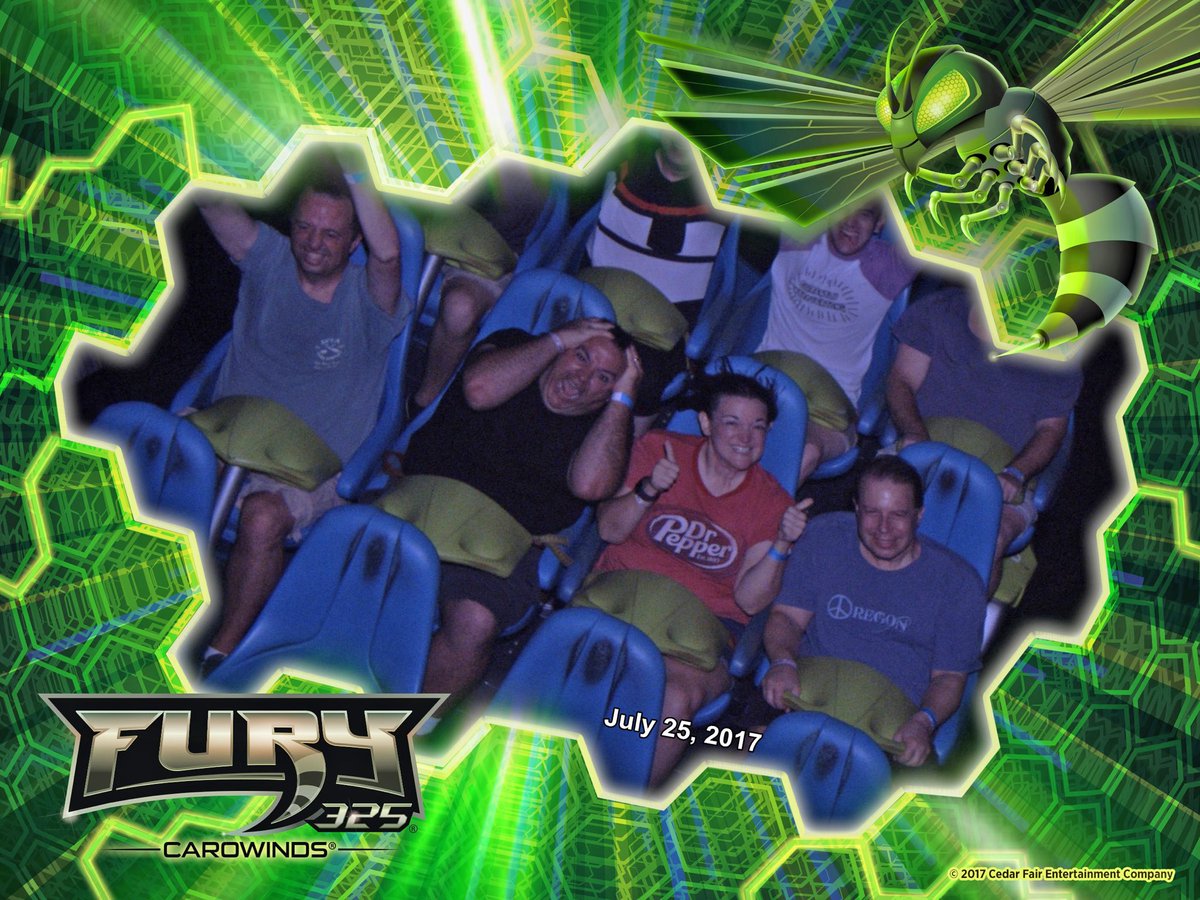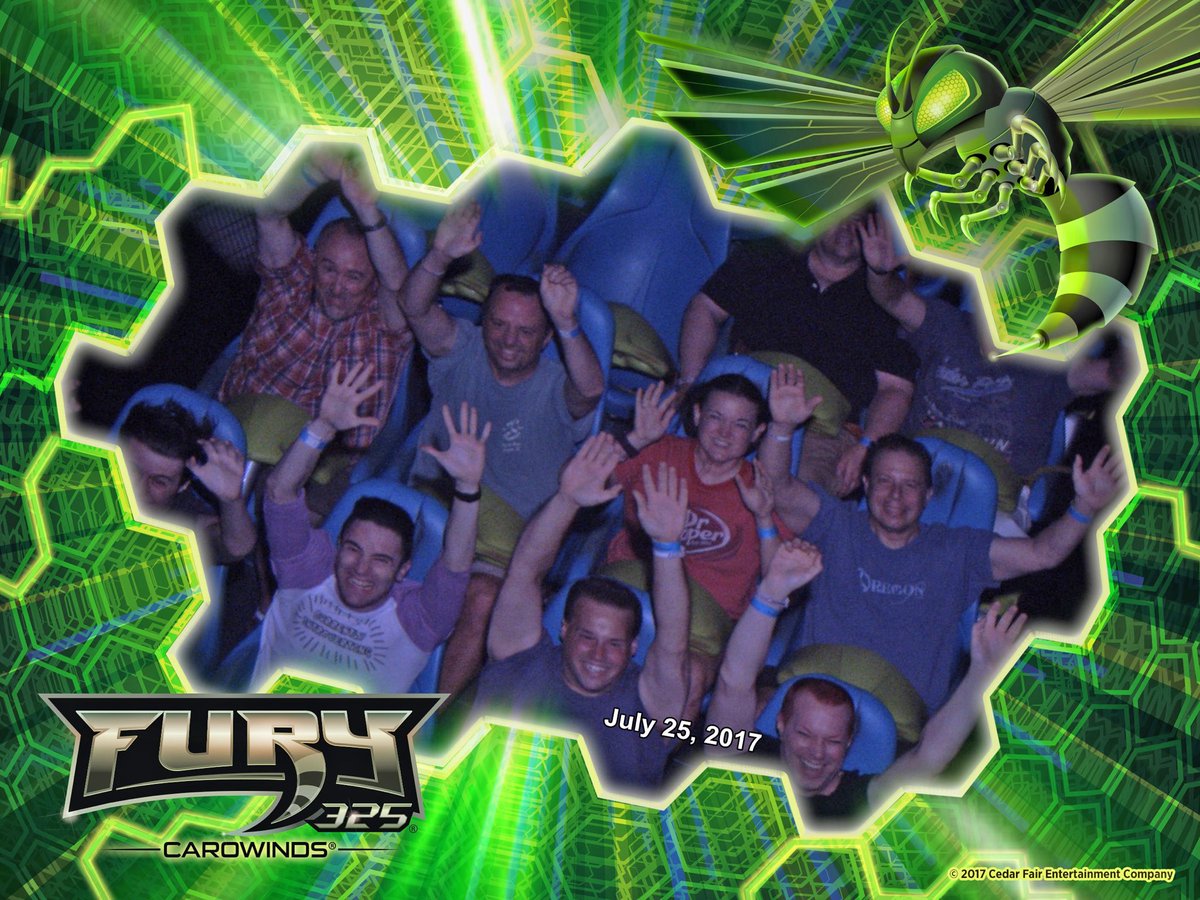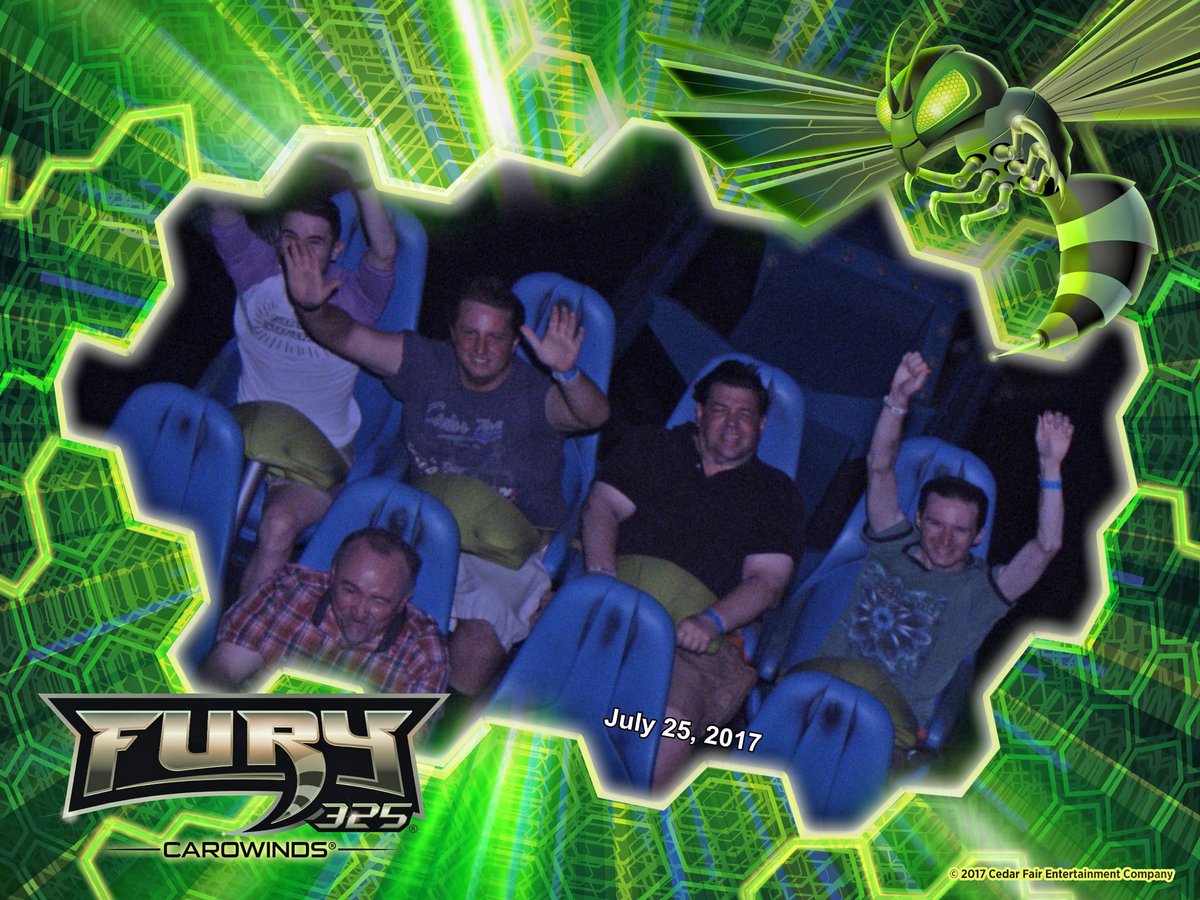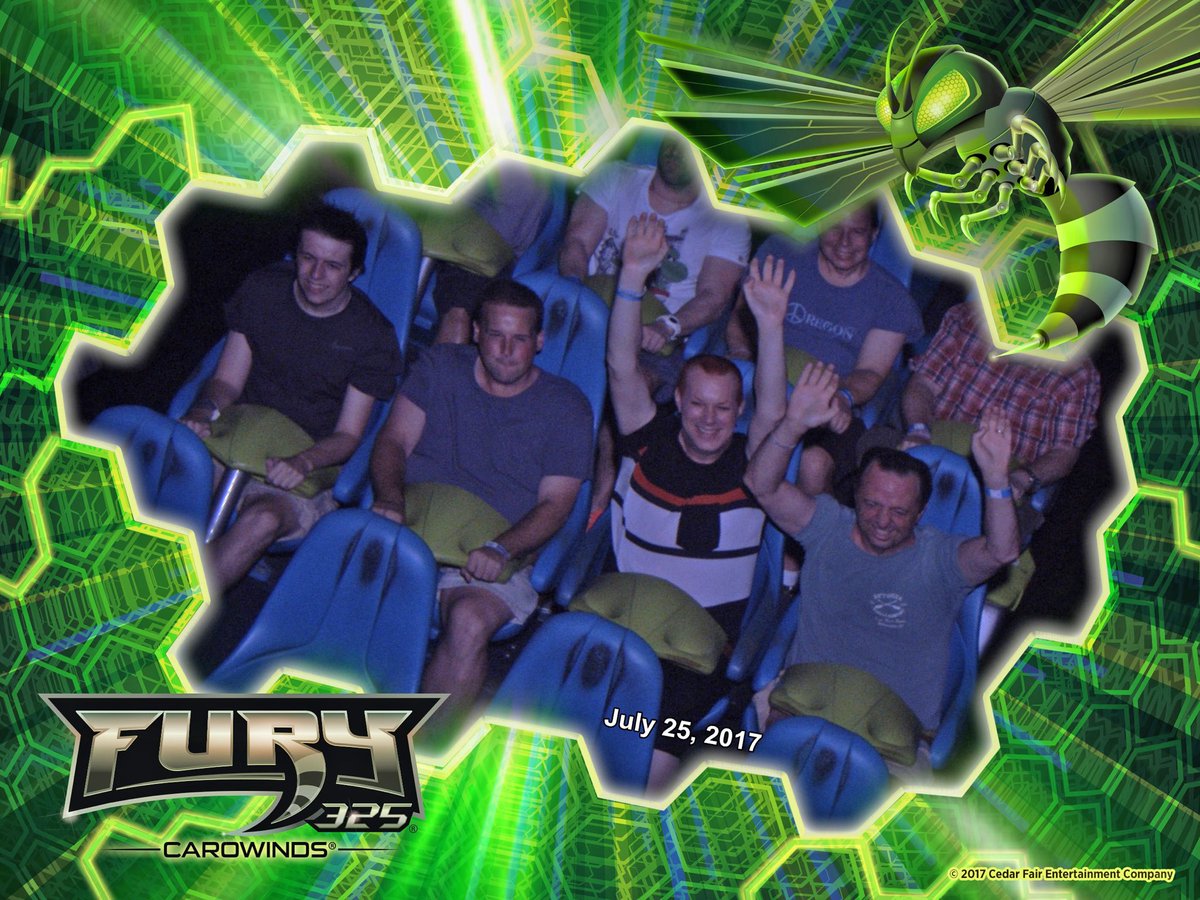 I think it would appear that we all liked Fury325!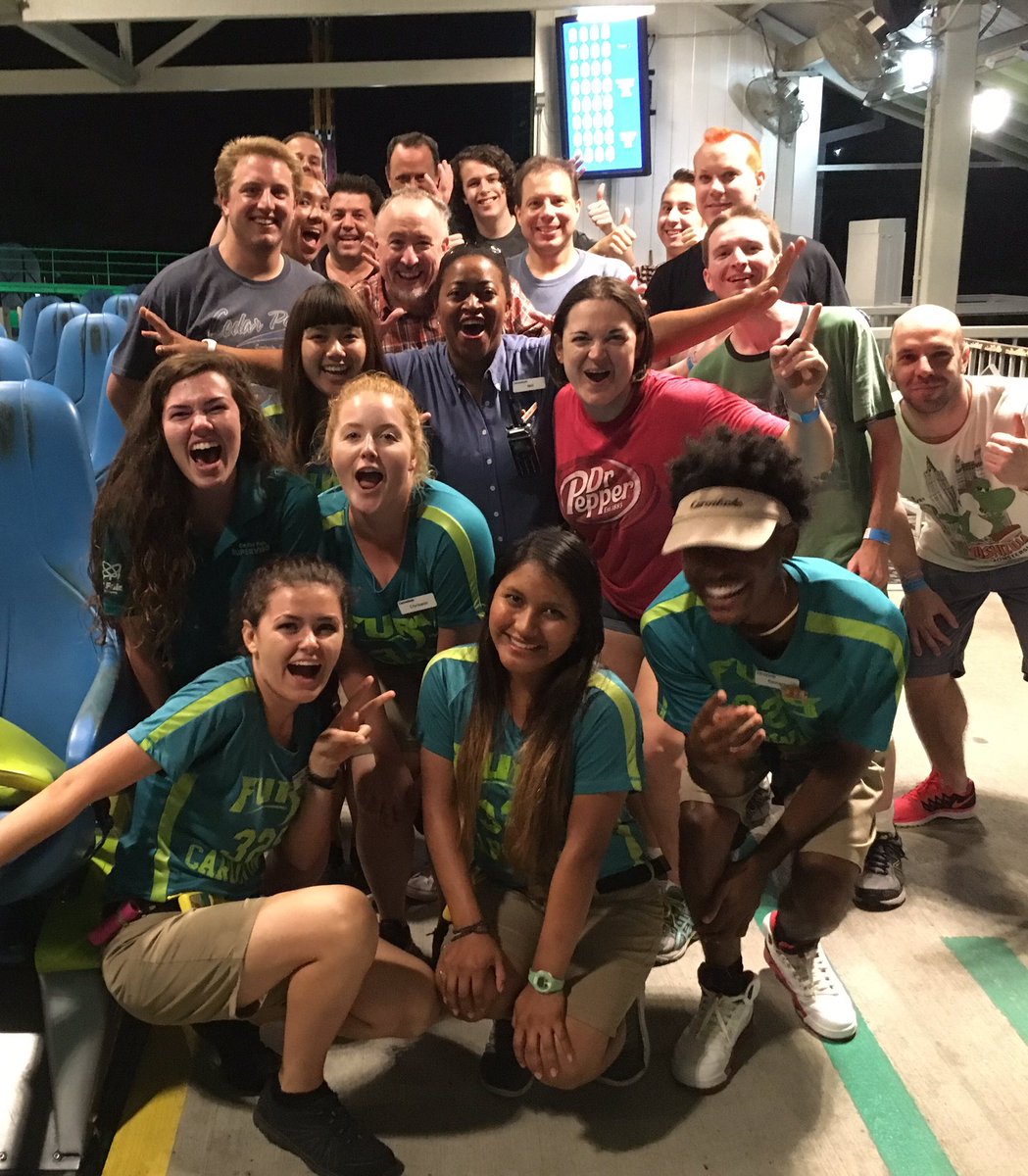 The crew at Fury 325 were... AWESOME! We
them so much!!!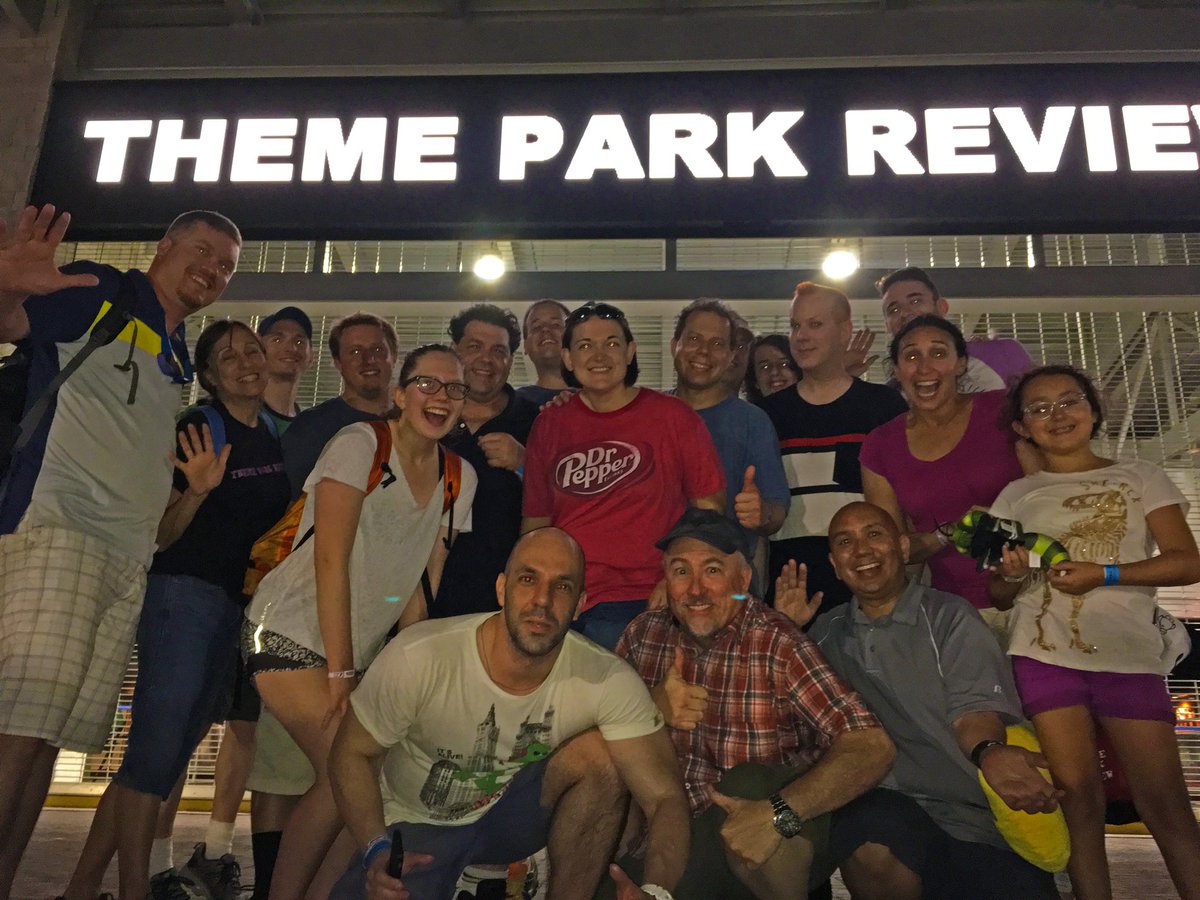 Our visit to Carowinds today is complete! We had an AMAZING time! Fury 325 was fantastic! Thank you!!!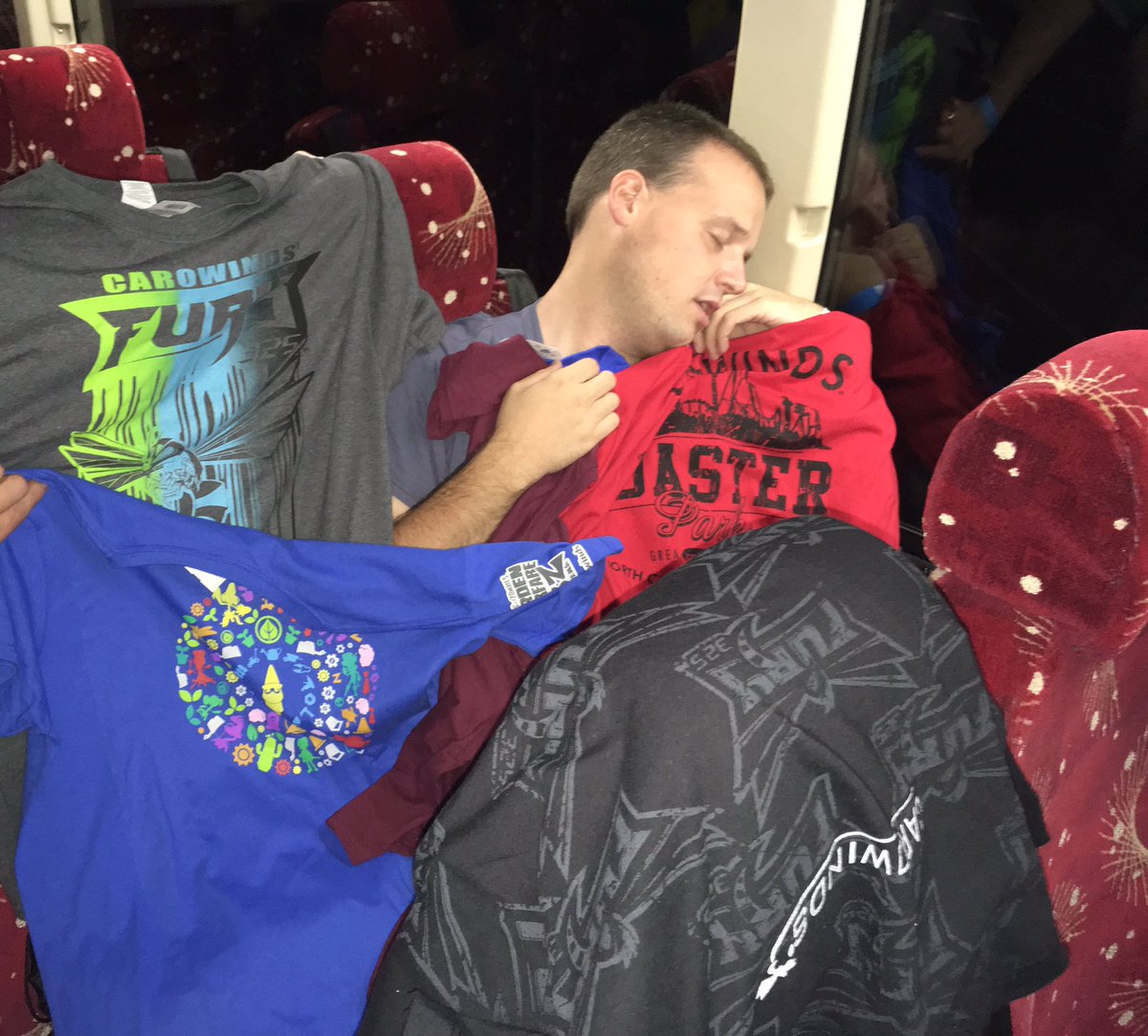 Jared bought seven shirts today at Carowinds that he used as a blanket when he fell asleep on the bus! lol He had a GREAT day!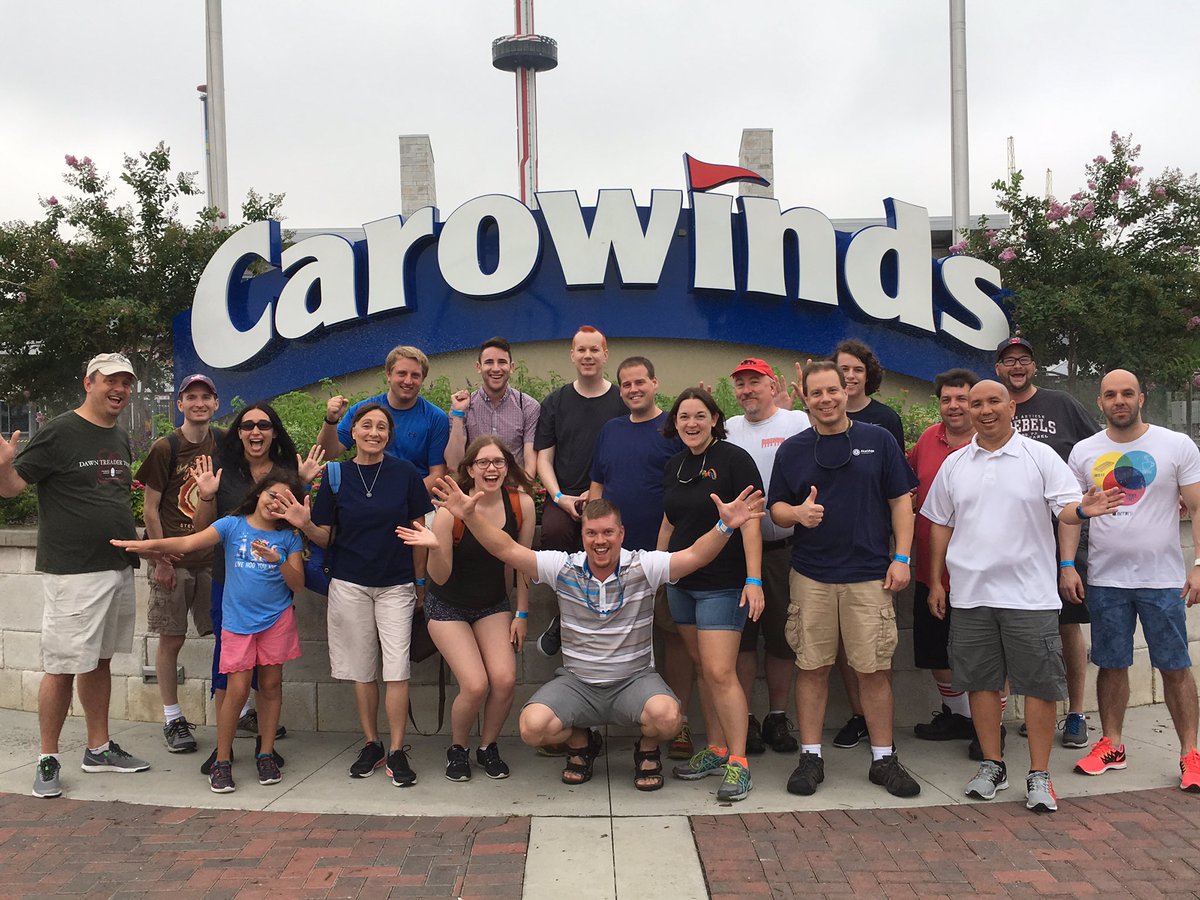 The next morning we were the first people to arrive at Carowinds!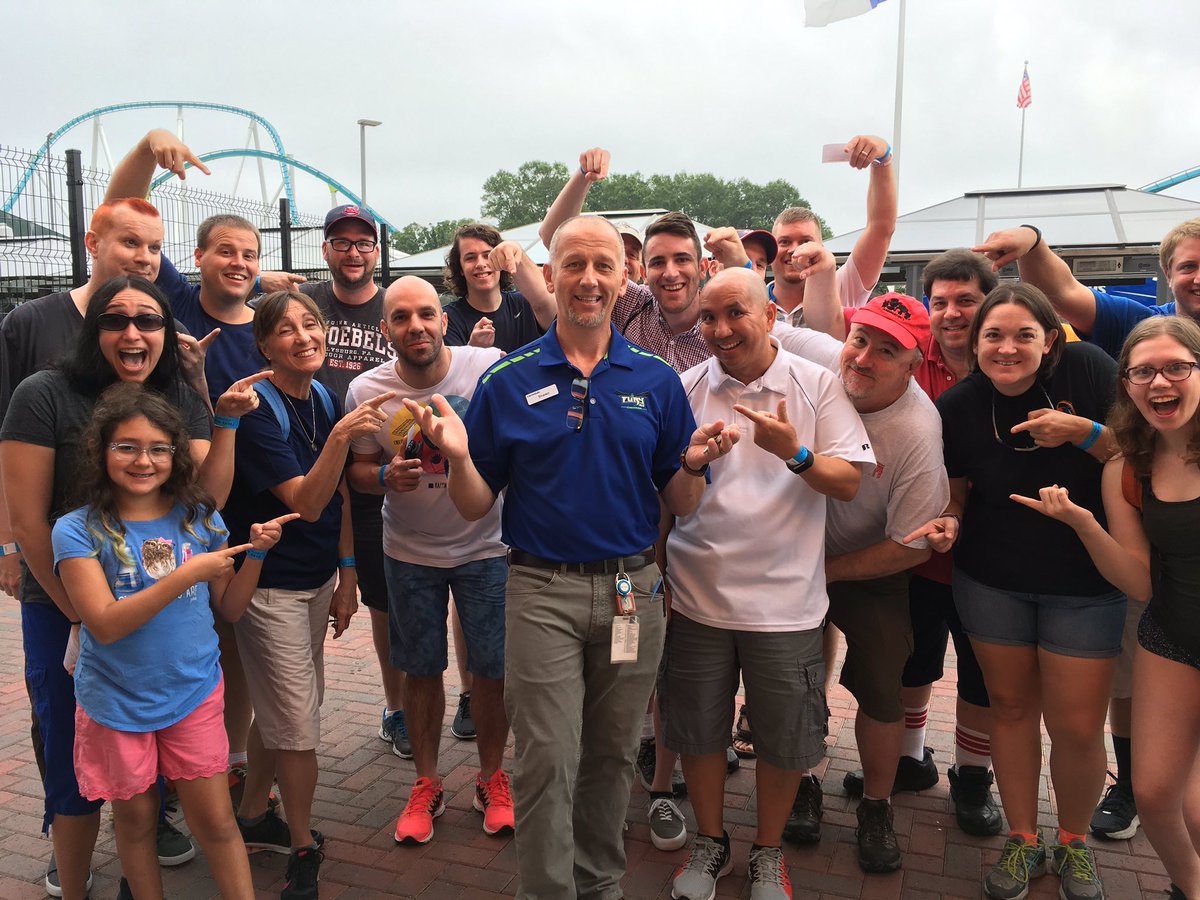 Shawn is here and he will give us a backstage tour of Fury325!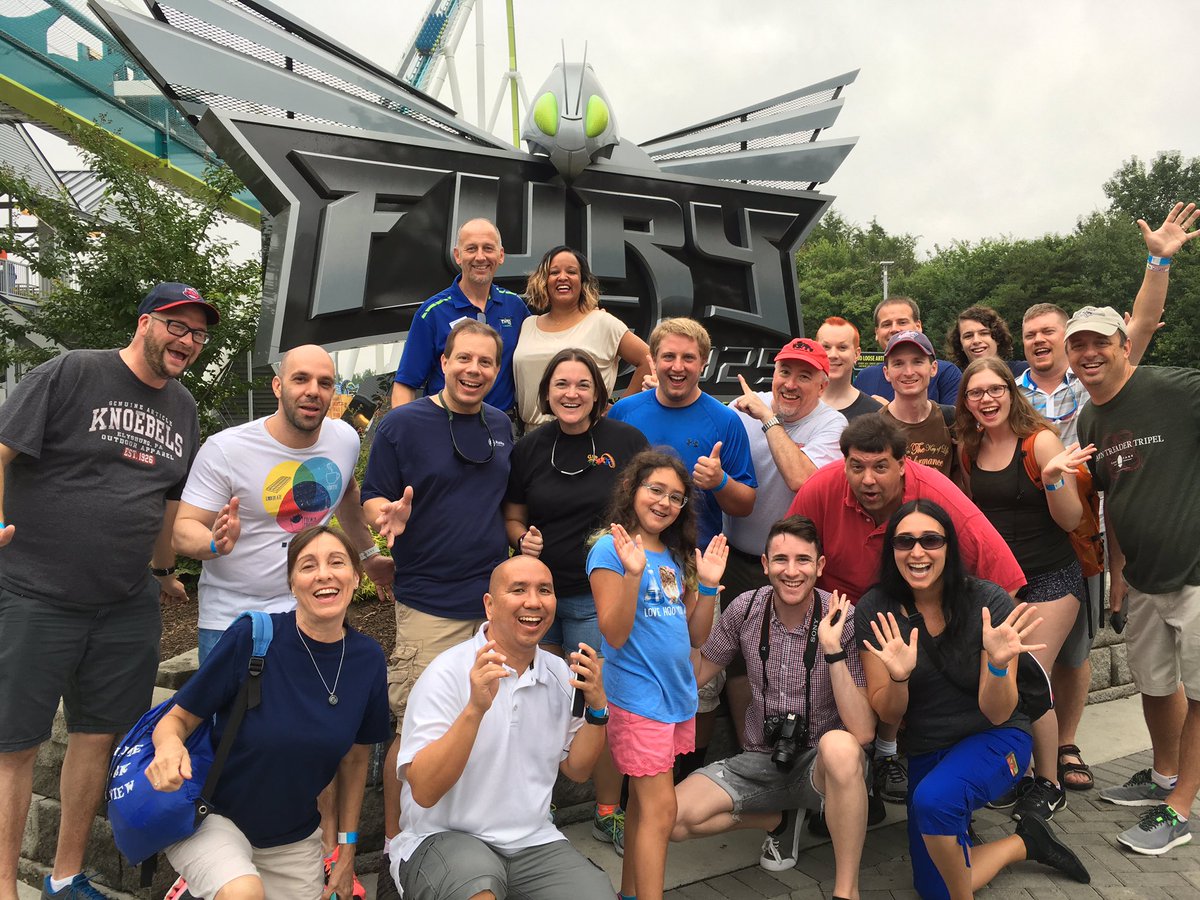 Yay! We are here at Fury325 with Shawn & Laresa for an AWESOME backstage tour of this incredible roller coaster!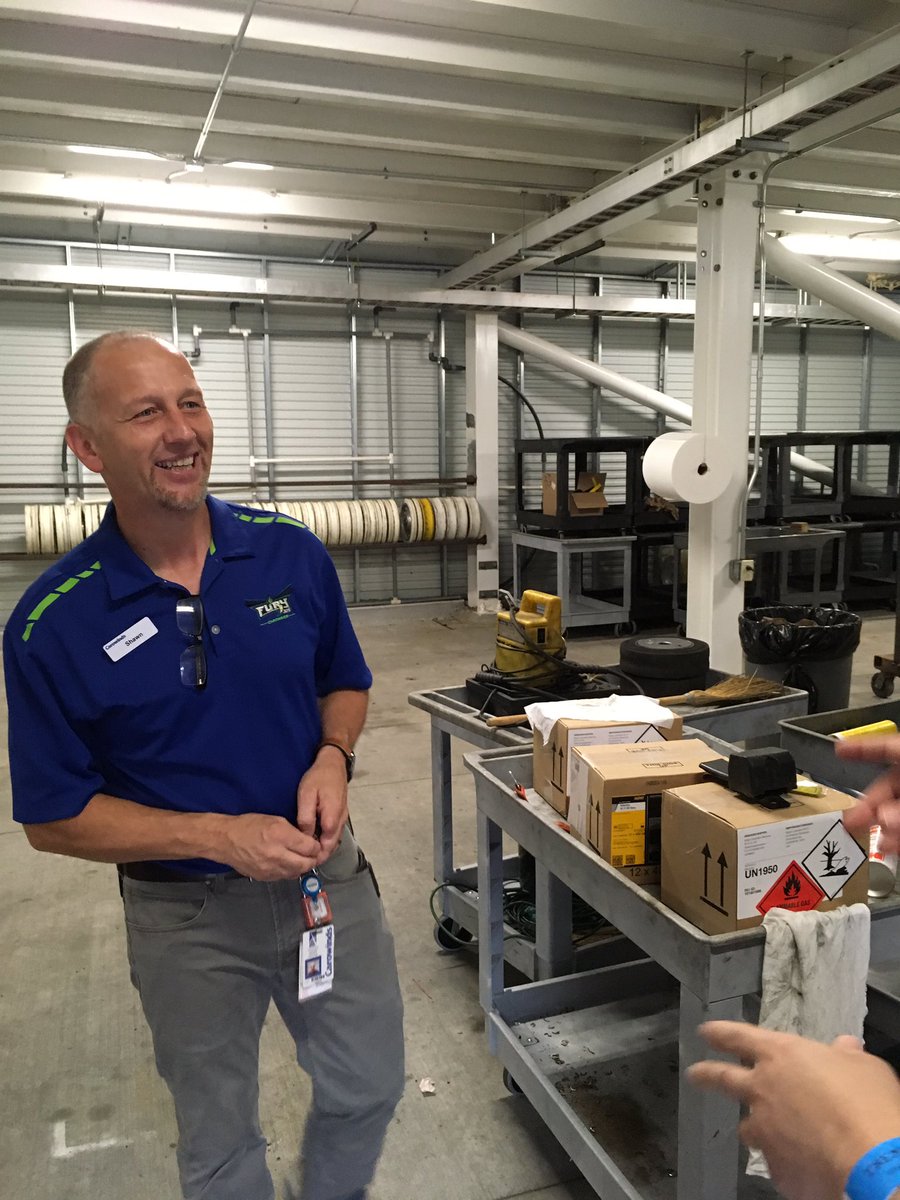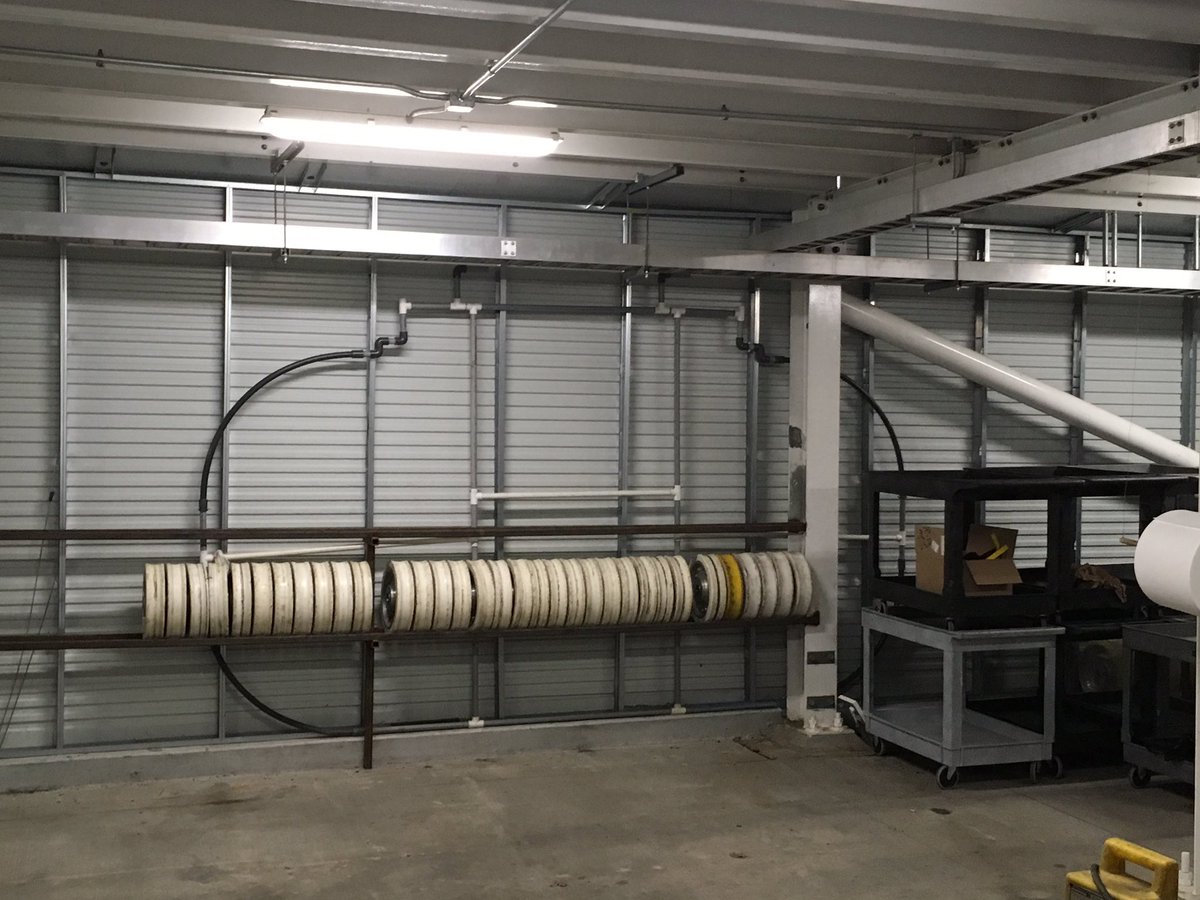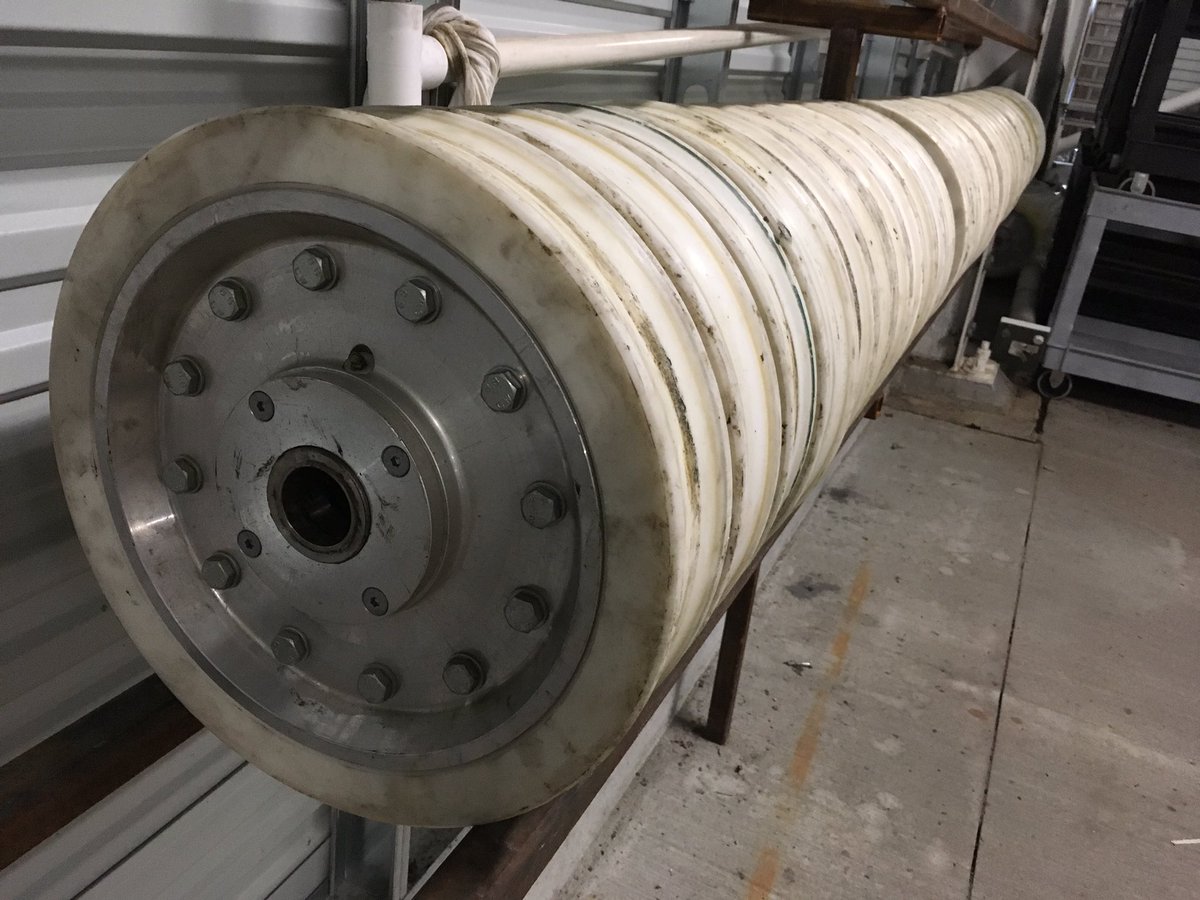 Our backstage tour has taken us to the maintenance area with an explanation on how Carowinds does work on Fury325!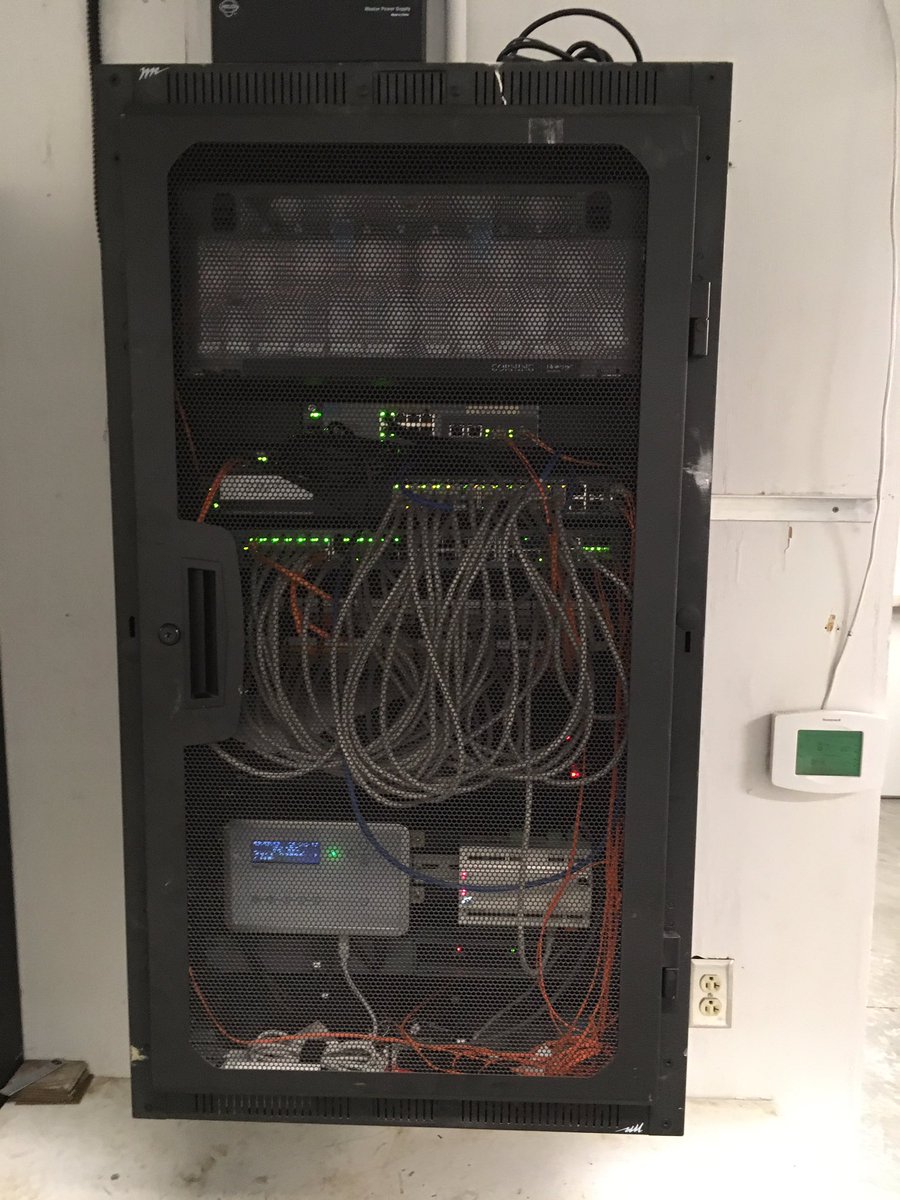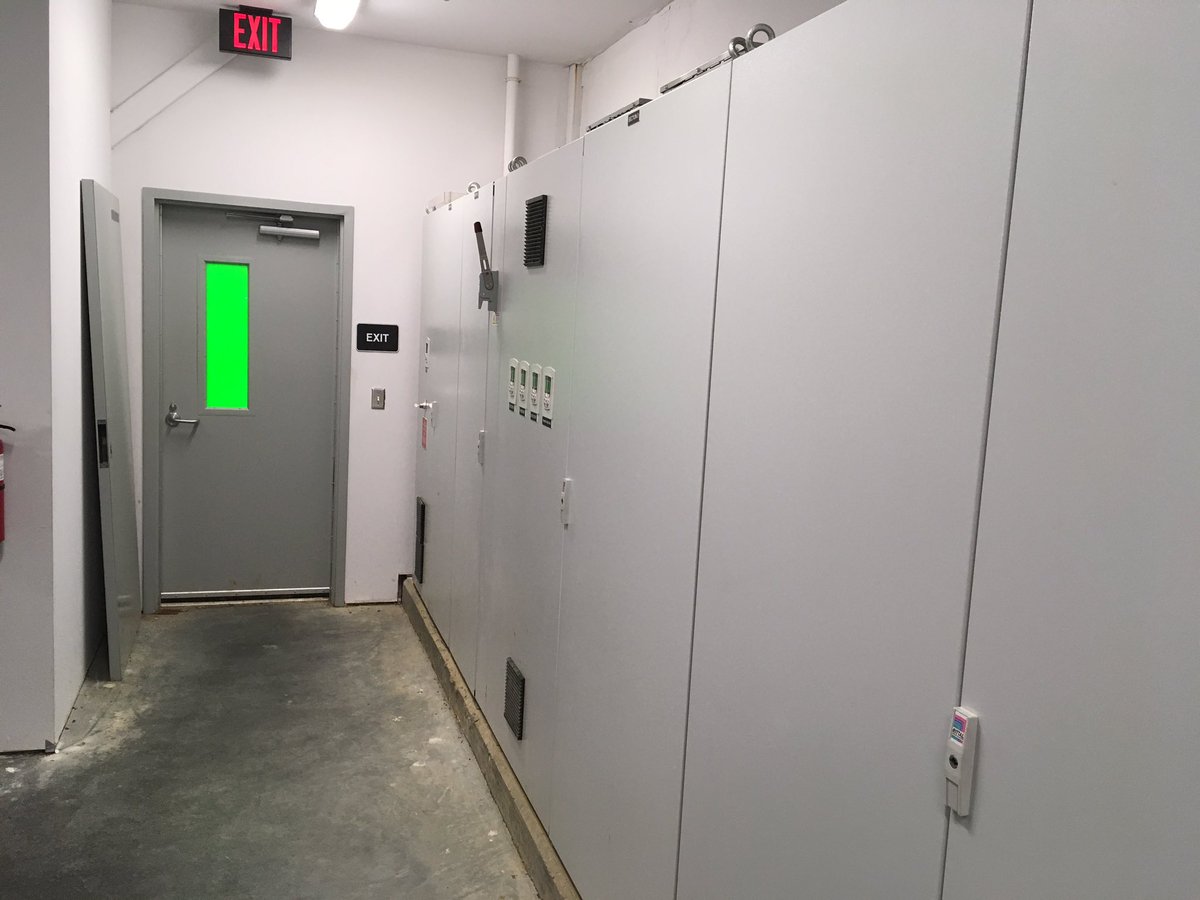 This computer room is the nerve center for Fury325! It controls every electronic aspect of the coaster!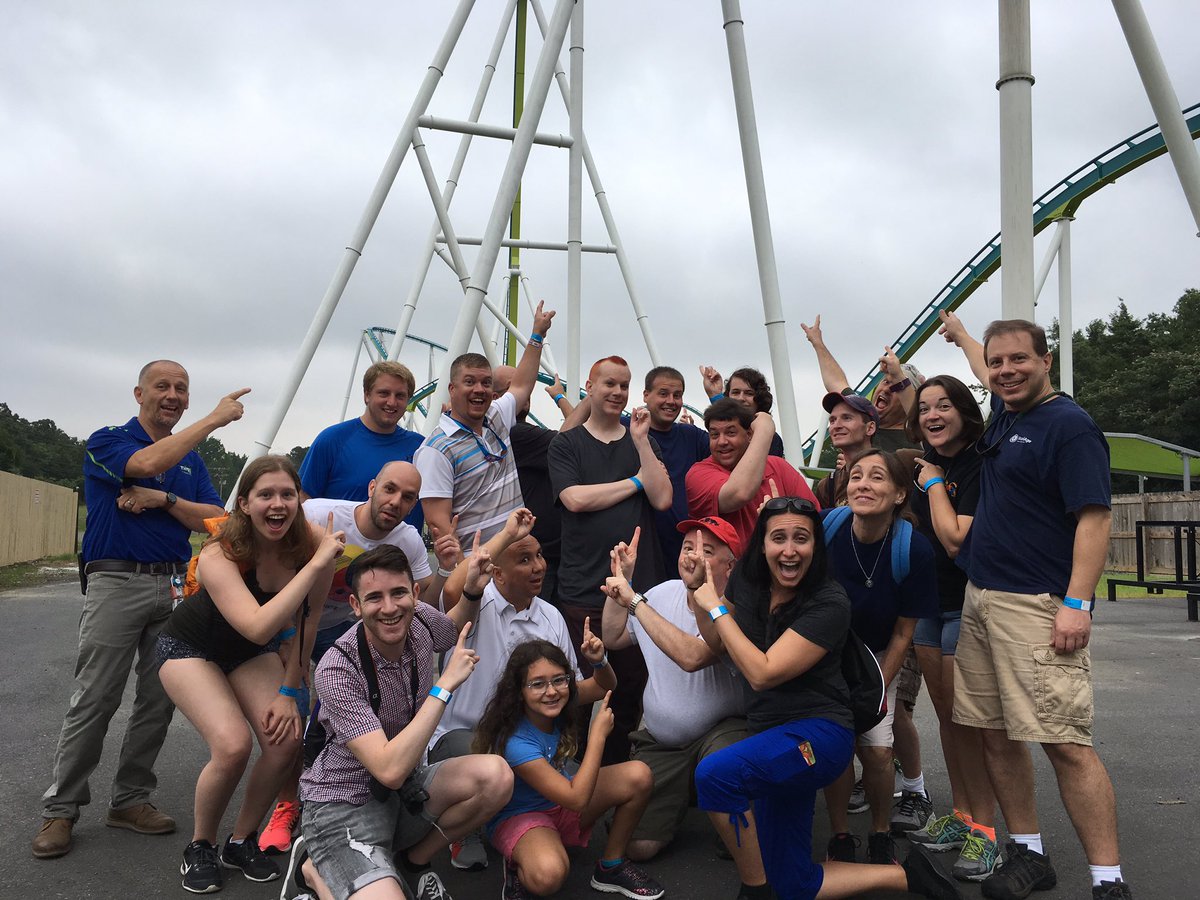 What can we say? We loved Fury325!
Now please
POST YOUR COMMETS!
After all, we took the time to write the report, thru very least you can do is say something about it!
Last edited by
robbalvey
on Sat Oct 21, 2017 4:24 pm.