Good morning from Slovakia!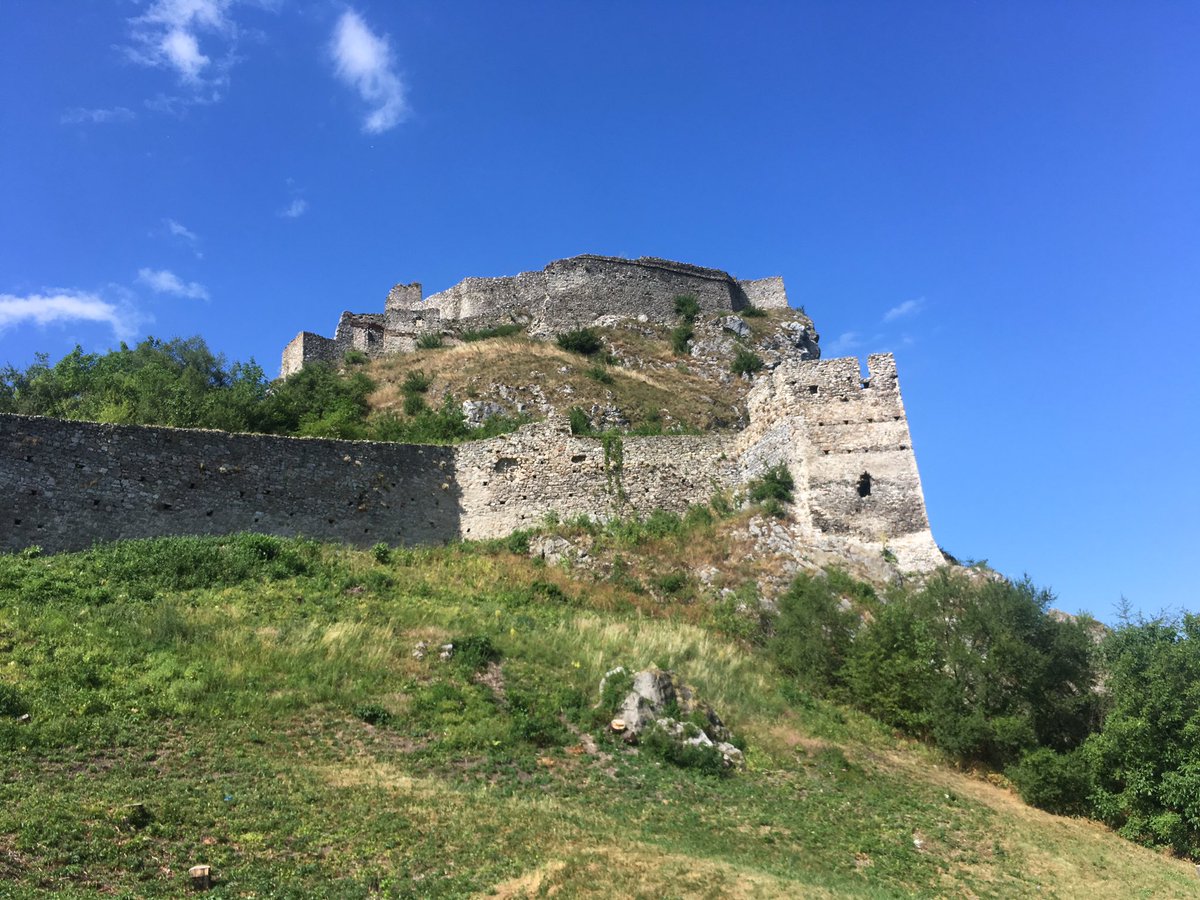 This morning we are touring castle ruins!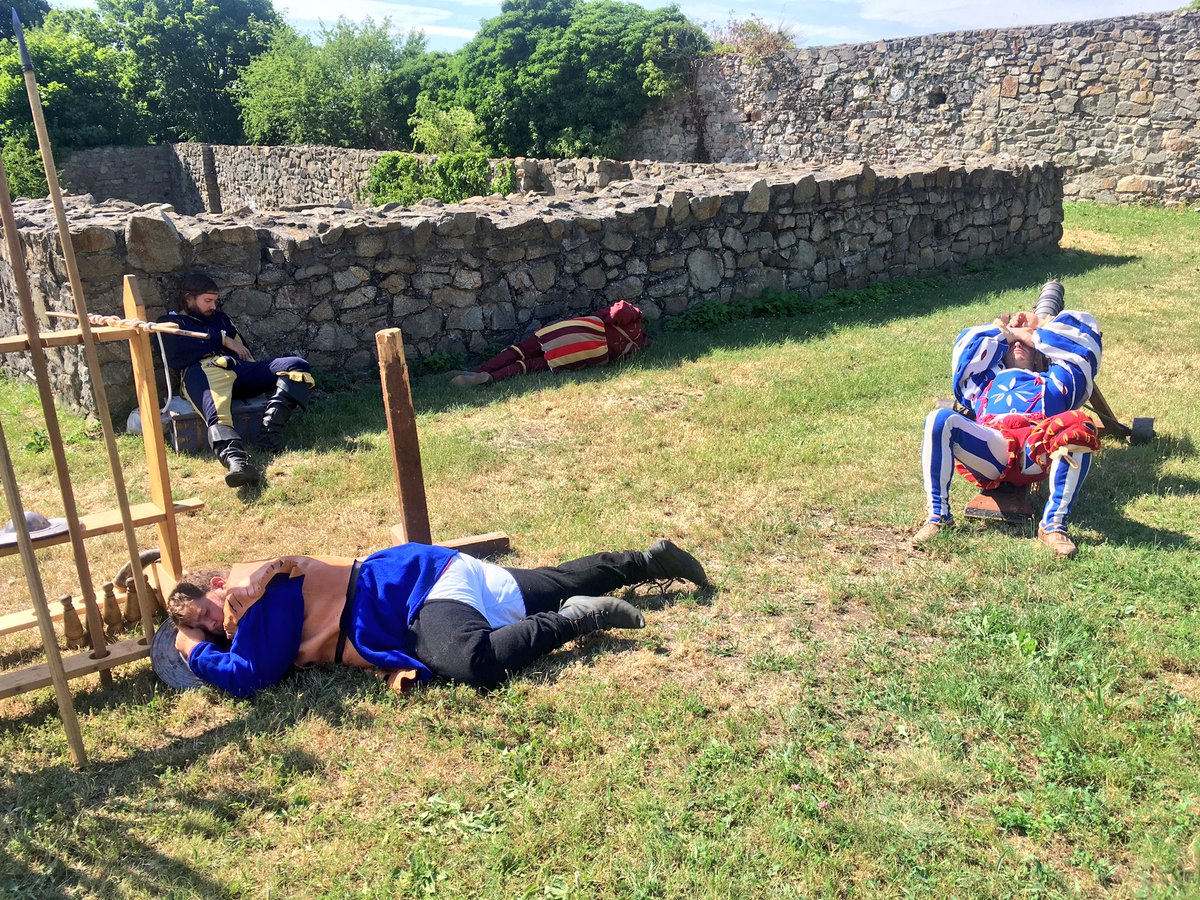 We have stumbled upon a Slovakian army. Apparently they had a pretty wild night! lol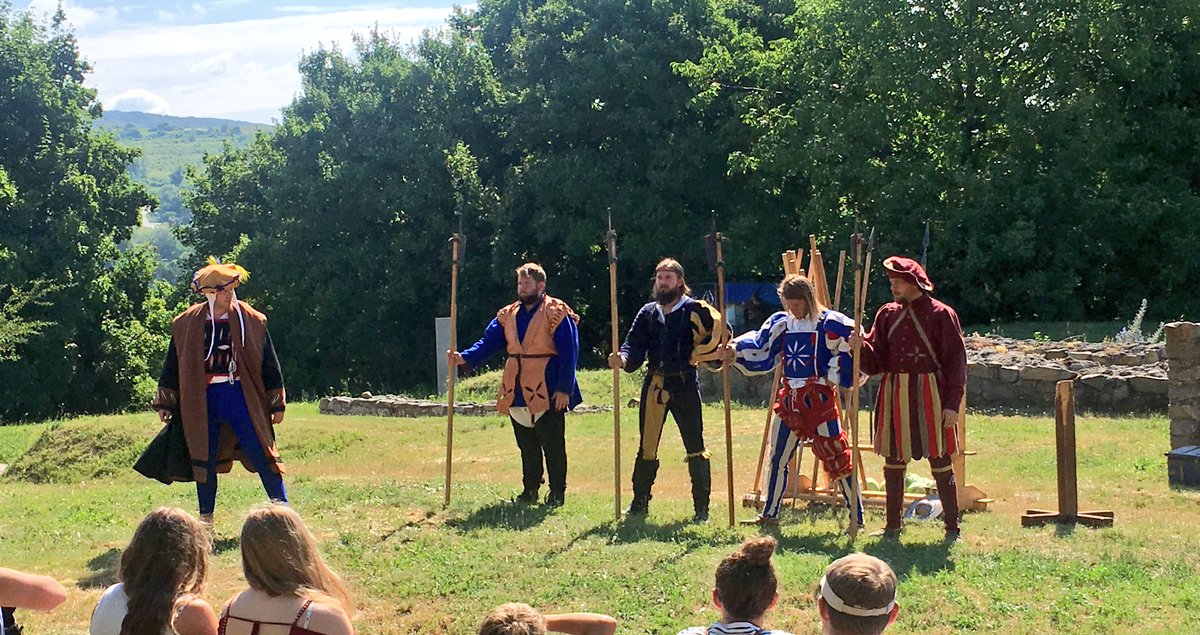 Yay! The soldiers have awaken and are ready for battle!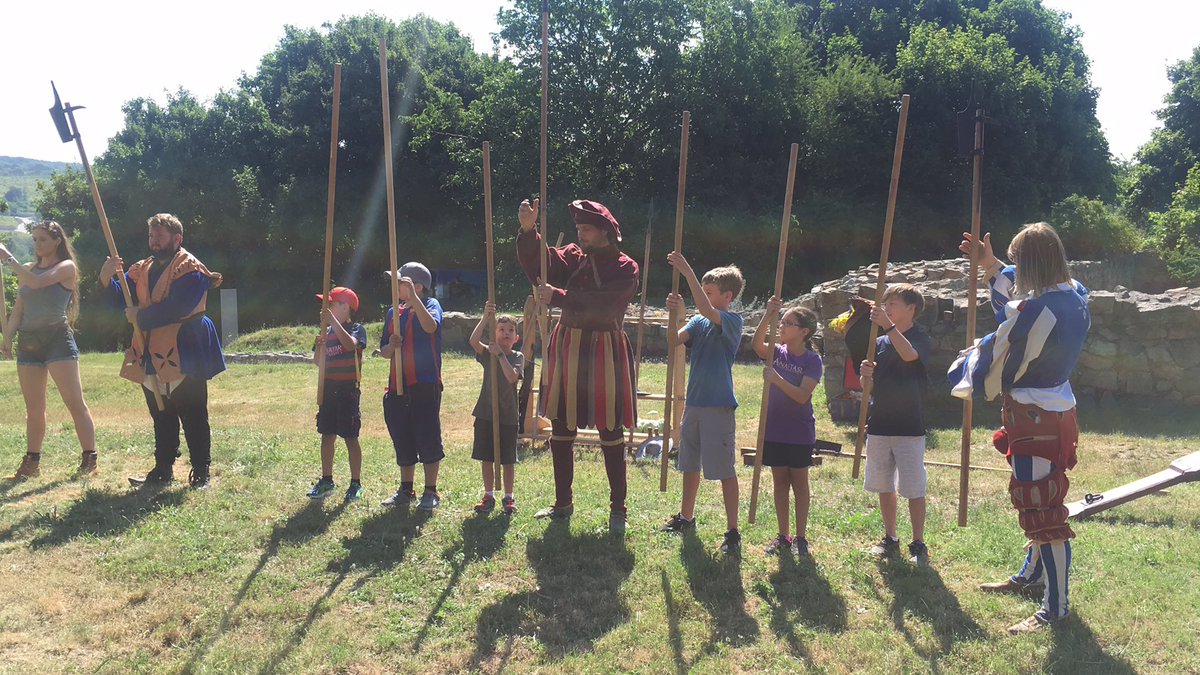 Oh, dear! They have recruited Kristen into their army! They have no idea what's in store now!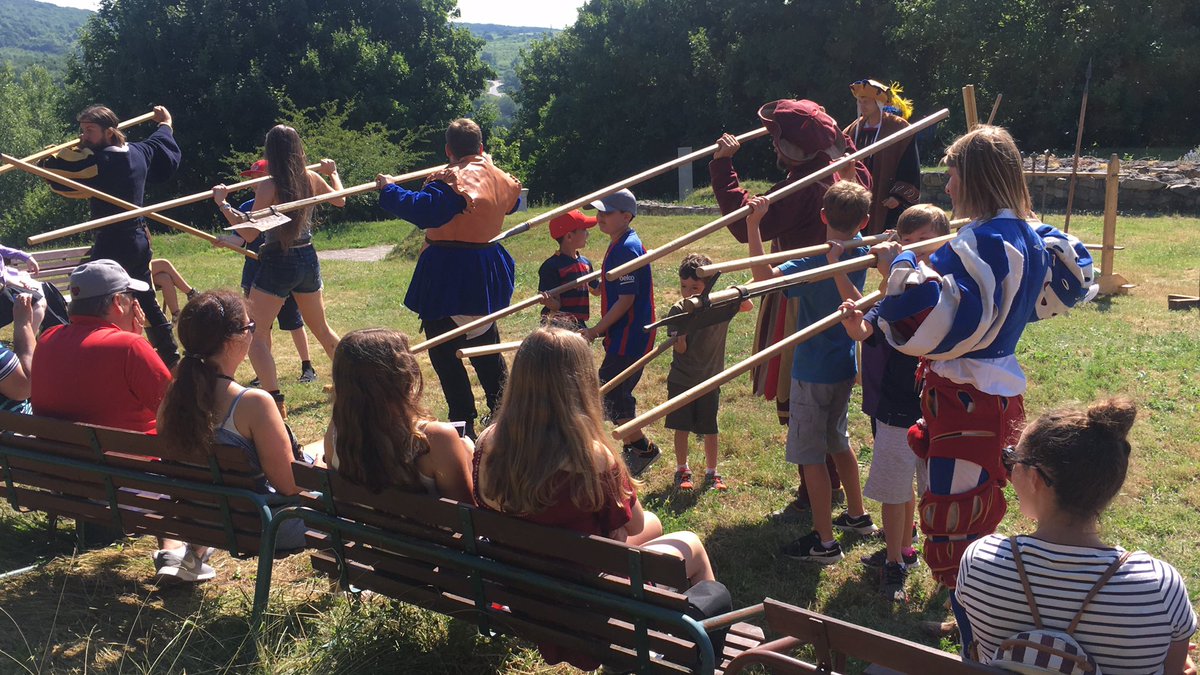 Any adventure where the kids get to attack the parents is sure to be a hit! lol
The kids are learning to use their weapons. It's like the Slovakia version of Jedi Training Academy!
Yes! We are playing real life Fruit Ninja! This is the best!!!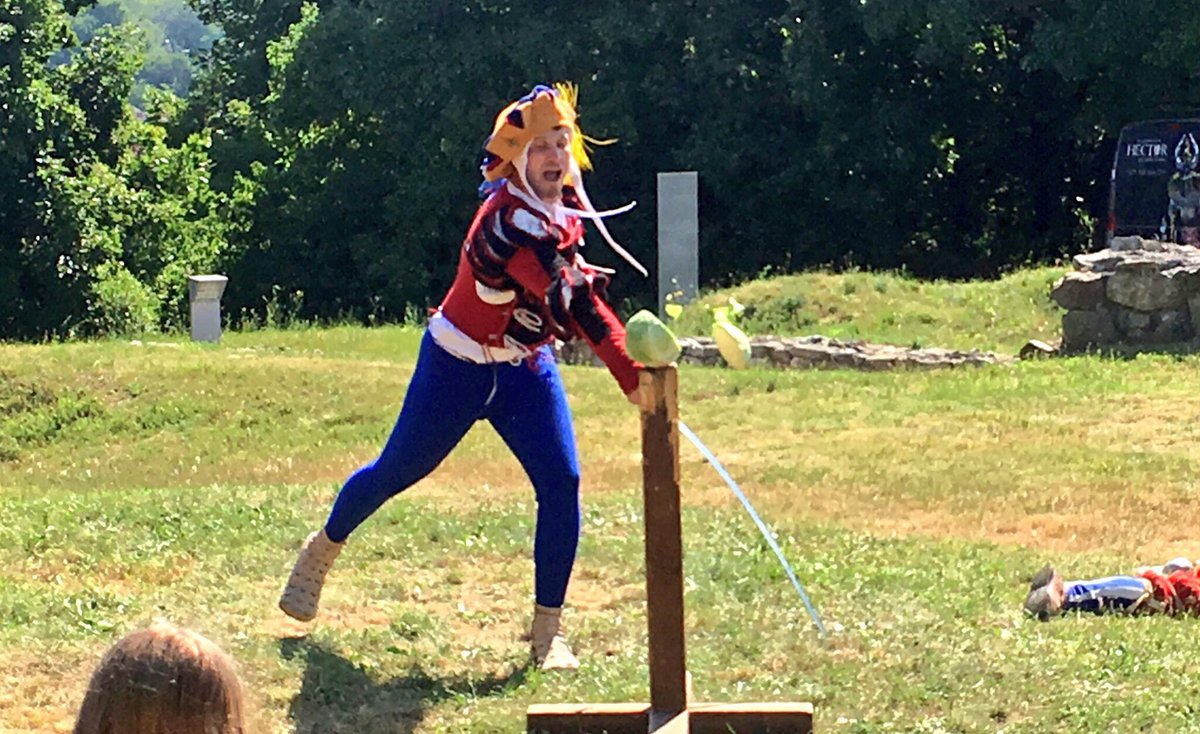 These guys REALLY hate cabbage! lol (I agree!)
Children! March and ATTACK the parents!!! lol
You know what makes every adventure more exciting? EXPLOSIONS!!!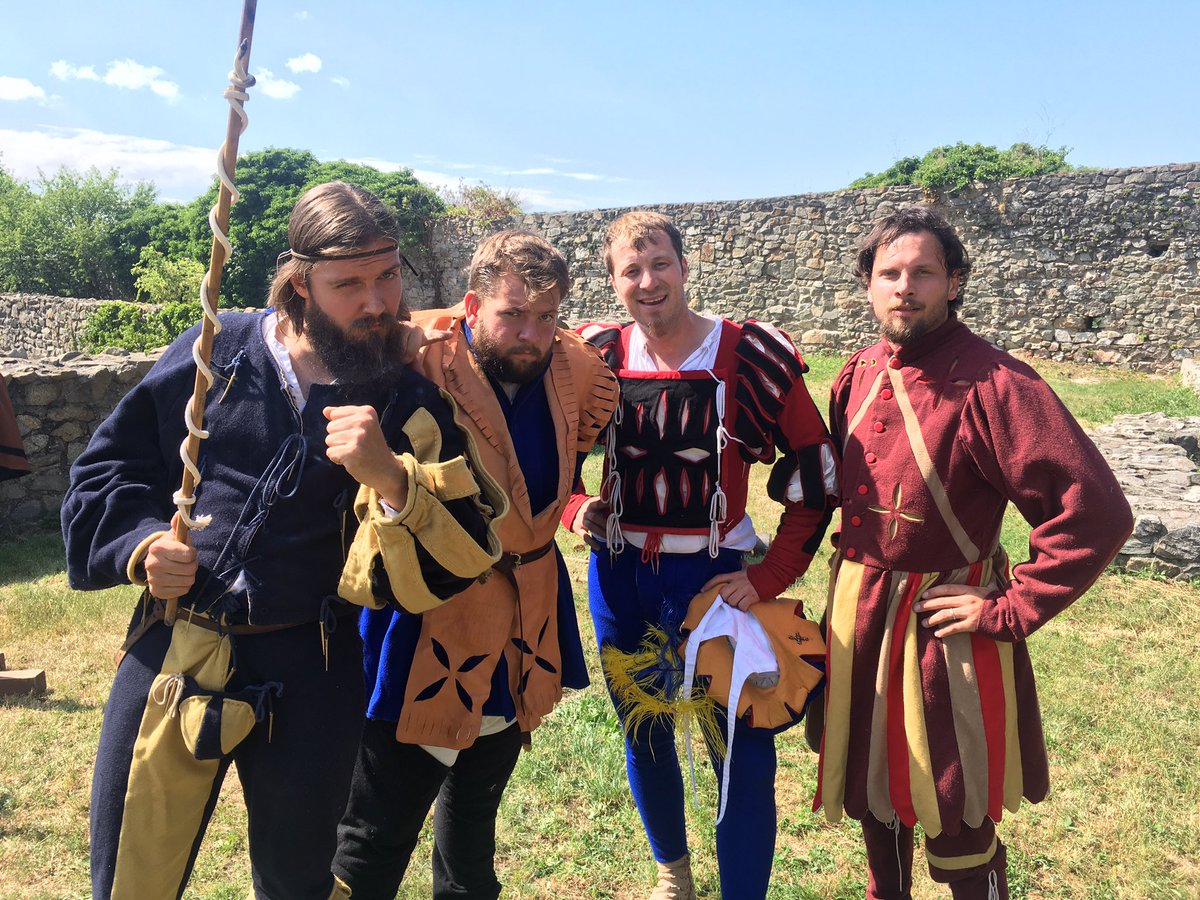 These guys were great! I really love all presentations Adventures By Disney has put together. They are fun and informative!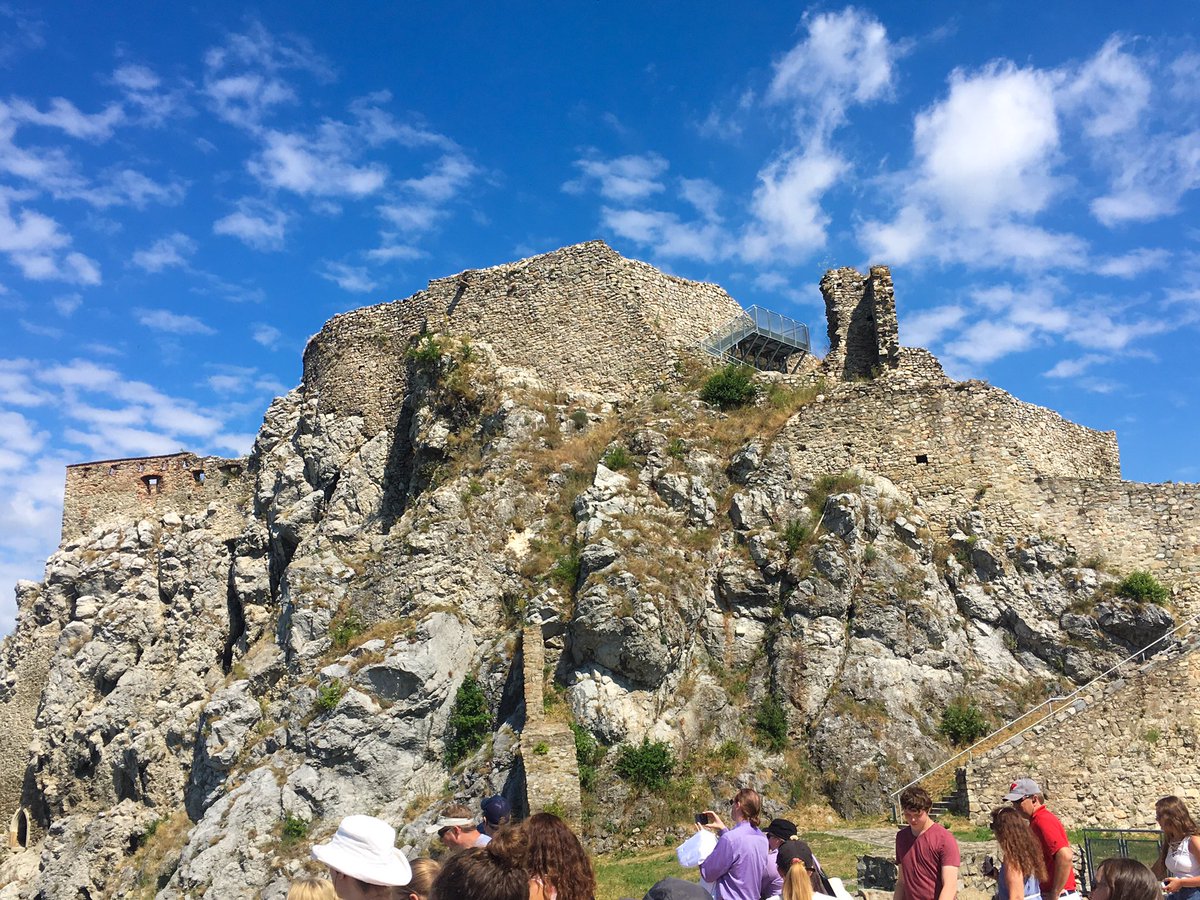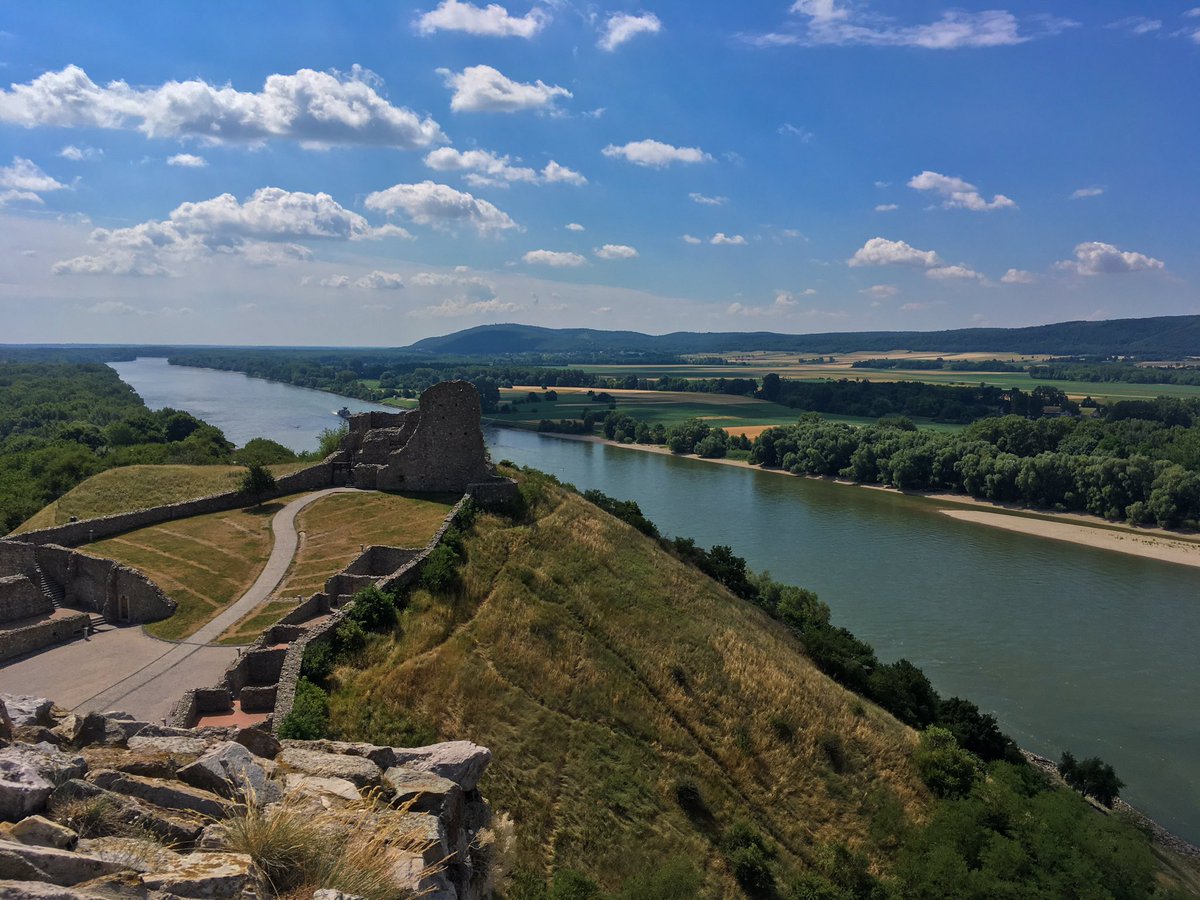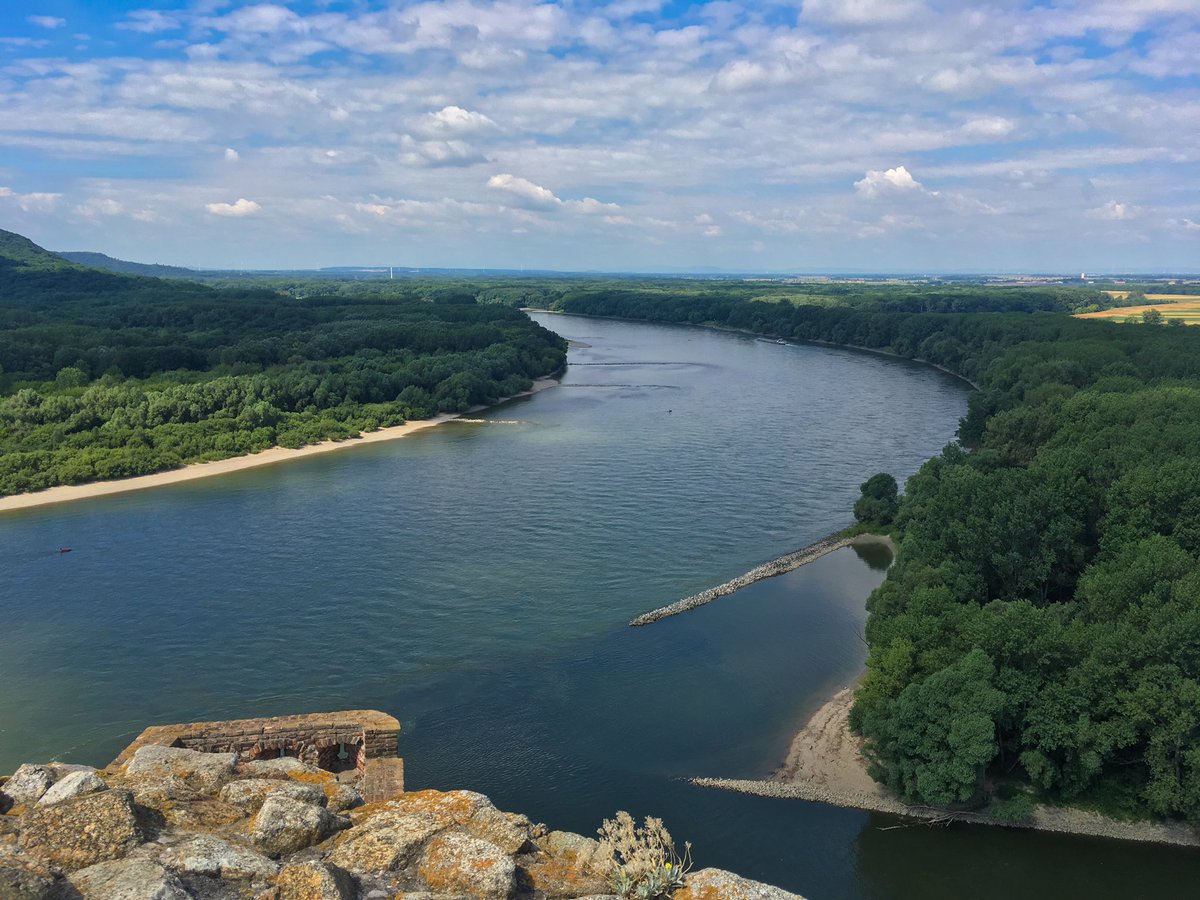 View of the Danube River from the ruins of Devin Castle.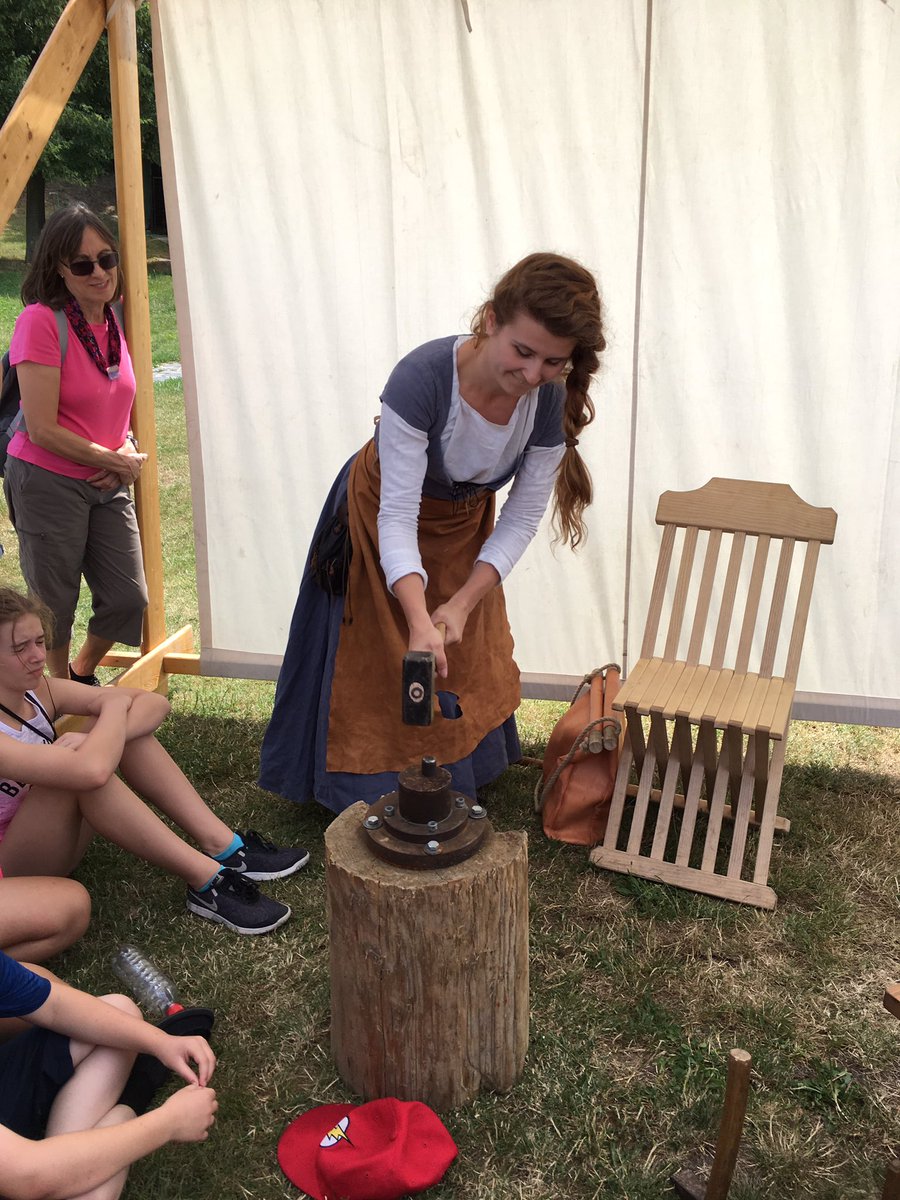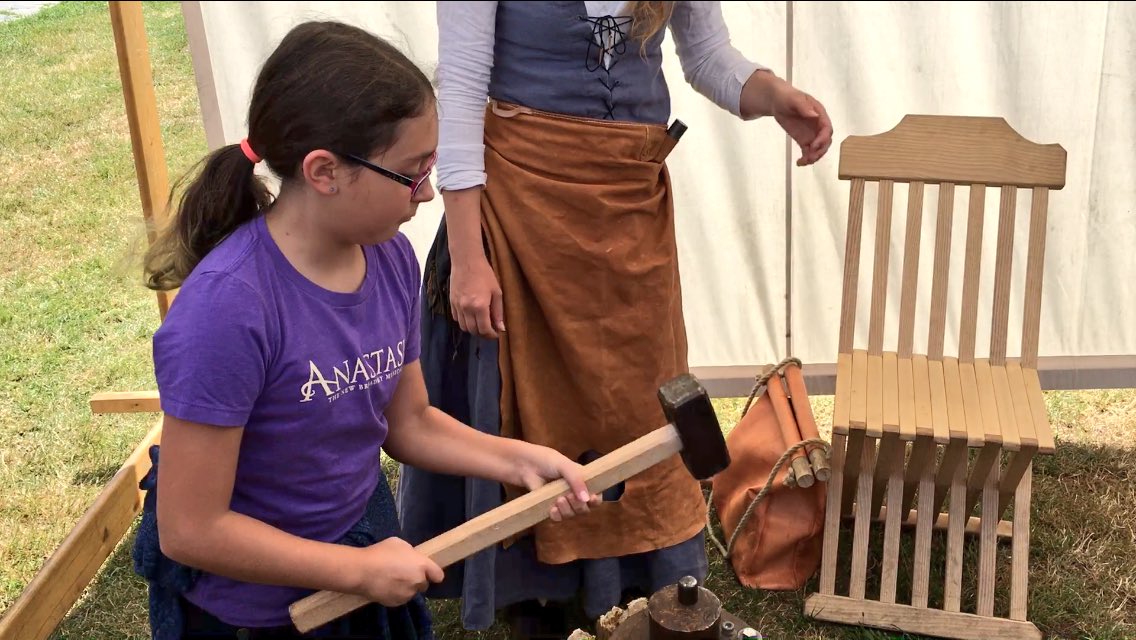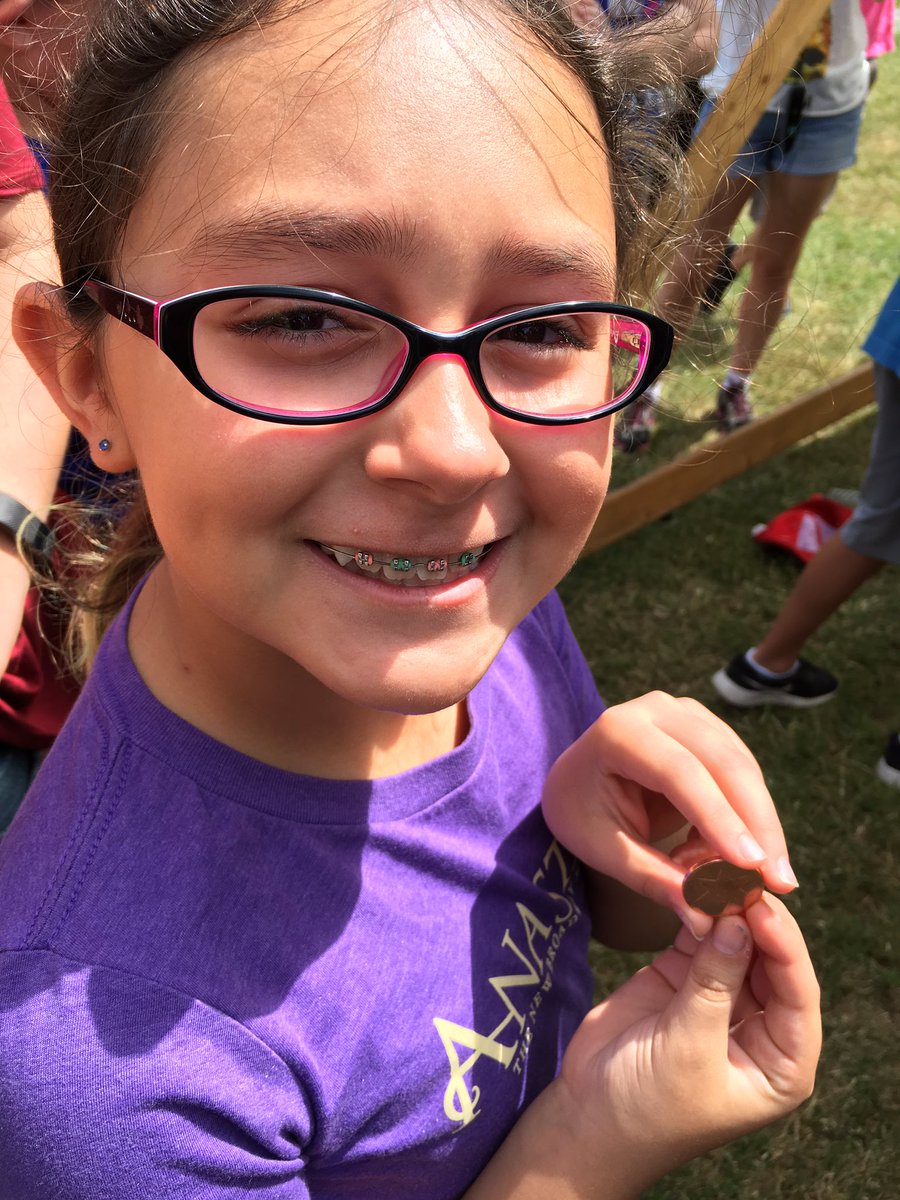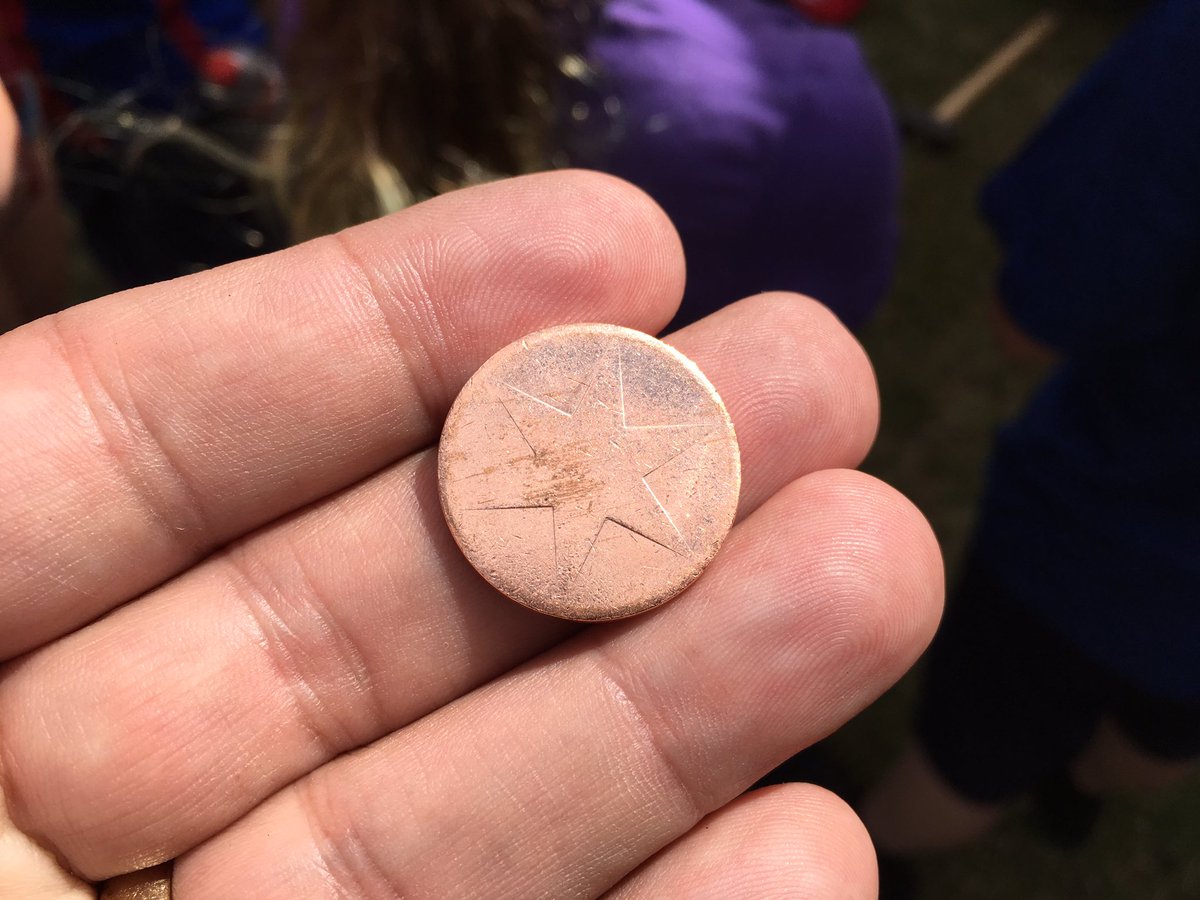 The kids got to make coins in this coin stamping demonstration!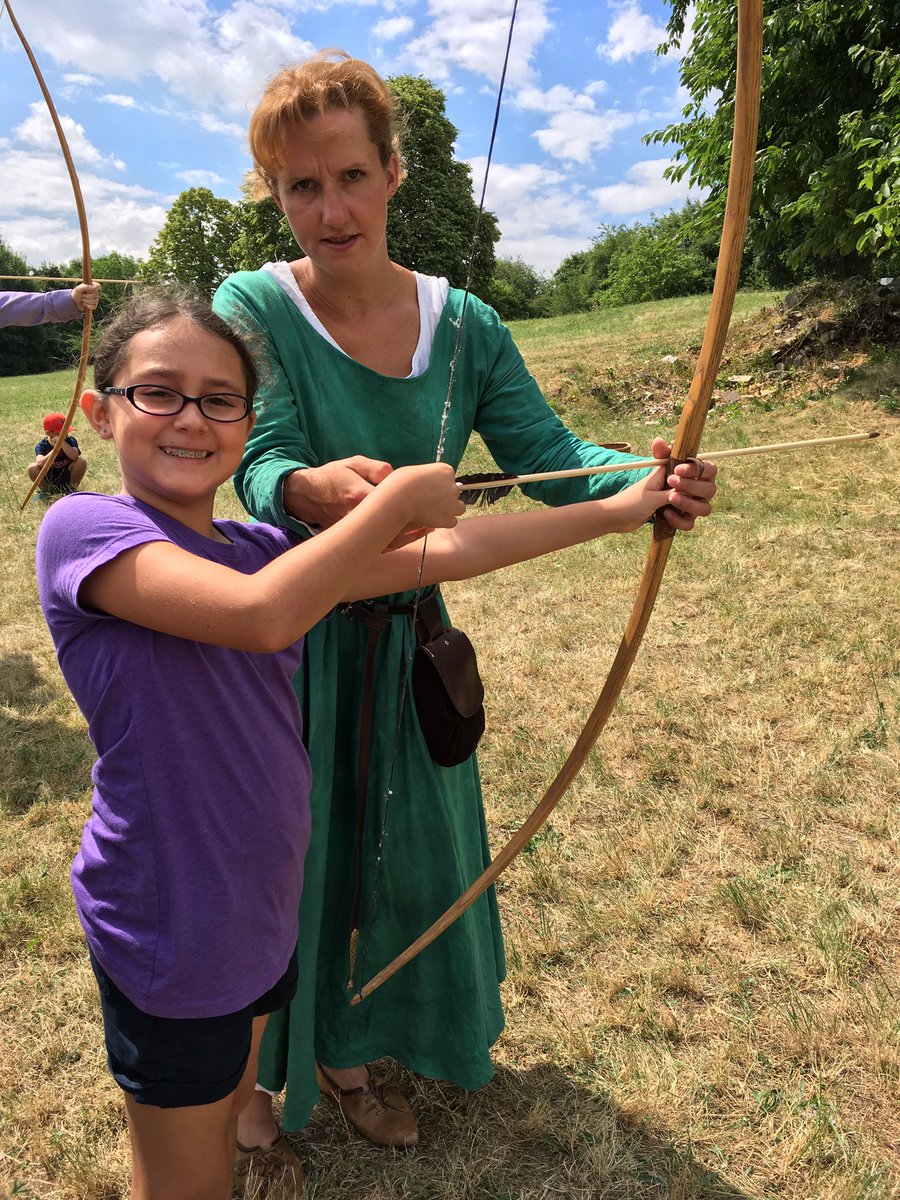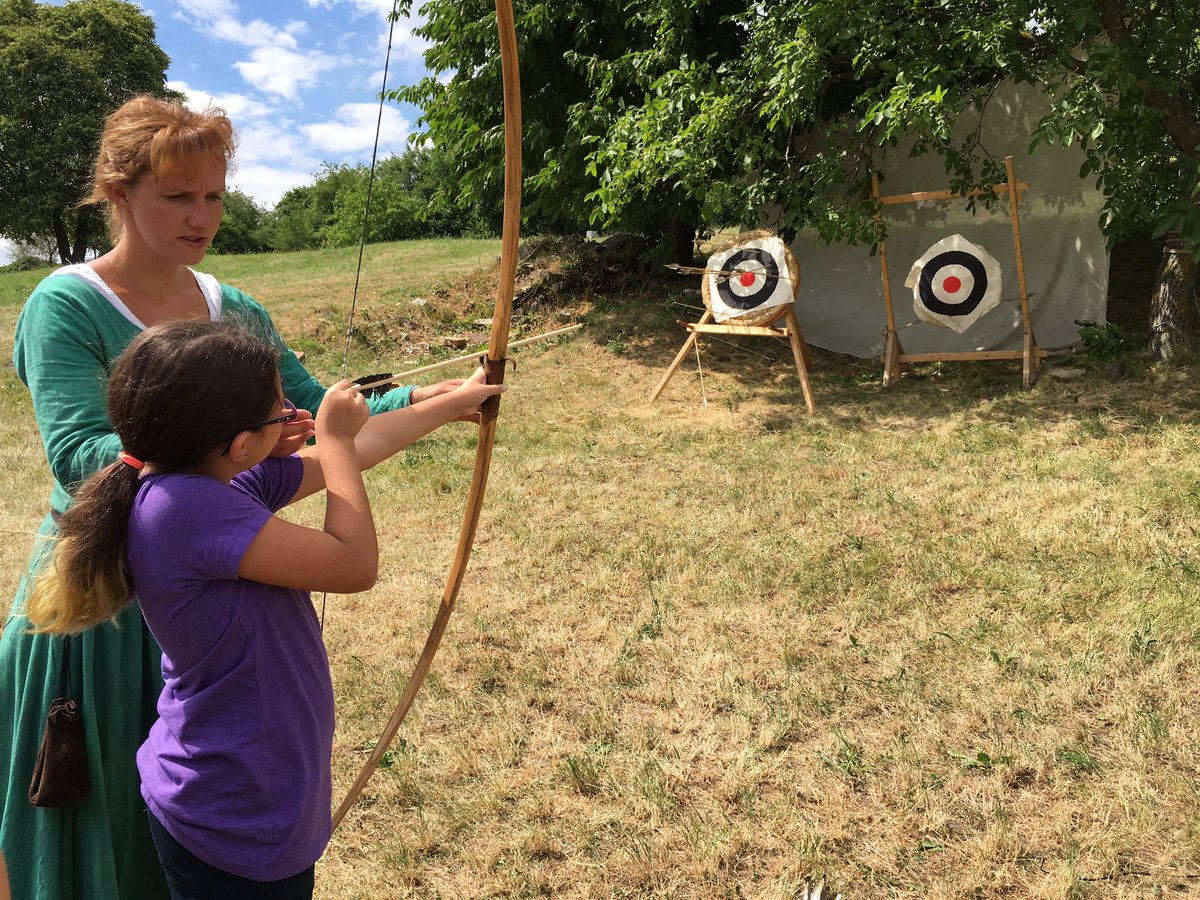 Next up today was archery! This has been a very weapons heavy day! lol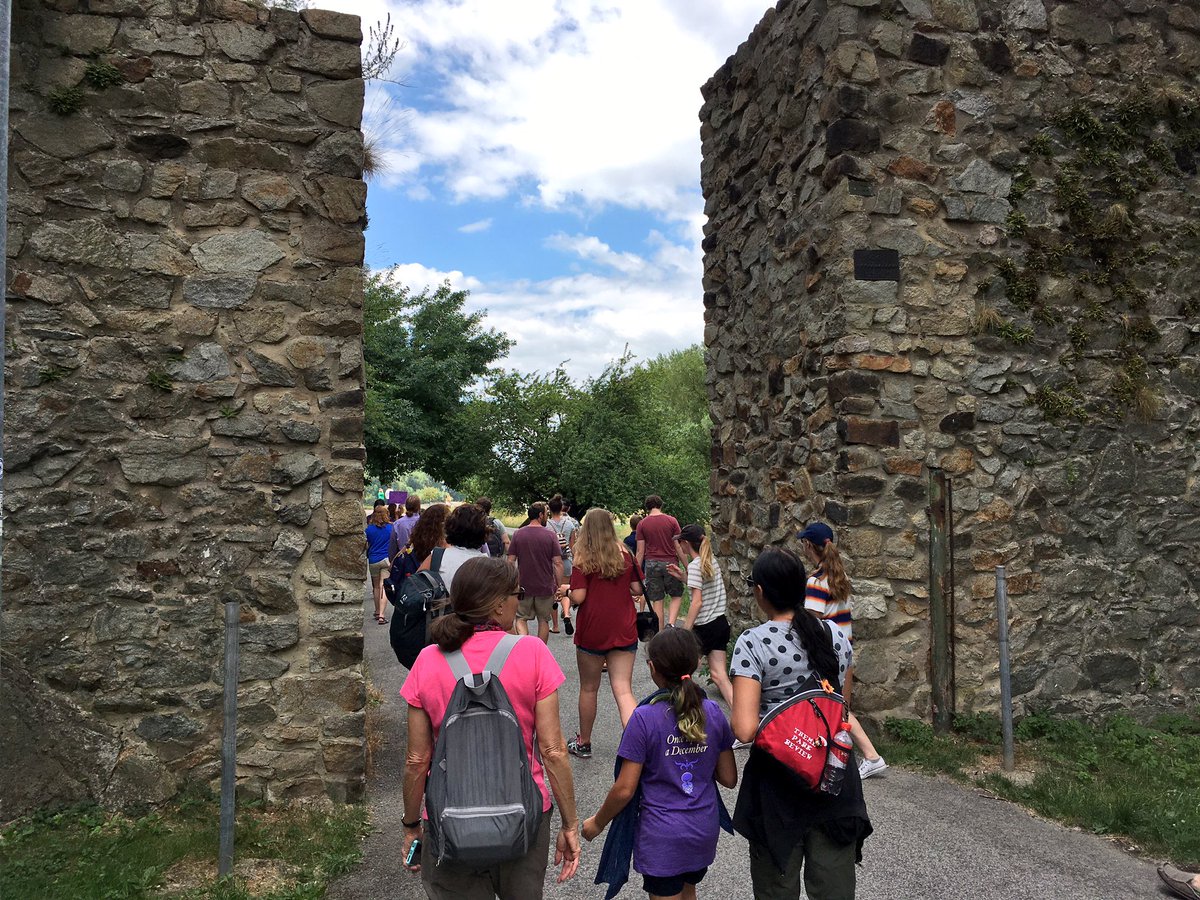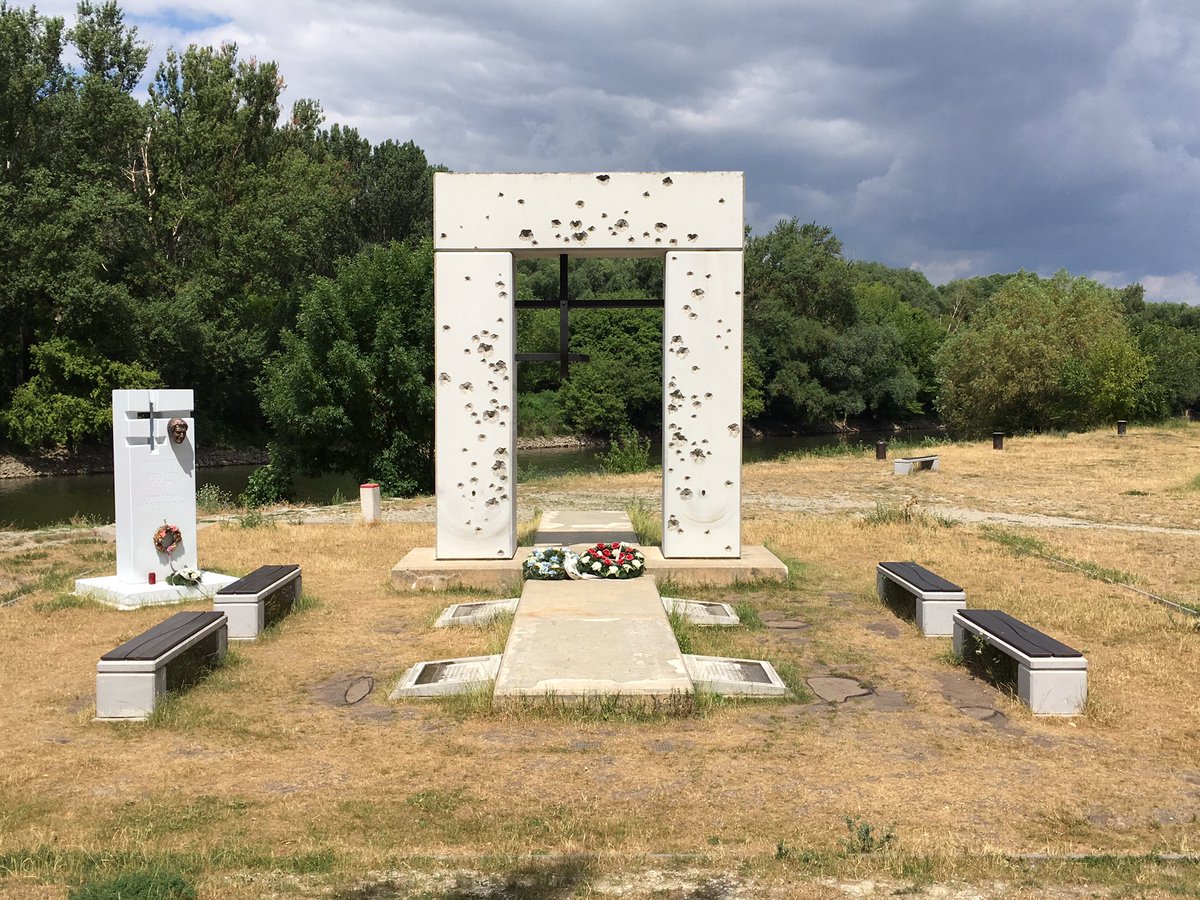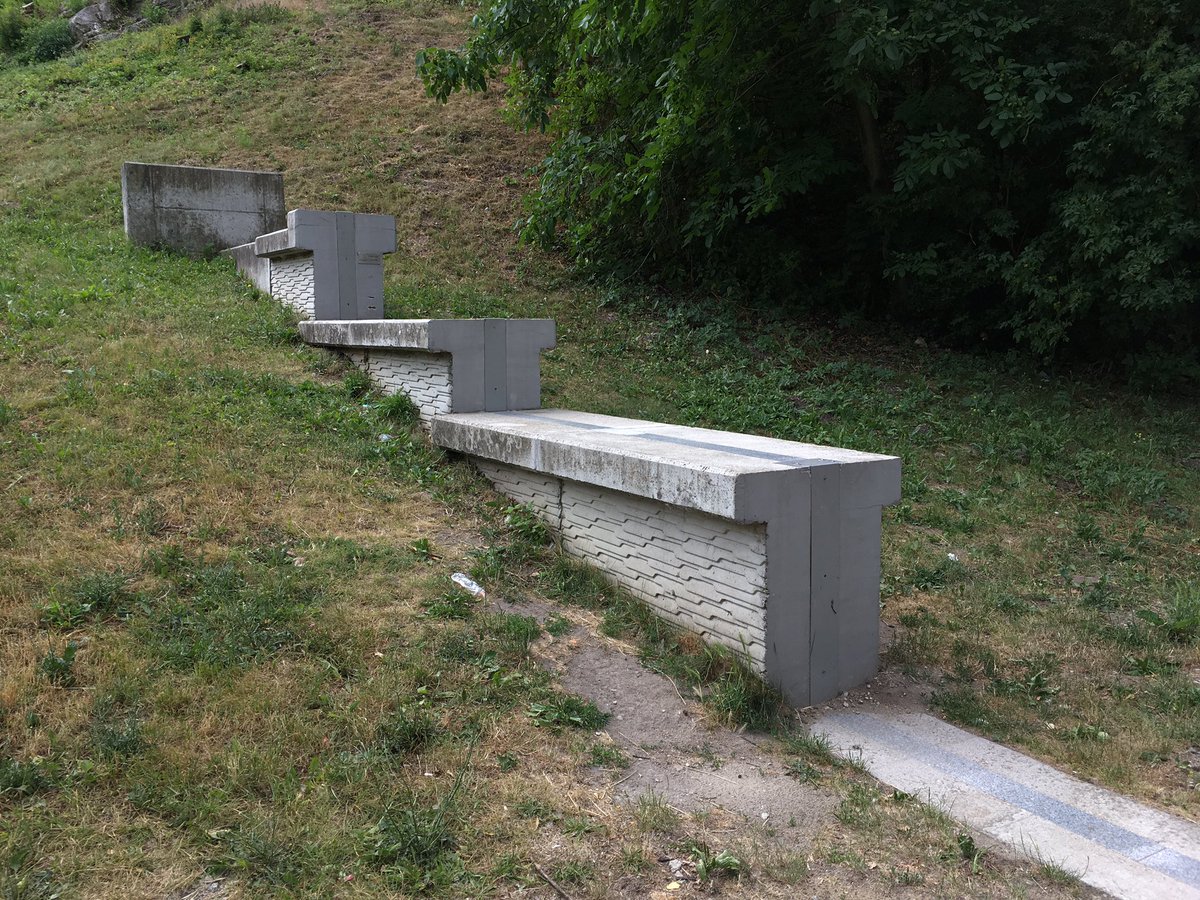 On a more historical note, we are walking through the obviously defunct "Iron Curtain" as Slovakia borders Austria.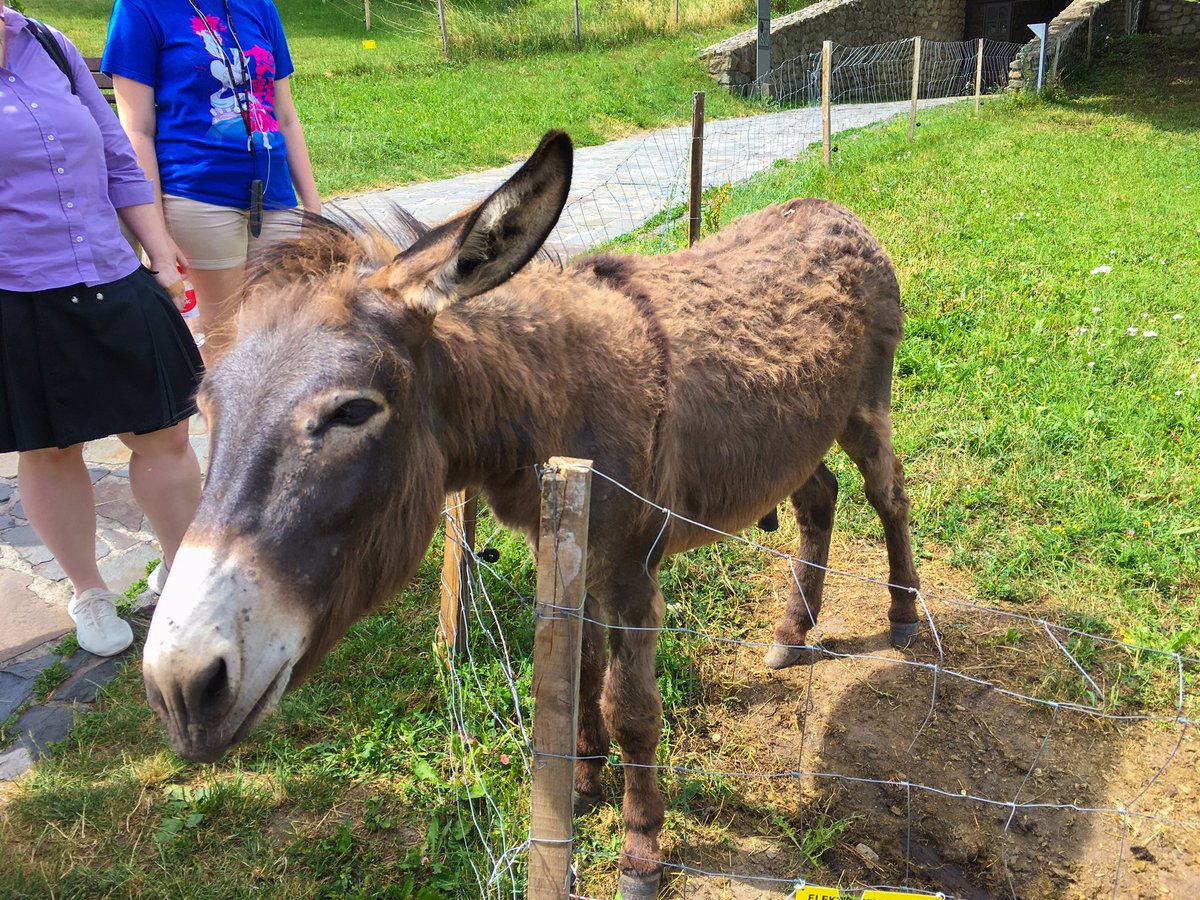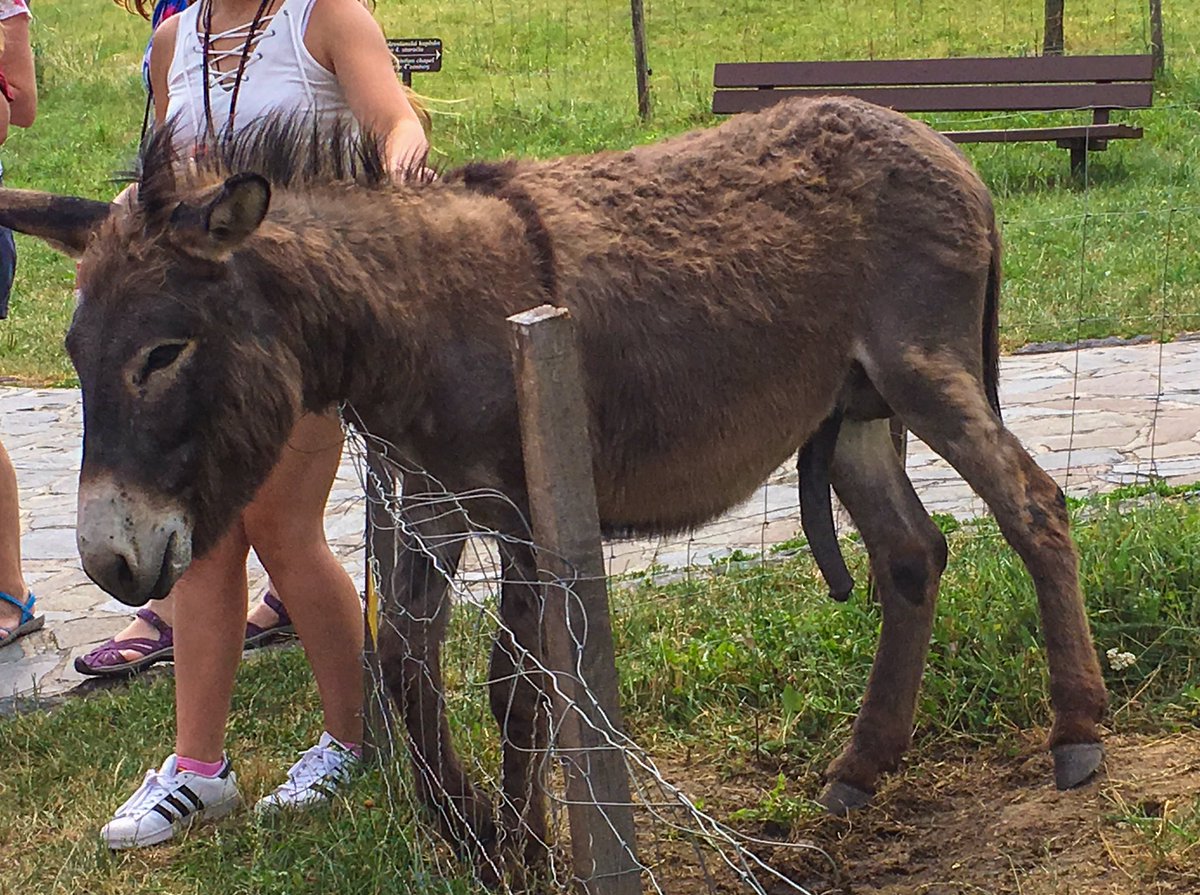 Yay! We got a bonus donkey credit on the trip!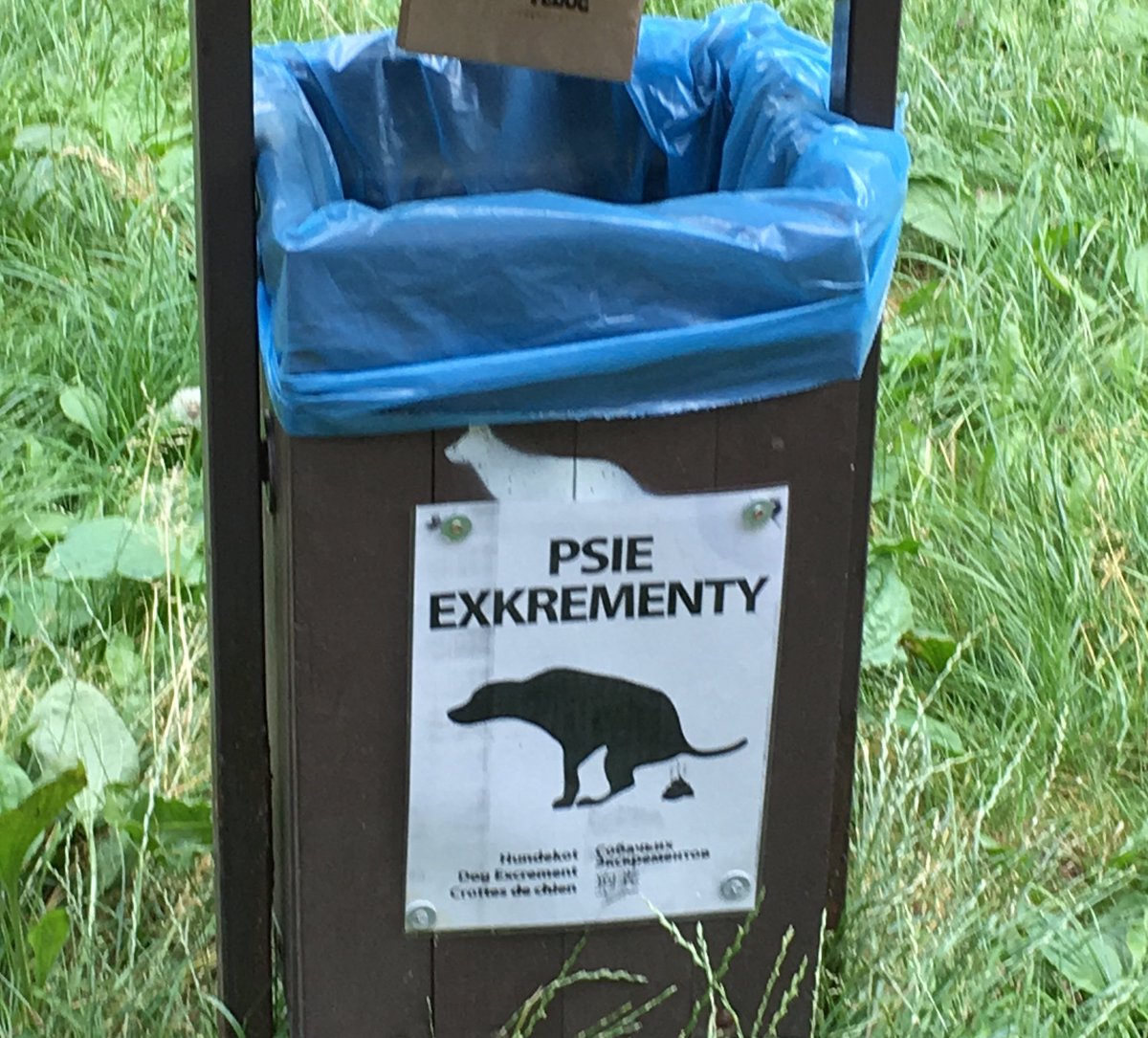 Just making sure you know EXACTLY what this trash can is for!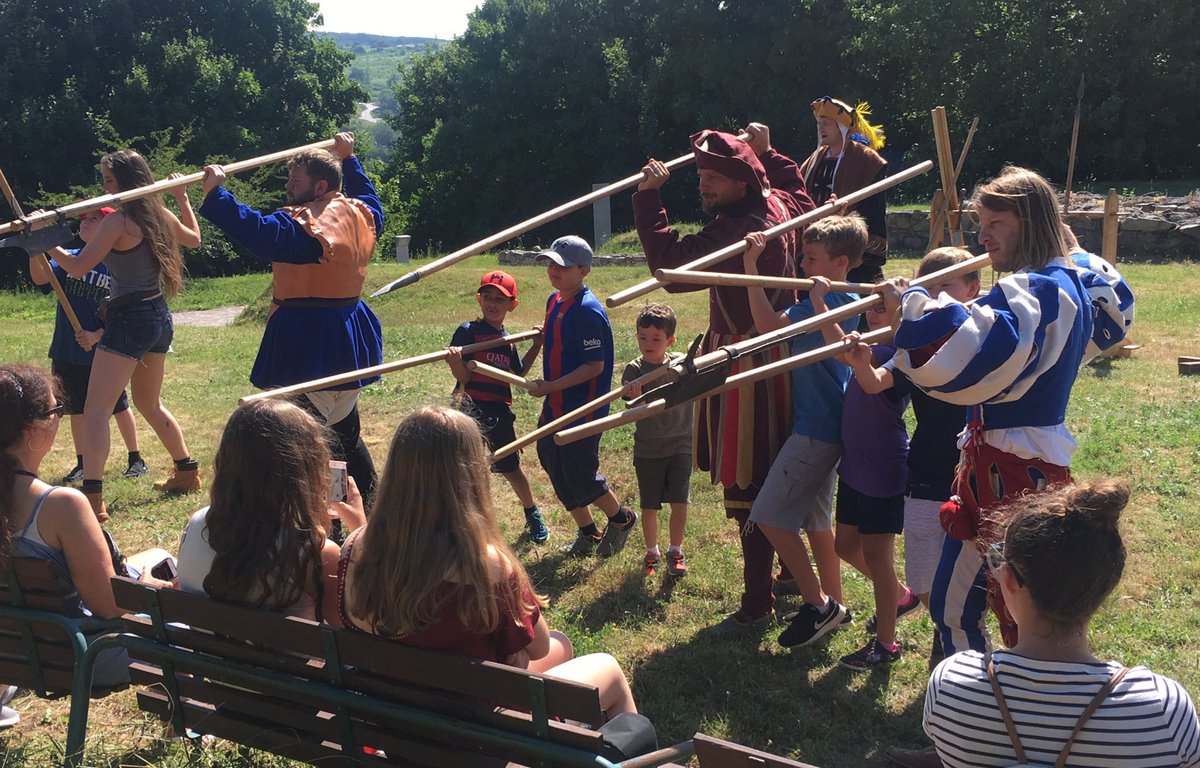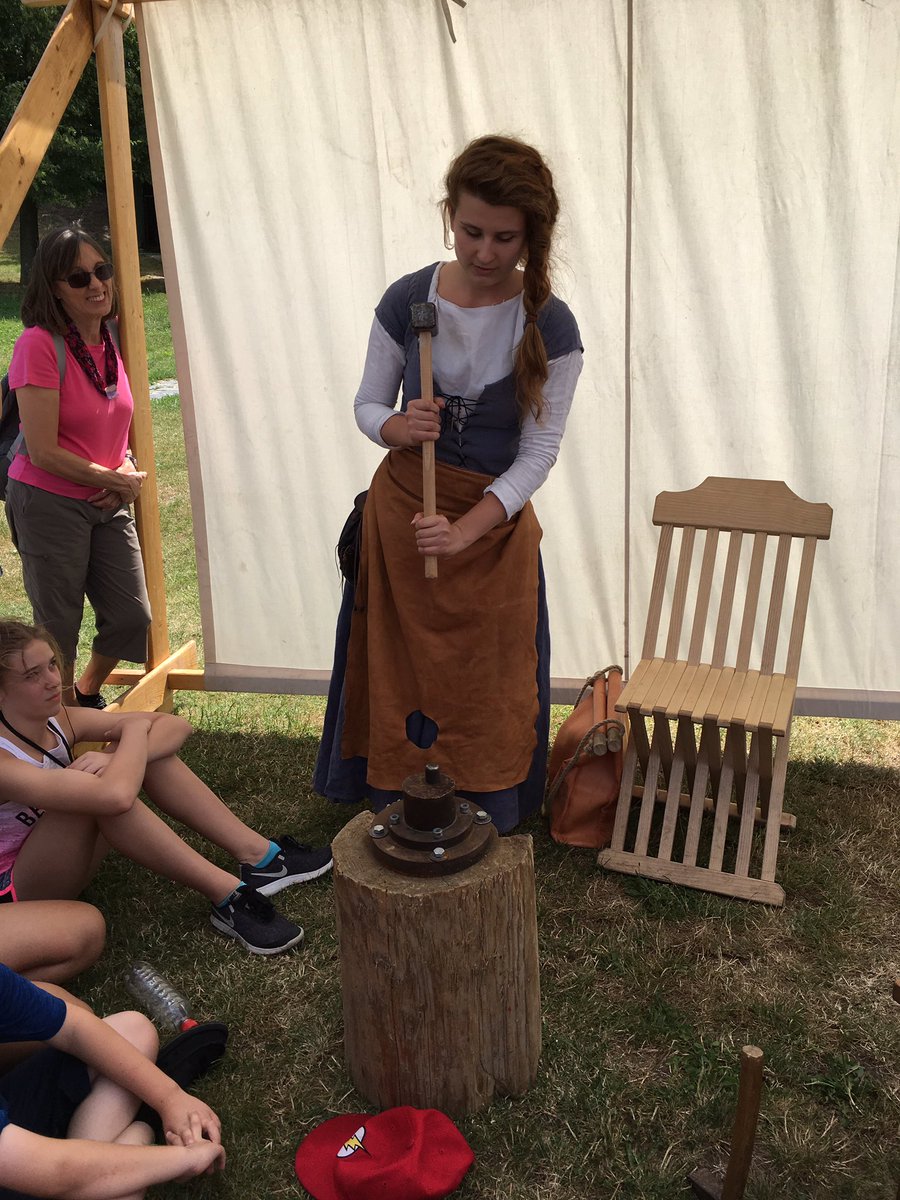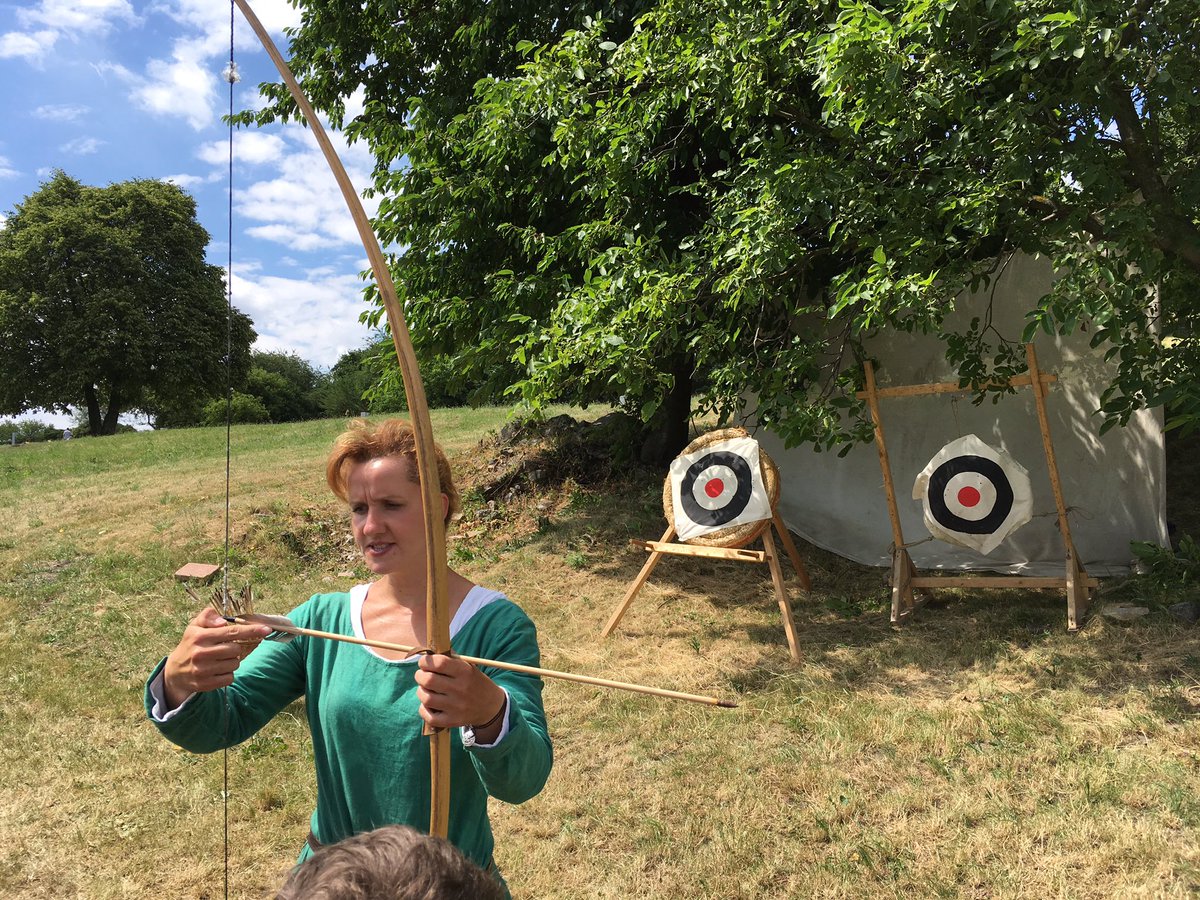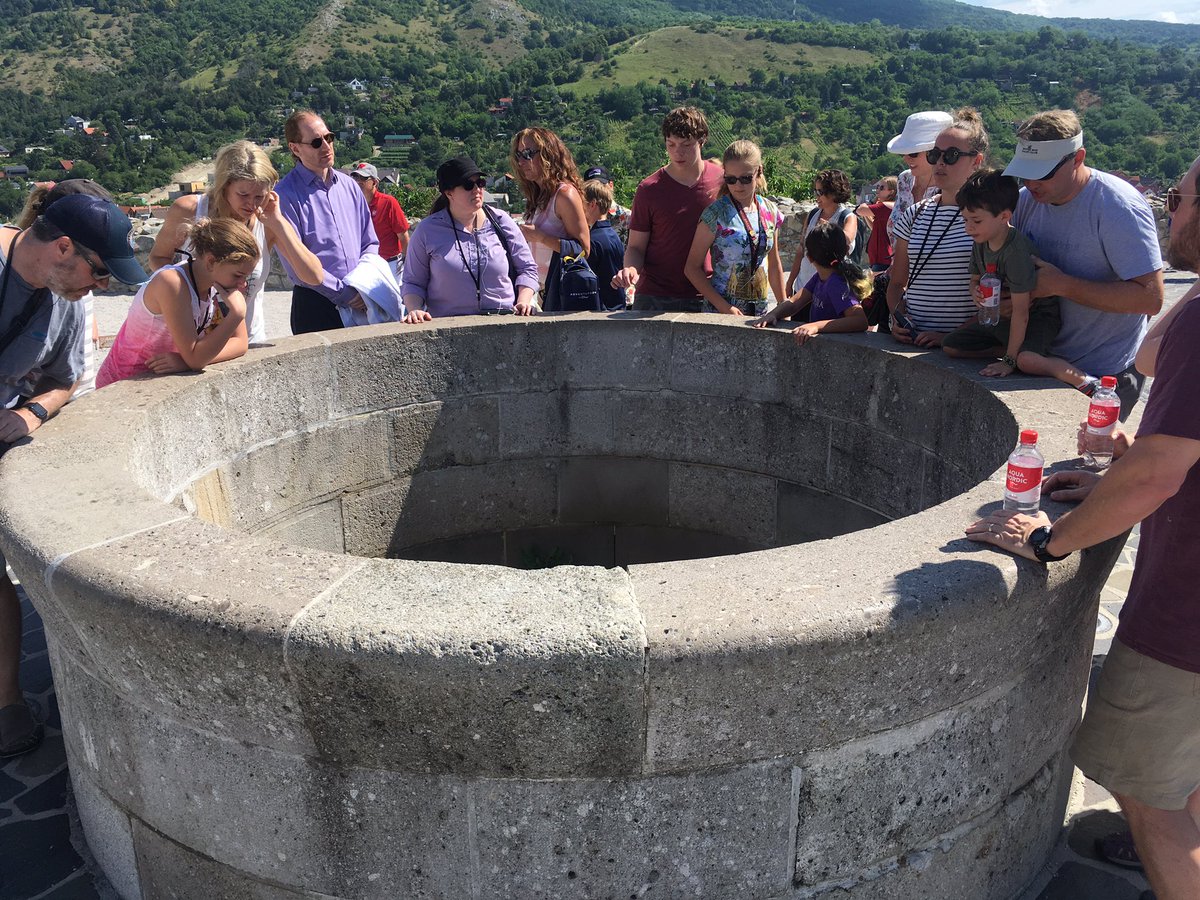 Our day at Devin Castle was great! Very well organized activities! Kids & families seemed to love it!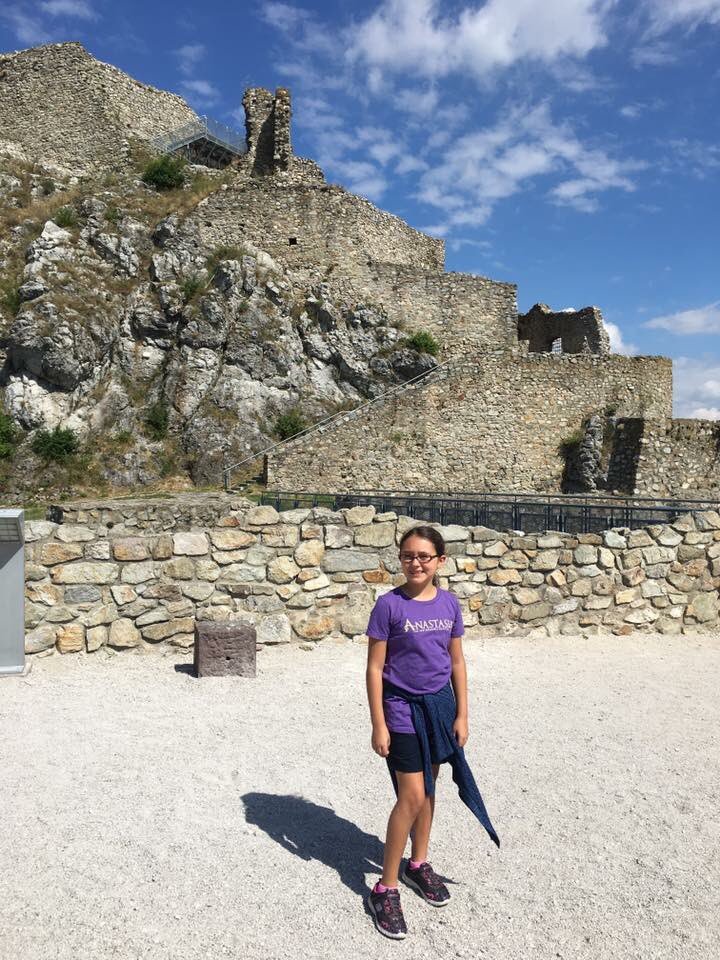 Oh yeah... Slovakia was a new country credit for all three of us! It's rare we all get a new country credit together!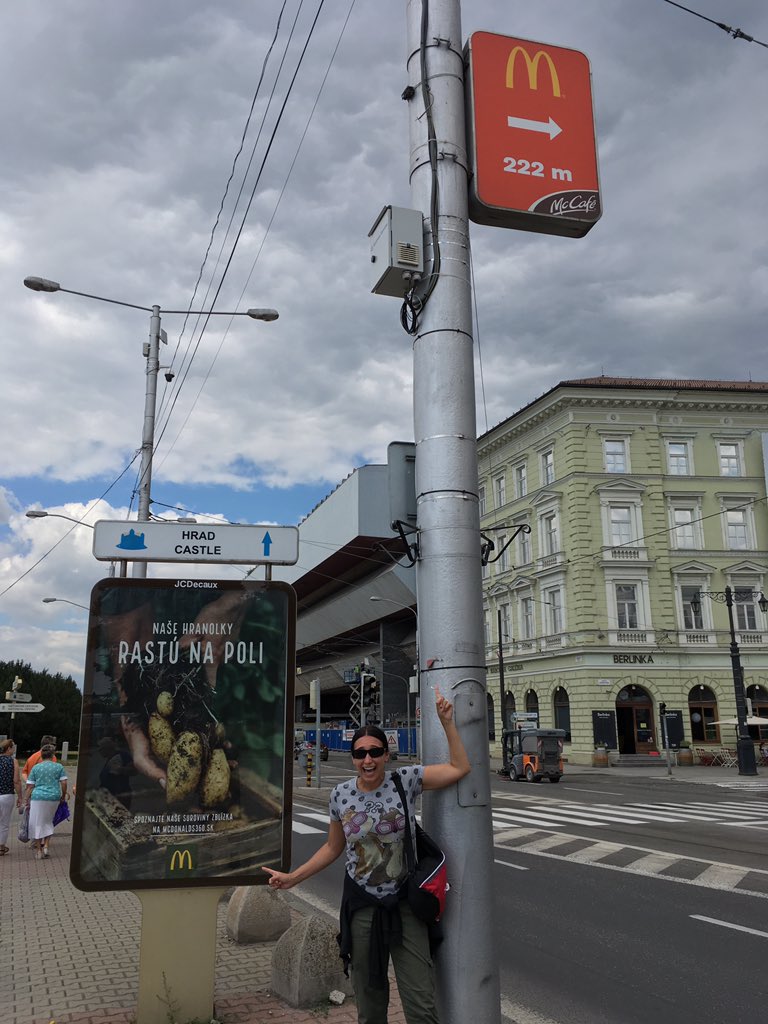 Elissa is super happy our ship is docked next to Slovakian McDonalds!!! Another new McDonald's country credit!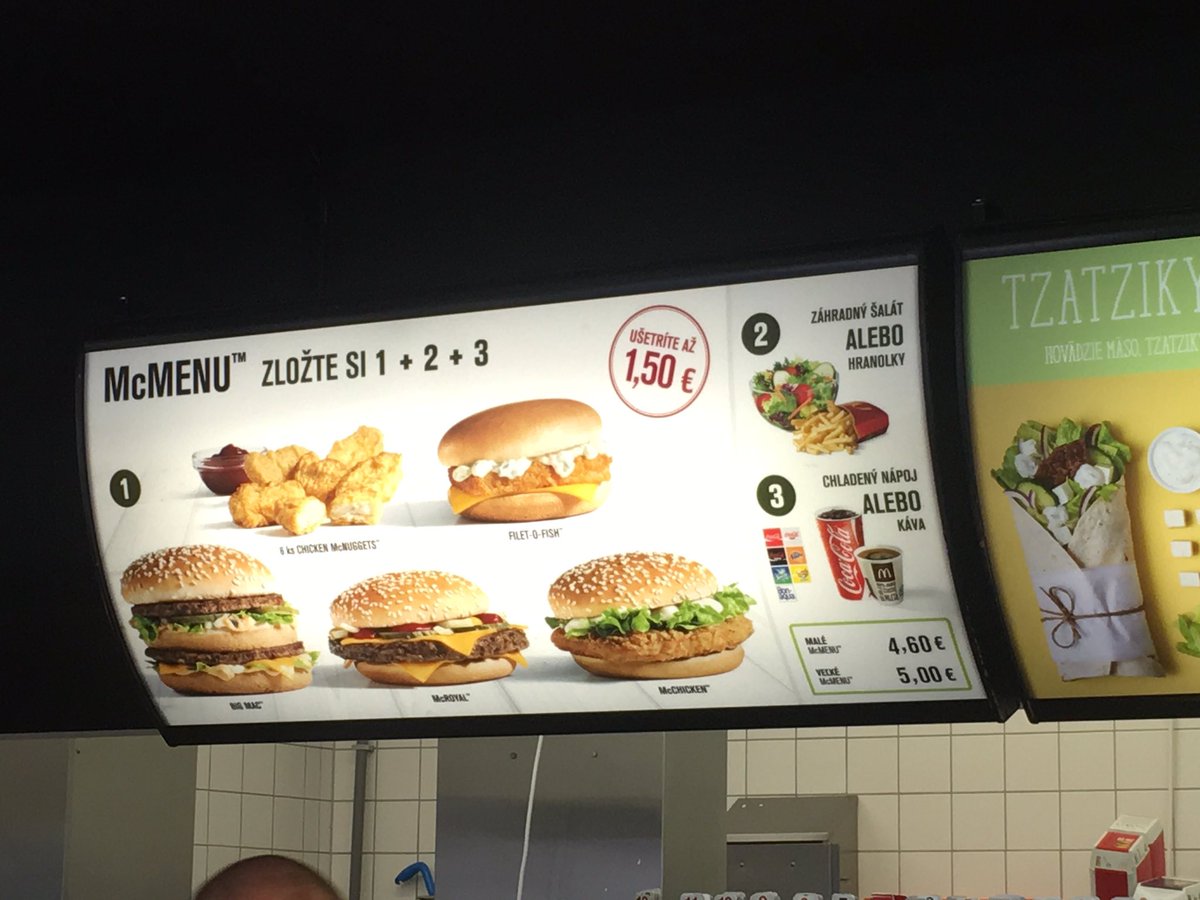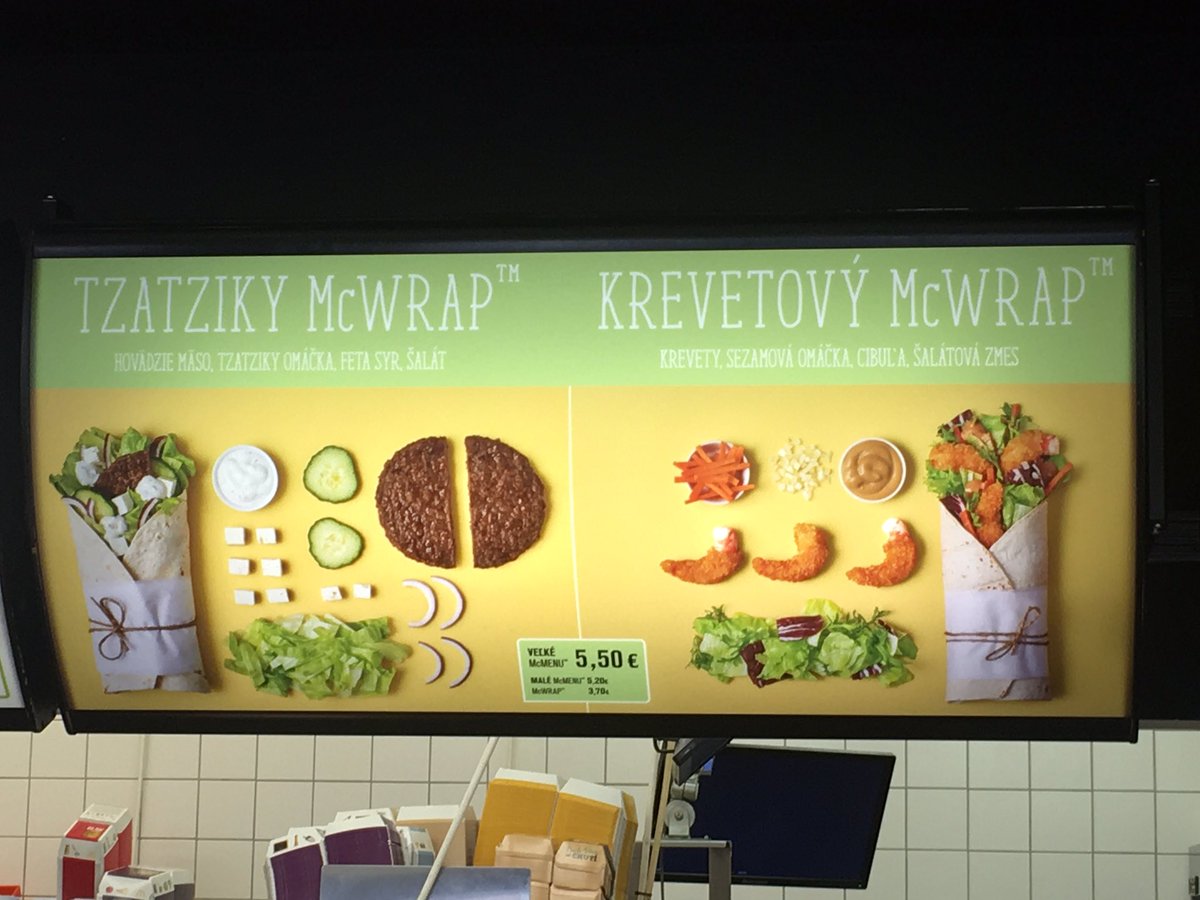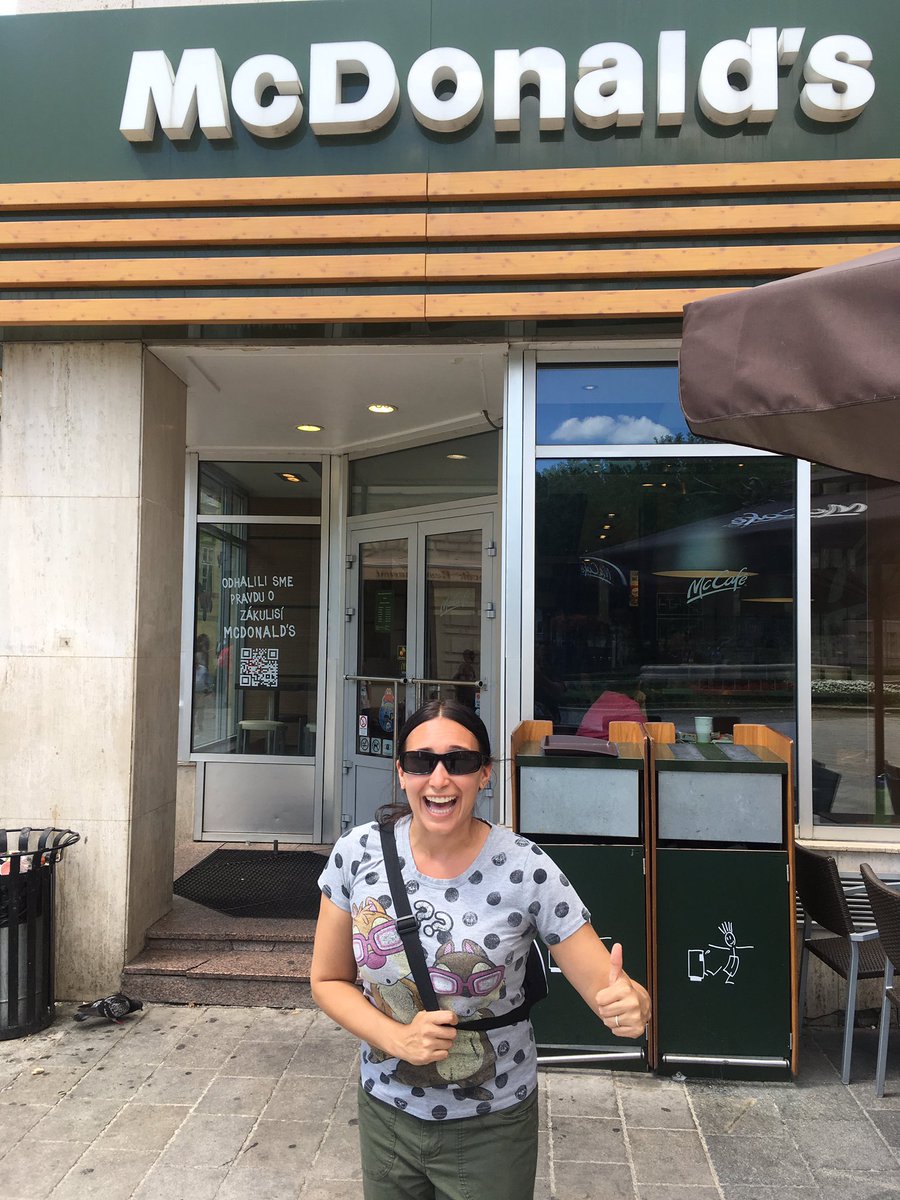 Elissa was happy to get her Slovakian McDonalds credit! Some familiar and not-so-familiar items here!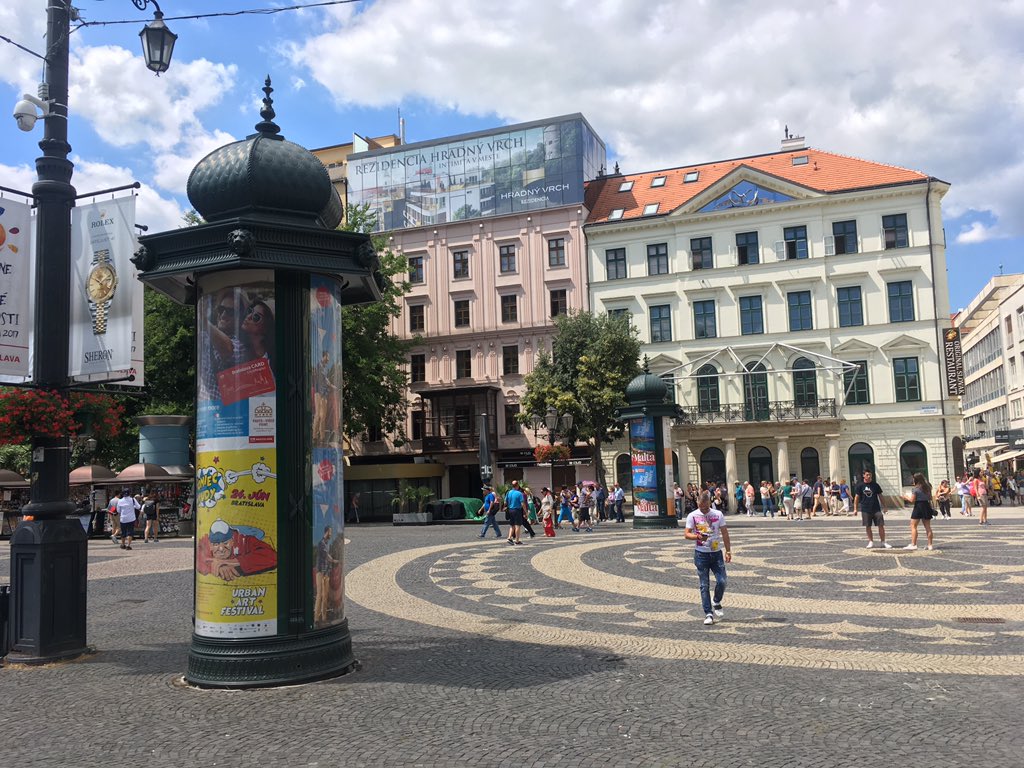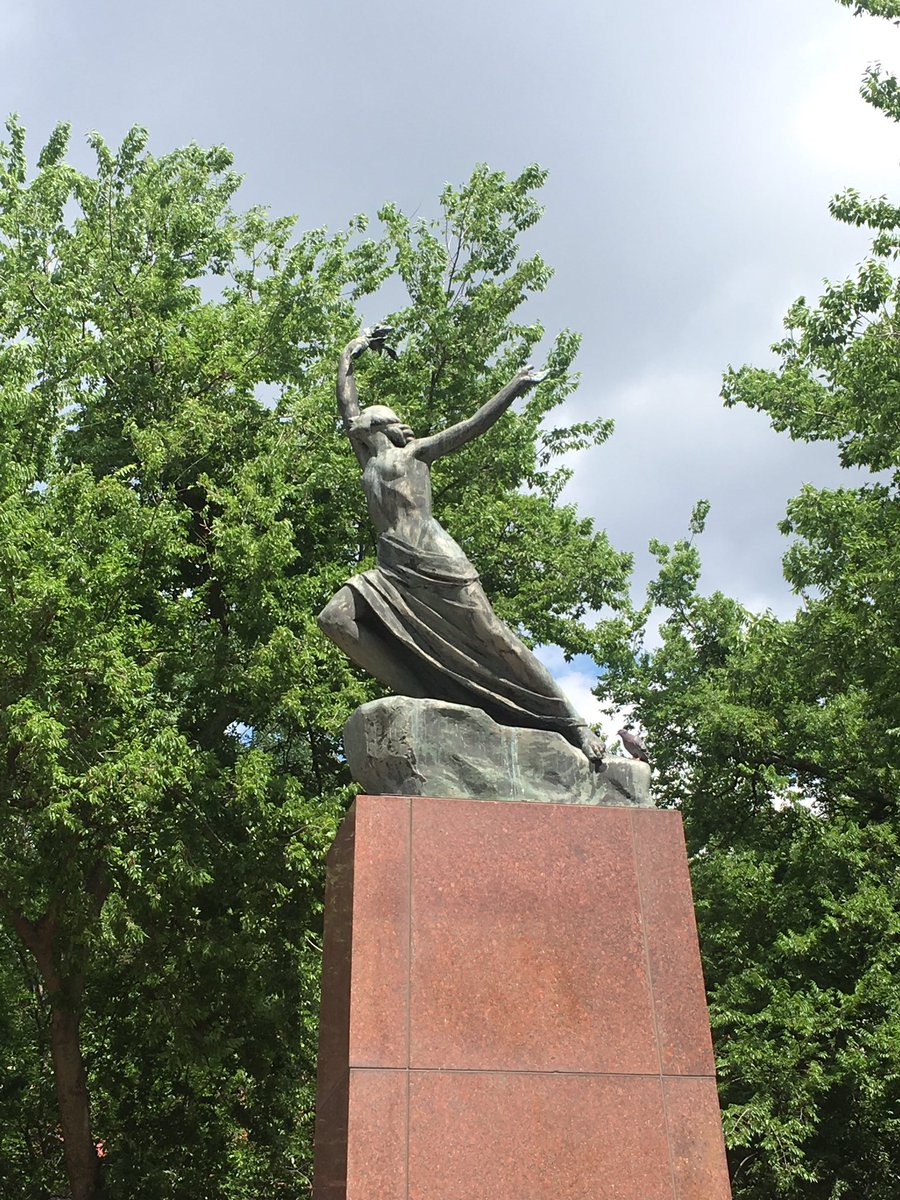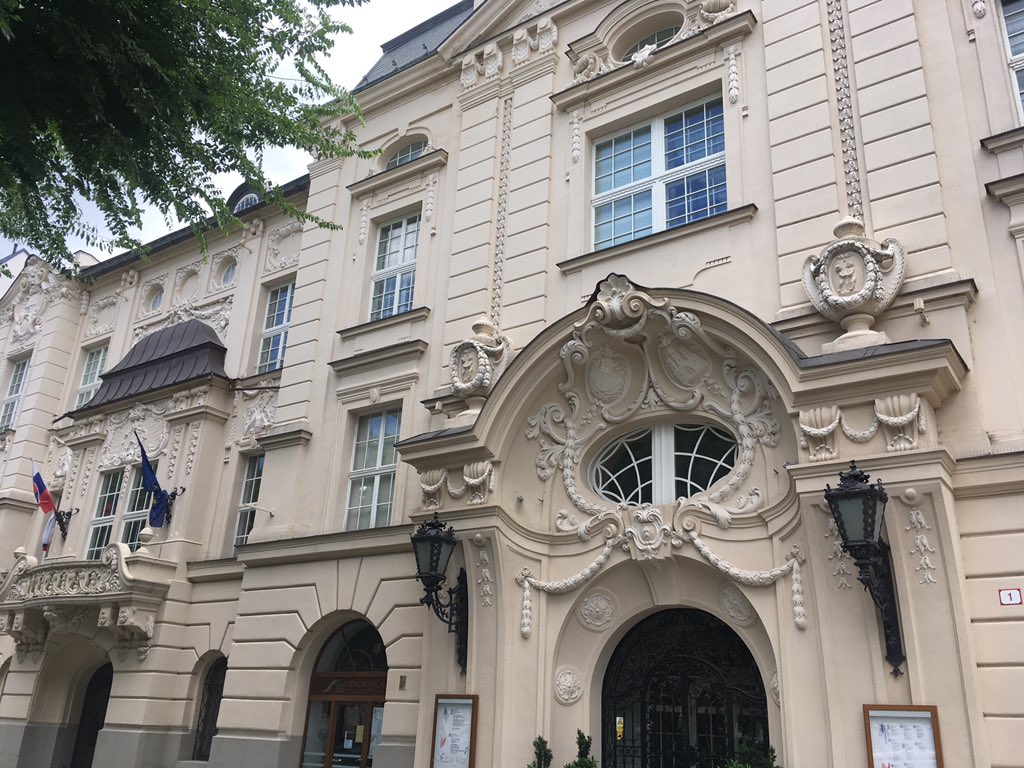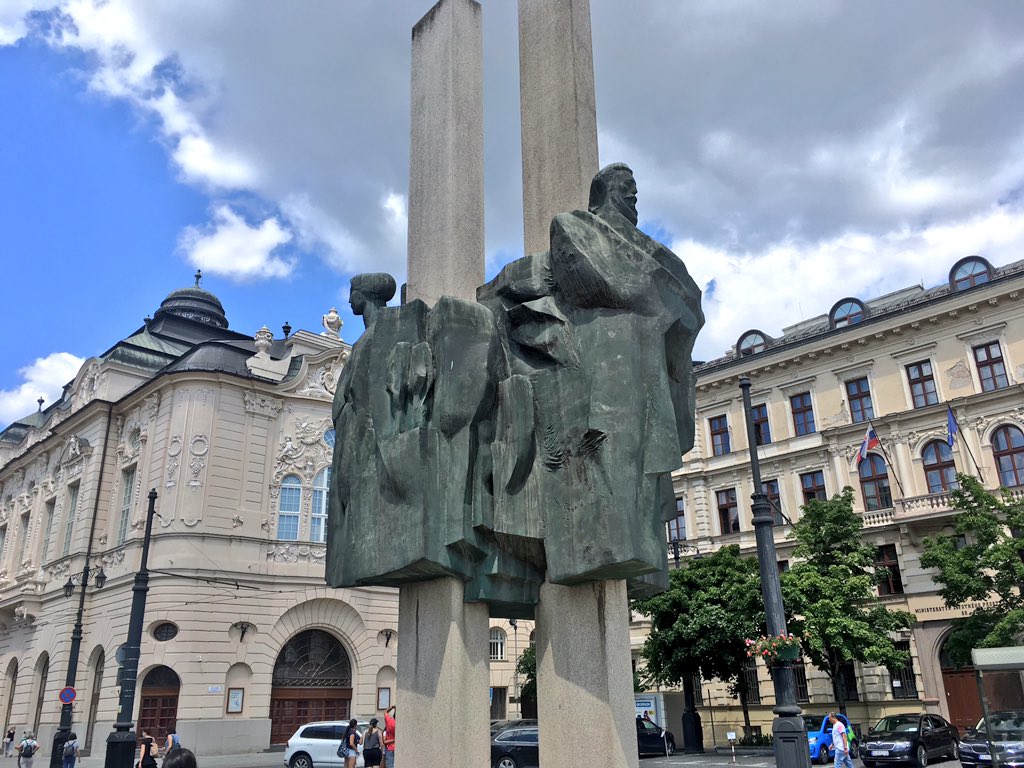 This afternoon we decided to hang out in Bratislava and take a walk around town.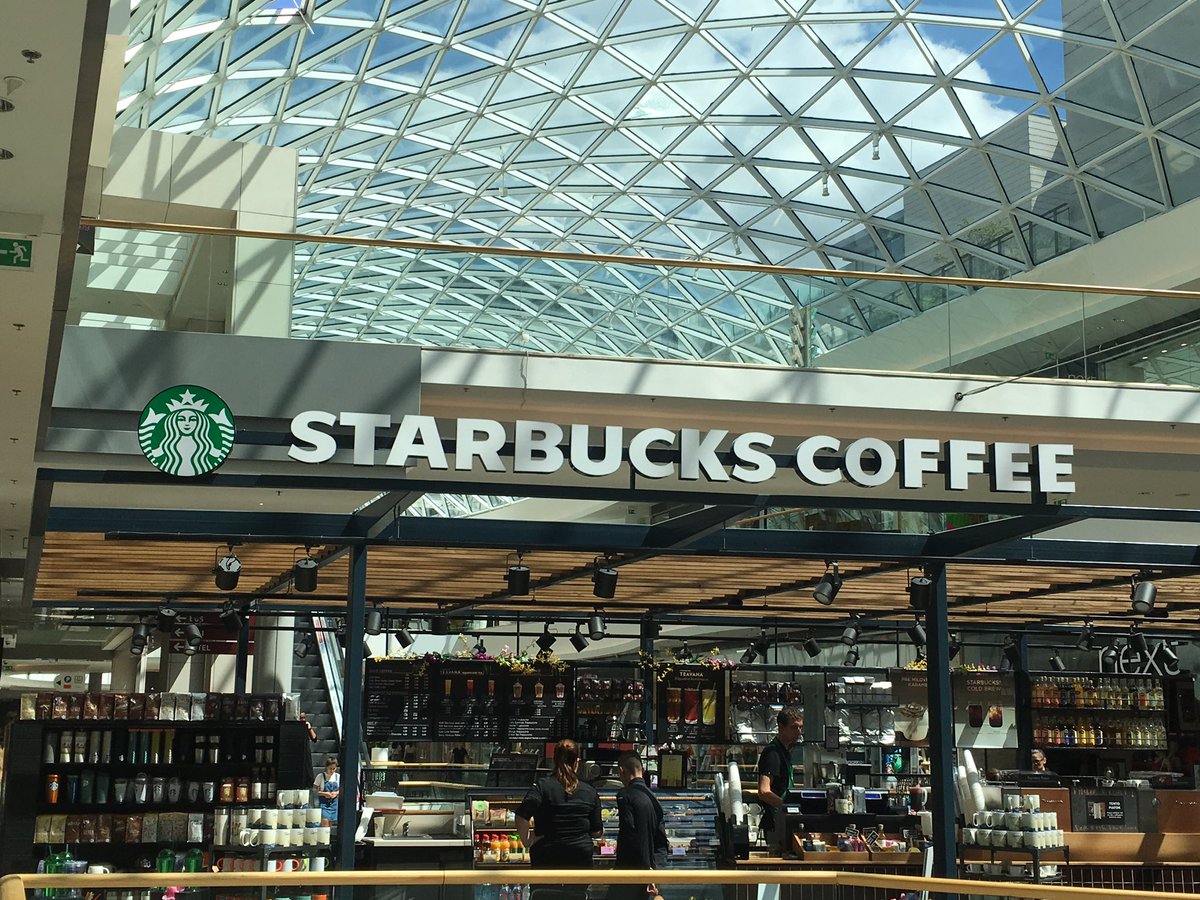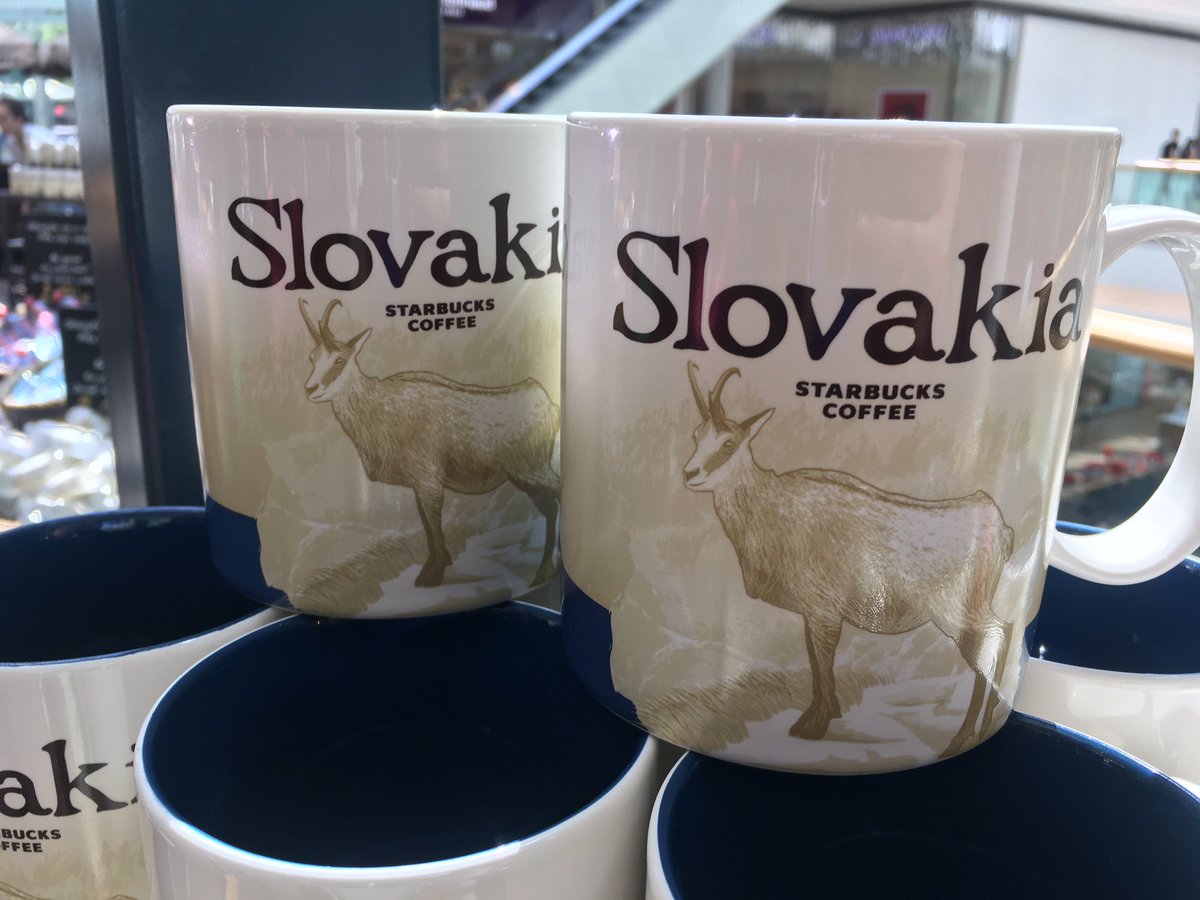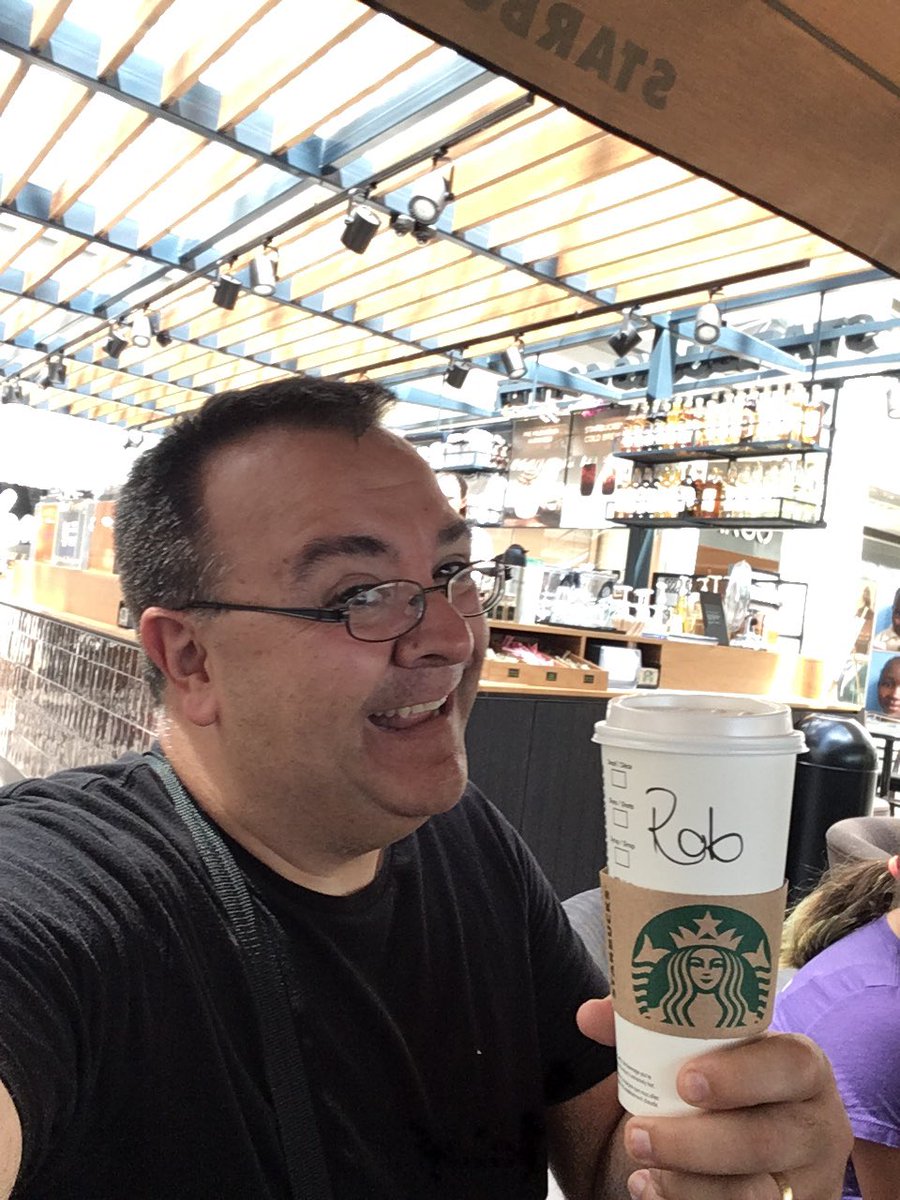 Yay! I got Starbucks in Slovakia! I need to start keeping track of my Starbucks country credits!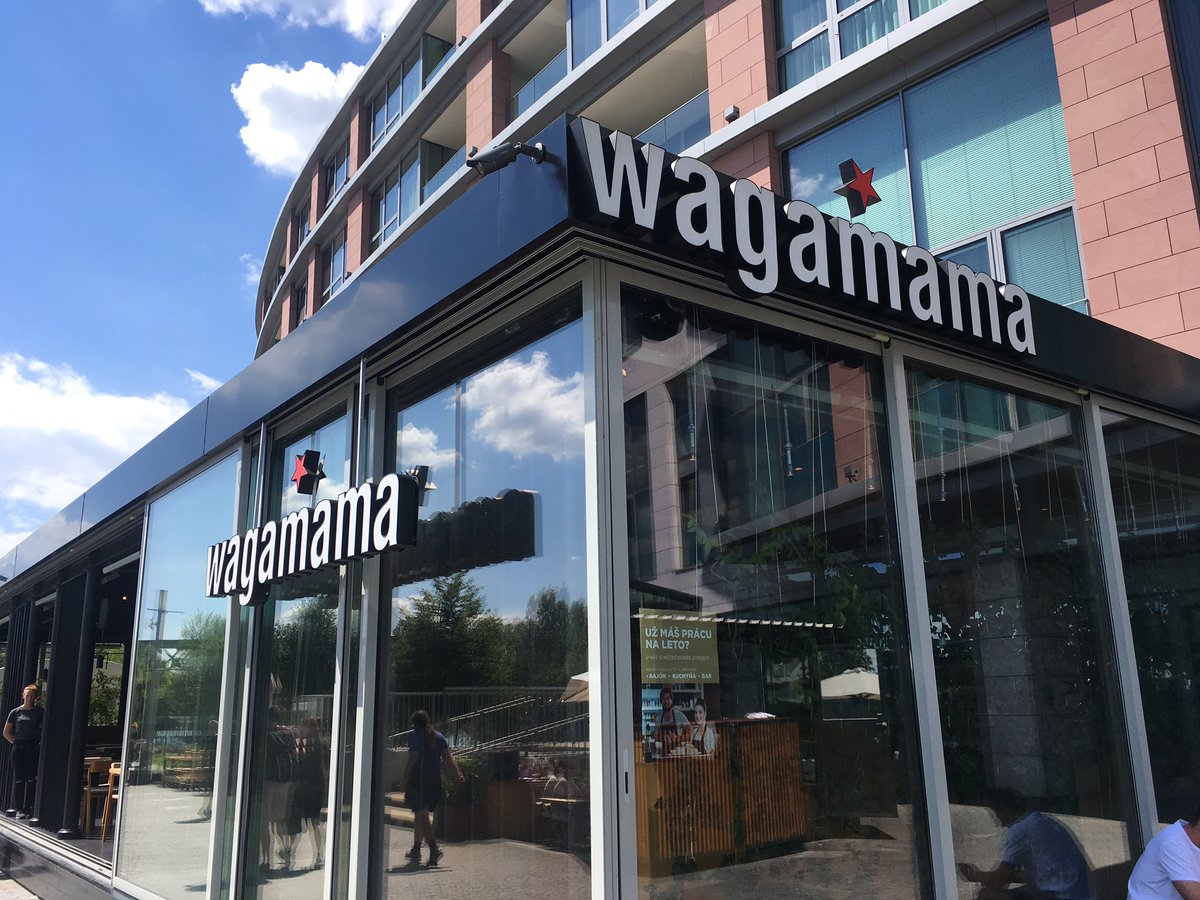 Even Bratislava has Wagamama! We need more of these in the US!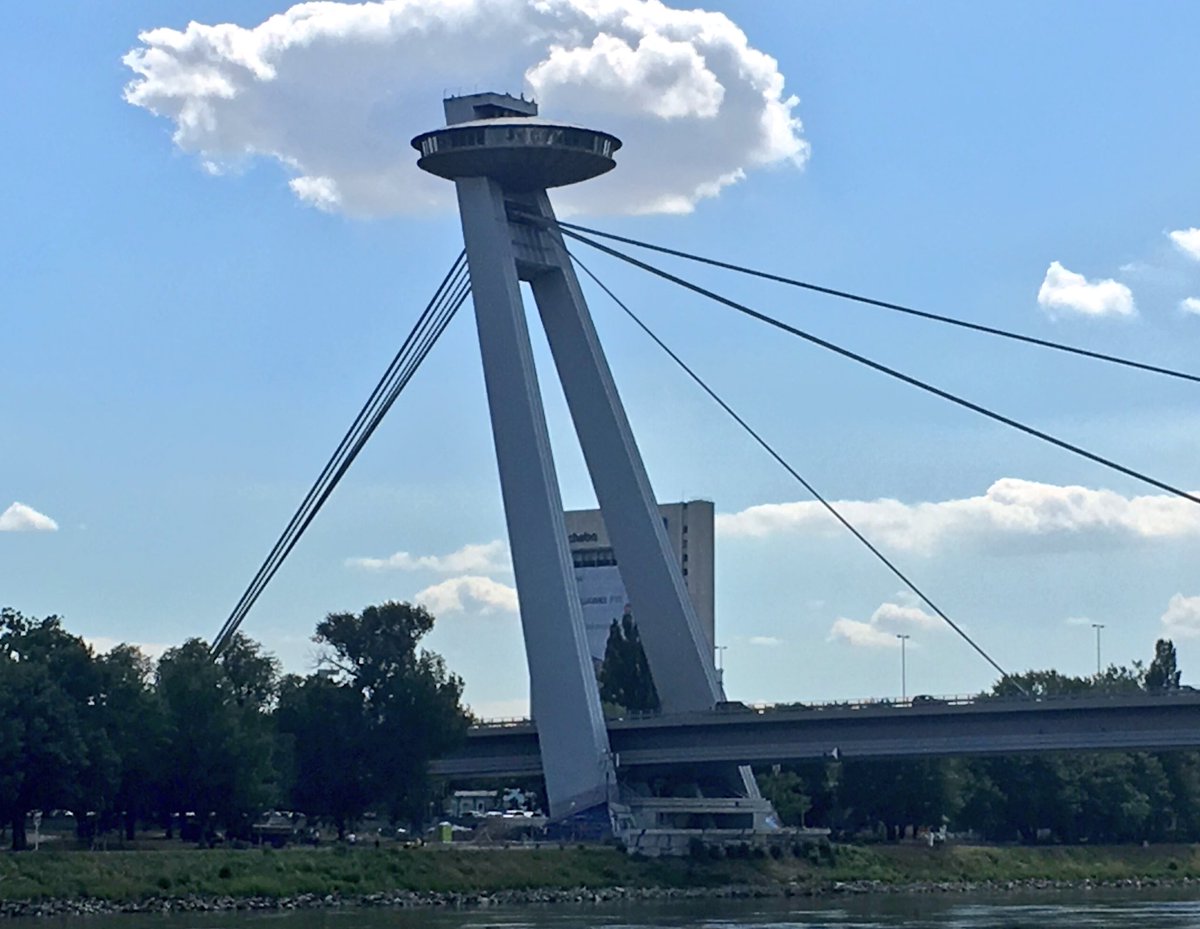 Slovakian Stark Tower?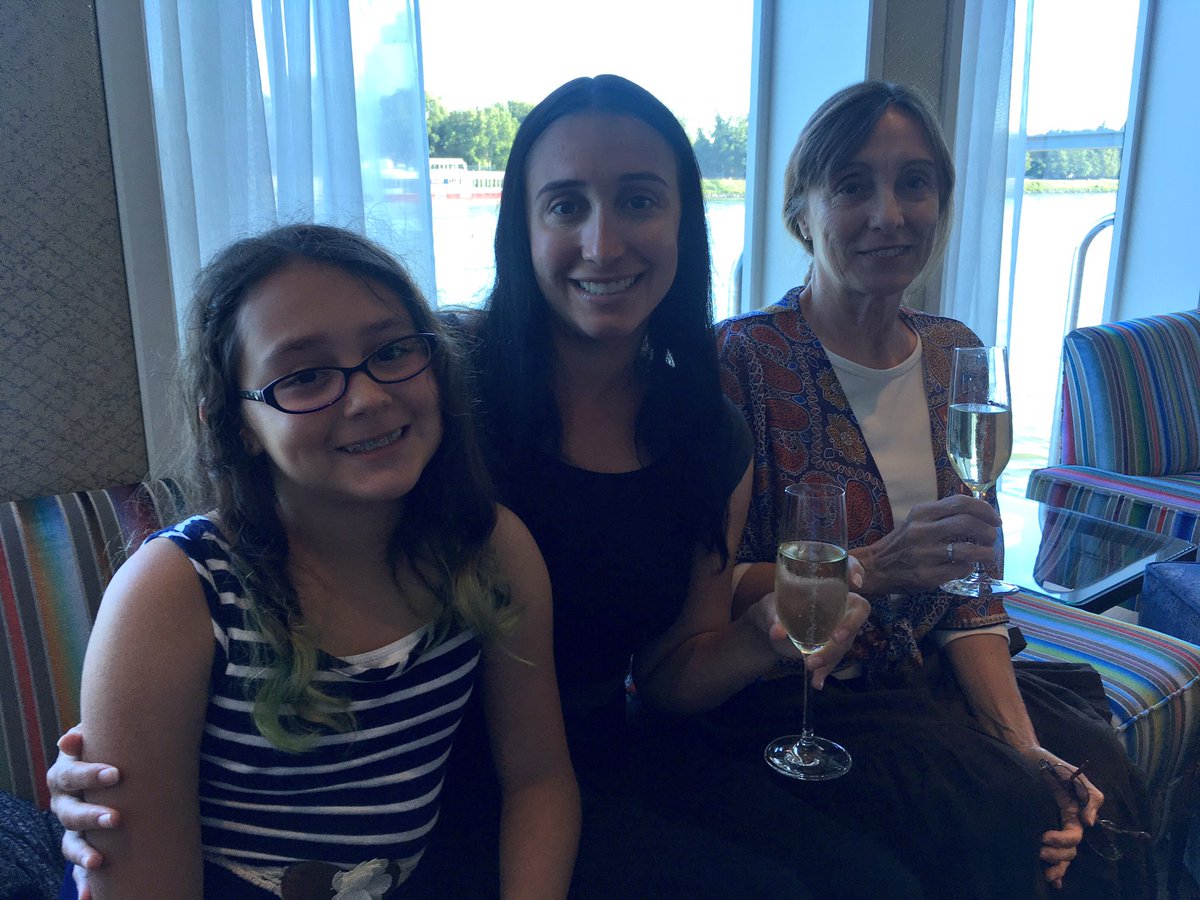 Champagne cocktail party on the ship! (Well, juice for the kids!)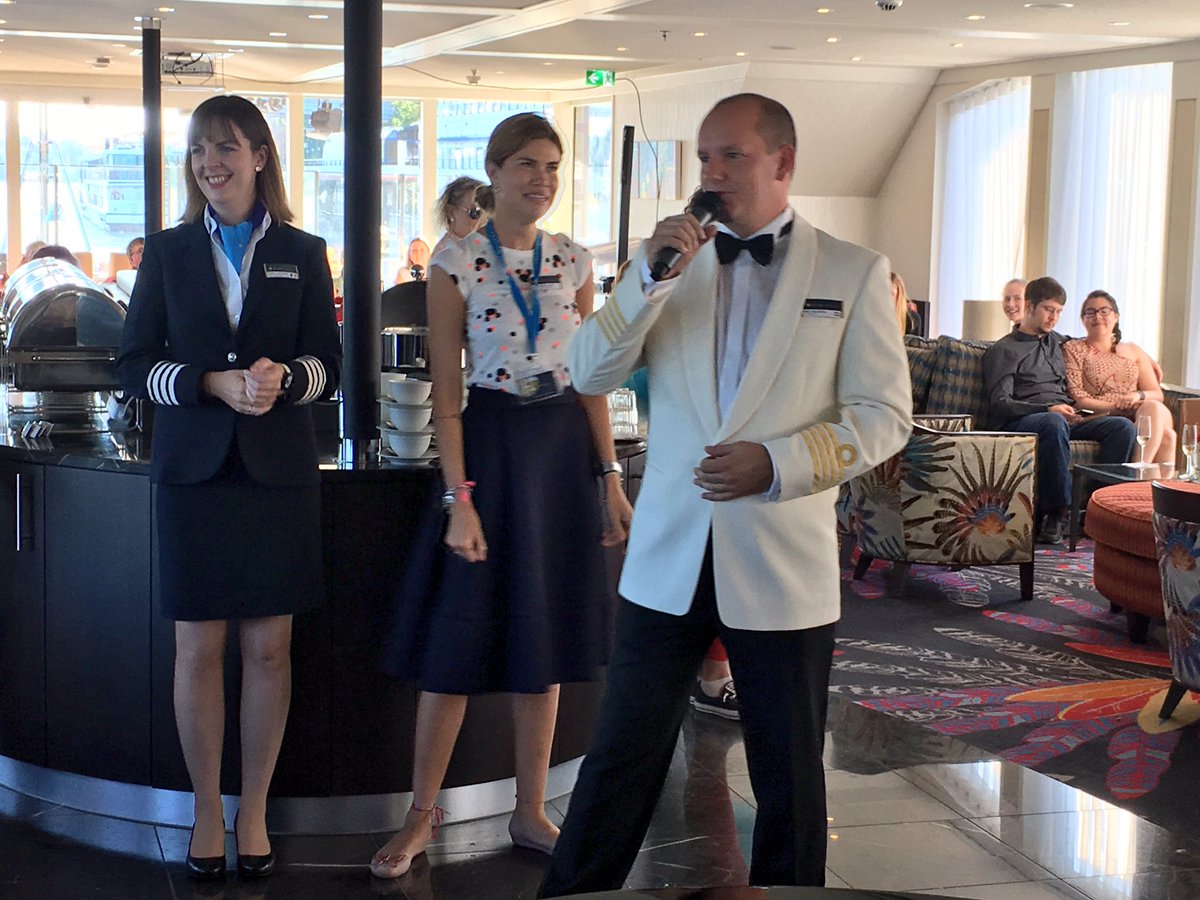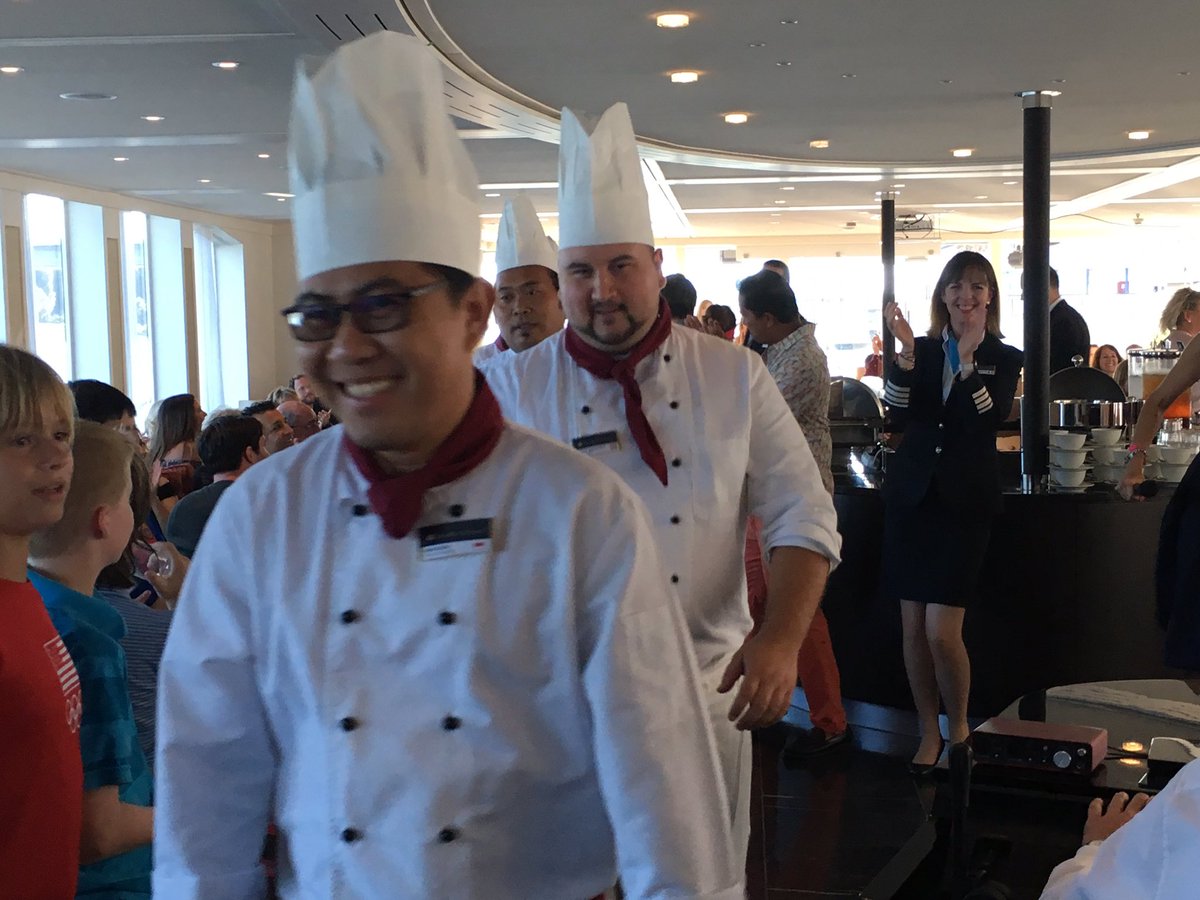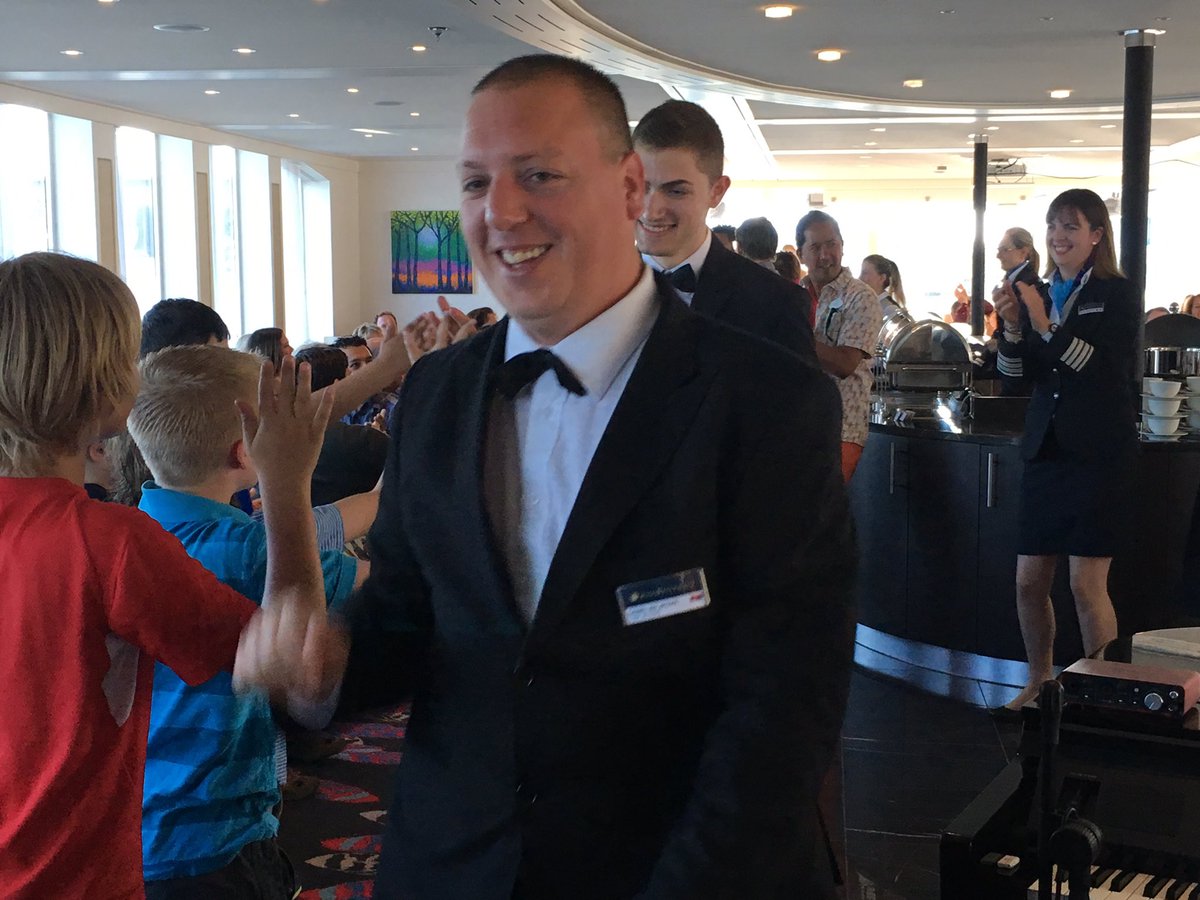 The captain & the crew have come out to say hello to everyone! The staff on this ship have been wonderful!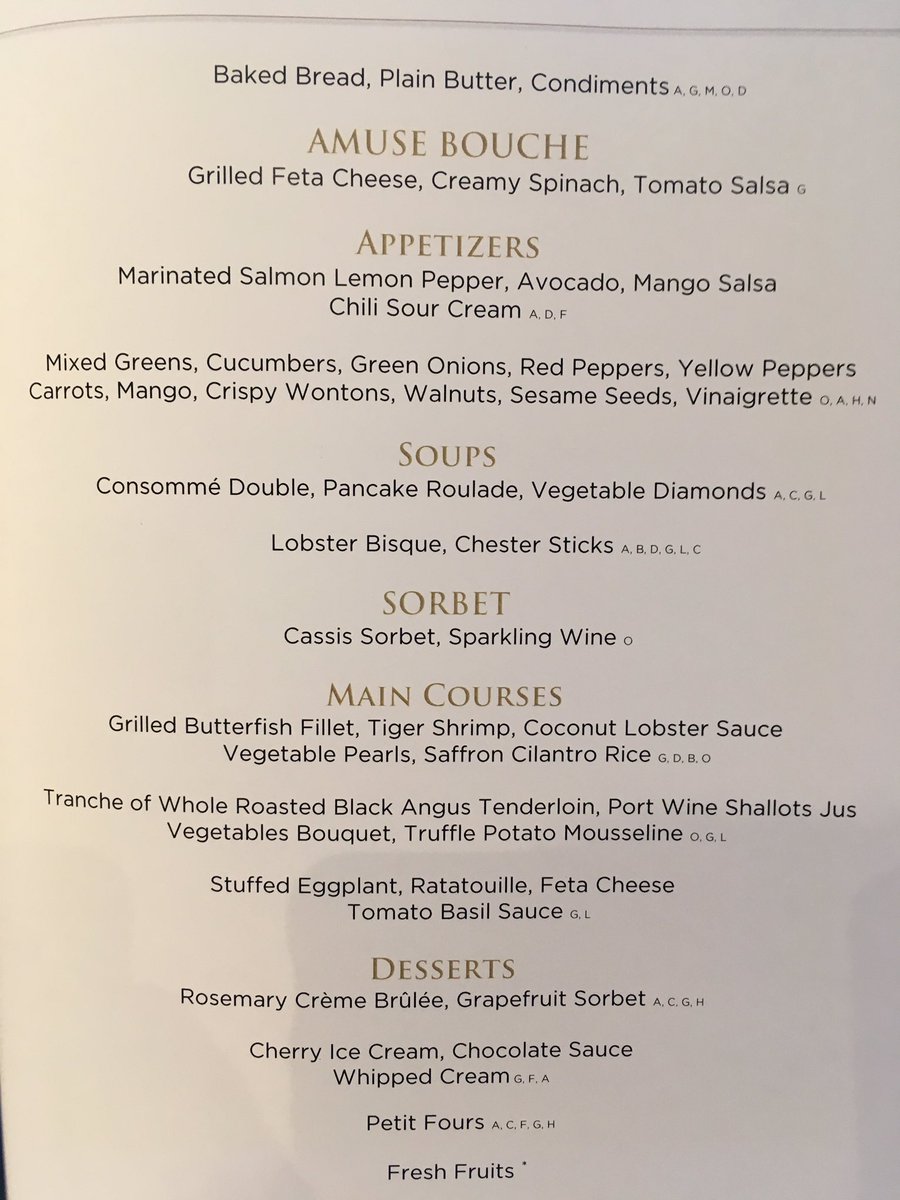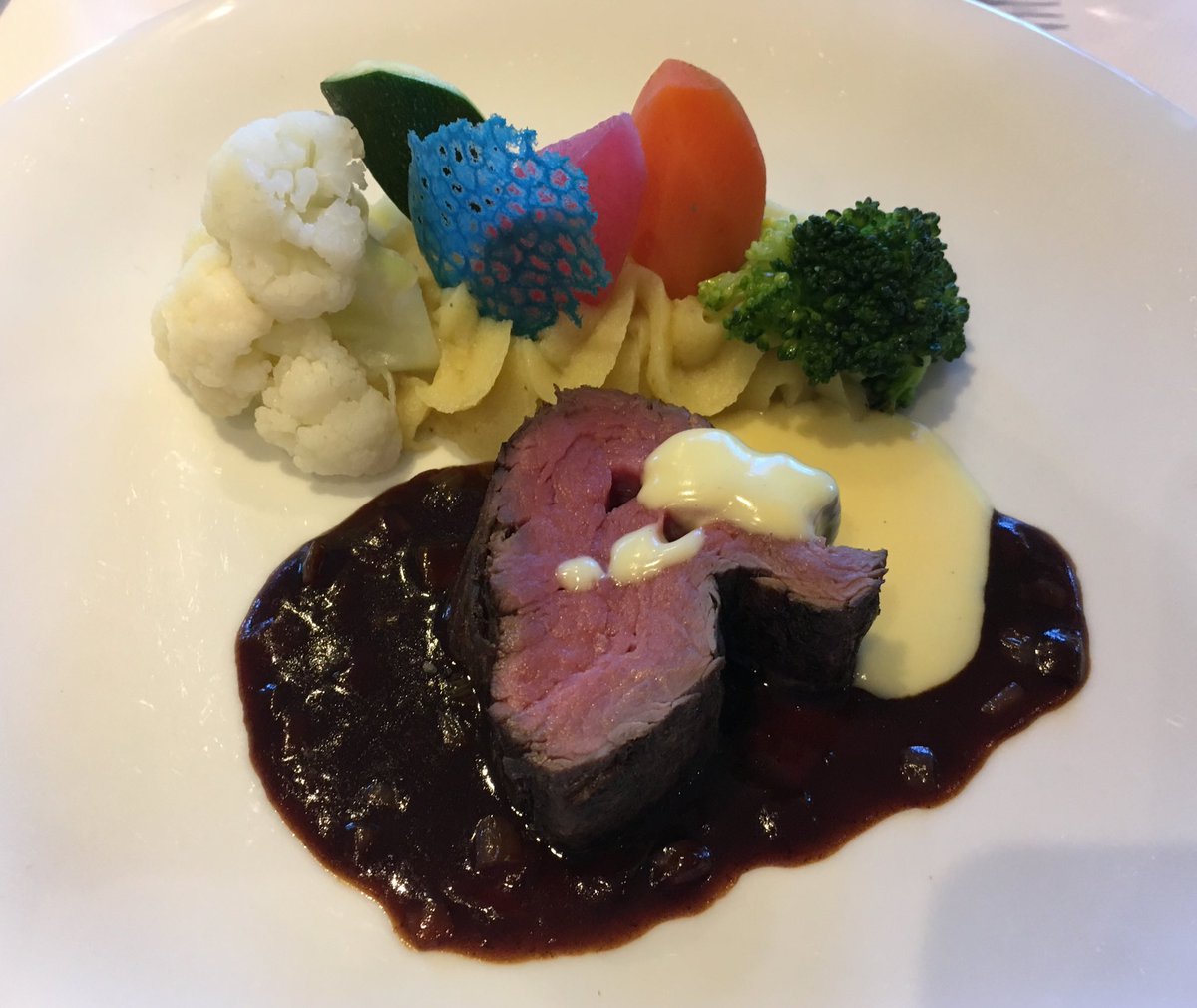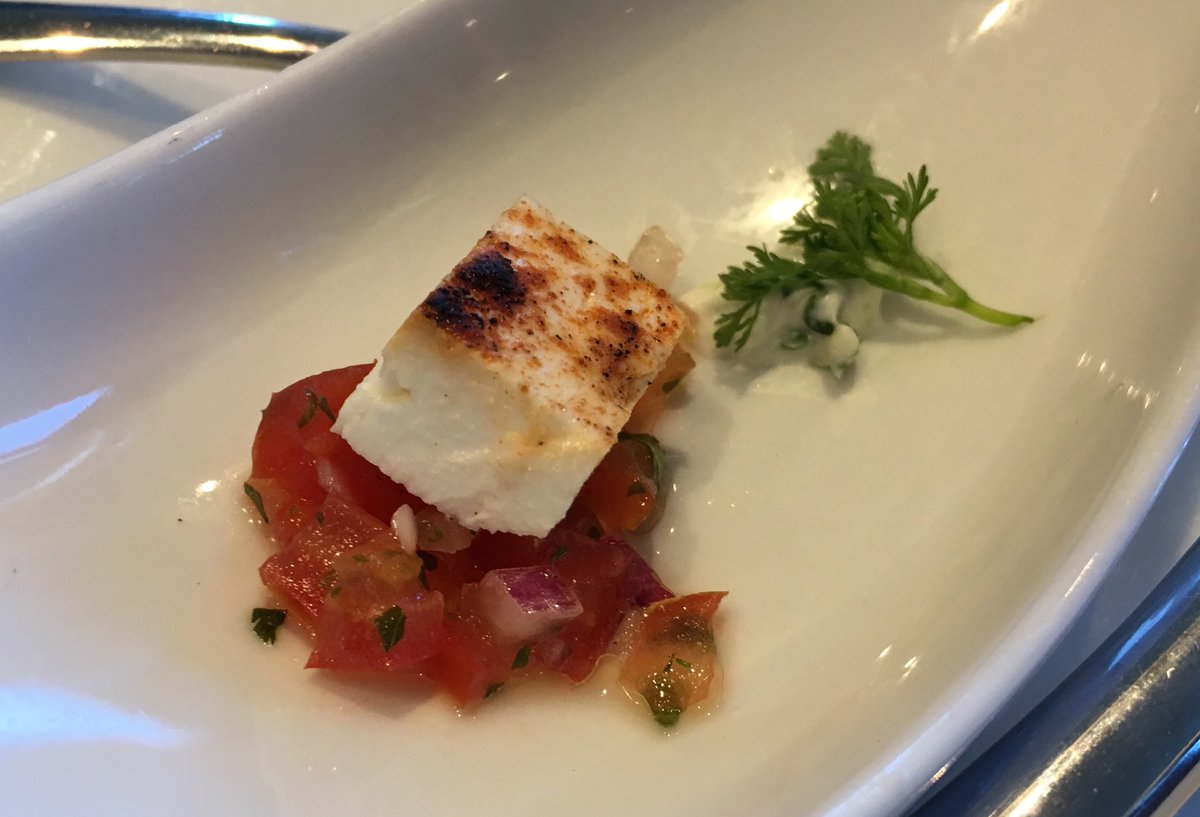 How about some more food porn pics? Seriously the food on this ship has been fantastic!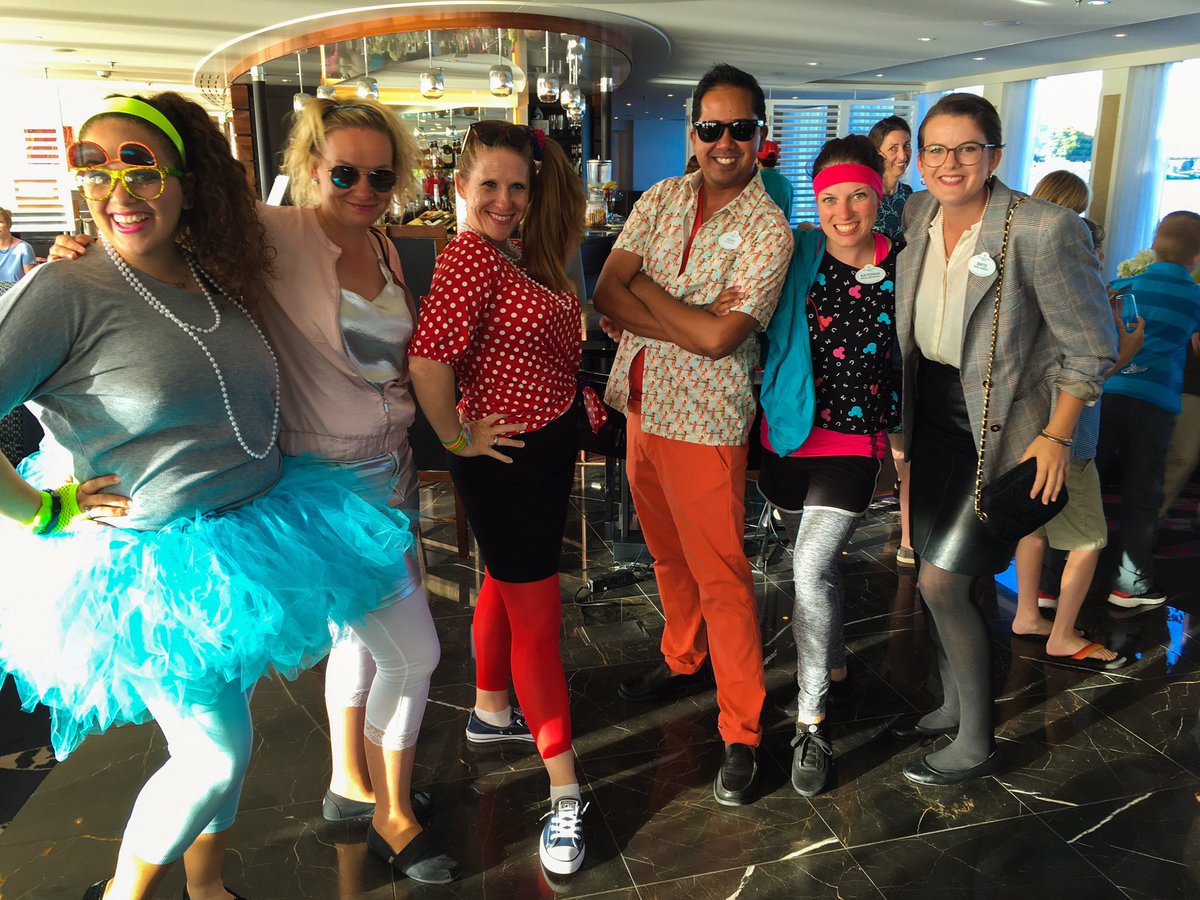 I simply cannot say enough good things about our Adventures By Disney "Adventure Guides." They add that Disney touch to an amazing vacation!
Click HERE for Part Eight of the report!
Oh yes, be sure to
POST YOUR COMMENTS!!!
(we took the time to write the report, the least you could do is say something nice about it!)
Last edited by
robbalvey
on Tue Jun 27, 2017 2:56 pm.