Part 1 -
London, KidZania, Musicals, MORE!
Part 2 -
Adventures By Disney River Cruise Embarkation Day!
Part 3 -
River Cruise Day Two - Austria Tree Tops Park & Ropes Course!
Part 4 -
Salt Mine Slides & Sound of Music Stuff!
Part 5 -
Cruising the Danube, Apricot farms, wine tasting, and more!
Part 6 -
A visit to Wiener Prater in Vienna, Austria!
Part 7 -
A Day in Solvakia!
Part 8 -
Final Day! Our Adventure in Budapest!
Part 9 -
Adventures by Disney Re-Cap Video!
So we are embarking on doing something we've never done before... An
Adventures By Disney
vacation! For the most part this will actually be a "non-theme park" Disney vacation, but as you'll see there will be a few surprises along the way so keep posted!
For this first leg, which is the pre-Adventures by Disney part of the trip, we made a short three-day stop over in London for some culture, shows, and Kidzania!
This first part is going to have a TON of photos, but there's some great stuff in here! Don't miss anything! Here goes...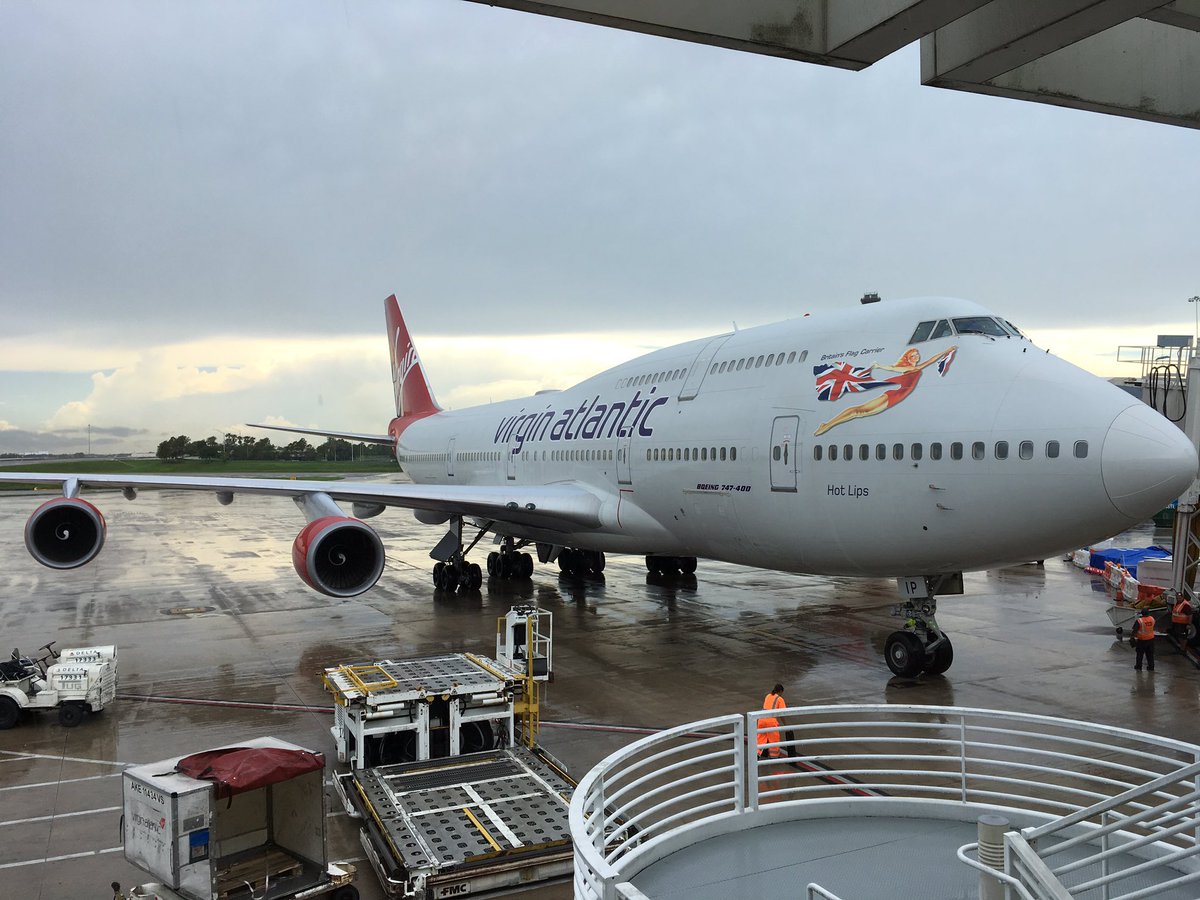 And now our next adventure starts!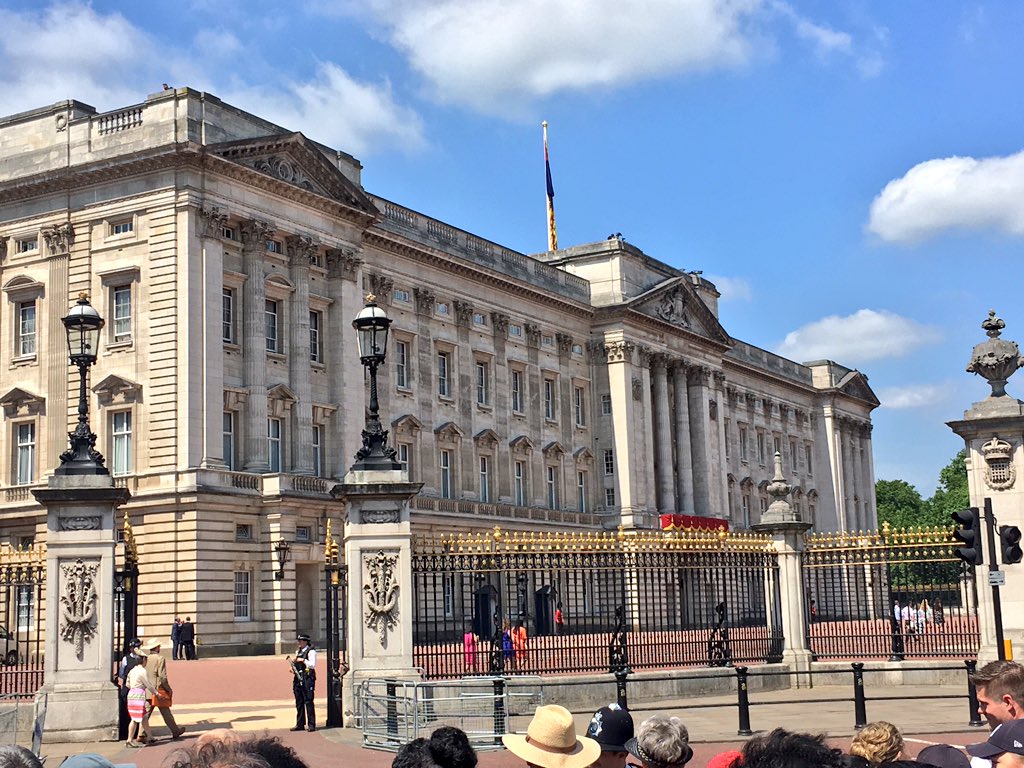 Royalty and stuff...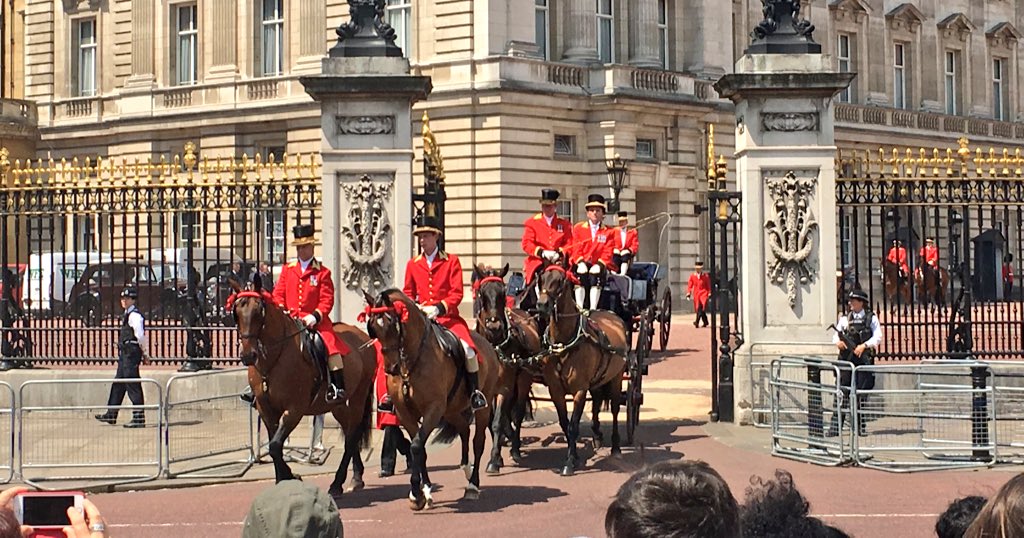 Royal horses...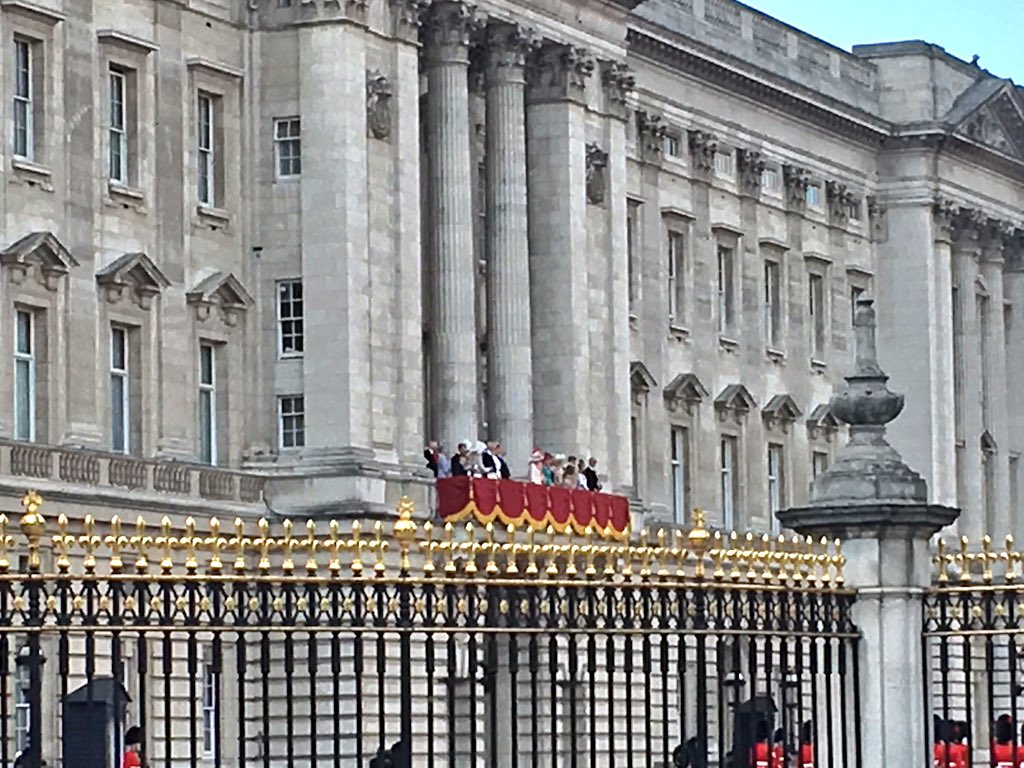 Hey look! It's the queen!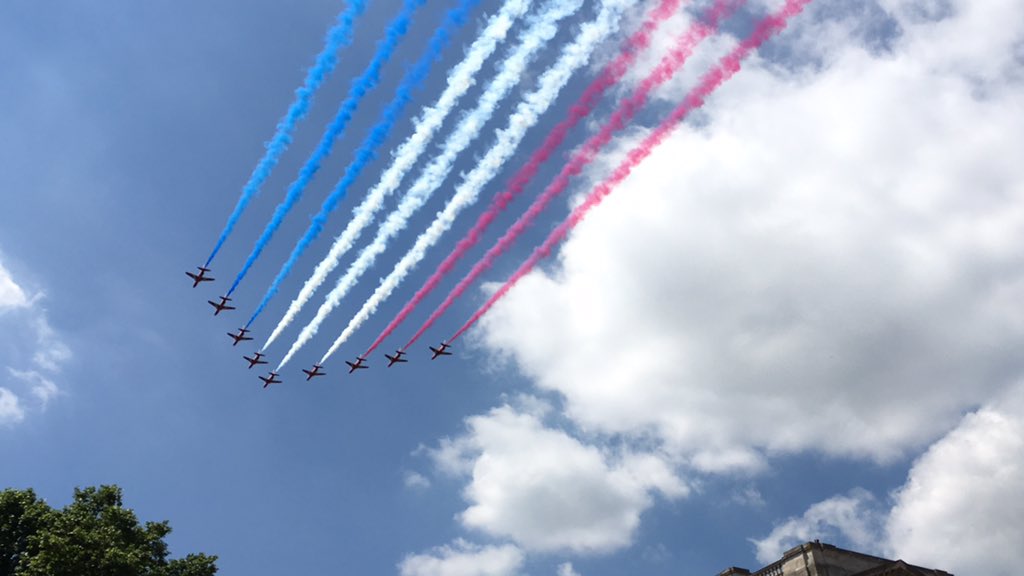 Yay! Royal colours and things!
Kristen from @OceanSprayInc shows Jack how to harvest cranberries! @WaltDisneyWorld #EpcotFoodFestival @WDWToday pic.twitter.com/UMnKfUdzS5

— Theme Park Review (@ThemeParkReview) September 26, 2015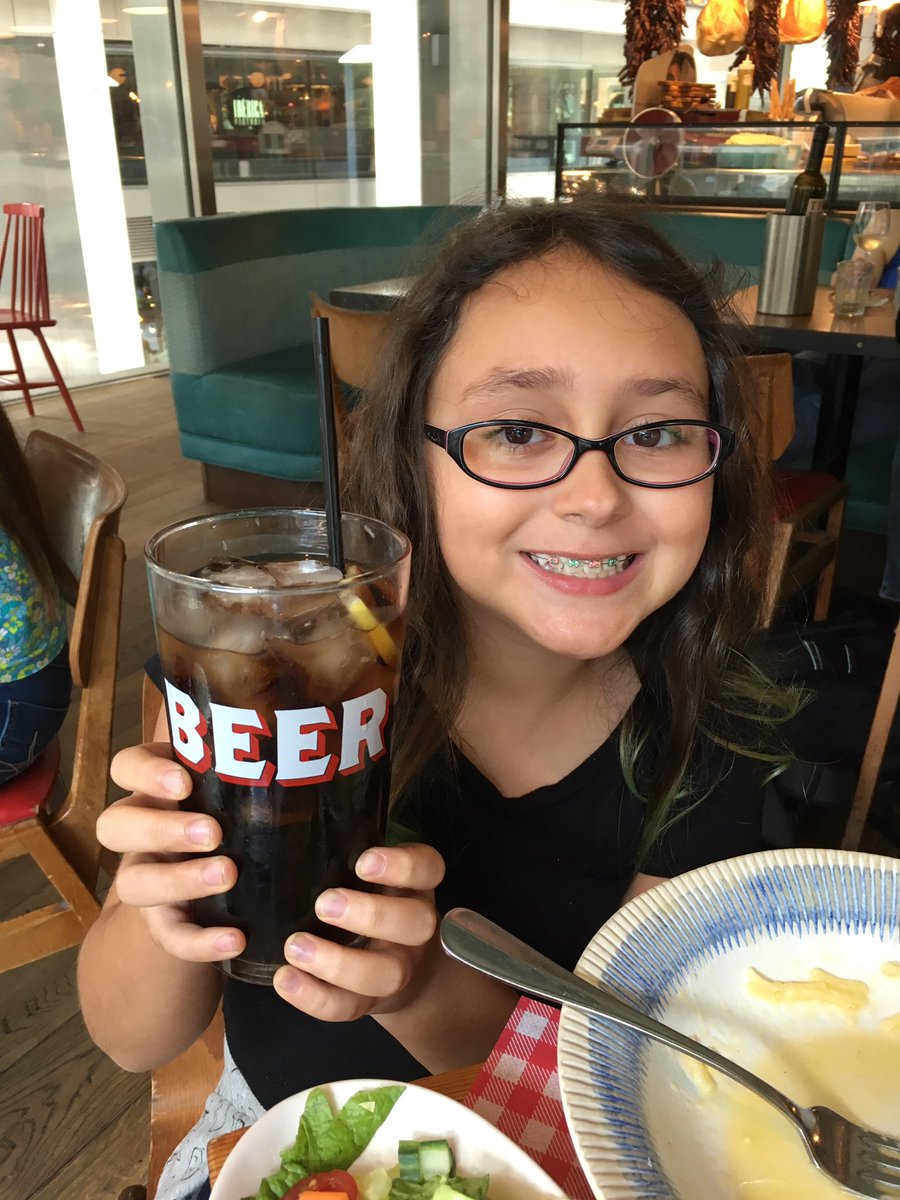 Kristen is practicing for our upcoming Oktoberfest trip!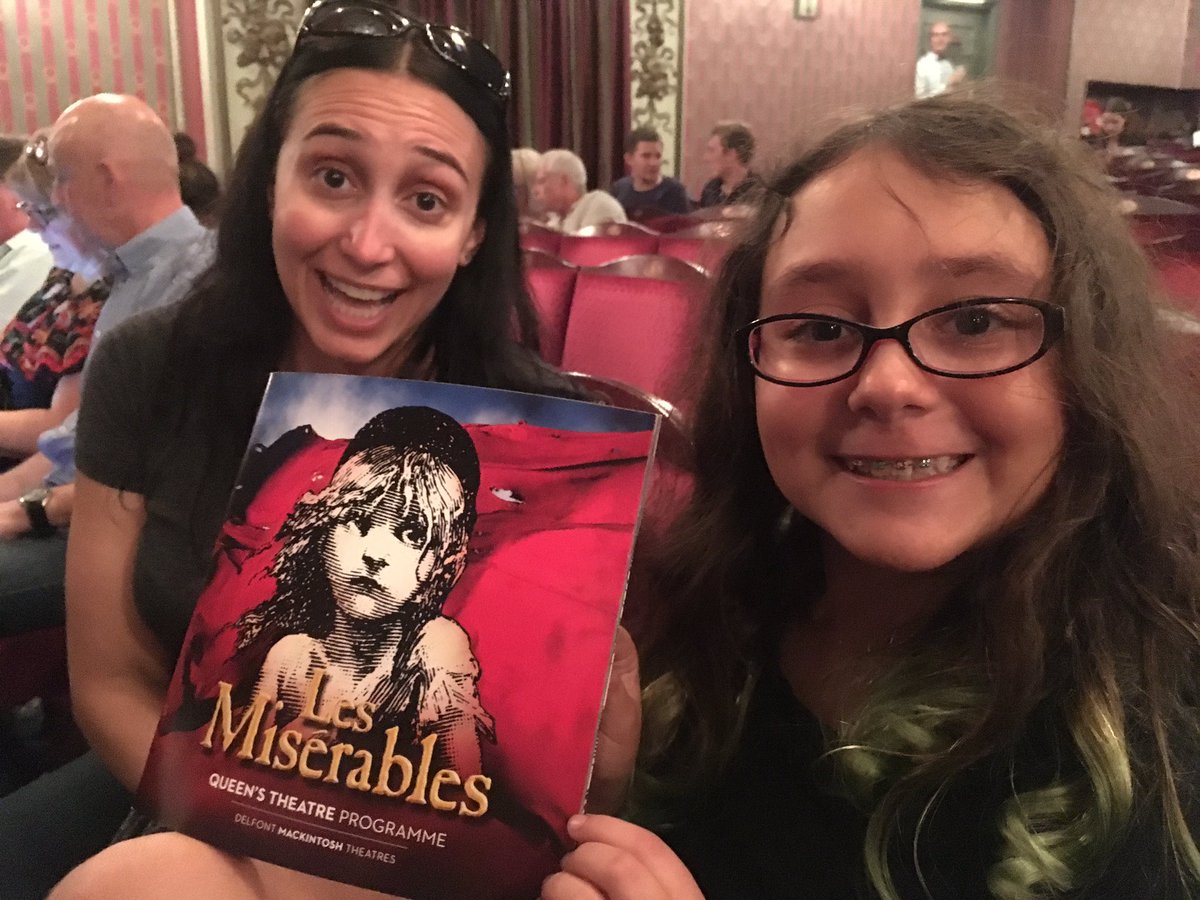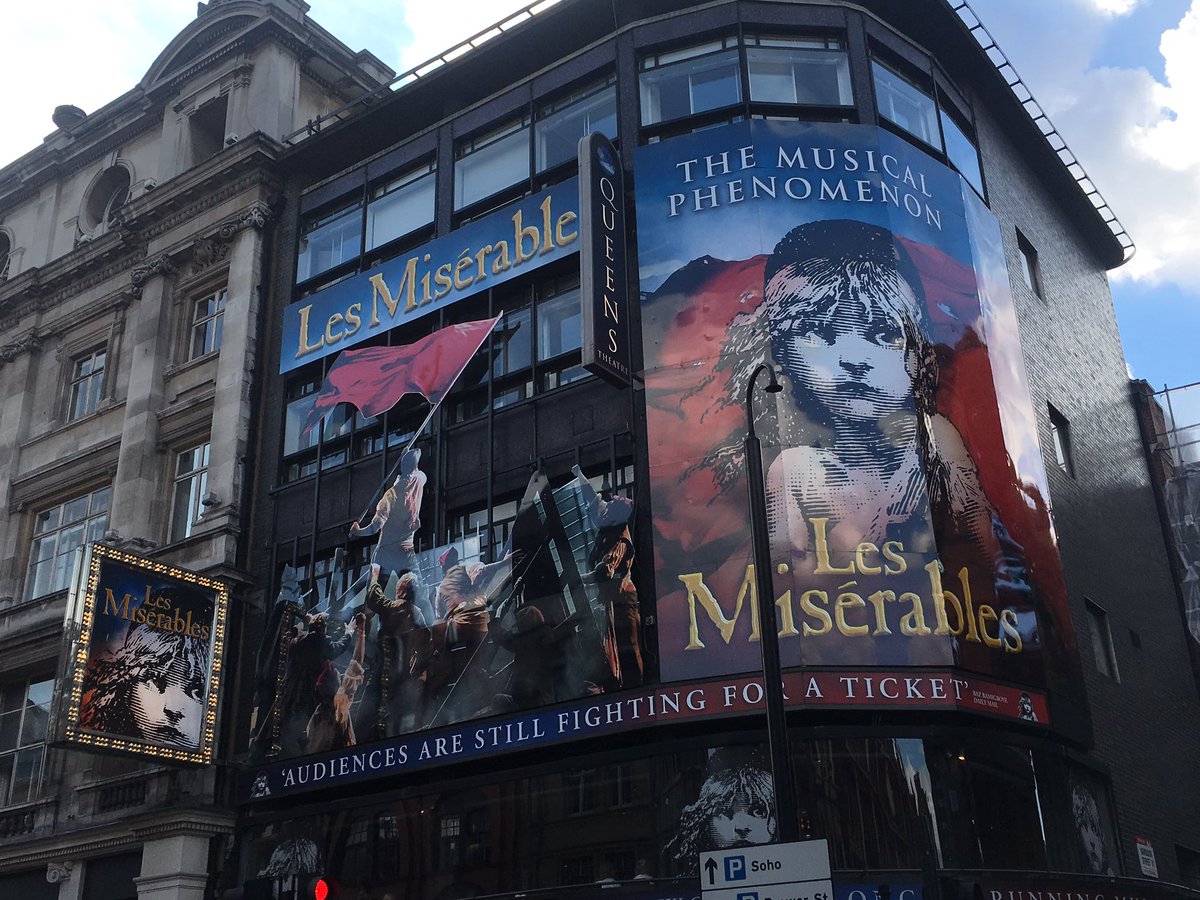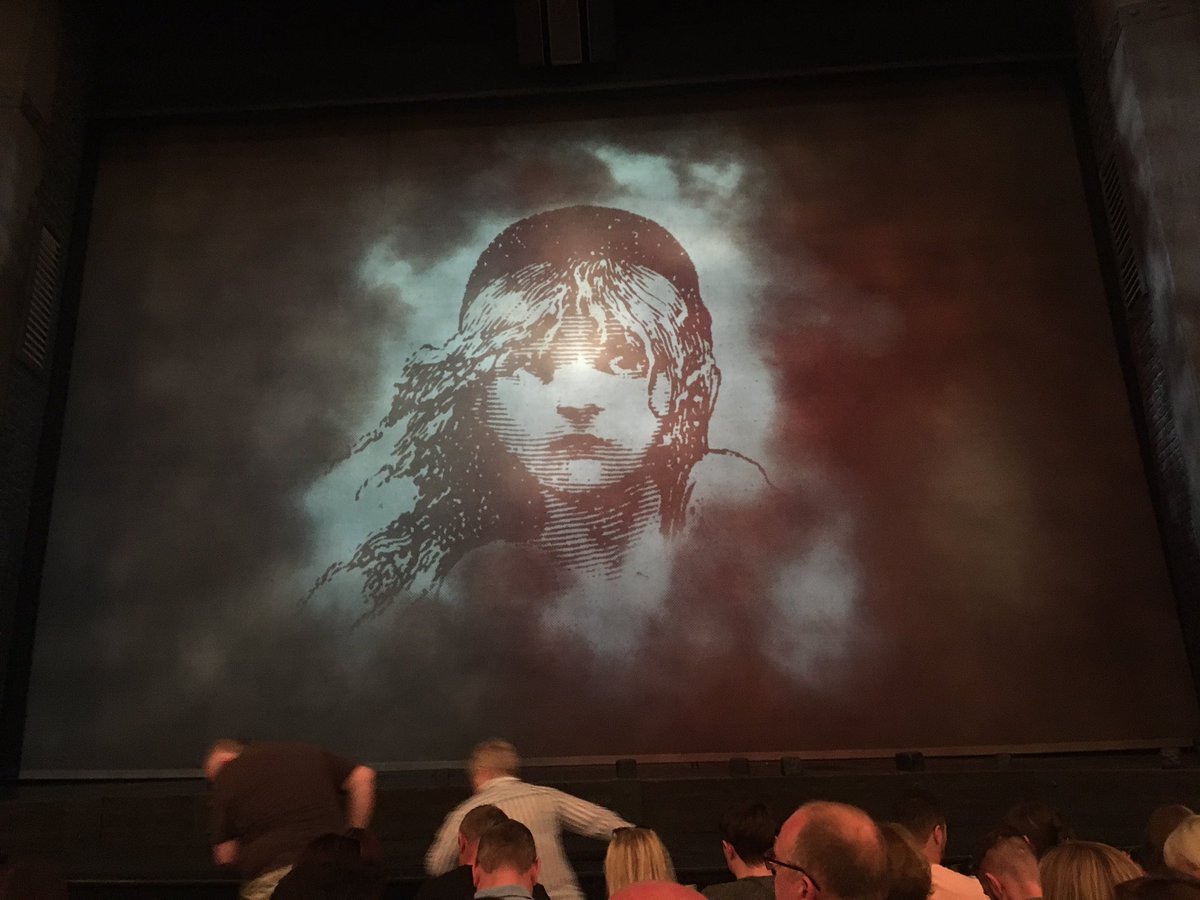 25 years ago my first ever theater musical was Les Miserables in London! Yesterday, Kristen was singing Les Mis songs in her Orlando theater summer camp, and now I'm happy to share that West End experience with her! She LOVES it!!!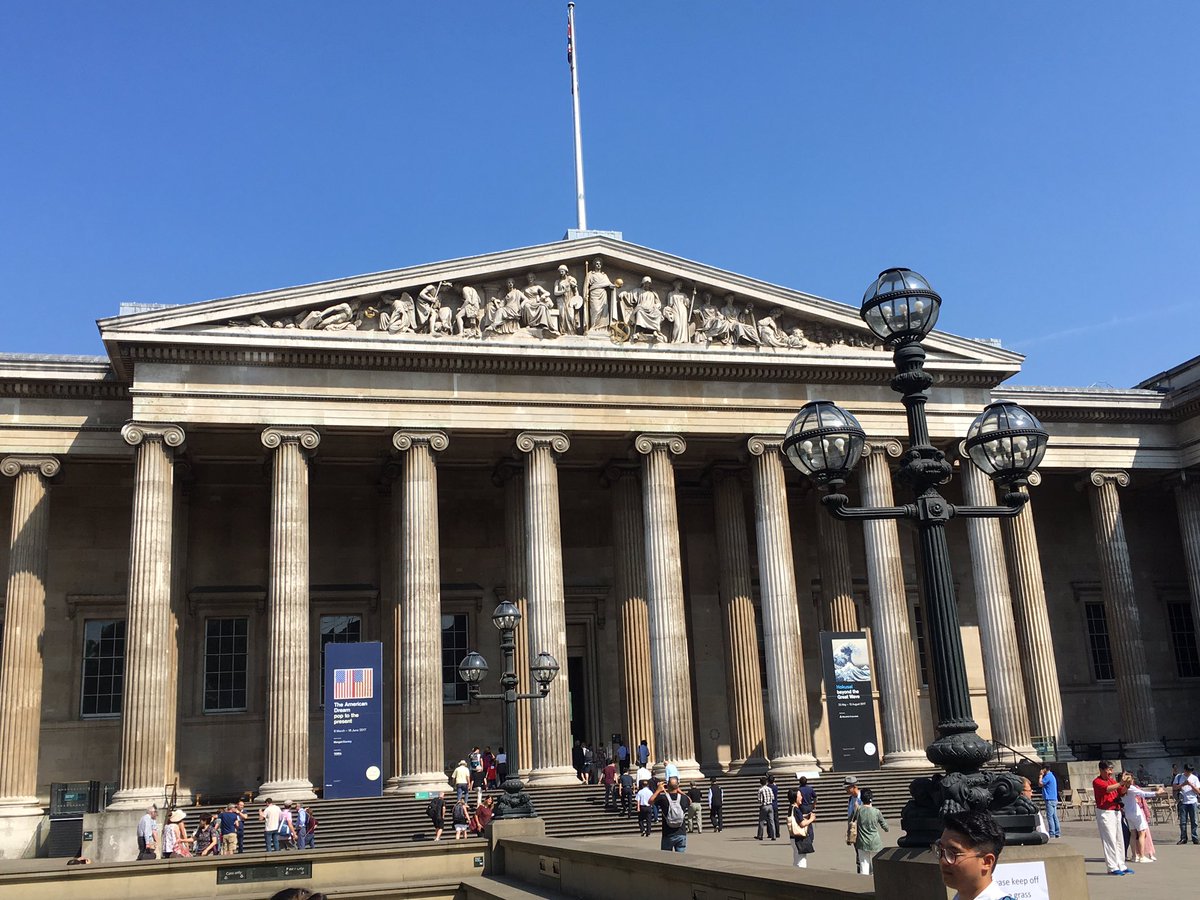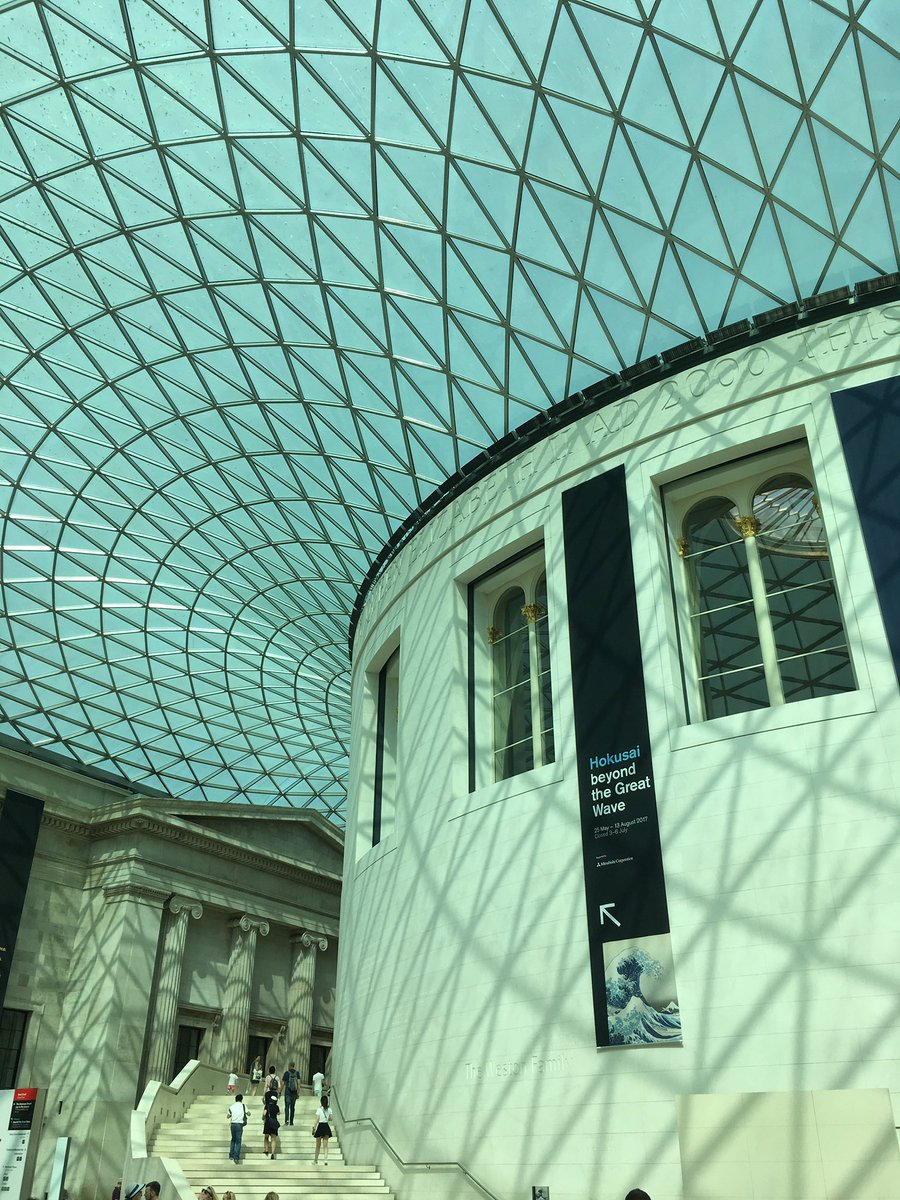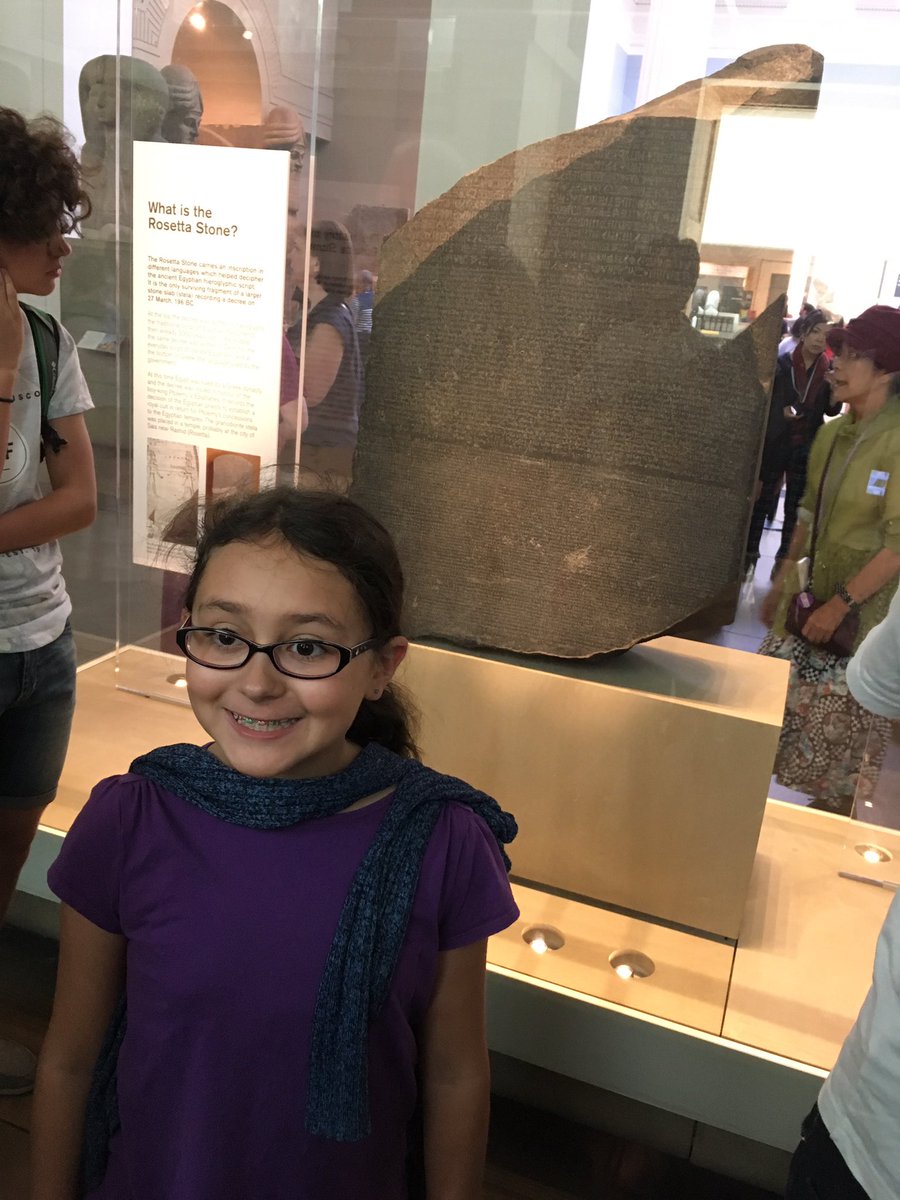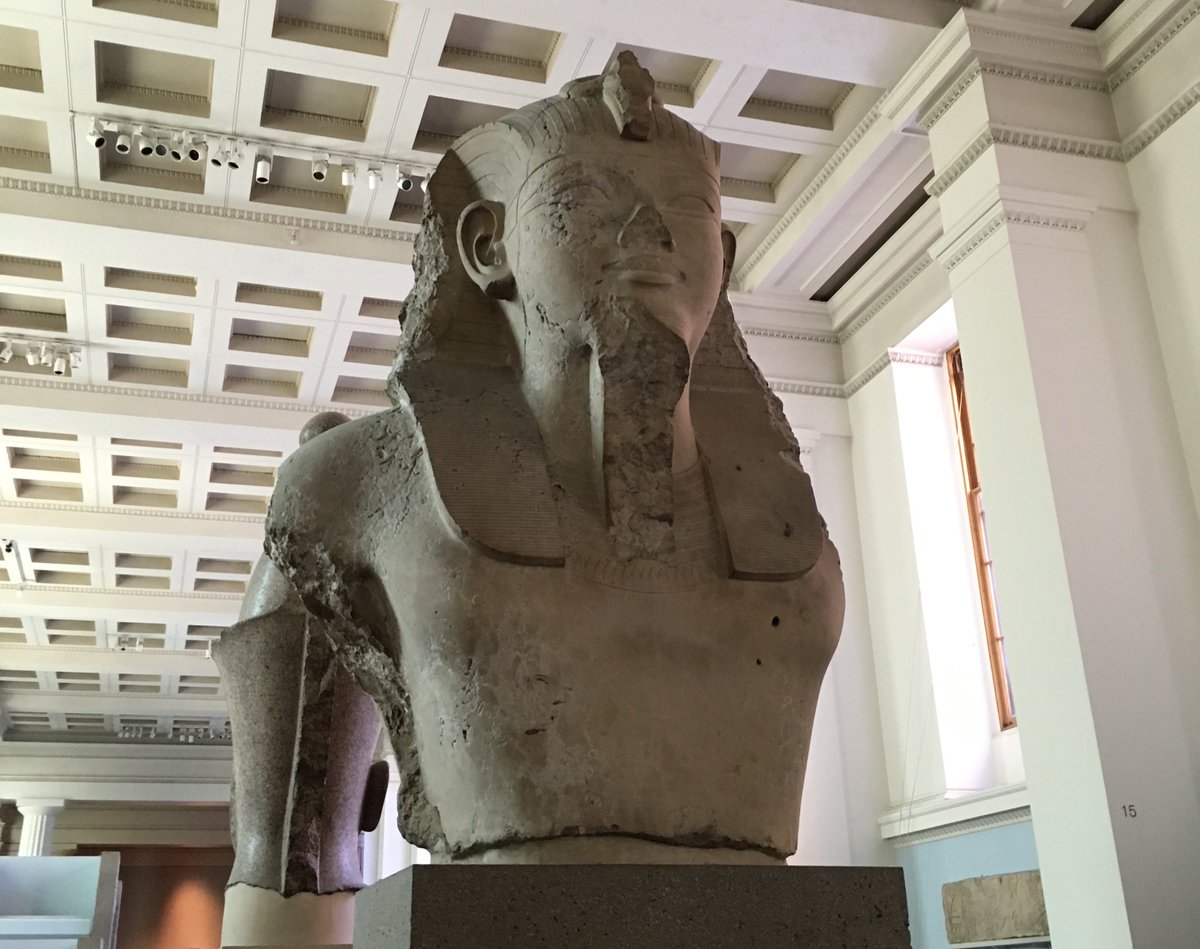 Today we are seeing art and historical stuffs!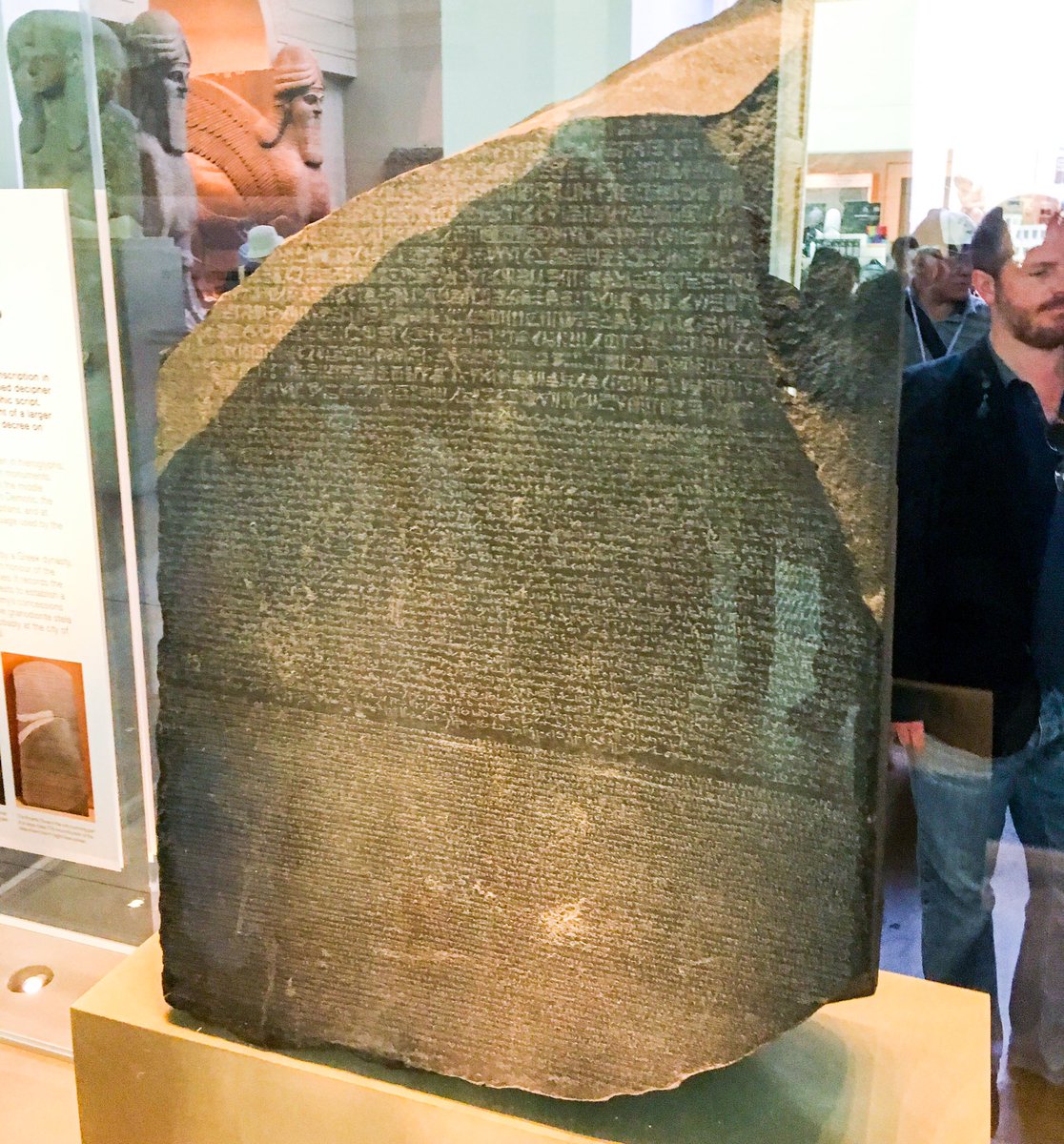 If you touch the Rosetta Stone, you automatically learn a new language! No installation CD required! It's like magic!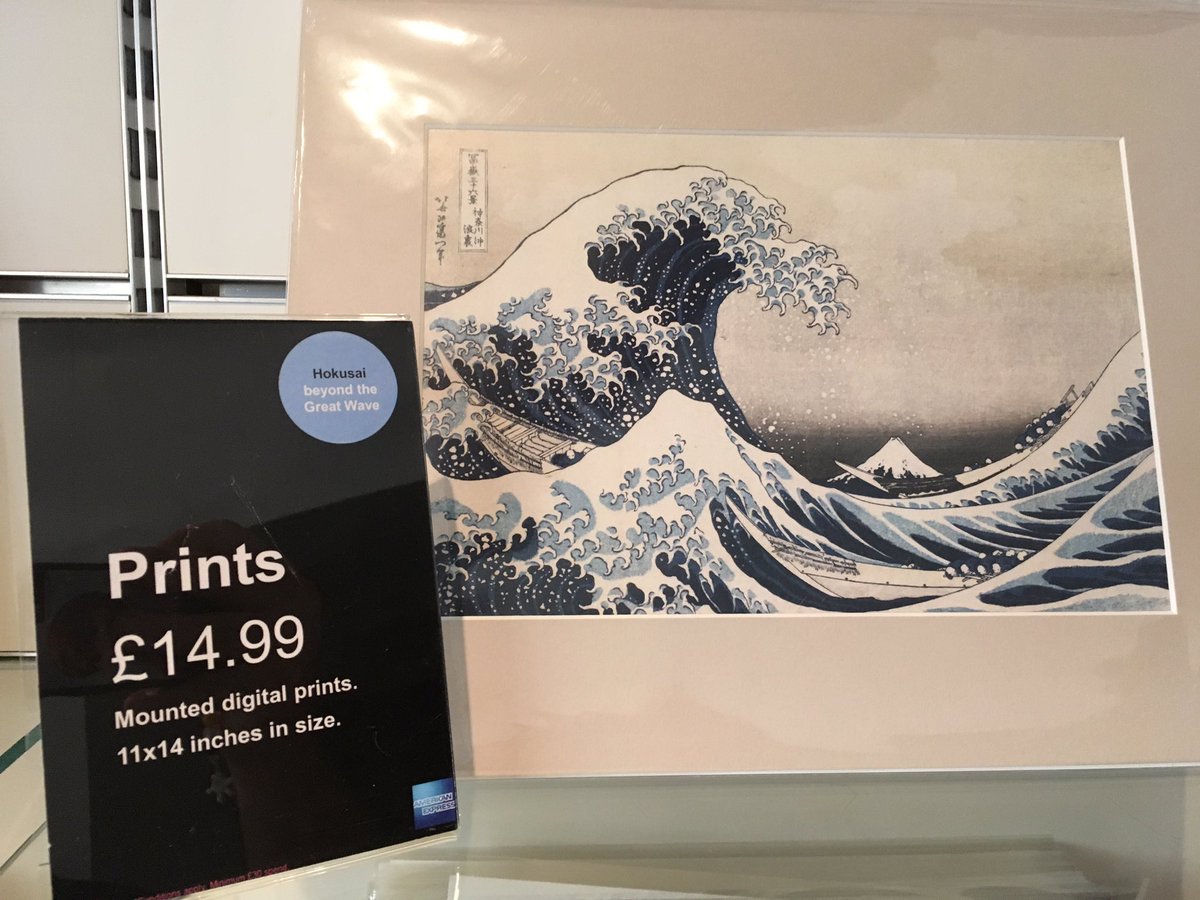 Saw Great Wave The British Museum! Super cool but no photos allowed. Spend extra money for a huge exhibit you can't share with anyone. #dumb We've been to loads of big museums over the past few years and have never seen photo restrictions like this. It wasn't that you couldn't take photos of the one piece of art, it was the WHOLE EXHIBIT. And you had to pay extra for it, while you can take as many photos as you'd like around the rest of the museum that is free.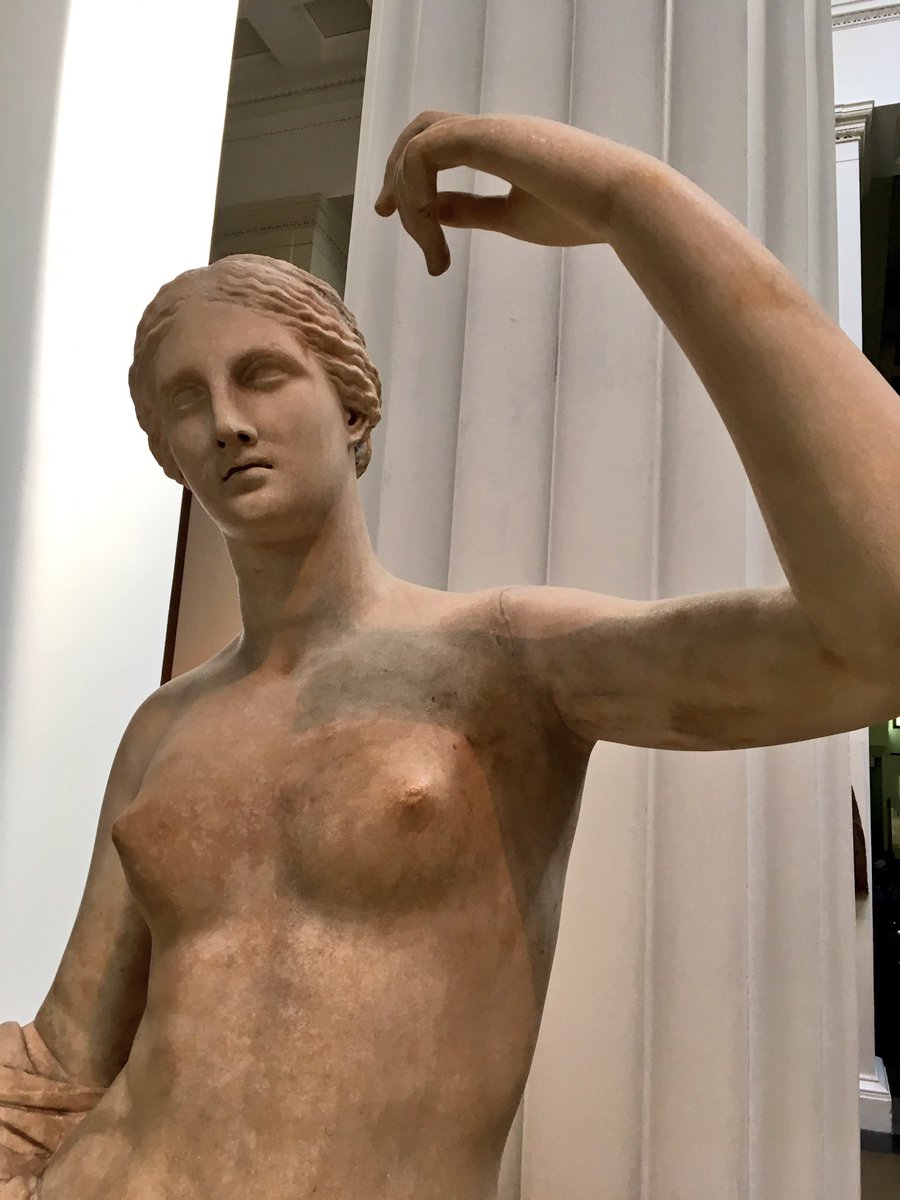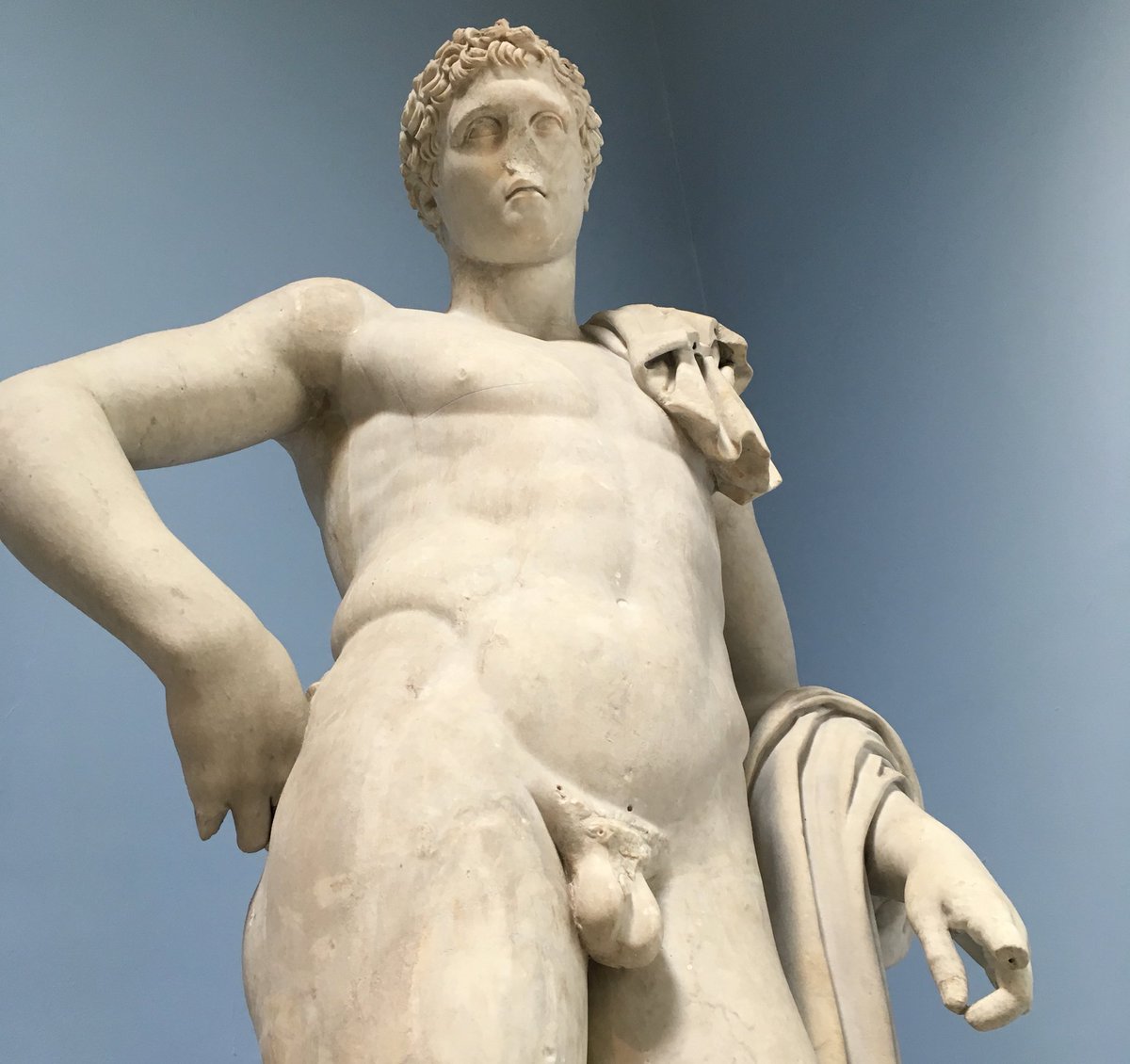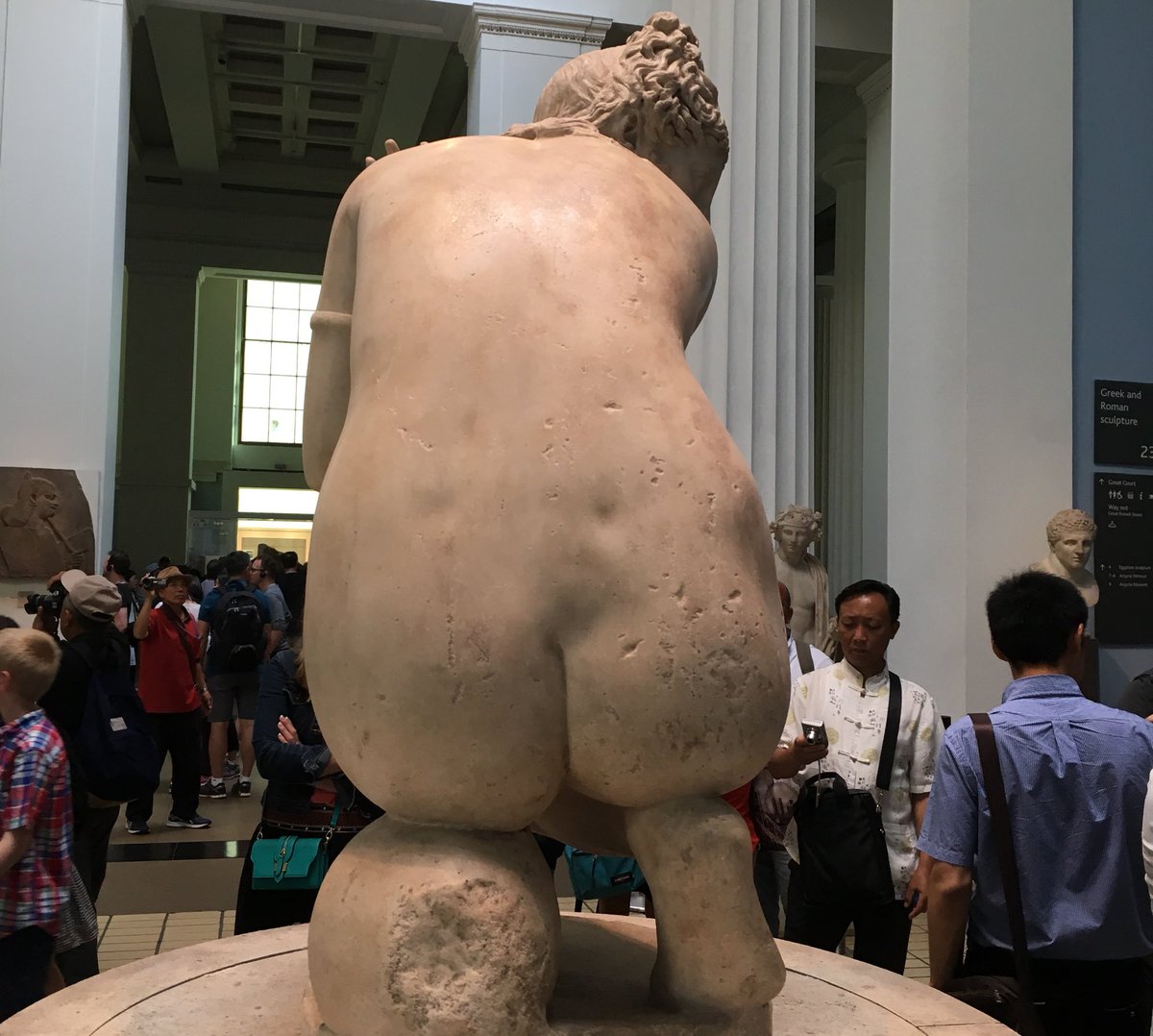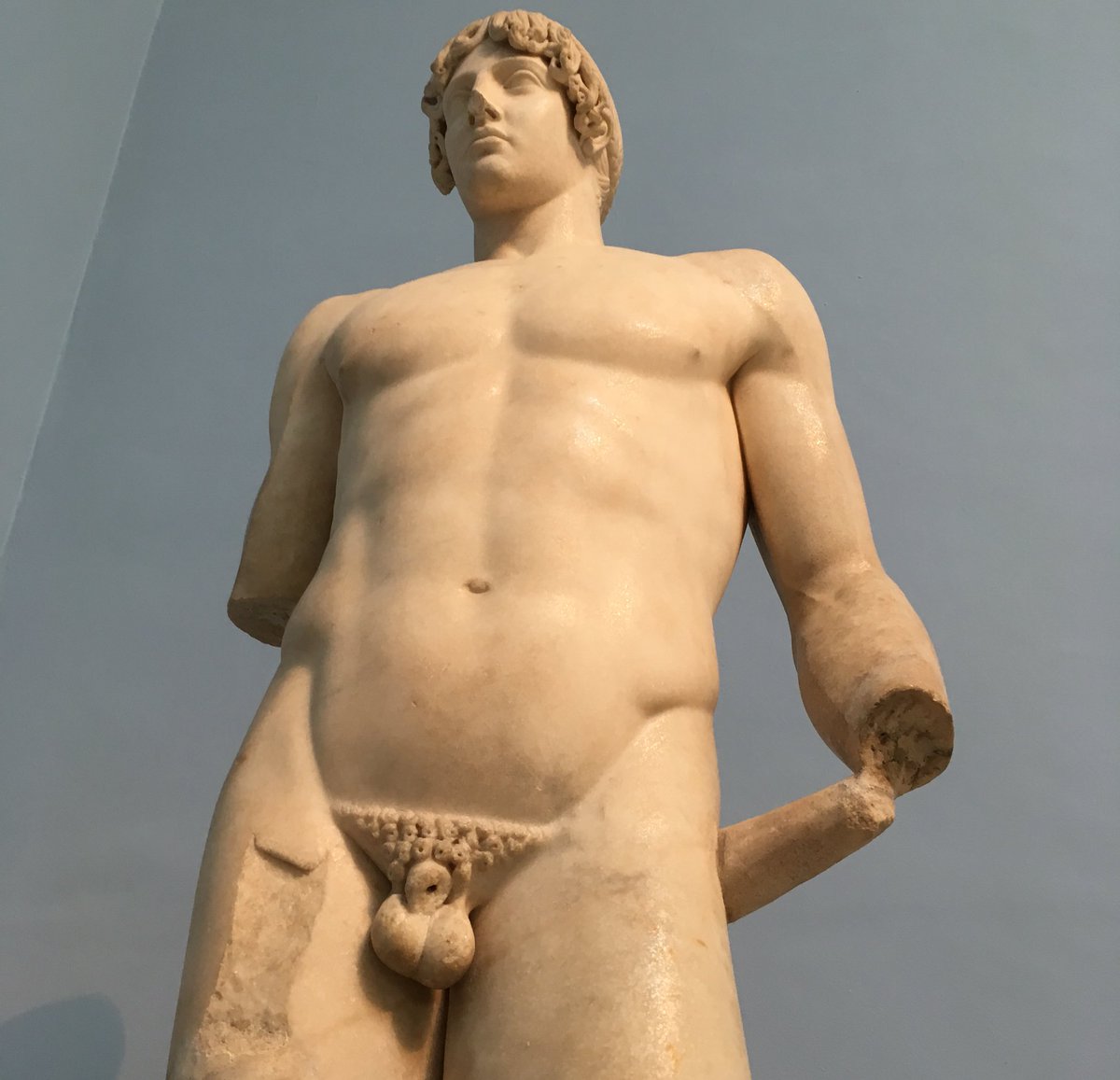 All the best parts of Greek mythology!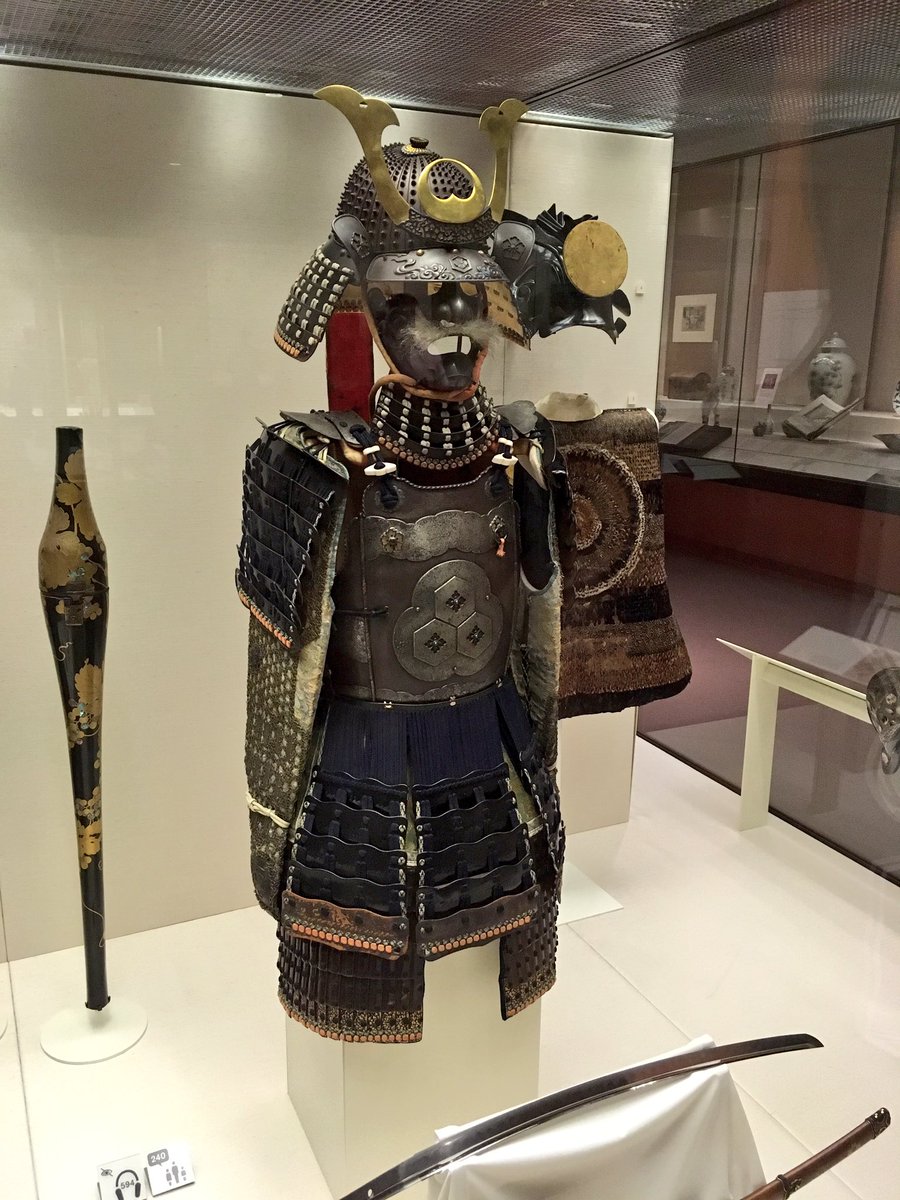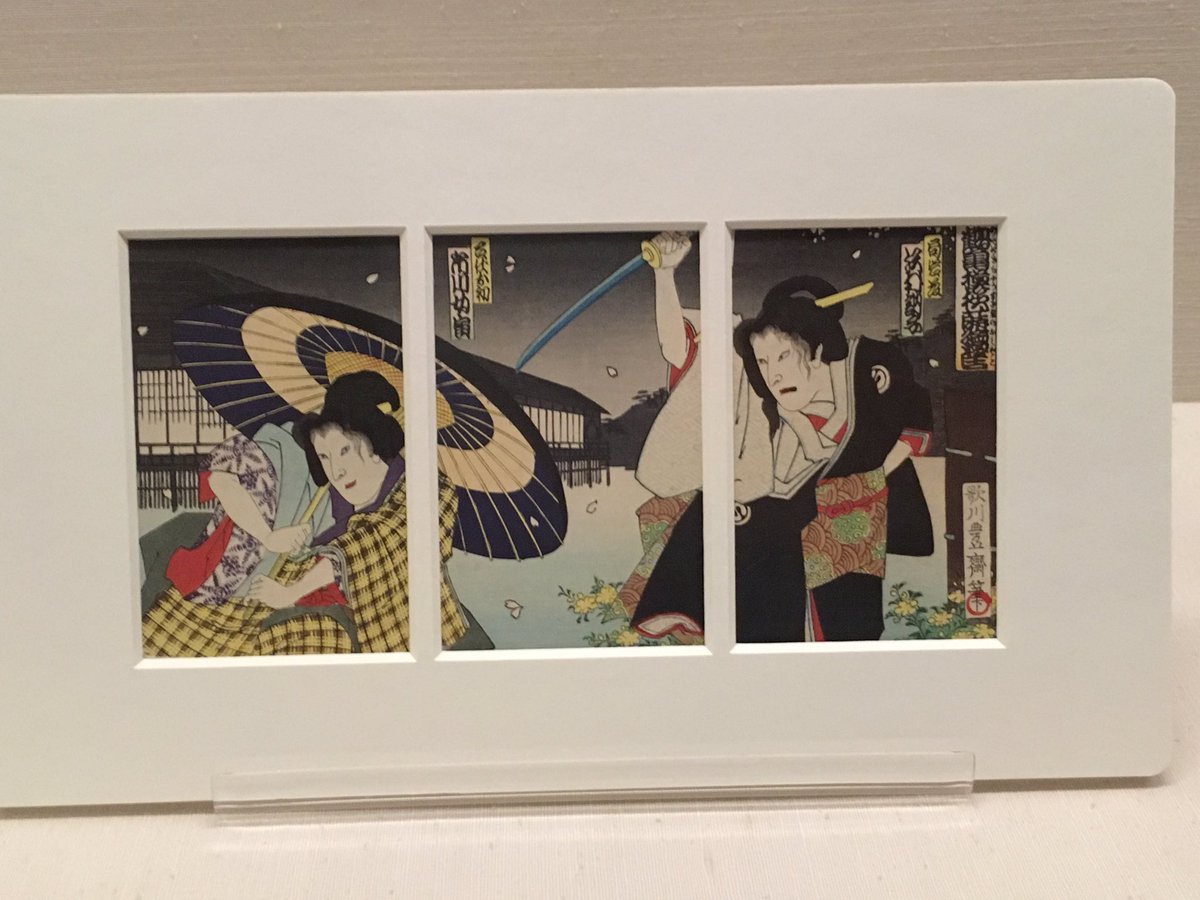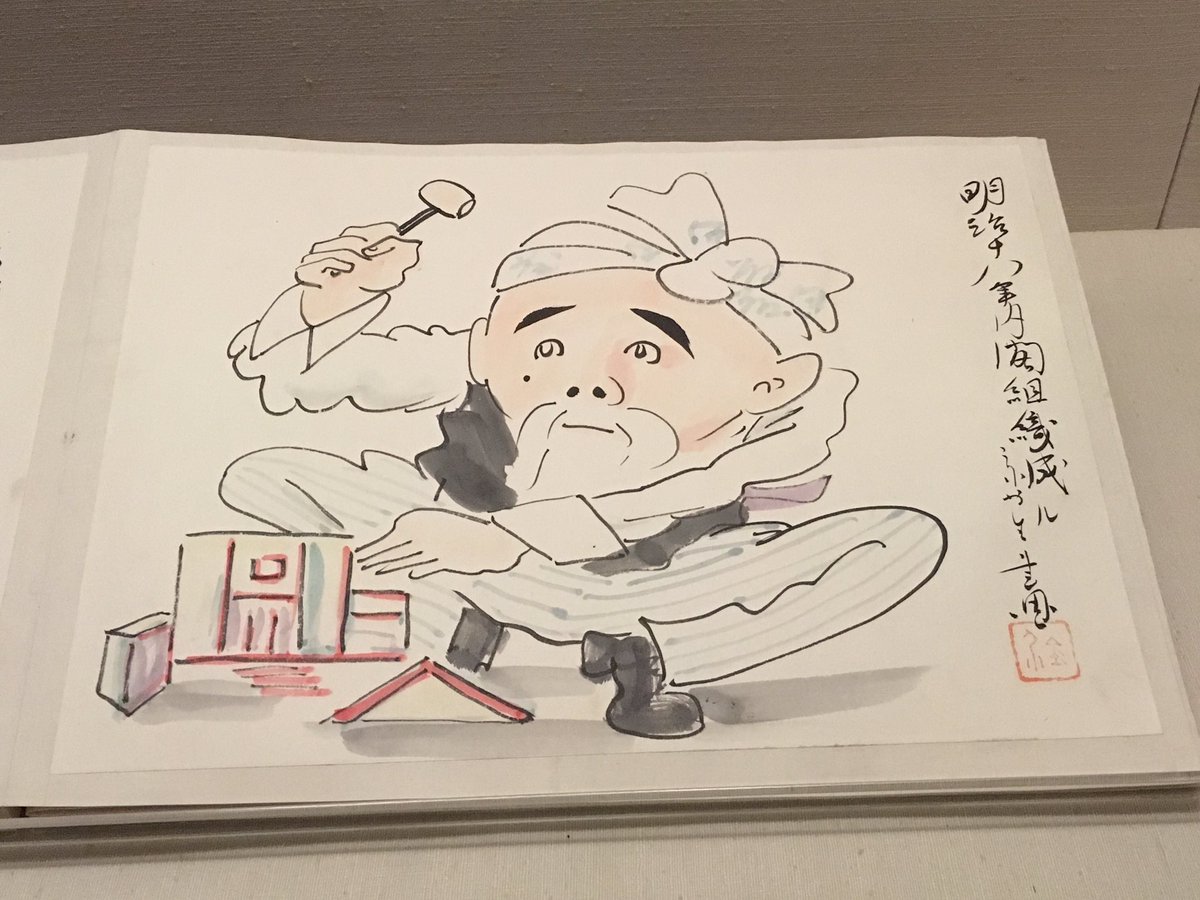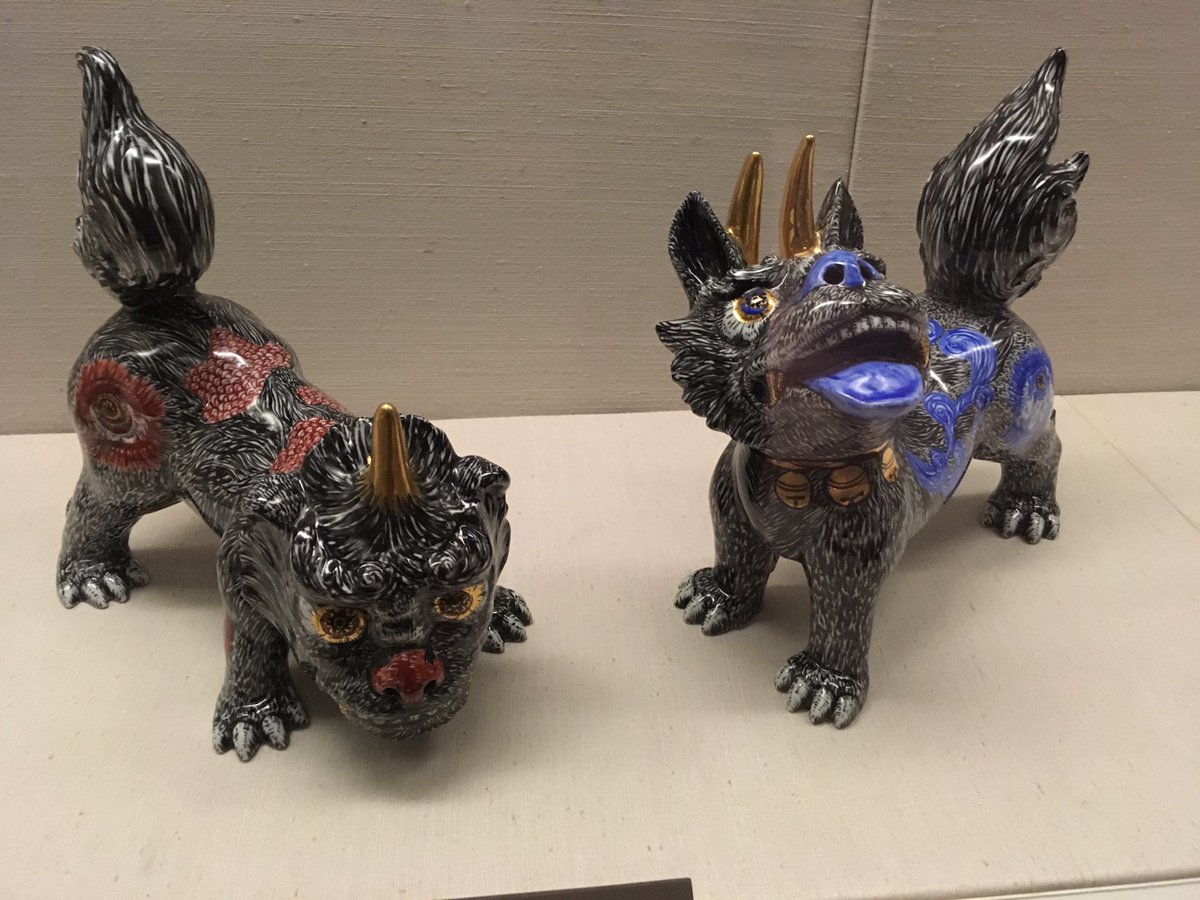 Japanese art & things! Love this! Note: So I can take photos in this FREE exhibit but not the upcharge Japan exhibit???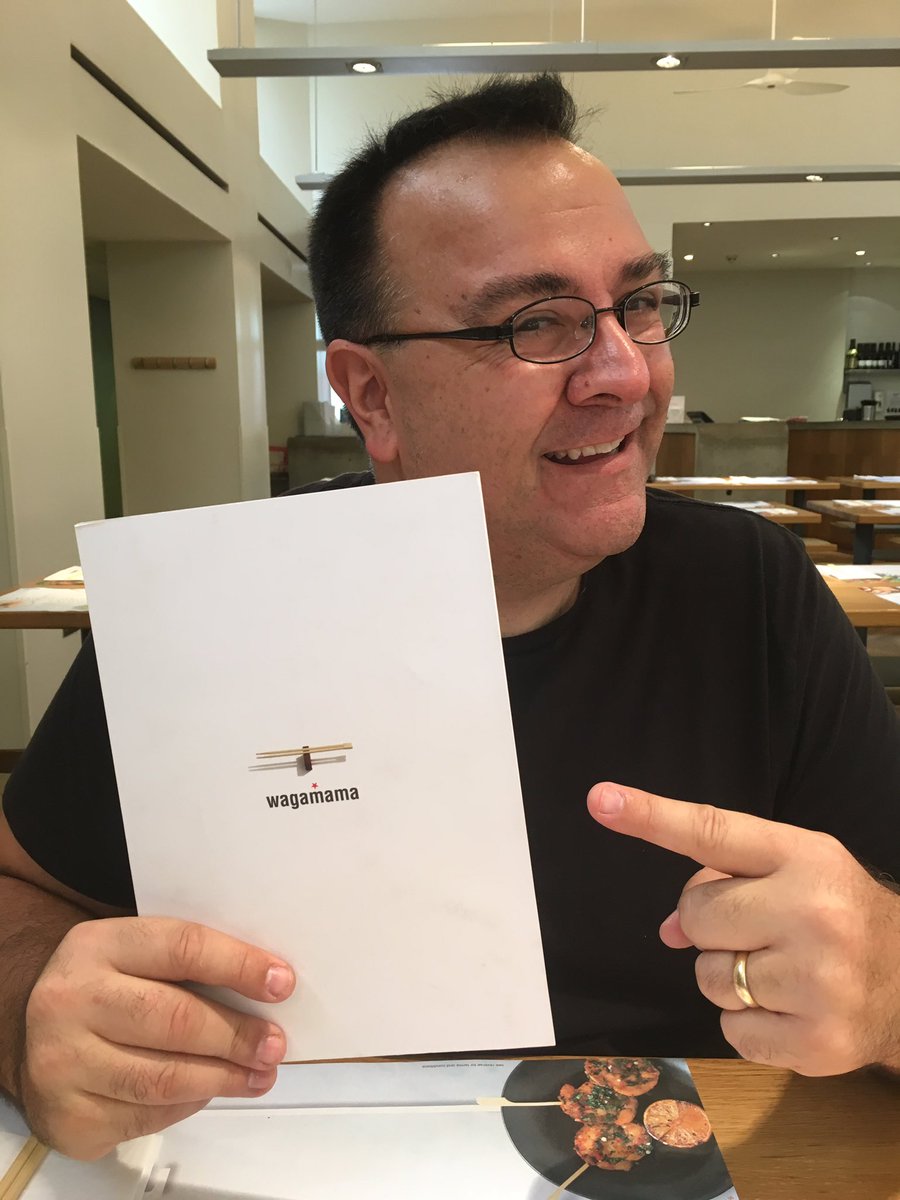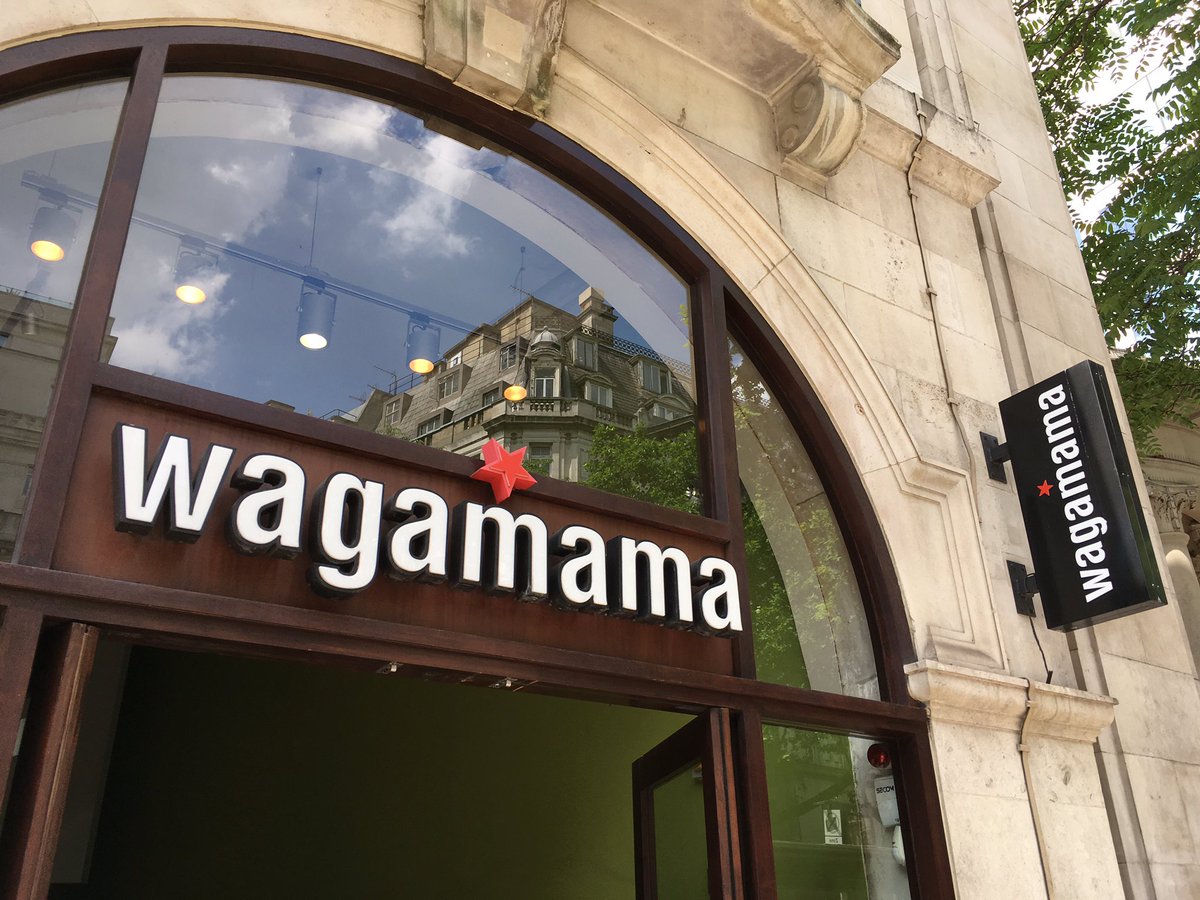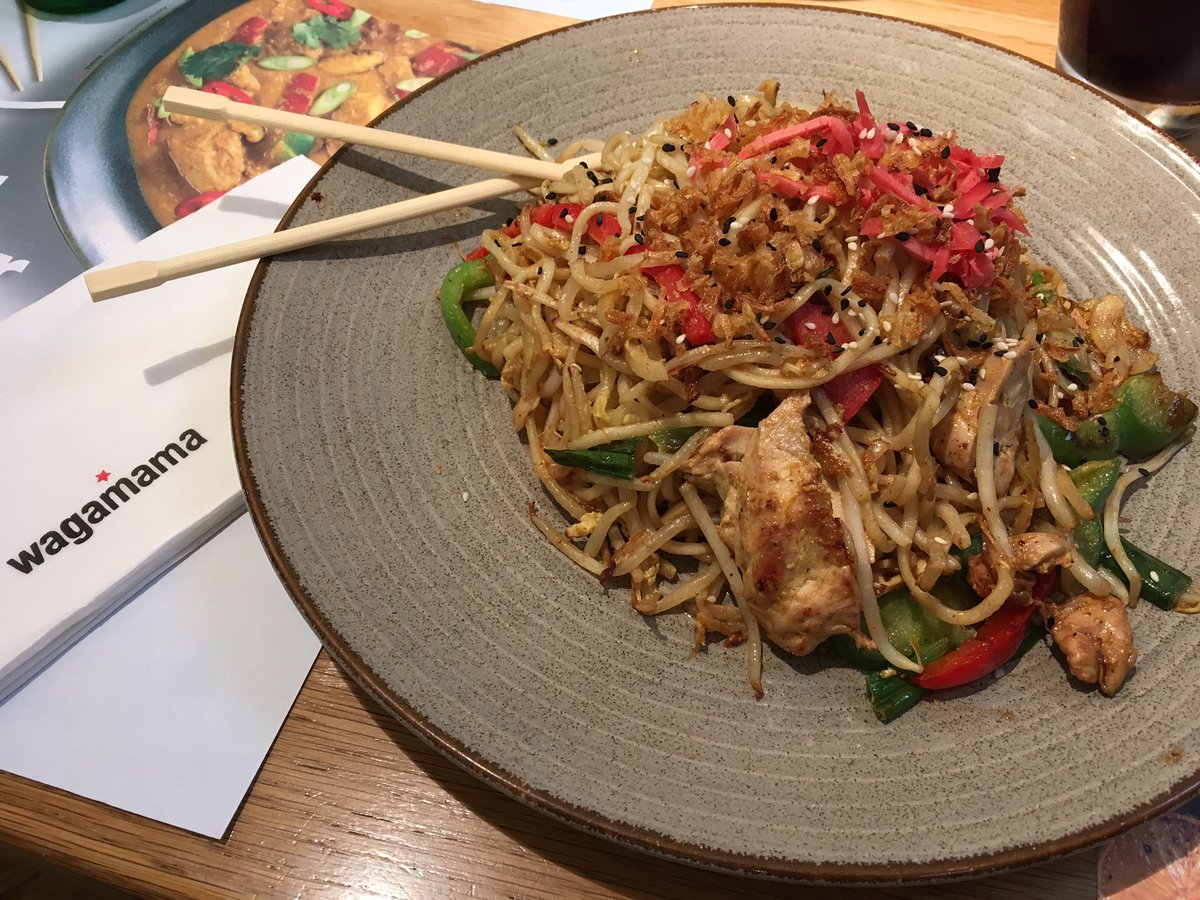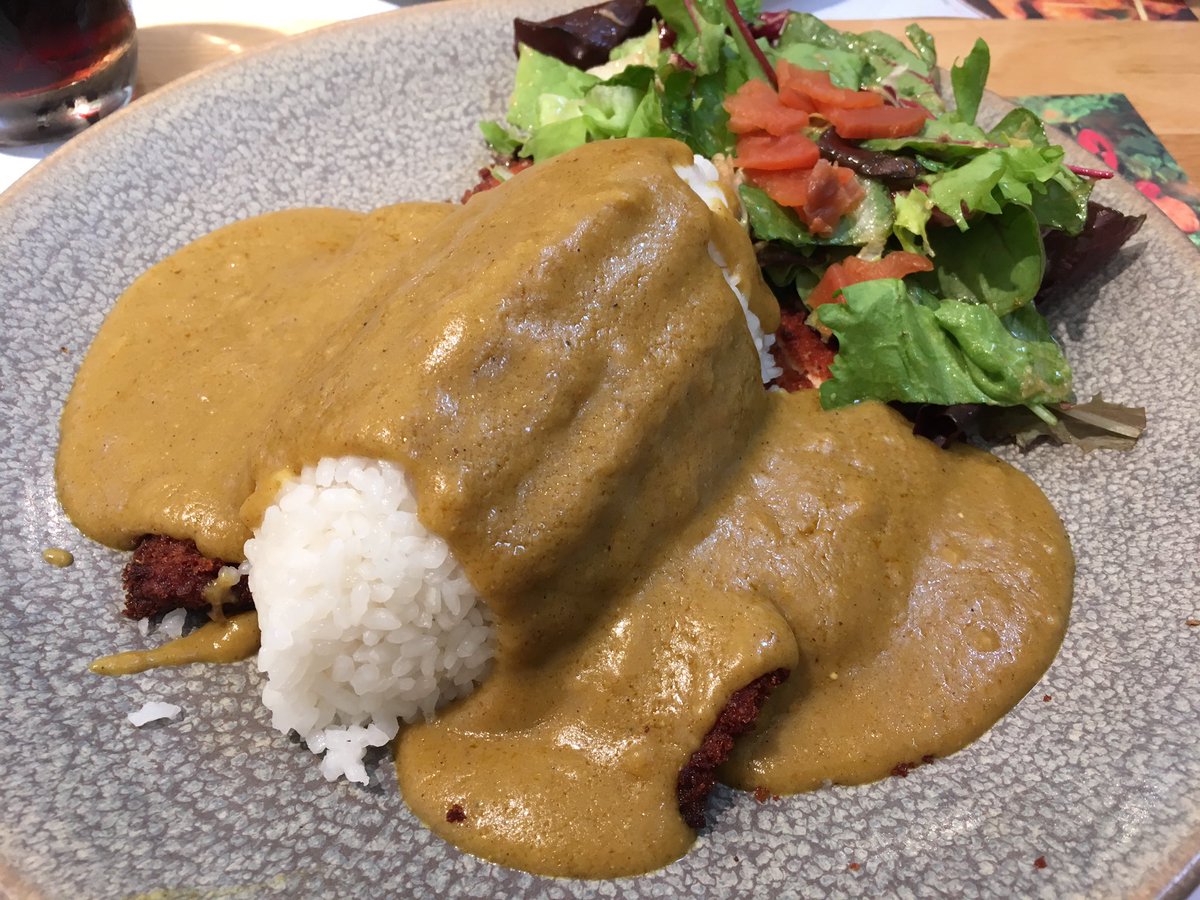 The perfect Father's Day lunch! Wagamama! I wish we had more of these in America, but it gives us one more reason to come to UK!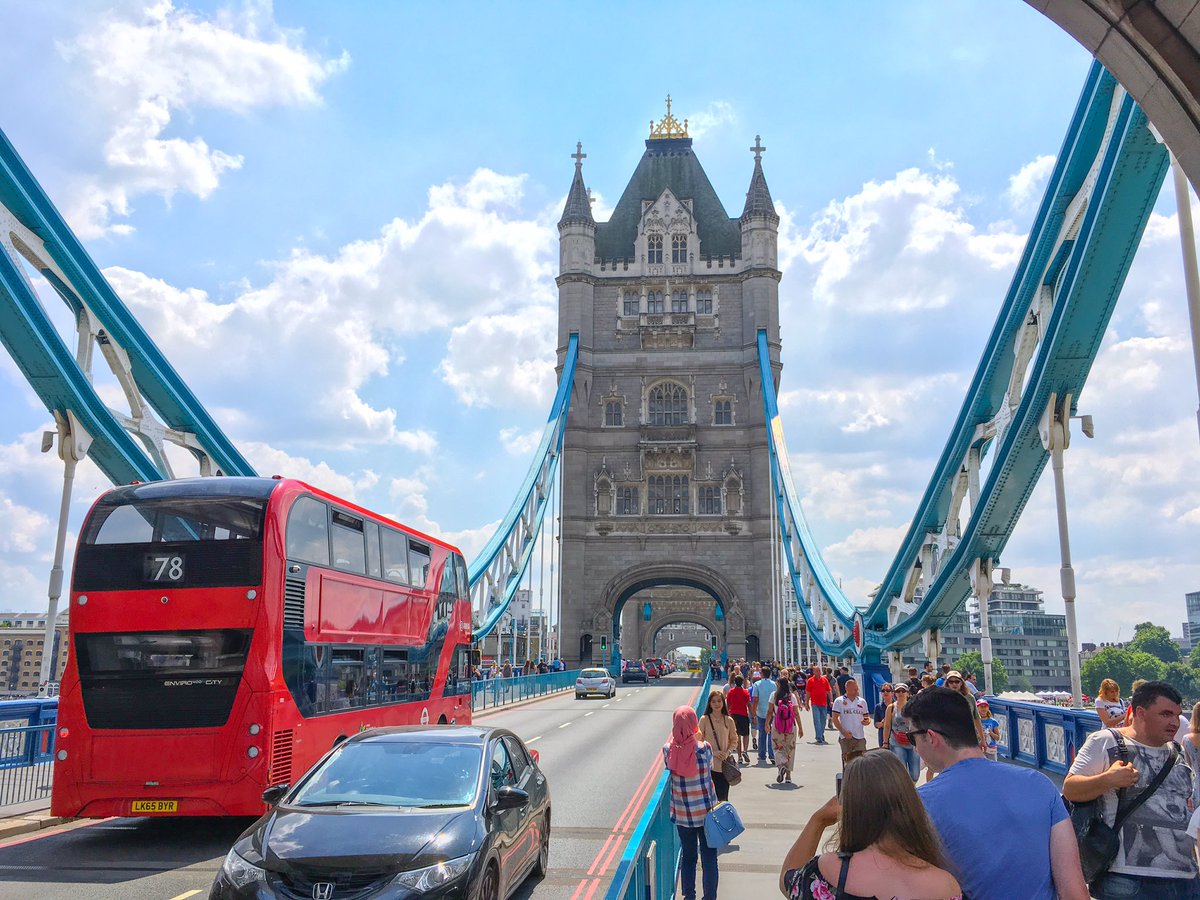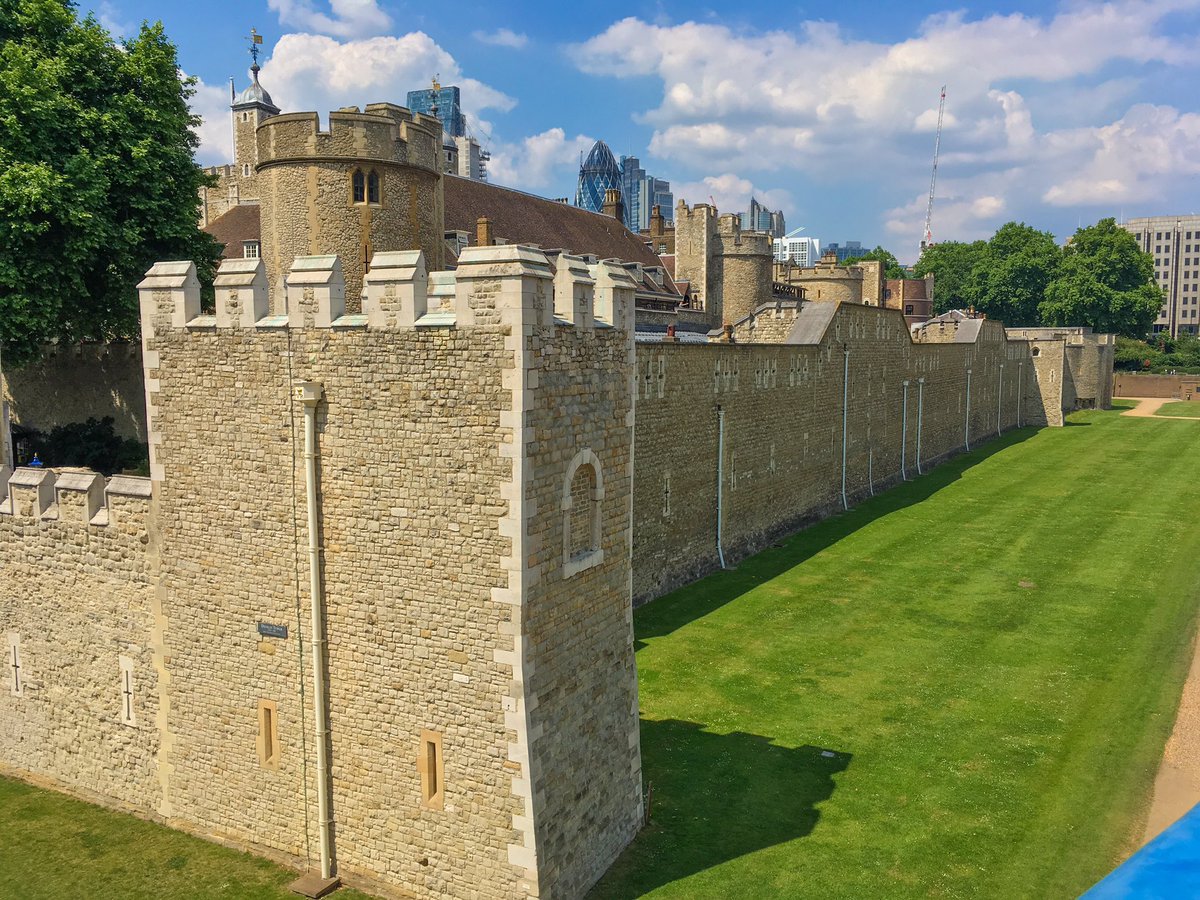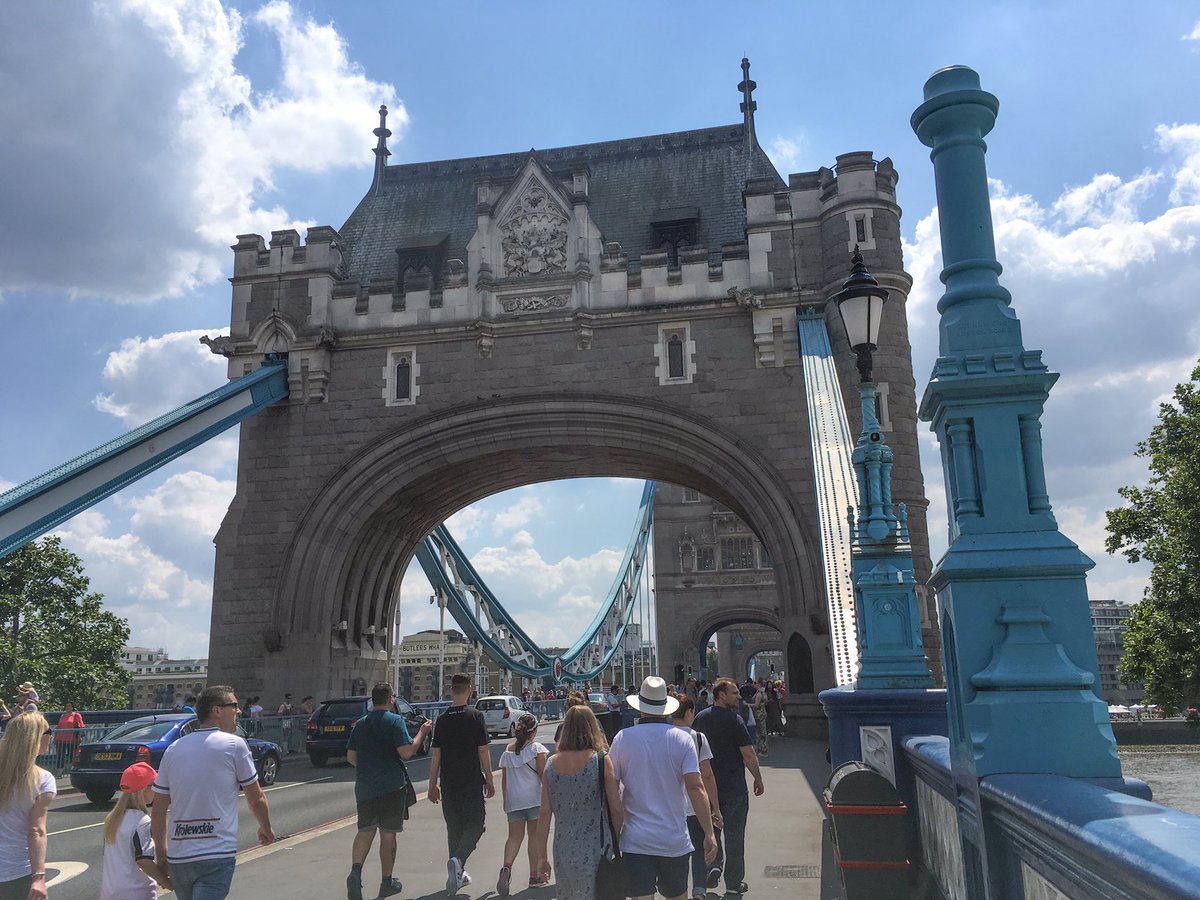 London historical touristy stuff? Check!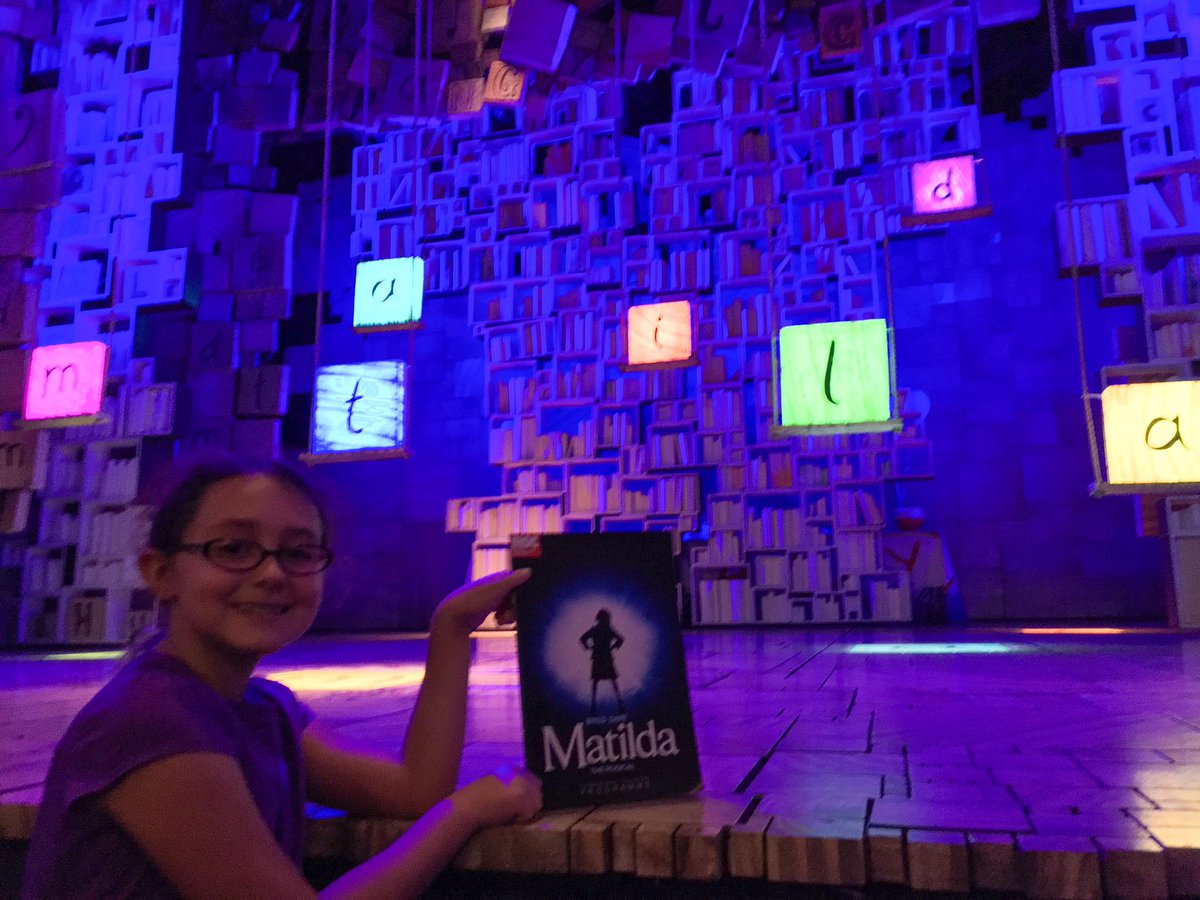 Just sat down in the front row of Matilda! I love that the front row of the Cambridge Theater is really the very FRONT!!! (No orch pit!)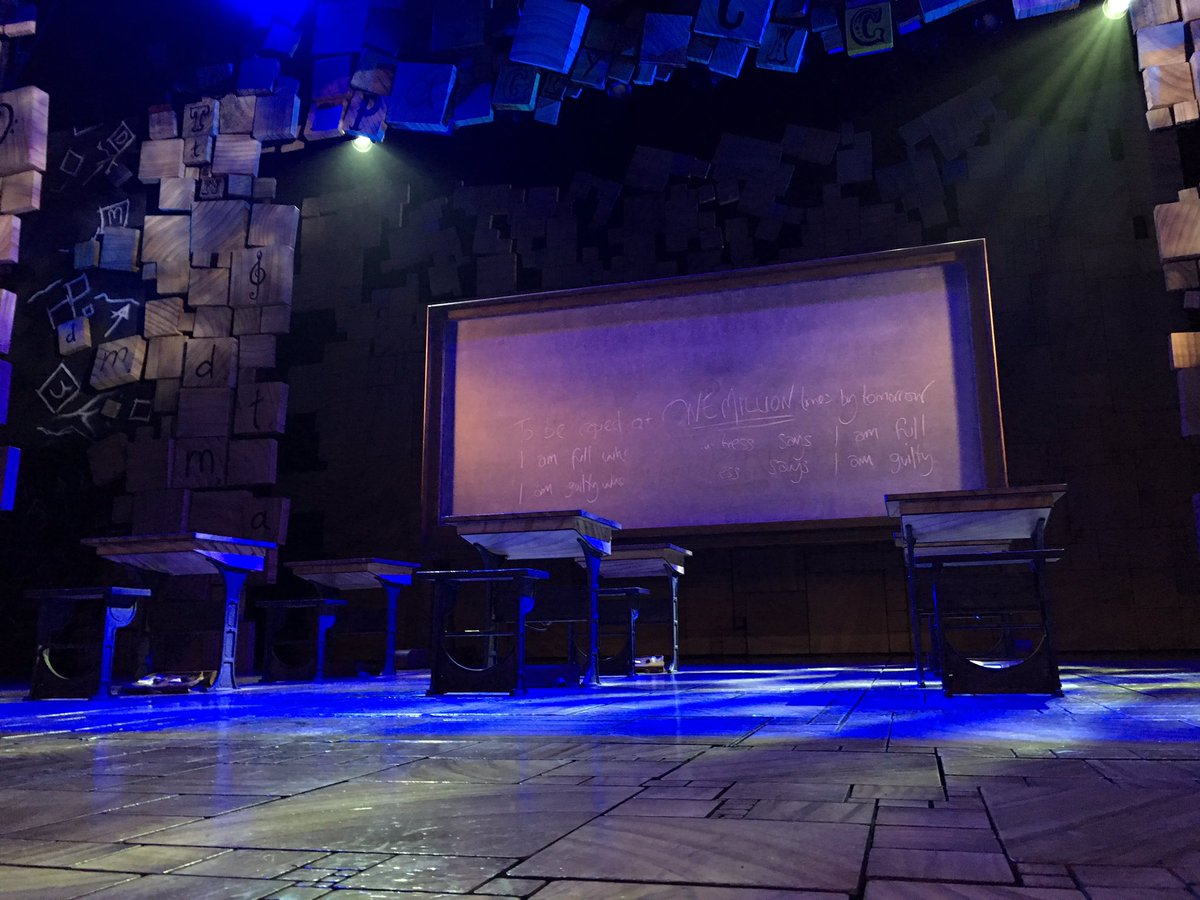 At intermission! The girl playing Matilda (Abbie Vena) is wonderful! Amazing facial expressions! Perfect for the role!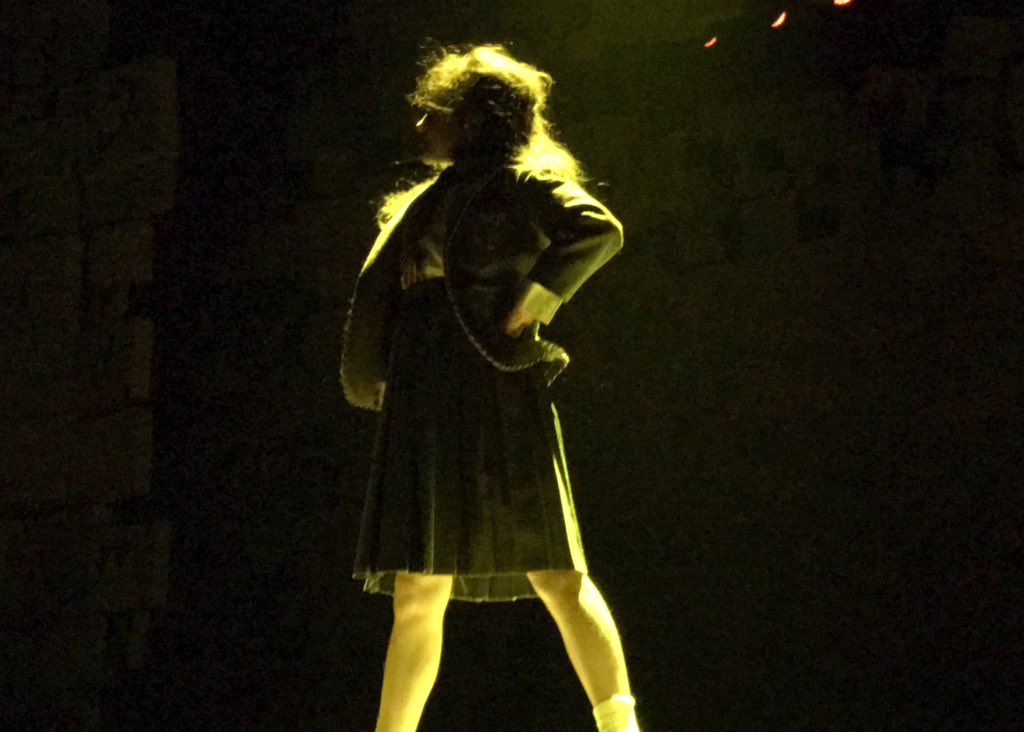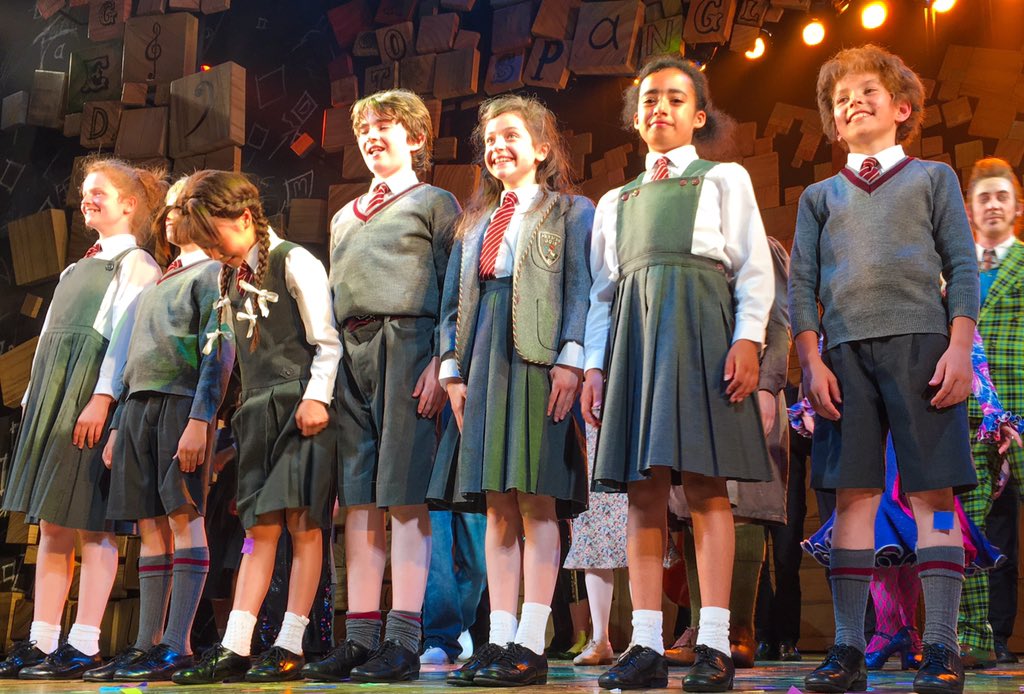 Abbie was amazing as the lead in Matilda! We chatted with her after the show and she was just as lovely off-stage!
IMO live theater is to roller coasters & physical dark rides as movies are to simulators & media-based rides. I prefer roller coasters!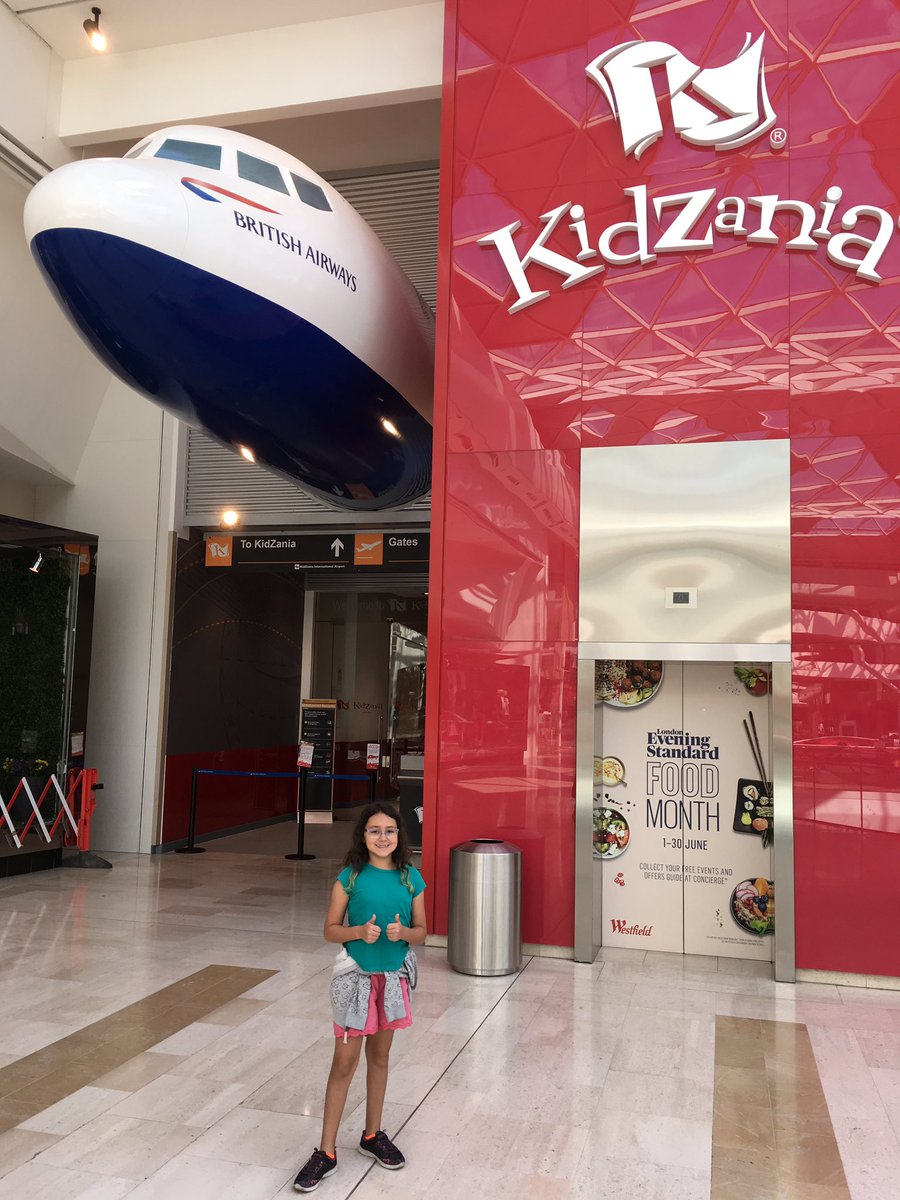 Ready for another Kidzania day? Kristen is!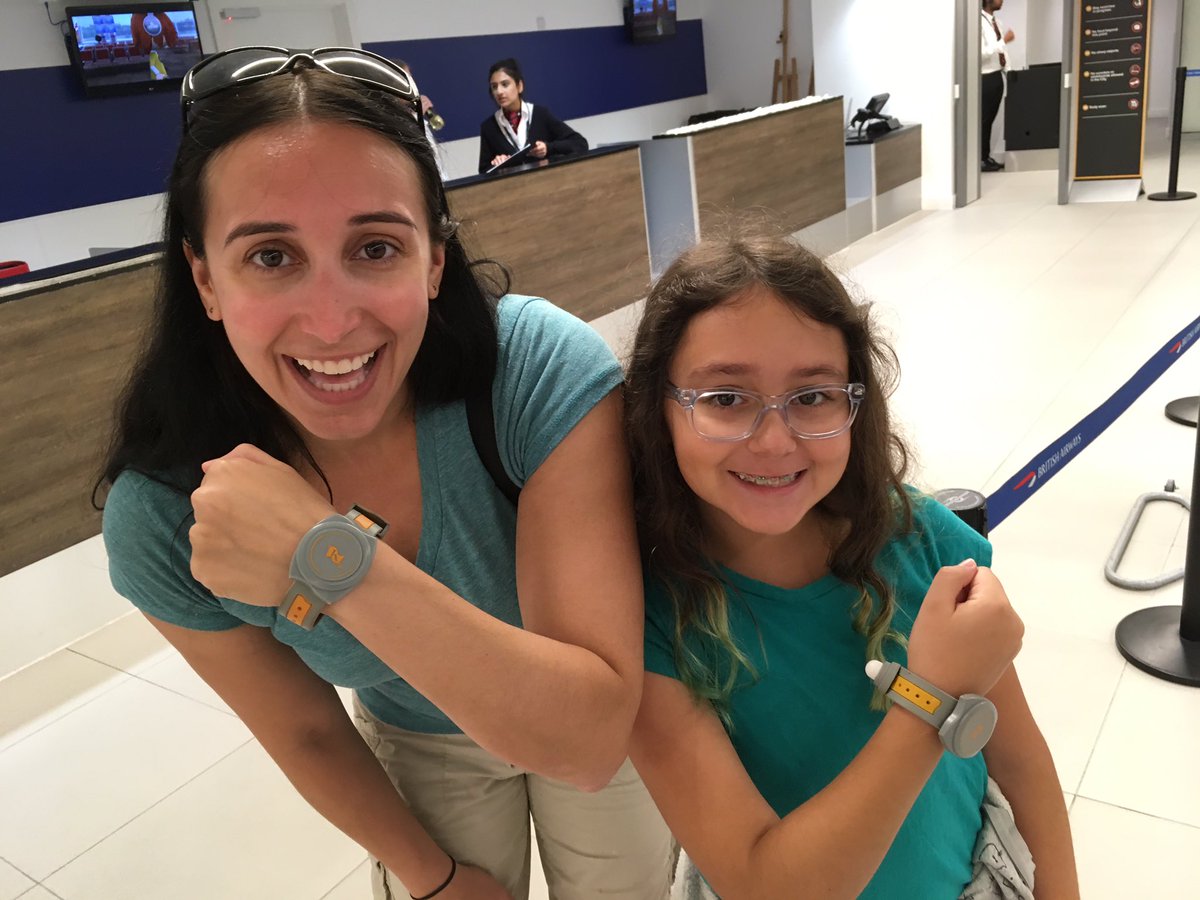 Hey look! KidZania London uses this awesome RFID wristband system to interact with screens inside the park to track your progress! Awesome!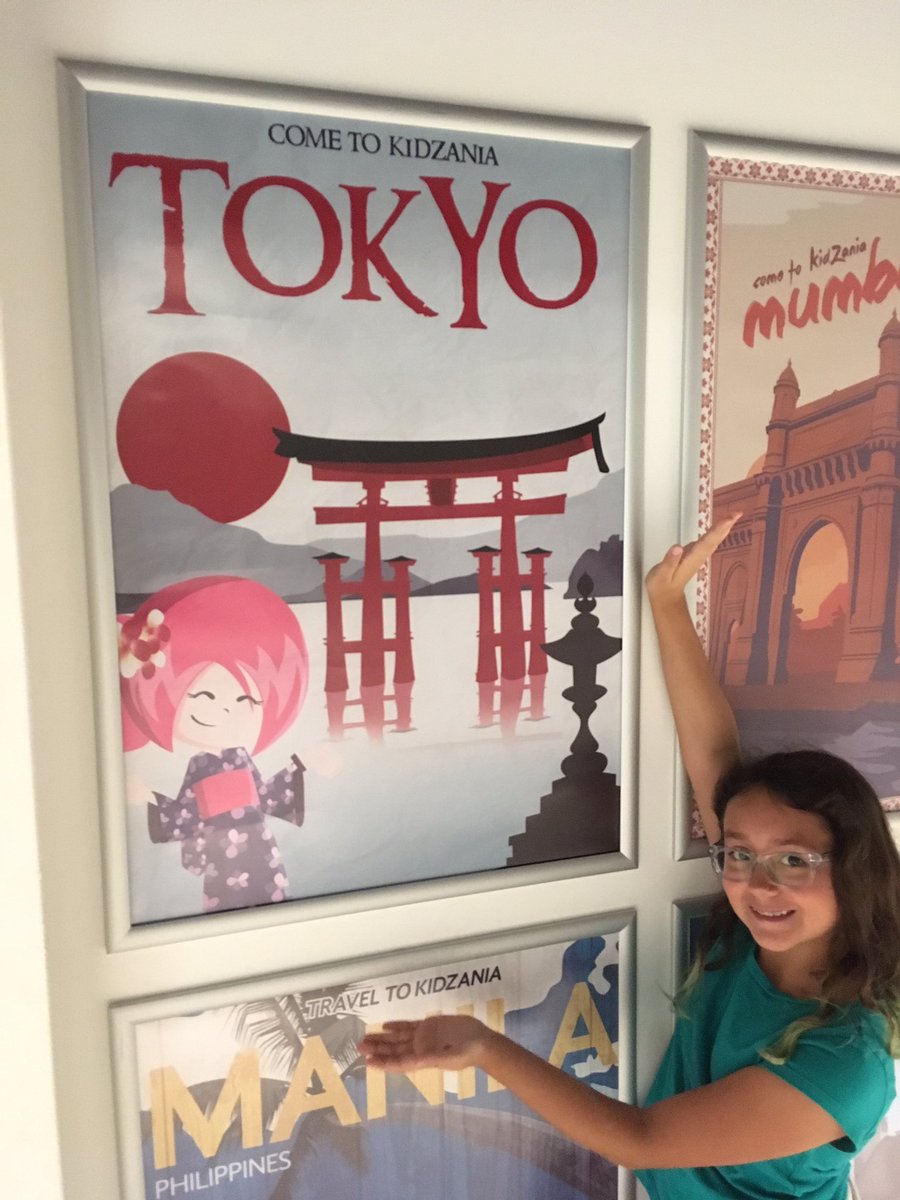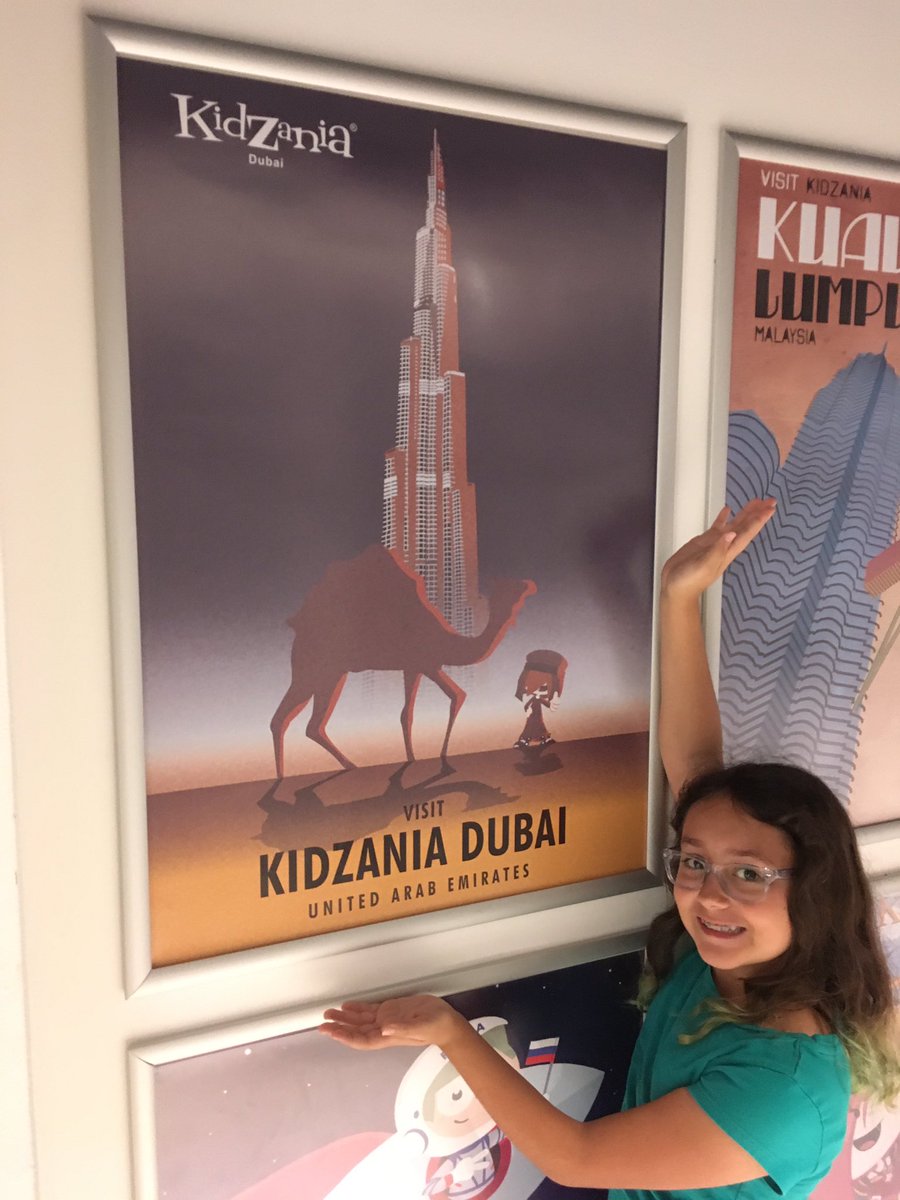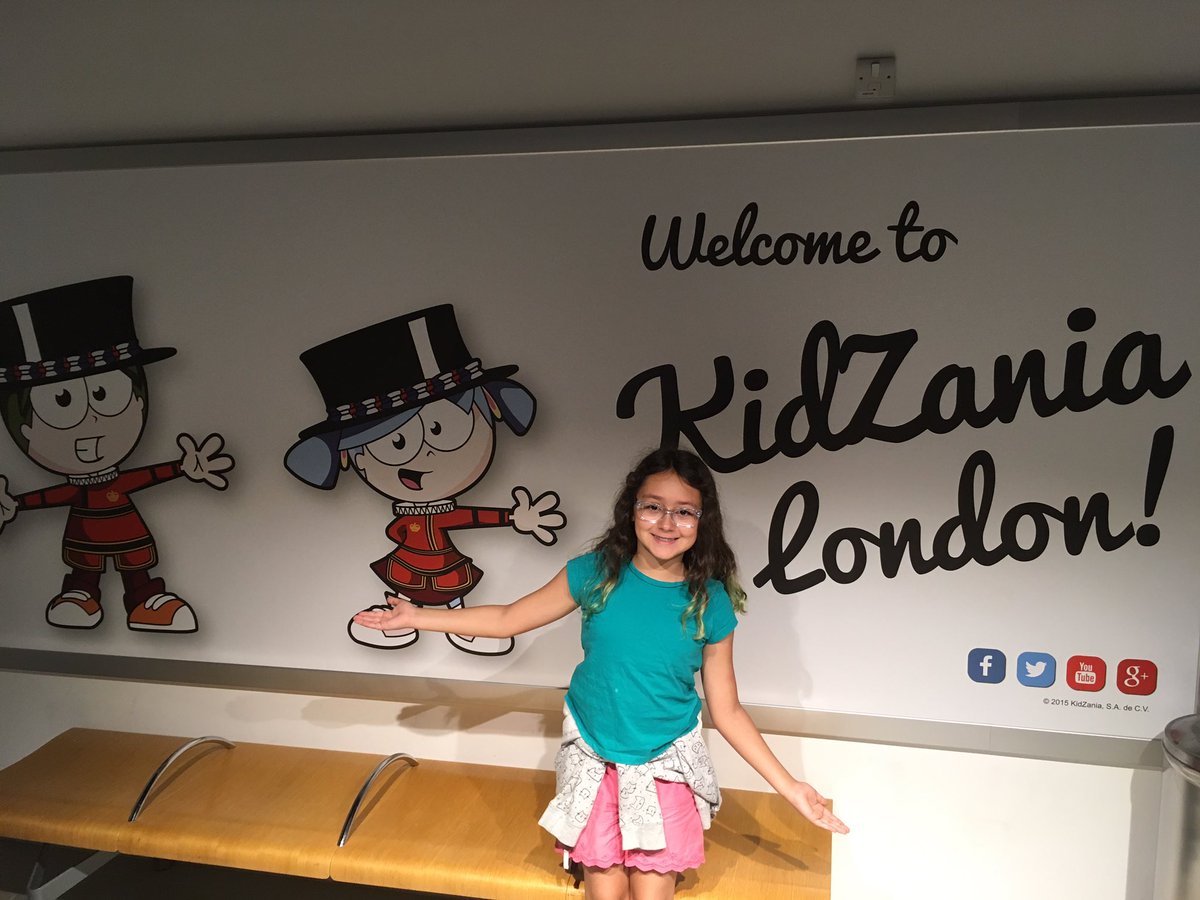 Kristen is a Kidzania world traveler having now been to KidZania Tokyo, KidZania Dubai and now KidZania London!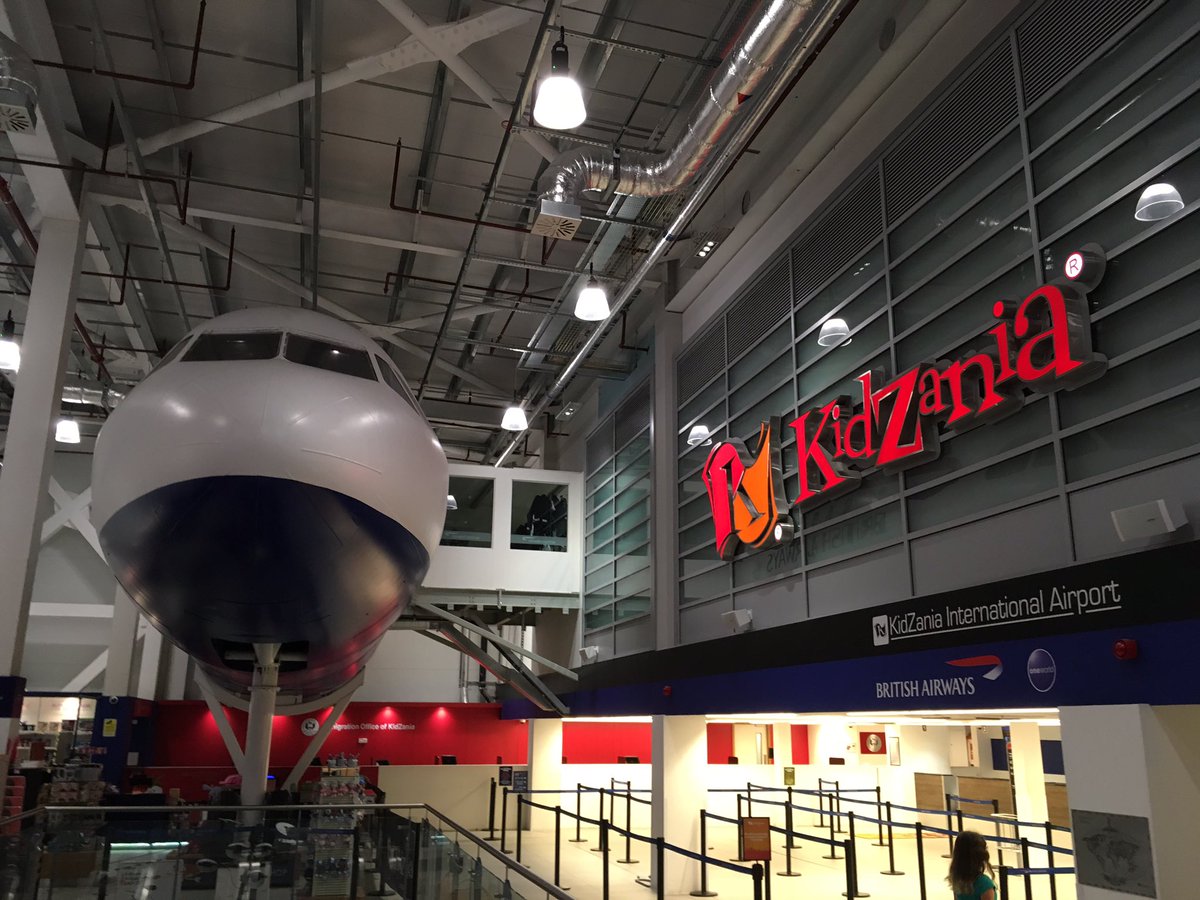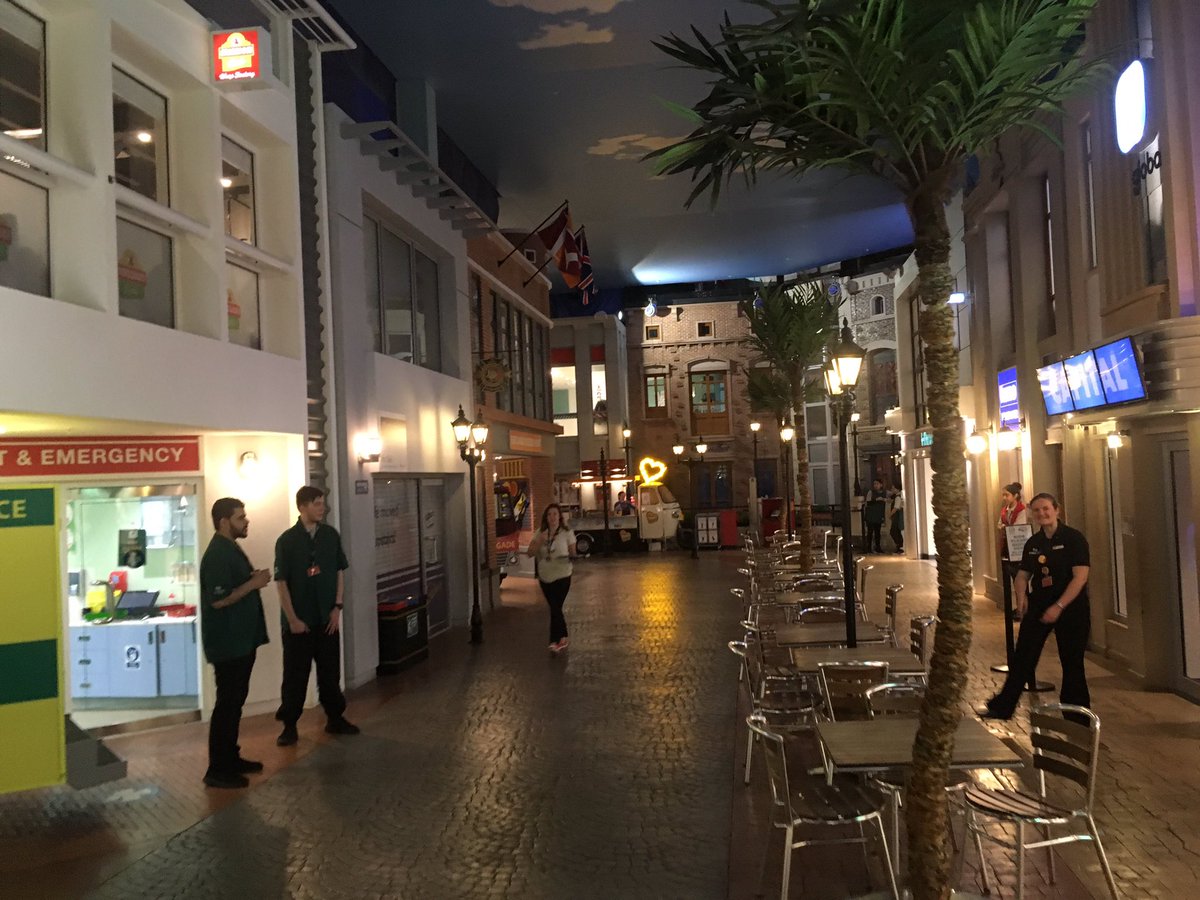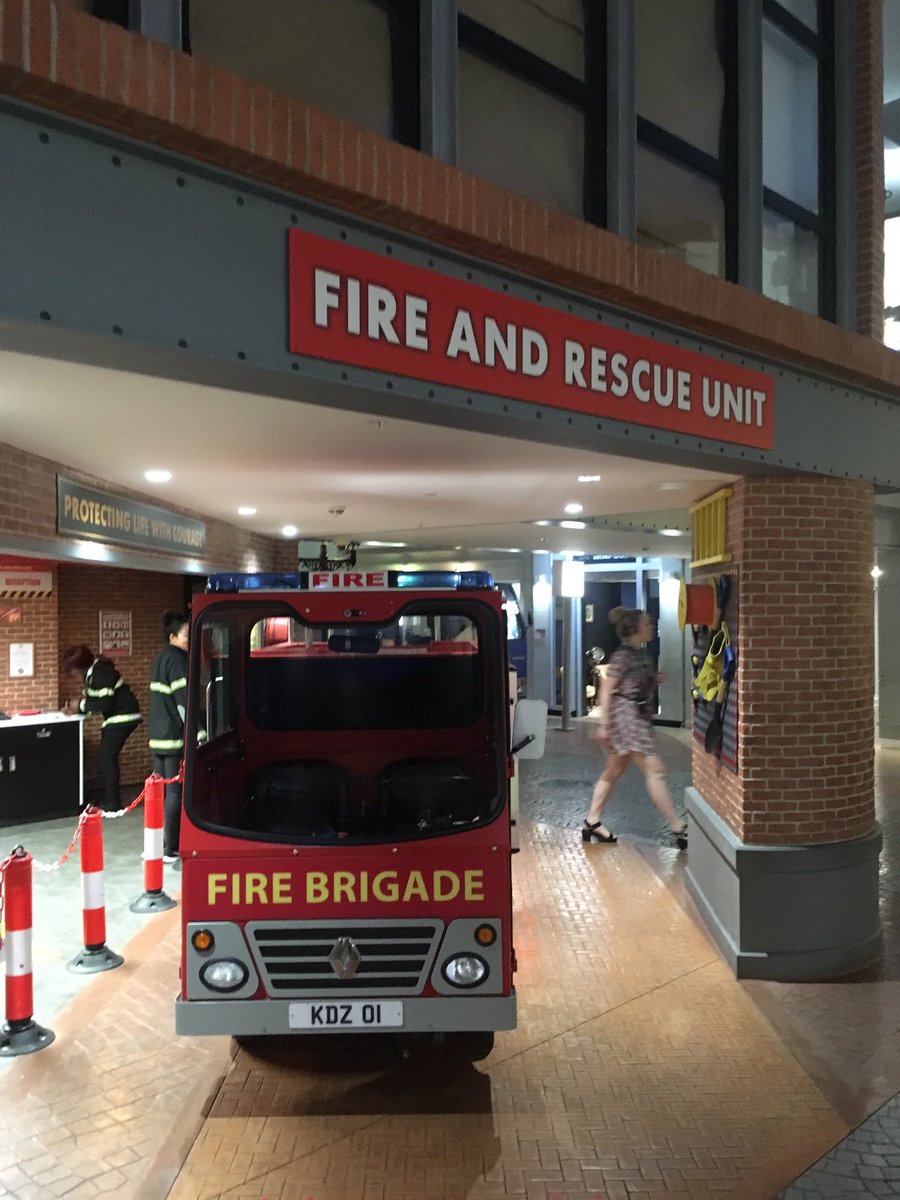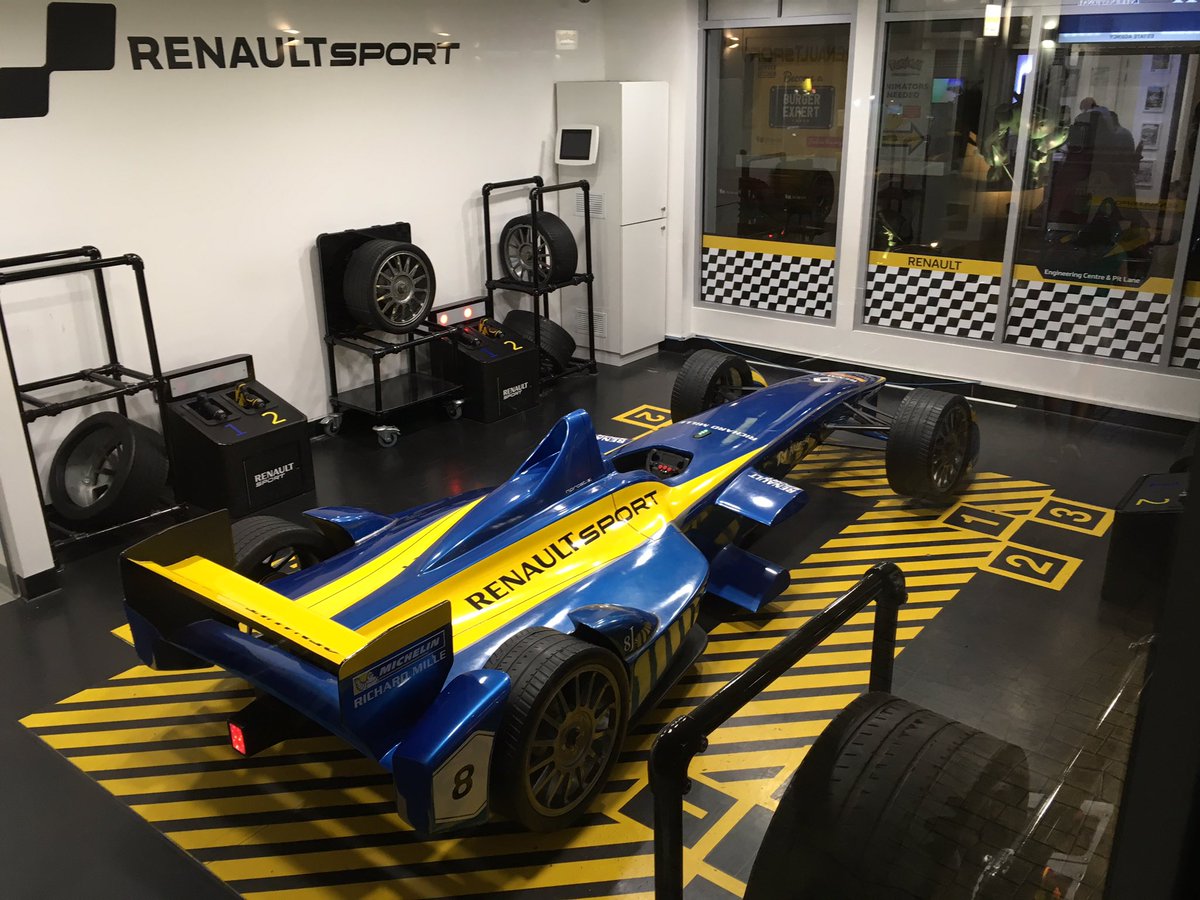 As you walk into KidZania London you realize this is a well themed and detailed "edutainment" theme park designed just for kids! We love it!
Kristen from @OceanSprayInc shows Jack how to harvest cranberries! @WaltDisneyWorld #EpcotFoodFestival @WDWToday pic.twitter.com/UMnKfUdzS5

— Theme Park Review (@ThemeParkReview) September 26, 2015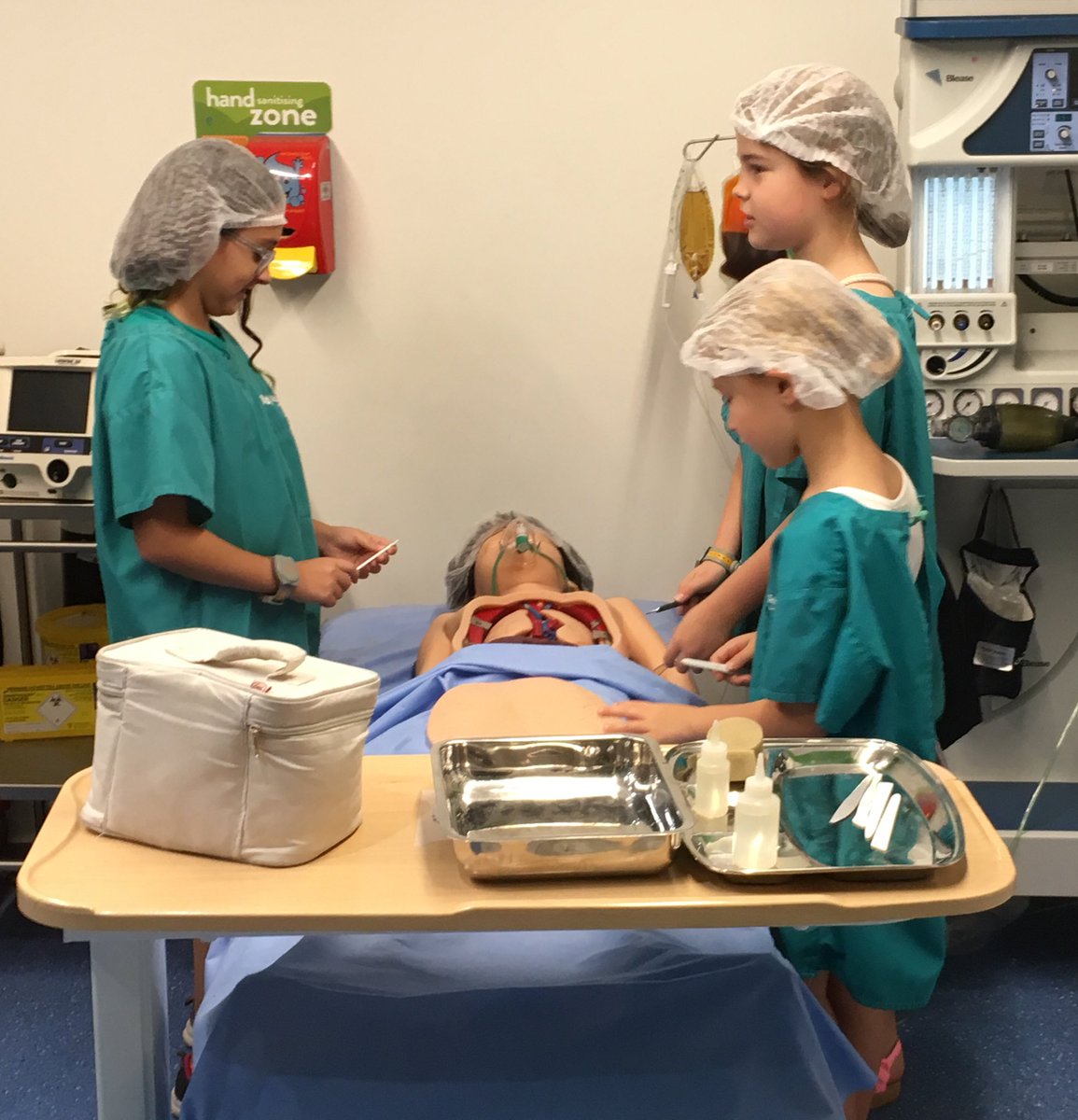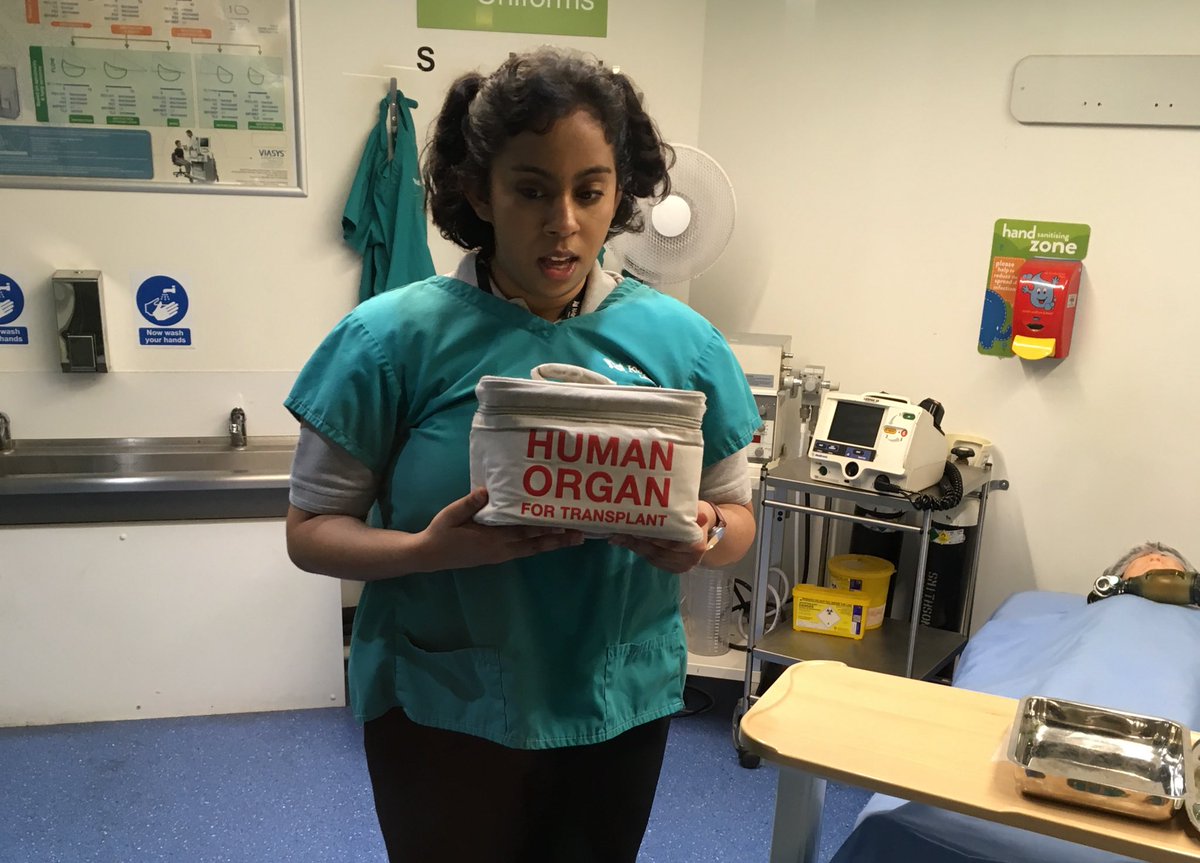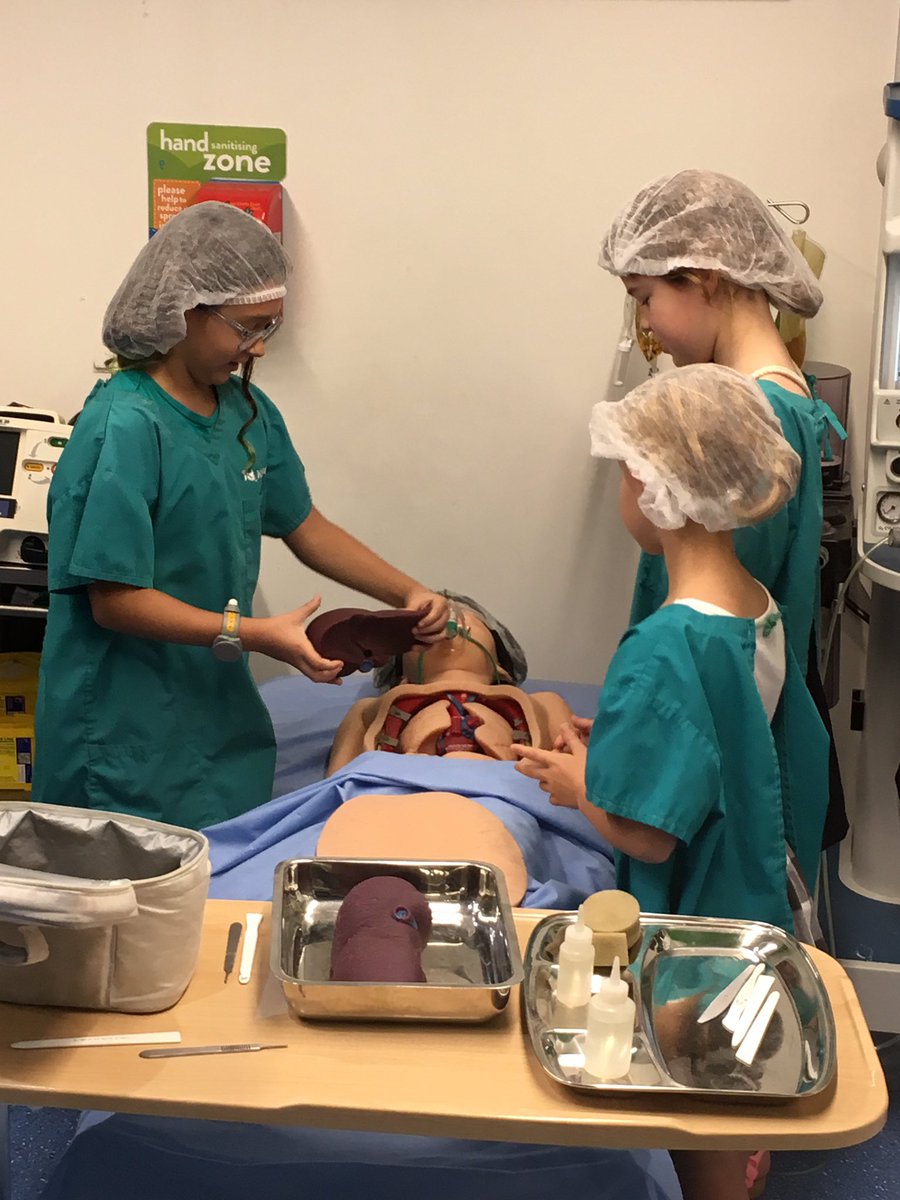 Right now, Kristen is at hospital doing a human organ transplant! 90% chance the patient has survived!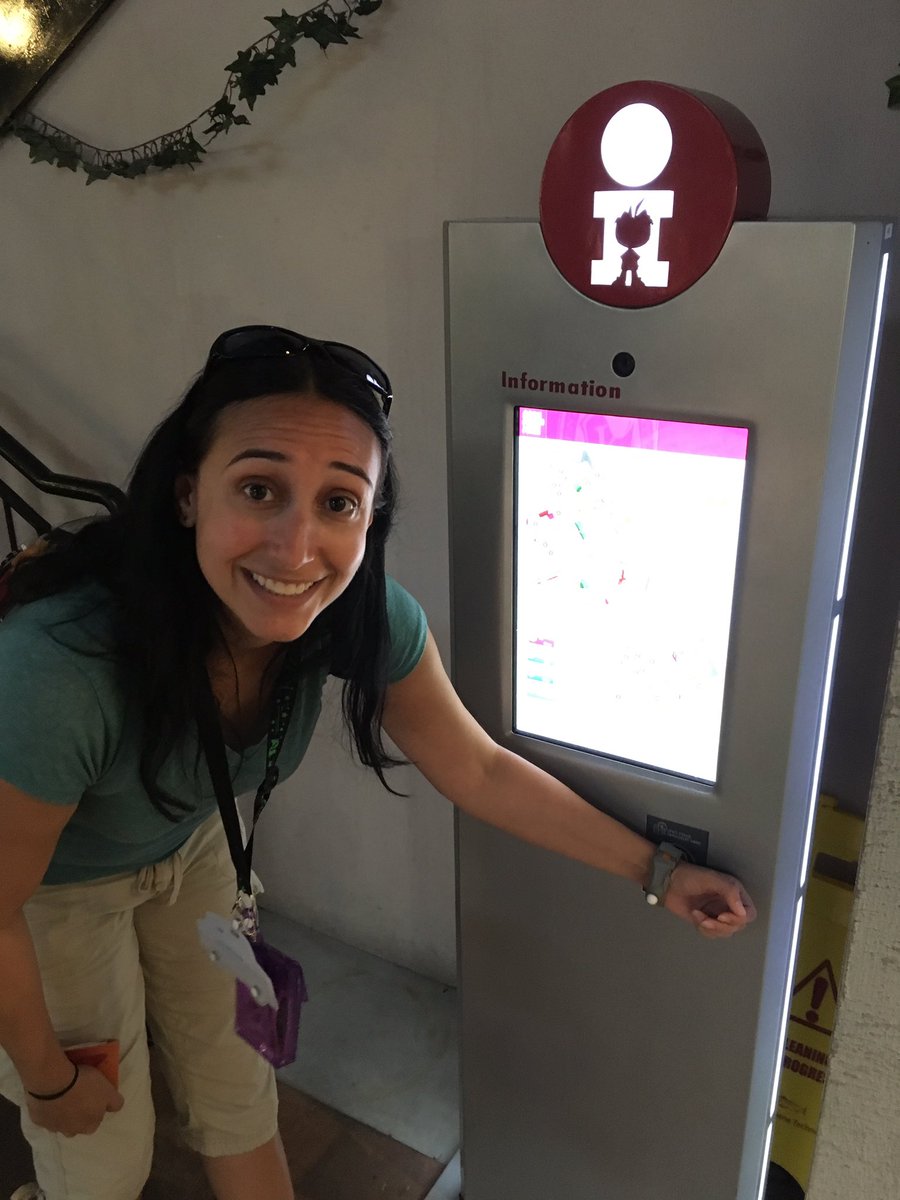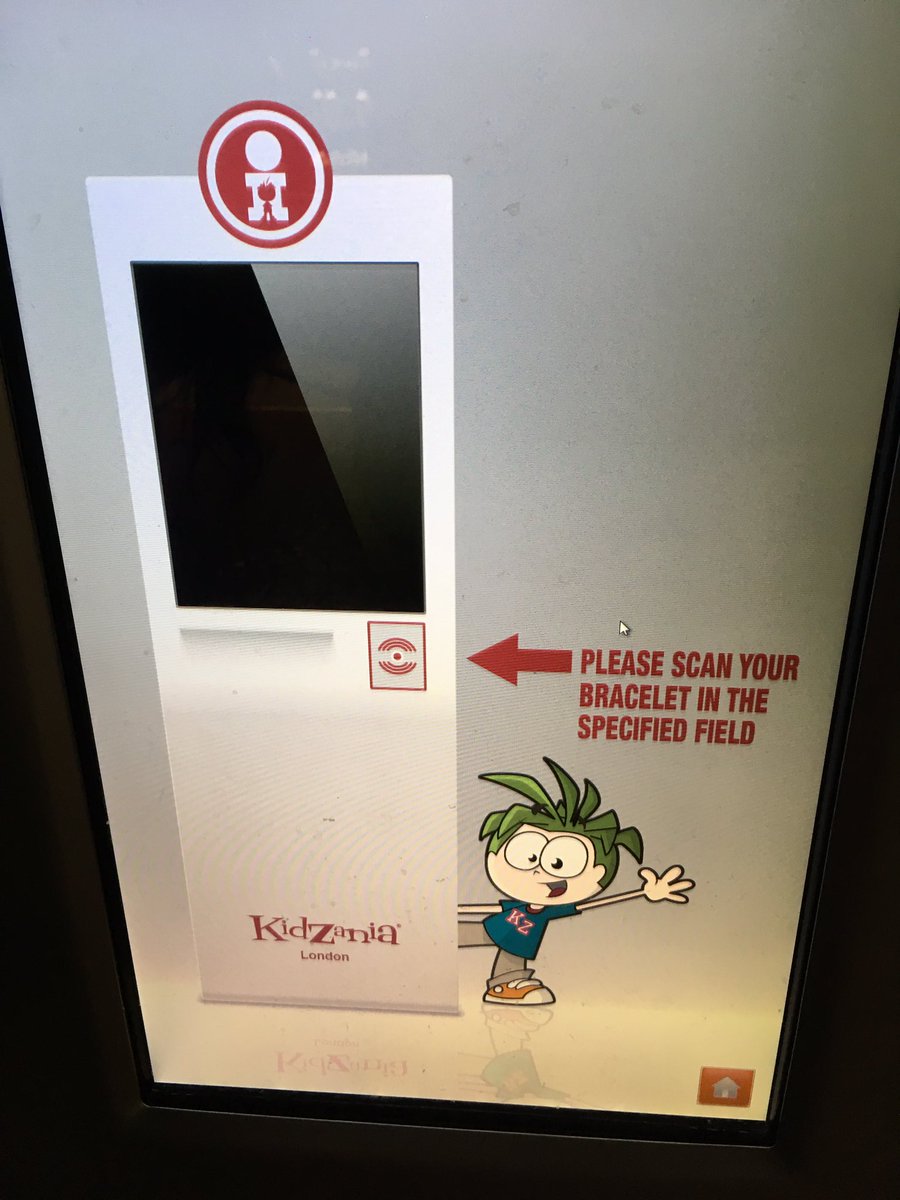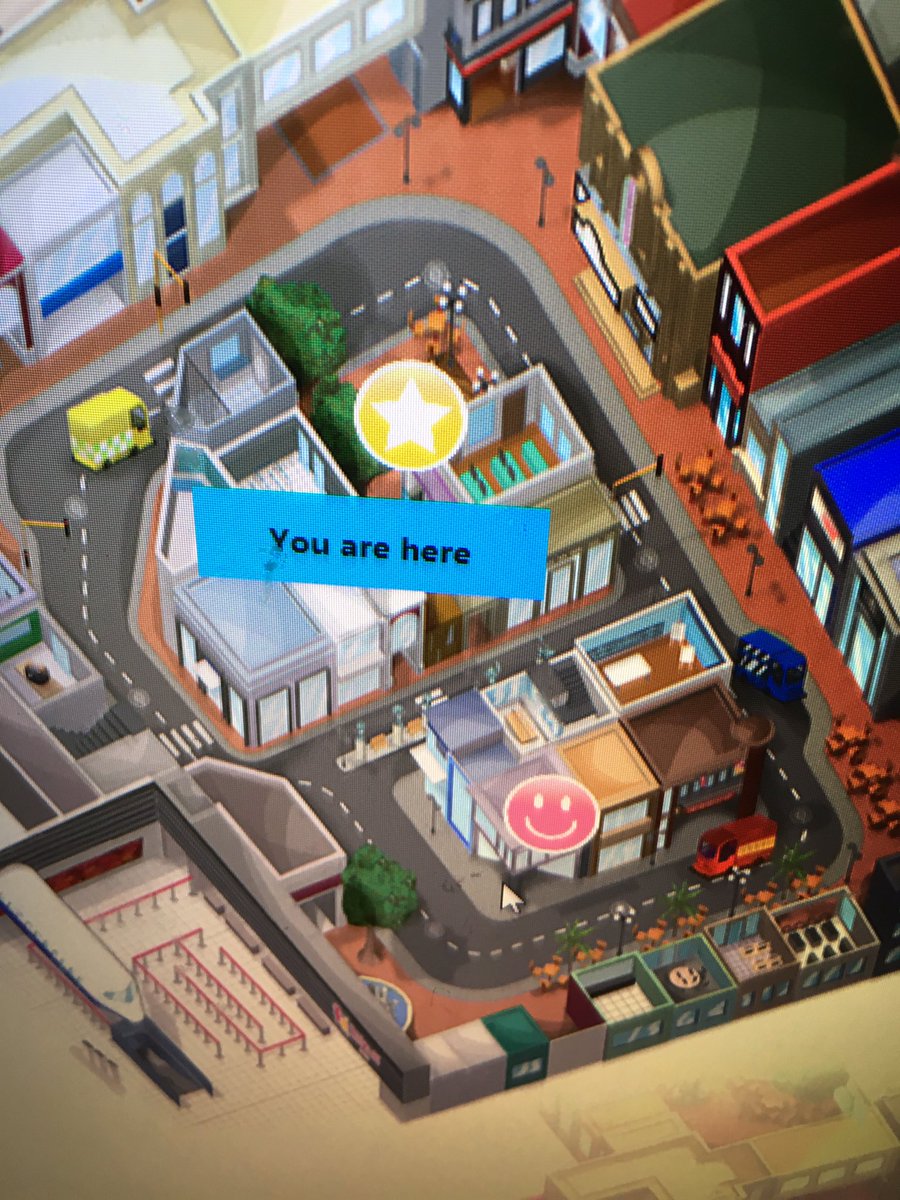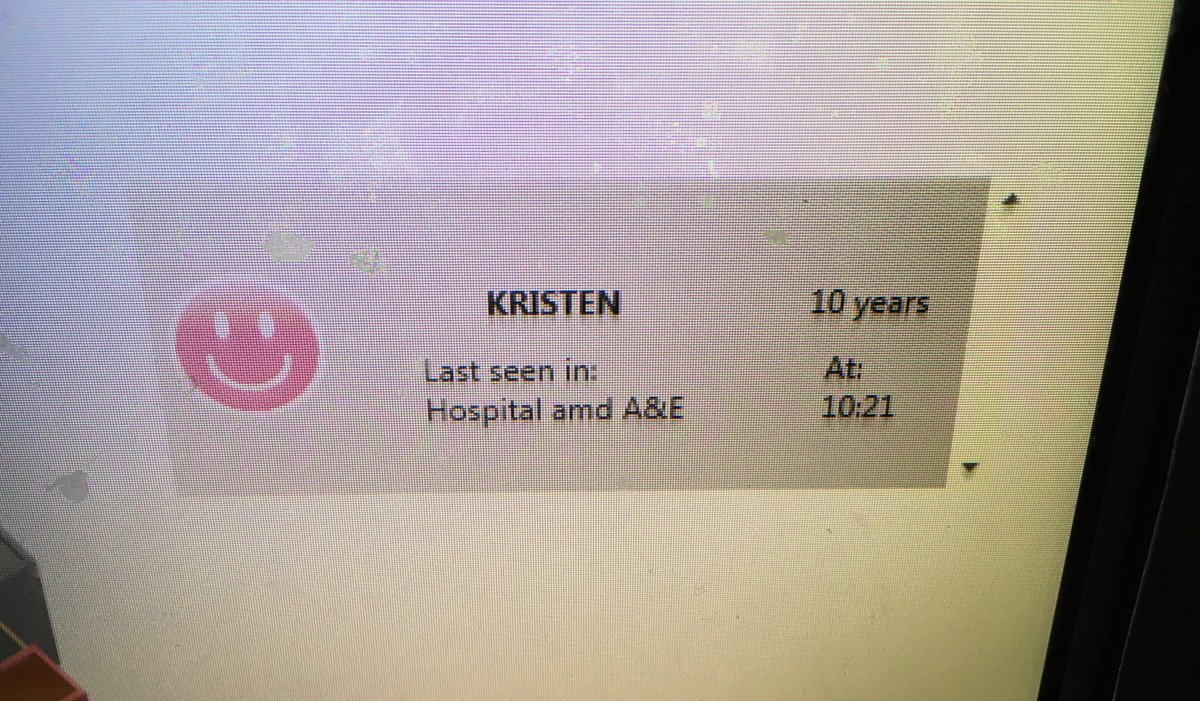 Here's how the RFID wristband system works. Tap the screen & among other features, tells you exactly where your child is at!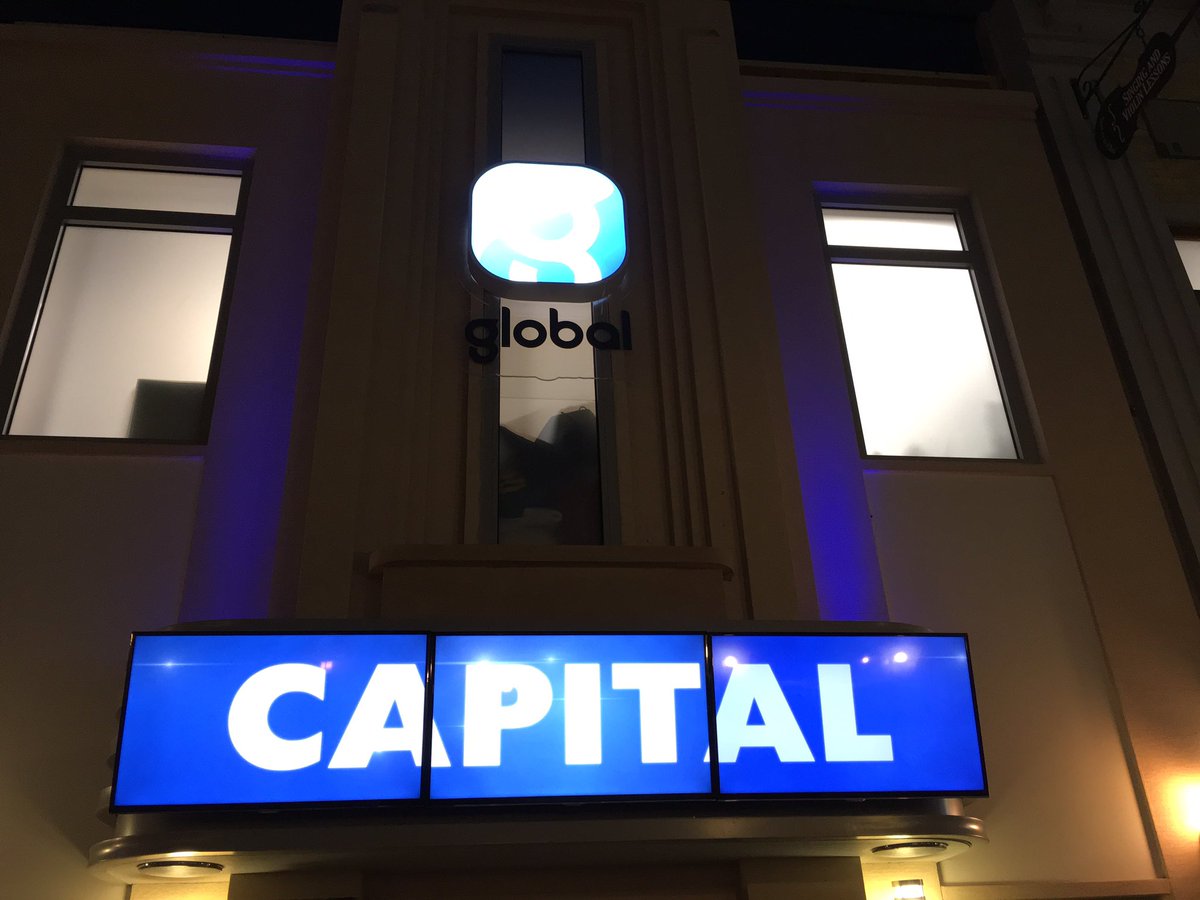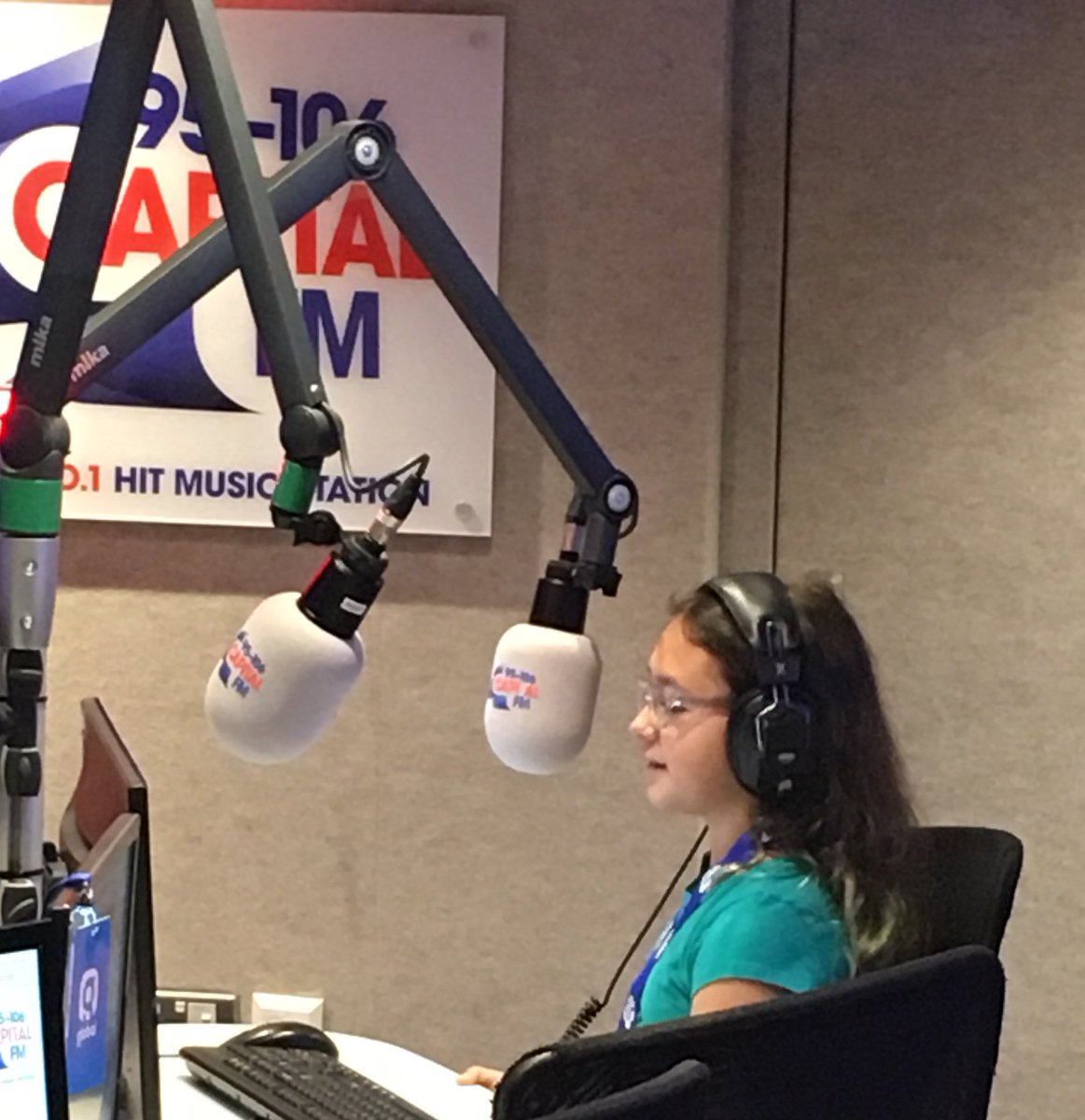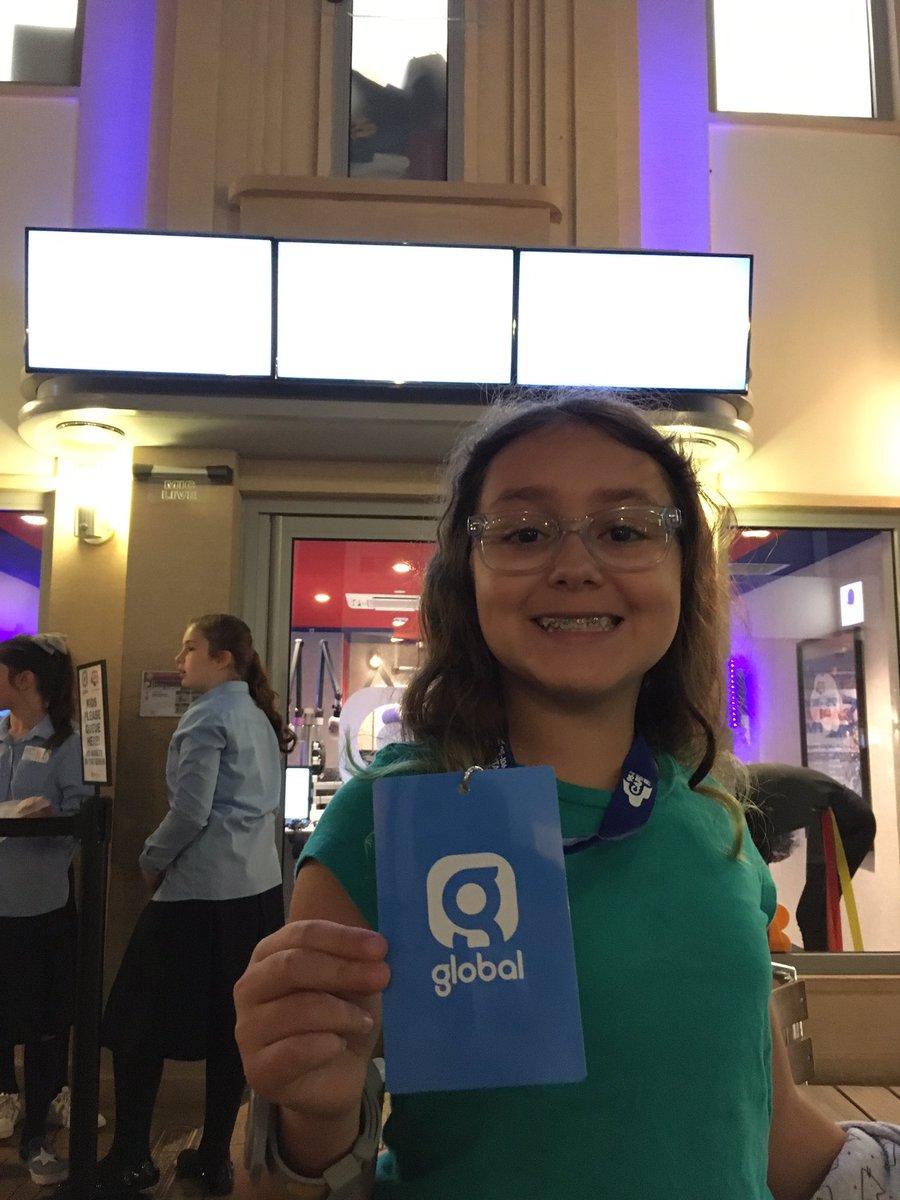 Kristen's next job is a radio DJ! I wonder if she has a future at CapitalFM?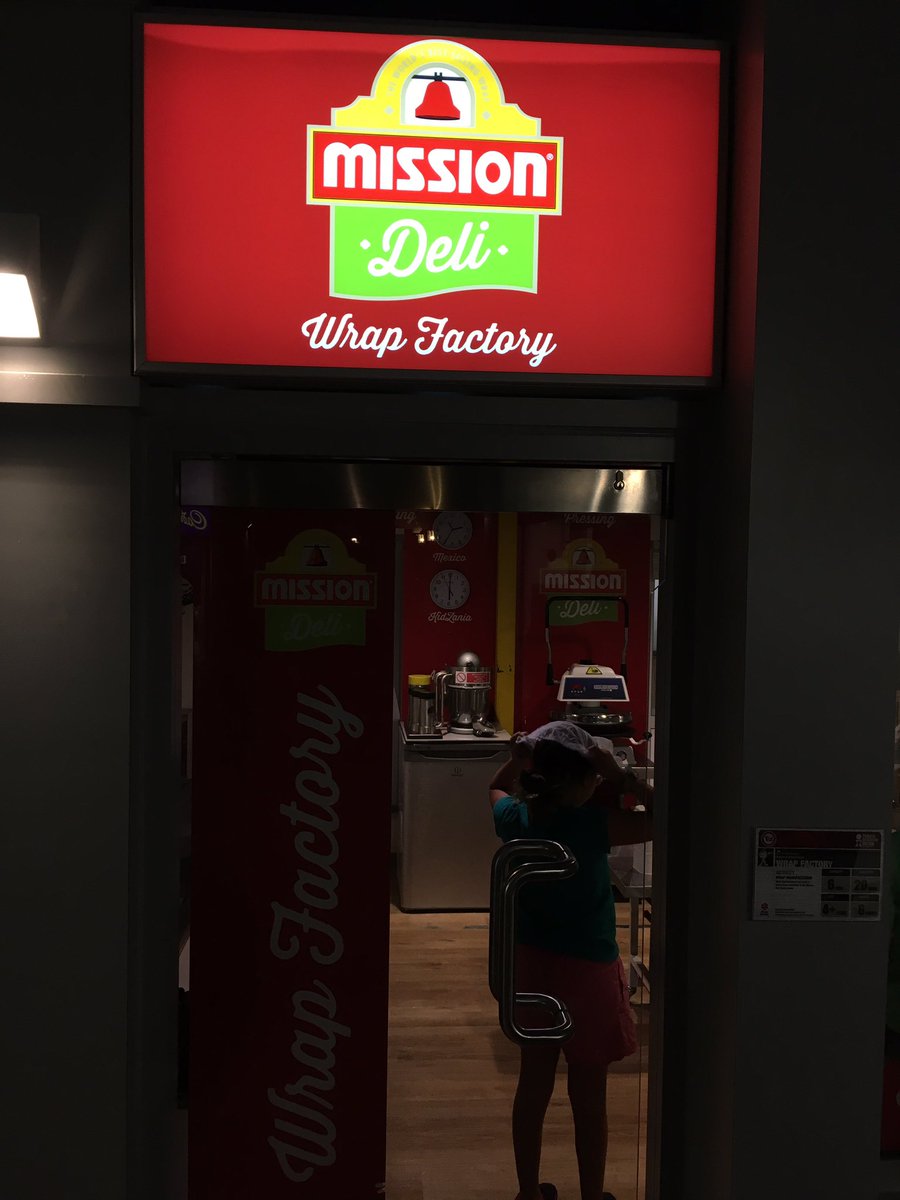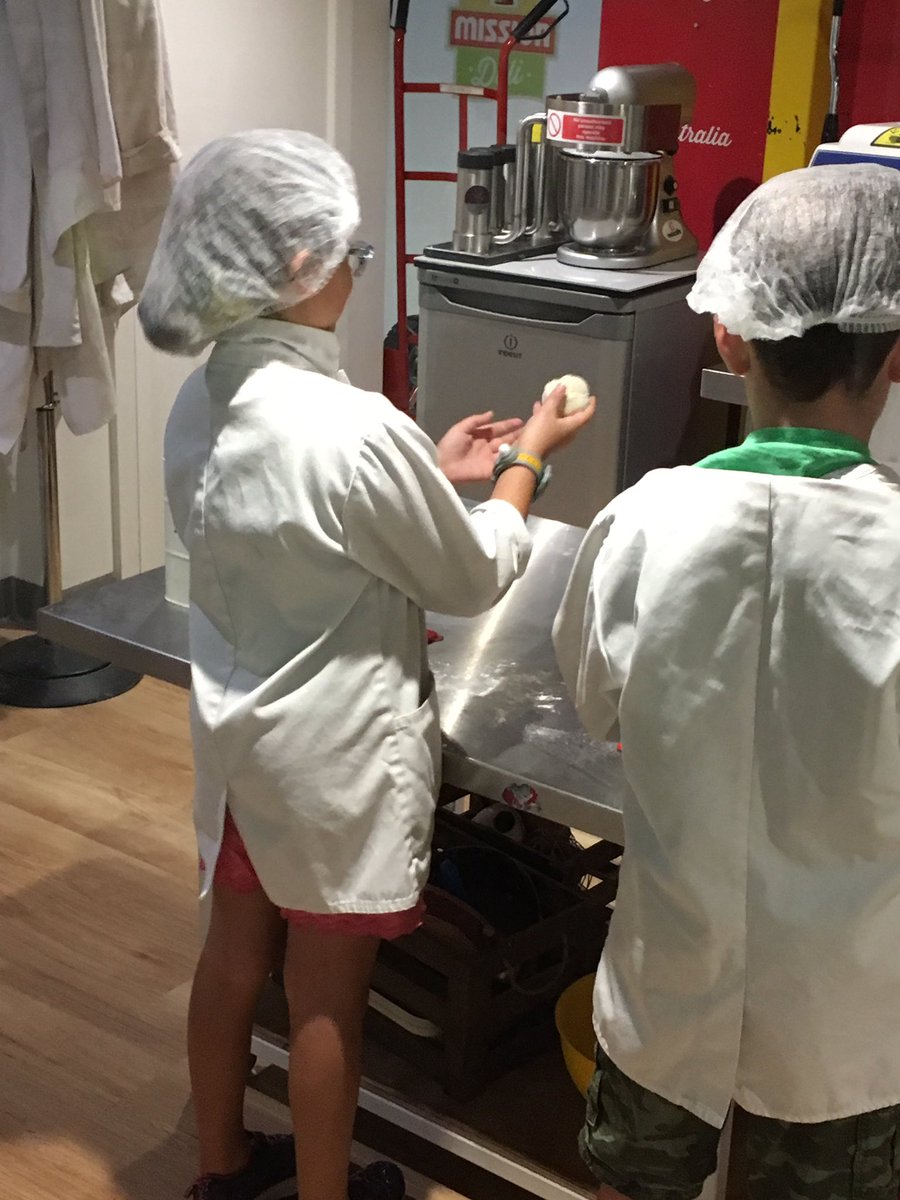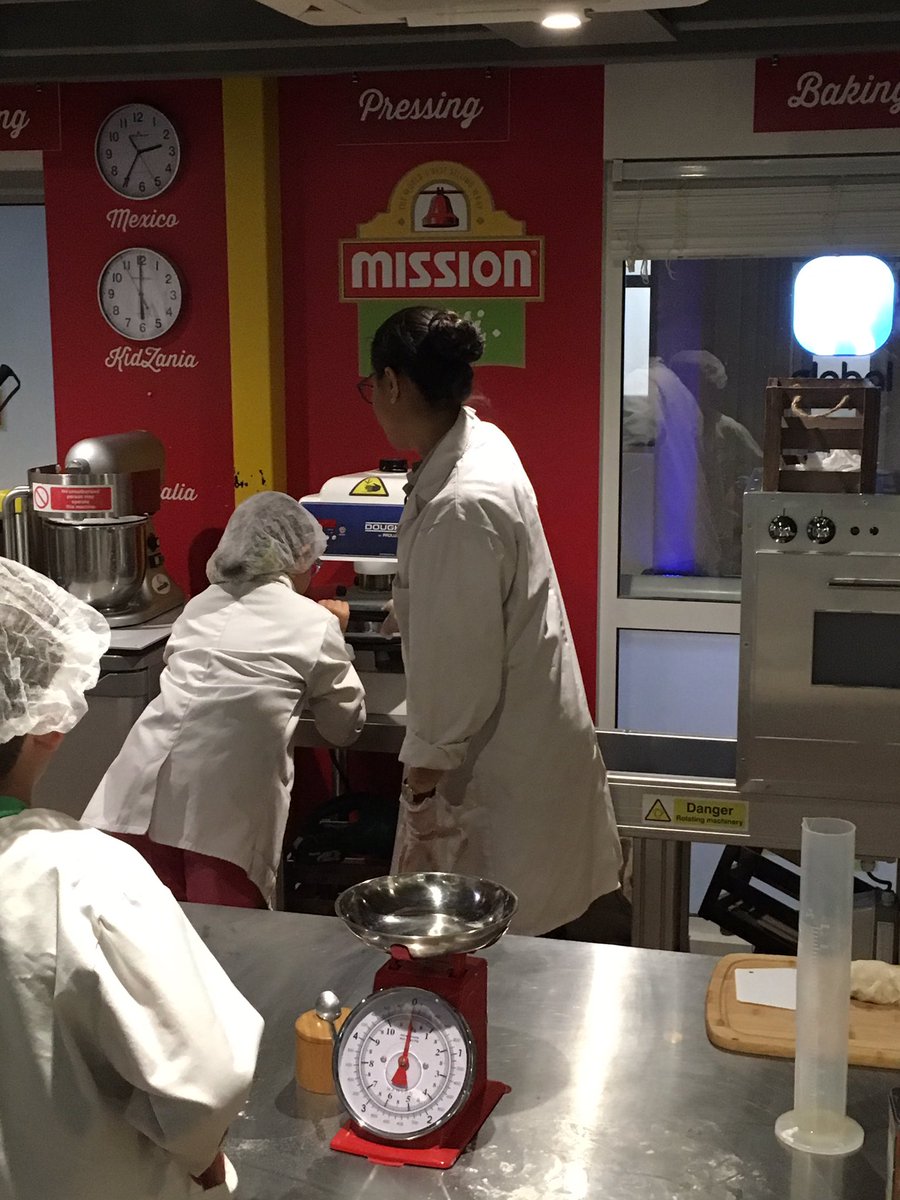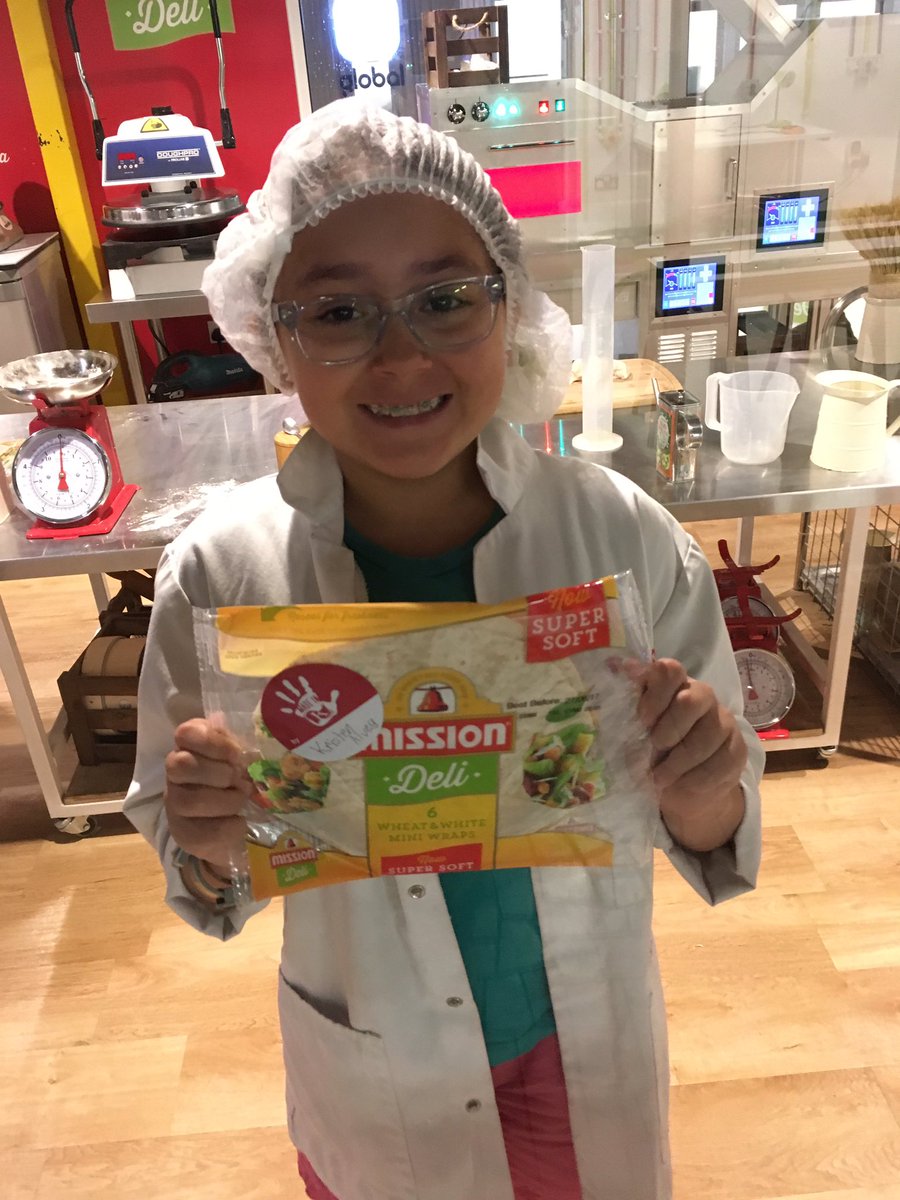 It's just like the old Tortilla factory at DCA! But better! She gets a whole pack! lol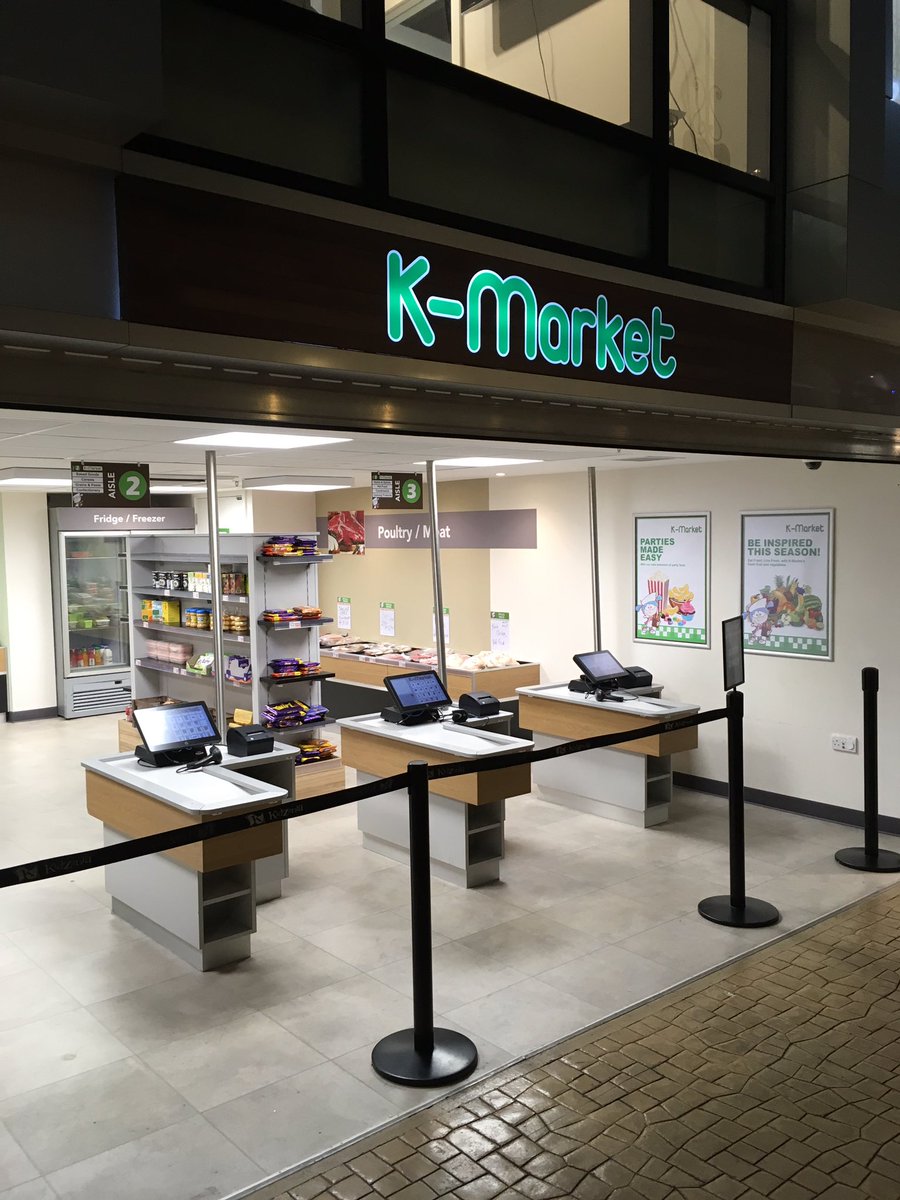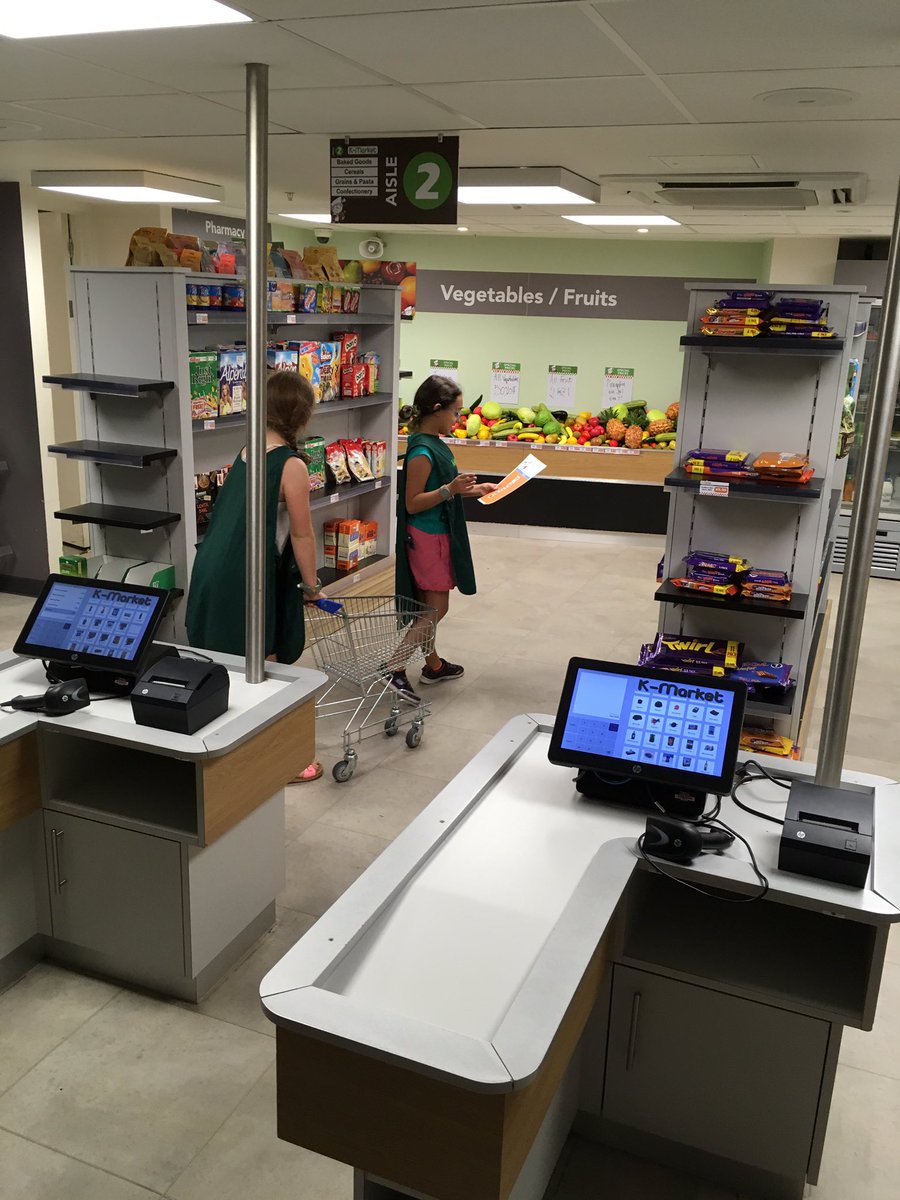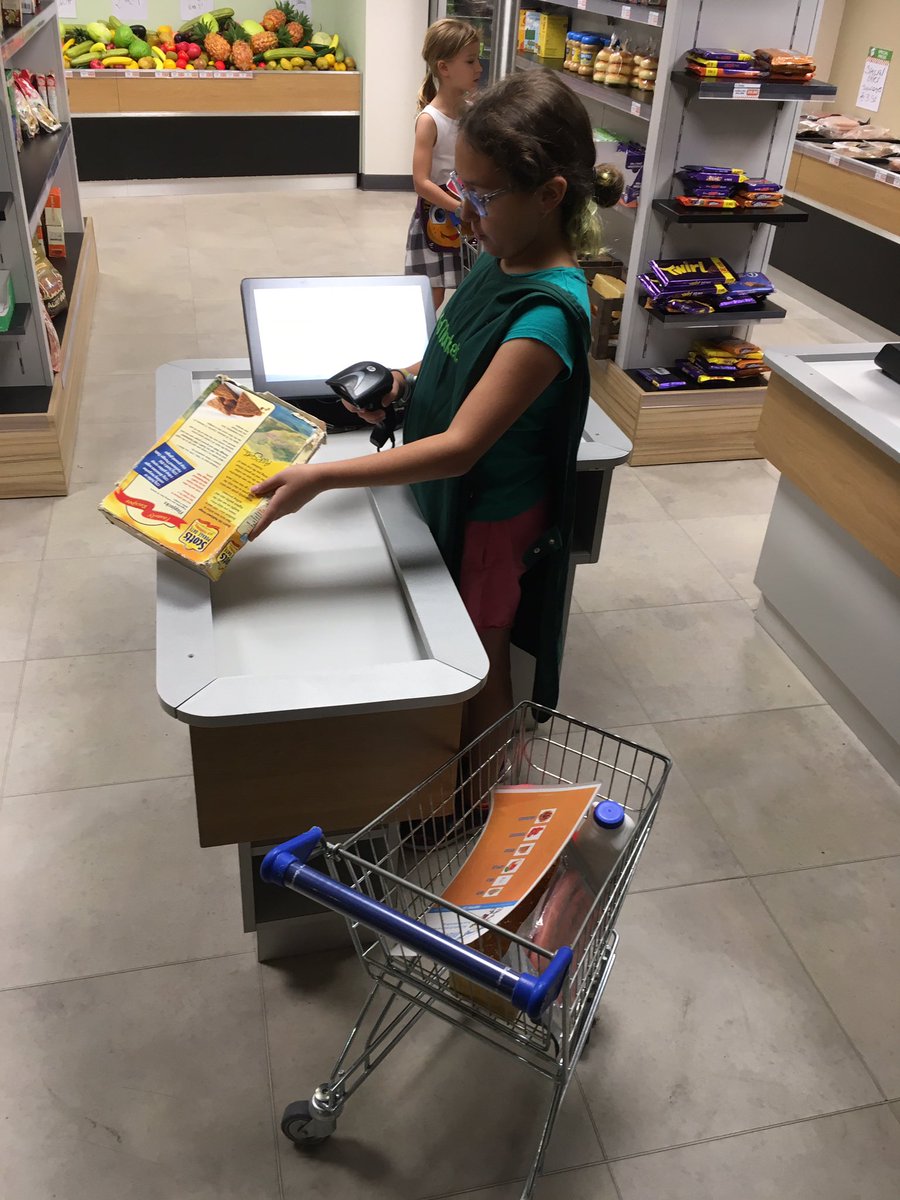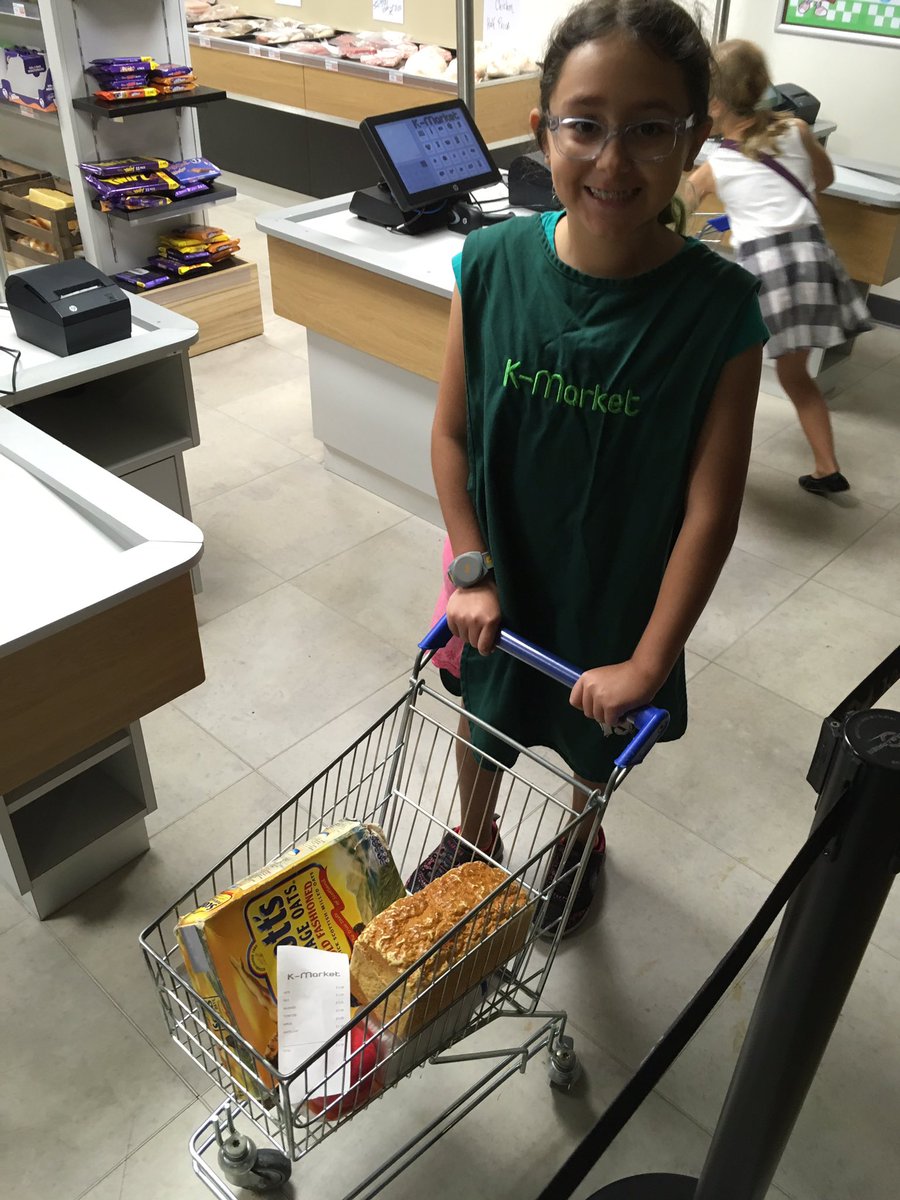 Because everyone needs to shop for groceries, KidZania London teaches you both sides of the register!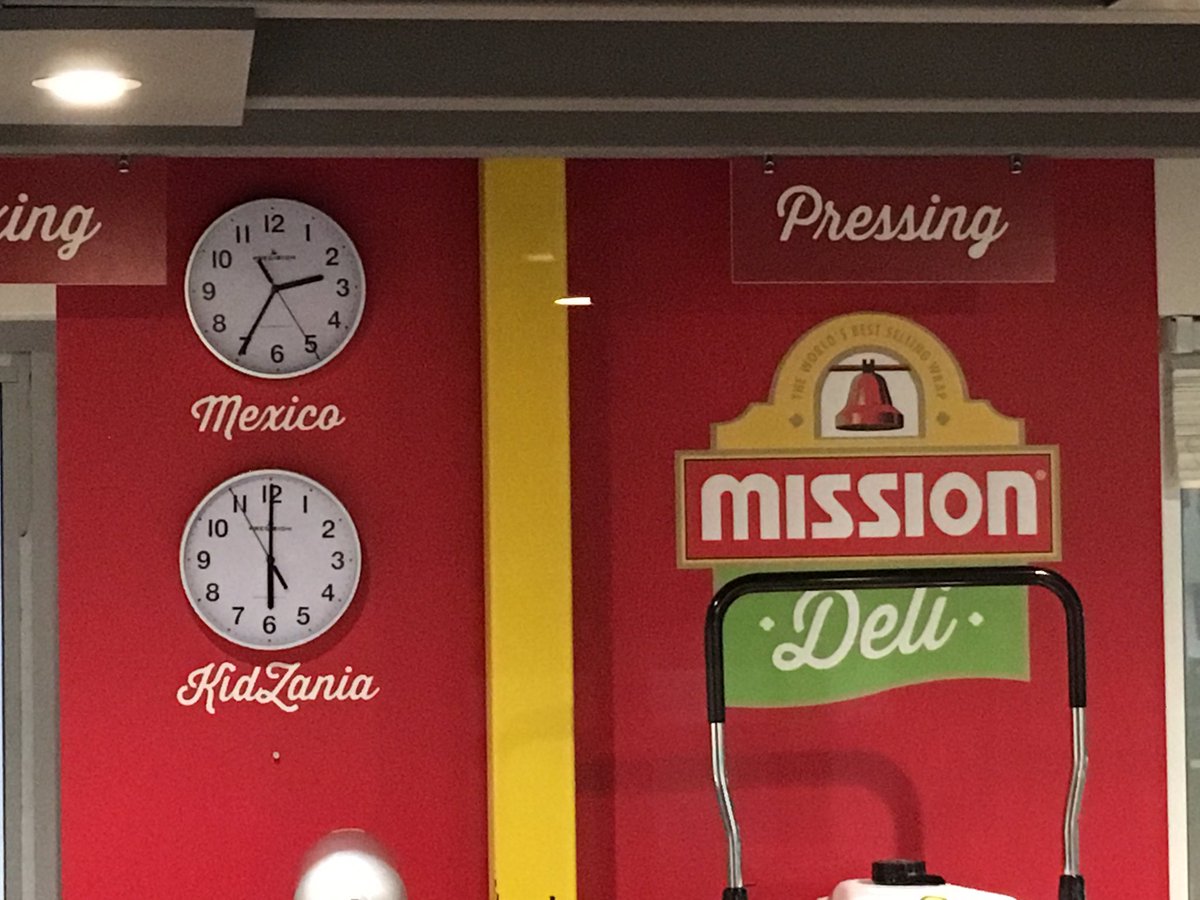 I like the Kidzania & Mexico clocks on the wall! Pays homage to both where tortillas and Kidzania comes from!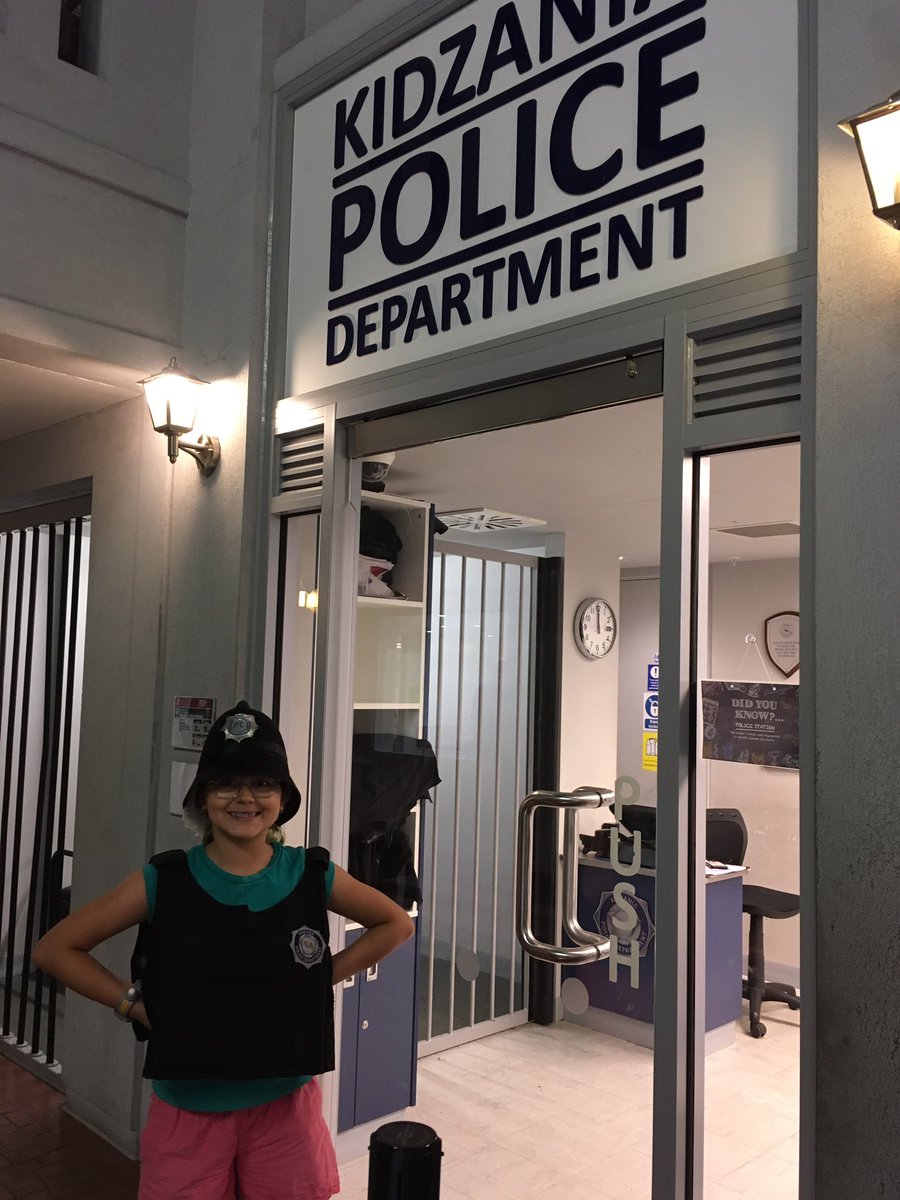 Police officer Kristen is keeping the KidZania London citizens safe and in order! Hey, if Judy Hopps can do it!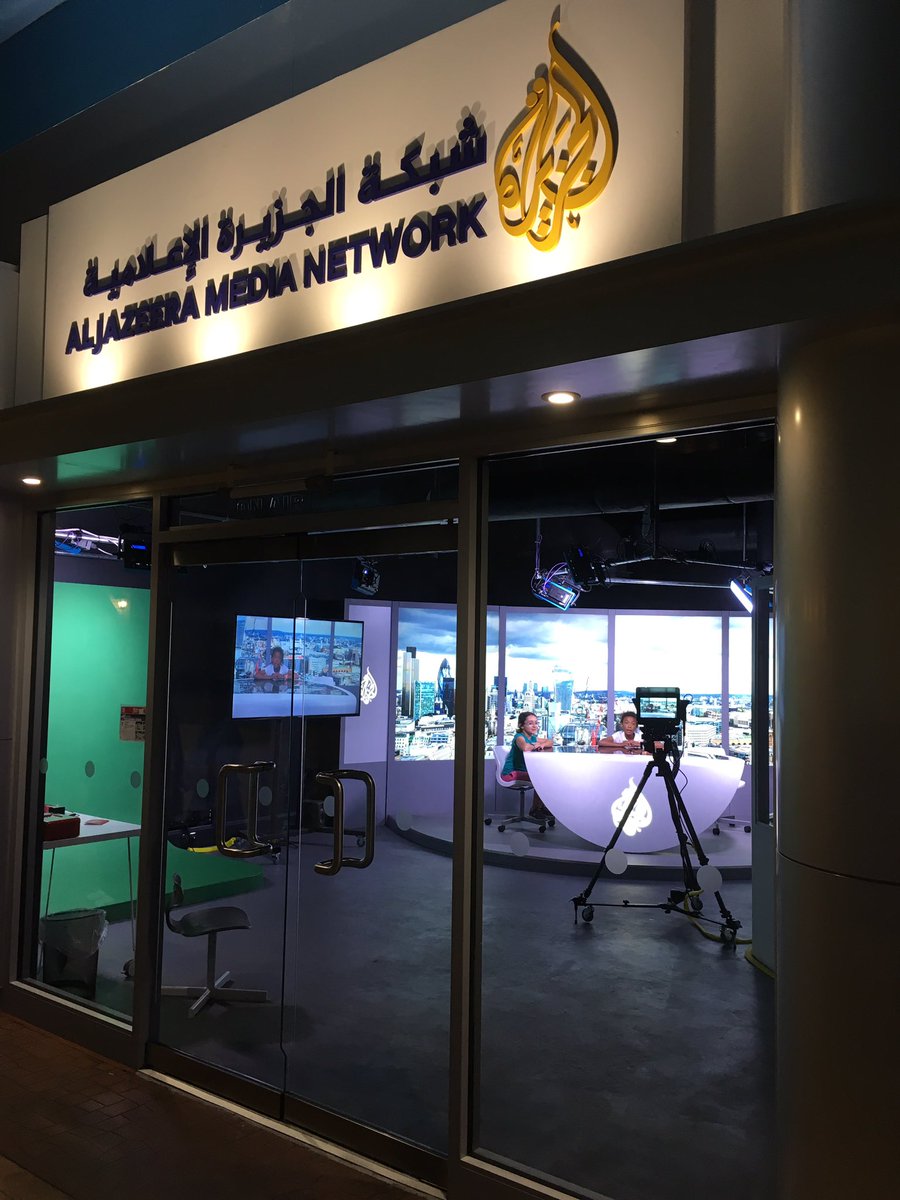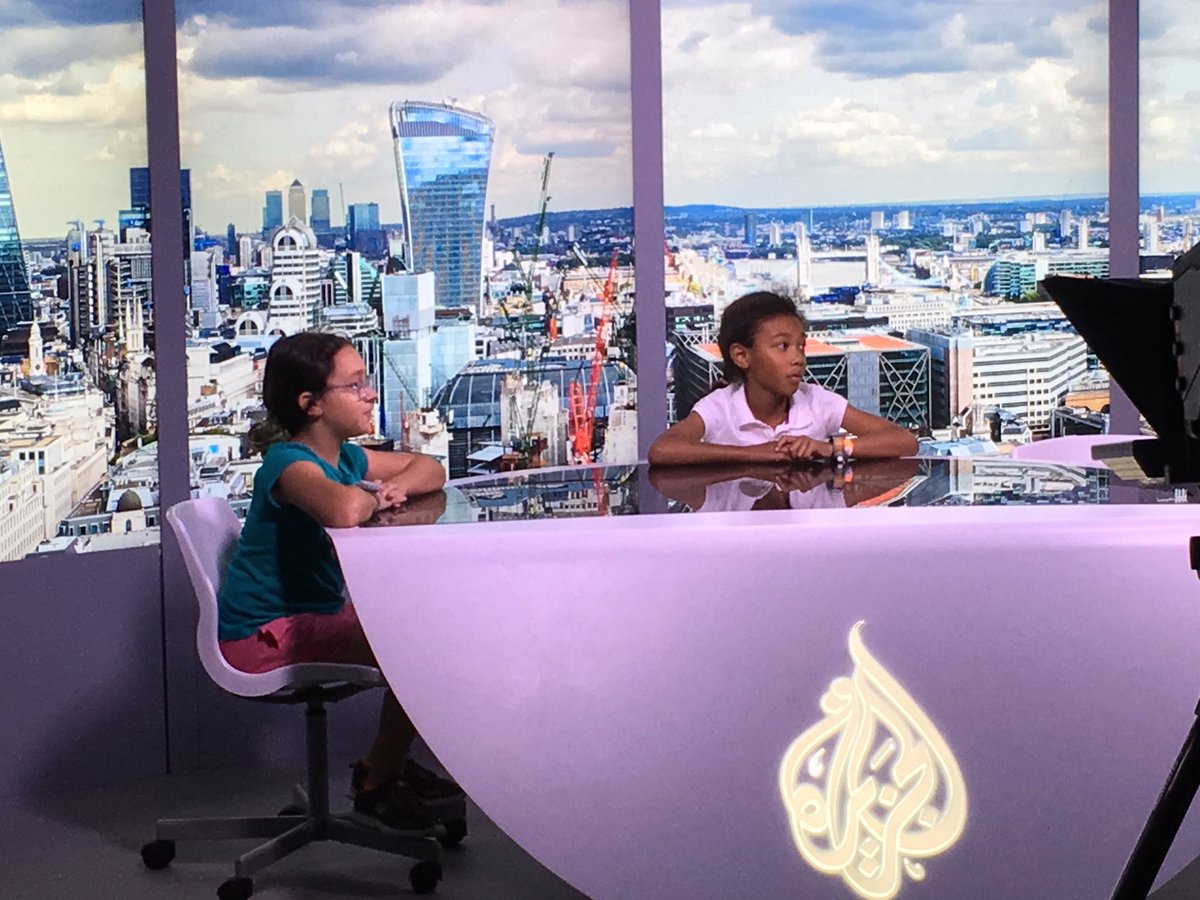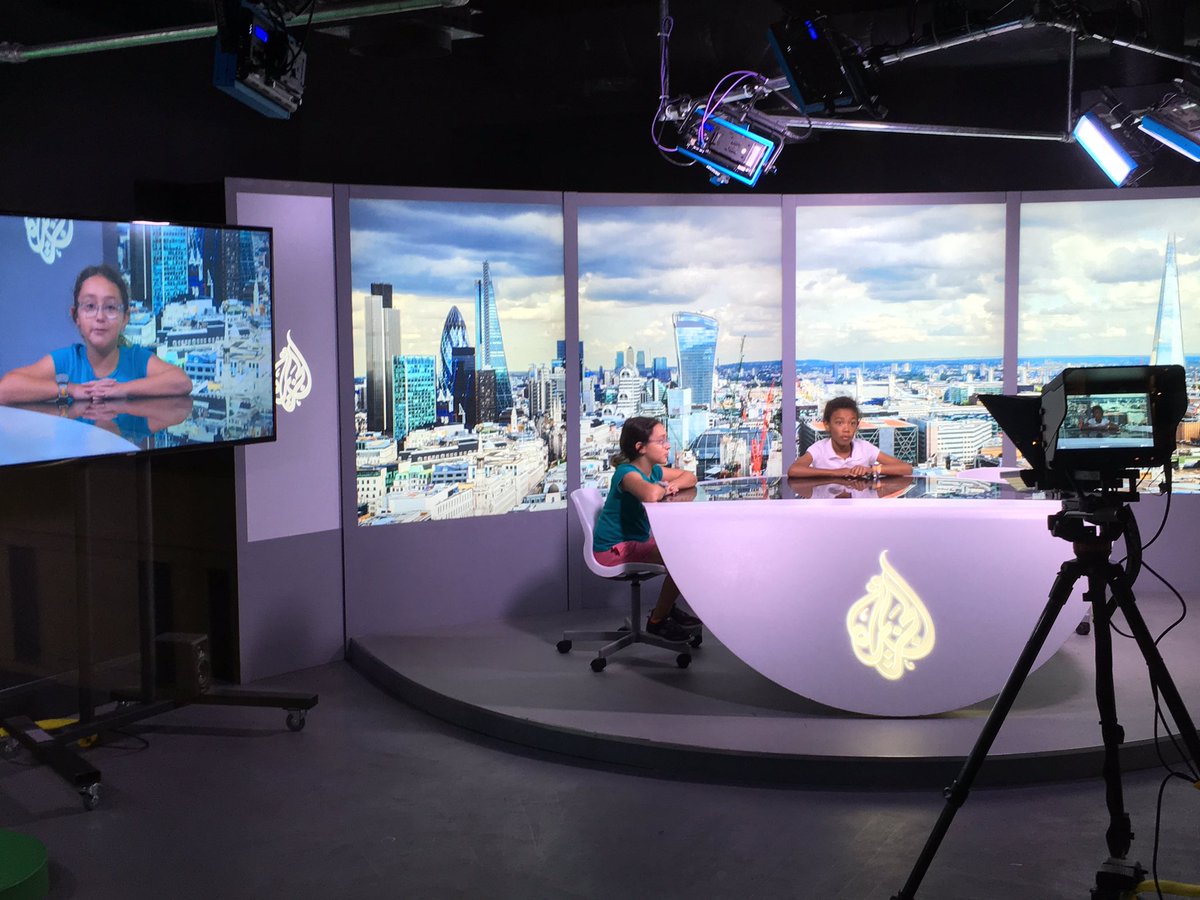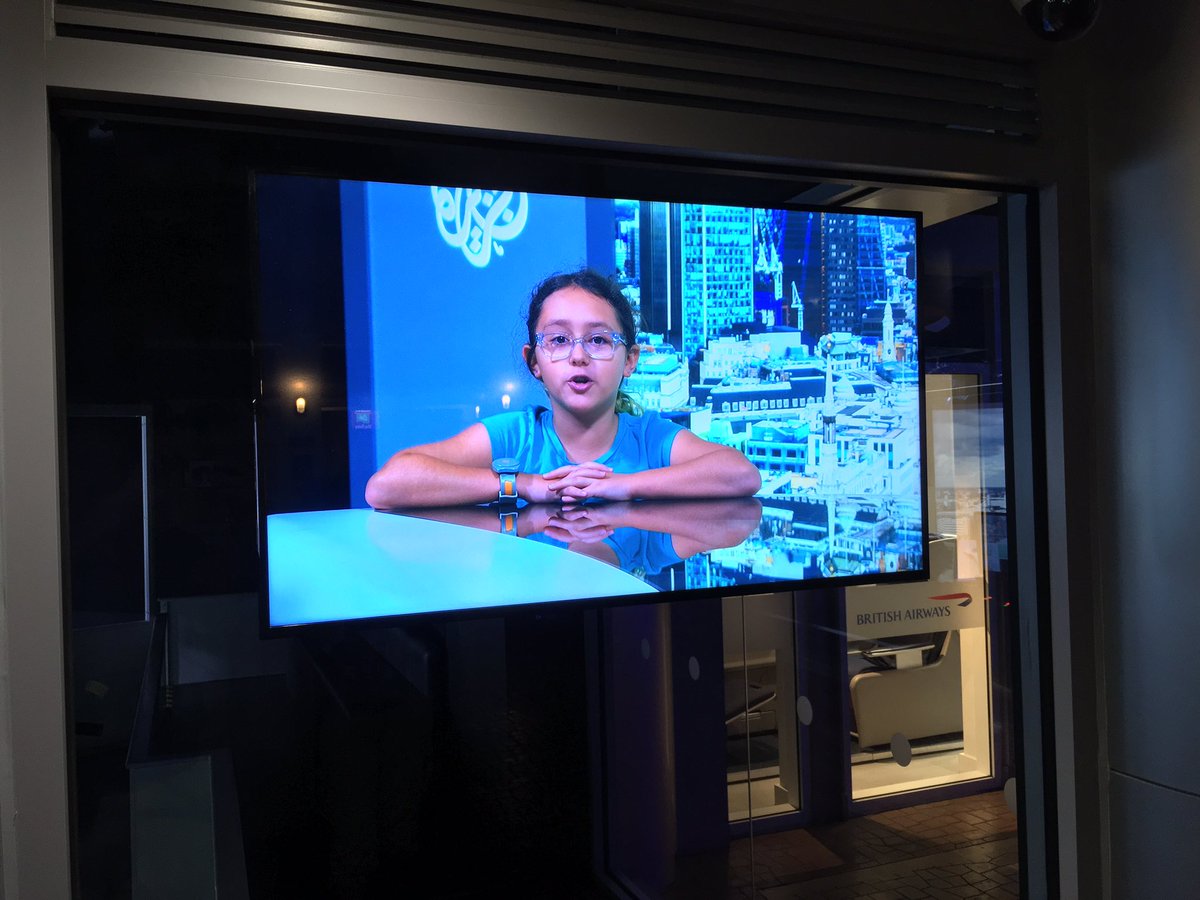 Next up Kristen takes a job as a television news anchor! KidZania London has a full studio setup! Impressive! She did great!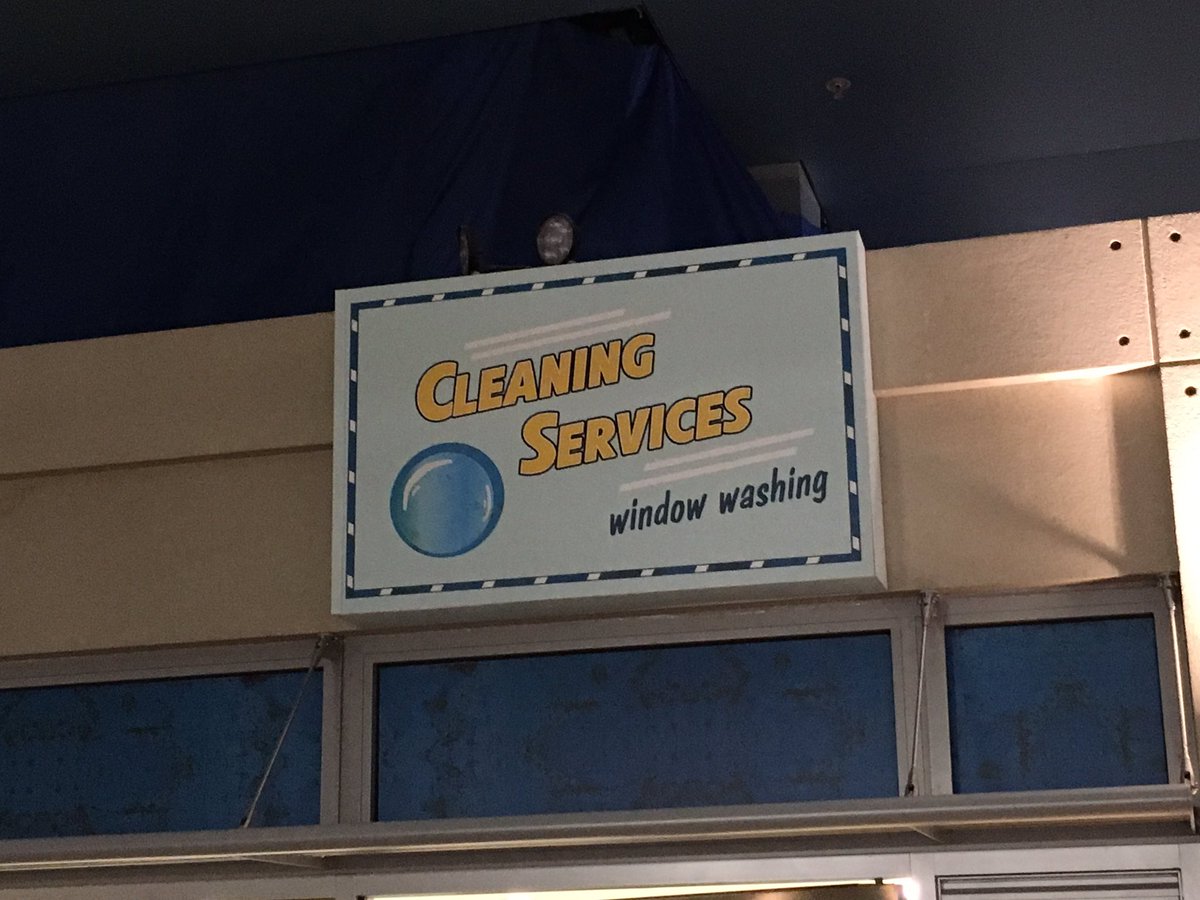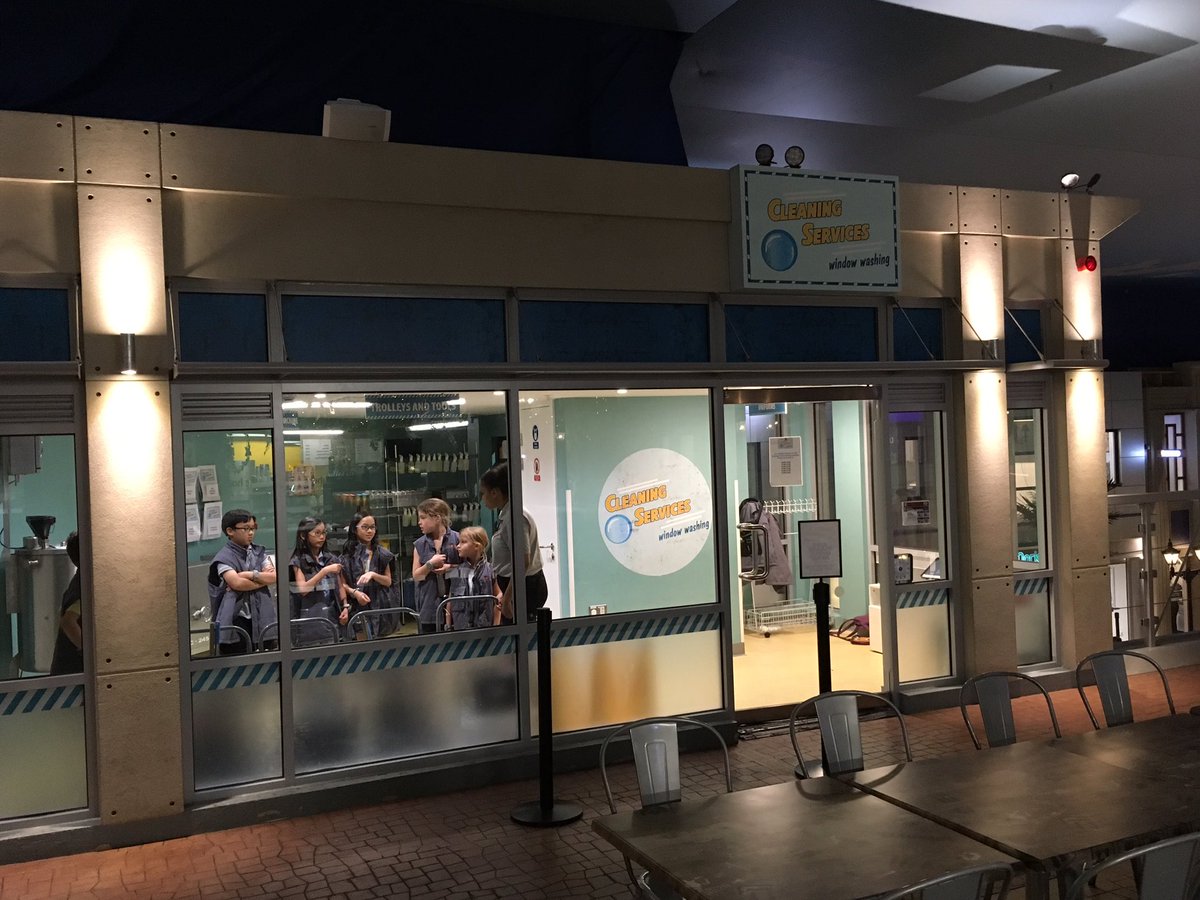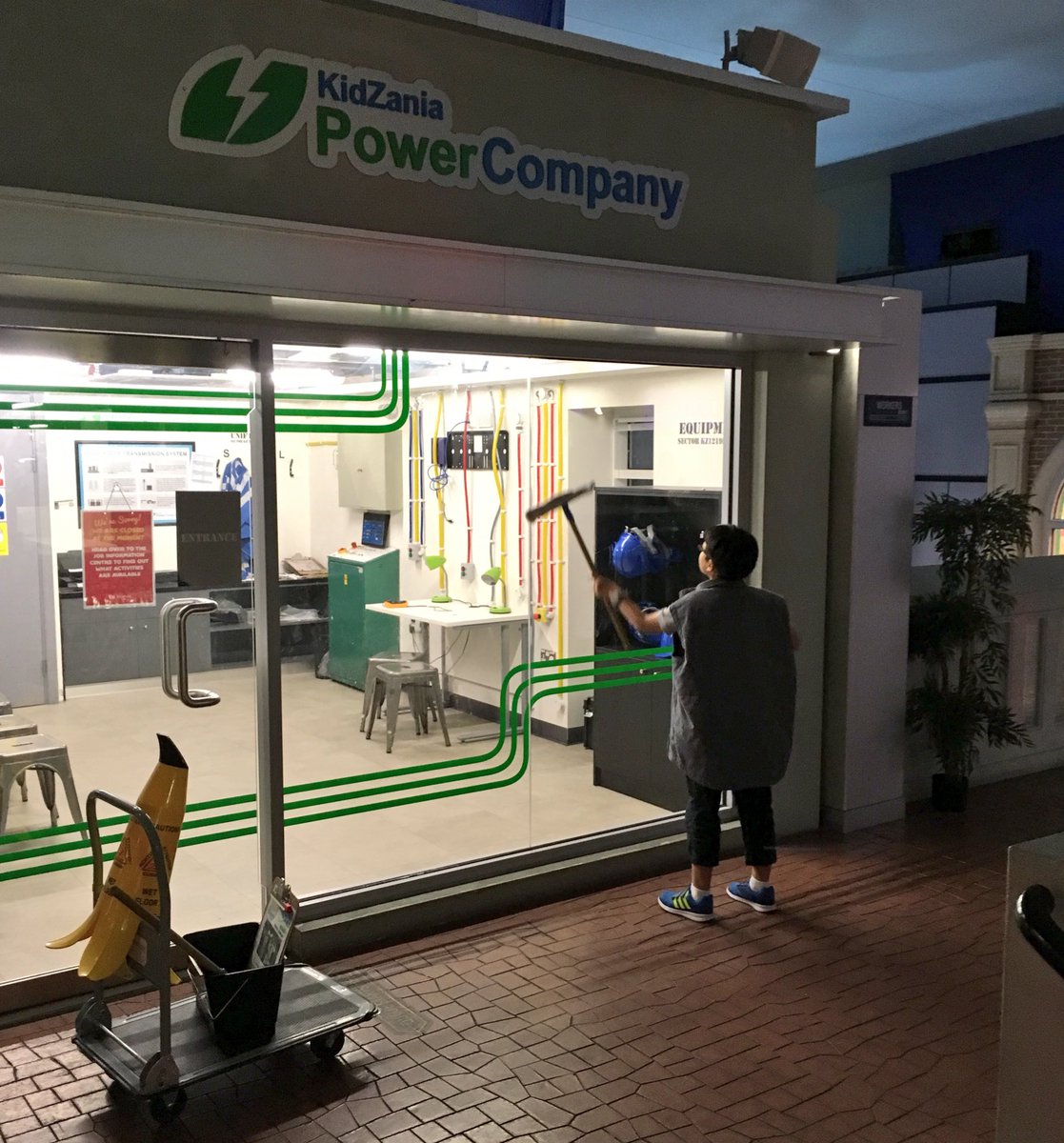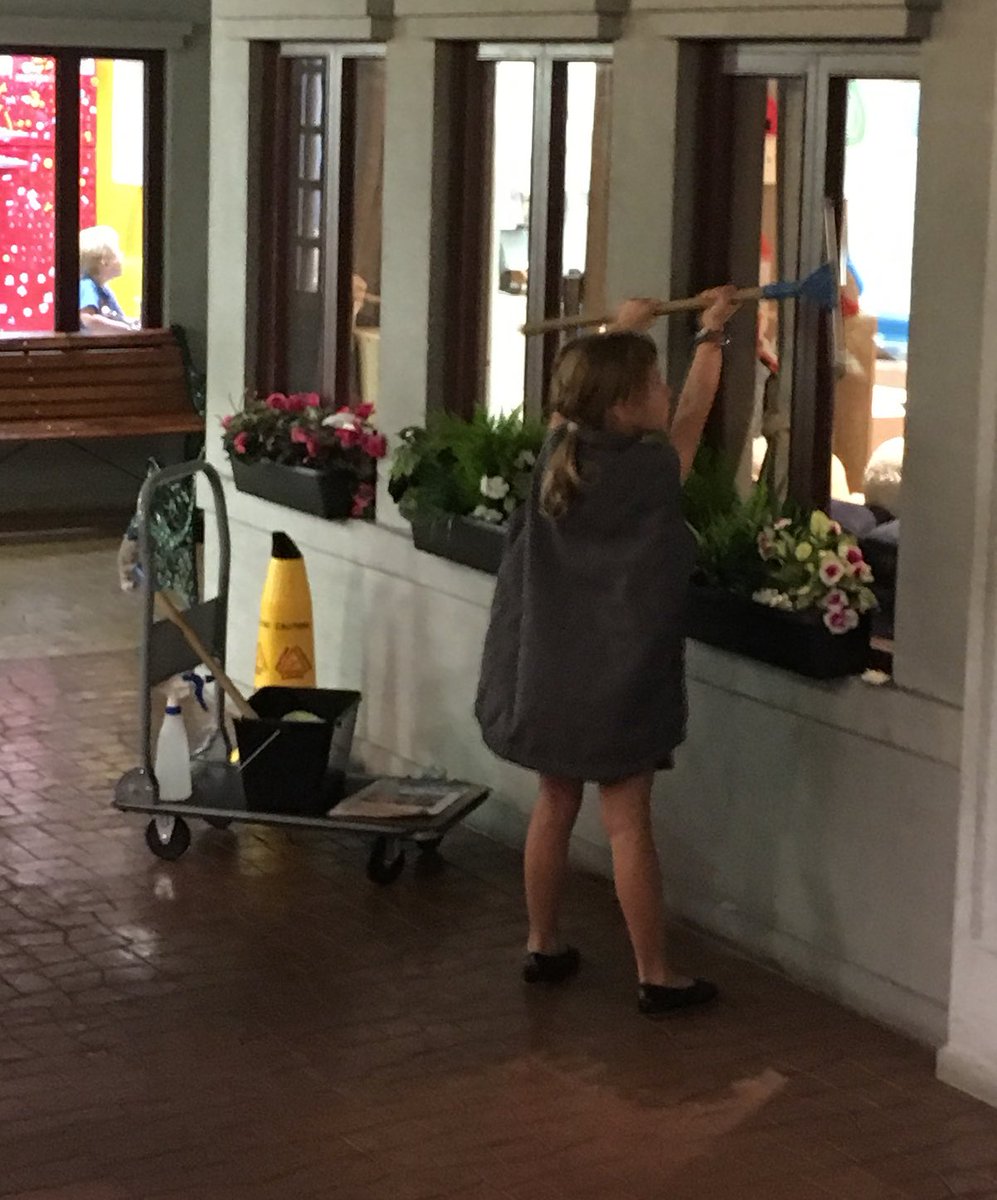 The window washing job is kind of hilarious! They actually send kids out to wash the windows in the park! Awesome!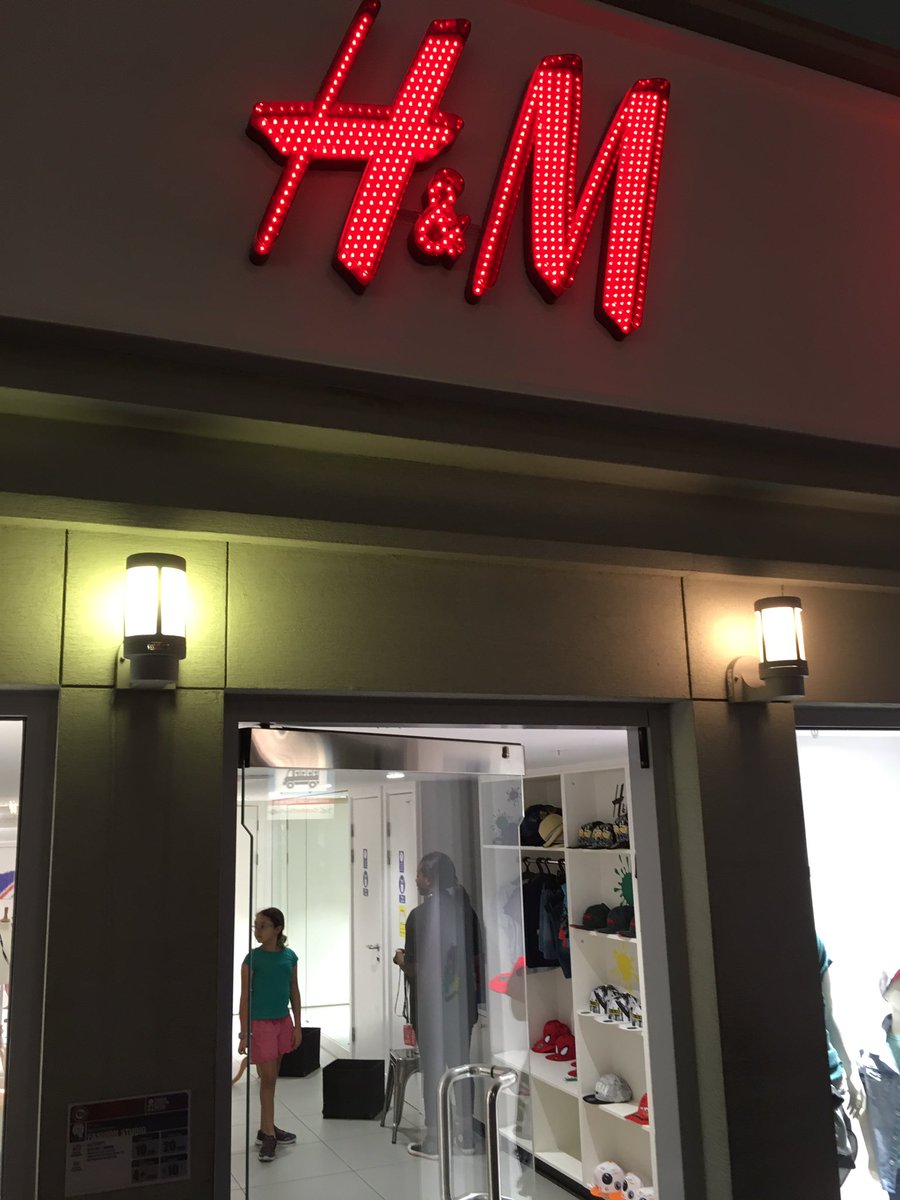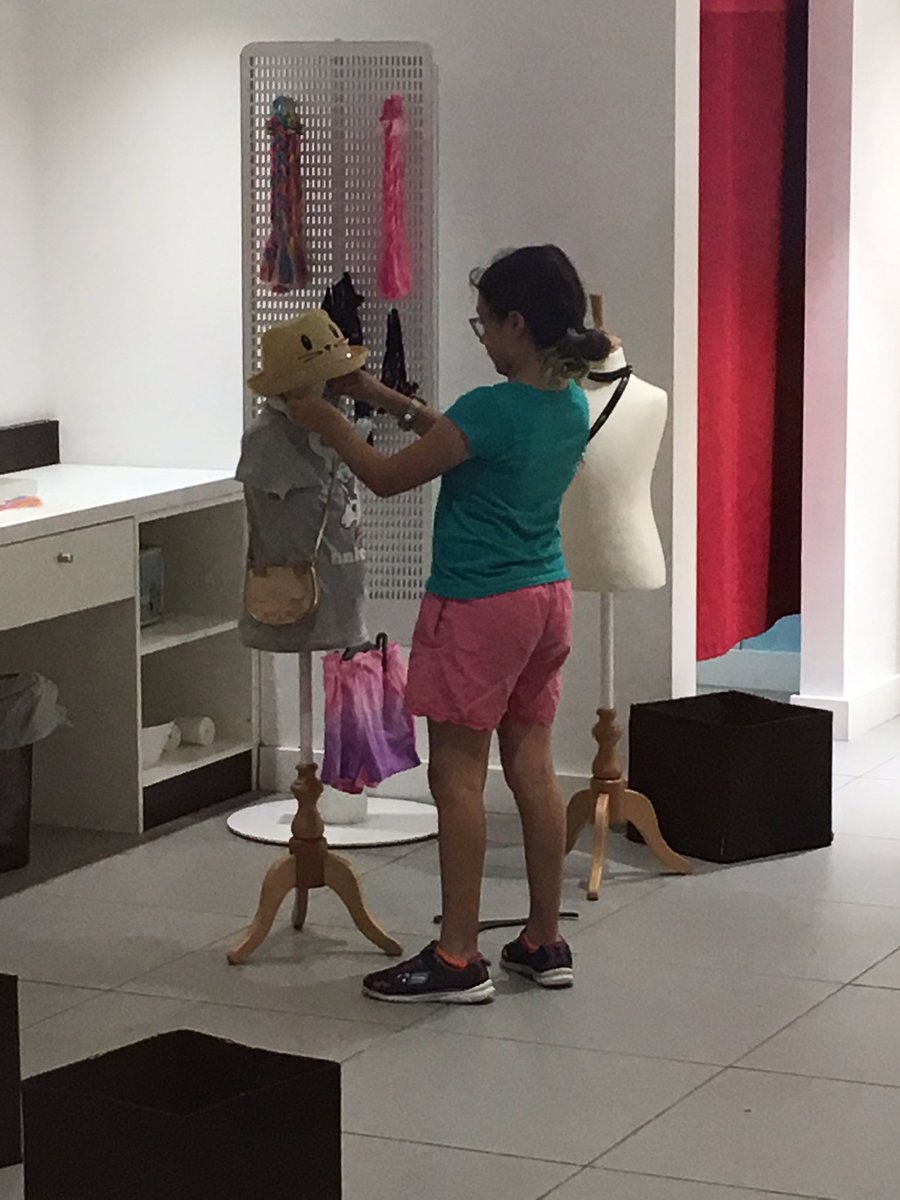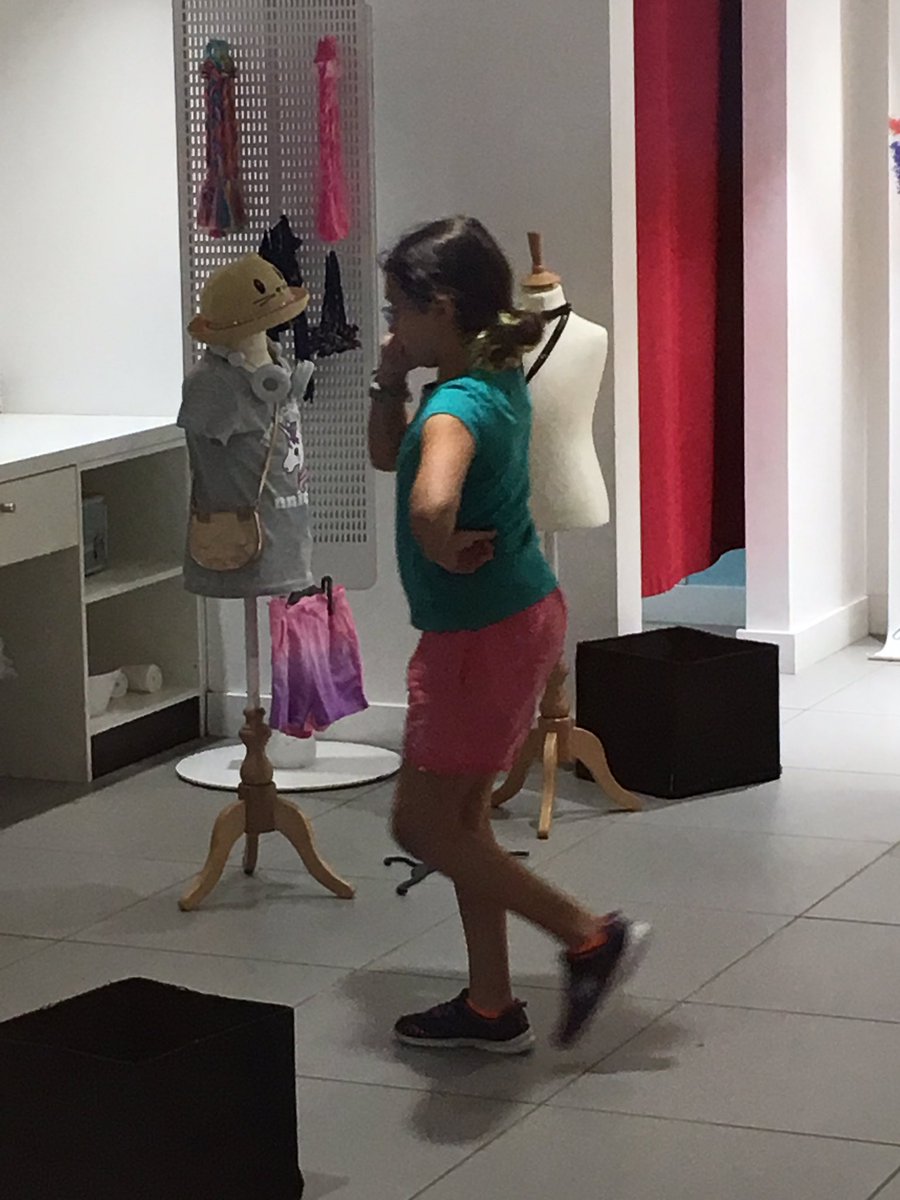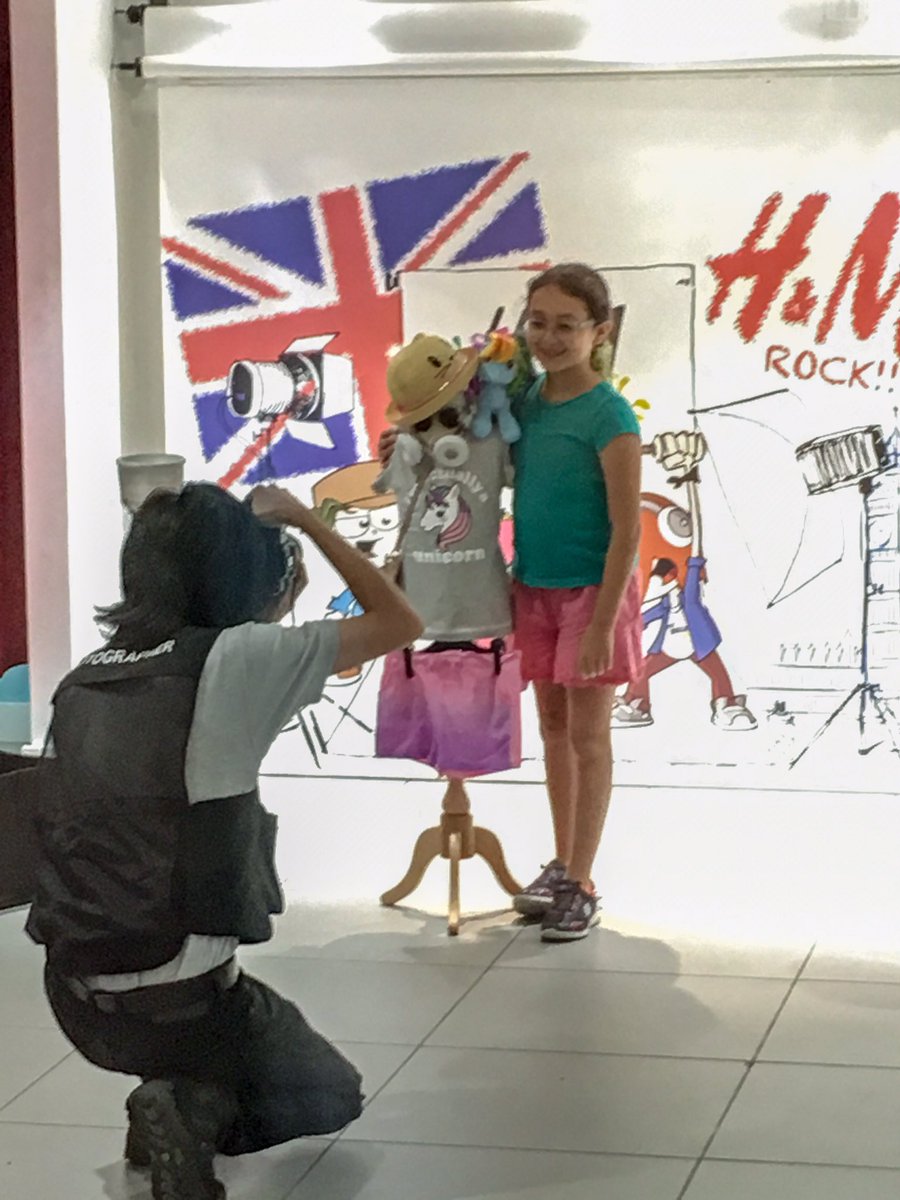 Kristen tries her hand at fashion design! Apparently unicorns are "in" this year!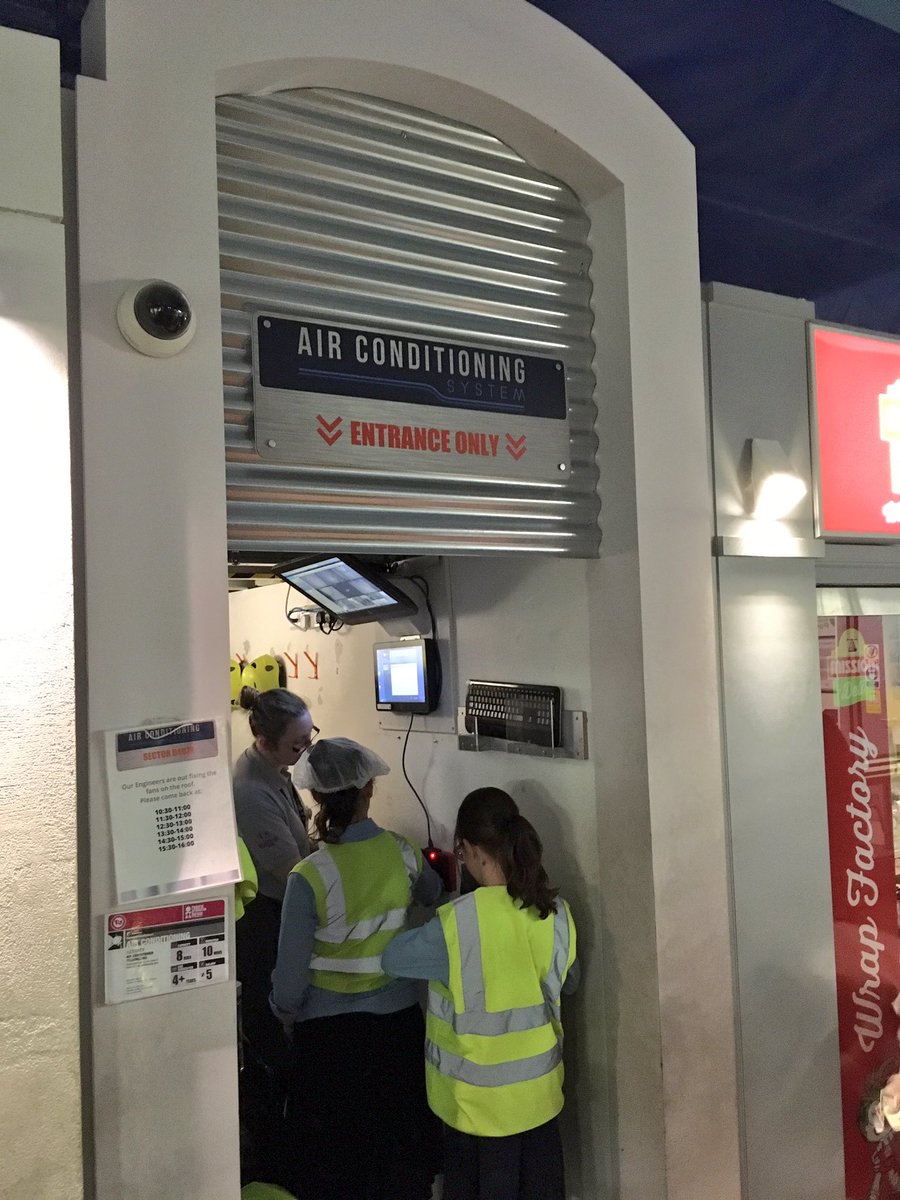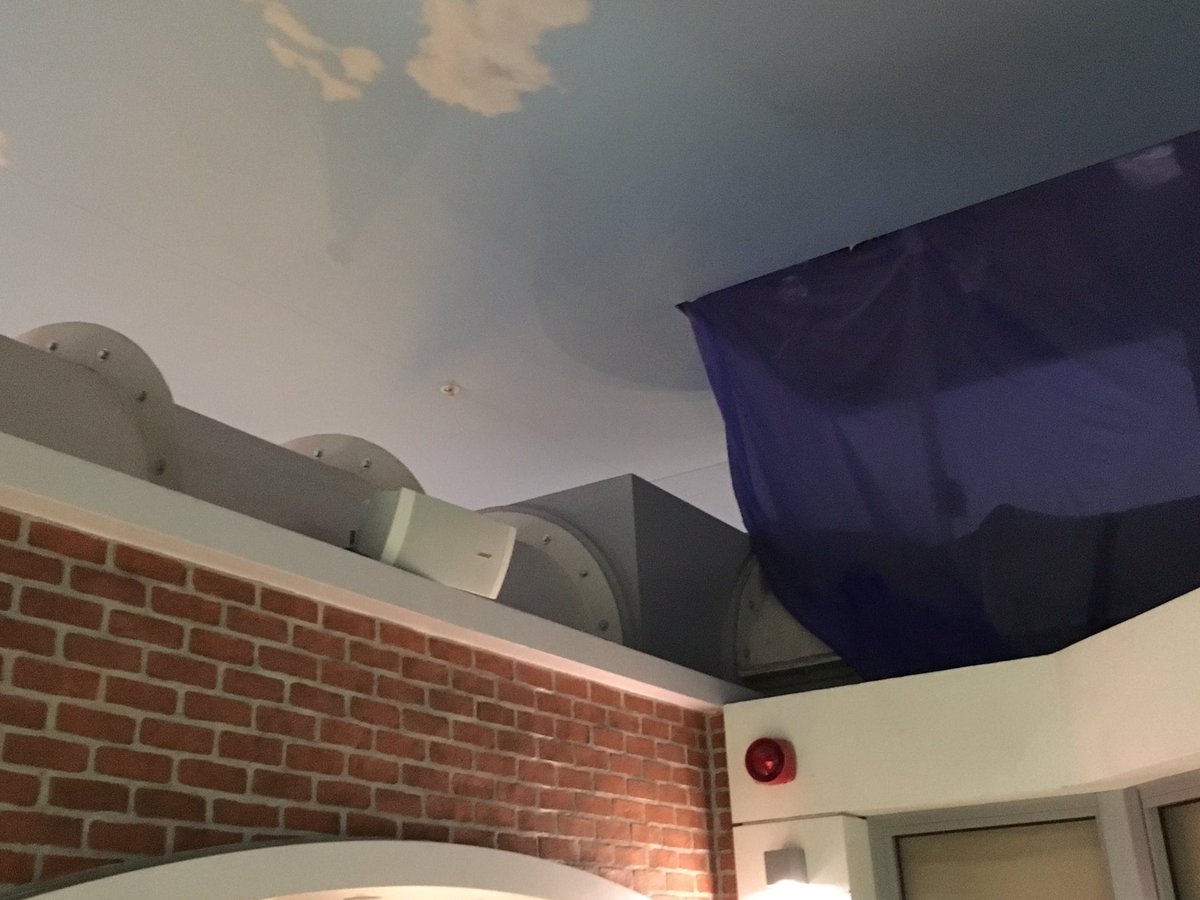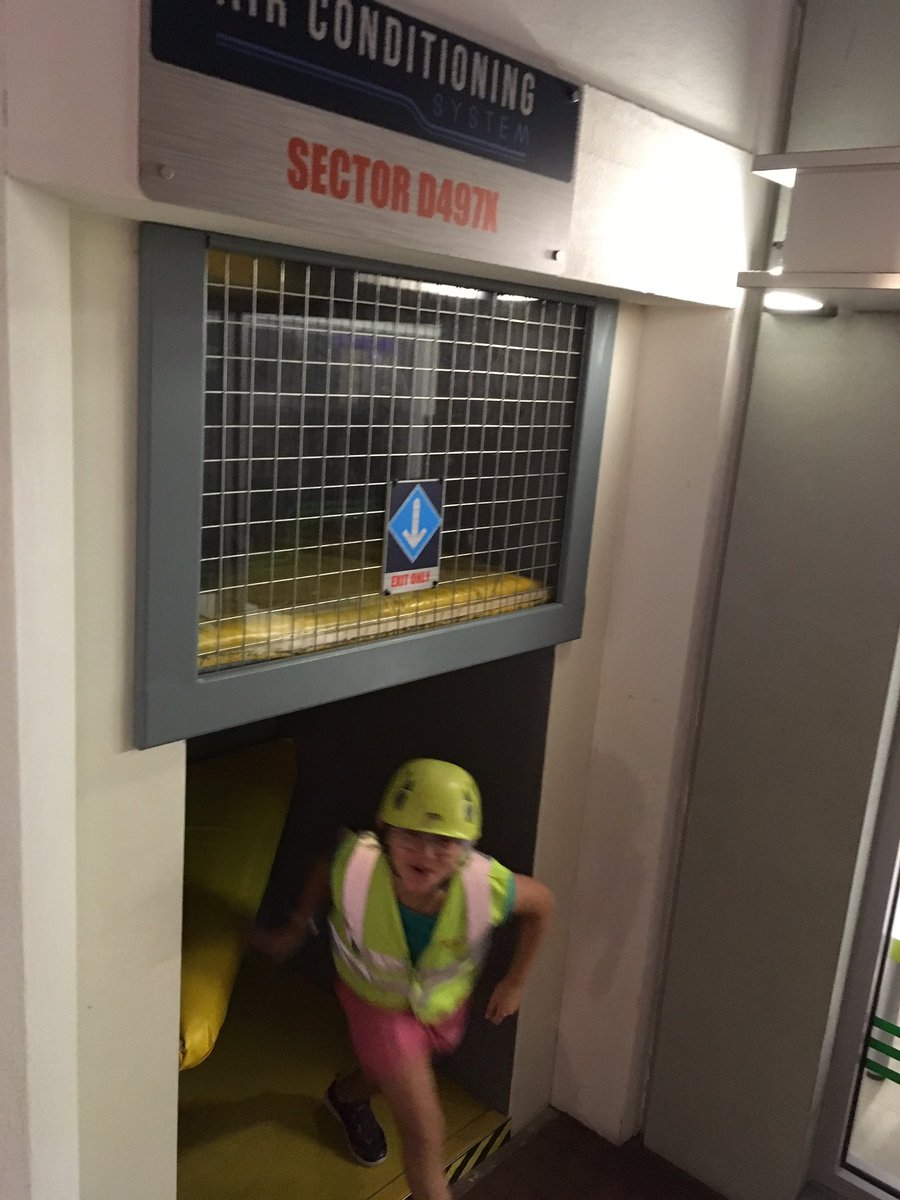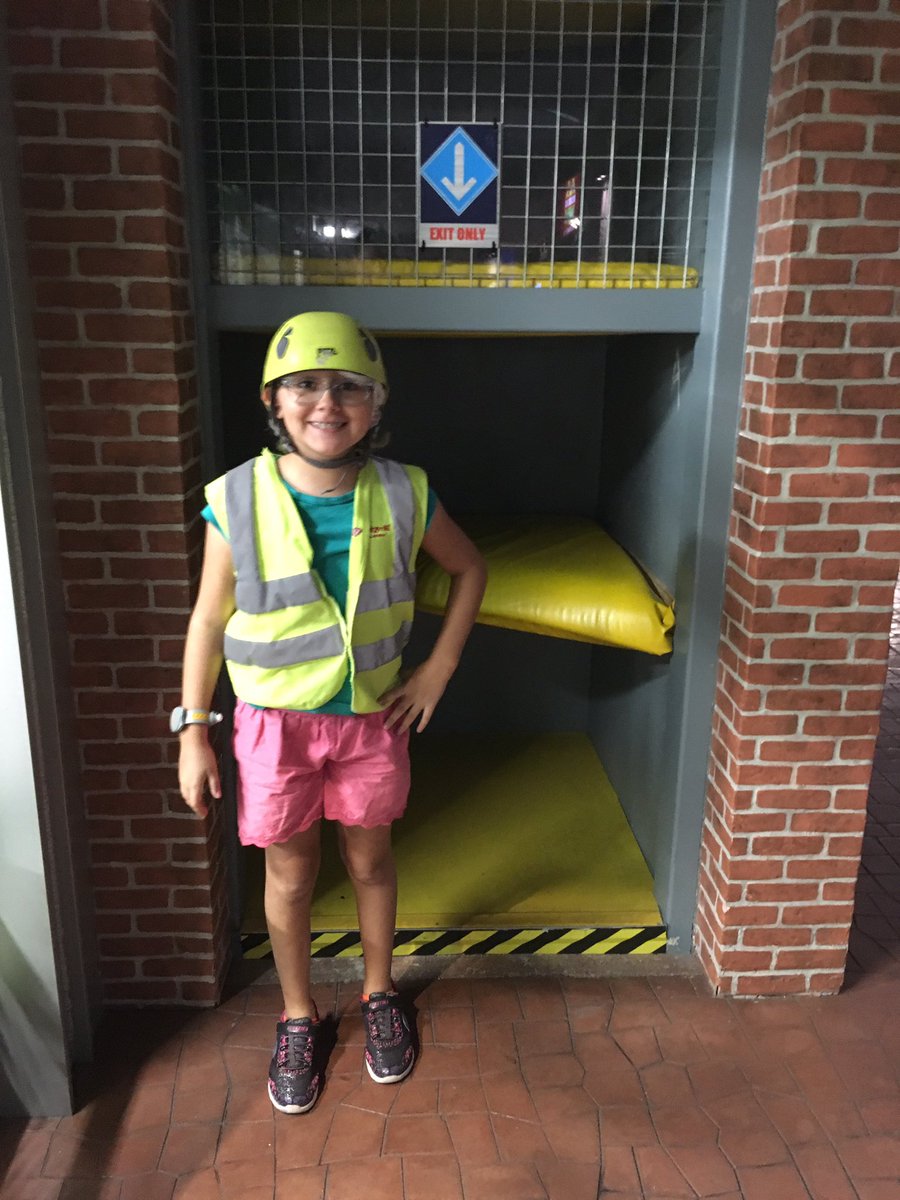 When you work to repair air conditioning, the kids crawl through the HVAC system and have to find the exit!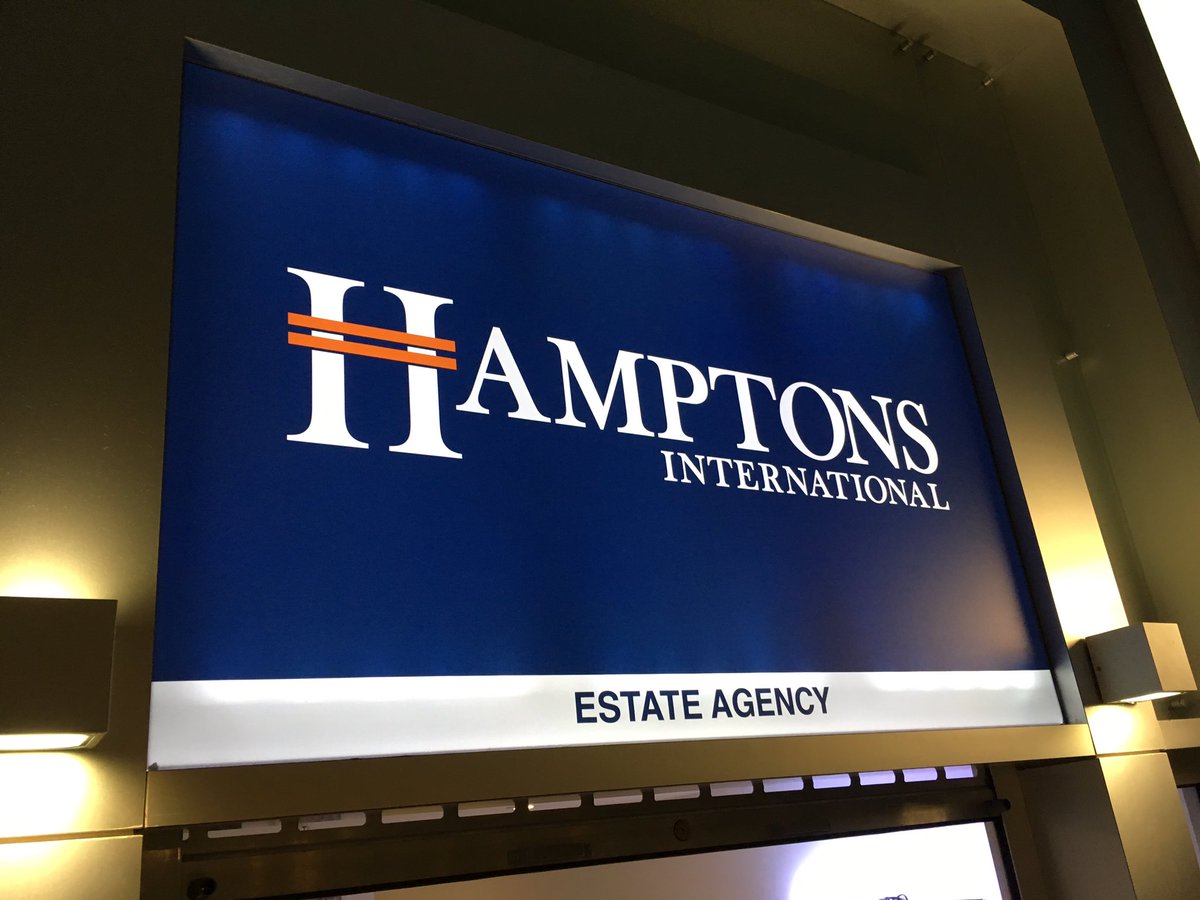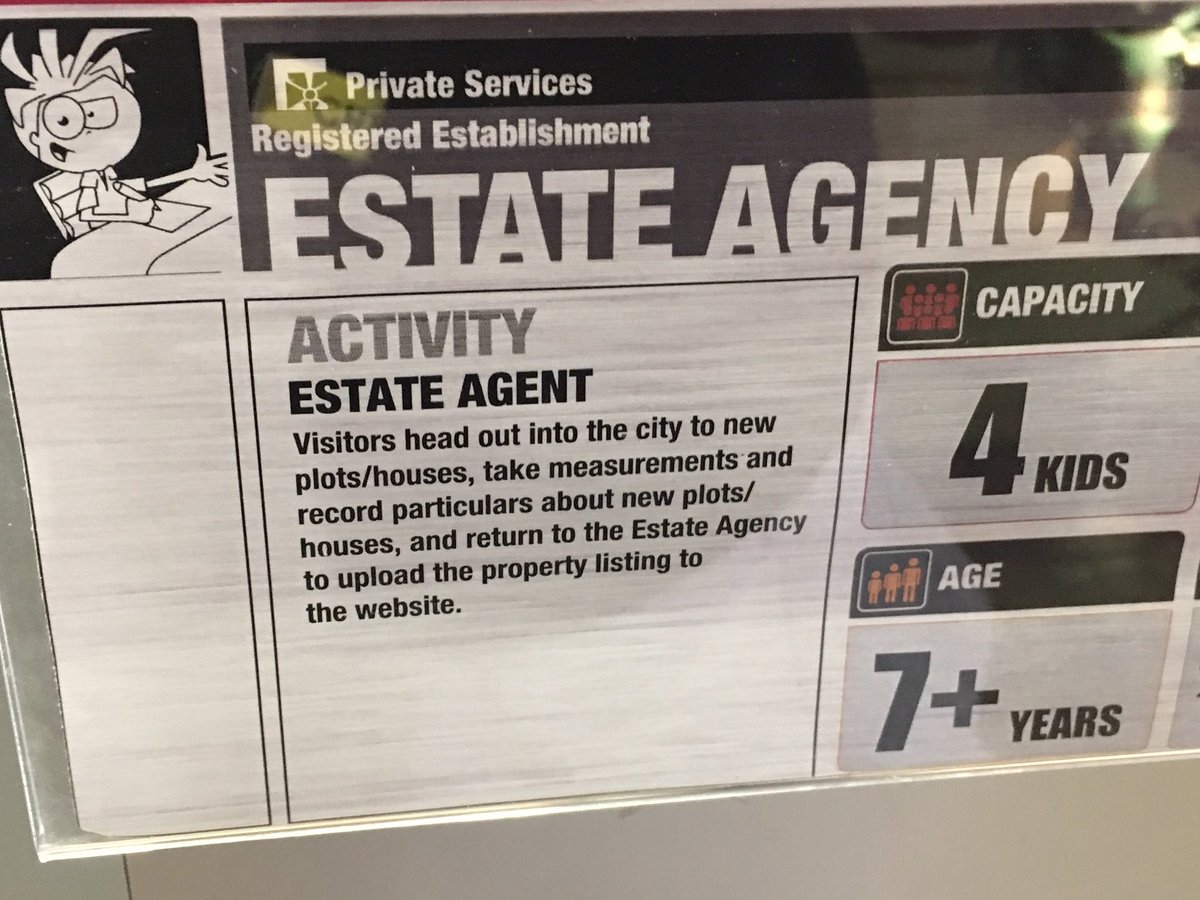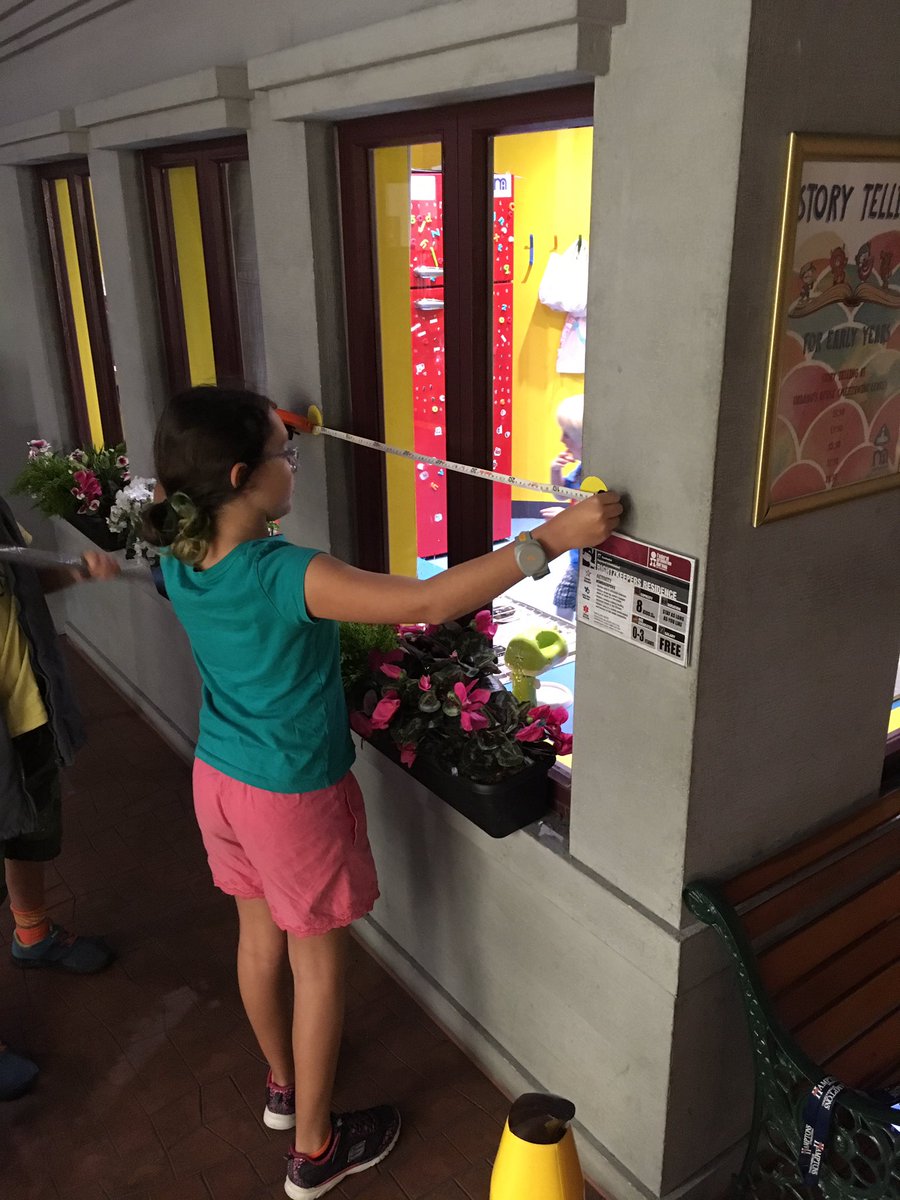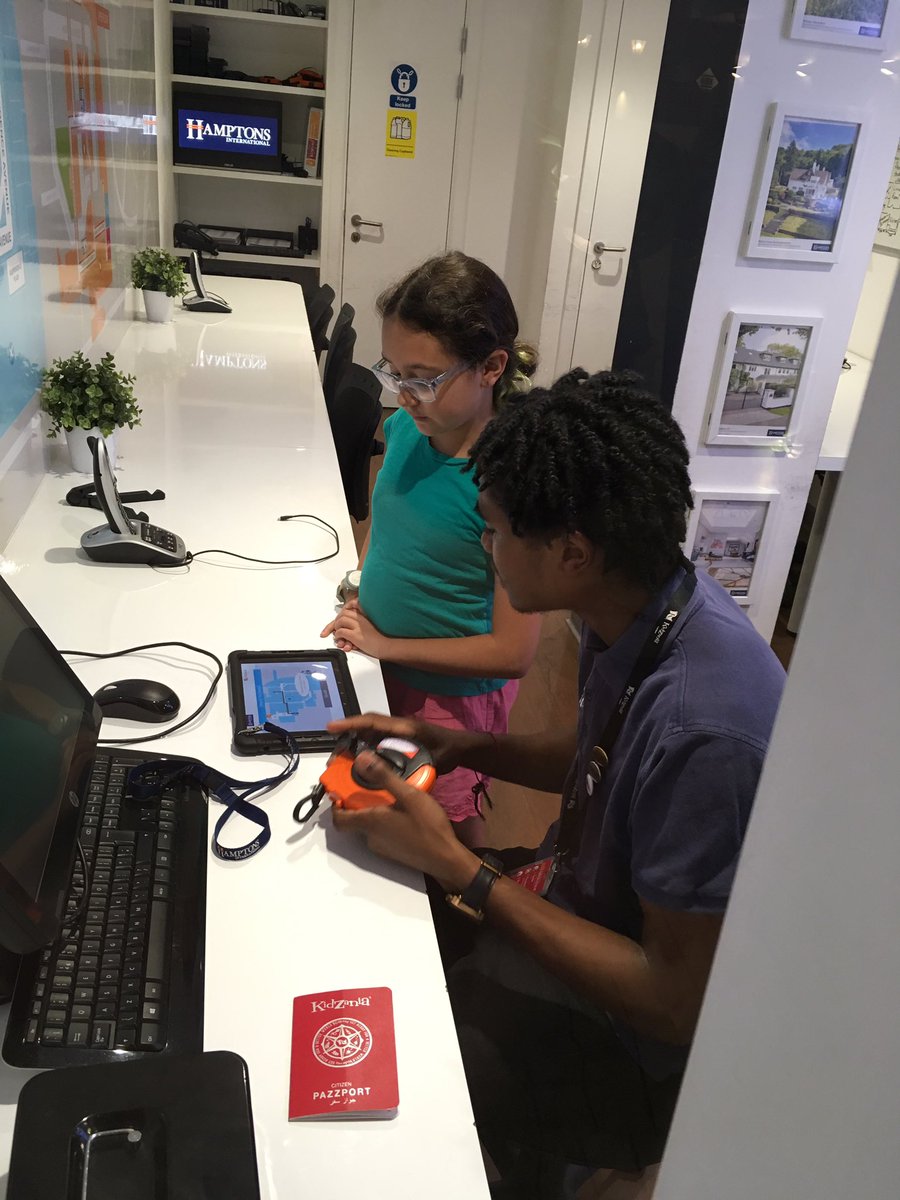 Working as a real estate agent, Kristen was sent out to various locations to take measurements and report back to the office.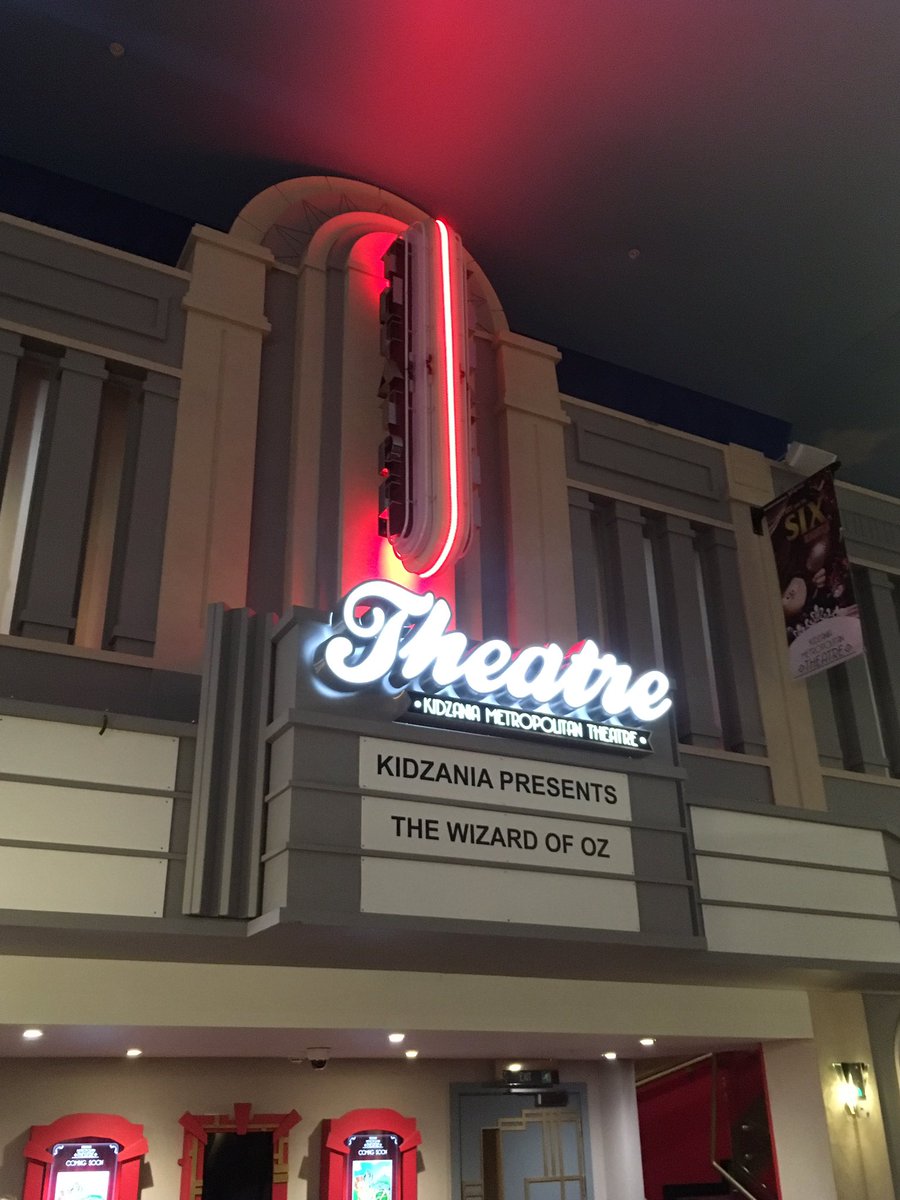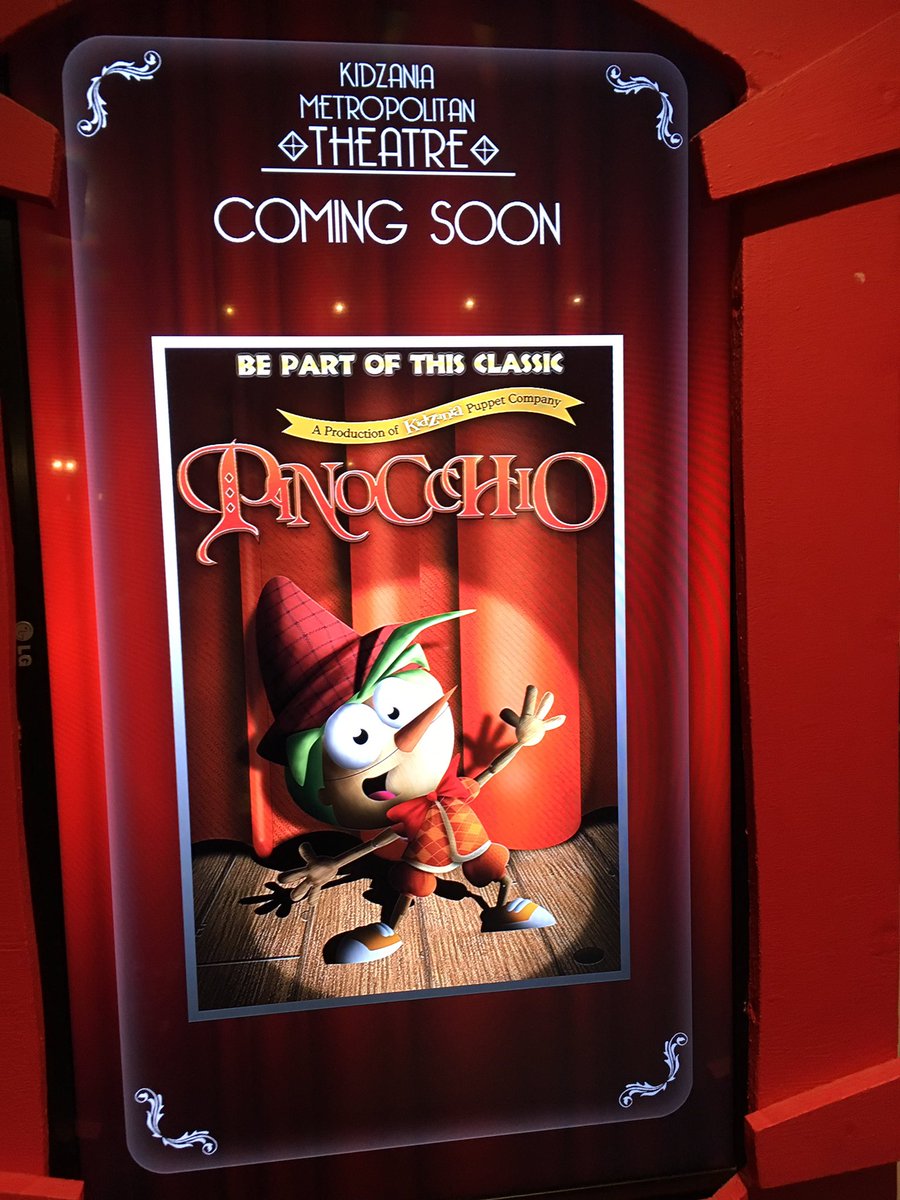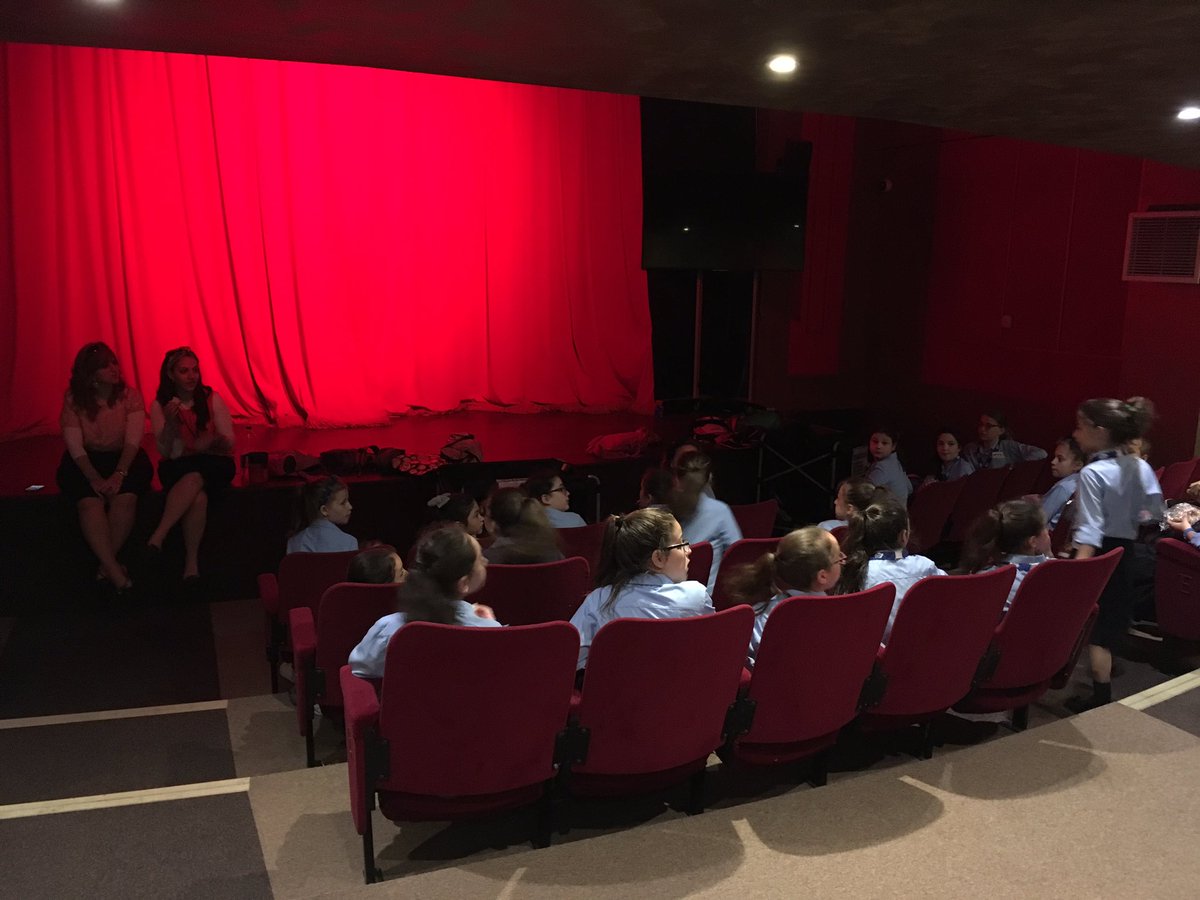 At the KidZania London theater, the kids learn real parts for an actual show they perform in the theater to an audience! It's fantastic!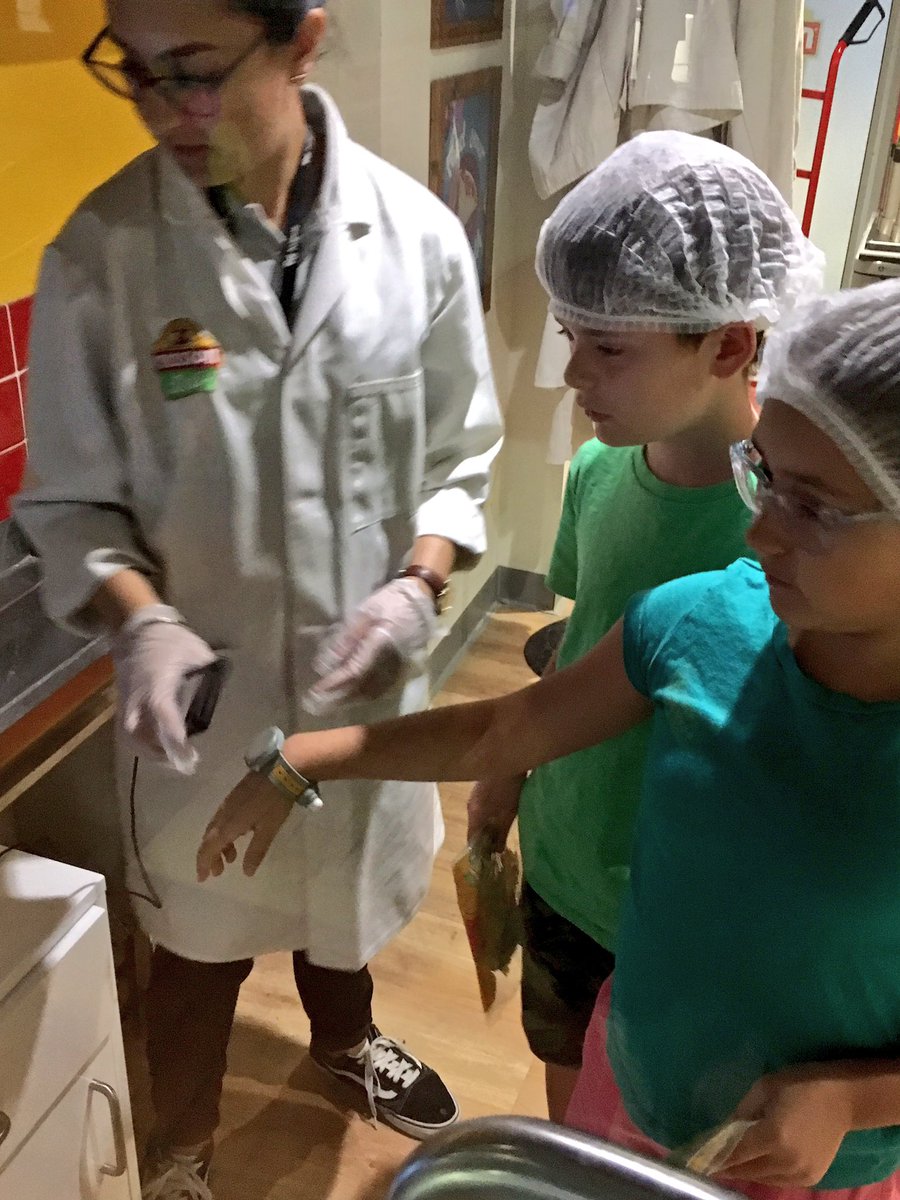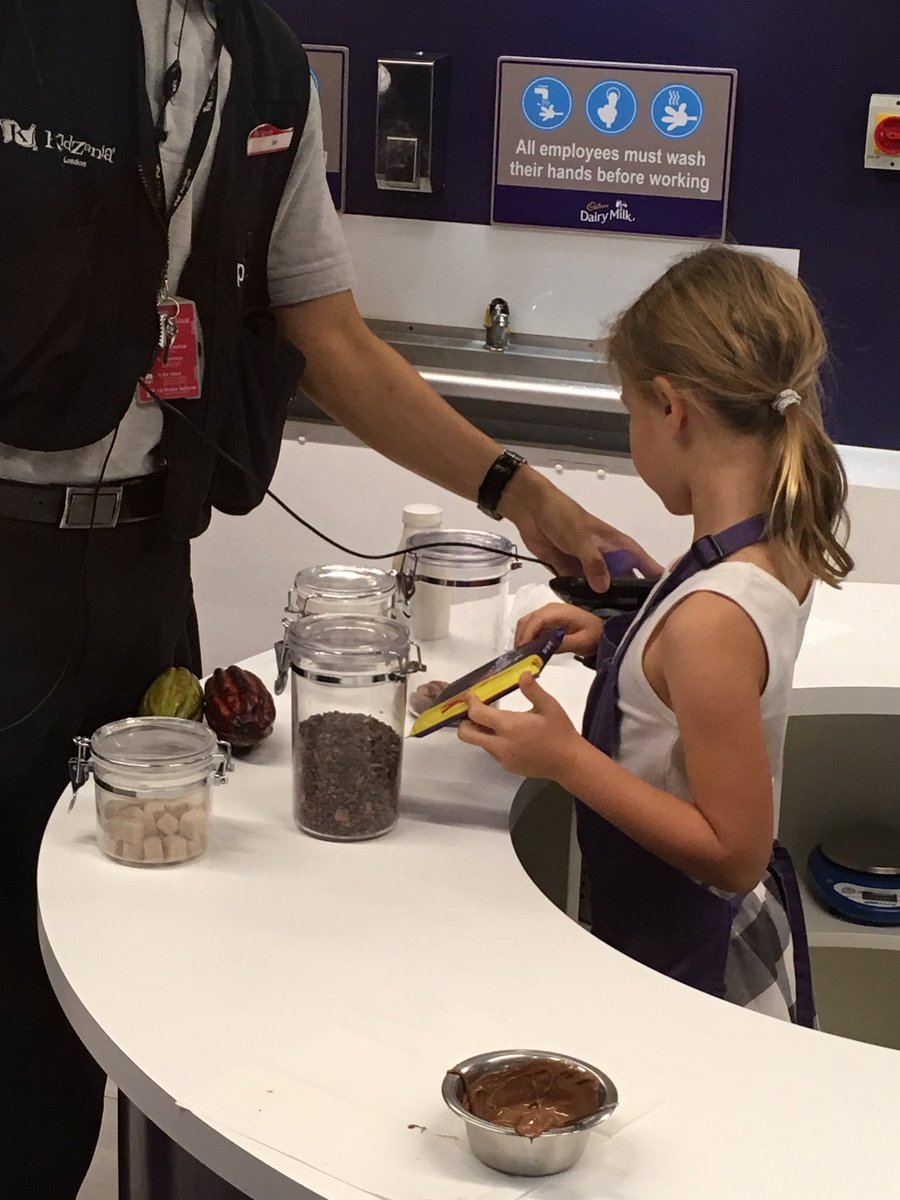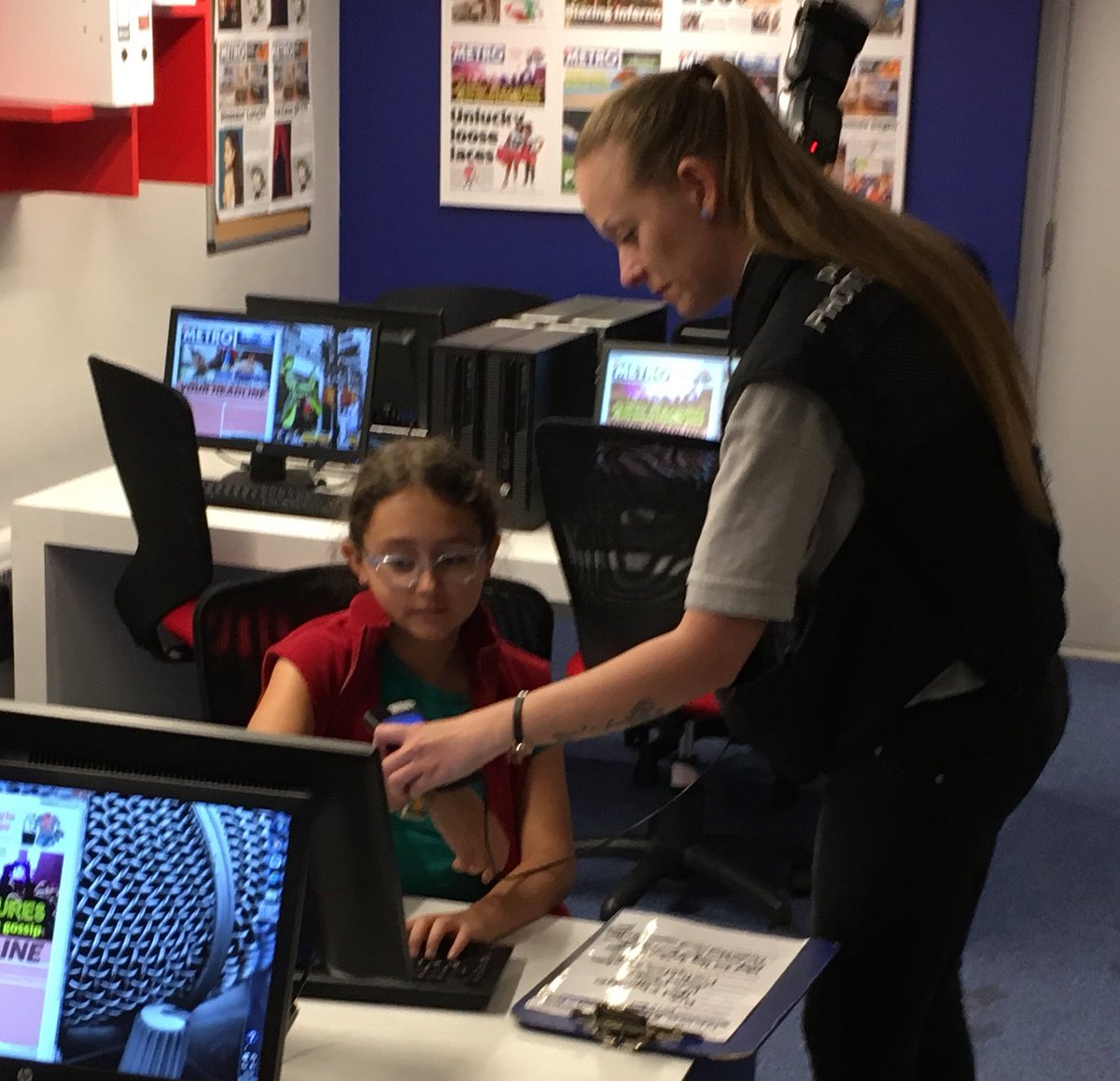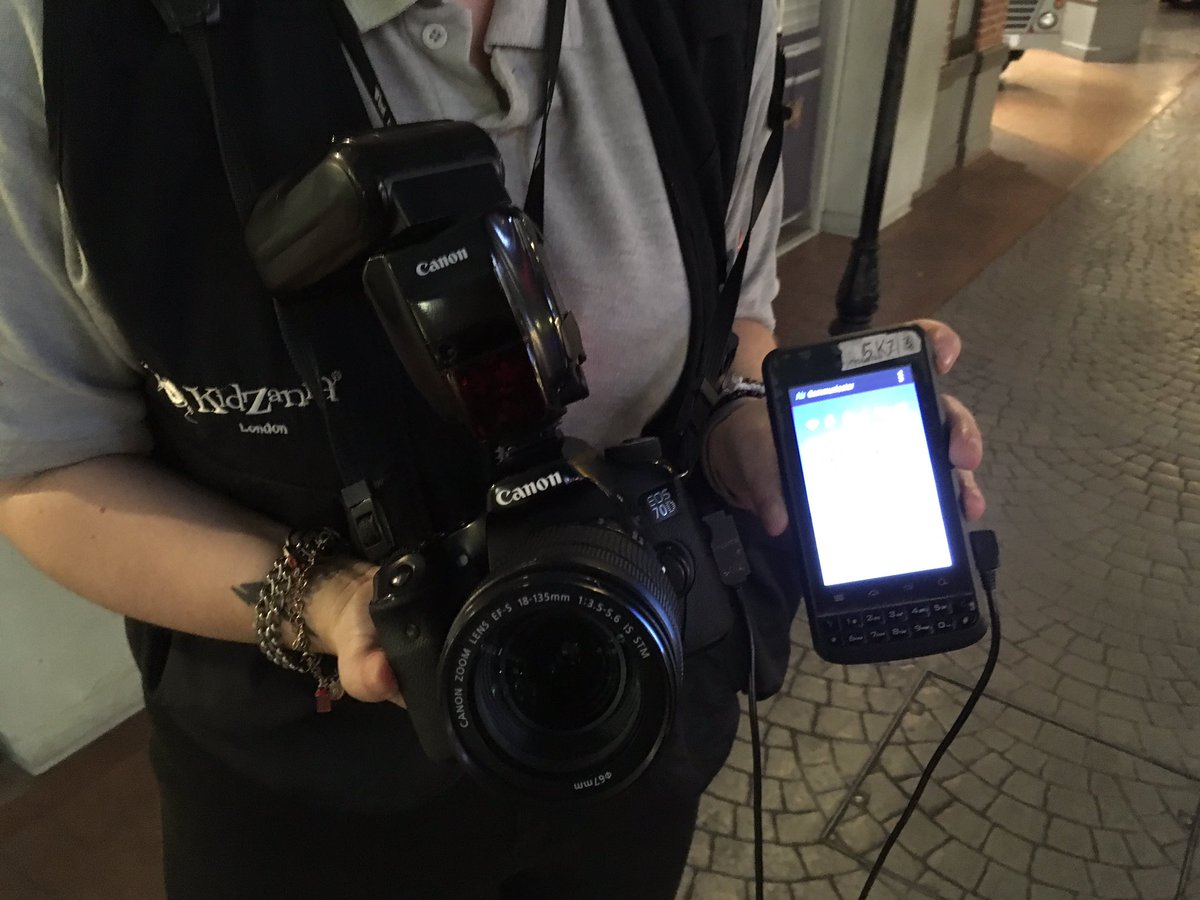 You can see the RFID tracking system at work! Kids tap in/out at job locations and also with photographers for photos!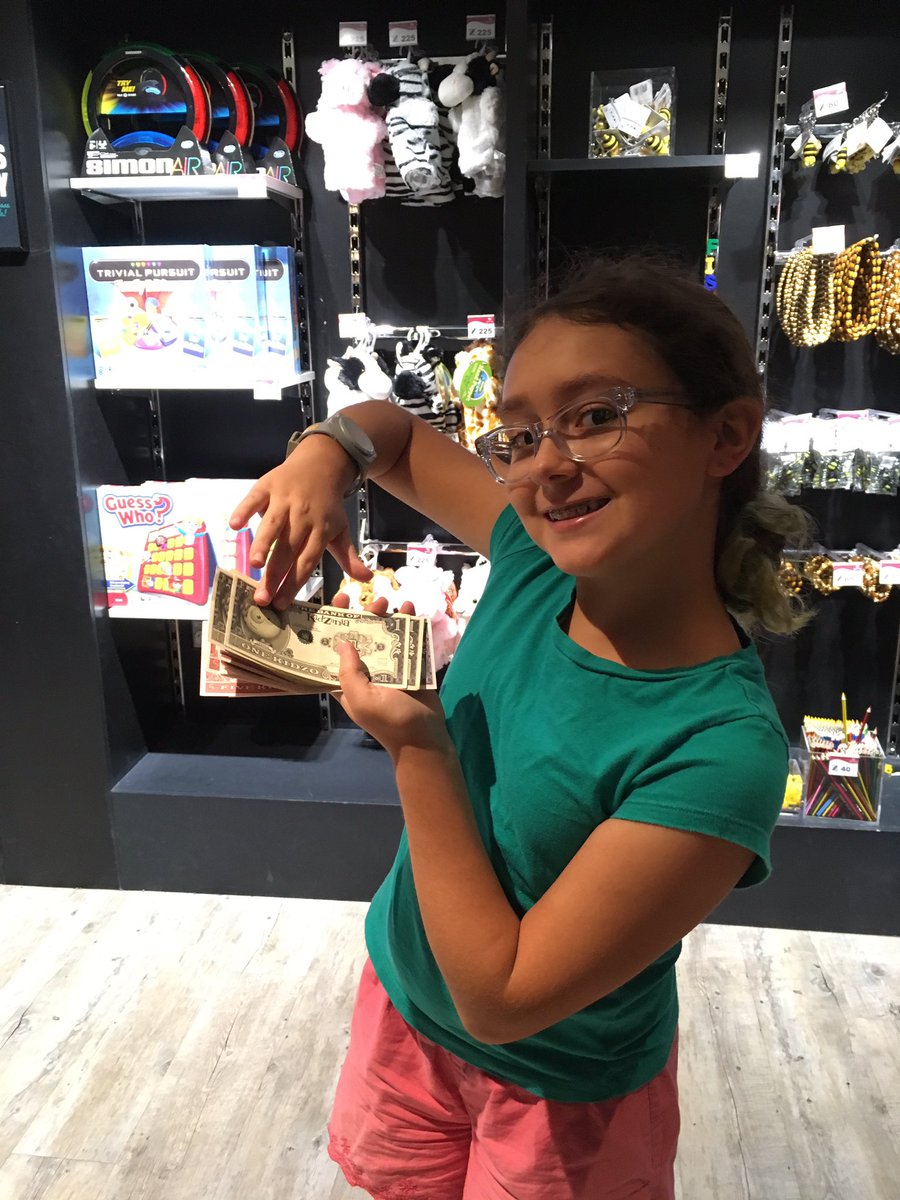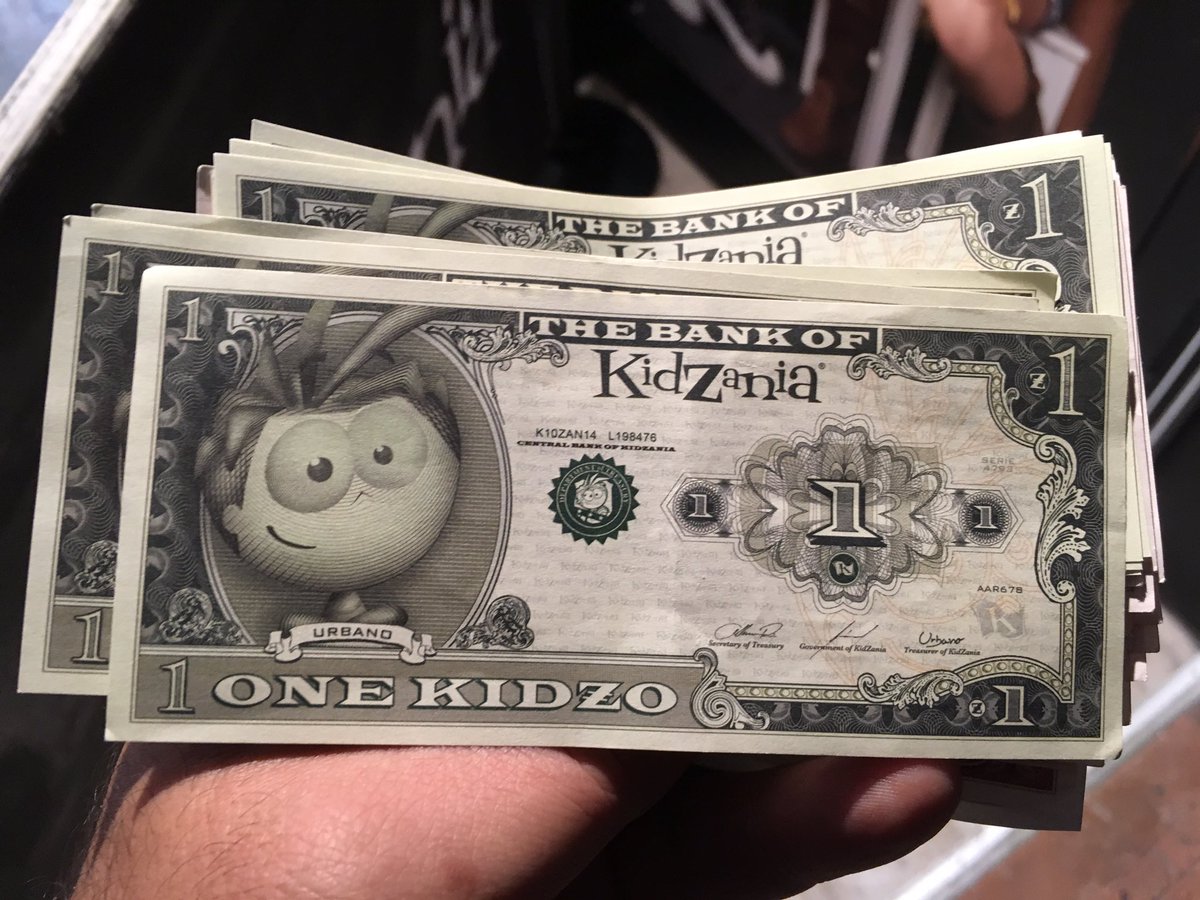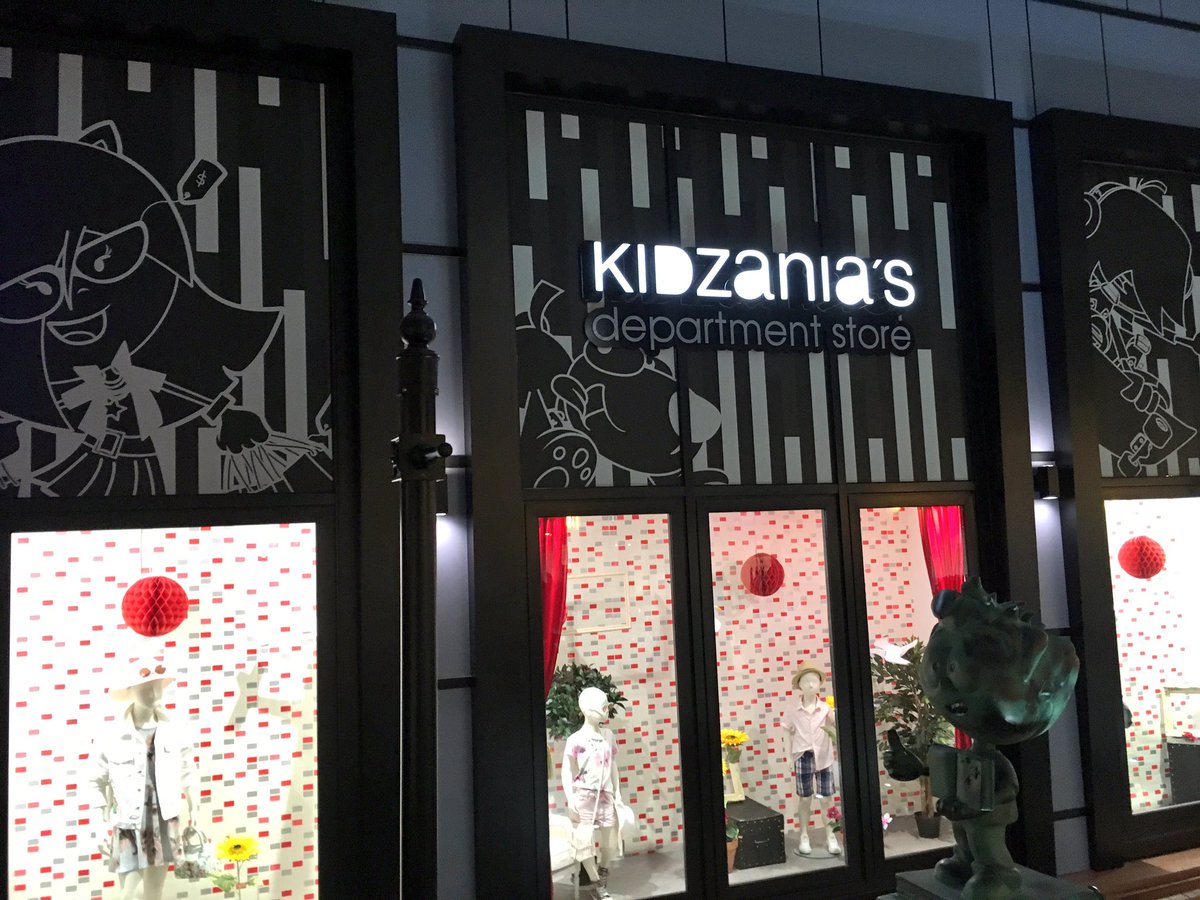 For all the hard work the kids do they earn money to spend on stuff in the department store! (Or they can work there, too!)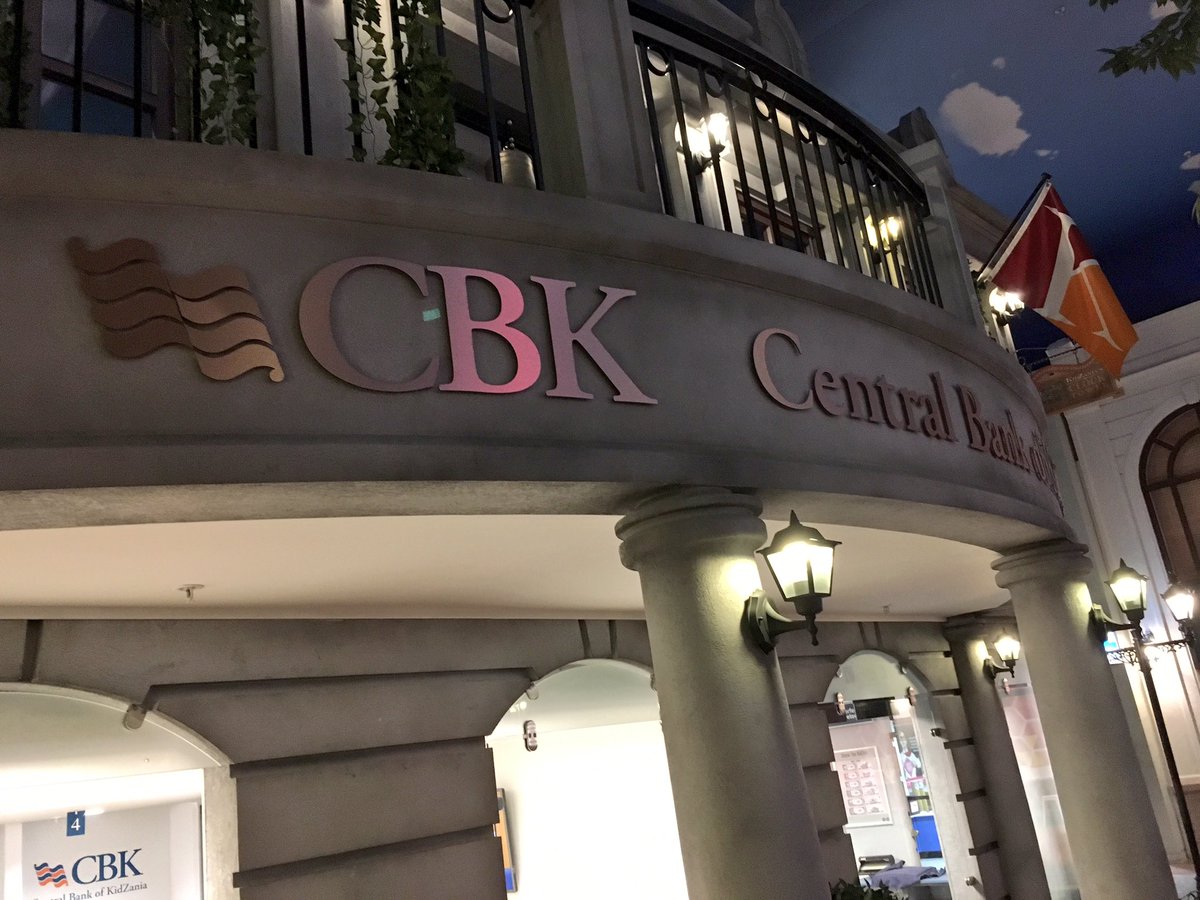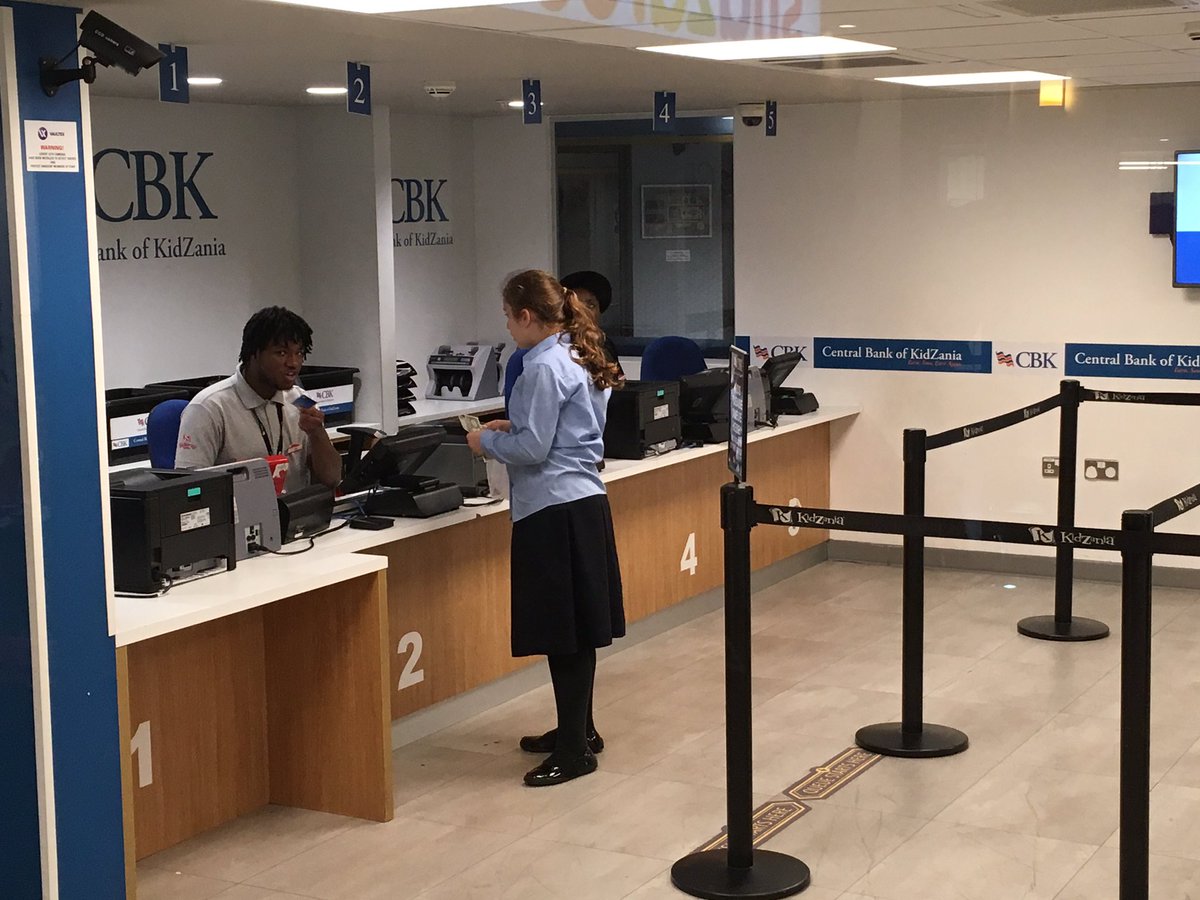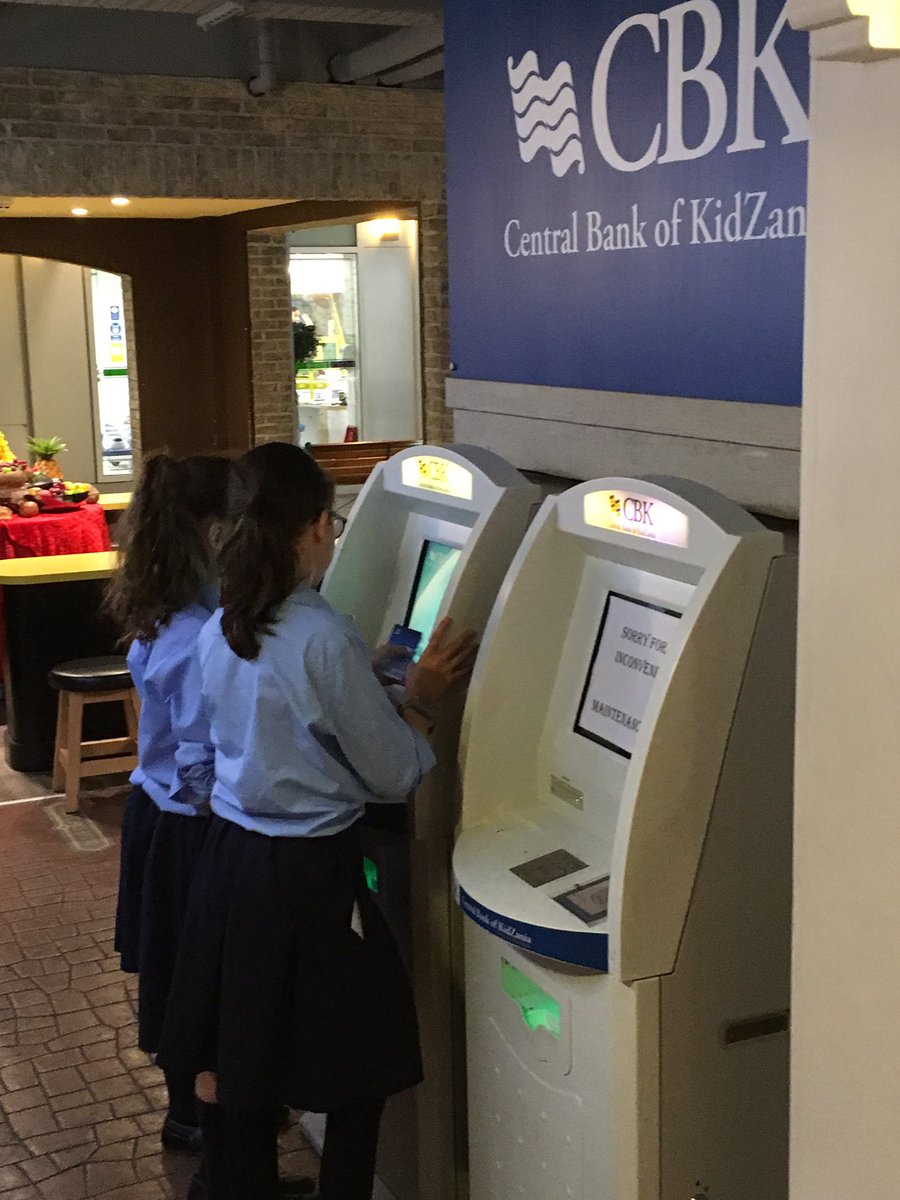 And since the kids earn "real" money they get to do "real" banking also!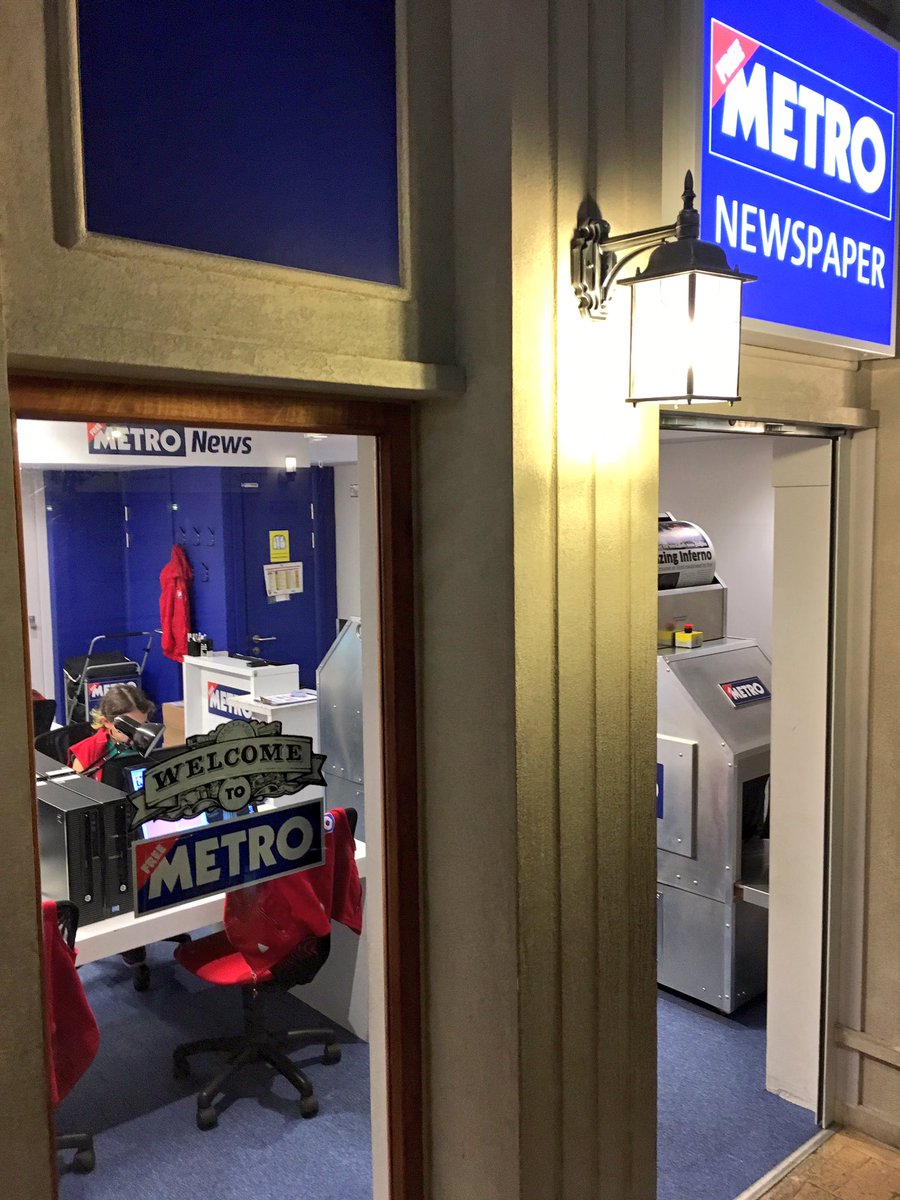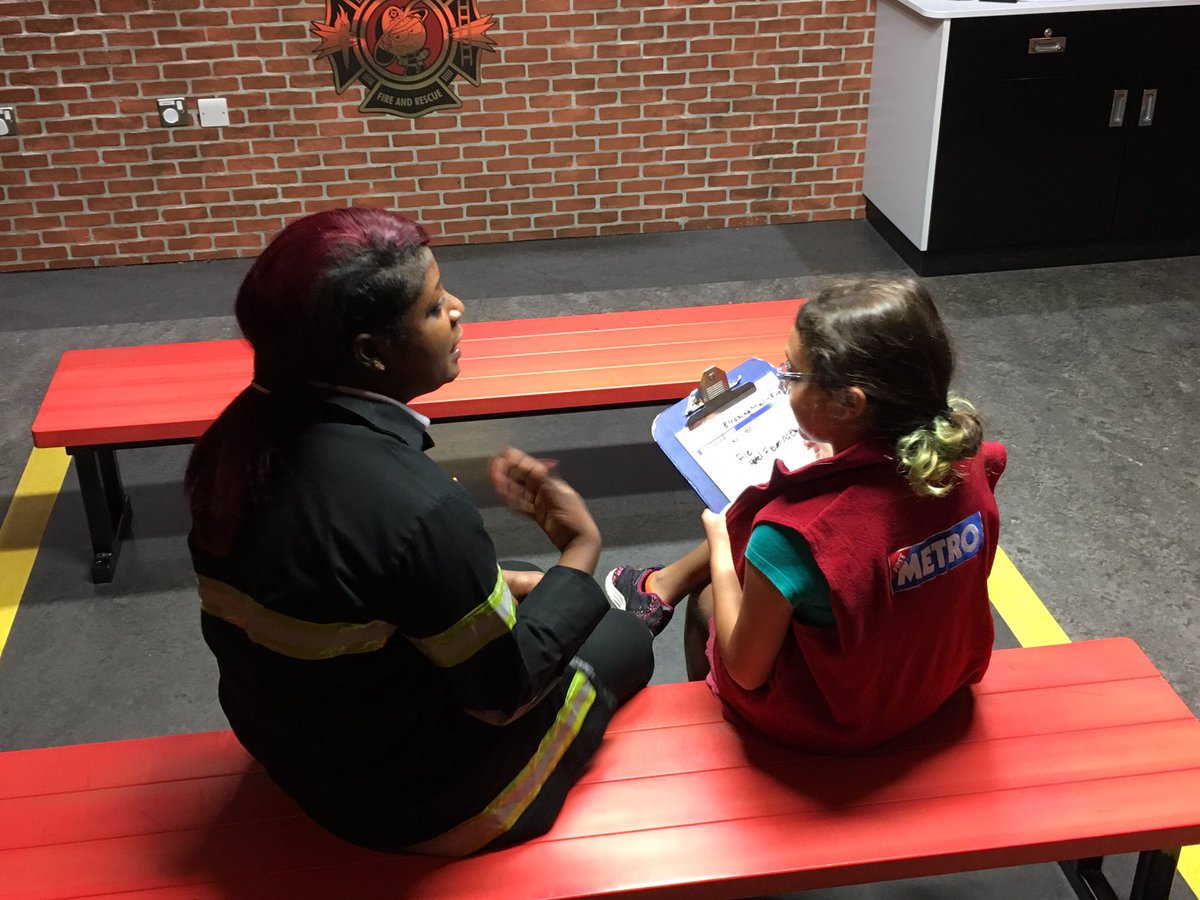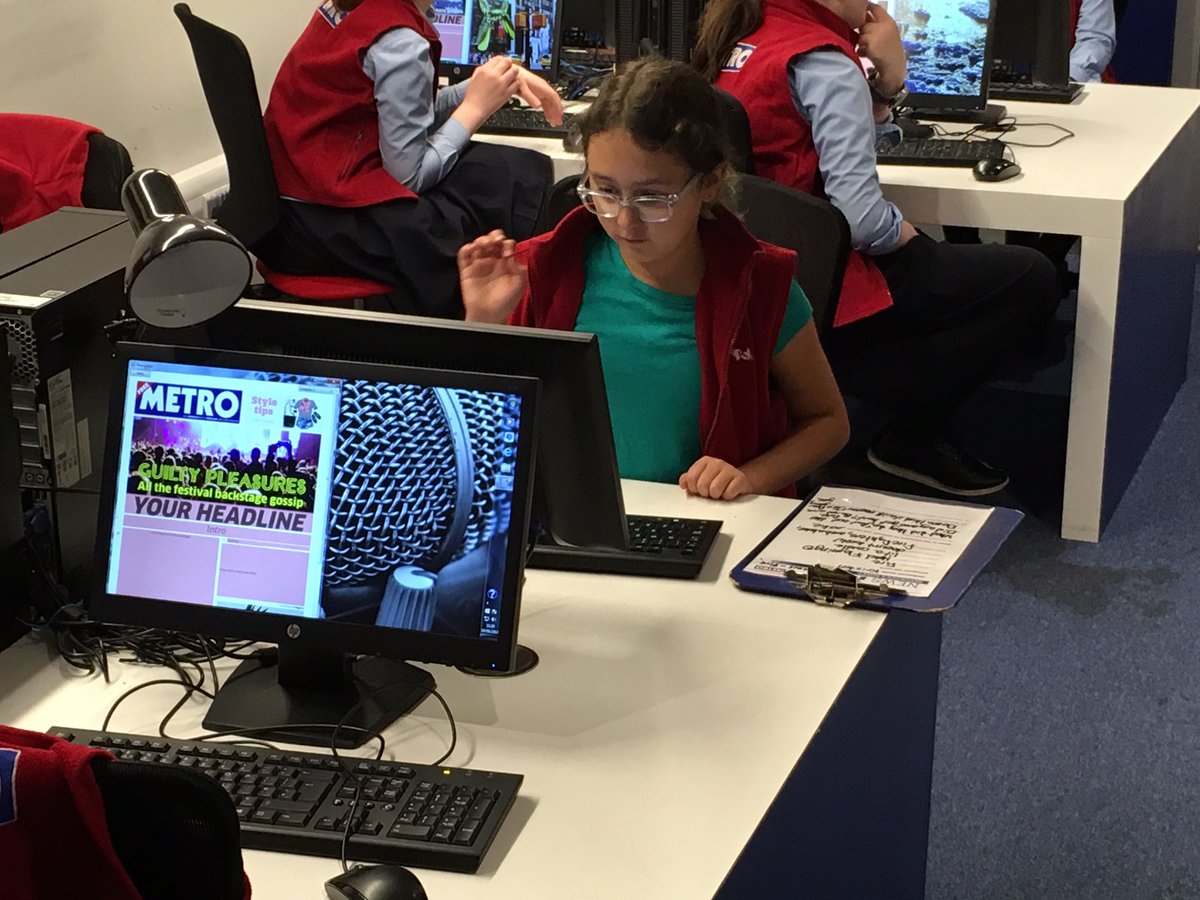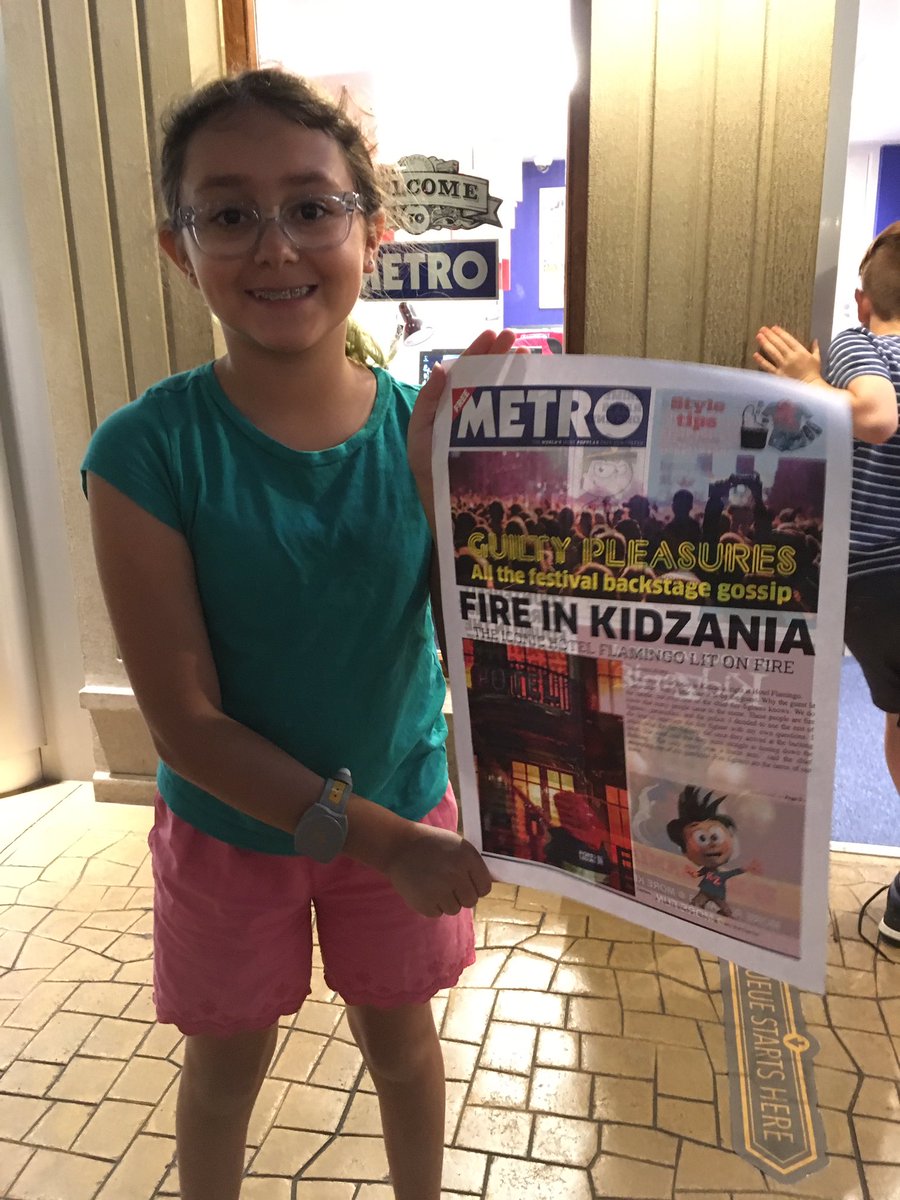 Kristen's final job of the day was a newspaper reporter where she had to go do interviews and write an article! Amazing!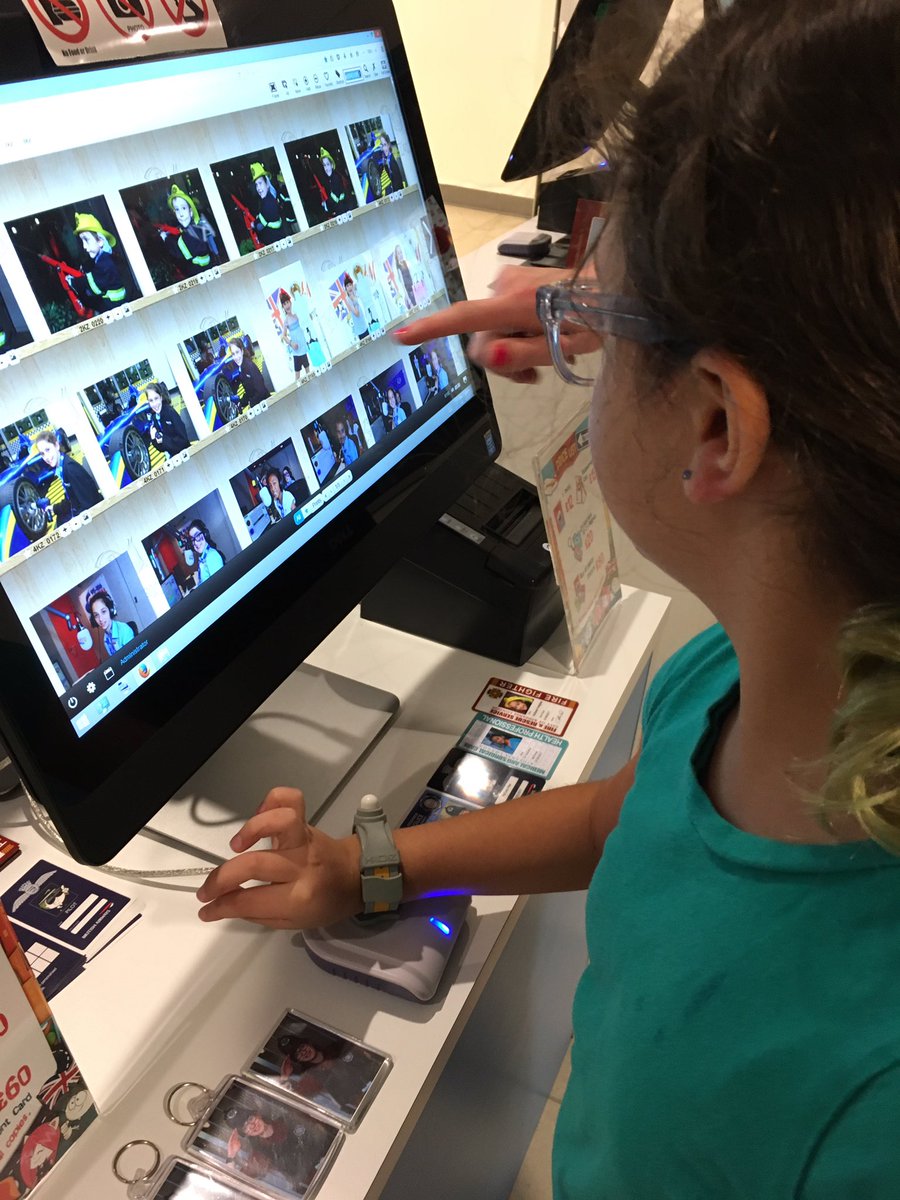 At end of your visit you use the RFID wristband to select any photos you want to buy. We went for the "all digital" option!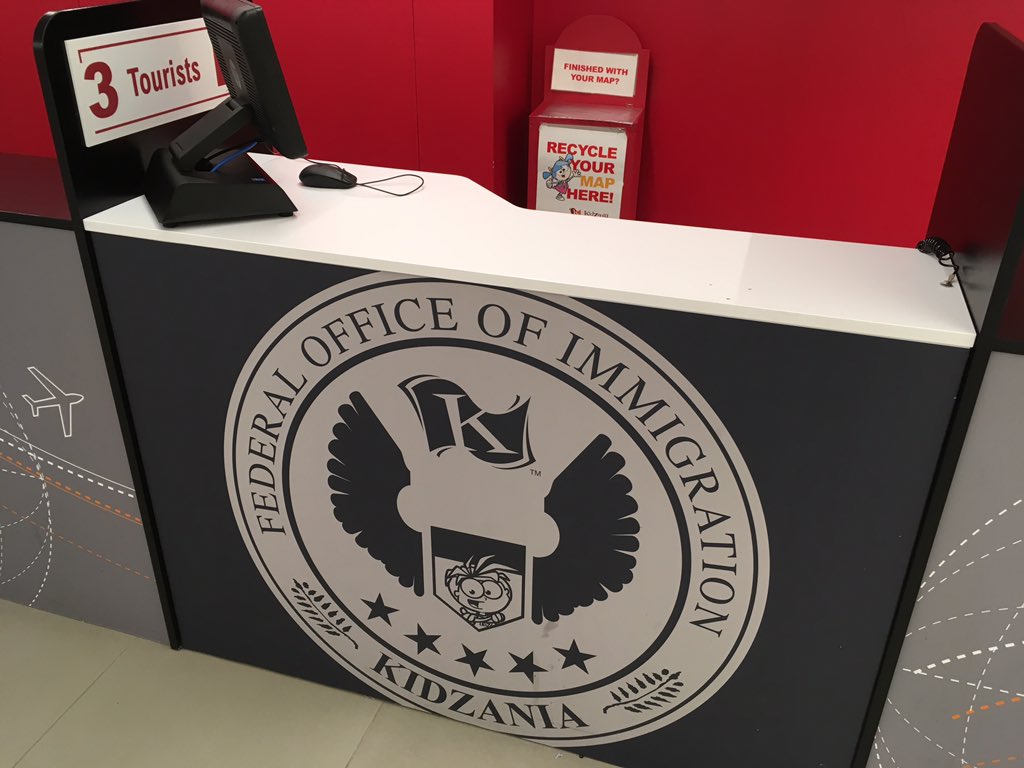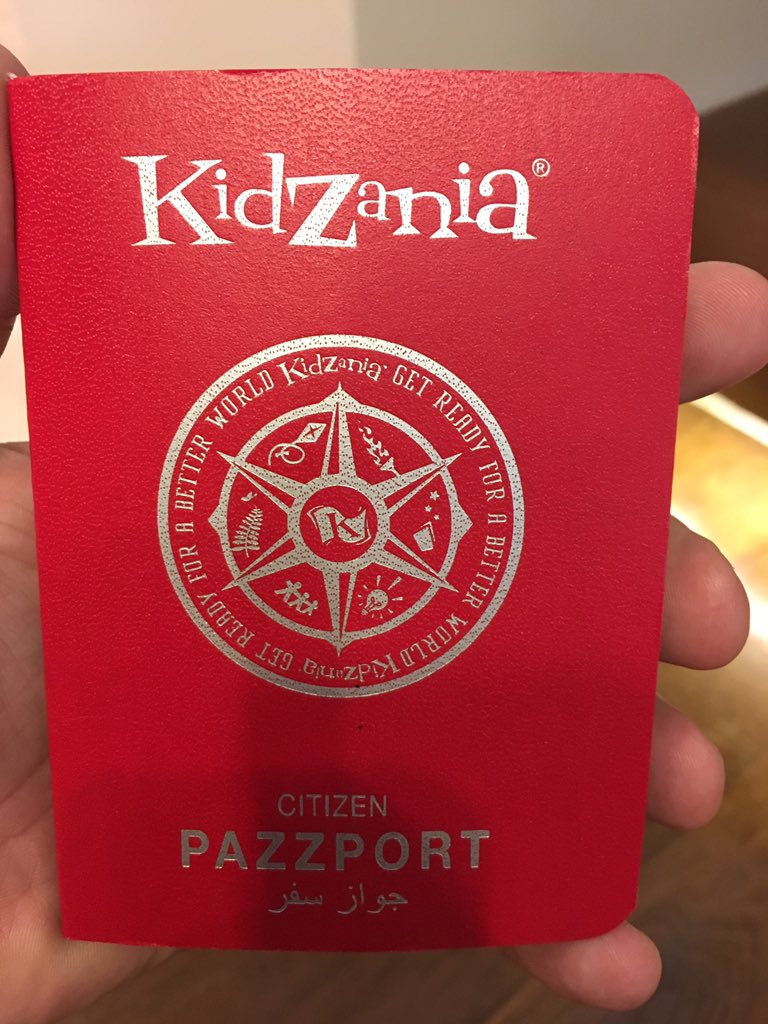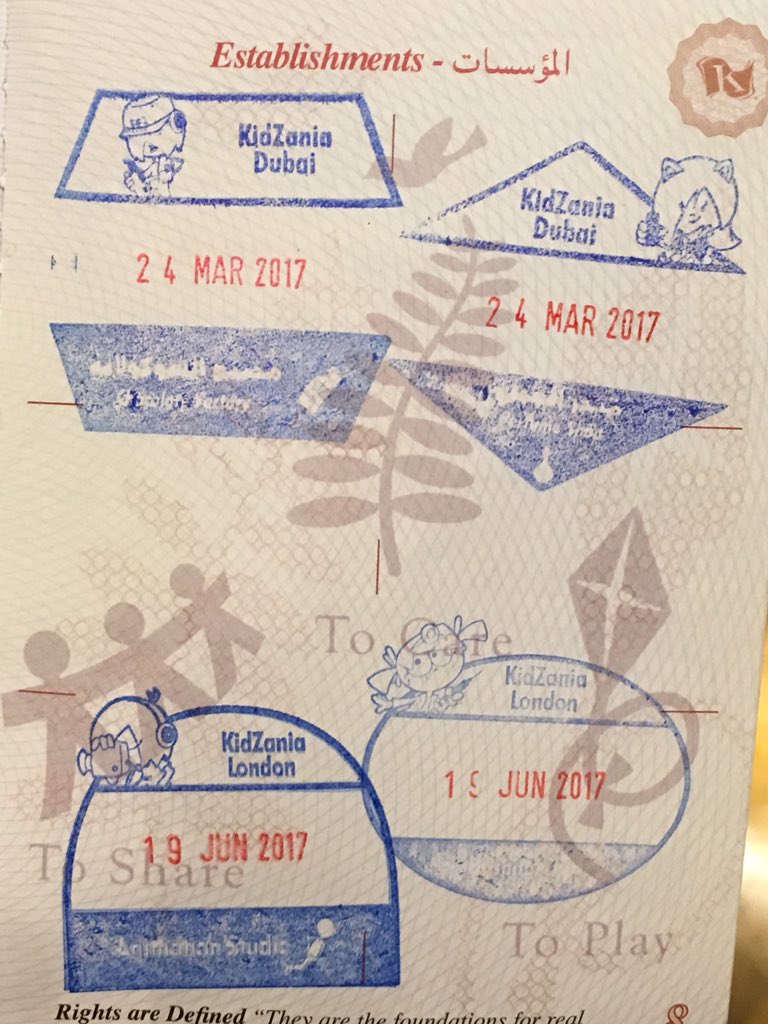 Upon leaving KidZania London you have to go through passport control to get back to reality! (Why do we have to leave???)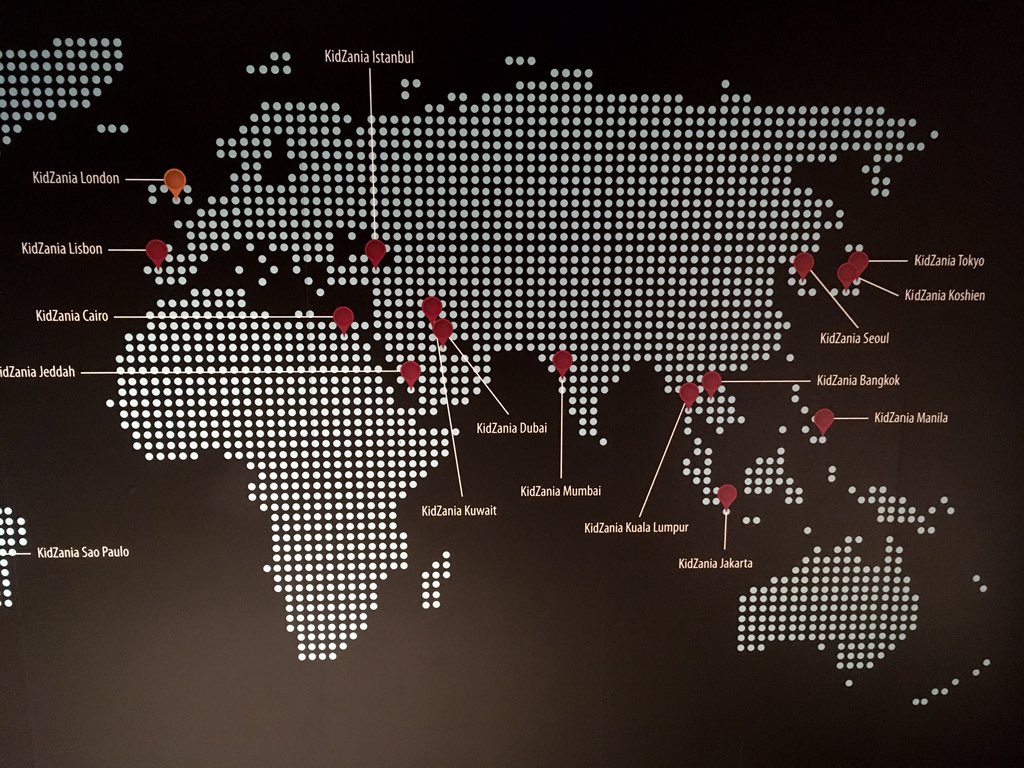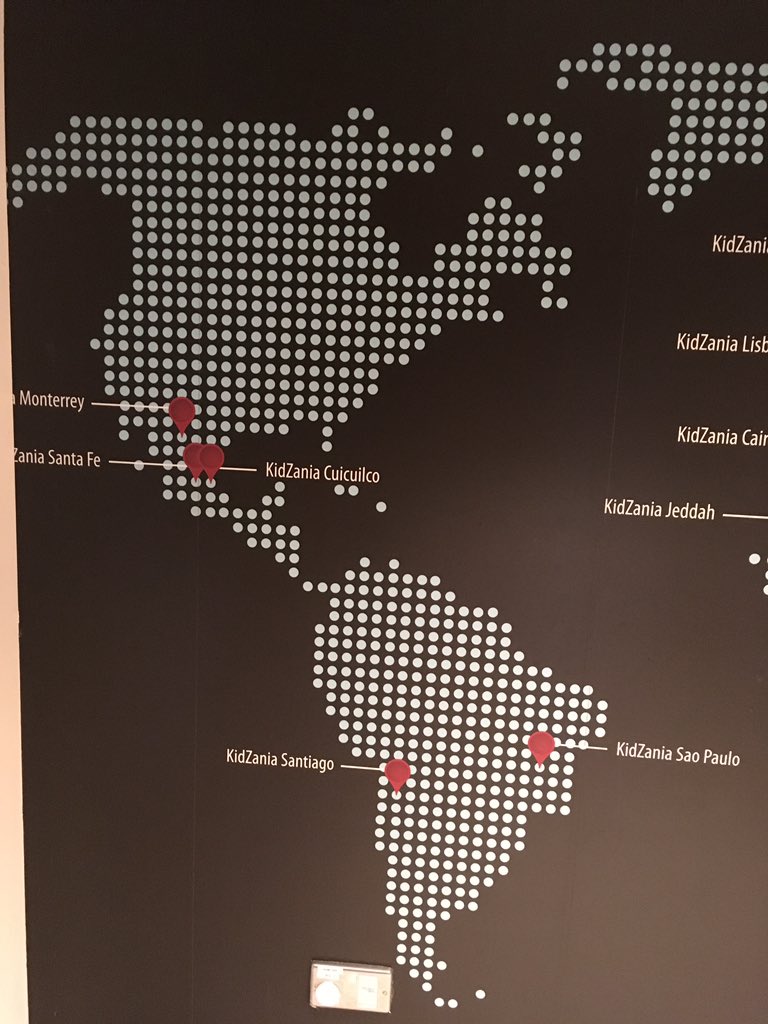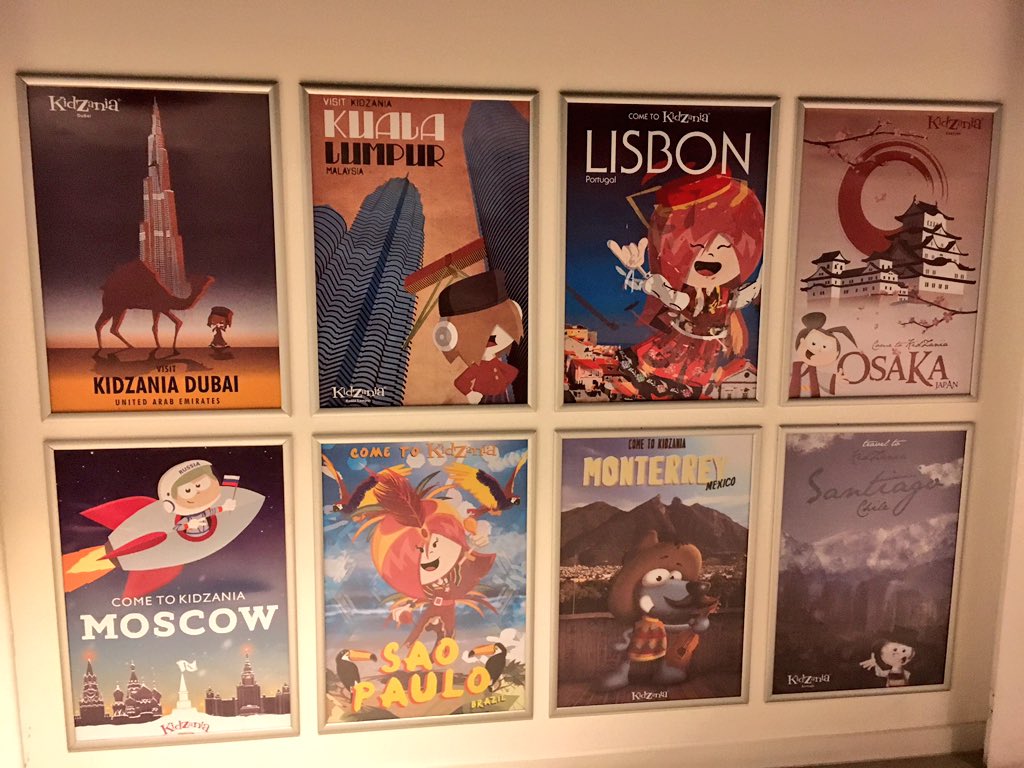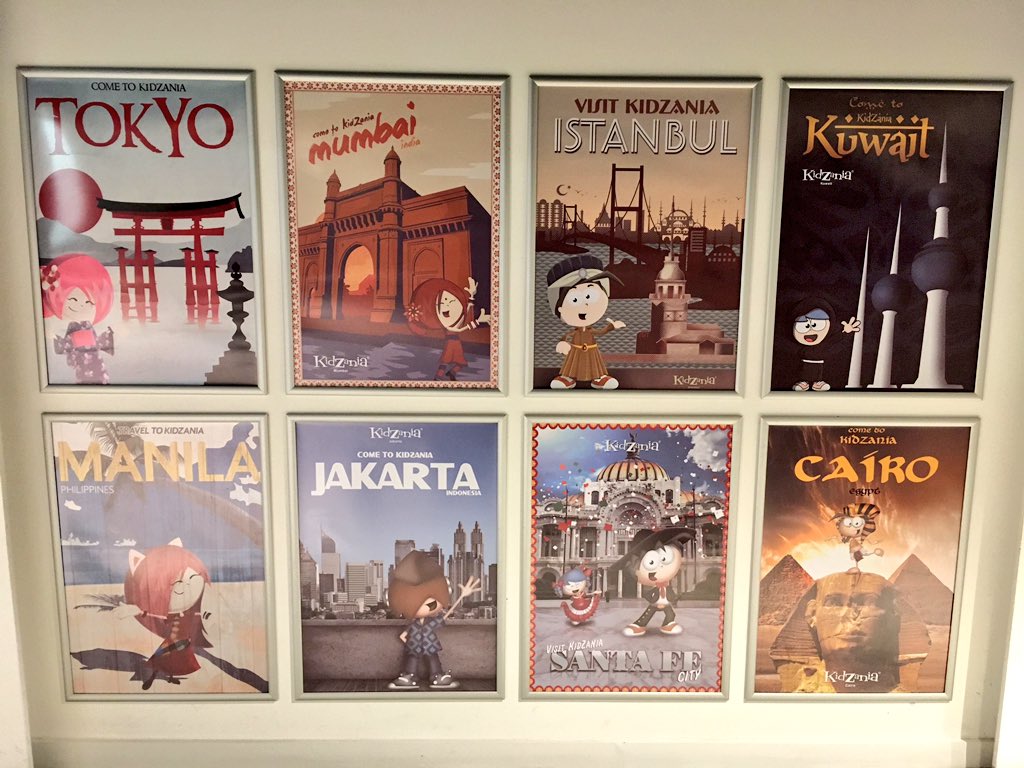 Here are some of the KidZania locations around the world! There are two US locations (Dallas & Chicago) in development! Yay!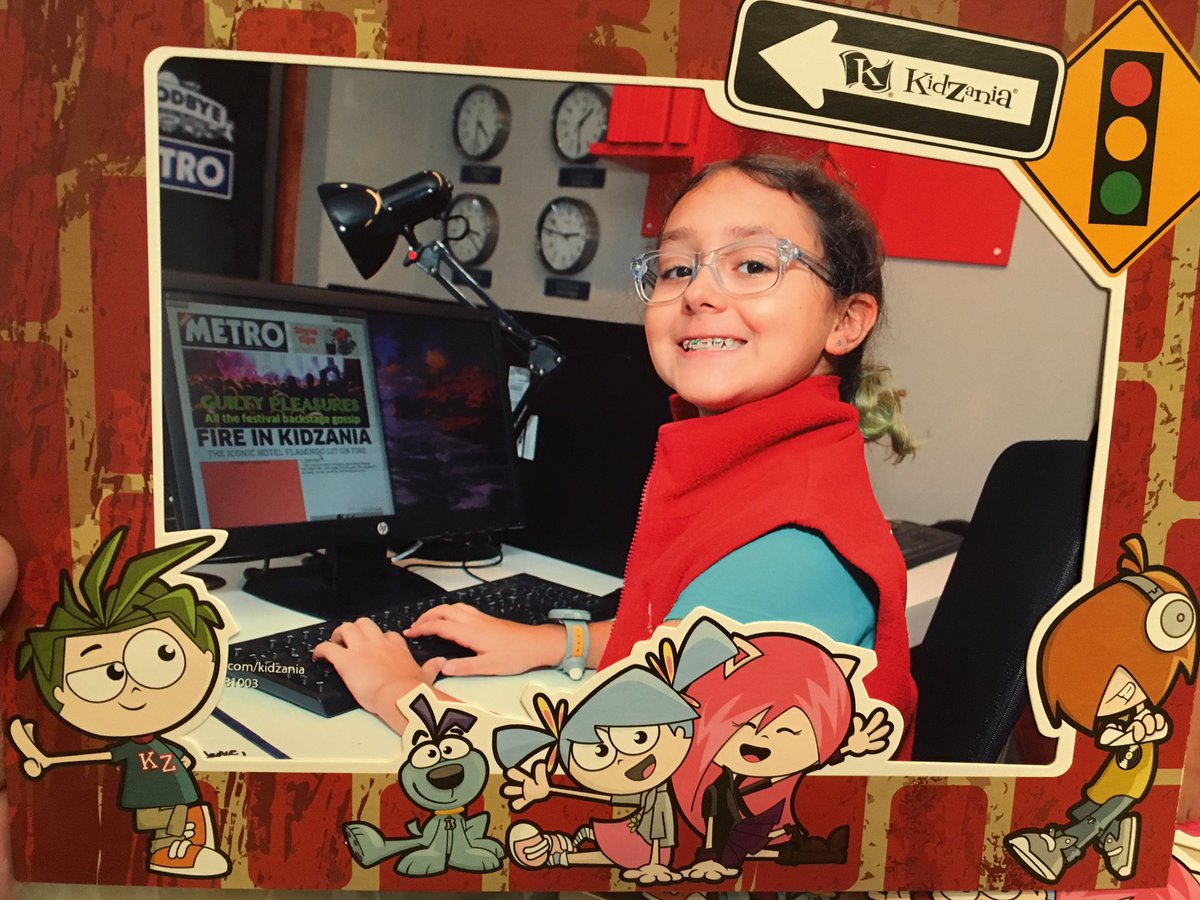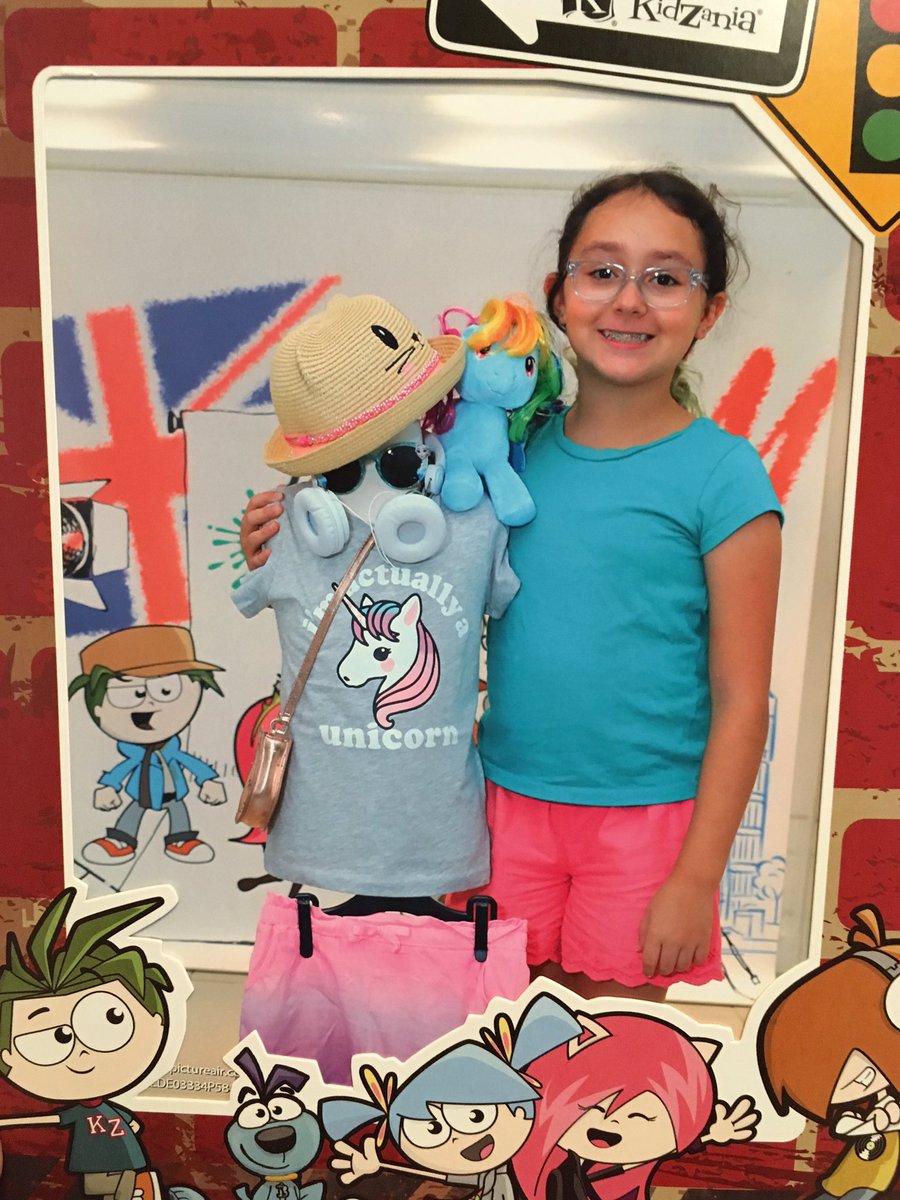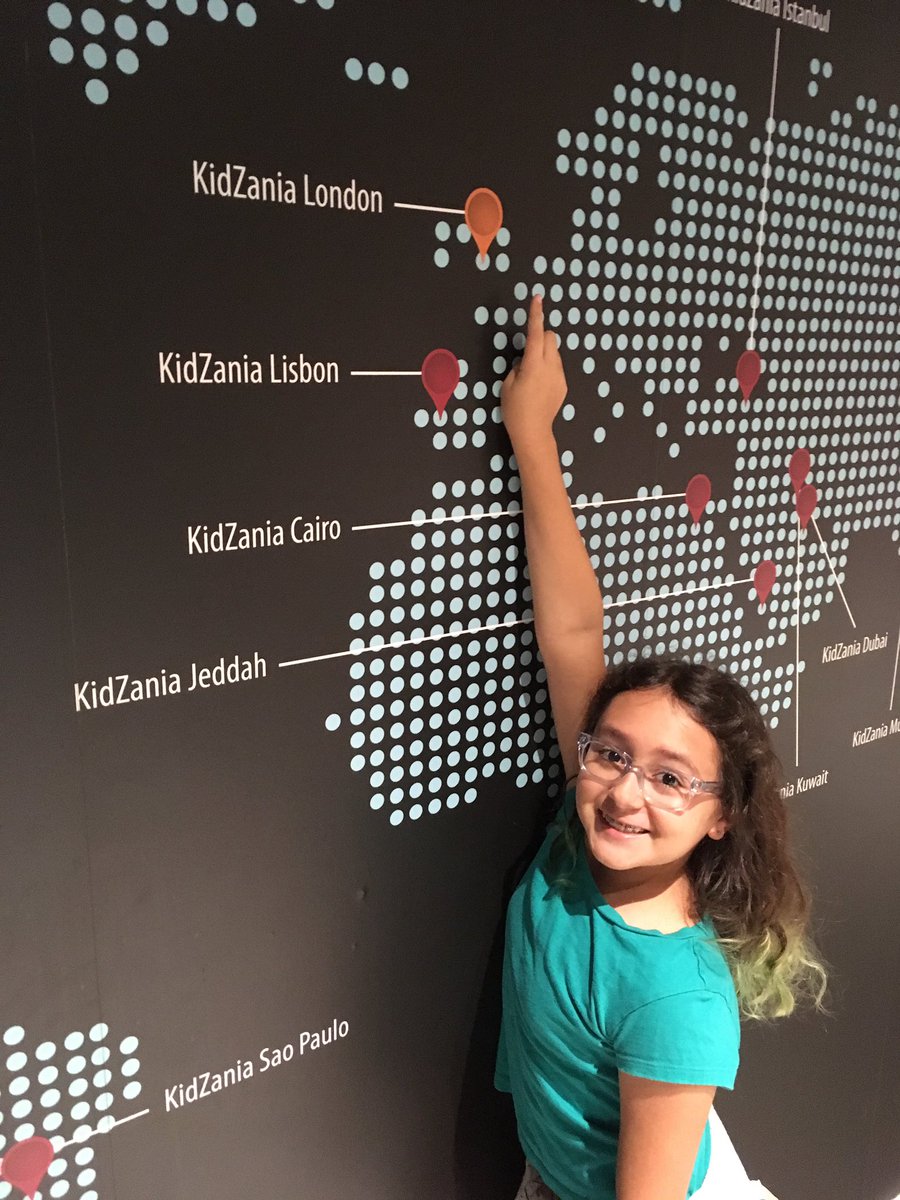 Kristen had an AMAZING visit to KidZania London! This is why KidZania is one of our favorite theme park concepts! You need to bring your kids!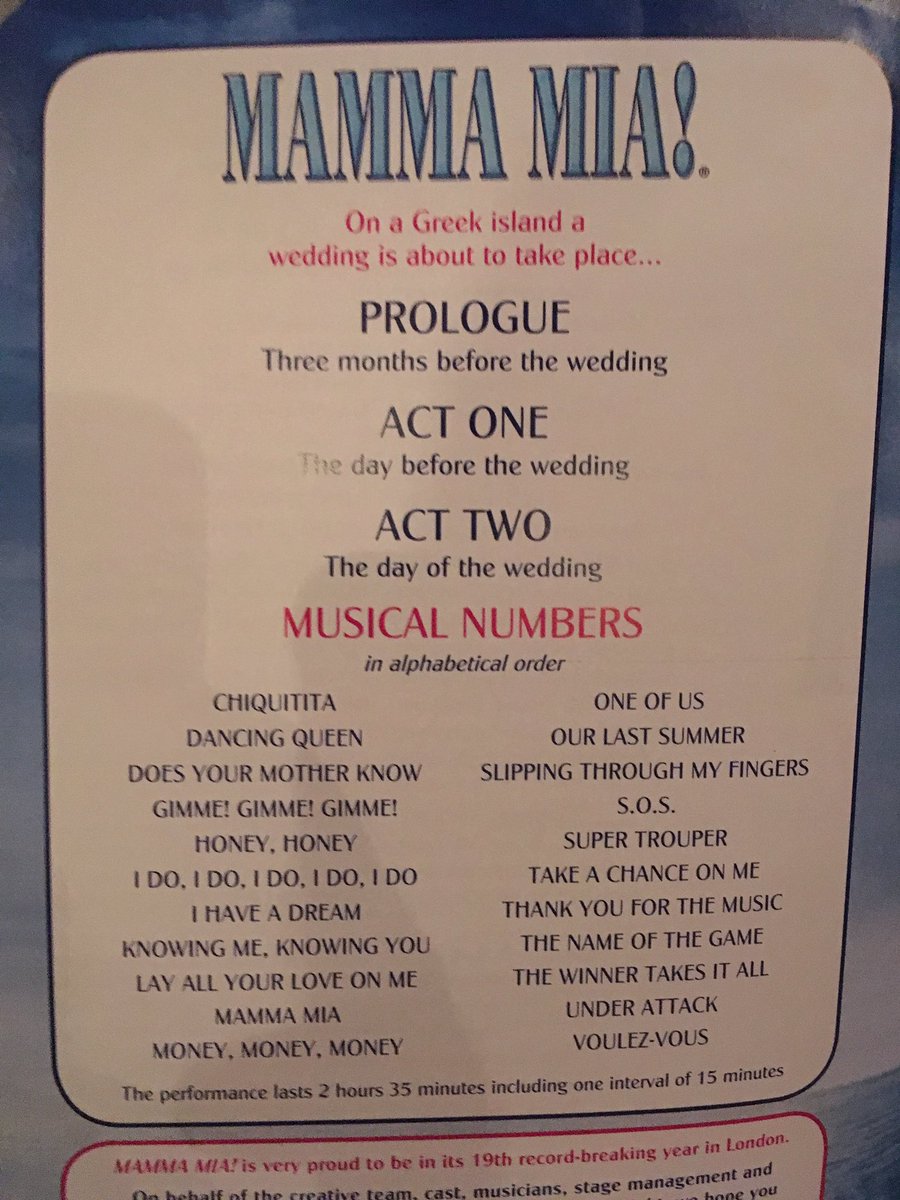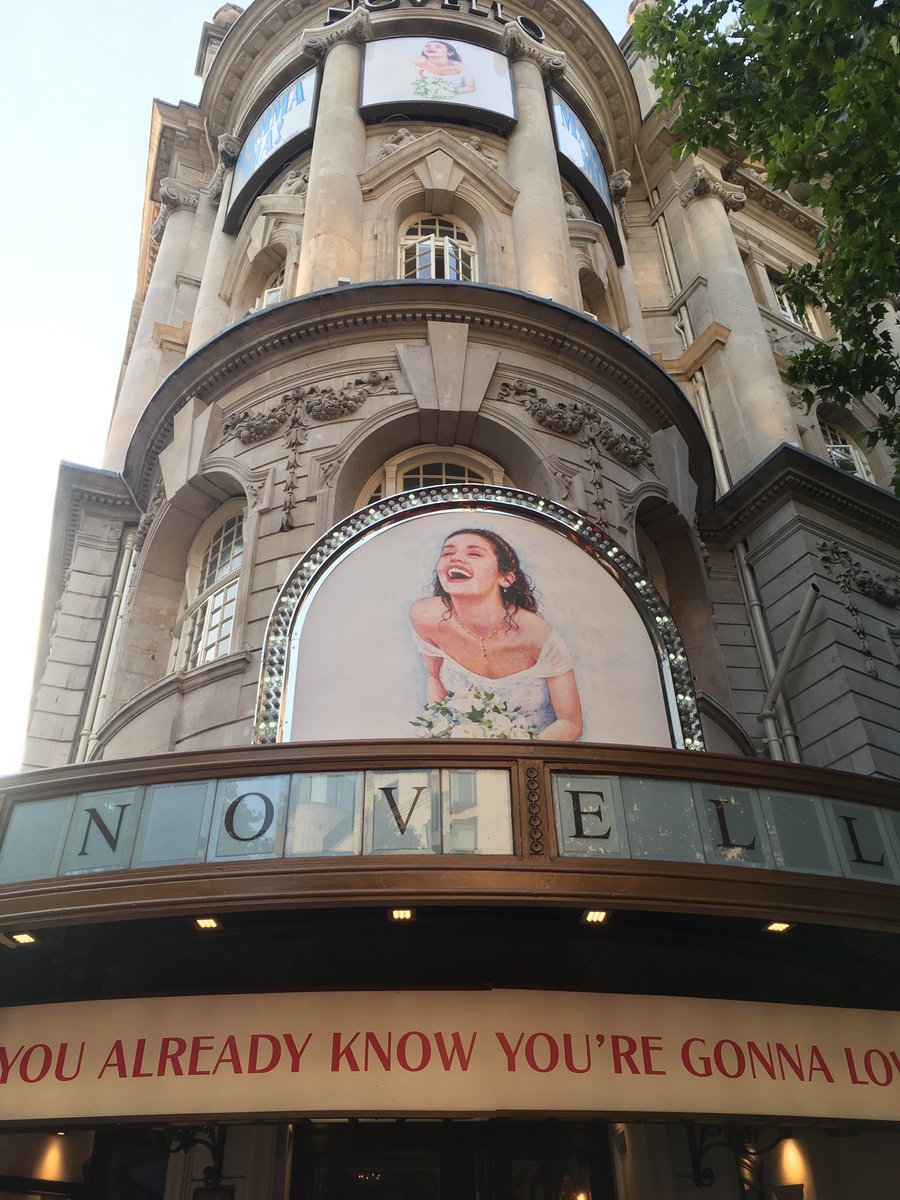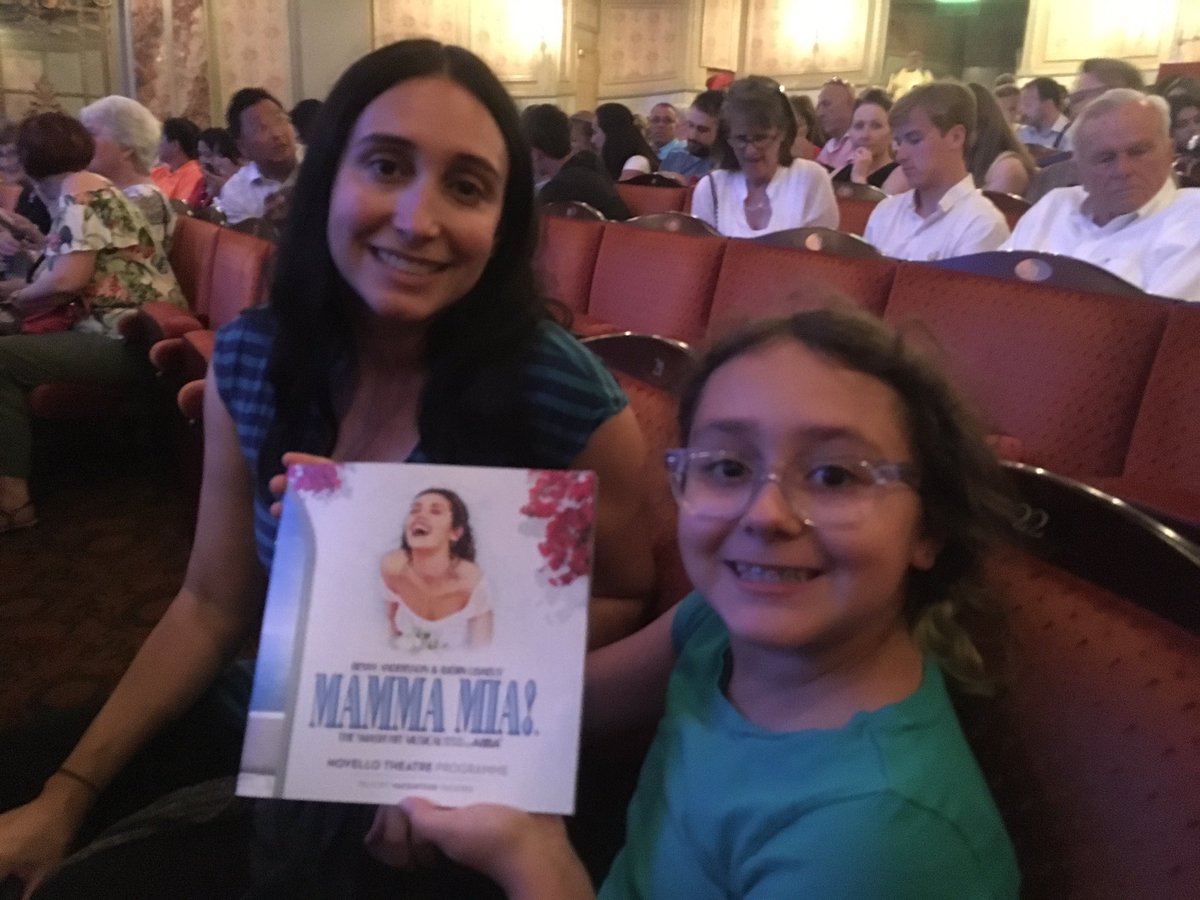 Just sat down for Mamma Mia! Another show I can't believe we've never seen but we already know we love it!
I'm usually not a fan of "jukebox musicals" but this show is just "silly fun" and we've never seen it and we always joke how we either have just missed a run somewhere or haven't been in town when it tours, so tonight we finally crossed it off the list!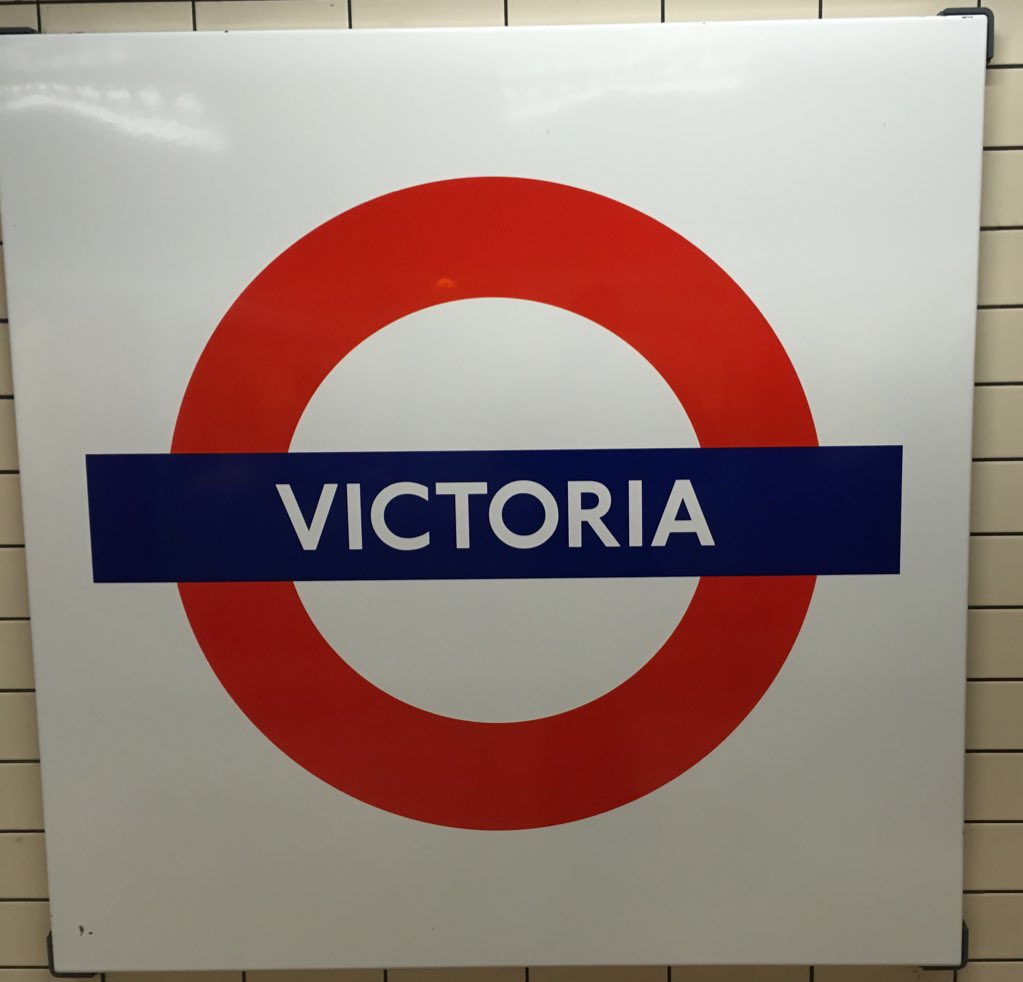 Pro Tip! They do not serve steaks at Victoria Station! #London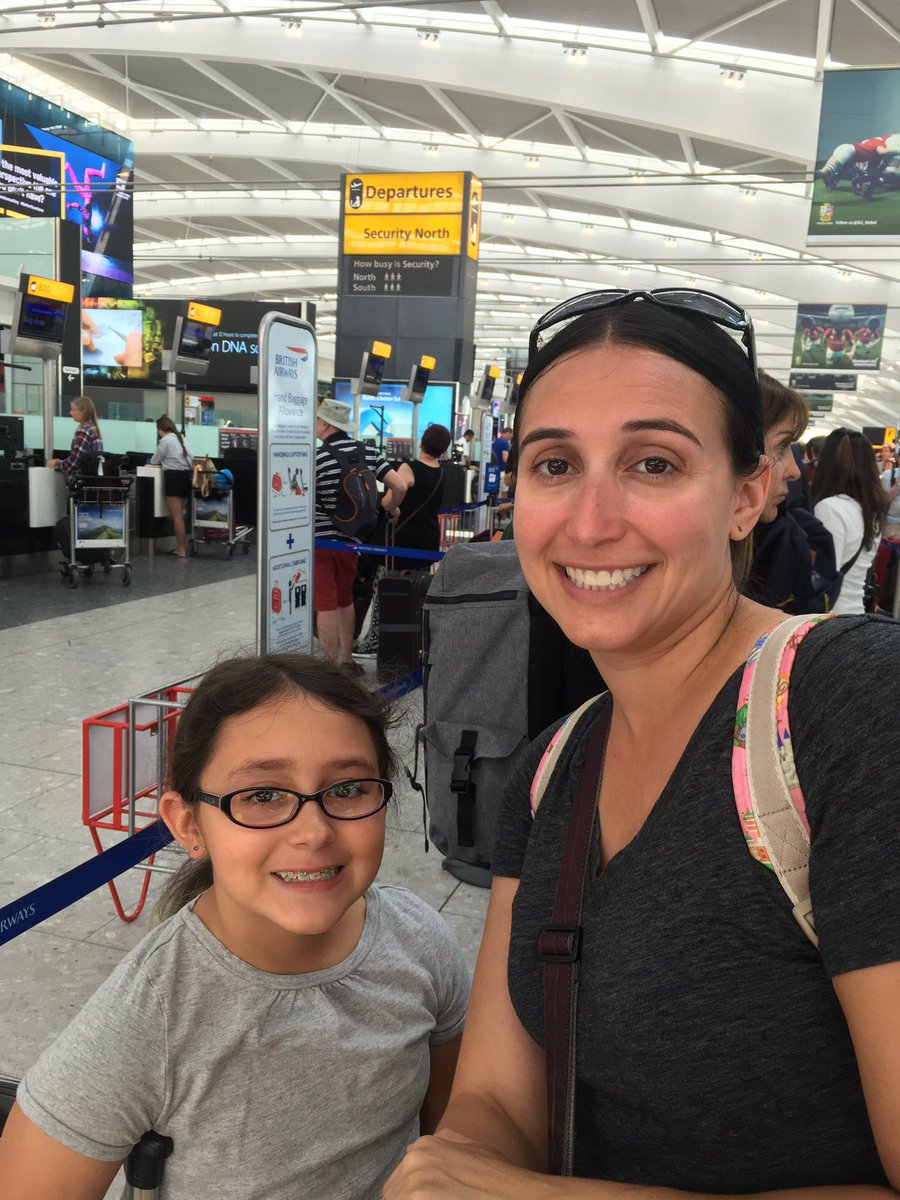 This mini-UK visit is coming to a close. Next stop... Adventures By Disney Danube River Cruise! Follow along for more updates soon!
Click HERE for Part 2 of this report!
Oh yes, be sure to
POST YOUR COMMENTS!!!
(we took the time to write the report, the least you could do is say something nice about it!)