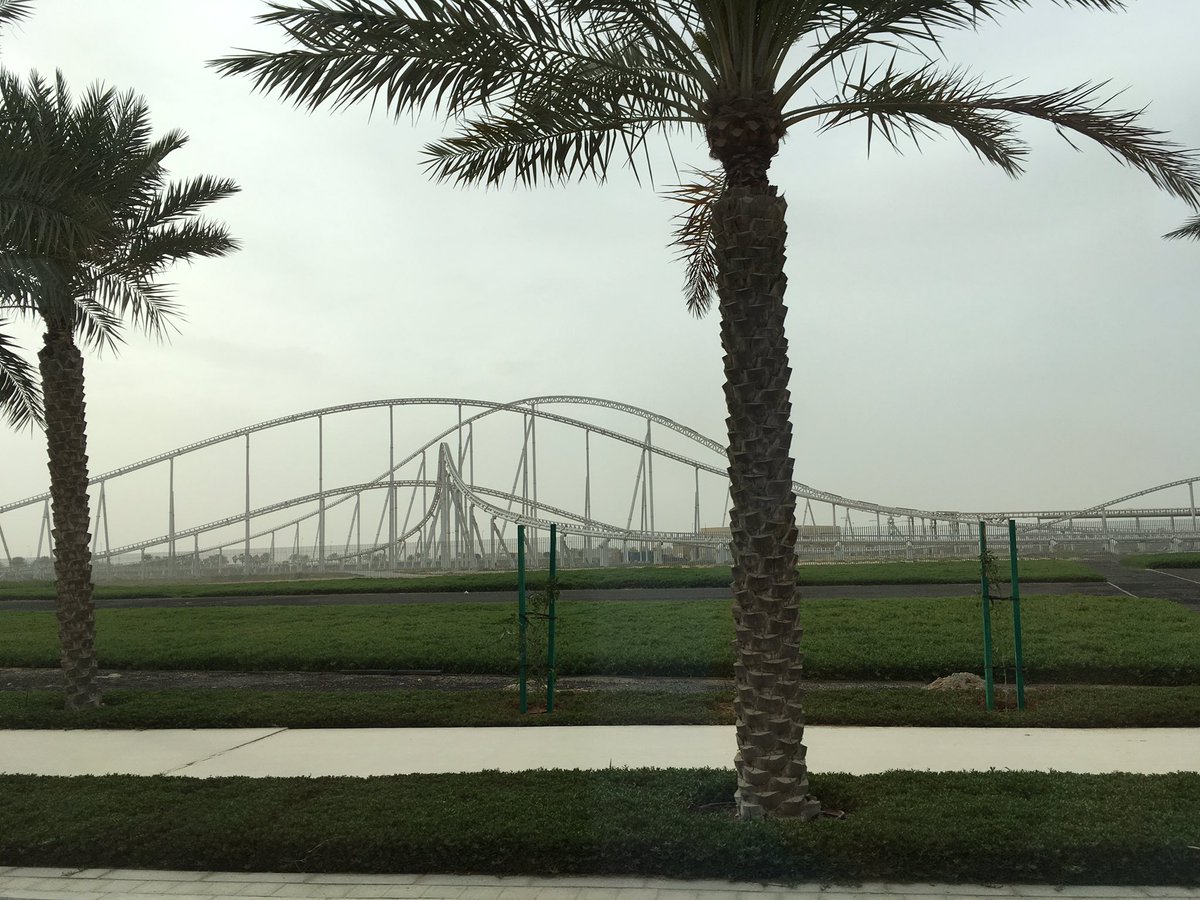 We have arrived at Ferrari World! Home to the world's fastest roller coaster Formula Rossa!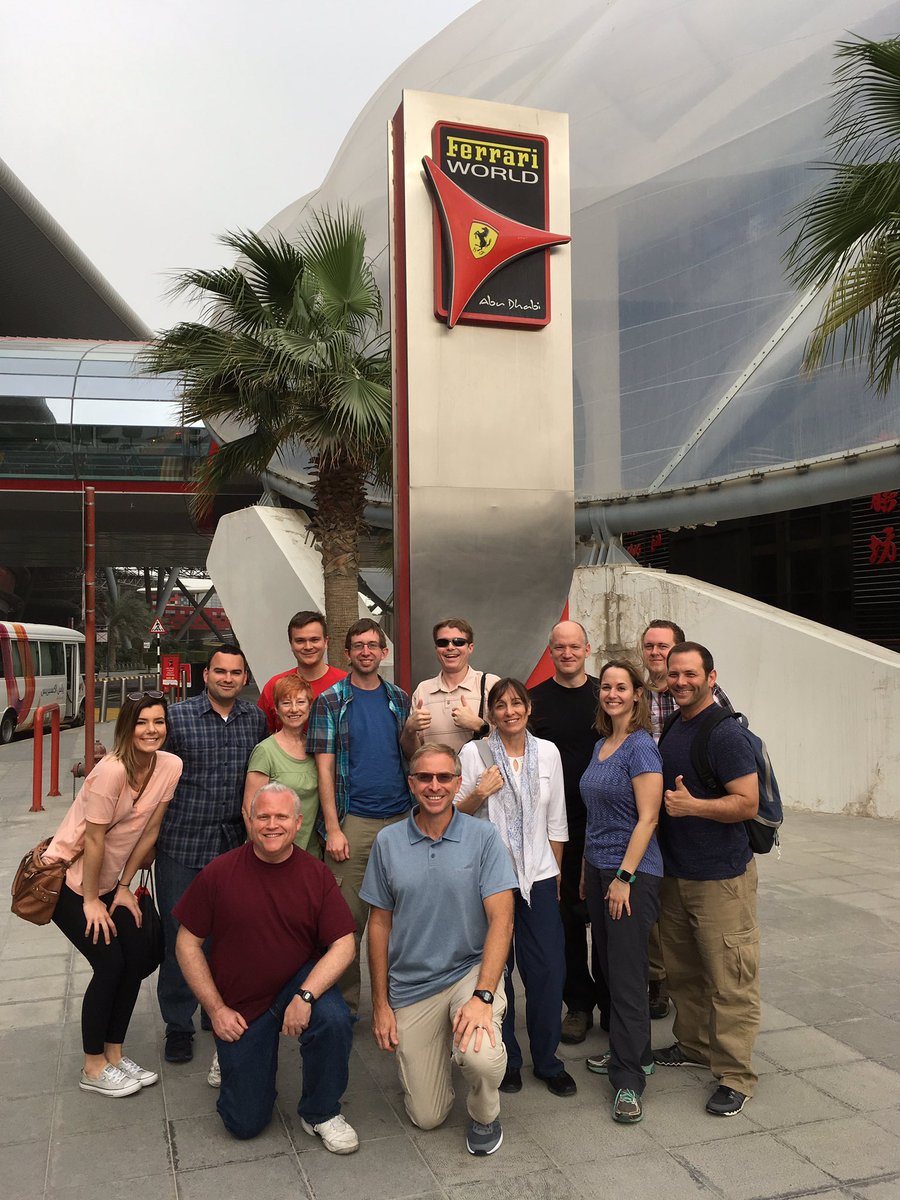 Here's our humble little group for this trip!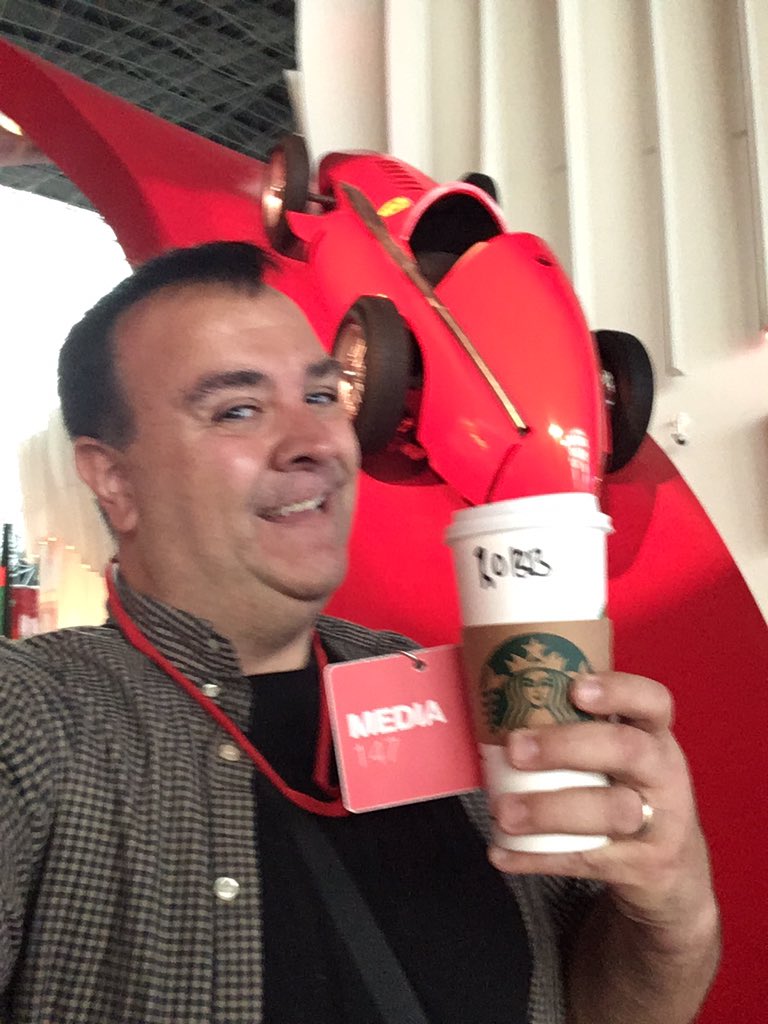 I've got Starbucks, a media pass, and ready to have an awesome day!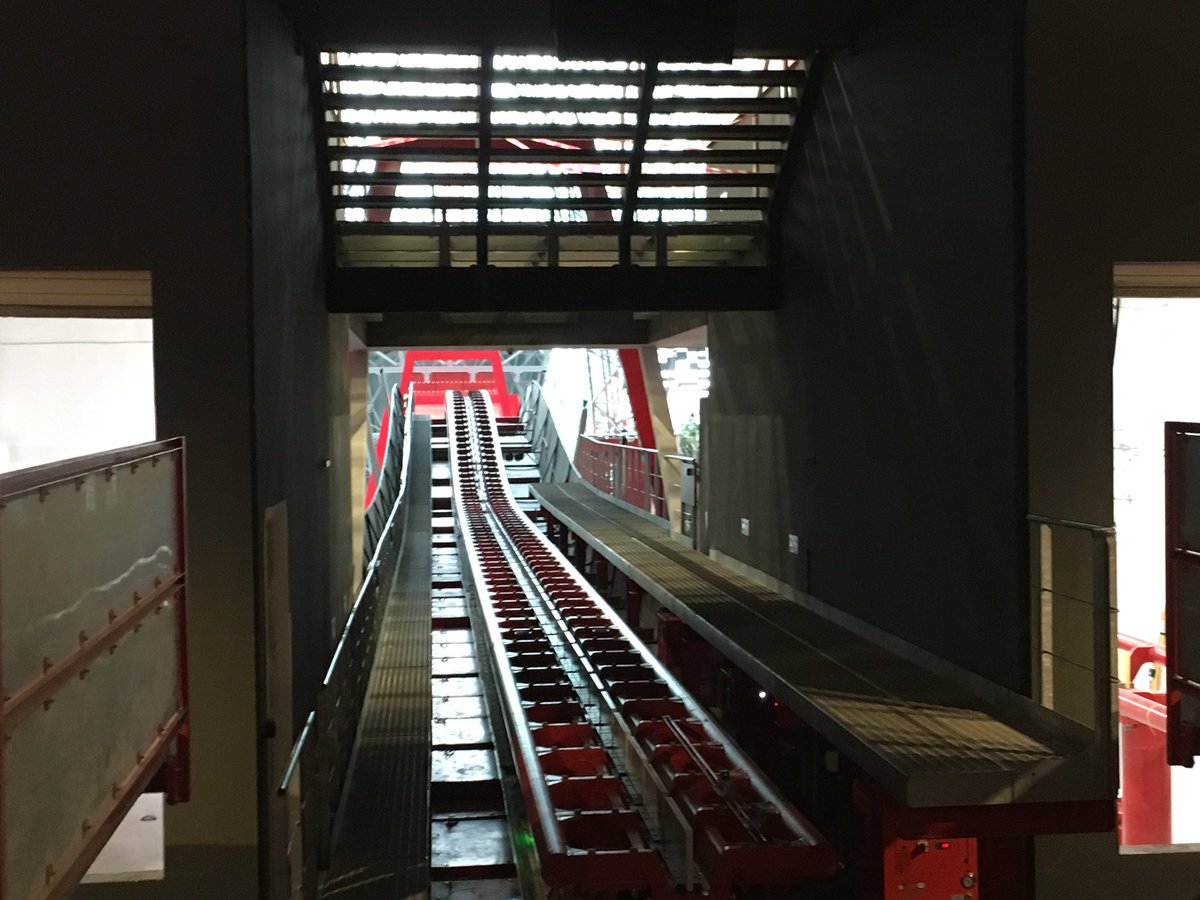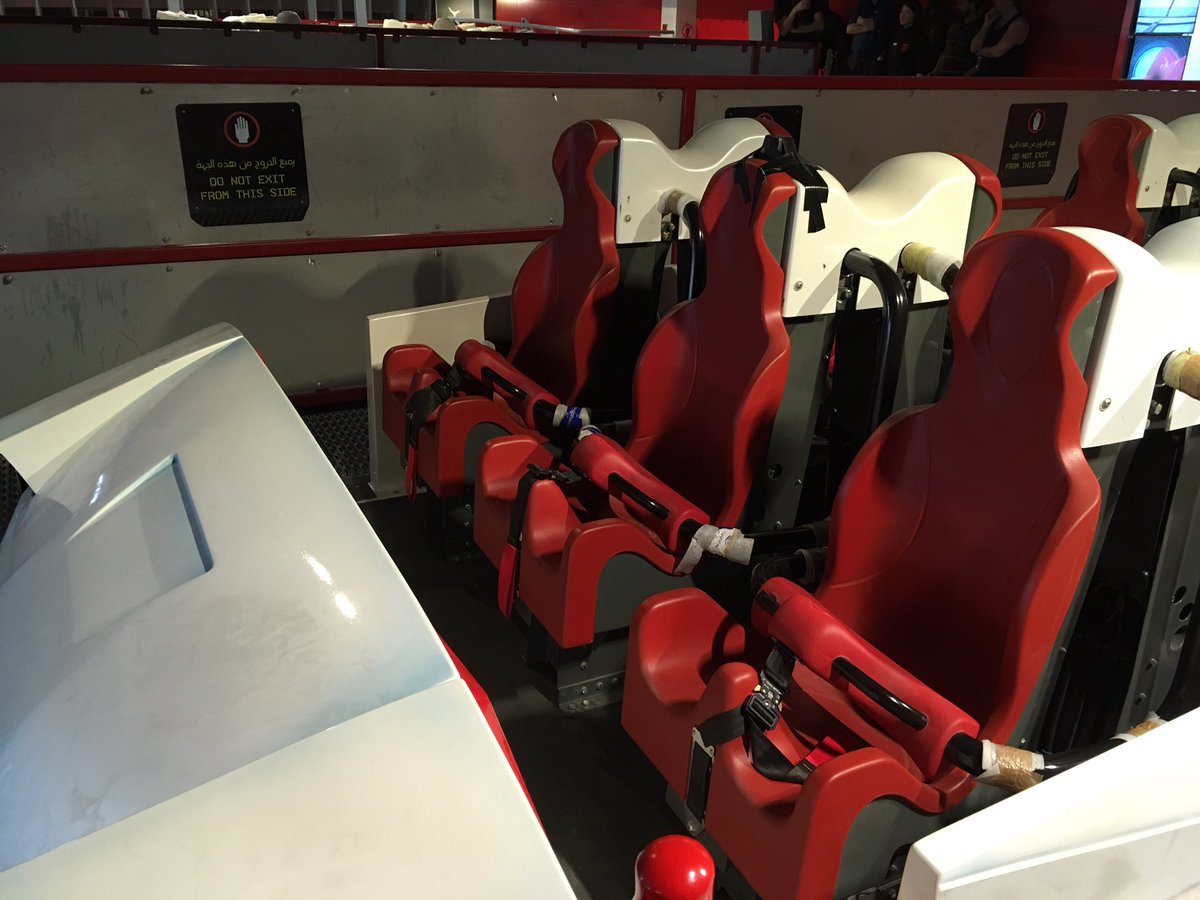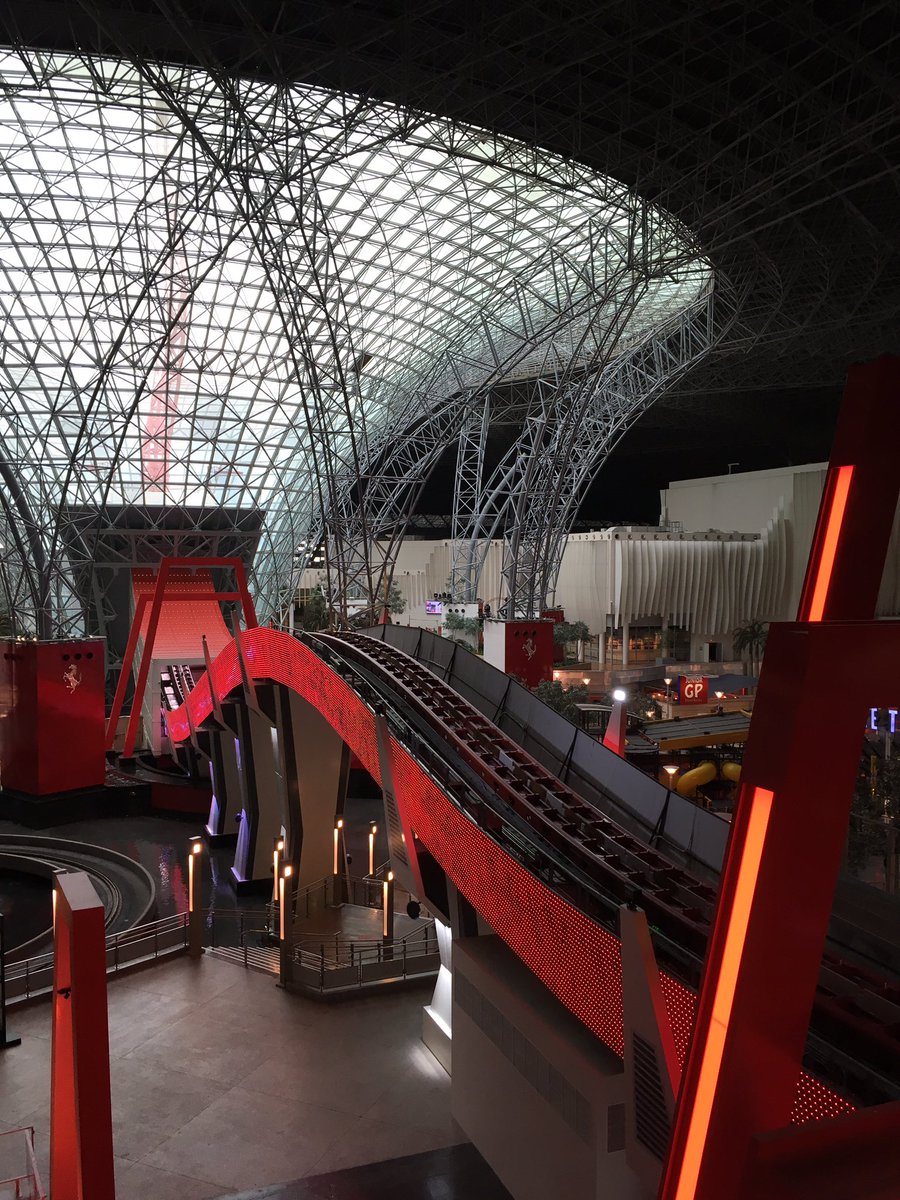 Starting off our day with a preview of the new Turbo Track! While we didn't get to ride as the attraction was still under construction, our cameras DID get to ride! Take a look...
First coaster of the day we got to ride (and of the trip, actually!) Some family-friendly multi-launched Ferrari racing goodness!
Sexy looking trains!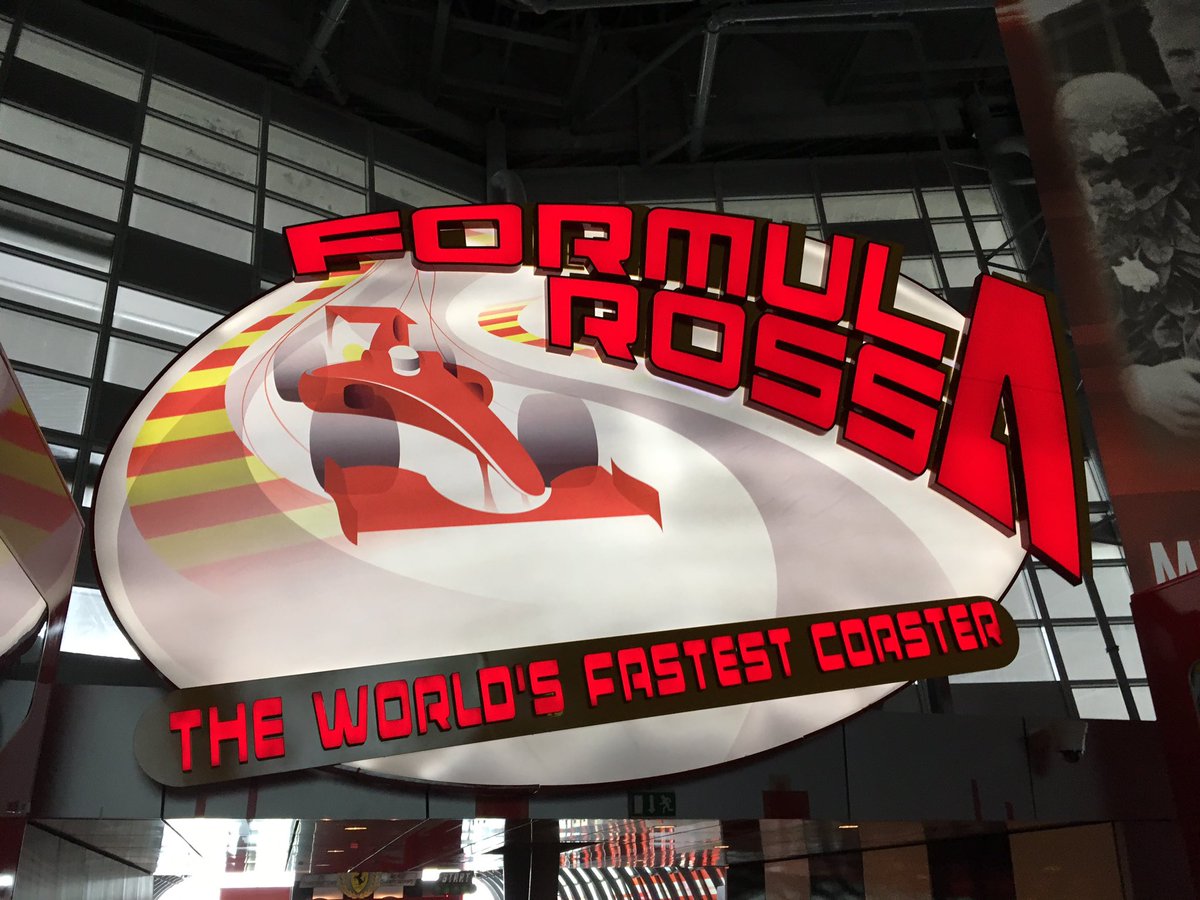 Holy cow! Formula Rossa is still quite possibly the most intense launch coaster in the world! INSANE!!!
Goggles on and we are ready for the world's fastest roller coaster!
There you go at 149MPH! INSANE!
While yes, they do brake you on the initial uphill (and they do this so you won't DIE!) you take the rest of the ride at a pretty swift 90MPH or so I'd say!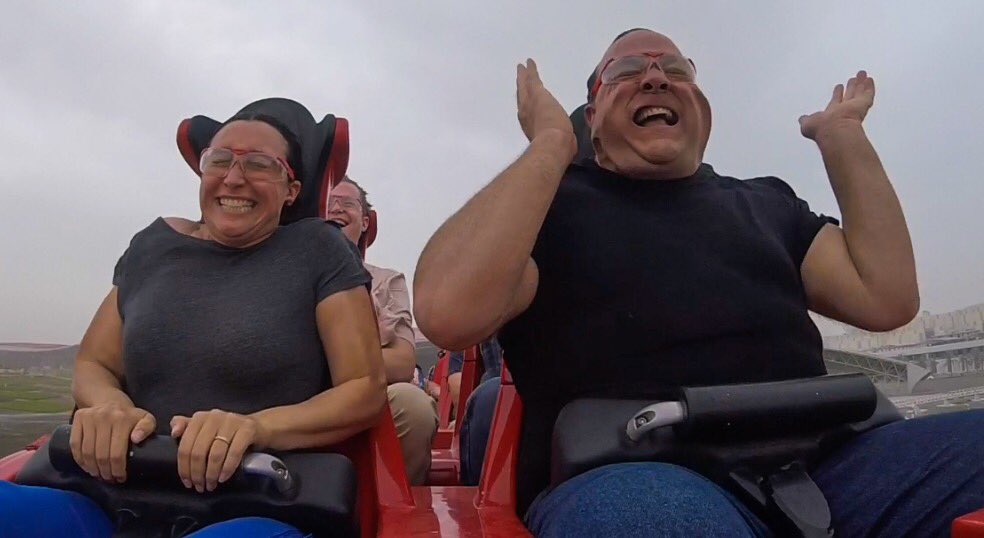 Here's my "Formula Rossa Face!" lol!
And check out this cool 360 video we did! (You may need to watch it on your phone using the YouTube app..)
Next up....and AWESOME new Intamin coaster!
Seriously, this ride was AMAZING fun!
Interestingly enough, not only is the coaster itself great, but it also has one of the most elaborately themed queues for any roller coaster. Take a look...
Here we go!
And here's a little bit of coaster porn for you...
And now some awesome 4K footage!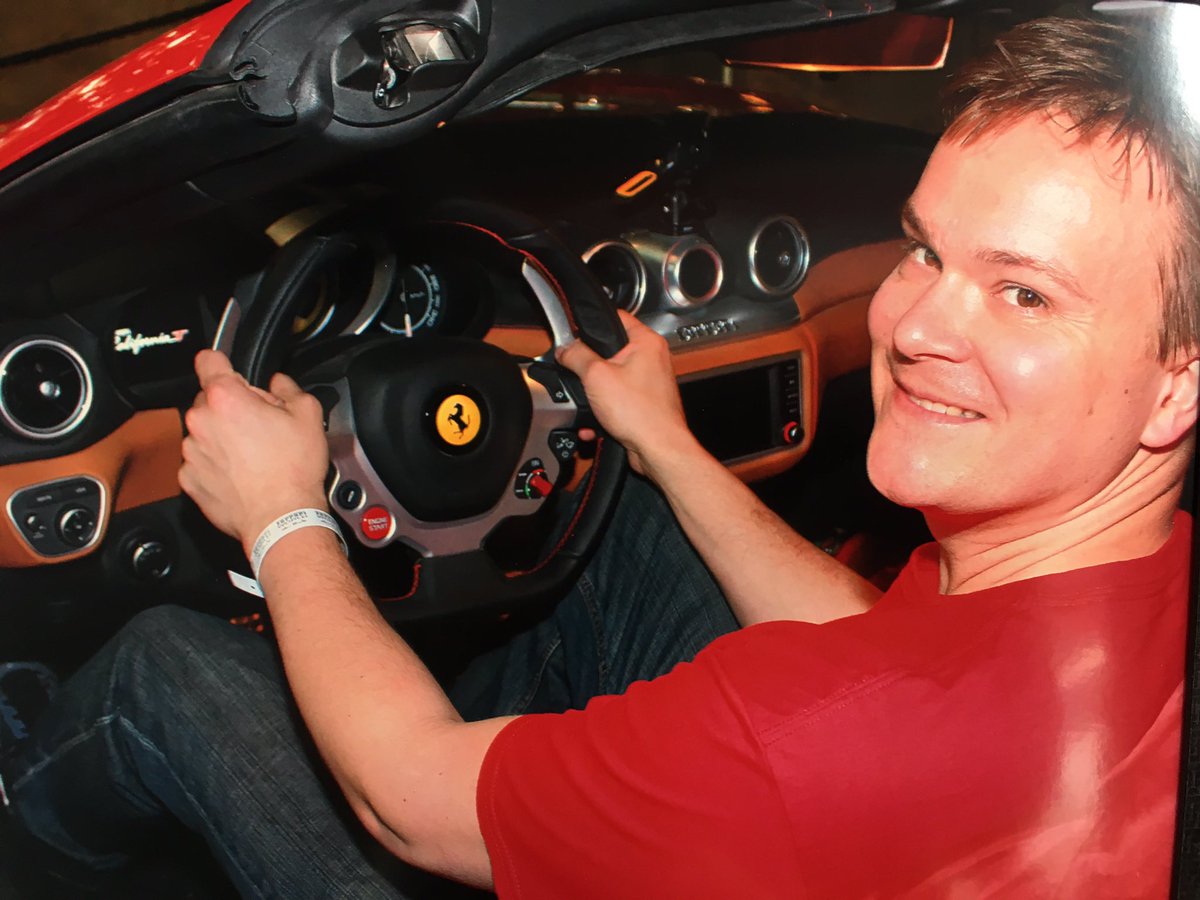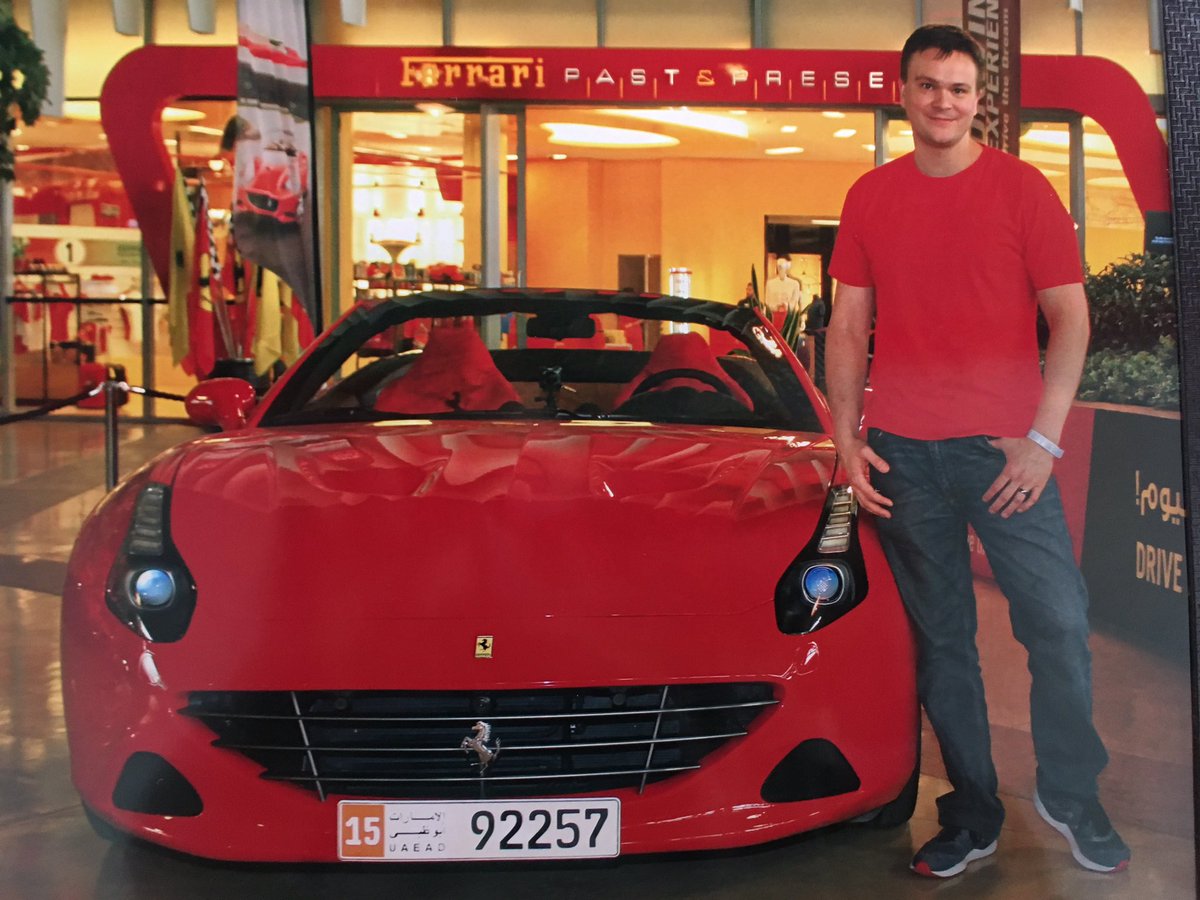 And yes, of you want to drive a real Ferrari for an exotic car experience, you can!
My favorite girl and my favorite number!
Heeeeeey you two!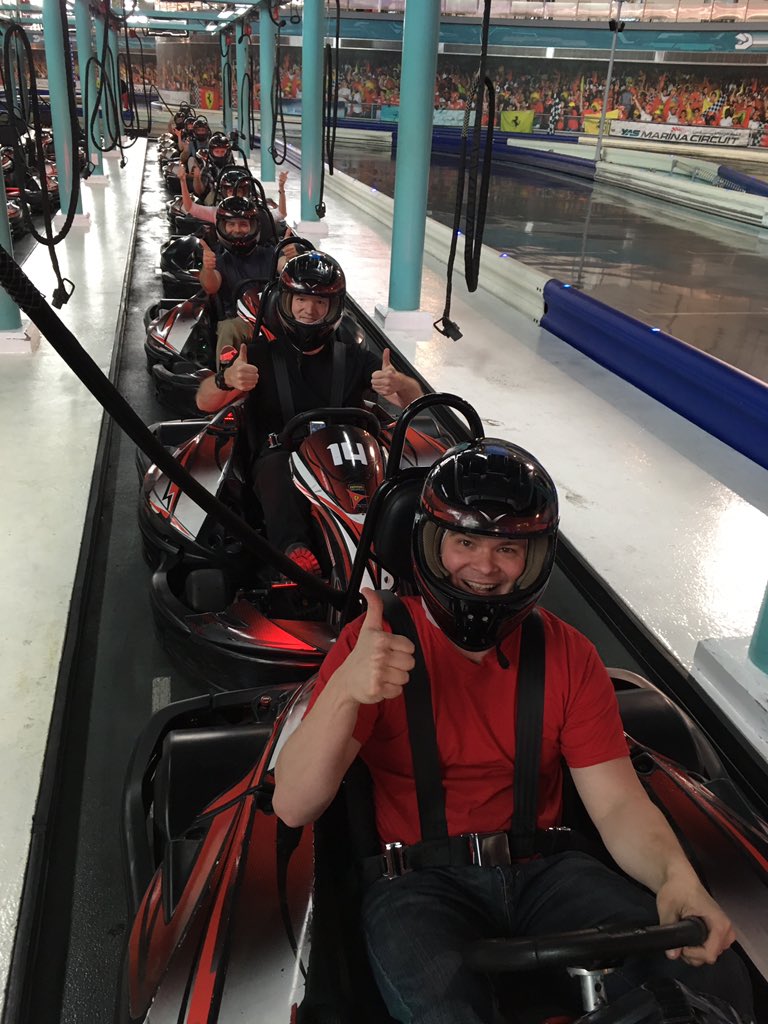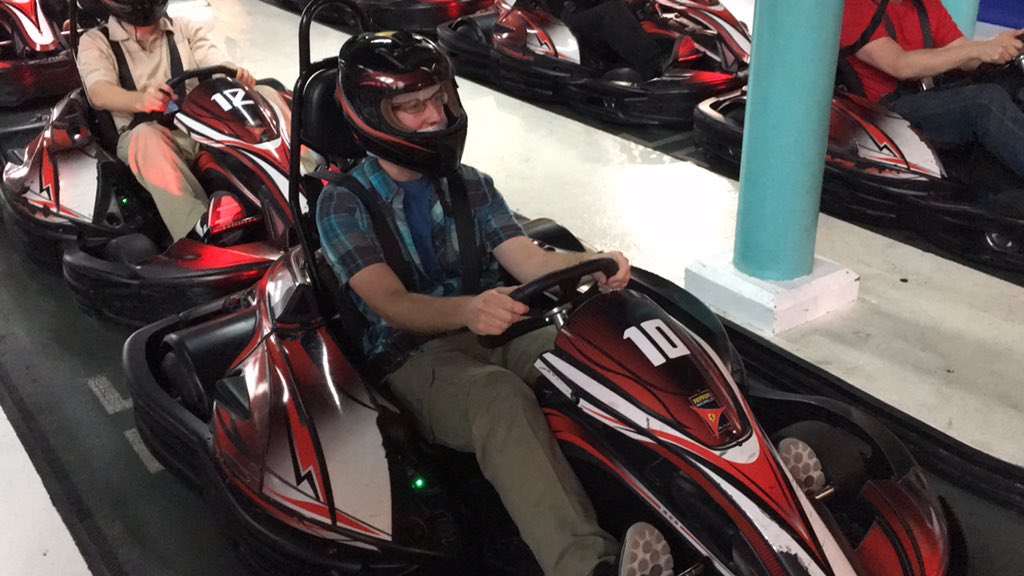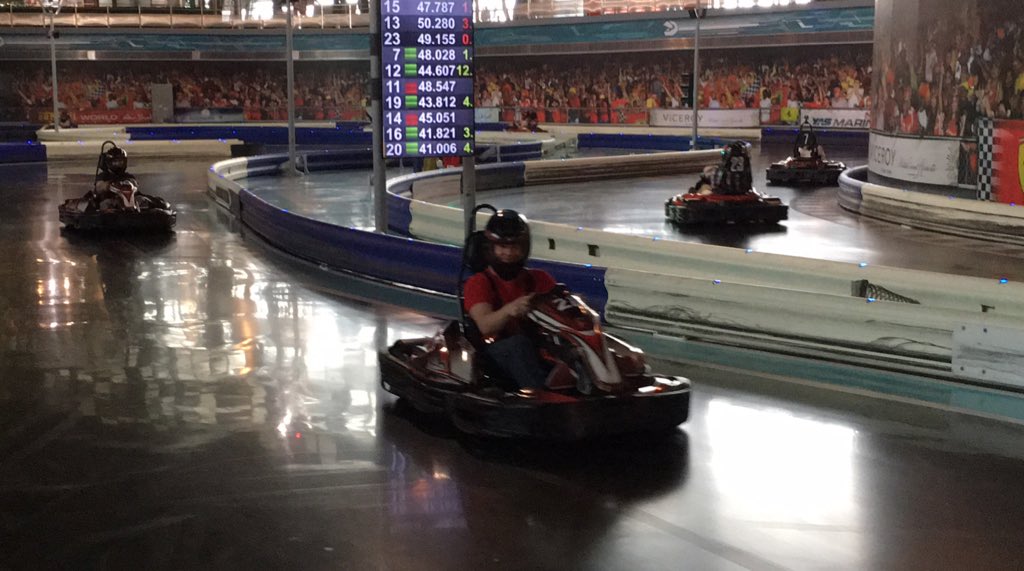 The karting track at Ferrari World was amazing! Was super fun sliding around slick tracking all over the place!
I cannot come up with a caption that can possibly match the humor of this photo. So I won't try. Instead just enjoy a photo of a bunch of grown adults with condoms on their heads!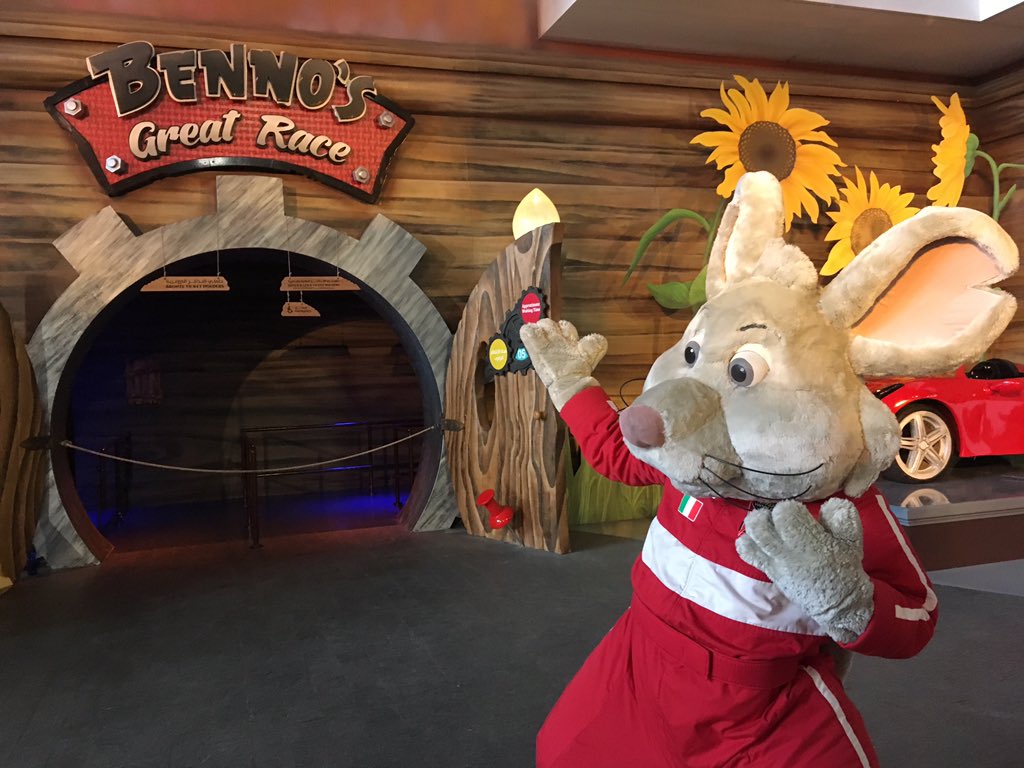 Benno presents his own ride! Loved this cool interactive dark ride!
It's awesome that the interactive games you play while on the dark ride are more like "mini-apps" with things you have to do instead of just "shooting targets." We thought this was GREAT!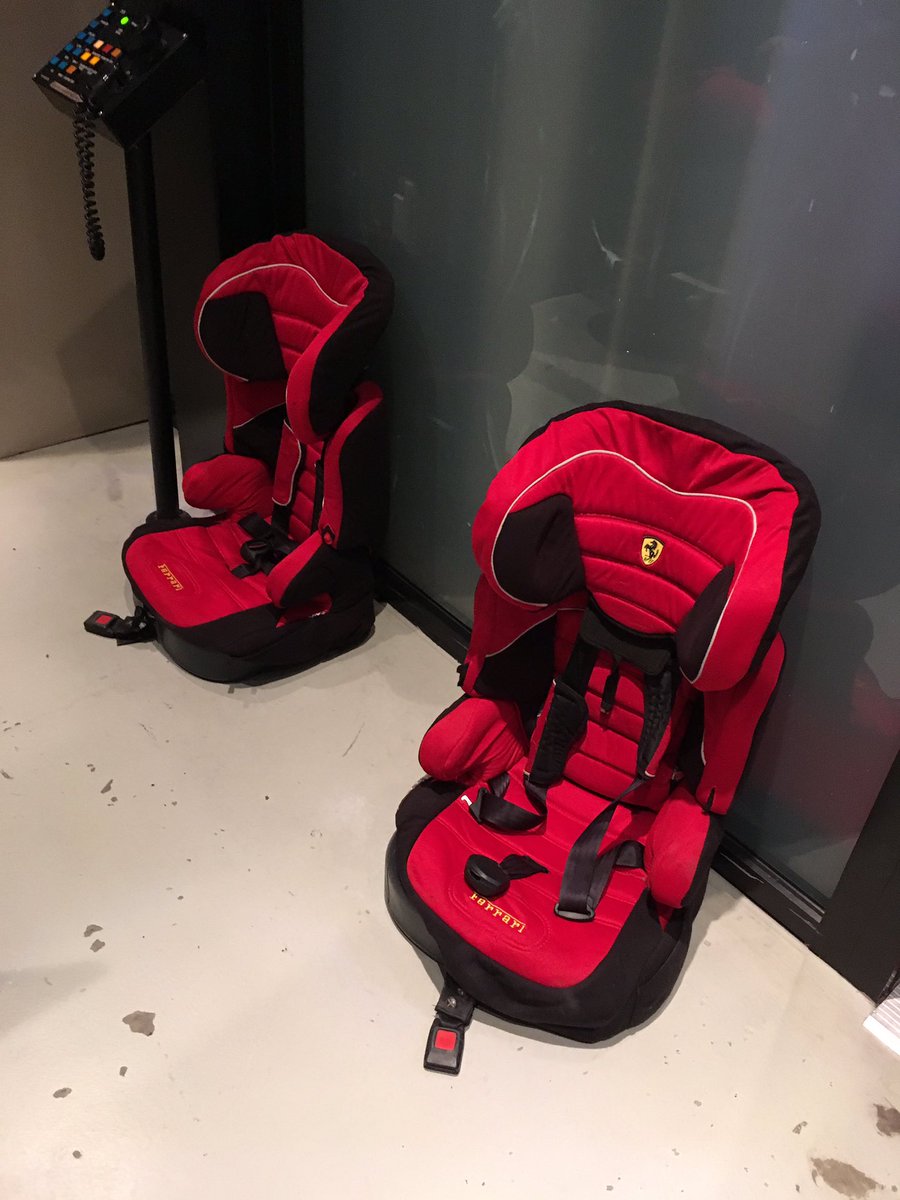 If your child is too small for the dark rides, you can put them on the ride in these Ferrari car seats! Amazing!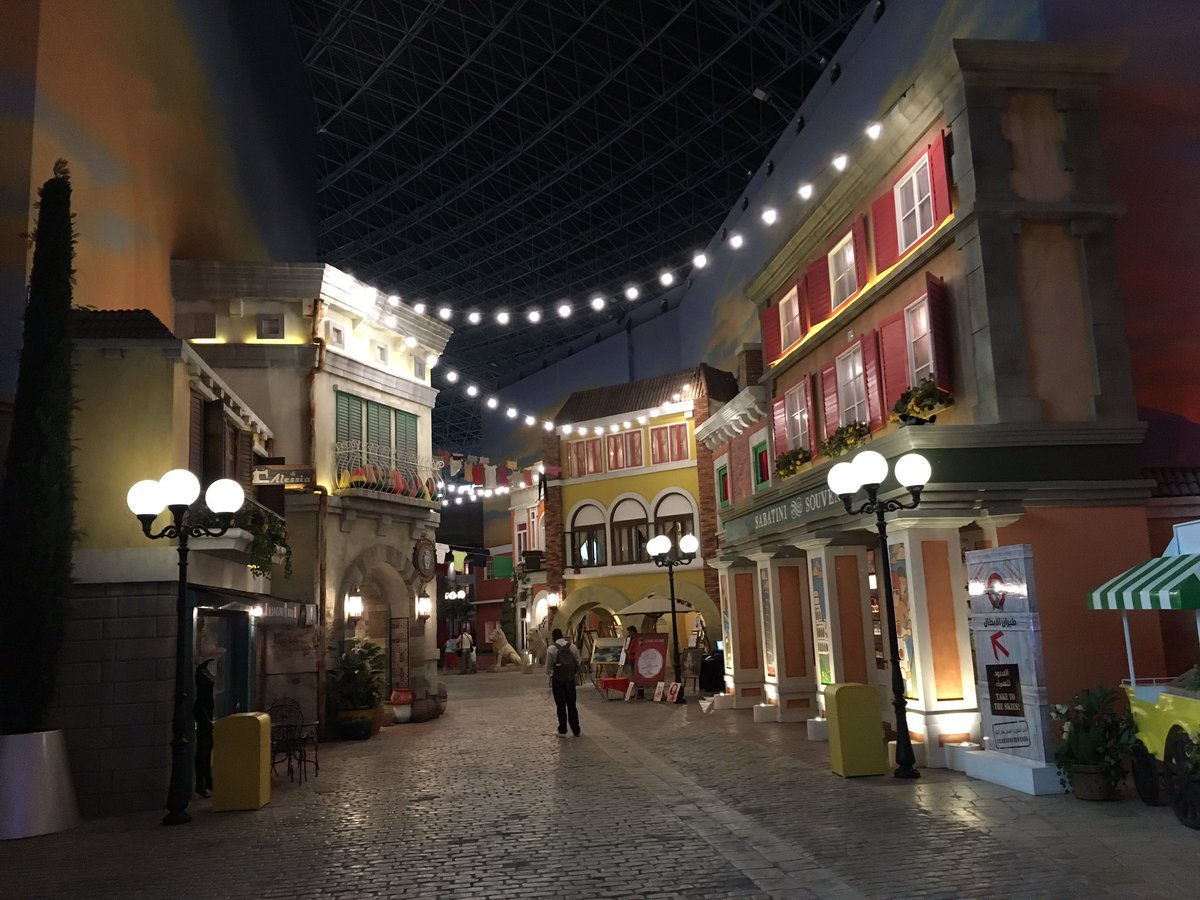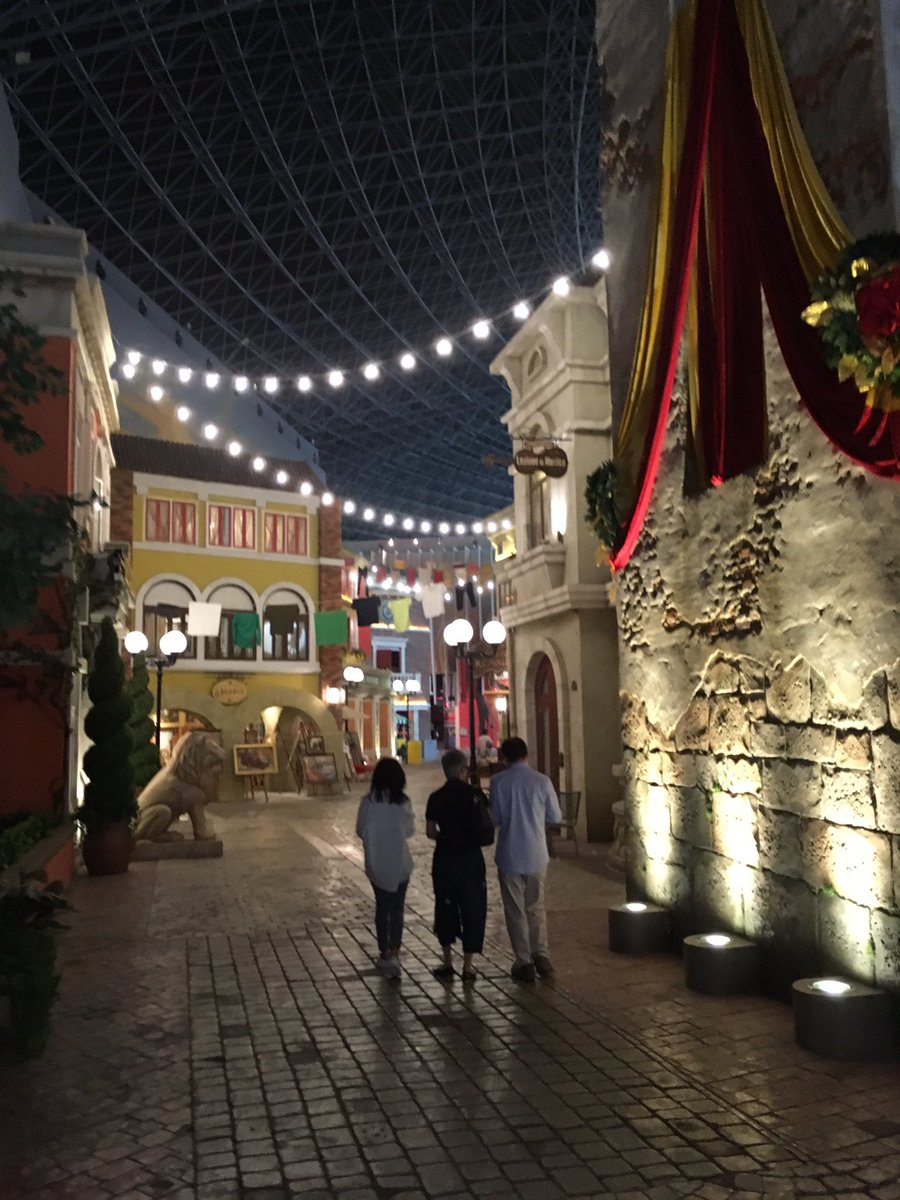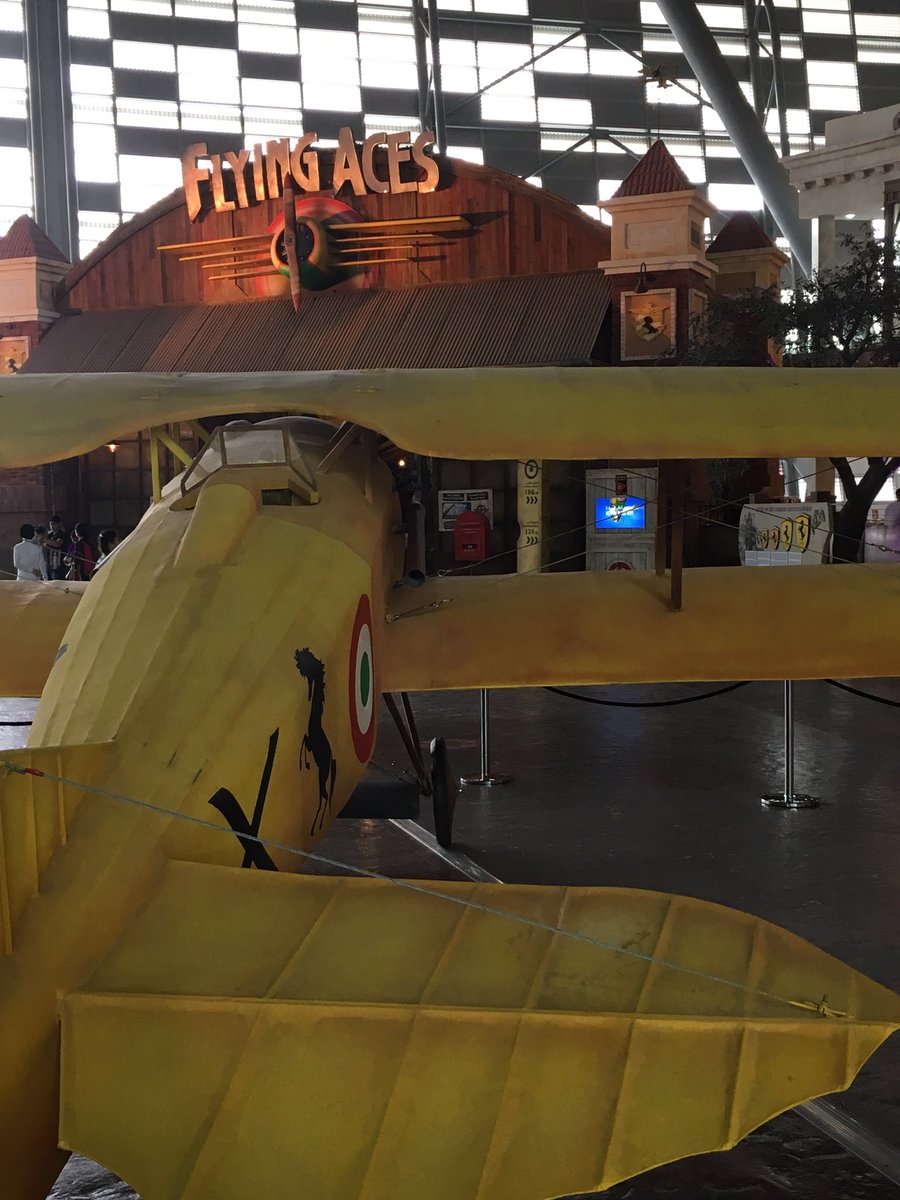 Did we mention that @FerrariWorldAD also has some excellent theming throughout the park?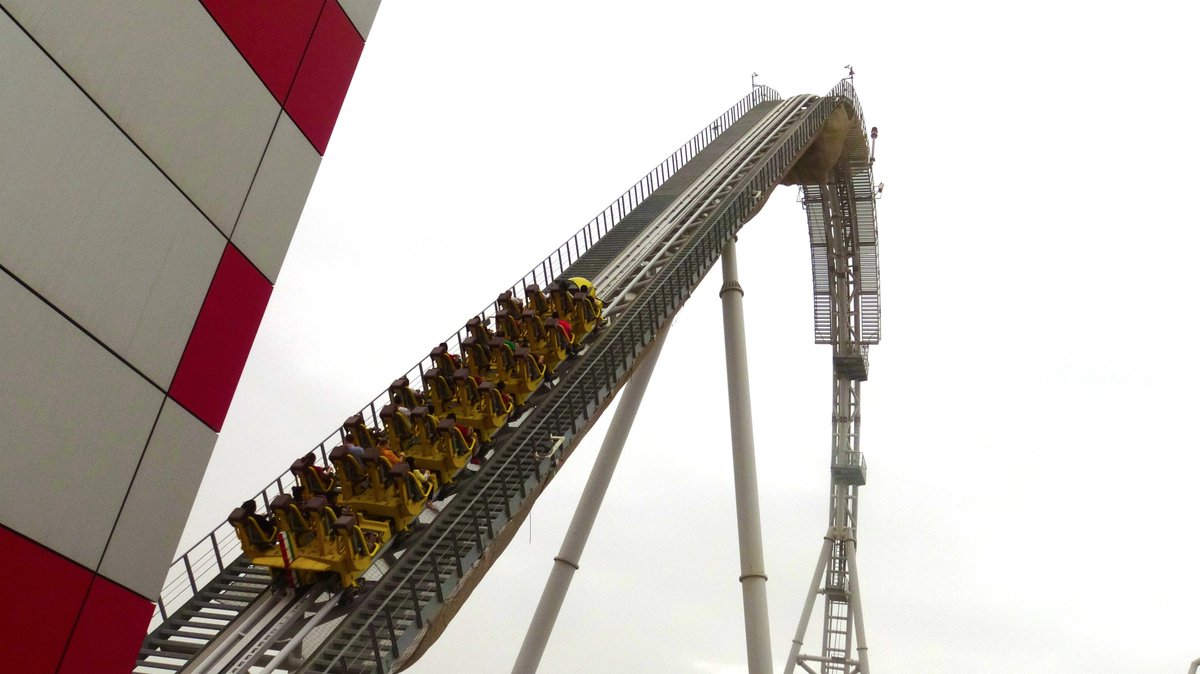 The lift hill on Flying Aces is like a ride in itself! The steepness and the speed of that lift was crazy!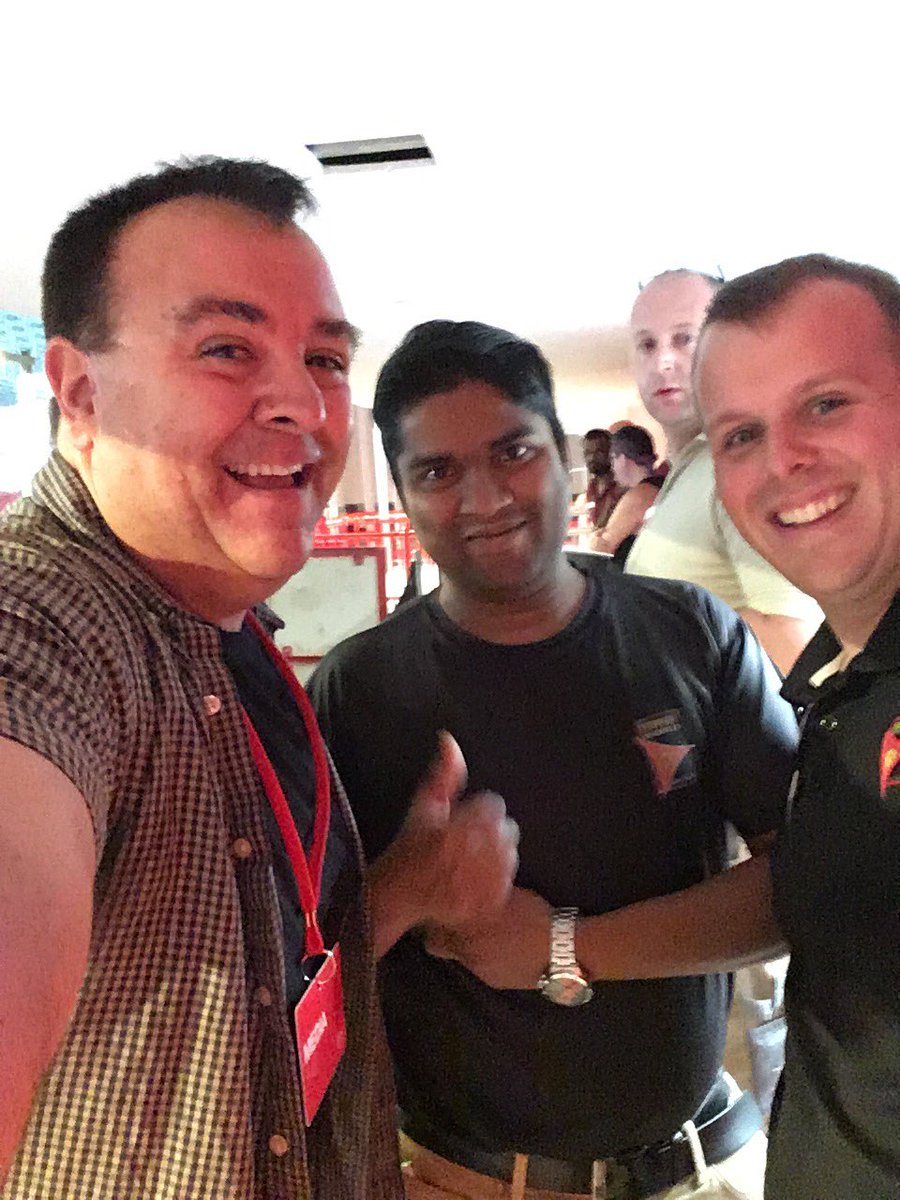 The staff at Ferrari World were AWESOME to work with today! Huge thanks to the marketing & operations team!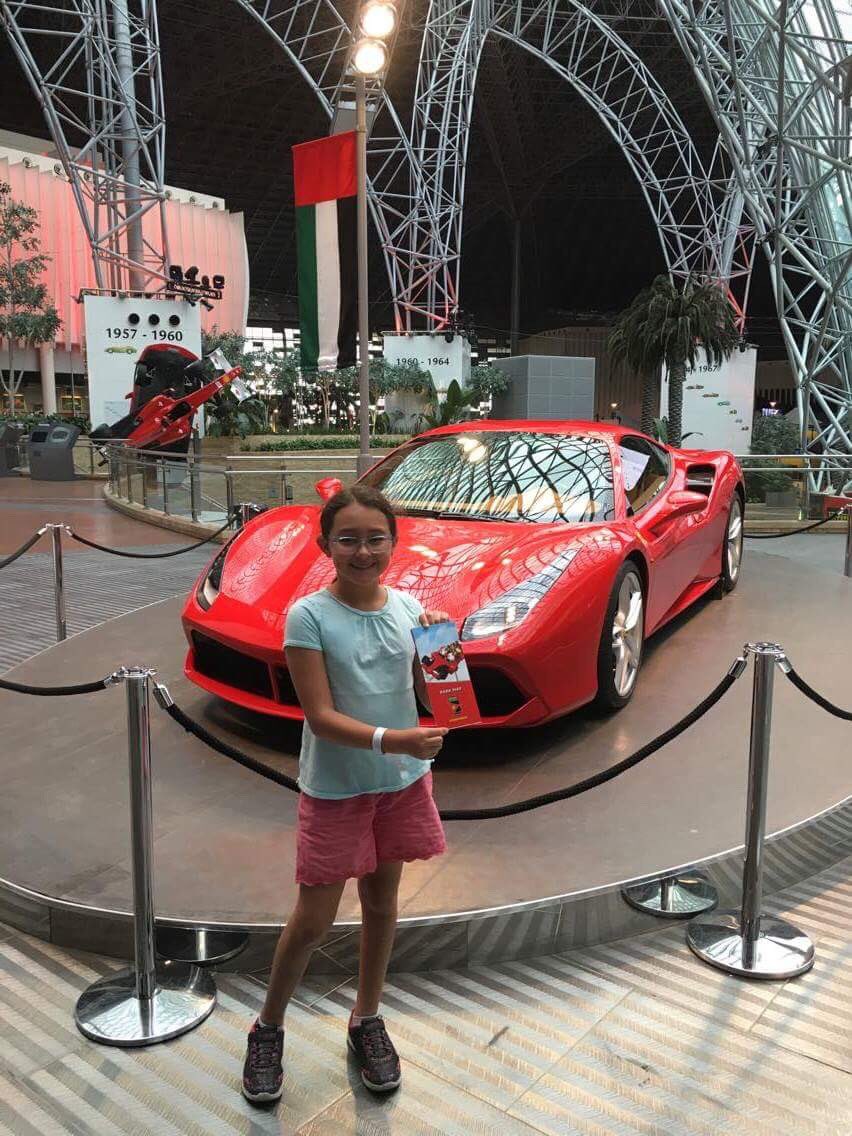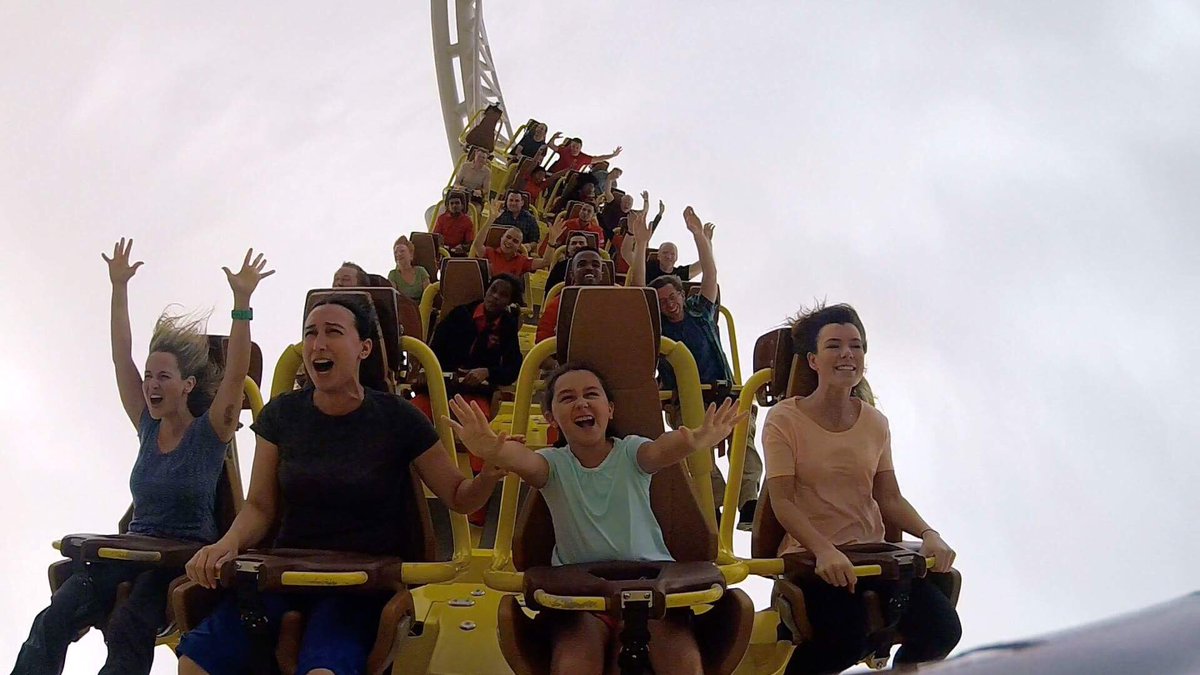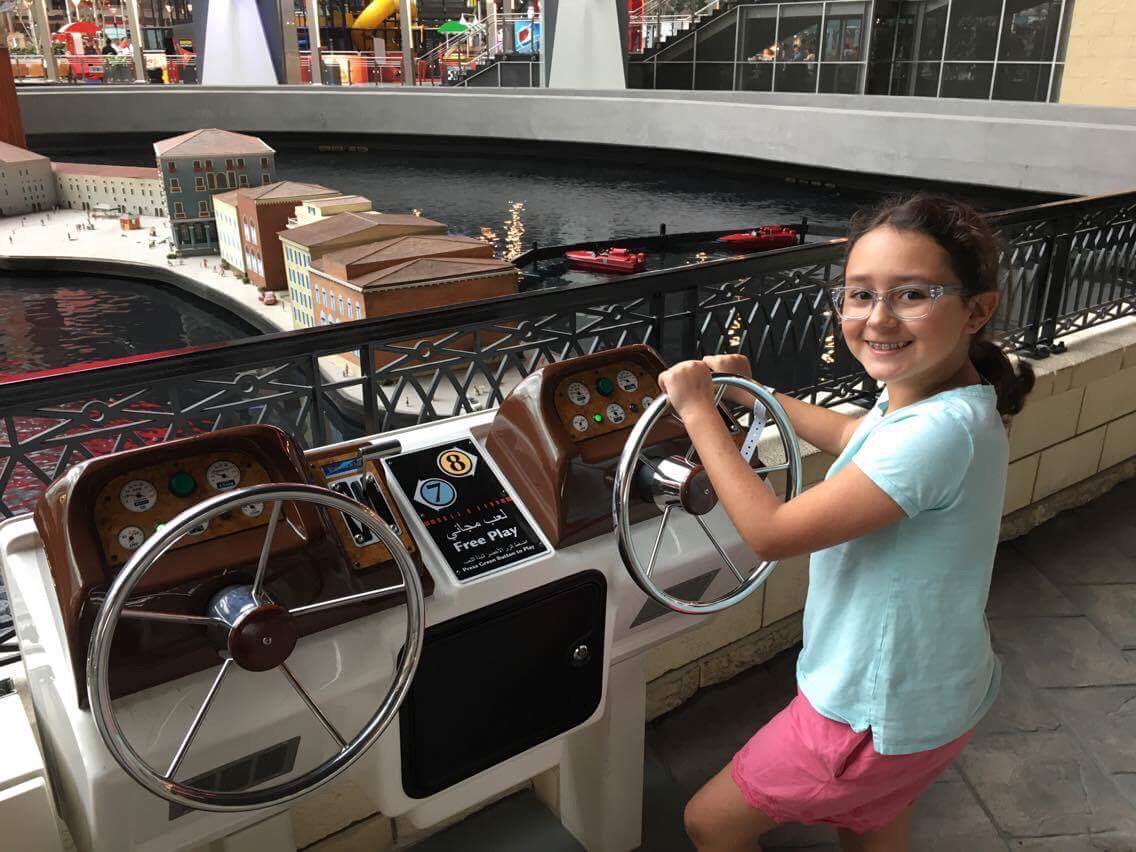 Kristen also had a GREAT day at Ferrari World today! There is plenty to do for all ages here!
Oh yeah... We aren't talking about this!
Thanks again for reading! We will be back with another installment soon!
Oh yes, be sure to
POST YOUR COMMENTS!!!
(we took the time to write the report, the least you could do is say something nice about it!)
Last edited by
robbalvey
on Tue May 23, 2017 12:32 pm.