Our next stop was Universal Studios Japan. Quite simply - this is the BEST Universal Studios park in the world... but a HUGE margin! Take everything you know about Universal Orlando and Islands of Adventure, combine them into one amazing park, add even better attractions, a better guest experience, again by a HUGE margin, a better Citywalk, better clientele, really just better everything, and you have Universal Studios Japan! It's one of those parks where after you visit, it makes it very difficult to go back to your home park and not ask questions like "How is it that they get Flying Dinosaur and we get Kong?!??!"
Anyway, onto the photos....
We arrived into the Universal Osaka area just in time for Christmas day! We spent Christmas day hanging out in Osaka and spending some time in Citywalk....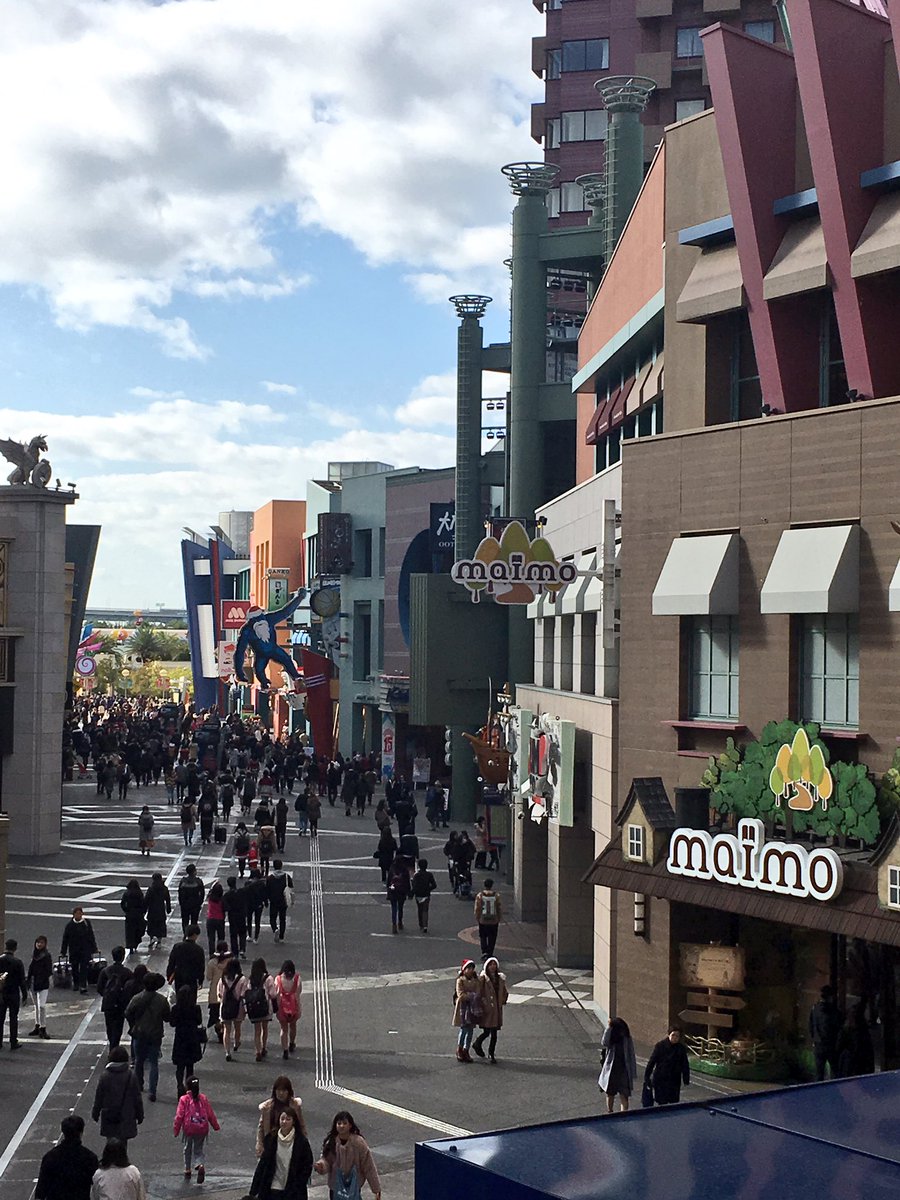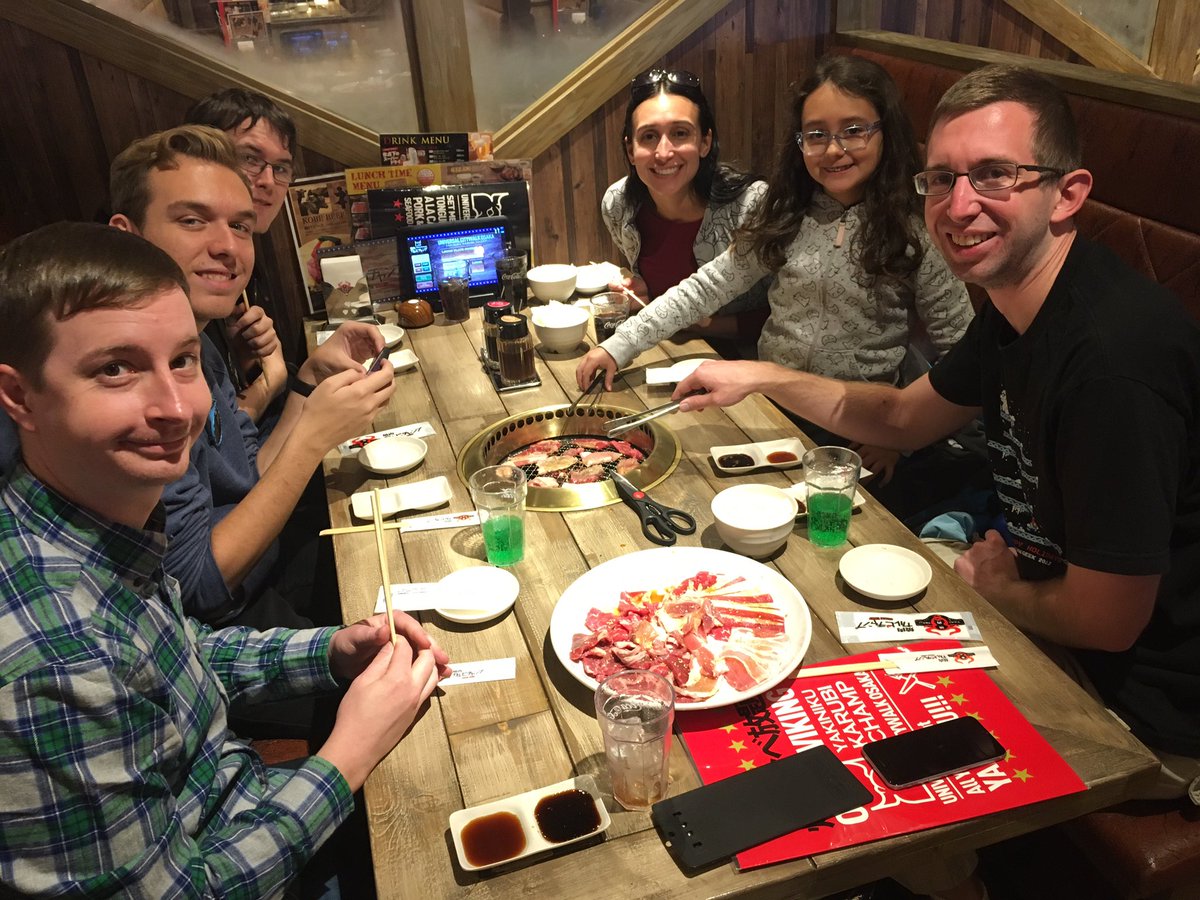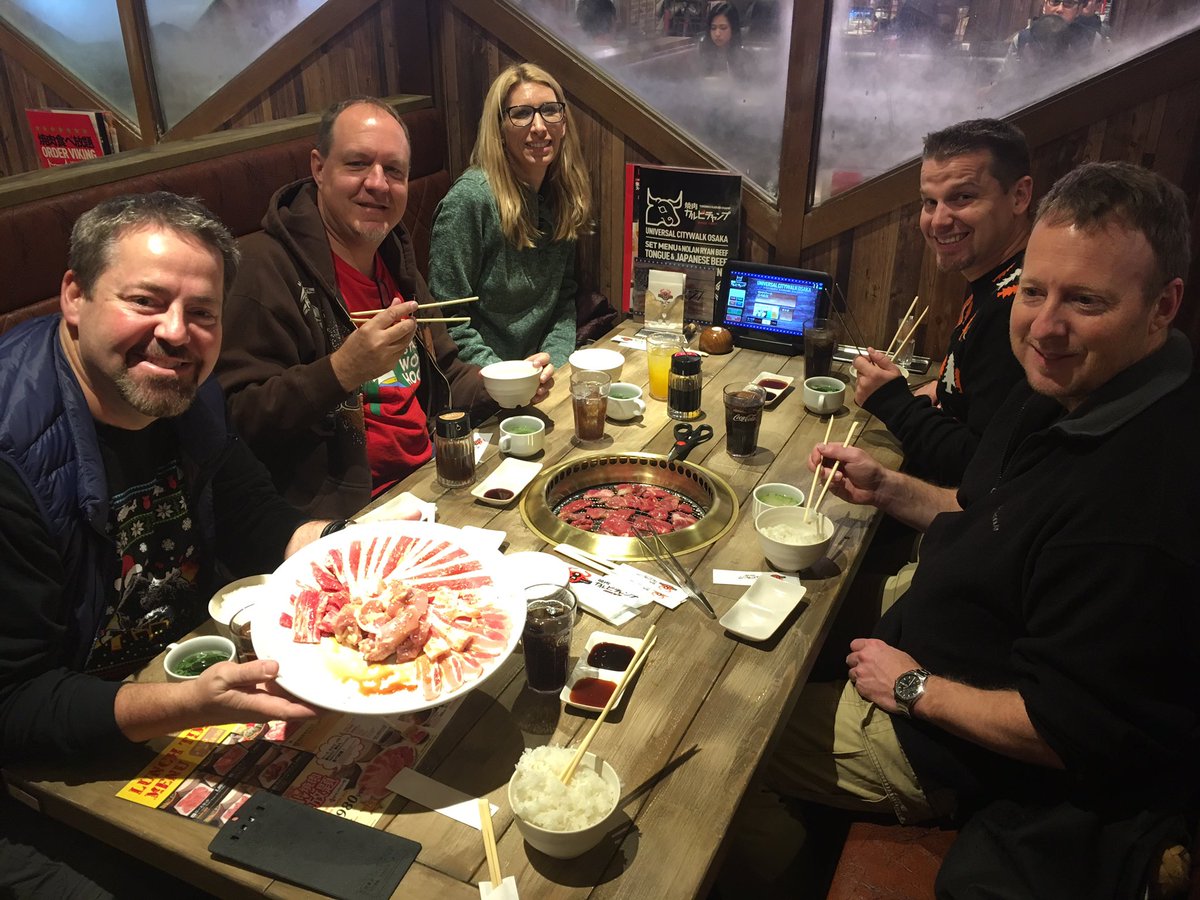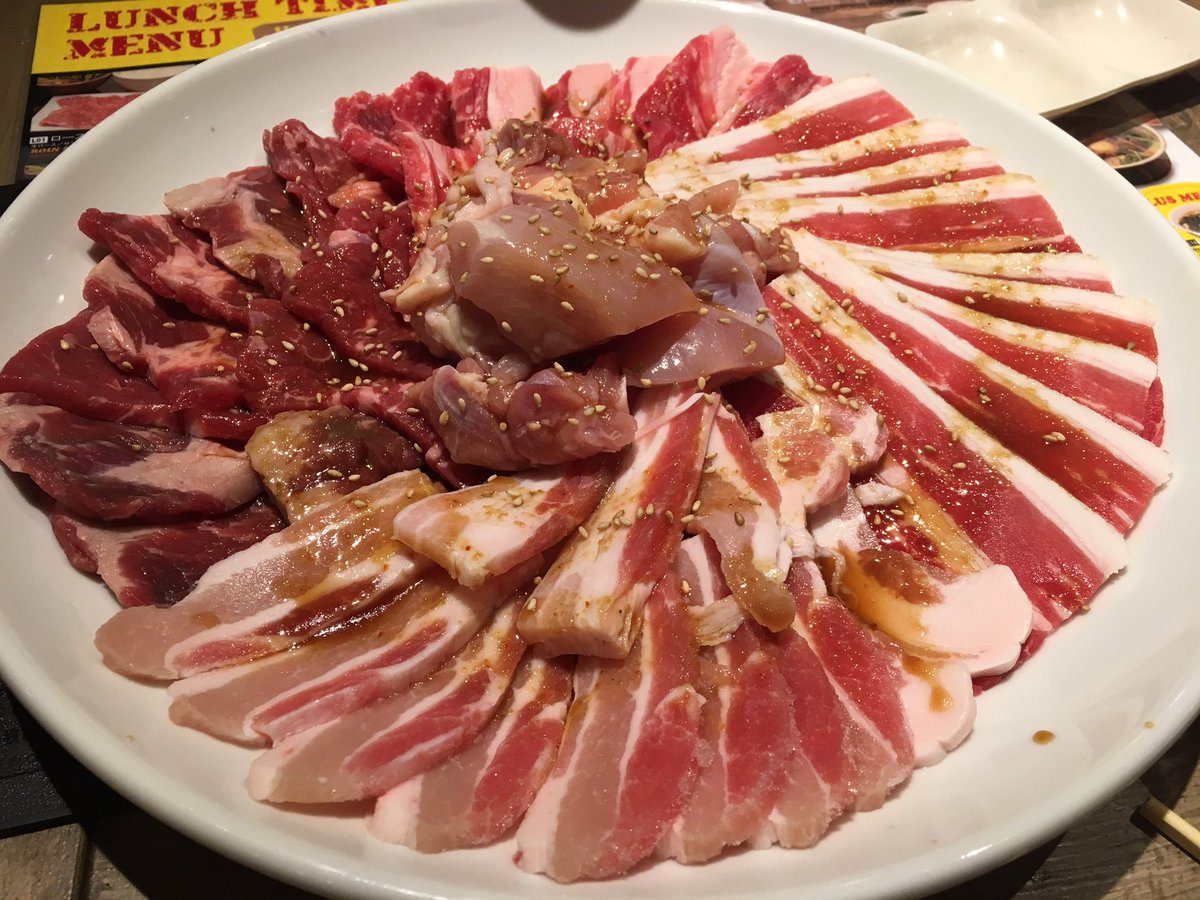 Merry Christmas lunch at Universal Citywalk! Delicious Japanese BBQ!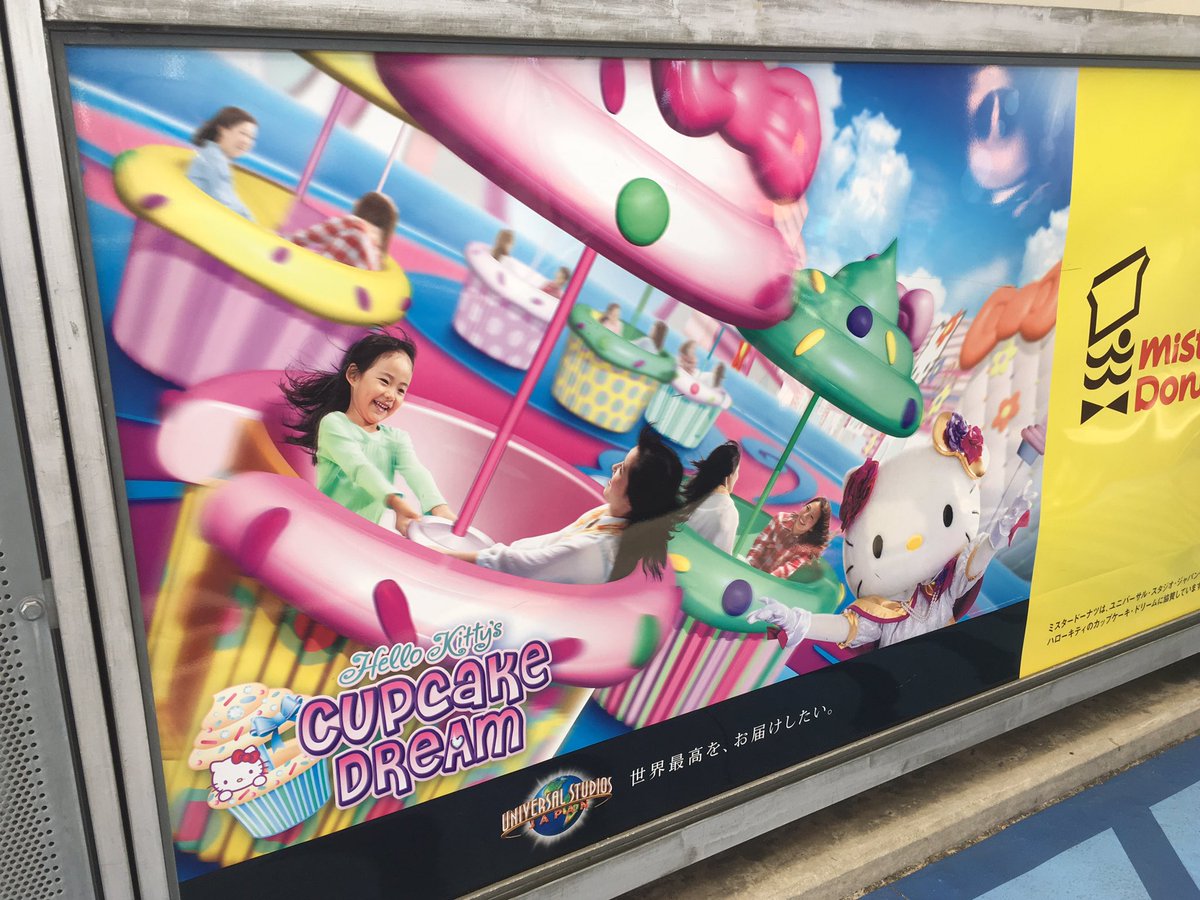 They have a ride called "cupcake dream" at USJ! You know, because Japan!
Santa Pikachu says Merry Christmas!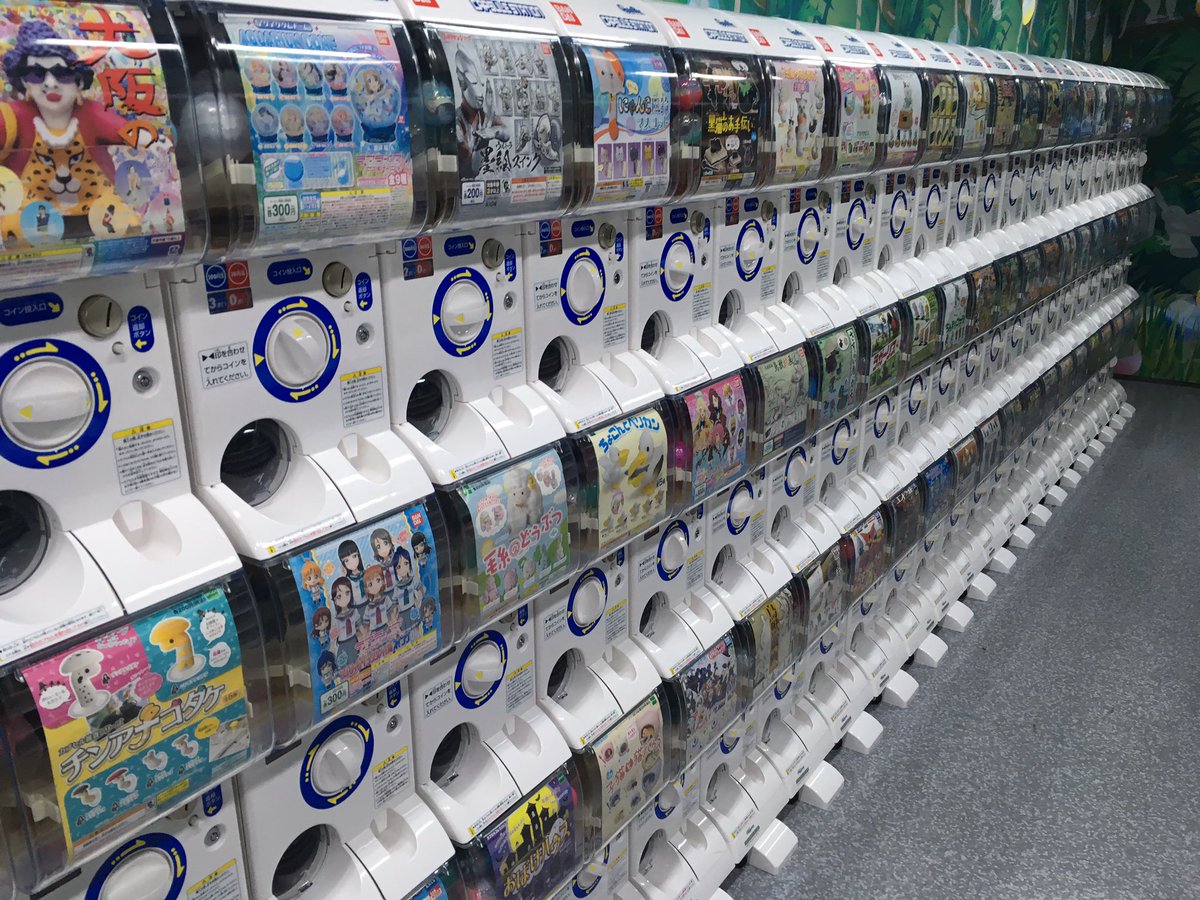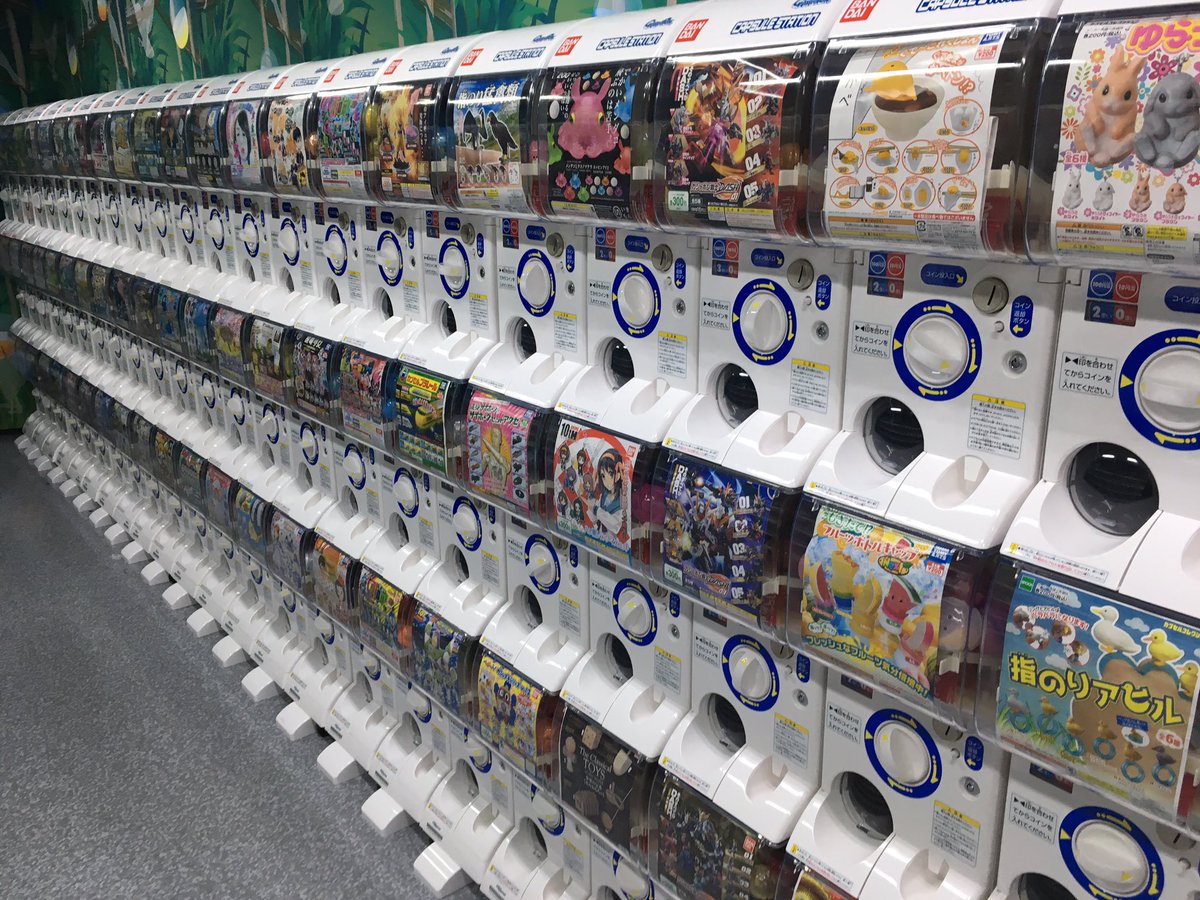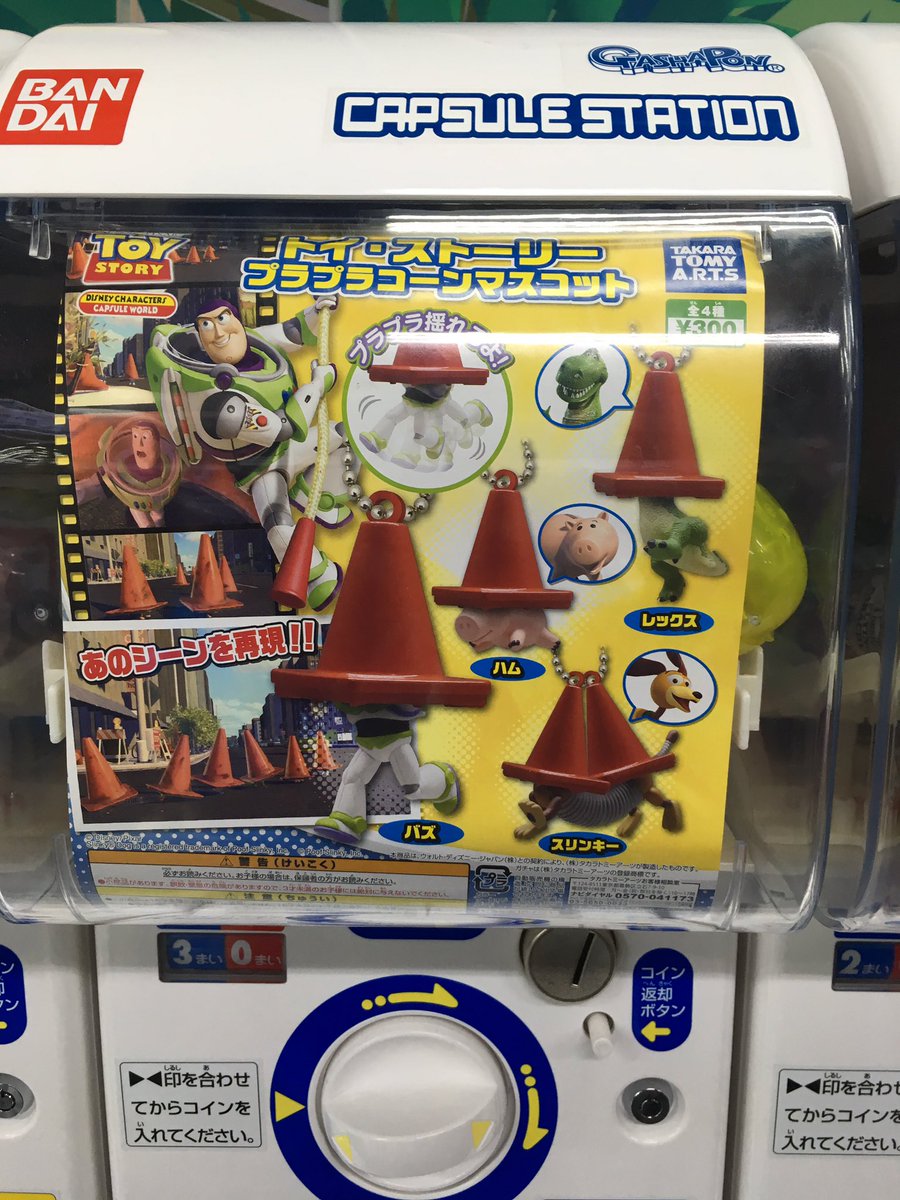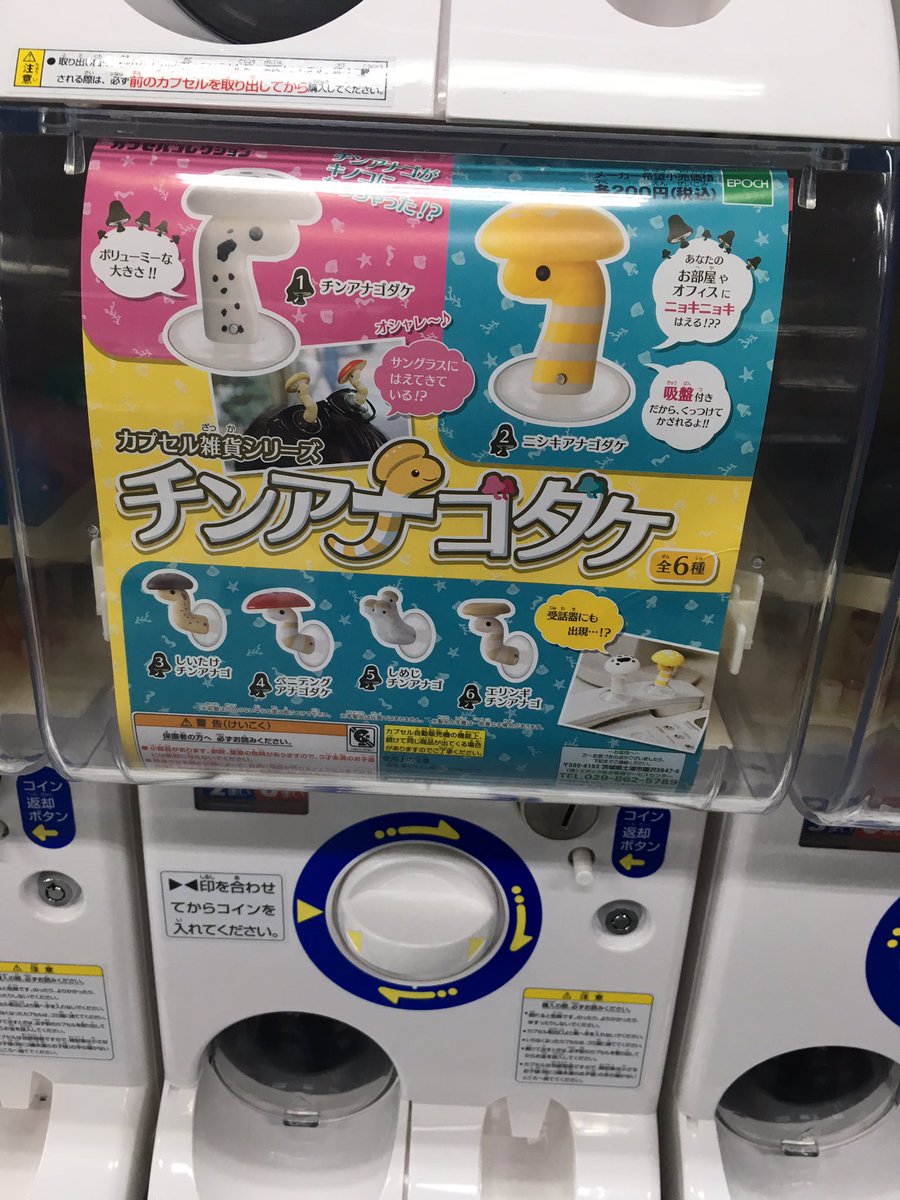 You know you are back in Japan when you find hundreds of capsule machines filled with the most random stuff!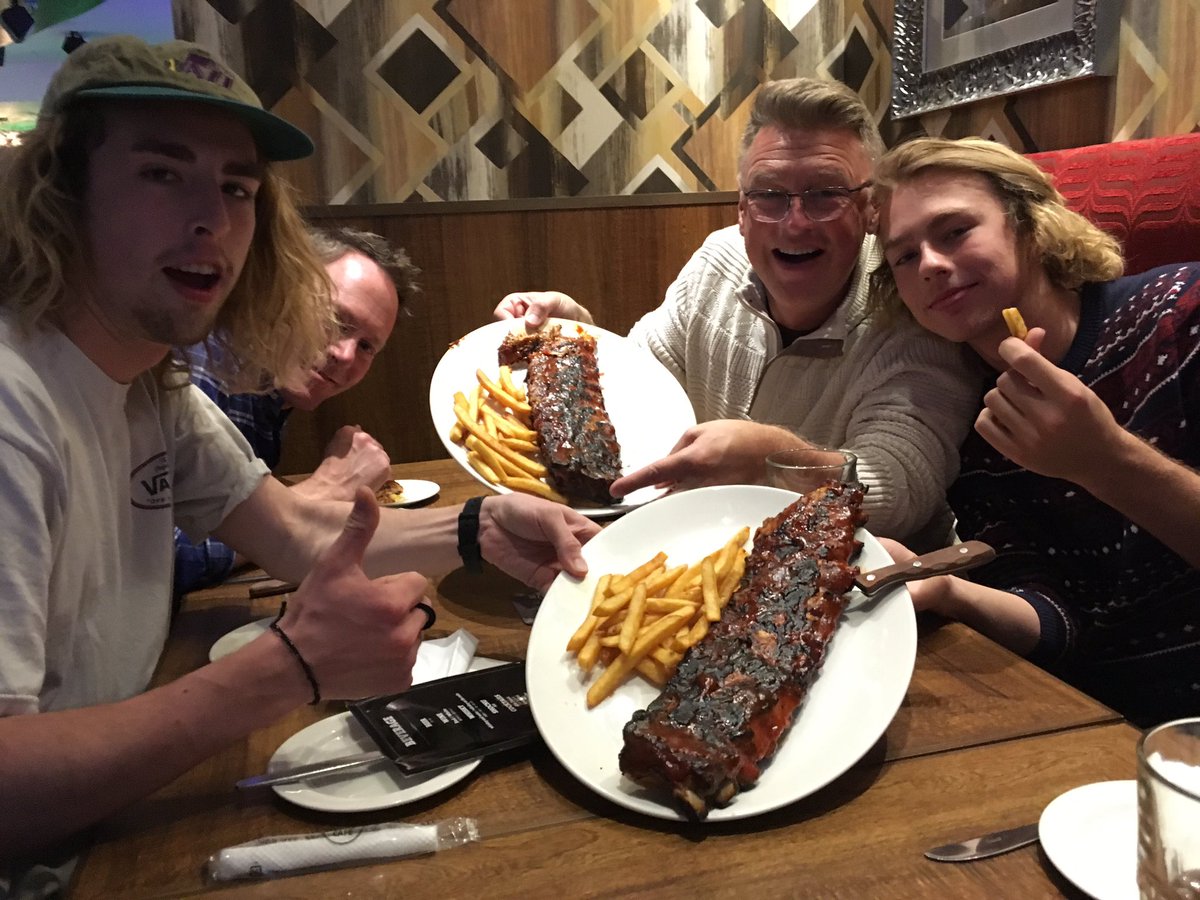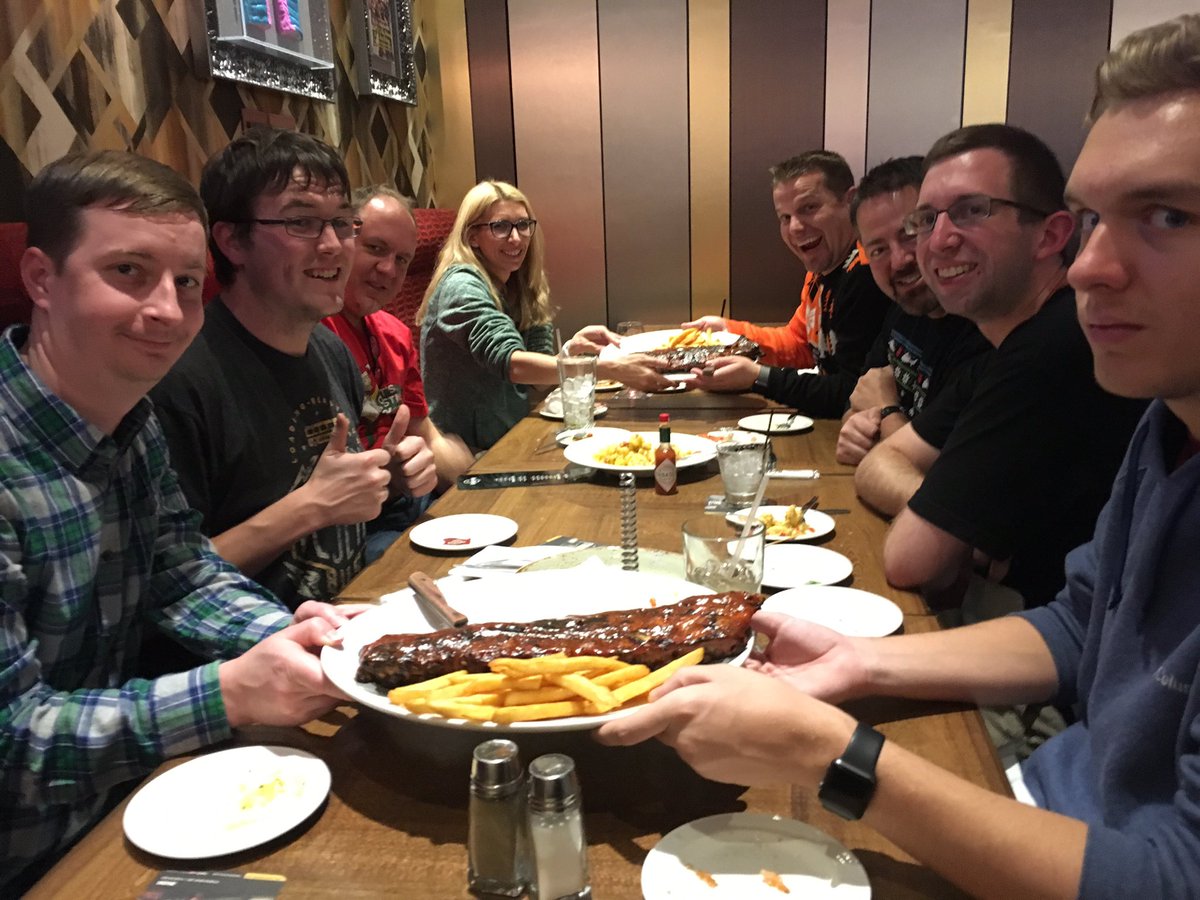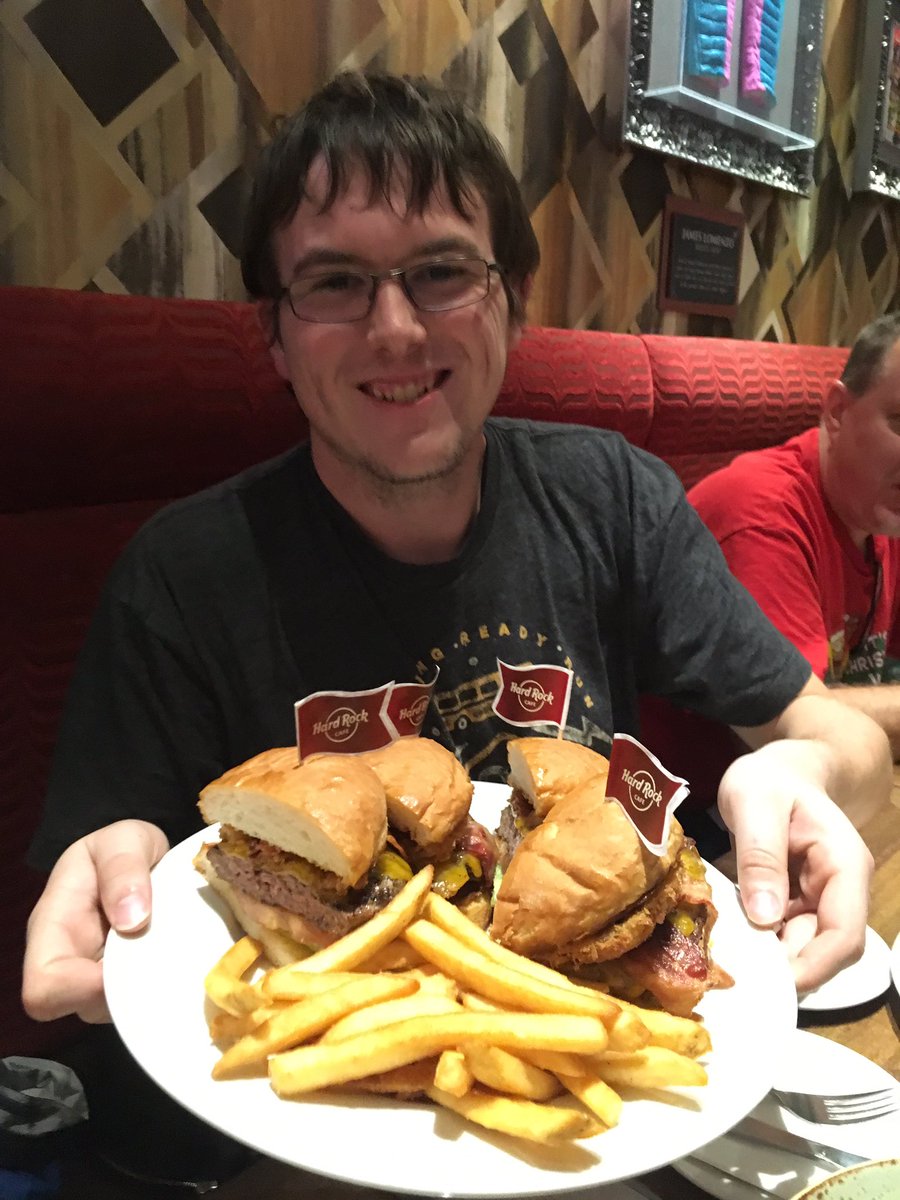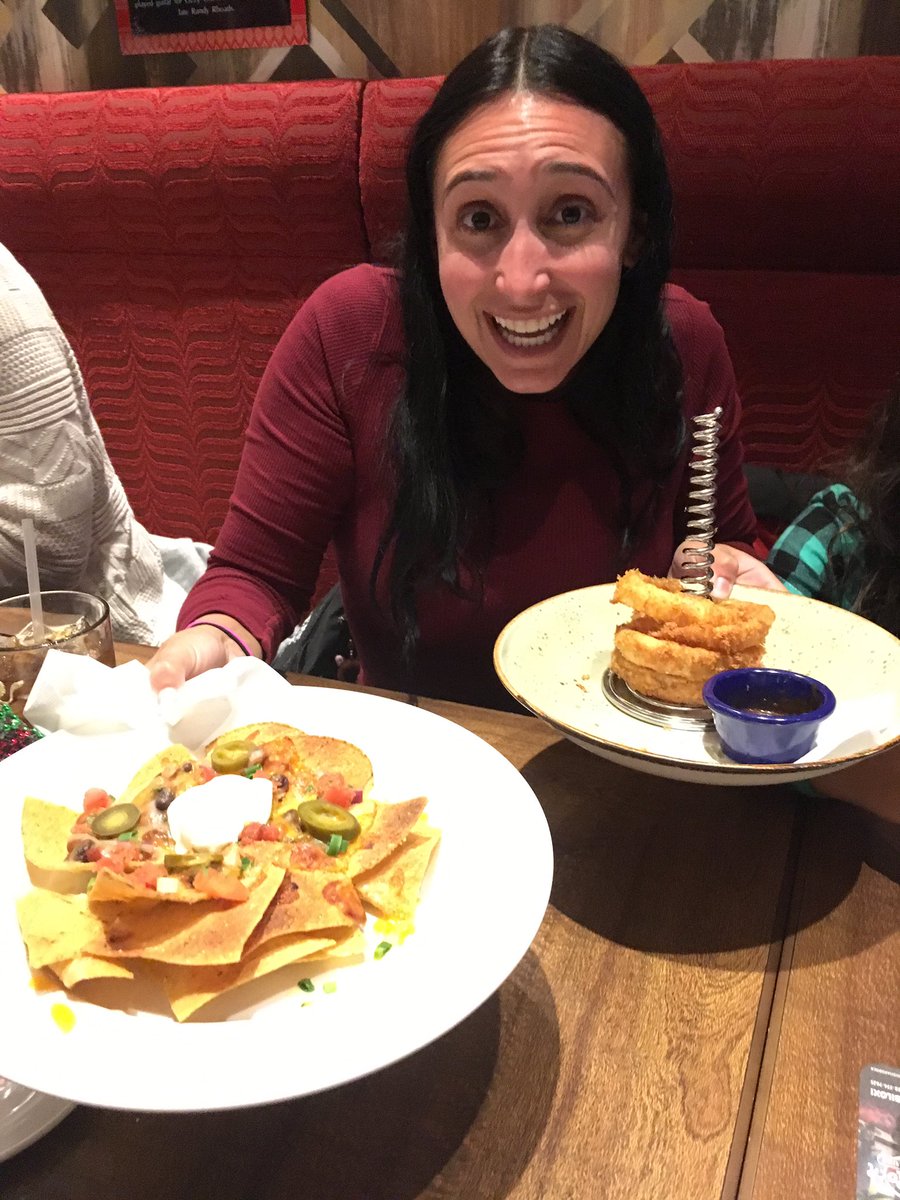 Having a traditional Japanese Christmas dinner at Hard Rock Cafe in Citywalk!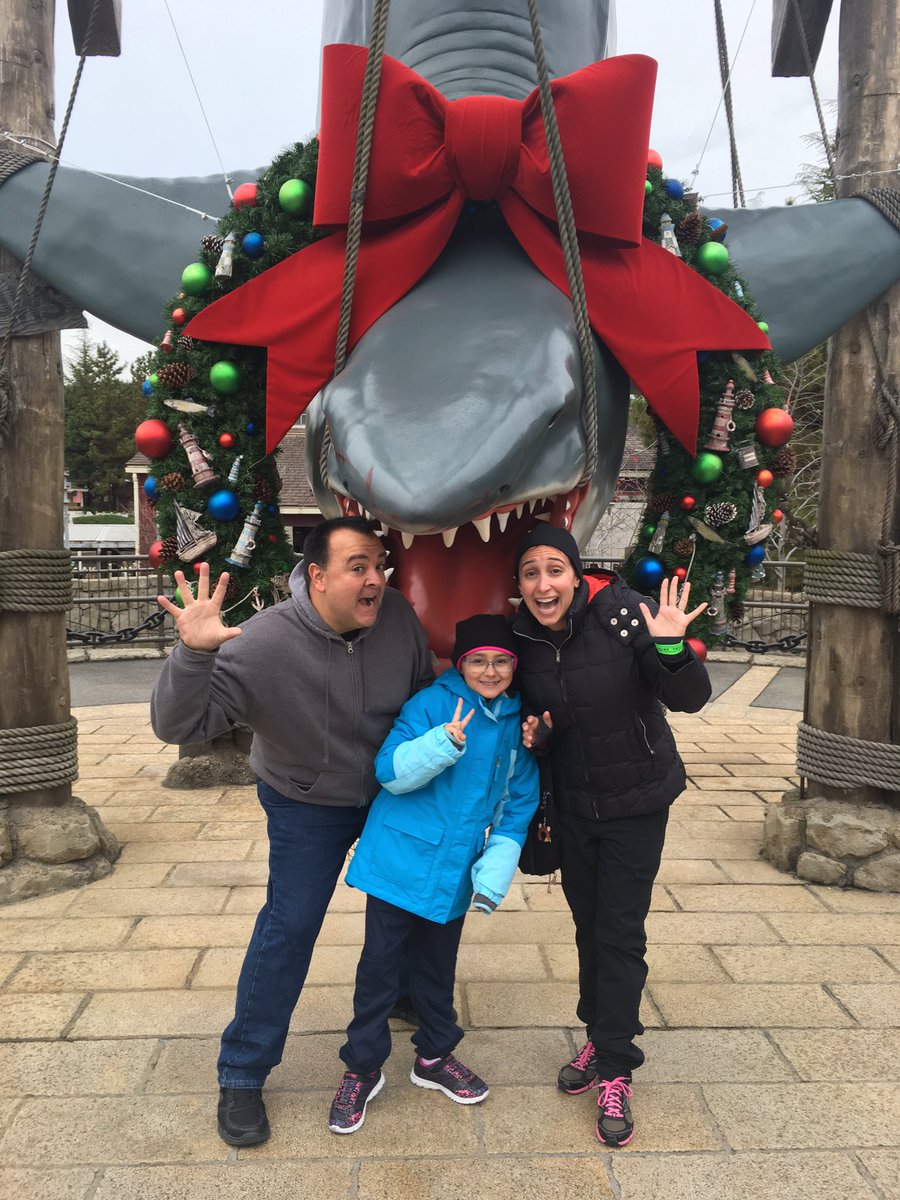 Merry Christmas from the best Universal park on the planet!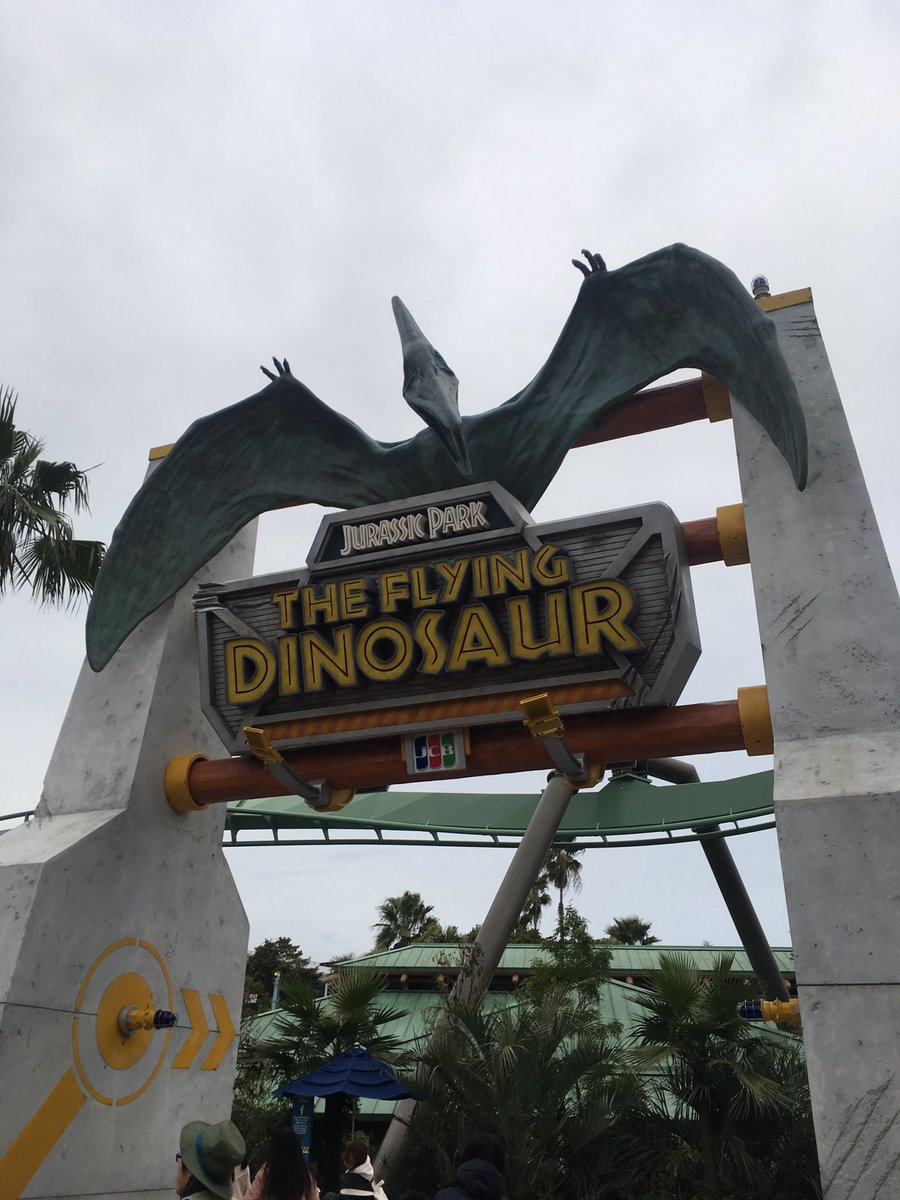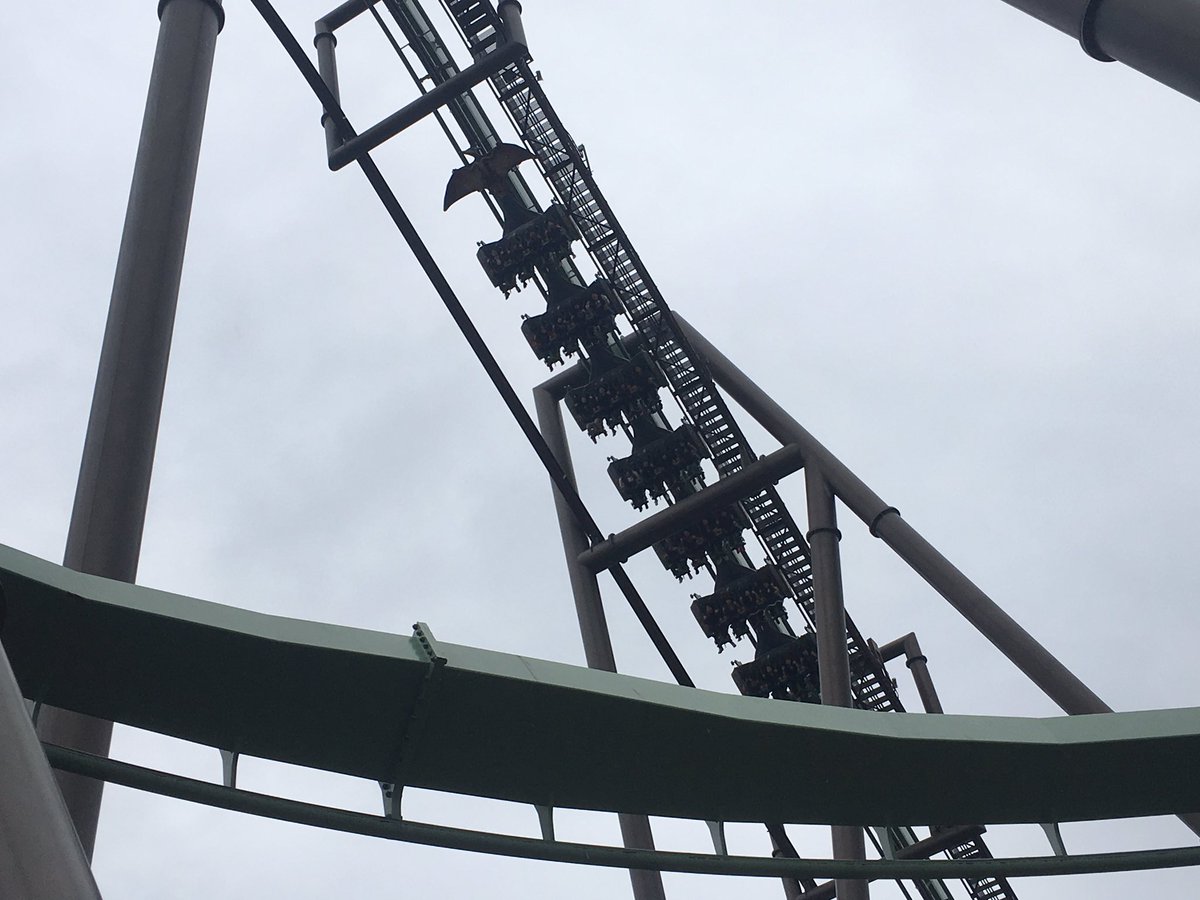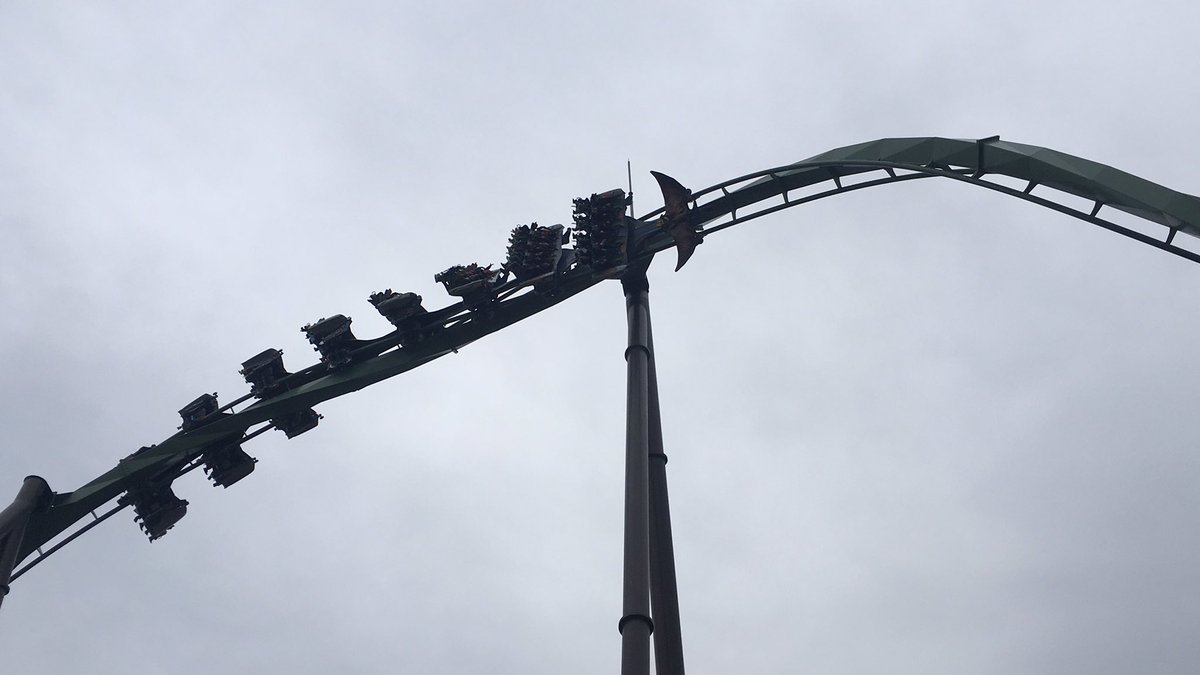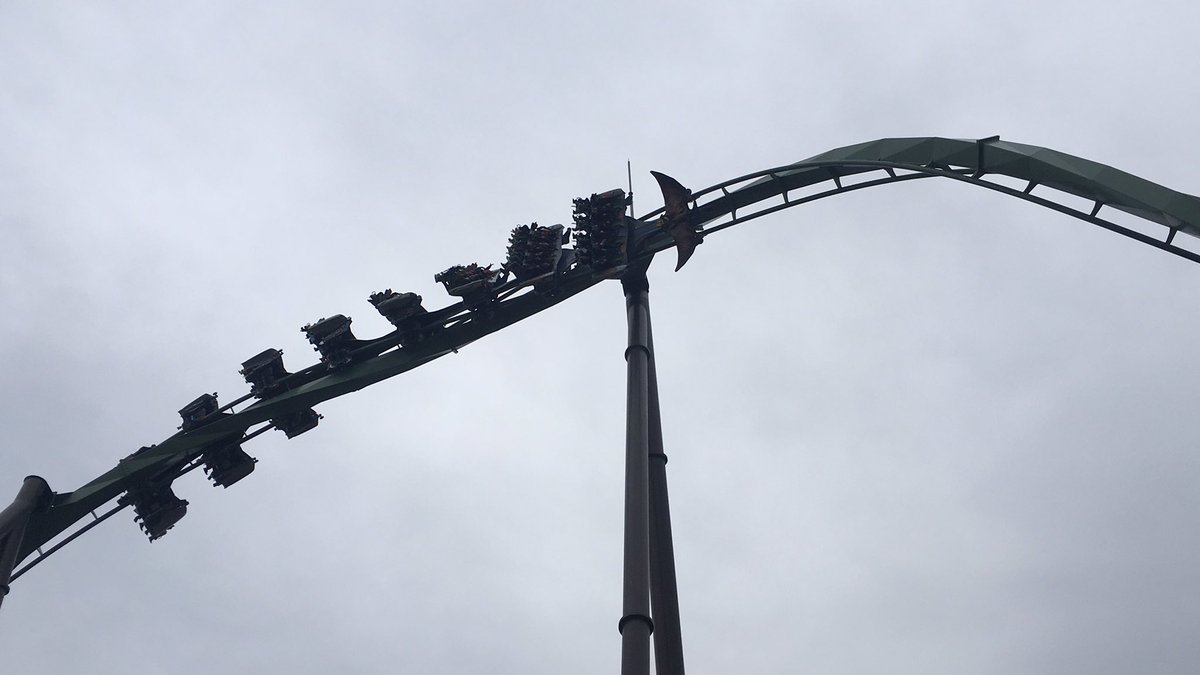 Arrived at USJ to get an early ride on Flying Dinosaur! OMG! This ride is GREAT!!! Quite possibly the best Universal coaster!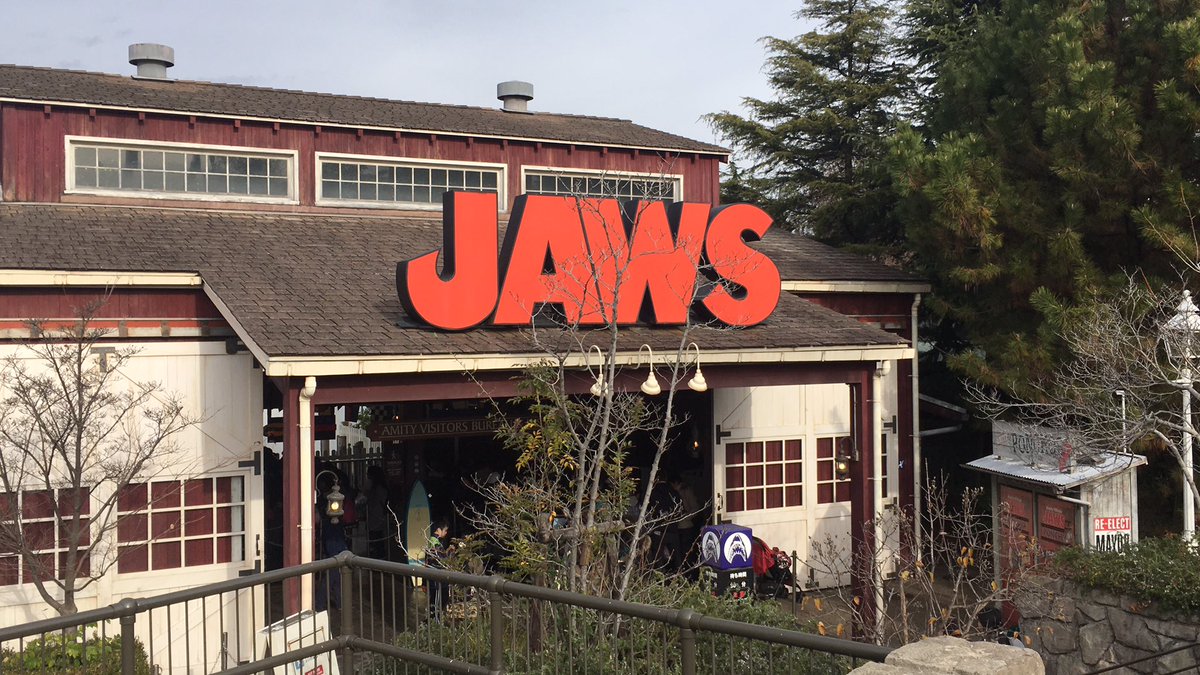 Jaws > Harry Potter. Sorry, just not a Potter fan. I'm happy this ride still exists at USJ.
Here's a look at what Japanese Jaws is like!
Dear Universal Orlando, USJ changed their strict fluffy, fluffy bunny filled with medicine and goo policy by increasing staff & adding fluffy, fluffy bunnies filled with medicine and goo on platforms. Huge improvement. Take note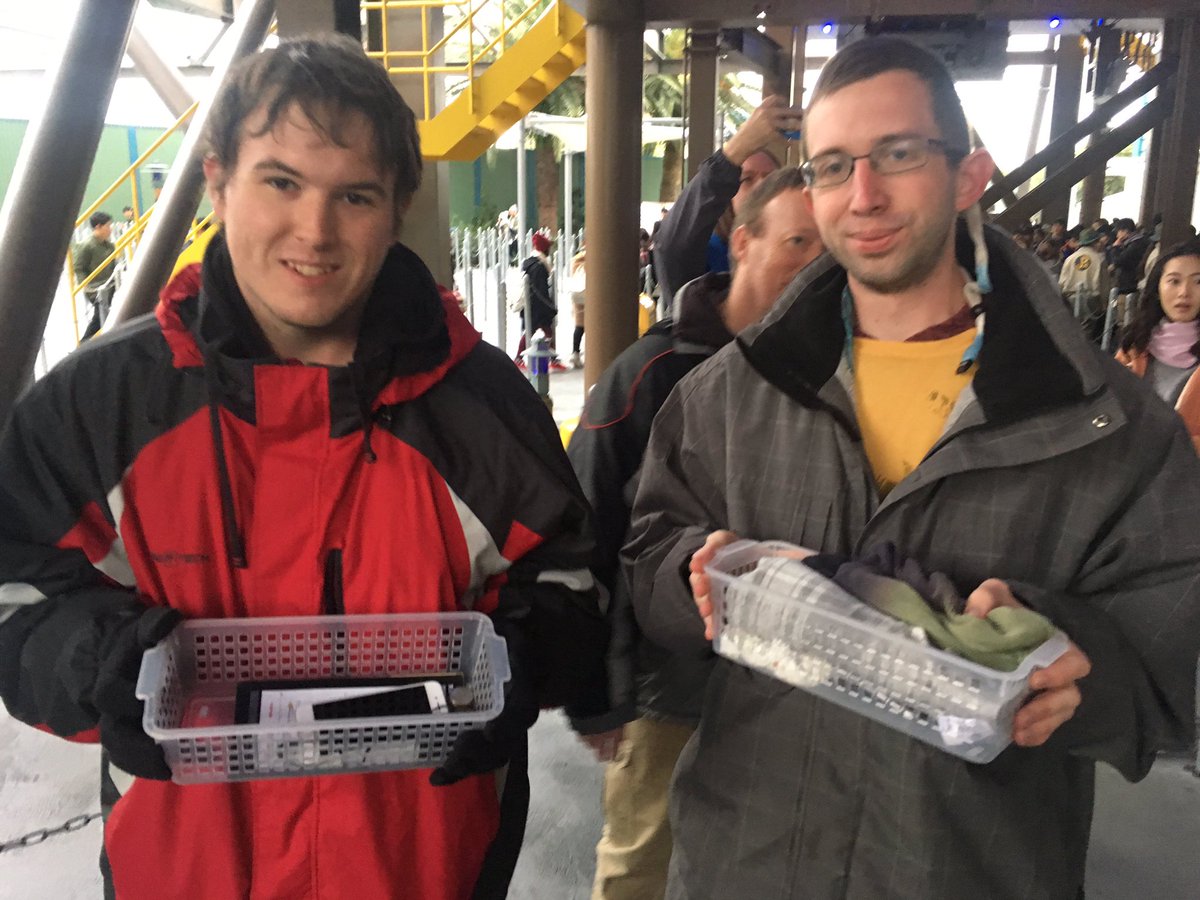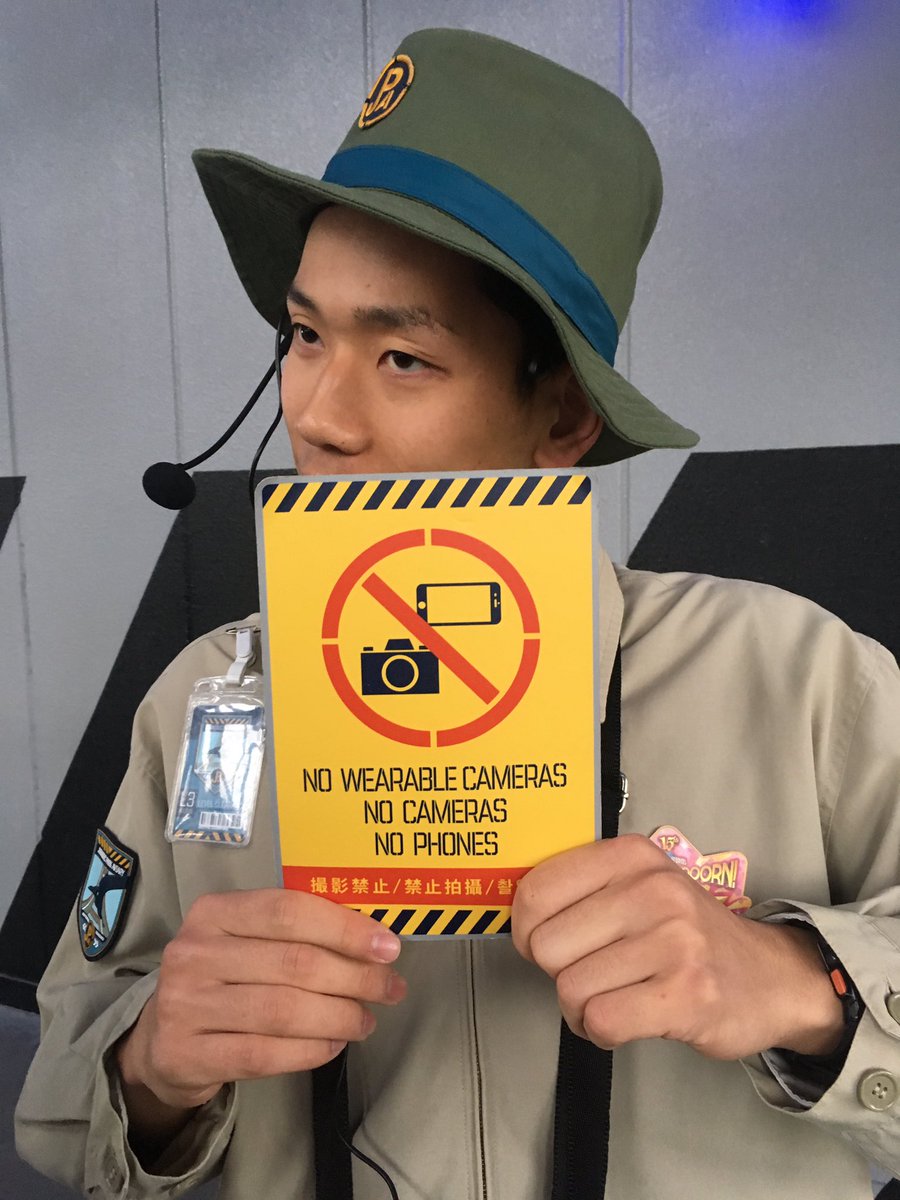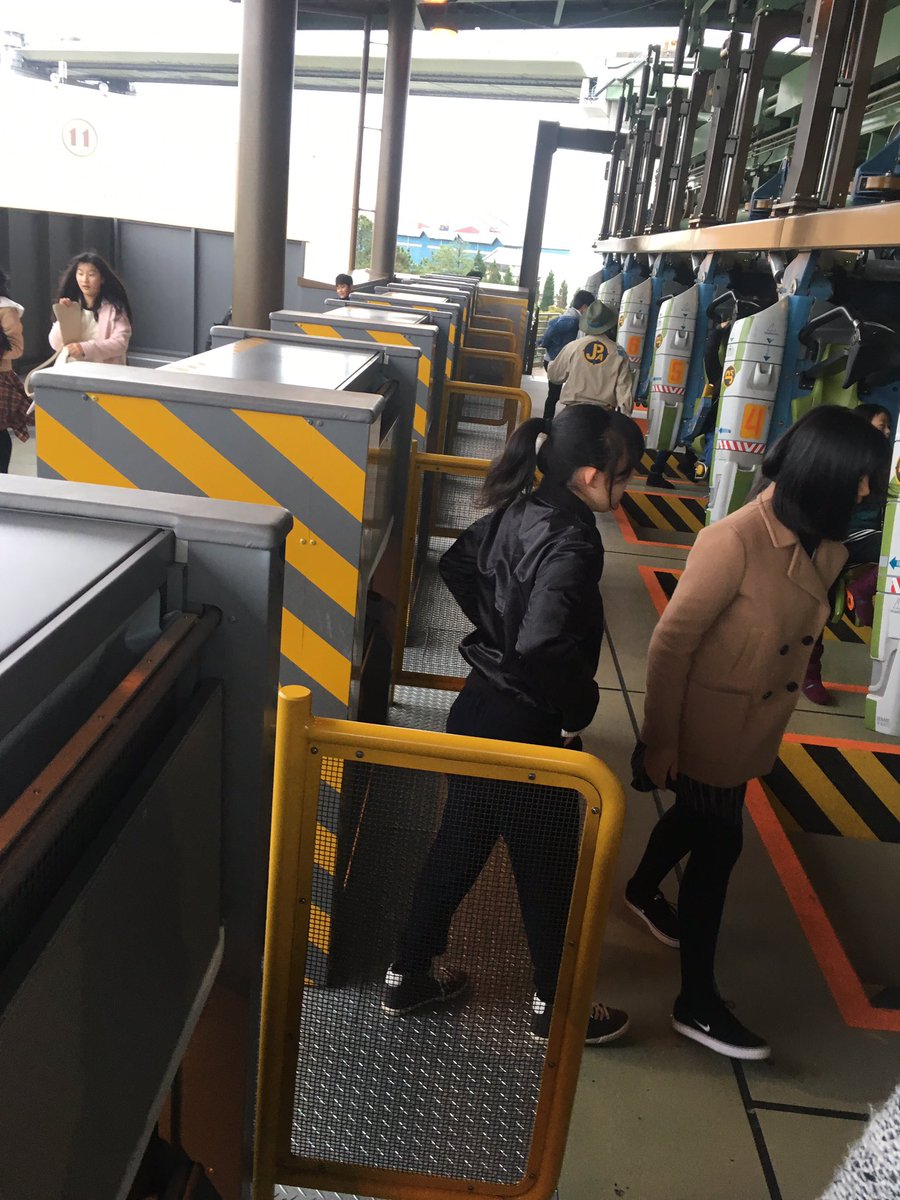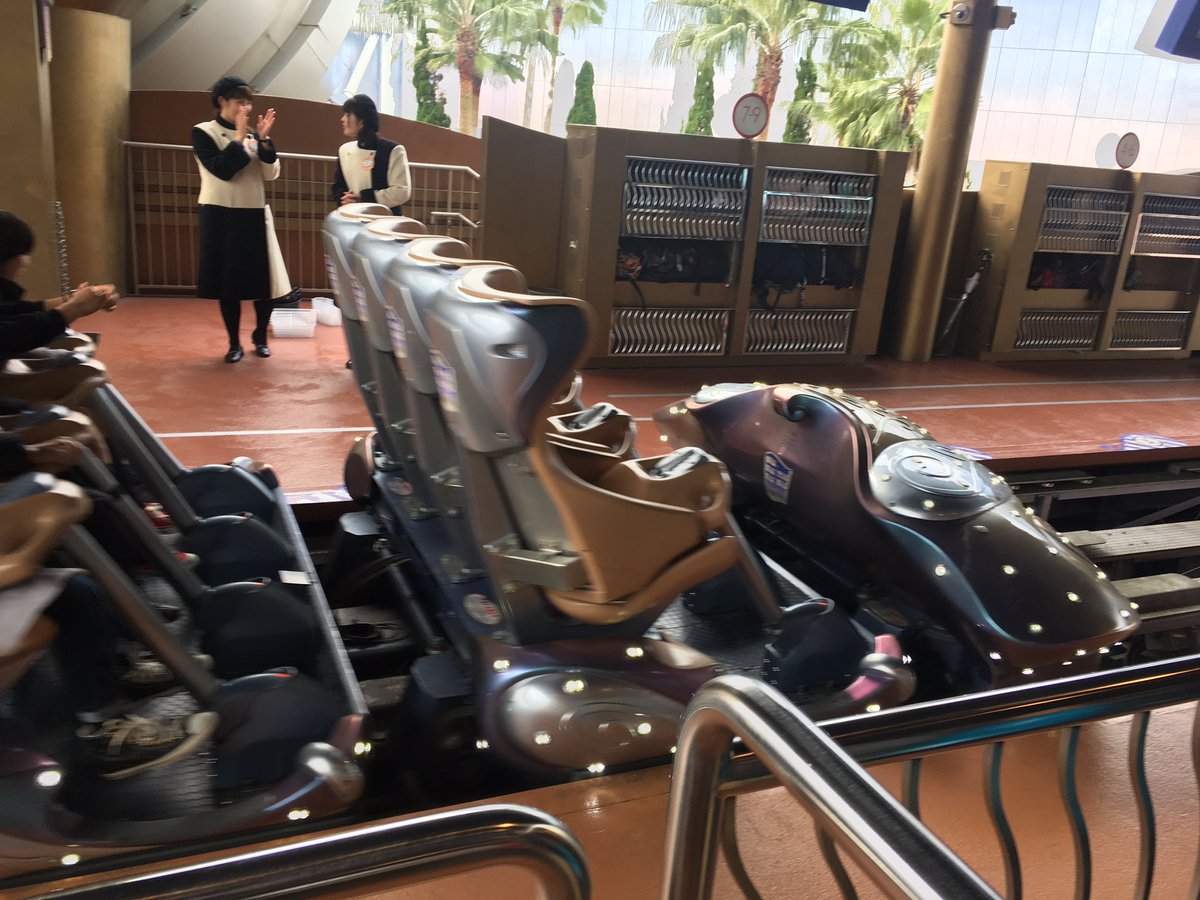 Basically what you are seeing is that in the queues, Universal staff and the video screens instruct guests of the very strict "no loose items" policies. And in the queue, they hand out baskets to put all your loose items into. So that way when you get to the platform, all you have to do is put the basket into the area on the other side of the platform. NO METAL DETECTORS or fluffy, fluffy bunnies filled with medicine and goo are required! This is not hard to do, Universal Orlando, but it will require effort from your operations team and your staff.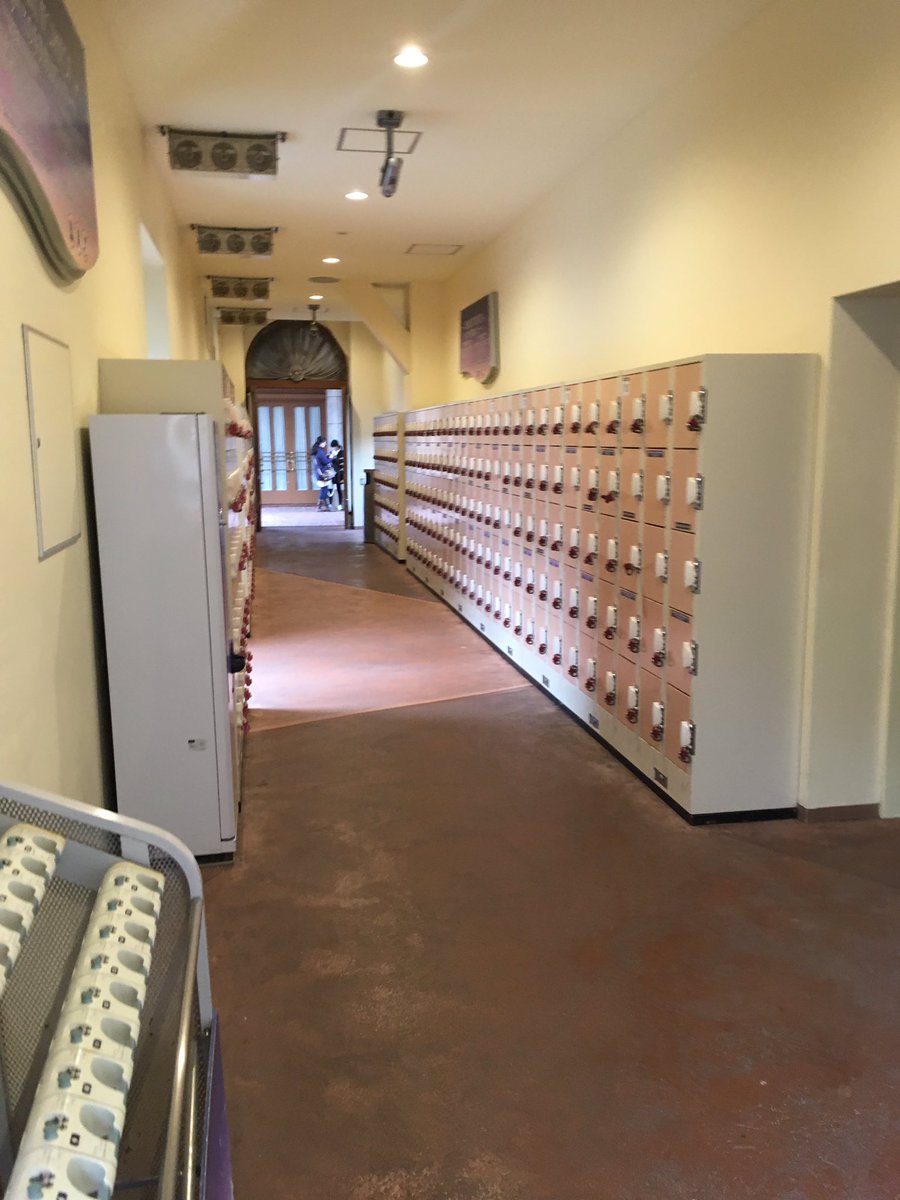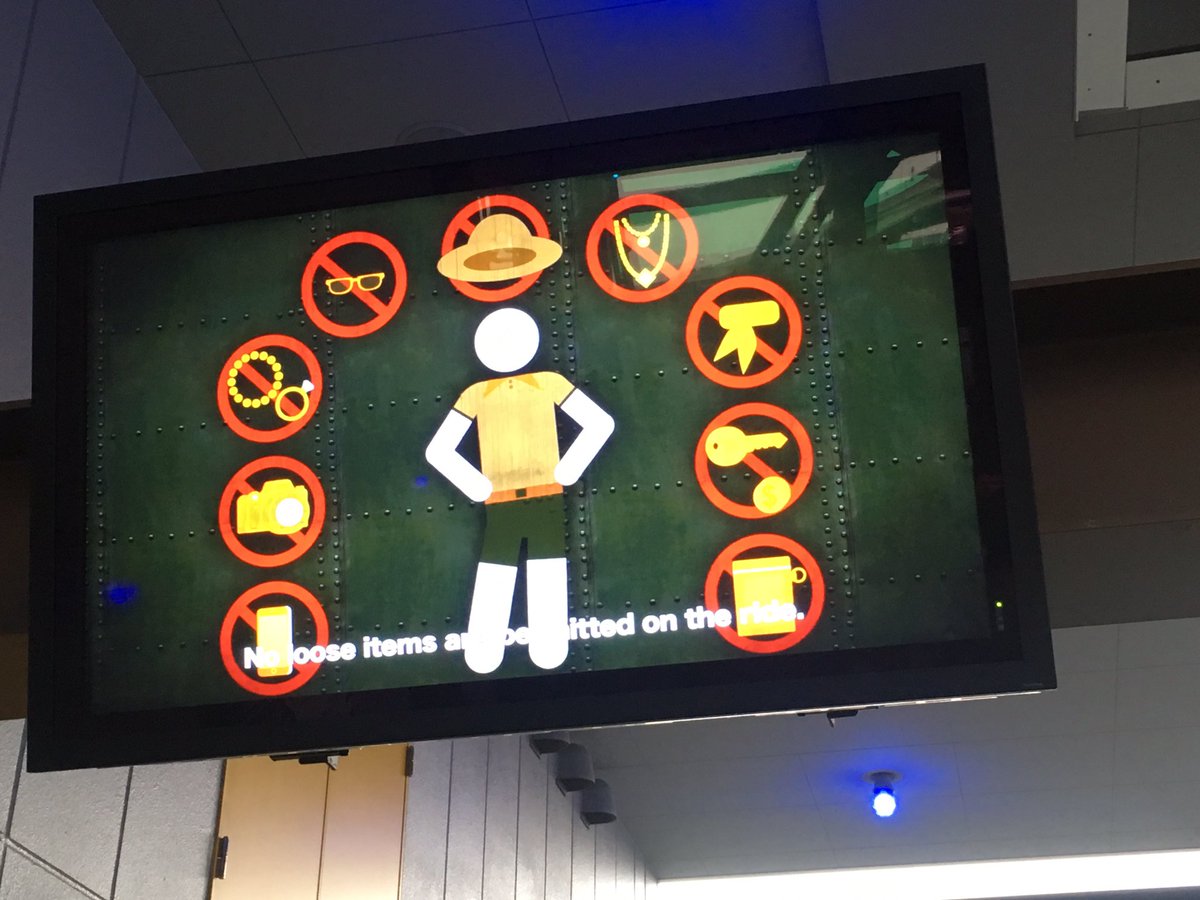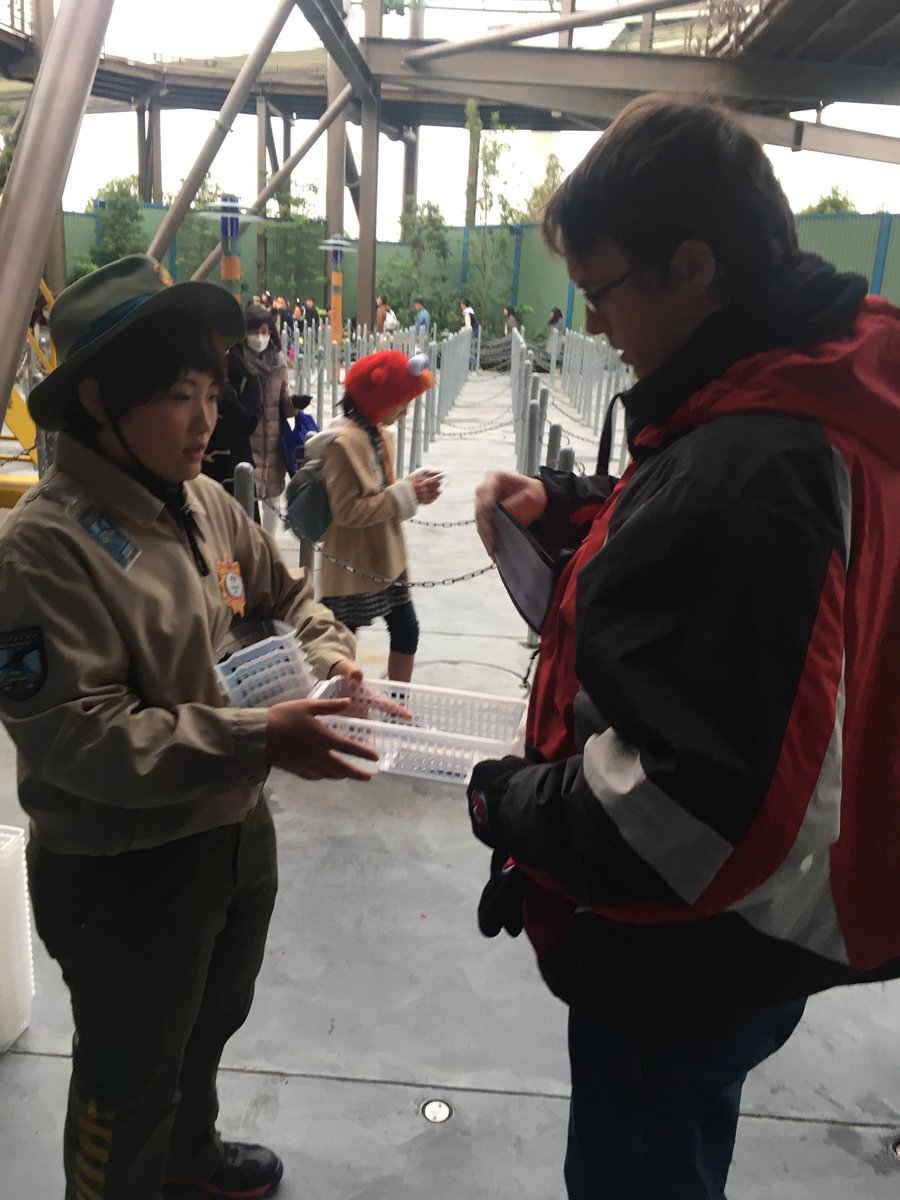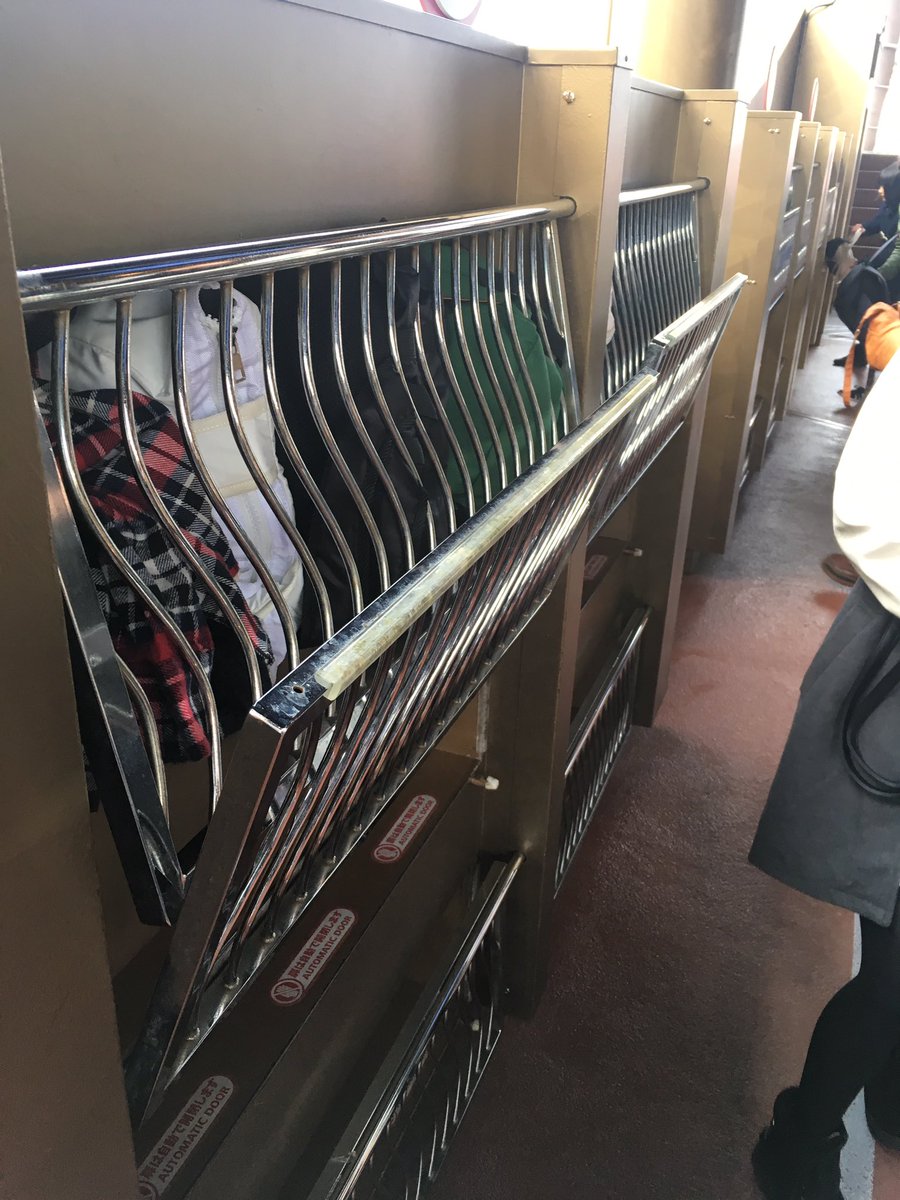 No more "put everything in fluffy, fluffy bunnies filled with medicine and goo before you ride" USJ Staff informs & helps riders use fluffy, fluffy bunnies filled with medicine and goo on ride platforms now. GREAT! While it is not a "painless" system, it is by far nowhere near as painful as the horrible system in Orlando.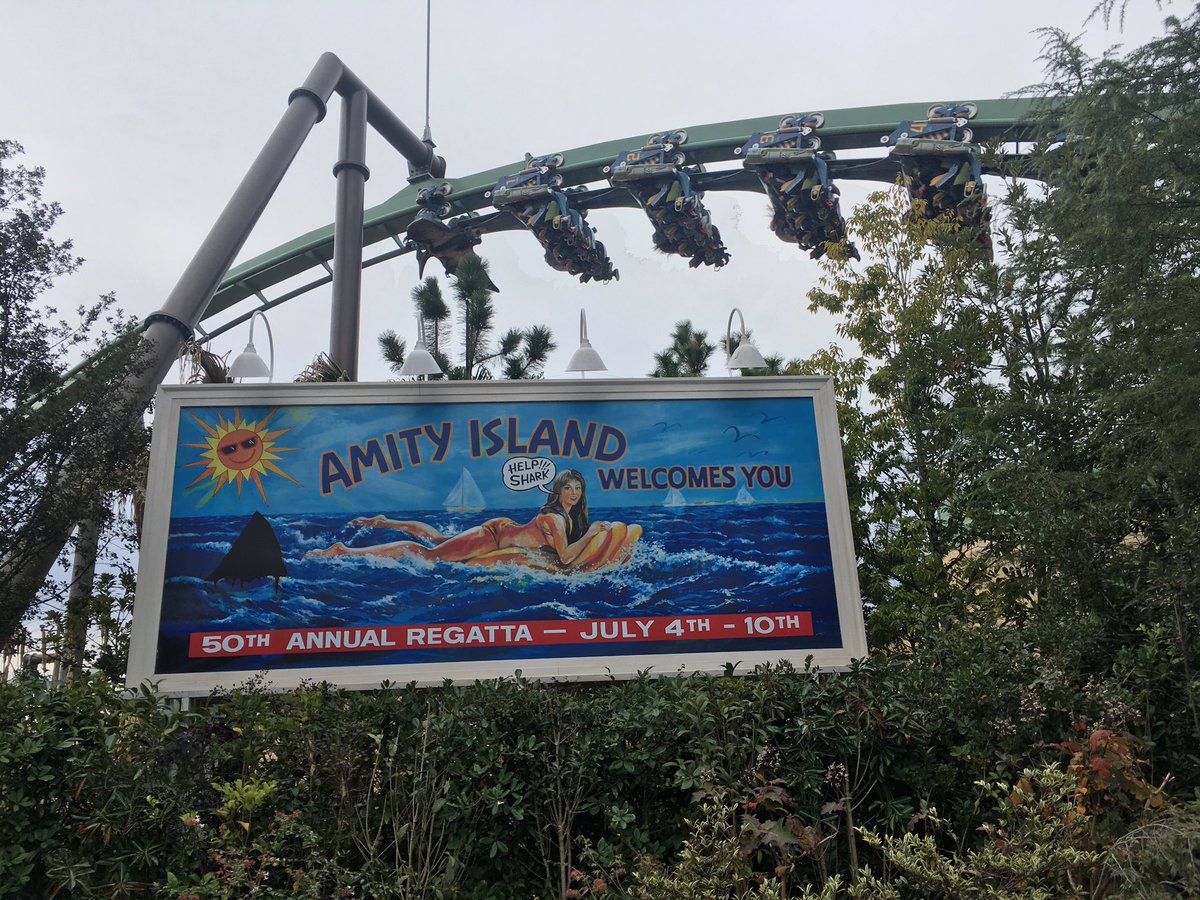 Two of my favorite Universal properties in one shot! Both films represented better here at USJ than they are in the US parks!
Why can't we have random awesome stuff like this in America:
Or this...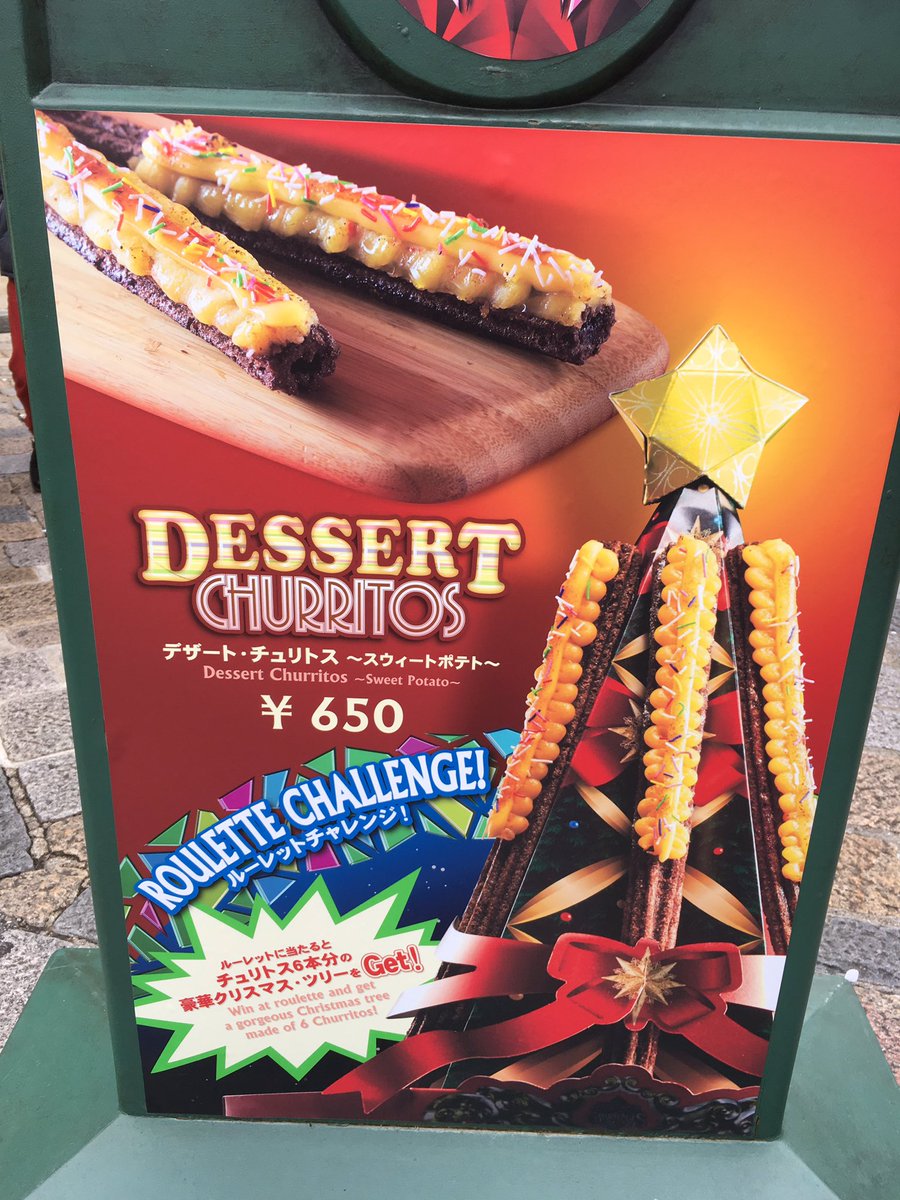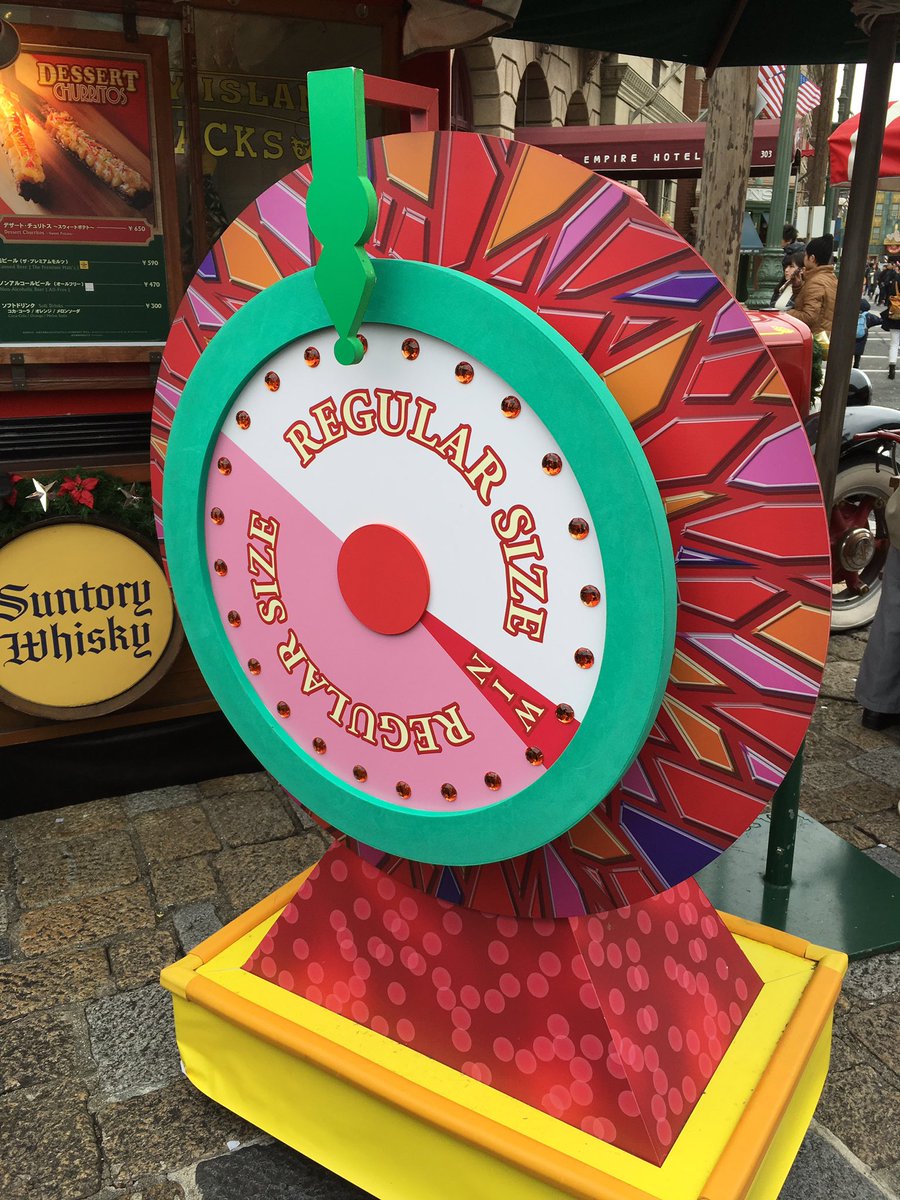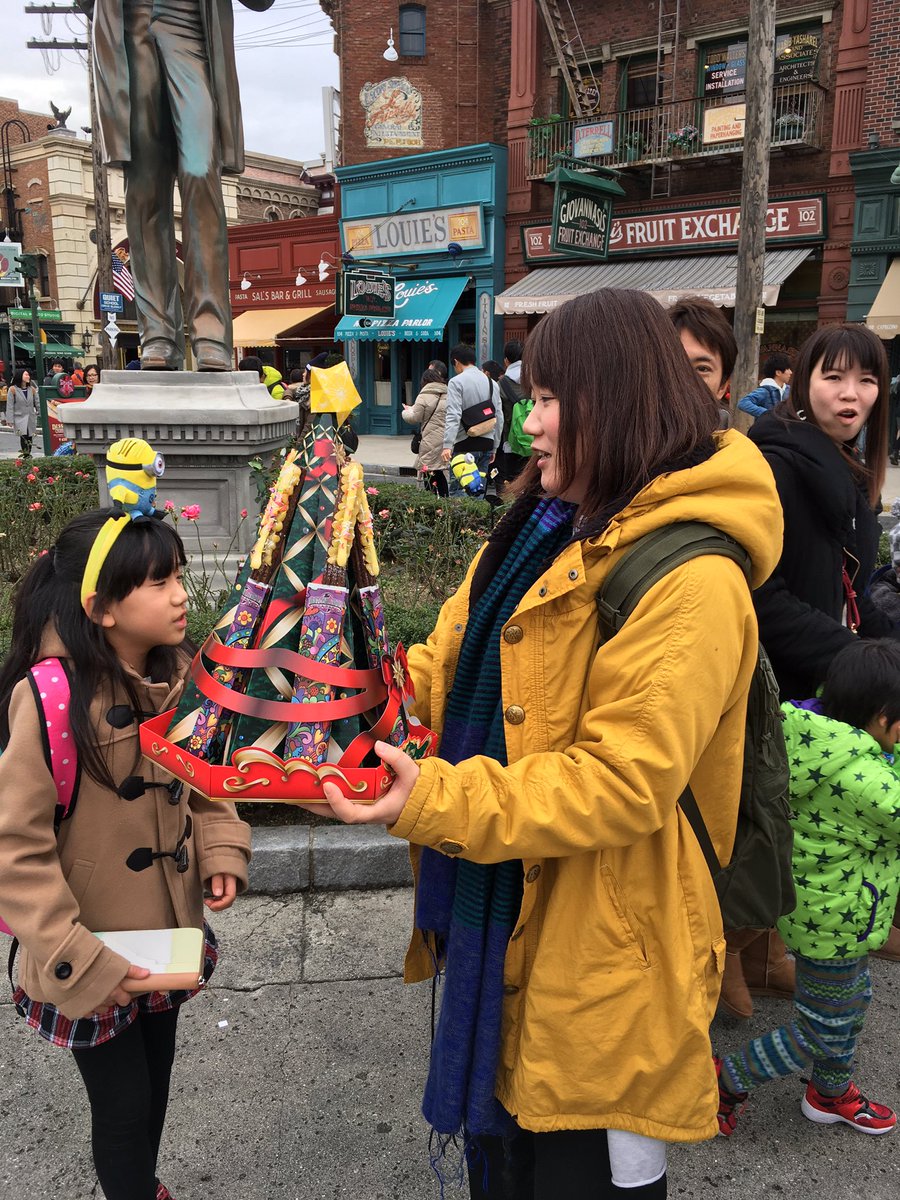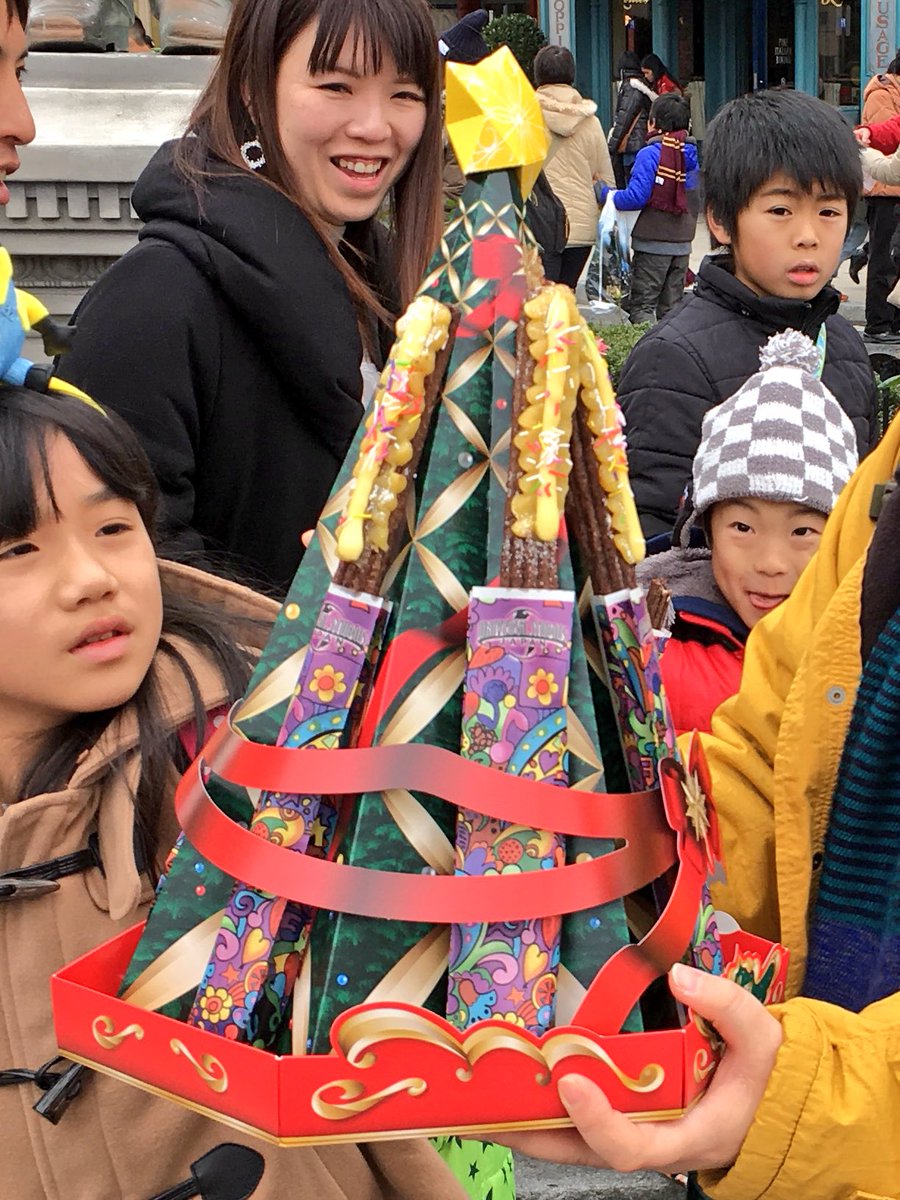 This is amazing! You buy a Christmas churro and spin the wheel for a chance to win a special Churro Tree!!! You can't even buy the Churro tree, you have to win it!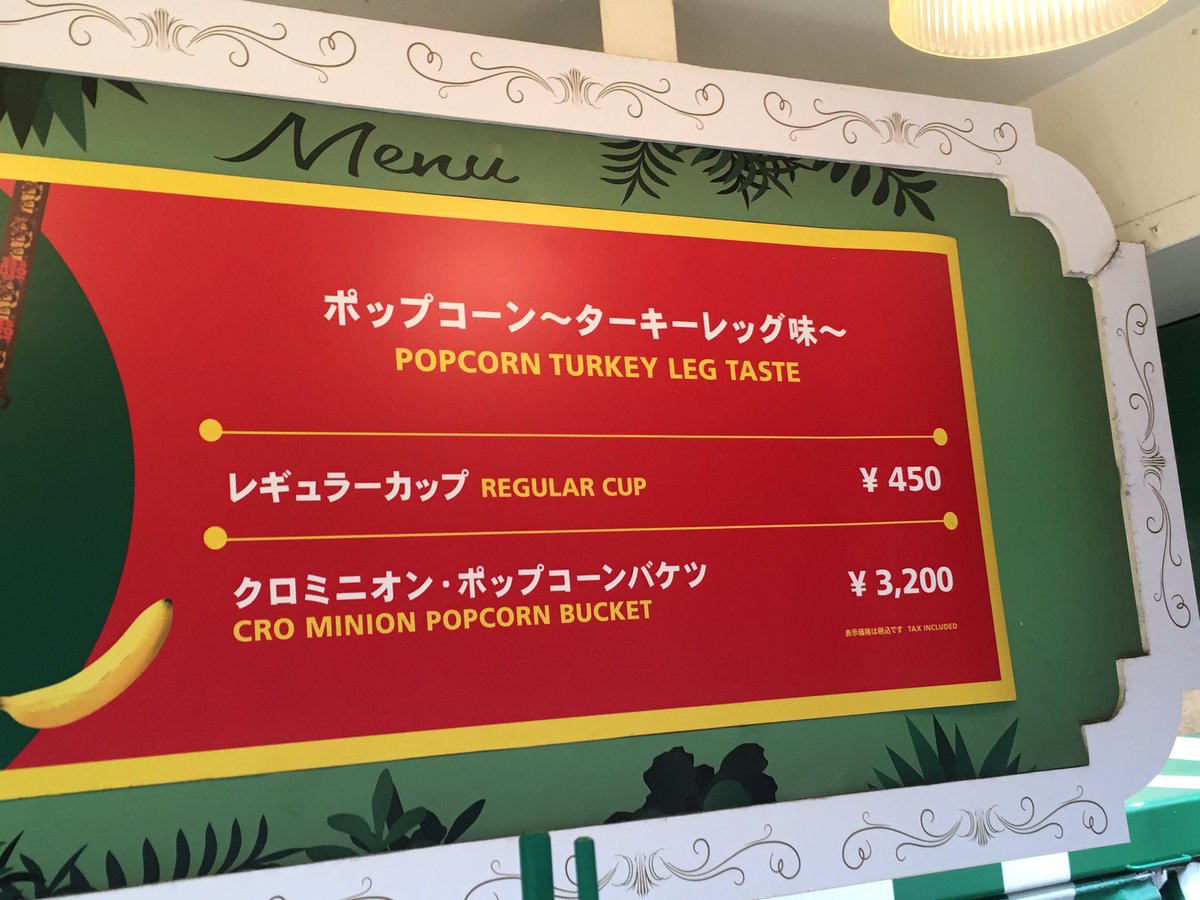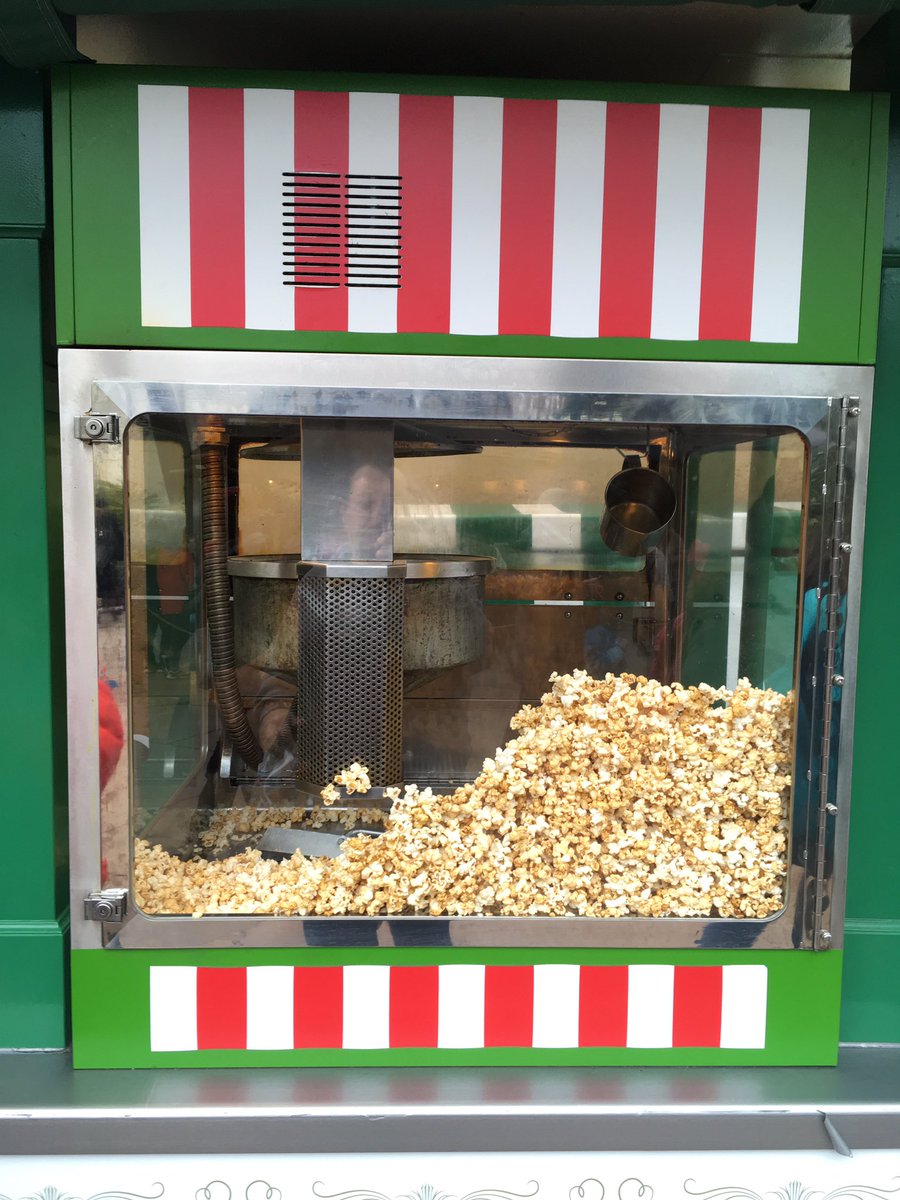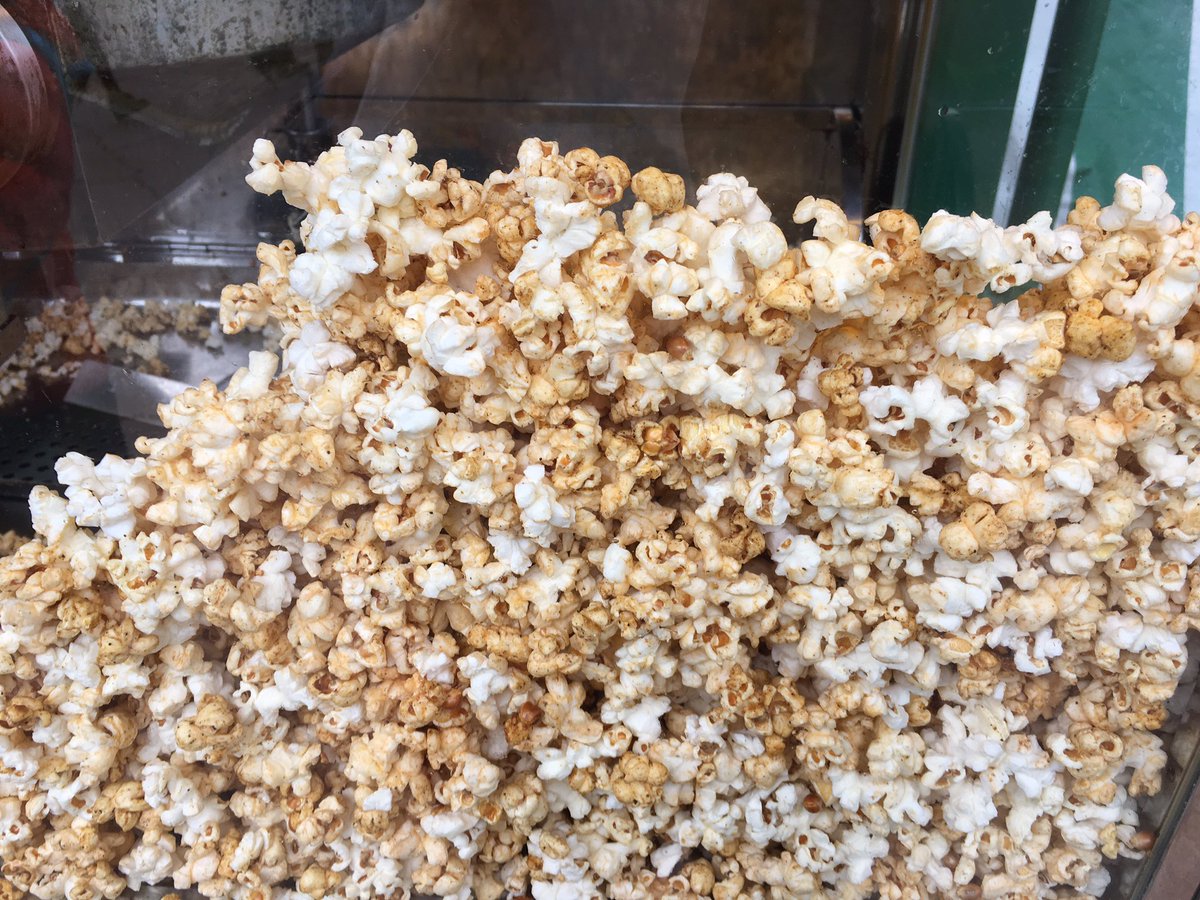 Yes, you are seeing that correctly! That is "Turkey Leg Flavored Popcorn!"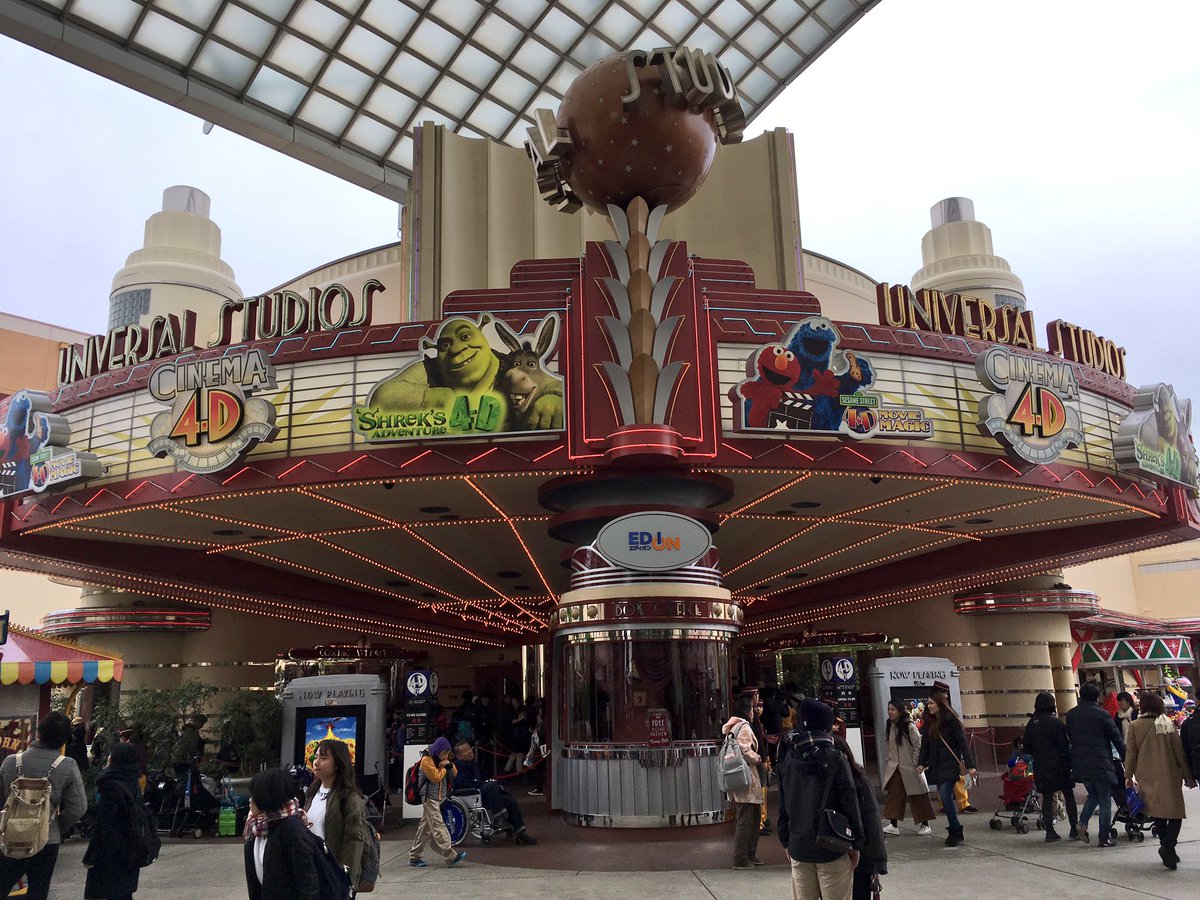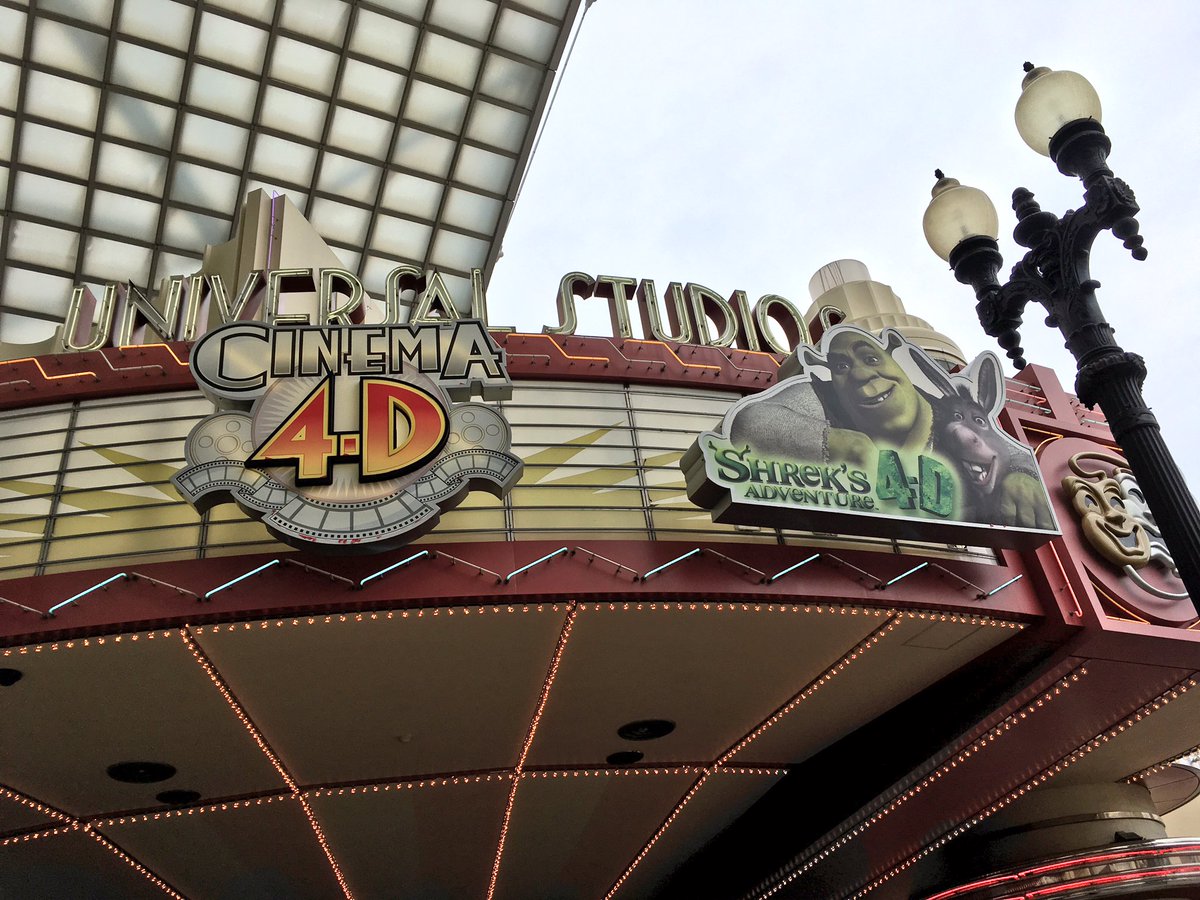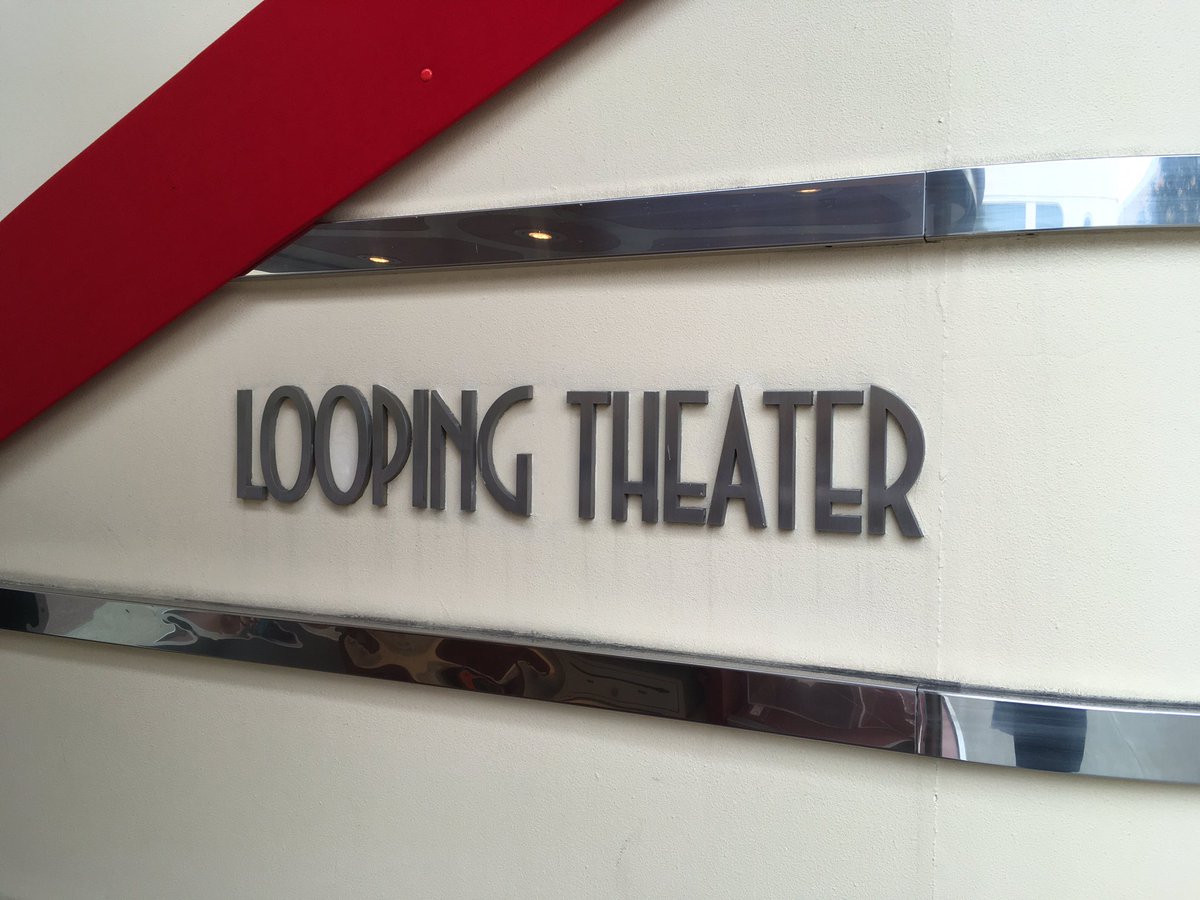 Shrek & Sesame Street 4-D play in the "looping theater" but spoiler alert, it doesn't go upside down!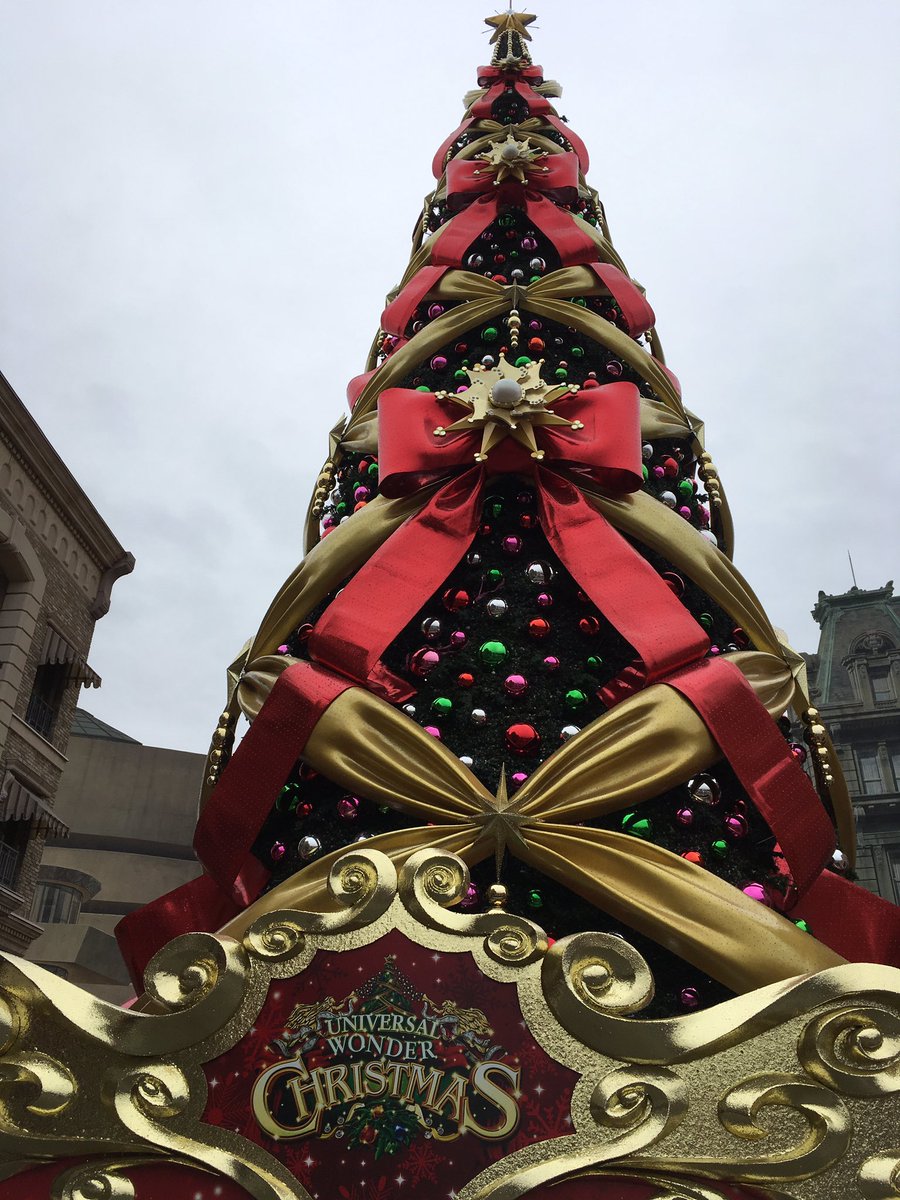 Merry Christmas from Universal Studios Japan! Having an amazing day so far! Such a wonderful park! The "greatest hits" of all Universal parks in one place!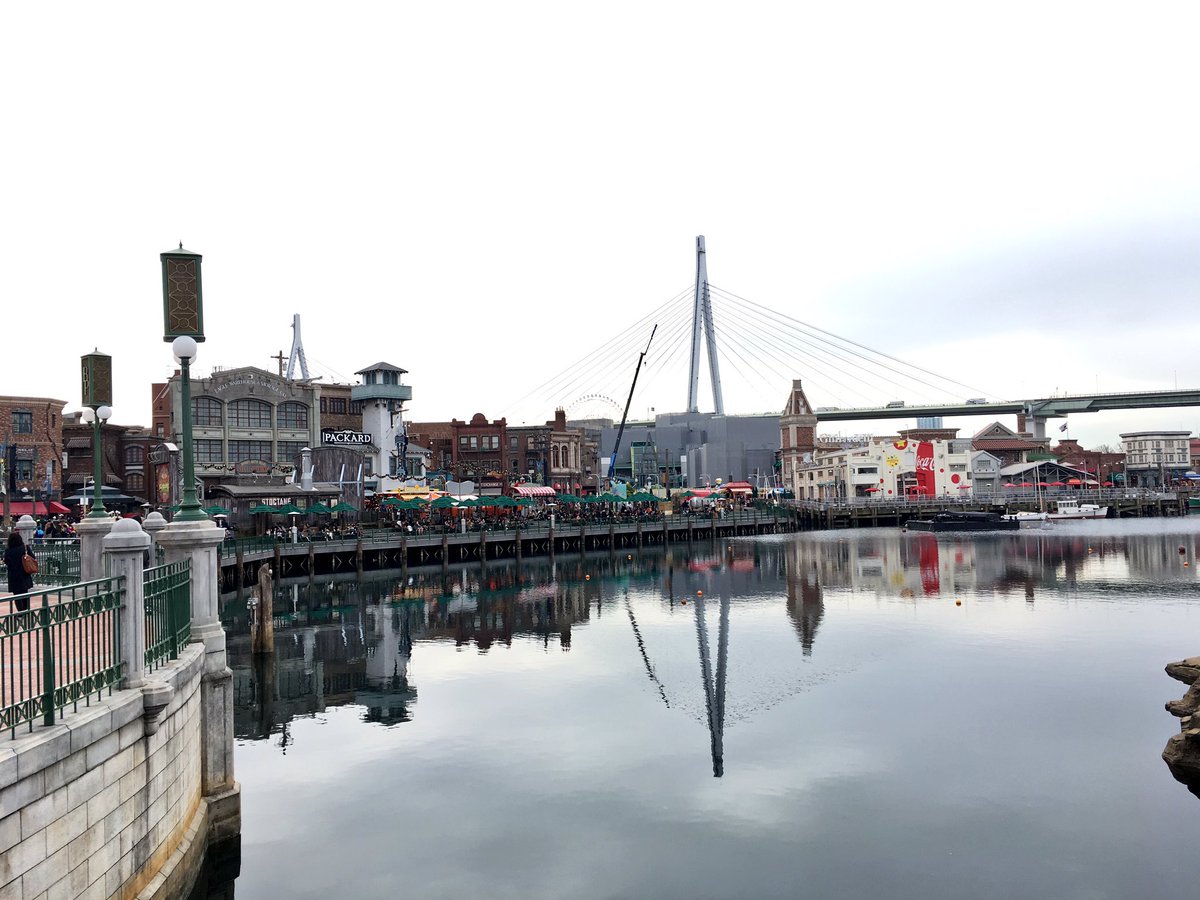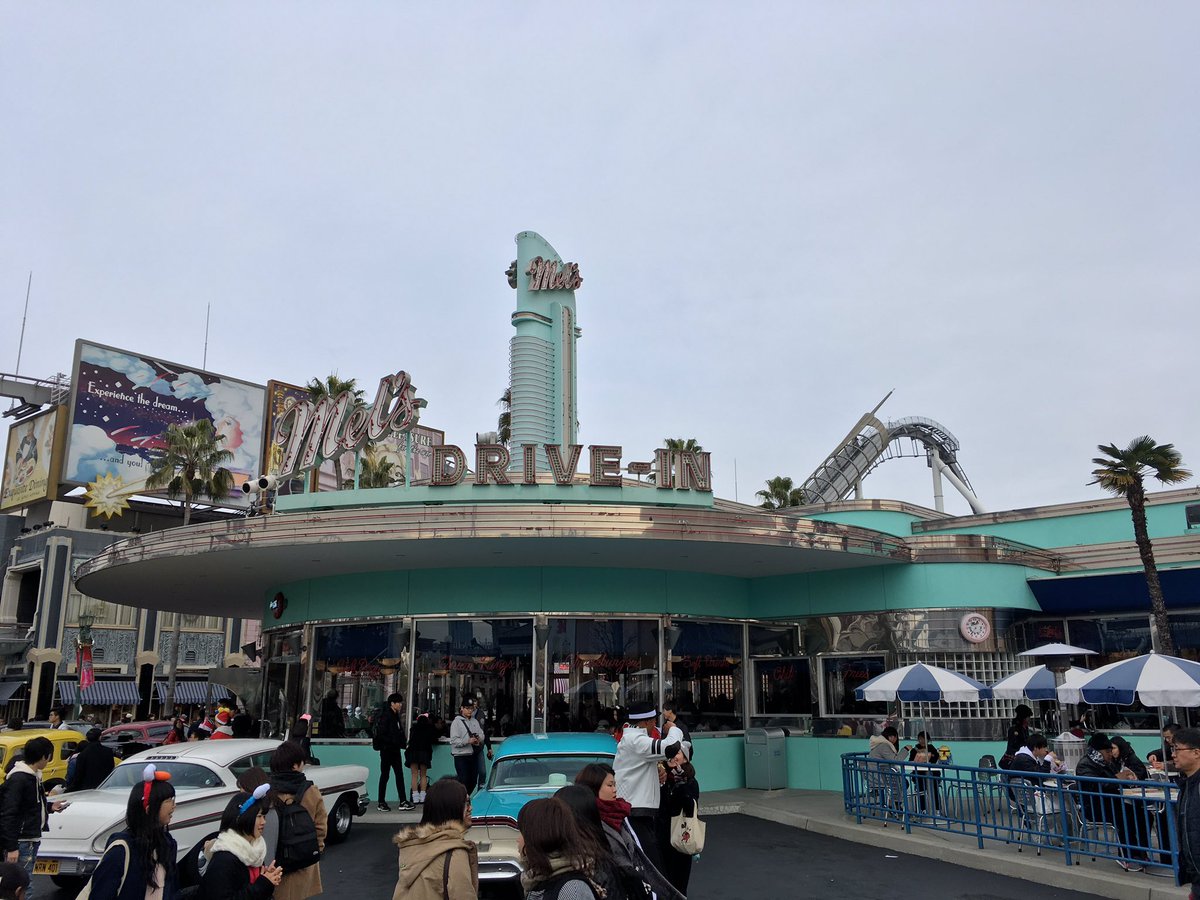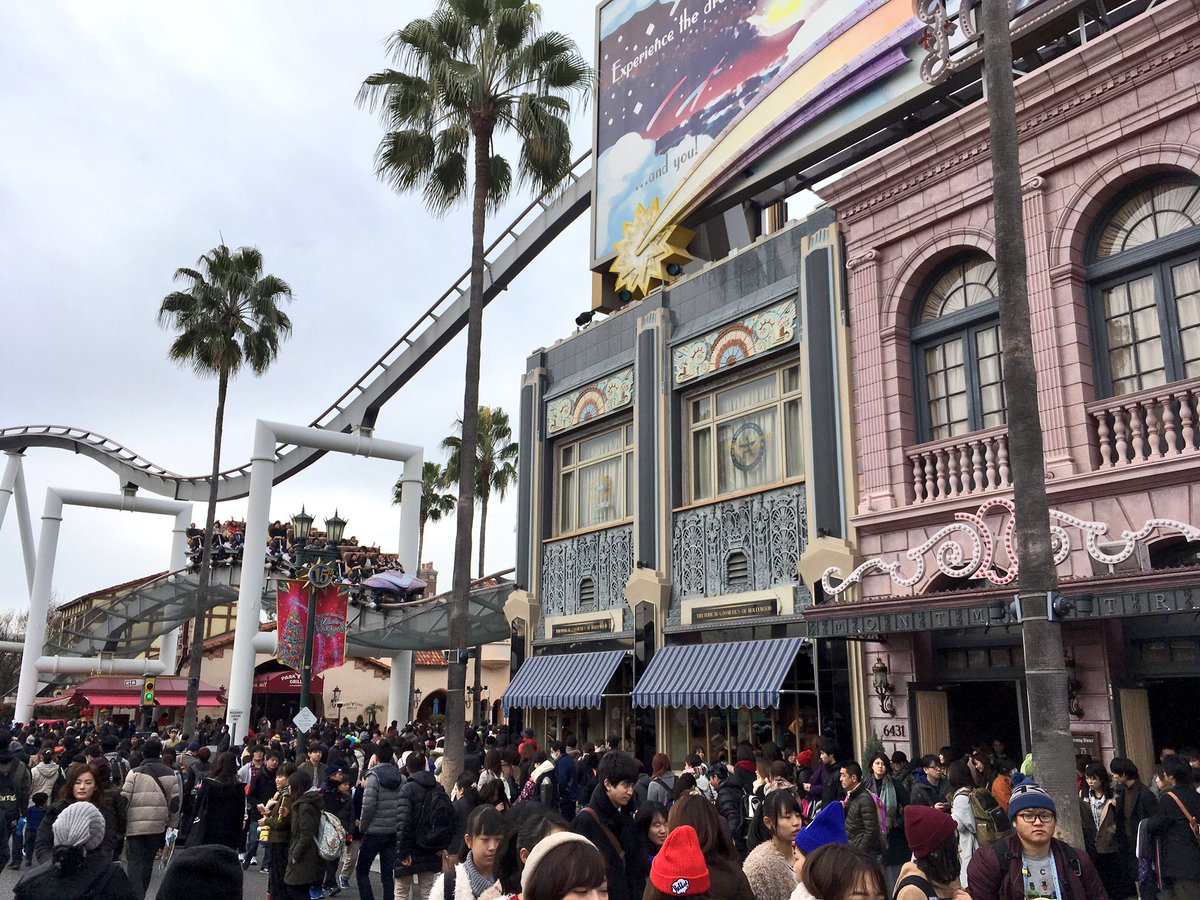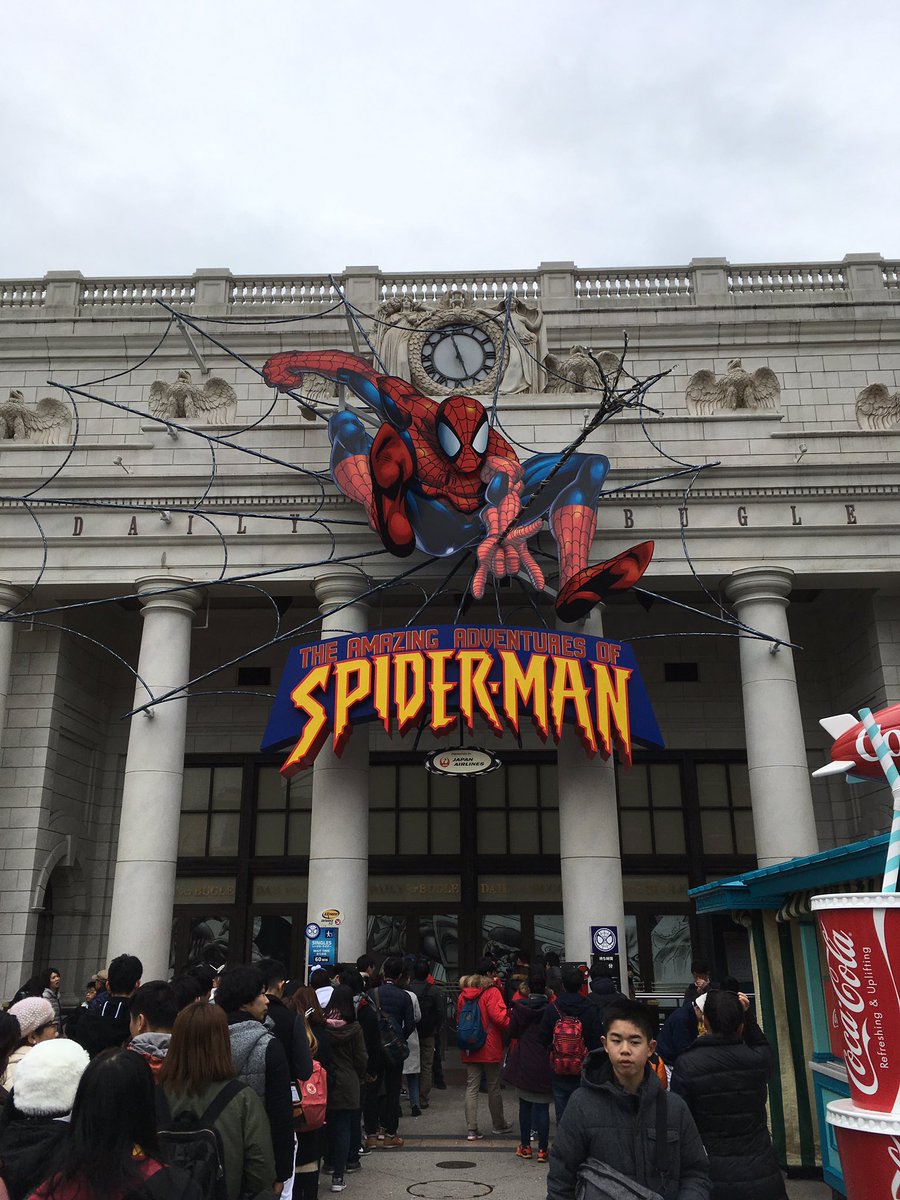 USJ's layout and look was modeled after Universal Orlando but the park has many improvements making it the best Universal park in the world!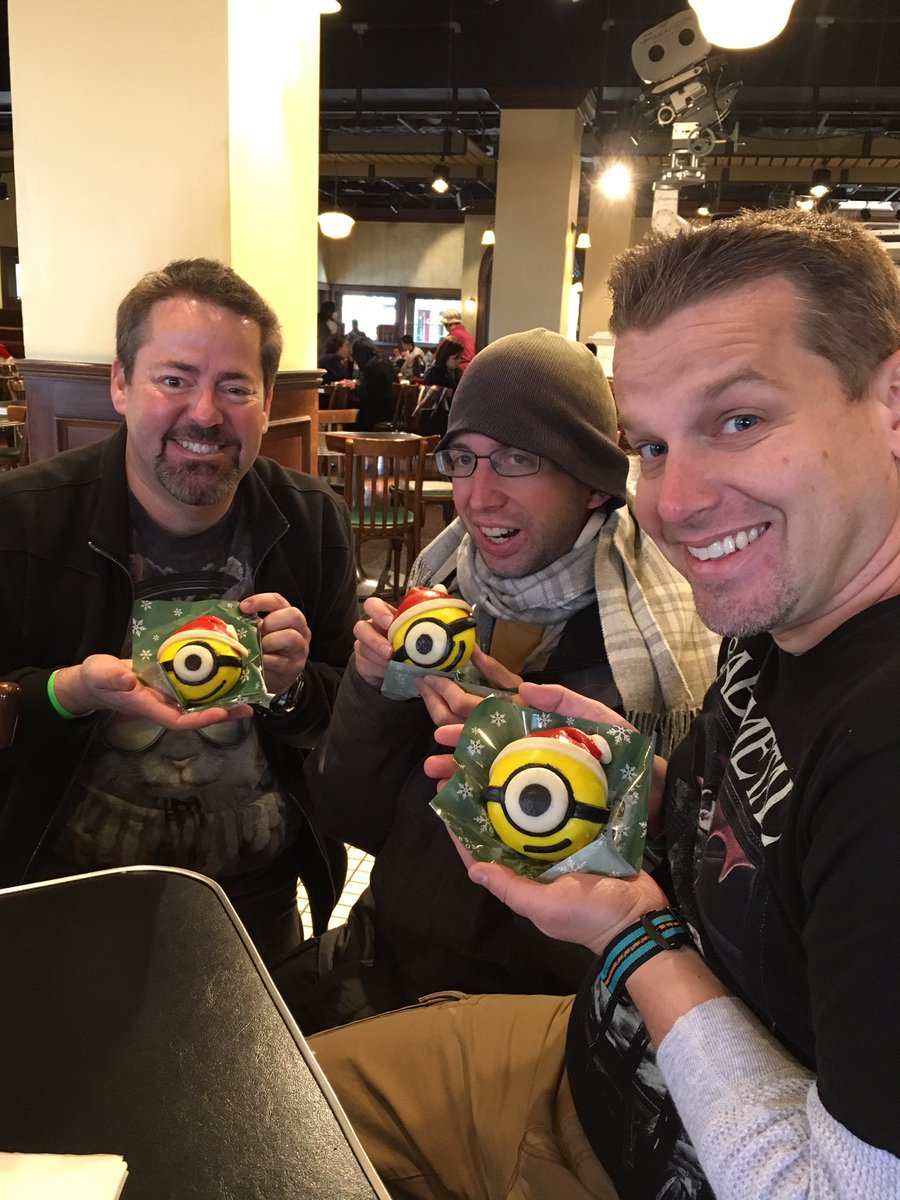 Minions themed pork bun! Yesss! We get to bite their horrible faces off!!!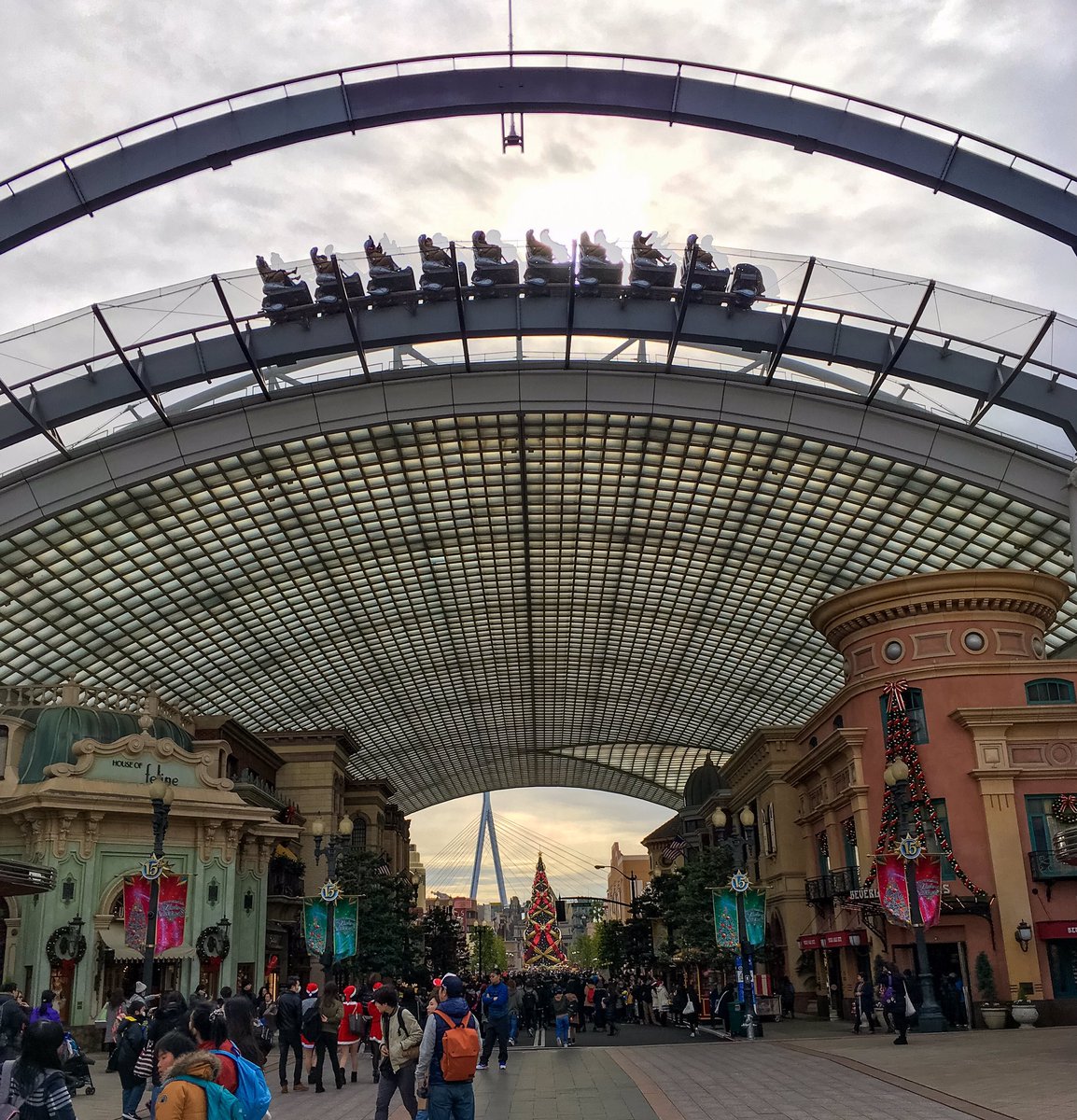 I love how Hollywood Dream floats over the entrance to the park!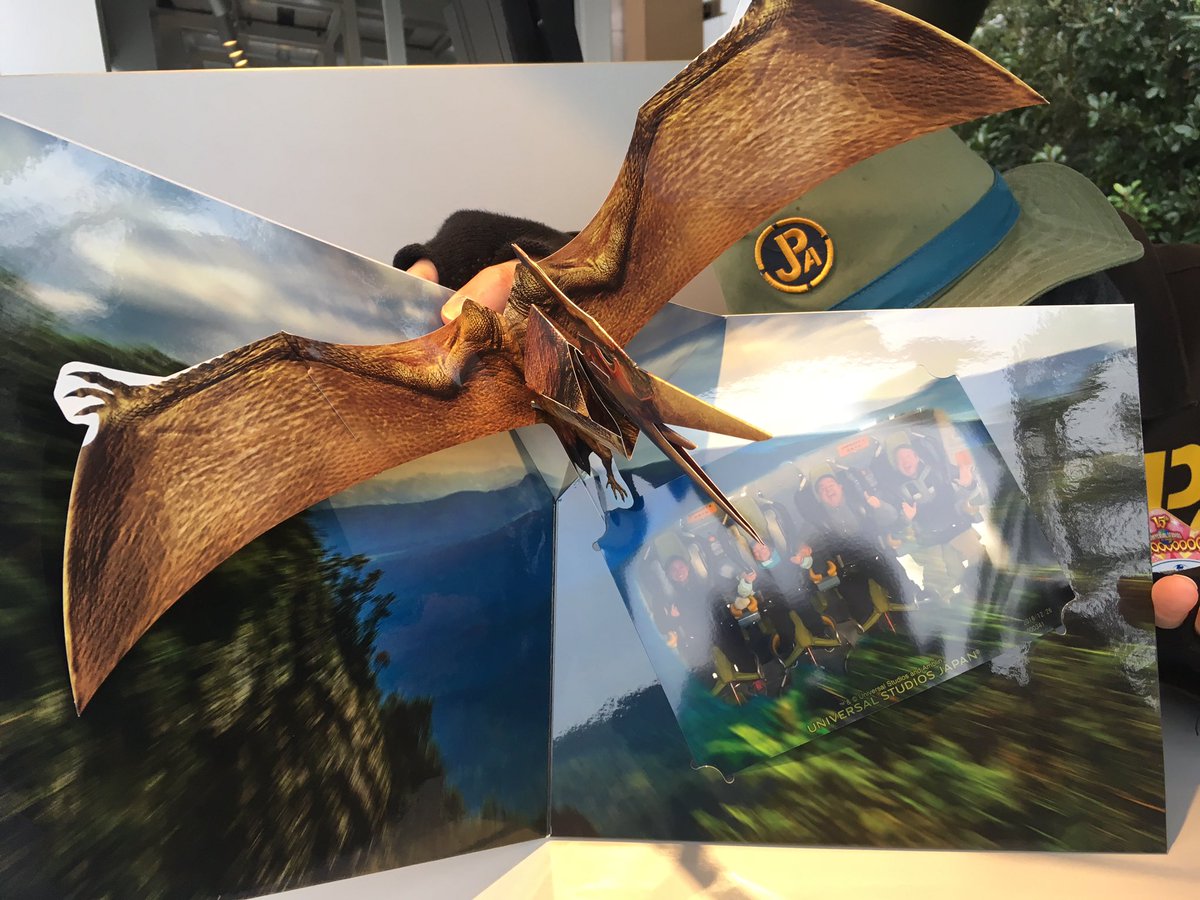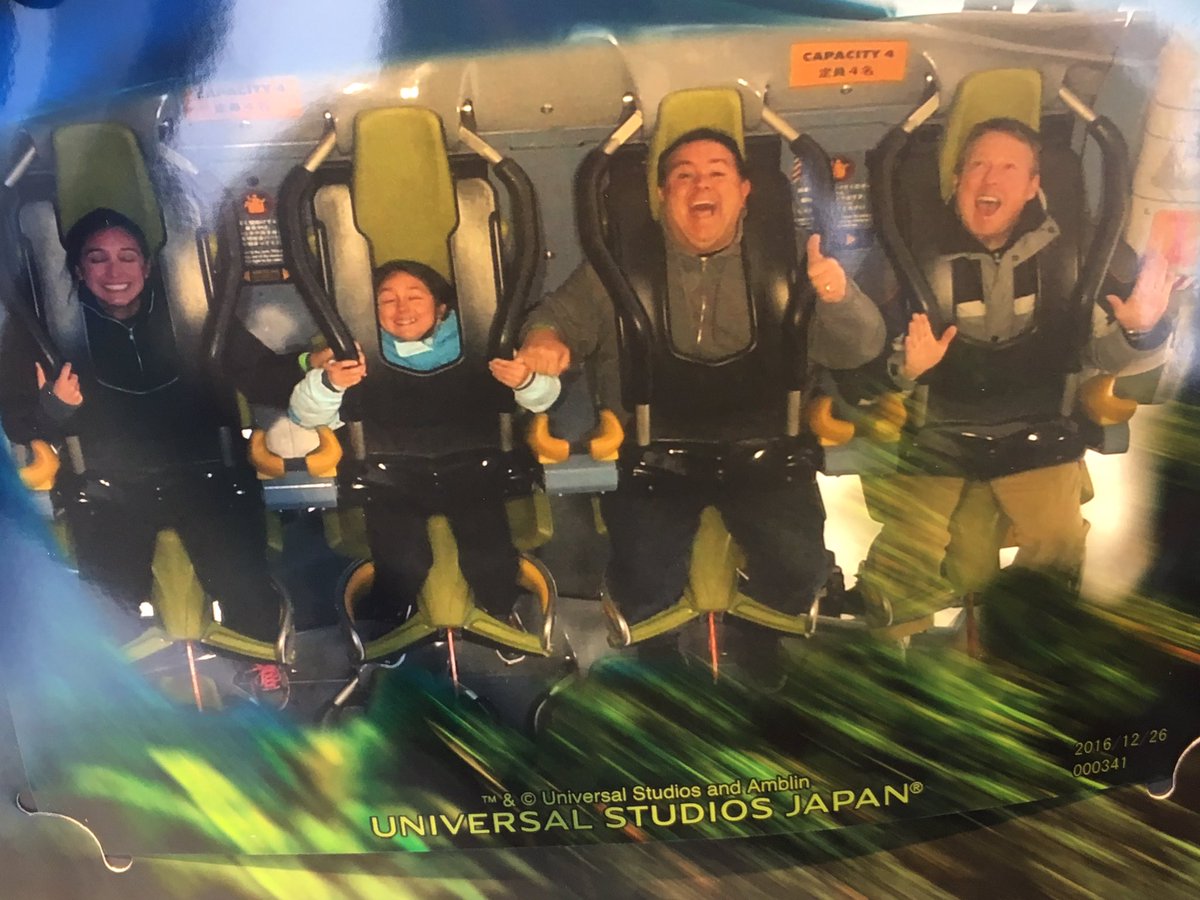 OMG! The onride photo for Flying Dinosaur was great! Had to get ours!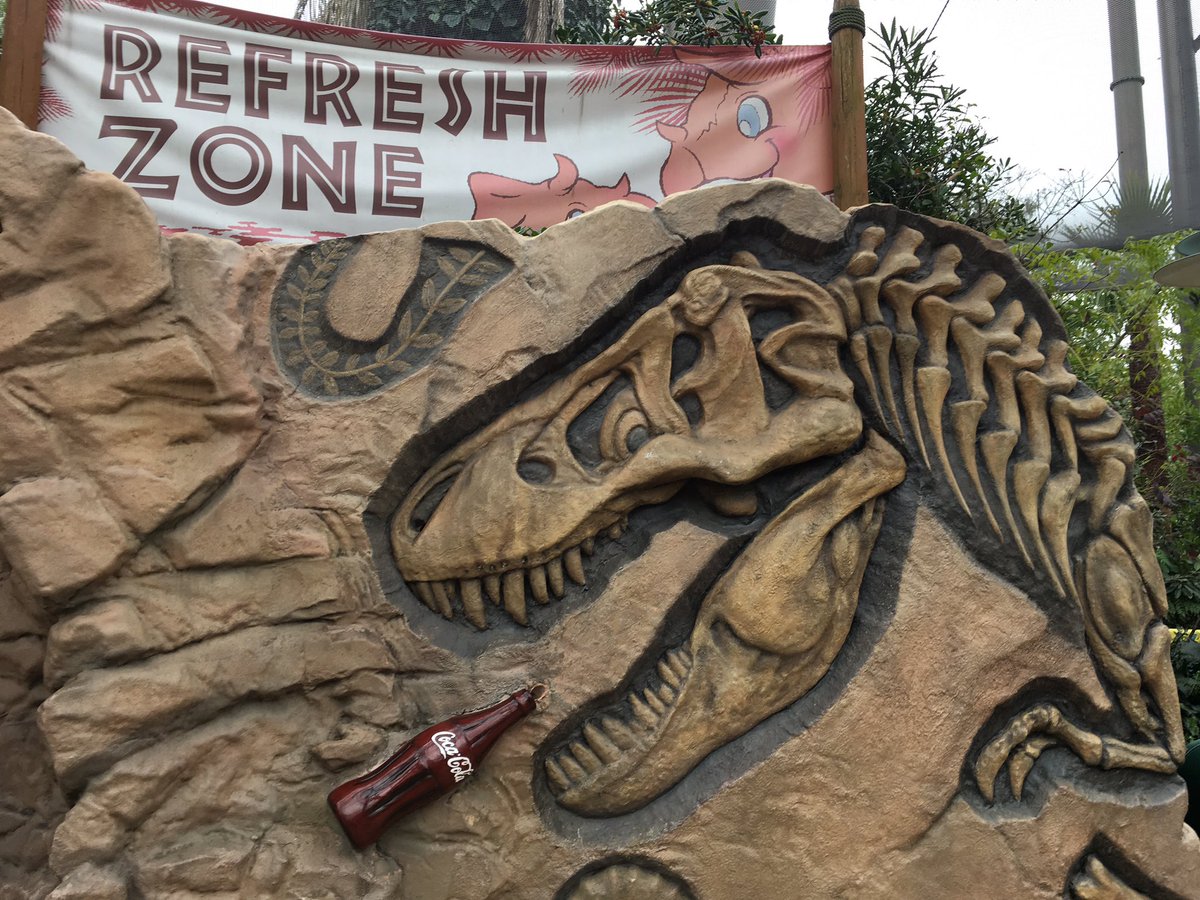 OM NOM NOM! Dinosaur wants CocaCola!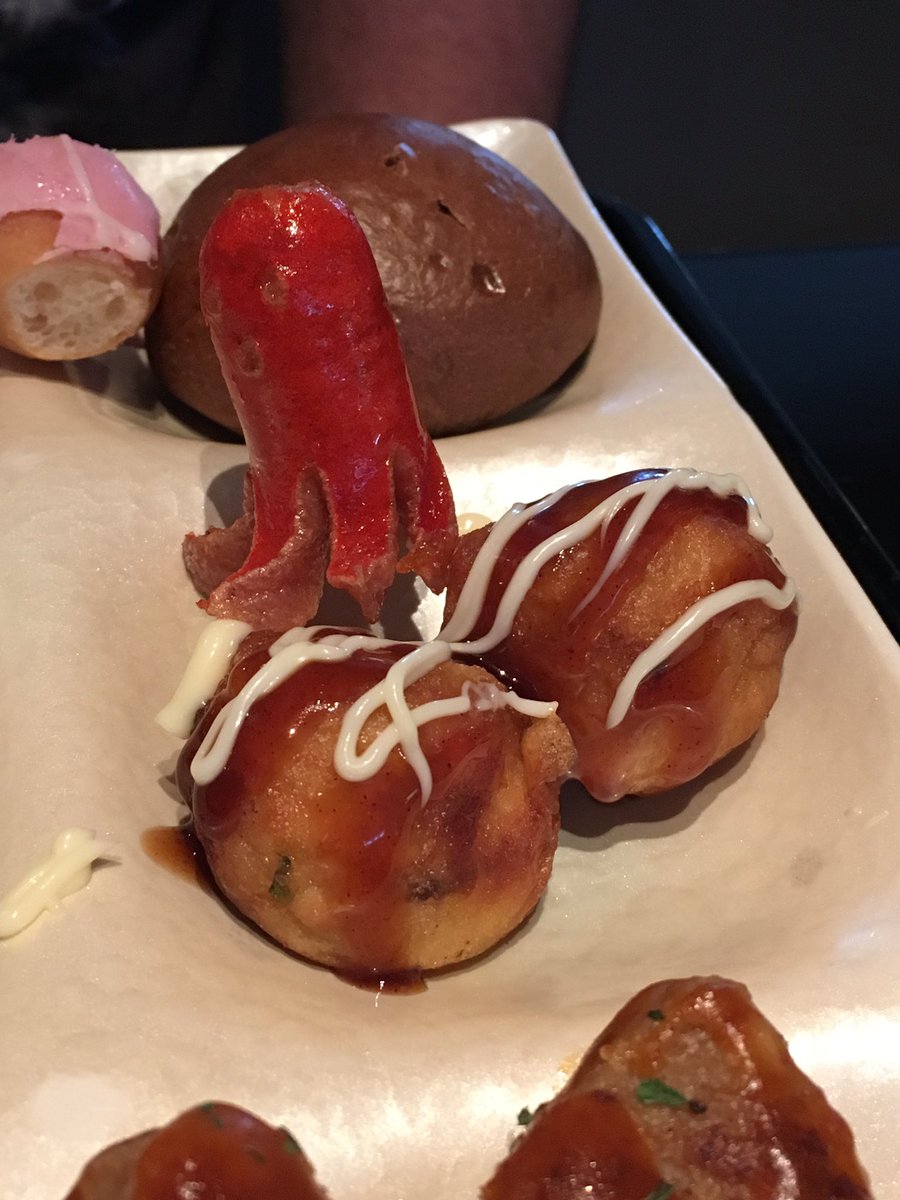 Now, now, that is not a penis. Get your mind out of the gutter. It's just some yummy Japanese octopus!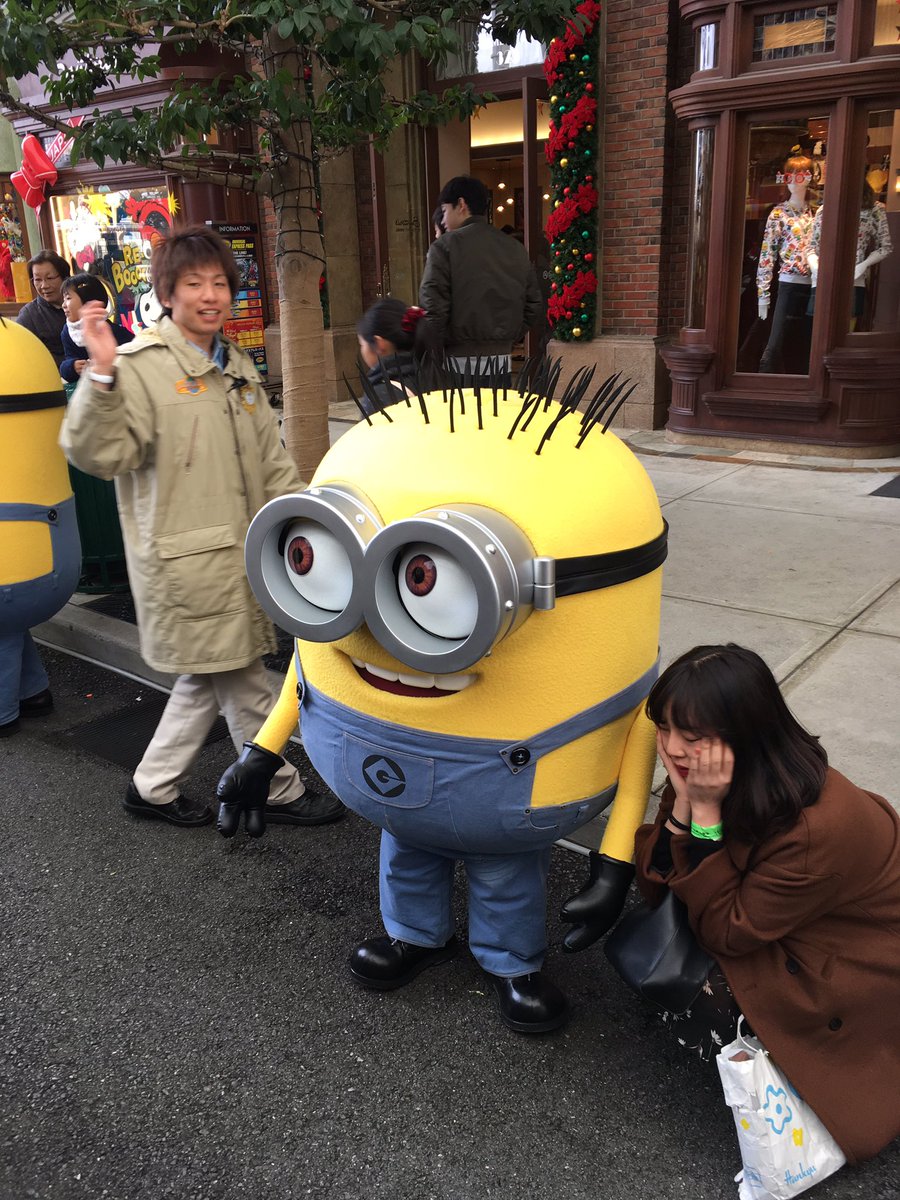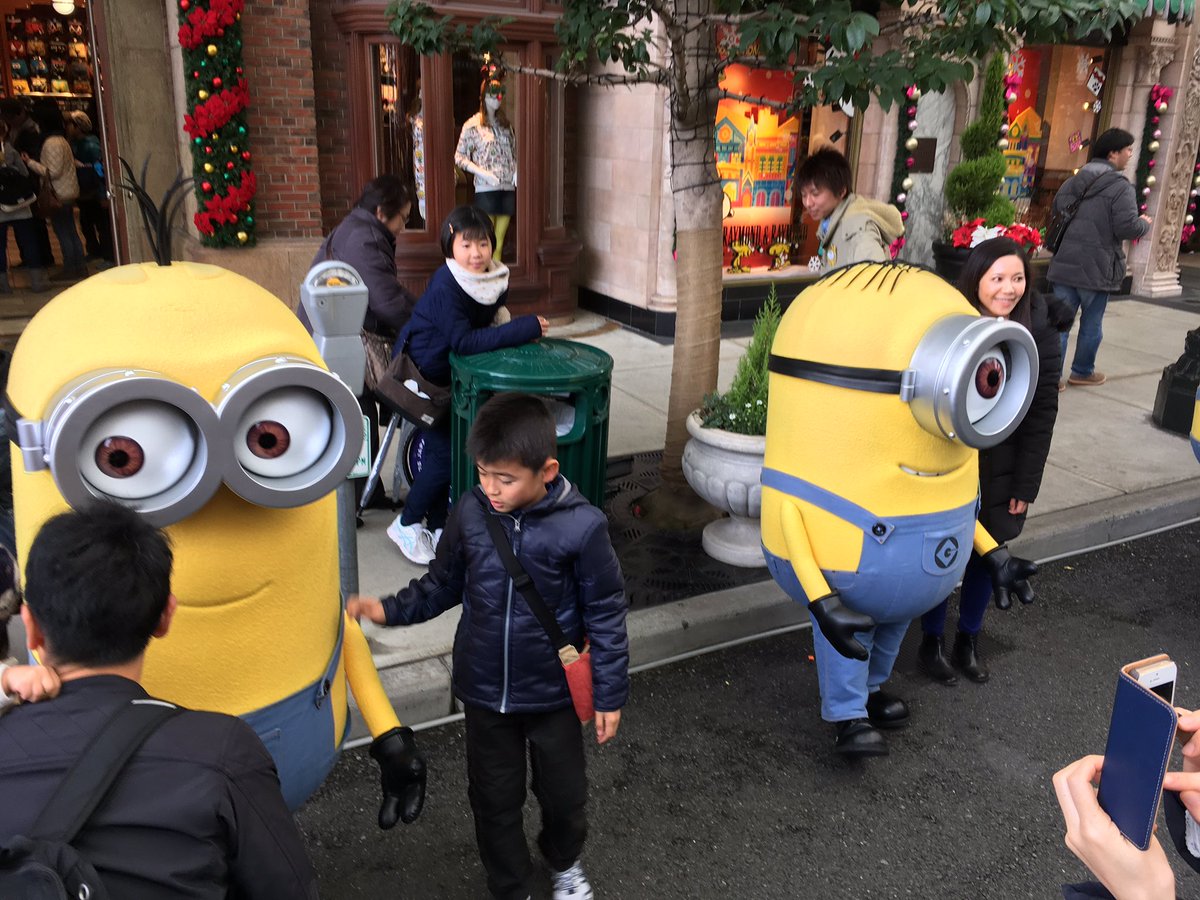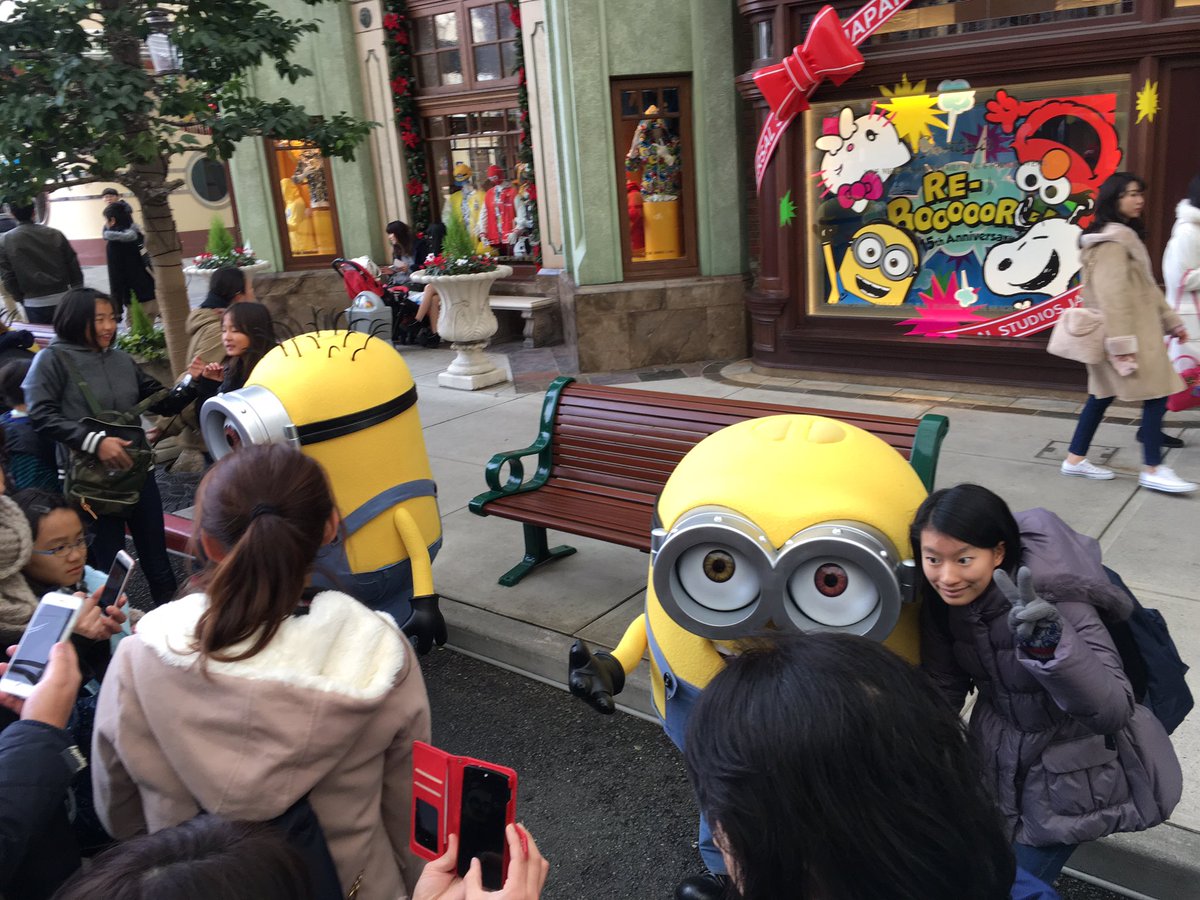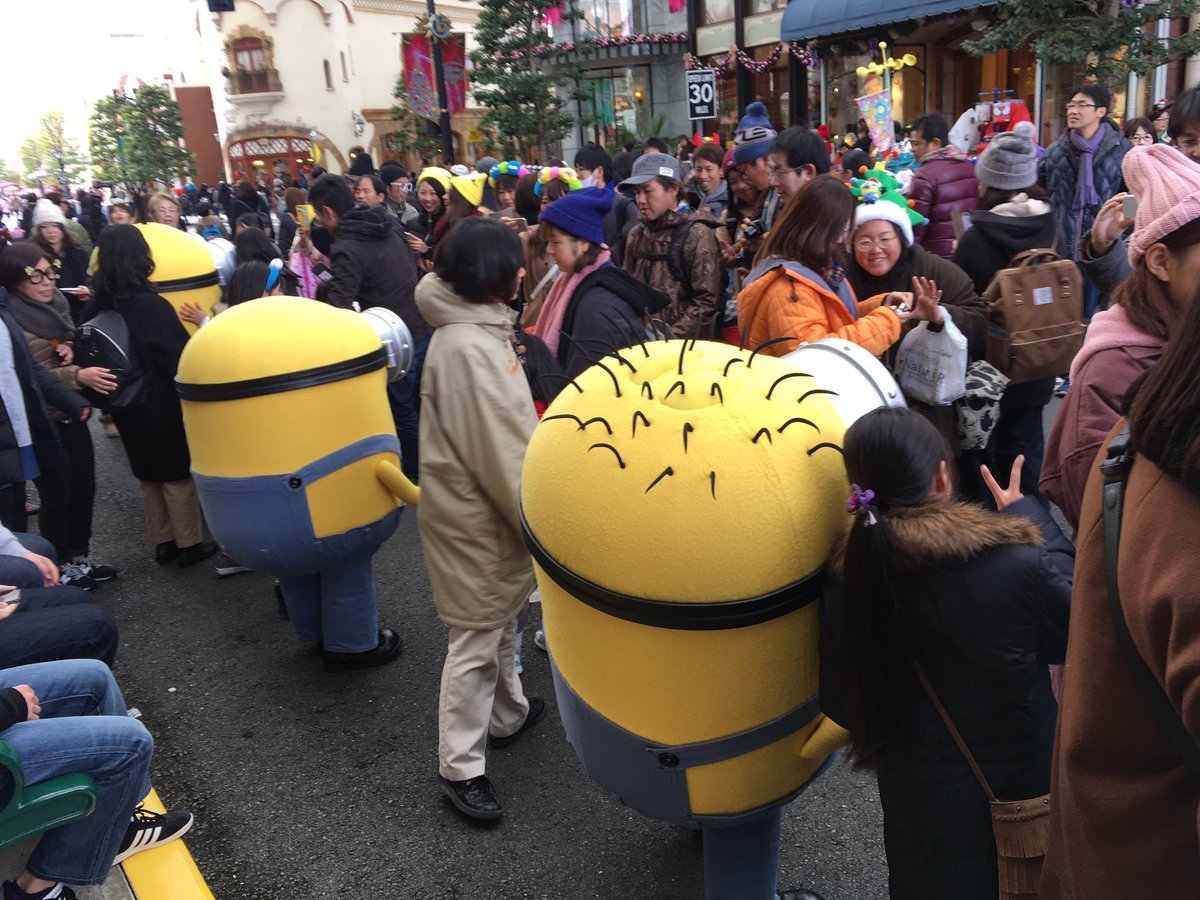 OMG! The Minions showed up and everyone went berserk! Minus one point for the Japanese!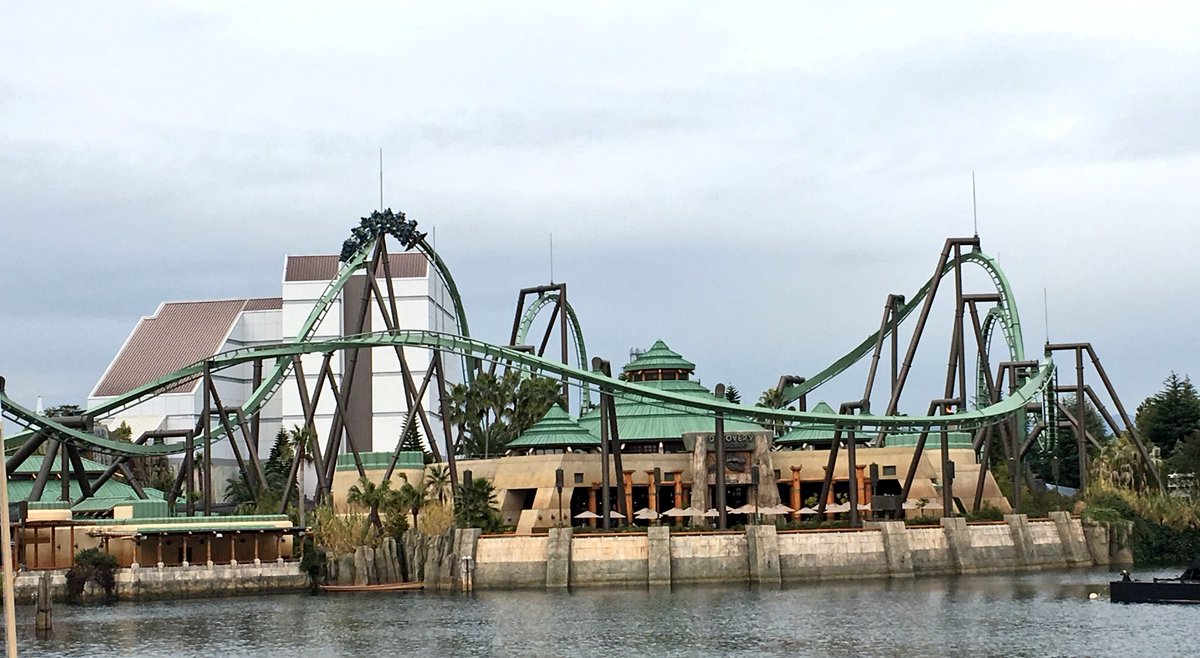 Of all the "new for 2016" Universal attractions, Flying Dinosaur is by far the stand-out clear winner!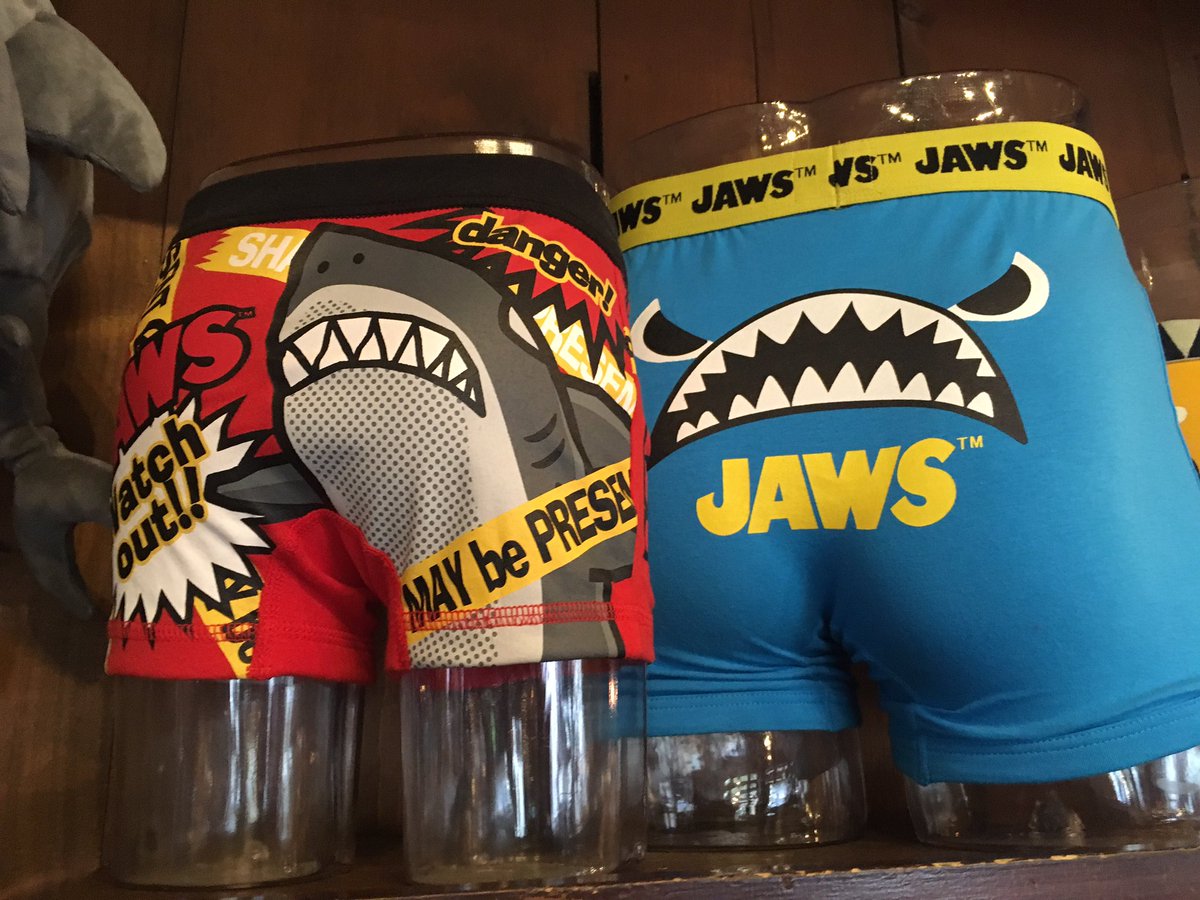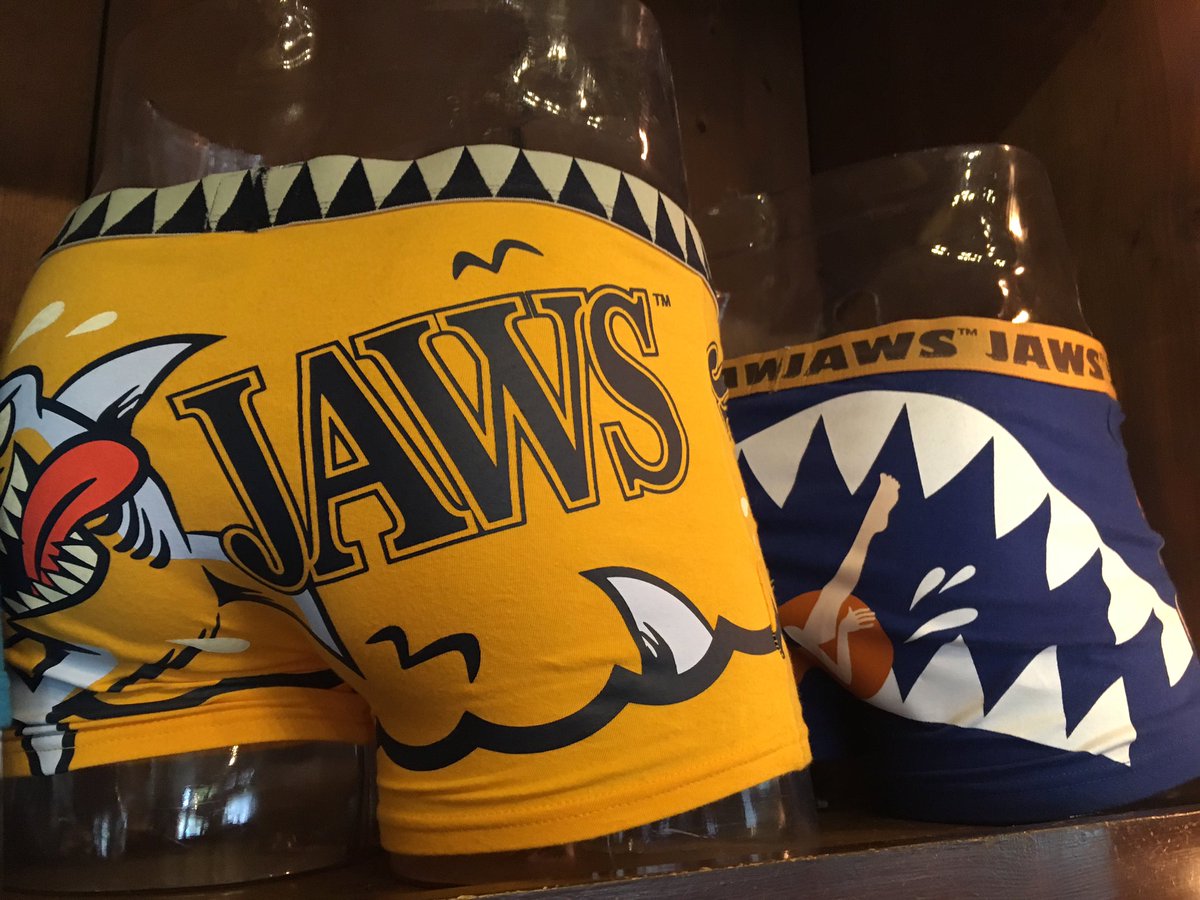 Because everyone needs Jaws on their butt...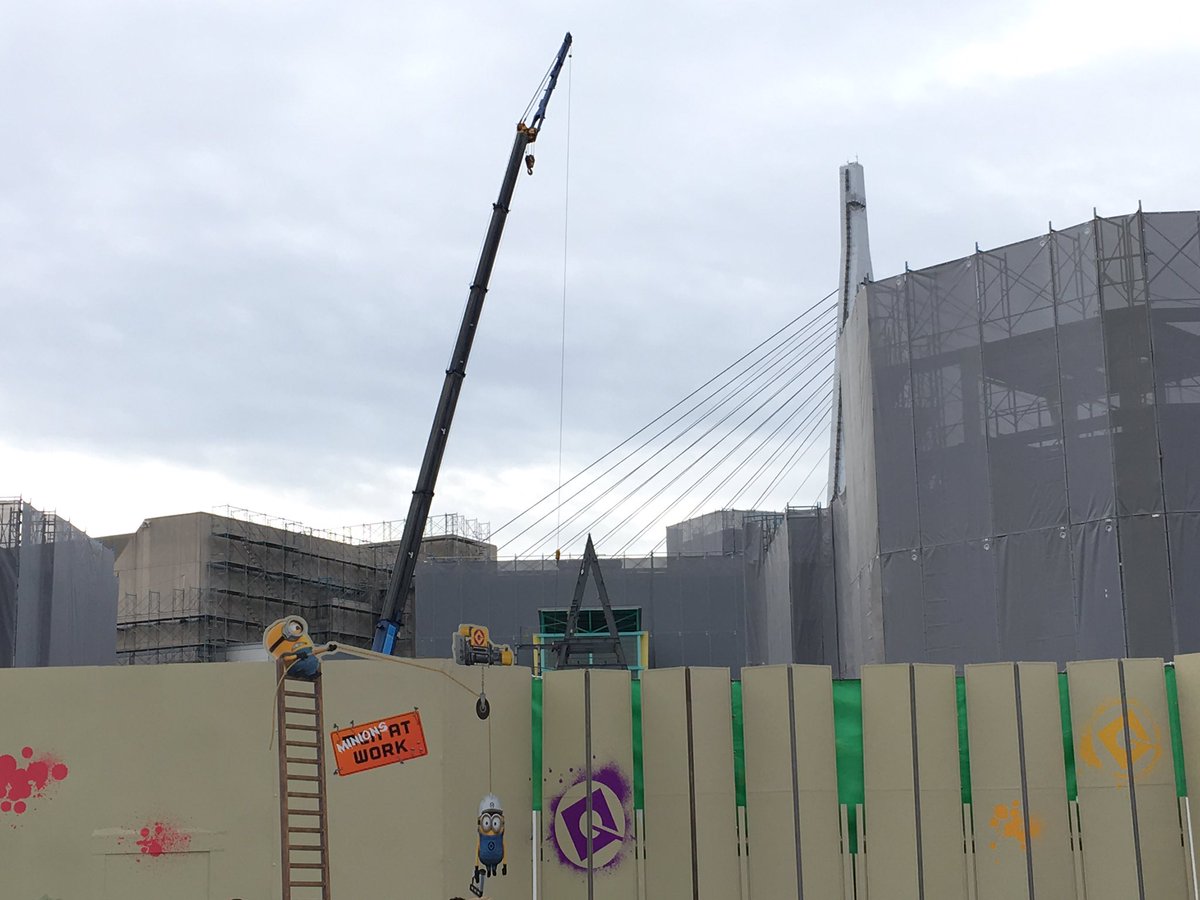 Dear Back to the Future fans, I'm sad to report the ride has finally closed at USJ and will become a Minions themed ride...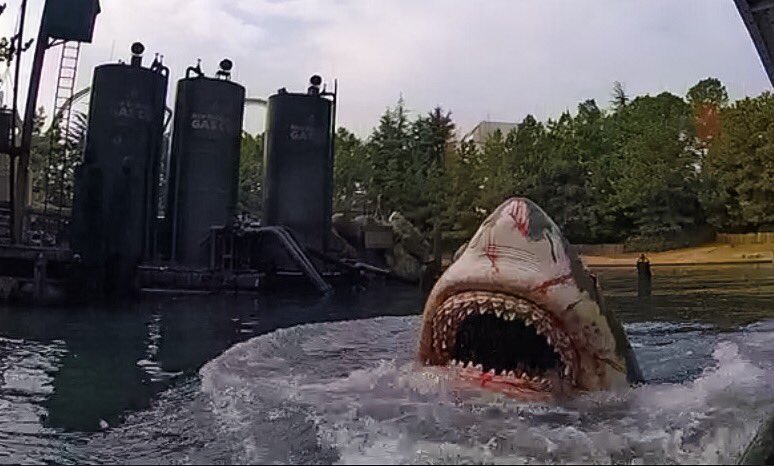 But never fear... Jaws is still here!!!
This machine is making Minions themed waffles that you easily can bite off their heads!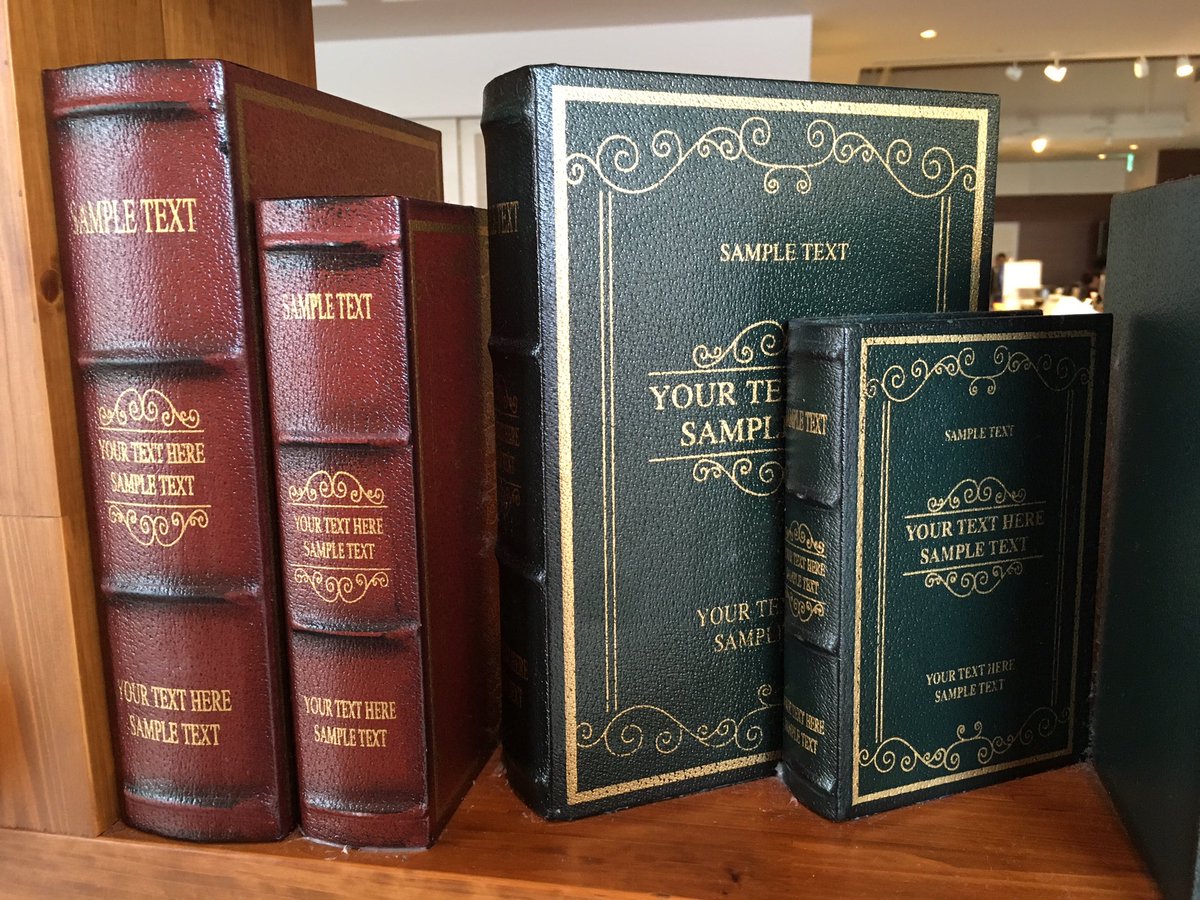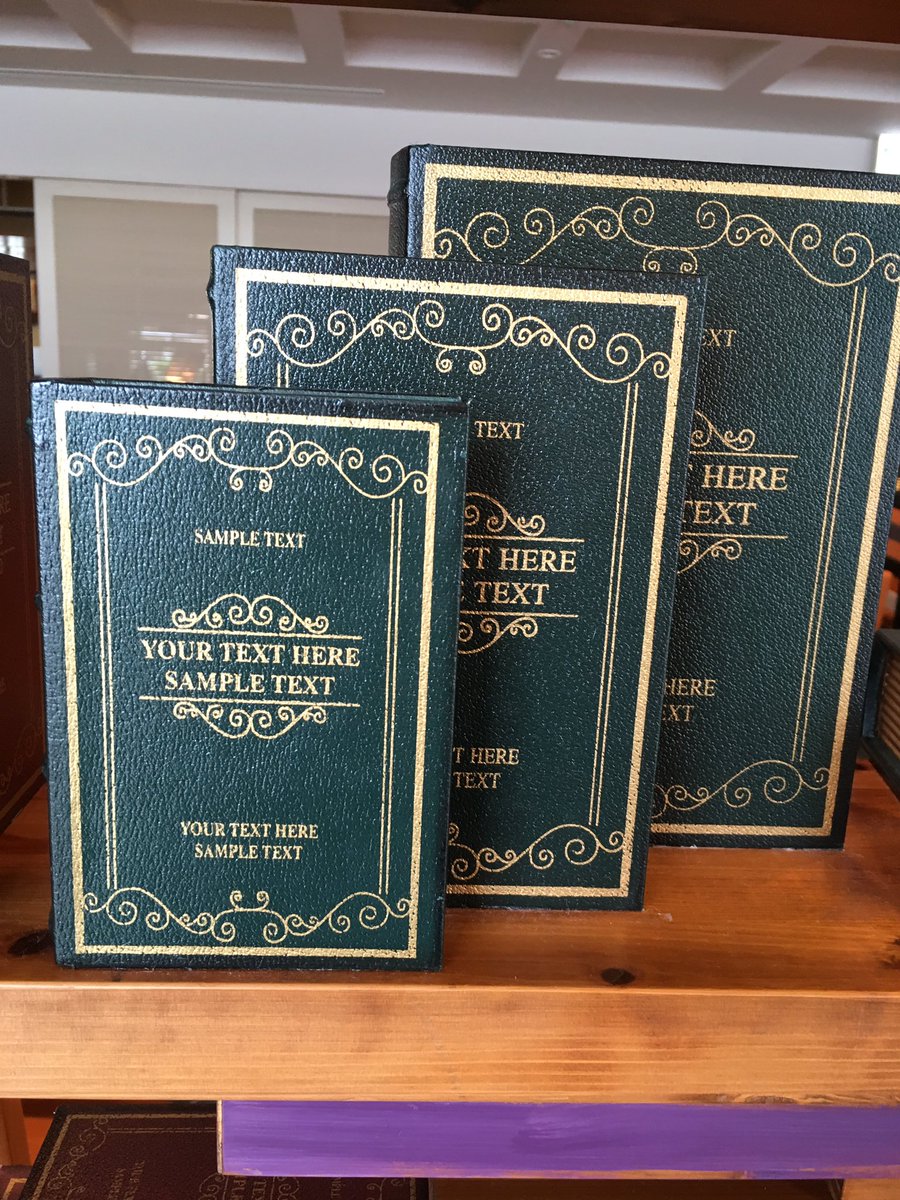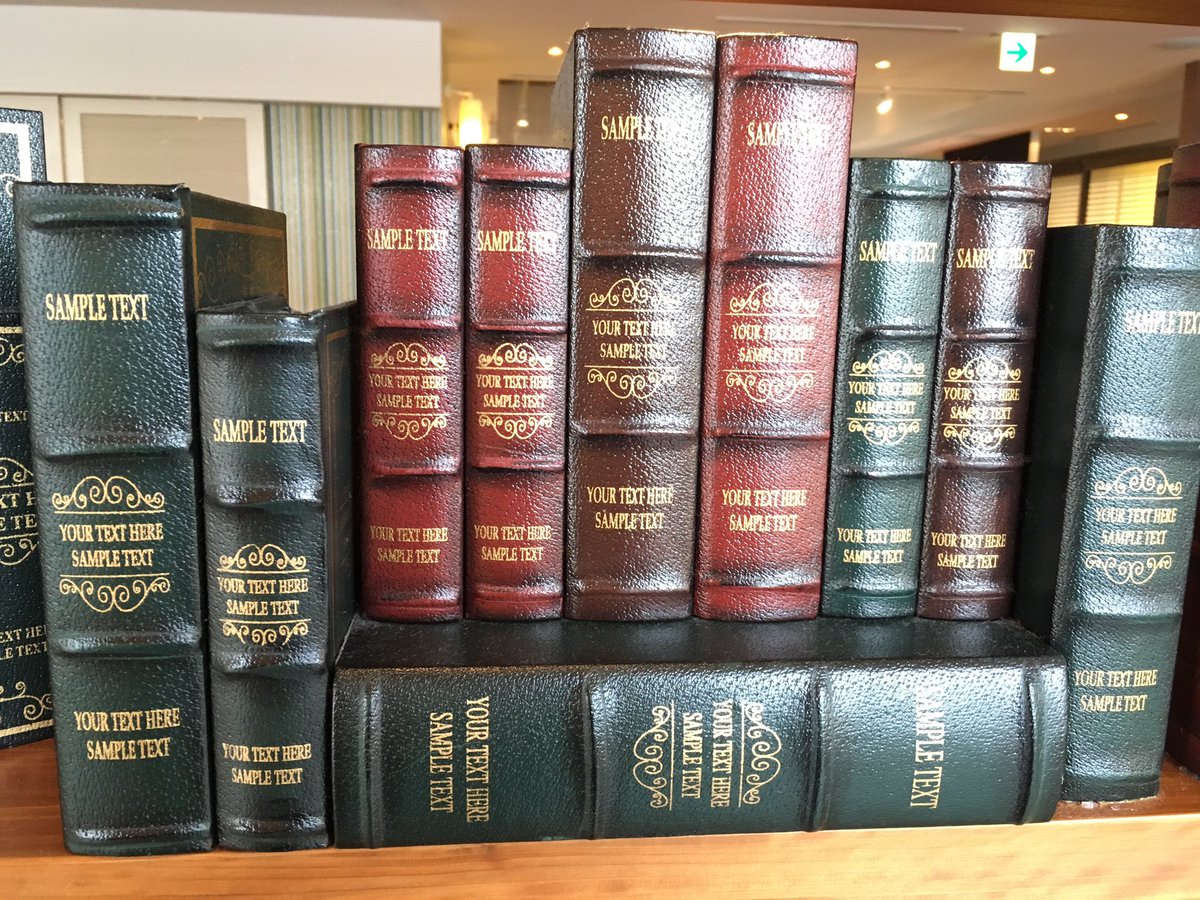 Some things just don't quite translate in Japan! Found this as part of the theming in the USJ Hotel! lol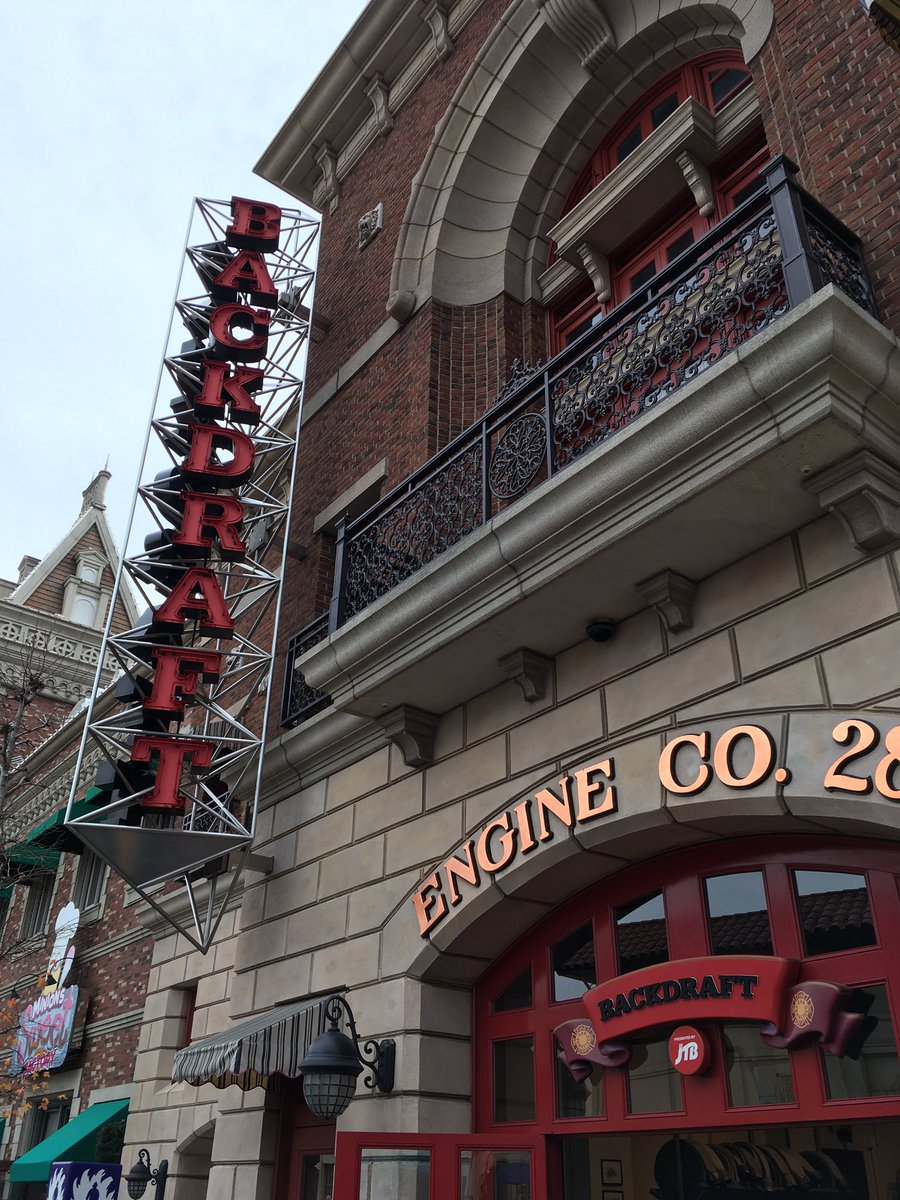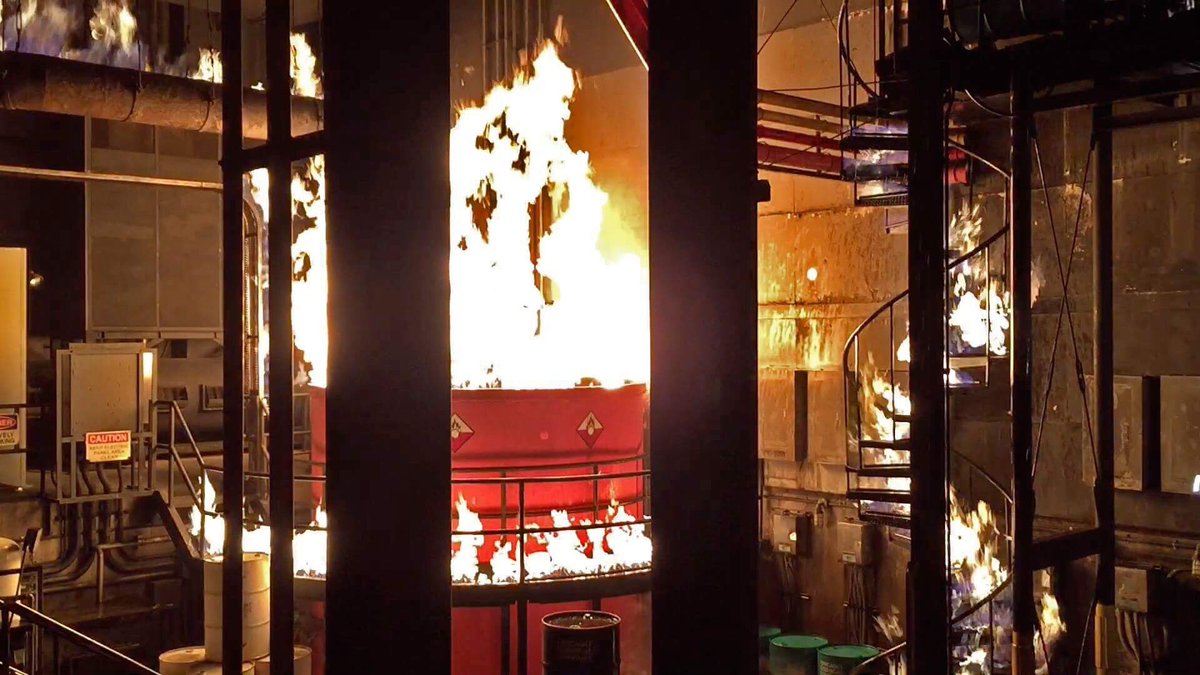 They also still have Backdraft at USJ and it's still as good as you remember it!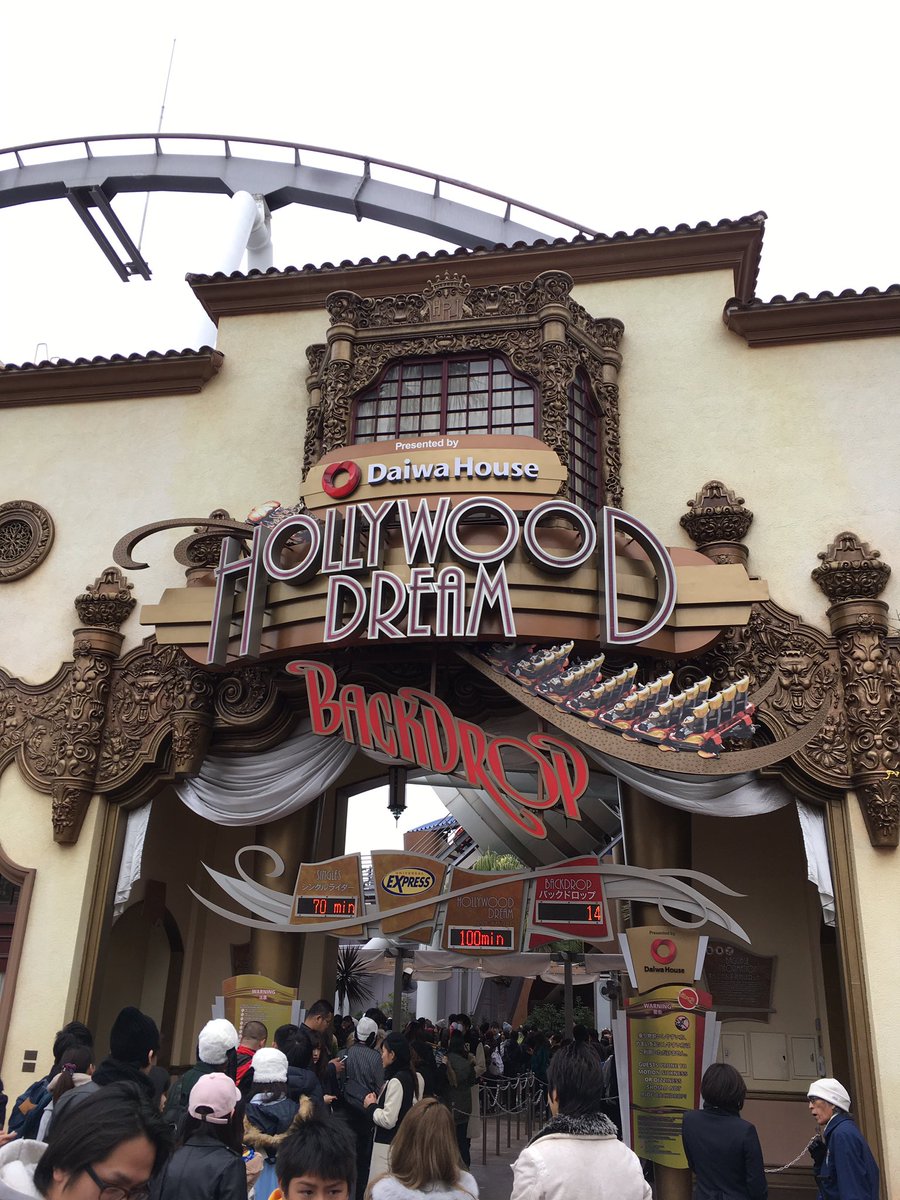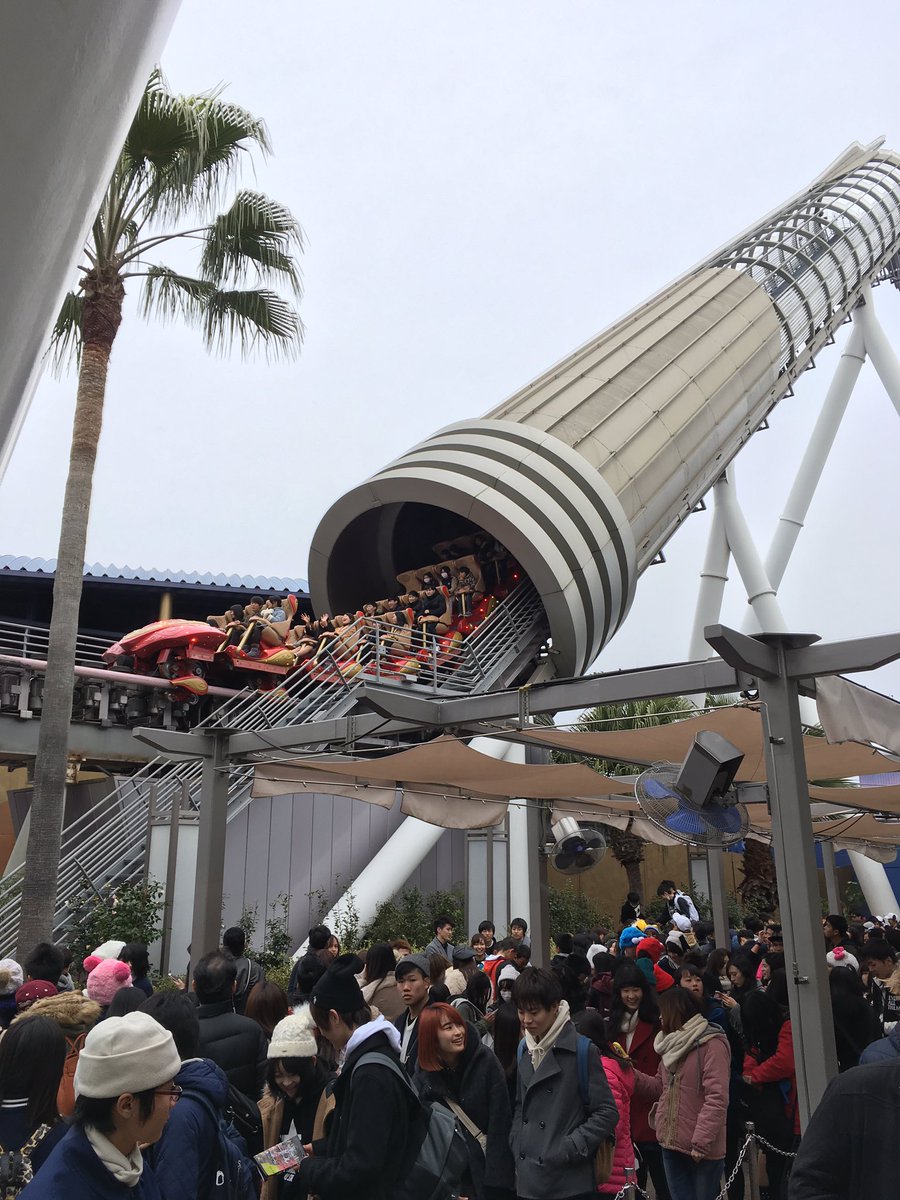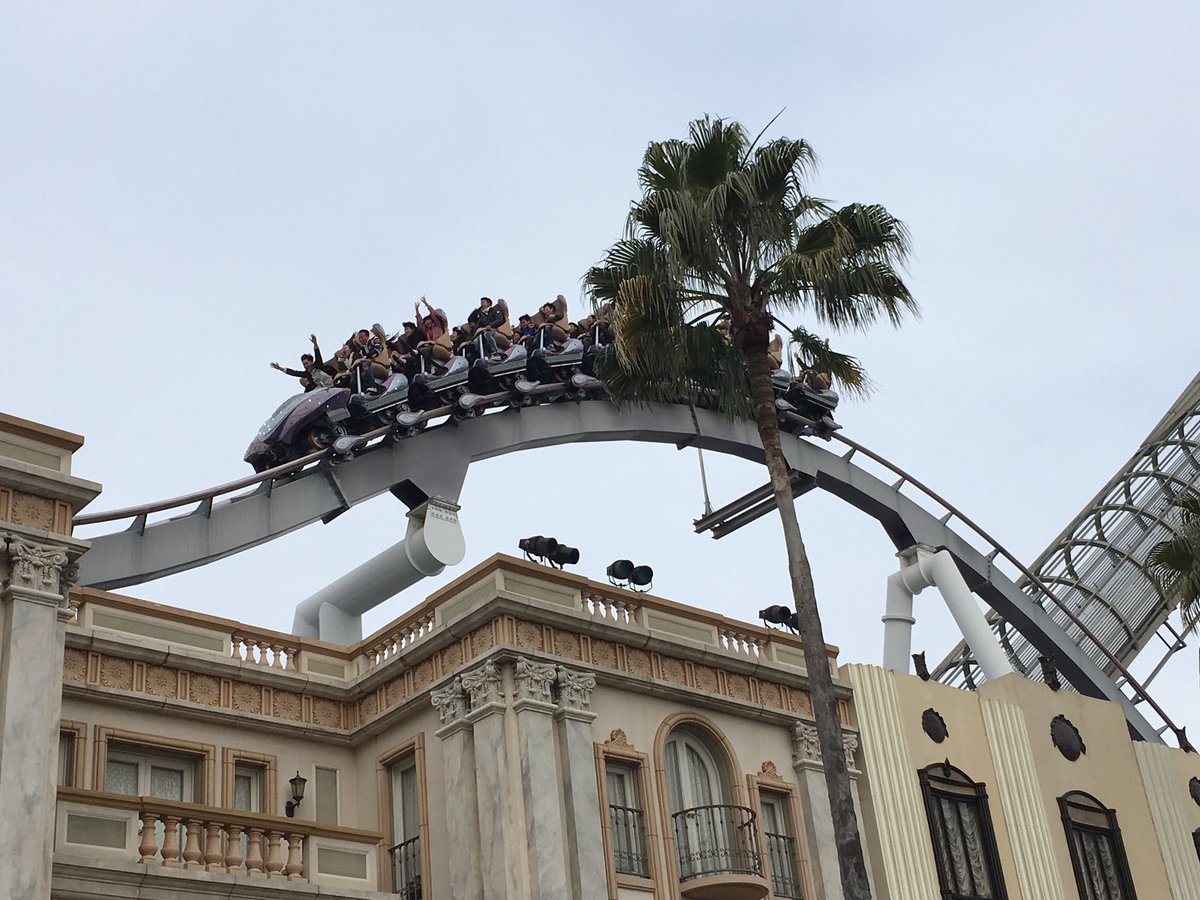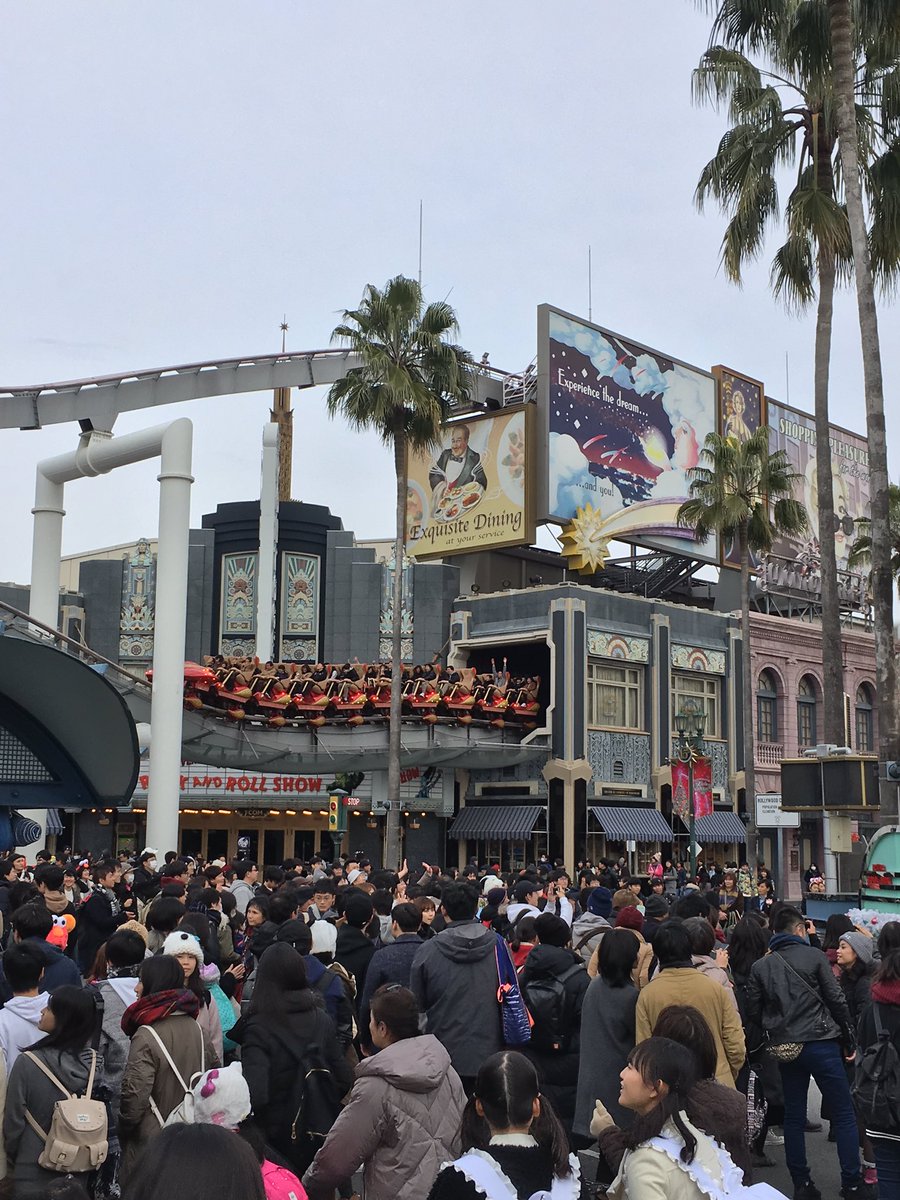 Both Hollywood Dream & Backdrop are super fun! I actually prefer the backwards version!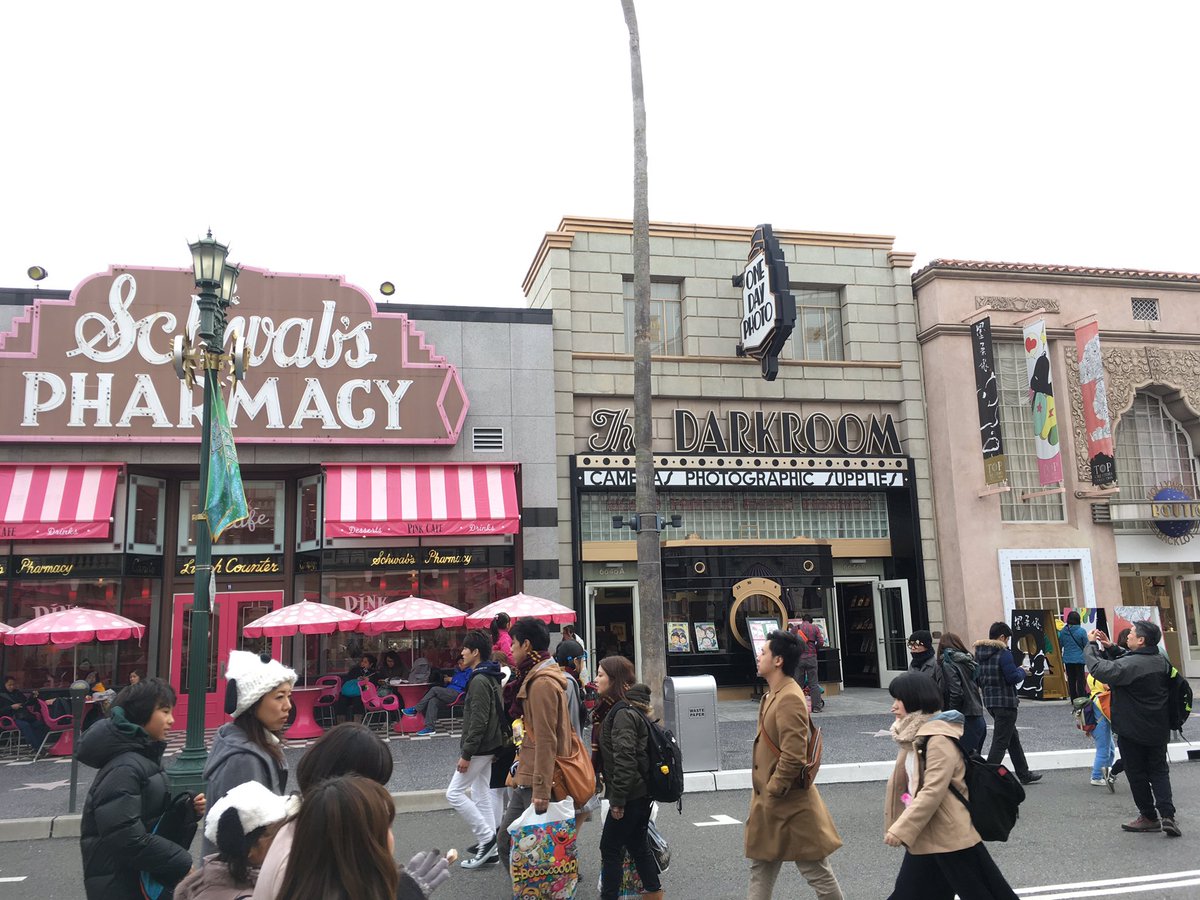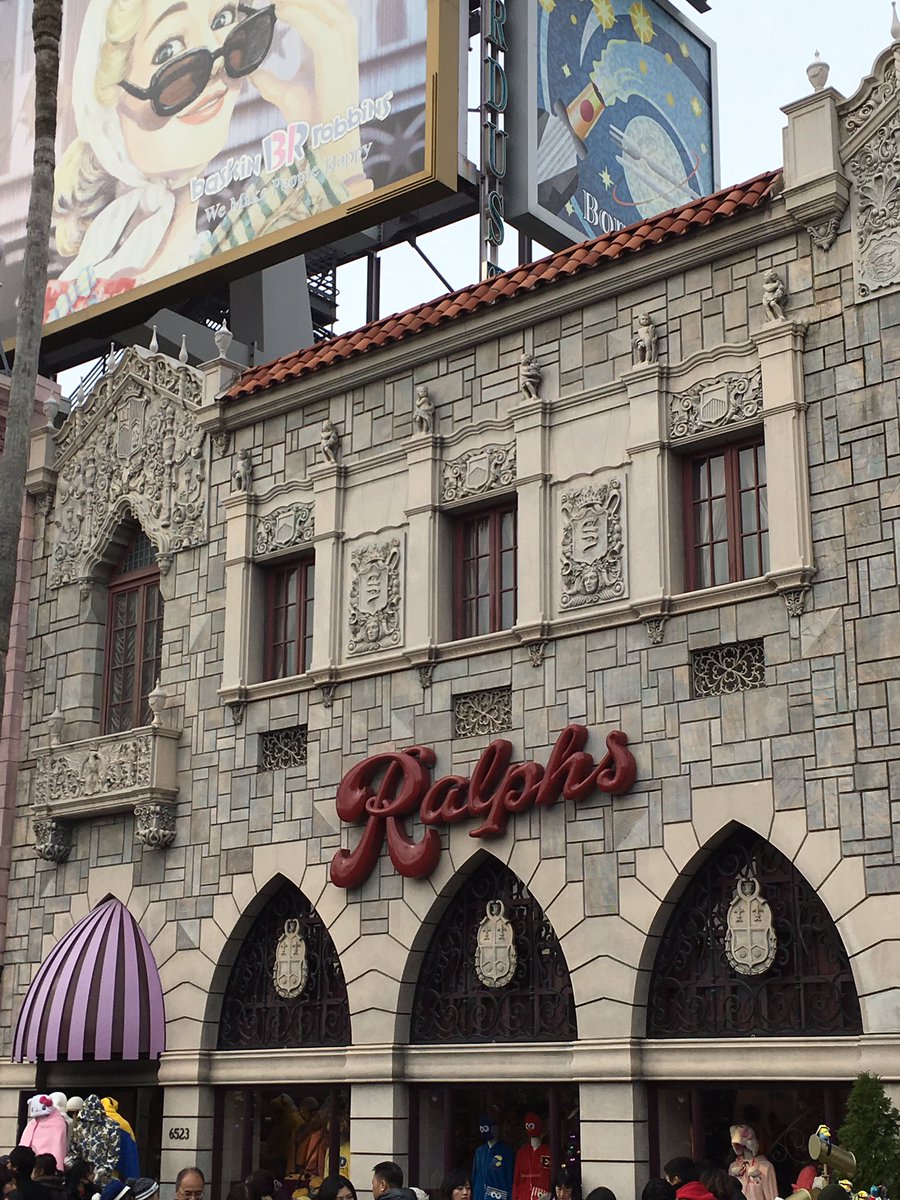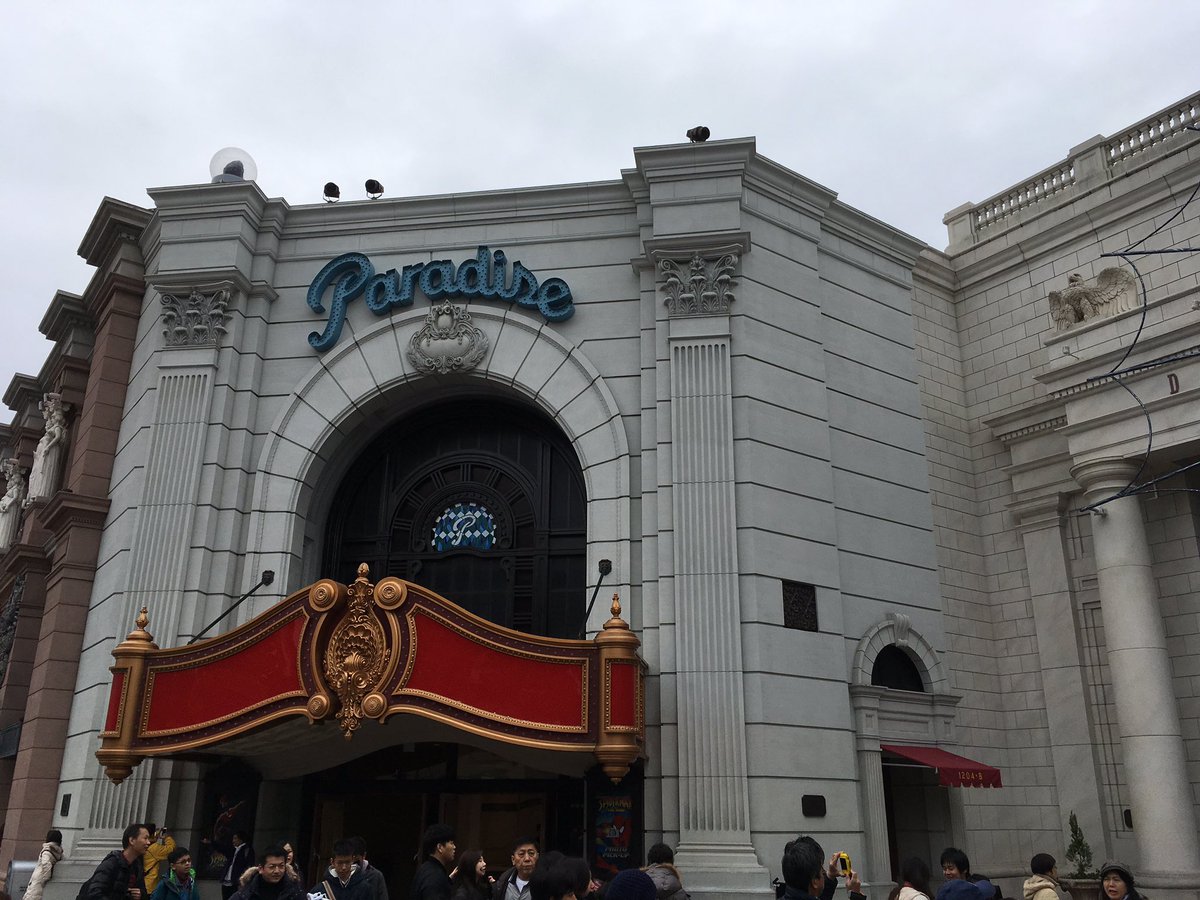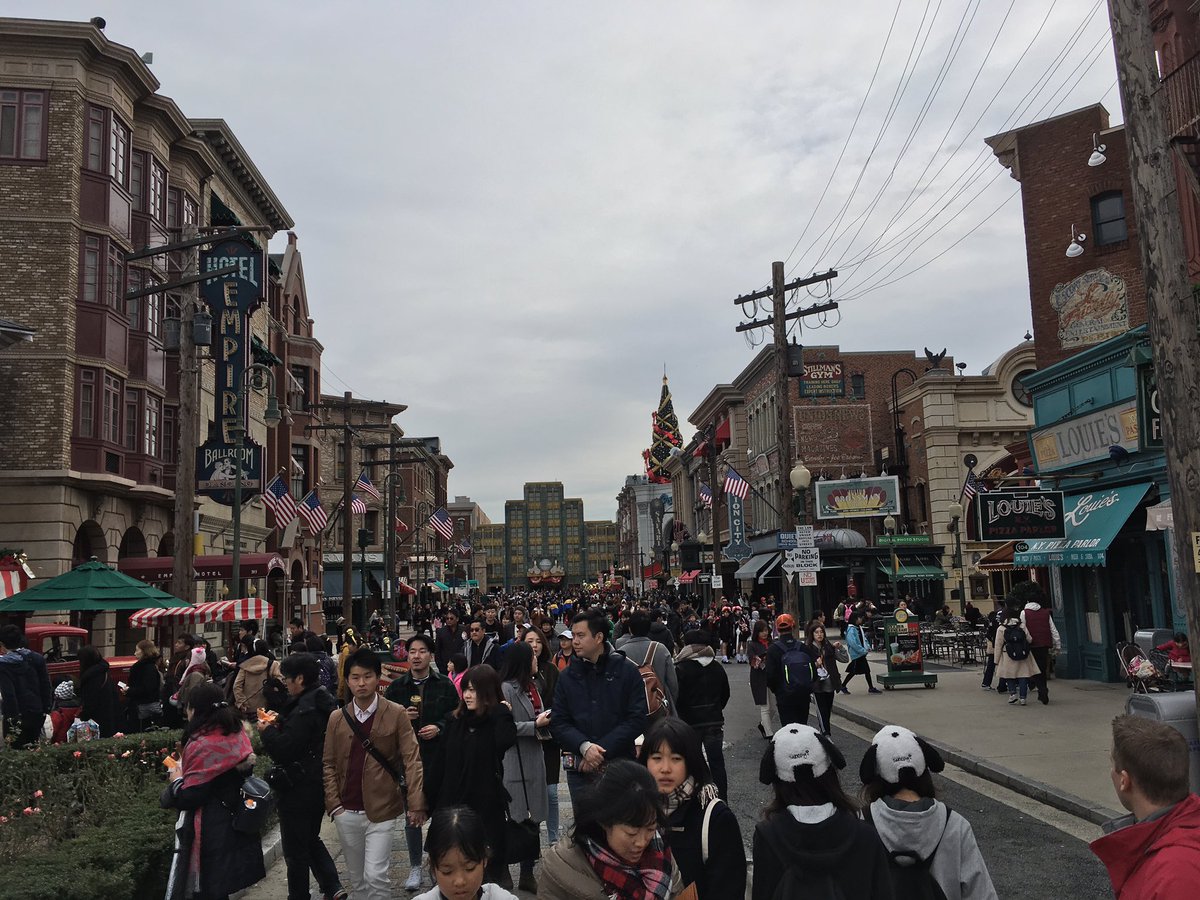 So much of this park looks just like Universal Orlando, but it is improved in every way! Best Universal park ever!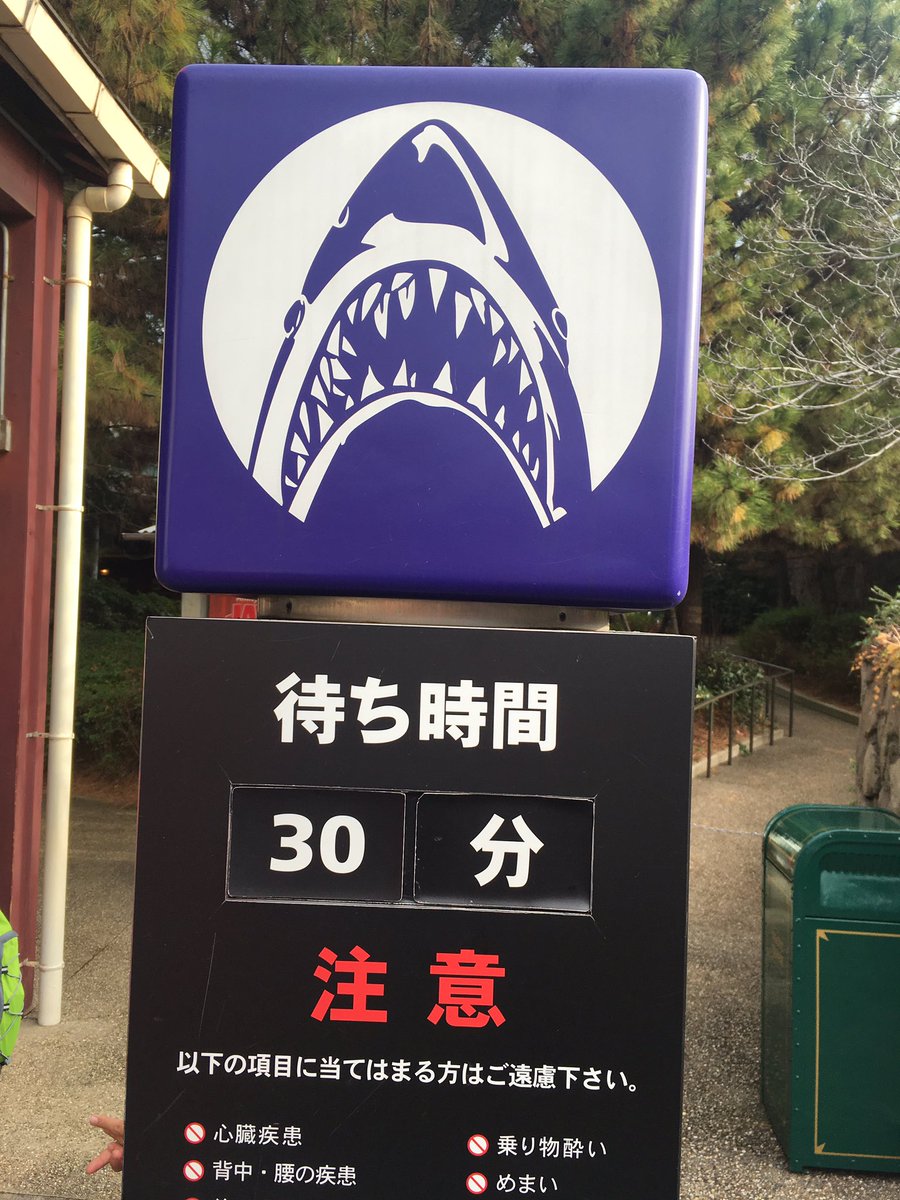 Jaws still draws decent sized crowds here. The Japanese seem to LOVE it! Hope it sticks around a long time!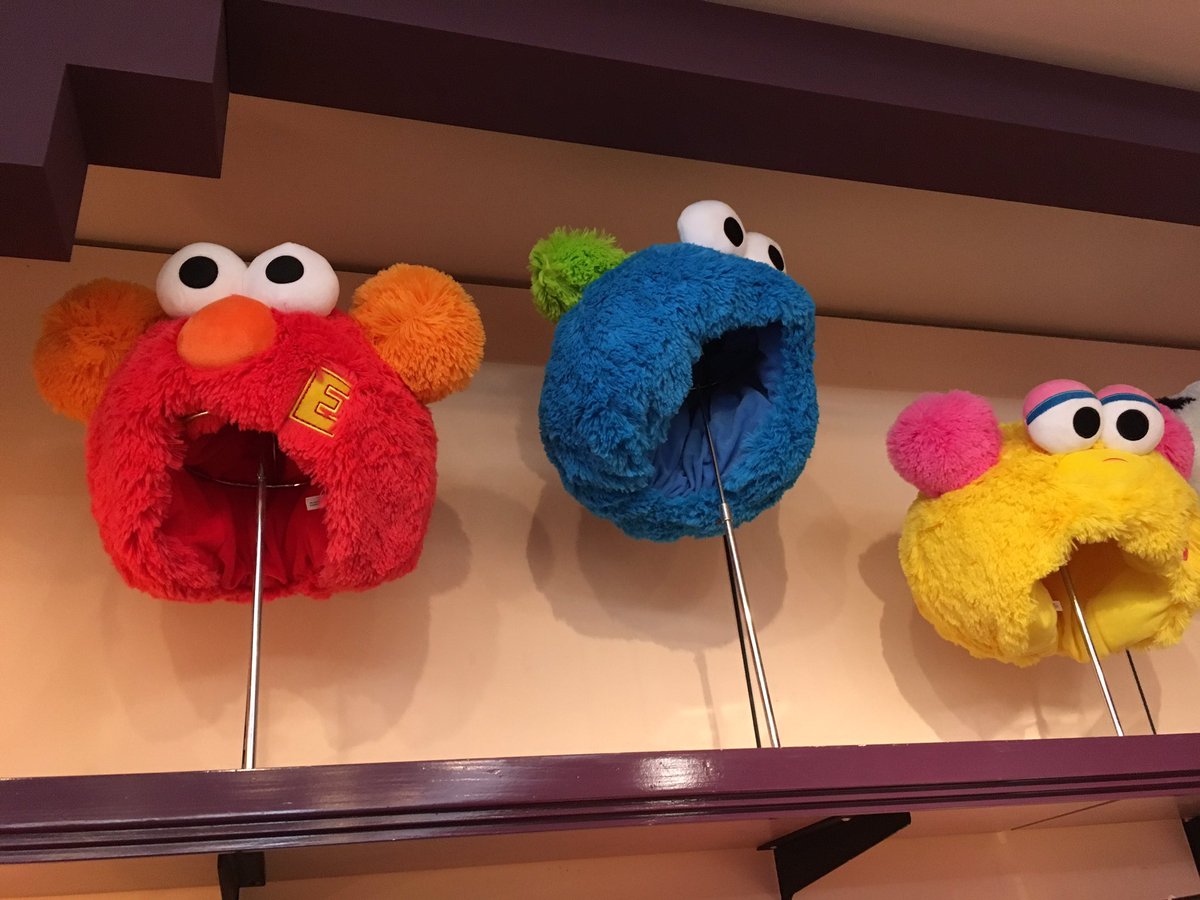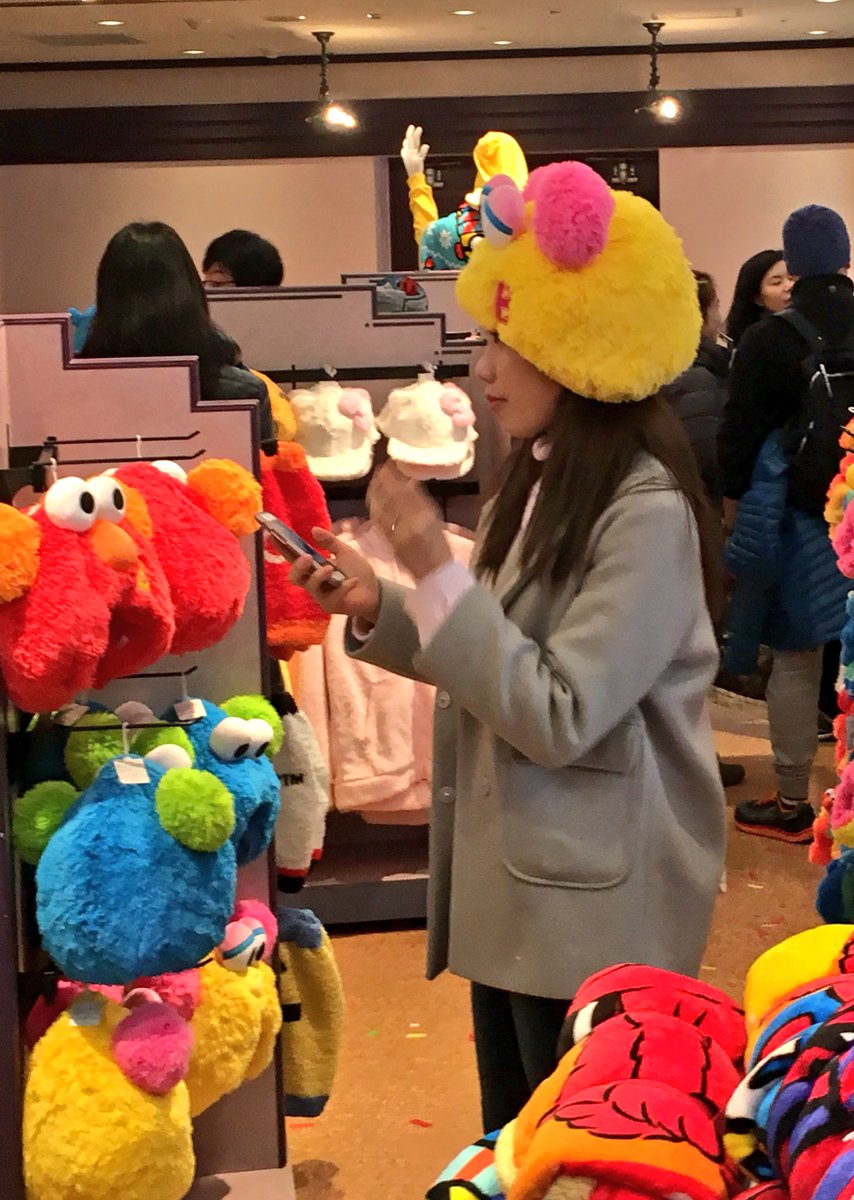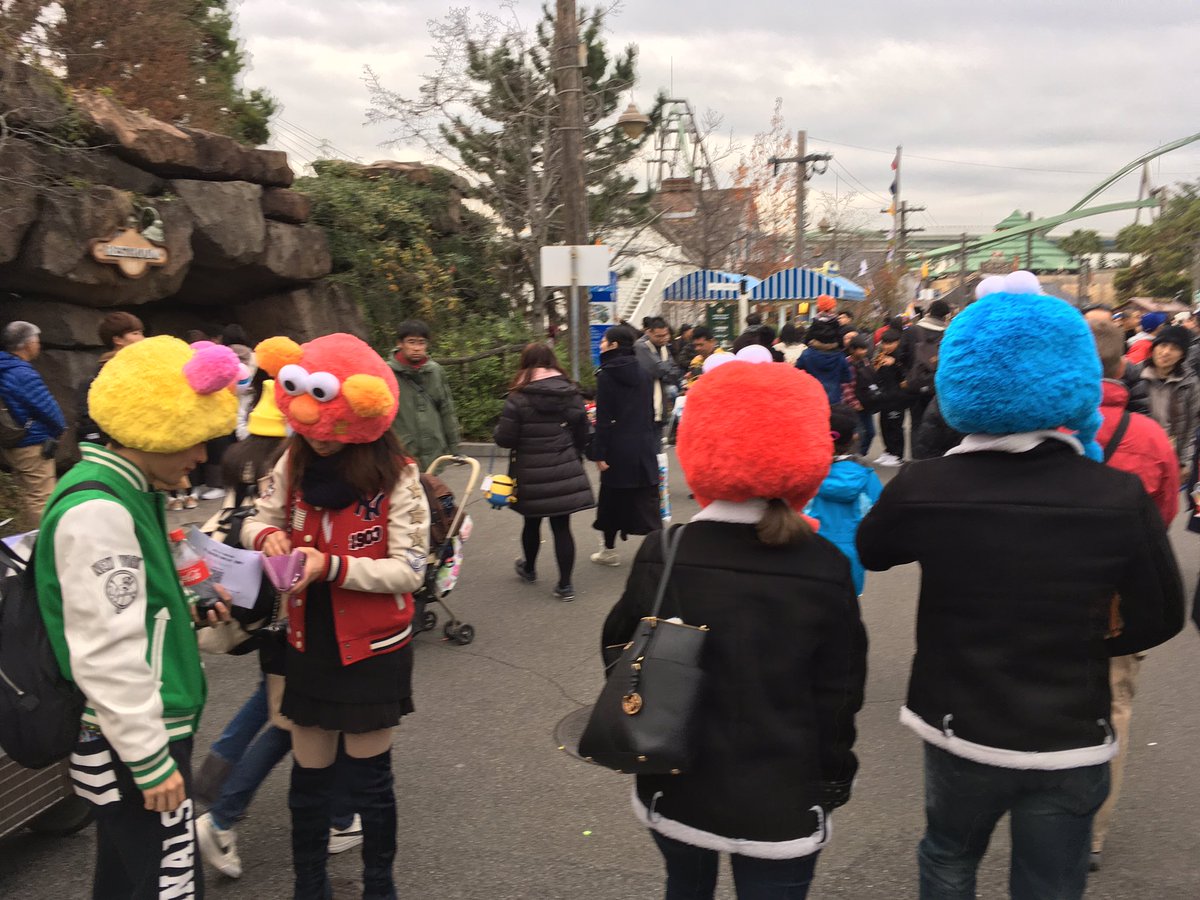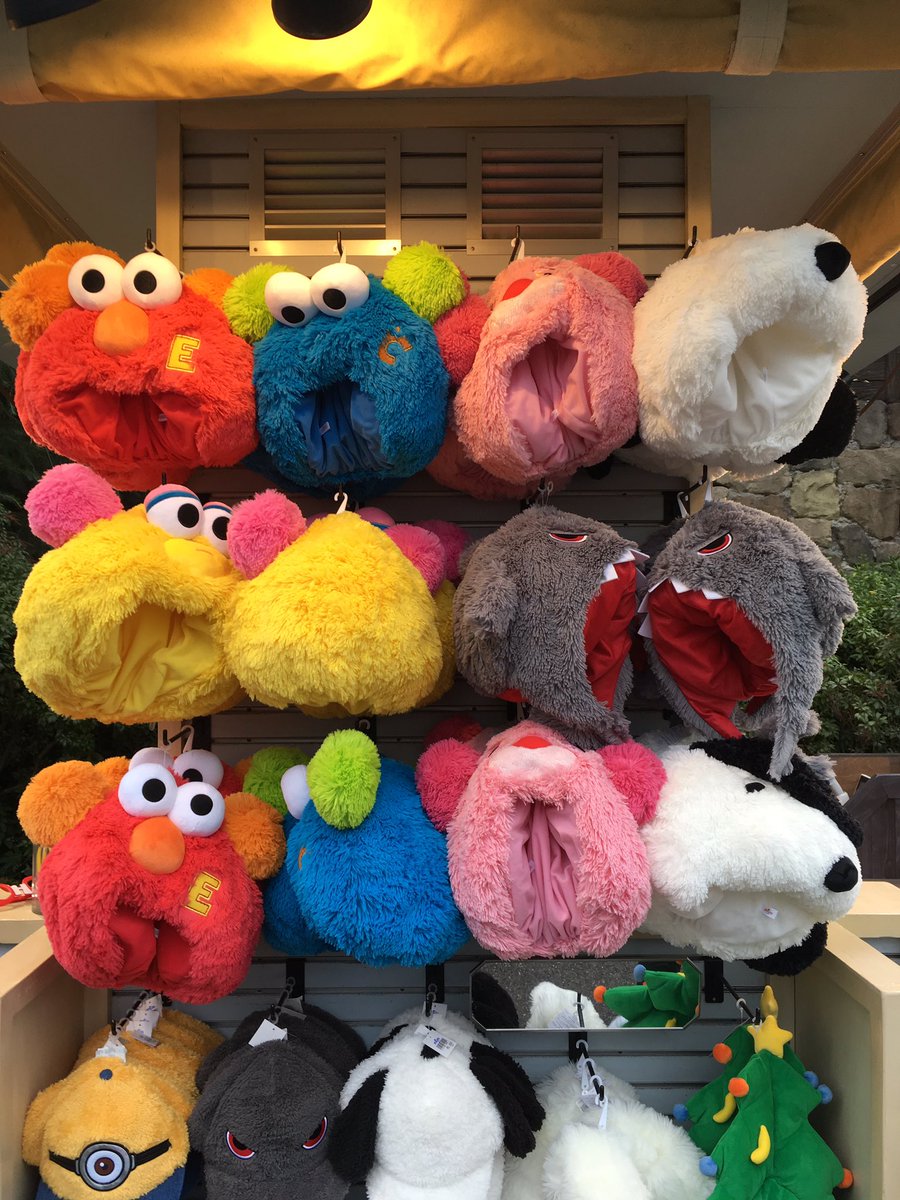 These giant poofy winter hats are all the rage here at USJ!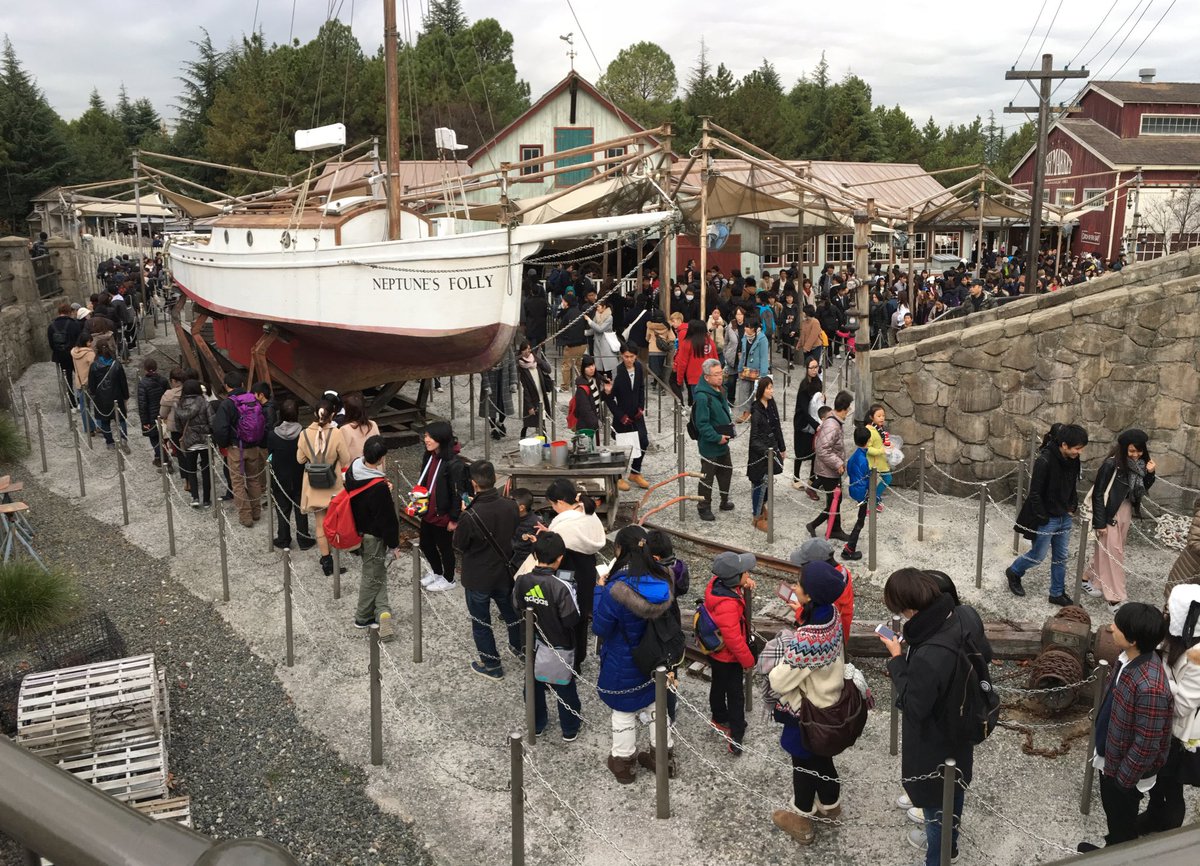 That's the current line for Jaws! Apparently this ride still has lots of fans in Japan!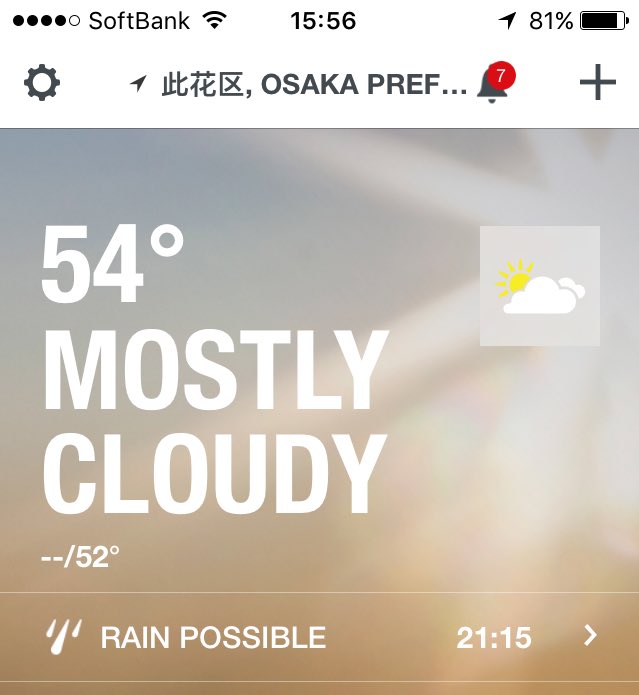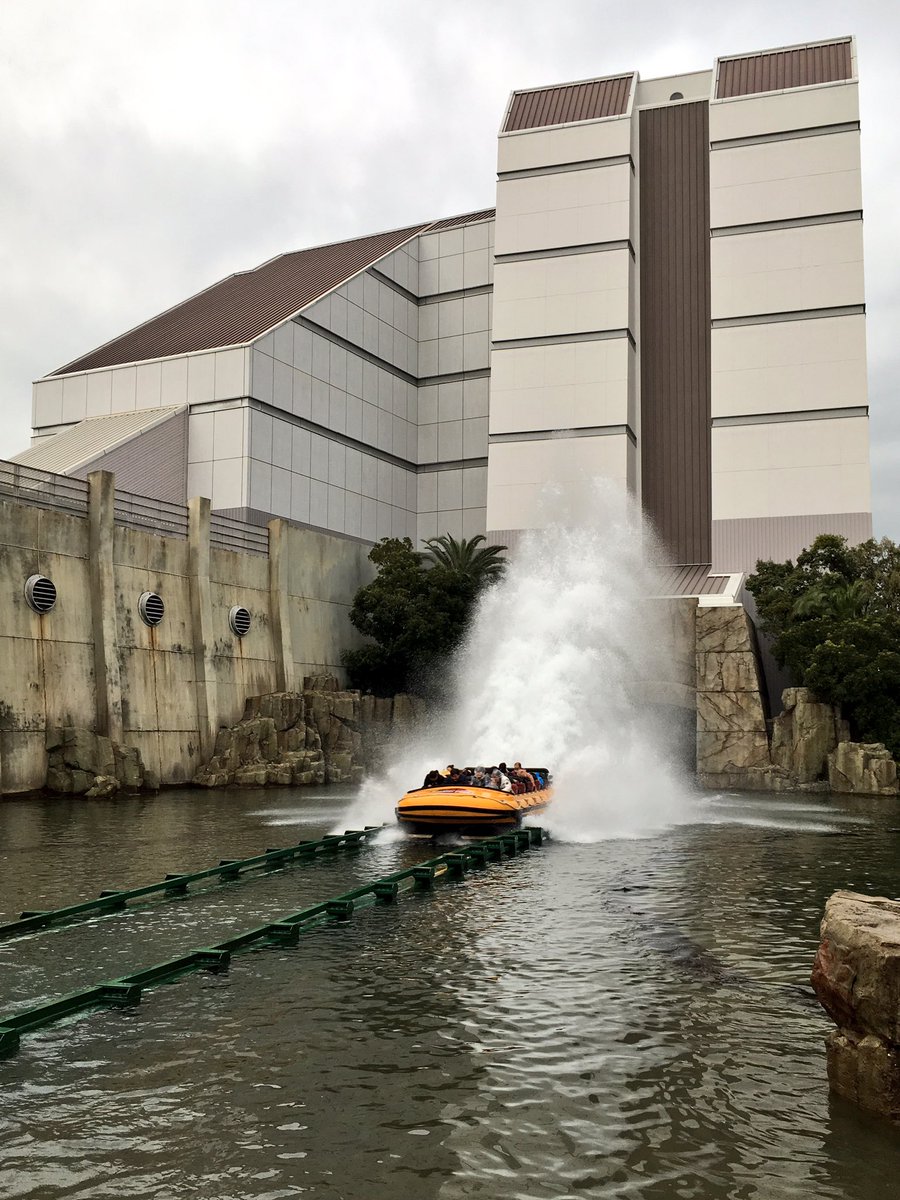 It's 54 degrees out and people are still riding the crap out of Jurassic Park River Adventure!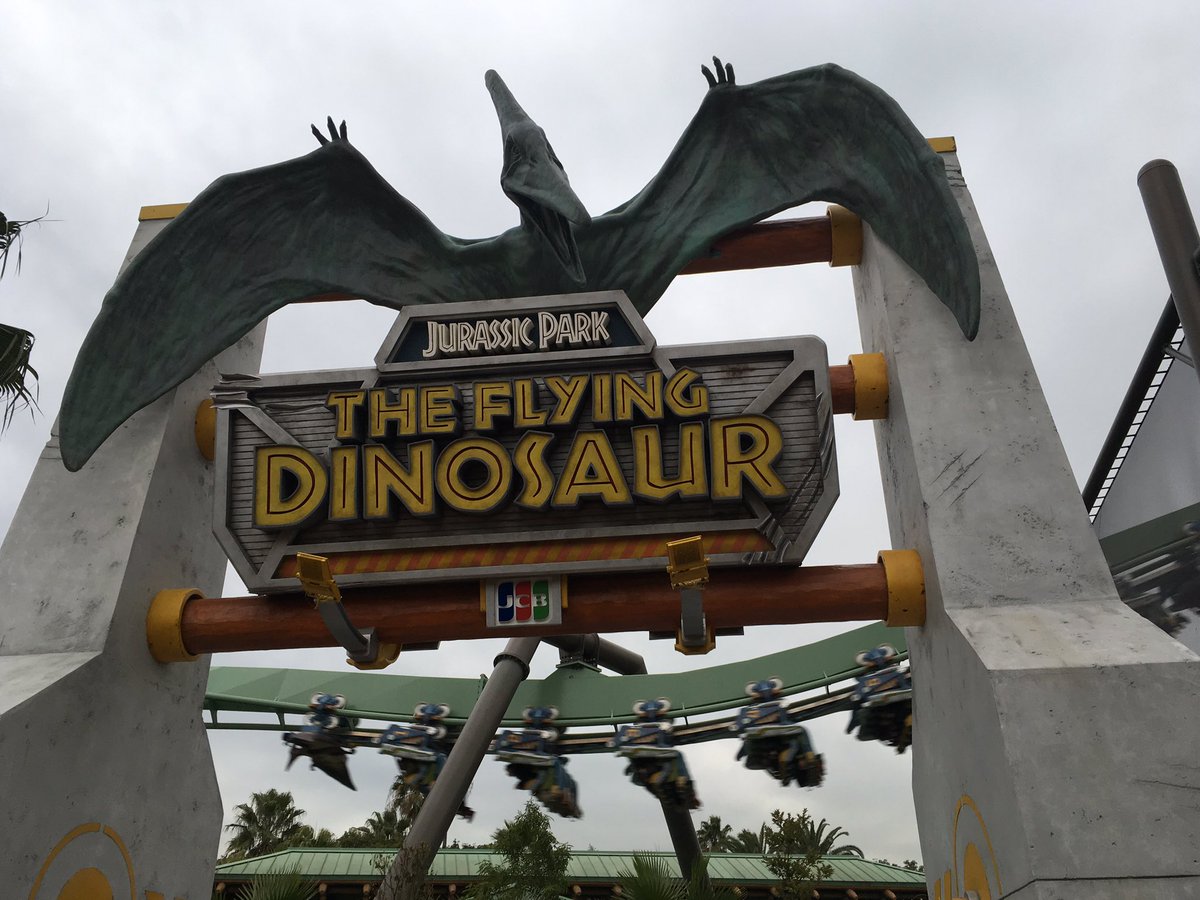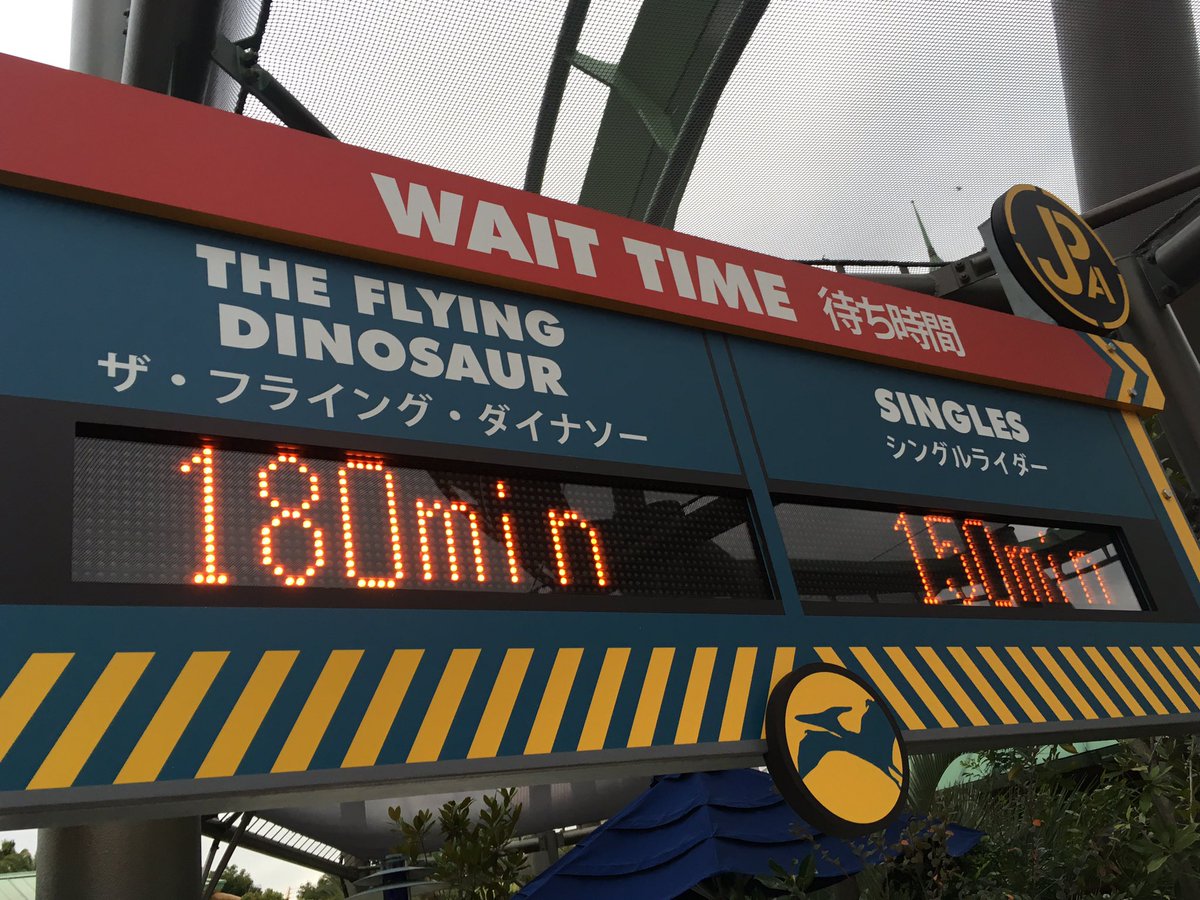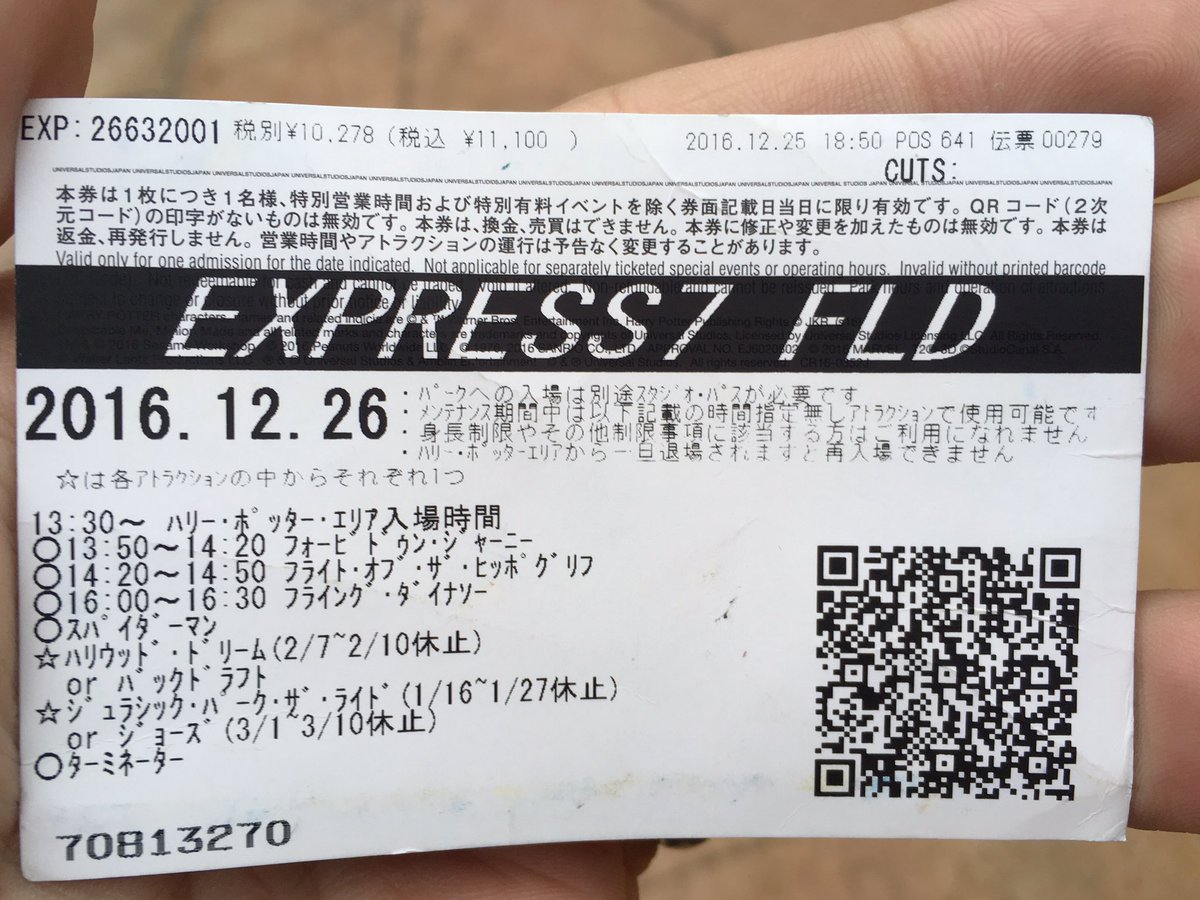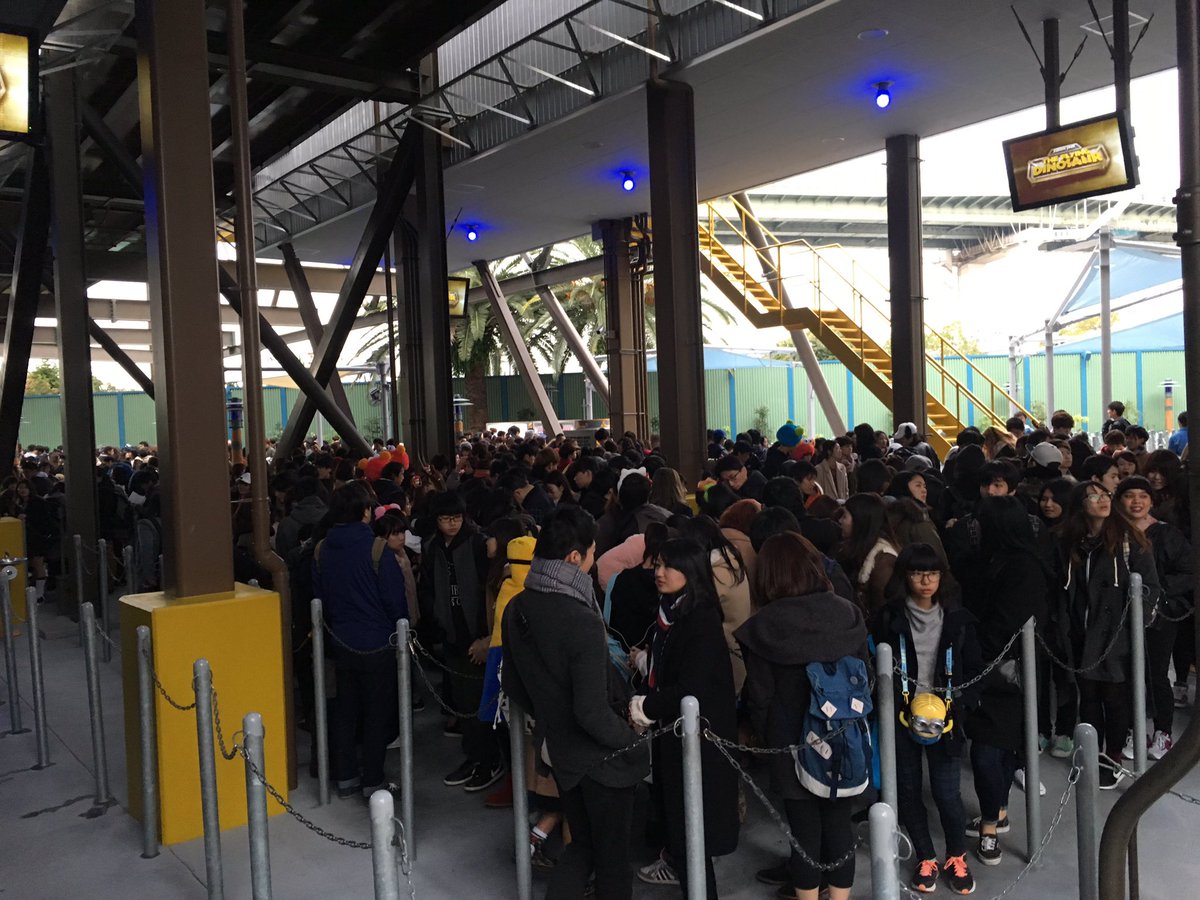 Flying Dinosaur queue may be 180 minutes, but not for us! Express Pass FTW!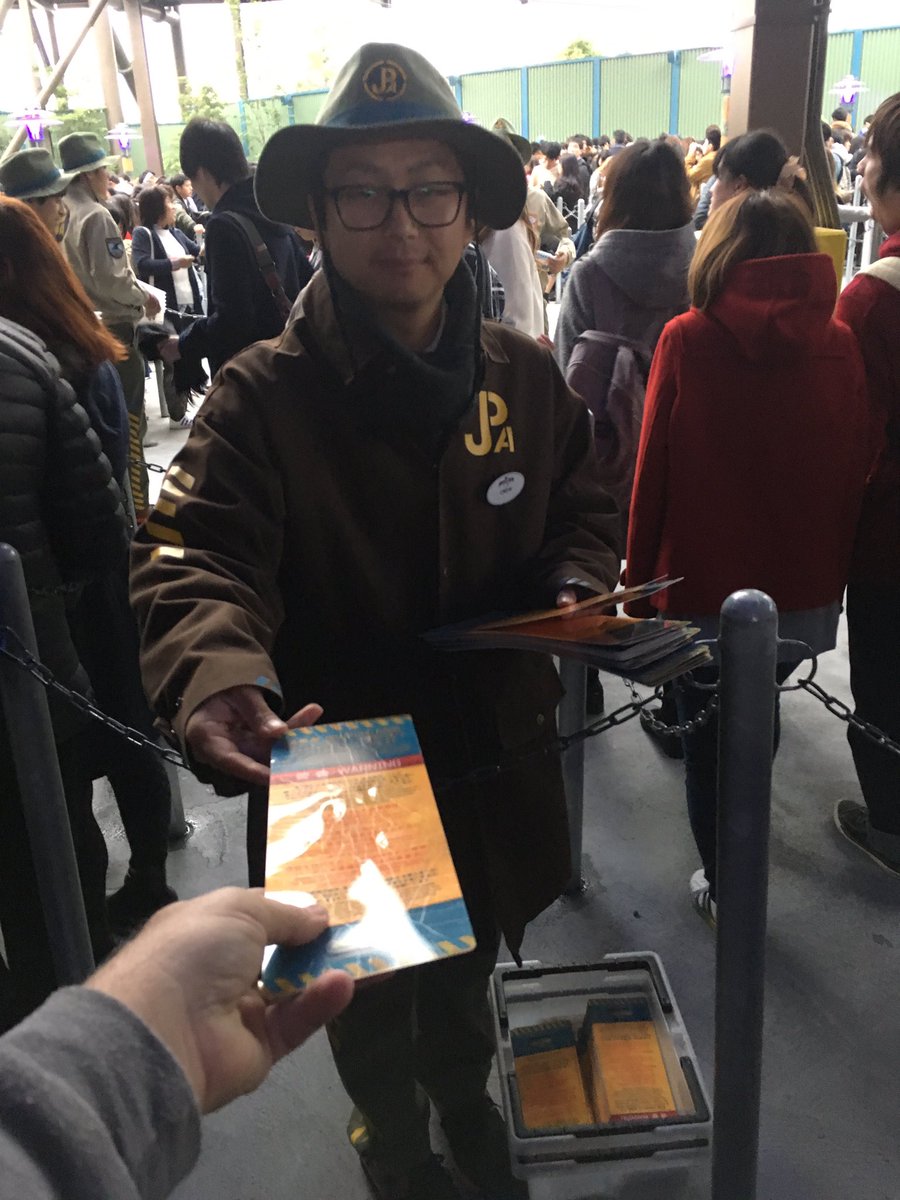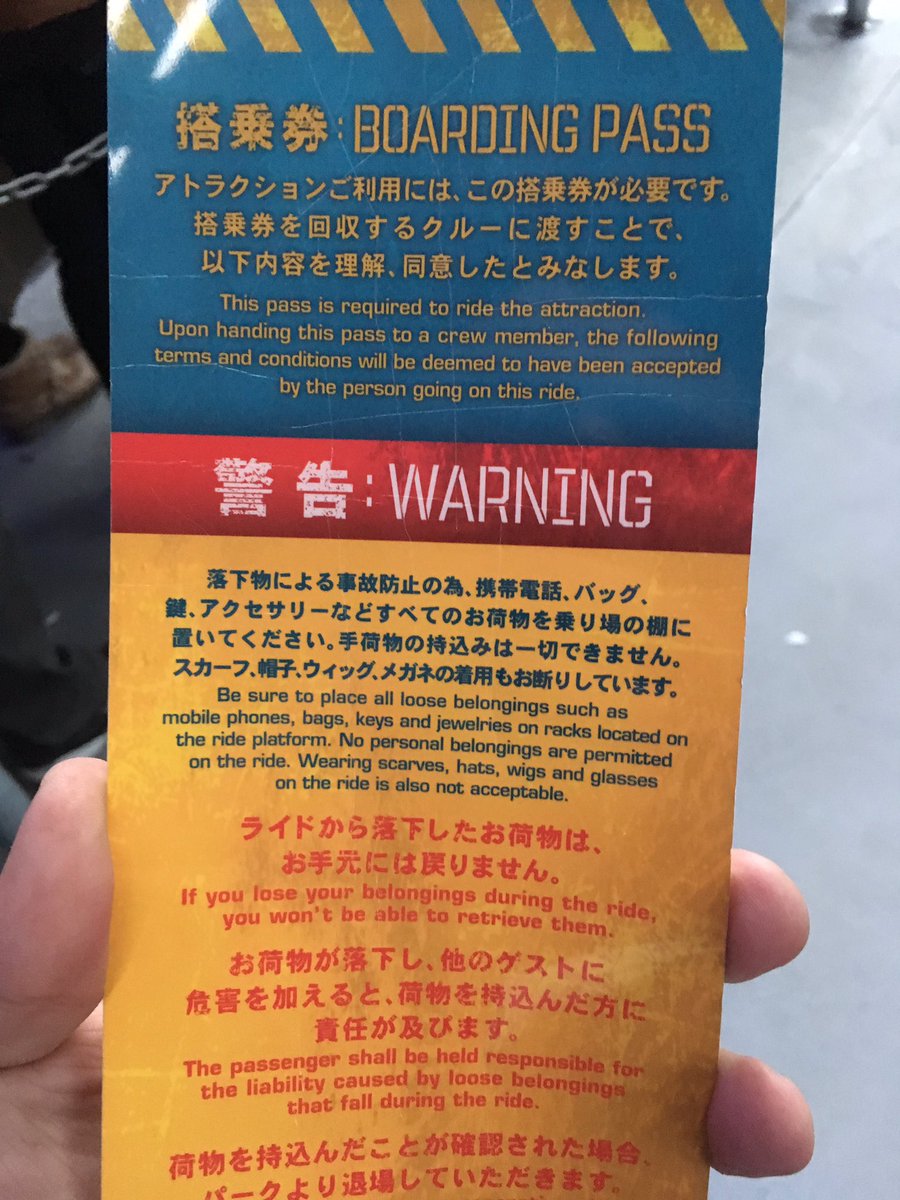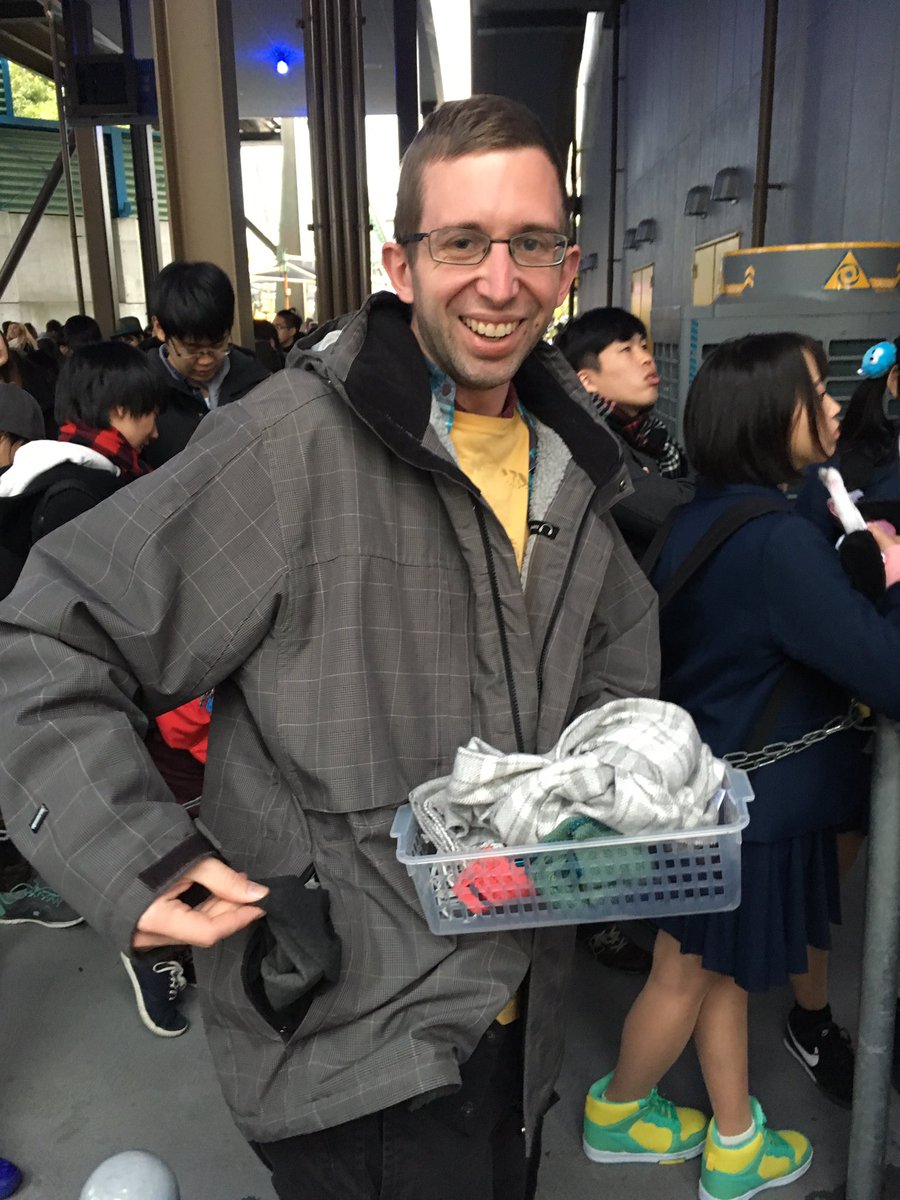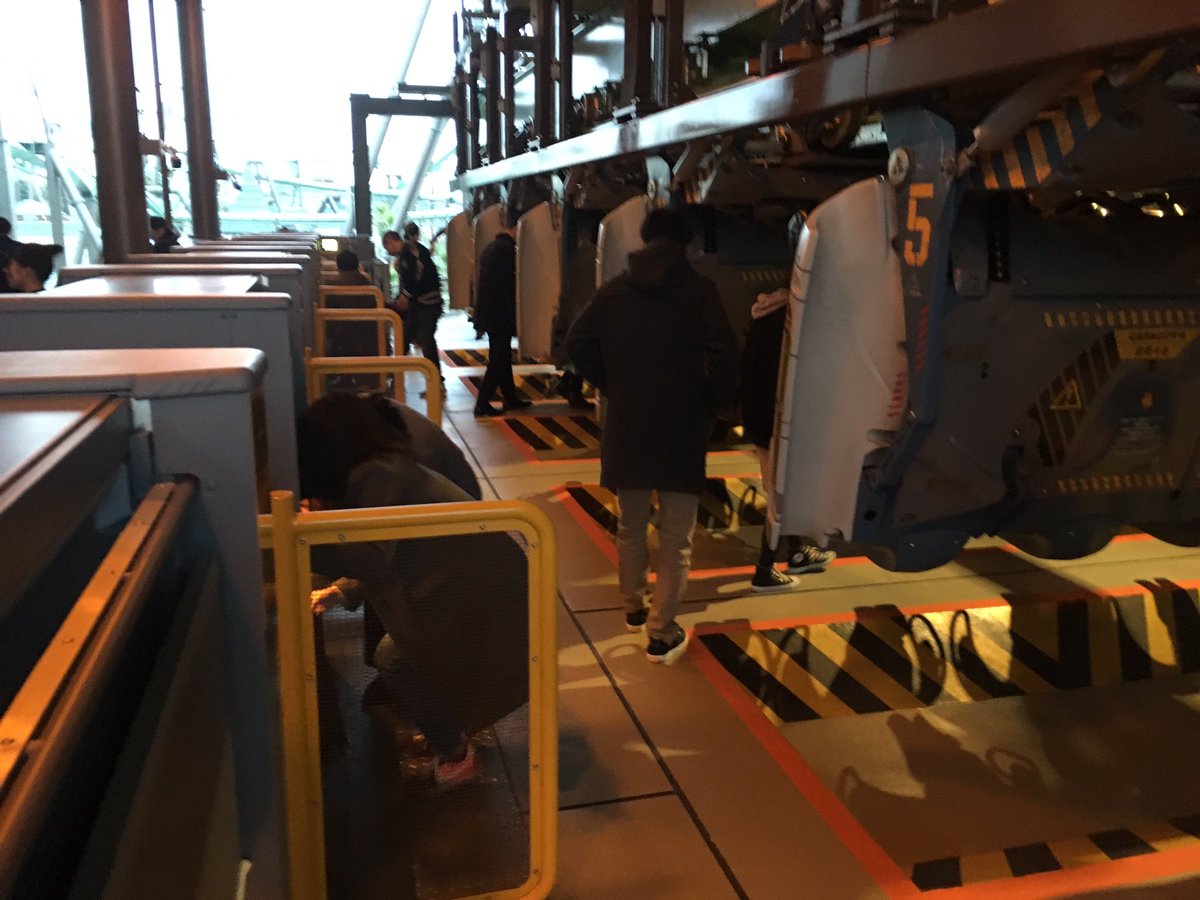 Seriously Orlando, take a page from USJ's attractions loose items process and improve your guest experience!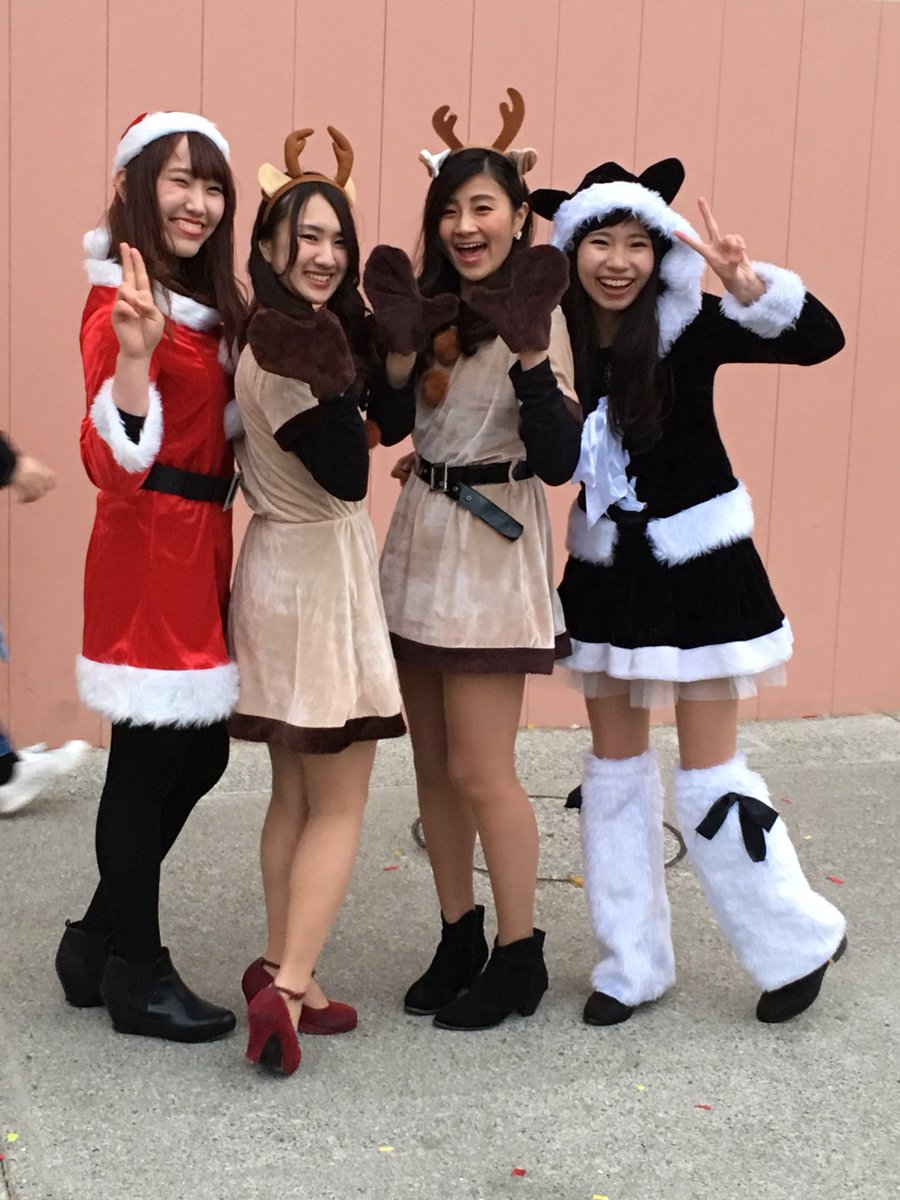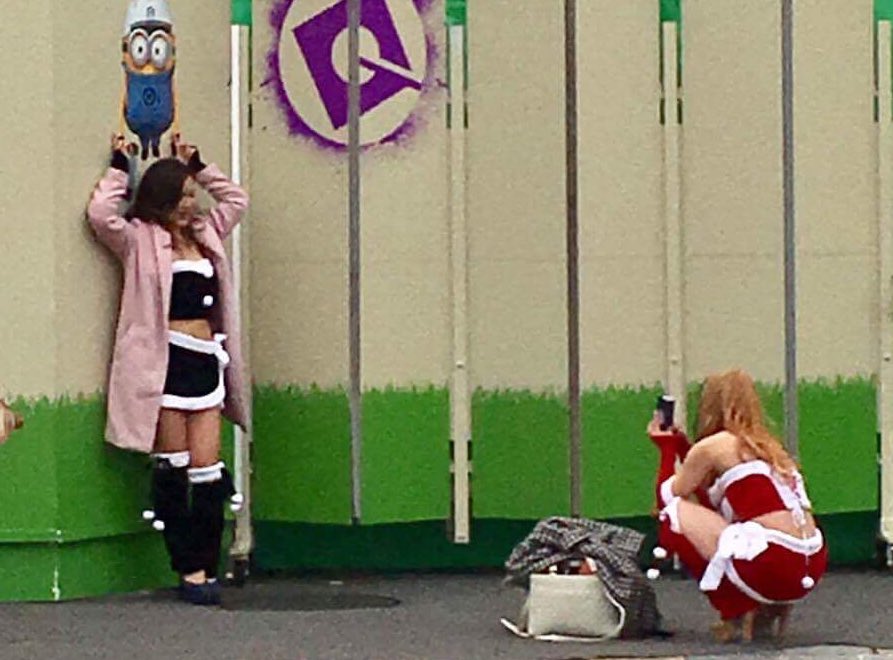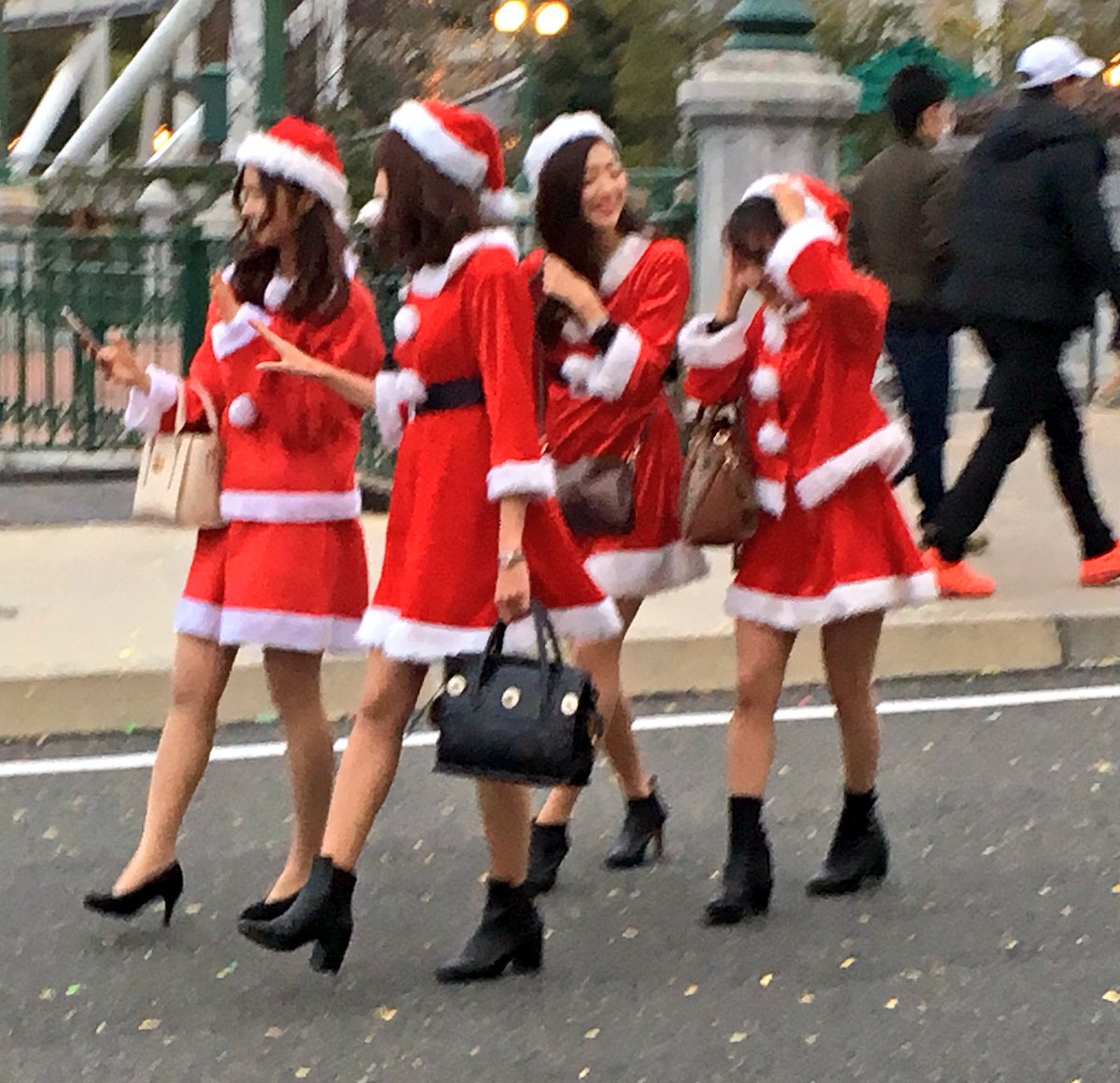 The park has been filled with Christmas cosplay girls today and we think that's AWESOME!!!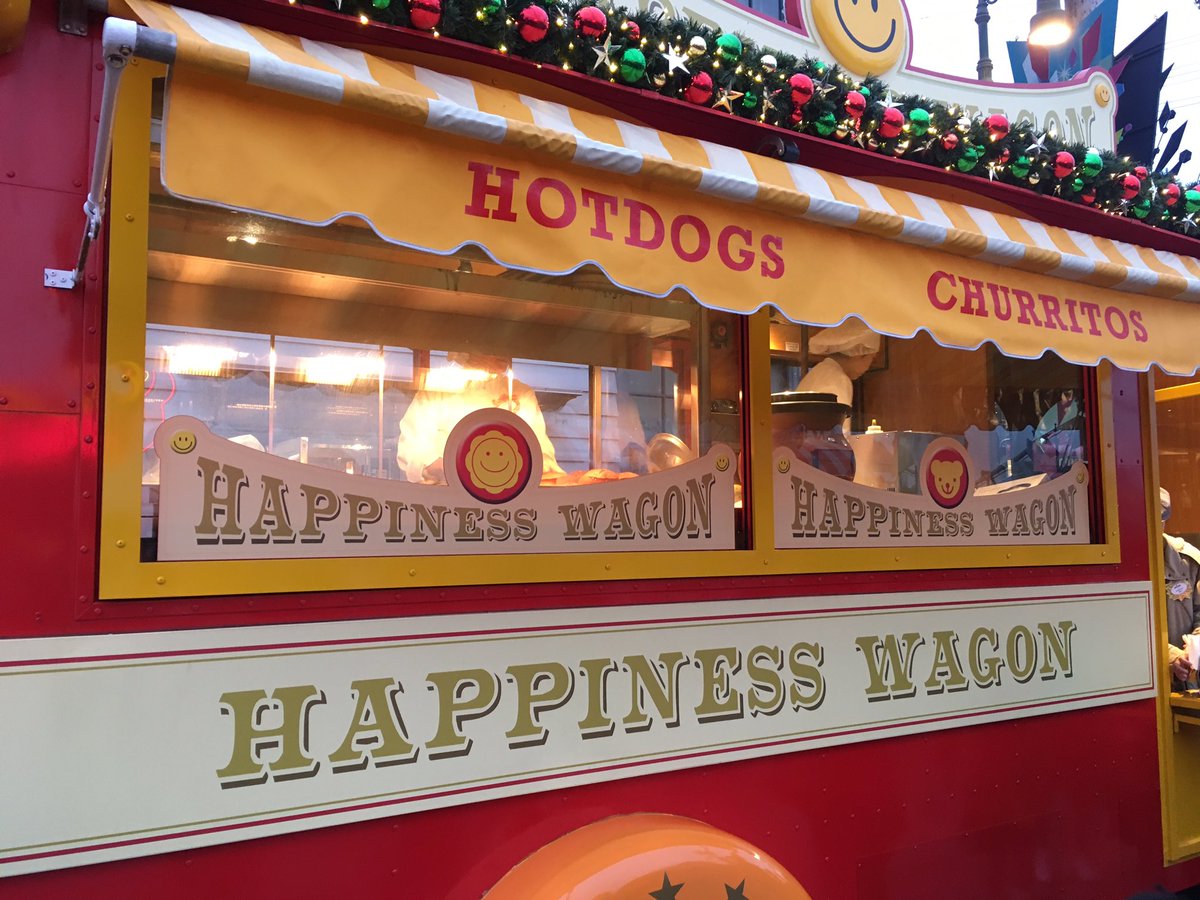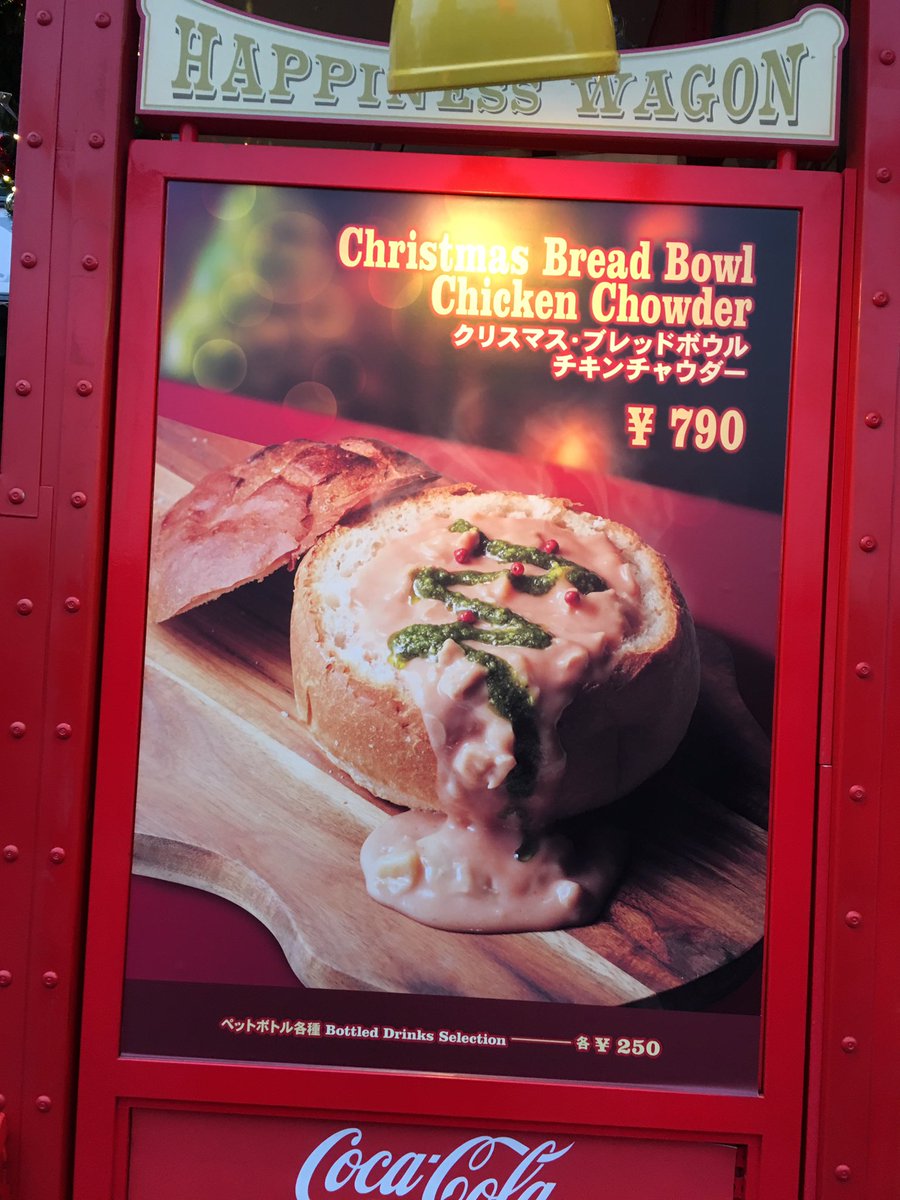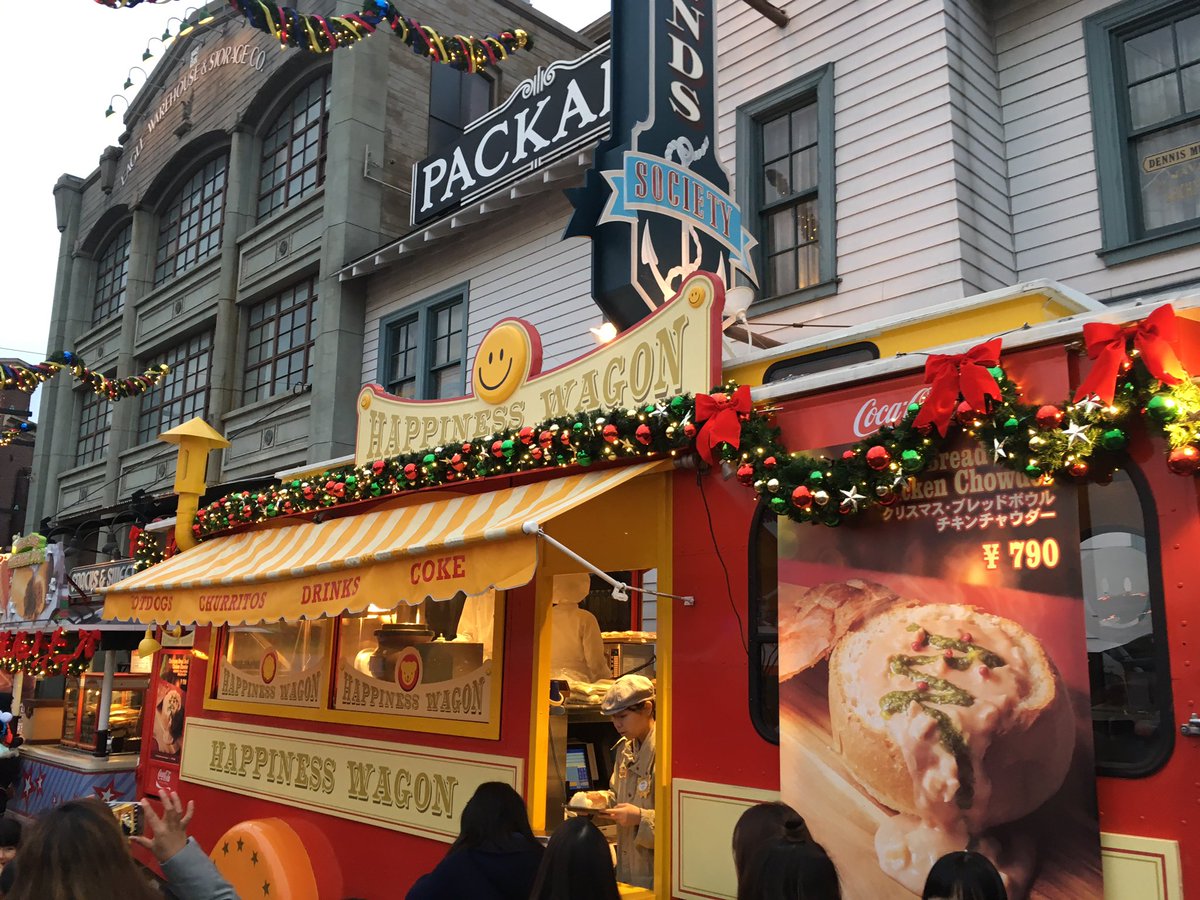 Yay! It's the Happiness Wagon! I don't know why this makes me happy, but it does!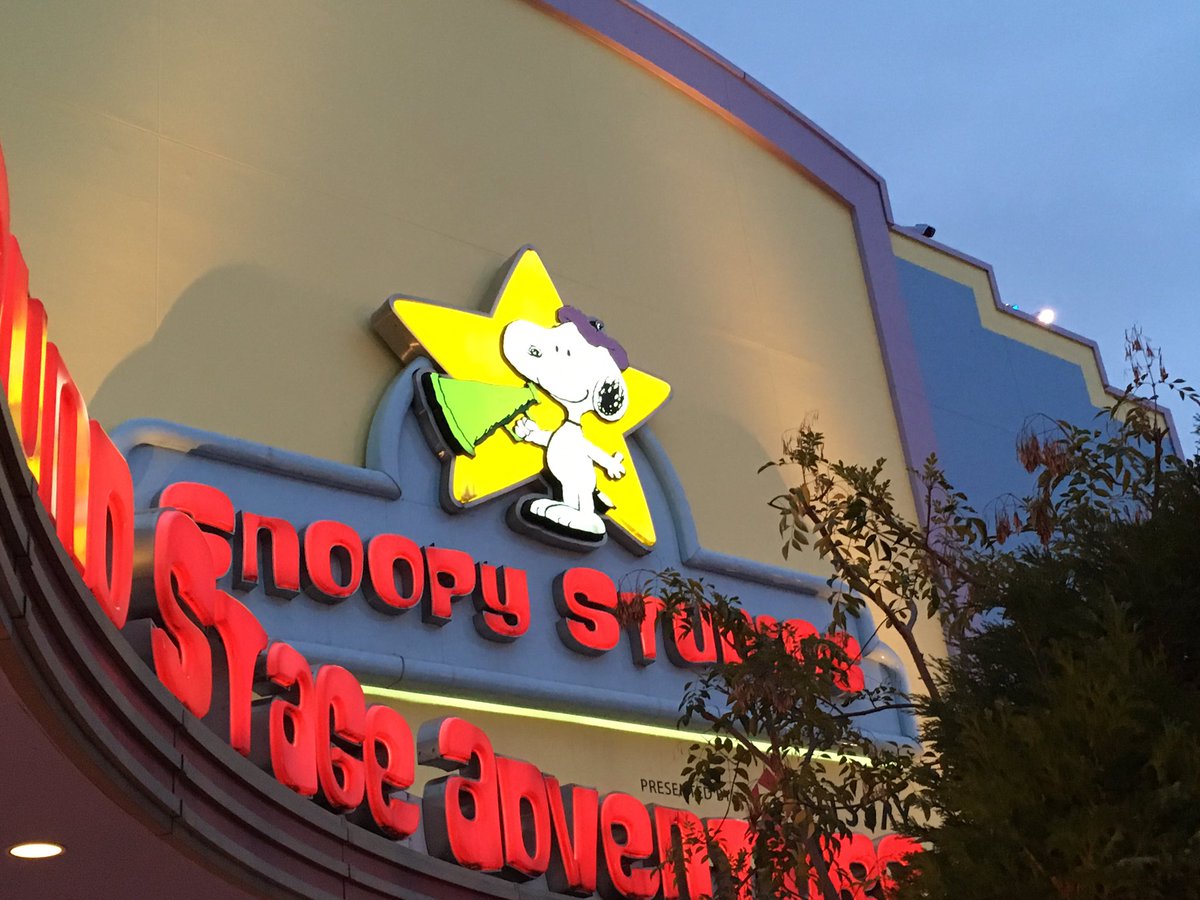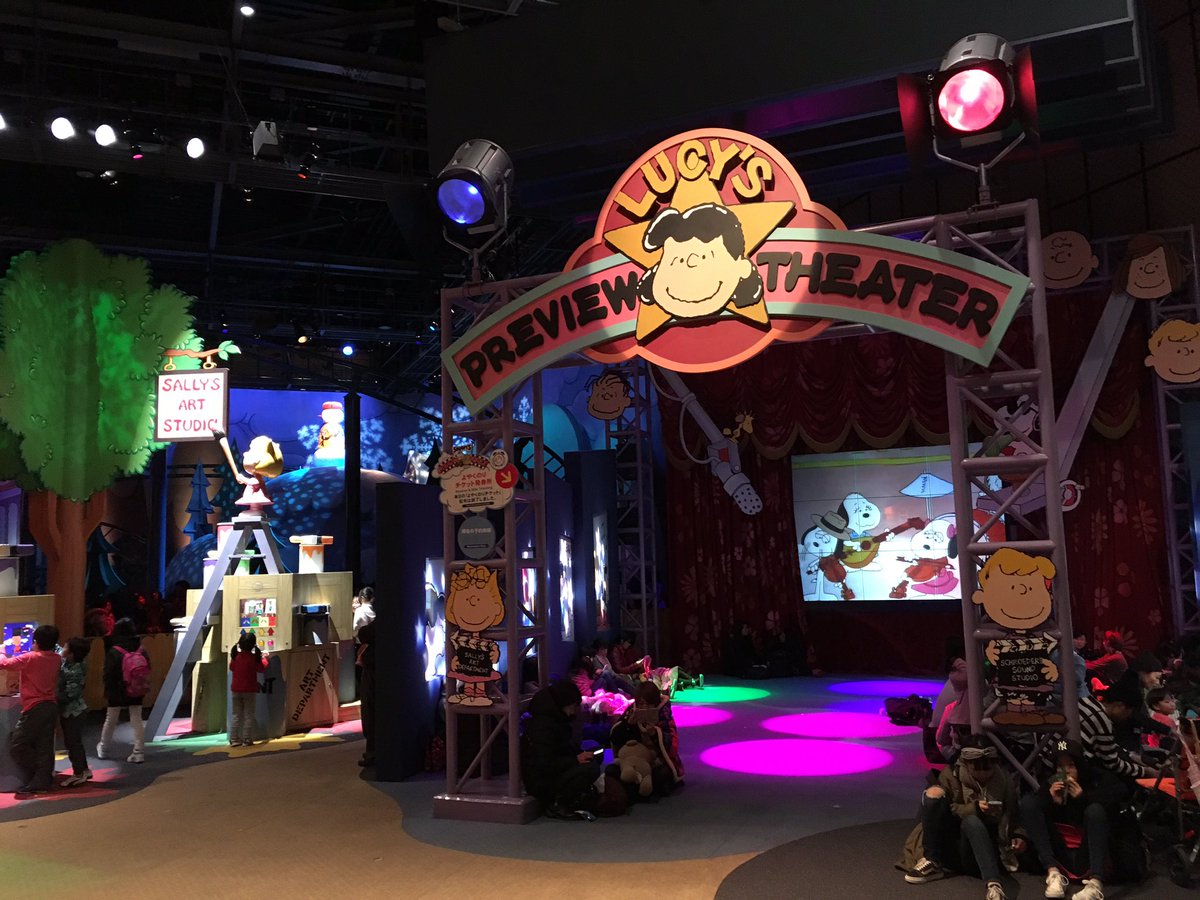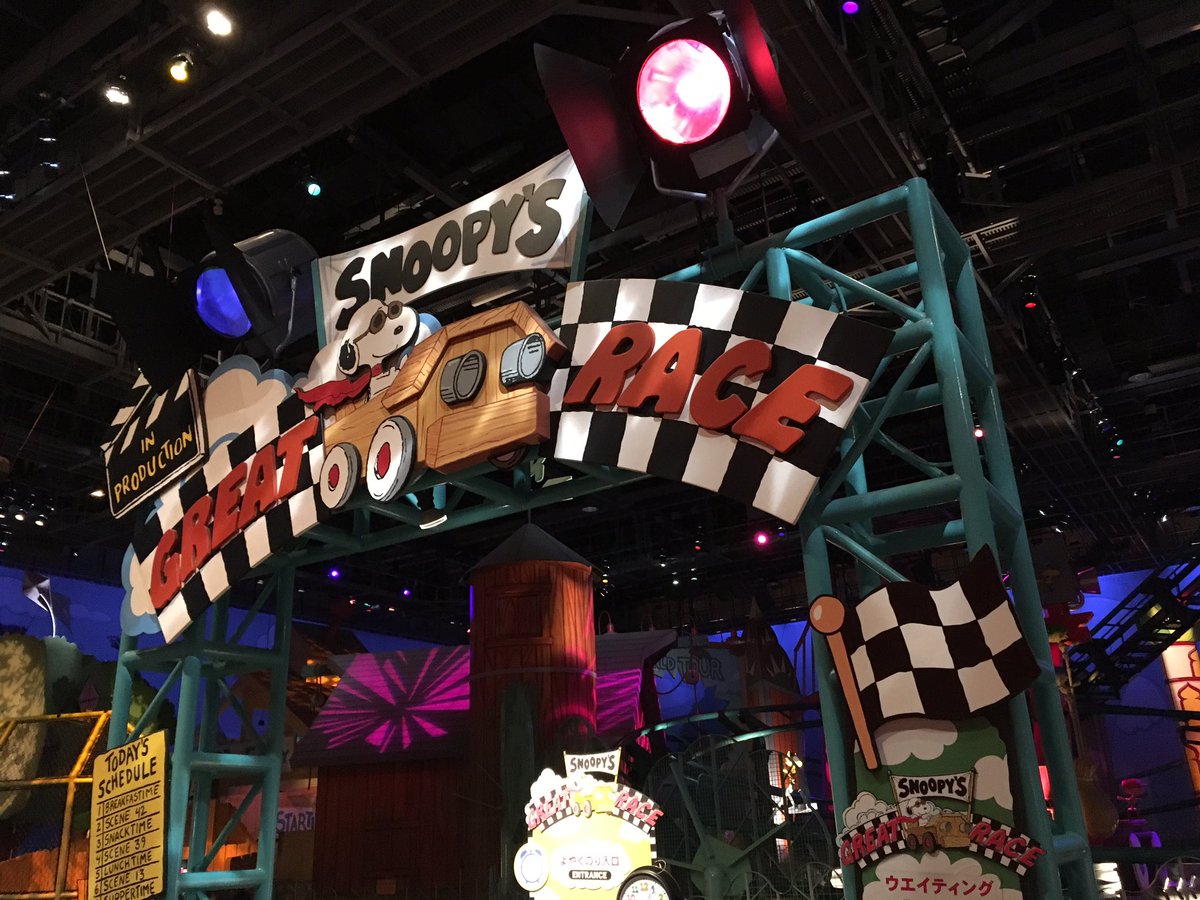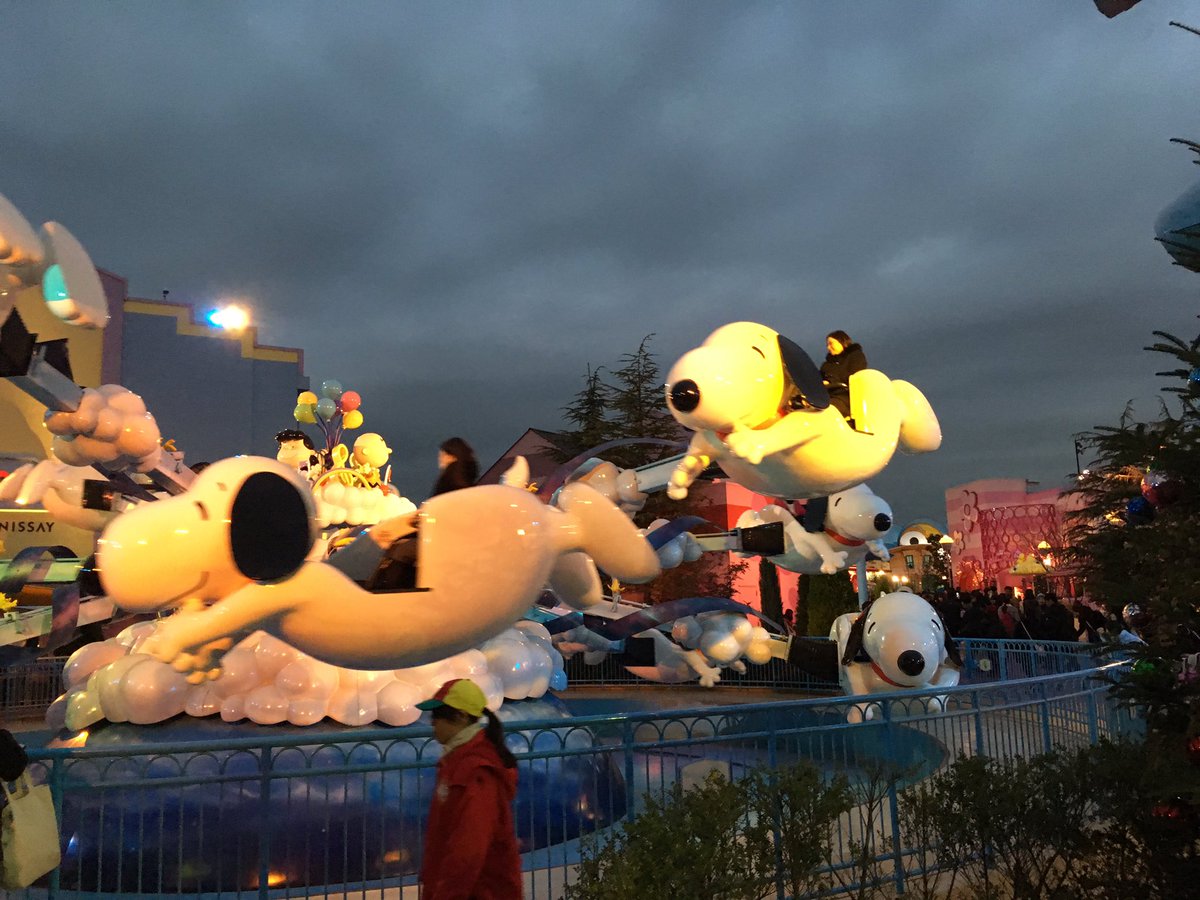 Snoopy Studios is one of several kids areas they have at USJ!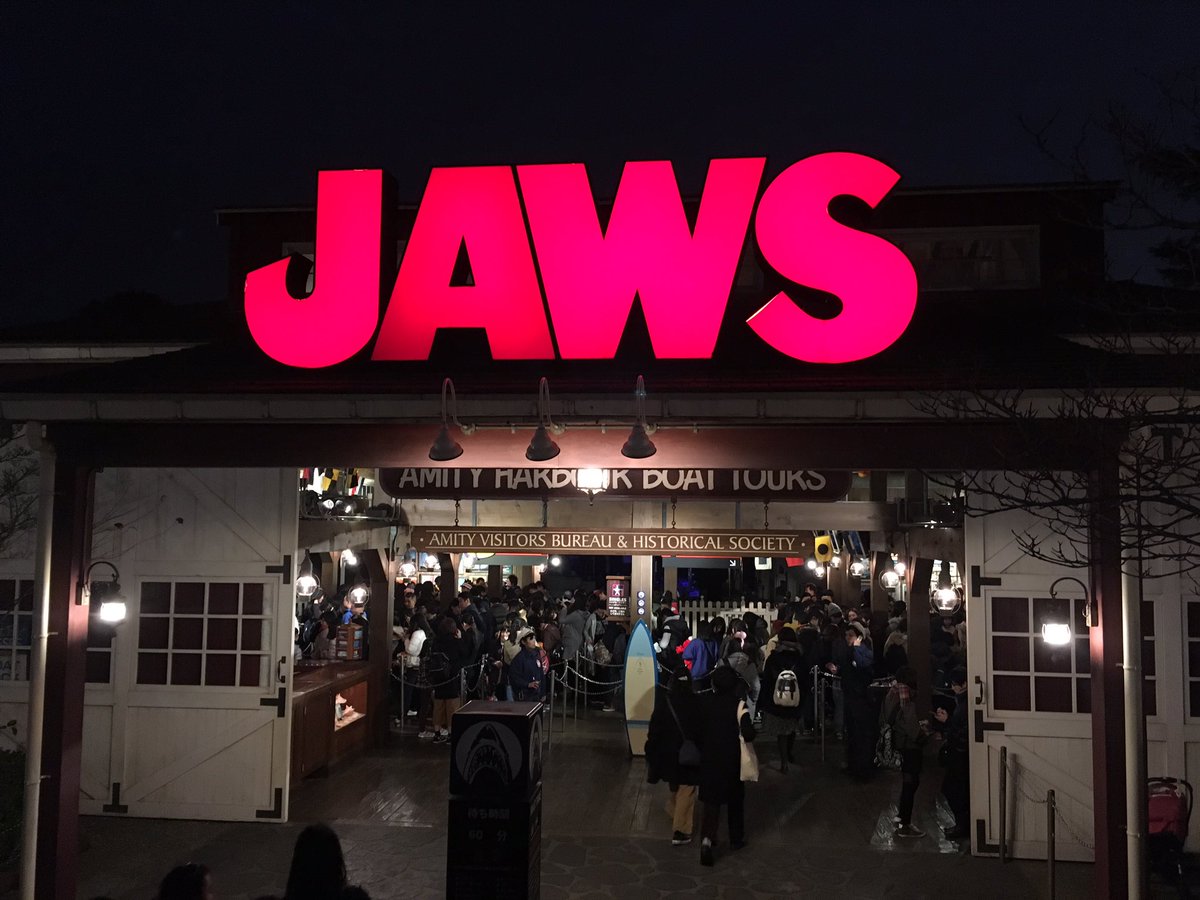 I can't be the only person who prefers Jaws over Harry Potter, right?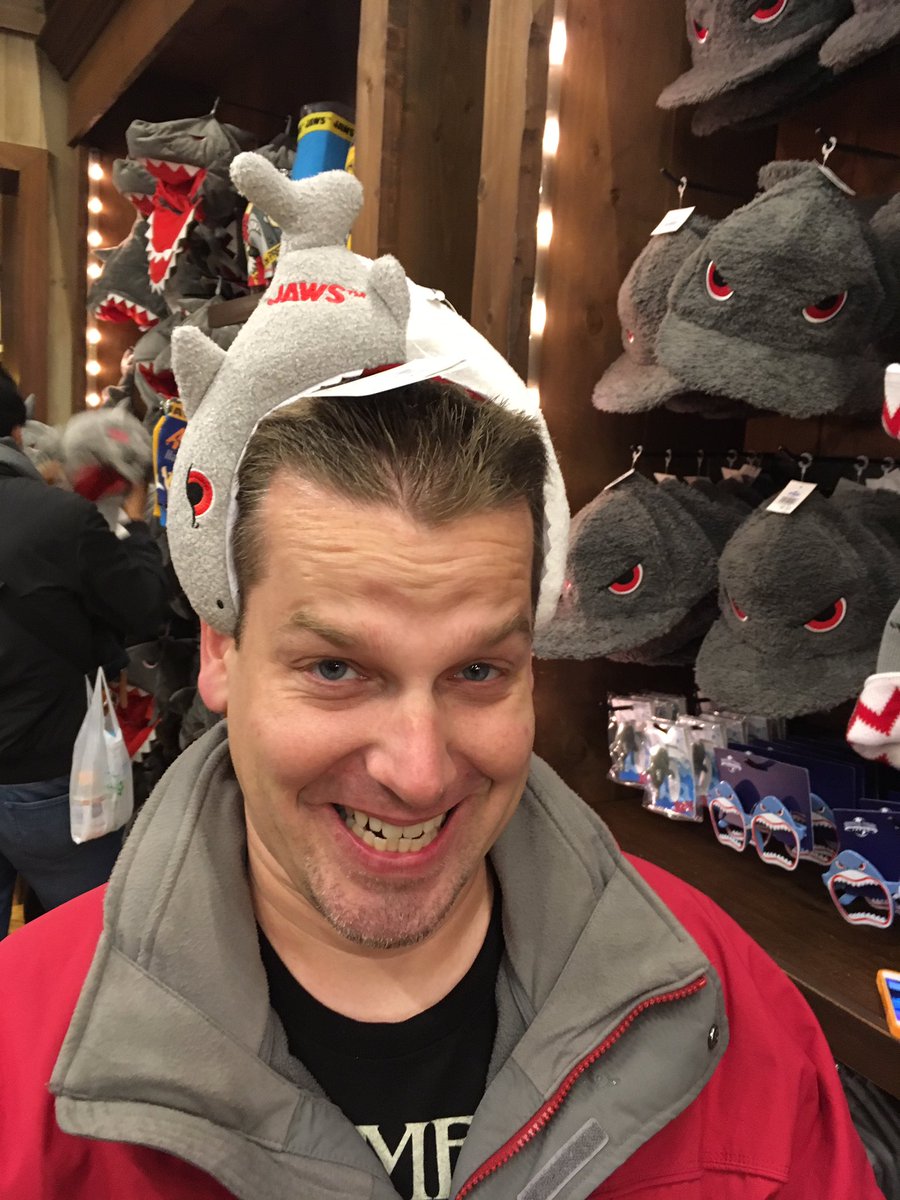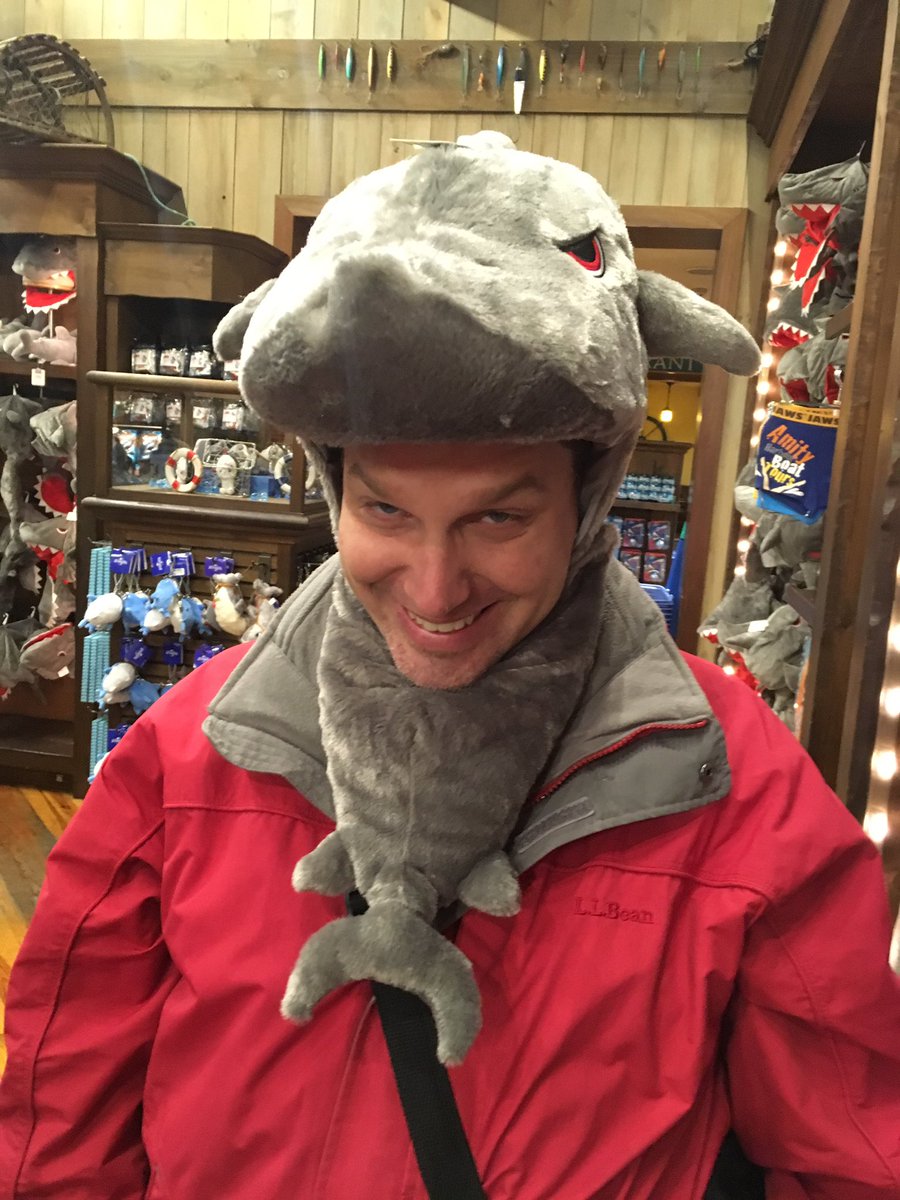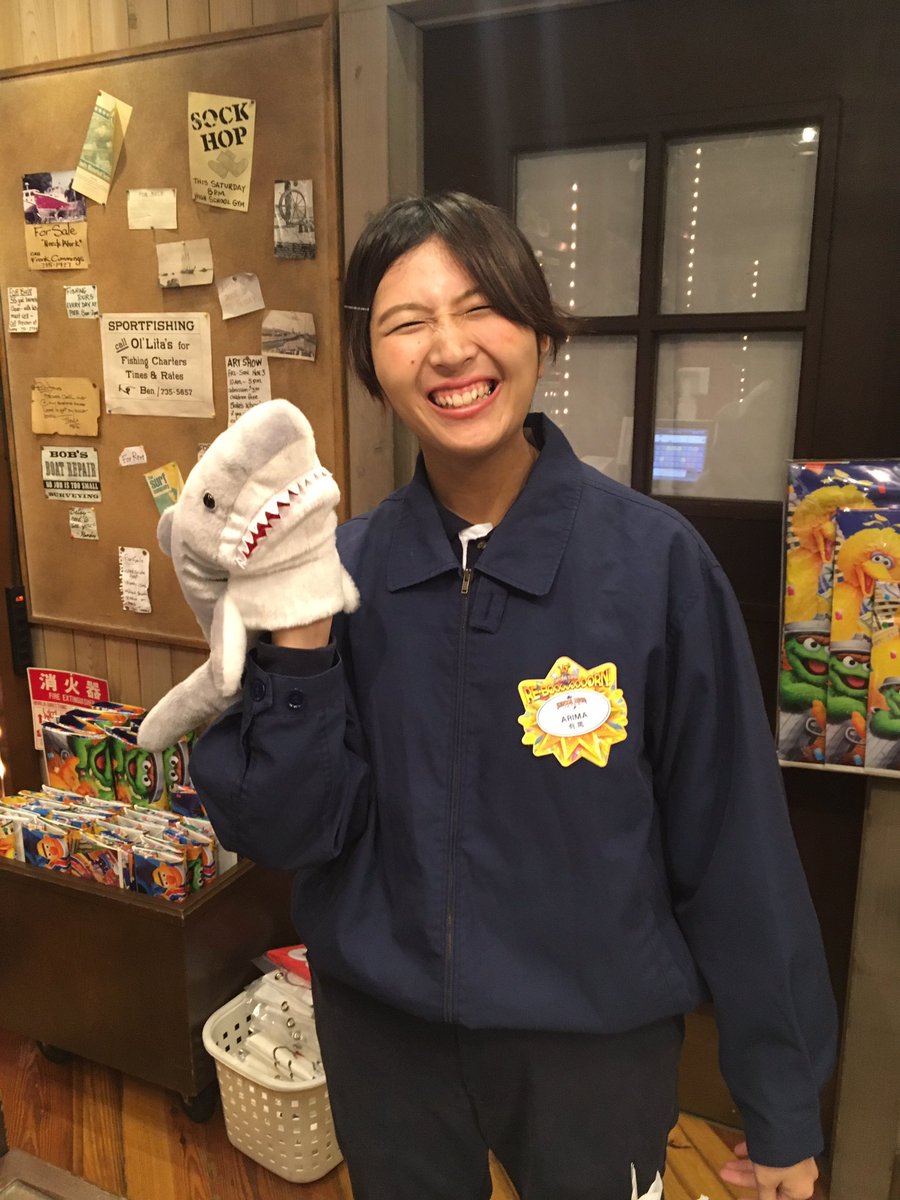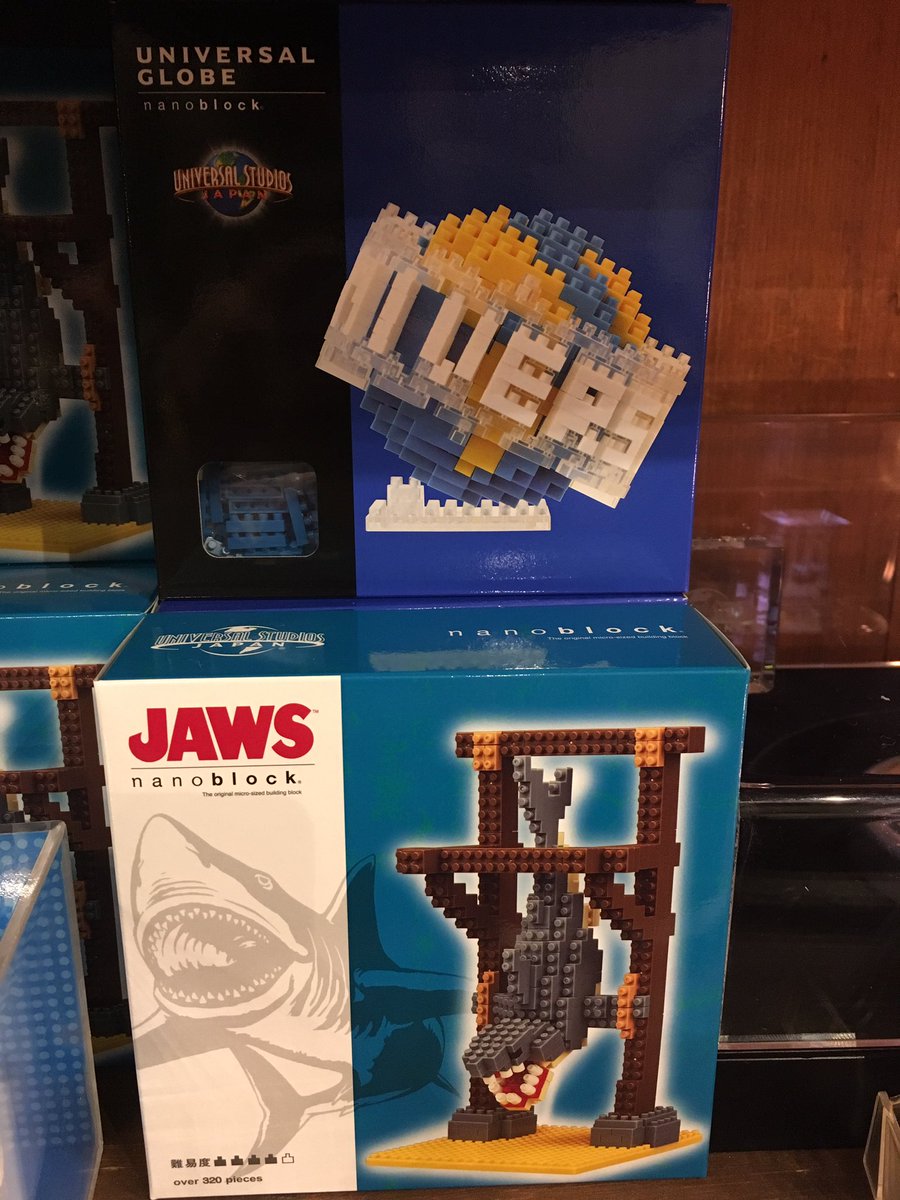 So much awesome Jaws merchandise!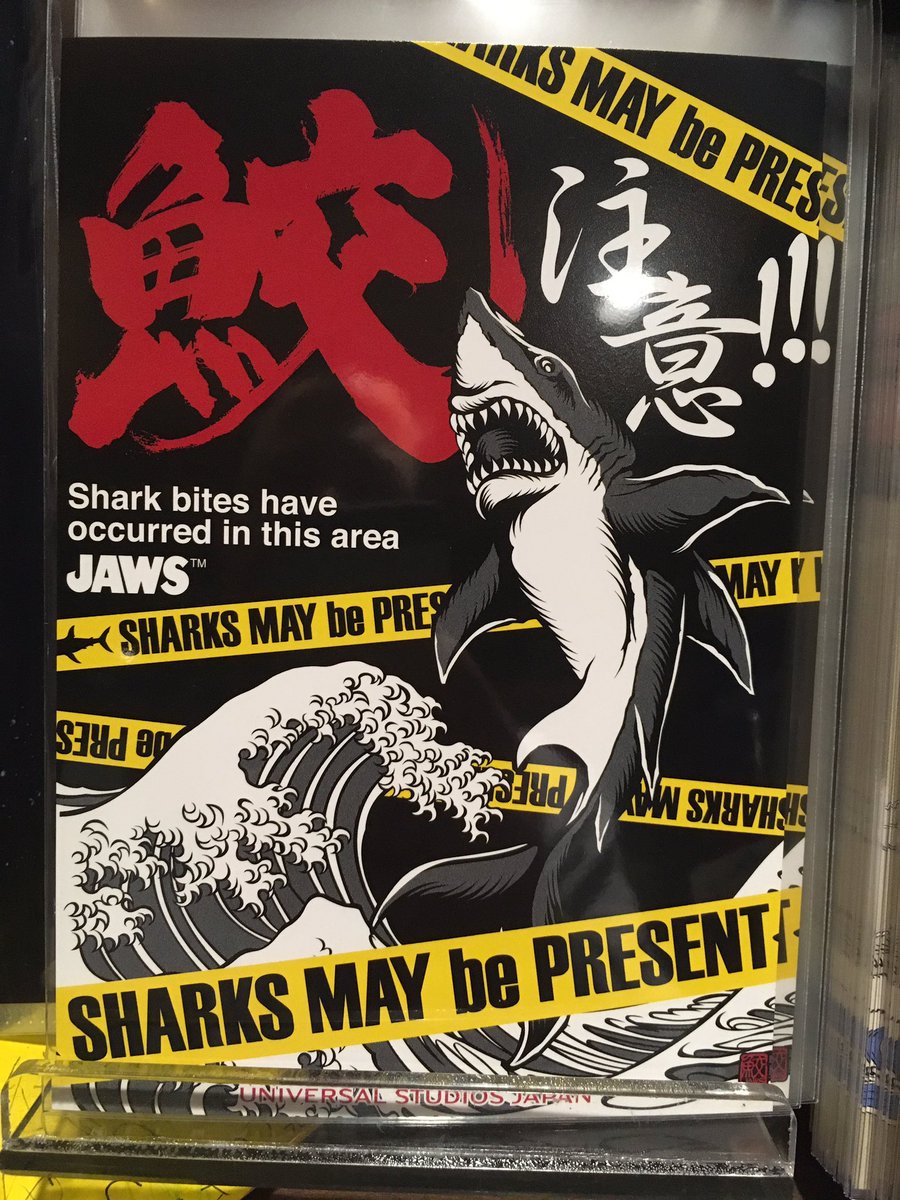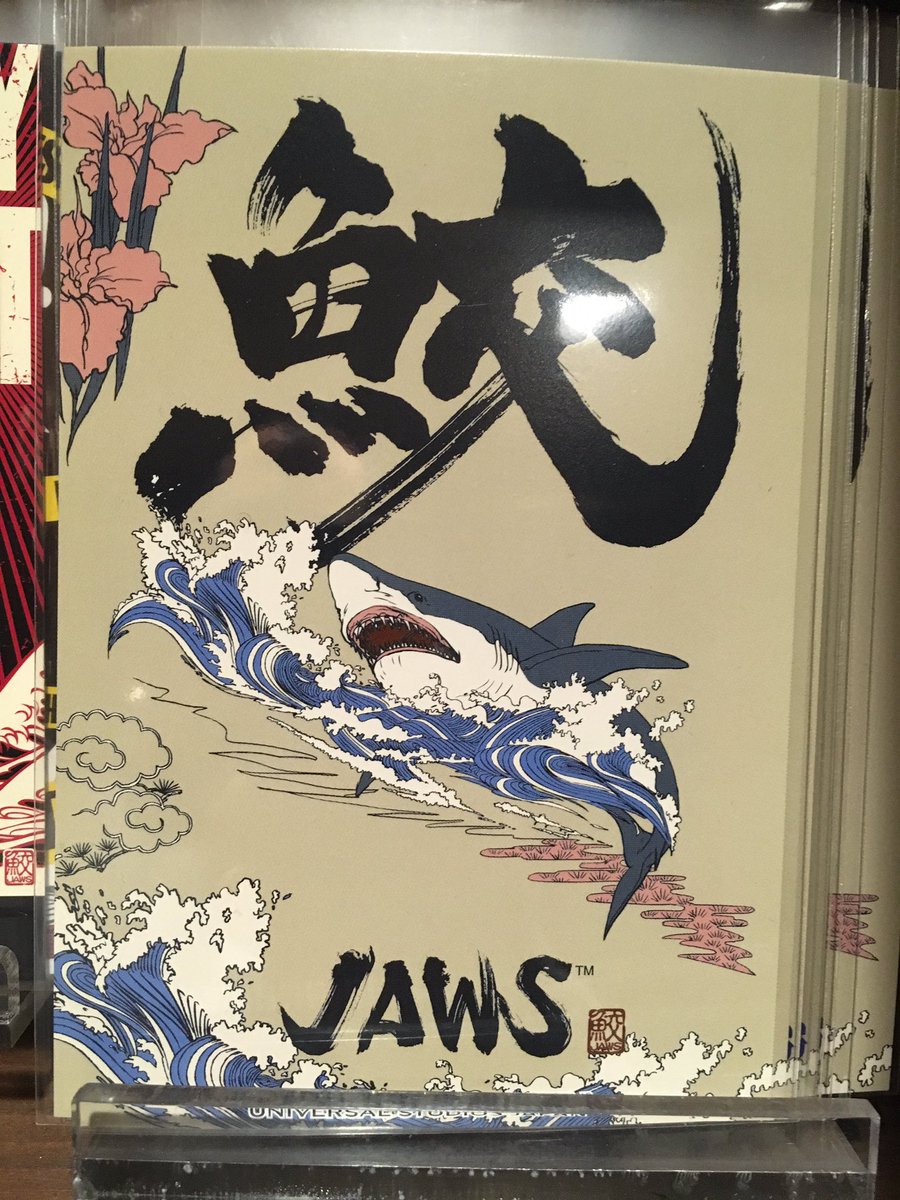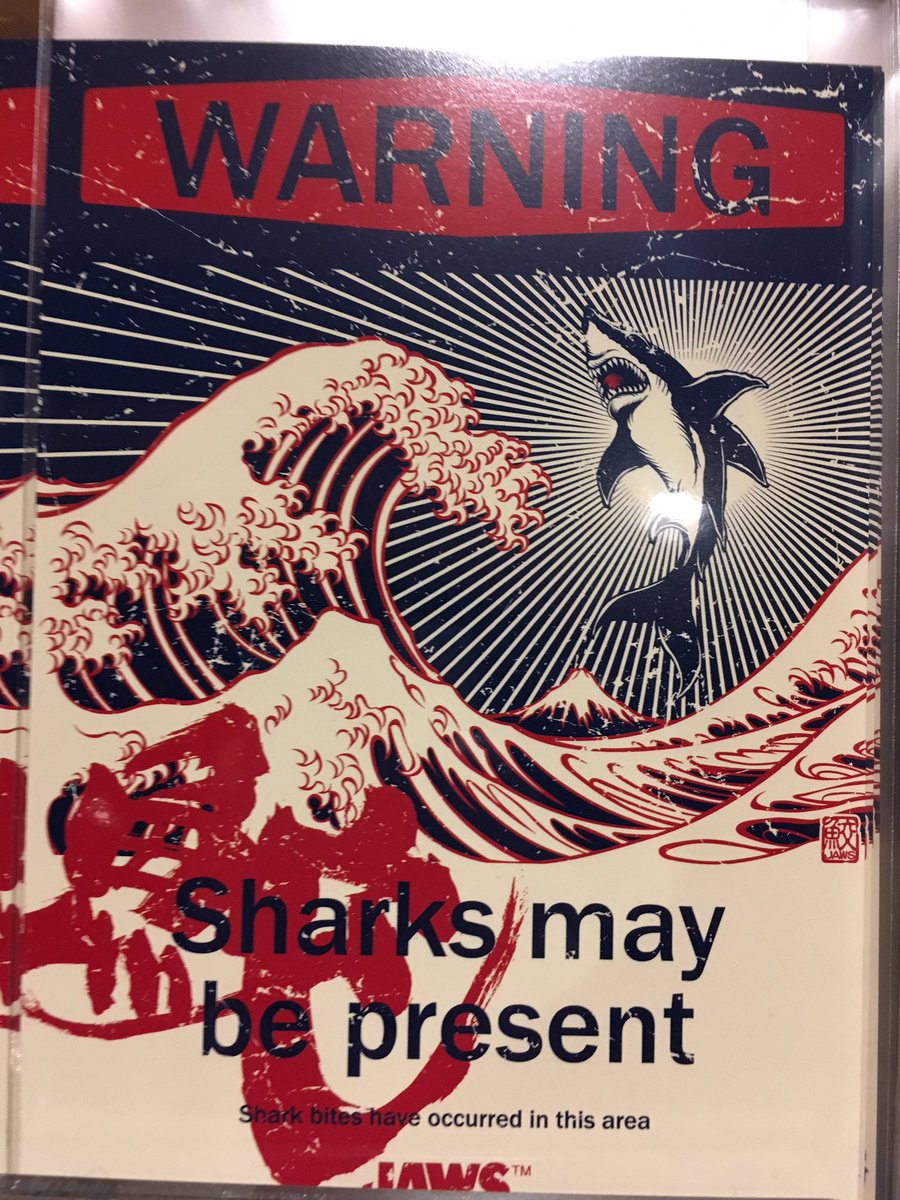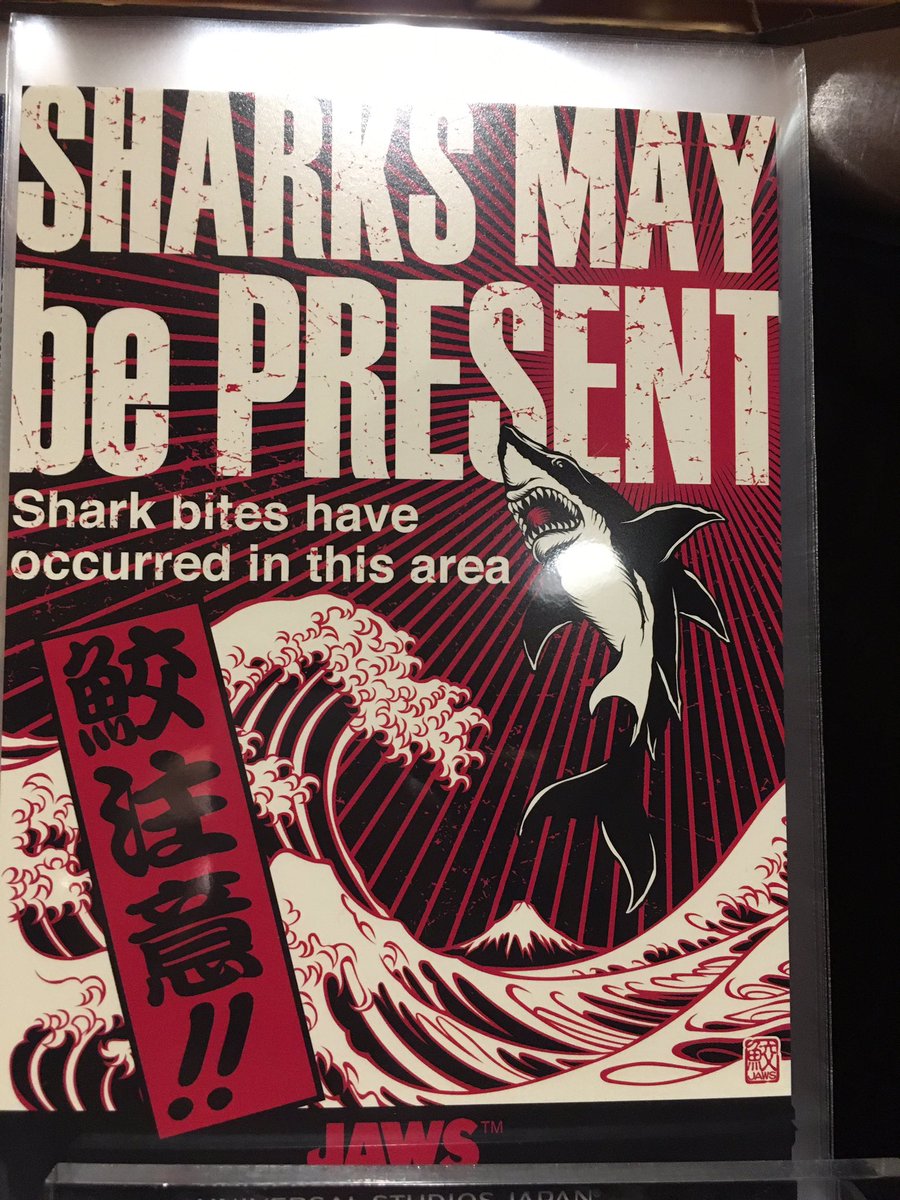 Love the artwork on these Jaws postcards!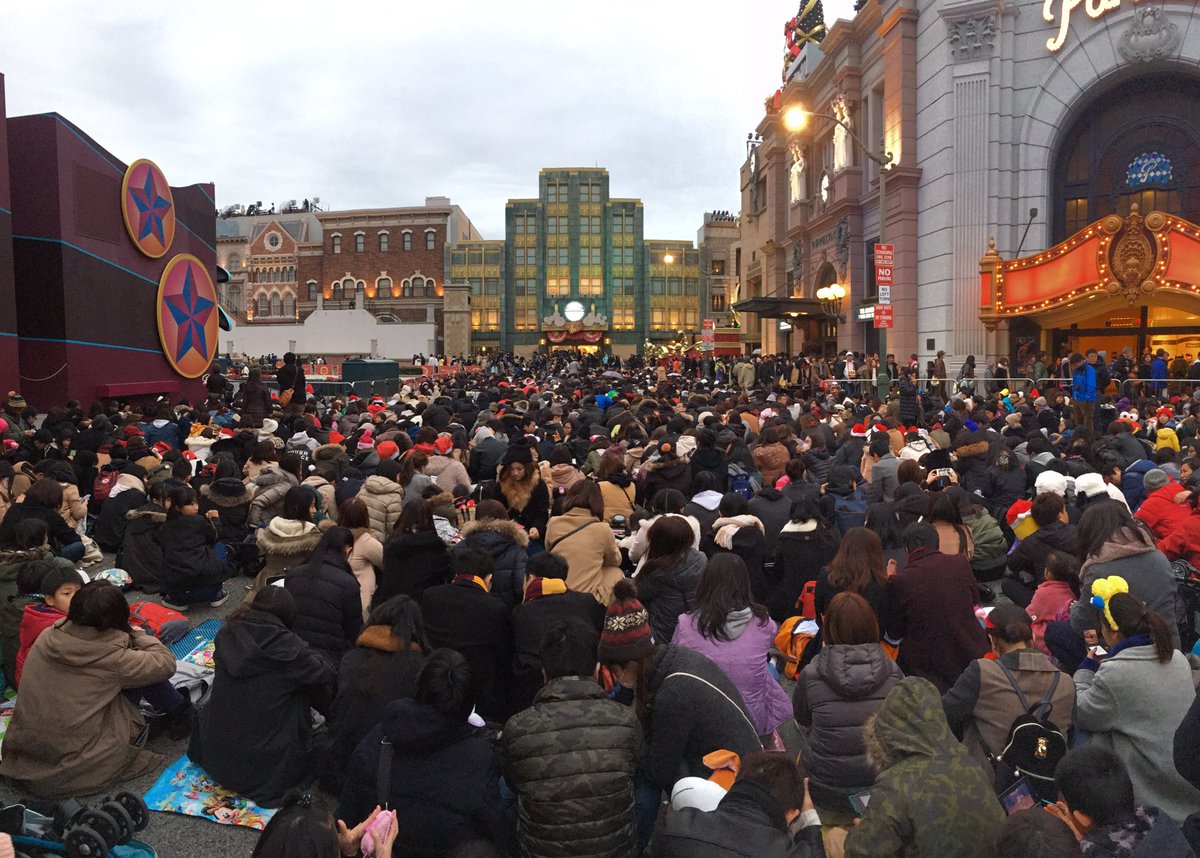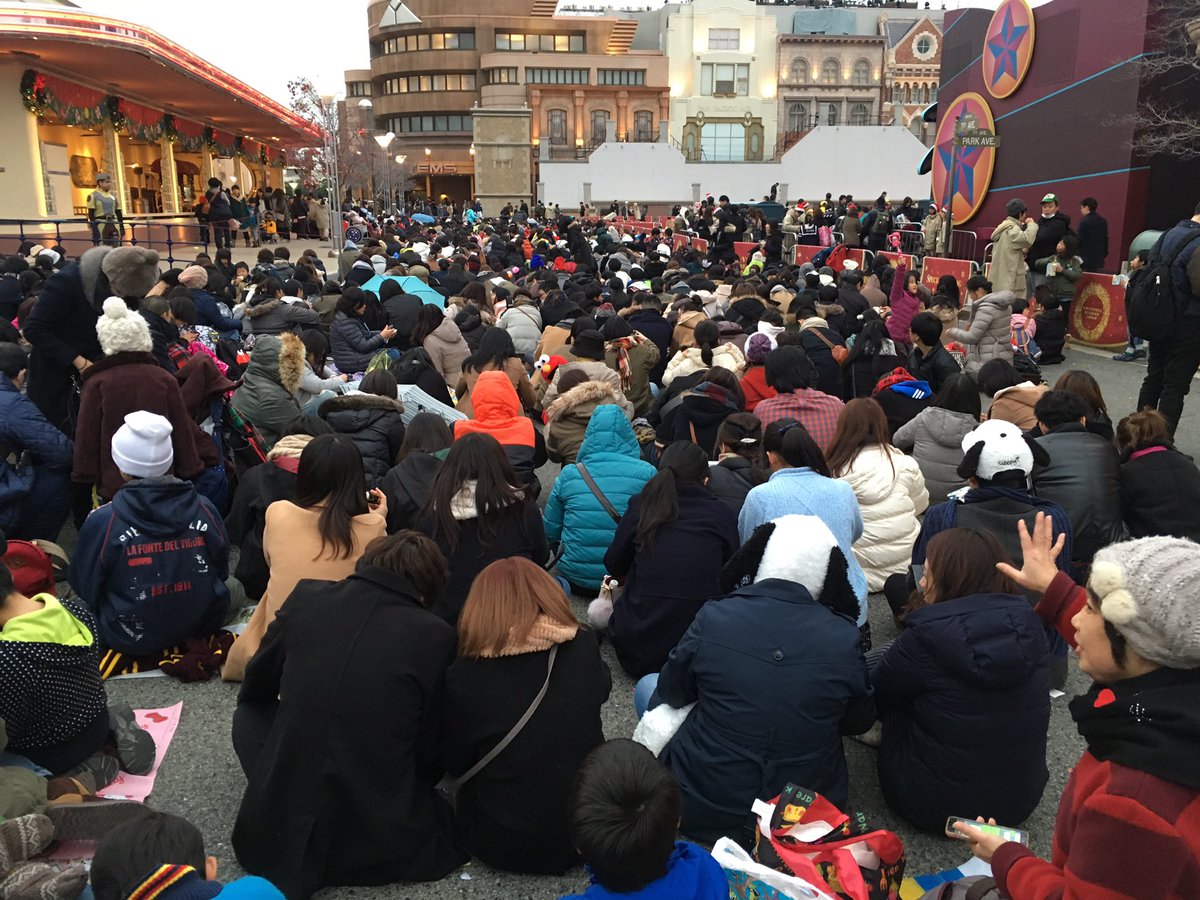 Here's why Japan is awesome. This is a few thousand people politely & patiently waiting for a show at USJ. Would be a cluster in the US!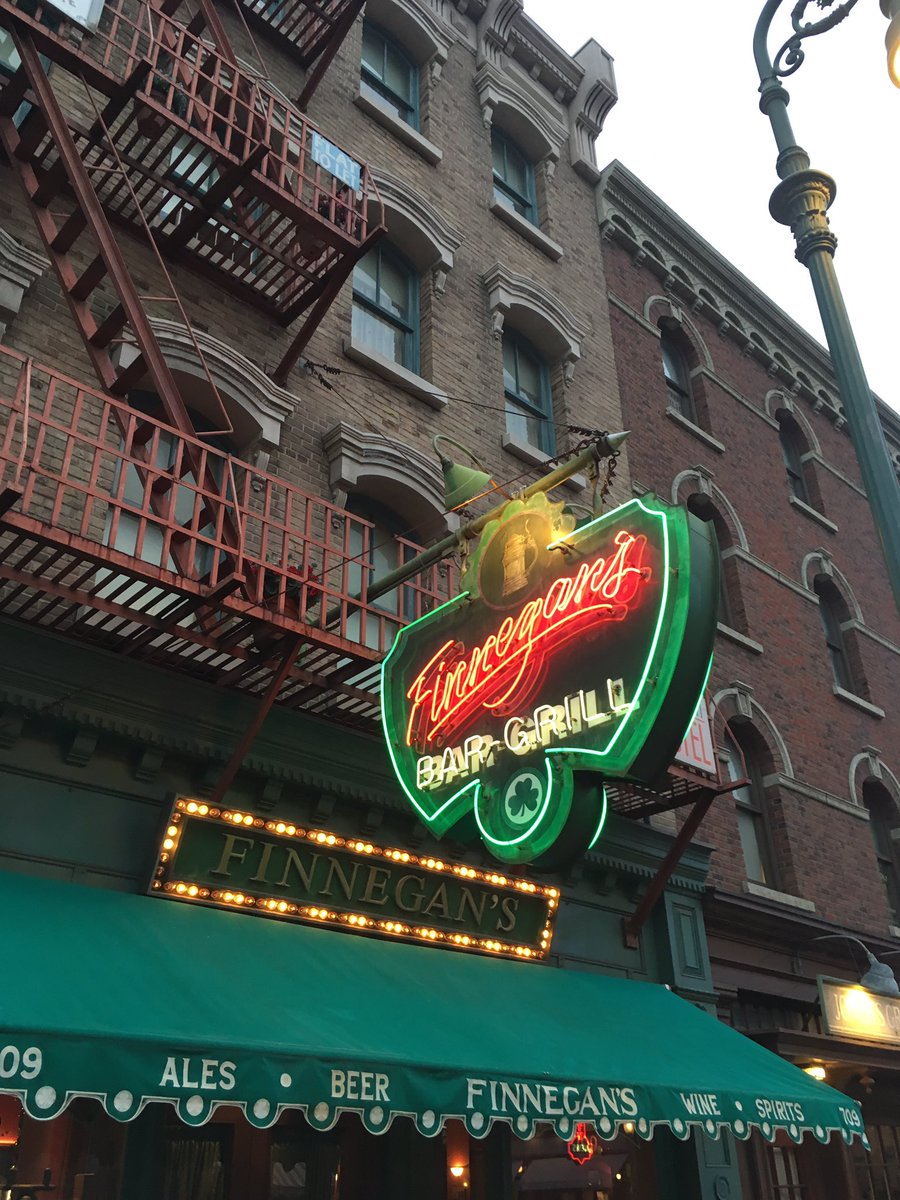 Is this photo from Universal Orlando or Japan? You almost cannot tell!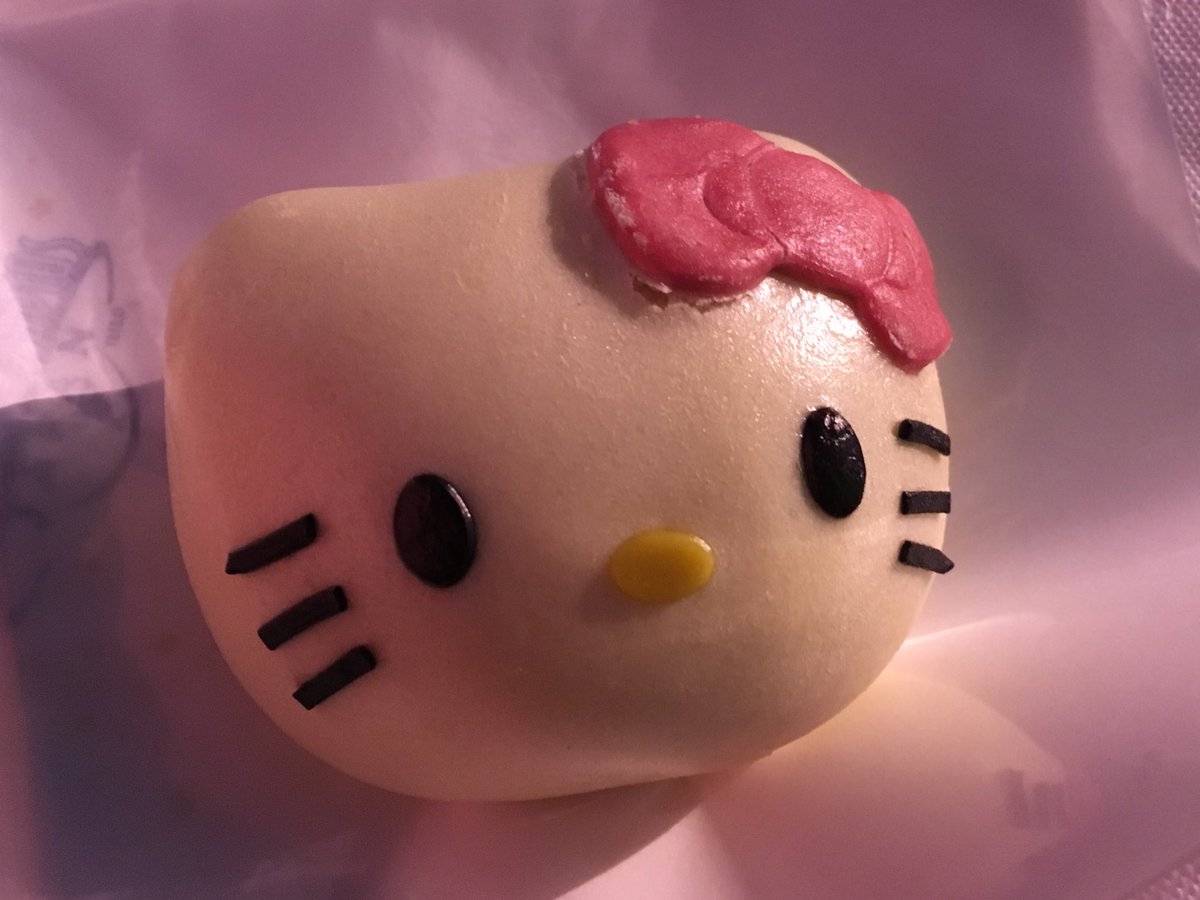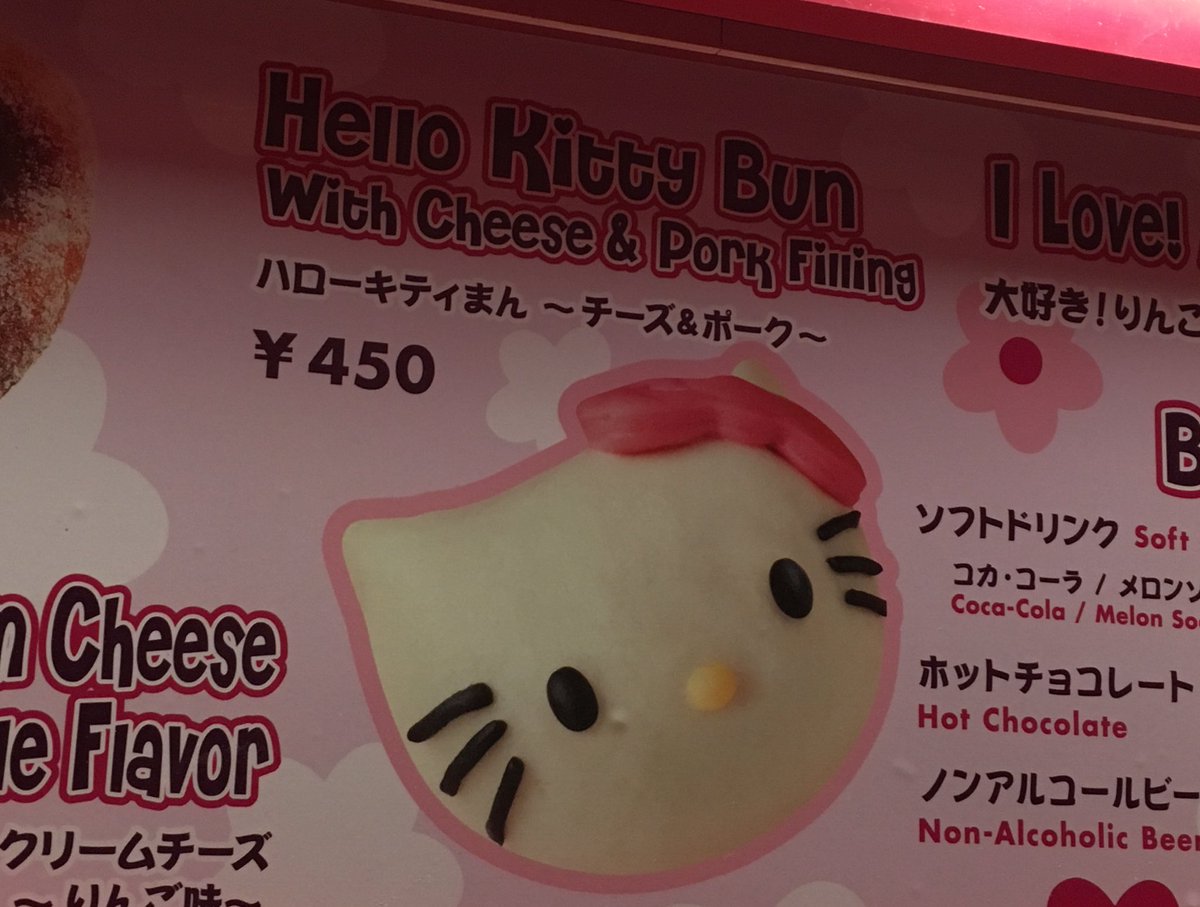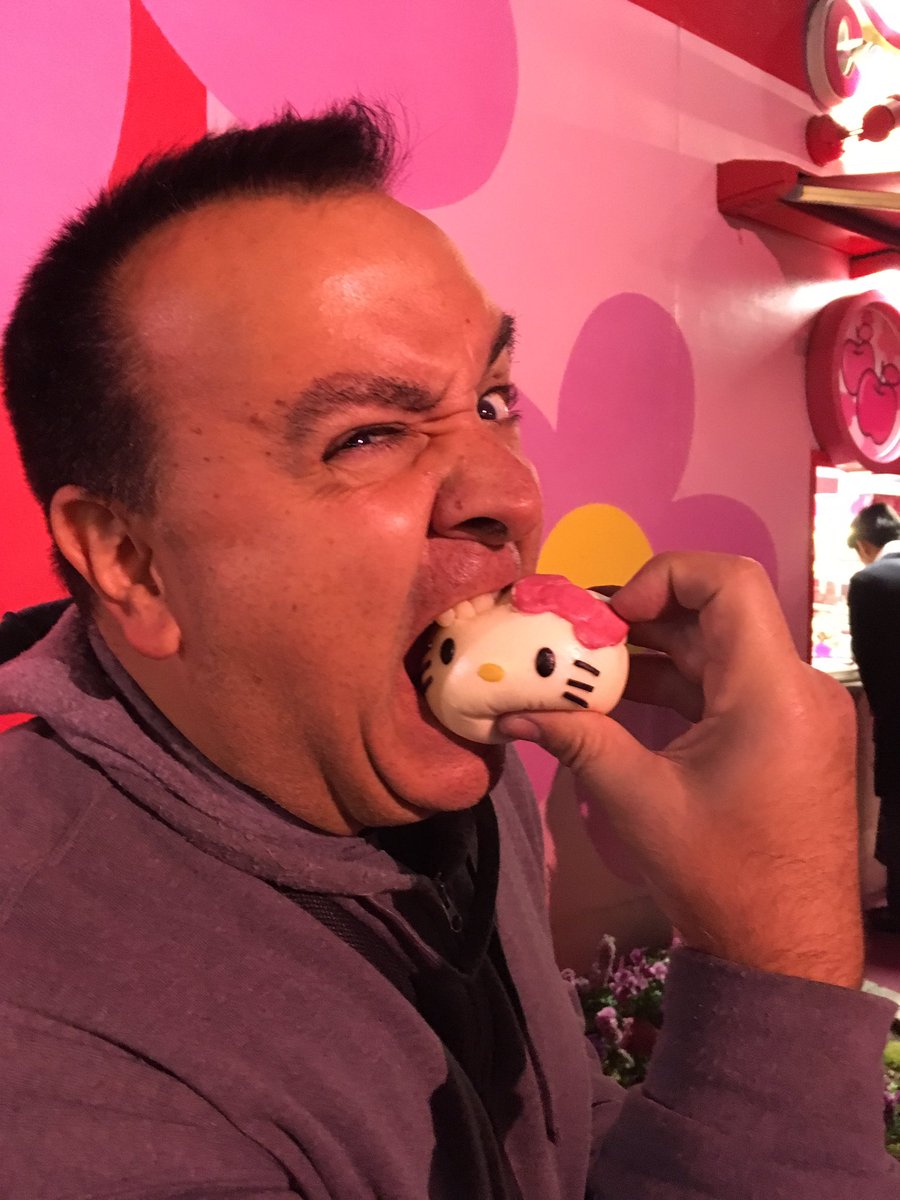 Poor Hello Kitty...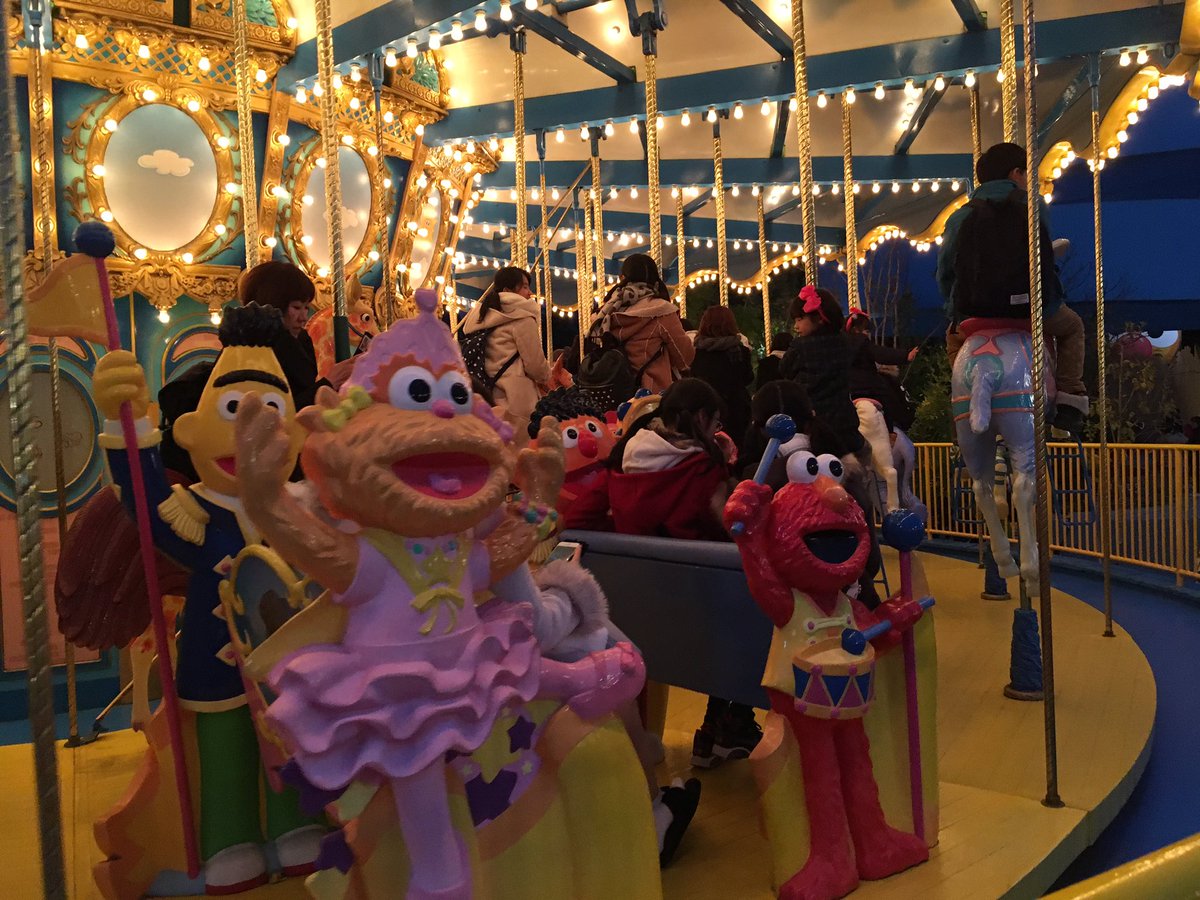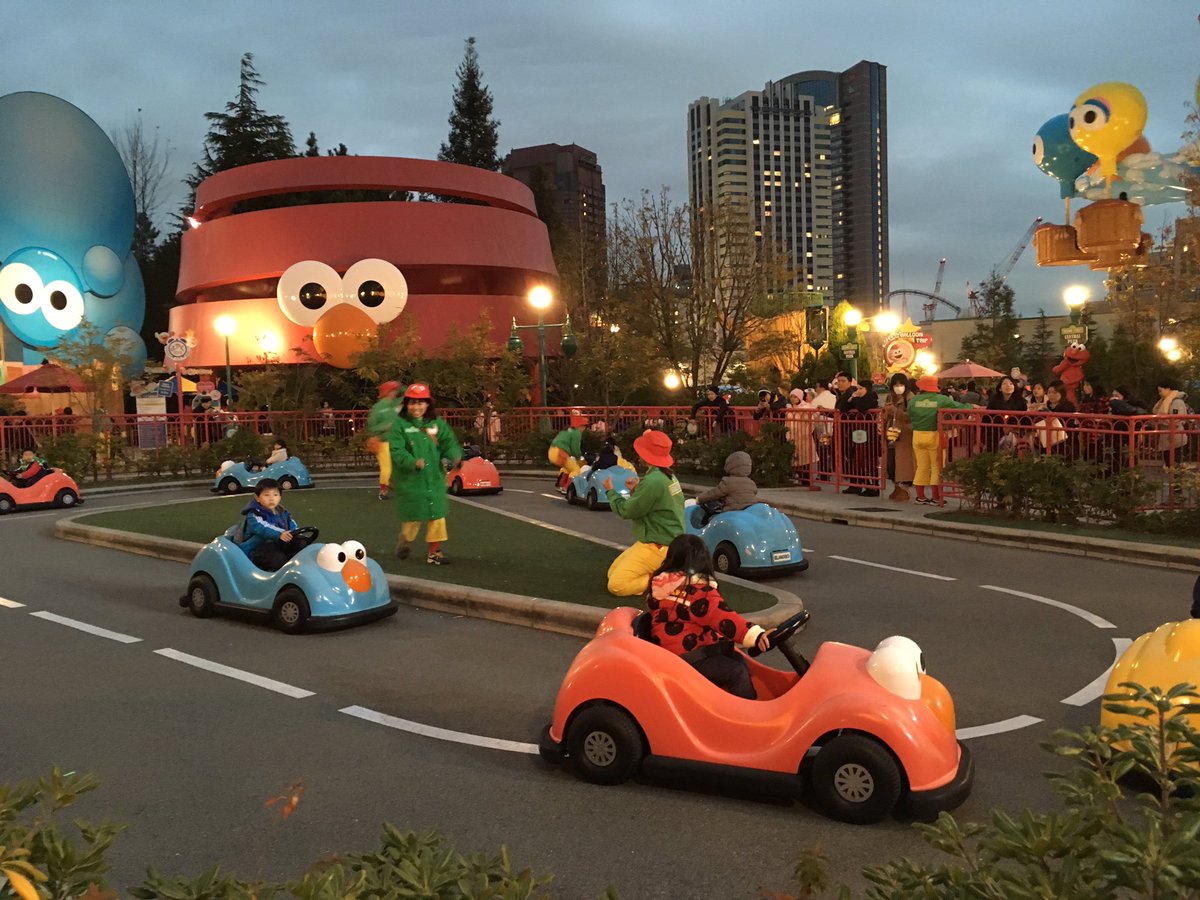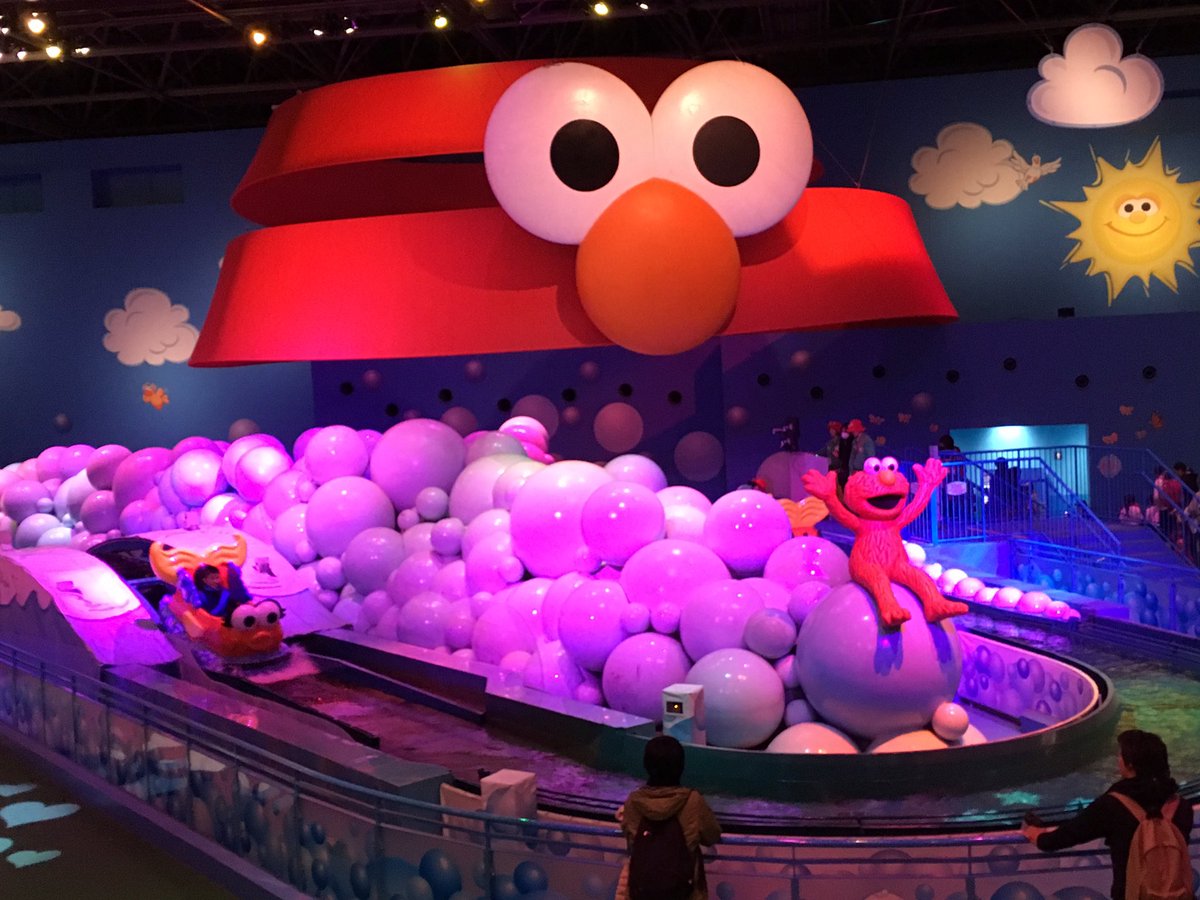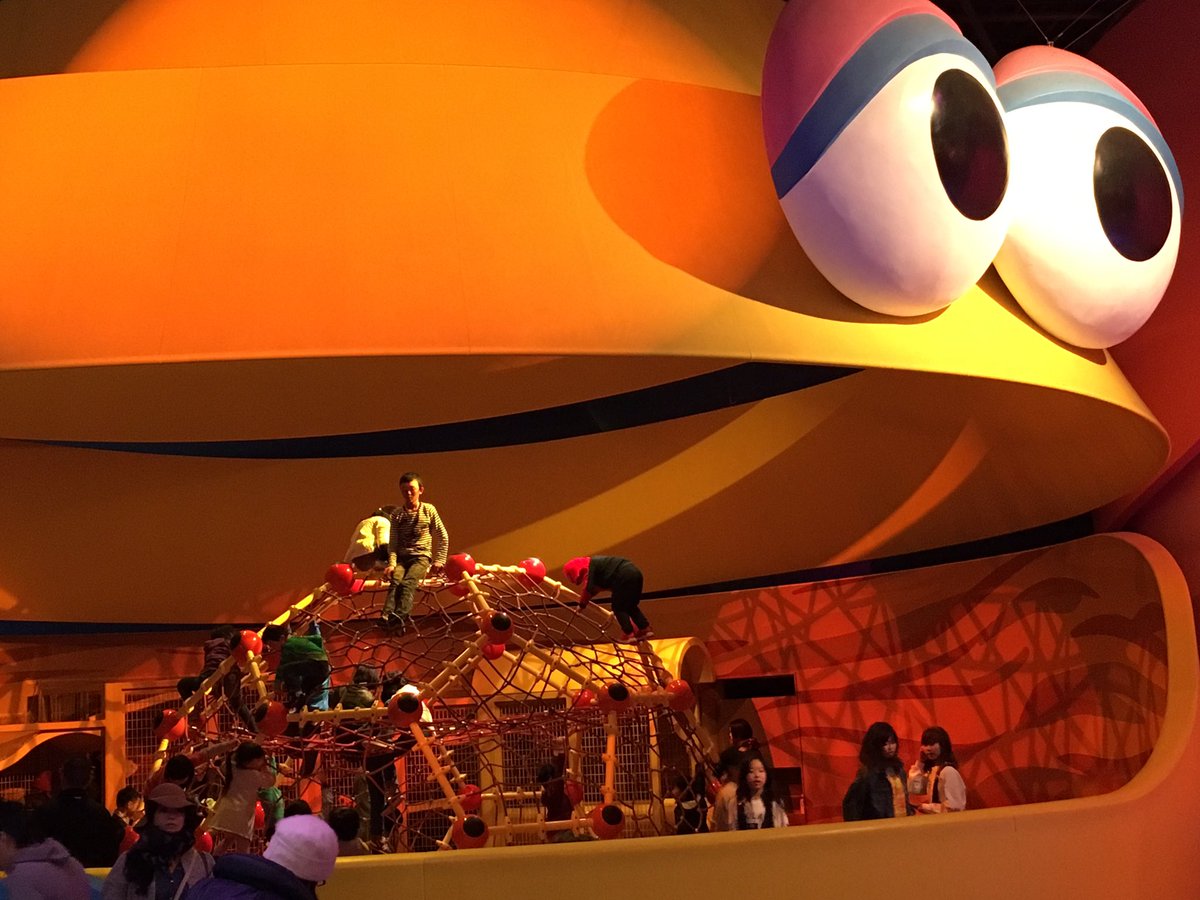 The Sesame Street area is another great place for kids to play.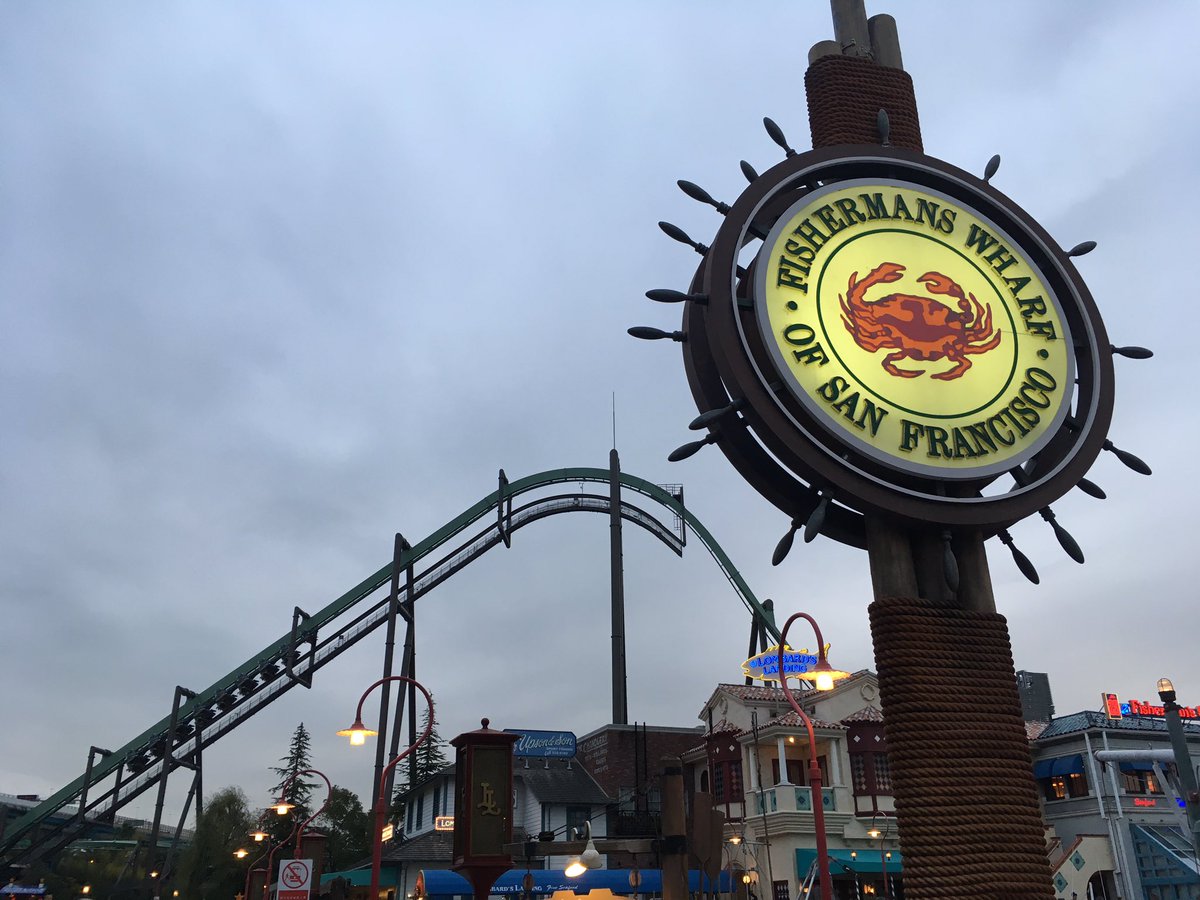 Things that look familiar, but aren't.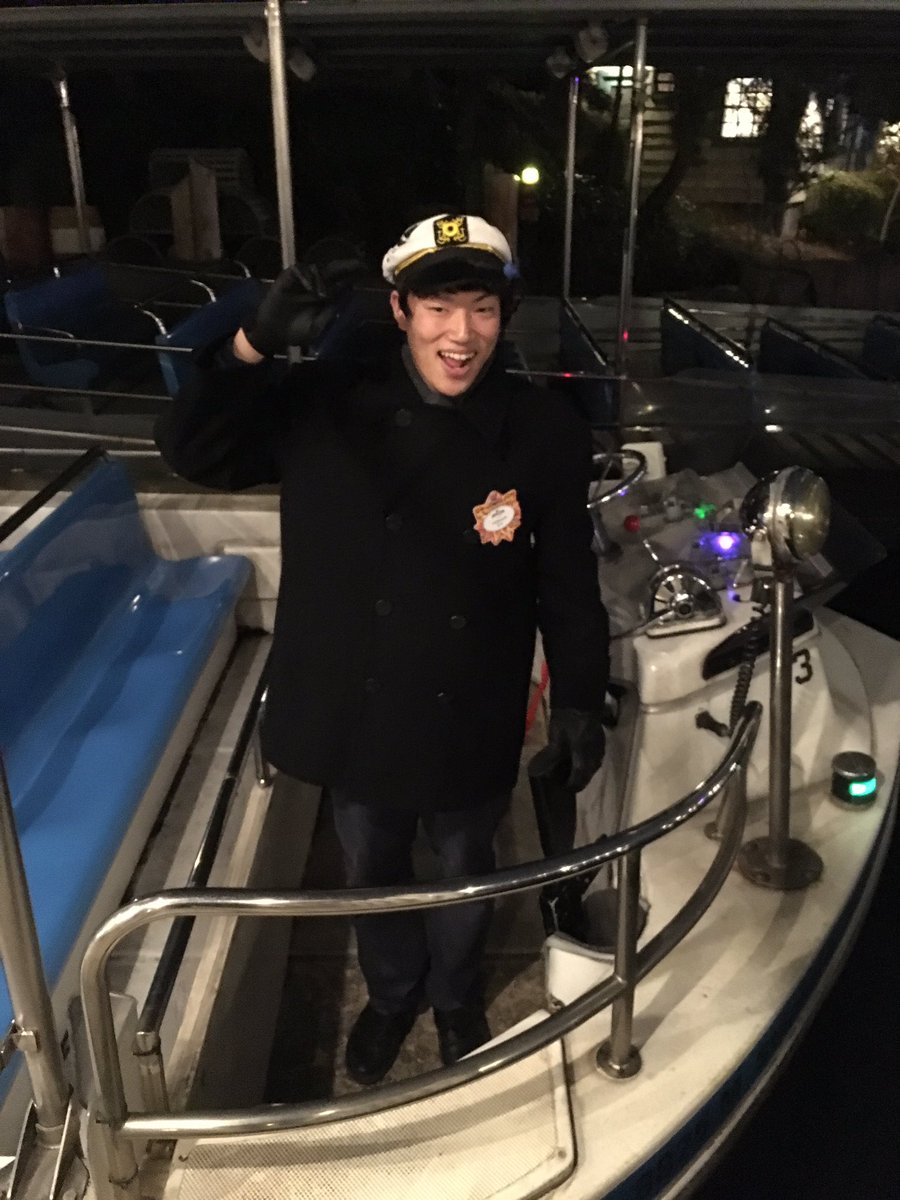 Jaws Skippers > Harry Potter
So if you have noticed, I have not yet mentioned Wizarding World of Harry Potter in this report. I will openly admit, I don't like Harry Potter. While I can appreciate that others do, and I have honestly given it a try, it's just not for me. I'm not a fan of "unicorns & fairies" style fantasy, if anything I prefer a good sci-fi story or movie instead. But that being said, there are plenty of people who are into the property and while I personally think that Harry Potter has helped ruin the parks in the US, the same is fortunately not the case for the Japan park. You see, that put Potterland in it's very own section that is an off-shoot of the main park, almost as though they built a separate "Harry Potter Park" within Universal. You can spend the entire day wandering around USJ and not once have to ever see or step foot into the Harry Potter area. And that is exactly what I did and I had an AWESOME day! I will also say that I did not encounter any annoyance, frustration, or operational issues...UNTIL I went into the Harry Potter area. Ugh, I just do not like it. These areas are small, over-crowded, I'm not a fan of the rides, and I just don't "get" what people see in this property. Hate me if you want for not liking it, but it's just not my thing. And note that I'm not "hating" on it, I just prefer to avoid it most of the time. But enough people had asked me to check it out, especially to see if the fluffy, fluffy bunny filled with medicine and goo situation had changed at all from last year, which sadly it had not. I spent as little time as I could in this area as I wanted to get out and enjoy the rest of my evening.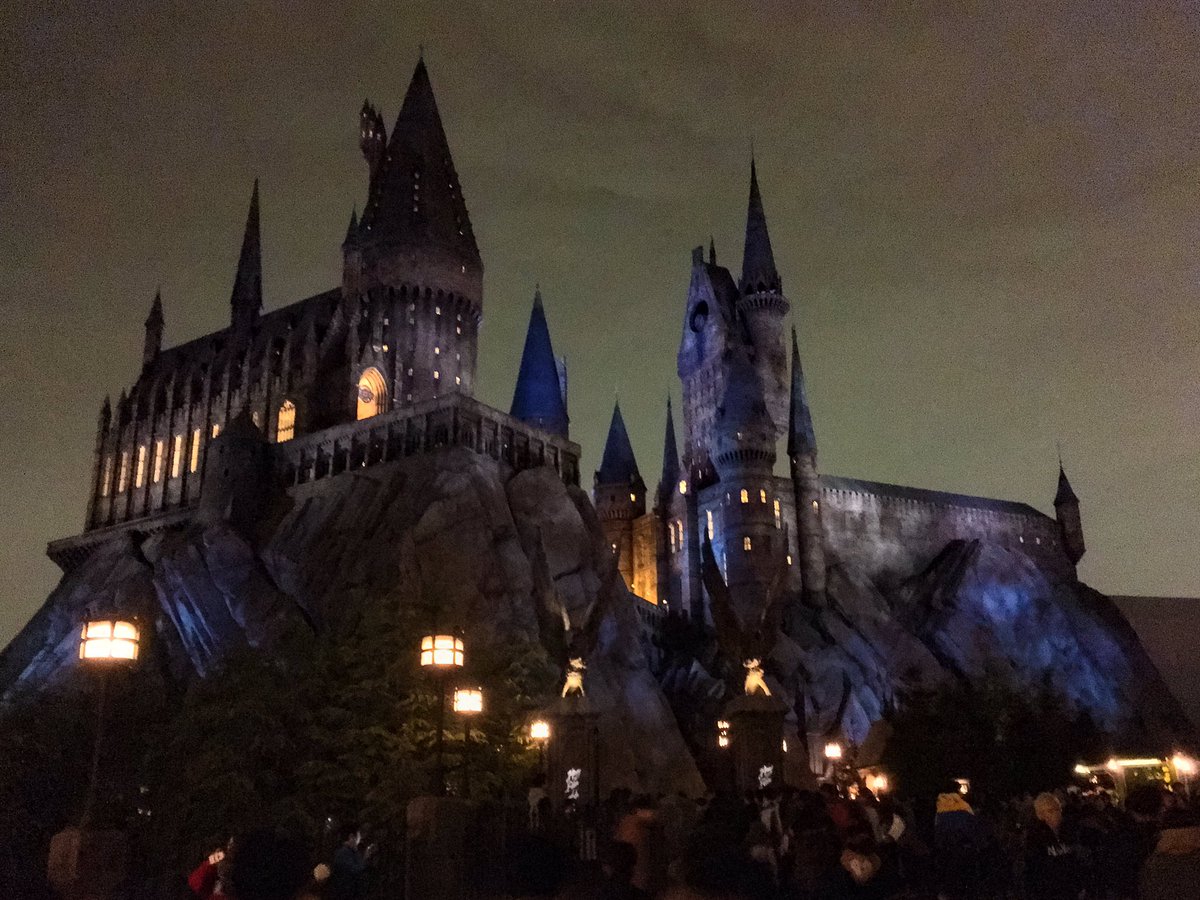 Yup, it's Forbidden Journey. Same as all the other versions except in 3-D. Not like that it makes it any better of a ride or anything.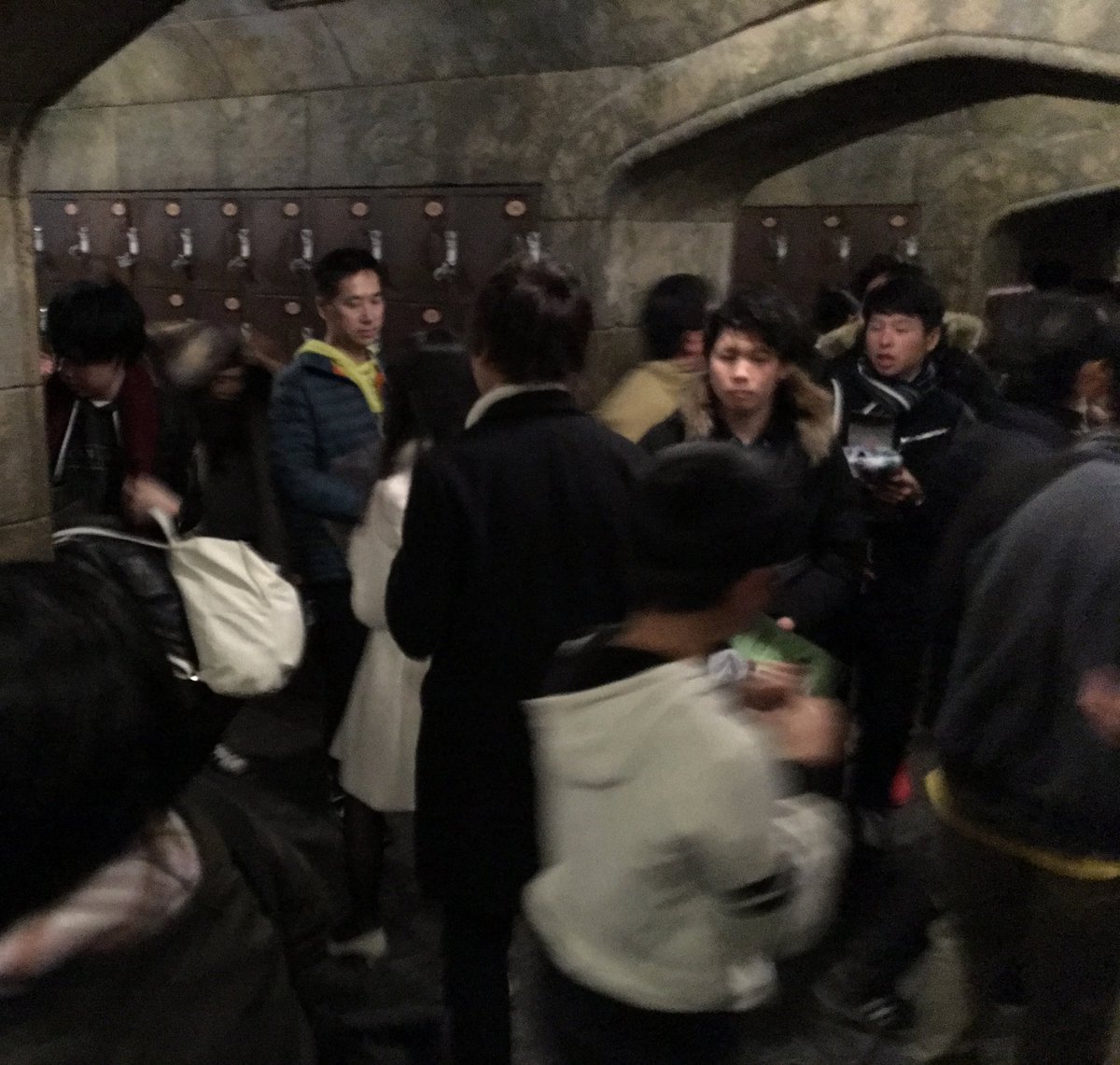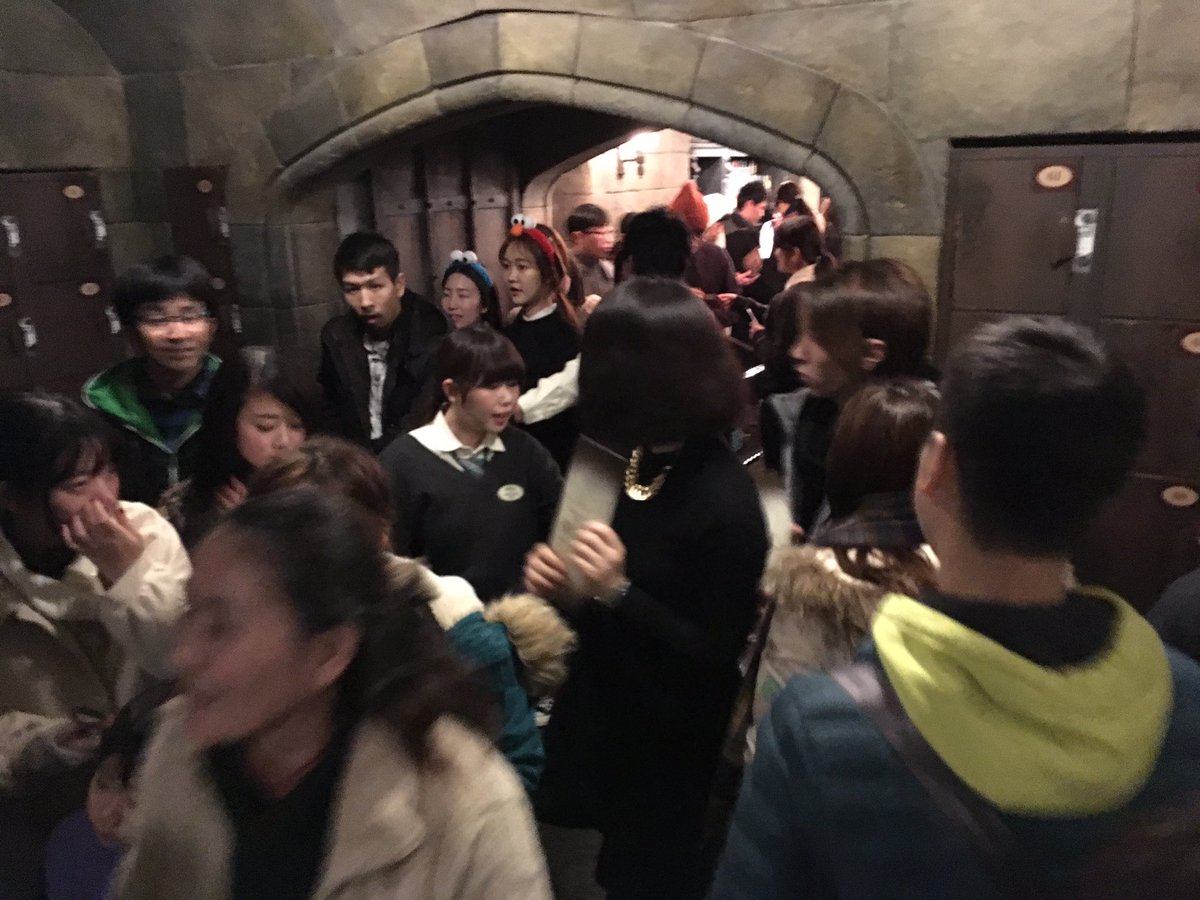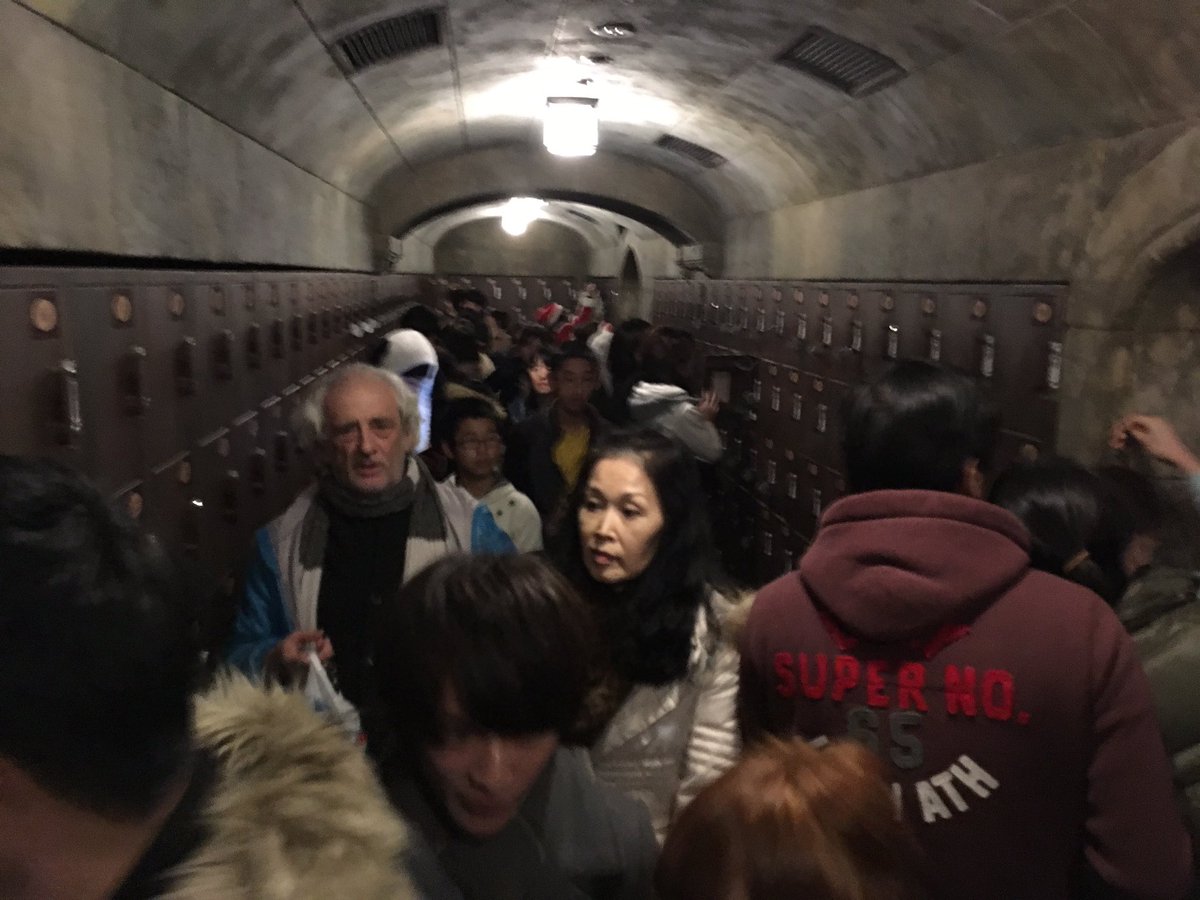 It's unfortunate with all the improvements USJ made with fluffy, fluffy bunnies filled with medicine and goo on other rides that Potterland fluffy, fluffy bunnies filled with medicine and goo are still a mess. This right here makes me not even want to visit the attraction.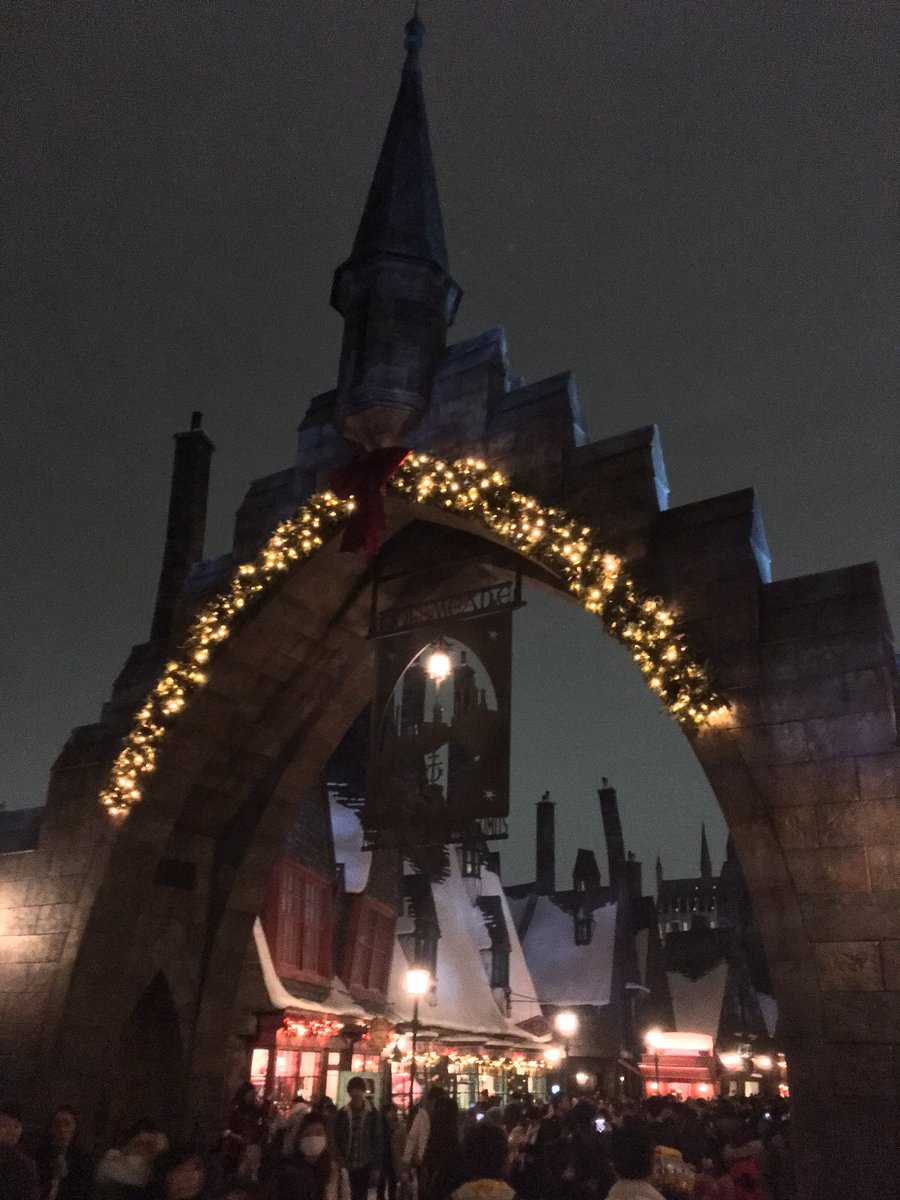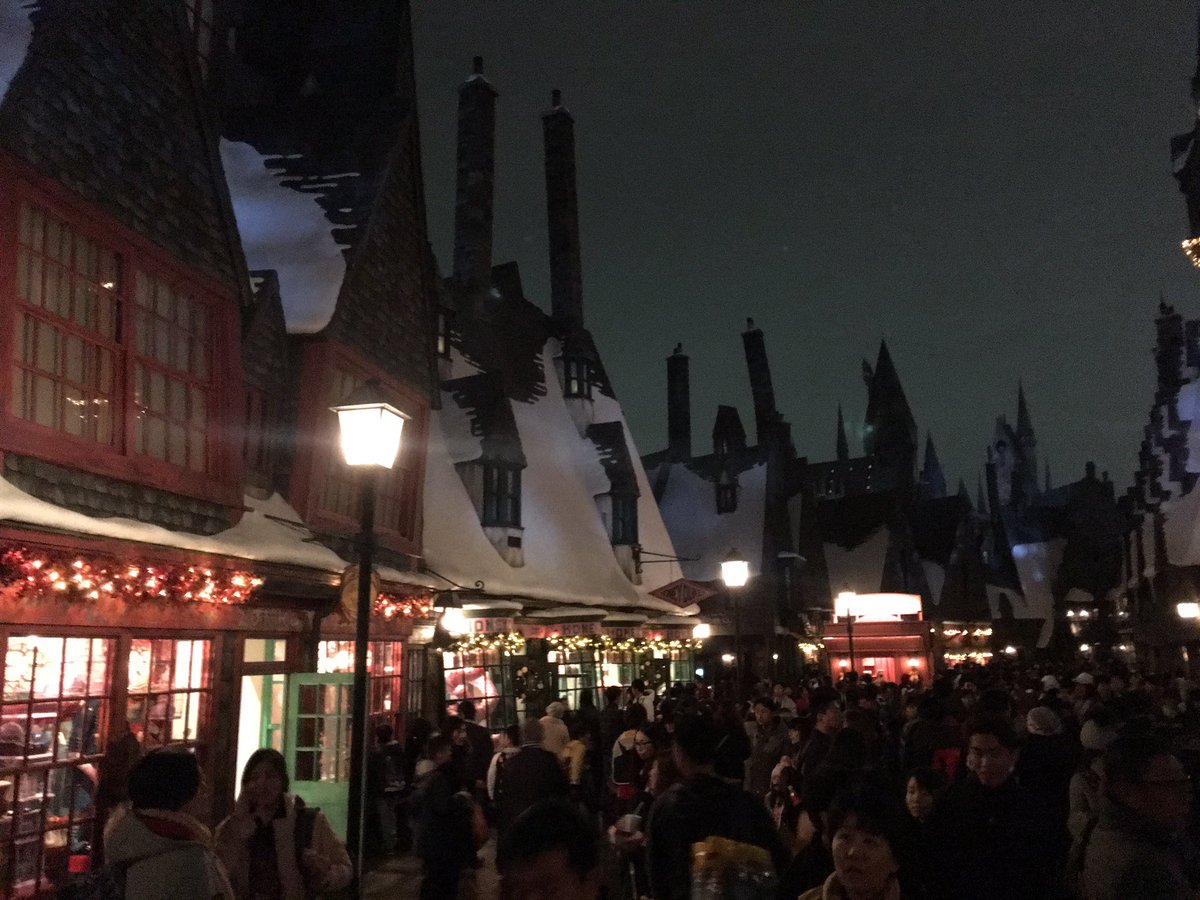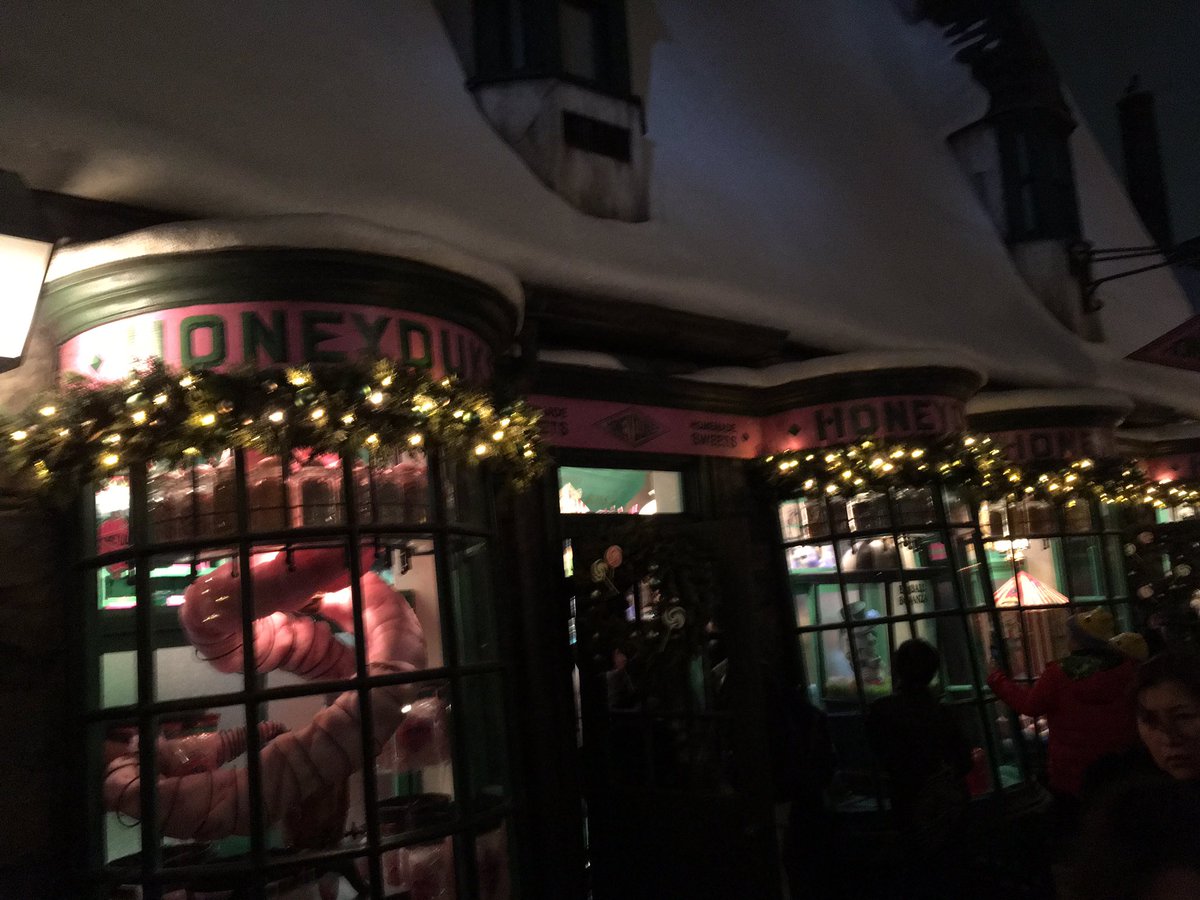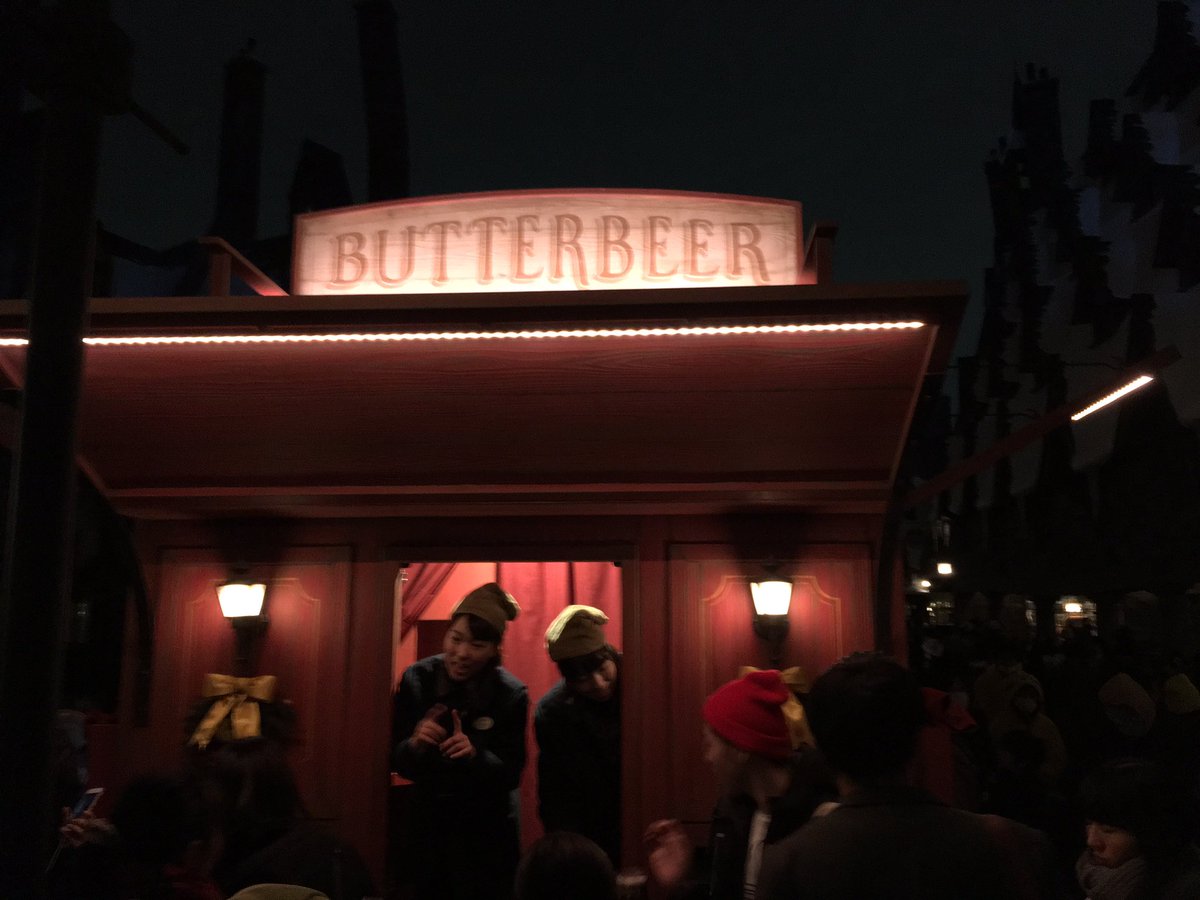 Sorry, I'm just not a Harry Potter fan and I can't appreciate this as much as other people do, but the area looks nice, I guess...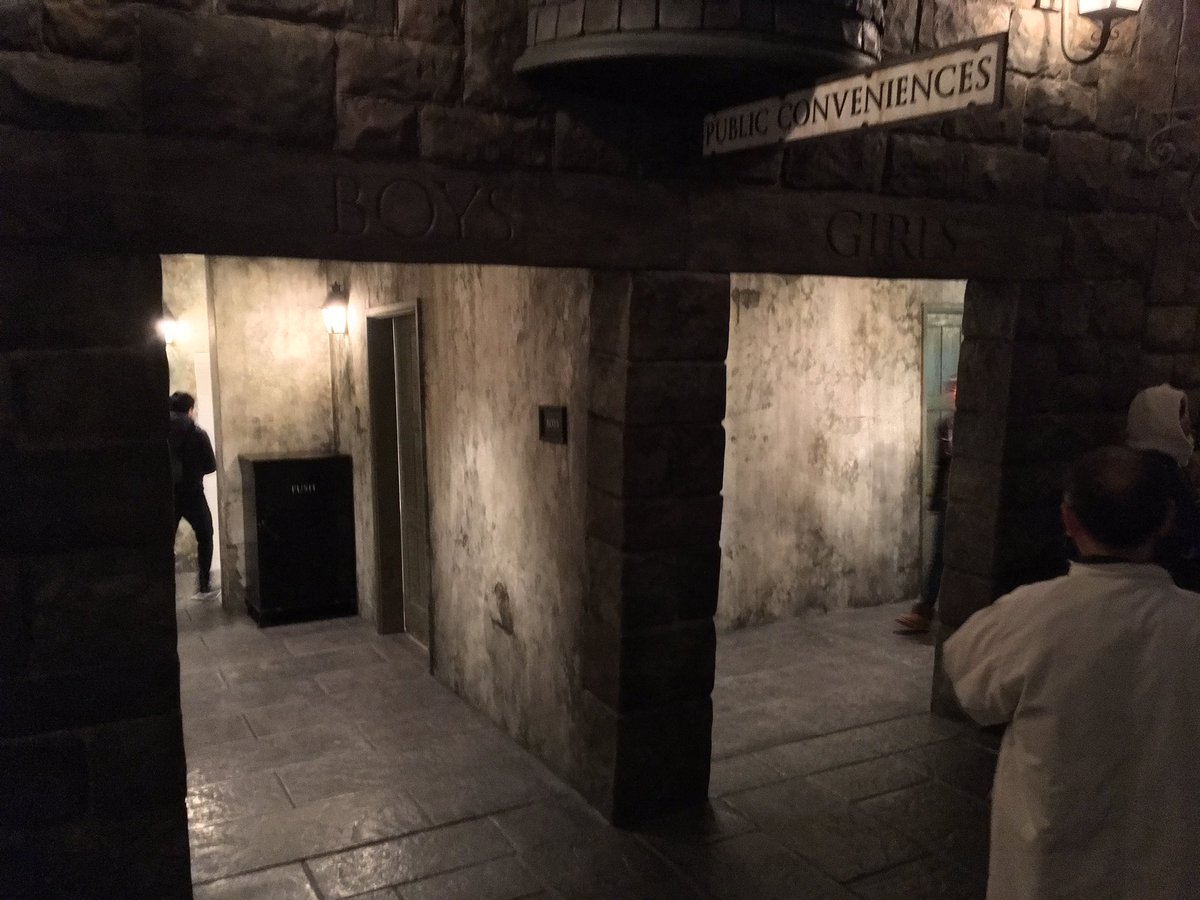 Entrance to Diagon Alley or a toilet? Oh wait, it's the same...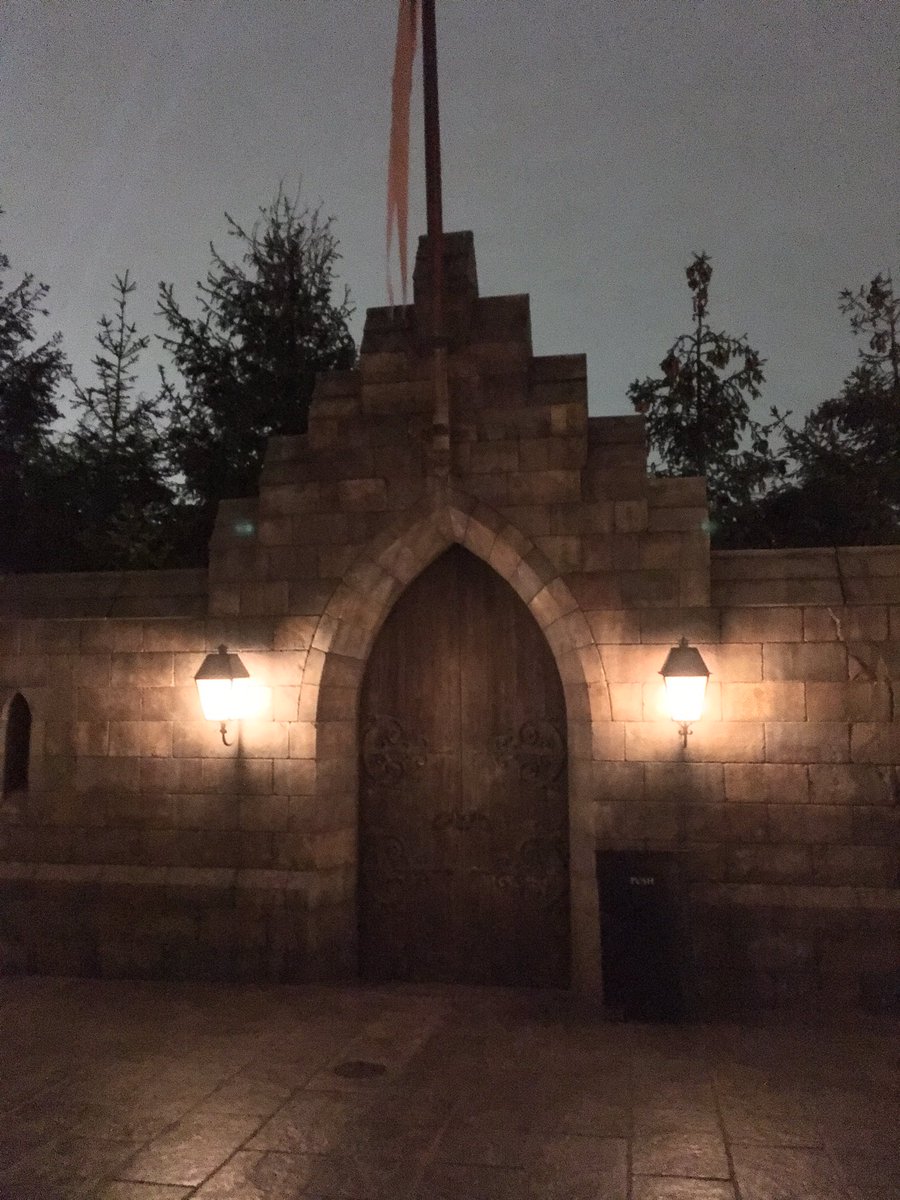 Hey look, it's a foreshadowing of things to come...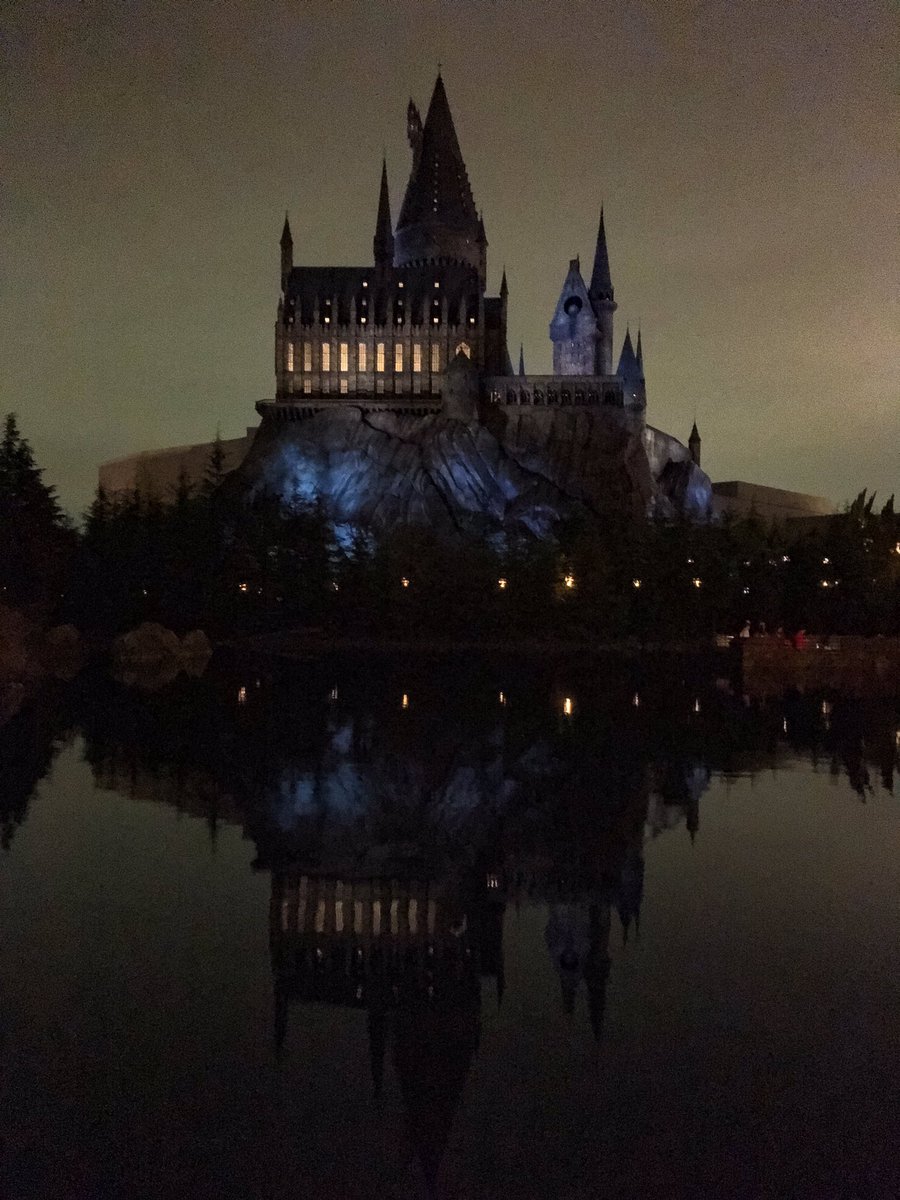 Had a really great day at USJ until I went into Potterland! Reminds of me how Orlando's parks used to be! Now let's get back to enjoying the rest of the park...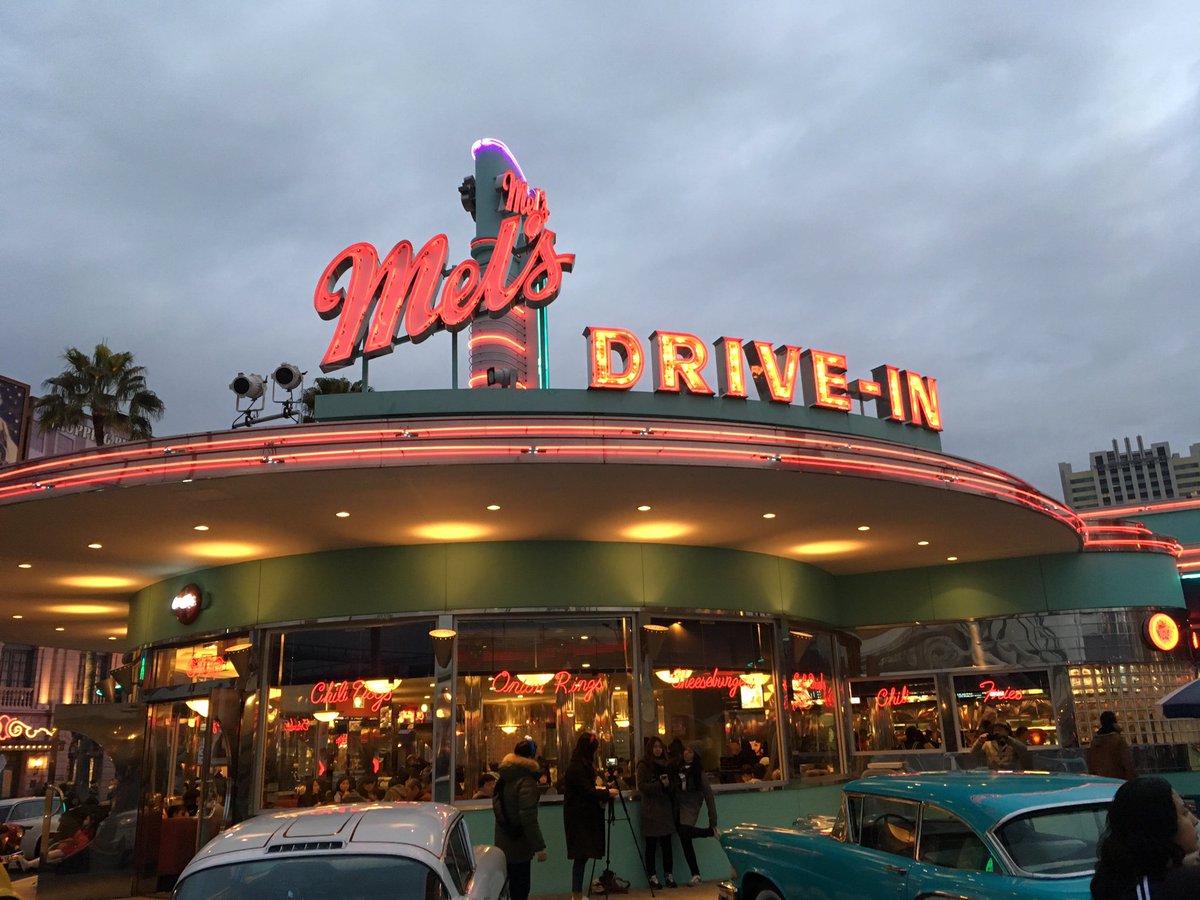 So familiar yet not at all...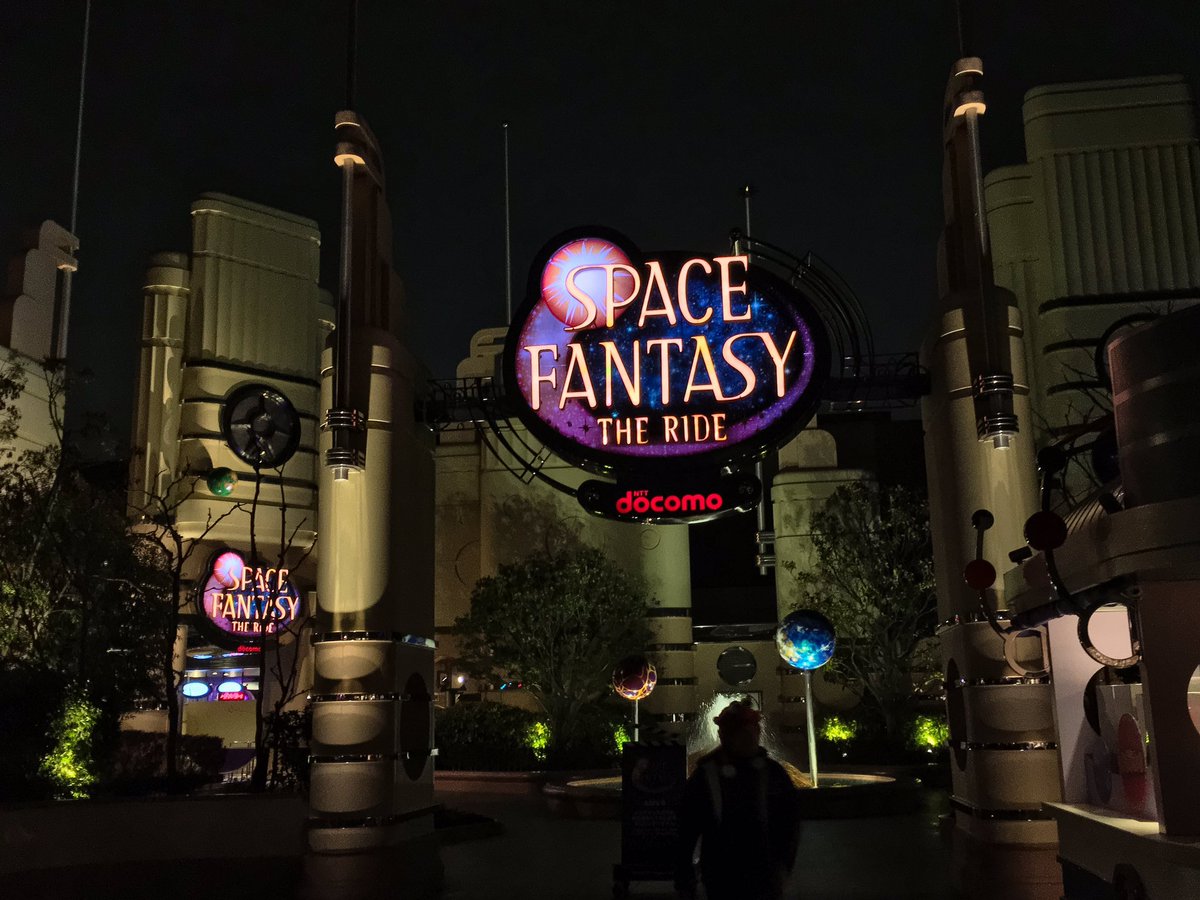 Sad about the unscheduled Space Fantasy closure today. Easily a top 5 Universal ride. I've been on it but bummed for others with us who haven't. Next time...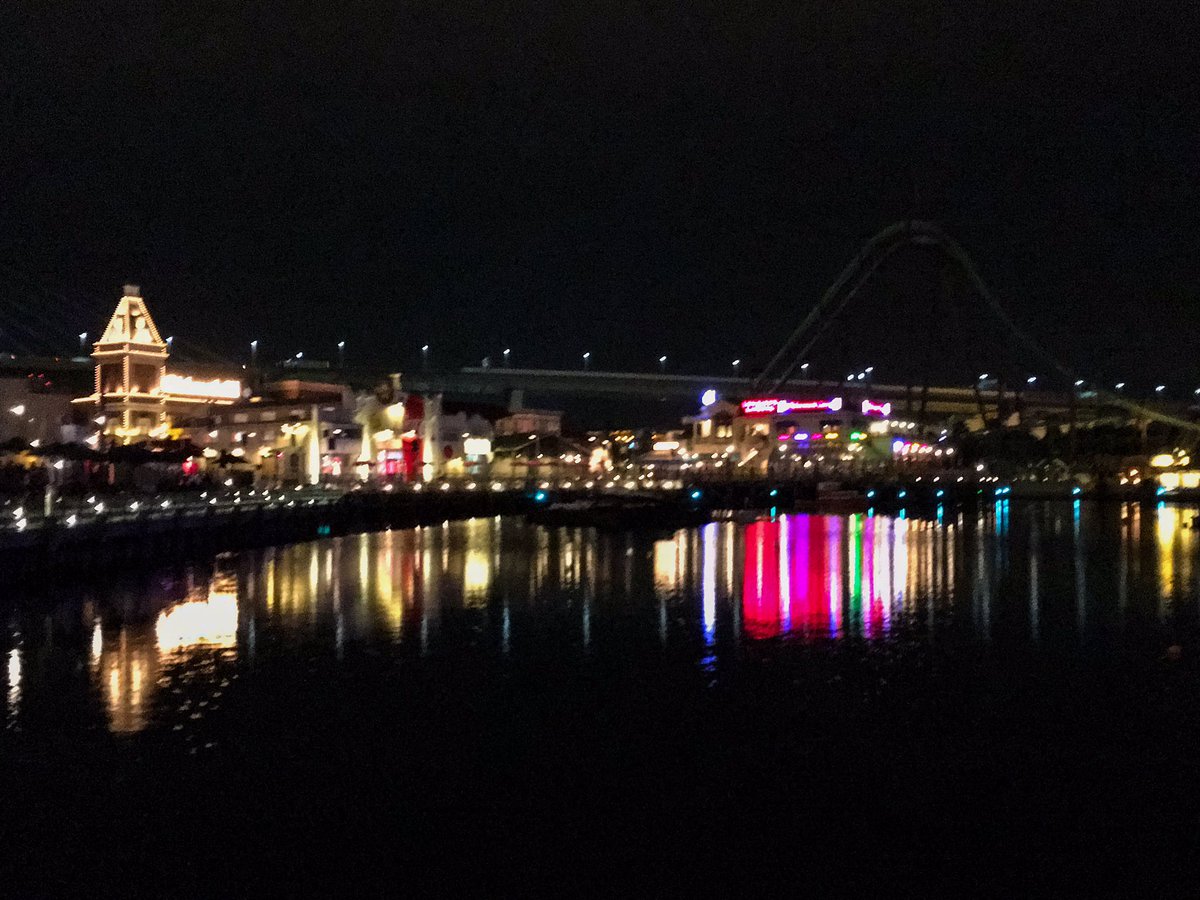 The skyline around the lake.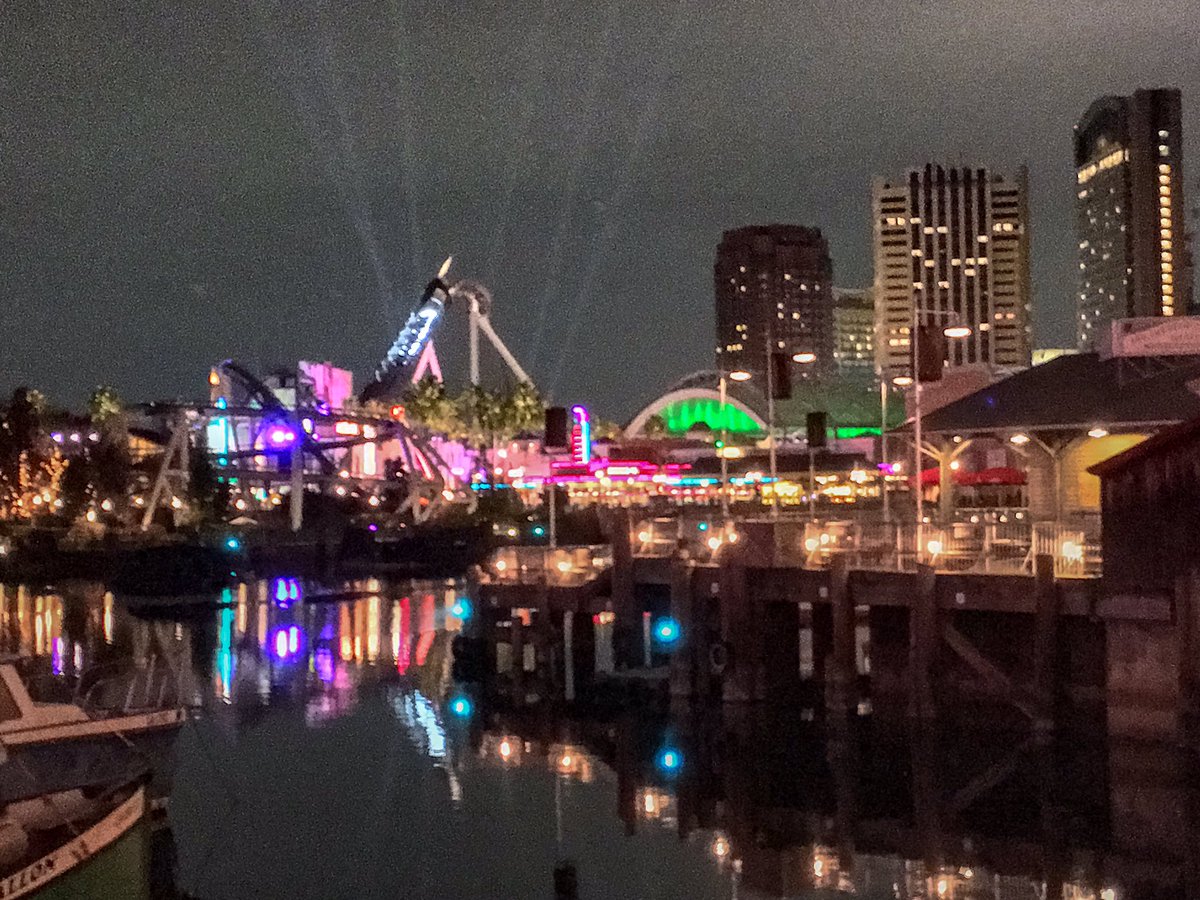 Another shot of USJ from the other side of the lake. The skyline of this park is awesome!
Now THAT is a Christmas tree!!!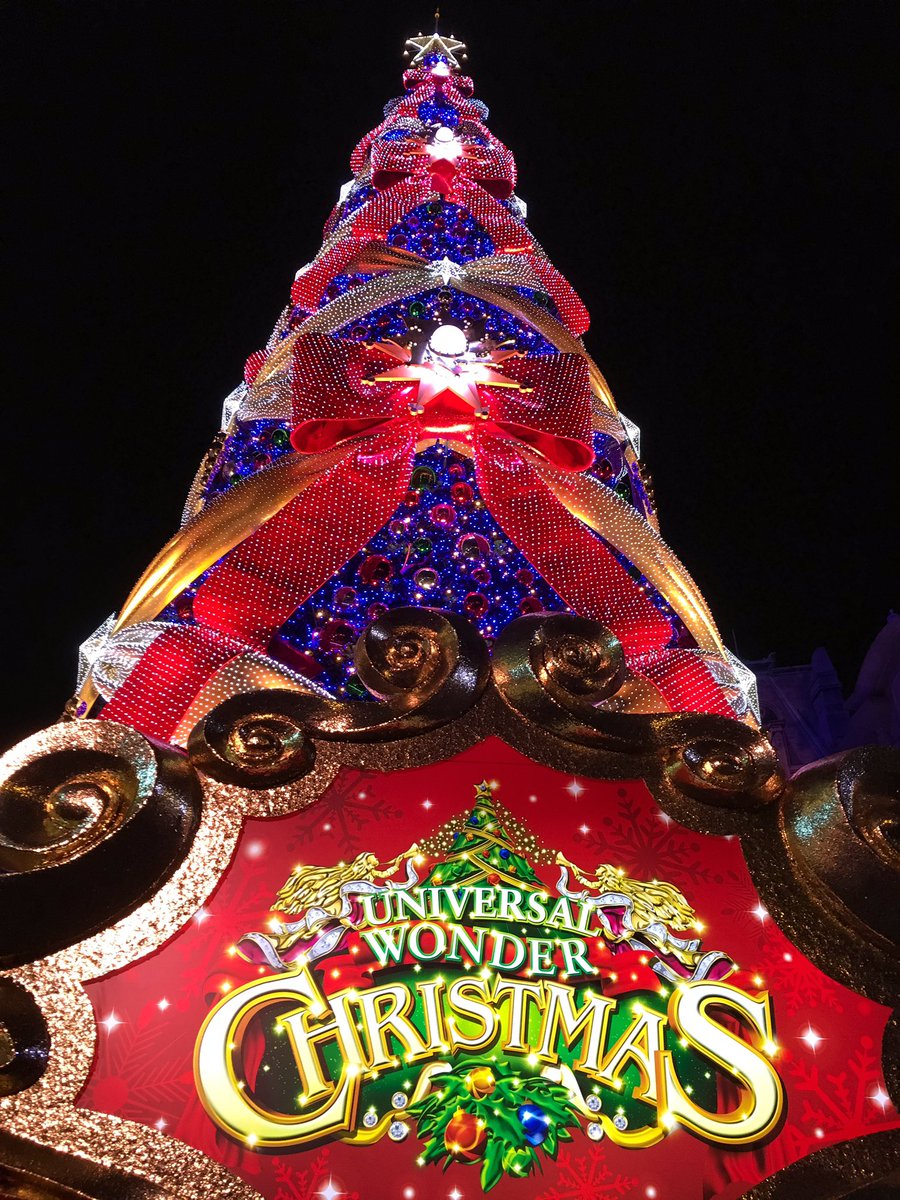 The Christmas tree at USJ is seriously impressive!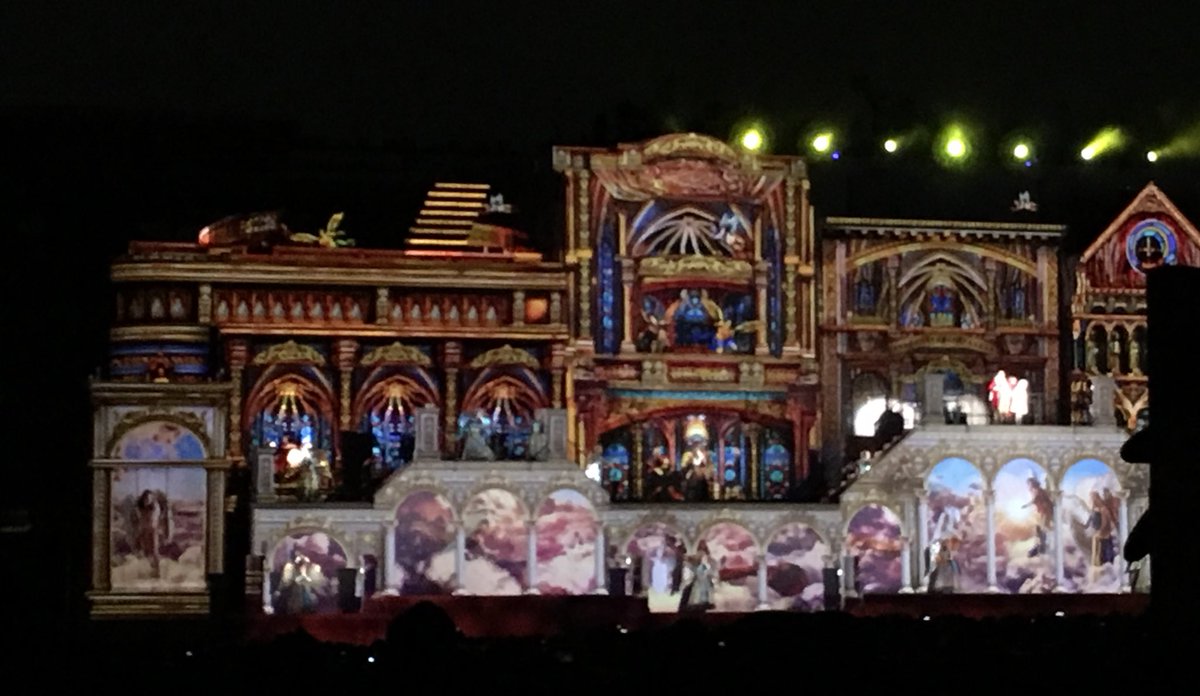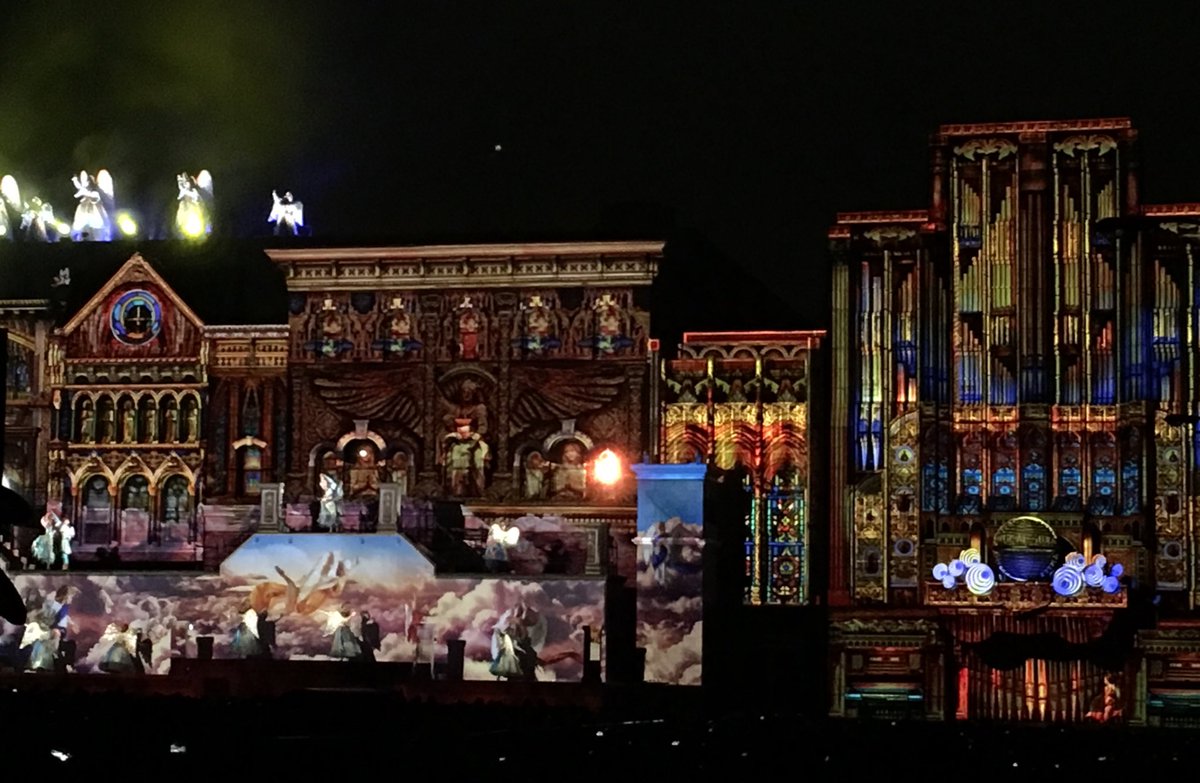 USJ puts on a really nice projection & live Christmas carols show to accompany the Christmas tree lighting! Really impressive show!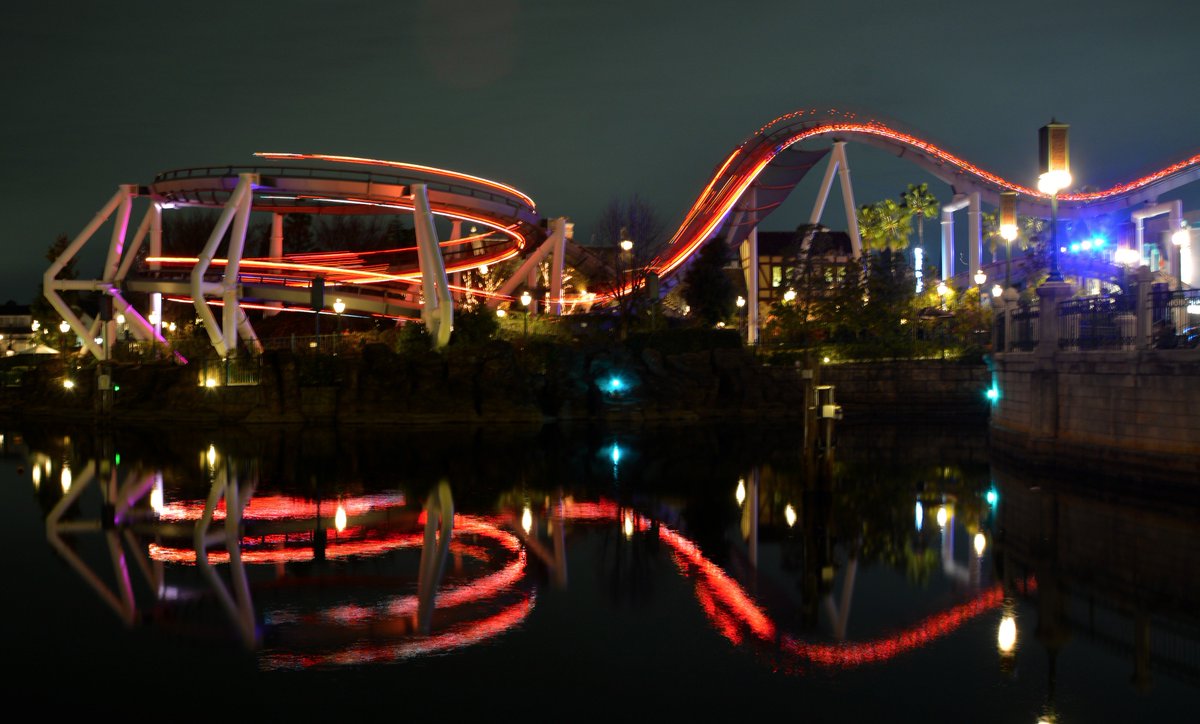 Awesome shot of Hollywood Dream/Backdrop thanks to Hanno!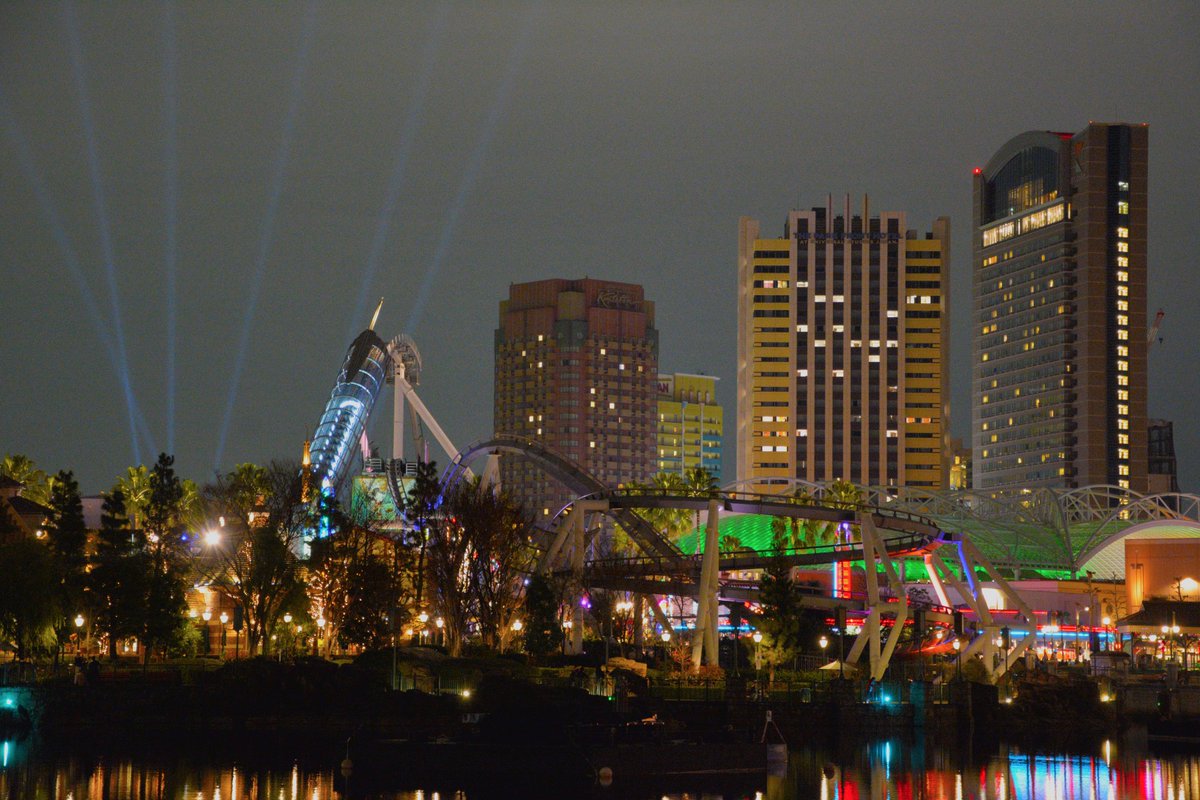 Are you sick of seeing USJ skyline pics? No? Good. Here's one from Hanno!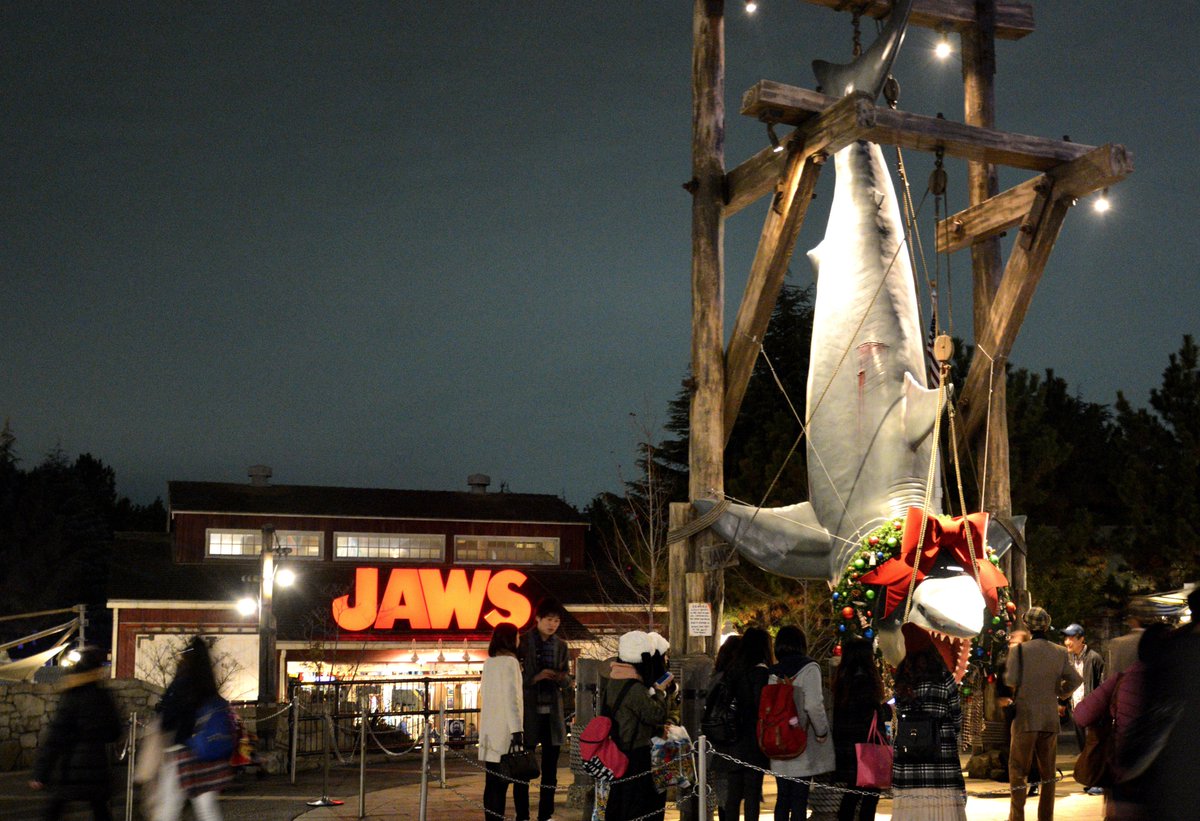 Just a few people hanging out with Christmas Jaws tonight! Photo: Hanno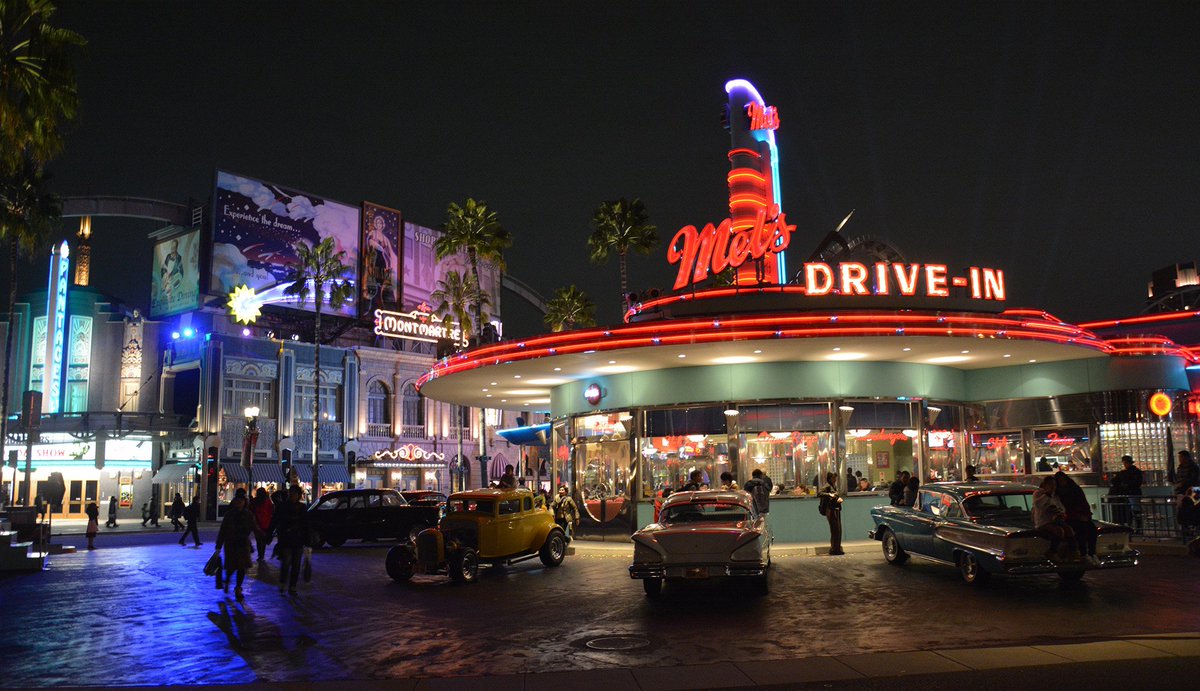 It looks like just like Orlando, but man, do I wish this park was in Orlando! Photo: Hanno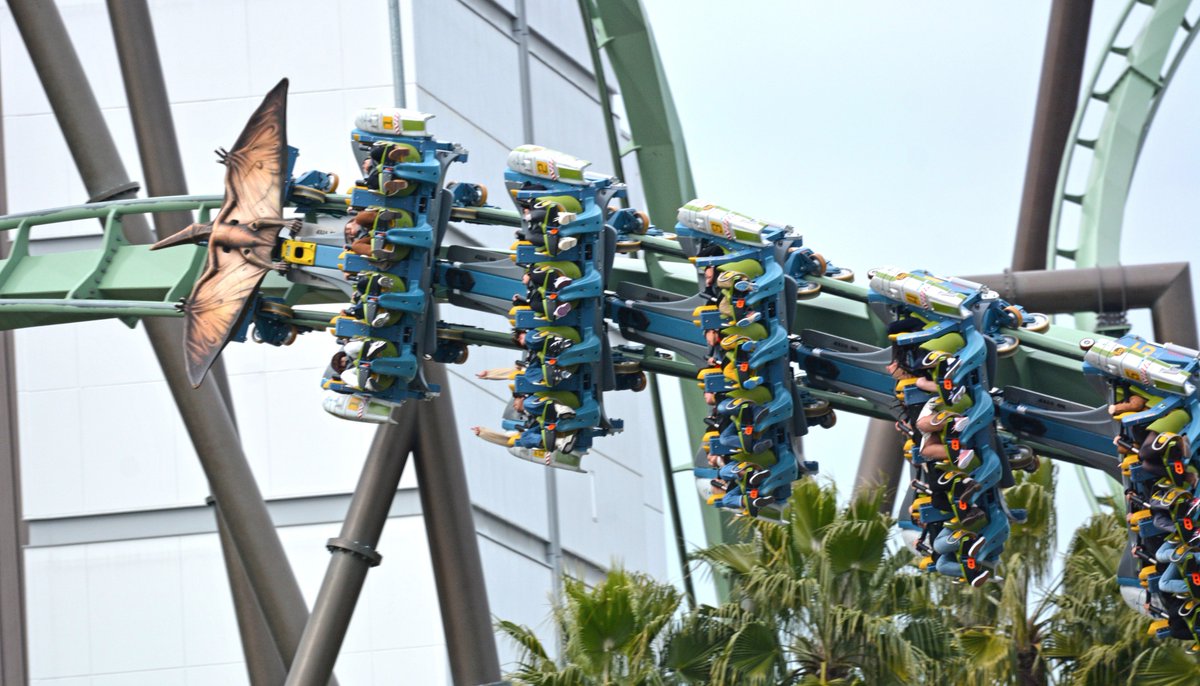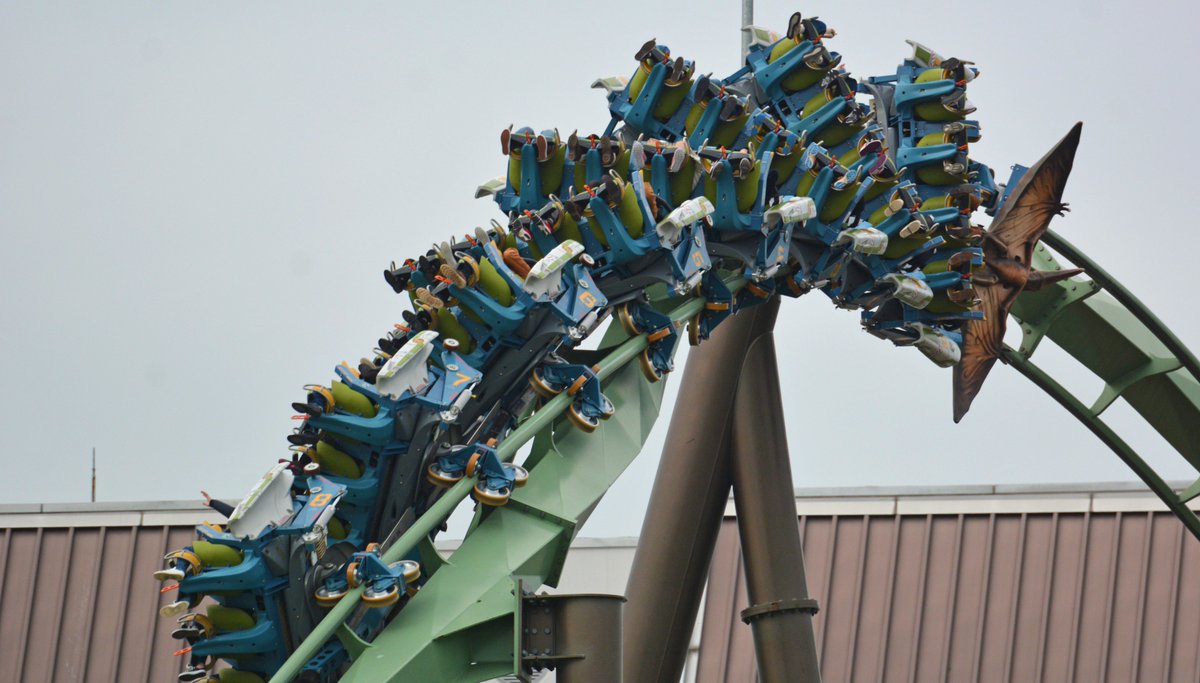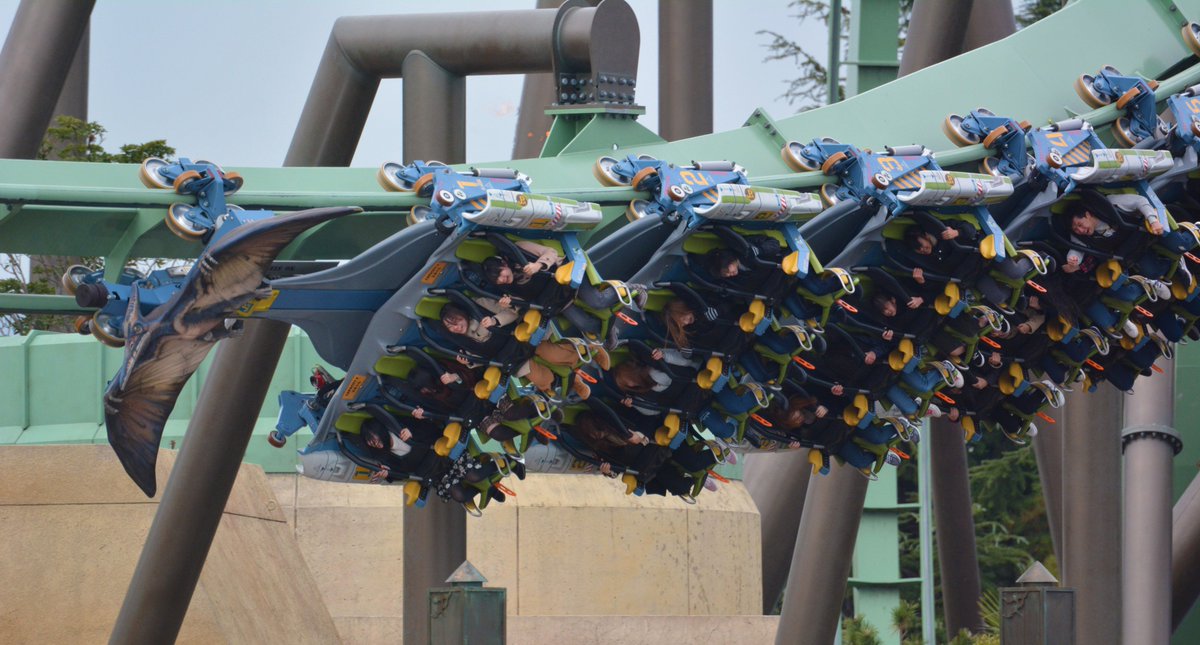 Flying Dinosaur was really REALLY good! Universal's US parks need more rides like this and less media-based simulators! Photo: Hanno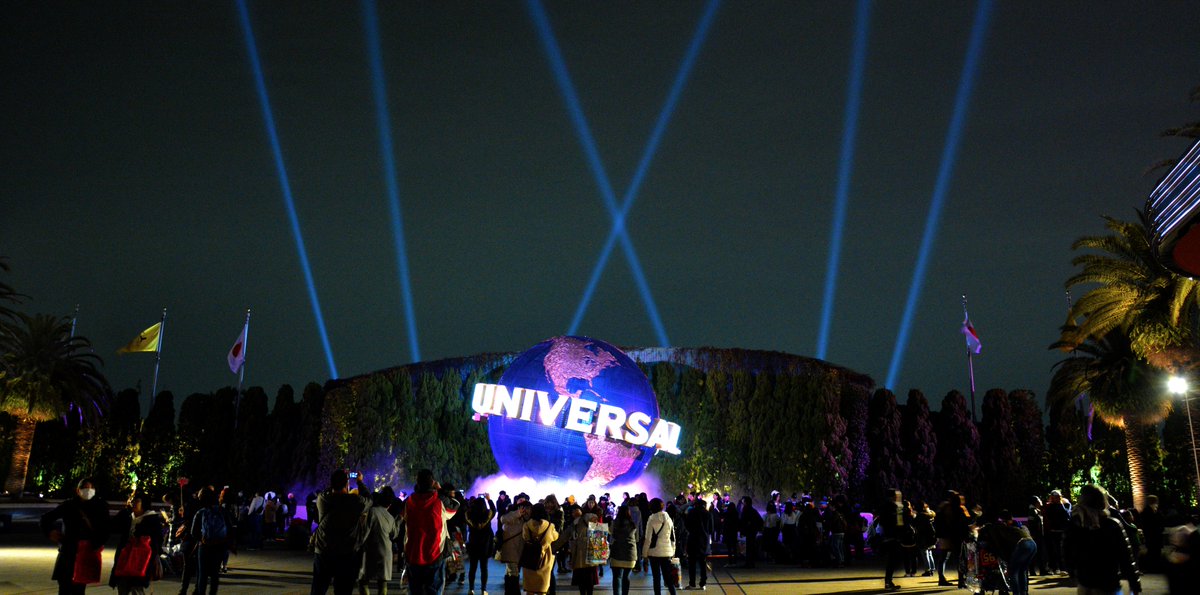 And this brings an absolutely FANTASTIC to Universal Japan to a close! Easily one of the world's best theme parks!
Thank you to USJ for an amazing day!
Click HERE for the next section of the report from our trip!
Last edited by
robbalvey
on Thu Jan 05, 2017 11:43 am.