Part 1
- Pigeon Forge and Dollywood
Part 2
- Kentucky Kingdom
Part 3
- Kings Island
Part 4
- Cedar Point
Part 5
- Kennywood
Part 7
- Knoebels
Part 8
- Dorney Park
Part 10
- Six Flags Great Adventure
Part 11
- New York City & Scott's Pizza Tour
So we've set off on another trip. Not sure why, probably because we are insane, but we're traveling around the USA doing random stuff. I'll post a few things here and there but not sure if I'll have time for a full-blown trip report while we are on the trip. We are live tweeting every day so to follow along, click:
https://twitter.com/ThemeParkReview
Our first stop will be Pigeon Forge & Dollywood...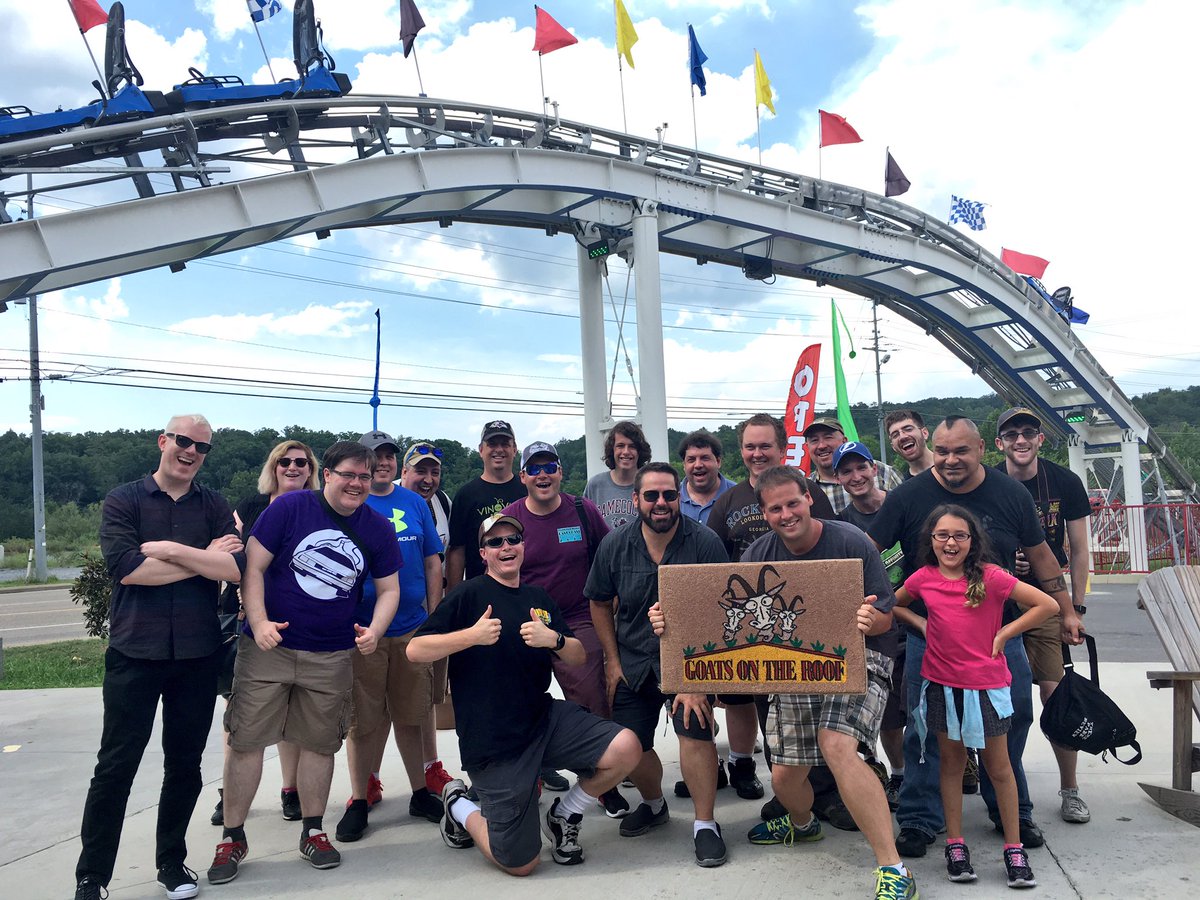 Our first stop in #PigeonForge? Goats on the Roof Alpine Coaster!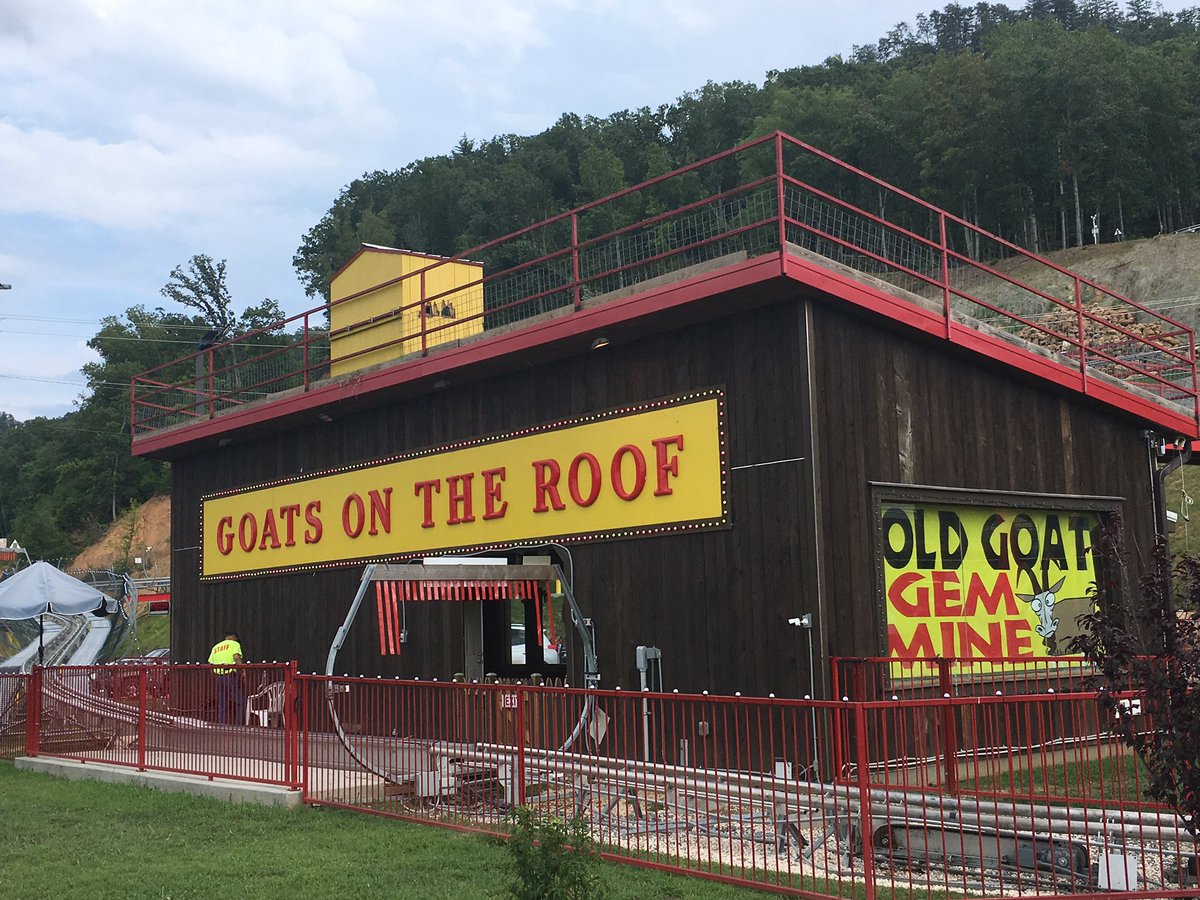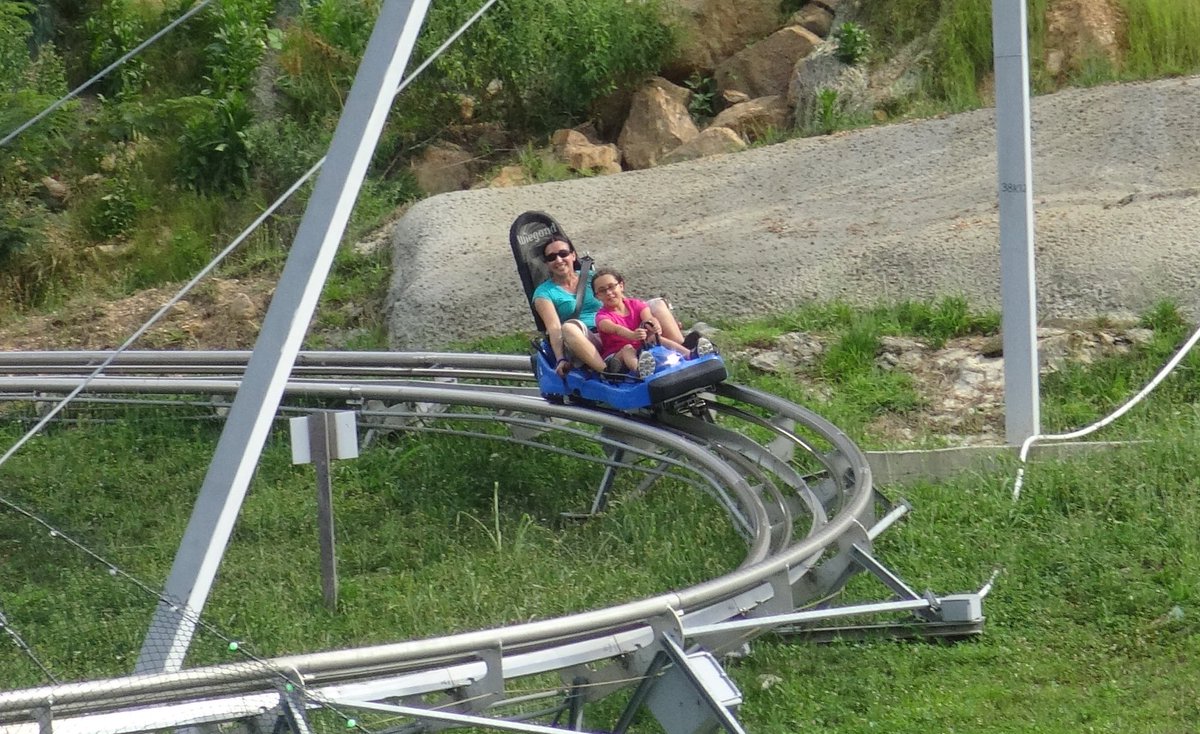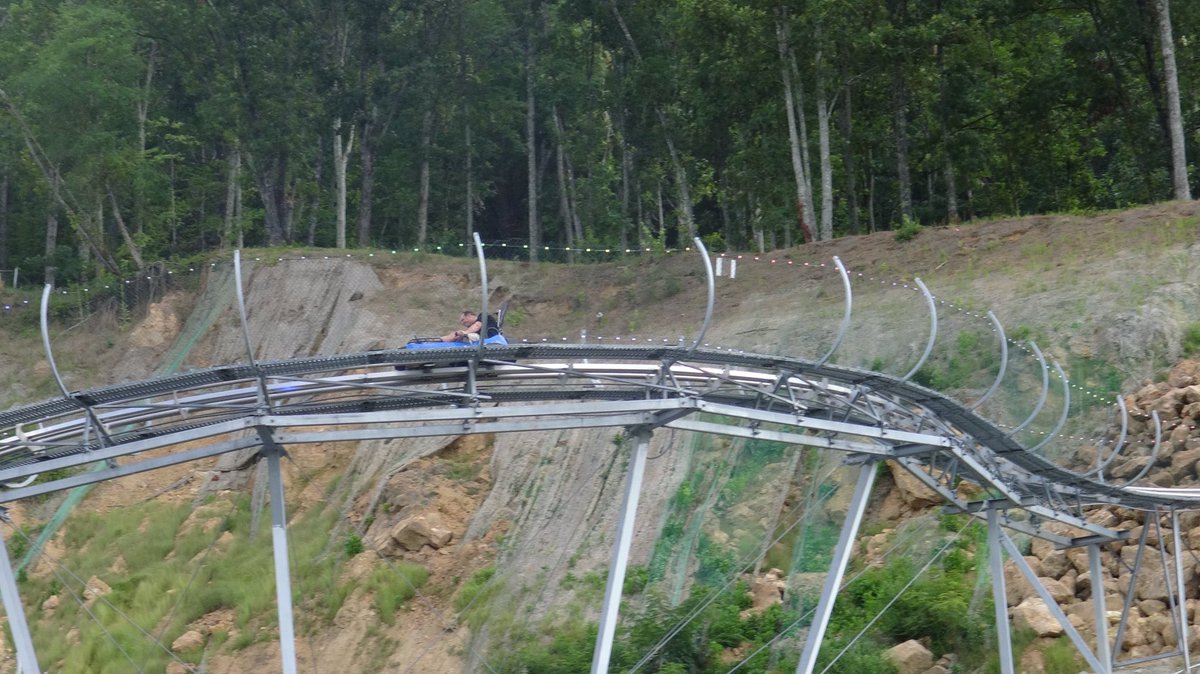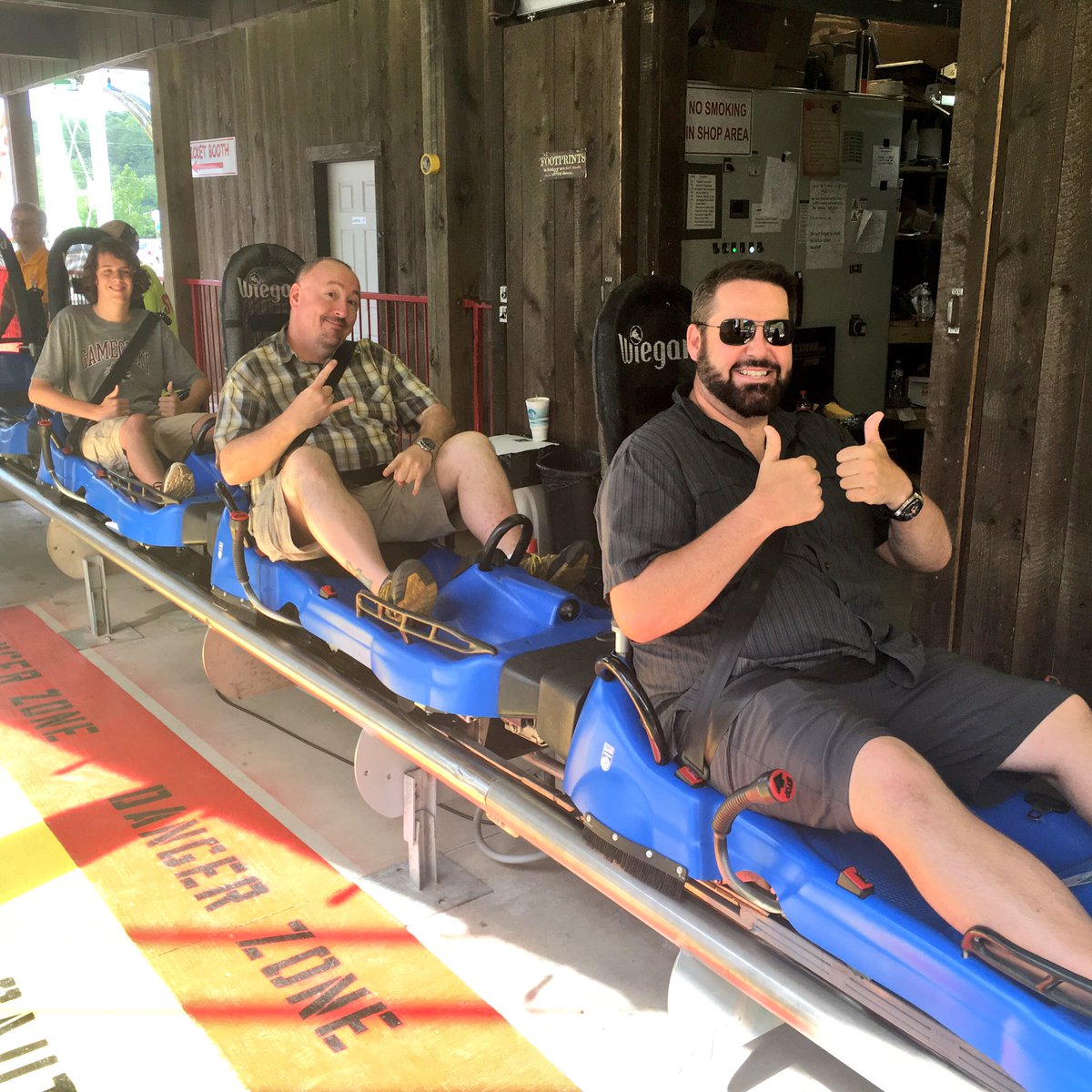 The "Goats on the Roof" alpine coaster was awesome! One of the best I've ridden!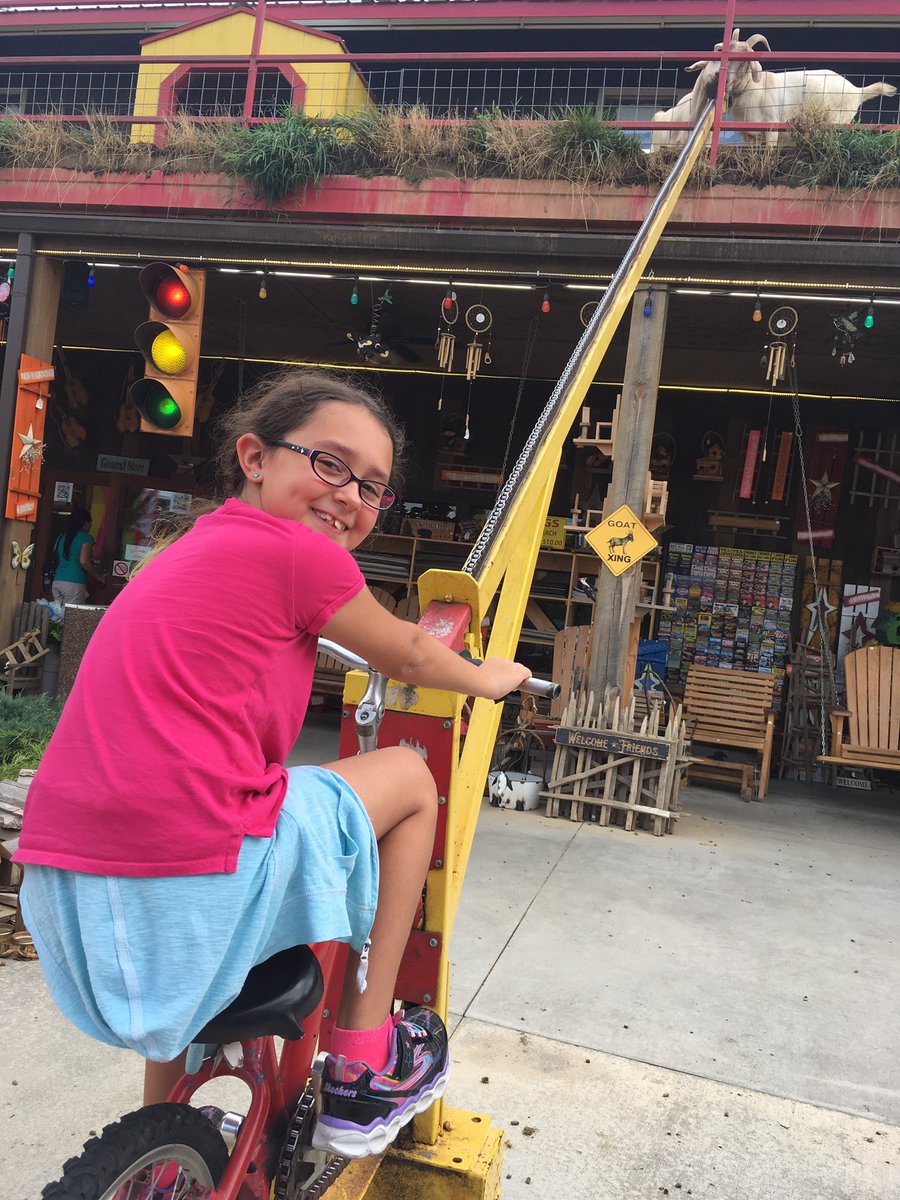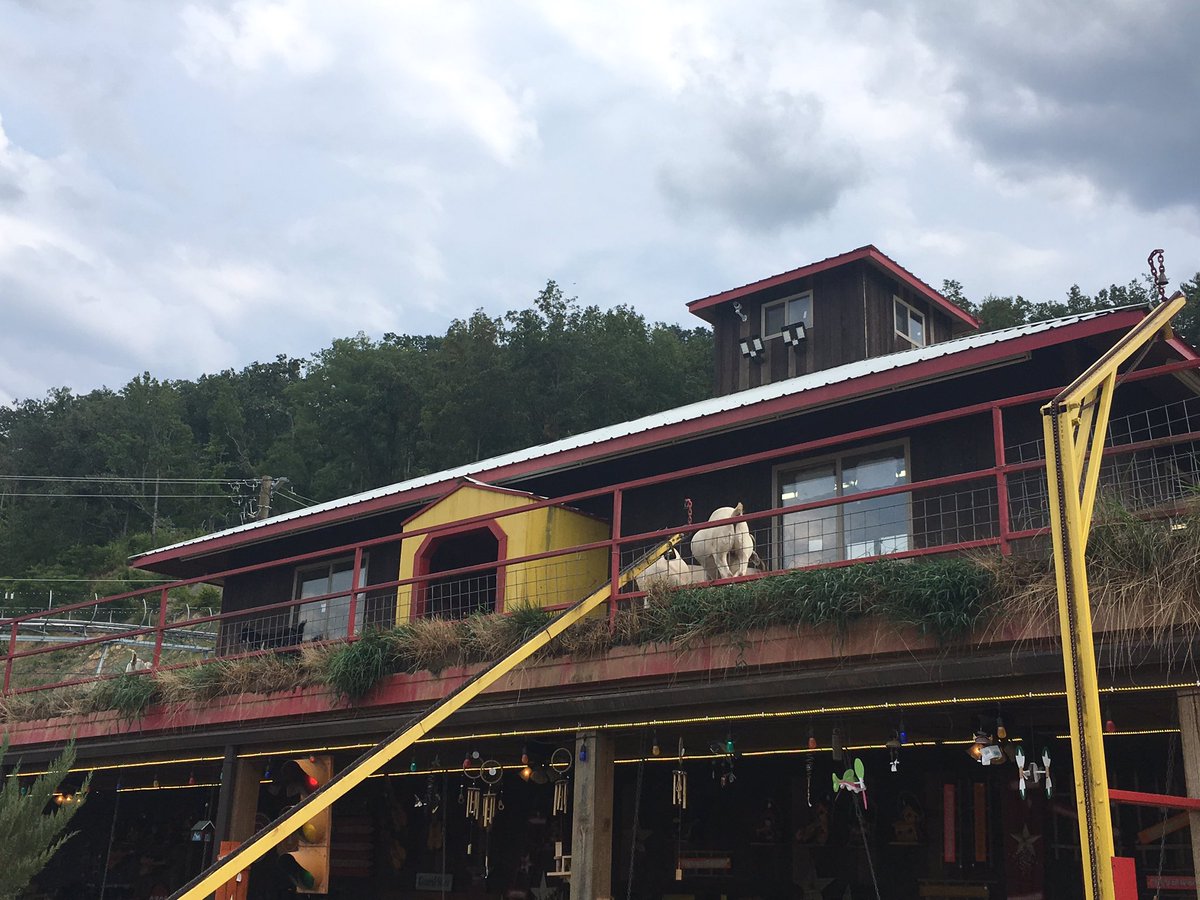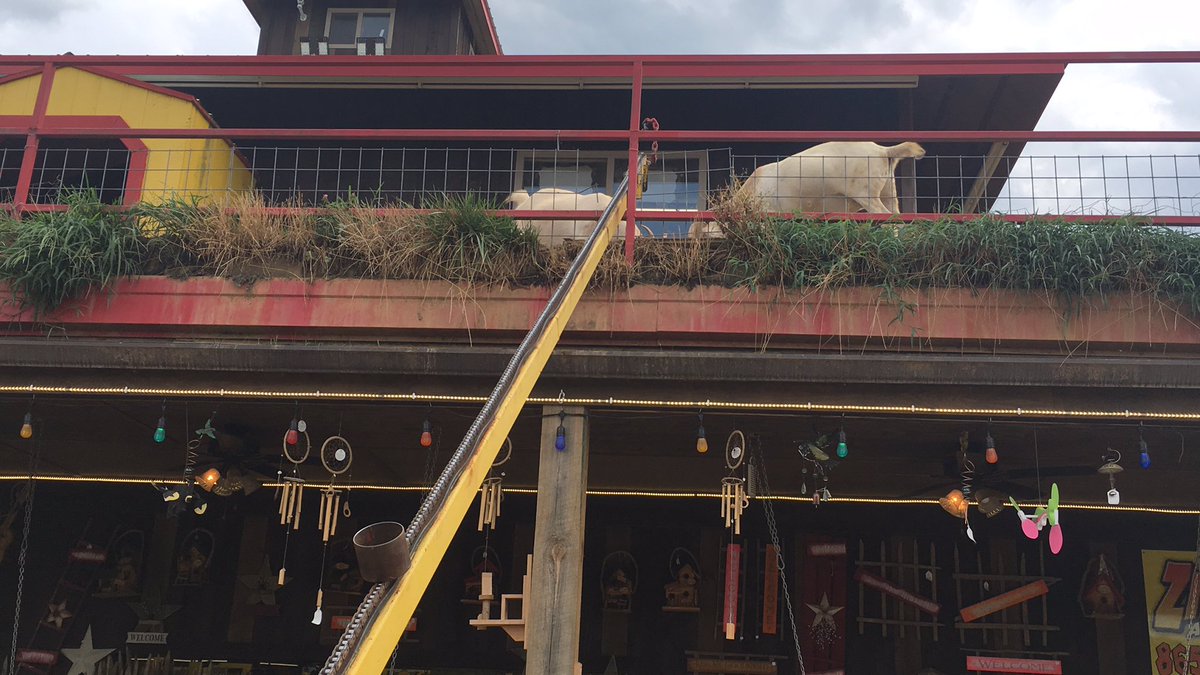 And yes, there are actually "Goats on the Roof" at Goats on the Roof! lol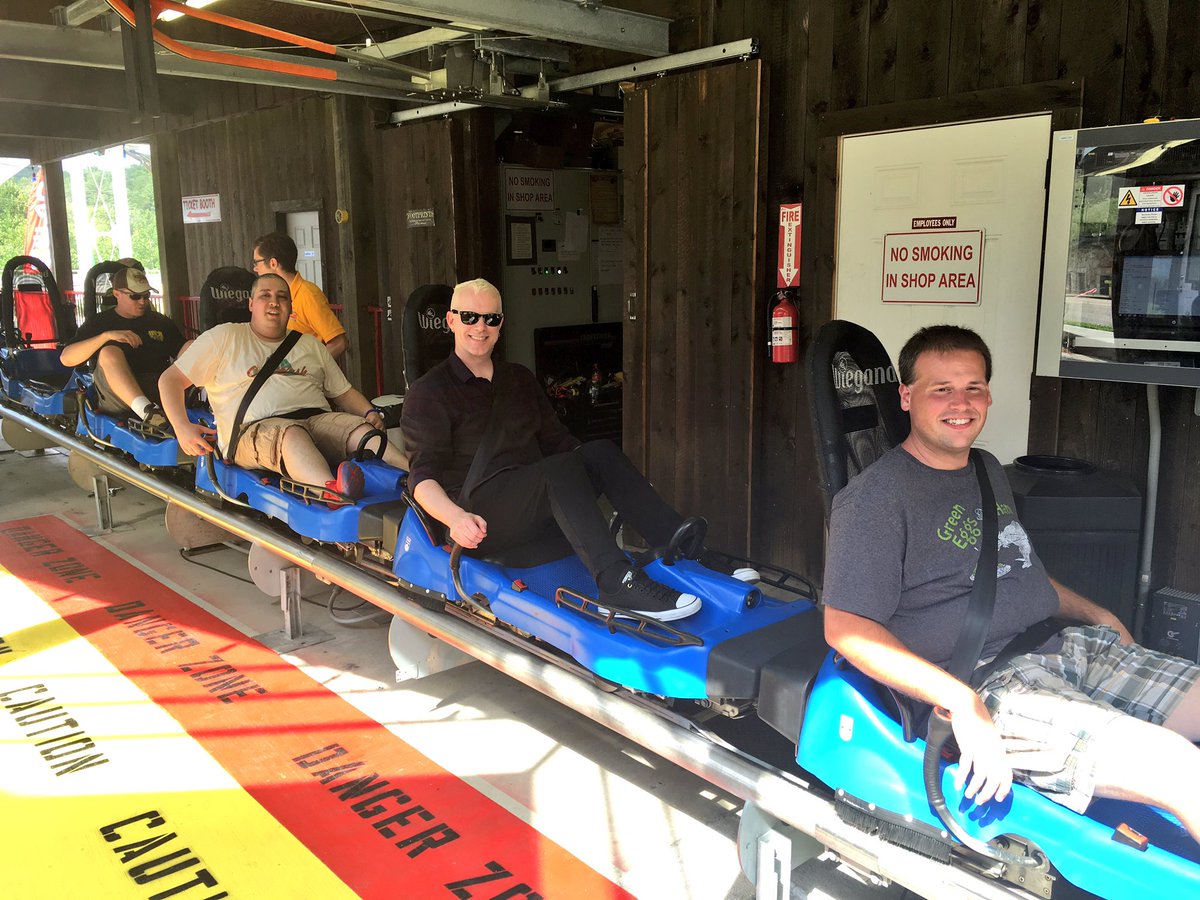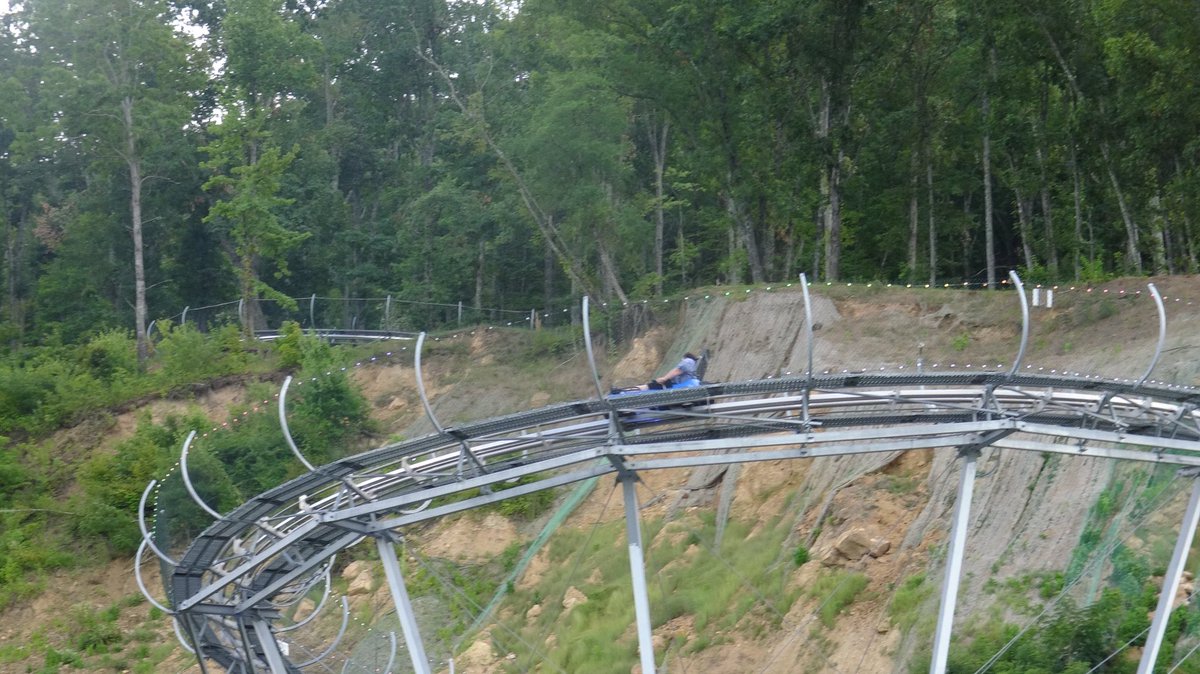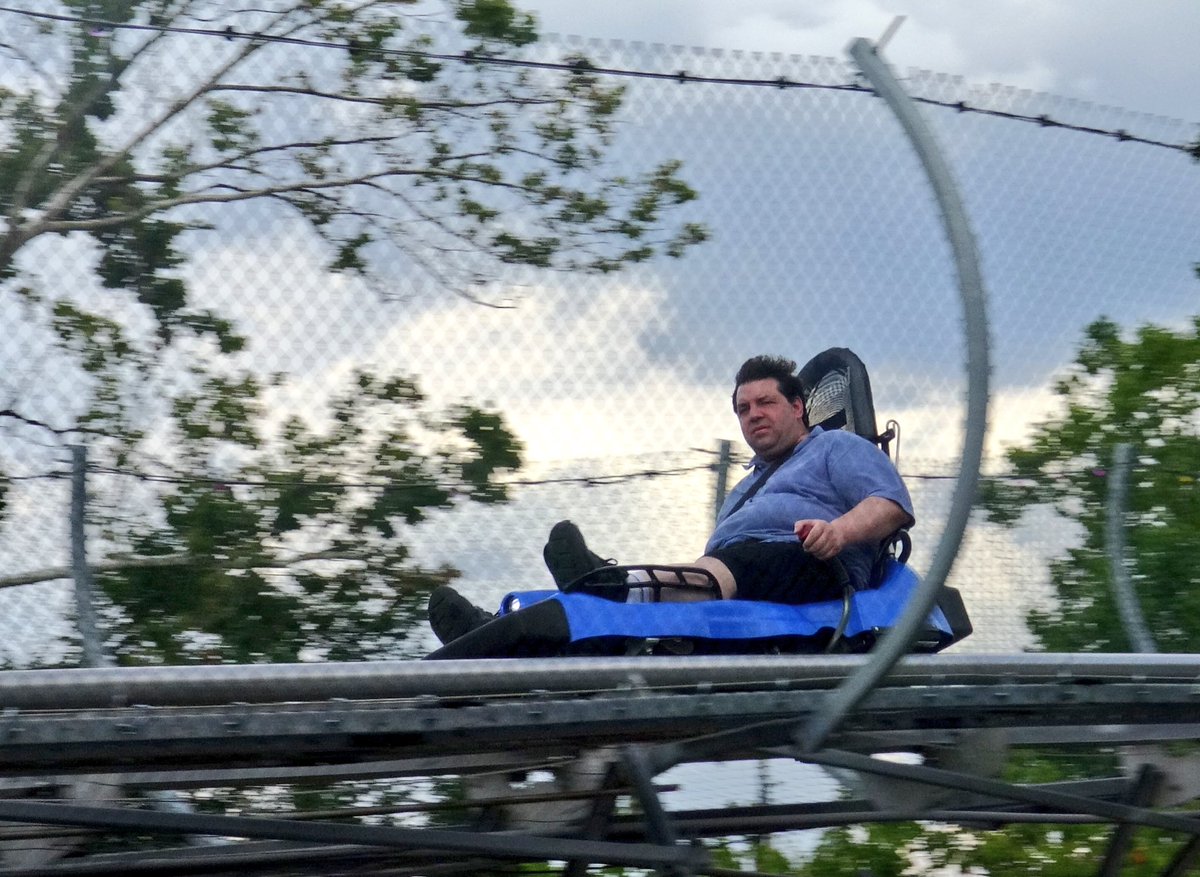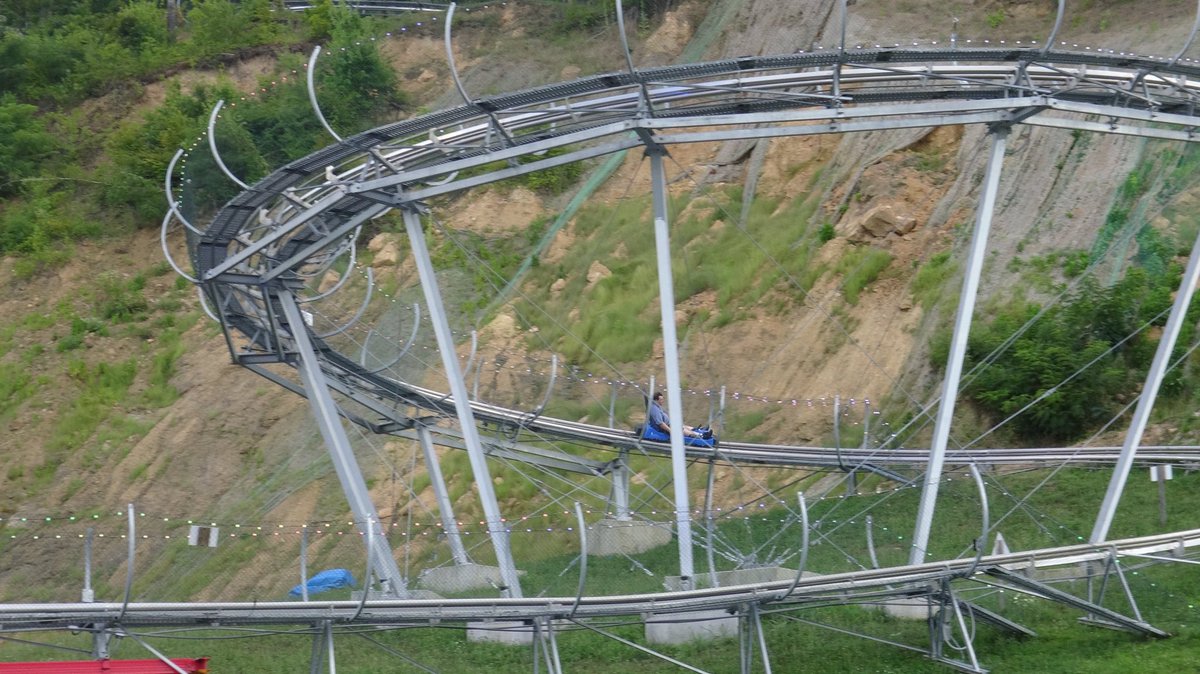 An "Alpine Coaster" is a single person sled roller coaster barreling down a mountain! They're AWESOME!!!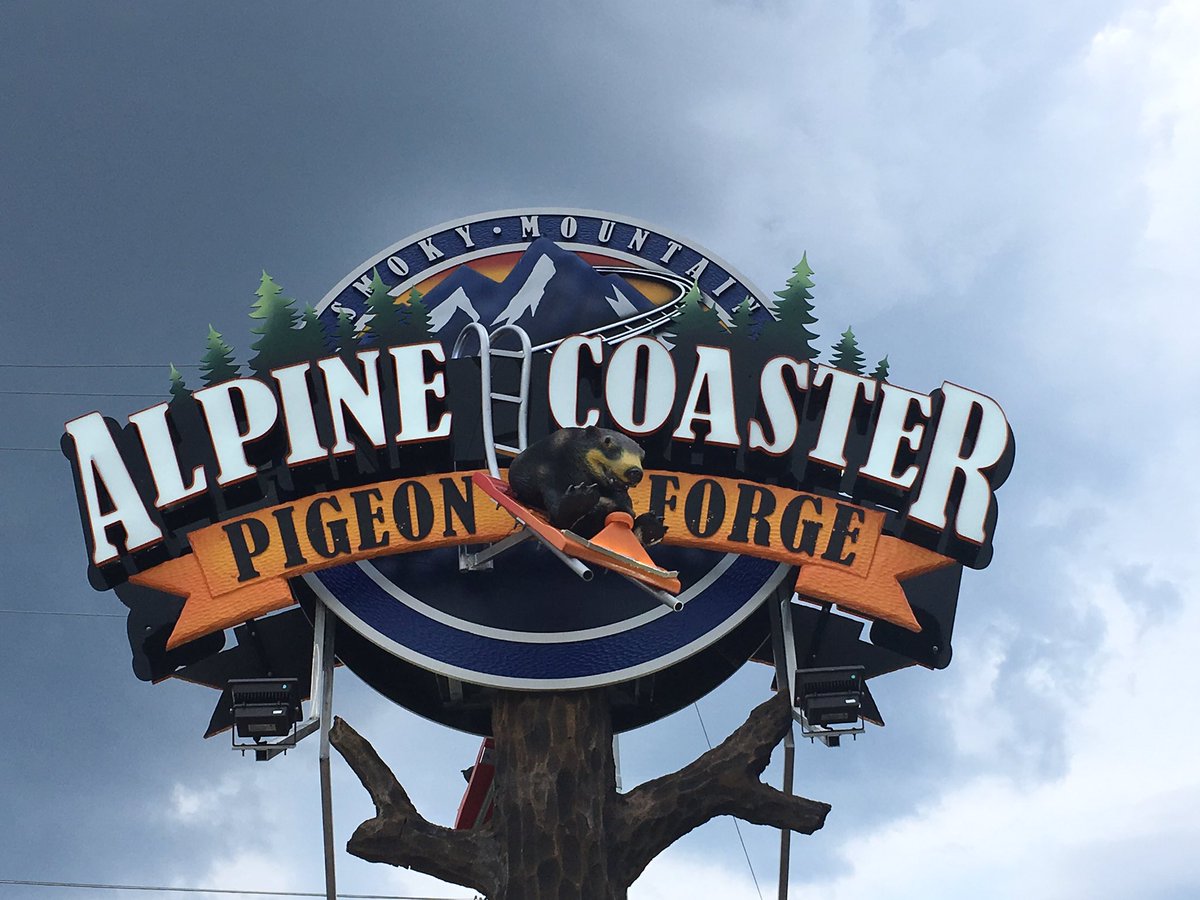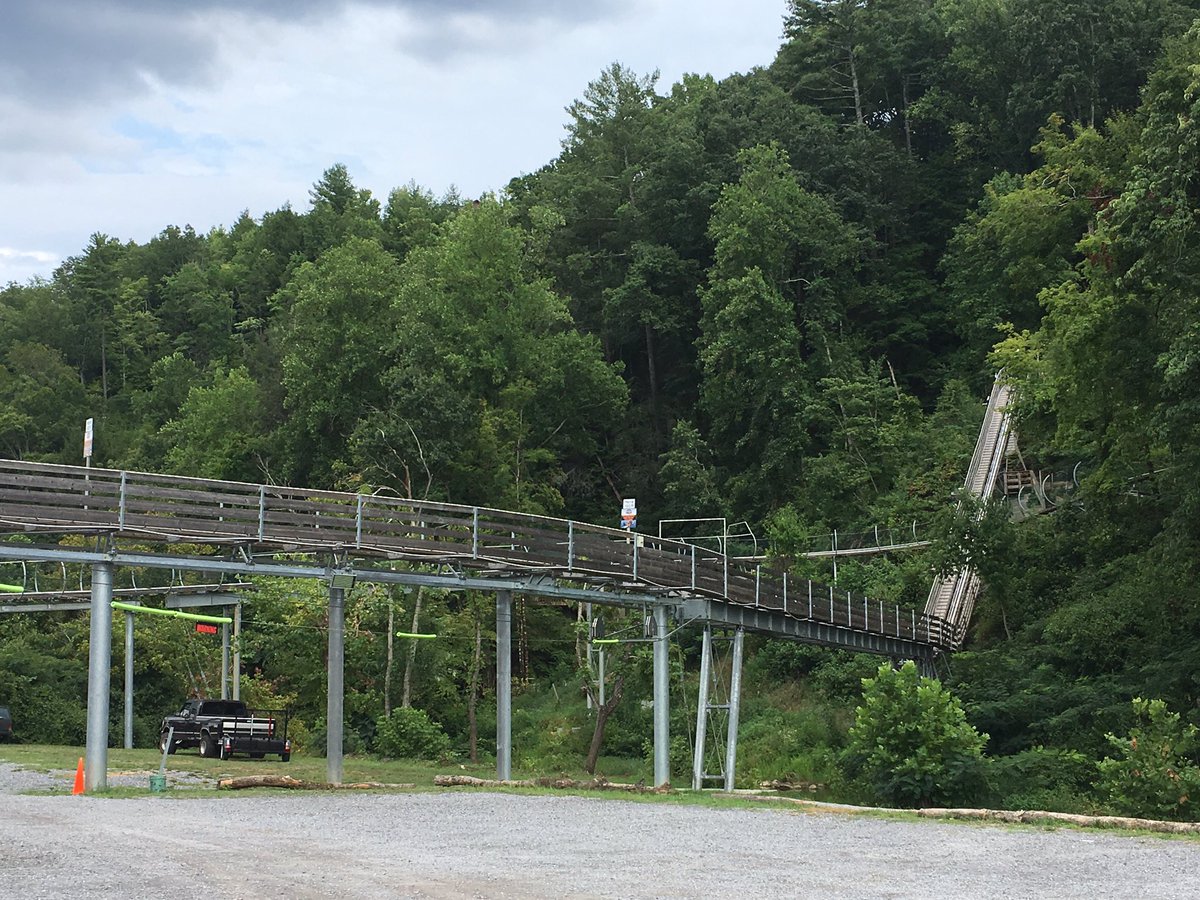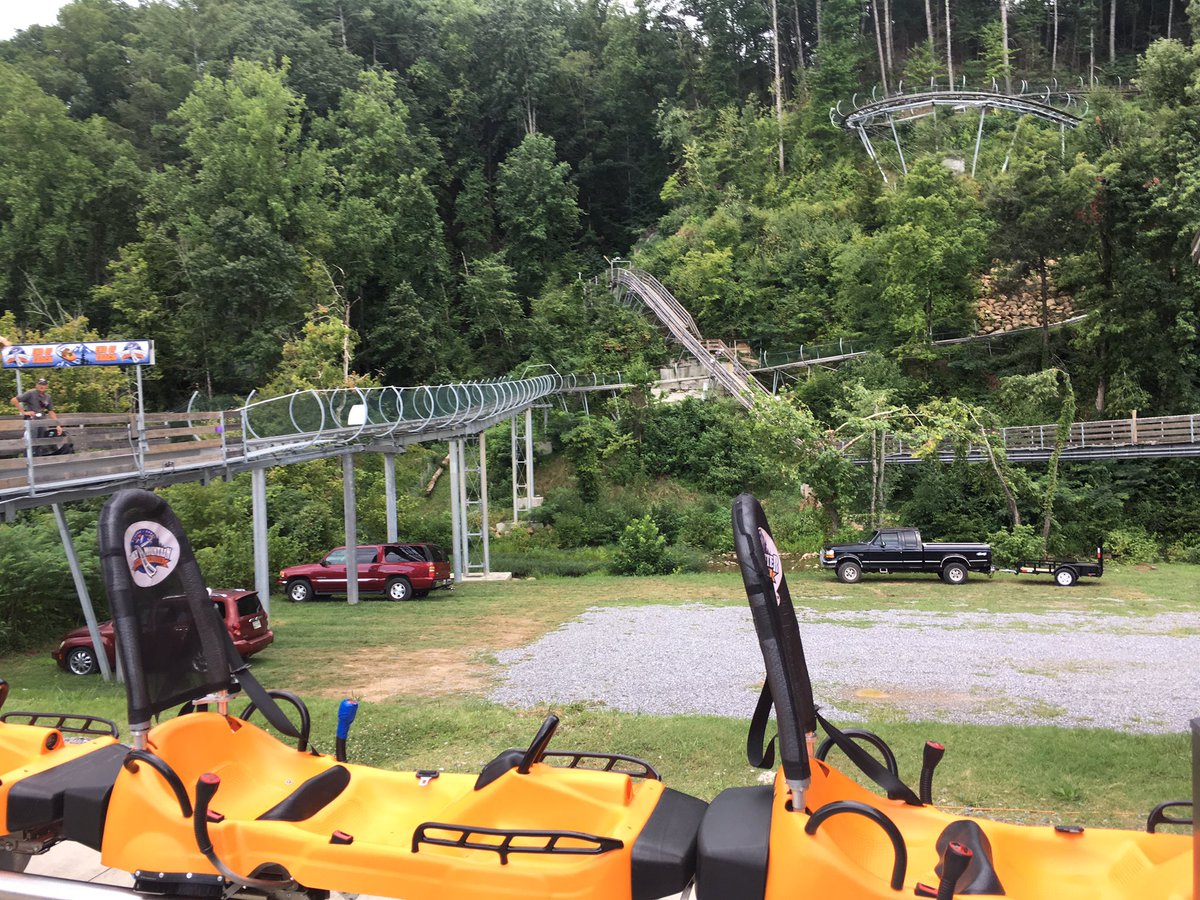 Right down the street from "Goats on the Roof" is another great alpine coaster! Hit them both up!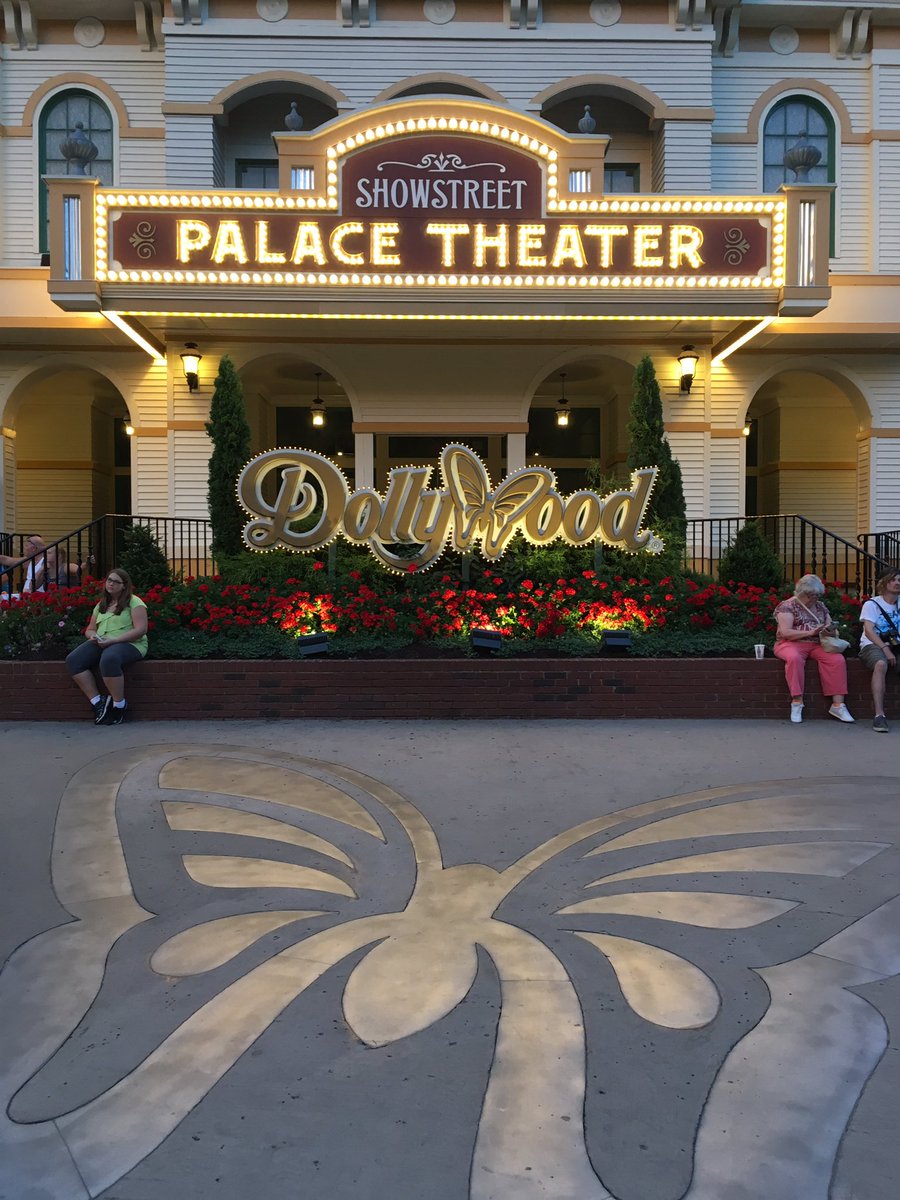 Greetings from @Dollywood!
No Lightning Rod isn't open. It won't be open for our entire visit. We're getting over it.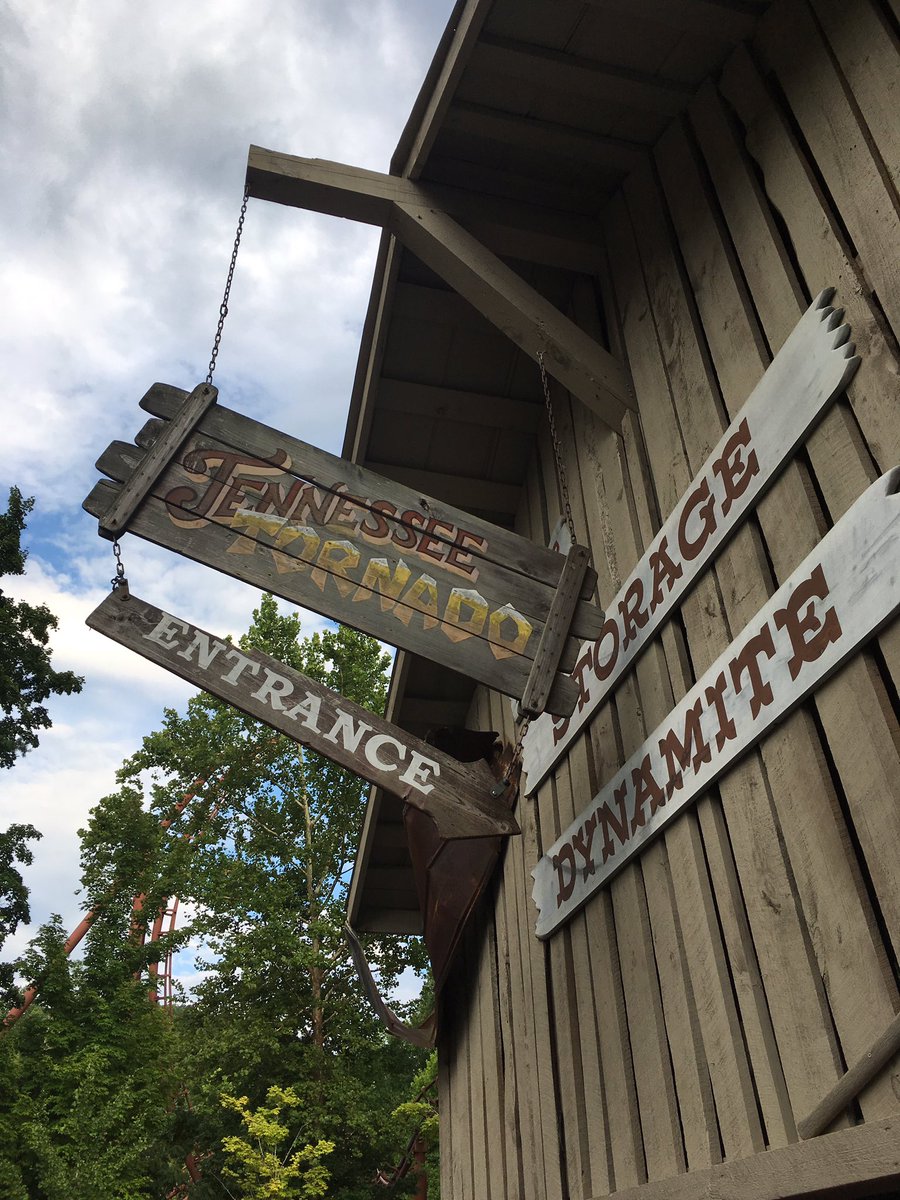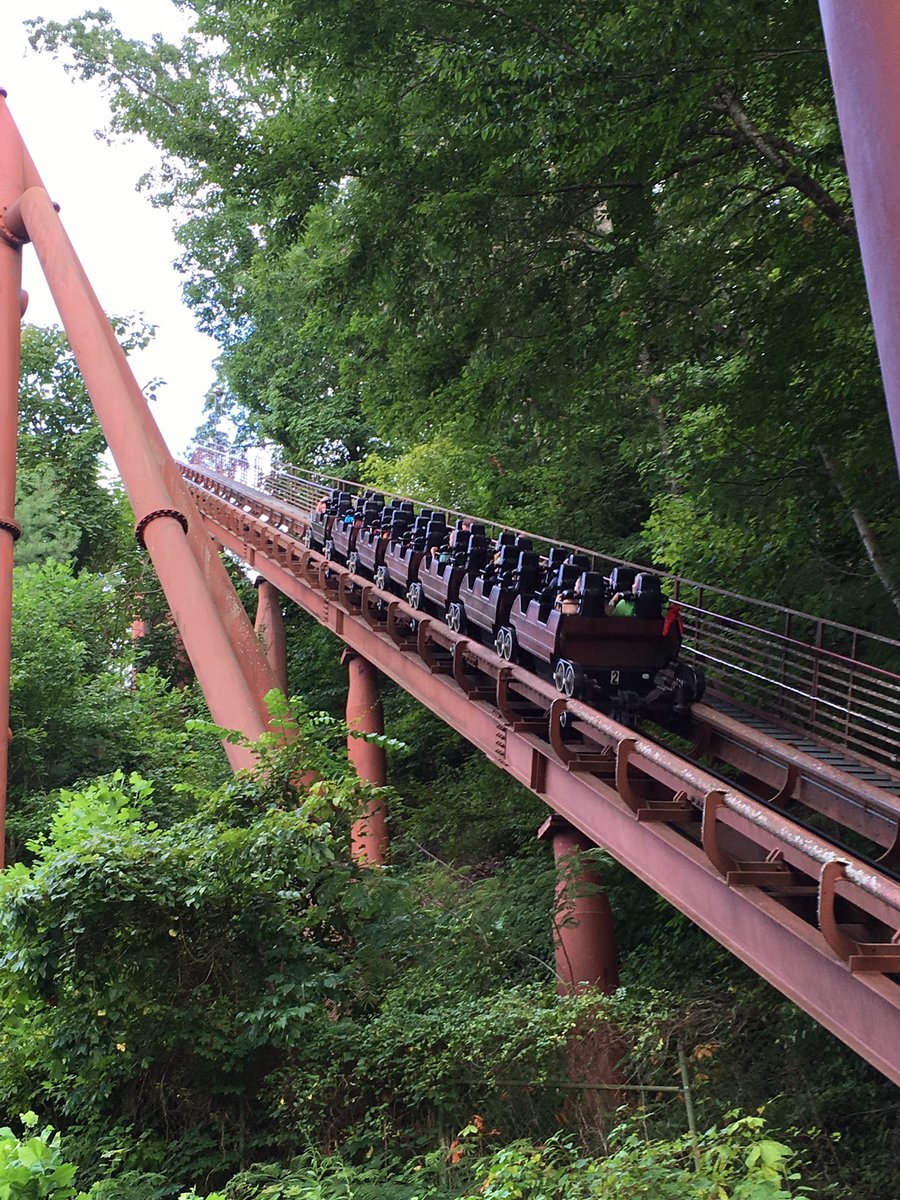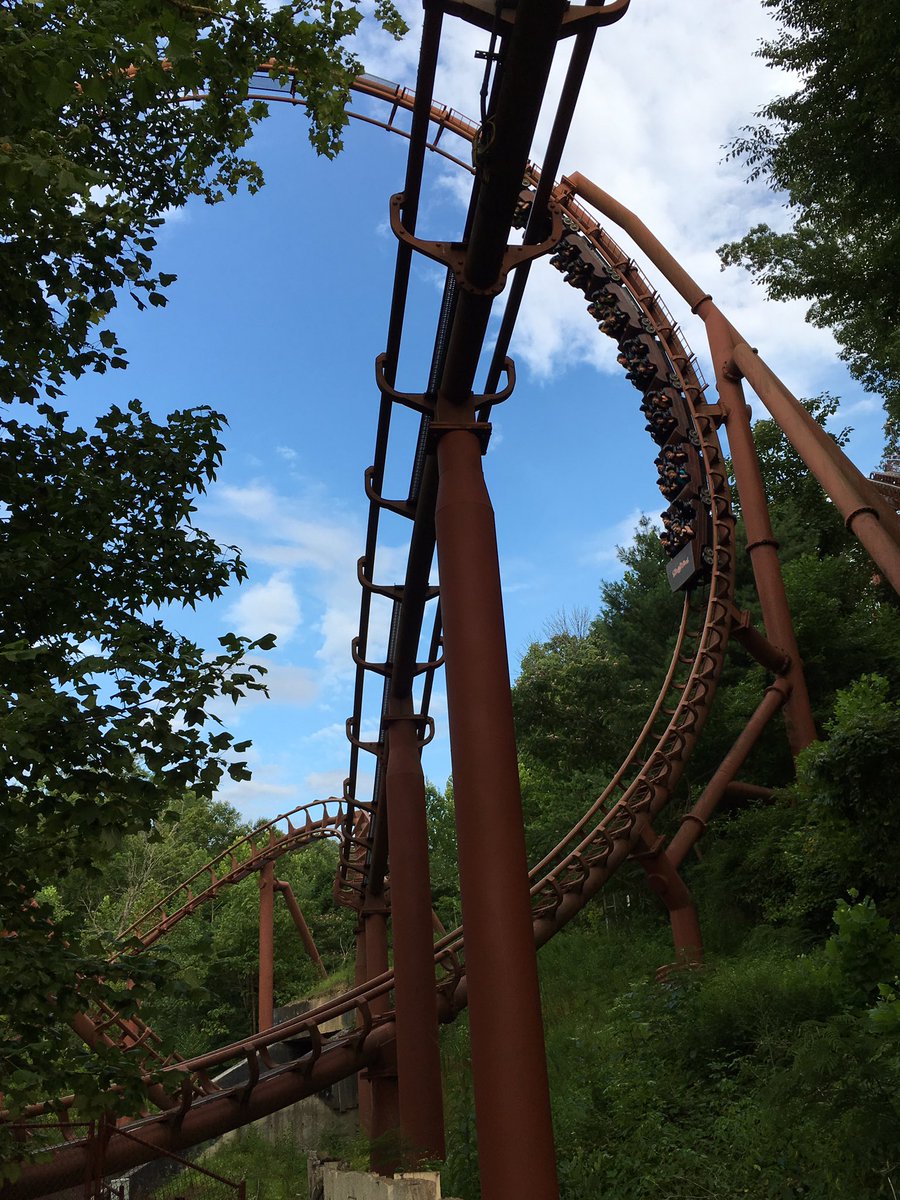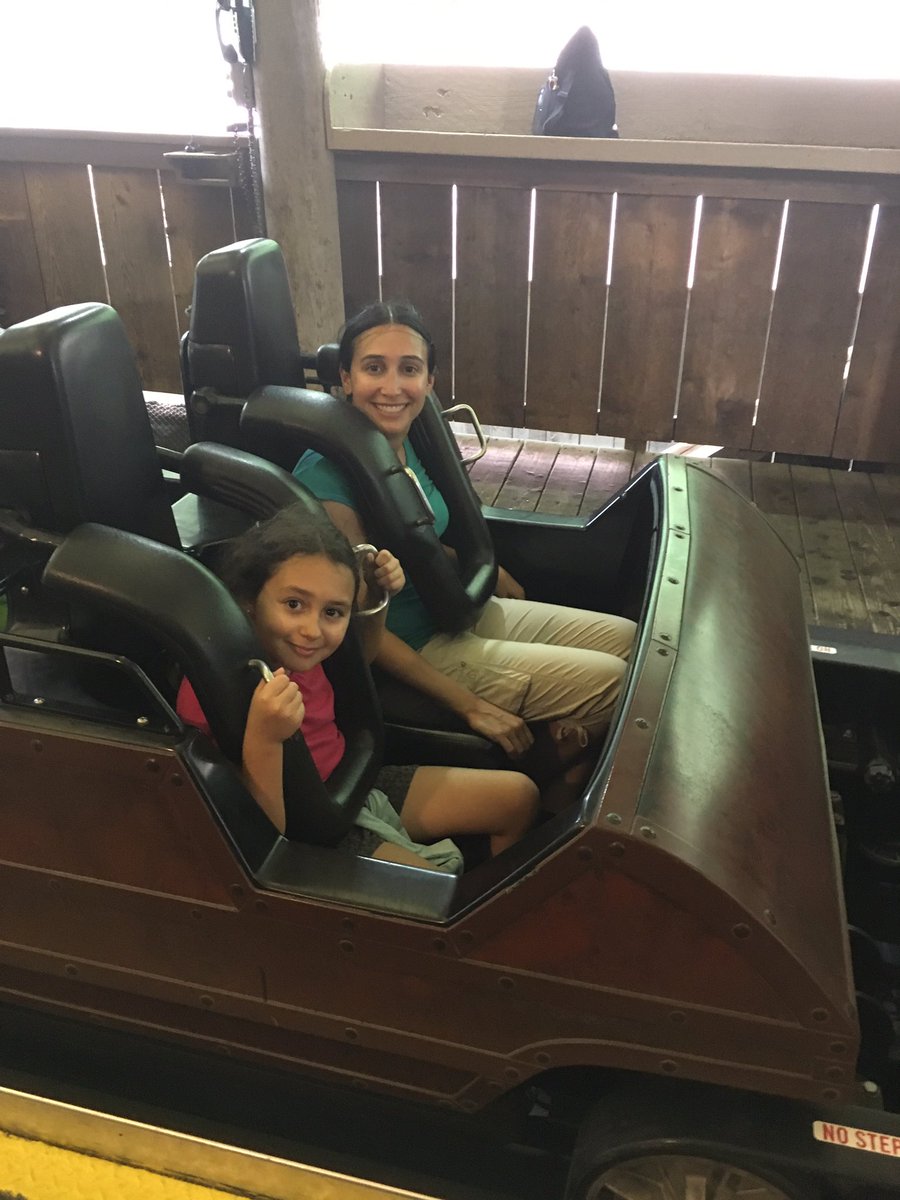 With Lightning Rod closed, we'll go ride my favorite coaster @Dollywood... Tennessee Tornado!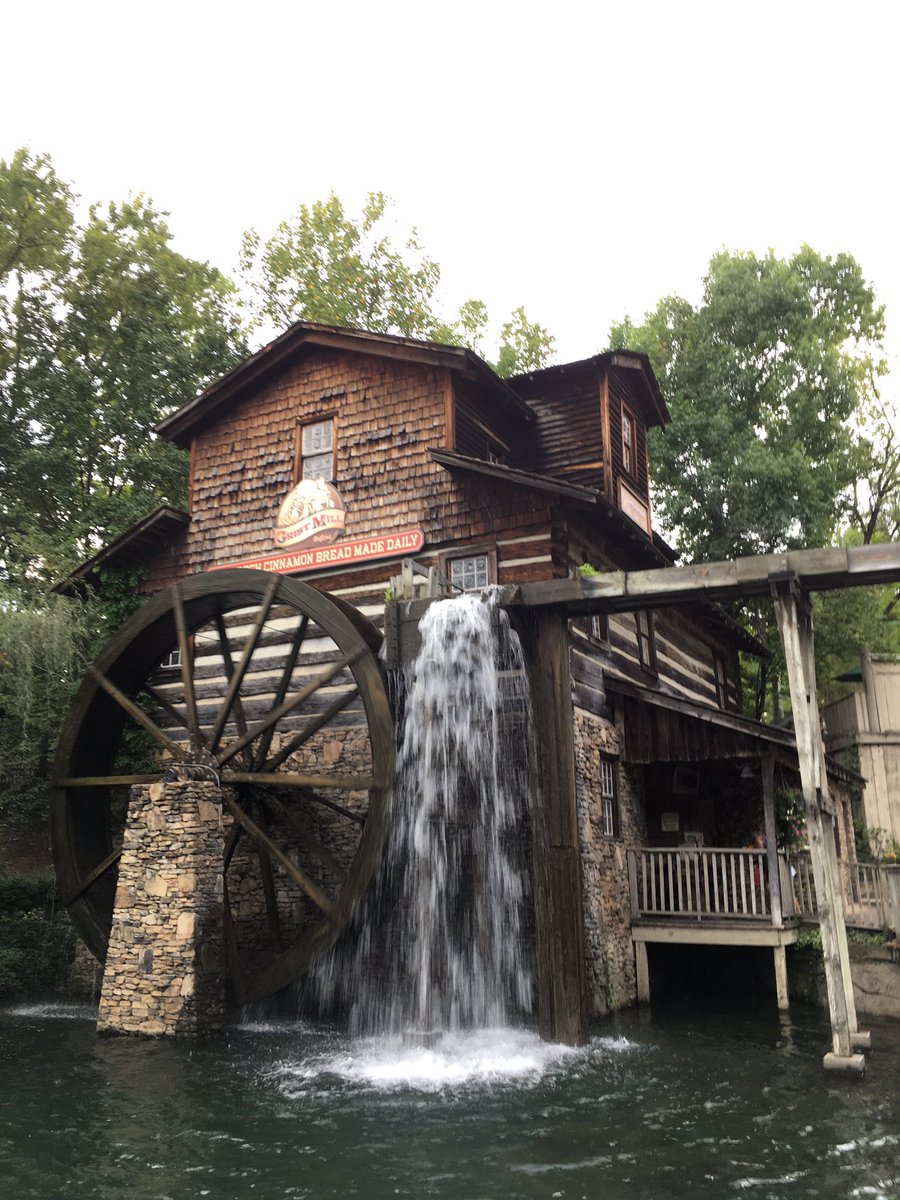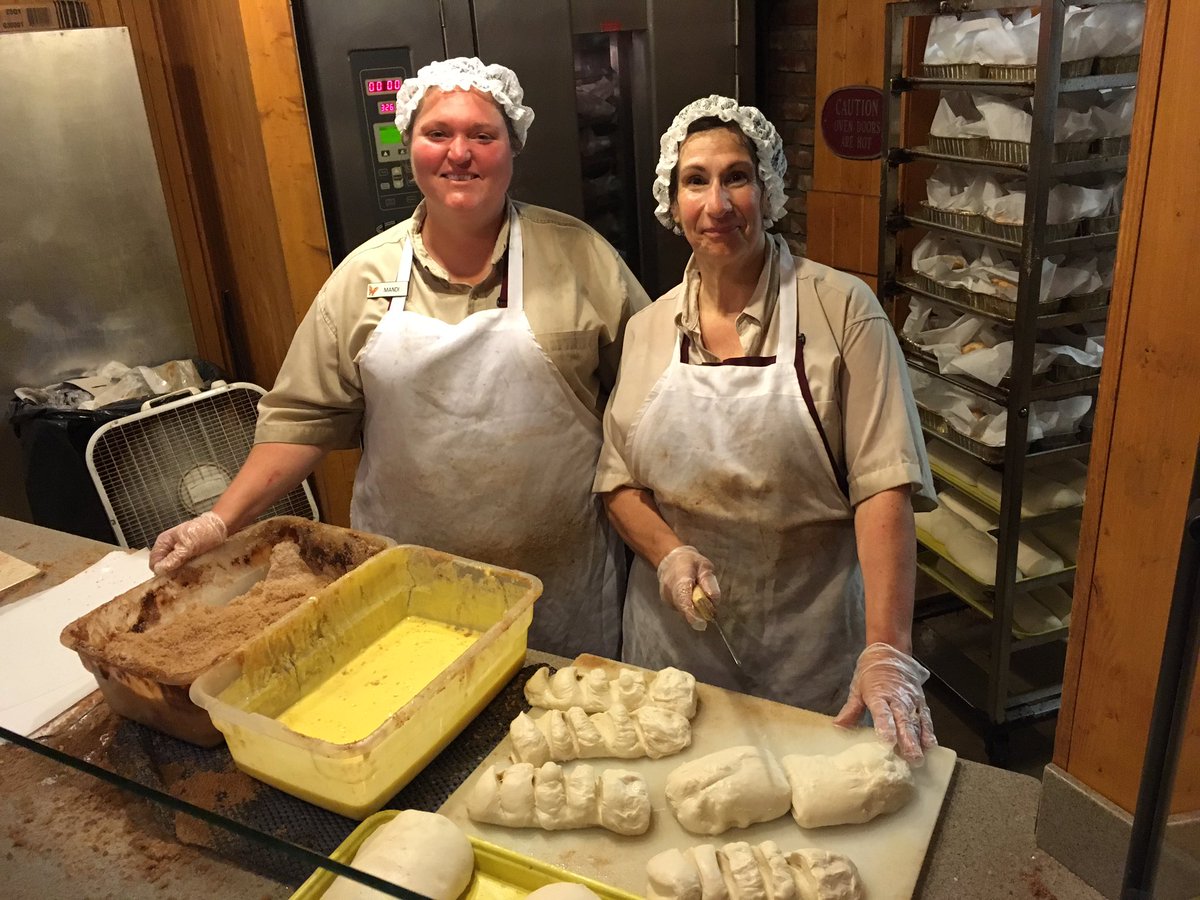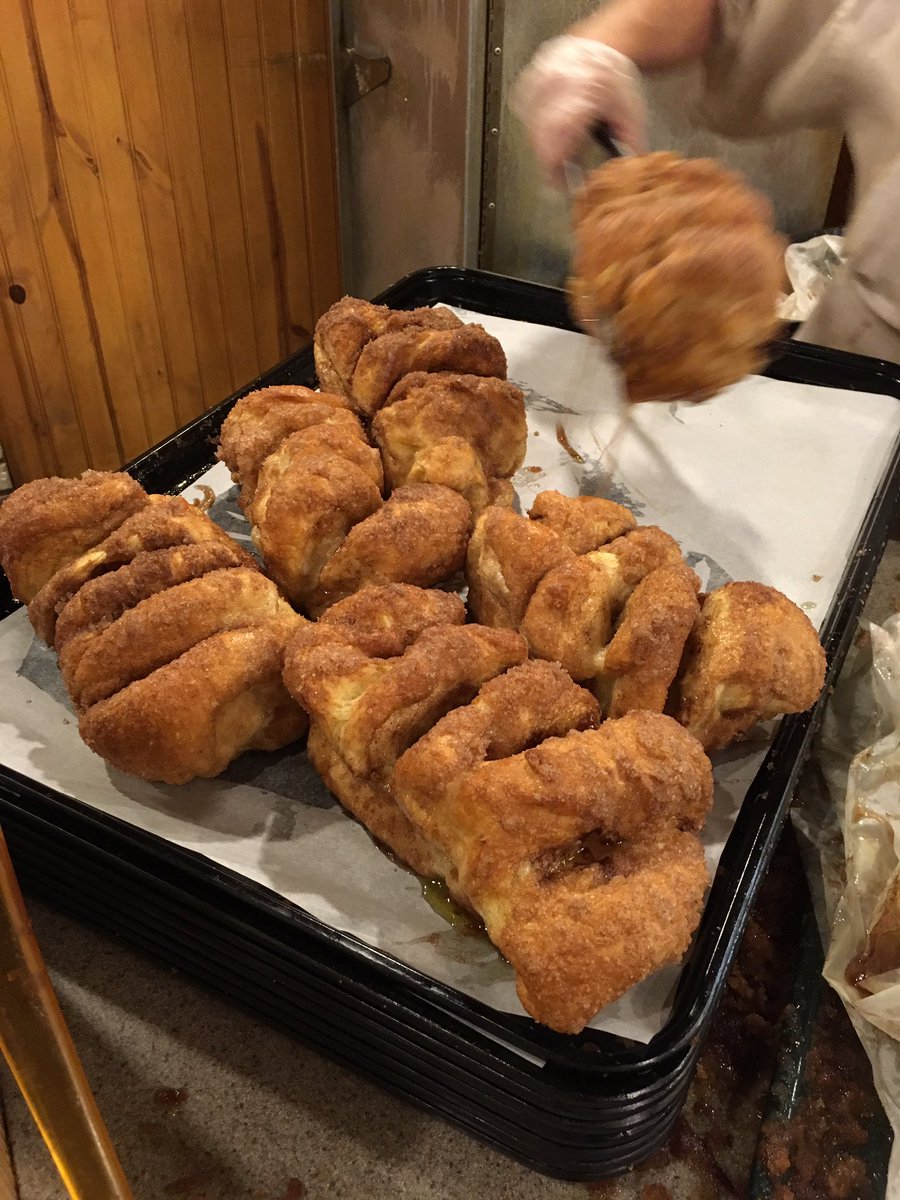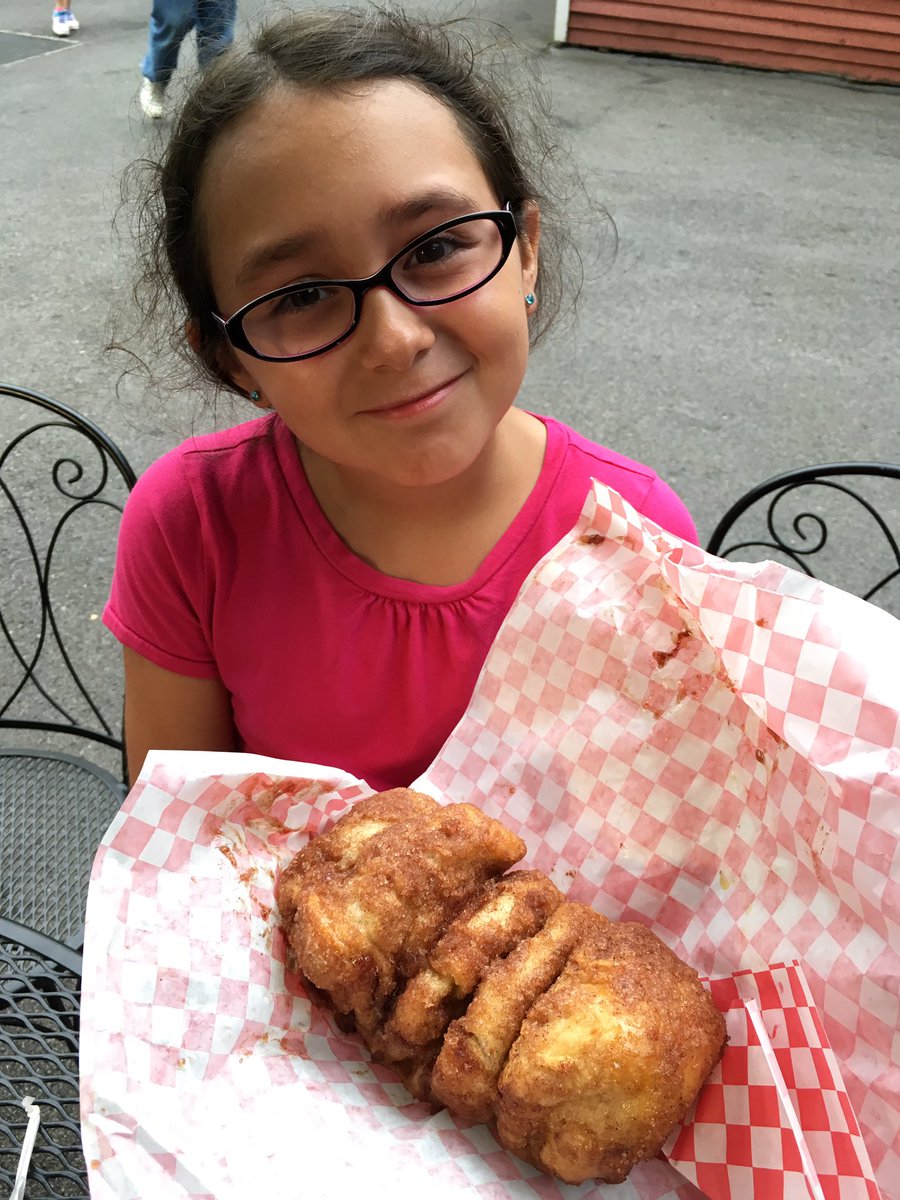 Fresh, Hot, Cinnamon Bread from the Grist Mill that melts orgasmically in your mouth *almost* makes up for Lightning Rod being closed!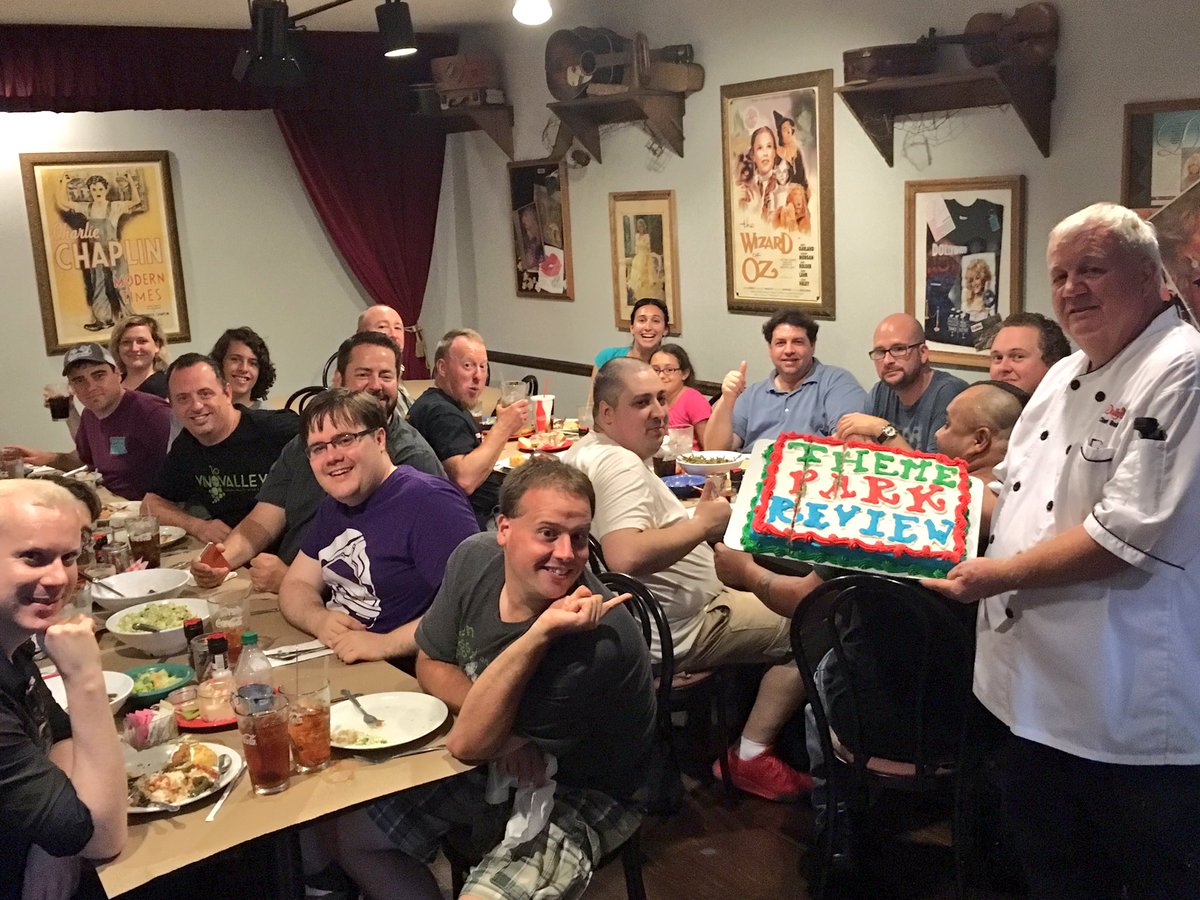 For our dinner @Dollywood they made us a cake! Yay!!! Even with the font!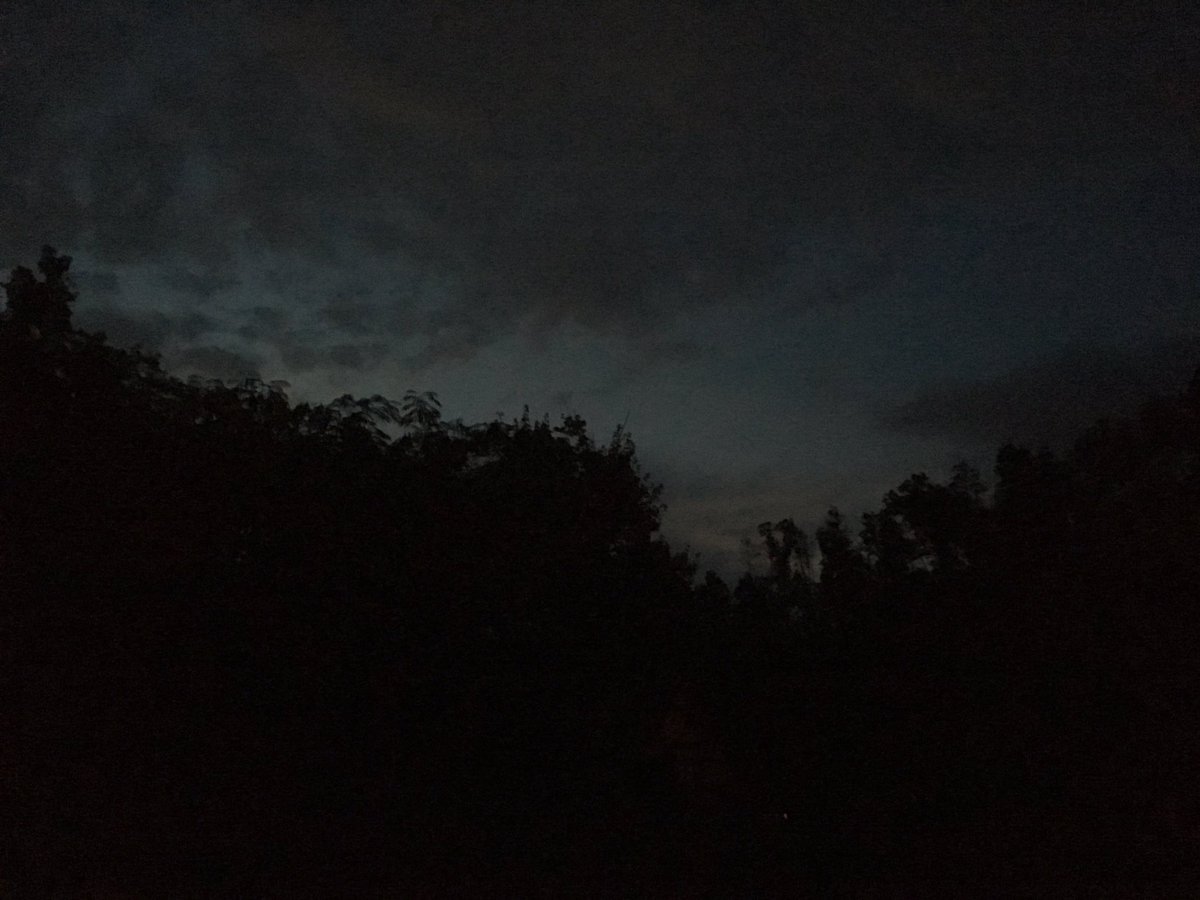 This is my current view @Dollywood. Yes it's dark, but soon it won't be! VIP seats for fireworks! Yesssssss!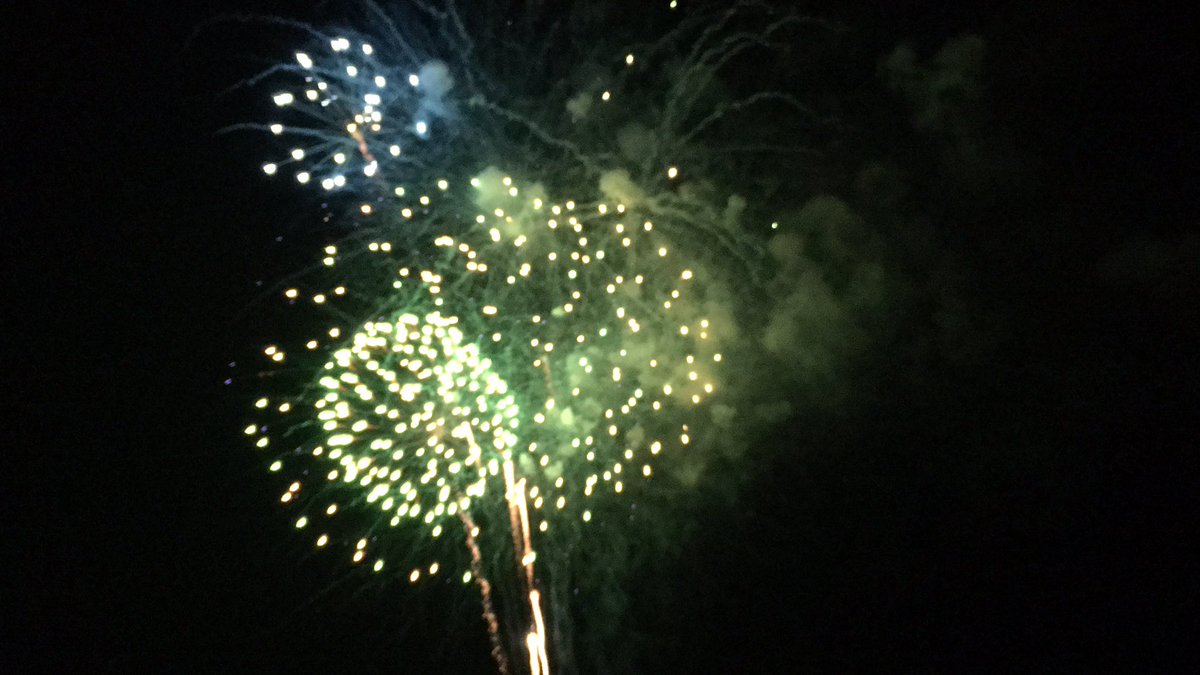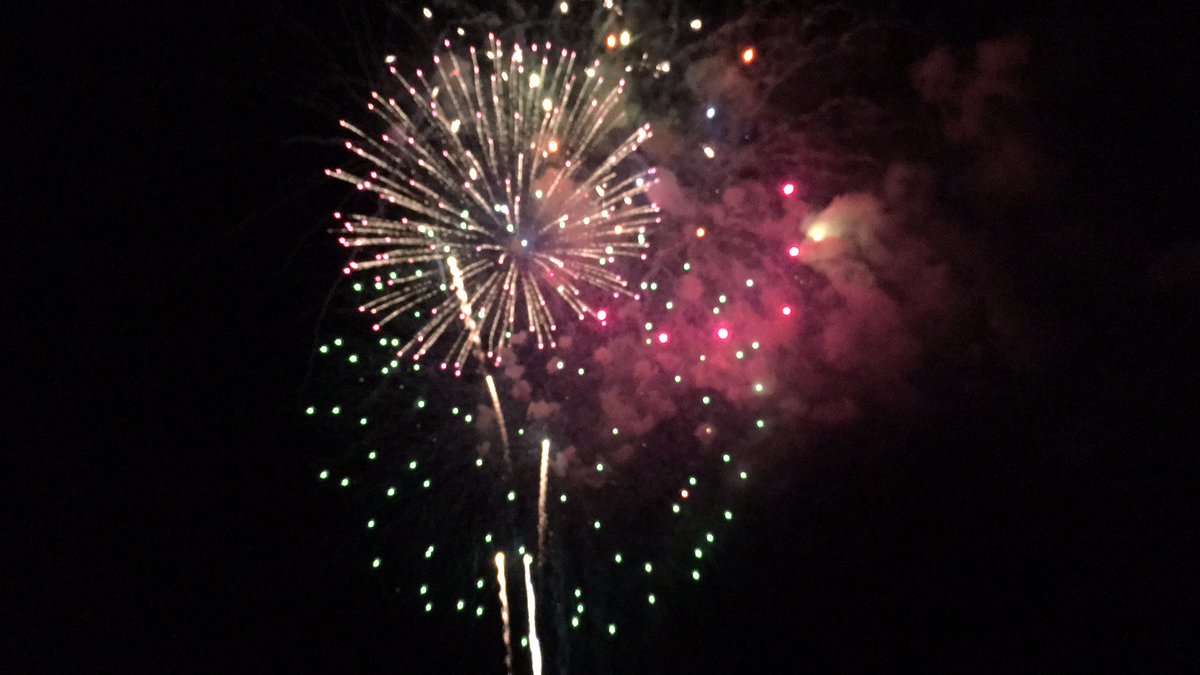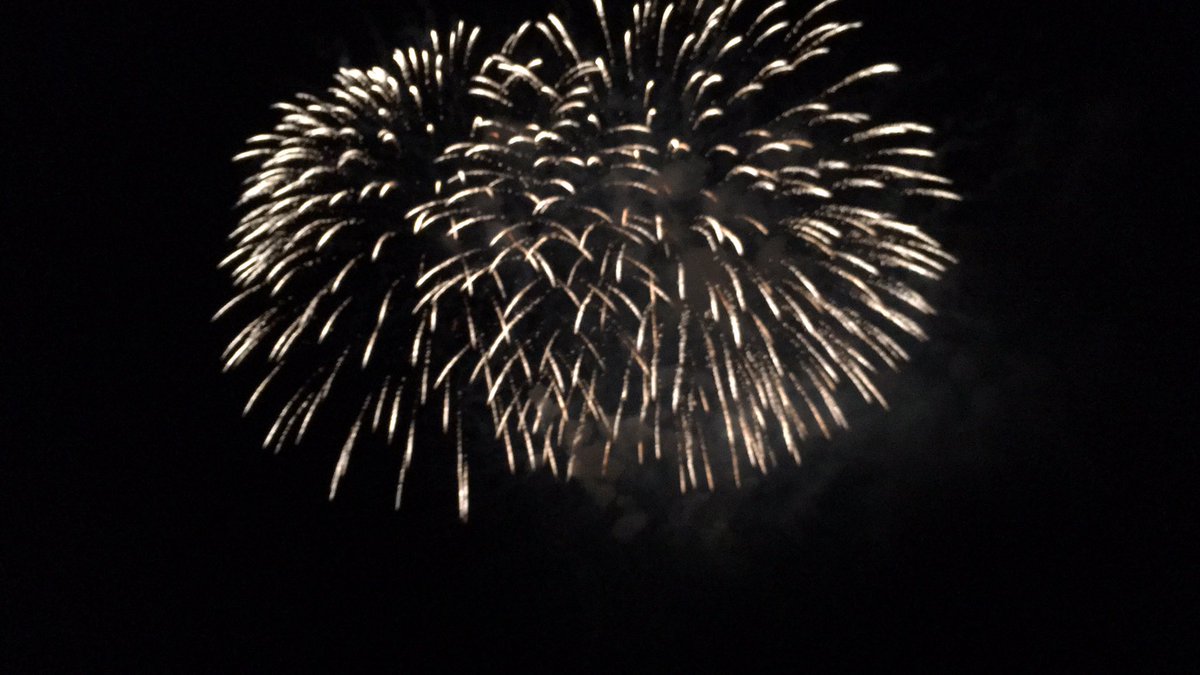 Great fireworks @Dollywood! Loved seeing them and the VIP seats were fantastic!!! Well worth it! It's a $15 upcharge for a GREAT view and it includes a soft drink and popcorn!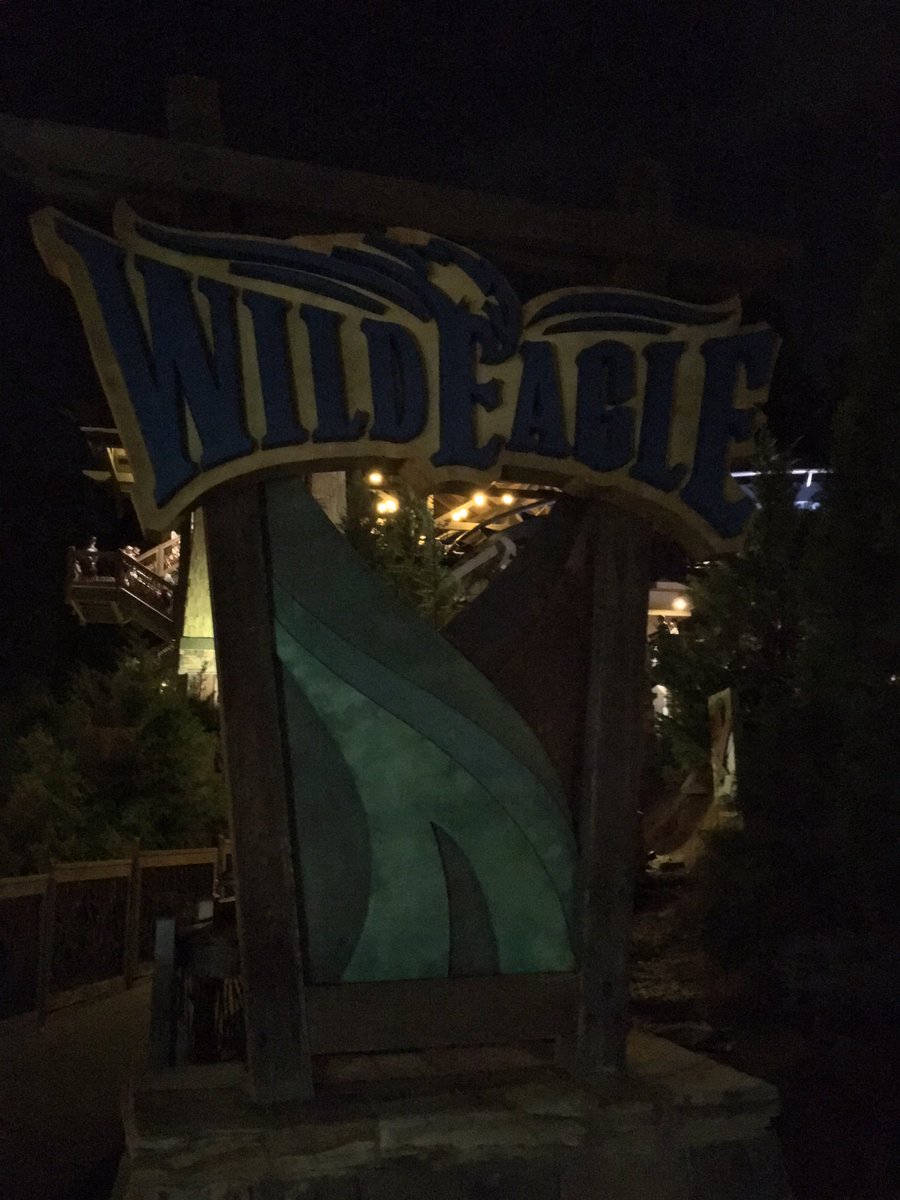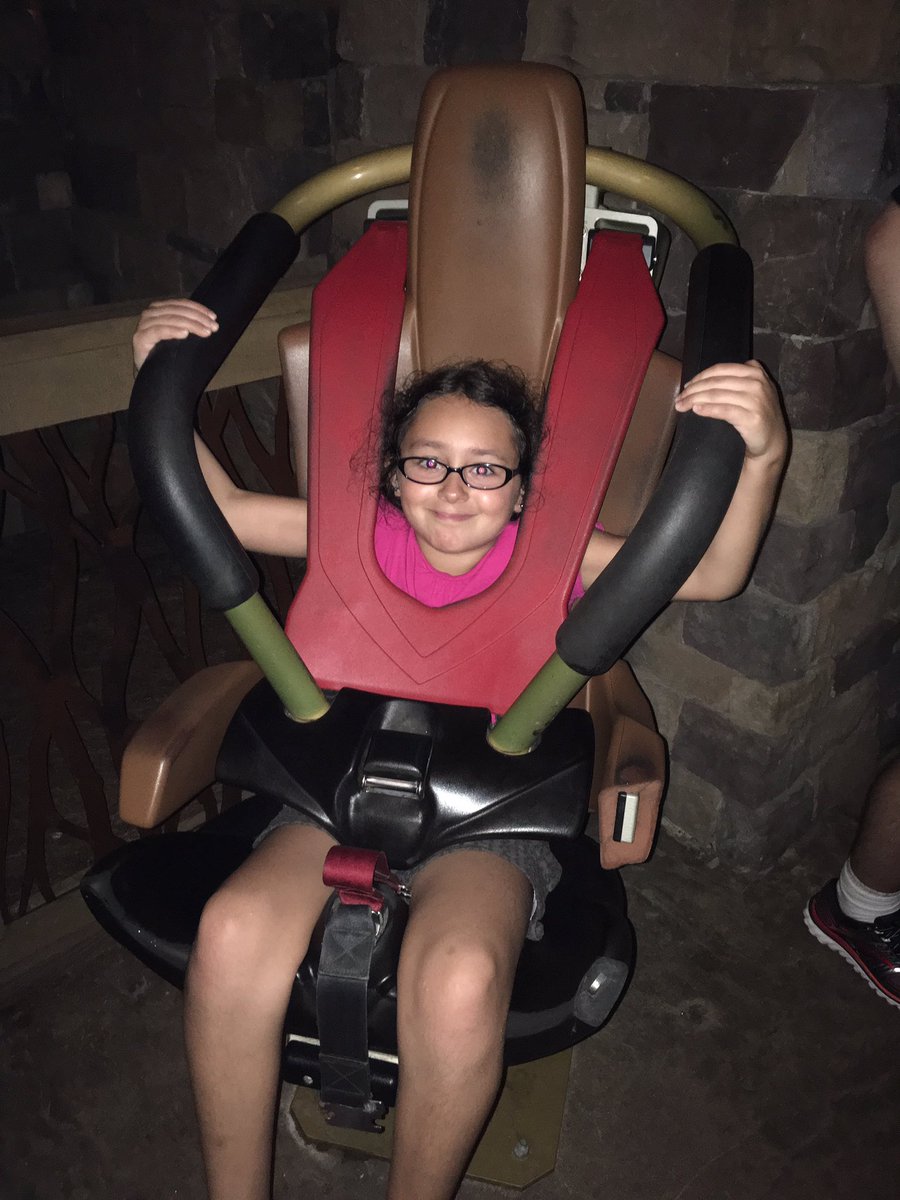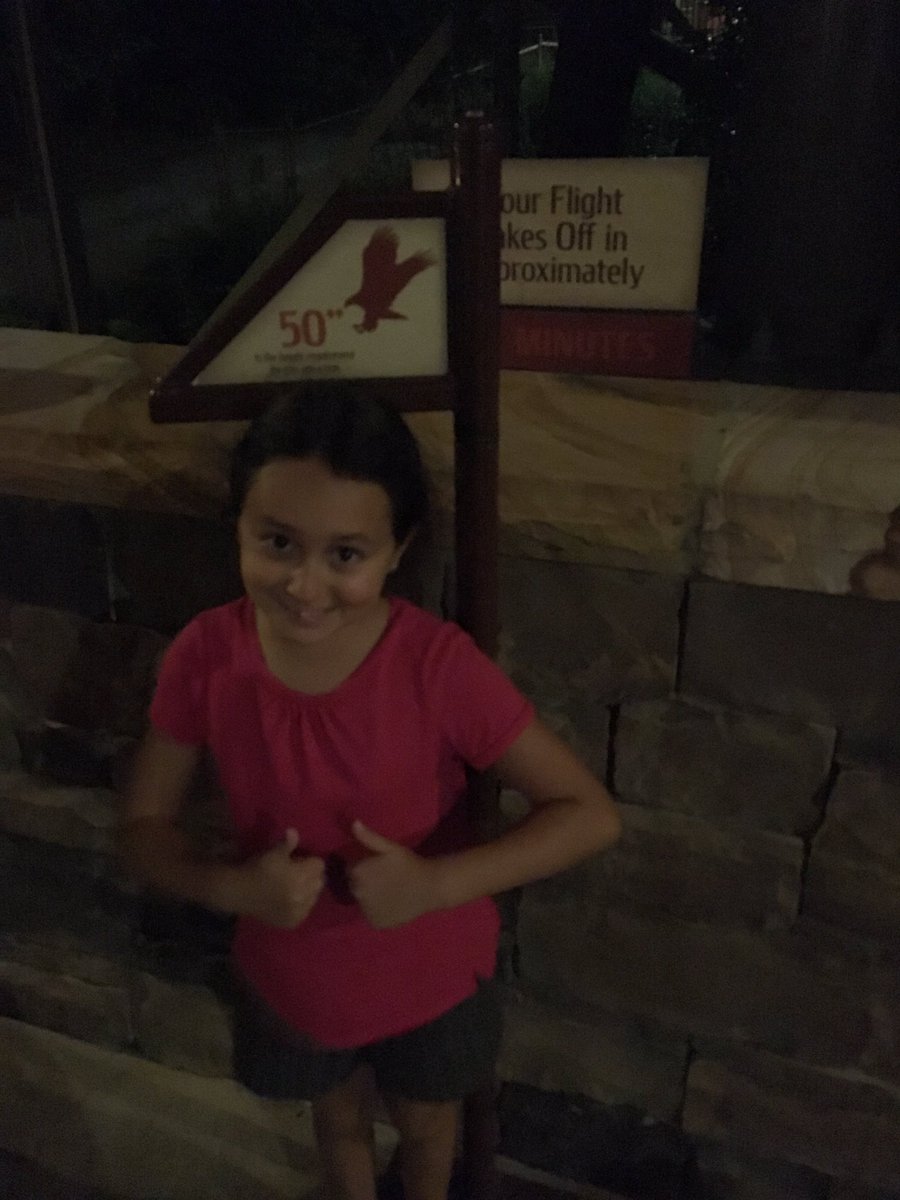 Tonight's ERT on Wild Eagle @Dollywood will be Kristen's first B&M! More of them need to be 50" height restriction!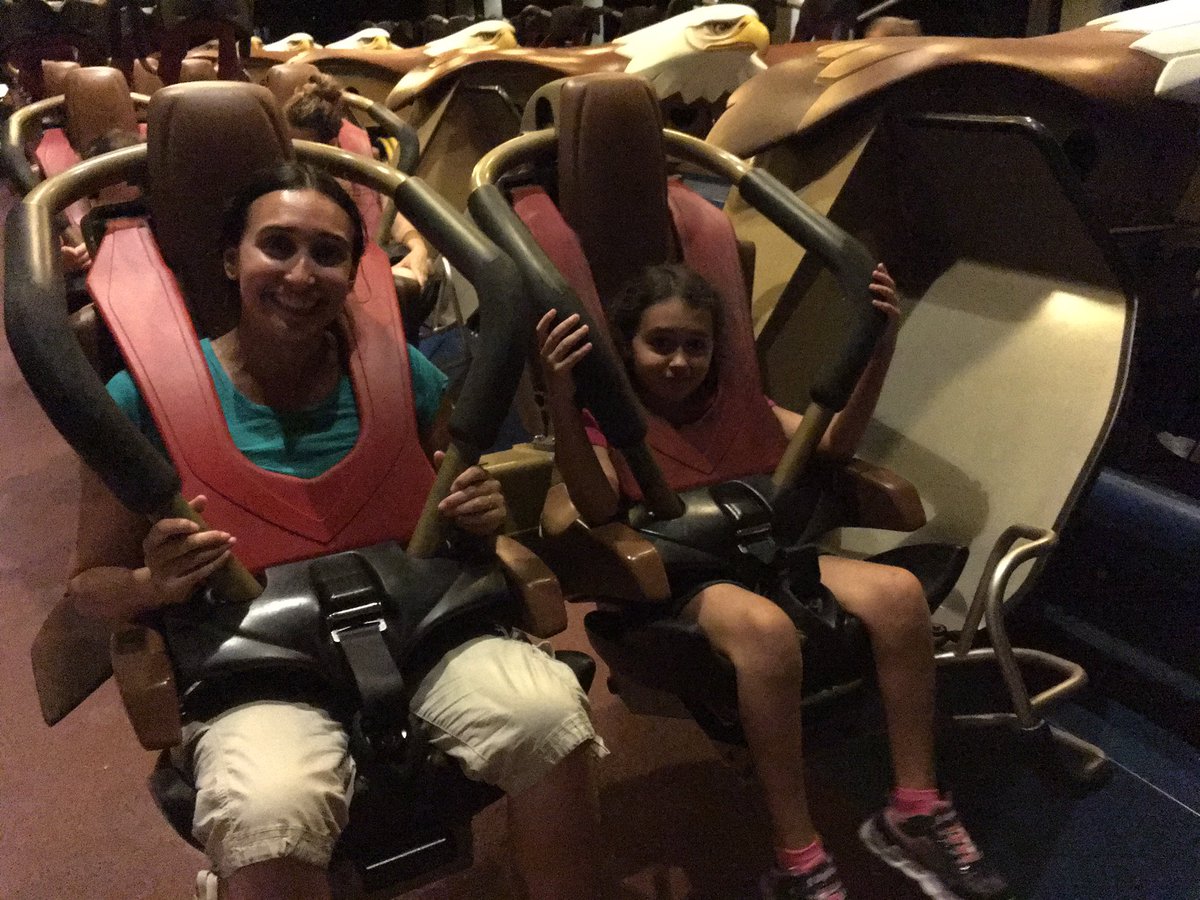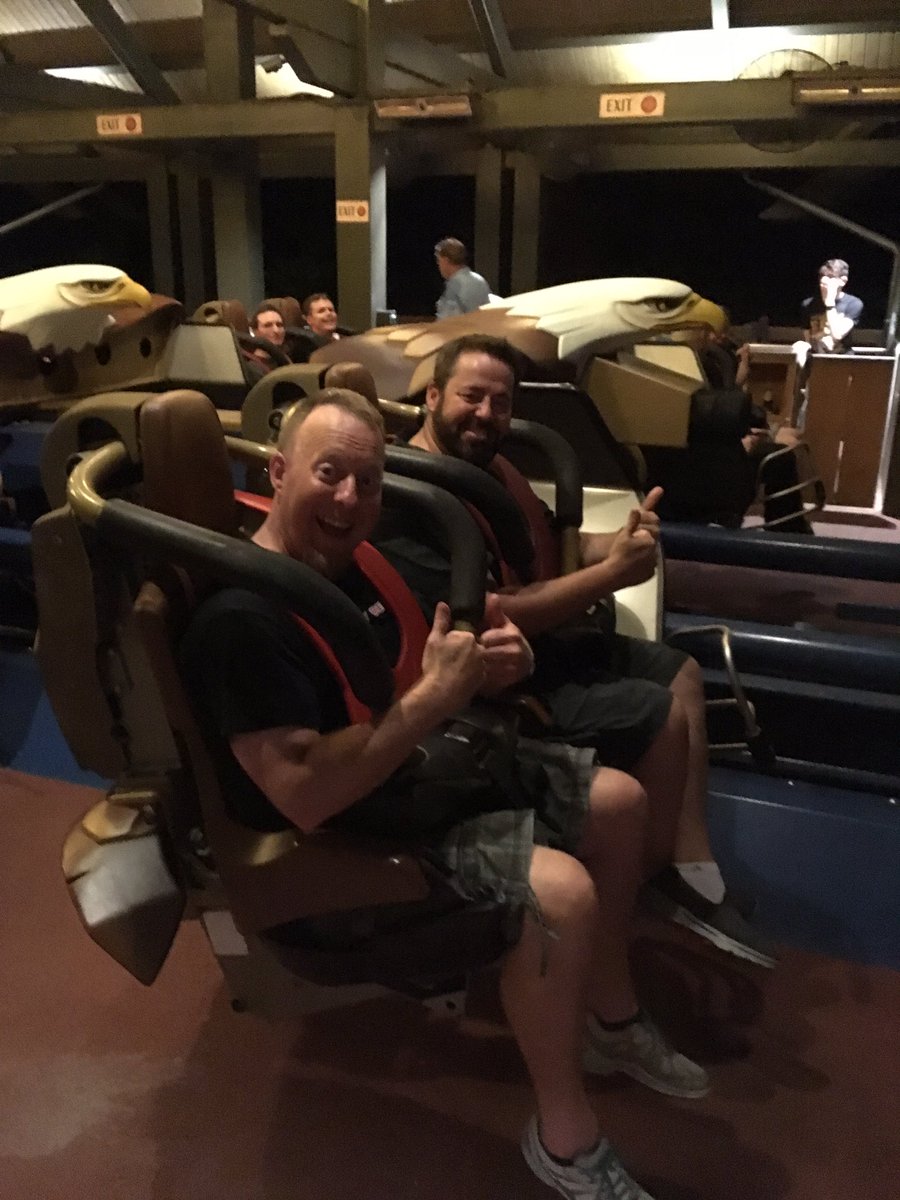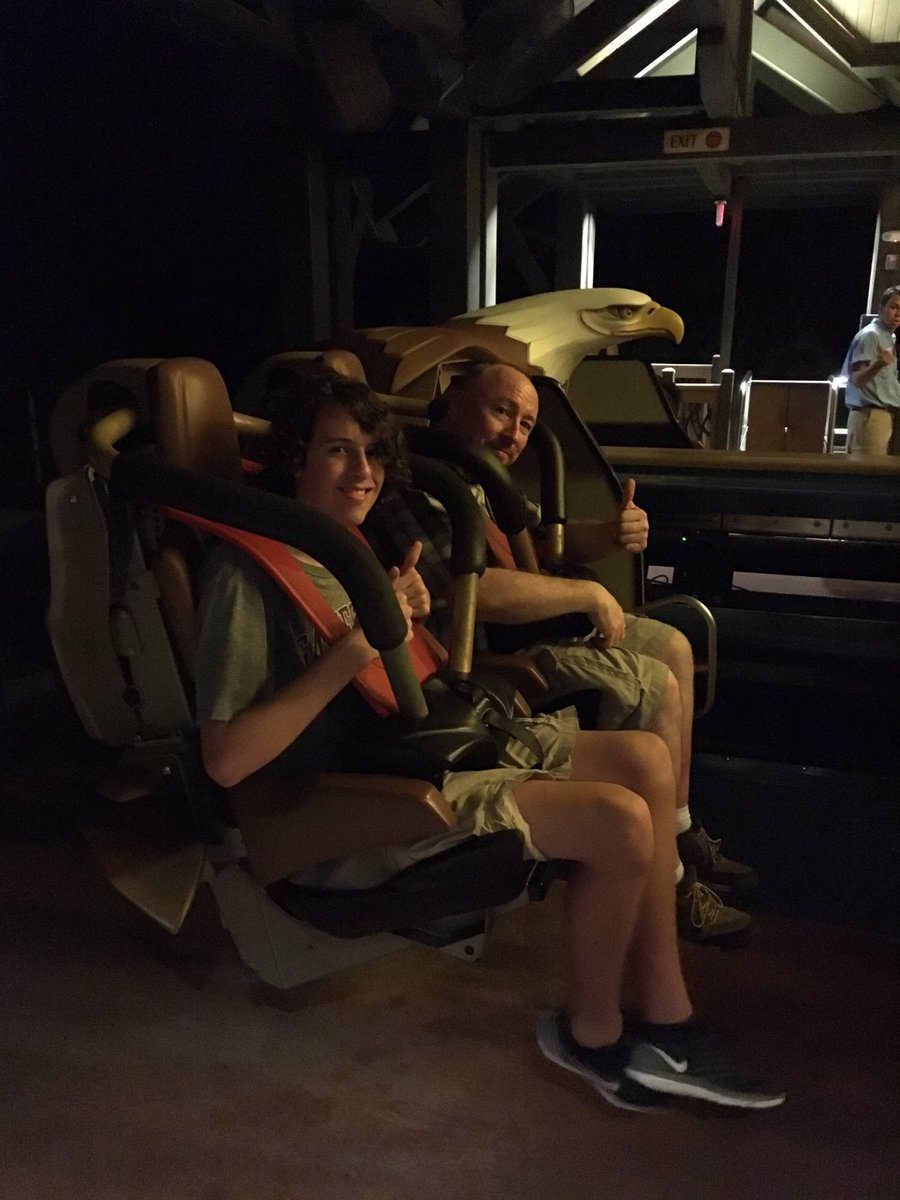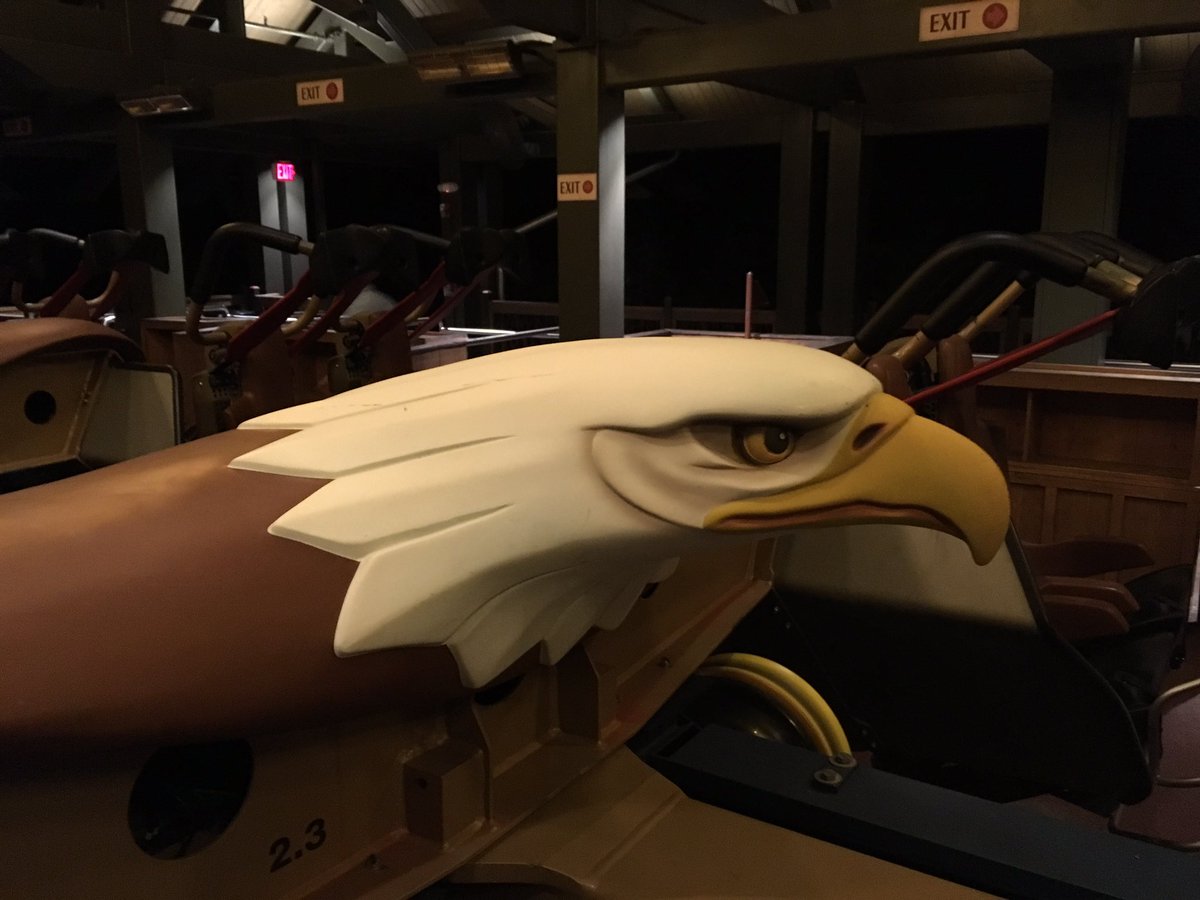 Some great night rides on Wild Eagle tonight @Dollywood! That wraps up our first day at Dollywood! See you again tomorrow!
SIDE NOTE! The Pokestop for Dollywood's entrance was kind of hilarious! lol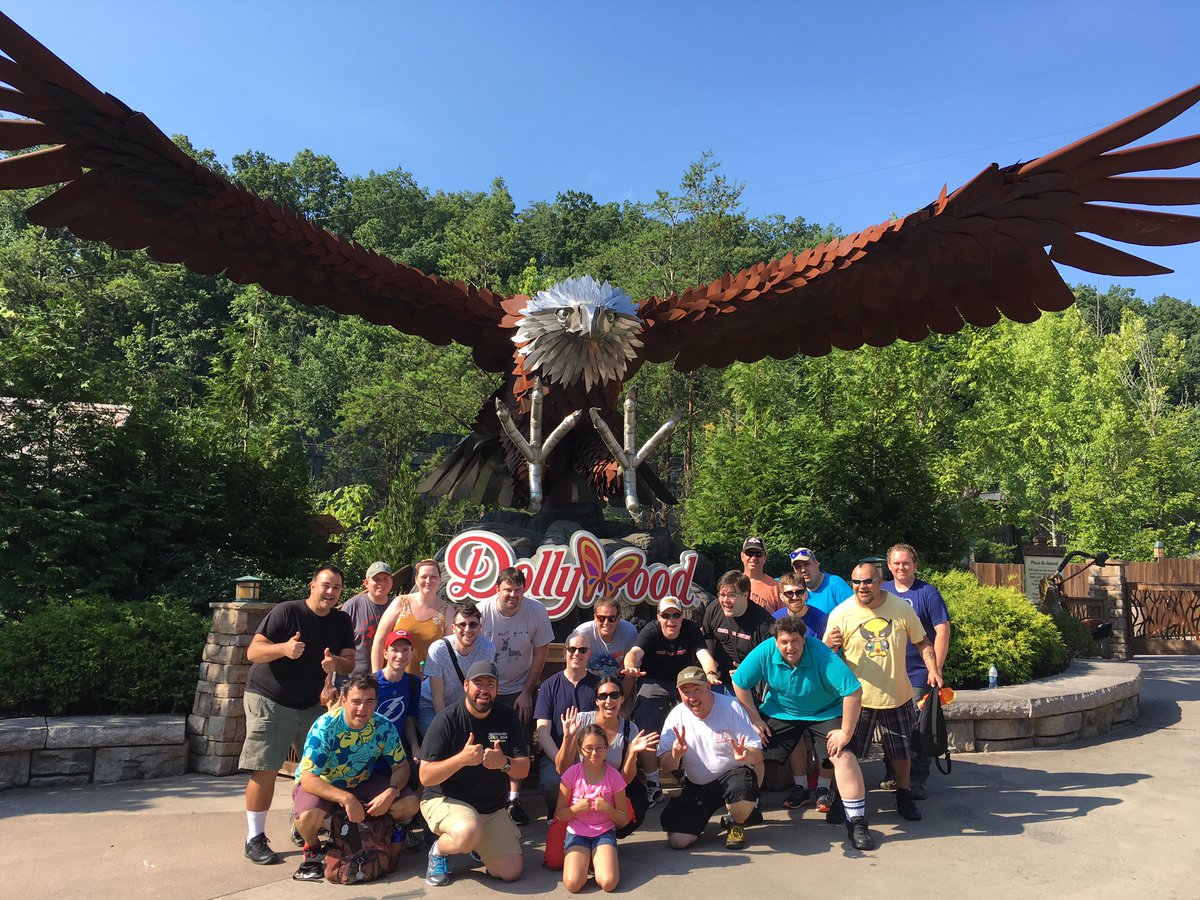 Back @Dollywood this morning! Getting some early rides in on Wild Eagle & Firechaser Express!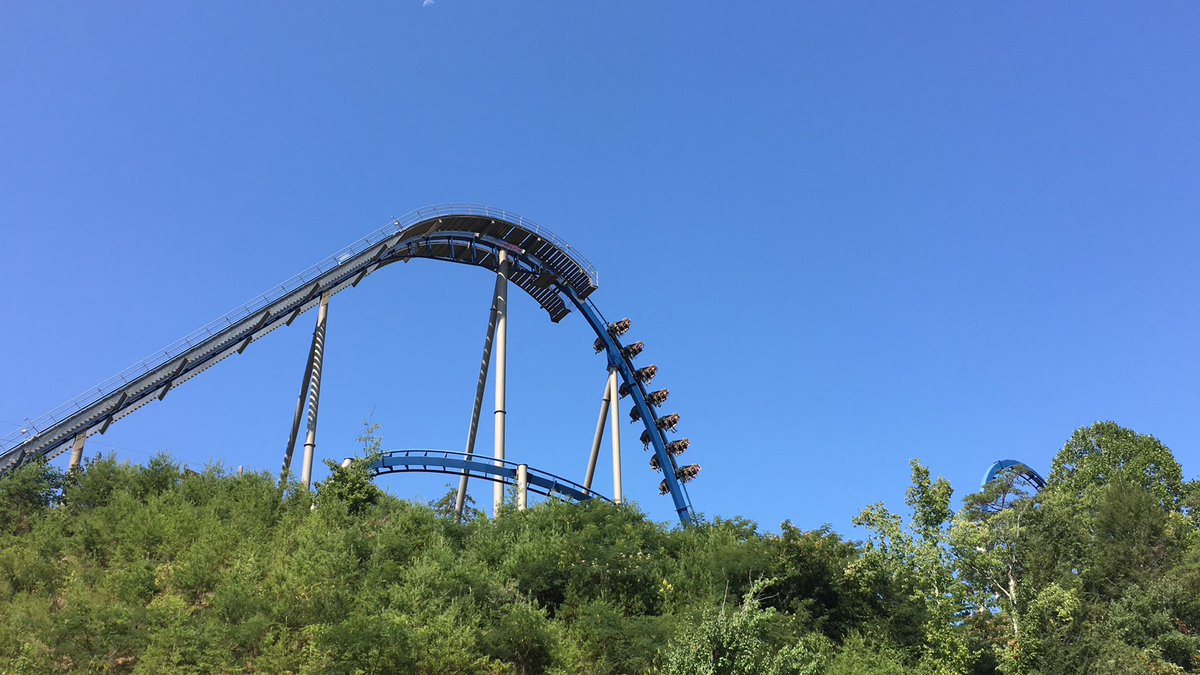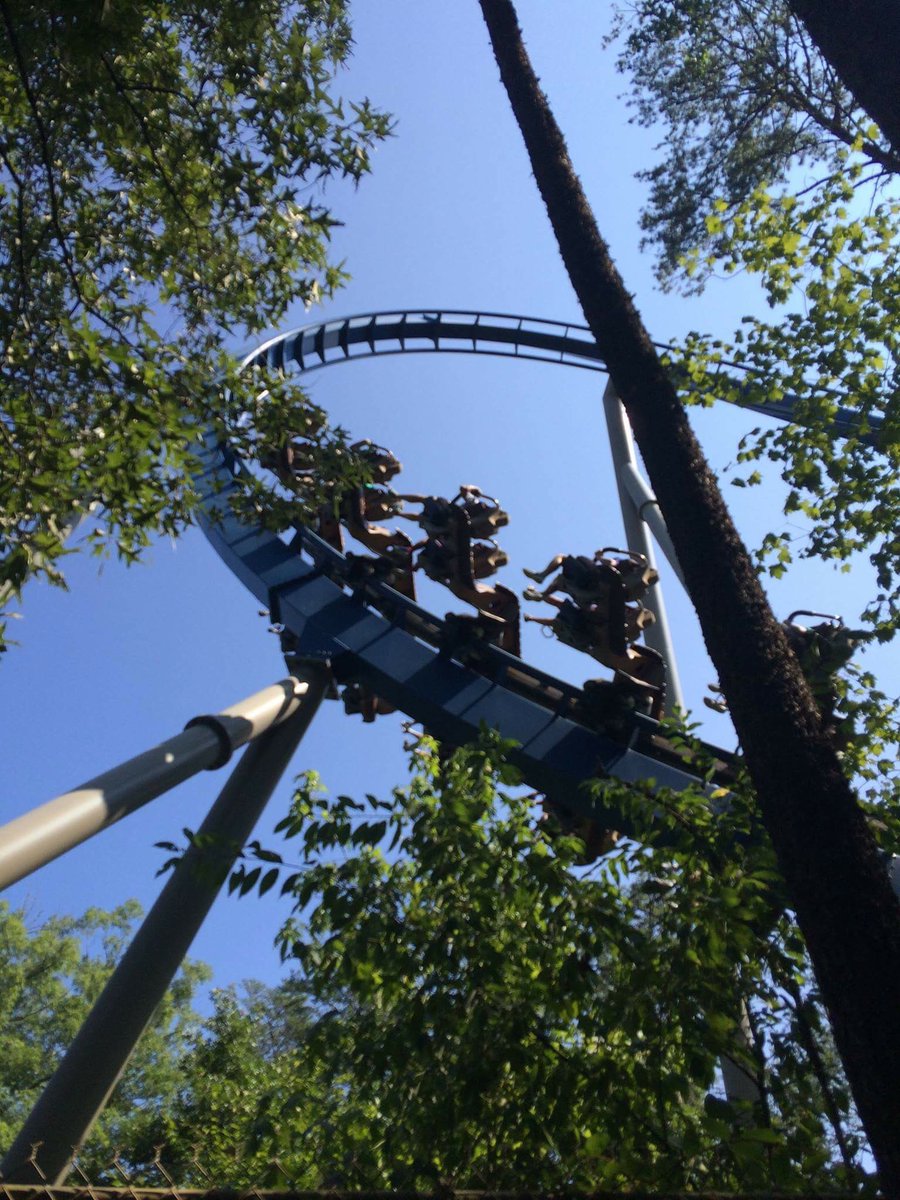 Early morning rides on Wild Eagle @Dollywood! Fantastic!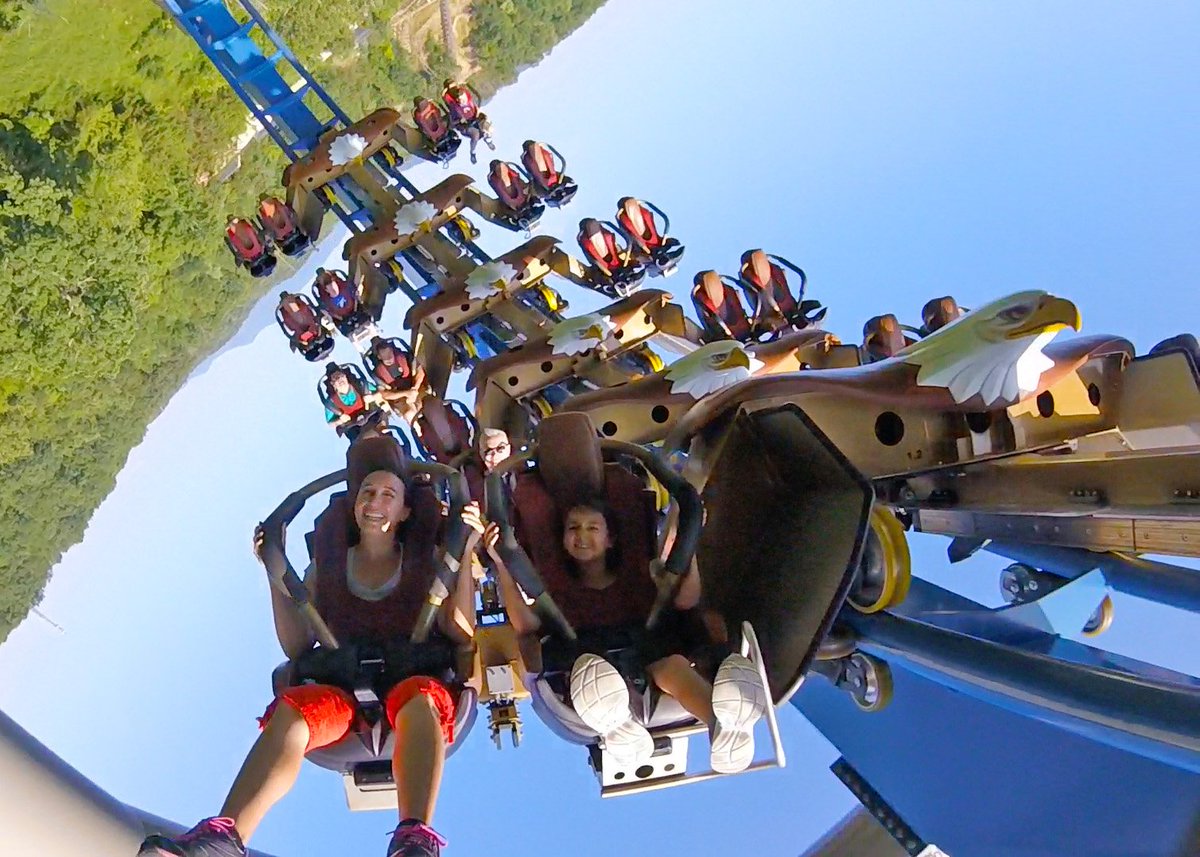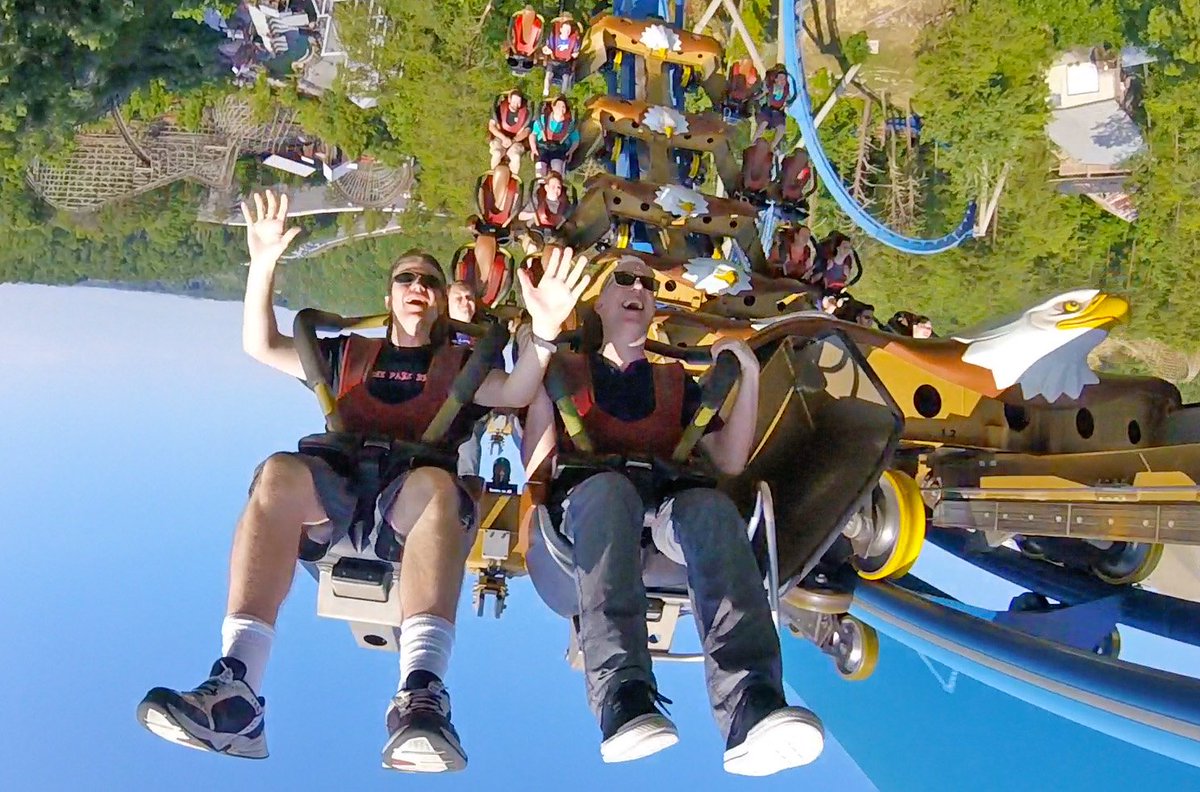 Soaring over the Great Smoky Mountains!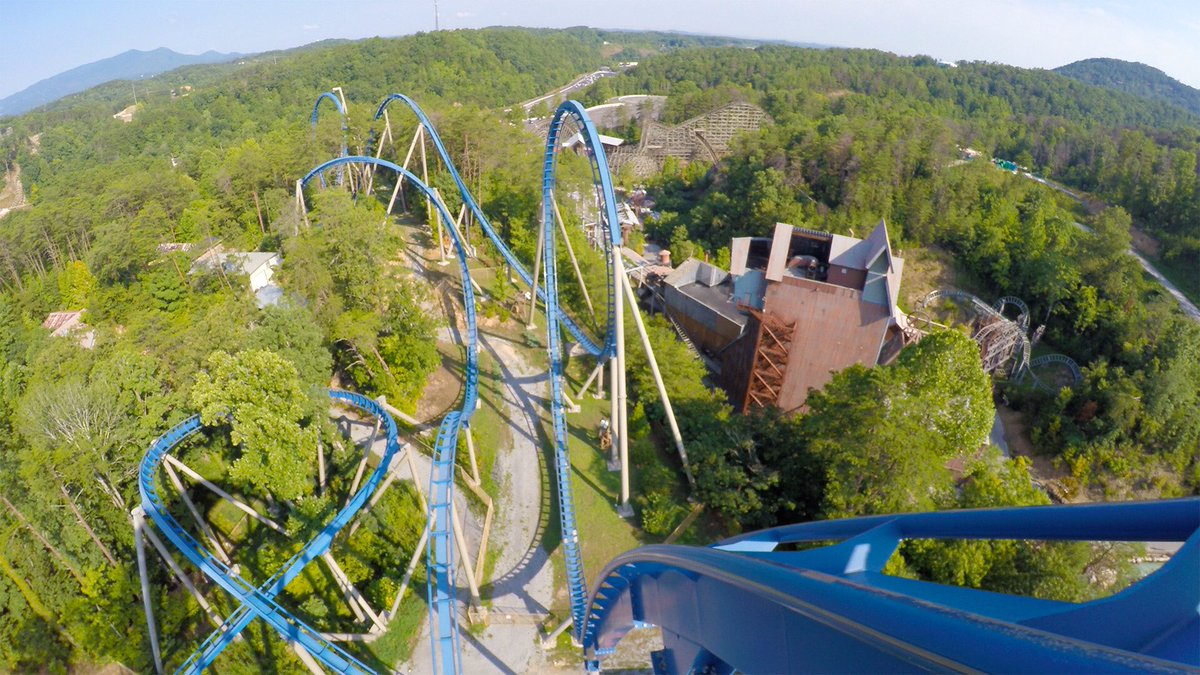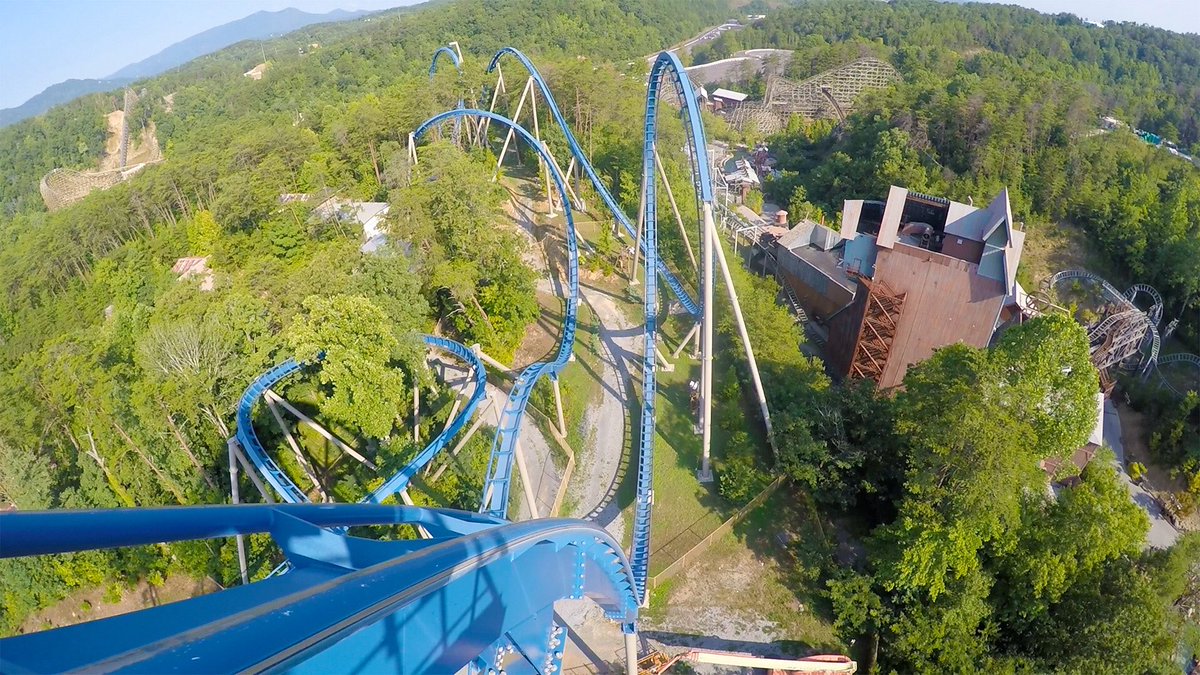 Left or right side? Which view do you prefer on Wild Eagle?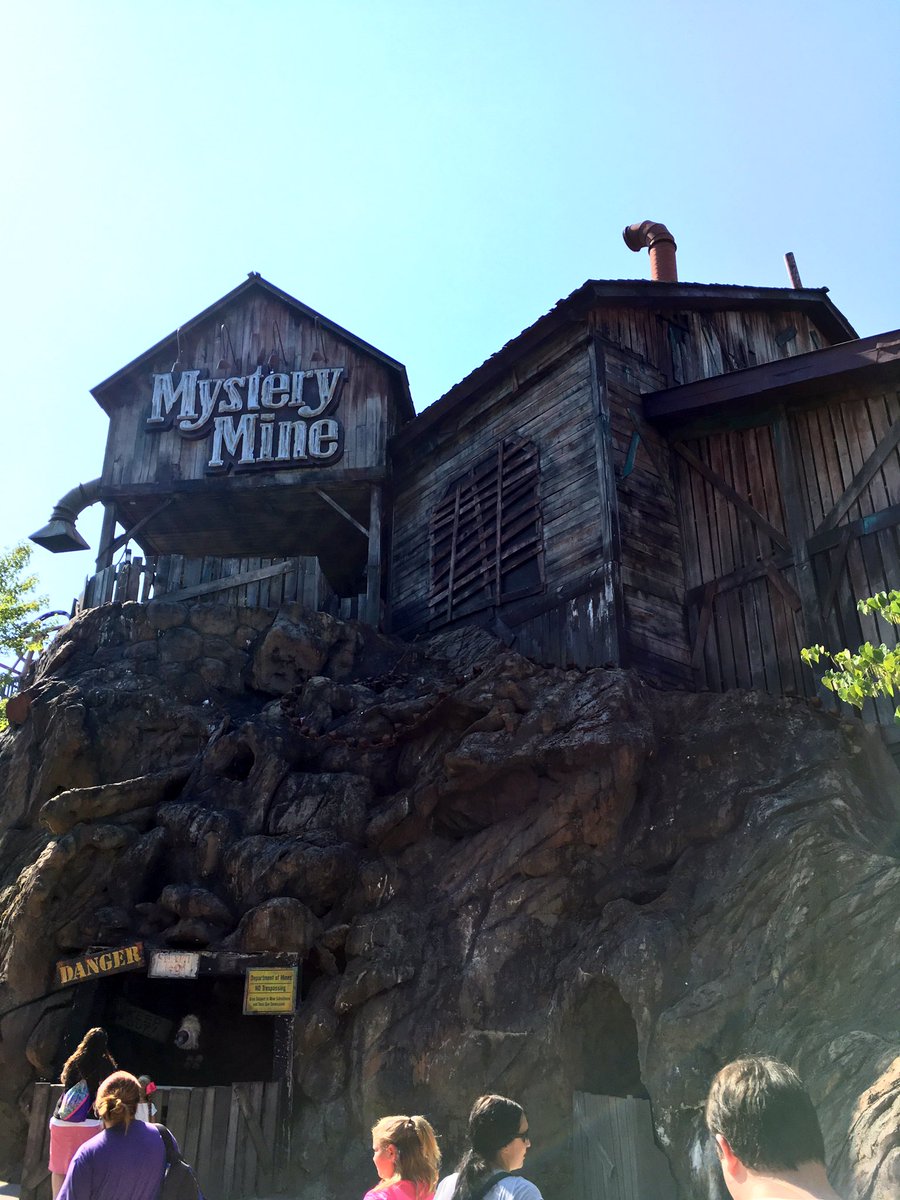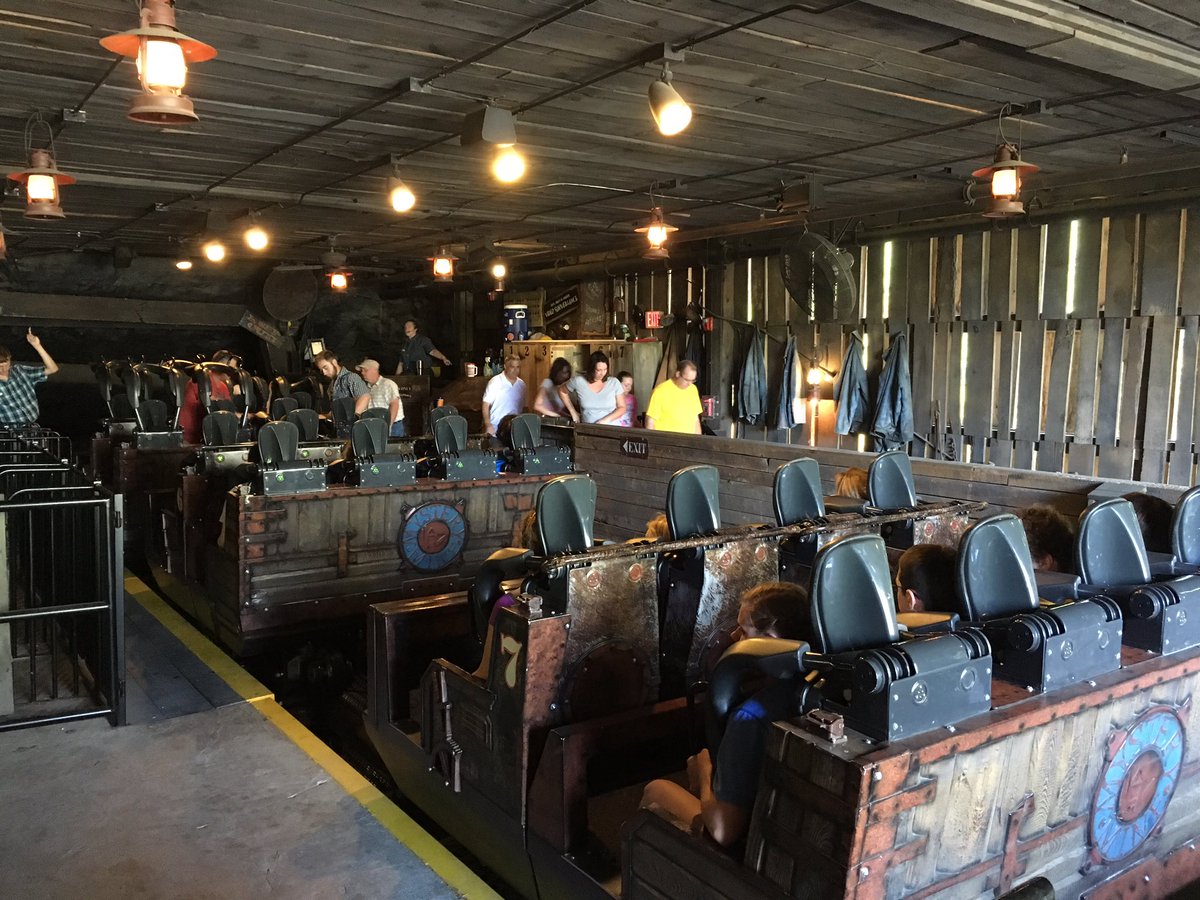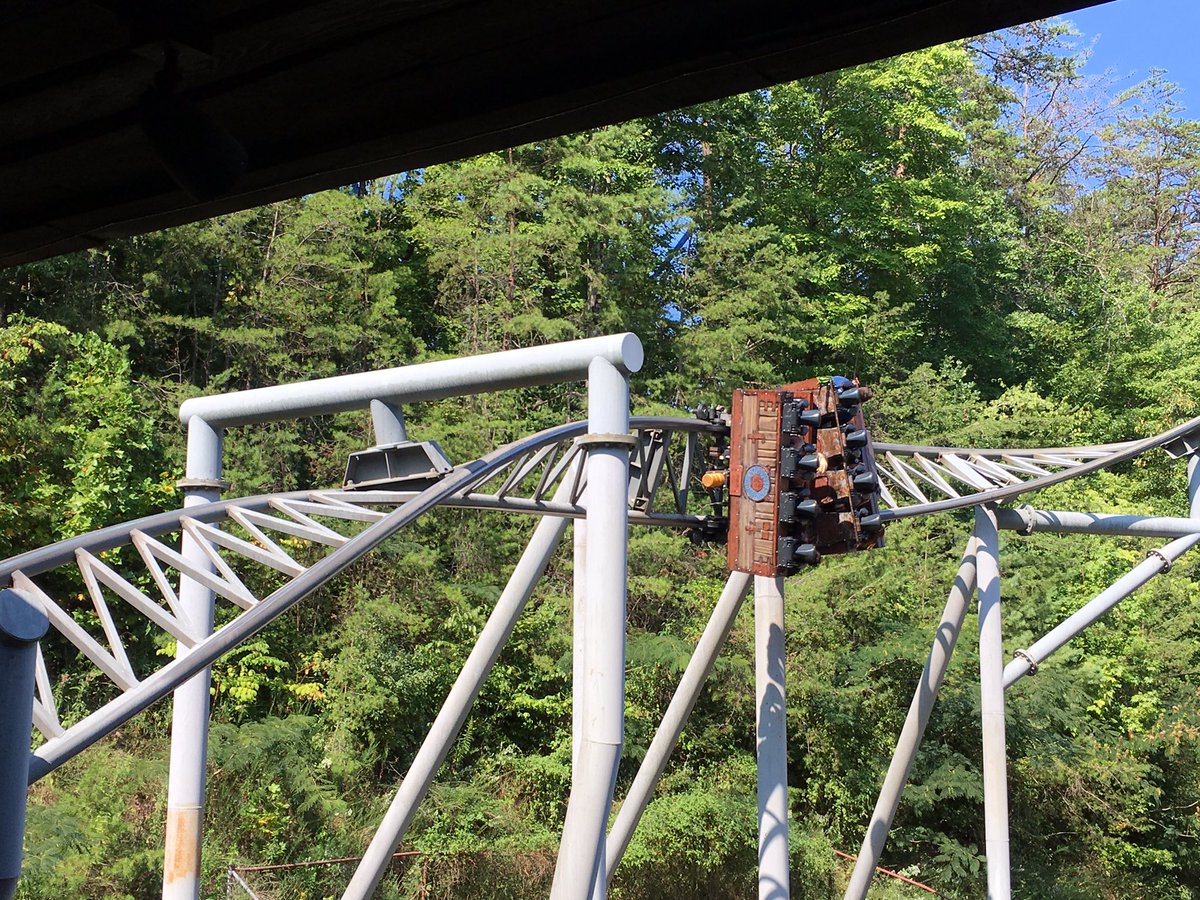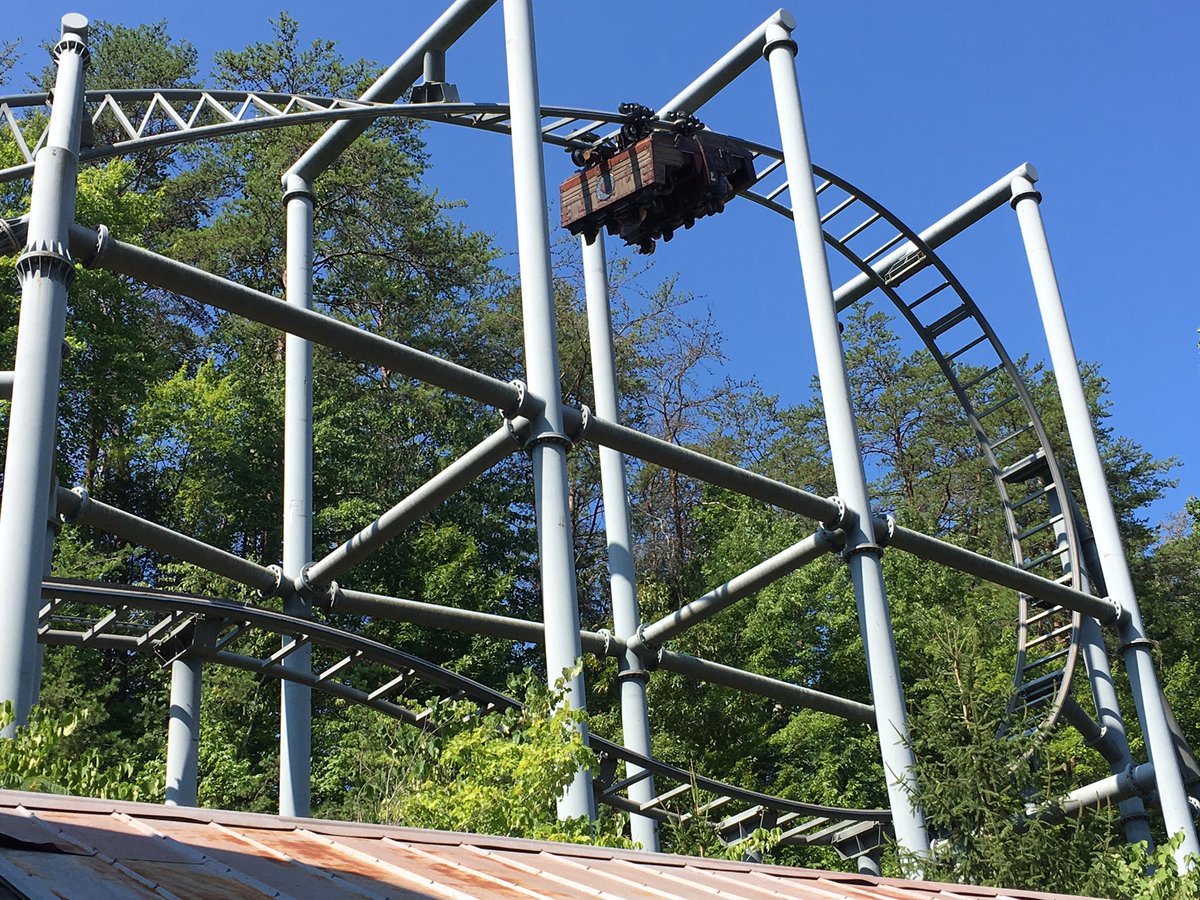 Taking a ride on Mystery Mine @Dollywood! Well themed Euro-Fighter roller coaster!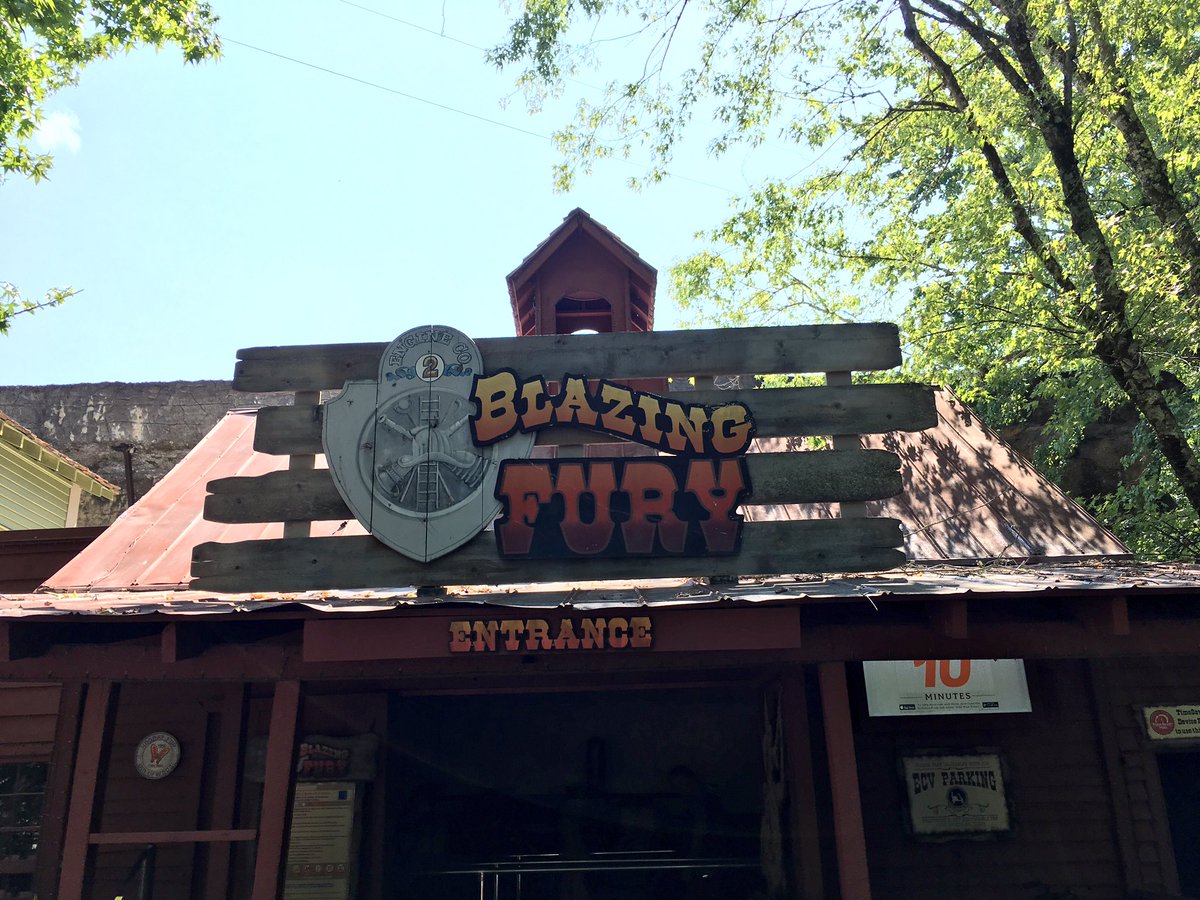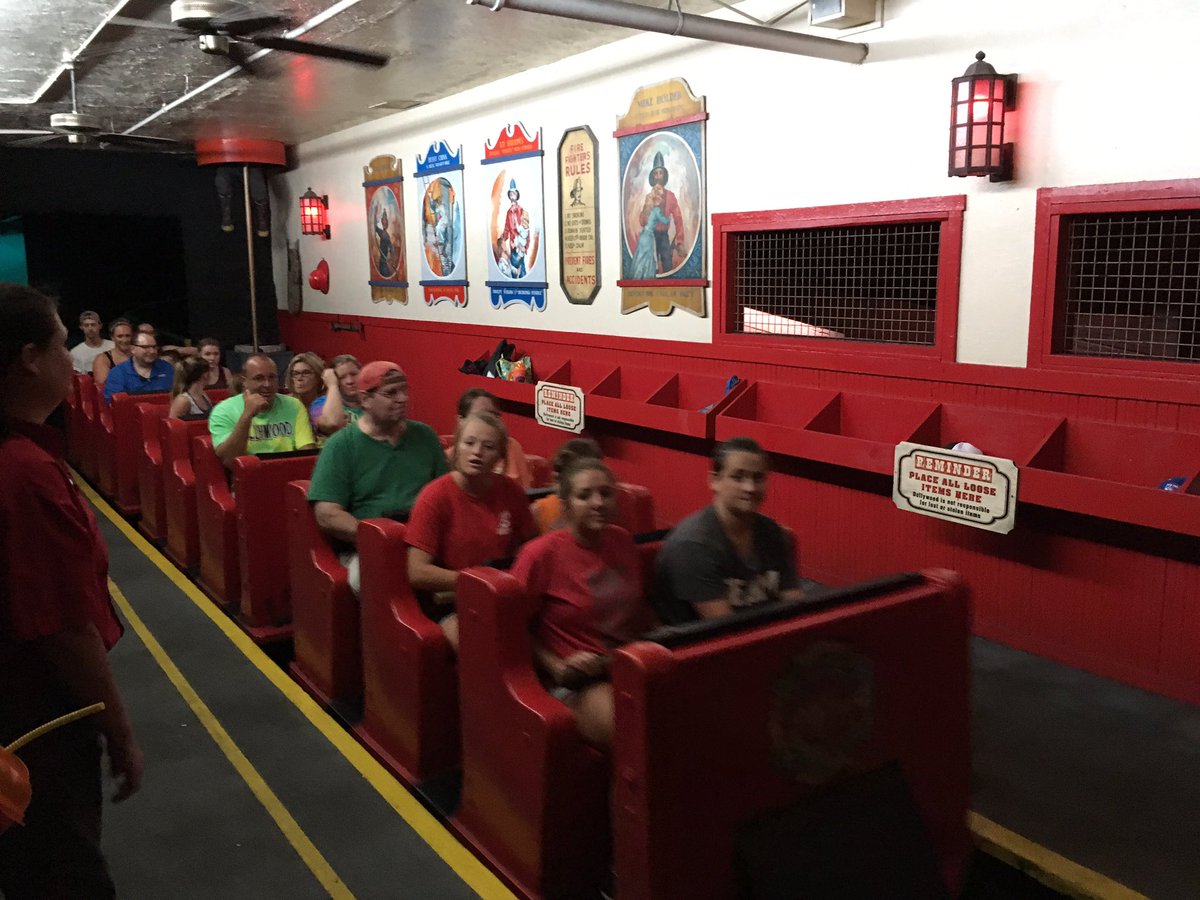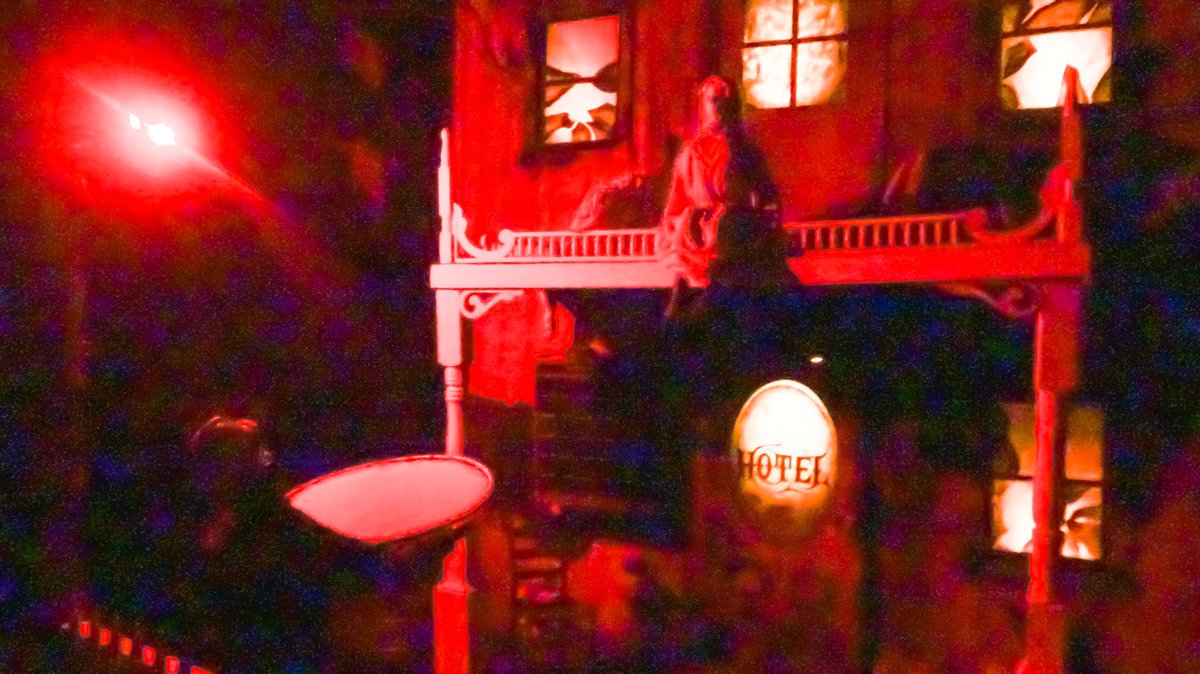 Blazing Fury... Absolutely classic dark ride/roller coaster @Dollywood! FIRE IN THE HOLE!!!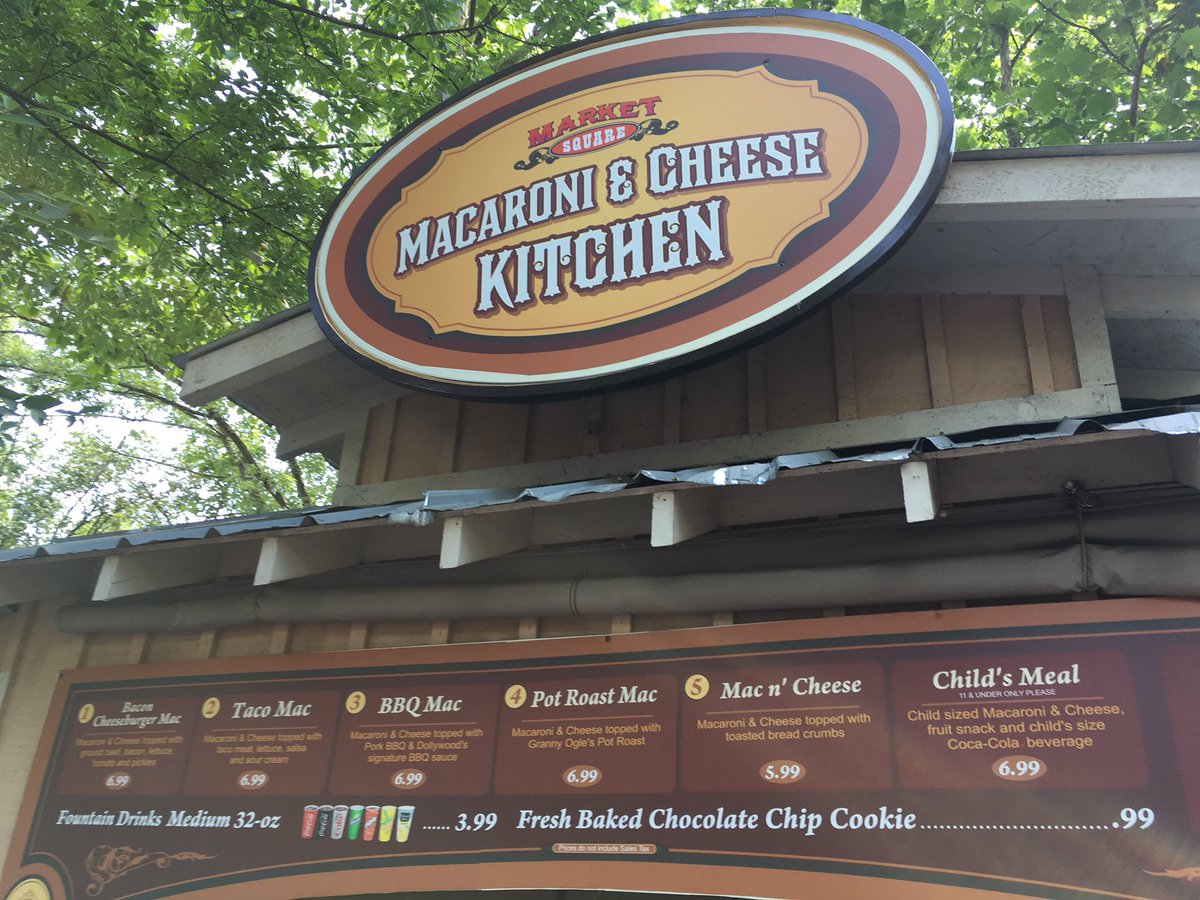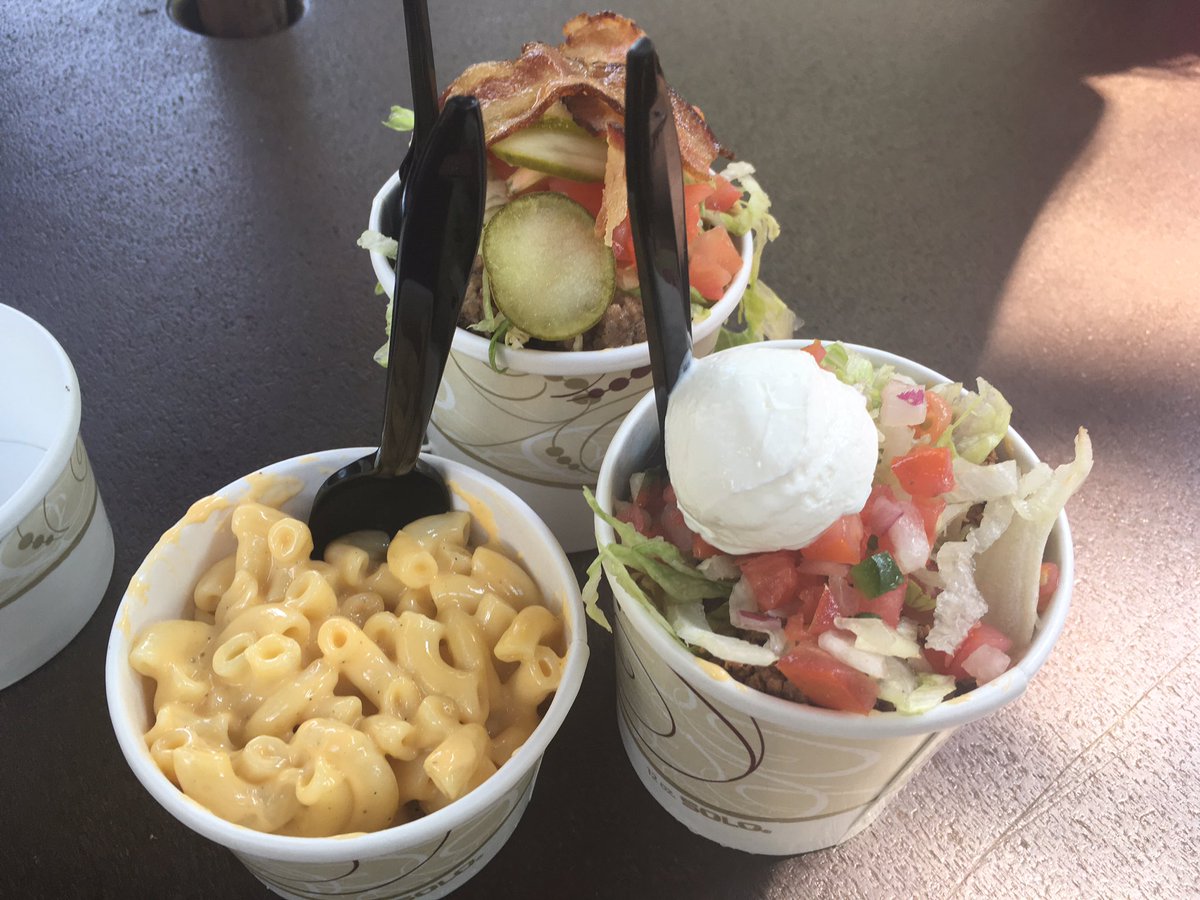 You can count on @Dollywood for great food offerings! The new Mac & Cheese Kitchen fits right into the mix!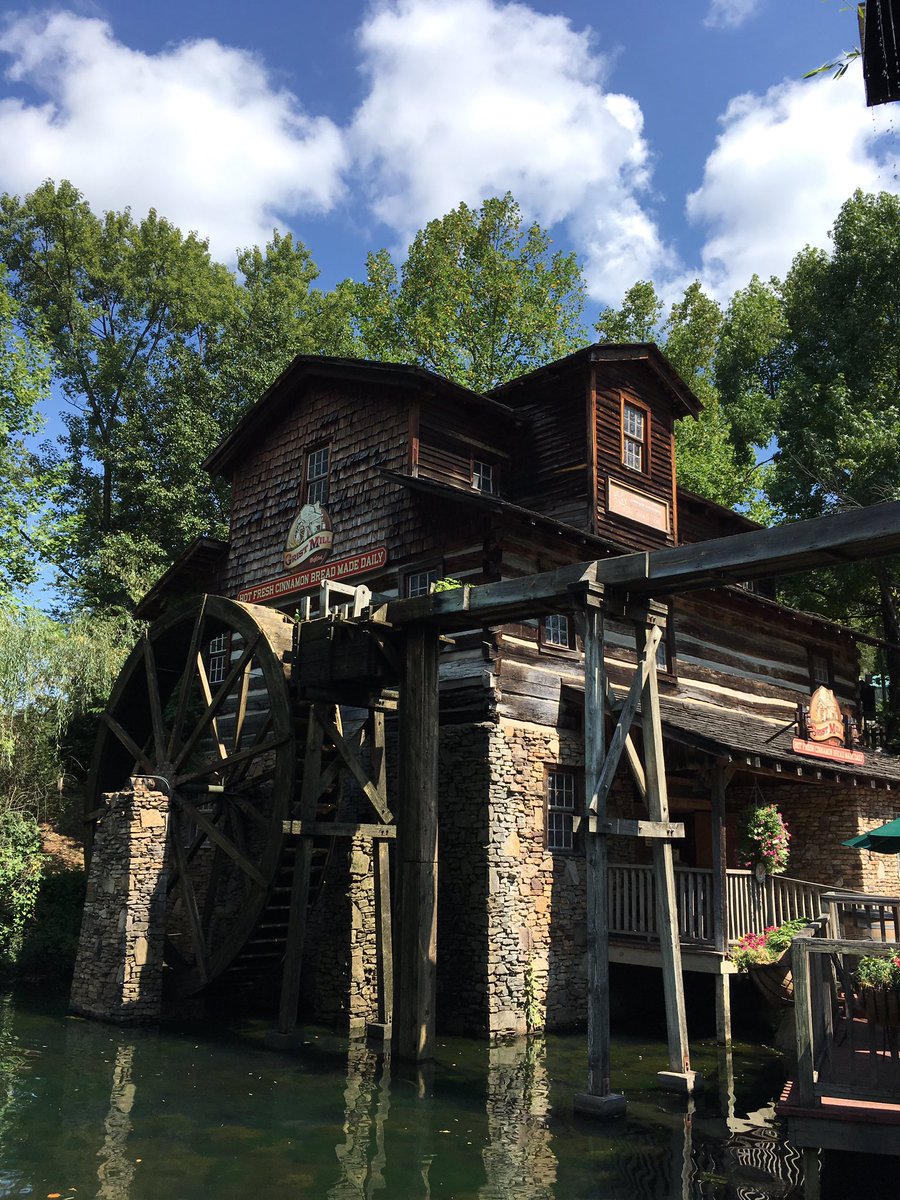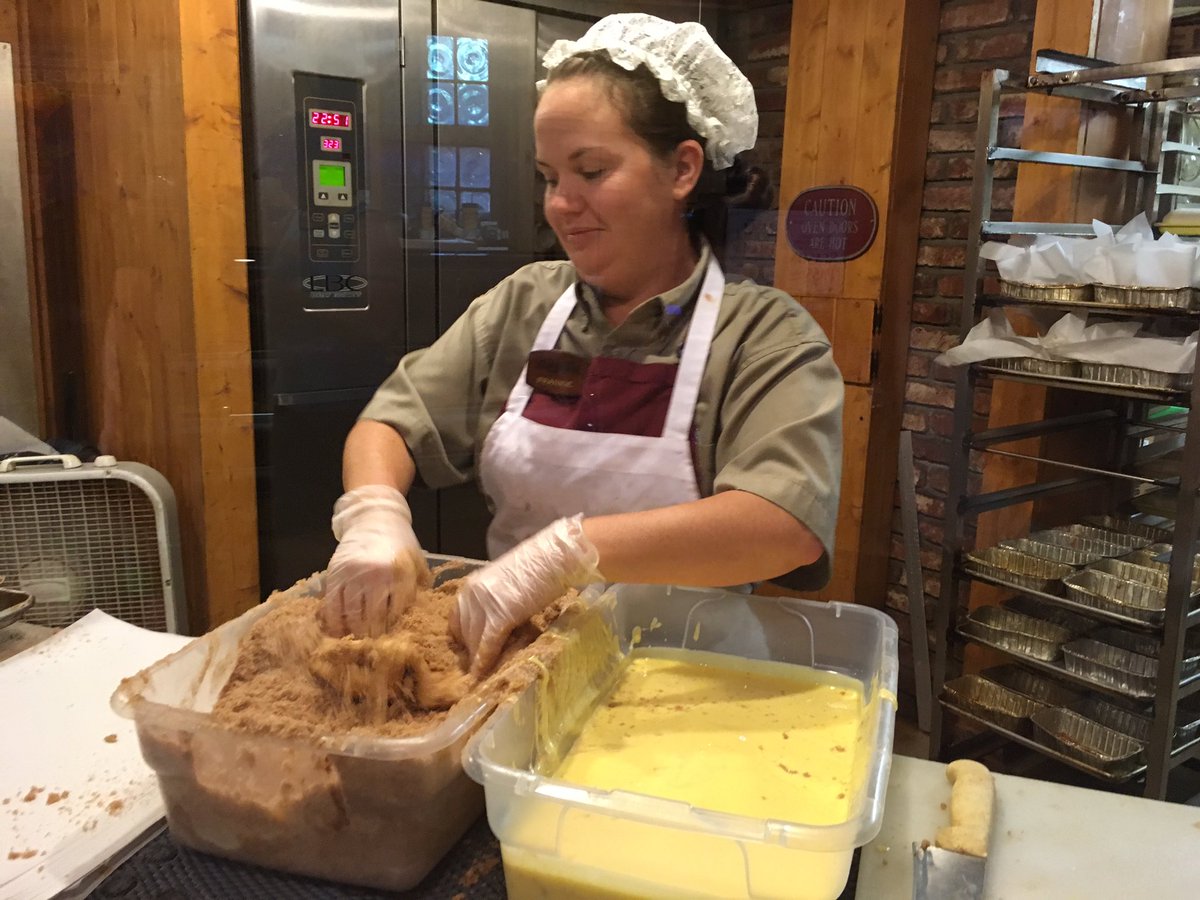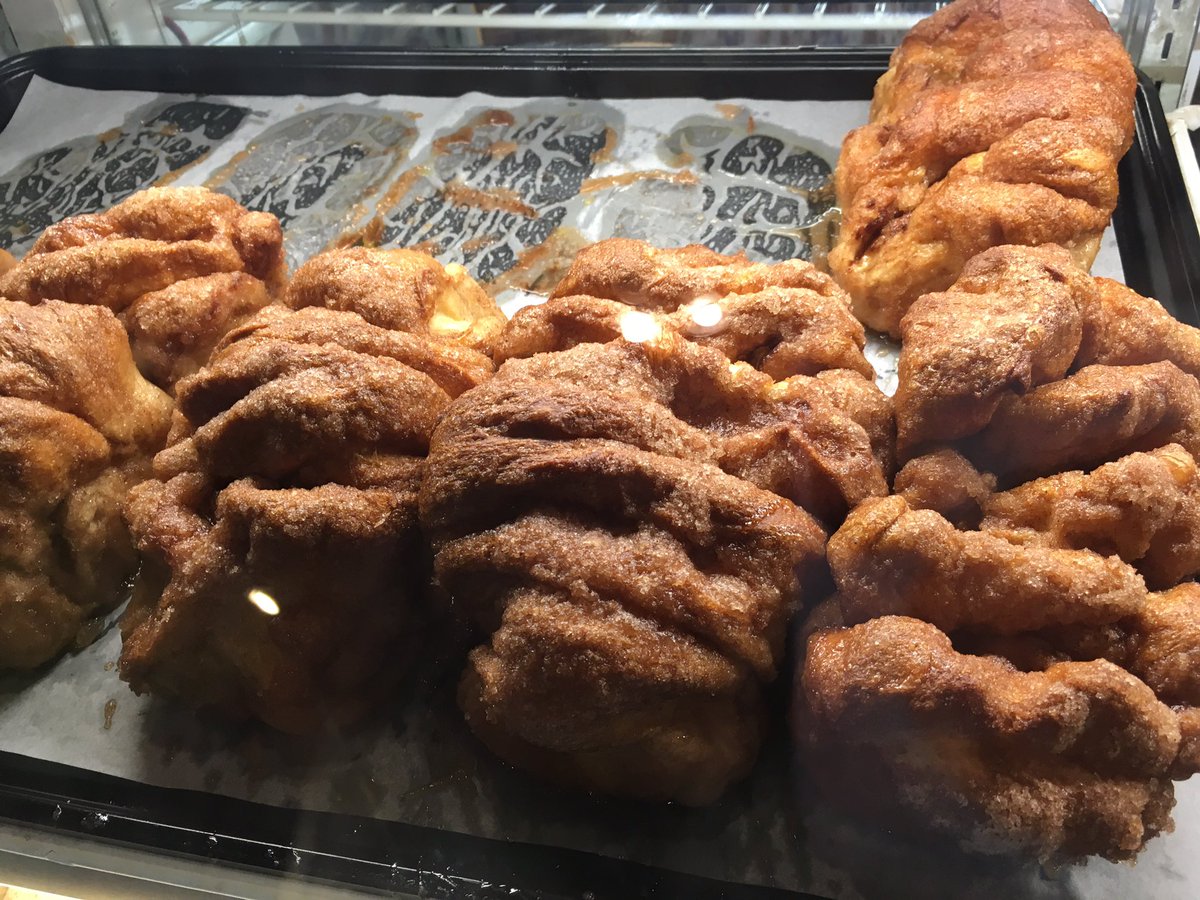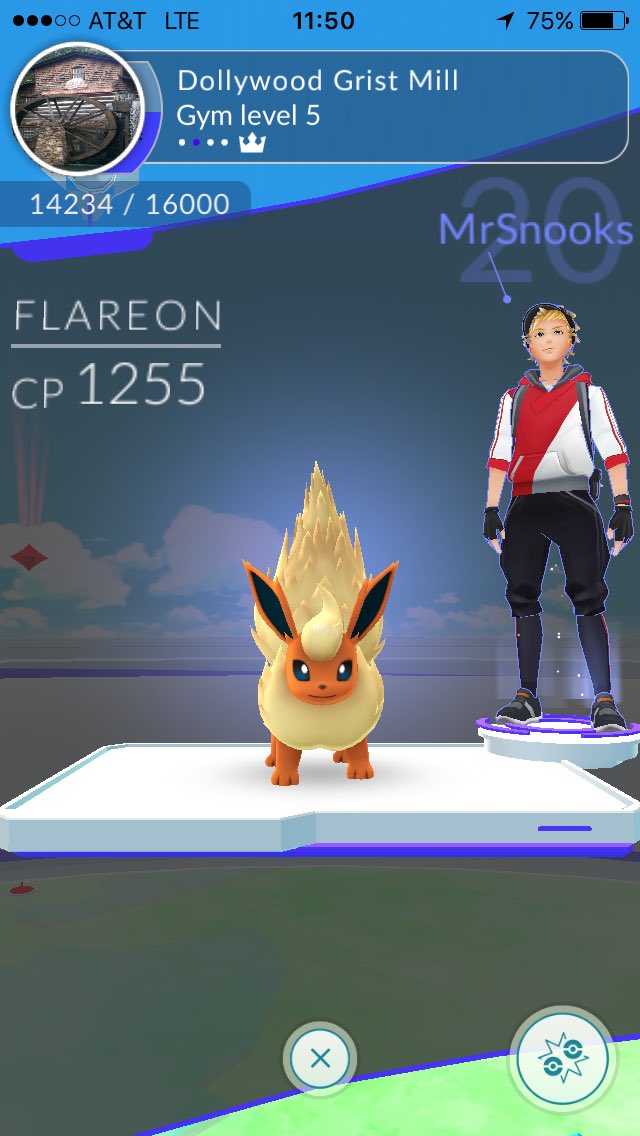 Not only is the Grist Mill @Dollywood a great place for Cinnamon Bread... It's also a #PokemonGO gym!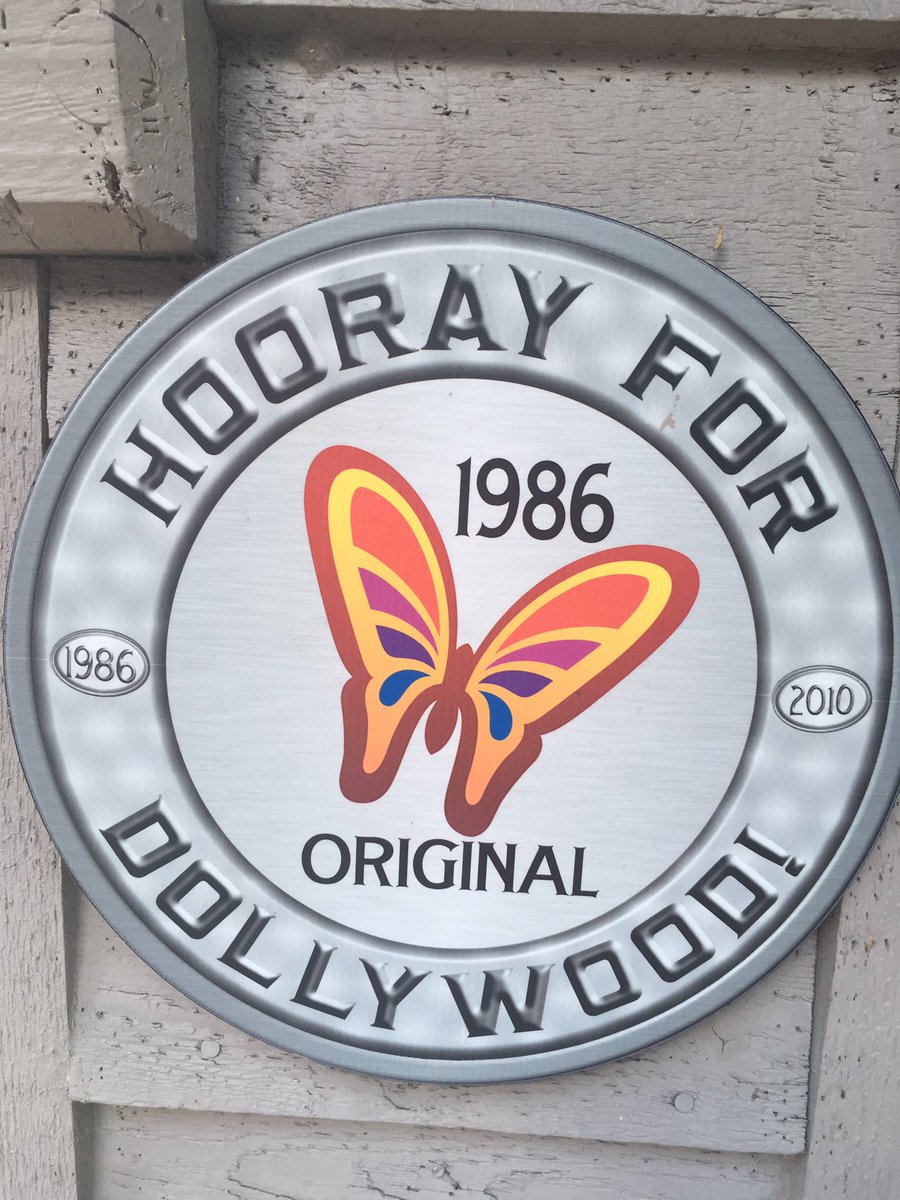 Hooray for @Dollywood!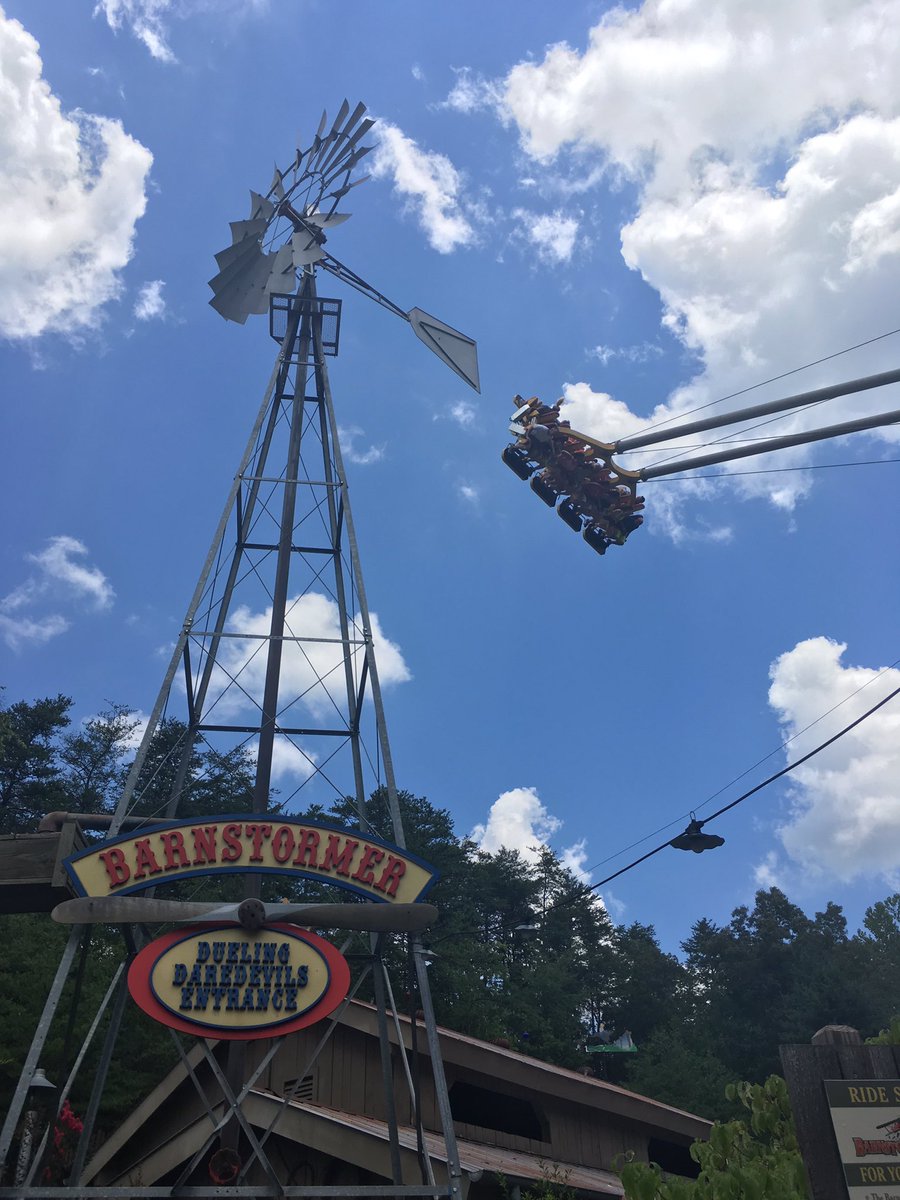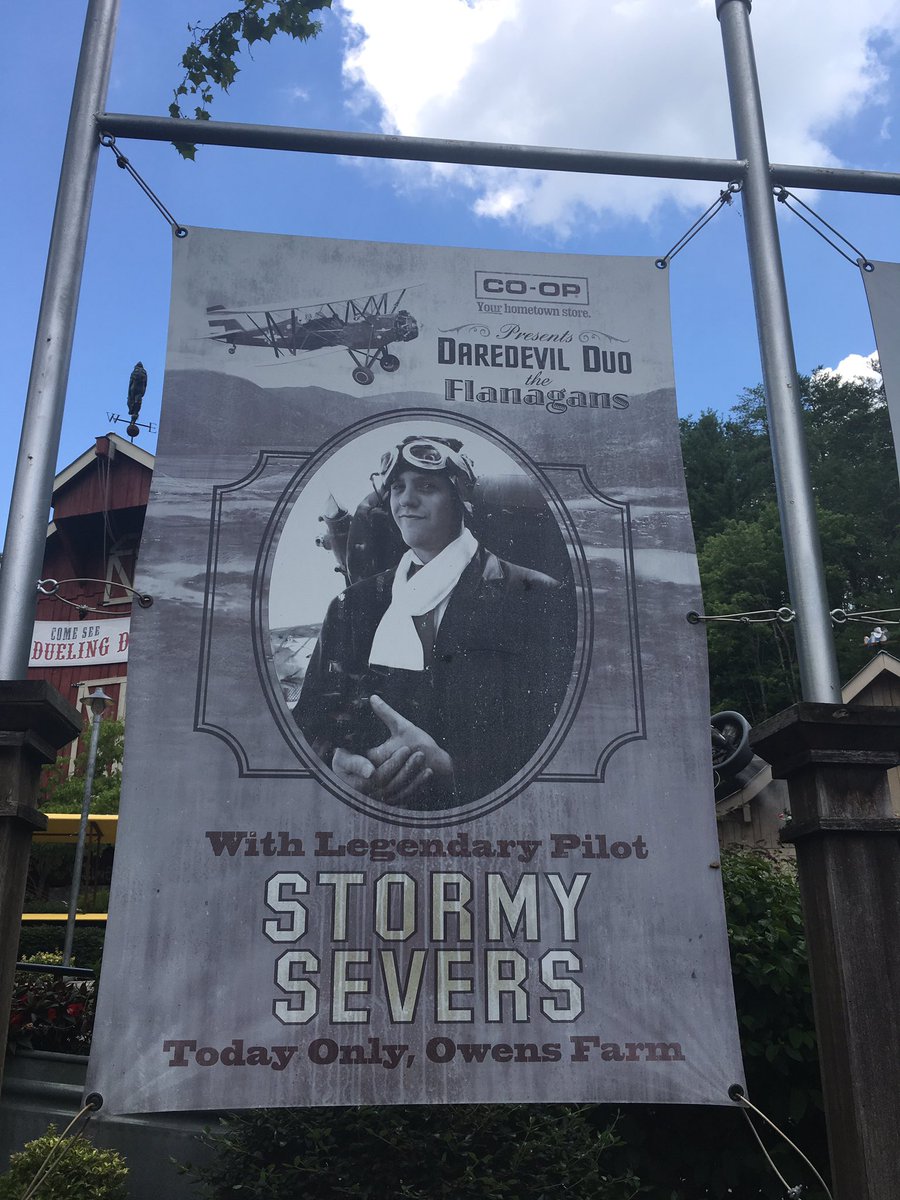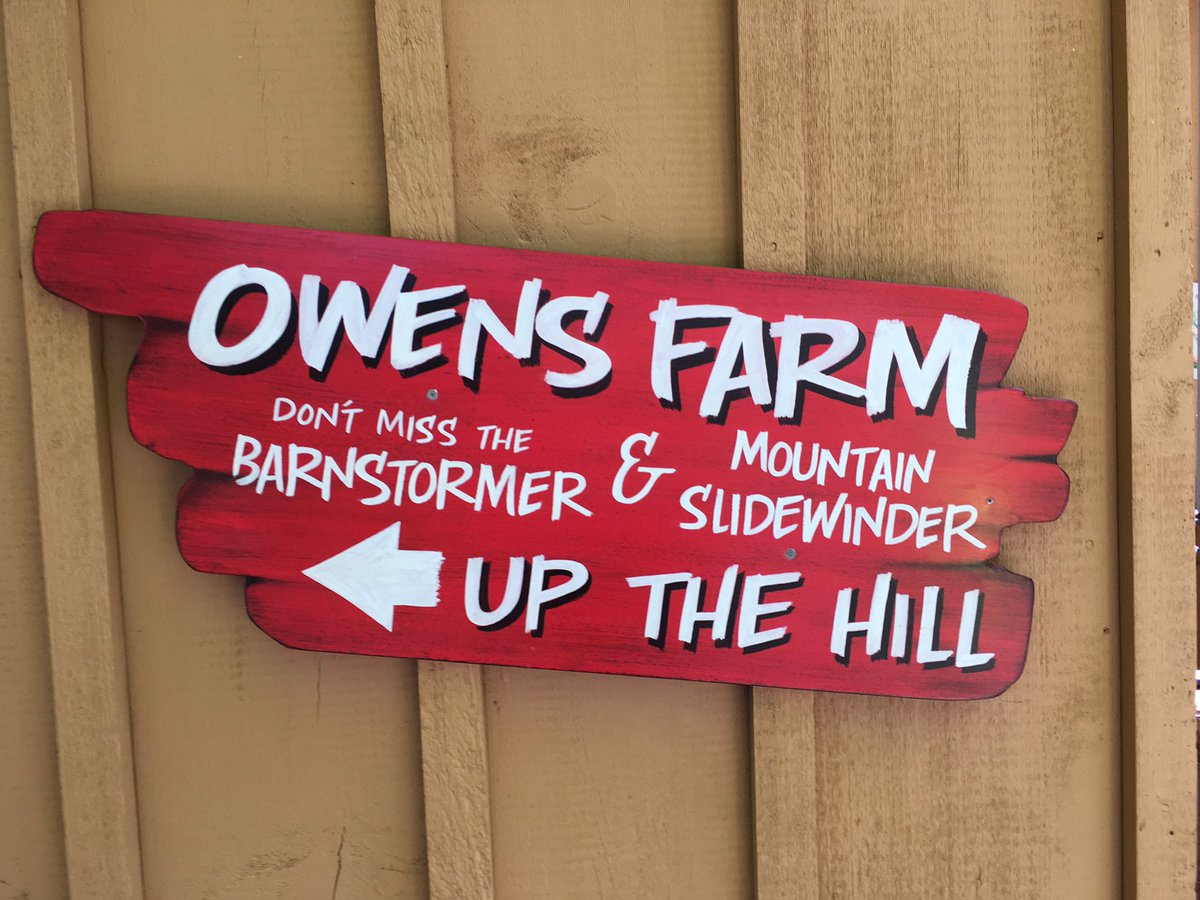 The Barnstormer @Dollywood's Owens Farm is an awesome swing ride! "Owens Farm..." Hmm... Sounds familiar...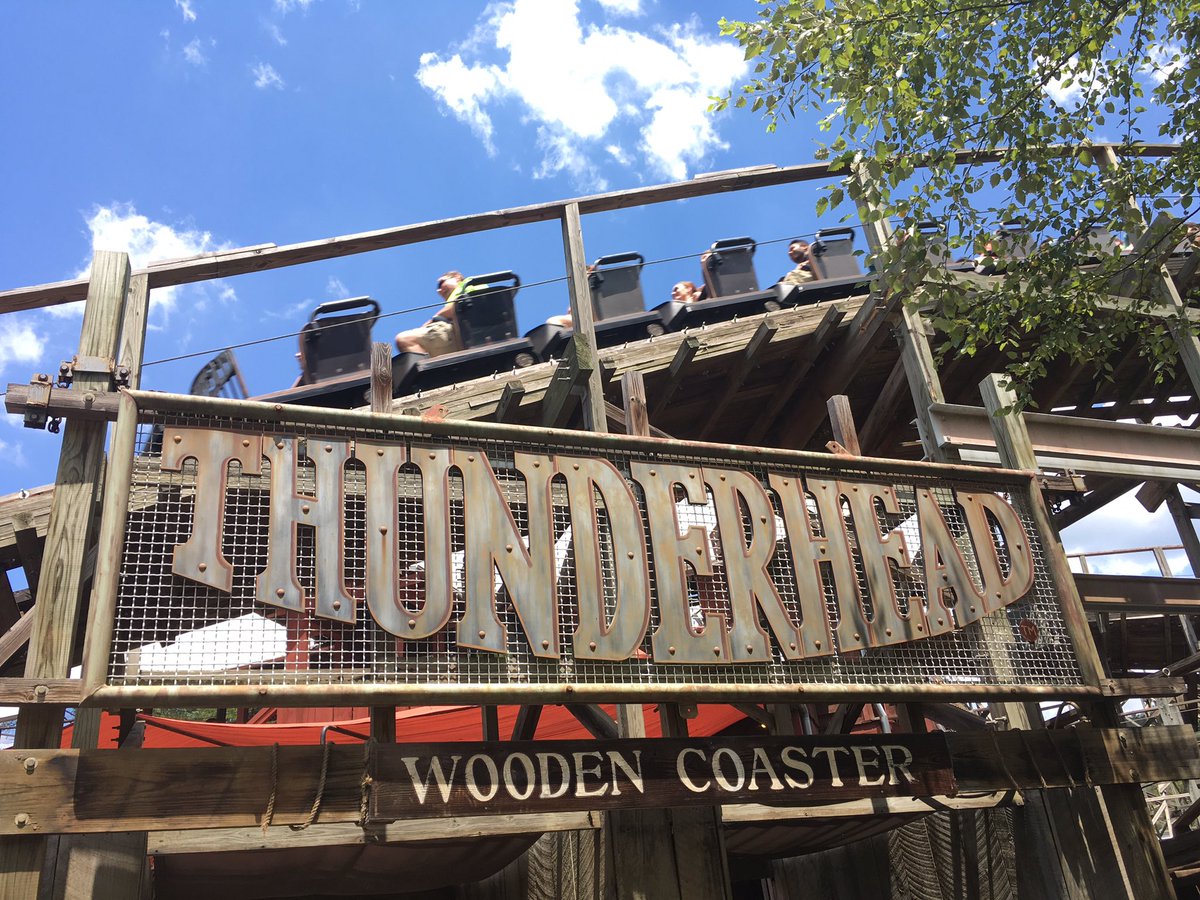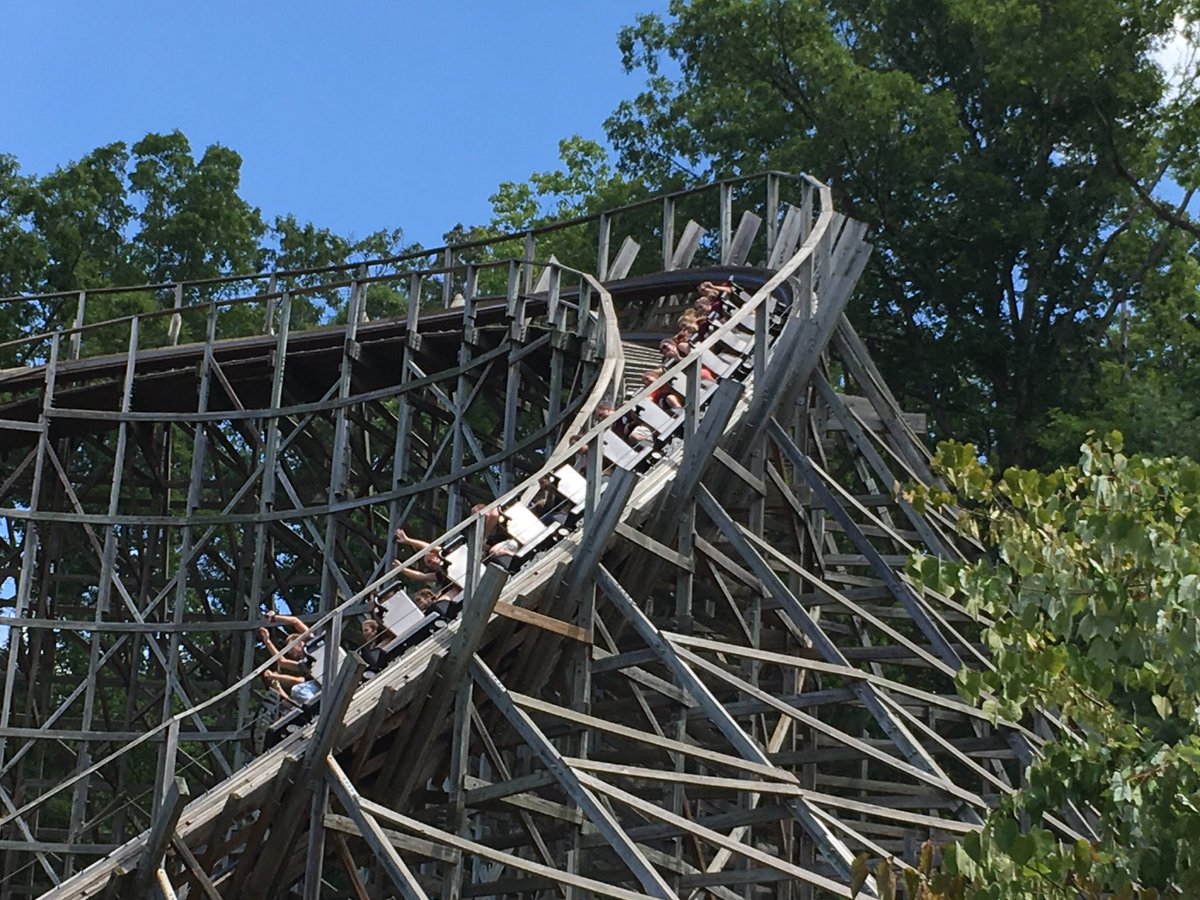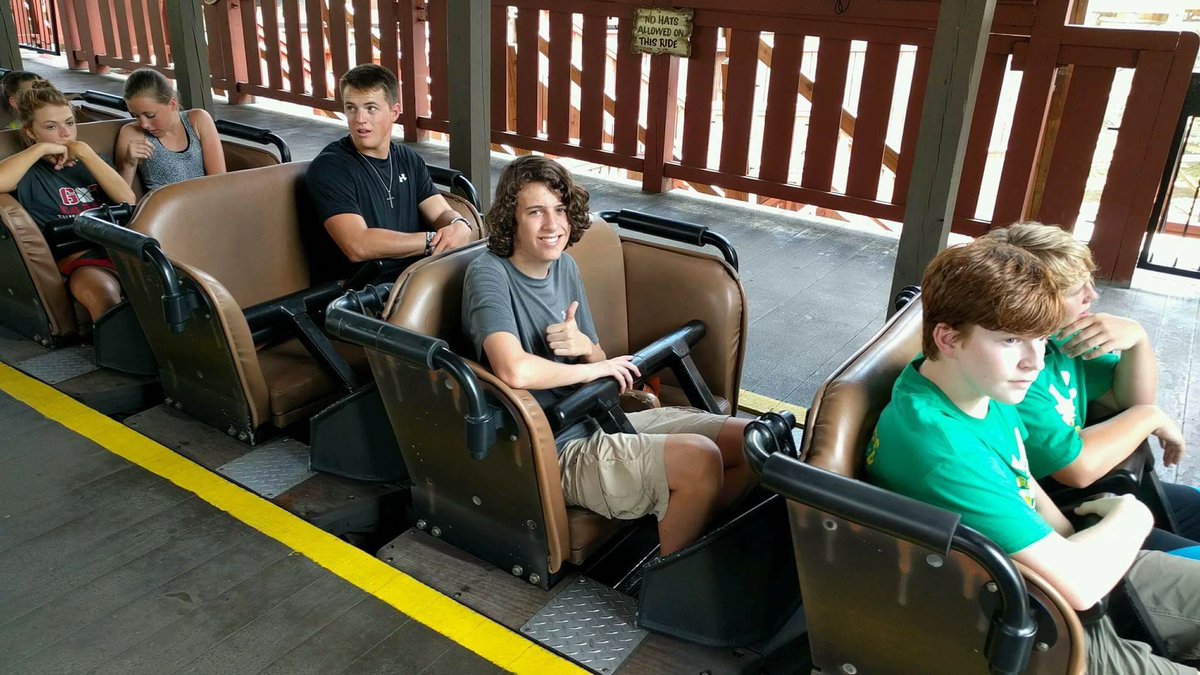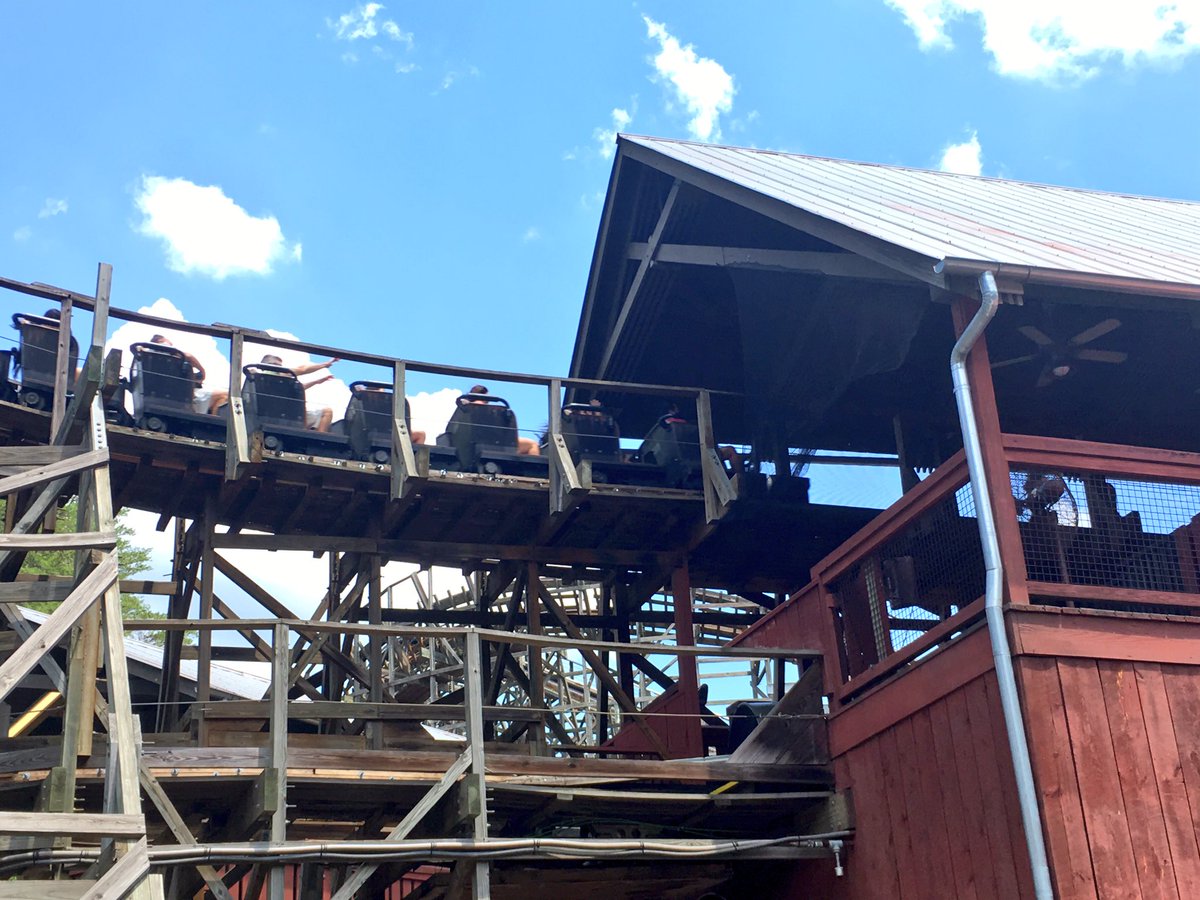 Thunderhead showing its age but still running great!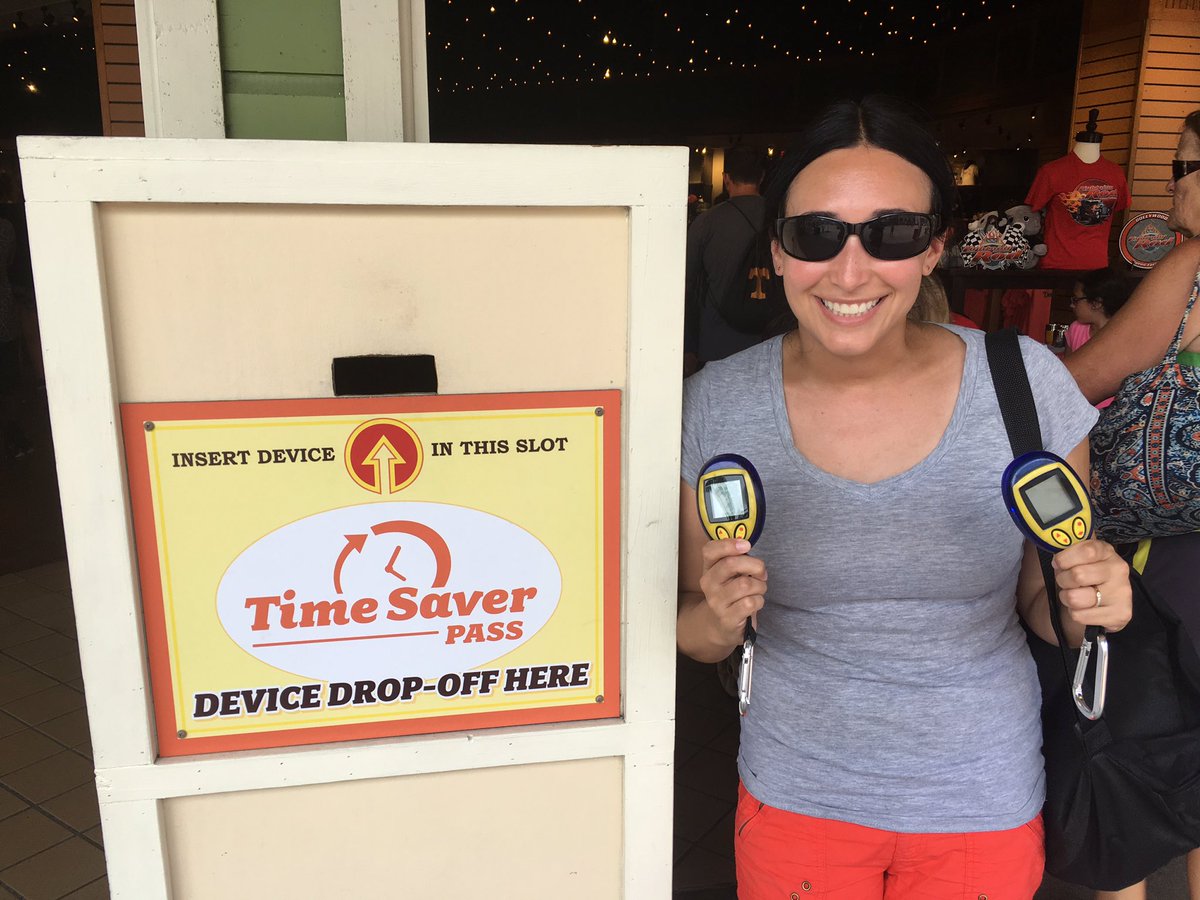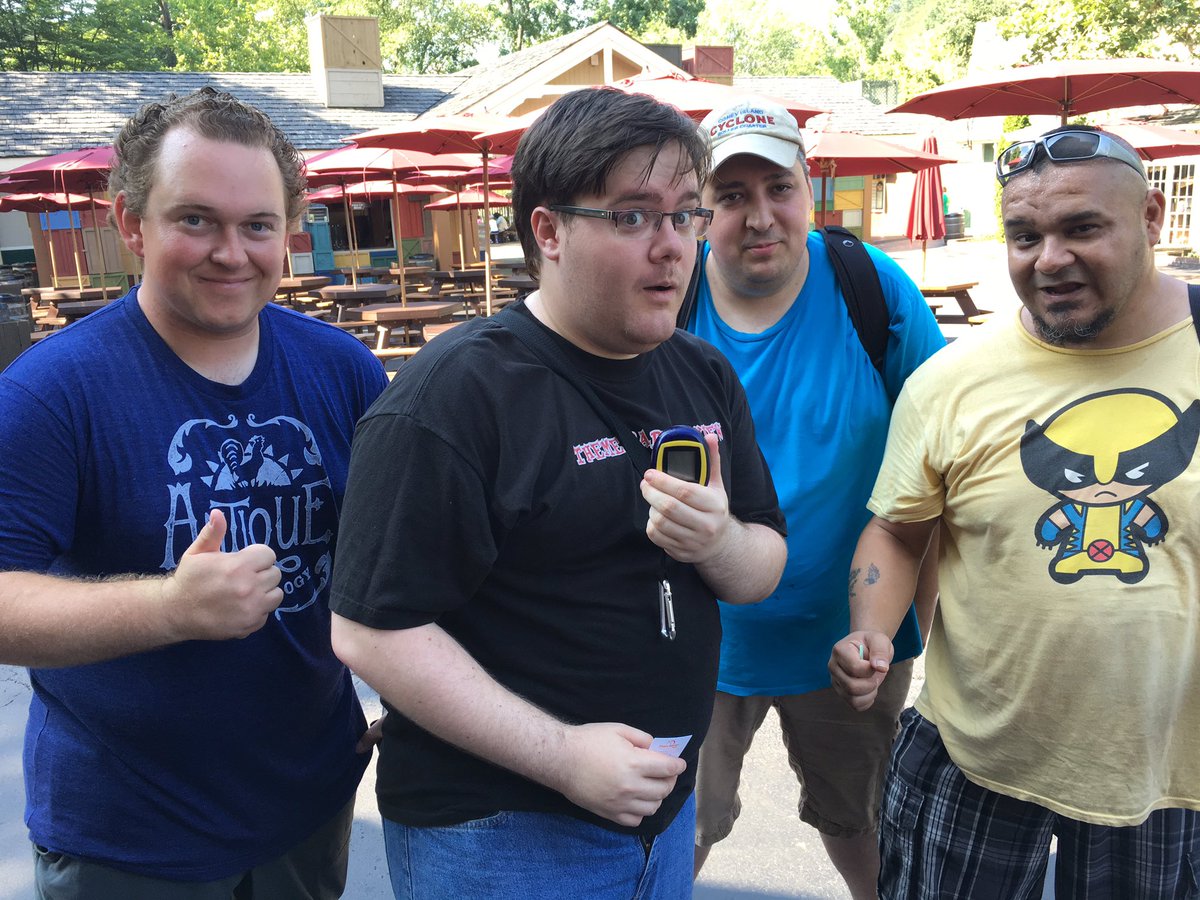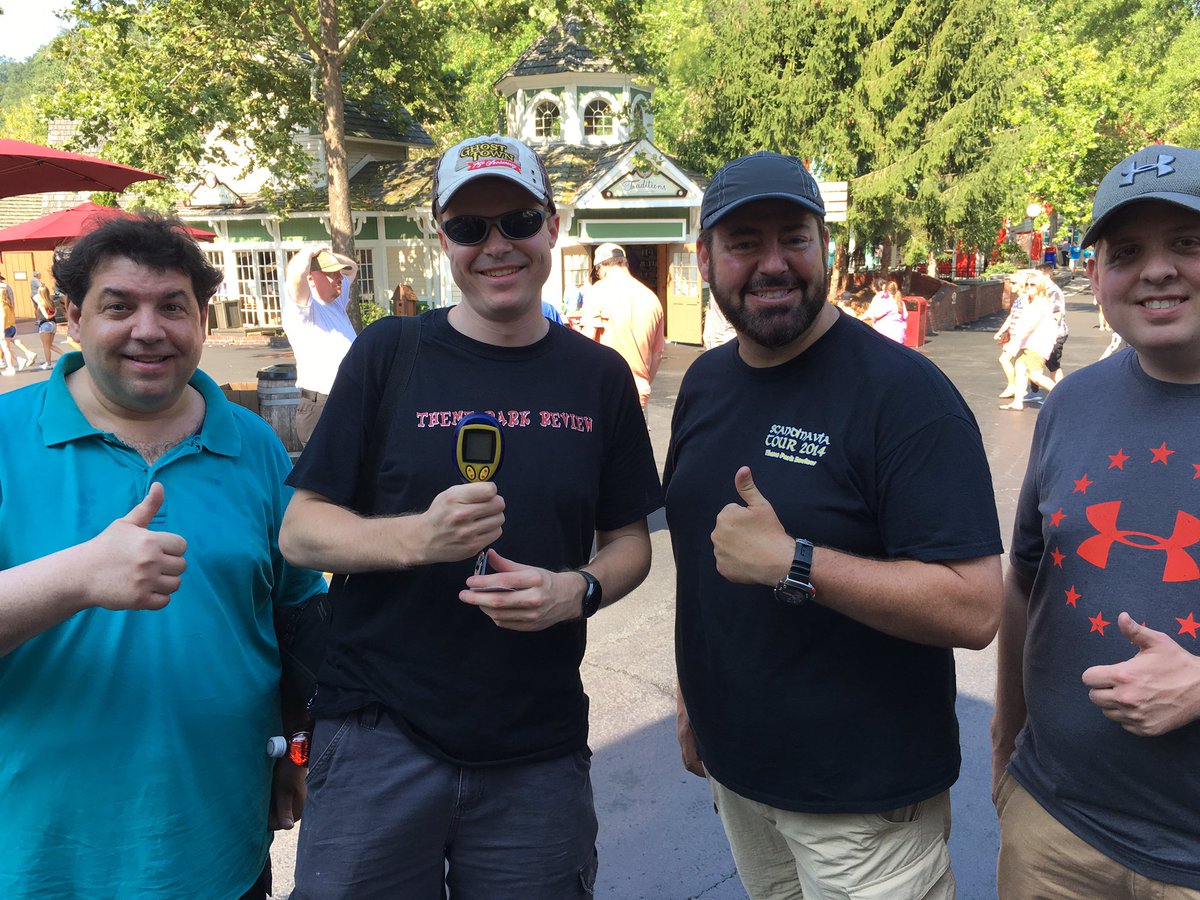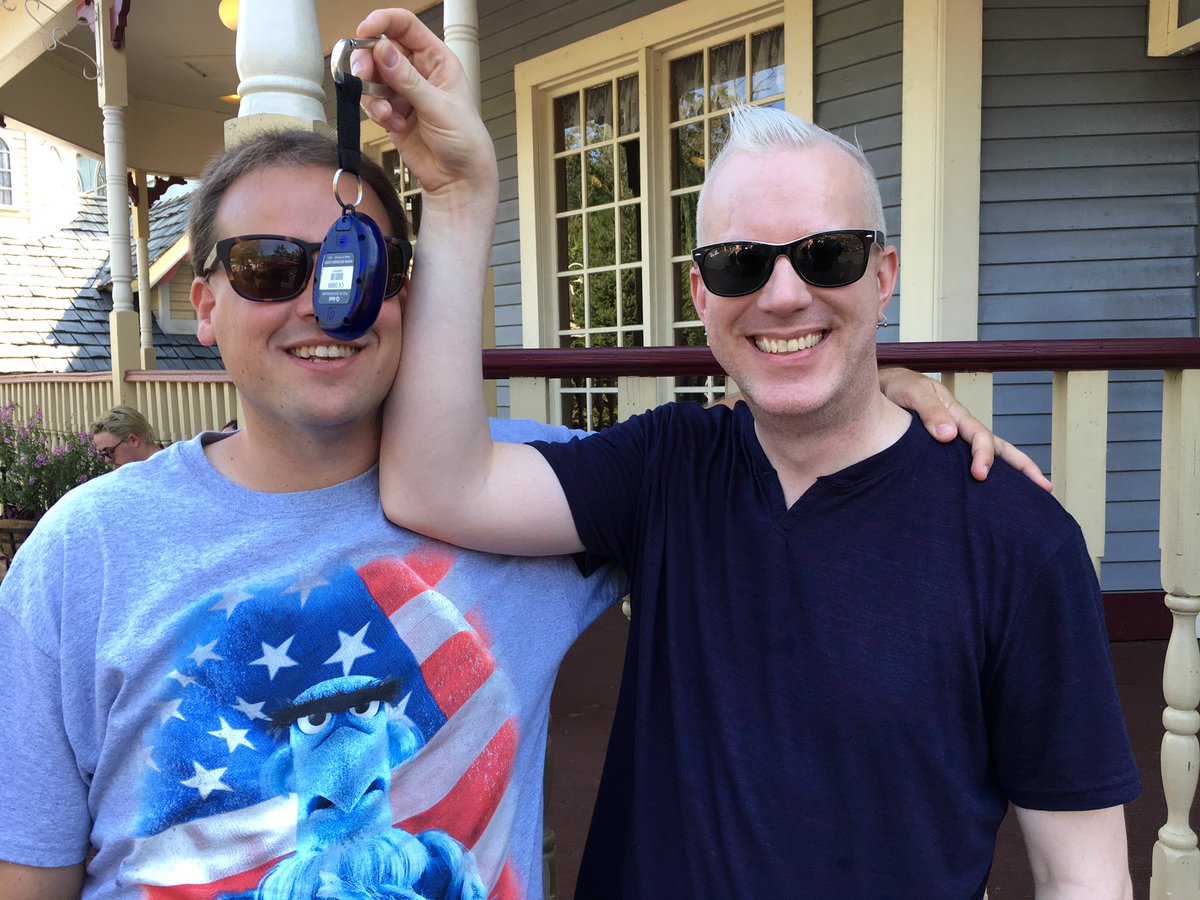 We highly recommend the TimeSaver Pass @Dollywood! Great for skipping lines & reserving show seats!!!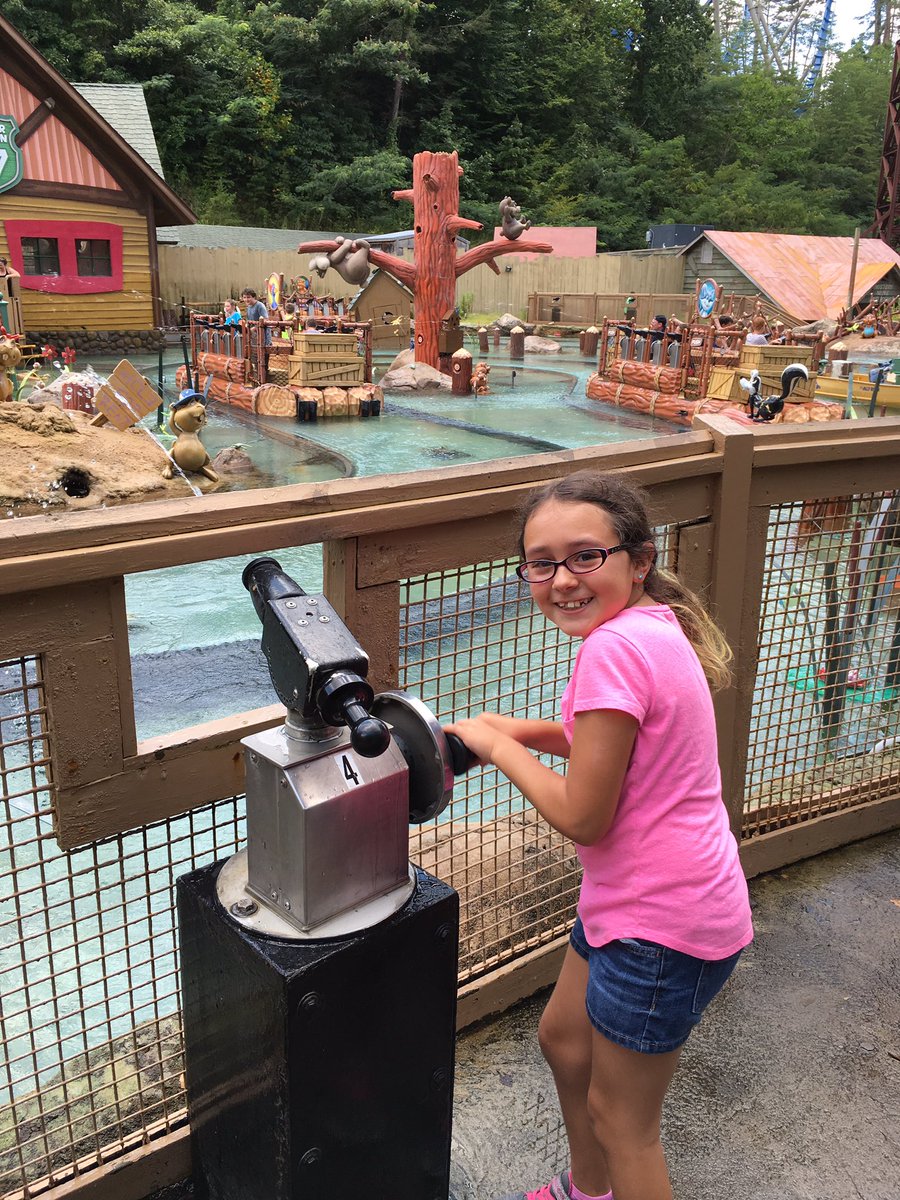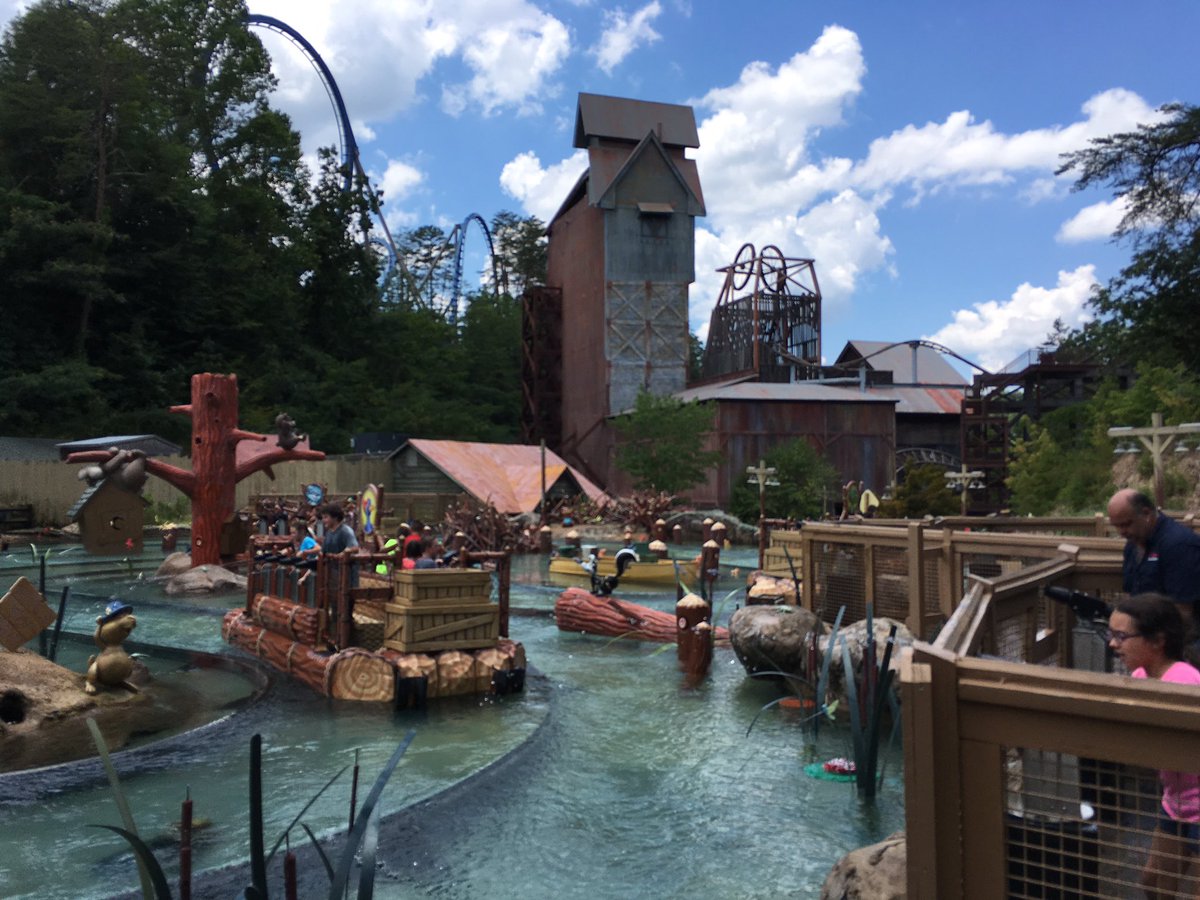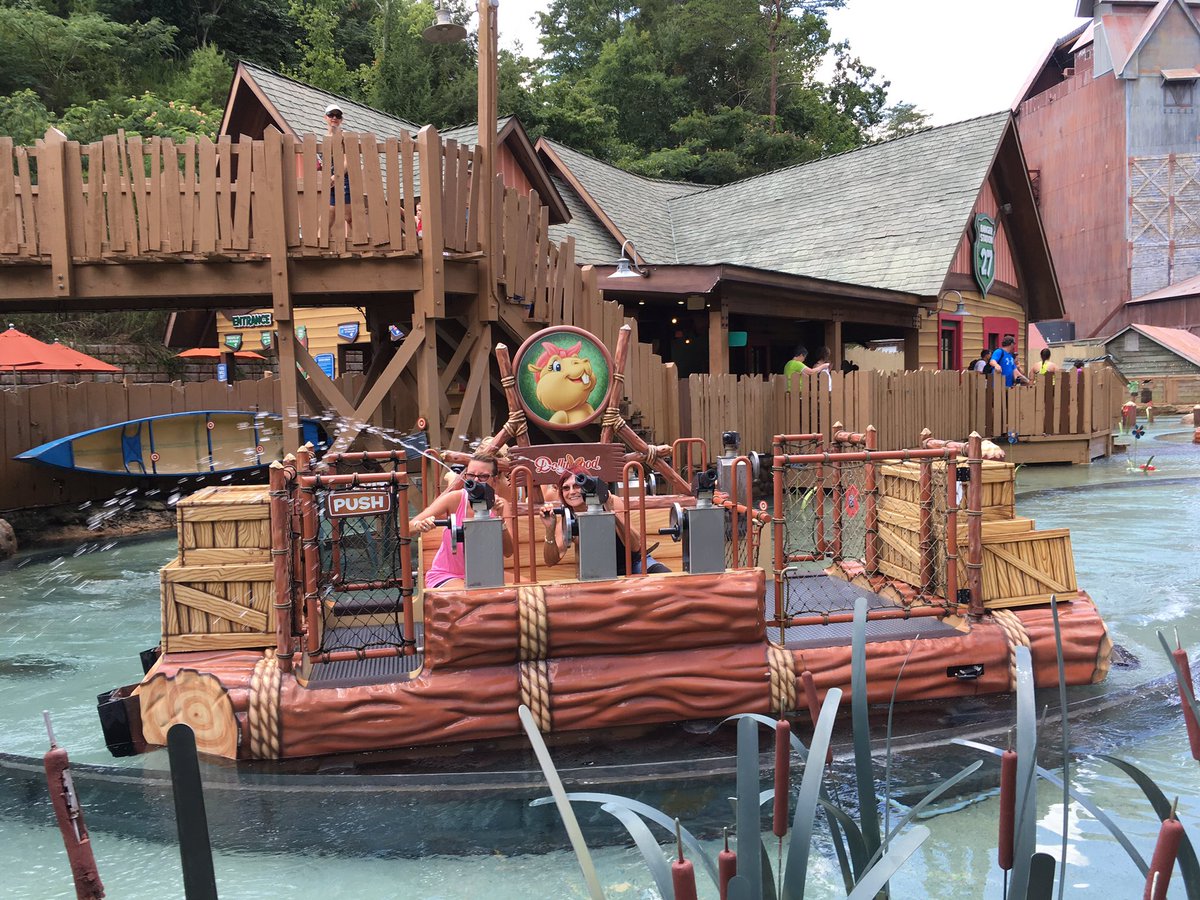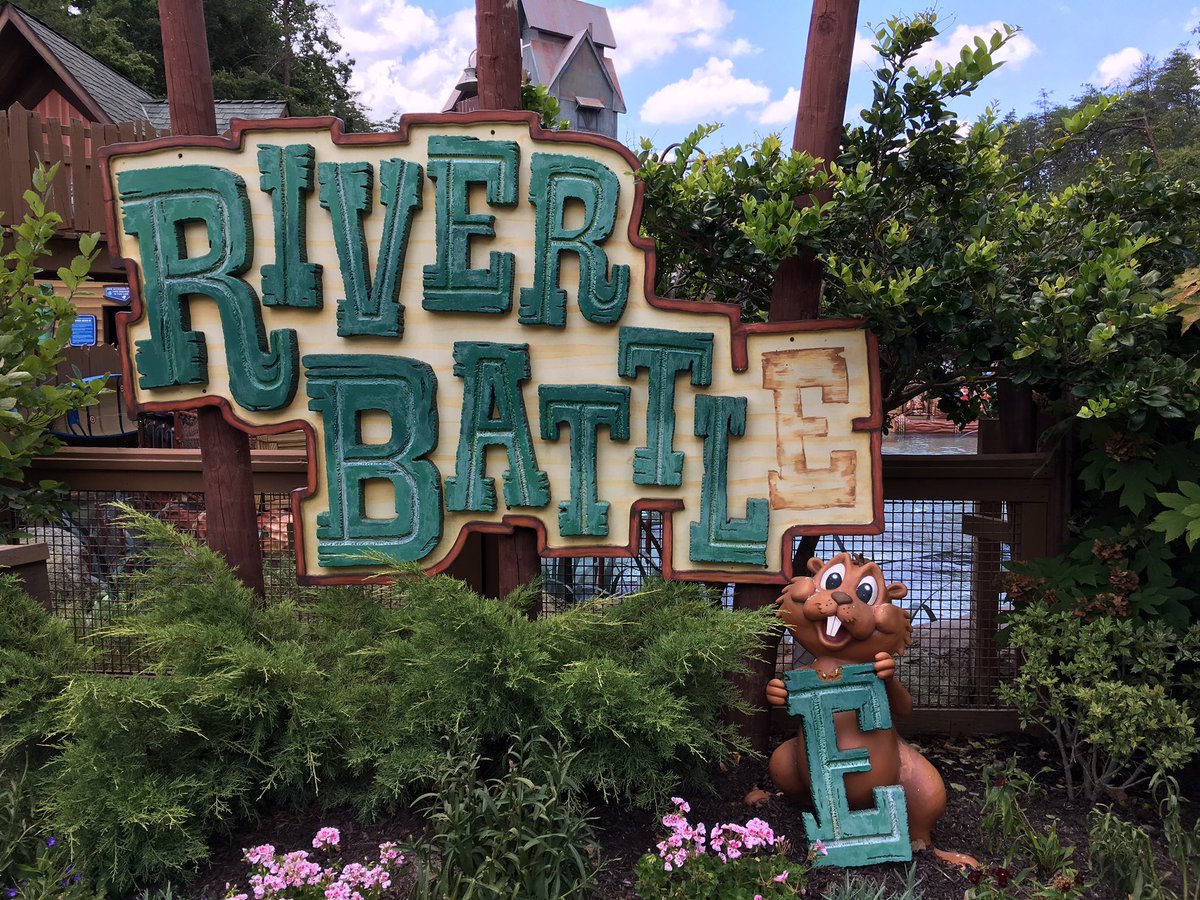 River Battle is *perfect* on a hot day!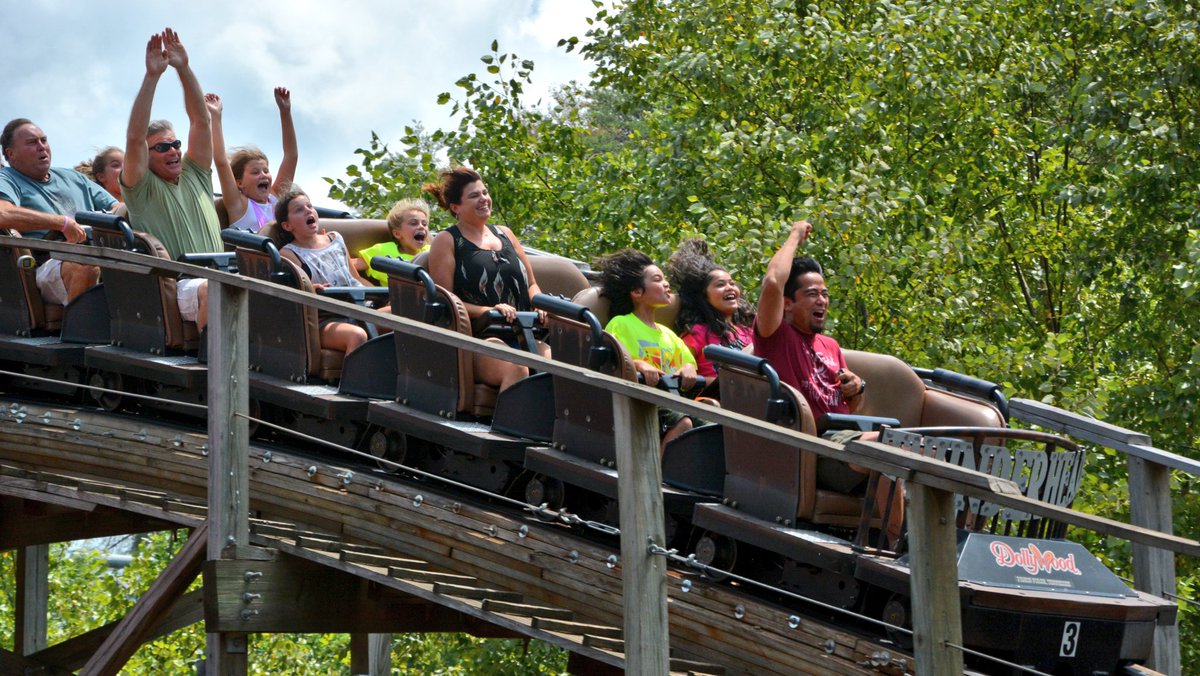 Some great expressions on those faces! @Dollywood Photo by @HhappyNL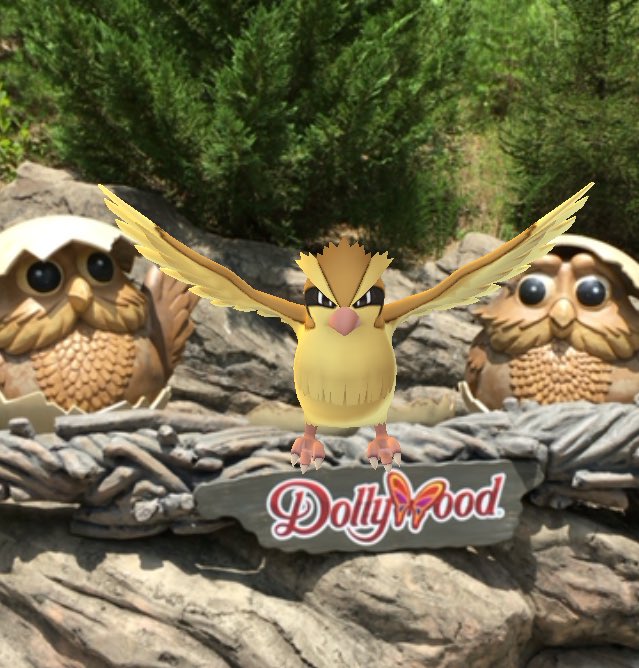 Looks like @PidgeyBirdd is hanging with some friends @Dollywood!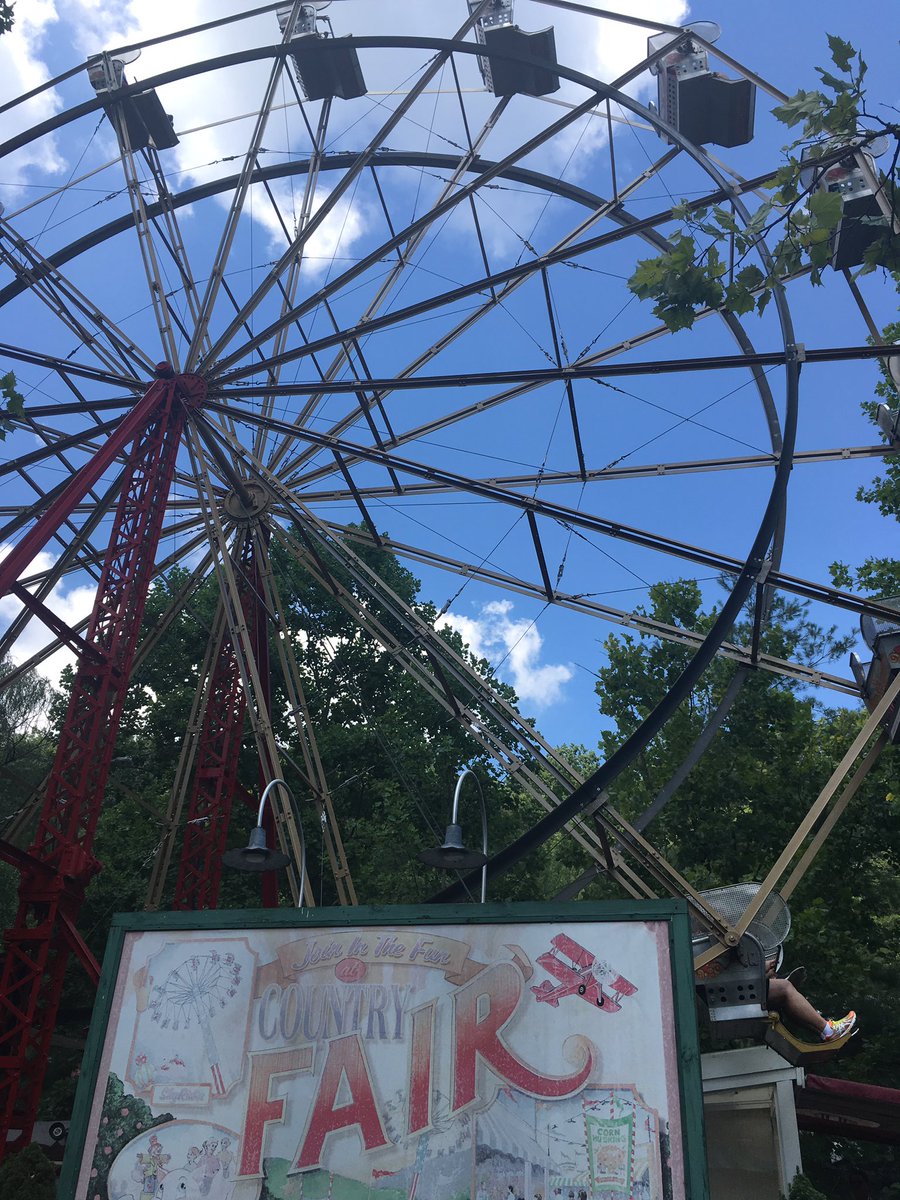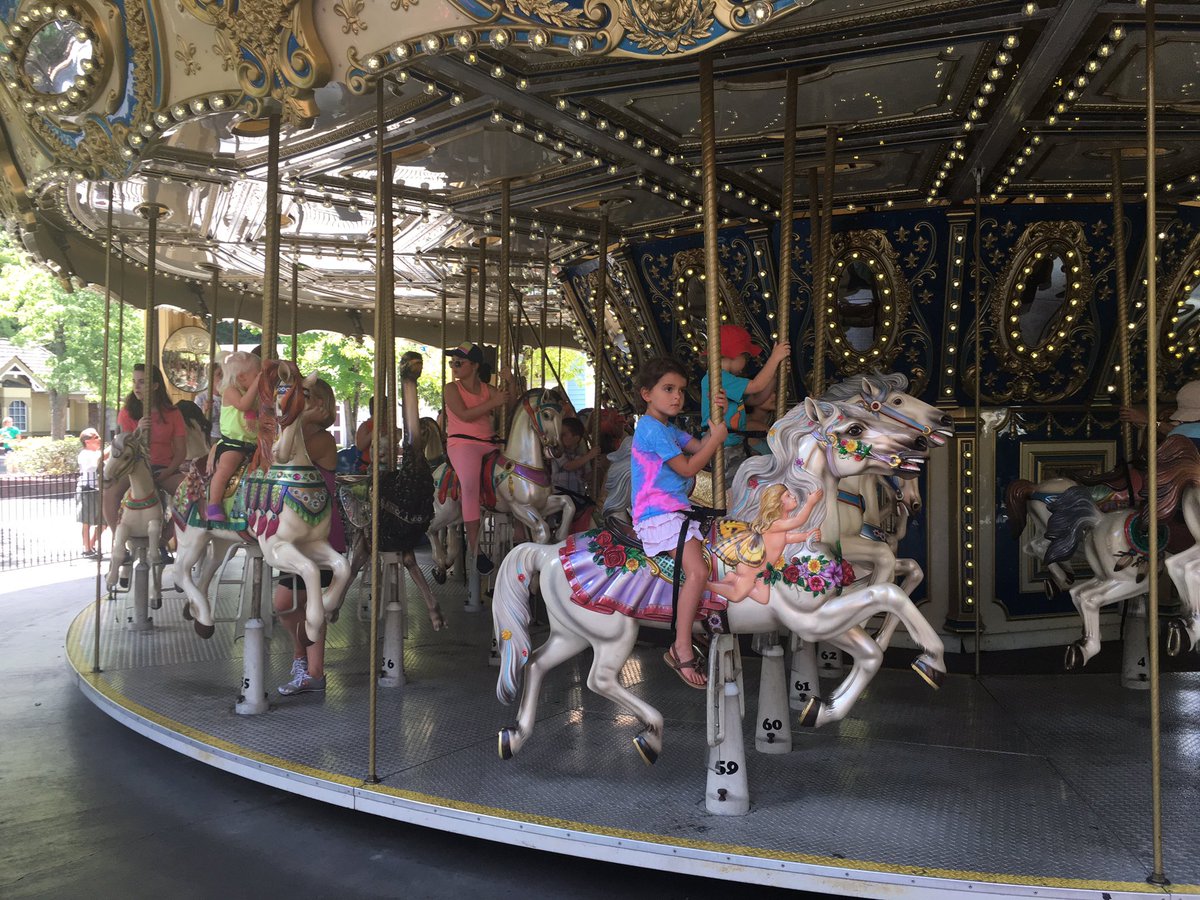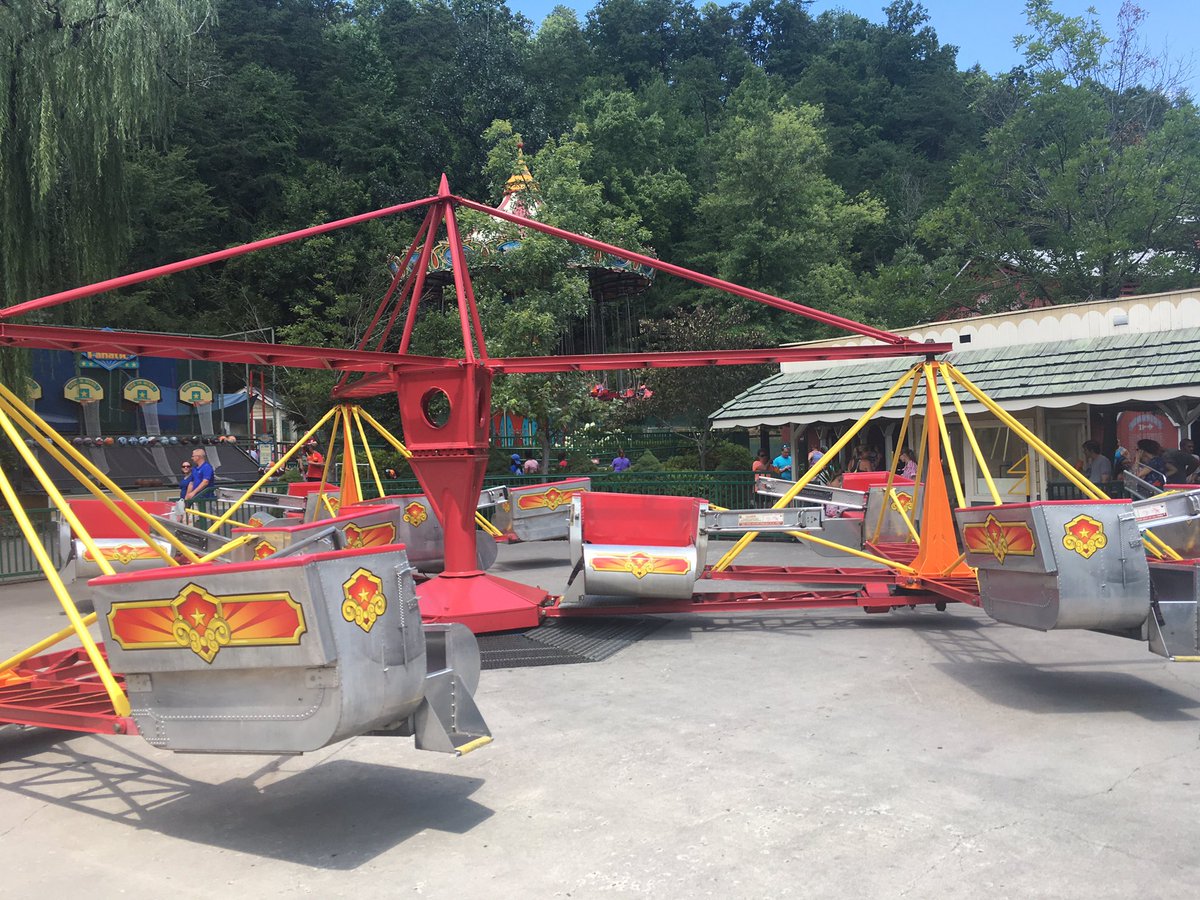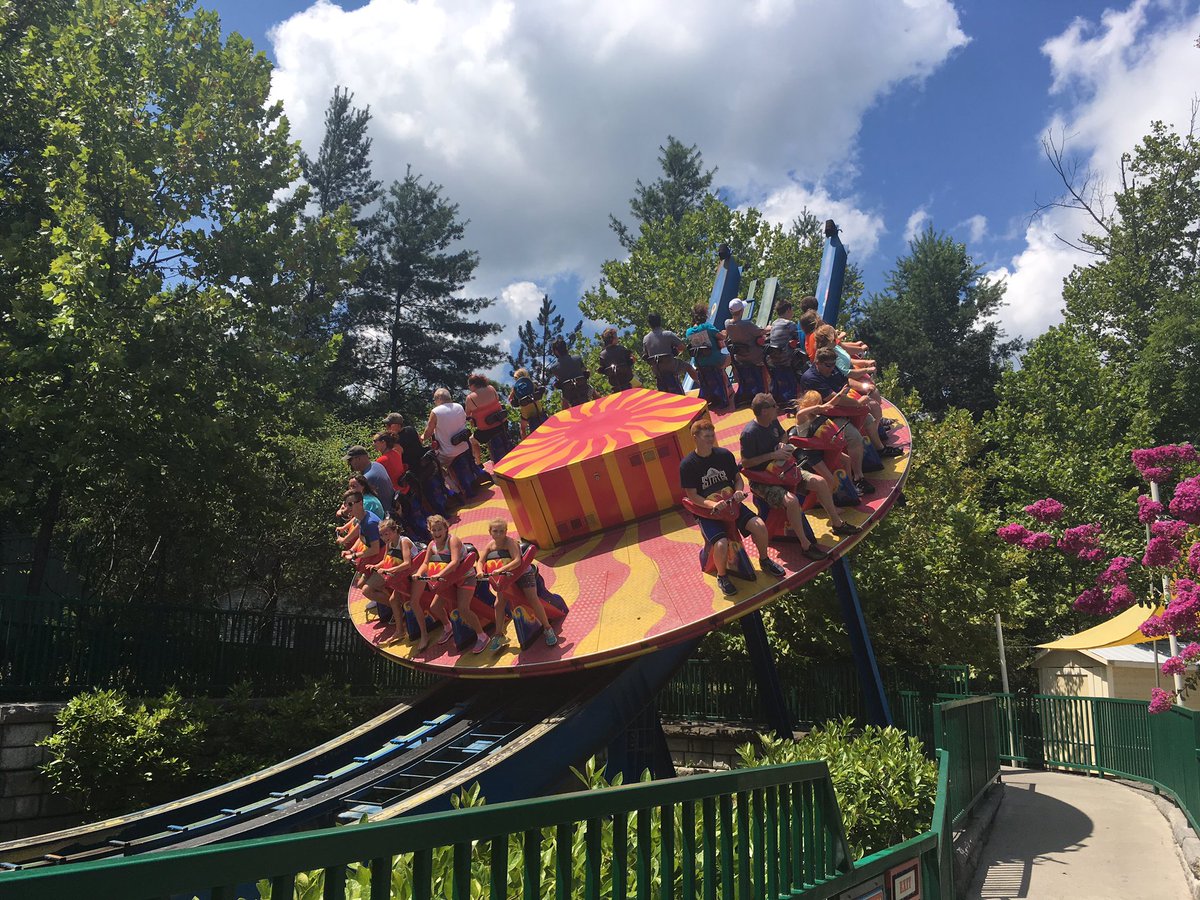 The Country Fair area @Dollywood is a good mix of classic and newer flat rides!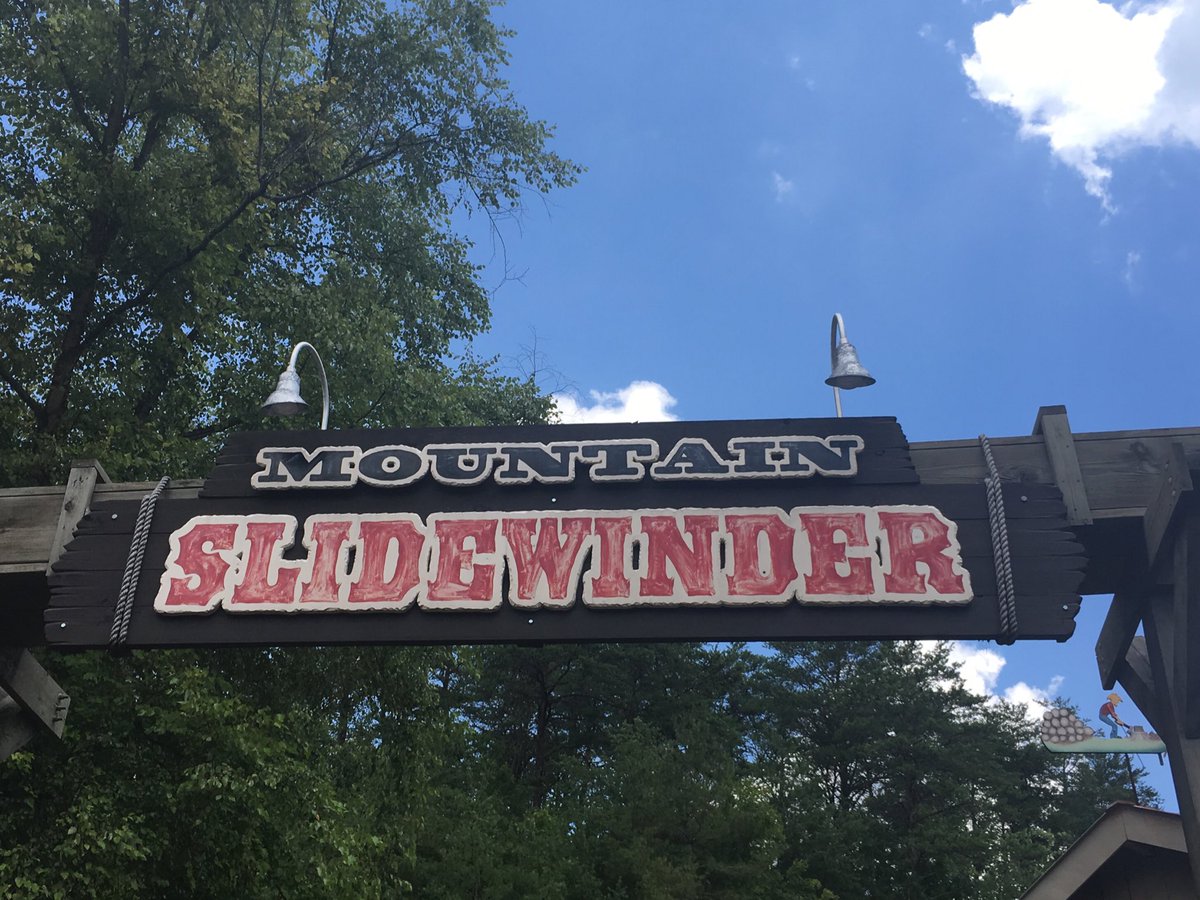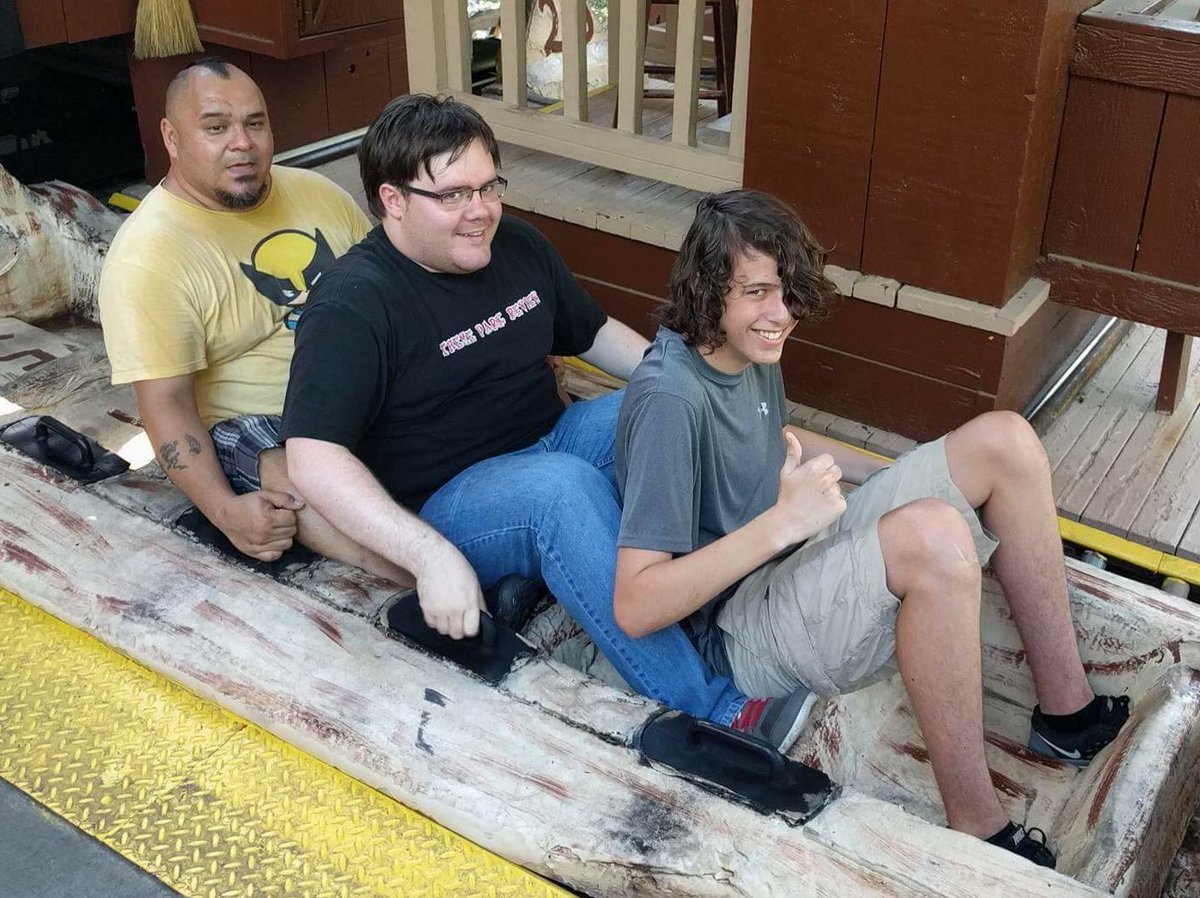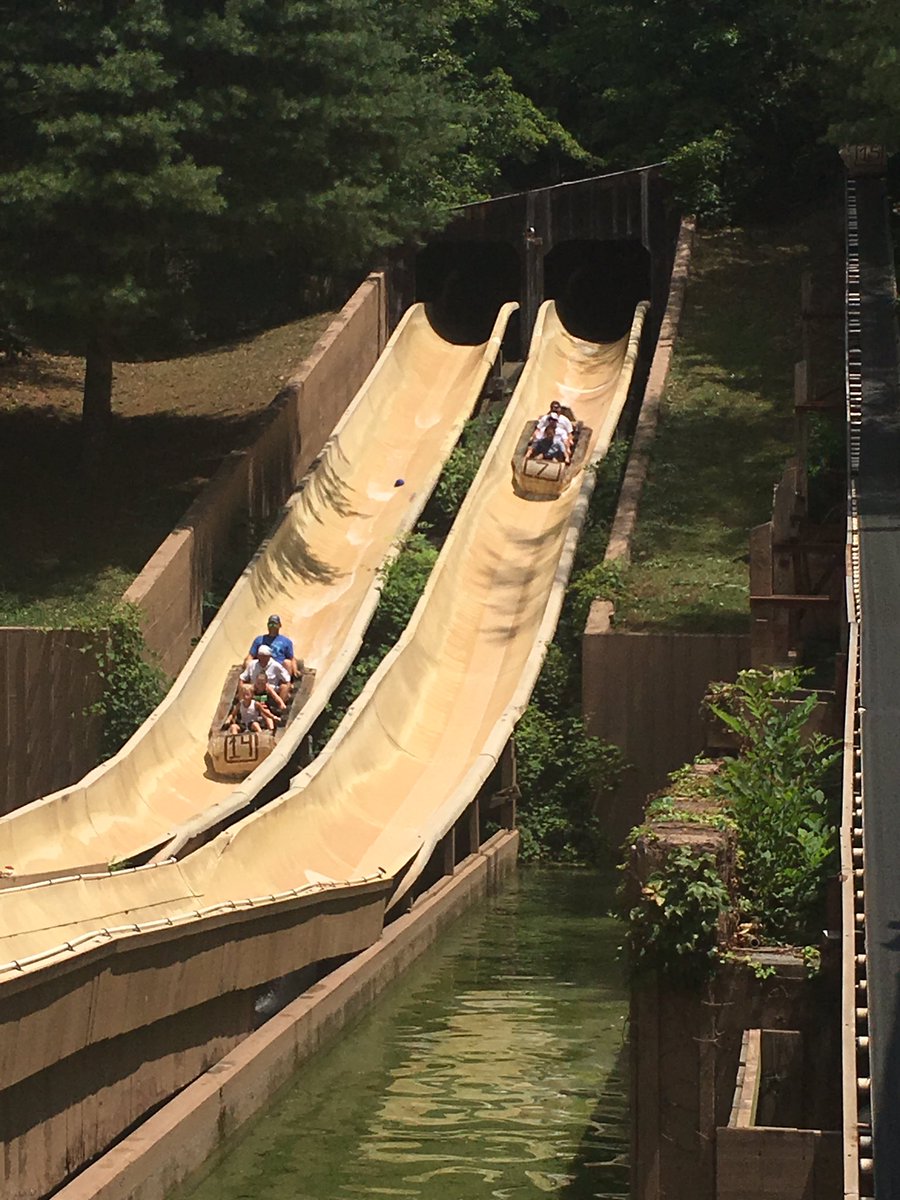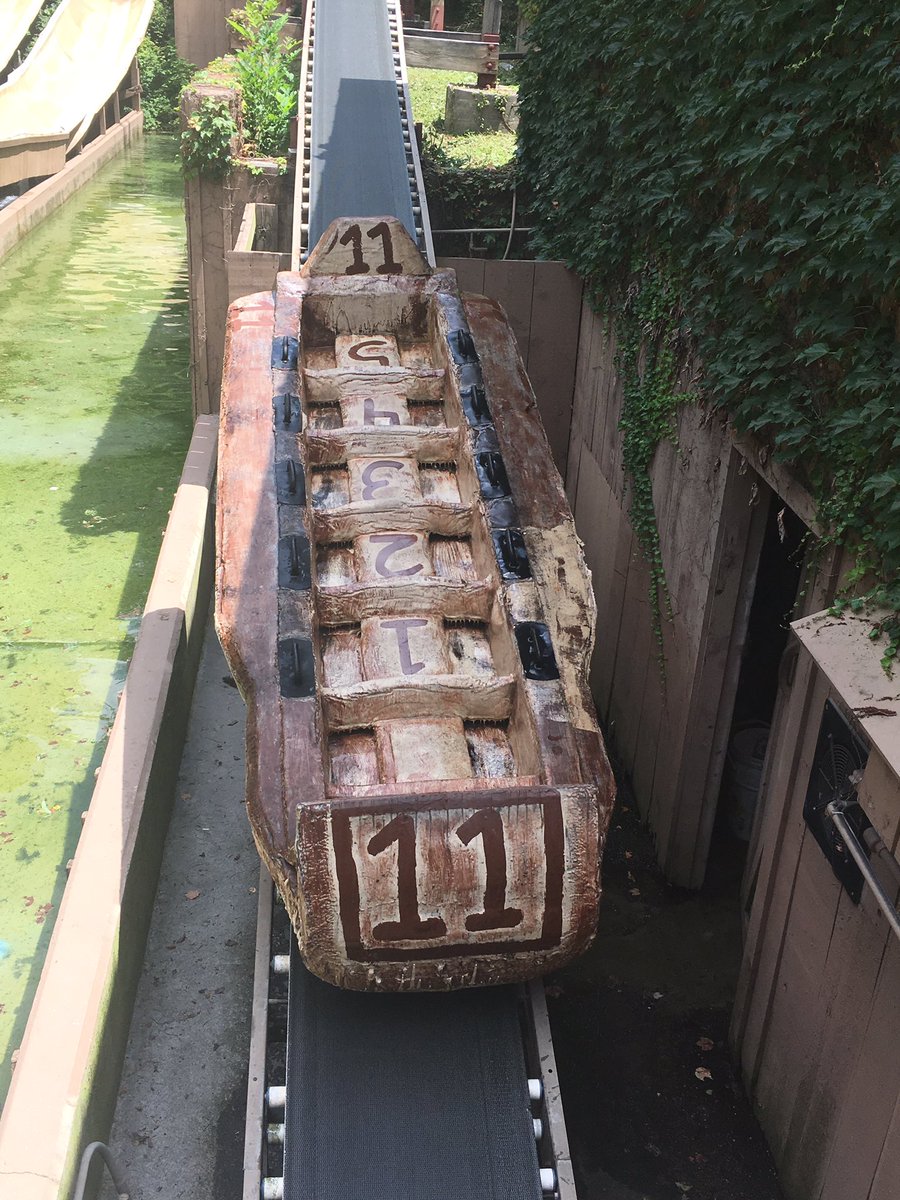 Mountain Slidewinder @Dollywood is an old-school "wet/dry slide" that has a homebrew kind of feel to it! Great ride!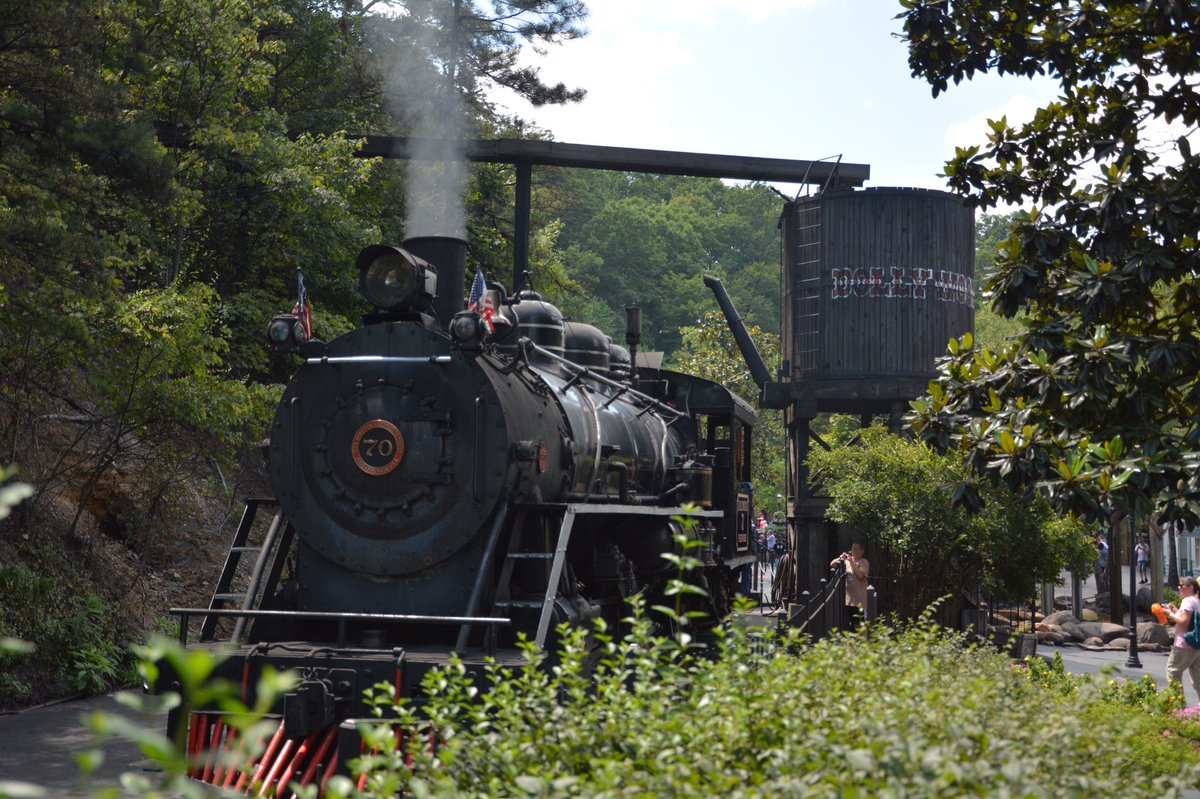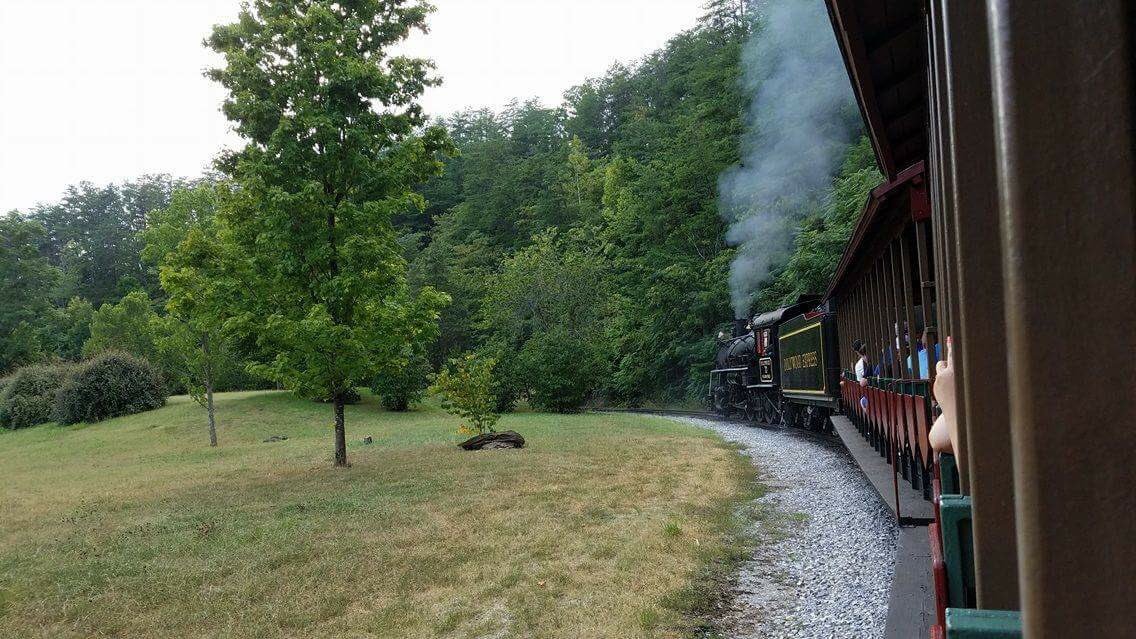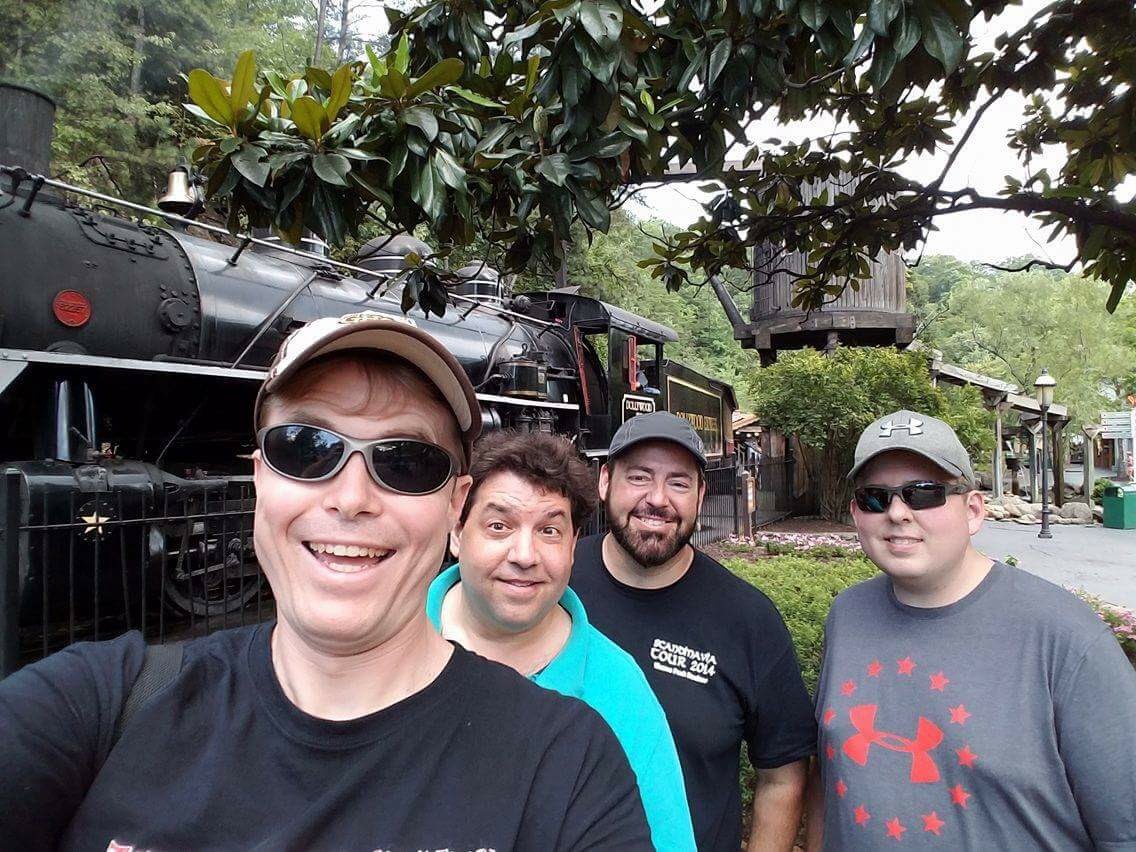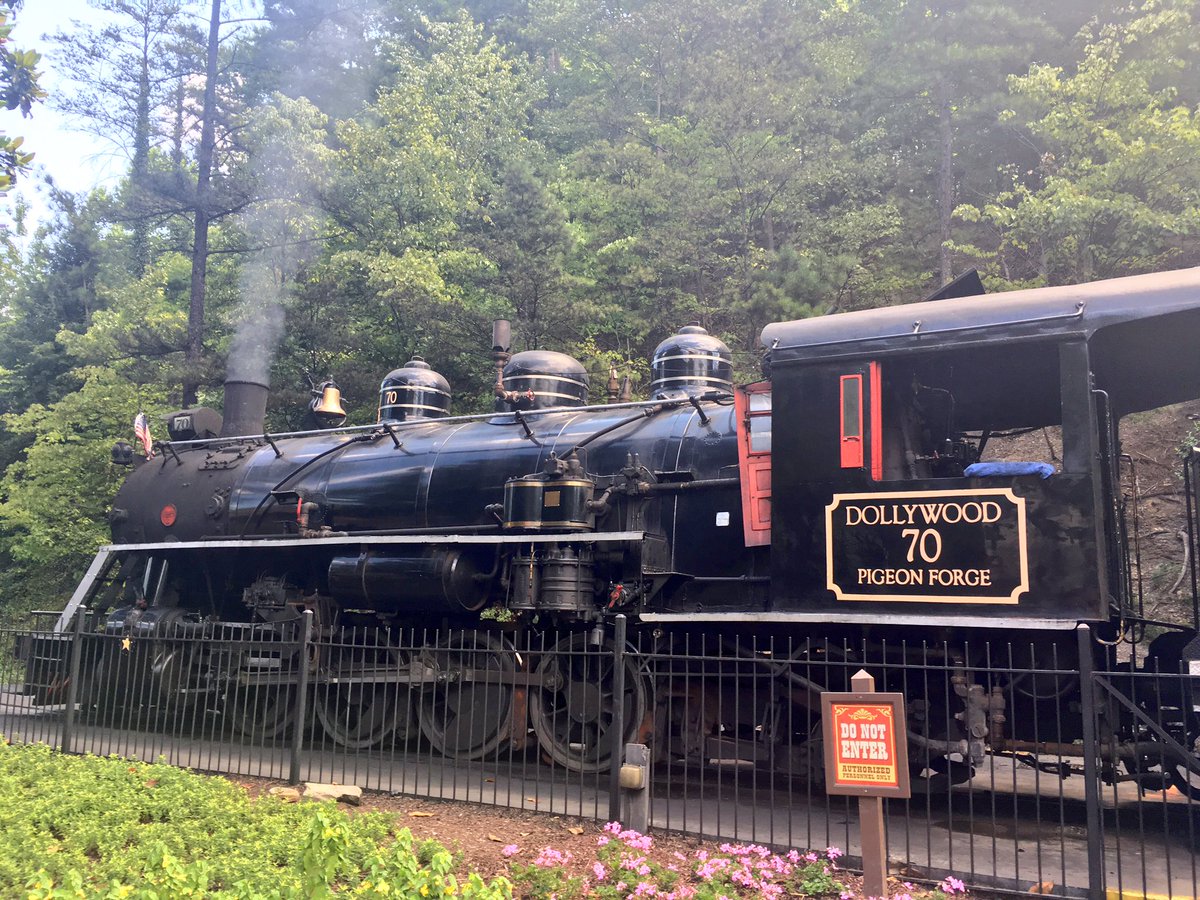 The steam trains @Dollywood are the legit real deal! Train fans need to ride it!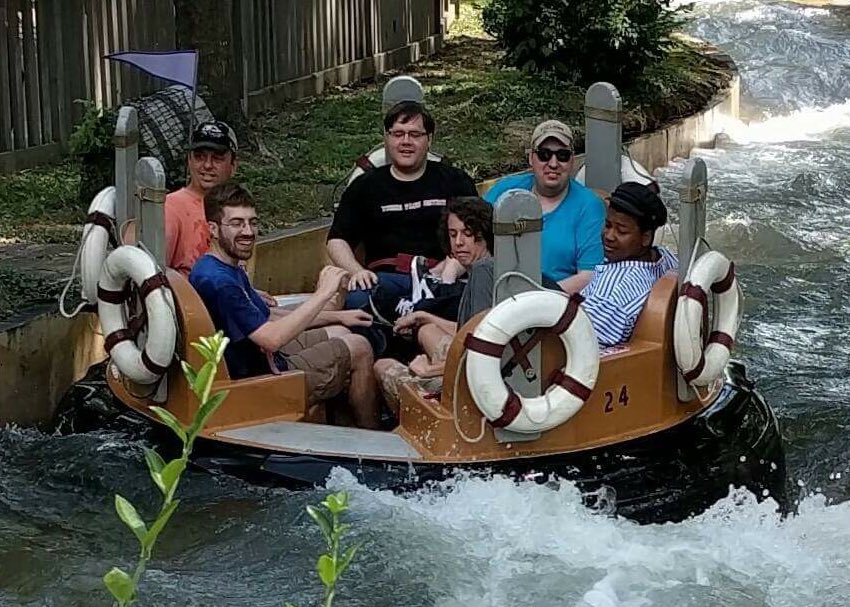 Hot & need to cool off @Dollywood? Rapids will do the trick!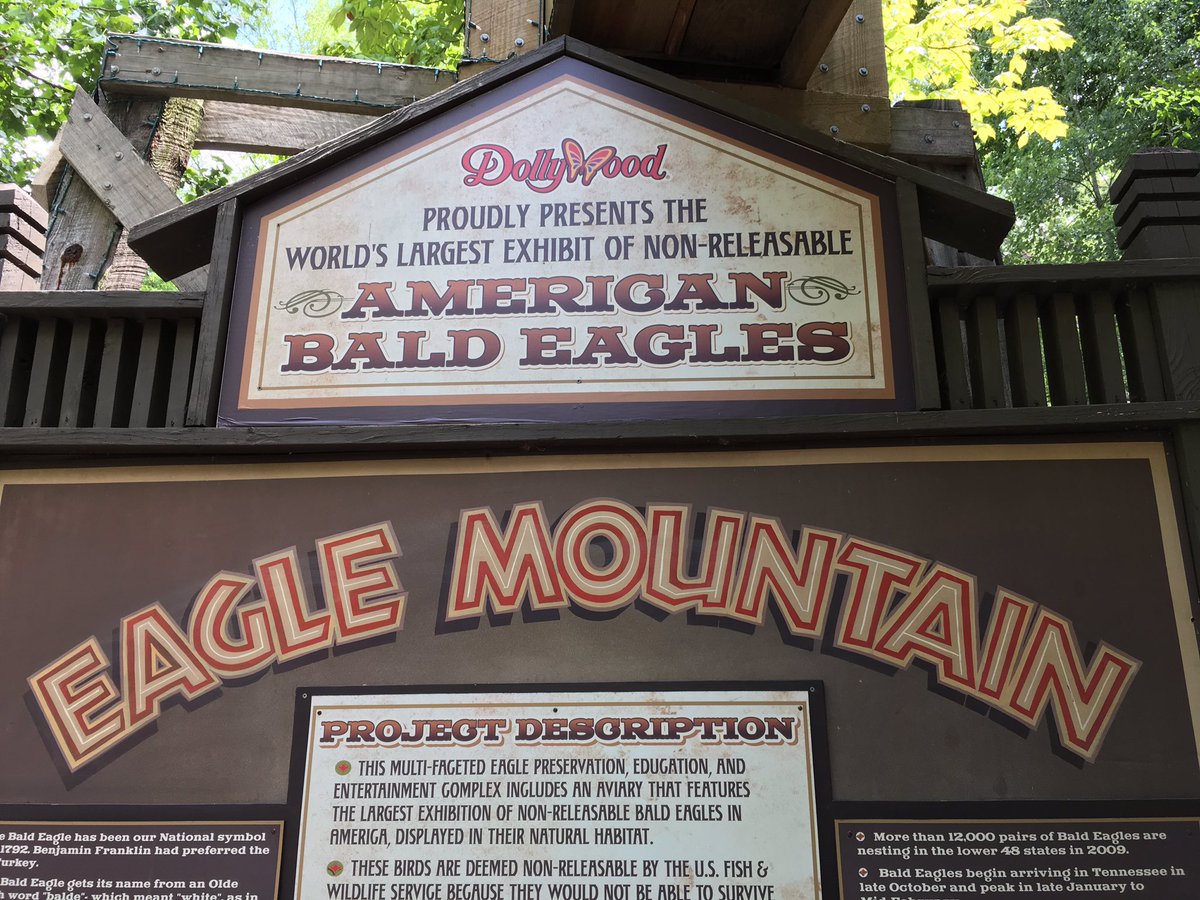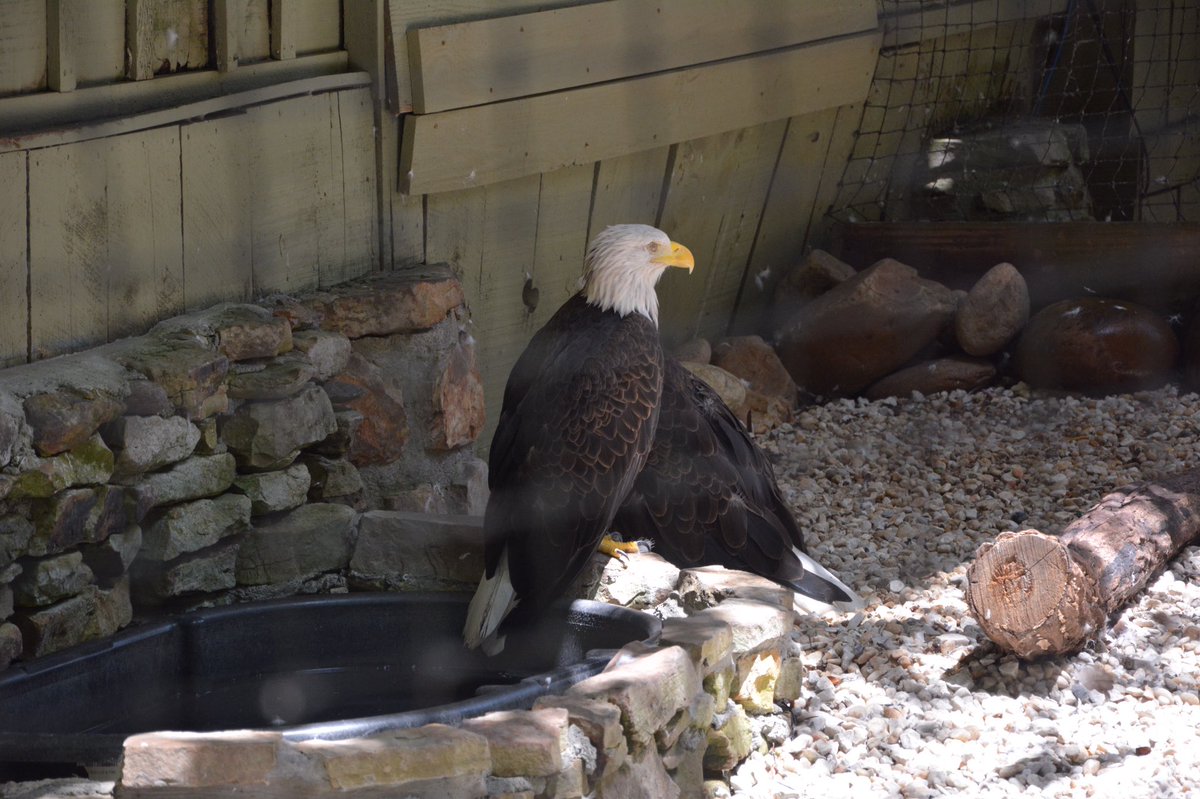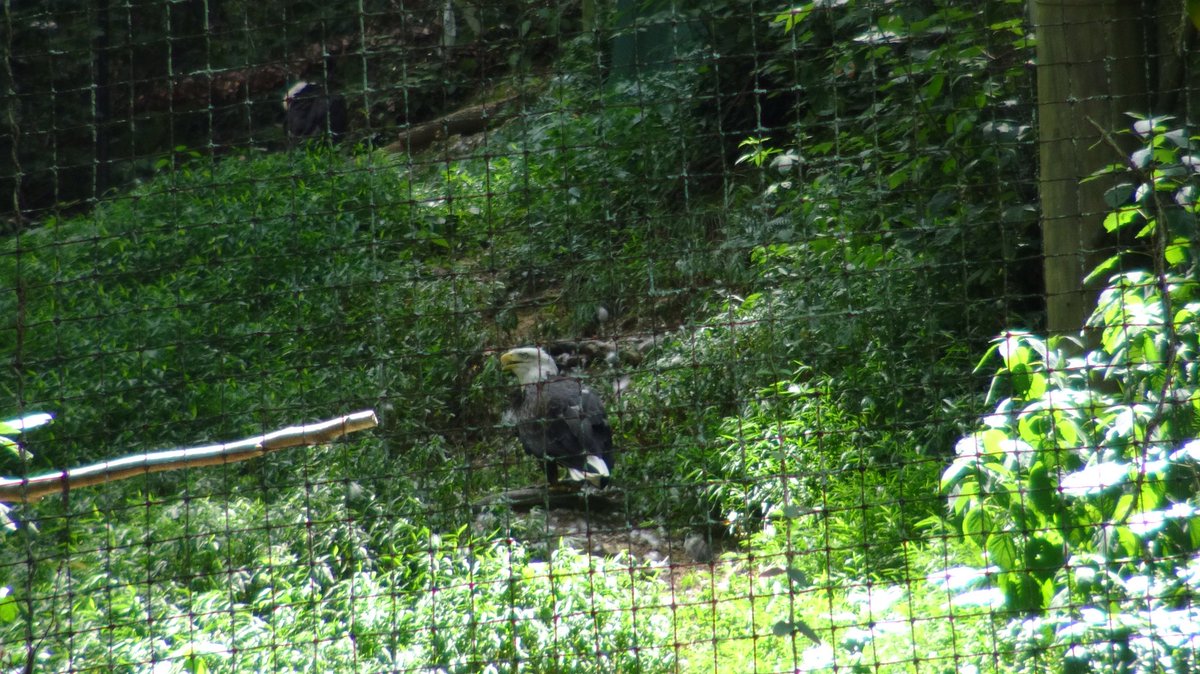 You want Bald Eagles? @Dollywood's got 'em!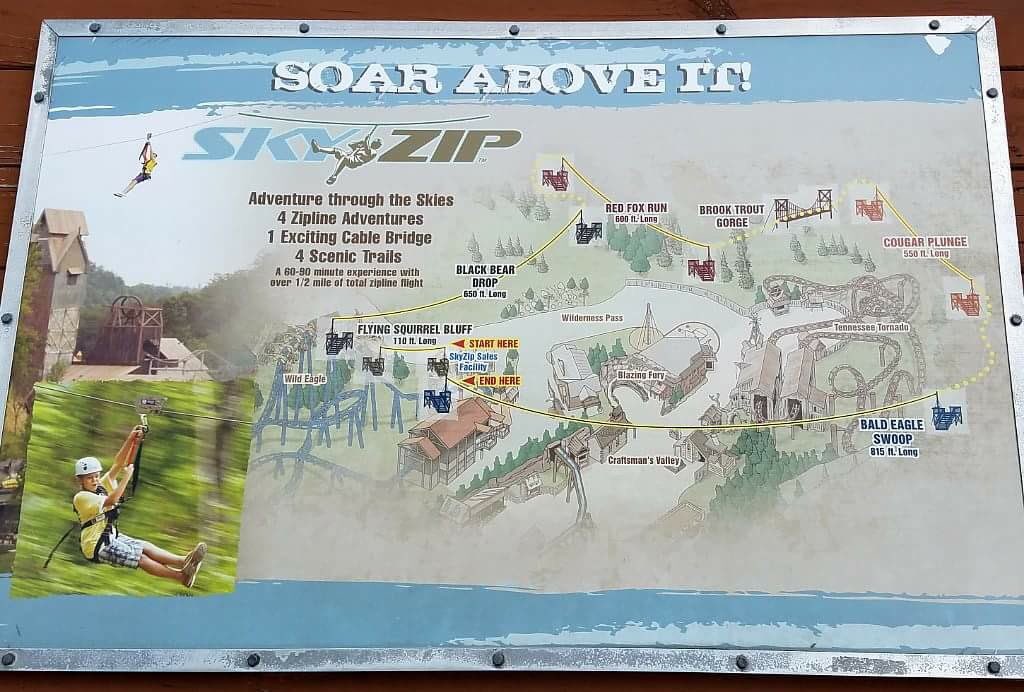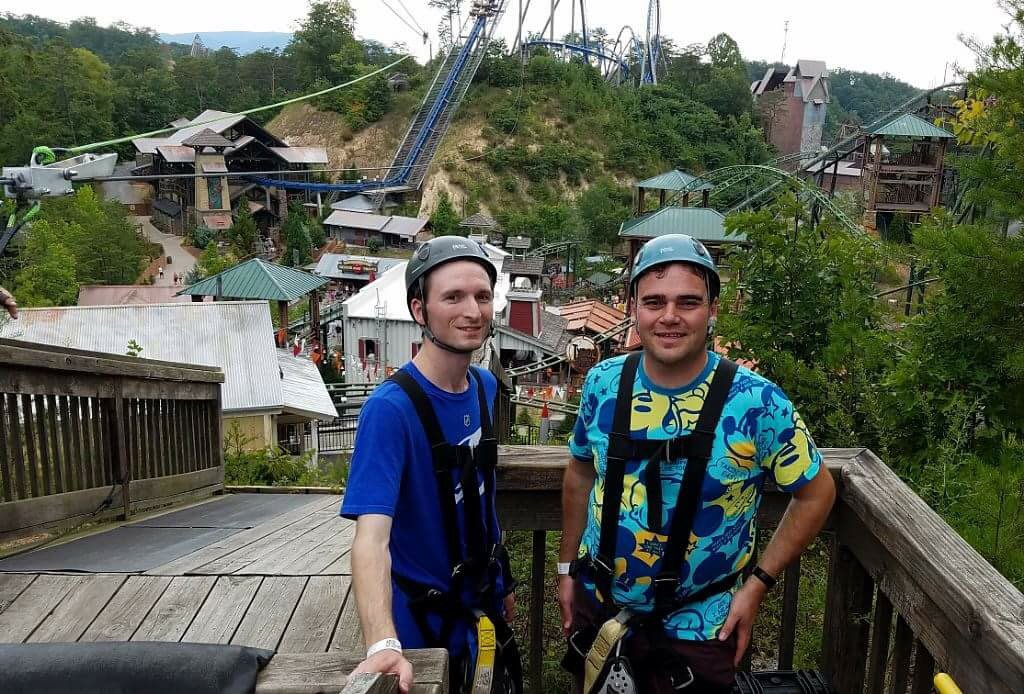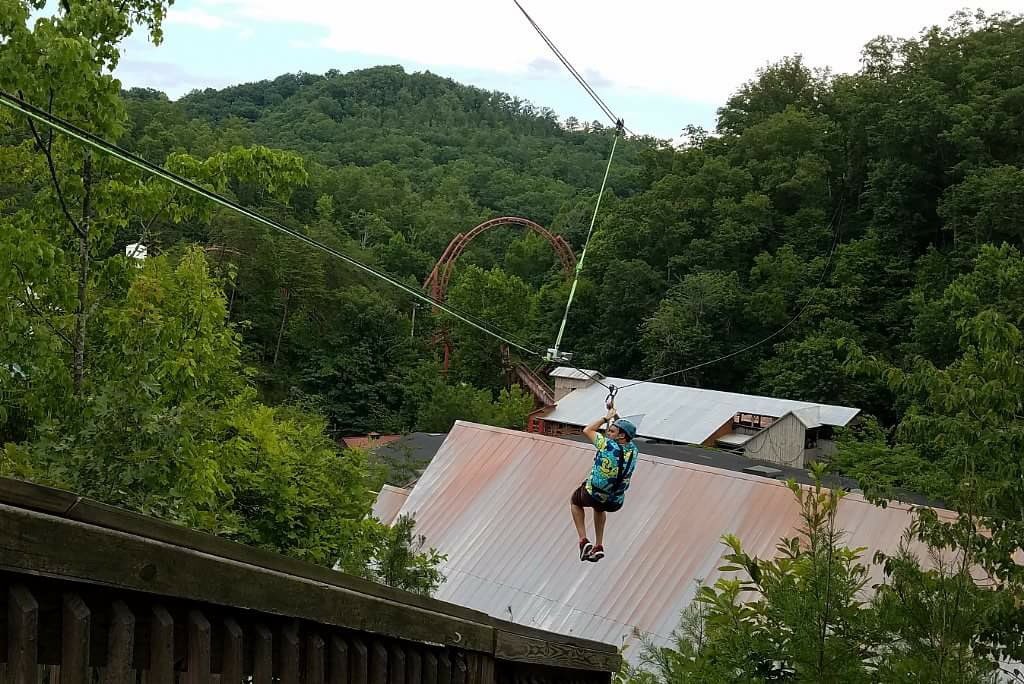 Yes, to can go zip lining over @Dollywood and yes it's super fun!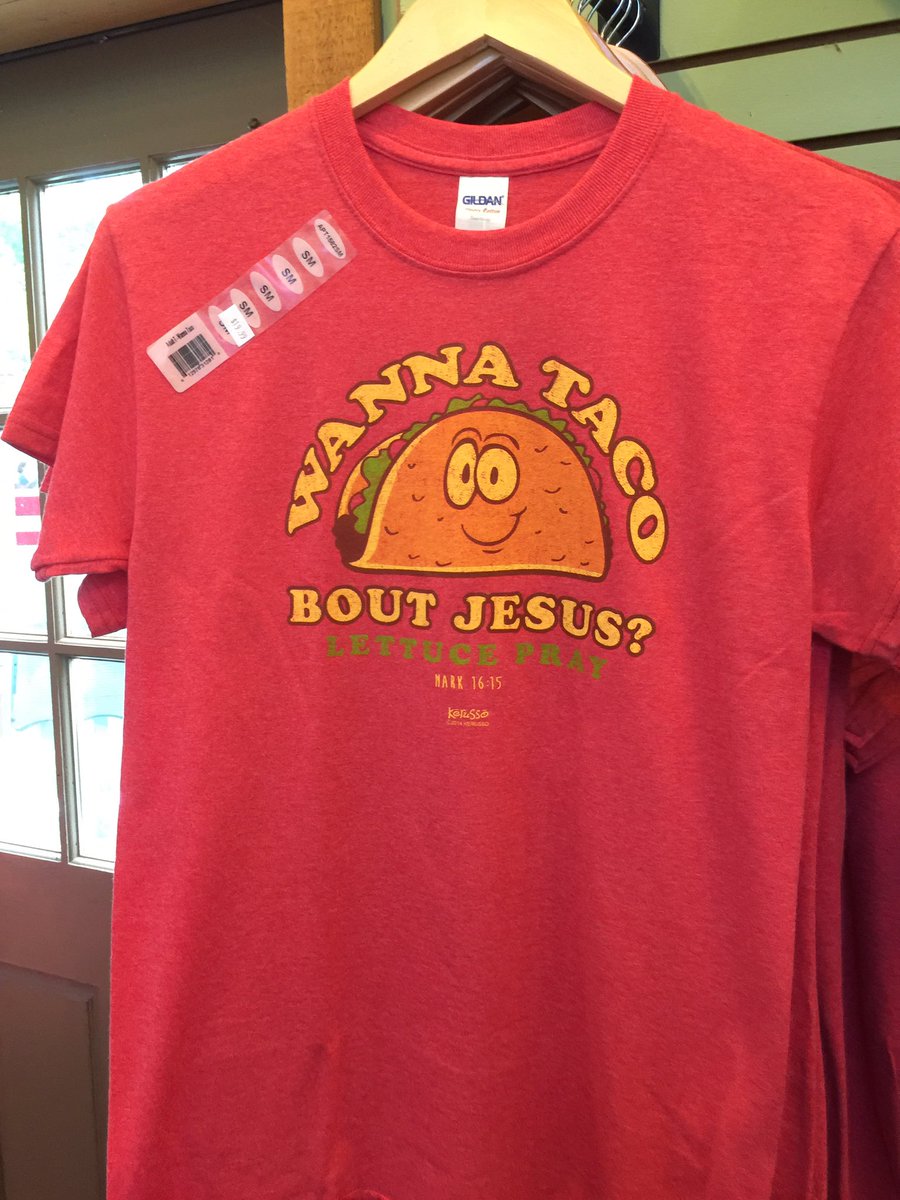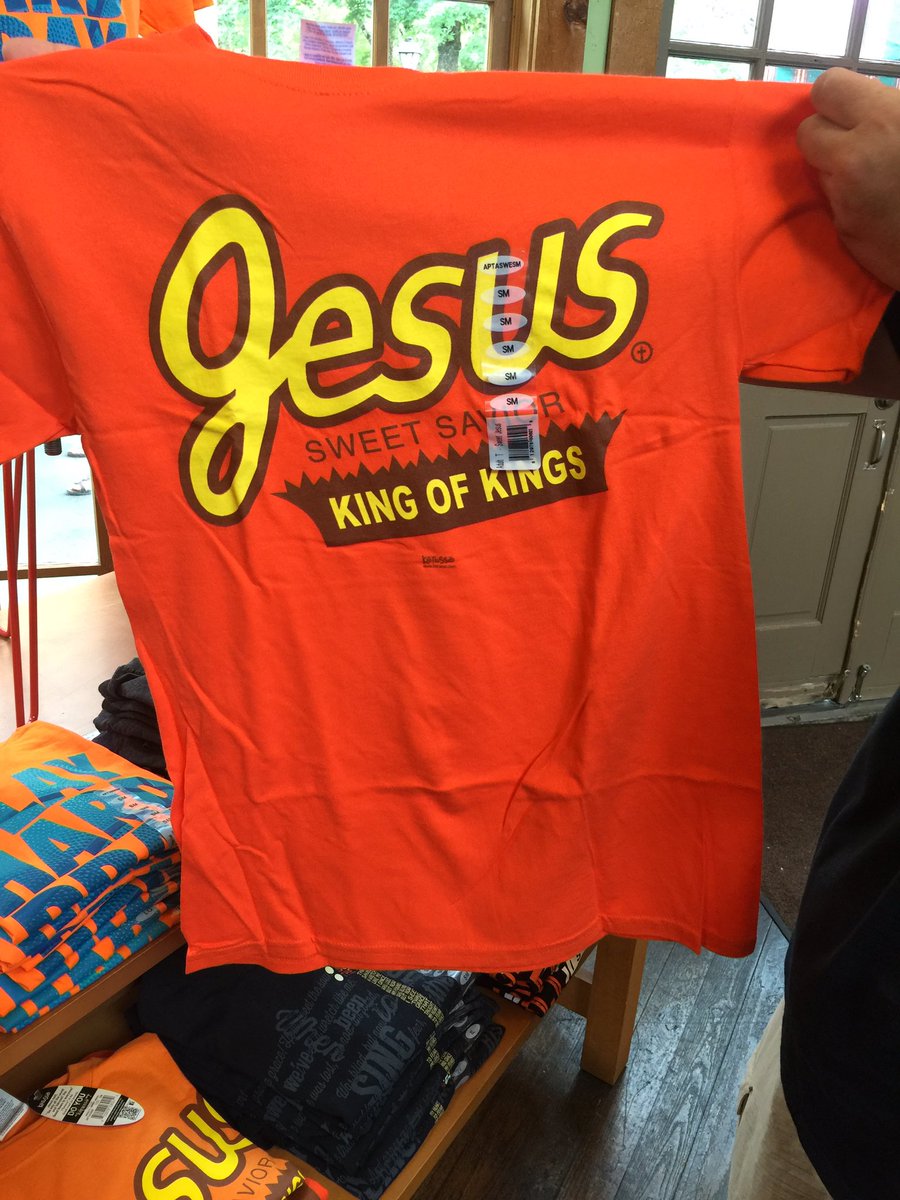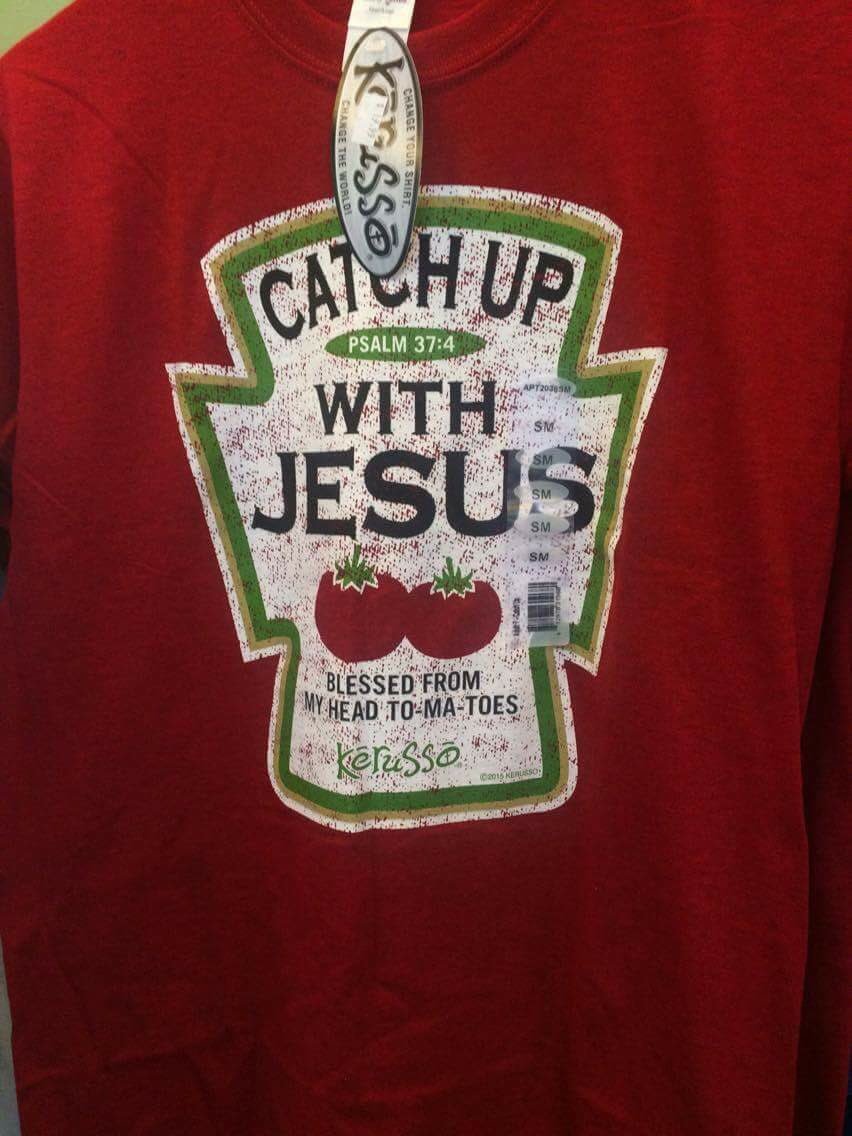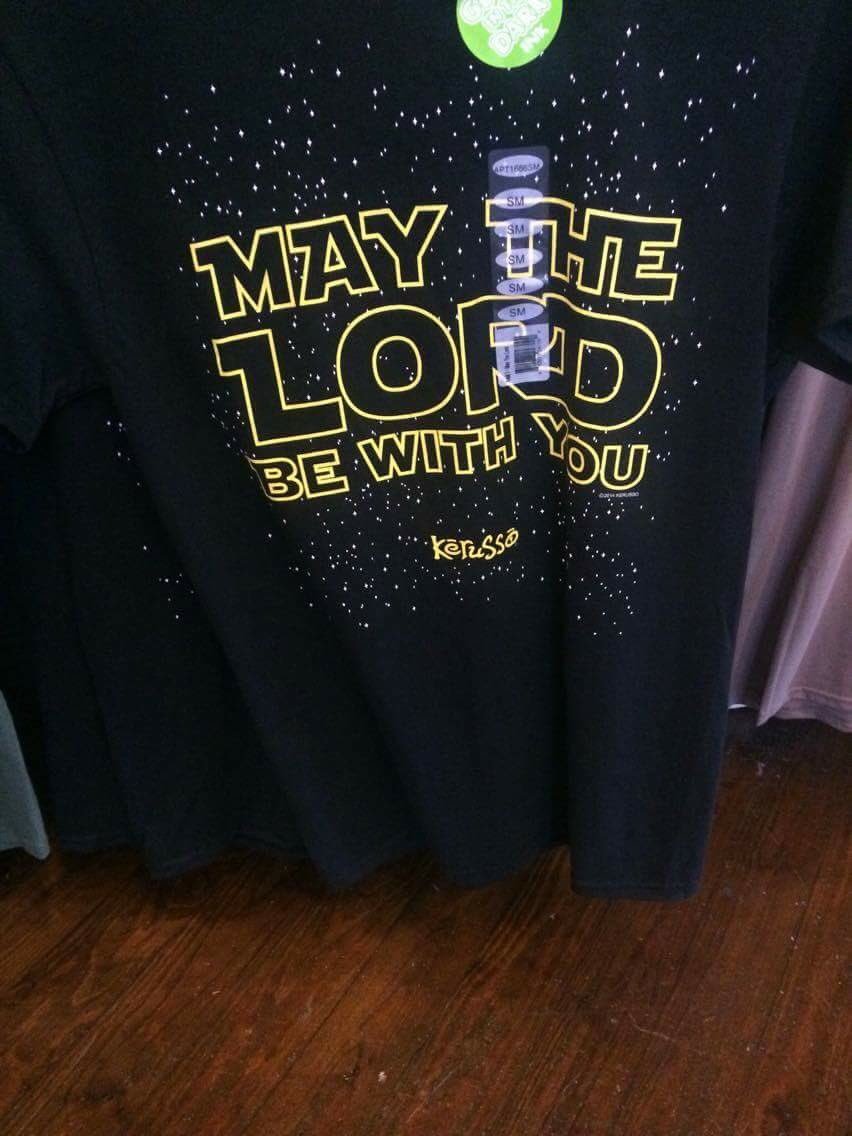 If you're a person of faith and want to spread the word, they have plenty of shirts @Dollywood to help with that!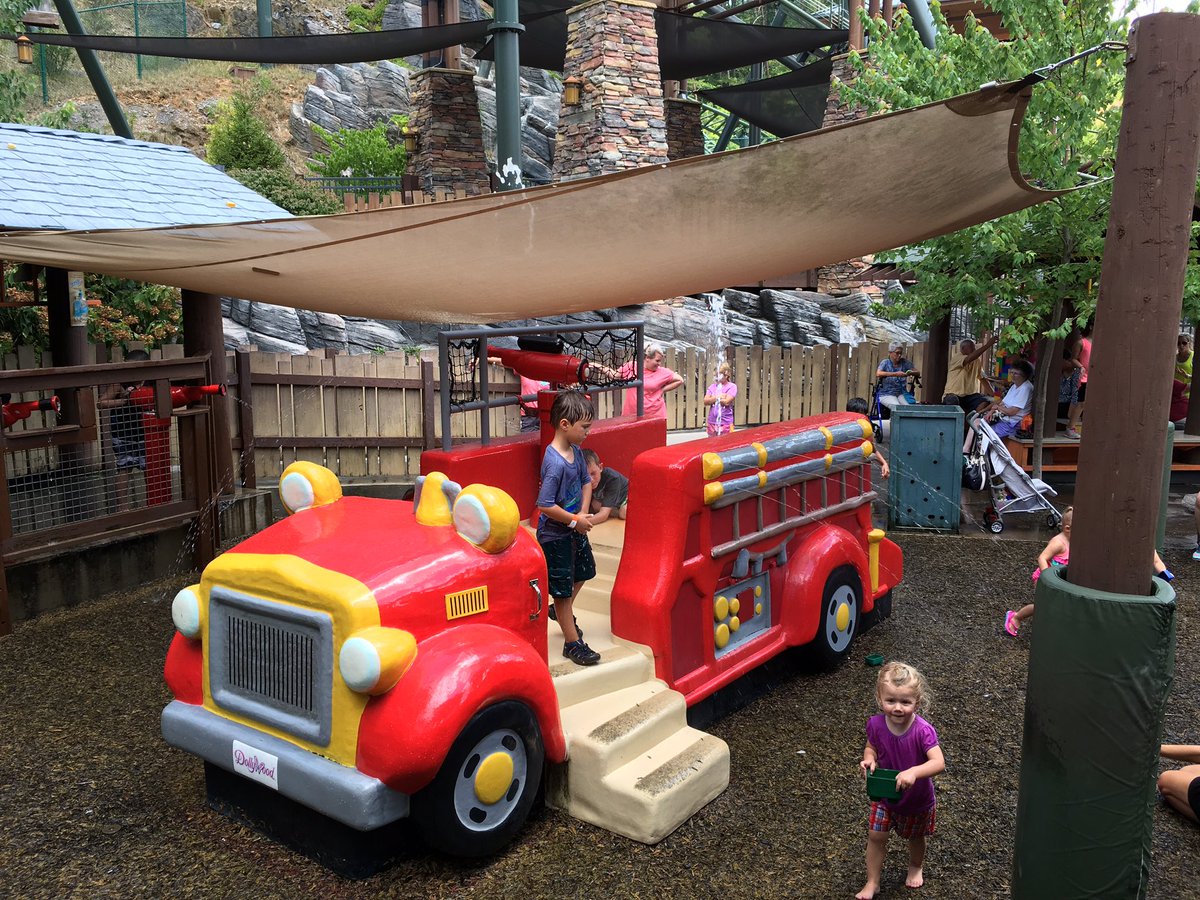 Love that @Dollywood does a great job of putting kids play areas near bigger rides!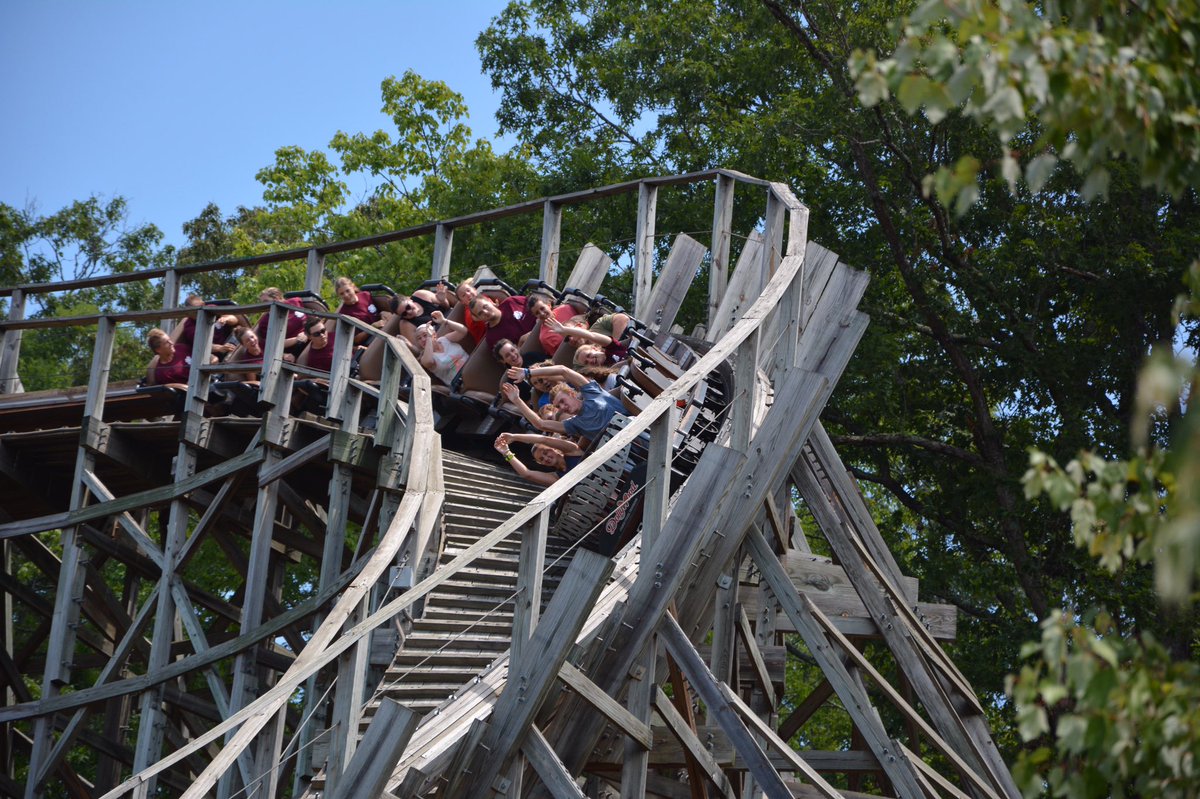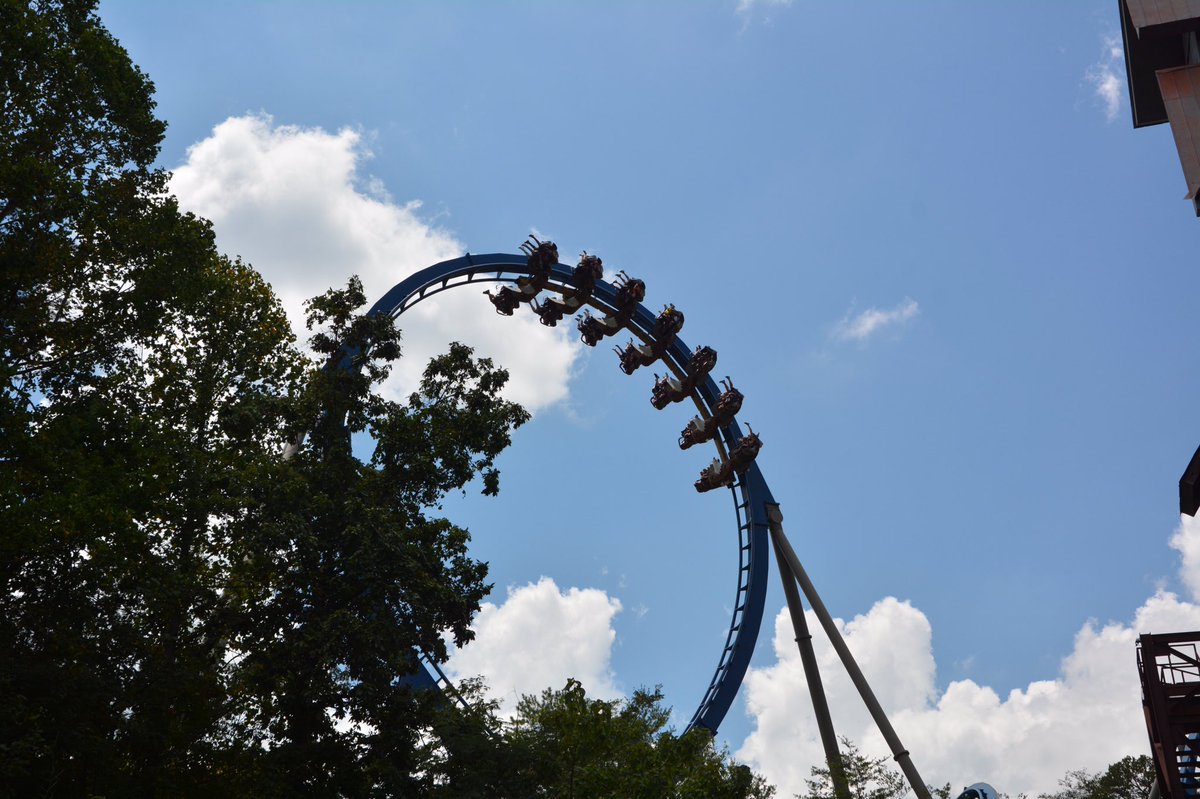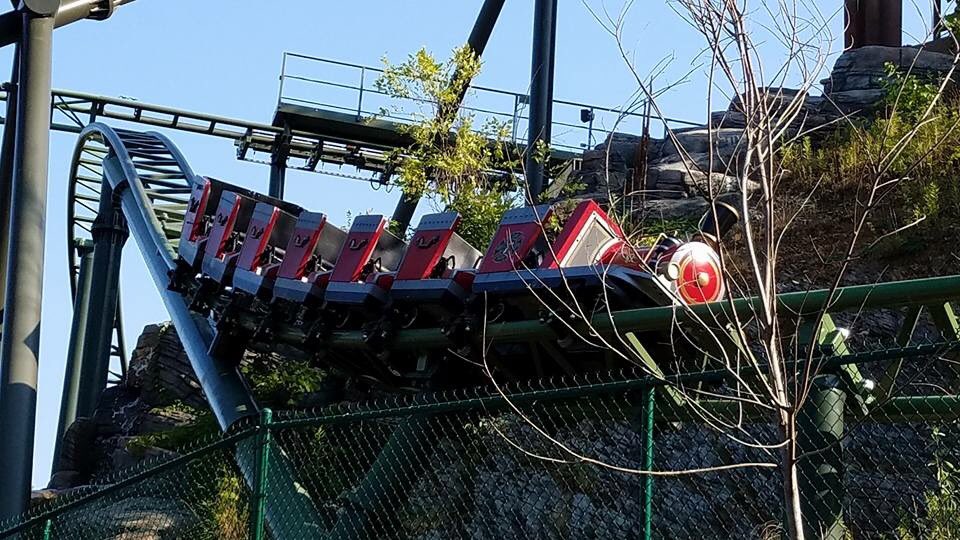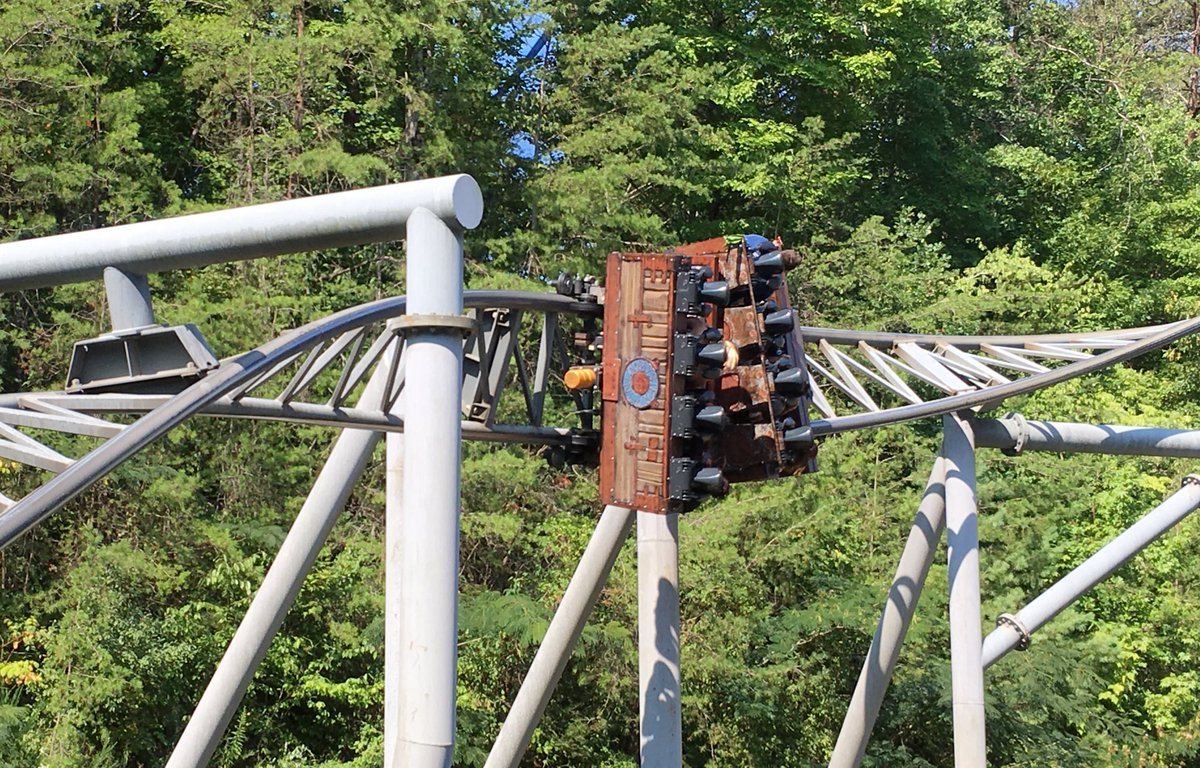 Did a good amount of coaster riding @Dollywood today. Wish we could have ridden one more but we WILL be back again!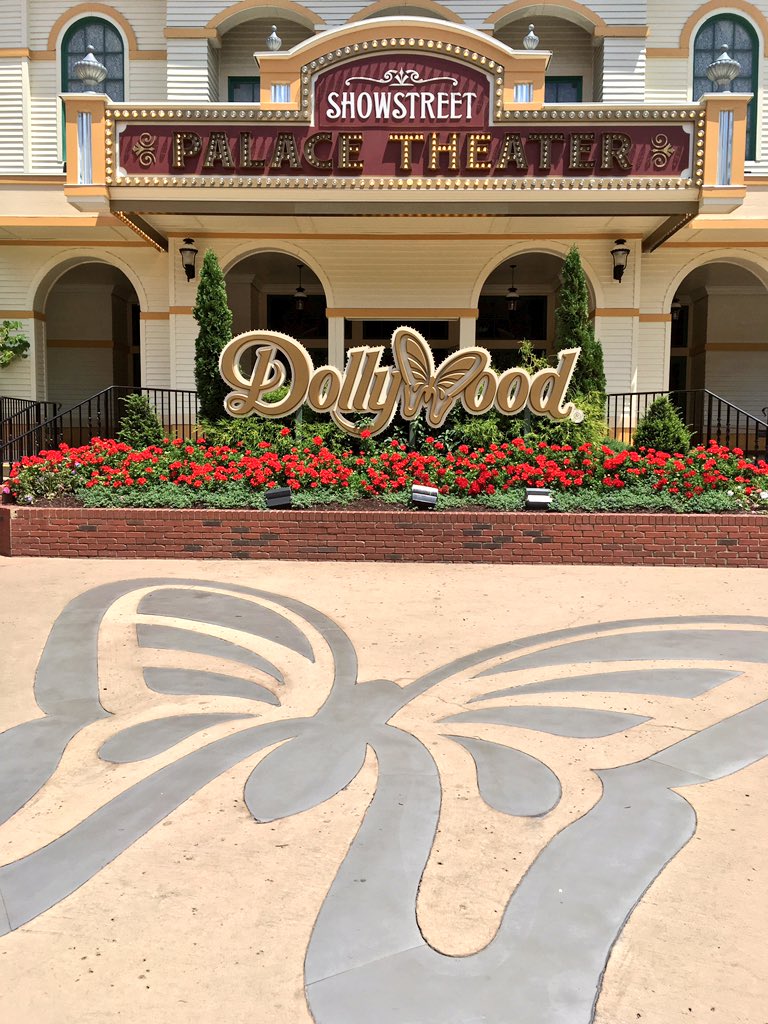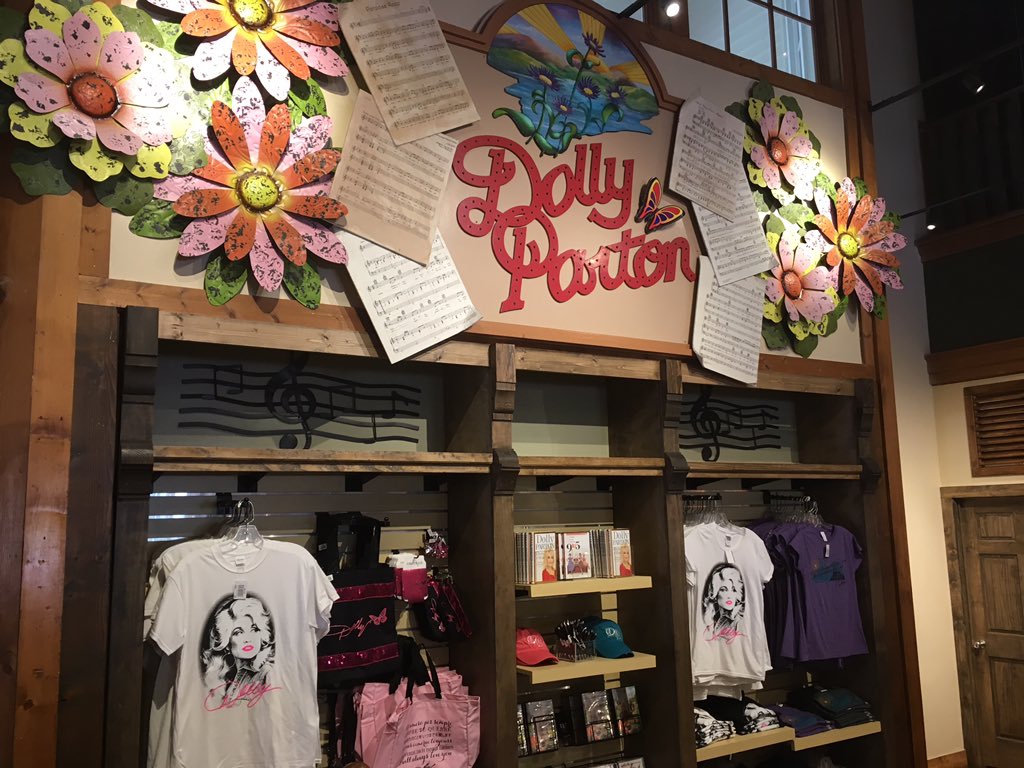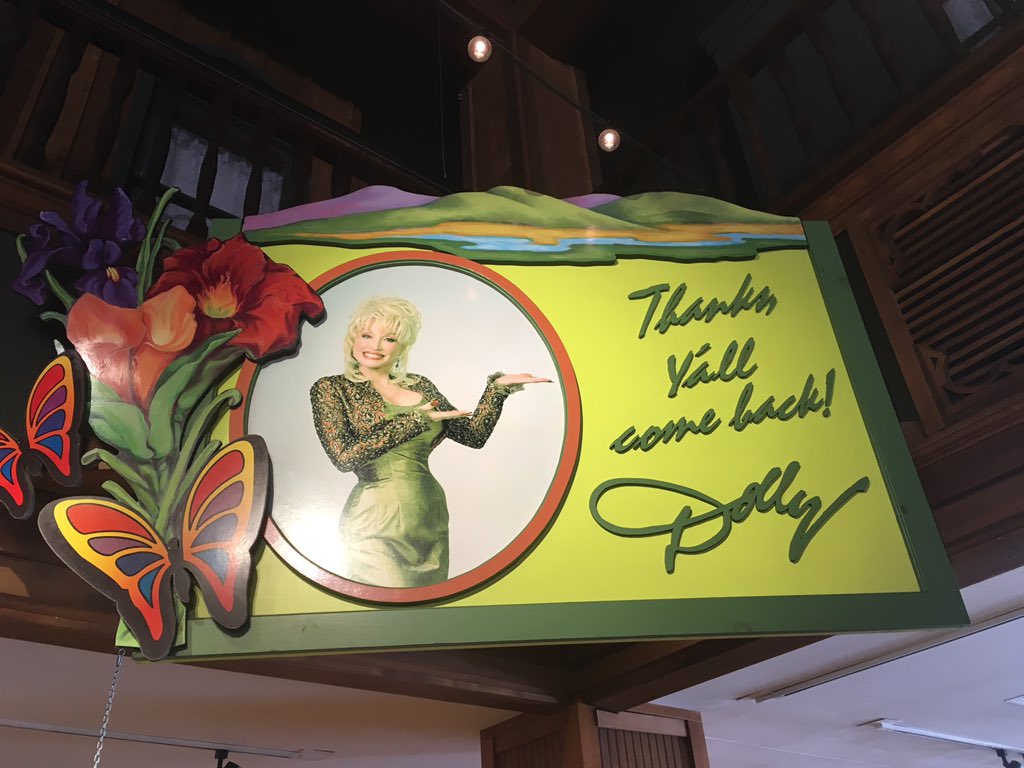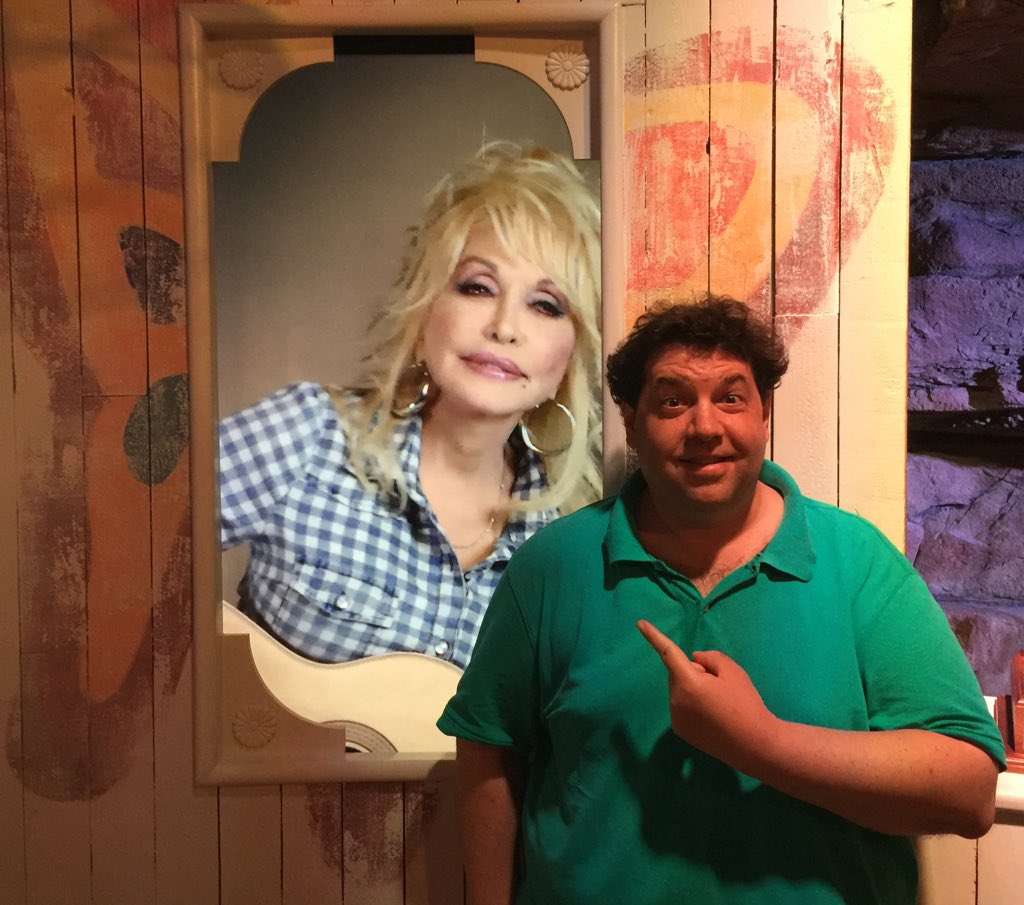 Great day @Dollywood! Although I think a visit next year is also in order!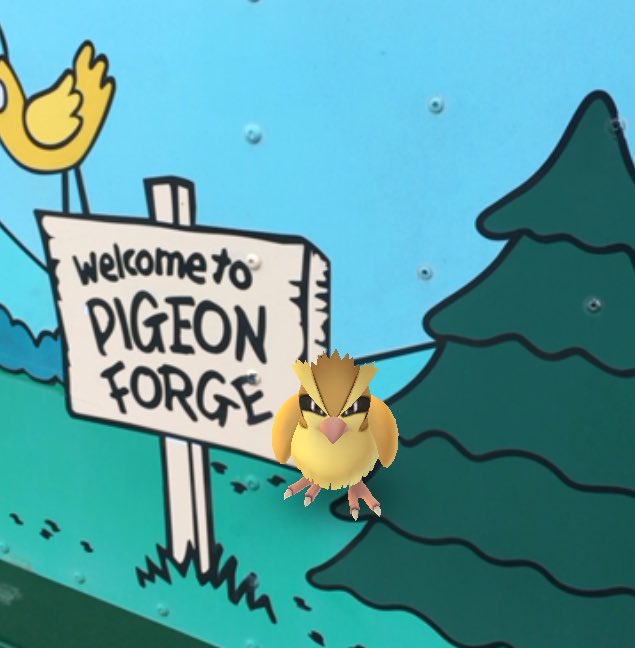 Welcome to #Pidgey Forge! Hanging out in some touristy areas today hosted by our favorite #PokemonGO bird!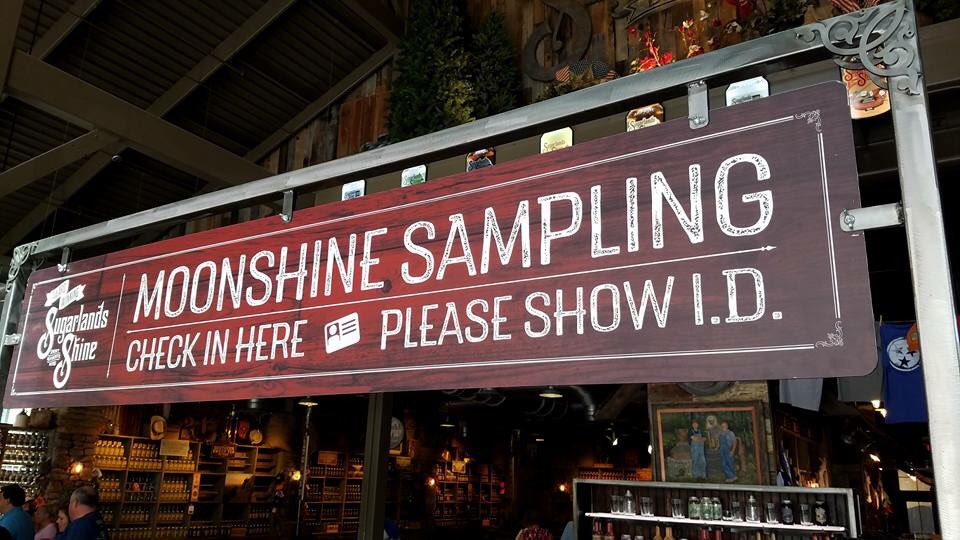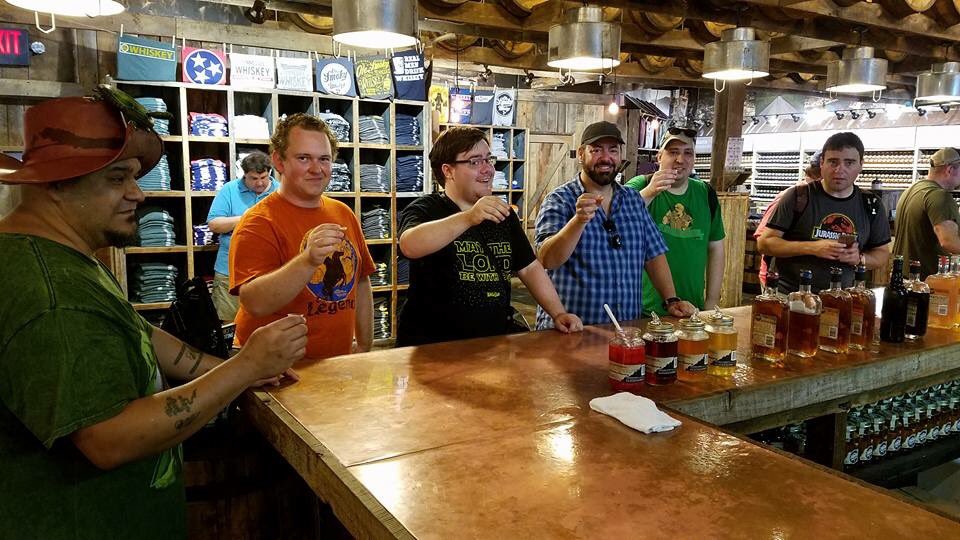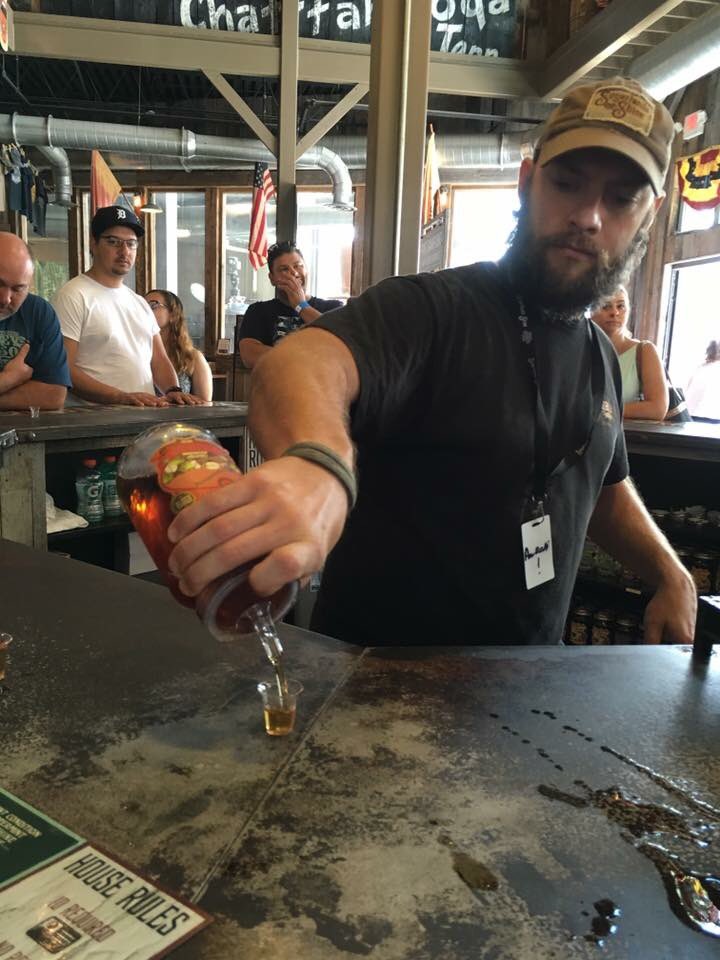 Let's start with some "Moonshine Tasting" in Gatlinburg! Because this seems like a good idea! lol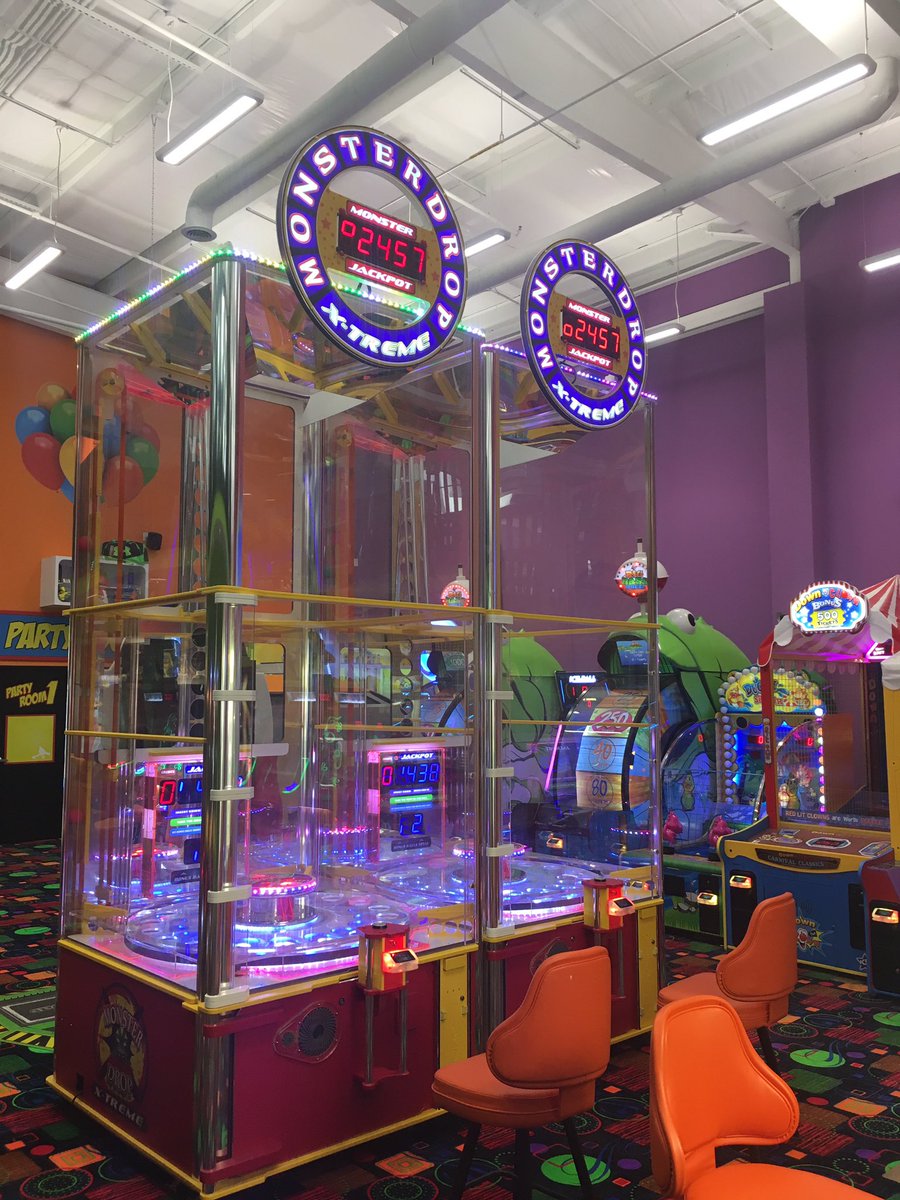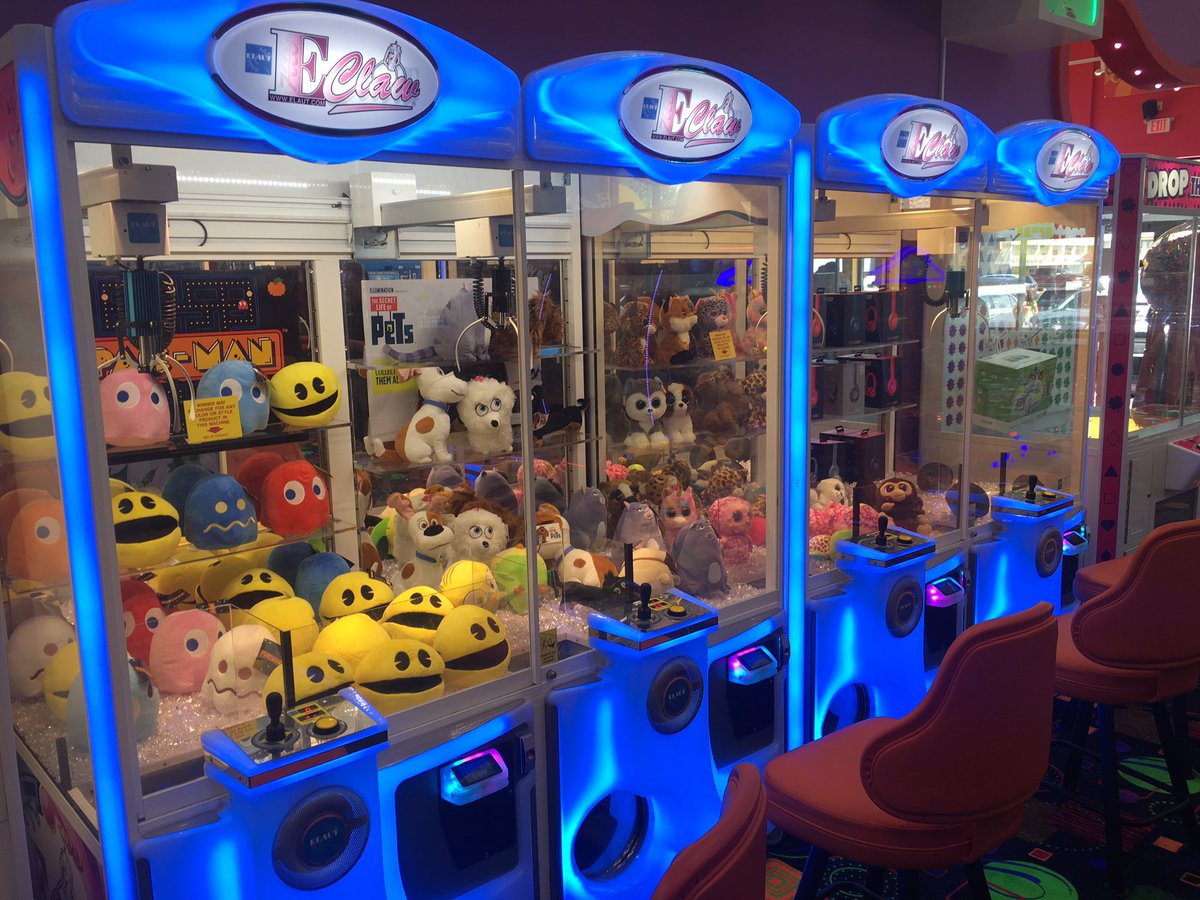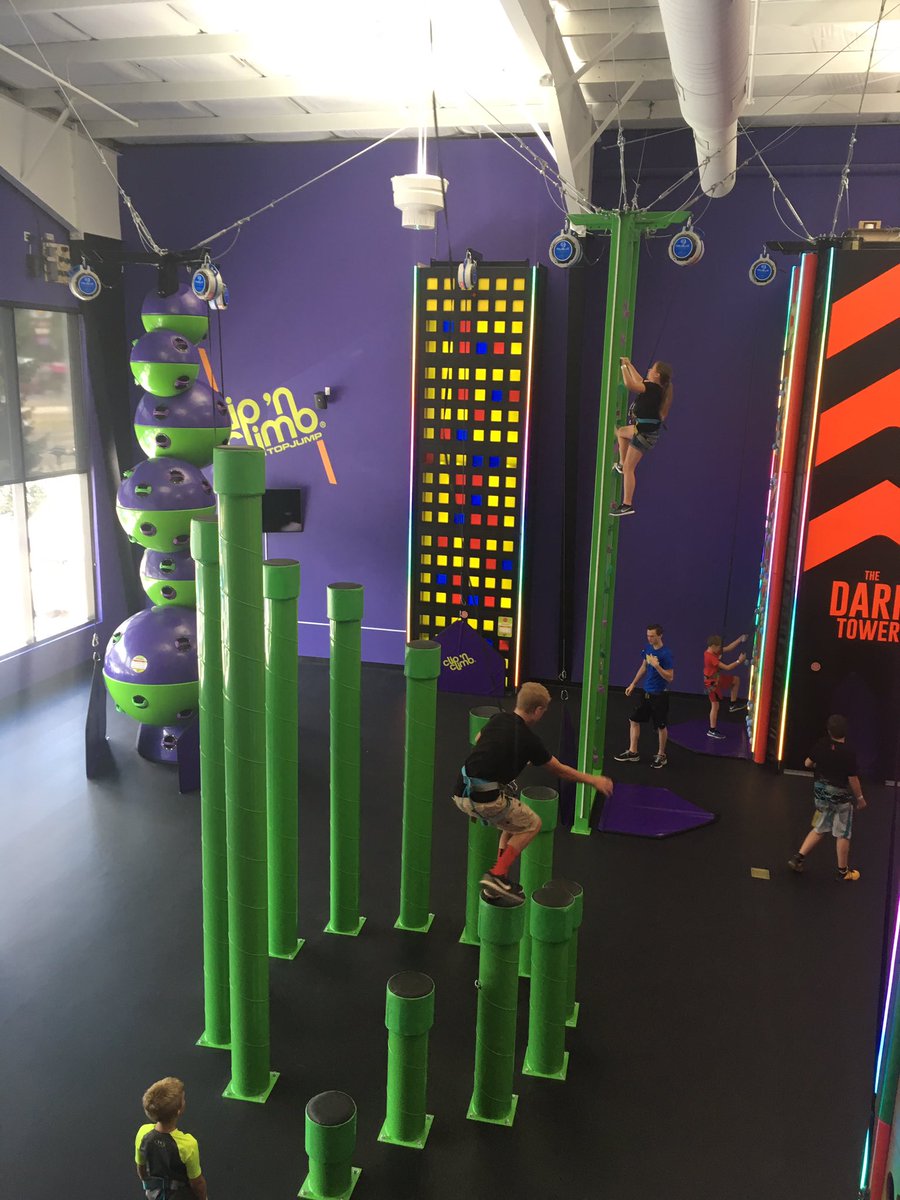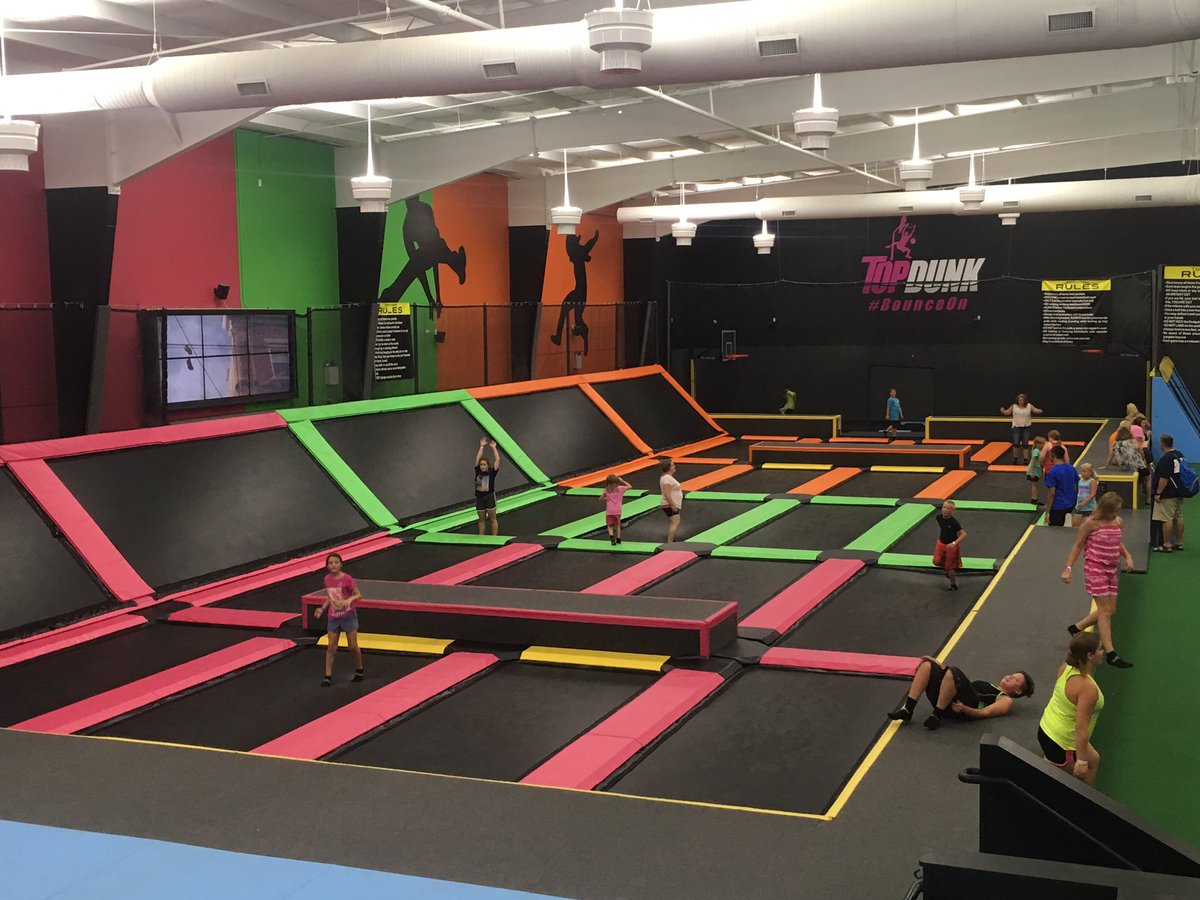 There is no shortage of Go Karts, Arcades, Bungee Jumping and Trampoline arenas in #PigeonForge!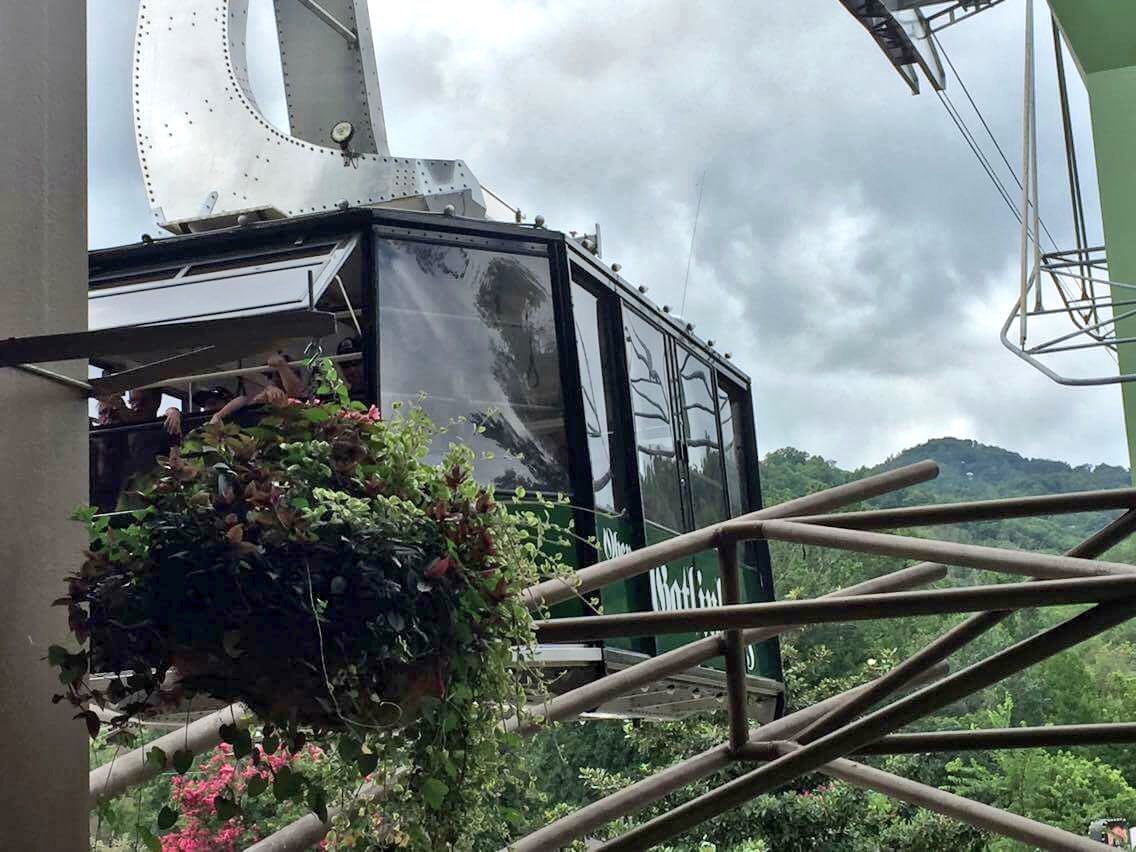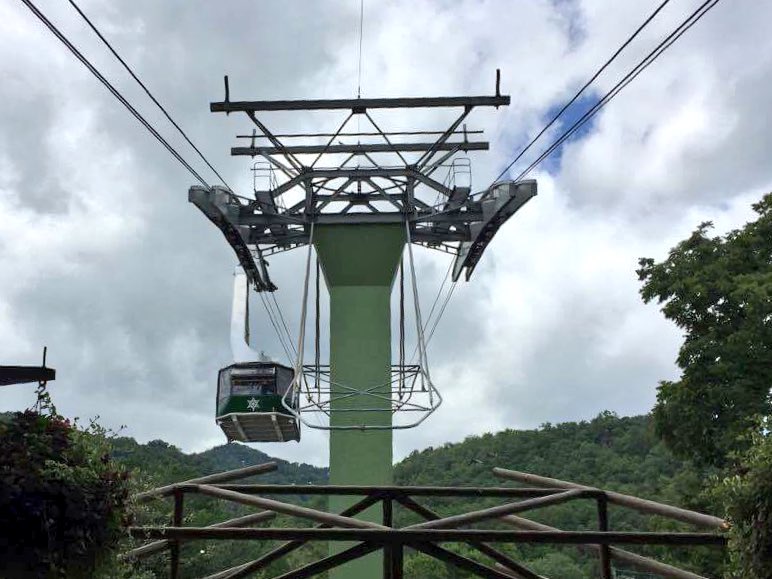 Hitting up the Aerial Tramway at Ober Gatlinburg!
Kristen from @OceanSprayInc shows Jack how to harvest cranberries! @WaltDisneyWorld #EpcotFoodFestival @WDWToday pic.twitter.com/UMnKfUdzS5

— Theme Park Review (@ThemeParkReview) September 26, 2015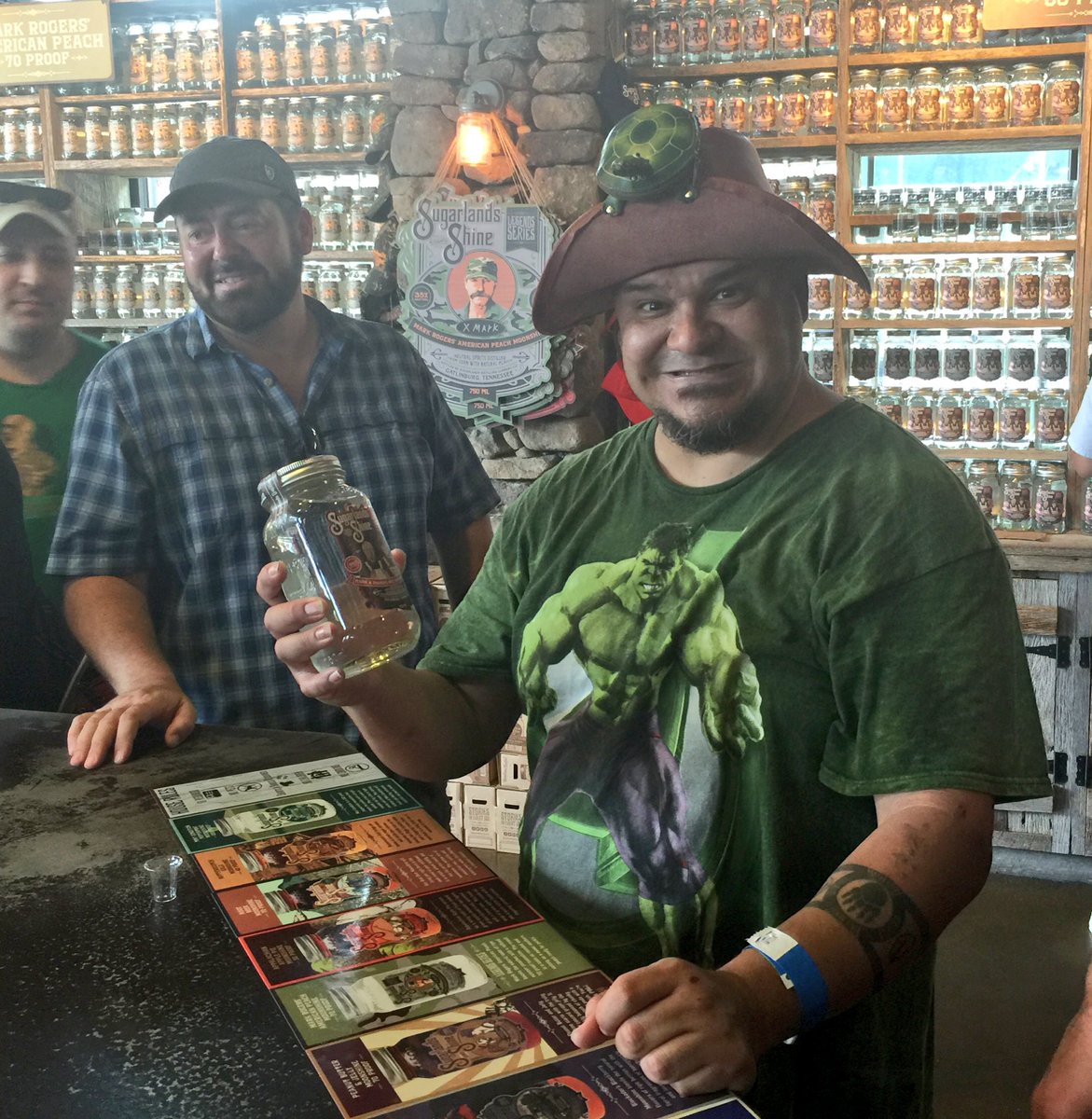 I think Ceasar has become an *actual* hillbilly! lol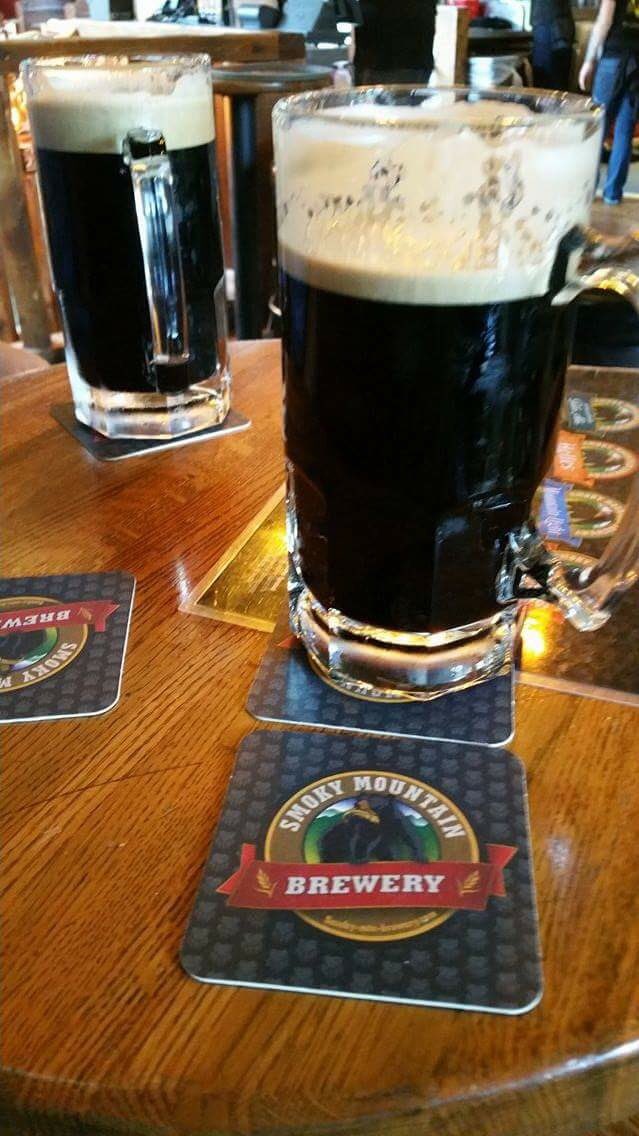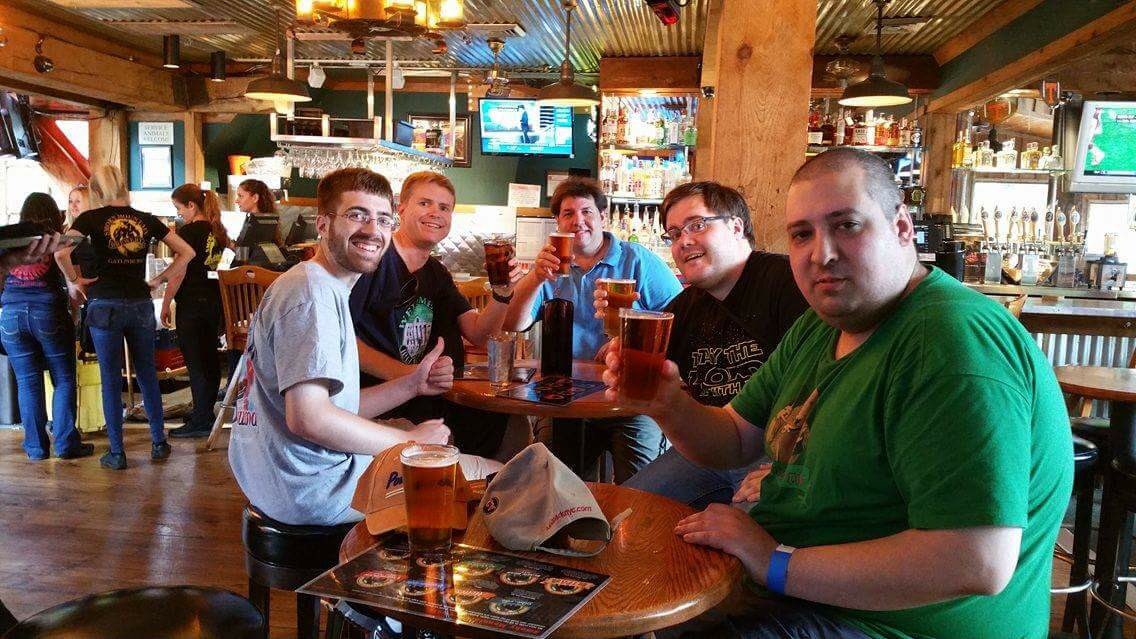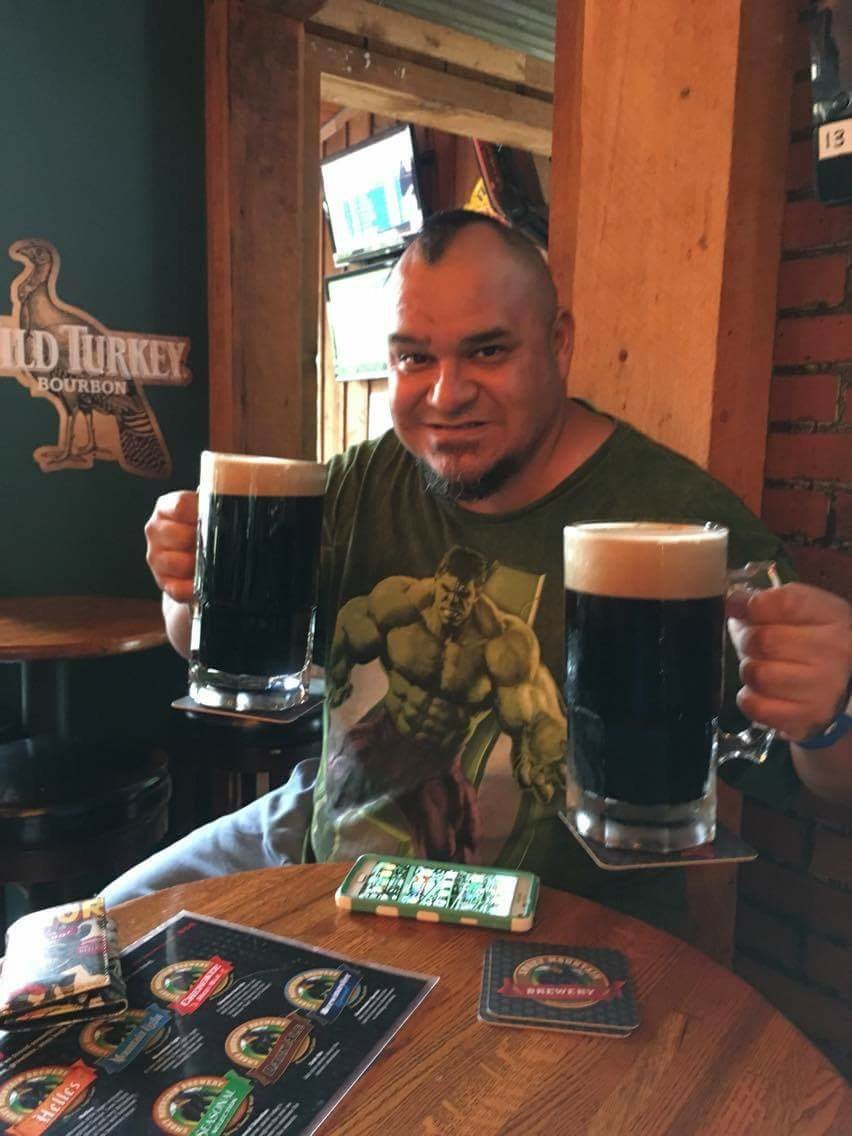 If you're a beer fan, a visit to #PigeonForge or #Gatlinburg is not complete without the Smoky Mountain Brewery!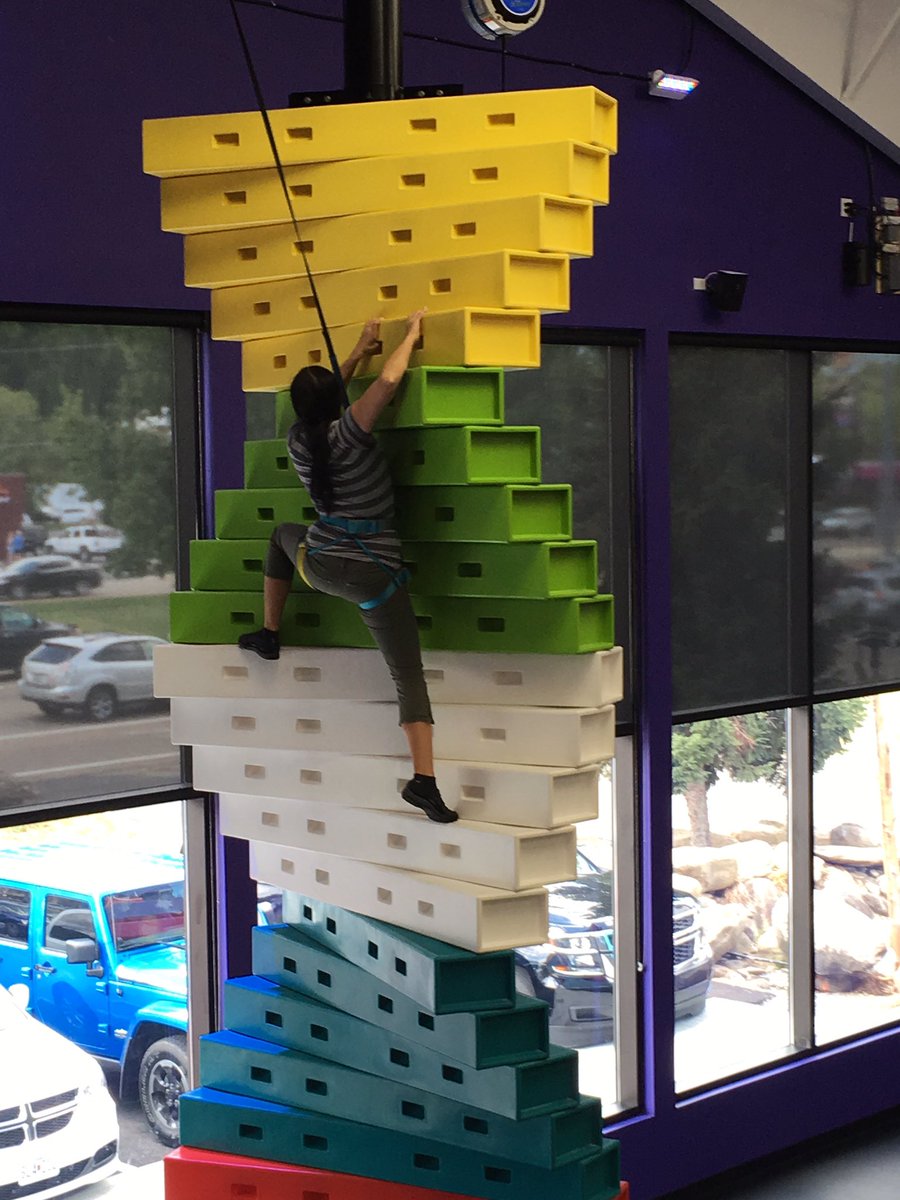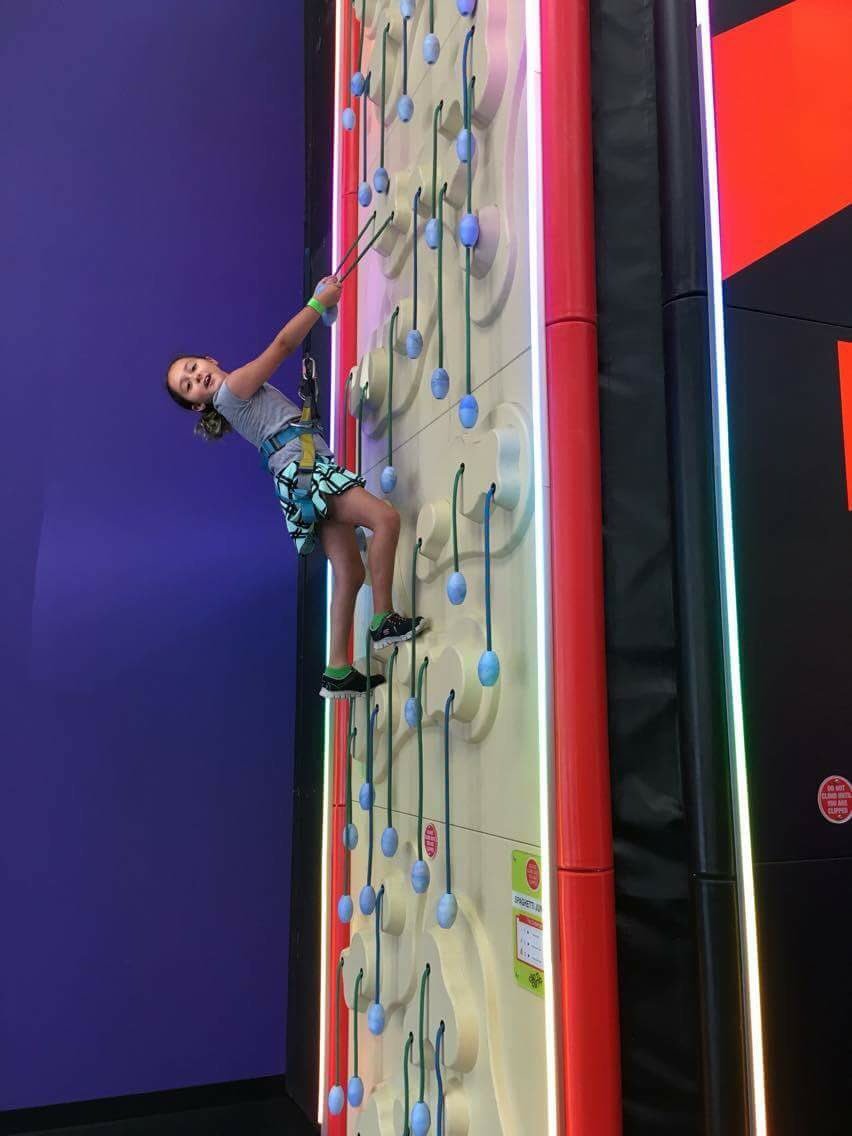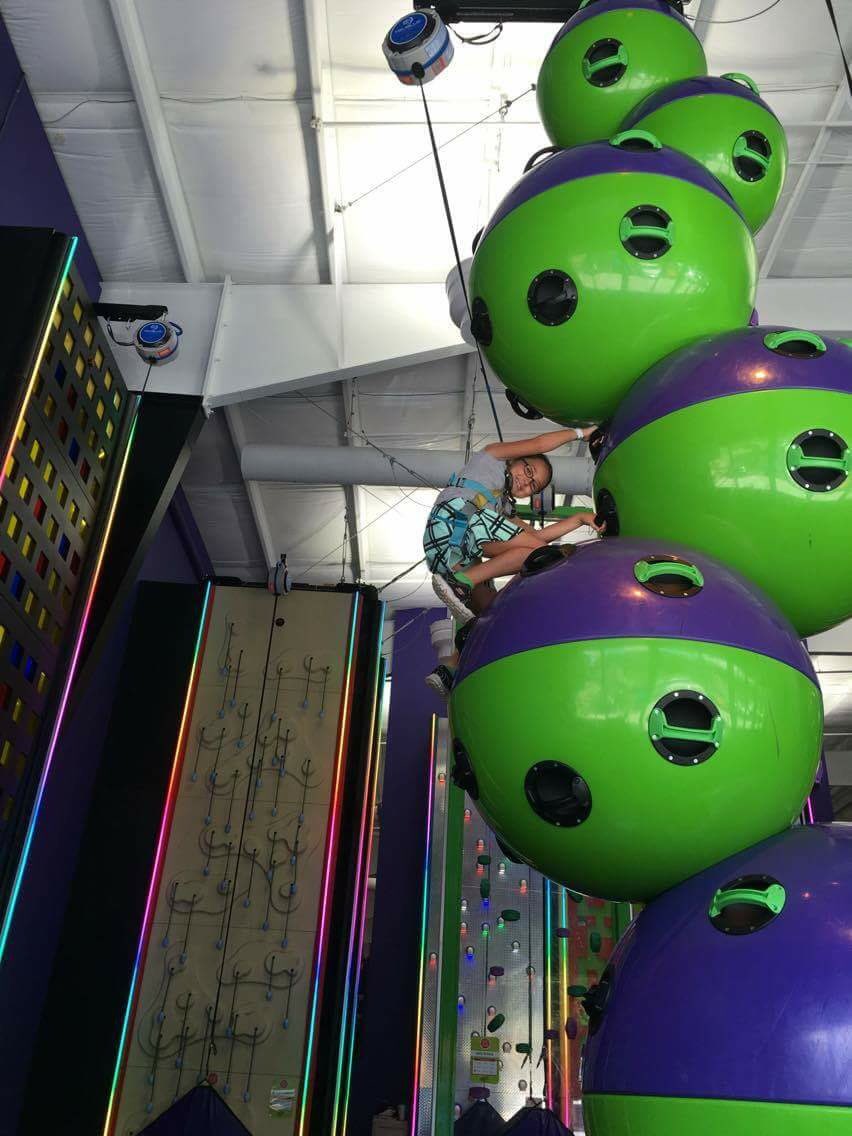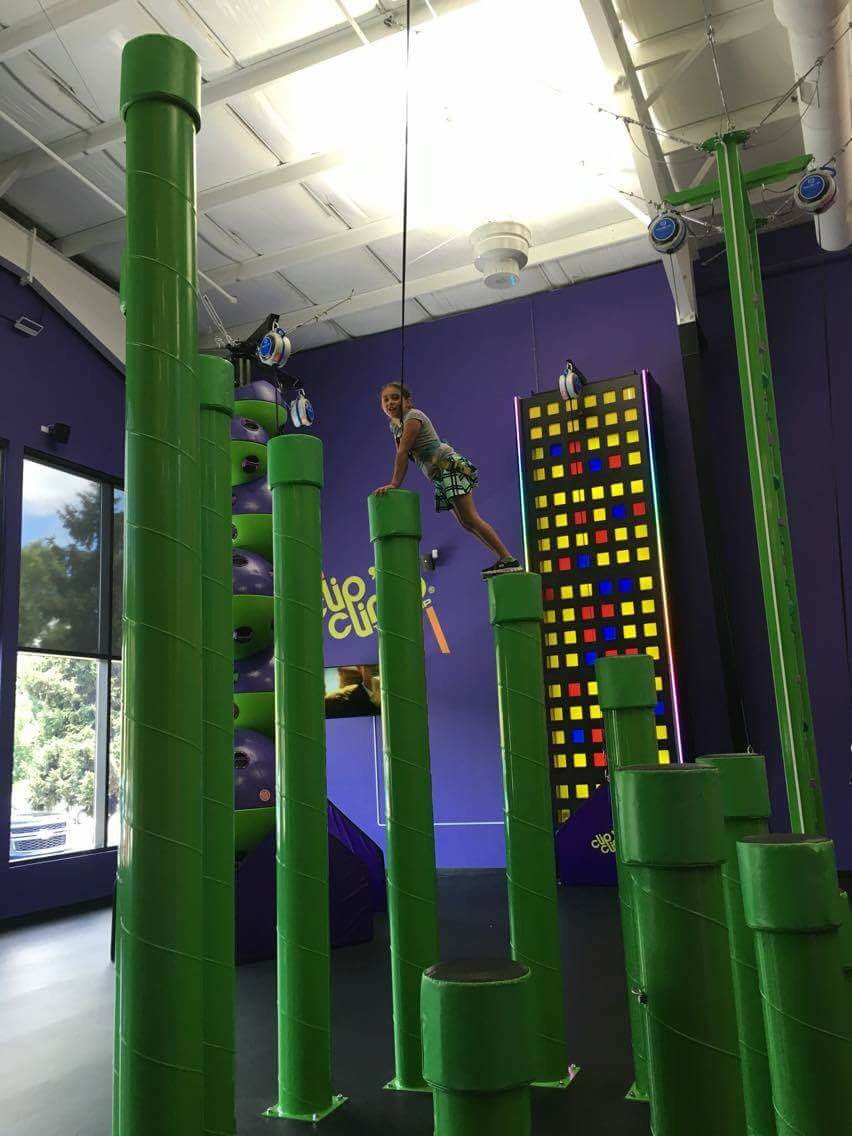 The girls are still playing daredevil and LOVING it!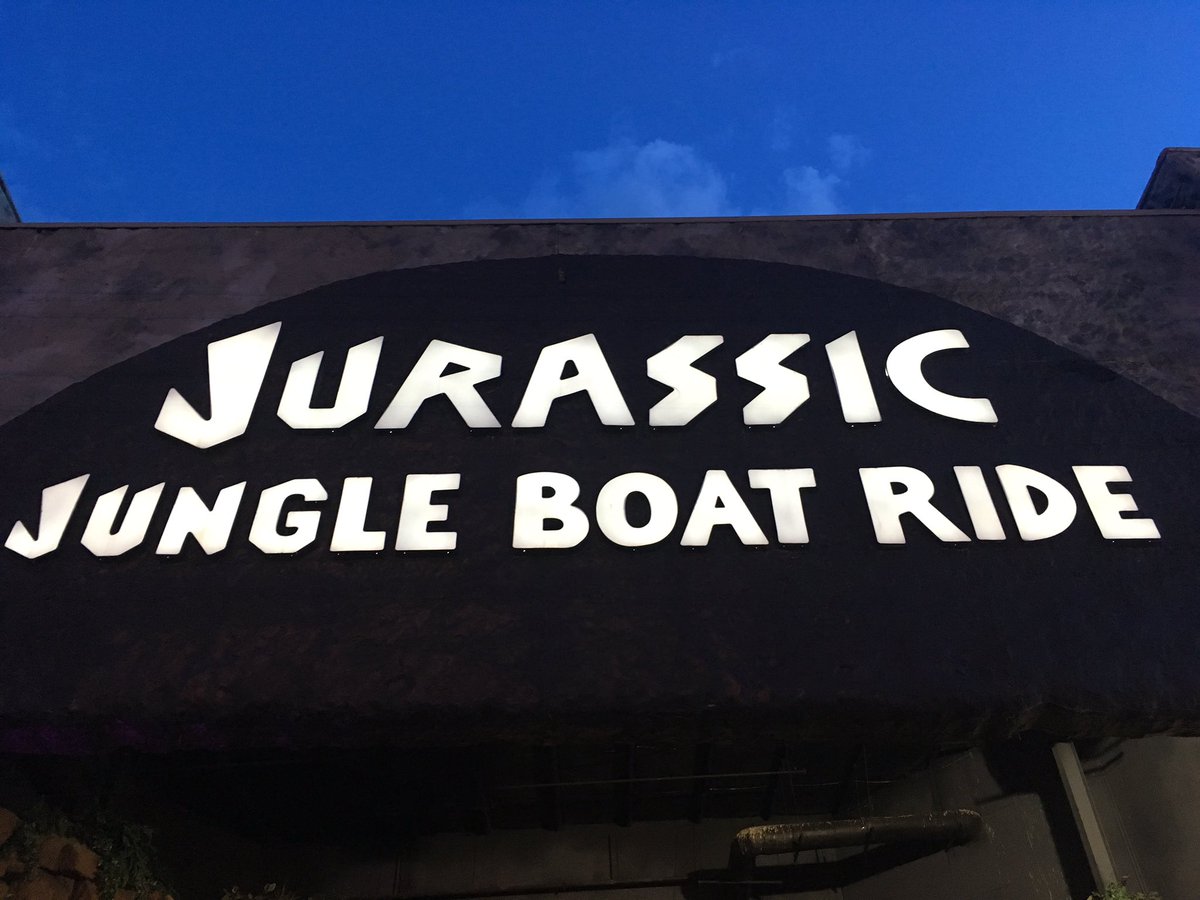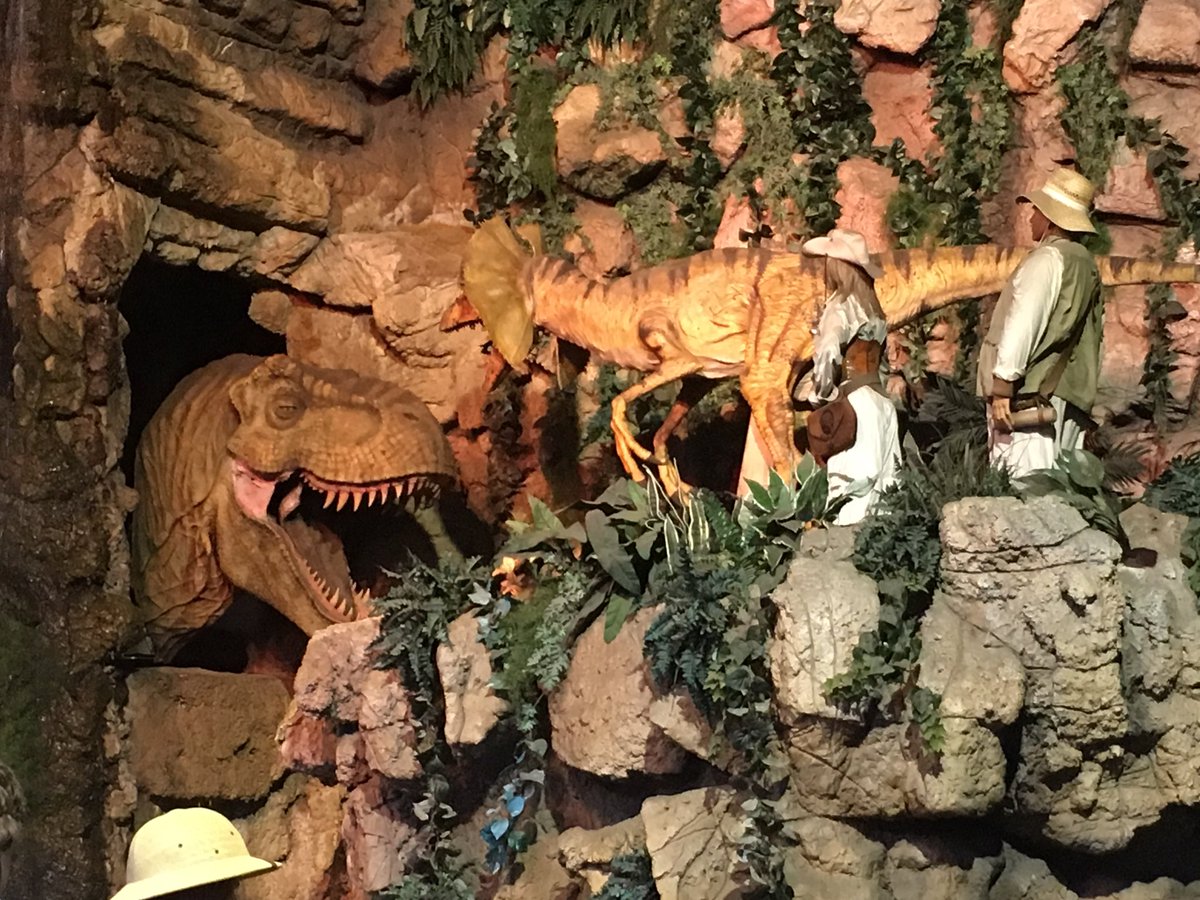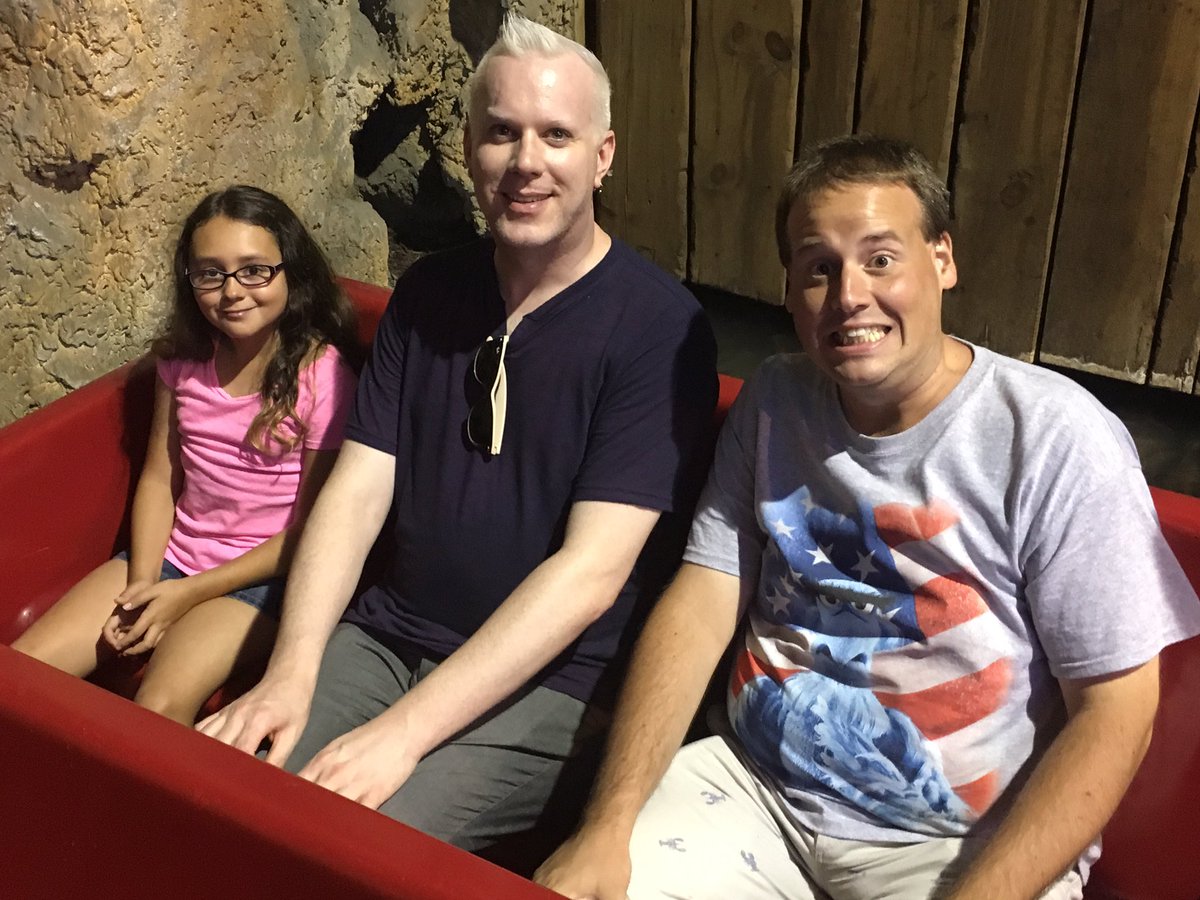 And when in #PigeonForge you HAVE to do the Jurassic Jungle Boat Ride! It's so terrible that it's awesome!!! lol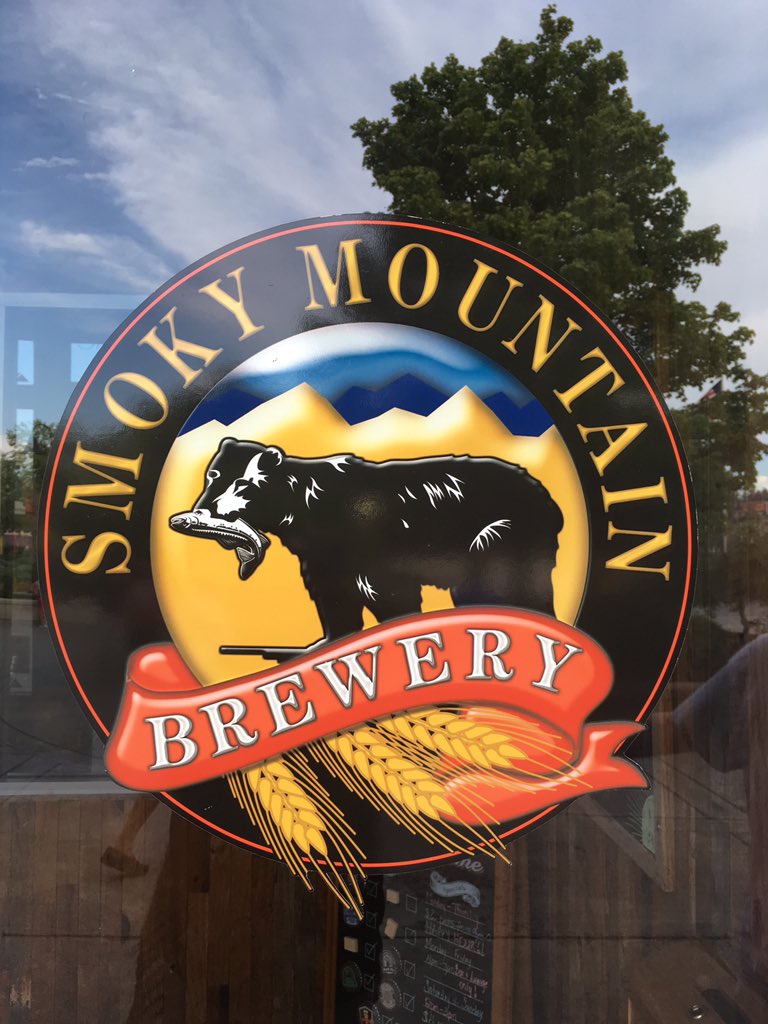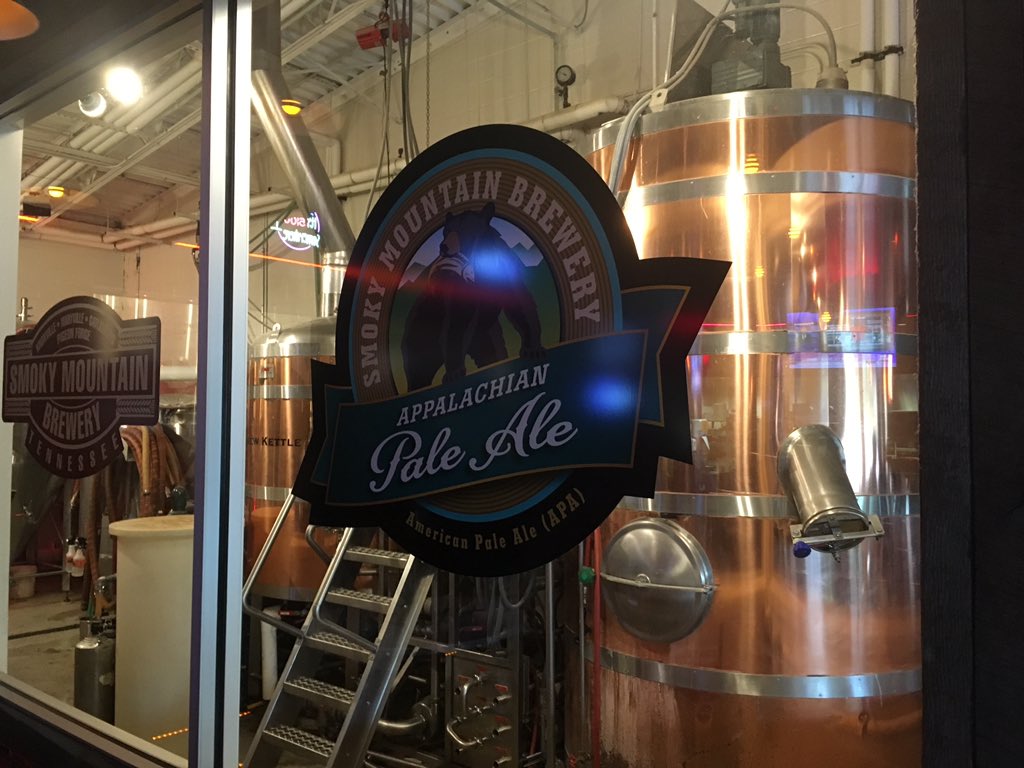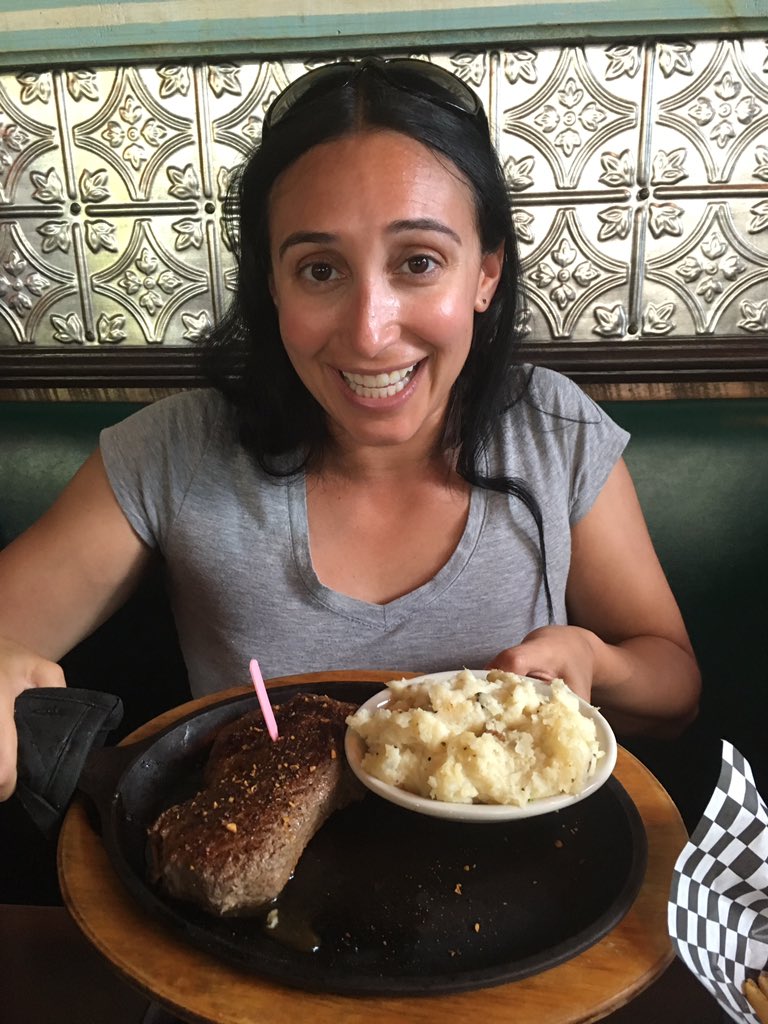 Would you believe that @elissaalvey ate an entire steak at the Smoky Mountain Brewery??? She's almost like real person now!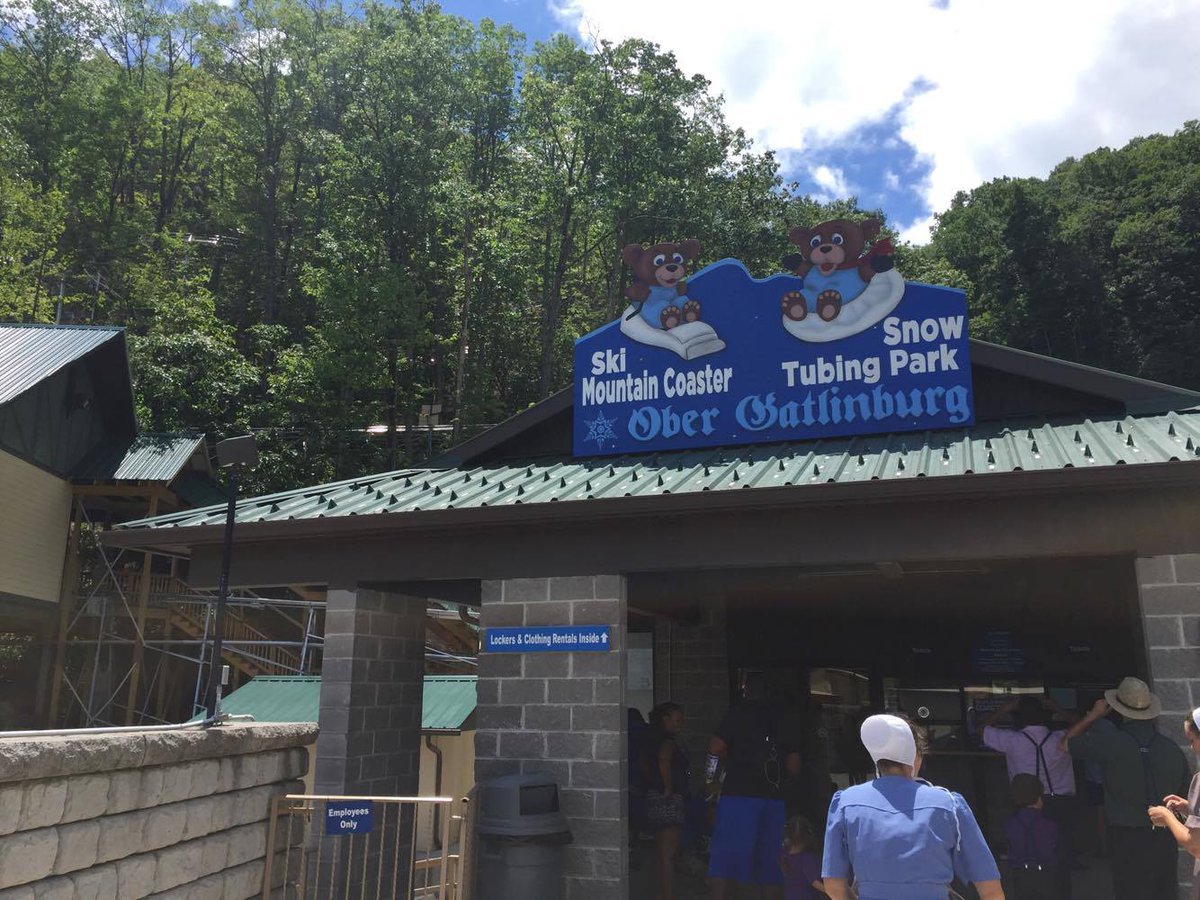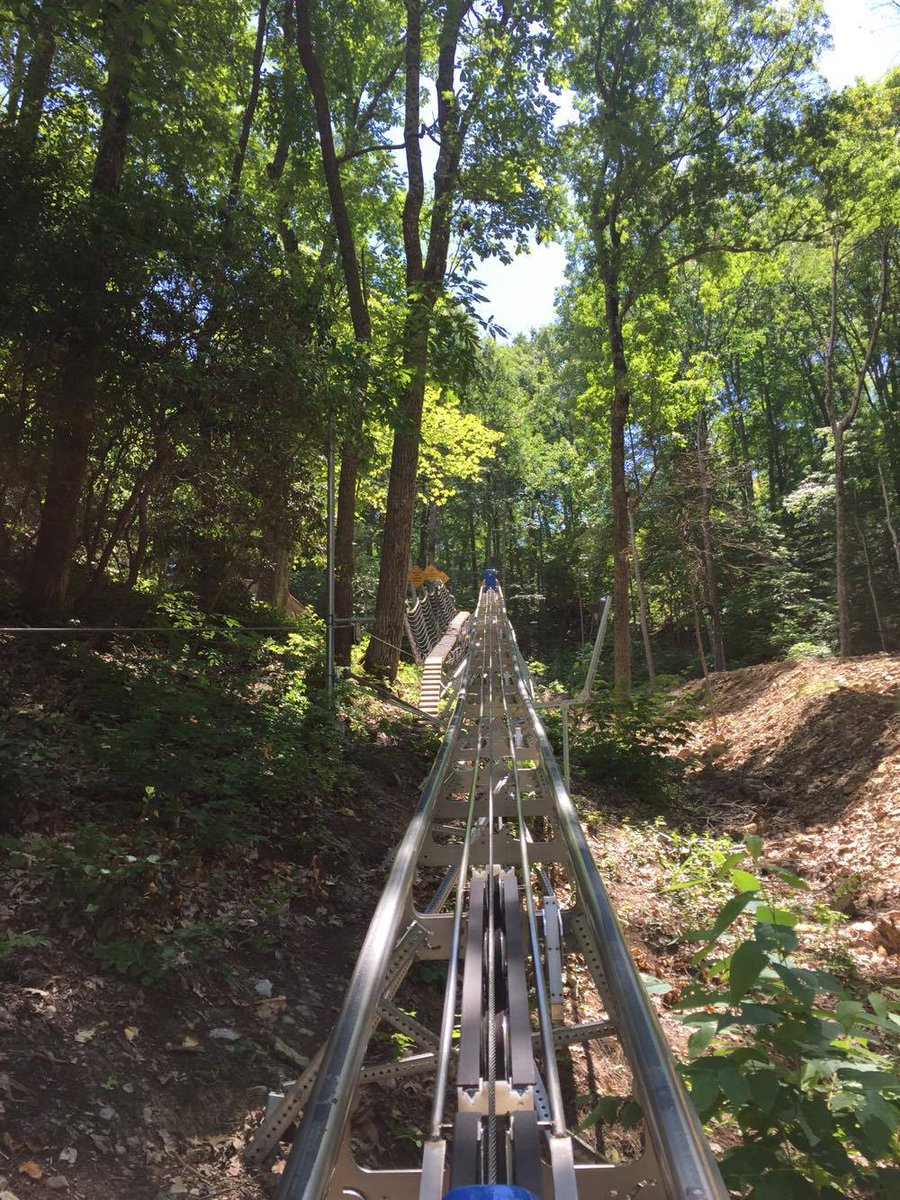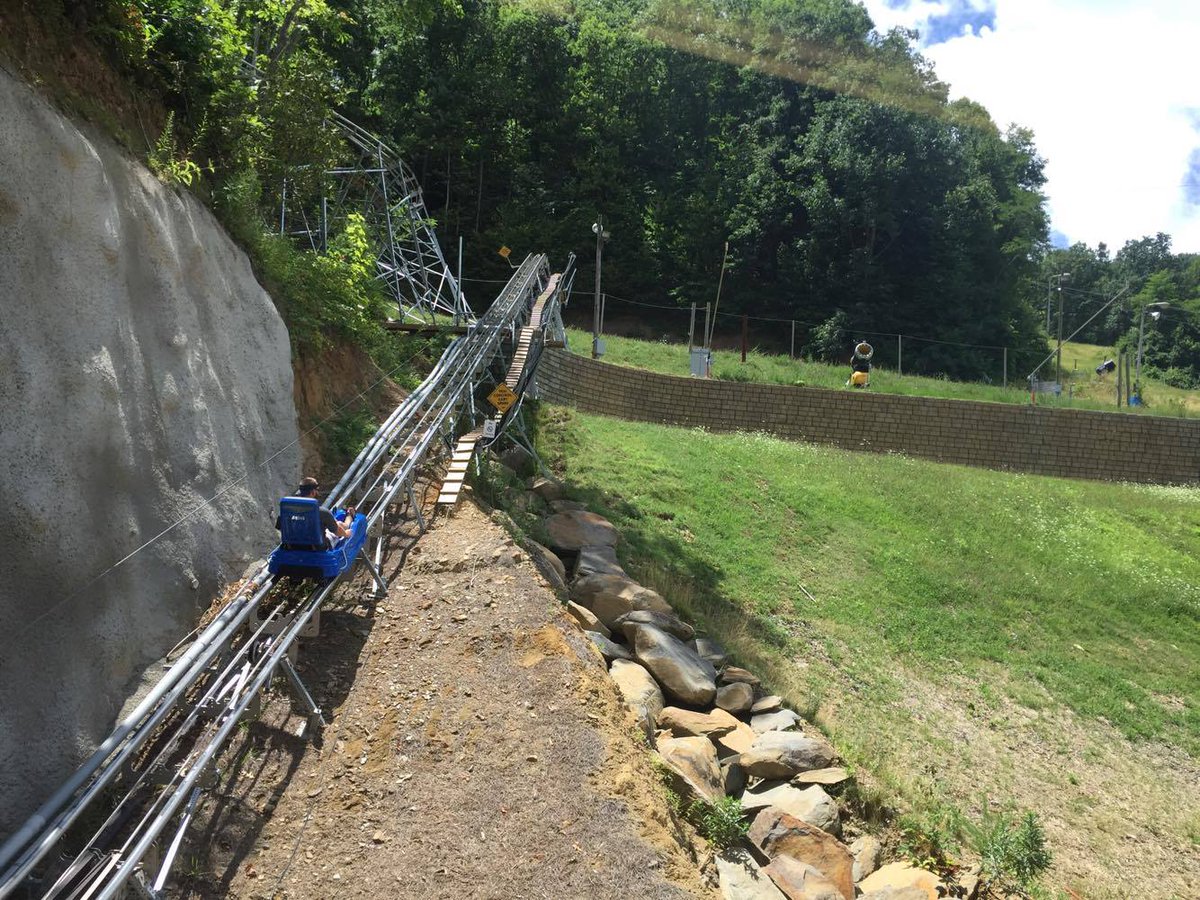 If you like Alpine Coasters, between #PigeonForge and #Gatlinburg there are FOUR of them! They are all so much fun!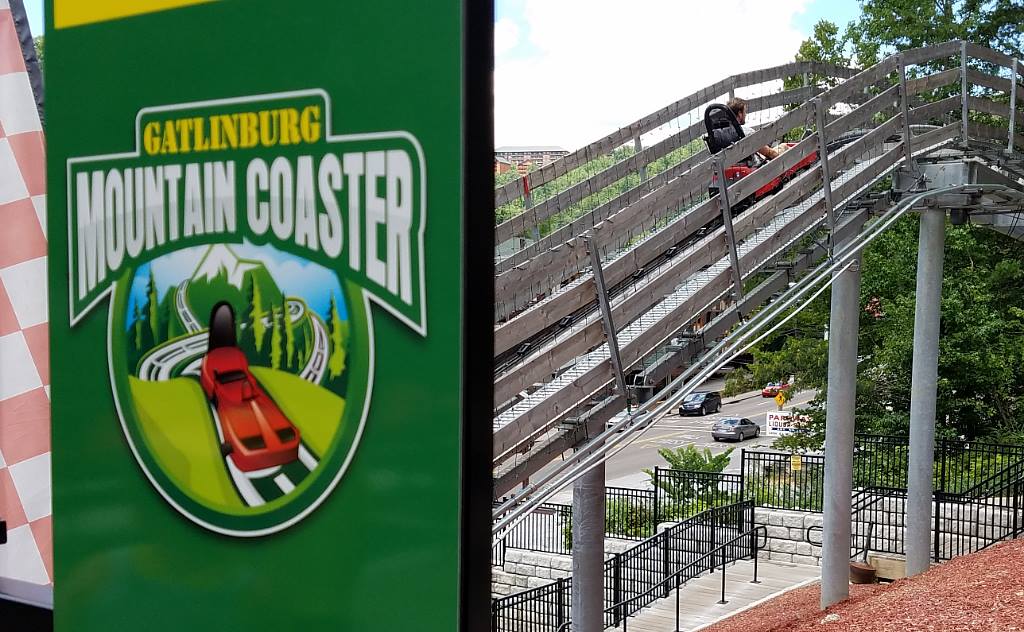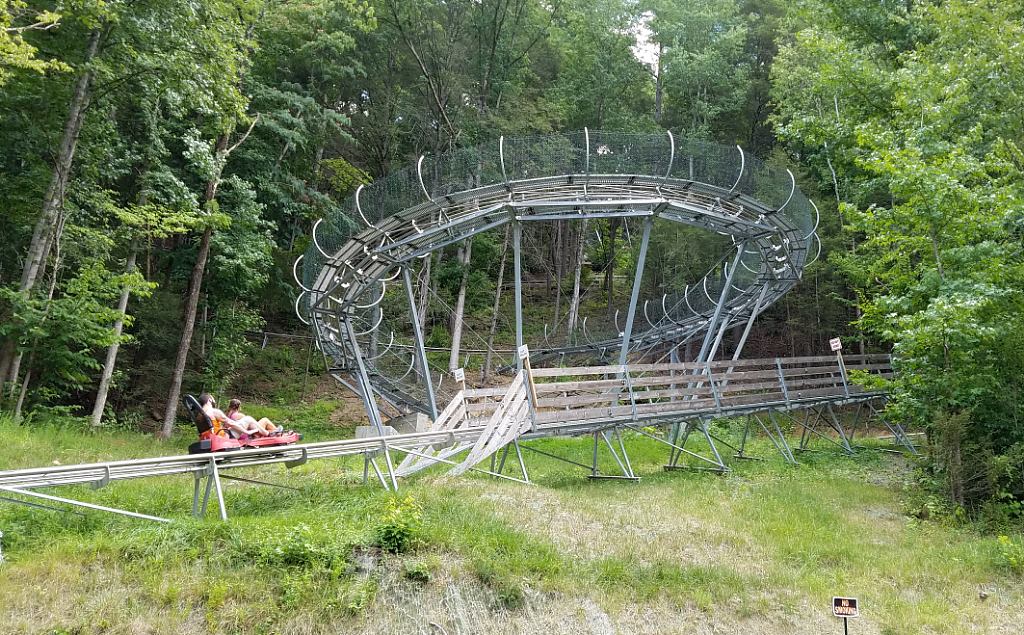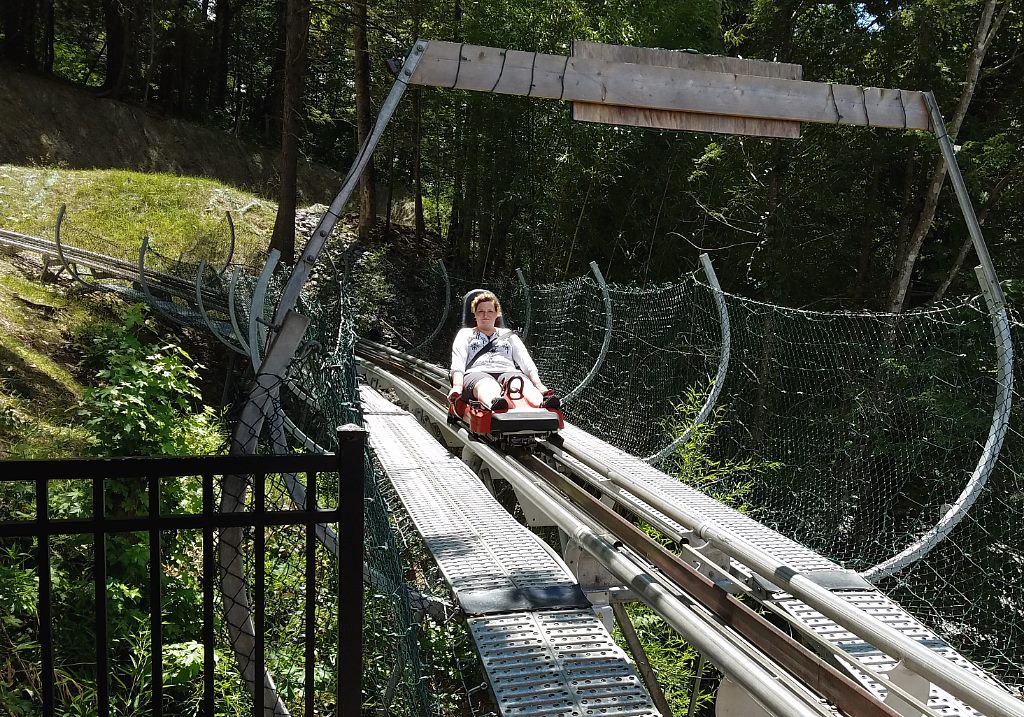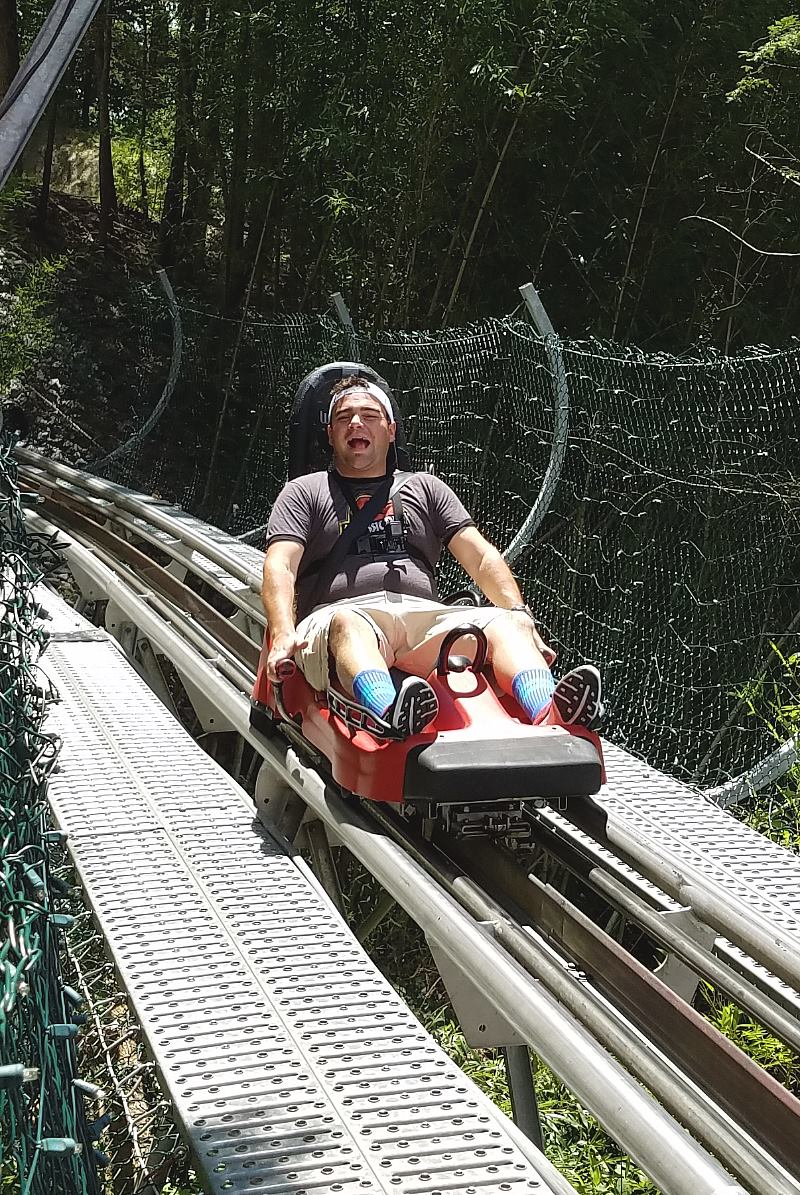 Here's some pics of the #Gatlinburg Mountain Coaster from @thegreatzo!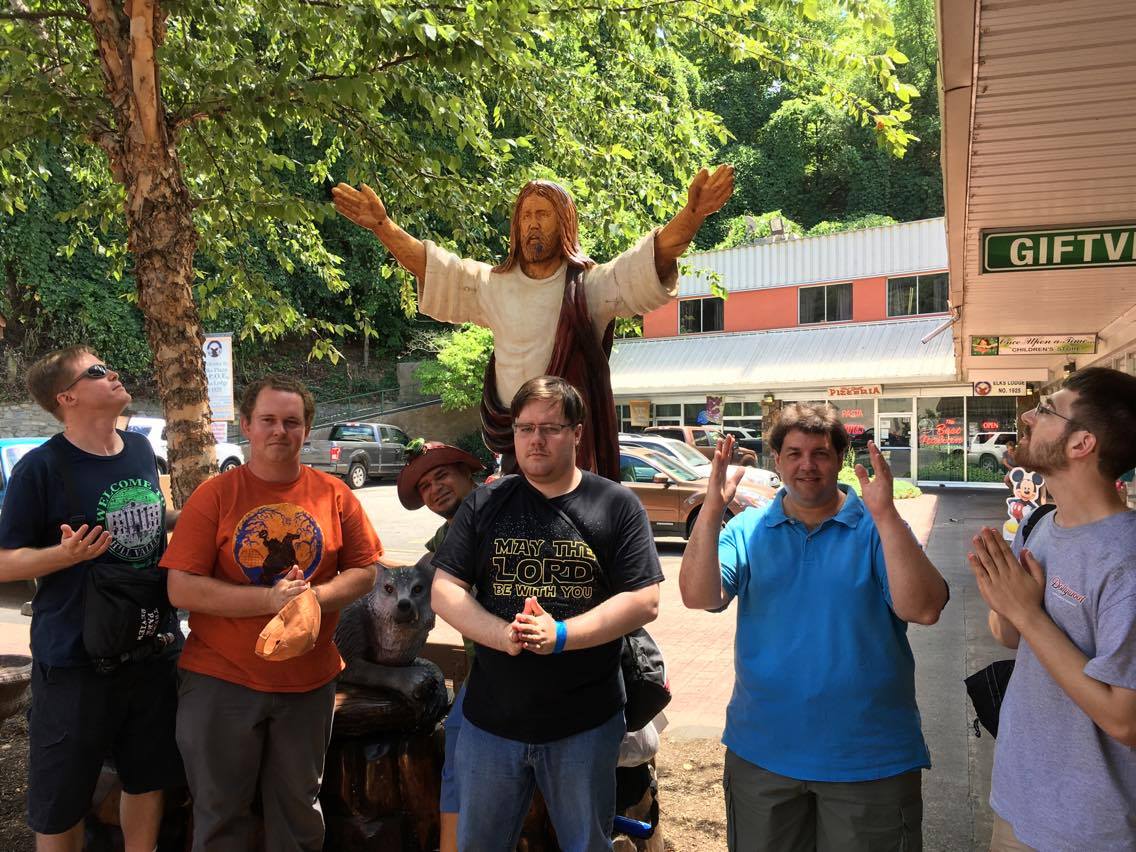 Oh, Jesus....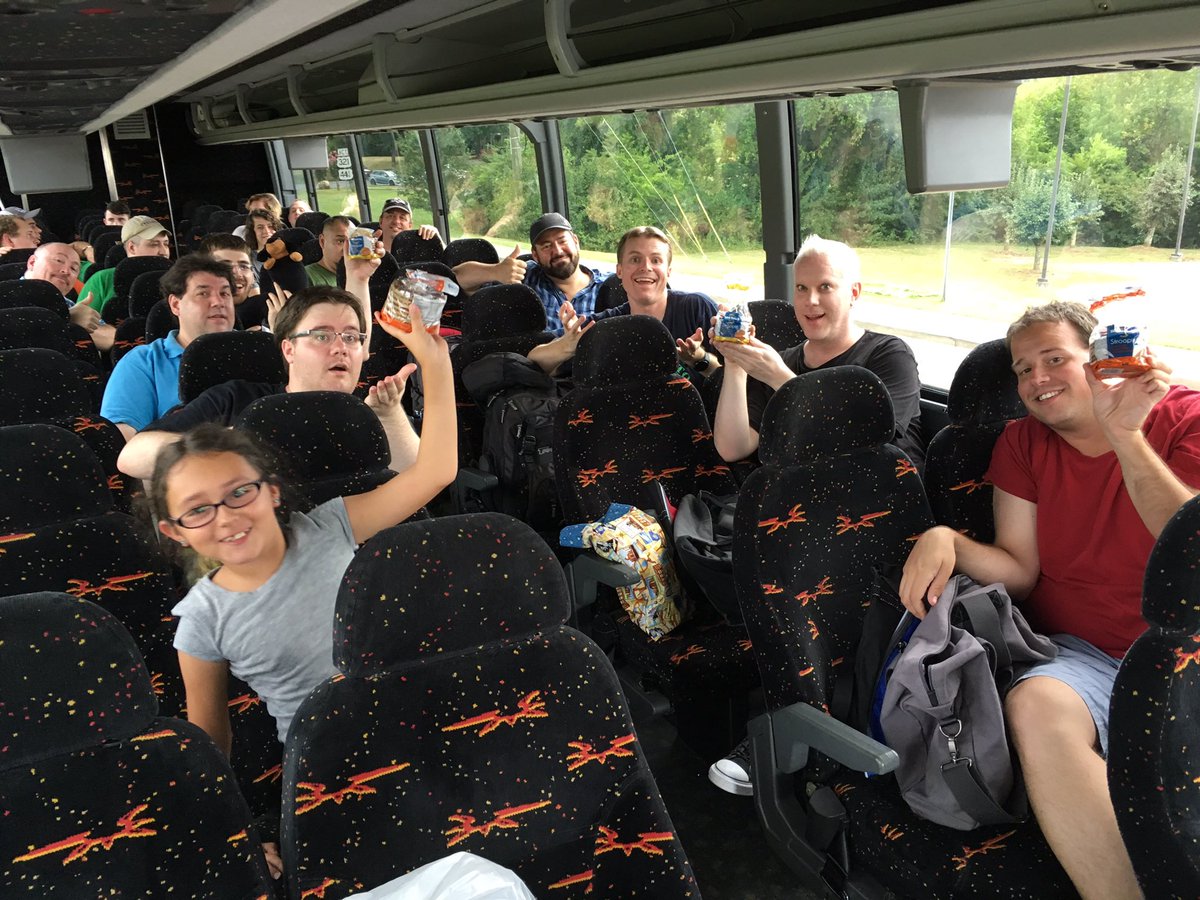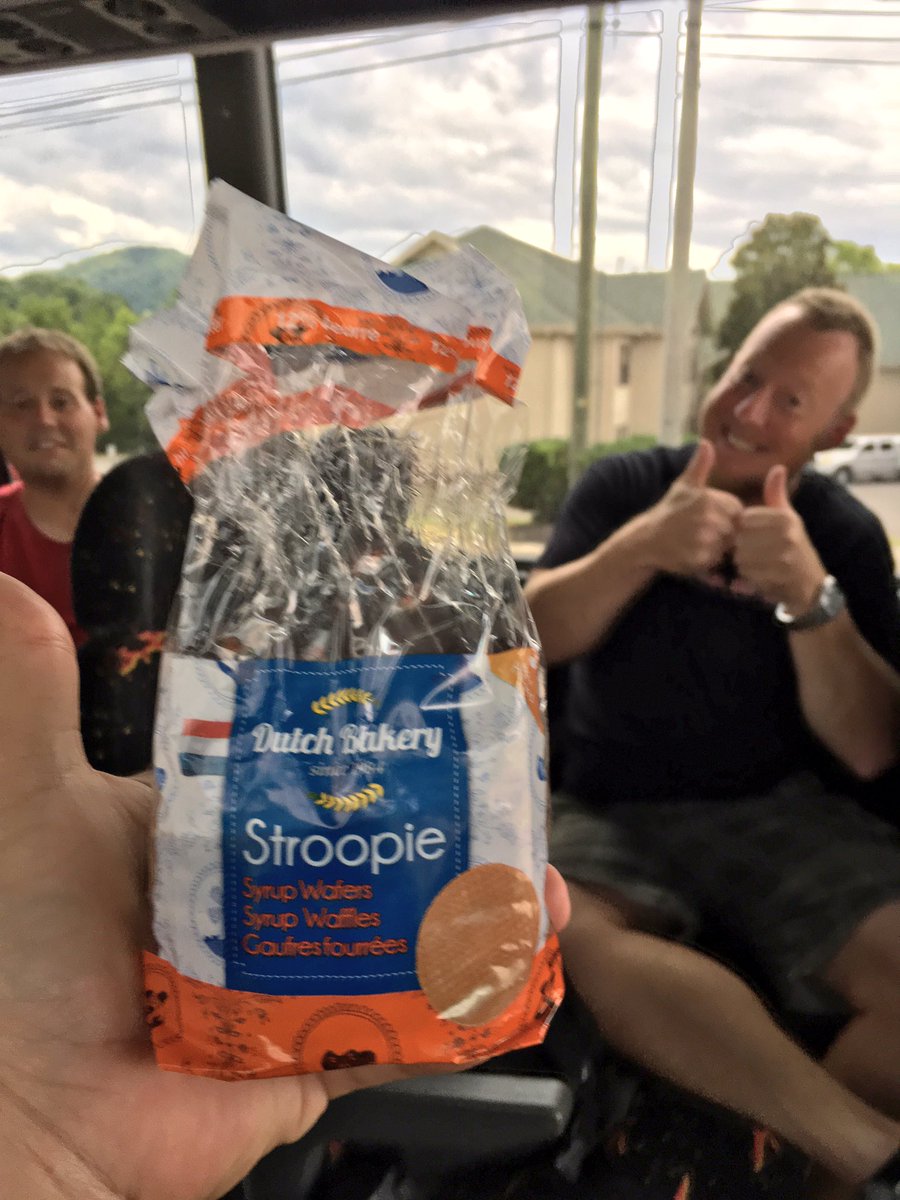 Thanks to @thegreatzo (inspired by our good friend EB) we have some delicious treats to eat while on our drive to the next park!
We are live tweeting throughout our adventures! Follow along here:
https://twitter.com/ThemeParkReview