After our massive drenching in the Animal Kingdom lot, we made our way over to the TTC with the heat on full blast (a rarity in Florida). When we arrived, we were greeted with overcast skies but absolutely no rain and no sign that it had rained. Stay weird, Florida...
We hadn't initially planned to hit Magic Kingdom on day two, but we were sitting on 2 paper Fastpasses and we didn't ride Pirates the night before (and going to Disney and not riding Pirates would be a travesty). That combined with the fact that the park offered a ton of awesome indoor rides in the event that the rain hung around made it a great option for the next few hours.
The TTC undoubtedly sucks, but I won't lie and say that it is kind of cool being on the monorail and watching the Magic Kingdom get closer and closer. I don't snort the "This is Disney Magic" pixie dust, but I do get the appeal in a way. Magic Kingdom certainty has a presence about it and walking under the tracks and on to Main Street never gets old.
I snagged some Thunder Mountain fastpasses on the monorail for a bit later in the afternoon (knowing that we might get soaked but such is life). First thing's first though, since it wasn't raining and since our Fastpasses had absolutely no visible restrictions we knew exactly where we were headed. With ominous clouds overhead, we booked it over to Seven Dwarfs mine train and handed in our paper passes. The greeter smiled and waived us through. I went to hand in the passes, but they replied with "We might have to close for weather anyway, so just keep them and use them somewhere else". Honestly, the cast members make it hard to use these things. Everyone is so nice that they almost always refuse to take them.
We probably spent about 15 minutes in the Fastpass queue and during that time realized that we wouldn't know if we were in for a leisurely mine ride or a watery deluge until after our train dispatched since the station was so well enclosed and themed that you felt totally cut off from the outside world. With trepidation, we boarded the mine cart, put everything in the seat-back pockets and rolled out of the station. Mercifully after the initial descent we realized that it still wasn't raining. Awesome!
Wheeeeeeeee
This was only our second ride on this thing, but my opinion is pretty much the same as it was the first time. It's a fun ride. It's not nearly as good as Thunder Mountain or Space Mountain but it's a really nice family coaster and a generally beautiful ride all the way around so it's a great centerpiece for Fantasyland. I don't think it's worth the wait times that it generally pulls, but since we were fortunate enough to have Fastpasses we really enjoyed our ride. I love the animatronics in the cave. They really do look like cartoon characters come to life. The technology they use for the face projections is amazingly effective.
By the time we exited Mine Train, it was time to ride Thunder Mountain. We wasted absolutely no time getting over there as it still wasn't raining and we wanted to take advantage of that good fortune. On the way, we passed the parade in Liberty Square along with the cool dragon float that has since become a terrifying ball of flames.
The ride was posting a huge wait time, but thankfully we skipped all of it thanks to that awesome Disney Experience app. We had learned that the back seat was the best, but this time we hopped on the first available row since we knew that we were racing the rain and we were already playing on house money (err... "Mouse money"?, I'll show myself out).
Thunder Mountain was always a favorite of mine as a kid, and it's still a fantastic attraction. I honestly feel like this ride gets overlooked among coaster people (not by Disney people or the general public obviously), but the level of theming on this ride is absolutely unreal. I couldn't even imagine how much this thing would cost if they built it today from the ground up.
Per usual, the ride was awesome. It didn't top our night ride the night before but it was fun to ride in the day also as it was easier to take in some of the great theming. I feel like I could ride this thing 50 times and keep noticing new things.
As we made our way out of the station, we noticed that it had started to rain a but so we decided there was no time like the present to do some pillaging and plundering. We planned to use the paper Fastpasses, but once again we were told to save them and directed into the Fastpass line anyway. God I love Disney.
We had a bit of a wait once inside so I pulled up the app again to see what was available. I was hoping for Space Mountain but that wasn't to be, but I did grab a few Haunted Mansion Fastpasses right as we were getting into our boat and I had finally admitted defeat. Not a bad consolation prize...
Pirates was (as always) a great ride. Those Jack Sparrow animatronics are amazing, but they actually blend in pretty well despite being infinitely better than everything else in the ride. Still, everything else in the ride is pretty great and it's a really long ride which is also a major bonus. Honestly... what am I even doing? I feel dumb even reviewing this ride. OOOH, HOT TAKE: PIRATES OF THE CARIBBEAN IS A GOOD RIDE!
Yeah... no sh*t.
You guys, I'm starting to think that these people who lived on the high seas stealing people's sh*t and killing people might have had questionable morals...
After our ride it became apparent that the rain had set in for the foreseeable future so we weighed our options before our Haunted Mansion return time. We considered Space Mountain but it would have been a long walk in the rain so we decided to explore some closer options instead. Brit seemed to have an idea of what she wanted to do but refused to cough it up. I knew where this was headed, desperately suggesting alternative options to Brit but she was having none of it. She hates me and she wants to see me suffer...
Okay, okay, okay. I'll stop the charade. I like this ride and you do too. Don't lie to yourself. The song sucks and the animatronics belong in a museum but when you throw it all together it's just so much fun. It's also such a massive capacity whore that even in a rainstorm it's only a 10 minute wait. In theory there should be plenty of things to hate about this attraction, in practice there's actually very little NOT to like. Small World is kind of great. I have no idea why, it just is.
... god, I don't even know what's happened to me. I was never a Disney guy but now it sounds like I was doing lines of pixie dust on the monorail on the way over. Don't worry though, there's one place where I absolutely refuse to budge:
When we got off of our happy cruise we still had about 30 minutes before our Mansion return time and a paper Fastpass to burn. It was POURING outside and neither of us really felt like walking over to Space Mountain or the Mermaid thing to use that Fastpass. Reluctantly, we looked across the midway and knew what we had to do. I was able to rationalize it in my head a little even though deep down I knew it was no use "It has a 100 minute wait, how can it possibly suck? Maybe we just didn't appreciate it last time. Yeah... that's it. It's a classic Disney attraction, we just don't "get it". Hooray! Let's fly to Neverland!"
Yeah, what a garbage ride...
The "animatronics" are bad, I'm pretty sure Peter Pan only appears in the ride like twice and the ride basically has no redeeming qualities whatsoever. I don't care what the purists have to say, if they gutted this disastrous attraction and replaced it with an awesome, Shanghai style Peter Pan ride I would be thrilled. It'll never happen though because people happily stand in multi-hour lines to ride this thing. Yeah, I know the cars are "flying", so are the cars on the Haunted Mansion in Rehoboth beach. It's a family owned park and they built the ride themselves on a seaside park budget. I like that better than Peter Pan's flight and it's probably not even on my top 10 list of rides named "Haunted Mansion" (or it wouldn't be, if I had such a list
).
How the hell do people wait 80 minutes for Navi River Journey (which is really cool) and (at least during our two rides with the people in the back of our boat) audibly bitch relentlessly about how it wasn't worth the wait, but they wait 100 minutes for this ride that's less than half as long and sucks and they rave about it? Nostalgia is a hell of a drug.
... there. Now I feel better. It's almost like I'm back to writing a real trip report and not an advertorial for Disney World. With that said, time to snort another line of pixie dust because...
Haunted Mansion seemed like a perfect way to end our visit to Magic Kingdom. Without Splash Mountain running it's easily my favorite ride in the park and there's no denying the fact that it's an all around brilliant attraction. Depending on the day, I might tell you that this is my favorite ride on WDW property.
There was a bit of wait even with Fastpass, but nothing terrible. We hung out under the awnings in the queue and passed the time by taking ominous mansion photos with the grey sky and playing my new favorite app game... "What can I get a Fastpass for this time?".
Spoiler alert: It was Everest.
As always, the ride was great. The amount of detail is insane, it's super long and it's truly one of the greatest rides ever created. I know, I know... we've got another hot take here.
It's absolutely insane to me that an effect that's half a century old at this point and couldn't possibly be simpler creates such amazing, jaw dropping visuals. Even with all of the modern technology in the world I don't think that ballroom scene could be any better but honestly the whole ride is great. It also seems like they keep adding to it, but it's also possible that I just keep noticing new things since it's pretty much sensory overload.
After disembarking from our doom buggies and failing to make final arrangements at the end of the tour we stumbled back out onto the midway to see that the rain as starting to lighten up a bit. We popped into the Emporium real quick so that Brit could stock up on the essentials and then made our way back to the TTC so we could grab the car and head over to Animal Kingdom.
We arrived at Animal Kingdom about 90 minutes before close and had tentative plans to meet up with Robb for our first Flight of Passage ride. First thing's first though, the rain had let up for a second and we were going on an Expedition.
The rain had stopped for a bit when we got in line, but by the time we got back in line it was already picking up again. Lucky for us it wasn't too bad during the ride so we still had an absolute blast, unfortunately the second we hit the uncovered brake run it picked up with a vengeance and we almost drowned.
We hung out in the Everest gift shop for a bit to ride out the rain, grabbing some merchandise in the process (because this ride is AWESOME) and a few minutes later the rain all but stopped and we decided to venture out. We started heading towards Pandora, grabbing a beer along the way. By the way... it was really surprising to me that Disney's food prices seem entirely reasonable for a theme park. Sure, things aren't as cheap as they would be outside of the park, but compared to Six Flags, Cedar Fair or Universal I found them to be quite reasonable. I forget what kind of beer I had (they only had one or two things so I think it was some crap like Bud Light), but $7.50 for a beer at Disney World isn't really all that bad... especially not when Great Adventure charges $10.
As we began walking it started to rain again which was a real bummer since I was drinking a Bud Light out of a plastic cup and the last thing Bud Light needs is to be watered down any more than it already is. Robb shot me a message asking about weather at the park, to which I responded that it was alternating between a fantastic night at the park and a complete f*cking monsoon every 5 minutes. He seemed unfazed because... Florida and told us he was on his way. In the meantime, we made our way over to Satu'li Canteen in Pandora to eat some of those weird burger pod things. They were pretty cool... gimmicky for sure, but fun to eat. The star is really the dessert though. I forget what we had but it was some blue thing and it was AMAZING.
Robb met up with us while we were chowing down on pods with about 15-20 minutes to go before park close. We hung out for a bit but with about 10 minutes left we made our way back into the monsoon and over to Flight of Passage. On the way, he pointed out a beer place and told me to try the green beer. I didn't need any convincing, but unfortunately the tap totally crapped itself and in the interest of time I grabbed another one of their signature beers which was also amazing and we all headed into the queue.
The wait time was posted at 95 minutes, but we didn't mind at all and that was actually a pretty short wait for Flight of Passage. Robb was confident that it would be way shorter though, and it turned out he was absolutely right. We were into the first pre-show in less than 30 minutes. I actually had to chug my beer.
This doesn't happen often but I really don't even know what to say about this ride because I'm still trying to process happened to me on that thing. I know it's a simulator but it didn't feel like one. It felt like we were on f*cking banshees flying around Pandora.
First of all, the ride vehicle feels like it moves a LOT compared to most simulators. Second of all, the thing was breathing (no... for real, they make the banshee feel like it's breathing) and third of all the visuals are ridiculous.
Normally when you look around and see the other ride vehicles on a ride, it takes you out of it a little but here I think it actually made the whole thing feel even more amazing. We looked down and saw what felt like an endless tower of people riding this thing which we didn't expect since you actually board in a really small room. I've never seen anything like it, and even as a theme park guy I didn't fully "get it".
More importantly, the animation itself is totally insane and you don't see the end of the screen at all. The only explanation I have for how this ride works is that this sh*t was real and I was flying on a Banshee. It's THAT convincing.
Flight of Passage is one of the most amazing rides I've ever experienced in my entire life and it was an amazing way to end our two days at Disney. It makes every other motion simulator I've ridden look like a steaming pile of sh*t and it's a serious contender for the best ride at Walt Disney World. I could gush about this thing for days, and I'm honestly STILL trying to process it.
-----------
Thanks again to Robb for being such an awesome host and showing us around Walt Disney World. Those were some of the most fun days we've ever spent in a theme park.
Up next: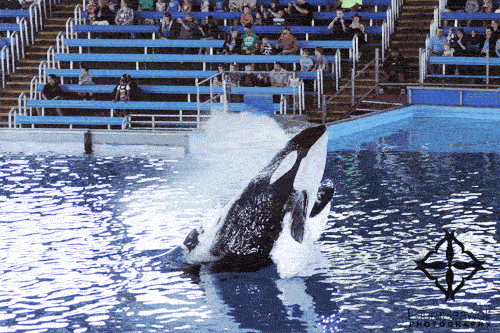 Last edited by
coasterbill
on Tue Jul 17, 2018 10:50 am.