It's not often that I get a write about a totally new theme park experience to me, so that's what made our first visit to a KidZania even that much more special! In short, the concept behind KidZania is that it's a kid-sized replica of a real city for ages 4 - 13 that allows kids to work at different jobs and have fun while learning learn what it's like to be an adult. The jobs and activities range from working at a fast food burger joint to doing complicated surgery, from being an airline flight attendant to a fireman.
The location is HUGE, totally overwhelming in some respects, but completely amazing! There is just so much for kids to do at these indoor parks and the attention to detail is absolutely stunning. Seriously, these parks are themed better than 99% of American amusement parks!
As the kids work at their different jobs, they earn money that they need to go deposit in their bank account, and then at the end of the day they go shopping with the money they've earned. They can also spend their money on certain services around the city.
KidZania is located in about 15 different countries all over the world. The company started in Mexico City and locations besides there and Tokyo include Singapore, Dubai, Lisbon, Seoul, Jakarta, Kuwait, Mumbai, Sau Paulo, and London (opening later this year.) It's a concept that was tried in the USA (Wannado City at Sawgrass Mills near Miami) but just didn't work. I feel like it might be too complicated for the US audience and most American children, sad to say, may not have the patience or attention span for it. It's a shame because it's amazing!
Basically, KidZania is the coolest theme park that no one on this forum is allowed to visit! lol
More info:
http://www.kidzania.jp/tokyo/en/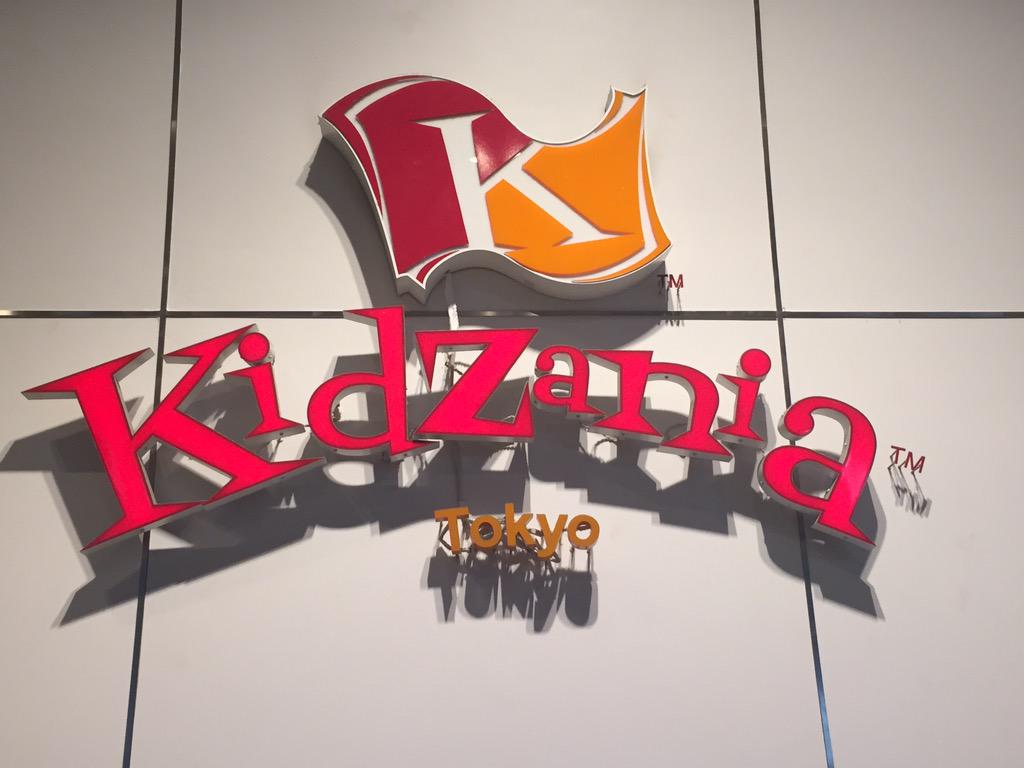 Today Kristen is trying out a different kind of theme park!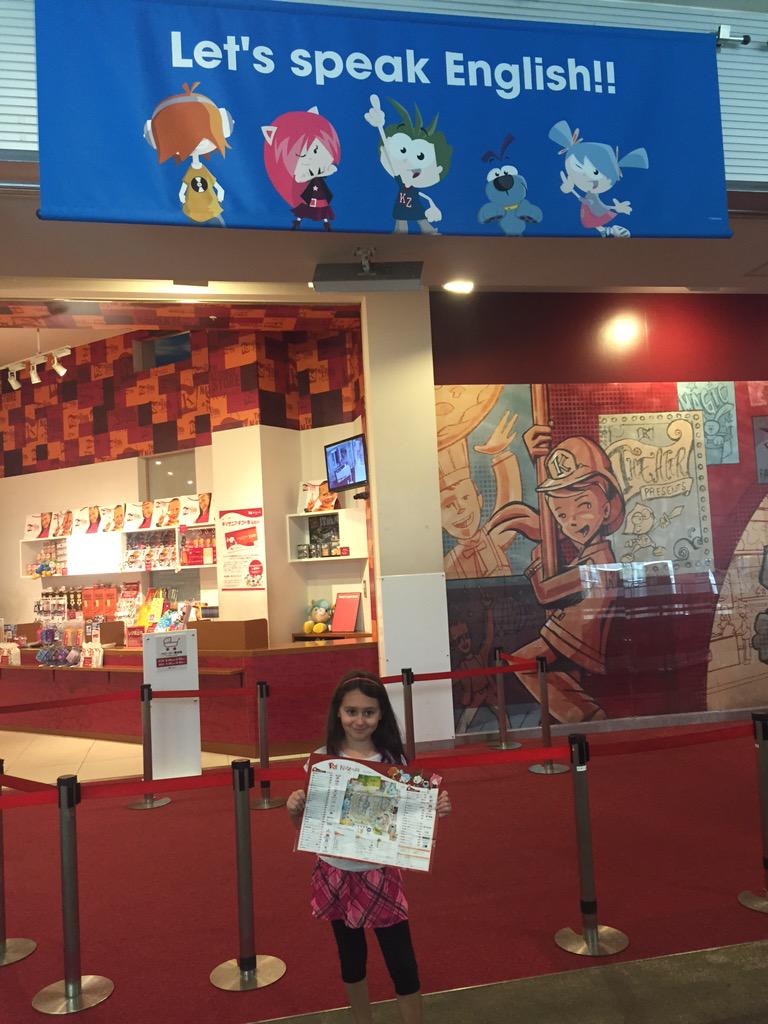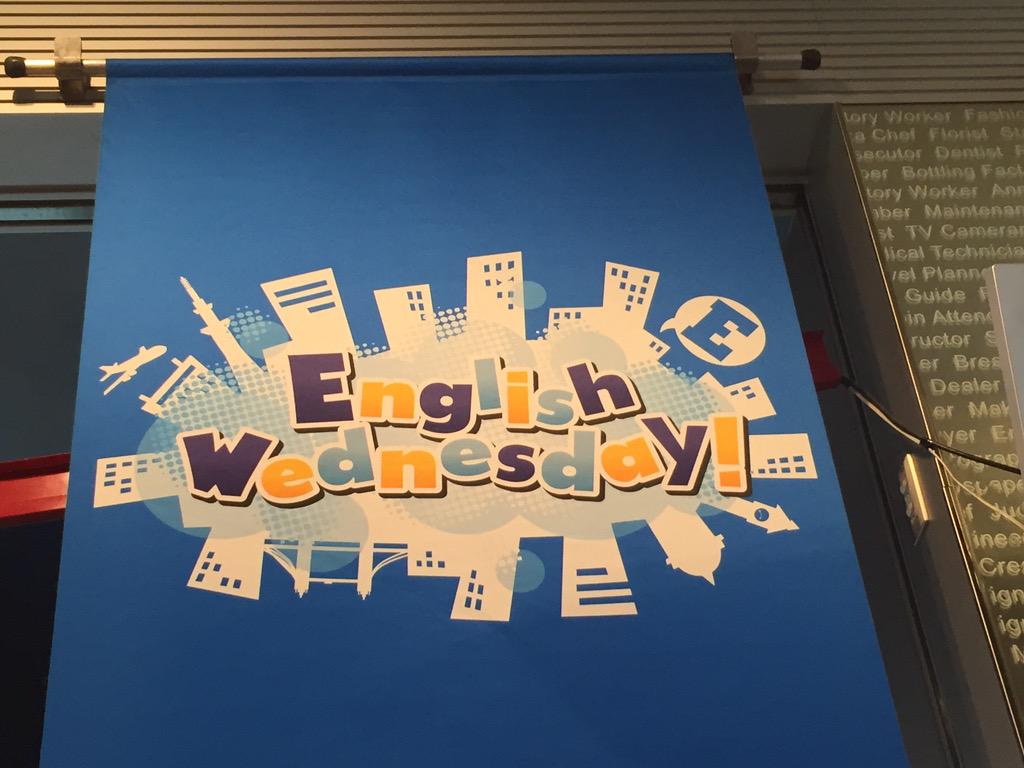 Every Wednesday is "English Speaking Day" to encourage some of the local English speakers to come visit KidZania and to help school groups practice their English.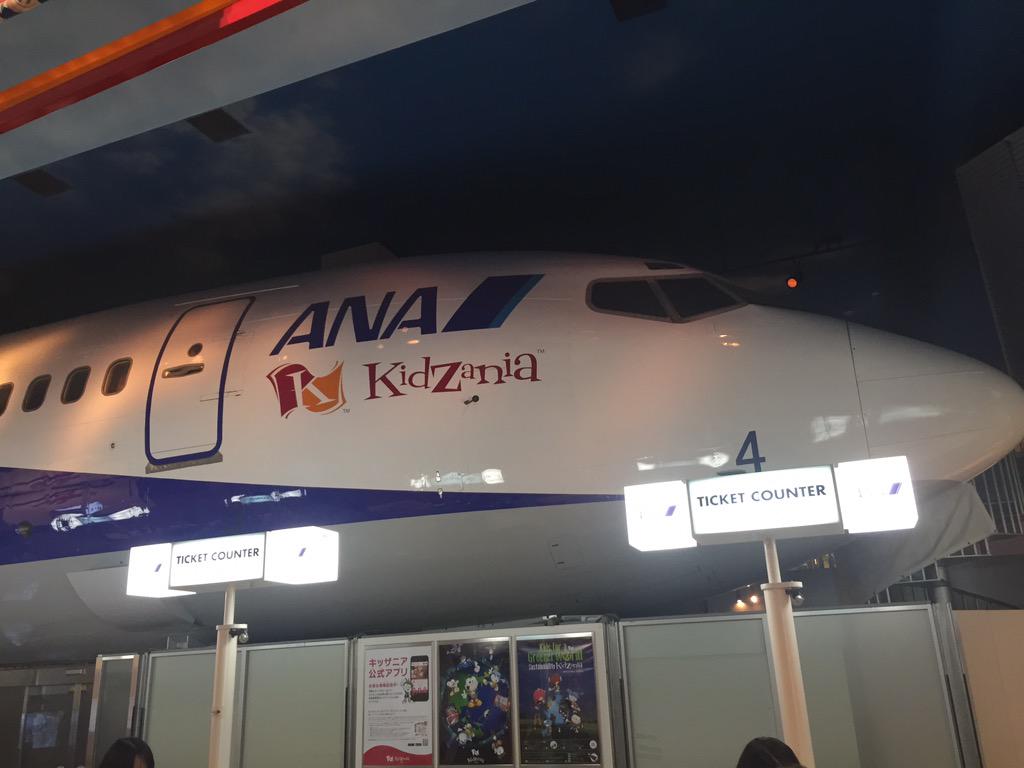 You enter KidZania via the airport!
The concept behind KidZania is that kids get to role play real-life jobs & have fun while learning! Here's just a few...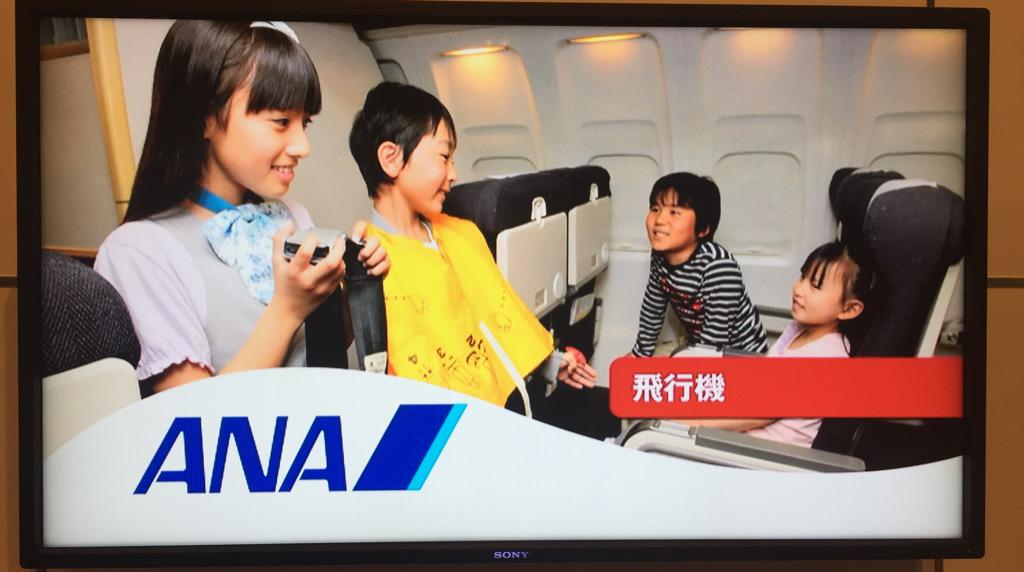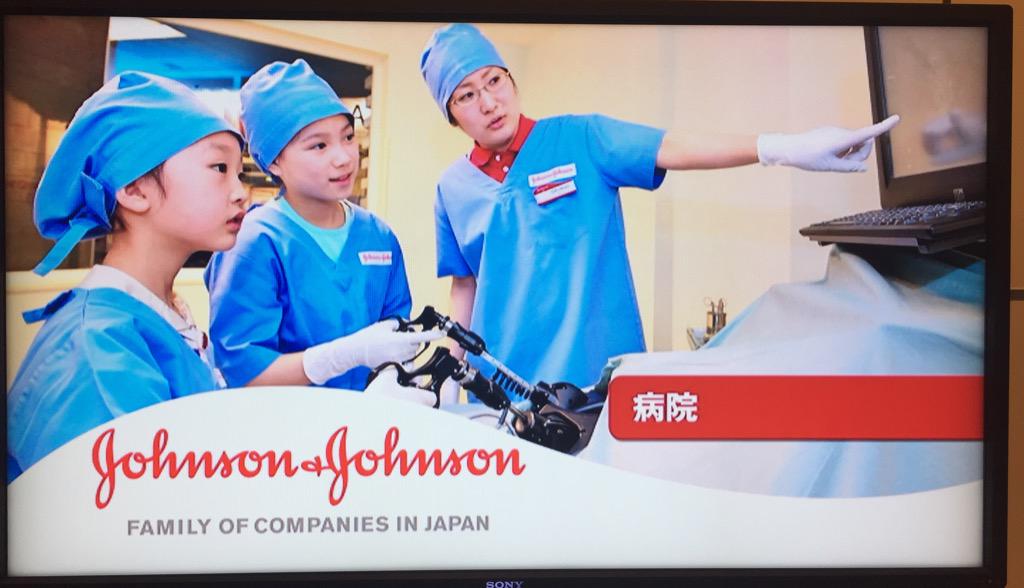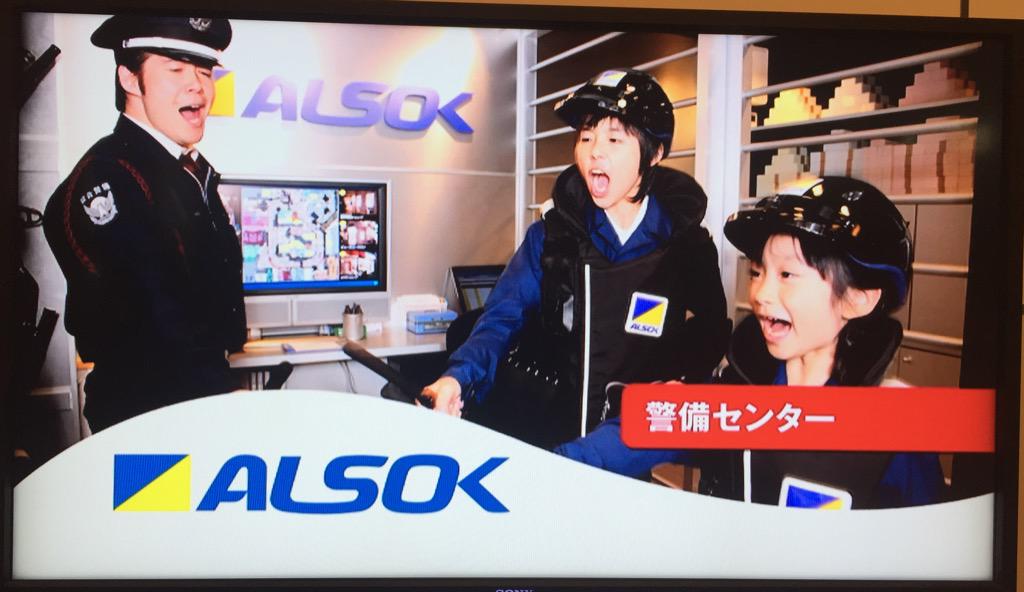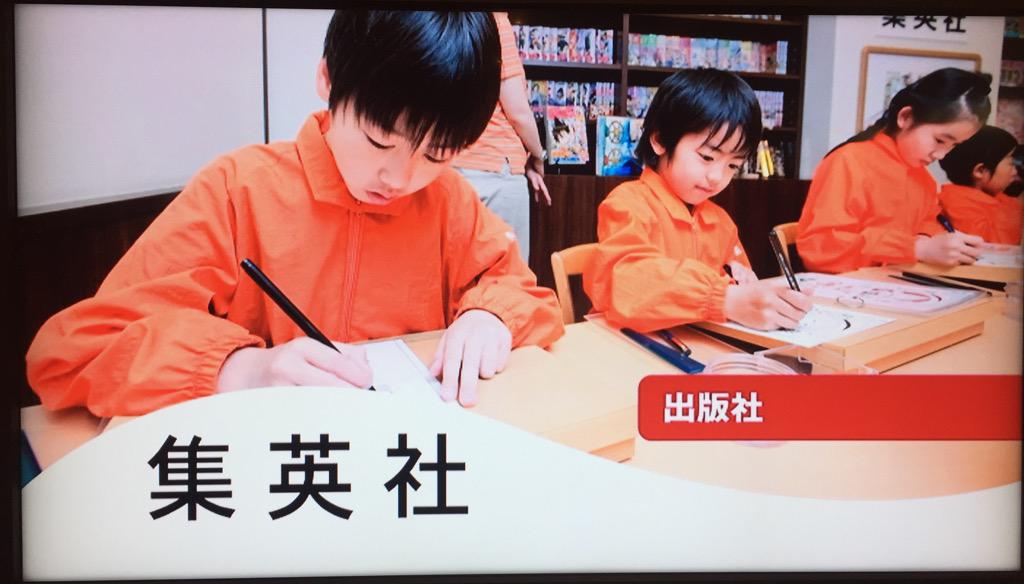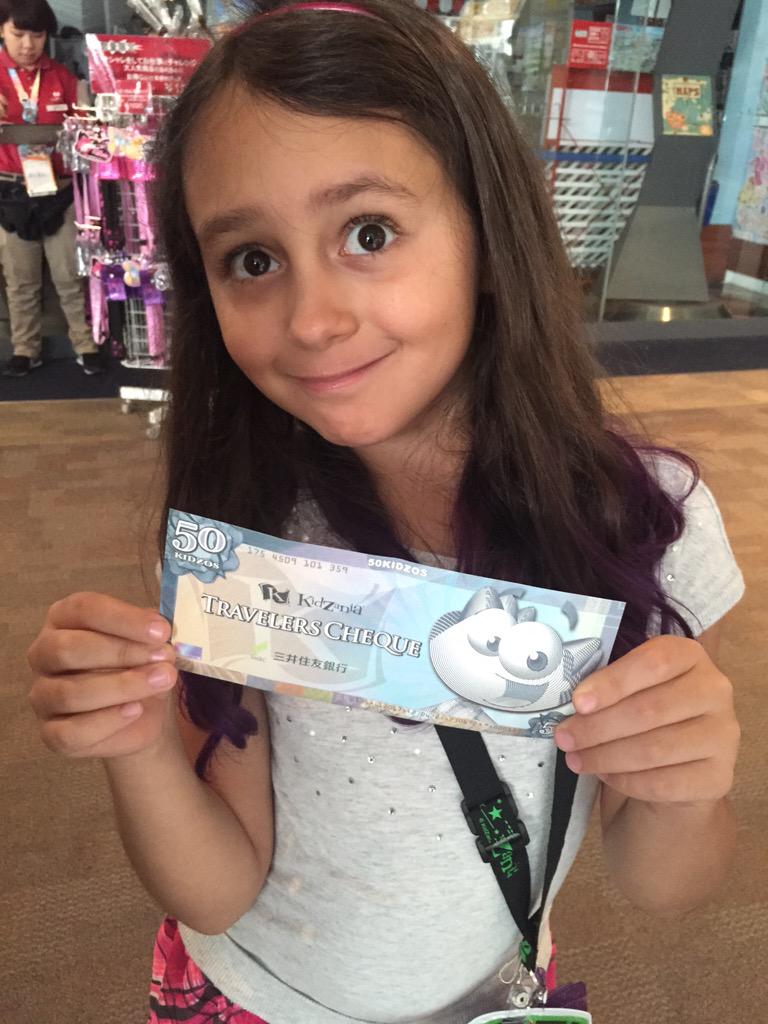 There's actual currency KidZania called "KidZos" & kids make or spend money depending if they're a customer or employee at a job.
The inside of KidZania is seriously themed nicer that most American amusement parks! lol Take a look...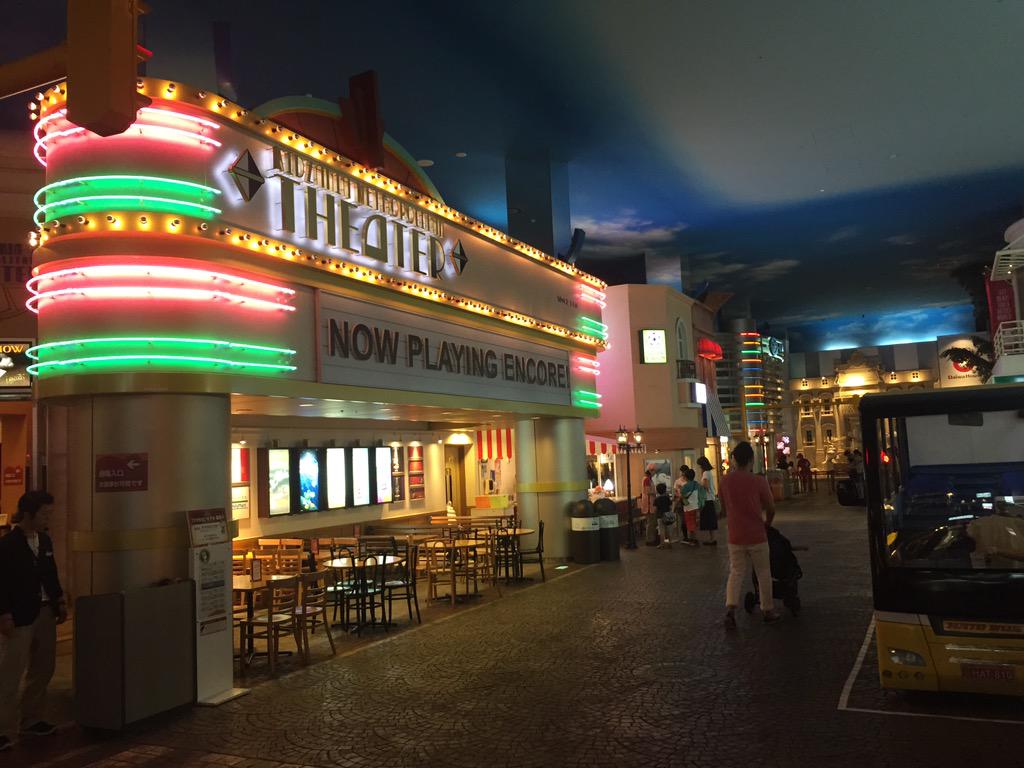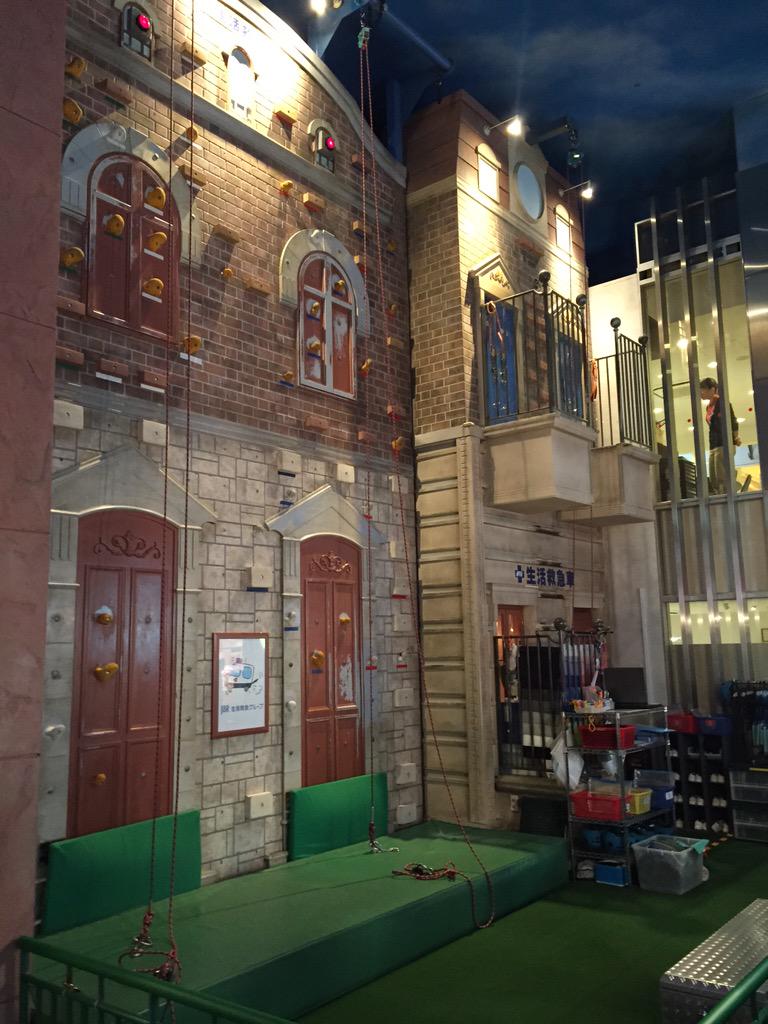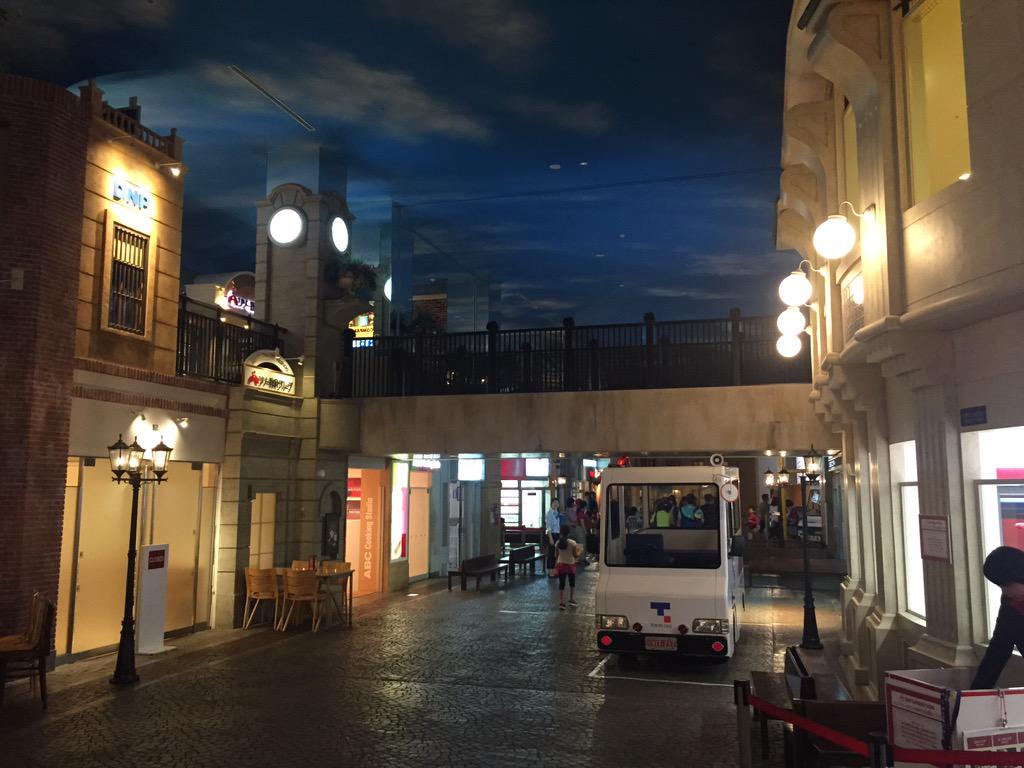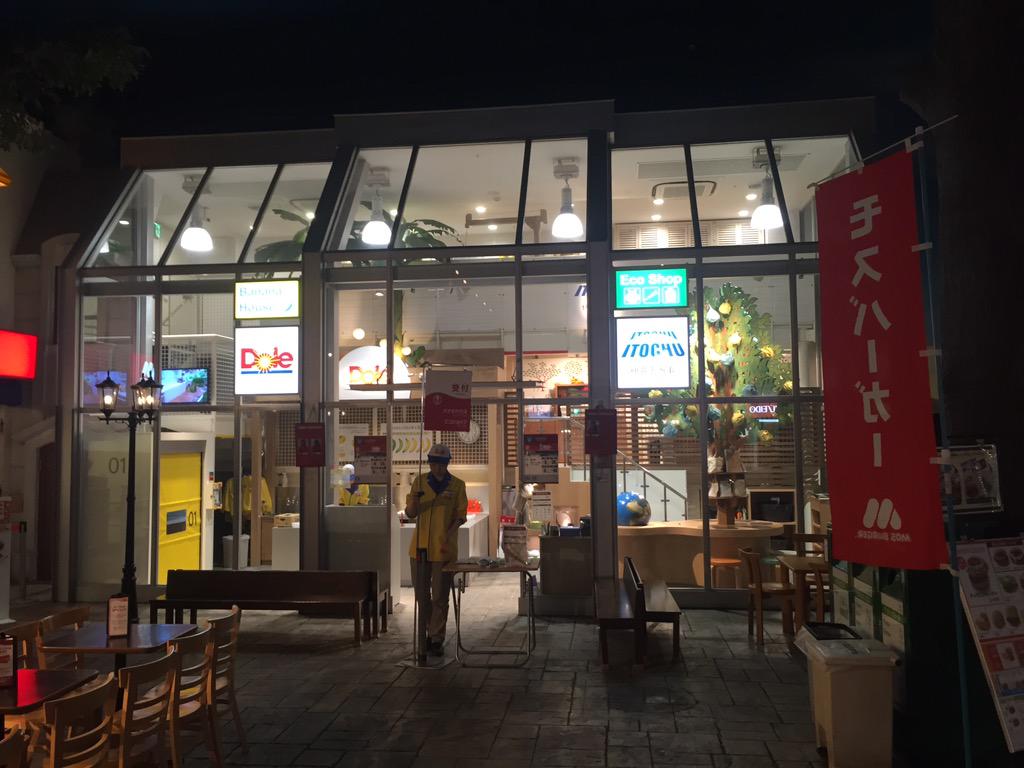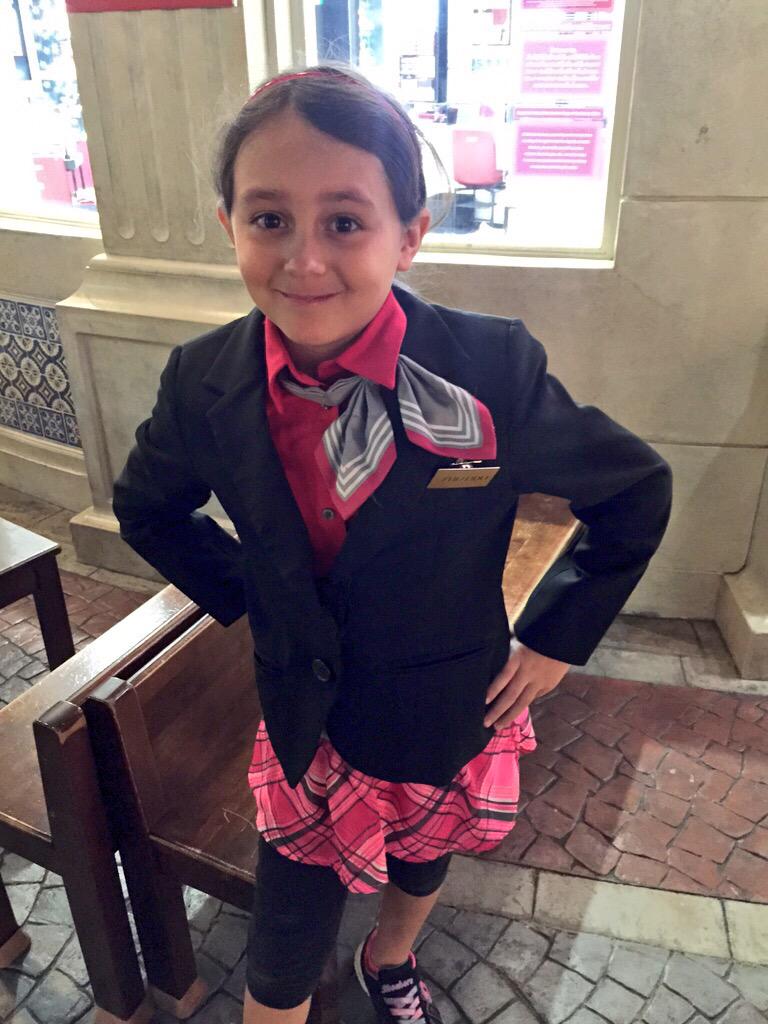 Kristen is dressed in her "beauty consultant" uniform getting ready for her first job!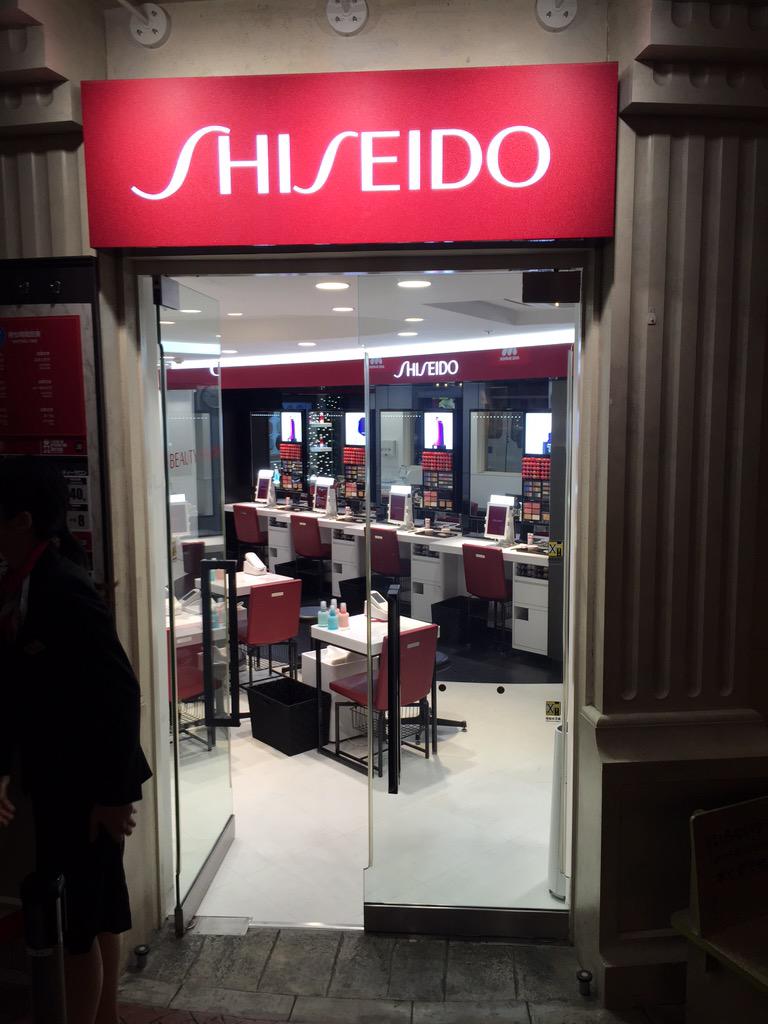 Here's a look at the inside of the shop she's going to work in.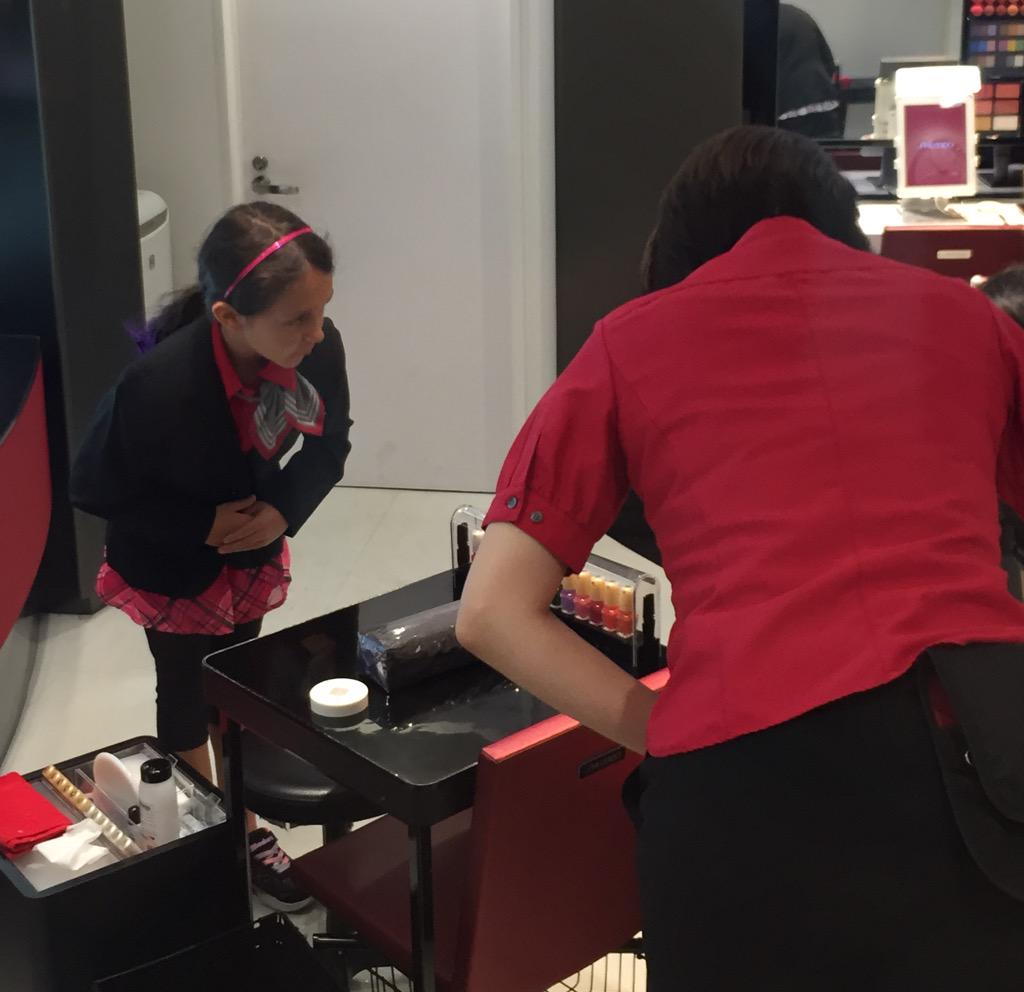 Kristen is learning proper Japanese etiquette for working in a department store including bowing!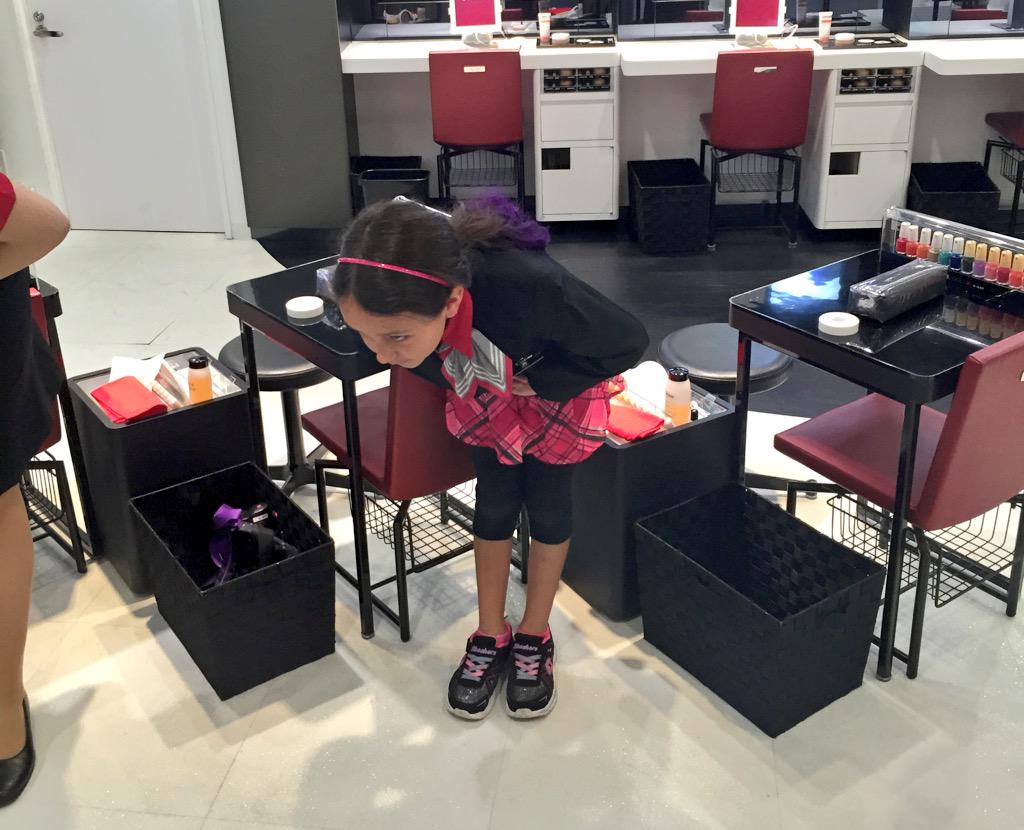 Kristen's shop has opened, she greeting her first customer, and she's going to work! This is amaZIng!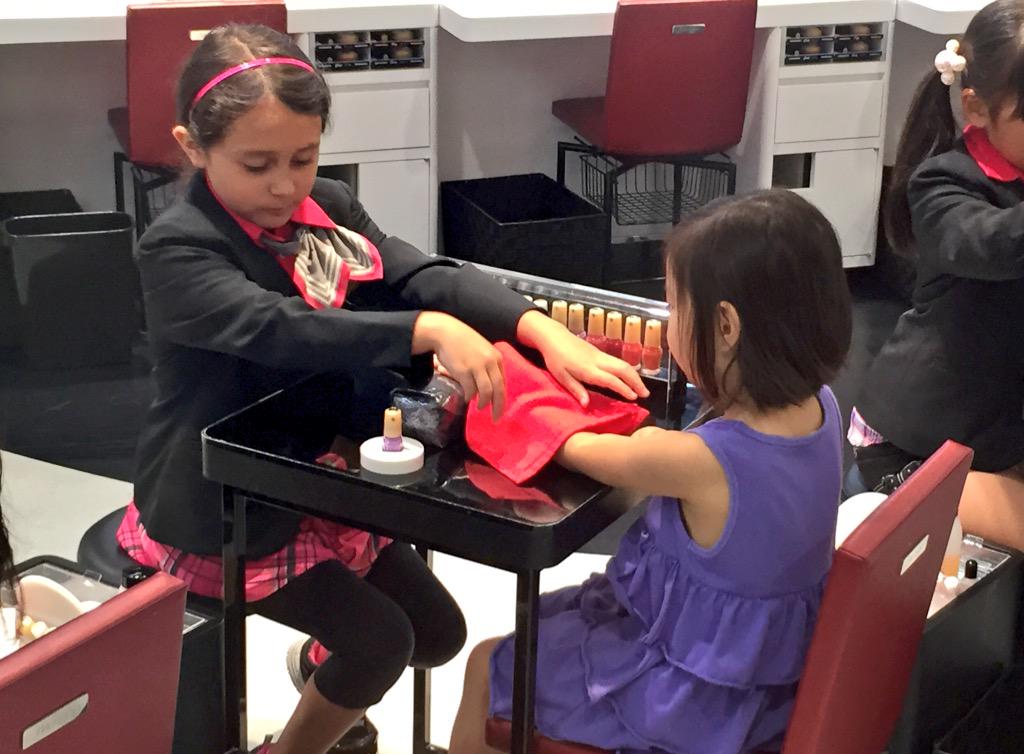 The attention to detail is amazing. The kids have to wash their hands, get into their uniforms, and carefully go through the motions that a real nail stylist would go through.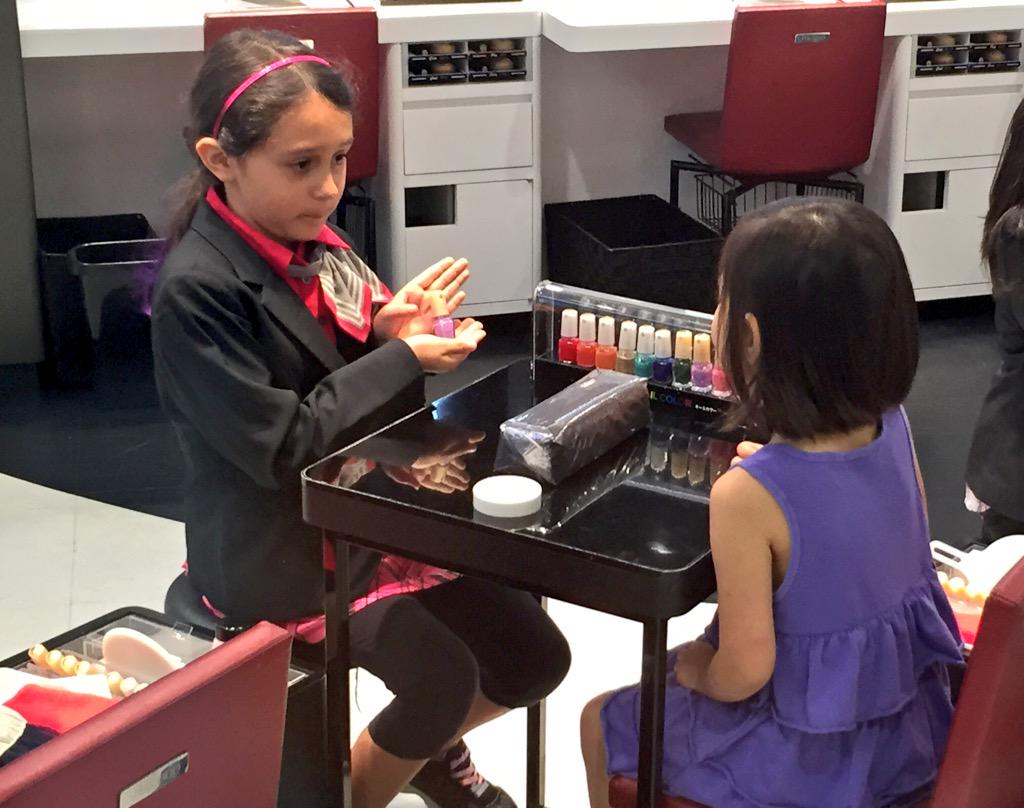 "You have chosen this color. Is this the one you want?"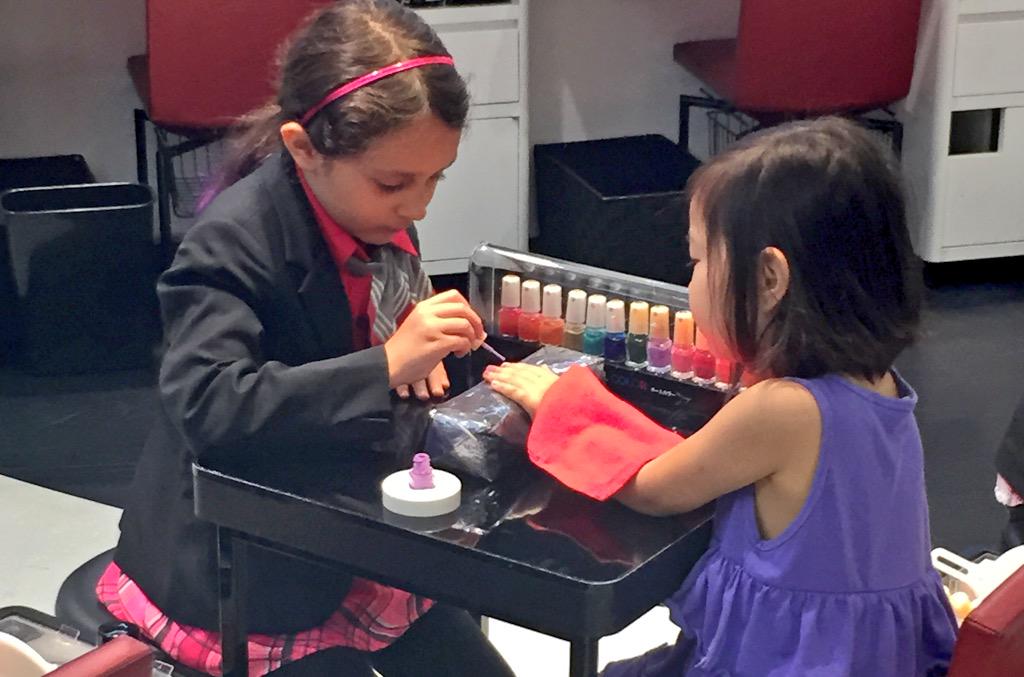 In this scenario, Kristen has chosen to be the employee to earn money, but the other girl has chosen to be the customer and is paying to get her nails done.
Kristen learning to bow like a proper Japanese girl is one of the cutest things ever!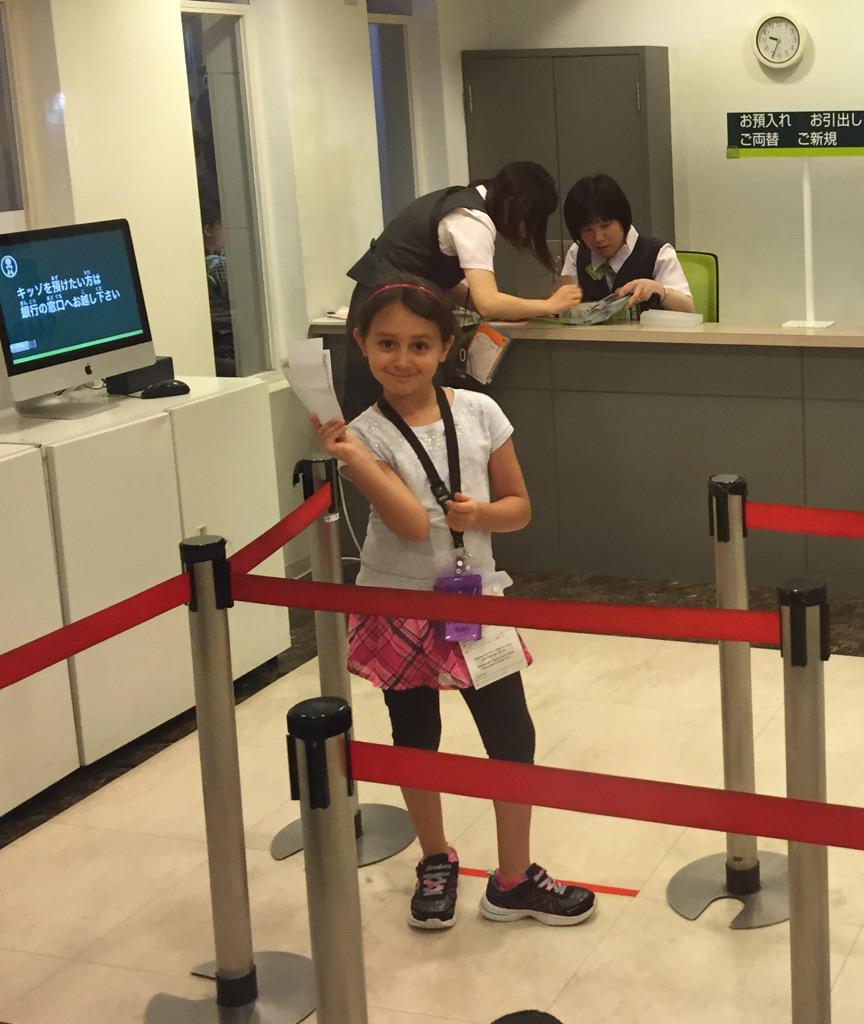 Like in real life, Kristen is depositing KZ money at the bank! There is even an ATM to make withdrawals!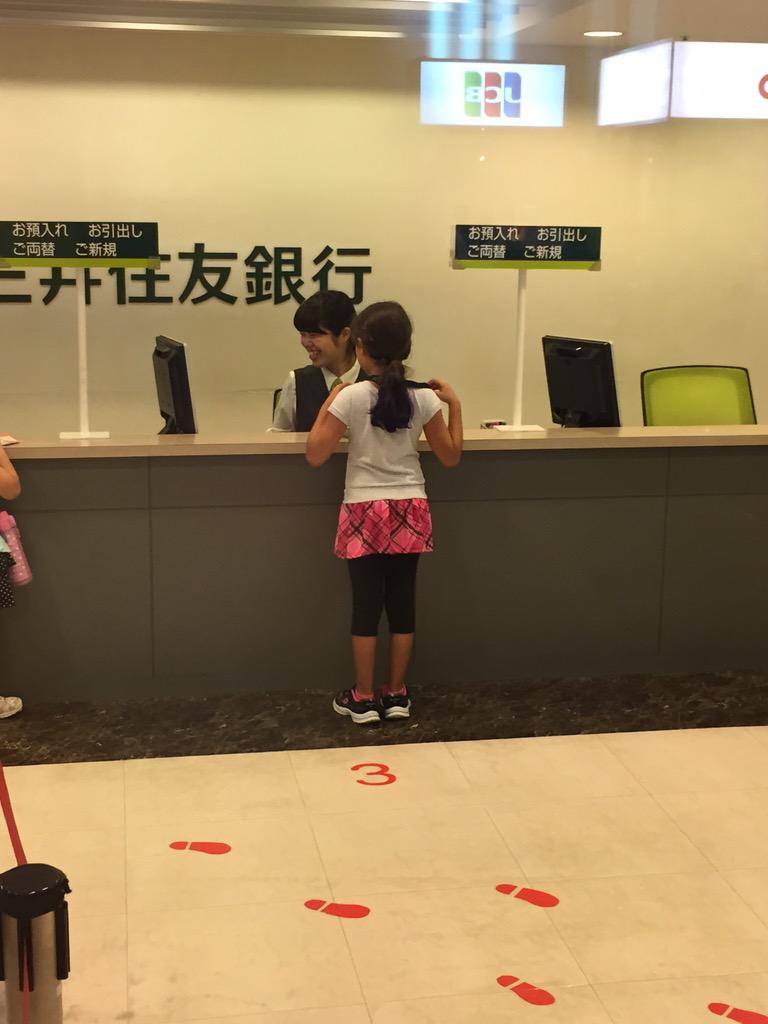 She goes to the counter...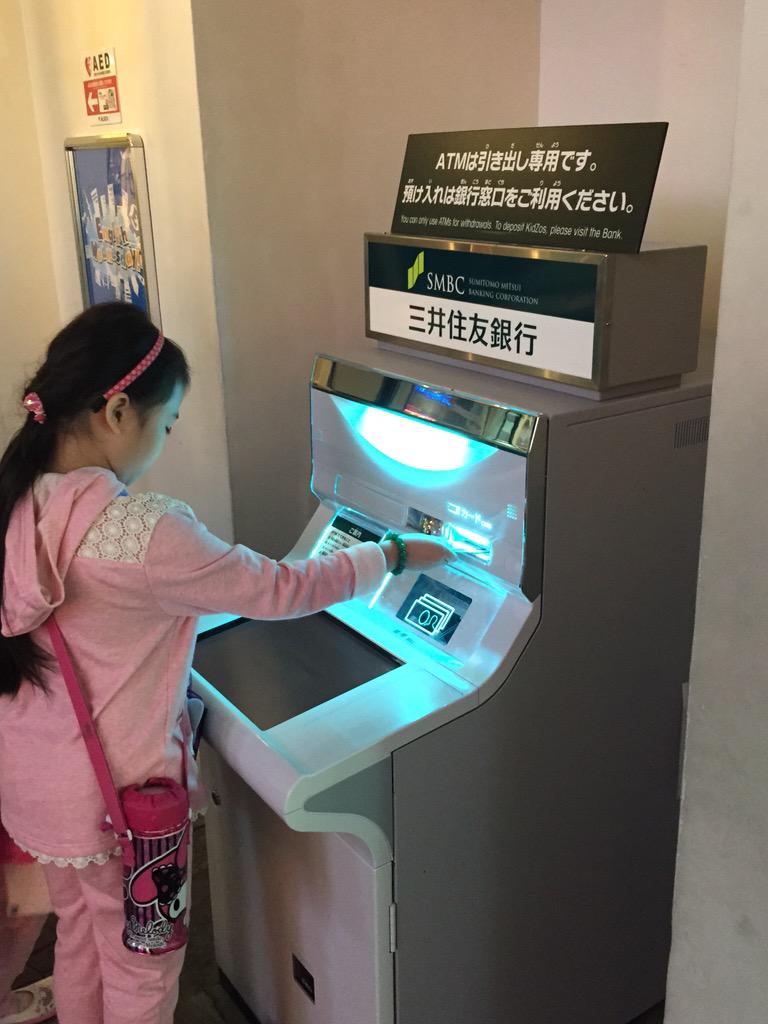 And there are even ATM's around the city that you can withdraw money at.
At KidZania kids learn everything from making burgers to being a dentist, food research to a bottling plant! Take a look...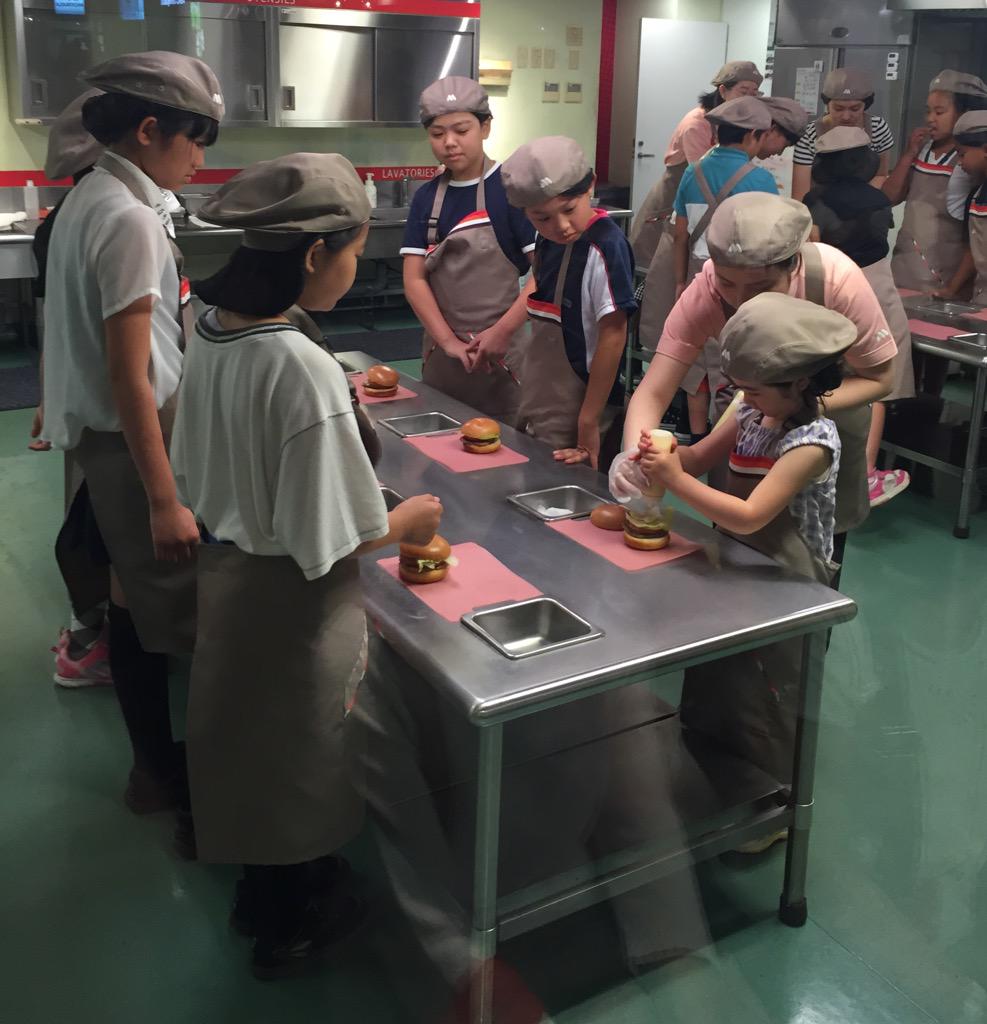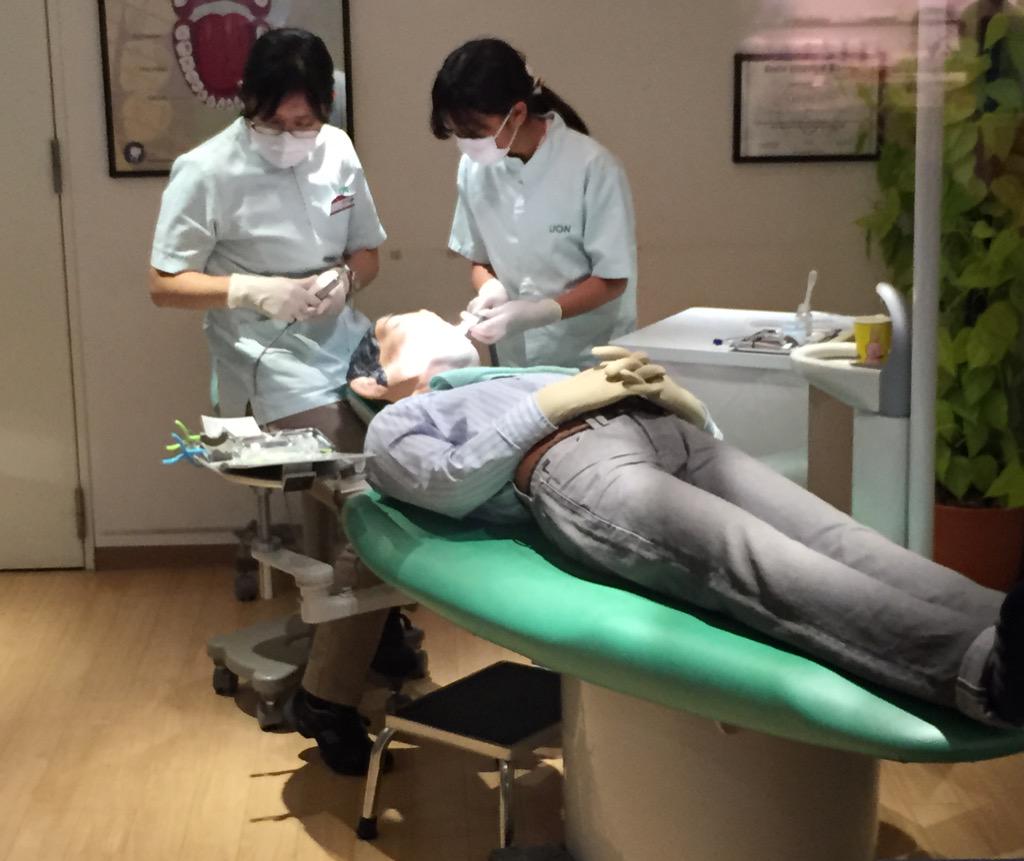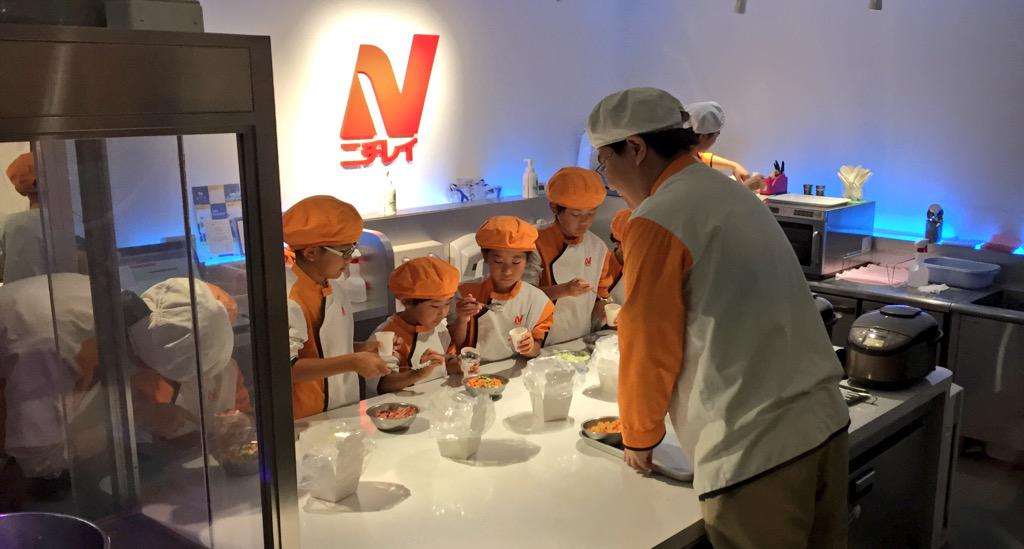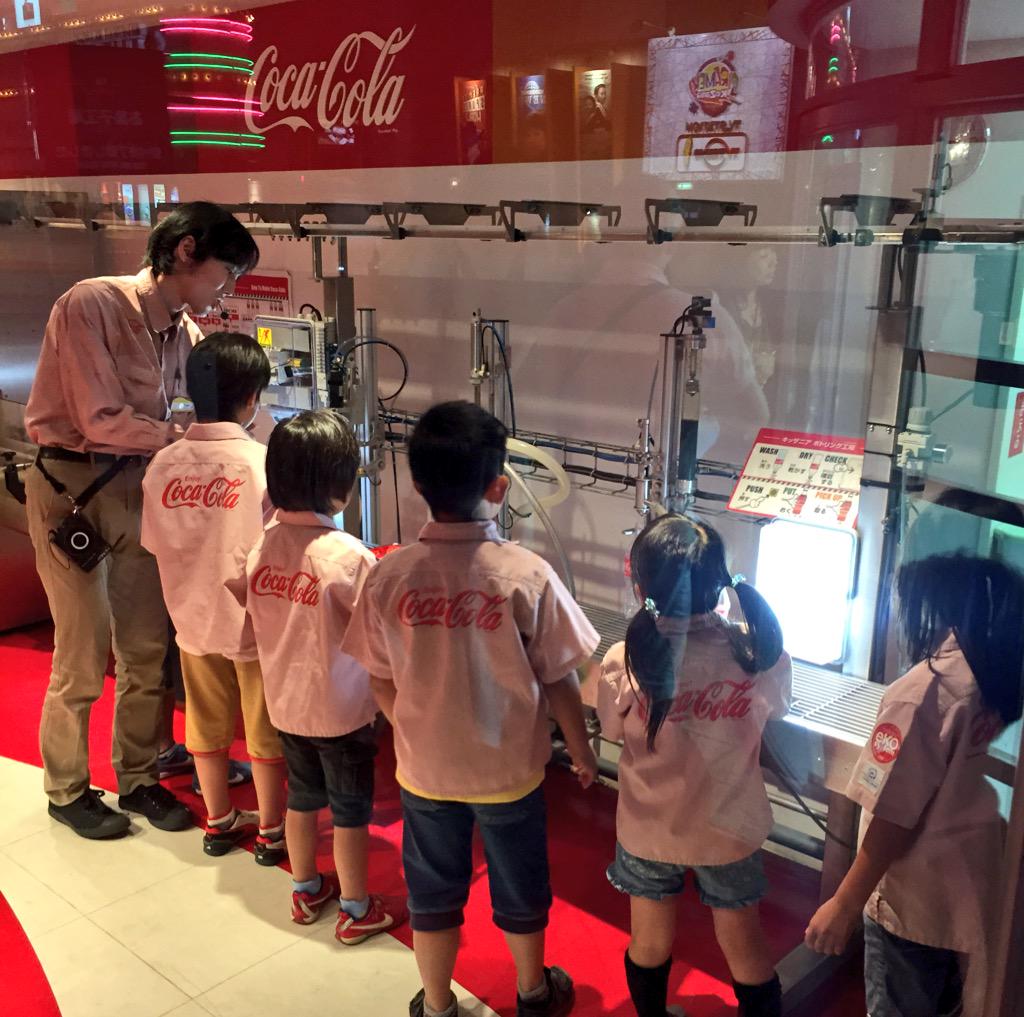 Kids can even train for the fire department & put out a fire at a burning building!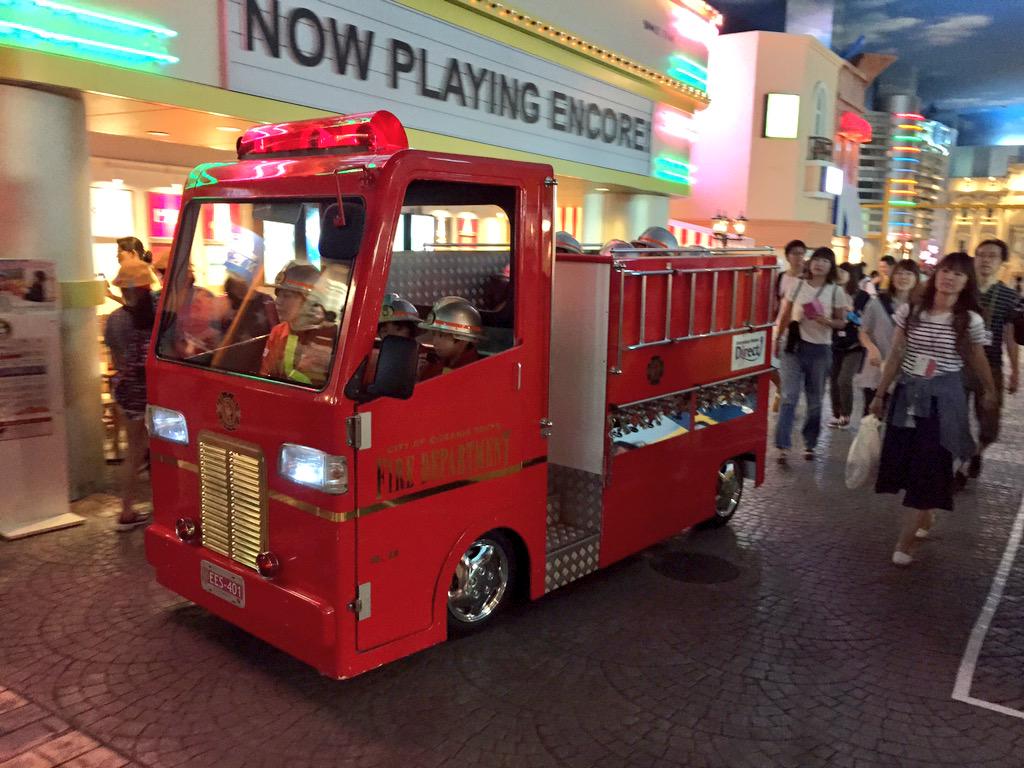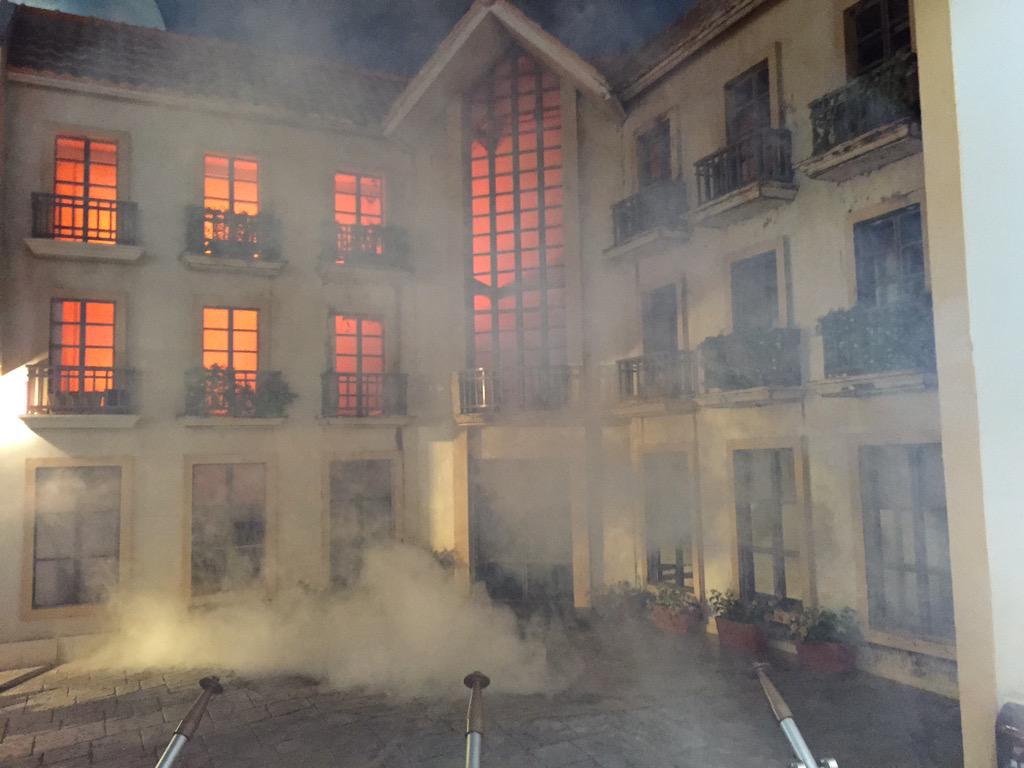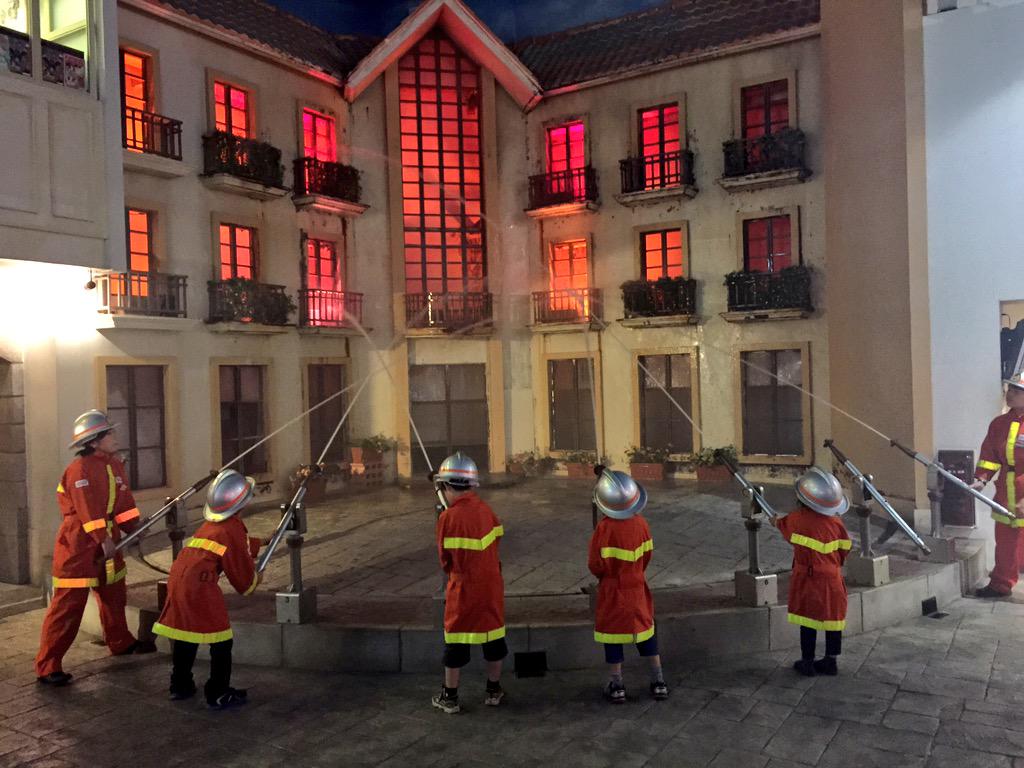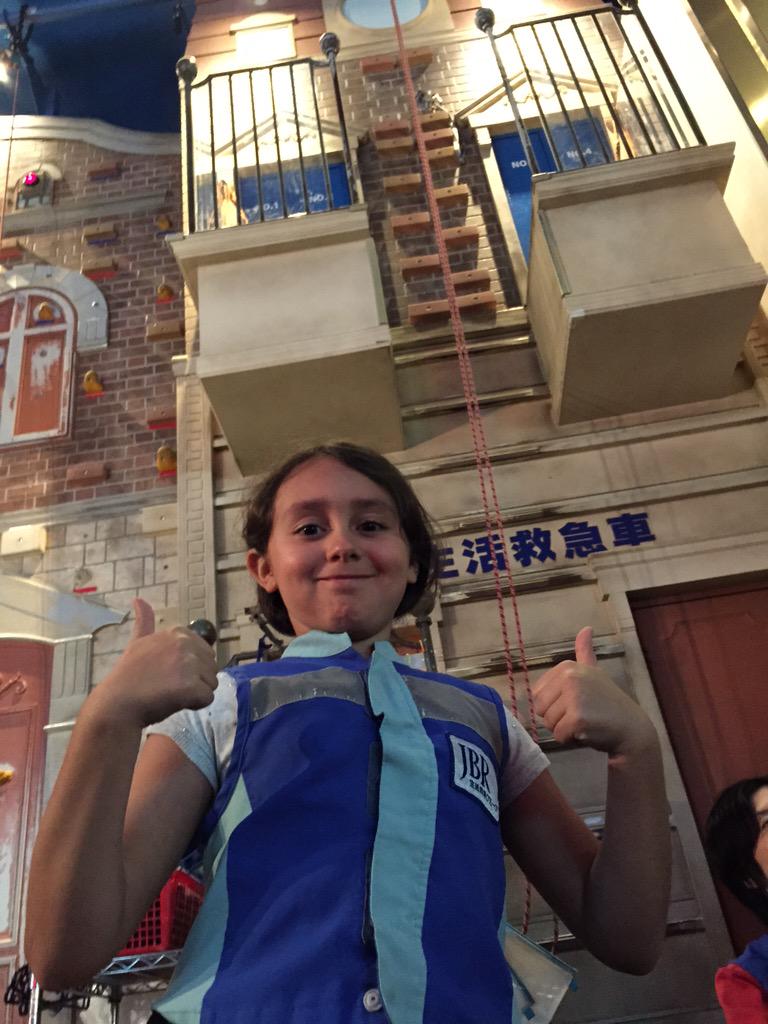 Kristen's next job was high-rise maintenance where she made a key, climbed a building, & changed a lock!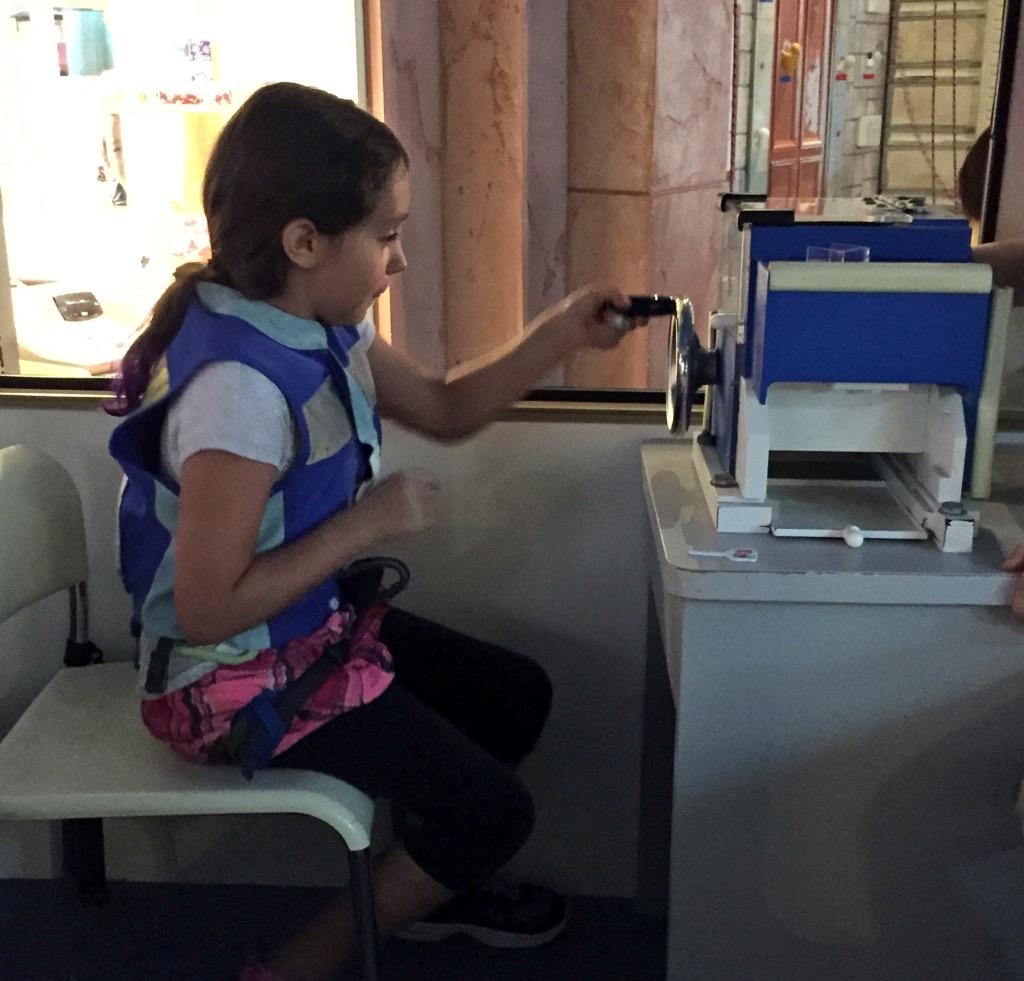 She actually had to duplicate a real key, which she got to keep!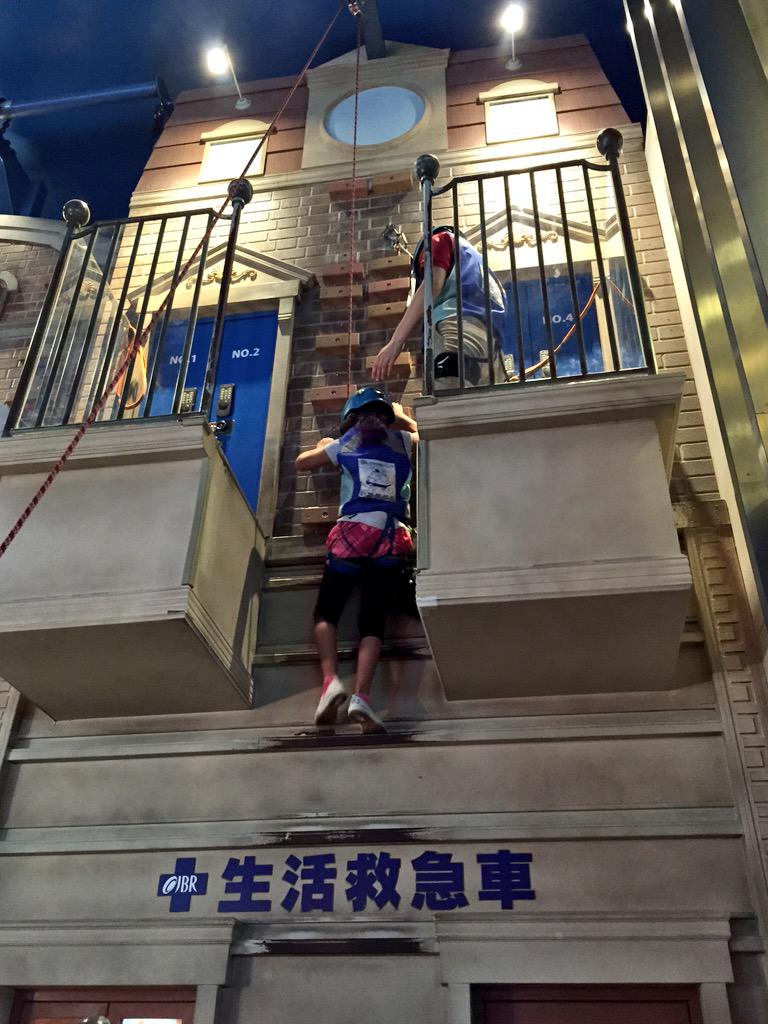 It's clever how this is mainly a "rock climbing wall" activity, but they've made a simple amusement park attraction to be so much more.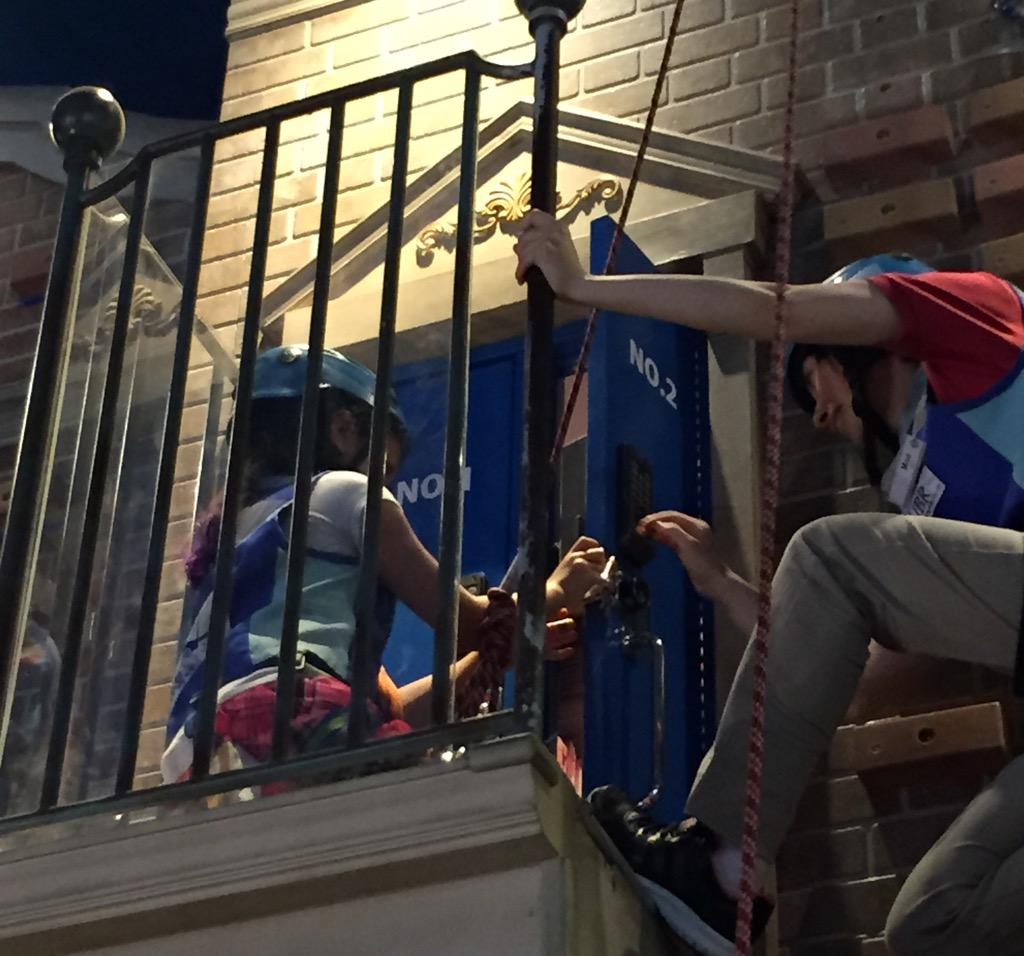 She actually had to change out the mechanics of a door lock!
These Overhead shots of KidZania show just how huge and awesome looking this place is! There is easily over 100 different activities for the kids to participate in.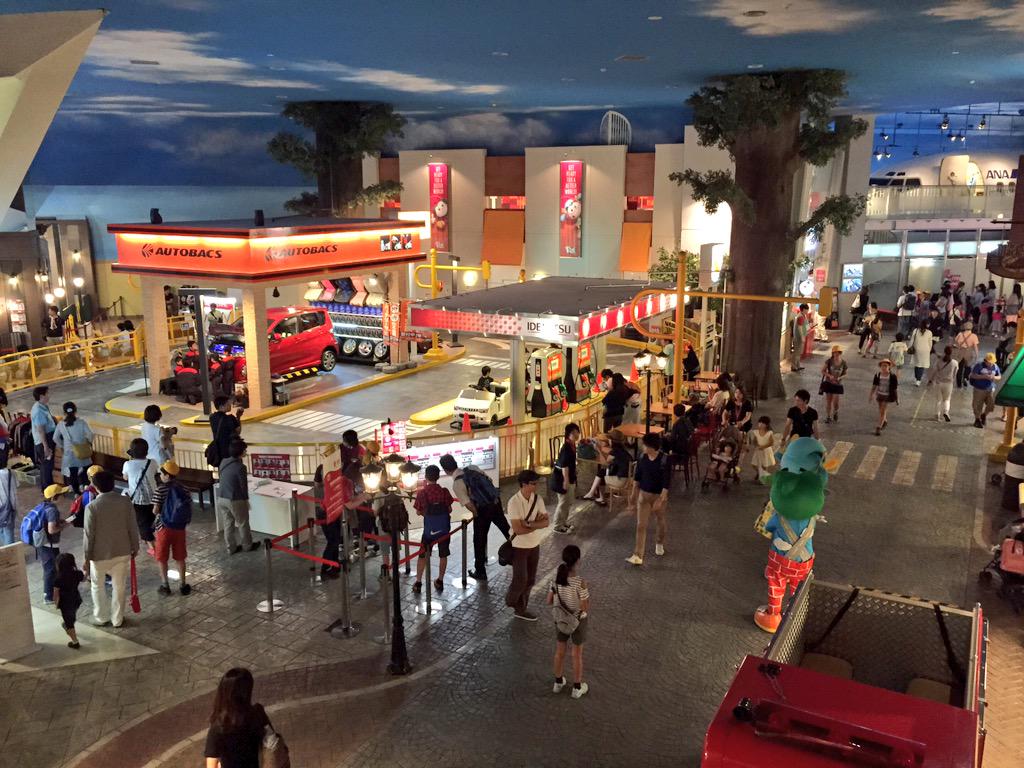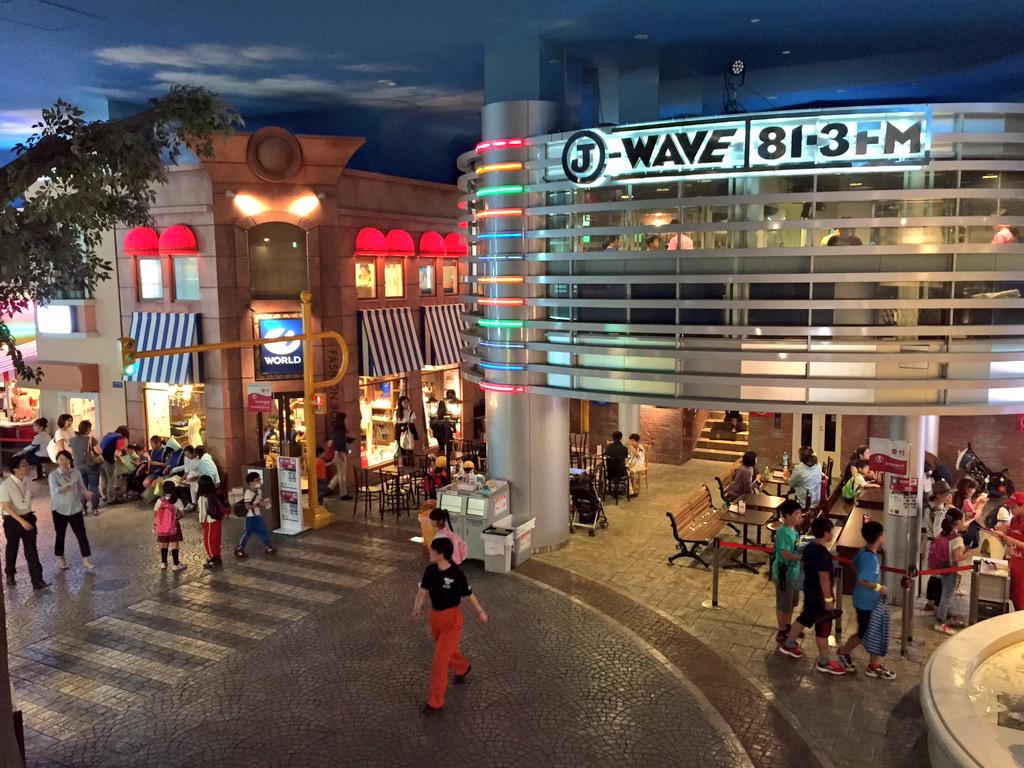 There are two sessions every day, and morning and afternoon/evening. We did the 9am - 3pm sessions and Kristen go to do 7 different activities.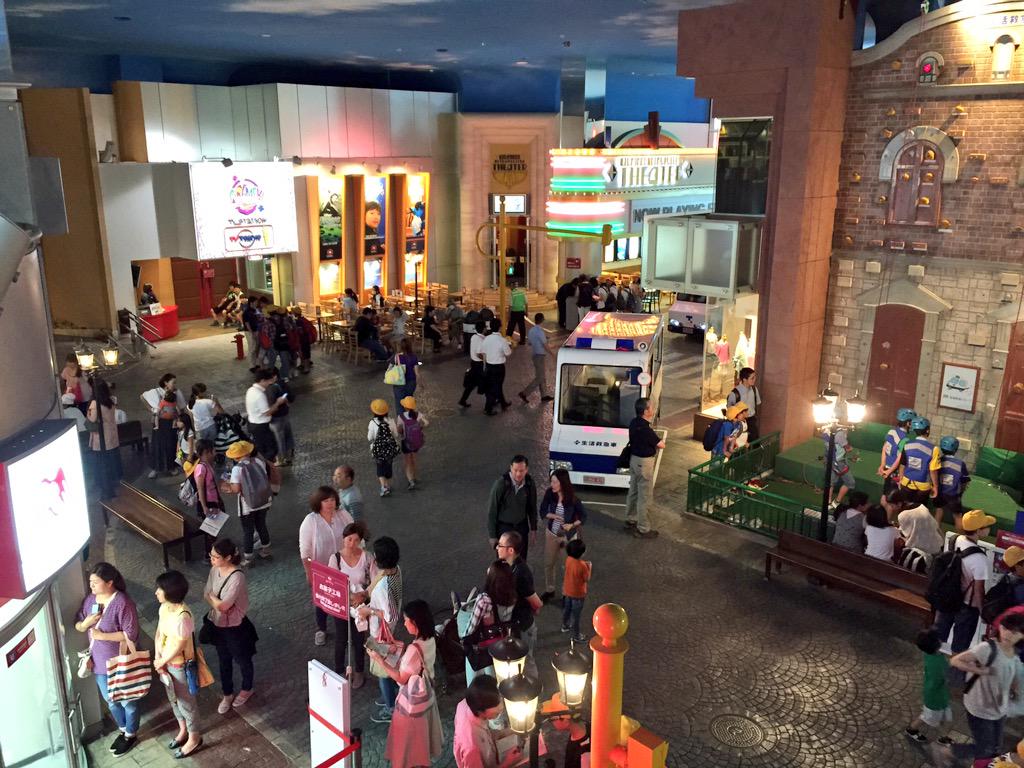 Each activity ranges between 20 - 40 minutes to complete.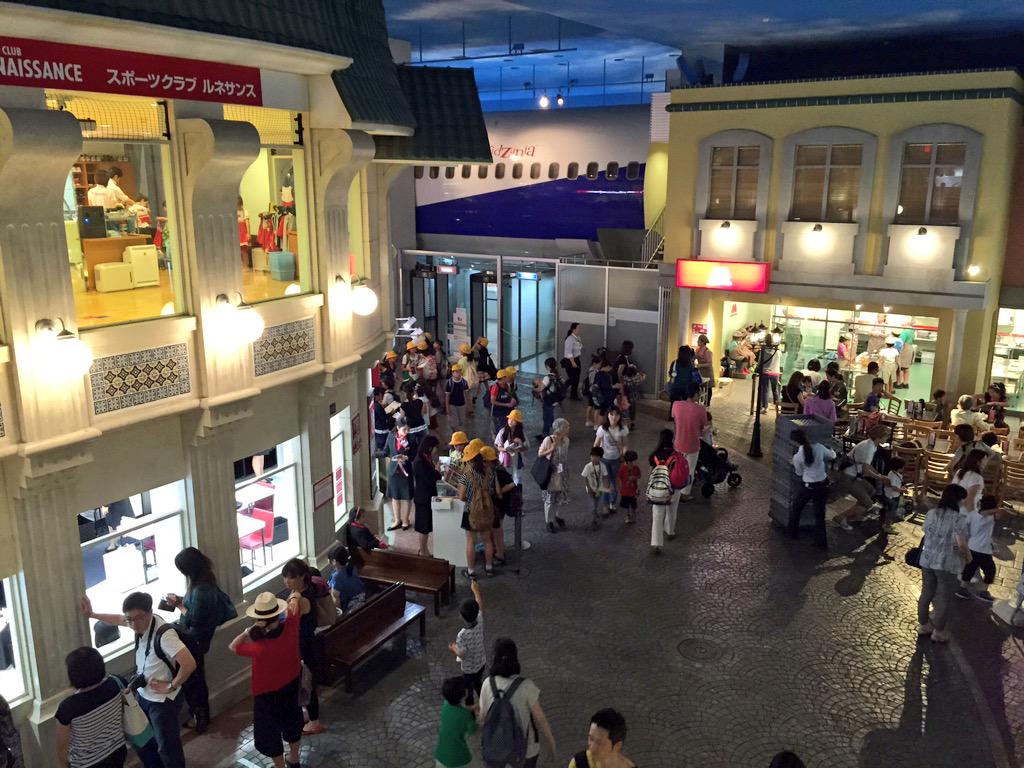 There is just so much to do, you can't possibly do it all in one visit, and it's great that this place offers so much for repeat visits.
There are real ATMs around KidZania that dispense KidZos money you earned so you can buy stuff from the shops!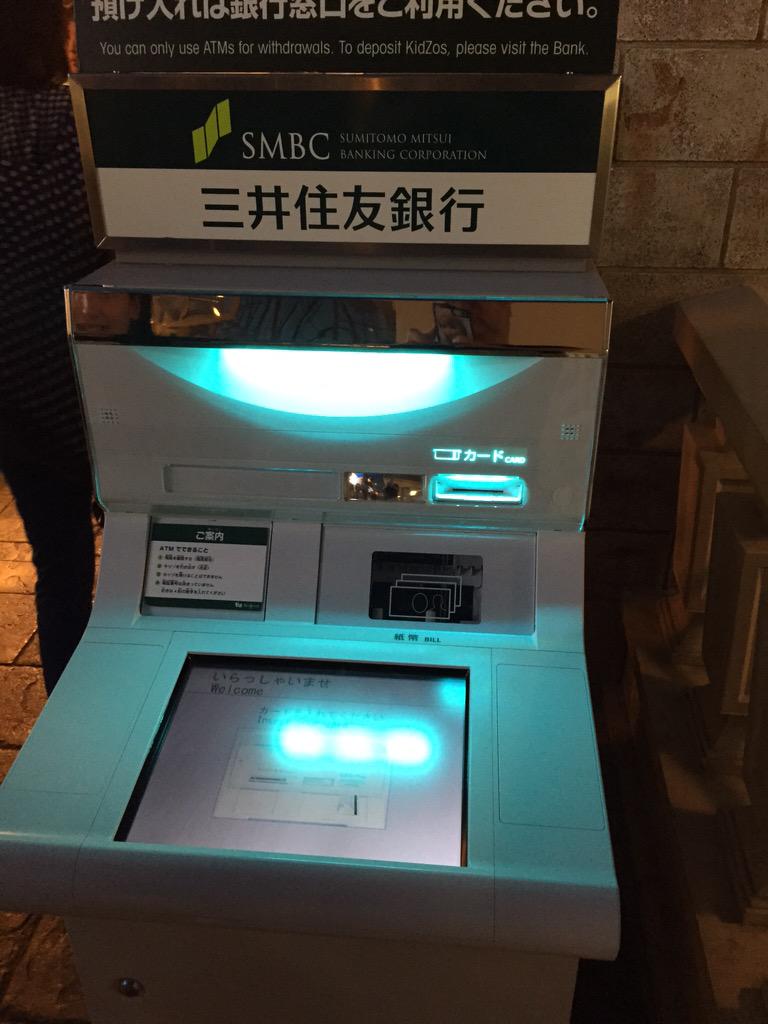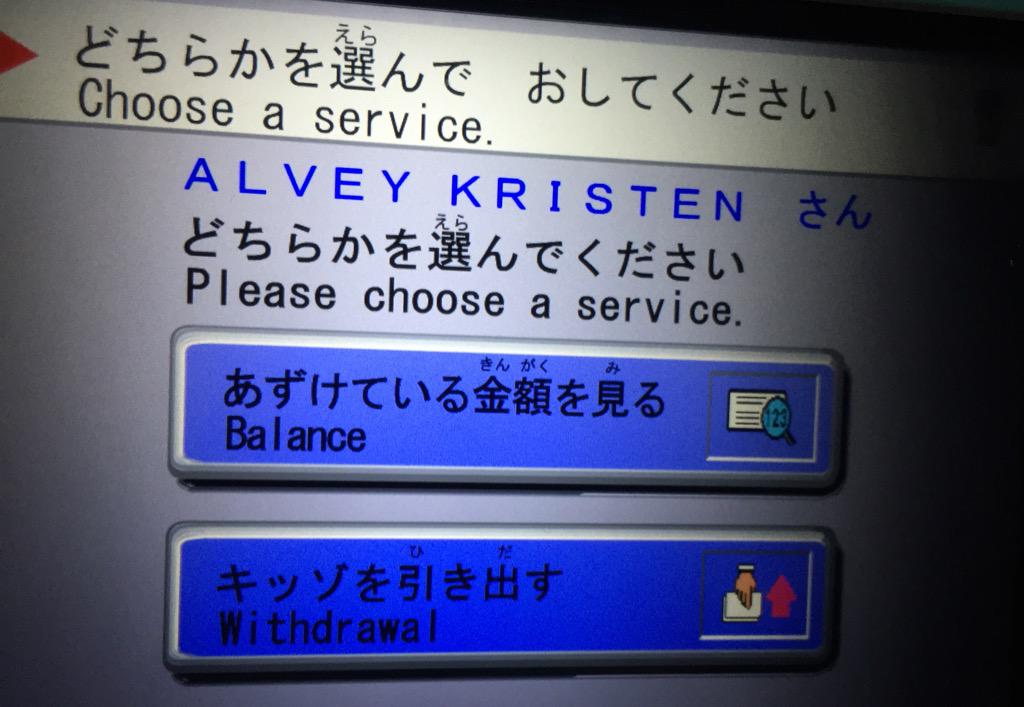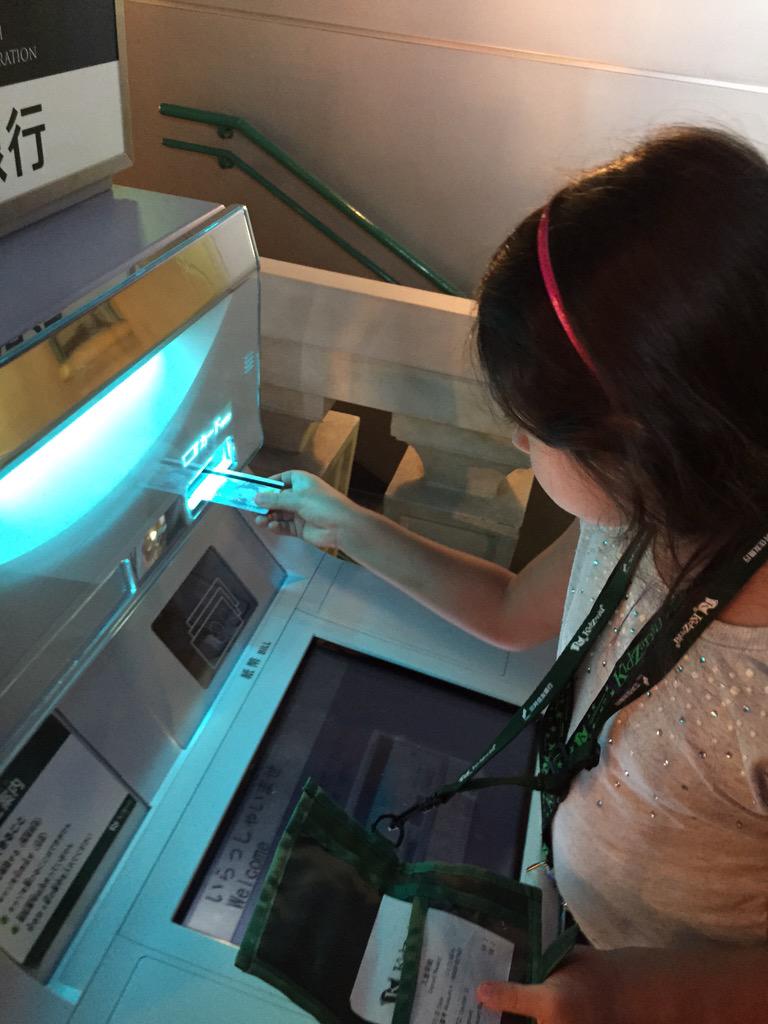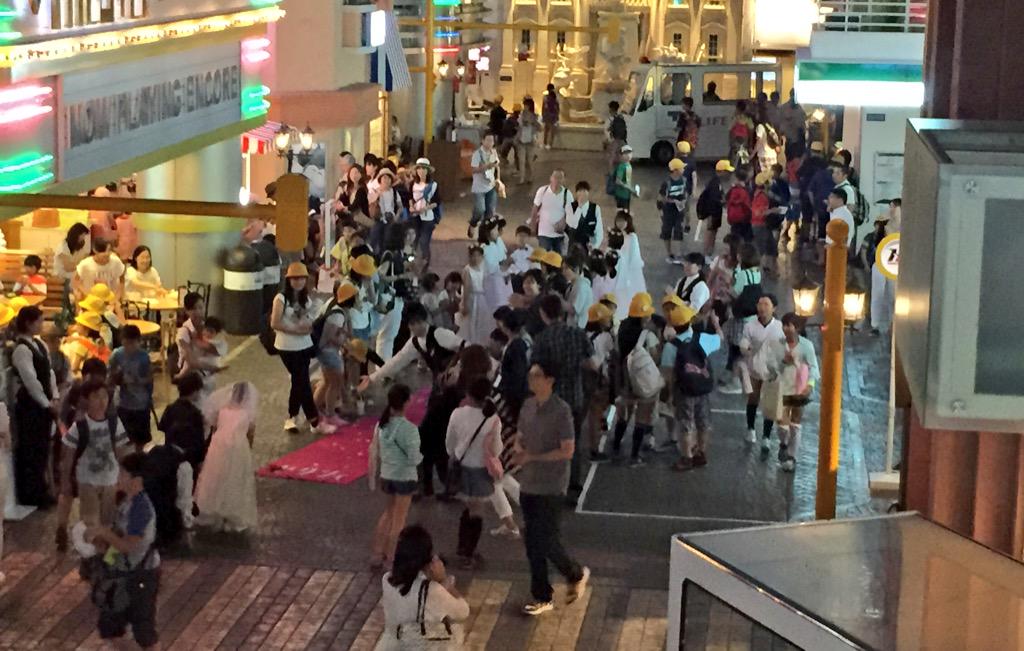 Apparently we just missed some sort of wedding that went on! This place is amazing! There is just so much random stuff going on all over the place!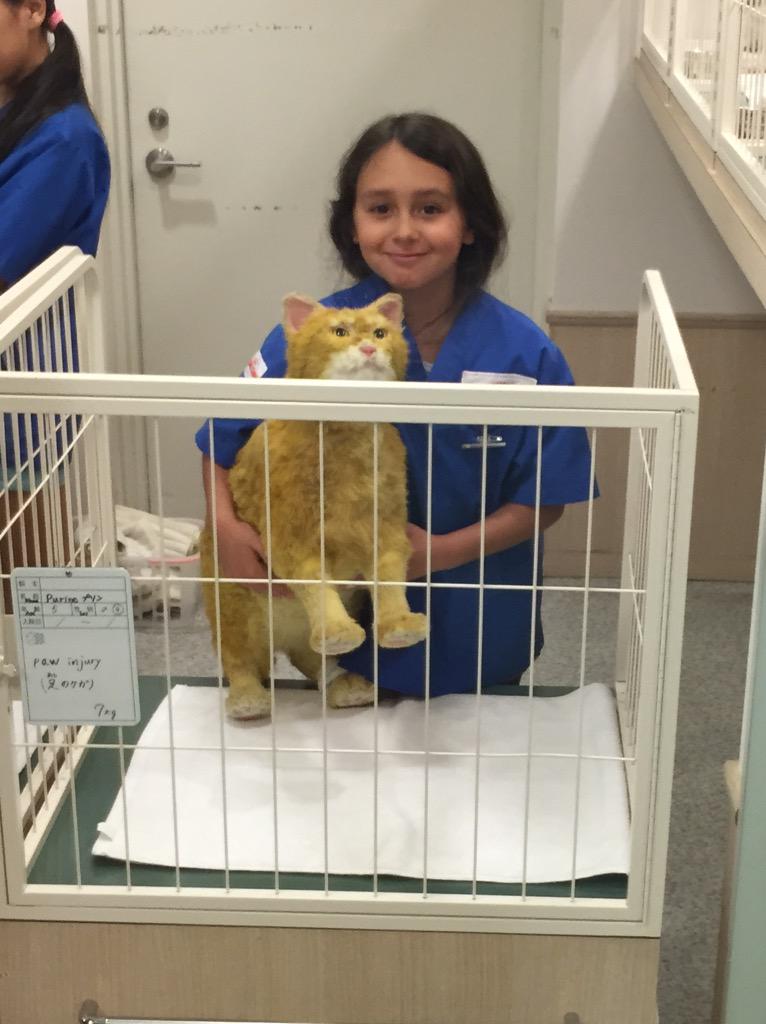 Kristen's next job is being a vet taking care of a cat...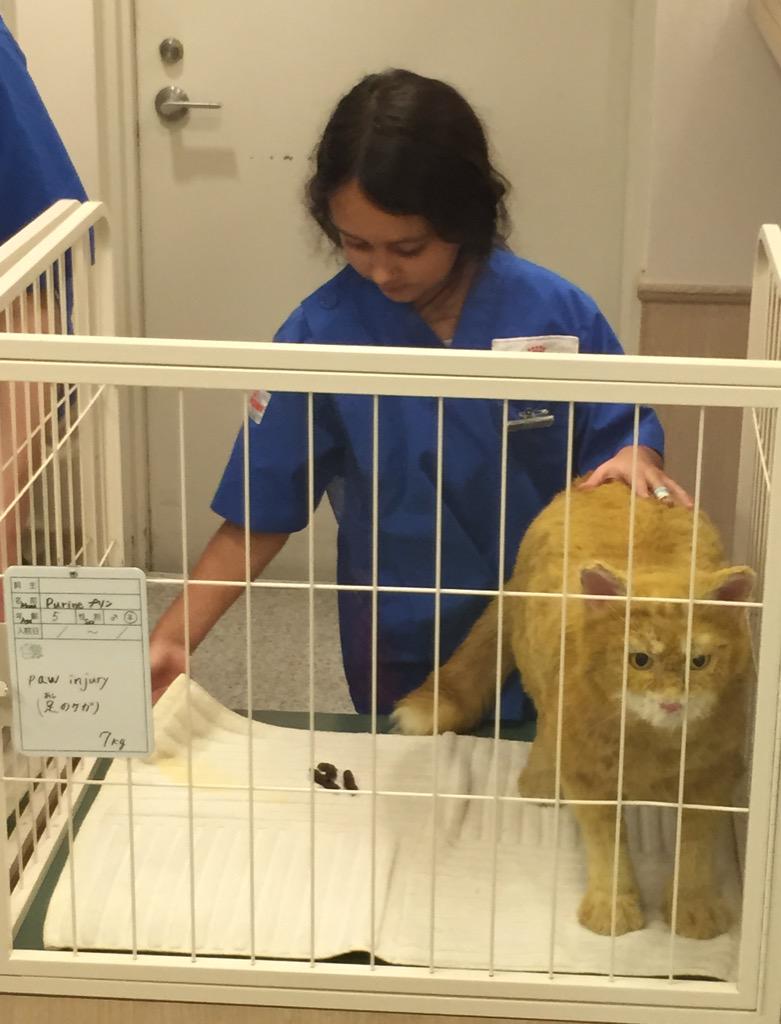 ...including cleaning it's poop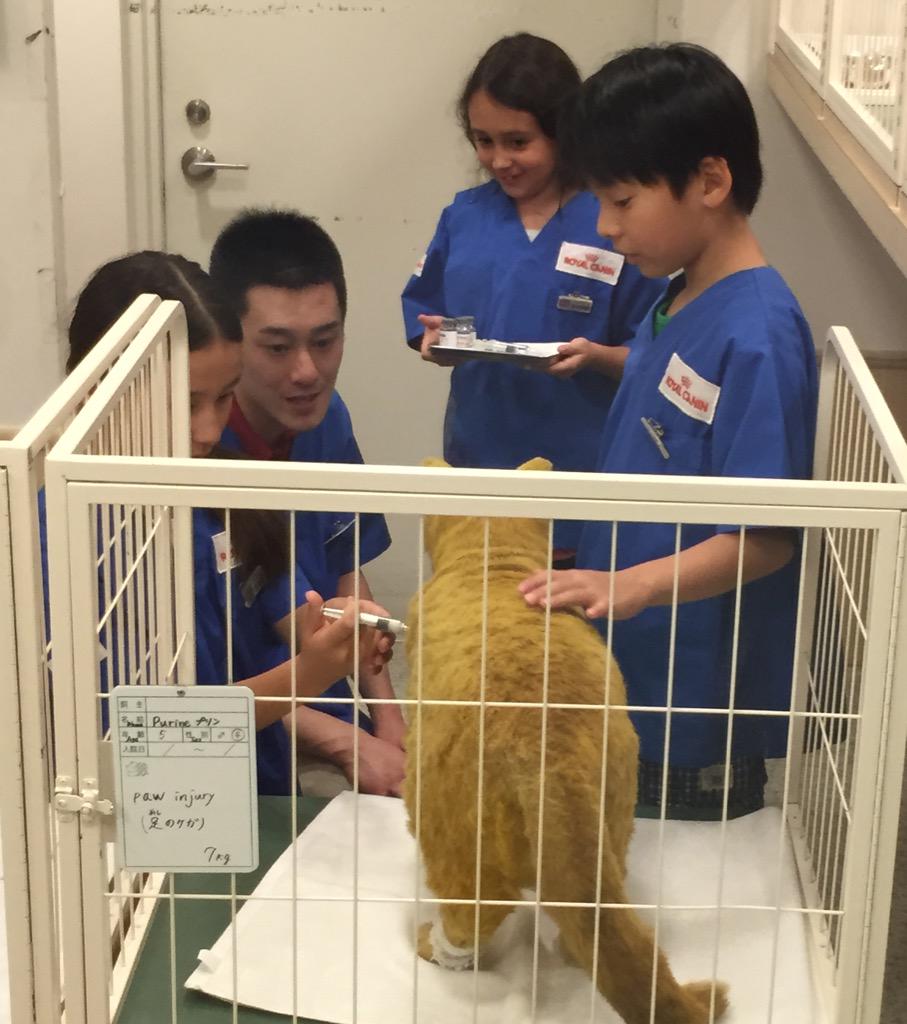 ...and giving it shots!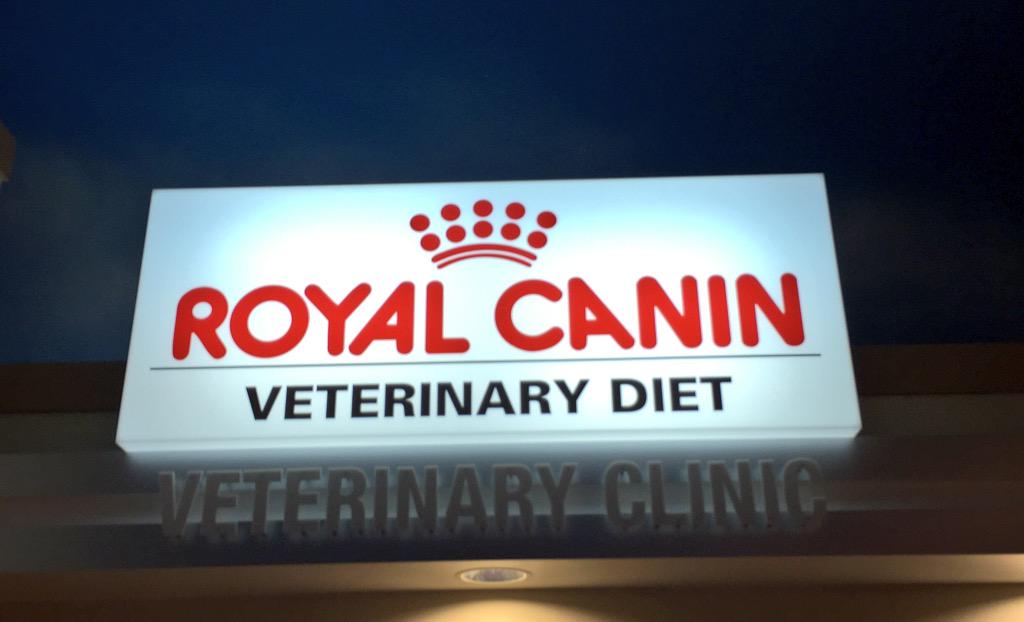 There has to be at least 30-40 different "locations" within the city that the kids can work at and many of them have multiple activities that they can do.
In the medical center, kids perform surgery, work in the nursery, and perform hospital lab work! It's insane!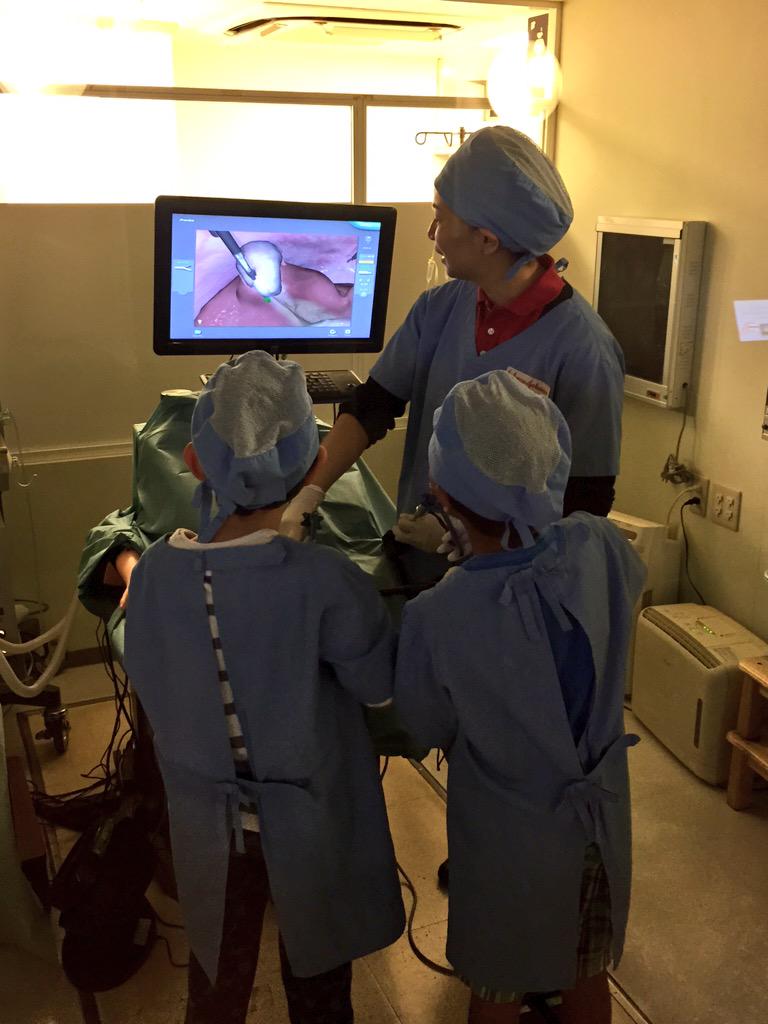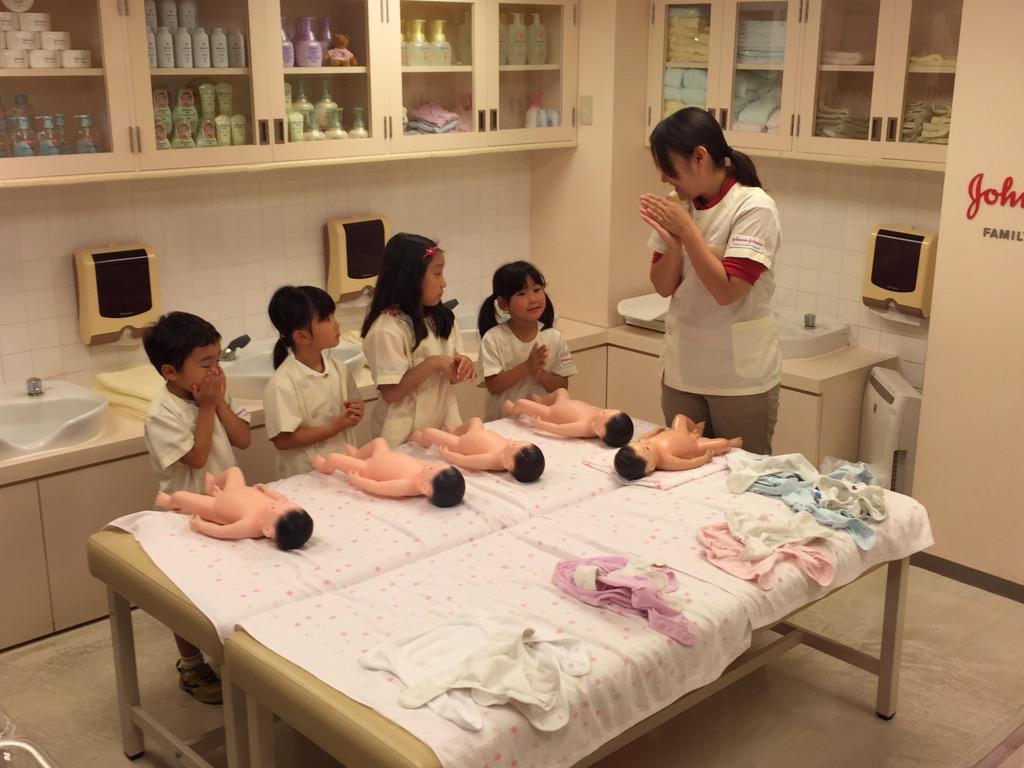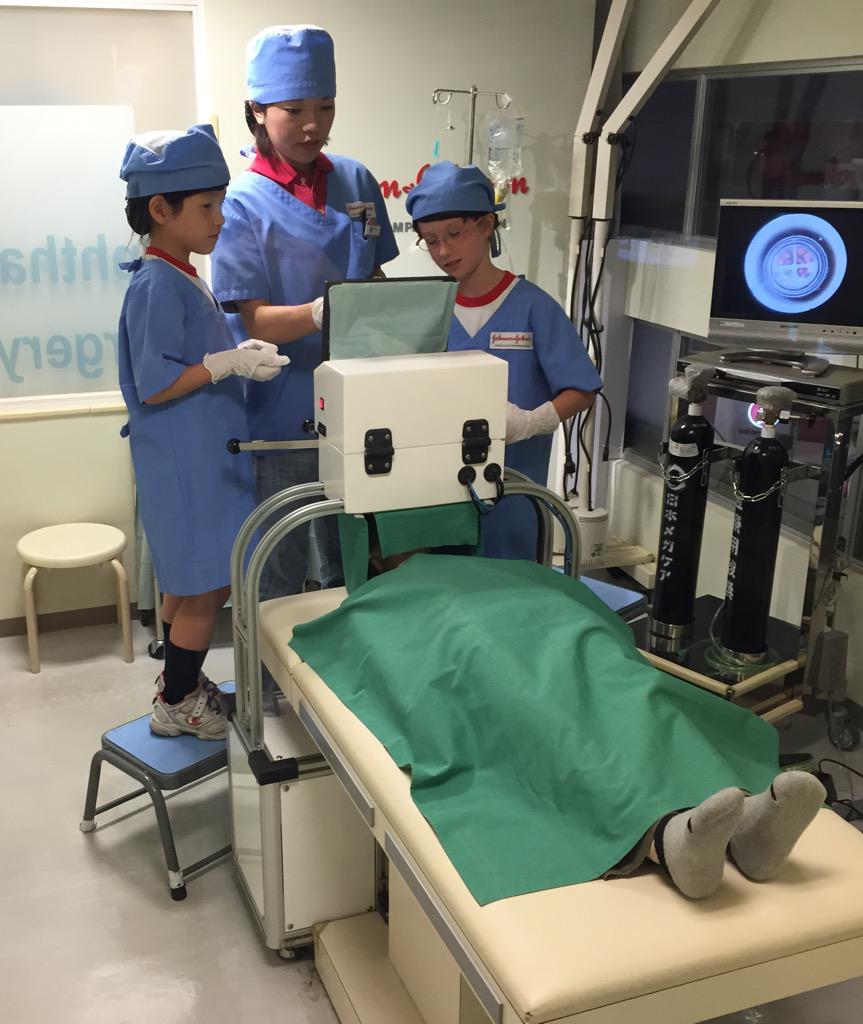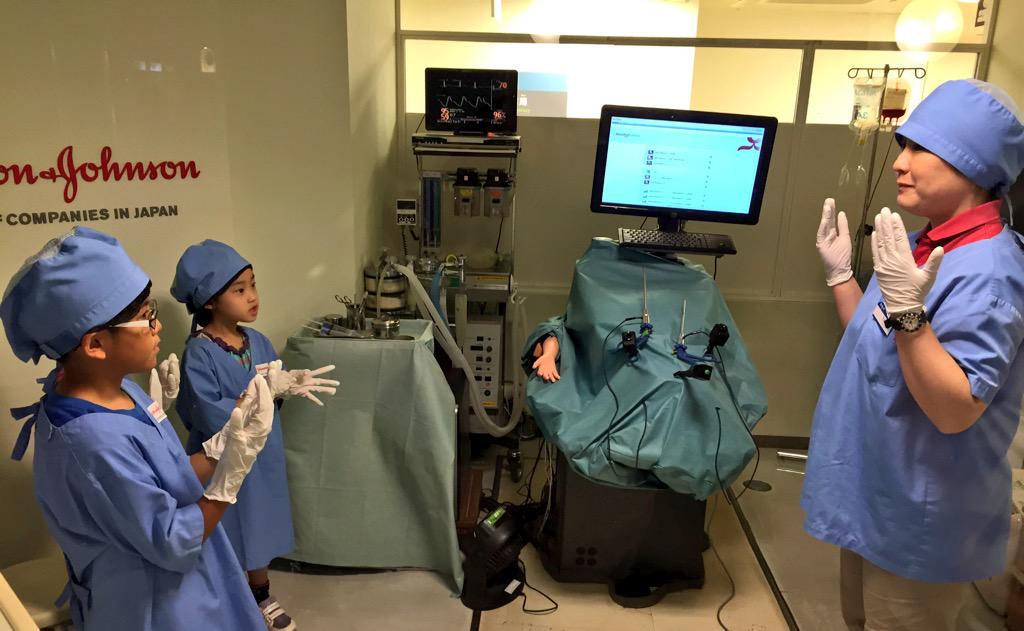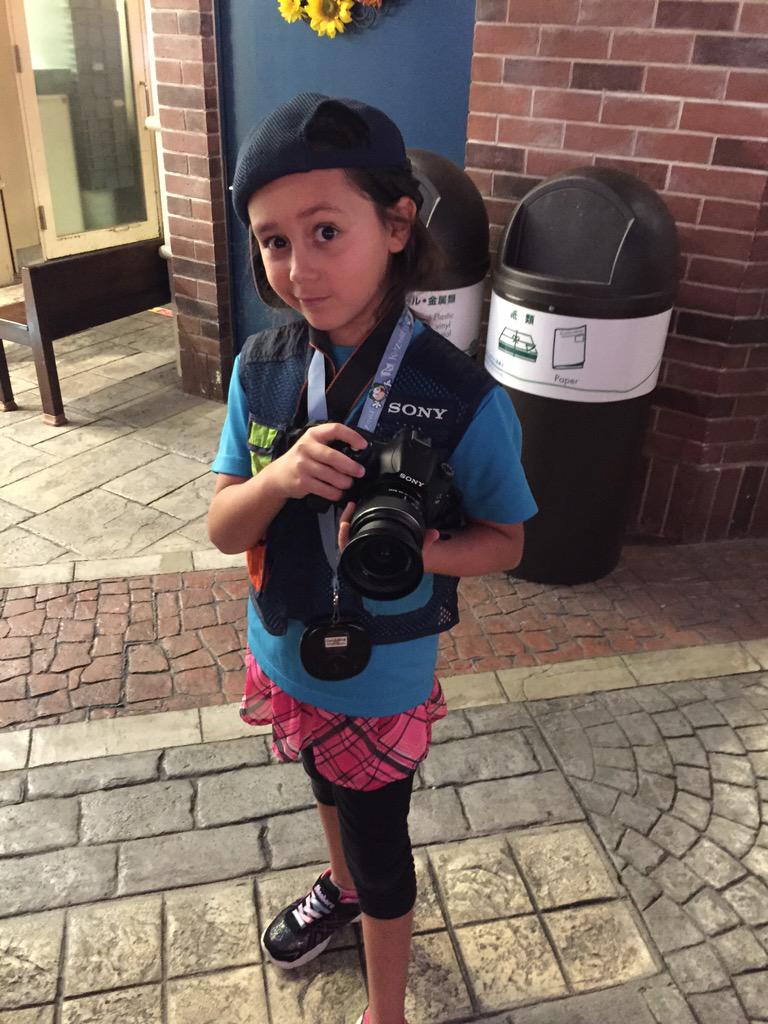 Next job for Kristen was being a hip & cool Sony photographer!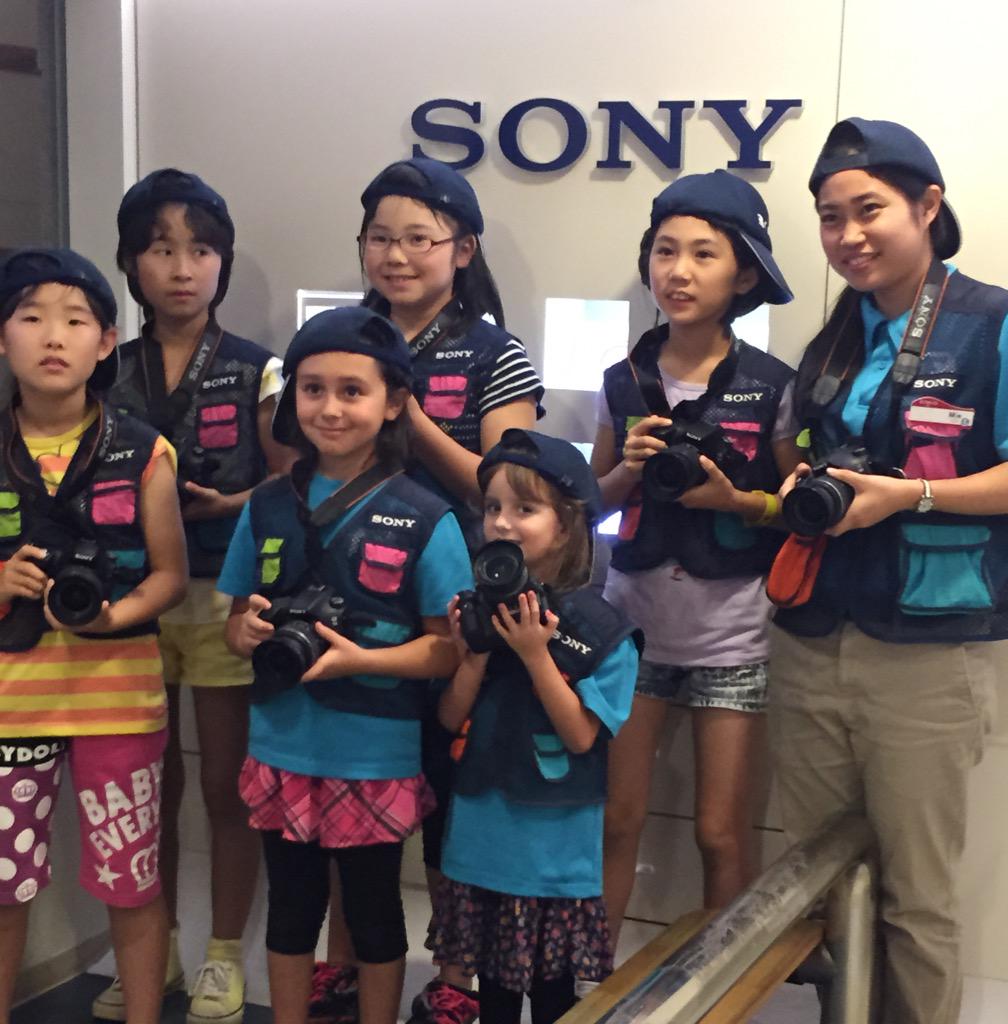 Yes, they actually gave the kids REAL expensive DSLR cameras!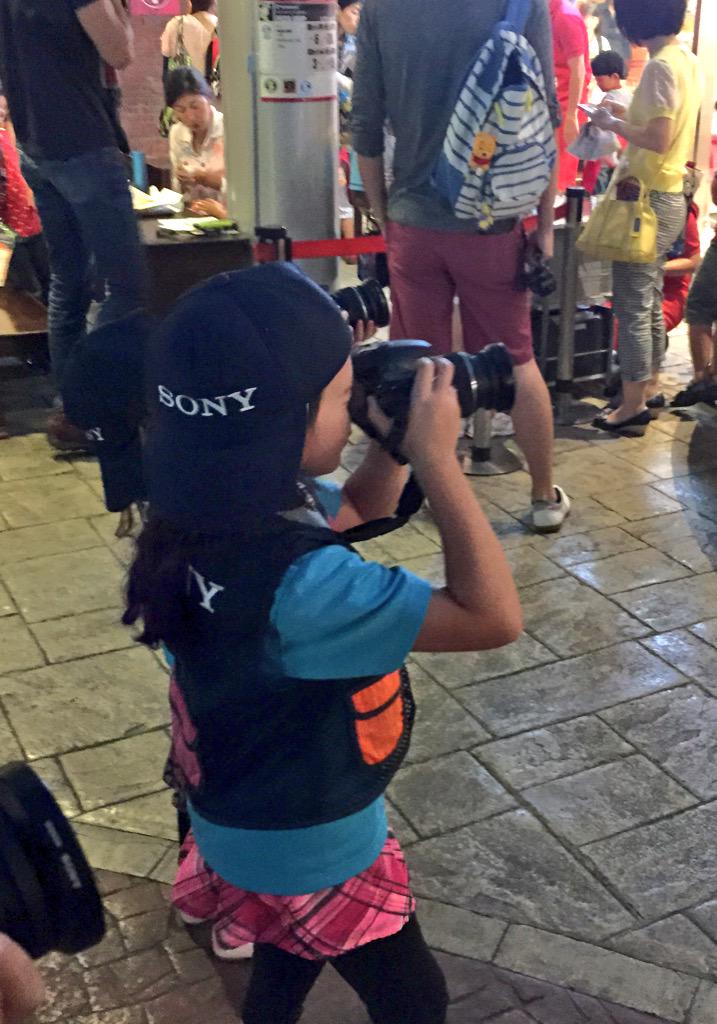 And then they sent them off into the city to go photograph stuff!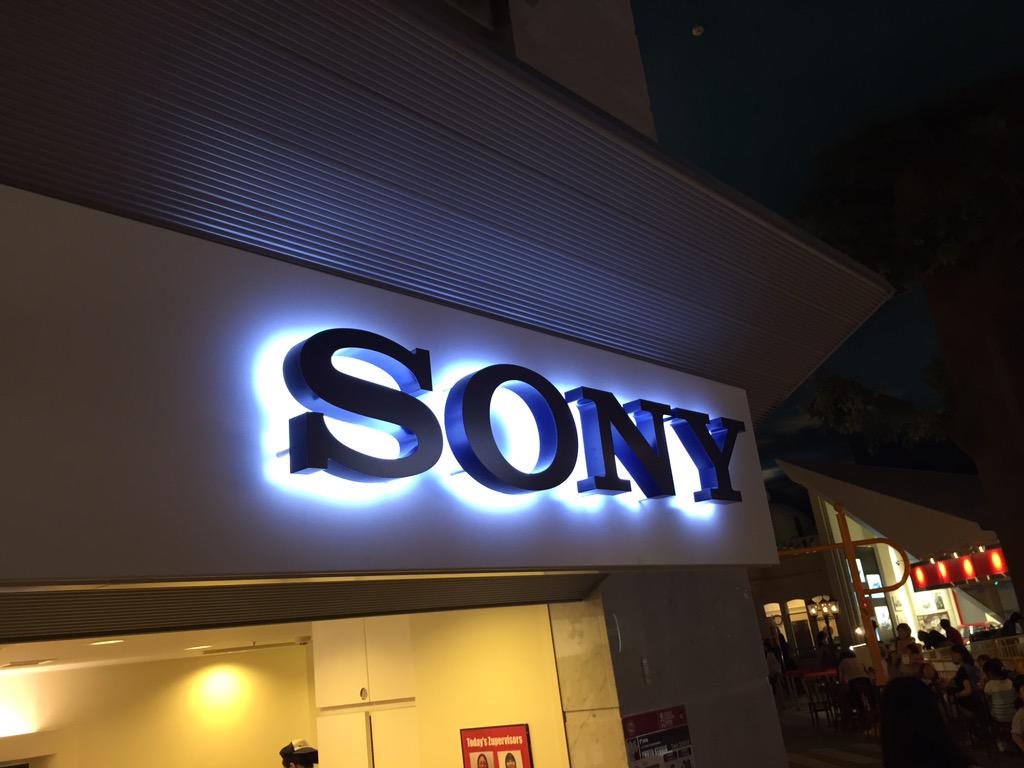 When they got back to the Sony studio, they had to download and edit their photos, and then they printed out each kids favorite photo to keep! This is totally a skill that Kristen can use at TPR!
When kids go to work for ANA Airlines at KidZania they can choose to be a flight attendant or pilot!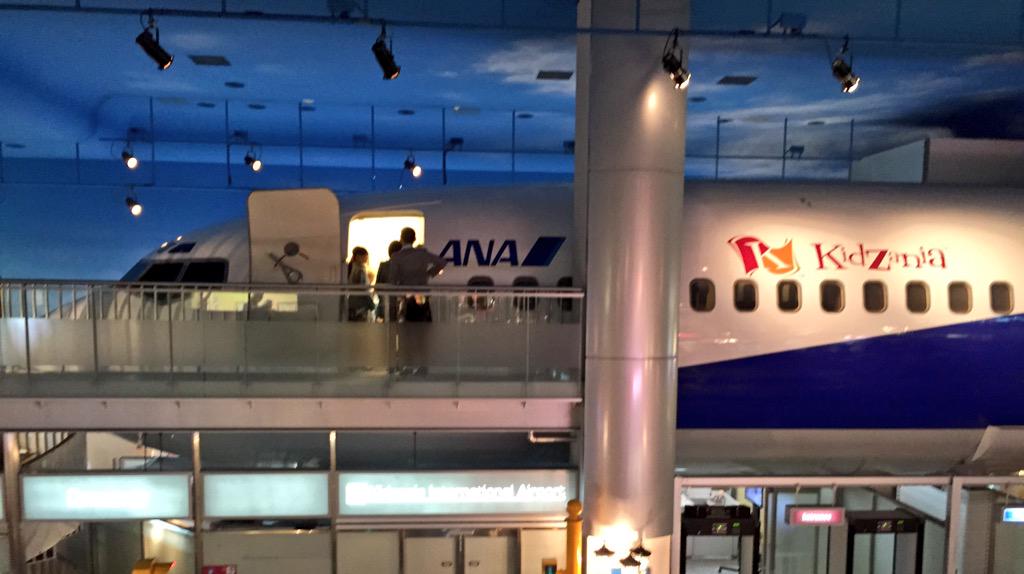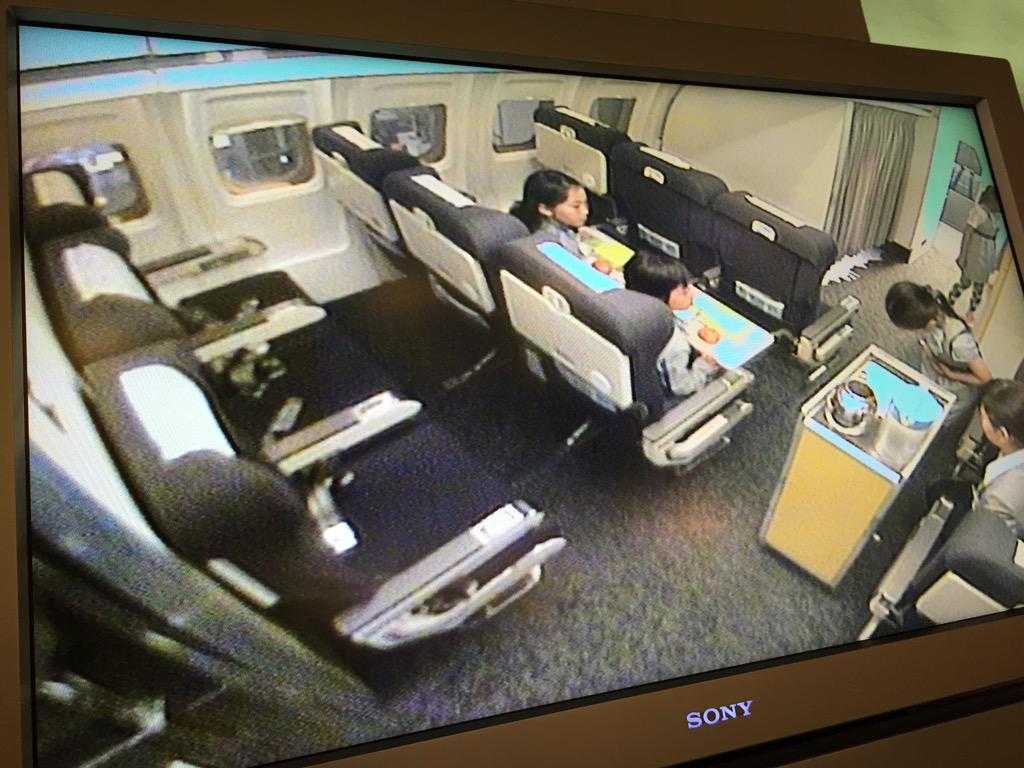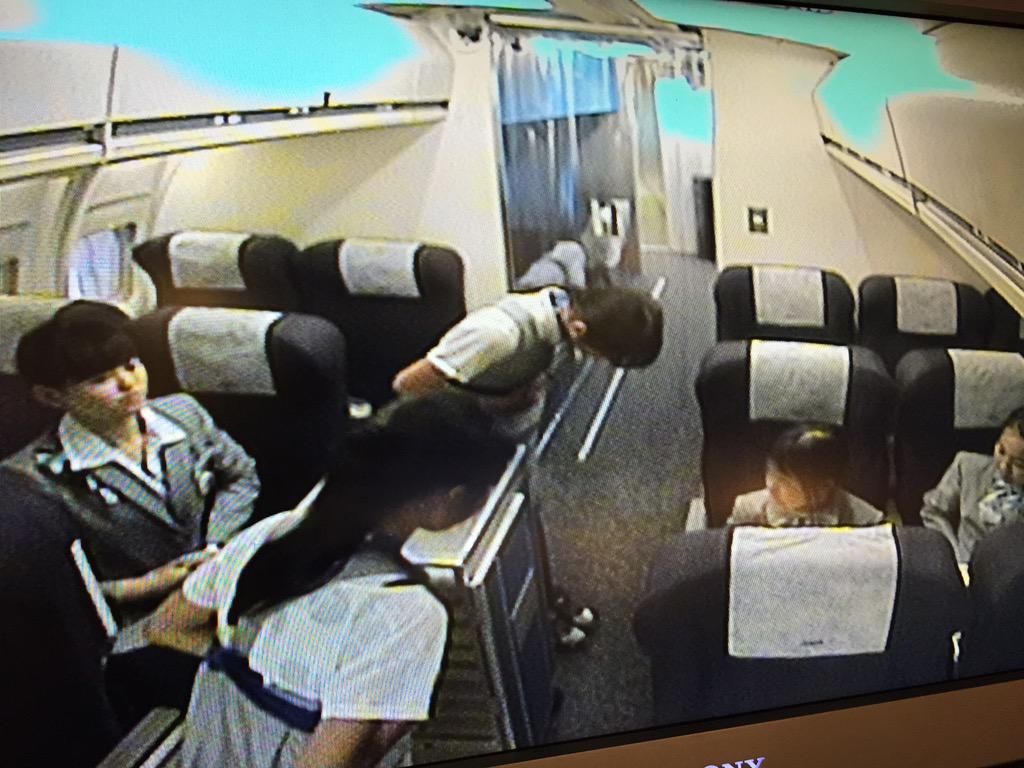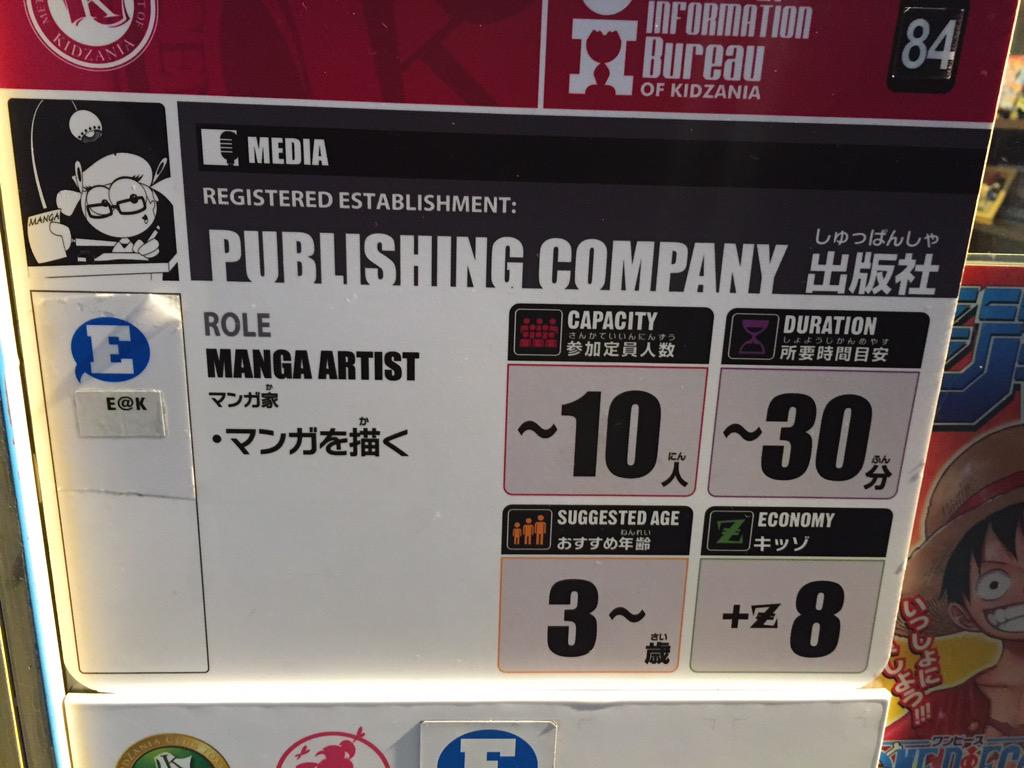 Kristen took on the job of Manga Artist at KidZania and published her own anime comic book!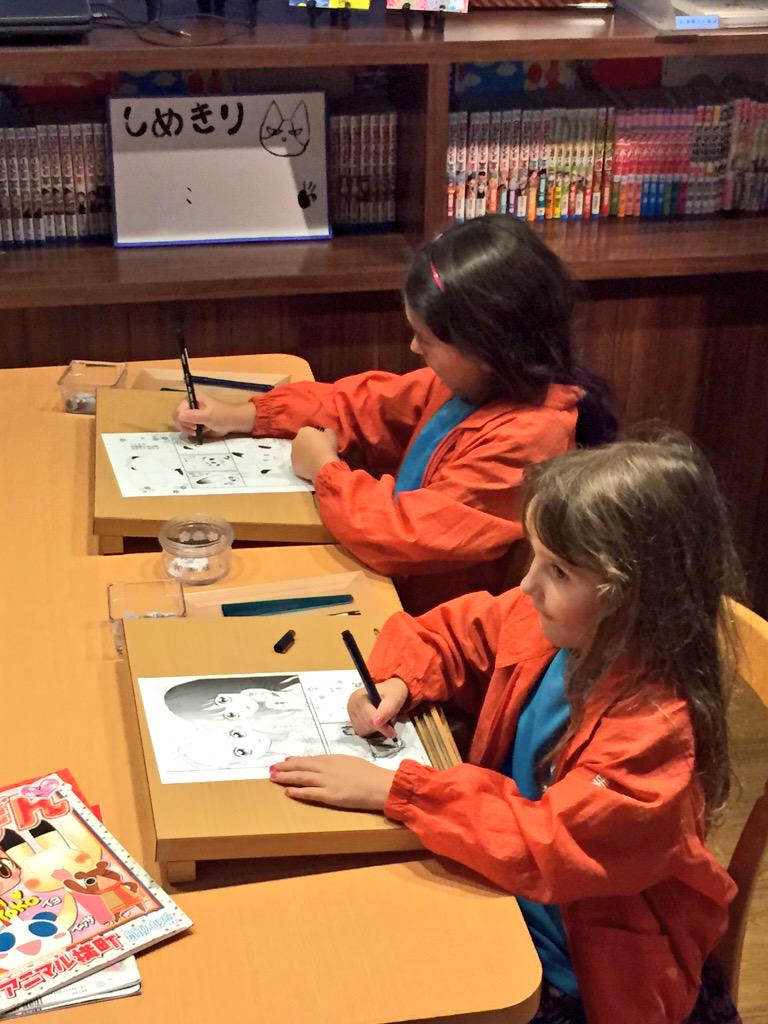 She's drawing in the captions and inking the page...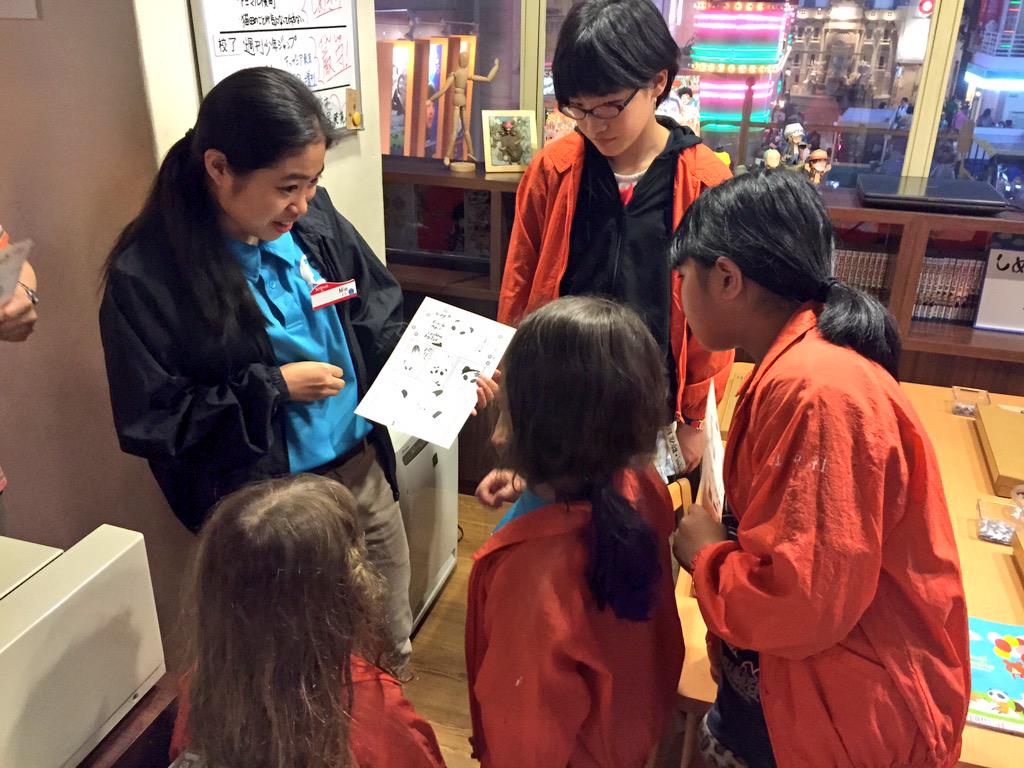 Next it goes to print...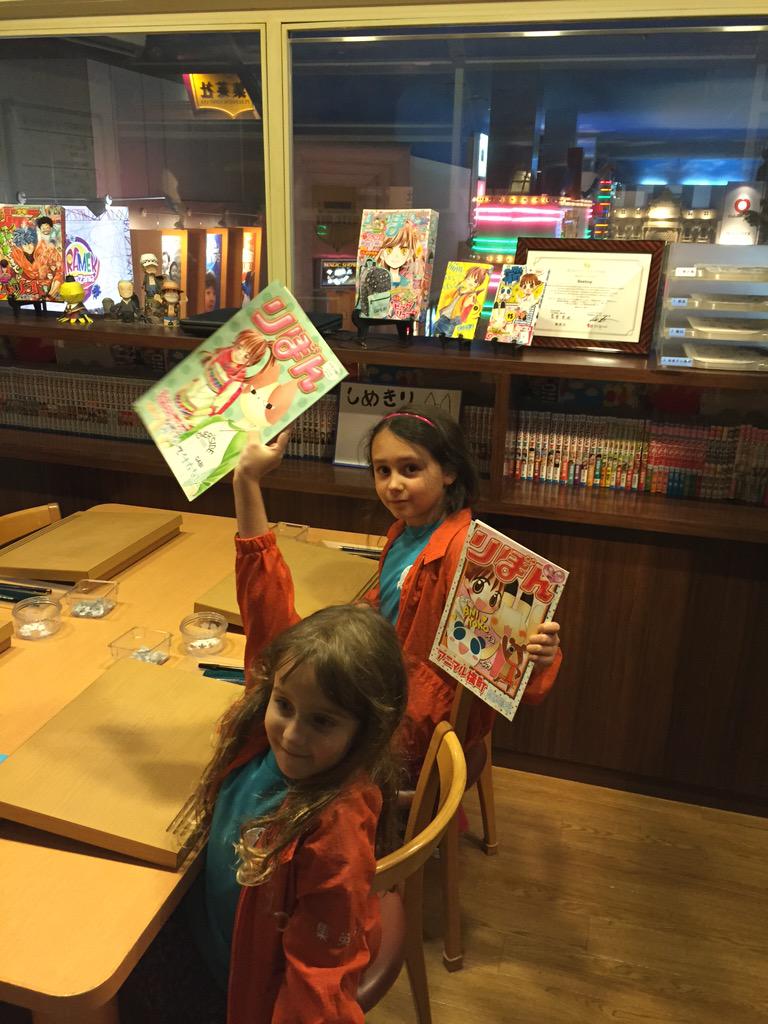 And she ends up with her very own comic book!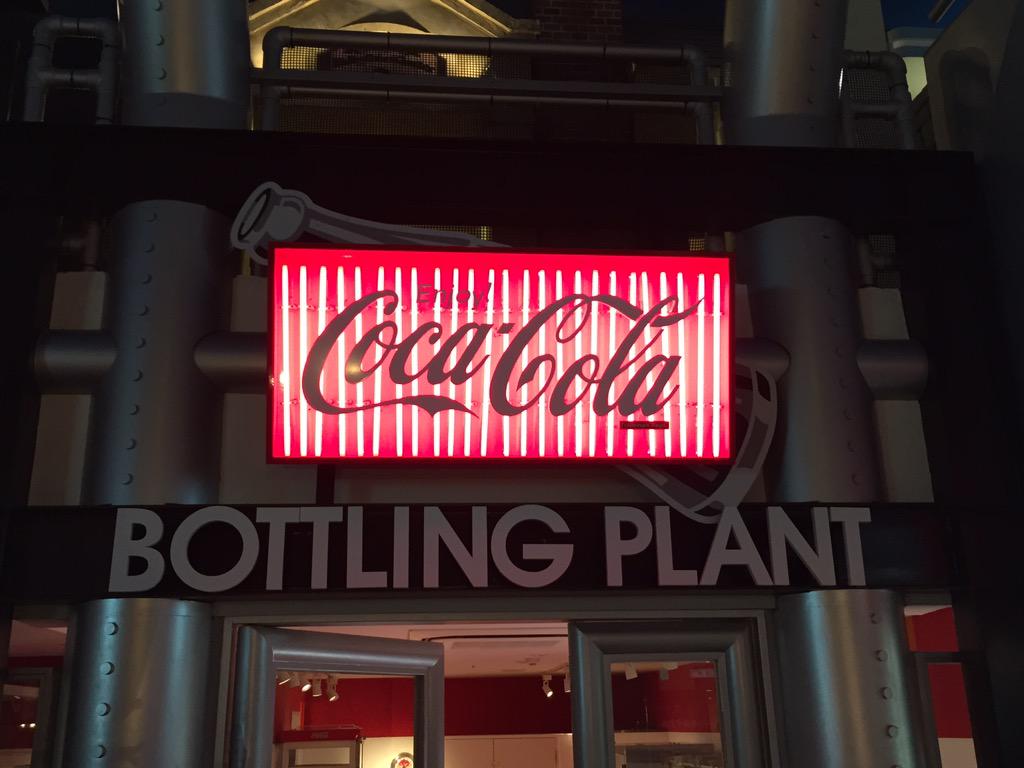 At the CocaCola bottling plant kids learn how to mix, bottle, and seal Coke!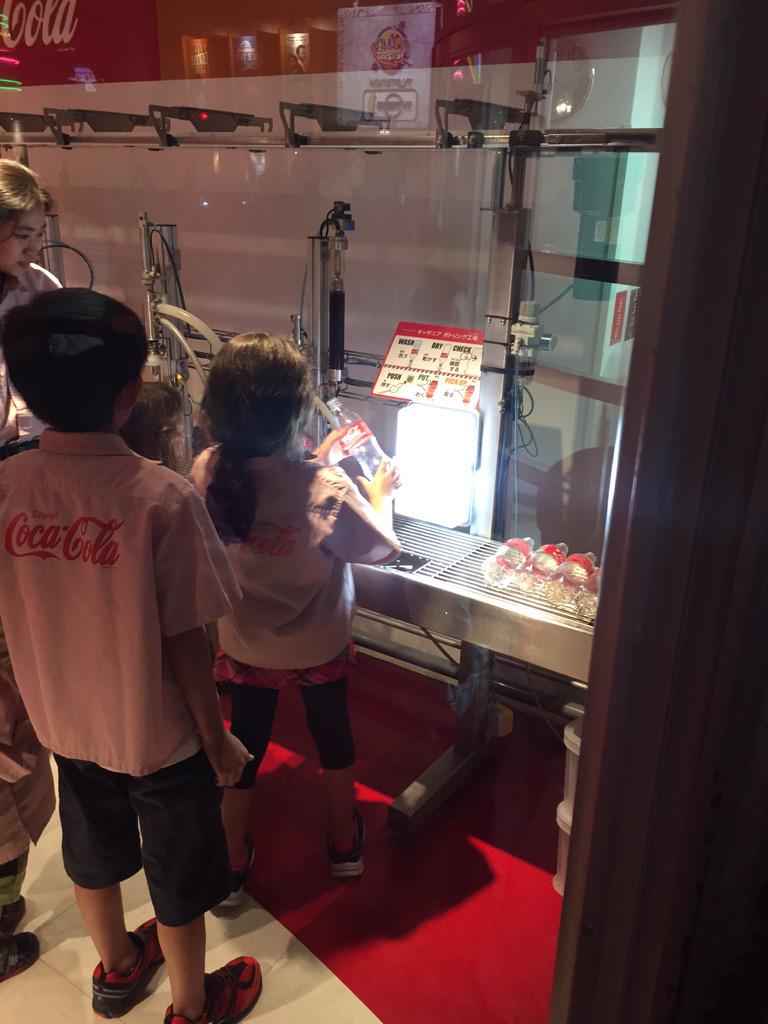 Checking the empty bottle for any defects...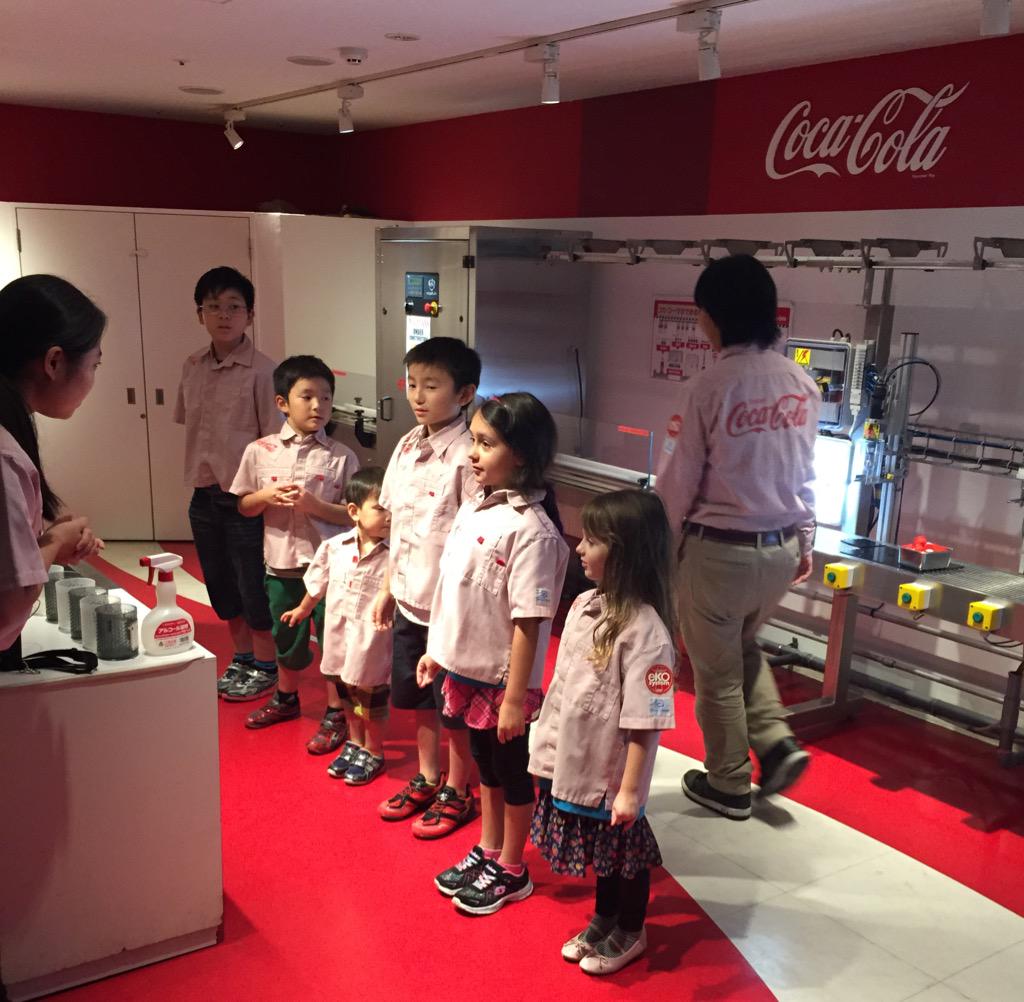 Getting their instructions on how to mix the syrup/carbonation and use the bottling machine.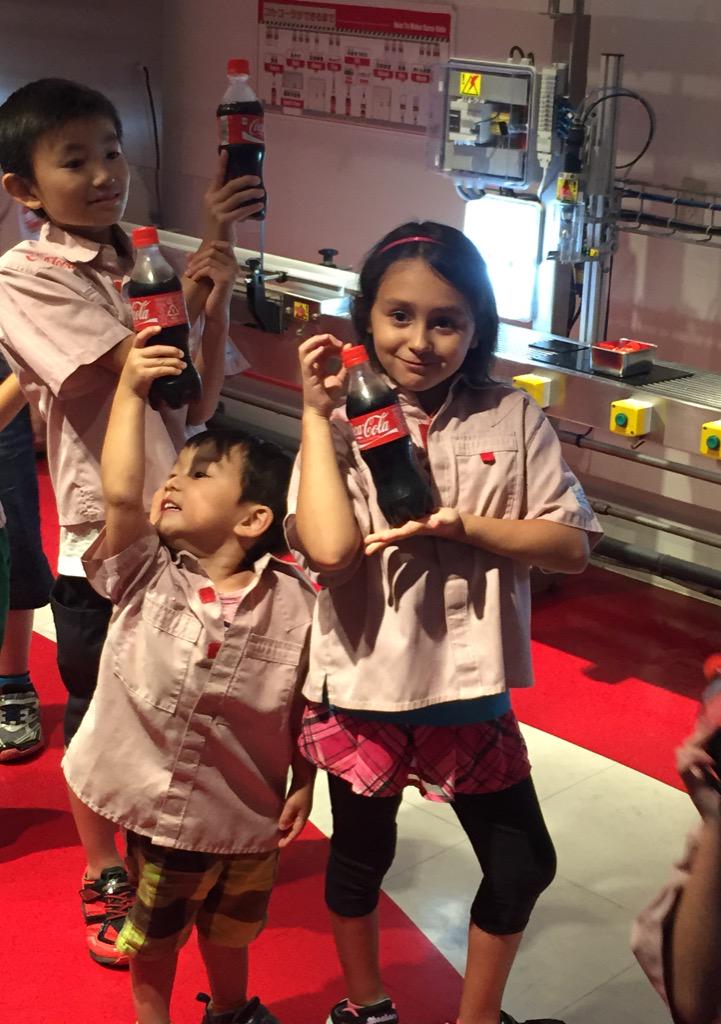 And she gets to walk out with a full brand new bottle of Coke!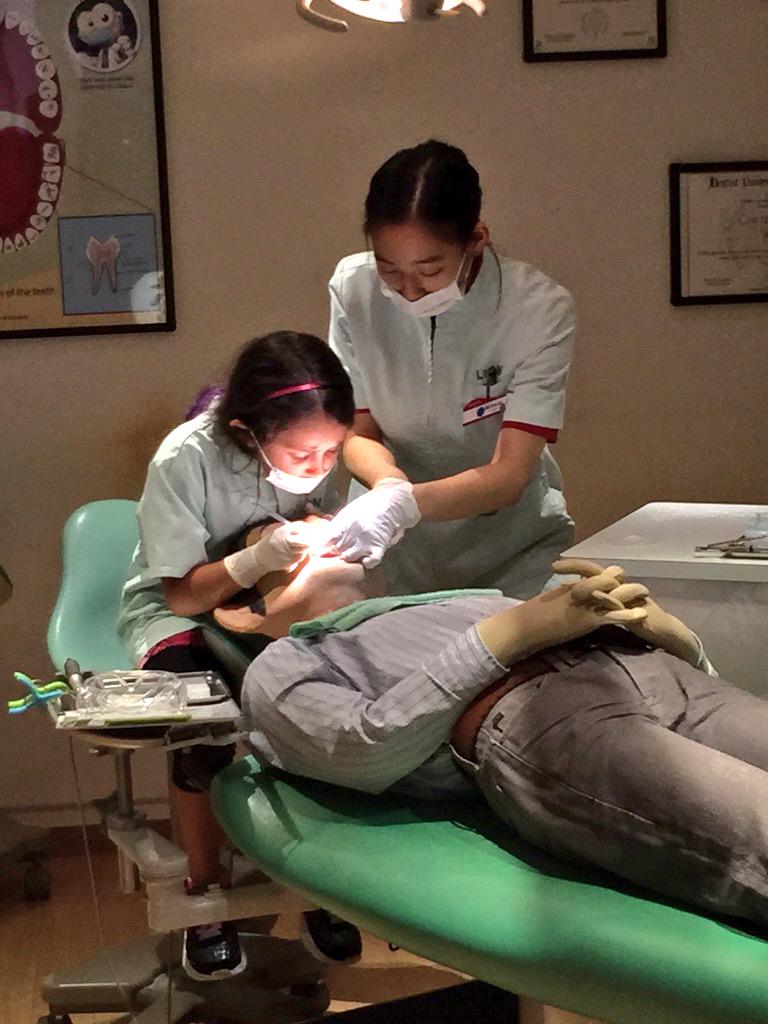 Our daughter, the dentist! lol
At the end of the day at kids can spend their hard earned cash on everything from pencils to golf clubs!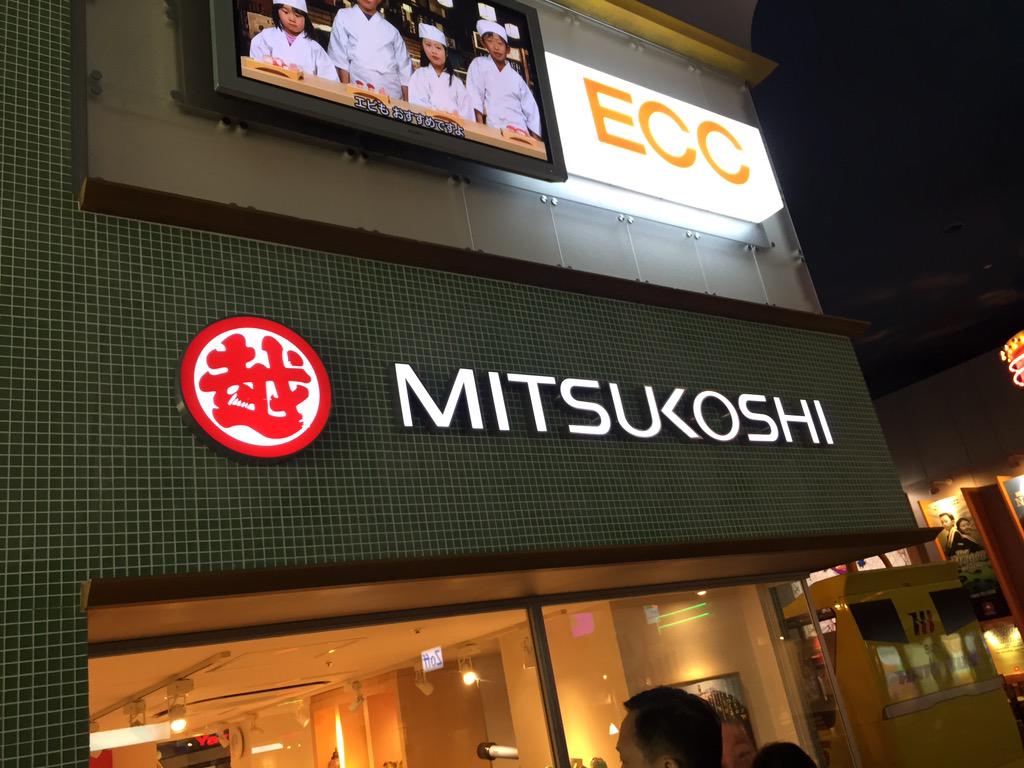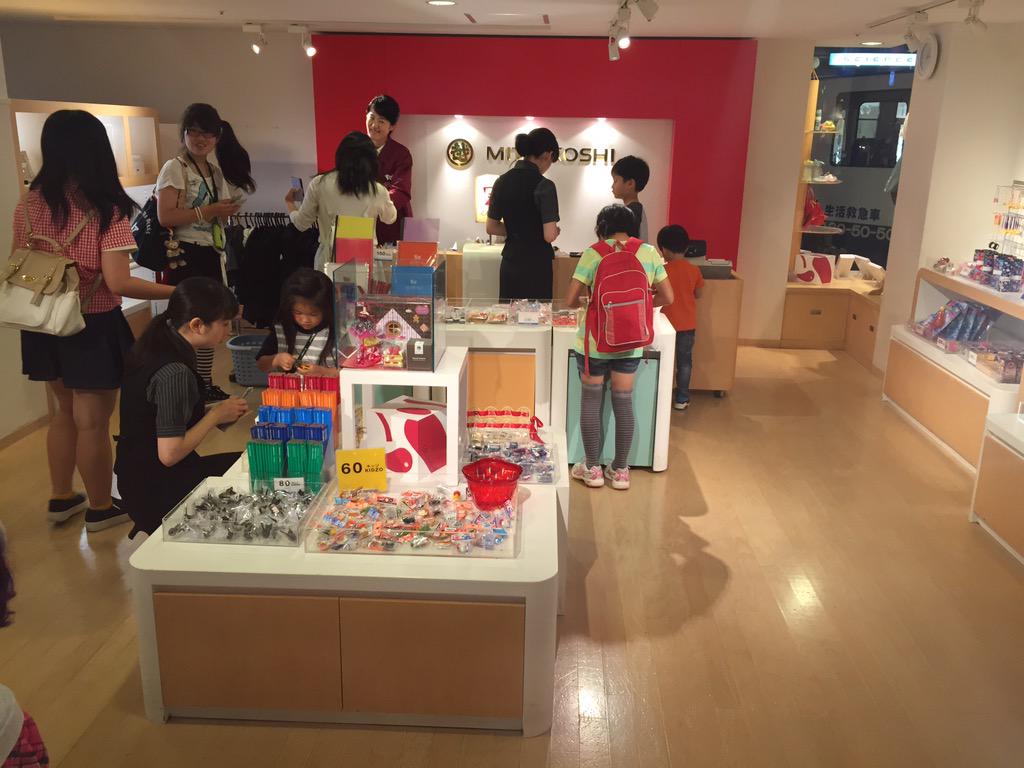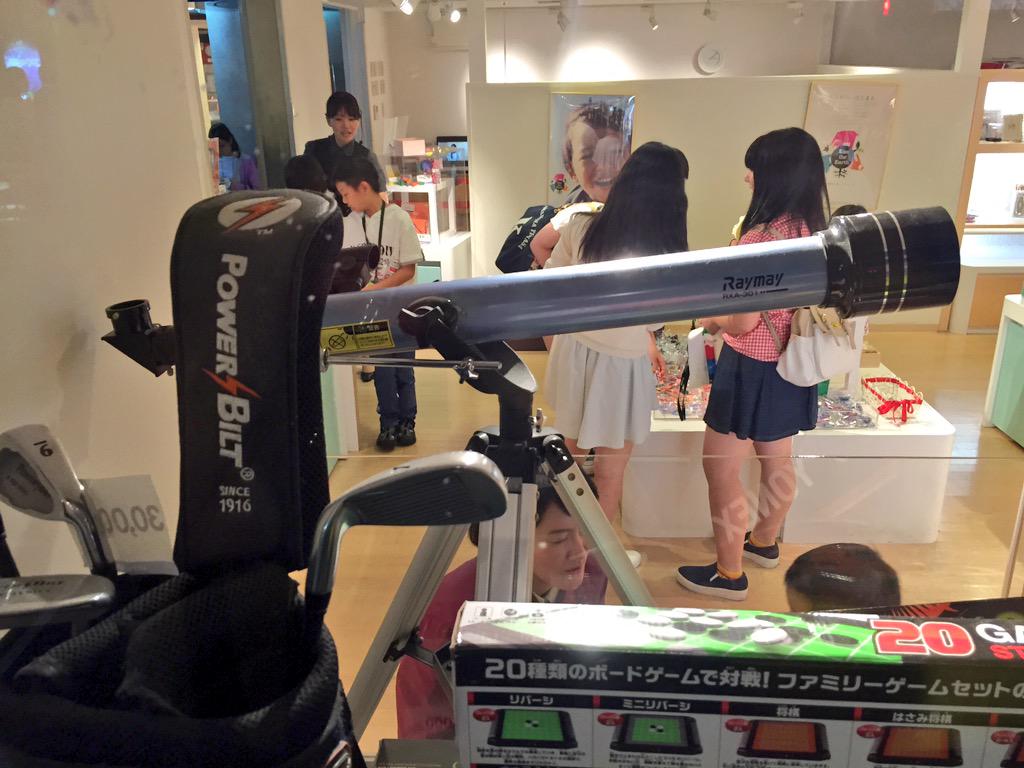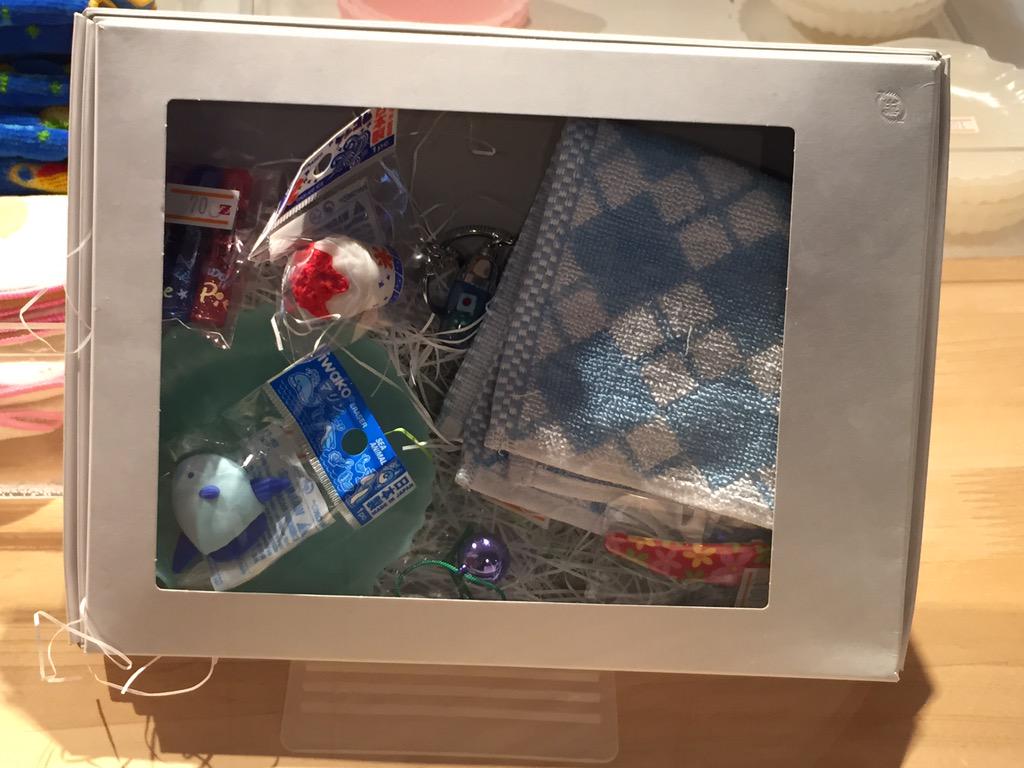 Last edited by
robbalvey
on Wed Jun 10, 2015 1:10 pm.