Once again Disney on both coasts kicked off their official summer season with a 24-hour party where just as it sounds, Magic Kingdom opens at 6am on Friday morning and doesn't close again until 6am on Saturday morning.
Like in previous years at Walt Disney World the traffic patterns are fairly predictable. Early morning crowd shows up for the opening ceremony, but most rides are a walk-on or at least fairly short lines until about noon. 2pm - 7pm are the busiest hours for rides, and from about 7pm - 10pm the park is fairly packed with people seeing the fireworks, parades, nighttime shows, etc. I've been to three of these 24-hour events now and while they are "busy" at WDW, the crowds are not insane.
For me, the real fun comes from about 10pm - 6am where the crowd starts to thin out a bit and then from about 2am - 6am you kind of have the park to yourself.
This year, Walt Disney World tied in a media event for the 24-hour party with a new summer activity over at Typhoon Lagoon, so we started off at Magic Kingdom, stayed for a few hours, went over to Typhoon to check out the new Teen Beach Party, took some time to get photos & video edited and uploaded from some other events going on that day (we were at the same time covering two Six Flags events, the Disneyland 60th Anniversary media event, and the Kings Dominion Soak City event, so I had to take some time out to get work done), and then came back to MK for the last hours of the event from 10pm - 6am.
Overall, it was great fun! Here are the updates we live Tweeted throughout the day along with some additional pics...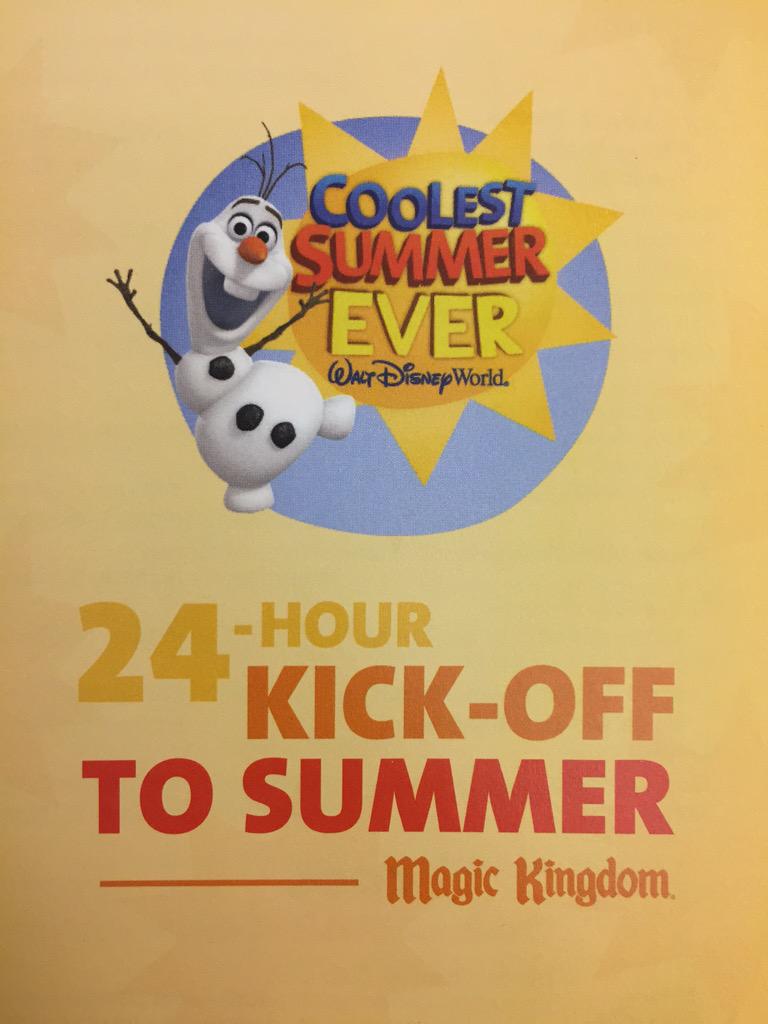 This is it! The kick off 24-hour party to Walt Disney World's "Coolest Summer Ever!"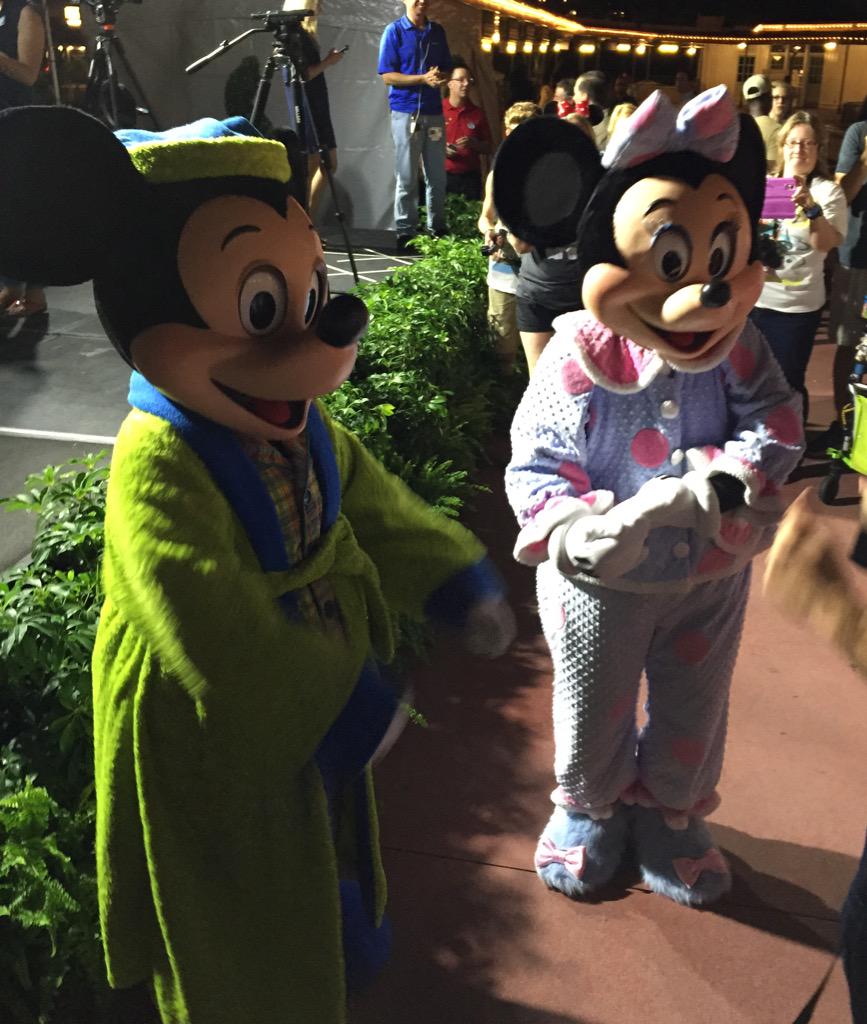 5:25am - Mickey & Minnie greet the media in their pajamas before getting ready to open the park!
5:37am - In position for the "Welcome Ceremony!"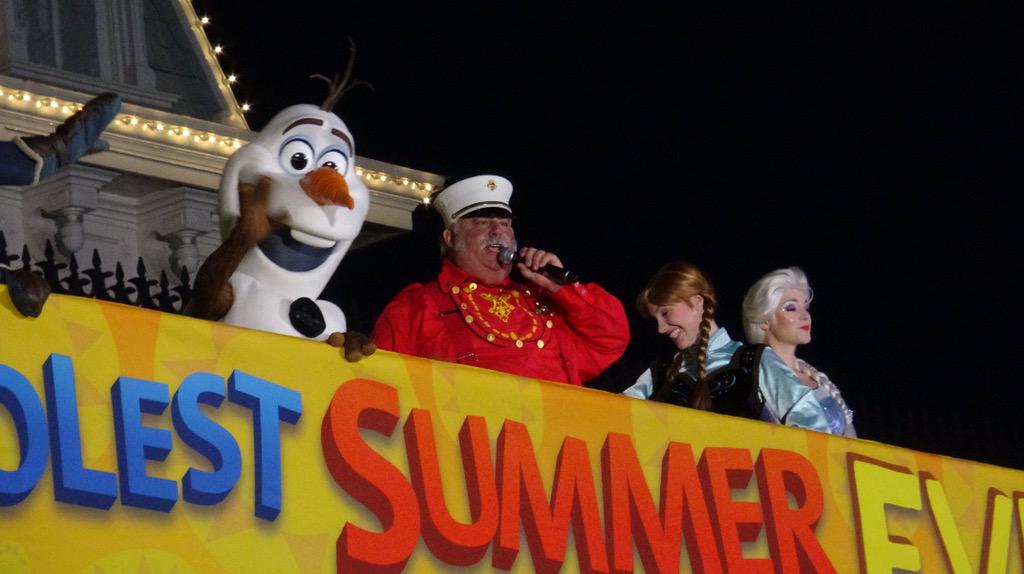 5:50am - Anna, Elsa, Kristoff, and Olaf help start the 24 hour party!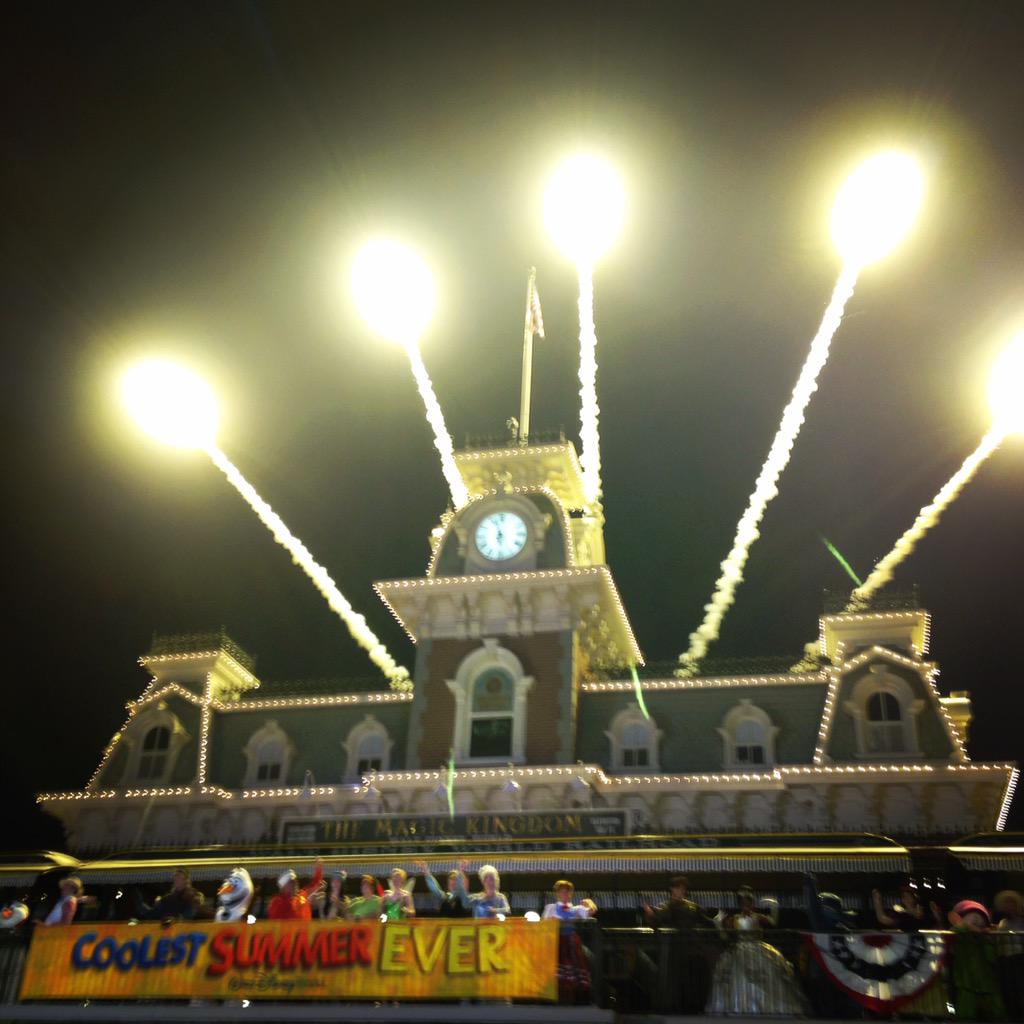 6:03am - The park is officially OPEN for 24 hours!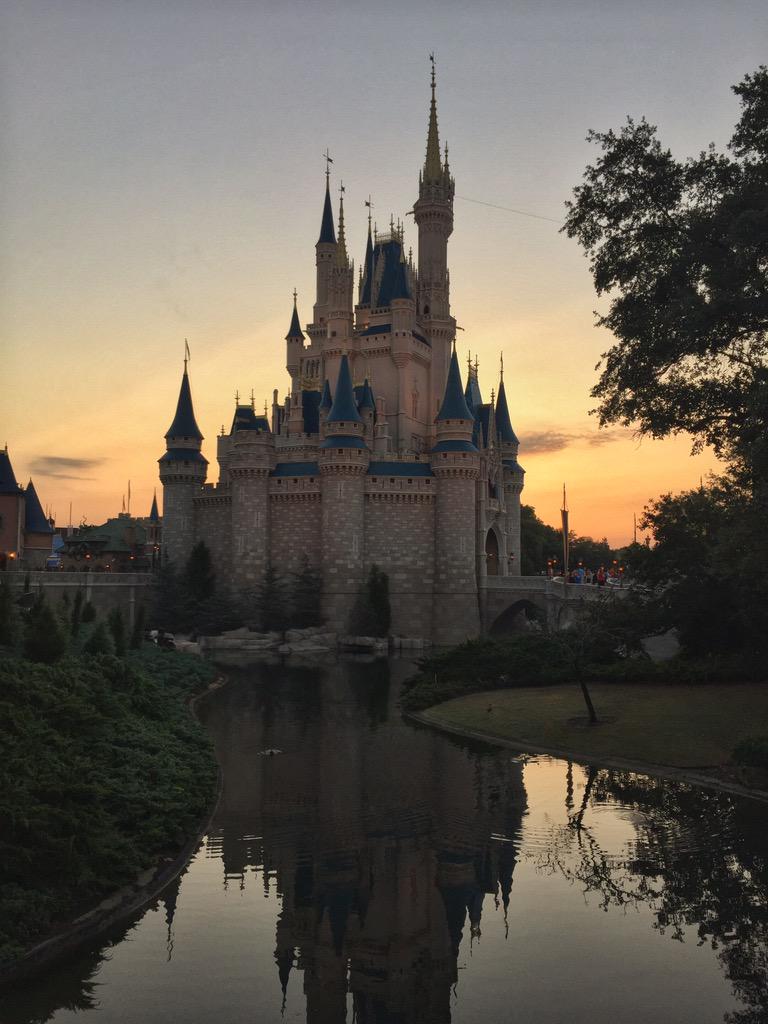 6:38am - The sun rises over Magic Kingdom (Photo by Jack Crouse)
7:46am - Many fans are showing their "DisneySide" and have come to the park in full costume! (This is only allowed for adult very few times throughout the year)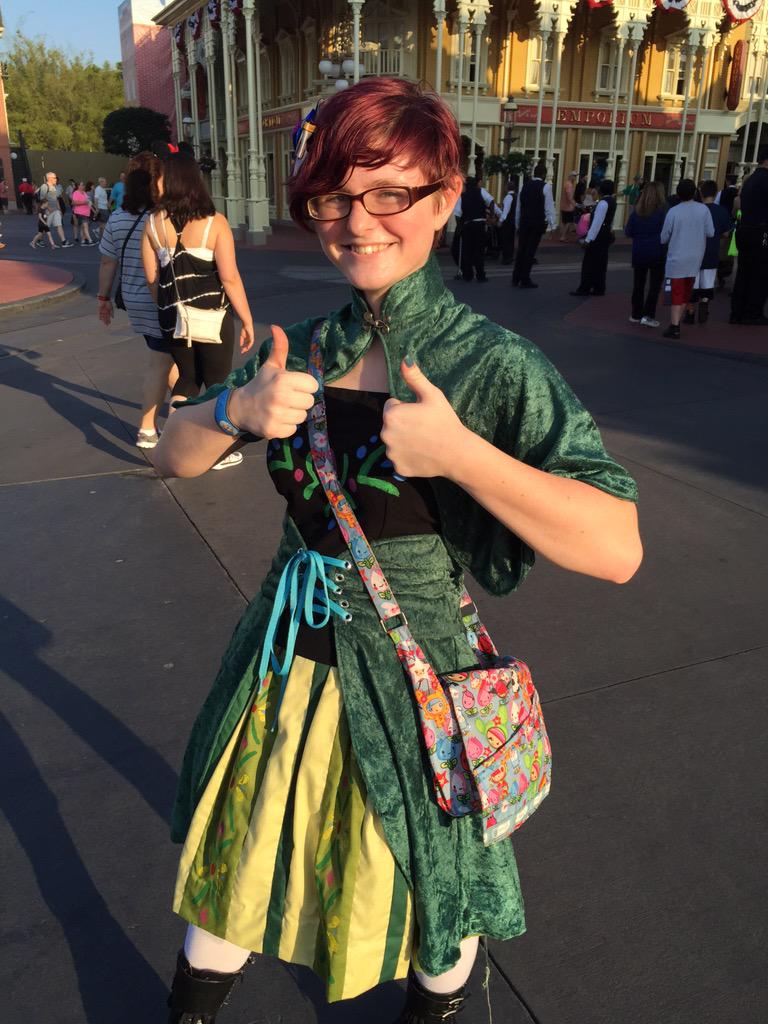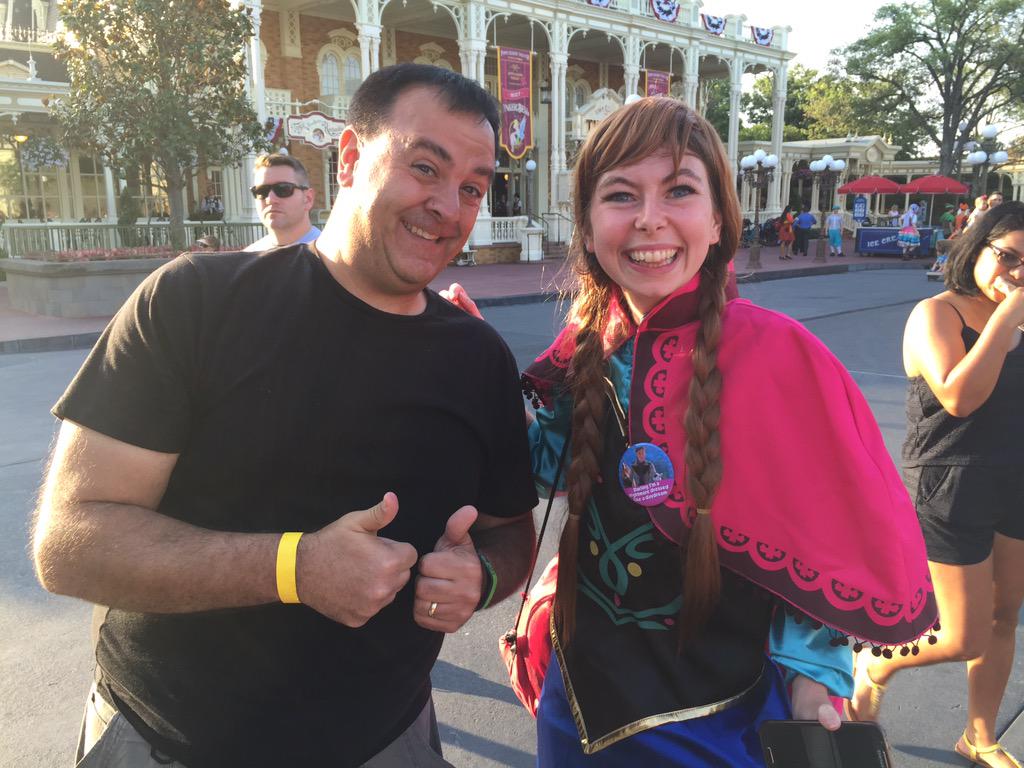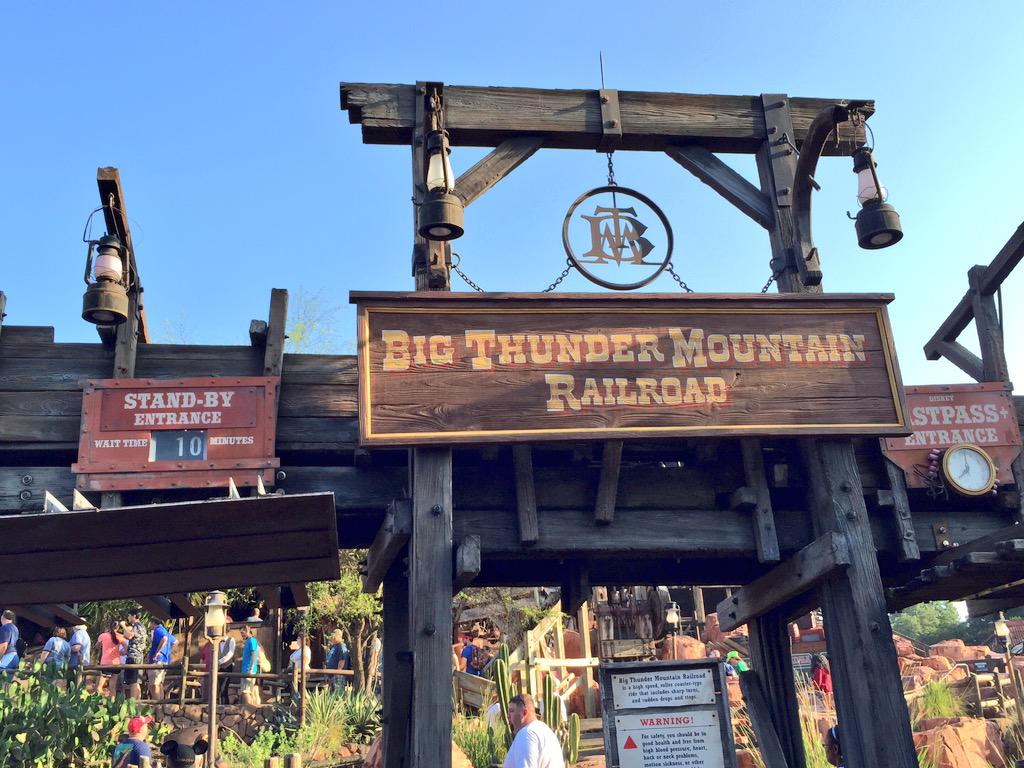 8:01am - 10 minute wait for Big Thunder? Sure! Why not!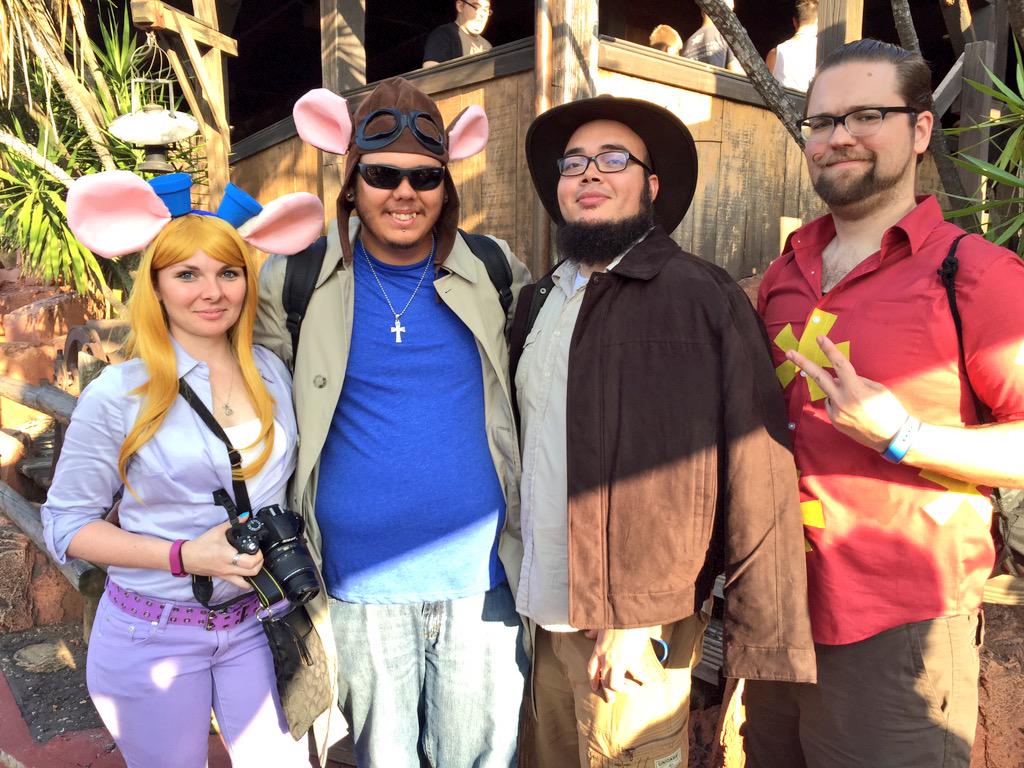 8:03am - Met some of "Chip & Dale's Rescue Rangers" in line for Big Thunder!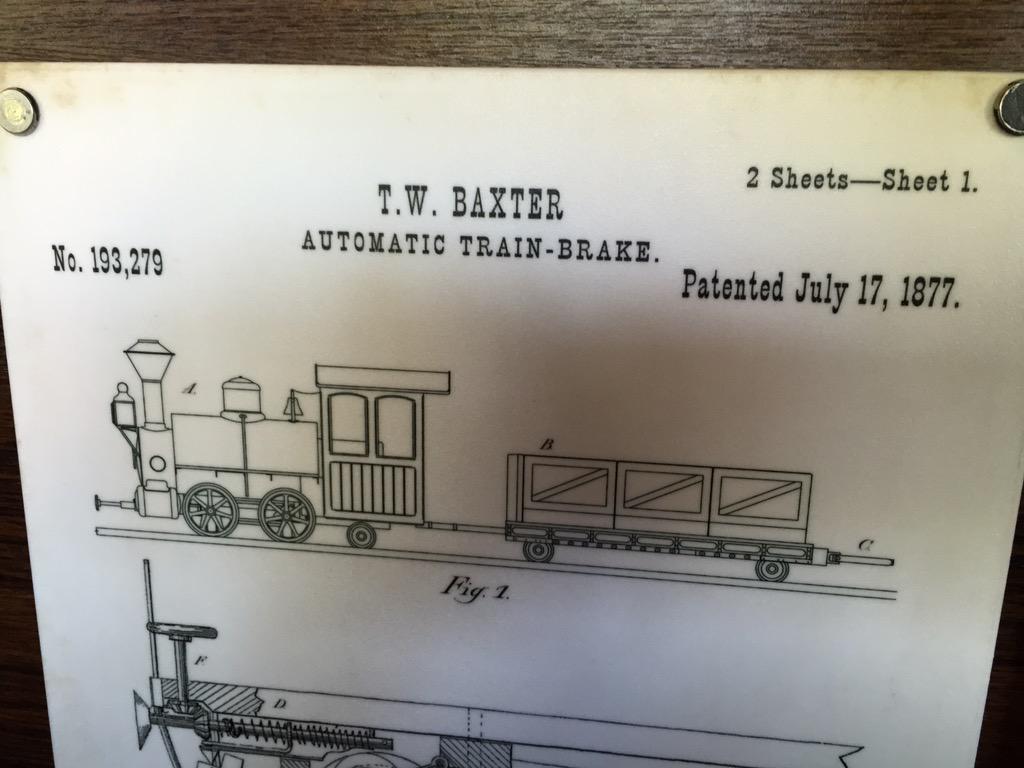 8:07am - Does anyone get the Disney Imagineering reference in this pic?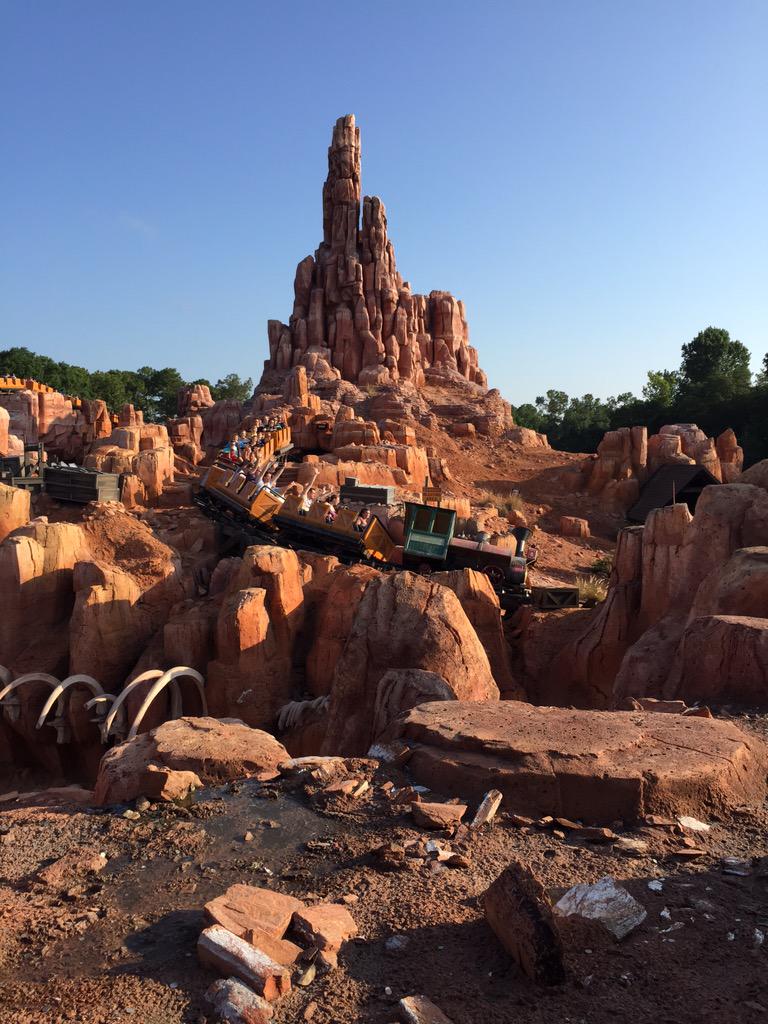 8:10am - We are riding Big Thunder!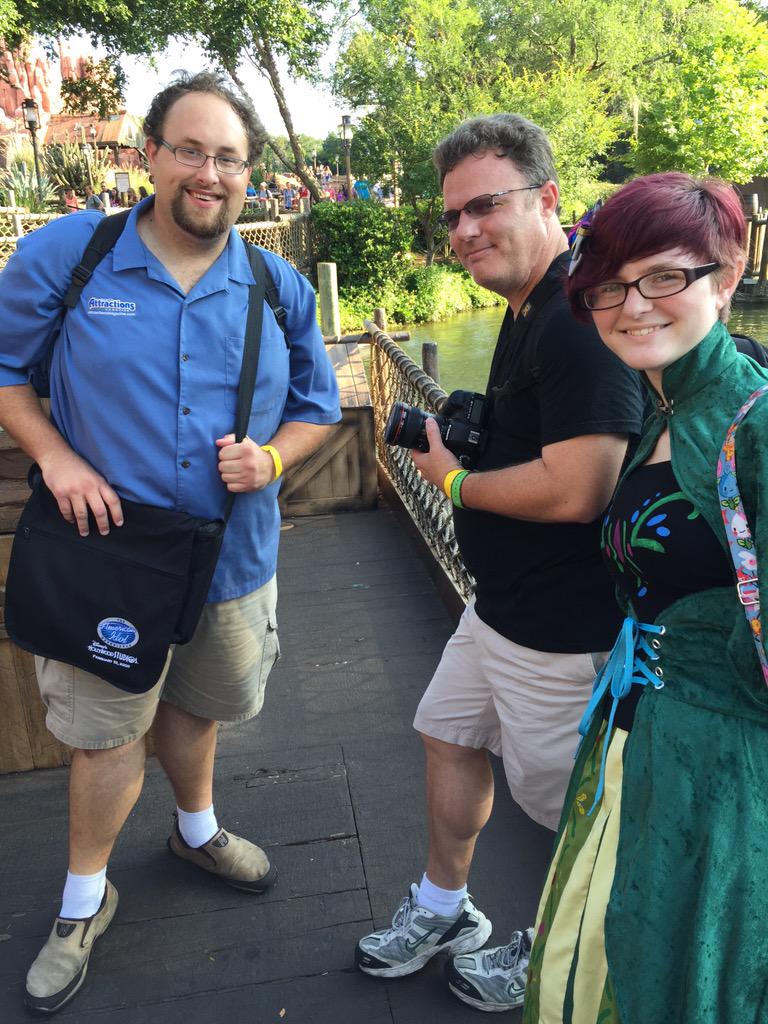 8:25am - Heading to explore Tom Sawyer's Island!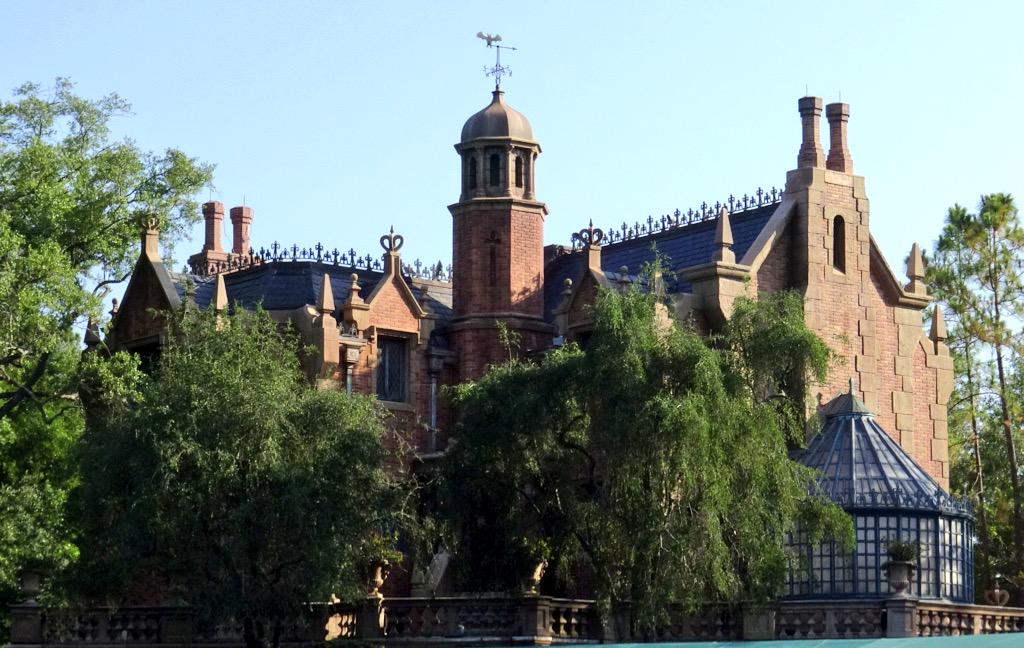 8:37am - Some of the best views of Haunted Mansion you can get are from the island.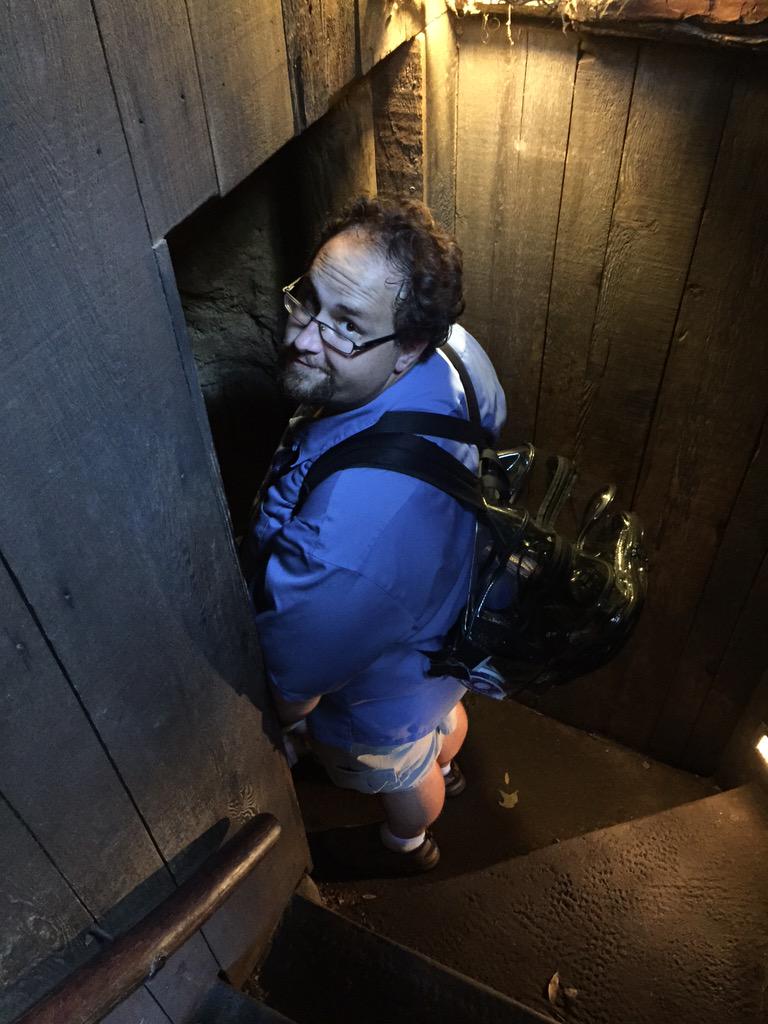 8:41am - The "escape tunnel" was kind of a tight squeeze for Banks!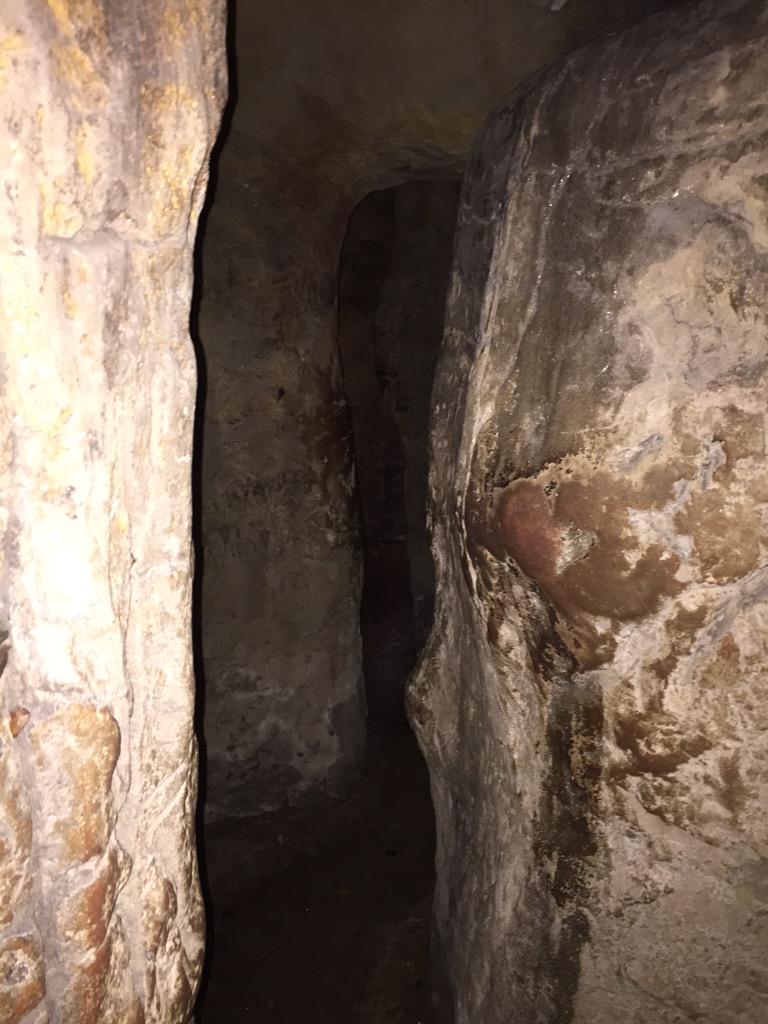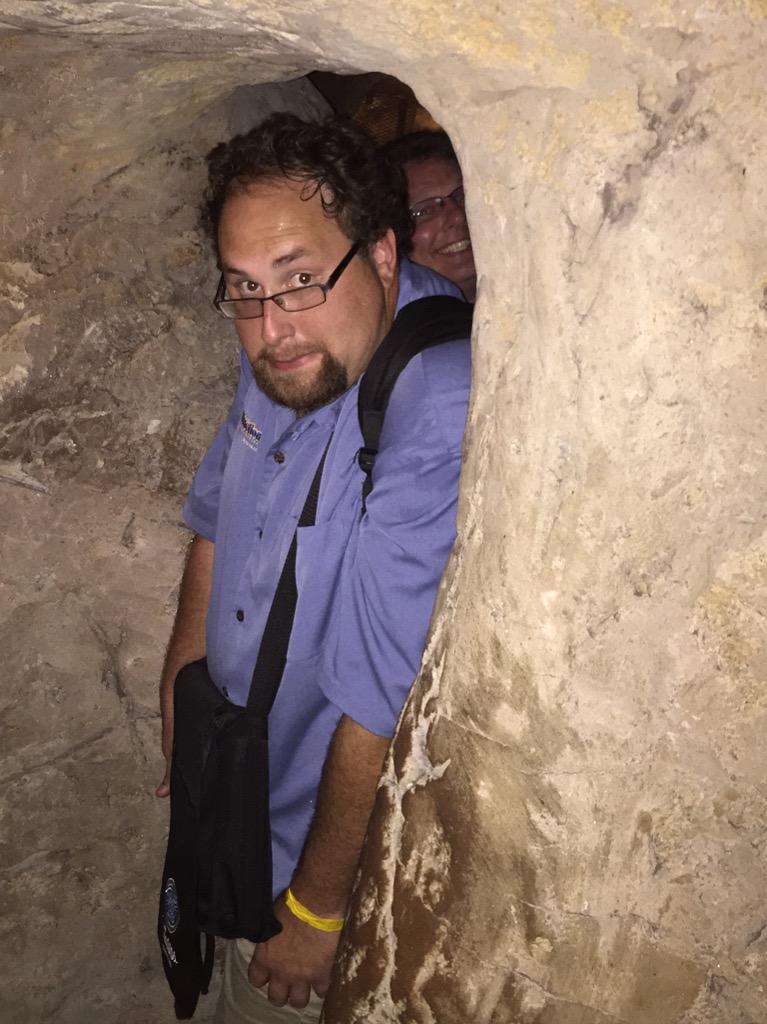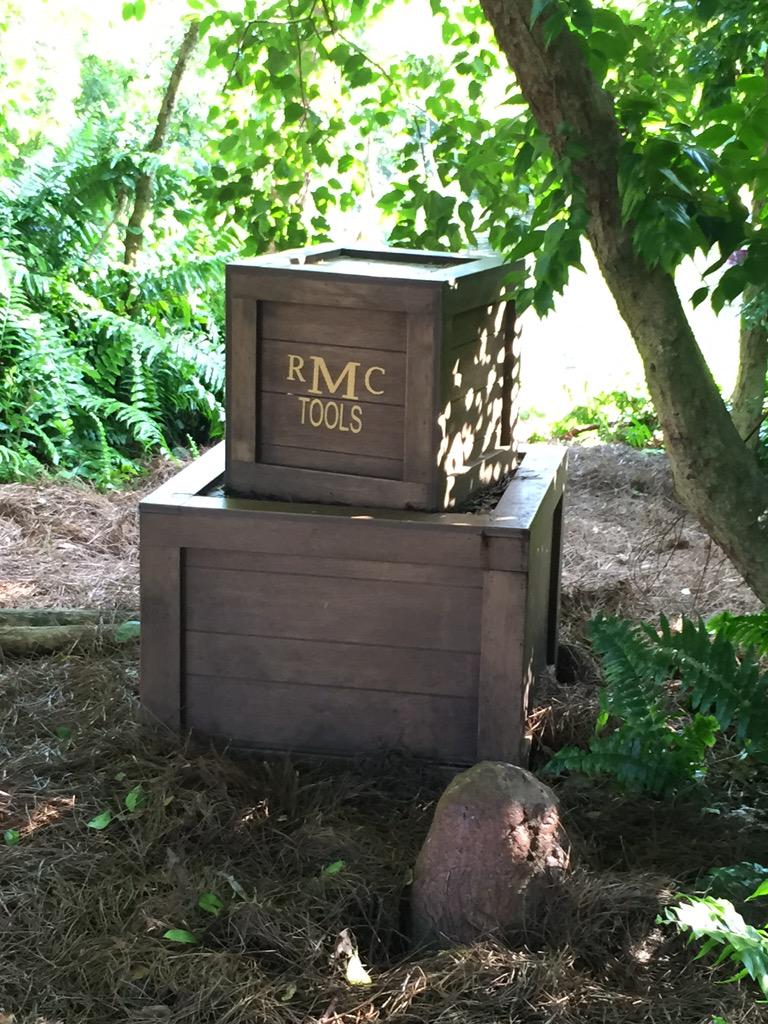 8:48am - Just spotted this on Tom Sawyer's Island. Anyone want to start the rumor?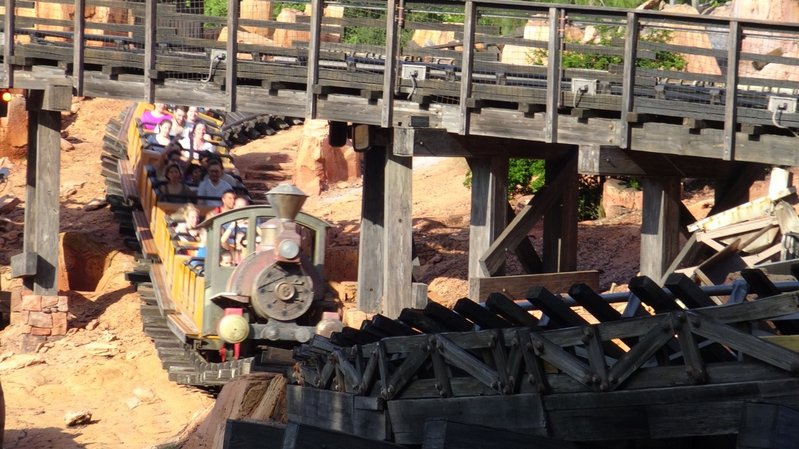 8:52am - You can also get some great shots of Big Thunder from here, too!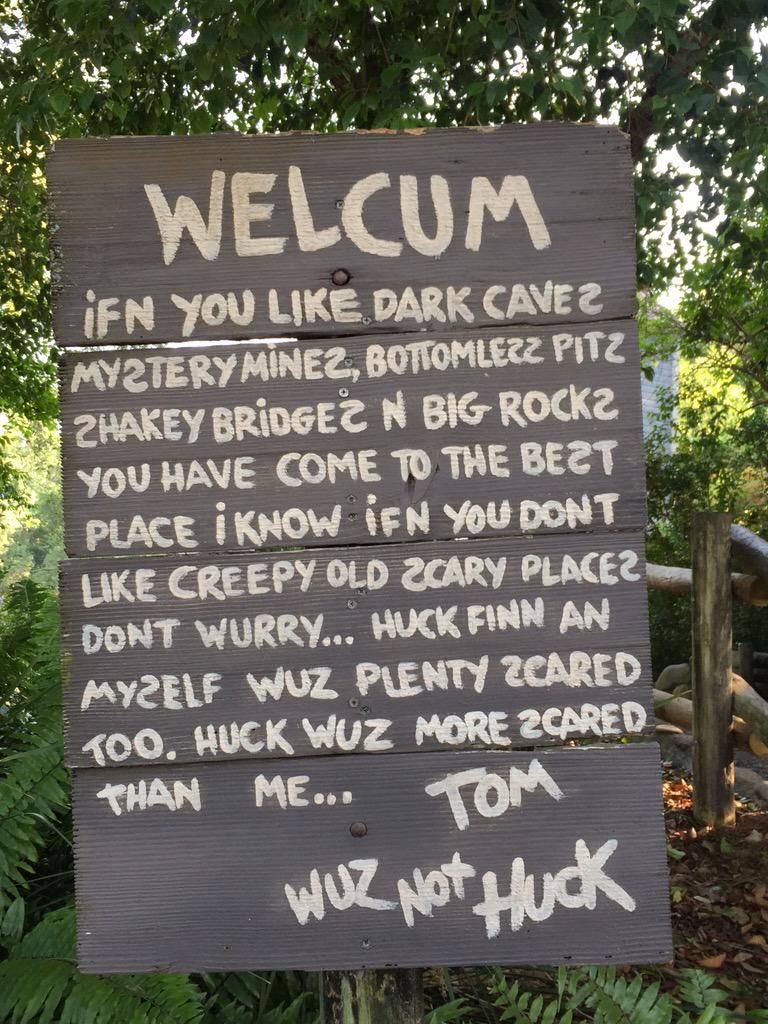 8:55am - It appears that Tom Sawyer's grammar level is on par with your average Facebook or YouTube user.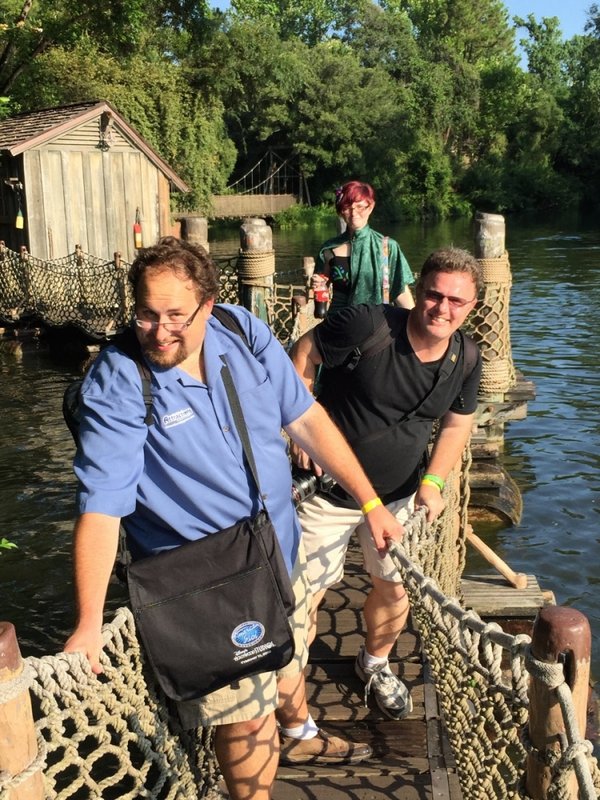 8:59am - This is probably not our best of ideas!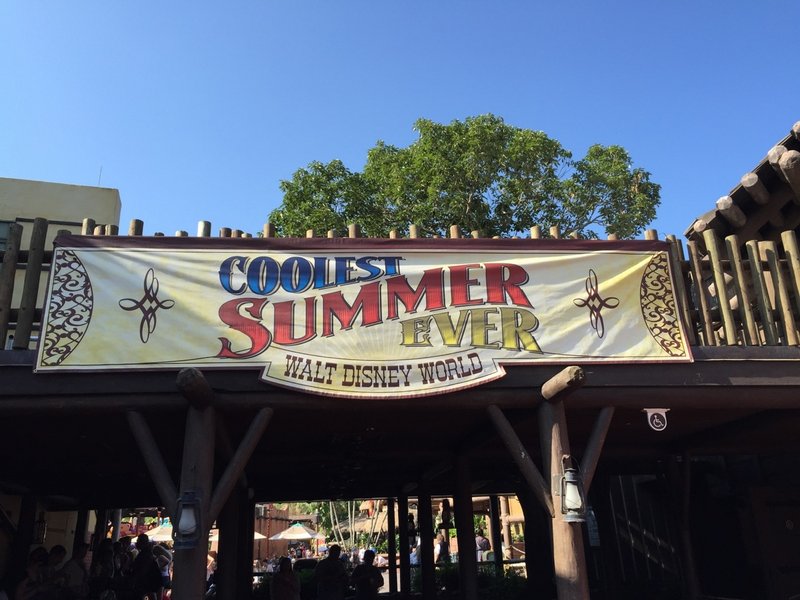 9:10am - It's the Coolest Summer Ever in Frontierland!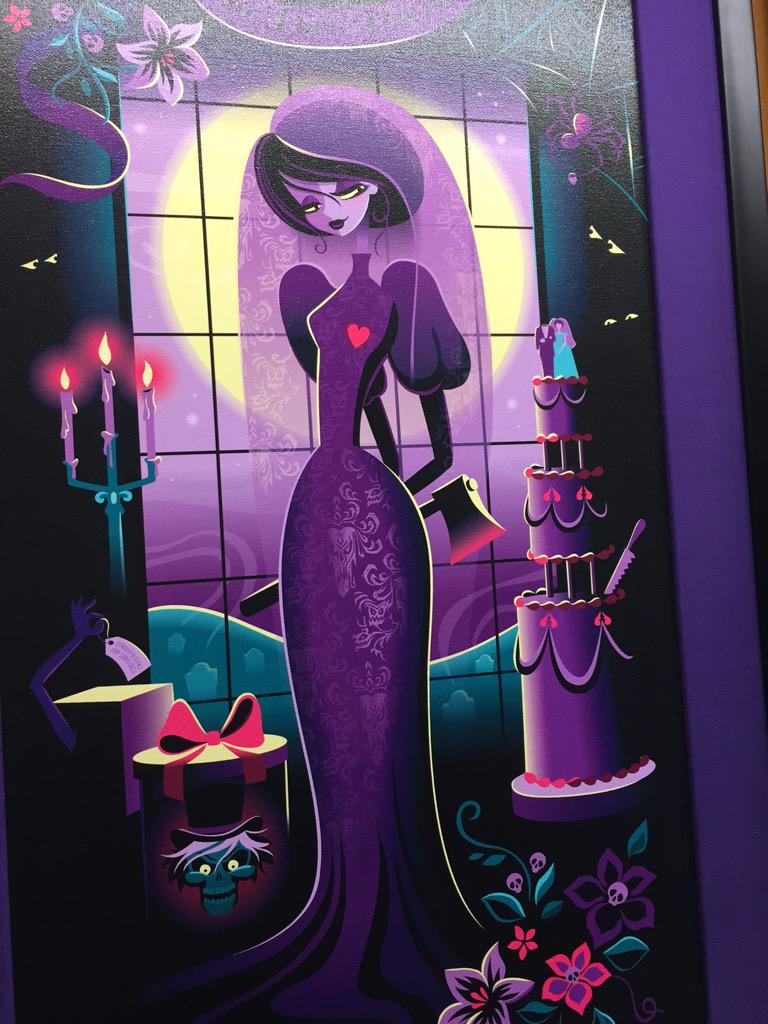 9:25 - Yes! The Hatbox Ghost has arrived at Walt Disney World!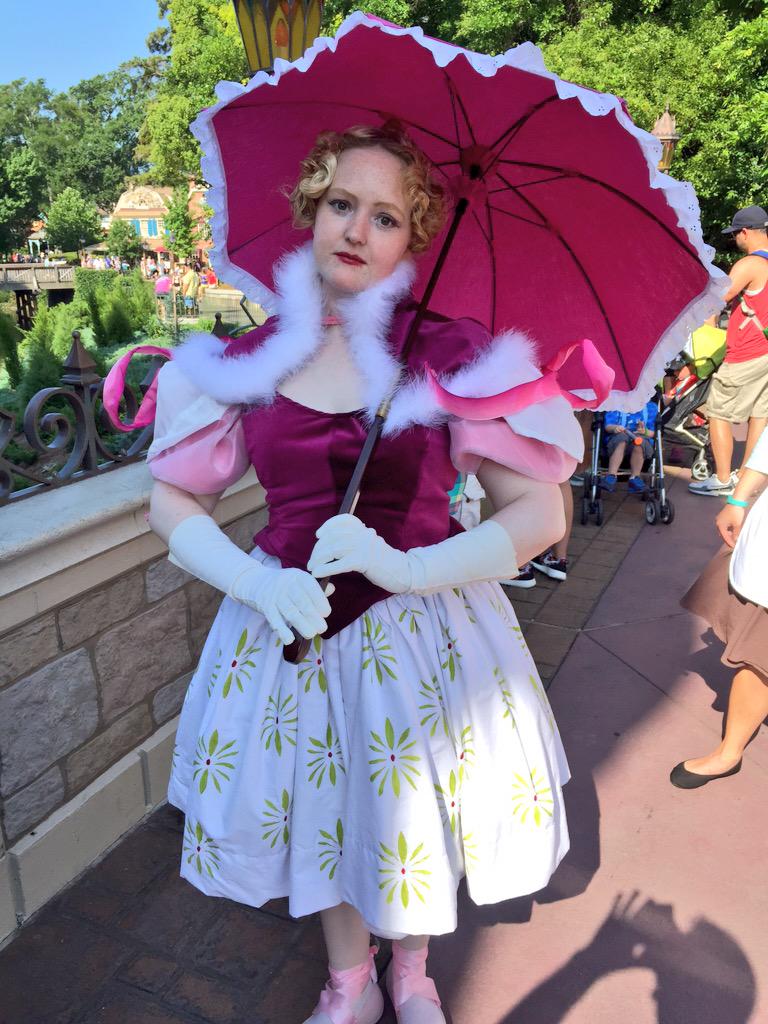 9:43am - Now THAT is a cool #DisneySide costume!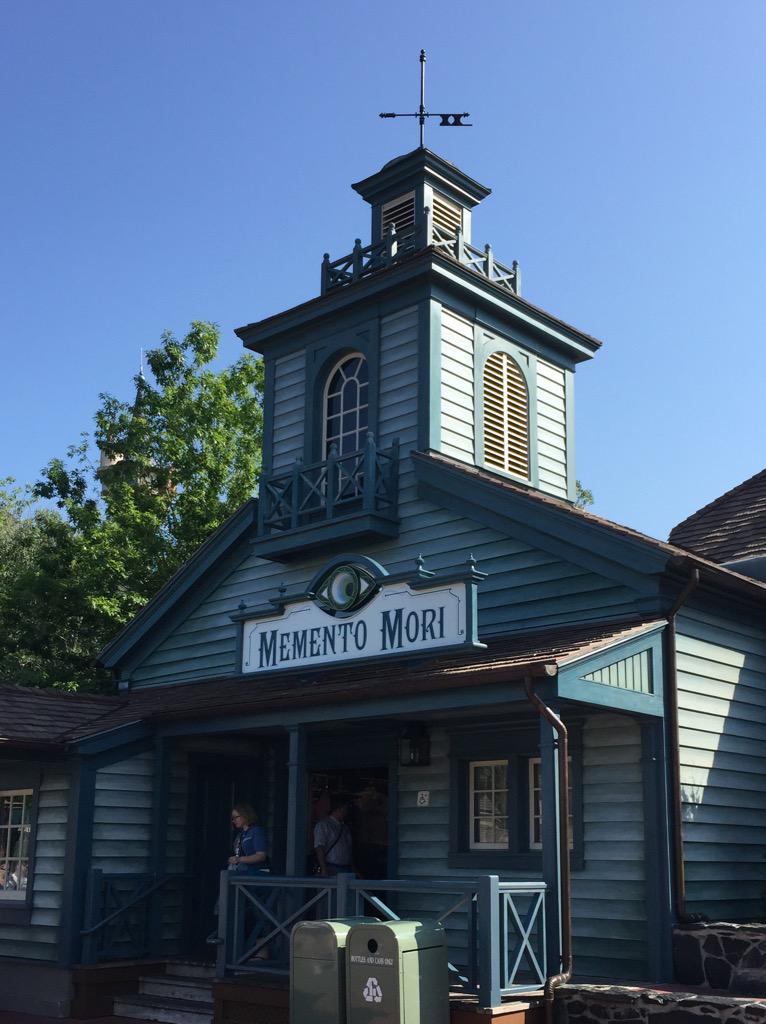 10:12am - I seriously LOVE all this cool Haunted Mansion stuff in Memento Mori's!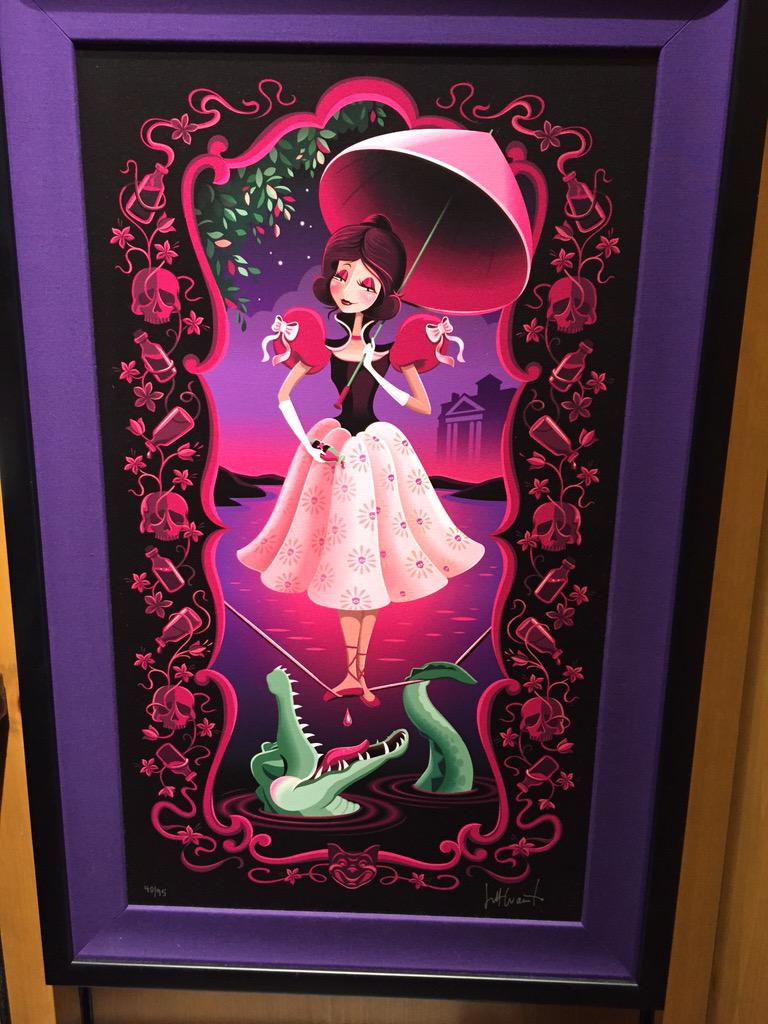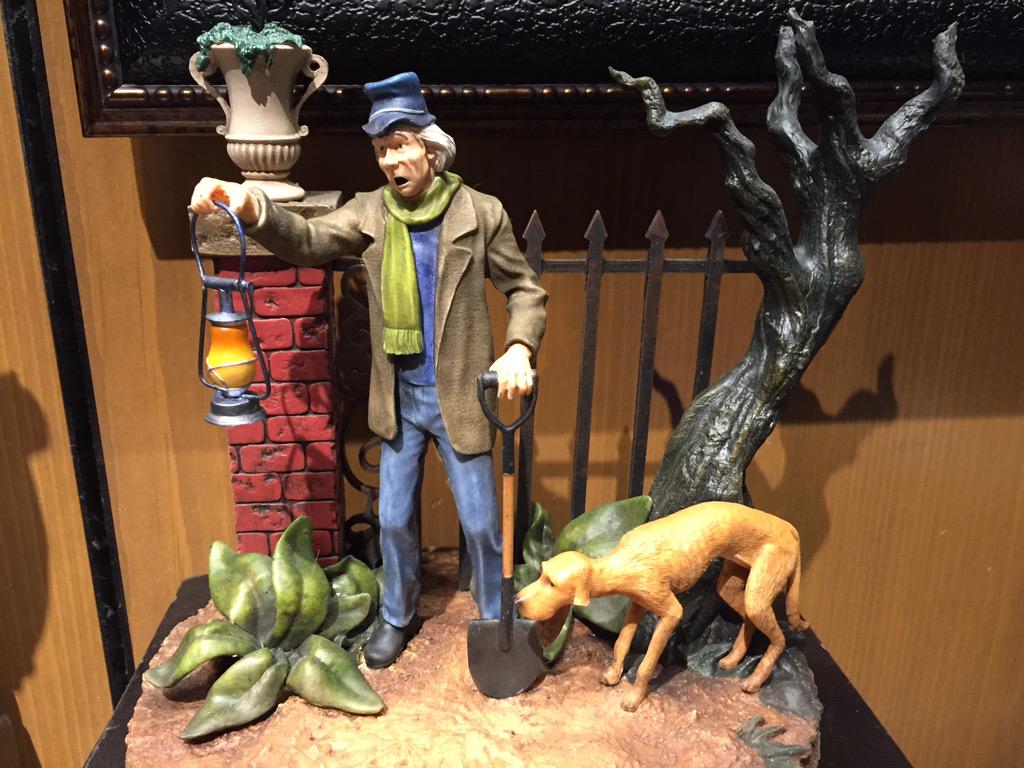 [img]http://www.themeparkreview.com/parks/pimages/Magic_Kingdom_at_Walt_Disney_World/Coolest_Summer_Ever_24-Hour_Party_2015/CFnZPywWMAAYDHD.jpg:large[/img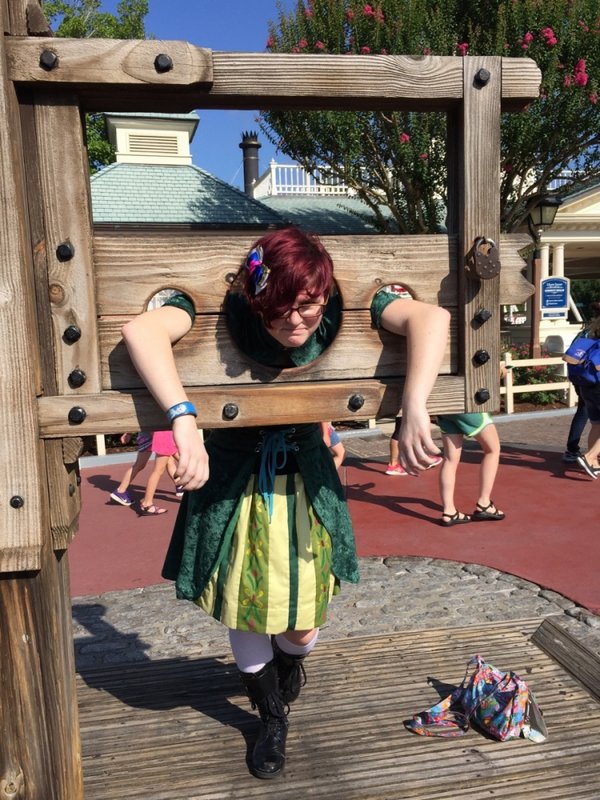 10:19am - I think we are just going to leave Sarah here the rest of the day...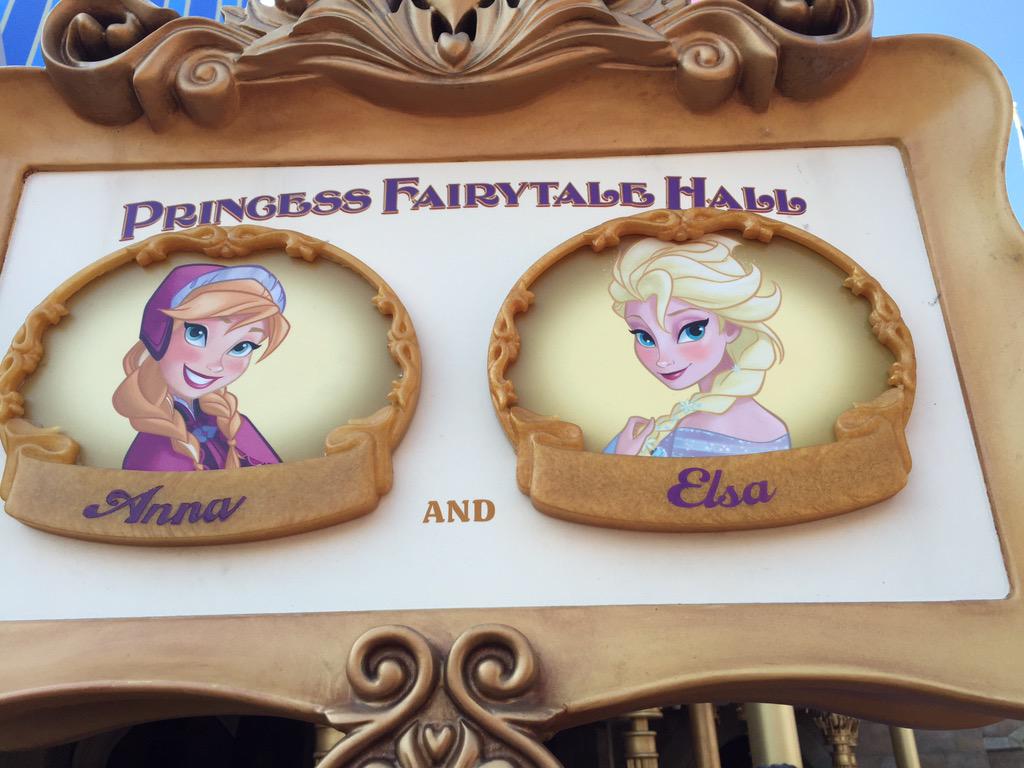 10:37am - Line for the "girls" is currently 60 minutes!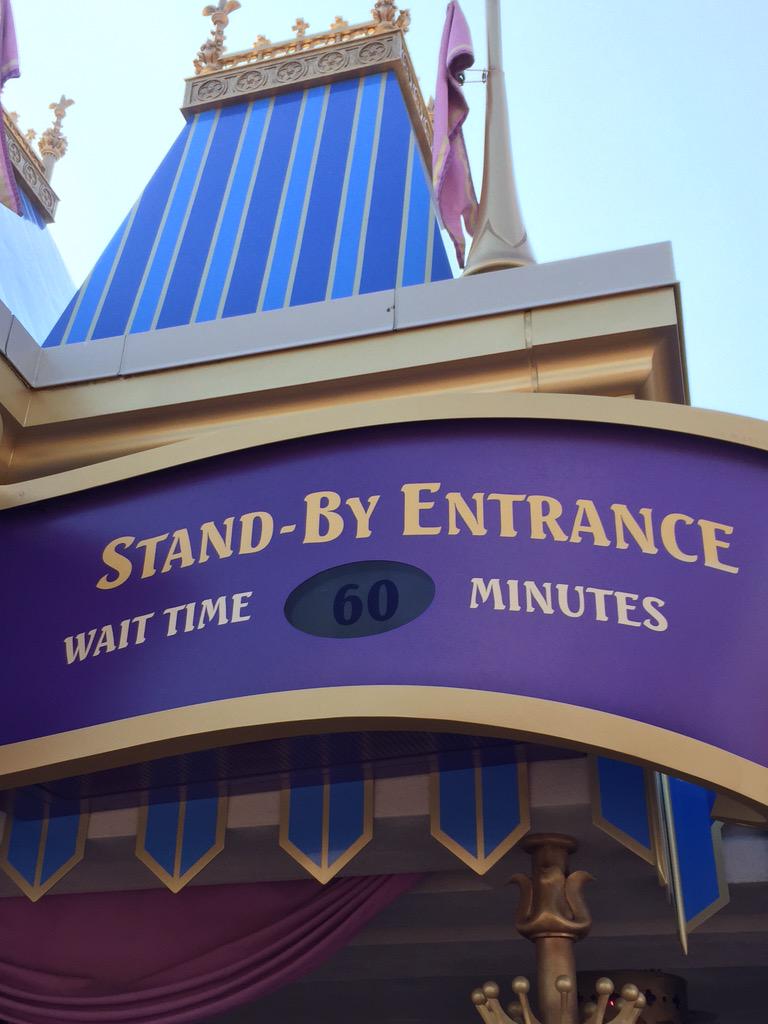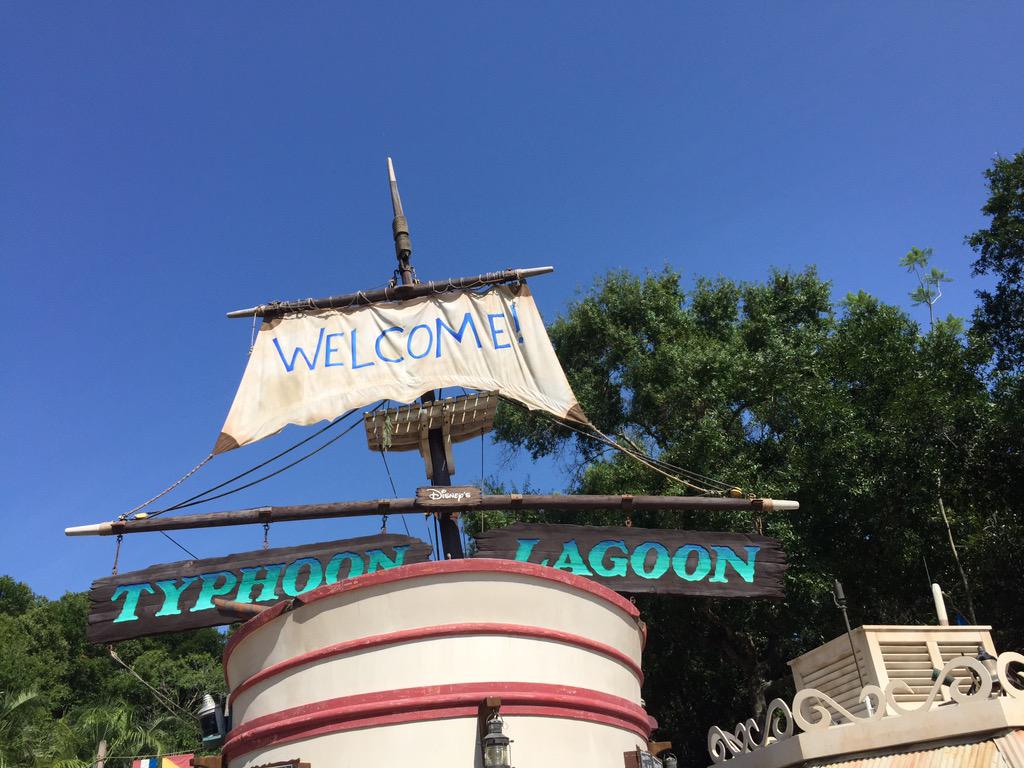 11:35am - Taking a little break from Magic Kingdom to check out the new #TeenBeach2 party at Typhoon Lagoon...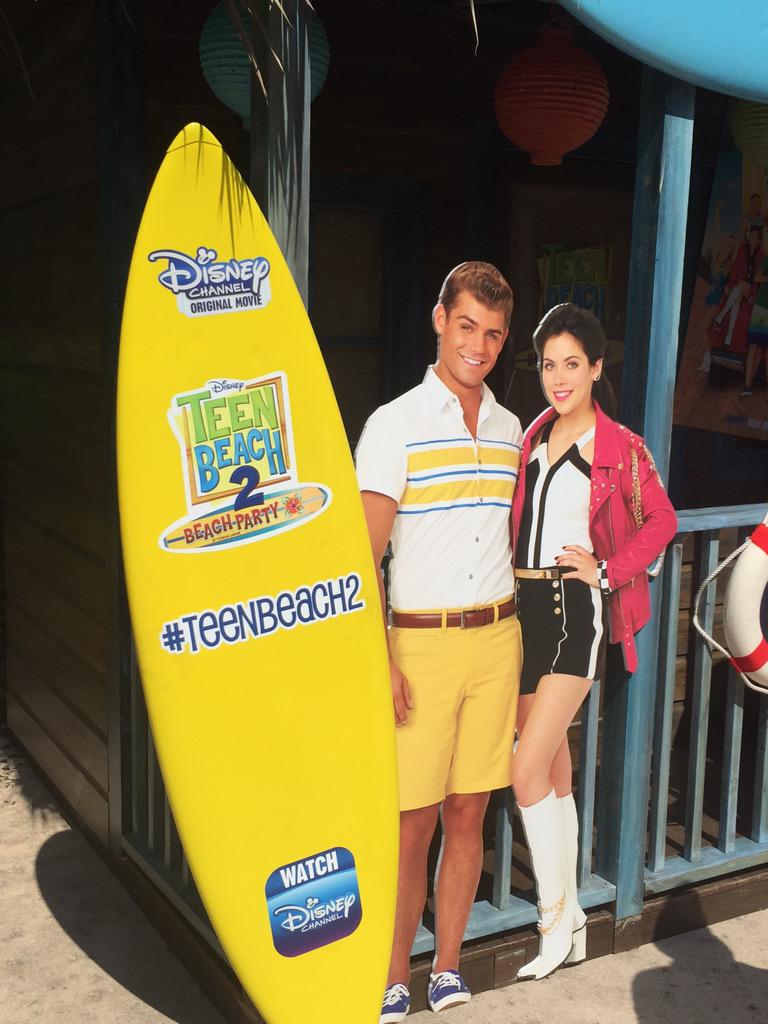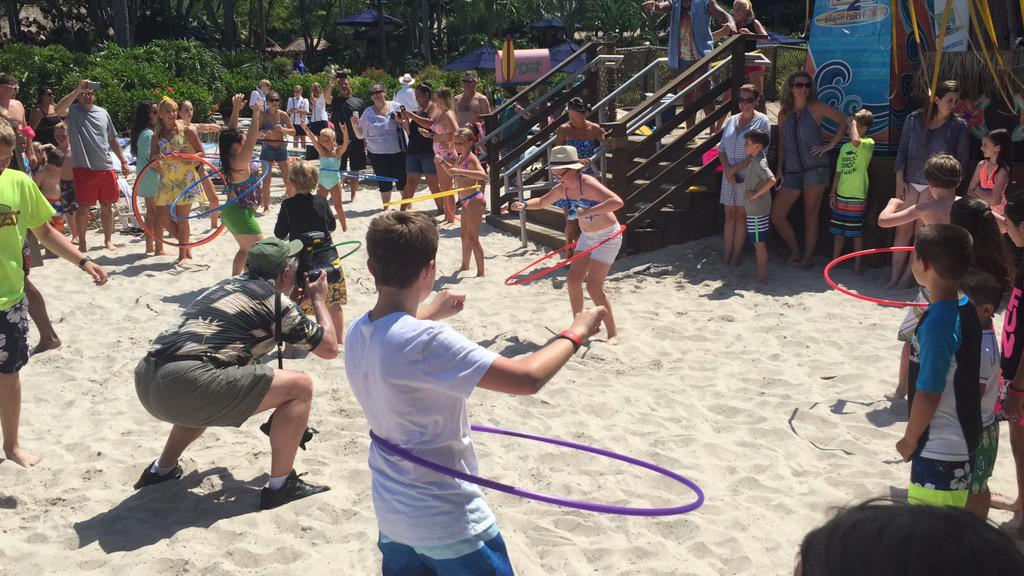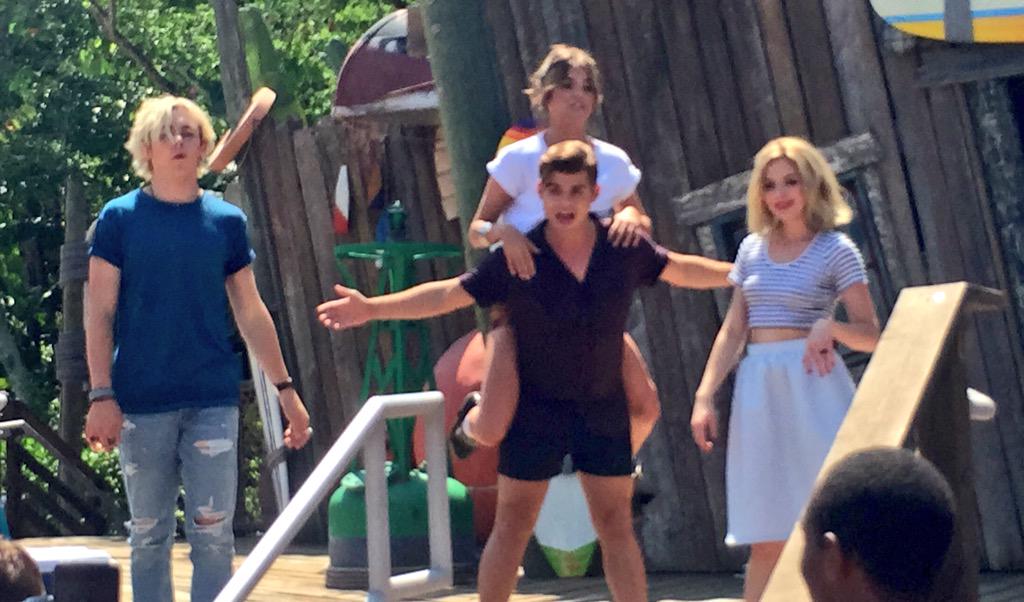 12:00pm - Disney's Teen Beach 2 stars Ross Lynch, Garett Clayton, Grace Phipps, Maia Mitchell!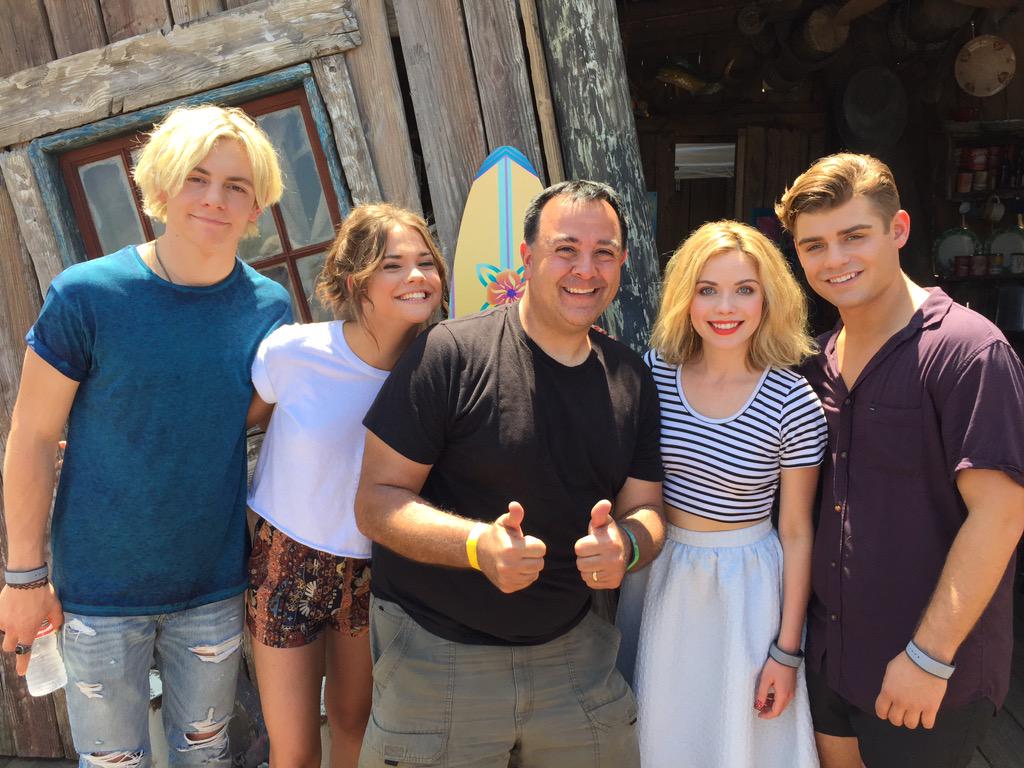 12:09pm - Hanging with Disney's #TeenBeach2 stars.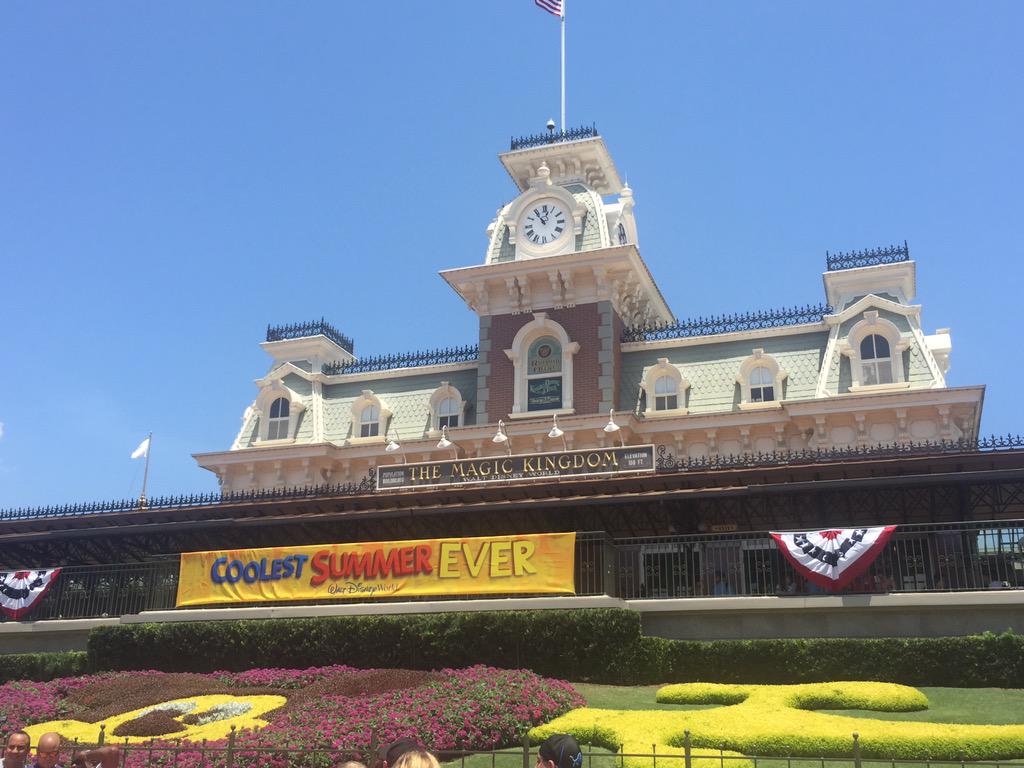 1:11pm - Back at the Magic Kingdom...a bit busier now that it was this morning!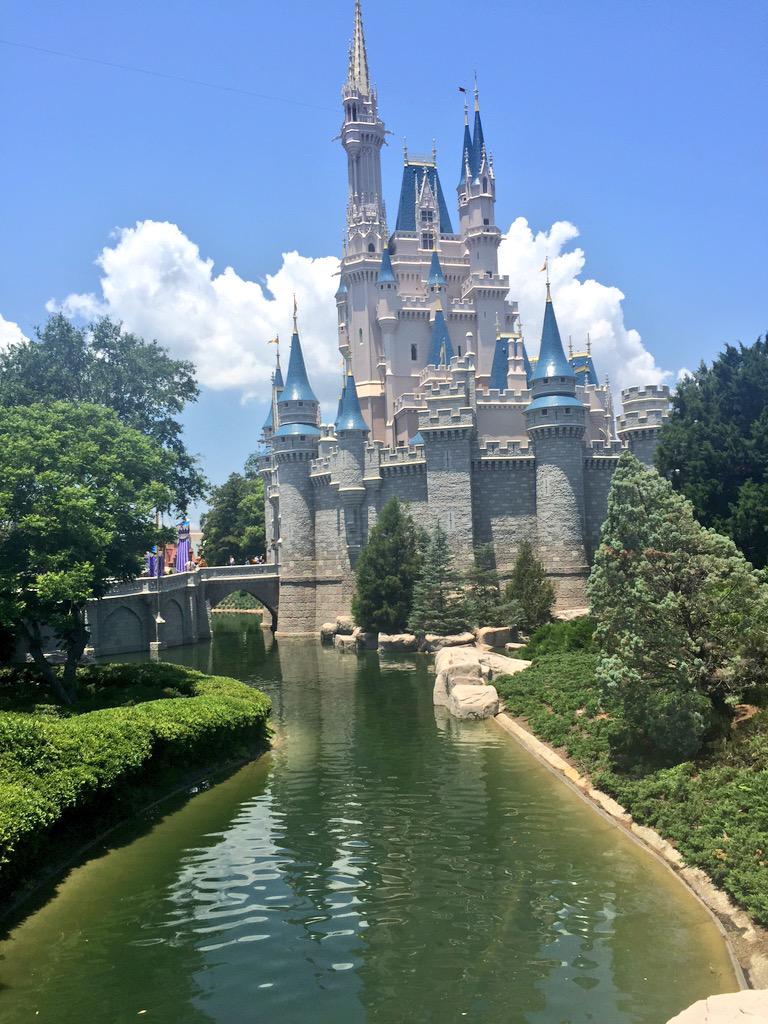 1:37pm - Love this view of Cinderella's castle.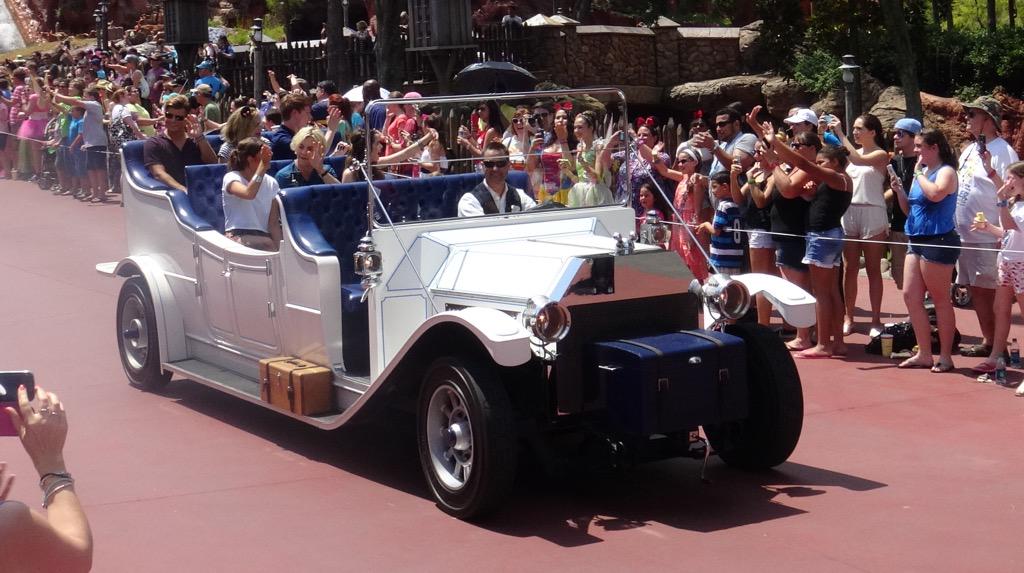 2:50pm - Stars from Disney Channel & Teen Beach 2 are the Grand Marshall's for the Festival of Fantasy Parade...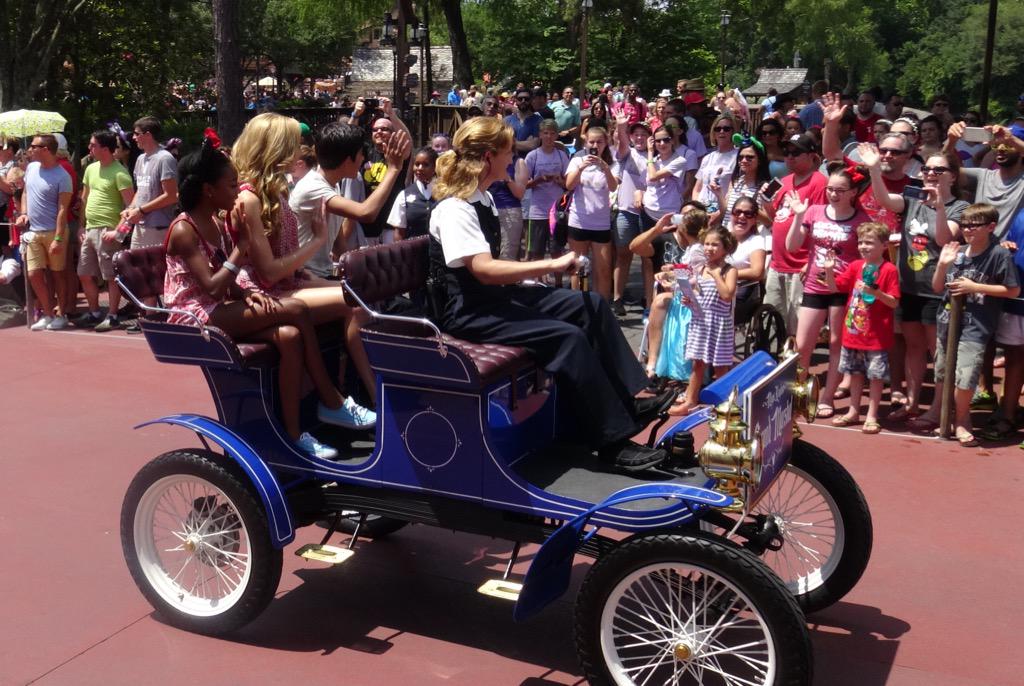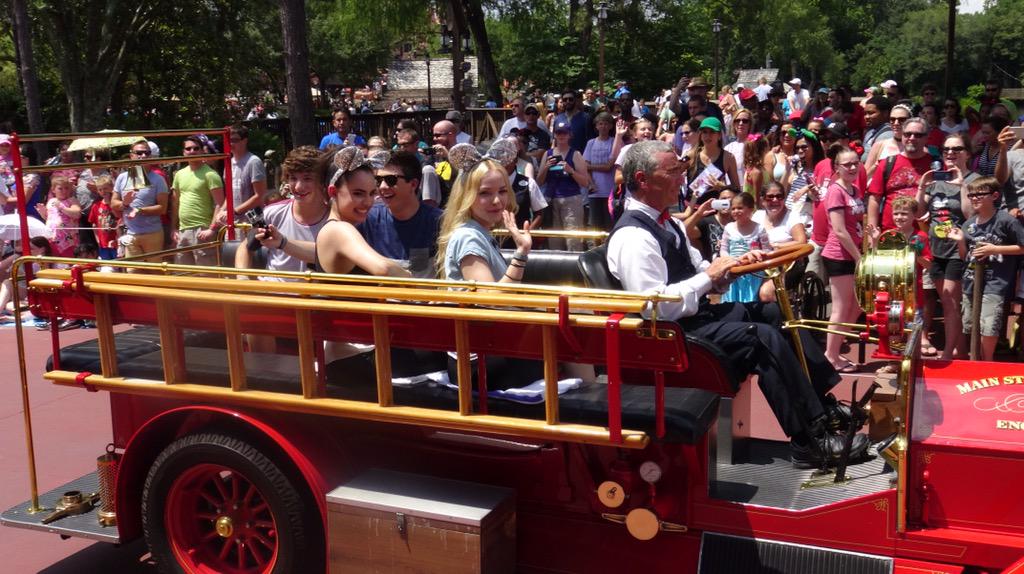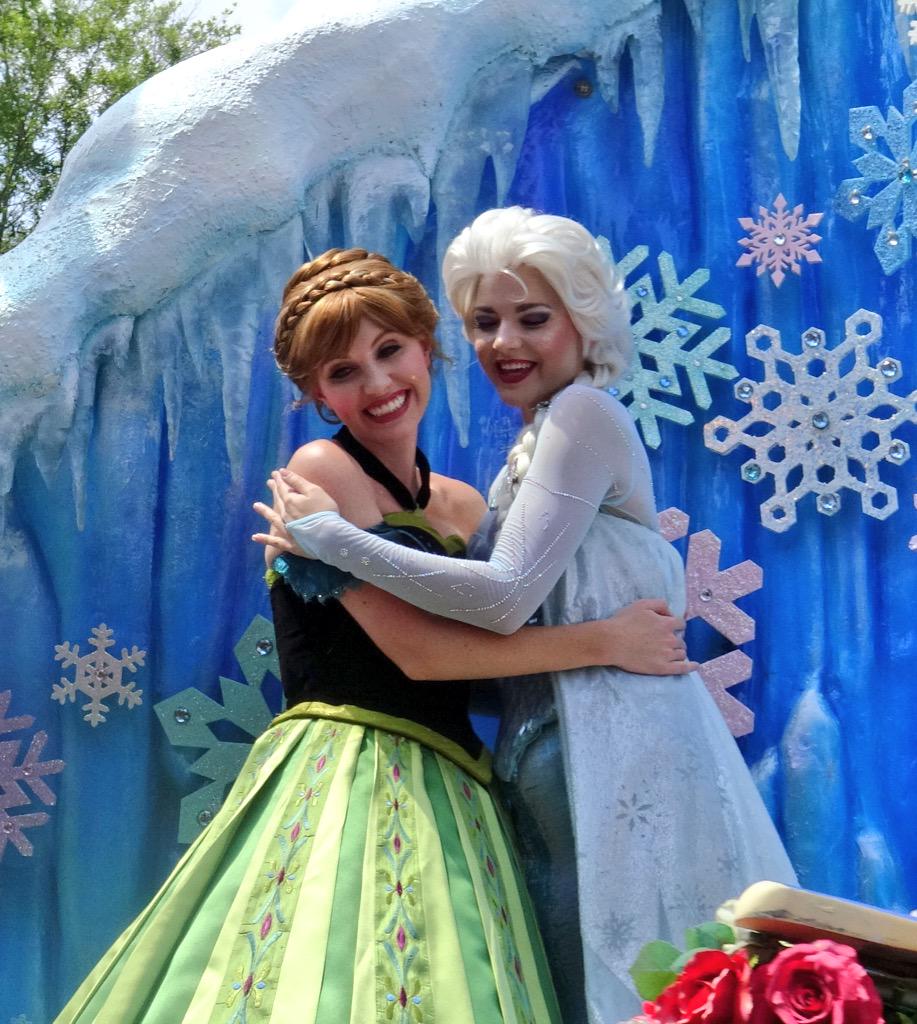 3:15pm - Anna & Elsa open Festival of Fantasy Parade! Were there other princesses? I didn't notice.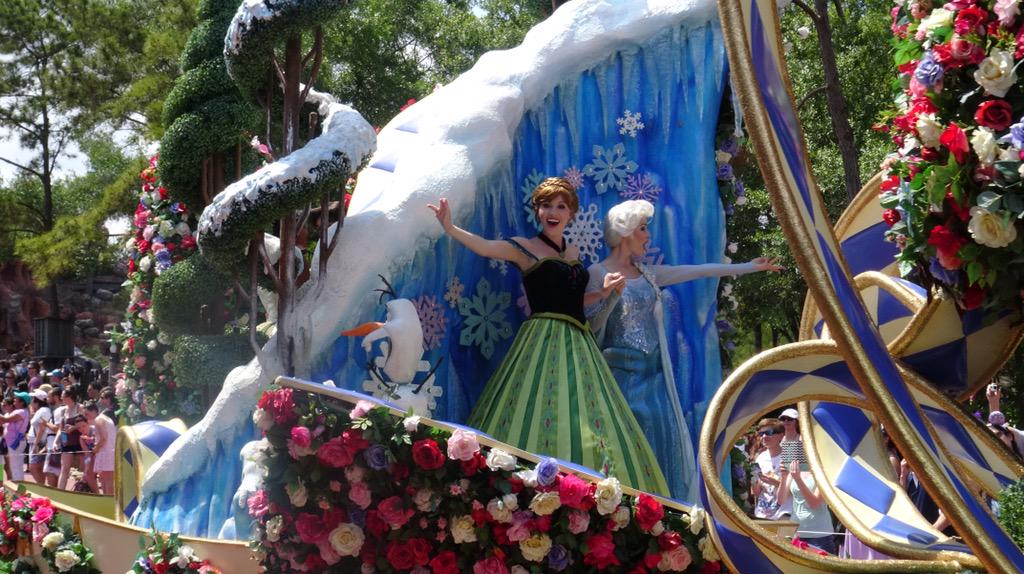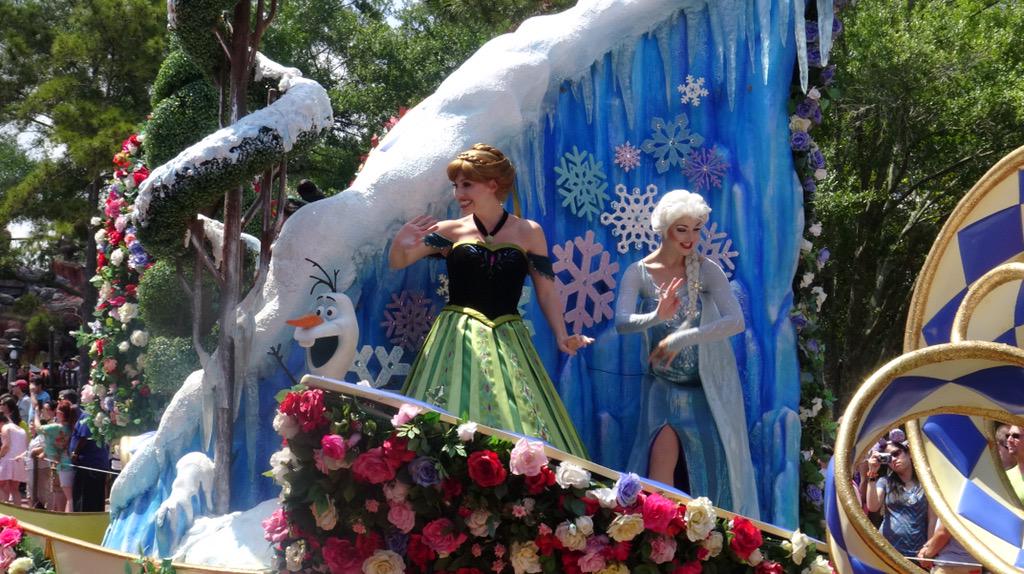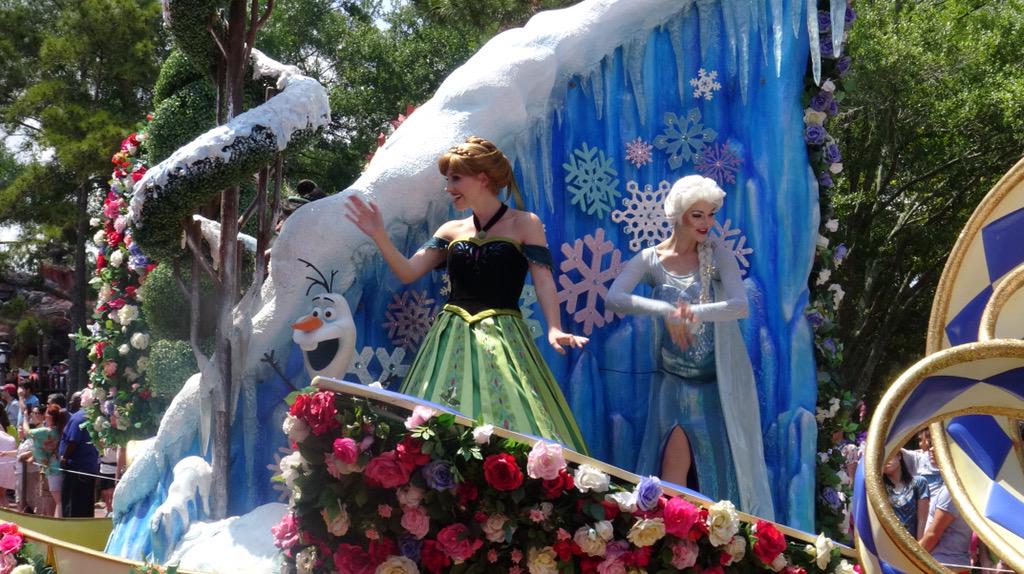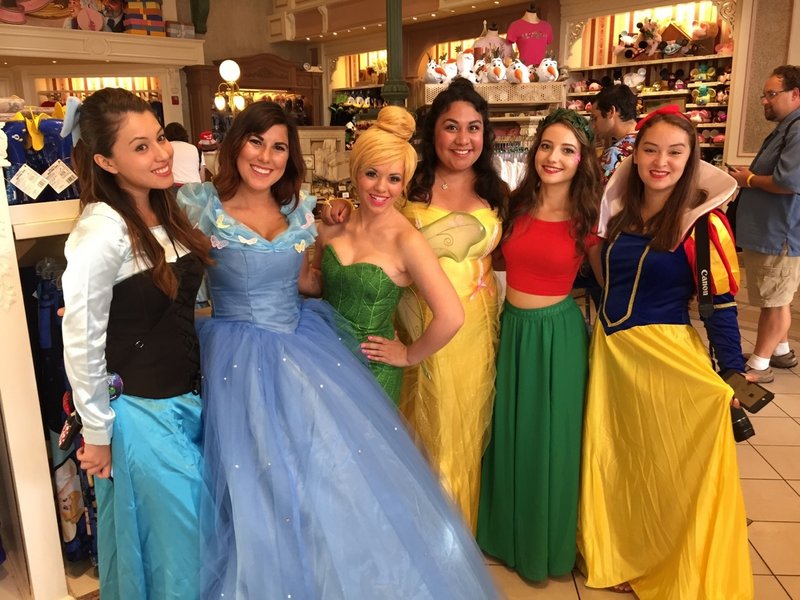 3:38pm - Meeting lots more princesses showing their #DisneySide!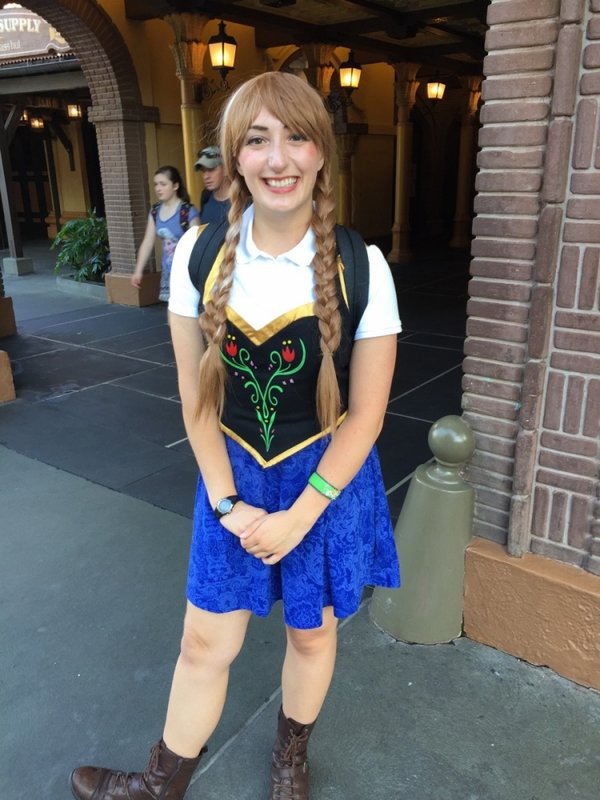 4:01pm - We have seen a few "Anna's" at the park today...which I don't have a problem with at all!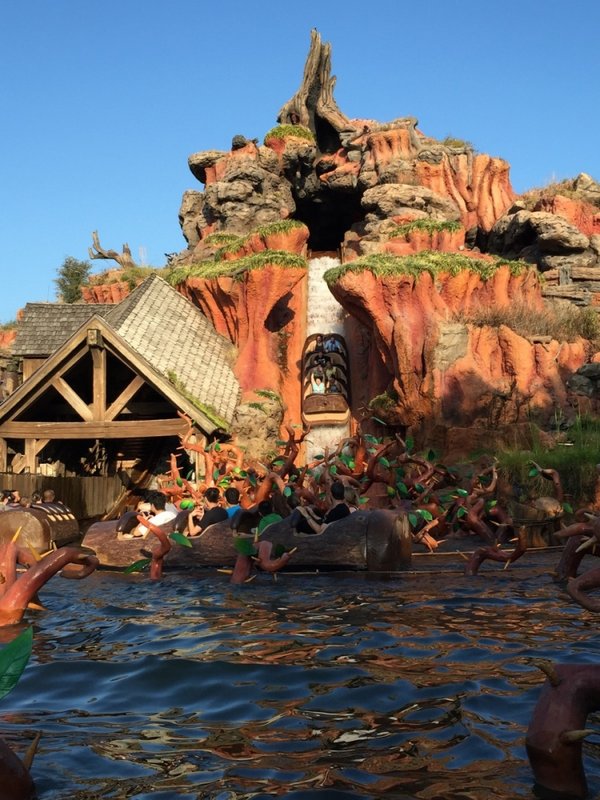 4:16pm - Splash Mountain anyone?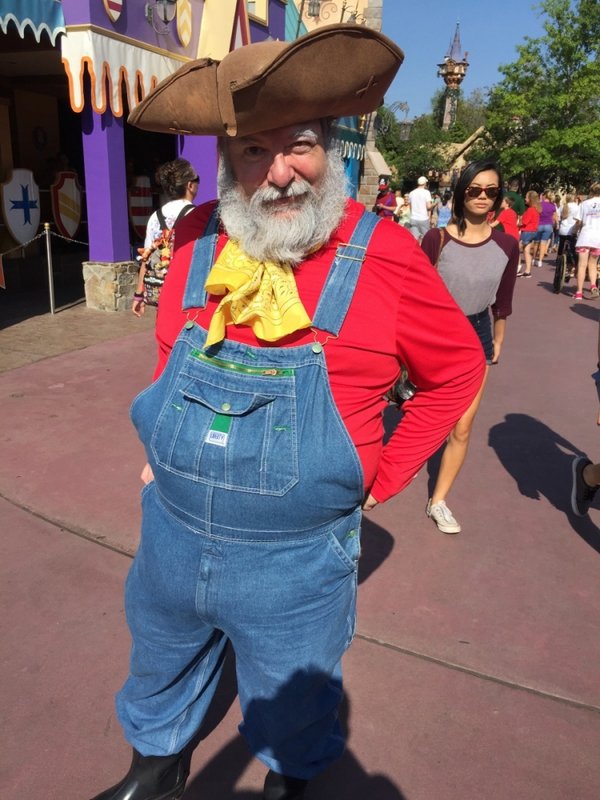 5:02pm - Hey look! It's Stinky Pete!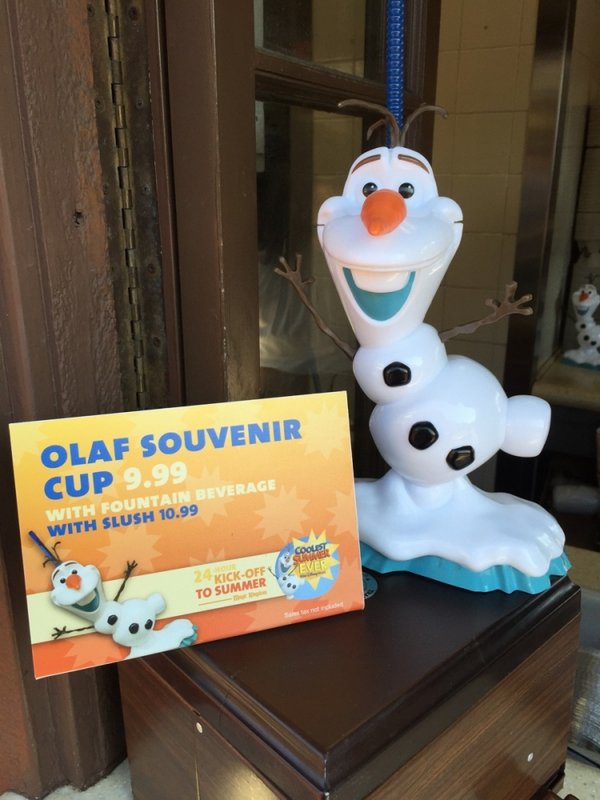 5:22pm - Don't forget your "Coolest Summer Ever" souvenir mug!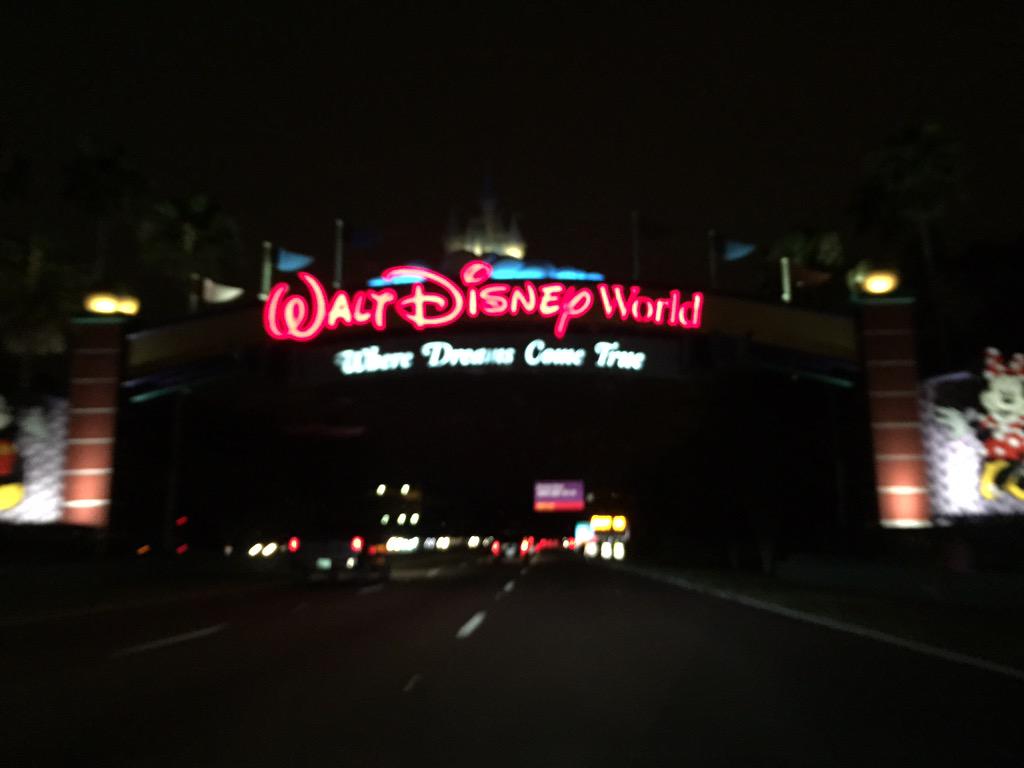 10:01pm - And we are back at Magic Kingdom for the next 8 hours!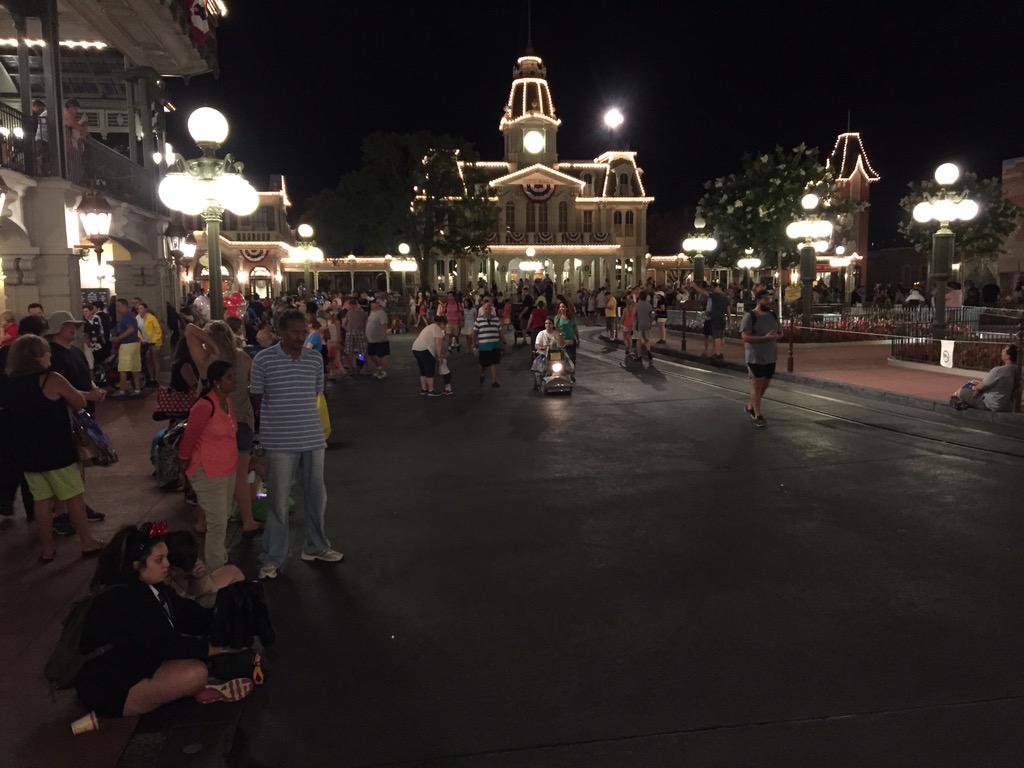 10:37pm - Current view of Main Street - Not overly busy at the moment.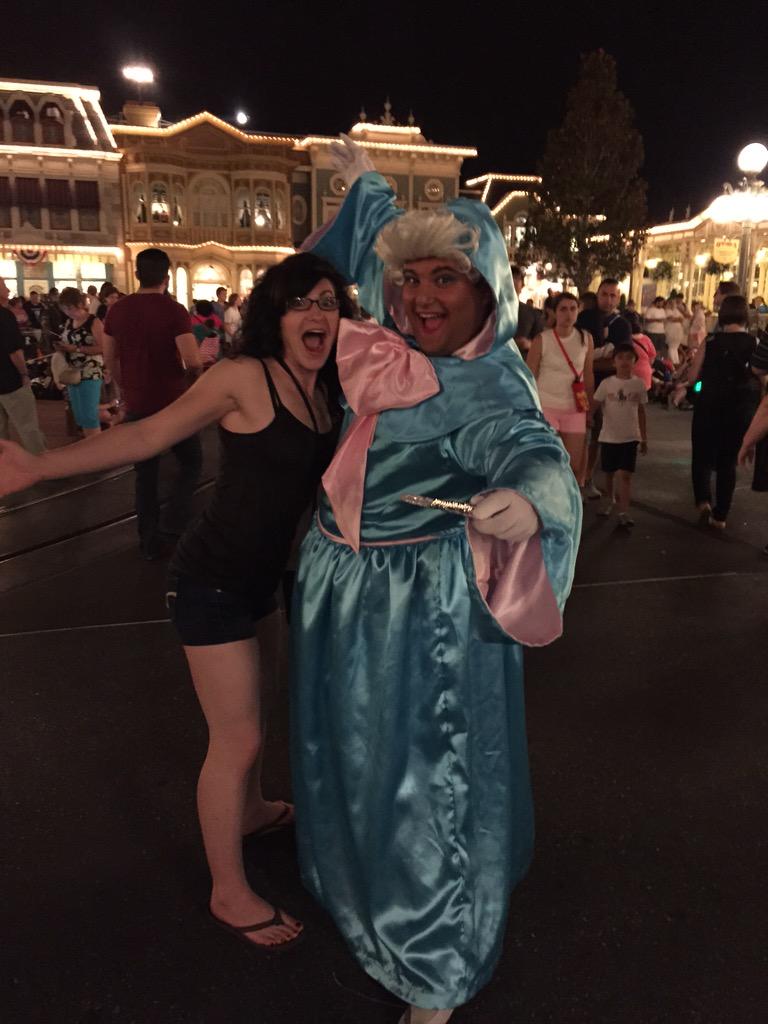 11:00pm - We ran into this fairy god...um...mother? Showing her(?) #DisneySide.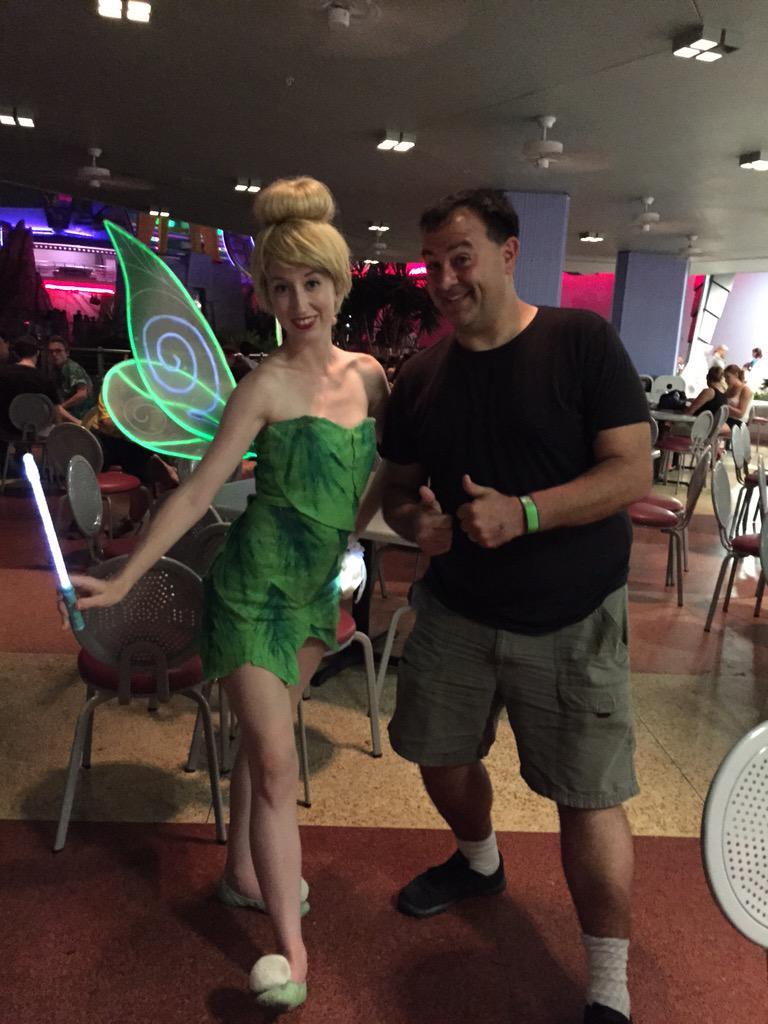 11:21pm - I totally just got a pic with this awesome Tinkerbell!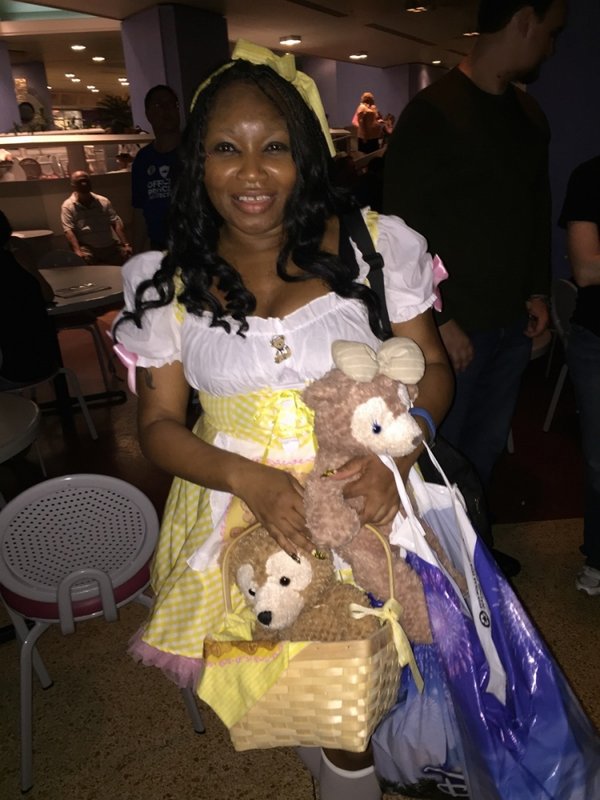 11:37pm - I *LOVE* her Duffy costume!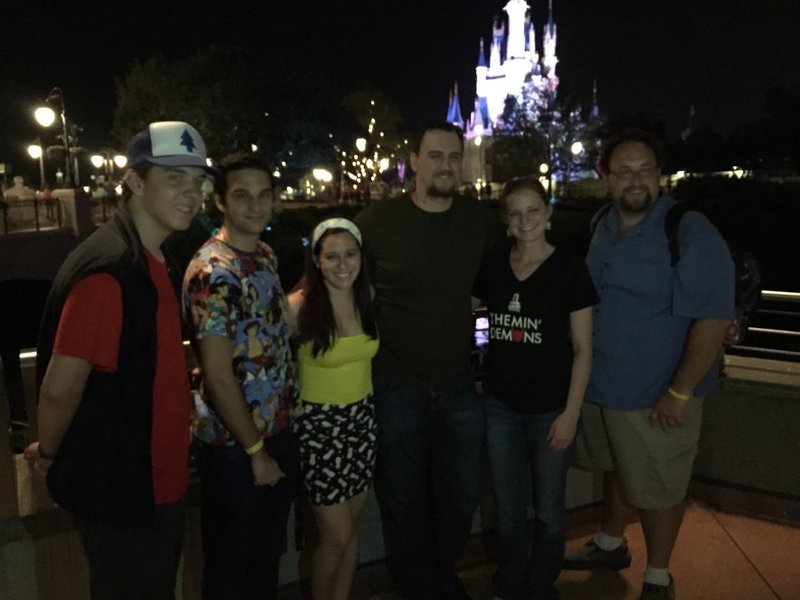 12:00am - Hanging out with the crew from Attractions Magazine!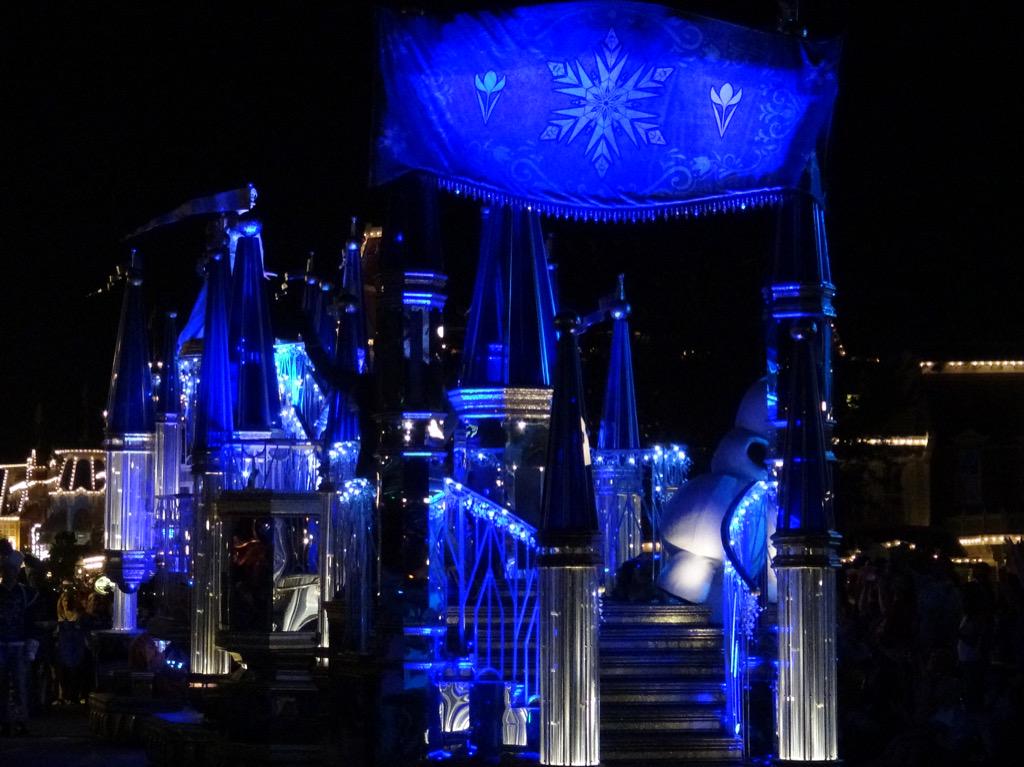 12:45am - Special 24 Party Pre-parade Frozen float for Main Street Electrical Parade!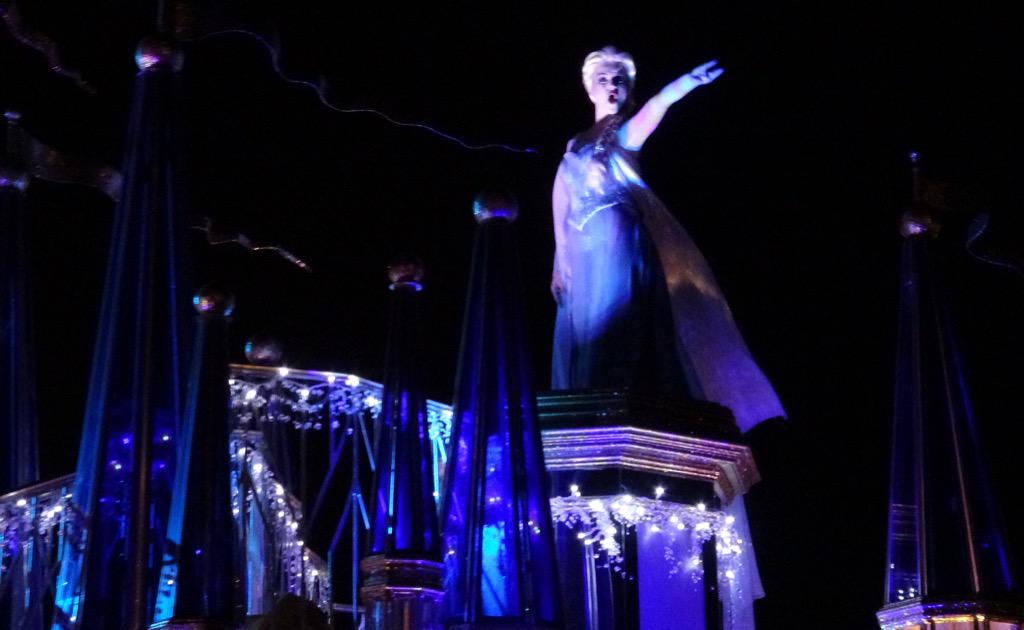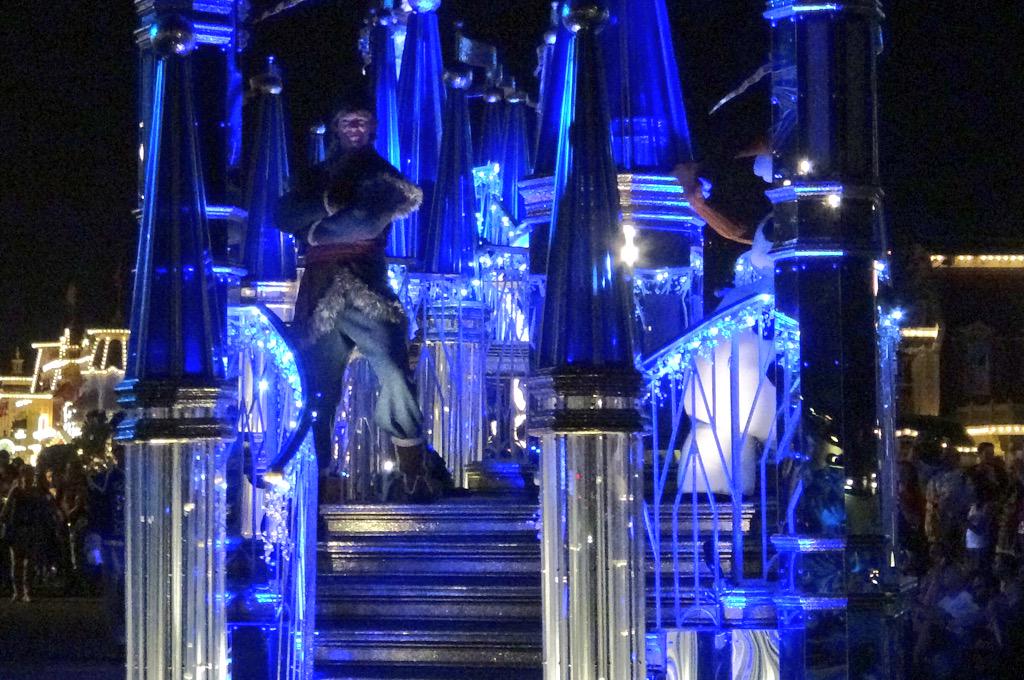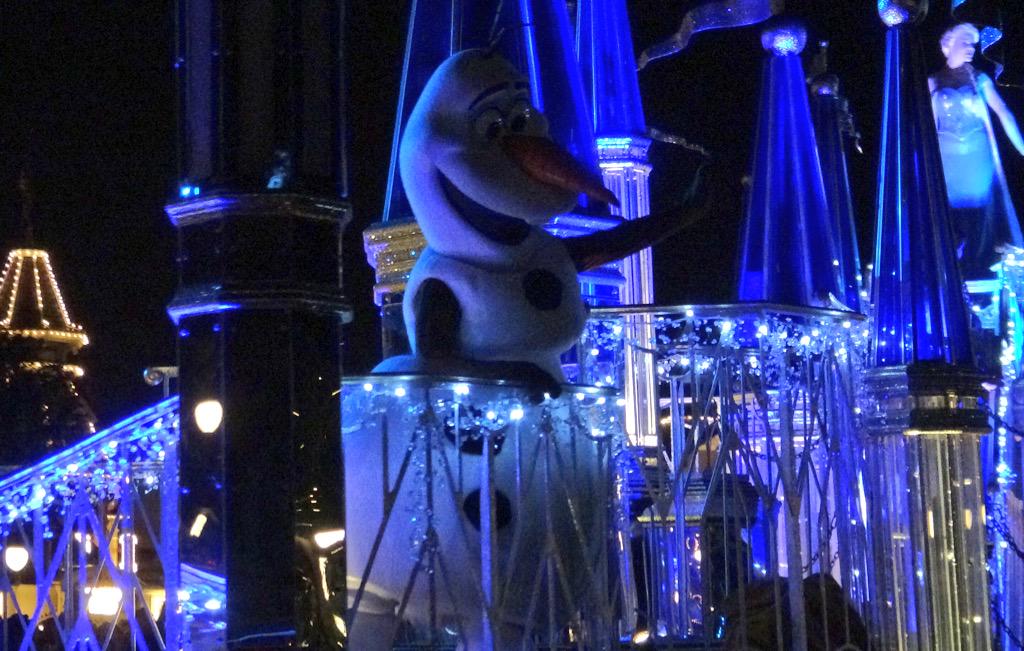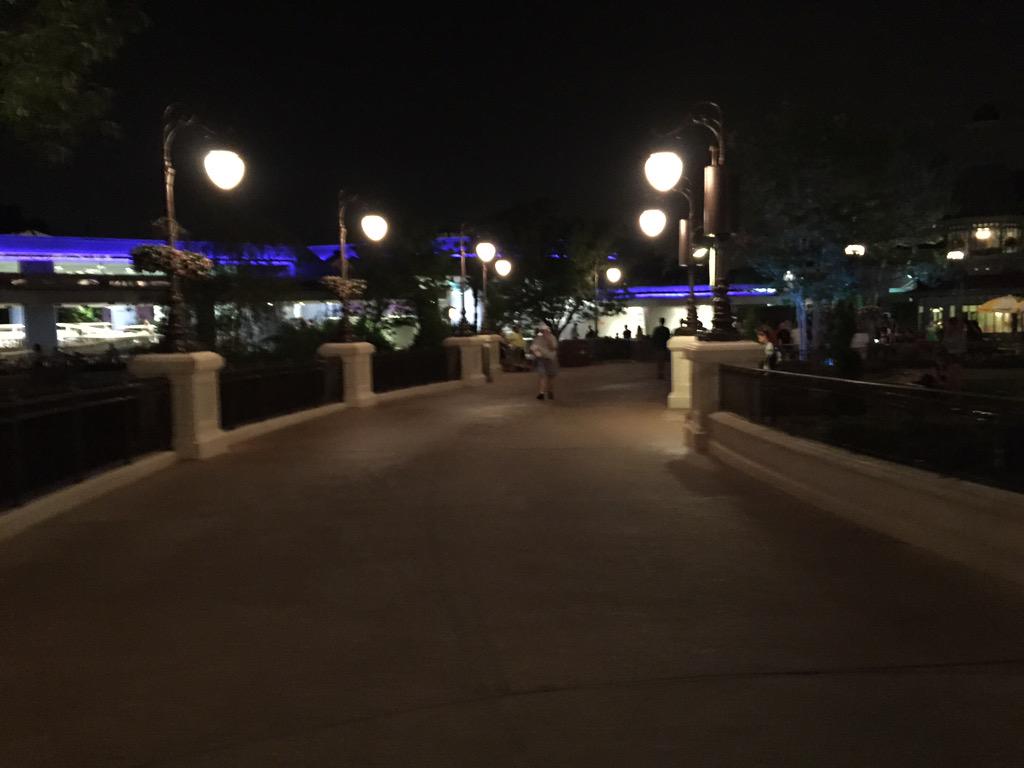 1:00am - Current view at the Main Street USA Hub...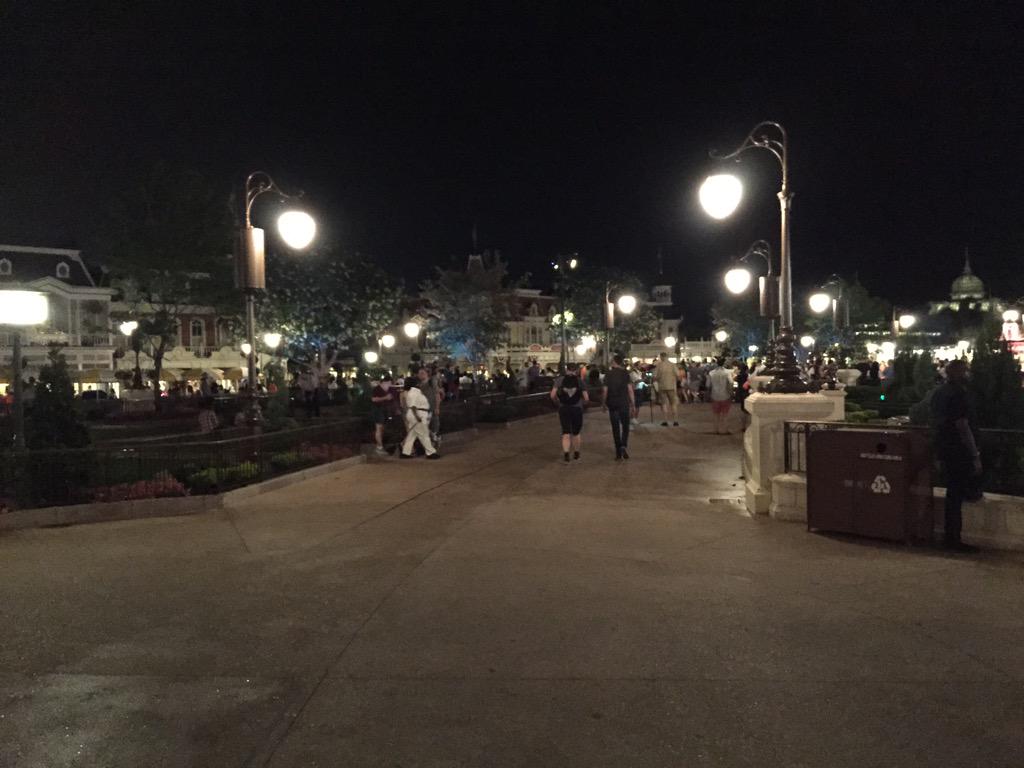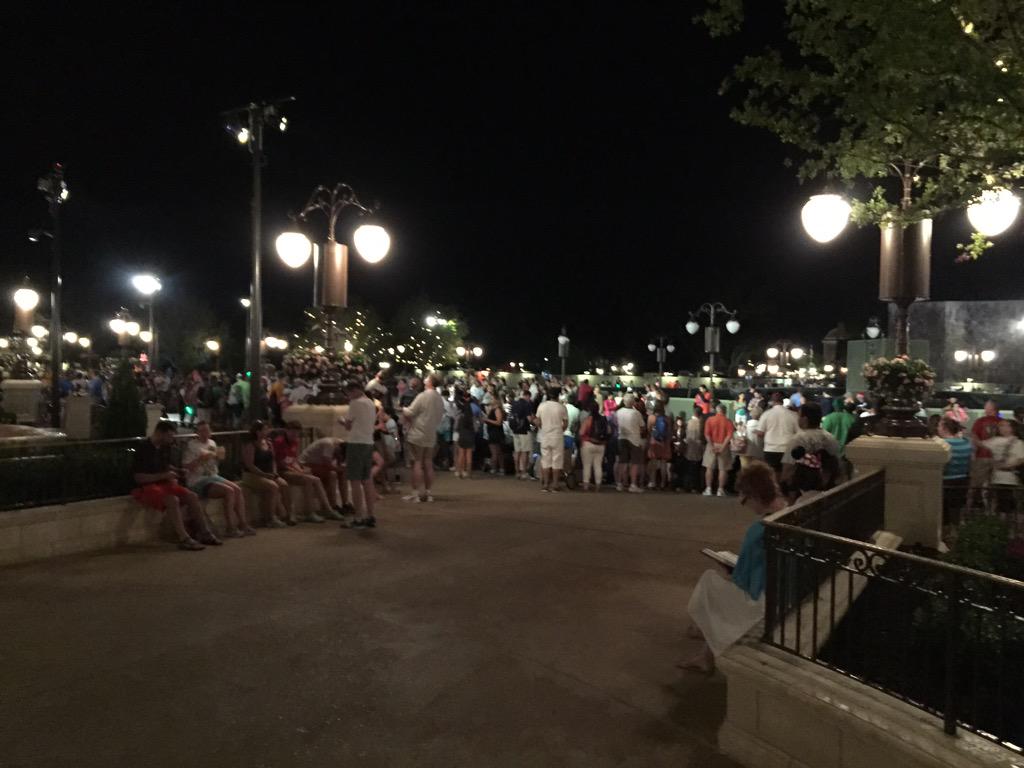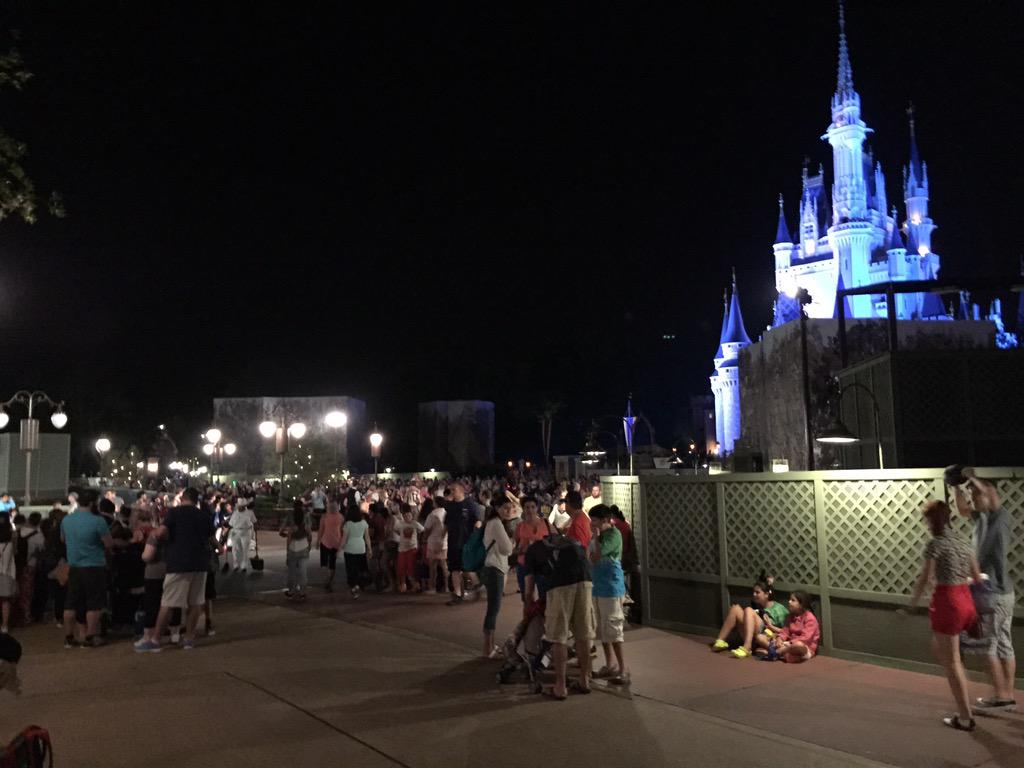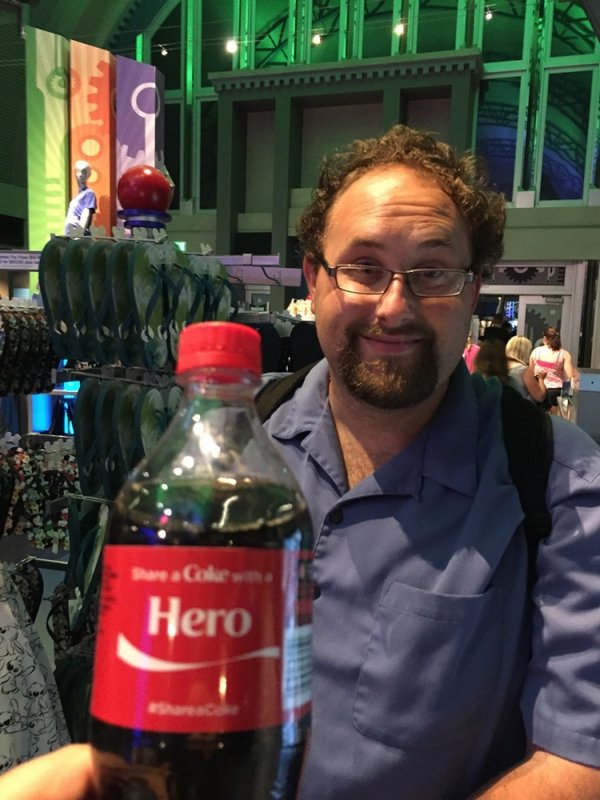 1:23am - Yes, it's true...Banks Lee is my hero!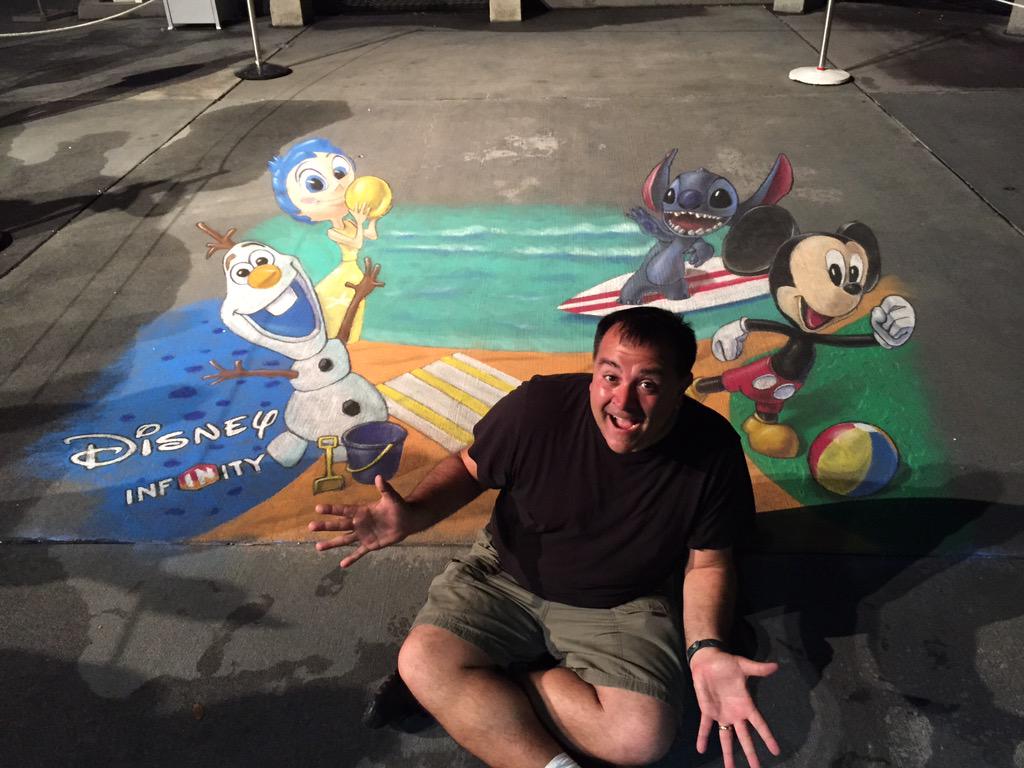 1:26am - Hanging out with some of my Disney friends at this "trick art" chalk drawing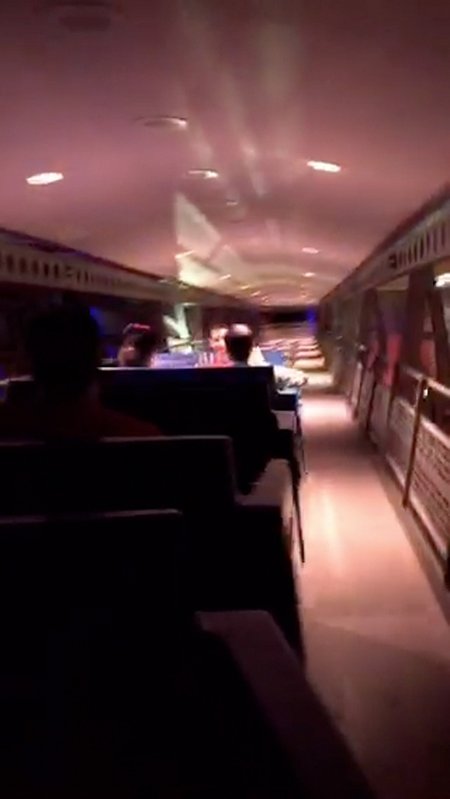 1:29am - It wouldn't be a visit to Magic Kingdom without a ride on the Peoplemover!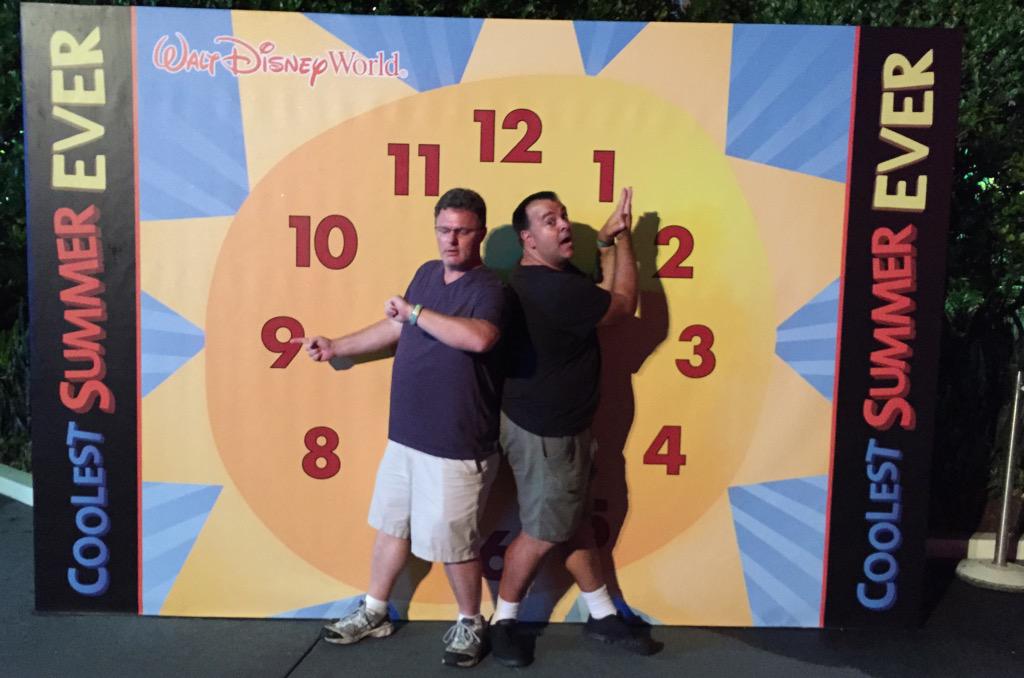 1:45am - Proof that we can all tell time!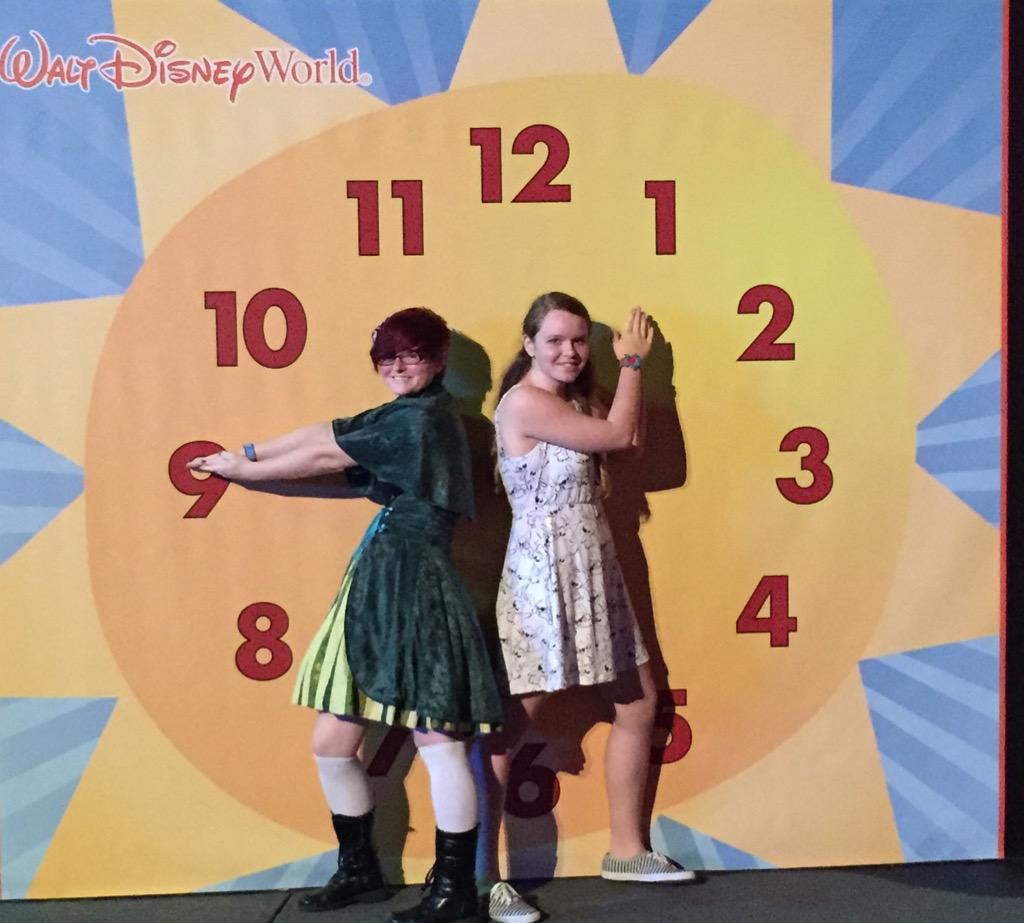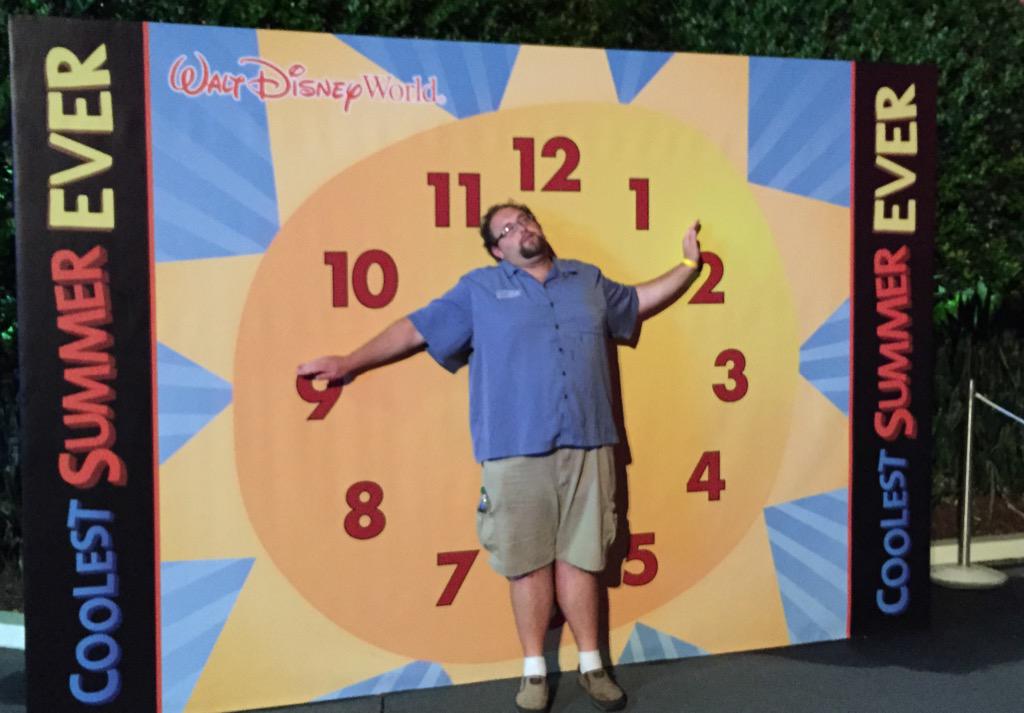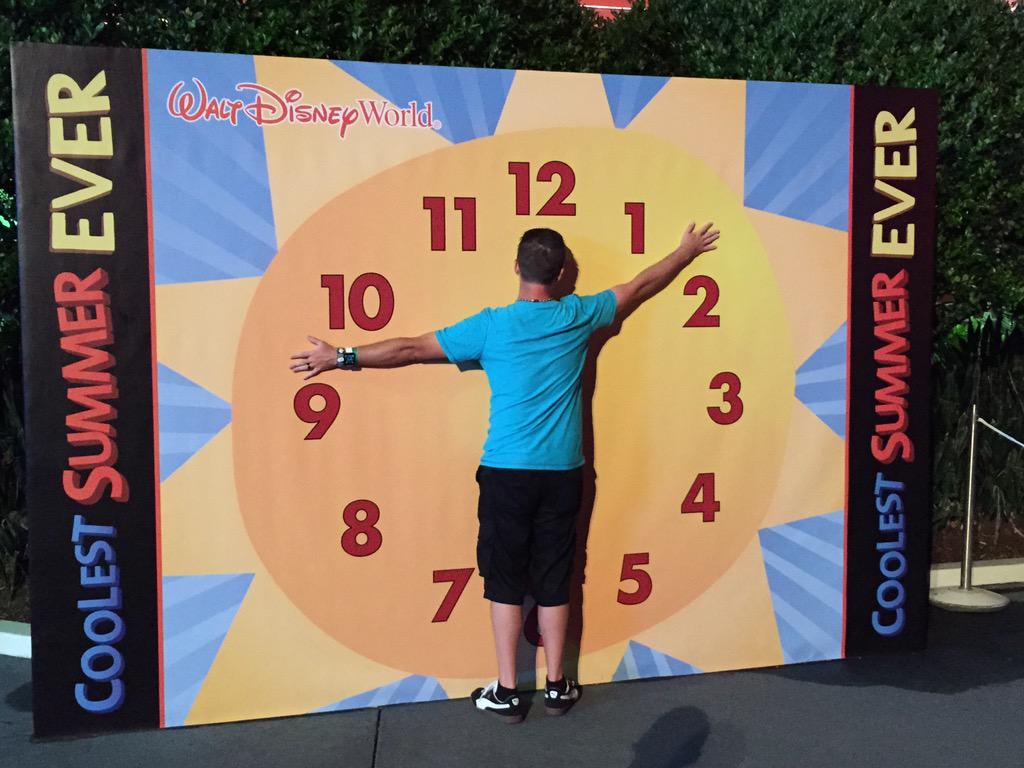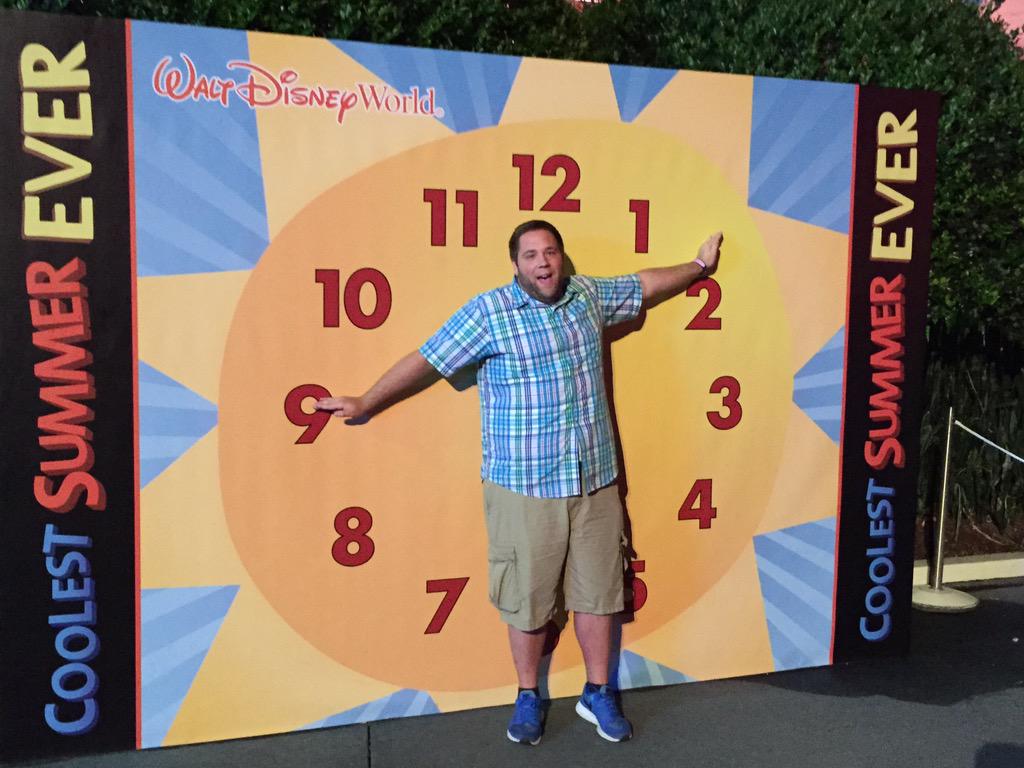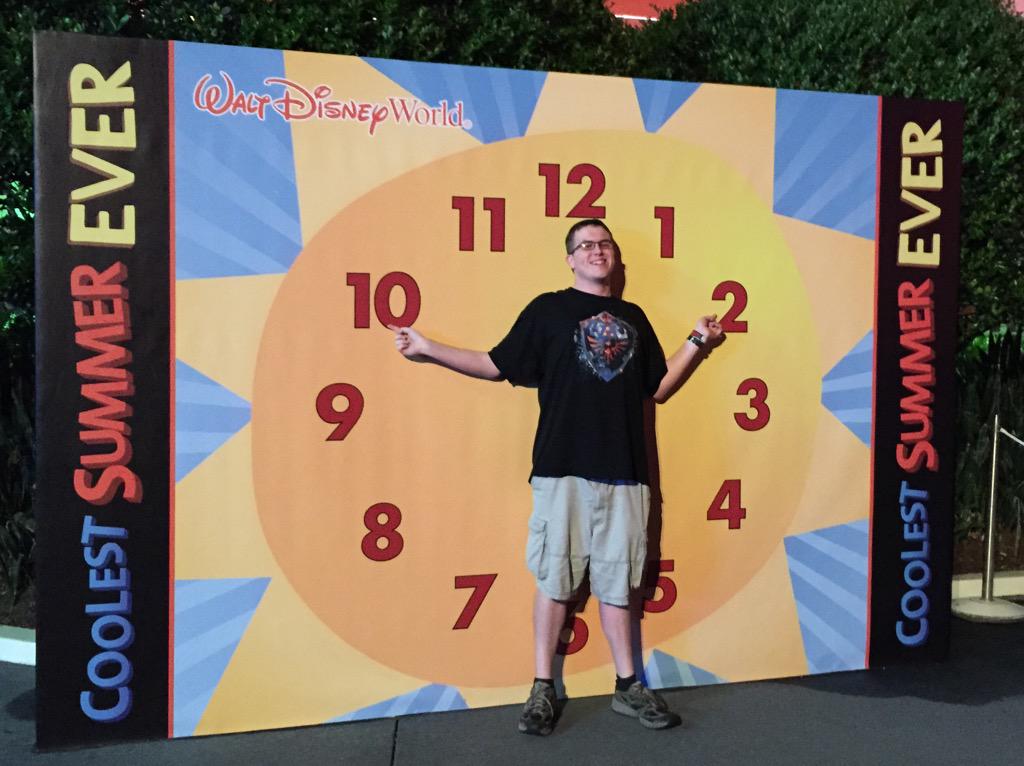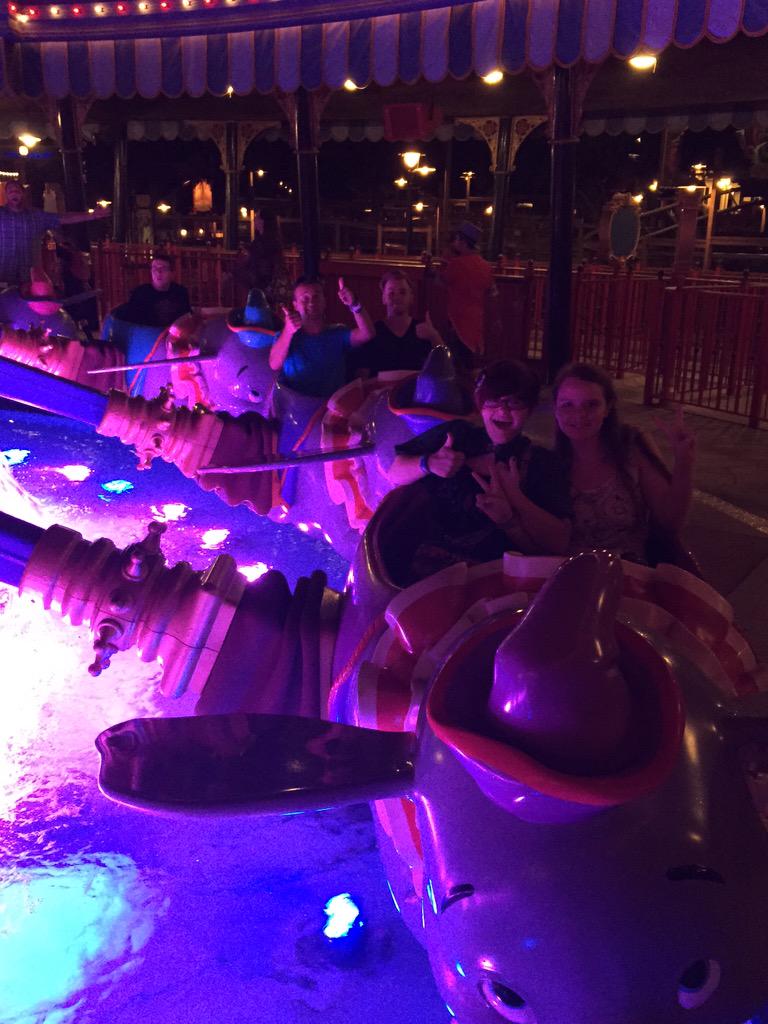 2:06am and riding Dumbo!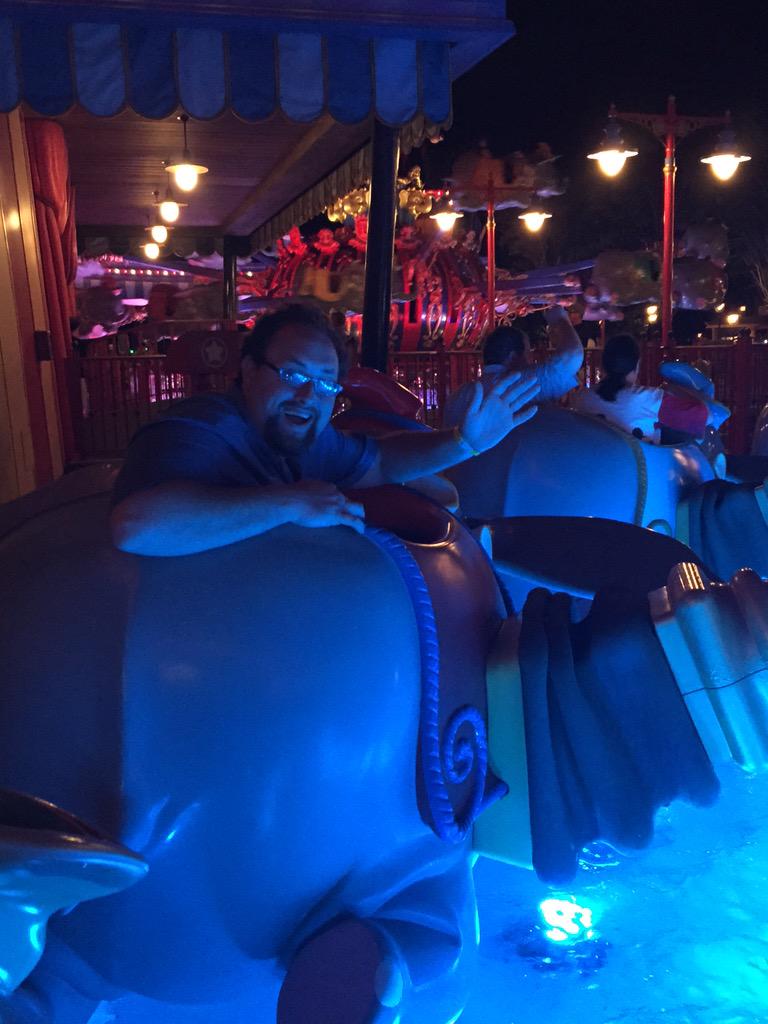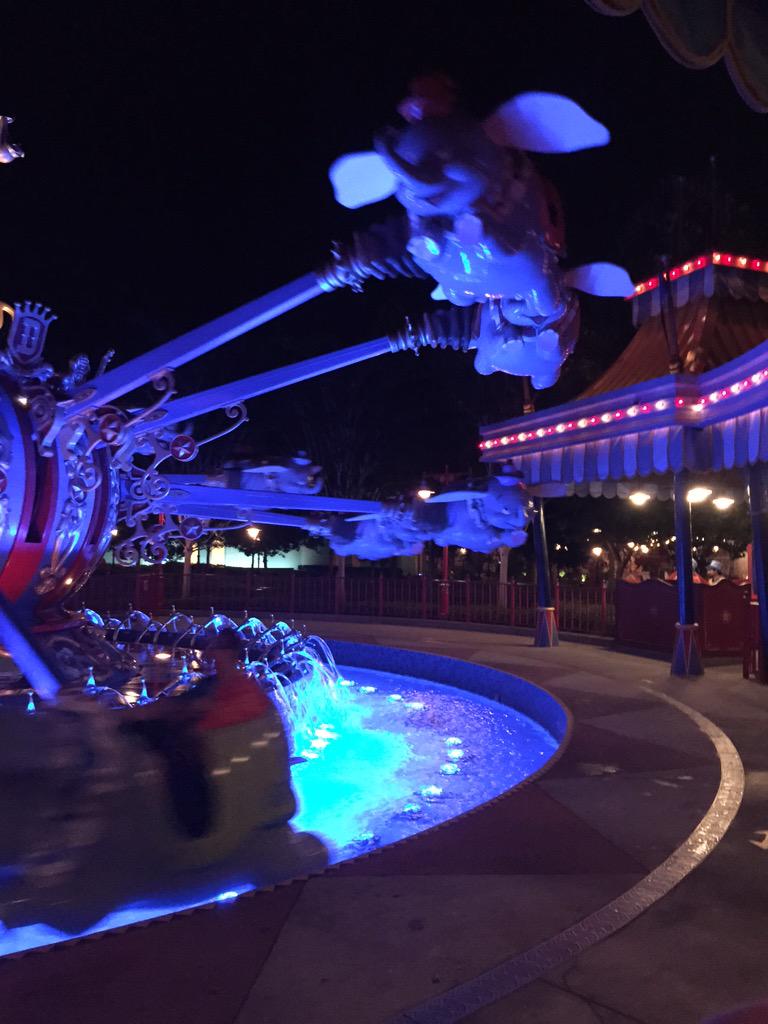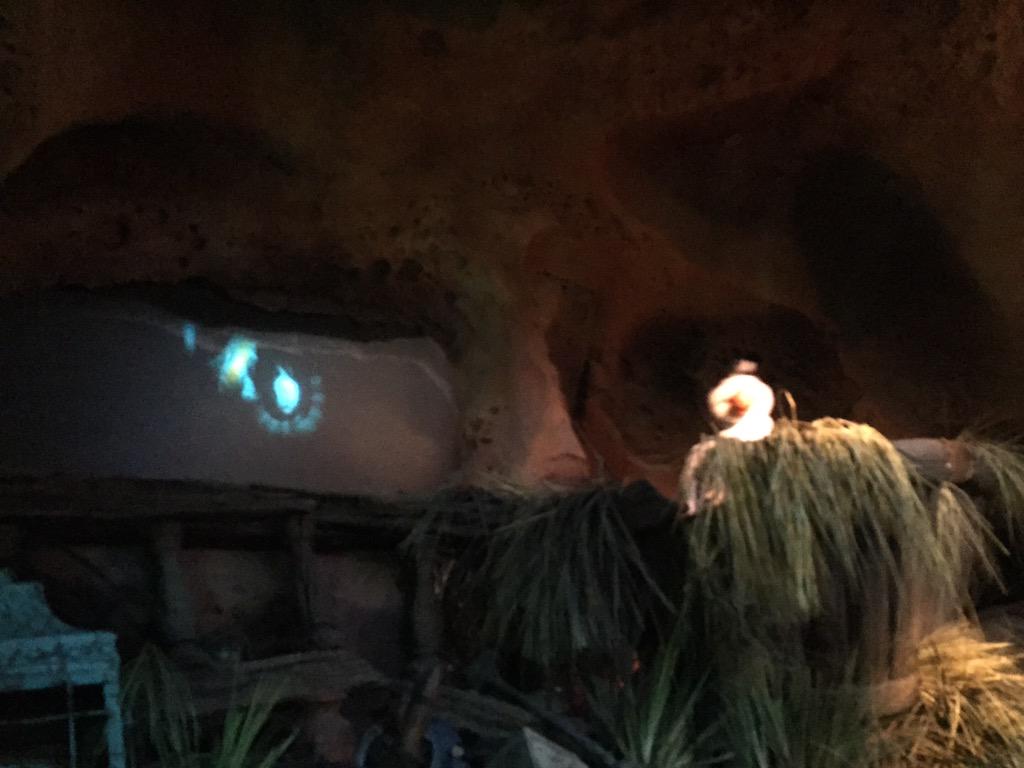 2:16am - Hanging out with Scuttle in New Fantasyland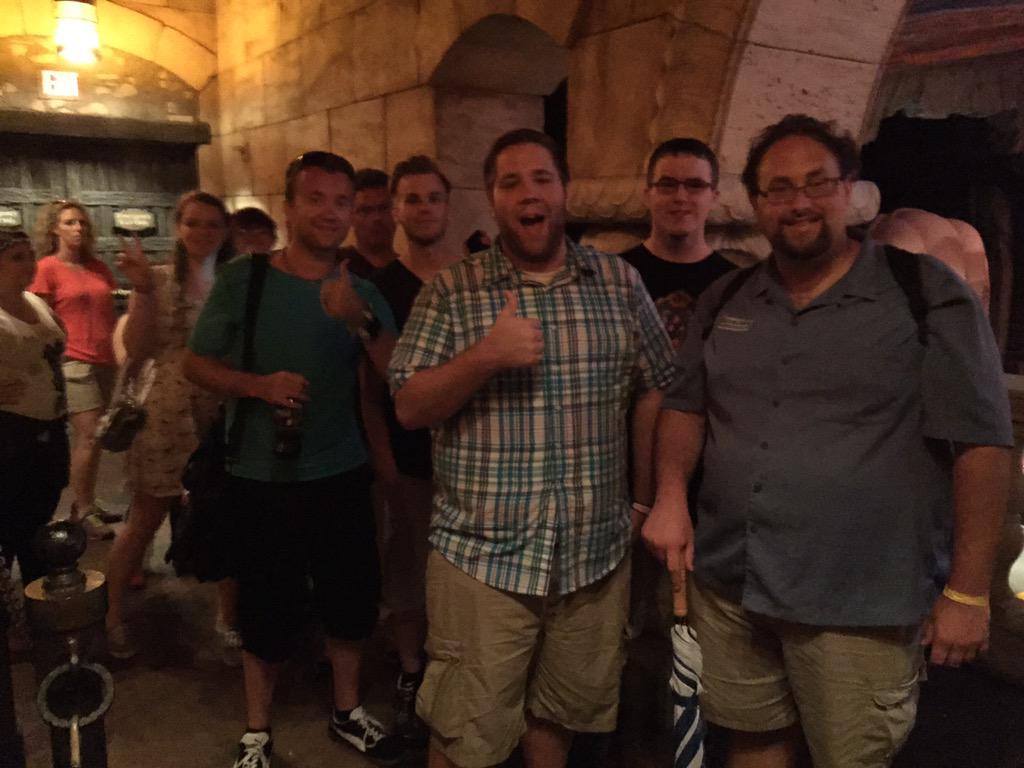 2:21 - in line to see a mermaid!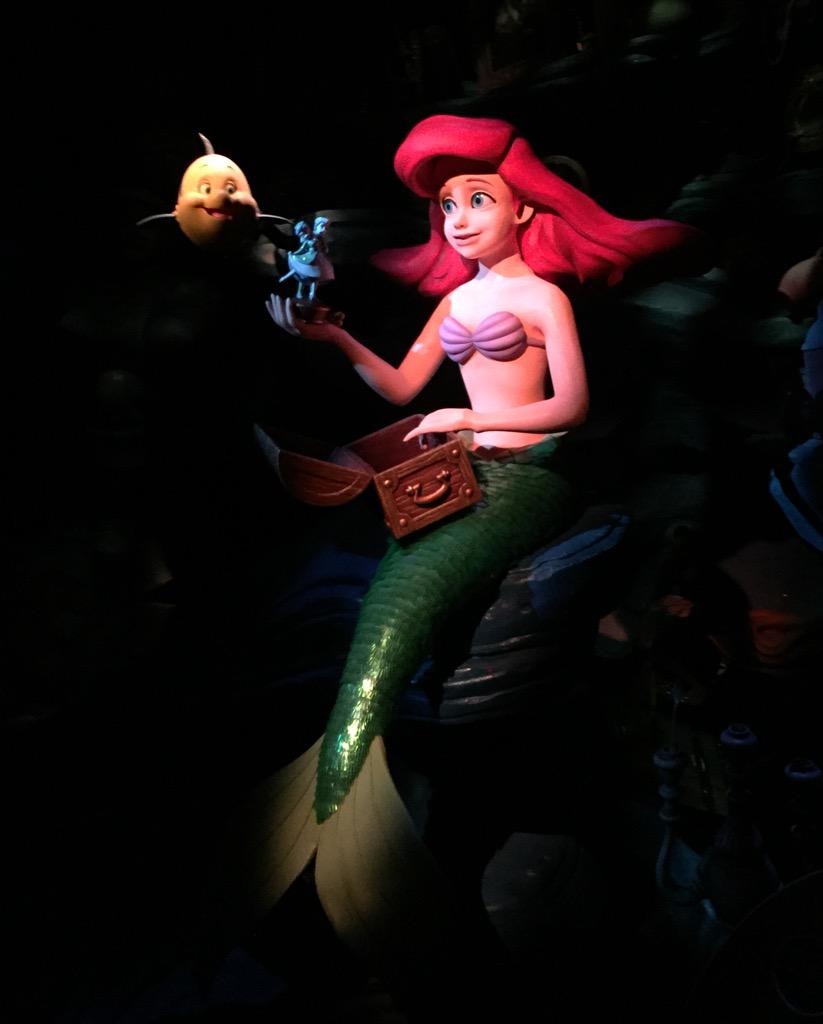 2:29am - We all went under the sea!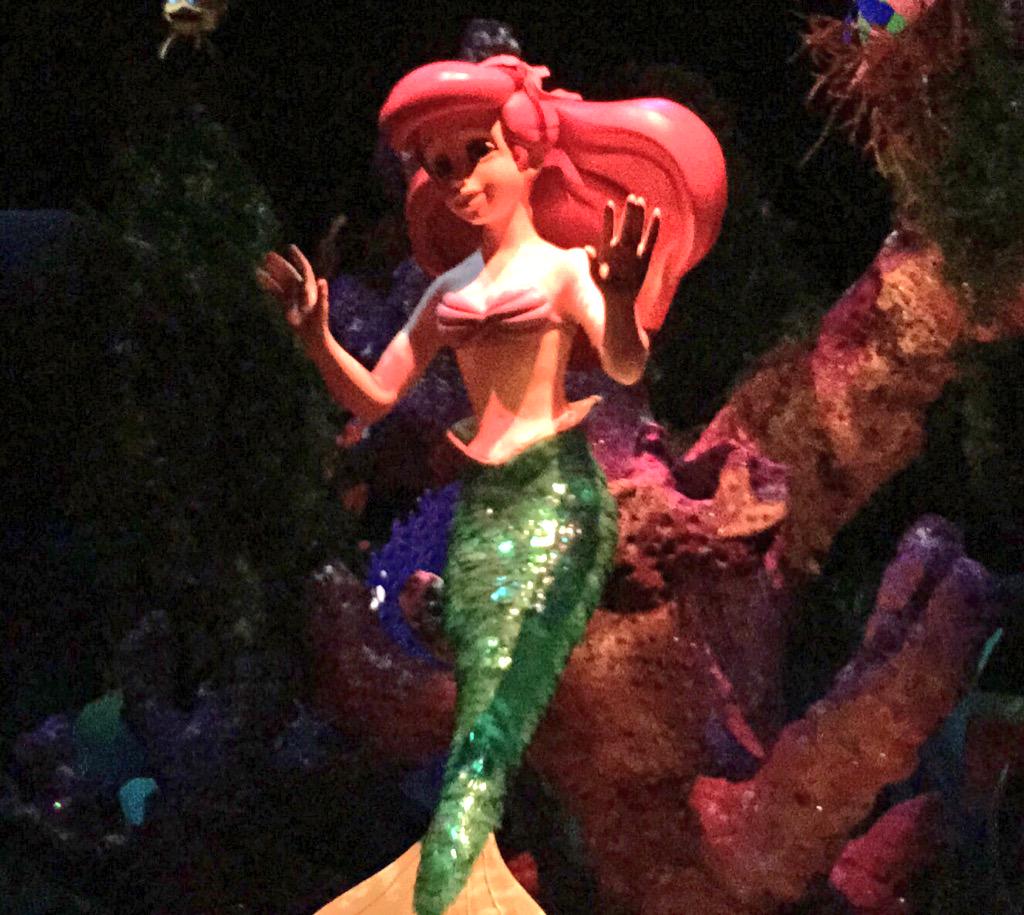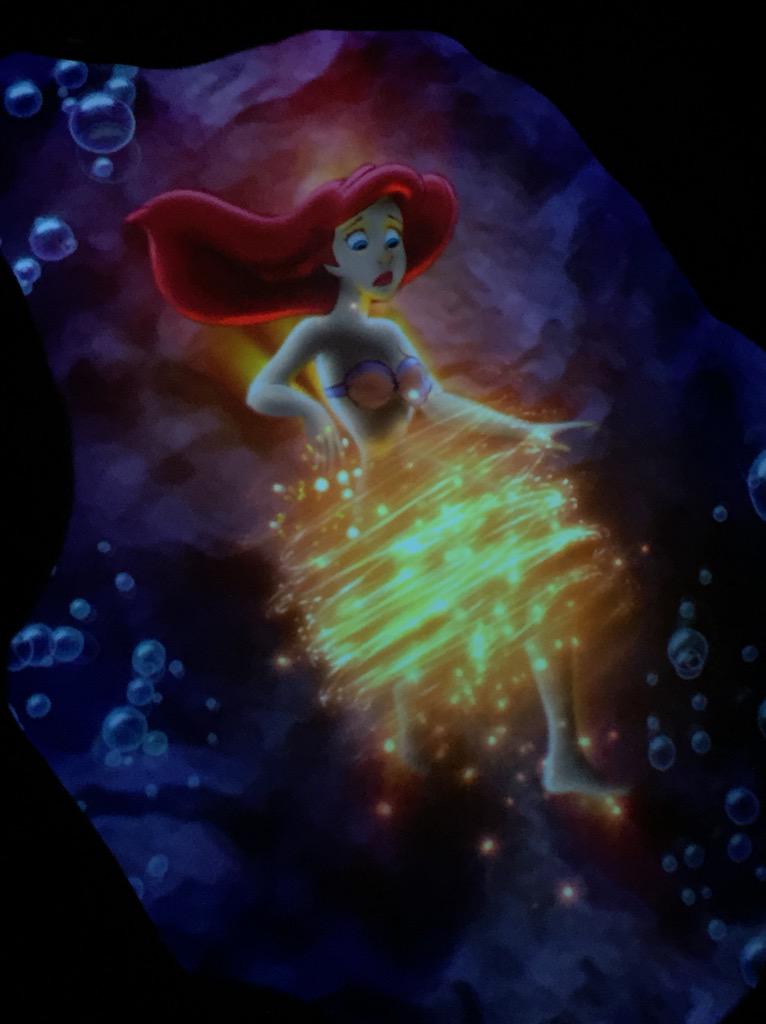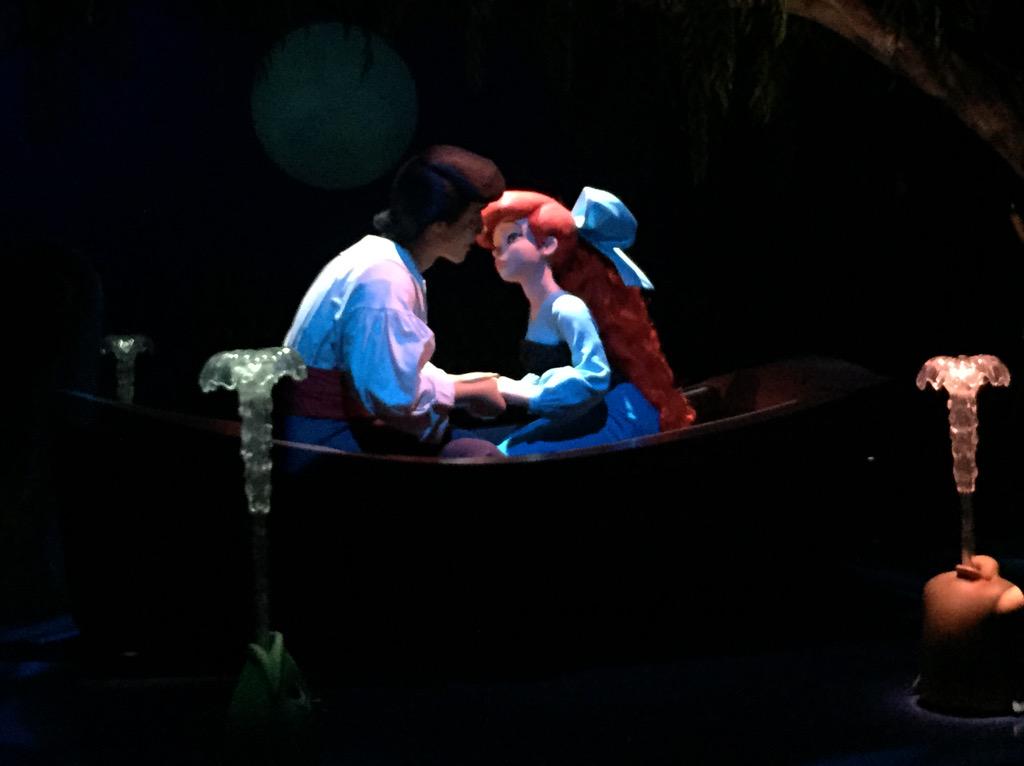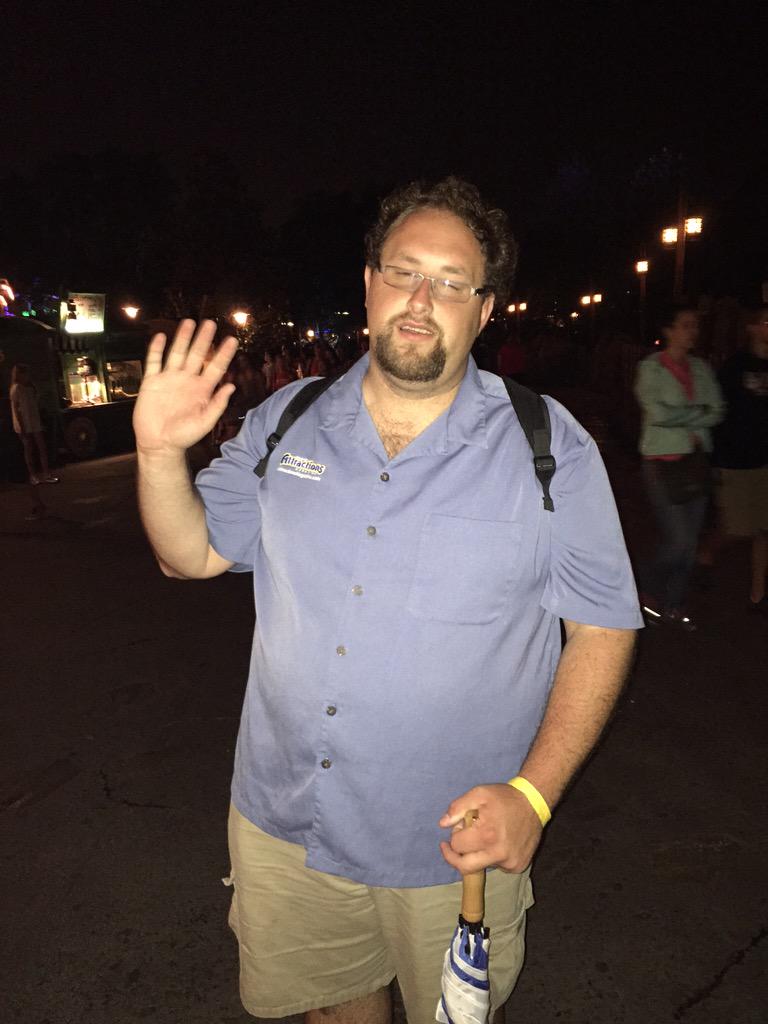 2:36 - Banks Lee says goodnight! Get some sleep, pal!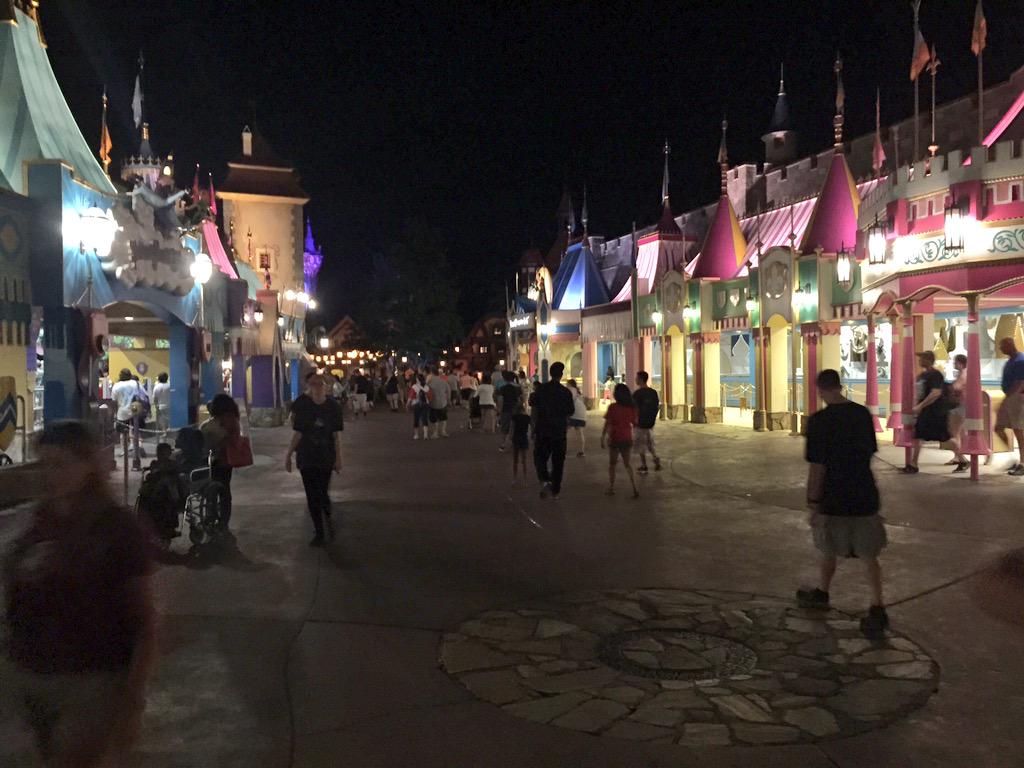 2:40am - Fantasyland not overly crowded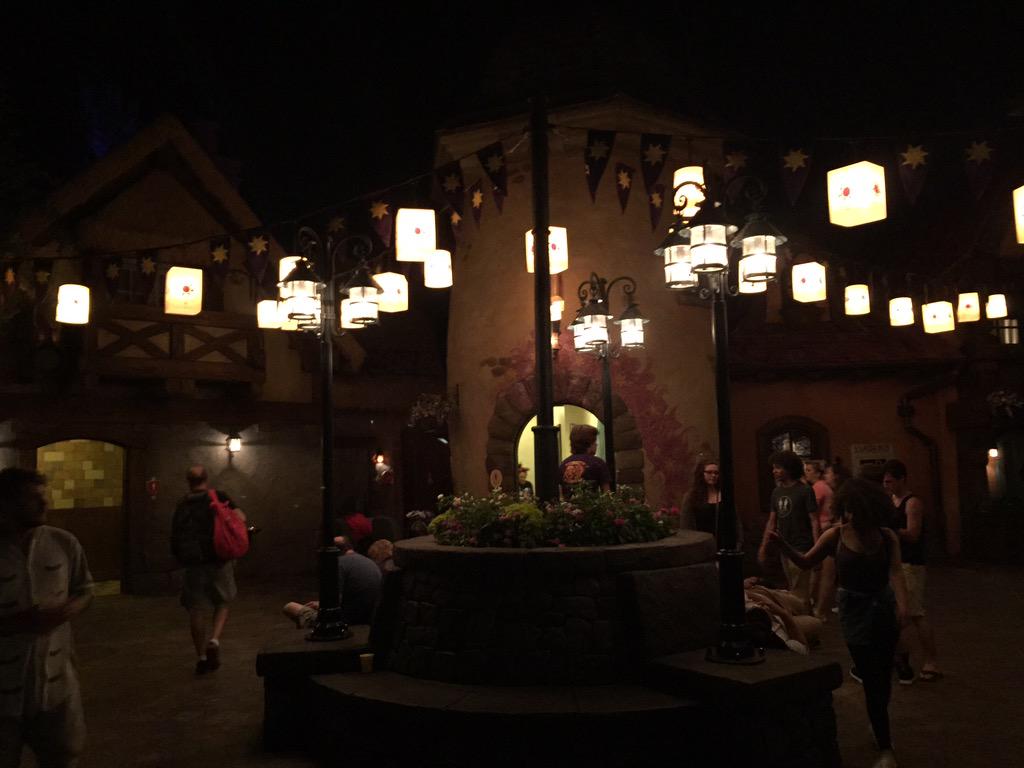 2:44am - Tangled Toilets... Yes, please!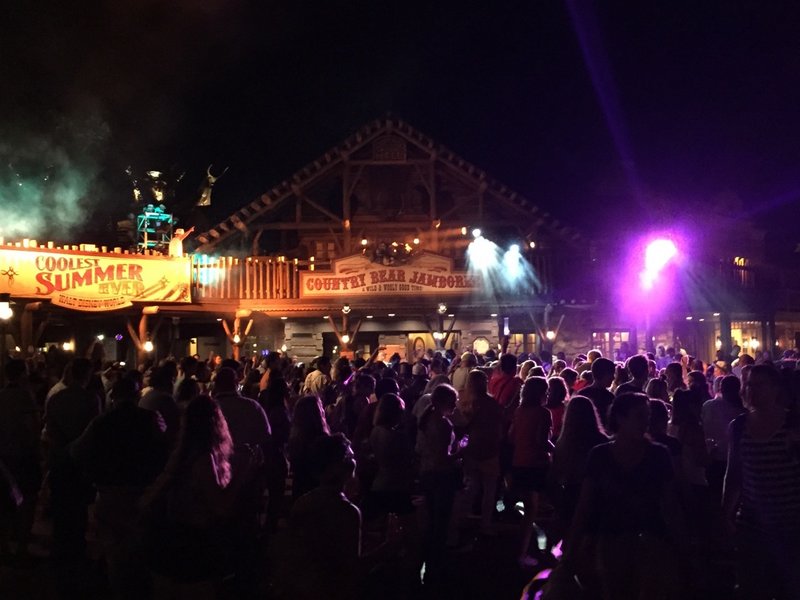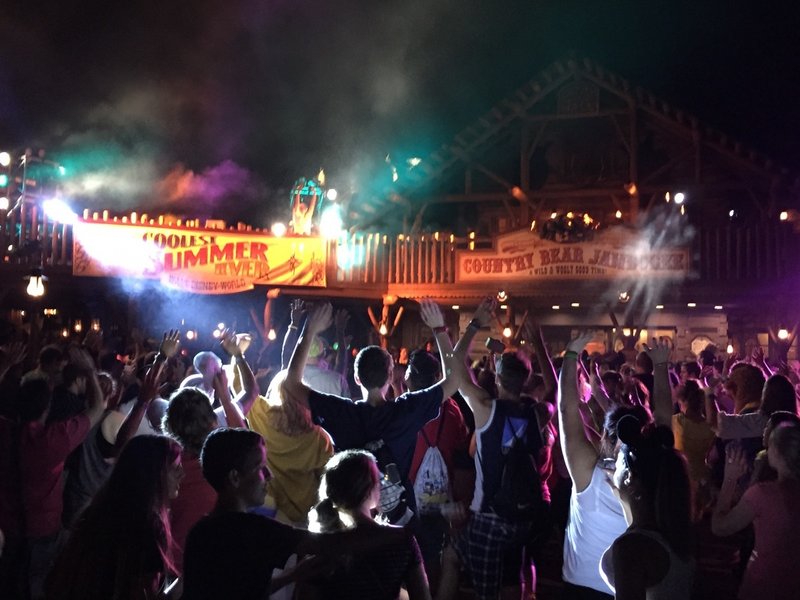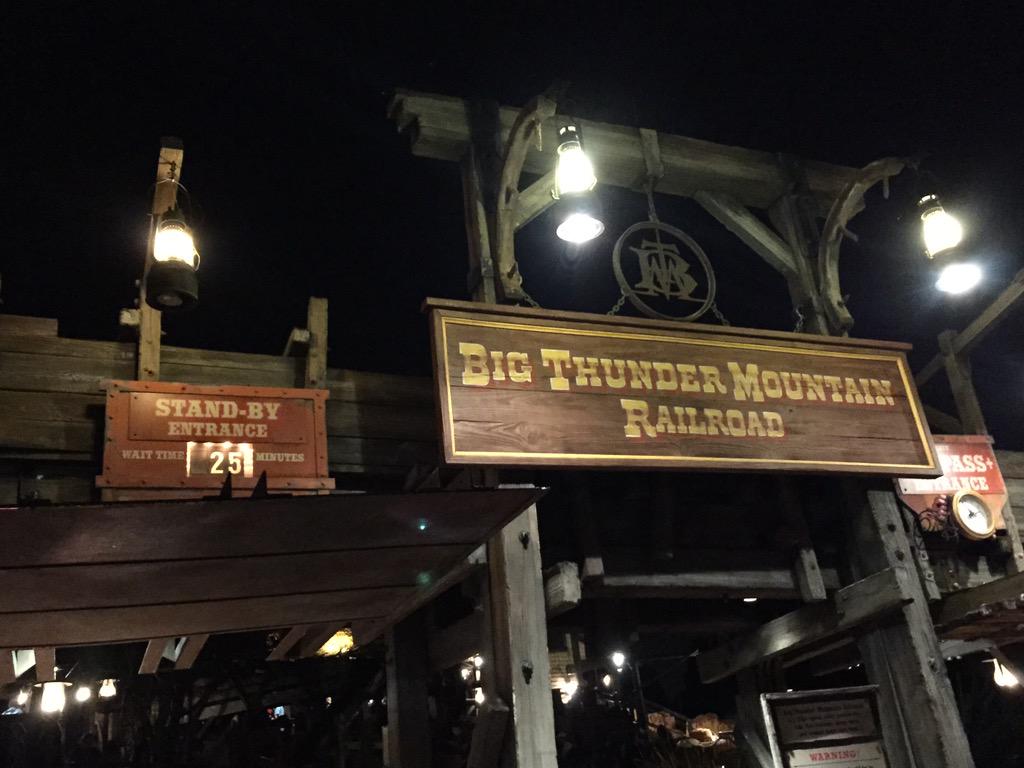 3:00am - 25 min wait for Big Thunder Mountain. Not to bad!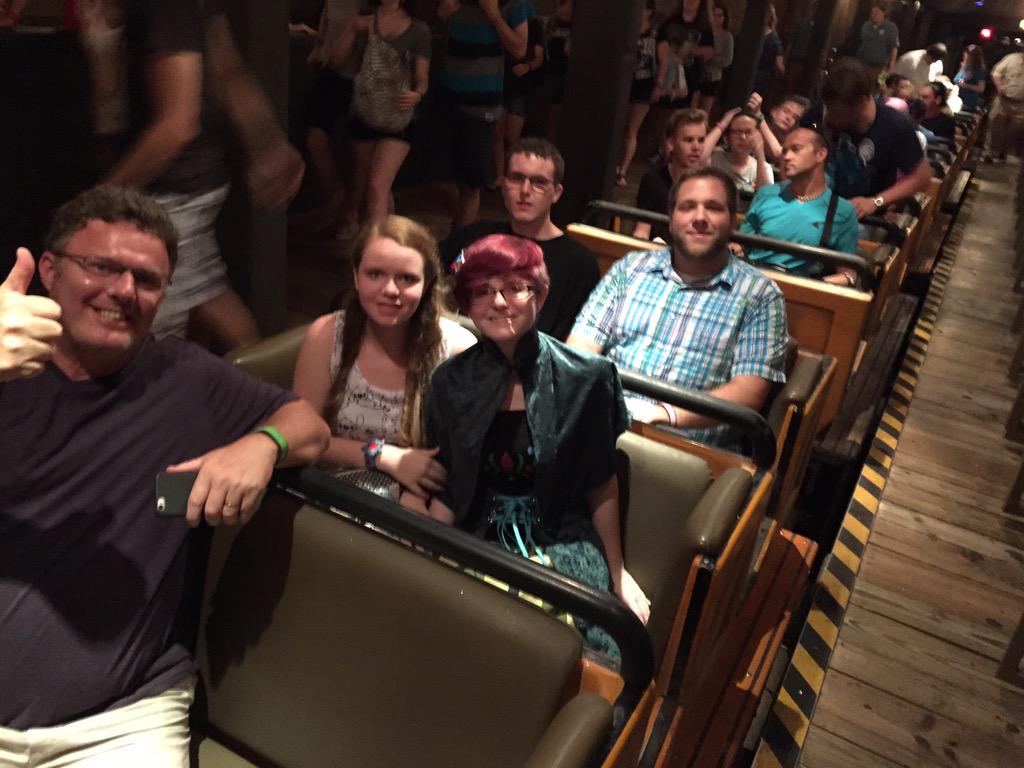 3:14am - Riding Big Thunder!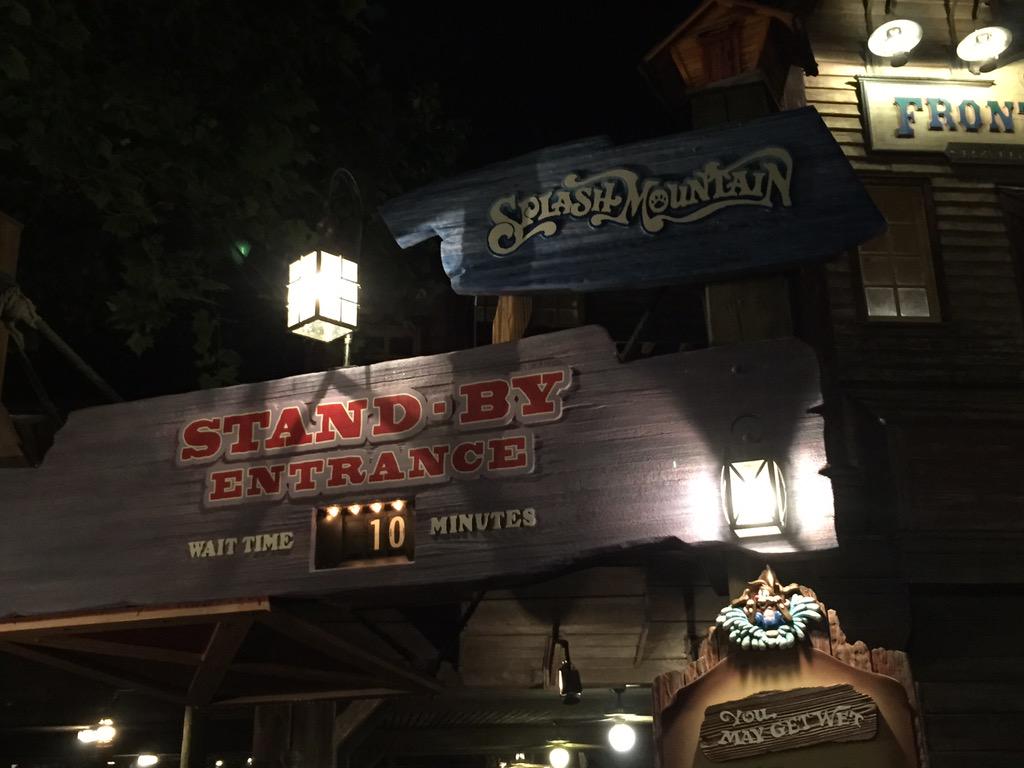 3:26am - Splash Mountain has a 10 minute wait.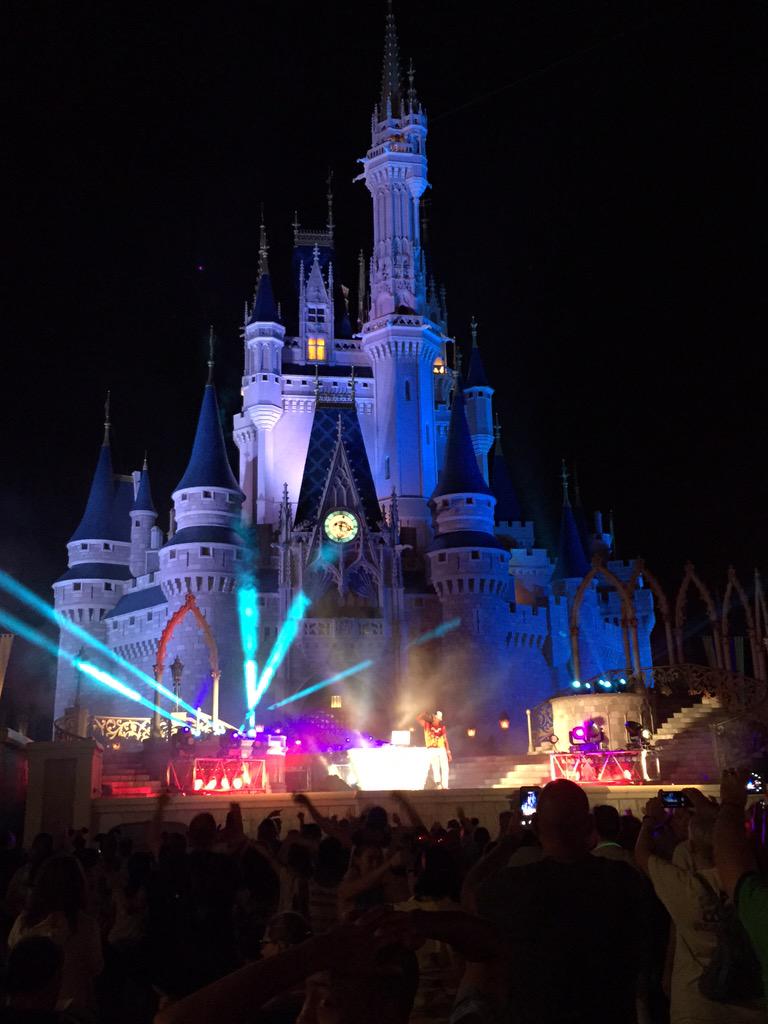 3:32am - Castle dance party is hopping!!! So much fun!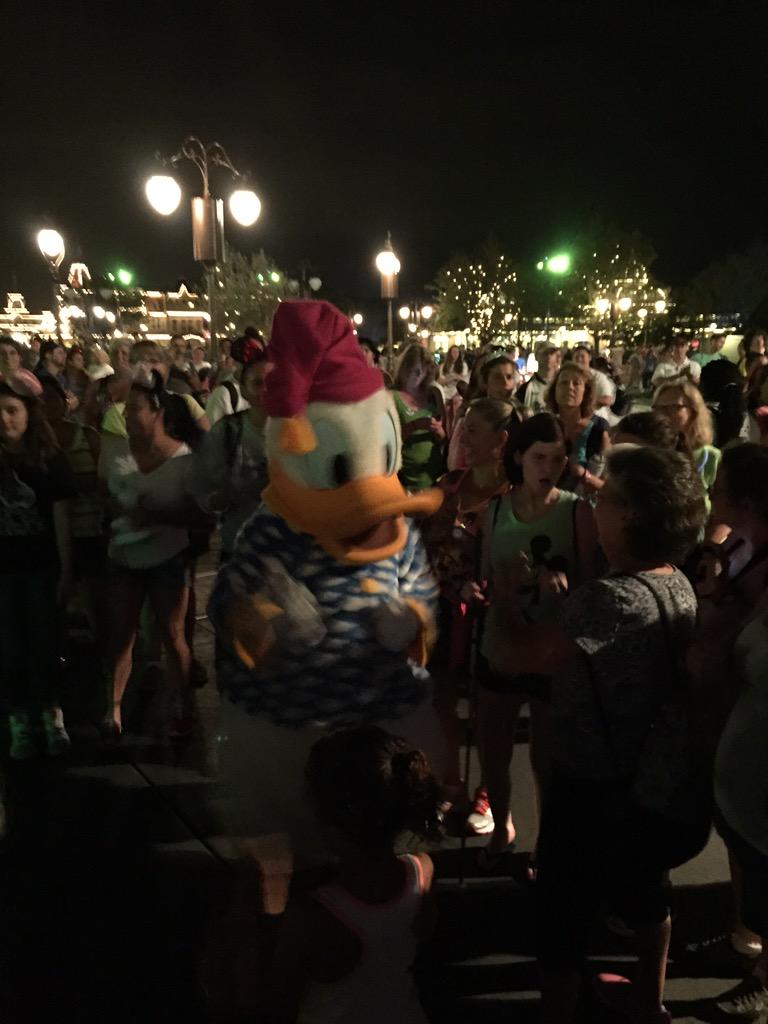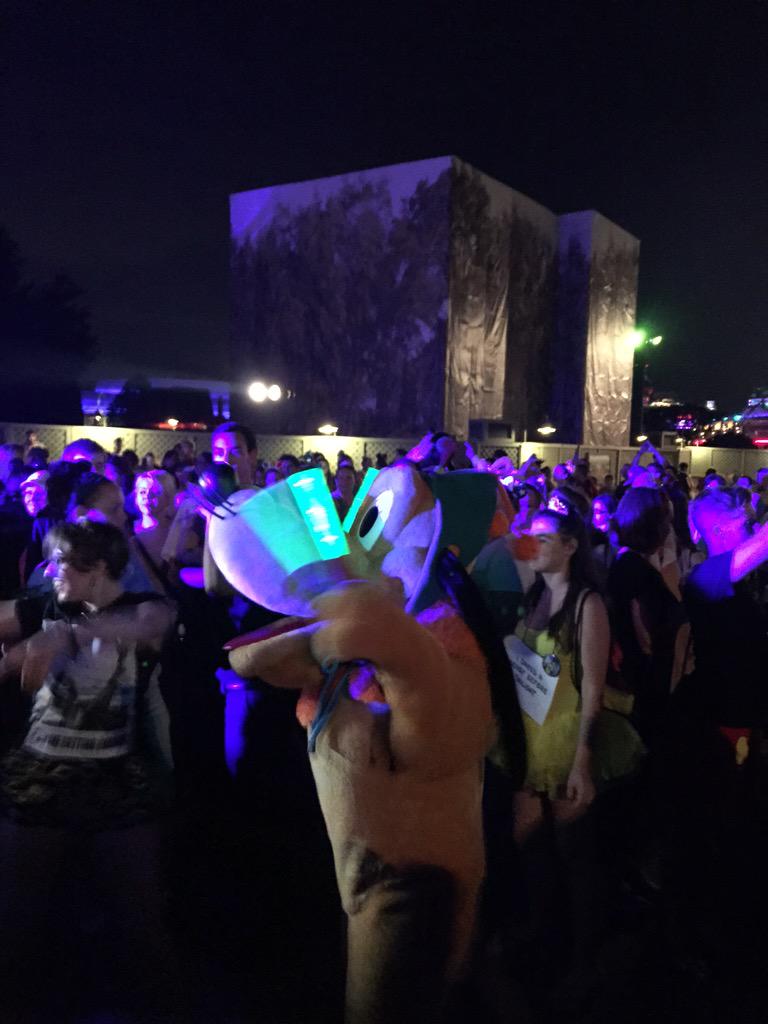 3:42am - Awesome view of the castle!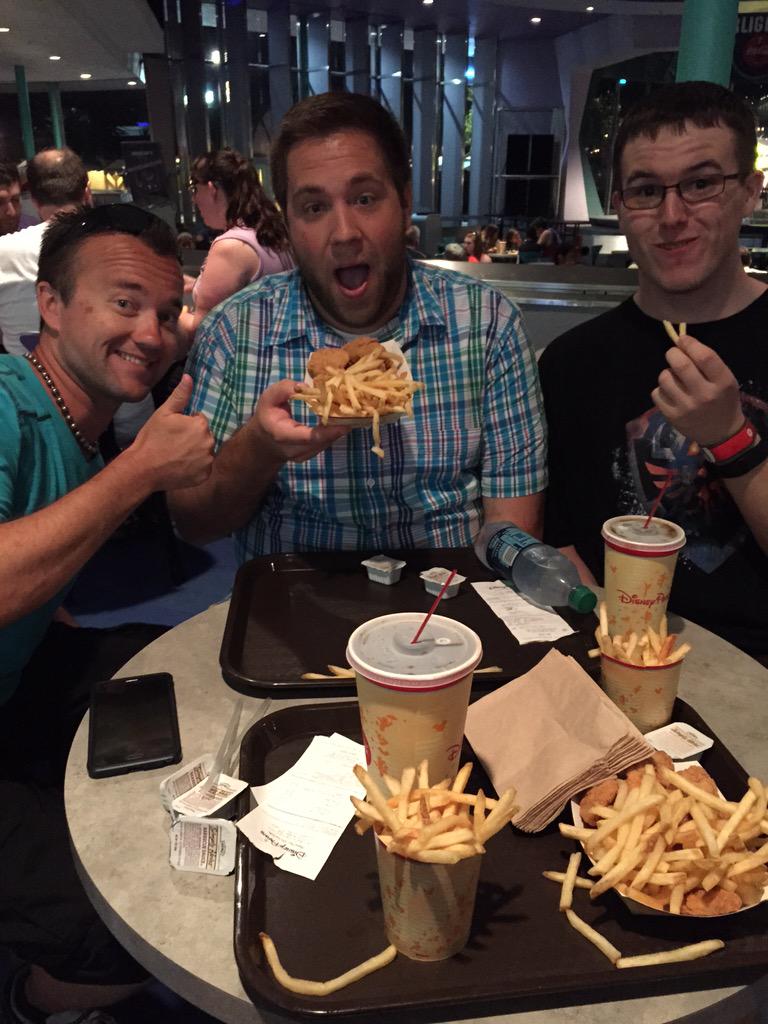 3:52am - Snack time!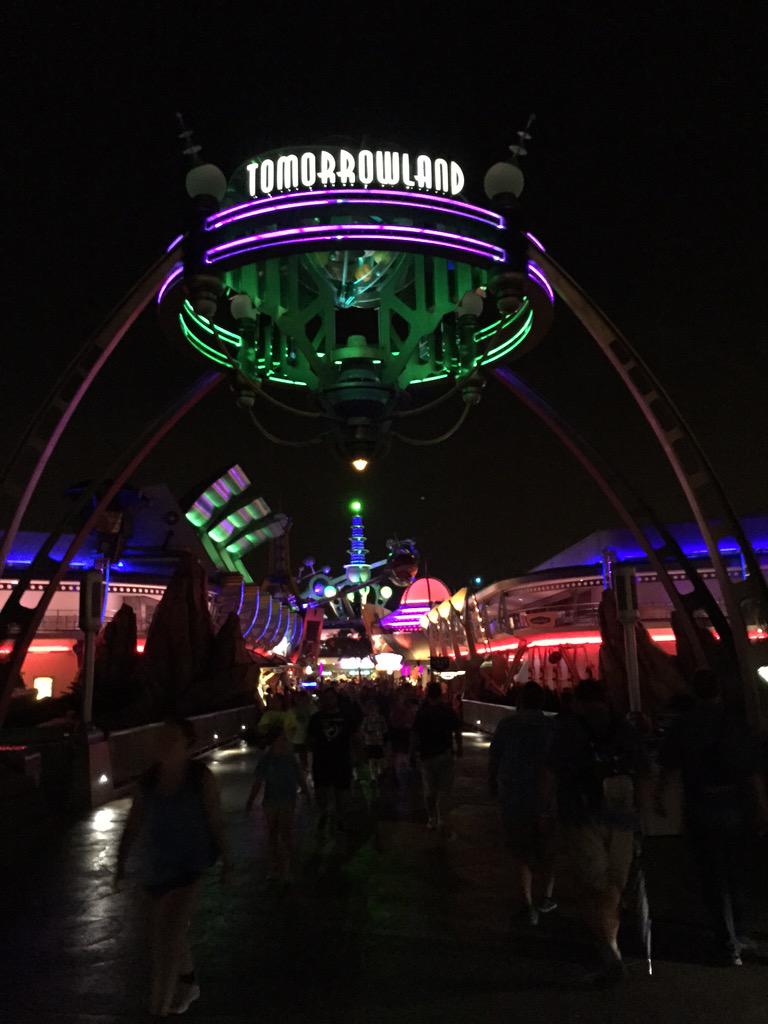 4:05am - walking through Tomorrowland...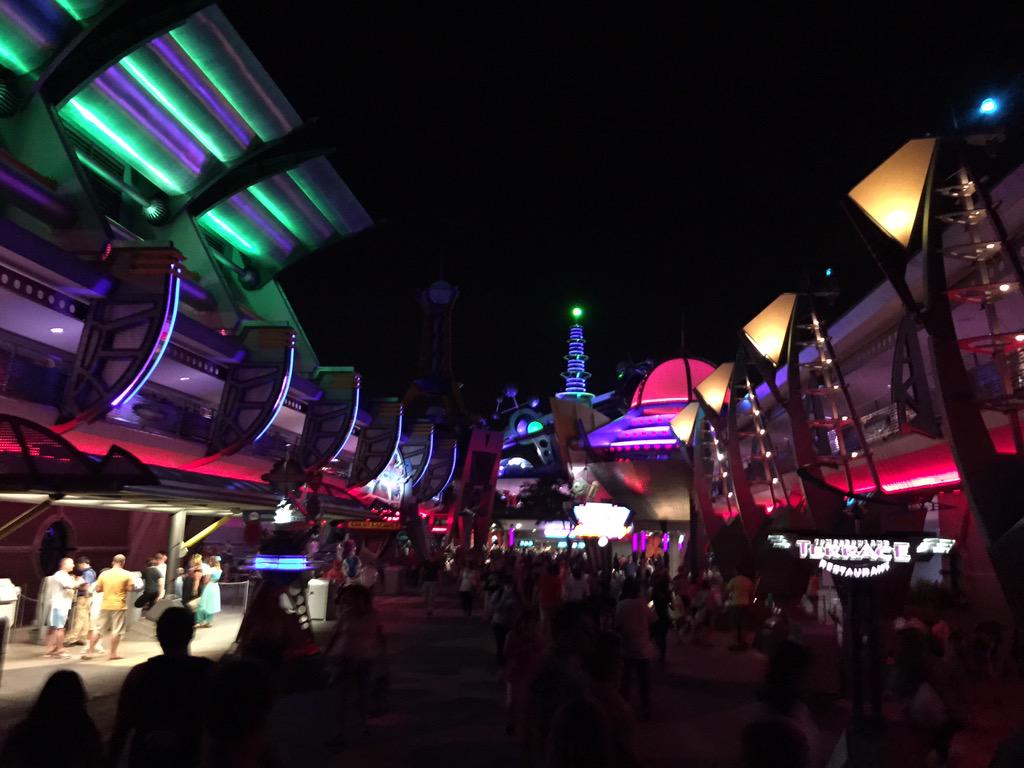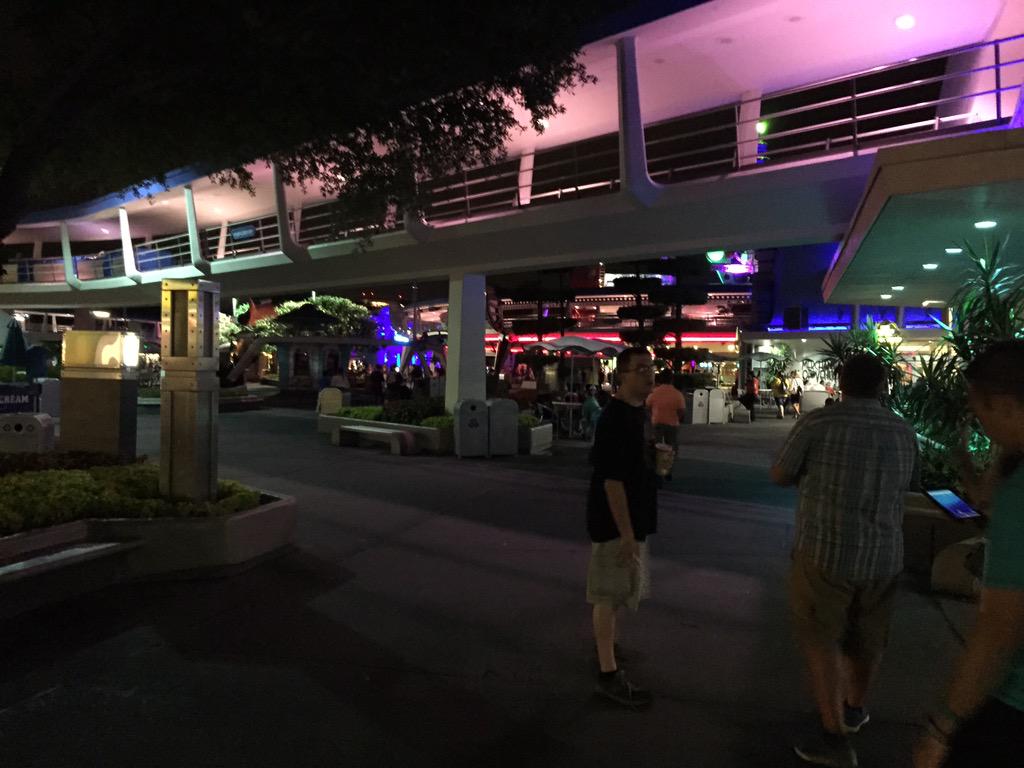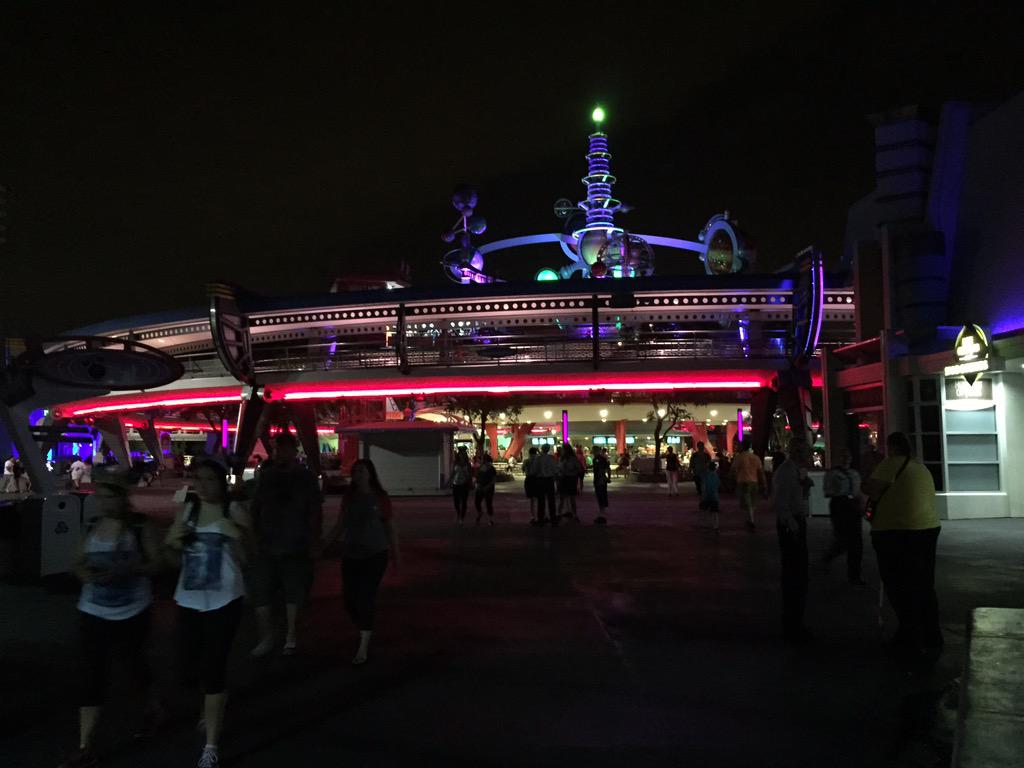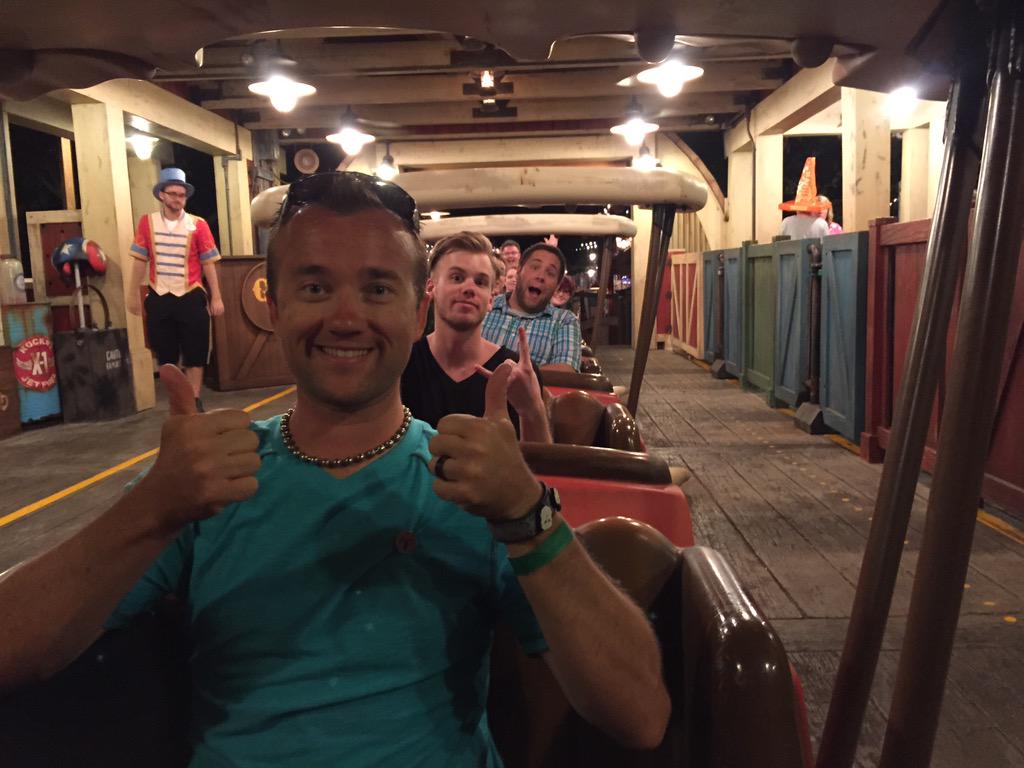 4:14am - Riding Barnstormer!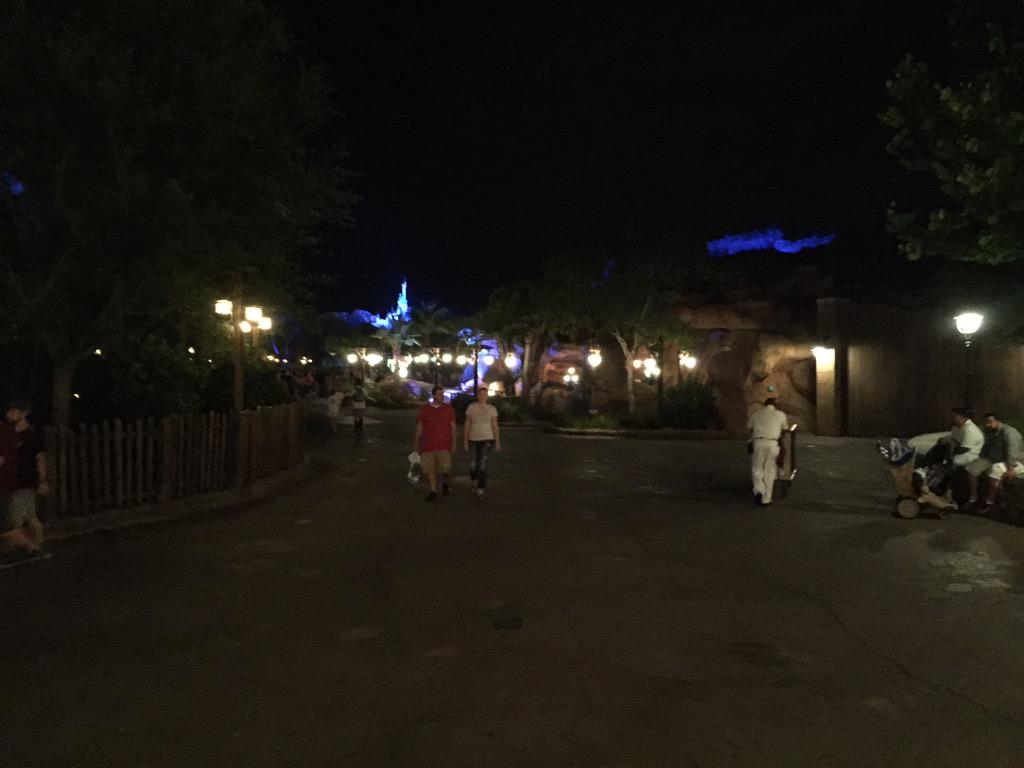 4:24am - Walking through New Fantasyland - the park is EMPTY!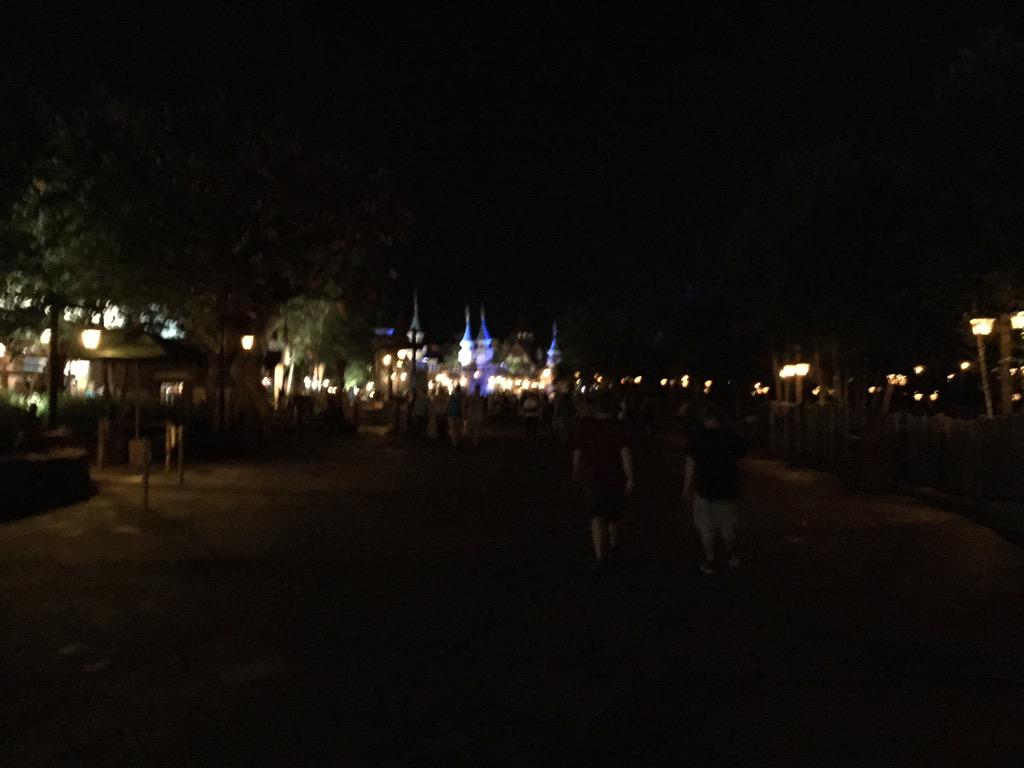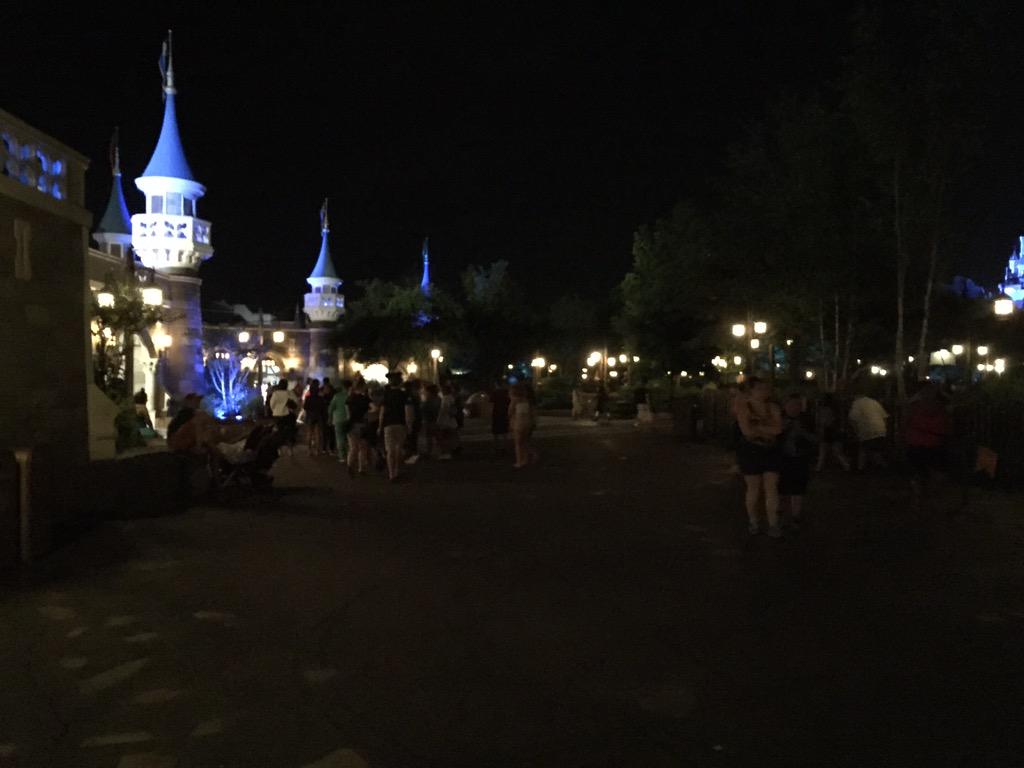 4:27am - Not everyone has made it 24 hours!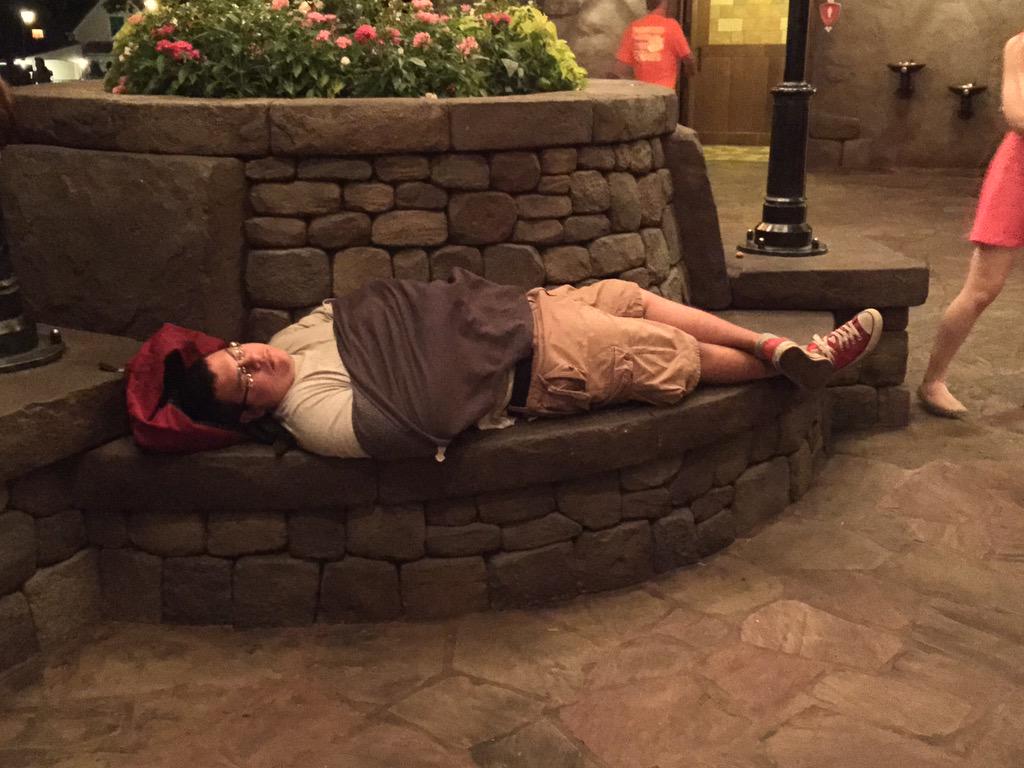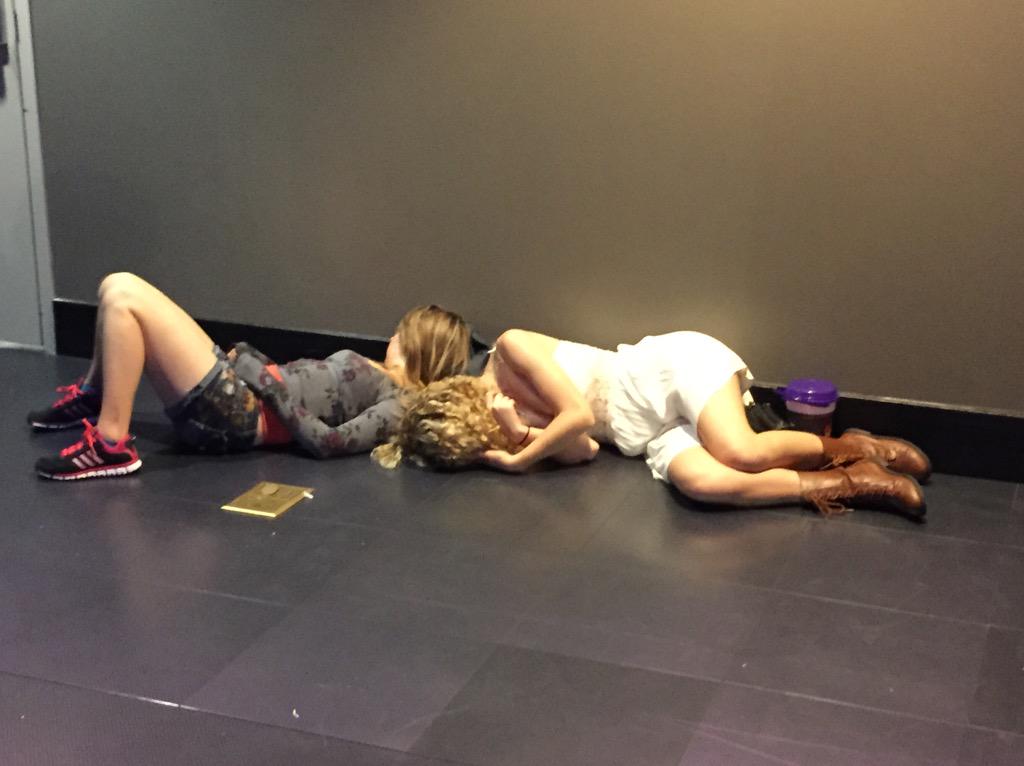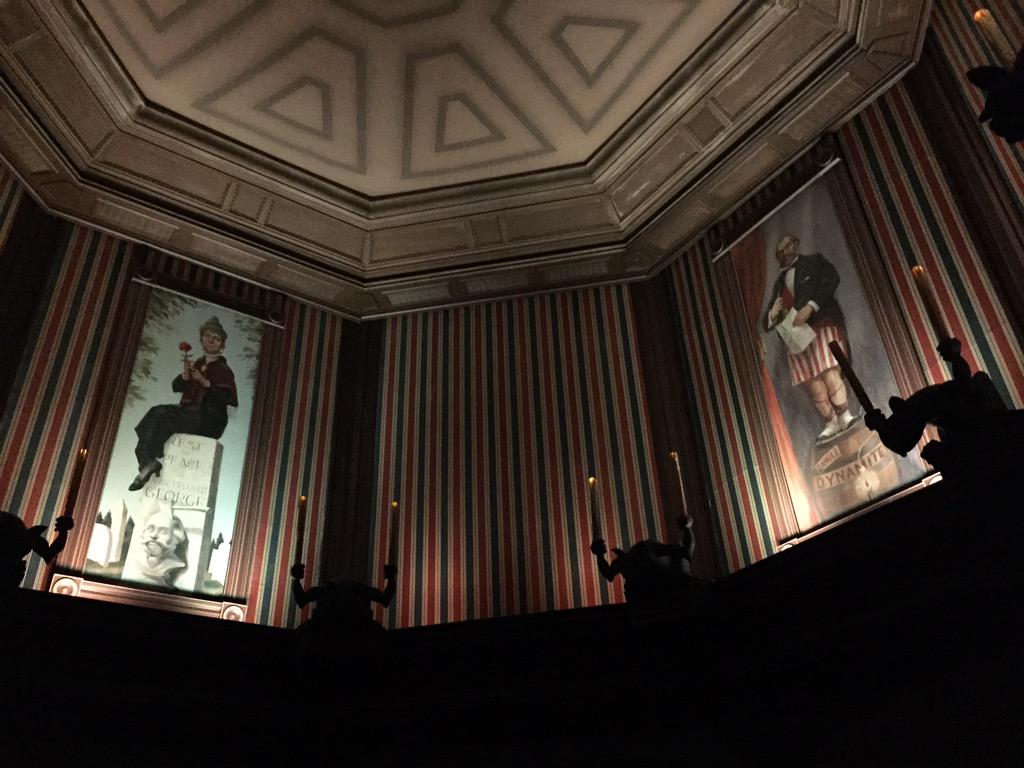 4:34am - Haunted Mansion is a walk-on!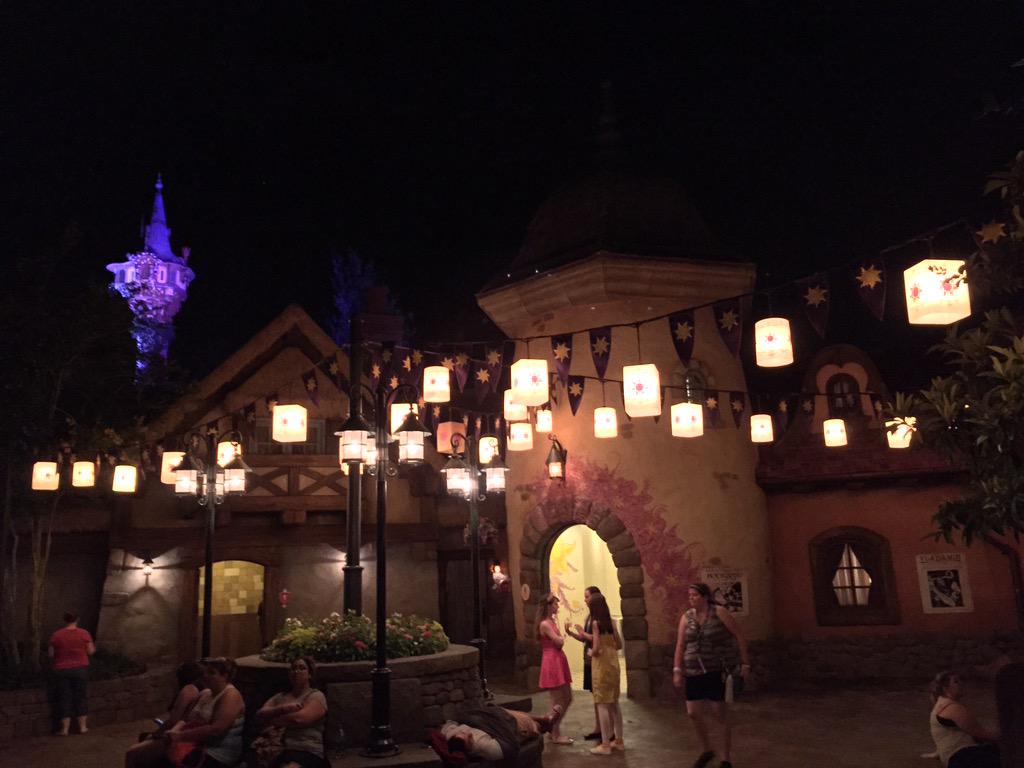 4:46am - Tangled Toilets part two!
The difference between Walt Disney World and Disneyland's 24 hour party...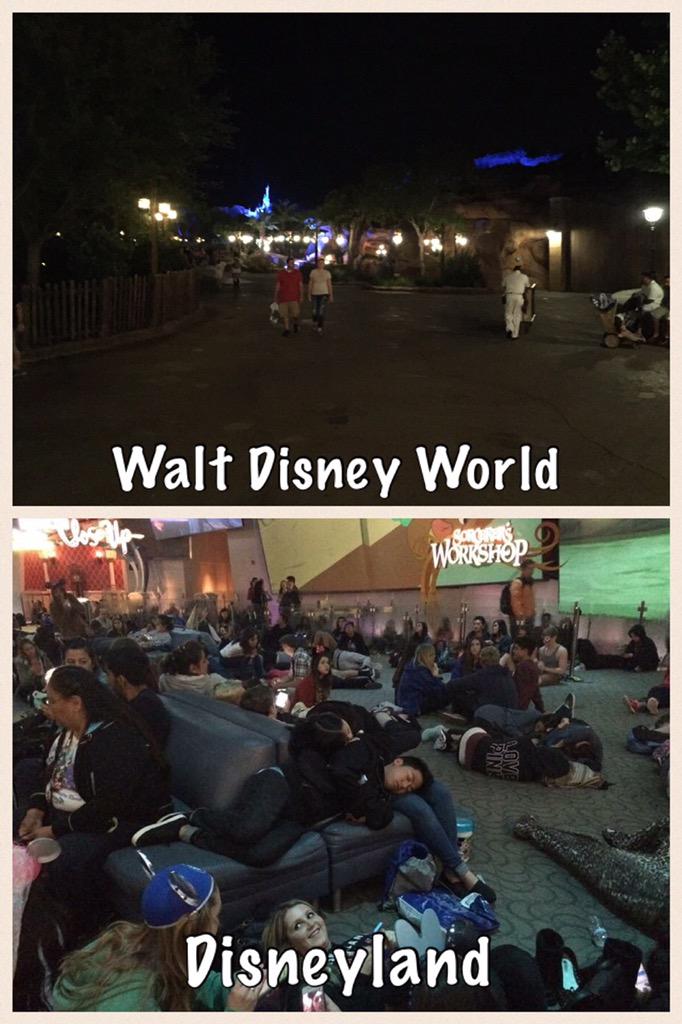 4:55am - Going to go visit the girls!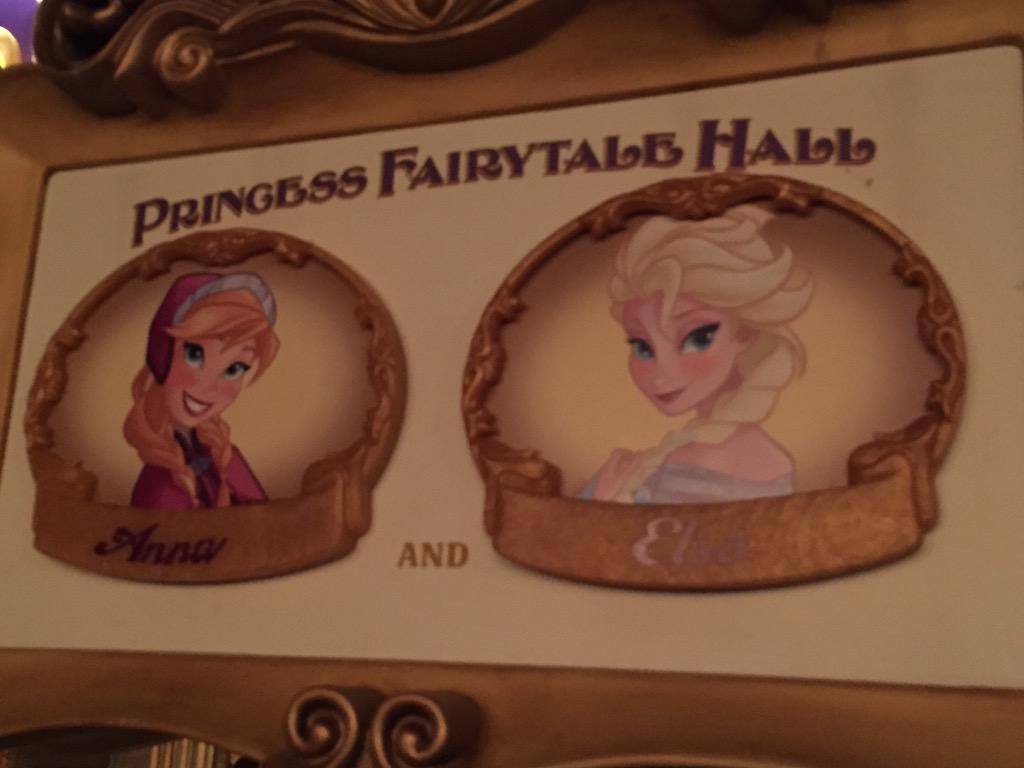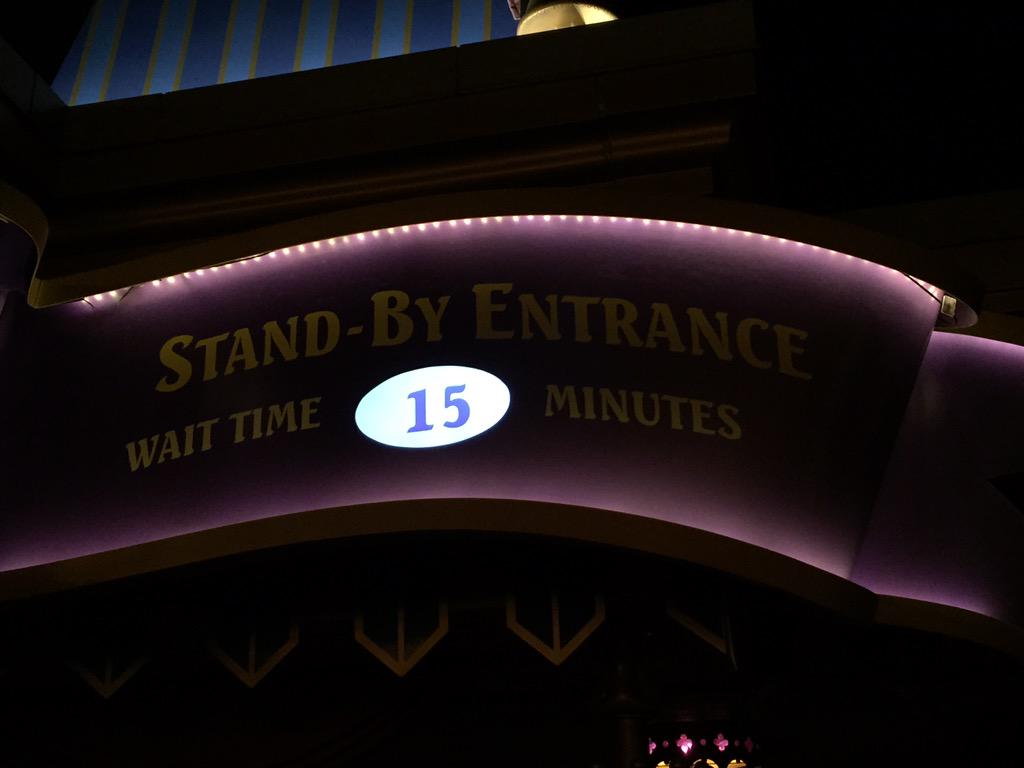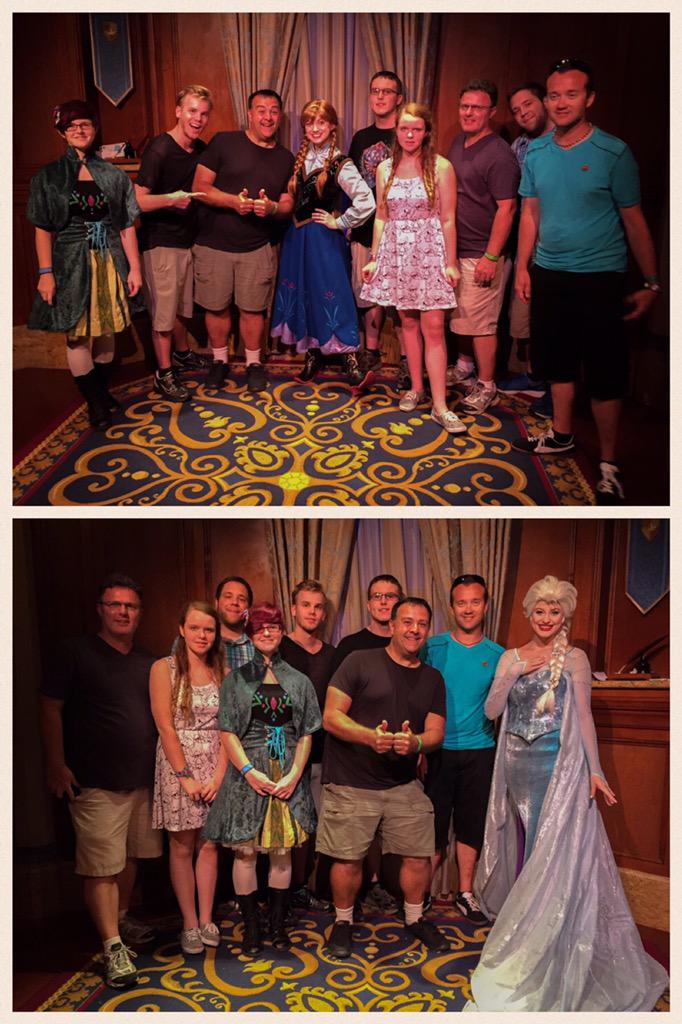 5:05am - Good morning Anna & Elsa! The sky's awake...so we're awake!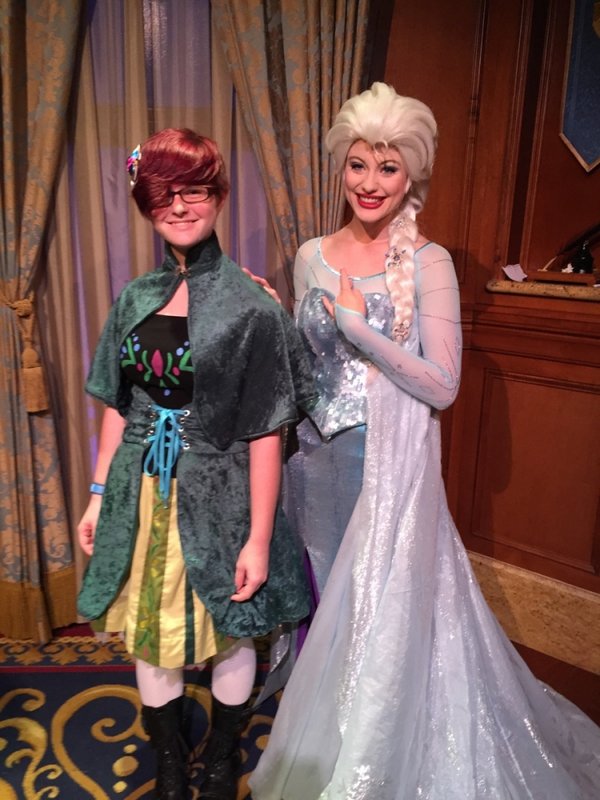 5:09am - Anna & Elsa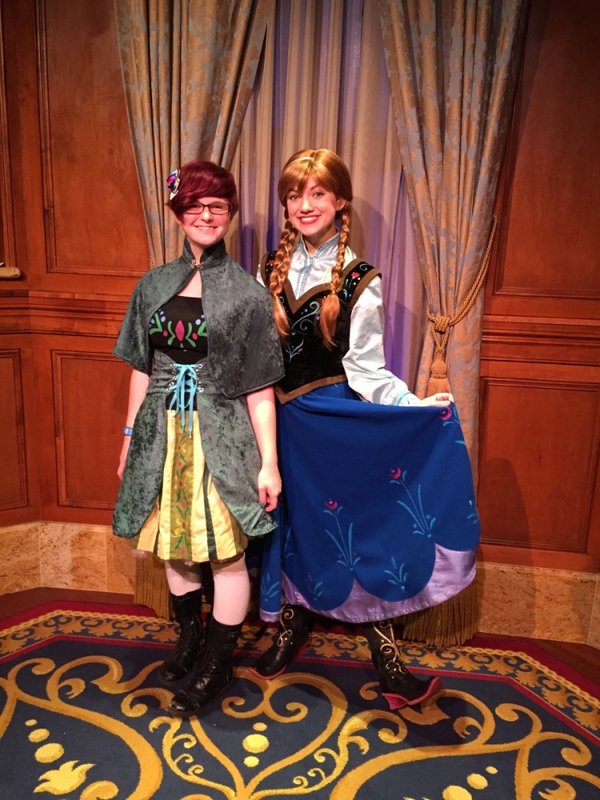 5:11am - Anna & Anna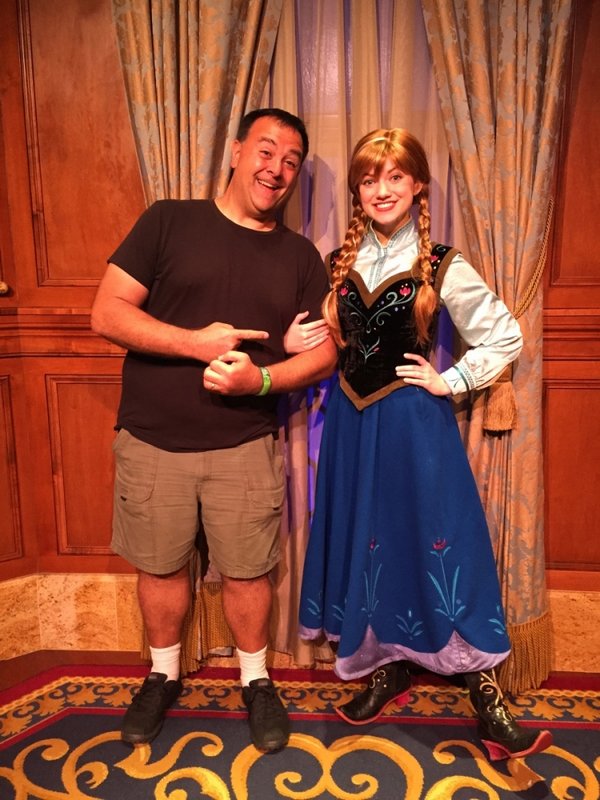 5:14am - Anna says I'm her favorite! She wouldn't lie to me, right? RIGHT?!?!?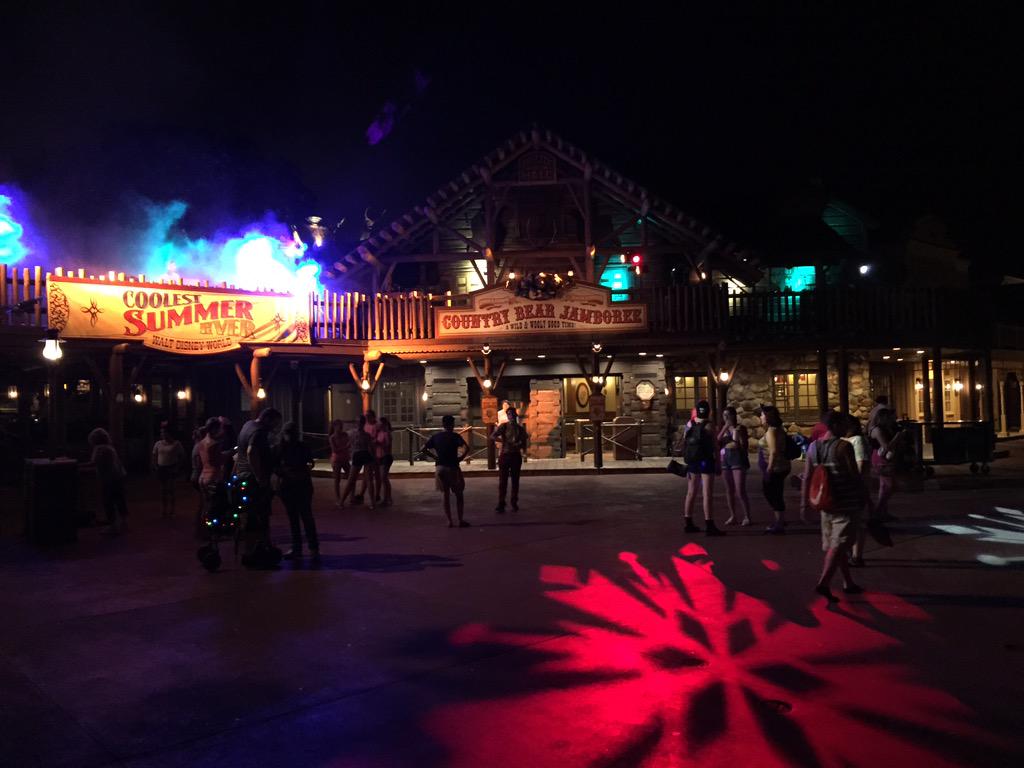 5:29am - Frontierland dance party winding down
5:33am - One more ride on Big Thunder? Sure!!!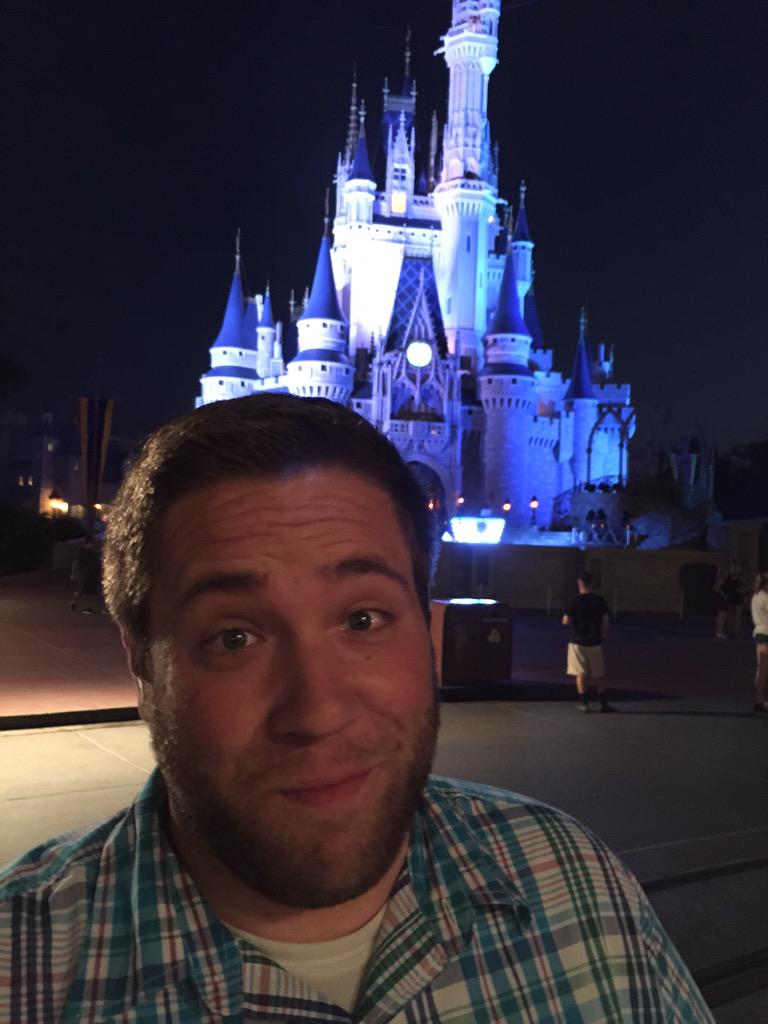 5:41am - Garbles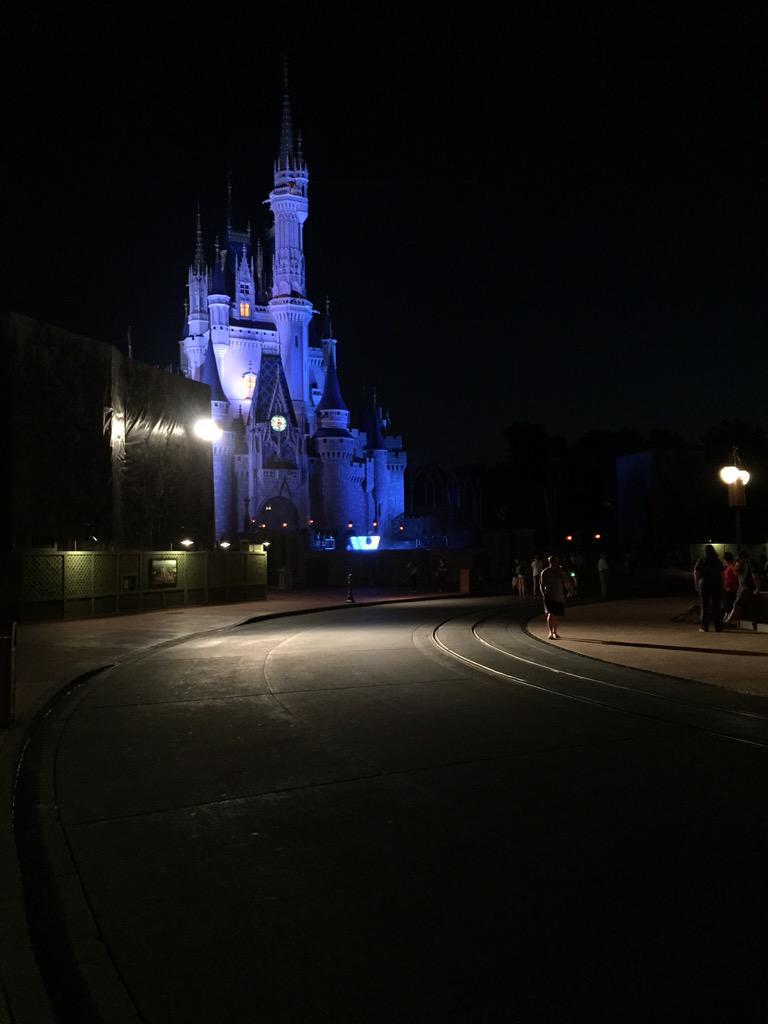 5:44am - Magic Kingdom is nearly cleared out already!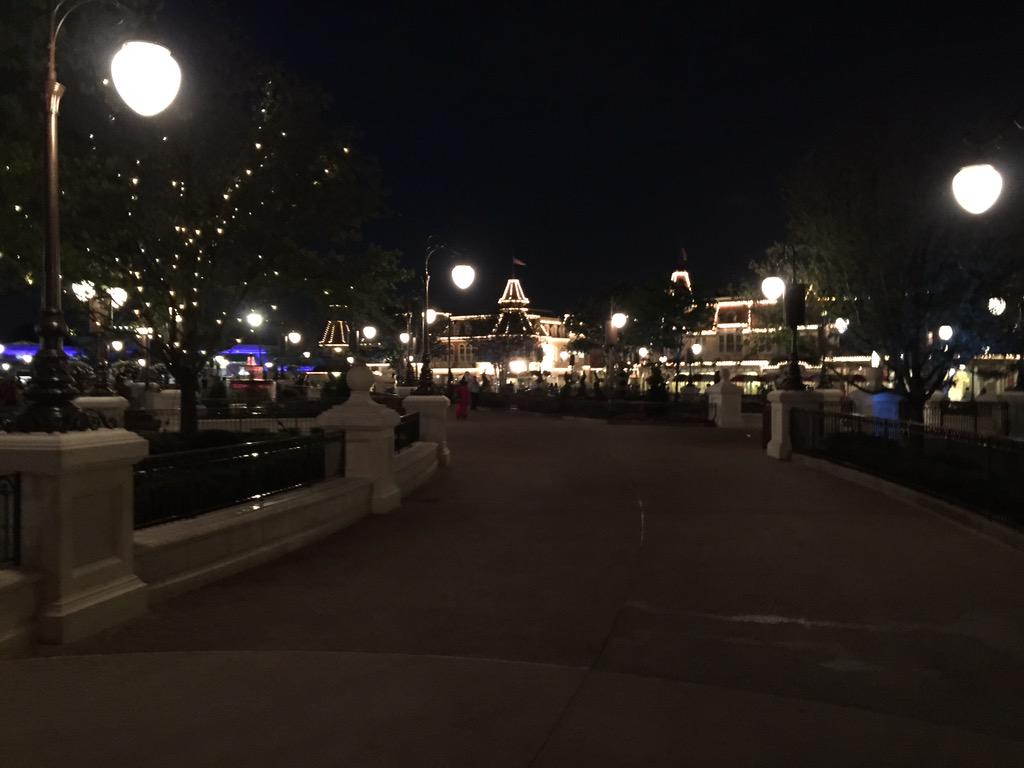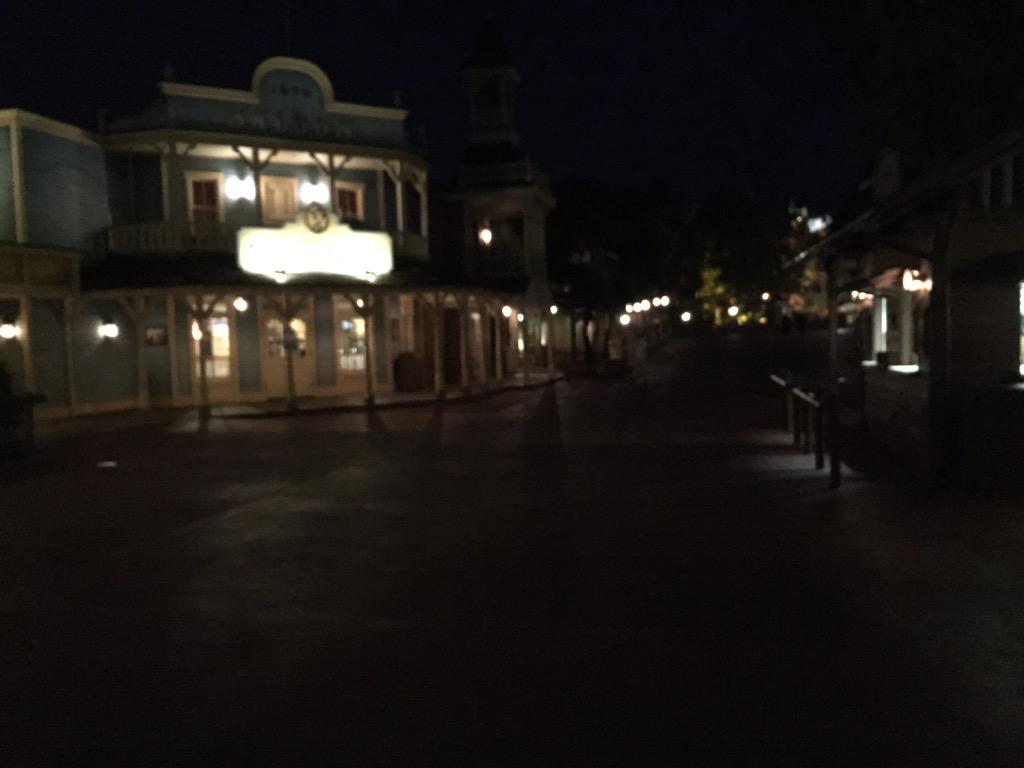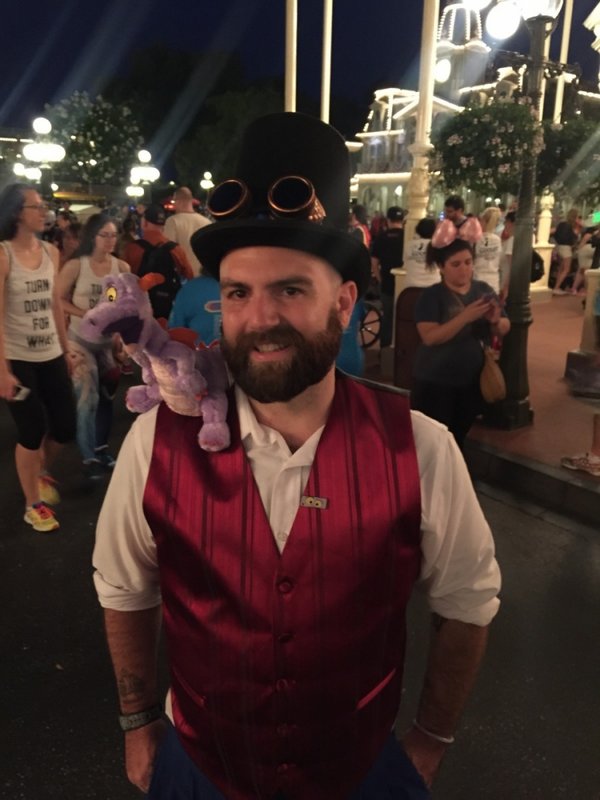 5:49am - We ran into Figment & Dreamfinder!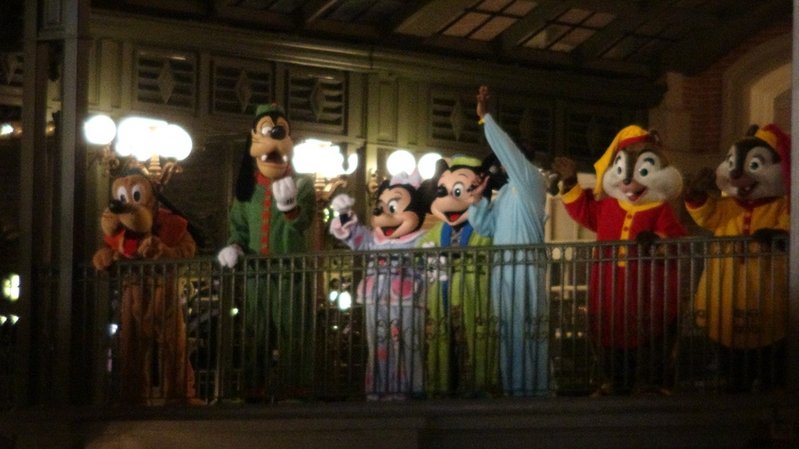 5:57am - Now it's time to say goodbye... Mickey & Friends bid farewell...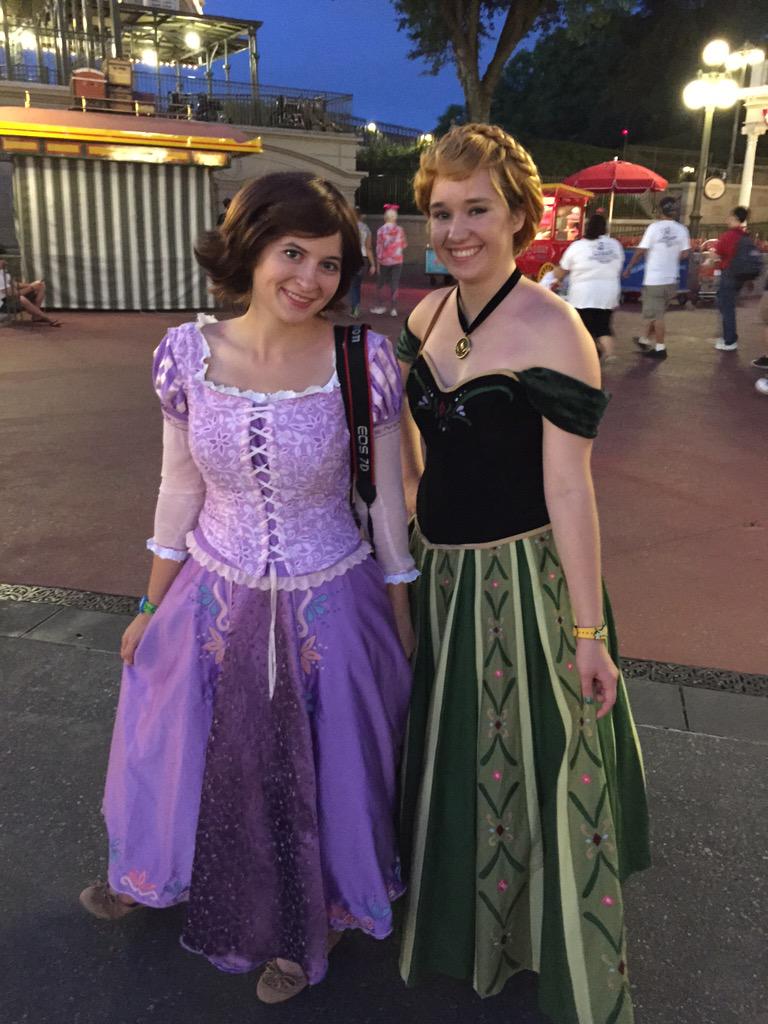 6:06am - Fans still showing their #DisneySide after 24 hours!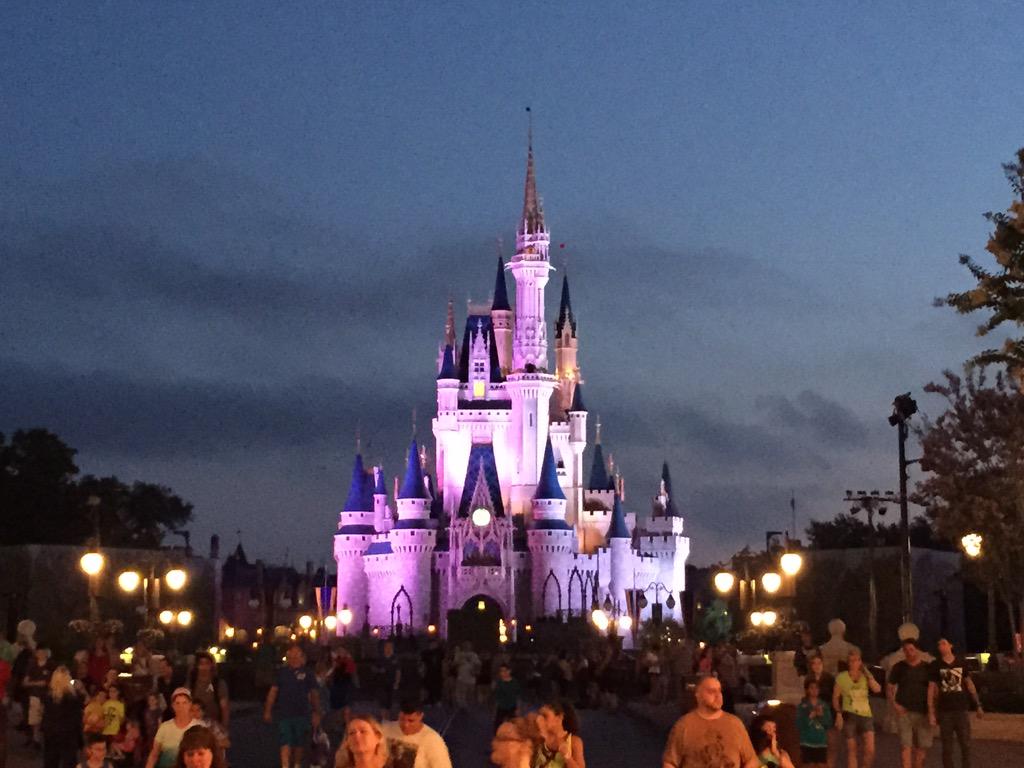 6:12am - Sun starting to rise behind Cinderella's Castle. Last remaining people are heading towards the front. Time to go home and sleep!
6:24am - Goodnight & Good morning from Walt Disney World! We made it 24 hours! Thank you Walt Disney World for another awesome 24 Hour Party! Looking forward to next year!