Part One - Bowcraft, NYC, & Scott's Pizza Tour
Part Two - New York City's Coney Island
Part Three - Quassy & Wooden Warrior!
Part Four - Lake Compounce, Boulder Dash POV, and Drunk Piers!
Part Five - Six Flags New England and Bizarro Bash!
Part Six - Funtown Splashtown!
Part Seven - Canobie Lake Park!
Part Eight - La Ronde!
Part Nine - The Great Escape and Magic Forest Fun Park
Hey everyone!
Theme Park Review's North East USA Tour has begun! Keep up to date with this thread for the most recent updates, or if you want to follow us LIVE during the trip, subscribe to our Facebook and Twitter pages:
Facebook:
http://www.facebook.com/themeparkreview
Twitter:
http://www.twitter.com/themeparkreview
Today was our "Un-Un-Official Bonus Day" and was put together as a way to help our trip participants get over some jet lag, and it in a way that TPR knows best! Getting some credits, going into New York City, and eating our way through the Big Apple via
Scott's Pizza Tours.
Let's check out some photos and videos!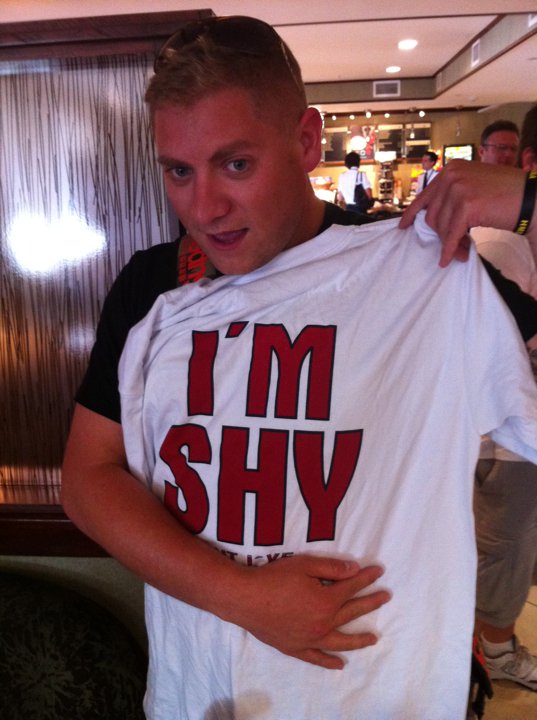 The first photo from TPR's North East USA Tour! Do you "LIKE" it?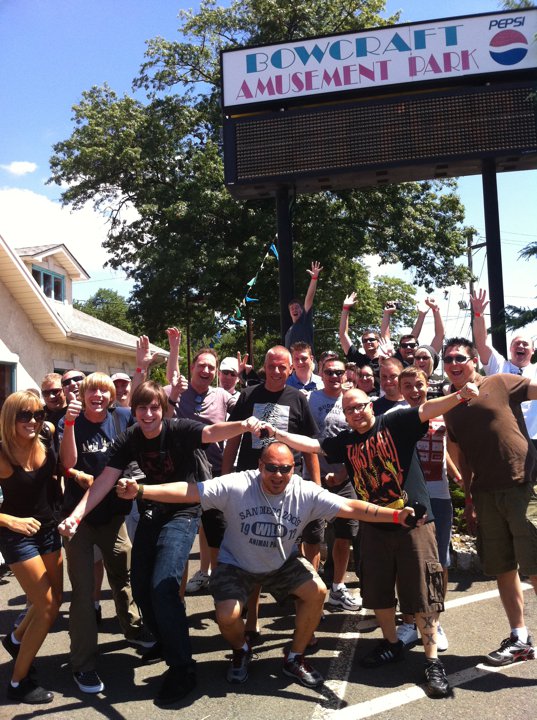 Our first "un-official" park of the trip! A credit whore stop at Bowcraft!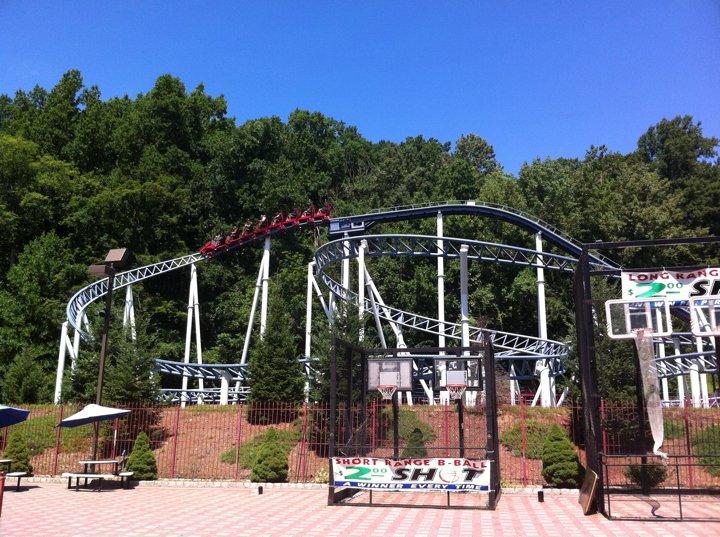 Yes, there is a "big" credit here!
"CREDIT!!!"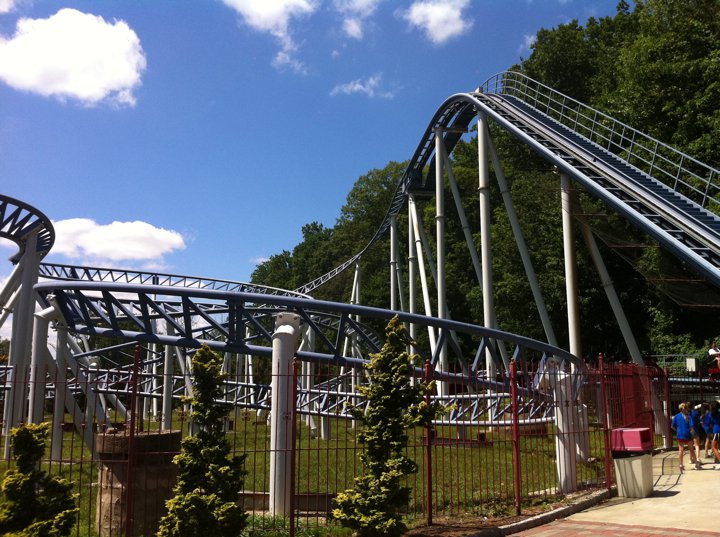 It's totally a "legit" ride! Check out the VIDEO!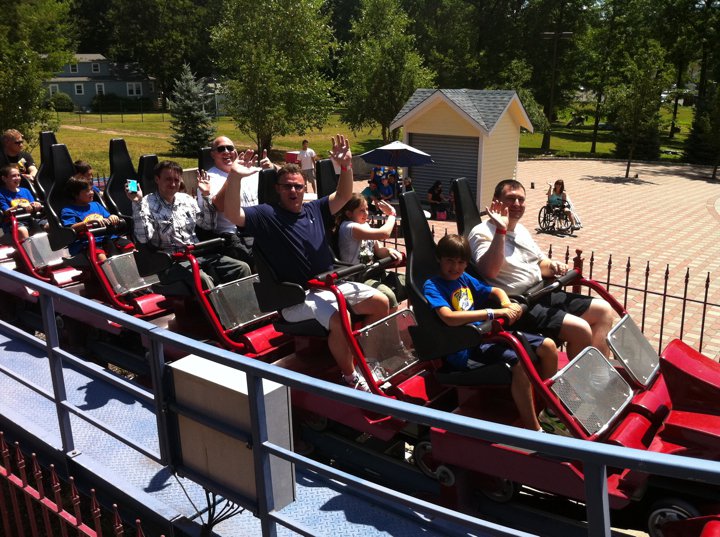 "First un-un-official credit of the trip!"
The trains are kind of funky.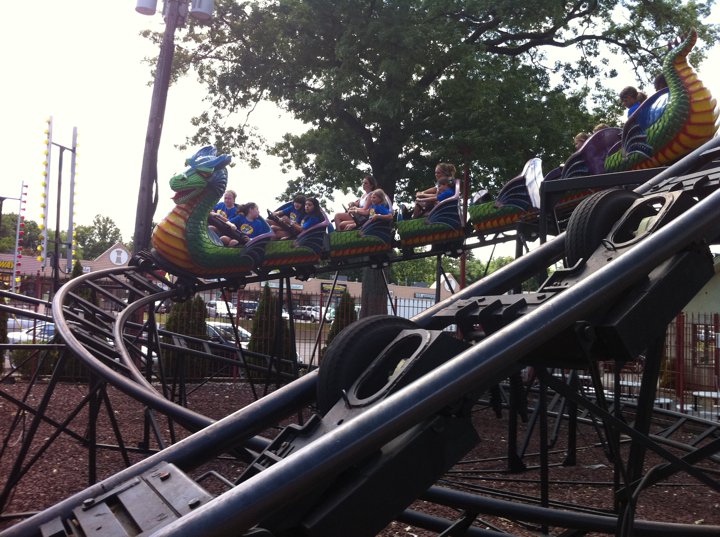 And yes, there was a Dragon Wagon for the real whores!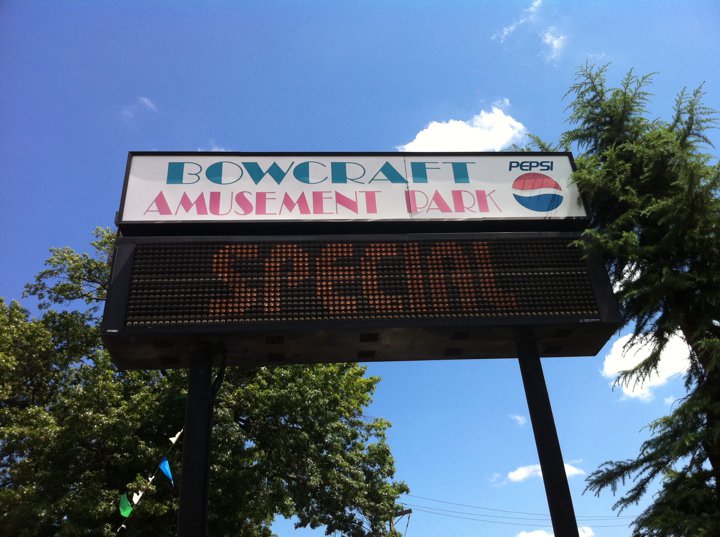 Thank you Bowcraft! Next stop... NEW YORK CITY, BABY!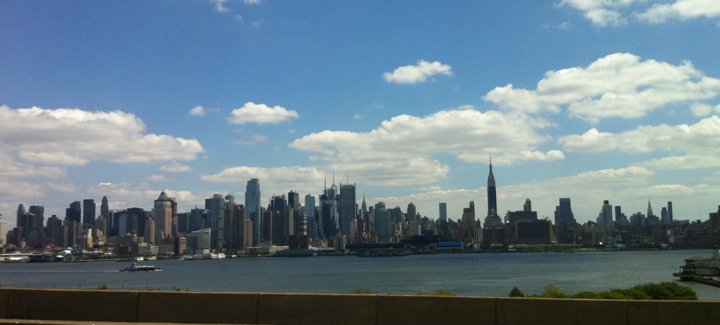 TPR is heading to NYC!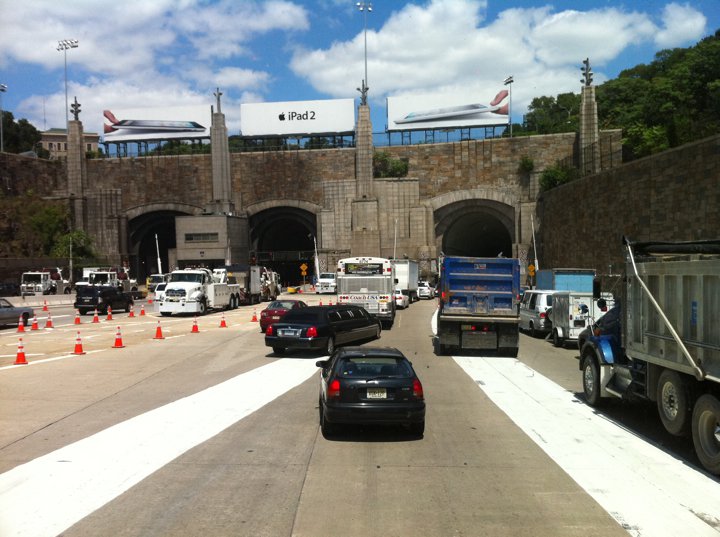 Go through the Lincoln Tunnel - get an iPad 2! Yay!!!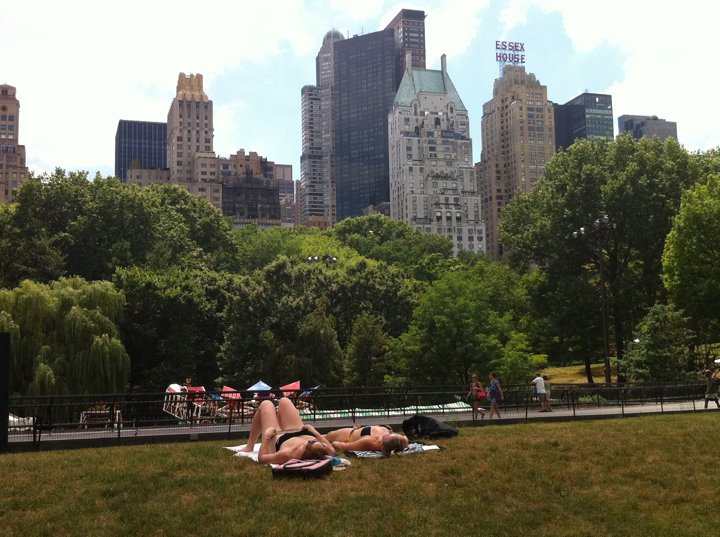 Enjoying the views in Central Park.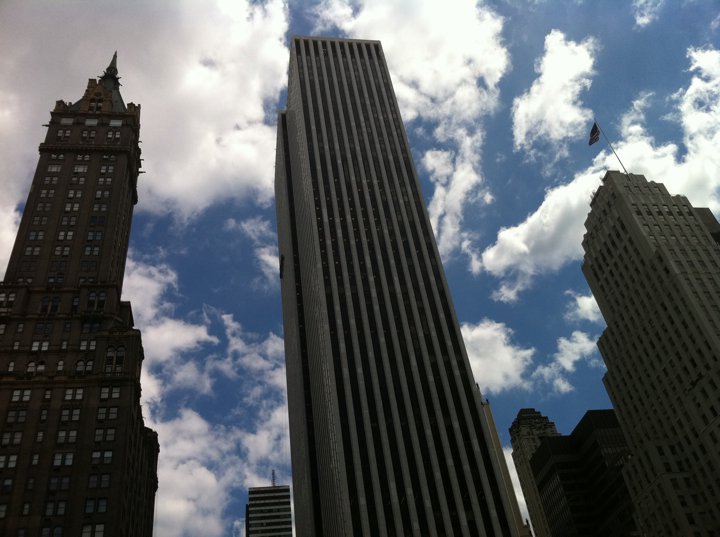 Yup! We are in New York City!!!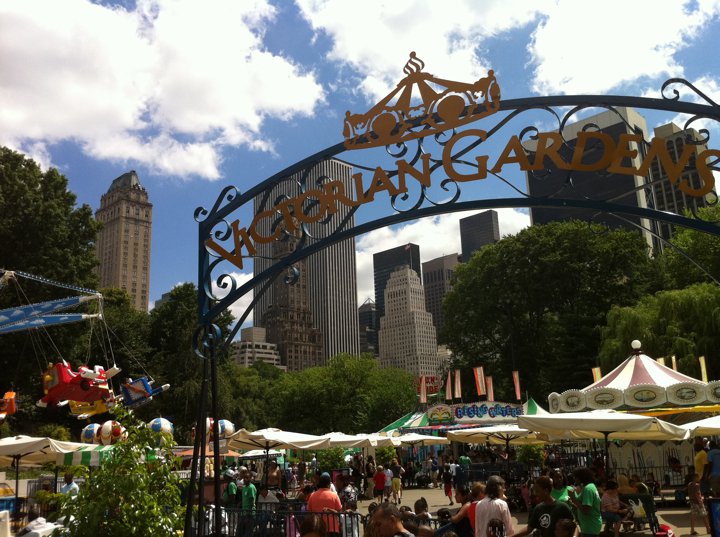 First stop... Victorian Gardens for some credit whoring!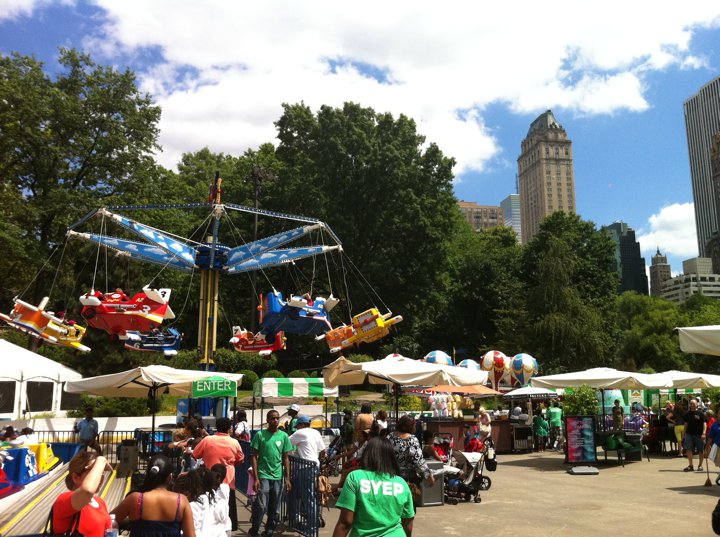 Victoria Gardens is set up in Central Park at Wollman Ice Skating Rink during the summer!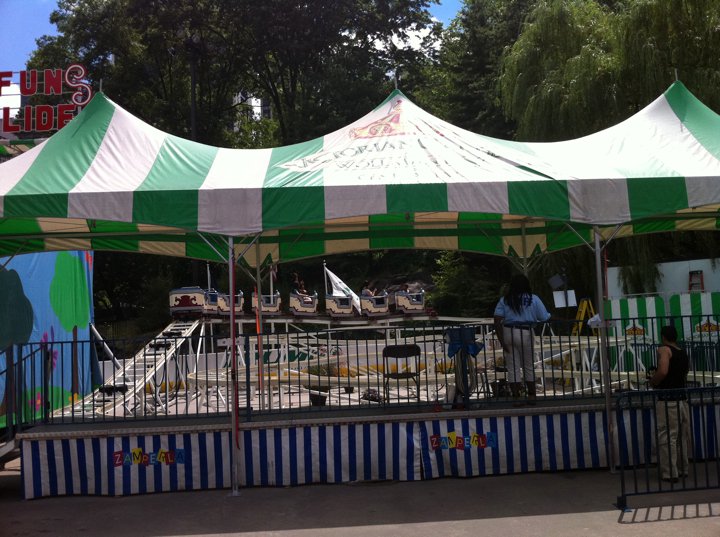 And yes! There is a credit here!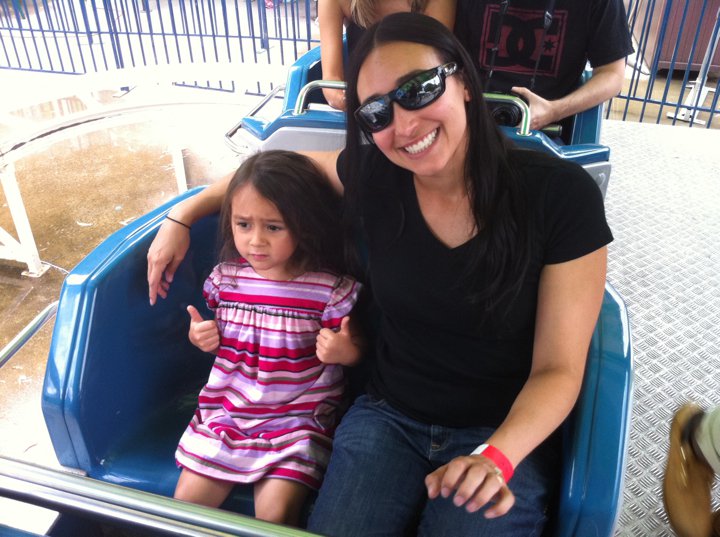 Elissa looks pleased with her credit whoring, KidTums... Yeah... Whatever!
It's a "Fiesta Express" model coaster... Which means OMFG 90MPH SUPER SPEED LAUNCH INTO 10 INTENSE INVERSIONS!!! Ok, maybe not.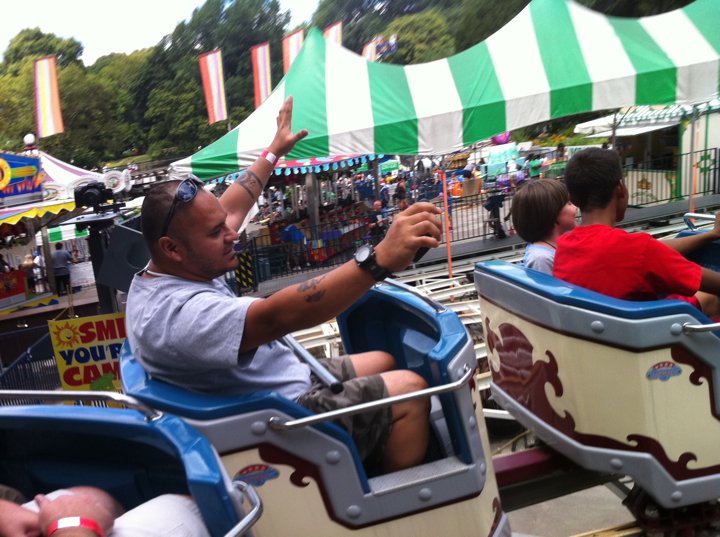 Caesar, it's a kiddie ride...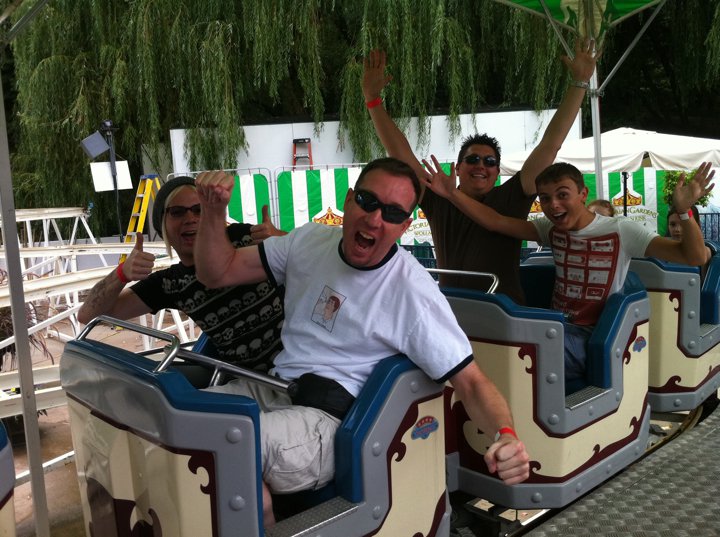 FIRST CREDIT IN NEW YORK CITY!!!
Some pricing information for Victorian Gardens.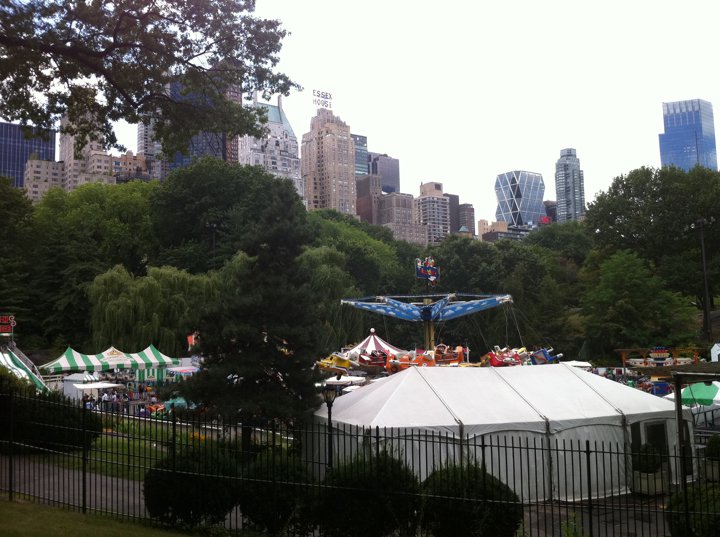 It's awesome they are able to set up this cute little park INSIDE the ice rink!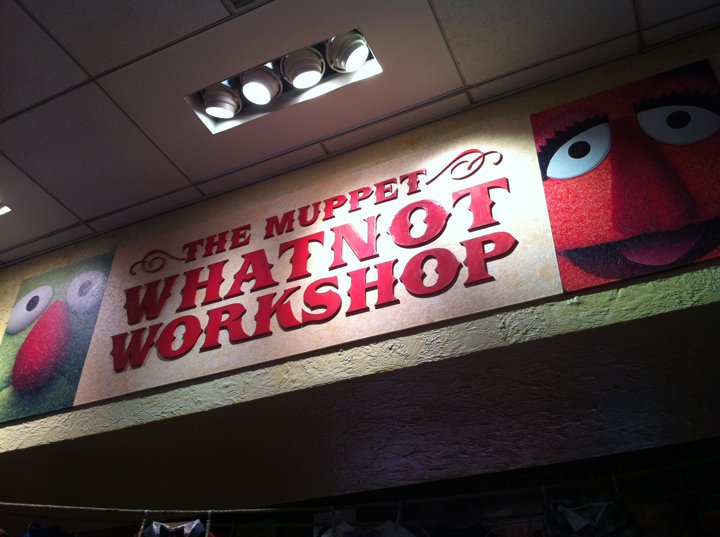 TPR made a stop at FAO Schwartz to make more Muppets!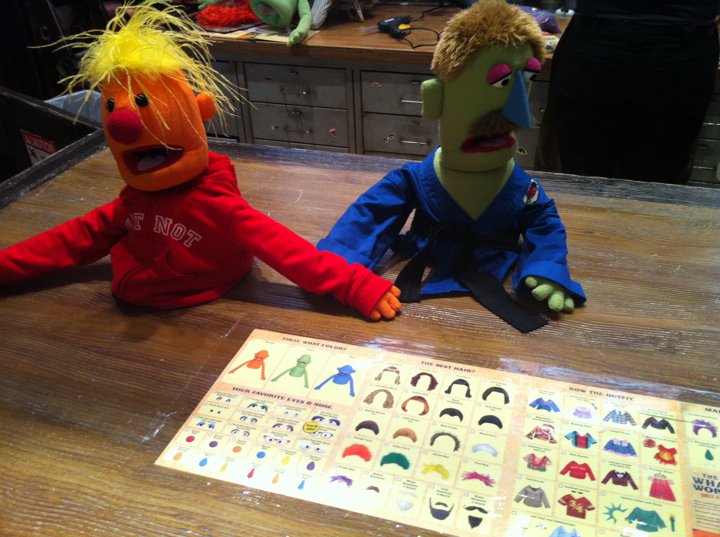 The Muppet Whatnot Workshop allows you to custom design your own REAL Muppet!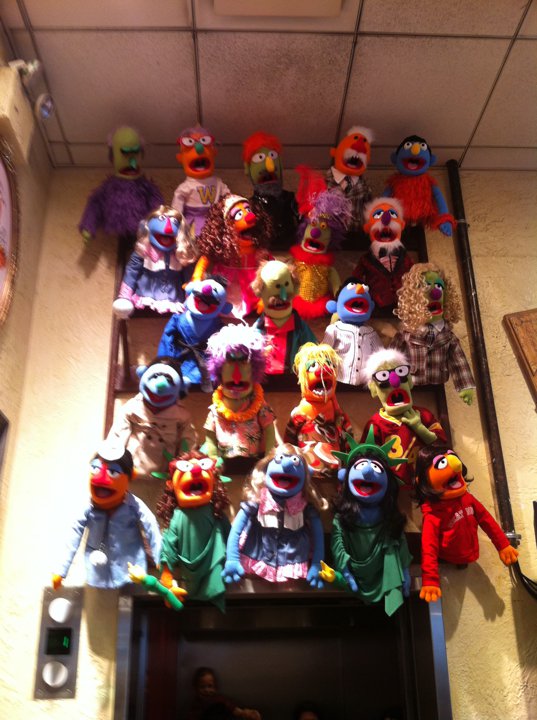 There are so many different combinations! Awesome!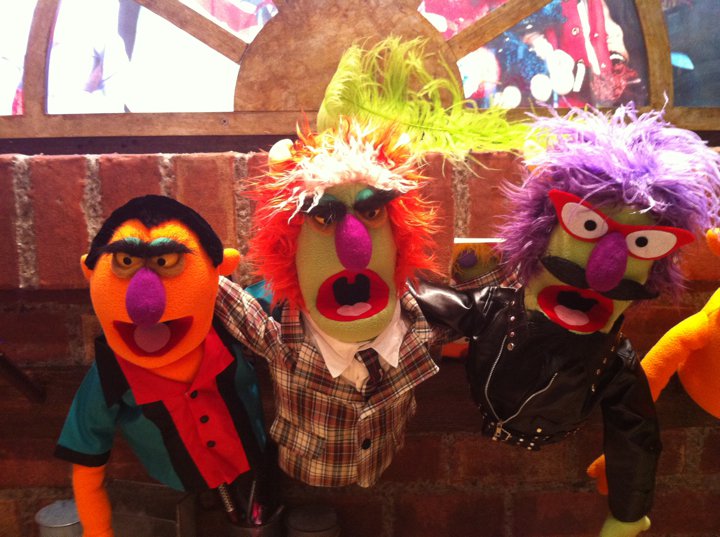 Here are the TPR Muppets!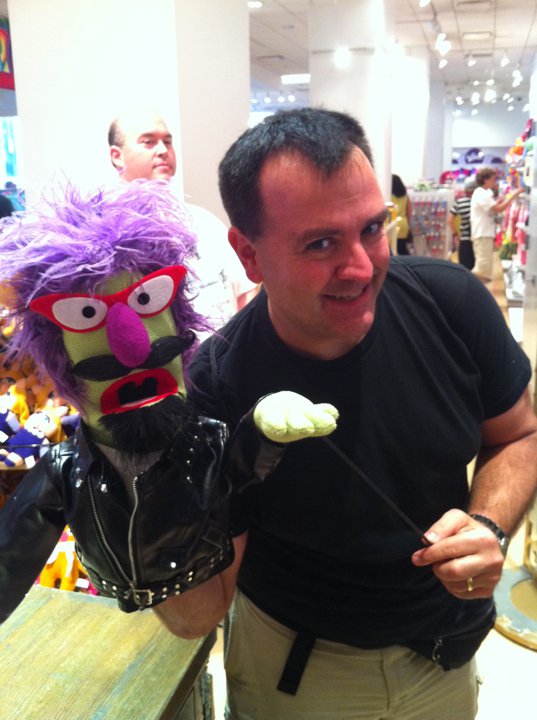 I made a biker - artist - horned - monster!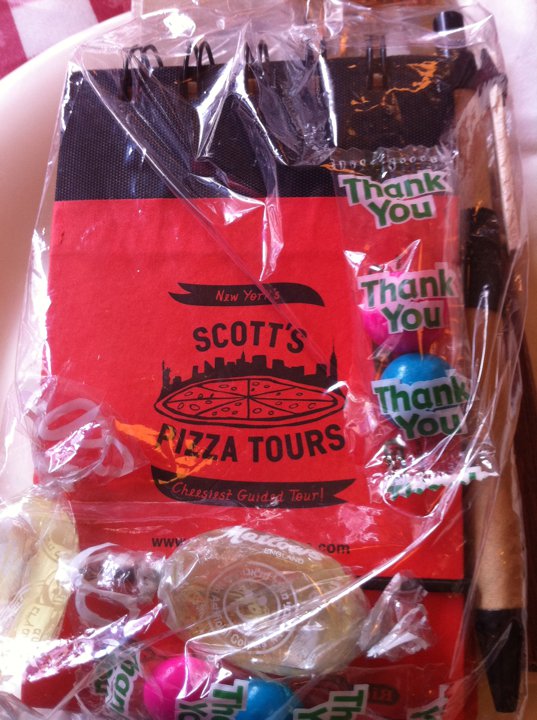 Next up, we got a taste (literraly) of New York City culture by way if local pizza joints with Scott's Pizza Tours!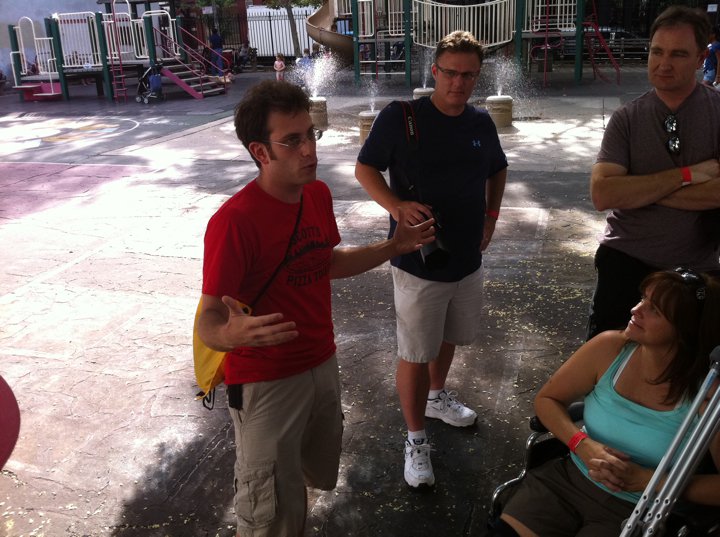 Pizza expert, Scott tells us all about the history of NYC pizza!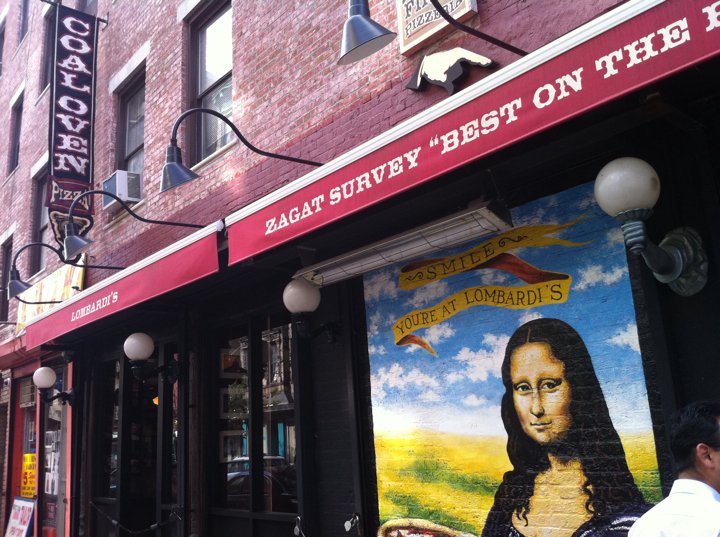 Our first stop ... The world famous Lombardi's - New York City's first ever "pizzeria!"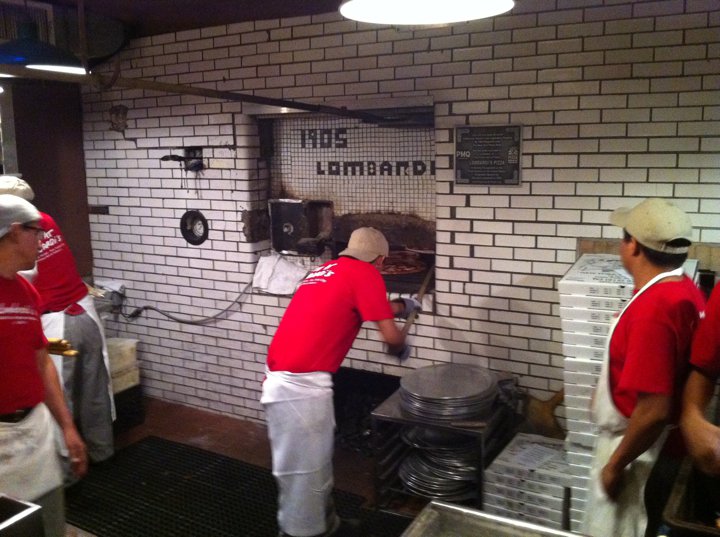 Oooh! A behind the scenes look at Lombardi's coal burning oven!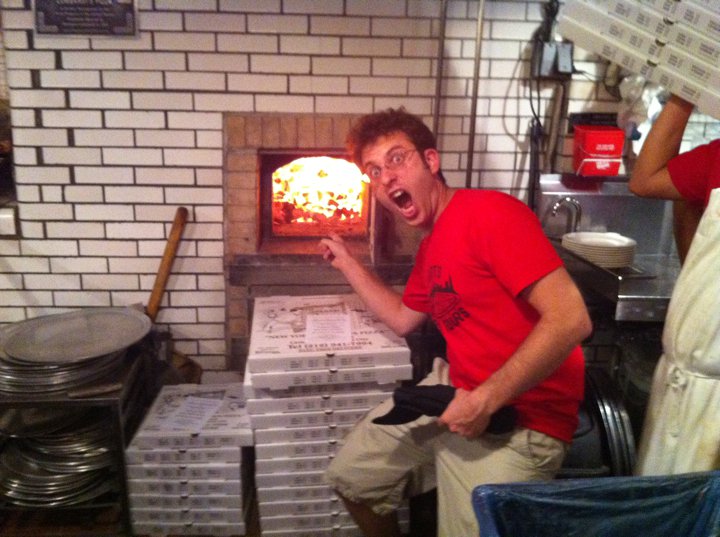 Scott says "Those coals are HOT!!!"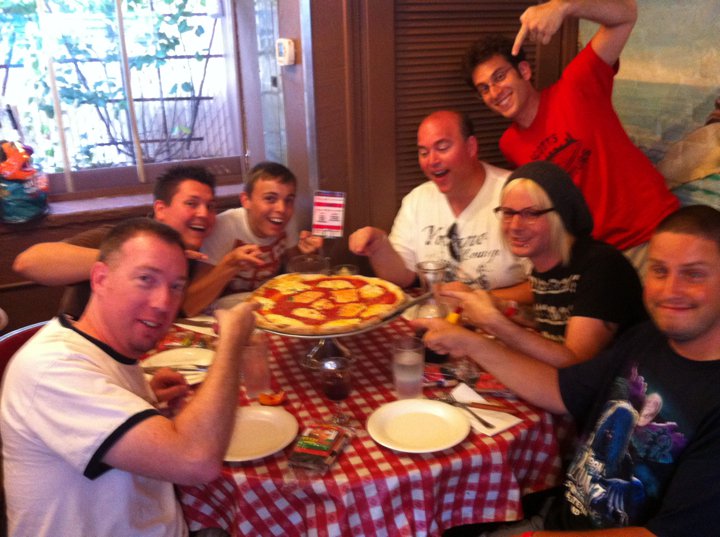 Now the most important part of the tour... EATING PIZZA!
TPR is Rockin' the fold at Lombardi's!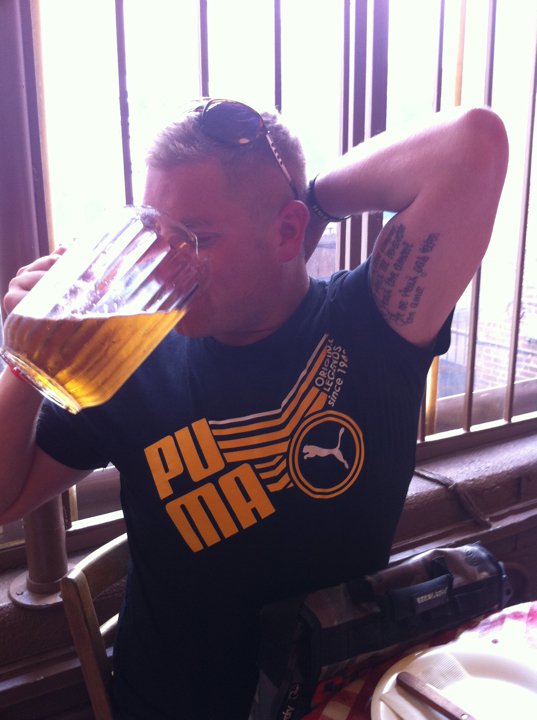 "I only drink my beer like a manly man!"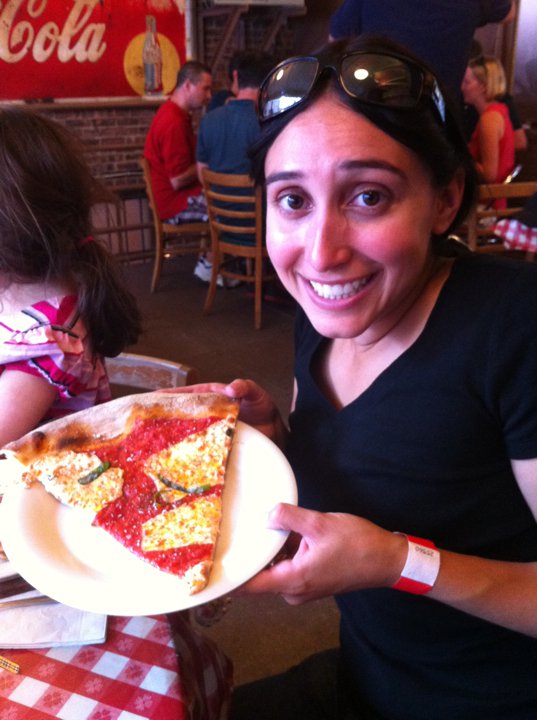 An AWESOME traditional margherita pizza can be had at Lombardi's.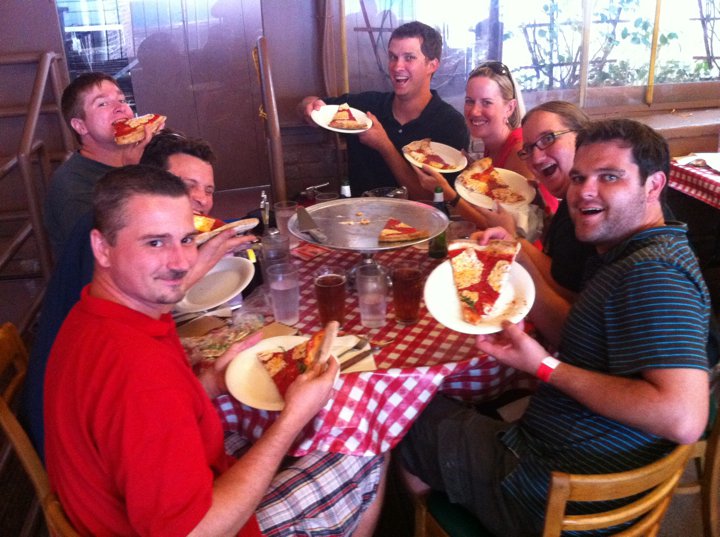 TPR + Food = AWESOME!!!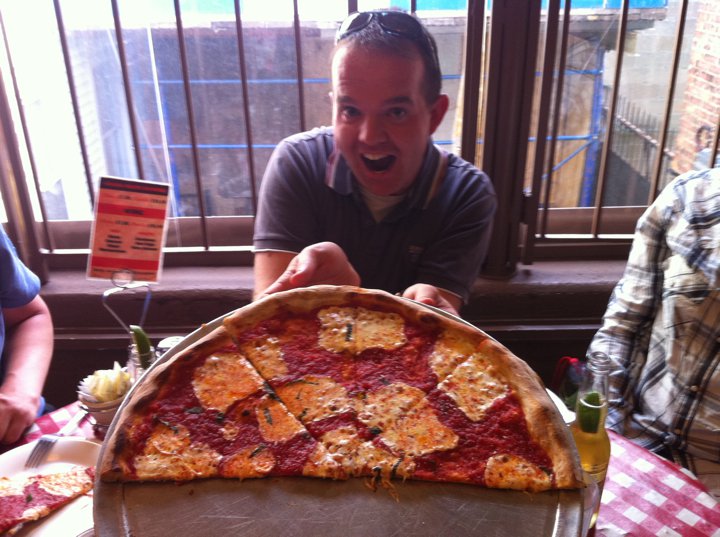 "I could easily eat the rest of this by myself!"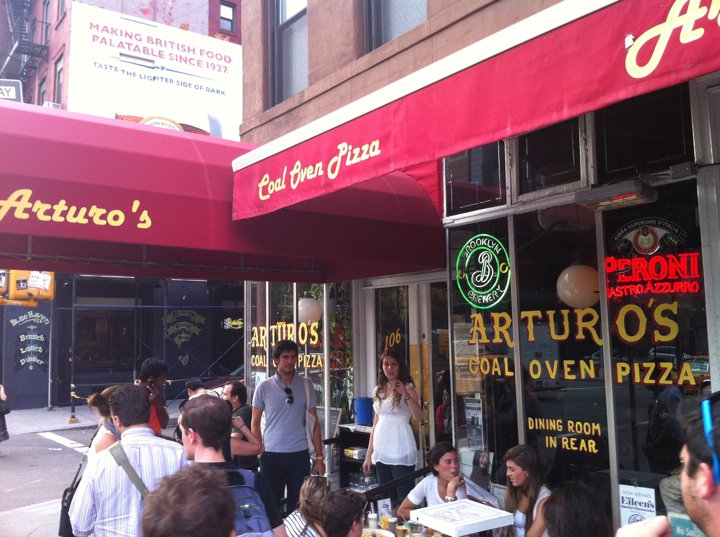 Our next stop was Arturo's, another coal burning oven, but the pizza is made very differently than Lombardi's.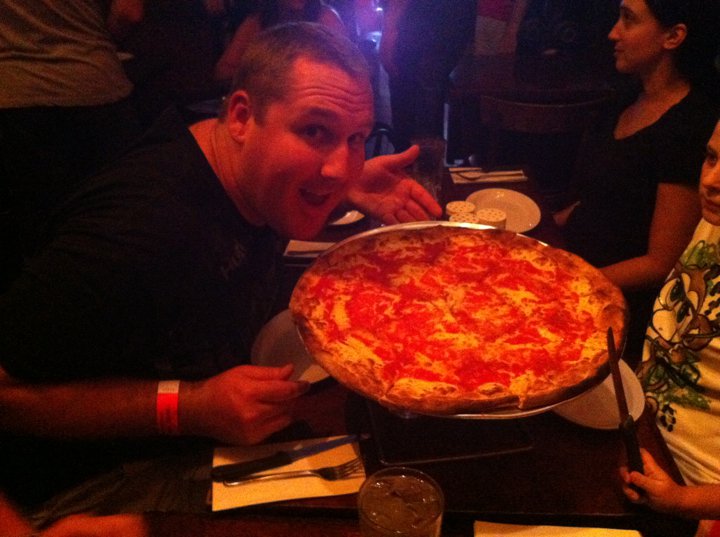 This one uses a more common "low moisture" mozzerella cheese instead of the fresh buffalo mozzarella that Lombardi's uses.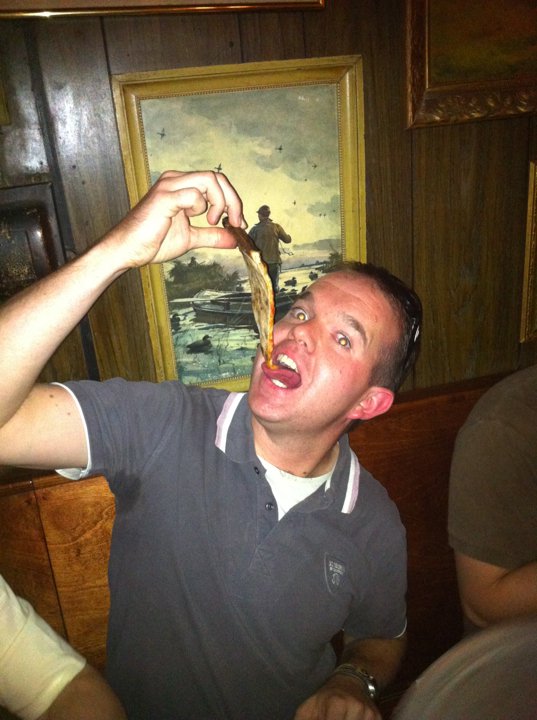 Scott tells us it doesn't matter how you eat your pizza, as long as you eat it!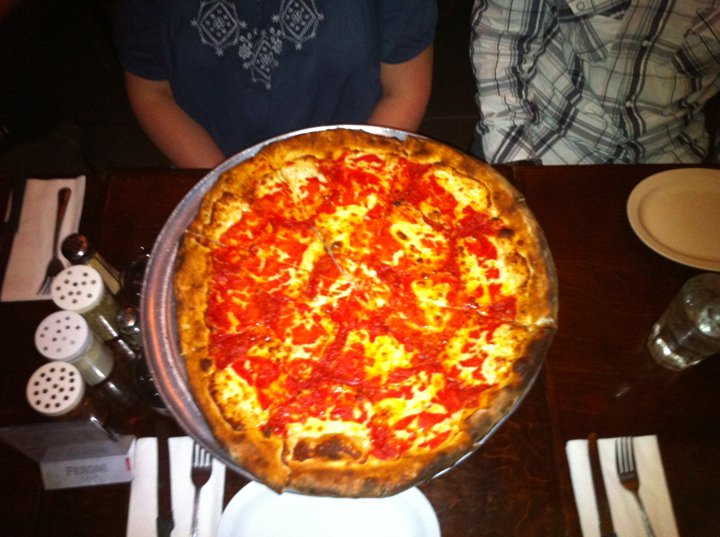 My personal preference was Lombardi's over Arturo's, but many in the group felt opposite. It didn't matter...we had PIZZA!!! And they both ROCKED!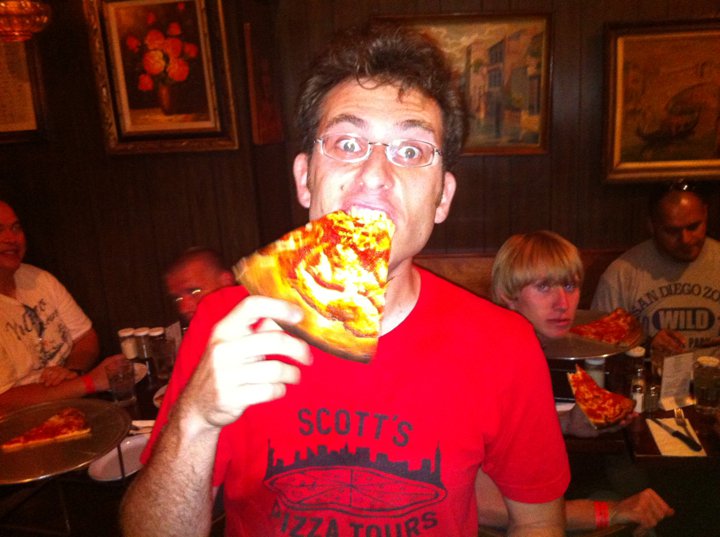 Scott **IS** Mr. Pizza! Take his tour. You won't be disappointed!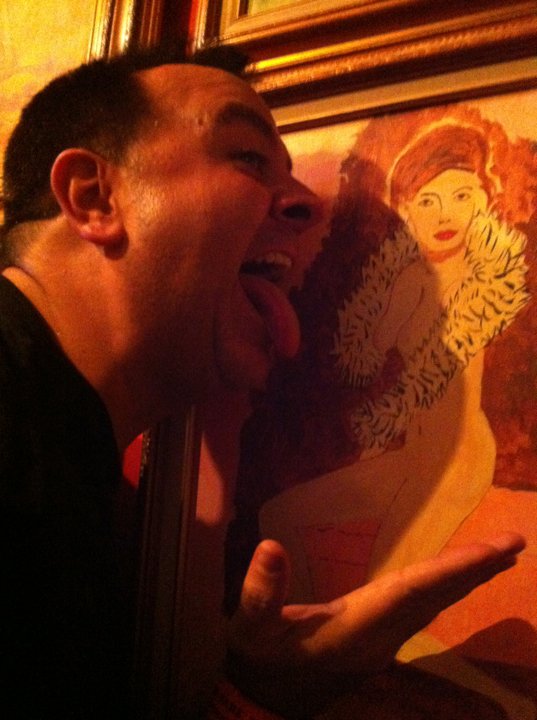 BOOB CREDIT!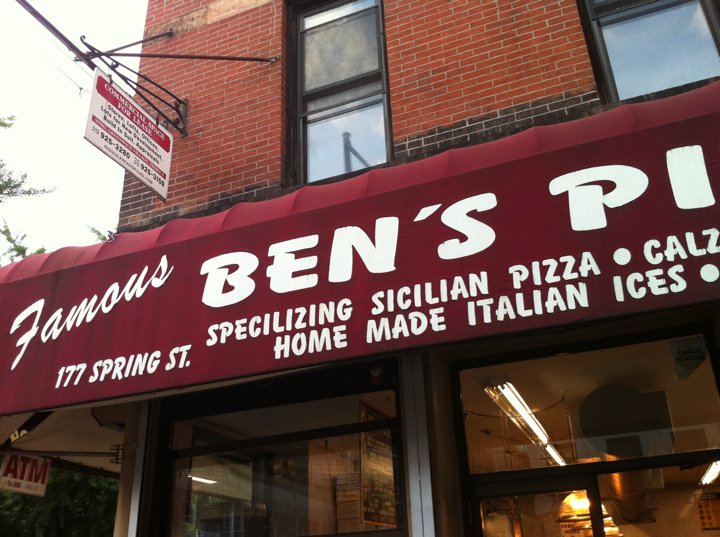 Our final stop of the pizza tour was "Famous Ben's" in SoHo.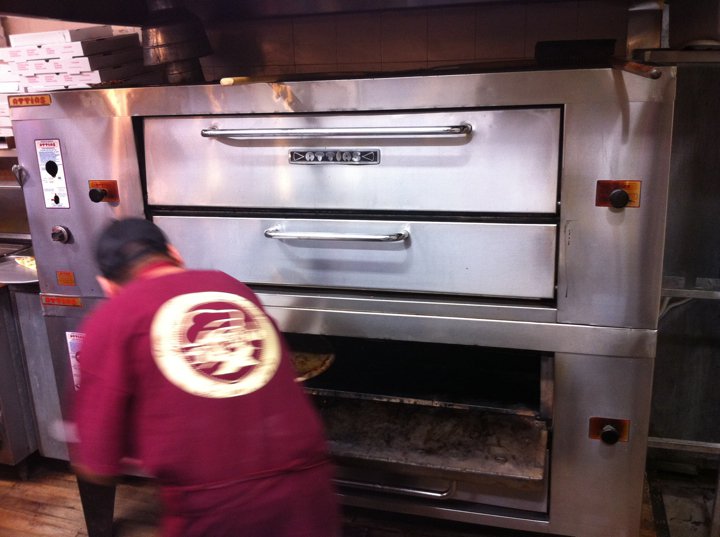 Famous Ben's has the type of oven you're probably more used to seeing in your local pizza place.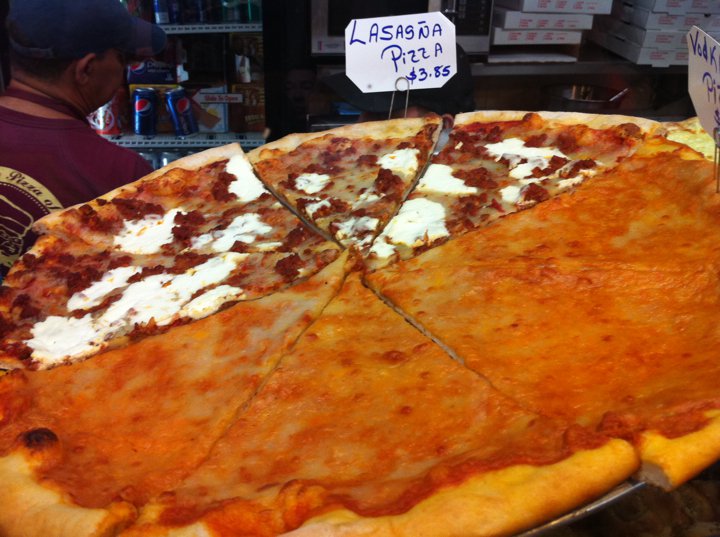 They had some interesting looking pizzas here!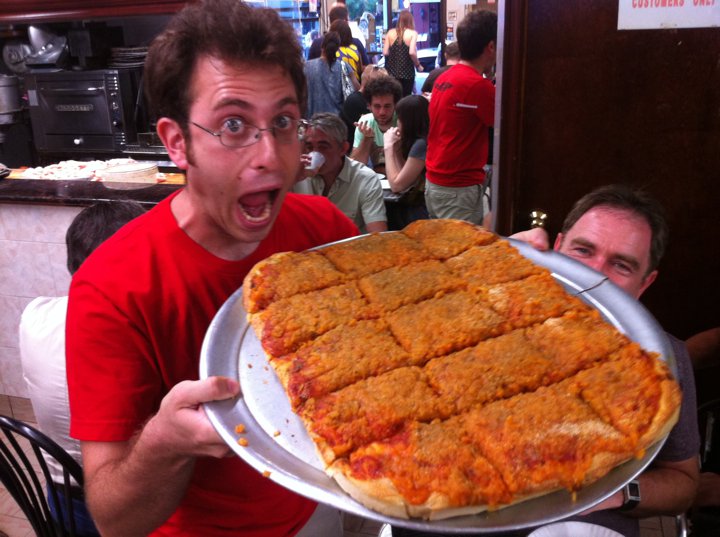 Scott got us this awesome Sicilian style, "Palermo Pizza." It kicked all sorts of A$$!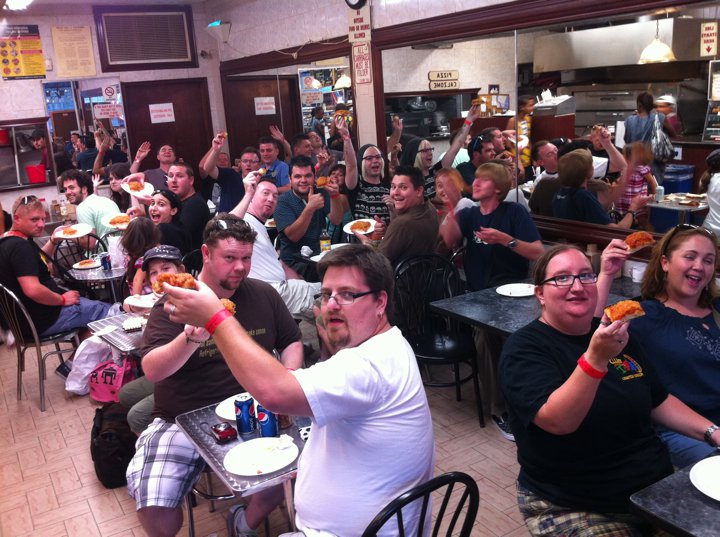 And TPR totally took over Famous Ben's!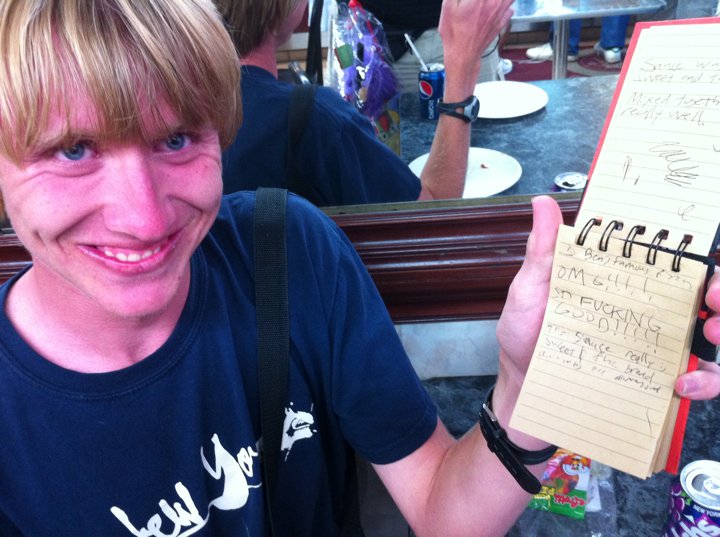 These are REAL reviews written by professional reviewers who have trained for years. Please don't try this at home.
If Jason Lee loves this place...so do we!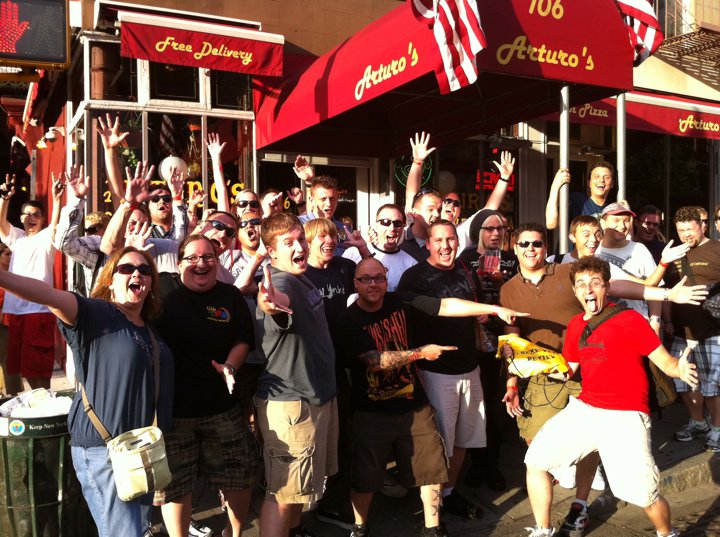 TPR had an awesome AWESOME time exploring NYC by way of pizza with Scott's Pizza Tours!
http://www.scottspizzatours.com
And now it's time for dessert! Fresh, and I mean REALLY FRESH JUST FILLED TEN SECONDS AGO awesome canolis from Rocco's!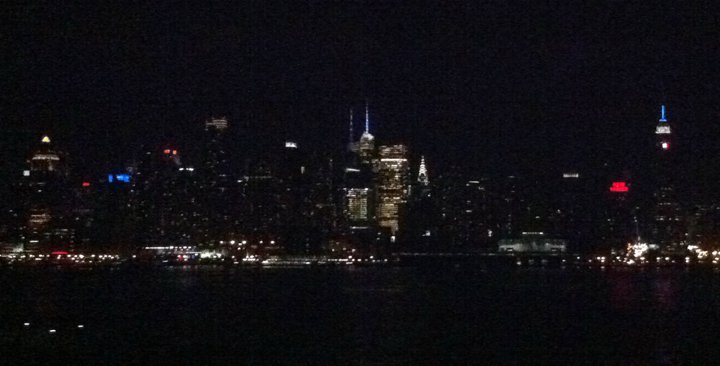 Good night New York City! See you again tomorrow!
More photos coming soon! Now...do your part and
POST YOUR COMMENTS!!!