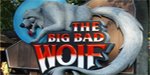 Synshine wrote:Killing an arguably great coaster and just adding a drop ride nearly 2 yrs after the fact is probably what stings about BGW decisions the most. I am glad I was able to ride BBW one last time in 2009, but I'm convinced what ever comes to replace it has to be spectacular in order to redeem themselves of the act in my eyes ( enough to make me want to drive the 5 hrs down there again just for a weekend at the park.)
PayneTrain wrote:A year without the Big Bad Wolf. The park feels so dead now.
Why is it that we never heard about people driving 5 hours just for Big Bad Wolf BEFORE it was closed? How is the park "so dead" now when it has three very highly rated B&Ms?!?! (Apollo #16, Griffon #27, Alpengeist#54) Seriously...it was a "good" ride and all, but prior to it's announced closing, I'm not sure I ever once heard someone say that ride would have been a dealbreaker for going to that park.
Yes, it's a bummer that the park lost a major 42" in ride. And it's a bummer that we lost another Arrow suspended. That is the *only* thing I can really agree with that is really a bummer about losing BBW.
Even in it's final year it only just barely cracked the top 100 best steel coasters, and that was only because of it's final year. The year before that it was #111, and the year before that it was #104. Great Bear at Hersheypark is actually ranked higher than Big Bad Wolf so am I to assume that if Hershey announced that ride would be leaving that all of a sudden there would be people who would refuse to go to Hersheypark because Great Bear is gone?
So don't cry me a river when a "not-even-top-100-coaster" gets the axe. Eagle's Fortress was at least ranked #2 in the world, and no one really seemed to notice.
--Robb "I liked Big Bad Wolf, don't get me wrong...but I didn't even miss it during my visit to BGW this year..." Alvey