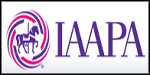 Hey Club TPR Members!
Great news! We have put together a FREE downloadable DVD for you that includes all of our IAAPA 2010 Coverage!
This 90 minute video contains interviews with some of the top ride manufacturers in the amusement park industry! Intamin, B&M, GCI, Gravity Group, Premier Rides, S&S, Proslide, etc, etc!
To download this DVD, log into your Club TPR User Control panel and click the "Downloads" link:
http://www.clubtpr.com/login.php
If you are not a Club TPR member yet, stop missing out on all this cool stuff and JOIN NOW by clicking here:
http://www.clubtpr.com/
Club TPR Members! You also have access to Theme Park Review: The Magazine Issues #1 & #2 as well as our FREE Oktoberfest DVD in the downloads section.
If you have any trouble logging in, please email me!
Hope you enjoy these fun little surprises and THANK YOU for being a member of Club TPR!
--Robb Alvey
www.themeparkreview.com