WARNING!!! THIS UPDATE WILL CONTAIN SOME CRUDE VULGAR ADULT HUMOR, NAUGHTY WORDS, AND BRIEF NUDITY! IF YOU ARE OFFENDED BY THE IDEA OF SEMEN OR BODILY FLUIDS YOU MIGHT NOT WANT TO READ THIS UPDATE! BUT IF YOU WANT TO FOLLOW ALONG WITH OUR FUN ADVENTURE IN WISCONSIN CONTINUE READING. YOU HAVE BEEN WARNED!!!
Wisconsin Trip Updates:
Part One - Wisconsin State Worlds Fair - Cheese & Wine Festival and TWO Drunk Piers Videos
Part Two - The Wisconsining World of Vince Lombardi
Part Three - The Madison County Spook Zone Halloween Horror Event
Part Four - Mickey Dolenz' Not-So-Scary Halloween Party
Part Five - DeFazio Studios and the TPR Pool Party - Complete with Pool Party Video!
Hey everyone!
So we didn't tell many people about this because we wanted it to be a super-secret adventure that would keep people guessing. But our secret is out now!
TPR IS IN WISCONSIN!!!
Some of you may not know, but Wisconsin is home to some of the best Cheese and Wine Festivals, Haunted Houses, and World Class Theme Parks.
We will be spending about 5 days in Wisconsin and we invite you to follow along here, and we will also be updating my Facebook LIVE. You can follow along on Facebook here:
http://www.facebook.com/robbalvey
Here is the update so far....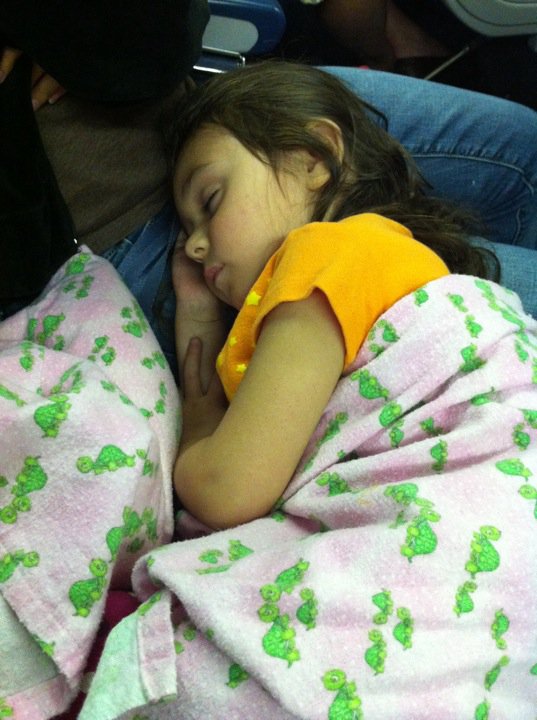 When you wake up KidTums...you'll be in Wisconsin!!!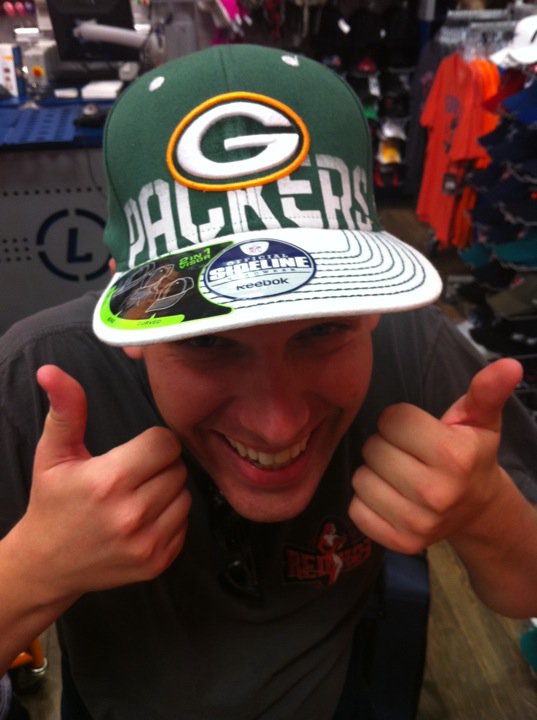 Hooray! We have landed in Wisconsin!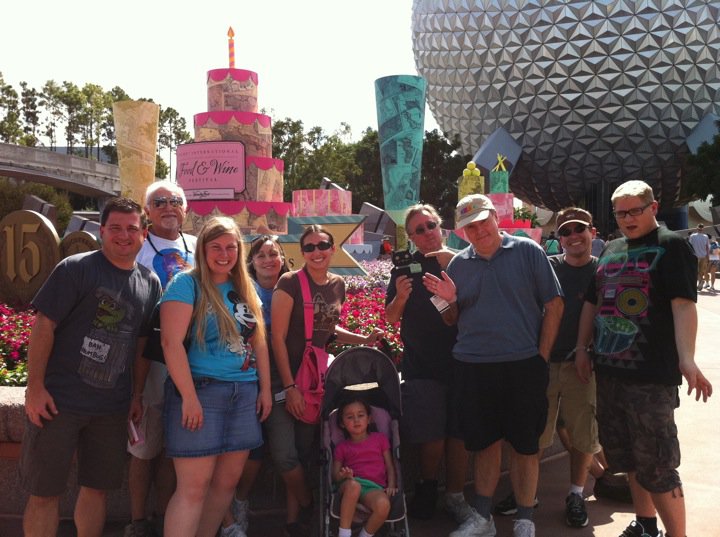 Our first stop! THE WISCONSIN STATE WORLDS FAIR!!!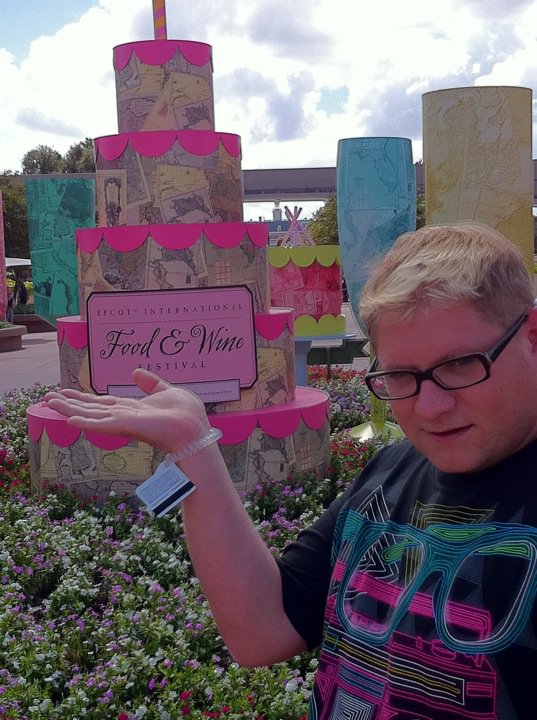 The real reason we are here - The 15th Anniversary of the Wisconsin Cheese and Wine Festival!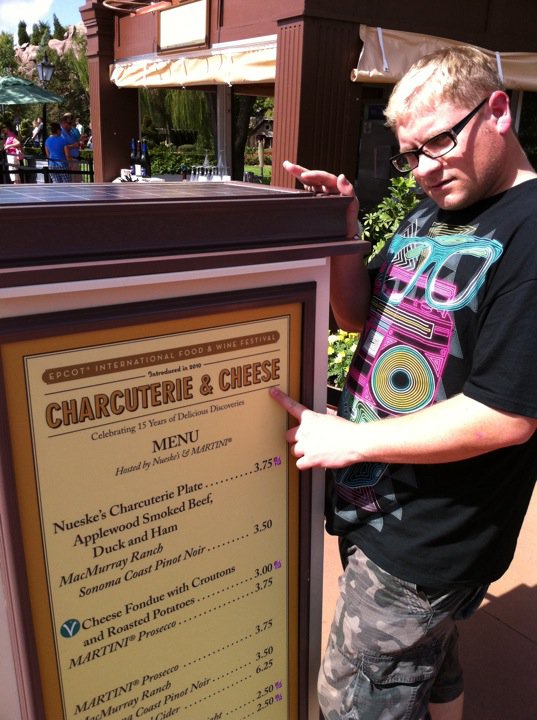 It wouldn't be a trip to Wisconsin without cheese.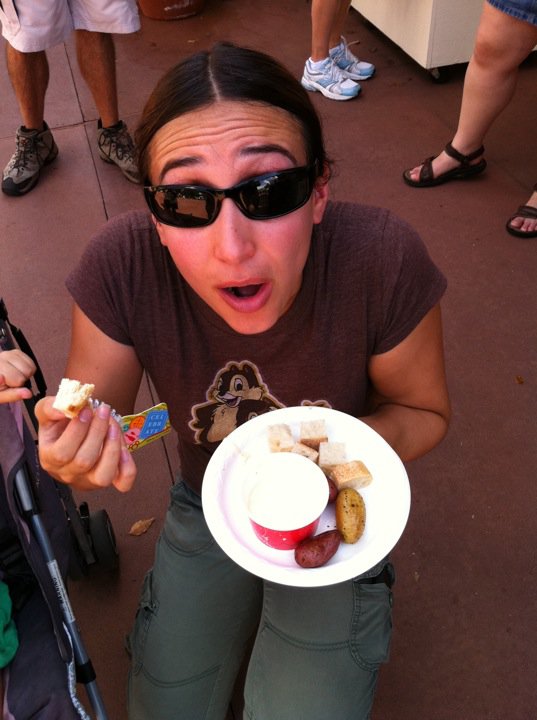 OMG!!! Wisconsin cheese fondue is AMAZING!!!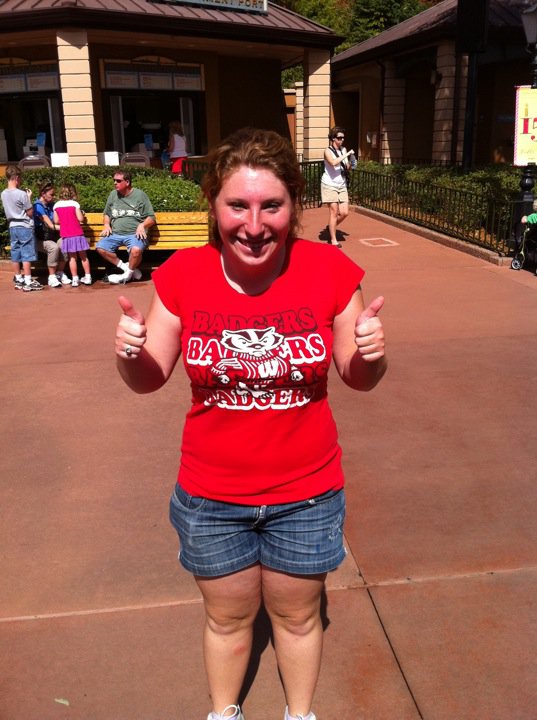 Go Wisconsin Badgers! GO!!!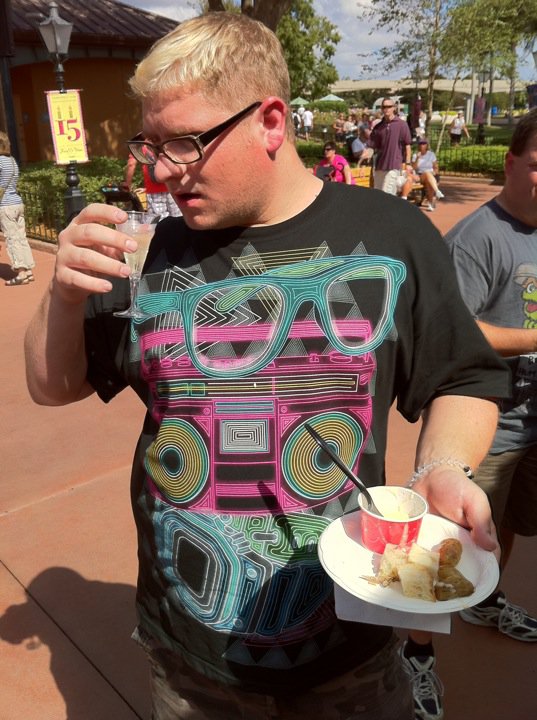 "I have managed to find some fancy drinks in Wisconsin."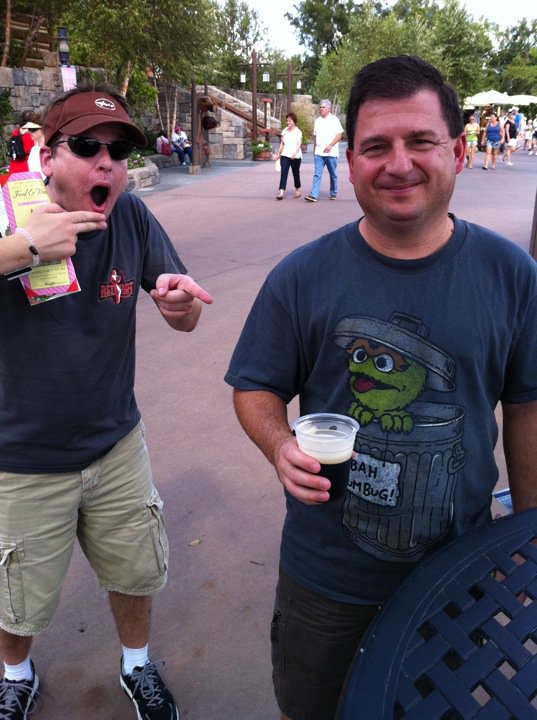 "Jon, it's cold here in Wisconsin, of course I'm wearing sleeves."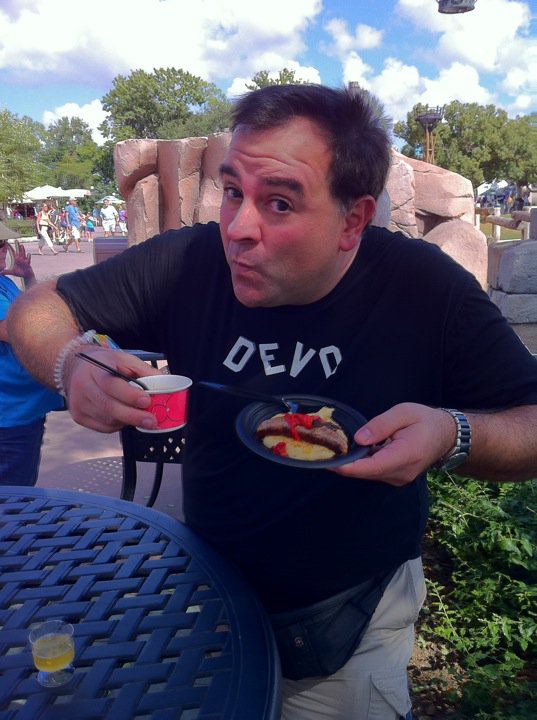 Sausage and cheese soup! Staple foods of Milwaukee.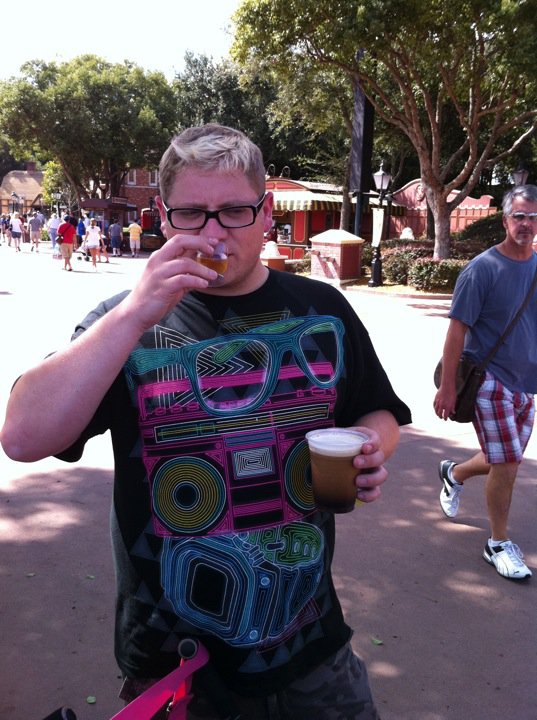 Mmmm...Guinness and wine. Wonderful drink selection at the Wisconsin State Worlds Fair.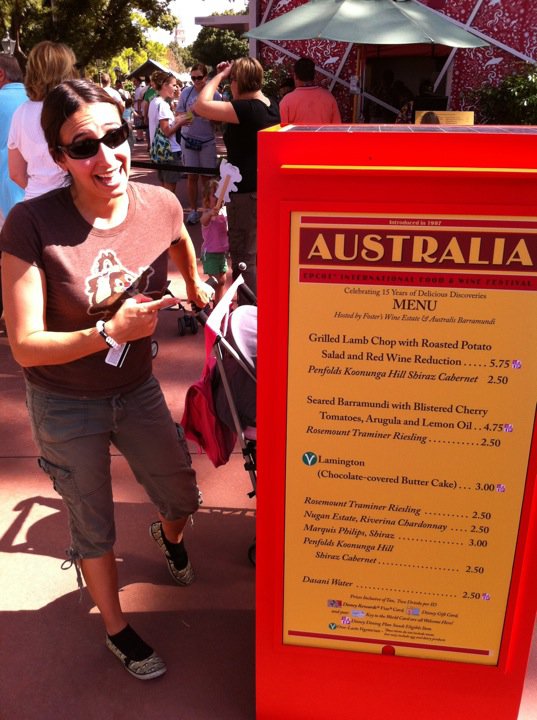 "Sorry you missed the Wisconsin trip...there are still spots open for the TPR Australia trip!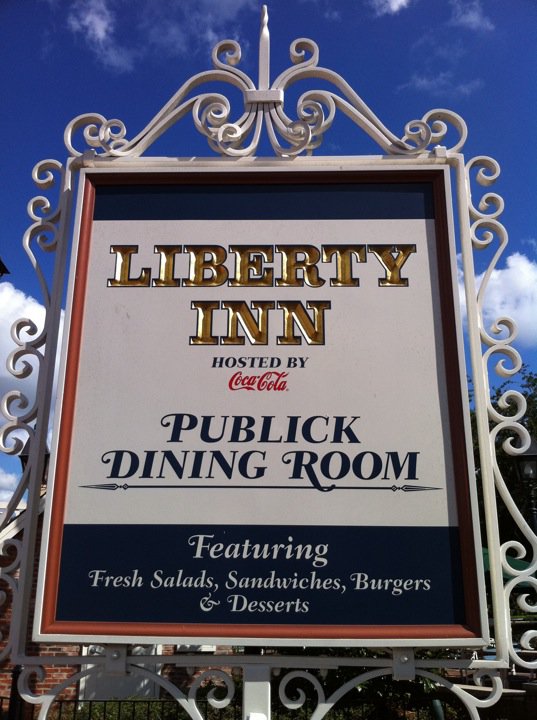 Stupid Wisconsin. They spelled pube lick wrong. Must have been written by a FIB.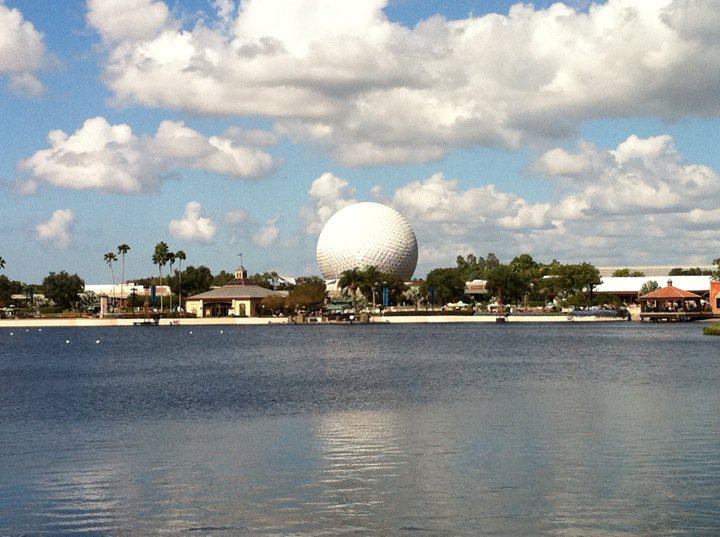 For the 15th anniversary of the Wisconsin Cheese and Wine Festival they built USA's first geodesic dome similar to the ones at popular theme parks such as Europa Park and Phantasialand.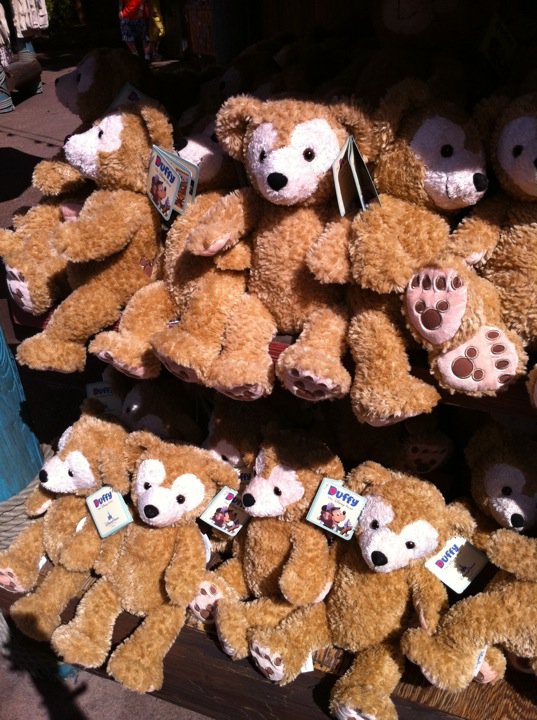 Wuffy the Wisconsin Bear is made from the semen of Madison born babies.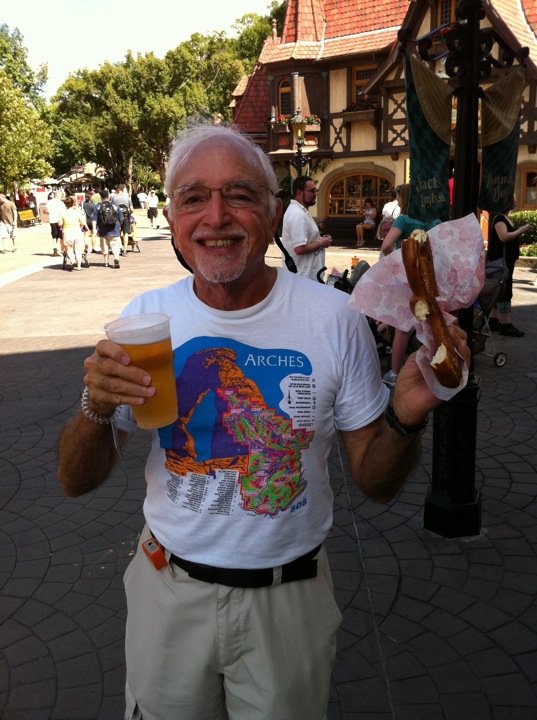 "I missed the Oktoberfest trip but they had pretzels and Leinenkugels at the fair!"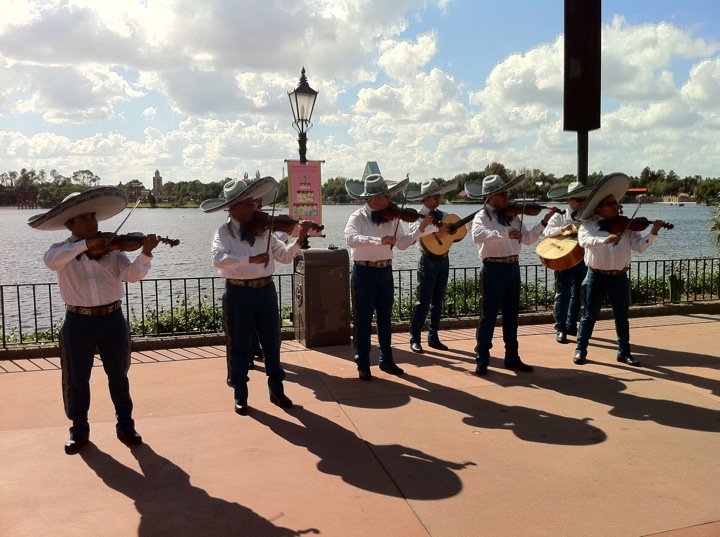 God dammit. They're everywhere!!!
Looks like someone's been hitting the cheese curds a bit hard!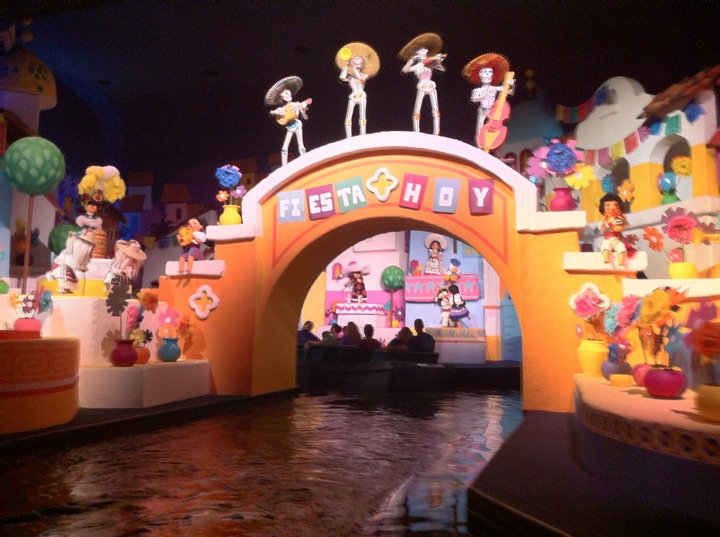 New for 2010 at the Wisconsin State Worlds Fair was the boat ride "It's a Wisconsin World After All."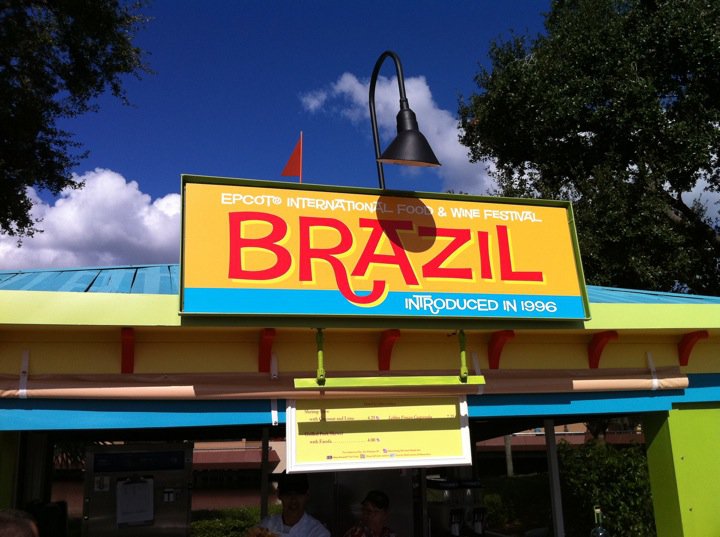 TPR Trip 2012 maybe? After of course a repeat trip to Wisconsin.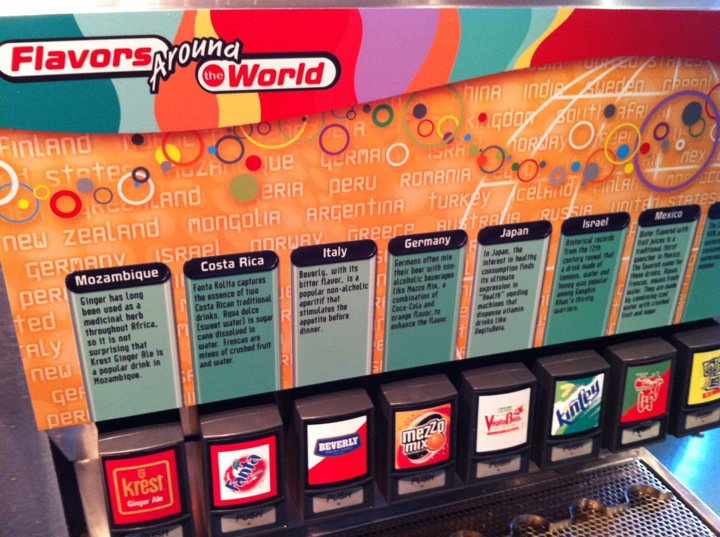 Flavors around Wisconsin.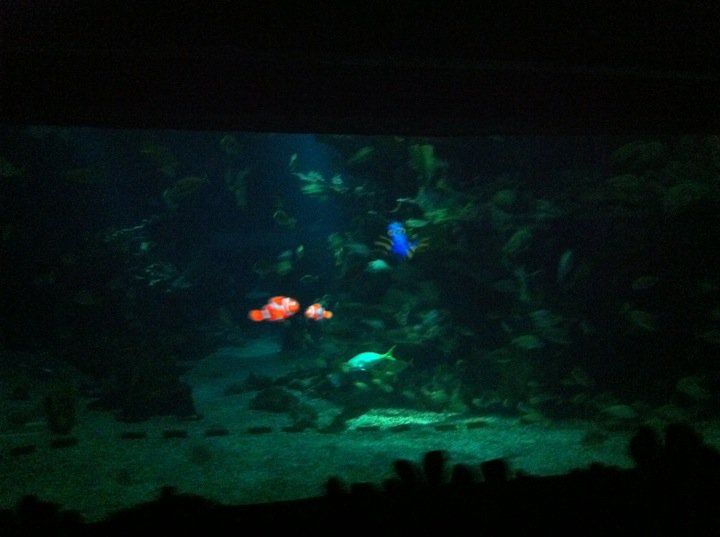 OMFG! The Wisconsin Aquarium was AMAZING!!!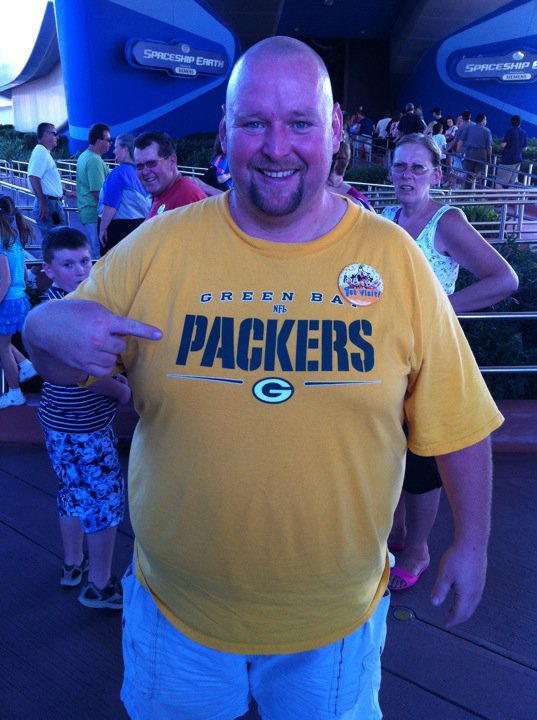 This is Eddie. He's a huge Packers fan and as you can see by the button he's wearing this is his first trip to Wisconsin! He's very excited.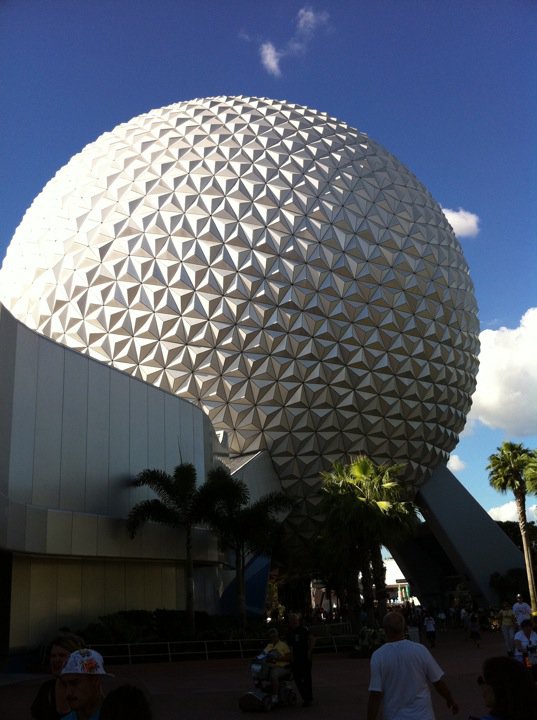 2010 brought a new flagship attraction to the Wisconsin State World Fair - Spaceship Cheese. The locals simply call it "The Great Big Ball Of Cheese."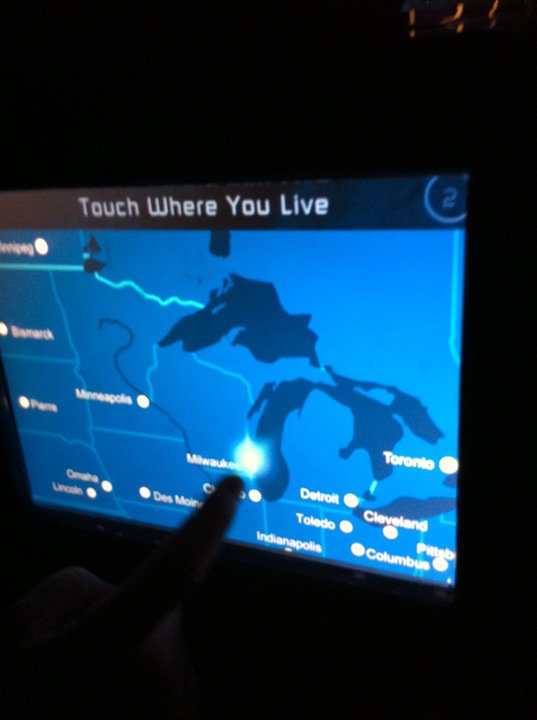 REPRESENT!!!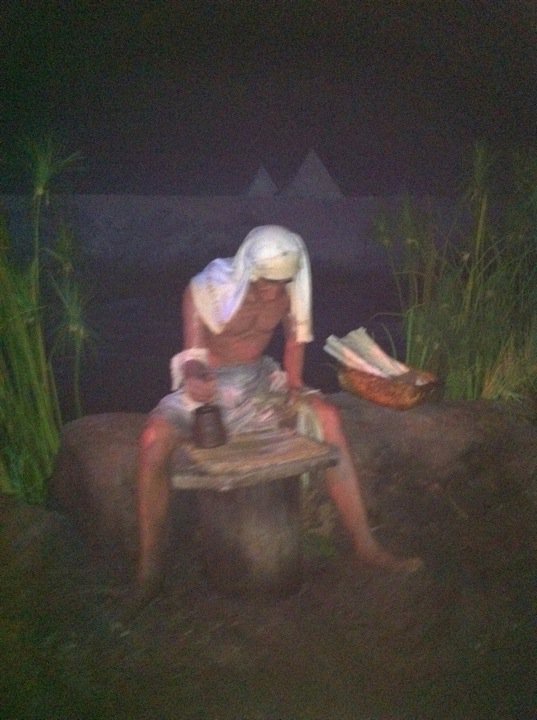 Spaceship Cheese is a dark ride that tells the history of how Cheese was invented in Wisconsin. Here you can see and example of the early process.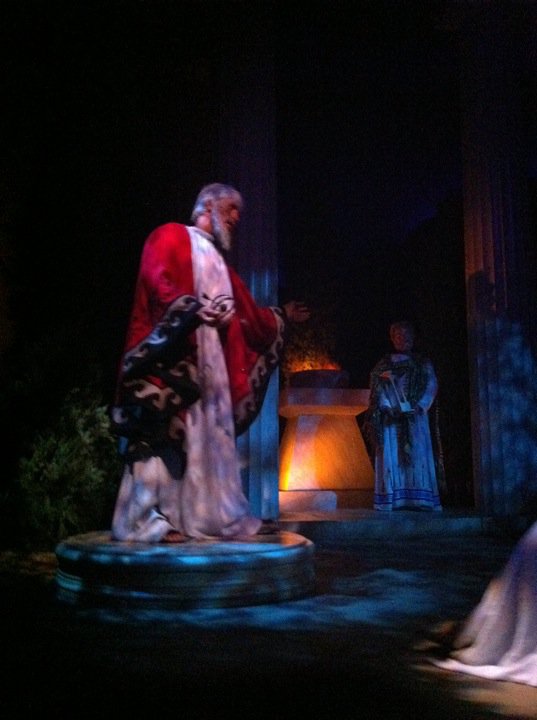 Ancient cheese curd receipts were passed on by word of mouth.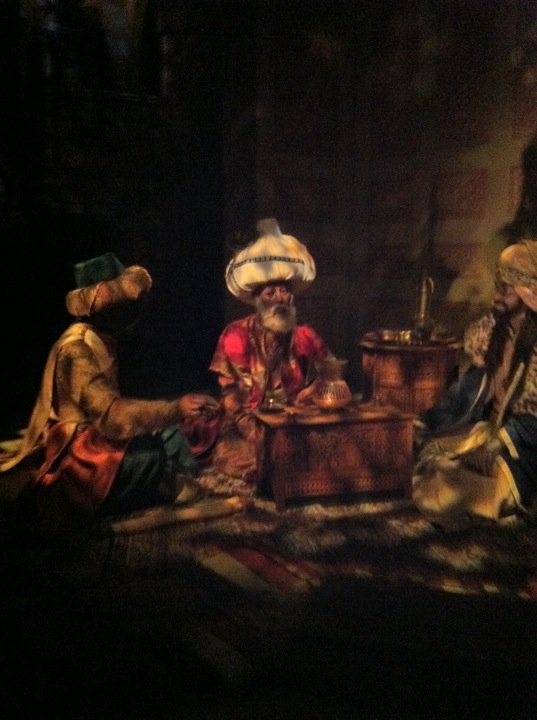 Wisconsin FACT! Before there were "Cheeseheads" there were "Onionheads." Clearly this idea failed.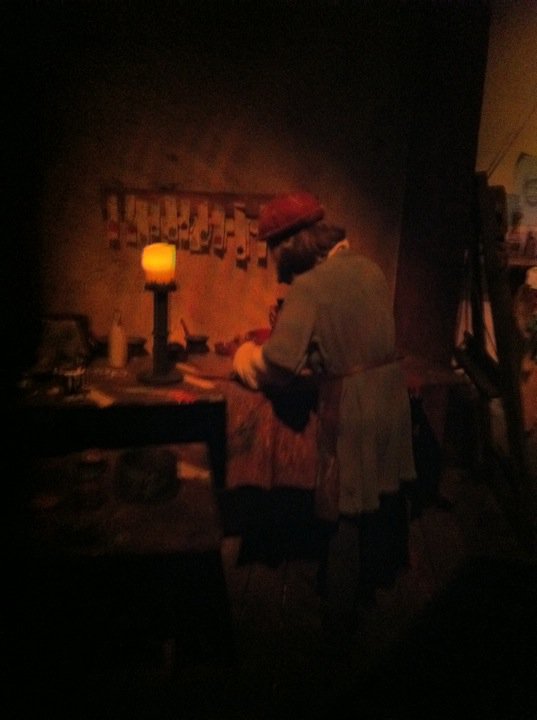 The cheese grater is invented!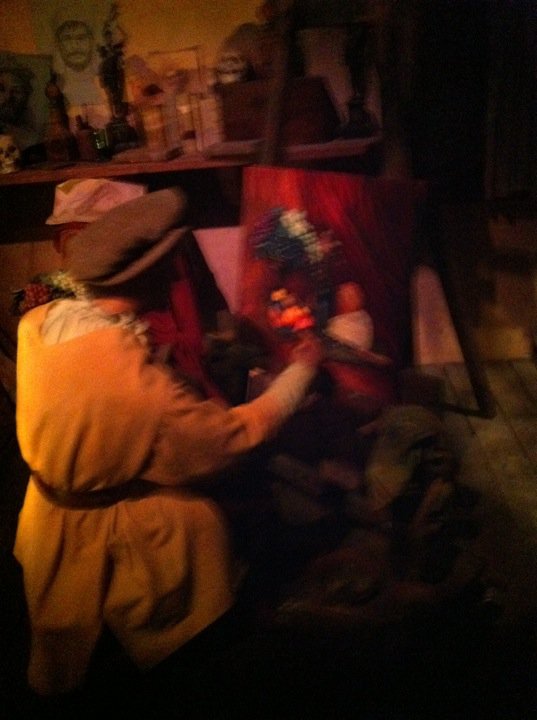 Wisconsinites love cheese so much they paint about it.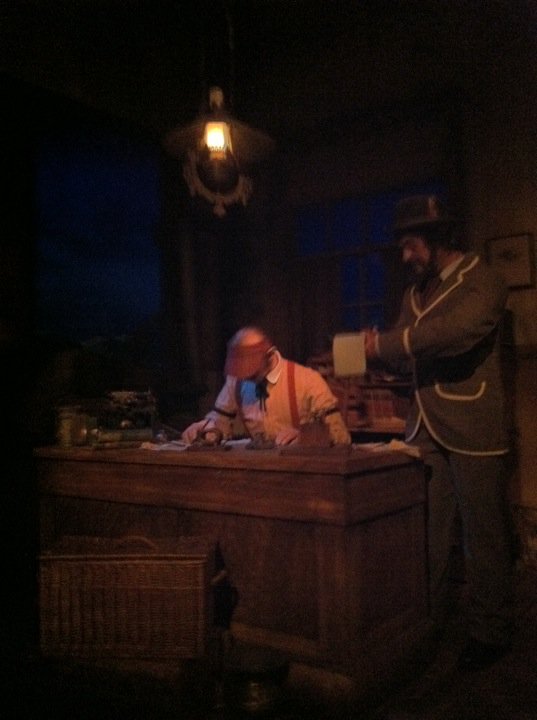 It's the turn of the century and cheese factories are going crazy with orders!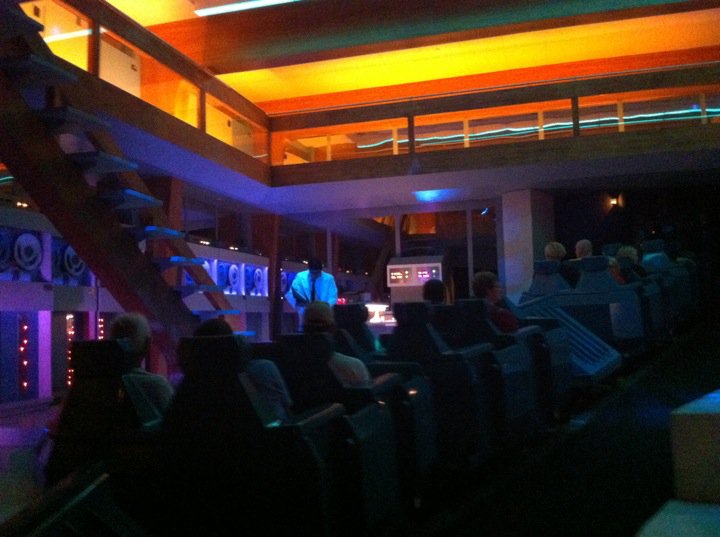 Modern cheese industry evolves and keeps Wisconsin on the map as the cheese capital of the world!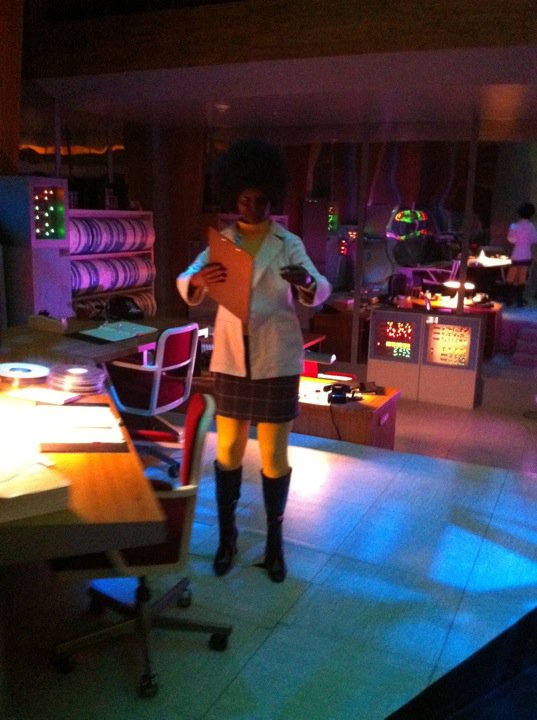 Wisconsin FACT! This Afro-Sportin' hottie named "Dora" is credited as the inventor as the "Fried Cheese Curd."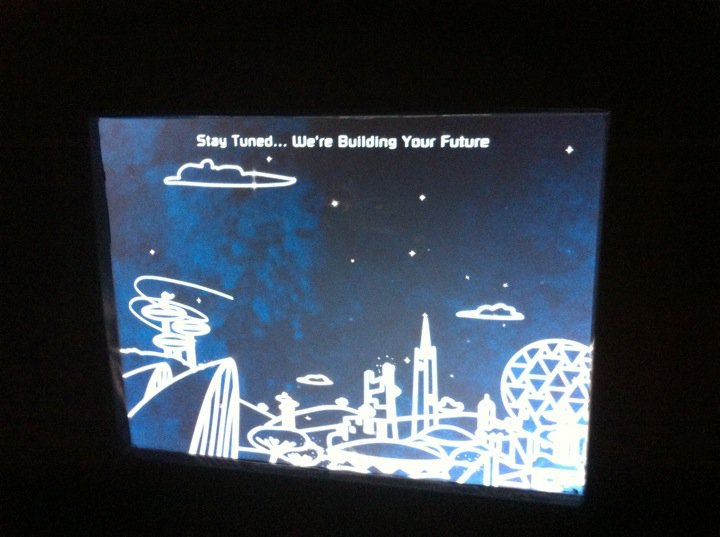 The future of Wisconsin is building!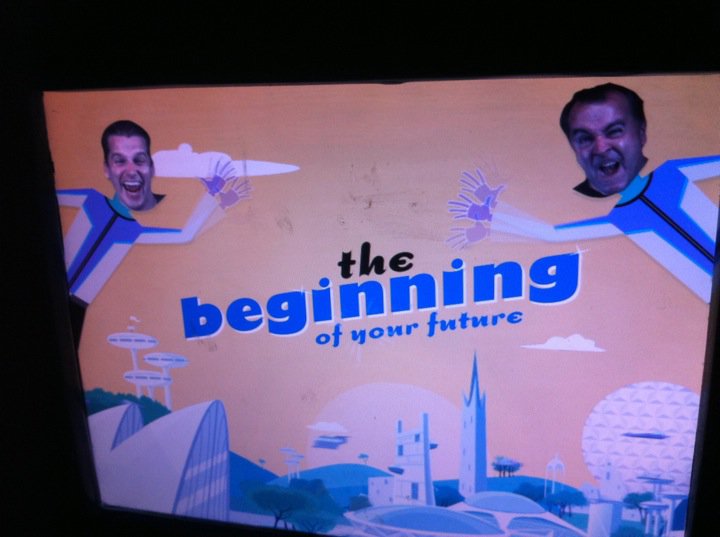 The ending of the ride was cute. It told you YOUR future in this great place of Wisconsin also known as "Spaceship Cheese."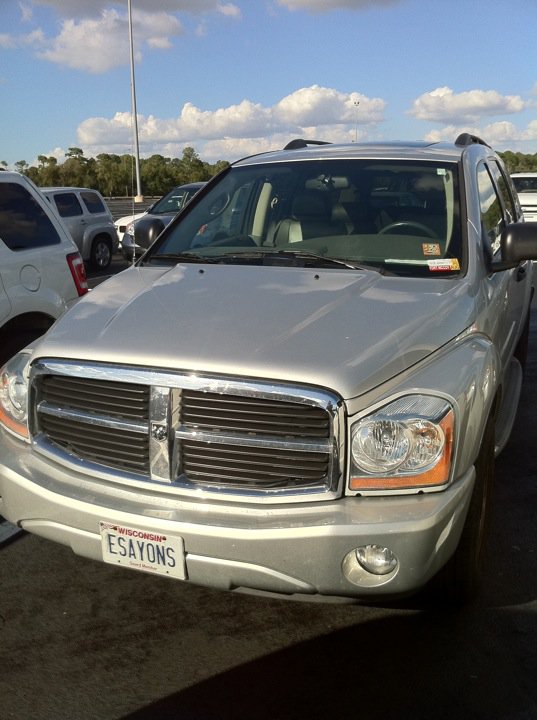 Here is our rental car. Not sure what the license plate means but then again many things here is Wisconsin remain a mystery.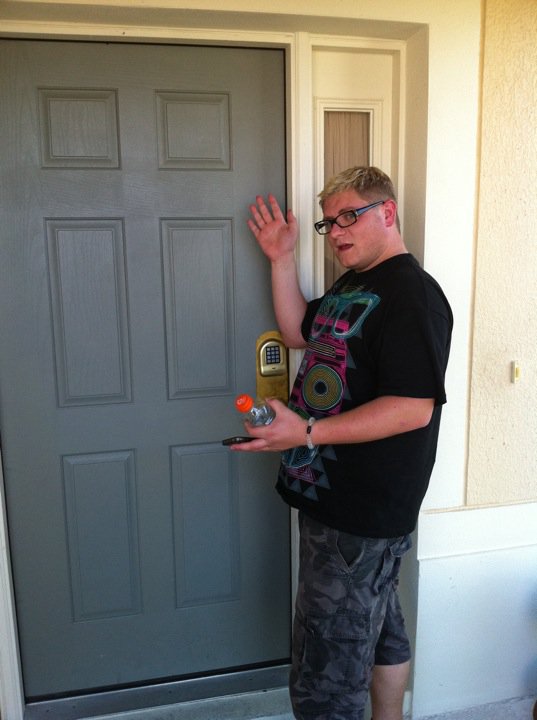 This is the "TPR Wisconsin House." Let's take a look around, shall we?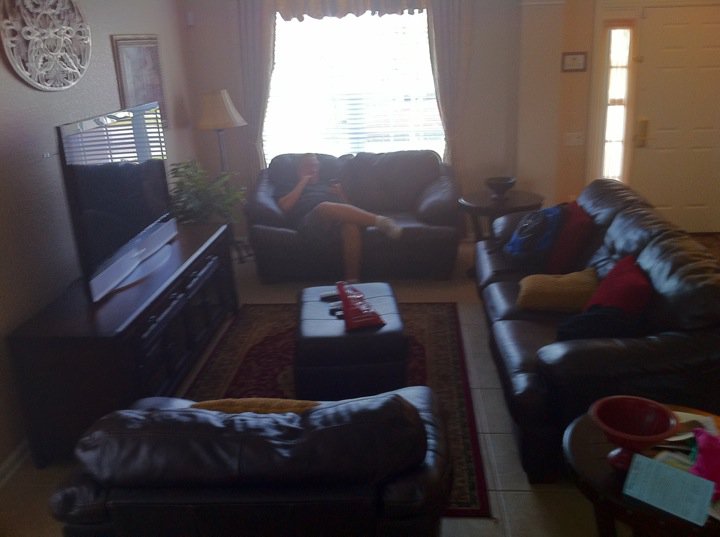 The living room area...very nice. Many orgies will take place here the next few nights.
The "indoor drinking" area.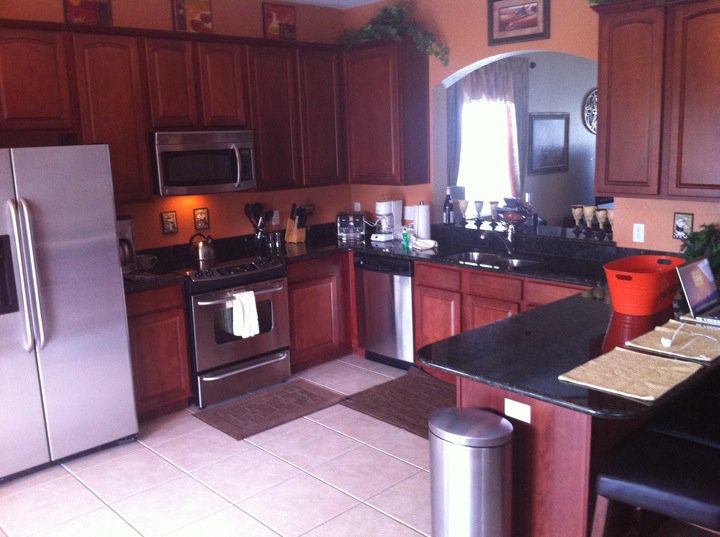 The kitchen where many cheese curds will be made.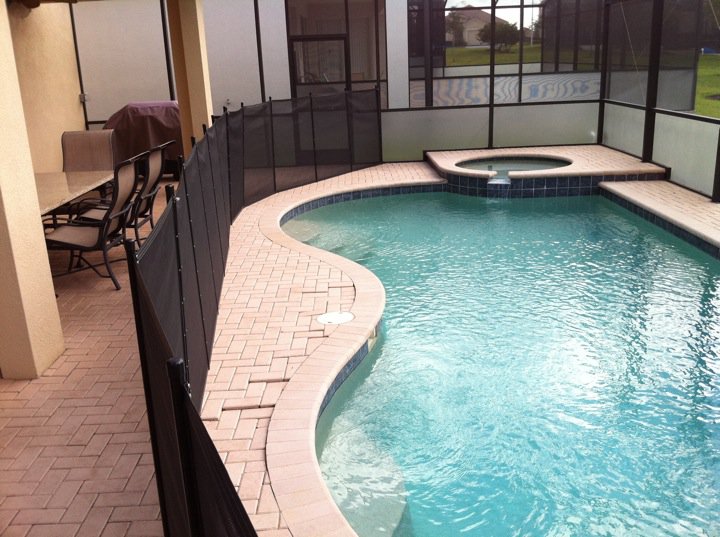 The pool area won't get used much because it's cold in Wisconsin this time of year.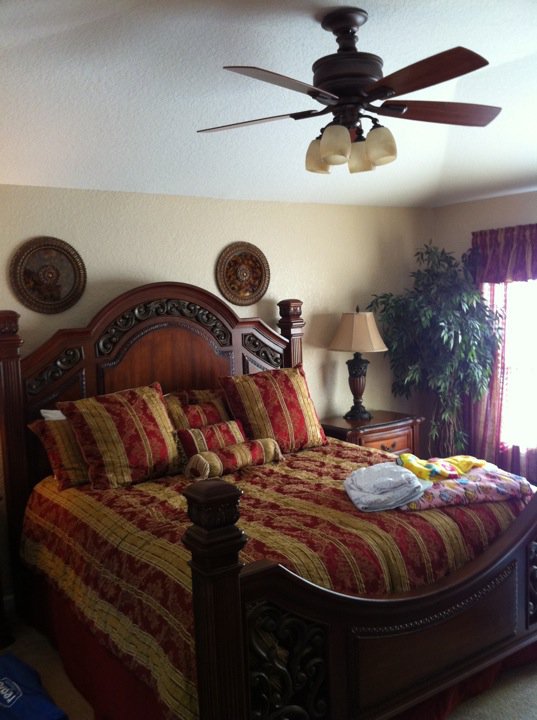 The master bedroom...where Elissa and I will be f**king.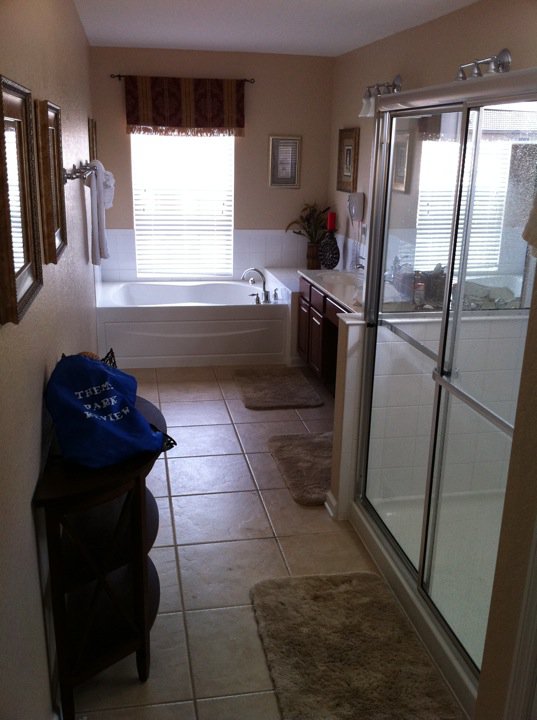 The master bathroom. Where Elissa and I will be f**king when the master bedroom is covered in disgusting bodily fluids.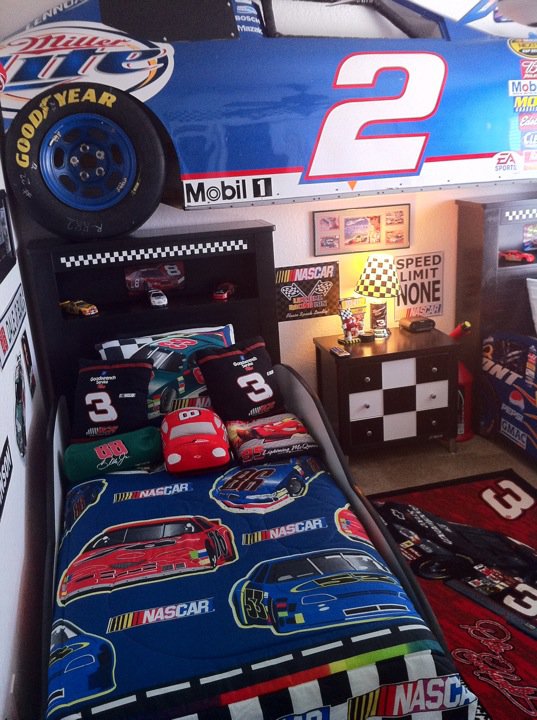 The NASCAR room. Very Wisconsin, no?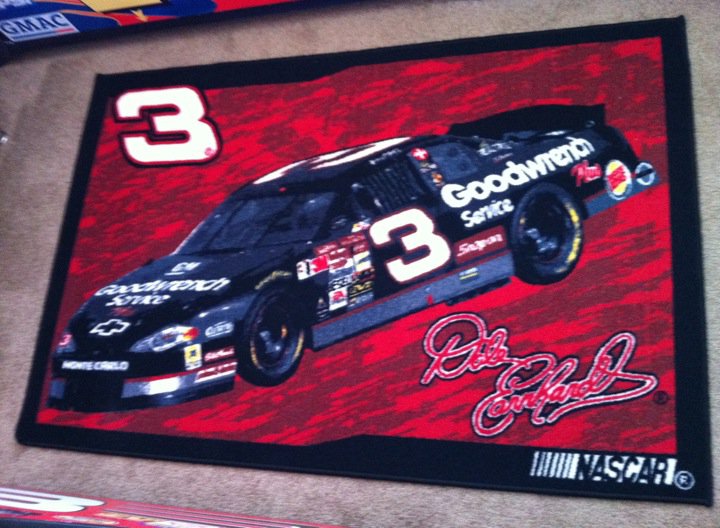 I305 Represent!!!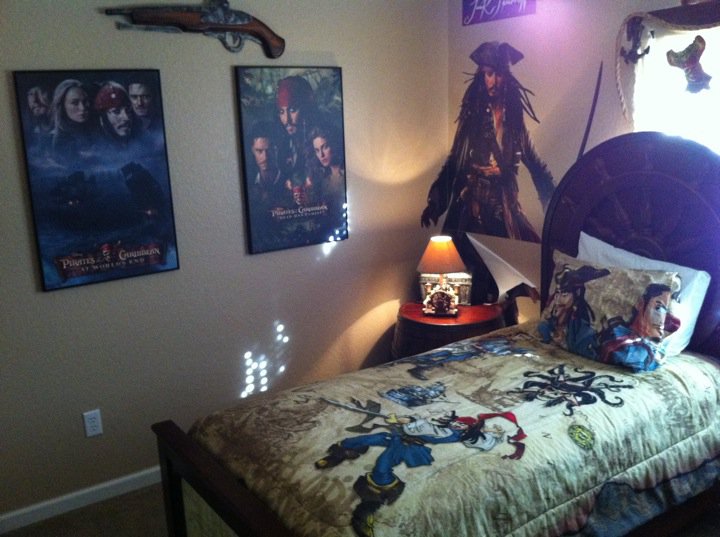 The pirate themed room...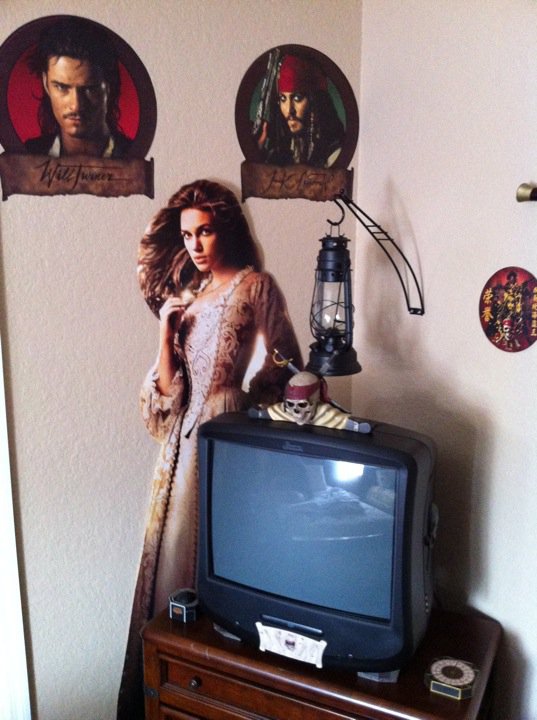 While I'm not sure how this fits into Wisconsin, who wouldn't want to wake up to her?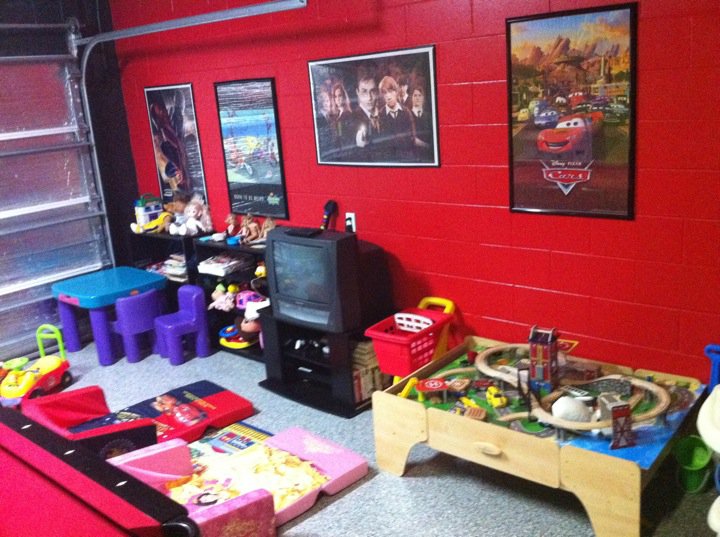 The game room is awesome! Lots of toys for KidTums!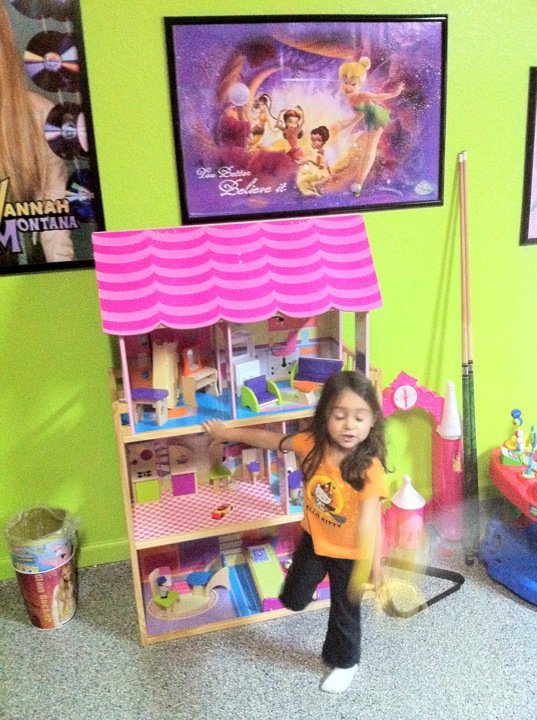 "Daddy, if I close my eyes I can dream of living in Wisconsin forever!"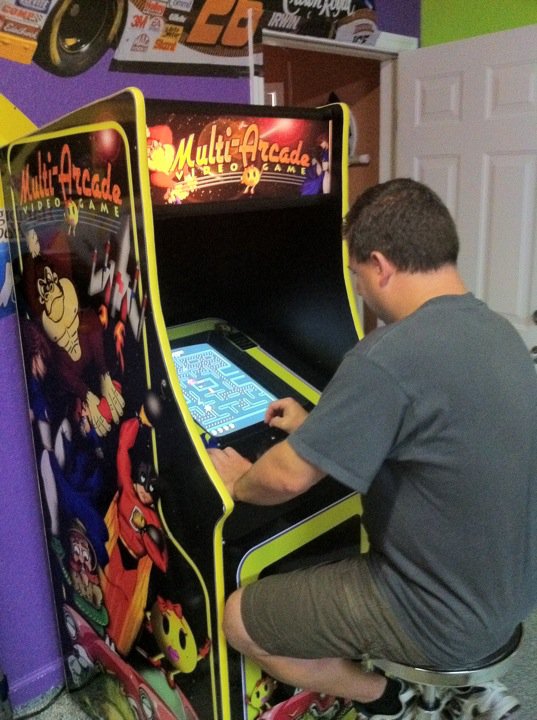 Wisconsin FACT! PAC-MAN was invented in Wisconsin. Why do you think PAC-MAN looks like cheese and his name is "PAC."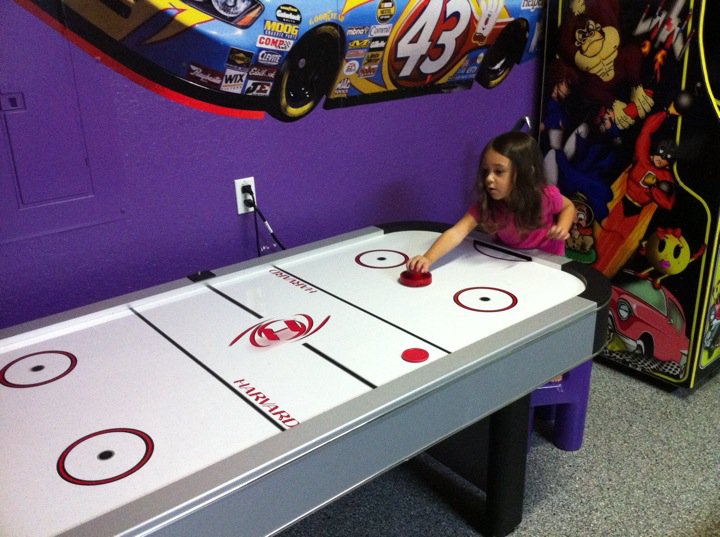 Of course there is air hockey...yup, you guessed it. Also invented in Wisconsin.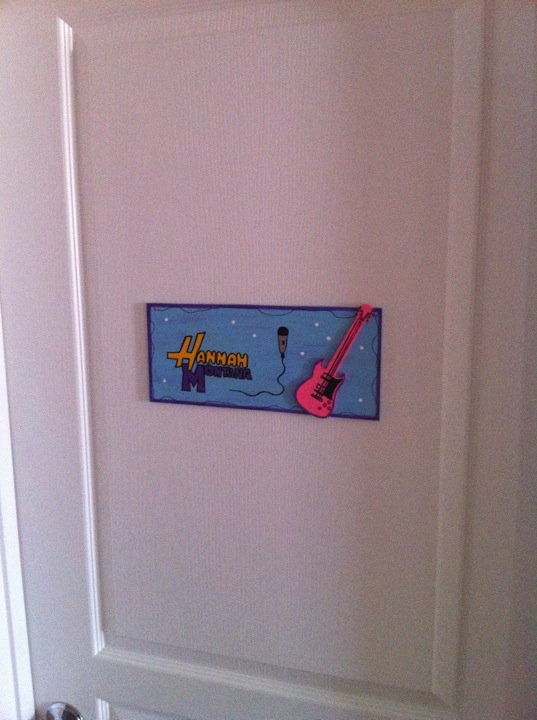 And now...make sure you are sitting down. Are you ready for the best themed room in any TPR House history?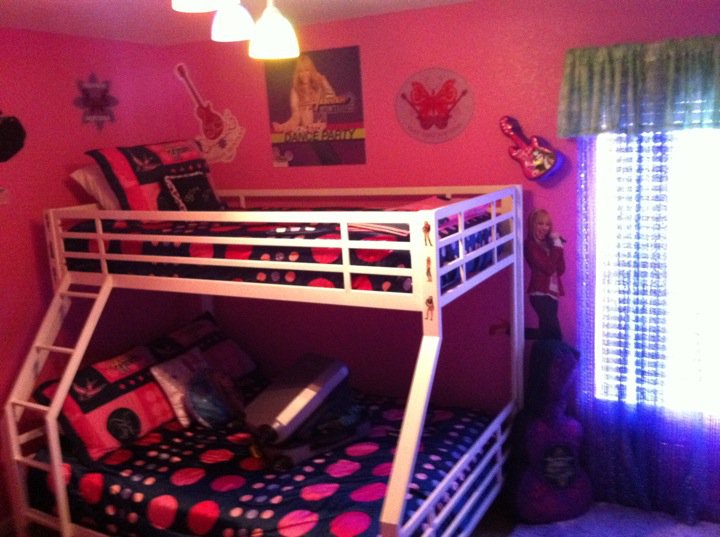 THE HANNAH MONTANA ROOM!!!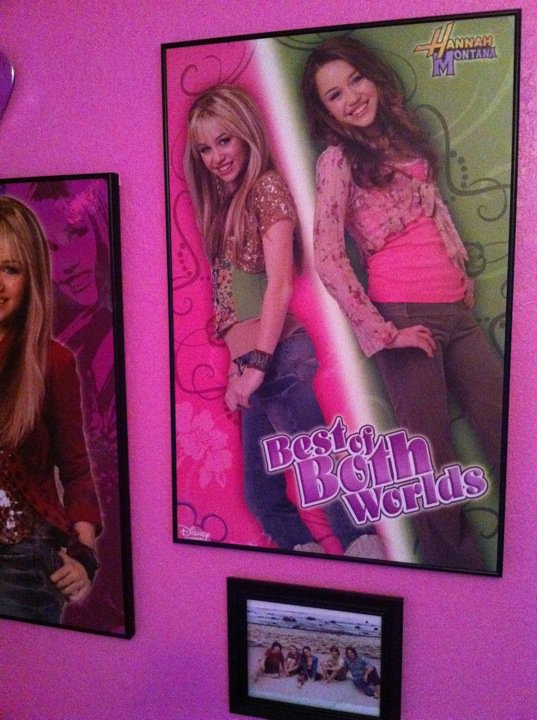 This room details Hannah Montana's life story, which, unknown to many, her character is actually from Milwaukee!
The room just makes you squee in multiple flavors just stepping into it.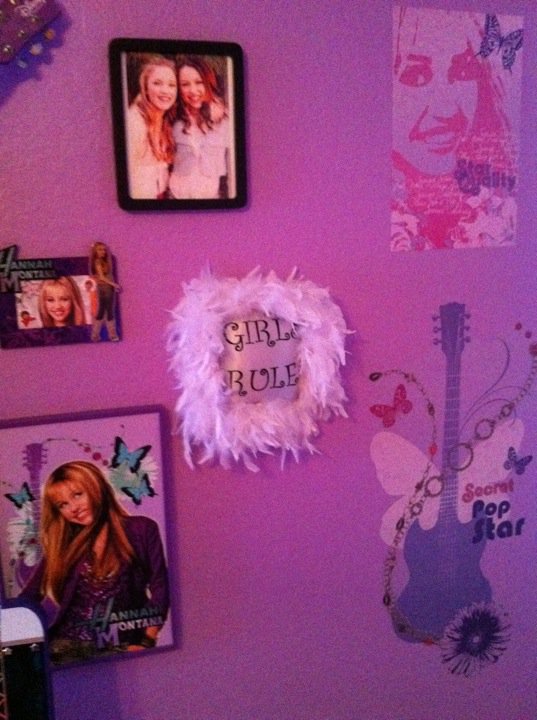 When you are in this room, you ACTUALLY feel like you are the REAL Hannah Montana and this is your actual room!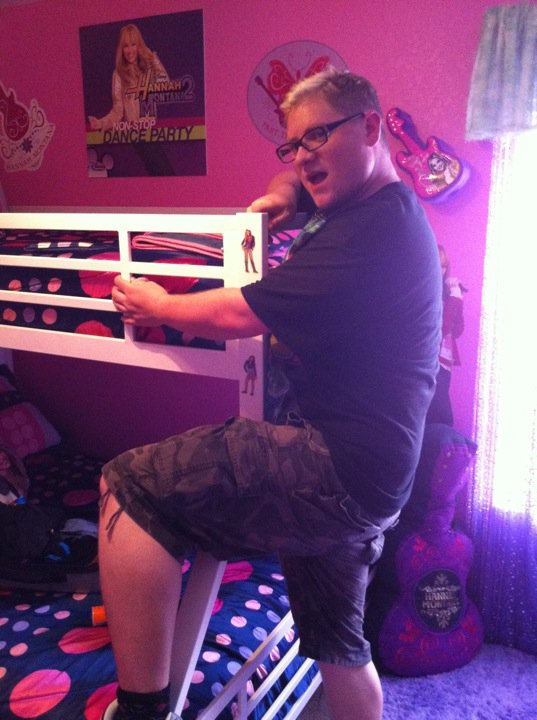 Naturally, Piers will be staying in this room because the room is fancy, and so is he.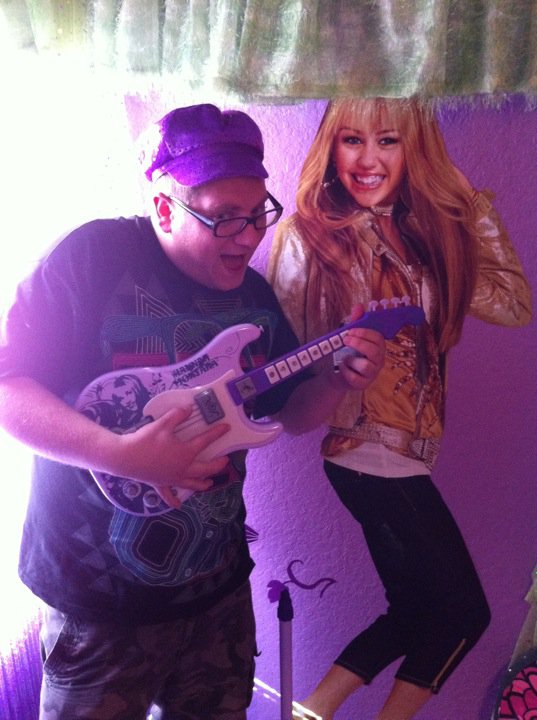 "I am not pretending to be Hannah Montana. When I am in this room, I ACTUALLY AM THEE REAL Hannah Montana."
Speaking of Piers, it's time for haircuts! Be back with more Adventures in Wisconsin later!Now it's time to do YOUR PART of the update. POST YOUR COMMENTS!!! We would LOVE to hear what you think about our trip to Wisconsin!!!!--RobbMORE!!!! After our first day at the Wisconsin State Worlds Fair, we decided we would hit up our favorite restaurant, Carrabbas. Lucky for us the company is based in Wisconsin, so we had plenty of options to choose from. We then hit up the pool! Thankfully the pool is heated and the patio covering keeps out this cold and windy Wisconsin weather quite well. AND, we *might* have been a little drunk! PIERS DRUNK AT CARRABBAS VIDEO!!!! (note - I have to go to bed and the video is still processing. Keep refreshing and at some point the video should appear!)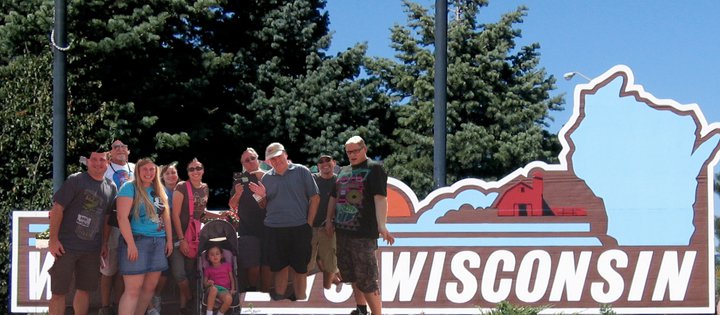 To Joe who said "I don't believe you're actually in Wisconsin. I want to see a current picture of you guys in front of the Welcome to Wisconsin Sign" - Here 'ya go! Taken just a few hours ago!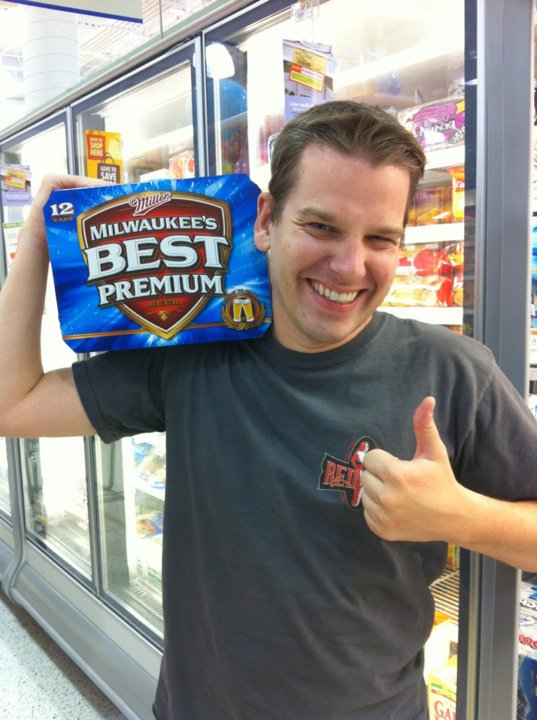 Hell yeah!!! When in Rome...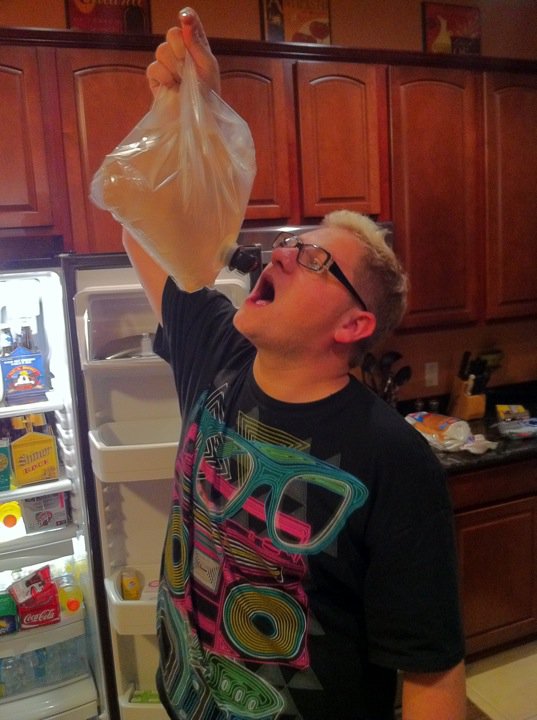 "Mmmmm.... Catheter Bag Wine > Straw Wine!"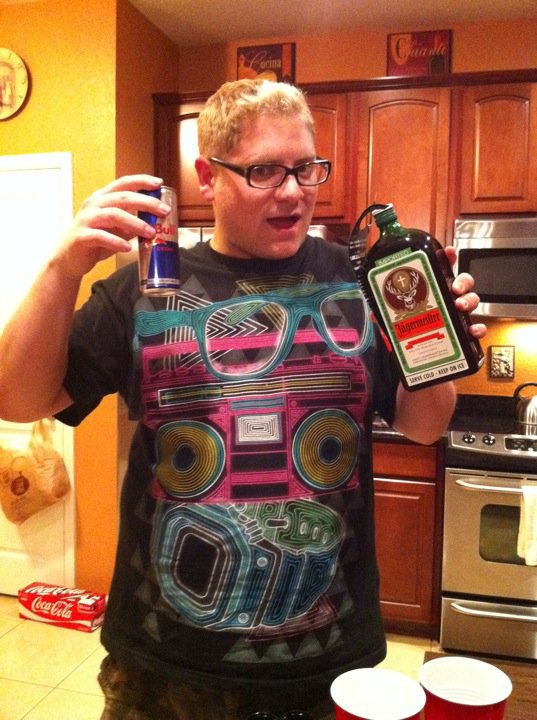 Would YOU like to do a Jager Bomb with Piers? If you do... EMAIL DAN!
mrt0ad13@aol.com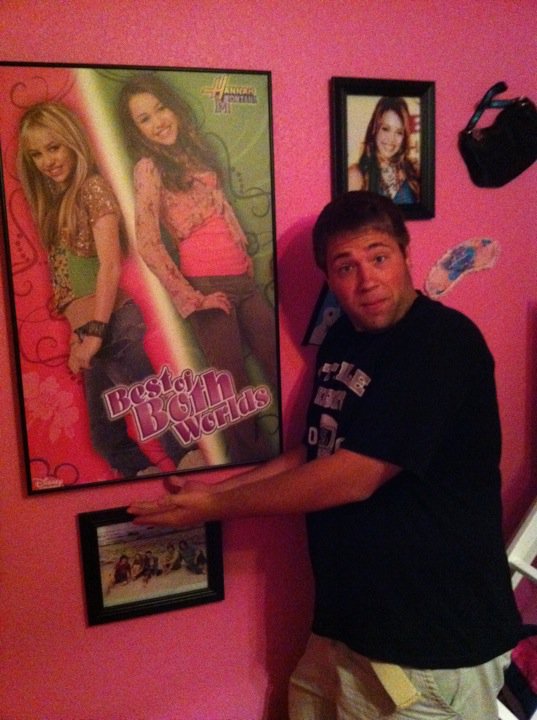 The Best of Both Worlds is Texas and Hannah Montana!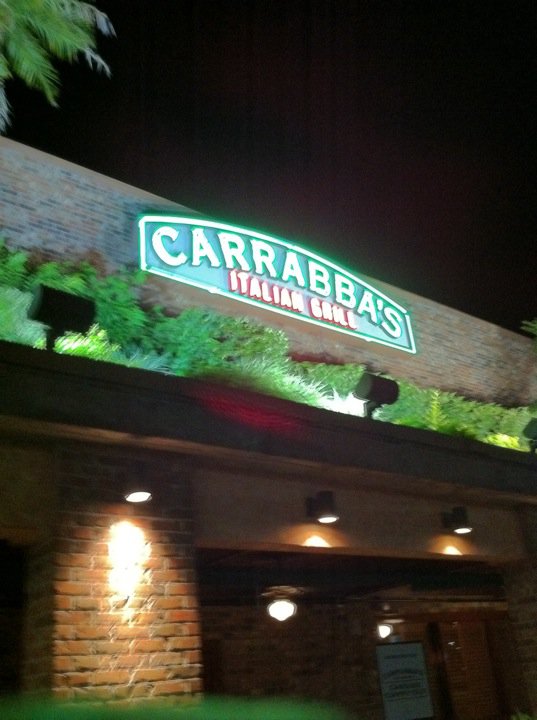 Lucky for us, there are plenty of Carrabbas in Wisconsin! WISCONSIN FACT! Carrabbas corporate headquarters is located in Green Bay, Wisconsin!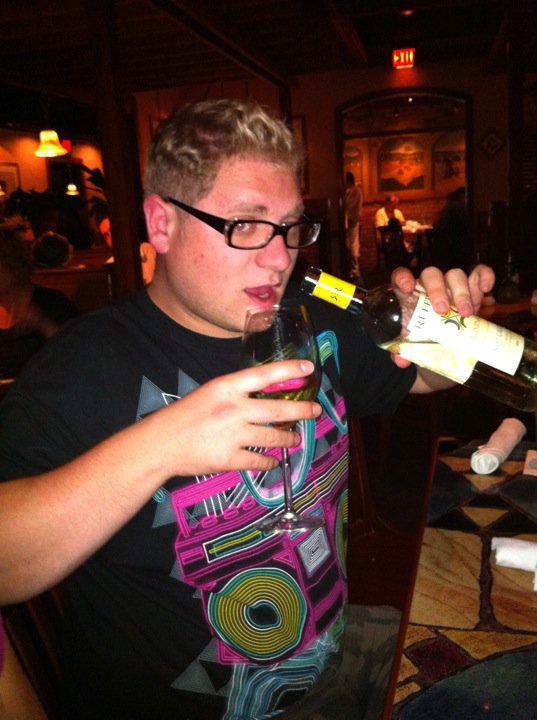 "After this bottle I'll be able to re-fill the catheter bag."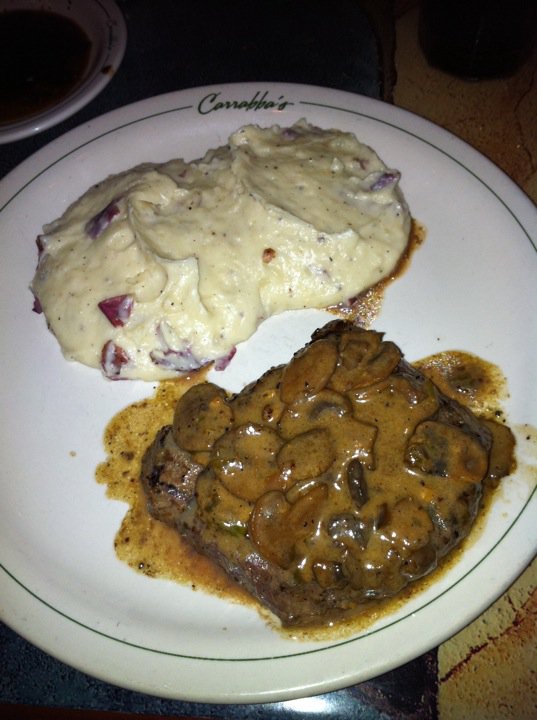 Yum!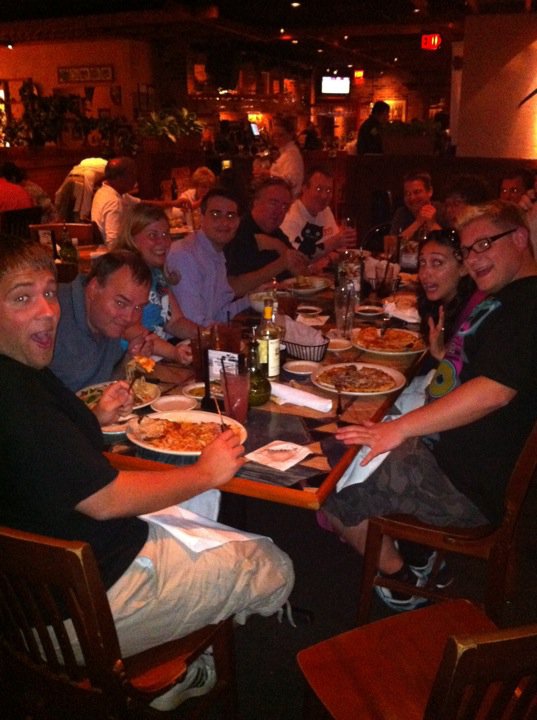 Would anyone like to join us at Carrabbas? We are at this one: 4765 S. 76th Street Greenfield, WI 53220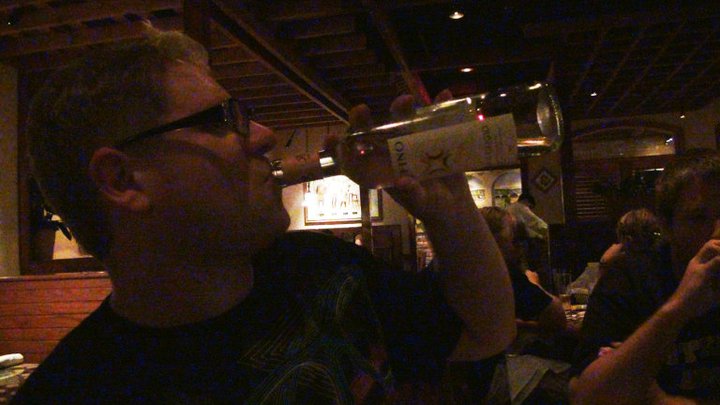 Yes, Piers drank...a LOT! Video coming soon!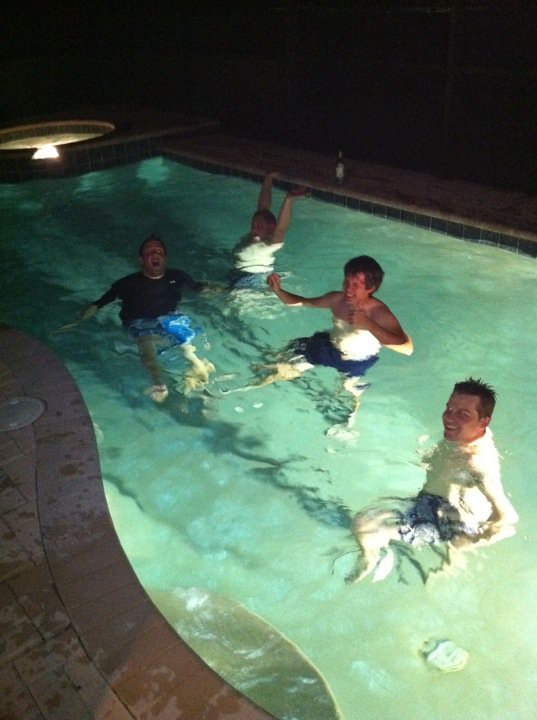 Piers drunk in the pool with three other men.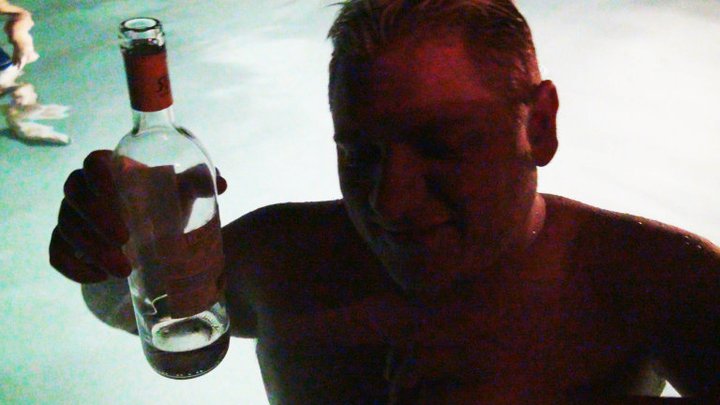 "I'm out of wine...time to do Jager Bombs!"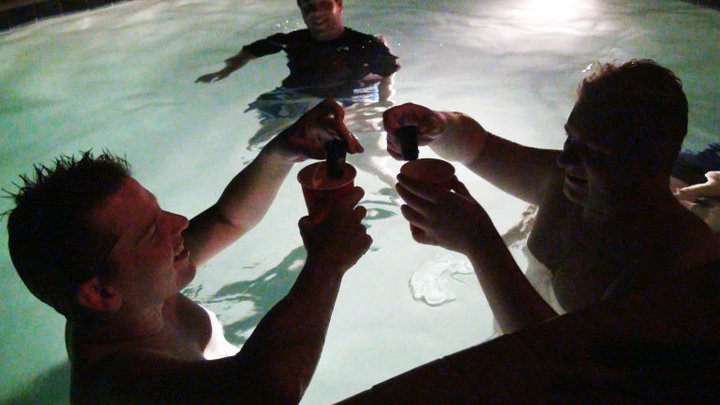 "Derek...they do Jager Bombs a bit different in Wisconsin. Here you go...Drop...Drink...Kiss! Got it? Ok...DROP!!!"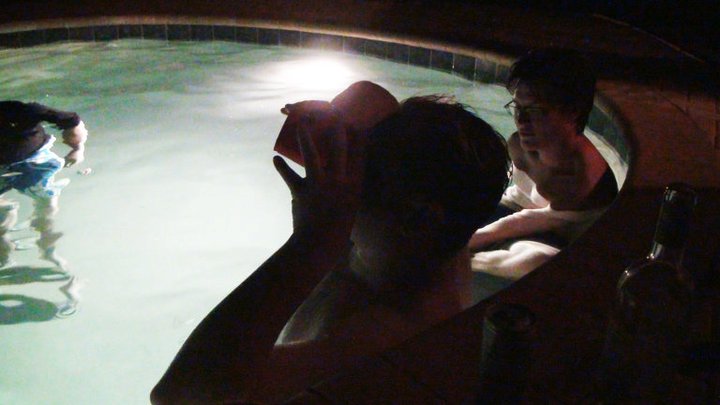 "DRINK!!!"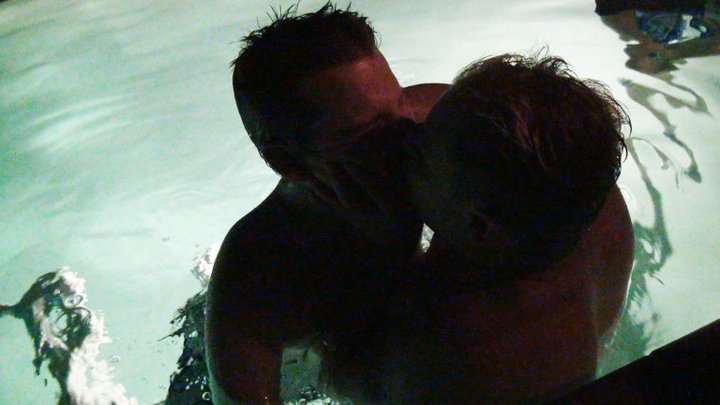 "KISS!!!!"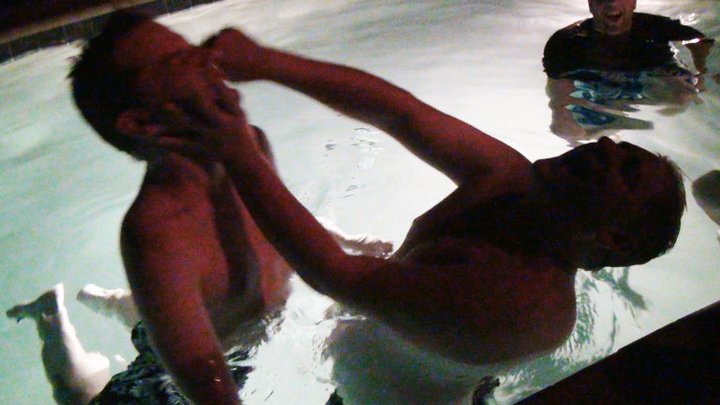 BLECH!!!!! Derek does NOT approve of the last step! Would you like to complete the final step in Piers Jager Bomb? If you DO...EMAIL DAN!!!!
mrt0ad13@aol.com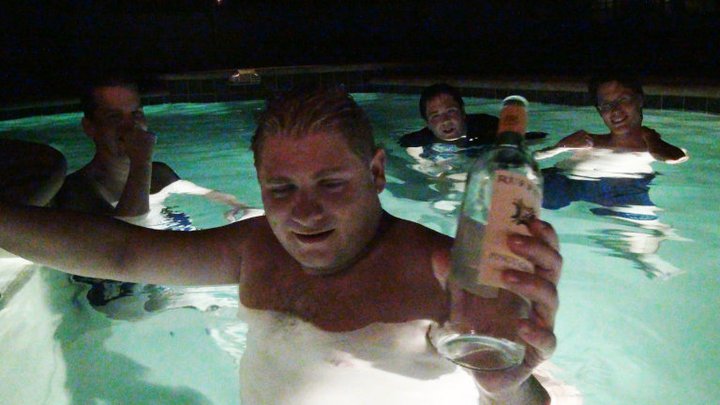 "Oh, no...I'm still out of wine!"
"Just pour the whole damn bag of wine... IN MY MOUTH!"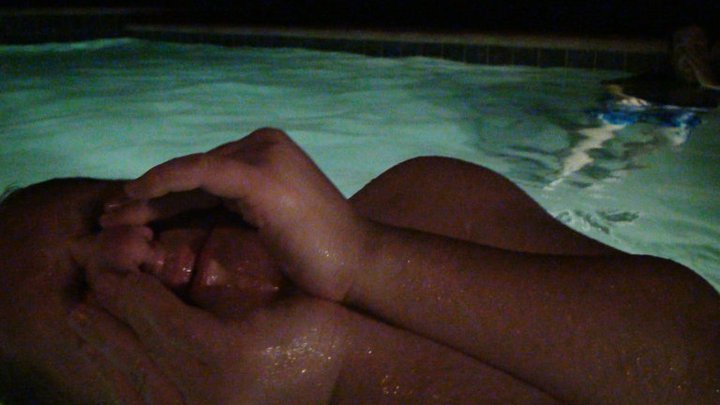 "Look...I'm the Little Mermaid...let me do my Little Mermaid impression..." (Yes there IS video...maybe if you're lucky...tomorrow!)Piers DRUNK IN THE POOL Video!You wanted an "Epic Drunk Piers" video? YOU GOT IT!!!See Piers... - ...and his musical rendition of The Little Mermaid - Rant about dolphins and the Chinese - MAKE OUT WITH DEREK!!!This is a "Drunk Piers" Video of Biblical Proportions!Watch Now. WARNING!!! THIS VIDEO CONTAINS VERY STRONG LANGUAGE AND NAUGHTY WORDS!!!
CLICK HERE
for PART TWO of TPR's Wisconsin Update including the Wisconsining World of Vince Lombardi!
--Robb