Terrible news everybody!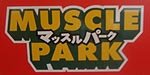 I have just received word that one of TPR's favorite "quirky attractions" in Tokyo is closing on October 31st, 2010. There is still another location open in Hokkaido -
http://www.musclepark.jp/chitose/index.html
but the Tokyo park's final day of operation is 31 October.
This is very, very sad!
Muscle Park is quite a bizarre, unique attraction, and probably the "Crystal Maze" of Japan in the sense that it was a stand-alone attraction based on a TV show (Sasuke) and was totally strange, but a LOT of fun!
To give you an idea of what Muscle Park was like, and to let TPR say our farewell to such a cool little park, here is the video we shot in 2008 from Coaster Expedition Volume 12:
Goodbye Muscle Park!
--Robb