I was at the park yesterday, and they had the Picnic Grove opened to the public, so I got some shots (using my new camcorder) of the construction site.
The enterance way from behind the wall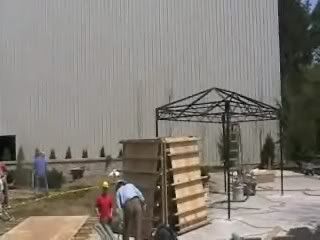 The fluffy, fluffy bunny filled with medicine and goo tent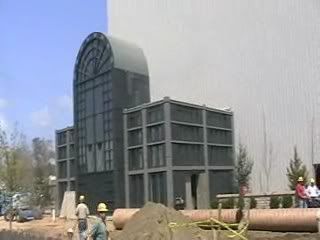 The beauty of long arms!
Trees have been added for the over flow queue (similar to Batman).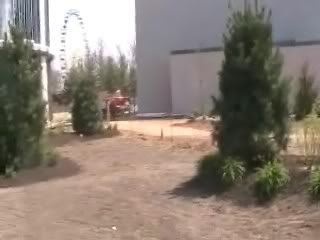 More trees.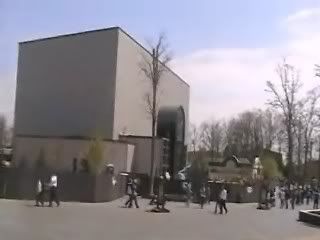 I just want to point out, that this building isn't really as big as everyone thinks. It's actually smaller than Skull Mountain's, it's just up in your face.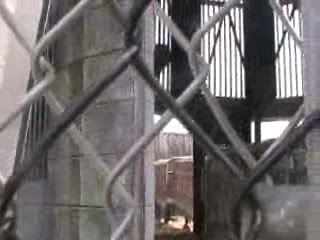 A look, throuh the empty observatory.
It's actually now an invisible coaster...it's really there...I swear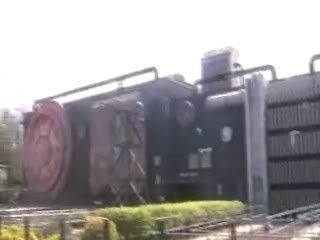 It does look better with out the coaster there. I hope they do something good with it!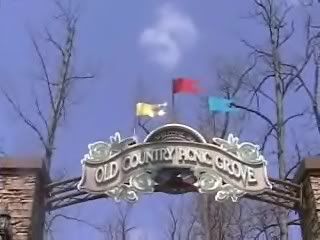 And before the flaming, this is how I got the shots. The Picnic grove was open to the pubic for "Kosher food"
-Dainan "Enjoy" Rafferty