I decided to check out the park yesterday and make sure my renewed Gold Pass worked. Forgive me if this update seems a bit lazy, but I had decided to visit the park after my Muay Thai training (right down the street), so my legs were useless and felt like Jello.

So lets get to the info, shall we?

I got to the park around 5pm and I noticed a lot of families leaving, despite the "family movie night" promotion. This made finding a parking spot was a breeze. Always a good sign for lines!

The first thing I noticed was the massive new Stadium. Its

massive!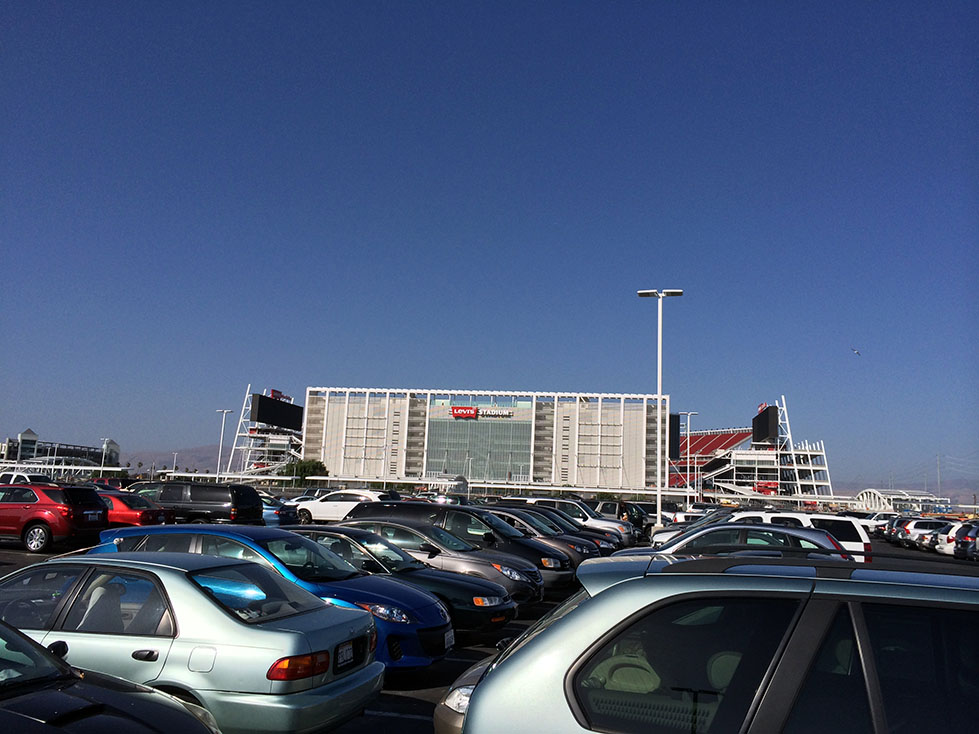 It really is a thing of beauty.

The next thing I noticed was the beautiful new paint job on Flight Deck. It really makes the ride pop vs. the black drab track that used to once peek through the top of the gate and trees. Only one thing was wrong. It wasn't running. While the parking gods were kind, the inverted and forceful B&M gods were collectively laughing at me.Once I made it to the entrance I noticed a lot of Indiana Jones and Star Wars music playing behind their announcement promos.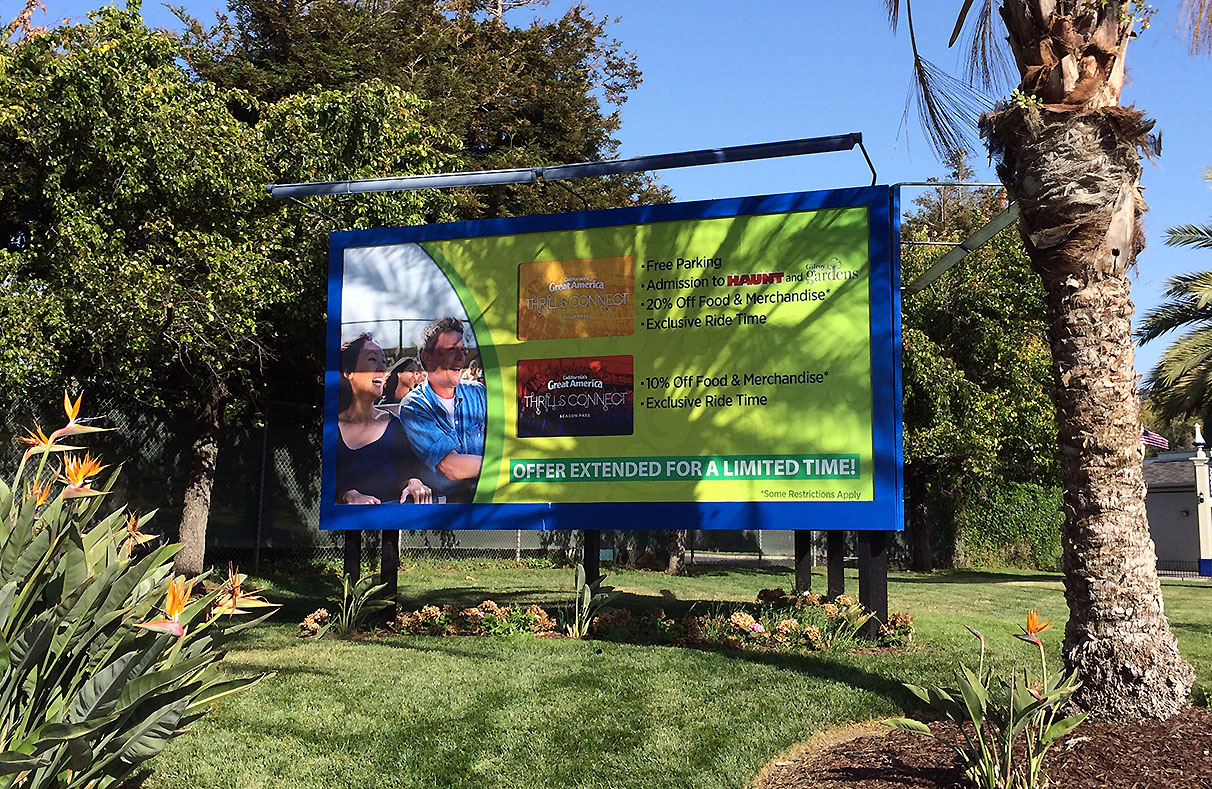 Don't forget about your perks, pASS holders!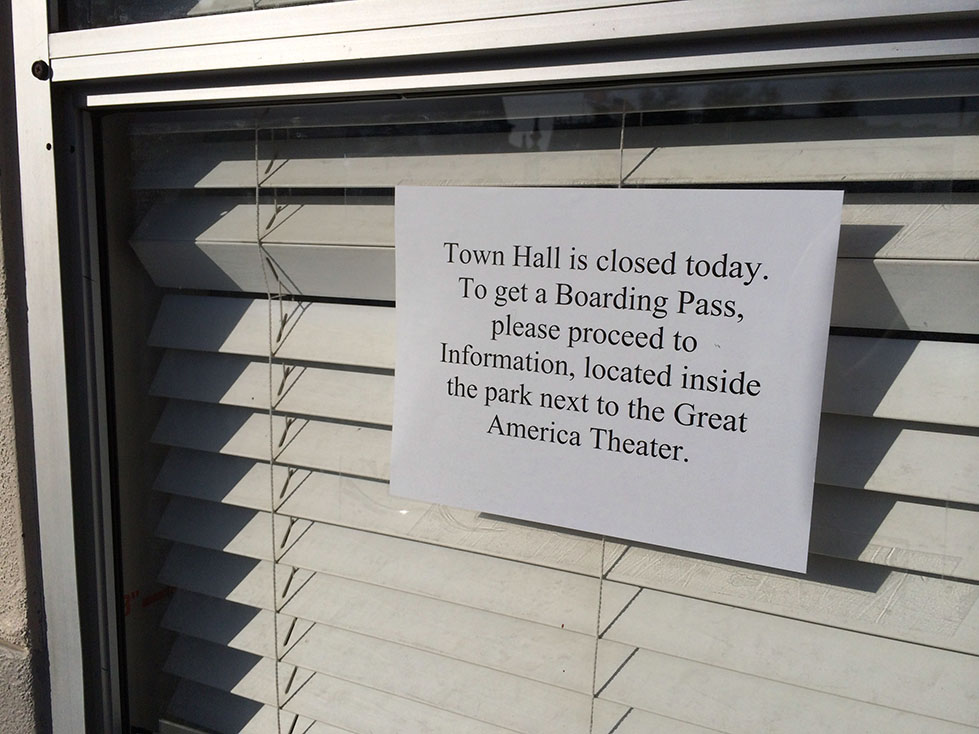 Do you have special needs? Prepare to take a walk.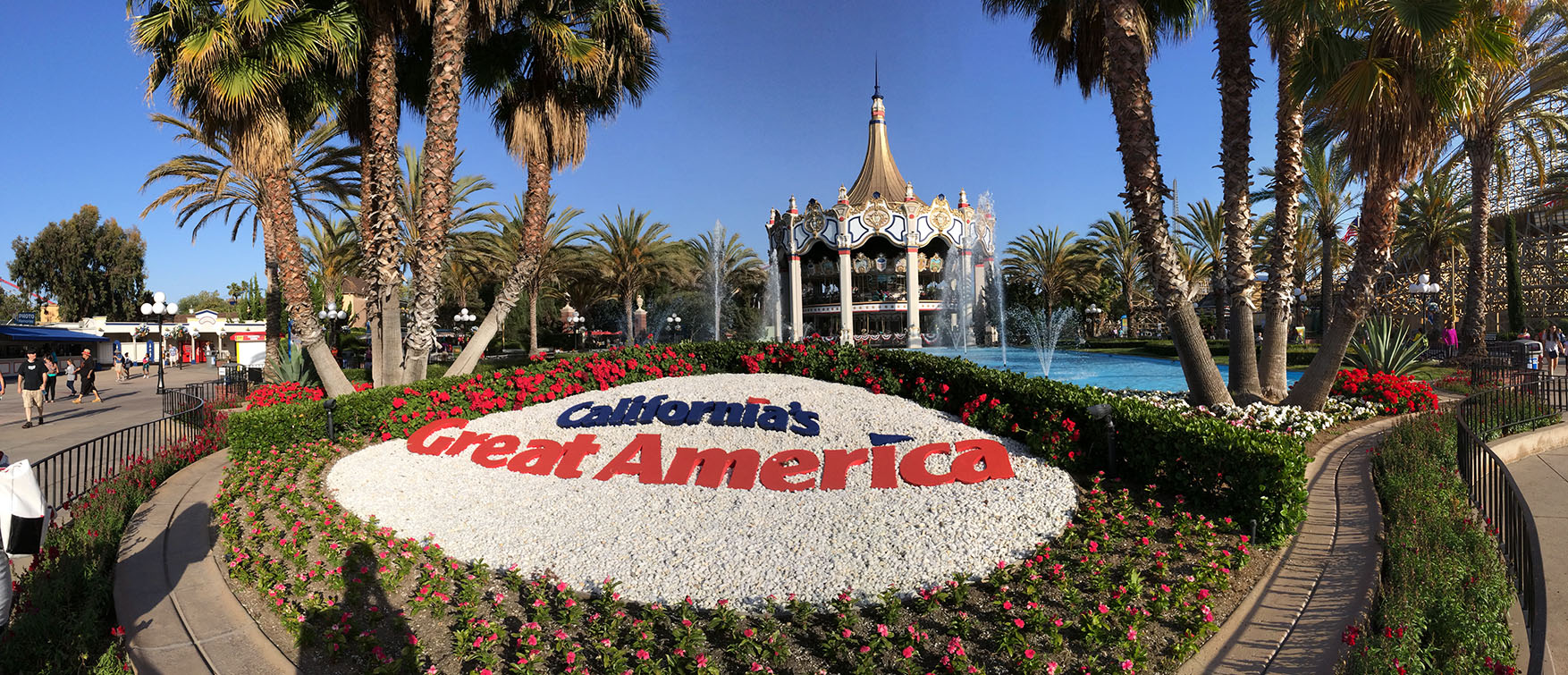 This brings back so many childhood memories. The park looks pretty good. A lot of the buildings have received new paint and singage, the landscape was green and bright, but one thing stuck out like a sore thumb... The concrete just passed the turn-style looks in serious need of some love and there's only so much of me to go around.




LOVE ME, DAMMIT!




TELL ME IM PRETTY, MOMMY!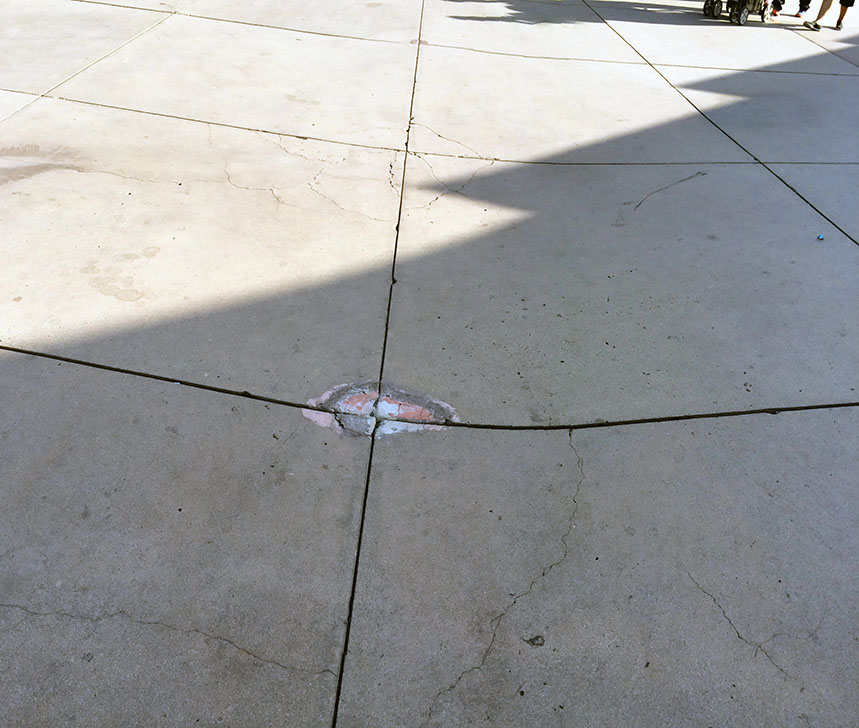 MOMMY?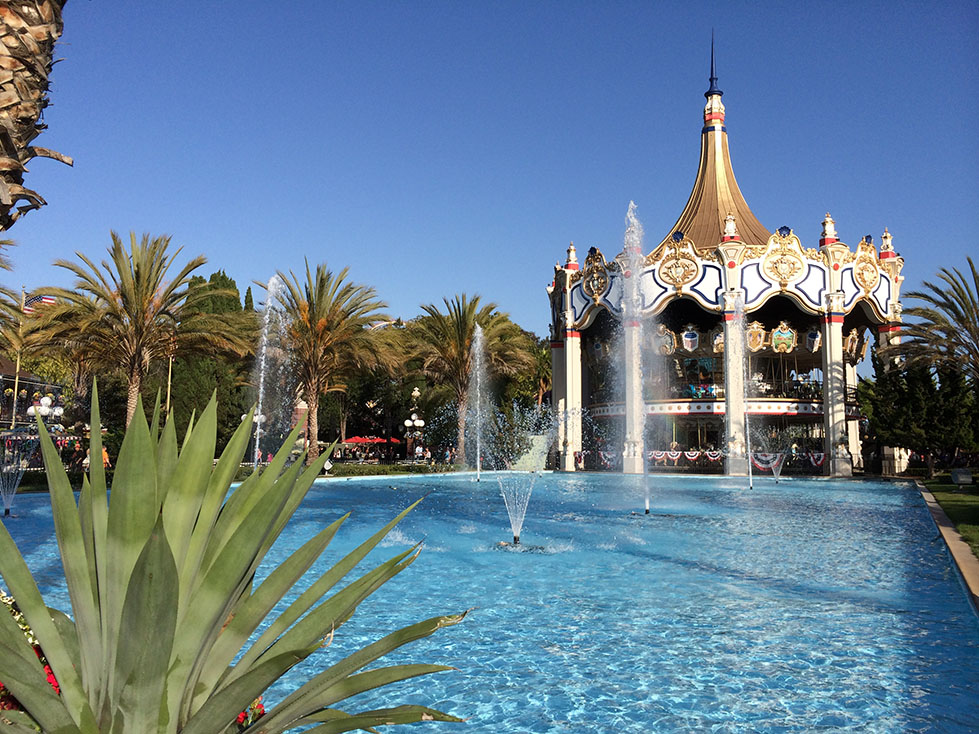 Phew! That's better!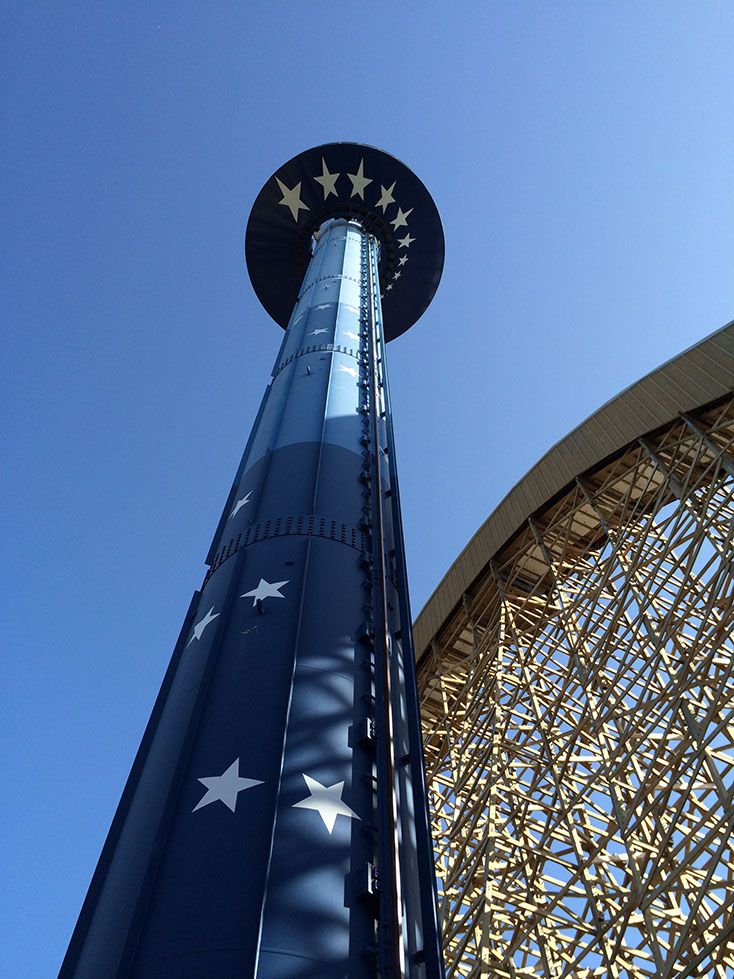 Sigmund Freud endorses this pic.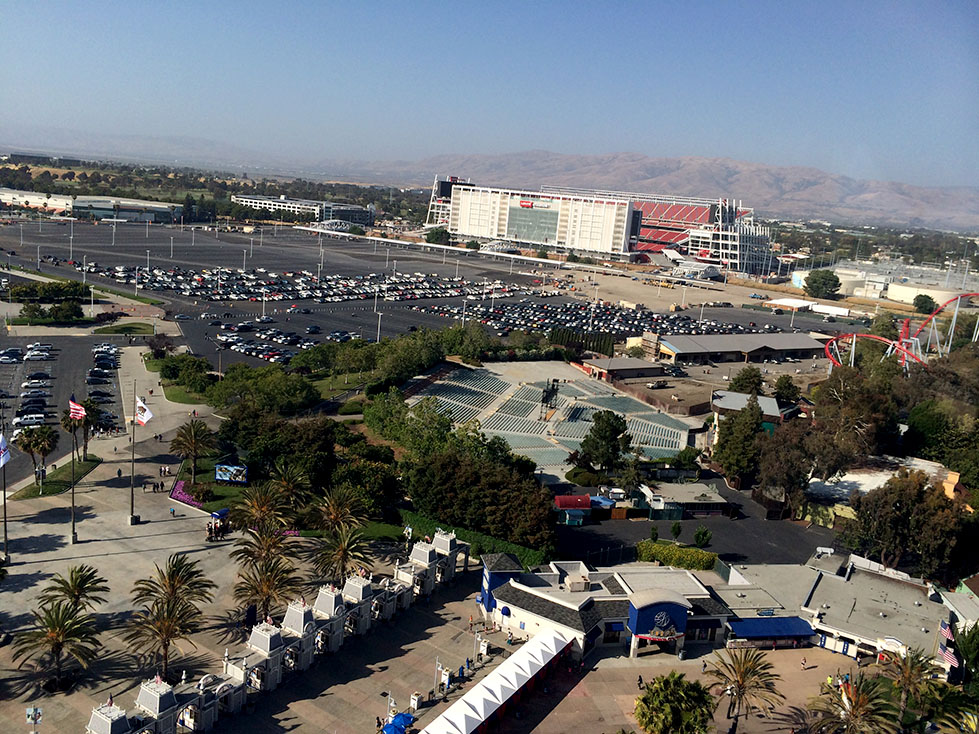 Plenty of parking!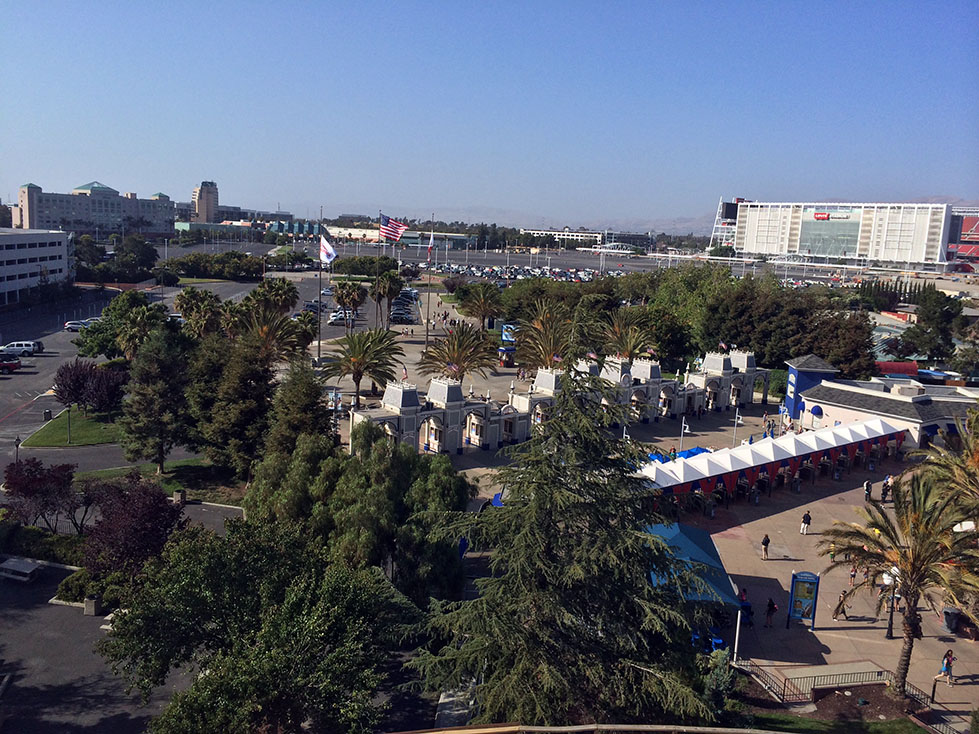 6CO2 + 6H2O ------> C6H12O6 + 6O2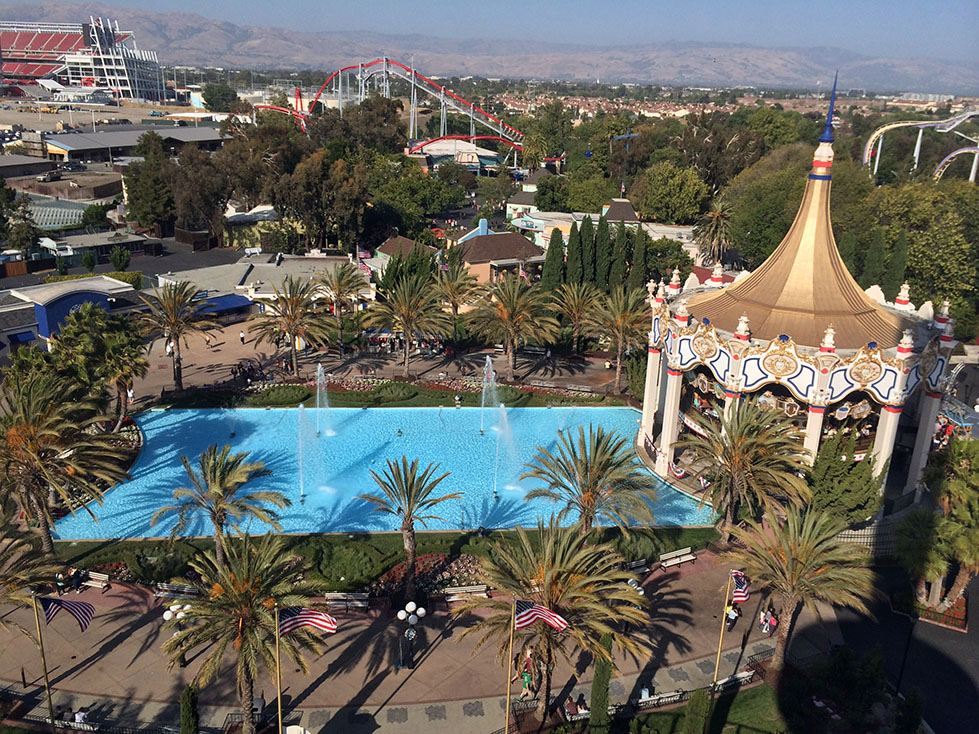 I think I can see Flight Deck testing!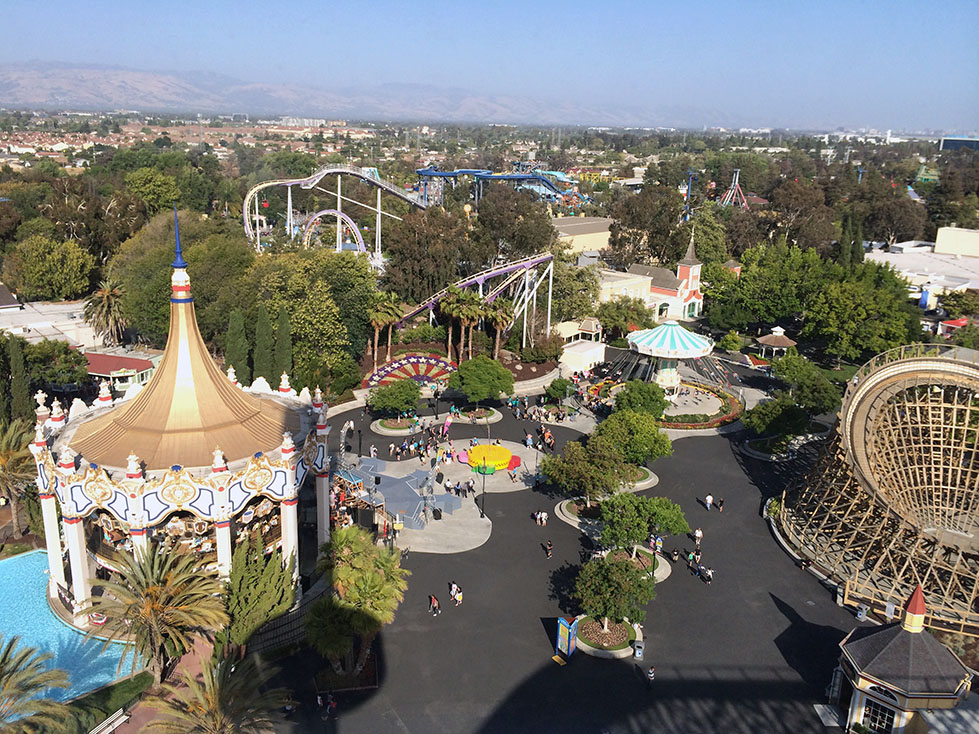 OMGZ!!! SO CROWDED!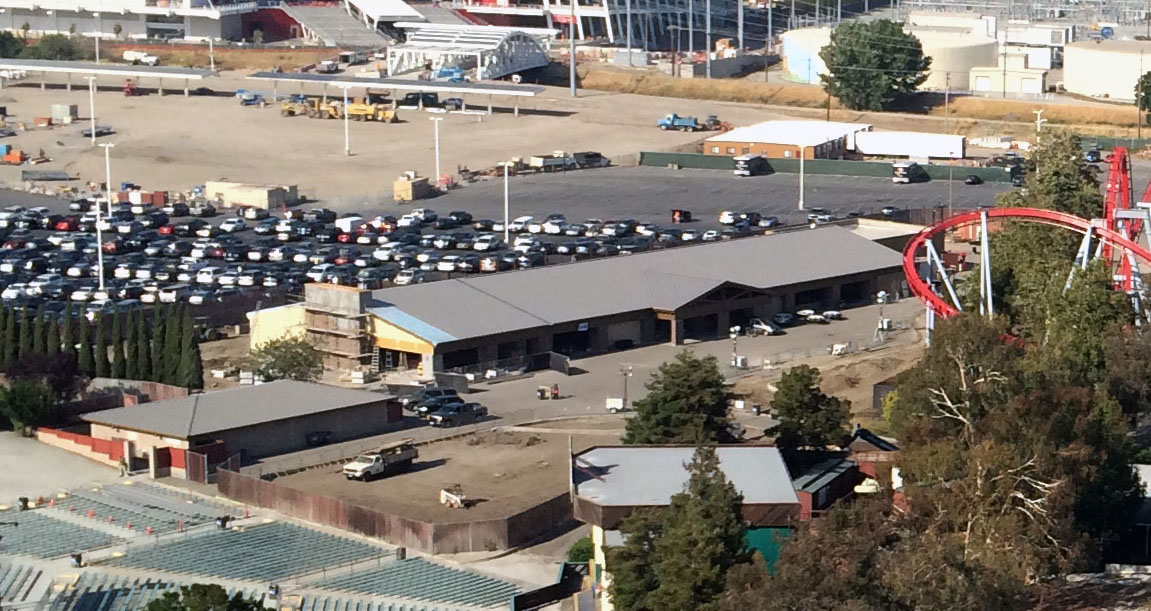 The small white sign on the building said "Casino", and is probably the construction company handling the build.
I'm not going to talk like I know what this building is. So with that said, this definitely looks like a new banquet hall being built in the picnic area.
If you enjoyed the all you can eat 'Boo'ffet with your Haunt experience last year, this is the area where you ate. This could also possibly house a new restaurant and beer garden for the Amphitheater. There are some music festivals on the calendar this season. I may have to attend them and do a review.But you don't have to take my word for it.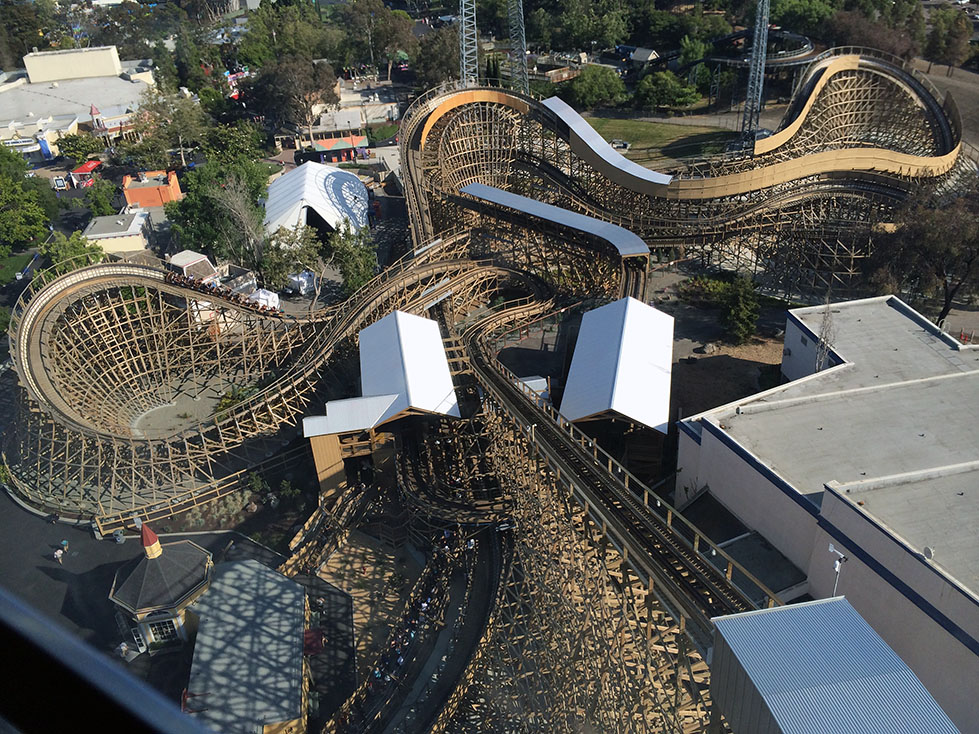 Please excuse my coaster boner.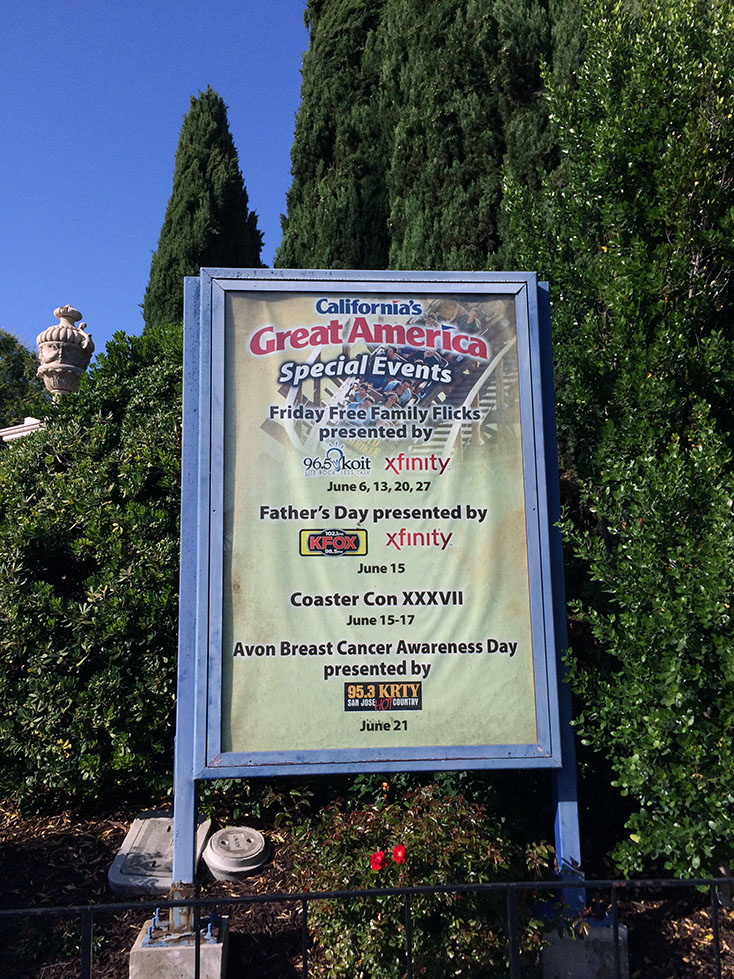 Coaster Con! Coaster Con???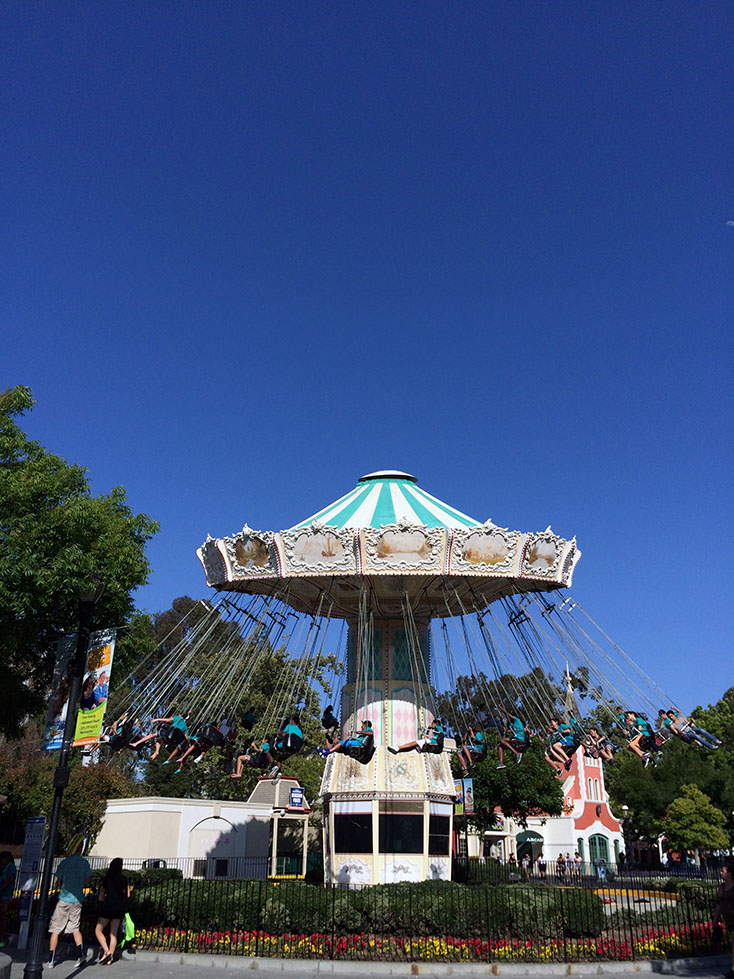 This could use some paint.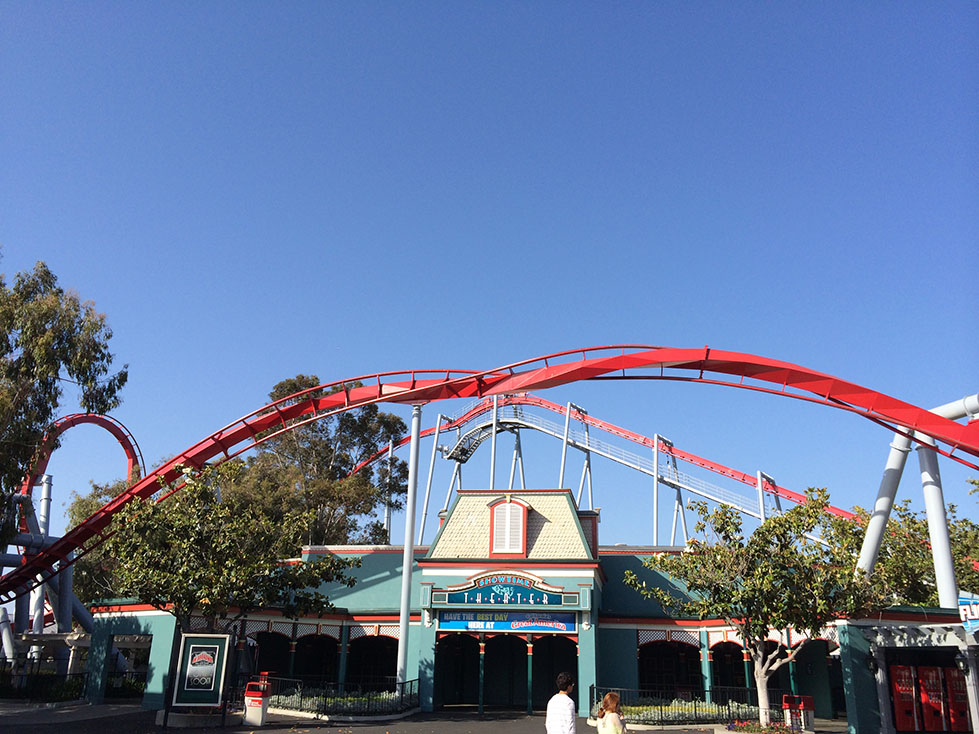 ♪♪You just got painted, and this is crazy.. but could you stop testing so I could ride you already?♪♪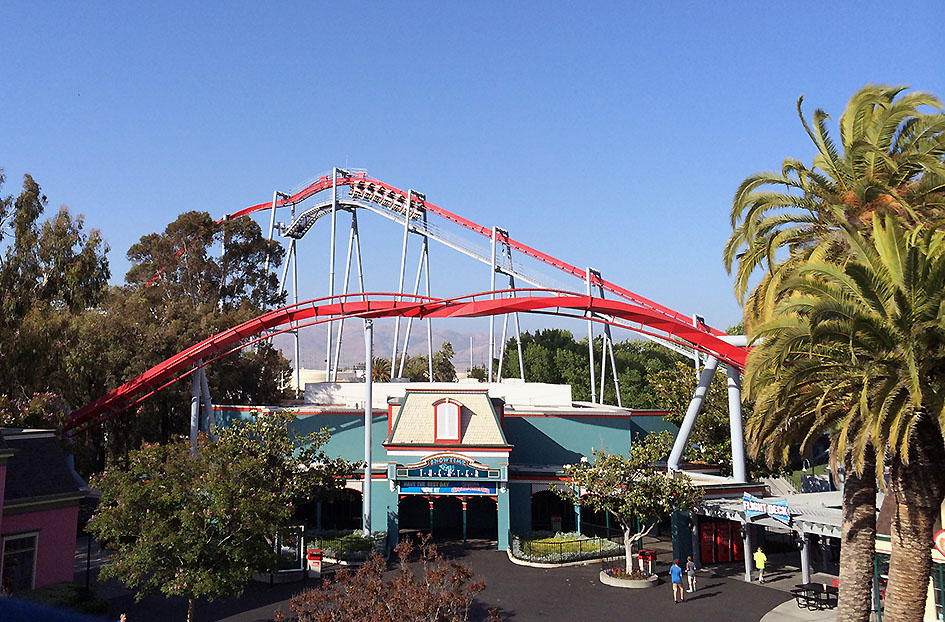 Such a tease.This is how Flight Deck for most of my visit. They would send a train up the lift, stop it in various areas of its lift, and eventually send it through after long periods of wait. It was still sending empty trains as I got to my car to leave later in the night. Such a shame. Flight Deck packs a punch in its short layout, and is a must ride for anyone visiting the park.Since my legs were useless, I chose to get all you fine people some shots of the park from the great Delta Flyer/Eagle's Flight. I'm glad the park kept these around. The views of the park are great and the convenience they provide is unmatched. I miss these things at Disneyland.What did I learn while riding the skies? A lot of rides were down/closed. Endeavor - closed. Drop Tower - closed (but testing). Grizzly and Demon - (never saw a single train running). Delirium - closed.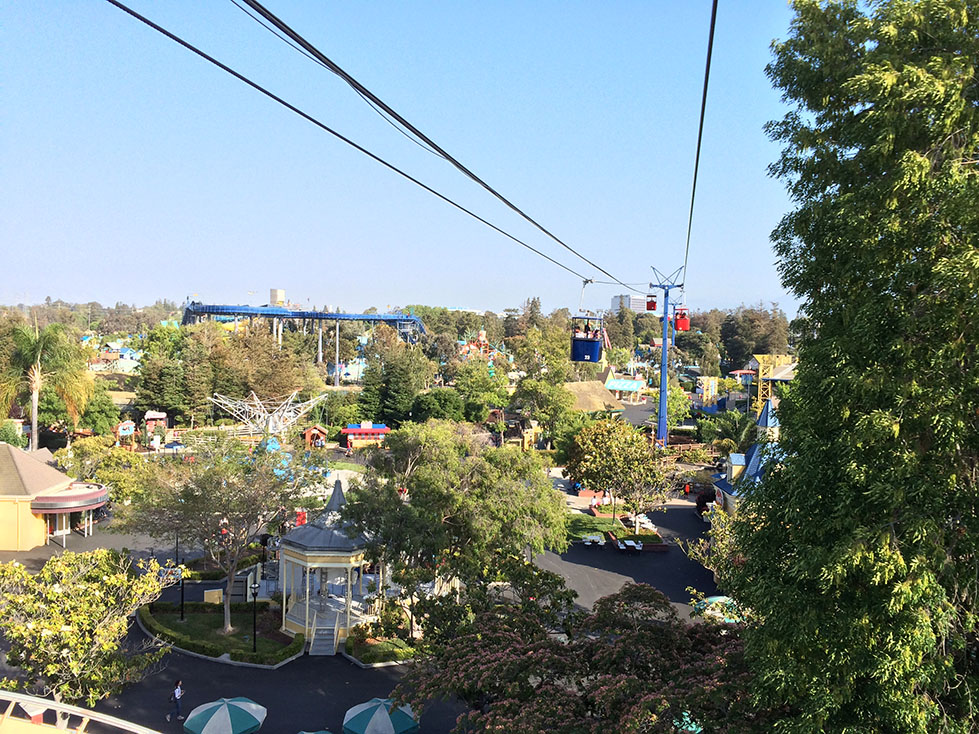 I love Bay Area weather!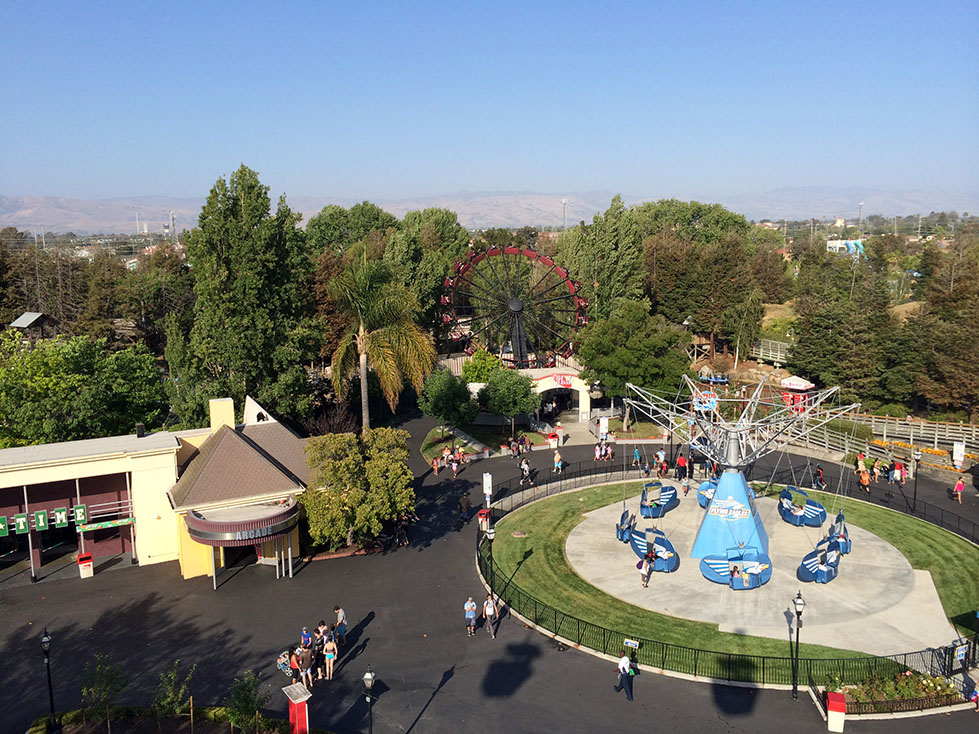 Light crowds everywhere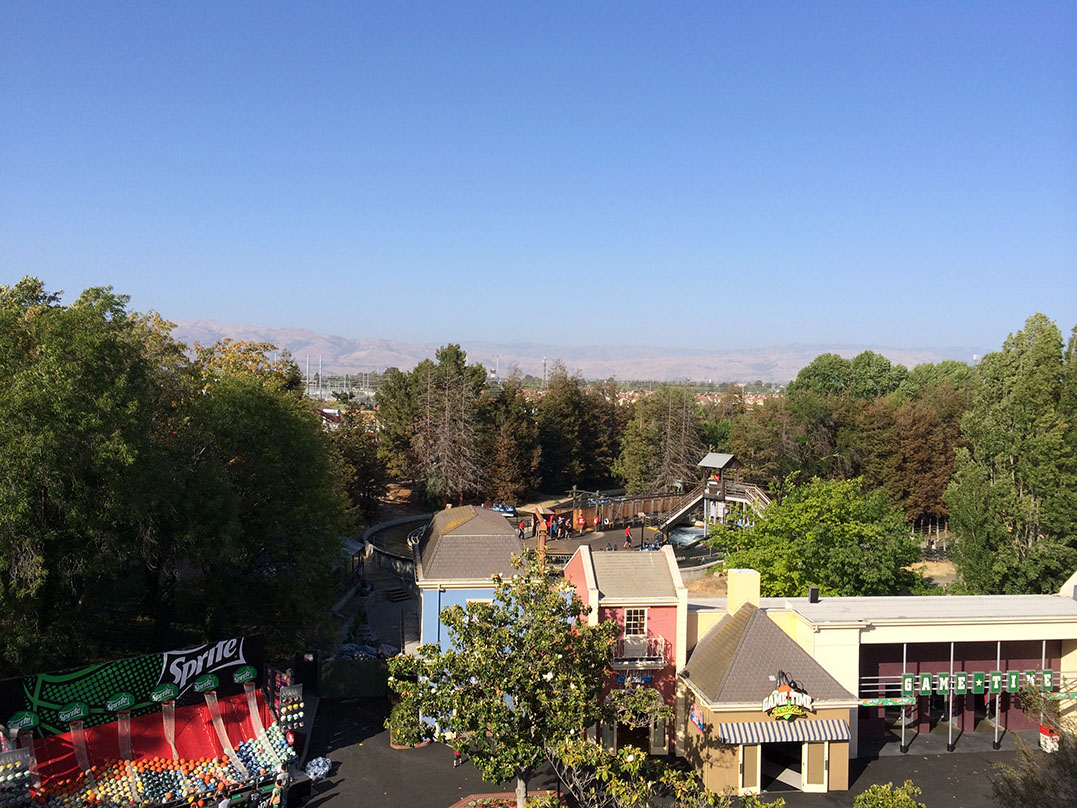 Rip Roarin Rapids was a Rip Roarin walk on!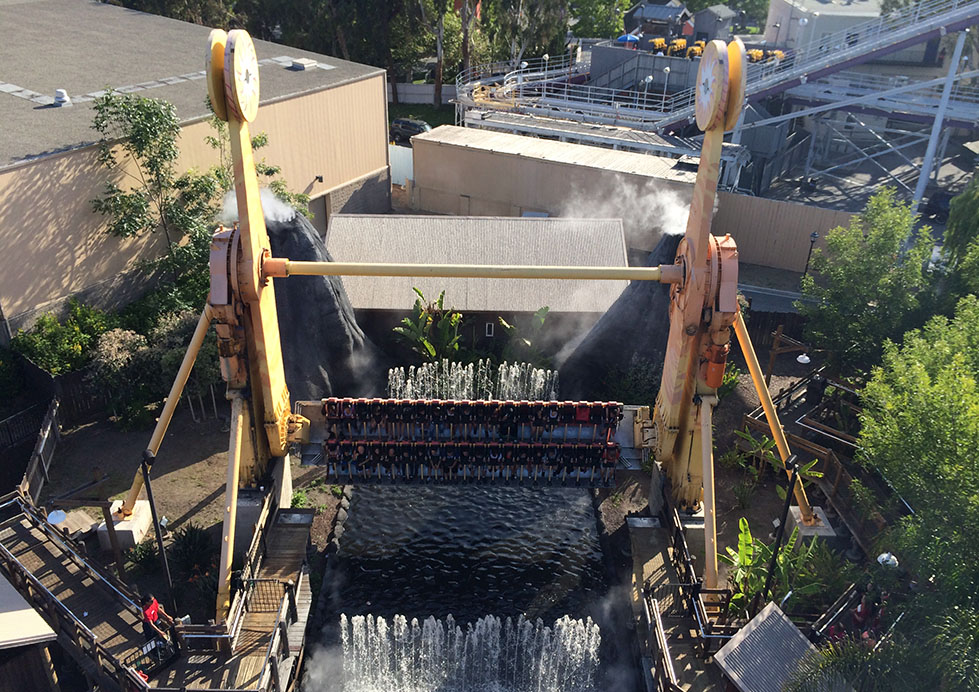 This ride needs a new program. Its basically a glorified rocking chair... but with fire!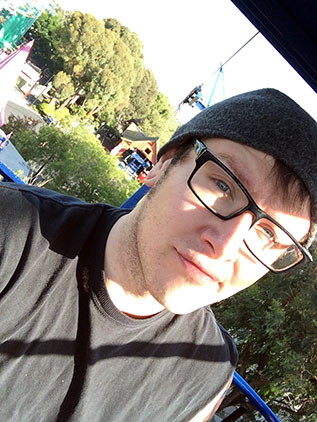 Oh, Hi.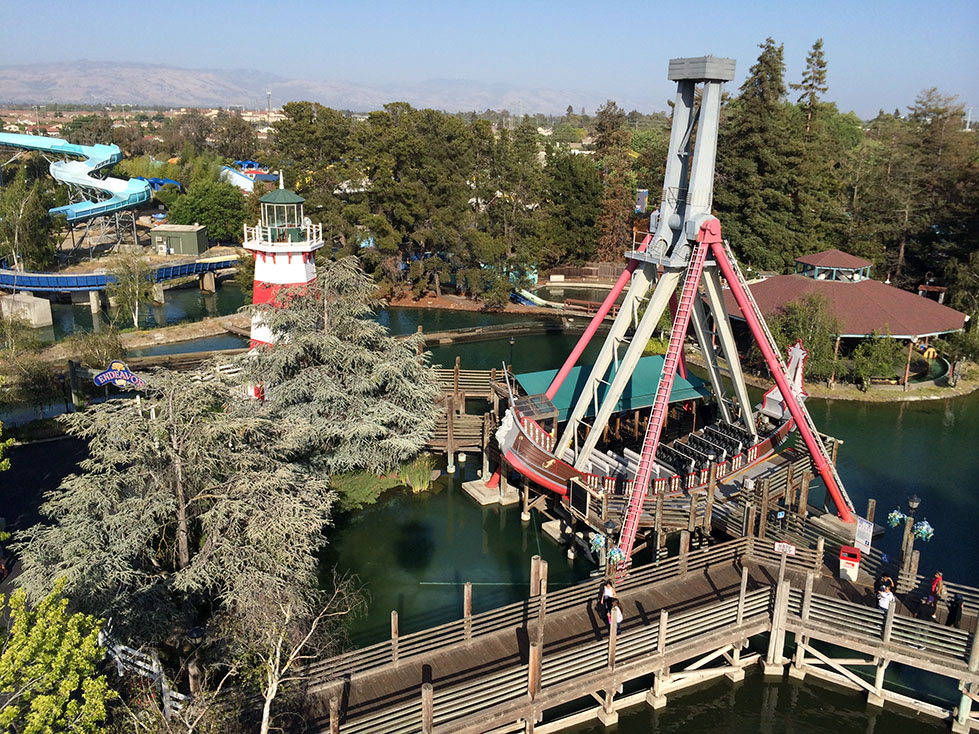 Another great ride, closed. What gives?!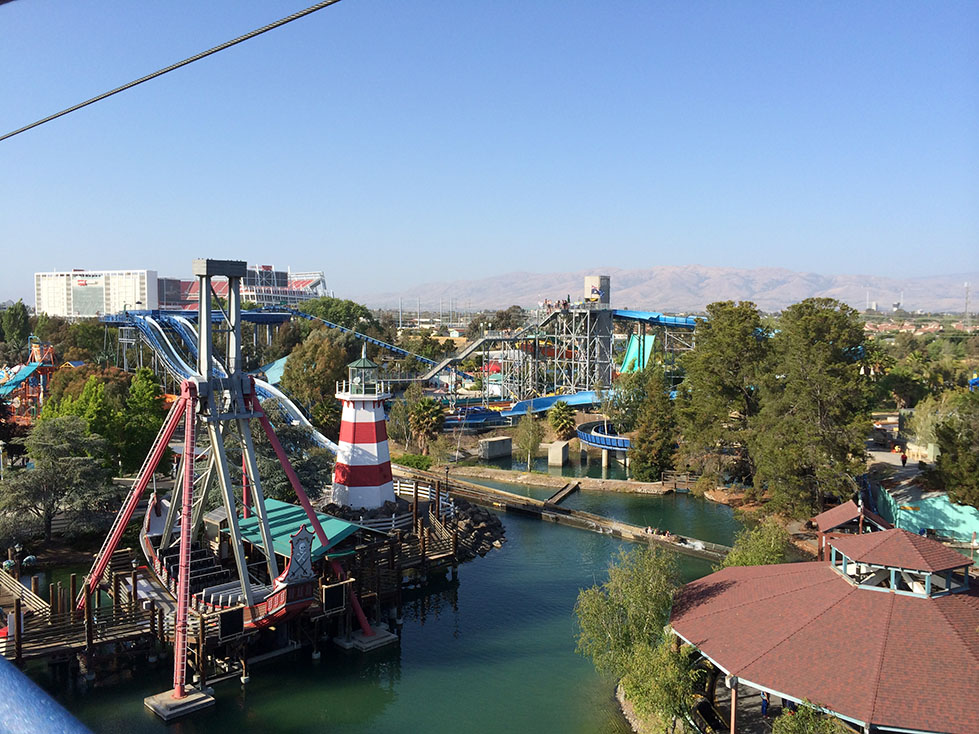 Nice aft!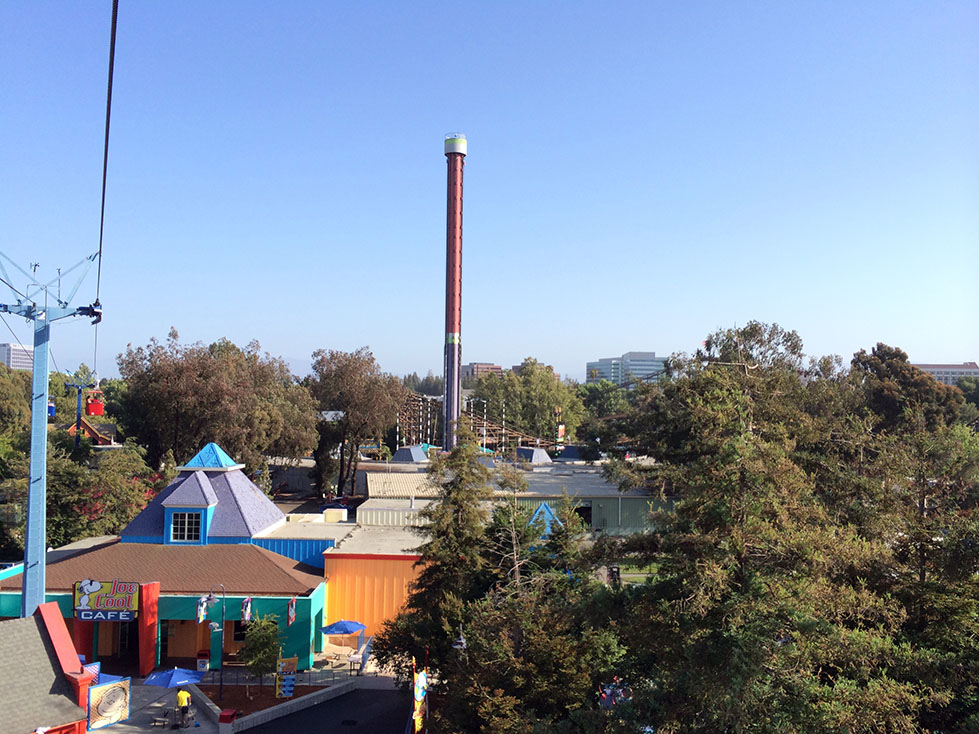 aaaaaaaand another closed!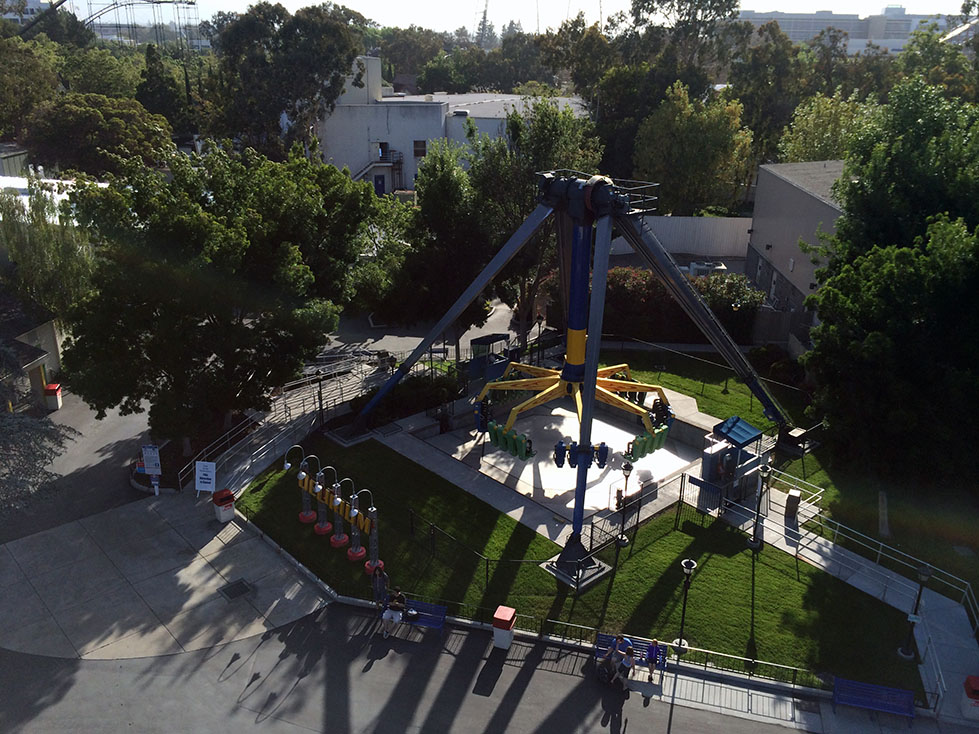 Closed! ...You noticing a theme here?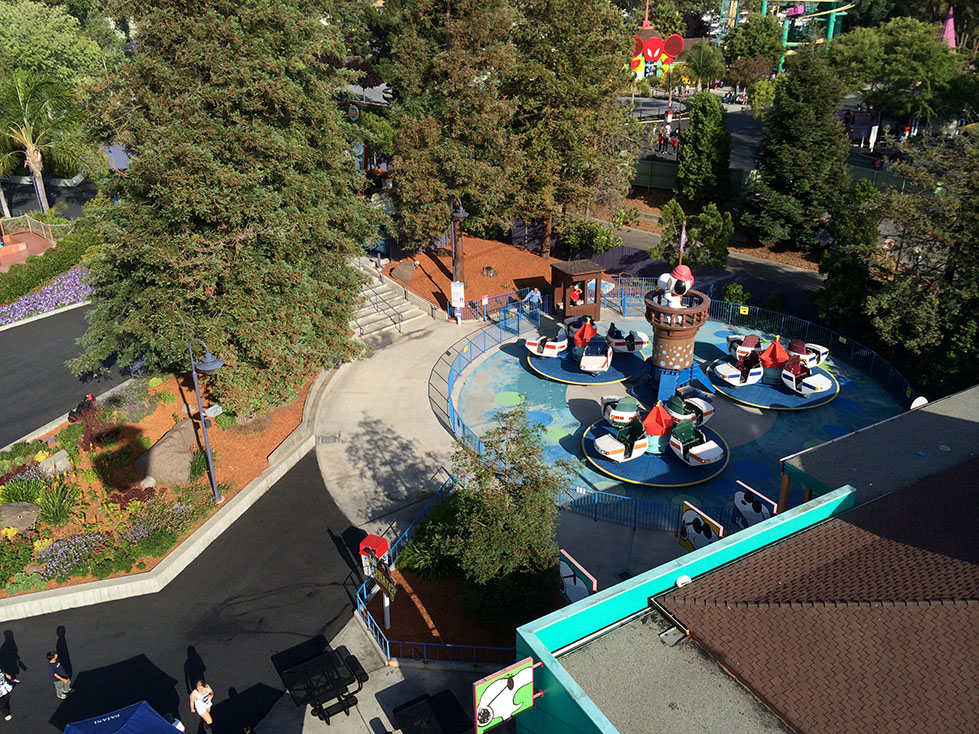 Yup! Closed.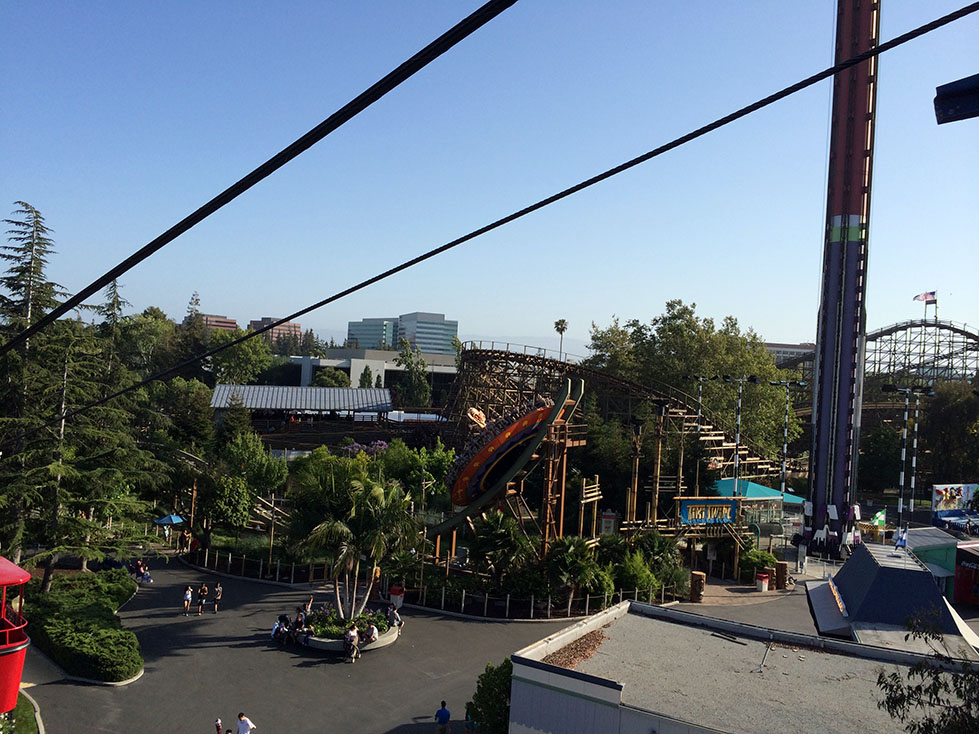 Tiki's be twirlin though!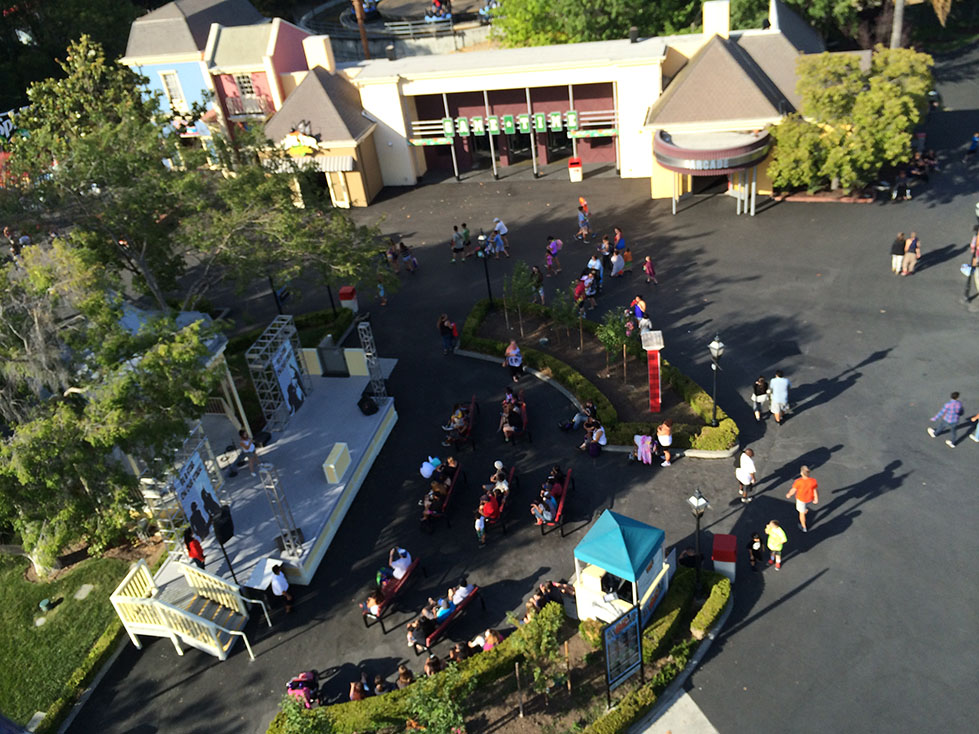 So this is where everyone is! People are watching karaoke! Horrible, horrible karaoke!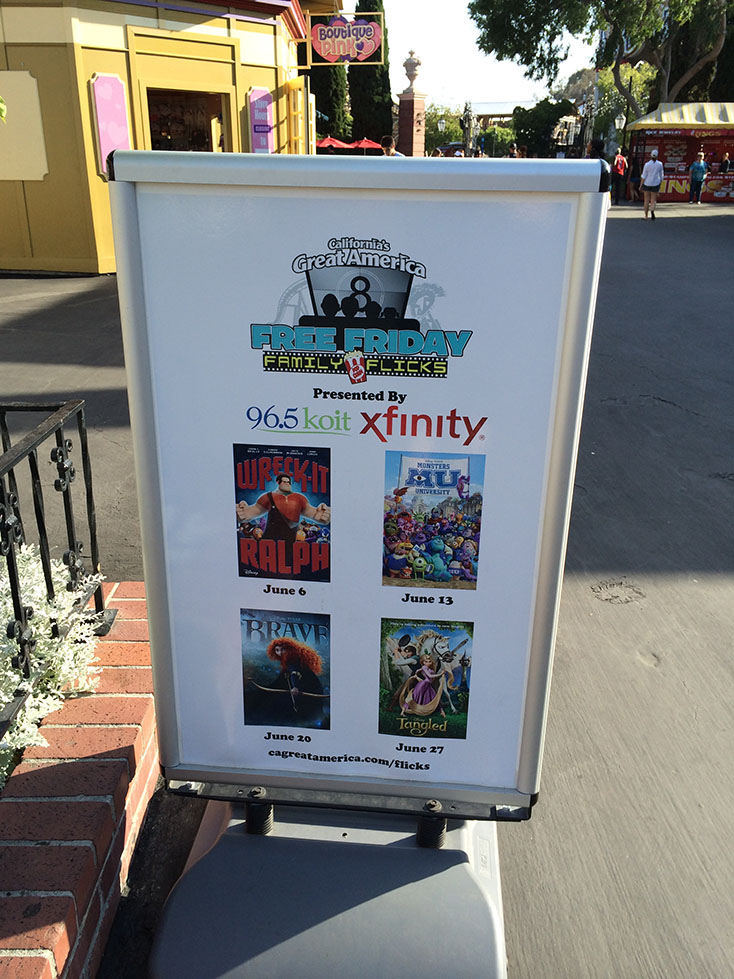 We maybe Cedar Fair, but we got Disney movies for dat A$$.Well, that's it for aerial shots from around the park. Next time I'll go on a week where my training isn't so intense and I can get more pictures from the areas I missed.Now, no visit would be complete without a ride on Gold Striker! It was only a 15min wait. With all the ride closures, this was the highlight of my day. I rode the hell out of this ride, from the commercial shoots before its opening, to the end of its first season. Its such a thrilling, out of control coaster. It's hands down the best woodie in California, by far. BUT REALLY, PEOPLE!!! Can we keep this ride looking beautiful!? I couldn't believe the amount of graffiti in the queue! Not only was I shocked with the amount, but people were actually tagging their Instagram and Twitter handles... Can we put a warning on the entrance sign in small print stating, "Any said person caught defacing park property will be turned over an employees knee and thoroughly spanked!" Better yet, how about we get these queues sprayed with NEVERWET and call it a day?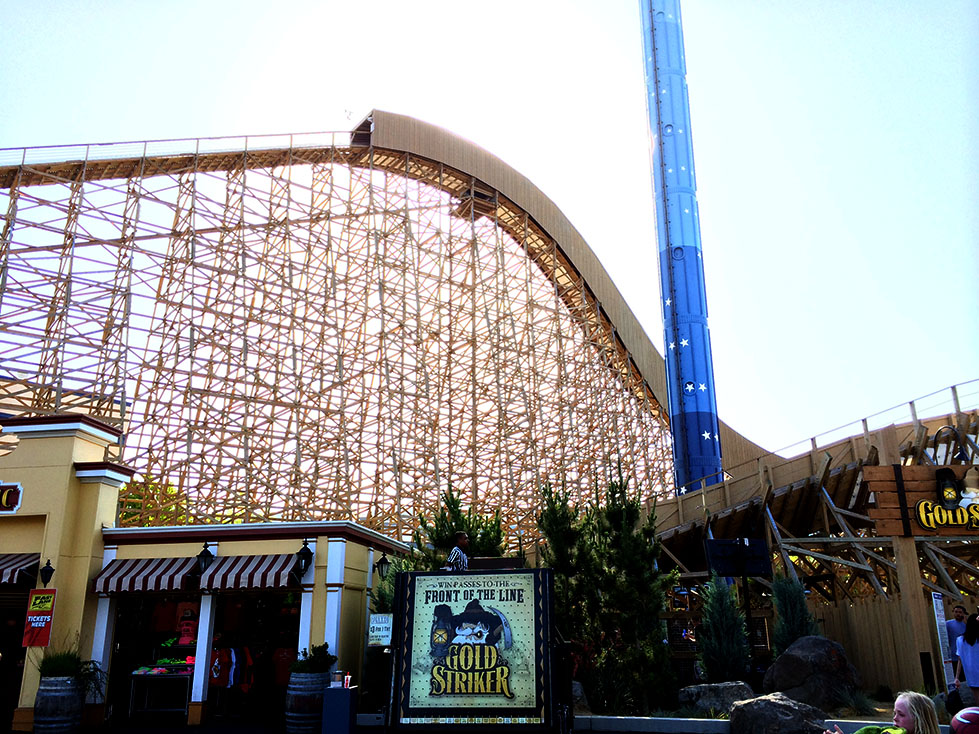 Play some Plinko, win some front of the line passes. Seems legit.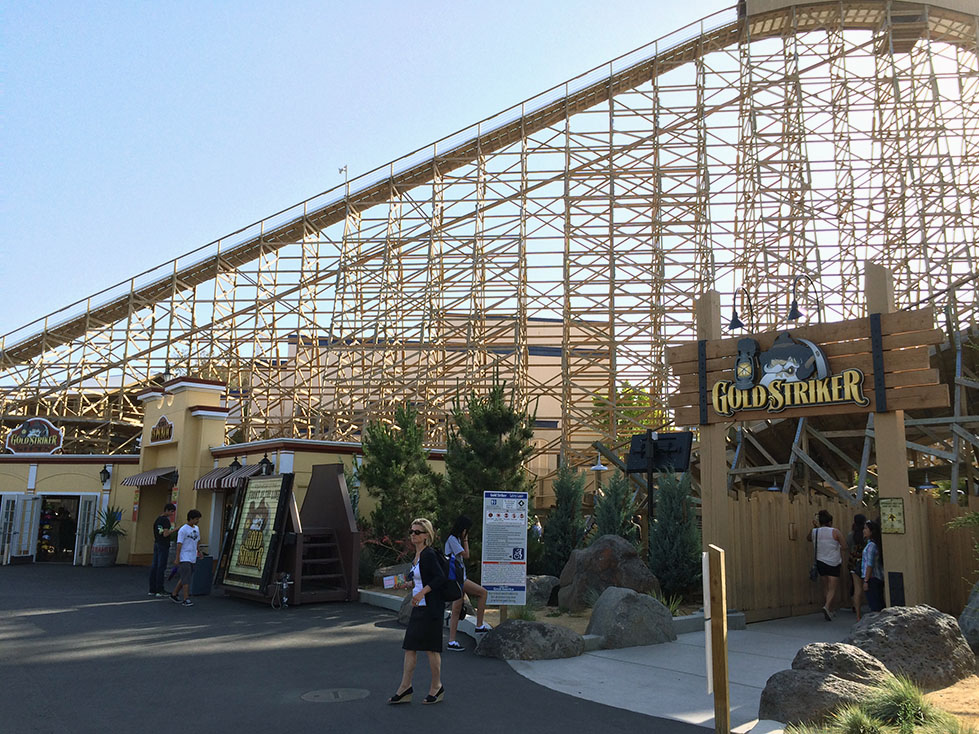 Here we go!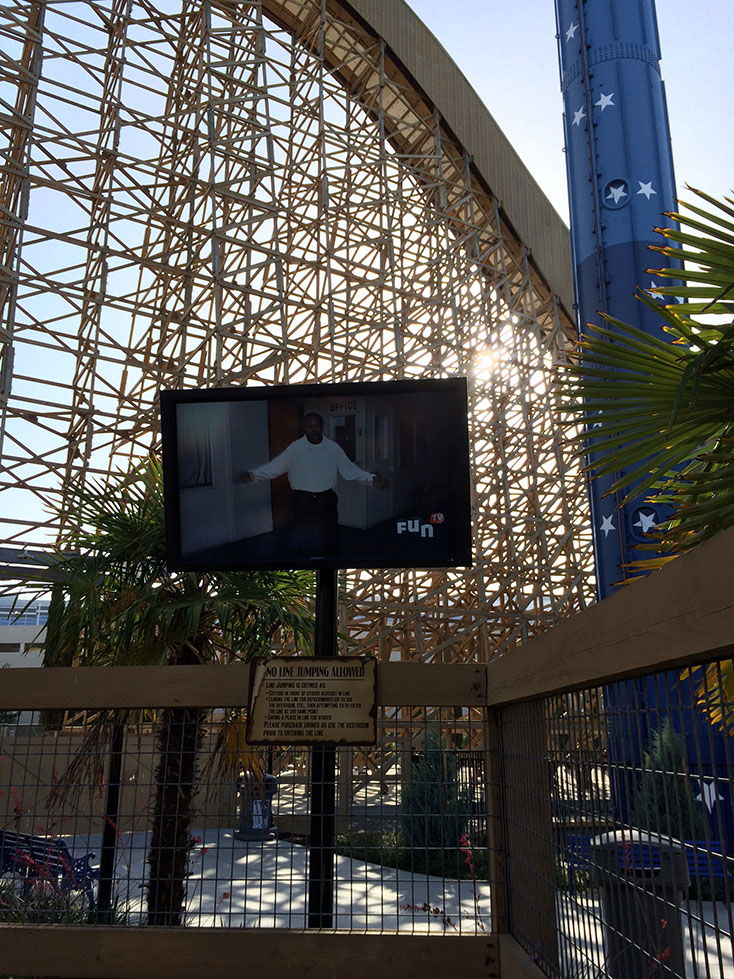 These look new.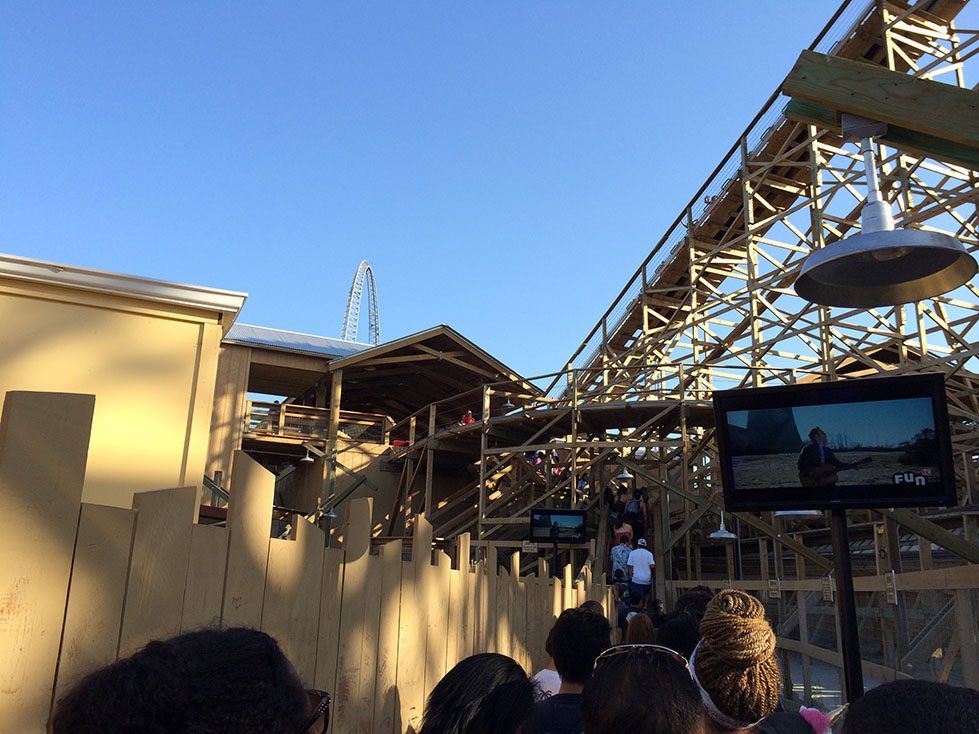 Video killed the radio star.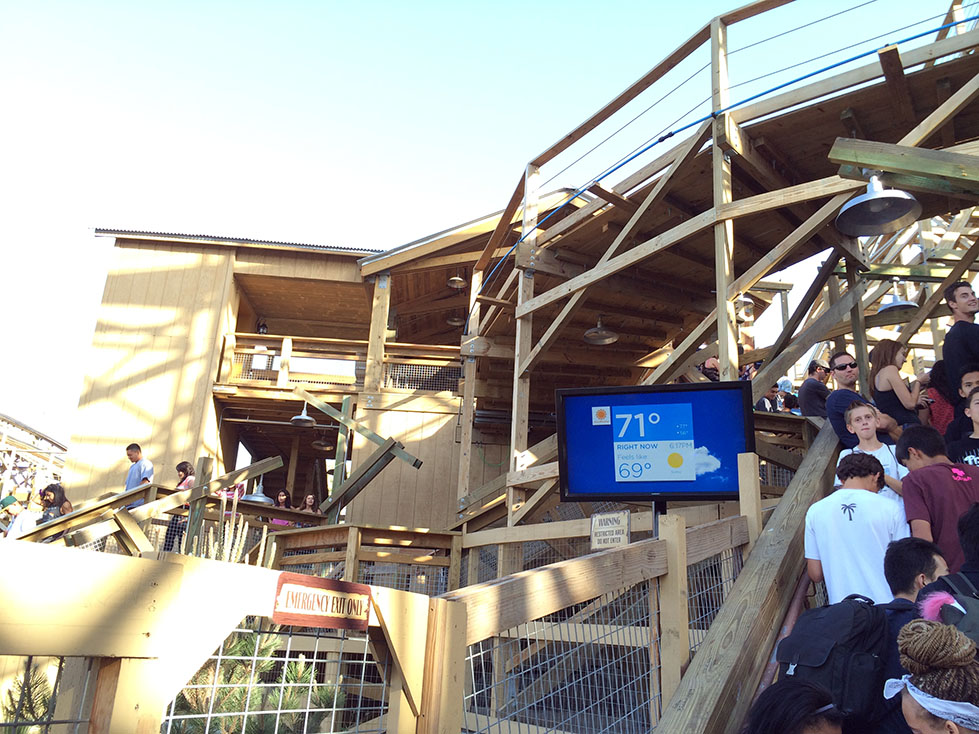 I wonder what the weathers like? Oh, thanks!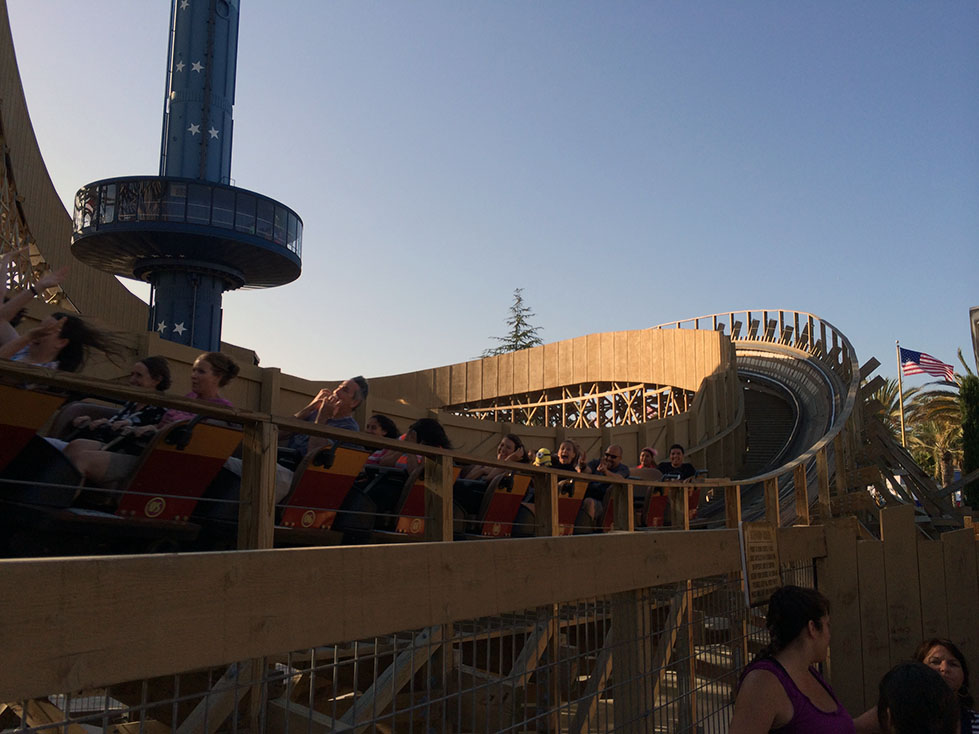 I spy a Minion!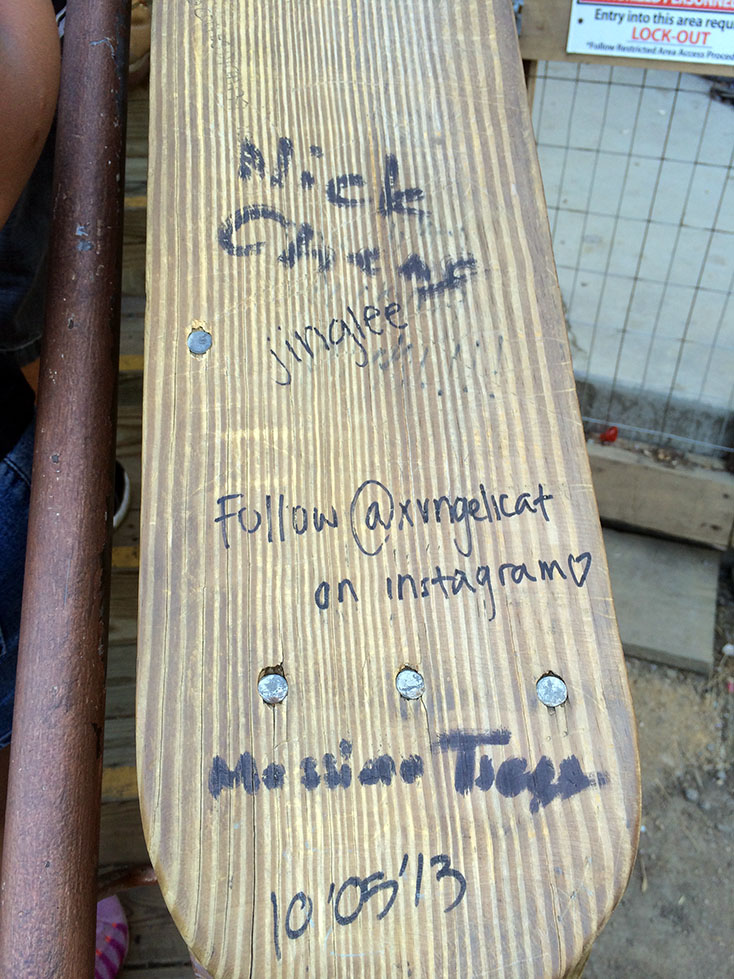 They should peruse these people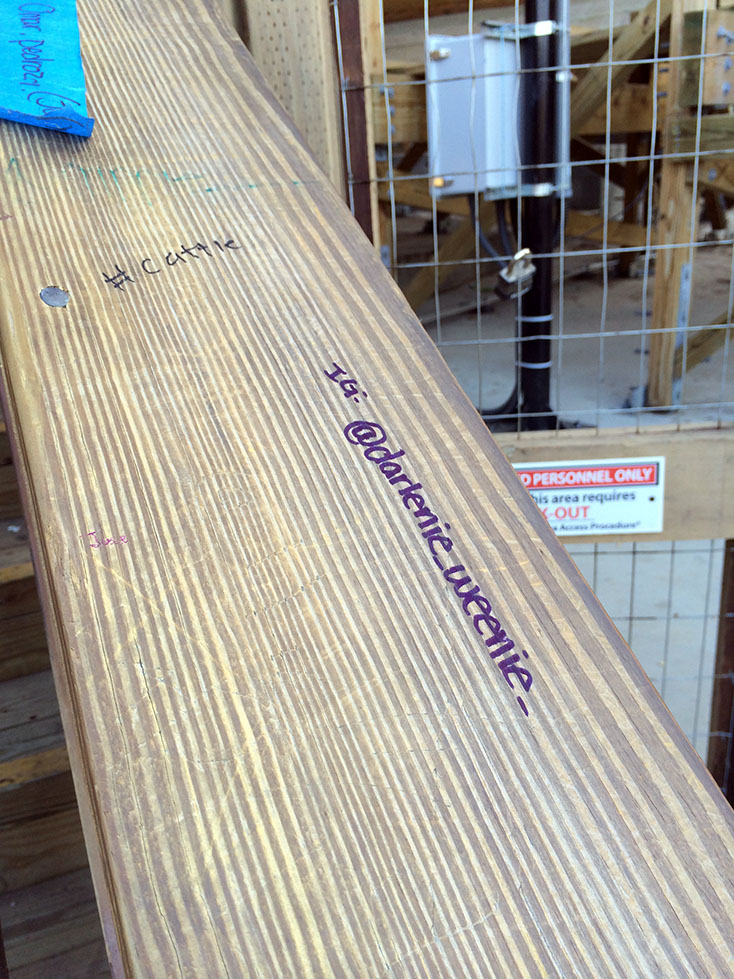 Evidence at the scene of the crime.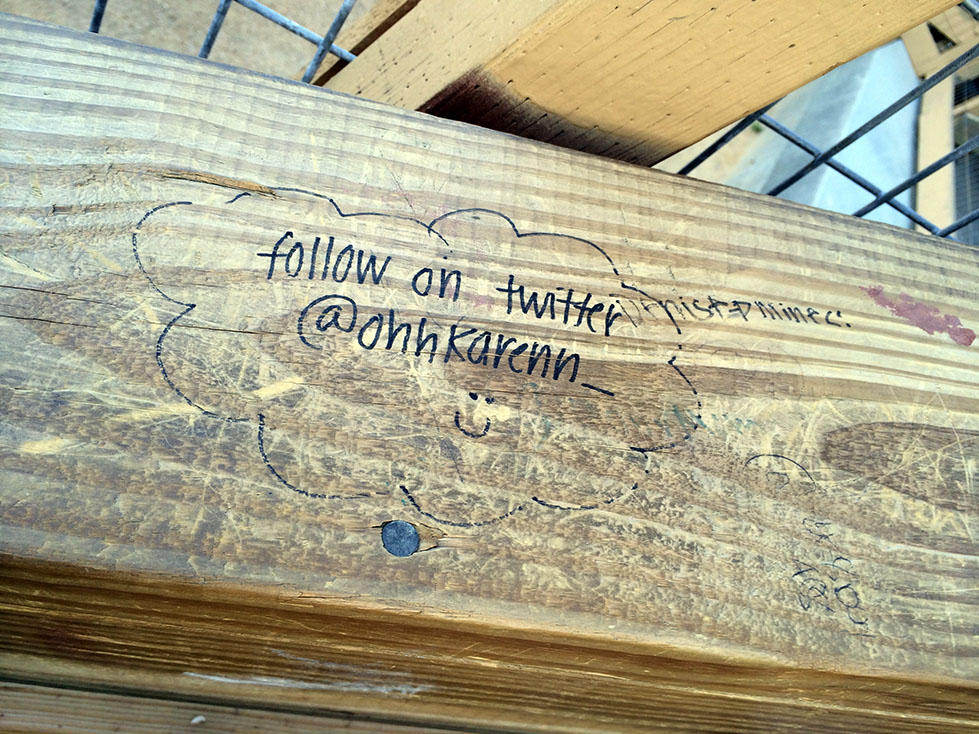 Poor Goldie
Obligatory Instagram filtered picture.
The graffiti in the queue was definitely depressing, but the ride on Gold Striker was just how I remembered it. Fast, unrelenting, tons of force, and over before you know it. Probably how some of my ex-girlfriends would describe me. YOLO


Well that does it for my update. I will probably do another update in a couple of weeks (next week is a no go due to a wedding South Lake Tahoe). So leave your requests of park things to cover in your comments. Suggestions are always welcomed and appreciated.
Last edited by
robbalvey
on Sun Jun 08, 2014 9:26 am.