Henry M wrote:They are fixed. I have not seen a free swinging invert in a while.
The Vekoma family suspended coaster (Kvasten, Orkanen, Freedom Flyer, etc) is not a free-swinging coaster per say, but the cars do swing a little bit.
In fact, the train of Kvasten comes a bit tilted in the station due to the last transition: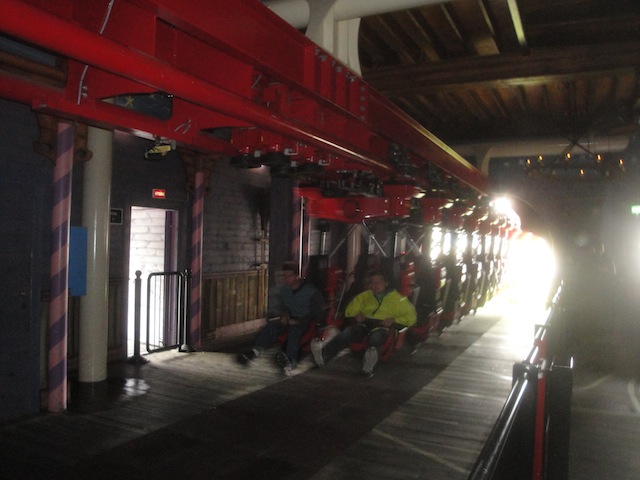 It might not be obvious as it's only a few degrees.
I tried to put it back in place, but it's actually hard (hence why it's not really free-swinging) and it stays titled during the whole unloading/loading phase.