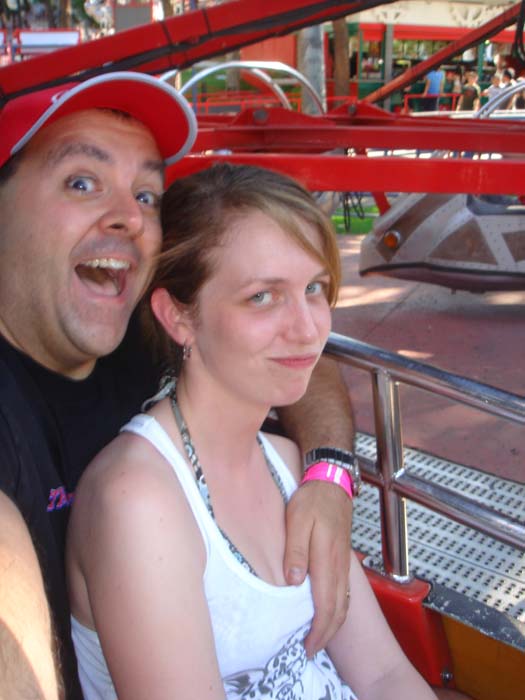 One credit I was dissappointed not to see on the Midwest Trip itinerary...the Lou's Boob credit! Alas, I guess I'll just have to keep crediting myself *sigh*...
Is it just me, or does Lou not look nearly as amused as Robb upon getting the Lou's Boob cred.? Hmmm? Robb is definitely a candidate for P.A....Pervs Anonymous.
Robb: "Hello, my name is Robb, and yes, I'm a perv."
G$: "Hi Robb...!"
G$ out.