Sat Aug 10, 2019 8:04 pm
Kentucky Rambler @ Beech Bend Park, I don't think my butt stayed in the seat at all, a very fun ride.
Sun Aug 11, 2019 6:04 pm
Fury 325


Sent from my iPhone using Tapatalk
Thu Aug 15, 2019 9:33 pm
Six Flags Over Texas' Joker
Thu Aug 15, 2019 10:18 pm
Banshee, two times in a row at park closing!
Fri Aug 16, 2019 10:11 am
Ride of Steel at Six Flags Darien Lake before a brief storm had hit yesterday evening.
Fri Aug 16, 2019 12:36 pm
Runaway Tram, Saturday afternoon.
Sat Aug 17, 2019 7:56 am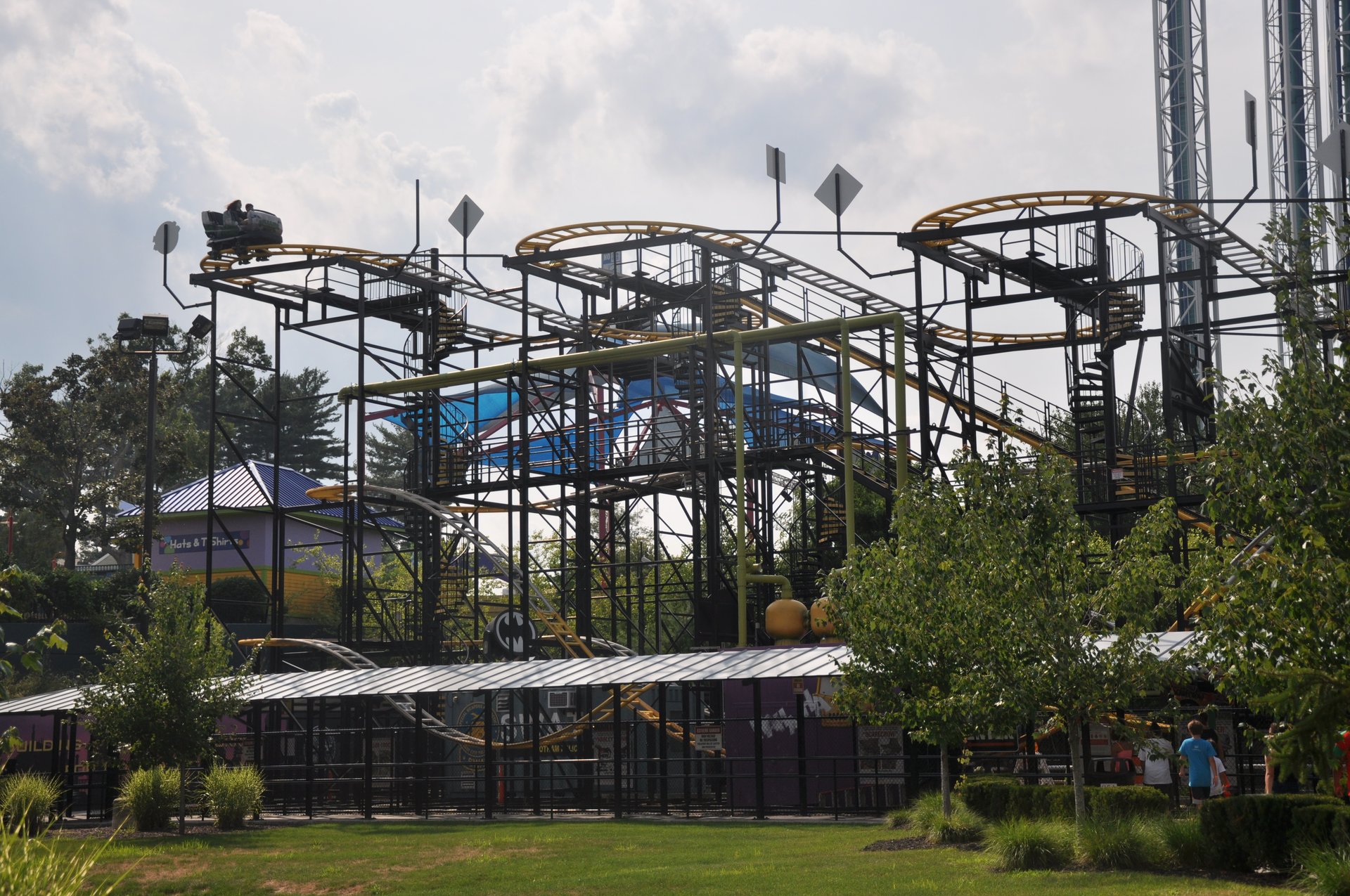 Gotham City Gauntlet: Escape from Arkham Asylum at Six Flags New England.
Sun Aug 18, 2019 10:19 pm
Huracan at Bellewaerde, yesterday.
Mon Aug 19, 2019 2:02 am
A giant inverted boomerang with the original trains in Stunt Fall.

It makes me even sadder knowing what I have to return to at SFNE in Goliath.
Mon Aug 19, 2019 4:52 pm
Tantrum at Six Flags Darien Lake, the past weekend. That ride was more forceful than I expected it to be, especially with only lap bars on the ride.