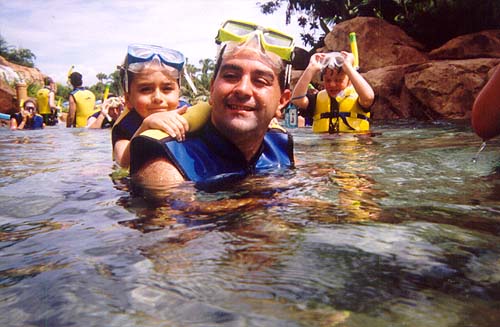 Dallas uses dad as his own personal floatation device.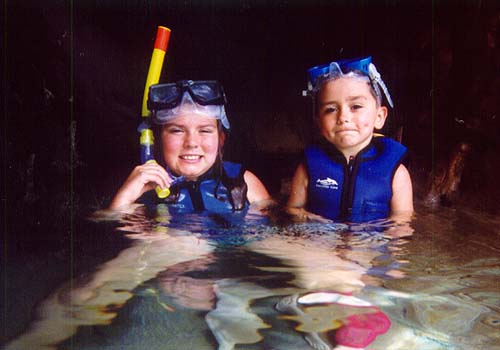 Bethany and Dallas chill out in one of the neat caves at Discovery Cove.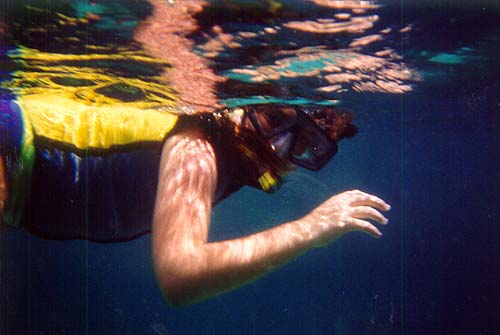 You can see here how deep some of the lagoons are!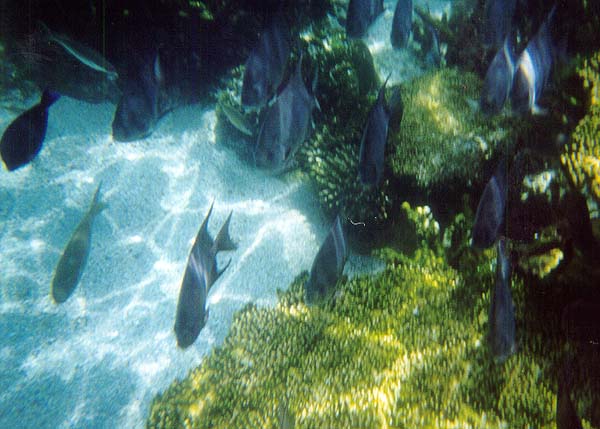 A school of fish swim under Robb and barely squeeze through!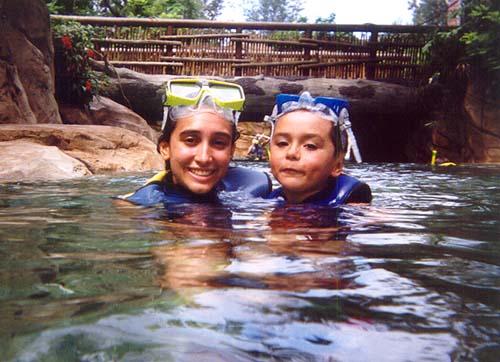 Elissa helps Dallas in the deeper parts of the river.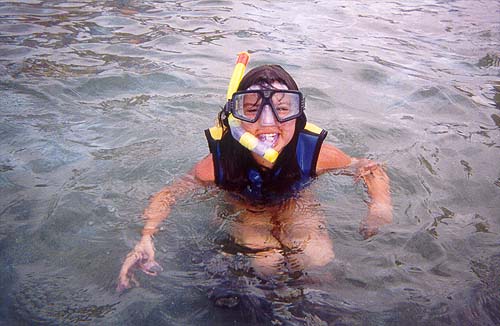 Hey Bethany, we're showing this picture to your prom date!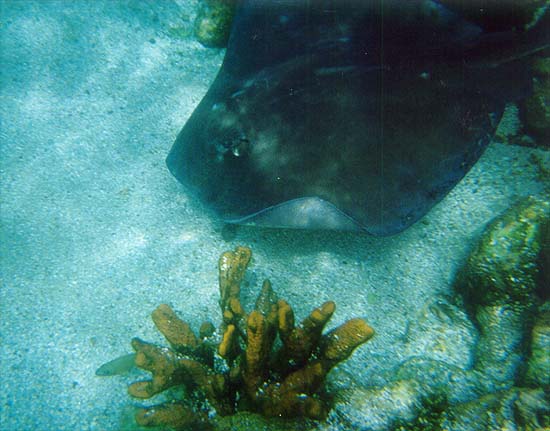 You can even pet sting rays at Discovery Cove!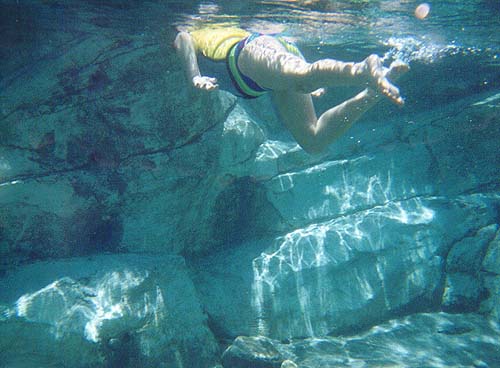 Beth swims by some of the sunken ruins. Did I mention this place is also themed???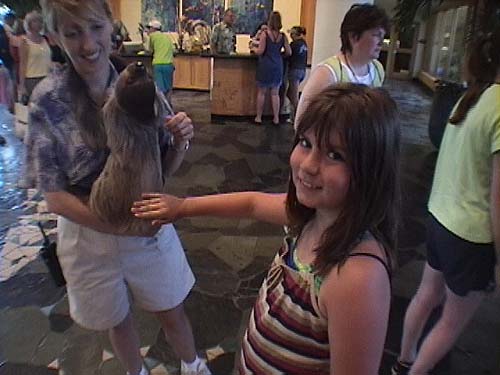 A three-toed sloth greets us at the entrance cabana.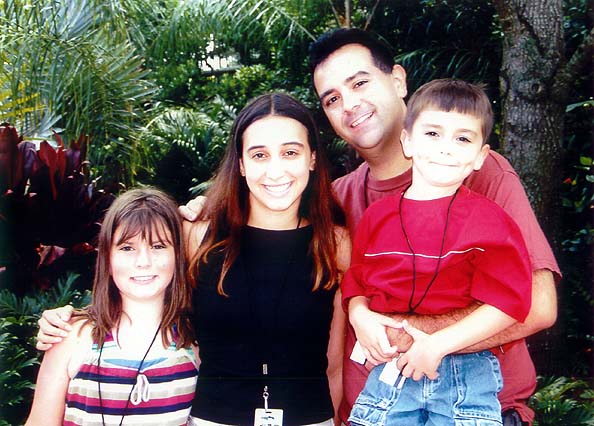 We had a really great day here! Thanks a lot Discovery Cove!
Click here for Sea World Orlando photos!
These pages are in no way affiliated with nor endorsed by Busch Entertainment, Cedar Fair, Legoland, Paramount Parks, Tussaud's Group,
Six Flags, Universal Studios, the Walt Disney Company or any other theme park company.
Disclaimer! You need a sense of humor to view our site,
if you don't have a sense of humor, or are easily offended, please turn back now!