Sea World Orlando
Orlando, FL
Official Website: http://www.seaworld.com/sw_index.aspx
Click on a park below to see our complete photo update:
Halloween Horror Nights 2004 Universal Orlando Walt Disney World & Mickey's Not So Scary Halloween Party Sea World Orlando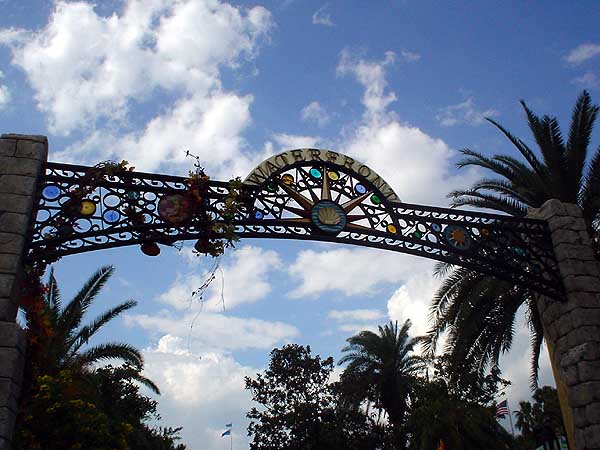 The Water Front was just recently re-themed.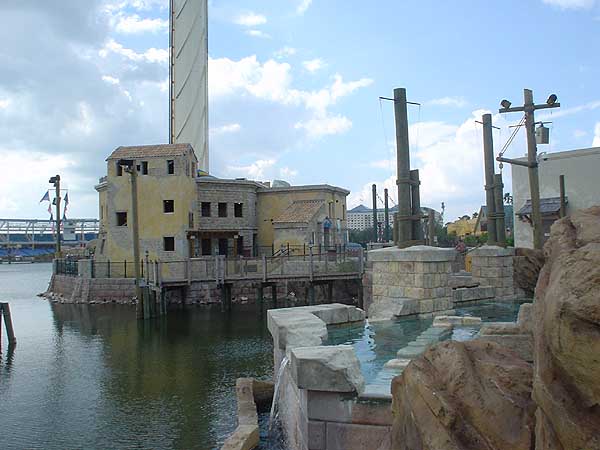 They totally overhauled the area by the sky tower.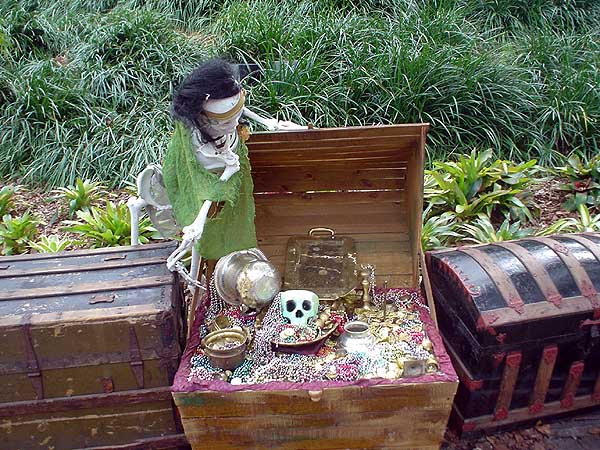 Pirates were all over the park!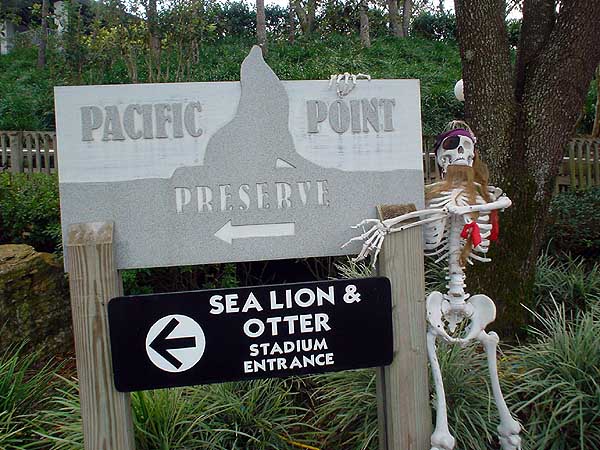 Even more Halloween stuff!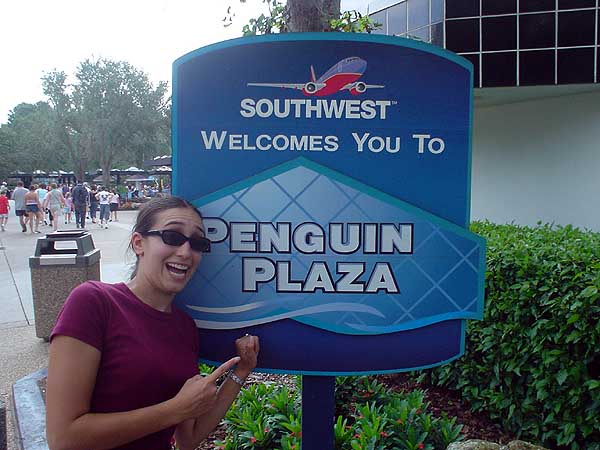 At first we were going to see the penguins but Elissa is all "Nah...they are cute, but they smell..."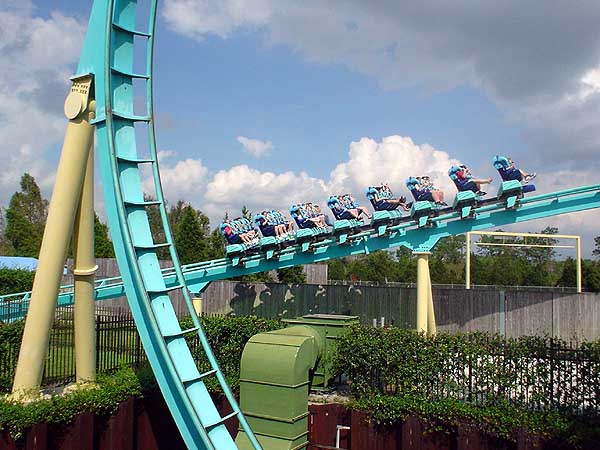 Here is the awesome ending to Kraken!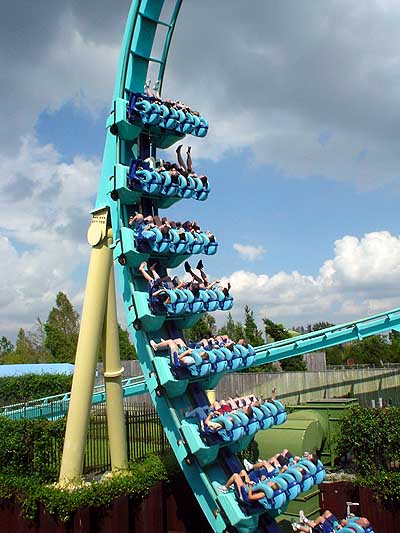 It's a vertical loop!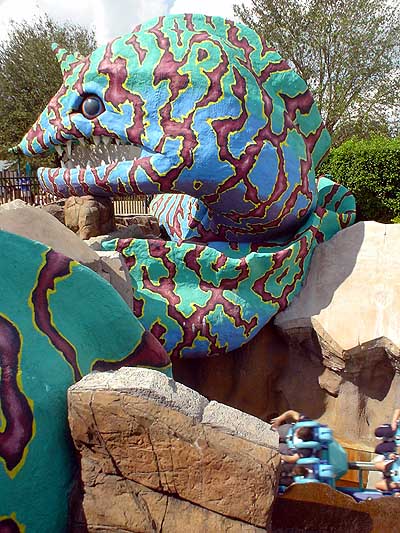 Little does Kraken know there is a train load of people trying to grab her eggs!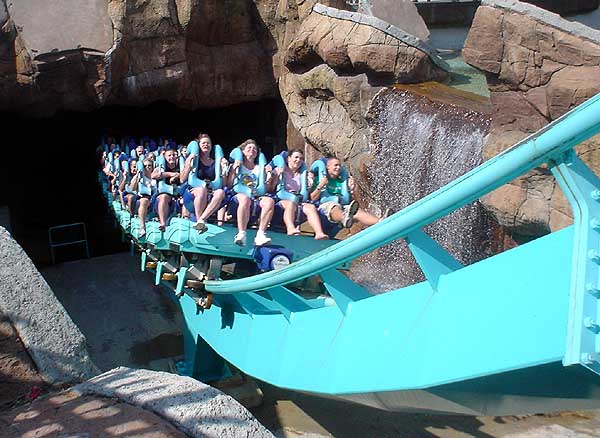 The tunnels make this ride.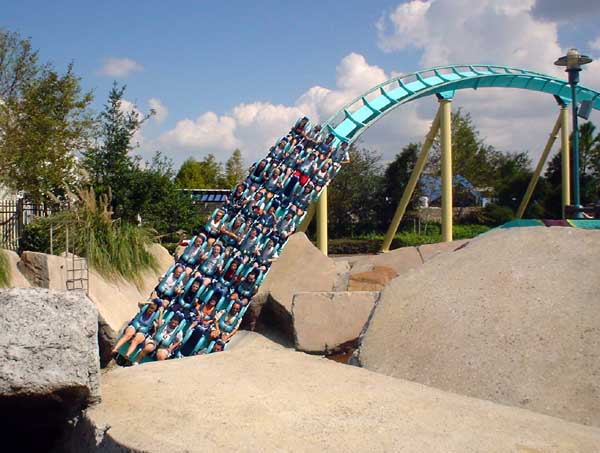 "Wheee!"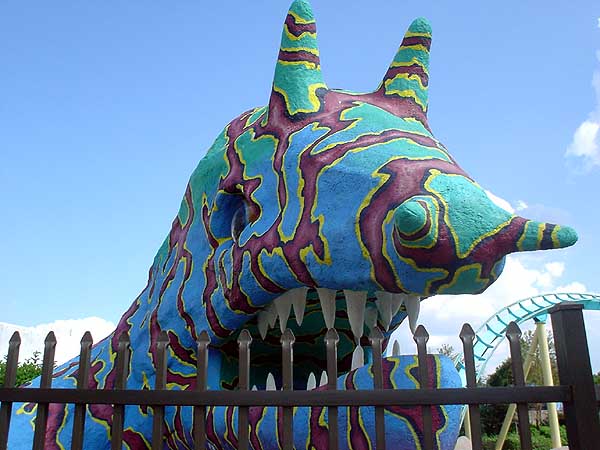 This is what Elissa looks like when she's upset.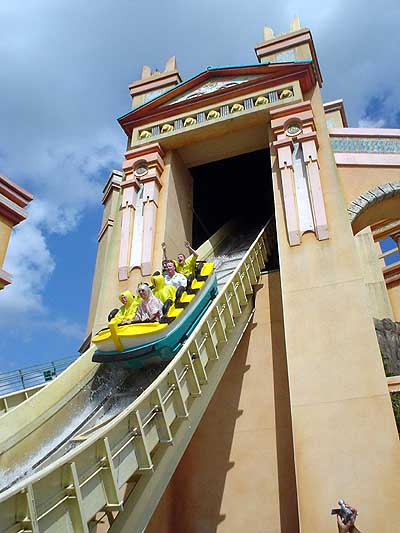 And just one more shot of "Good Journey!"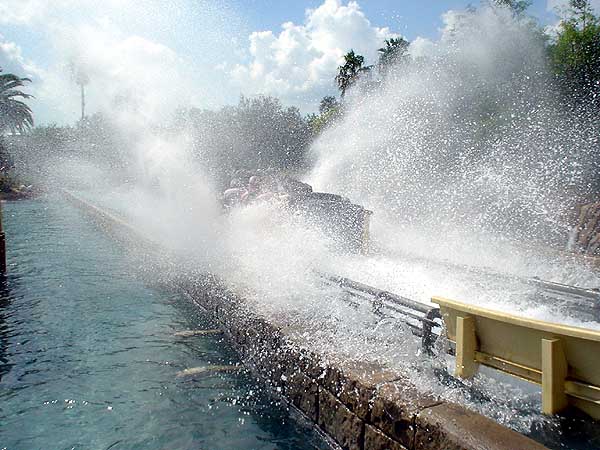 "You may get wet!" =)